This is the second and last of my 2012 "Year In Review" articles, though this one is mostly a pictorial.  I went through the pictures I took at shows throughout 2012 and pulled out 100 of my favorites to republish here, in celebration of an amazing year for concerts and a fun year for me with photography.  You can also check out my other Year in Review article with my Top 10 Live Music Concerts and Top 10 Studio Albums & Songs.
Not all concerts I attended are represented below, as opportunities for the best photos are not always present, and there are a variety of factors in obtaining nice photographs, from equipment to lighting to position to the subject…  but I thought that republishing some of the ones I'm personally most fond of would be a nice way to say goodbye to 2012.
These are not published in any particular order, but completely random, so there is not countdown to the best.  Well, except the last photo.  Kind of a crazy story to go with that one, and since I got the shot, well…  how could I not publish it?
Click On Any Image For Higher Resolution (No Permission Granted Or Implied To Reprint Any Photos Below In Any Form – All Copyright, All Rights Reserved):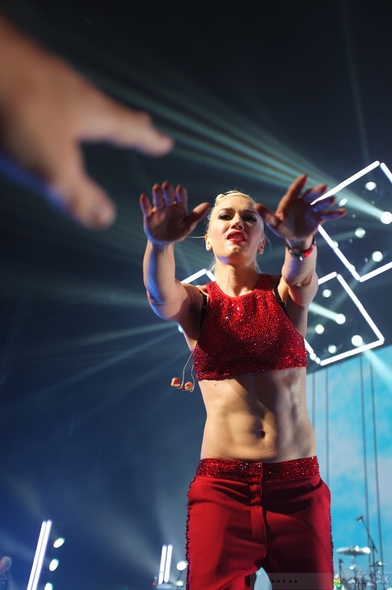 Original Photo Above From: No Doubt at Gibson Amphitheatre (Night 6, #NDnight6) | Universal City, California | 12/04/2012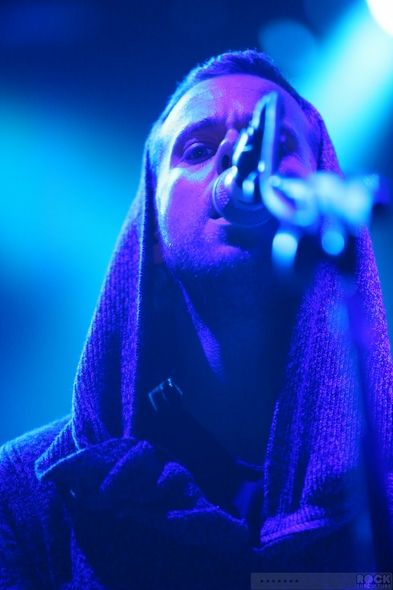 Original Photo Above of M83 From: "Not So Silent Night" by Live 105 (Night 2, #NSSN) at Oracle Arena | Oakland, California | 12/8/2012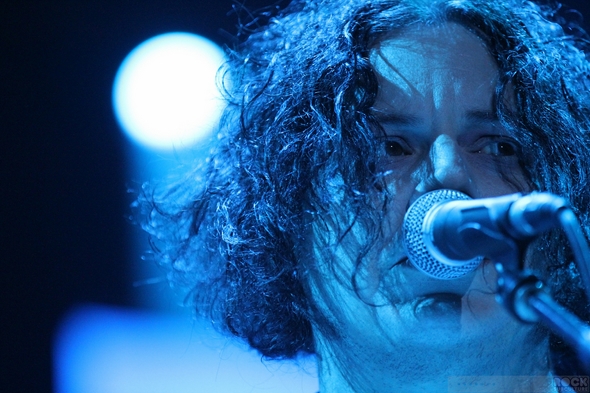 Original Photo of Jack White From: "Not So Silent Night" by Live 105 (Night 1, #NSSN) at Oracle Arena | Oakland, California | 12/7/2012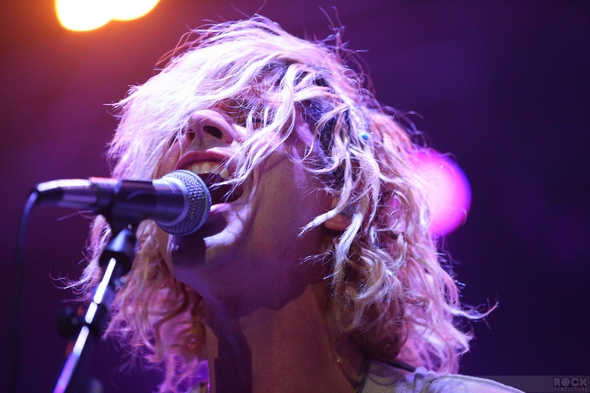 Original Photo Above of GROUPLOVE From: "Not So Silent Night" by Live 105 (Night 2, #NSSN) at Oracle Arena | Oakland, California | 12/8/2012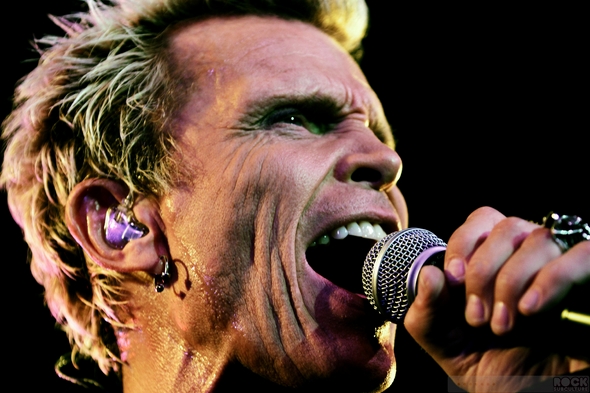 Original Photo Above of Billy Idol From: Billy Idol at Showbox SoDo | Seattle, Washington | 10/26/2012 ("Play My Birthday Billy Idol dot com" Concert)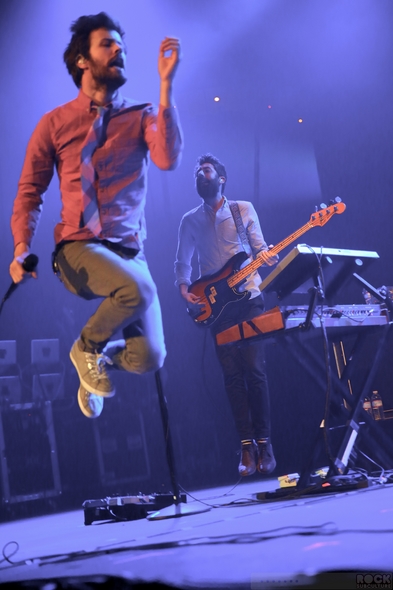 Original Photo Above of Passion Pit From: "Not So Silent Night" by Live 105 (Night 2, #NSSN) at Oracle Arena | Oakland, California | 12/8/2012
Original Photo Above of Crystal Castles From: Crystal Castles at Shobox SoDo | Seattle, Washington | 10/25/2012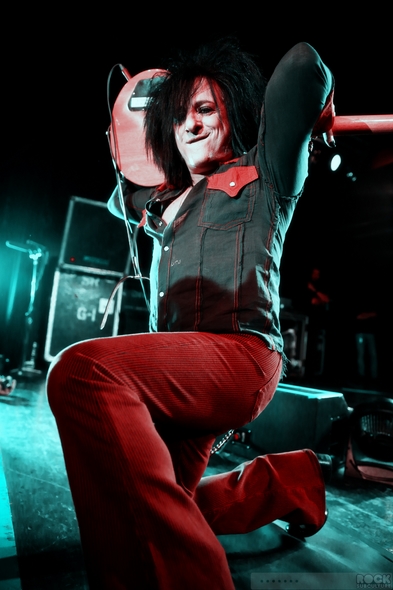 Original Photo Above of Billy Idol From: Billy Idol at Showbox SoDo | Seattle, Washington | 10/26/2012 ("Play My Birthday Billy Idol dot com" Concert)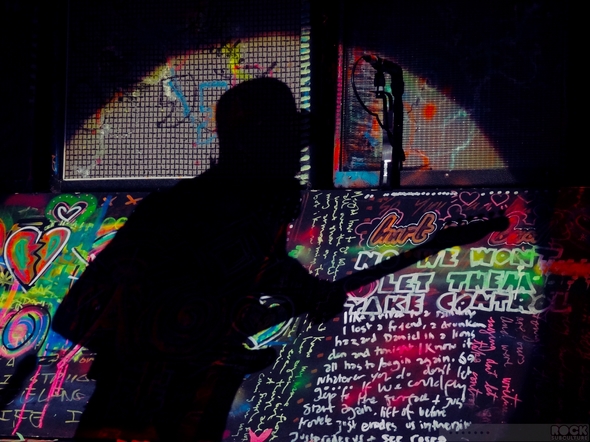 Original Photo Above of Jonny Buckland's Shadow From: Coldplay iHeart Radio at Club Nokia | Los Angeles, California | 2/8/2012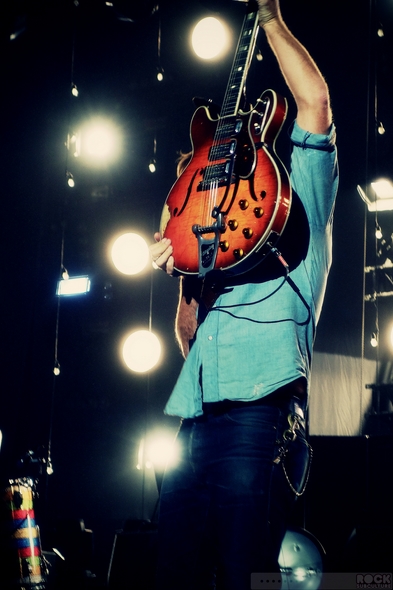 Original Photo Above of The Black Keys From: The Black Keys at The Joint at Hard Rock Hotel & Casino | Las Vegas, Nevada | 12/30/2012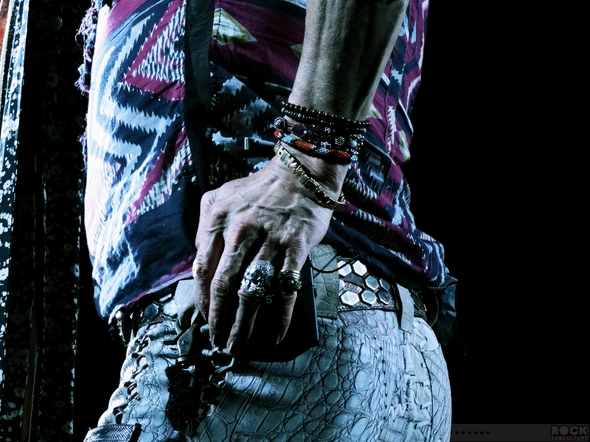 Original Photo Above of Steven Tyler From: Aerosmith at Oracle Arena | Oakland, California | 8/4/2012
Original Photo Above From: Seal at Humphreys Concerts by the Bay | San Diego, California | 8/6/2012
Original Photo Above of GROUPLOVE From: "Not So Silent Night" by Live 105 (Night 2, #NSSN) at Oracle Arena | Oakland, California | 12/8/2012
Original Photo Above of Screaming Females From: Garbage at The Warfield | San Francisco, California | 10/1/12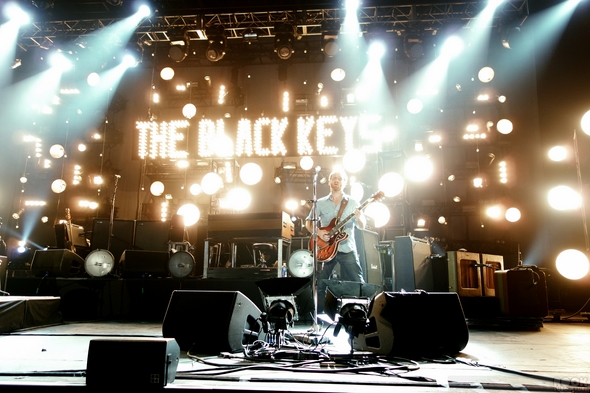 Original Photo Above of The Black Keys From: The Black Keys at The Joint at Hard Rock Hotel & Casino | Las Vegas, Nevada | 12/30/2012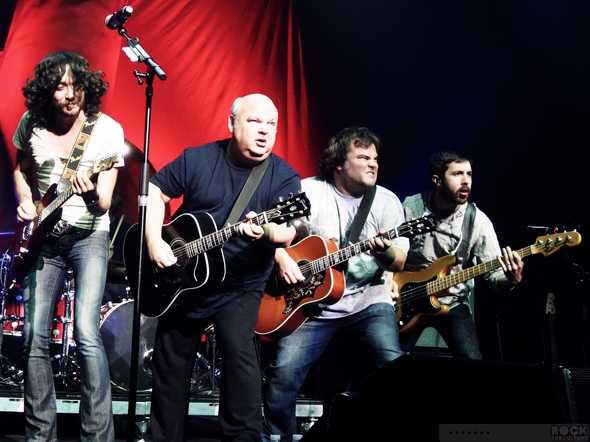 Original Photo Above of Tenacious D From: Tenacious D at Fox Theater | Oakland, California | 5/24/2012
Original Photo Above of Santi From: Santigold at Club Nokia | Los Angeles, California | 6/1/2012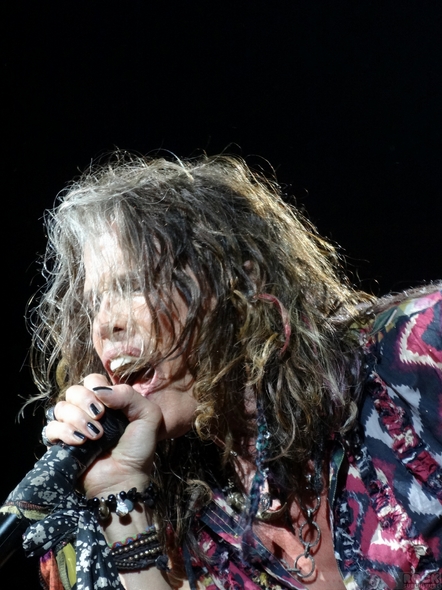 Original Photo Above of Steven Tyler From: Aerosmith at Oracle Arena | Oakland, California | 8/4/2012
Original Photo Above of The Romantics From: The English Beat, The Romantics at Dixon May Fair | Dixon, California | 5/10/12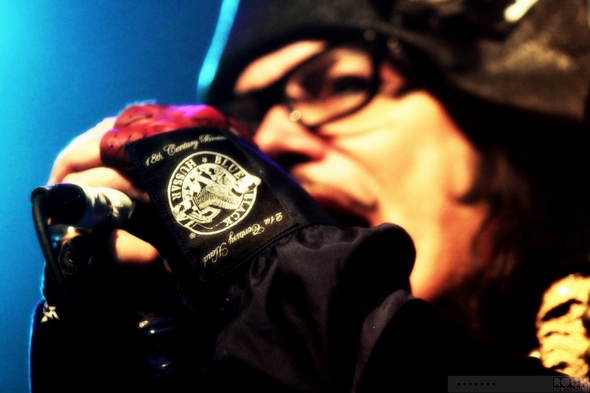 Original Photo Above of Adam Ant From: Adam Ant at The Regency Ballroom | San Francisco, California | 10/18/2012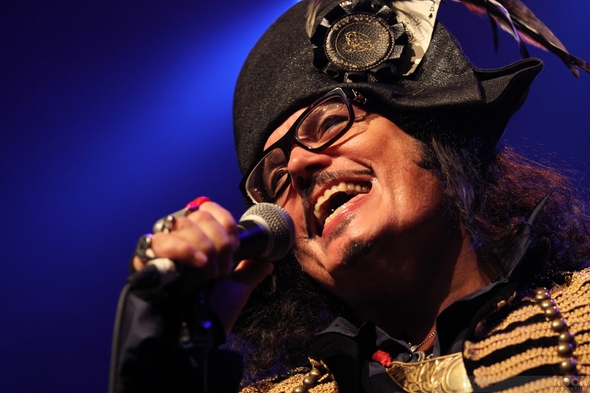 Original Photo Above of Adam Ant From: Adam Ant at The Regency Ballroom | San Francisco, California | 10/18/2012
Original Photo Above of Crystal Castles From: Crystal Castles at Shobox SoDo | Seattle, Washington | 10/25/2012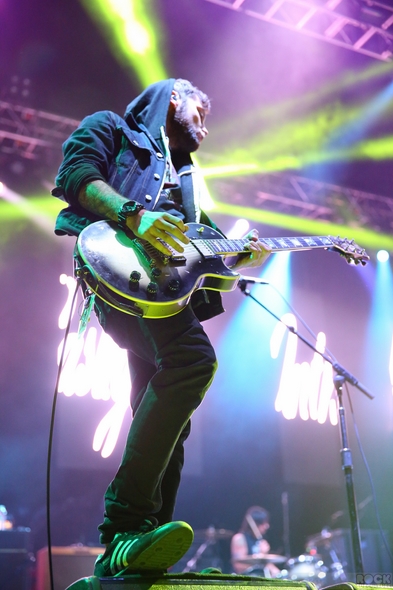 Original Photo of Gaslight Anthem From: "Not So Silent Night" by Live 105 (Night 1, #NSSN) at Oracle Arena | Oakland, California | 12/7/2012
Original Photo Above of M83 From: "Not So Silent Night" by Live 105 (Night 2, #NSSN) at Oracle Arena | Oakland, California | 12/8/2012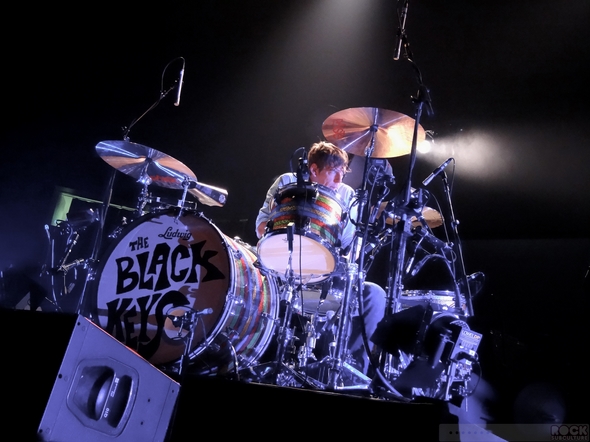 Original Photo Above of The Black Keys From: The Black Keys at The Joint at Hard Rock Hotel & Casino | Las Vegas, Nevada | 12/30/2012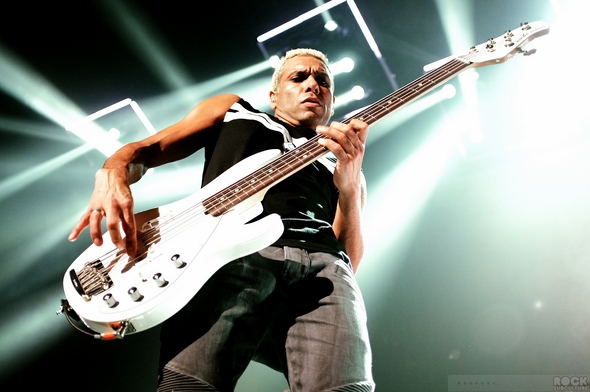 Original Photo Above From: No Doubt at Gibson Amphitheatre (Night 6, #NDnight6) | Universal City, California | 12/04/2012
Original Photo Above of Shirley Manson From: Garbage at The Warfield | San Francisco, California | 10/1/12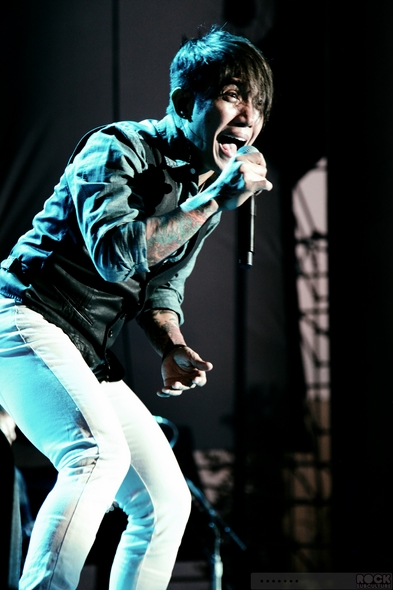 Original Photo Above of Arnel Penada From: Journey, Pat Benatar, Loverboy at Lake Tahoe Outdoor Arena at Harvey's | Stateline, Nevada | 7/22/2012
Original Photo Above From: Jane's Addiction at The Mondavi Center, UC Davis | Davis, California | 10/20/2012
Original Photo of Our Vinyl Vows From: "Not So Silent Night" by Live 105 (Night 1, #NSSN) at Oracle Arena | Oakland, California | 12/7/2012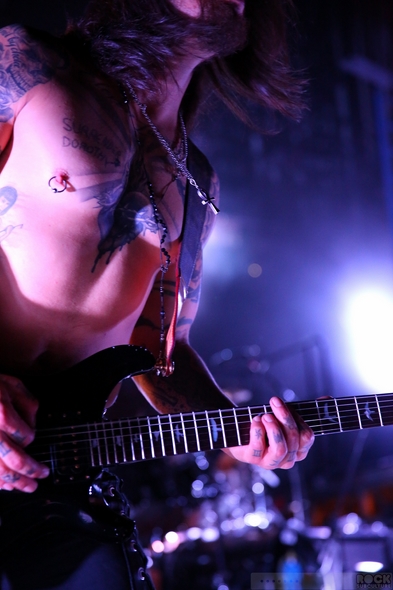 Original Photo Above of Dave Navarro From: Jane's Addiction at The Mondavi Center, UC Davis | Davis, California | 10/20/2012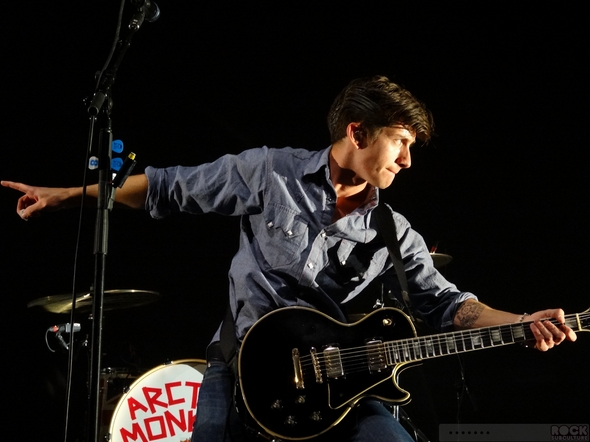 Original Photo Above of Alex Turner From: The Black Keys, The Arctic Monkeys at Powerbalance Pavilion | Sacramento, California | 5/5/12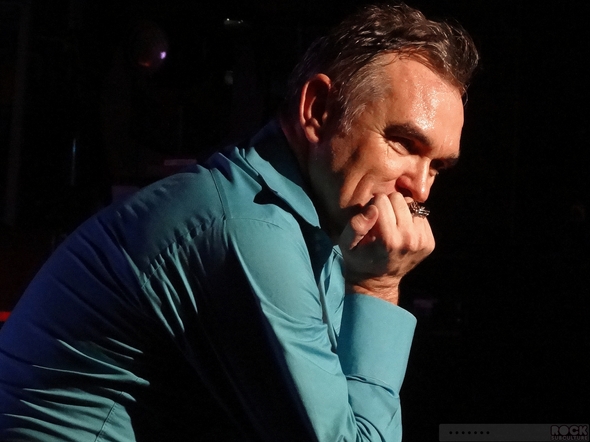 Original Photo Above of Morrissey From: Morrissey at Bob Hope Theater | Stockton, California | 5/26/2012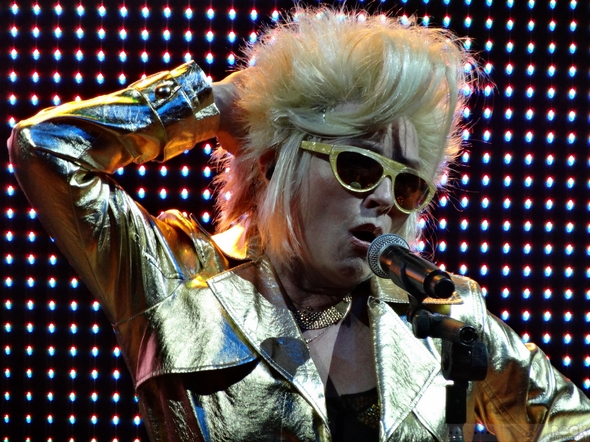 Original Photo Above of Blondie (Debbie Harry) From: Blondie with Debbie Harry & Devo (Double Headliner) at Mountain Winery | Saratoga, California | 9/11/2012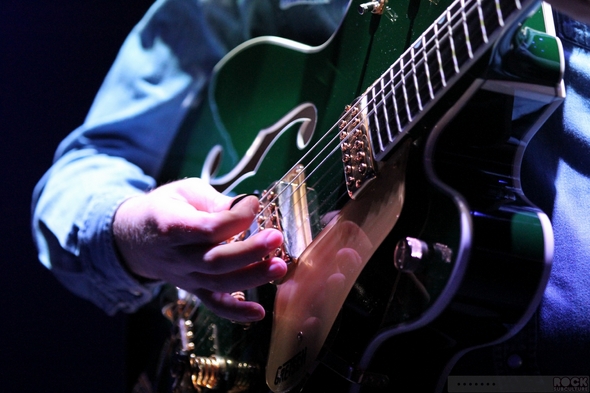 Original Photo of Two Door Cinema Club From: "Not So Silent Night" by Live 105 (Night 1, #NSSN) at Oracle Arena | Oakland, California | 12/7/2012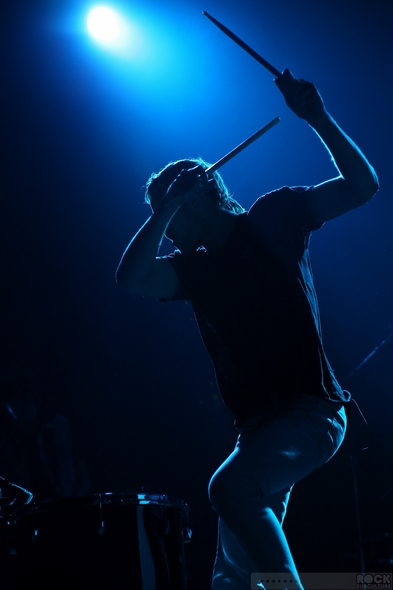 Original Photo Above of Imagine Dragons From: "Not So Silent Night" by Live 105 (Night 2, #NSSN) at Oracle Arena | Oakland, California | 12/8/2012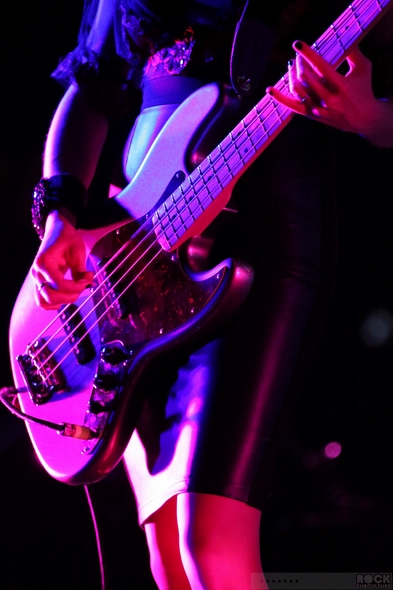 Original Photo Above of Nicole Fiorentino From: Smashing Pumpkins at Bill Graham Civic Auditorium | San Francisco, California | 10/12/2012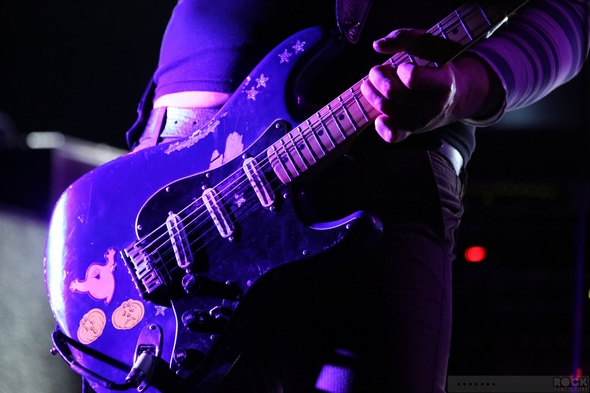 Original Photo Above of Billy Corgan From: Smashing Pumpkins at Bill Graham Civic Auditorium | San Francisco, California | 10/12/2012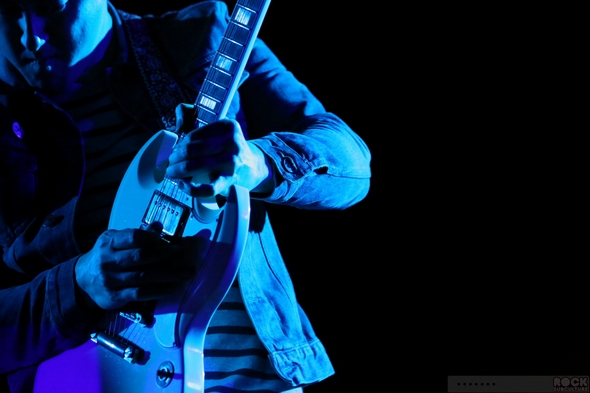 Original Photo Above of Jeff Schroeder From: Smashing Pumpkins at Bill Graham Civic Auditorium | San Francisco, California | 10/12/2012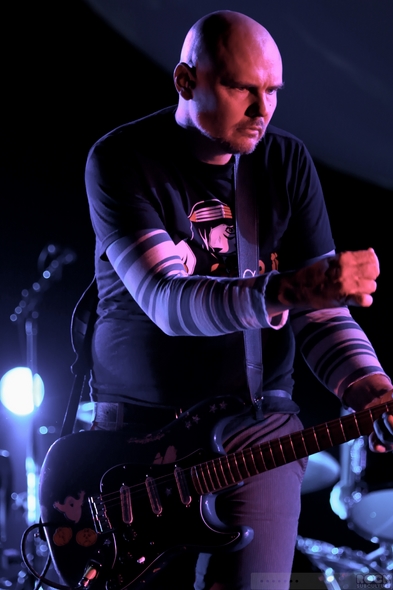 Original Photo Above of Billy Corgan From: Smashing Pumpkins at Bill Graham Civic Auditorium | San Francisco, California | 10/12/2012
Original Photo of Metric From: "Not So Silent Night" by Live 105 (Night 1, #NSSN) at Oracle Arena | Oakland, California | 12/7/2012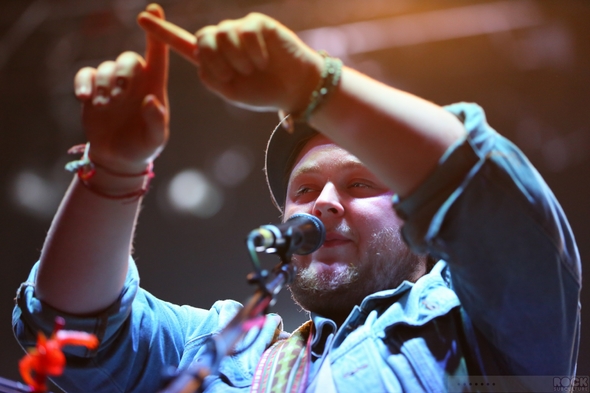 Original Photo of Above of Of Monsters and Men From: "Not So Silent Night" by Live 105 (Night 1, #NSSN) at Oracle Arena | Oakland, California | 12/7/2012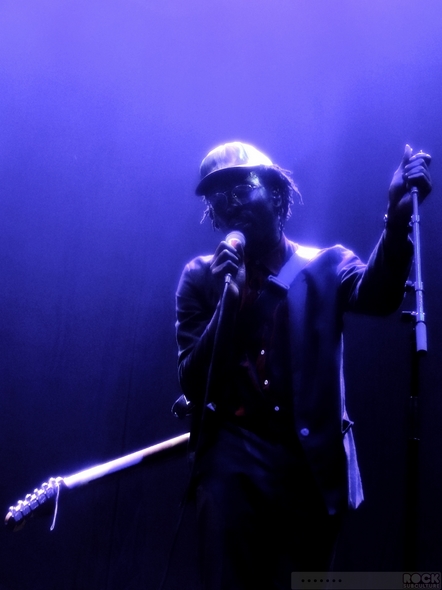 Original Photo Above of Blood Orange From: Florence + the Machine at The Mondavi Center, U.C. Davis | Davis, California | 4/18/12
Original Photo Above of Billy Idol From: Billy Idol at Hult Center for the Performing Arts | Eugene, Oregon | 10/28/2012
Original Photo Above of GROUPLOVE From: GROUPLOVE at The Boulevard Pool at The Cosmopolitan | Las Vegas, Nevada | 10/4/2012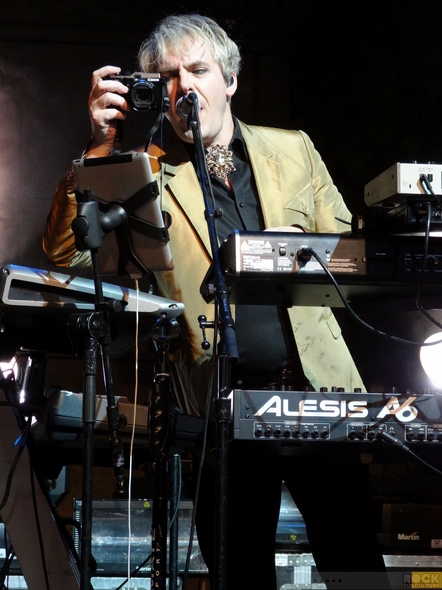 Original Photo Above of Nick Rhodes From: Duran Duran at Mountain Winery | Saratoga, California | 8/9/2012
Original Photo of Above of Of Monsters and Men From: "Not So Silent Night" by Live 105 (Night 1, #NSSN) at Oracle Arena | Oakland, California | 12/7/2012
Original Photo Above of Peter Gabriel Closing Out His Set And Turning The Microphone On The Audience, From: Peter Gabriel at PH Live at Planet Hollywood Resort & Casino | Las Vegas, Nevada | 10/5/2012
Original Photo Above From: Coldplay iHeart Radio at Club Nokia | Los Angeles, California | 2/8/2012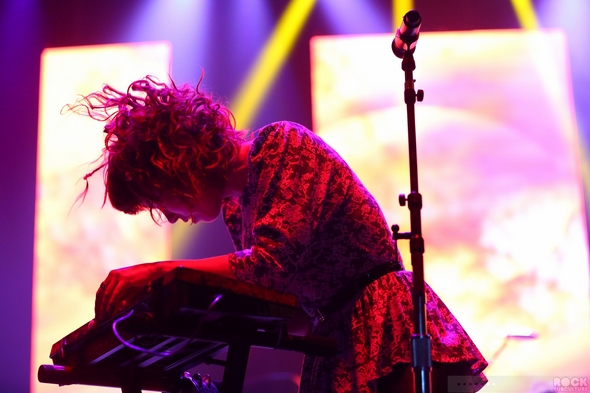 Original Photo Above of GROUPLOVE From: "Not So Silent Night" by Live 105 (Night 2, #NSSN) at Oracle Arena | Oakland, California | 12/8/2012
Original Photo Above of Fred Schneider's Shoes From: The B-52s at Harrah's South Shore Room | Stateline, Nevada | 9/8/2012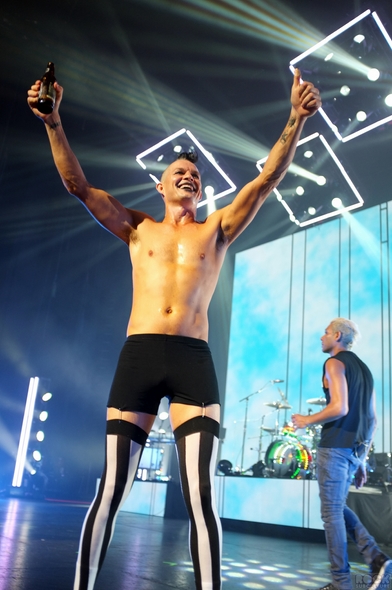 Original Photo Above From: No Doubt at Gibson Amphitheatre (Night 6, #NDnight6) | Universal City, California | 12/04/2012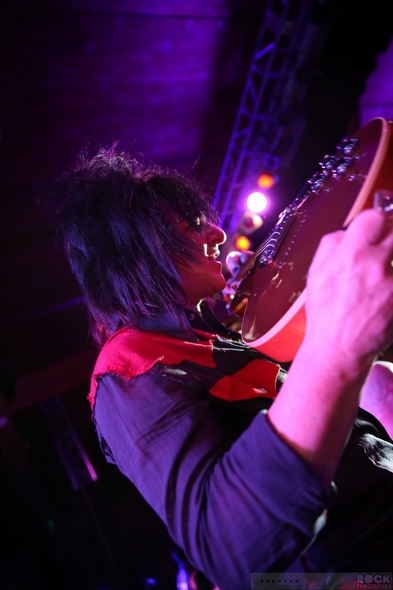 Original Photo Above From: Billy Idol at Showbox SoDo | Seattle, Washington | 10/26/2012 ("Play My Birthday Billy Idol dot com" Concert)
Original Photo Above of Katie White From: The Ting Tings at the Fillmore | San Francisco, California | 3/25/12
Original Photo Above of Huey Lewis From: Huey Lewis and The News at Mountain Winery | Saratoga, California | 9/28/2012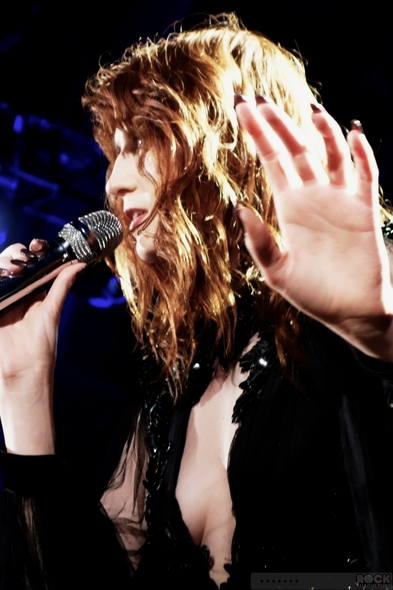 Original Photo Above of Florence + The Machine From: Florence + The Machine at The Hollywood Bowl | Los Angeles, California | 10/8/2012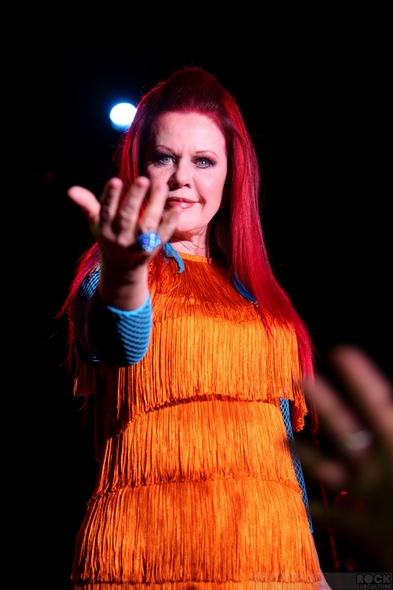 Original Photo Above of Kate Pierson From: The B-52s at Harrah's South Shore Room | Stateline, Nevada | 9/8/2012
Original Photo Above of M83 From: "Not So Silent Night" by Live 105 (Night 2, #NSSN) at Oracle Arena | Oakland, California | 12/8/2012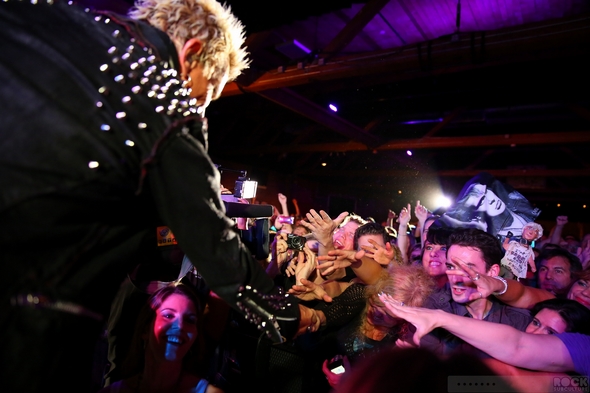 Original Photo Above From: Billy Idol at Showbox SoDo | Seattle, Washington | 10/26/2012 ("Play My Birthday Billy Idol dot com" Concert)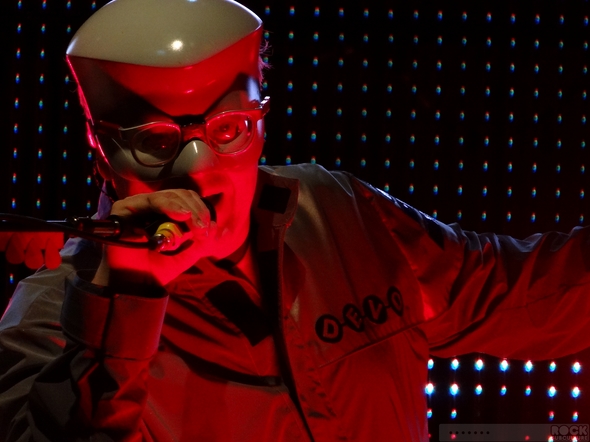 Original Photo Above of DEVO From: Blondie with Debbie Harry & Devo (Double Headliner) at Mountain Winery | Saratoga, California | 9/11/2012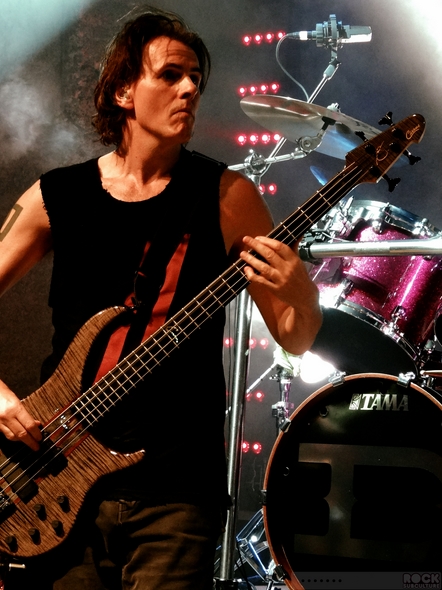 Original Photo Above of John Taylor From: Duran Duran at Mountain Winery | Saratoga, California | 8/9/2012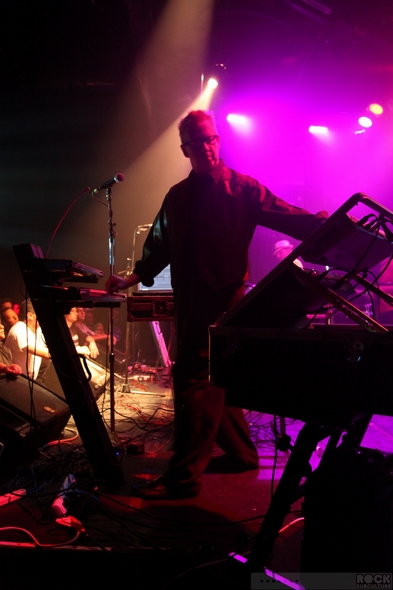 Original Photo Above of Paul Robb From: Information Society at King King | Hollywood, California | 7/3/2012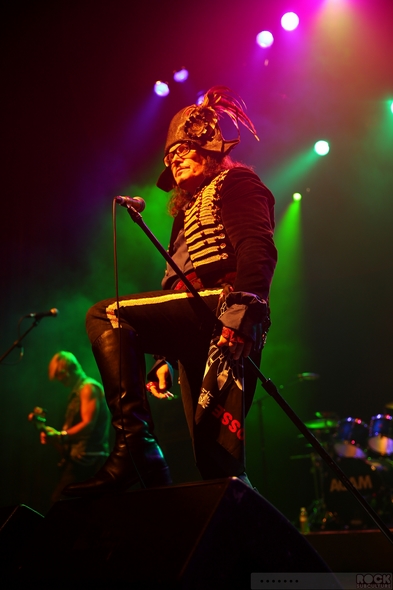 Original Photo Above of Adam Ant From: Adam Ant at The Regency Ballroom | San Francisco, California | 10/18/2012
Original Photo of Above of Jack White's Drummer From: "Not So Silent Night" by Live 105 (Night 1, #NSSN) at Oracle Arena | Oakland, California | 12/7/2012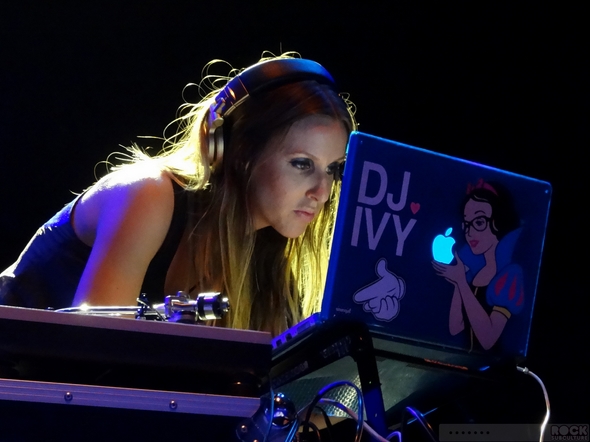 Original Photo Above of DJ Ivy From: Santigold at Club Nokia | Los Angeles, California | 6/1/2012
Original Photo of Metric From: "Not So Silent Night" by Live 105 (Night 1, #NSSN) at Oracle Arena | Oakland, California | 12/7/2012
Original Photo Above of Duke Erikson From: Garbage at The Warfield | San Francisco, California | 10/1/12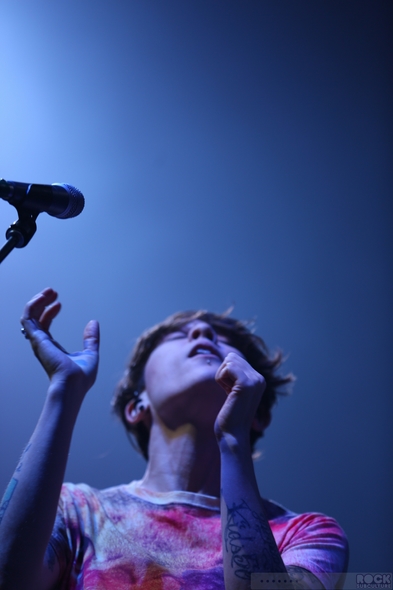 Original Photo Above of Tegan and Sara From: "Not So Silent Night" by Live 105 (Night 2, #NSSN) at Oracle Arena | Oakland, California | 12/8/2012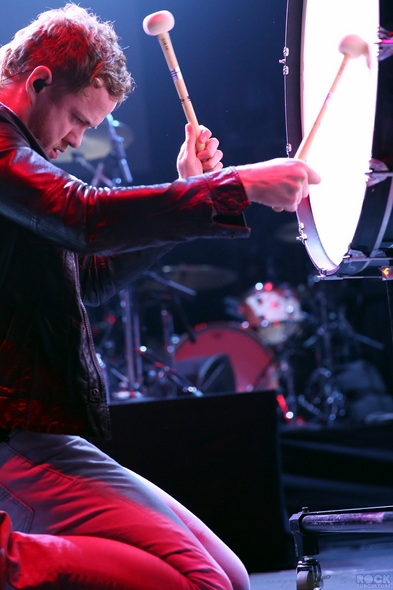 Original Photo Above of Imagine Dragons From: "Not So Silent Night" by Live 105 (Night 2, #NSSN) at Oracle Arena | Oakland, California | 12/8/2012
Original Photo of Above of Of Monsters and Men From: "Not So Silent Night" by Live 105 (Night 1, #NSSN) at Oracle Arena | Oakland, California | 12/7/2012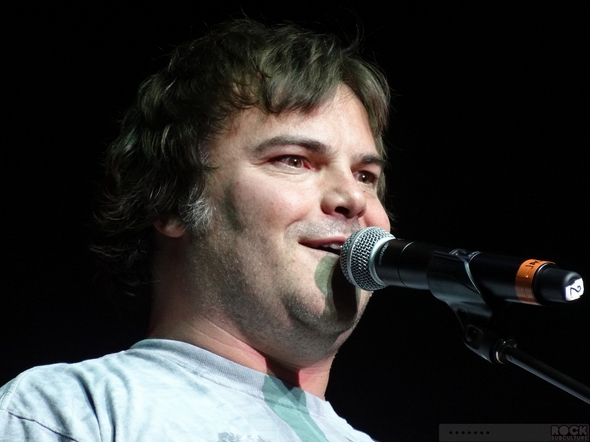 Original Photo Above of Tenacious D From: Tenacious D at Fox Theater | Oakland, California | 5/24/2012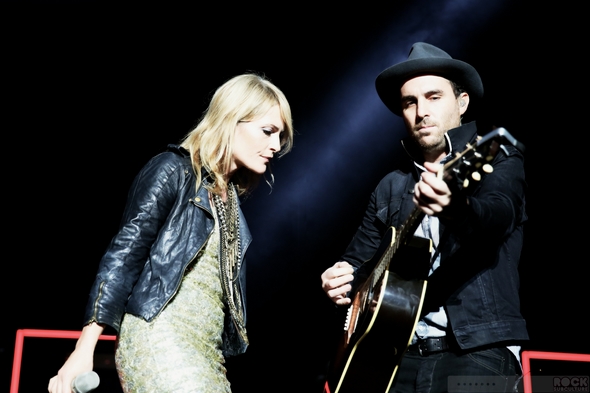 Original Photo of Above of Metric From: "Not So Silent Night" by Live 105 (Night 1, #NSSN) at Oracle Arena | Oakland, California | 12/7/2012
Original Photo Above From: No Doubt at Gibson Amphitheatre (Night 6, #NDnight6) | Universal City, California | 12/04/2012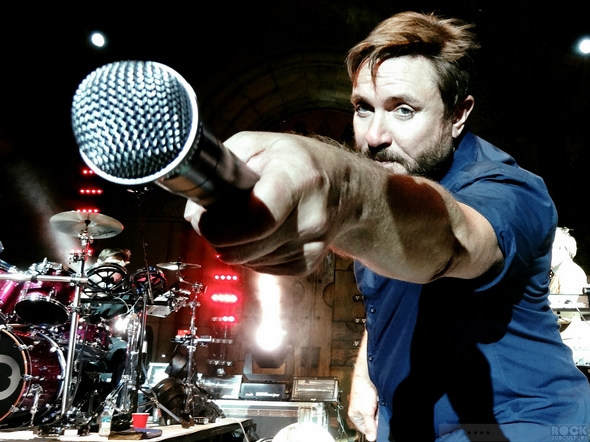 Original Photo Above of Simon Le Bon From: Duran Duran at Mountain Winery | Saratoga, California | 8/9/2012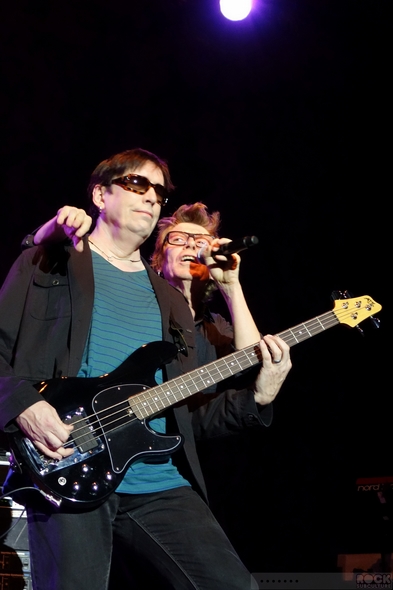 Original Photo Above of Brothers Richard Butler and Tim Butler from The Psychedelic Furs From: The Go-Go's and The Psychedelic Furs at Mountain Winery | Saratoga, California | 9/30/2012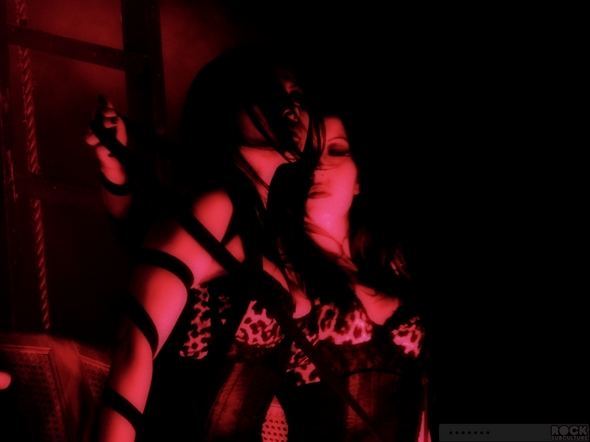 Original Photo Above of Jane's Addiction From: Jane's Addiction at The Mondavi Center, UC Davis | Davis, California | 10/20/2012
Original Photo Above of Morrissey From: Morrissey at Castle Theater | Maui, Hawaii | 5/18/2012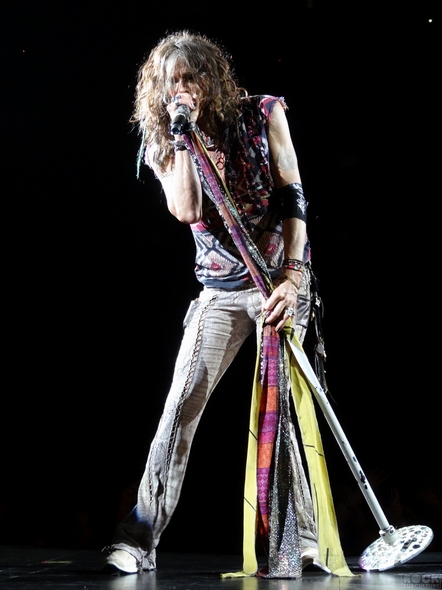 Original Photo Above of Steven Tyler From: Aerosmith at Oracle Arena | Oakland, California | 8/4/2012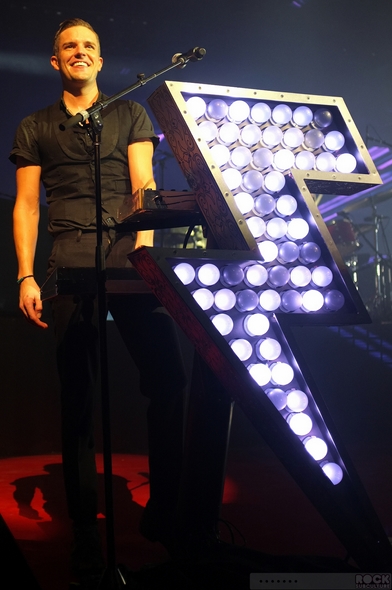 Original Photo Above of Brandon Flowers From: The Killers at Cosmopolitan of Las Vegas in The Chelsea Ballroom | Las Vegas, Nevada | 12/29/2012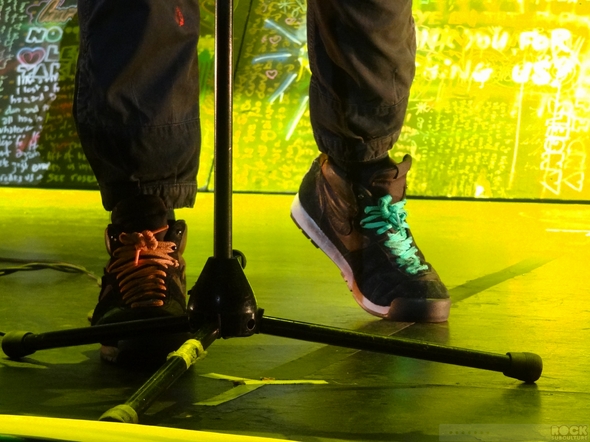 Original Photo Above of Chris Martin's Shoes From: Coldplay iHeart Radio at Club Nokia | Los Angeles, California | 2/8/2012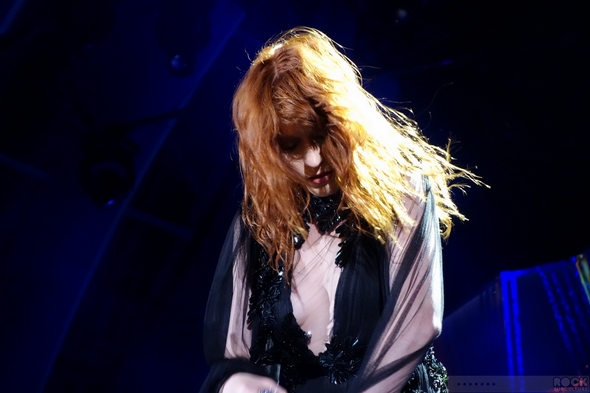 Original Photo Above of Florence + The Machine From: Florence + The Machine at The Hollywood Bowl | Los Angeles, California | 10/8/2012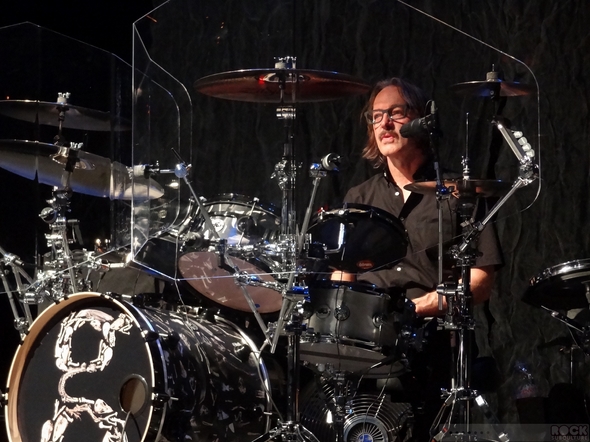 Original Photo Above of Butch Vig From: Garbage at The Warfield | San Francisco, California | 10/1/12
Original Photo Above of Marie Fredriksson From: Roxette at Nob Hill Masonic Auditorium | San Francisco, California | 9/14/2012
Original Photo Above of Terri Nunn From: Berlin with Terri Nunn at Thunder Valley | Lincoln, California | 4/13/12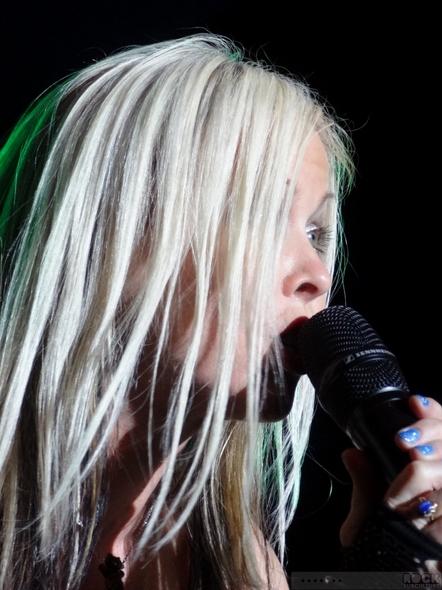 Original Photo Above of Terri Nunn From: Berlin with Terri Nunn at Thunder Valley | Lincoln, California | 4/13/12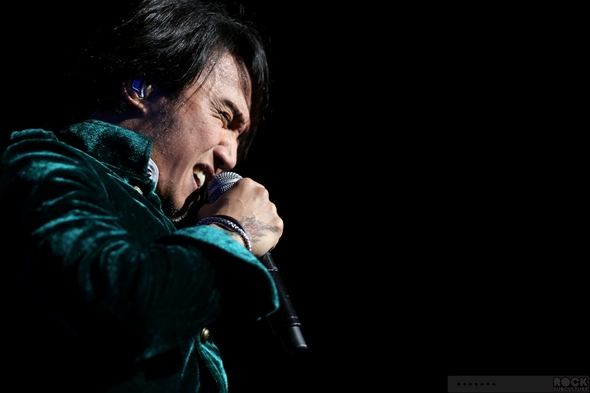 Original Photo Above of Arnel Pineda From: Journey at Neal S. Blaisdell Arena in Honolulu | Oahi, Hawaii | 12/14/2012
Original Photo Above of Florence + The Machine From: Florence + The Machine at The Hollywood Bowl | Los Angeles, California | 10/8/2012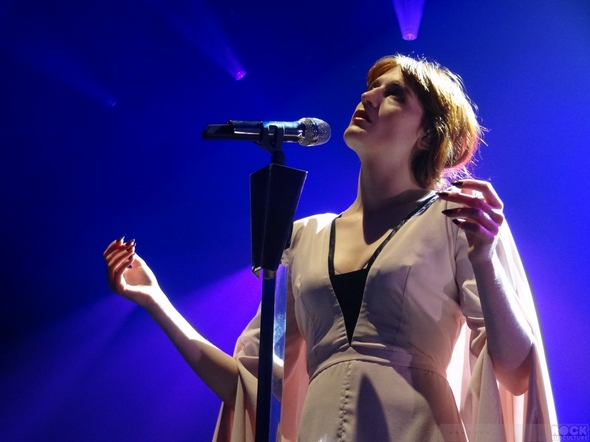 Original Photo Above of Florence + The Machine From: Florence + the Machine at The Mondavi Center, U.C. Davis | Davis, California | 4/18/12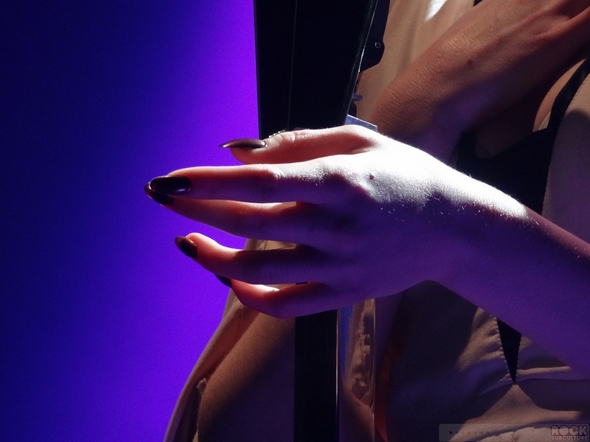 Original Photo Above of Florence + The Machine From: Florence + the Machine at The Mondavi Center, U.C. Davis | Davis, California | 4/18/12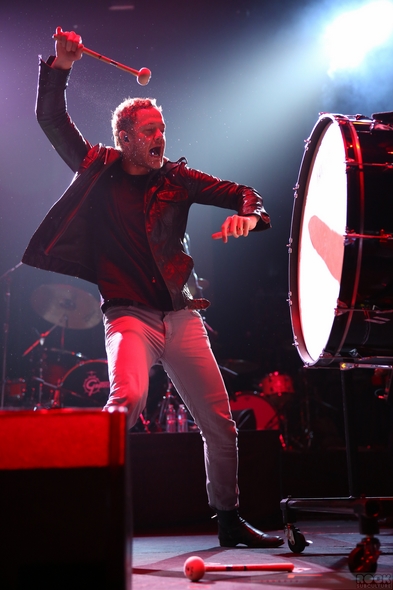 Original Photo Above of Imagine Dragons From: "Not So Silent Night" by Live 105 (Night 2, #NSSN) at Oracle Arena | Oakland, California | 12/8/2012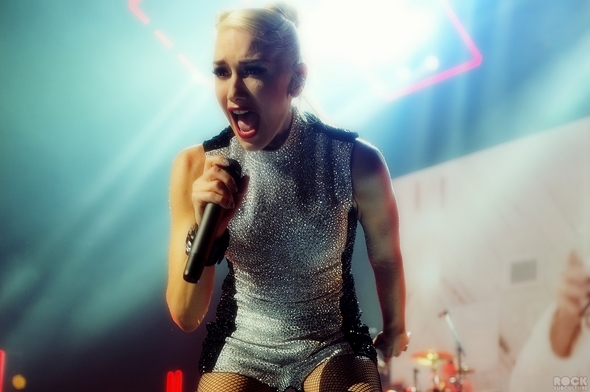 Original Photo Above From: No Doubt at Gibson Amphitheatre (Night 6, #NDnight6) | Universal City, California | 12/04/2012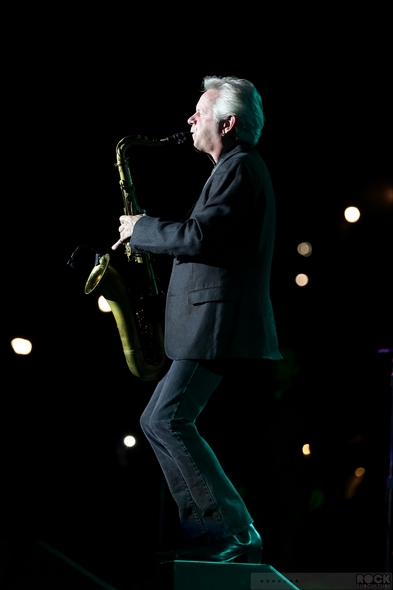 Original Photo Above of Johnny Colla From: Huey Lewis and The News at Mountain Winery | Saratoga, California | 9/28/2012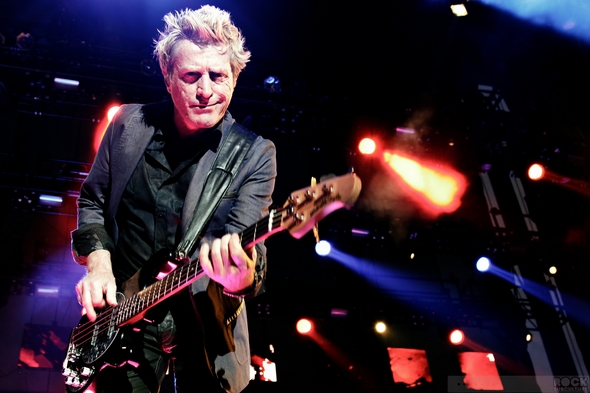 Original Photo Above of Ross Valory From: Journey, Pat Benatar, Loverboy at Lake Tahoe Outdoor Arena at Harvey's | Stateline, Nevada | 7/22/2012
Original Photo Above of Florence + The Machine From: Florence + the Machine at The Mondavi Center, U.C. Davis | Davis, California | 4/18/12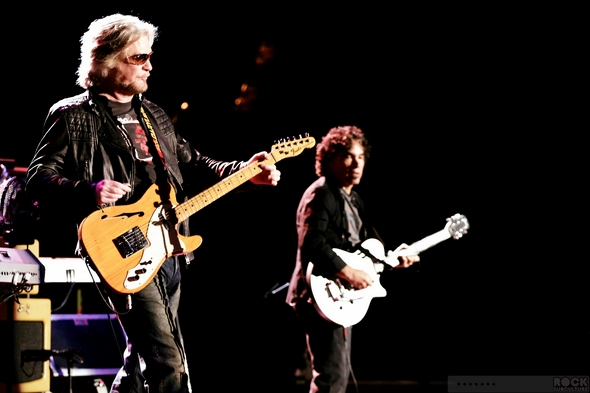 Original Photo Above of Daryl Hall and John Oates From: Daryl Hall and John Oates at Mountain Winery | Saratoga, California | 9/18/2012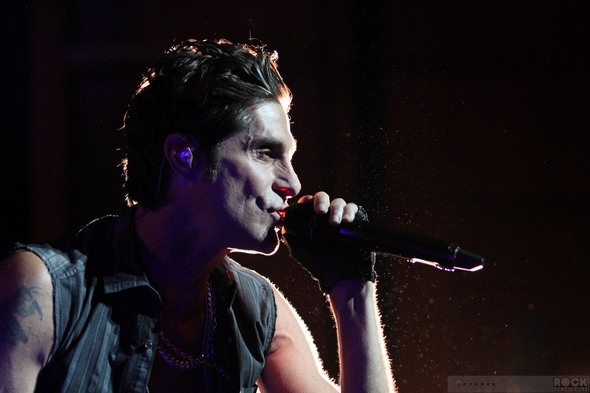 Original Photo Above of Perry Farrel From: Jane's Addiction at The Mondavi Center, UC Davis | Davis, California | 10/20/2012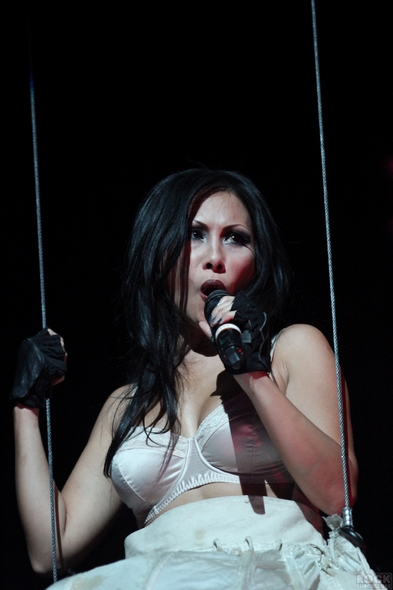 Original Photo Above From: Jane's Addiction at The Mondavi Center, UC Davis | Davis, California | 10/20/2012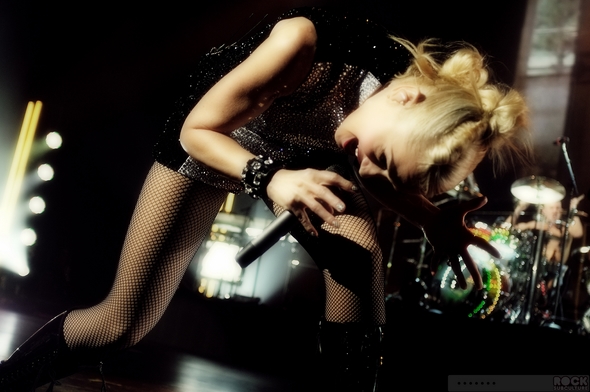 Original Photo Above of Gwen Steffani From: No Doubt at Gibson Amphitheatre (Night 6, #NDnight6) | Universal City, California | 12/04/2012
Original Photo Above of Chris Martin From: Coldplay iHeart Radio at Club Nokia | Los Angeles, California | 2/8/2012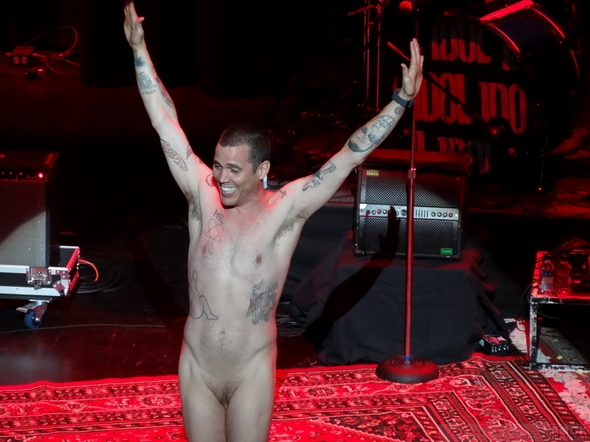 Original Photo Above of Steve-O Performing a Magic Trick From: Billy Idol, Heart, Alice in Chains, Duff McKagan, Mark Lanegan, Moby | Los Angeles, California | 5/31/2012
Jason DeBord