Last night Seal put on an incredible performance at Humphreys Concerts by the Bay in San Diego.  Stunning voice, amazing performance, he really filled the smaller, intimate, outdoor venue with life.  Beautiful songs (both his own and a few covers of classic material) and real, true emotion on full display.  Seal is an artist that sings from the heart, and I can't imagine him being any other way, especially after having had the privilege of spending a good amount of time with him and a small group later, after the concert.  He is really singular in the field of music, and if he could not sing, after spending around 40 minutes hearing him open up to us about his thoughts and feelings on a few different subjects – talking with strangers as though they were old, close friends – if he could not sing, I would still remain a huge fan of Seal the man.  He is undoubtedly a person to look up to, who lives life with a great deal of introspection, honesty, and modesty.  Overall, the night was an unforgettable experience, and I feel so, so fortunate to have been a part of it.
Who: Seal
Supporting: Macy Gray
Venue: Humphreys Concerts by the Bay
Presented By:  Lexus and Humphreys Concerts by the Bay
Where: San Diego, California
When: August 6, 2012
Seating: Section B3, Row 8, Seat 108 (middle floor section, middle row, 8th row)

Supporting Act: Macy Gray
This concert was a bit of a bonus for me, as I have been a fan of Macy Gray, but never seen her perform live, so it was awesome to hear that she would be opening for Seal on this tour.  Macy Gray is a Grammy Award winning R&B singer songwriter, known for her very distinctive voice.  She has released six studio albums, and her latest, "Covered", came out earlier this year.  I love that she selected some of my favorite bands and songs to cover on this album, and many are really out of left field choices that are just incredible (like "Maps", a Yeah Yeah Yeahs song).  Tonight, she did "Here Comes The Rain Again" from the Eurythmics.
Of course, her own fully original work is awesome as well, and she is best known for the song "I Try" off of her debut album.
On stage, she had a really commanding performance.  Also, she was totally funny!  In-between songs, she has some really cute anecdotes to warm up the audience.  All I know is that she left me wanting more, as her set wasn't terribly long, so I'm definitely going to find a show that she is headlining in the future to get a longer show from her, and I'd definitely recommend checking out her catalog and seeing her live if you can.  Really impressive band as well!
Macy Gray also took some time in-between sets back at the entrance of the venue to meet fans and sign autographs, which I thought was wonderful, and didn't want to miss the opportunity.  Very warm and engaging woman and it was a real pleasure to meet her.  She was also kind enough to take a photo with me (below):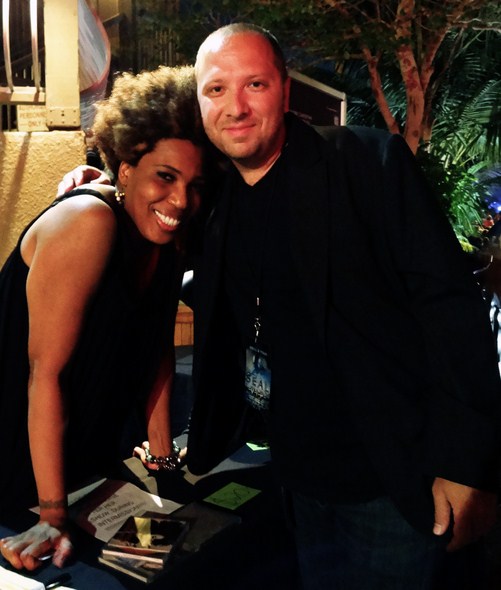 Below are a few photos of Macy Gray and her band on stage at the show: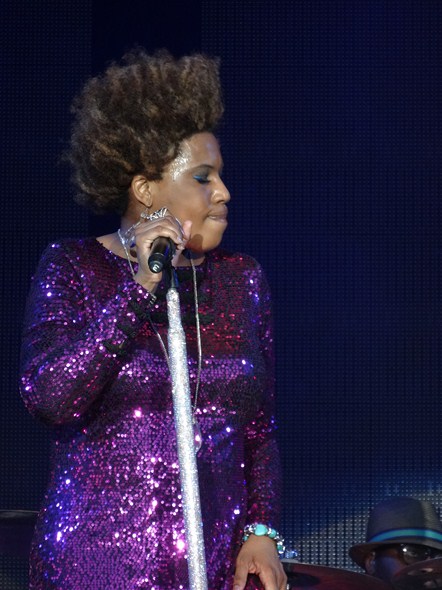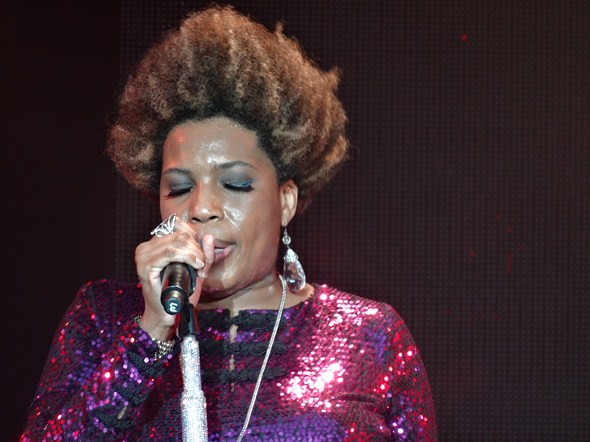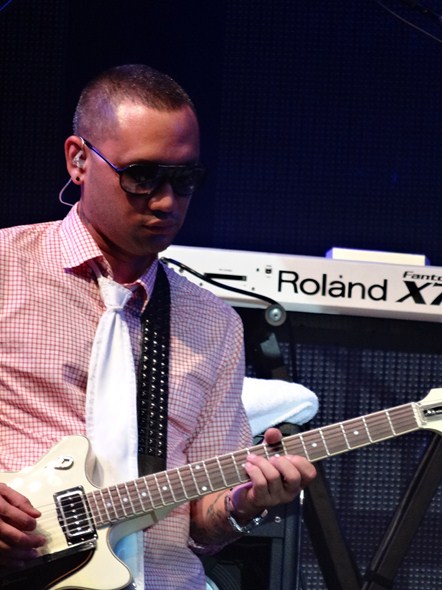 Seal
Seal (Seal Henry Olusegun Olumide Adeola Samuel) is a Grammy Award winning soul and R&B singer-songwriter from the UK.  Seal played with a British funk band in his early years, but eventually broke off on his own, and published his first album, "Seal", in 1991.  The song "Crazy" was a huge hit, and remains one of my all-time favorite songs.  I first heard it off Sire Records' "Just Say Anything" CD sampler right after graduating high school (which came out about a month after Seal's eponymous album), and have followed his work ever since.
Seal has released eight studio albums to date, and I've been a big fan of them all.  He has an incredible and distinct voice and style that really gives him a unique identity in the music industry.  Two of his more recent albums – "Soul" (2008) and "Soul 2" (2011) include his versions of standards and classics, and these are the kinds of collections of songs that require that one has "chops", and Seal most certainly does.  I would argue that some of his versions of these songs transcend any version that came before – he is that gifted in both his vocals and his heart felt delivery.  "Soul" is the keyword in both album titles, and that is one thing that this man has in spades: soul.
So Seal is currently touring multiple dates in California… so how did I end up in San Diego (not anywhere near the closest for me)?  Well, this was the optimum date for me to do the "meet and greet" along with the show (for a variety of reasons), so here I am, typing this (middle of the night) review at Humphreys Half Moon Inn & Suites adjacent to and under the same ownership as the Humphreys Concerts by the Bay outdoor music venue.  In fact, entrance of venue to my room was about two minutes on foot.  Really cool place, but my full resort review will come later.
Following the awesome opening by Macy Gray, and meeting her thereafter, I made it back to my seat (middle section, middle row, 8 rows from stage) with literally about one and a half minutes to spare.
Now I pretty much never insert photos into the body of my review, but just list them all out after, but this was such a cool entrance, for context, here is a peek at how Seal came out on stage following his awesome band (who he refers to as his "family"):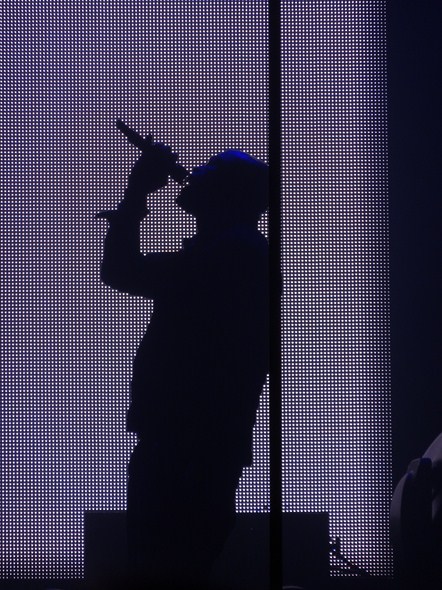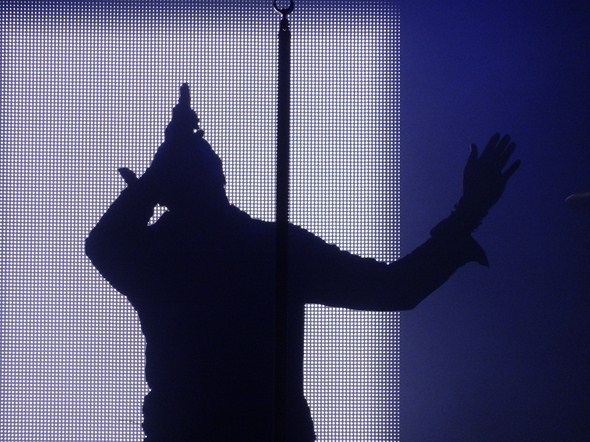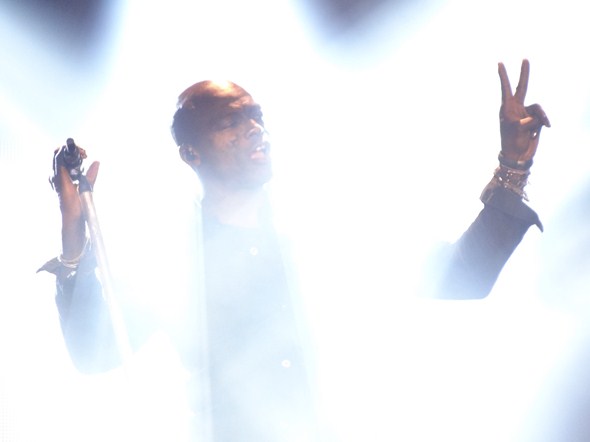 The funny thing is, a couple songs in – maybe three – he took a moment to talk with the audience, and asked about the smoke/fog, noting that he couldn't see any of us.  This will come into having more meaning a little further into my review.
So the guy can sing, but he also can work the stage, and the venue was small enough to really see his face, and really feel his music that much more.  Seeing him perform in person make the songs, his music, his delivery that much more powerful.  These aren't just pop songs – this is music that has meaning for him, and he shares this passion with his audience.
As we got further into the show, Seal got everyone up out of their seats, and eventually, the front third of the venue made the transition from orderly assigned seating to a GA pit free for all.  Then he engaged even more with the audience, shaking hands, but even more powerfully, locking on with his eyes – having that deep connection with his audience, one person at a time.
The overall set was an awesome selection of songs spanning his whole catalog.  Part of the set list is seen below (closed out with "Don't Cry" and "Amazing", which was cut off in my photo below):
The concert started pretty quiet and really just built up in tempo, vigor, and excitement as it went along.
It was a special moment for me to hear and see "Crazy" performed live; as I noted, I just have a real attachment to that song.  But the most touching and heartfelt performance, for me, was "Don't Cry".
So the concert ended, and I would have been thrilled with just that, though I knew that the meet and greet was going to follow.  Now, I've done quite a few meet and greets, and each one is unique and different, and there are always a lot of variables in play, but more often than not, they are, well, overly controlled.  Which is totally understandable, for many, many reasons.
There were some issues and challenges in play with this one, which I won't get into, and it was really kind of a collision of some unfortunate circumstances.
Essentially, there were about 30 of us that had paid for the meet and greet, and were waiting in the emptied out outdoor venue, more or less enjoying each others company (we are all fans after all – plenty to chat about!) and enjoying the wonderful San Diego weather.  By my estimate, I think there were more people who'd traveled from out of town and out of state than there were San Diego natives, which both surprised me and didn't surprise me.  In any event, we were waiting, but not a "bad" waiting apart from from things that didn't involve us.
So some time later, we see Seal walking back into the arena.  But really, for me, if I had bad vision and didn't know who he was, he would just kind of blend in…  he doesn't walk around like a rock star, or with any kind of arrogance – he just has this really genuine and humble energy.  He came over to our group, that was seated in a few rows in one of the sections, and just started talking to us.  Not talking at us, but to us (there is a big difference).  No entourage.  No handlers, management, security…  just Seal, coming over to us and talking with us like we are all old friends.  It was incredible.  And that was really just the beginning.
Immediately, instead of being starstruck, everyone was kind of at once just at ease, and, well, appreciated.  It was such an incredible experience.  Over about 45 minutes, Seal just pulled up the back of a seat to lean into, and chatted with us, totally casual and engaging.
Right away, he talked about the fog/smoke at the beginning of the show, where he couldn't see the audience, at first.  Then he started pointing to us, one by one, and called out where we watched the concert from…  "stage left front", "stage right", etc.  He actually made eye contact with all these fans in the audience, and an hour or more later, after everything, he looked at these strangers and remembered where they stood during the show.  Who has ever heard of such a thing?  And then he talked about how he gets his energy from the audience.  The audience means as much to him, as he does to us.  I always talk about the magic of attending live concerts, and what an experience it is, and how special it can be to connect with a favorite artist, and I can't think of something that better exemplifies what I am talking about than this seemingly unbelievable notion that Seal is connecting with his fans on such an incredible level while he is performing on stage.
Just as he feels his music, he seems to feel and think about every moment.  And most artists are isolated and shielded from issues, and Seal is like the father figure of these people he works with – his family – and obviously has the real leadership role not just on stage, but off stage as well, and has this inherent maturity, reasonableness, and grounded perspective – I just cannot express enough my respect for him and how he conducts himself, just from this limited window into his life.
Over this time – this really open and candid dialogue – Seal shared with us about some really touching experiences, his life growing up, his family – it was just amazing.  I feel so honored and touched to have been a part of that experience, it is is completely unlike anything I'd ever imagine following a concert.
One of the other fans asked Seal if he had a message, and he didn't have an answer right away (i.e. it was not a canned answer – he really thought about it, and thought about it out loud, working it out in front of us).  For Seal, it came down to one thing – the dream.  He called himself "imperfect" (for delivering a message), but said he has four responsibilities (his four children) who "do as you do", and said he wants to be someone that he hopes his kids can be better than; to be a responsible role model.  He said he does his music because he has to – that he's lucky enough to do the thing that he is most passionate about.  The phrase that he eventually came around to is "to keep the dream alive".  He said that is how he got to where he is in life – he never stopped dreaming, that growing up, he always wanted something better – that "you have to have dreams".
Anyway, I got a lot more out of this event and experience than I ever dreamed of, and will never forget it.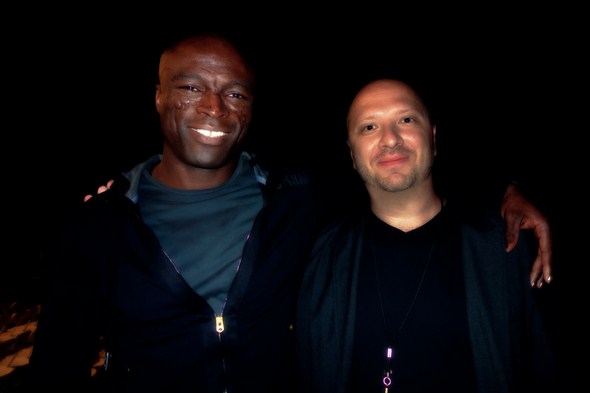 Below are photos I took of the venue and during the performance: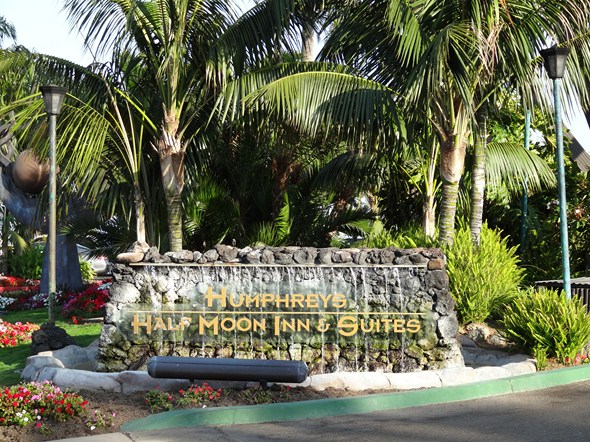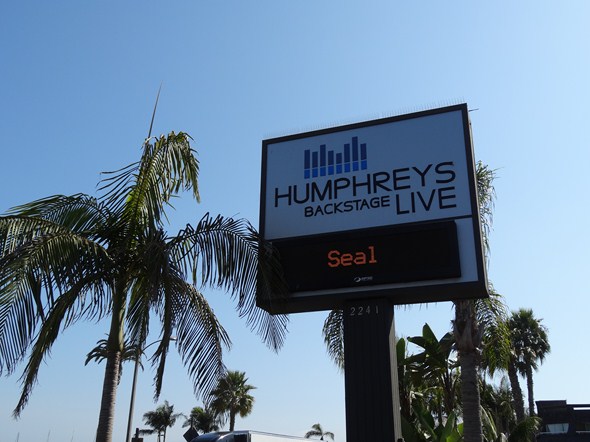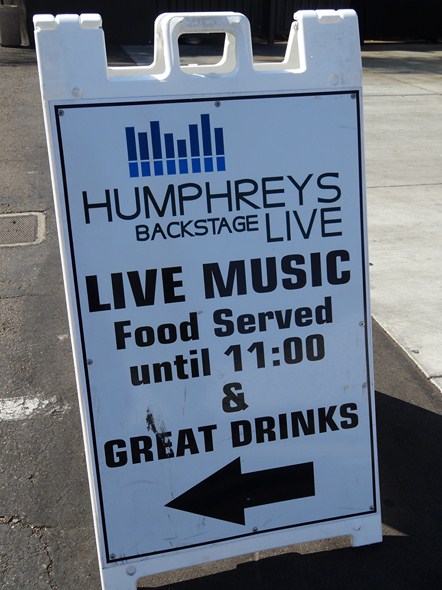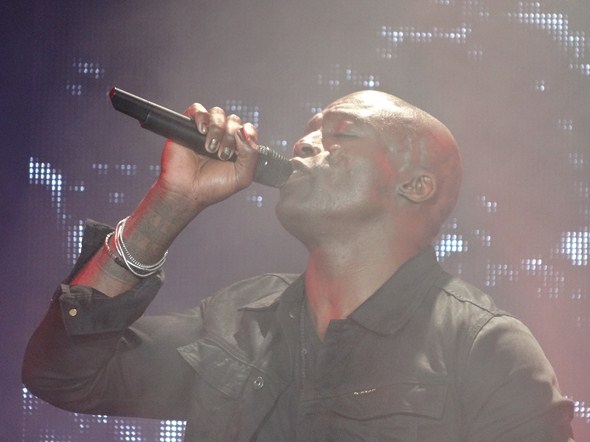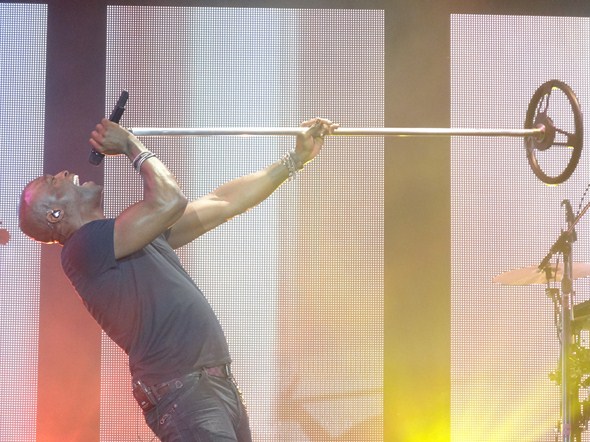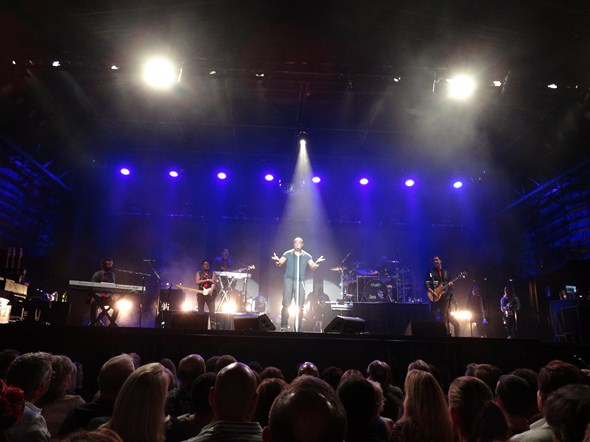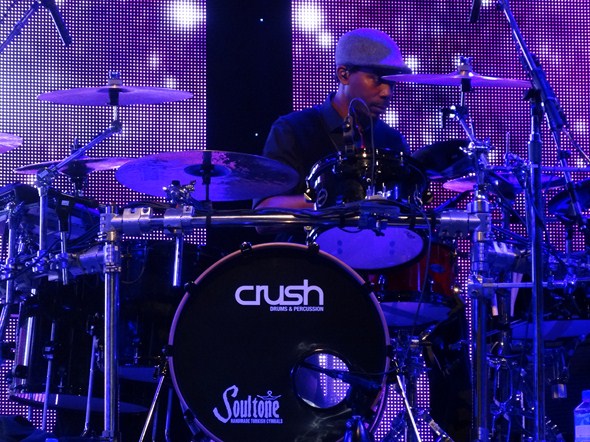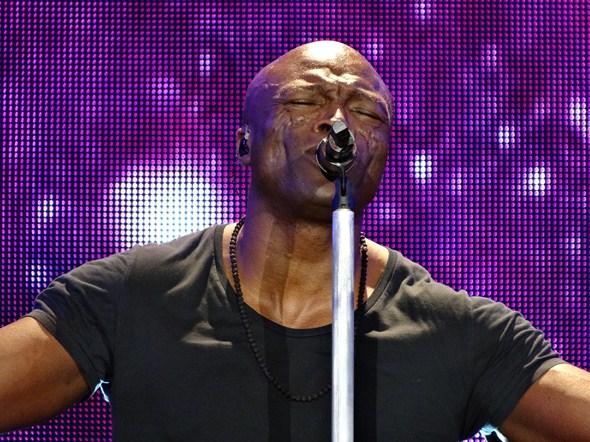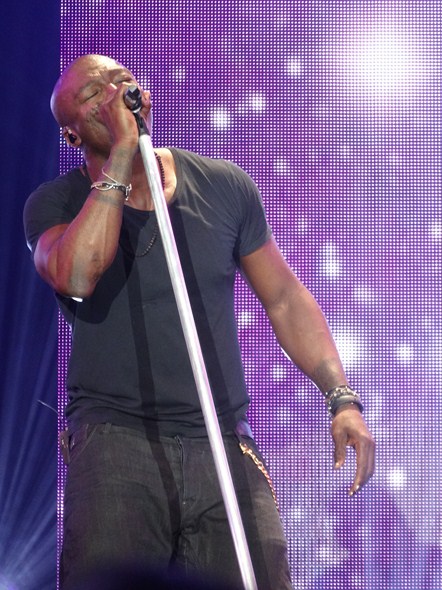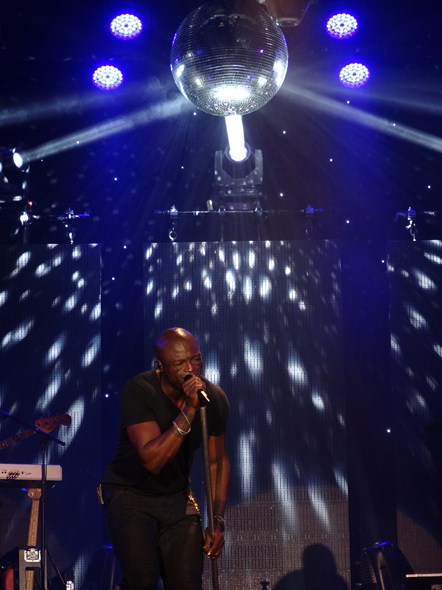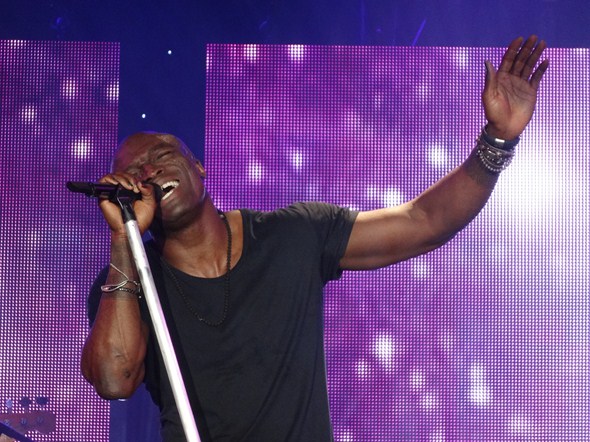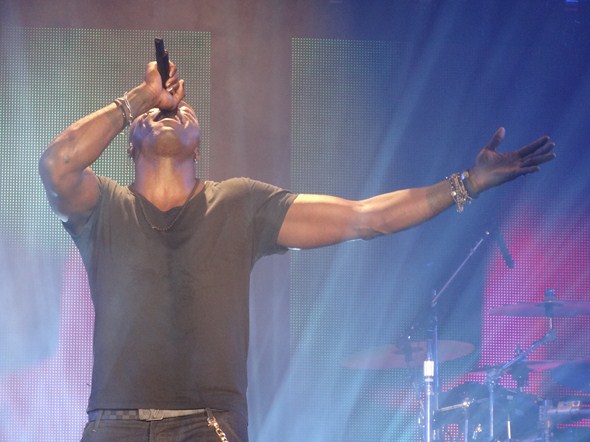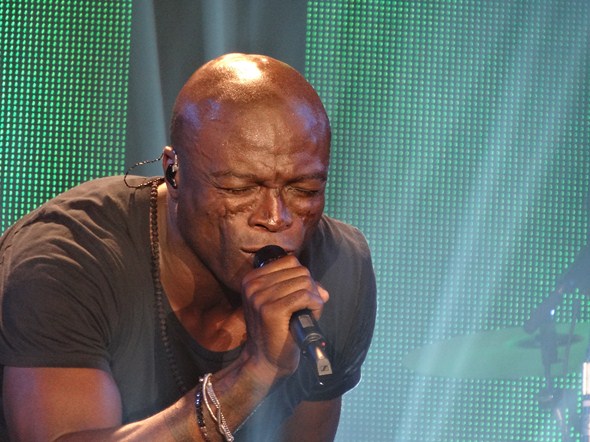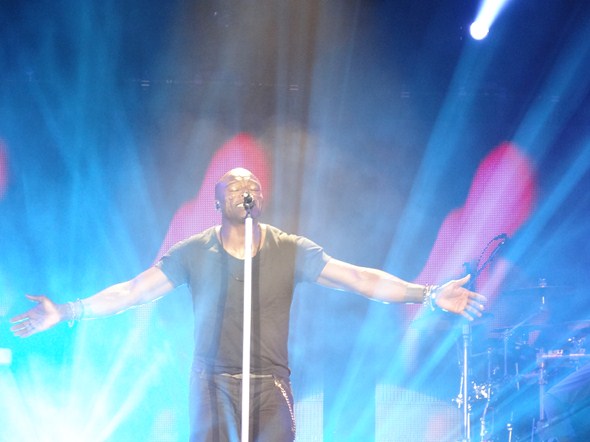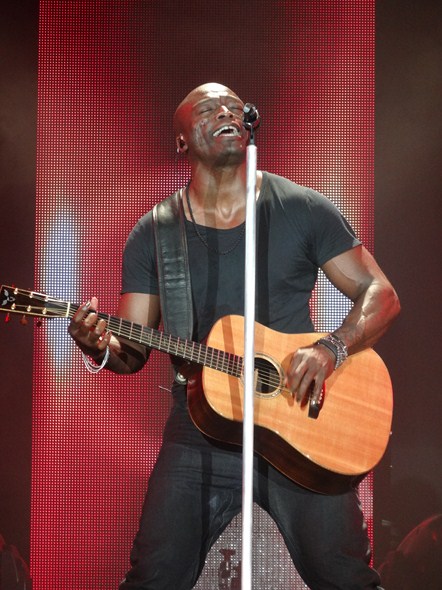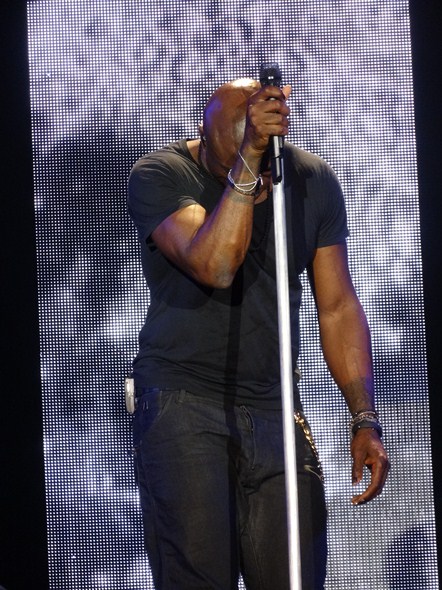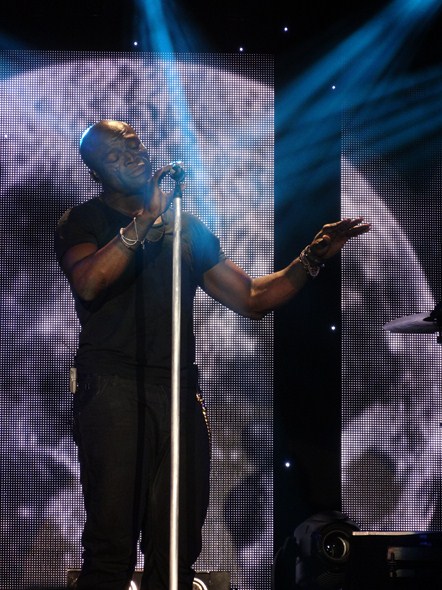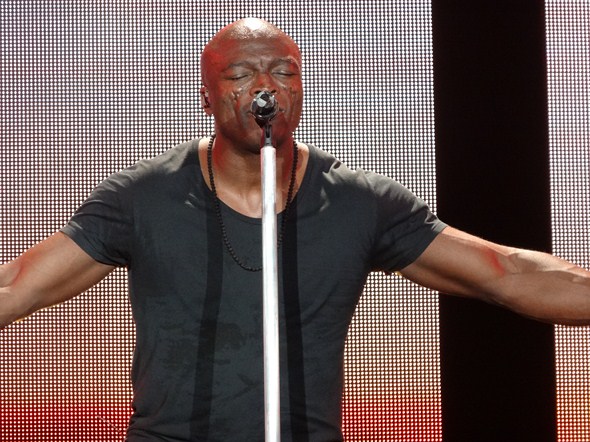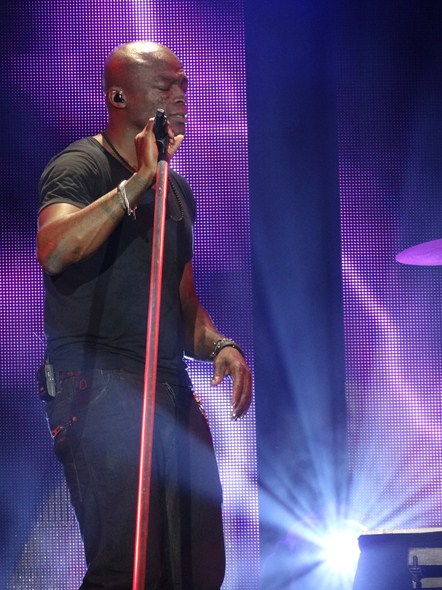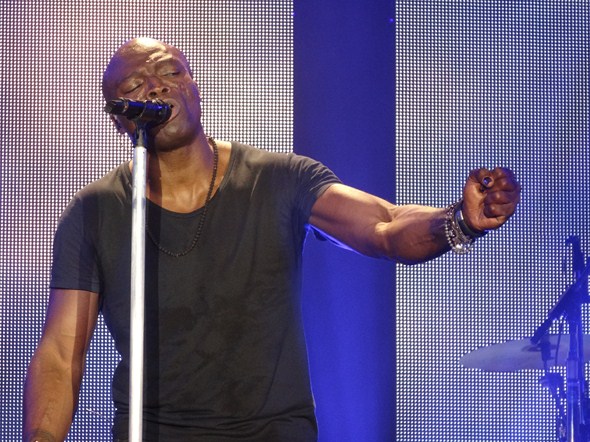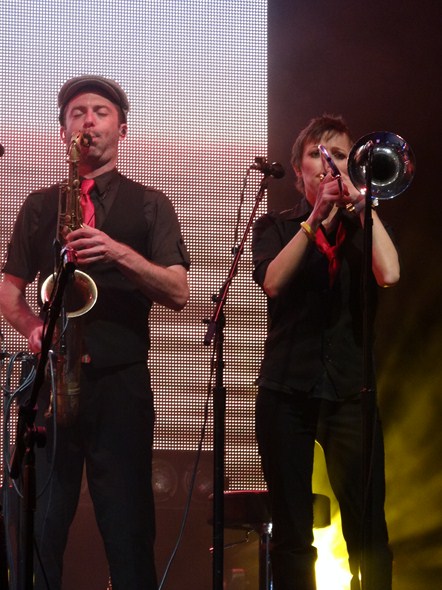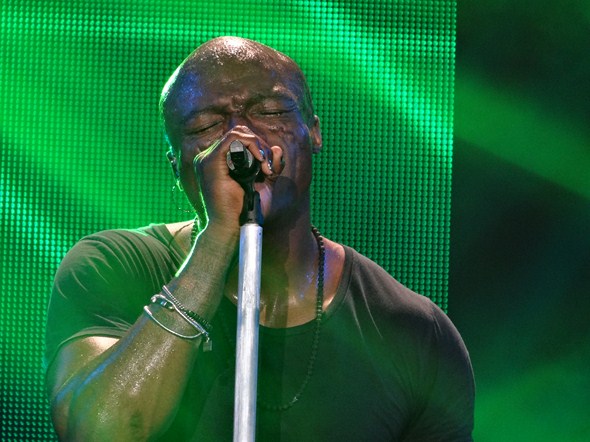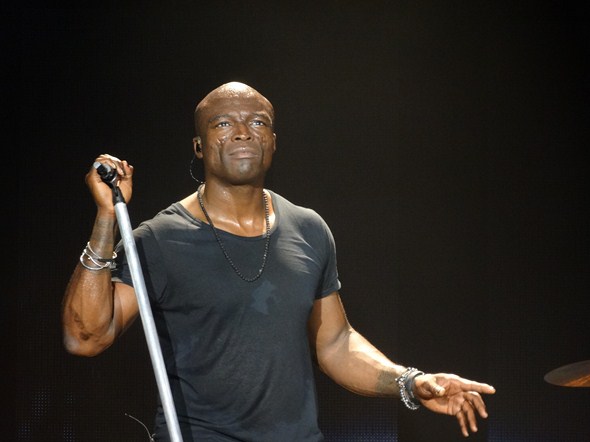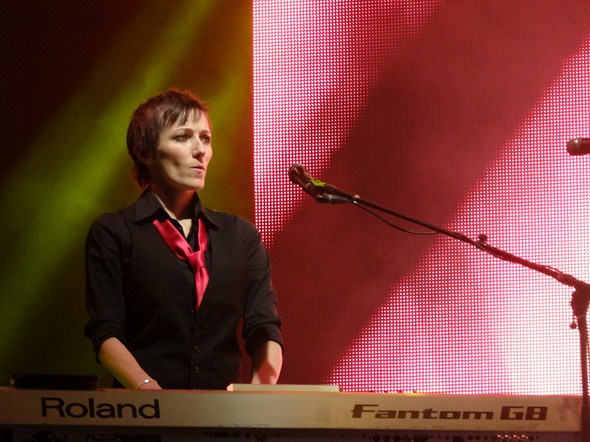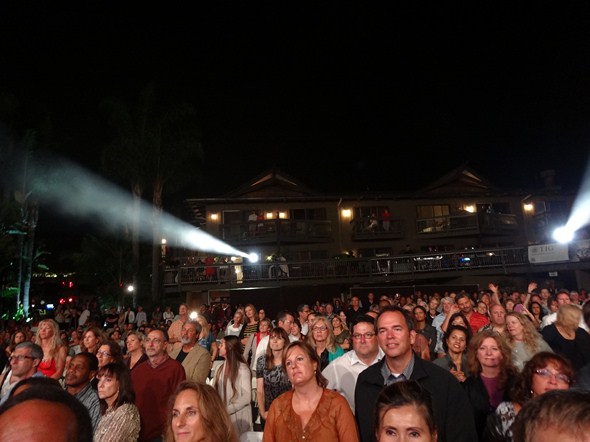 Jason DeBord