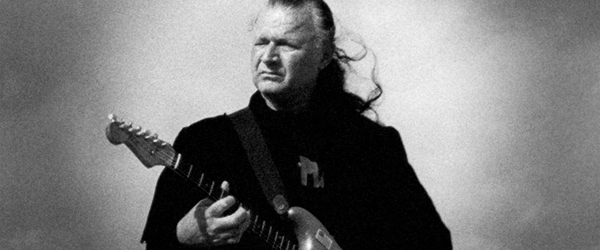 This article features the latest in an ongoing series of "Rock Talk" podcast audio interviews for the Rock Subculture Journal. The first guest for 2015 is Dick Dale, a legend in music, regarded as both "The King of the Surf Guitar" and the "Father of Heavy Metal".  Now 77 years old, Mr. Dale is well known to younger generations for his 1962 song, "Misirlou", which was used by Quentin Tarantino as the title track in his film, Pulp Fiction.
In the interview, Mr. Dale talks about wide-ranging topics, from his childhood to his pioneering work with Leo Fender, his relationship with Jimi Hendrix, advice for younger artists trying to make their way in the music industry, his health challenges and his fight with cancer, his relationship with his wife Lana, and his experiences with the paranormal.

The audio interview can be heard in its entirety in the player embedded below, and is also available as a free download from iTunes HERE.  Run time is 2 hours, 15 minutes.
Podcast: Play in new window | Download
Subscribe: Apple Podcasts | RSS
You can use the following link to learn more about Dick Dale, his music, upcoming live dates, and other news:
Official Website: www.dickdale.com
Below is a list of upcoming concerts:
January 22, 2015 at City Winery in Napa, CA
March 21, 2015 at The Coach House in San Juan Capistrano, CA
April 3, 2015 at the Musical Instrument Museum in Phoenix, AZ
April 6, 2015 at TBA in Austin, TX
April 8, 2015 at The Continental Club in Houston, TX
April 9, 2015 at Gas Monkey Bar and Grill in Dallas, TX
April 11, 2015 at Blue Moon Saloon in Lafayette, LA
April 12, 2015 at Howling Wolf in New Orleans, LA
April 15, 2015 at High Dive in Gainsville, FL
Special thanks to Dick Dale for taking the time to talk with me for this interview.
Jason DeBord