The Rock Subculture Journal travels the world to attend rock and popular music concerts and events, and is not alone in living this lifestyle.  Many fans of music the world over travel to different cities, states, and countries to experience live music with their favorite music artists and bands.
If you are a fan of music and planning to attend a show or plan a trip to a place that is new to you, feel free to contact me and I'm happy to share any advice that I might have.  You can also check my list of reviews that I have published to see if I have visited the area and have any experience with hotels and resorts already.
If you manage or own a hotel and/or resort, and would like me to visit, experience, and review your property, please get in touch with me and I would love to discuss possibilities with you.
Below is a link to my current list of reviews from traveling for concerts around the world: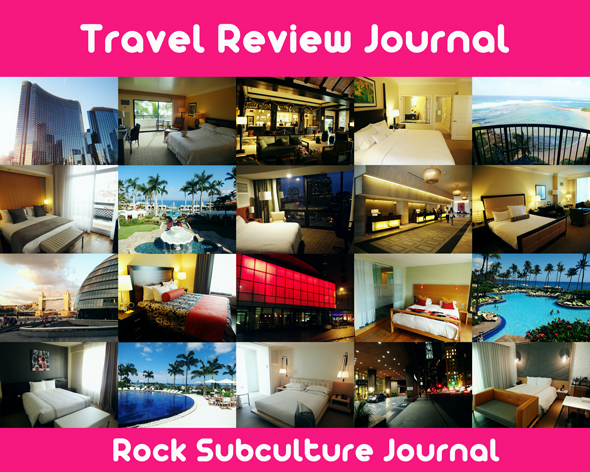 Below is a list of reviews by category:
My reviews are also cross-published on TripAdvisor:  Profile
____________________________
Jason DeBord
Editor in Chief
The Rock Subculture Journal
(916) 813-1797
[email protected]
www.RockSubculture.com
Regarding phone calls, please note that (unless currently traveling) I am in the Pacific Time zone.
____________________________