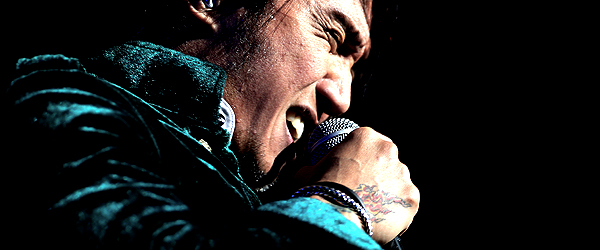 I was fortunate enough to see the second gig on Journey's 2012 concert tour, which was at Stateline, Nevada in South Lake Tahoe (see prior review).  As mentioned at the time, it was an unforgettable evening, and one of the best concerts of the year for me, and if I had the opportunity, that I'd like to see them again before year end.  I was able to make that dream come true Friday night, this time seeing the second to the last show of 2012, and the second of three special concerts at the Neal S. Blaisdell Arena in Honolulu, Hawaii, on the island of Oahu.  It was a much different show (more on that later), and just as enjoyable as the first, as the legendary band played pop and rock music standards that have stood the test of time for decades.  Definitely a great send off to an amazing year for concerts.

Who: Journey
Venue: Neal S. Blaisdell Arena
Presented By: BAMP and Live Nation
Where: Honolulu, Hawaii
When: December 14, 2012
Seating: Section CC, Row 2, Seat 3 (second row, left section; also photo pass first three songs)
Journey
Members:
Neal Schon (lead guitar, vocals – 1973-present)
Jonathan Cain (keyboards, rhythm guitar, vocals – 1980-present)
Ross Valory (bass guitar, vocals – 1973-1985, 1995-present)
Deen Castronovo (drums, vocals – 1998-present)
Arnel Pineda (lead vocals – 2007-present)
The show in Honolulu this weekend was quite different from the one in Tahoe at the start of their tour.  While the mainland shows also featured Loverboy and Pat Benatar with Neil Geraldo on the bill as supporting acts, the Hawaii shows were "an Evening with Journey", with no opening acts.  Also different was the setting and venue – with the Tahoe show playing host to an outdoor amphitheater with a very tall traditional stage, the Honolulu show was indoors, with a much lower stage, as well as a catwalk extending into the audience, which gave lead singer Arnel Pineda more room to run and around and engage the many fans in attendance.
And engaging the audience is one of the things that this band does best…  it is a joy to watch Arnel perform, as he constantly feeds off of the energy and admiration of the fans, constantly reaching out to each member of the audience with his eyes and creating special, personal moments with each by locking on with them, smiling, nodding, and literally reaching out by pointing (as well as shaking hands), and, being in the Hawaiian islands, throwing out some 'hang loose' signs as well, and the other band members follow his lead.  All in all, they make fans feel as though the band is there to play for them, and are just as excited as we are to be part of the celebratory experience of this great music.
This will be a bit redundant for those who read my prior review, but I wanted to provide some backstory with my own thoughts on the band and their current recording and touring configuration today, and then I will get back to Friday night's performance in Honolulu.
For the past few years, you mention "Journey" and "concert" in the same sentence to someone, and 5 out of 10 times the first thing to come out of their mouths is something akin to "there can't be a Journey without Steve Perry".
Backing up a little, the first time I learned of the current lead singer for Journey was one of those double take moments… A few years ago, I had seen that there was a Journey concert on Palladia, so I set my TiVo to record it, and on one of those days where you do a lot of multitasking, I put it on in the background, as I worked on various things… so I'm listening and enjoying it, and a bit into the first song or so, I look up at the screen, and I hear what I think is Steve Perry's voice, but I see a young Filipino man singing. I stop all my multitaking, and of course Google "Journey"… then I read the account about Steve Perry leaving the band some time ago, some replacement efforts that did not prove out, and then read about Neal Schon (founding member of Journey and lead guitarist) discovering current singer Arnel Pineda on YouTube, singing covers of Journey songs. Really a wild story, and the replacement of Steve Perry (1977-1987, 1995-1998) continues to be a point of discussion resulting in a variety of opinions among fans.
I had a number of thoughts and feelings about this myself. Steve Perry was always the voice and frontman for Journey in their most popular years (77-87), though when I researched the band further some years ago, found it interesting just how many musicians have been a member of this band, and how many have come and gone.
Steve Perry was and is an incredible vocalist. Not only does he possess an obviously natural ability, but he can convey real emotion in his voice, tone, and delivery like almost no one else in pop music today. More, people associate some of Journey's most popular songs with him, his voice, and Steve Perry performing them (compounded by the fact that he was also the recording artist who's voice is heard on the albums).
For me personally, Steve Perry has few peers in the vocal department, but he is not one to have a really unique sense of style, or run all over the stage during a show (and I'm not saying that is good or bad, but everyone takes this all in differently – what entertains and inspires and excites each of us is purely subjective).
I went into the Journey concert this past summer with some skepticism (having not seen them live previously), though also with an open mind about Arnel Pineda as lead vocalist, performing truly iconic songs.
With what I'd seen in concert videos, I felt that Pineda had incredible vocal ability, and sounded a lot like Steve Perry, but I could tell the difference, in that I felt (with these older performances on video) that Pineda maybe "oversang" the vocals (in range and dynamics) maybe a bit too much for my tastes (equivalent to maybe an electric guitar solo that goes a bit too much and over the top), and also I didn't feel the raw – very raw – emotion that I got from Steve Perry singing these songs.
With the concert I saw in Lake Tahoe in July – watching Pineda live – and listening to him – I really felt as though he had grown leaps and bounds into his role with Journey. I didn't feel with that live show that he "oversang" even one note – he had incredible control, but really his voice is more powerful and persuasive when he is actually holding back a little bit, and more importantly, with that show, with their songs, I felt real emotion. Maybe not quite as "raw" as with Steve Perry, but Pineda is a different person with his own experiences, and it all felt real and genuine, and that is what is most important. And this also made his voice stand out as unique, and while he can sing the songs in a similar manner to how we expect to hear them from the studio recordings, I think he has found – and is comfortable with – his own unique (and incredibly impressive) voice.
Additionally, he brings such energy and joy to the stage, it is just awesome to watch him and come along for the ride, and I think in that regard, he brings something entirely new to Journey that is his own. He brings real youth and excitement and optimism to the band, and I think it comes across as quite contagious to those of us lucky enough to watch these live shows and see the band members having fun and really enjoying each other and themselves, and I think Pineda really helps the band to connect with the audience in a unique and personal way. And maybe becoming part of this band will keep it and it's music alive longer than it would have otherwise.
So in my own meandering and non-linear way, the point I am getting to is that, in spite of my instincts to the contrary (from an abstract point of view), I actually accept Arnel Pineda as the lead singer of Journey, and I think he is a choice that is so unlikely, it actually makes complete sense as well.
I had come across a video on YouTube that is a teaser for a movie that is actually all about Pineda and his personal "journey" and story about becoming a member of this legendary American band: VIDEO LINK
I mean seriously, what an unbelievably inspiring story. This man is not just singing the song, "Don't Stop Believin'", he's lived it. I'd find it impossible not to get behind this guy and cheer on his success.
And getting back to the point, Journey is such a legendary band, it's really an institution – a band with incredible works that has proven over time to withstand members coming and going. So it is really a question of whether you want this band – something that's become bigger than each of it's members to continue on, to continue making new music, and in my opinion more importantly, to continue performing these classic songs live, so that people can come and experience them live. These are experiences which can be infinitely inspiring and unforgettable, and this is what I found with the concert in Lake Tahoe and again in Honolulu – epic live concert experiences.
As with the Lake Tahoe show, the band put on another unforgettable night.
As with the show this summer, I had purchased a special ticket package through VIP Nation.  With the Tahoe show, I bought them the second they went on sale, and ended up dead center in the front row.  I had not made plans for this second show until months after they'd been on sale, but I still ended up in the second row, so was pleased with where I got to enjoy the show after shooting photography in the pit below the stage for the first three songs (for the purpose of this review).
Again, as part of the program, we received a lot of perks (crowd-free shopping in the venue, drinks, swag, etc.). We also got a bit of a backstage tour (in small groups).
We were eventually brought back stage again for the meet and greet and photo with the band (see below). While this included the full band at the start of the tour, in Honolulu it was with Ross Valory and Jonathan Cain.  It was really fun, as I had a moment to chat with them and mentioned to Ross that he is one of my favorite artists to photograph, as he is really funny in how he mugs for the camera and members of the audience.  Below is the photo from the show: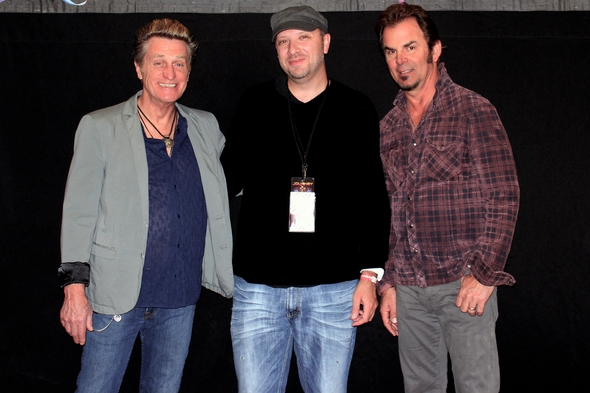 After filing into the auditorium, which was one of three sold out shows with a venue capacity of around 6,000, I was told, the audience seemed very excited for the concert to begin.  Being on one of the Hawaiian islands, I know that they do not get the number of shows those of us on the mainland of the U.S. are treated to, so I got the sense that each concert that is held here is consequently magnified that much more…
Though I loved Loverboy and Pat Benatar, it actually kind of worked to the band's favor that it was "an evening with" style show with just Journey…  with the stage kind of "out there" as a blank canvas in lead up to the show, and then these rock and roll legends strolling out and getting things started.
Below is the set list, as best as I can remember…
Set List:
Never Walk Away
Any Way You Want It
Ask the Lonely
Only the Young
Star-Spangled Banner
Silent Night
Stone in Love
Keep on Runnin'
Faithfully
Just the Same Way
Open Arms
Anytime
Escape
La Do Da
Be Good to Yourself
Wheel in the Sky
Don't Stop Believin'
Separate Ways
Encore:
Lovin', Touchin', Squeezin'
It was amazing to me, that after this long tour, how the band continues to put everything into each song performance like it might be their last – it's like a concert of show closers. And each member has such grand contributions to each song, it's just amazing to watch them play and bring these songs to life.  More, the set list was designed to give each of the members their own special stand out moments as well, and it's great to see a band that works so well together and really respects and spotlights what each brings to the equation.
One interesting thing about this band is how they change up their set list show to show, so you never really know what to expect, or how things will unfold, which really contributes to the overall excitement of the concert.  A highlight at this concert was Neal Schon's spectacular rendition of The Star-Spangled Banner.  Especially touching was that I was standing near a member of the armed services, who was just beside himself with emotion as this special version of the song unfolded.
A good portion of the packed audience was on their feet for the majority of the show, and the arena was just bustling with excitement over this band and their music.  It was a really awesome night, and it was fun to walk out of the place in this crowd when it was all over, with fans of all ages beaming with excitement at having just been part of a show put on by one of the few remaining legendary bands actively touring the world.  I know they are going to Australia and Japan early next year, so the music will keep on playing.
Below are photos taken during the event (NOTE: click on an image for higher resolution):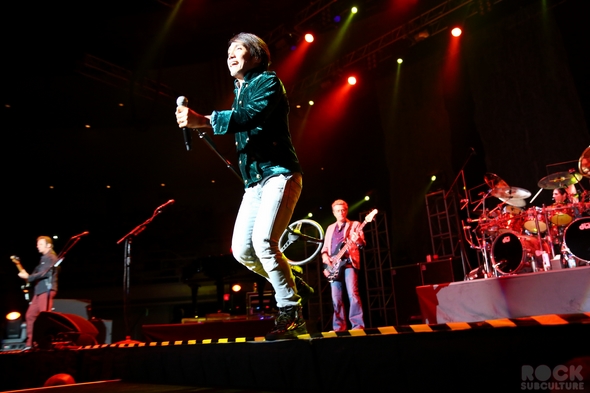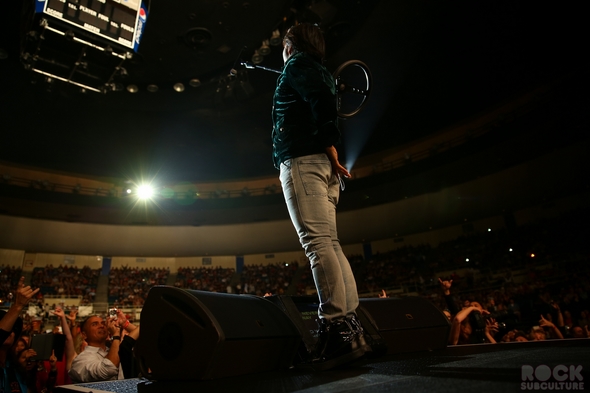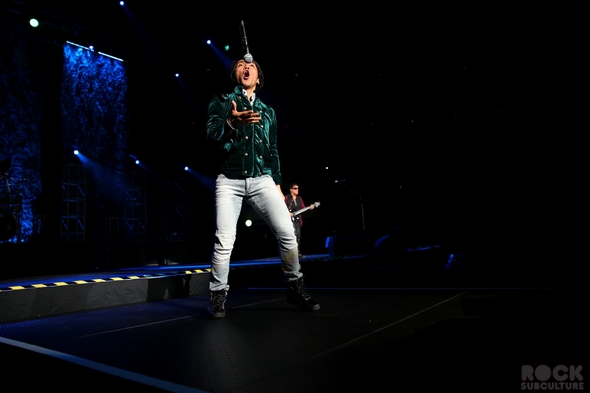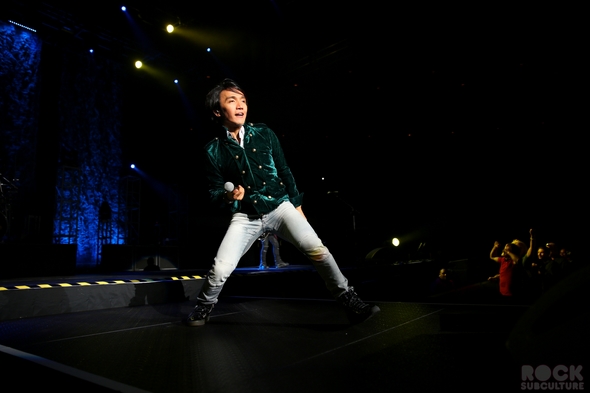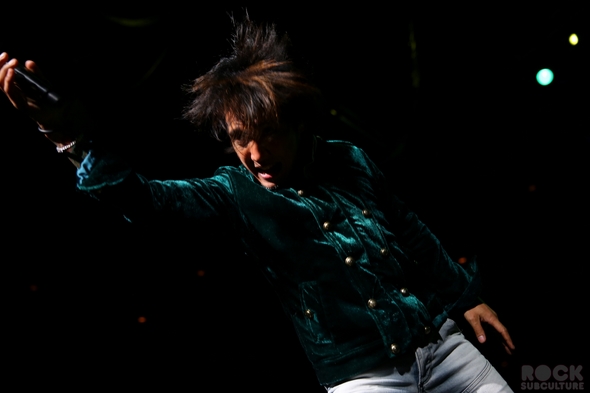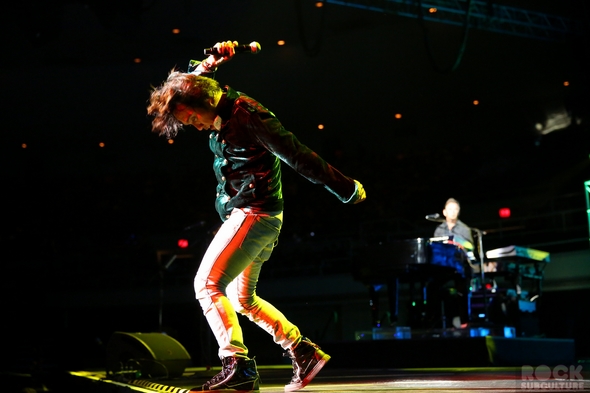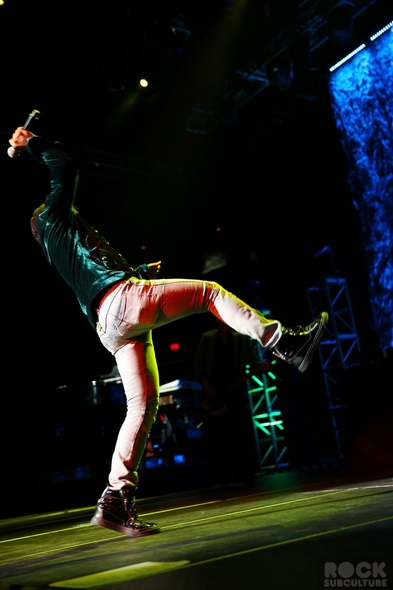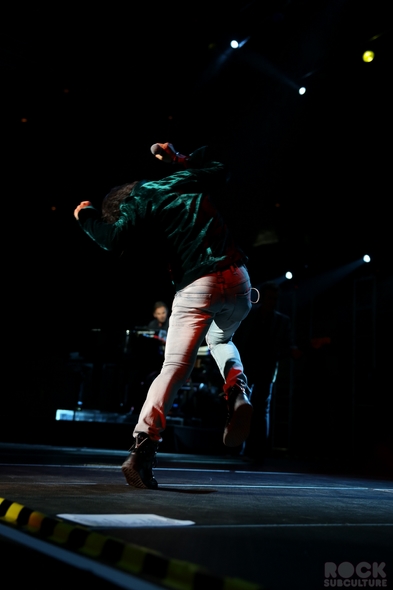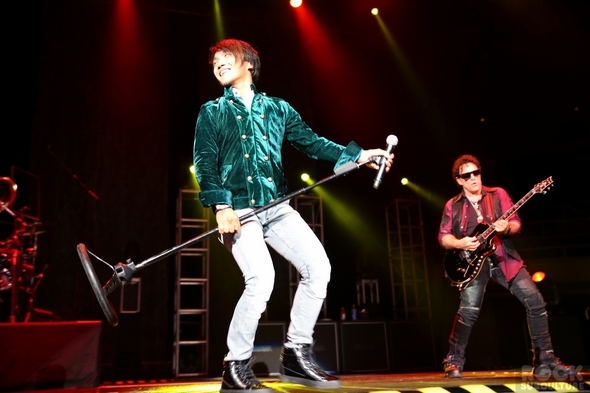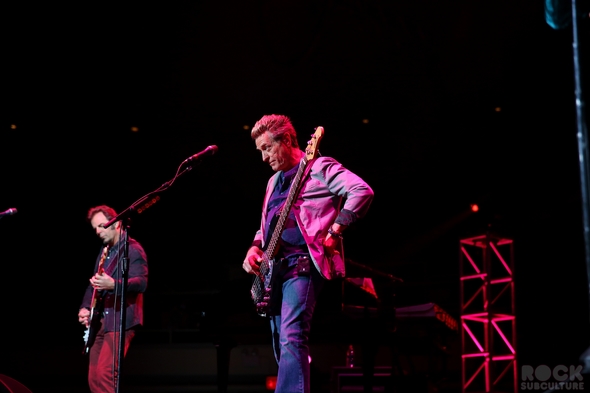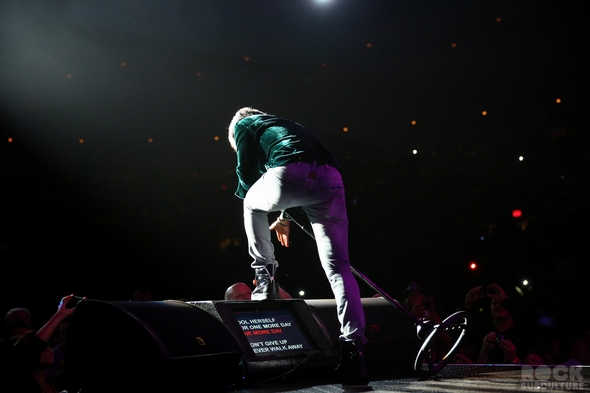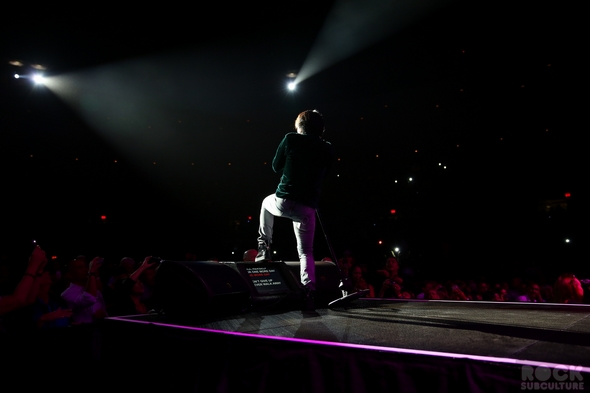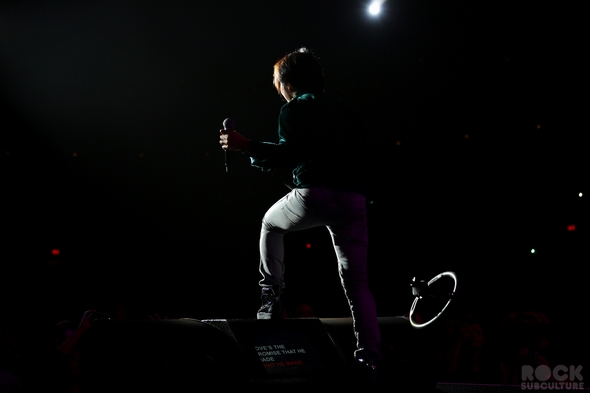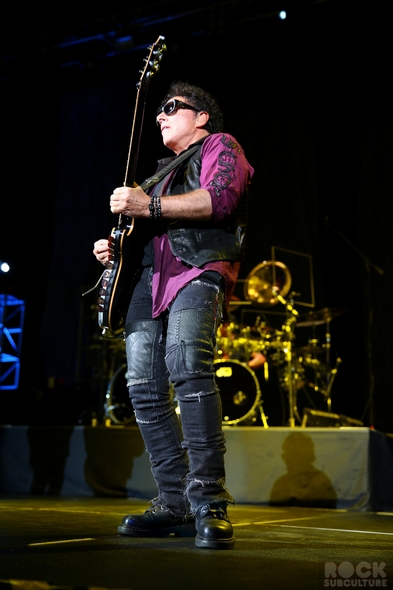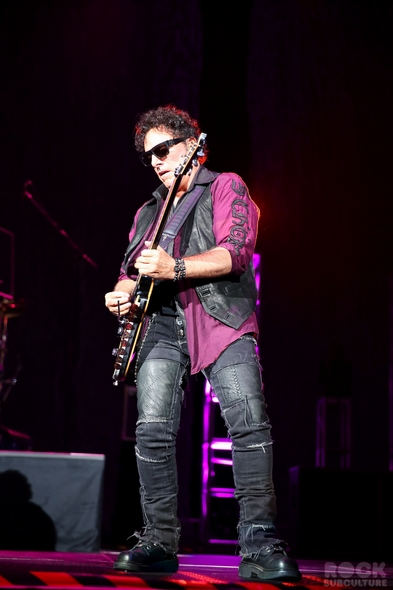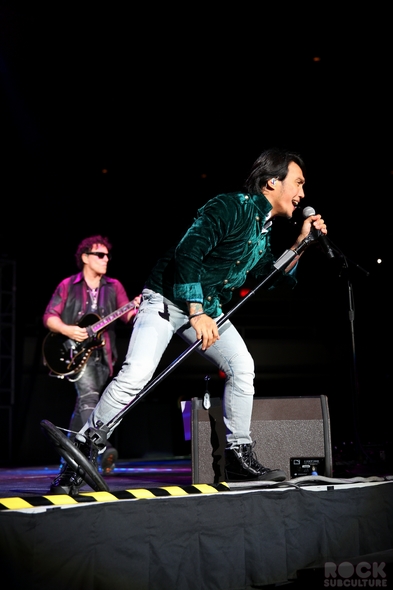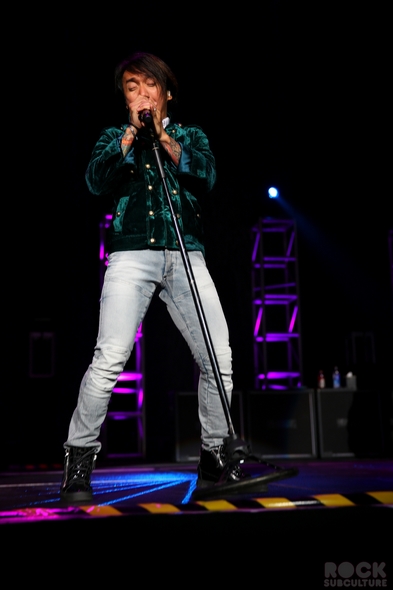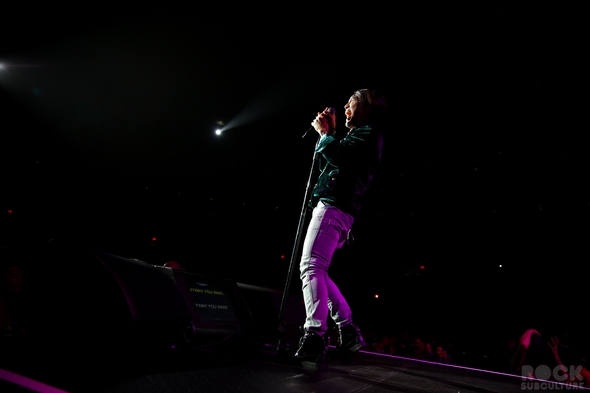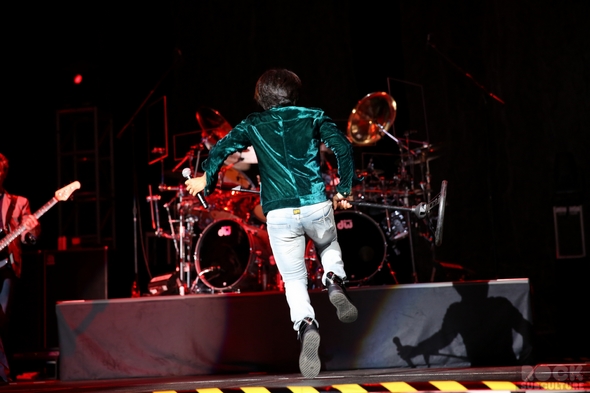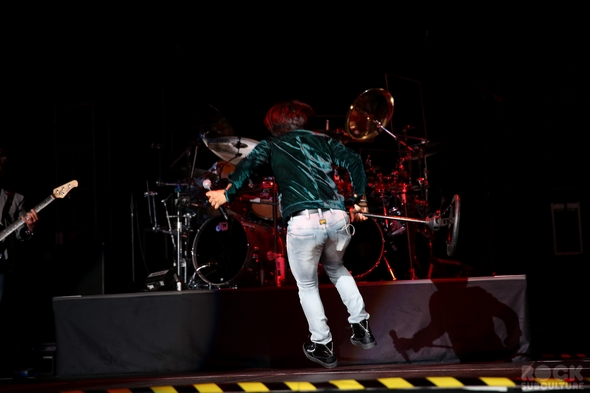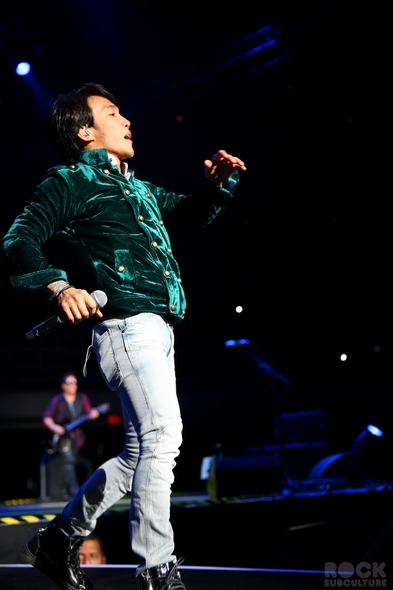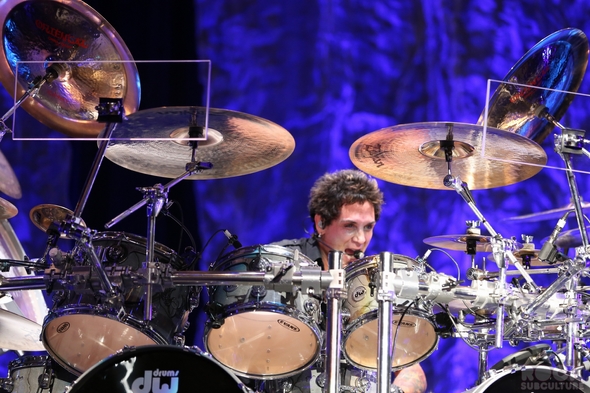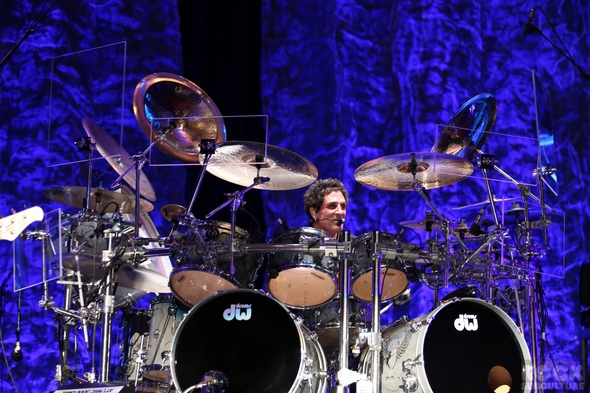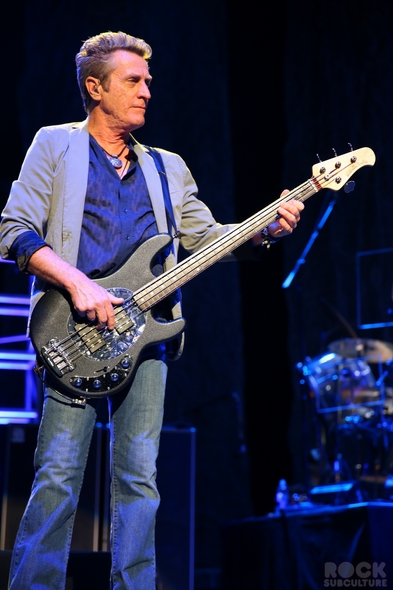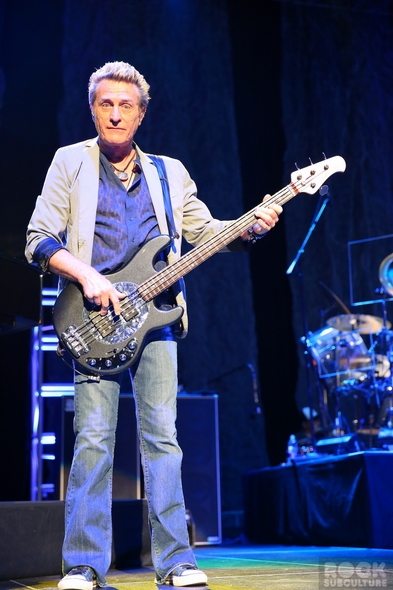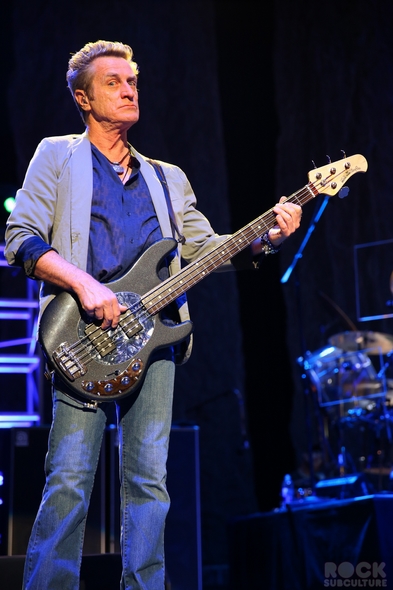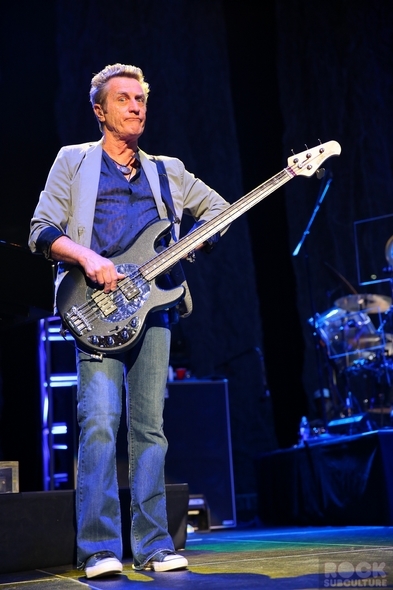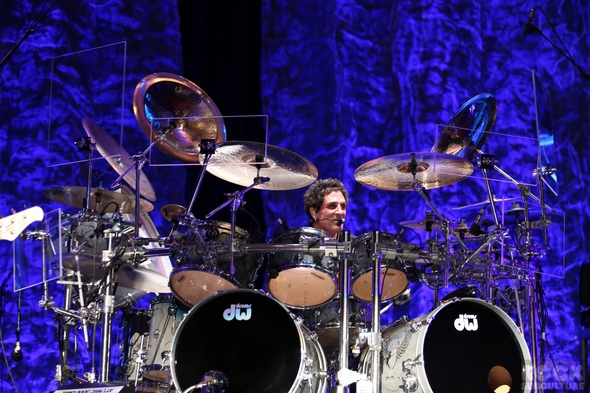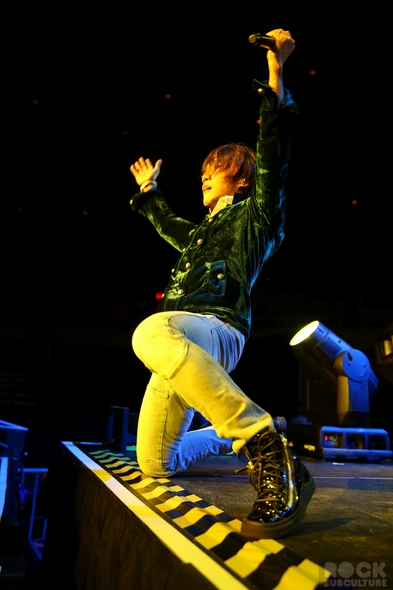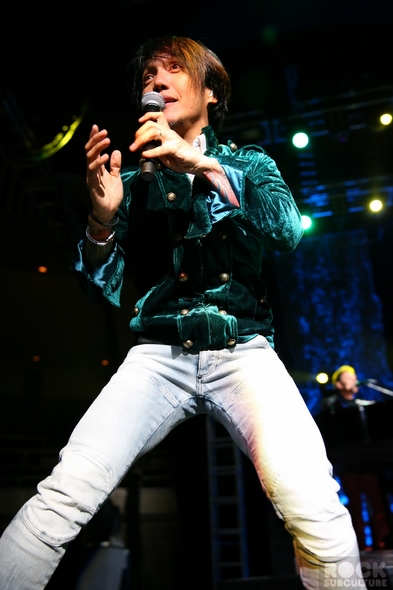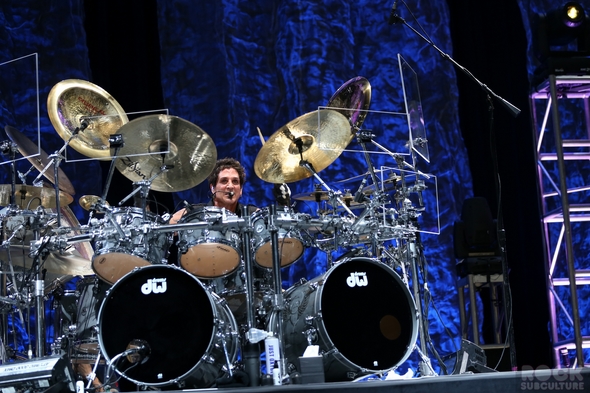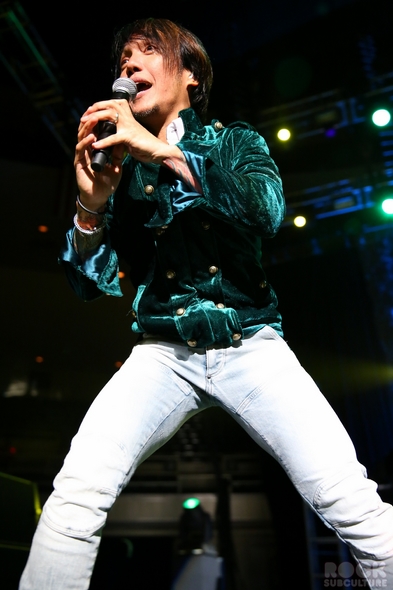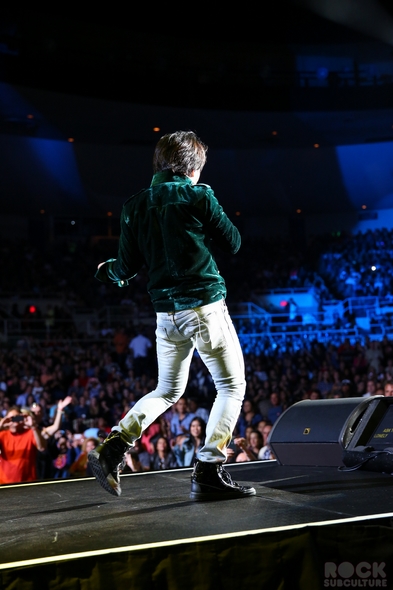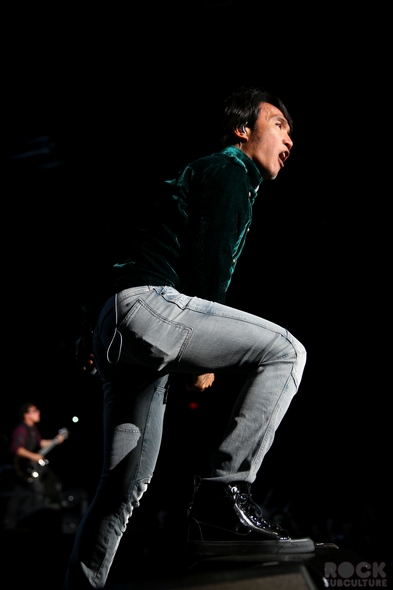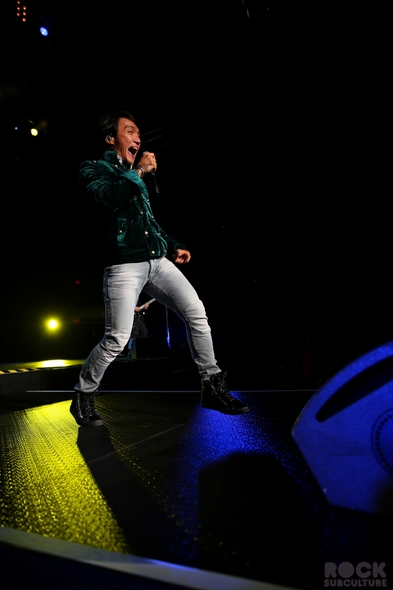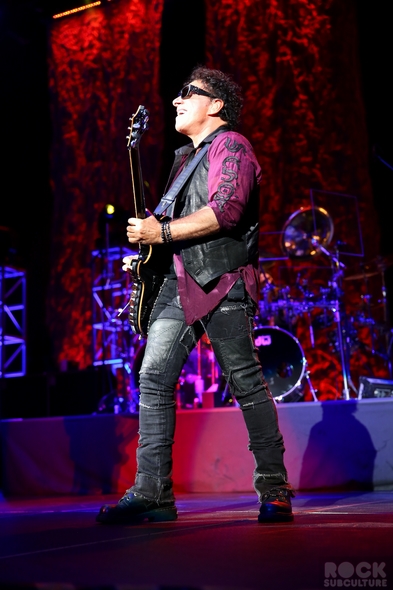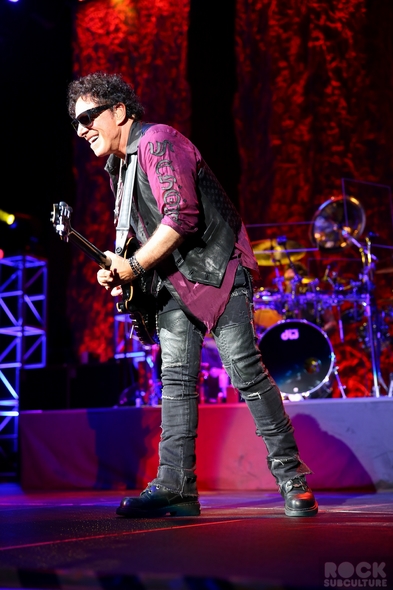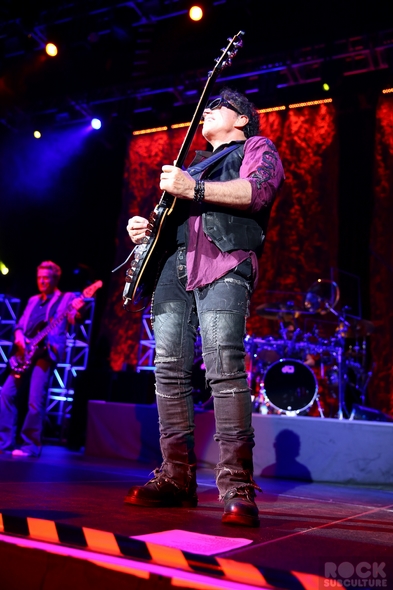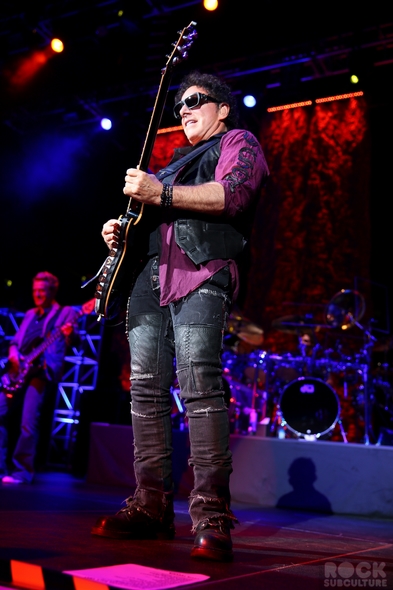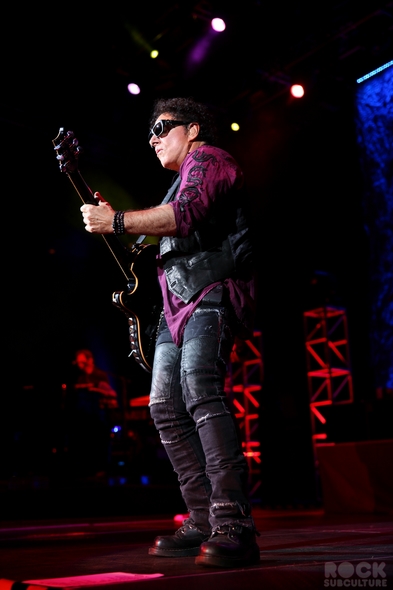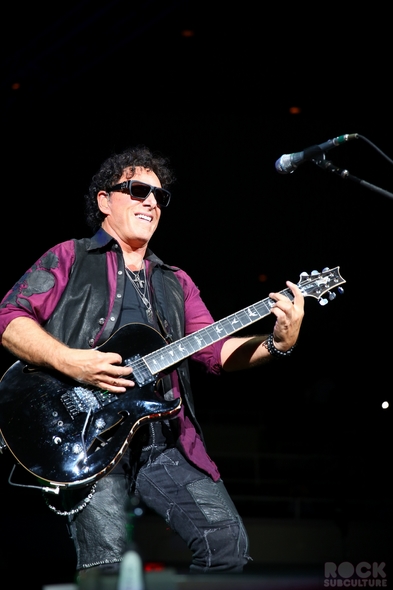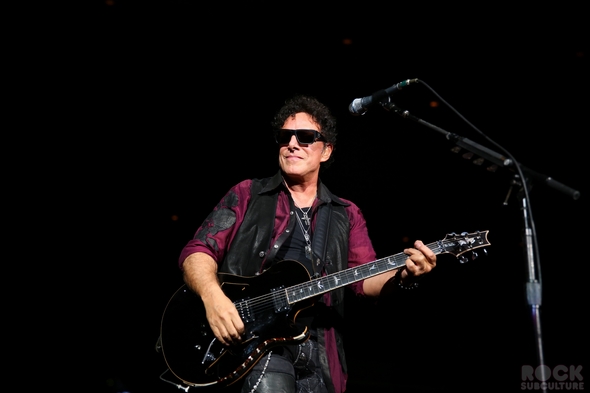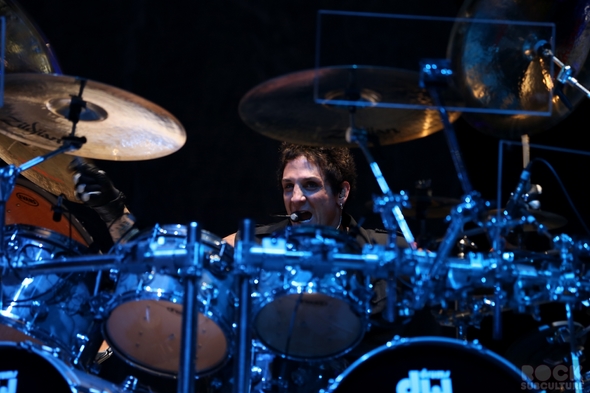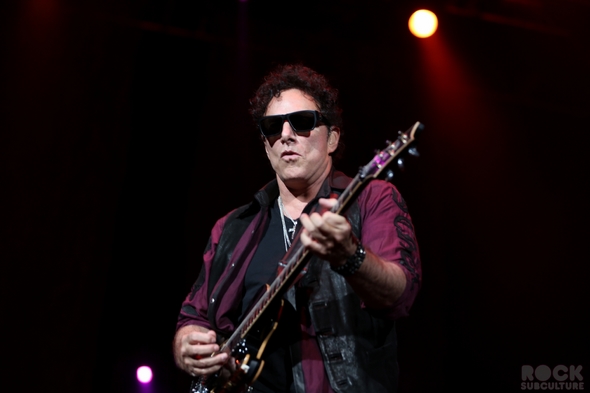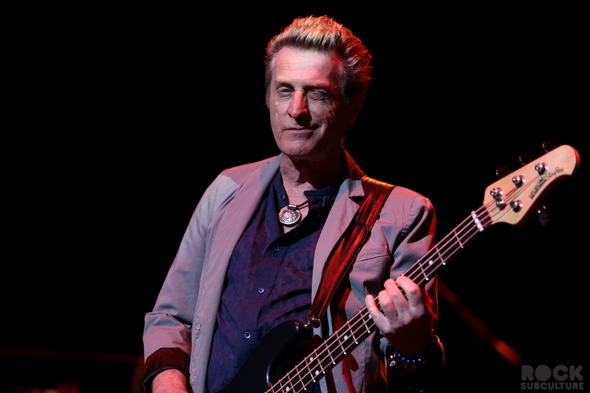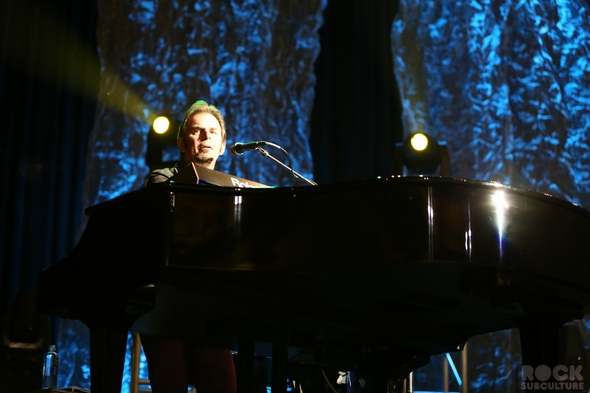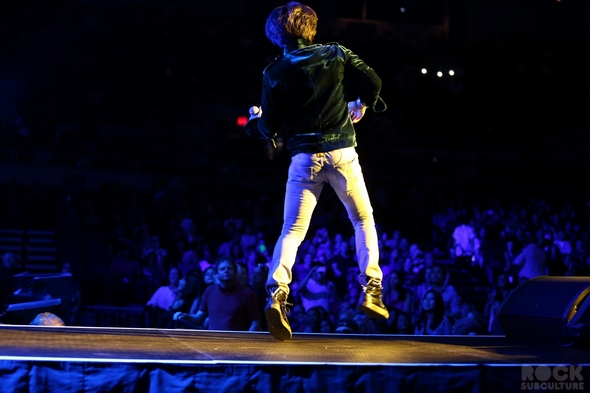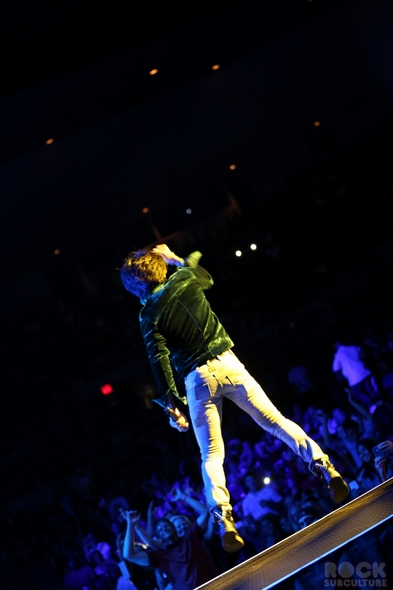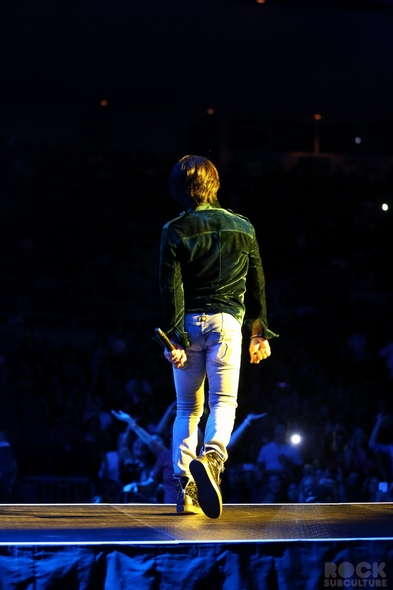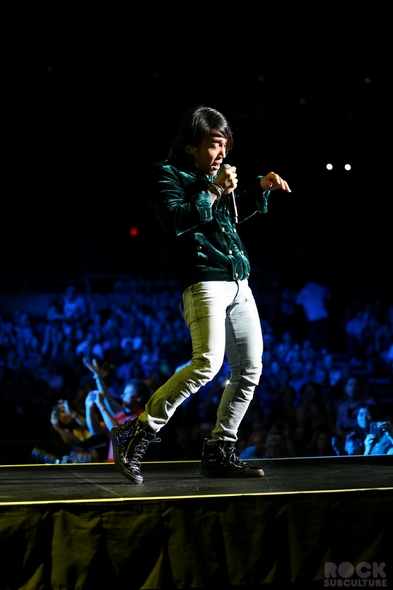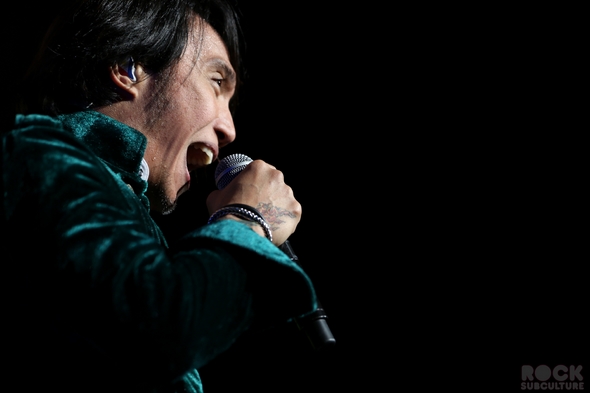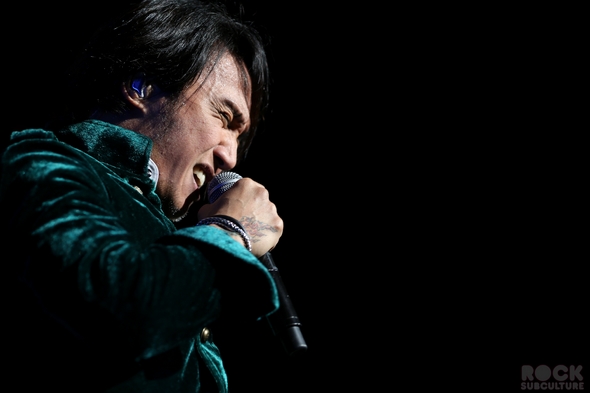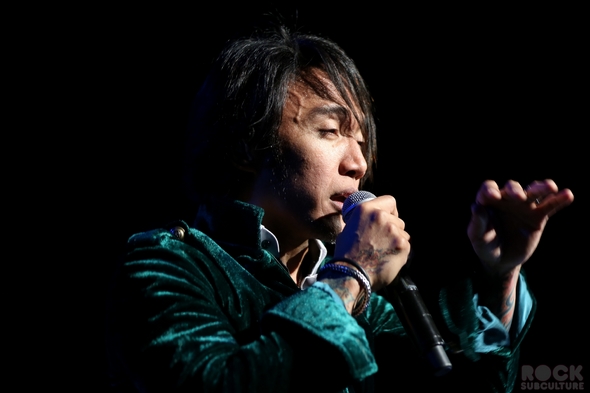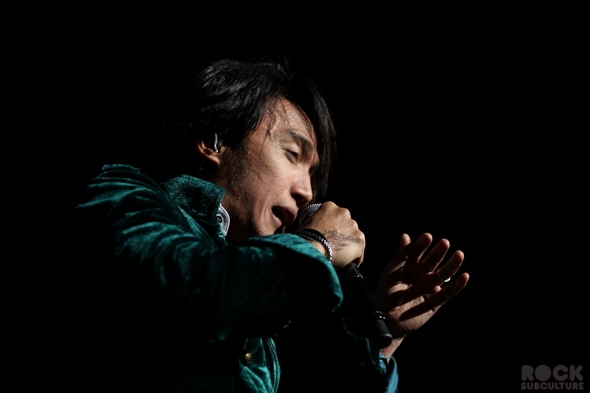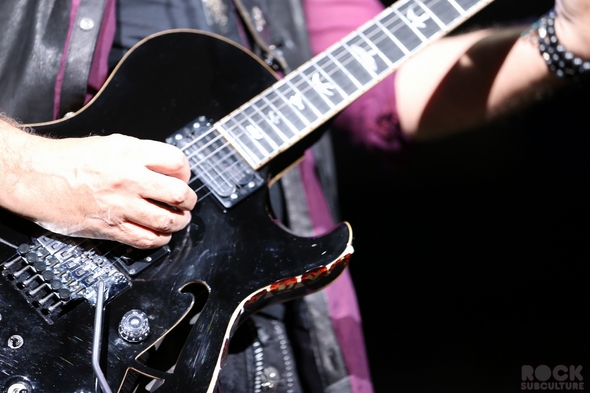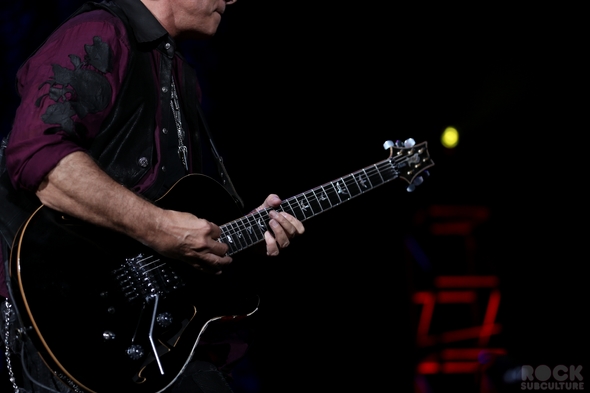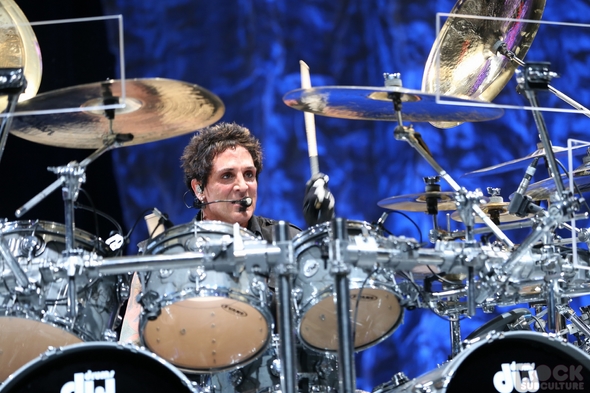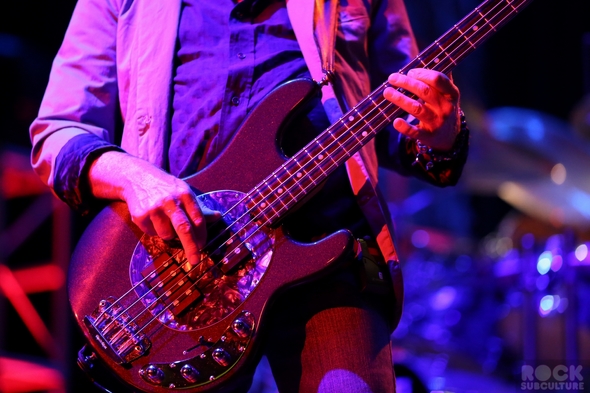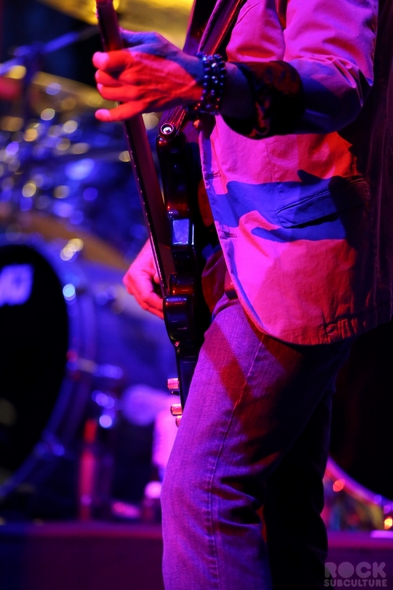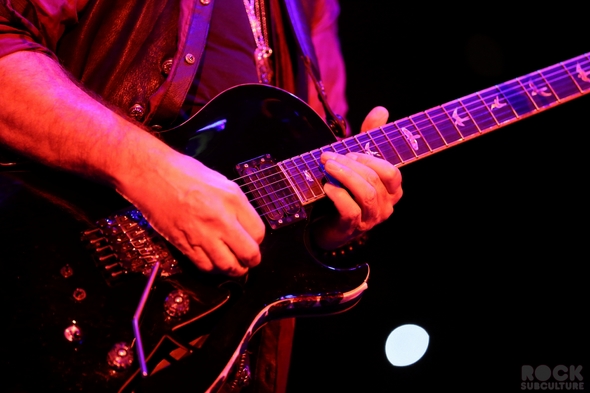 Below are a few additional photos I took using my pocket camera from my seat, later in the show: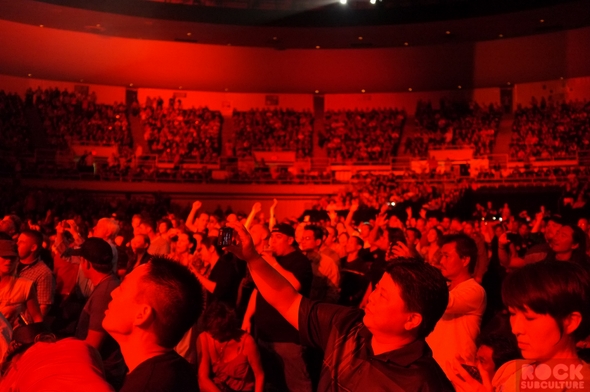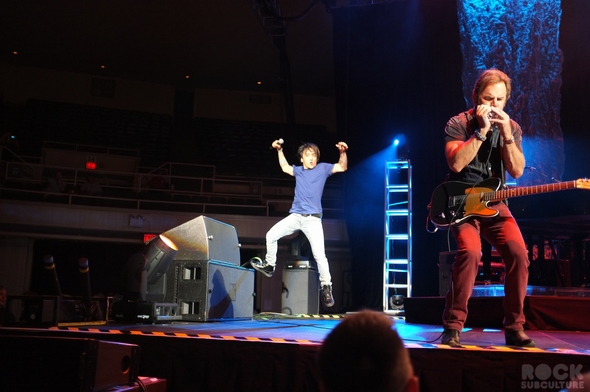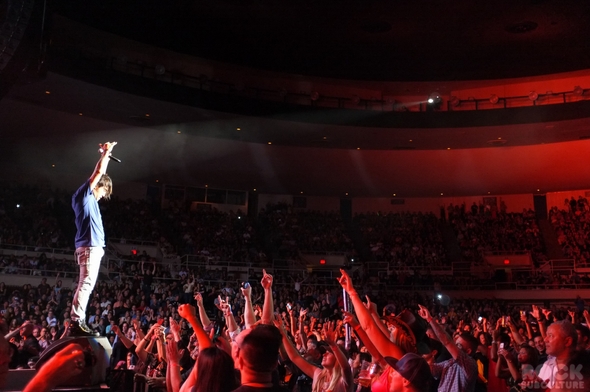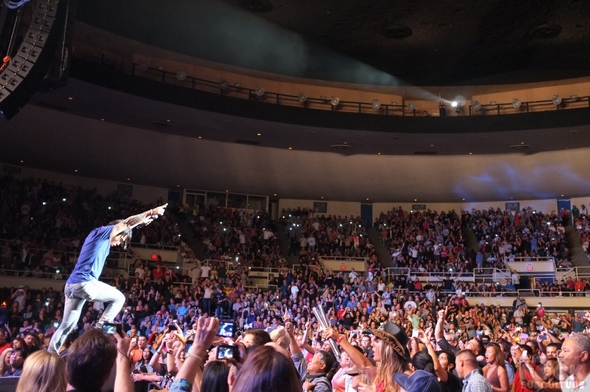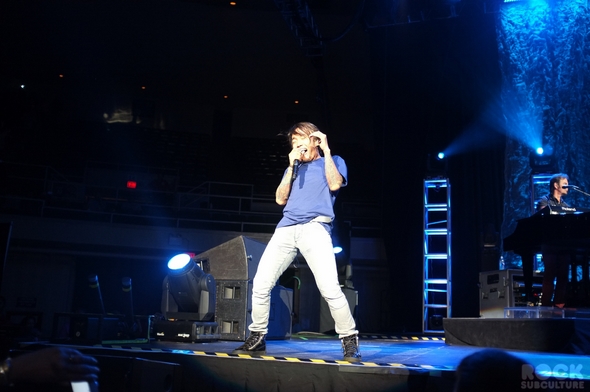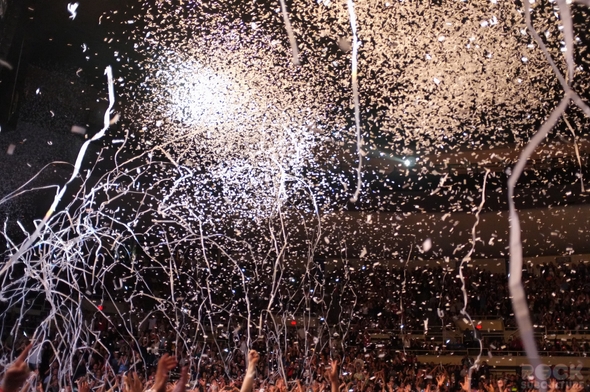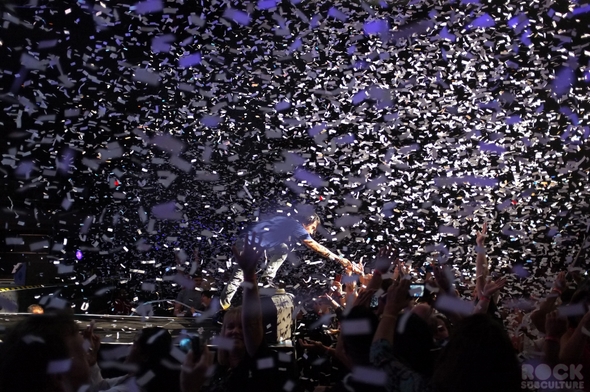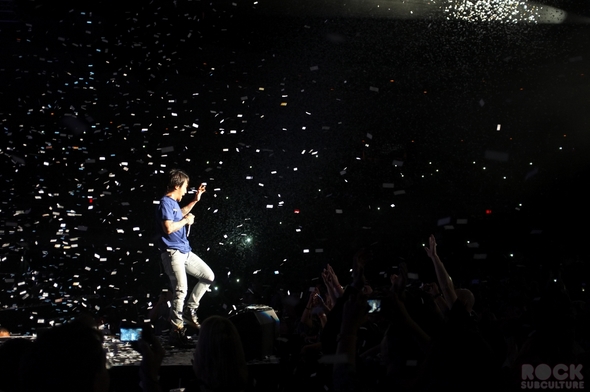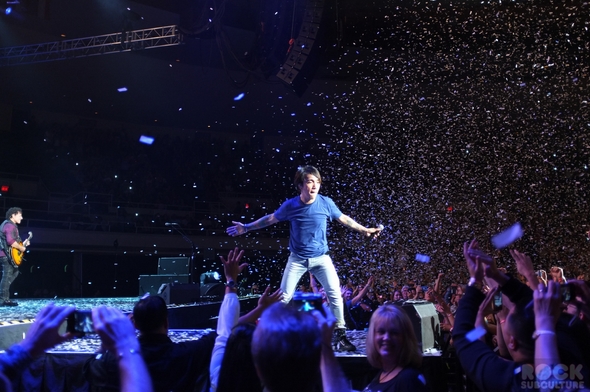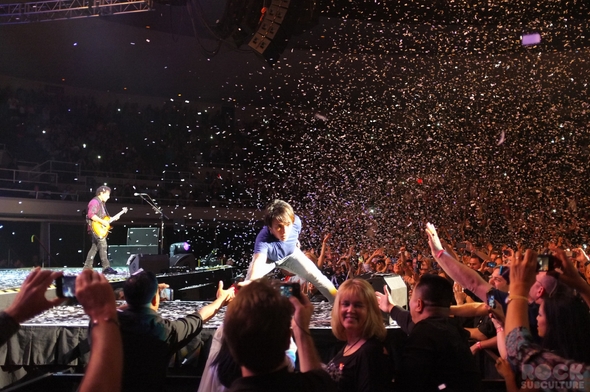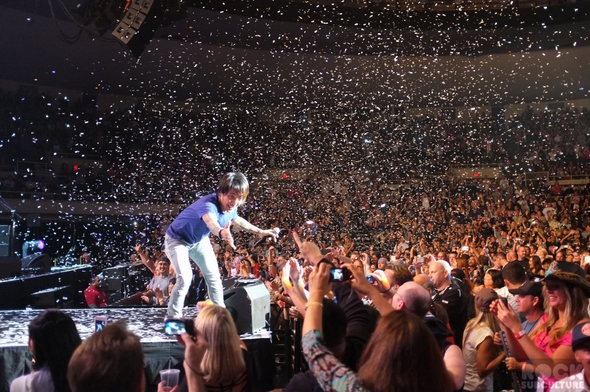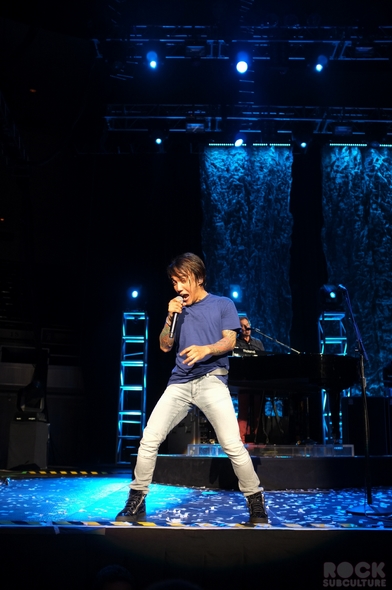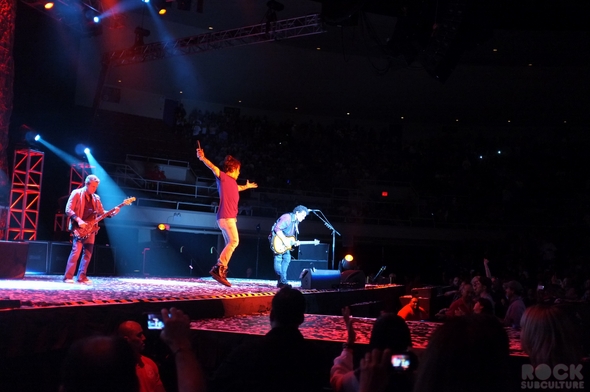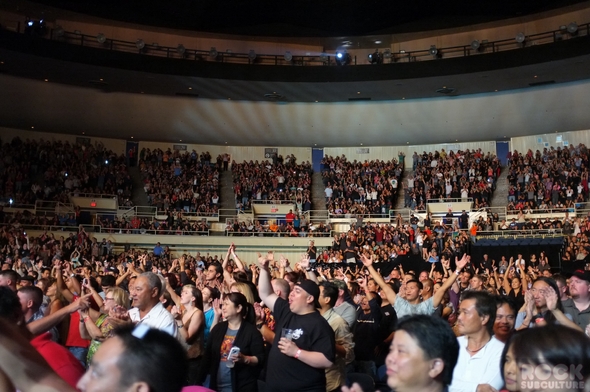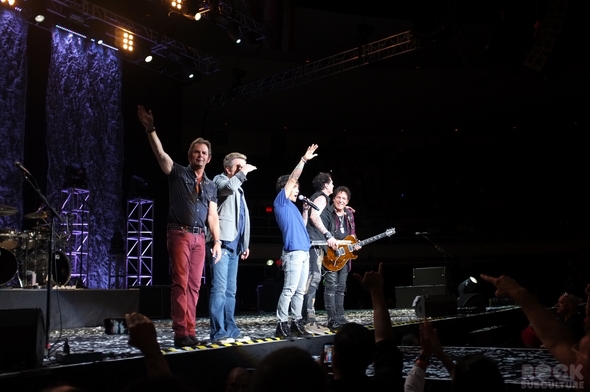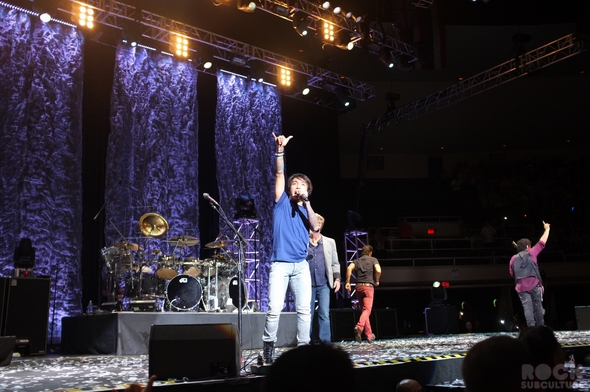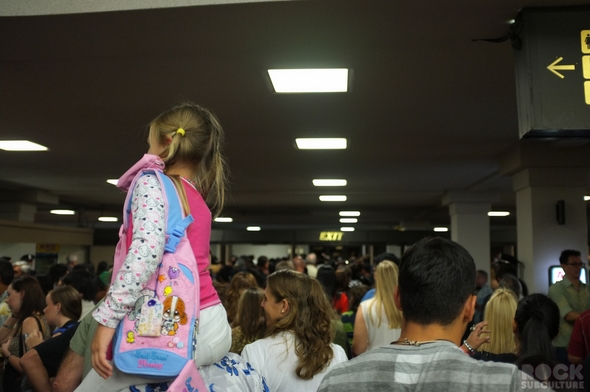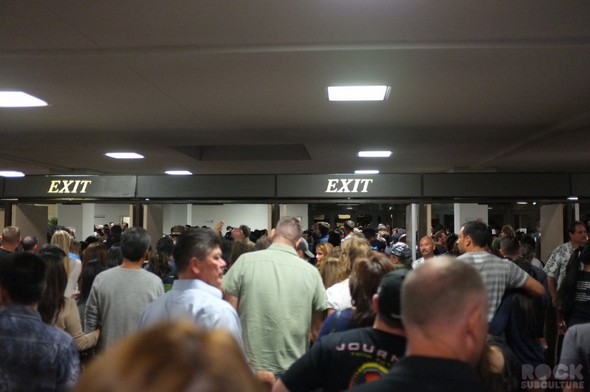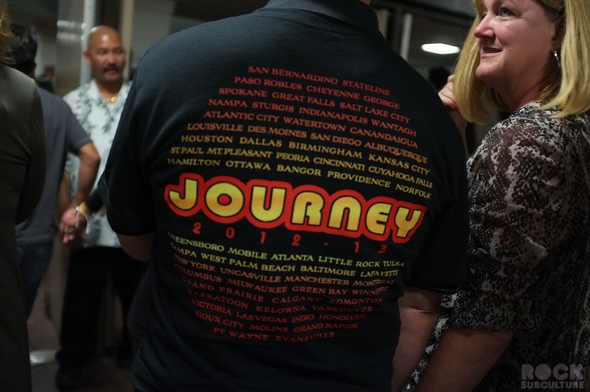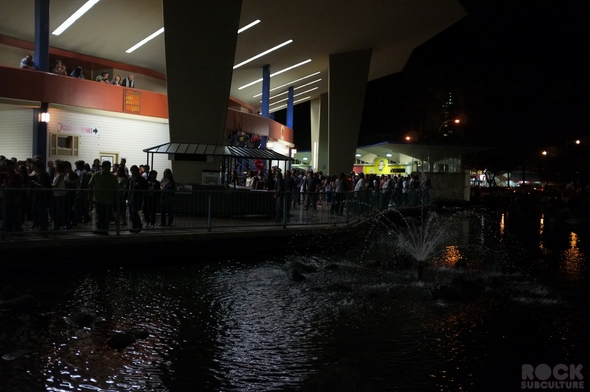 Jason DeBord