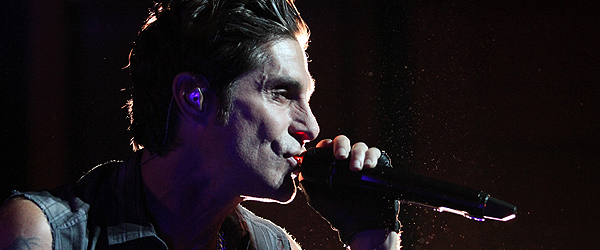 "Most times I try to think about how blessed my life is, and what a great time I'm gonna have in the future"…  An optimistic and heartfelt sentiment shared by Jane's Addiction front man Perry Farrell, somewhere in the middle of an amazing concert last night.  Jane's Addiction pretty much figuratively kicked the door open from the 80s and into the 90s with their alternative music, genre defining single, "Stop!", off their 1990 album Ritual de lo habitual.  A truly pioneering band with a unique post-punk/post-goth (and at times hard) rock sound; if "Stop!" kicked the door in, "Been Caught Stealing" off the same album hammered a wedge in that door for the next generation of music that followed.  At the Mondavi Center in Davis last night, some 22 or so years later, "Stop!" closed out one of the best shows I've been to all year.  A fantastic celebration of amazing music by an awesome band, who, collectively and with individual efforts outside of their group, have had a tremendous and ongoing influence on pop culture in challenging ideas and preconceived notions.  Maybe it is just in their nature, but they continue breaking new ground and opening doors well into their careers, and never lost their grasp on how to put on a great rock concert and connect with their fans.

Who: Jane's Addiction
Supporting: thenewno2
Venue: Robert and Margit Mondavi Center for the Performing Arts
Where: Davis, California
When: October 20, 2012
Presented By: Another Planet Entertainment
Seating: Section Orchestra Pit, Row A, Seat 101 (front center orchestra section, first row, left aisle seat ; also photo pass first three songs – basically I ended up right against the stage in front of Dave Navarro all night, as it functionally turned into a GA show up front once Jane's came on stage)
As noted in the first of the two Florence + The Machine shows I reviewed thus far this year, the Mondavi Center is one of my favorite venues, and has among the best sound I've experienced at any venue, and that was no different for the Jane's Addiction set last night, which sounded phenomenal.  And, as always, the staff at the Mondavi Center are top notch.  So even before the show kicked off, given the venue and great fans in attendance, it was a perfect foundation for a rocking show.

thenewno2
Members of the band include Dhani Harrison, Paul Hicks, Jonathan Sadoff, Jeremy Faccone, Nick Fyffe, Frank Zummo, and Aaron Older.  The band formed in London in 2006, with George Harrison's son, Dhani, on vocals.  Their first album, You Are Here, was released in 2008, and their new album, thefearofmissingout, was released about a month ago.  You can check out their new music video for "Make It Home" on their official YouTube channel.
I was unfamiliar with the band before the show, but really enjoyed their set – really great music and great live performing artists.
Below is a photo of the set list from their opening performance: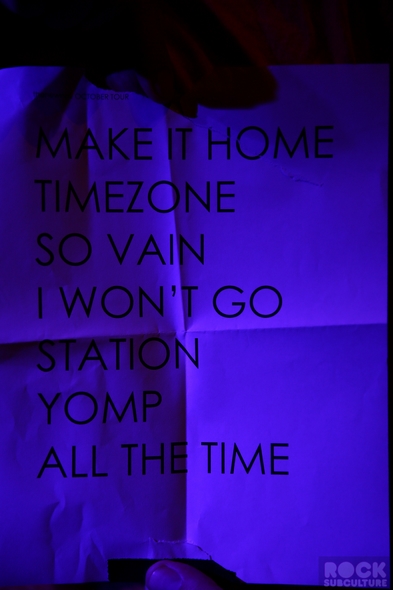 Set List:
Make It Home
Timezone
So Vain
I Won't Go
Station
Yomp
All The Time
Below are some photos of thenewno2 performing on stage (note – click any image for higher resolution photo):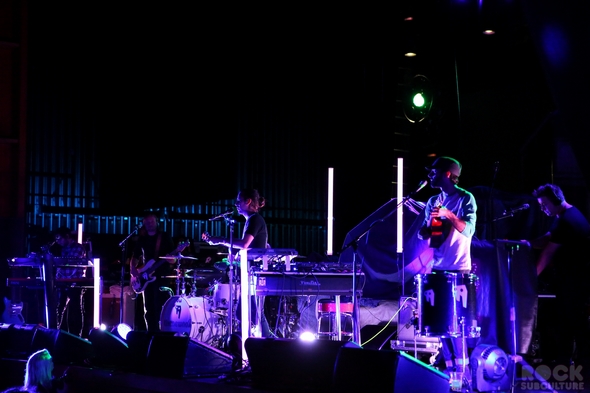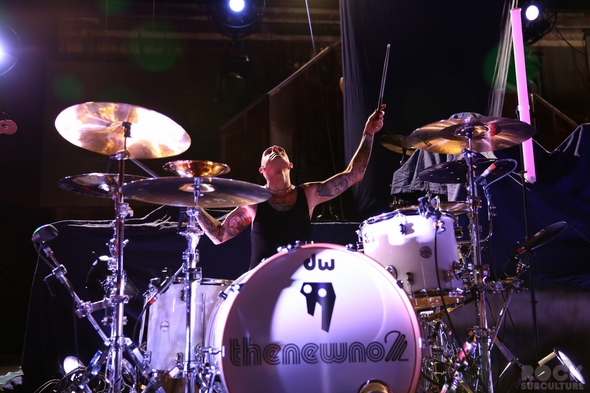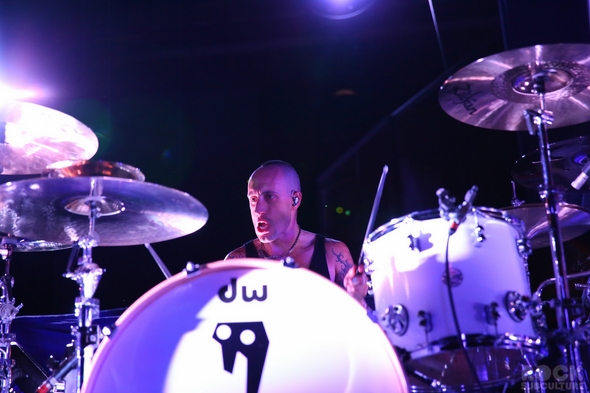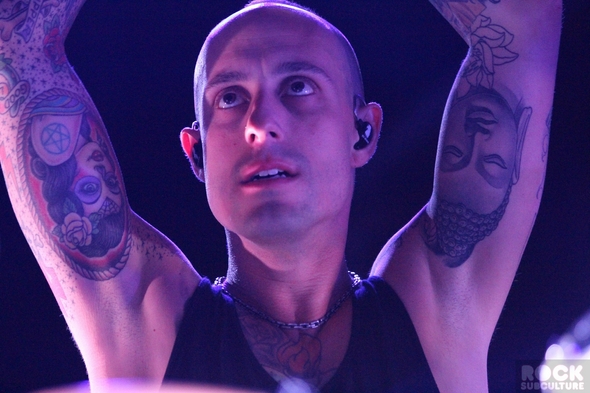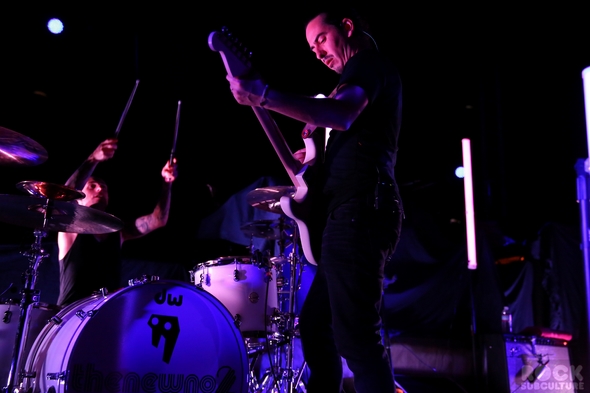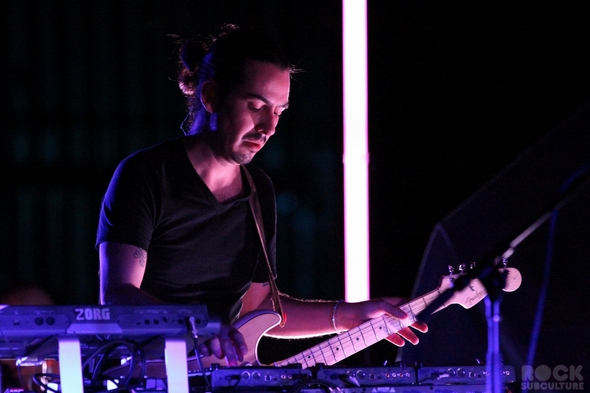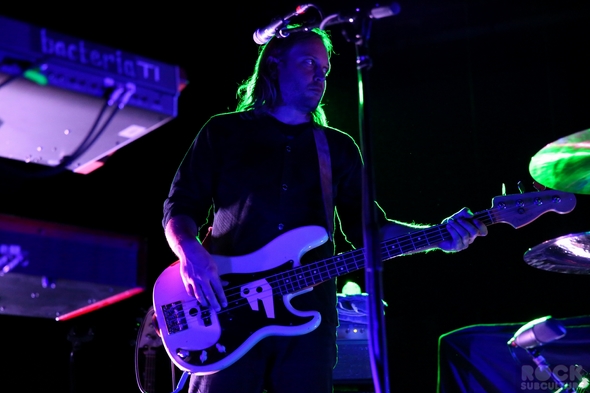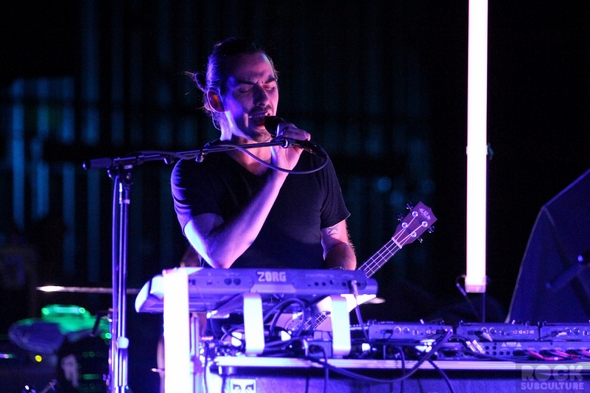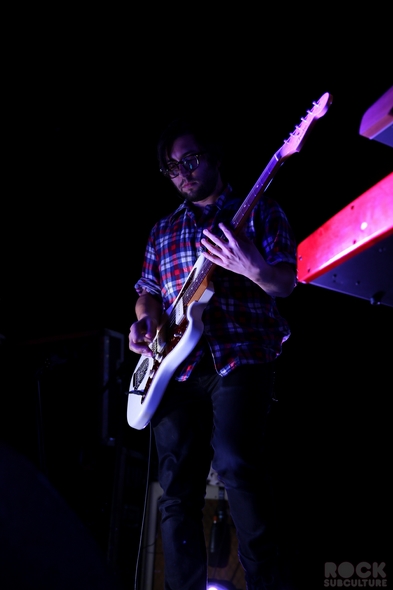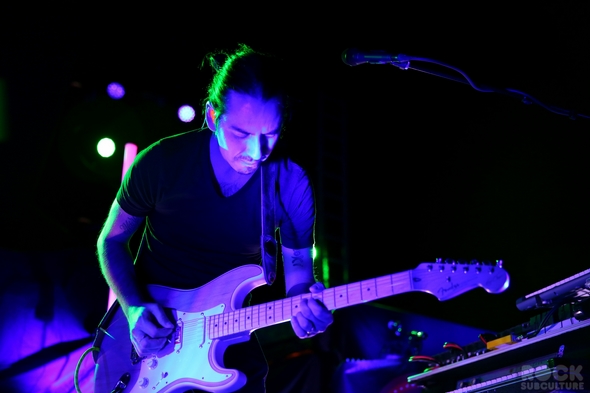 You can check for upcoming tour dates for thenewnumber2 at their official site HERE.
Jane's Addiction
Members
Perry Farrell
Dave Navarro
Stephen Perkins
Chris Chaney
Jane's Addiction is a legendary alternative rock band that formed in Los Angeles in 1985.  Born from frontman Perry Farrell's prior effort, Psi Com, the early days of the band featured a number of members coming and going, ultimately featuring Farrell on vocals, Eric Avery on bass, Stephen Perkins on drums, and Dave Navarro on guitar.  With the exception of Eric Avery, the band remains intact recording and touring today, with Chris Chaney on bass guitar.
Their first studio album, Nothing's Shocking, came out in 1988, though MTV would not play the video for their first single, "Mountain Song", as it contained nudity.  This album did featured what became a classic song in all of rock and roll, "Jane Says", which hinted at what might follow, and garnered a Grammy nomination for Best Hard Rock/Metal Performance.
Their second album, Ritual de lo habitual, was released in 1990, was toured for over a year, and remains a seminal album of 90's alternative rock (Rolling Stone ranked it in their 500 Greatest Albums of All Time).  At this time, Perry Farrell created Lollapalooza, the music festival which was a tremendous financial and pop cultural success (and really paved the way for all of the festivals that followed), which was headlined by Jane's Addiction.  "Stop!" and "Been Caught Stealing" were huge hits and were in constant rotation on MTV, and both reached #1 in the U.S. and the album itself went triple platinum.
Resulting from personality conflicts and tensions, drug abuse, and even on stage fights, the band broke up in late 1991.
Though their tenure was very short, they really changed the musical landscape in the transition from the 80s to the 90s, much in the same way Adam Ant (reviewed a few days ago) and other early New Wave bands marked the huge shift in music from the 70s and 80s.  Jane's Addiction were very much pioneers in transforming the New Wave movement (and its core audience and fan base) into the Modern Rock era, or what Farrell called the "Alternative Nation".
The band reformed with Chris Chaney on bass for their third studio album, Strays, which was released in 2003, which had strong sales and one of the singles, "Just Because", was nominated for a Grammy Award.  Interestingly, the most famous song from that album is probably "Superhero", an edited version of which was used as the theme song for the highly popular HBO series, Entourage, which ran for eight seasons.
They also released a box set, A Cabinet of Curiosities, in 2009, while they were touring with Nine Inch Nails, and The Great Escape Artist, a new studio album, last year.  The latter is currently offered to fans as a free download from EMI Music and Dobel Tequila (with code "janesdobel").
Getting back to last night's concert, it was a really incredible show.  I was lucky enough to score front row seats for this concert, as I just happened to have checked my Facebook News Feed a few minutes after ticket sales were announced for this date, and searched and got one ticket which I knew would be front row orchestra right in front of Dave Navarro's spot on stage.  Funny enough though, checking out, I encountered a glitch with the web page, and it would not let me proceed past a certain point… though there was a count down to time out and release the ticket in my cart.  Their web developer, ground(ctrl), is actually local to me, and I was able to get them on the phone, and their rep and I basically kept grabbing the seat as it timed out, while their tech guys fixed the programming on the page.  So it was kind of a miracle, but I ended up getting the purchase to go through after probably 30-40 minutes on the phone as they worked out the glitch.
Special thanks to the band's tour manager, who allowed me to shoot the first three songs with my pro camera from my purchased seat, as shooting from the back would have resulted in unspectacular photos, and given that once the show started it was kind of a free for all with people rushing the area just below the stage, I would have lost my spot as well.
To frame the rest of my thoughts on the show, below is the set list from the show: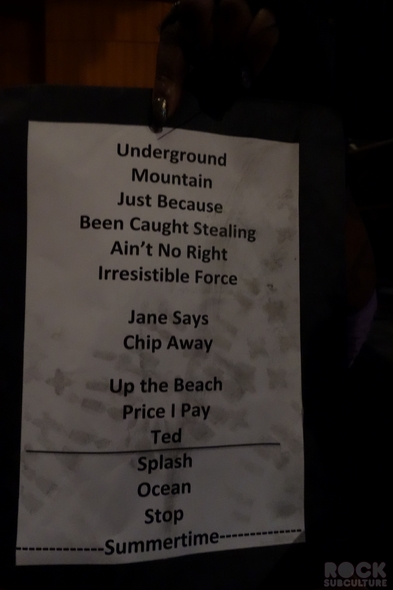 Set List:
Underground
Mountain Song
Just Because
Been Caught Stealing
Ain't No Right
Irresistible Force
Jane Says
Chip Away
Up The Beach
Price I Pay
Ted, Just Admit It…
Splash a Little Water On It
Ocean Size
Stop!
Note: Summertime Rolls was on the list above, but not played (and all was played in sequence – no off and back on stage to separate out the encore, as I think shows at Mondavi need to end by 11 PM, and we ran out of time)
So the show opened with "Underground" off their latest album, which is quite great, and then jumped into "Mountain Song" off their debut.  Ever theatrical and provocative, the show opened with two beautiful women on swings hanging from above, and, of course, the band brings pure energy onto the stage.
One thing is certain about Perry Farrell is that he has one of the most unique singing voices in all of music.  No one else sounds anything like him, and his voice and delivery so completely suit their style of music and underscores his sometimes soul baring vulnerability.  For me, three male vocalists in the late 80s/early 90s stand out for having truly unique voices in music – Perry Farrell, Billy Corgan from Smashing Pumpkins (reviewed just a week ago), and Black Francis from The Pixies.  But while Billy Corgan and Black Francis stand apart from the more traditional vocal stylings of popular music, Perry Farrell's voice kind of defies description – I don't even know what to compare it to – it sounds both genuine and authentic but kind of inhuman as well.
Having said all that, it is just as powerful and moving in live performance as it is in studio recordings, and Mr. Farrell really delivered in his performance last night.  He also seemed to be quite happy and healthy as well (I would never guess he was in his 50s, looking at him), and was quite interactive with the audience, happy to physically interact with us, and making eye contact with those he could while delivering his powerful, poet-quality lyrics in his songs.
There were also some special moments… at one point talking to a man and his two young sons he brought to the show, which I'm sure will be a moment in their lives that they will not forget.  Going to concerts is all about having that special experience, and Perry Farrell and the band seem to understand that as well as any band, and really strive to have a tight set and powerful performance while also making it a unique event for those in attendance, and creating those special moments for fans.
I spent most of the night just a few feet (and at many times, less than that) directly in front of guitar legend Dave Navarro, and it was incredible to see him shred those guitars right before my eyes – definitely one of the most talented and amazing guitarists of our era.  Funny enough, I feel like I know him a bit better, having watched the full season of Spike TV's Ink Master earlier this year, which he hosted and co-judged.  I'm kind of a reality television junkie, and found it fascinating and entertaining.  Navarro himself has some amazing tats, my favorite of which I found during the show was the "Surrender Dorothy" etched across his chest, which was a special effect made by the Wicked Witch of the West in The Wizard of Oz, and also related to one of my all-time favorite dark comedies, Martin Scorsese's After Hours.  "Surrender Dorothy" was the working title of the original script, and the focus of a funny scene with Rosanna Arquette's character in that film with a darker, twisted take on the famous Oz line (kind of a Tarantino-style scene before Tarantino made any films…).
The downside of the packed floor was that I did not get to see (or photograph) Stephen Perkins (though I have a shot of him shaking my hand at the end of the show) or Chris Chaney very well – so apologies to them for the lack of photos in my gig archive pictorial further below.
Coincidentally, Jane's Addiction just had their concert premiere on Palladia last night as well, which is representative of the show seen last night, so I can't recommend enough checking it out, though  it is still no substitute for seeing them live.  But knowing Palladia (awesome cable channel – more like what MTV used to be – pure music), it will be in frequent enough rotation, and definitely prime TiVo material to record, archive, and watch at your leisure.  Below is the official trailer:
Below are two short video snippets to memorialize and provide a sense of the awesome night from up close to the stage…
"Jane Says" (30 second snippet):
"Stop" (60 second snippet):
In any event, the show last night was amazing.  After the set ended, I spoke with some of the fans, took a photo of the set list (posted further above), and ended up meeting another fan, Haley, who I had noticed Perry Farrell had given the bottle of wine he was drinking from at one point in the performance.  I asked if I could take a photo of the bottle, which I did, and then I learned of her story, and why Perry Farrell seemed to be on a mission to give her – and only her – this bottle from the stage.  She shared her story with me, and wanted to express her gratitude to the band, so I offered to record this short video for her and include in this article, in the off chance someone associated with the band might see it and pass it along…
Then, after the show, I had a chance to visit the merch table, and was intrigued by the "STAGE USED SADOBABY" offered for sale along with t-shirts and other memorabilia…  this weird doll was used by Perry Farrell on stage in a prior show, and autographed on the back.  People who are familiar with my other site, the Original Prop Blog, know that I am a collector of rare film, television, and music stage and studio used artifacts, so I decided to buy this disturbing Jane's Addiction doll…  some photos below of the sadobaby…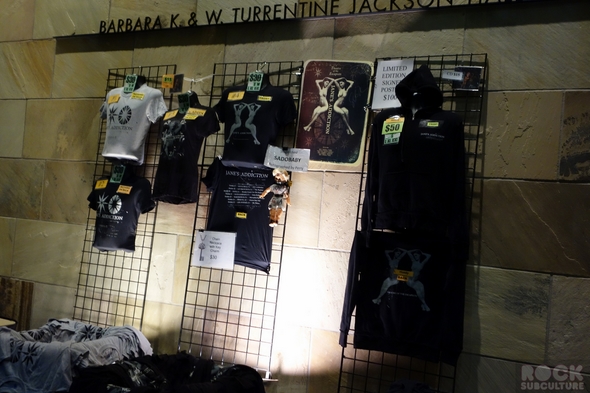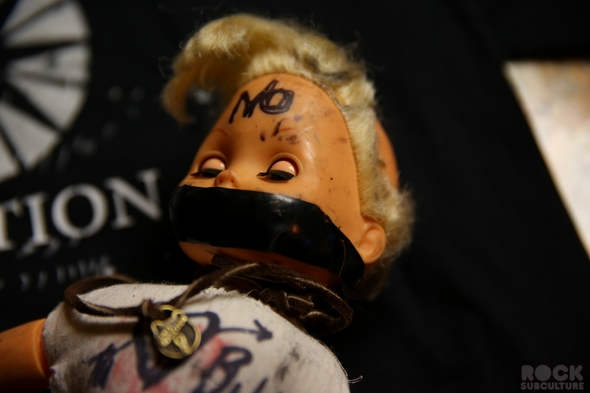 You can learn more about how these came about on Ethan Shaftel's site, and Jane's Addiction's related song and video, "Twisted Tales" from The Great Escape Artist, at www.EthanShaftel.com, and the video is embedded below:
I definitely left the show hoping to see them again soon, but I can't imagine a better venue or crowd with which to enjoy the show.  Epic night.
Below are some photos of Jane's Addiction performing on stage (click on each image to view in higher resolution):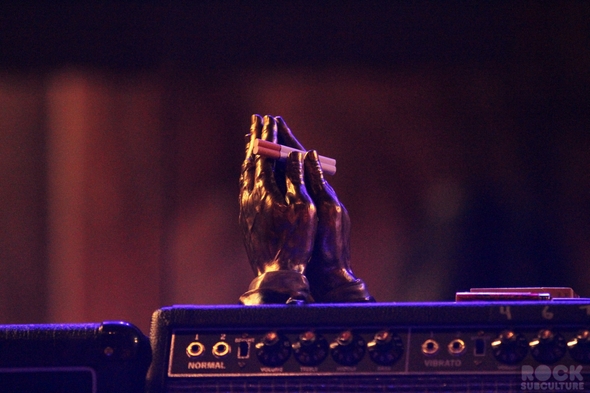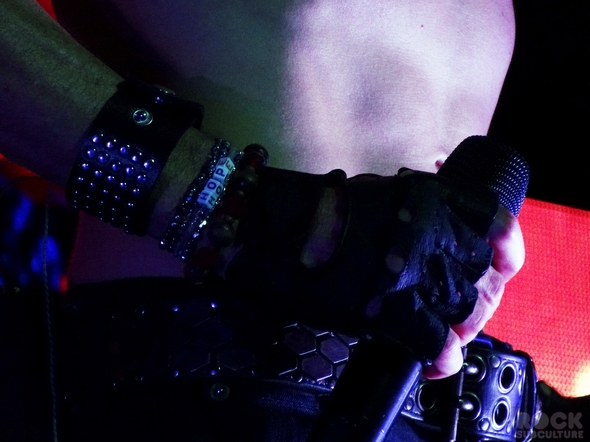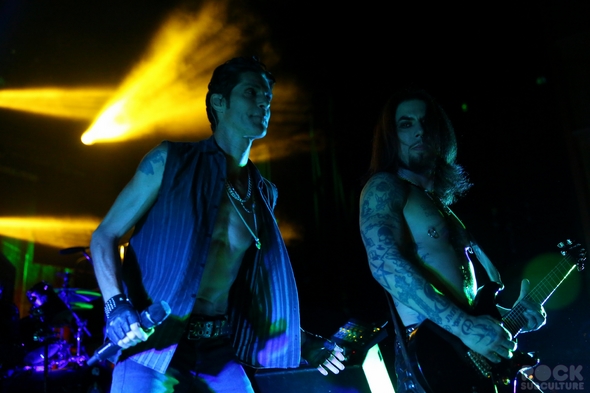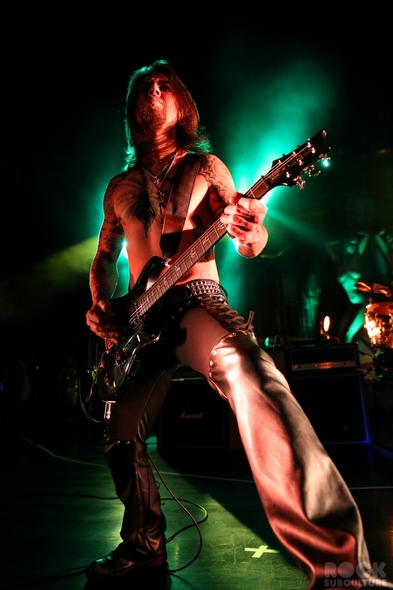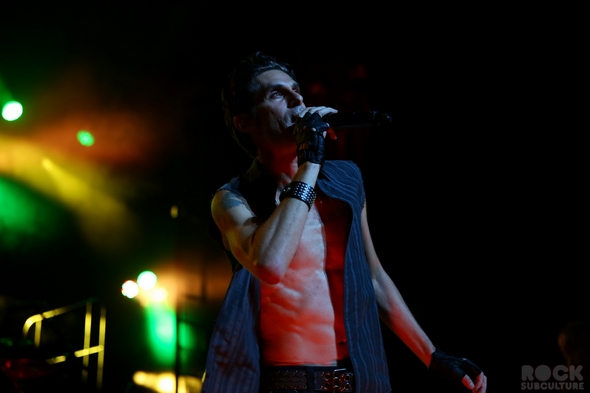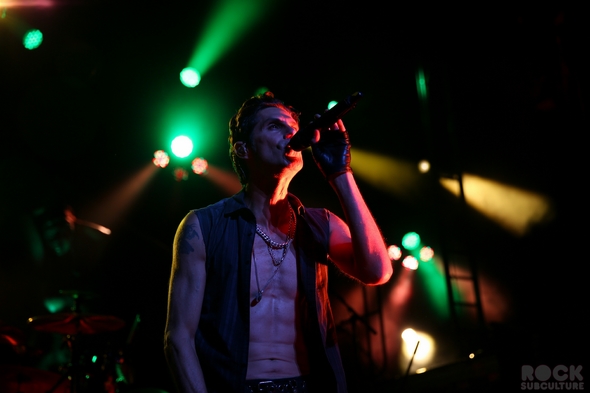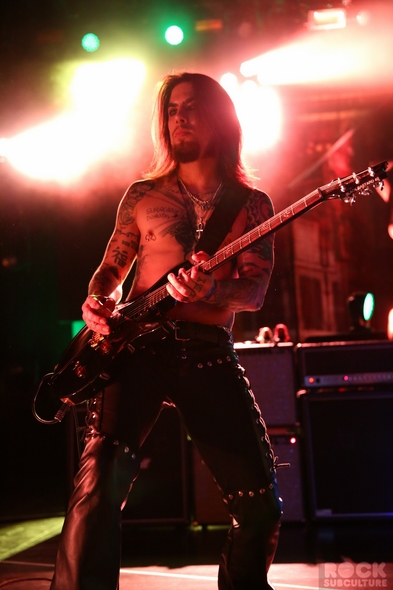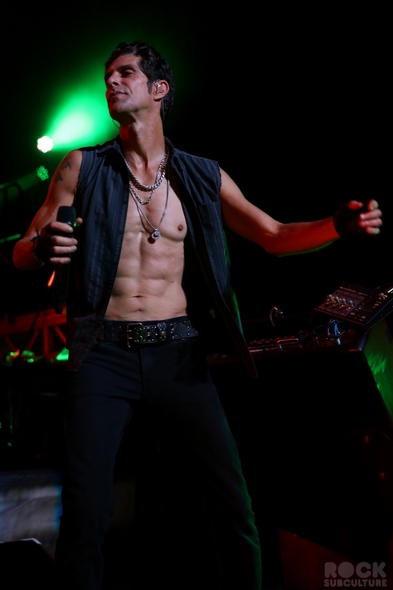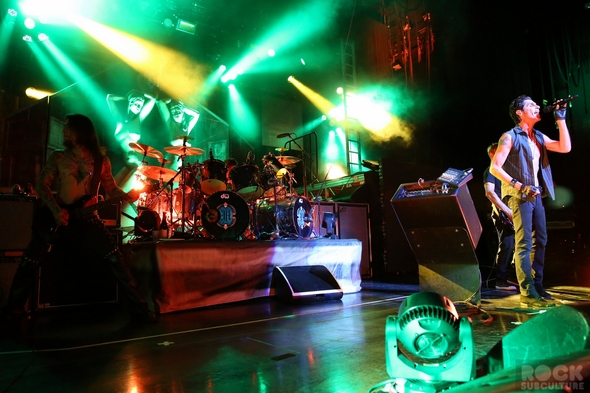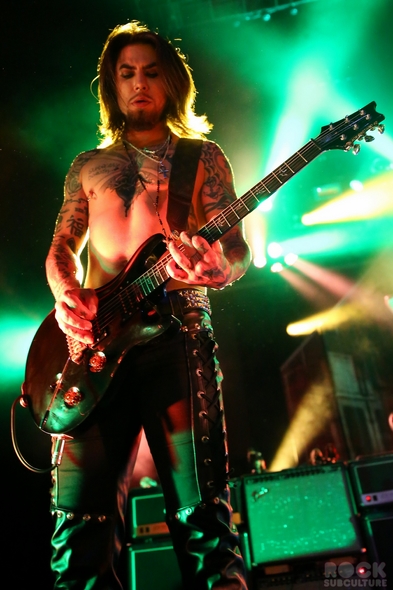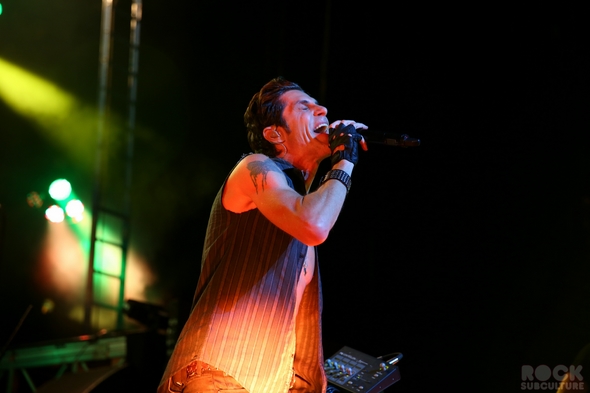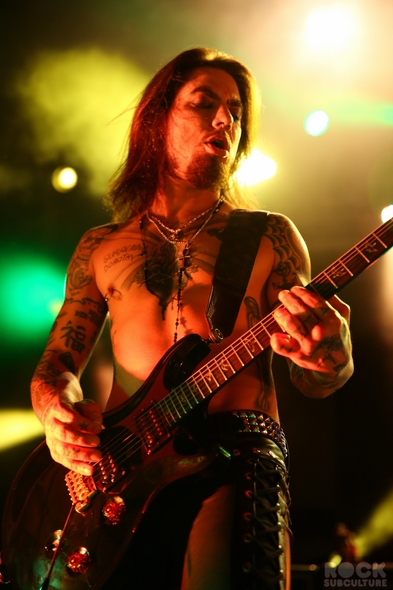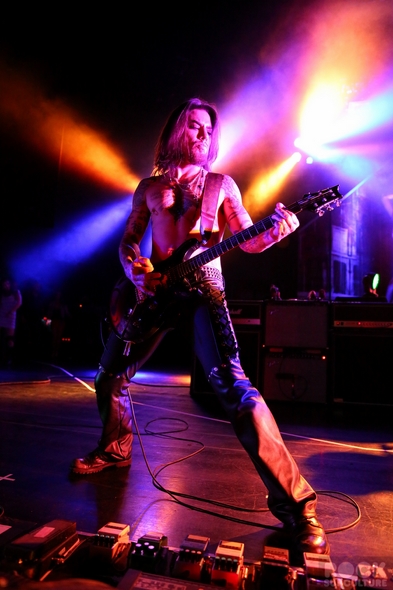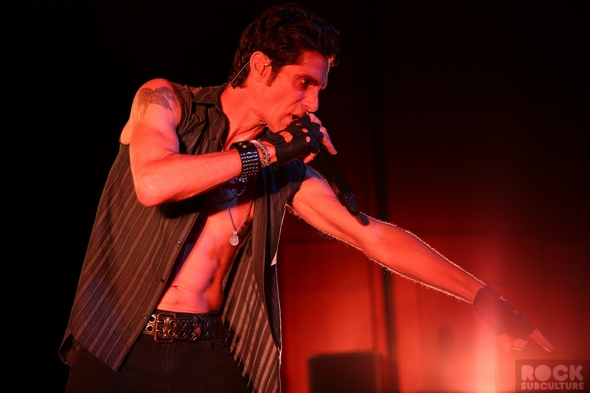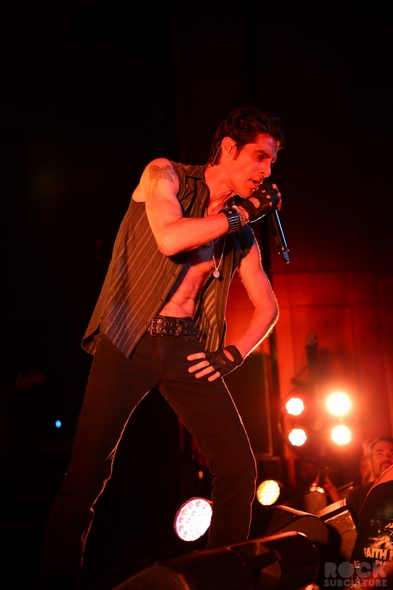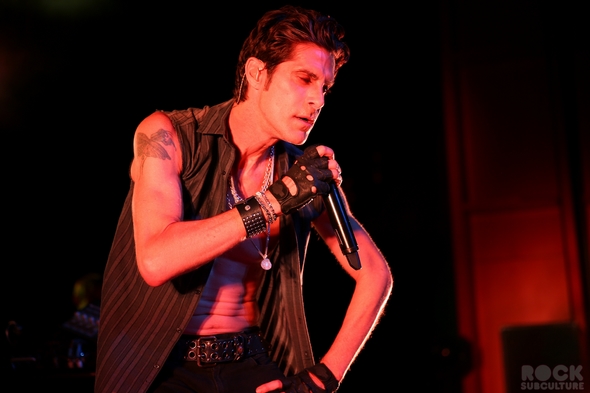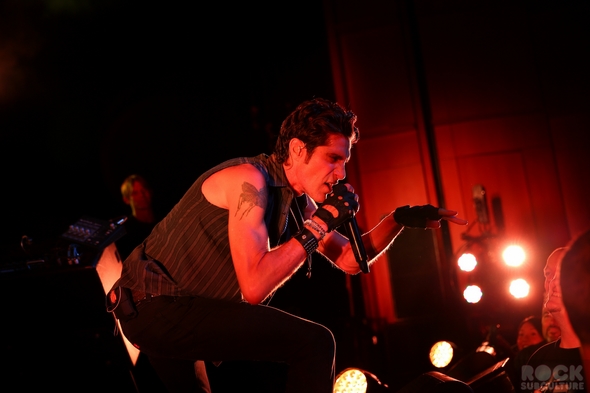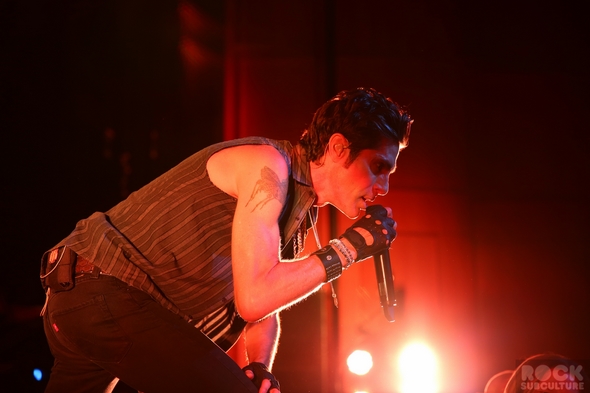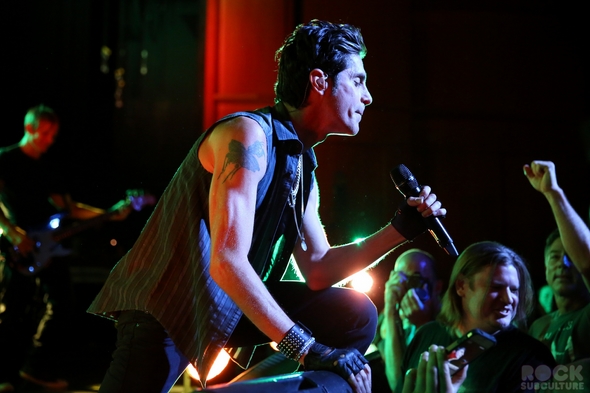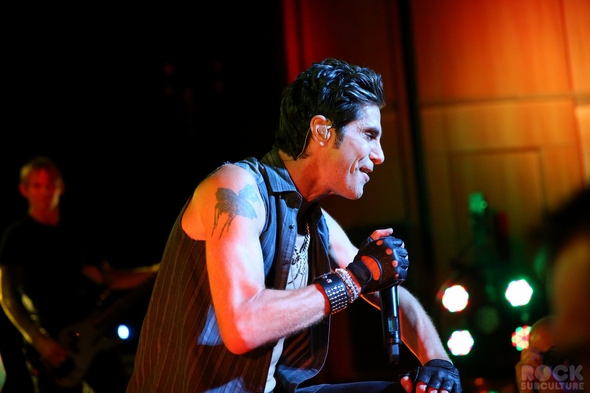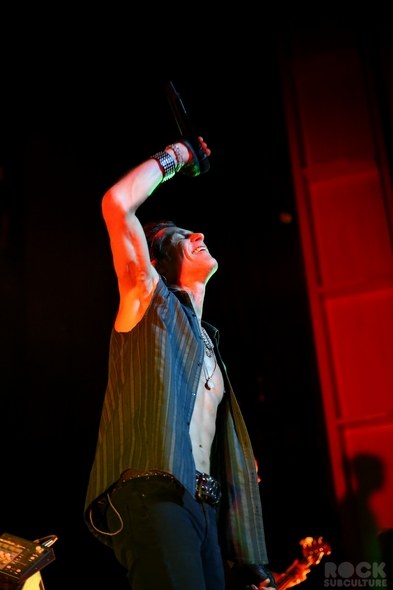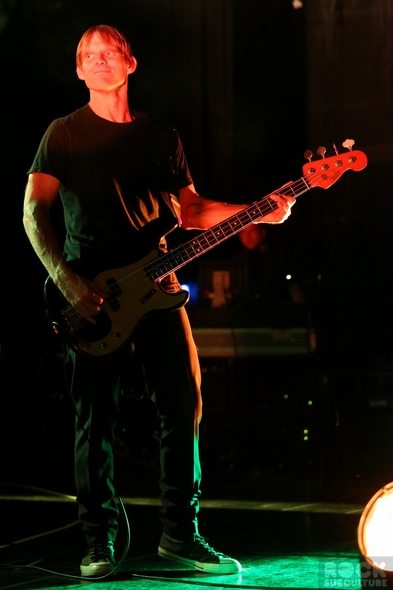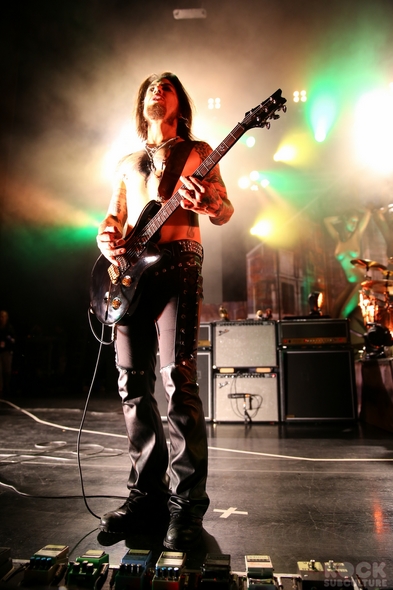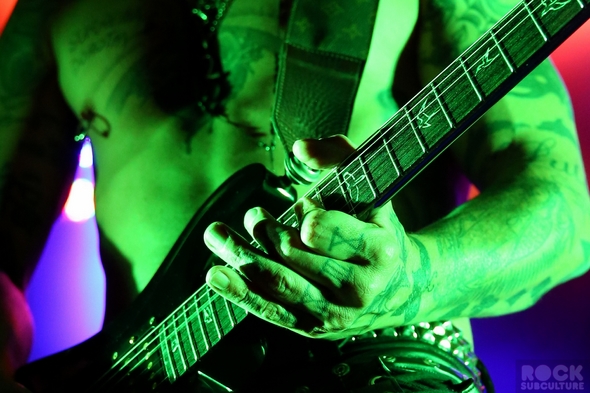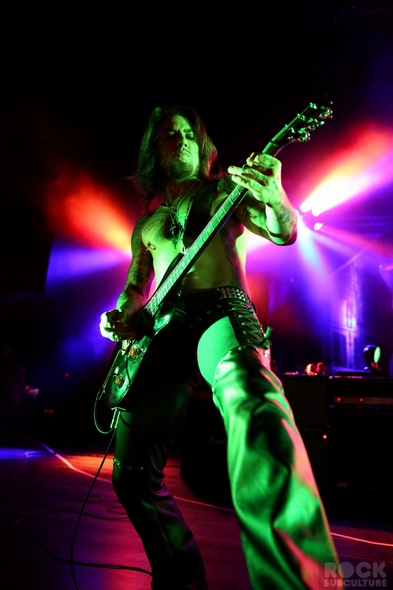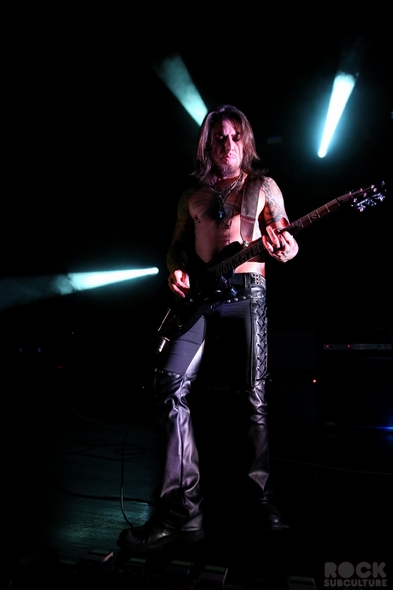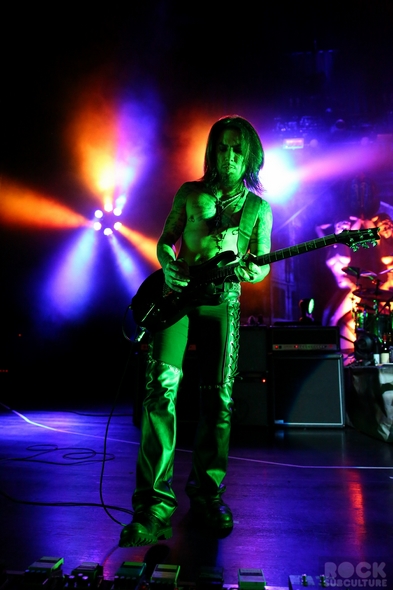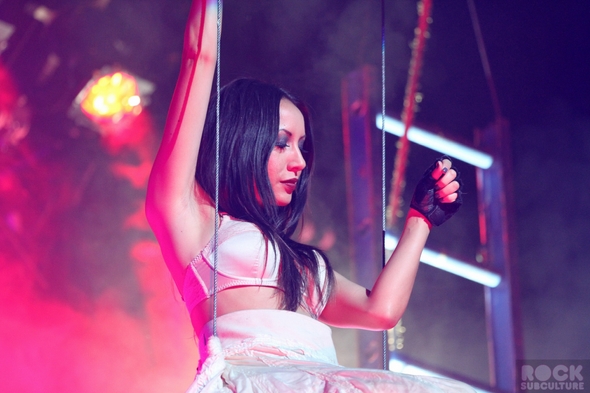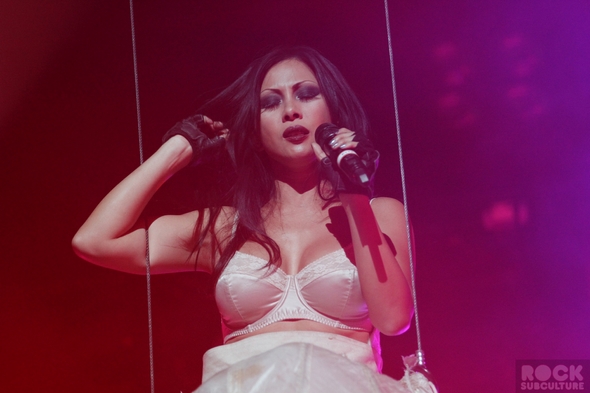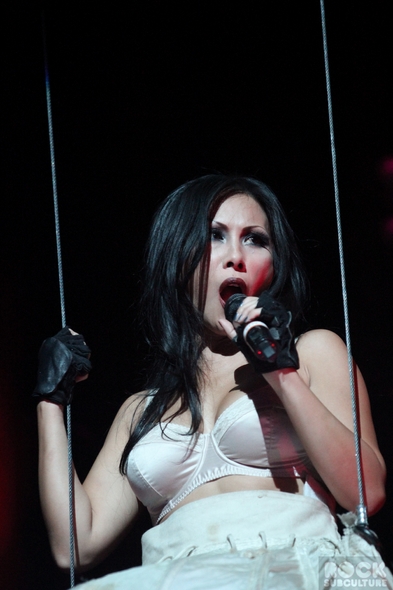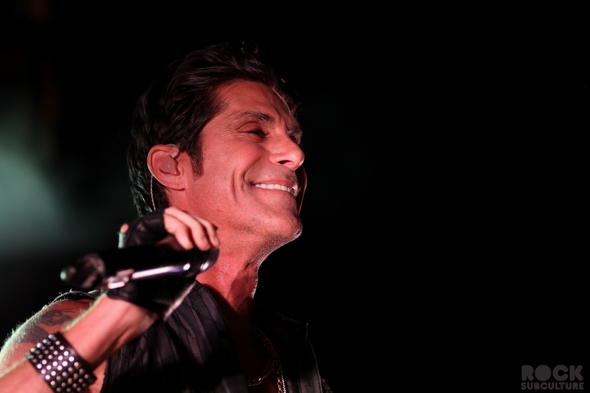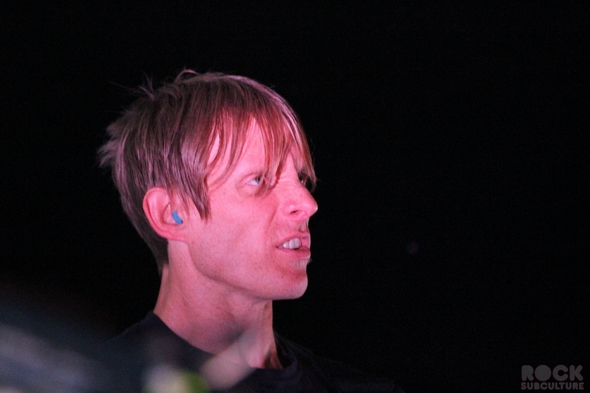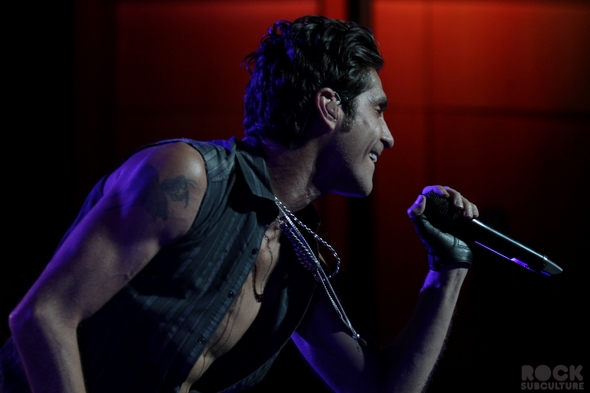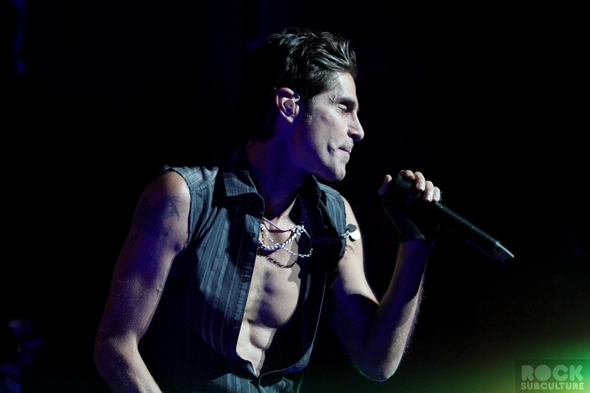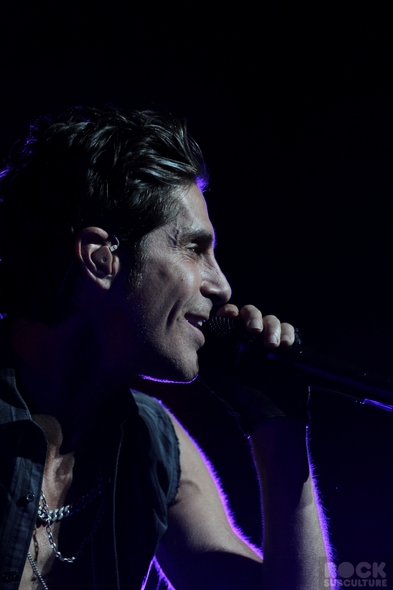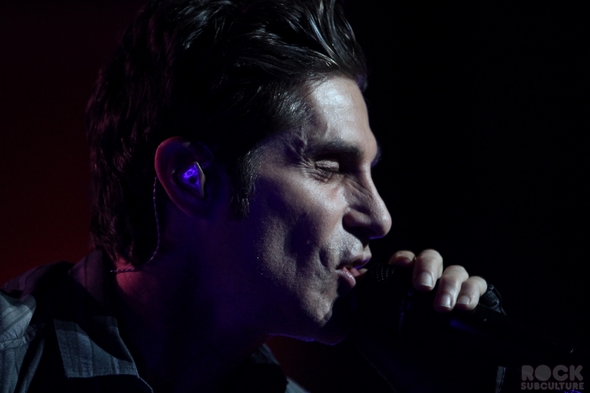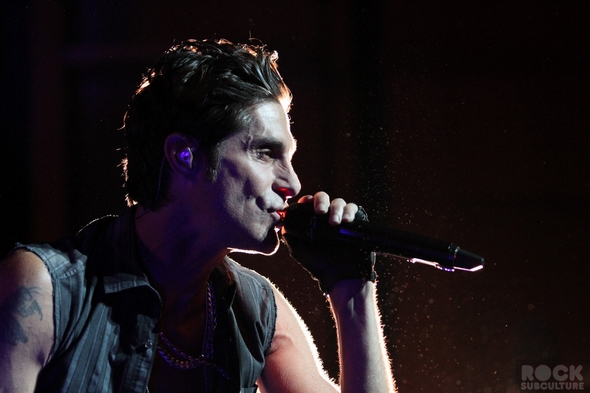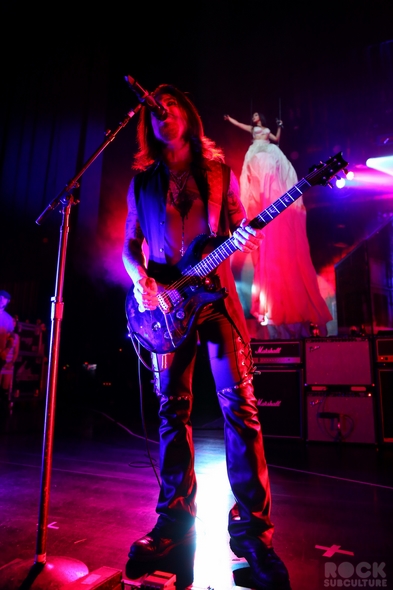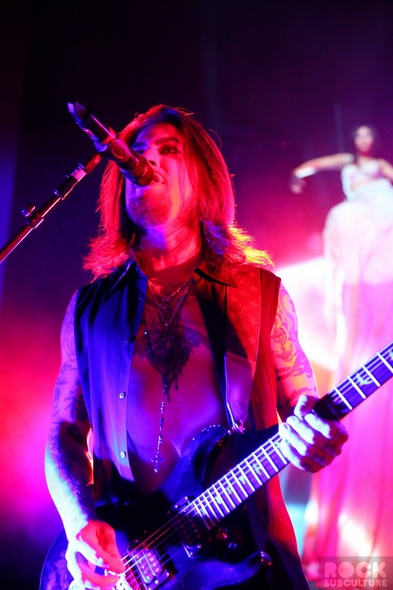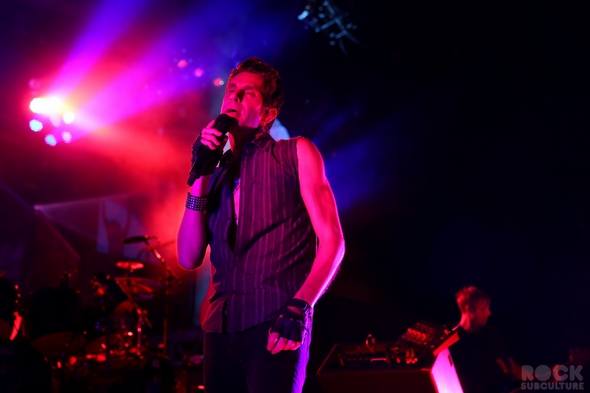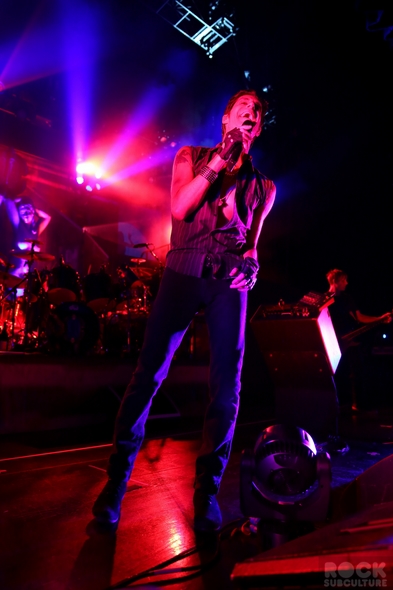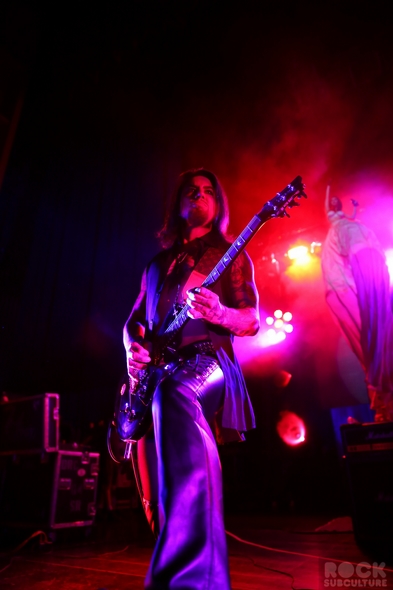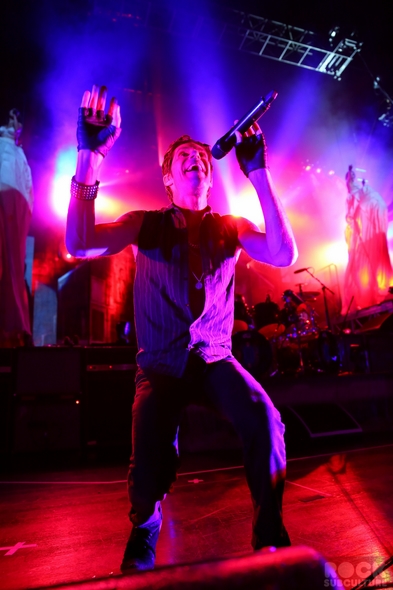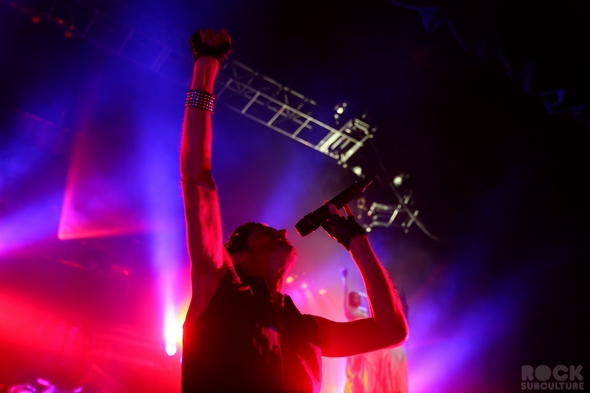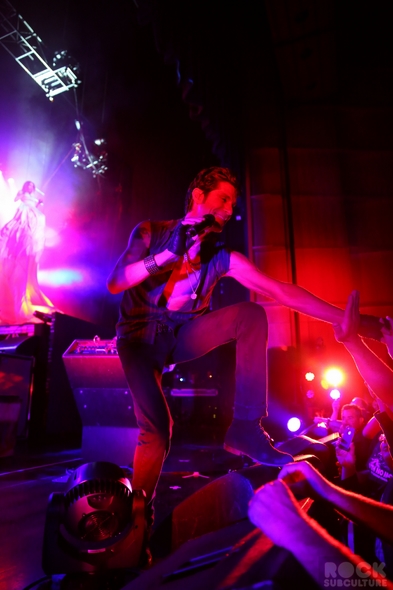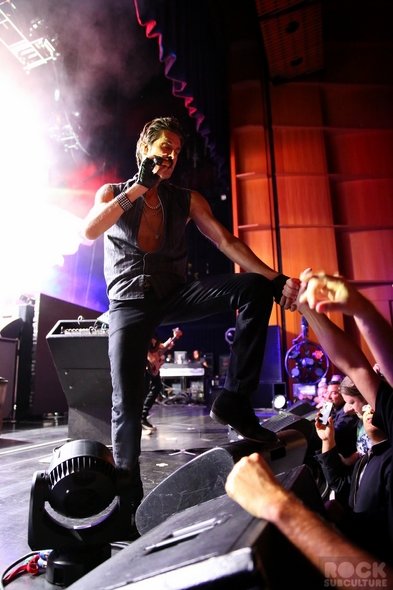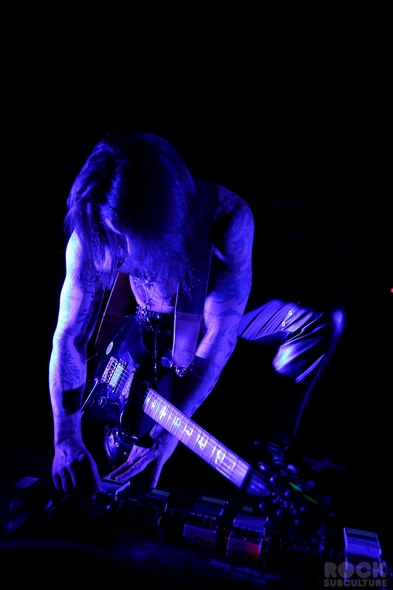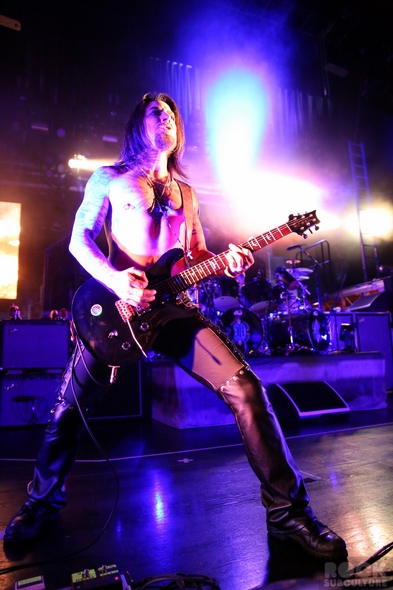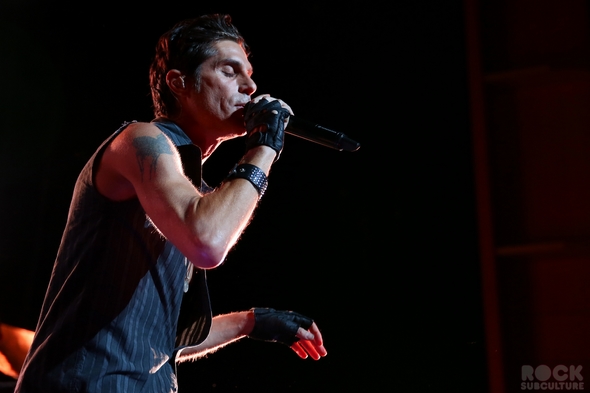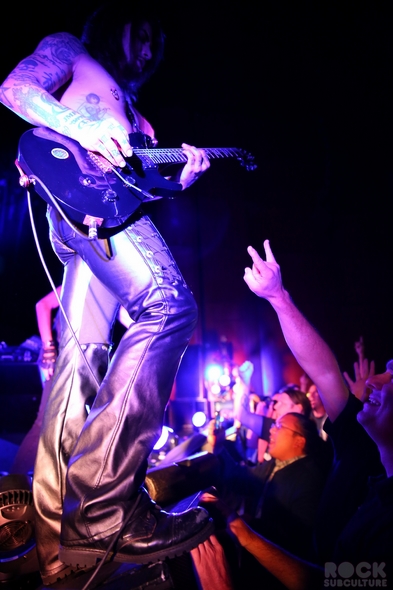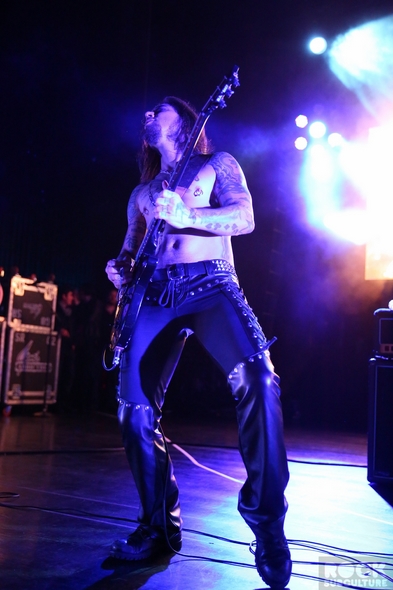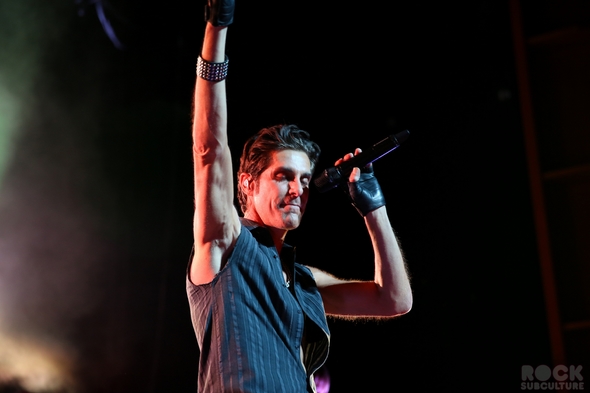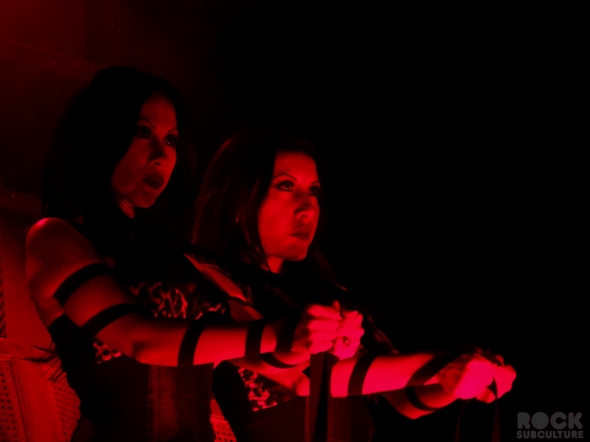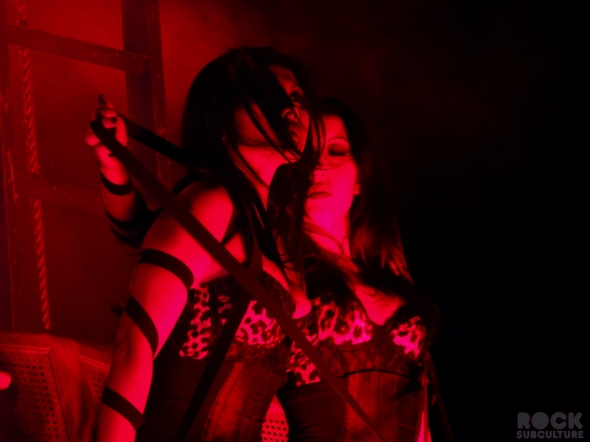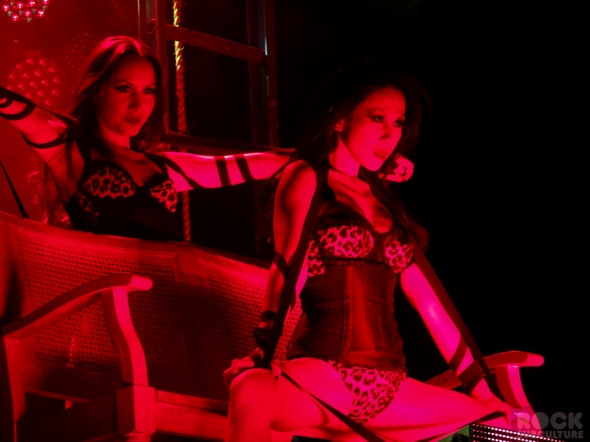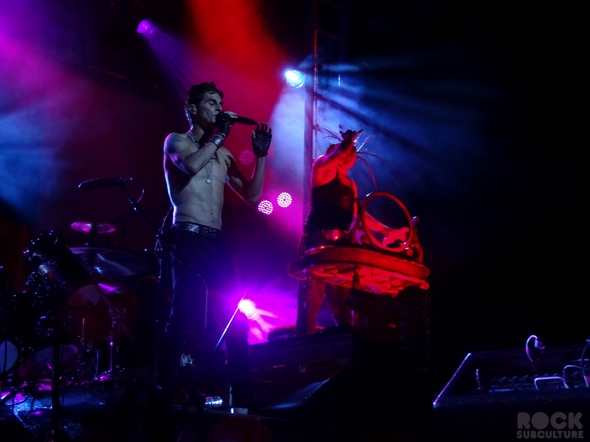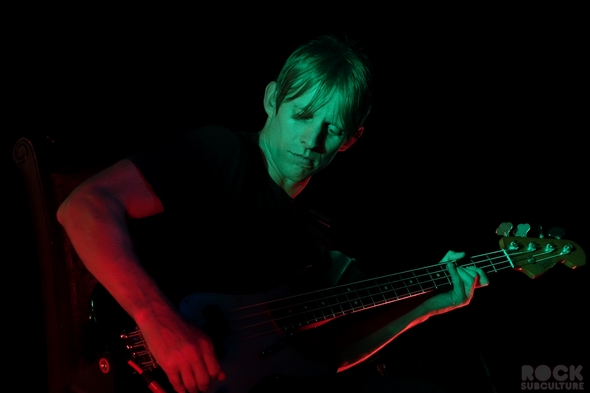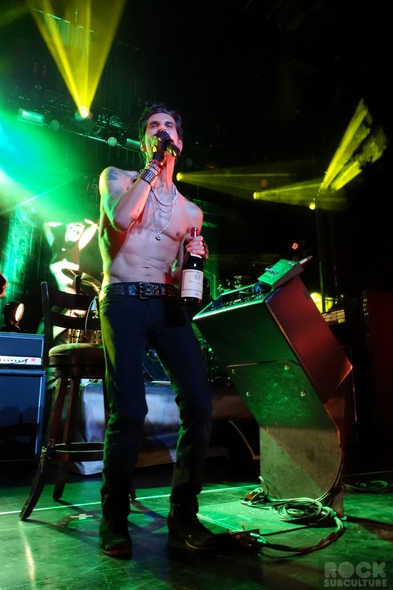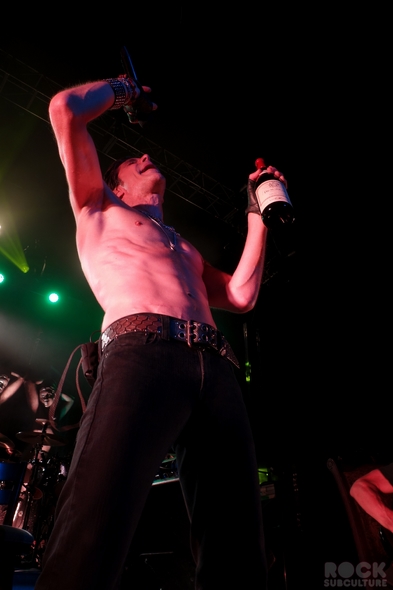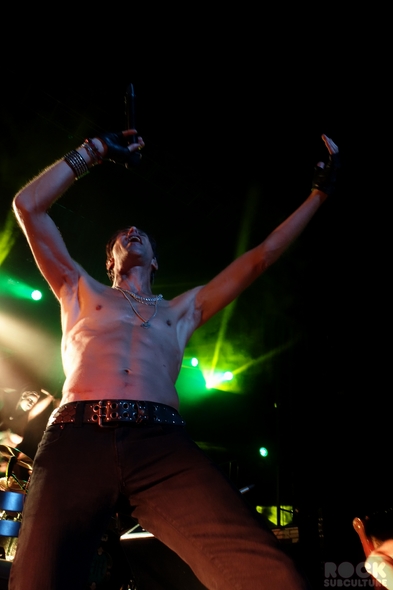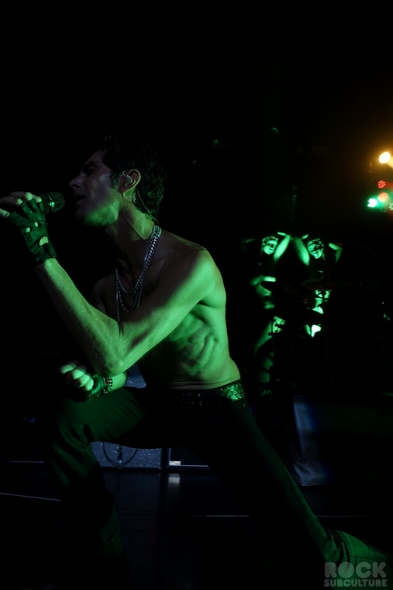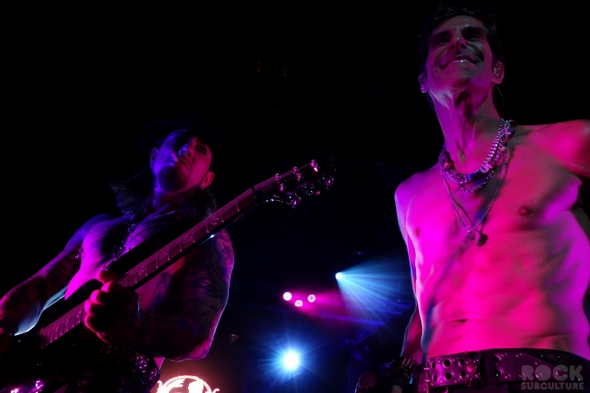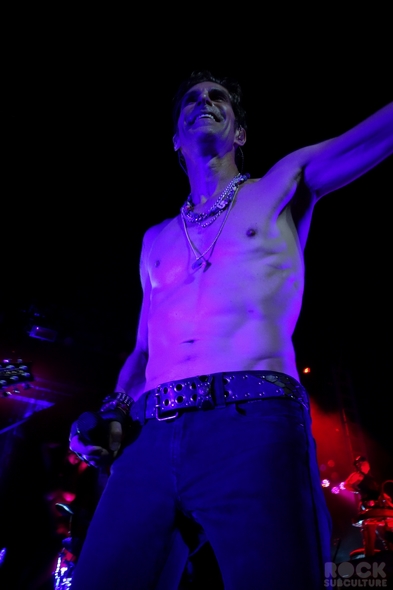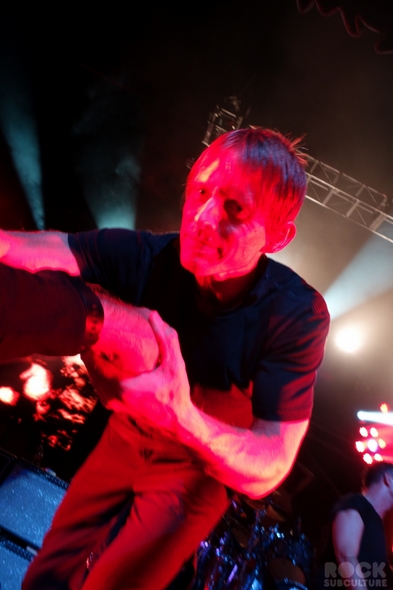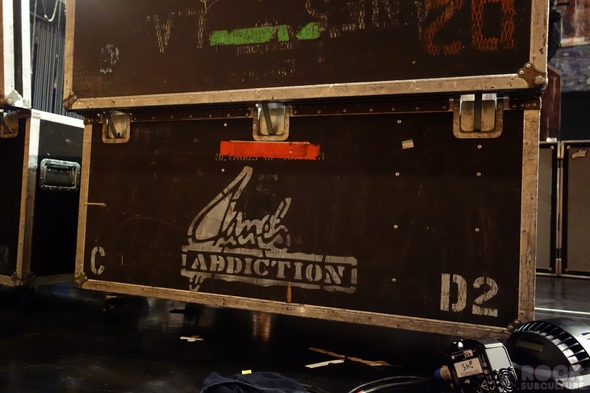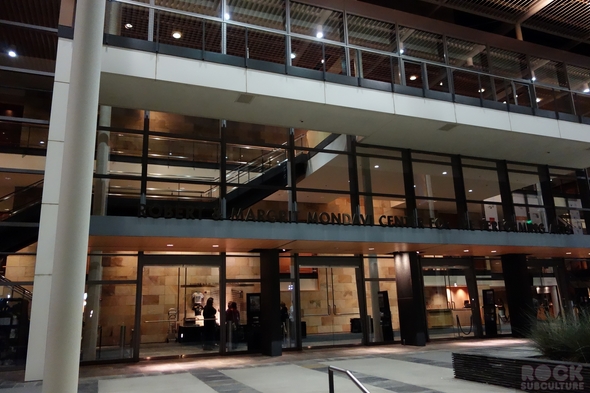 Note: About a dozen of the photos above were shot with my non-pro pocket camera
Jason DeBord