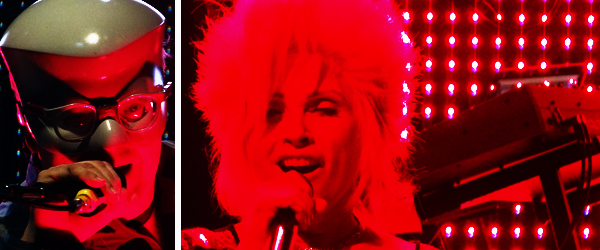 Last night, Mountain Winery in Saratoga played host to a true co-headlining concert, with the two artists – Blondie and Devo – alternating opening and closing duties, date-to-date, as this joint tour gets underway, having kicked off just this week.  The show was mixed overall, with Blondie putting on a stellar performance in her opening slot and Devo powering through some technical glitches that diminished their quite obvious intent to provide some serious fan service.  Overall, it was a great night of 80s nostalgia for those in attendance.  Both artists brought their very unique styles and presence to the stage, and overall it was a great opportunity to experience two very different performances.

Who: Blondie (with Debbie Harry)
Who: Devo
Venue: Mountain Winery
Presented By: Goldenvoice / AEG and Canadian Solar
Where: Saratoga, California
When: September 11, 2012
Seating: Section 1, Row G, Seat 28 (7th row, center section, middle row; also limited photo pass)
I was really excited about seeing Blondie perform, leading up to this show, as I've had tickets to see her two different times in the past, and both times conflicts precluded me from making the shows.  So I definitely had a personal preference on one band over the other…  I would say that I am more of a casual fan of Devo, while a huge fan of Blondie and Debbie Harry.  Having said that, I've been to shows in which I'd characterize myself as a more casual follower of a band or artist's work, and been converted into a serious fan as a result of experiencing a live performance, so I'm always receptive to less familiar bands, and open to being won over.
As alluded to, there were some technical issues with the Devo set that definitely had that segment pale in comparison to the Blondie opener, so with this review, I'll cover each in reverse order from which they performed, to build toward and end on the most positive.

Devo
Current Members:
Mark Mothersbaugh
Gerald Casale
Bob Mothersbaugh
Bob Casale
Josh Freese
Devo is a band synonymous with early 80s pop culture, due to their 1980 song, "Whip It", with it's unique and very catchy sound and the heavy rotation of the music video for that hit on MTV at the time.  However, the band was originally formed way back in 1972 in Akron, Ohio by brothers Mark and Bob Mothersbaugh and Gerald and Bob Casale, along with Alan Myers (no longer with the band).
Devo had an interesting take on style and visuals, to go along with their unique post-punk/New Wave sound, as many will remember them for their kitsch red (upside down flower pot-looking plastic) "energy dome" hats from the early MTV video.  They were ahead of the curve when it comes to irreverence, which has become a huge trend with social media, the Internet, and Facebook.  In short, Devo were pop culture pioneers a few decades ahead of everyone else.  They were also playfully counter culture and embraced and celebrates what was typically shunned back in the day – being a nerd.
Devo kept busy with a number of projects and albums in the 80s, then in 1990 released what would be their last full studio album for the decades that followed.  However, they did still continue to be involved in a lot of very interesting projects and still recorded some singles and were involved in gaming and contributing to film soundtracks and some of their own solo projects.
In 2010, they released their first new studio album in 20 years – Something for Everybody – and last month, released a new single, "Don't Roof Rack Me, Bro (Seamus Unleashed)", which is their commentary on the news report about Presidential candidate Mitt Romney crating his dog on the roof of his car and driving for 12 hours back in 1983.
Devo remains at the forefront of technology, and their website is definitely worth checking out at ClubDEVO.com.  It features a lot of information, streaming music, merchandise, and the ability to purchase live CDs of some of their upcoming concert performances (though not the show tonight).
Tonight's performance was more about potential than execution.  As an overview, their live show reminds me of performance art – there is a significant visual element to the production, with a large screen in back projecting frenetic images (there was even an epilepsy warning posted as we entered the venue).  Wardrobe, too, is a key component to the identity of this band, and their on stage personas were enhanced with masks, and later, those famous hats.  Fun stuff.
As the band opened with their first song, Mark Mothersbaugh found that his microphone did not work at all…  he began gesturing to the stage crew to come up to fix the issue, but did not receive prompt attention.  Mark then began sharing microphones with his bandmates, with varying success.  A crew member handed Mark the back-up mic that was already on stage – and that one did not work either.  At one point, he completely left the stage.
Once past this initial issue, with a working mic, it seemed that his in-ear monitors were not working properly either, and those were abandoned at his keyboard off to the side of the stage.
Just a little further into the set, Jerry Casale realized his keyboard was not working, and began to frantically motion to the stage crew to come up to fix it, as he was playing it, to no avail…  at least a minute of him making large, obvious gestures to crew were generally ignored, and finally two crew members came up to begin working on it.
The audience I think had sympathy for the band in dealing with these technical issues.  I know I'm always asking artists and crew about things like this happening – they are so much at the mercy of the technical and technology – so it was unfortunate to see a series of problems crop up for Devo.
The band really strikes me as a group of guys that really love what they've created, and appreciate the fans that "get" their brand of pop culture and music.
The coolest moment for me was during "Whip It", when Mark threw some of the energy dome hats into the audience, and one was caught by this guy near the end of my row, and I got the sense he was the biggest Devo fan in the place – he was wearing a kilt and a Devo shirt and was dancing and singing along to all of the words the entire time.  It was as if the energy dome was meant to land in his hands.
That song and that moment were the highlights of their set, for me, so after then left the stage, I elected to make my journey out of the venue (which takes a while) and this allowed me to snap a few distance photos on my way out, and still enjoy the music (sans some of the visual production though).
All in all, a very fun and interesting band, and I'd definitely like to check them out again, and I'm sure the technical issues would not happen again.
Below is a video of Devo performing "Whip It":
Below are some photos of Devo performing on stage: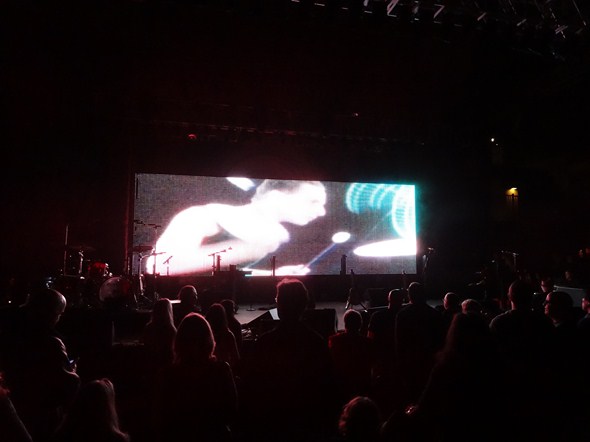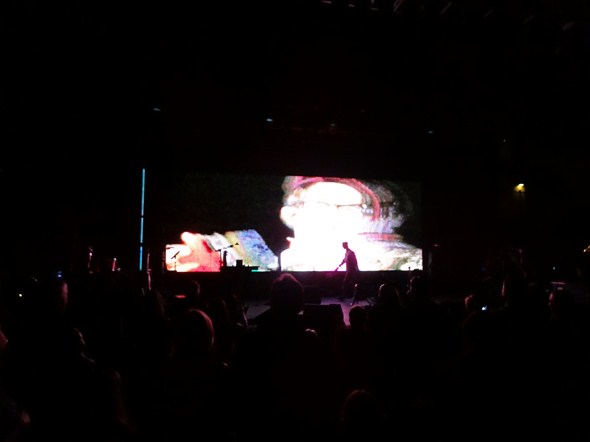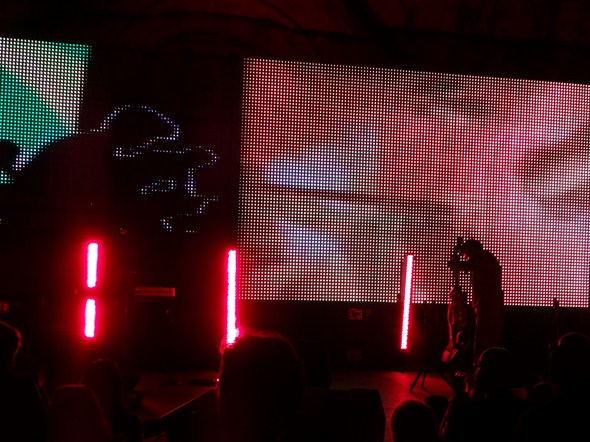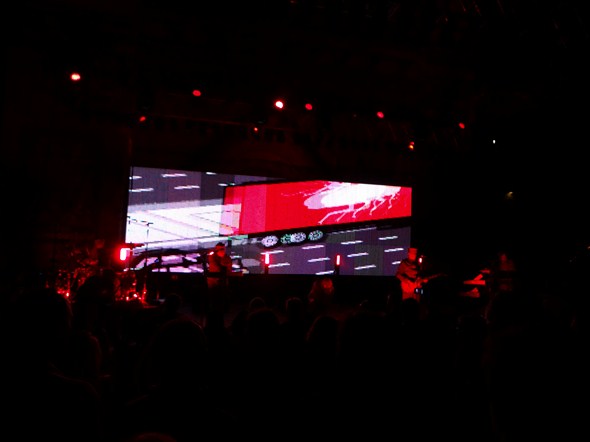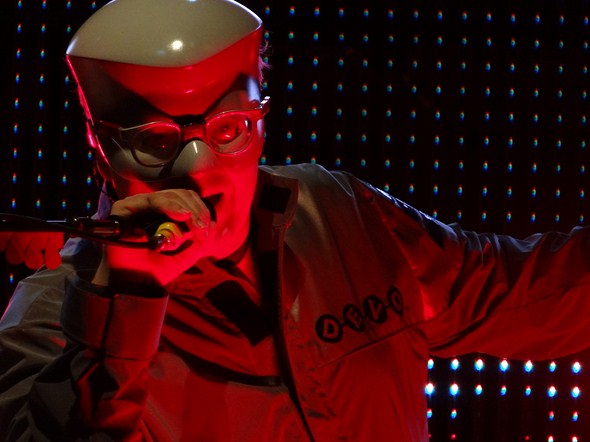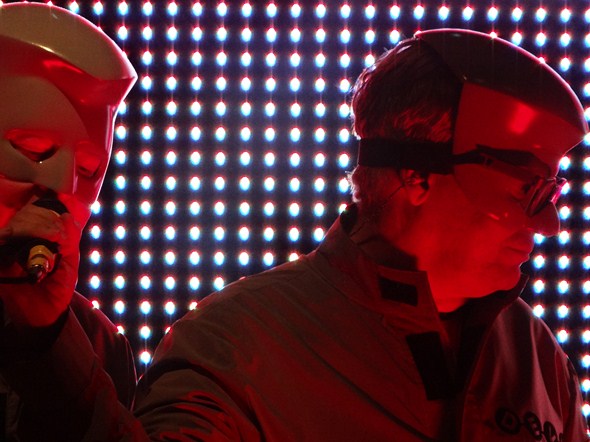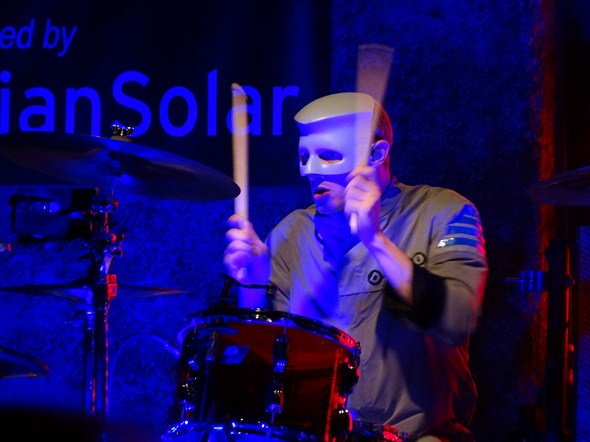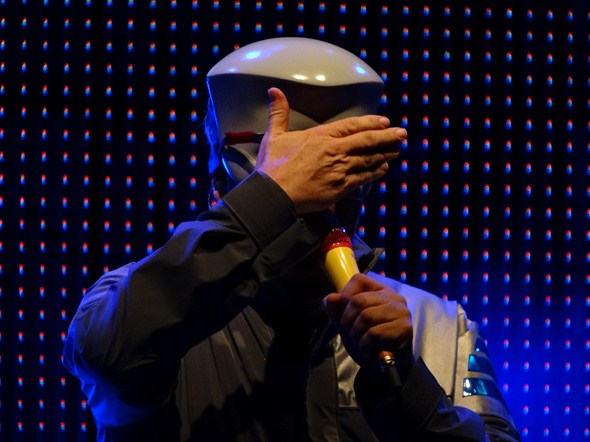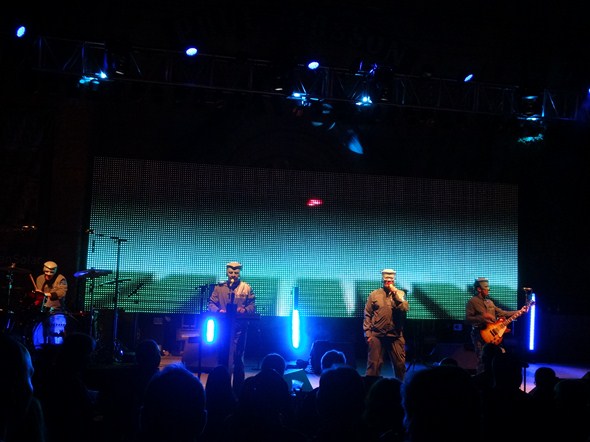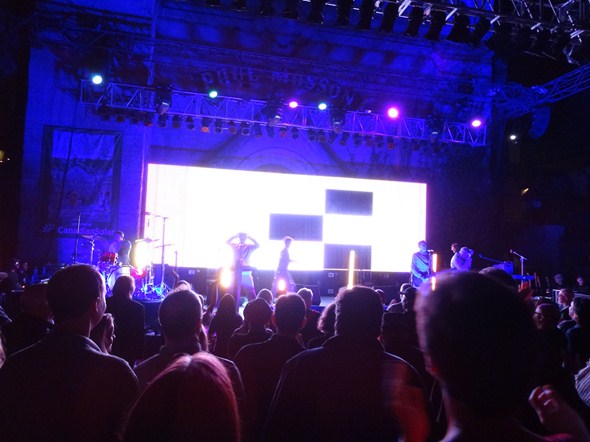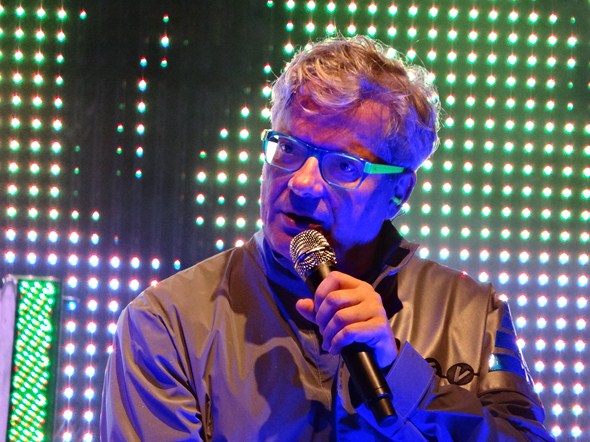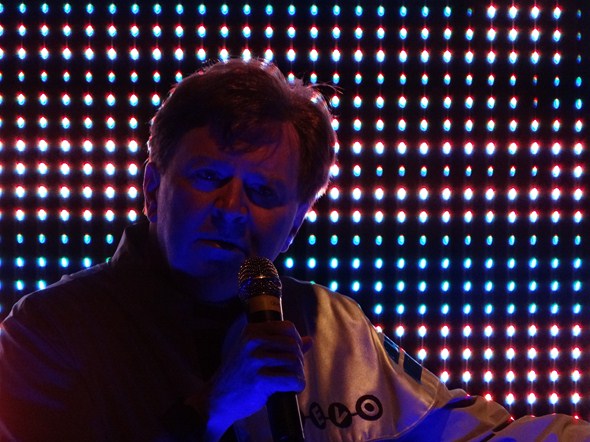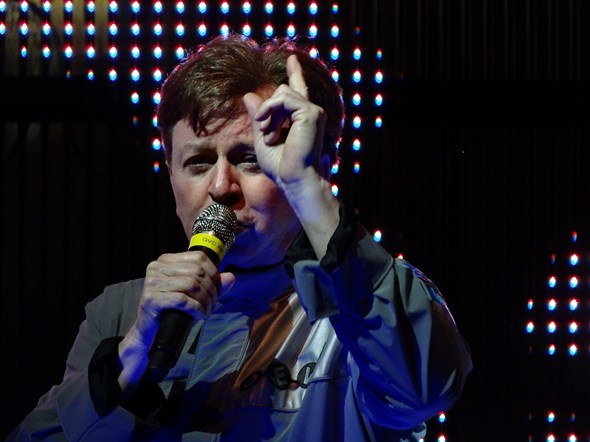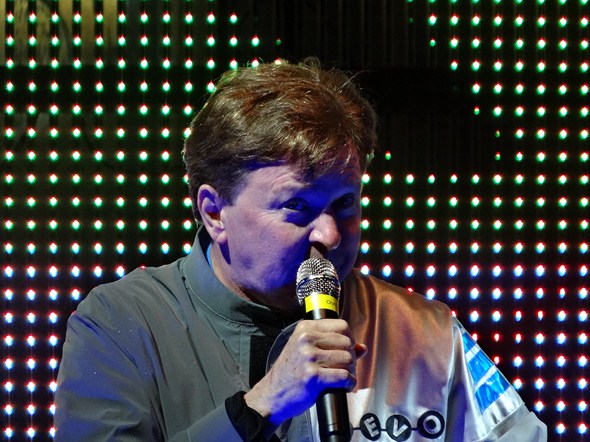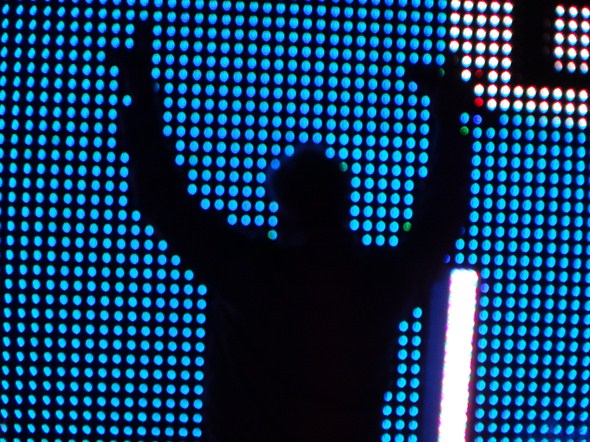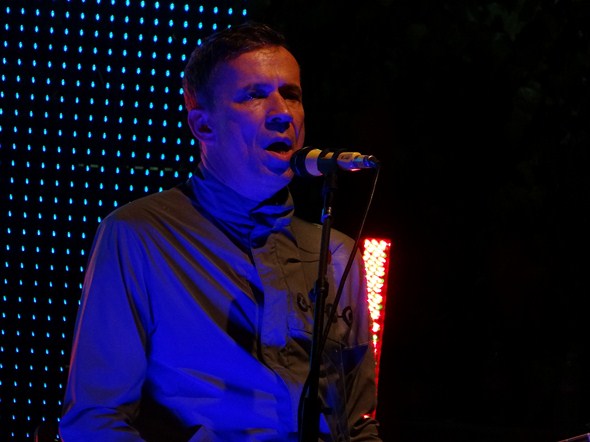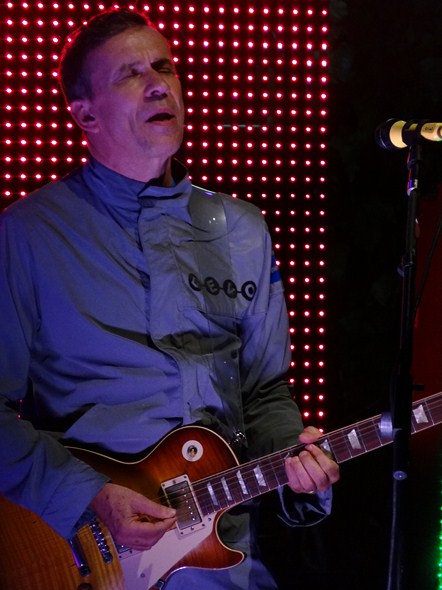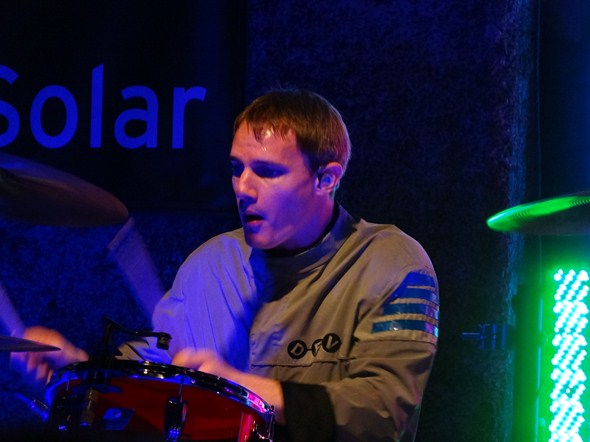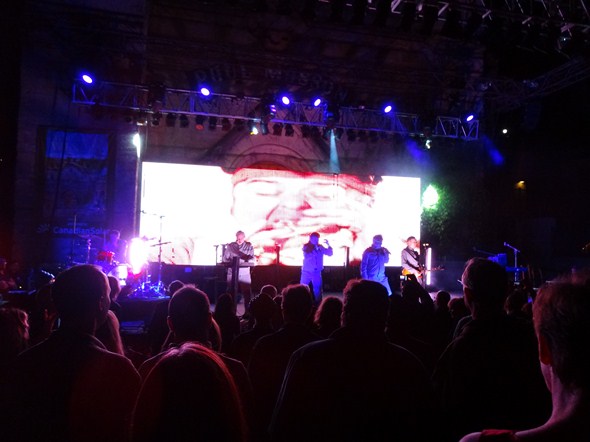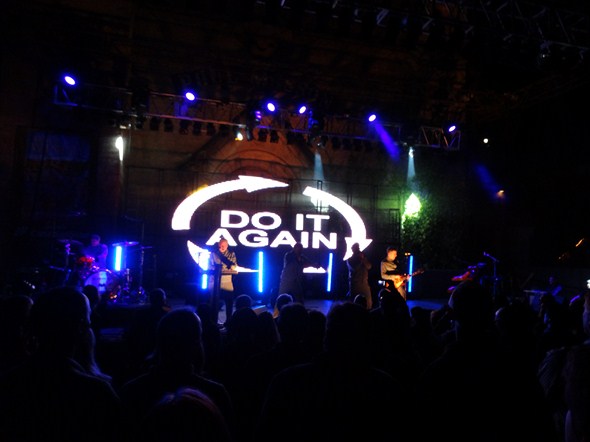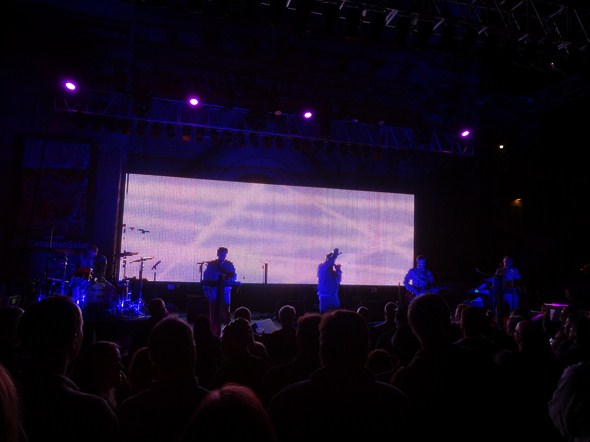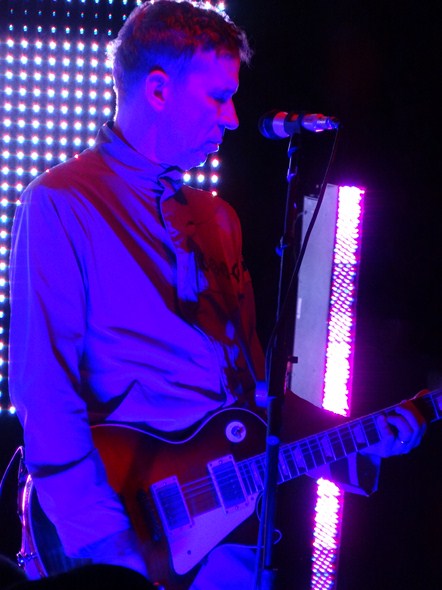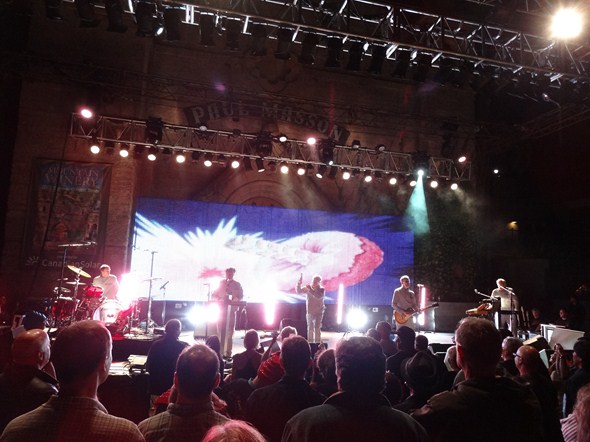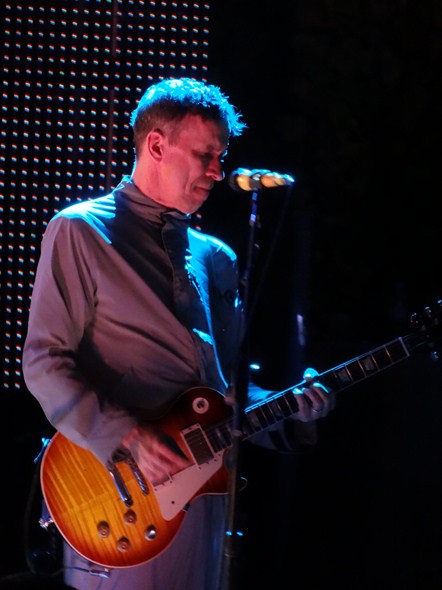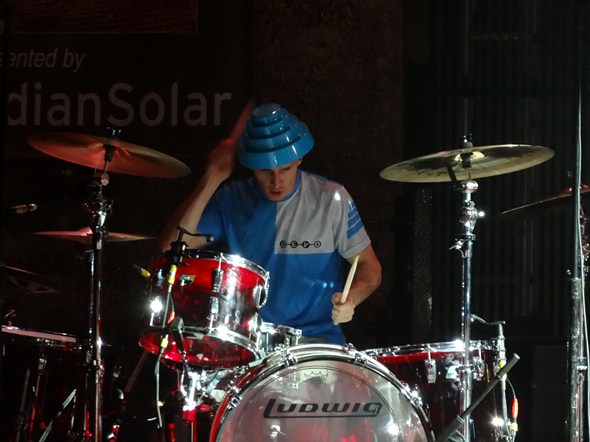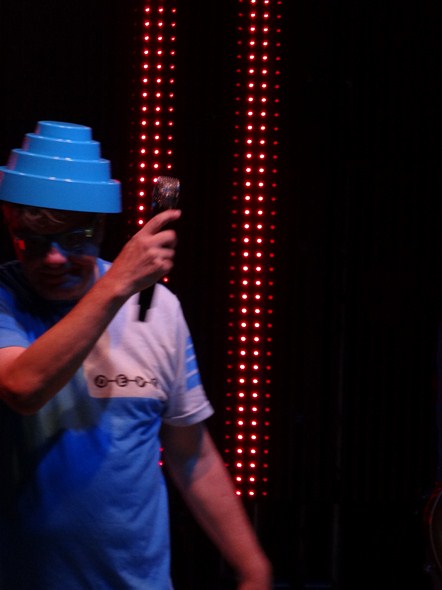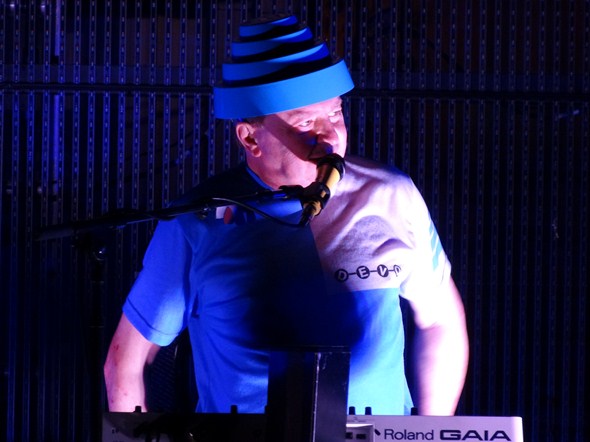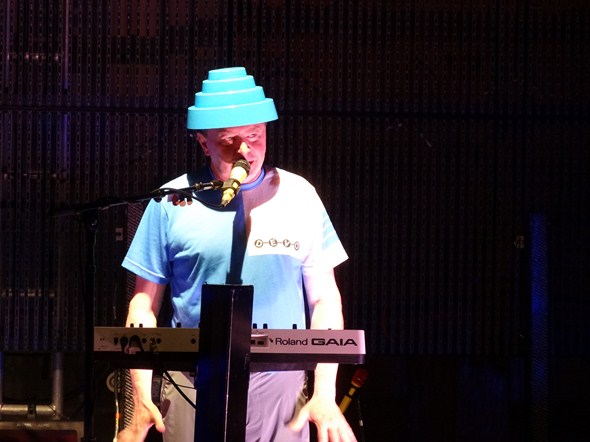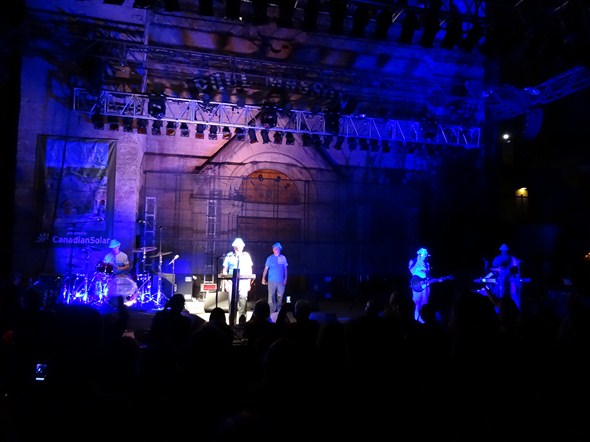 Blondie with Debbie Harry
Current Members:
Deborah Harry
Chris Stein
Clem Burke
Leigh Foxx
Mtt Katz-Bohen
Tommy Kessler
Blondie was founded by Debbie Harry and Chris Stein in 1974, and they began producing disco-infused pop hits in the late 70s, and success continued into the 80s.
With a disco vibe, killer guitar riffs, and a peerless voice and delivery, the band had a series of hits that remain staples of pop culture today, including "Call Me", "Dreaming", "Atomic", "The Tide is High", "Hanging on the Telephone", "Rapture", "One Way or Another", and "Heart of Glass".
Unfortunately, the original formation of the band was short-lived, though they released six studio albums in a relatively short amount of time, they broke up circa 1982, though Debbie Harry continued on with her solo career.
In 1997, the band reformed and achieved new success following the release of a new single, "Maria", and began touring again.  Their latest album was released last year.
For me, Debbie Harry is truly an icon in music – an amazing talent and her image and style is unparallelled.  She was a true pioneer in the music industry – an industry even more dominated by men and male artists back in the 70s and 80s – and I feel that she really paved the way for others to follow, and also helped to usher in a new and different era of music.
It was awesome to finally see her take the stage, and she simply exudes class and elegance.
They performed most of her fan favorites, and even a few covers, which was fantastic.  I never imagined I'd see Blondie throwing down some Beastie Boys… though it is fitting, since her own "Rapture" was one of the first songs with a rap element that achieved huge commercial success in the mainstream.  And taking a cue from Duran Duran, she also covered Frankie Goes to Hollywood's "Relax", which was a phenomenal hit when I was a kid at the time, so I'm glad some of my favorite artists are paying tribute to it and keeping it alive today.
Of course, Debbie Harry and Blondie playing their own music was the greatest part of the evening.  One of my all-time favorite songs of all eras, and my favorite Blondie song, is "Heart of Glass".  Just a stunning piece of music – it's really indescribable.  I think at a time when disco was being kicked to the curb, this song really breathed new life and credibility into the genre, and also was one of the hits that began to define and usher in the "New Wave" of music.  Funny enough, the song was released in January 1979, and July 12, 1979 is considered the official day that disco died, following Disco Demolition Night in Chicago.
In any event, I think one thing that Blondie and Devo have in common is that they make music and have identities that have never conformed to what others or the mainstream feel is the model for how things should be… which is often the case with important artists, musical or otherwise.
Overall, this is a concert series worth checking out, and given the dynamics of rotating headliners and different types and styles of venues, I suspect every show on the tour will be a unique experience unto itself.
Below are a few videos I shot of the Blondie performance…
"Call Me"
"Relax" (Frankie Goes To Hollywood cover):
"Heart of Glass":
"No Sleep 'Til Brooklyn" (Beastie Boys cover):
Below are some photos of Debbie Harry and Blondie performing on stage: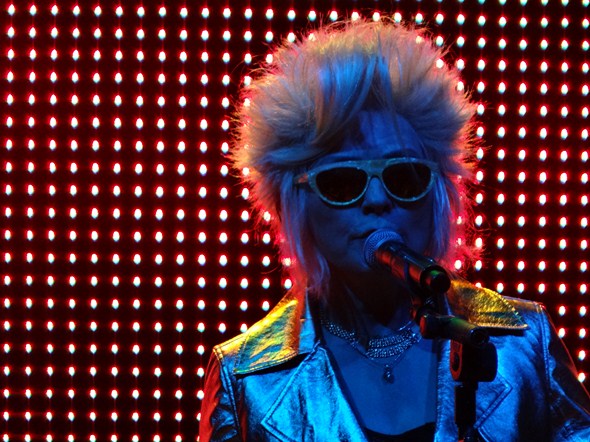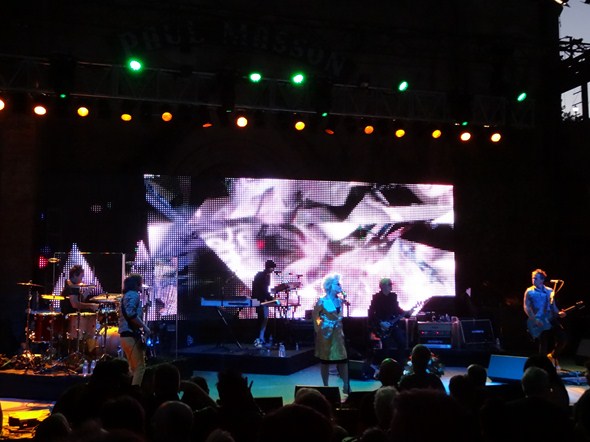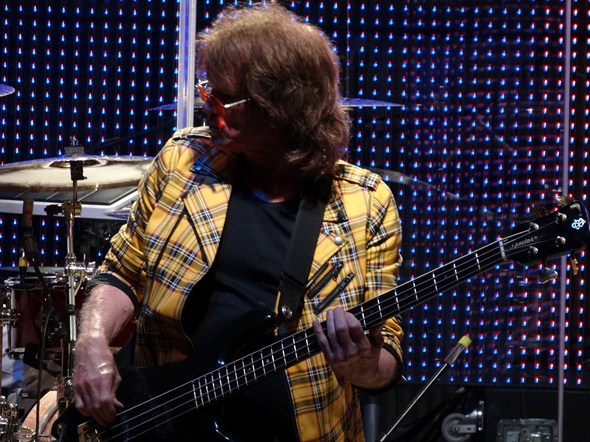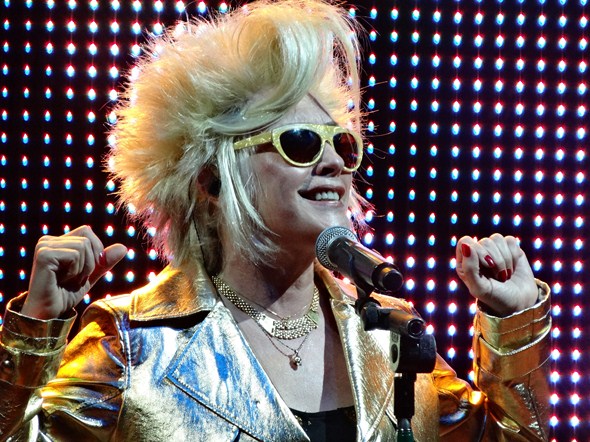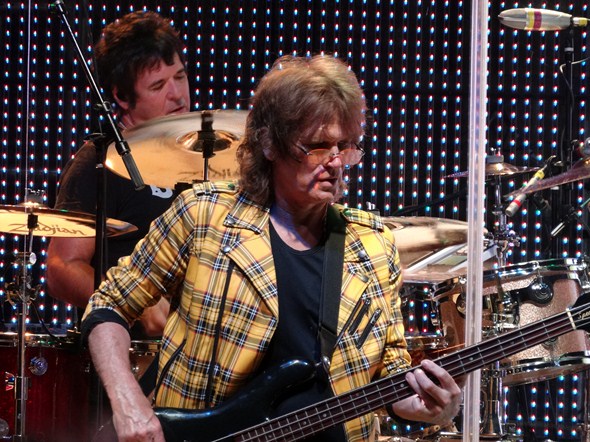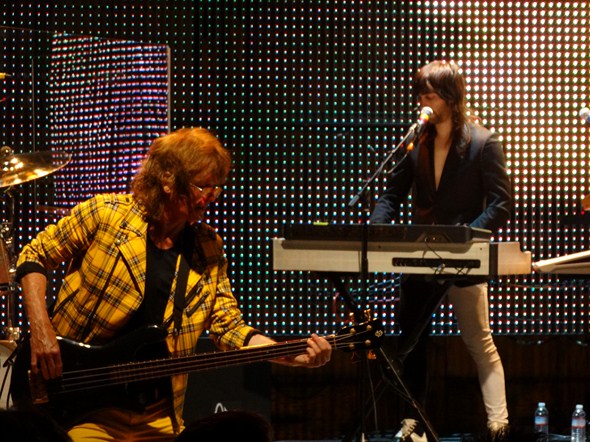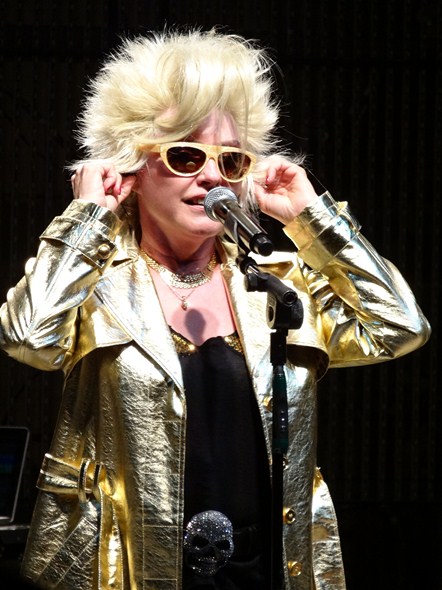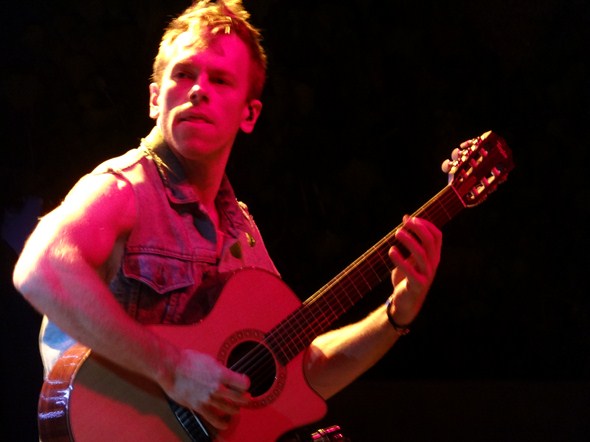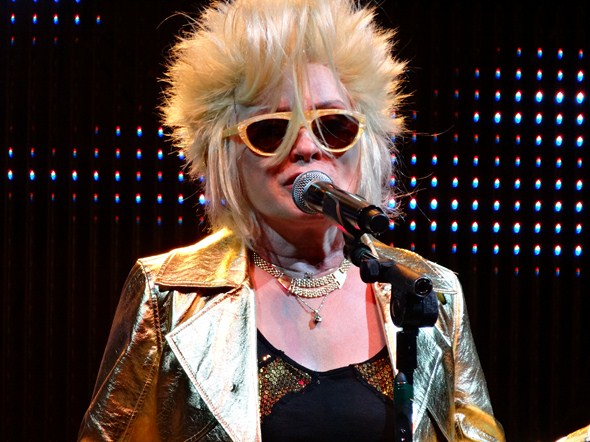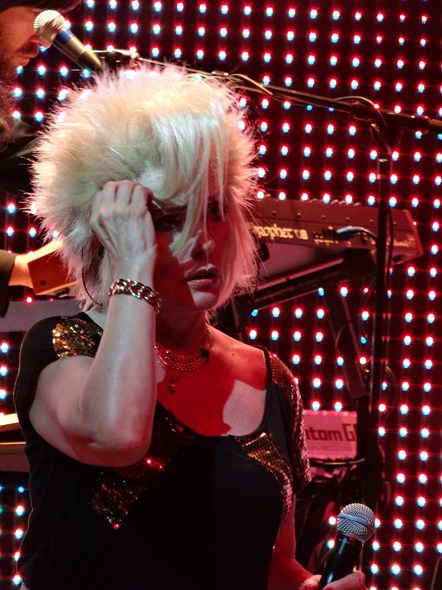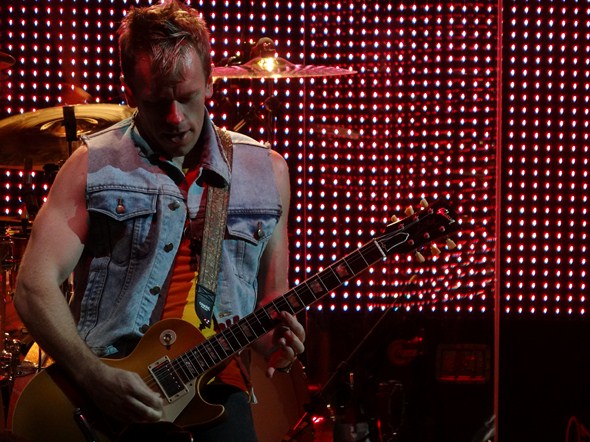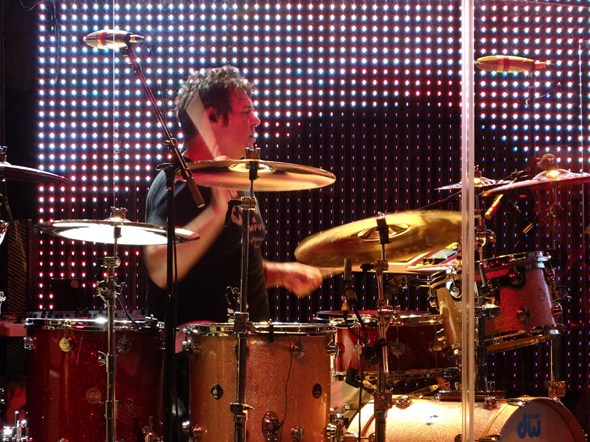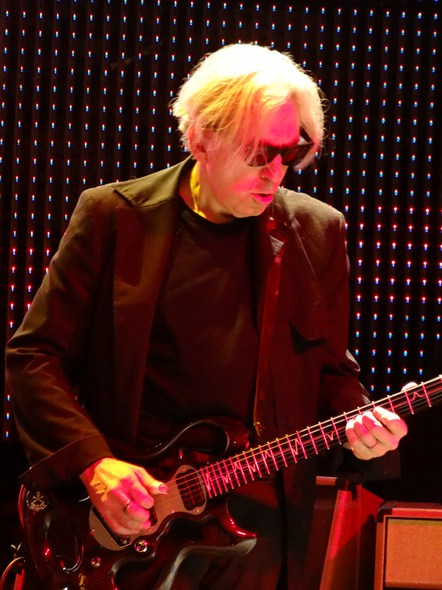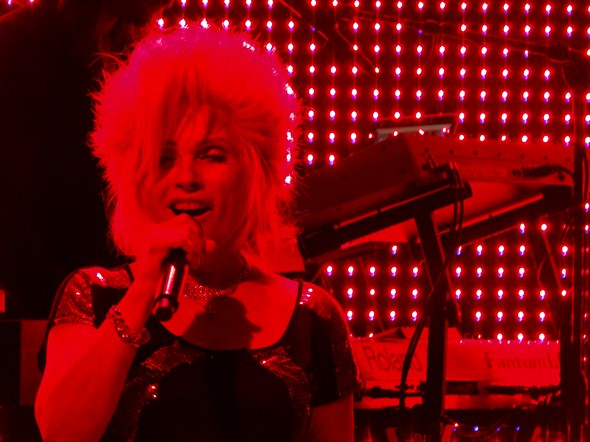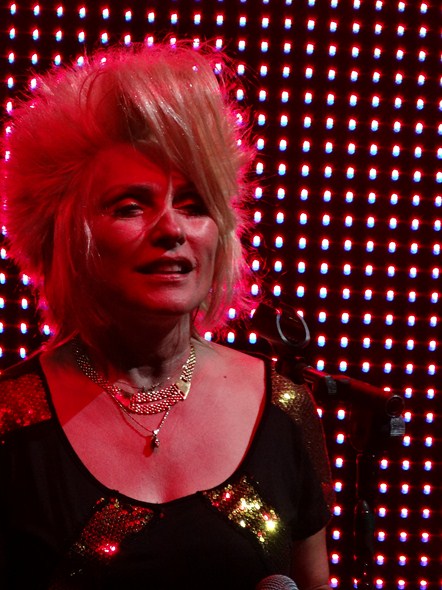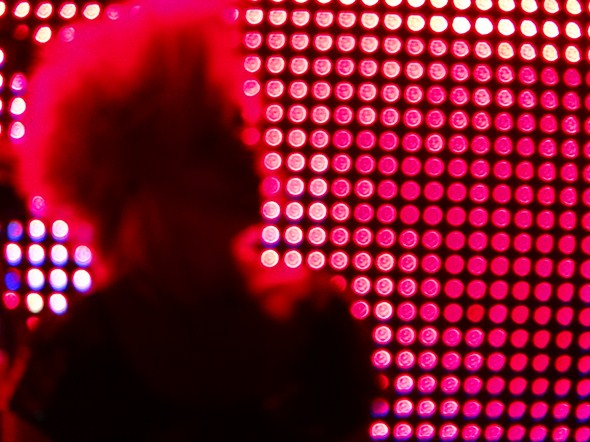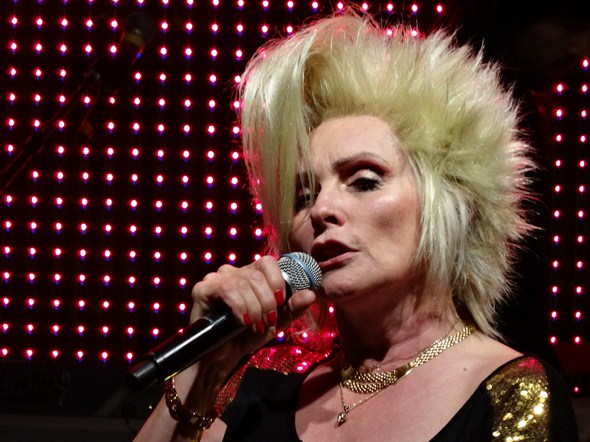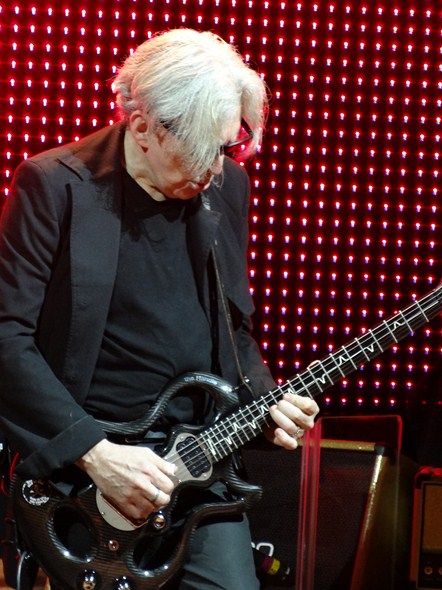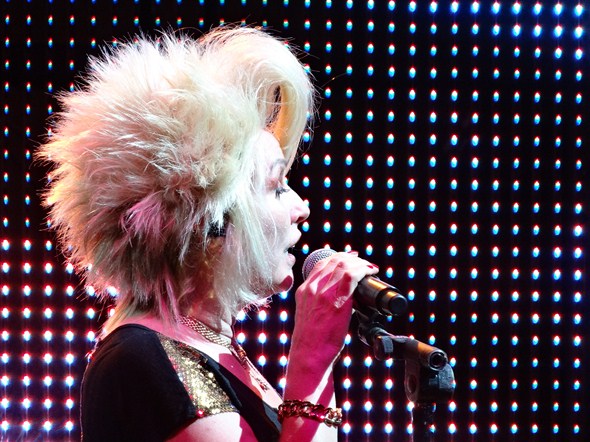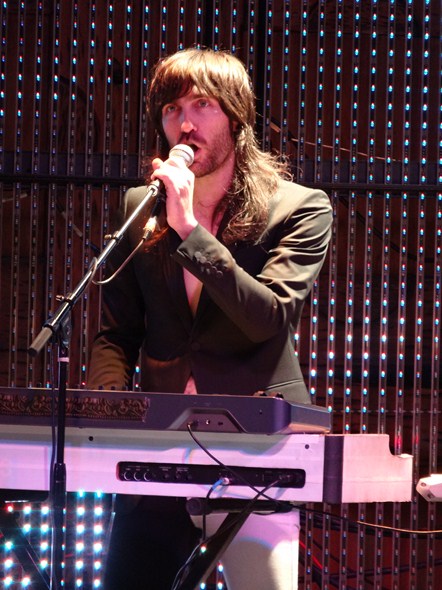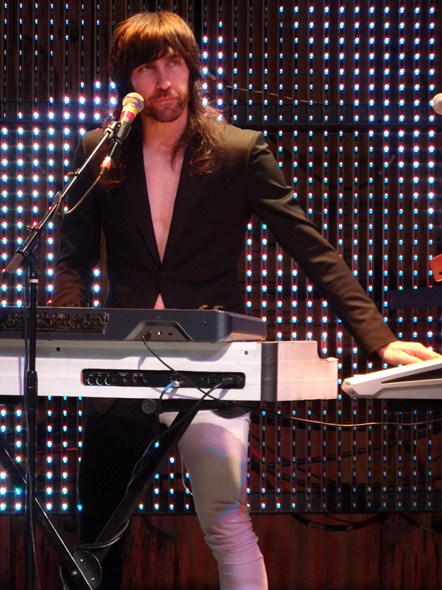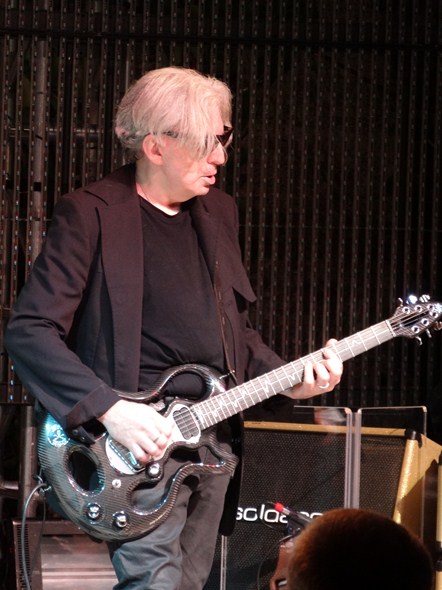 Below are some additional shots taking with my Canon 5D MK2: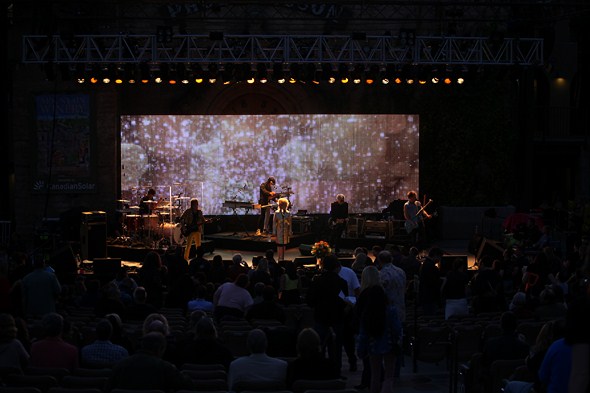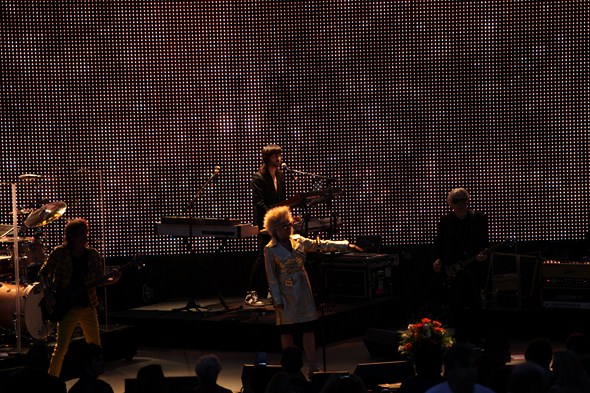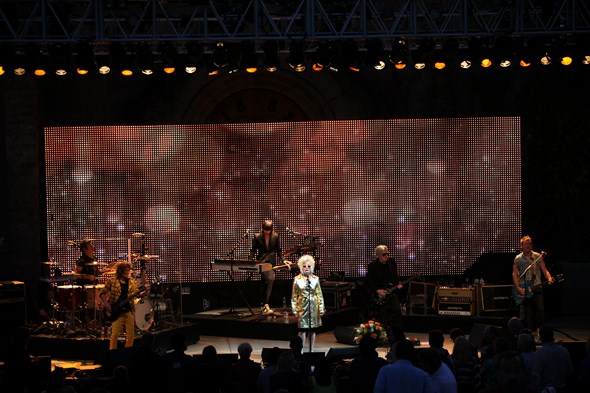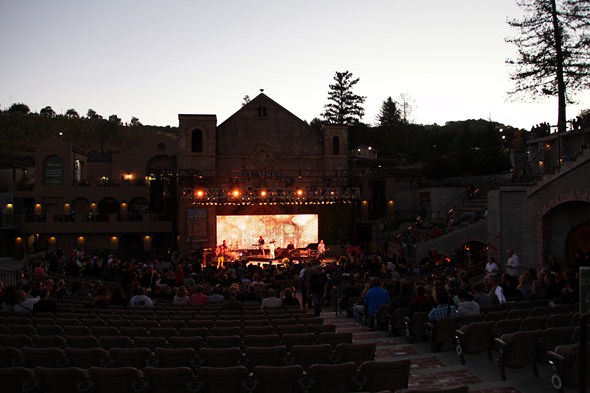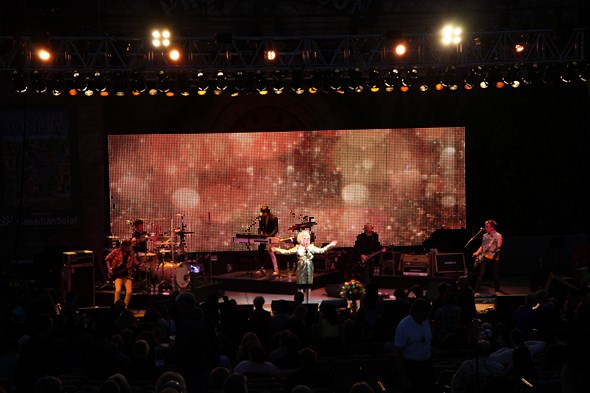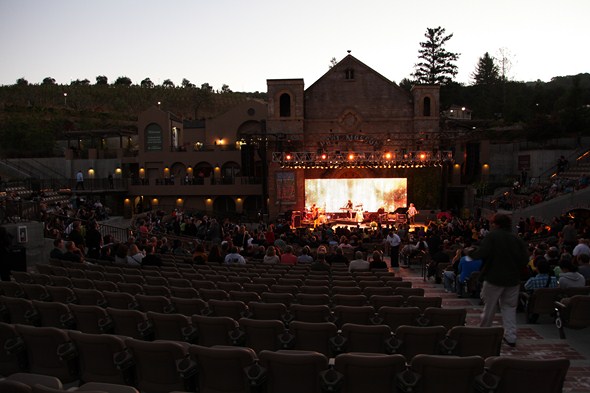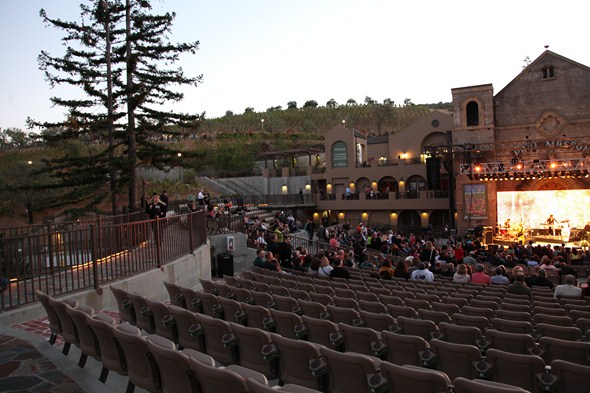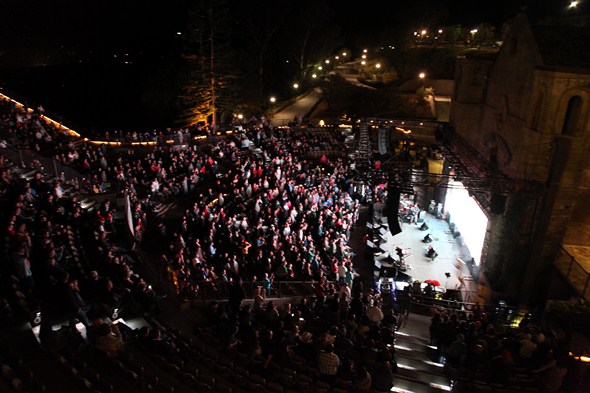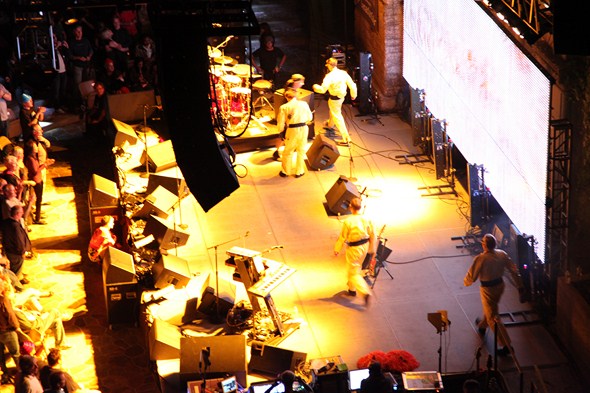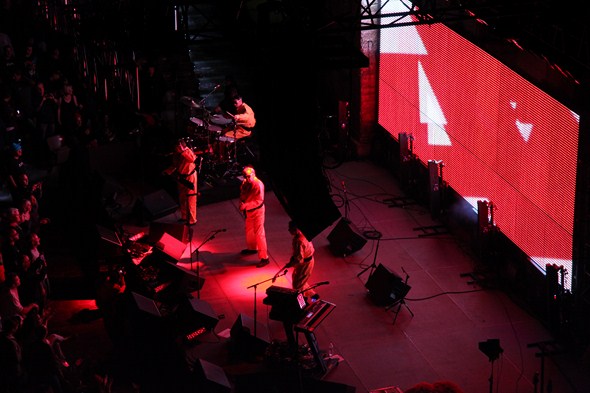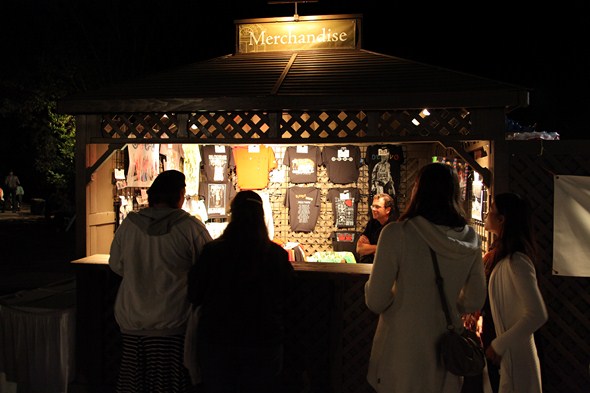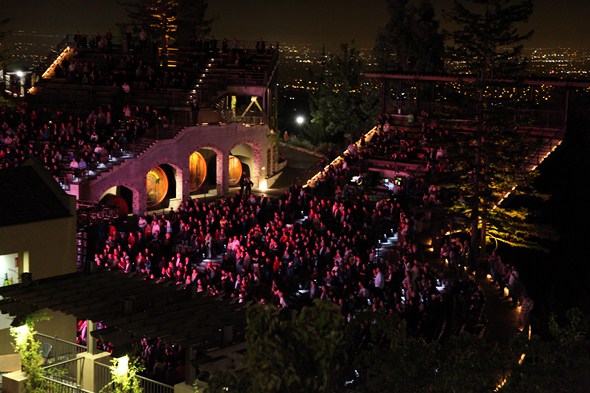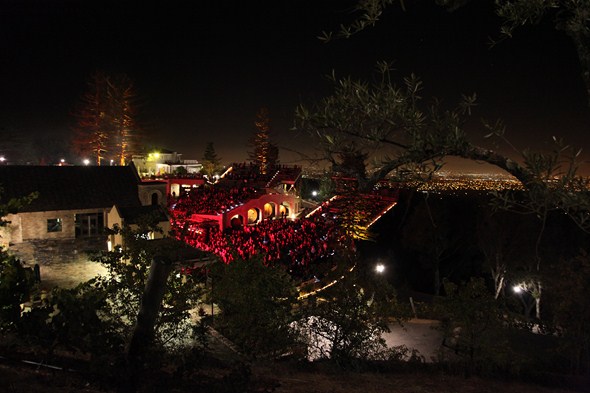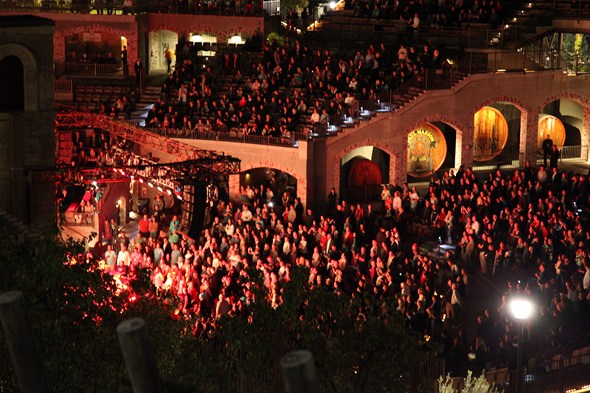 Jason DeBord