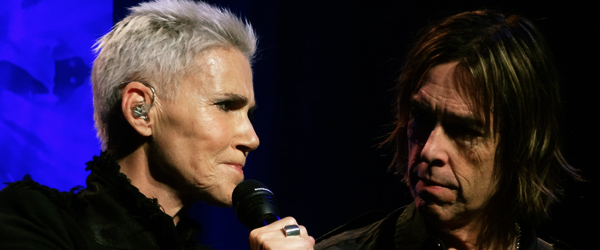 Roxette played the Masonic Auditorium in San Francisco last night, and more than delivered with their unique brand of rock infused pop to an eager audience, the majority of which appeared to be made up of truly hardcore fans of the Swedish band front by the duo of Marie Fredriksson and Per Gessle.  High energy, enthusiasm, and joy emanated from the stage as the band played through a set framed by their many international hits, having sold over 60 million records worldwide.  The fact that they were able to break out so big back in 1989 is a testament to their incredible songwriting skills, and having had four number one hits in the U.S. and nineteen Top 40 hits in the UK illustrates their ability to craft really catchy and hooky tunes that appeal to fans of music the world over.  More impressive is that they were able to break out globally back when artists were completely reliant on record labels and radio stations to be heard, long predating the ubiquitous nature of the Internet and all the opportunity it has brought to the masses since those days.  All that aside, they are a band that really need to be experienced live to fully appreciate their music, as their performance was stellar.

Who: Roxette
Venue: Nob Hill Masonic Auditorium
Presented By: Live Nation
Where: San Francisco, California
When: September 14, 2012
Seating: Section 3 Main Floor, Row 1, Seat A (front row left of center; also photo pass first three songs)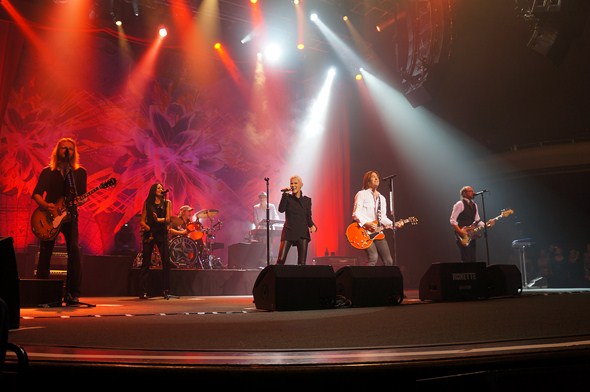 Members:
Marie Fredriksson (lead vocals)
Per Gessle (guitar, lead vocals)
Christoffer Lundquist (guitar, backing vocals)
Magnus Börjeson (bass guitar, backing vocals)
Clarence Öfwerman (keyboards)
Pelle Alsing (drums)
Dea Norberg (backing vocals, percussion)
Roxette is a Swedish duo consisting or Marie Fredriksson and Per Gessle that formed as a pop rock band in 1986.  Both performed in separate bands and other work before coming together, with Marie featured as a backing vocalist in Per's band, Gyllene Tider.  Their first English language work was in the form of an EP released in the U.S. in 1984, which prompted them to come up with the alternate name "Roxette", which was inspired by the title of a Dr. Feelgood song.  An album followed in the U.S. that did not find any success, and the two returned to solo projects.  Later the duo sang together on a new song, and this was a hit in Sweden.
A full length album followed – Pearls of Passion in 1986 – followed by more solo work.
In 1988, their second album, Look Sharp!, was released in Sweden only… and the first three singles, "Dressed for Success", "Listen to Your Heart", and "The Look" were huge hits in their native country.  An American exchange student studying in Sweden brought a copy of the album home to the U.S. and gave it to his local radio station, which began playing "The Look", and it spread to other radio stations, even though it had not been released in the States…  EMI eventually released "The Look" as a single in the U.S., and it hit number 1 on the charts for a week, and this success spread internationally thereafter.  They found even more success after one of their songs was featured on the Pretty Woman soundtrack.
After breaking out, the band has had hit after hit with their unique sound of guitar infused pop, framed by what they call "pop hits" and "ballad hits" (and some of their greatest hits albums are broken out as such).
Marie Fredriksson is an extremely inspirational figure in music, having had struggles with brain cancer beginning in 2002, found successes in treatment and rehabilitation, and having lost her eyesight in one of her eyes.  After years of recovering, the fact that she can still put on an amazing performance like last night is simply stunning.  If I had not know about her history, I would never have imagined that she had such challenges in the past and overcame them in such a way.  She is a real role model in finding success and happiness in life even in the face of what must seem like insurmountable challenges.  You can learn more about Roxette on their official site.
Last night's performance was the first time I've ever seen the band play live, and it very much exceeded my expectations.  I first heard of the band along with most in the U.S., with "The Look" getting airplay on the radio and with the music video on MTV., which featured the kind of modern rock-looking beautiful duo singing and jumping around with guitars, with catchy vocals and guitar riffs…  my first reaction was I thought they sounded a bit like Love and Rockets but with female vocals and a bit more pop, and also reminded me a little bit of the Eurythmics.  Pretty amazing way for a band to make their introduction to a foreign land.  In any event, back to last night's show…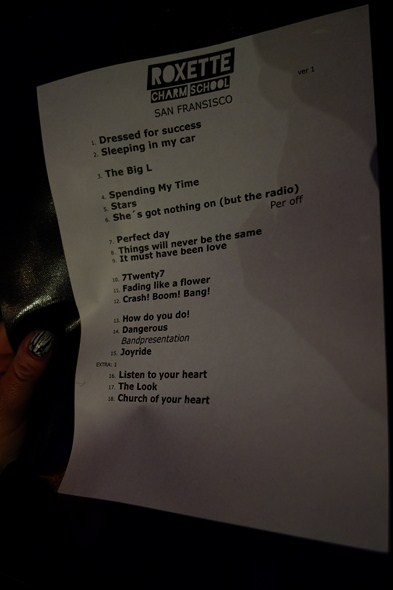 Below is the set list from the show:
Dressed For Success
Sleeping In My Car
The Big L.
Spending My Time
Stars
She's Got Nothing On (But The Radio)
Perfect Day
Things Will Never Be The Same
It Must Have Been Love
Opportunity Nox
7Twenty7
Fading Like a Flower
Crash! Boom! Bang!
How Do You Do!
Dangerous
Joyride
Encore
Listen To Your Heart
The Look
Church Of Your Heart
As I said earlier, this is a band that needs to be experienced live to really appreciate.  I feel like the live versions of their songs have a bit more of an edge to the studio renditions…  love the clean sounds of the latter, but I think that the latter presents a more rock sound that brings out a bit more excitement in a concert setting.  The fans were on their feet for pretty much the entire set (I mostly sat except for applause in-between, as I had shorter people behind me and didn't want to prevent them from fully enjoying the show).
Per, Christoffer, and Magnus Börjeson on their guitars drew in the crowd even more, making liberal use of the large, low to the ground stage, running around and interacting with fans.  All of those musicians on stage brought their own unique contributions to every song, and they all seem to love performing with one another, contributing to the highly celebratory atmosphere.  Everyone was there to enjoy the music of Roxette, and the band quite obviously loved playing for us – there is no doubt.  They made it feel like it was a special night for them, just as I'm sure most in the audience shared in that sentiment.
Per was amazing on vocals and guitar, and Marie was just stellar, with her beautiful voice.  More, I could see – and feel – her emotions with every song, with every line.  She was on stage living that music, and those lyrics, and it was really quite touching to see an artist with such an attachment to and understanding of her own work, and drawing on that to deliver every line as though it has the meaning that you could only hope to imagine.  And this is the kind of thing that you can only truly understand and appreciate by going to see live music like this, and last night was one of those magical concerts where everything seem to hit on all cylinders.  Definitely a band that will make you an even bigger fan after you've experienced one of their live shows.
Their latest album, Travelling: Songs from Studios, Stages, Hotelrooms & Other Strange Places, came out earlier this year.
Below is a video of Roxette performing "Dangerous":
Below is a video of Roxette performing "Listen to Your Heart":
Below is a video of Roxette performing "The Look":
I had credentials to shoot the first three songs of the night with professional still camera equipment.  Below are the photos taken with my Sony Nex 5N: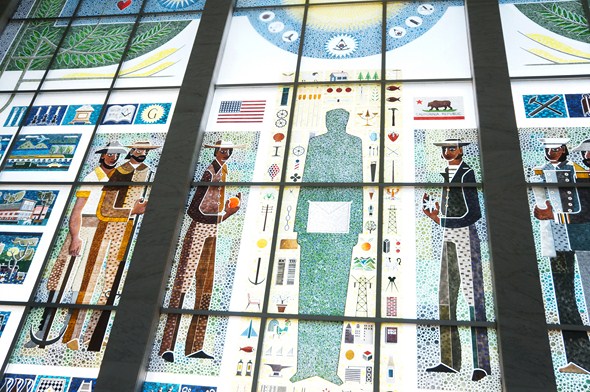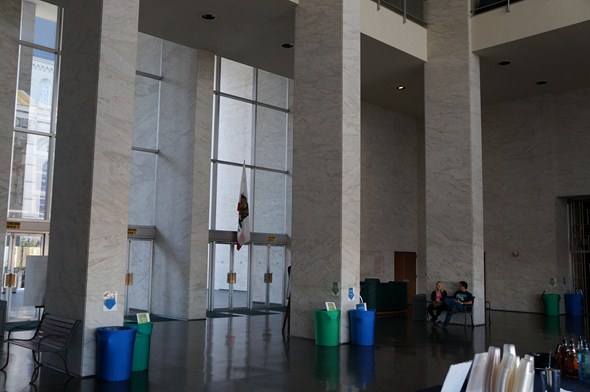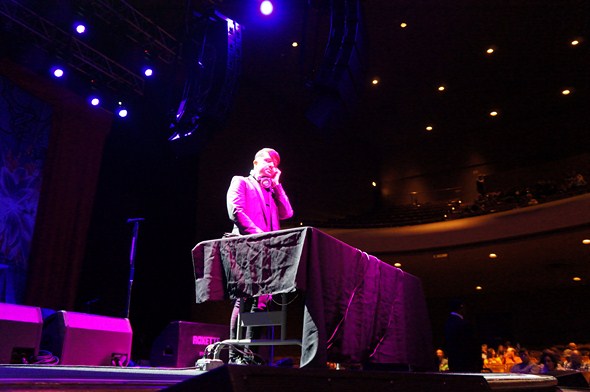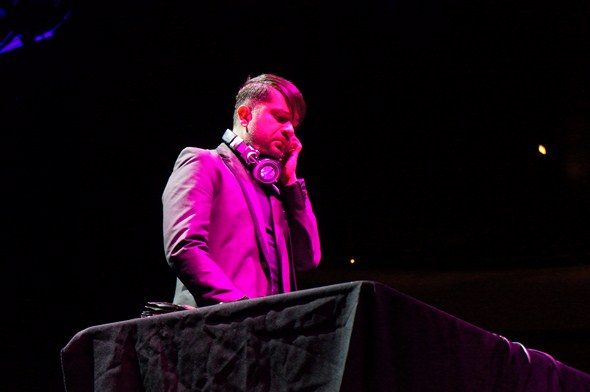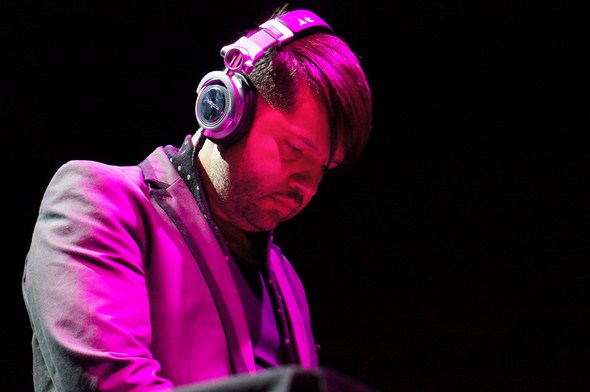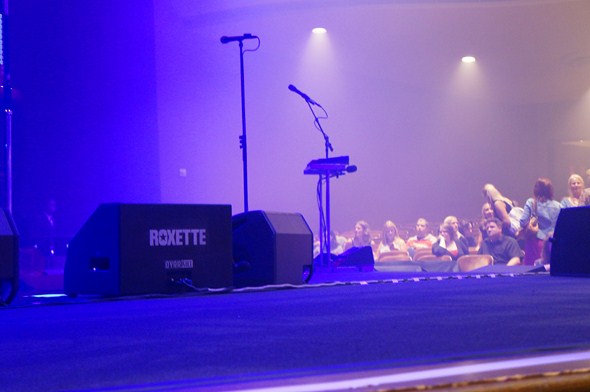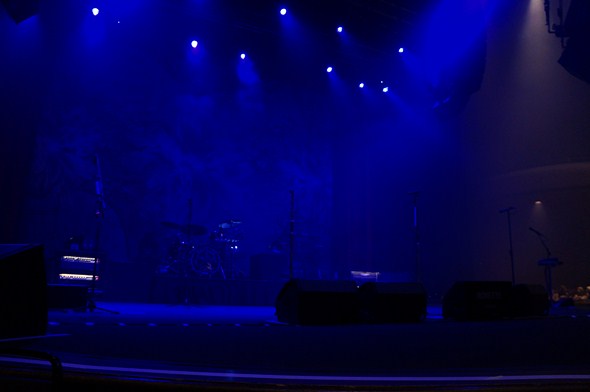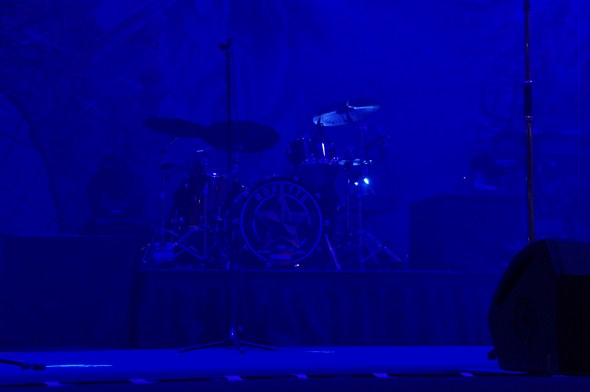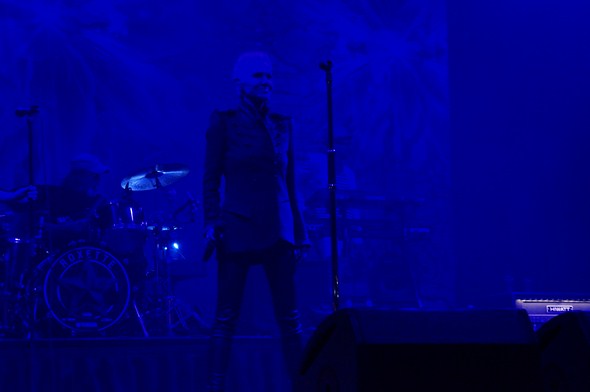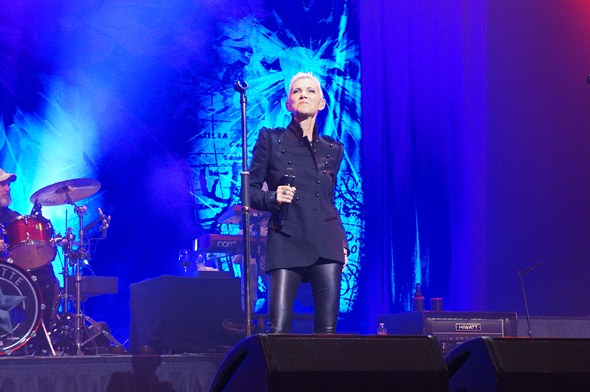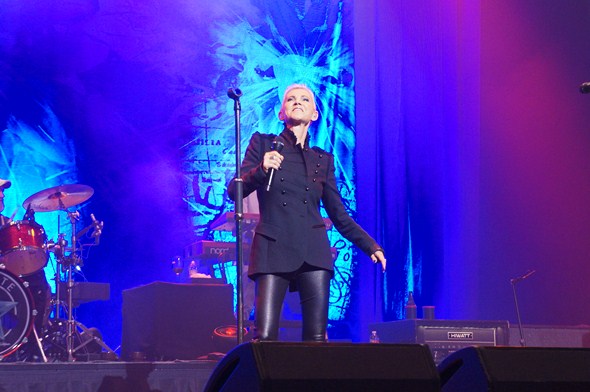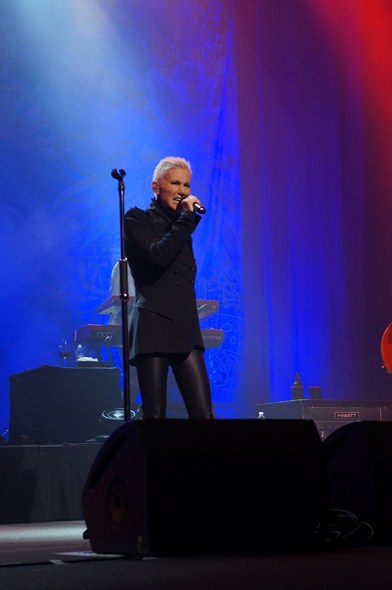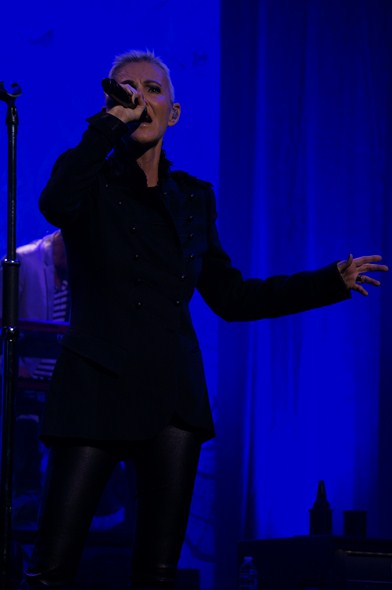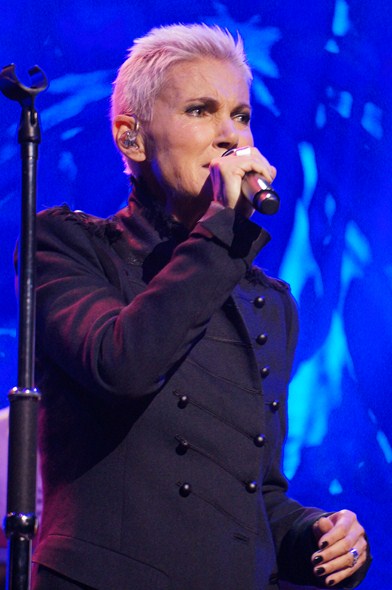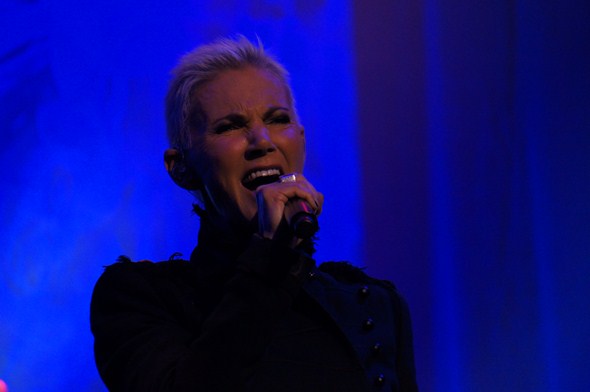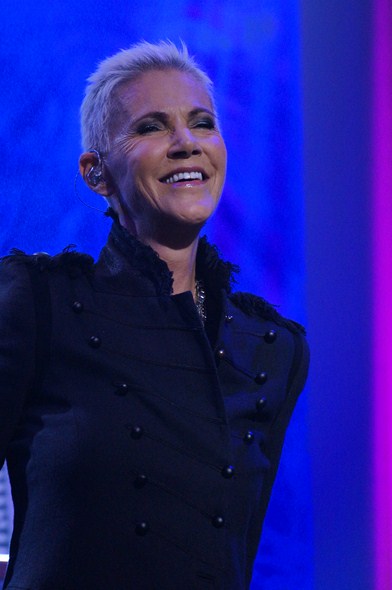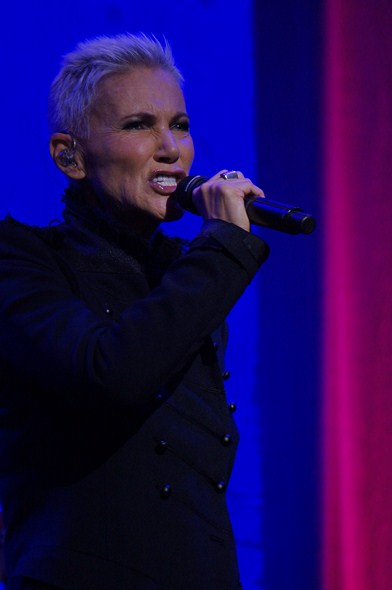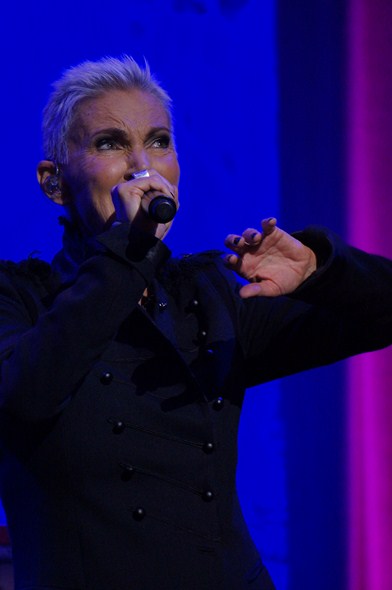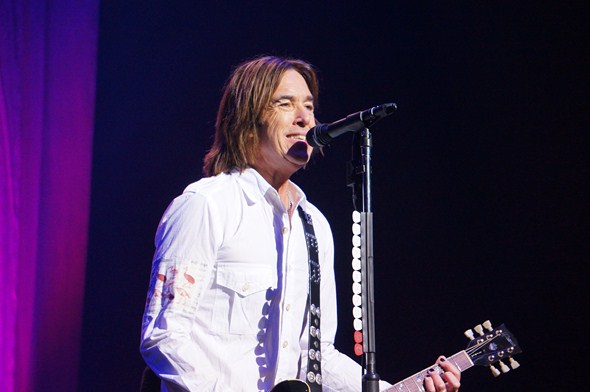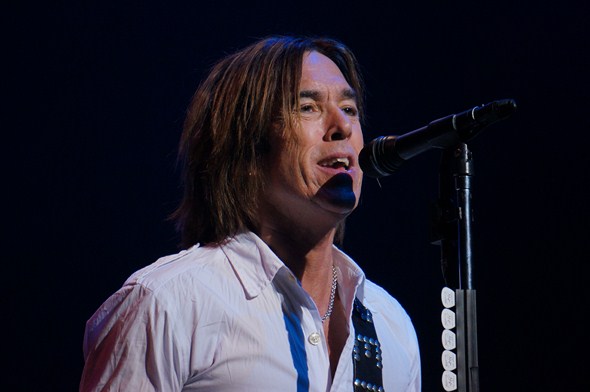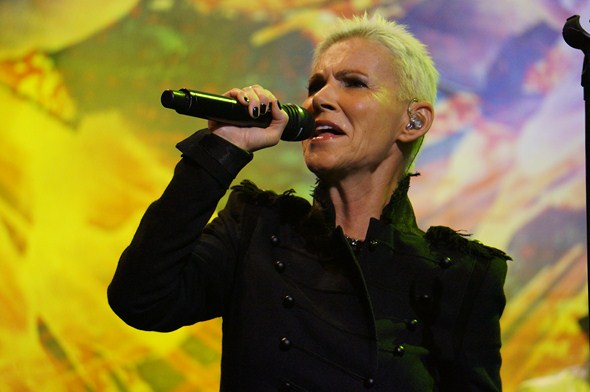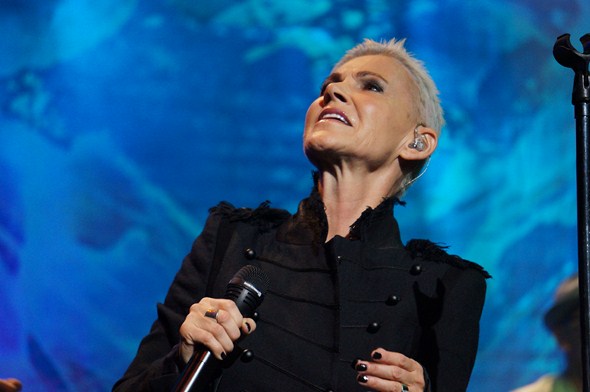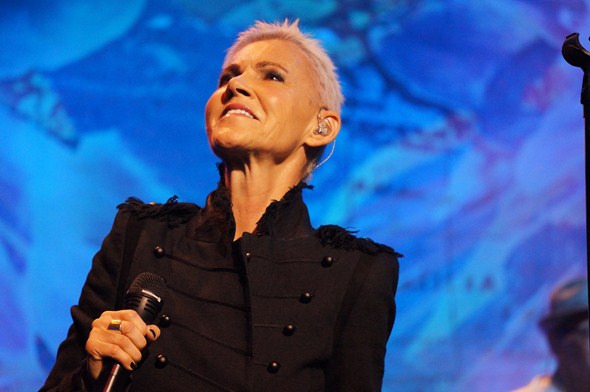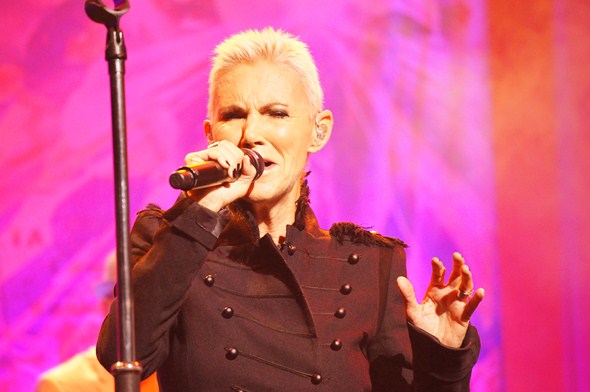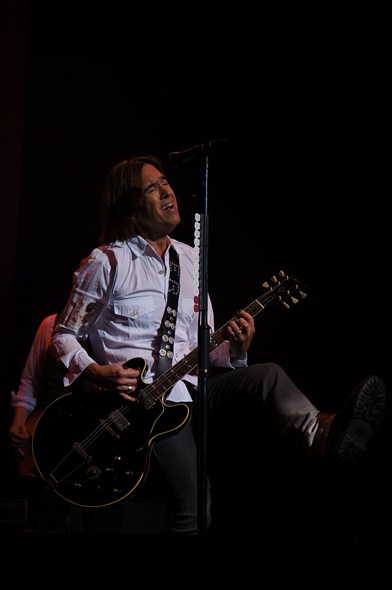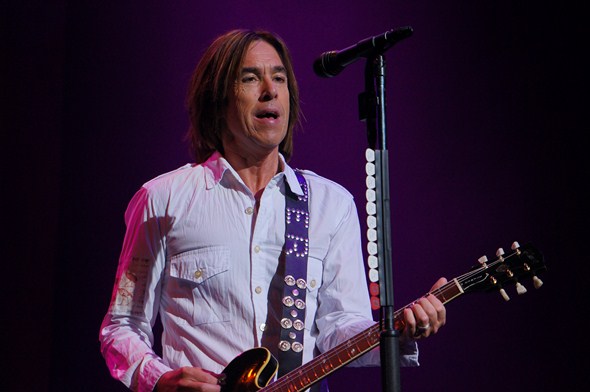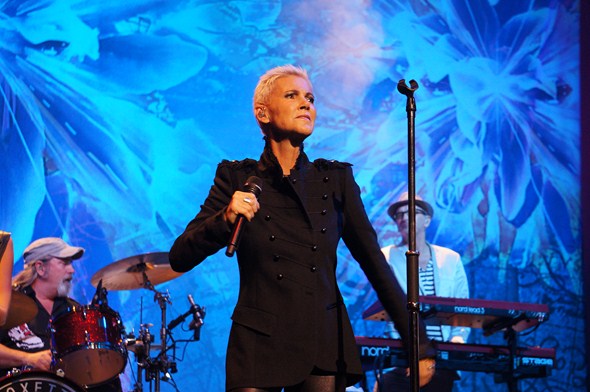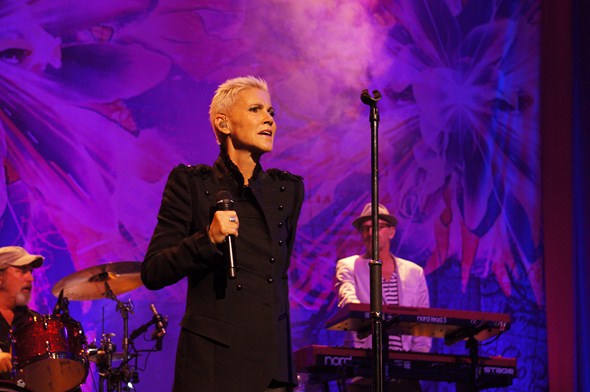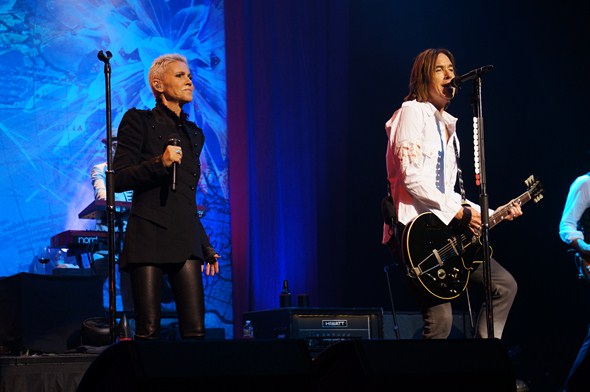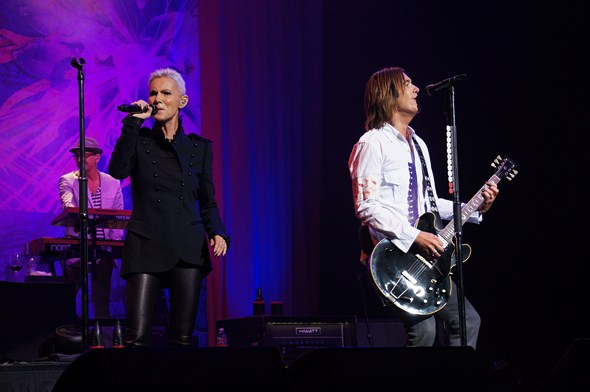 I had credentials to shoot the first three songs of the night with professional still camera equipment.  Below are the photos taken with my Canon 5D Mk II: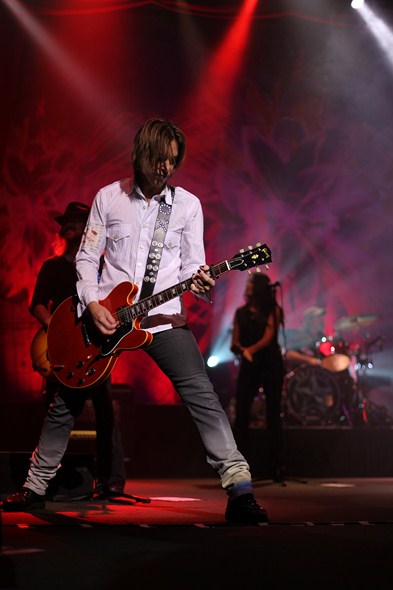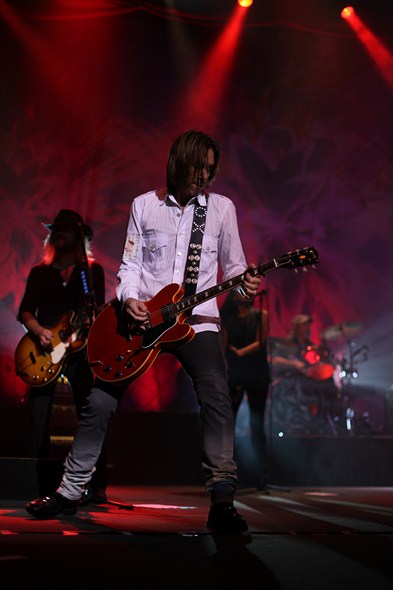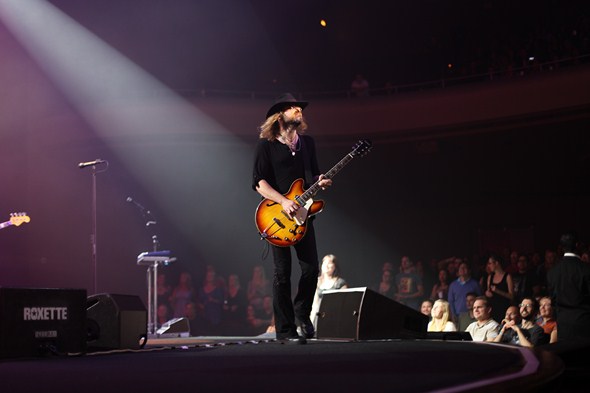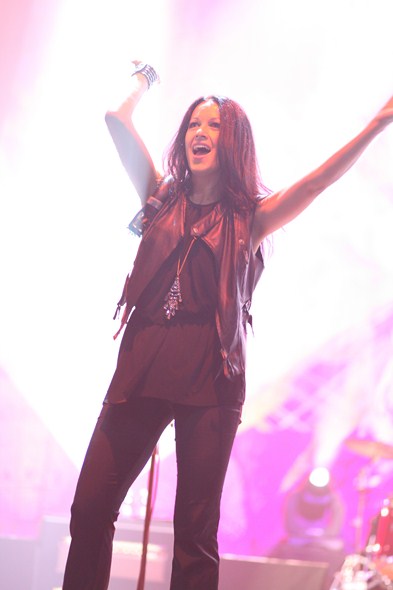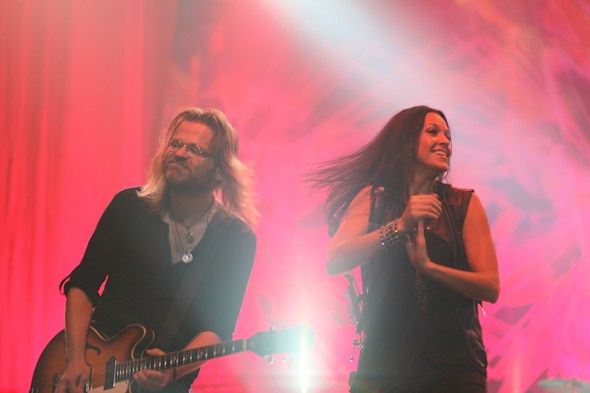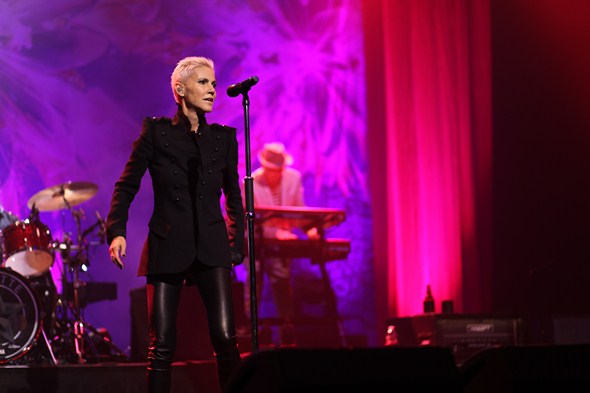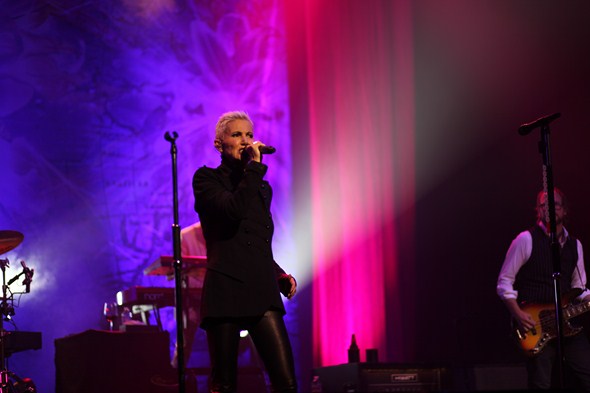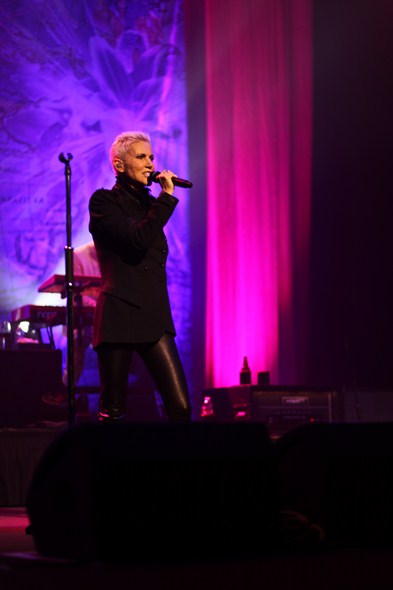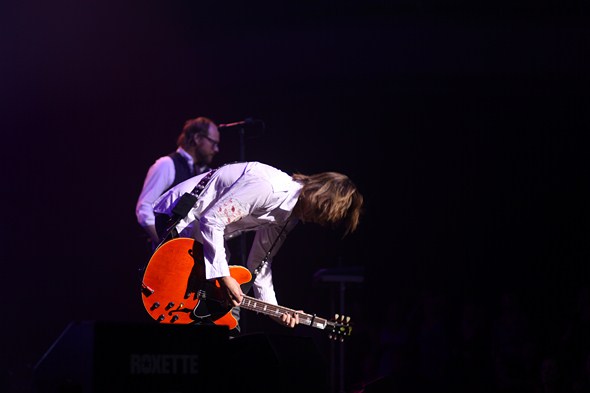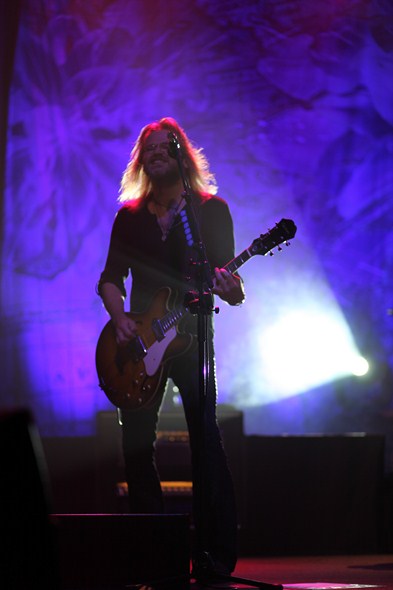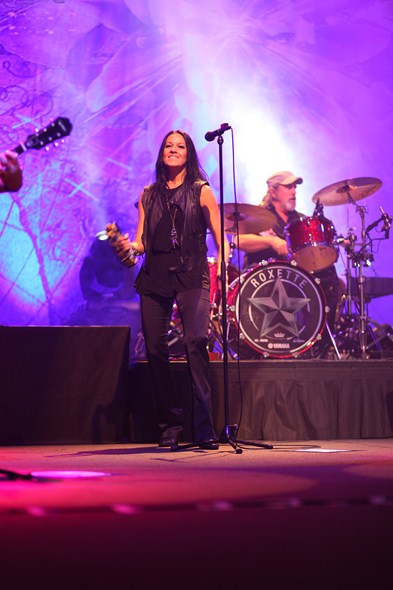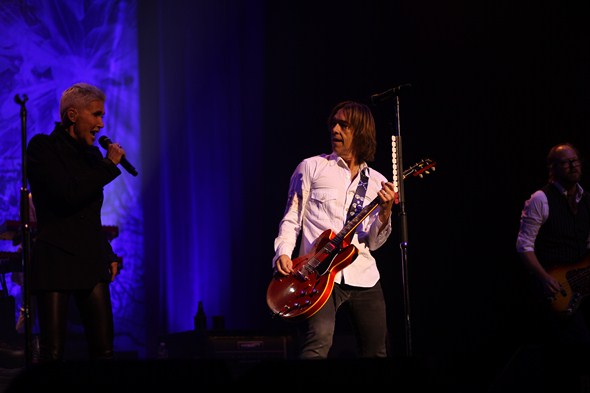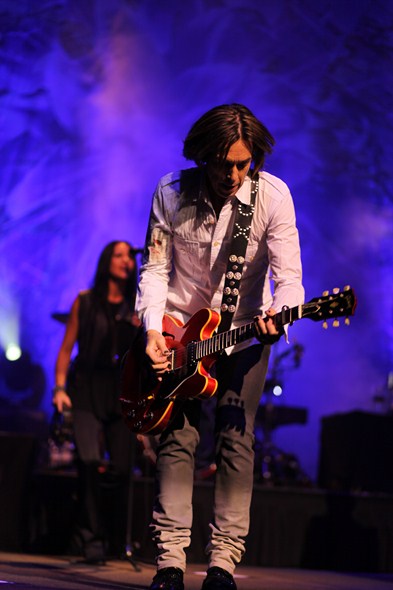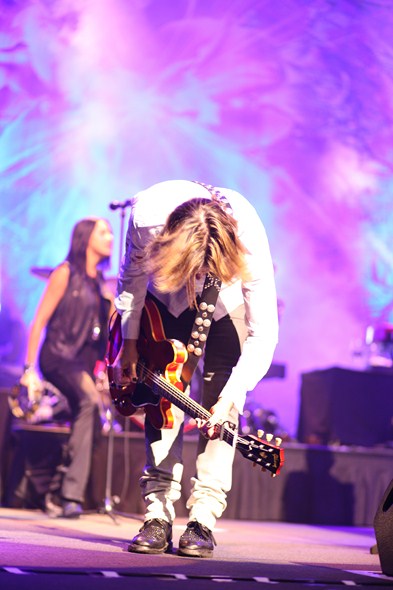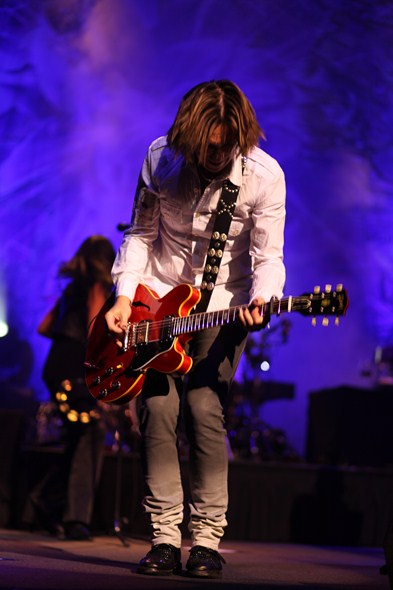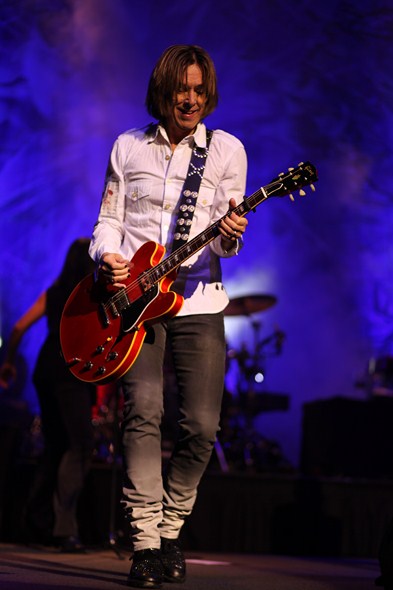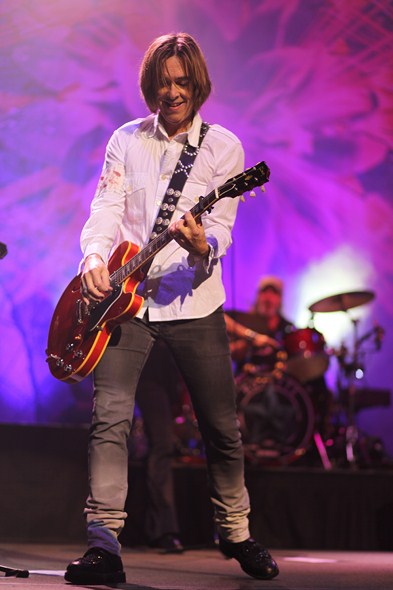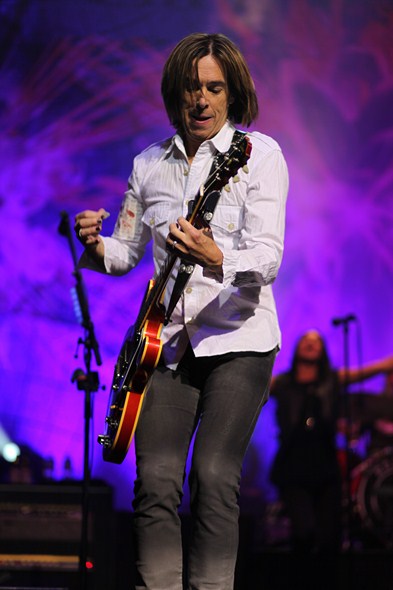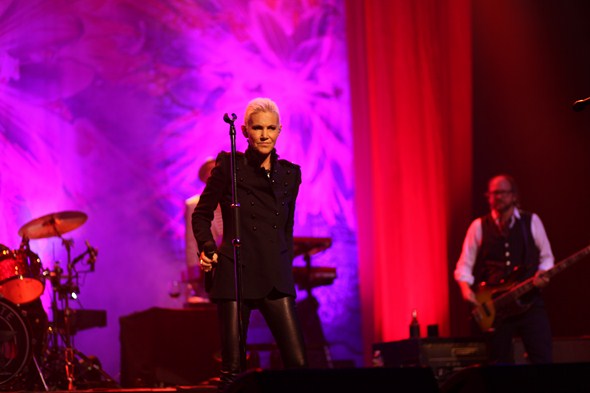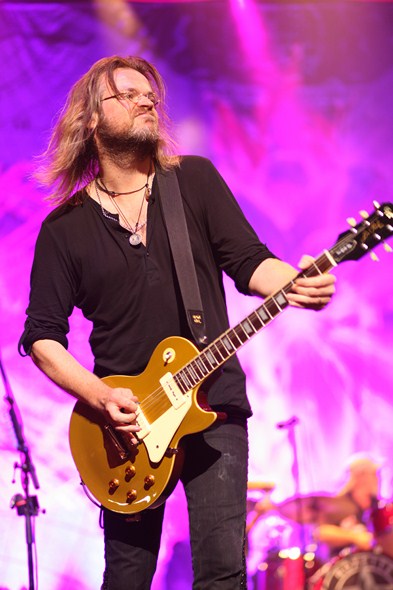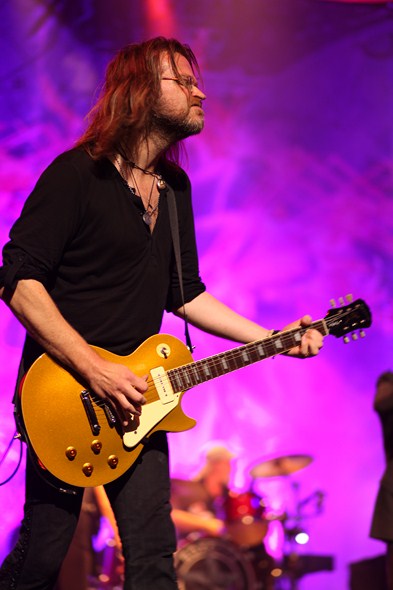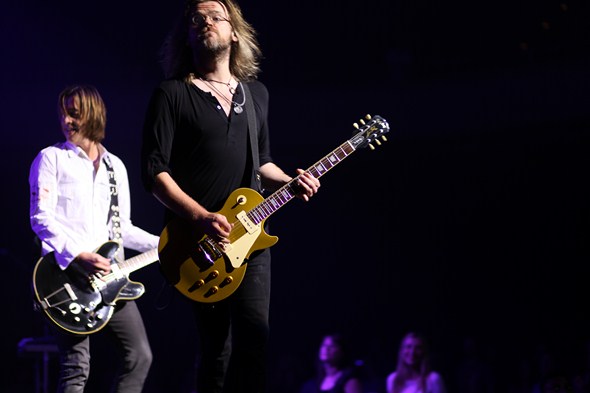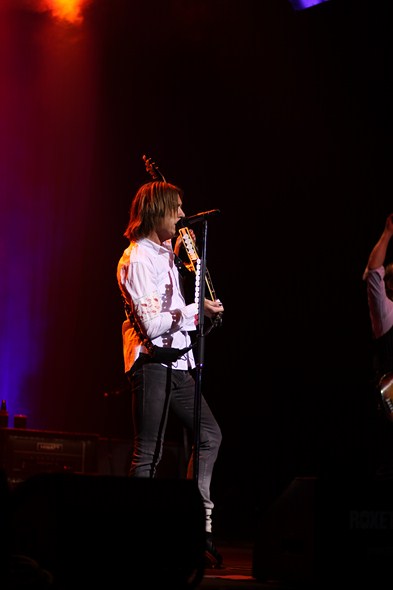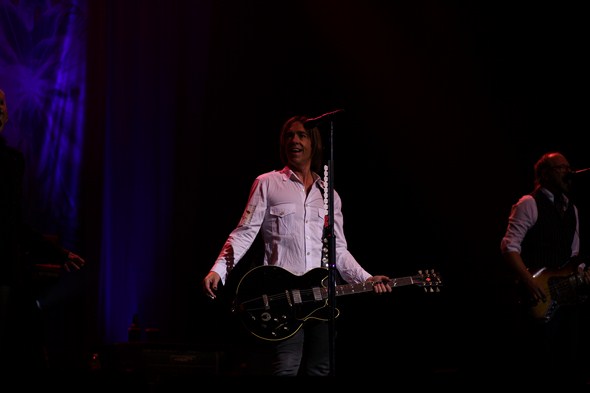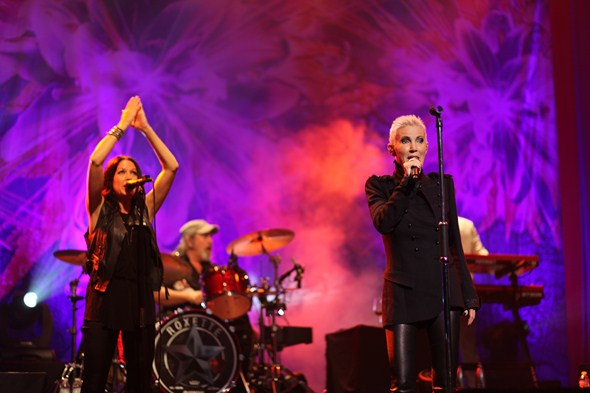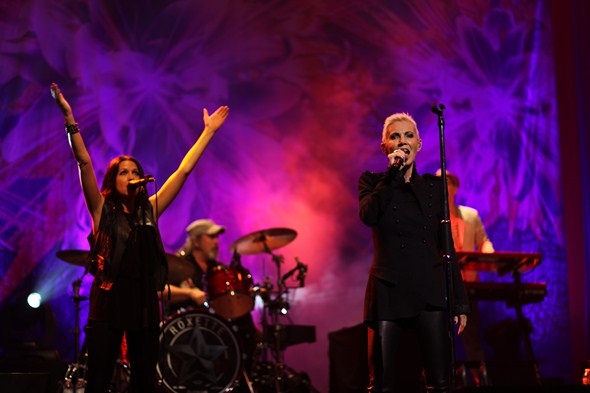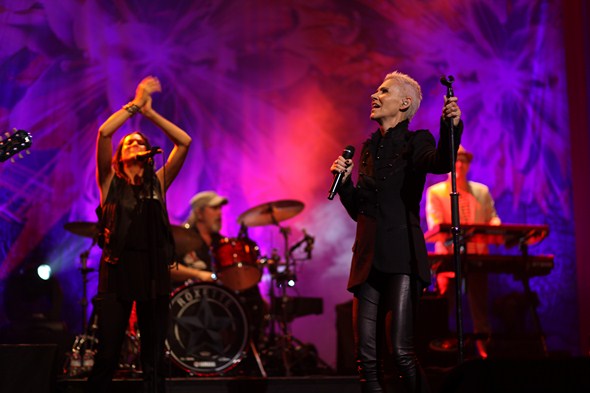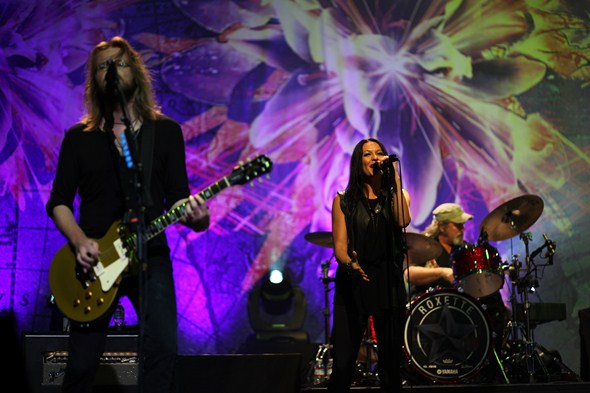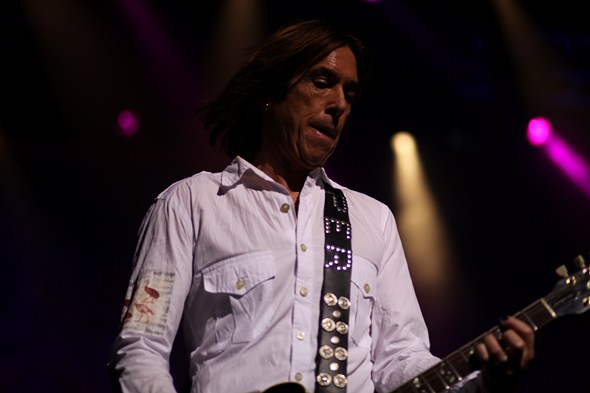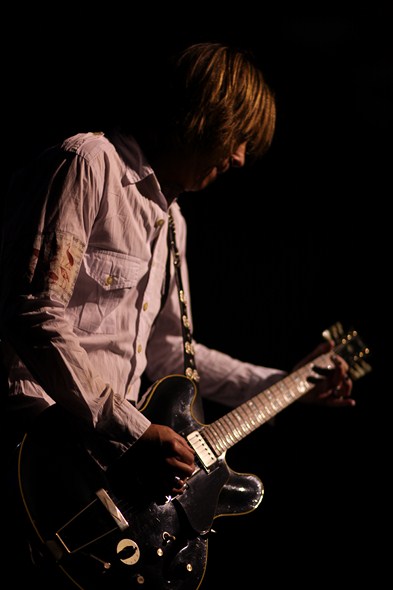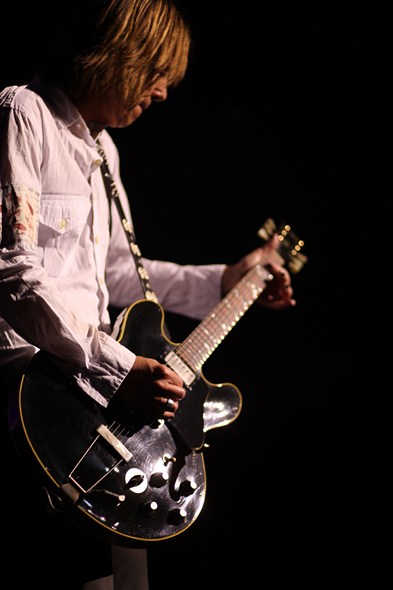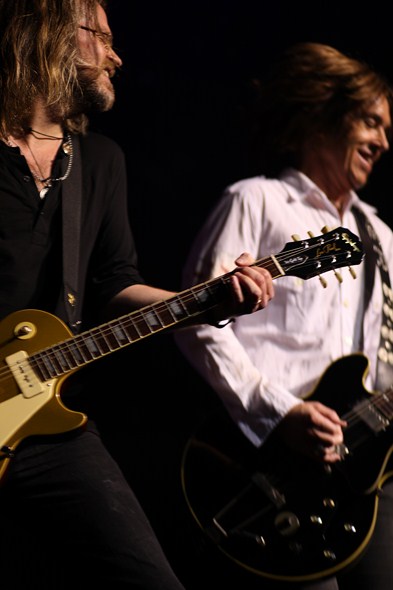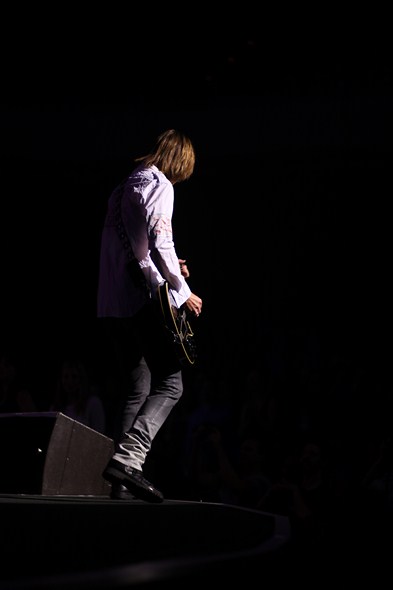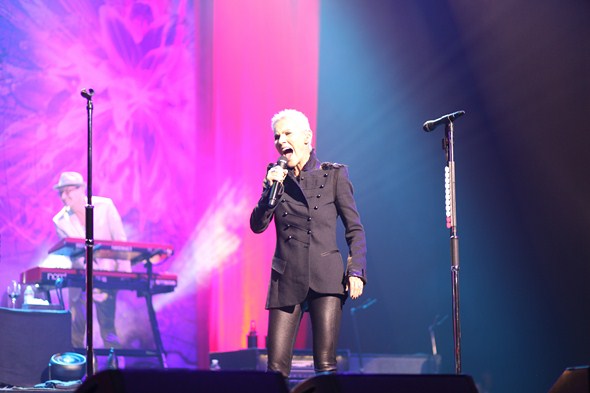 The remaining photos were taken with my pocket P&S (point and shoot) cameras. Below are the photos taken with my Sony Cyber-shot DSC-HX20V: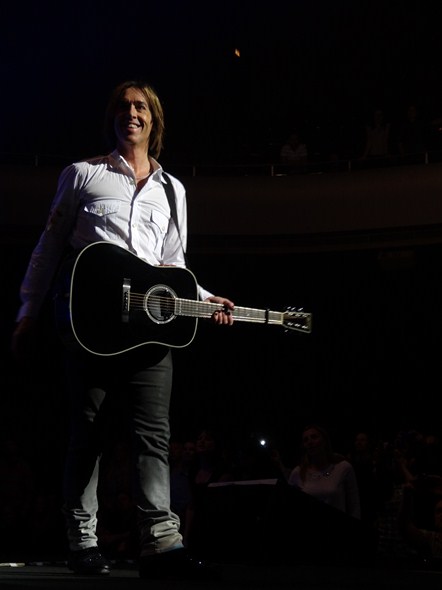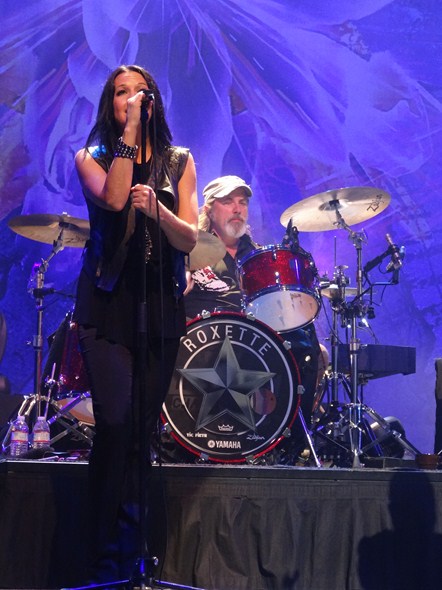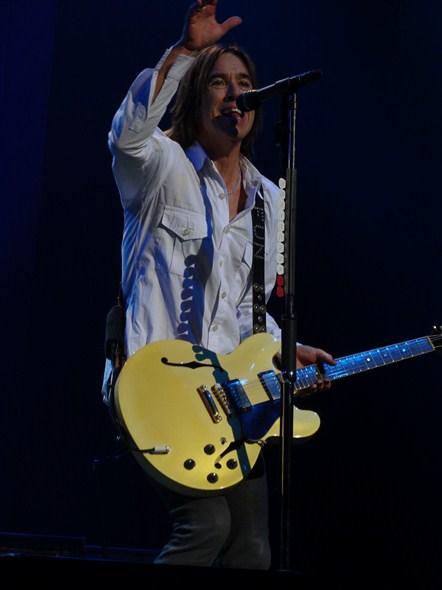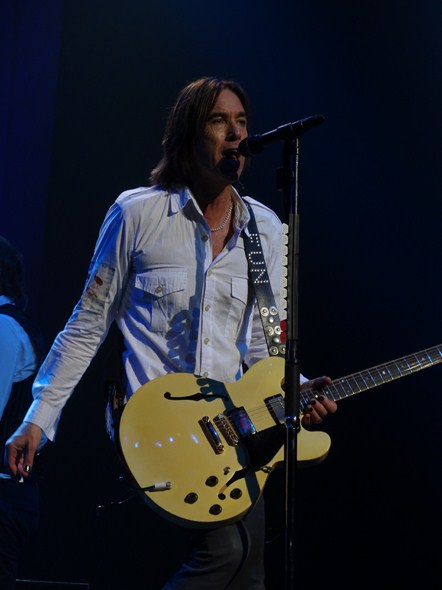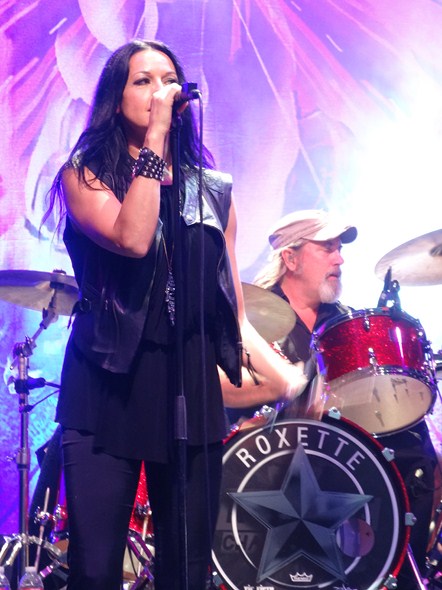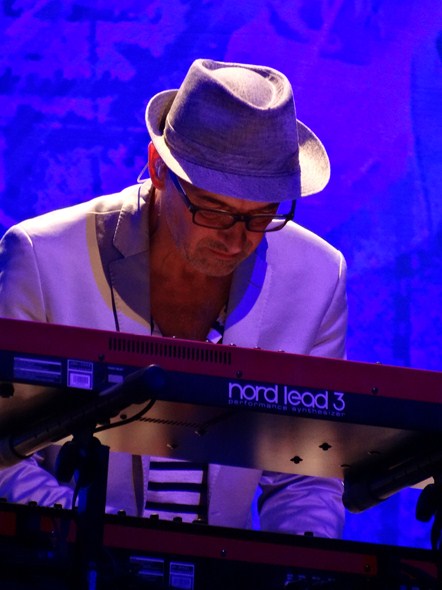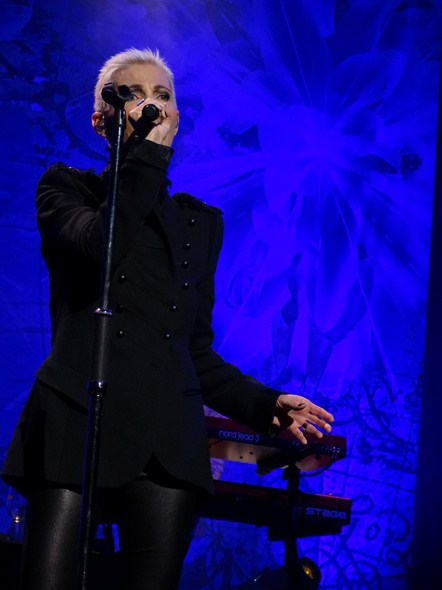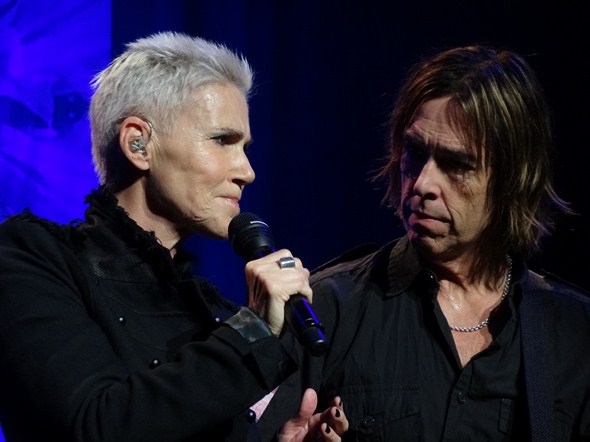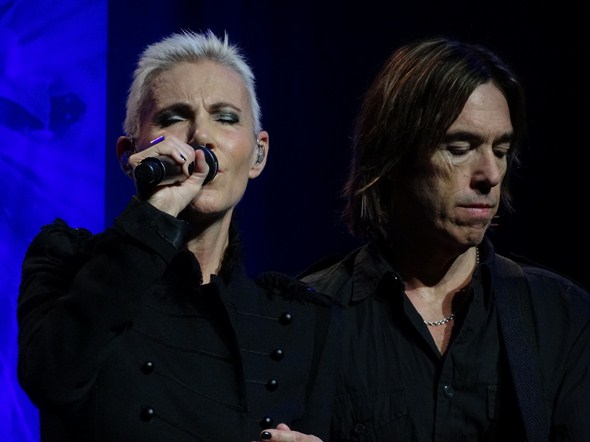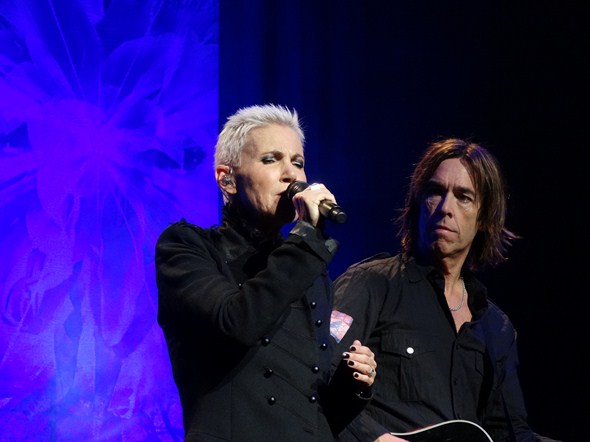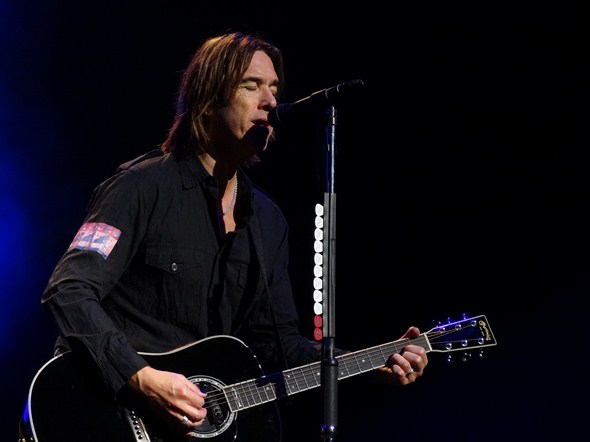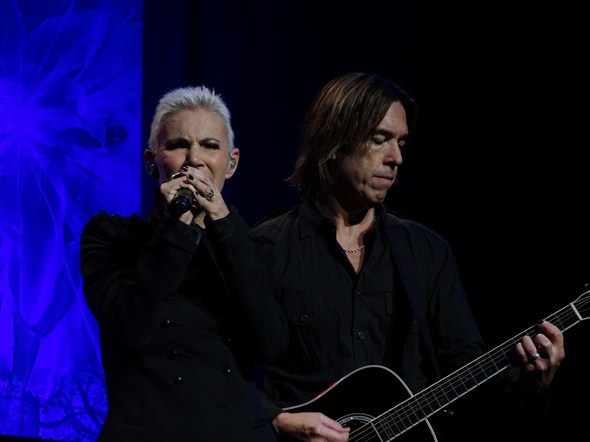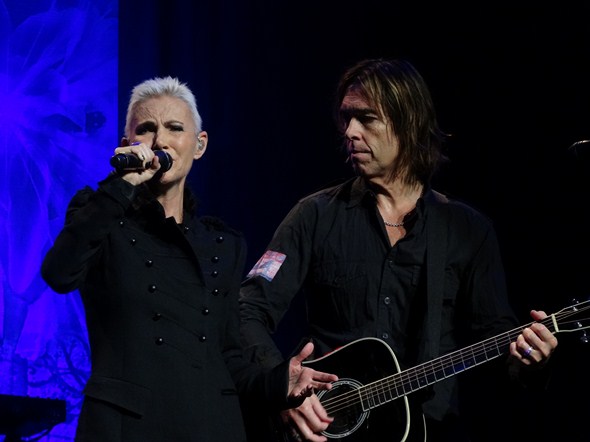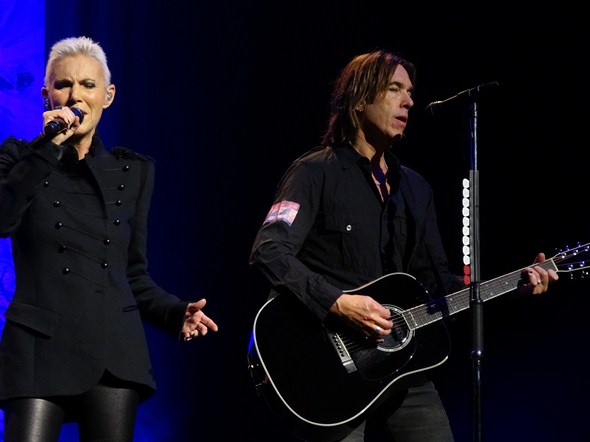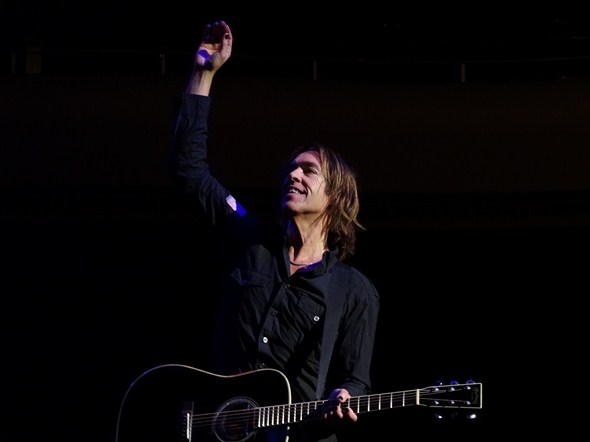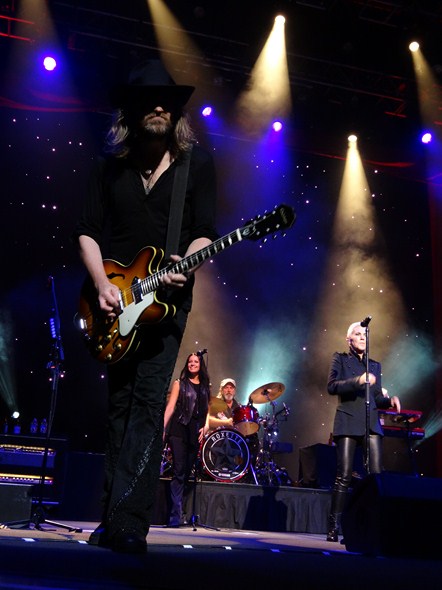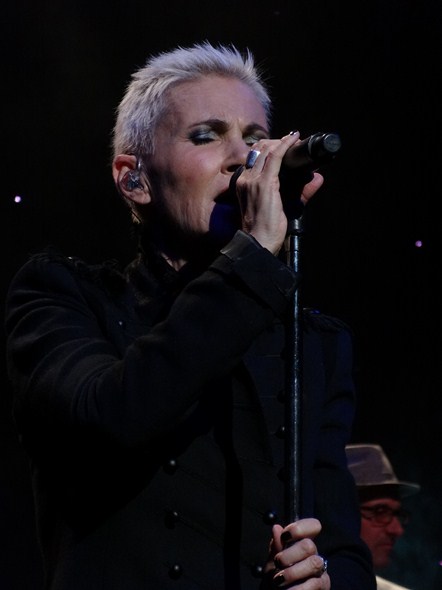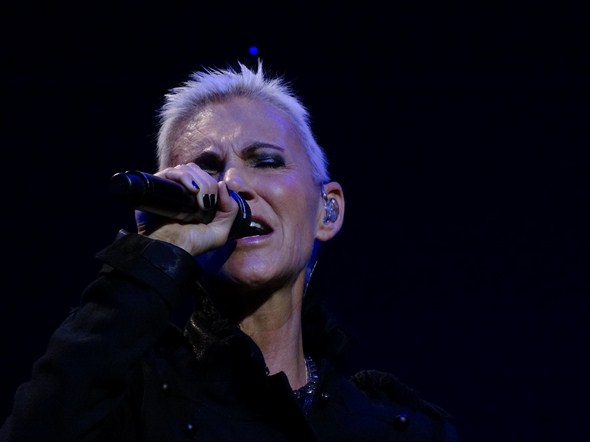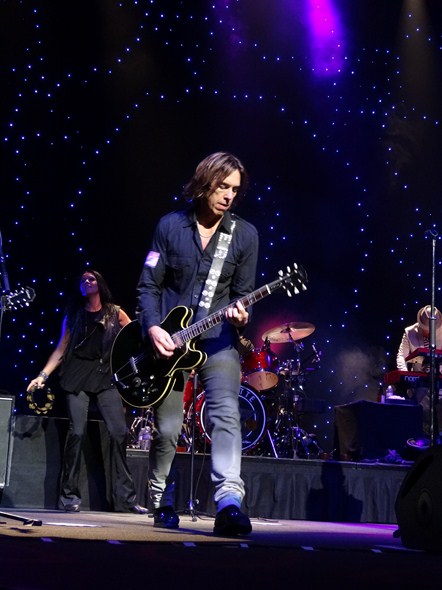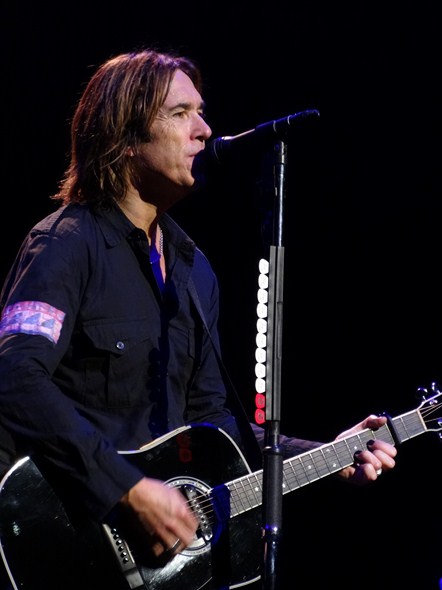 The remaining photos were taken with my pocket P&S (point and shoot) cameras.  Below are the photos taken with my Sony Cyber-shot DSC-RX100: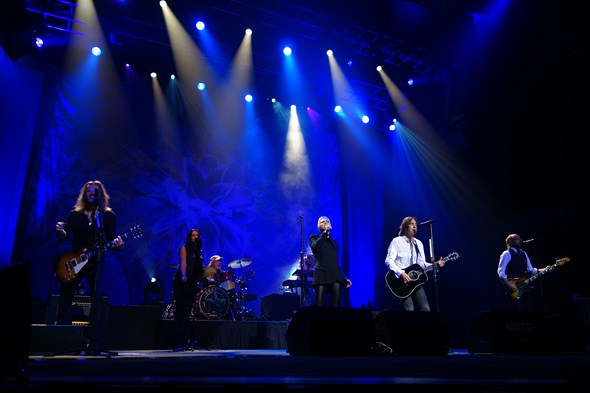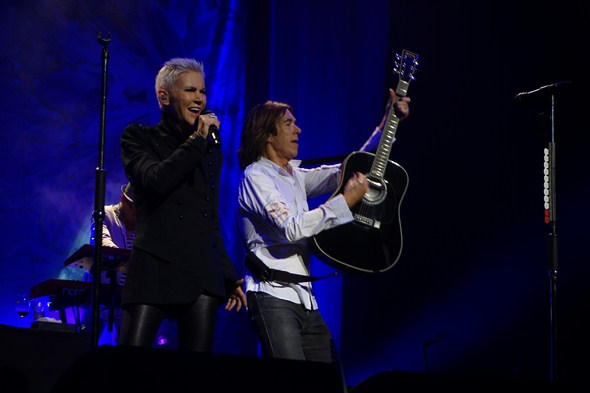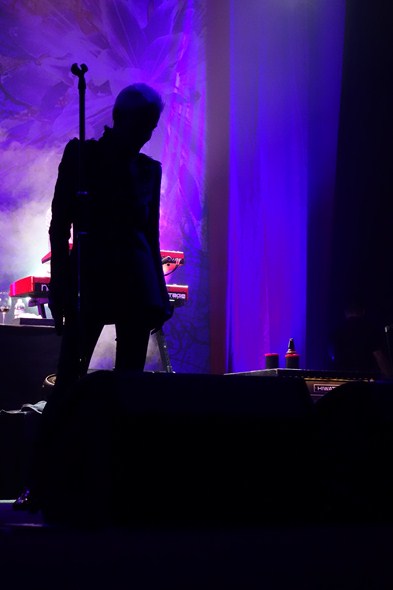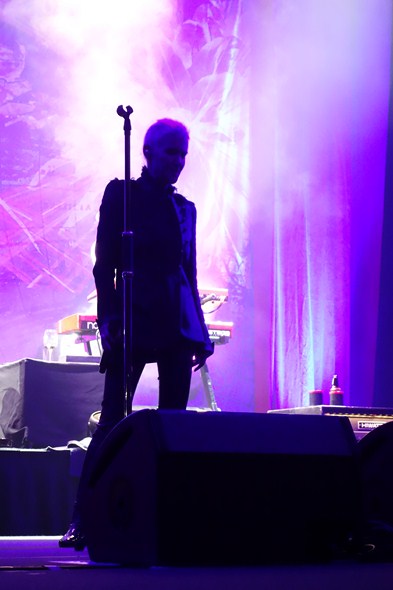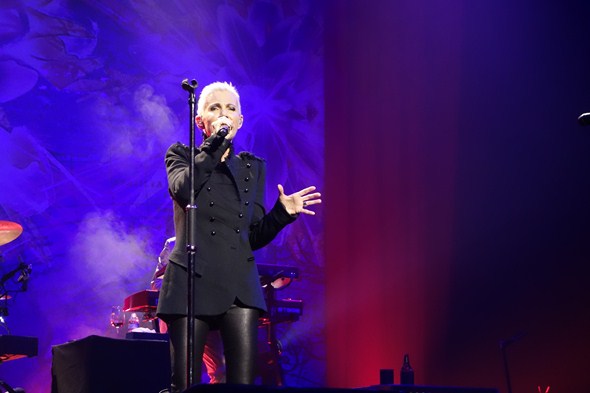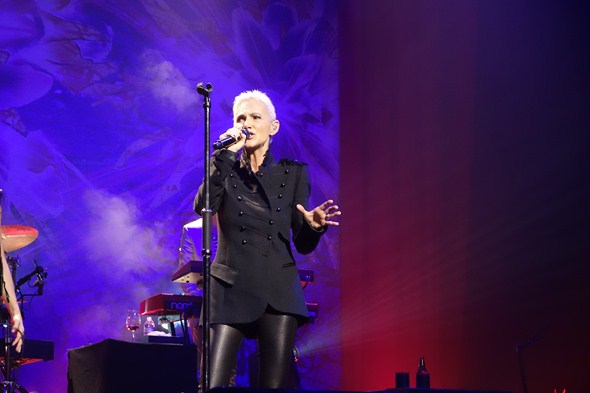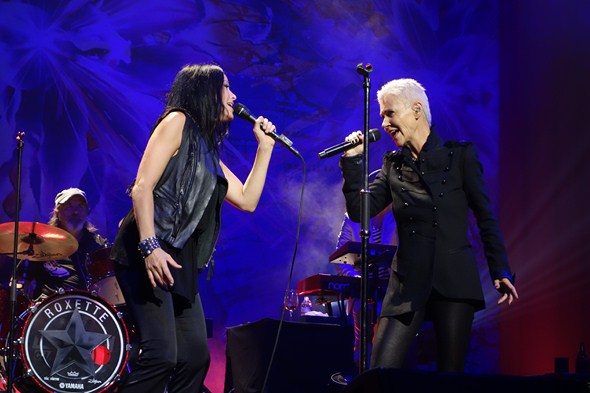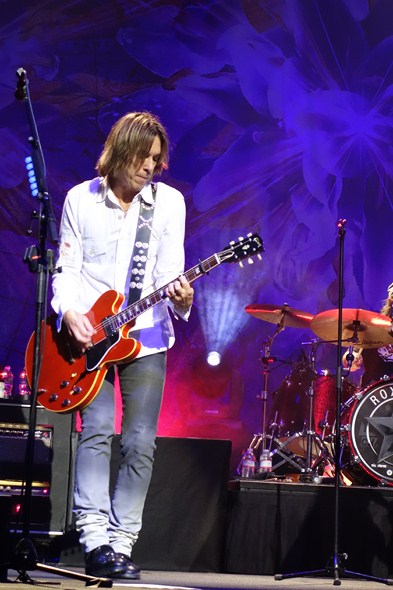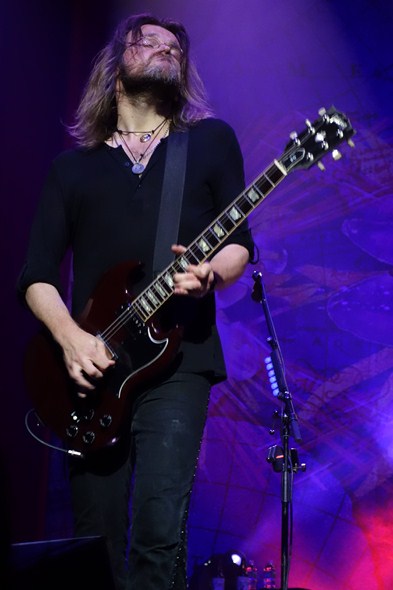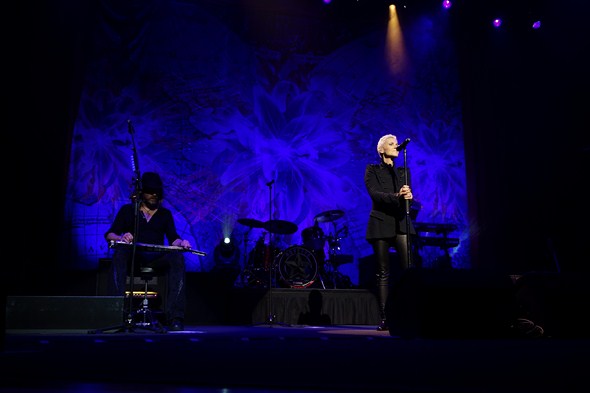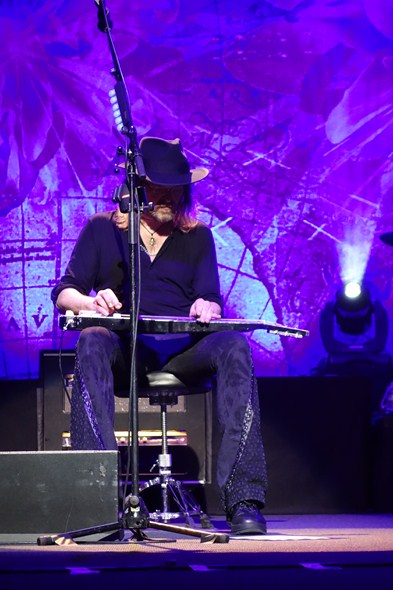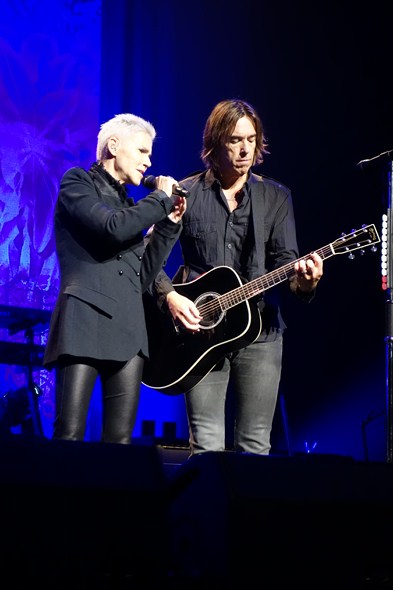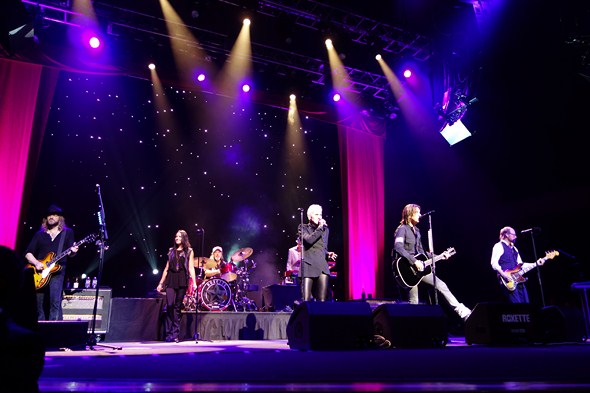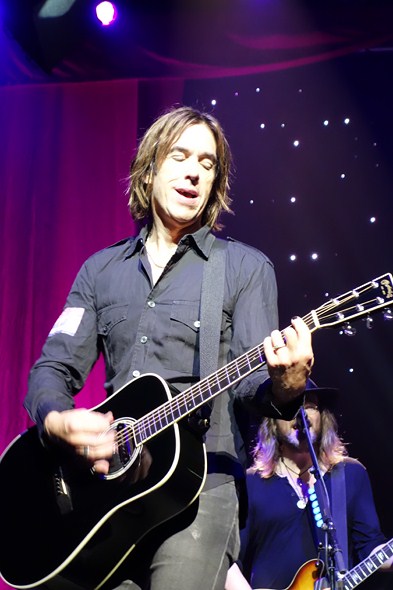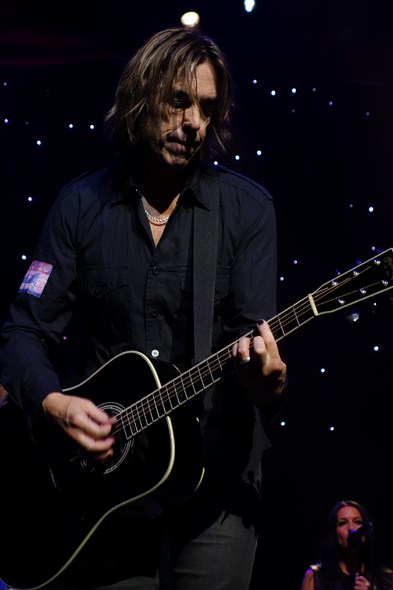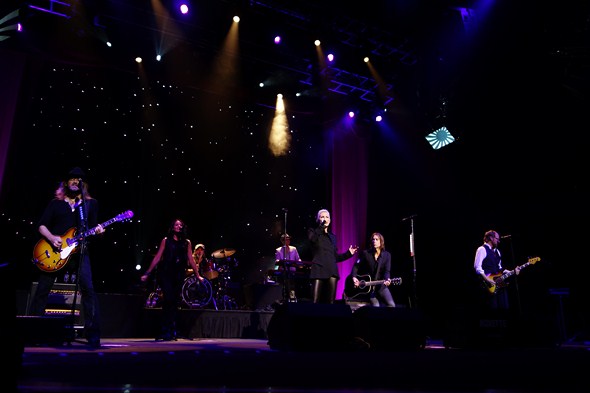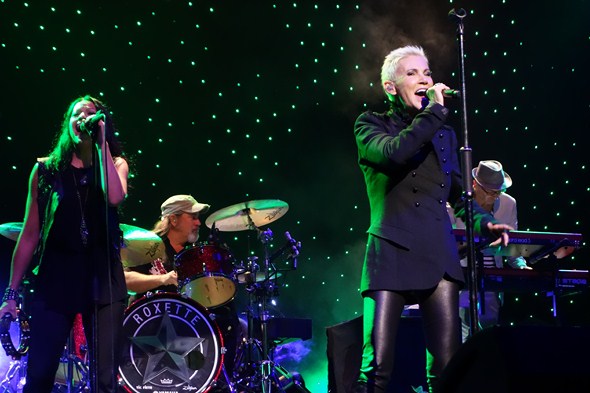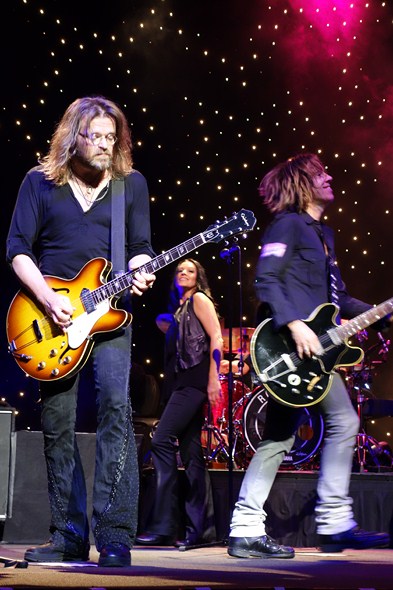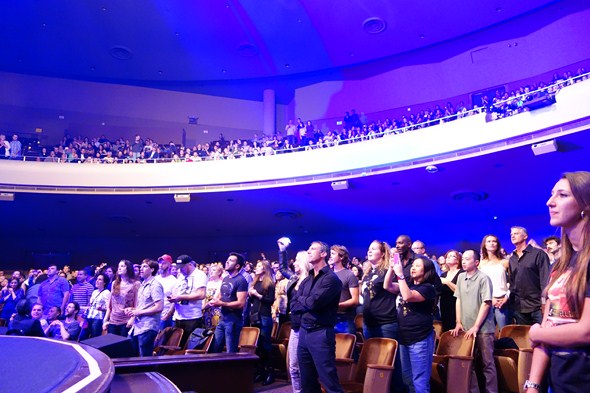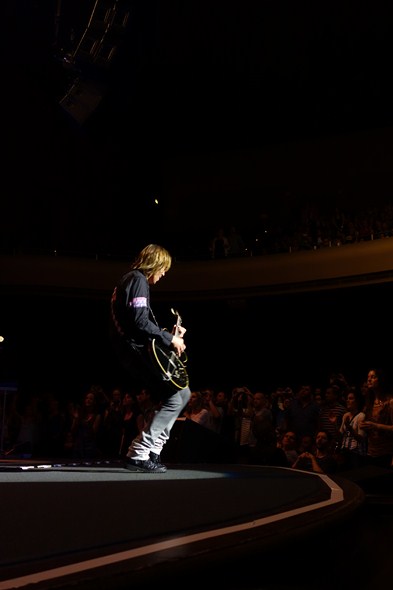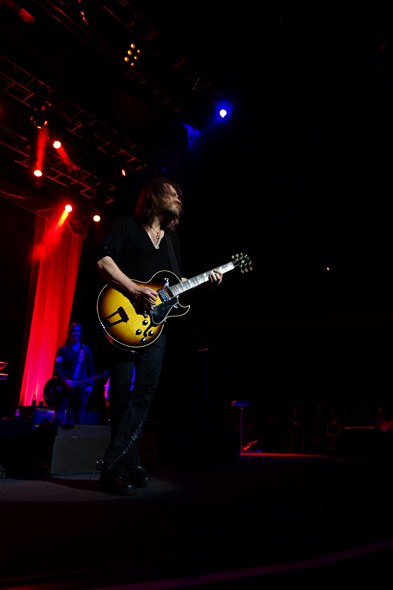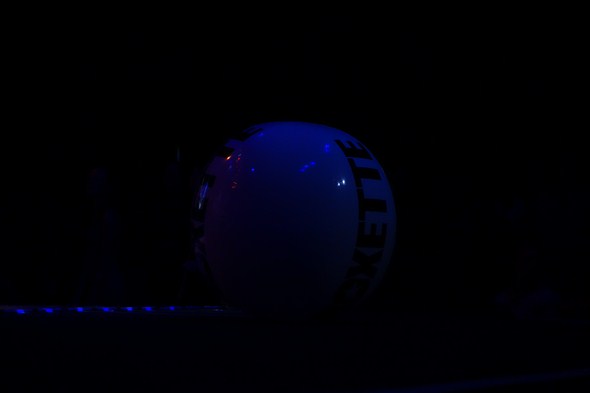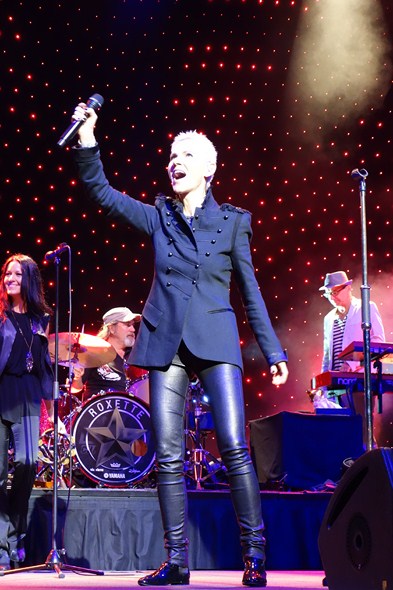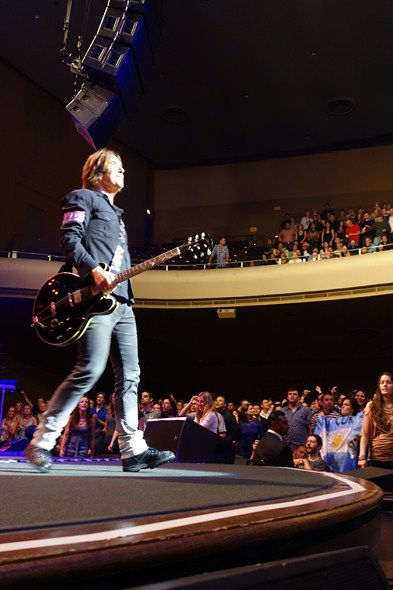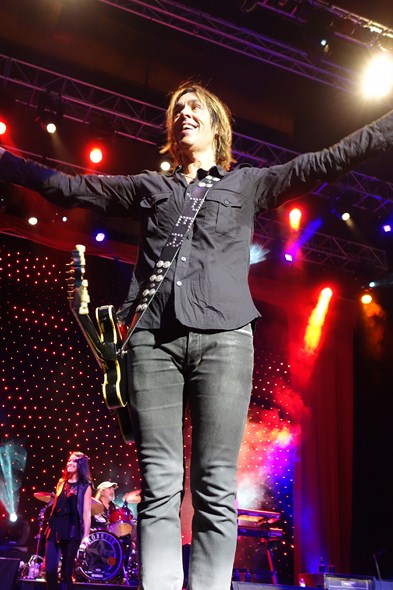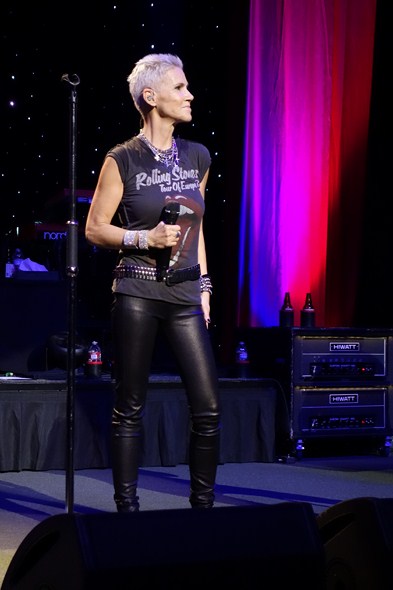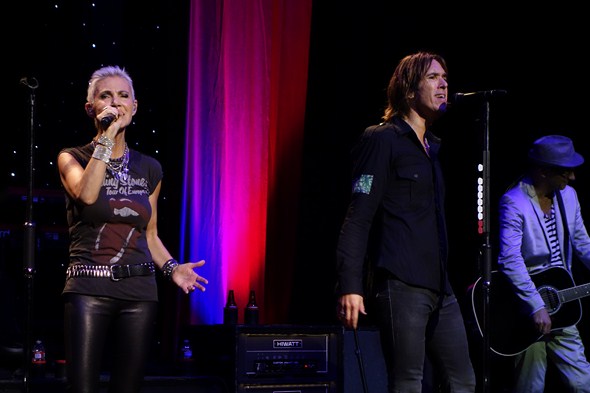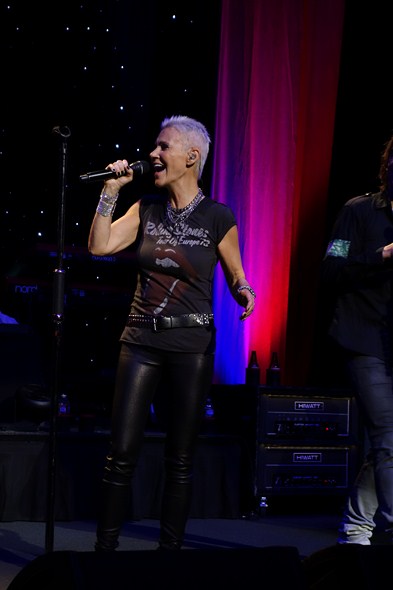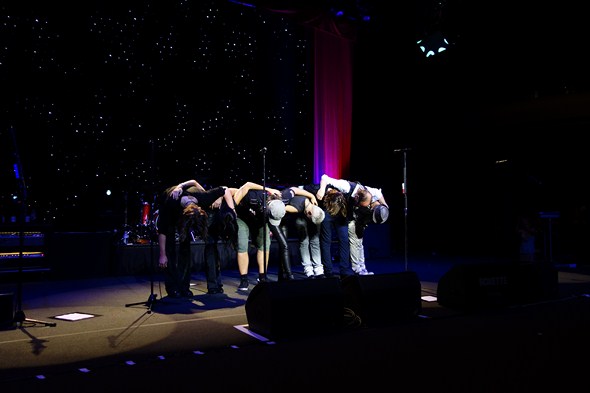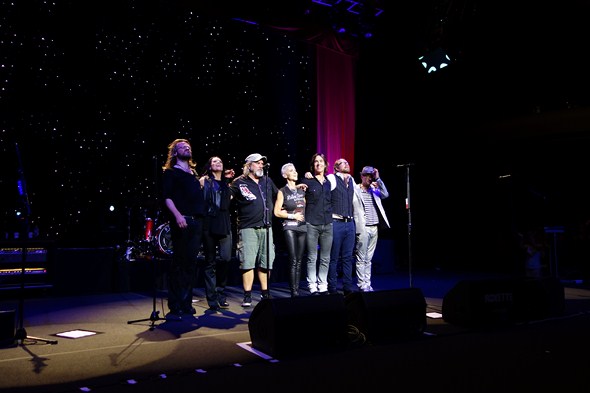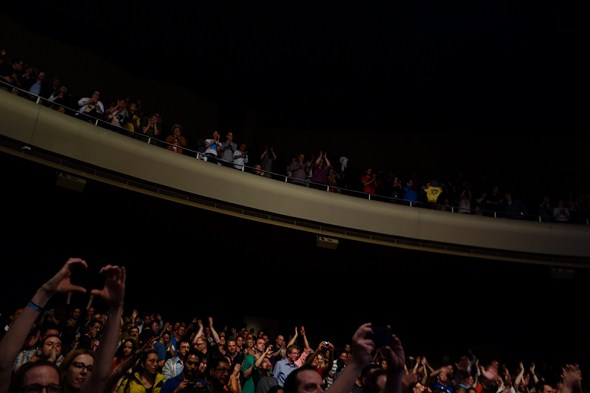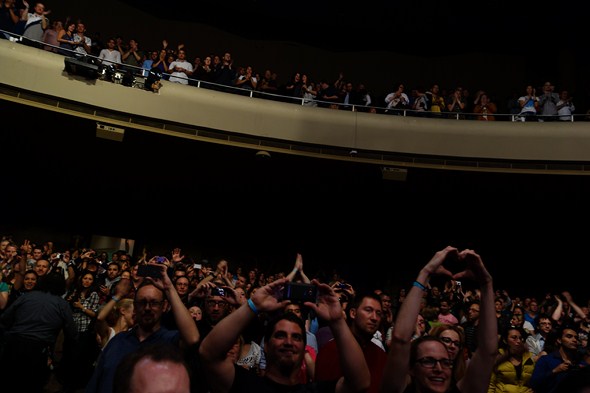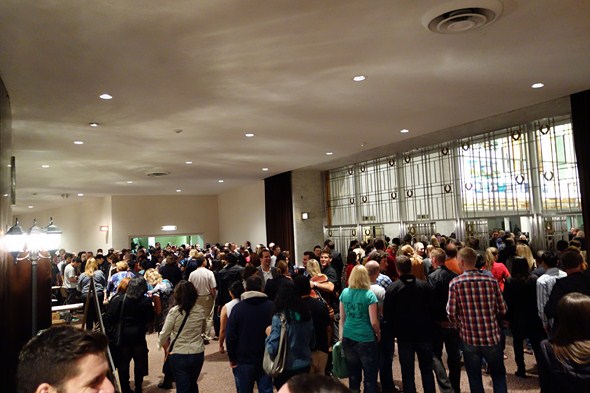 Jason DeBord