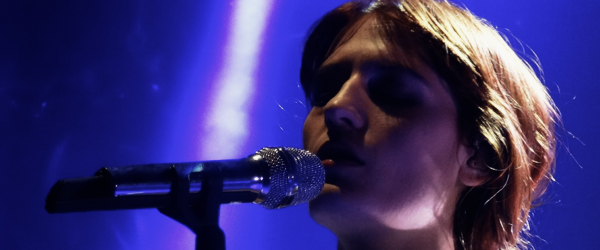 Last night I finally saw a band I've been following since their first album, but have never seen live – Florence + the Machine.  I've always been a huge fan of their work, their unique sound, and, well, everything about them.  However, they are one of those bands who turn real fans into something more than that…  I really expected true musicianship and a real stellar performance, but all the same, the passion and energy that came from the stage was unreal.  You don't expect a band with a harpist to rock that hard.  I was extremely fortunate to have a front row center seat, which always offers such a unique perspective and experience, and of course much of the purpose of this website and these articles is to share in these experiences (through my review and photos) and inspire people to go out and see live music.  I really cannot recommend enough going to check out Florence + the Machine if you ever have the opportunity.  Stellar.
Who: Florence + the Machine
Supporting: Blood Orange
Venue: Robert and Margrit Mondavi Center for the Performing Arts, UC Davis
Presented By: Another Planet Entertainment
Where: Davis, CA
When: April 18, 2012
Seating: Orchestra Pit Center, Row A, Seat 110  (front row center)
Blood Orange
Before going into my overview of Florence + the Machine and their performance, I would like to talk a little bit about the supporting act, Blood Orange.  This is one of those rare times in which 1) I am familiar with the opening act and 2) I am also a fan.  So I was thrilled to learn he was the opening talent for this concert.  Blood Orange is Devonté Hynes, and this is a new music project for him, though he has been involved with other artists, like Florence + the Machine and The Chemical Brothers, making a variety of contributions.
There is a really good profile on him by Interview magazine, which is also published on their website:  Sight and Sound: The Divine Dev Hynes
This opening paragraph of their article is an excellent synopsis of what an interesting and busy man he is:
Dev Hynes is a man of many beautiful faces. Having spent the past three years making orchestral pop under the moniker Lightspeed Champion, and releasing two albums on Domino, Hynes is now laying Lightspeed to rest in favor of his new musical project, Blood Orange. Combining early '80s disco with beautiful eastern melodies, put simply, Blood Orange is pure sex. A British expatriate in NYC, Hynes also works as a songwriter and producer, writing for artists like Florence and the Machine and Chemical Brothers, and producing hip-hop artist Theophilis London and UK popstress Diana Vickers. Most recently, he's produced and written on the forthcoming third album from Solange Knowles, and worked with Rewards' Aaron Pfenning. Ever the polymath, Hynes' newest venture is as a consultant for Rocawear, Jay-Z and Damon Dash's clothing line.

What many people don't know about Hynes, however, is that he has synesthesia, a neurological condition in which one sense is simultaneously perceived by one or more additional senses. In Hynes' case, his sight and audition senses are linked, causing him to literally see sounds. He describes his experience as viewing moving pictures, with tone, pitch, instrument, the spoken voice, and volume all having their own separate color qualities. What a freak!
You can also read more about him on his Wikipedia profile.
I first learned of his music from the video for his song, "Sutphin Boulevard":
Blood Orange – Sutphin Boulevard from Blood Orange on Vimeo.
So it was very cool to see and hear him perform this song and others from his album, Coastal Grooves.
Below is the video I shot of him performing "Sutphin Boulevard":
Below are some photos I took during his opening performance: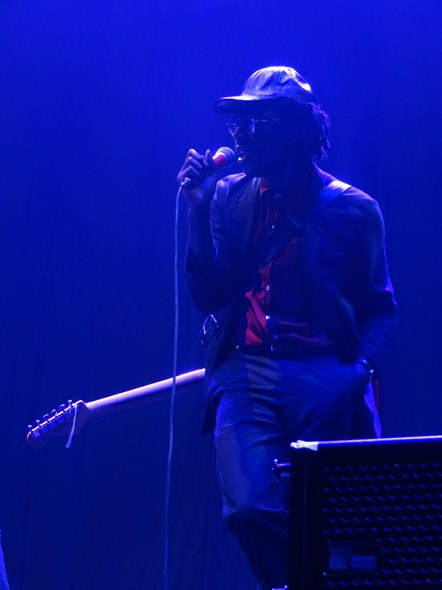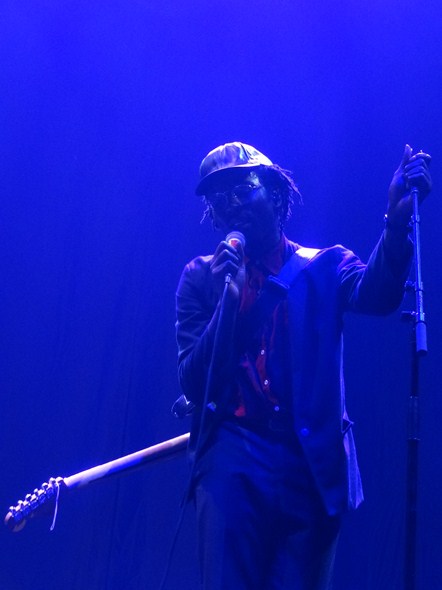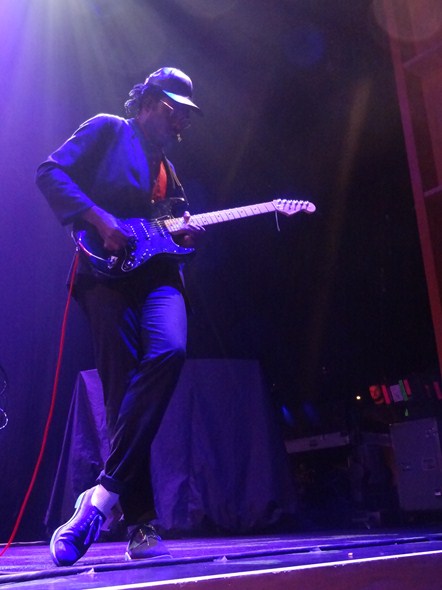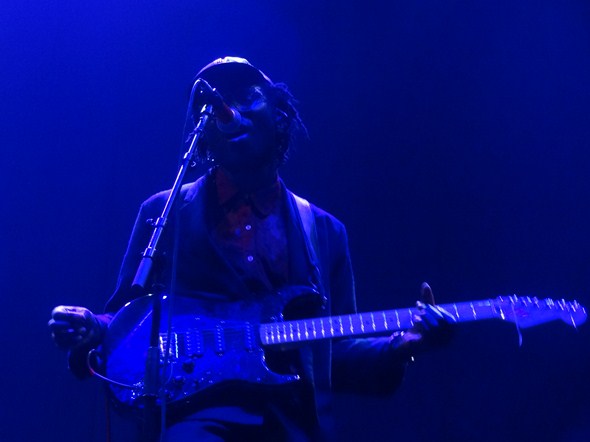 Florence + the Machine
I first learned of Florence + the Machine, a UK band, via Q Magazine (a UK music magazine), who seemed to be strong supporters of the group from the very beginning.  I remember buying the first album, Lungs, right when it came out and loving their unique sound, concepts, lyrics, and vibe.  They don't sound like anyone else, and their music from the outset was so consistently their own.  There was not a track on the first album that sounds as though it was devised to be a hit pop song on the radio.  And yet there is so much talent with this band, and the voice, persona, and maturity of their front woman, Florence Welch.  And watching her tonight, I was stunned by her vocal ability.  The title of their first song makes complete sense.
With my first time listening to Lungs, the two songs I was most immediately drawn to were "Dog Days Are Over" and "Rabbit Heart (Raise It Up)", which were later released in the U.S. as the second and third singles respectively, and are probably their best known songs to the general public.  Fascinatingly, a lot of their music has been featured in various TV shows and films.  Rather than adopting their sound to mainstream pop, pop culture has embraced this band and made their unique sound a part of this time.
While the first album, Lungs, was released in the UK in mid-2009, the follow-up, Ceremonials, came out late last year.  The sophomore effort is just as amazing as their debut, and shows that they have this wonderful identity as a band with a building, fantastic catalog.
The band has been nominated for and won many industry awards, which is awesome on many levels, as it recognizes their efforts and great works, and it shows that there is room in the music industry for bands with different and even comparatively experimental approaches to and philosophies about music.
Members of the band include:
Florence Welch
Robert Ackroyd
Christopher Lloyd Hayden
Isabella Summers
Tom Monger
Mark Saunders
Rusty Bradshaw
So, getting to the concert…  as noted, I was lucky enough to have front row seats in the orchestra pit, about two seats to the right of Florence's the microphone stand.  This was the first concert I've attended at the Mondavi Center at UC Davis.  Beautiful facility, awesome layout, nicely appointed, easy (close parking), great acoustics.  Highly recommended.  I can't wait to see another gig there in the future.
After Blood Orange's excellent opening performance, there was about a half hour break in-between.  I became acquainted with the other fans seated around me.  This band has an awesome fan base – really nice, friendly people – all extremely excited to see this band.  I already received some correspondence from a few of these people after the show, raving about how awesome it was.
They opened the show with "Only If For A Night".  There is such an incredible sound with the band, with many kinds of instruments on stage, and it really has an orchestral and even cinematic quality to it all, in sound and presentation.  Florence Welch has such a focus and it is so apparent how deeply she feels her music as she performs, that I wonder how she thinks and feels as she performs the earlier songs in the set, in contrast to when she's not performing… in-between songs she is so, well, delightful and funny, which is so different from what she projects during some of her more intense songs (though it does come through in some of them, like "Dog Days Are Over".  It's all quite fascinating.
Florence has such a captivating presence on stage, it is really hard to take your eyes off of her, and really watching them perform live really adds to the music and, in a way, gives it more context to understanding the strong emotions pouring out of these songs.
I really, really enjoyed the concert, and I will definitely not miss them should they be performing anywhere near me in the future.  Additionally, the band released their MTV Unplugged album a little over a week ago (available as a CD/DVD combo as well), which is highly recommended – a great way to "see" the band live if you are unable to make one of their remaining concert dates.
Below is  Robert Ackroyd's set list, which a roadie gave me after the show: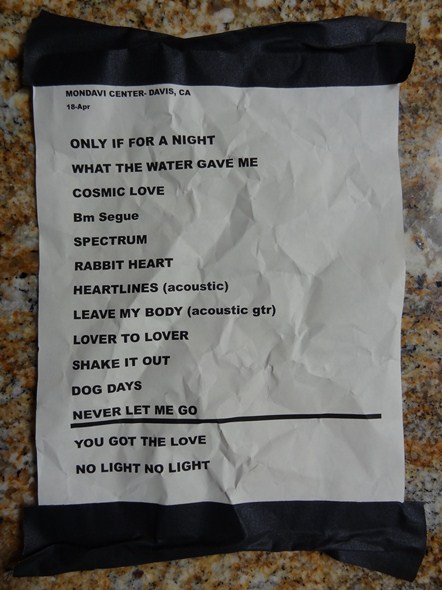 Below is the video I shot for "Dog Days Are Over":
Below is the video I shot for "No Light No Light" (I LOVE this video – the final song of the night – and you can see the emotion on Florence's face in the close-up at the very end):
Below is the video I shot for "Spectrum":
Below is the video I shot for "Rabbit Heart (Raise It Up)", though it is just an excerpt of the first two thirds or so:
Below is the video I shot for "Lover to Lover":
Below is the video I shot for "Leave My Body":
Below are photos I took at the event: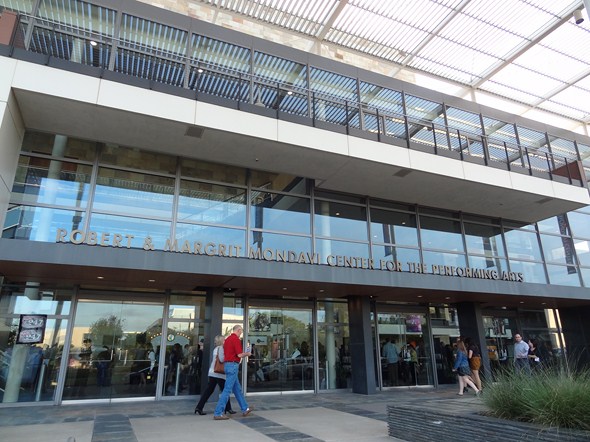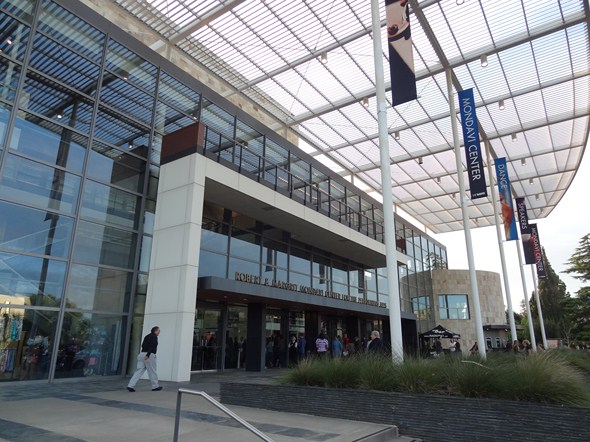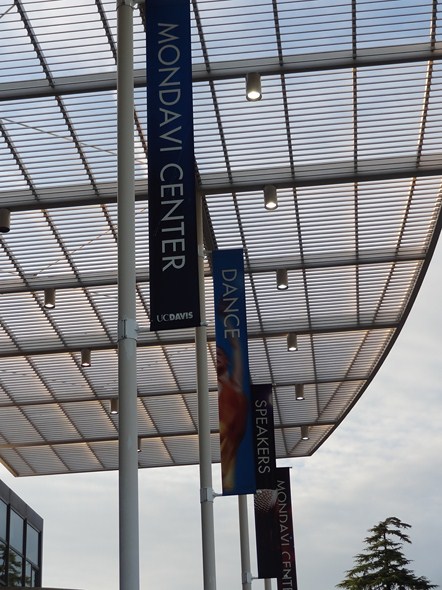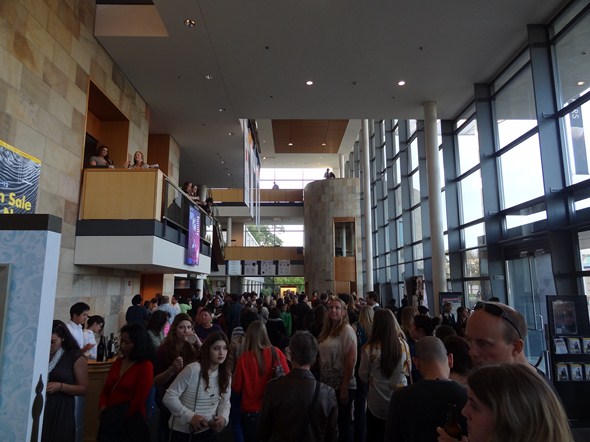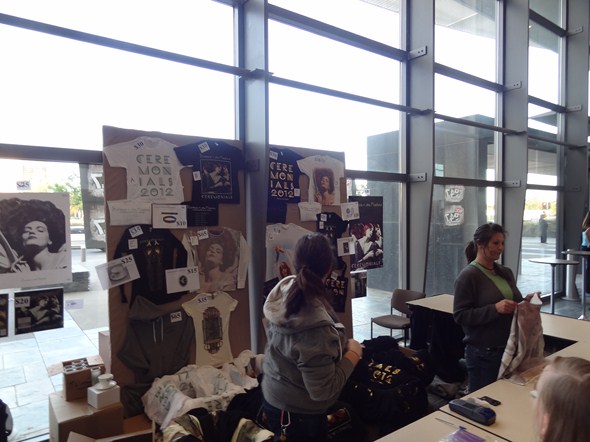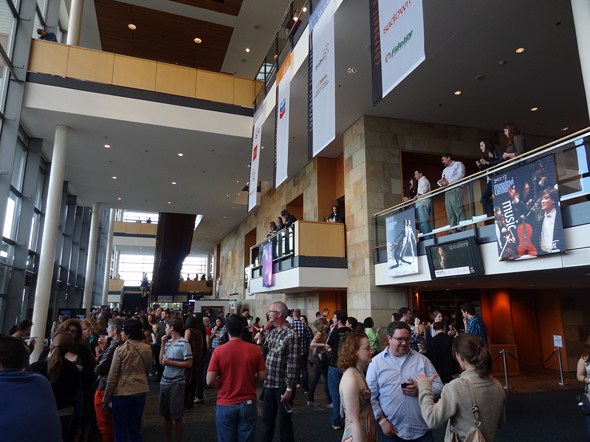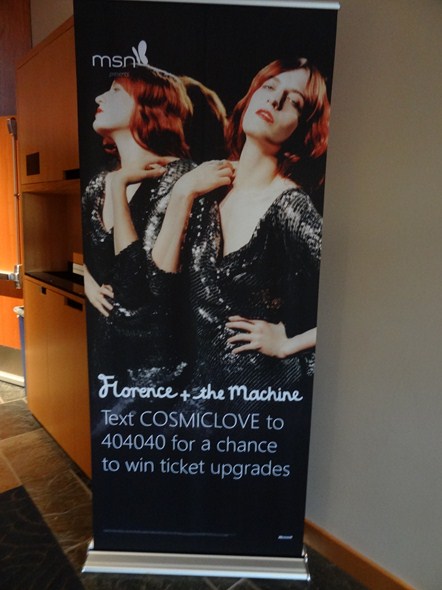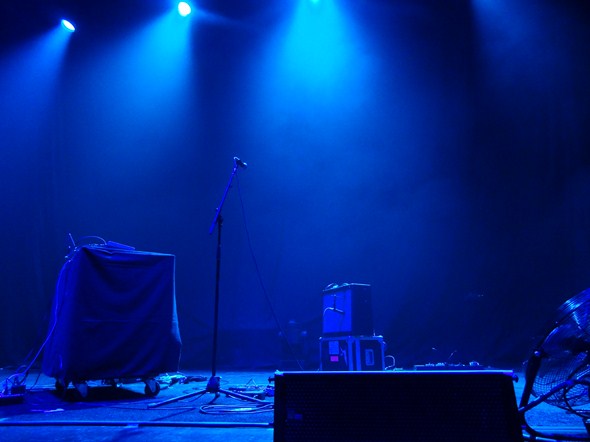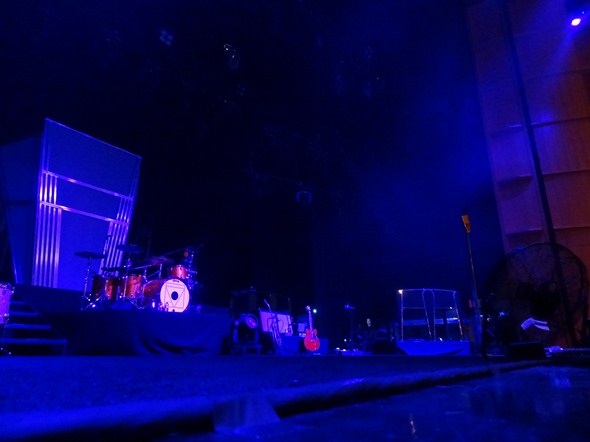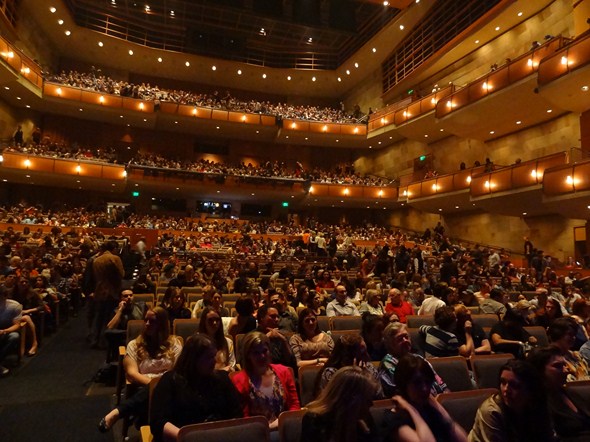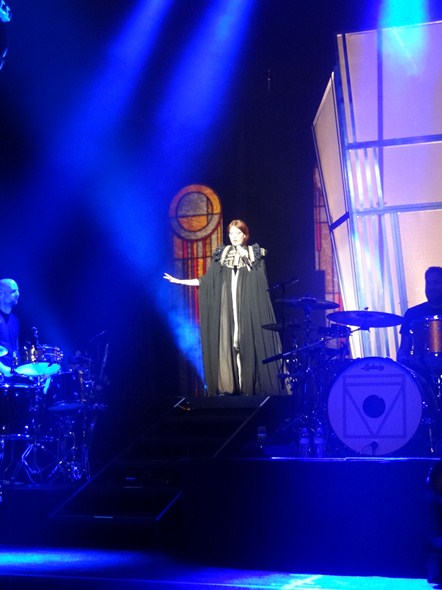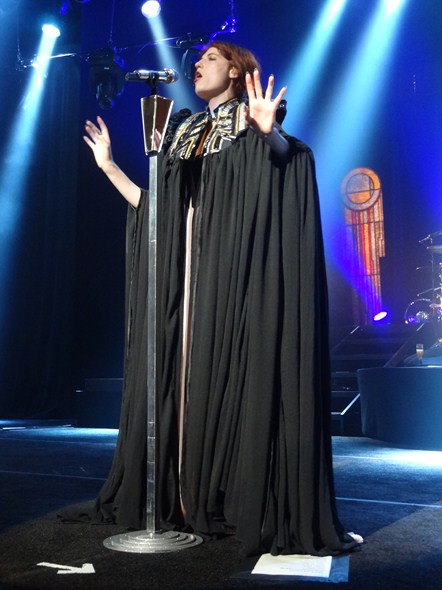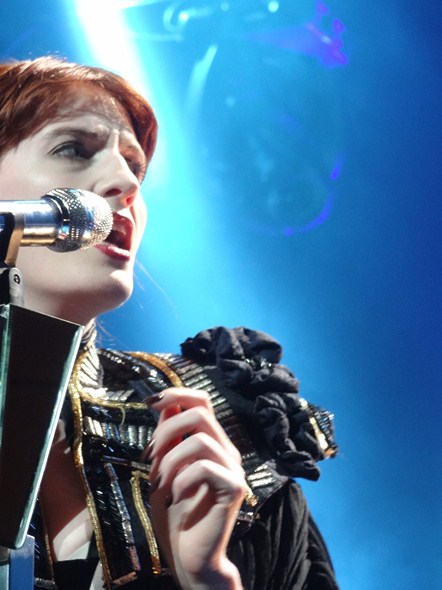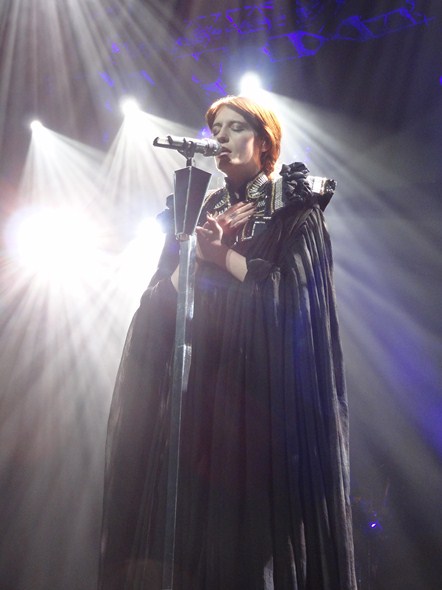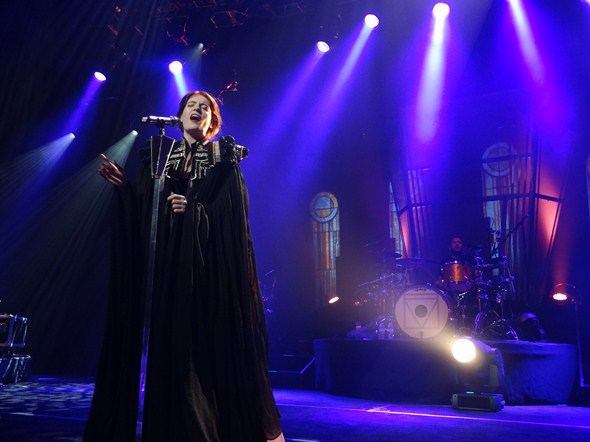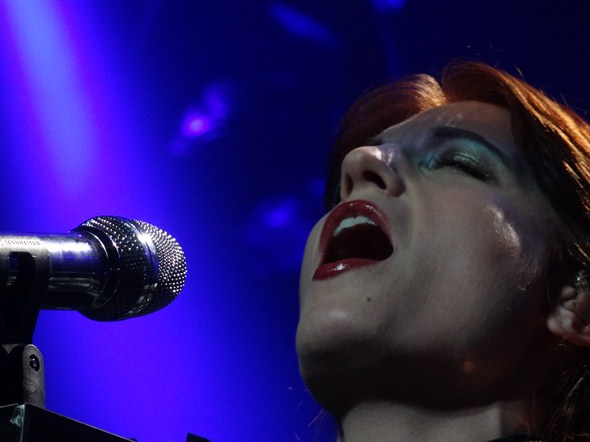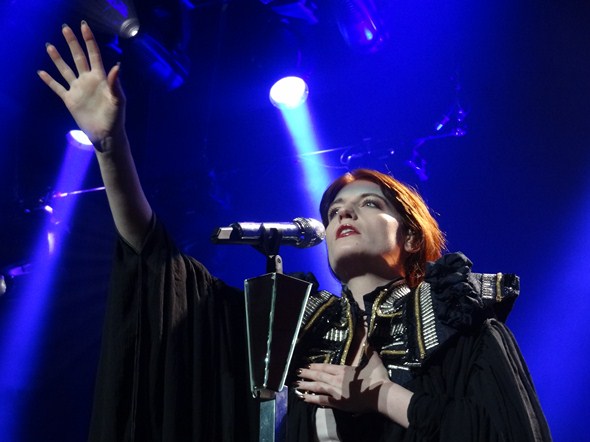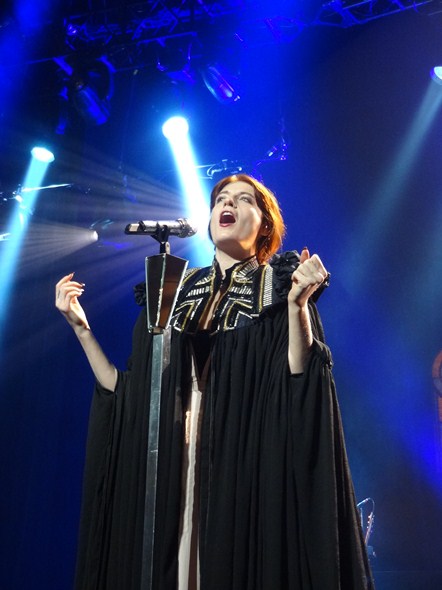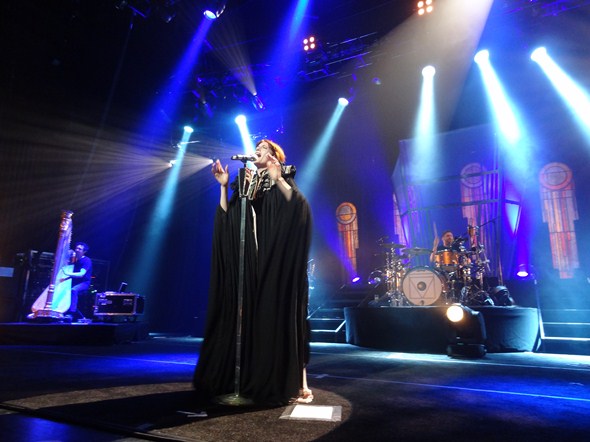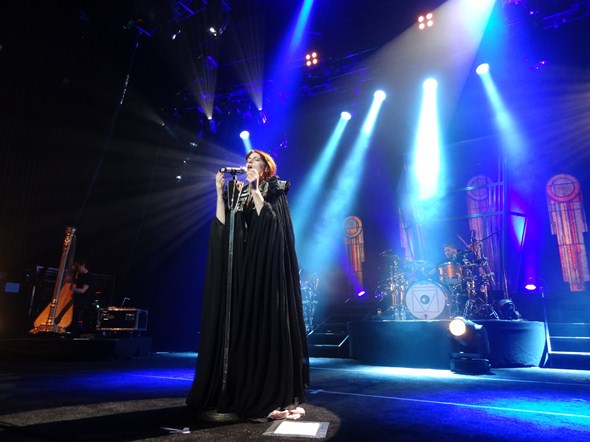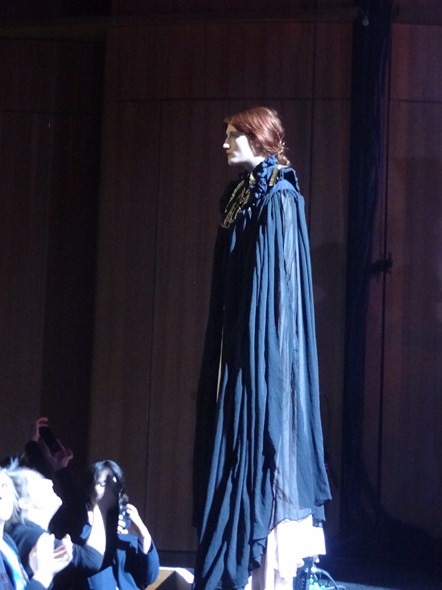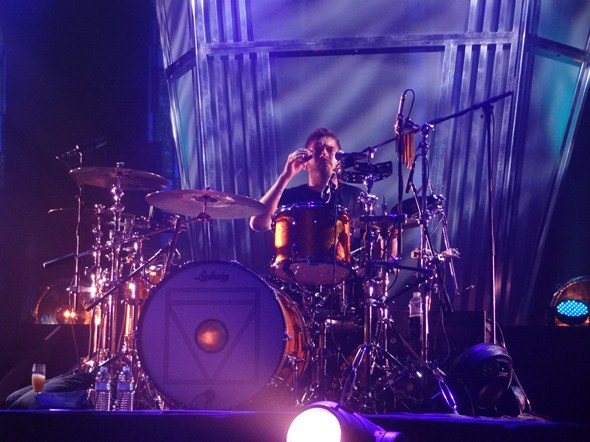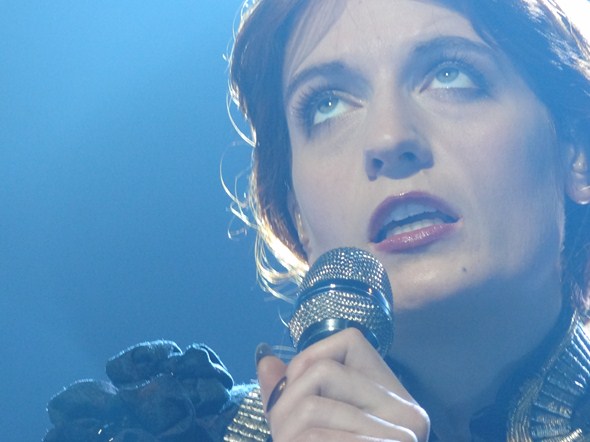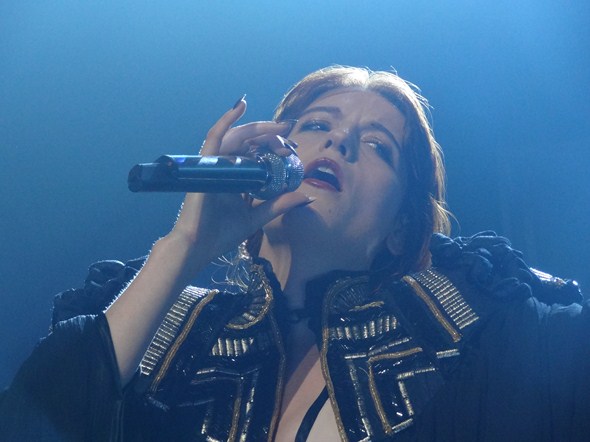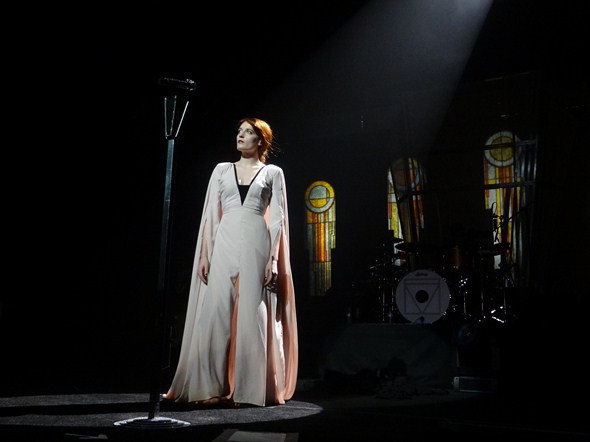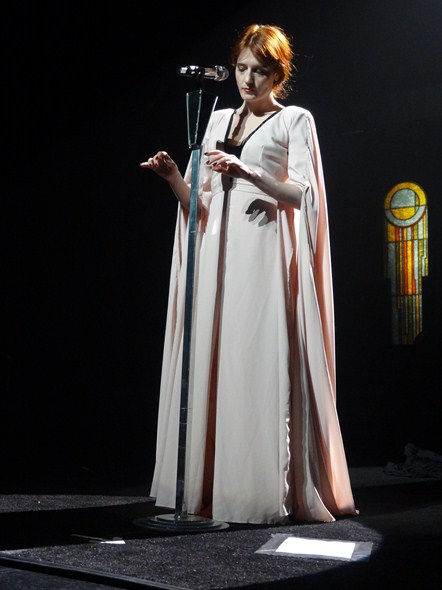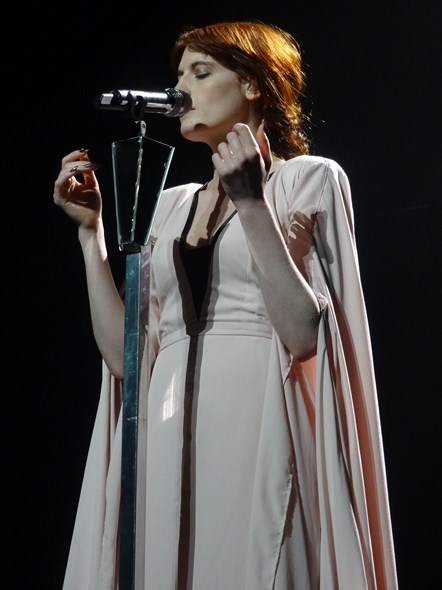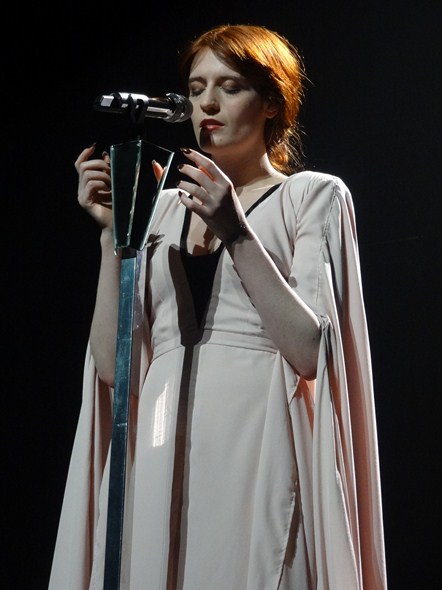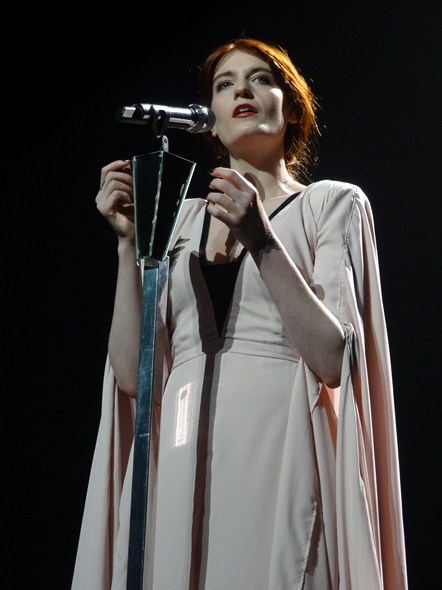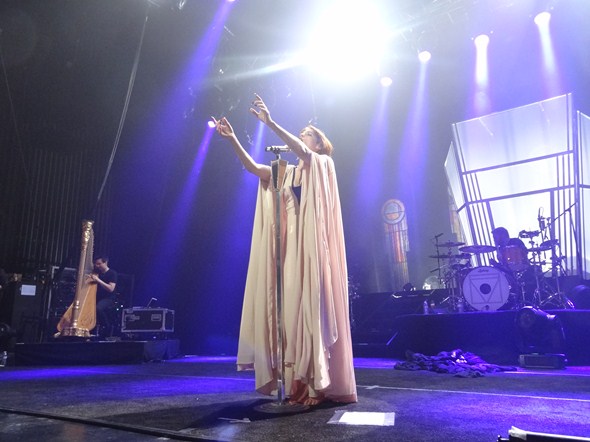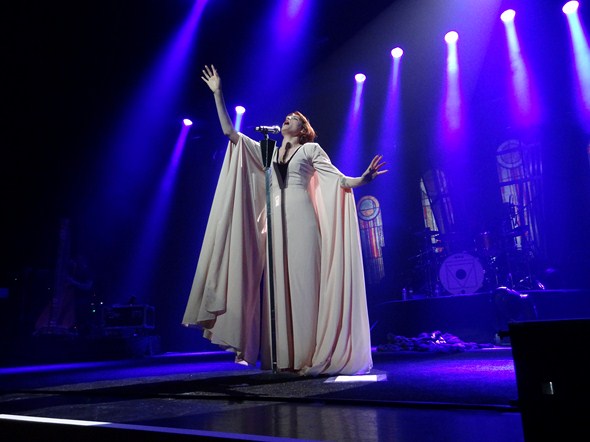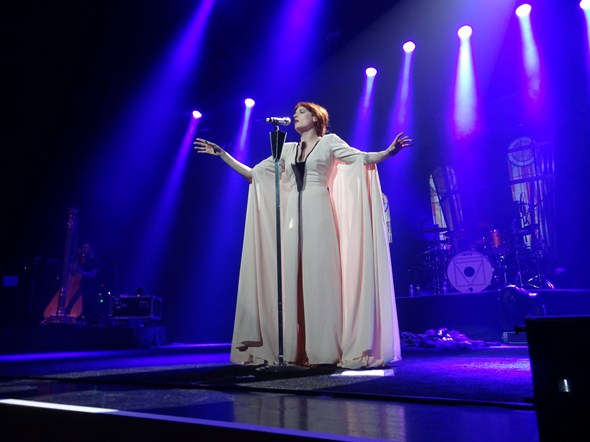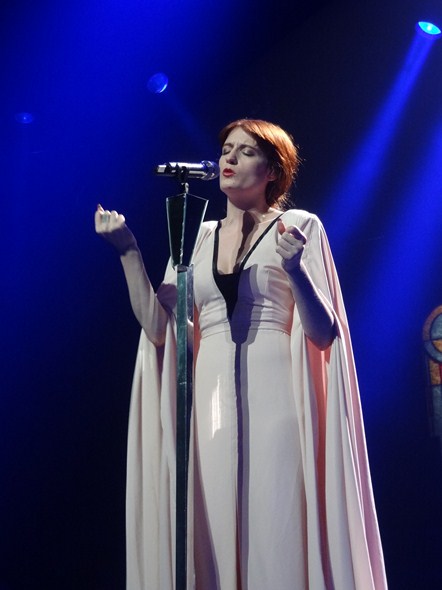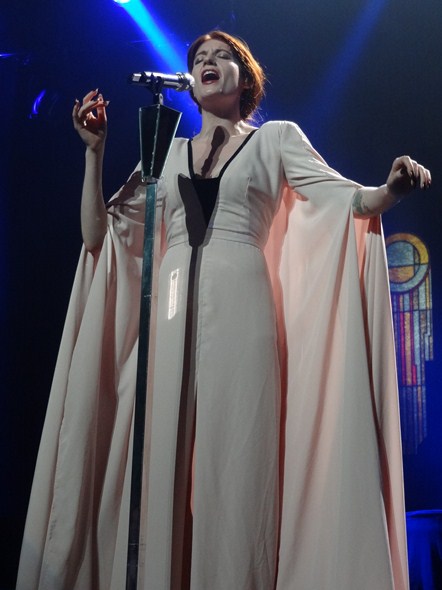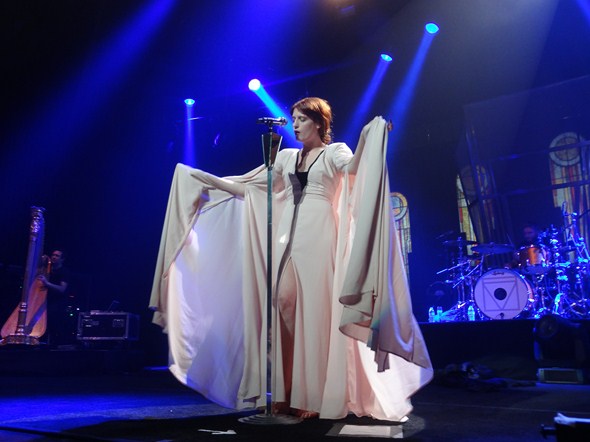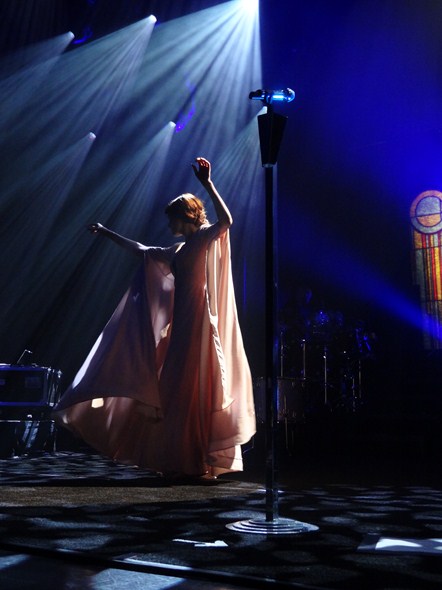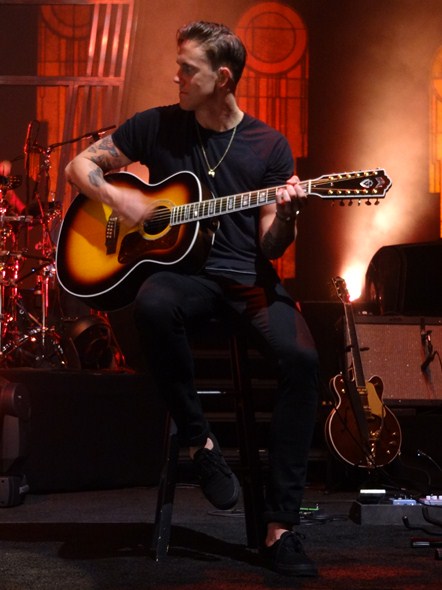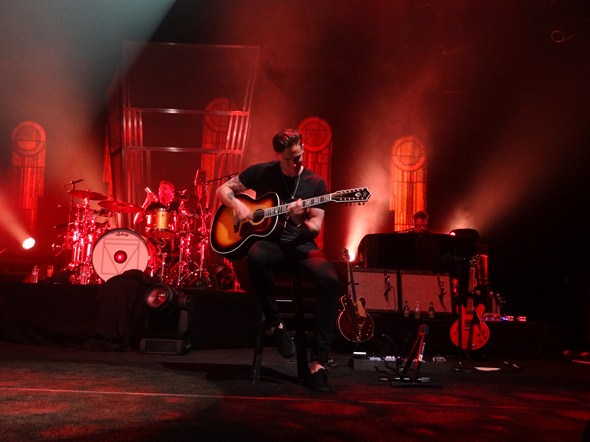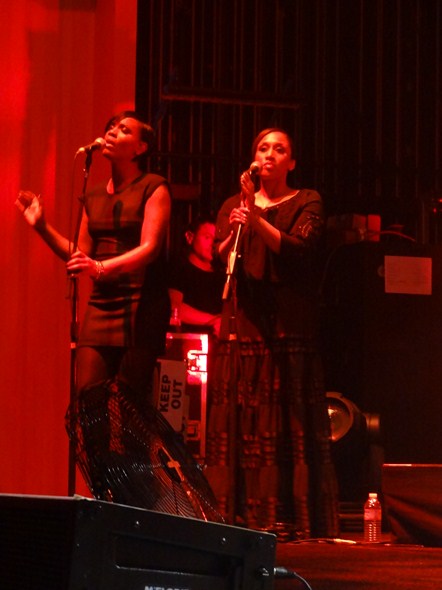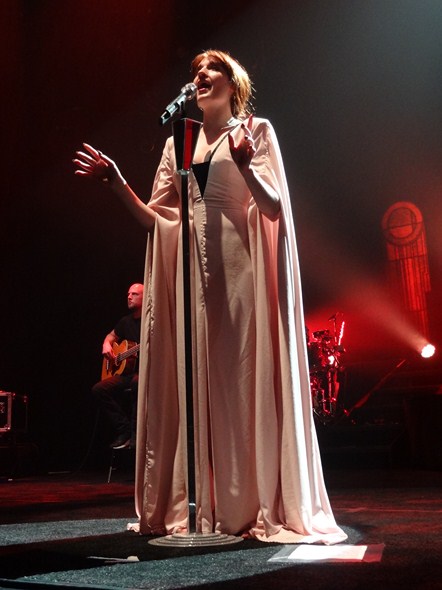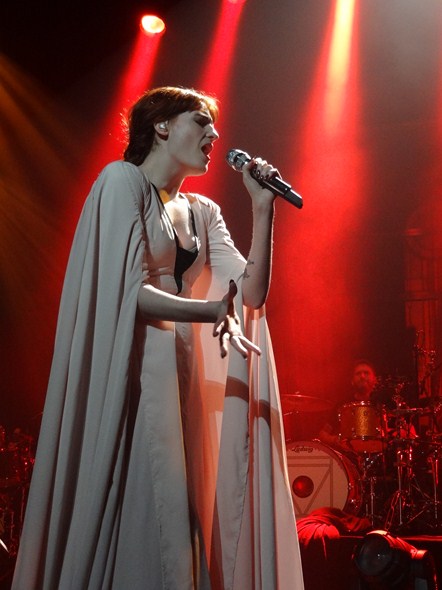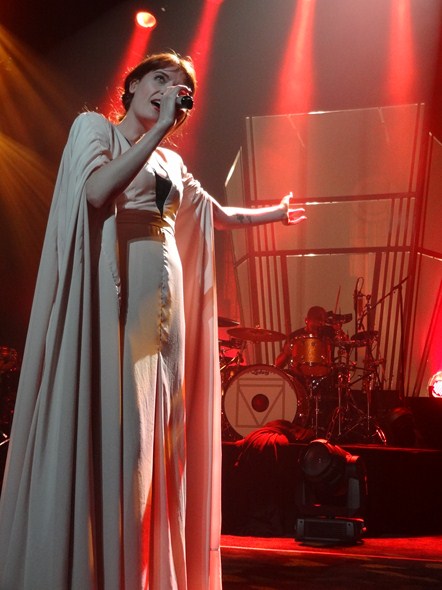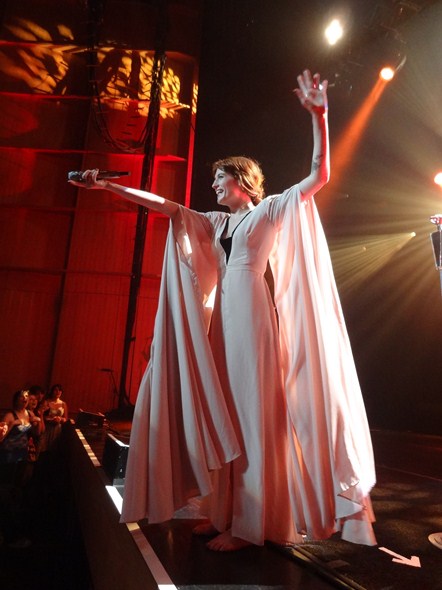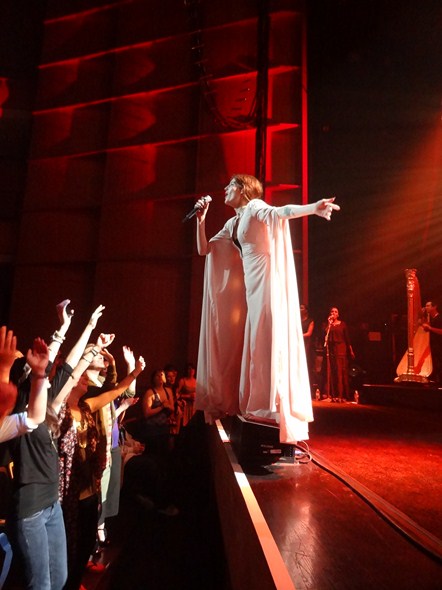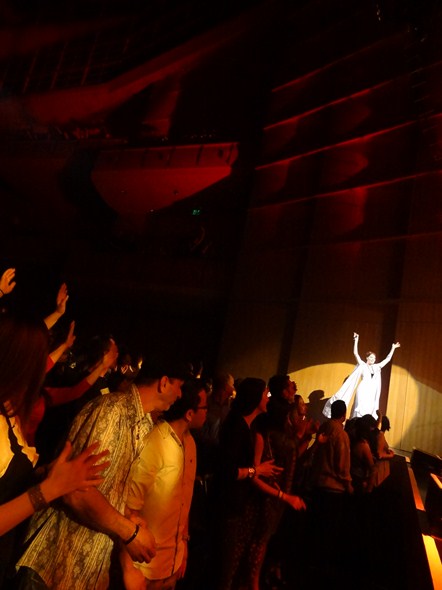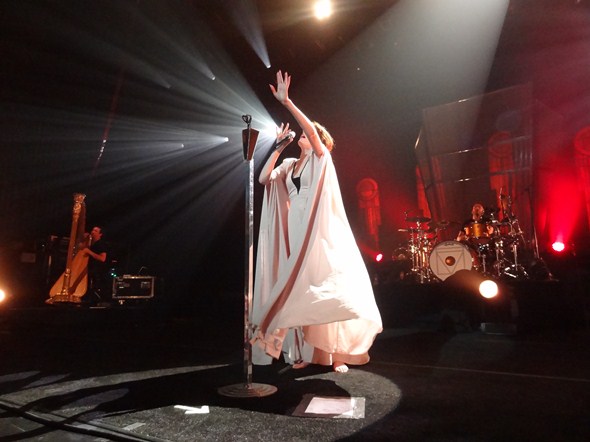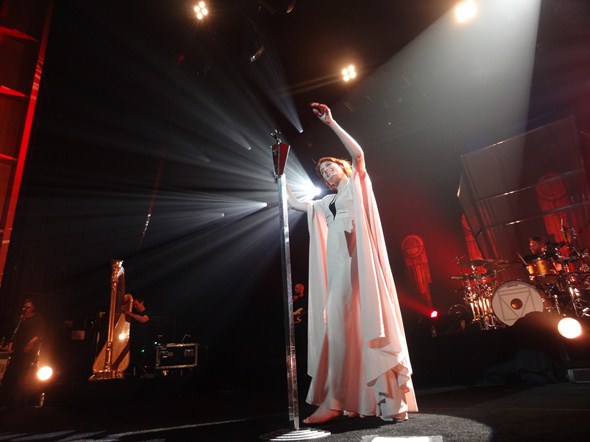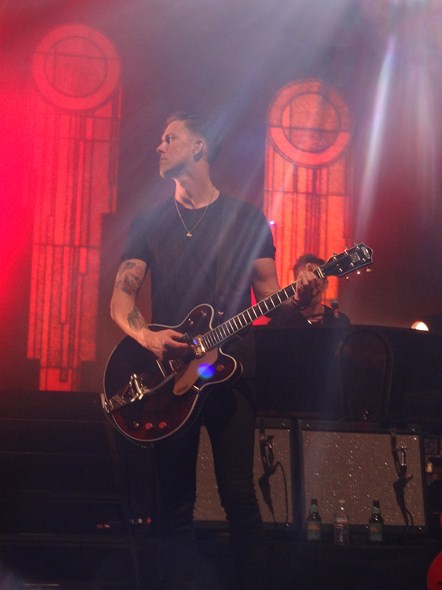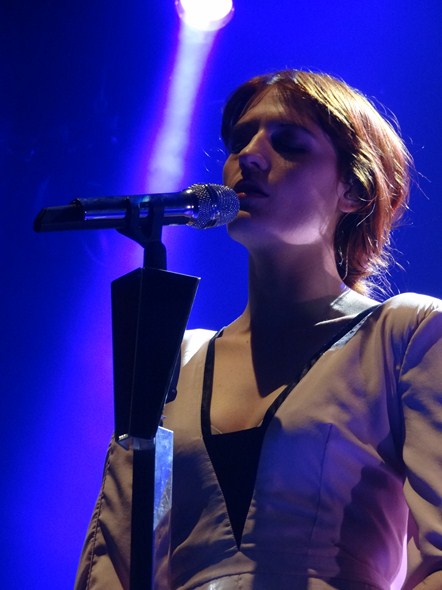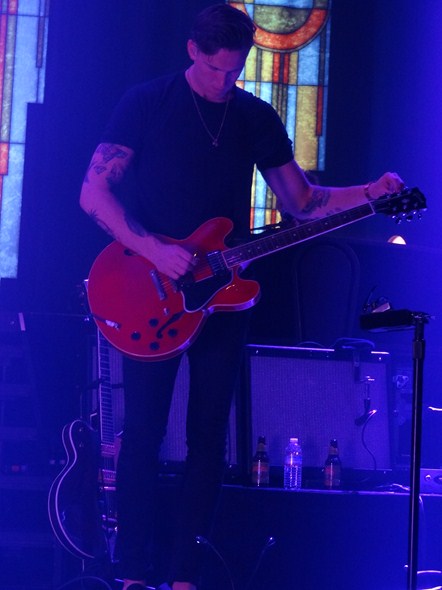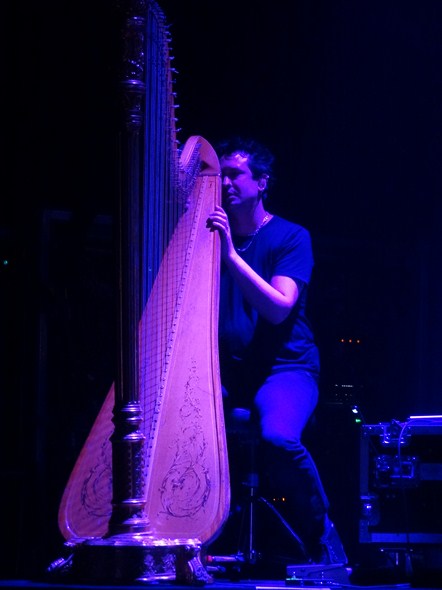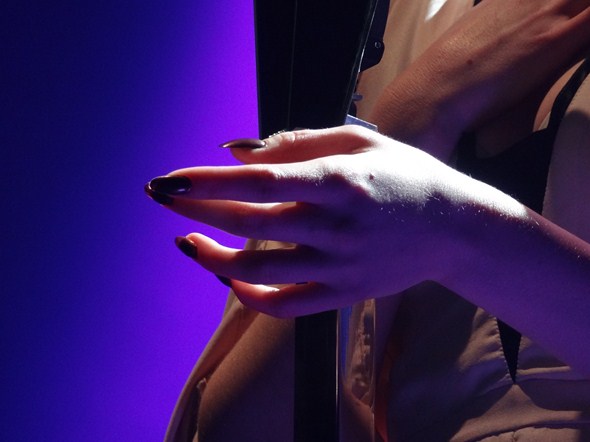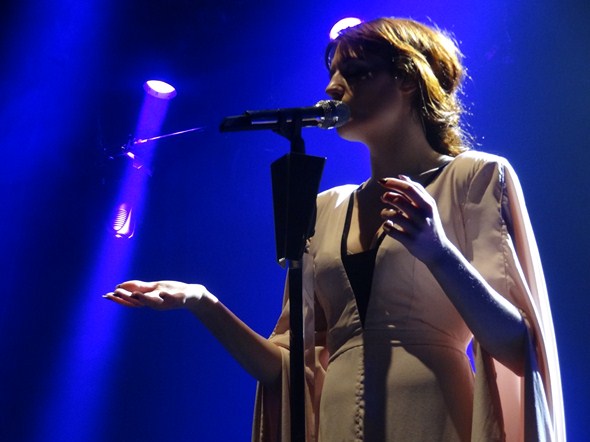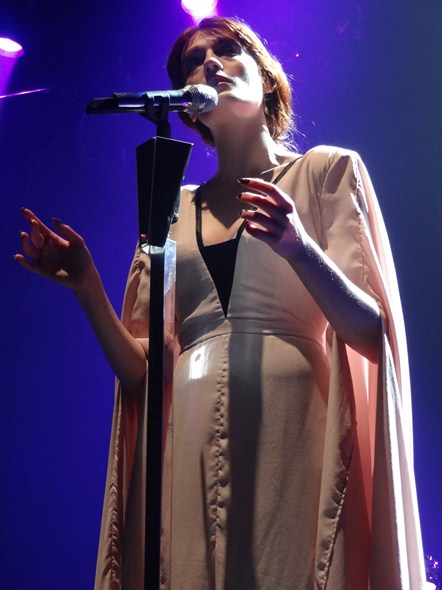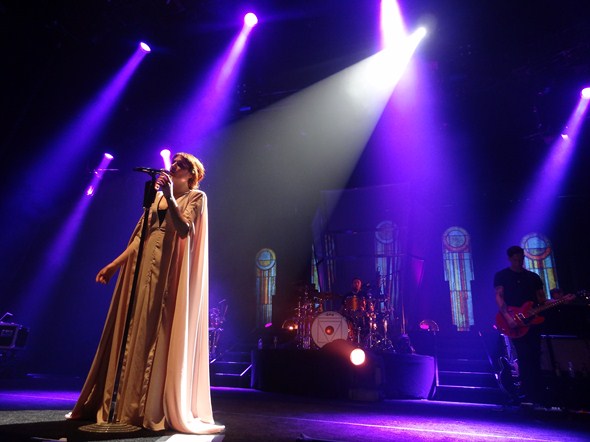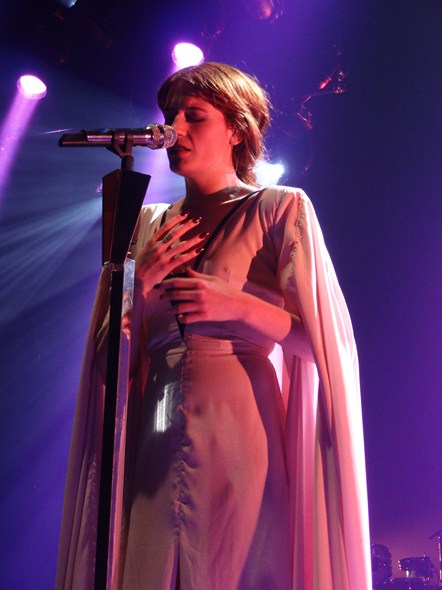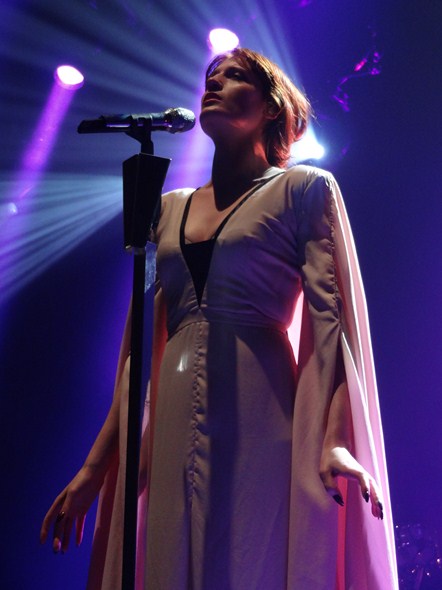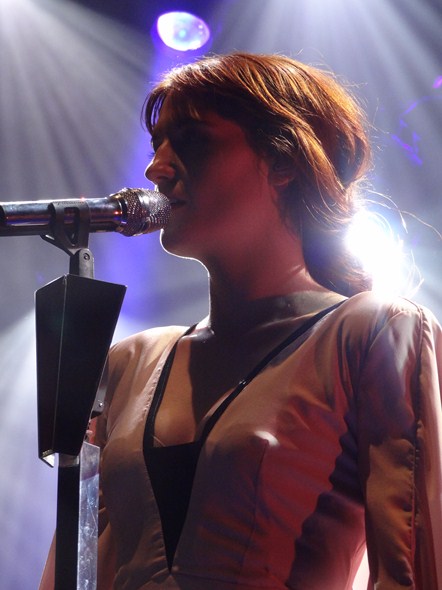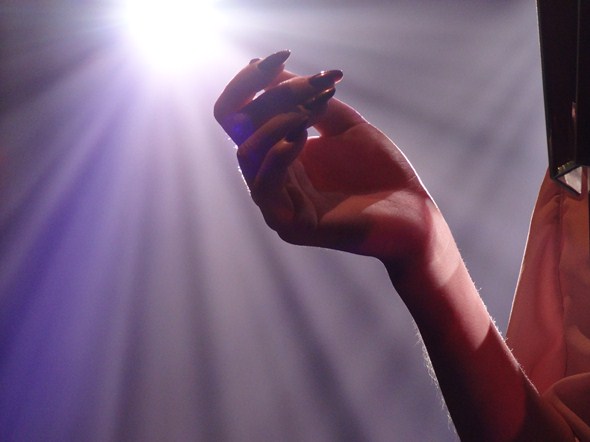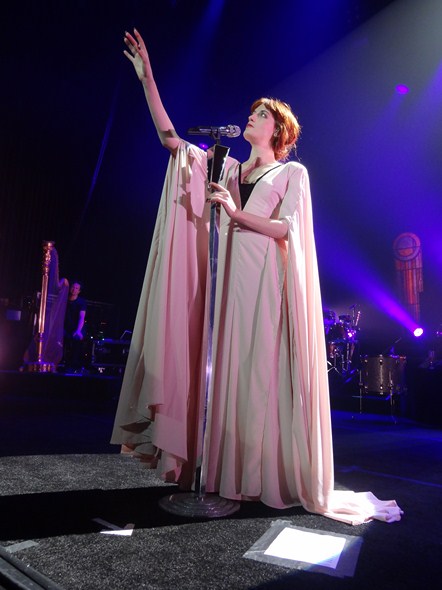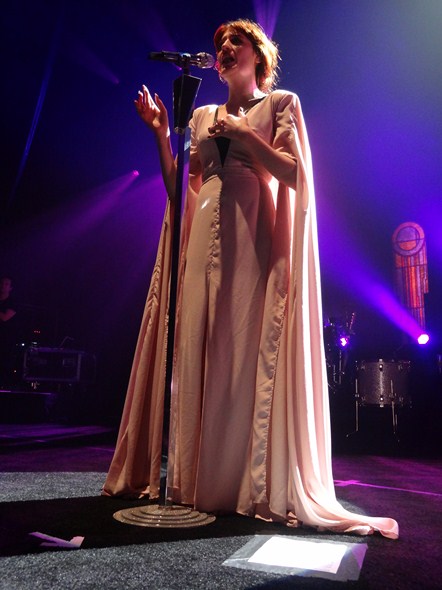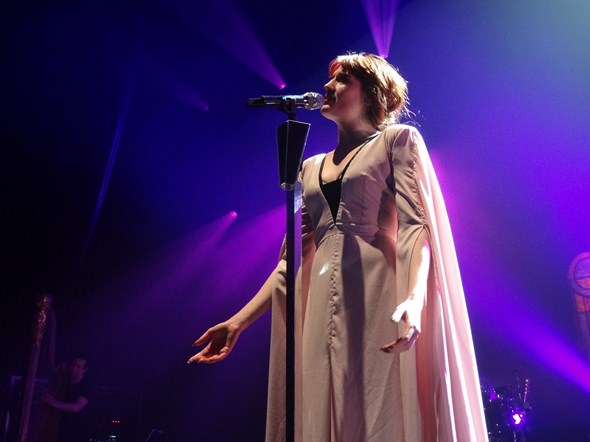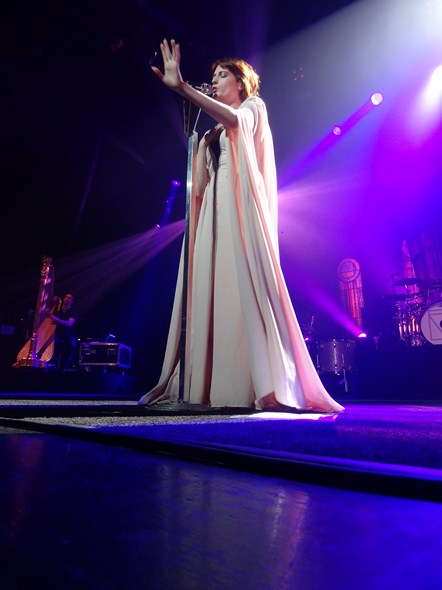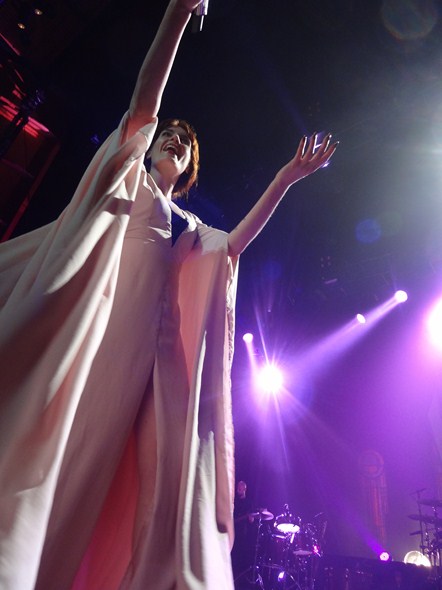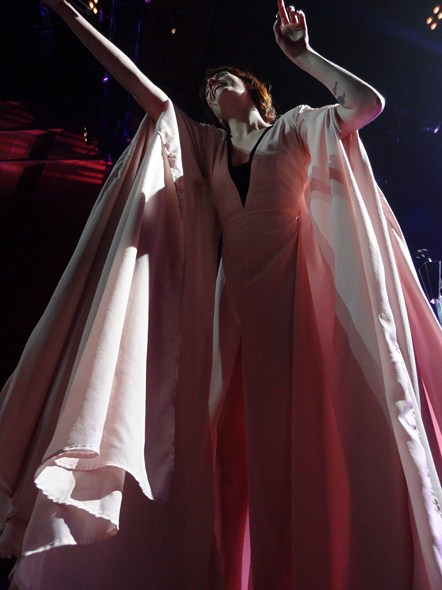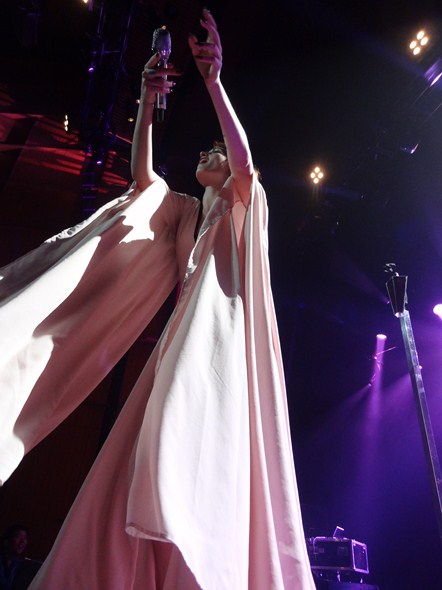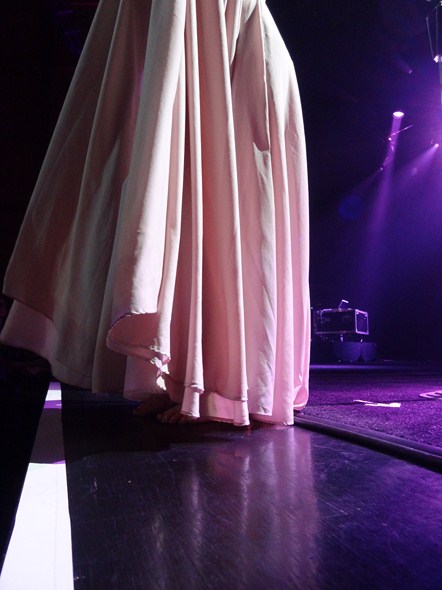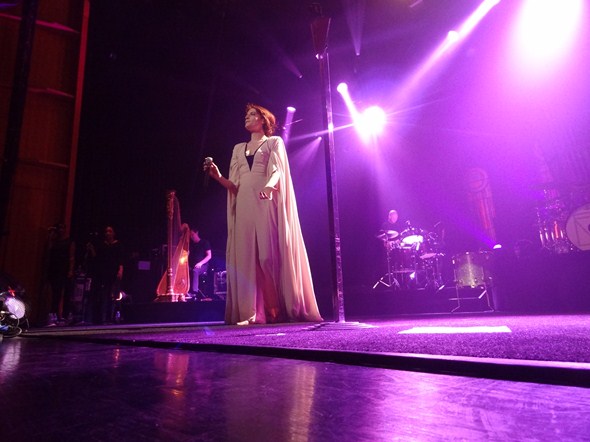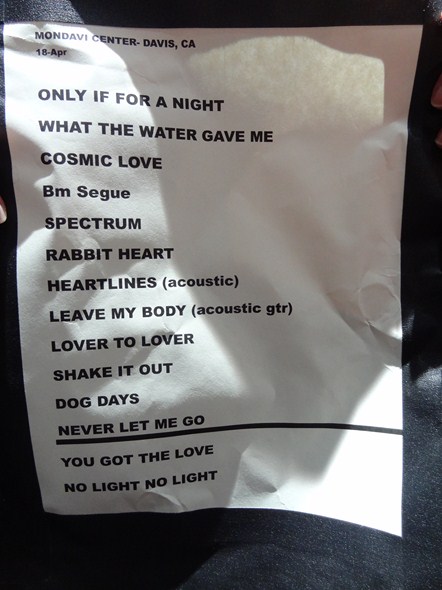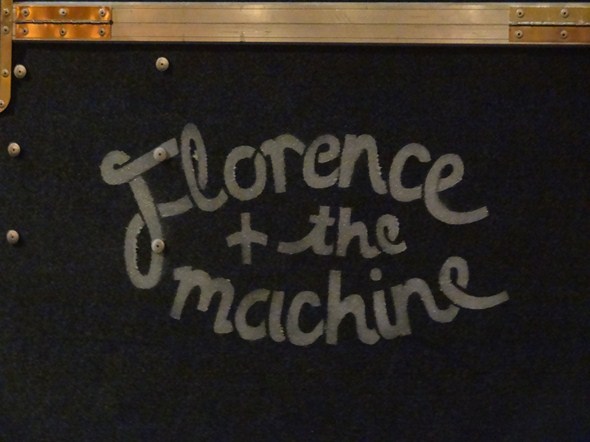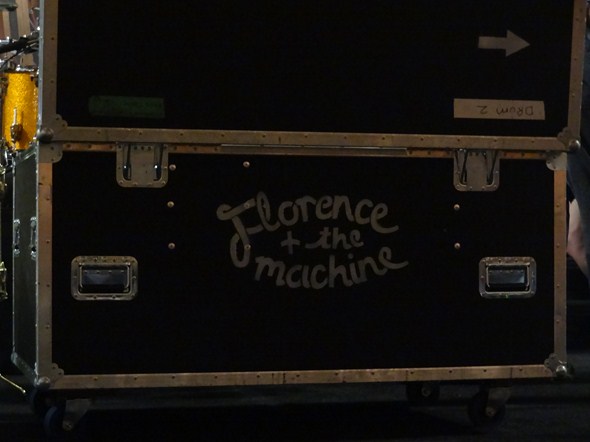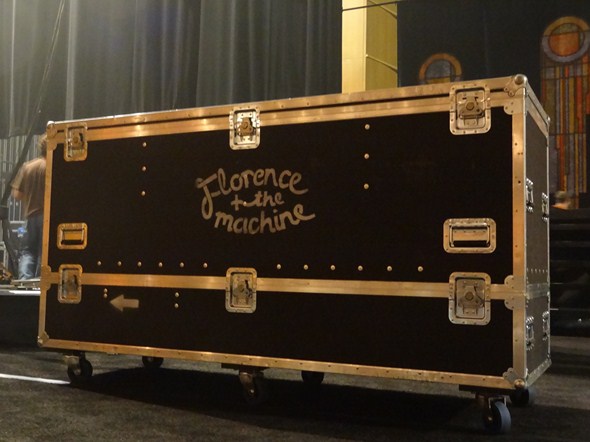 Jason DeBord