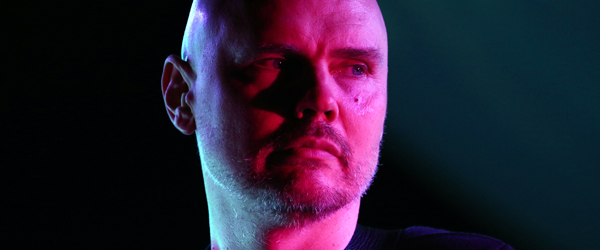 "I'm old; I need to catch my breath…"  Words from the legendary Smashing Pumpkins founder and frontman Billy Corgan during a momentary pause, about two hours into a massive set which kicked off with their newly released Oceania (also the title of this tour), played front to back and in its entirety, followed by an awesome cover of Bowie's "Space Oddity", and well into live performances of their many, many classic hits.  I think it was more of a breath of fresh air for the fans packed onto the floor of the Bill Graham Civic Auditorium last night, who had the privilege of witnessing a true rock god at the top of his game, and in contrast to most popular music acts today: sans Auto-Tune, pre-recorded backing vocals, an army of dancers, and other artificial sweeteners.  Billy Corgan and his Smashing Pumpkins are legendary for their layered, sweeping guitar-based sound and his unique, soul-baring vocals delivering authentic, sometimes fairly dark lyrics and sentiments.  Ever the innovator, Billy Corgan continues to turn the music industry on its head, having essentially declared the album dead about four years ago, he now rebels against not the past, but the future.  A strange era in music, but the Smashing Pumpkins keep doing their own thing in spite of changes and trends, and the Oceania-based concert last night was fantastic.

Who: Smashing Pumpkins
Supporting: Anberlin
Venue: Bill Graham Civic Auditorium
Presented By: Citi and Another Planet Entertainment
Where: San Francisco, California
When: October 12, 2012
Seating: General Admission (roaming GA floor, mostly slightly stage right, about four to five standing rows back)
This was one of the first gigs in the United States for the Smashing Pumpkins and their "Oceania" tour, titled after their latest album released this Summer, and which is played front to back at each show.  Below is a video produced by the band from their official YouTube channel which provides a preview of this special tour:

Last night's show had one supporting band, Anberlin, who put on an awesome set.
Anberlin
Members
Stephen Christian
Deon Rexroat
Joseph Milligan
Nathan Young
Christian McAlhaney
Anberlin is a band formed in Florida in 2002, which originated in another band called SaGoh 24/7 which began years earlier.  The alternative rock band had many of its own fans in attendance, and definitely have a significant following of their own right, having been active in producing in the studio and touring for about a decade now.
This was my first time seeing the band, and I was really impressed with their music and energy on stage.  They played a fairly full show on their own, with a ten song set:
Little Tyrants
We Owe This to Ourselves
Paperthin Hymn
Self-Starter
Impossible
Other Side
I'd Like To Die
Godspeed
Feel Good Drag
Someone Anyone
The most exciting news with Anberlin is the pending release of their sixth album, Vital, next week, four tracks from which they played last night.  The new album is described as having "a heavier metal and electronica-infused sound", though hearing the live set, it all sounded fresh yet consistent with their sound and character.
I really enjoyed their opening set, and I will definitely try to check out one of their headlining shows in the future.
Anberlin has a fairly massive tour of their own scheduled through the end of March, which will cover much of the United States, the United Kingdom, and Brazil, with dates and locations listed on their official site.
Below are some photos of Anberlin performing on stage…
NOTE: CLICK ANY IMAGE BELOW FOR HIGHER RESOLUTION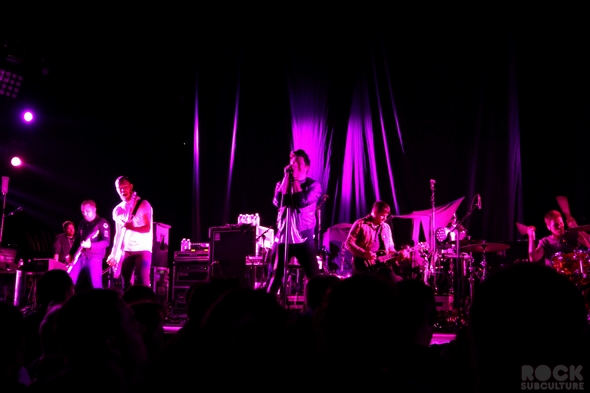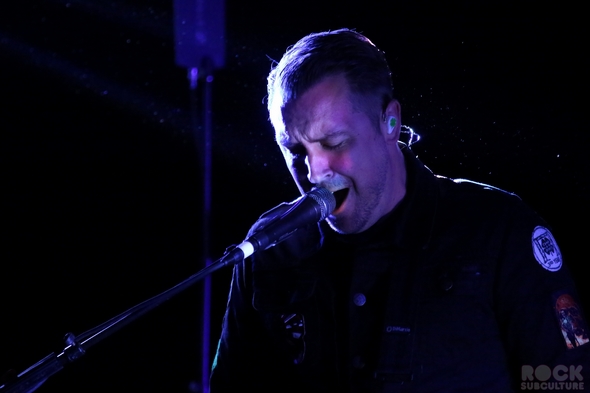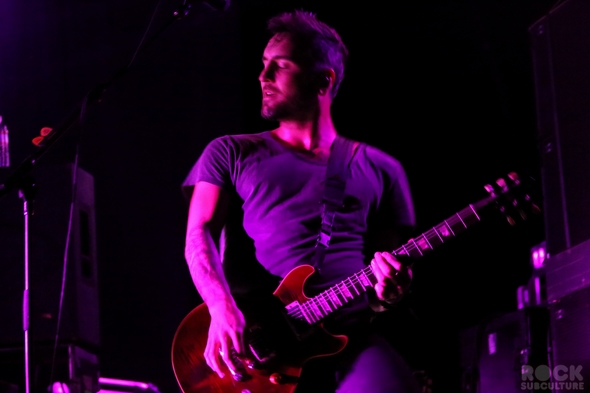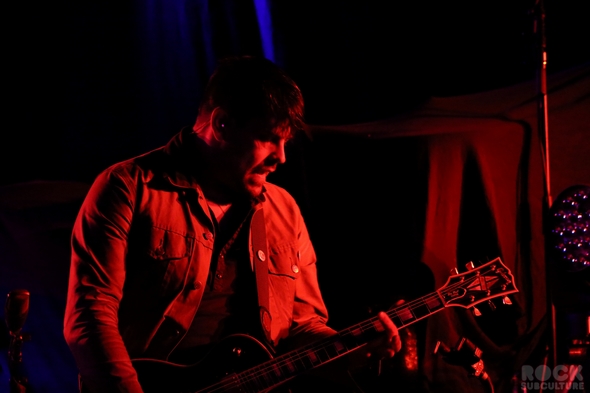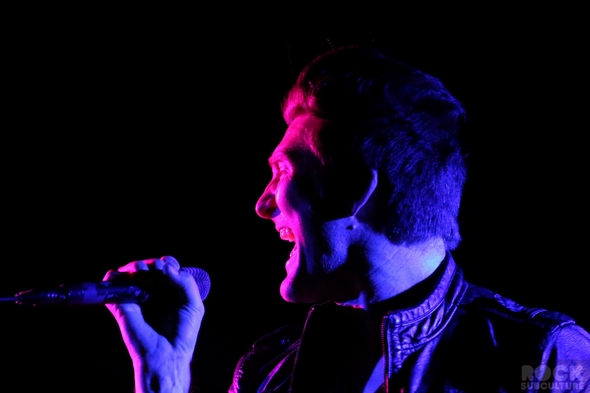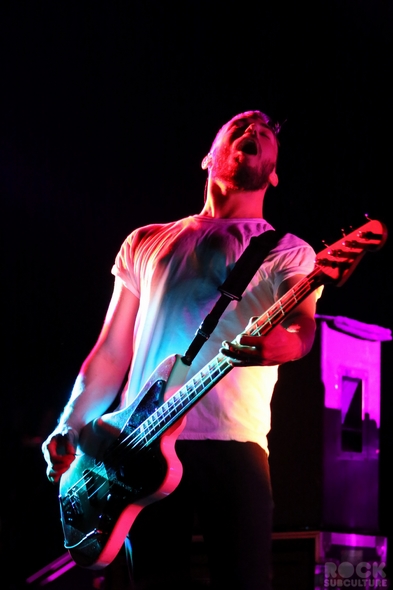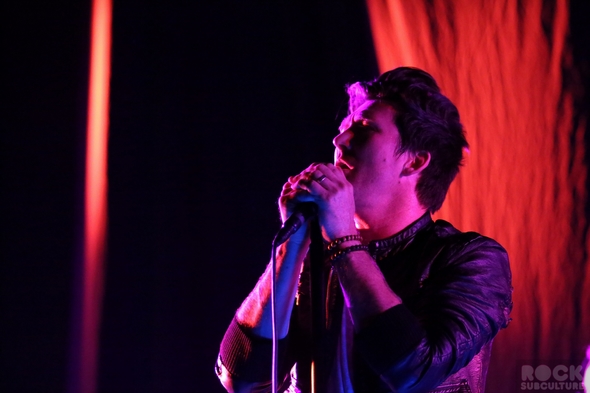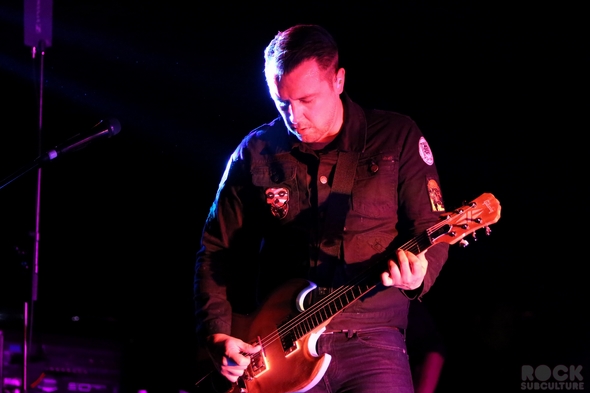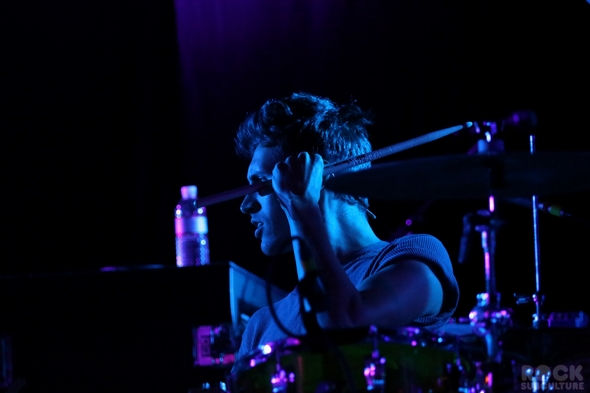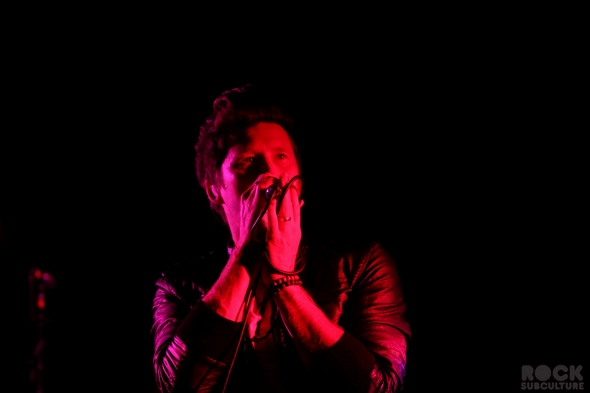 Smashing Pumpkins
Current Members
Billy Corgan (lead vocals, lead guitar)
Jeff Schroeder (rhythm guitar)
Nicole Fiorentino (bass guitar)
Mike Byrne (drums)
Some of the names of the current band members above may be unfamiliar to fans of the band who haven't paid too much attention to them since their break up at the end of 2000.  The original members parted ways, and Billy Corgan and Jimmy Chamberlin (the original drummer) formed Zwan and released one album.  Corgan released a solo album, TheFutureEmbrace, in 2005, and at that time announced that the Smashing Pumpkins would be reformed, ultimately with Billy Corgan, drummer Jimmy Chamberlin (who has since parted ways as well), and otherwise new members.
The newly formed and evolving band has released new material since, though it is their latest album that was the focus of last night's concert – Oceania.  Of the original band members, Billy Corgan stands as the last of them still in the band.
Bands touring with new members is nothing new, and even looking back at shows I've attended this year, it seems quite common… Styx without Dennis DeYoung, Duran Duran without Andy Taylor, Journey without Steve Perry, New Order without Peter Hook…
Jumping ahead a little, for context, Smashing Pumpkins, with their show tonight, did things a little different…  over half of the songs on the set list were from the new album that came out a few months ago.  So the new version of the band's priority is playing it's new album in it's entirety, not merely playing the many older hits.  I think staking out a tour on the strength of a brand new album, and playing it front to back, is a bold decision, and illustrates that the band is looking to the future with confidence in their art.
The Chicago band formed in 1988, though most people would associate them with the 90s era, in which they had many hits on the radio, and their music sounded much more progressive and complex than much of the music produced in the 80s.  The band originally consisted of Billy Corgan (lead vocals and guitar), James Iha (rhythm guitar), D'arcy Wretzky (bass guitar) and Jimmy Chamberlin (drums).
Their first album to receive more mainstream notice was their second, Siamese Dream, which was released in 1993, and when I personally first discovered the band.  Arguably their biggest hit was their ambitious double album, Mellon Collie and the Infinite Sadness, which debuted at #1 in the U.S.  The band undoubtedly produced some of the best songs of the 90s (which, as expressed in my recent Garbage review, was somewhat of a popular music wasteland of a decade, overall, in contrast to decades before and after and what was considered mainstream and played on the radio, etc.).  I would personally rank the Smashing Pumpkins among the top bands that were very active during that time.
So with last night's live performance, the four piece band confidently took the stage (having played a special VIP preshow earlier that night, which I did not attend, but they reportedly played "I Am One", "Plume", and "Starla").  Immediately apparent was how well the current incarnation of the band play together, and how tight their set was in playing through the new album.  Above them, "the Orb", which put atmospheric images onto the stage in supplement to the music and excellent lighting effects.  None of this distracted from the music, but merely created a tone and atmosphere – a palate – upon which they created their aural art.
The audience seemed not only receptive to the new album but quite familiar with it and there was a seamless enthusiasm with it and the classic material that followed.  Being new, it is hard for me to say what the stand out tracks are from Oceania; perhaps over time it will become more apparent which, of any of them, will be the new classics.  From my own take on the songs, I've found that the older classics go through more changes throughout, and perhaps have more varied delivery, while the newer material, overall, have more of a steady and consistency and urgency in them that is a different direction of sorts.  My favorite is definitely "The Celestials", which I feel is as excellent as any of their past work.
The band was pretty much all business at the front of the set, with few words, if any, in-between songs.  The most entertaining non-music aside from the night was well into Billy Corgan's "catching his breath" monologue, which digressed into a sarcastic commentary about the VIP tickets sold for the show, which began with a quip in response to a fan asking for the bottle of water that he had just joked about… to which he responded, "VIP only".  He continued…
You get water… you get like a mobile catheter… you get like a VIP taser….  That's what it's all about, baby.  No one wants to listen to music anymore; they want to have an experience.  If you pay $5,000, you get to sleep with Mike.  $3,5000, Nicole will give you a tattoo.  $2,500, Jeff will read a book to you.  And I'll tell you what I think of you for free.  VIP, baby.  VIP…P.
Nicole chimed in, "[a]re you still getting air?", to loud laughter in the audience.
Nearly all I chatted with in the audience, pre-show and in-between sets, were really cool people and fans.  We had a nice little pocket of people of all ages within an area near the stage.  Unfortunately, three complete idiots – entirely lacking in any sense of self awareness – passed through our orbit during the show, with the consistent characteristic being that they each seemed to be inebriated.
The first was a large guy, who tried to gain acceptance by the real fans in attendance by throwing his body into others (who had their backs to him and were enjoying the show, only to be pushed into those in front of them).  The targets of his unprovoked physical aggression included petite young women a third his weight and half his size.  Huge kudos to the staff of the venue, who I think had a spotter up on the left side of the stage, as security came out of nowhere and shut this guy down immediately.  That was hands down the most responsive reaction by security I've seen at any show – very impressive.
At which point another rose in his place…  and began to try to defend their right to push teenage girls around, I guess?  This guy motioned to Billy Corgan – who was at that moment in the middle of singing "Tonight, Tonight"…   Maybe he hoped Corgan would turn a mob of fans against some security guards trying to ensure some nice young women could enjoy the show?  Further, he seemed to be under the assumption that after being on the giving end of pushing some small woman from behind, into the person in front of her, that all would be forgiven with the mere open gesture for a high five (or perhaps he was trying to start an impromptu game of patty-cake?).
Lastly – ensuring gender equality in obnoxious and distracting concert antics – was a woman that pushed her way through the crowd of fans (most of whom lined up outside the venues for many hours prior to doors), declaring that "it's the last song" (though half a dozen remained, yet to be played).  She employed an annoying and loud auditory device, which I dubbed (in my mind), "the mating call of infinitely unrequited lust"…  and it was akin to something I remember from childhood, that became politically incorrect, to the best of my recollection, circa 1981 or so with even third graders…  the mock Native American "indian" call of patting your mouth with your hand and going "wa wa wa wa".  Seriously.  This was an adult woman trying to woo Billy Corgan from the crowd, "wa wa wa-ing", loudly, over his singing. Seriously.
Obviously, these distractions were a minor blip on the radar of an amazing show, but it still just perplexes me that some people have such deep-rooted issues that they have to thrust their weird personality defects on those around them.  They will not even allow you the courtesy of ignoring them, and command your attention at the expense of why were were all there – for the concert.  Again, huge kudos to the staff of the venue for being so effectively proactive in ensuring that fans can enjoy the show without too much distraction from people who don't respect fellow fans, the venue staffers, or the artists.
Getting back to the show itself, the newer members of the Smashing Pumpkins were fantastic – in addition to being an incredible artist, Billy Corgan would seem to have an adept ability and finding and recruiting amazing musicians to work with him to both create impressive new work as well as play it live with style and substance.  Real artists and musicians in their own rights.
I've found this year that I tend to prefer the "elder statesmen" versions of some of my favorite modern rock icons, such as with Morrissey and now Billy Corgan.  Their stature, in my view, matches up with their accomplishments.  Billy Corgan, for me, is kind of like the alt rock music version of Batman from The Dark Knight Returns (the Frank Miller graphic novel, not the cartoon spin offs or the movies which inspired it), unlike some important music figures from the 80s and 90s who have arrived at a state more like some of the characters out of Alan Moore's equally classic The Watchmen.  Geeks will understand what I'm getting at here, otherwise, it's not worth the effort deciphering my meaning.
At this point, Billy Corgan doesn't have anything to prove, and he's such an iconic figure in music – with his distinctive appearance, voice, and songs – his legacy is secured, though that hasn't caused him to set his ambitions aside, as a younger and reinvigorated Smashing Pumpkins forge on in an effort to continue to create compelling and relevant music and bring that to fans (old and new) in the form of live performances.  I am interested to see what the future holds for them, and how they may play a part in shaping and influencing the music scene.
Below is the set list from last night's show:
Oceanía (Full Album):
Quasar
Panopticon
The Celestials
Violet Rays
My Love is Winter
One Diamond, One Heart
Pinwheels
Oceania
Pale Horse
The Chimera
Glissandra
Inkless
Wildflower
Classic Songs:
Space Oddity (David Bowie cover)
X.Y.U.
Disarm
Tonite Reprise
Tonight, Tonight
Bullet With Butterfly Wings
A Song for a Son
Today
Encore:
Zero
Ava Adore
Cherub Rock
The Oceania tour is currently scheduled to run through early November, with dates and locations on their official site.  Supporting group changes from Anberlin to Morning Parade in about a week.
Below are some photos of Smashing Pumpkins performing on stage…
NOTE: CLICK ANY IMAGE BELOW FOR HIGHER RESOLUTION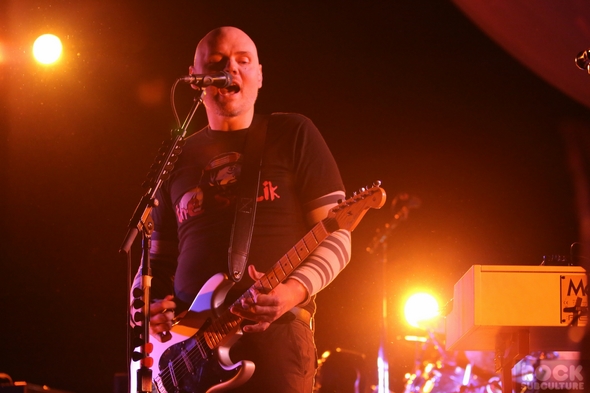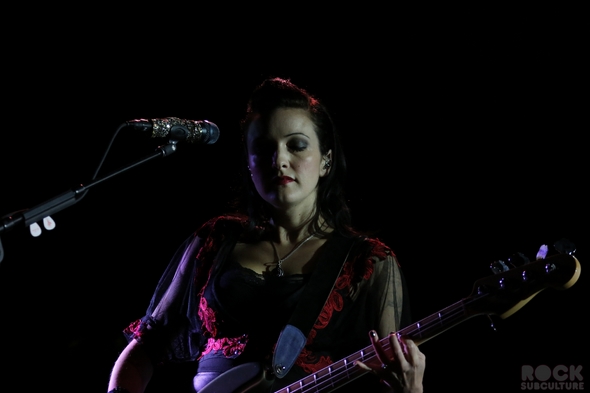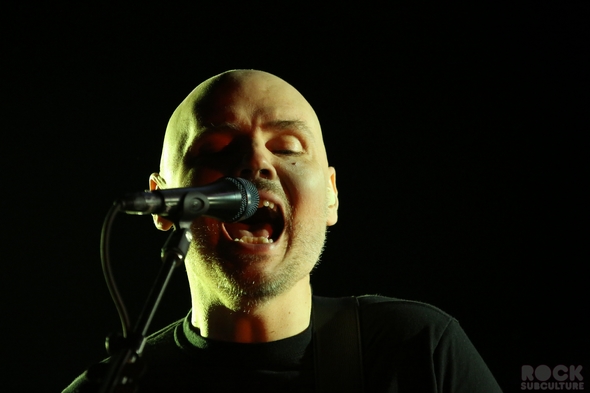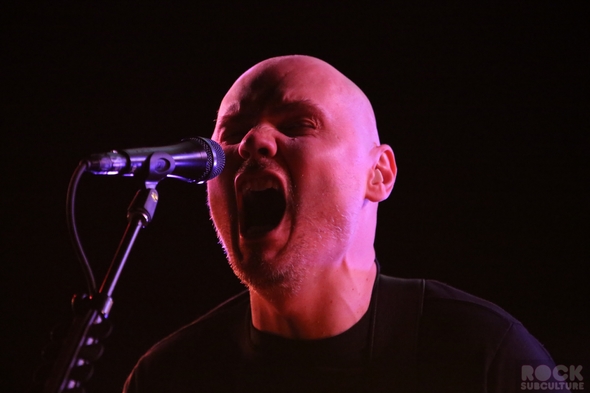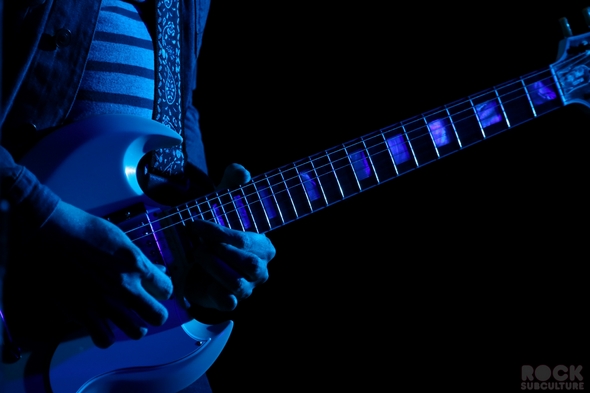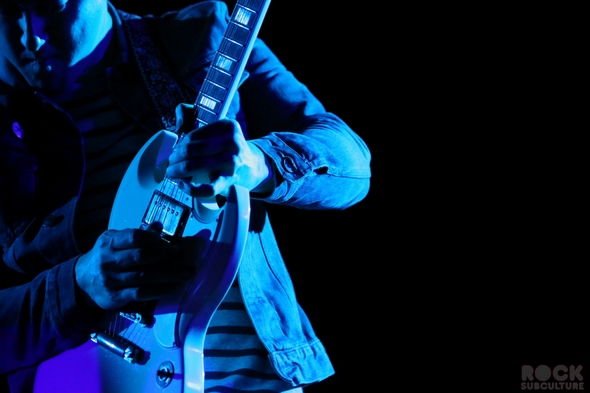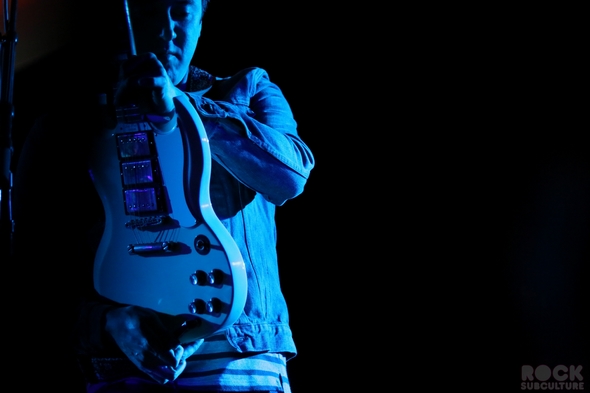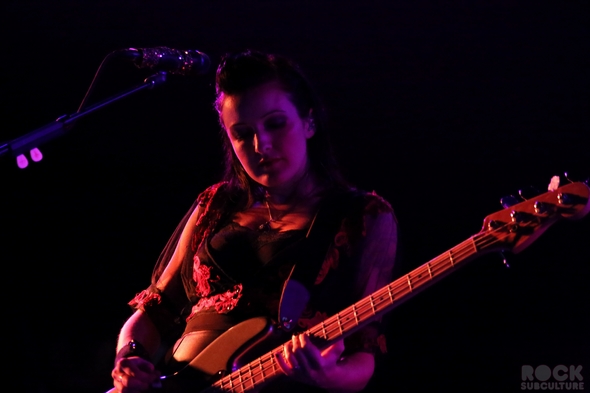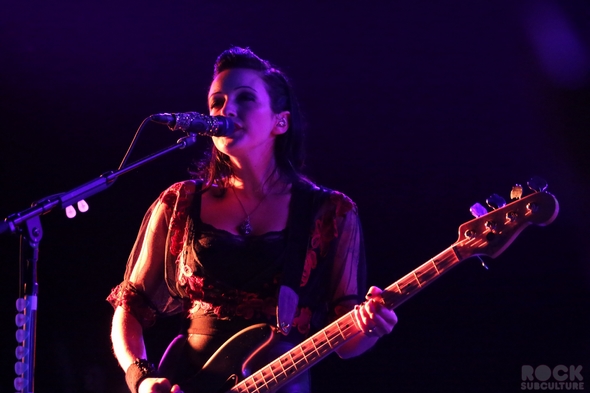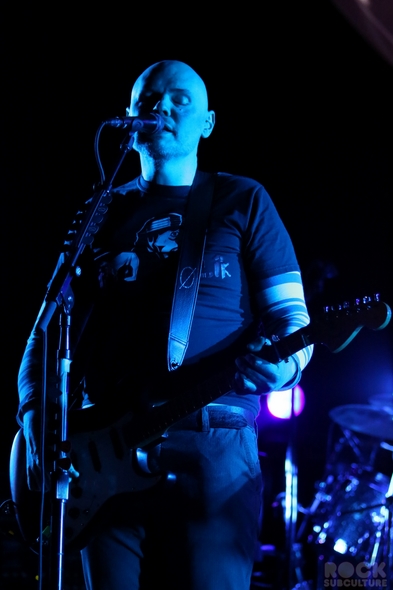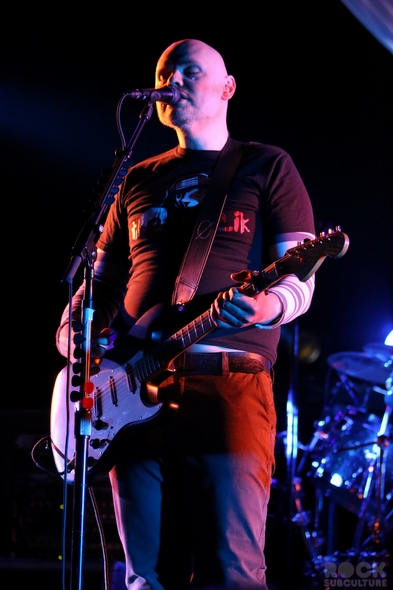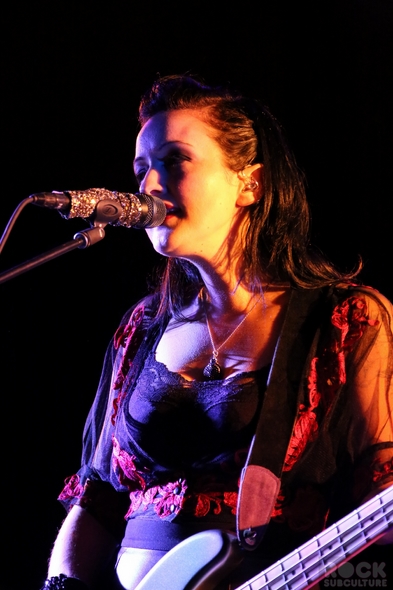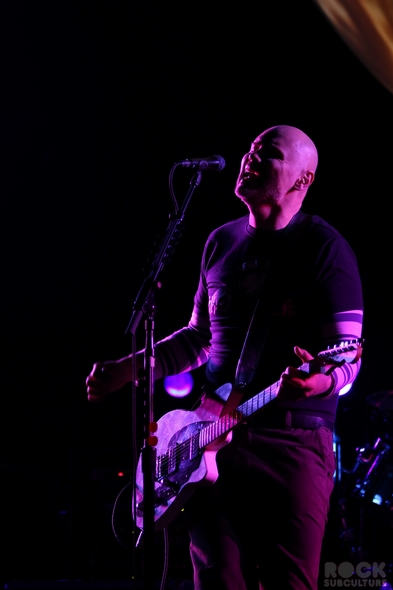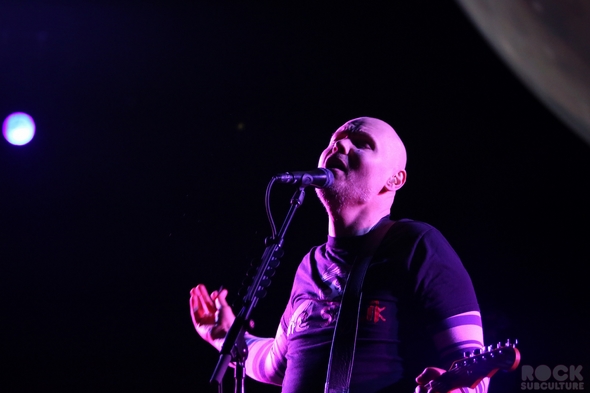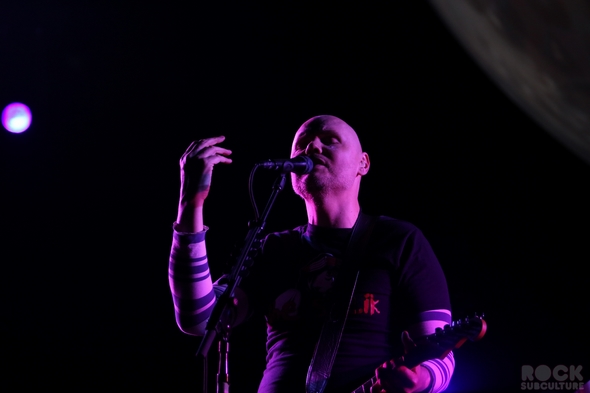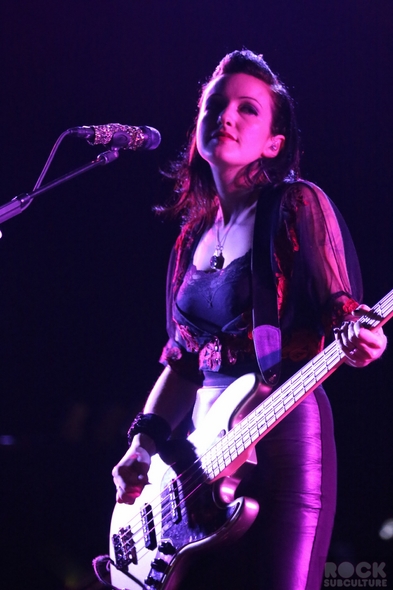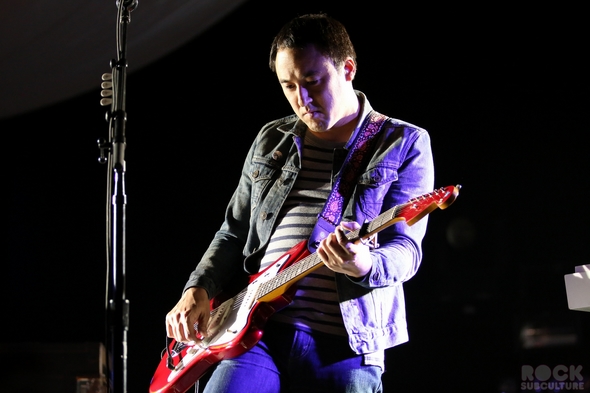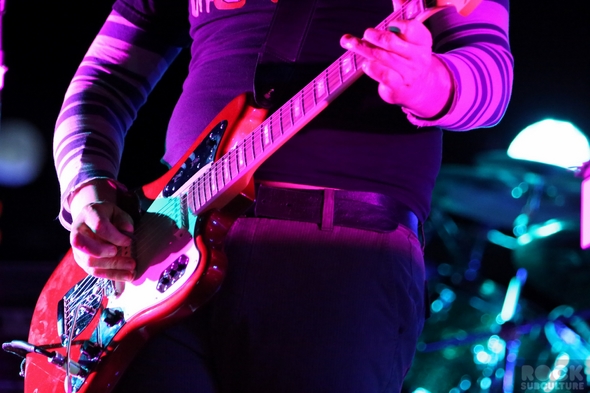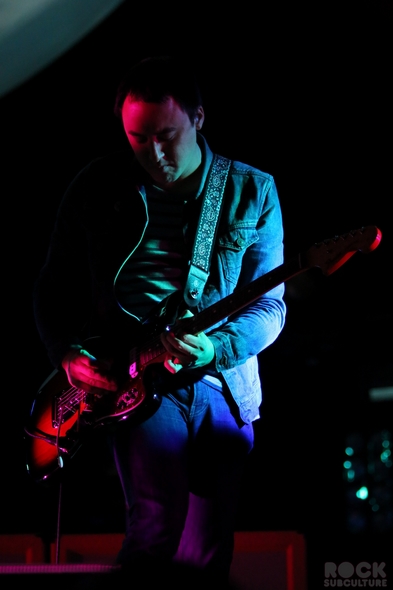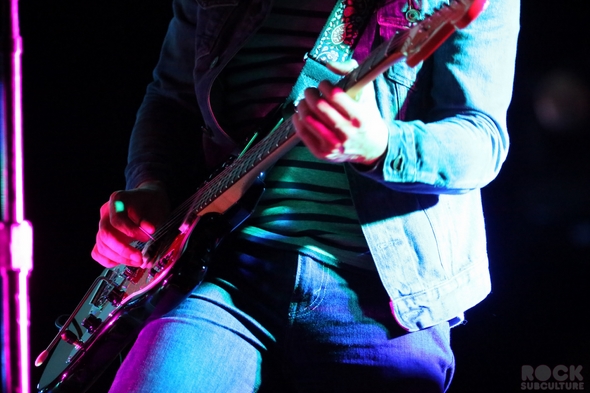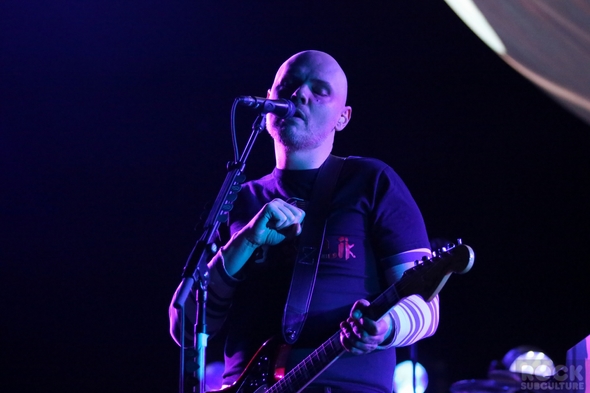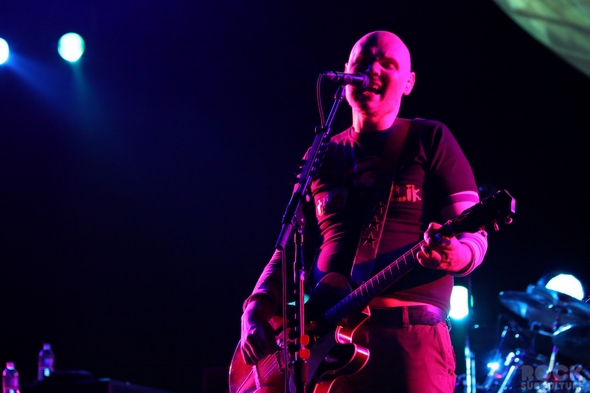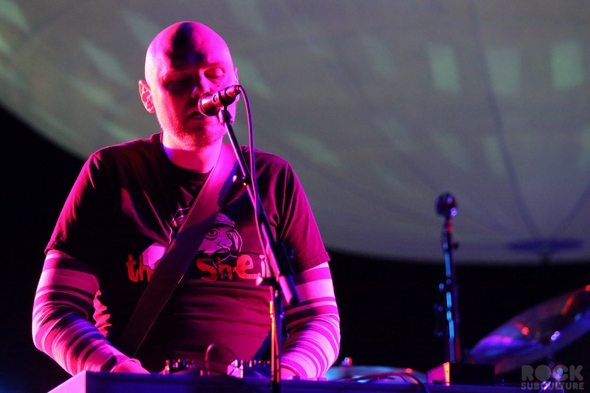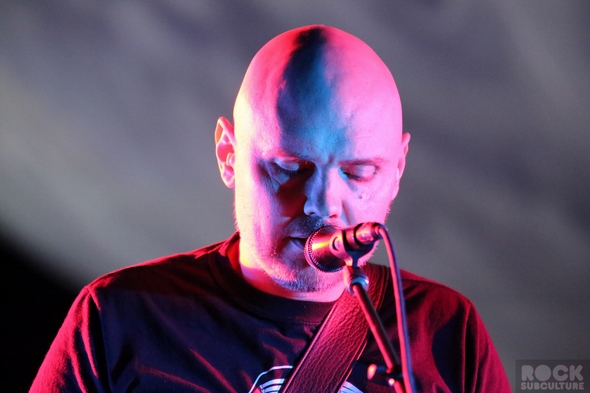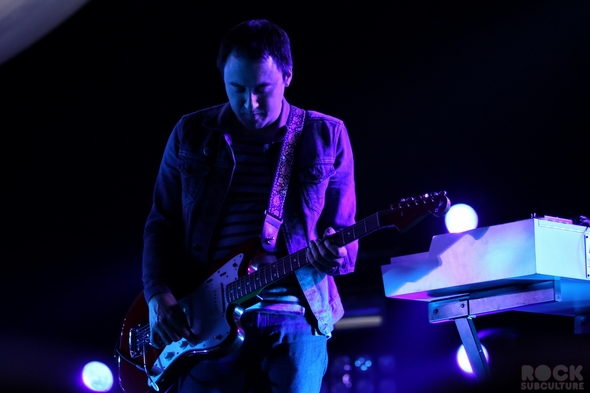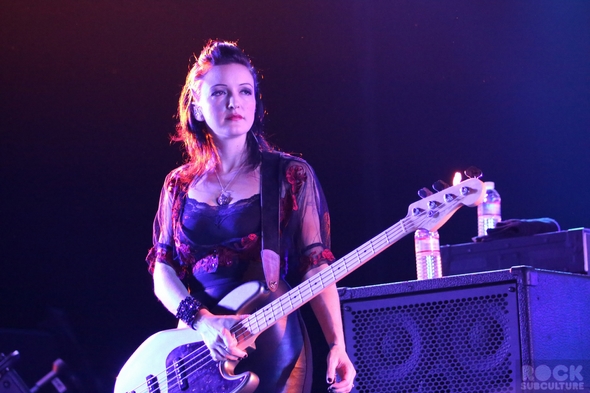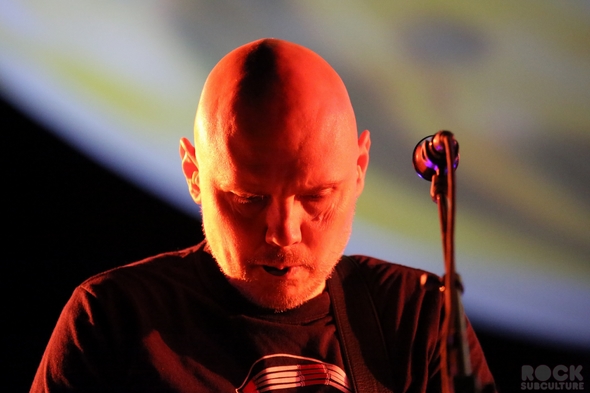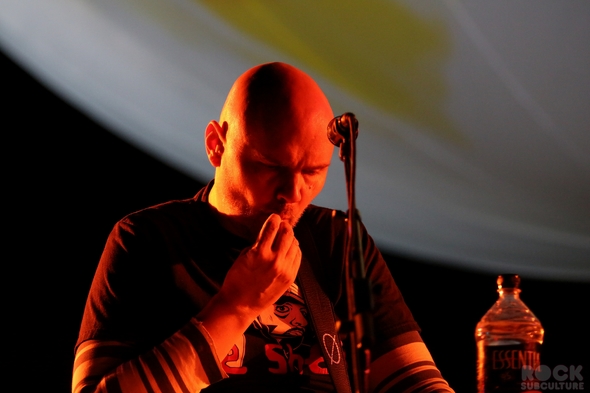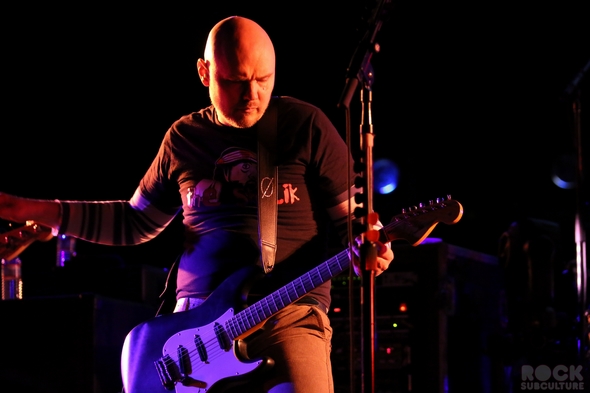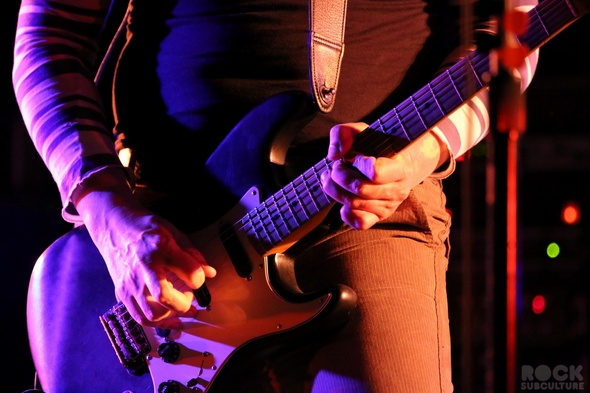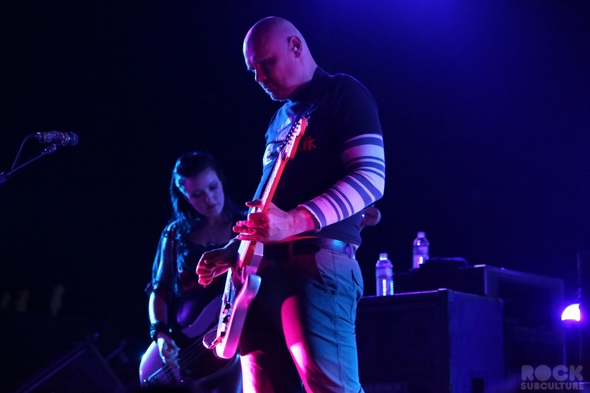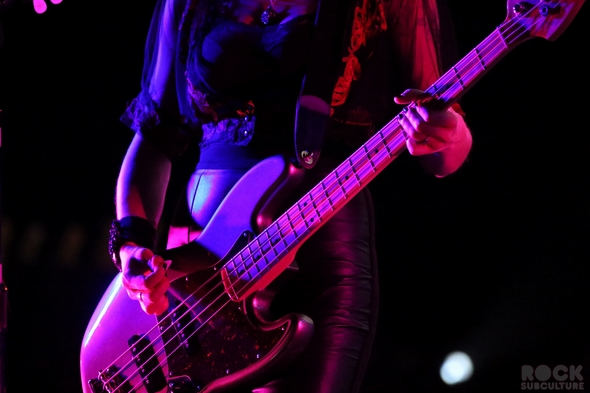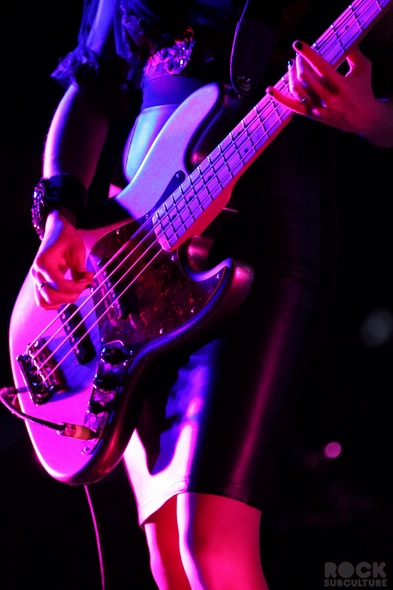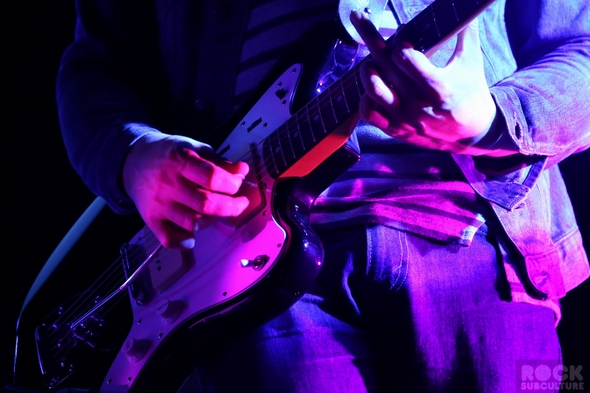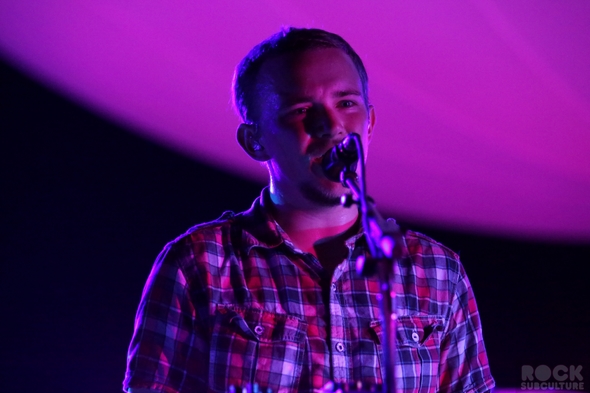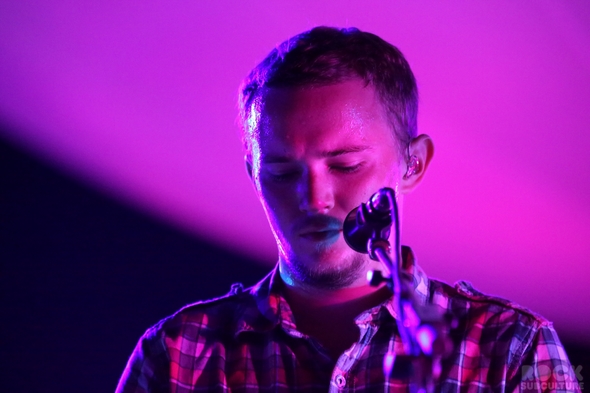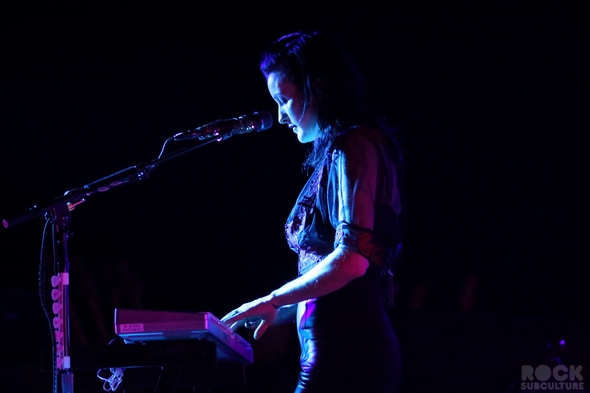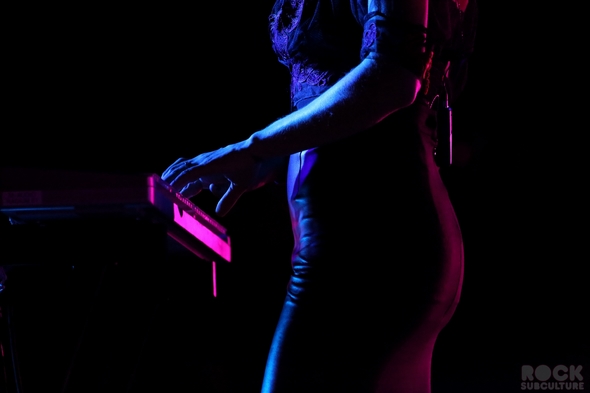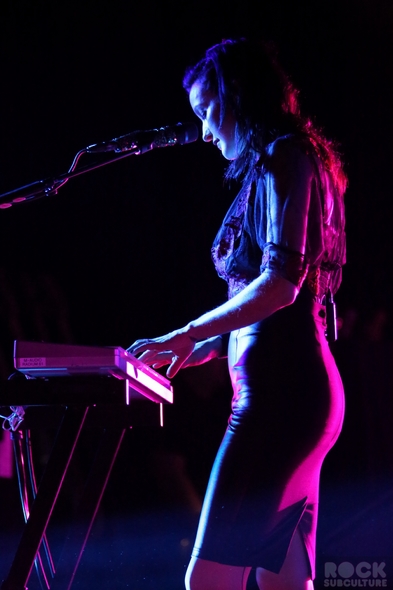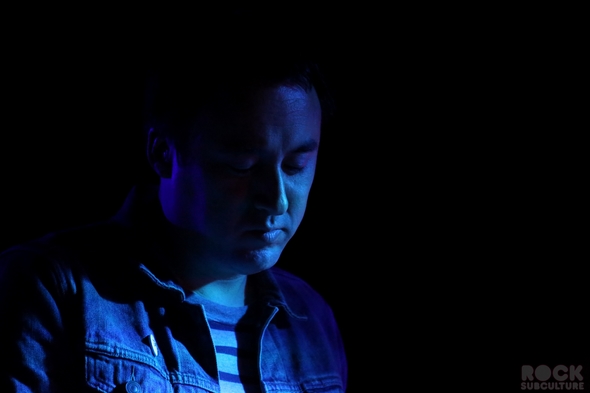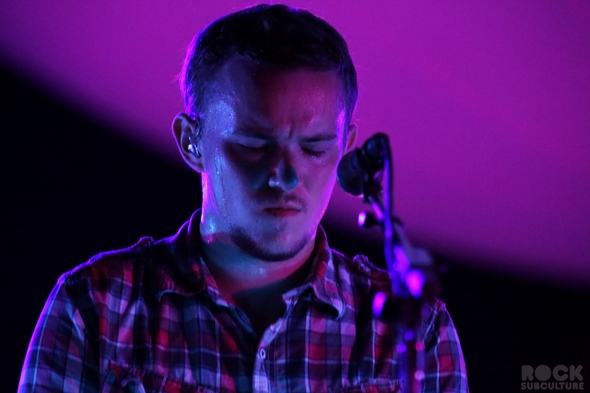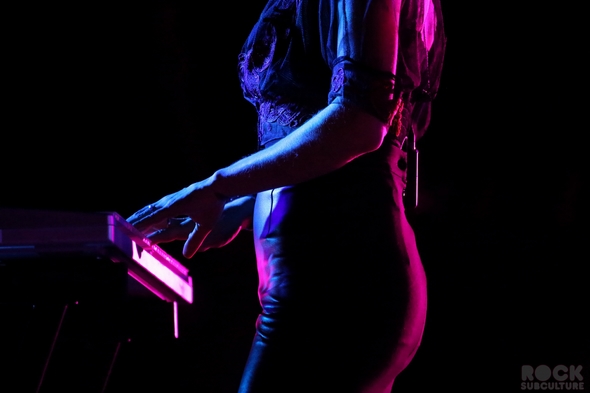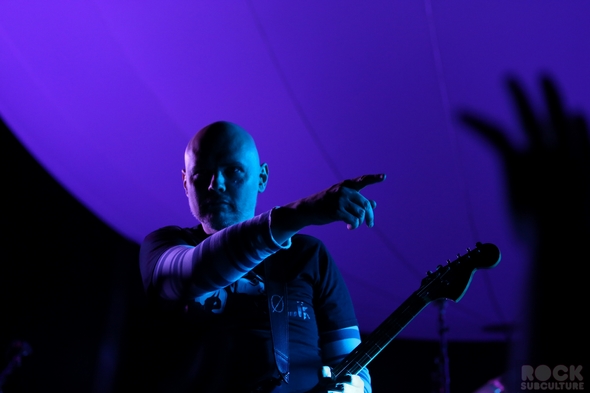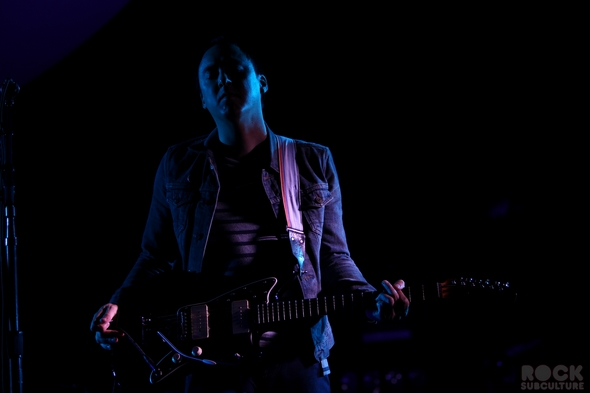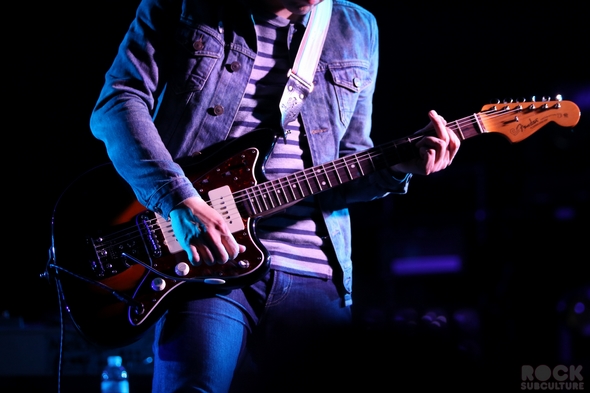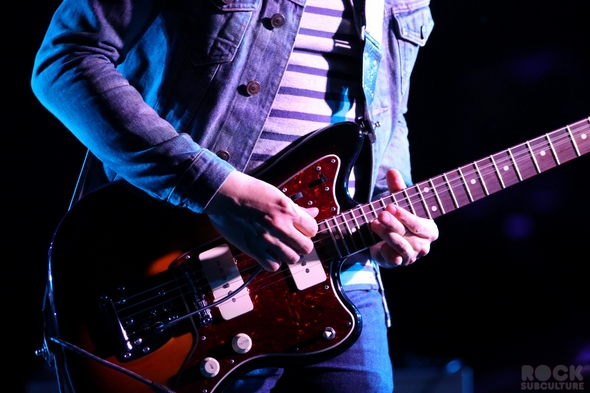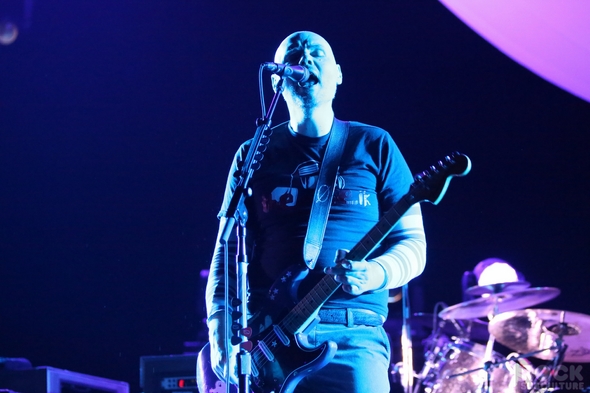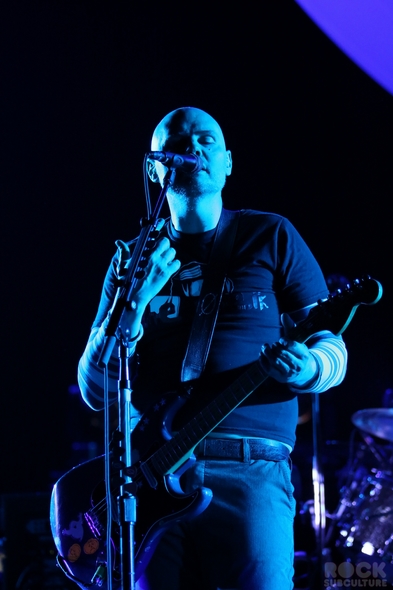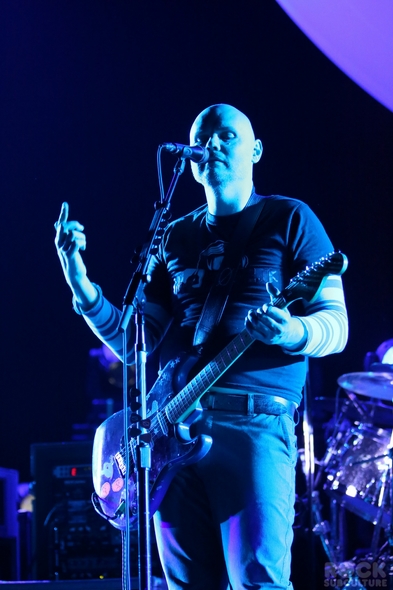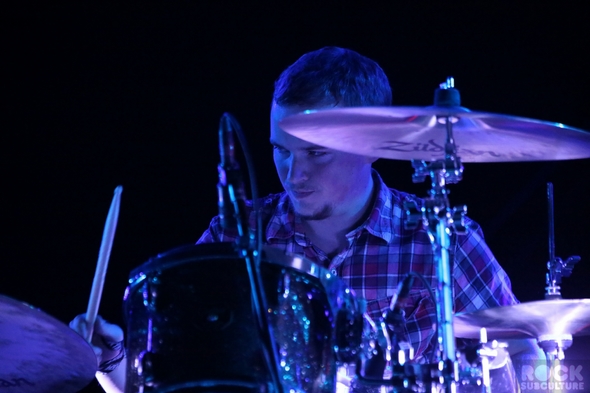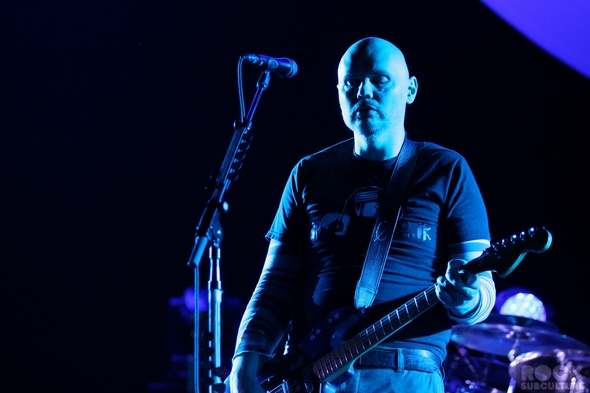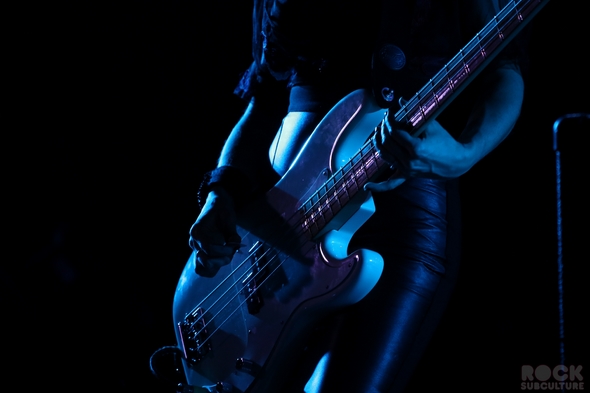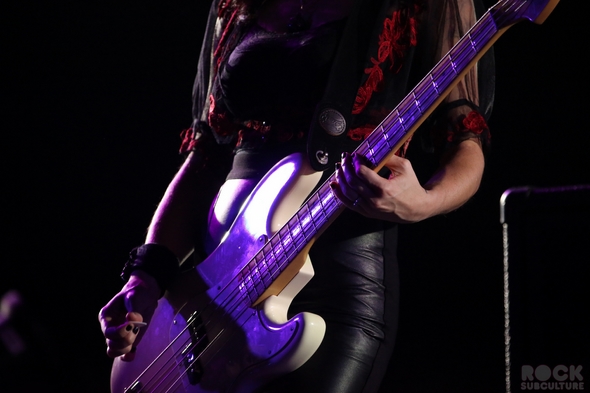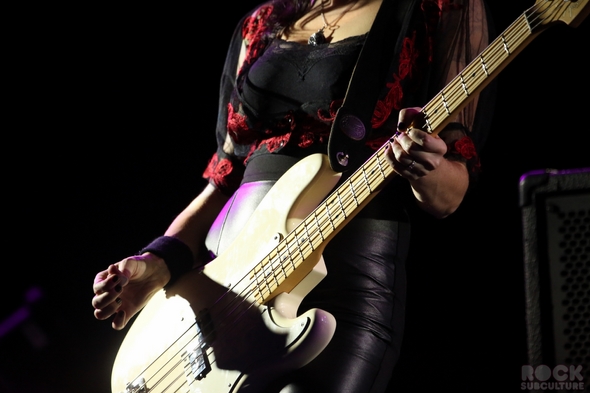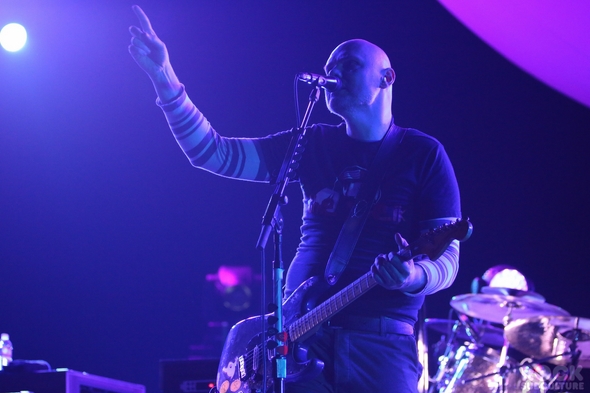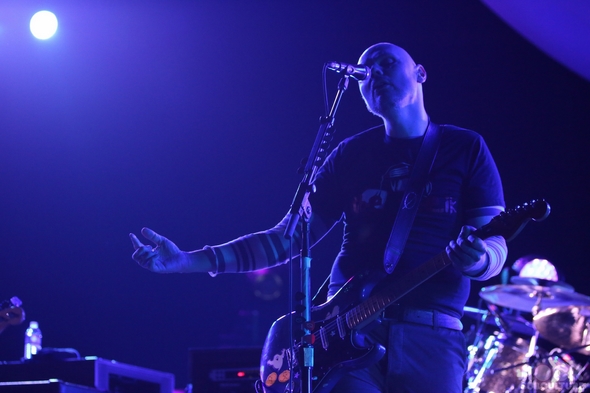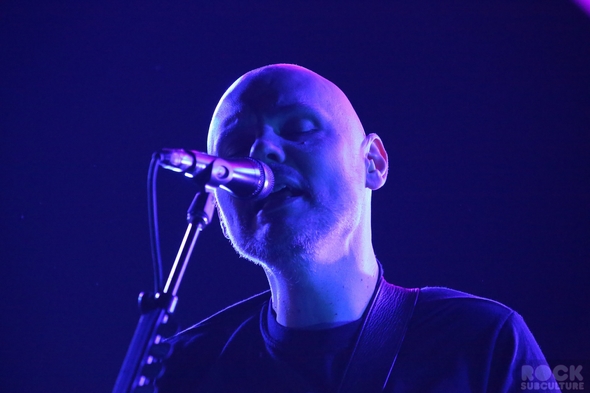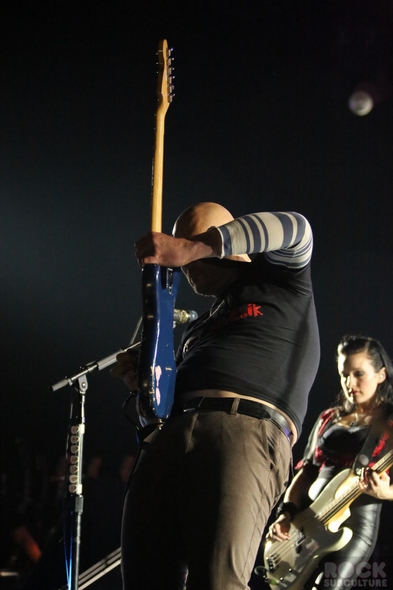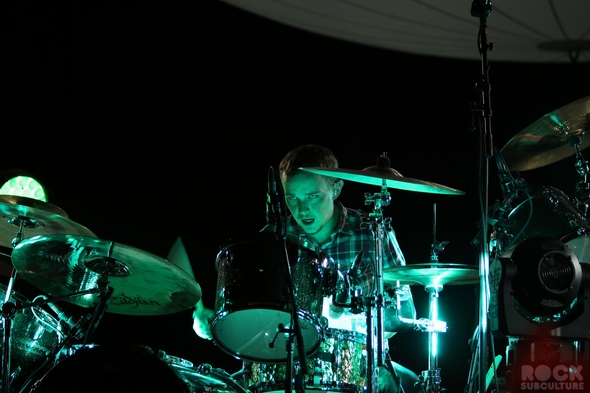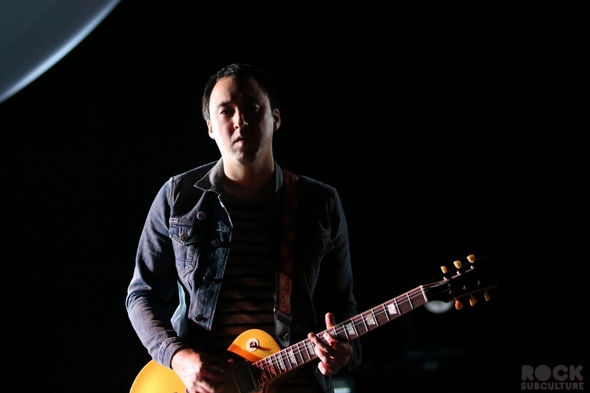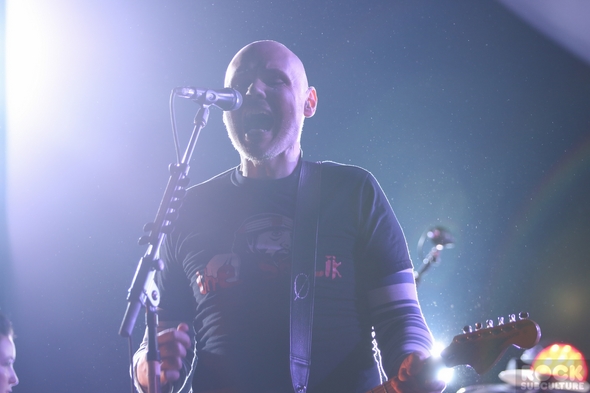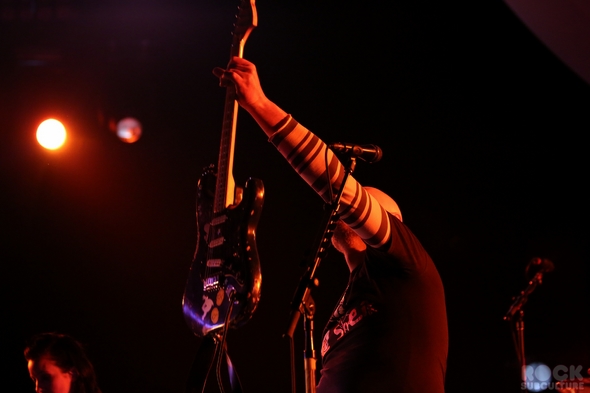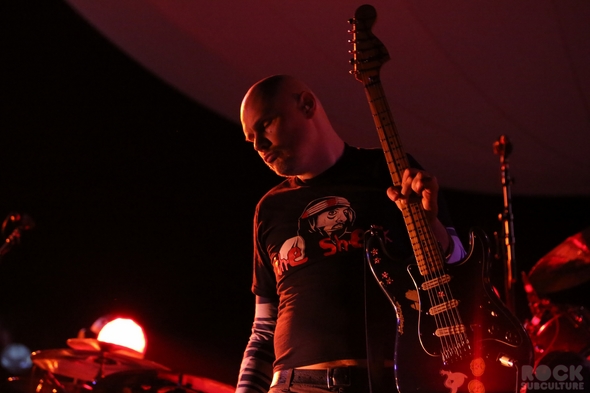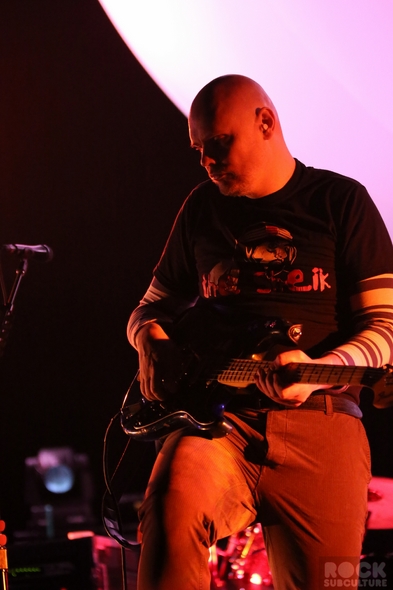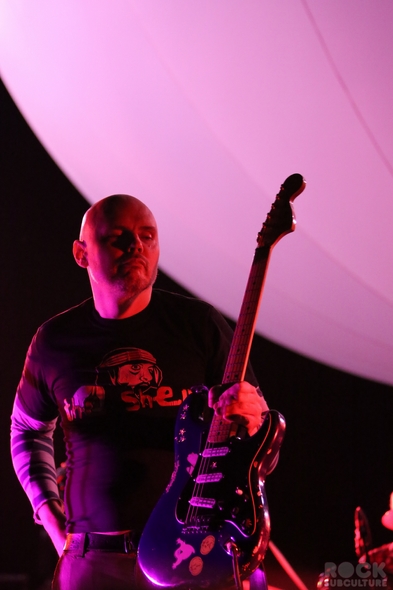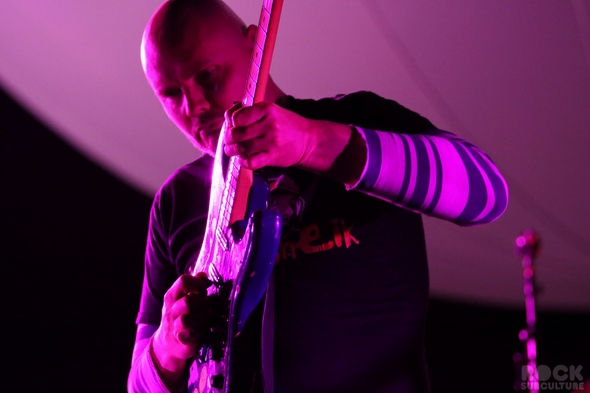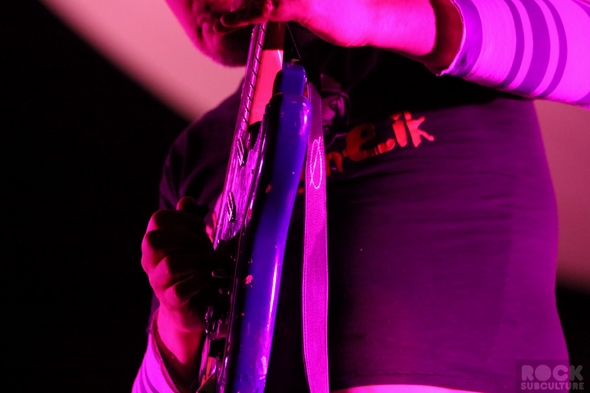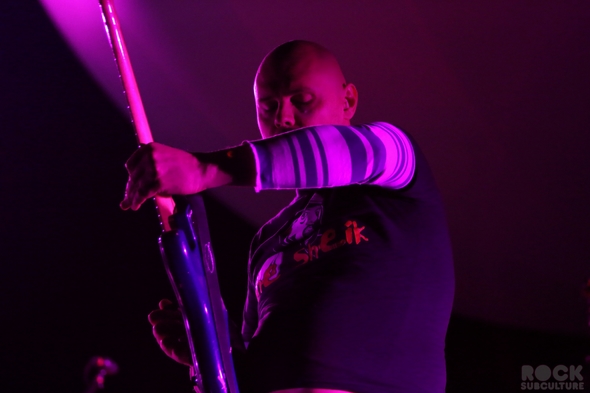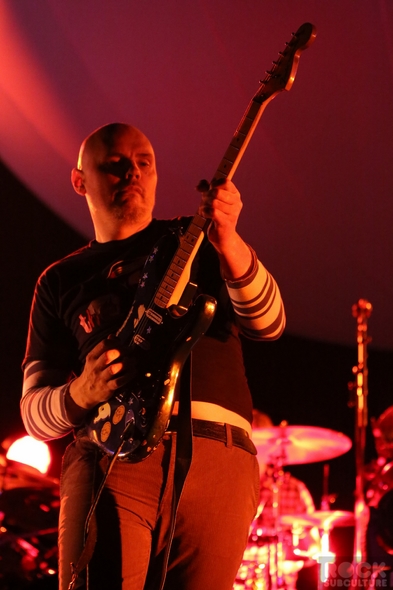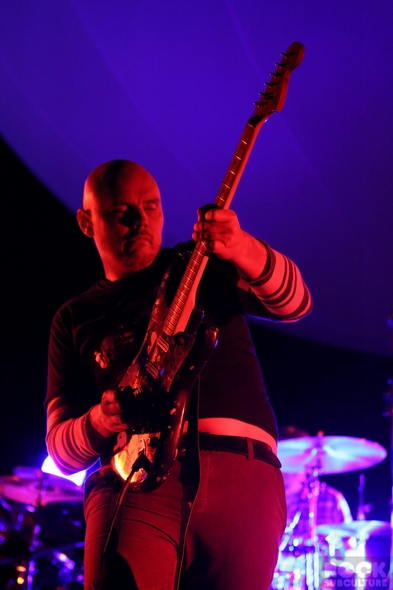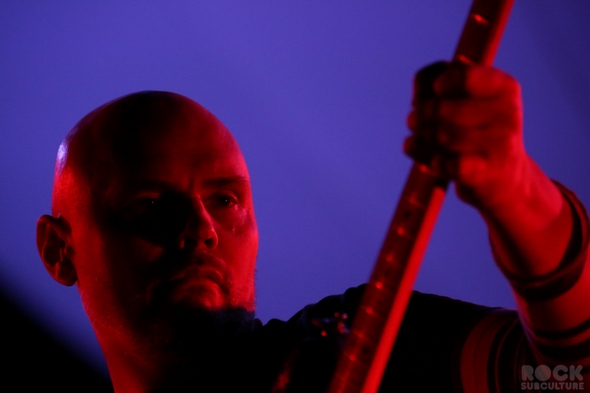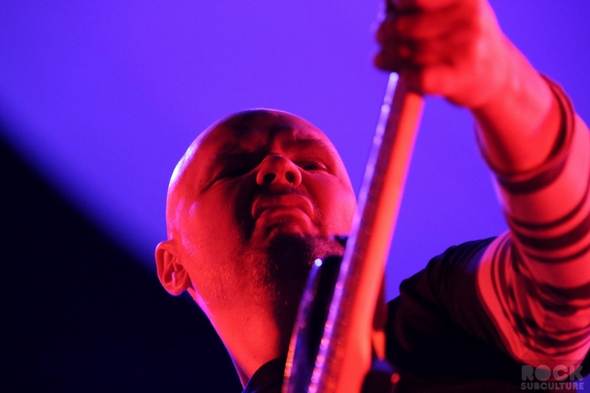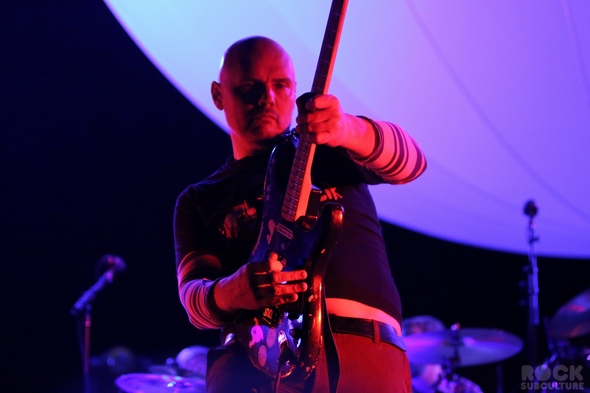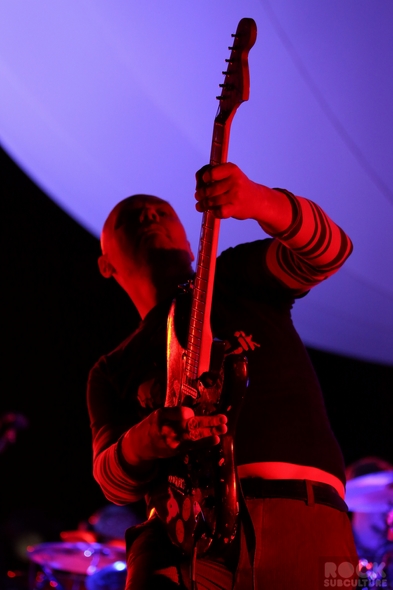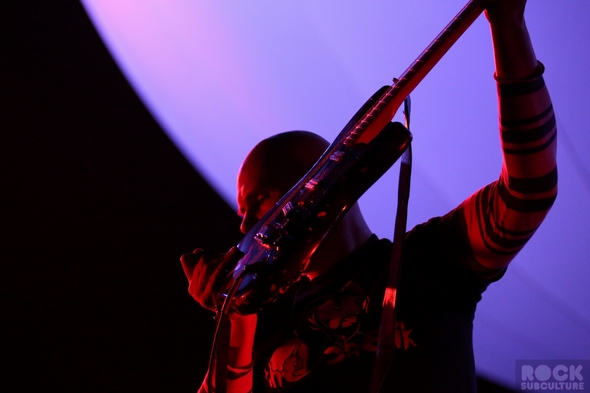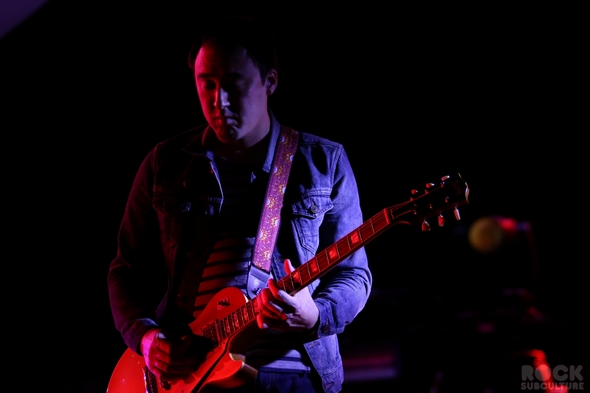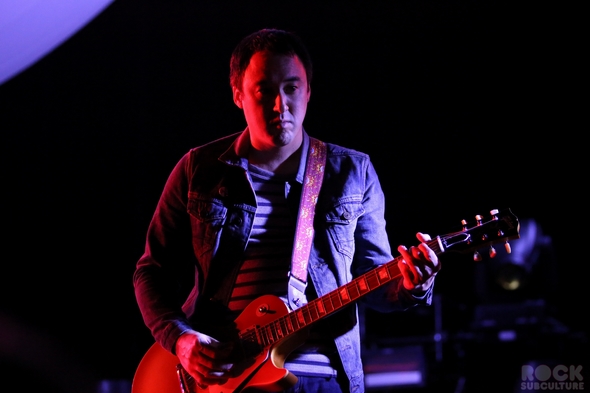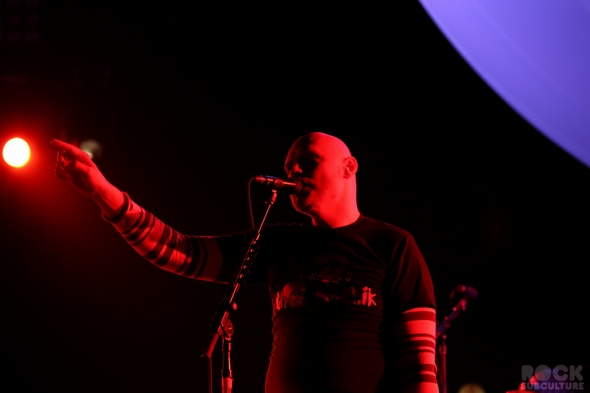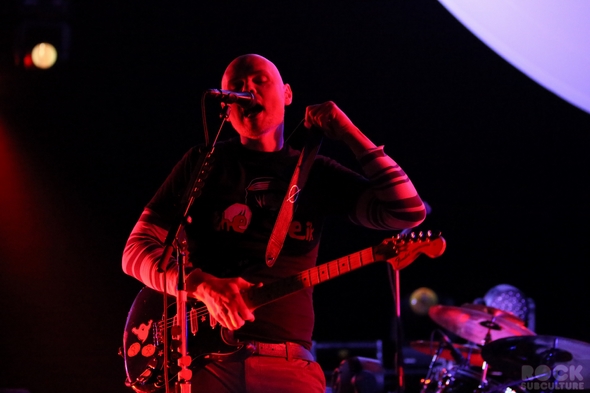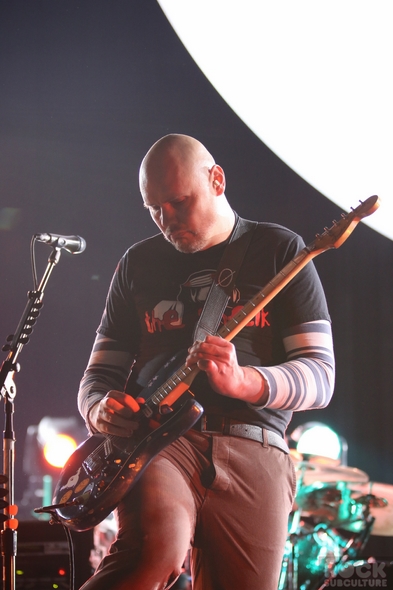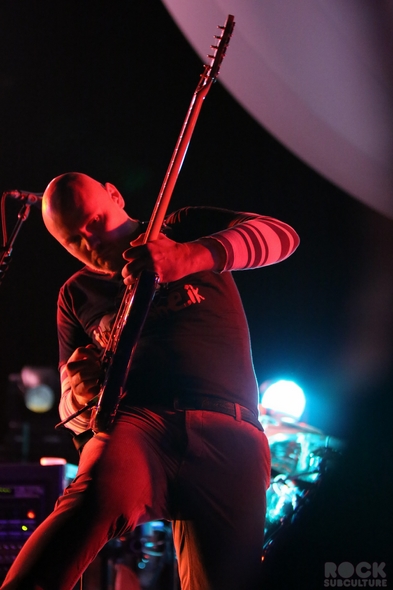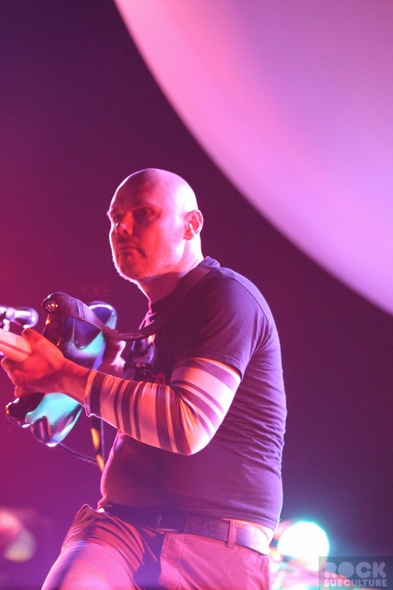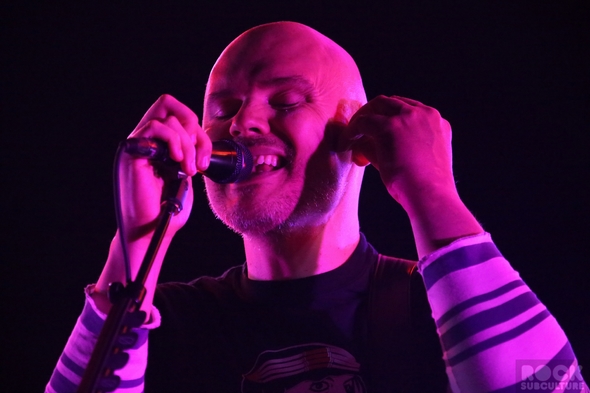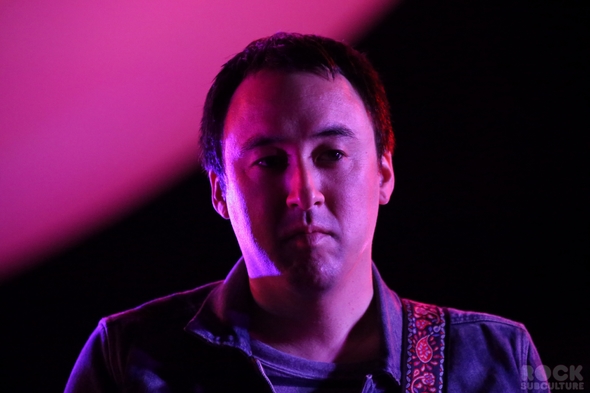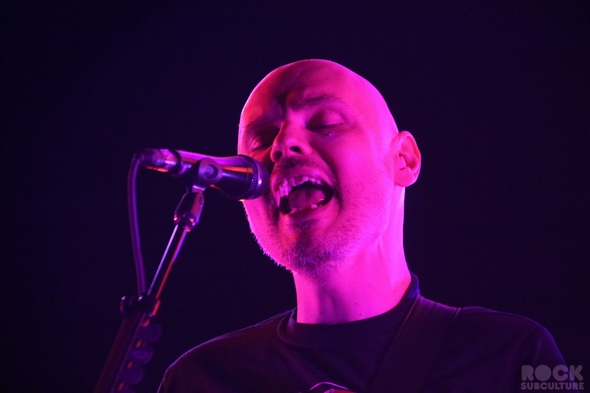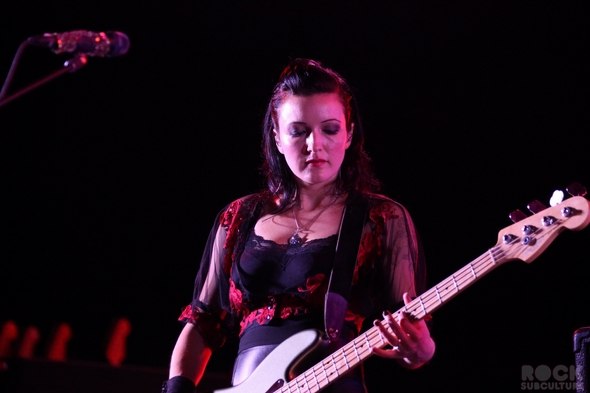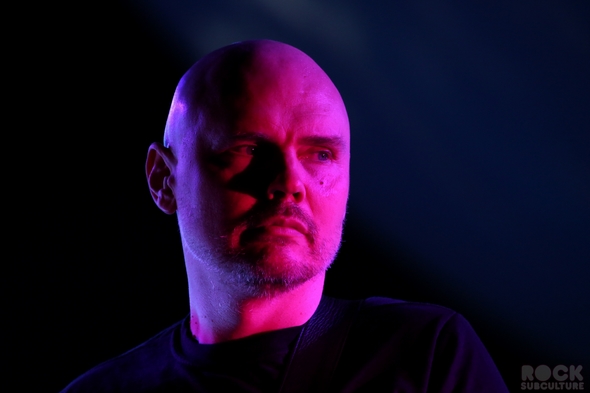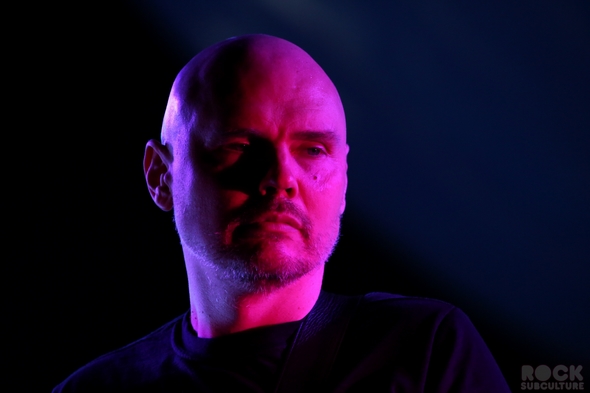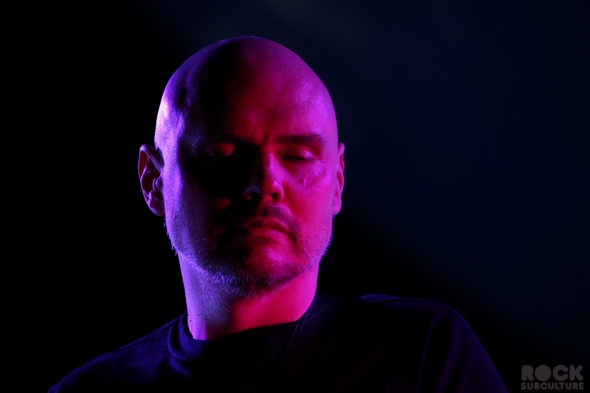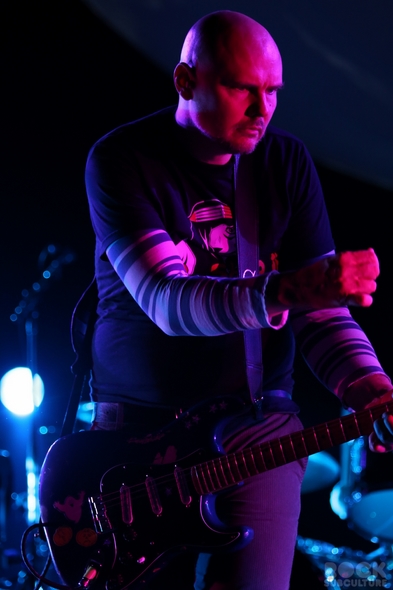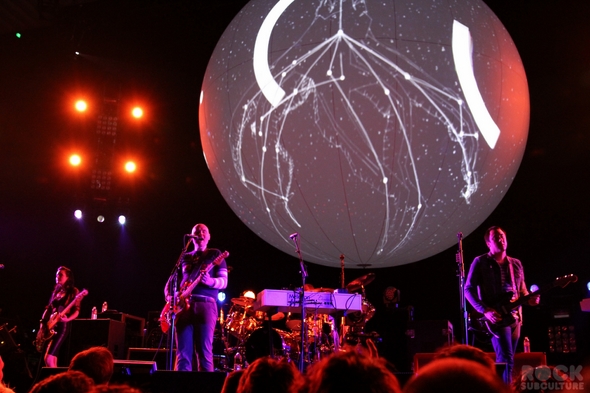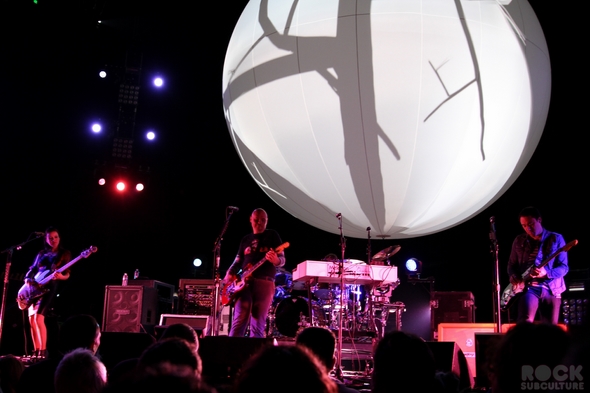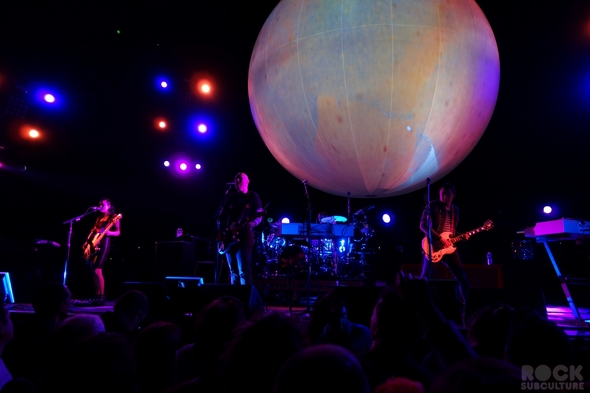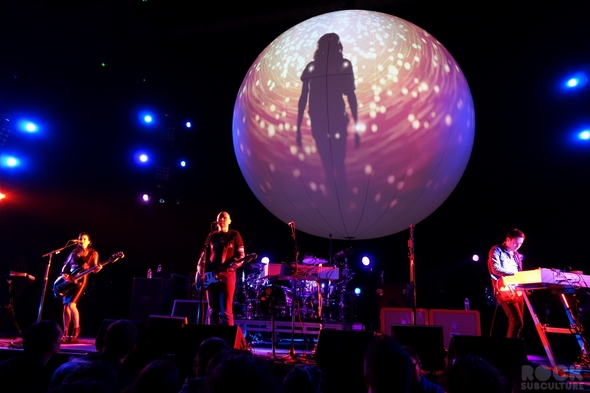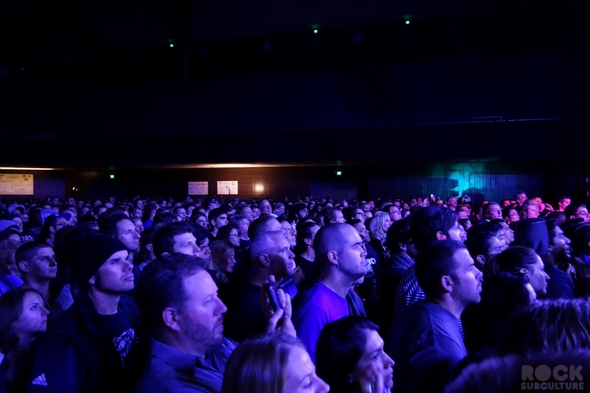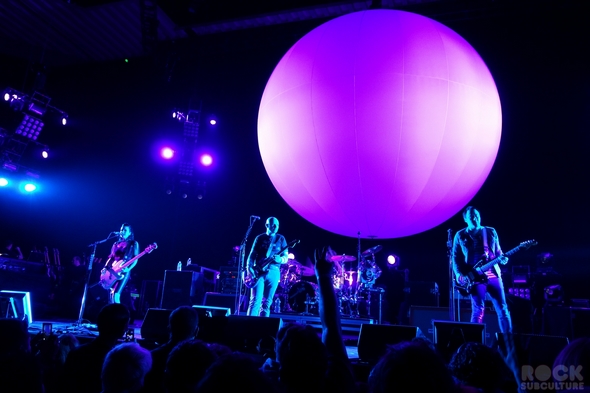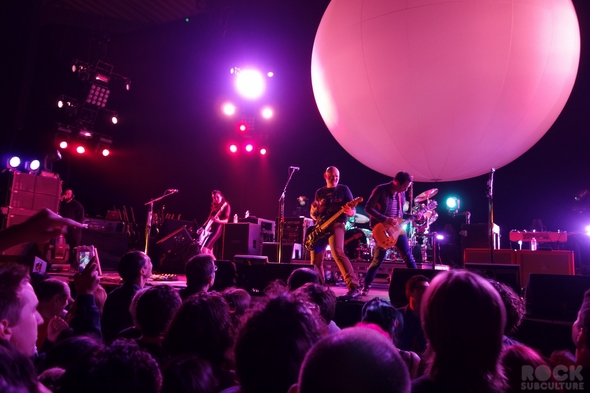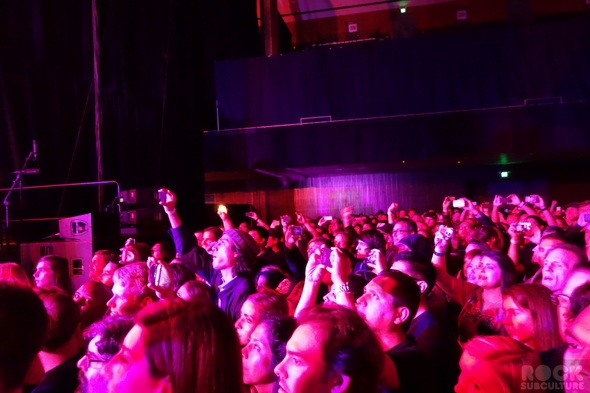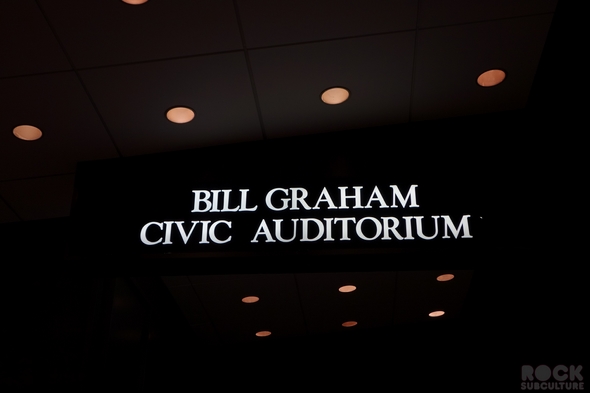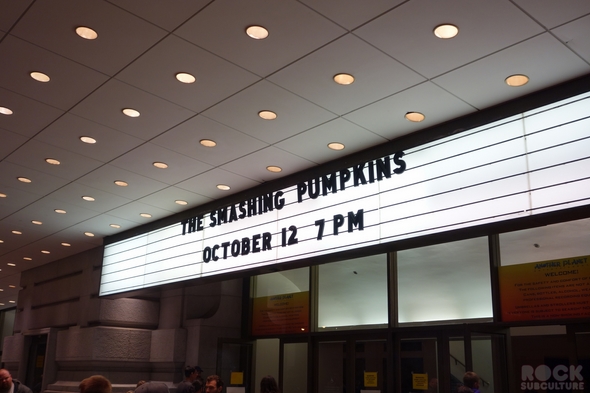 Jason DeBord