GROUPLOVE is one of those bands that, I think, will take a bit of hindsight to figure out… maybe a decade from now, in that their talent, earnestness, and originality seems boundless.  They are definitely doing their own thing, and in these somewhat darker times with people facing a lot of struggles and challenges, their unique and incredibly upbeat music is truly a breath of fresh, sweet air.  While they appear quite Earthy and friendly in appearance, and those familiar with the hits they've generated that have gotten the most airplay and attention may expect them to be a bit more quiet and acoustic-driven, by the end of their hour and a half long set atop a rooftop along the Las Vegas strip, they were completely rocking The Boulevard Pool at The Cosmopolitan.  Though only formed a couple of years ago, this band is going places, and it is definitely a journey on which their growing fans are happy to accompany them.

Who: GROUPLOVE
Opening: DJ M!keAttack
Supporting: Alt-J (∆)
Venue: The Boulevard Pool at the Cosmopolitan
Where: Las Vegas, Nevada
When: October 4, 2012
Seating: General Admission (photo pass first three songs; then roaming)
In addition to the phenomenal performance by GROUPLOVE, we were treated to two awesome supporting acts (and apologies for the lack of photos – I only had clearance to shoot GROUPLOVE).
Up first was DJ M!ikeAttack, a Vegas local.  Definitely one of the best DJs I've heard all year.

Alt-J (∆) from the UK followed. The just released their first album, An Awesome Wave, a few weeks ago.  Later this month, they will be headlining their own tour starting in the UK.   The band, comprised of Joe Newman, Gwil Sainsbury, Thom Green, and Gus Unger-Hamilton, played a really enjoyable set, and are definitely a band worth following.
This was my first show at this venue, The Boulevard Pool at The Cosmopolitan, and it is definitely something else.  Without a doubt, one on the most unique places I've seen a concert.  While there is standing room in front of the tall stage, as the center section goes back, it reaches into the pool – first shallow, and then full on (deep) swimming pool.  There was ample and unique seating and vantage point positions all around, on multiple levels, and being outside in Las Vegas, along the strip, a very cool Vegas atmosphere.
GROUPLOVE
Members
Christian Zucconi (vocals, guitar)
Hannah Hooper (vocals, keyboards)
Andrew Wessen (vocals, guitar)
Sean Gadd (vocals, bass)
Ryan Rabin (drums)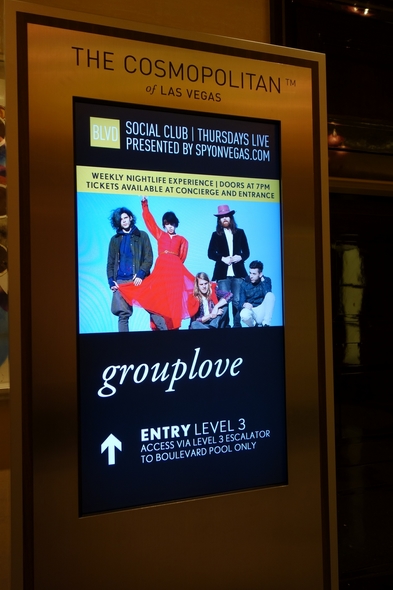 GROUPLOVE definitely have an interesting story about how they came together.  Hannah and Christian met in New York, and Ryan and Andrew were friends in Los Angeles.  They all met each other and Sean (from London) during a retreat in Crete.  They became friends, and a year later pooled some money together to record at Ryan's studio in Los Angeles.
Their first album, Never Trust a Happy Song, came out about a year ago (following their eponymous EP).  For a debut album, they've already found much success with several songs, most notably "Colours", "Tongue Tied", and "Itchin' on a Photograph".
The most striking thing for me is that GROUPLOVE is one of those rare bands that release a first album that is just a masterpiece.  The band definitely has an artistic understanding of what makes catchy, engaging, music – the kinds of songs with which, after the first listen, you want to hear them again and again.  Most bands are lucky to get one of these on an album, maybe two.  Never Trust a Happy Song is, front to back, song after song, just magnificent.  And while there is a consistent sound and style overall, it is not repetitive with what works.  The is such a diversity in the work…  this a a group of musicians with many ideas and they obviously want to work them out – not simply come up with one good song and throw together an album around it.  It is so great, it makes me anxious to see what they come up with in future albums, as I expect that they are the kind of band that will grow and evolve and have tremendous potential for growth in this industry.
Fortunately for the fans of the band in attendance at the gig last night, they are just as skilled recreating their art on stage as they are in producing such music in the studio.  This was the first time I'd seen them live, and they put on an amazing show.  Just as infectious and fun their music is, it all translates into the live experience as well.
The band is to be applauded for so obviously just being themselves, rather than coming up with a look and presentation that is consistent with what others are doing in music today.  They really just come across as infinitely genuine, in appearance and sound, and it is very refreshing.  In this slick and post modern world (which I enjoy as well, don't get me wrong), GROUPLOVE is truly alternative to their peers.  Each member of the band brings a lot to the equation, and somehow it all just comes together and works.
If someone unfamiliar with the band had stumbled into the concert (which, being Vegas, is absolutely plausible!), I imagine that they would perceive the band as a group that's been playing together for years, with several albums under their belt.  The fact that they are this good, and they are so newly formed and touring with just one album, is remarkable.
One other cool thing about the band is that, although they have a very traditional set-up (guitars, bass, keyboards, drums), they aren't afraid of technology, or even techno sound, both live and in recordings (like the special Tour Pre-Sale EP which includes some cool remixes of "Tongue Tied"; released separately, some nice remixes of "Itchin' on a Photograph" are available as well).
Below is the set list from the show last night (which also included a bit of Whitney Houston's "I Want To Dance With Somebody":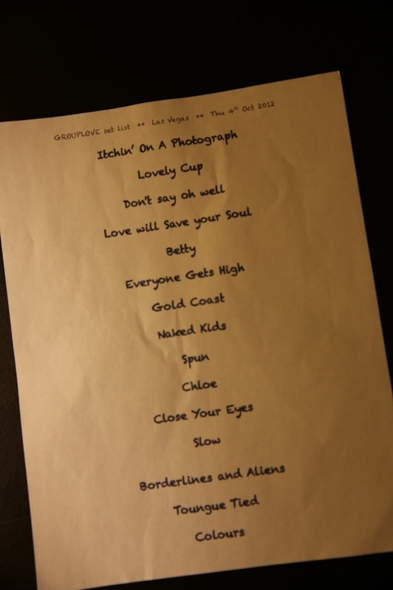 Setlist:
Itchin' on a Photograph
Lovely Cup
Don't Say Oh Well
Love Will Save Your Soul
Betty's a Bombshell
Gonna Get High
Gold Coast
Naked Kids
Spun
Chole
Clost Your Eyes and Count to Ten
Slow
Encore:
Borderlines and Aliens
I Wanna Dance With Somebody
Tongue Tied
Colours
All in all, a killer concert from a great up and coming band.  I really have high hopes for this band becoming bigger and bigger over the years, and wish them much success.
Below are some photos of GROUPLOVE performing on stage – apologies to Ryan Rabin, as the stage was so high I could not see him from the photo pit at all…
NOTE: CLICK ANY IMAGE BELOW FOR HIGHER RESOLUTION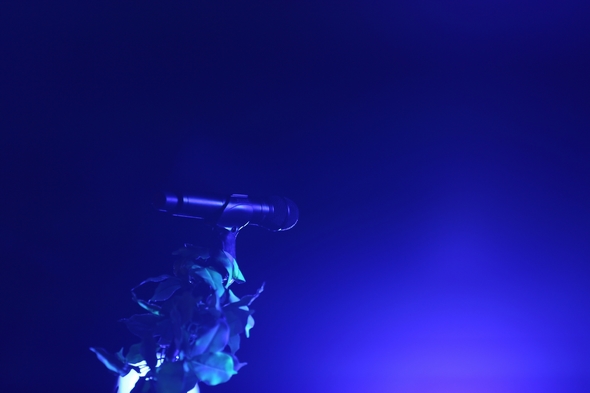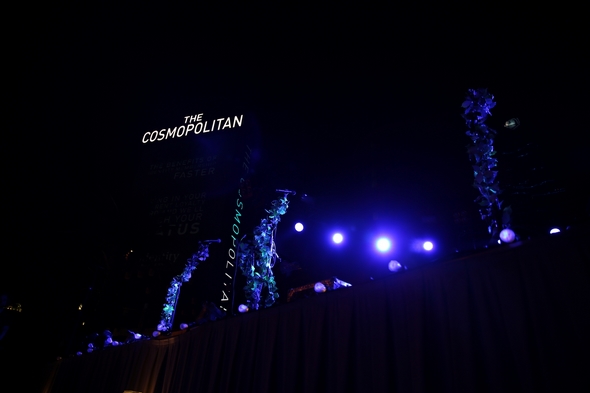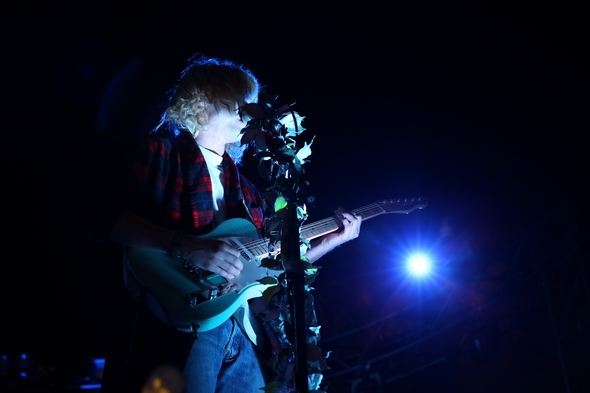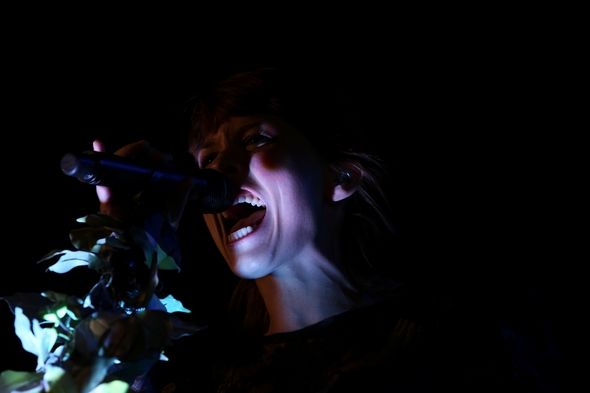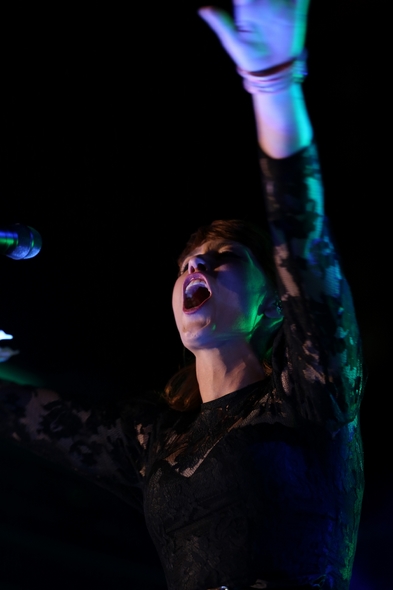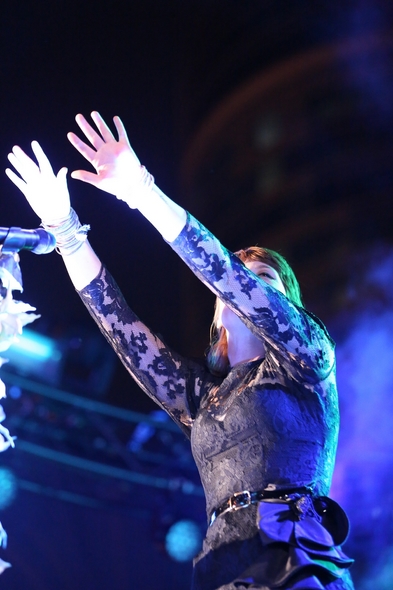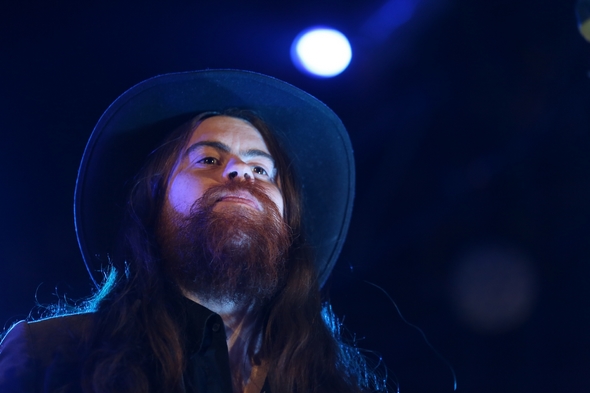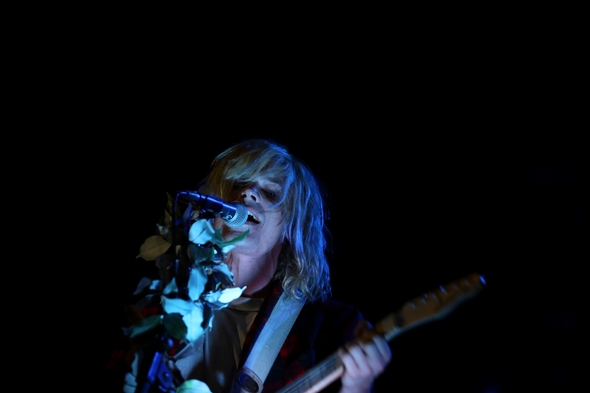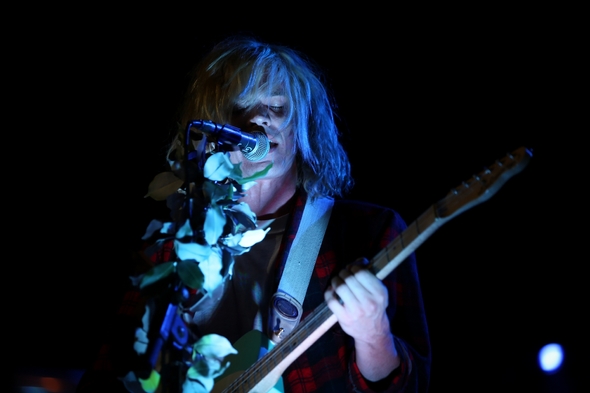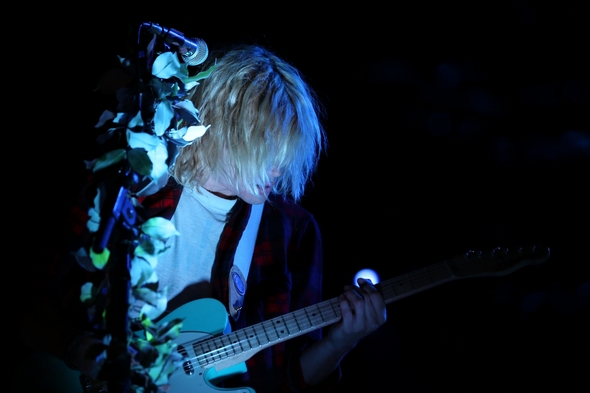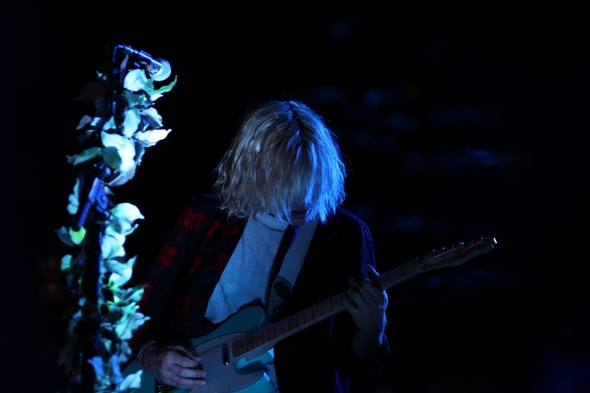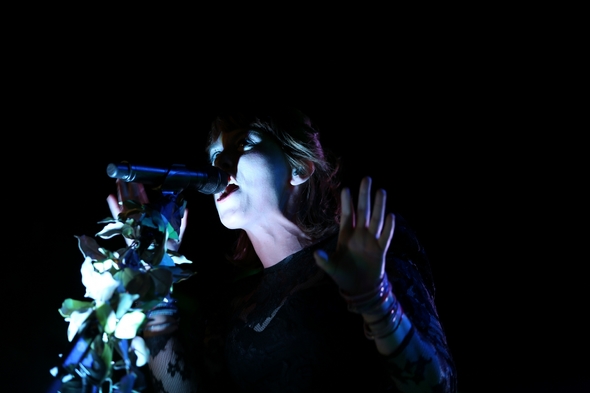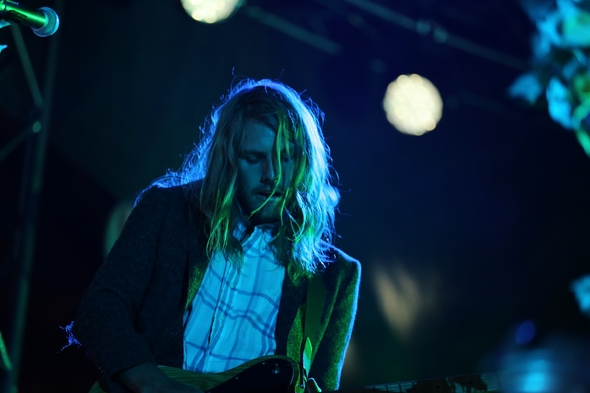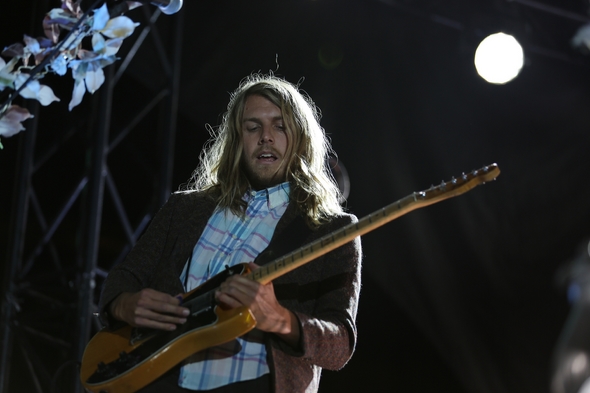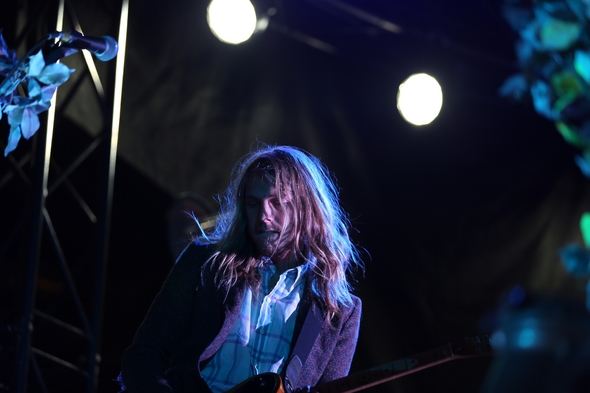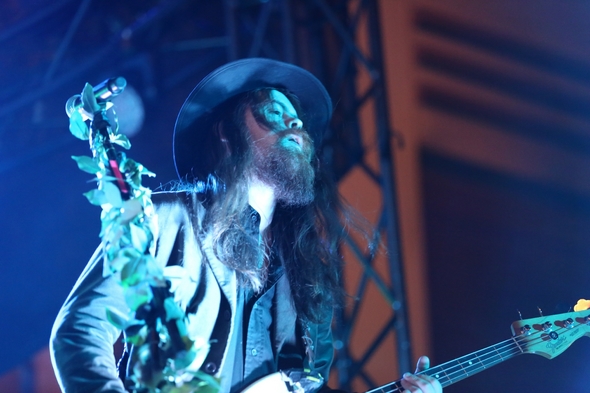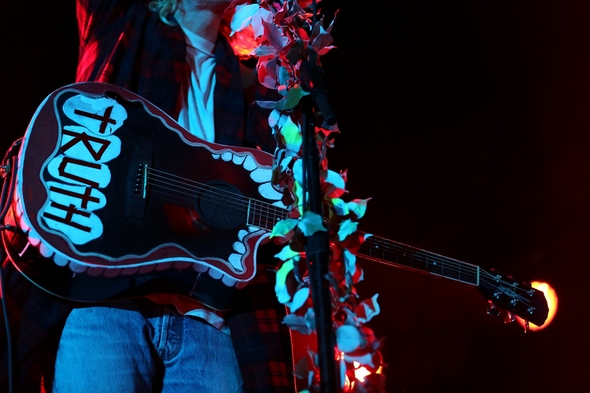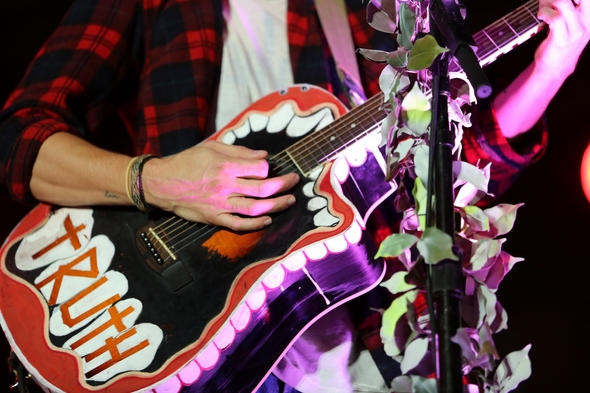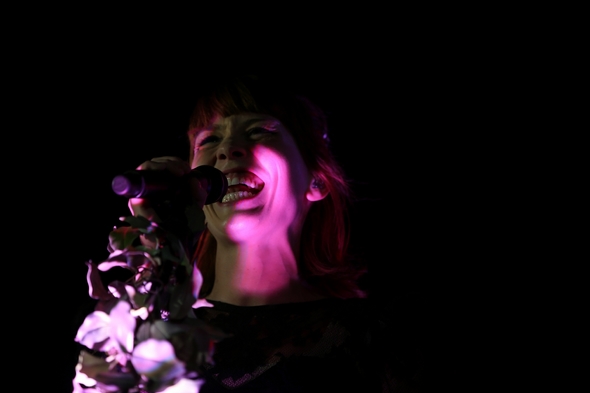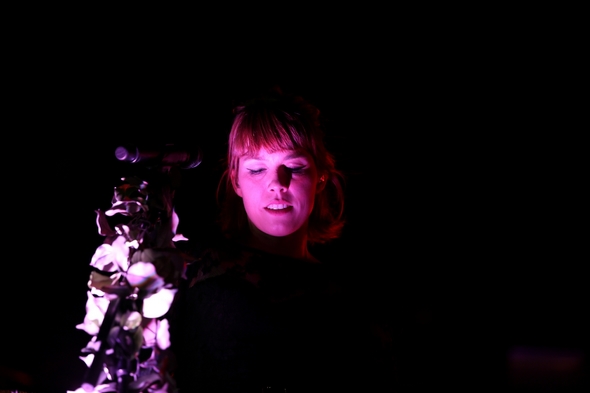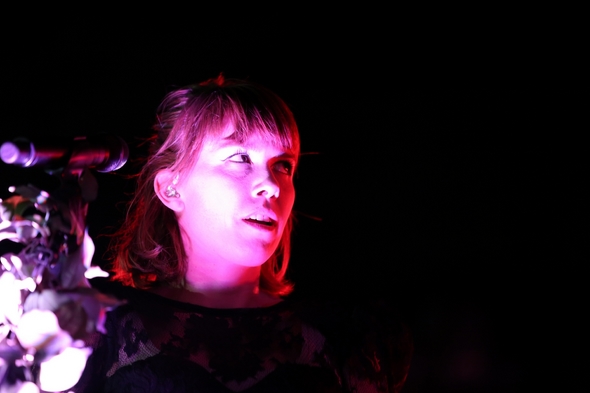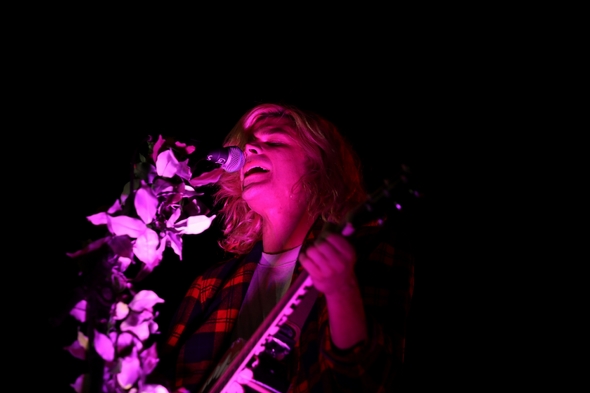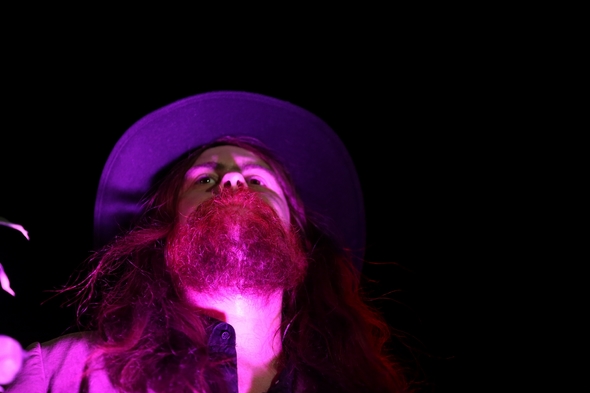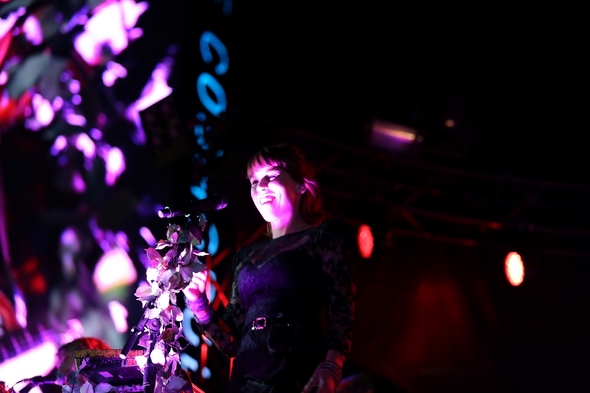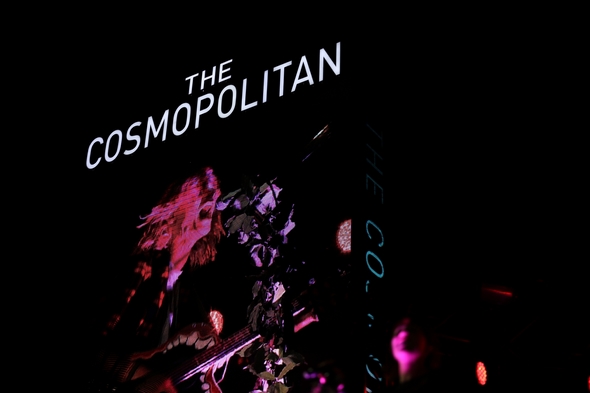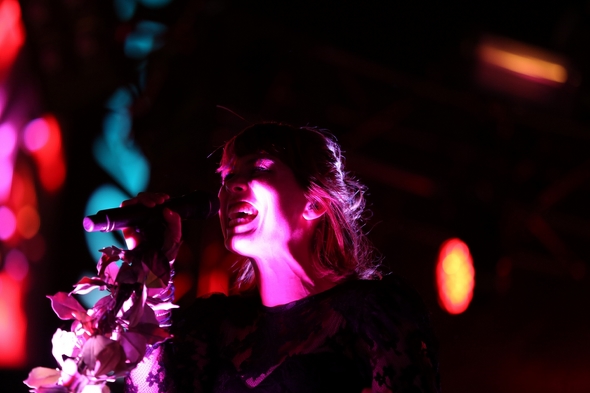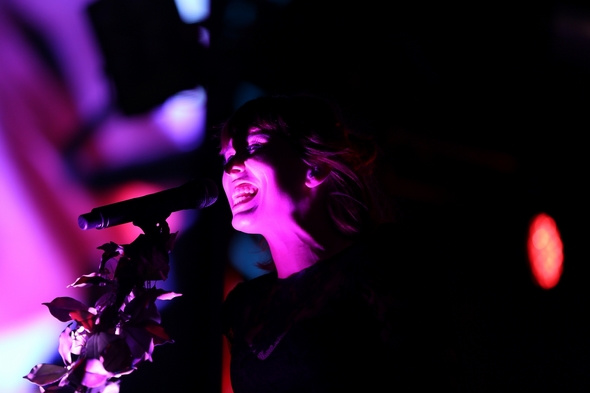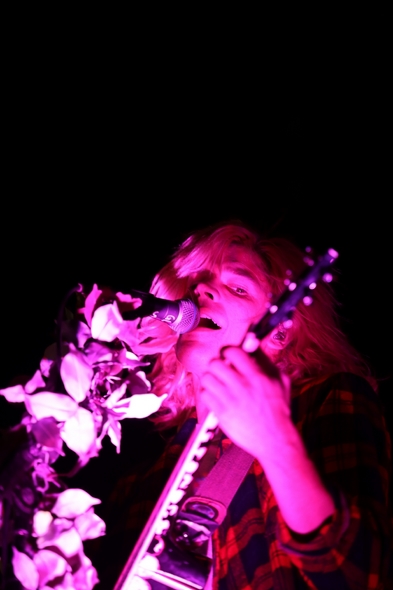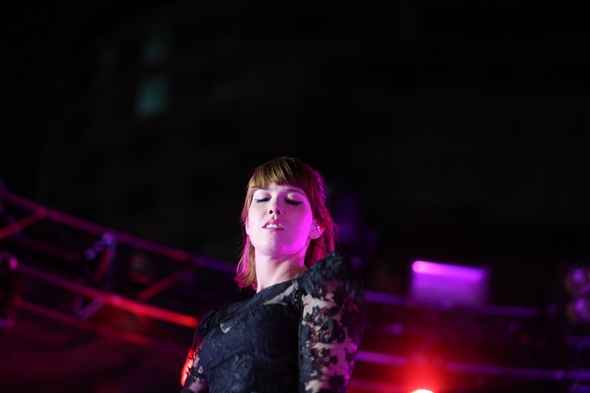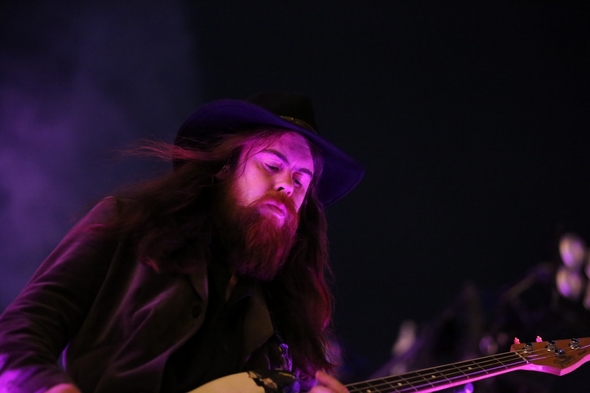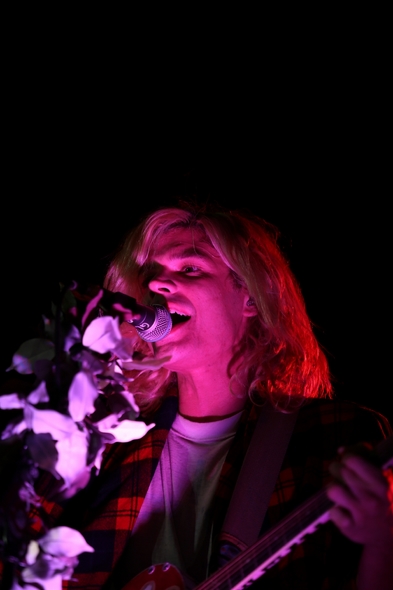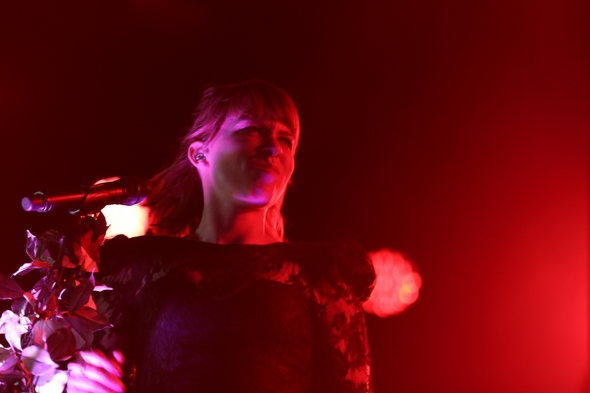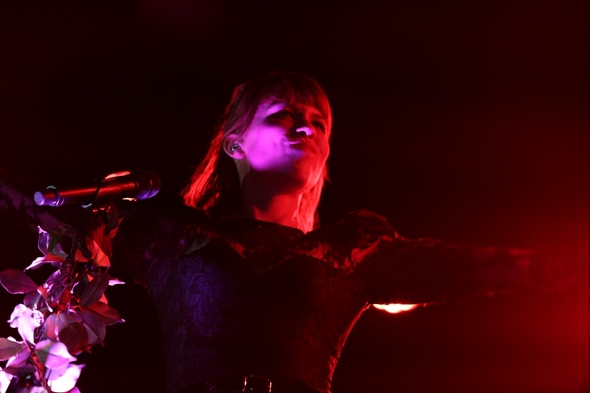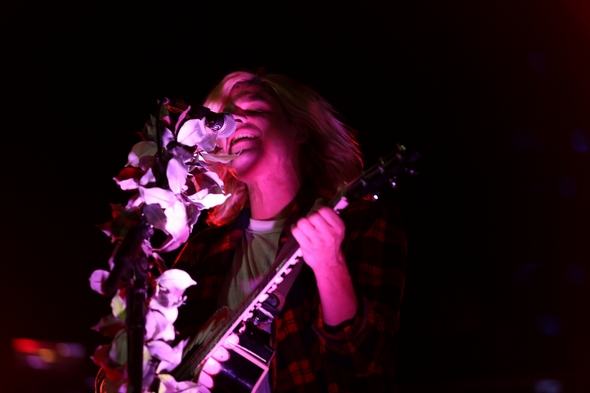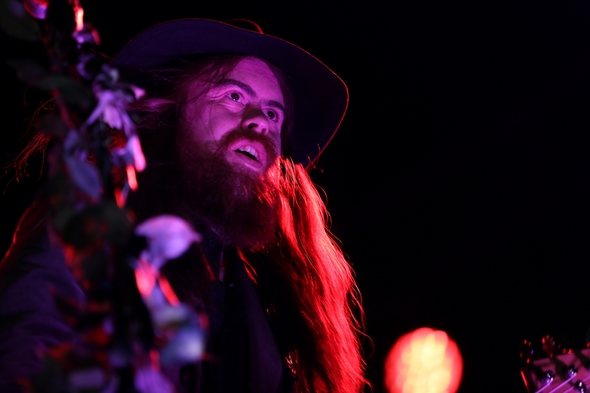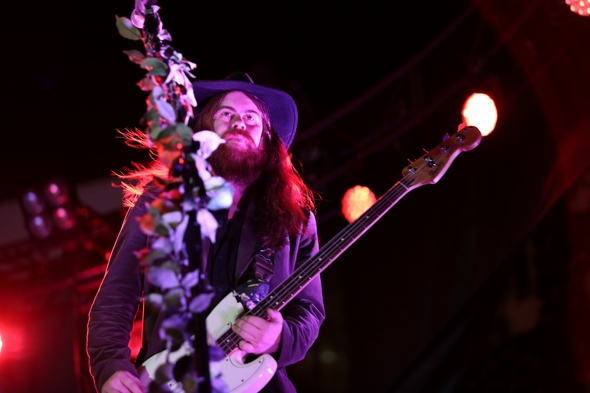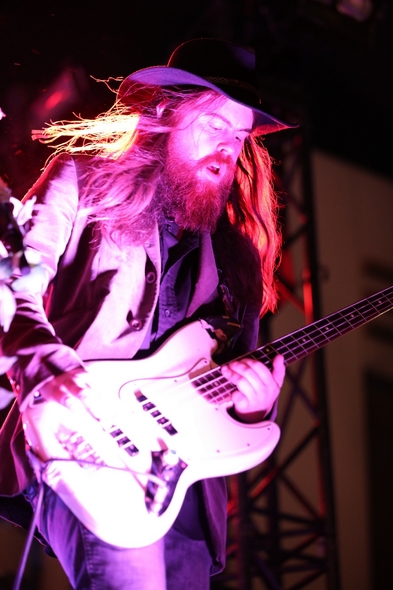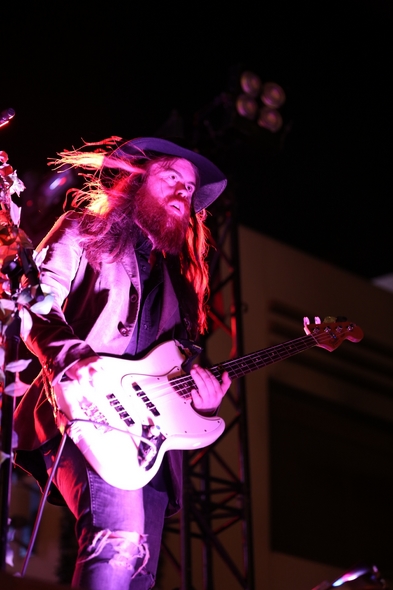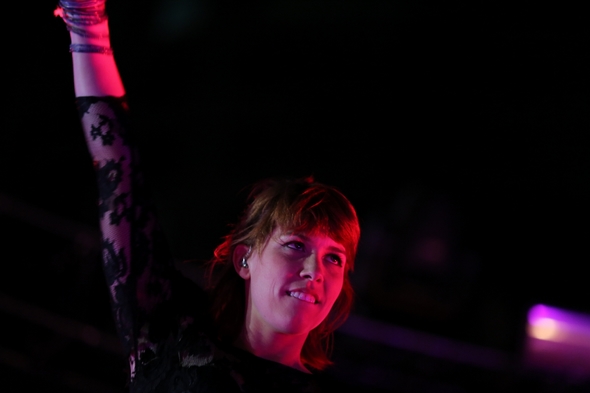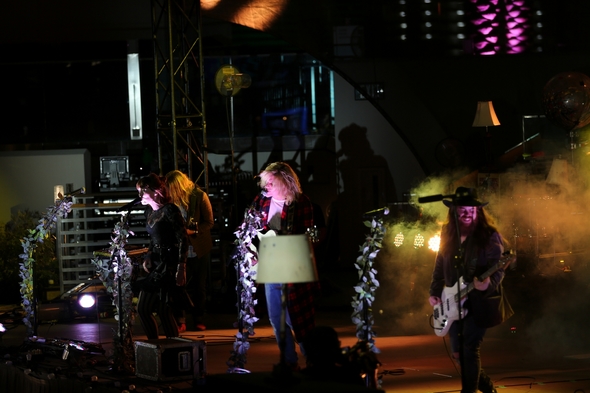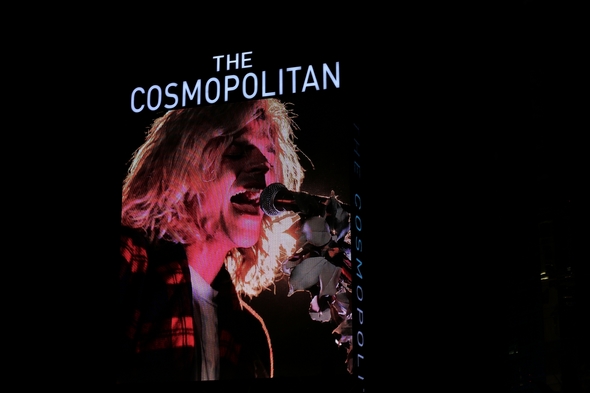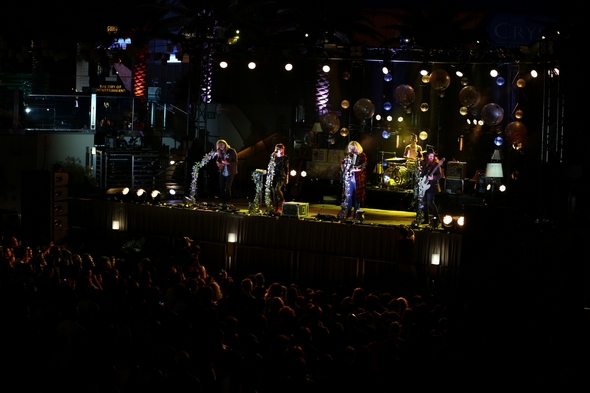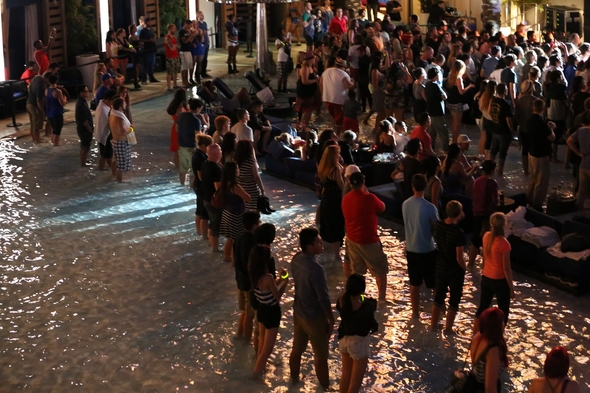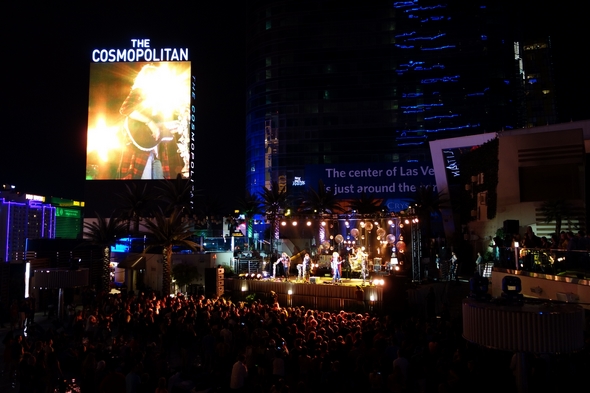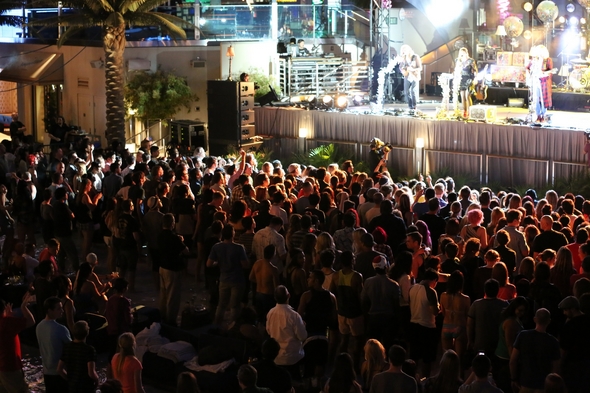 Jason DeBord