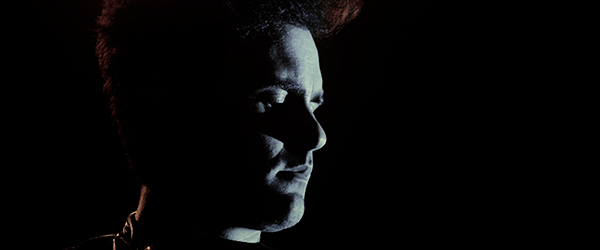 "We did something rather foolish here…" Black Rebel Motorcycle Club's Robert Levon Been, reminiscing about a past performance at the historic Fillmore, in San Francisco where the band was born.  A fitting venue from which to launch their North American tour last night, supporting the new studio album, Specter At The Feast.  Robert never came back around to explain their past foolishness, but there is always a bit of mystery about this band and their music, as well as a genuine politeness, on and off stage.  In any event, Robert and co-singer/guitarist Peter Hayes and drummer Leah Shapiro did not hold back at all with their overpowering sonic performance; a virtually non-stop set clocking in at about two hours and fifteen minutes.   The hard rocking band only slowed down a little for a few acoustic numbers in the second half of the show and at the end, and later with the encore and set closer, "Lose Yourself", which played out in a way that felt as if the building were unwinding itself like an overspun vintage pocket watch, beat by beat, with minimalist yet powerful drums that even improve on the studio recording.  But I've learned to expect the unexpected with this band, who take their live sets to levels only dreamed of by other artists.  It was one of those shows that felt like a special one, and I can't imagine a better way for them to kick off what is likely to be a stellar tour.

Who: Black Rebel Motorcycle Club (BRMC)
Supporting: Bass Drum of Death
Venue: The Fillmore
Where: San Francisco, California
Promoter: Live Nation
When: April 22, 2013
Seating: General Admission (also photo pass first three songs)
Robert and Peter met in high school in San Francisco, so being a part of the city, there seemed to be many long-time fans in attendance.  While there was a substantial line up outside of the venue just before doors, they were easily absorbed once inside; it wasn't until just before opener Bass Drum of Death came on that the sold out show really started to get crowded.
Coincidentally, I had just met the band in the Swiss Alps about a month ago for Caprices Festival in Crans-Montana, Switzerland, so I got a bit of a preview of the album and tour last month.  In fact, I met them on the day that they released Specter of the Feast as a preview on their official site.
I was really impressed with how nice they all were, as well as how contemplative they were in being kind enough to entertain some questions for me.
You can listen to my podcast interview with Peter here:
You can see my coverage of their performance at Caprices Festival here:
I was also lucky enough to catch the Sound City Players concert earlier this year, and Robert and Peter's performance with Dave Grohl at the Hollywood Palladium (including their collaboration "Heaven and All"), which can be found here:
Bass Drum of Death
Members
Colin Sneed
Trent Choteau
John Barrett
Bass Drum of Death was new to me, but they were a great choice for the tour, as their opening set really set a high energy atmosphere that suited what was to follow.  With two guitarists and a drummer (though with the incredible drumming, I can see why having a bass player wasn't a priority).
The Oxford, Mississippi band just this month released a new single, "Shattered Me", and they said that they are expecting their album to be released perhaps in June.
The riff-oriented band produces music that sound a bit like something that you might have heard on 4Ad circa the early 90s, though updated for today.  A garage sound with catchy riffs, changes, and uncomplicated lyrics.
I really enjoyed their set and will definitely keep an eye out for the new album and keep tabs on what might be next for this up and coming band.
Below are some photos of Bass Drum of Death performing on stage (click on any image for higher resolution copies of photos):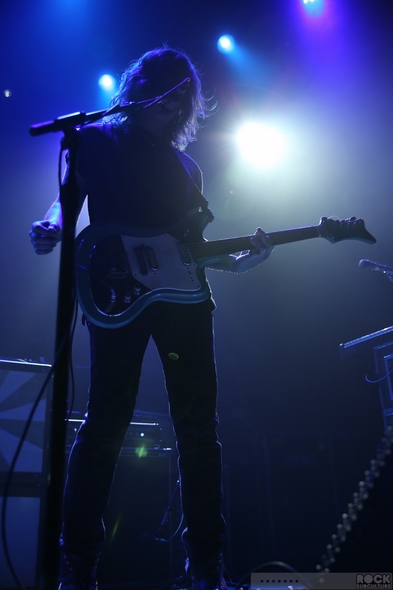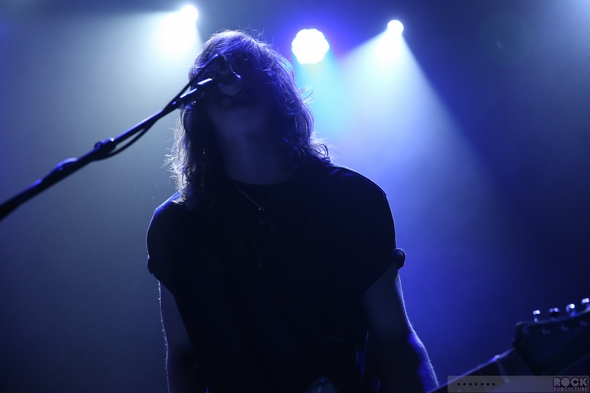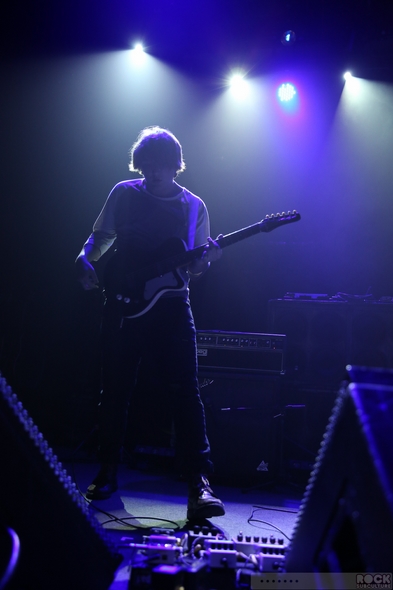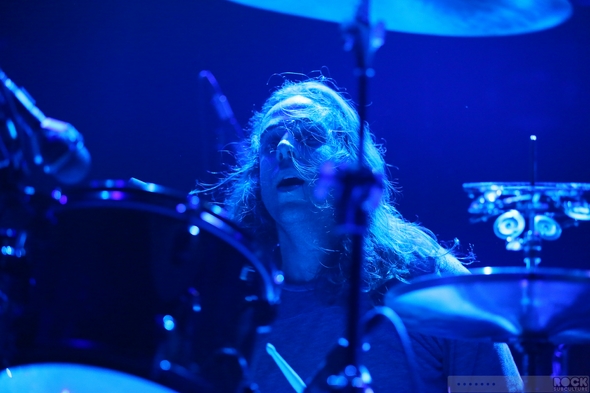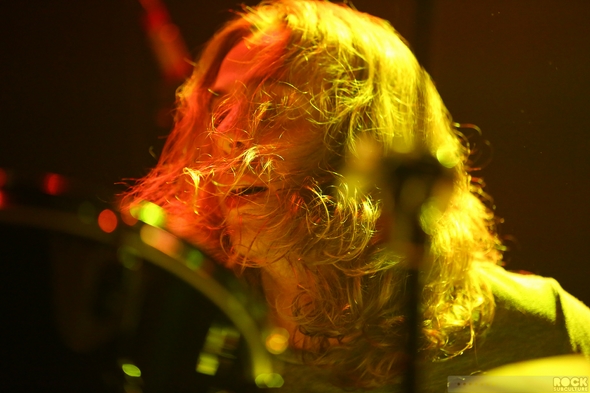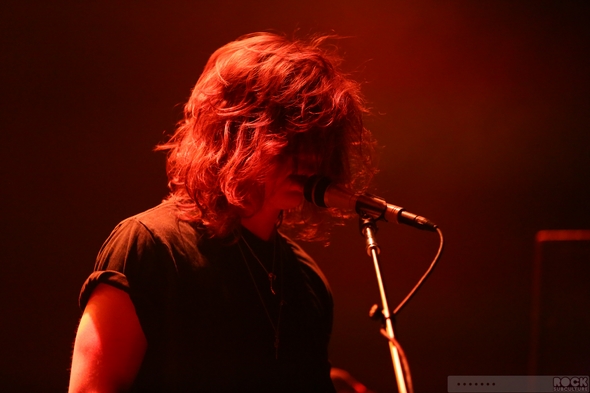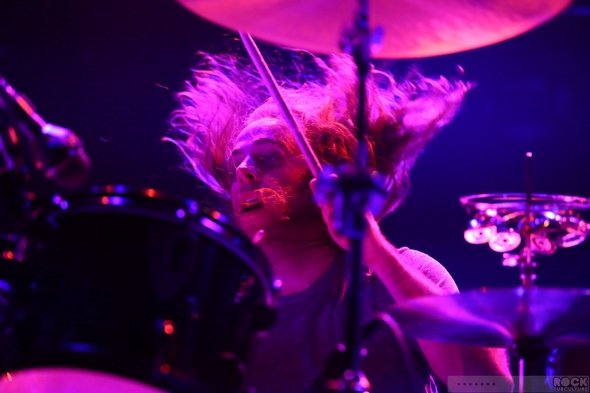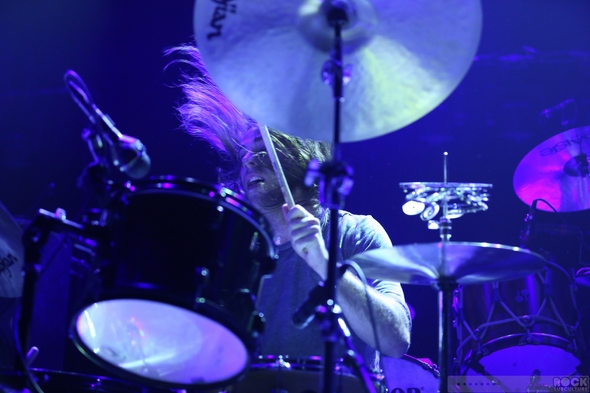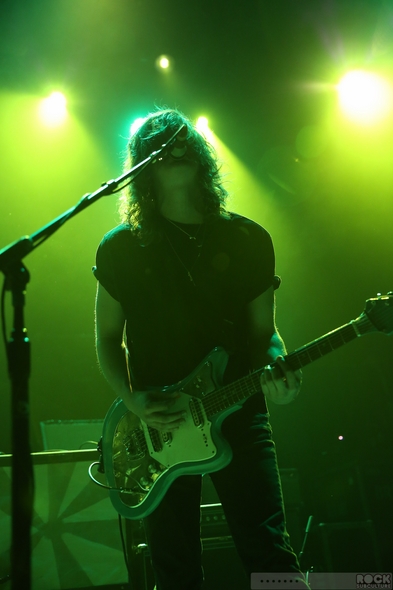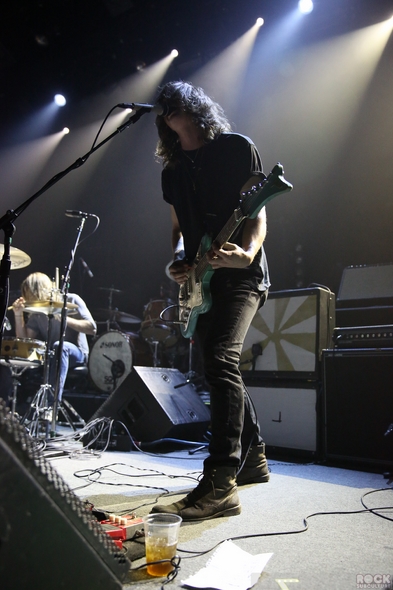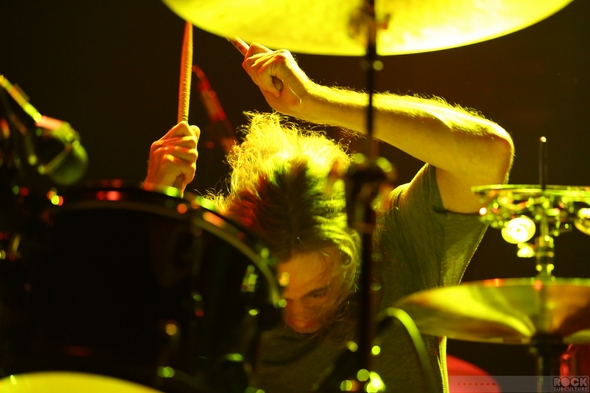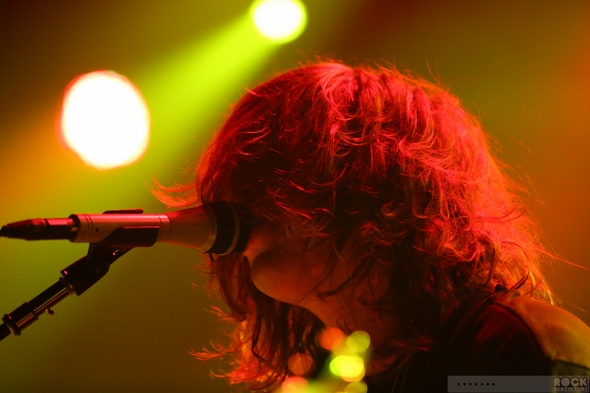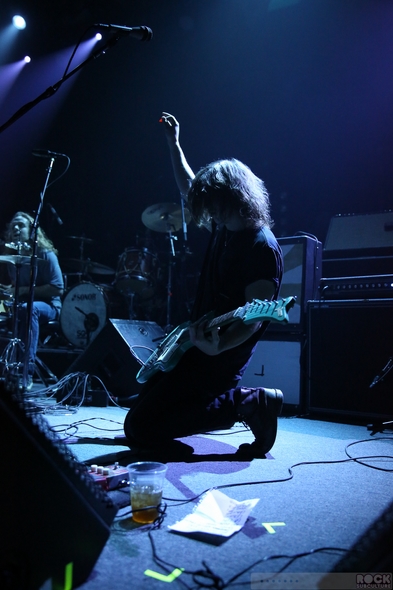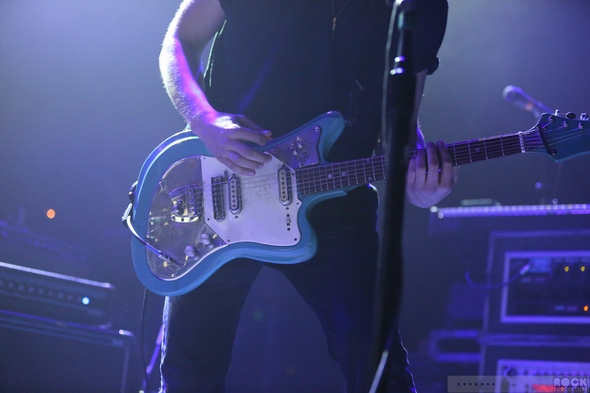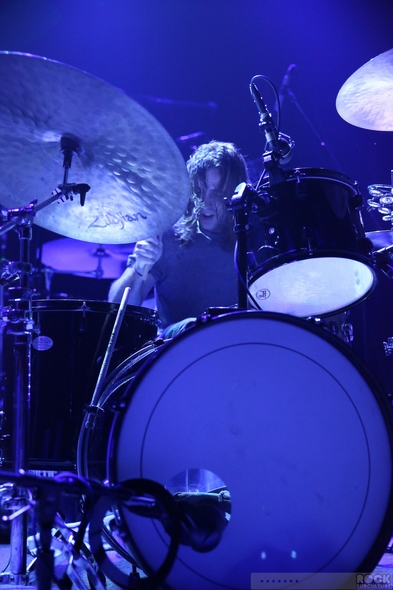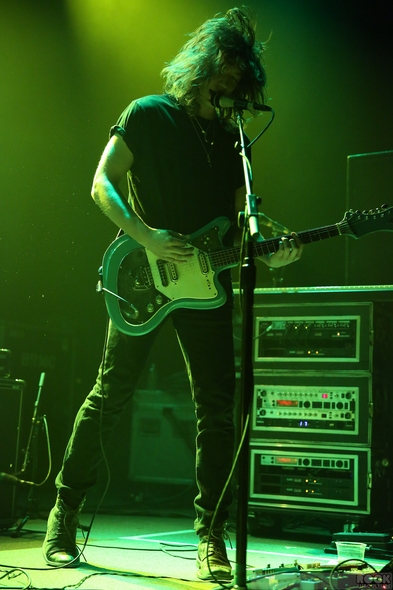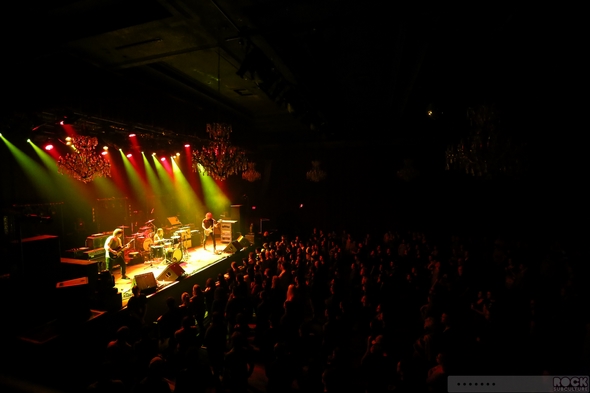 Black Rebel Motorcycle Club
Black Rebel Motorcycle Club (BRMC) is an American garage rock and blues/folk band from California featuring Peter Hayes (vocals, guitar), Robert Levon Been (vocals, bass), and Leah Shapiro (drums).  Peter and Robert founded the band in the late 90s and have been recording and performing since.
Robert Levon Been played with his late father's band, The Call, this past weekend for special shows in San Francisco and Los Angeles as part of a special Pledge Music campaign designed to bring the reunion shows to CD and DVD.
Getting back to BRMC and their own show last night, as mentioned in my review last month, no one else in the industry creating music and a sound like theirs.  It is not as immediately hooky (in a pop-oriented way) as some other bands, with BRMC recording more of a raw sound, like say The Black Keys.   With lyrics that are more like poetry, they are often hidden in the pounding beats and wall of constant ans swirling guitar.
It was great to finally catch a full set (much longer than the performance at Caprices Festival, as is the downside of large, multi-artist music festivals), but even so, over two hours is not the norm today.  They are certainly a hardworking band, and that thoughtfulness I picked up on in meeting them last month was apparent last night as well.  Just looking at the staging and set-up on stage, it is obvious that a lot of thought goes into these shows, and everything on the stage has a place and a role.  Nothing is thrown together.  From the equipment to the lighting to the orientation of microphones and each set list, these guys are real professionals in creating the circumstances with which to concentrate on the music and the audience when finally performing on stage.
At Caprices Festival, given the height of the stage and all floor standing up front, I never had a vantage point from which to really see Leah go to work on the drums, but all of that changed last night.  The Fillmore stage is actually not too high in itself, but after shooting the first three songs, a friend has saved a spot for my up in the balcony area above, overlooking the stage.  Once watching the show from up above, I was really in awe of Leah on drums – she is amazing.  With a very natural style, she has so much going on with beats and changes she is really mesmerizing to watch, and seems to have boundless energy to drive the show throughout the set.
Of course, both guys really seem to dig deep to deliver on both vocals and guitar, and this is one of those bands that must be seen – experienced – to fully appreciate.
I also really enjoyed watching the packed, sold out crowd get into the show, and took a bit more crowd shots than per usual, to capture some of what was going on in the audience, feeding the band on stage.
Below is a photo of one of the set lists from the show: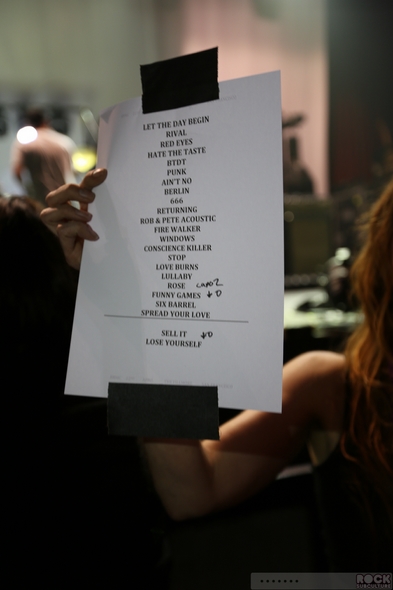 Below is the set list for the BRMC concert at The Fillmore last night…
Set List:
Let the Day Begin (The Call cover)
Rival
Red Eyes and Tears
Hate the Taste
Beat the Devil's Tattoo
Whatever Happened to My Rock 'n' Roll (Punk Song)
Ain't No Easy Way
Berlin
666 Conducer
Returning
Mercy
Devil's Waitin'
Fire Walker
Windows
Conscience Killer
Stop
Love Burns
Lullaby
In Like the Rose
Funny Games
Six Barrel Shotgun
Spread Your Love
Encore:
Really a fantastic show, and I can't recommend enough picking up their latest album and trying to catch their live show on this newly launched tour.  You can check out the latest list of dates on their official site, www.BlackRebelMotorcycleClub.com.
As is tradition at The Fillmore, since it was a sold out show a special poster was designed and published and given to concertgoers after the show: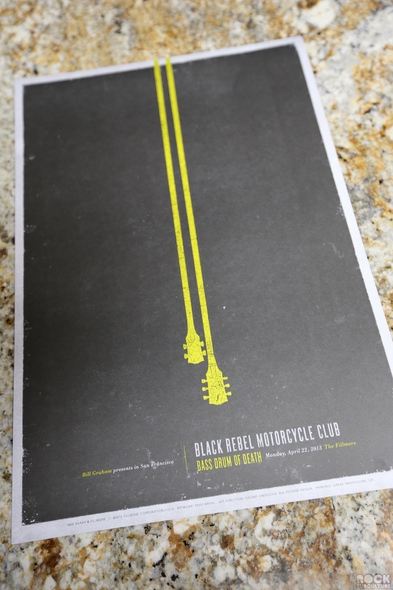 Below are photos of Black Rebel Motorcycle Club's concert at The Fillmore in San Francisco (click on each photo for higher resolution images):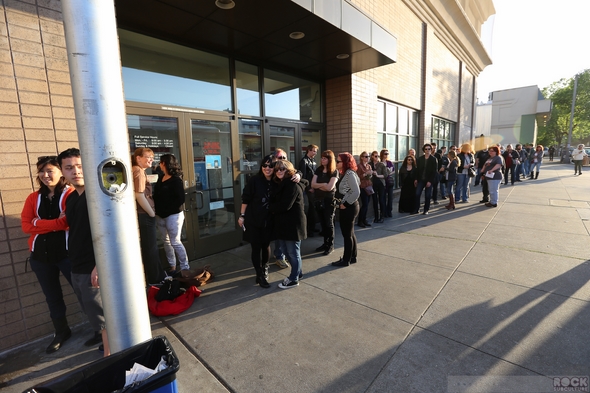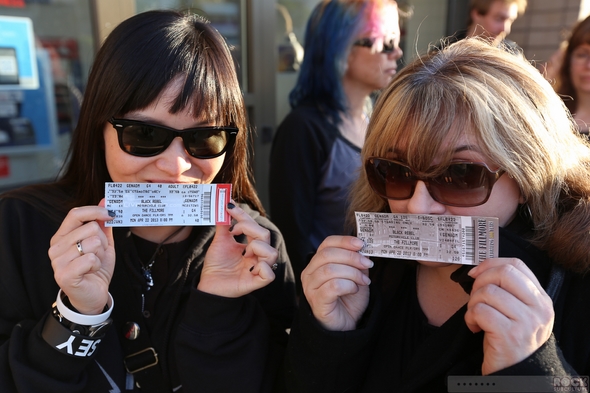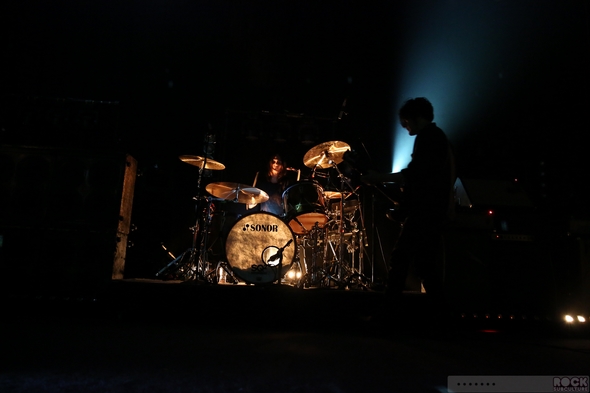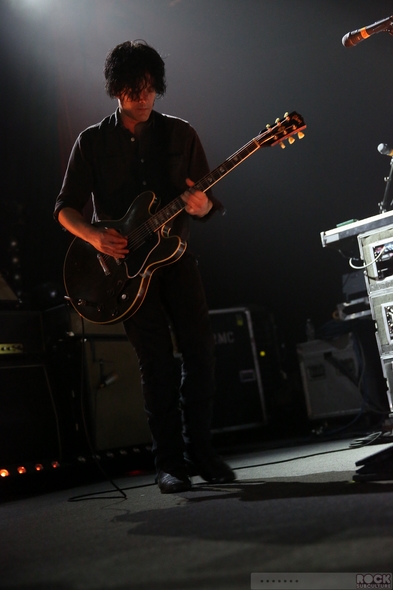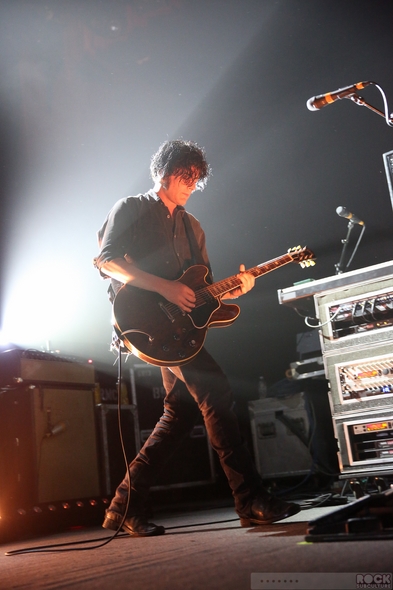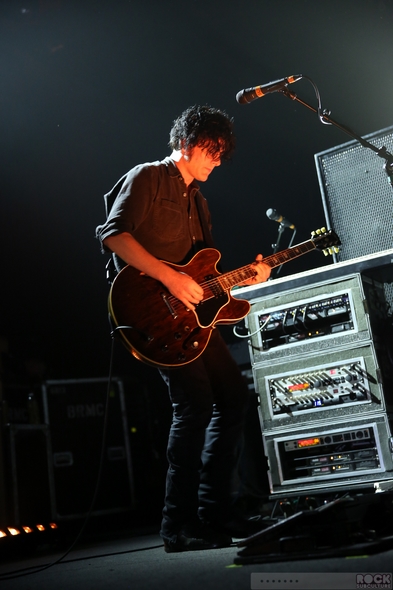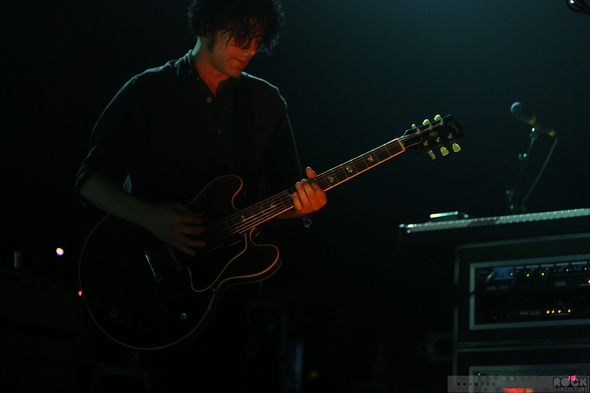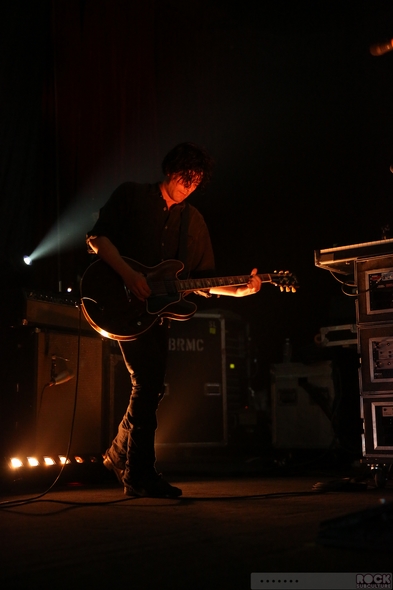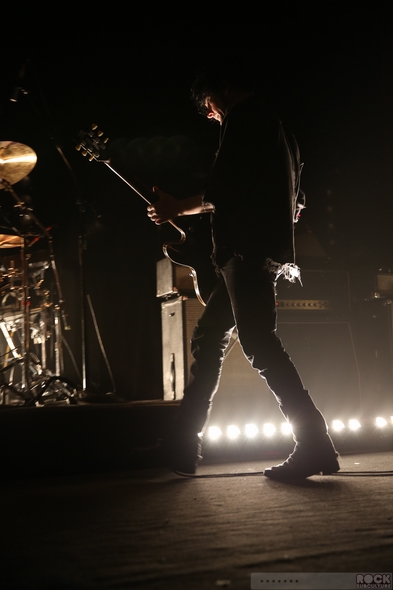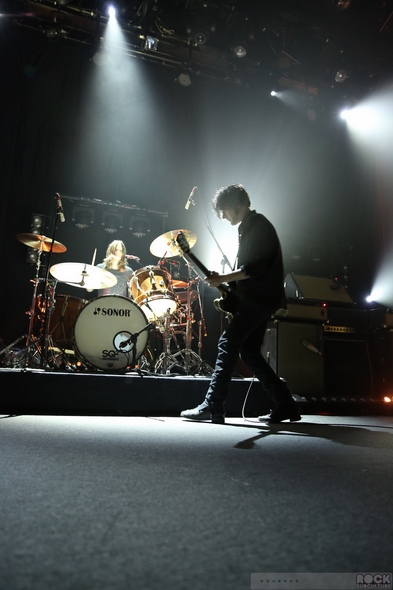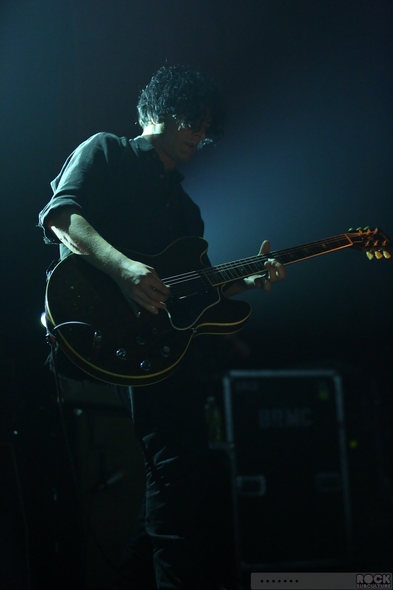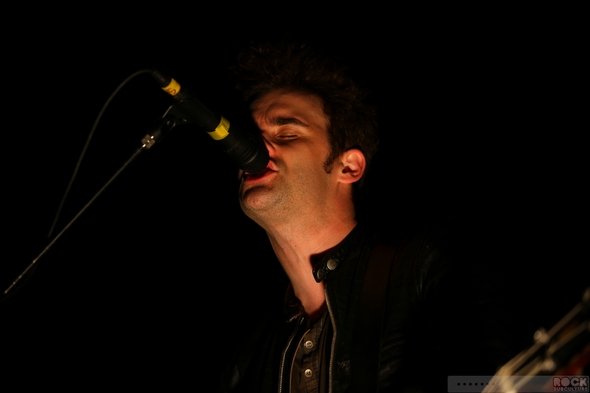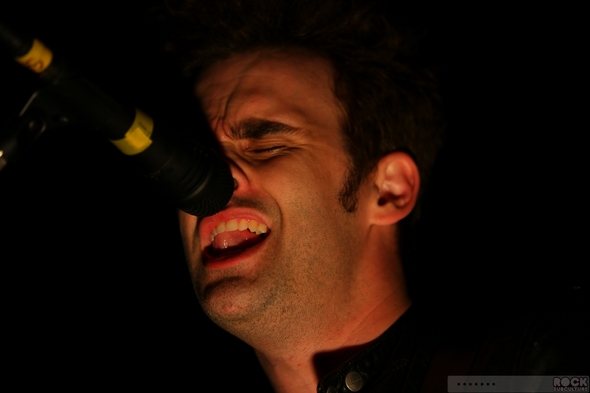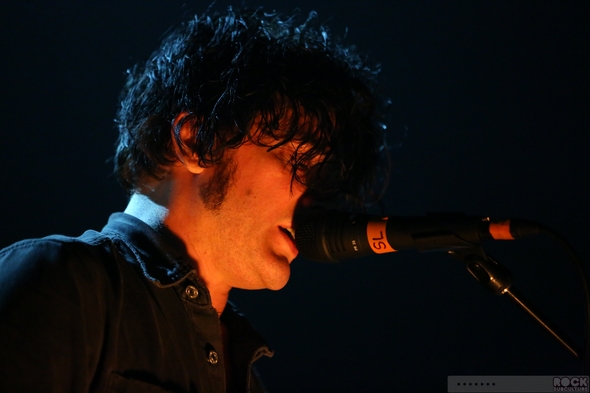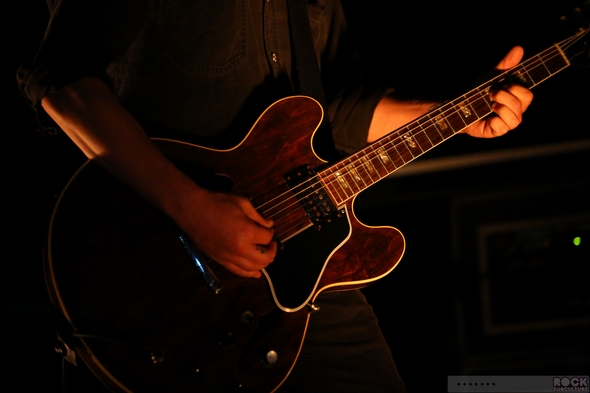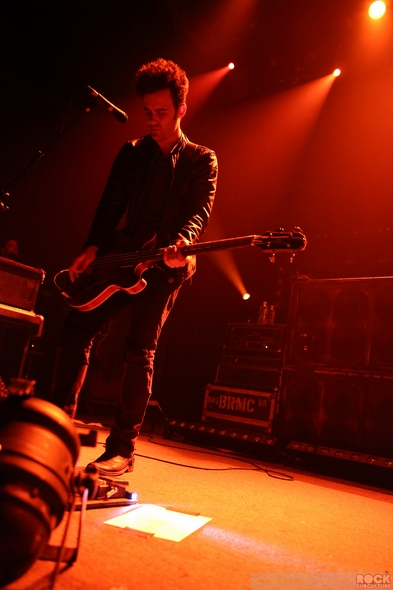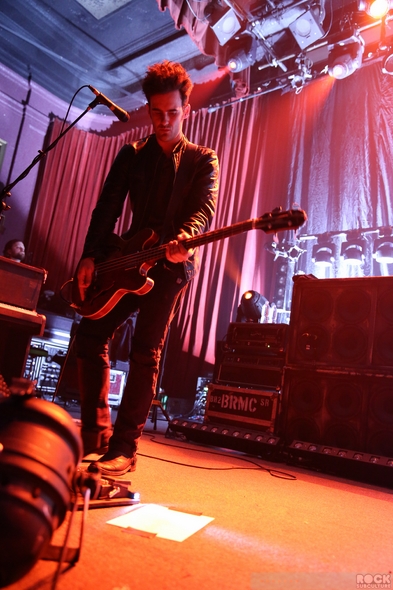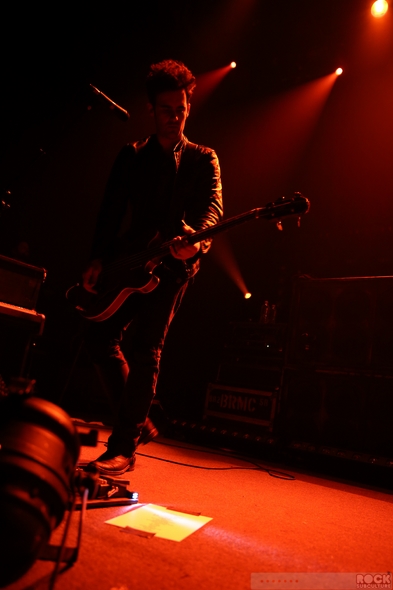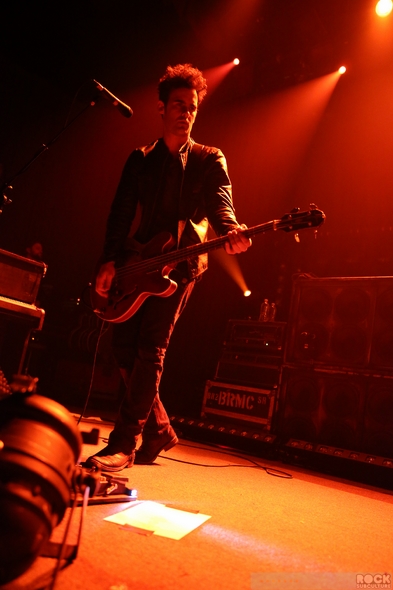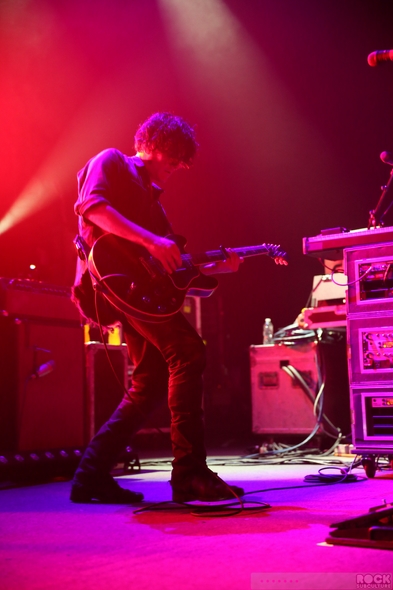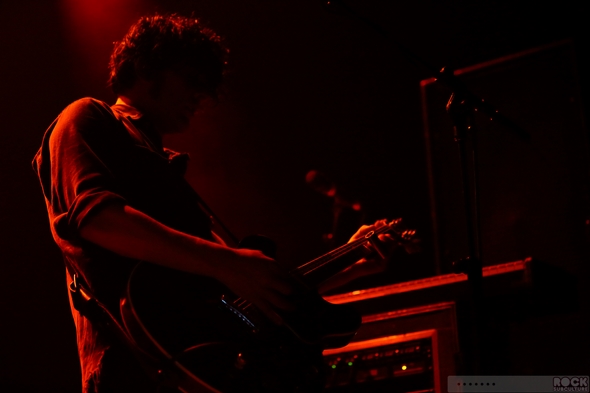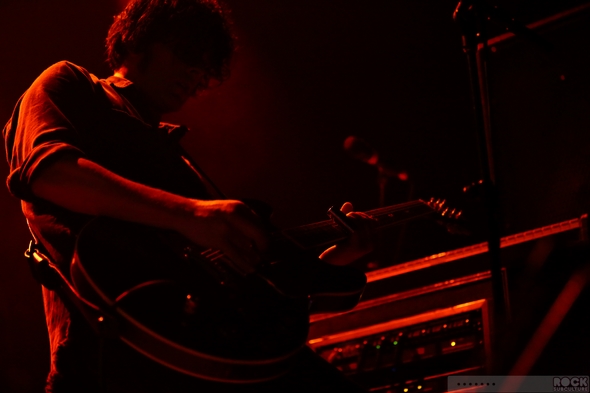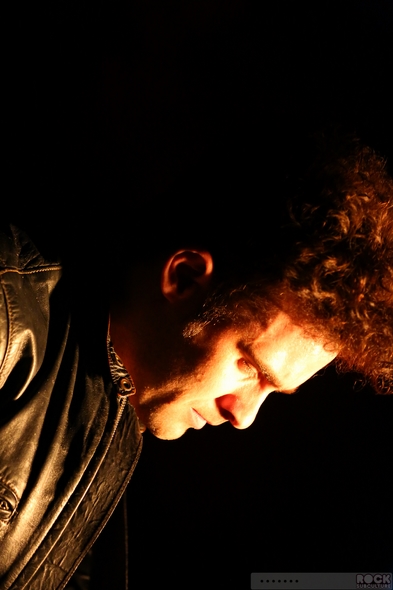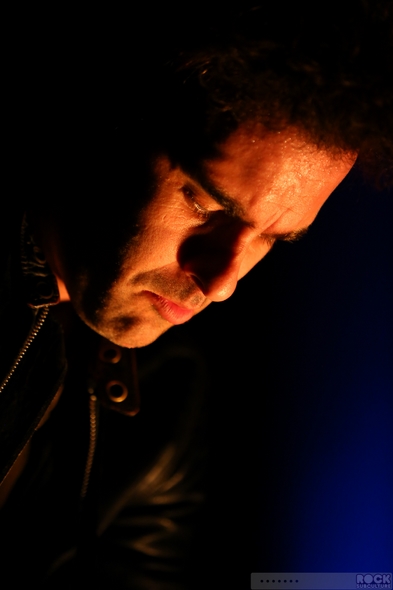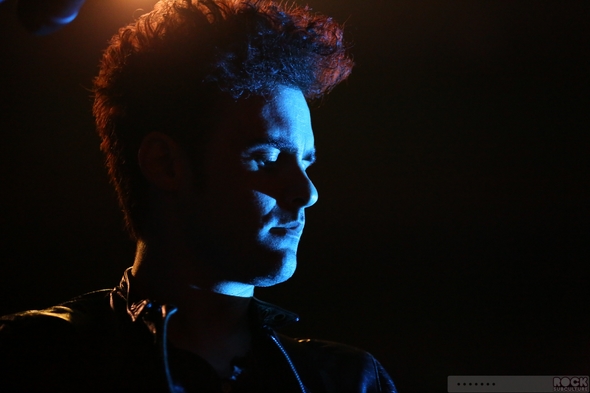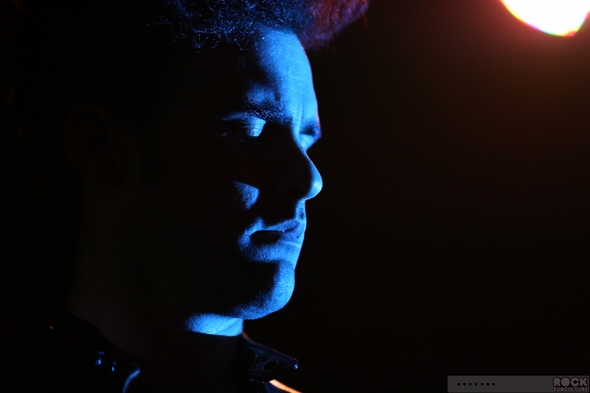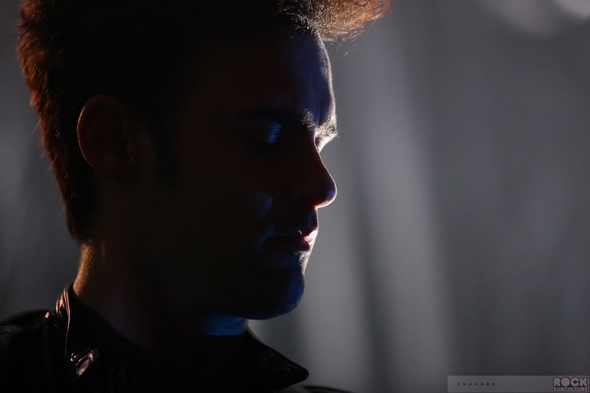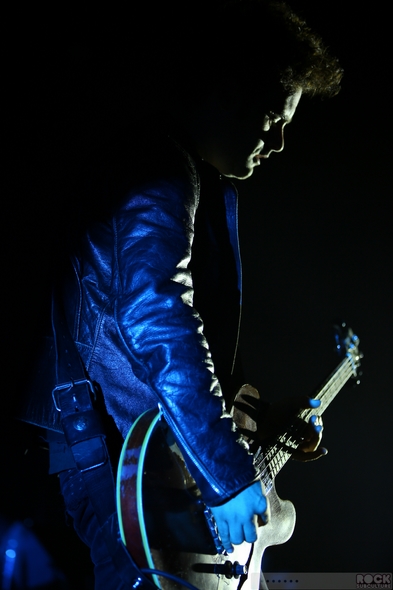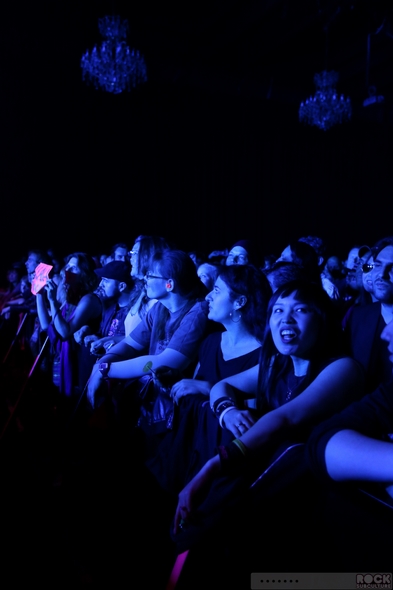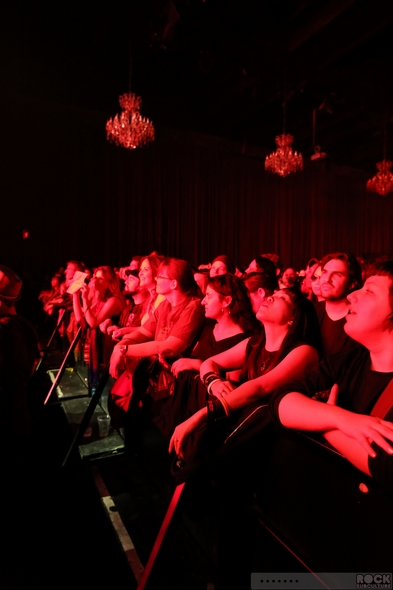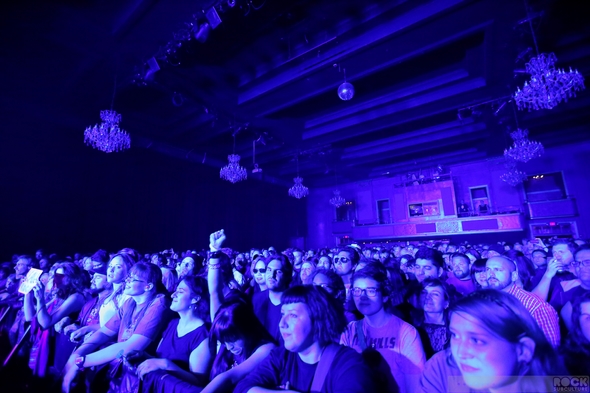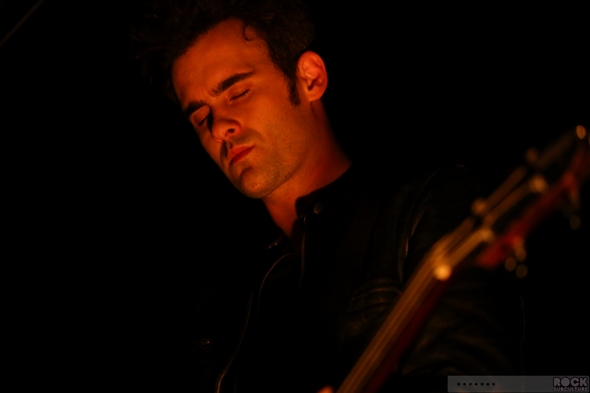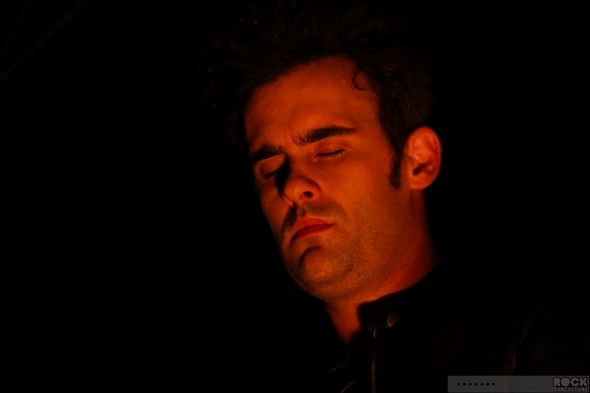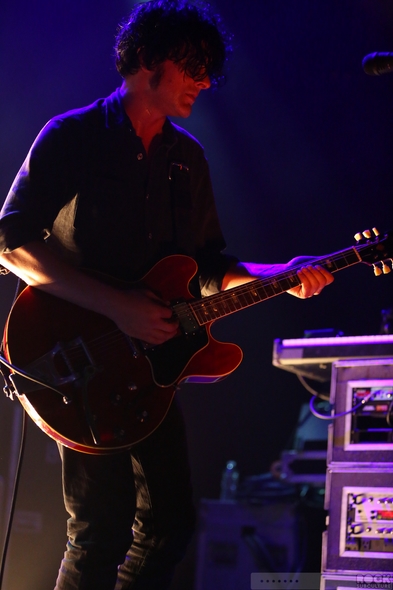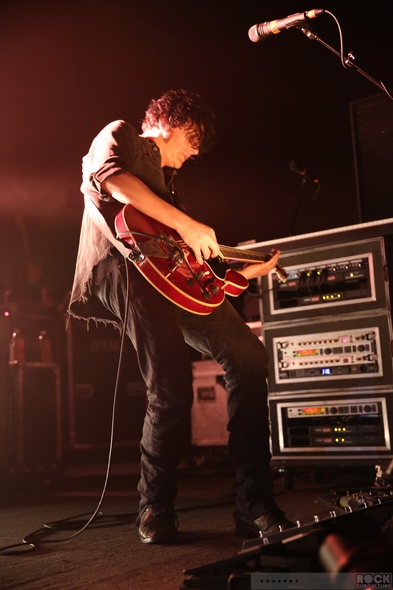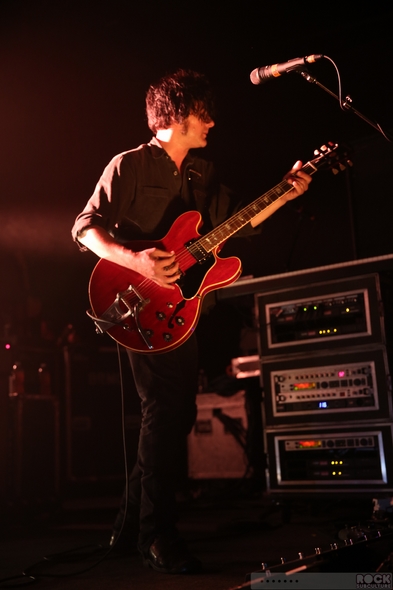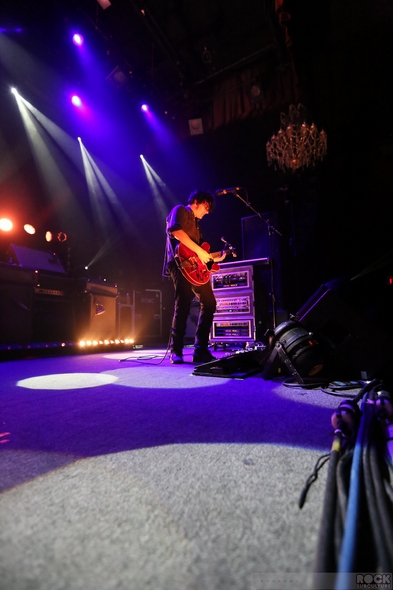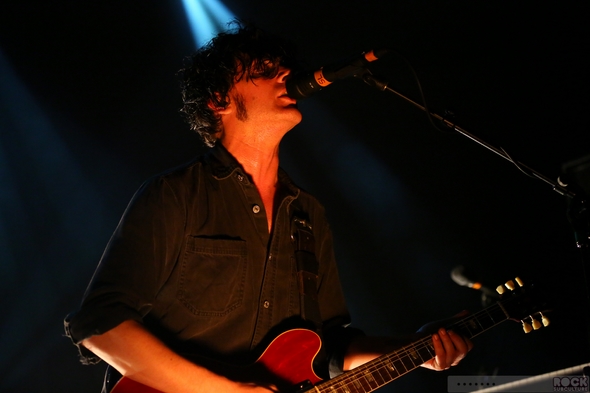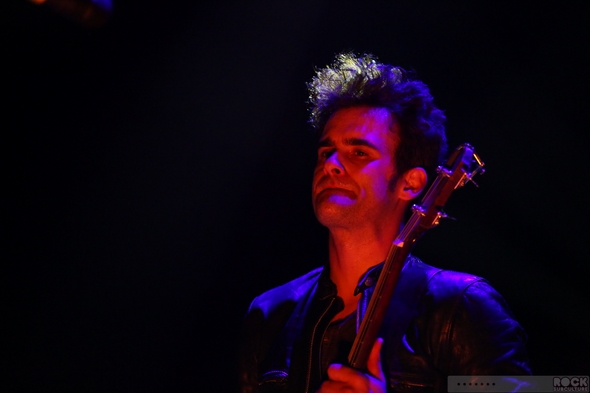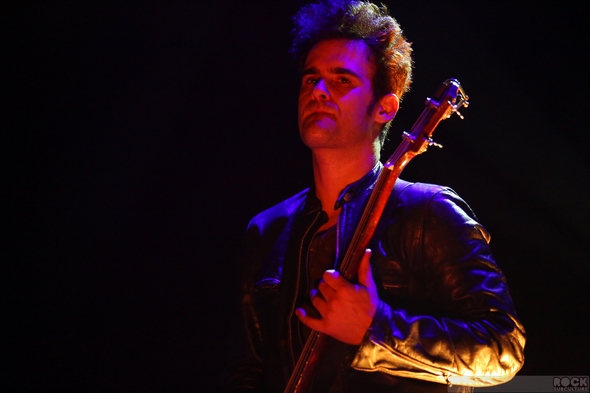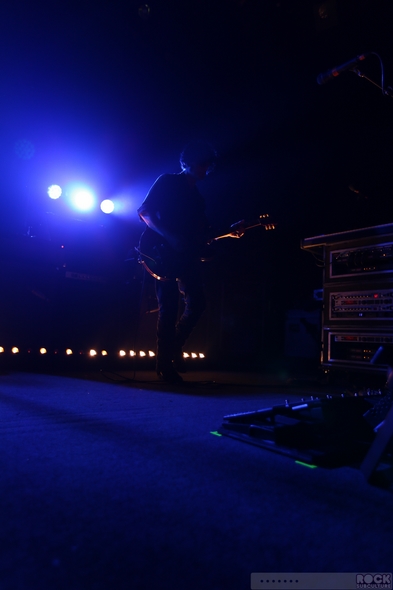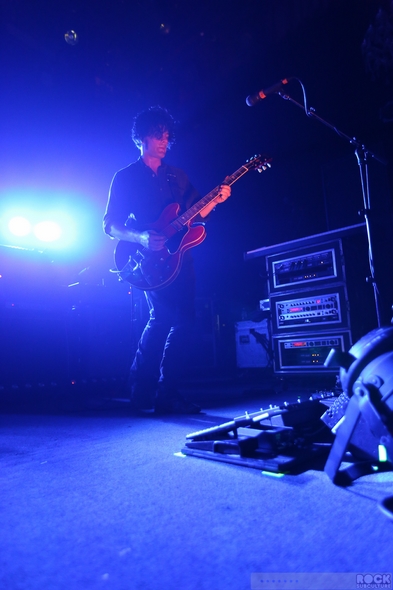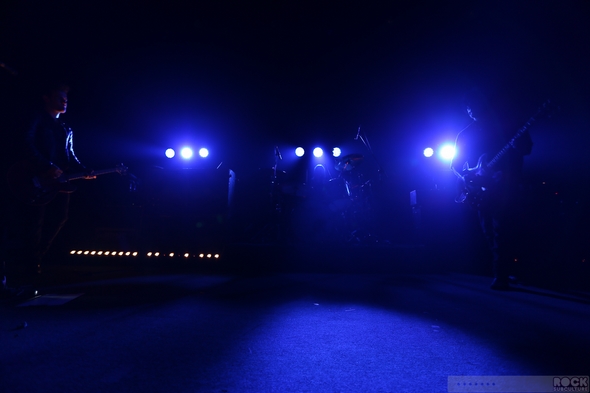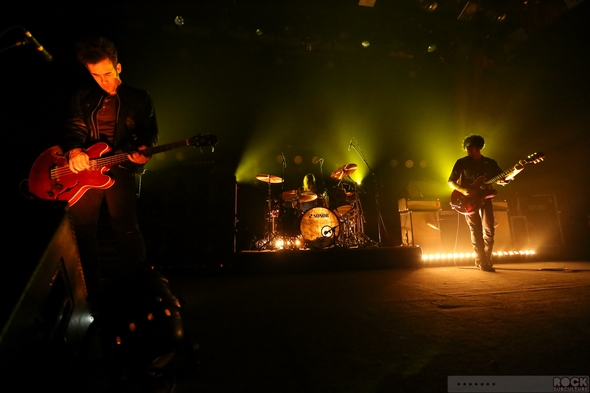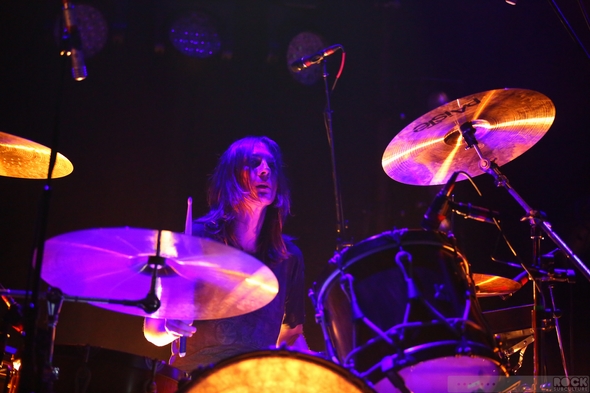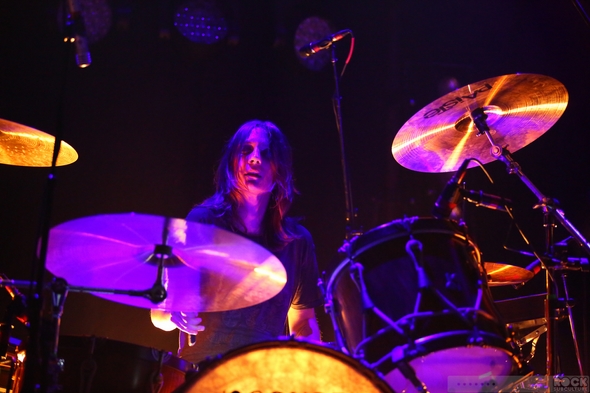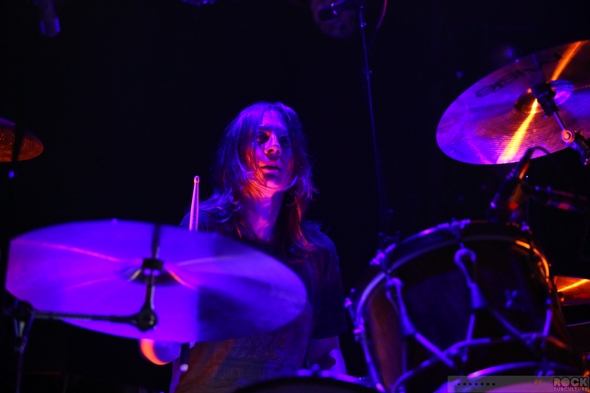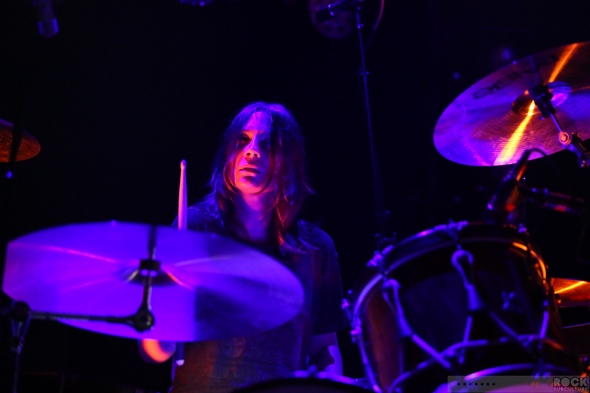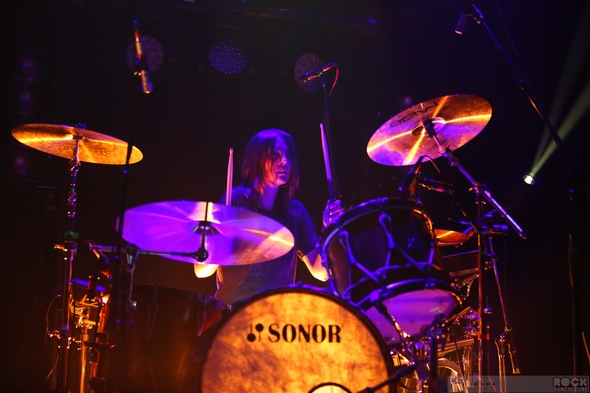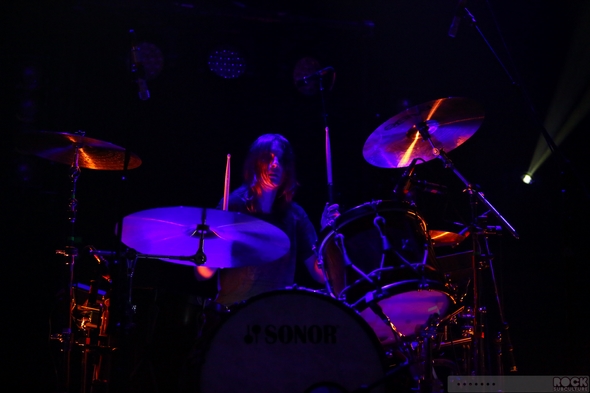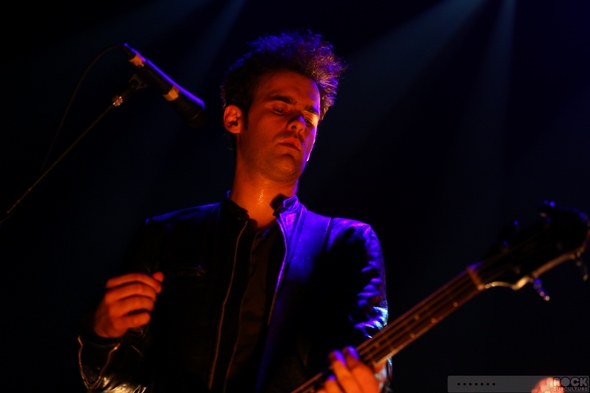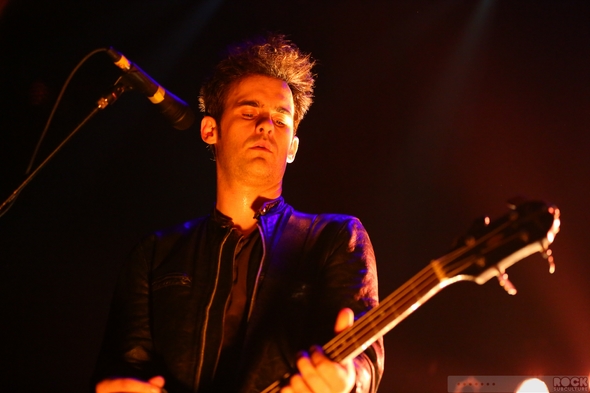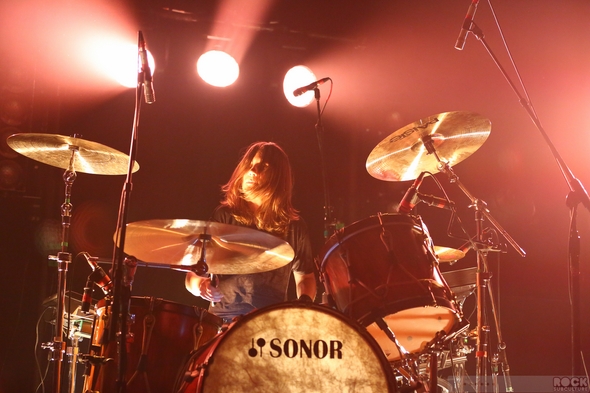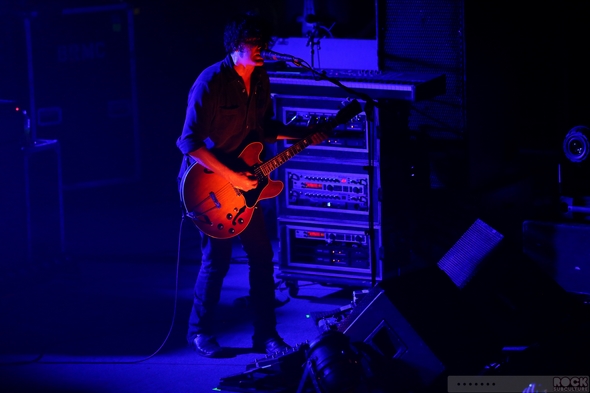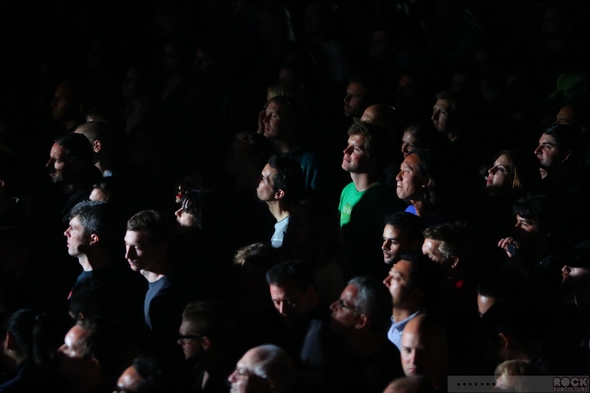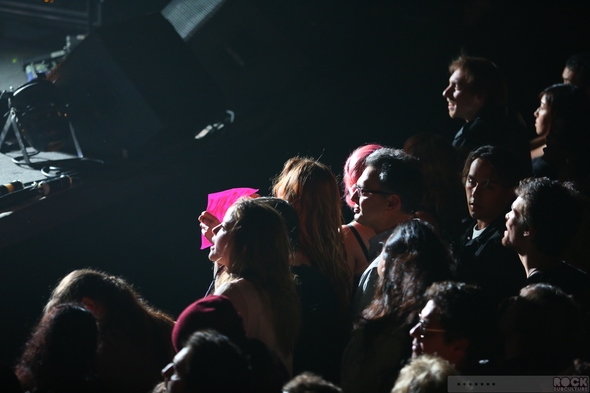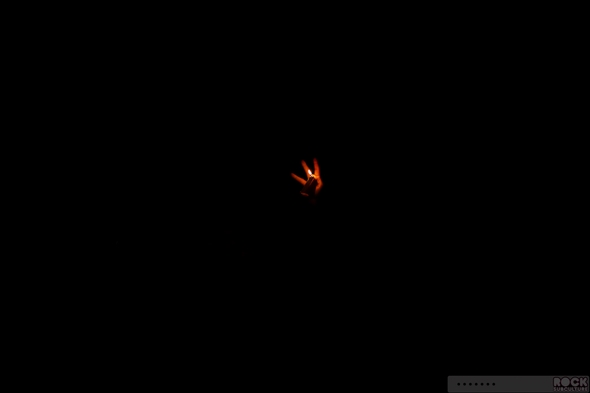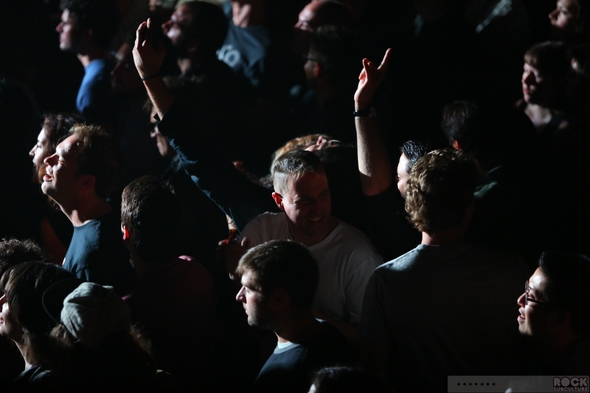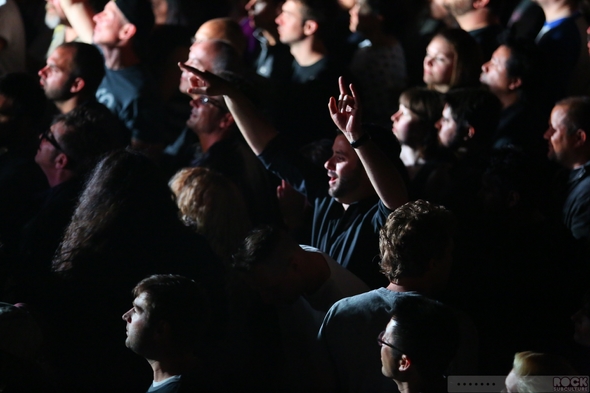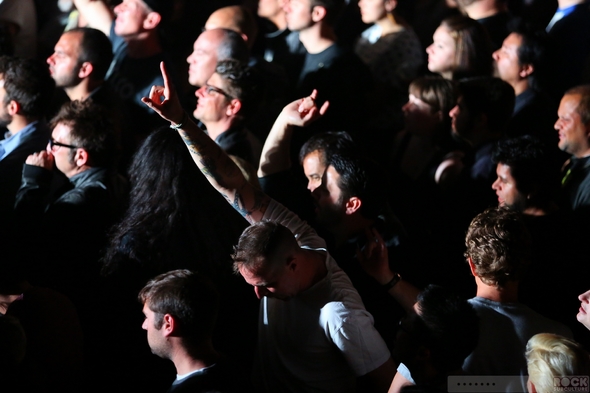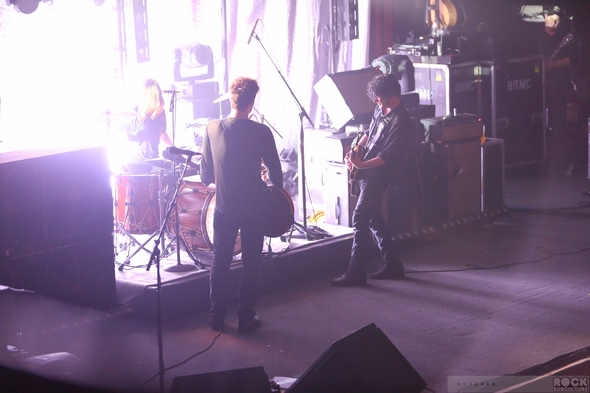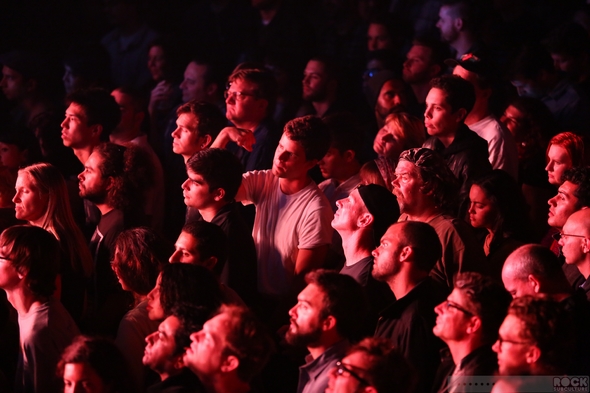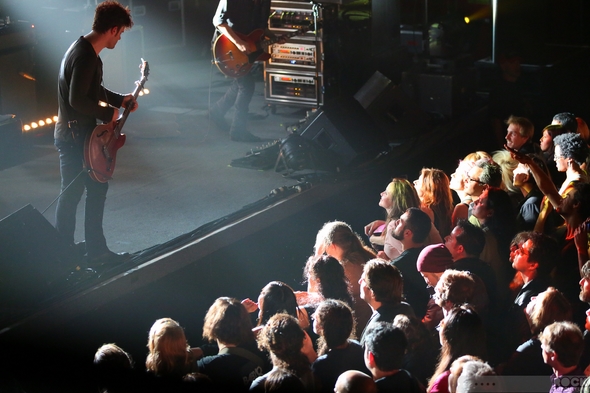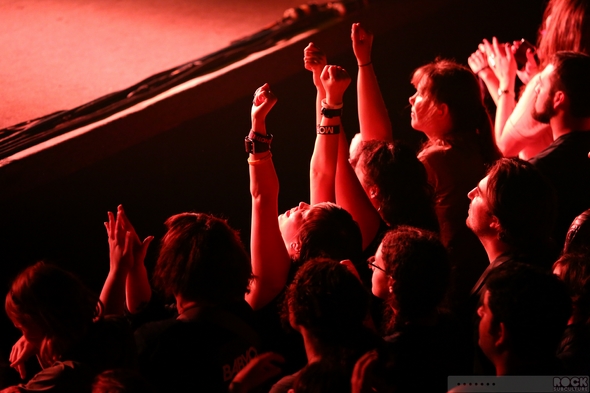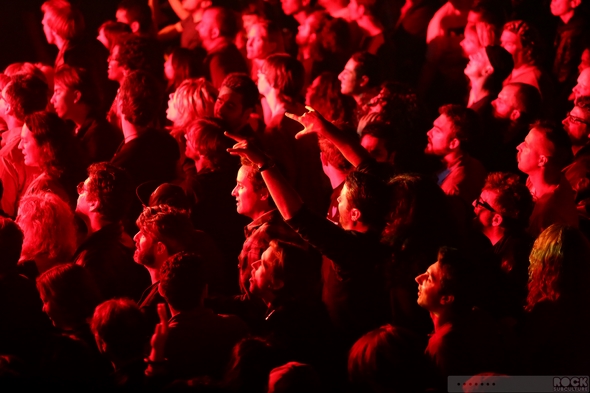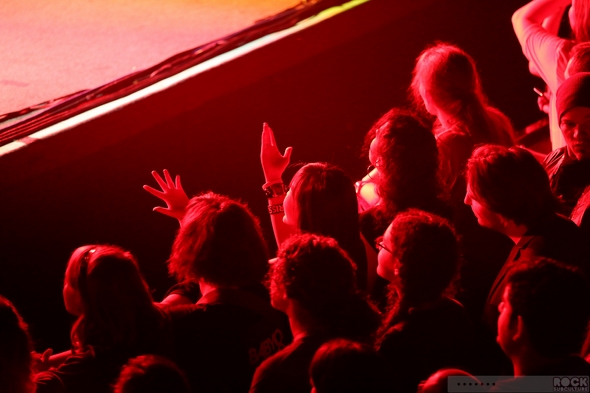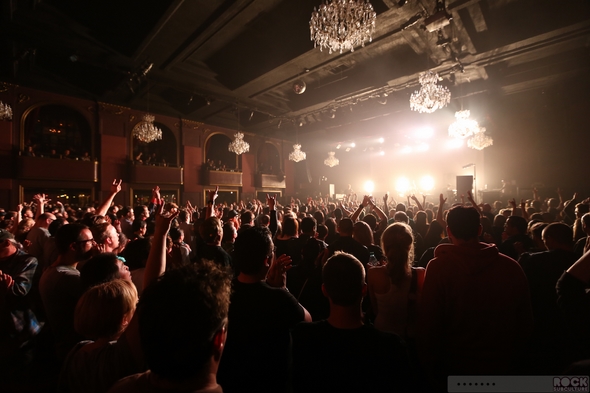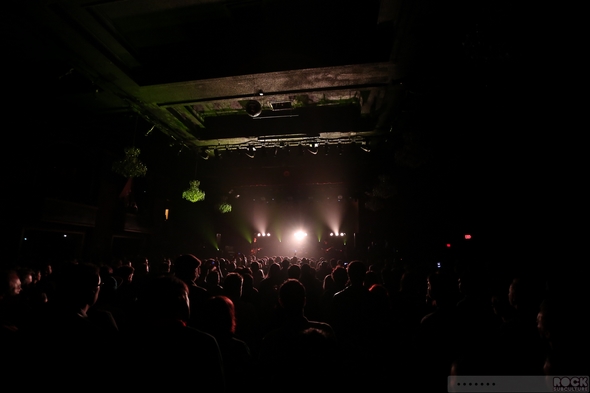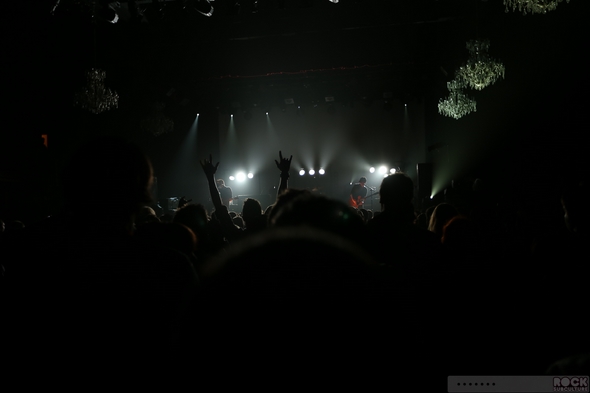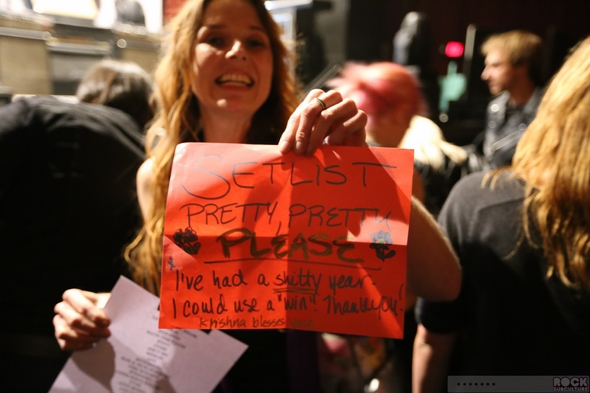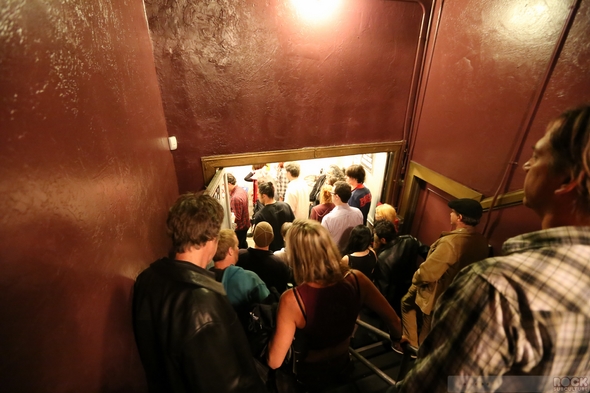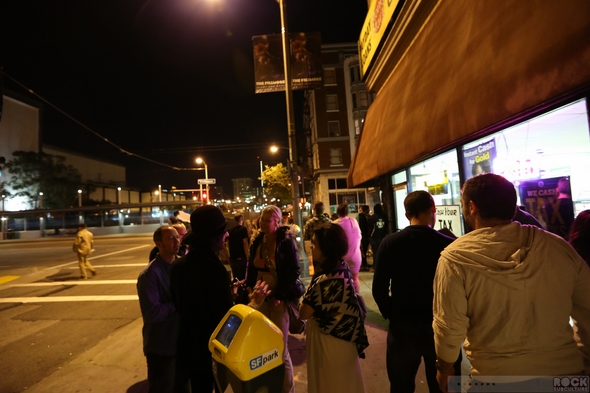 Jason DeBord