Day 7 of Caprices Festival in Crans-Montana, Switzerland… Definitely one of the strongest nights for performances, if not the strongest overall, with a really unique and stellar line-up including The Heavy, Black Rebel Motorcycle Club, and Alice Cooper.  The theme tonight was rock and roll (though in a variety of different packages), and it was really like a triple headliner.  I also had the unique opportunity to meet with and interview two of the four bands that took to the stage at The Moon at Caprices.
If you want a general overview of this special festival, check out my ongoing coverage as well as the official site as www.Caprices.ch.
Artists listed in order of appearance (first to last).
Demi mondAine

Who: Demi mondAine
Where: The Moon at Caprices Festival
When: March 14, 2013

Demi mondAine is a group from Paris featuring B. (vocals), Mystic Gordon (guitar), Sarah (bass), Zoé (drums).
Being in the Swiss Alps, a number of the bands in this festival hail from French-speaking countries, and do not play to American audiences, which has made some of my pre-show research for artists that I am unfamiliar with both more challenging as entertaining, and my look into Demi mondAine is a perfect example.  Pulling a bio (published in French) off of their official Facebook page and processing it through Bing Translator gave results that produced more questions that answers, so I thought it might be fun to share the results here:
Fashionable half it is this woman to be all / your be or have. Pretty mundane to invite in the first part of Alice Cooper, Kiss lazily Panther Asia Argento, or still going to the United States to celebrate Jeff Buckley in the company of his guitar Gary Lucas. Quite half also because it returns regularly bar of the Feline, her second home of the 20th where she bears from tiny. Always on the wire, half Mondaine is the mother and the whore who do more than one. Devastating body woman, she can't get enough to make a weapon. Sulphurous and mesmerizing, cannot only sweat when we hear "Paris sous la Neige".

The rock is a history of savagery, fury and sensuality. She always knows and she is not ready to let go. Supported by his gang in which the guitar and riffs sharp Mystic Gordon wonders inhabited and raspy voice recalls all the great: PJ Harvey, Vivekthomasmathew, the Clash, Patti Smith… In an era where too often meant that rock has no balls, half socialite proves that there is more need. With it, to touch more to the heart. As a slap in the face, his "Hymne A L'Amour" also reveals the woman of passion, that returned to the morning in singing Barbara. His rock is as wild if it is made with tripe. Regardless of the language of Molière and Shakespeare, it is handled with fingered. Sometimes it puts you a shot behind the ear, makes you shiver. Sometimes it you died in the blood and sends you waltz. No wonder then that the iguana in person has offered him a title. If it has been unsuccessful, that it could be? Him running after. Private Parts, title of Iggy that Tin – Tin it was tattooed on the body, will serve as first manifesto of the group. The concert series that will follow and passing on the boards in a version of American Tabloid of Ellroy eventually you prove that you can be wife, rocker, MOM, model… without having to choose. Keep on rockin.
I would say it conveys more of a theme than anything…  in any event, I really, really enjoyed them – truly a rocking band.  They kind of reminded me of a different blend of Yeah Yeah Yeahs and Concrete Blonde but in French and even with a bit more style.  Really great music and worth checking out.
Below are some photos from Demi mondAine's set (click any image for higher resolution):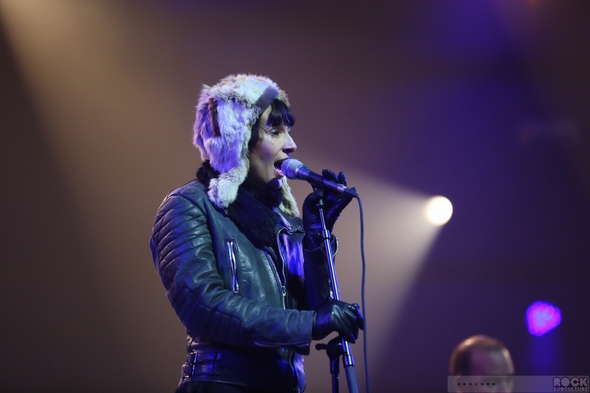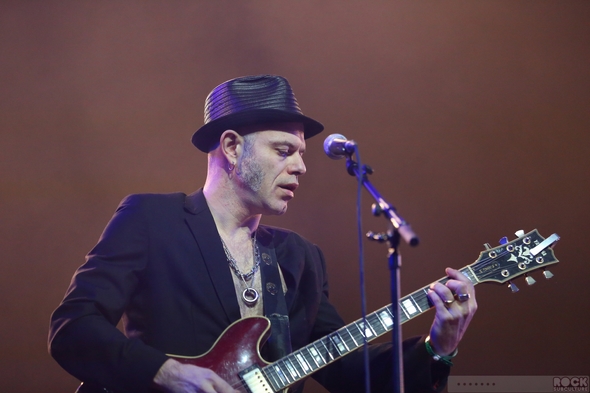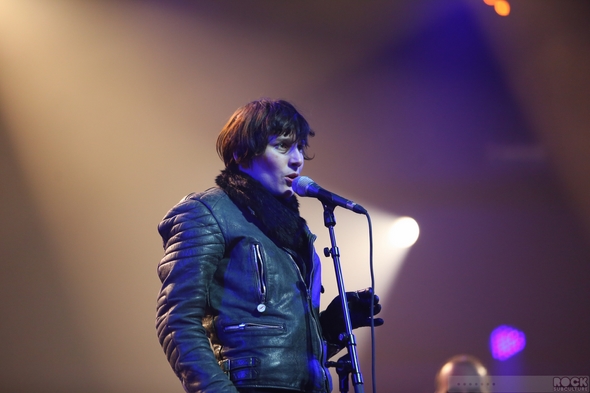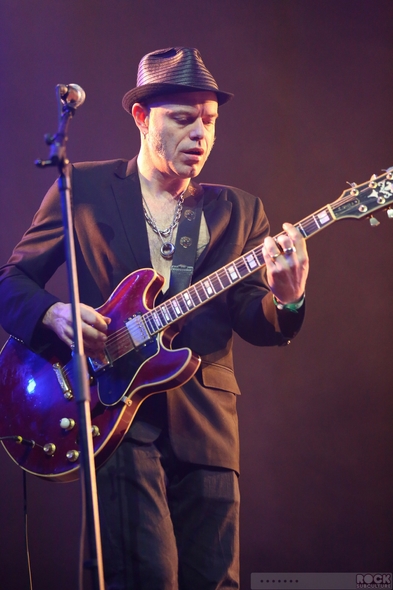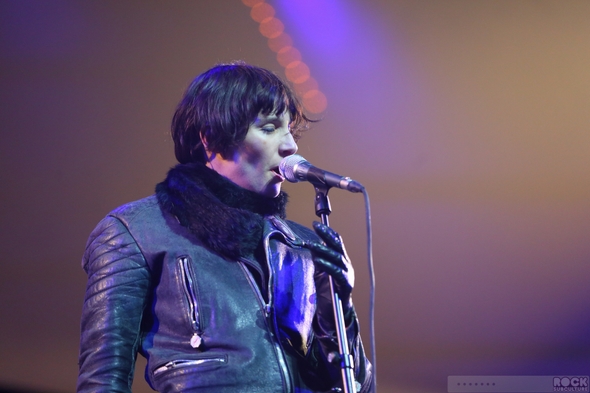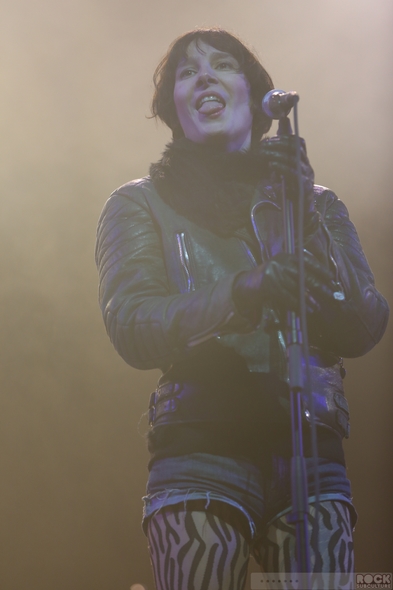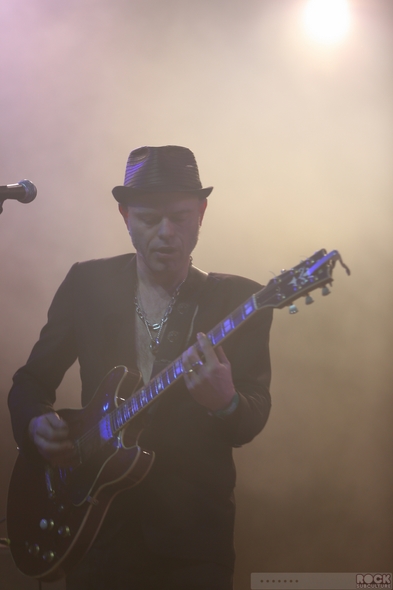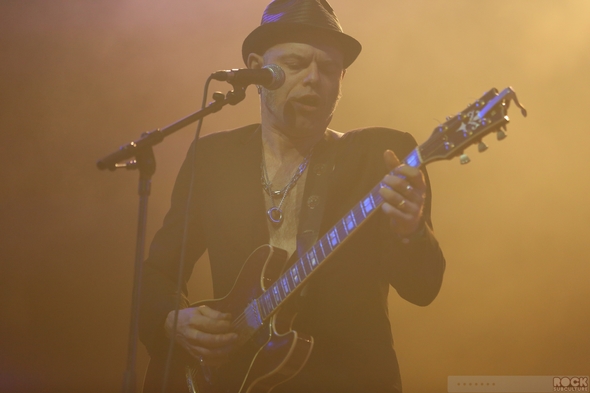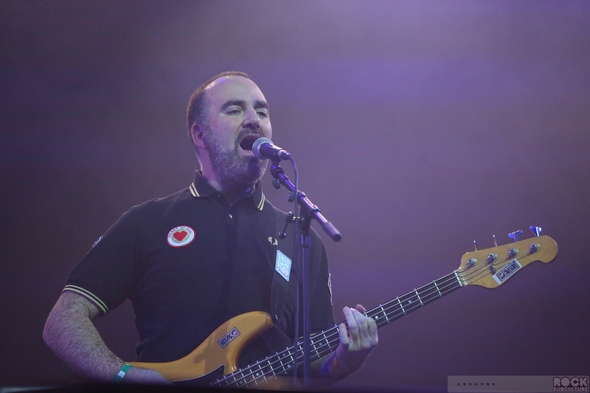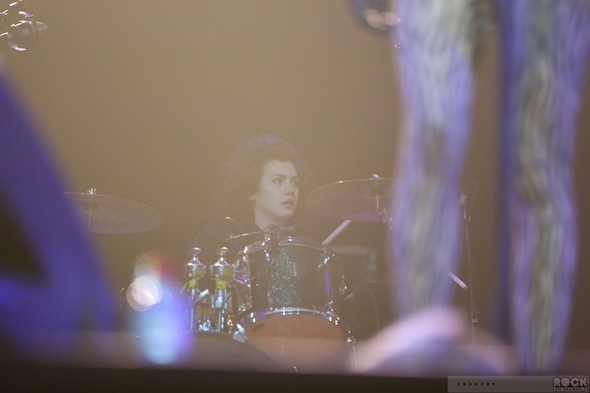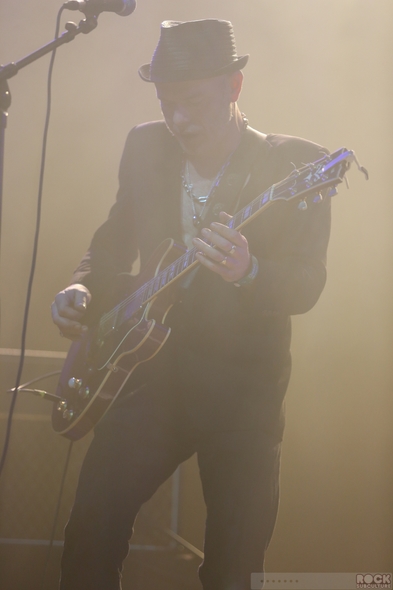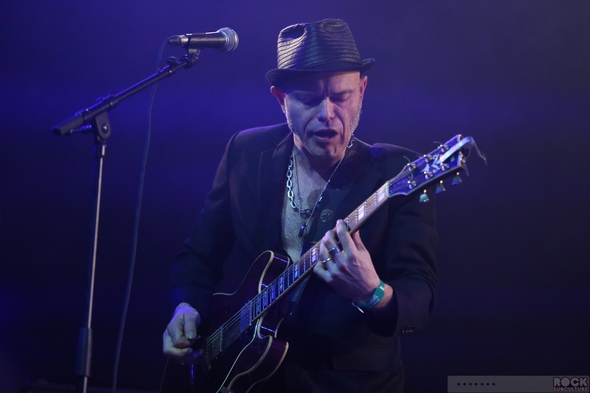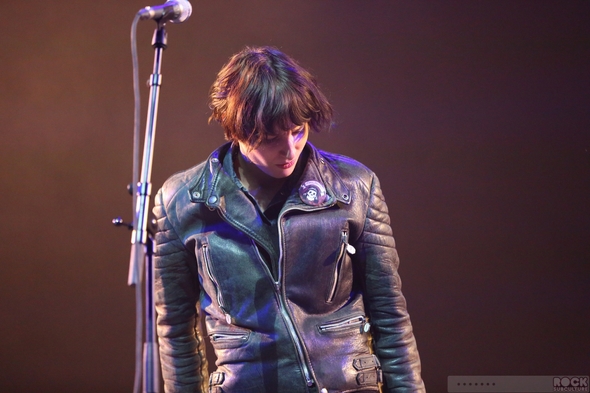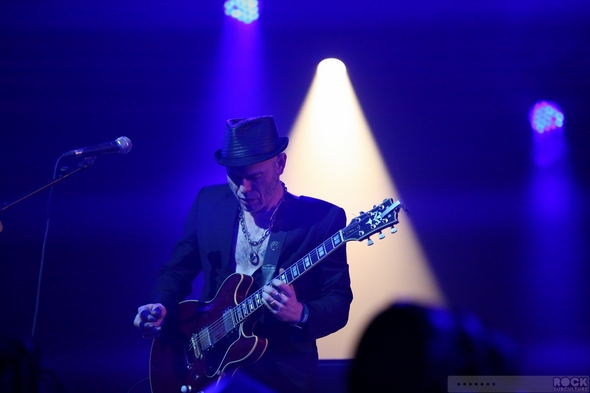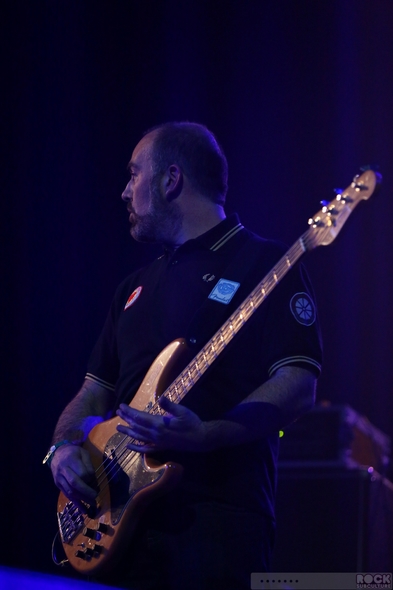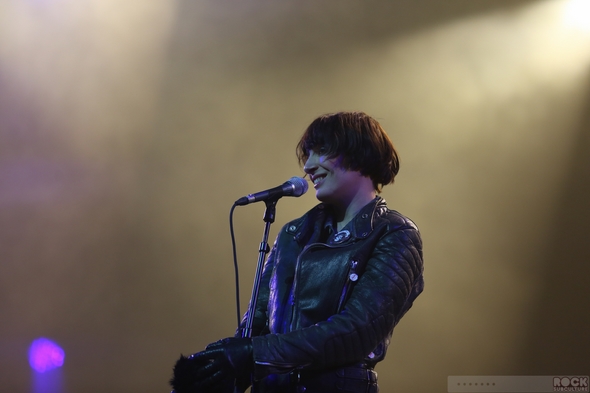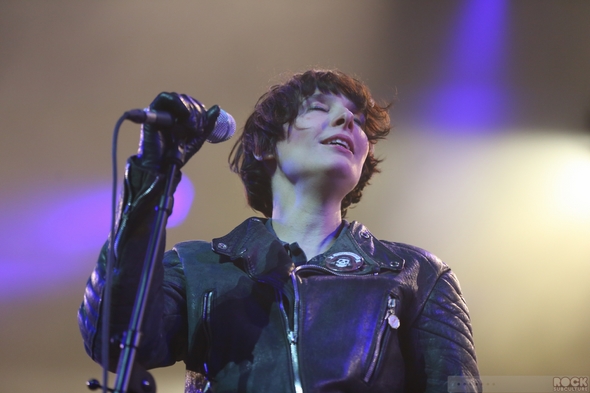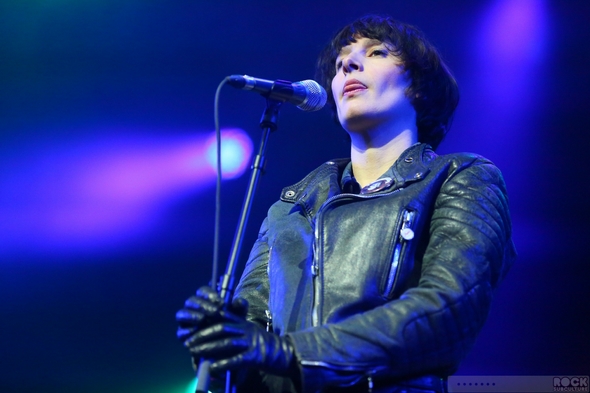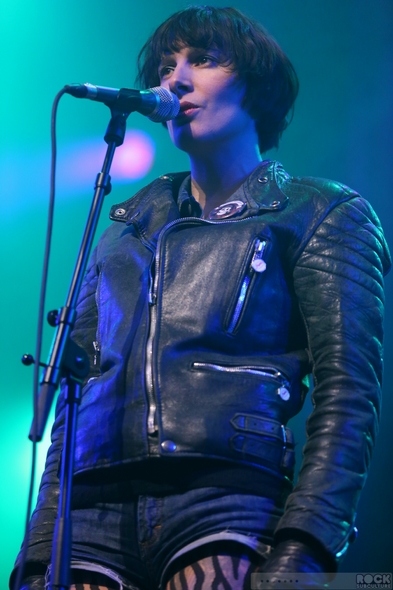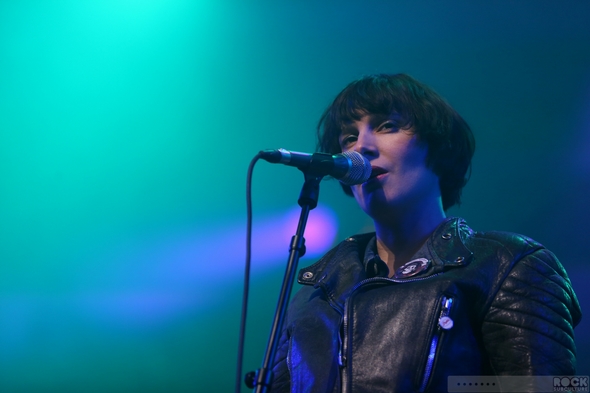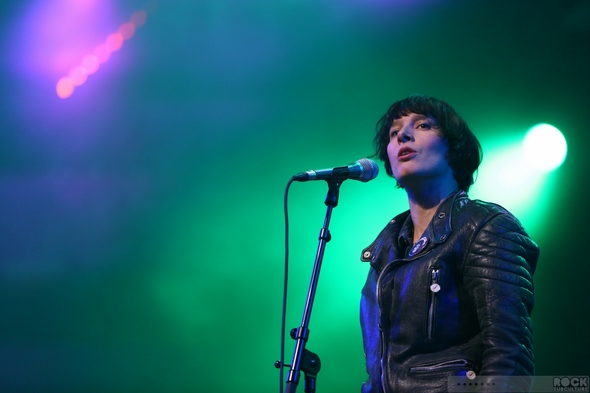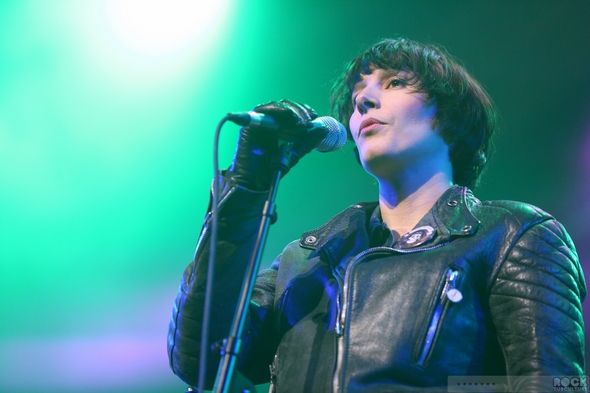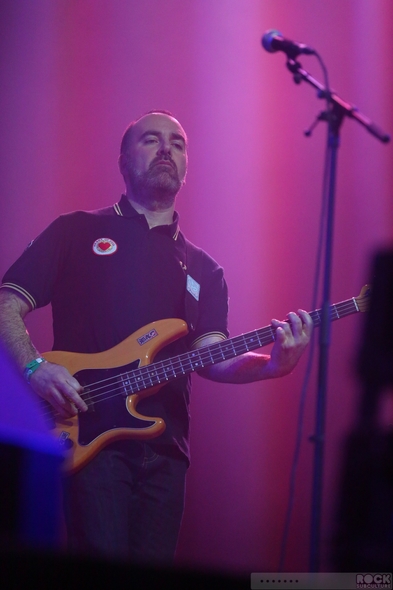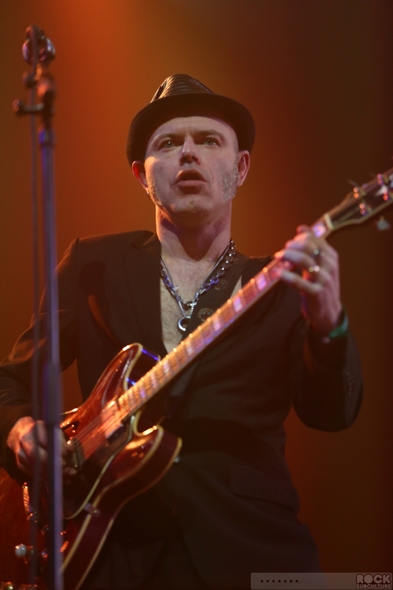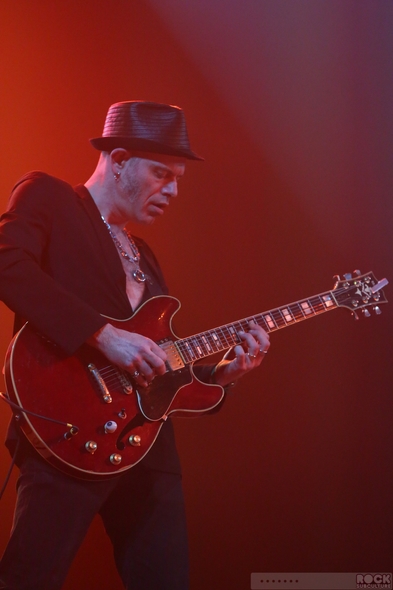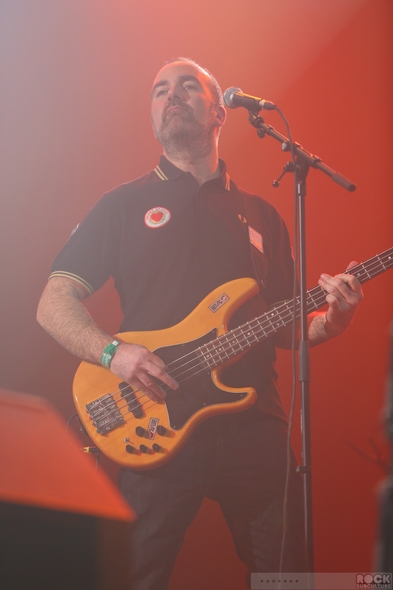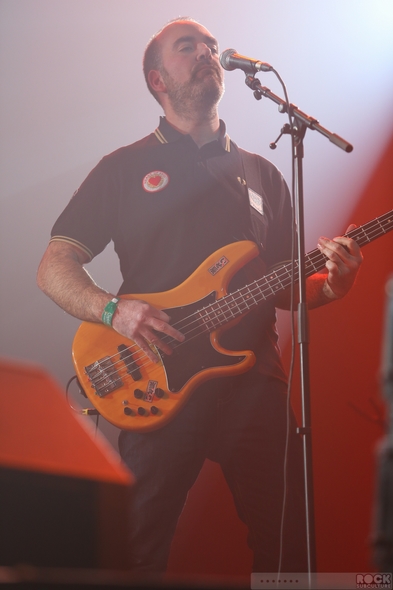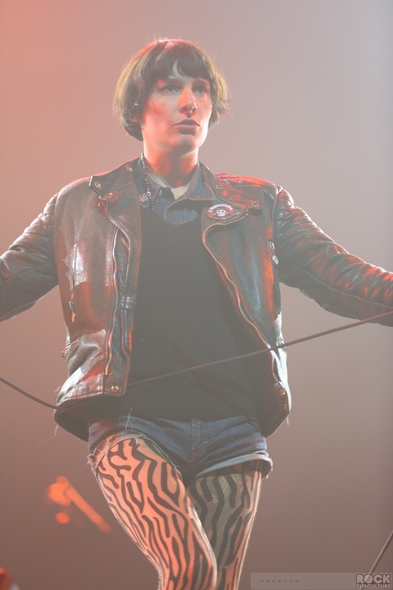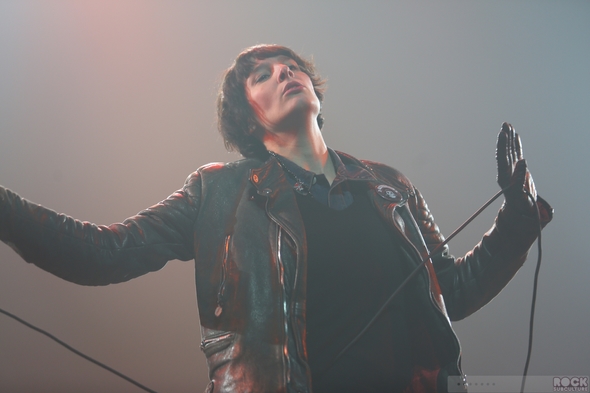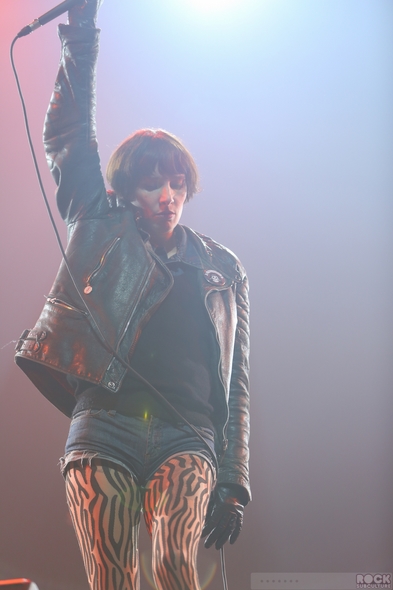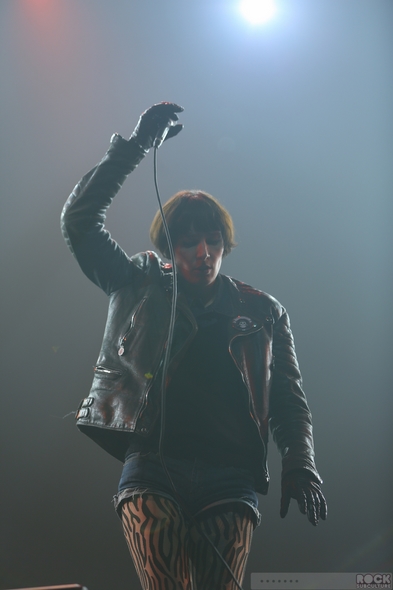 The Heavy

Who: The Heavy
Where: The Moon at Caprices Festival
When: March 14, 2013

The Heavy are a band from Bath, England featuring Kelvin Swaby (vocals), Dan Taylor (guitar), Spencer Page (bass) and Chris Ellul (drums).  Last year saw the release of The Glorious Dead, their third studio album.  I did not discover this band until a few months ago, otherwise their album and the song "The House That Dirt Built" would have made my respective 2012 "best of" lists for sure.  Brilliant work, and I was very excited leading up to this event to see them play live.
The band features an amazing and unique sound – a blend of genres of their own making that mixes together beautifully and generates some rocking and anthemic sounds with real soul and energy.  Funk, blues, rock, soul…  it's all there and more.
I had the true please of meeting with the band after their soundcheck, backstage in their dressing room, to conduct a short interview.  As there was another soundcheck going on, as well as some construction noise, a quality audio and/or video recording was not possible, so I will be transcribing our conversation in the near future, and have published separately a stand alone interview piece.  It was really quite an enjoyable conversation and the guys are so very kind and fun – it was great to get their take on their music, touring, and the music industry in general.  Click the link below for the interview:
One of the topics of our discussion backstage was their live sound versus their studio sound, and it was interesting to hear their perspectives on this, as they obviously don't get to see and hear themselves from the point of view of the audience.
As a member of the audience last night, I can personally assure that band that that are unbelievably excellent in concert, and it brings something to the table that cannot be done in studio and subsequent albums (those are obviously amazing too, but in a different way.
Kelvin Swaby's high energy stage presence (which is in a bit of contrast to his more soft spoken and modest off stage vibe) is just something that needs to be experienced in person.  He is truly gifted at emoting raw energy and musical brilliance.  Seeing them play live was amazing, and will mark as one of the top highlights and top performances of the entire Caprices Festival for me – I can't wait to see them again.  They really bring their music alive in a totally different way.
The Heavy did  stellar job getting the audience moving and jumping for the rest of the night, as well as getting us to participate in the songs, fill in on some backing vocals, etc.
Below are some photos from The Heavy's set (click any image for higher resolution)…  apologies to the guys as the stage is really high (with some obstructions as well) so it is impossible to get a good angle for those standing a bit back from the front.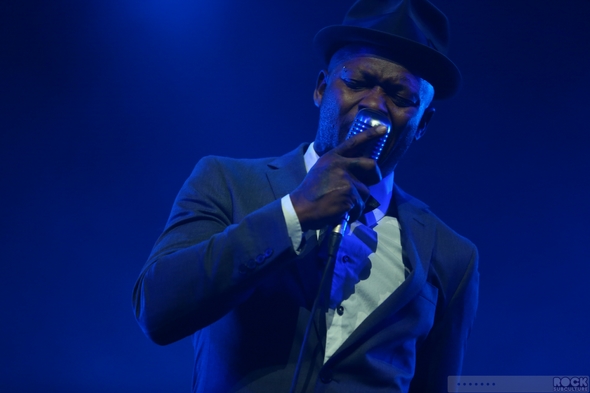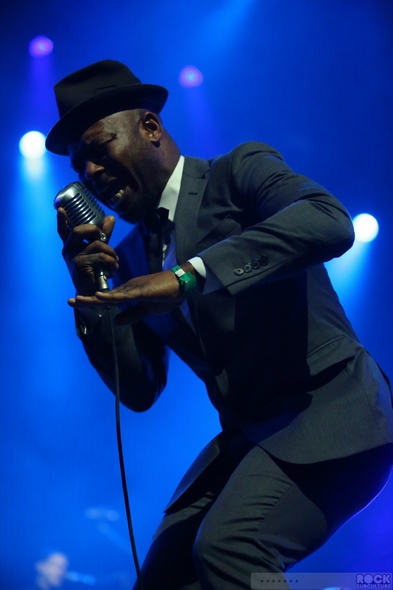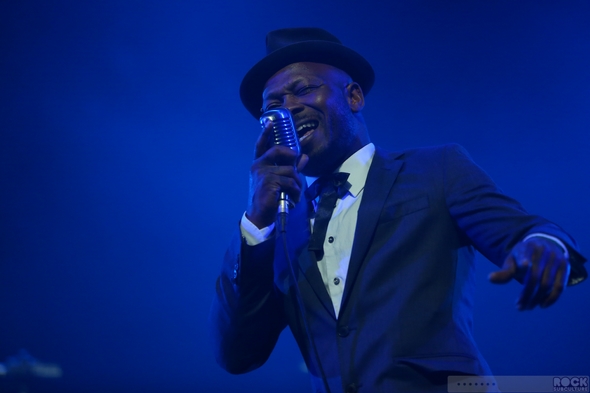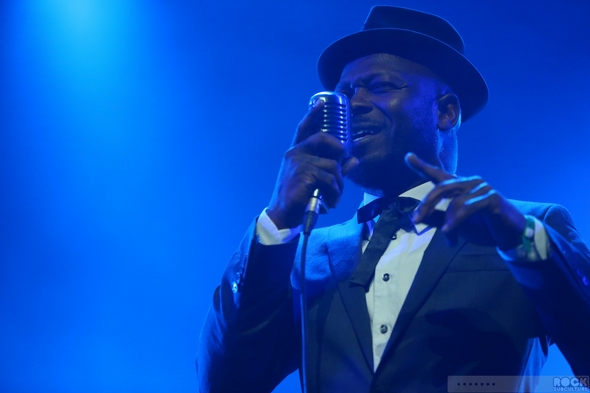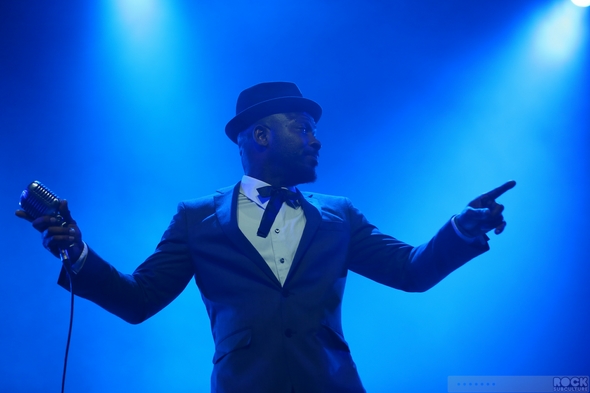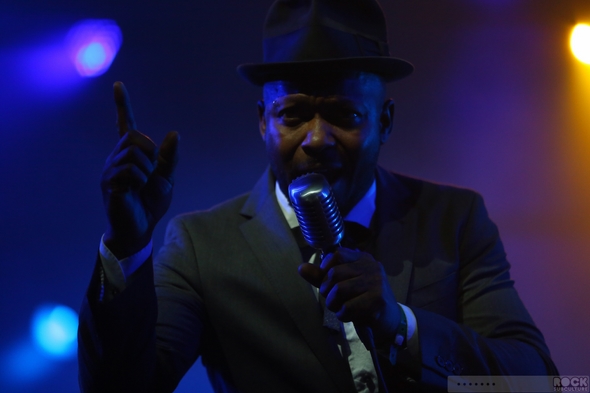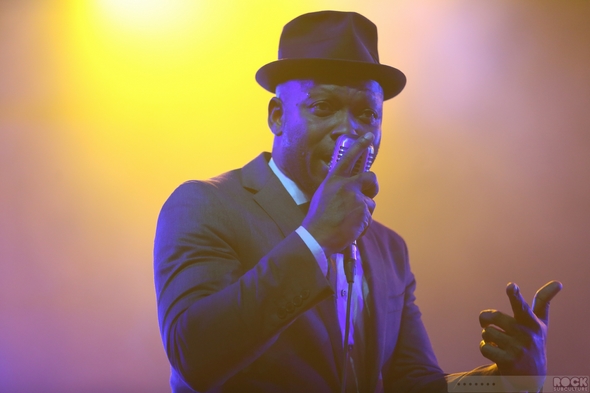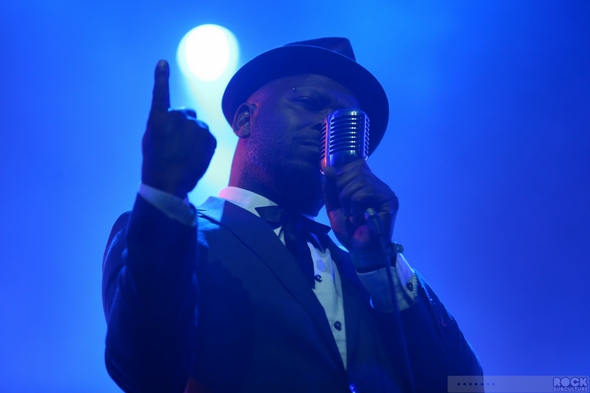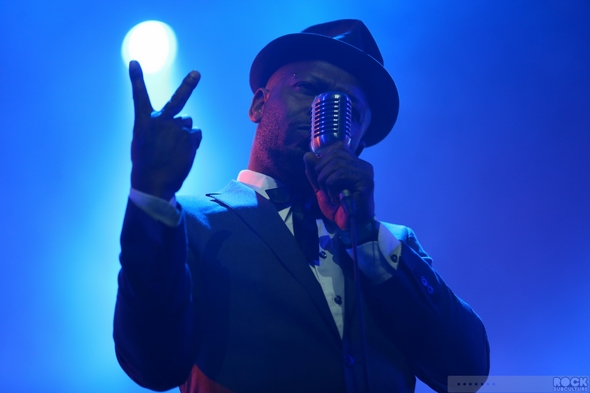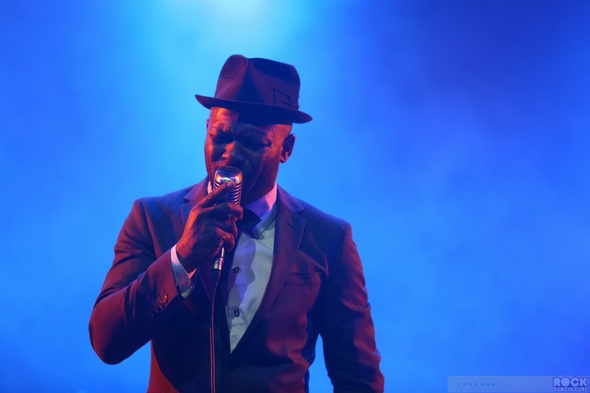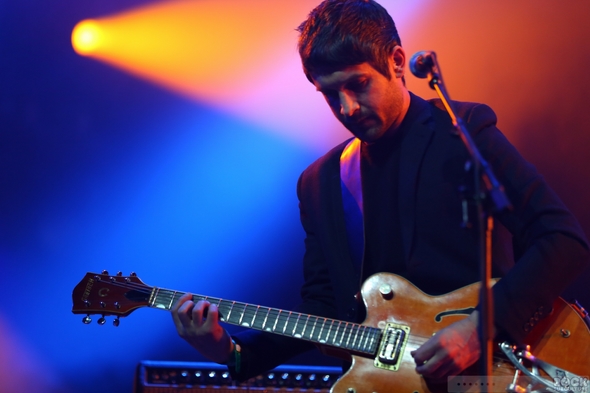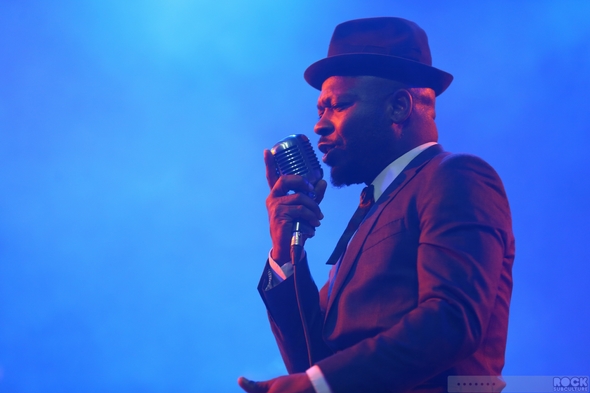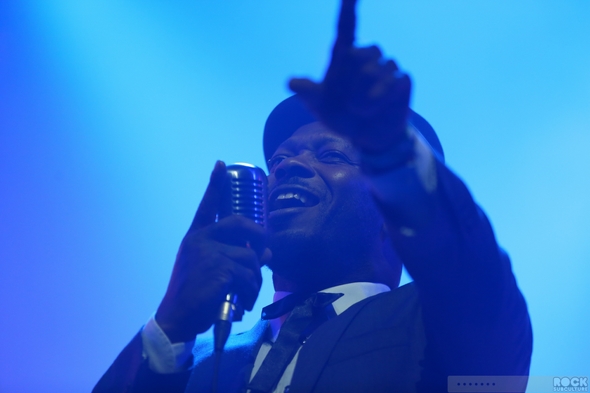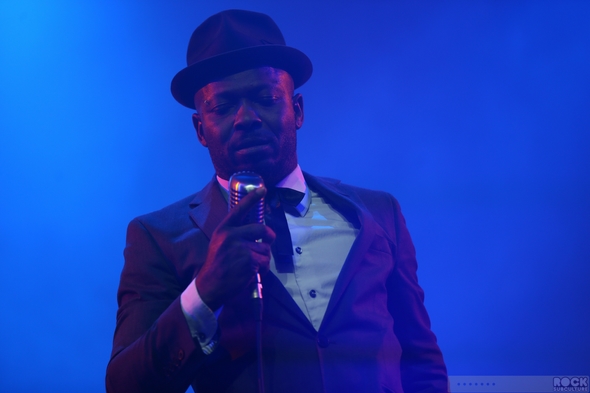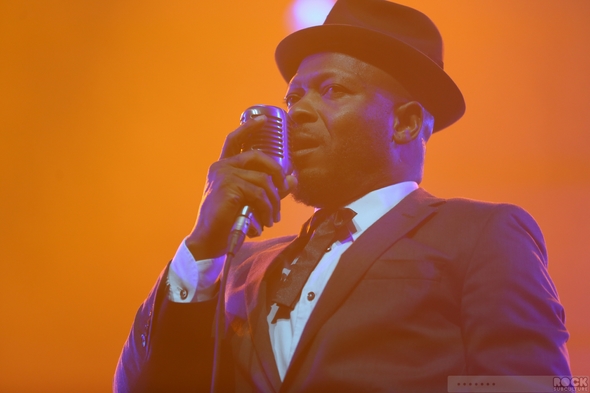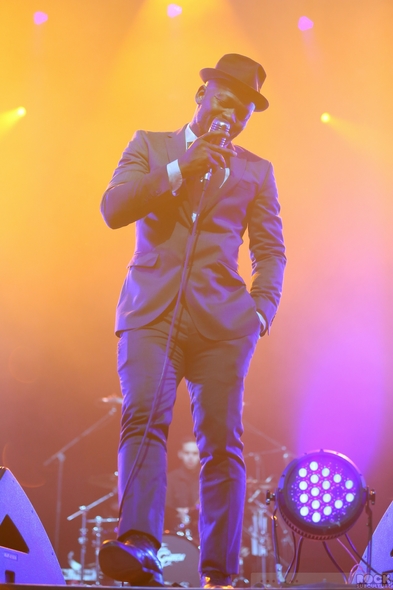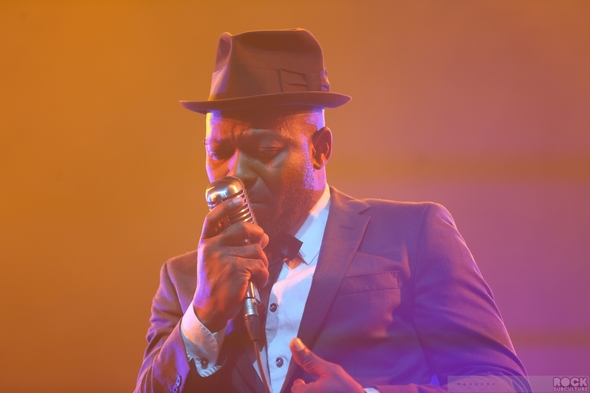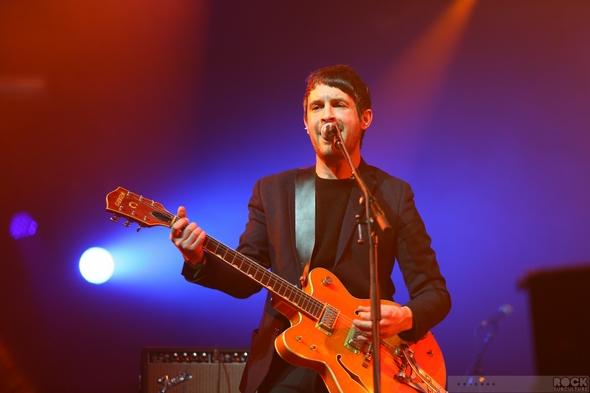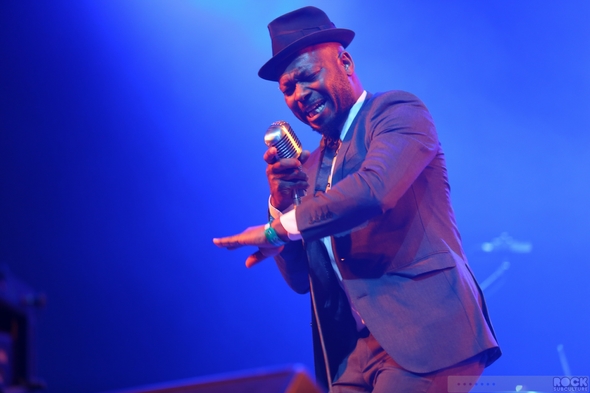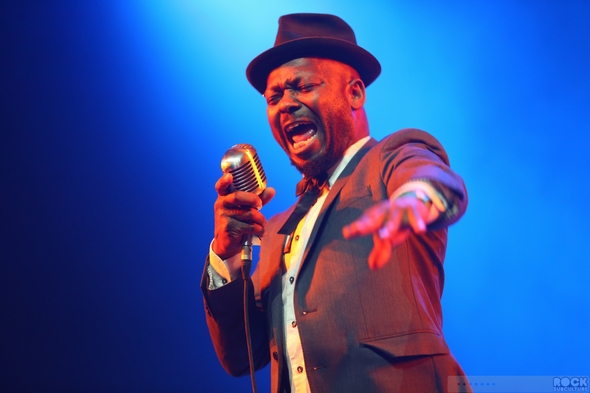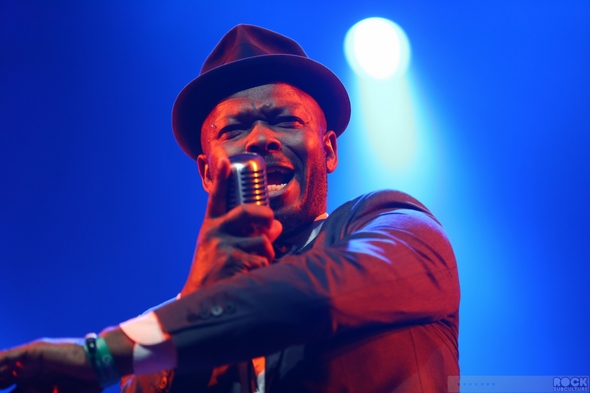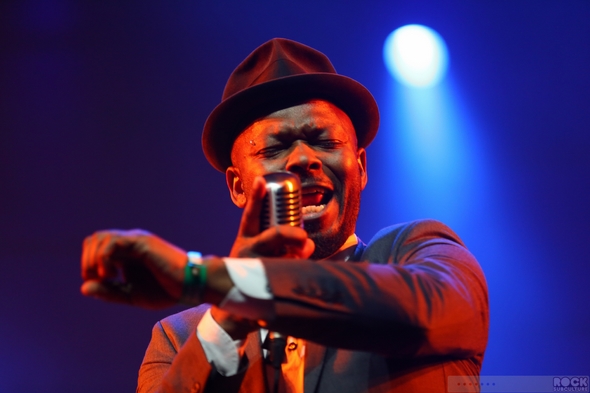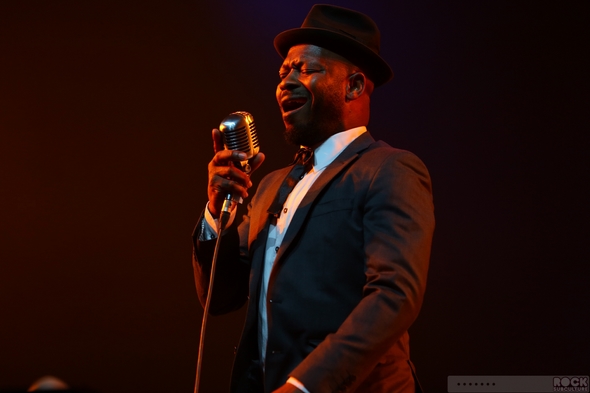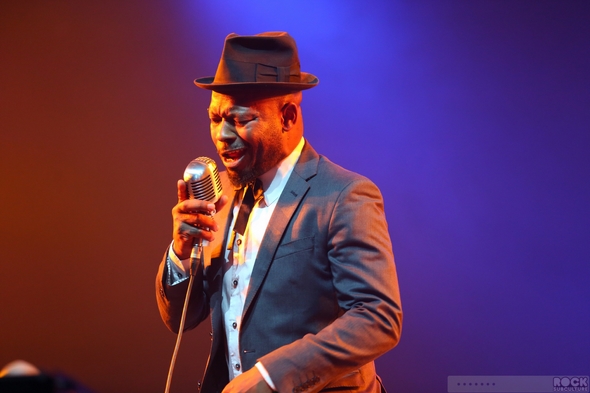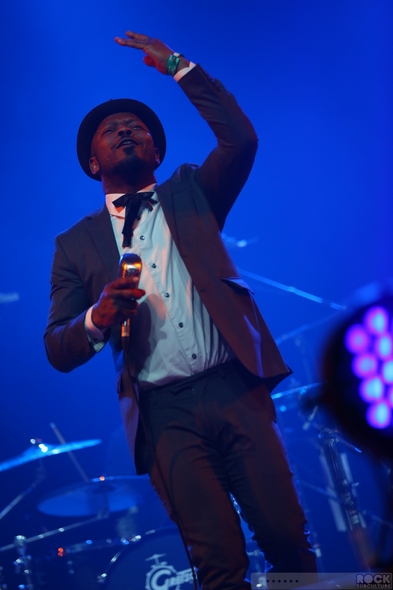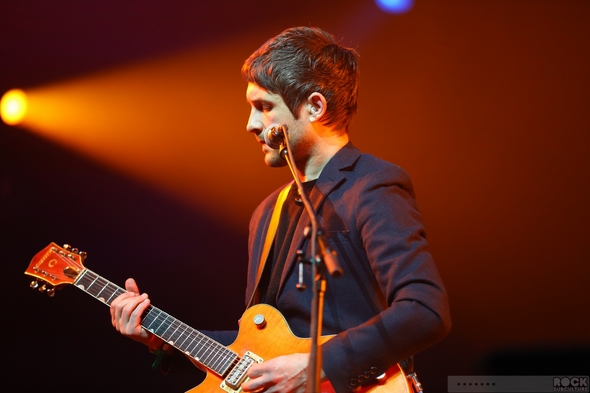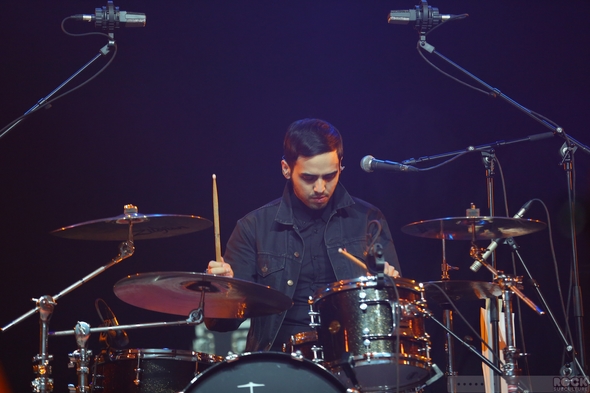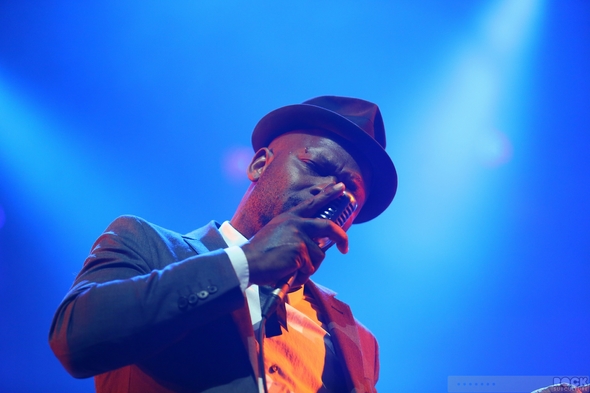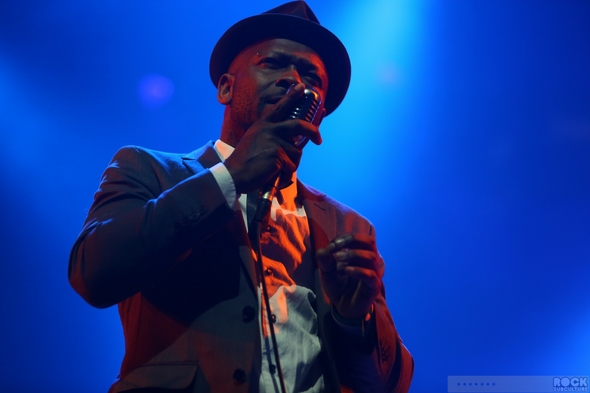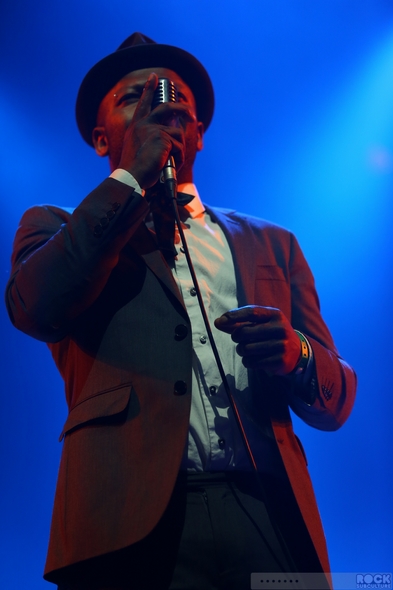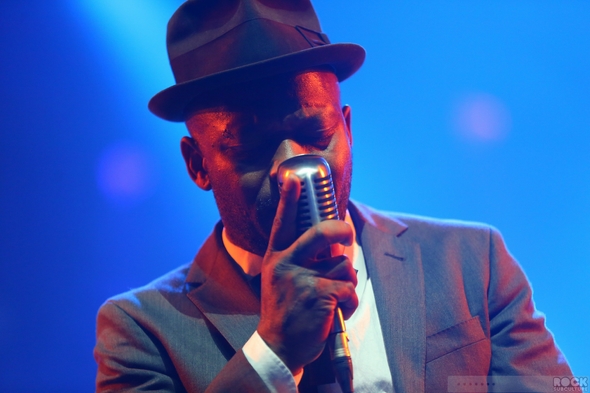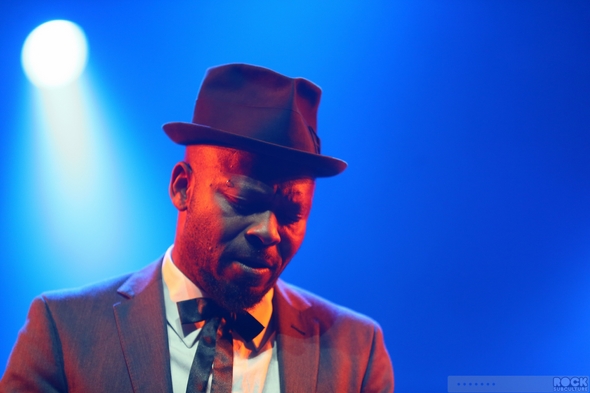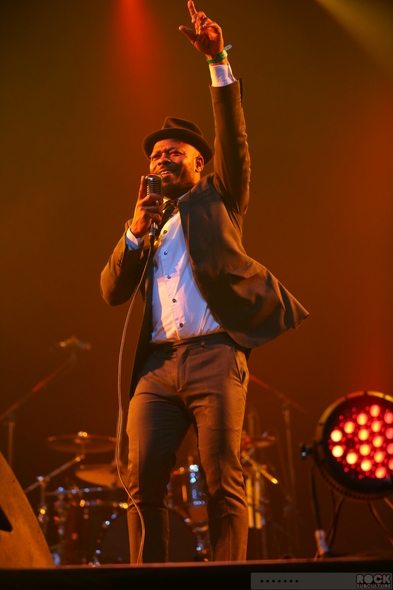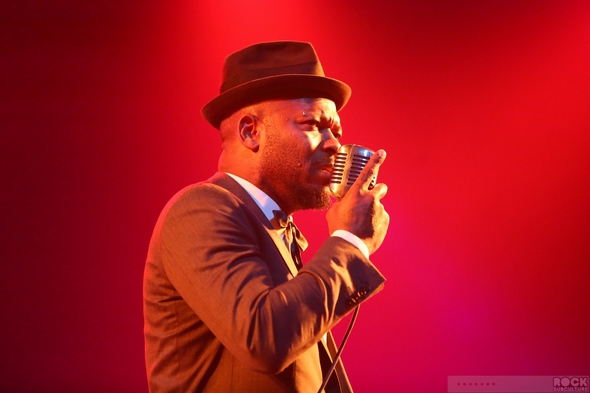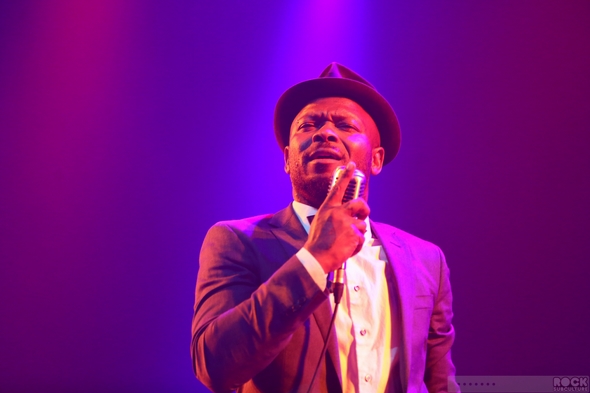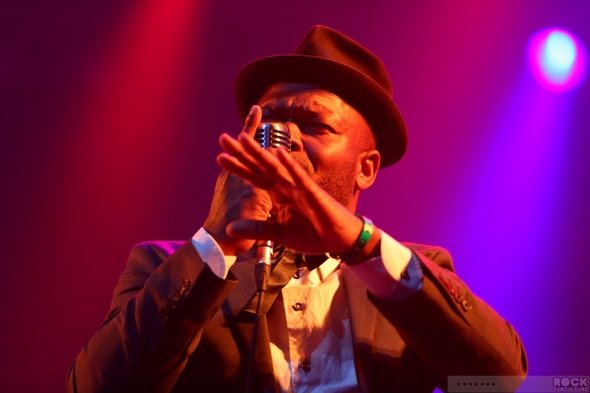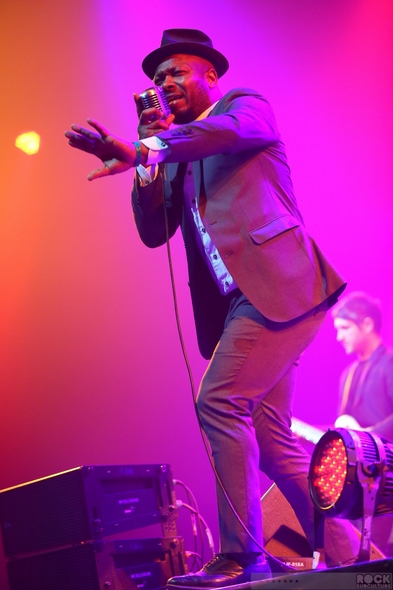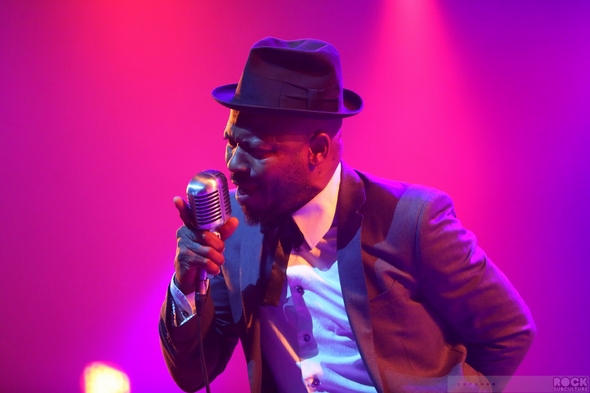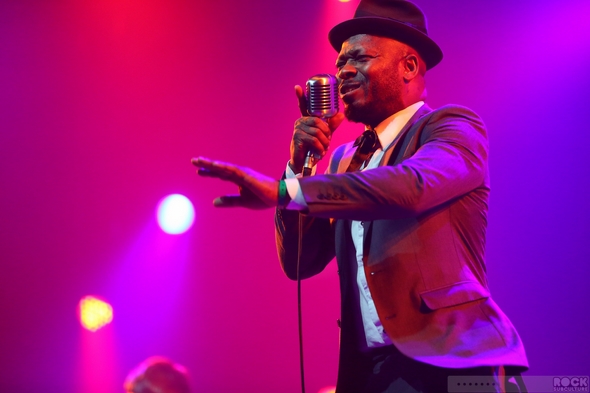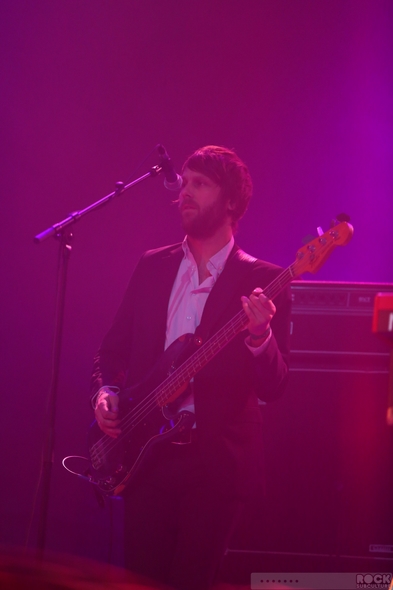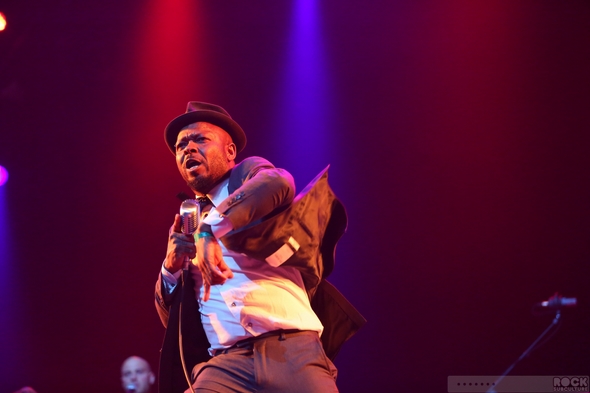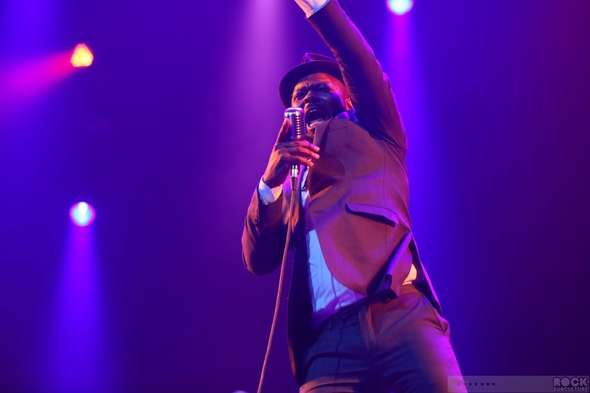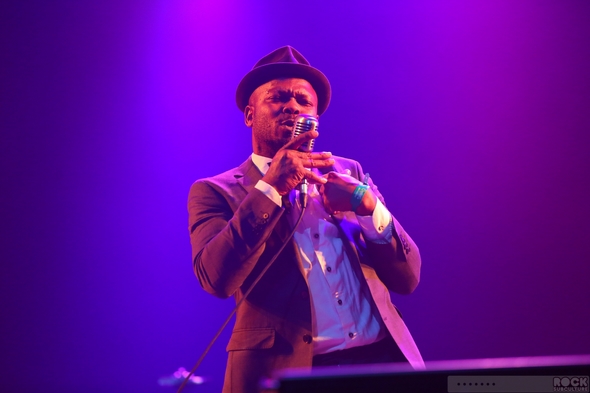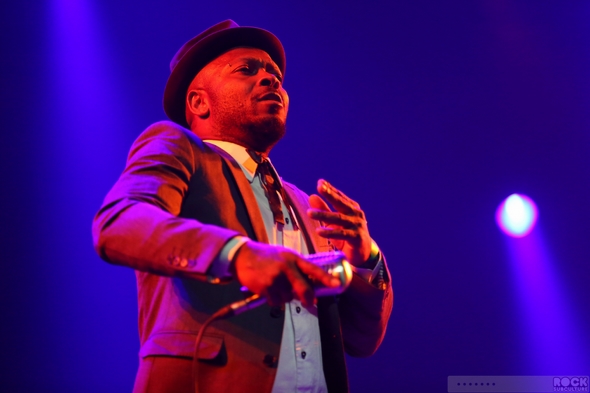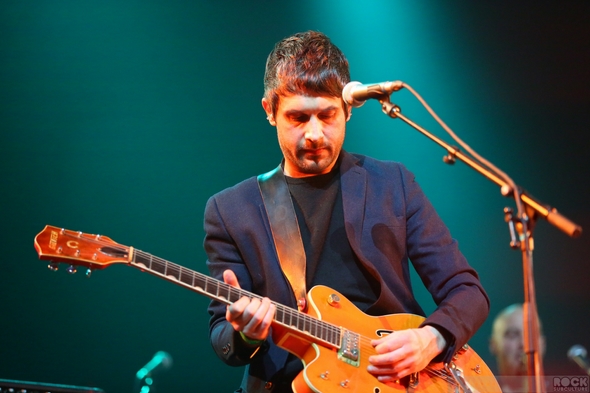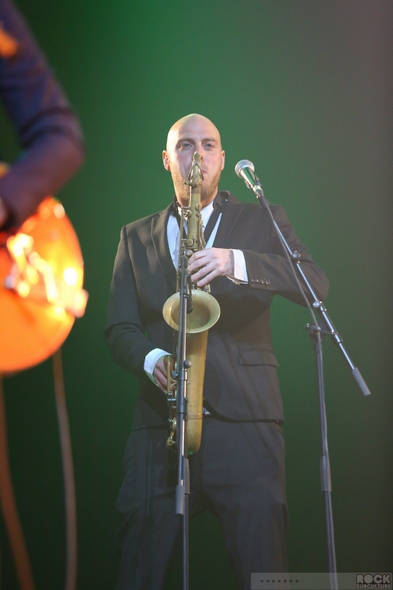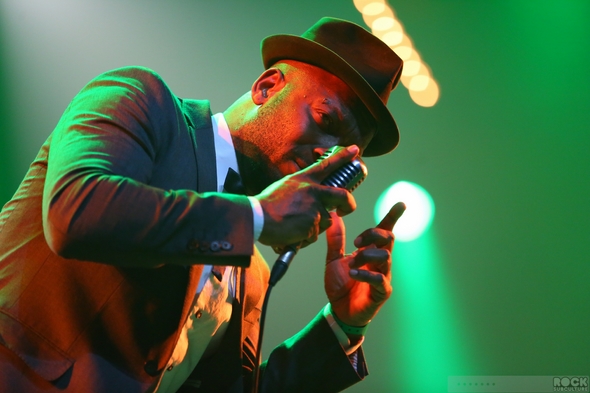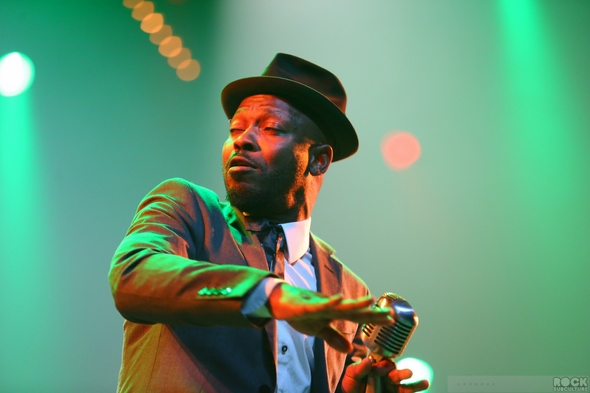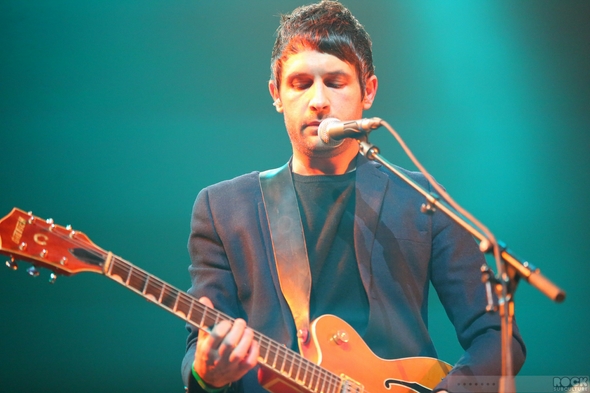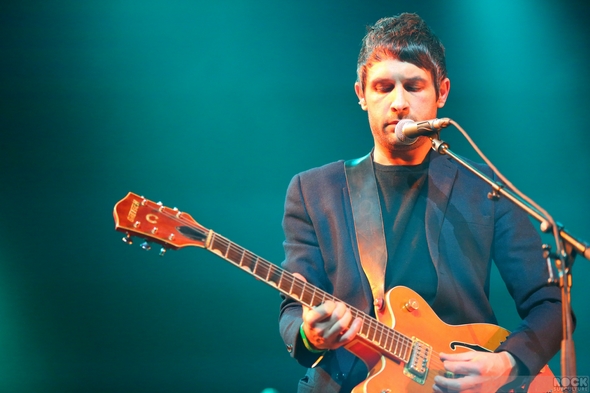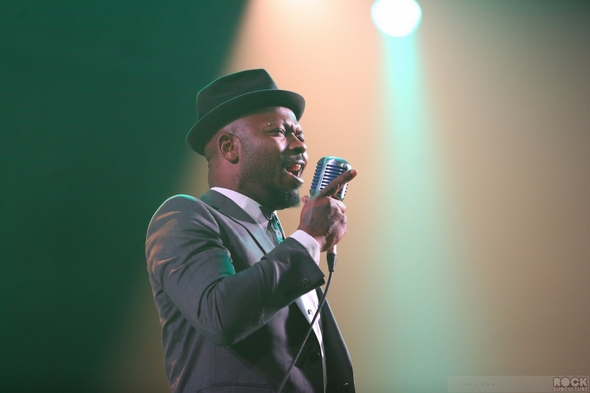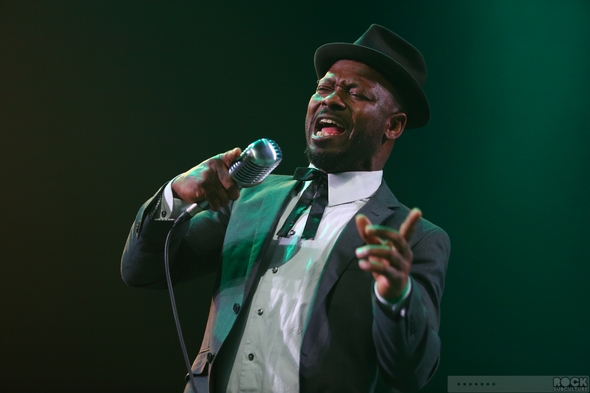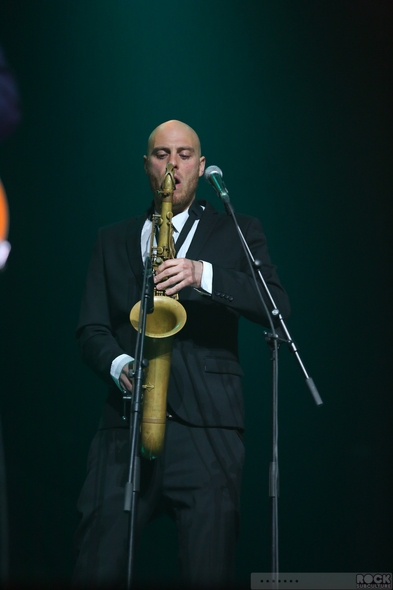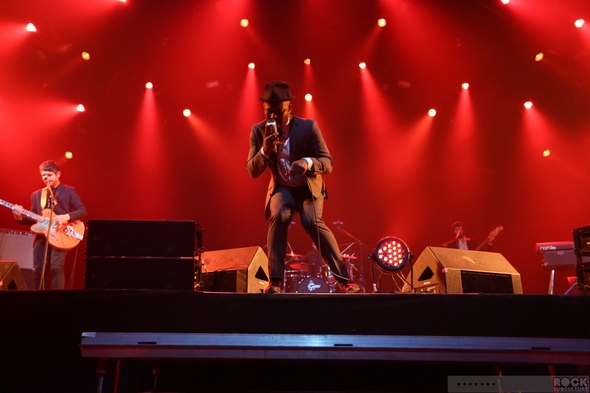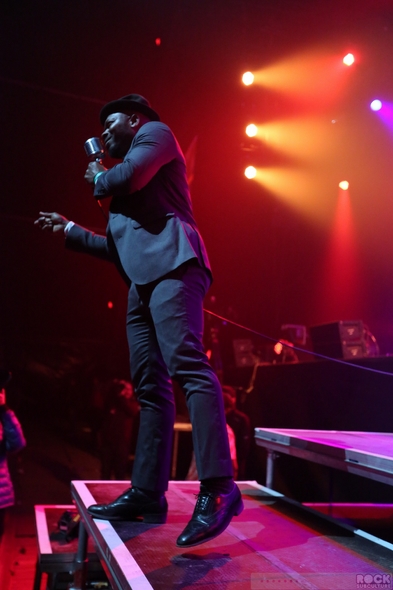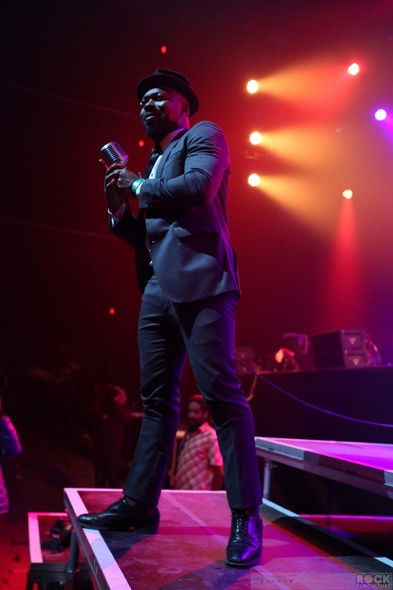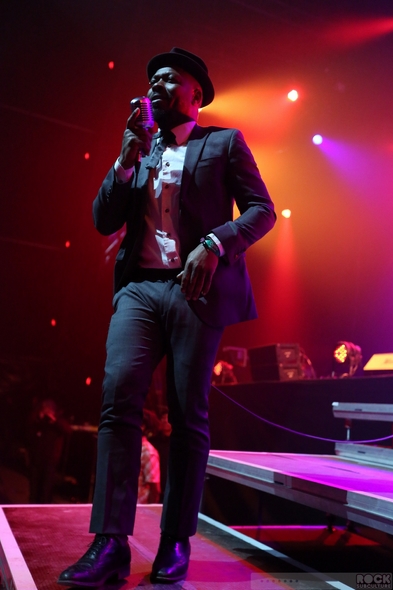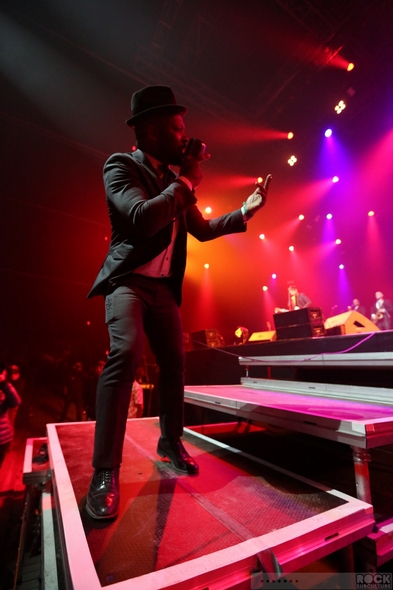 Black Rebel Motorcycle Club (BRMC)

Who: Black Rebel Motorcycle Club (BRMC)
Where: The Moon at Caprices Festival
When: March 14, 2013

Black Rebel Motorcycle Club (BRMC) is an American garage rock and blues/folk band from California featuring Peter Hayes (vocals, guitar), Robert Levon Been (vocals, bass), and Leah Shapiro (drums).  Peter and Robert founded the band in the late 90s and have been recording and performing since.
The band will be releasing their seventh studio album,  Specter At The Feast, next week, and the full album can be streamed on their official website at www.BlackRebelMotorcycleClub.com.
Yesterday before their concert I had a chance to meet Peter, Robert, and Leah at the chateau where they were staying and chat with them a bit, and I also recorded one of my "Rock Talk" podcast programs with Peter, which was published right after the concert at Caprices.  You can access the interview (along with links to iTunes) here:
Peter Hayes, Black Rebel Motorcycle Club: "Rock Talk" Podcast Audio Interview (Caprices Festival Special)
They were also kind enough to pose for a photo for me at their resort: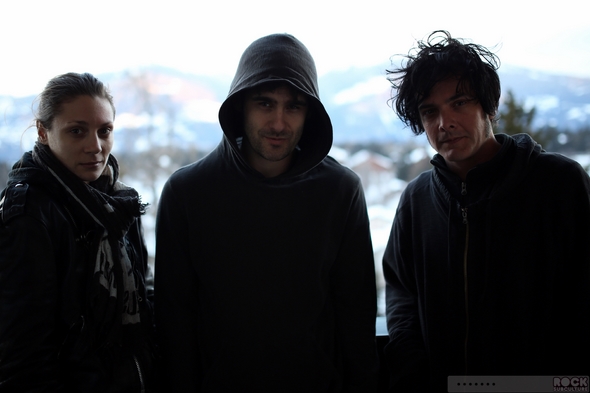 Their concert was really amazing.  There's no one else in the industry creating music and a sound like theirs.  It is not as immediately hooky as some other bands, with BRMC recording more of a raw sound, like say The Black Keys.  I would say that they are much more rocking, and it was just a stellar show, which included material off the new album, which was really exciting for those in attendance.
These guys seem to really feel their music and it reminded me of some of what Peter articulated about that in our interview earlier in the day.  They have a real genuine and earnest delivery of vocals and guitar/bass, and are very entertaining to watch as well.  Leah is an awesome drummer, and she adds tremendously to the band and their sound.
I can't recommend enough checking out their live set as they tour this year, now that the album is hitting.
Below are some photos from Black Rebel Motorcycle Club's set (click any image for higher resolution):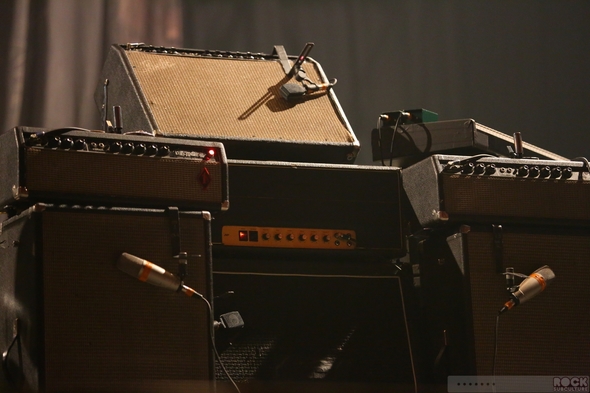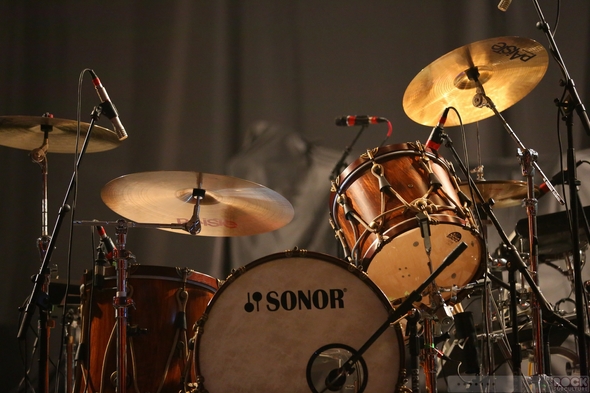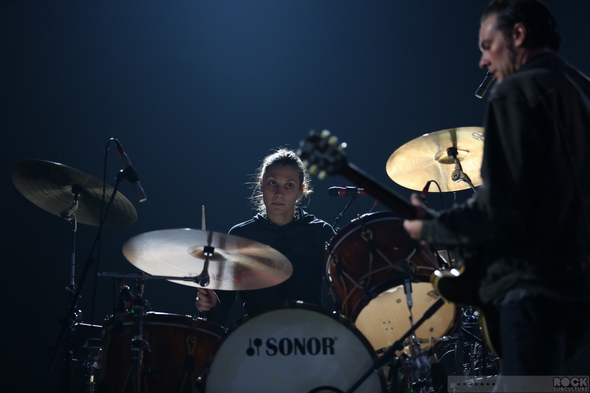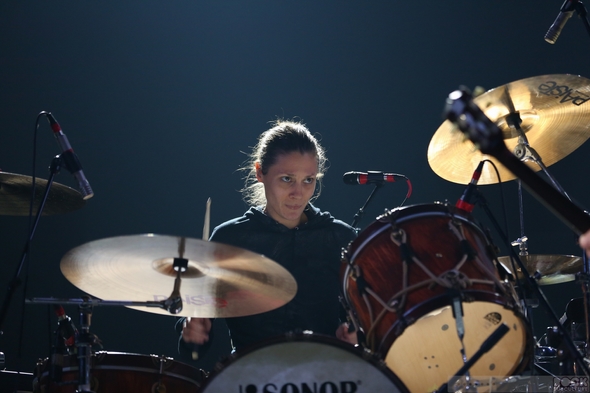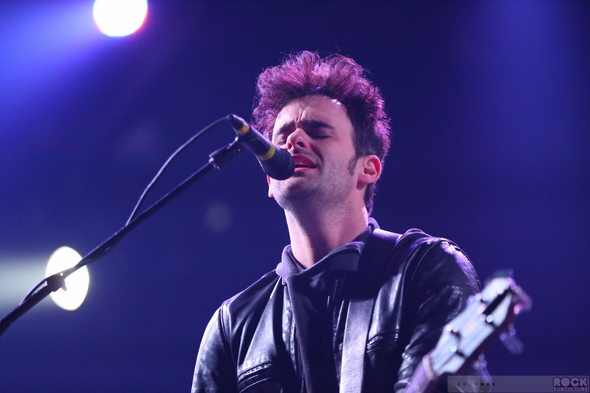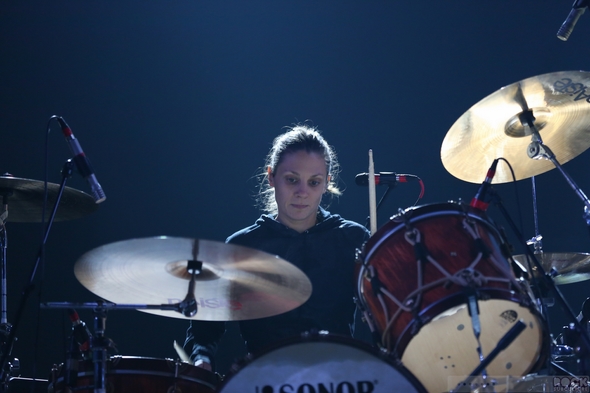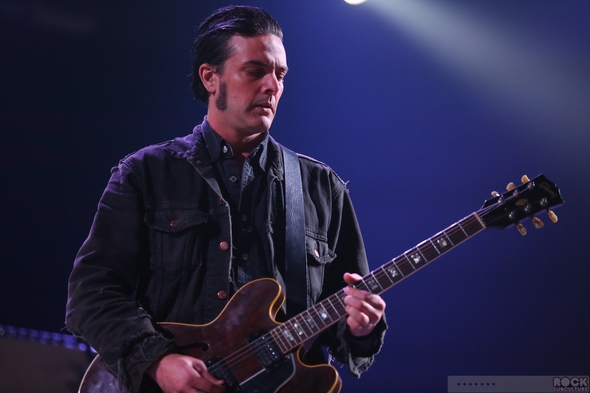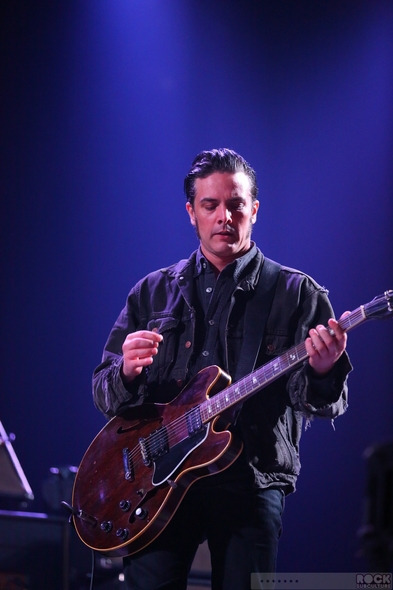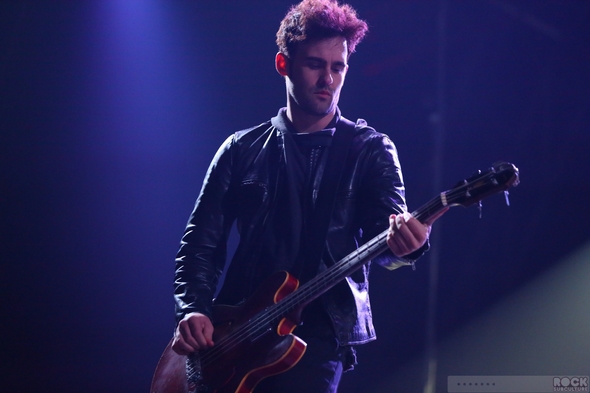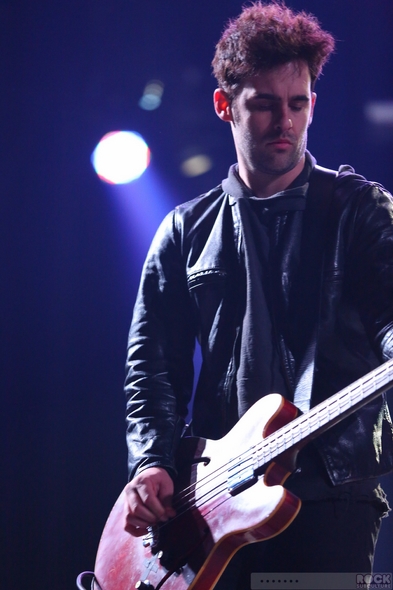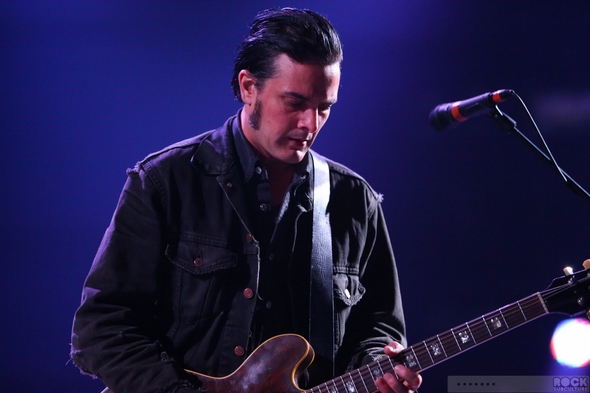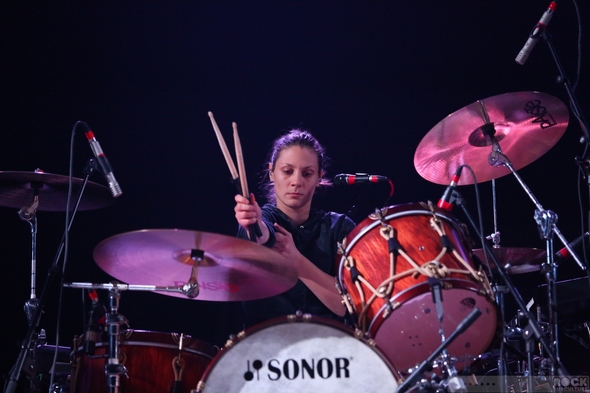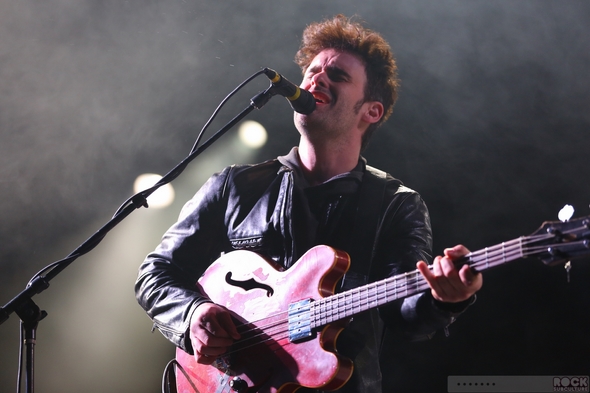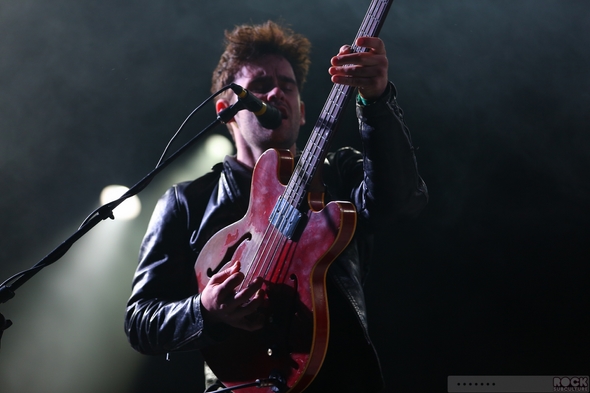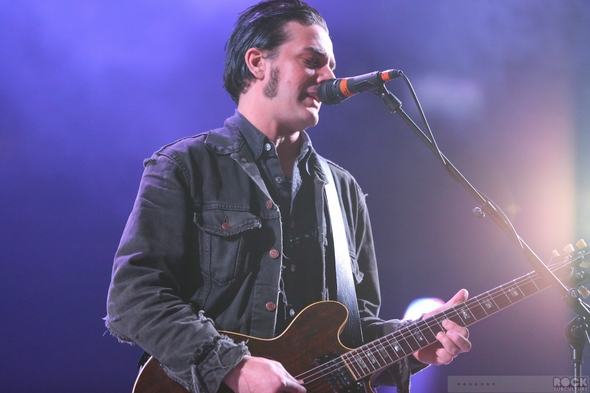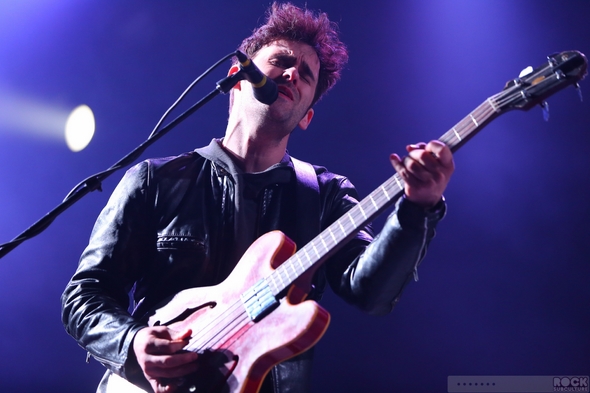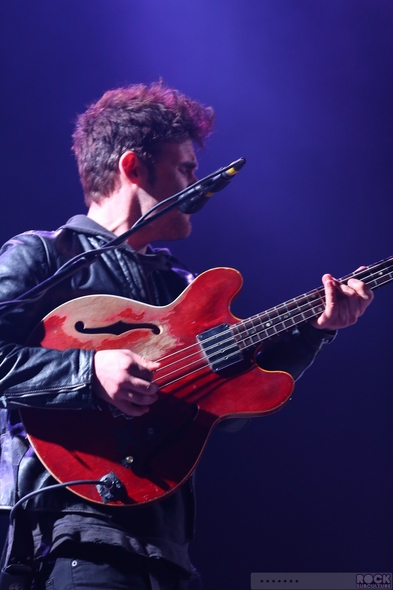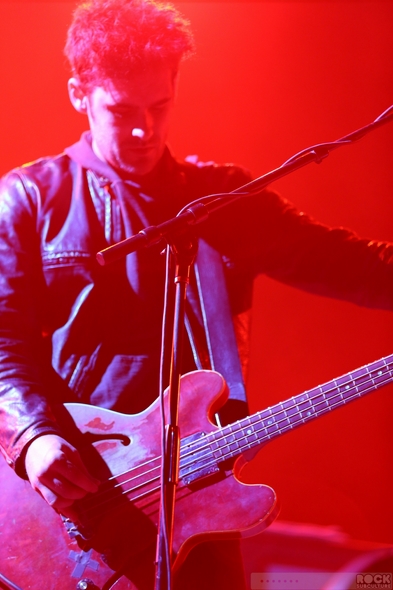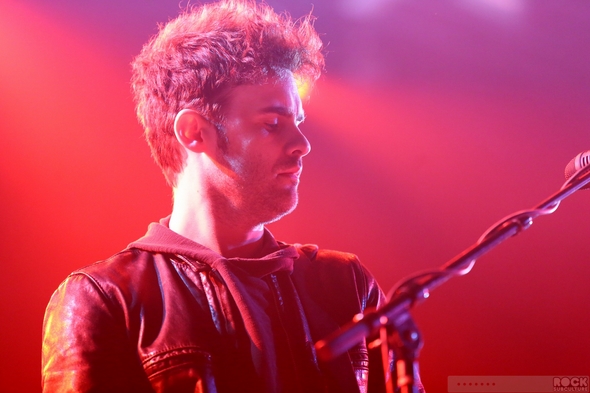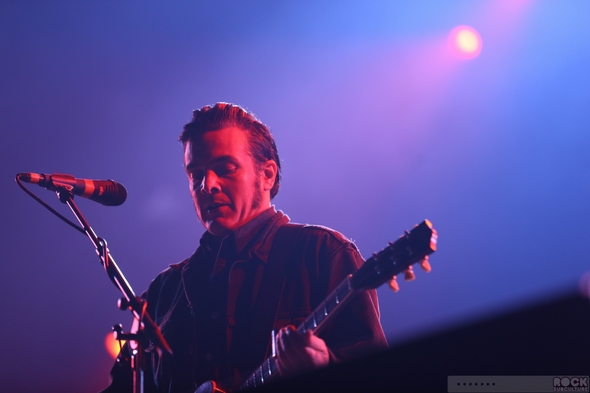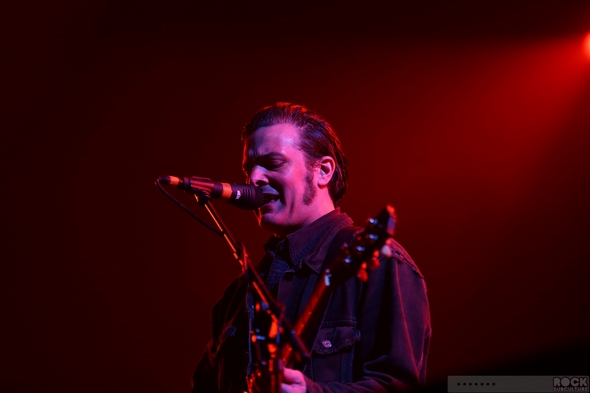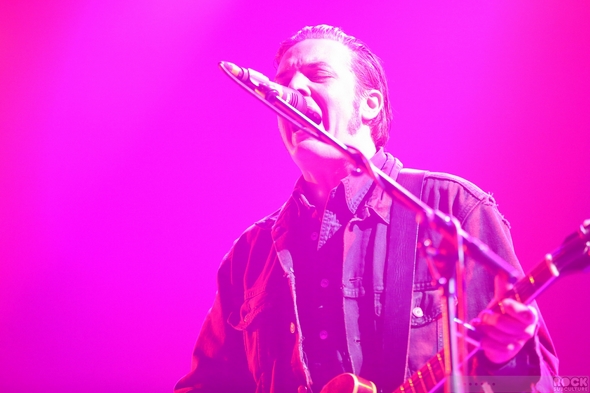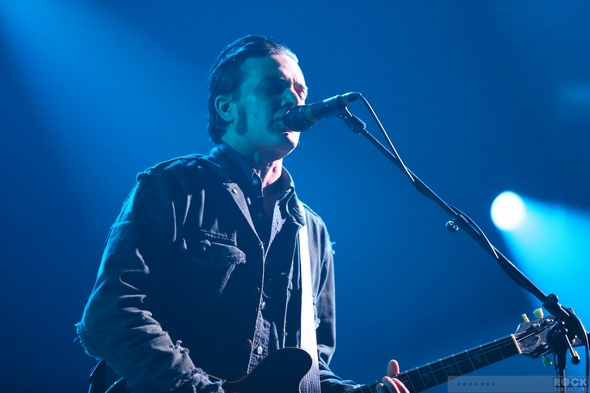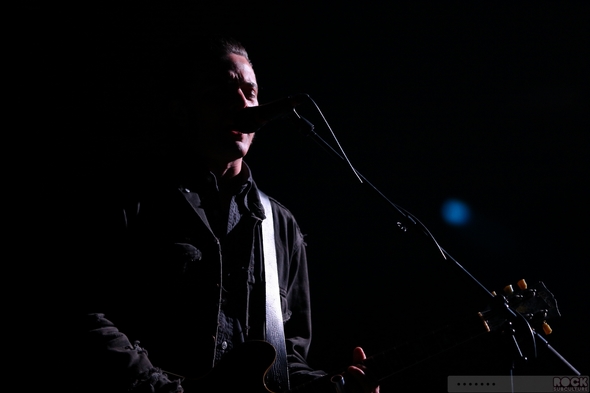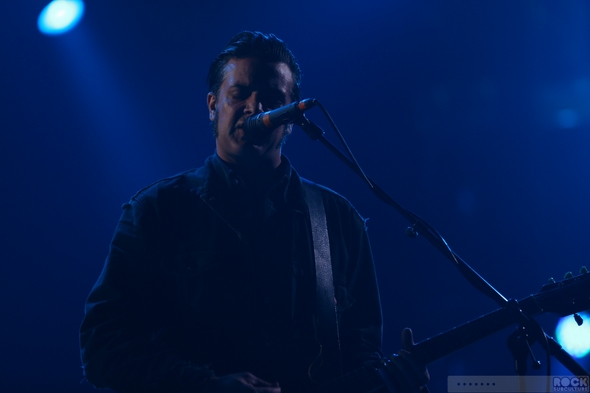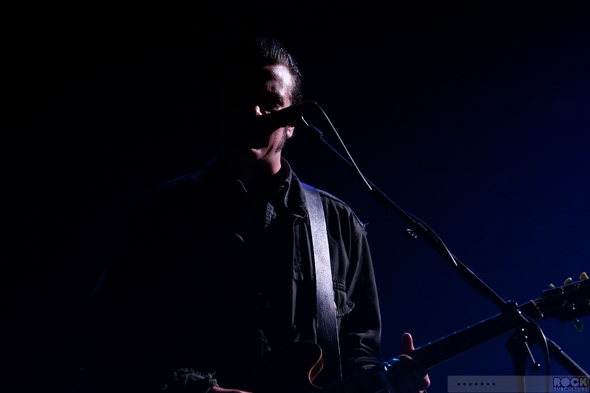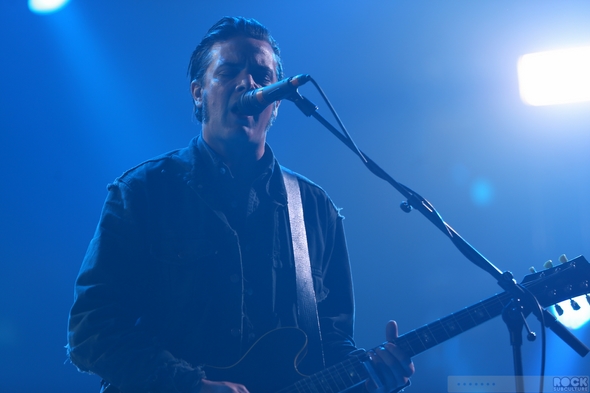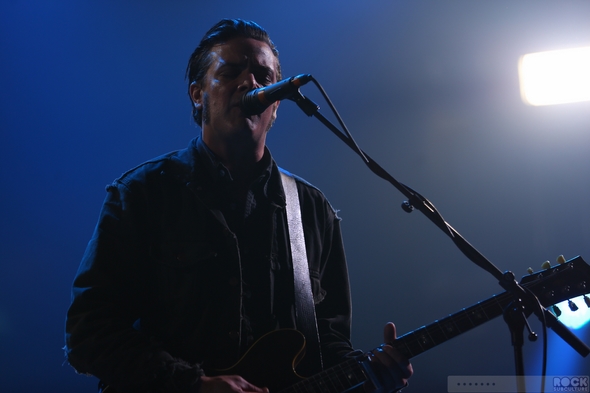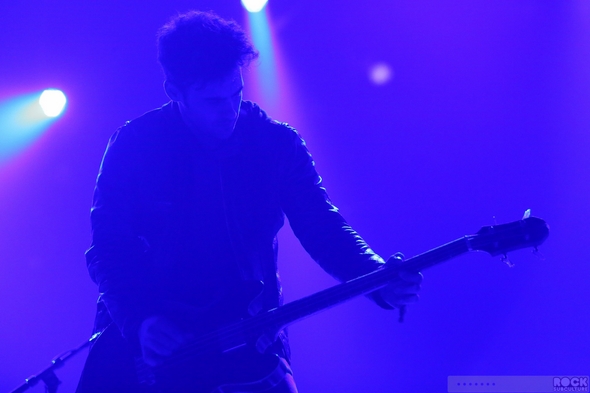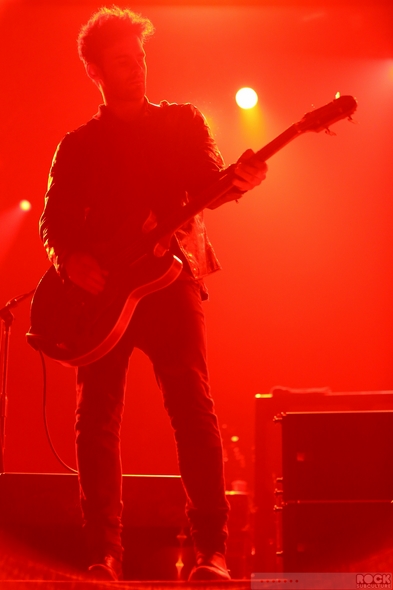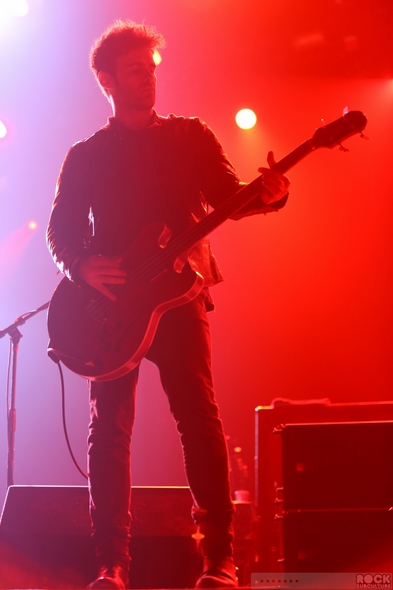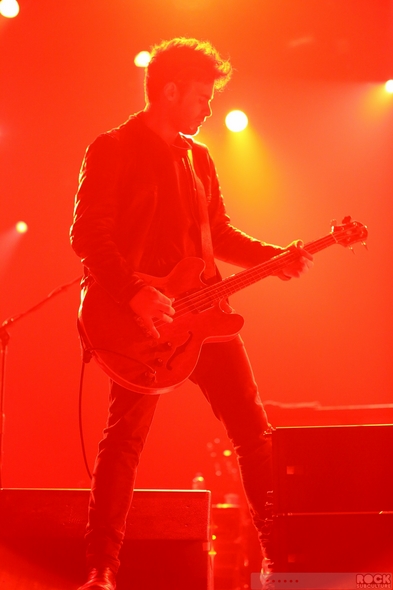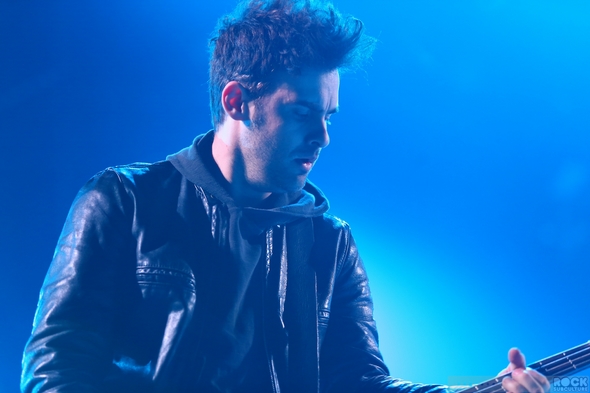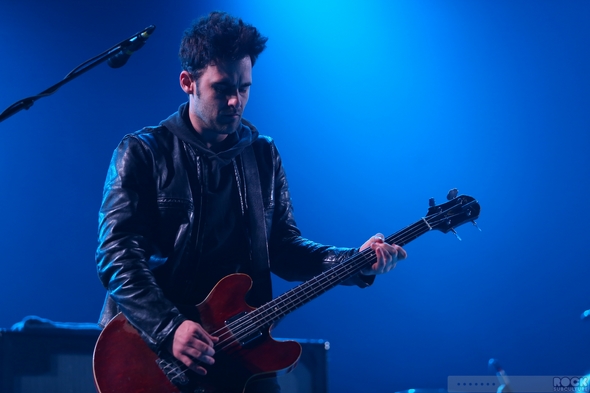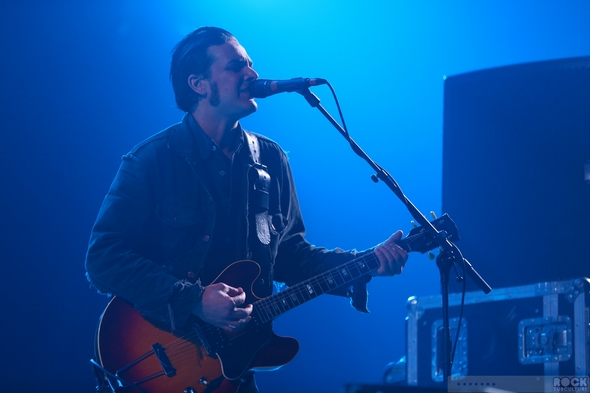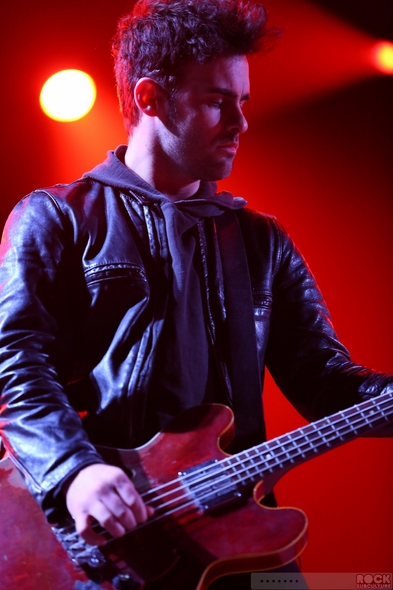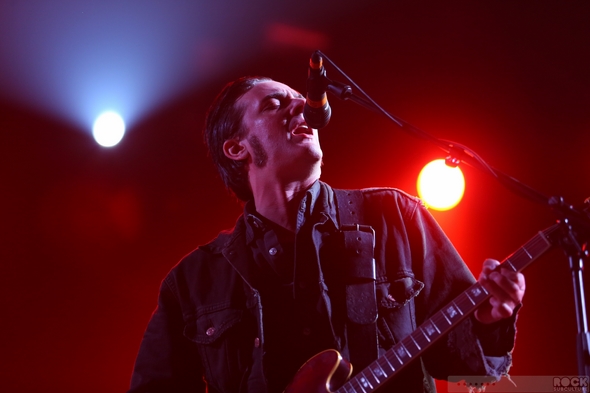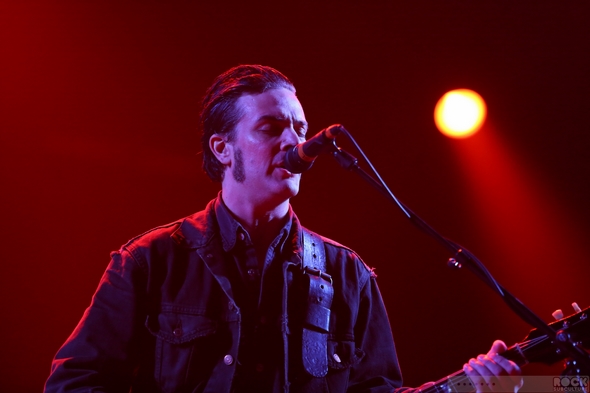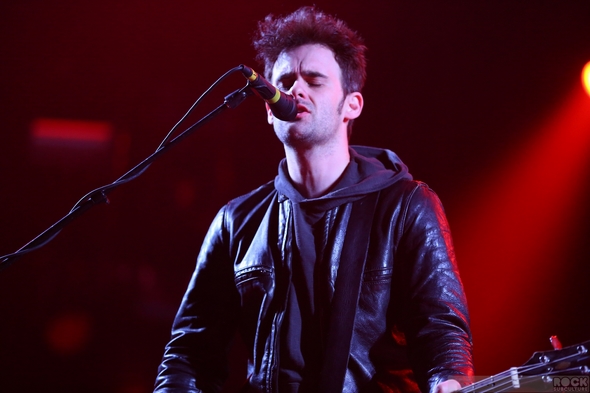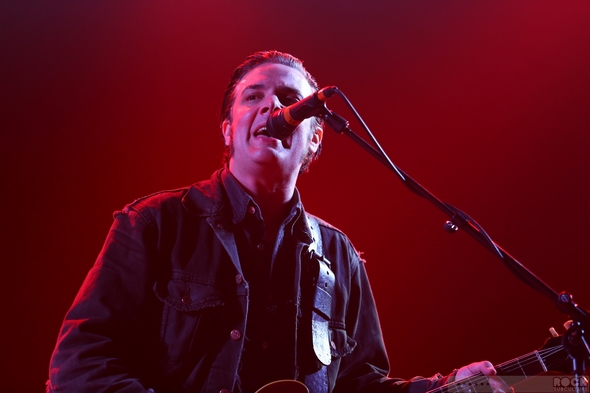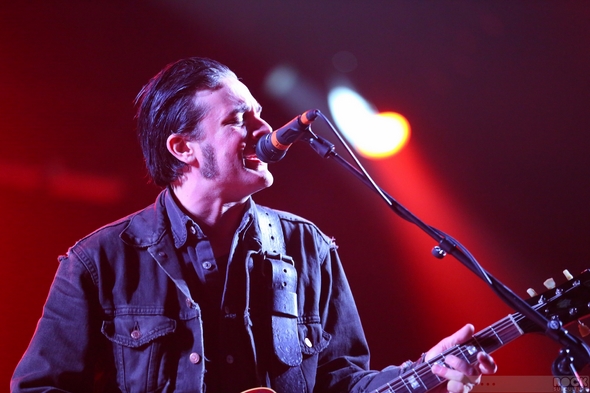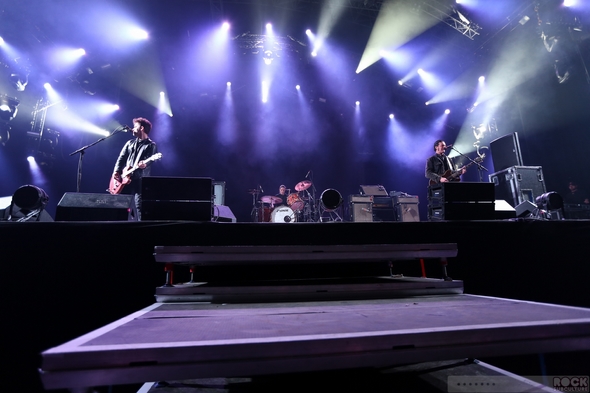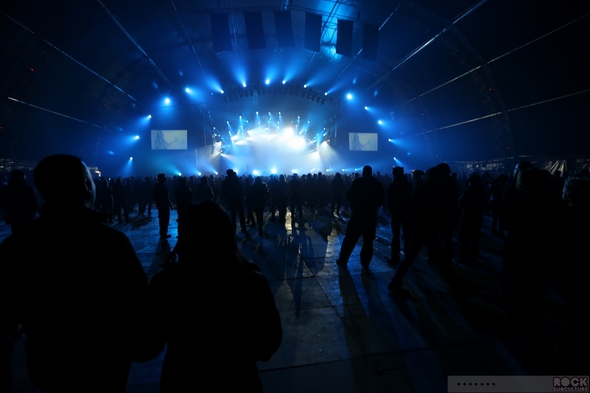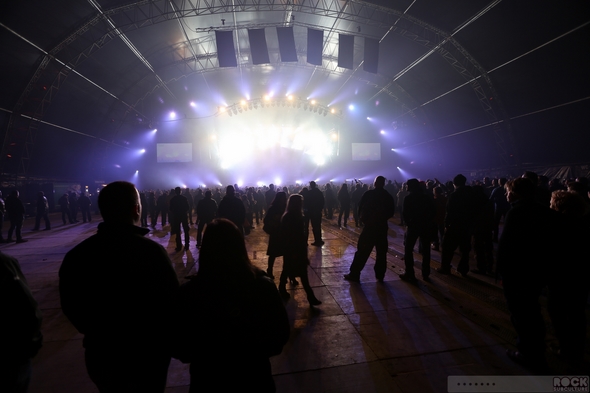 Alice Cooper

Who: Alice Cooper
Where: The Moon at Caprices Festival
When: March 14, 2013

Alice Cooper really needs no introduction, as he is a legend and institution in rock and roll, still rocking at 65 years old.  He is a master of live entertainment, and a pro and delivering a show to his audiences.  He definitely brought out a different audience than all who have come before, and furthered broadened the scope of the festival with its array of different styles and genres of music.
I had such a non-stop busy day and evening yesterday I was only able to catch the first portion of this set before retreating to work on my interviews and photos from the day, but chatted with those who watched the entire set and all seemed to be quite impressed and entertained.
Below are some photos from Alice Cooper's set (click any image for higher resolution):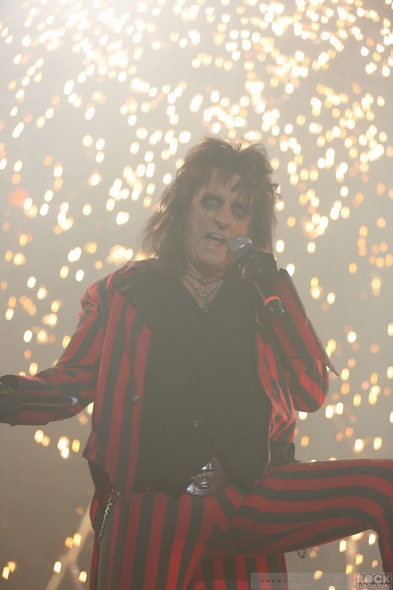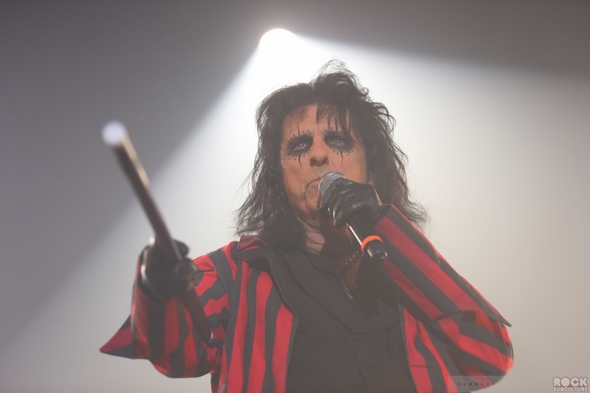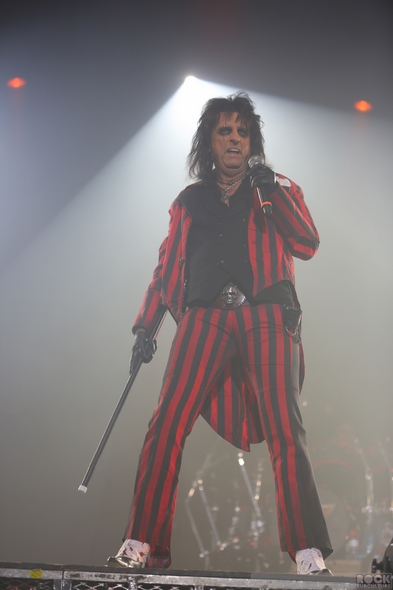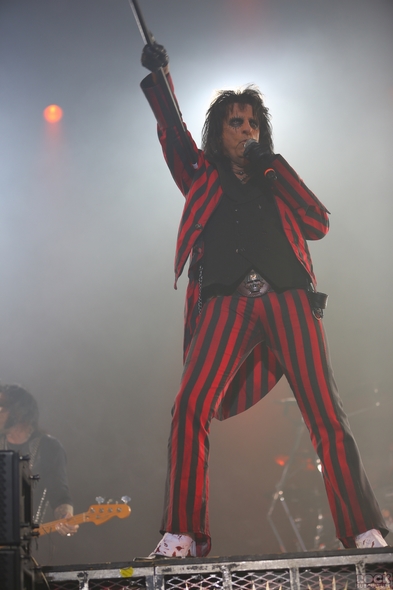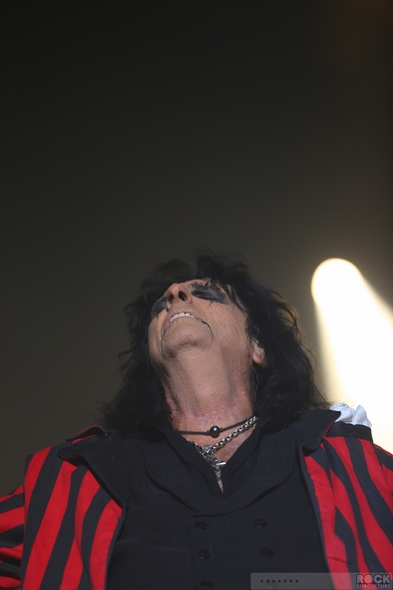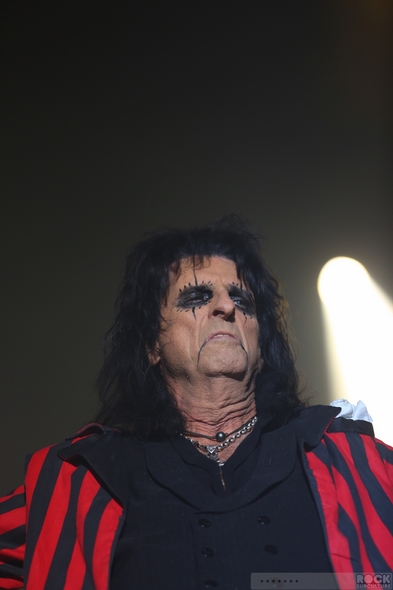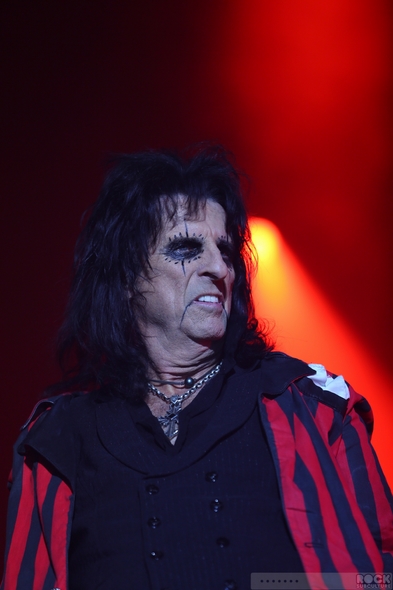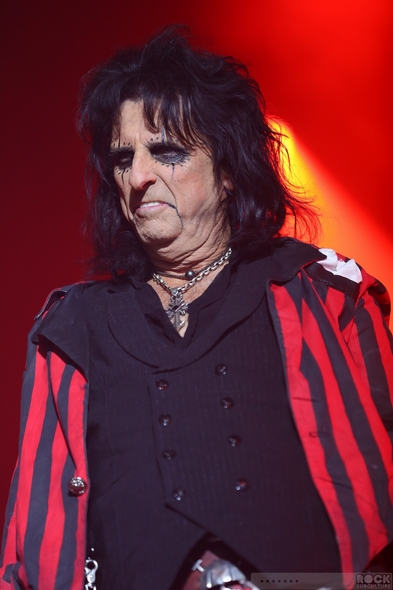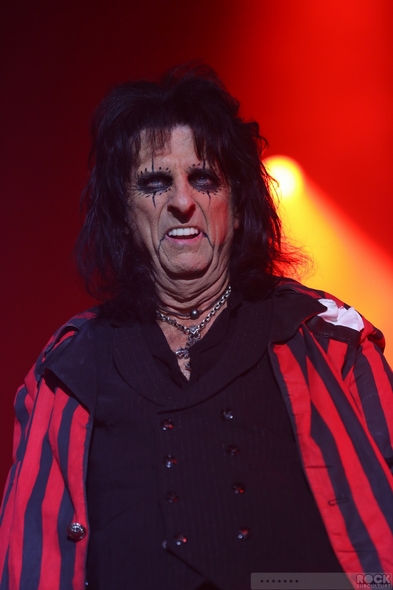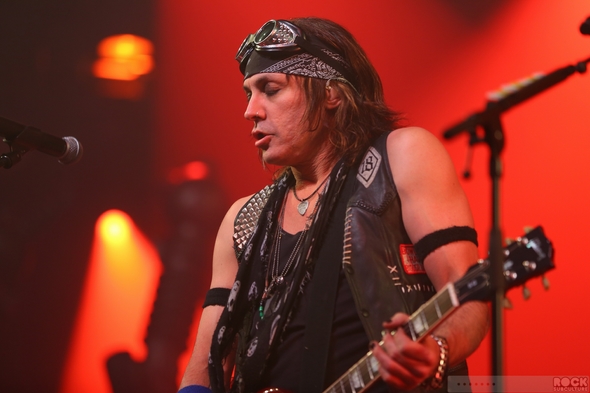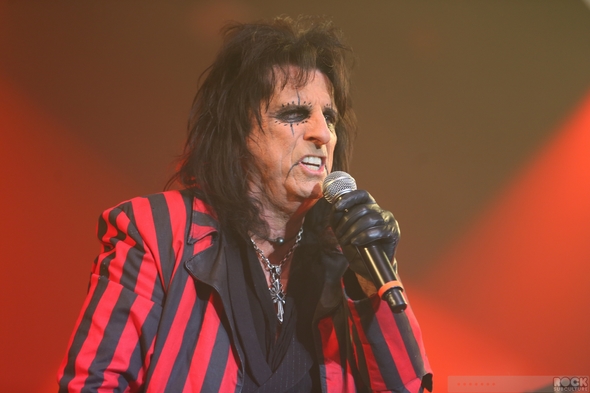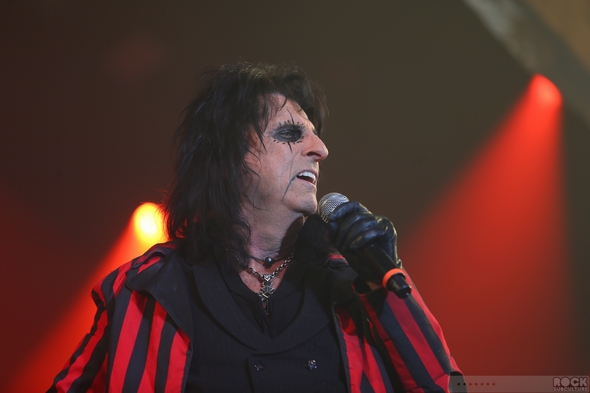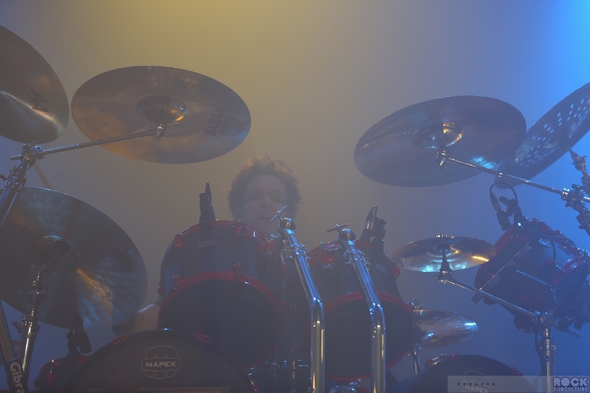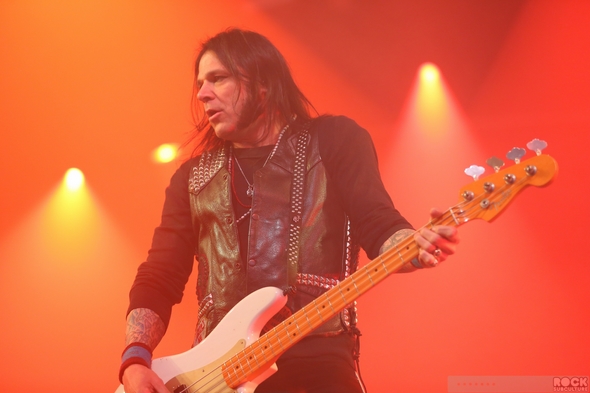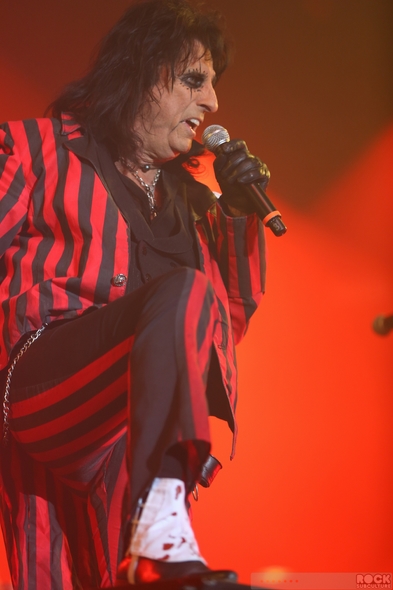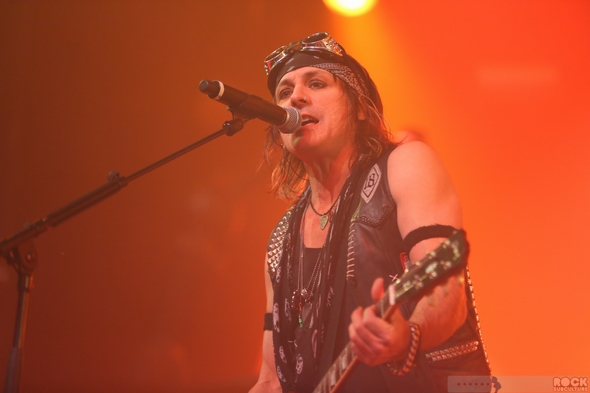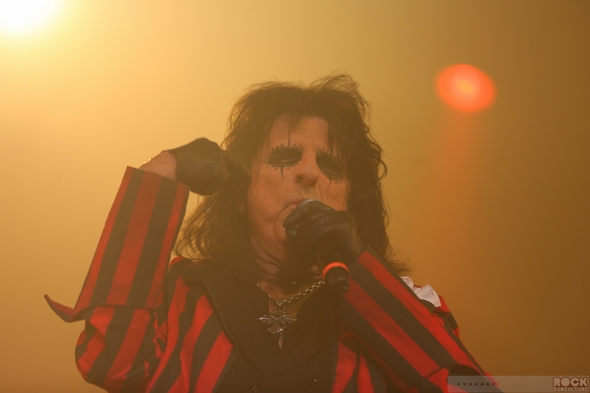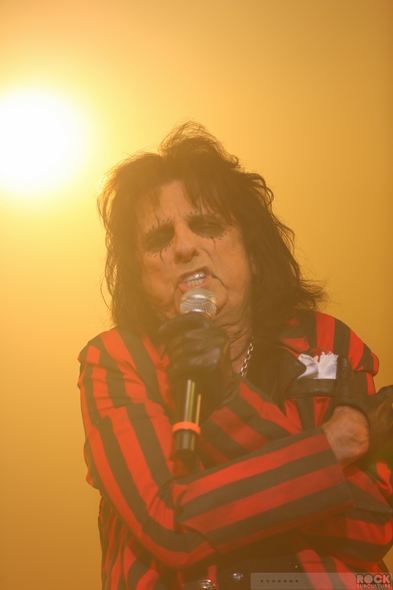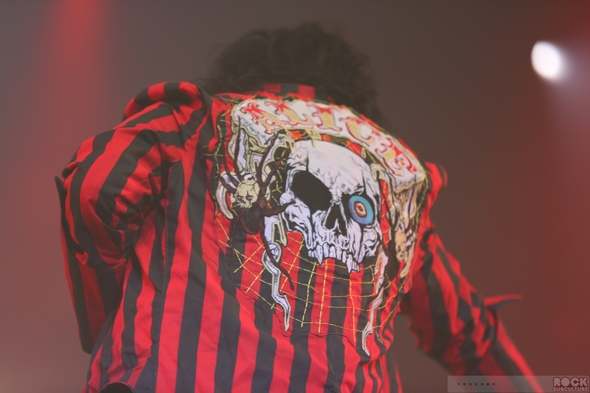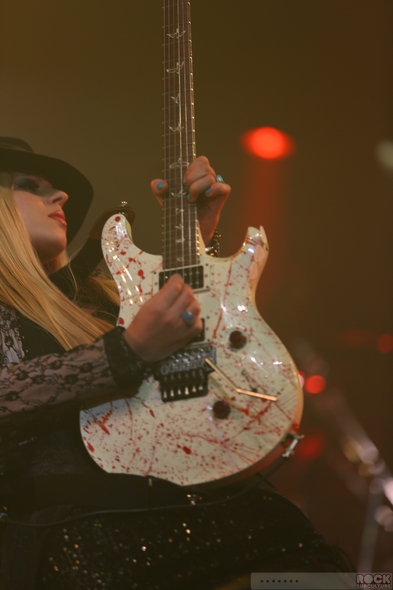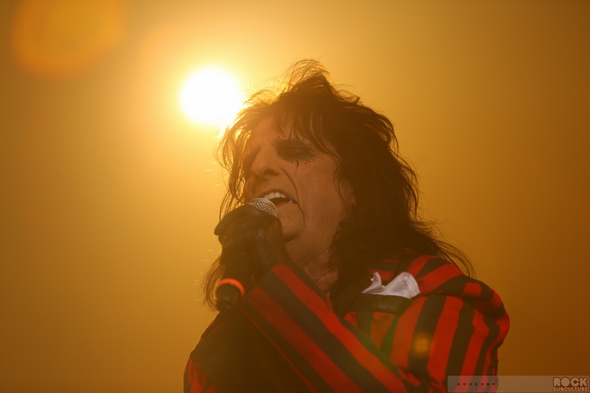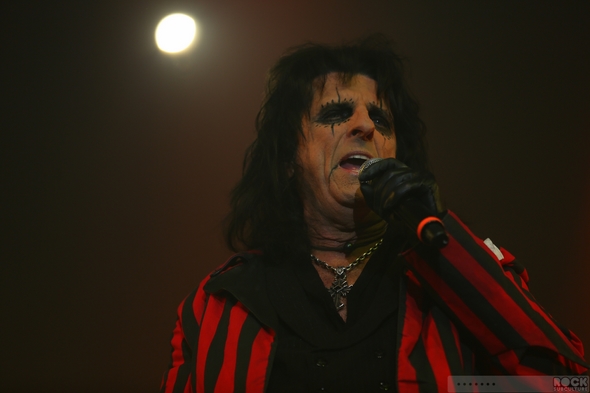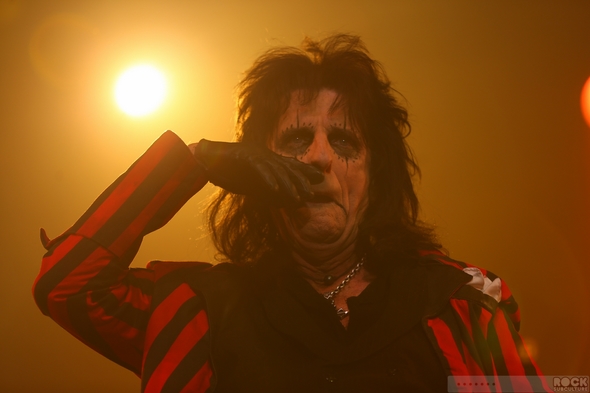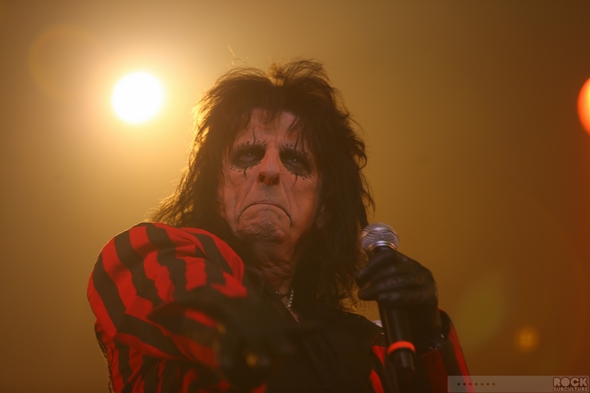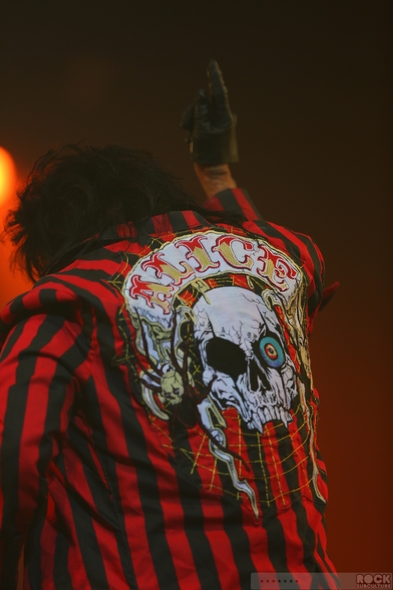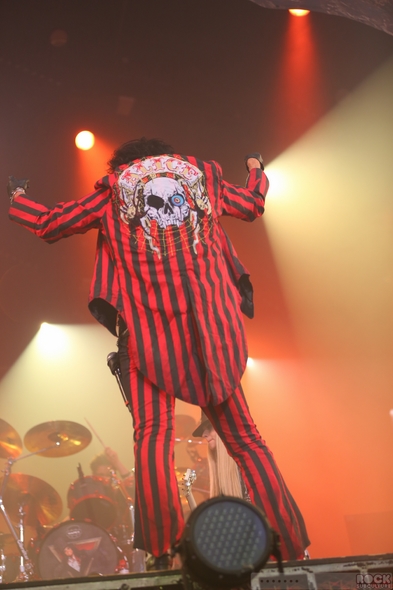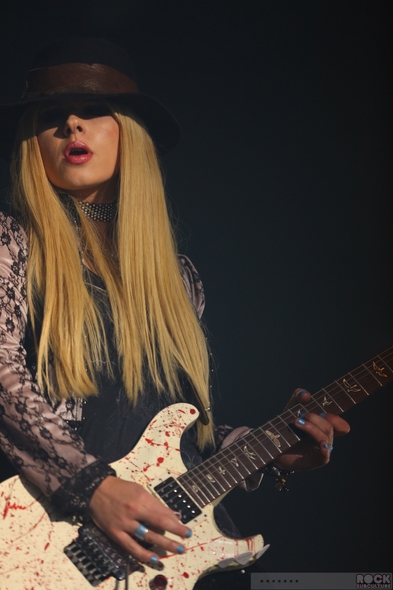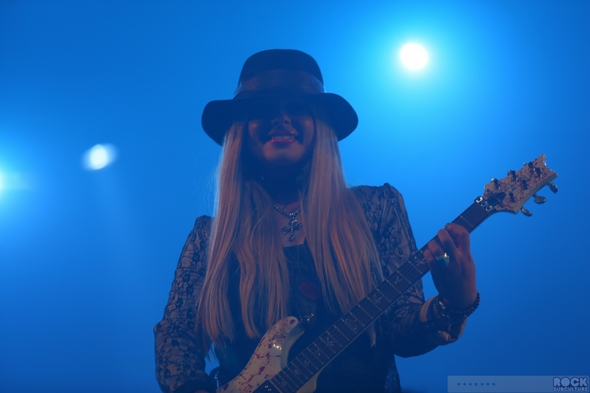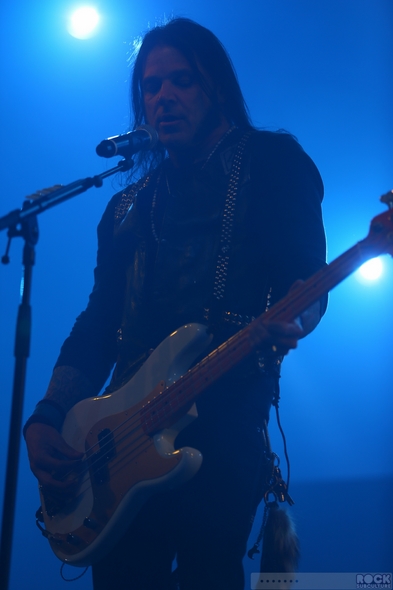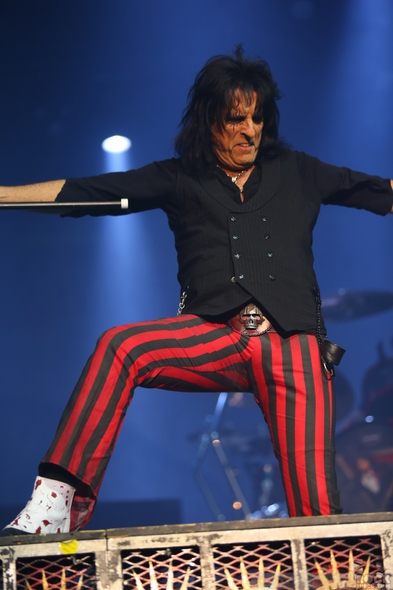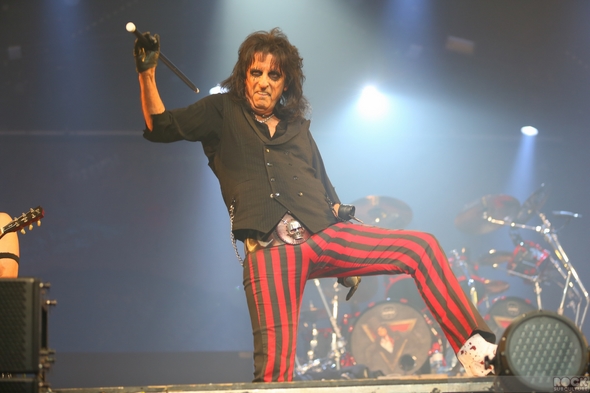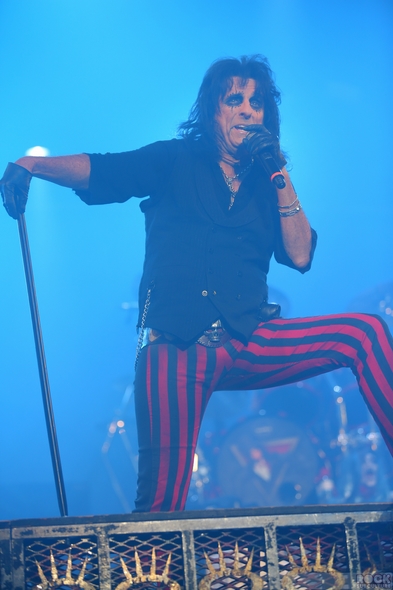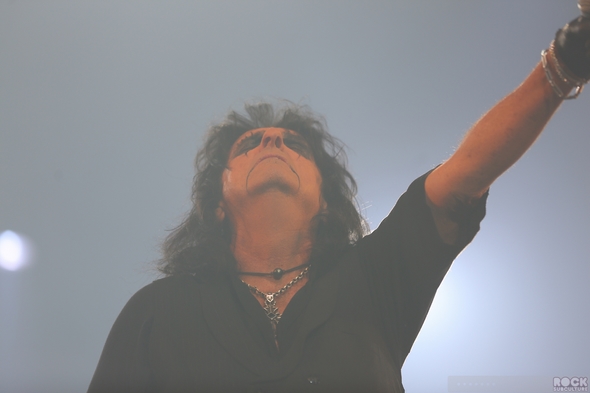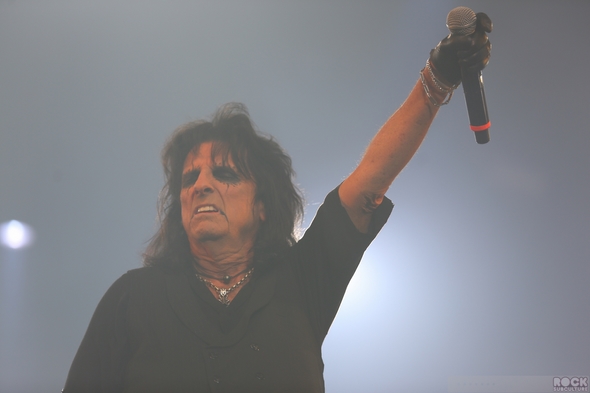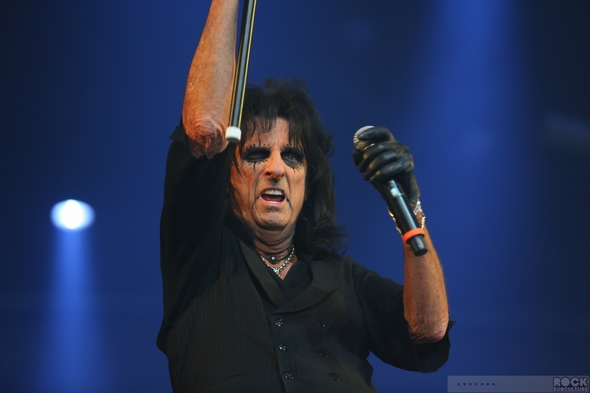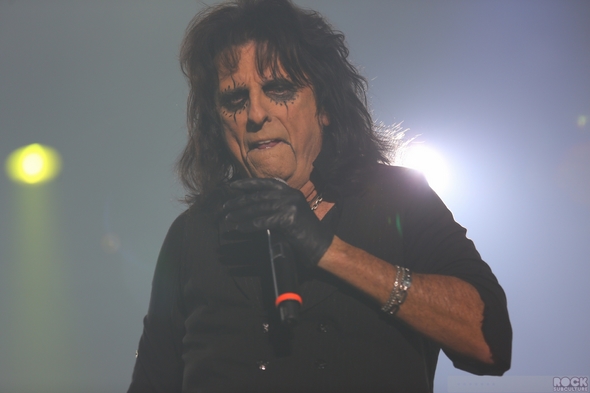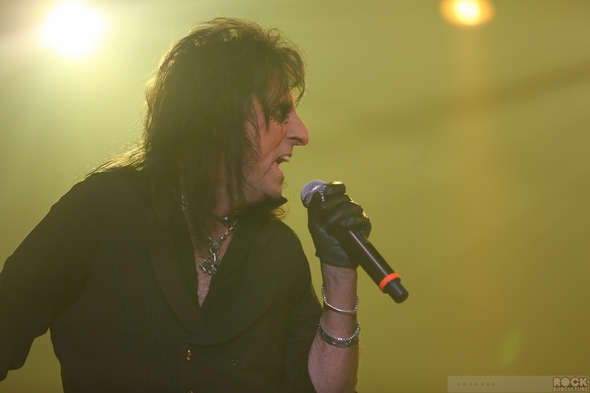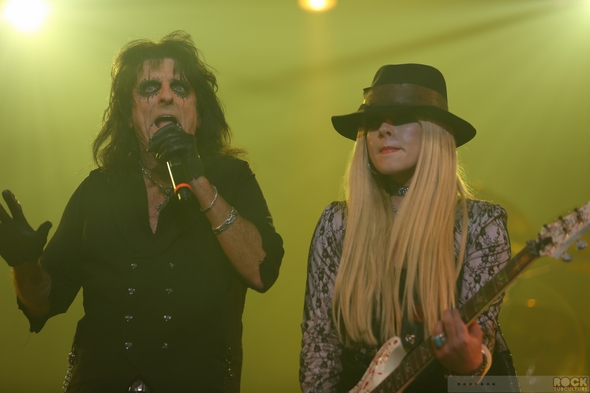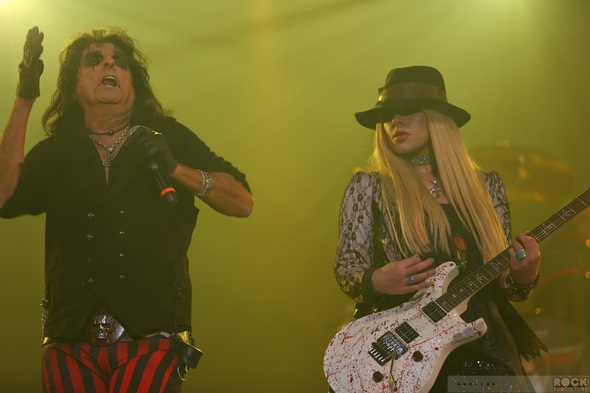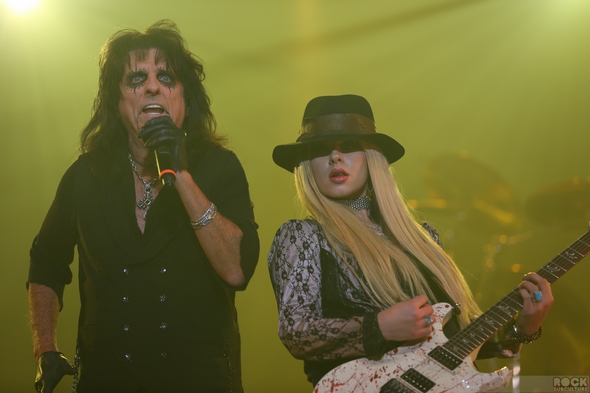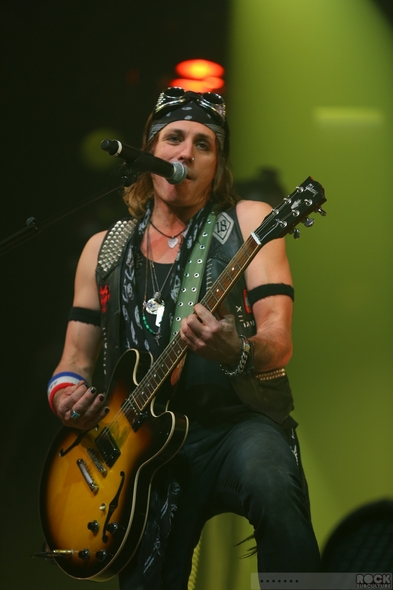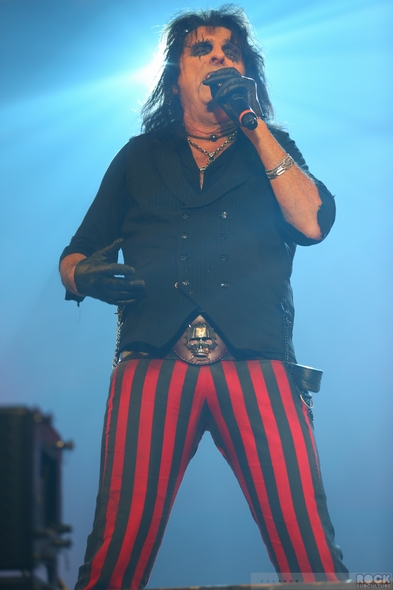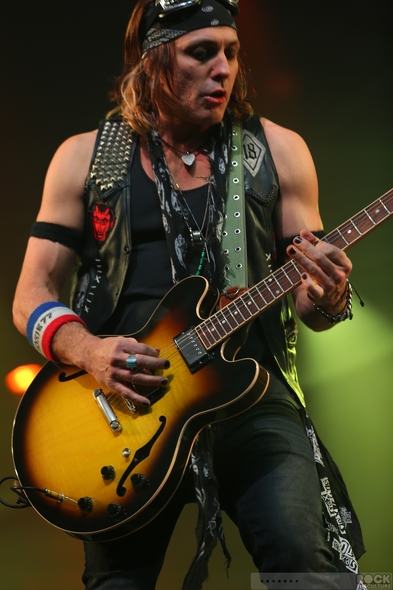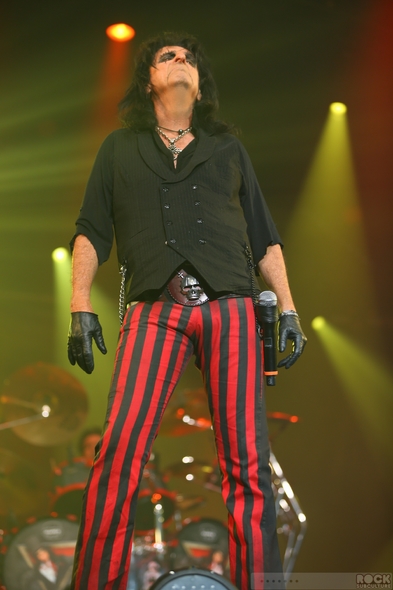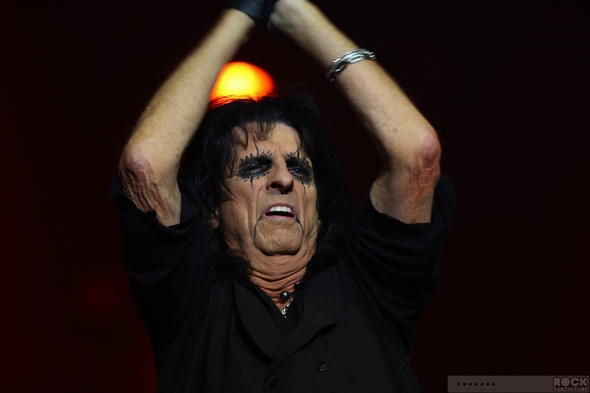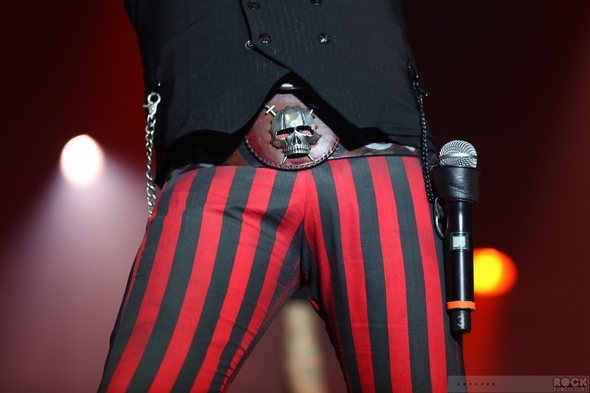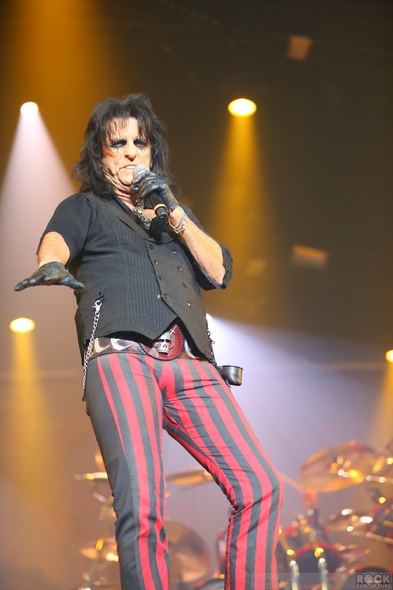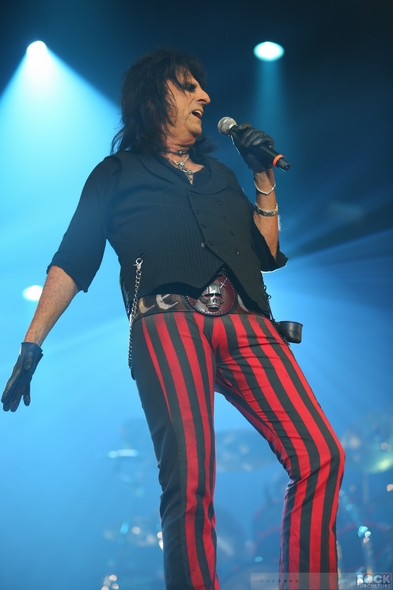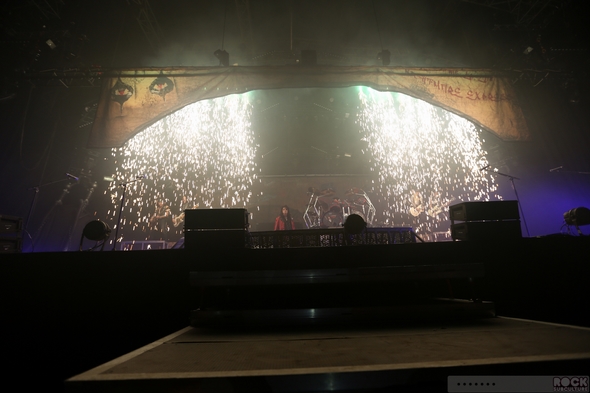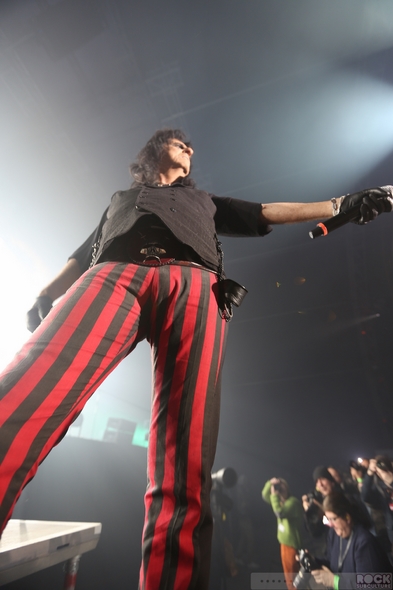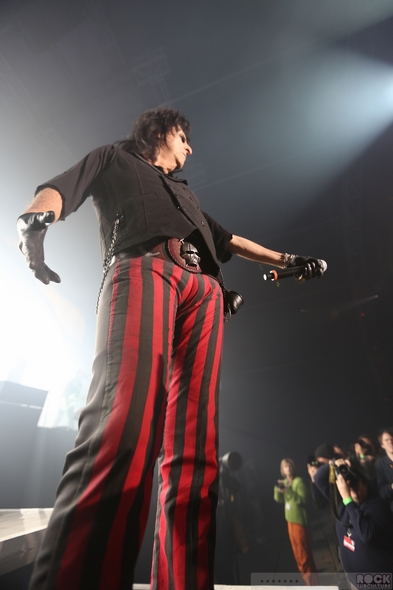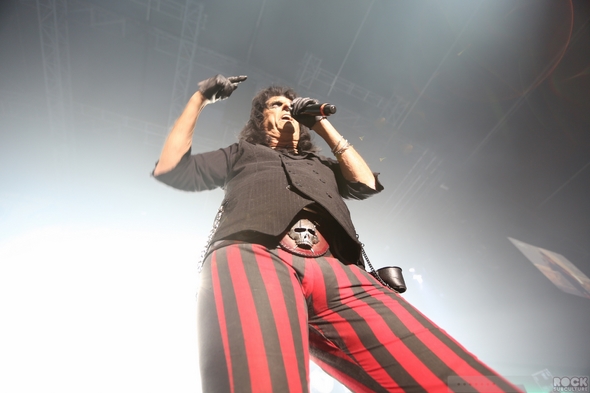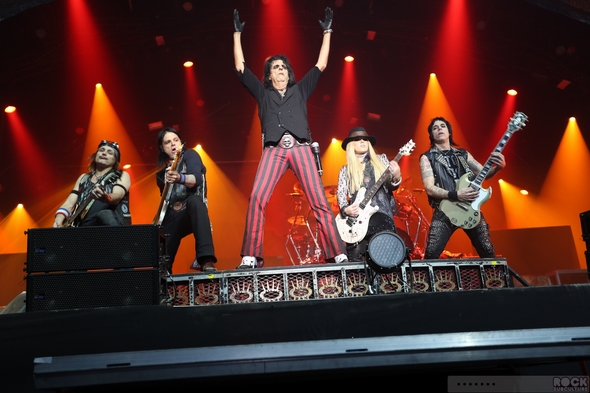 More coverage for Day 8 will be coming tomorrow…
All ongoing coverage of Caprices Festival will be found via the following link: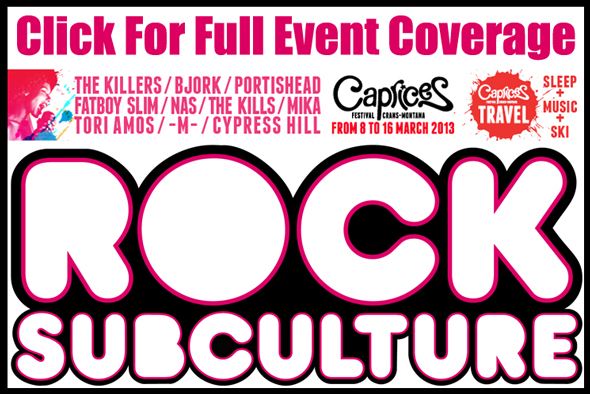 Jason DeBord