This serves as my official Day 1 coverage of Caprices Festival in Crans-Montana, Switzerland, in the heart of the picturesque Swiss Alps. The obvious highlight to me was seeing -M- (Matthieu Chedid) take to the stage (my first time seeing him), and I could not have possibly been more impressed.  As the top headliner on the very first day of the festival, even with amazing talent following, he and his band truly brought out an amazing performance that had the audience jumping along and filling in key choruses and phrases, almost as if they were, in part, under his captivating control.  And it is incredible that this was just the beginning to a stellar line-up of music over nine consecutive nights on multiple stages for the 10th anniversary of this unique music festival that features a true assortment of musical styles and genres.
Below is a short video produced by the festival giving a hint of what it's all about:
I would love this article to be more than it is, but I have to confess that I have not slept for the past 40 hours or so as I begin writing, the bulk of that time spent literally traveling from California to Switzerland.  I had encountered some of the typical travel woes as well, such as lost luggage, which delayed my arrival on Day 1, so I sadly missed most of the night's performances.
I did get to catch the last third or so of Sophie Hunger's show, and it was really quite nice; I lament that I did not get a chance to see the whole thing, or photograph it.  But she is on my radar now and I hope to someday have an opportunity to catch one of her full headlining shows of her own.
Caprices Festival is celebrating their 10 year anniversary with this event, and their line-up is more impressive than ever, with dozens and dozens of artists covering a wide range of music, playing over five different venues in the ski resort town.  I'll also answer the question in advance: is it worth the time, expense, and travel to go to this event?  Most definitely.  Just from a one night preview I can tell that it will be an amazing week.  And this is coming from someone who loves music but generally avoids festivals.  This one is special in that it is a bit more upscale, doesn't ever feel crowded (though huge numbers are in attendance) – there is a lot of space and a lot of attractions.  It is very comfortable and they offer a lot of nice opportunities to relax away from the music for a bite to eat, food, and more.
Throughout the next week and a half, I'll be talking about Crans-Montana as a general attraction apart from the festival as well – what to do here, as well as all of the activities in and around town.
Who: -M- (Matthiew Chedid)
Where: The Moon at Caprices Festival
When: March 8, 2013

I knew from seeing cool photos of him that -M- has style in spades (including light-up sunglasses and a real glam look on stage last night), and though he certainly did not disappoint tonight in that rgard, for me he completely validated any fashion choices by the fact that he owned that stage like a rock legend.
Hailing from France, the singer-songwriter is multi-instrumentalist, though he was mostly on guitar last night, along with some keyboards.  He has been no stranger to the recording studio, having first recorded vocals on his father Louis Chedid's hit song, "T'as beau pas être beau".  The award-winning artist has released six of his own studio albums in the past 16 years as well as some live albums and soundtracks.
To me, he is like a modern day Prince, with a bit of Muse and Nirvana mixed in for good measure.  He has style, but he is a tremendous and gifted guitar played.  They also have some really nice bass riffs that remind me of "She's A Bad Mama Jama" and "Another One Bites The Dust".  Mixing funk with anthemic-style songs to a huge venue that looks like a giant airline hanger.
Real eye candy is the crazy-bizarre guitar-looking instrument played by his guitarist, which looks like something that is part Mattel, part Nintendo, both circa the mid to late 80s.  Whatever the heck it is, amazing custom sound comes out of it, and at times during the set, it was just he and the drummer blazing away so hard nothing else was needed – I could have listened to them jamming for hours.
At one point they brought a number of children on stage, though I have no idea what this was about since I do no speak French.  I asked a few people next to me if they knew what this was about but they weren't sure of the connection/relationship (if any) either.
One of the highlights of the set was when -M- went crowd surfing on his back while playing guitar, as the audience gently glided him back quite a ways into the standing-only space, and then with perfect timing with the song carried him back toward the front of the pit and over the railing so that he could run back up and finish the song just up at the top of the stage.  But then, that seems to be the intuitive and symbiotic relationship that he has with his fans – they know what he wants, and he knows what they want.
-M- is not well known in the U.S., but I think he and his band have the songs, energy, and performance ability to really break out and become huge.  It was truly one of the best shows I've seen in some time, and I didn't have much prior familiarity with his music, though I plan to immerse myself in it in the not too distant future.  My only concern is that the studio versions of the songs can't possibly measure up to their live renditions that I experienced last night.  He is made to perform live to his fans, as well as make new fans to those who don't know him.  If you love music, I don't know how you can love what -M- puts out.  His latest album, Îl, debuted last year.
You can check out a video snippet of the performance over at 20 Minutes Online here:  Caprices 2013: extrait du concert de M
Below are some photos from -M-'s set (click any image for higher resolution):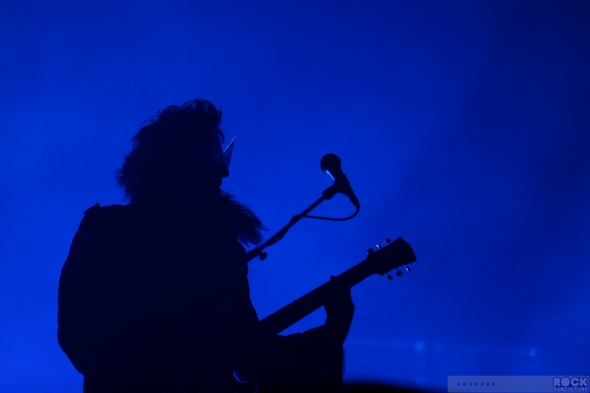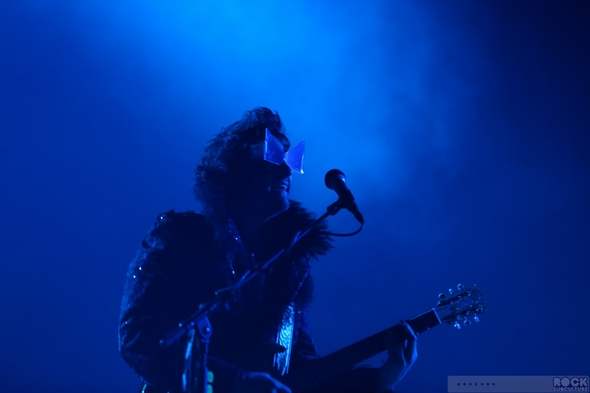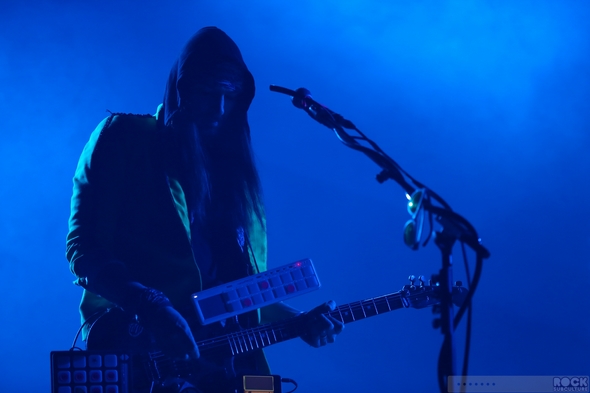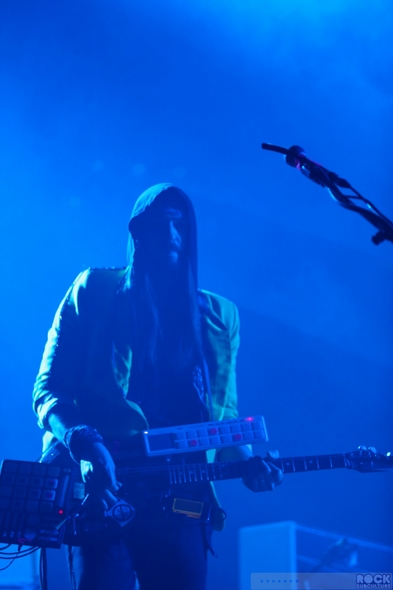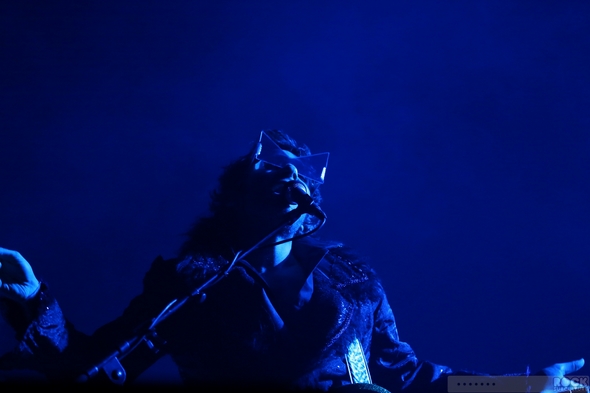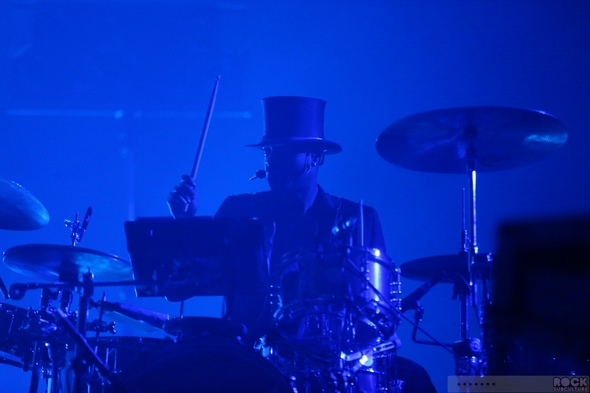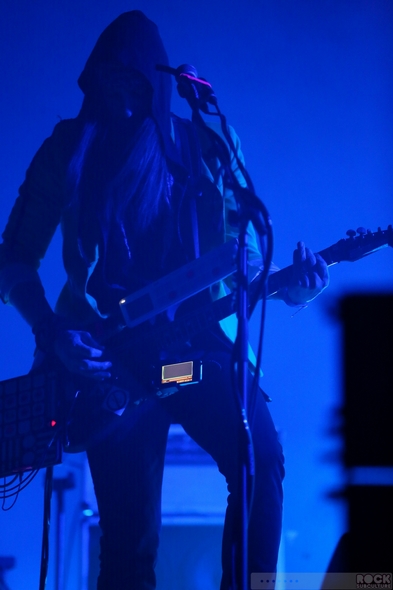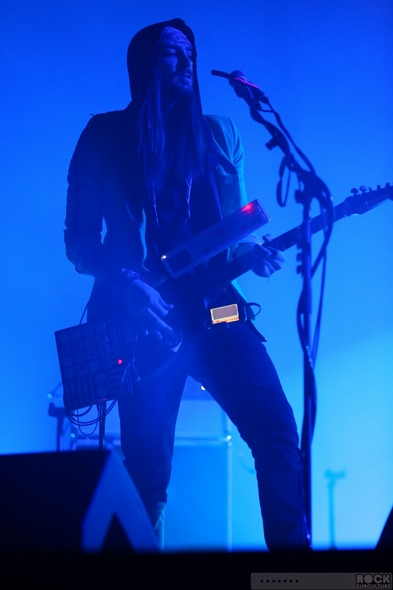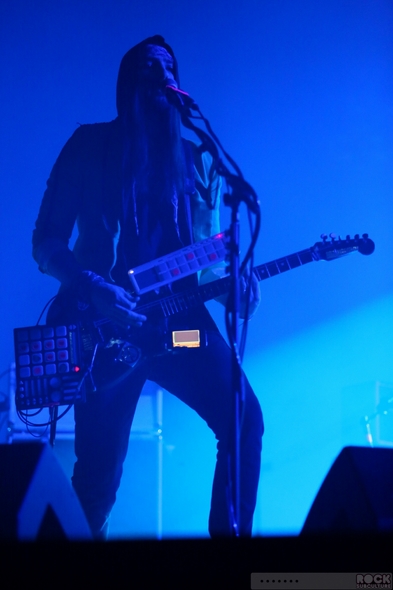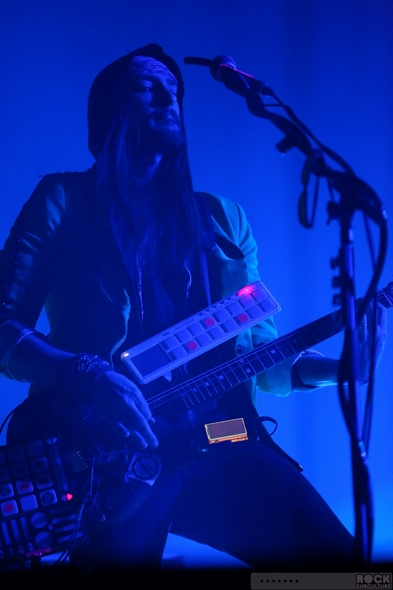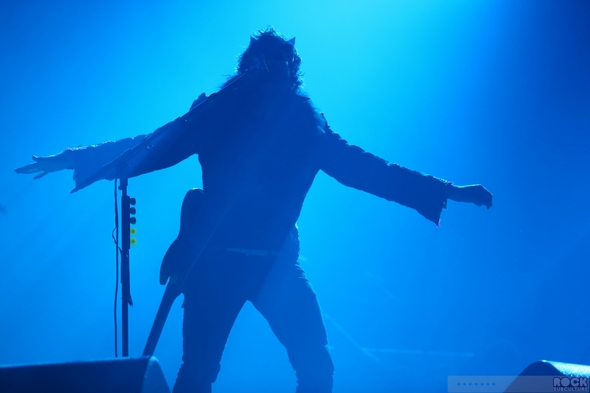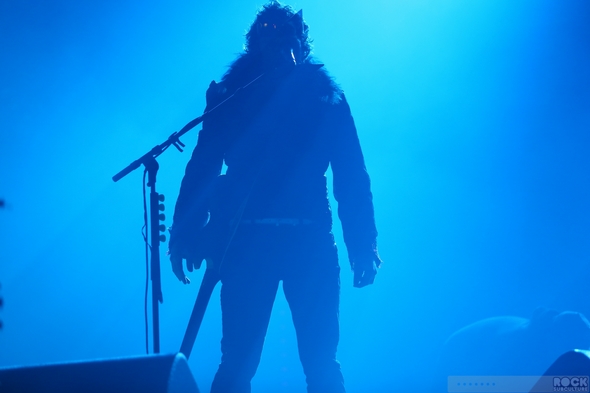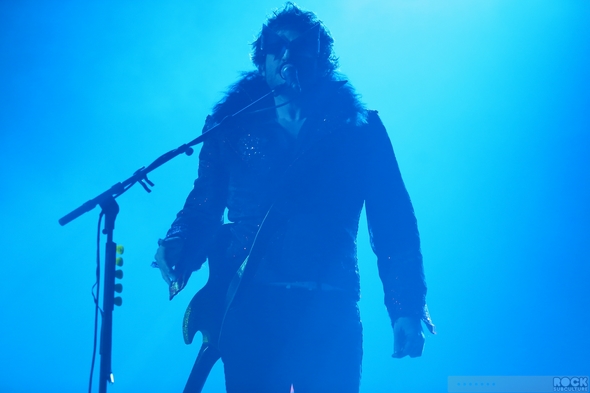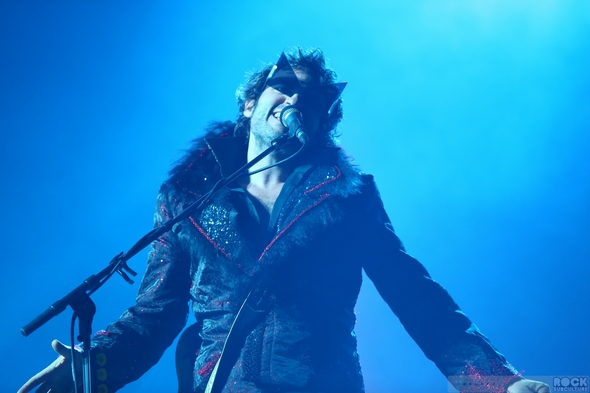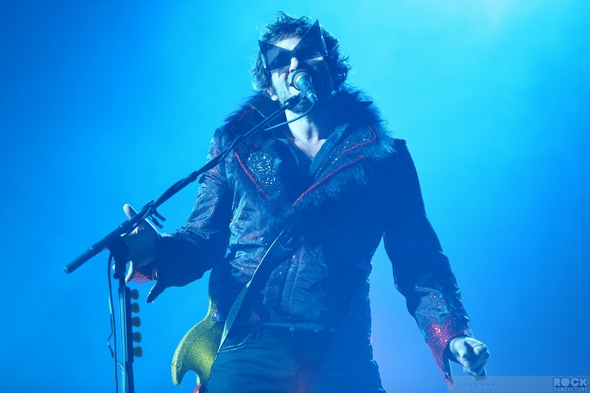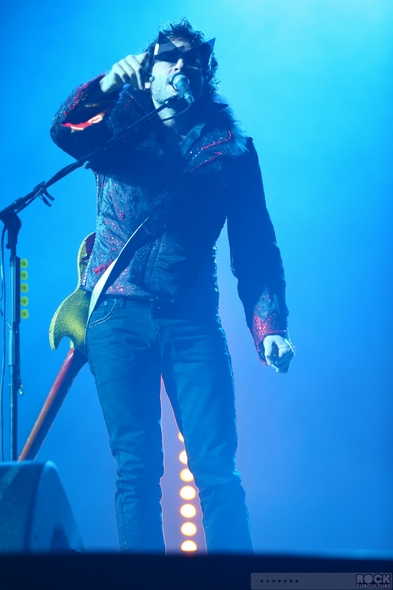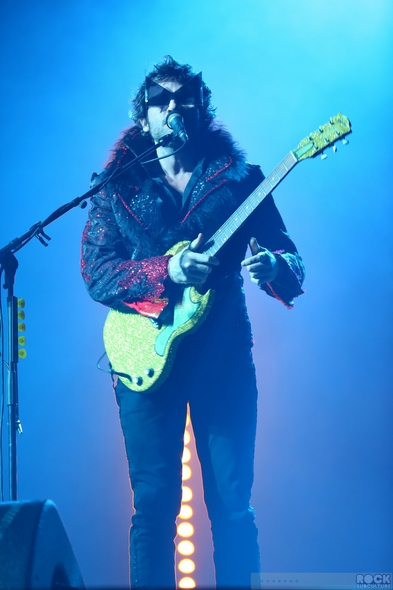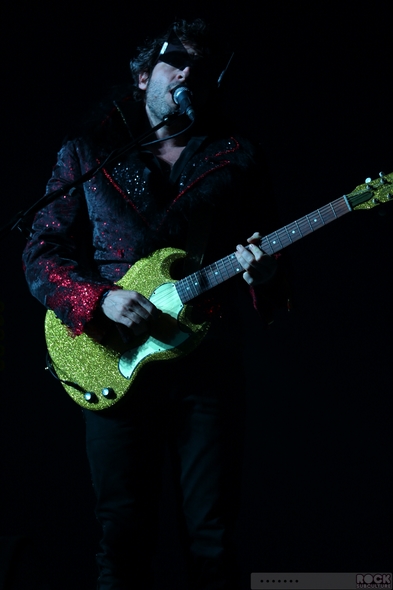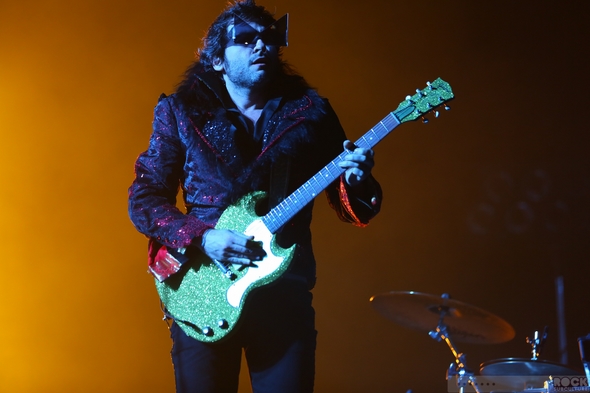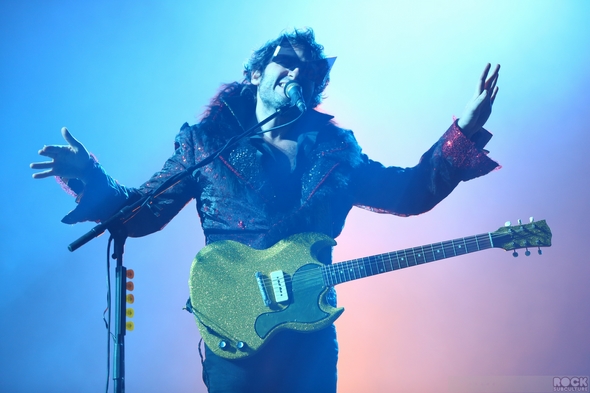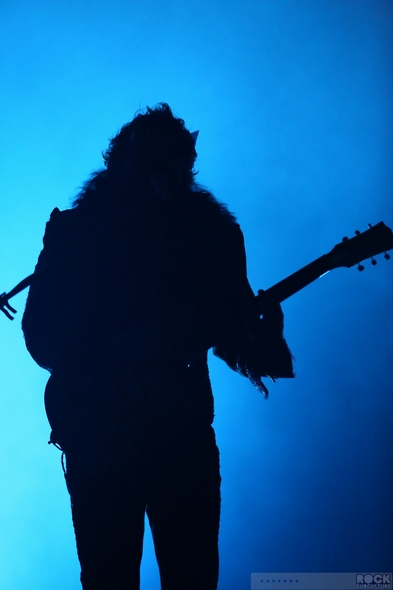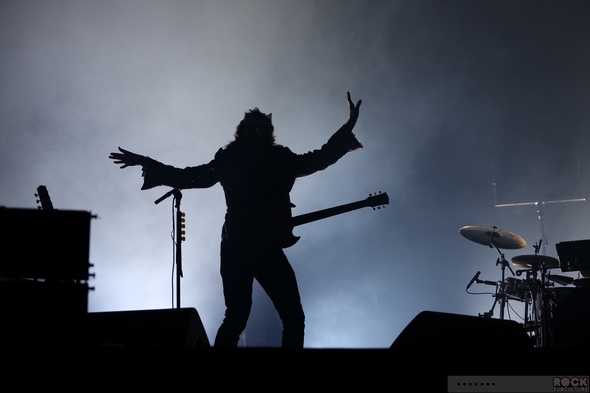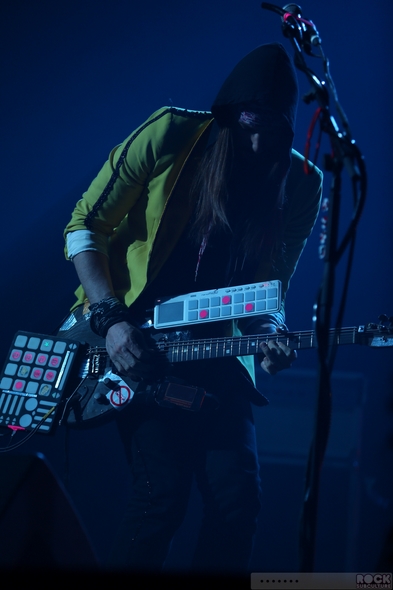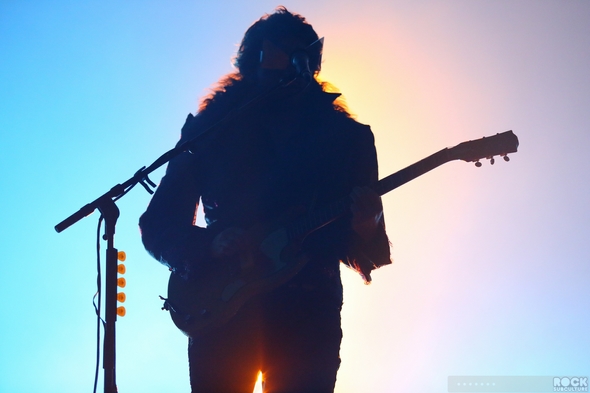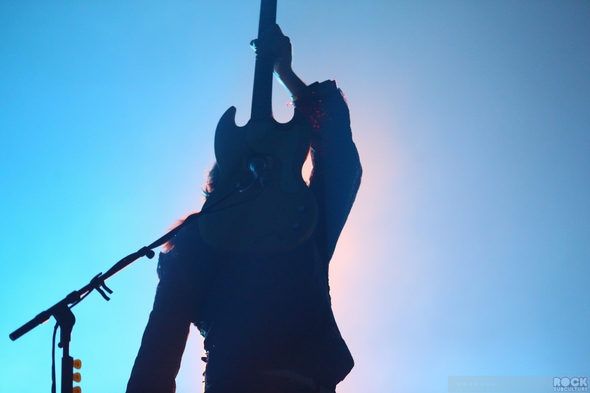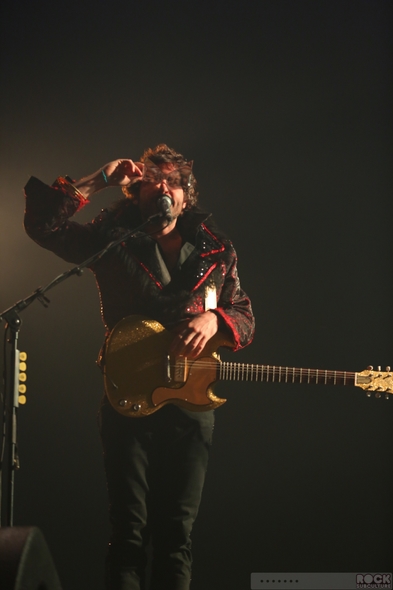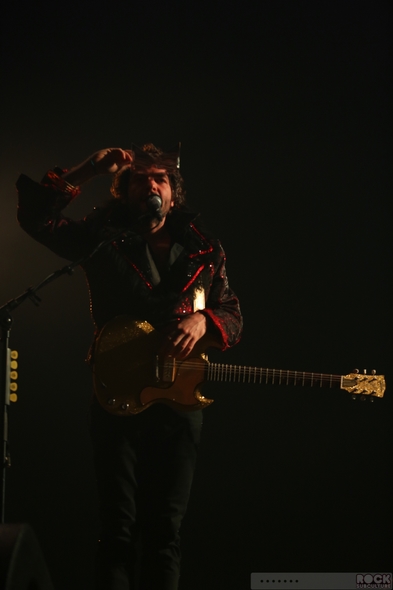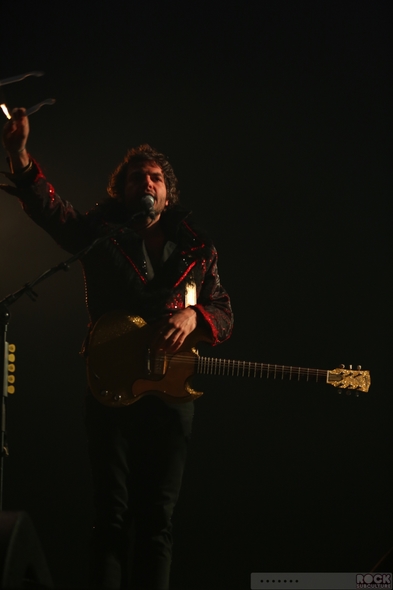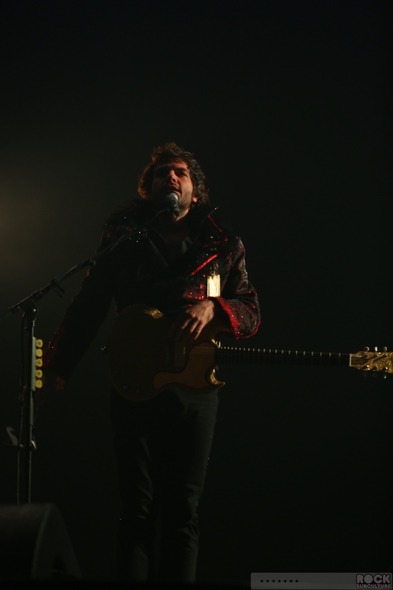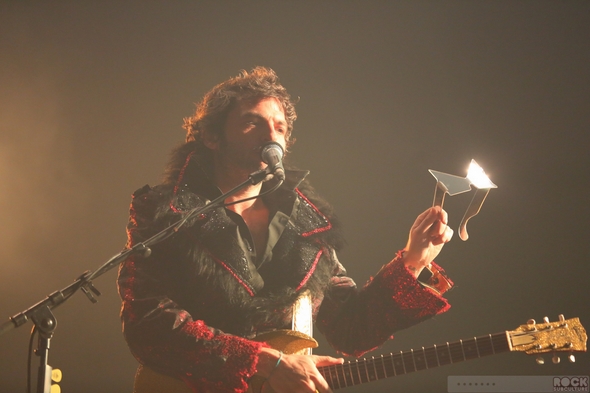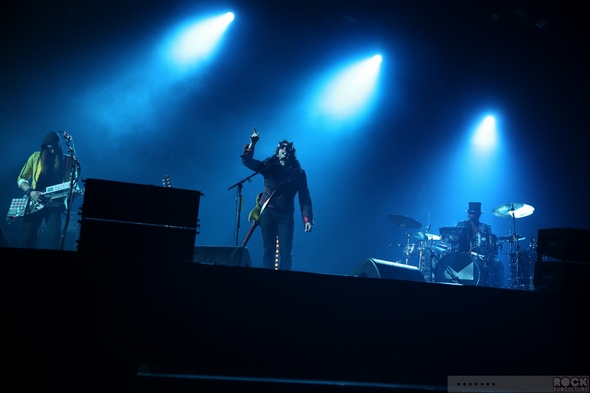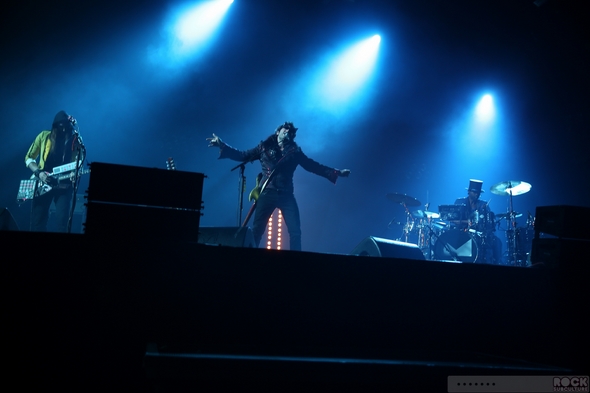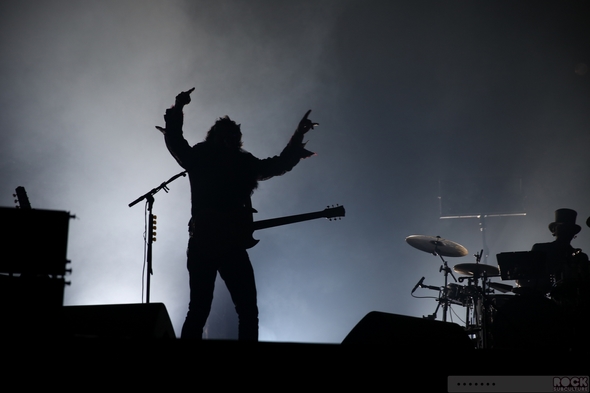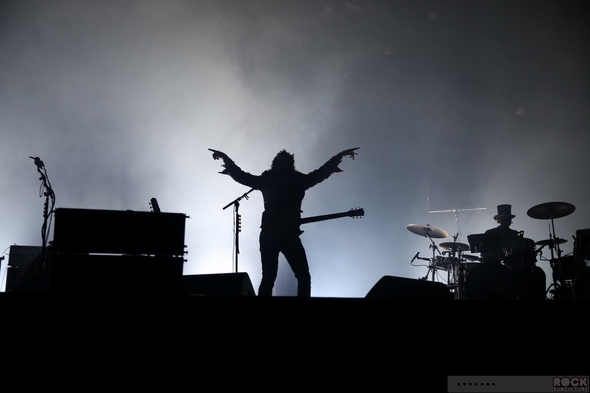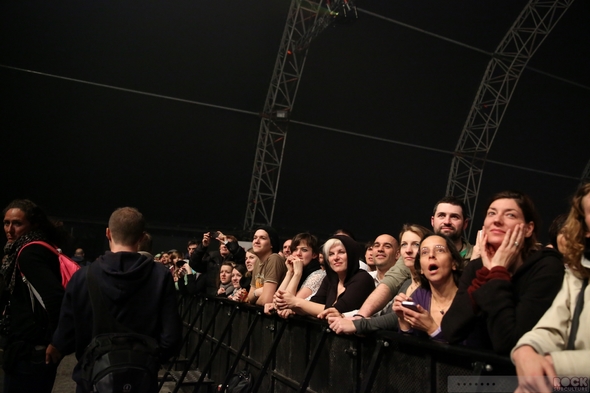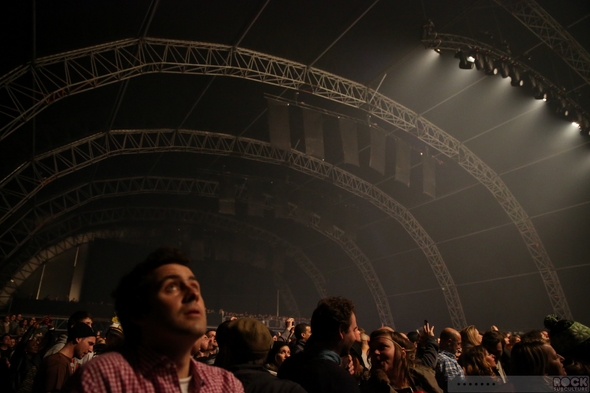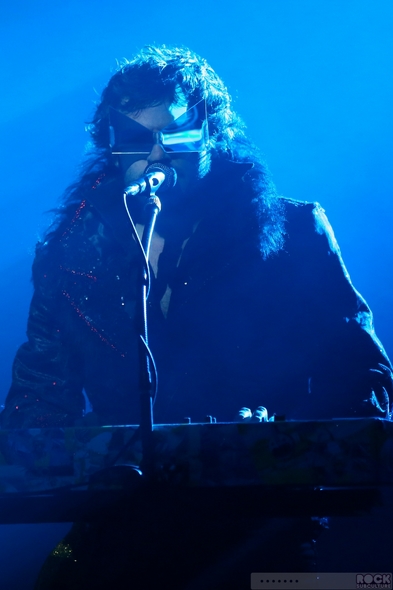 Who: Vitalic
Where: The Tube at Caprices Festival
When: March 8, 2013
I also had a chance to catch Vitalic at The Tube later last night (much after midnight), and they were awesome as well, rocking the main stage just adjacent to where -M- performed at The Moon.
Electronic music artist Pascal Arbez goes by his stage name Vitalic, and also hails from France, and has been active for about as many years.  His latest album, Rave Age, came out last year.
This was an incredibly live energy set and the crowd was going crazy for his special brand of electro house music and accompanying light show.
Below are some photos from their set (click any image for higher resolution):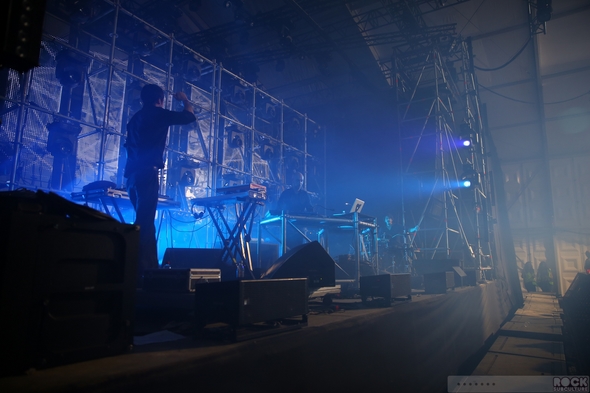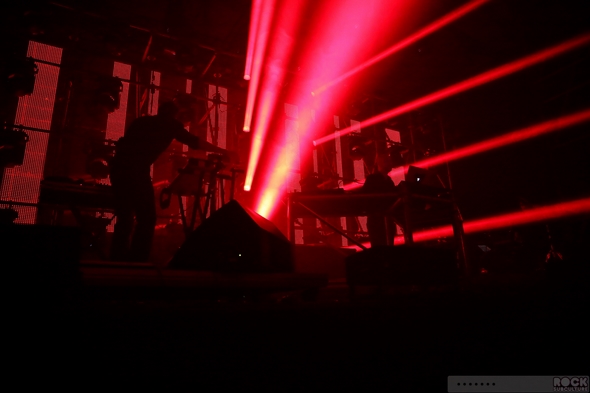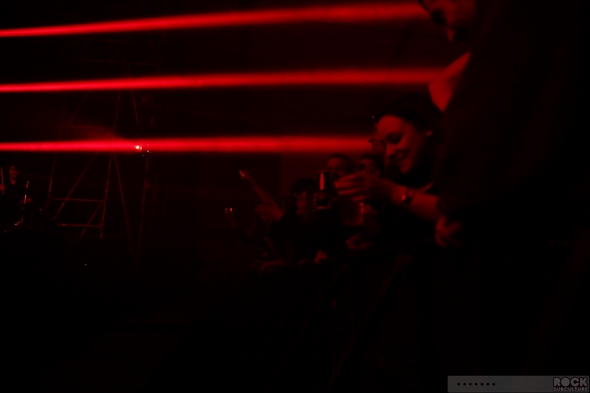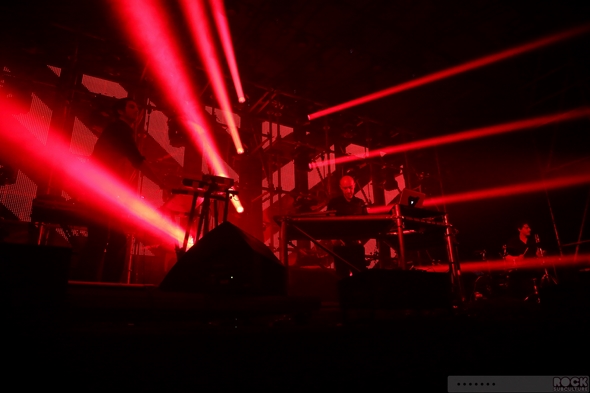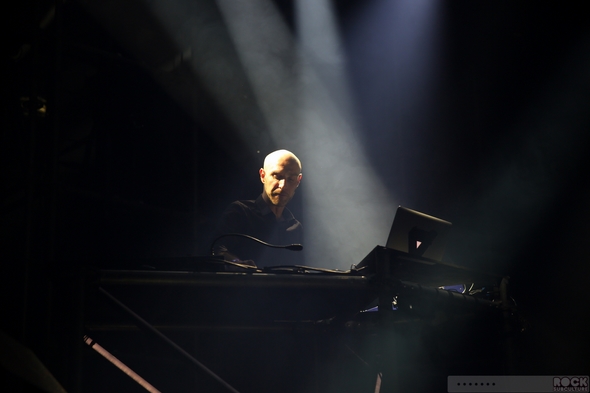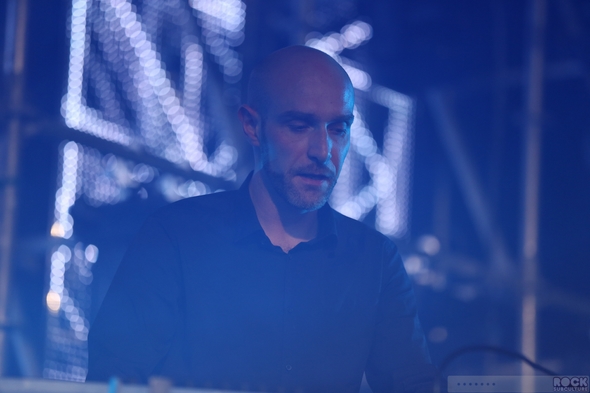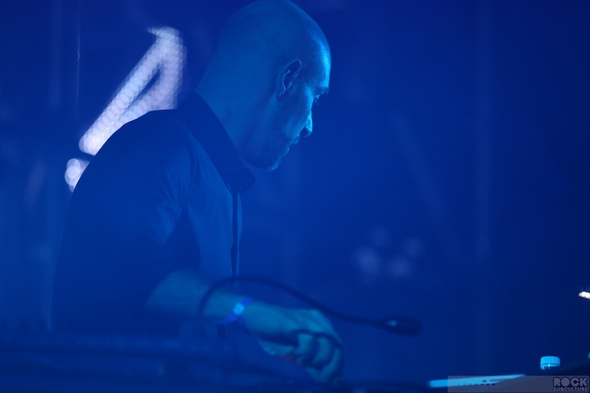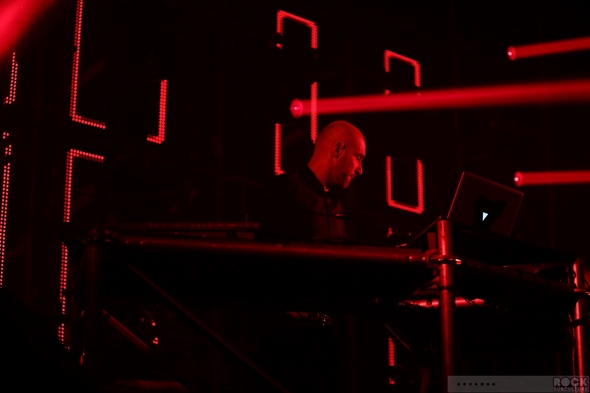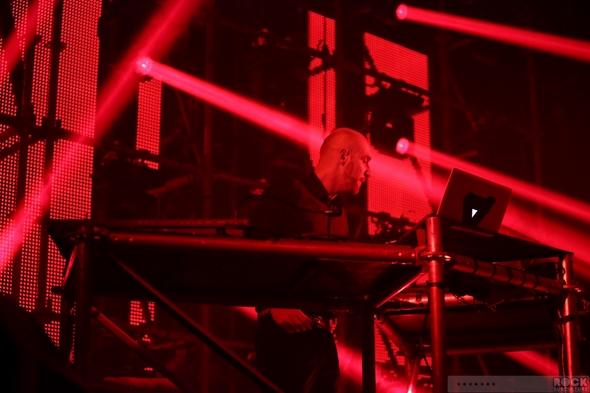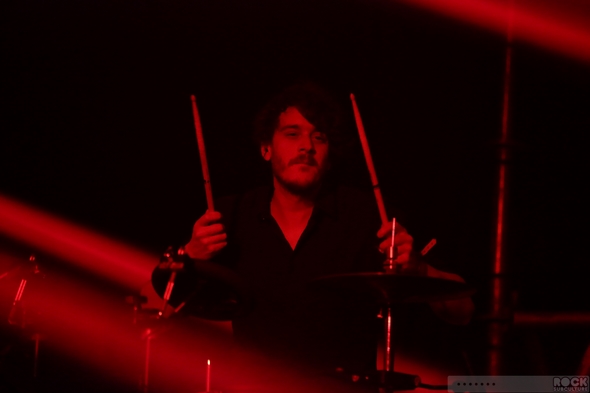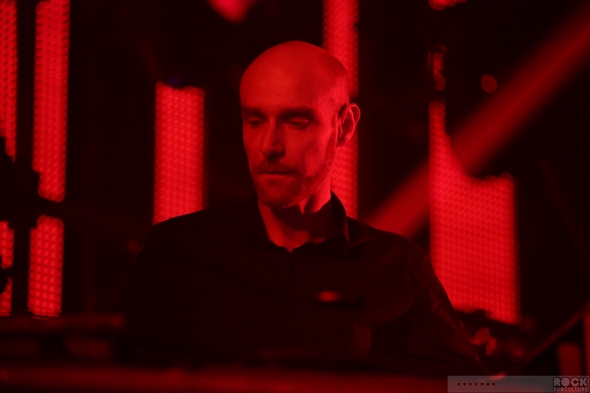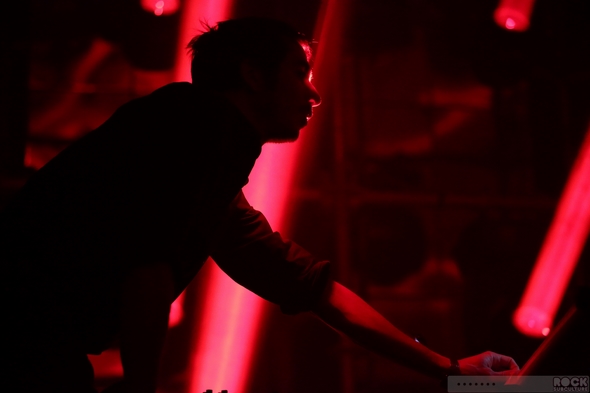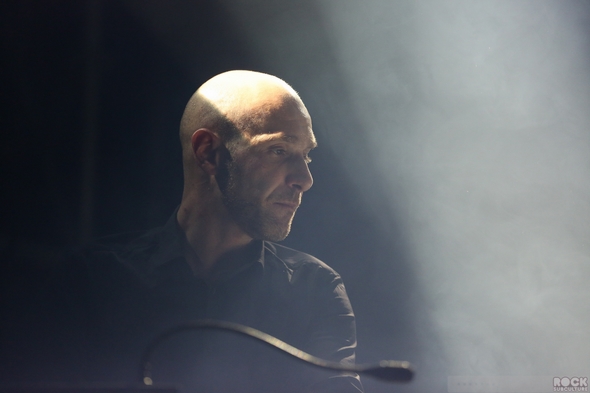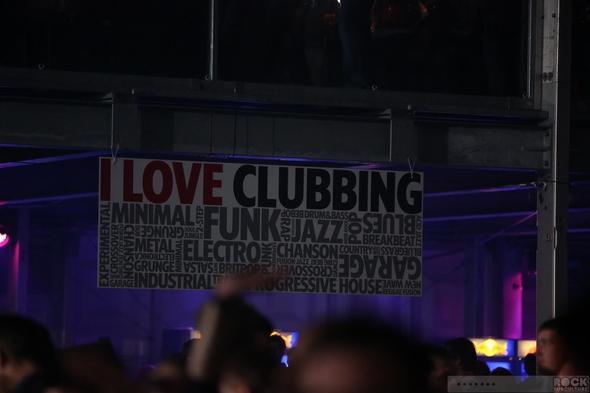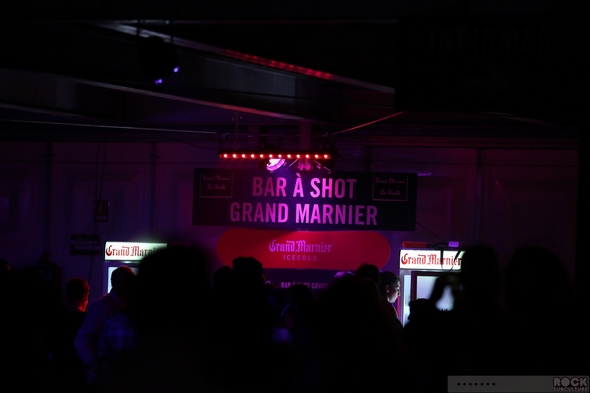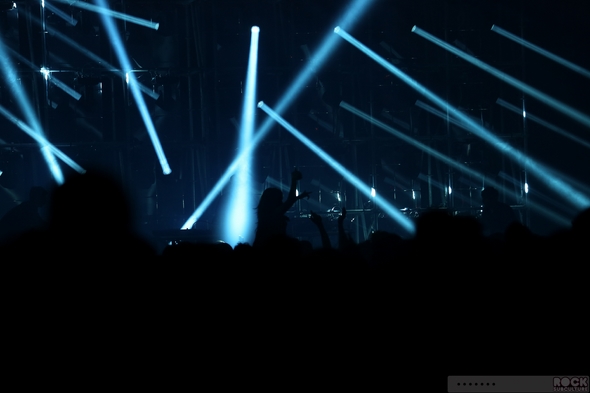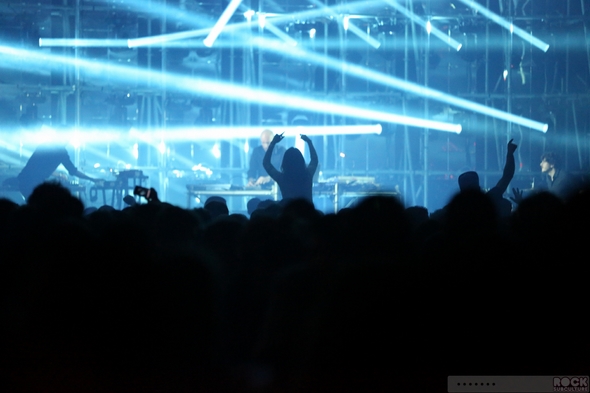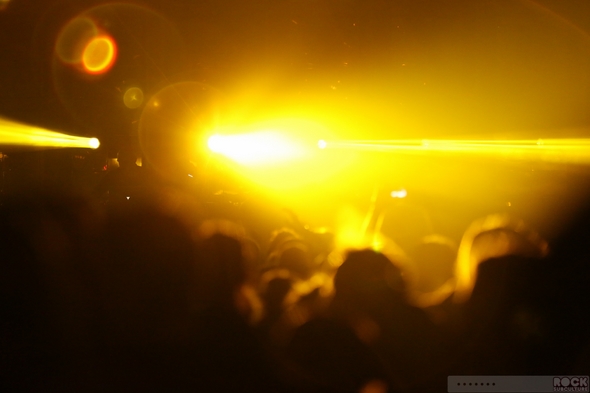 Additional artists who performed Day 1 that I did not get to cover include:
Lou Doillon (The Moon)
Sophie Hunger (The Moon)
Kevin Saunderson (The Tube)
Juan Atkins (The Tube)
Vkee (I Love Live)
Labrador City (I Love Live)
Chris Haller (I Love Live)
Joseph of The Fountain (I Love Live)
Poni Hoax (I Love Live)
Round Table Knight (I Love Live)
Playground (Apr S-Ski)
Sugazz (Apr S-Ski)
DJ Reas (Apr S-Ski)
Nic Fanciulli (Apr S-Ski)
Additional – Around Caprices Festival
Below are some additional images I took in and around Caprices Festival last night.  Since I did not arrive until after dark, this is somewhat limited in illustrating the real size and scope of the event, as well as the picturesque setting within Crans-Montana.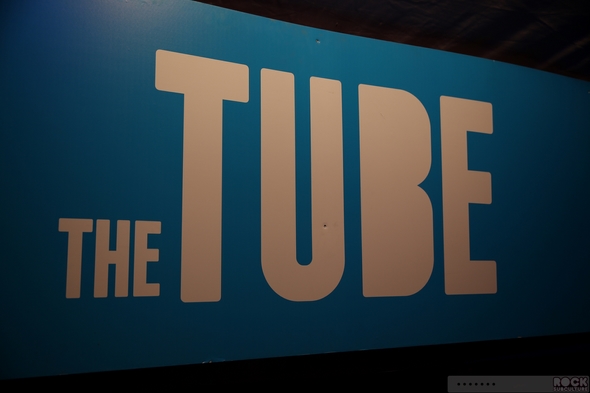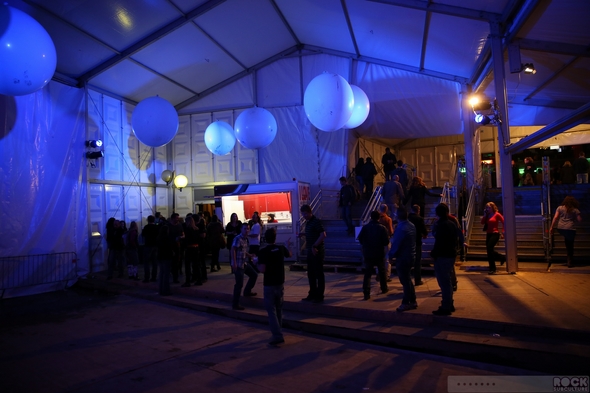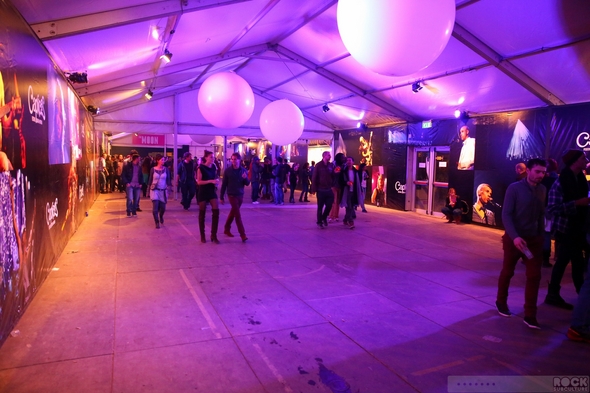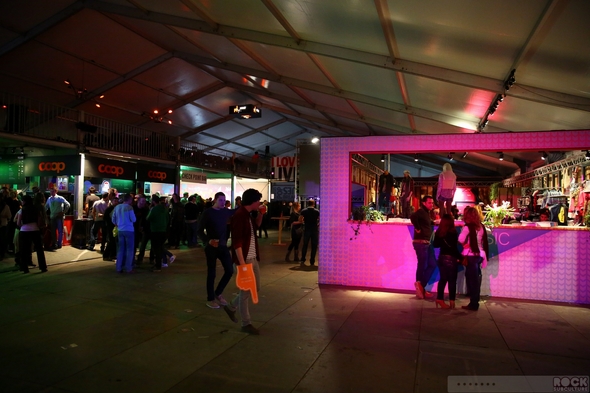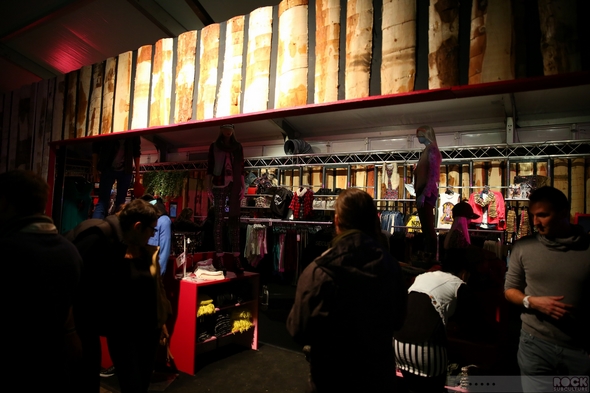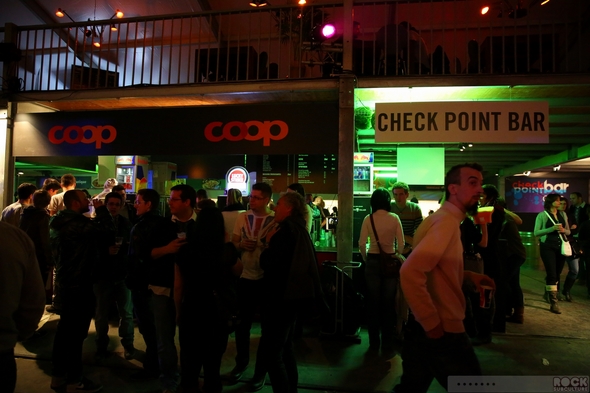 Below is the official release from the festival from yesterday:
Ten years at the top !

The Caprices Festival celebrates its tenth birthday with nine days of musical madness. More ambitious than ever, this year's festival is packed with new additions and a host of legendary acts! Björk, The Killers, -M-, Tori Amos, Cypress Hill, Lou Doillon, Alice Cooper, Roger Hodgson, Sophie Hunger, Black Rebel Motorcycle Club, Peter Doherty, Nas, Portishead, The Weeknd, Amon Tobin, 2manydjs and Fatboy Slim are just some of the many artists who'll be gracing the stages, as Crans-Montana resounds to the quintessence of rock, pop, folk, hip-hop and electro.

More than 35,000 music fans came to the Valais last year, but over 70,000 are expected for this 2013 edition! Extensive transport logistics have been put in place to handle them all, and venue capacity has been increased, with two new stages. The first, The Moon, has room for 5,600 and will be the venue for the main live concerts. The second, The Tube, has a capacity of 5,000 and will be devoted entirely to electro, followed by clubbing as the night draws on. There's a new eating area, The Village, featuring a host of culinary specialities from around the world, as well as the strong promotion of Valais products, thanks to Coop and its local partners. This area, with its new sophisticated design, boasts a stand run by our our partner H&M, with lots going on, including makeup events and a photo wall. The VIP area has also been redesigned to offer an even more exclusive setting to those people who would like to spend an extra-special evening here.

Another new feature is the Après-Ski Fun & Music By H&M area located at the foot of the Cry d'Err ski runs. It's open from 4 pm to 10 pm, free of charge, and promises an exciting mix of drinks and music, with intimate showcases by international and national artists such as Célien Schneider, The SugaZz and Playground, electro DJ sets and surprise guests.

Another surprise is the I Love Live stage located in the new The Village area. Every night from 8 pm to 1 am, it will buzz with emerging Swiss and international bands such as Poni Hoax, Lescop, Kadebostany, Static Frames, Hypnotic Brass Ensemble and Sinner DC.

And as for Modernity@Caprices, Caprice Festival's prime clubbing spot will see electro lovers throwing shapes five afternoons in a row. The venue's programme has been drawn up in collaboration with major labels and DJs who have marked the last ten years of the festival, and will feature turntable wizards like Sven Väth, Carl Craig, Ryan Crosson, Henrik Schwarz, Ricardo Villalobos and many more.

The Caprices Festival is also proud to welcome two new high-pedigree technical partners:

– ESR (Energie Sion Région)

– Meyer Sound

ESR (Energie Sion-Région) is the largest electricity distribution company in the Valais area, and also provides multimedia services. Their participation means guaranteed quality of the festival
internet connection and electricity needs, an additional level of comfort that will be appreciated by all the festival-goers, sponsors and other organisations present on the festival site.

Meyer  Sound is an American company that has been designing and manufacturing top- quality professional audio equipment for over thirty years, featuring the latest technology. Their
innovative audio products have earned Meyer Sound a solid reputation the world over, and their gear is used in concerts halls, stadiums, auditoria, arenas and theatres.

The arrival of these two technical partners is part of Caprices Festival's drive to offer services of an ever-higher quality to festival-goers while also allowing the festival to meet the new
ambitions of the event in terms of infrastructure and capacity.

Caprices Festival has also developed an iPhone app with  the aim of making the event more comfortable for festival-goers and offering them a more intense experience by providing permanent
access to information.

Pull out your smartphone for:
–  the full programme, as well as information about the various stages, band bios and concert times;
–    all kinds of practical information  (maps, access and public transport, tickets,  tourist information, etc);
–  daily photo galleries of artists, festival-goers and venues;
–   video clips of concerts, showcase and interviews to share on Facebook, Twitter or by email;
–  all the news live;
–  information on festival partners.

Also:
– take part in the Caprices Quiz – 10 blind-test questions on the artists playing at the festival, with tickets to be won for the 14th, 15th and 16th;
– turn yourself into Capricia thanks to the photo booth and share the photo with  your friends on Facebook! You're the headliner!
The trilingual Caprices Festival app is free to download.
More coverage for Day 2 will be coming tomorrow…
All ongoing coverage of Caprices Festival will be found via the following link: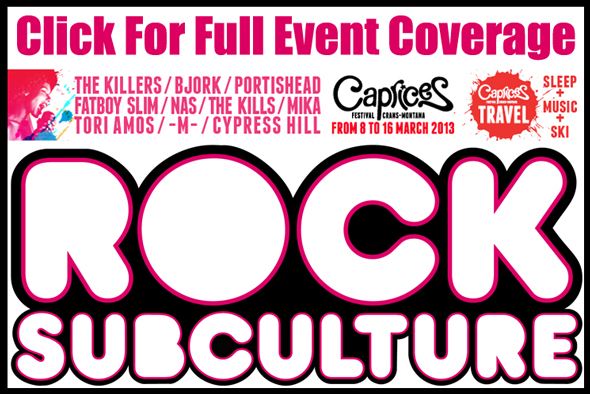 Jason DeBord