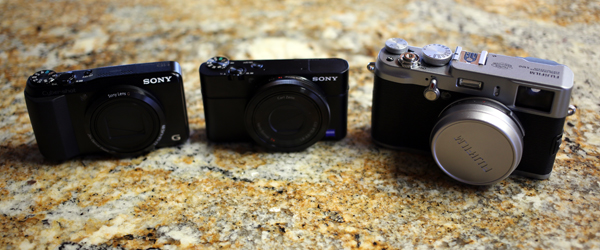 This is an update to my previous two articles focused on the same subject (see Article #1, Article #2), so at least some of the information will be redundant.  Technology is constantly changing, evolving, and improving, so I expect that this will require an update about twice a year.  My hope is that some day there will be one camera that does it all, and does it all well, and is of a size/style/form factor that any music fan going to a concert can bring it into the venue with no problems.  That day is not yet here, so my advice includes three different cameras, each of which have pros and cons, and none of which is the best for all circumstances.  As of the time of this writing, my personal recommendations are the Sony Cyber-shot DSC-HX20V (or HX30V is you want WiFi), the Sony Cyber-shot DSC-RX100, and the Fuji x100 (though the X100S is out in Japan and due elsewhere in the next 30 days or so).
UPDATE JANUARY 2013 – CLICK IMAGE BELOW TO GO TO UPDATE REVIEW: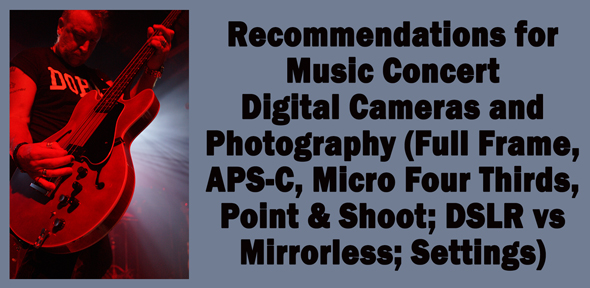 As readers of the Rock Subculture Journal know, I write concert reviews and shoot my own photography for those articles.  Most of the time, I am sanctioned by the artist or their management to shoot with my pro gear (which is all Canon – dual 5D Mark IIIs and a variety of L lenses).  However, every once in a while this is not possible, for a variety of reasons, and in those occasions I follow my own advice that I am outlining below.  As such, I will include real world examples of photographs taken at live concerts with these cameras.
Please note that these reviews and advice are presented in a colloquial fashion, in non-technical language.  I would recommend also reading reviews for the same cameras on some of the photography expert sites such as Digital Photography Review, Steve's Digicams, Imaging Resource, and others.  Consider my opinions as advice to point you to further research to see what might fit your own digital camera needs.
Video Review Overview Supplement
Some people don't like to read…  so this is a summary of this article in video form:
My Philosophy About Concert Photography
Everyone has opinions about music concerts and what people should or shouldn't do at shows.  I have a few personal thoughts about this, but my intent isn't to create a debate or ever persuade people who may disagree to come around to my way of thinking, but merely to share my point of view to explain my purpose in creating this article and advice resource.
I started going to concerts in the late 80s, and the rules were always "NO CAMERAS".  Some of my fondest memories from growing up are my experiences going to concerts put on by my favorite artists, and apart from some ticket stubs and concert t-shirts, I don't have much else to show for it.  It was a different time, a different era, and there just aren't many photos from those times, let alone the specific shows I personally attended, which in my opinion is unfortunate.
Fast forward to today, and technology has pretty much overrun any wishes by artists/record labels/venues may have in controlling photos taken at concerts.  Once cameras started getting embedded into cell phones, it was a game changer, and there was no turning back.  This in turn resulted in "pocket cameras" being allowed, and in the past few years, advances have been made that make it possible for literally anyone to take some fairly good quality photos from the audience.
I think this is wonderful on balance.  I think of myself as a "gig archivist" though my objective is to memorialize the full experience with both words and quality images.
Having said all that, one counter point that I do agree with and have sympathy with are those who complain about people taking video and shooting photos that detracts from the enjoyment of the show for those around the person using a camera or phone.
There is nothing more annoying than going to the time and expense to attend a concert only to be stuck behind someone holding their phone or camera up in the air and blocking your view for a good portion of the show.
So I think it's important to exercise good sense, common courtesy, and the Golden Rule.  If you are going to take photos/video, you should really be mindful of how your actions impact those around you…  keep your camera eye level (or lower), rear LCD (if there is one) dimmed down to its lowest level, etc.  An occasional "pop up" with the camera is okay, but nothing more than that.  If you can't see and/or want to take a lot of photos, get in line early (if it is a GA show) to get to the front row or pay for a front row seat if its seated.
Just my opinions…
Typical Concert/Venue Camera Rules
In preface to my discussion of these cameras is mention of the camera policy currently employed at most live music rock/pop concerts today.  While this varies from artist to artist, and venue to venue, I would say that the following is what you will encounter 90% of the time, based on my experience attending shows all over the world.
Non-Pro
No Detachable Lens(es)
Pocket Camera
No Flash
Having said that, I always encourage people to check with the venue in advance of the show to check on any camera policies that may deviate from the above, though typically any custom rules are not provided to the venue by artist management until the day of the event.  But some venues have their own rules, regardless of the wishes of the artist, so it is still worthwhile seeking clarification whenever possible.
Recommendations Overview
For those who don't want to read a lengthy article about cameras, I'll provide a summary here…
I am recommending three cameras because each excels in certain areas and falls short in others.  Believe it or not, if I don't have a photo pass, I actually bring all three of these cameras in myself, as each serves a unique purpose.
In short, the Sony HX20V is the best if you are not within the first few rows of the stage.  The zoom allows you to get close-up photos from a significant distance.  The Sony RX100 is much better quality and you can get more shots off and freeze some action, but it is limited to 100mm reach vs 500mm equivalent with the HX20V.  The image quality of the Fuji X100 is unsurpassed compared with any other camera a regular concert goer can bring into a venue with little problem, but since it is fixed at 35mm (no zoom whatsoever), it is really only useful if you are literally in the front row.
This is the best all-around camera, if you are going to buy just one camera.  It is also the cheapest of the three, by a significant margin (today it is $289.00 on Amazon.com
).
Pros:
18.2 MP
Small and Light; Compact (easily fits in a front jeans pocket)
Long Reach/Zoom – 20X (25mm to 500mm equivalent in 35mm spec)
Fast Zoom
Excellent Video (and excellent sound shooting video)
Moderate Battery Life
Cons:
Designed for One Shot at a Time (no quality continuous shooting)
Relatively "Slow" Lens (maximum aperture of f/3.2)
Not Great Still Camera for Action (movement from photographer and/or subject results in blur)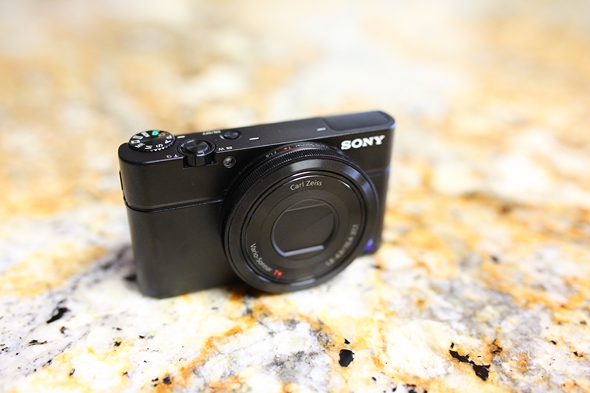 This is a newer, more advanced camera model by Sony – a significant step up from the HX20V.  It is also nearly twice as expensive (today it is $648.00 on Amazon.com
)
Pros:
20.2 MP
Small and Light; Compact (easily fits in a front jeans pocket)
Moderate Reach/Zoom – 3.6X (28mm to 100mm equivalent in 35mm spec)
"Fast" Quality Lens with Large Aperture at Widest Focal Length (f/1.8-4.9 Carl Zeiss Lens)
High Quality Images with Large 1″ Sensor
High Quality Burst Shooting (up to 10fps continuous shooting)
Moderate Still Camera for Action (much better than HX20V in freezing action, but results still mixed depending on lighting/settings/movement)
Excellent Video (and excellent sound shooting video – but slow zoom)
Great Battery Life
Cons:
Not Very Long Reach Compared with Cheaper HX20V
Slow Zoom (Stills and Video)
This is an amazing camera, but user must be comfortable with manual controls and have basic understanding of photography (shutter speed, aperture, ISO).  It is also much more expensive than the other cameras recommended herein (today it is $1,049.00
), and use at concerts is very limited.  A newer model with improved features is also pending release in the next 30 days.
Pros:
12.3 MP
"Fast" Quality Lens with Large Aperture (f/2.0 Fujinon Lens)
Pro Quality Images with Large APS-C Sensor
Excellent Still Camera for Action (can freeze most action reliably)
Great Battery Life
Cons:
Large; Barely Pocketable
Unusual Appearance (some venues may prohibit)
Fixed Focal Length (35mm equivalent – no zoom)
I have not used the Fuji X100 for video in concerts, as it is too high quality (and likely not appropriate in many circumstances without approval/consent).
An Important Note About Camera Settings – "Spot Metering"
I'm putting this up and center because being mindful of these suggestions will result in better photos and more "keepers" no matter what camera you use.
The most important setting to look for with your camera is "Spot Metering".  Not every camera will have it, but each of the three cameras discussed in this article have this option.
This is very important in concert photography due to the extreme lighting usually employed.
If you shoot on the equivalent of "Auto/Automatic" mode on your camera, it will usually evaluate the lighting in the full frame to determine exposure.  Because it can be an extreme of black and very bright, often the subject's face will be to white/bright (i.e. over exposed).
If you have an alternate mode in your camera that gives you the ability to use Spot Metering, I would highly recommend you find the mode you understand and are most comfortable using that has a Spot Metering option.
With Spot Metering employed, the camera will typically feature a circle in the center of your rear LCD and/or viewfinder…  what you need to do when shooting is place this circle on your subject's skin (i.e. their face) and press the shutter button down halfway to lock the exposure, then (while still holding the shutter button down halfway), you can "recompose" (or reframe) your subject and then press the shutter button down fully.  The image will then expose the image based on your subject, not the full image, and the results will be much, much better.
If you find this article useful, making a purchase via the link above will result in a small referral fee being paid by Amazon back to this site.  I purchase my camera gear from Amazon 90% of the time because they have the most competitive pricing, free shipping, and liberal return policies.
As outlined in my first article on this topic, I owned the predecessor to this camera – the Sony DSC9V – and felt it was the perfect single camera solution at the time, for "regular" people going to concerts and wanting to take photos.  When the new HX20V (and HX30V) came out, it prompted me to publish a follow-up article.
In short, if you want just one camera for use at concerts (and outside of concerts as well) that is pocketable, reasonably priced, good for close-up and far away, and that you will have no problems bringing into most shows, look no further.  This is the best single camera solution for all circumstances.
It does have some drawbacks, but you really need to be serious about photography if  you wish to go further in this article and consider the other two options I suggest.
More, I have a feeling that a future camera put out by Sony – likely in the next 12 months – will probably bridge the gap between this HX20v and the RX100 I discuss next.  The perfect camera would have the fast and long zoom of this HX20V as features made part of the RX100.
But today is today, and you never know what the future will bring, or when it will bring it.  I see every concert at a one-time opportunity, and I never want to be in a position of missing a shot, so I always keep up on technology and buy and use the best that I can find.  If something better comes along, I trade up.
So I will talk a little more in-depth about the pros and cons listed in the summary at the start of this article.  If you have any questions or want further clarification, please feel free to publish a Reader Comment at the end of this article and I will help as much as I can.
The HX20V is 18.2 MP, which is very good, but megapixels don't really amount to much these days…  it is more of a marketing ploy on the box than anything else, so I wouldn't make any purchase considerations based on megapixels.  As long as there are 10 MP or more, it is fine.
This camera definitely has a "wow" factor with its amazingly long zoom…  in those shows where I am far from the stage, I will zoom in and people who look at the back of my camera are astonished by how long the reach is – it is pretty impressive.  Even with my pro gear, the longest Canon lens I own only goes to 200mm, so with a 500mm reach in a camera that easily fits in your pocket is really cool tech.
The other huge plus is the video quality (and audio along with it).  It shoots really, really impressive HD (1920×1080) video that I suspect is unmatched among other cameras of the same form factor.  Also, it is really good at finding, locking on, and holding focus, which is important.  The same long zoom is also very speedy zooming in and out (which is not true of the Sony RX100, which I'll talk about more there).  And unlike using it to shoot still images, in video mode there is no blur from action.  Of the three cameras I am recommending, this HX20V is the best for general purpose video.  I have shot with both the HX20V and the RX100 (with it's bigger 1″ sensor) at the same show, and really, I wouldn't be able to tell the difference in terms of image quality, so the longer, faster zoom of the HX20V makes it the better choice.
Video does drain the battery fast.  Also, in those handful of shows I've been to with just this one camera, the batteries go very fast – with photos and video, one battery will not last a full, two set (opener and headliner) show.  I always carry at least one extra battery.  And the other reason is that I've had two batteries for this camera (Sony OEM batteries – not knock-offs) flat out die after 5 minutes with a full charge.  So either I've been really unlucky, or these batteries run a bit faulty.  So if you buy this camera, I can't recommend enough having at least two fully charged batteries with you, as the duds will charge and show a full charge once put into the camera, yet will crap out after five to ten minutes of use.
The biggest drawbacks for this camera are based on the technology employed…  the lens is not fast and there is no real useful continuous shooting mode (there is a lame one I don't use).  The result of the former is that you will get blurry photos with even moderate movement, and you are limited to shoot, wait, shoot…  one photo at a time.
The workaround is that you have to learn to have a steady hold on the camera, and you have to time your shots.  If you pay attention to lighting, and the subject, and try to time your shot when there is little movement and bright (white, preferably) lights, you will have more "keepers".  If there is a lot of movement, zooming in for close-up shots also helps (i.e. a close up of a face will have less dramatic movement than the strumming of a guitar).
Excellent camera, but as with each, you use it and learn how to work it to mitigate the weaknesses – in this case, bring a few batteries, be steady, time your shots.
If I went to all variety of shows (small club to huge arena) and my seating varied (up close as well as nose bleed seats in the rafters), and I had to pick one camera, this would be it, hands down.
Below are a few shots I personally took at concerts using this camera: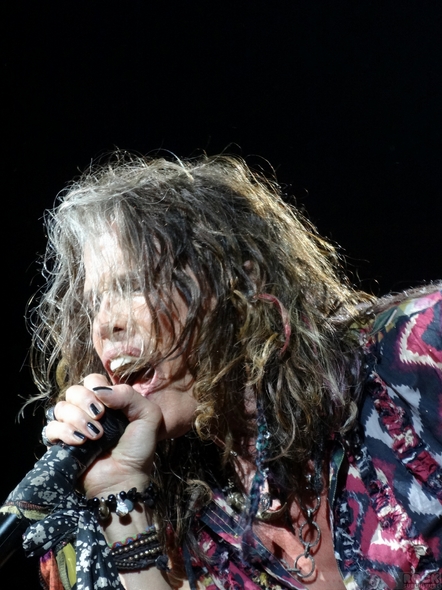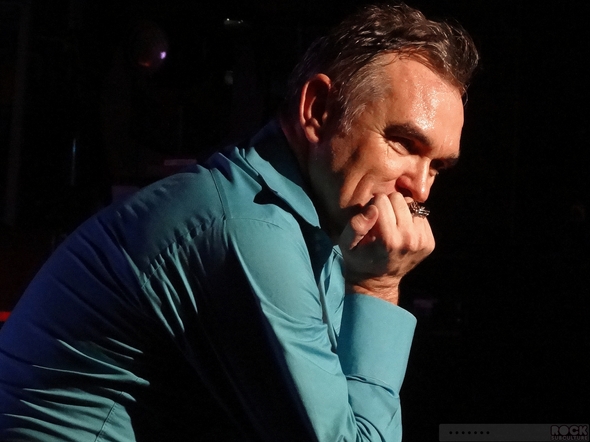 If you find this article useful, making a purchase via the link above will result in a small referral fee being paid by Amazon back to this site.  I purchase my camera gear from Amazon 90% of the time because they have the most competitive pricing, free shipping, and liberal return policies.
As noted, the Sony RX100 is much more expensive than the HX20V.  Looking at the two cameras, they even look very similar (though with close inspection you will see the fit and finish of the RX100 is much higher quality).  The RX100 is slightly smaller (almost negligibly so).
The two huge advantages the RX100 has over the HX20V is the much bigger sensor (the RX100 has a 1″ CMOS sensor while the HX20V has a 1/2.3-inch sensor) and the superior lens.
In short, the still images of the RX100 are just much, much better.
If you are at a concert in the first few rows, unless you want extreme close-ups, the RX100 is just a better camera – it is also fast and has very impressive continuous shooting.  Once you lock onto your subject (say a guitarist standing on a monitor, just about to jump off of it), you can time your shot and then just hold down the shutter button and fire off a dozen shots in two seconds, and when you get home you get to see the shots you actually got.  In the same scenario, with the HX20V, you will have one shot, and it will probably be blurry.
So you can see that there are different circumstances for each camera where its capabilities have an opportunity to shine.
As explained in the summary, there are some drawbacks…  the zoom is slow – painfully show in video.  The one benefit to the slow zoom in video is that is is more steady, so the resulting video "feels" a little more controlled and professional.   And if you are used to the 500mm equivalent reach of the HX20V, the RX100 feels very short by comparison.  Unless you are content with shots as wide as the stage itself, you need to be close – the first few rows.
My hope is that eventually Sony will converge the advantages of both the HX20V and the RX100.  Bringing both to a show can be a pain, but they each have distinct advantages, and if it is a show and/or artist that is really important to you, its hard to anticipate with certainty which will serve you better.
If I was consistently up close at shows, or going to shows at small venues, and only had one camera to bring it, that might be the best circumstances for choosing the RX100.
Below are a few shots I personally took at concerts using this camera: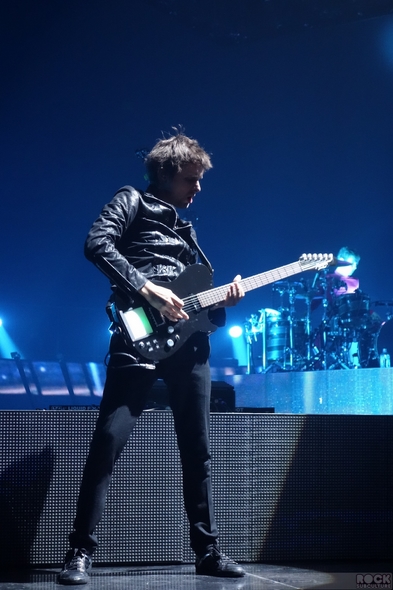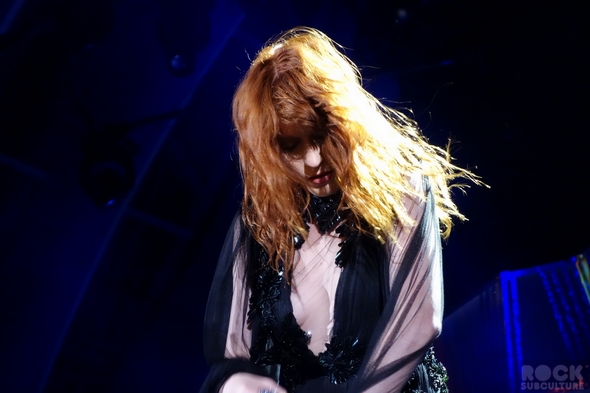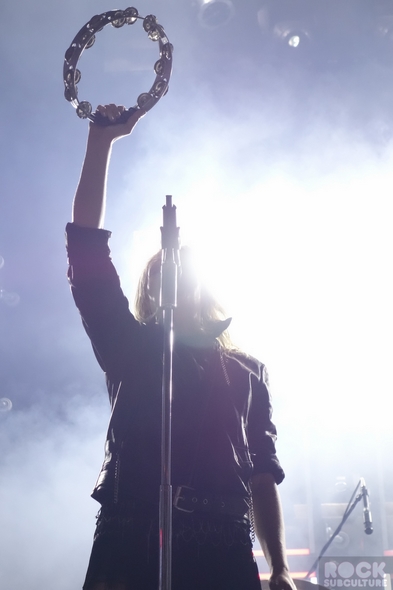 If you find this article useful, making a purchase via the link above will result in a small referral fee being paid by Amazon back to this site.  I purchase my camera gear from Amazon 90% of the time because they have the most competitive pricing, free shipping, and liberal return policies.
Okay this camera is simply magic, and near legendary among even the top photographers around the world.  It isn't for everyone, and certainly not all circumstances…  it is not a universal concert camera.  However, if you are in the right spot, and the lighting is right, the height of the stage it right…  you can pull off pro quality images that are nothing short of stunning (and that neither of the other two cameras recommended herein could ever come close to pulling off).  It is a very "special circumstances camera" for concerts.
With this camera, you really need to be comfortable to some degree with manual controls on a camera.  Now, there are "A" modes on aperture and shutter speed, as well as auto ISO, but you really need to have an understanding of these controls, and you will not get great shots in full "A" mode.
This camera has an APS-C sensor, which is the same size sensor in many DSLRs (like the Canon Digital Rebels, for instance).  This means that it delivers image quality that transcends what the two Sony cameras I've recommended can create.
It also has an f/2.0 lens, which means you need much less light, and you can have real depth of field (DOF) effects, and blur the background and foreground around the subject.
The biggest drawback is that it is fixed at 35mm.  You can't zoom in.  You can't zoom out.  Well, other than by moving your feet, which usually isn't possible at a concert.  And 35mm really pushed things out a bit by how you see them with your naked eyes, so there is not inherent reach with 35mm.  It is what it is.
For me, if I'm not literally in the front row, it's not even worth bothering with for any photos of the artist(s).
But the images can be remarkable – in my opinion the best you will get from any camera that you can (barely) stick in your front jeans pocket).
I love that the aperture and shutter speed can be adjusted via hardware – dials on the camera – this is awesome.
With easy control over shutter speed, you can really freeze any action on stage (assuming decent enough lighting).  This leads to potential for amazing shots.  Blows away the two Sony cameras.
The biggest downsides are that it does not have consecutive shooting (shoot, wait, shoot is what you are stuck with) and it is kind of slow in that regard.  It does turn on quickly, but photo to photo, taking shots is slow.
So this is the perfect "secondary" concert camera, if you are really serious about getting some awesome images under limited circumstances.  And if you have interest in photography, it's an awesome street camera and really "everyday" shooting camera.  Capable of incredible images, and it's light, portable, durable, and the battery lasts forever.
Below are a few shots I personally took at concerts using this camera: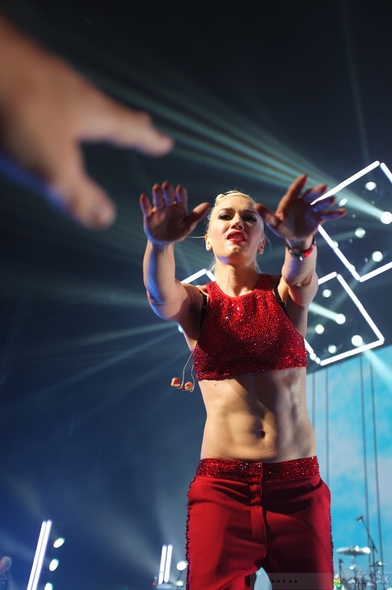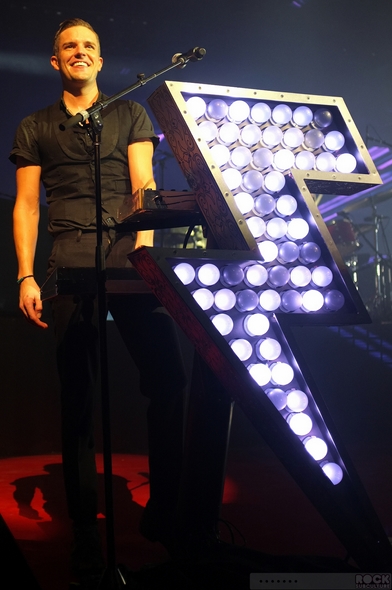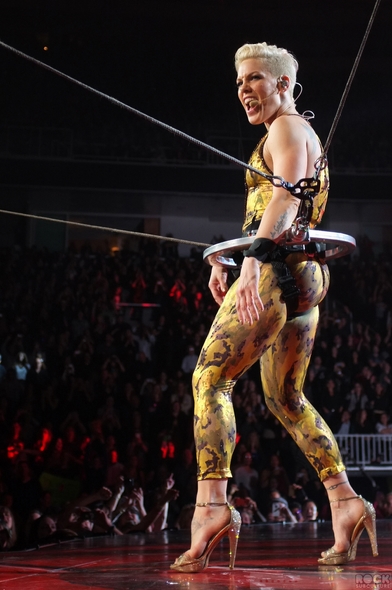 However, I would *highly* recommend waiting and paying a few hundred dollars more for the Fujifilm X100S, as it improves on several of the drawbacks mentioned about the x100 model (I have personally pre-ordered the X100S and will be selling my X100 as soon as I have the updated model).  This new version will be faster and allow for consecutive shooting, making it much more valuable.
If you find this article useful, making a purchase via the link above will result in a small referral fee being paid by Amazon back to this site.
Recommended Settings
To offer a bit more assistance, I thought I would share my recommended settings for each of these cameras to help those who wish to use them in concert settings… (if anyone has any alternate recommendations, please post a Reader Comment further below)
Sony HX20V Camera Settings for Concerts
Mode – "S" (with shutter speed at 1/250 or 1/320 depending on how much action is on stage)
Top Menu Settings:
Picture Effect – Off
Still Image Size – 18M
EV – 0EV
ISO – ISO Auto
White Balance – WB Auto
White Balance Shift – WB+Off
Focus – Center Focus
Metering Mode – Spot
Cont. Shooting Interval – High (though I never use this feature as it results in poor images)
Bracket Setting – Exp+0.3
Smile Shutter – Off
Smile Detection Sensitivity – Slight Smile
Face Detection – Not Available (Center AF)
Color Mode – Standard
Color Saturation – Standard
Contrast – Standard
Sharpness – Standard
Movie Quality – AVC HD 28M (PS)
Still Image Size (Dual Rec) – 16:9(13M Level)
Movie SteadyShot – Active
GPS Setting – Off
Main Settings:
Beep – Off
Panel Brightness – 1(Dark)
Display Color – Black
Demo Mode – Off
Airplane Mode – Off
GPS setting – Off
TransferJet – Off
Shooting Settings:
Movie format – AVCHD
AF Illuminator – Off
Grid Line – Off
Clear Image Zoom – On
Digital Zoom – Off
Wind Noise Reduct. – Off
Micref Level – Normal
Red Eye Reduction – Off
Blink Alert – Off
Write Date – Off
Expanded Focus – On
Disp. Resolution – Standard
Sony RX100 Camera Settings for Concerts
Mode – "S" (with shutter speed at 1/250 or 1/320 depending on how much action is on stage)
Photo Settings:
Image Size – L:20M
Aspect Ratio – 3:2
Quality – Fine
Drive Mode – Cont. Shooting
Flash Mode – Flash Off (make sure this is off so you don't flash at subjects, which is distracting/annoying for them)
Focus Mode – Single-shot AF
Autofocus Area – Spot
Smile/Face Detect. – On
ISO – ISO Auto
Metering Mode – Spot
Flash Comp. +0.0
DRO/Auto HDR – D-Range Opt.
Creative Style – Standard
Picture Effect – Off
Clear Image Zoom – On
Digital Zoom – On (when shooting there is a line marking between optical and digital zoom, and I don't pass that line, but keep "On" just in case)
High ISO NR – Normal
AF Illuminator – Off (make sure this is off so you don't bounce distracting/annoying lights off the subjects)
SteadyShot – On
Color Space – sRGB
Video Settings:
File Format – AVCHD
Record Setting – 60p 28M(PS)
Image Size (Dual Rec) – L:17M
SteadyShot – Active
Audio Recording – On
Wind Noise Reduct. – Off
Additional Settings:
Red Eye Reduction – Off
Grid Line – Off
Auto Review – 2 Sec
Peaking Level – Off
Control Ring – Standard
Control Ring Display – On
Func. of Center Button – Standard
Func. of Left Button – Drive Mode
Func. of Right Button – Flash Mode
MF Assist – On
Focus Magnif. Time – 2 Sec
Face Priority Tracking – On
Face Registration – –
Fuji X100 Camera Settings for Concerts
Shooting Menu
ISO Auto Control

On
Max Sensitivity – 3200
Min Shutter Speed – 1/125

Image Size – L 3:2
Image Quality – F
Dynamic Range – 100
Film Simulation – STD
ND Filter – Off
Color – High
Sharpness – STD
Highlight Tone – STD
Shadow Tone – STD
Noise Reduction – STD
Flash – +0
Wide Conversion Lens – Off
Silent Mode – On
Image Disp. – 1.5 Sec
Frame No. – Cont.
Operation Vol. – Off
Shutter Volume – Off
Shutter Sound – 1
Auto Power Off – 2 Min
OVF Power Save Mode – Off
Quick Start Mode – Off
Fn Button – ISO
Red Eye Removal – Off
AF Illuminator – Off
AE/AF-Lock Mode – P
AE/AF-Lock Button – AE-L
Focus Check – On
Focus Ring – Clockwise
Focus Scale Units – ft
Color Space – sRGB
Long Exposure NR – On
Save Org Image – Off
Autorotate PB – On
Background Color – Black
Guidance Display – On
Corrected AF Frame – On
Update July 2013
I recently purchased one of the Canon EOS M cameras with the 22mm pancake lens, as well as the Sony HX50V (the update from the Sony HX20V/30V with longer zoom and other enhancements), so thought I would publish a quick size comparison between:
Canon 5D Mark III with 24-70 2.8 II [LEFT]
Sony HX50V [RIGHT TOP]
Sony RX100 [RIGHT MIDDLE]
Canon EOS M with 22mm [RIGHT BOTTOM]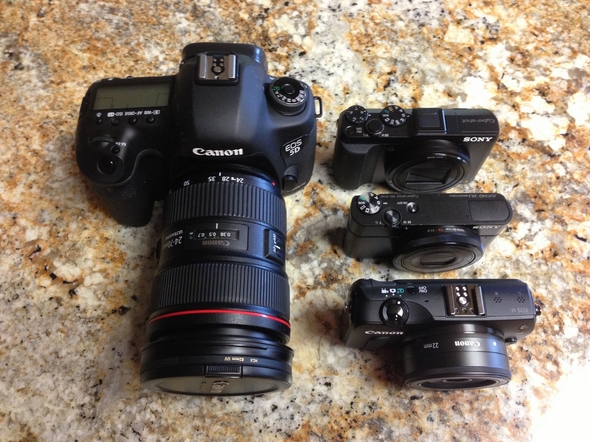 Below are a few direct comparisons between the Canon EOS M and the Sony HX50V: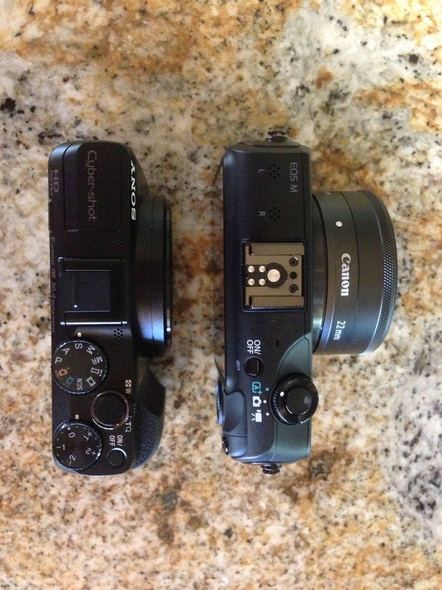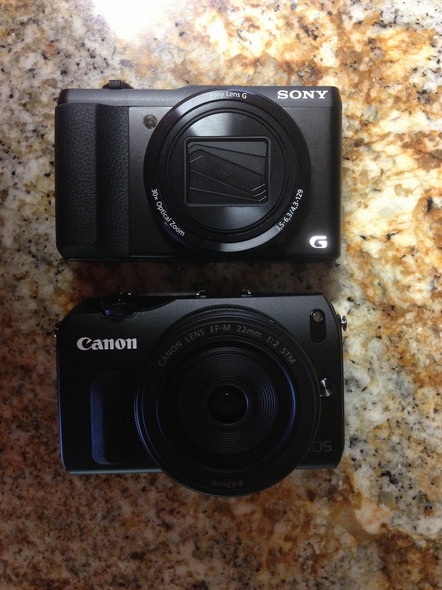 Jason DeBord