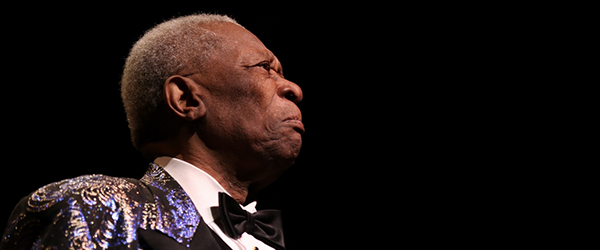 Music legend B.B. King passes away at age 89 today.  The "King of Blues" was born in Mississippi, and not only was witness to nearly nine decades of history, but was a key participant in it as well.
One of the most acclaimed and beloved musicians of our time, he was still frequently on the road doing what he loved – playing music to fans of all ages.
I was fortunate enough to photograph his concert at Golden State Theatre in Monterey, California in 2013 (see review), that I thought I would republish some of those photos in memory of a great man.
Click below to open a virtual lightroom for higher resolution versions of each photo: