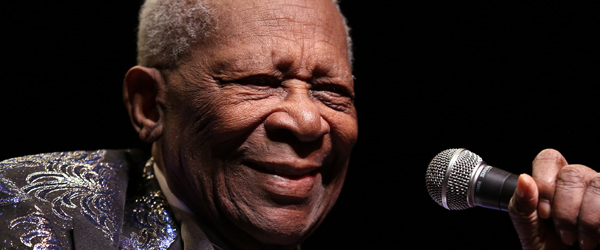 King of The Blues.  The Beale Street Blues Boy.  Legend.  Not much to say about having an opportunity to see B.B. King live in concert other than that it is an honor.  A very special venue – Golden State Theatre in Monterey, California – served as the perfect host to an amazing night with one of the most important musicians in our lifetimes, at age 87, as well as a phenomenal opening set from an incredibly gifted 12 year old.

Who: B.B. King
Supporting: Ray Goren
Venue: Golden State Theatre
Where: Monterey, California
When: February 26, 2013
Seating: Section Orchestra, Row B, Seat 109 (third row center, and other vantage points; also photo pass first three songs)
Ray Goren
12 years old.  A band came out on stage to open for the legend, B.B. King, and this kid – 12 years old! – comes out to front on lead guitar and vocals.  What was more surprising is the gifts that this musician possesses.  He is a real phenomenon, and you sit there not believing what  you are seeing and hearing…  It was really one of the most unbelievable moments I've experienced at any concert.  Amazing.
Who is this kid?
Below is his bio published on his own webpage:
Ray Goren (born on March 19, 2000 in New York City) is an American musician from Southern California who sings and plays guitar and keyboard. Through grass-roots support, Ray has emerged onto the scene appearing on the main stages of the nationally acclaimed Doheny Blues Festival (2012) and the Detroit Jazz Festival (2011) to name just a few.

Before the age of three, Ray was playing nursery songs on a toy keyboard. By the age of five Ray was listening to jazz and playing by ear his own versions of songs by his favorite artists, Thelonious Monk, Lee Morgan, Milt Jackson, Miles Davis, Jackie McLean and Oscar Peterson.

Ray's musical life took a turn when, while surfing the web, he stumbled on a clip of BB King, Eric Clapton, Buddy Guy, Albert Collins and Jeff Beck all playing together "Sweet Little Angel". Ray has said that when he heard the music he "felt something that I never felt before. I still don't have words to describe the feeling but it was strong and powerful". Before that day was over Ray had discovered and was listening to, Albert King, Luther Alison, Stevie Ray Vaughn, Otis Rush among others.

In the spring of 2009, merely a few months after starting to play guitar, Ray was at Hermosa Beach on a Sunday afternoon having lunch with his father at Café Boogaloo. Blues harmonica player Mason Casey was performing there with his band. Mason invited Ray to sit-in making it the first time Ray played guitar outside of his room. After that day, and throughout the summer of 2009, Ray sat-in with Mason Casey and his band at numerous venues in the Los Angeles area.

In the fall of 2009, Ray went to see blues legend Deacon Jones (band leader for John Lee Hooker and Freddie King). Bass player Mike Hightower, who had played with Ray during the summer as part of the Mason Casey band, persuaded Deacon to let Ray sit-in. As Deacon later said: "It was love at first note". Ray became a regular part of Deacon's band, playing in numerous venues in Southern California. Approximately six months later, Ray played guitar on two songs on Deacon's self-released Tribute to John Lee Hooker album titled "The Day The Blues Stood Still".

On May 22, 2011, Ray led his own band for the first time. The show took place at the Coach House Theatre in San Juan Capistrano. The band was comprised of Ray (guitar and vocals), Deacon Jones (Organ), Tony Braunagel (Drums), Bob Gloub (bass) and John Sosin (Ray's longtime music teacher on guitar). The performance was professionally recorded and filmed.
Truly, what this kid is capable of on stage is staggering.  And I actually feel kind of bad referring to him as a kid, but he is only 12 years old.  His guitar playing reveals the soul of a man who has lived life…  that is what is so amazing.  He also has a stage presence, at times leading the band through changes with equal measure of respect and confidence, like the principal conductor of an orchestra – only the orchestra is an incredible blues and rock group.
And as if the rest of his set was not amazing enough (along with highlights and moments from other members of the band – all incredible musicians), for the last number, after making his guitar come alive in ways I've rarely seen from life long professional musicians – he switched spots (and instruments) with the keyboardist, and started an incredible blues riff on the keyboard.
If this kid has this much talent at age 12, I have to imagine some day, everyone will know his name.  And I will never forget his performance.  People can't be taught such talent – they are born to share their art with the world, and Ray Goren has an early start.
Below are photos from the set featuring Ray Goren (click any image for higher resolution):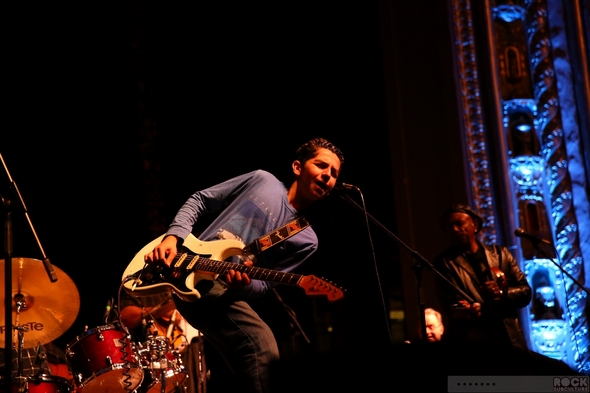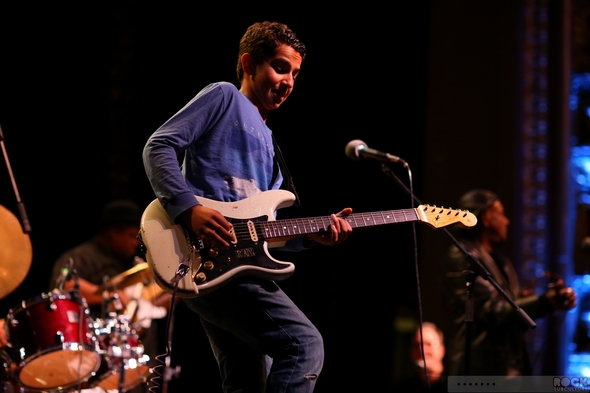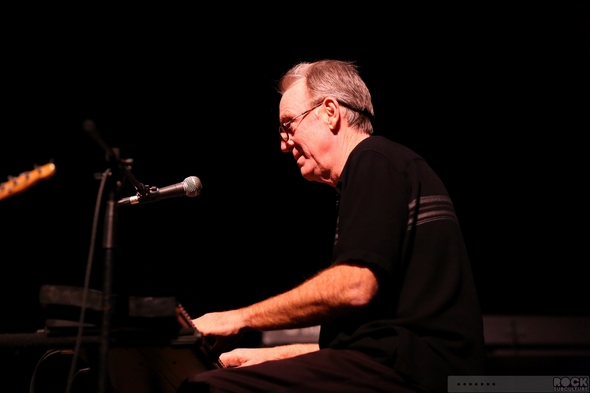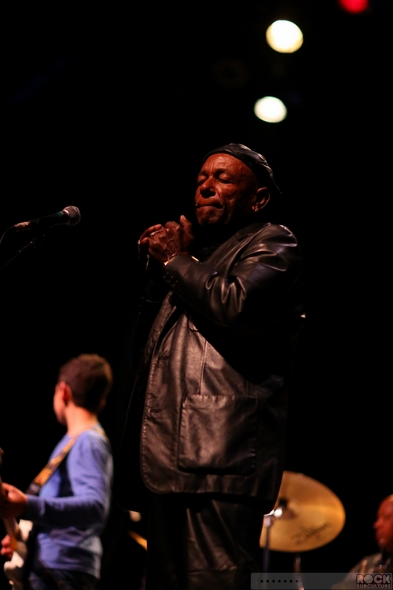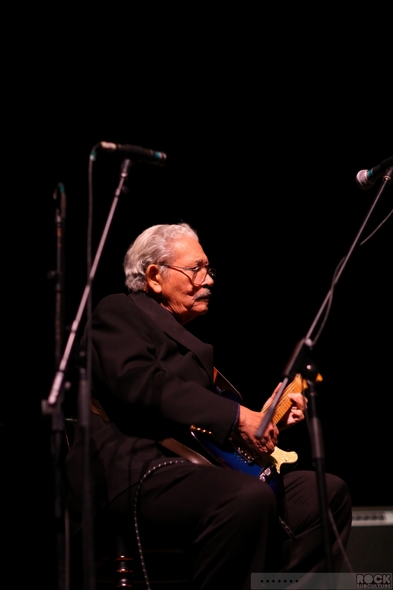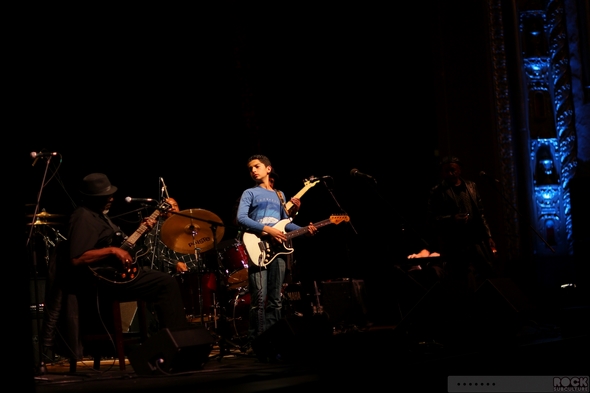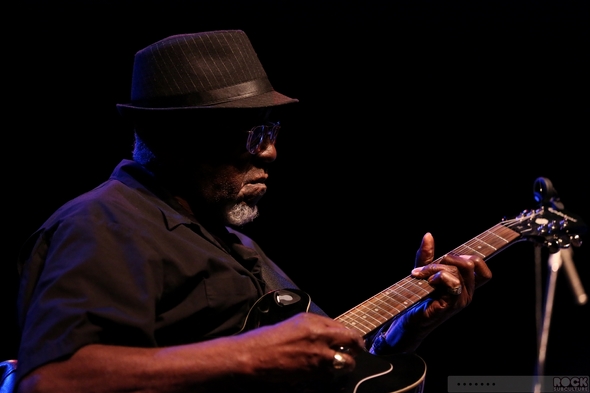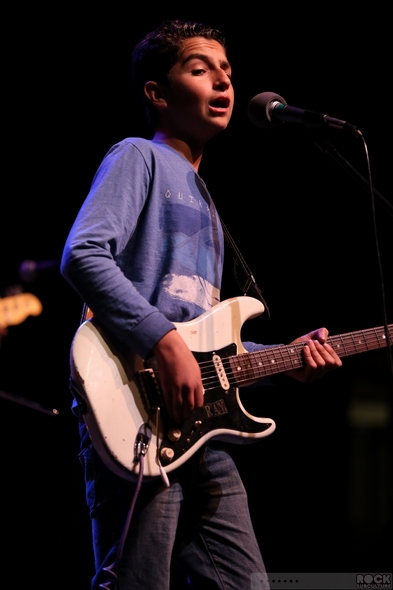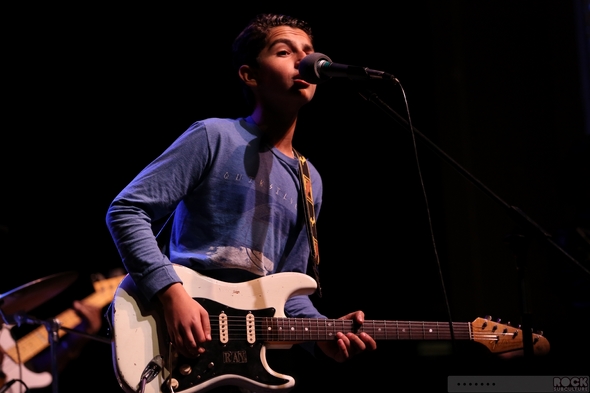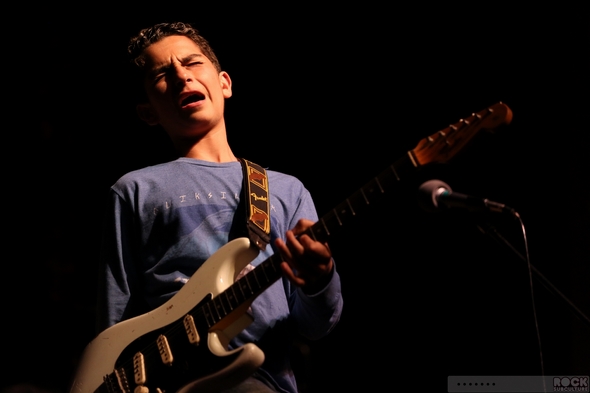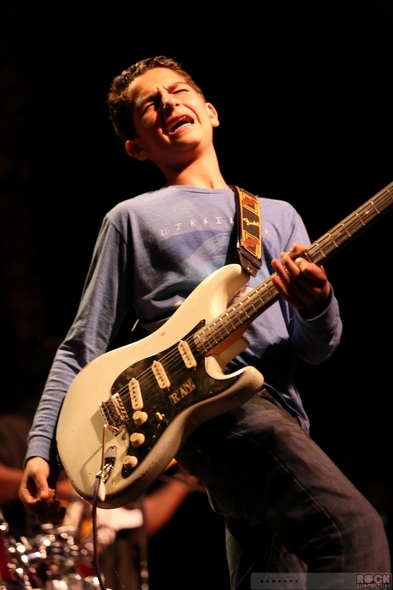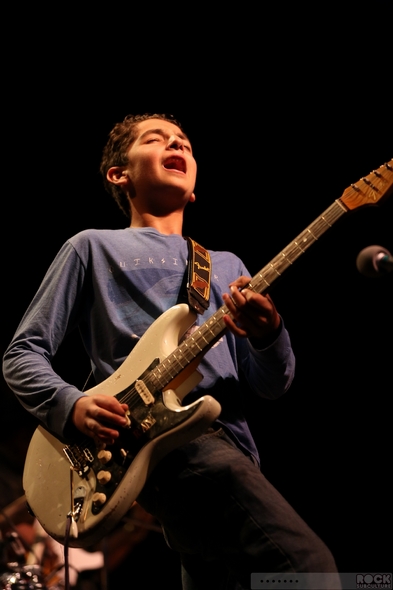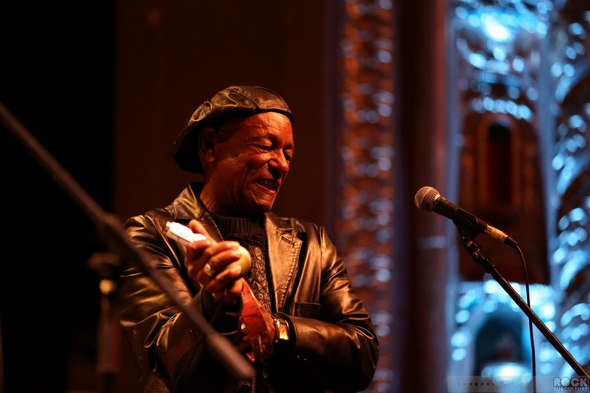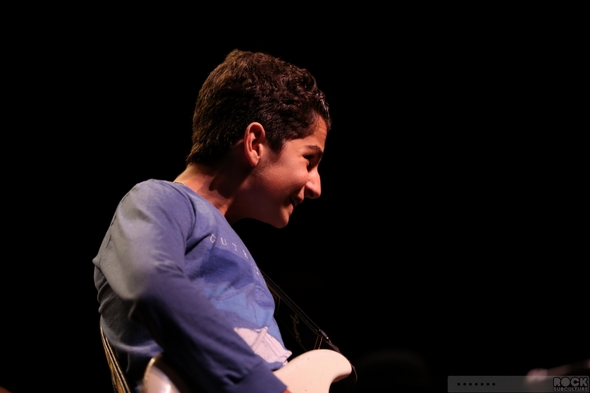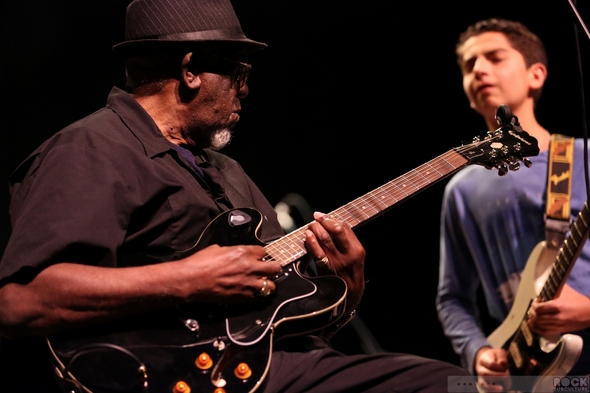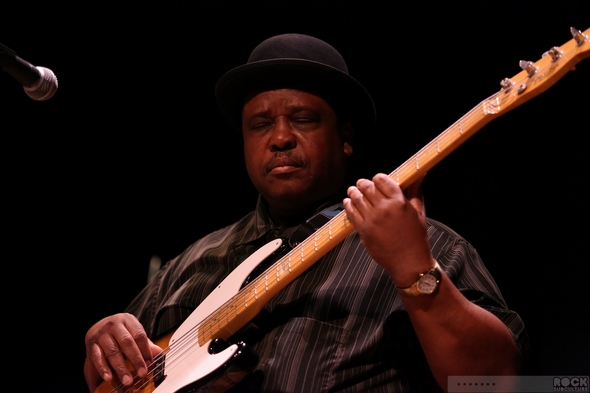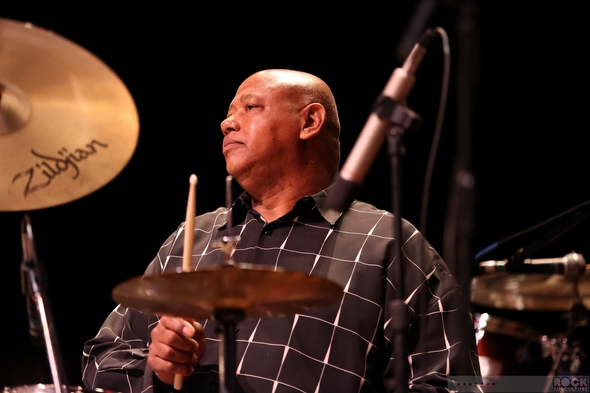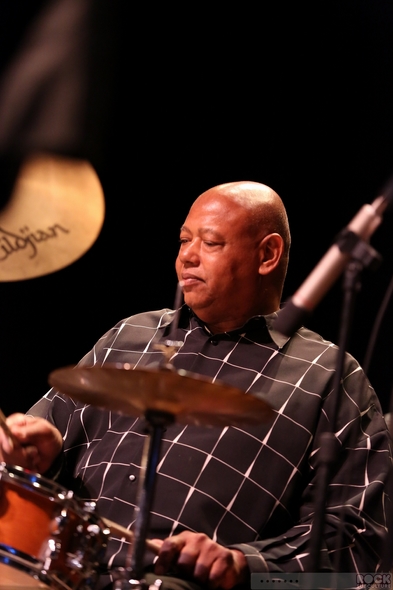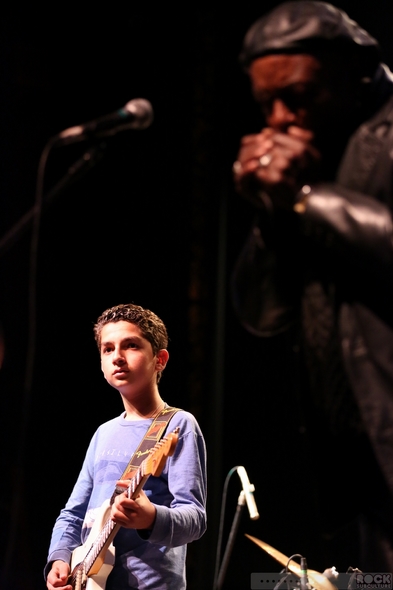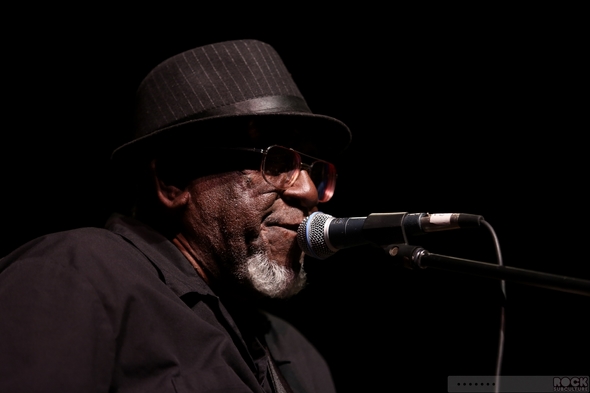 B.B. King
B.B. King is truly an icon of music, and his influence on the artists who have followed him is immeasurable.  The singer-songwriter is counted among the best guitar players of all time and his own music covers blues, jazz, rock, soul, swing, pop, and beyond.

The Rock and Roll Hall of Fame inductee has been given 15 Grammy Awards and this 1971 hit "The Thrill is Gone" was recognized with the Grammy Hall of Fame Award in 1998 as a work that has "qualitative or historical significance".
At 87 years old, he still performs at as many as 100 shows a year.
Born on a plantation in Mississippi, Riley B. King was raised by his grandmother from the age of 4 on.  At 12, he acquired his first guitar, and at 21 he spent time with Bukka White in Memphis and began to cultivate his career in music.
He adopted his B.B. King stage name from his disc jockey nickname of Beale Street Blues Boy, and around this time he met T-Bone Walker and was introduced to the electric guitar.
By the '50s, he had become a fixture in R&B music with a number of hits.
Last year a documentary about B.B. King by John Brewer and narrated by Morgan Freeman saw limited theatrical release in the UK (and saw a limited UK Blu-Ray/DVD release earlier this month; it is available for download in iTunes in the UK only).  The trailer is found below:
So last night, the legend came on stage after his band warmed up with some really spectacular showcases for each player, much of it brass.
B.B. King exudes joy and his first mission was to connect with his fans up front – in some cases literally, greeting some and shaking hands.  For those lucky people, it is equivalent of touching the hand of a music God, as he truly is one of the most important musicians of the past century.
This wonderful vibe continued, as he spent time introducing members of the band and sharing some stories.
He is a born performer, and there is no doubt that he can still perform, and entertain, and bring joy to his fans.  I think everyone felt that it was a special moment and honor to have him create his art on stage, and really I can't comment beyond that – truly just a magical moment and wonderful show.
Below are some photos from the night and of B.B. King performing on stage (click any image for higher resolution copy of the same photo):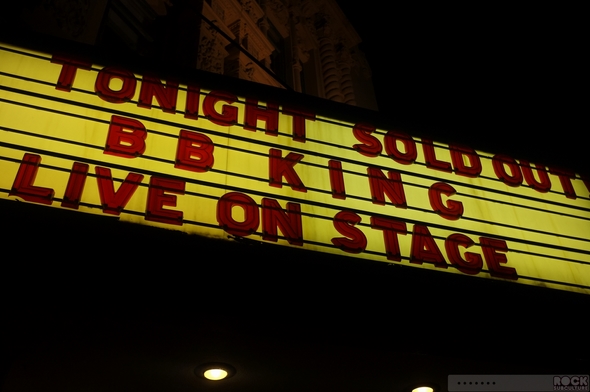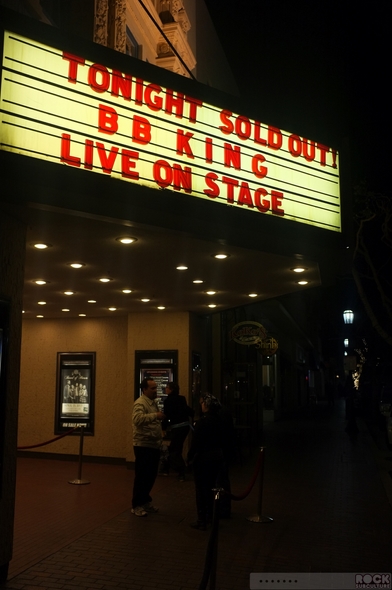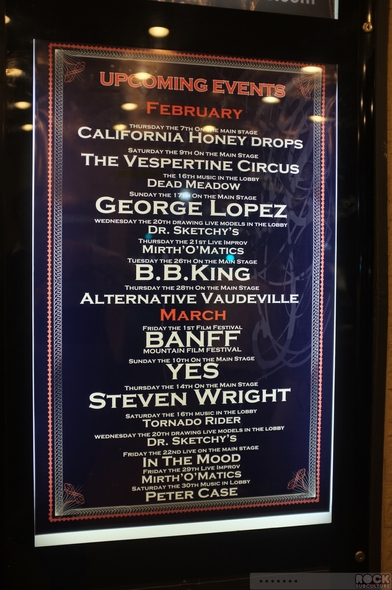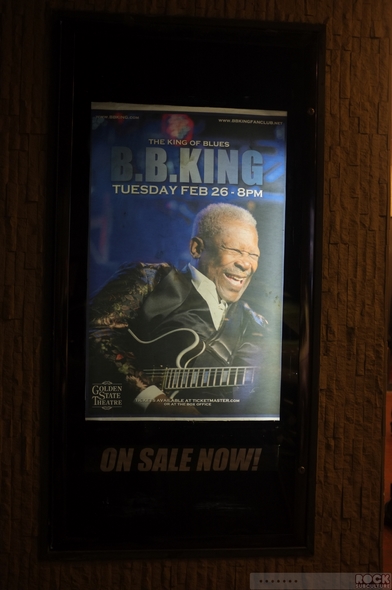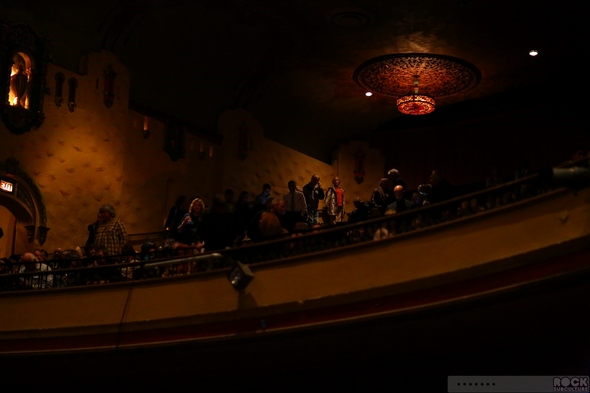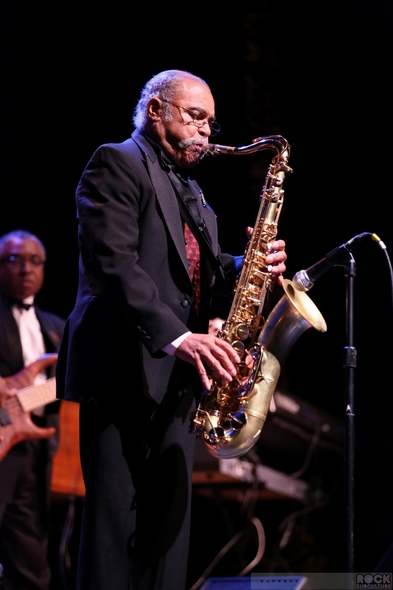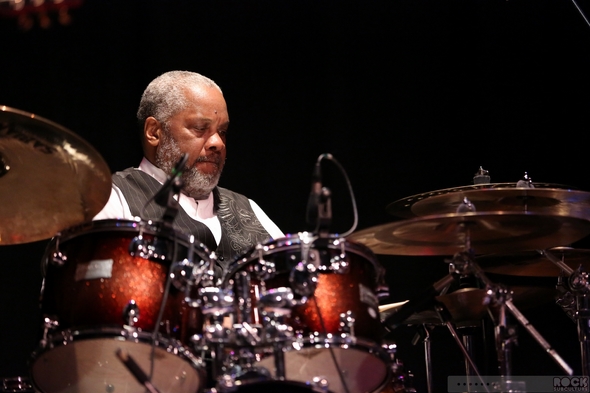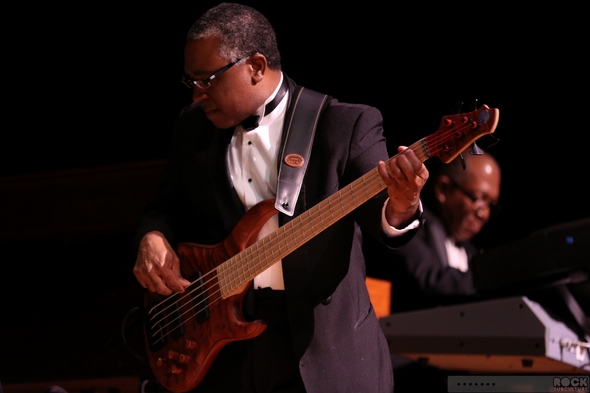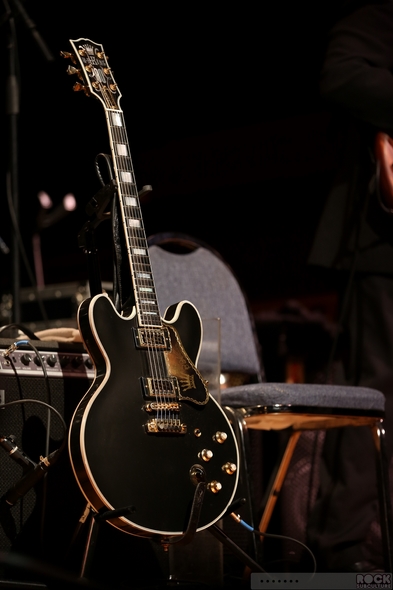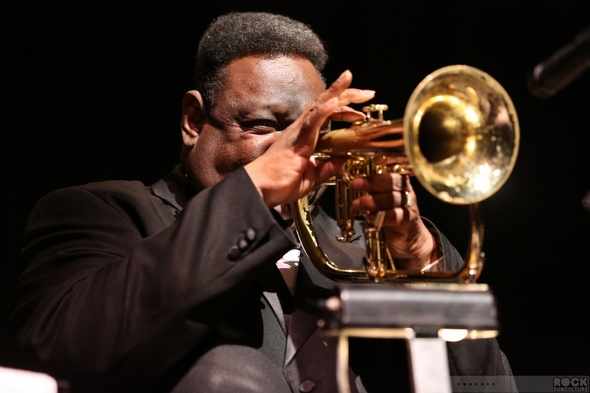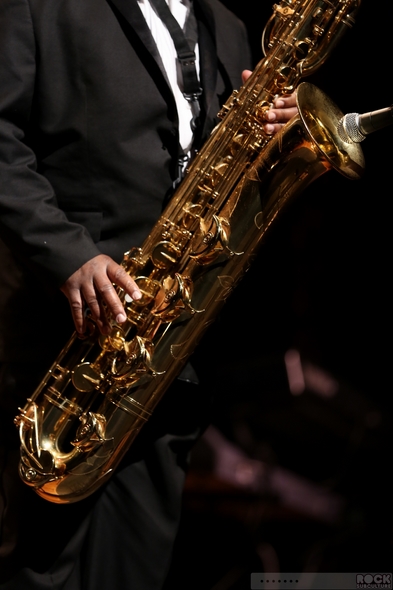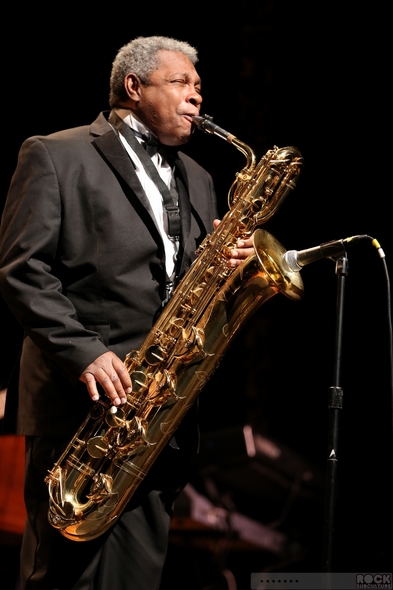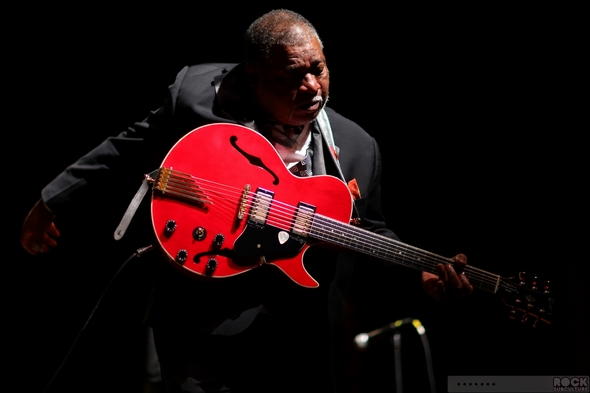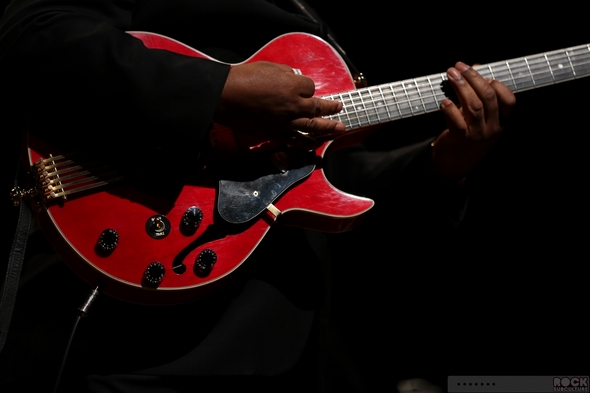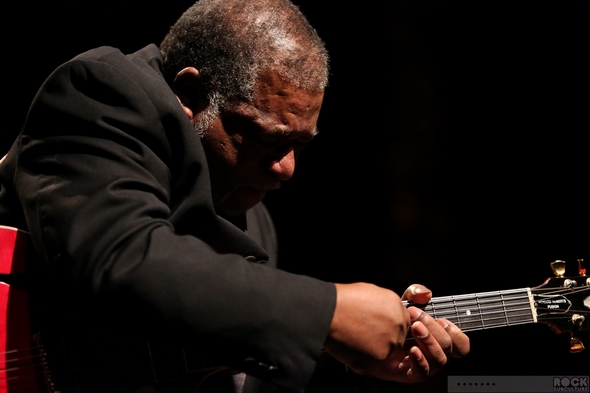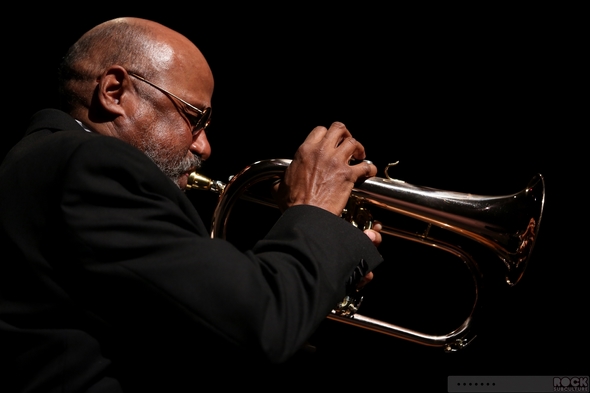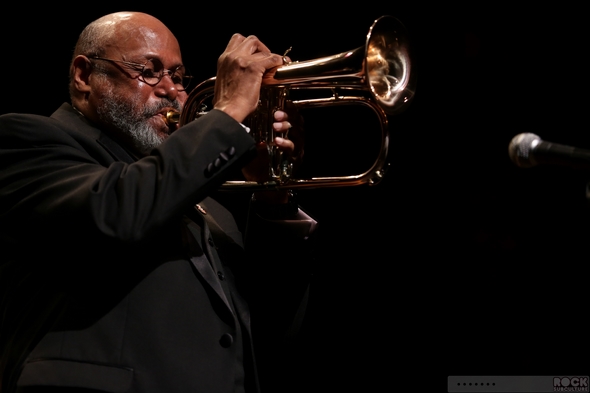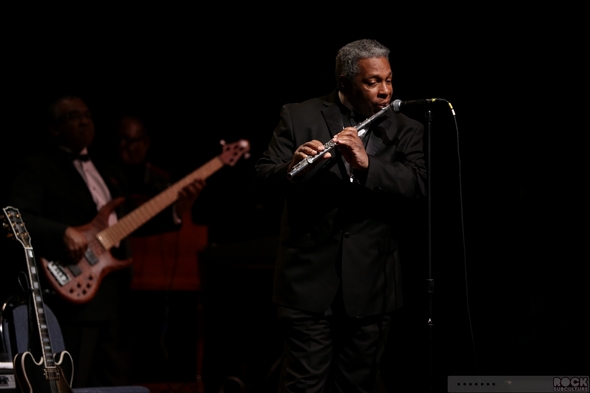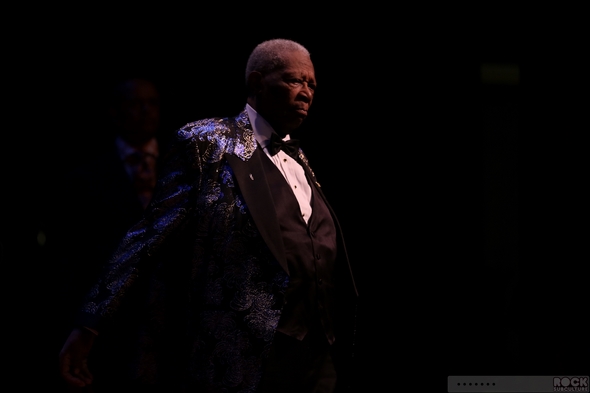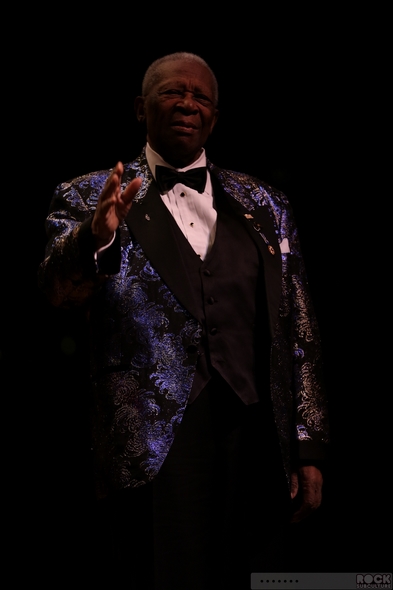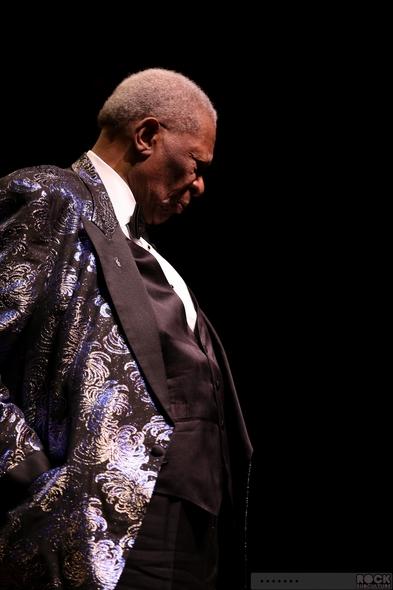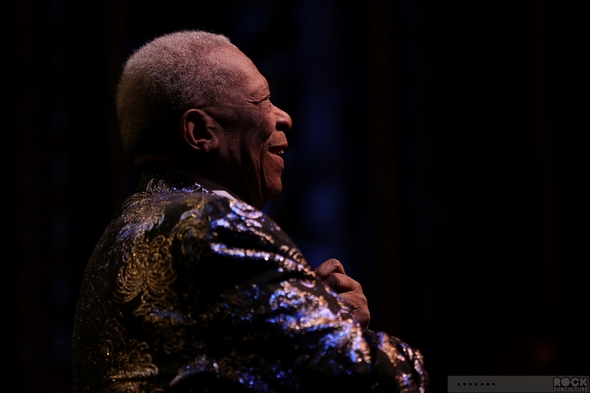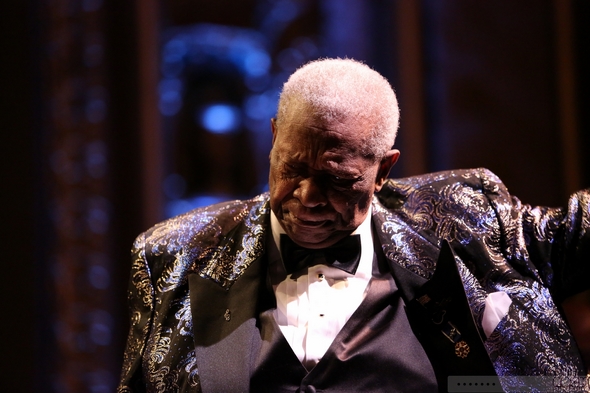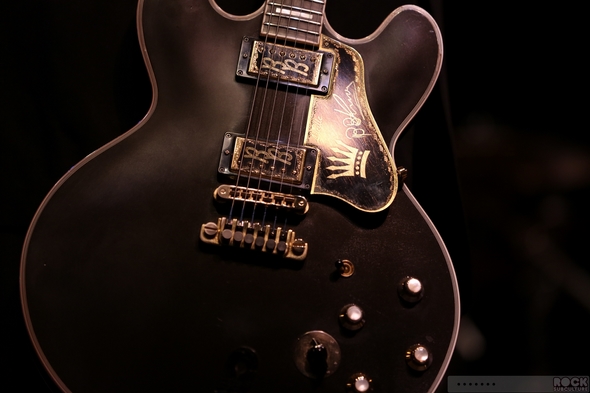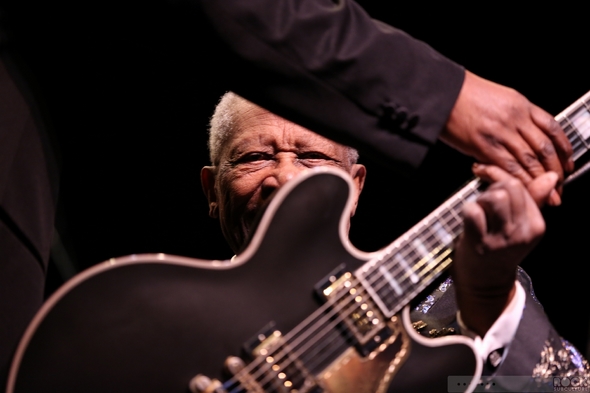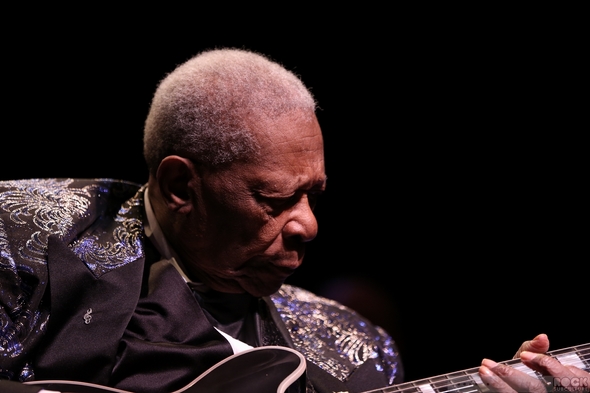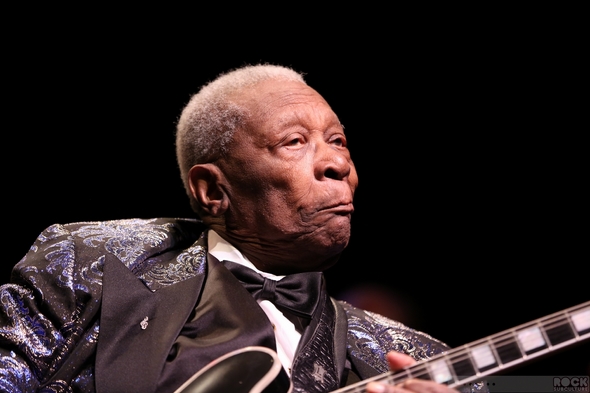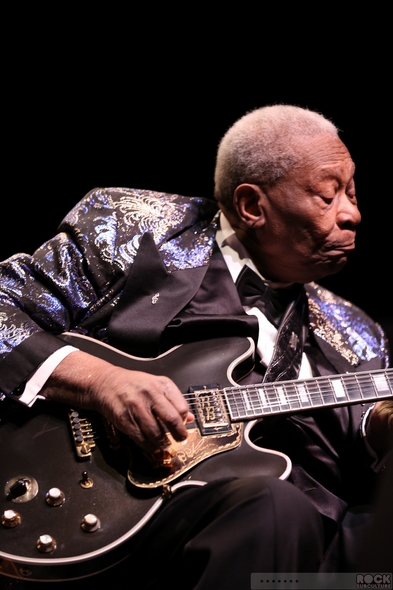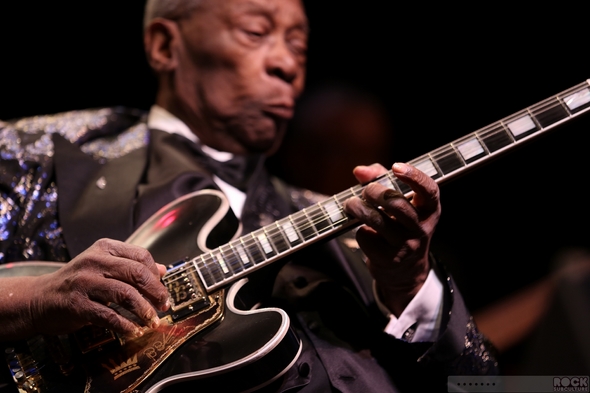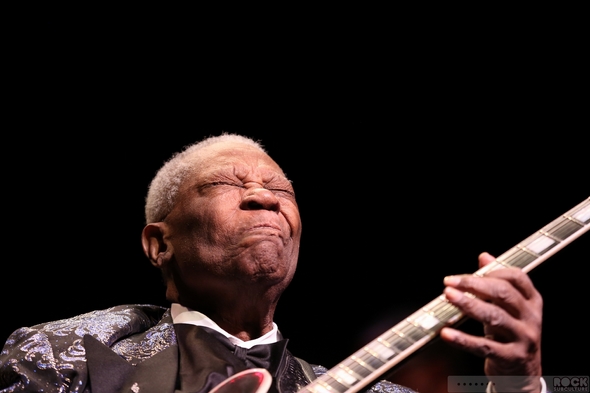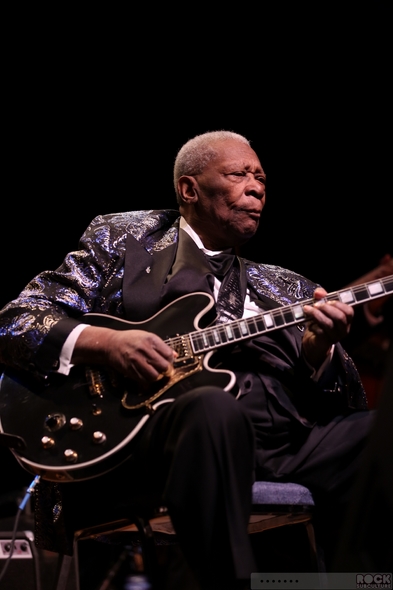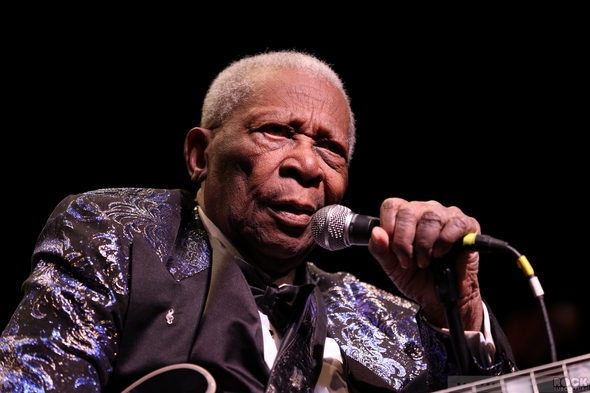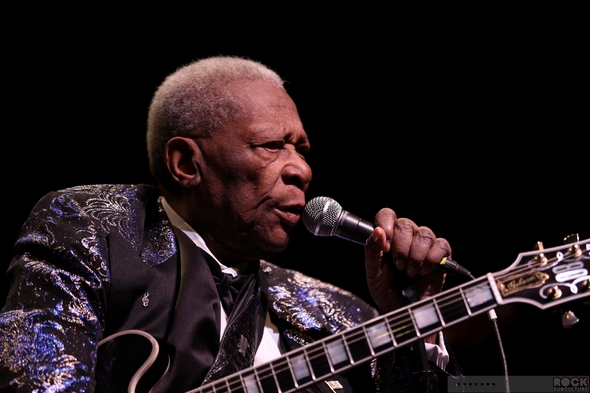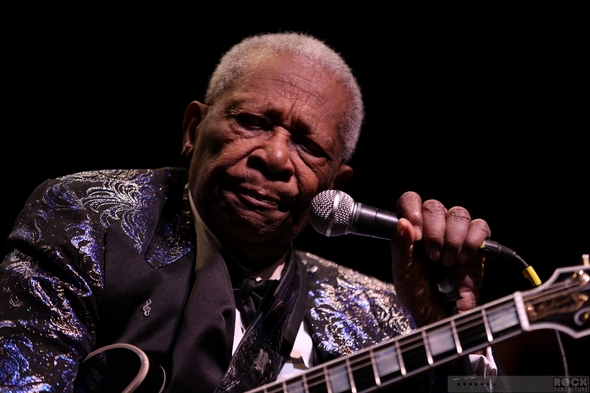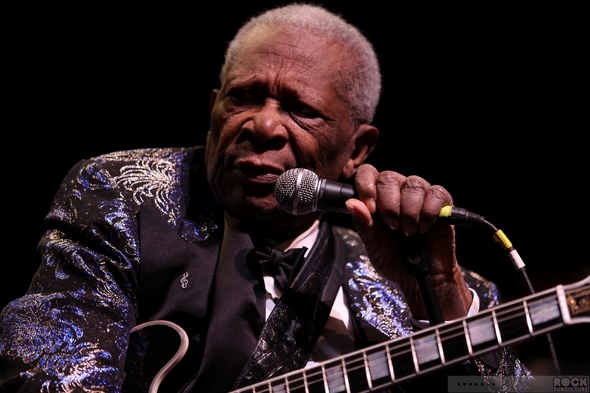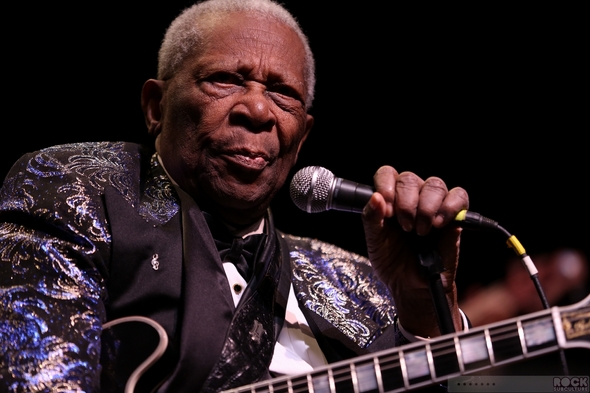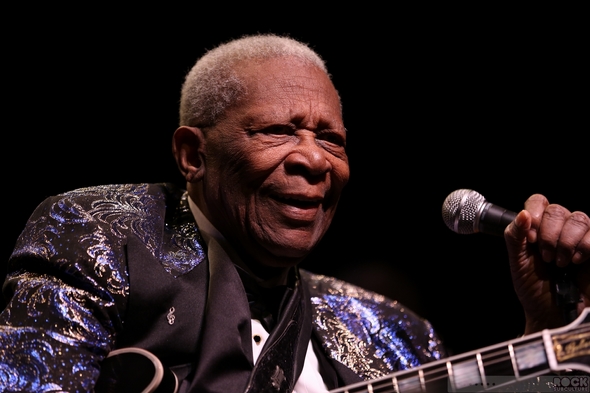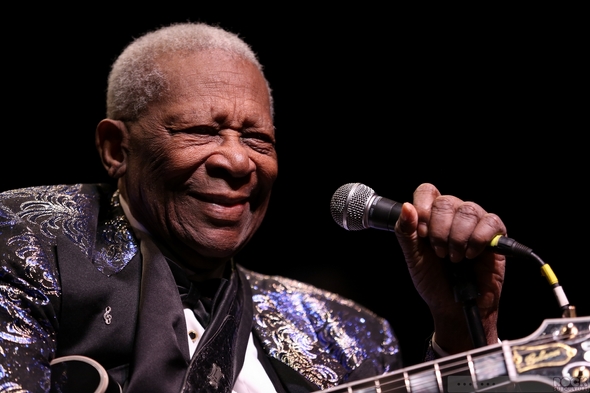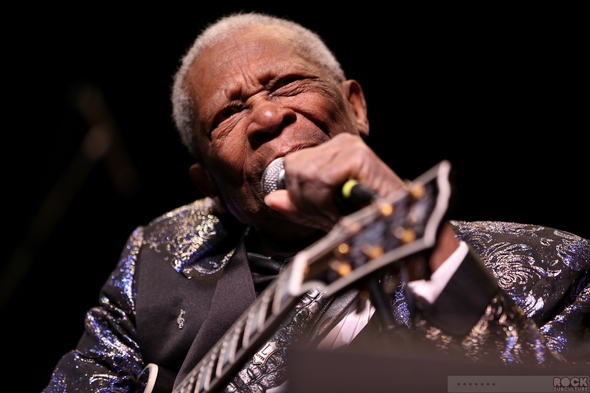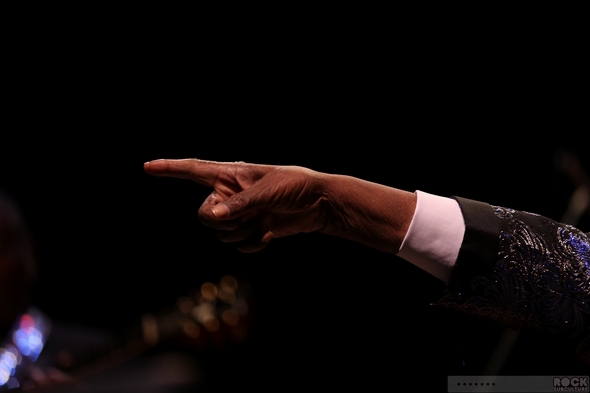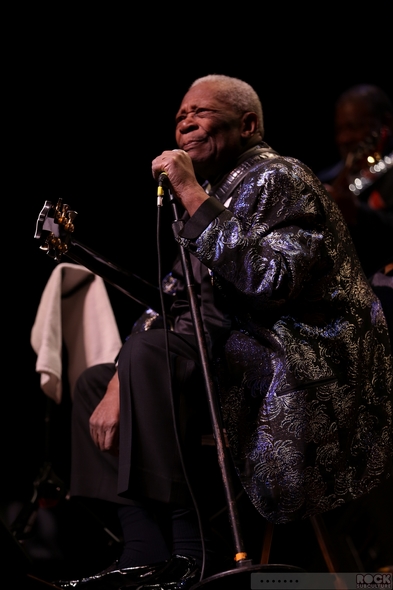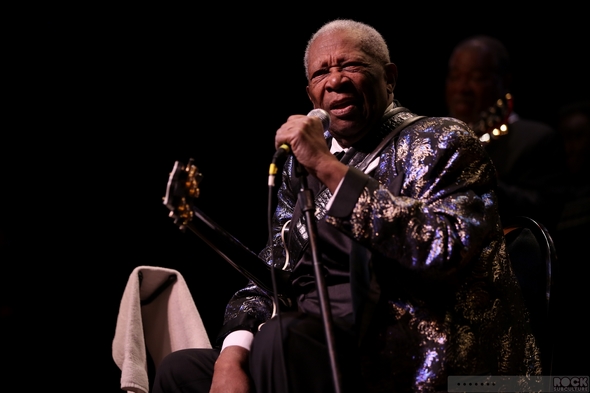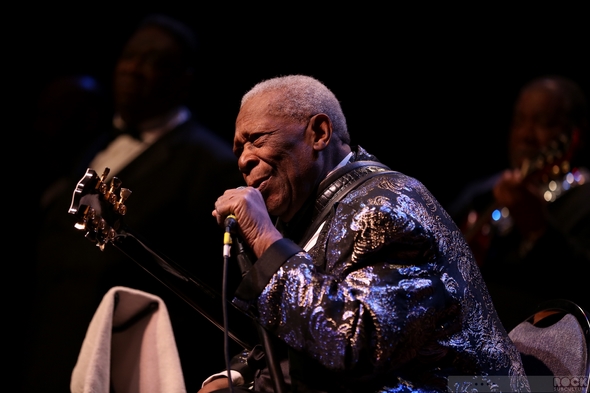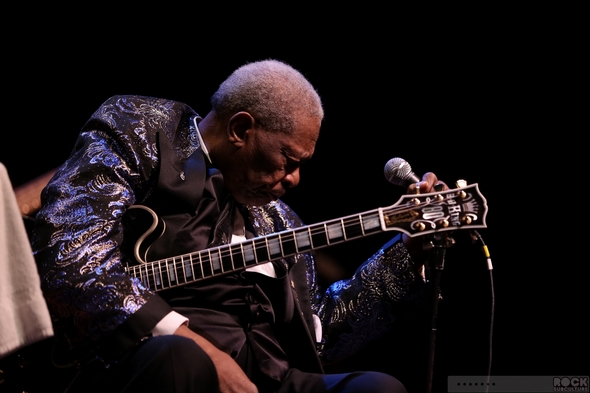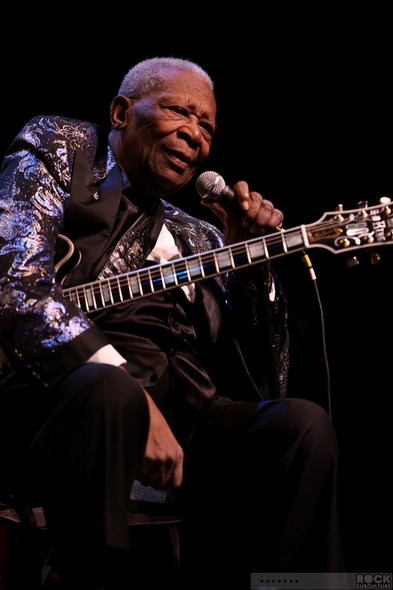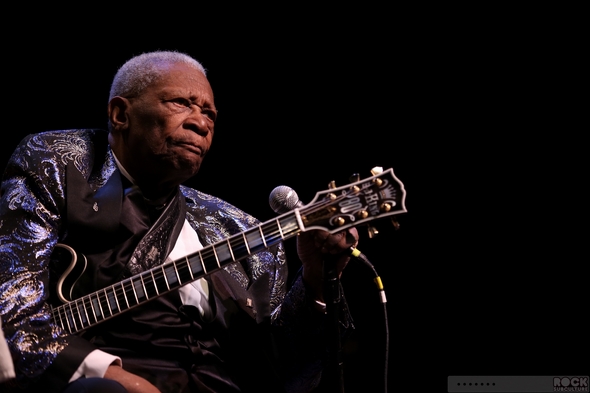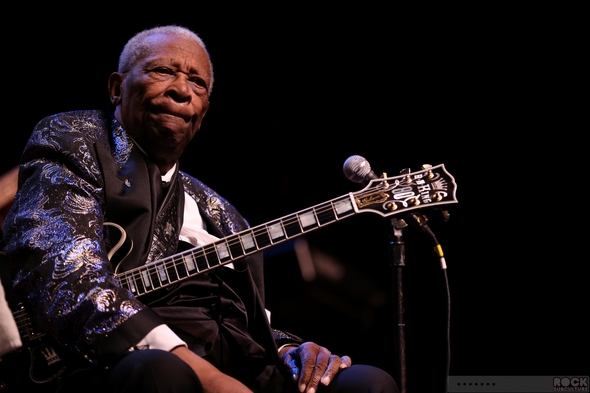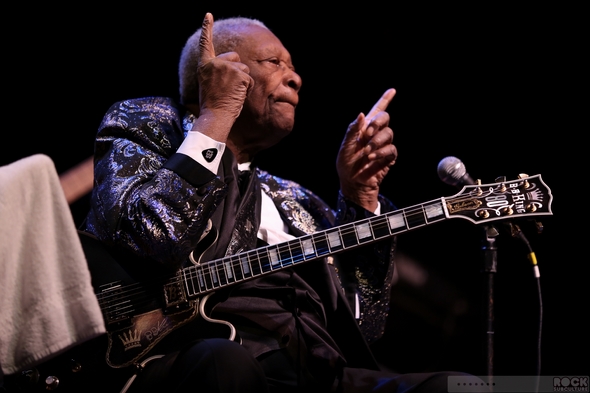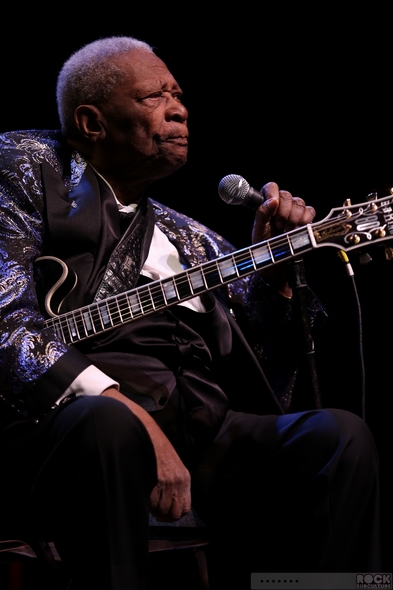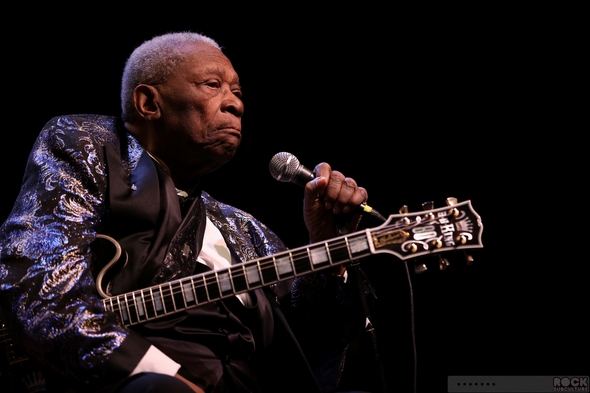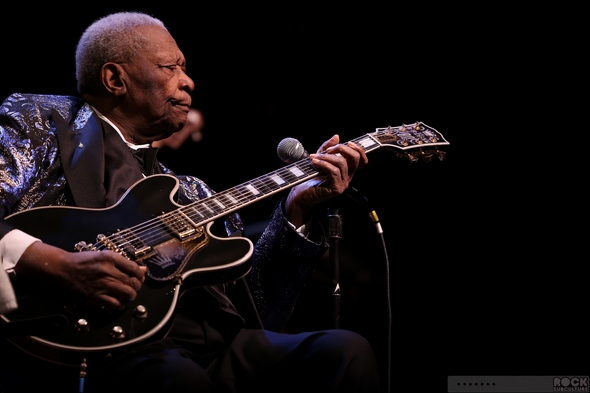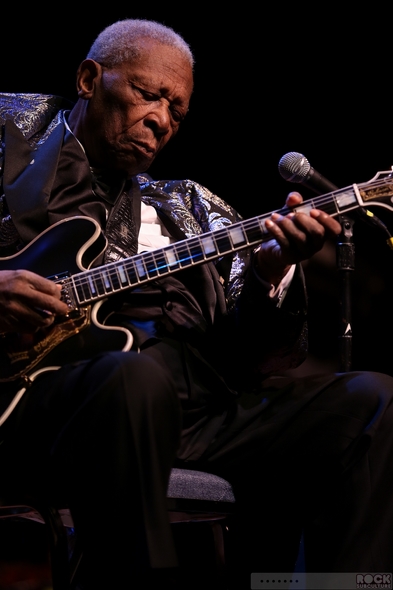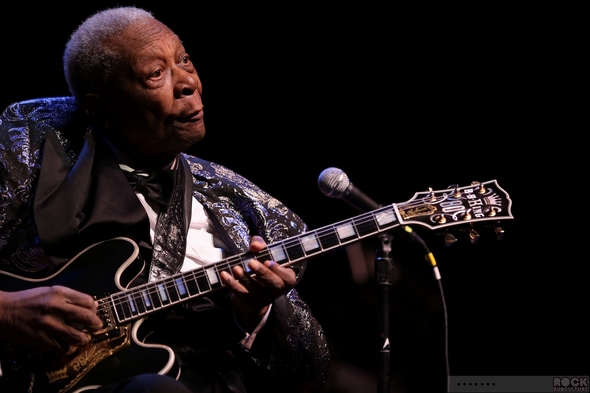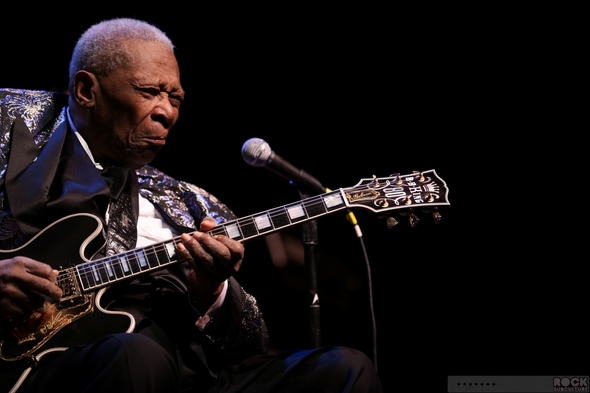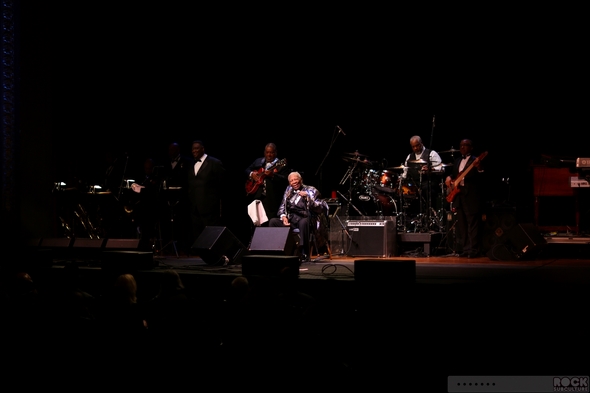 Jason DeBord