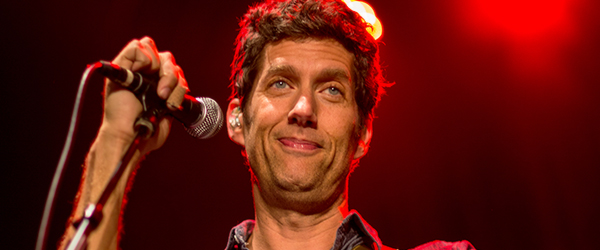 "Michael, I want you to take this crowd – this hardened crowd of entertainment junkies – on a percussion journey…"  Kevin Griffin of singer and guitarist for Better Than Ezra, along with co-founding member Tom Drummond on bass, setting the stage for the most blazing cow bell drum solo ever, by their drummer, Michael Jerome.  This was my first time seeing Better Than Ezra live in concert, and I came away with my expectations far exceeded…  and maybe a bit sad that they didn't become bigger back in the day; big enough to carry them forward in a way that was, for lack of a better explanation, more successful.  They are talented songwriters, and it all manifests itself on stage in a unique way.  Everything is framed in a bit of irreverence…  not quite on the scale of, say, They Might Be Giants, but let's just say that Griffin doesn't take himself too seriously and makes the show fun for him, and in turn, the band's mix of audience.  An audience that I couldn't really begin to stereotype, as it seemed to be made of people of all ages, genders, and walks of life.  They certainly captivated and entertained the crowd, and there is a real sense of expecting the unexpected throughout their set.  I really recommend checking out their live show if you have a chance, and either way, I think the new album released this month, All Together Now, is certainly worth a listen.

Who: Better Than Ezra
Supporting: Scars on 45
Supporting: Honeymoons
Venue: House of Blues Anaheim
Where: Anaheim, California
Promoter: House of Blues Presents with Live Nation
When: September 21, 2014
Seating: General Admission (explanation; also photo pass first three songs)
This was my first show at the House of Blues in Anaheim, and though a friend made note of it's location "in Disneyland" a few days earlier, I didn't quite have a mental image of what that meant.  Well, it is located among some tourist-oriented retail stores and some nice restaurants, with a monorail that goes into the heart of Disneyland.  Parking is in an adjacent lot, so it is a very walkable area in and around HOB.
House of Blues has a nice restaurant, and I met up with friends before the show, so we had dinner and took advantage of the "Pass The Line" option, wherein you spend an average of $20 or more per person and get in a priority line into the concert side of the venue.
The venue itself shares some layout similarities to other HOB venues I've seen, with a GA standing floor and tiered balcony above.
This particular location was adorned with many quilts…  per official release from the venue:
Home to the unique Quilts of Gees Bend, some of the pieces displayed date back to the early 1900's and have been featured as US postage stamps. Photos of the women who created their original quilts are displayed next to their work. The exterior features it's one of a kind Rose Terrace and flanked by French doors from New Orleans painted to reflect Heaven, Earth, and Temptation/The Crossroads. In keeping with tradition, the House of Blues Anaheim displays the "Crazy Quilt" and keeps a metal box of mud from the Delta Mississippi underneath its stage.
The show Sunday night was a special one, as it was streaming live and available for viewing for 24 hours via LiveNation on Yahoo Live Daily (with 356 shows a year).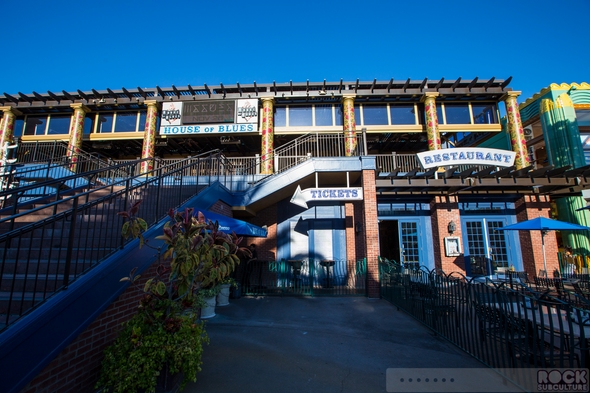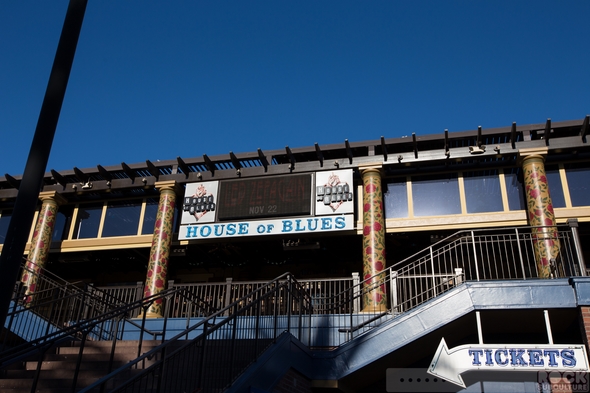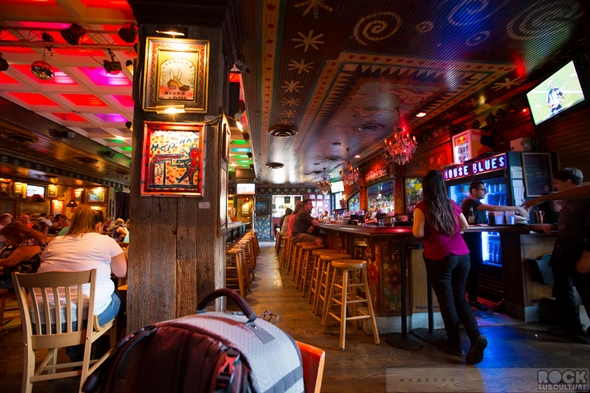 Honeymoons
"This is a night of celebrations, and let me tell you why…"  Dash Hutton, the drummer and vocalist (rare combination) from the Honeymoons, talking midway through their set about how keyboardist Tommy King and vocalist Renee just got married, and vocalist Rachel was celebrating her 18th birthday.  And they mentioned earlier that this was their first every concert.  You wouldn't know it from their performance, which was quite impressive.
I had trouble finding information online about the band, though they gave out the website, www.honeymoonsmusic.com, where you can check out their music via SoundCloud.
All in all, I really enjoyed their music and their performance.  I really interesting combination of talent, sounds, styles, and somewhat of a democracy – I didn't know who was going to do what next.
Below are some photos of Honeymoon performing on stage (click any image for higher resolution versions of each photo):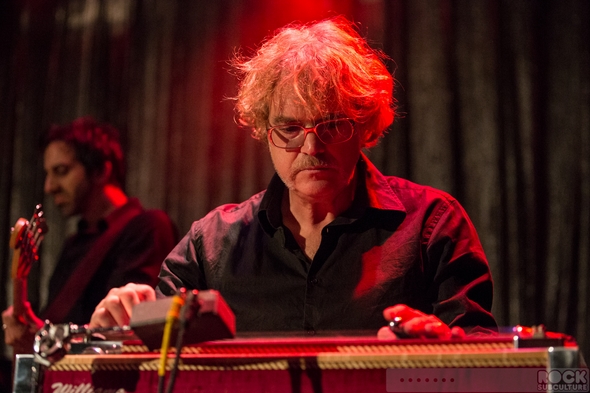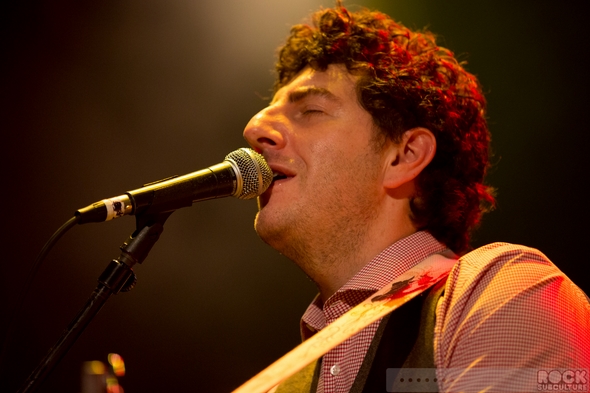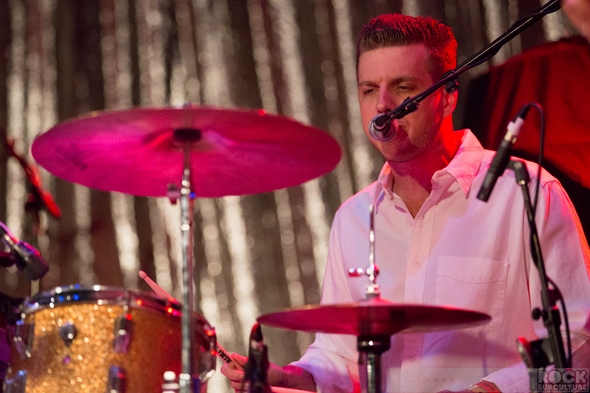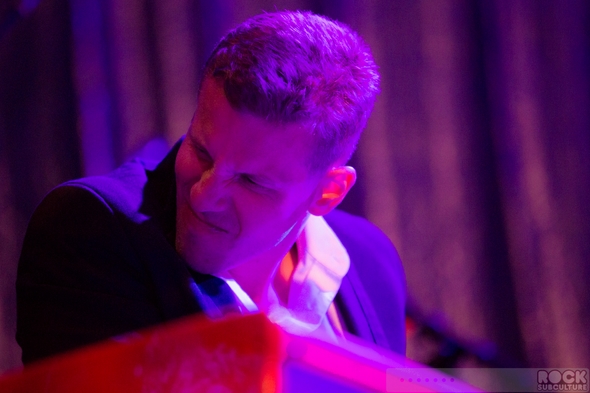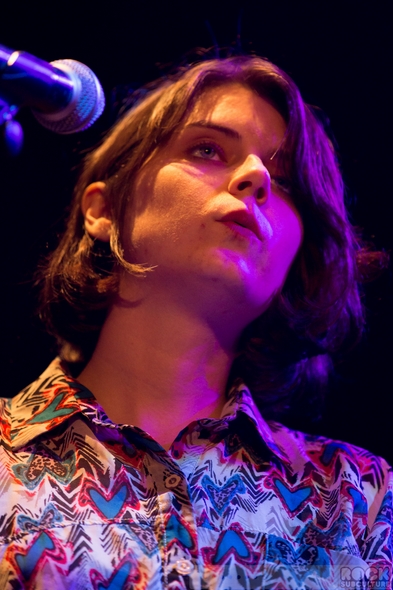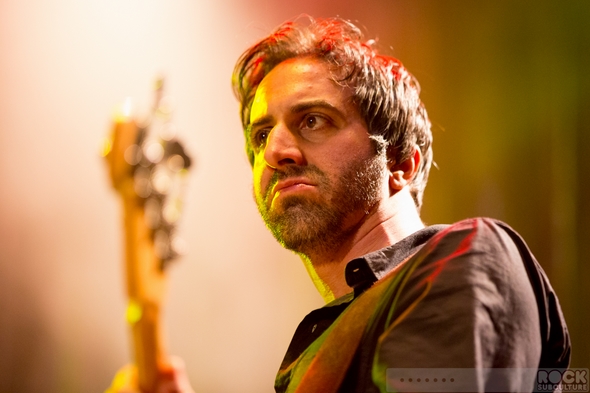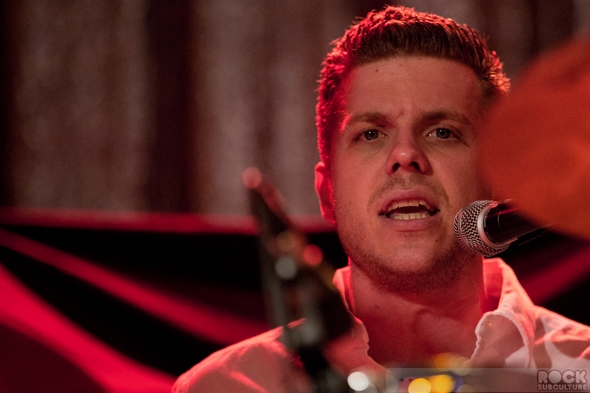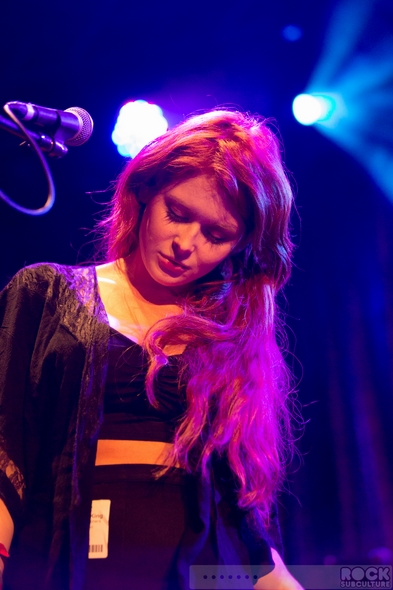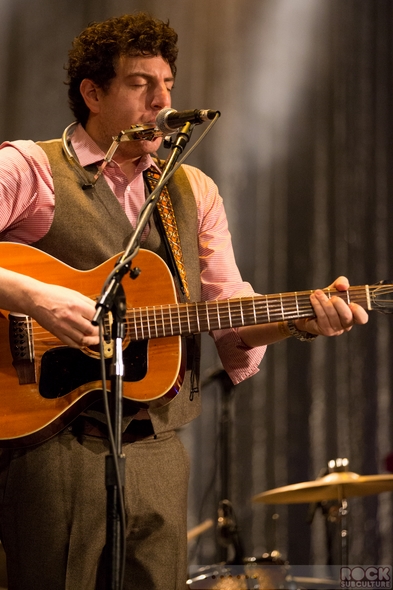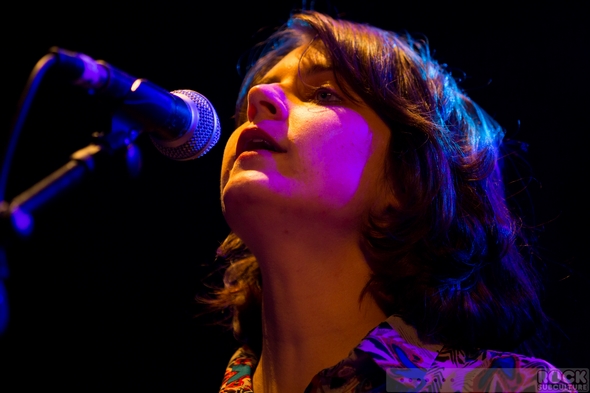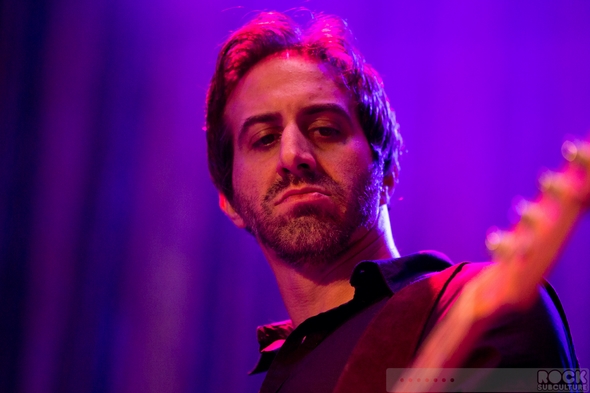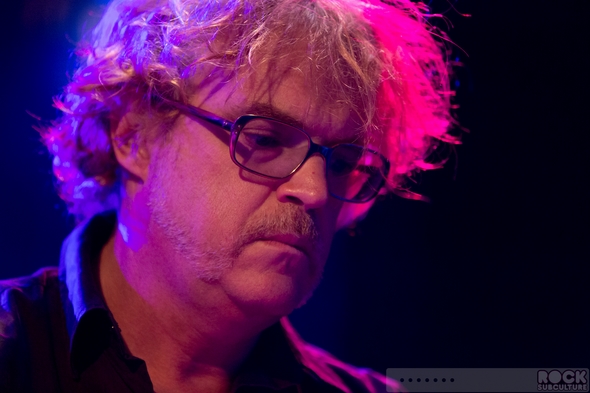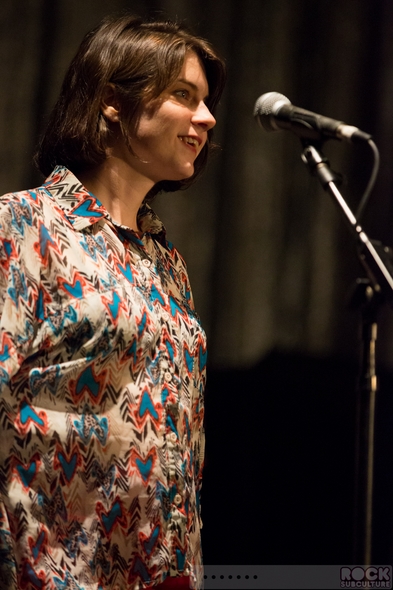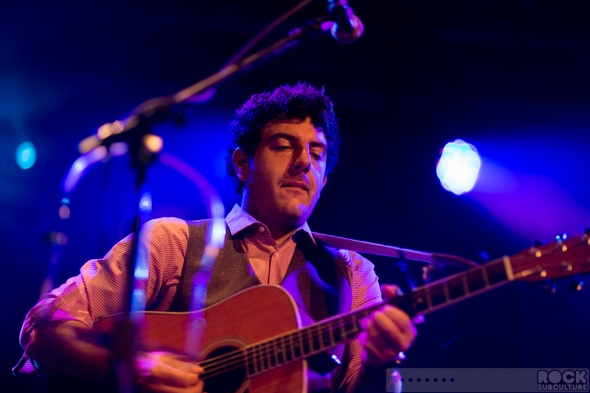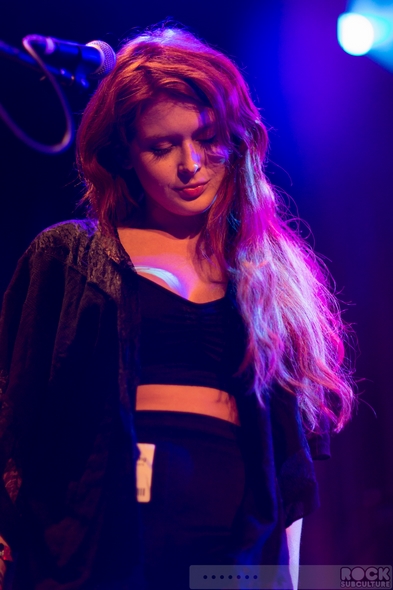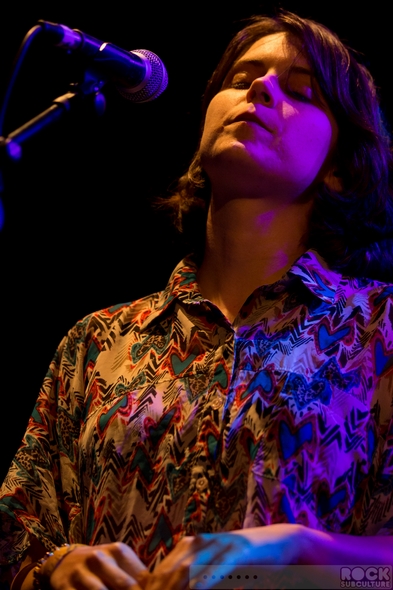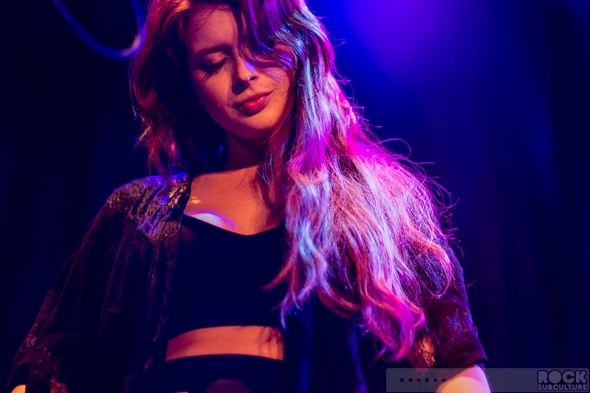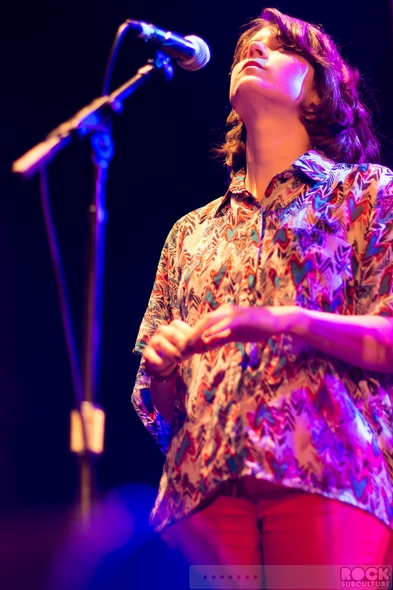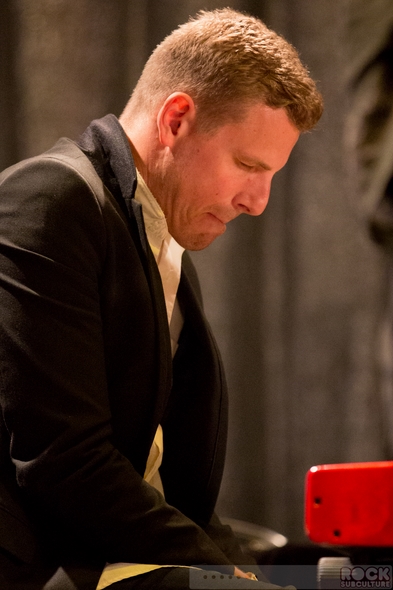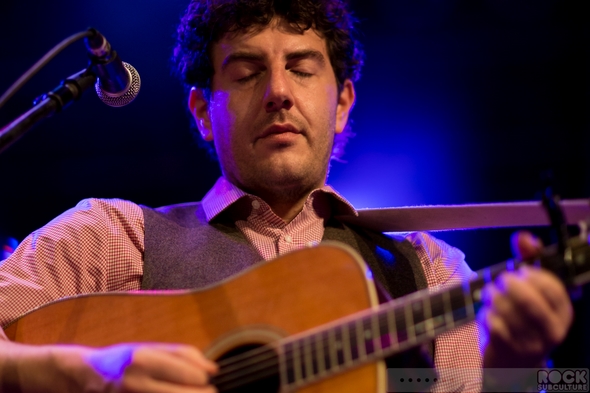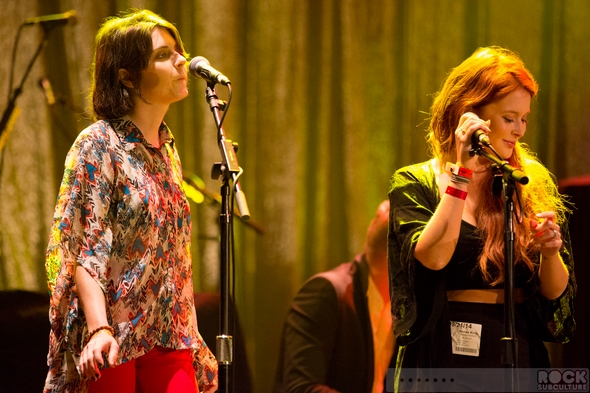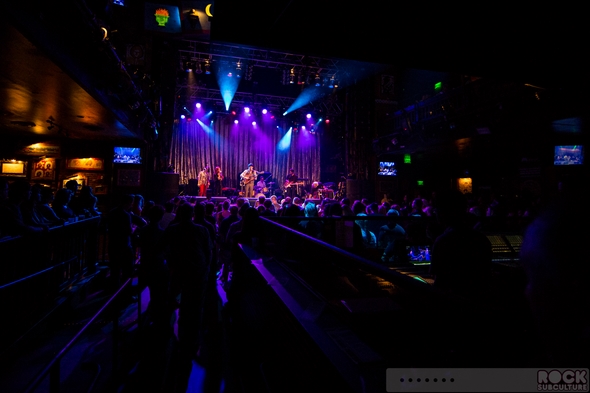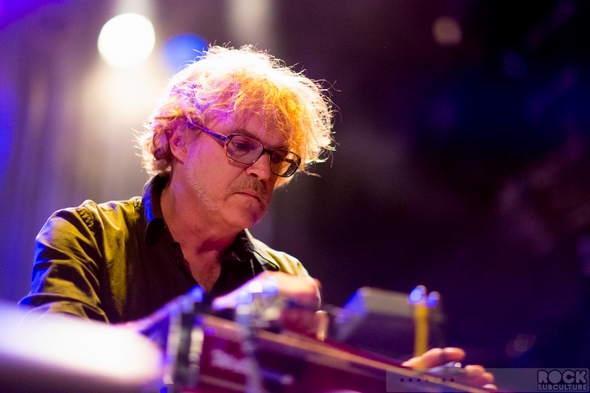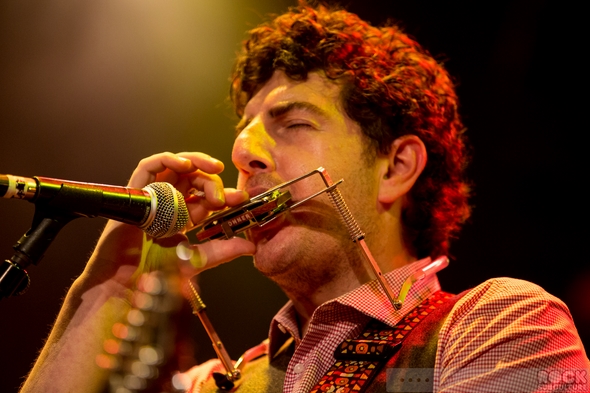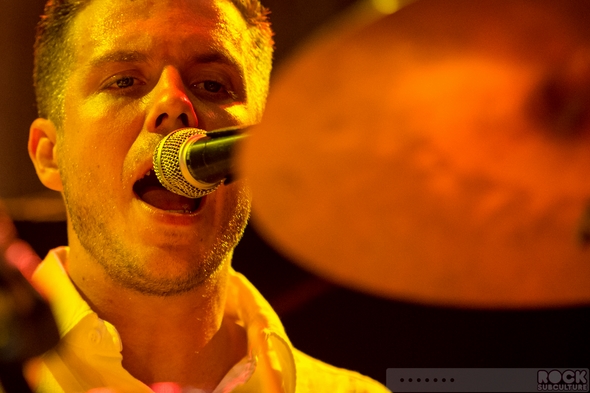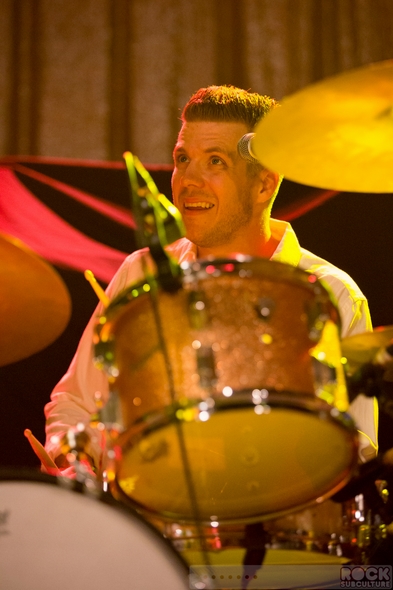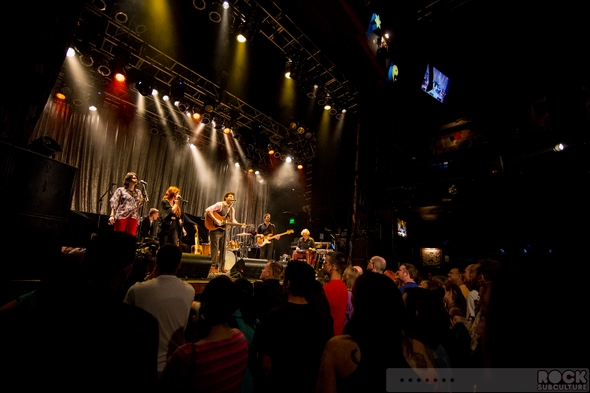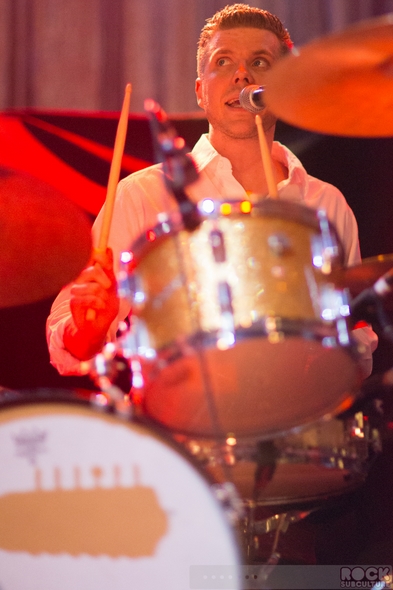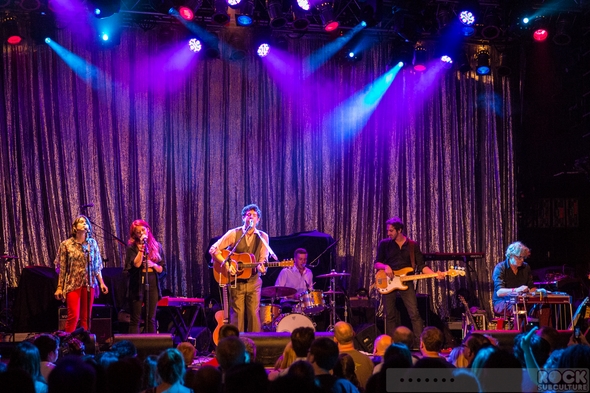 Scars on 45
"Could we all make Mickey Mouse ears, please?"  Danny Bemrose, asking the crowd at the House of Blues Anaheim (located on Disneyland Drive) to pose for their Instgram group photo.
Members
Danny Bemrose (vocals, guitar)
Aimee Driver (vocals)
David "Nova" Nowakowski (piano)
Chris Durling (drums)
An English indie rock/pop group who formed in 2007, the band released their first EP, Give Me Something, to great critical acclaim in 2011, and they followed it up with a second EP, Heart on Fire, later in the same year.  Their self-titled first full studio album came out the follow year.
Their sophomore album, Safety In Numbers, is coming in just a few weeks, on October 7th.
There is a music video out for their new song, "Crazy for You", which is available on YouTube.  Of the three songs off the new album that have been pre-released, my favorite is "My Eyes Are Still Bright", which features Aimee on lead vocals.
They had a great performance Sunday night, and they are a band which I guess you could say is generating some serious buzz, as I was getting feedback from music-savvy friends just from a mention of turning out for this show – usually a great sign that a band is breaking.
They have a really unique sound and stage presence, and their "Englishness" is there, but is really hammered home with their comments in-between songs.  A really fun group and they create a real genuine sense of intimacy with their music and way of interacting with the crowd.  But their sound is really different, and it's rare that I don't immediately have some sort of association with other artists and/or songs upon first listen to a band, but with Scars on 45 I completely drew a blank.  Great stuff.
Below are some photos of Scars on 45 performing on stage (click any image for higher resolution versions of each photo):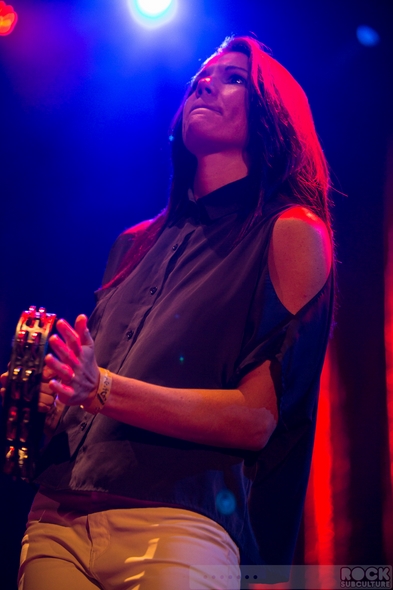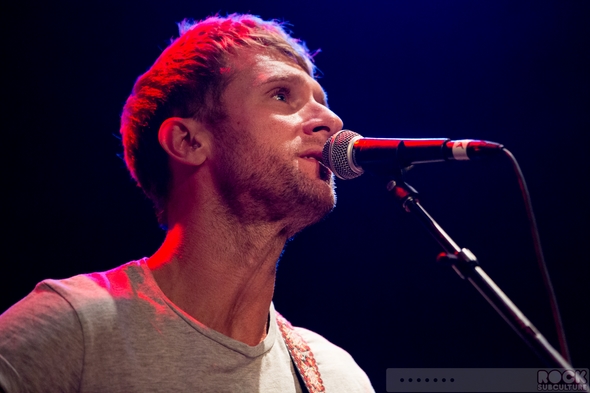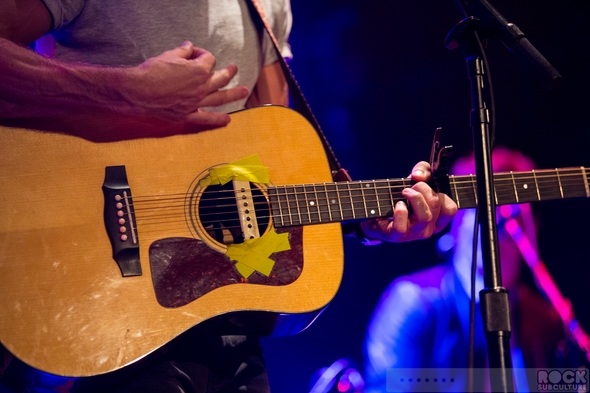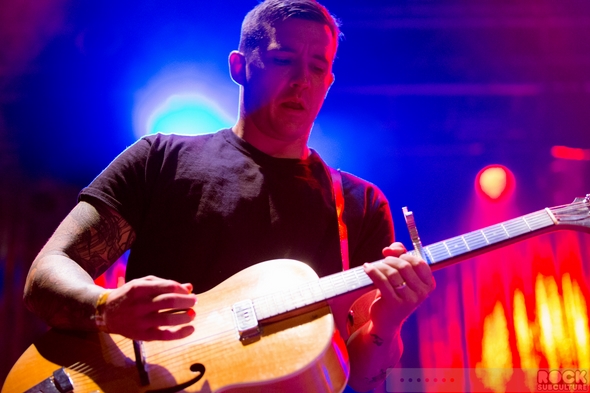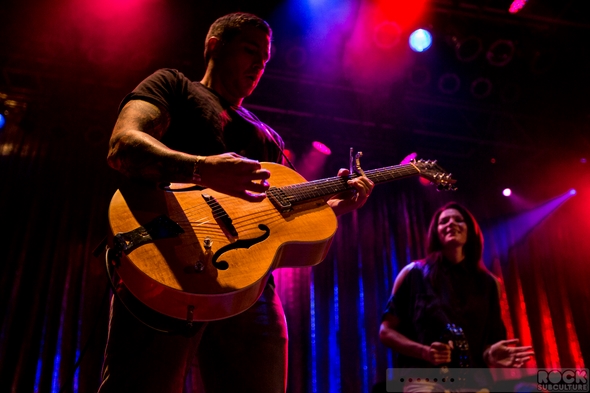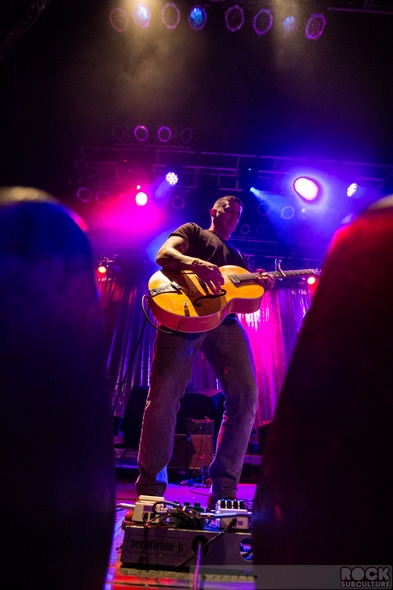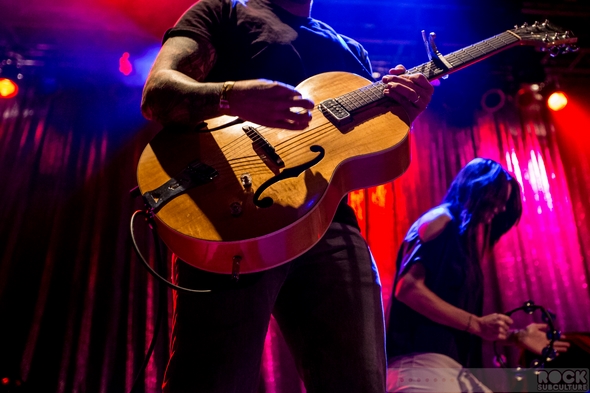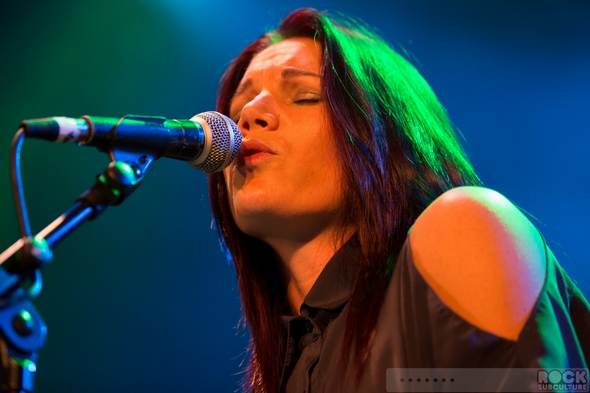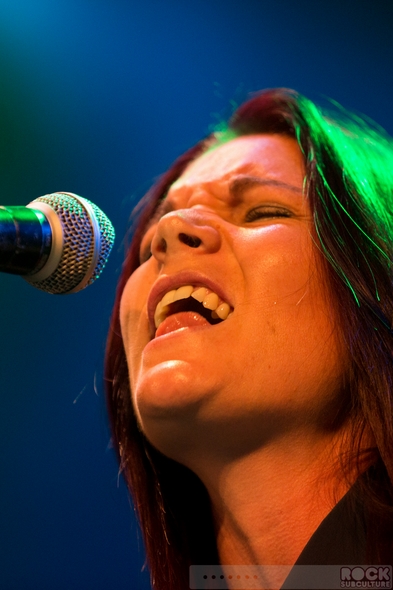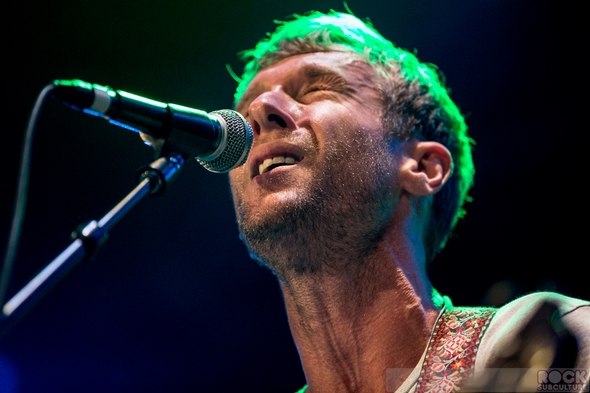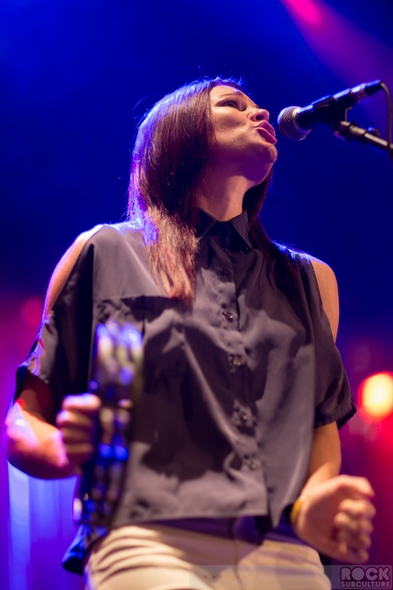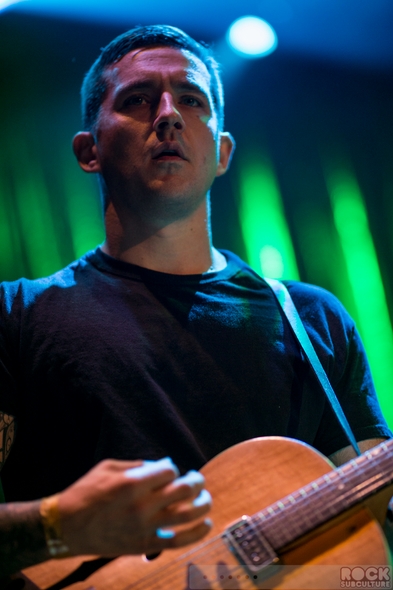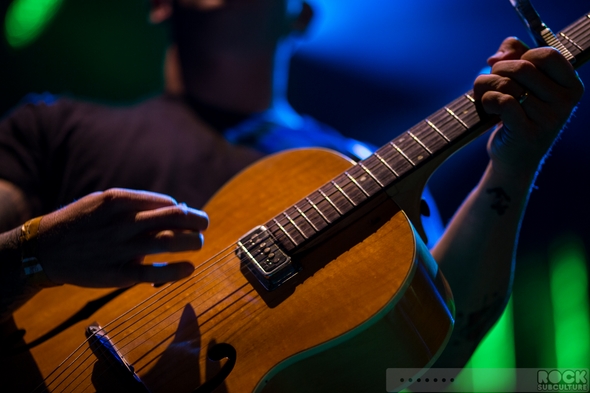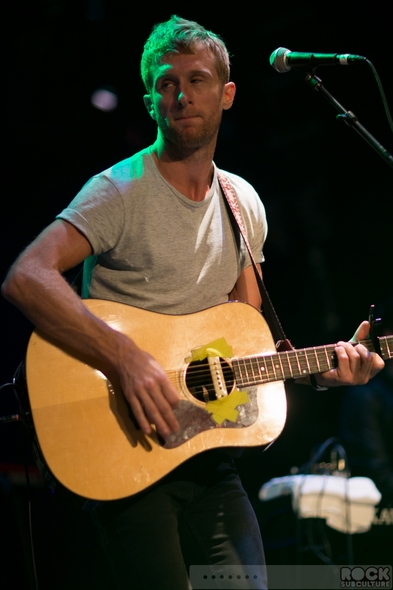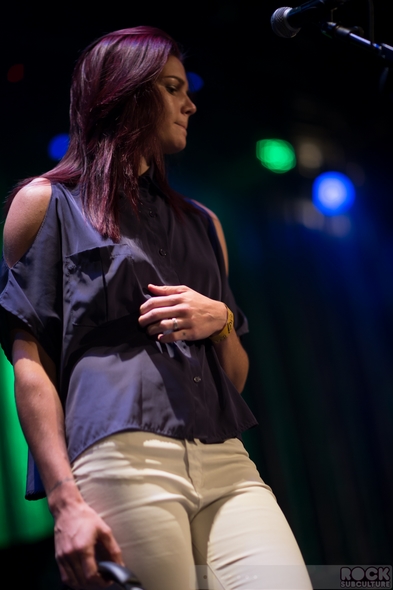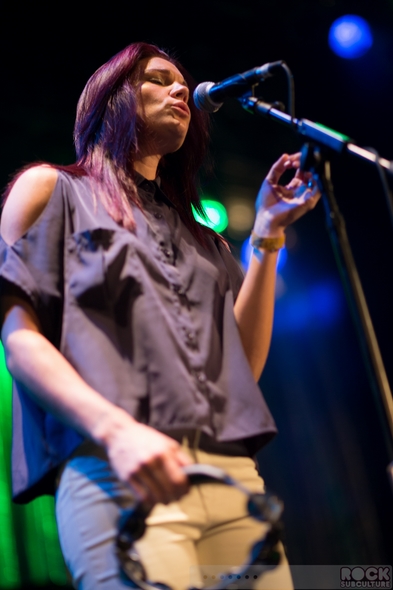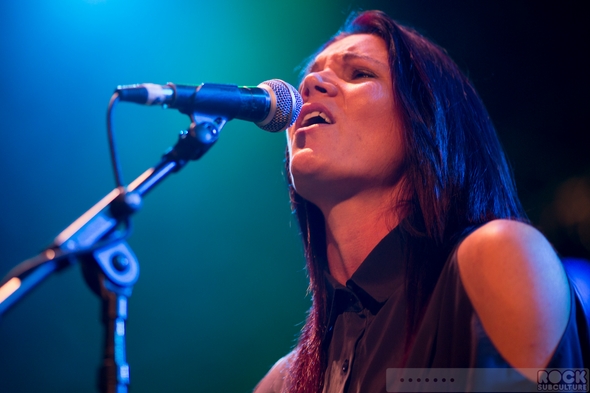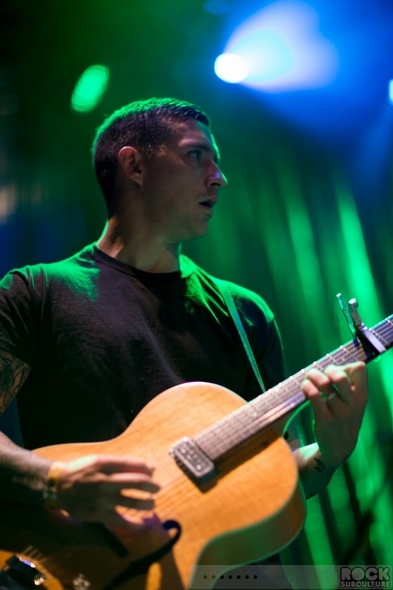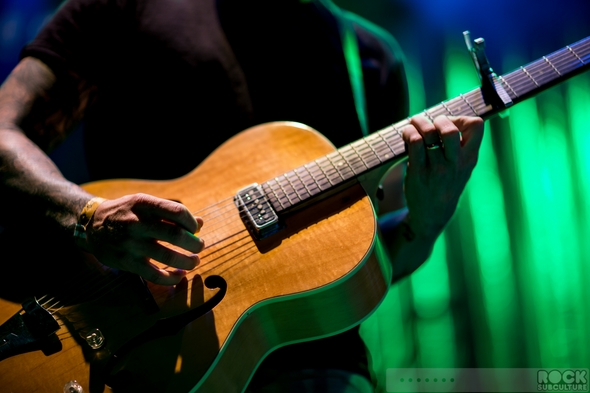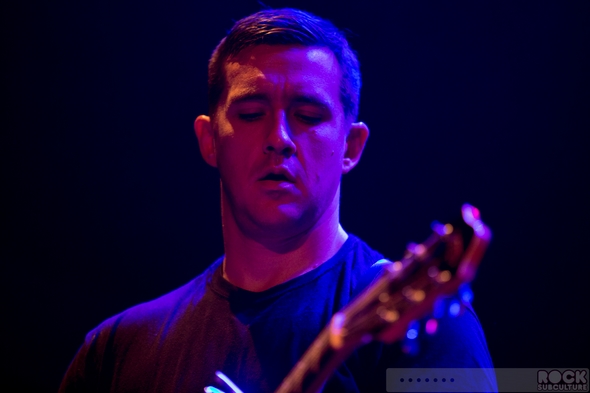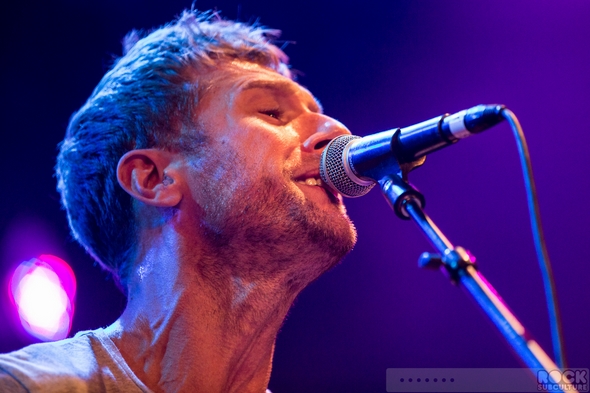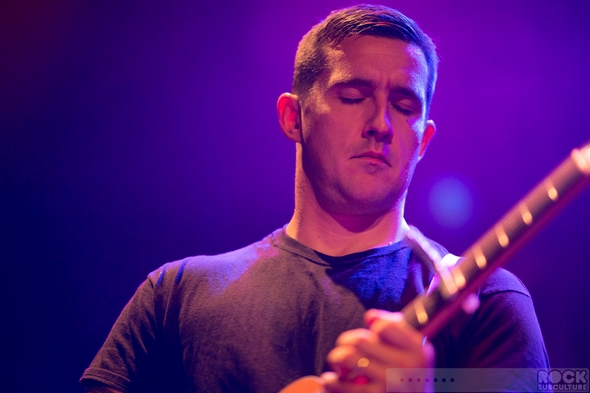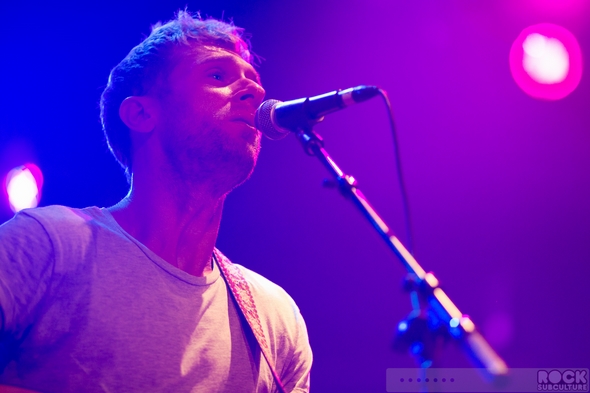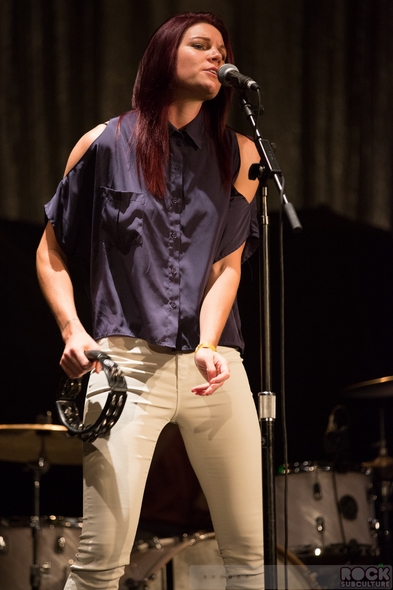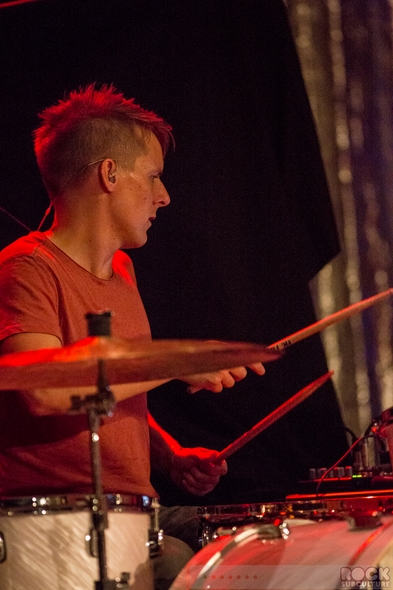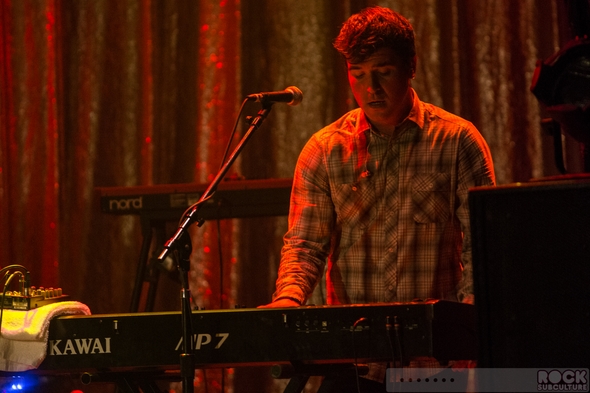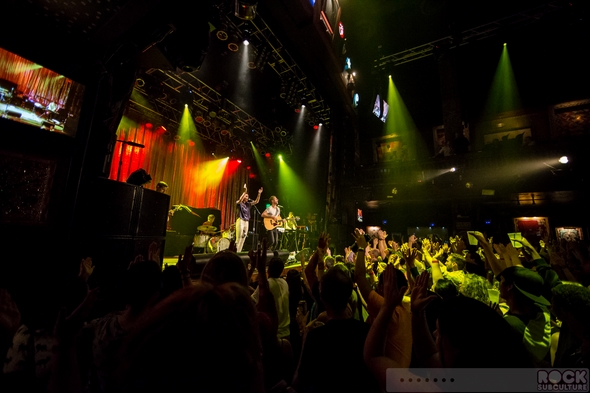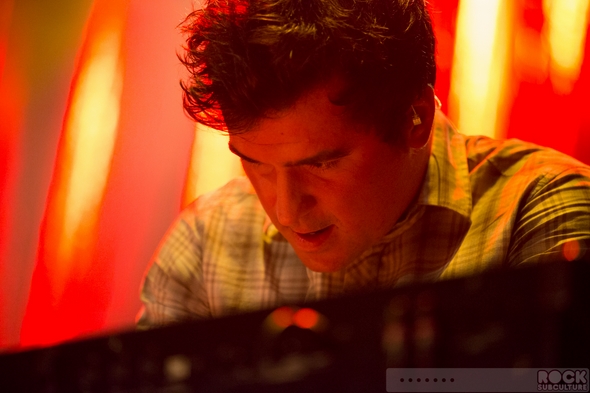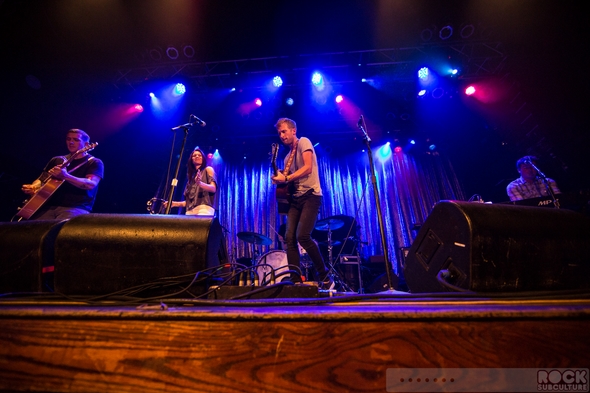 Better Than Ezra
Members
Kevin Griffin (vocals, guitar)
Tom Drummond (bass)
Michael Jerome (drums)
James Arthur Payne (tour support)
Ben Alleman (keyboards)
Better Than Ezra, the alternative rock band from New Orleans, kicked off a new U.S. tour this week, promoting All Together Now, their first new studio album in five years, which was released last week. Singer-guitarist Kevin Griffin was been busy in the past few years as a professional songwriter for other artists, but has freed up time for the new album and tour.
The was formed at Louisiana State University by four members back in 1988 (Kevin Griffin (vocals and guitar), Joel Rundell (guitar), Tom Drummond (bass), and Cary Bonnecaze (drums).
Their early releases include a 1988 demo cassette and a cassette-only album, Surprise.  The group's original guitarist tragically committed suicide a few years later, and after some time off, the remaining three members came together and in 1993 released Deluxe on their own independent label, Swell Records.  In 1995 their re-released the album with Elektra Records and the single "Good" hit number one on the Hot Modern Rock Tracks chart and went platinum by the end of the year.
Original drummer Cary Bonnecaze left the group the following year and sued the band, and this was eventually settled out of court; he was replaced by Travis McNabb.  Their second album, Friction, Baby, came out that same year.  A few years later came their third album, How Does Your Garden Grow?, which is regarded as an experimental one for the band.
In the 2000s, they put out three more albums, Closer (2001), Before the Robots (2005), and Paper Empire (2009).
Travis McNabb, who also played with Sugarland, was splitting his time between the two groups and ultimately decided to leave Better Than Ezra to focus on Sugarland.  Current drummer Michael Jerome then joined in to replace him, and has been with the band since.
The band has been relatively quiet since, until the release of their latest album, All Together Now, and this current tour.
As mentioned, this was my first time seeing the band live (which seems to be an increasing thing with 90s era bands of late), and aside from everything else, I had one recurring thought throughout their performance…  with it streaming live, they should really be worried another band could see it and try to steal away their drummer.  Quite honestly, Michael Jerome is one of the very finest drummers I've ever seen.  Maybe the best.  The guy is stunning with what he can do with a drum kit (or even some cowbells – more on that later), and after I moved from the floor to the balcony, I found watching him work was kind of mesmerizing.  I can't emphasize enough how spectacular they man is as a drummer.
In any event, Better Than Ezra was probably at it's height, in terms of mainstream popularity and radio play, around the time that "Good" hit big with it's re-release in 1995.  And, as those who might read through a lot of my reviews will know, the 90s is not my favorite decade of music.  Yes, some of my favorite bands were "born" in the 90s or maybe were most successful in the 90s, but just as grunge sort of killed the New Wave sound of the 80s, so, too, did Hip Hop/Rap/R&B bring about the demise of the grunge-influences music of the 90s by the time that decade came to an end.  And a lot of the 90s music that I don't particularly care for was either too heavy guitar and or too faux angst "grunge" (and I hold that Nirvana, blamed for it all, was truly more pop than anything else, and the "grunge that followed did not sound anything like Nirvana to my ears).
But there are artists and songs here and there from the 90s that I very much love and respect, and I think Better Than Ezra were really unique and side stepped the "me too" movement and the sound-a-like bands and put out some work that was very different and interesting, and yet catchy in a pop sort of way.  Their music still holds up today, but I think part of the problem was that people kind of got a lot of same sounding music in that era, and then abruptly washed their hands of the whole decade by the end of it, and that was really unfortunate for the bands that were innovative and developing a new kind of music.  But I think the 90s overall sounded very "white", and I think the younger generations wanted something that sounded fresh and new, and that was a big pivot in the direction of popular music.
Today, it seems like some of the artists that are most associated with the 90s and slowly coming back onto the scene…  some have started creating new music and touring this year, like Veruca Salt, year), Luscious Jackson, Pixies, Throwing Muses, and others, and more still got on this same track within the past year or two, like Garbage and No Doubt.
Sometimes, it takes around two decades for nostalgia to kick in (heck, even Star Wars had a period of inactivity), and I believe some of these artists recognize this and are tapping into it, though for others it might be for other reasons.
As such, I think that Better Than Ezra will find that they are one of those bands with a hard core fan base that is waiting for them, with open arms and hope for a resurgence in activity, both on the road and in the studio.
Their live show Sunday night was really impressive to me though, because if I didn't know any better, I would believe that they are the sort of band that has been touring deep and continuously since their inception, as they have great instincts and timing with one another, and have the ability to tweak their songs on the fly: pause, change momentum, add in a mini-cover, or do any number of unexpected things.
As already referenced, Kevin Griffin adds a lot of flourish in-between songs with off the cuff observations, though sometimes he has these moments of inspiration mid-song (he was particularly fond of the facts that 1) it was a Sunday night and 2) we were Disneyland adjacent, and perhaps the audience needed that much more entertainment to be wowed).
Many bands have bass guitar (in studio recordings and in live shows) that are anywhere from boring to imperceptible, but Tom Drummond is one of those stand out bass players who is heard and contributes a lot to the sound of the band, and also has an impact on the power of a song.
Kevin Griffin had one of those aforementioned asides at one point in the show, talking about keyboardist Ben's age ("a little prince with [his] diaper on and keyboard" circa "Good"), but I can see why they brought him into the band, as he is a talented player.  He truly had a chance to shine during their encore, in which they covered Elton John's "Tiny Dancer", which is a favorite of mine (and Tori Amos recently covered at one of her shows that I covered; an example of another artist with 90s roots).
Jim Payne really had some stand out moments on guitar as well.
Getting back to that amazing drumming…  closing out the show, during the encore, Michael Jerome did a drum solo unlike any I'd ever seen before, limited to just cow bells held by members of the tour.  A real virtuoso performance.  Honestly, it's worth watching the streaming show just to witness the greatest cow bell solo ever performed.
I was really a casual fan of the band leading up to the show, but having experience their live concert, they definitely converted me, and I plan to delve deep into their new album and past works.  Really a band deserving of a listen, and hopefully more will come out of their touring and new work in the studio.  They put on a really unique show, and I'm so glad I had an opportunity to experience it.
Below is the setlist from the show:
King of New Orleans
A Southern Thing
A Lifetime
Sunflowers
Beautiful Mistake
Misunderstood
Insane
Crazy Lucky
Extra Ordinary (with teases of "Fancy" by Iggy Azalea and Sublime's "What I Got")
Good (with tease of Rush's "Spirit of the Radio")
Live Again
Gonna Get Better
Absolutely Still
Laid (James cover)
Juicy
Desperately Wanting
Encore:
Before You
Tiny Dancer (Elton John cover)
In the Blood
Below are some photos of Better Than Ezra performing on stage (click any image for higher resolution versions of each photo):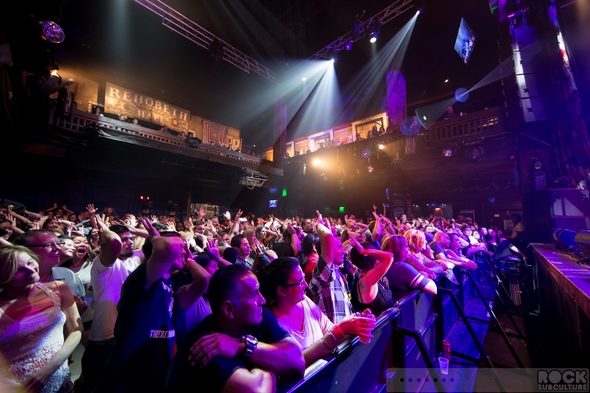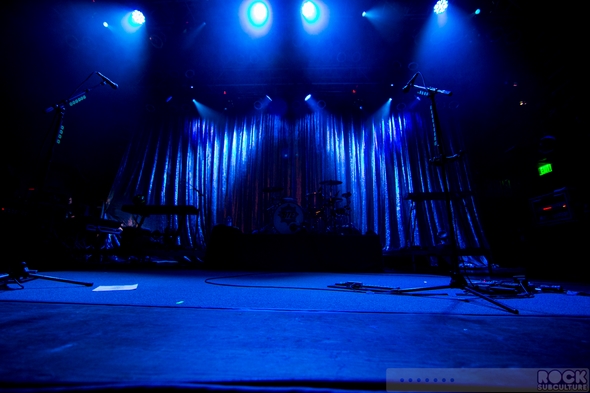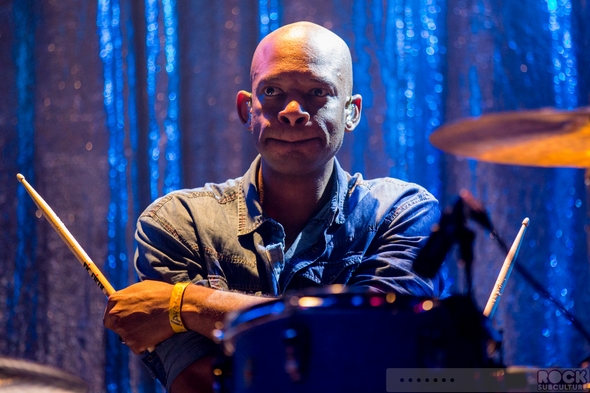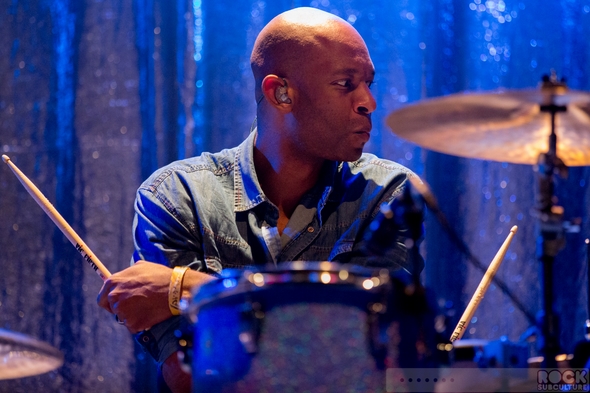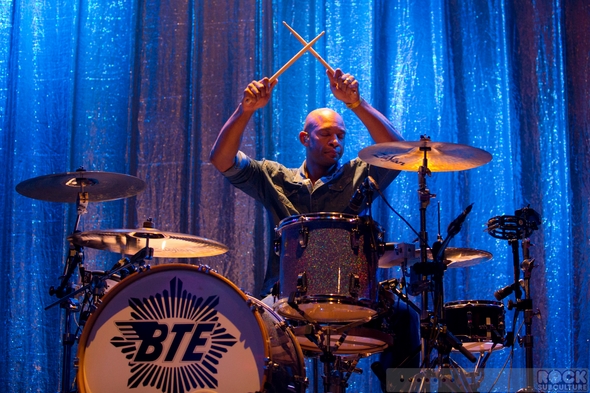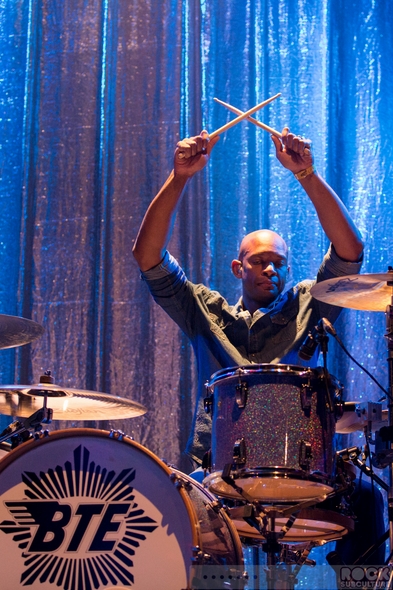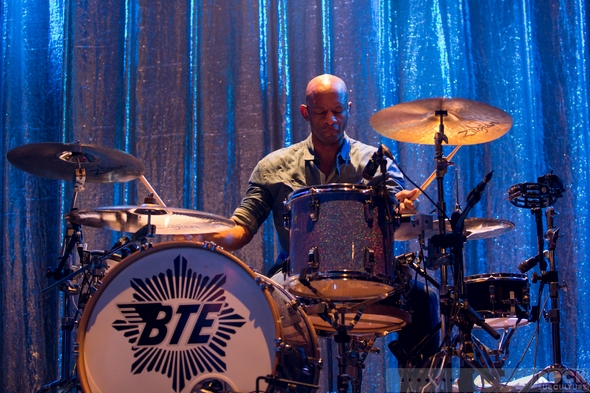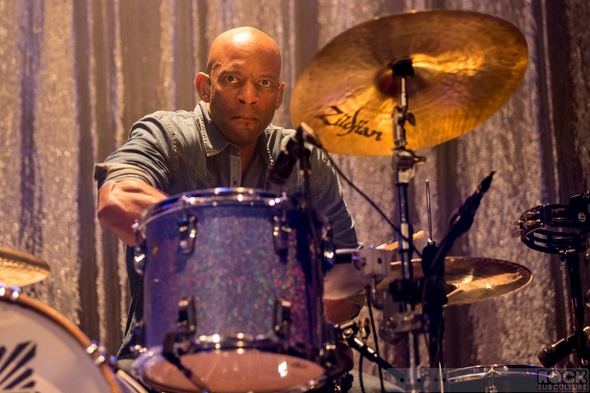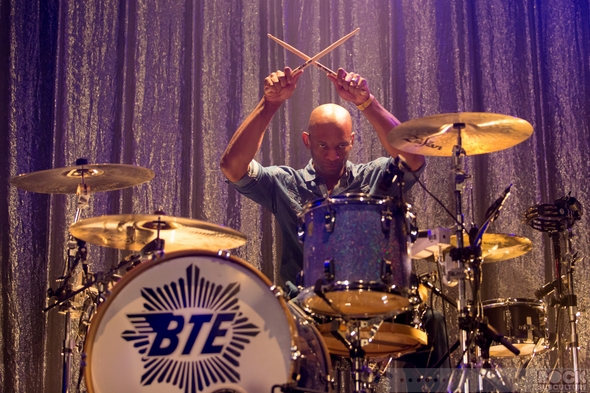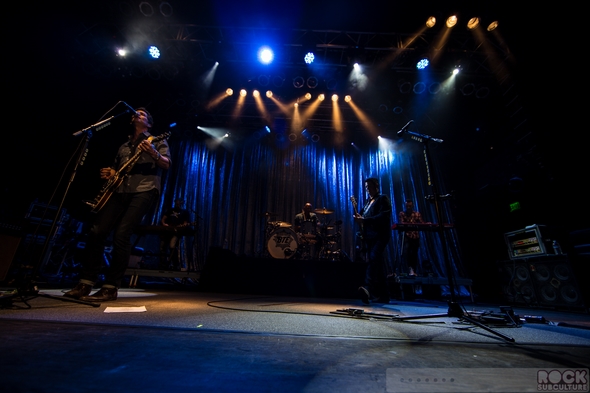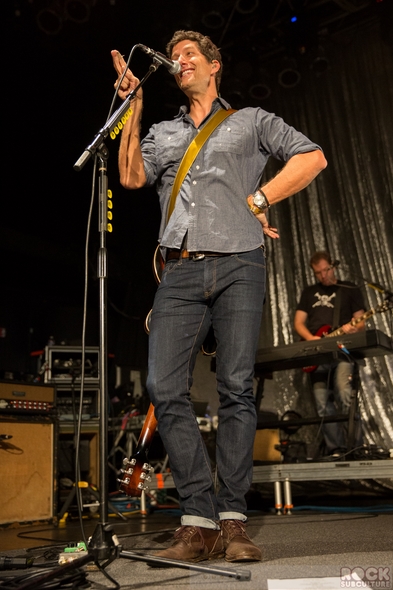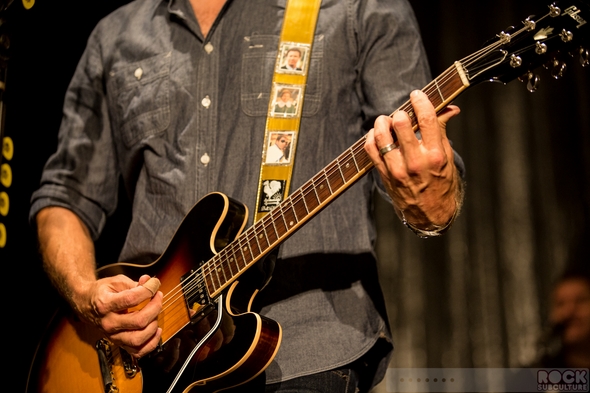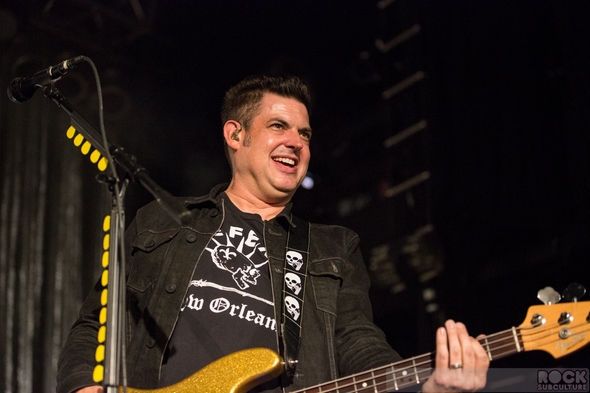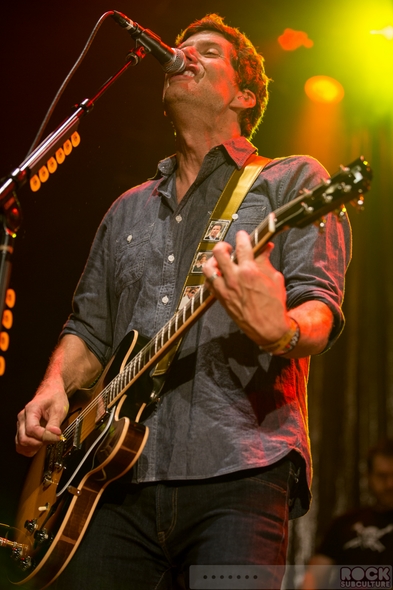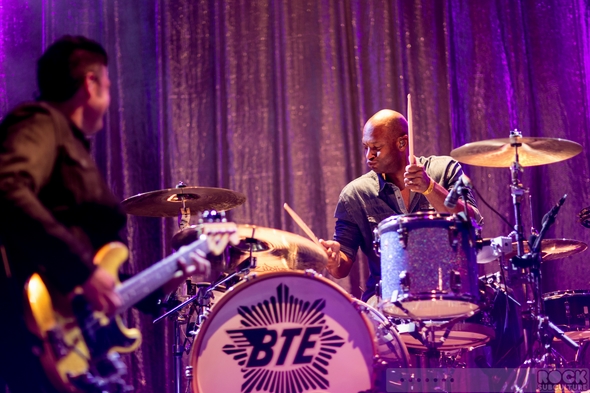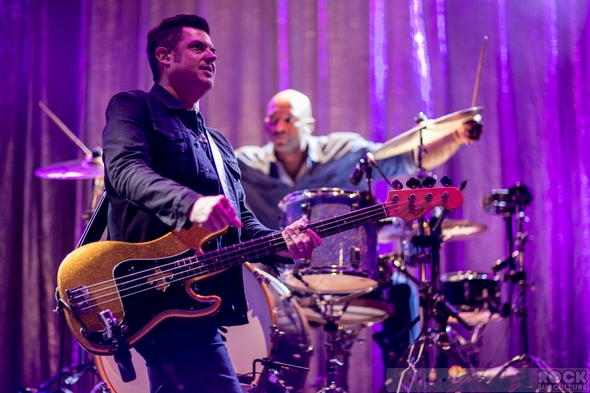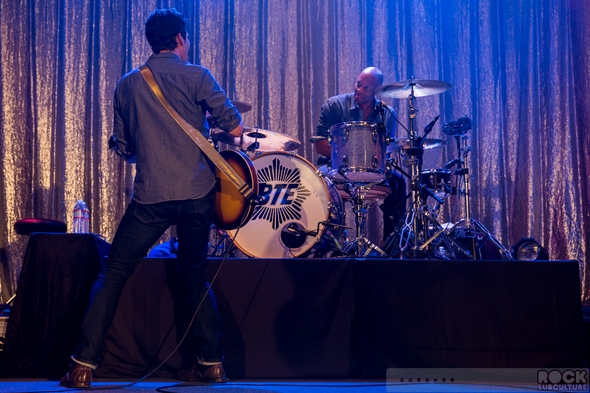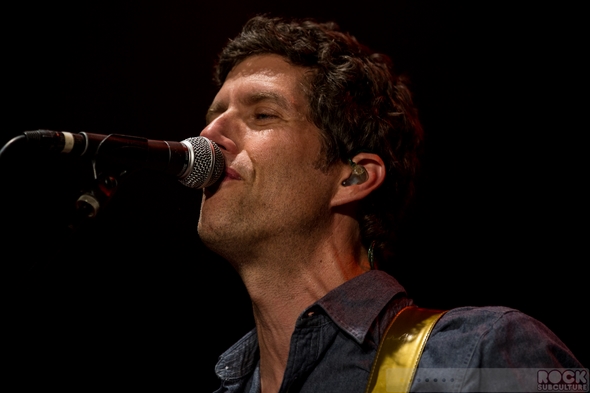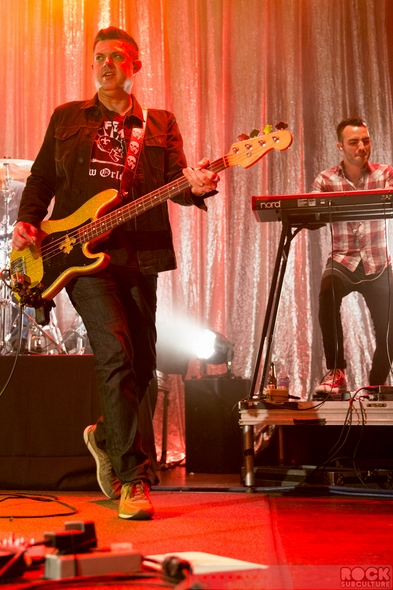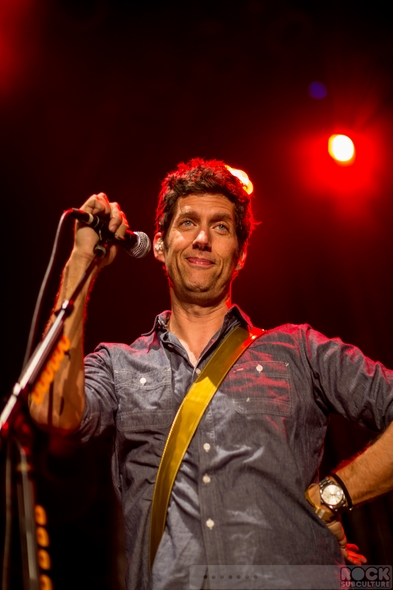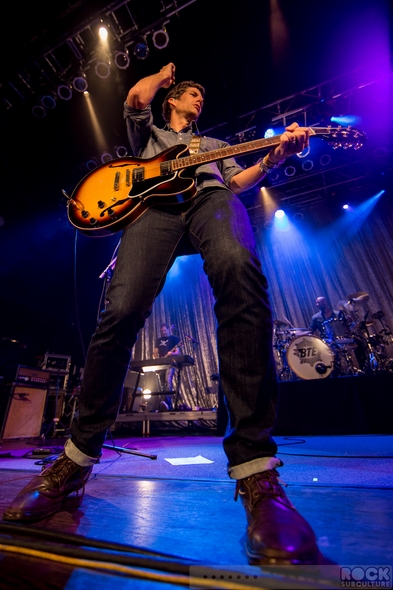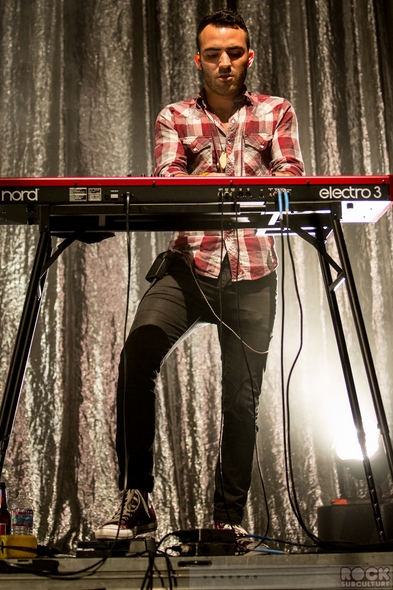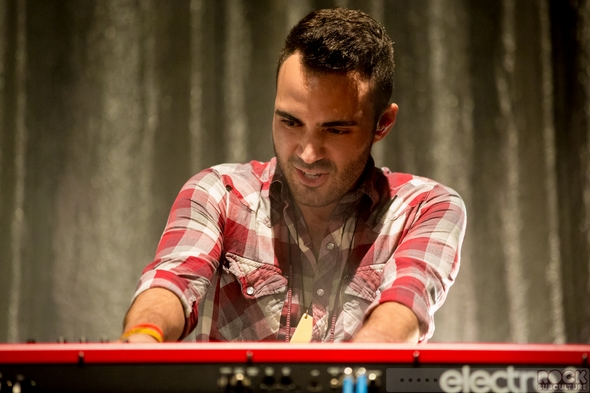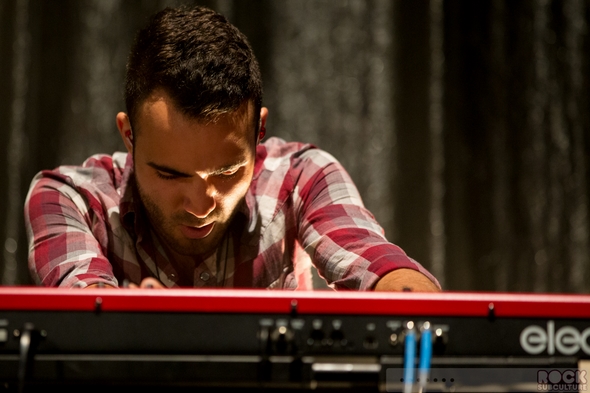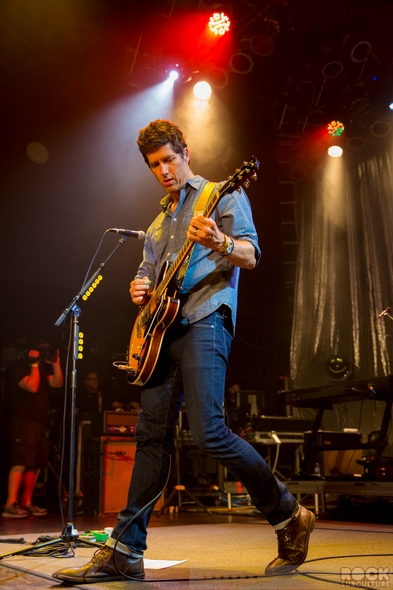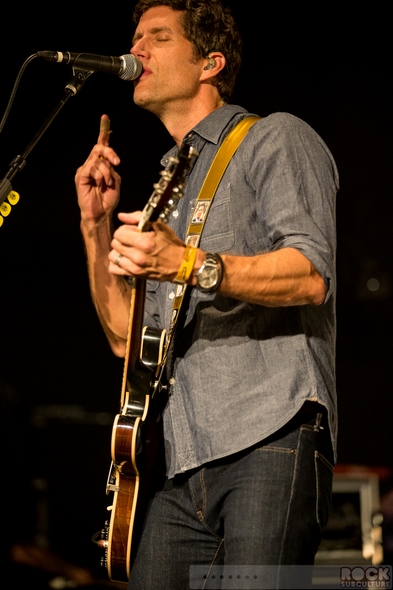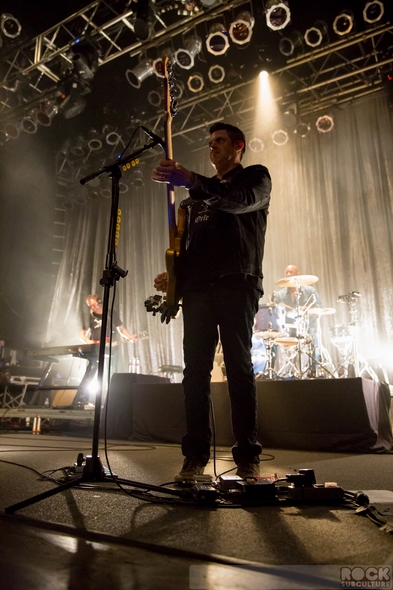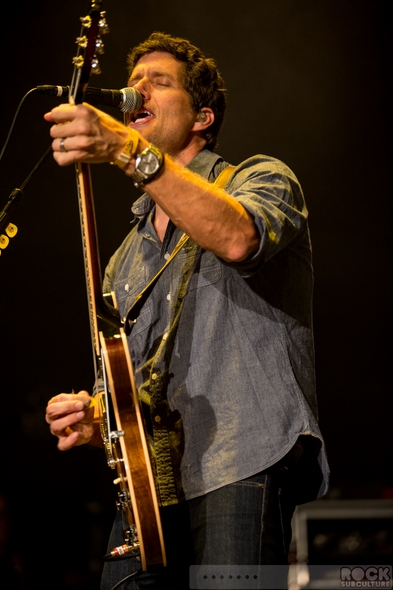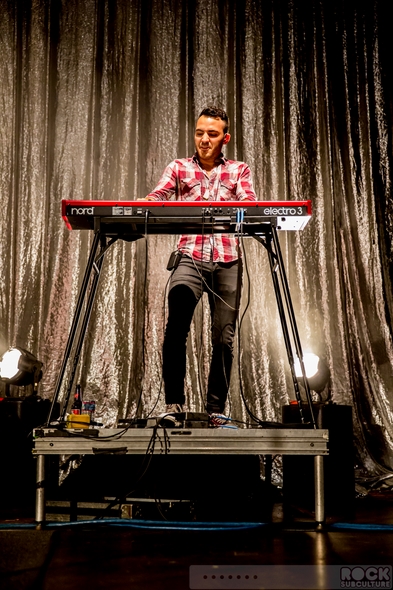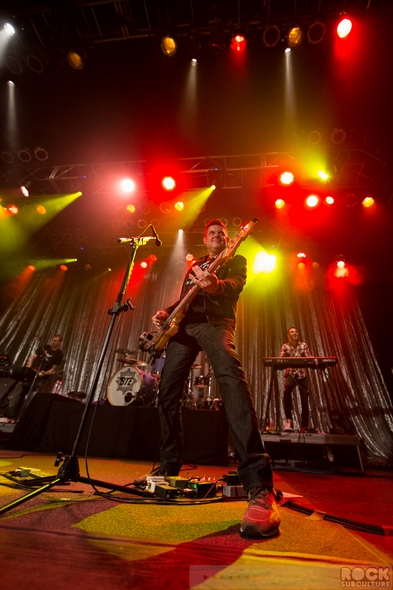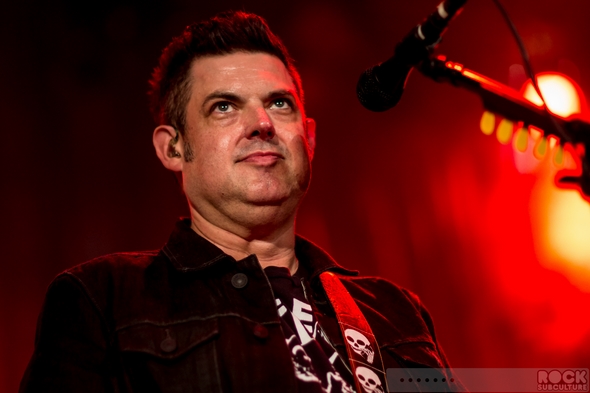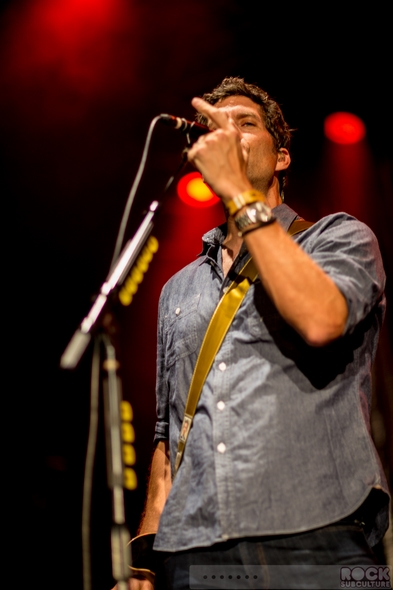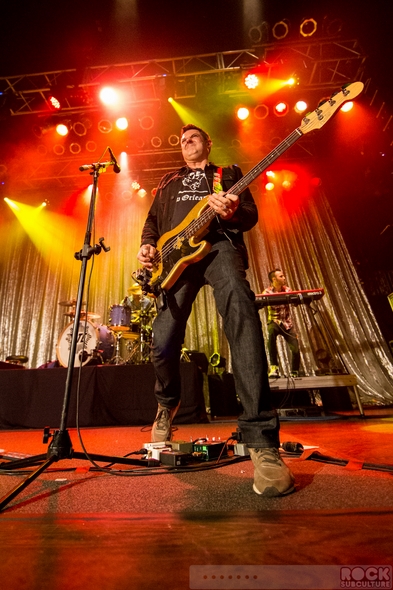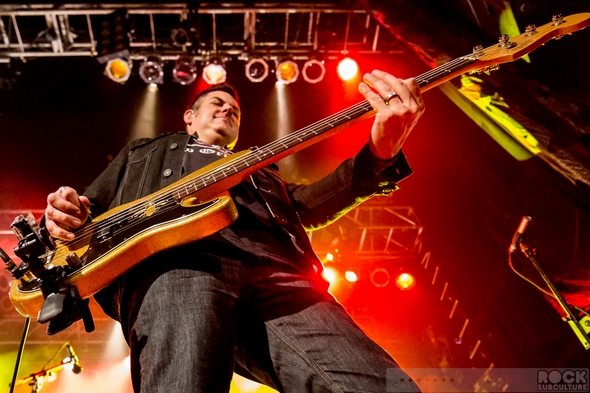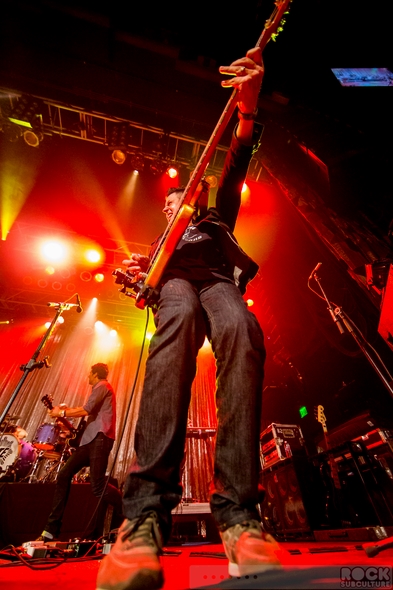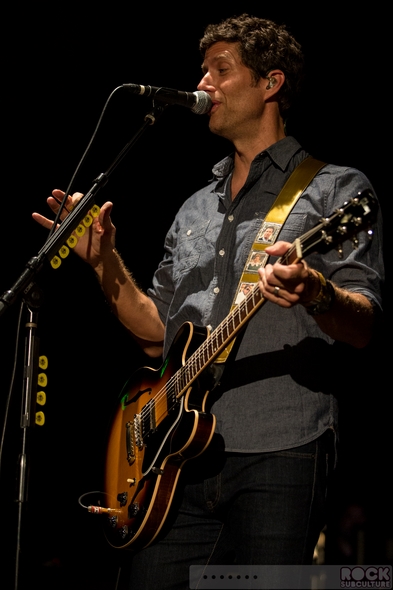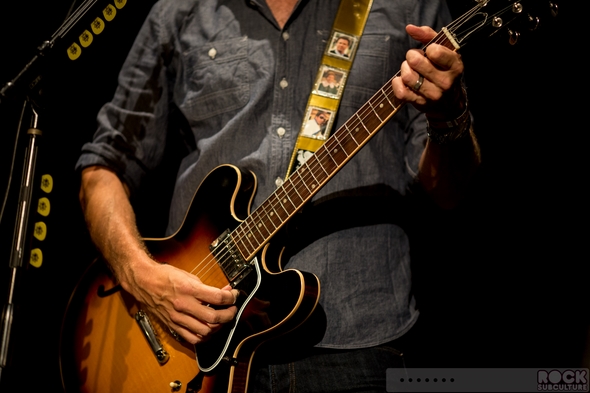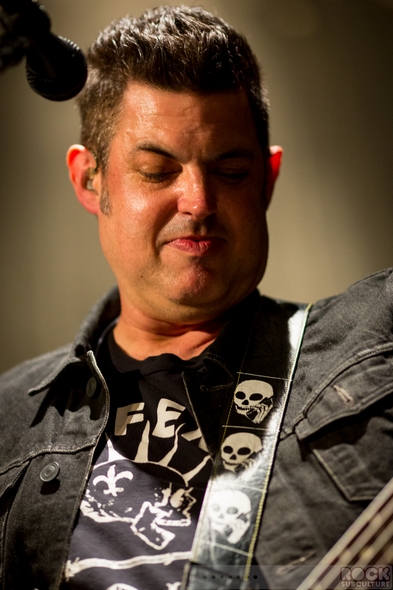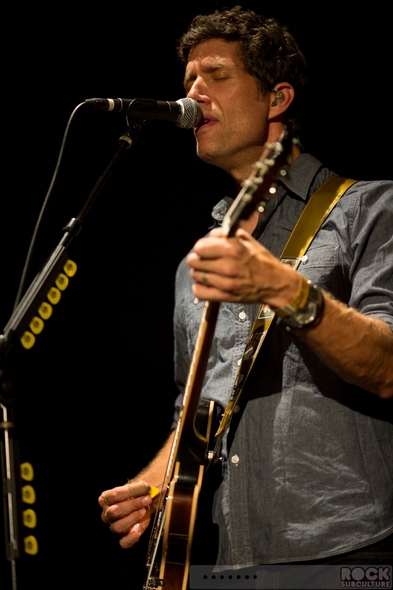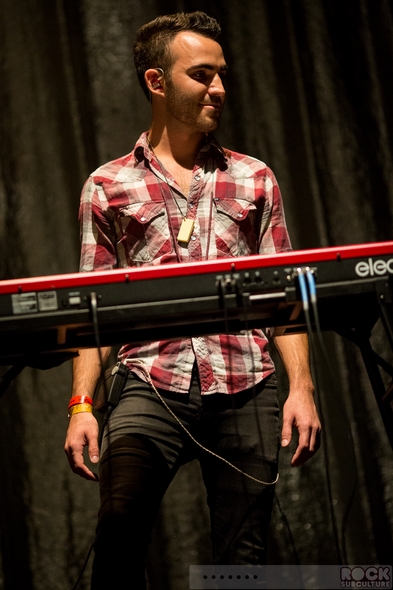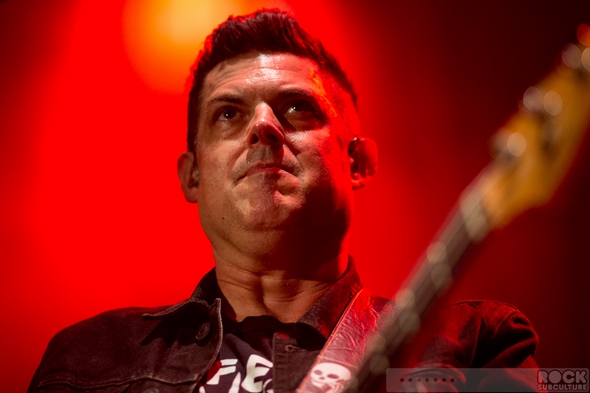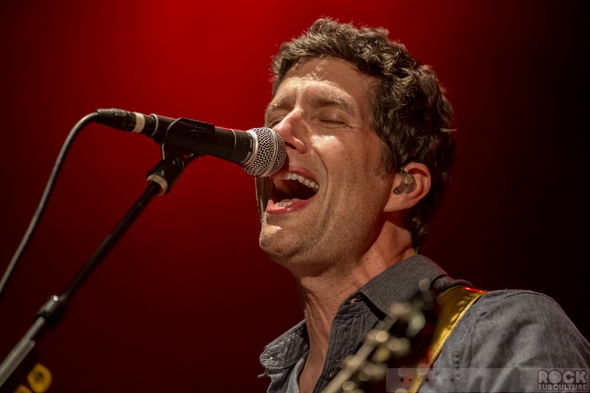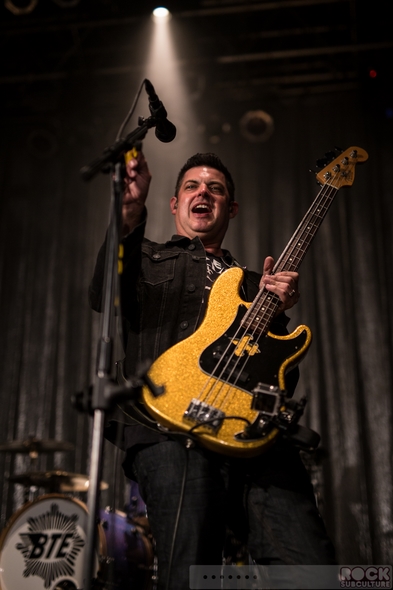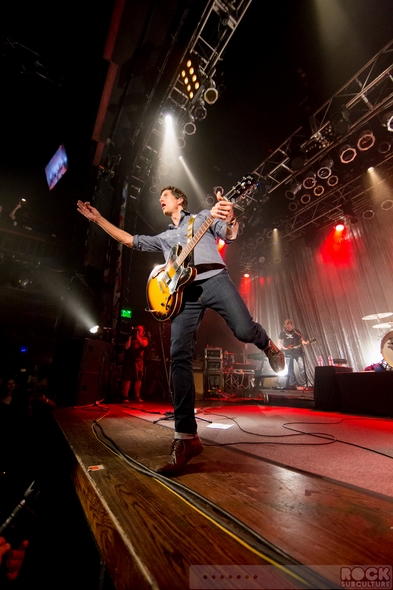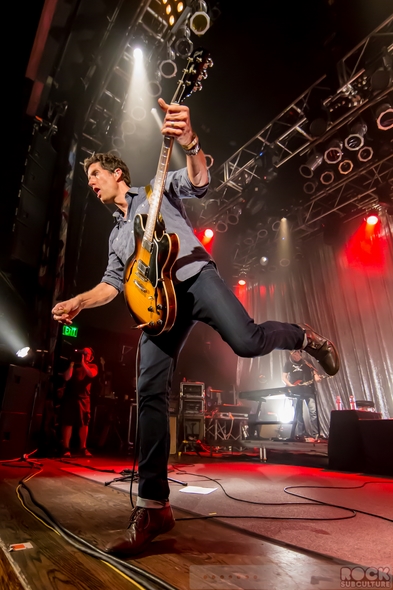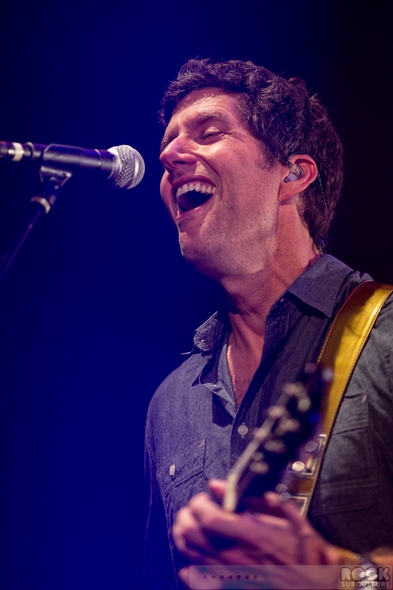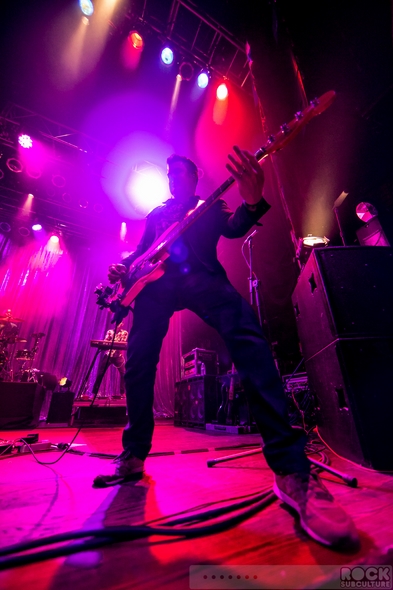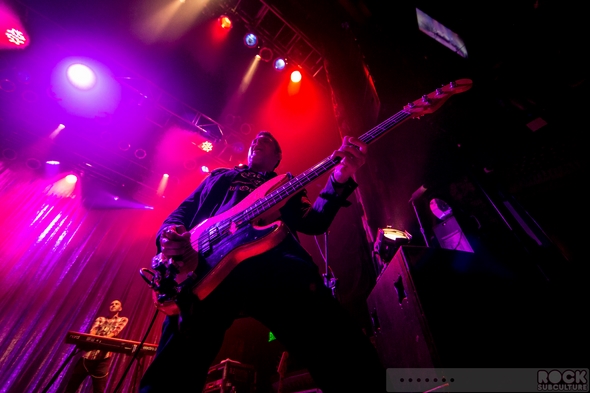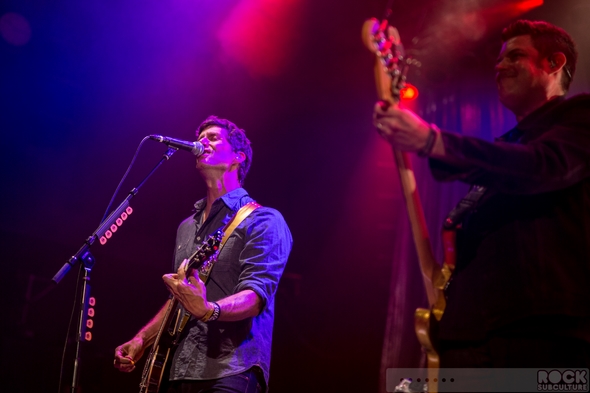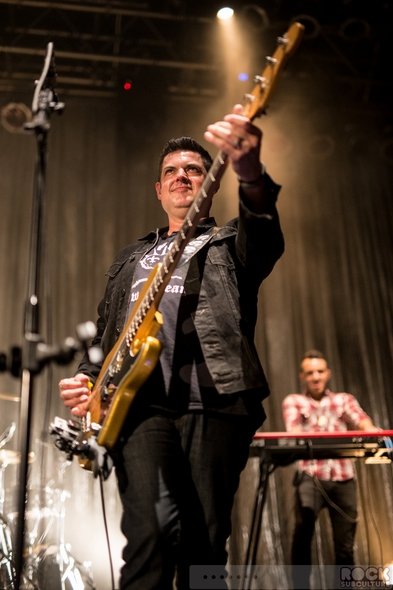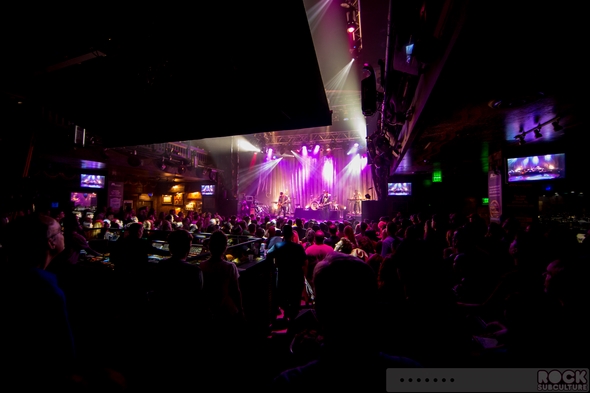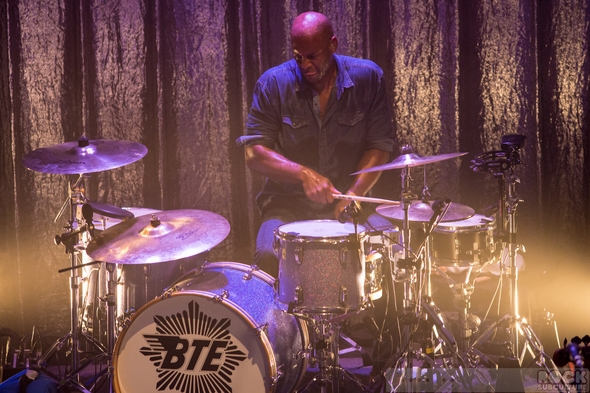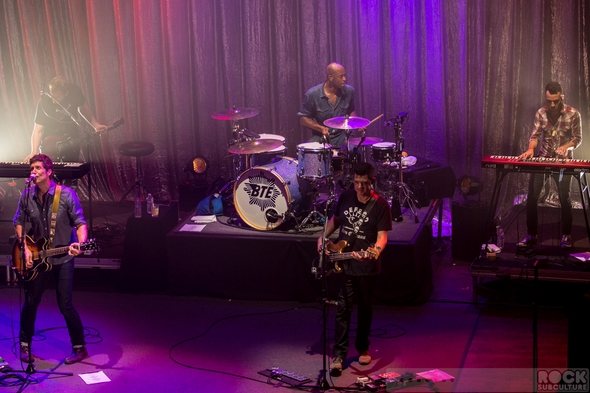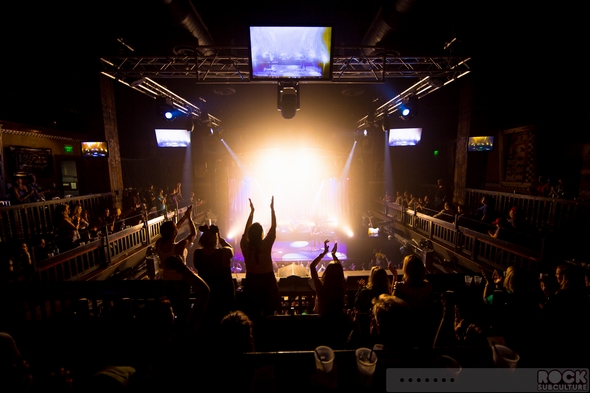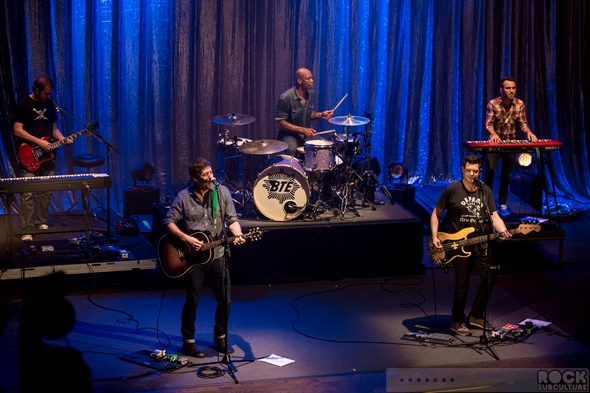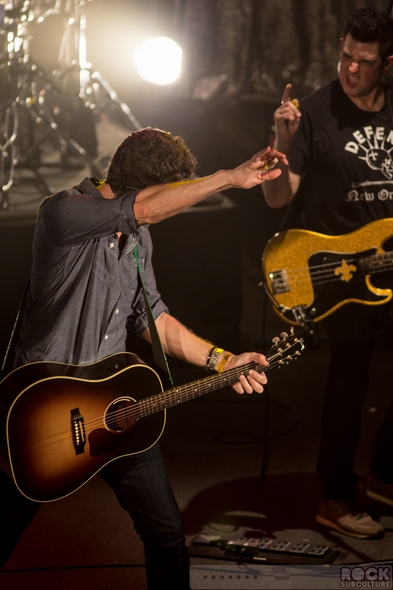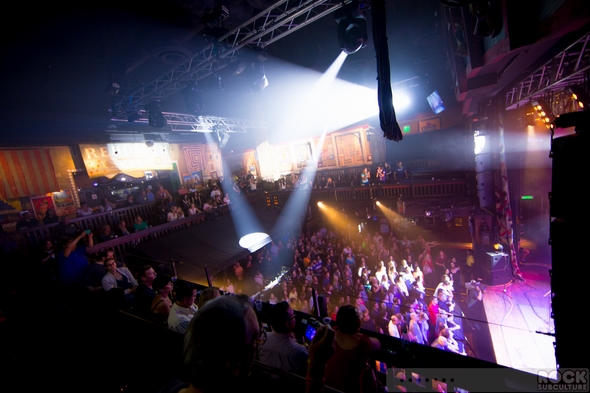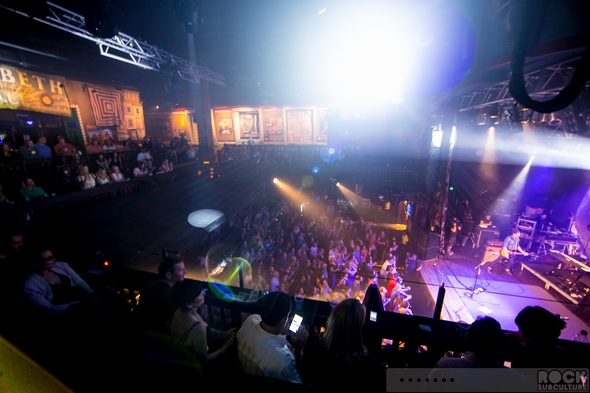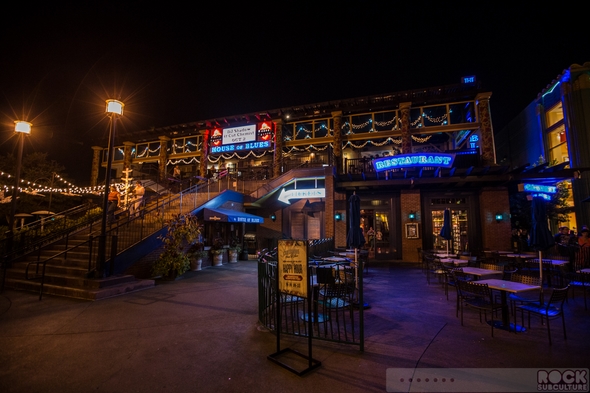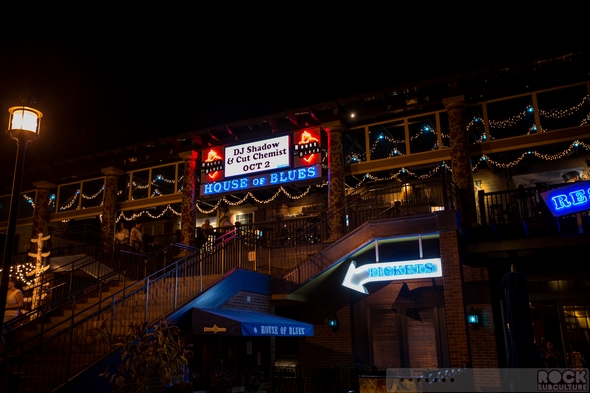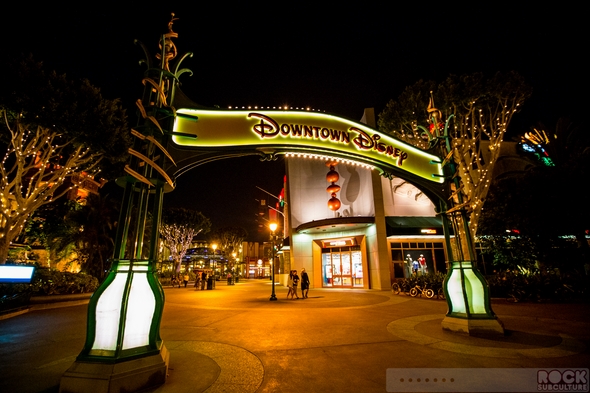 Jason DeBord