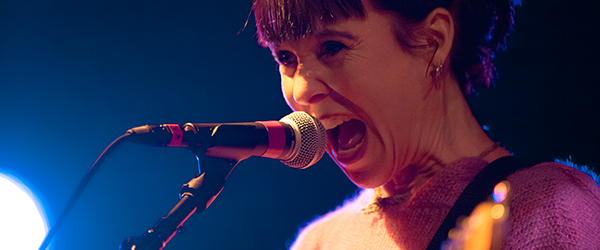 "Oh…  'elaborate'…  I know that word…  I'm elaborately fine!"  The end of a funny exchange between Kristin Hersh and the audience, which began with her asking how we were doing, which was turned back to her, which resulted in a short answer – "fine" – to which someone else asked her to elaborate…  There was a bit of chit chat between songs throughout the show, including a reference to a recent dog bite that nearly caused this short West Coast run of Throwing Muses dates to be canceled.  But the trio of Kristin Hersh, David Narcizo, and Bernard Georges did indeed show up at the Jewish Community Center of San Francisco last night to play to a sold out crowd of enthusiastic fans.  While Kristin founded the band way back in 1980, and has produced a wealth of albums and songs over the years, the set list was heavy with their latest book/CD combo, Purgatory/Paradise, which was their first new studio release in a decade.  They put on an electric show with great intensity, and I'm sure all in attendance felt fortunate to catch a rare appearance of the band that is legendary to those who have paid attention to music for the past 30 years.

Who: Throwing Muses
Supporting: Mark Eitzel
Venue: Jewish Community Center of San Francisco
Where: San Francisco, California
Promoter: Presented by Noise Pop 2014 & JCCSF
When: February 28, 2014
Seating: General Admission (front row center; also photo pass first three songs)
This show was part of the schedule for Noise Pop 2014 this week, and was the only Noise Pop show I attended.  You can learn more about Noise Pop at their official site at www.noisepop.com.

This was my first concert at the Jewish Community Center of San Francisco (JCCSF), which was really nice.  The show itself was inside, at Kanbar Hall, which was much larger than I expected.  A large, flat, rectangular hall, by the time opener Mark Eitzel came on, it was pretty full, mostly standing room only with some chairs along both side walls.
Mark Eitzel
Singer-songwriter Mark Eitzel, front man of the San Francisco band American Music Club, opened this show with a solo set last night.
Responsible for an incredible output of solo and collaborative studio albums, his latest solo work, Don't Be A Stranger, came out in 2012.
The output from he and his band didn't have much in common with Throwing Muses, but many around me seemed to enjoy it quite a bit.  They had an interesting arrangement of non-traditional instruments, in addition to Mark's somewhat understated guitar (someone next to me wondered aloud if it was plugged in), bass, and drums.
Below are some photos of Mark Eitzel performing on stage: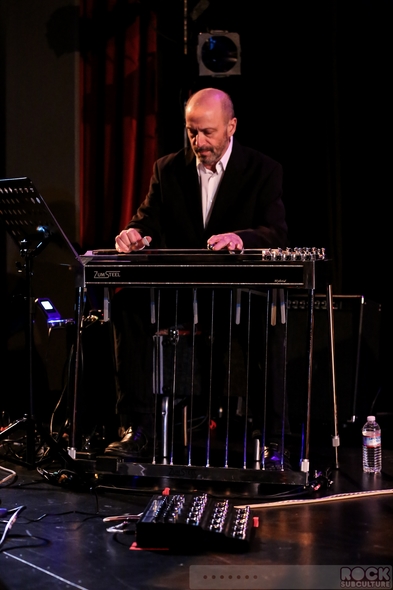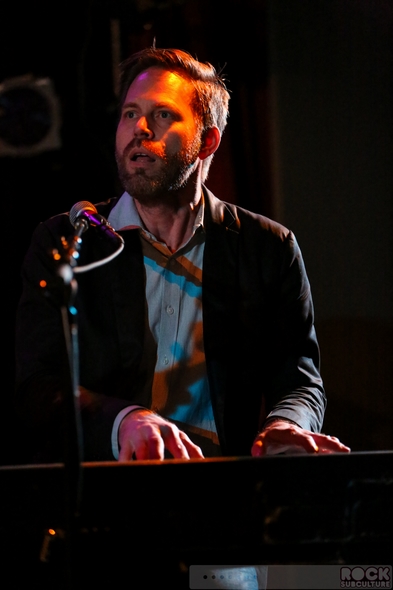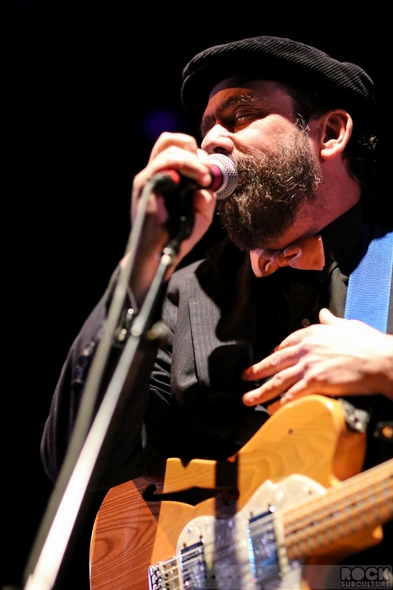 Throwing Muses
Members
Kristin Hersh (vocals, guitar)
David Narcizo (drums)
Bernard Georges (bass guitar)
I first discovered Throwing Muses with Sire's CD Music Sampler series in the late 80s…  Though Throwing Muses were included in Just Say Yes in 1987 and Just Say Yo in 1988, their music didn't grab me until I heard "Dizzy (Remix)" on the third album of that series in 1989 with Just Say Mao.  With that, I tracked down all of their work and was completely hooked.
"Dizzy" was just such a different kind of song…  sort of folksy (which I wasn't into at the time at all) but raw and awkward and crazy hooky.  Funny enough, at one point in the concert last night, someone shouted it out as a request, and Kristin responded, "I don't think we played Dizzy when we played Dizzy…", which I took on as maybe it is like how Radiohead never play "Creep" live.
So the first proper Throwing Muses album I bought was the one with the original version of "Dizzy" on it, Hunkpapa, which opens with "Devil's Roof", which is sort of a sister/companion song to "Dizzy" (for me anyway).
Throwing Muses reminded me a lot of Pixies, who I discovered before them, though while I generally loved everything Pixies, to be quite honest Throwing Muses were hit and miss with me.  Some songs I absolutely loved, and some just didn't click with me at all.
After spinning Hunkpapa, I picked up House Tornado, which came out the year before, and didn't really connect with any of it.
I was big into imports, and I purchased the UK-only eponymous debut album next, and that, I think, remains my all-time favorite album of theirs (it was later released as a two disc album in the U.S. called In A Doghouse, which also included the Chains Changed EP.
"Call Me", "Green", "Hate My Way"…  brilliant stuff!
Knowing years later that "Green" (maybe my all-time favorite Muses song) was the one song penned by Tanya Donelly at that time (the rest were written by Kristin Hersh) would probably explain my overall feelings about the full Throwing Muses catalog and the various spin off and solo efforts of Tanya and Kristin (in short, I think Tanya has a bit more of a pop-oriented sensibility and I gravitate more toward that, in general).
So who are/were the Throwing Muses?  At the heart of the band, in the beginning, was step-sisters Kristin Hersh and Tanya Donelly.  Founded in 1983 while the two attended high school, "Kristin Hersh and the Muses" had a few additional members come and go, though David Narcizo was involved early on, and eventually settled into his role as drummer.
Throwing Muses put out some amazing songs across several albums, but Tanya Donelly left in 1991 after releasing The Real Ramona.  She went on to play with The Breeders on their first album, Pod, and then formed and fronted Belly, and then after two releases started putting out material simply under her own name.
As much as I loved Tanya Donelly with Throwing Muses, I'm so glad she left because I absolutely love all of the material she released subsequently, outside of the Muses.
More, I really loved the Throwing Muses work that came out after she left, as well as what Kristin Hersh put out as solo work.  So really it was the best of both worlds, and a lot of music generated as a result (more than would have come out, I imagine, if they stayed together).
Bernard Georges joined the band on bass guitar in 1992 with the fifth studio album, Red Heaven.
Prior to Friday night, I had only ever seen Throwing Muses one time, in 1992 at The Warfield in San Francisco, and they weren't even the headliner – they were opening for Bob Mould's band at the time, Sugar (Bob Mould was in Hüsker Dü, and appeared on the Muses album at the time for the song "Dio").  Funny enough, I still have the newspaper ad and ticket stub.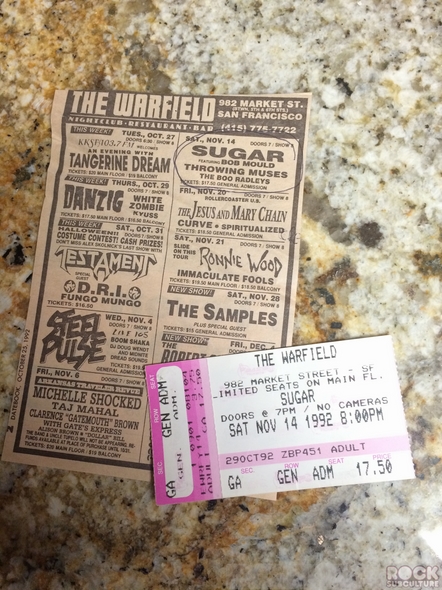 So that show I attended was on November 14, 1992, and the full live album, The Curse, was recorded just two days later, so I've always loved it as it absolutely captures the sound and set list of that one show I attended quite perfectly.
The most exciting thing that's happened for Throwing Muses fans lately is the release of Purgatory / Paradise, the book and album combo released late last year to critical acclaim.
Live on stage last night, David Narcizo held the center of the stage with his drum kit, with Kristin stage right (on the left of the audience) and Bernard stage left.  Kristin and Bernard pretty much stayed within a short radius of their respective spots.
The thing that struck me most of Kristin, being up in the front row (much improved on my position back in 1992) was her fixed gaze set straight across at the back of the room, which made me wonder what she imagines that she sees as she sings, as she does so with great intensity.
A constant distraction (in a great way) was David's drumming…  he is truly an incredible drummer, and I would say what he does live on stage improves on even the studio recordings.  There seems to be an added level of complexity, and, yes, intensity on his part as well.
In contrast to all of this intensity on stage was Bernard on bass guitar, who had a very relaxed and "in the zone" sort of vibe much of the time.
All in all, they put on a brilliant performance, which kept along at a quick clip throughout the set.
As seen in the set lists below, they closed out with one multi-song encore and then came back one last time for "Pearl" at the very end.
Earlier in the day, a friend sent me the set list from the Seattle show this week, and I have to admit that of all my favorite Throwing Muses songs, most were omitted (including "Graffiti", "Not Too Soon", "Shimmer", "Firepile", "Counting Backwards", "Green", "Dizzy", "Hate My Way", "Freeloader", "Him Dancing", "Golden Thing", "Honeychain"…), but in spite of that, it was still a fantastic show, that closed out strong.
Below is a photo of Kristin's set list from the stage:
Below is a photo of Bernard's set list from the stage:
Below is the full set list from the show, as played:
Setlist:
Glass Cats
Sunray Venus
Freesia
Static
Sleepwalking (the Island)
Dripping Trees
Opiates
Mississippi Kite
Slippershell
Smoky Hands
Cherry Candy
Lazy Eye
Blurry
Quick
Milan
Glass Cats (reprise)
Encore #1:
Devil's Roof
Shark
Red Shoes
Snakeface
Bright Yellow Gun
Encore #2:
It will be interesting to see how this will change for the upcoming East Coast shows in Massachusetts and New York with Tanya Donelly as guest.  They've since announced a few more shows in late May/early June with Tanya Donelly in Seattle, Los Angeles, and Portland.
I've always felt Throwing Muses were one of the most underrated/under appreciated bands of their time.  They were really pioneers of a certain style of music that later influenced the Pixies, who in turn (by Kurt Cobain's own admission) influenced Nirvana greatly, which of course turned the music industry on it's head.  I don't think Pixies or Nirvana would be as great without that key influence by Throwing Muses.
Below are some photos of Throwing Muses performing on stage: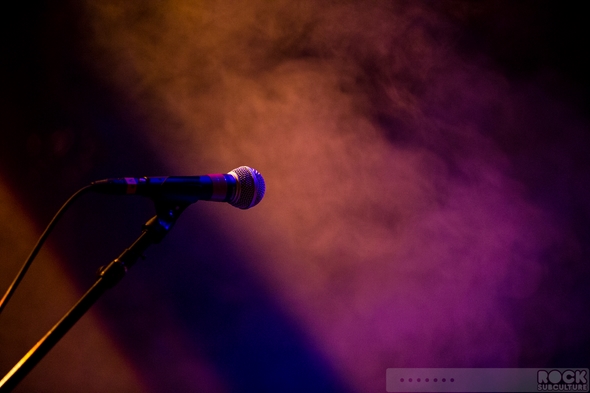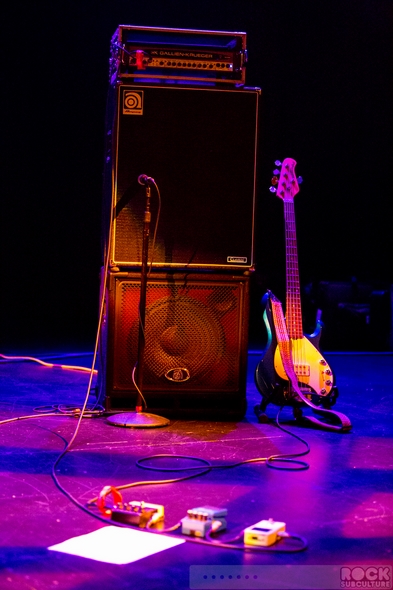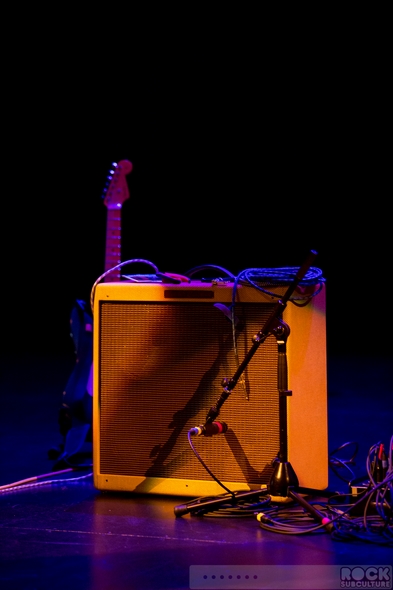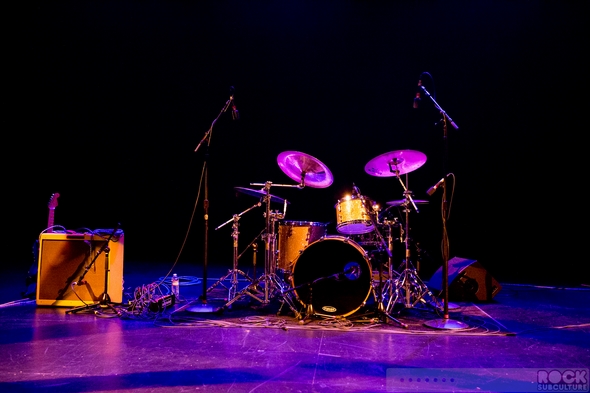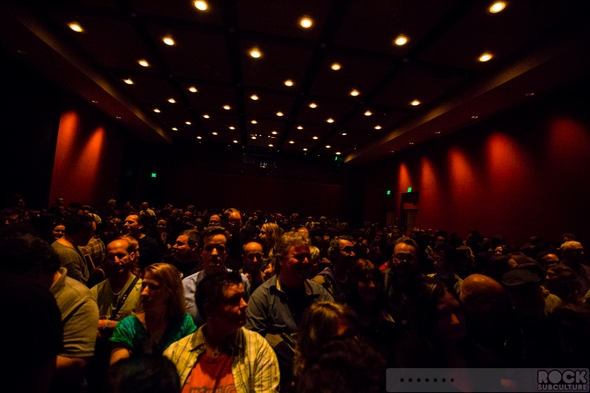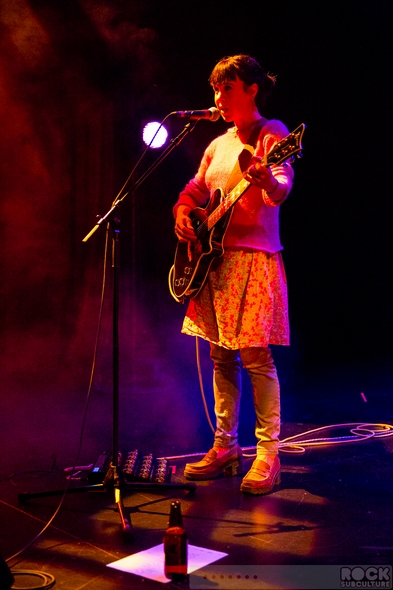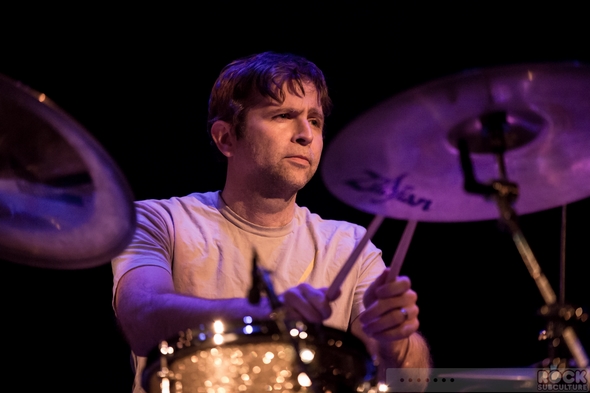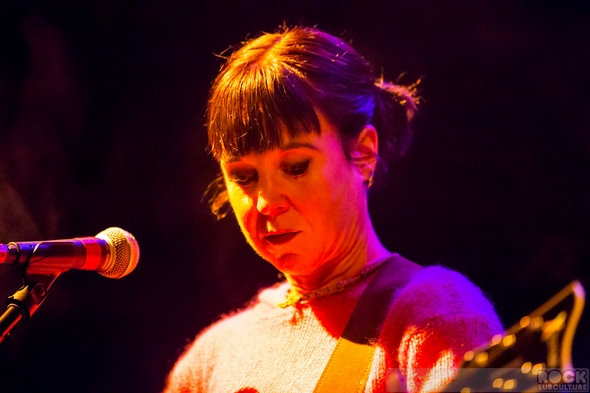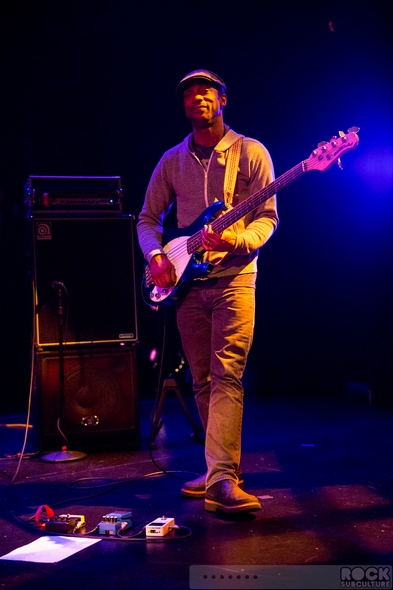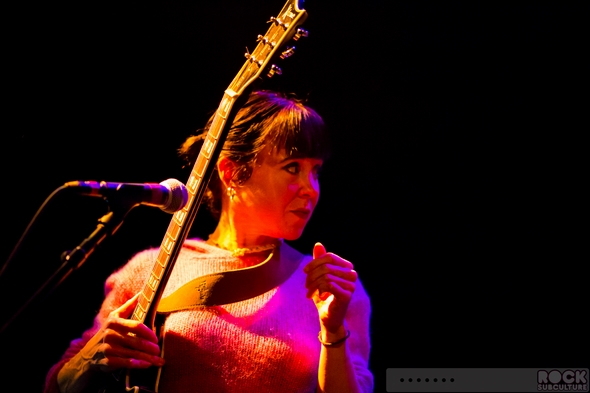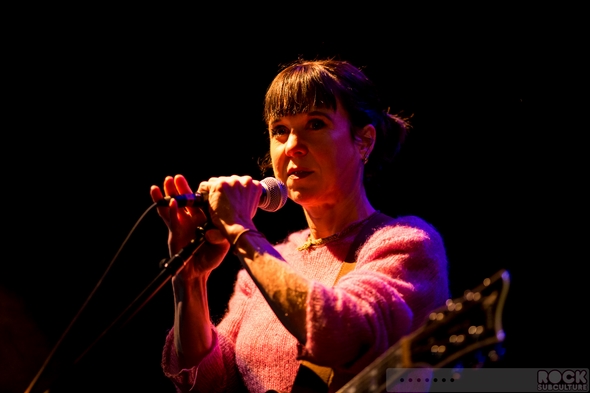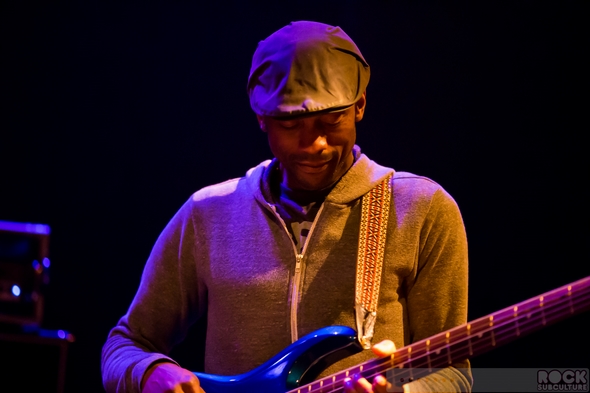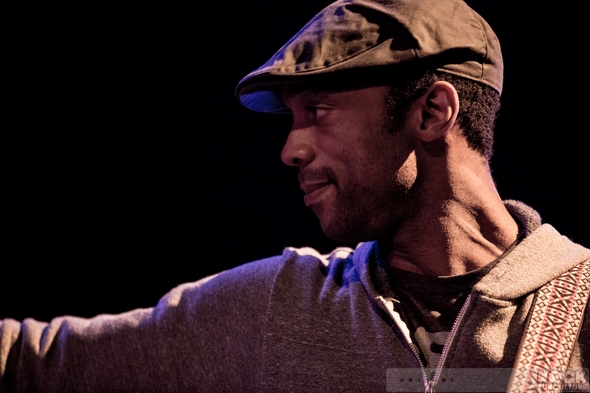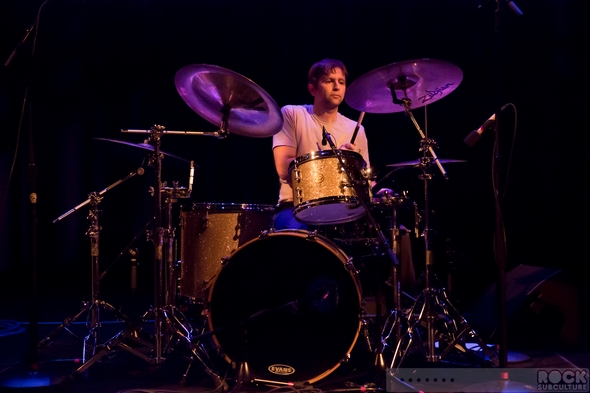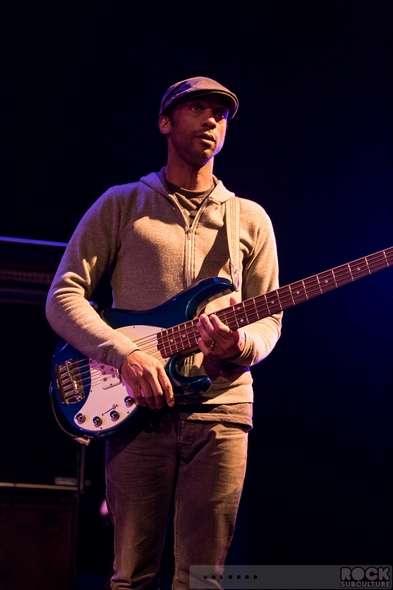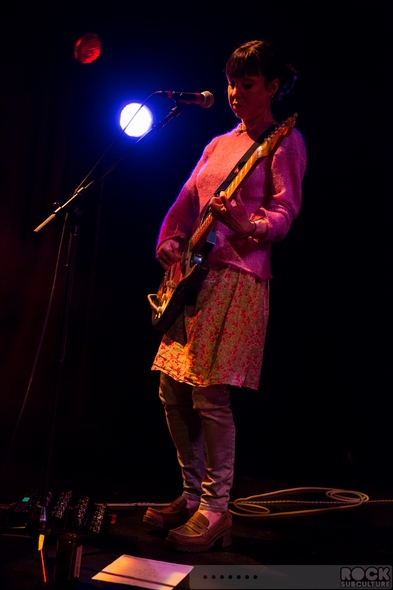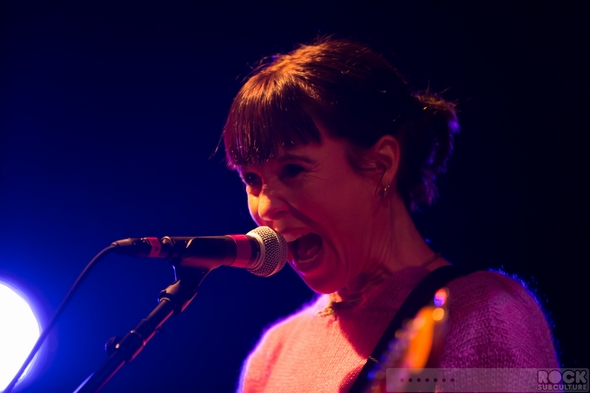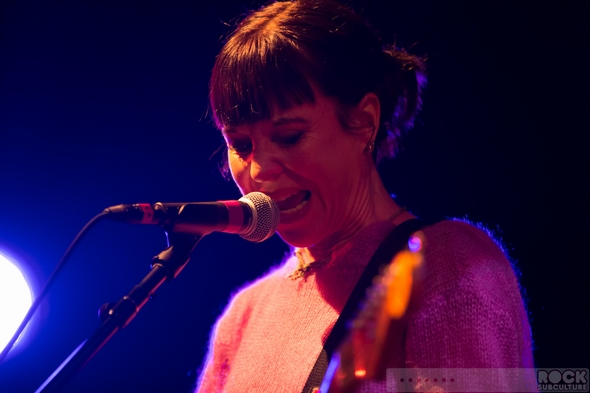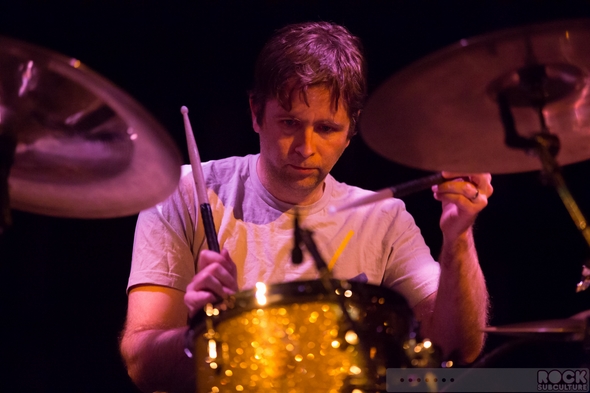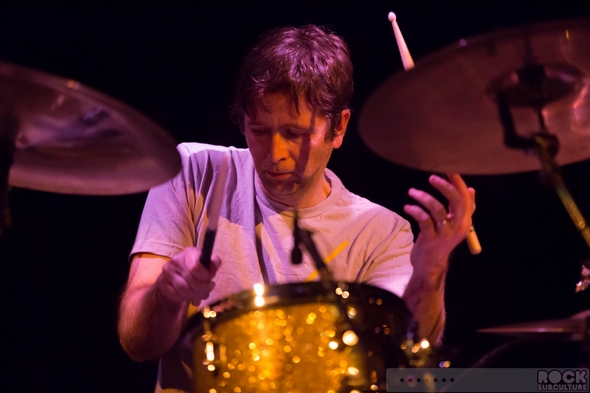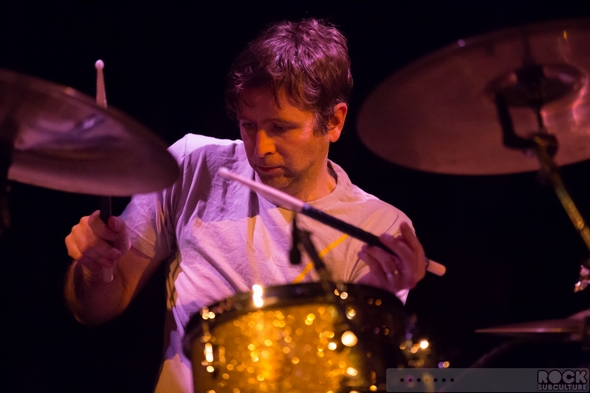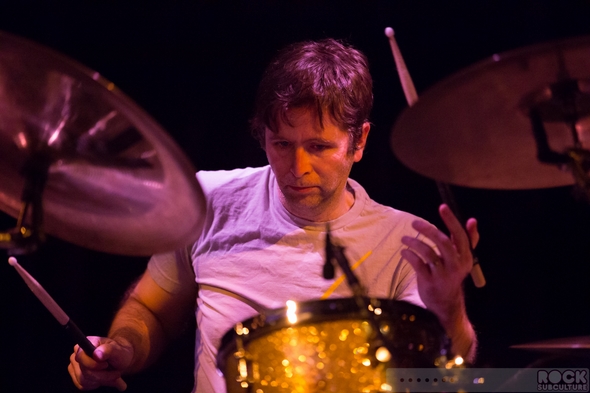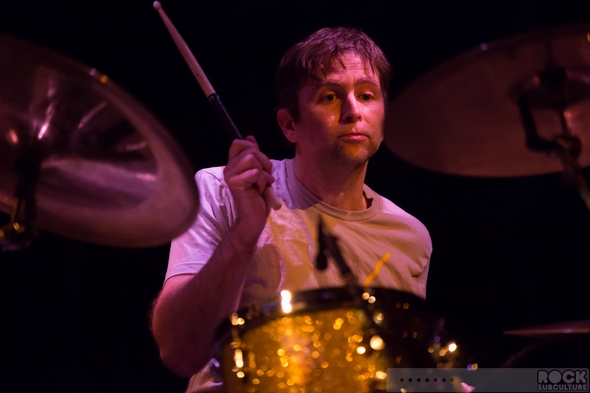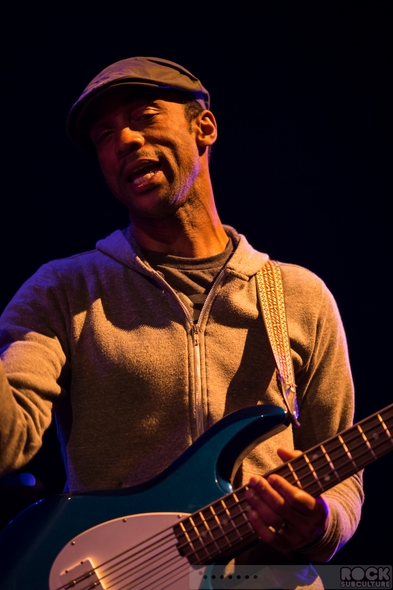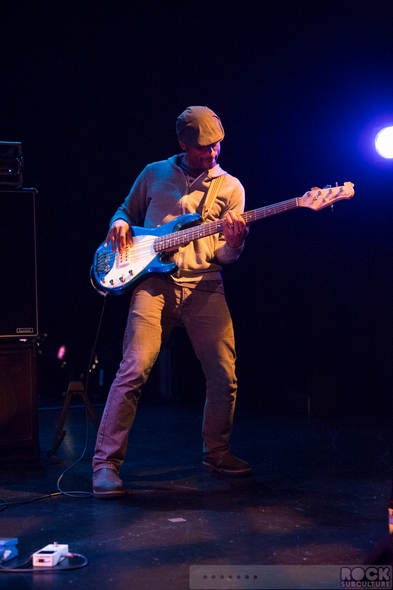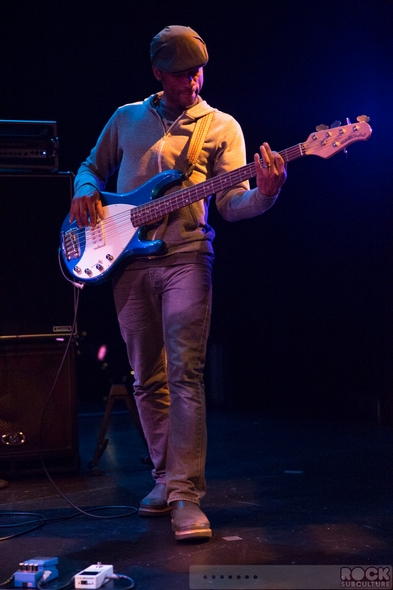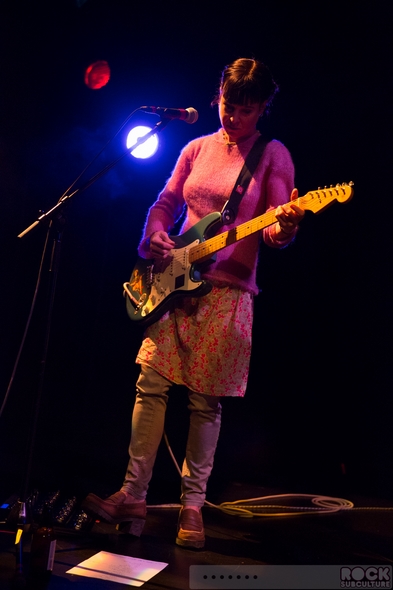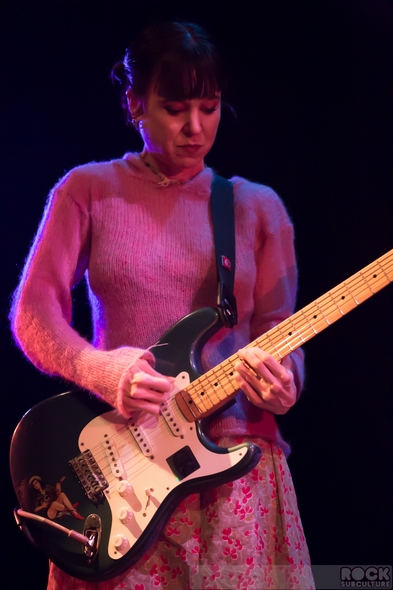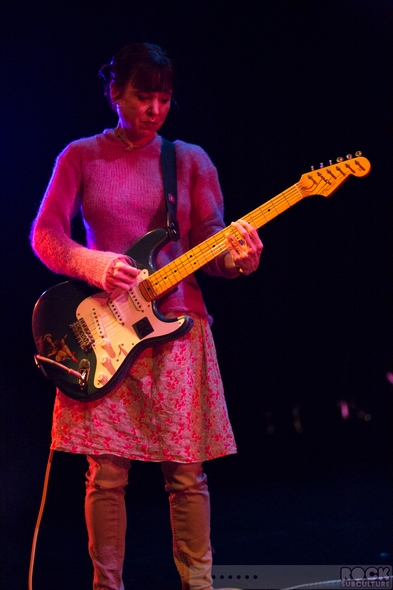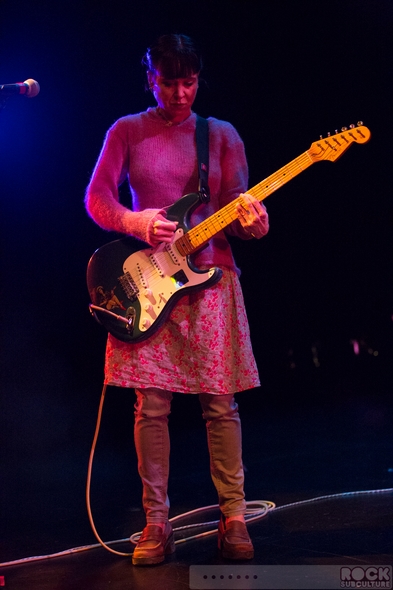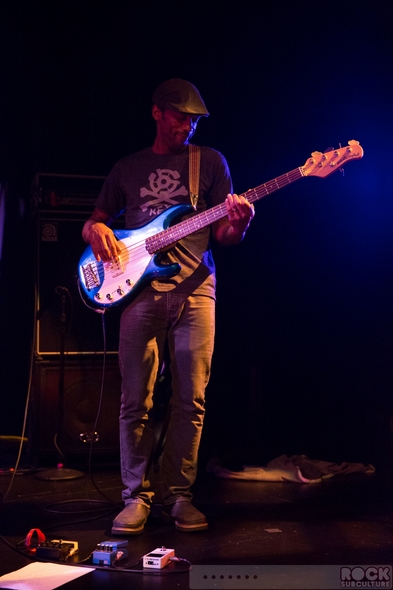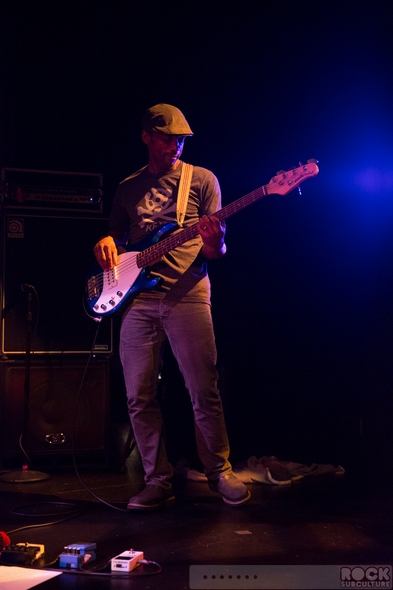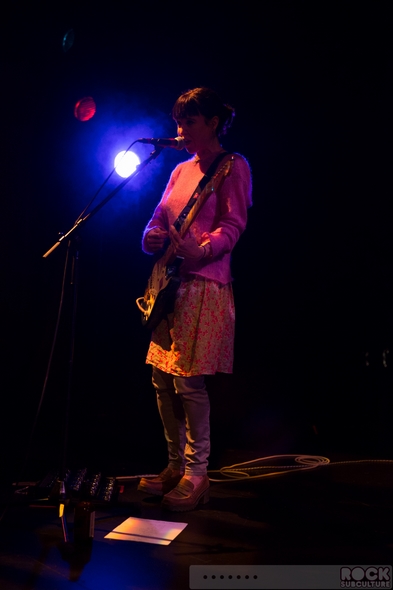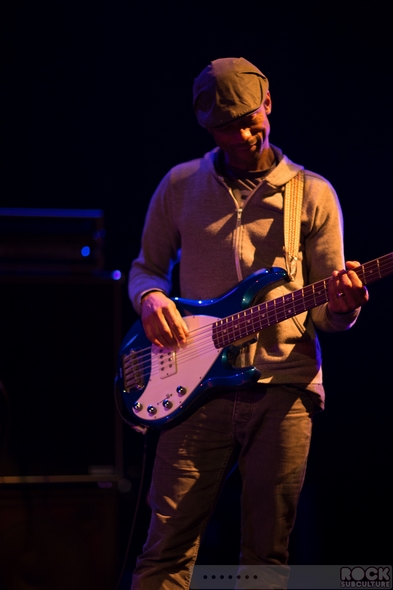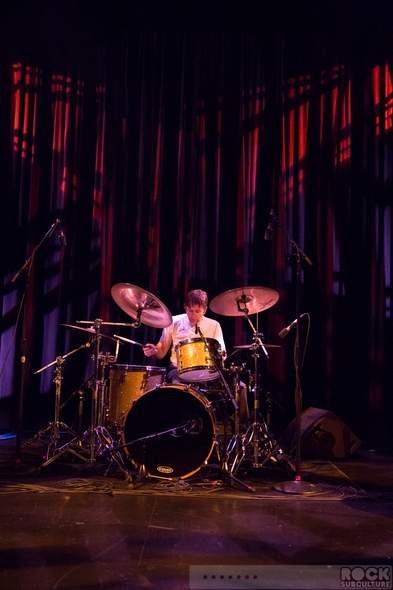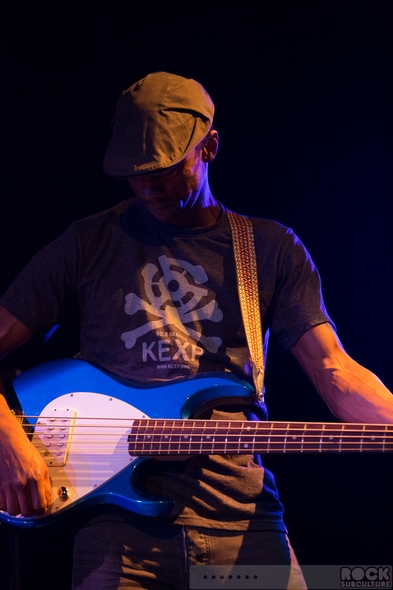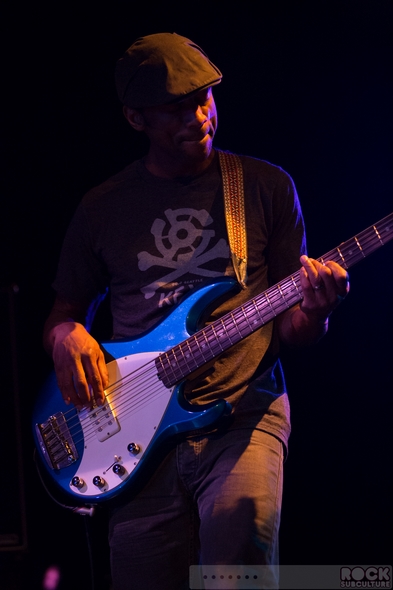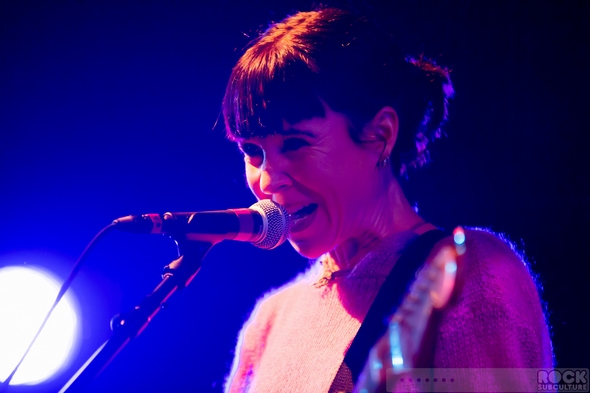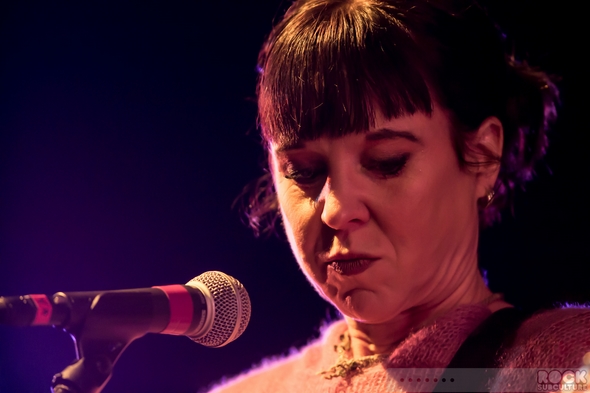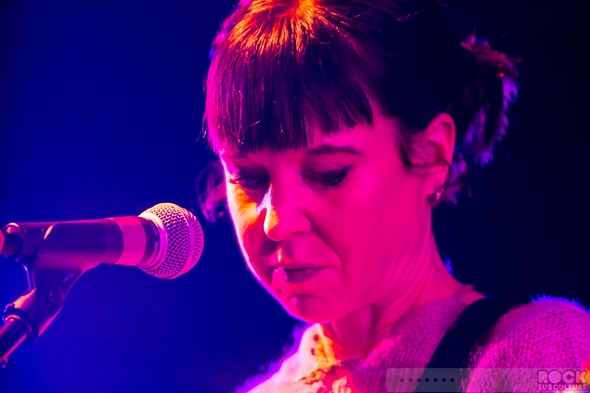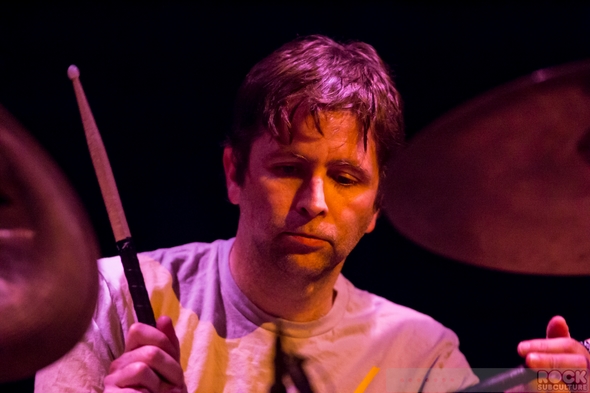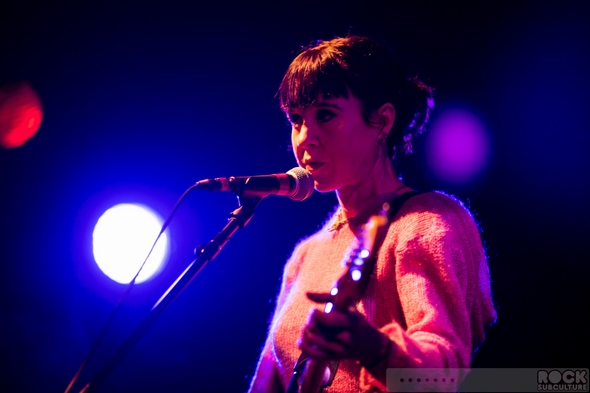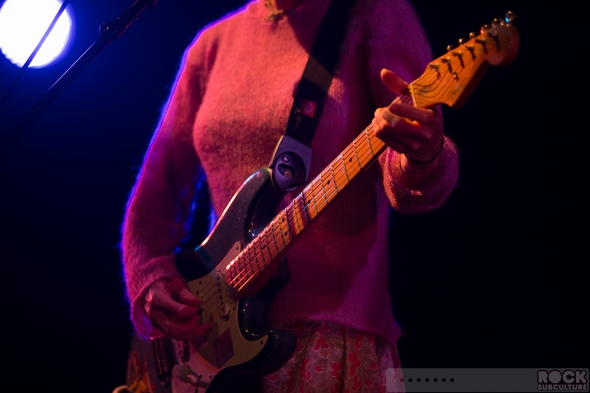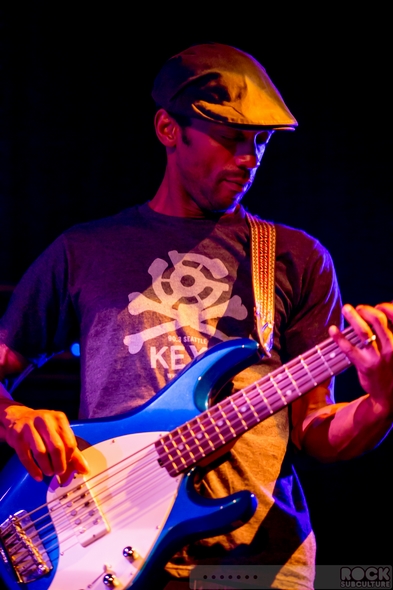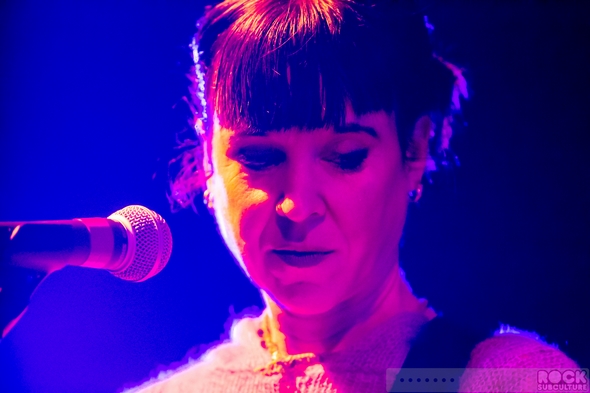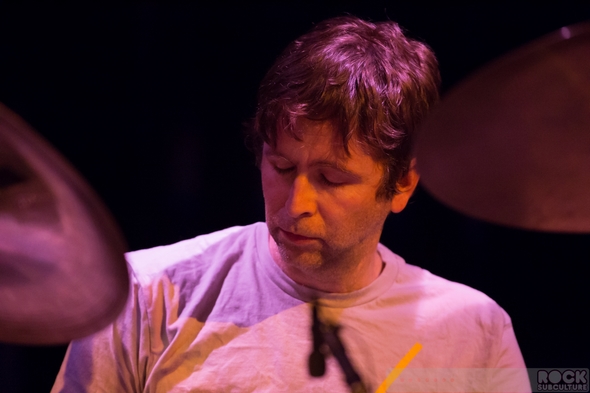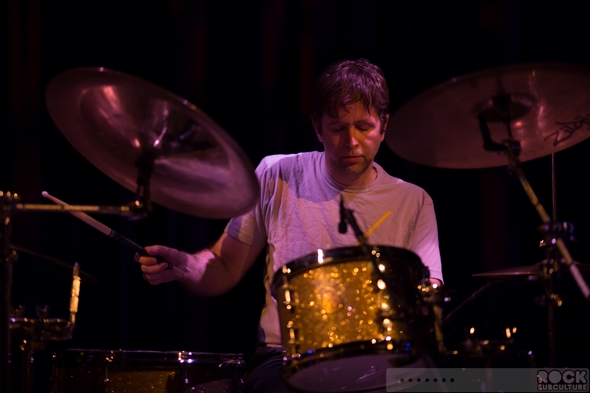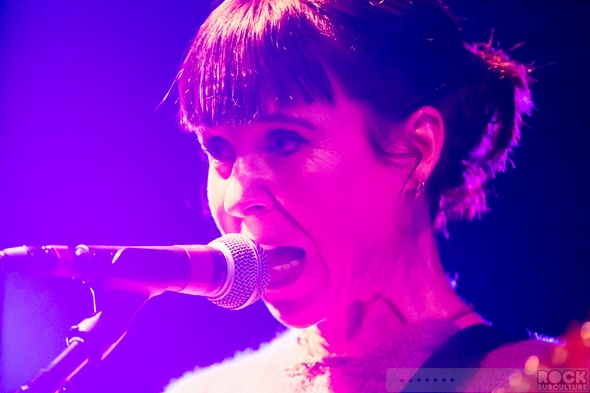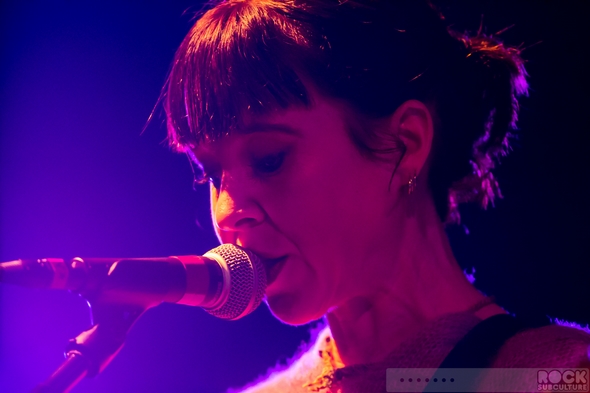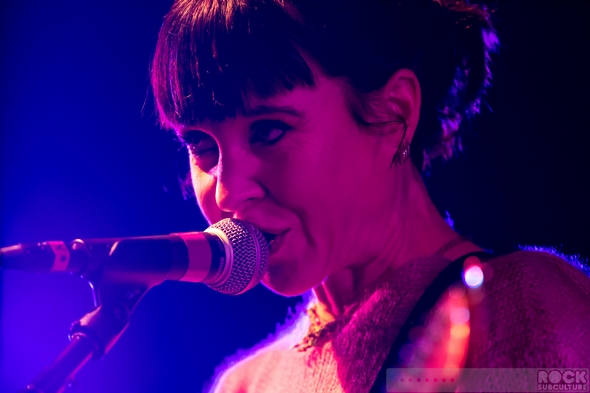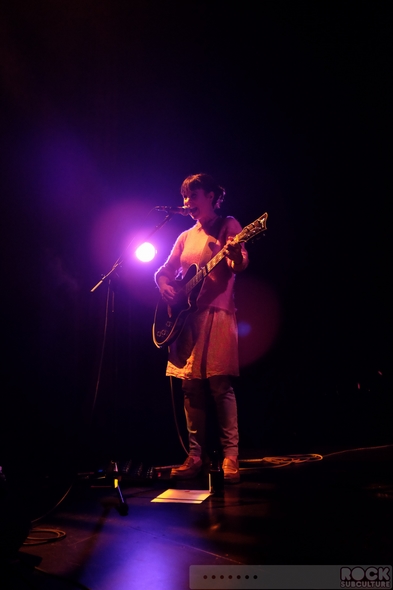 Jason DeBord