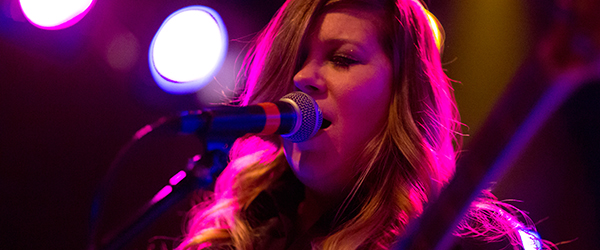 "We're female chauvinist pigs…"  Jill Cunniff, one of the three members of Luscious Jackson, prefacing her invitation of a handful of men in the audience to join them on the stage to shake their booties during their song, "#1 Bum".  It was an informal kind of show for the band, who haven't been in San Francisco for a very long time, having recently reunited for their first studio album since 1999.  One of just three headlining shows for this tour (having played Los Angeles the night prior and with Boston still to come next Saturday, as well as two festival appearances), The Independent appeared sold out (or close to it) last night.  They put on an electric show with material spanning their original 90s songs as well as the new album, all sounding fresh and original.  They definitely still have "it", and hopefully their efforts to reinvent themselves with their PledgeMusic campaign and new independent streak will lead to a resurgence of their special brand of rock/pop/hip hop.

Who: Luscious Jackson
Supporting: DJ ADW Young
Venue: The Independent
Where: San Francisco, California
Promoter: Another Planet Entertainment
When: May 31, 2014
Seating: General Admission (also photo pass first three songs)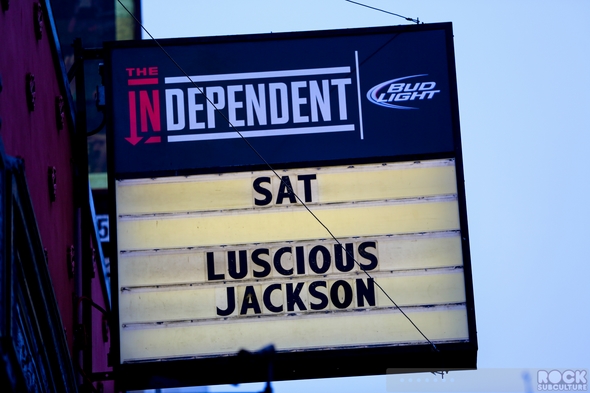 The Independent in San Francisco hosted last night's concert, and unlike a lot of shows at the 21+ venue, there was a very healthy line up in front prior to the 8:30 doors.
ADW Young opened the show last night with a DJ set, which was going prior to doors and ran until a bit past 10:00 PM when the rest of the band took the stage.
He began DJing in England in 1989, and has been a collaborator with Luscious Jackson since 1994.  He co-produced "Fly" and "Space Diva" with Musa Bailey, credited as 25 TON, and also co-produced "Aww Turn It Up" on the latest album Magic Hour.
ADW Young is set to release Dinner With a Caucasian as Leather Ghost later this year on his own 88 Records imprint.
Luscious Jackson
Members
Jill Cunniff (vocals, bass, guitar)
Gabby Glaser (vocals, guitar, bass)
Kate Schellenbach (drummer)
DJ ADW Young (touring: DJ)
Leila Adu (touring: keyboards, vocals)
Aaron Jones (touring: multi-instrumentalist)
Original founding member and keyboardist Vivian Trimble is not part of this current set of live tour dates, and left the band in 1998.
The alternative/hip hop band formed in 1991 and released material on the Beastie Boys' Grand Royal label.  Drummer Kate Schellenbach was previously the drummer for Beastie Boys (1981-1984).
They are best known for their huge, infectious, 1996 pop hit, "Naked Eye", which was the lead single on their second album, Fever In Fever Out.
The band also had music featured in film and television, including songs in Good Will Hunting.
Luscious Jackson were active through 2000, releasing an EP and three studio albums, and then came back together as a trio in 2011 to begin work on Magic Hour, using PledgeMusic to help fund the new album.
I actually participated in their crowdfunding efforts on this new album, and got a few cool things from the band…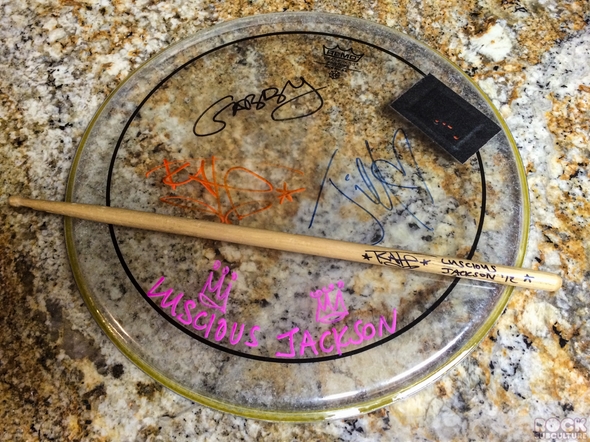 I never had a chance to see the band in the 90s, so was excited about the show last night.
Luscious Jackson had a fresh and unique sound from the very beginning, and even after all this time since their debut, no one that has followed has ever replicated it. Born in the 90s, they were pioneers and prescient about the popularity of hip hop (truly ahead of their time); even more so in that their brand was infused with rock and pop, employing traditional rock band instruments
All of their great sound translated superbly to the live show last night, and the song choice highlighted their versatility and range of the kind of music that they created.
Below is a photo of Gabby's setlist from the show at The Independent in San Francisco last night:
Below is the setlist from the show…
Set List:
Here
Daughters of The Kaos
Show Us What You Got
Naked Eye
Electric
Angel
Nervous Breakthrough
Are You Ready?
Love That's Real Suite
Fantastic Fabulous
#1 Bum
Deep Shag
Ladyfingers
Mood Swing
City Song
Encore:
Why Do I Lie?
Satellite
Surprise
As mentioned, it was a very intimate sort of atmosphere, with an immediate bond between the band and the audience.  At one point, Jill started chatting with someone deep into the audience – Neil – who she said she knew since childhood, and briefly reminisced about seeing the Ramones at some hotel in San Francisco.
In addition to giving the minority group in the audience shake their booties halfway through the show, the group invited some of the ladies onto the stage for "City Song" to close out the main set.  Funny enough, one of the fans said she did the same at Lollapalooza around two decades ago.
All in all, it was a fun night and great to see the band active again, as they really do offer something unique to the music industry.  Closing out, Jill mentioned their desire to continue to innovate, building on some of the ideas that were part of the PledgeMusic efforts, and said that they are planning some special events, and maybe one in San Francisco, and suggested fans write to them via their official webpage.
Below are some photos of Luscious Jackson performing on stage: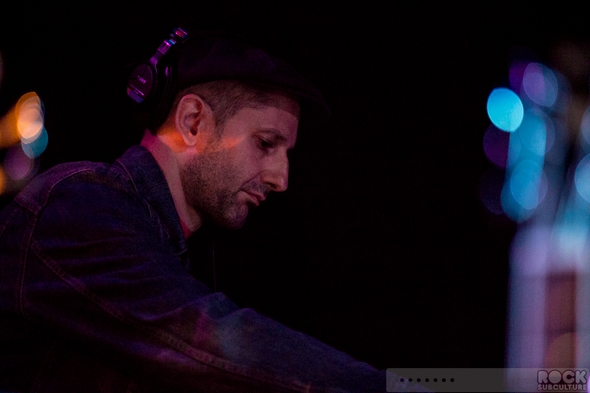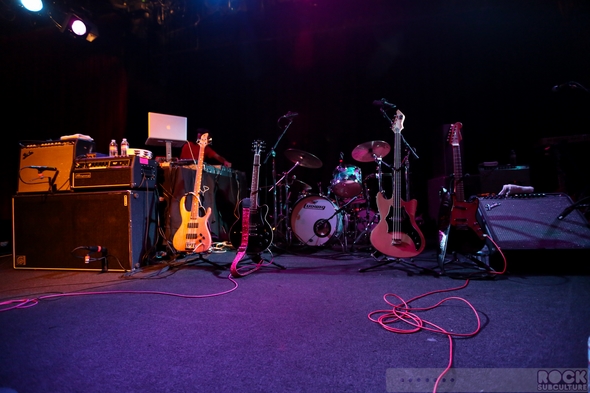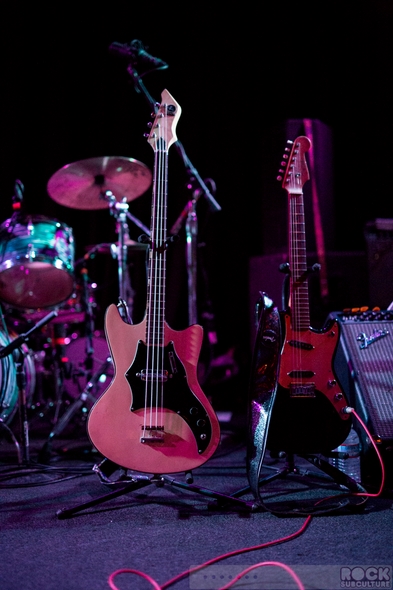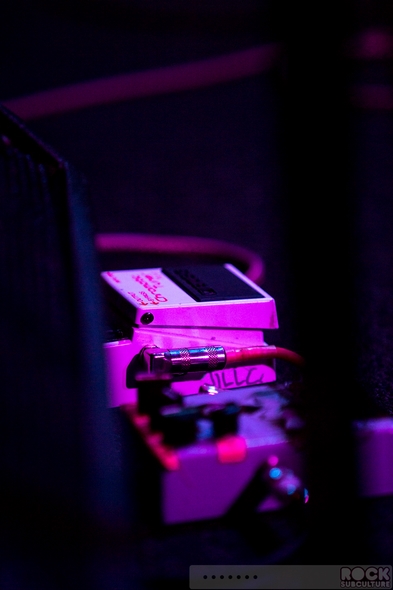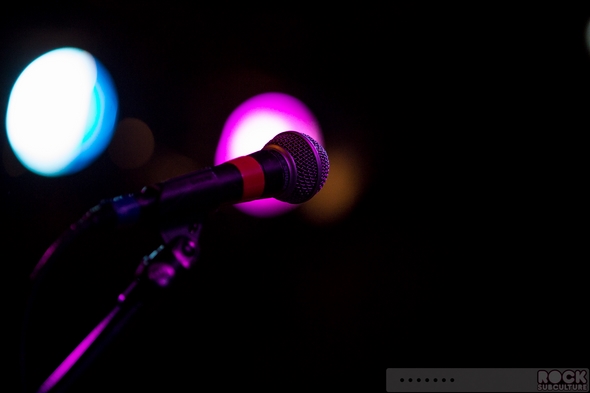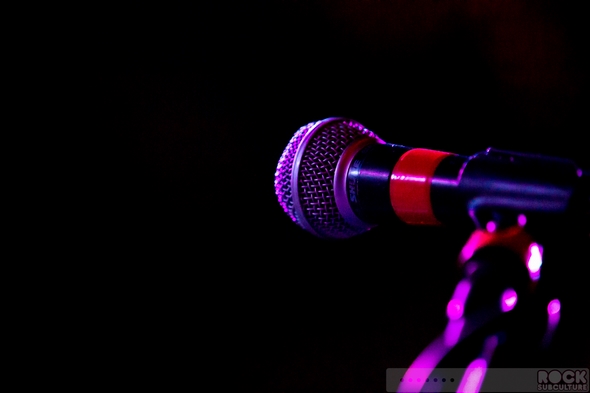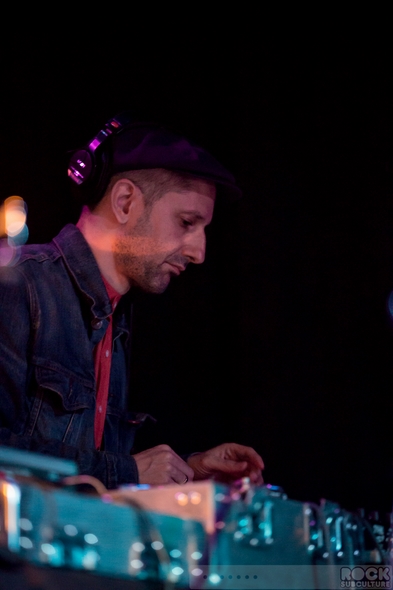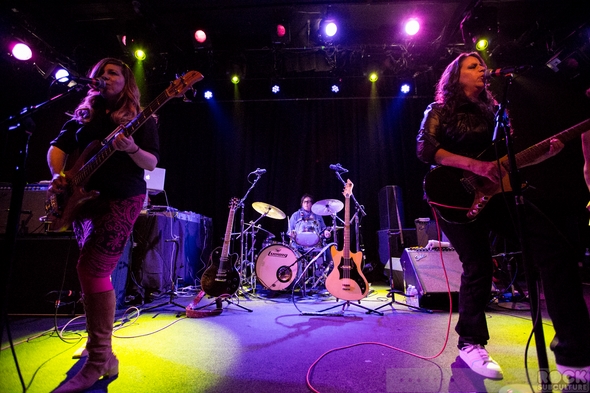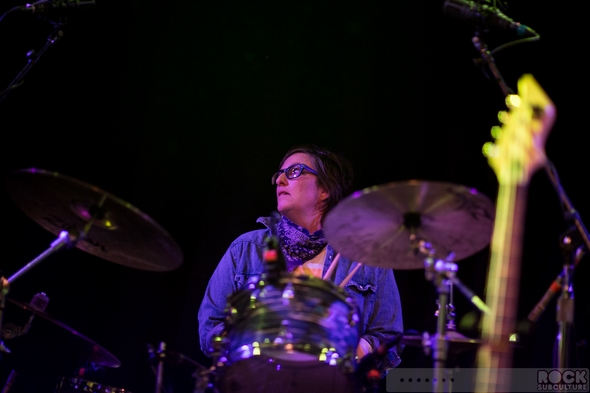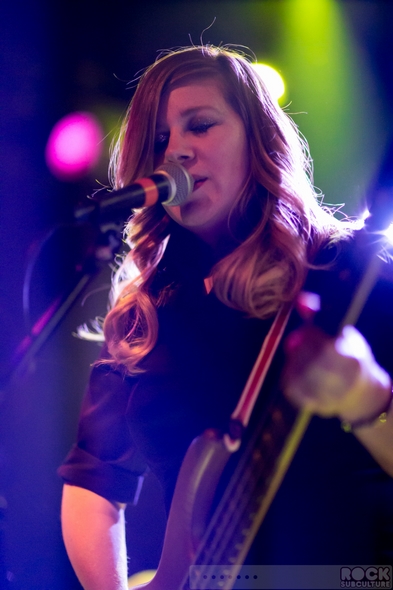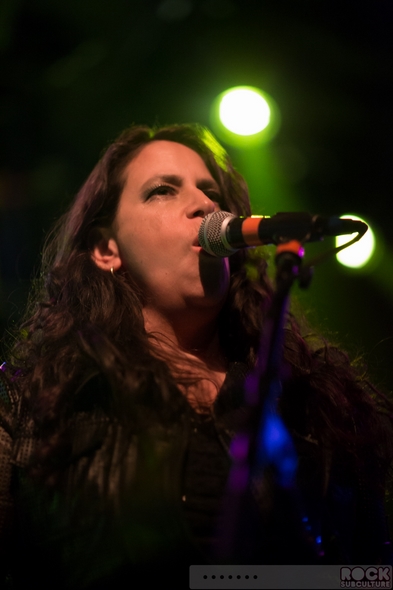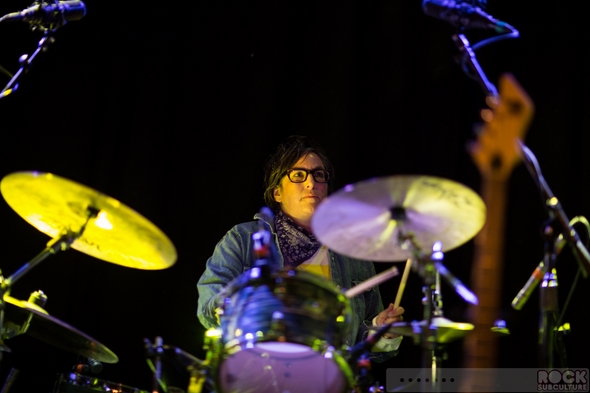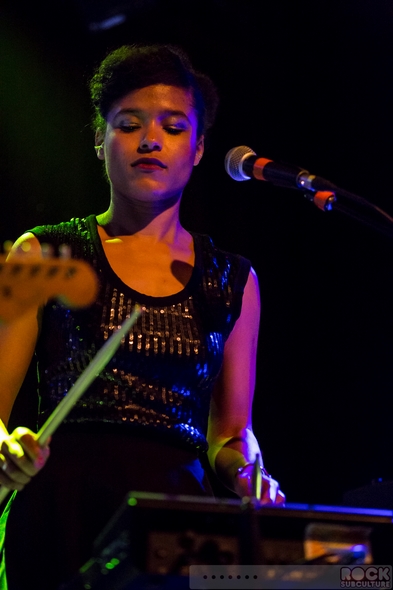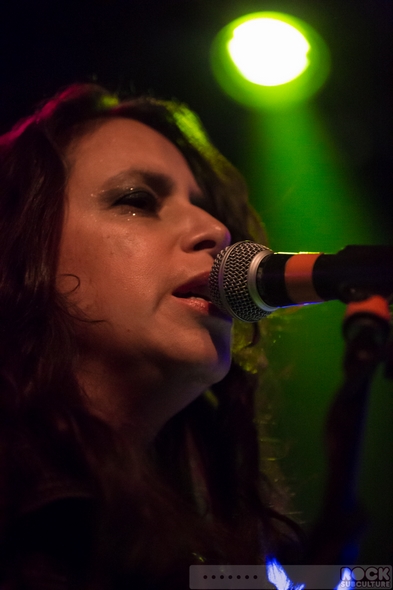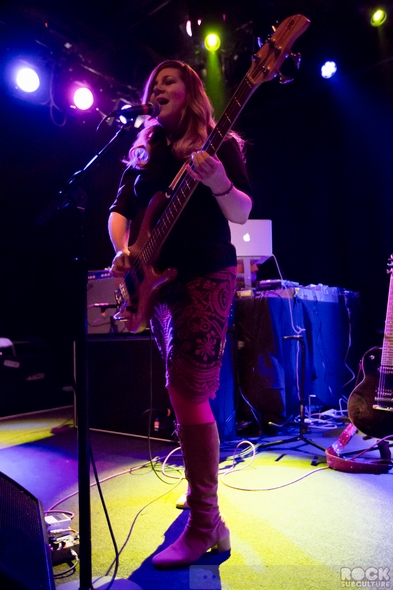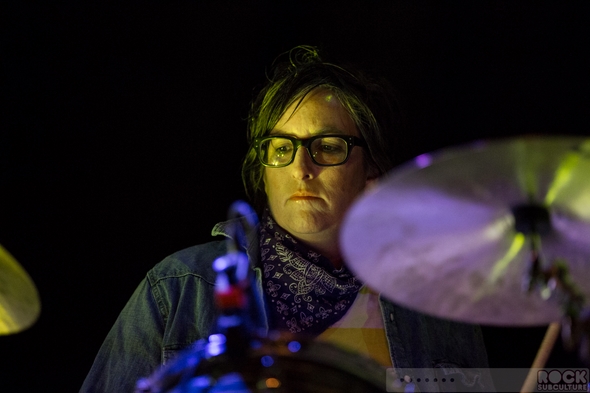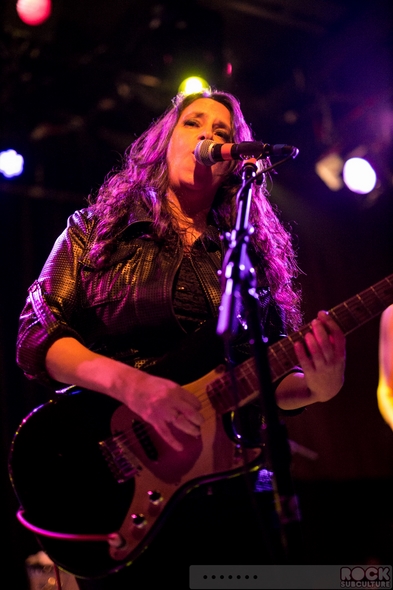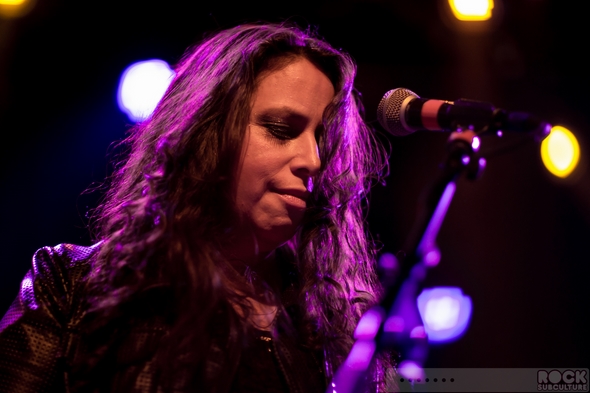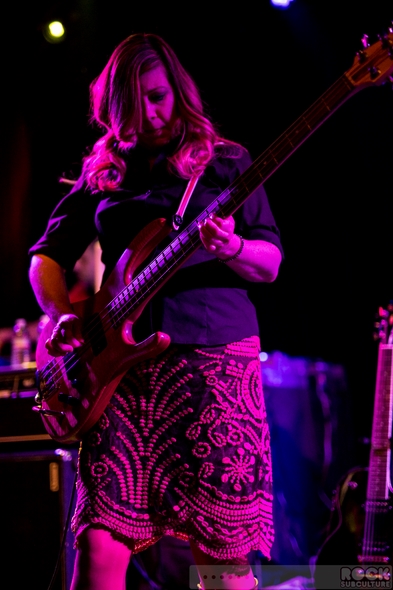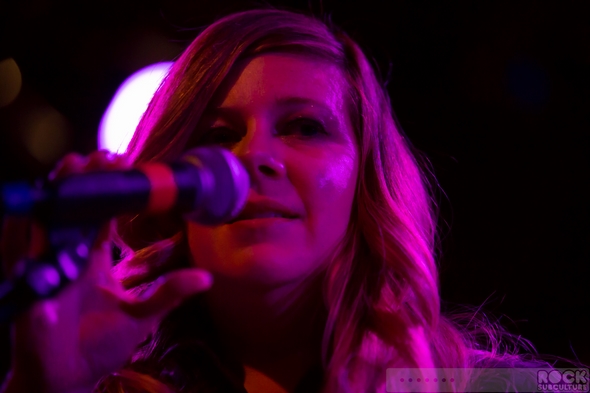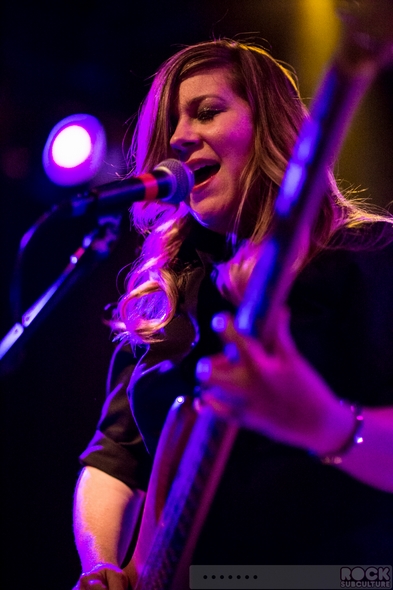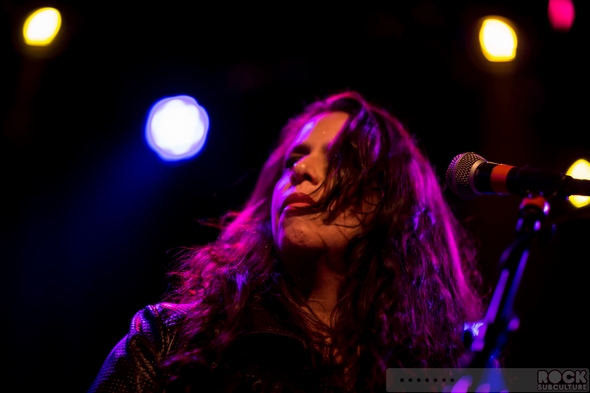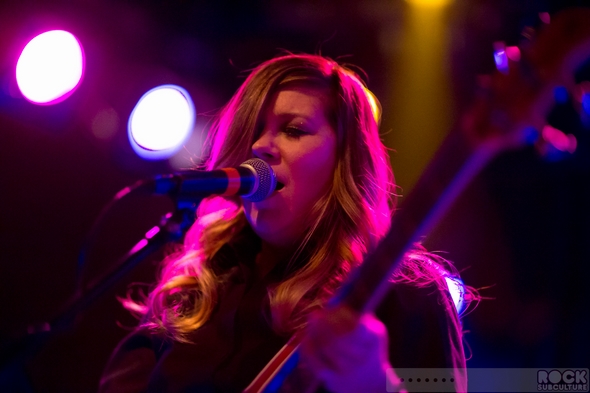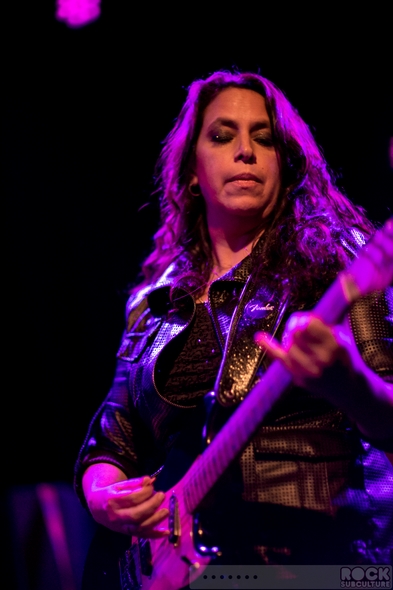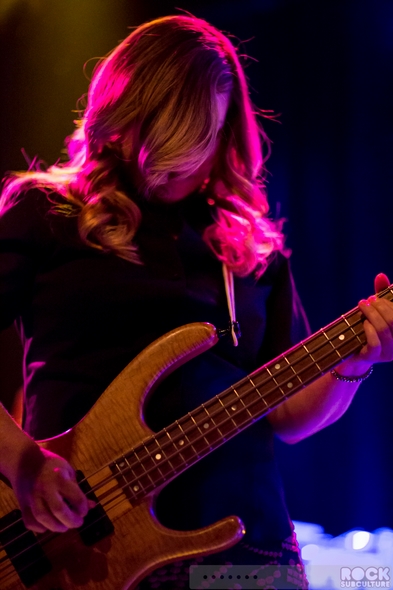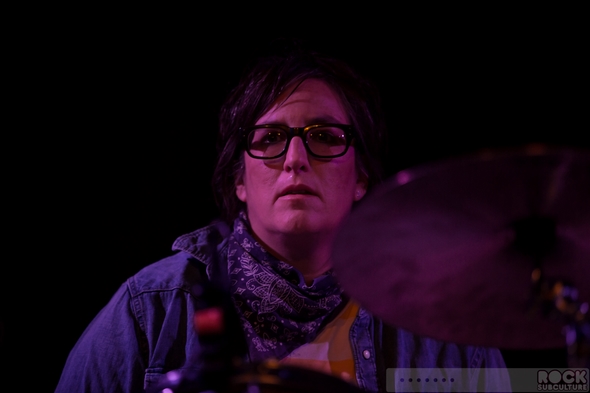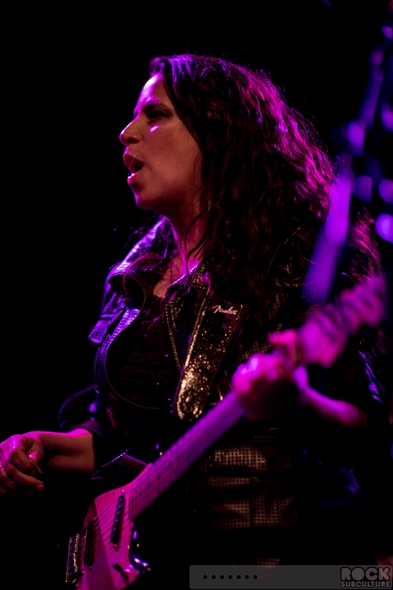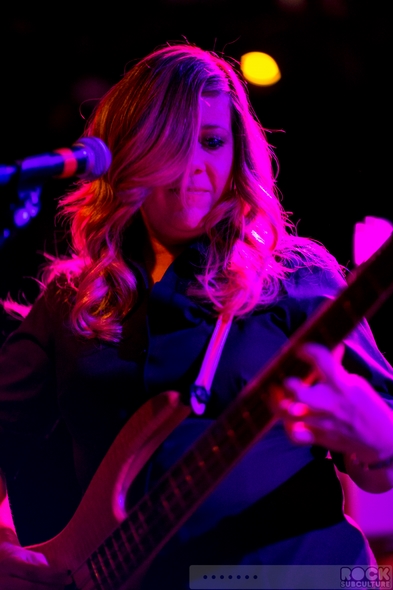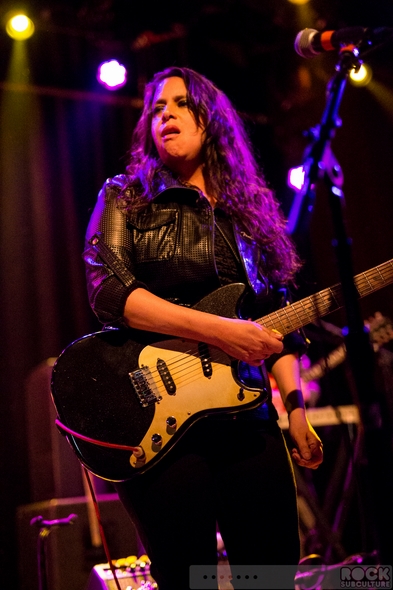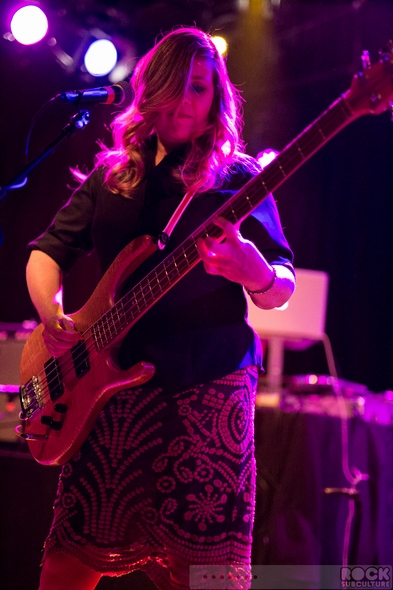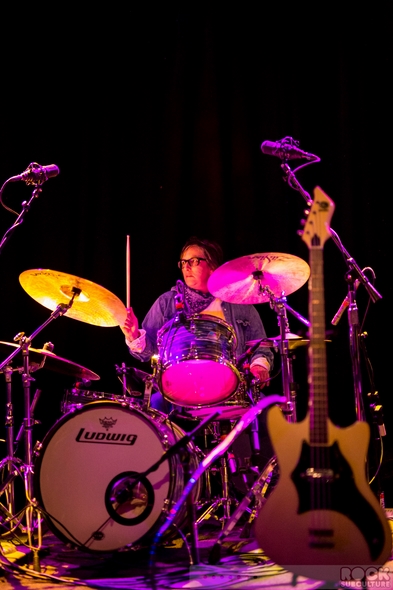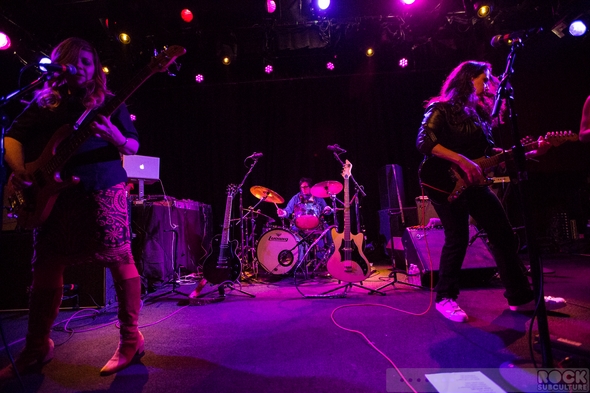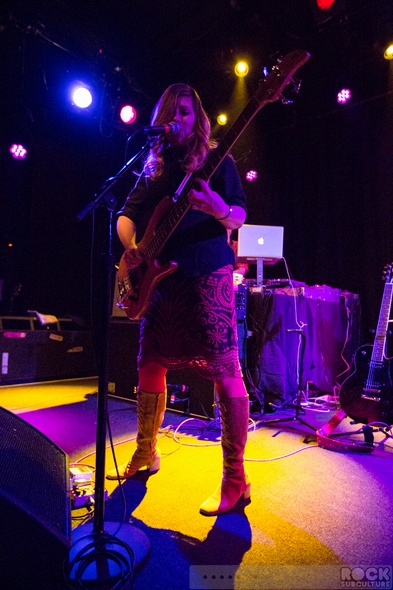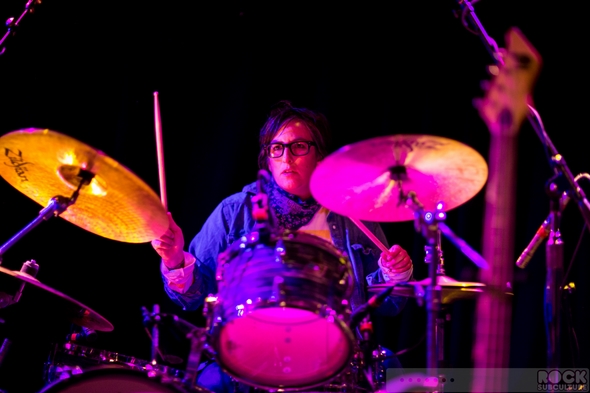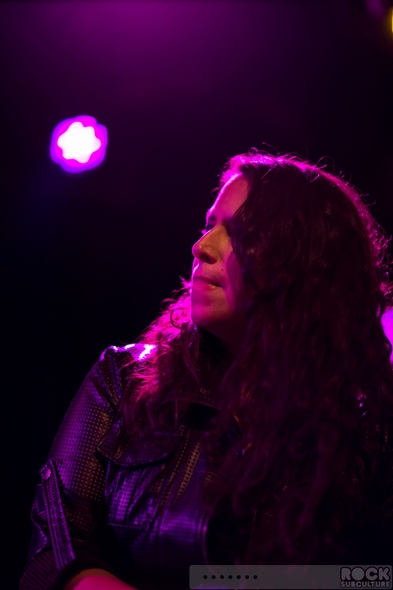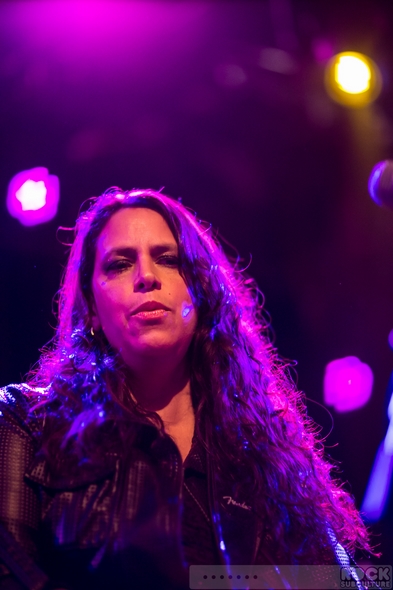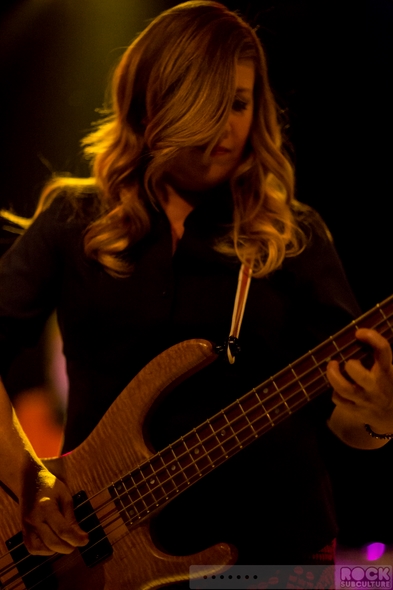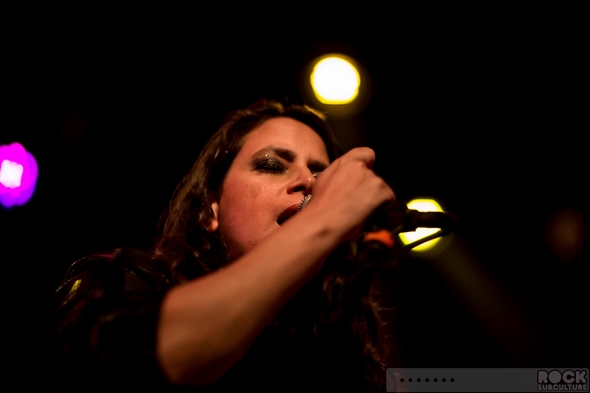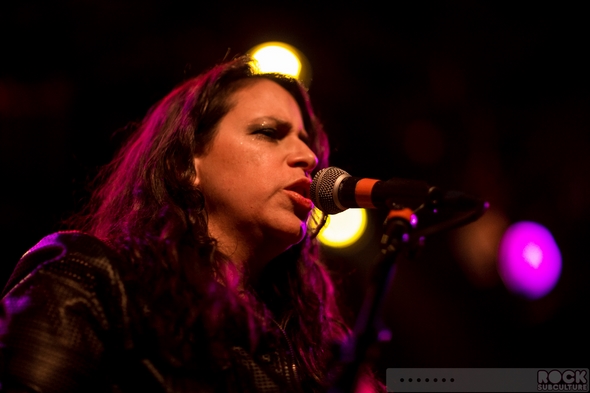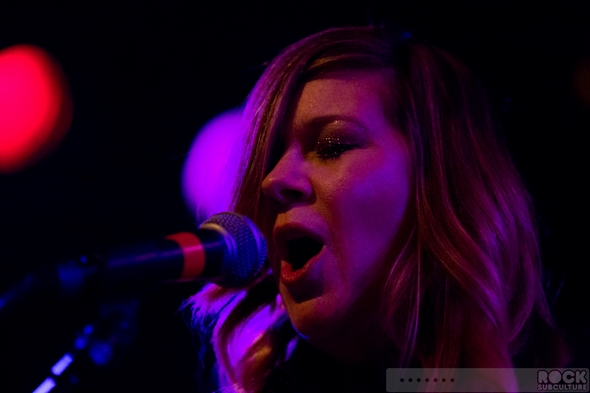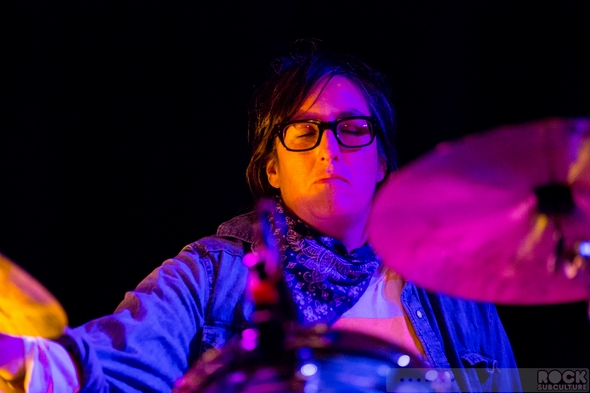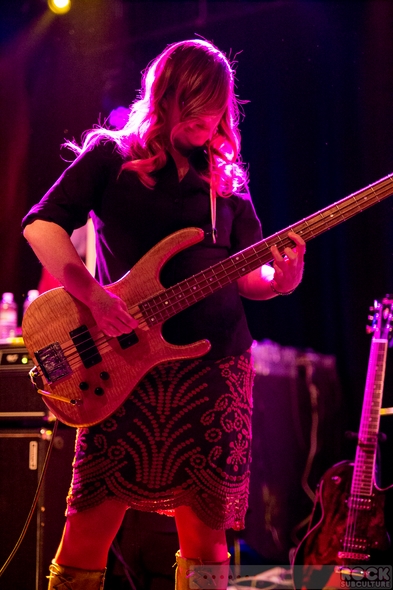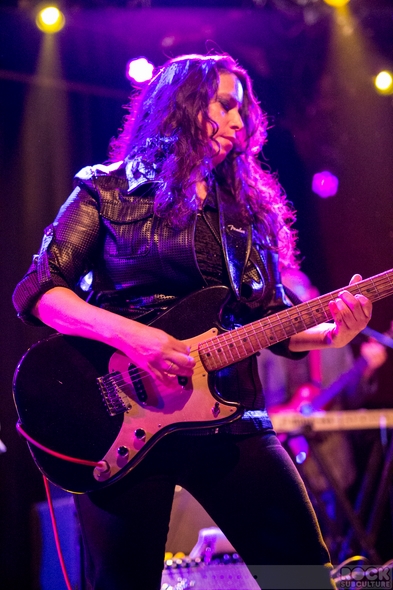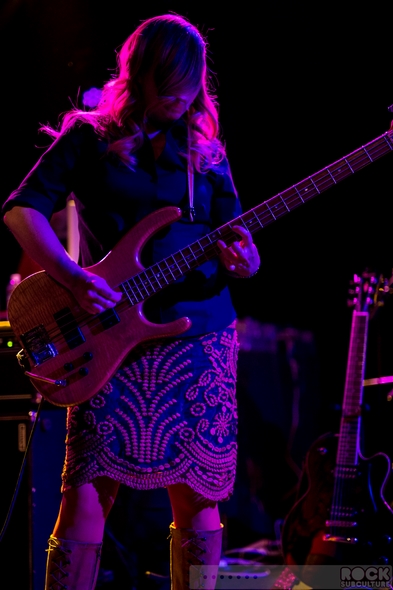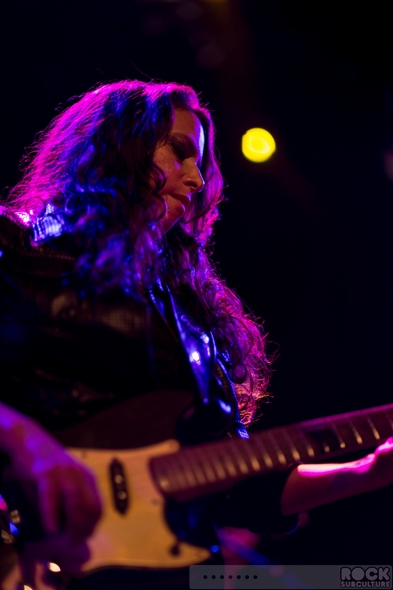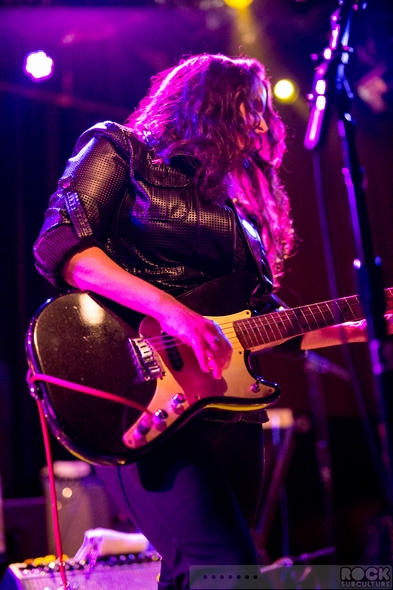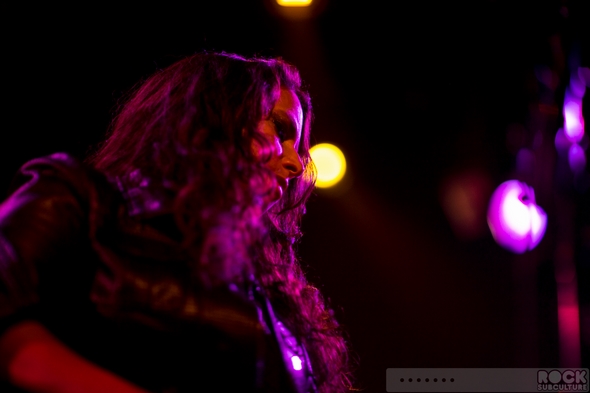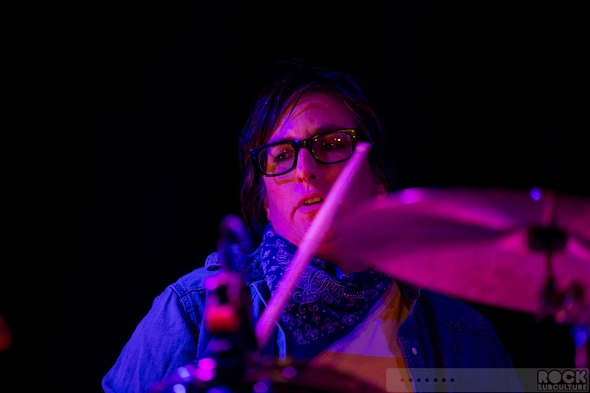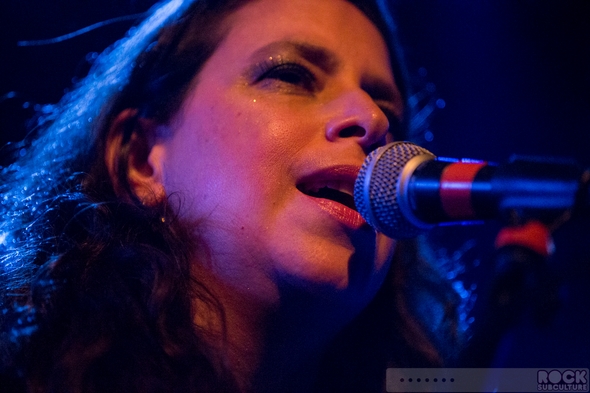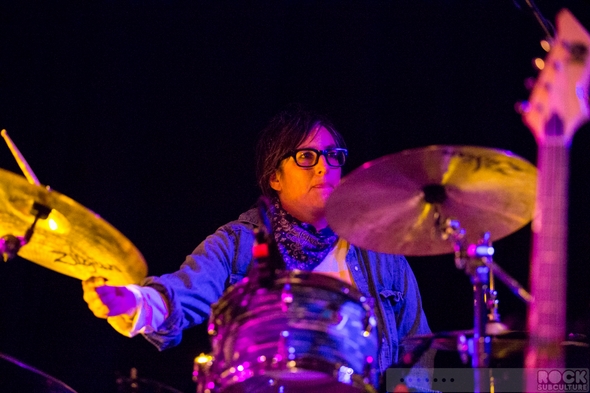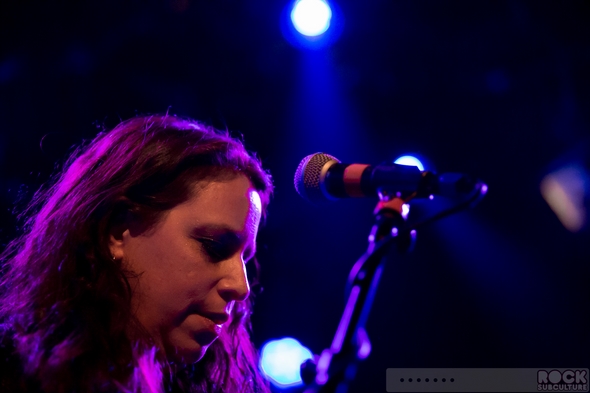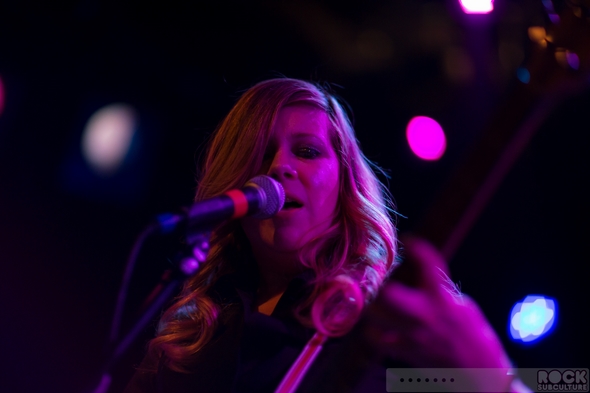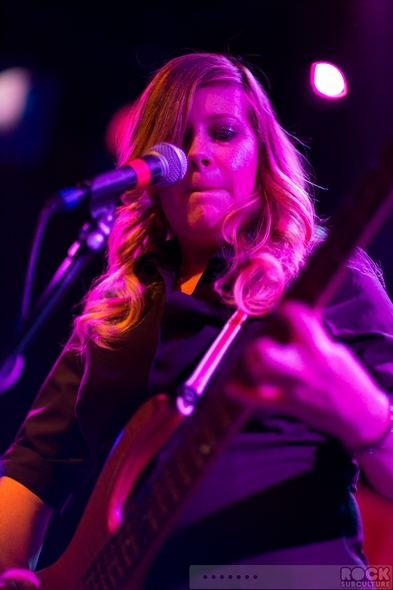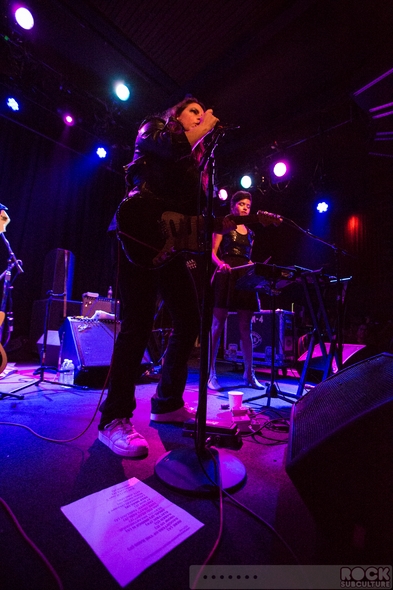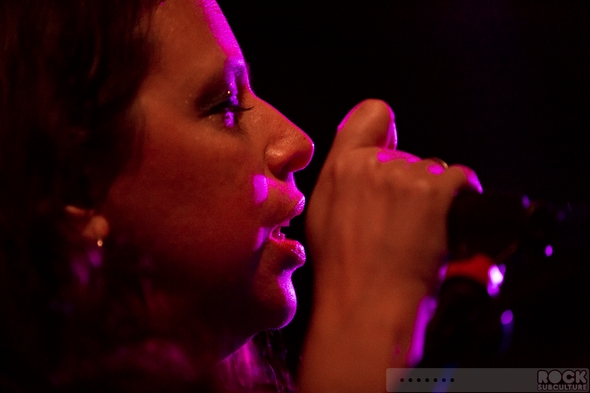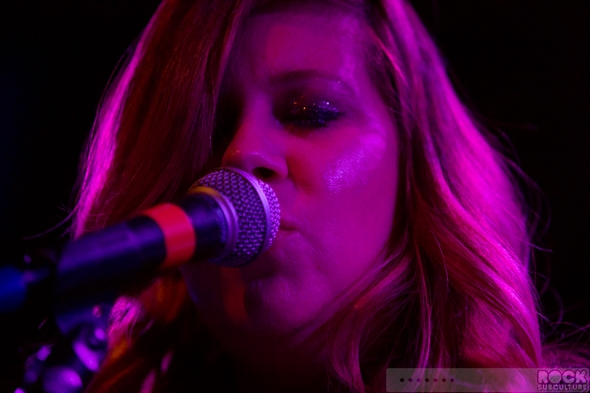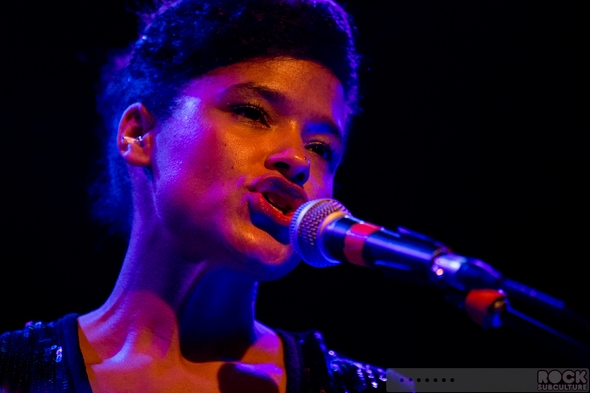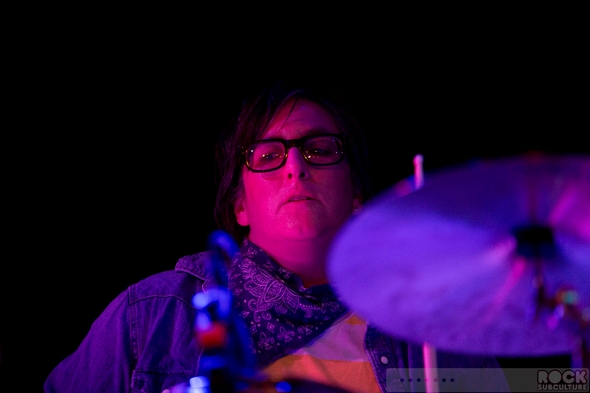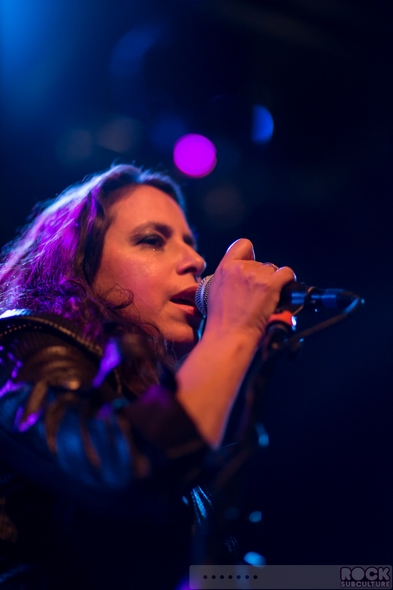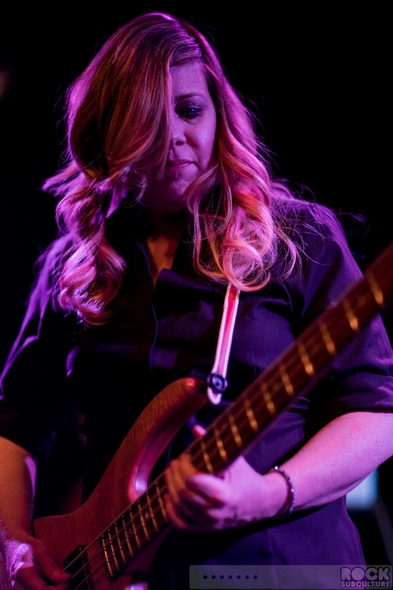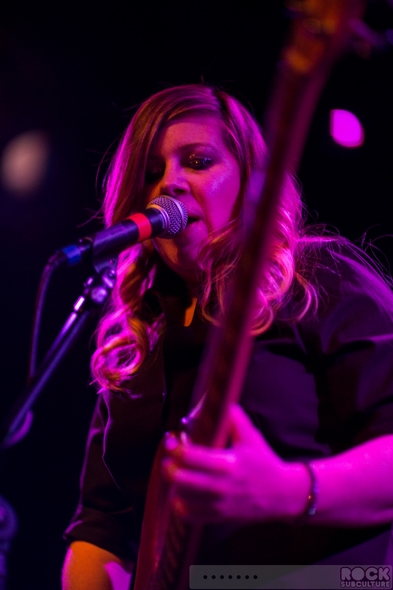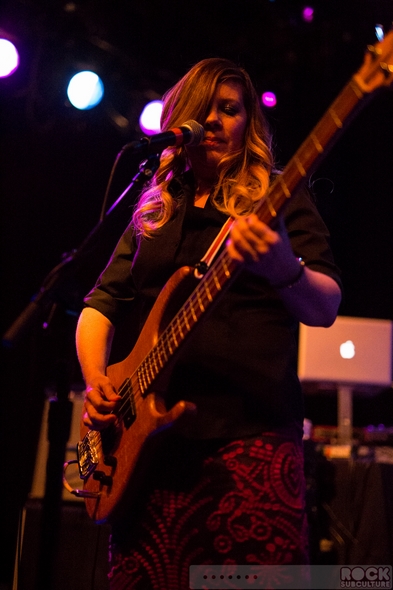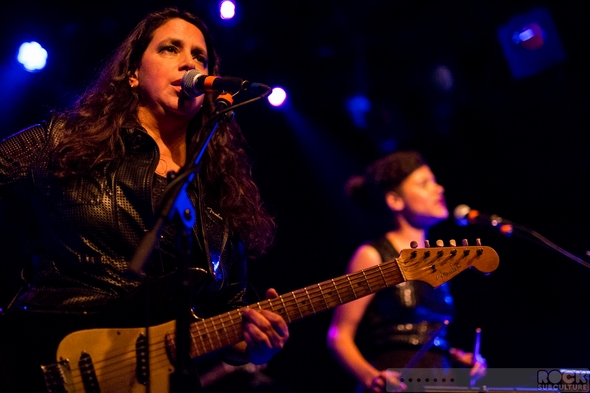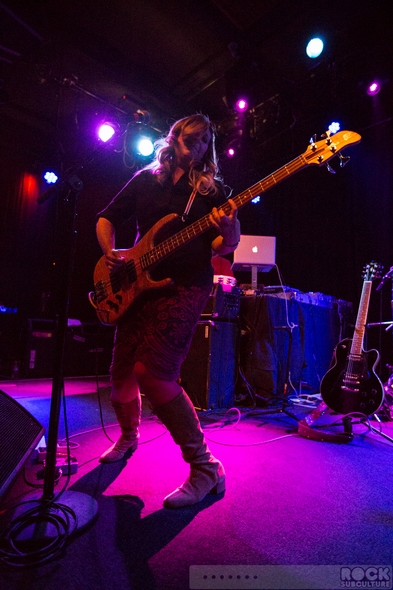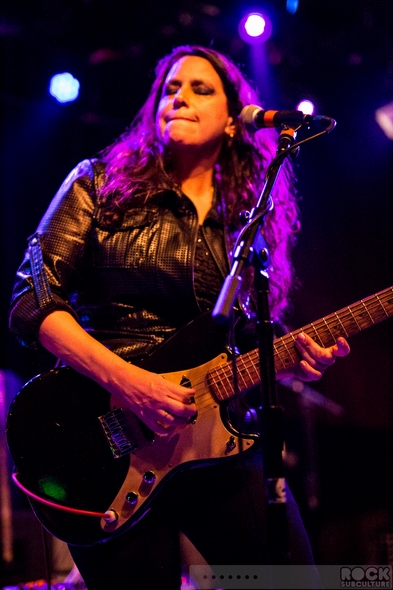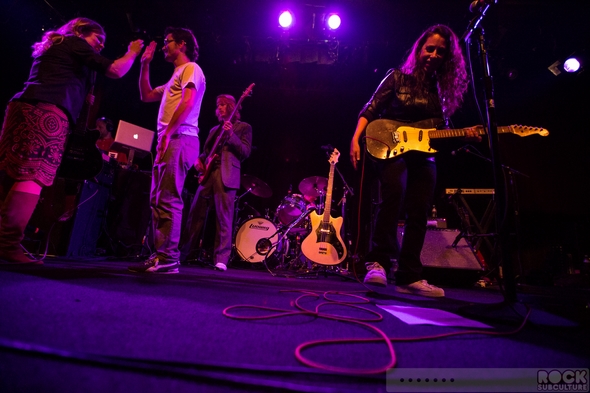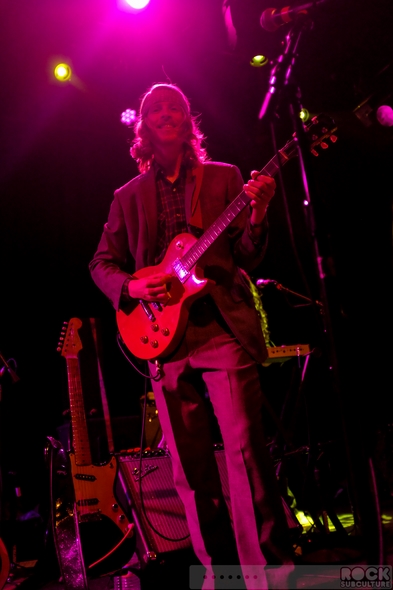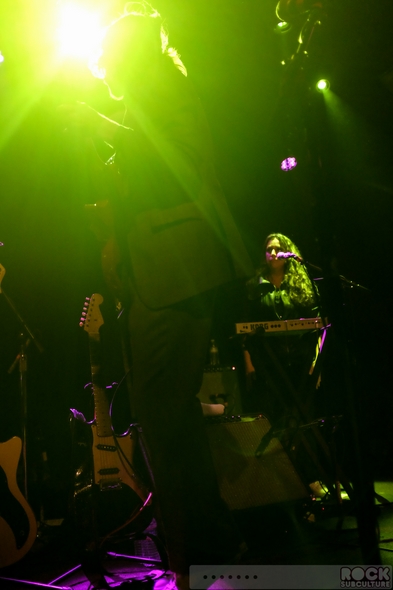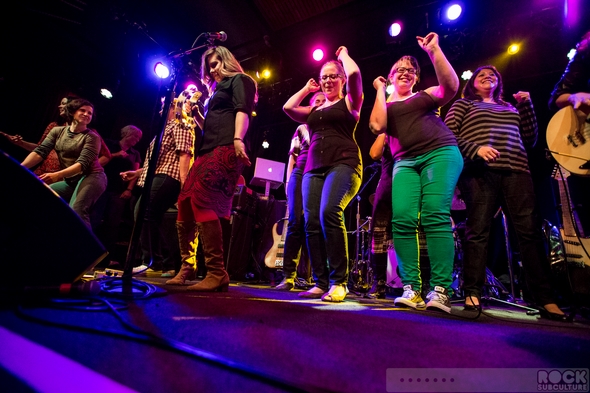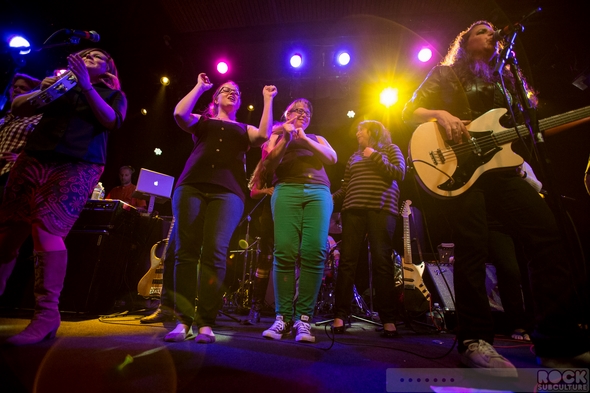 Jason DeBord