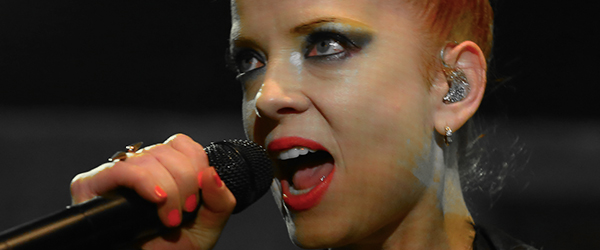 "Because we're sentimental folks, and we like symmetry, and we like to tie things up. And we like to make amends, and we love to give thanks. So thank you for being here tonight."  Shirley Manson from Garbage opened up to the fans in attendance at The Pearl Concert Theater at The Palms Casino Resort in Las Vegas last night, as the concert marked their return back to where it all started one year ago, and thus the U.S. leg of their world tour came to an end last night with a mix of mutual heartfelt emotion and gratitude from the stage and from the audience as well.  The band has come a long way in the past year, and comparing the show at the same venue in April 2012 to the one put on last night, they have certainly matured as a live act, but it is more than obvious the bonds between the band members as well as between them and their fans has strengthened tremendously.  It was an incredible show, and for me at least, is a frontrunner for concert of the year.  They will be missed, but are going back to create a new album, and I'm certain that when they return it will open up a new journey for the group that we can all then become a part of again.
Who: Garbage
Who or Supporting: Kitten
Venue: The Pearl Concert Theater at The Palms
Where: Las Vegas, Nevada
When: April 12, 2013
Seating: General Admission (also photo pass first three songs)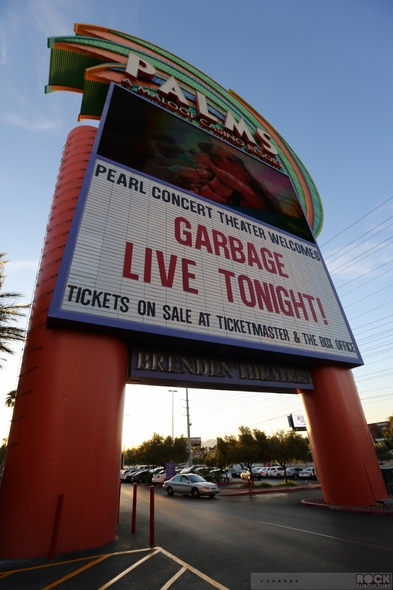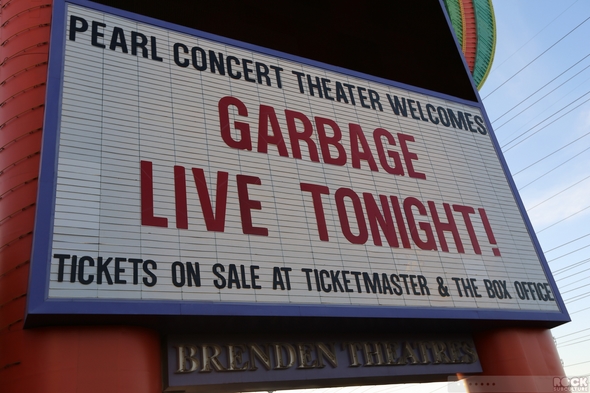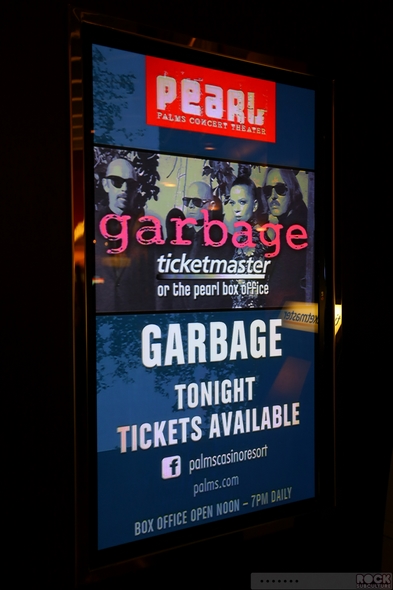 As last night marked a one year anniversary for Garbage going on tour, it actually was an anniversary of sorts for myself and this website as well.  Though I'd been publishing articles and photos about my own concert journeys for years on my film and television site, it was April 2012 when I finally launched the Rock Subculture Journal and concentrated my efforts into producing such content on a platform dedicated to music.  And one of the first shows I covered was the Garbage concert at this same venue, as the band set out on their full world tour of their new album, Not Your Kind of People, following a few warm up gigs in Los Angeles.

While I waited in line for that show last year and enjoyed the show immersed in the audience (see "Garbage at The Pearl at The Palms Casino Resort | Las Vegas, Nevada | 4/14/12 (Concert Review)"), I had an opportunity to see them again six months later in San Francisco (see "Garbage at The Warfield | San Francisco, California | 10/1/12 (Concert Review)"), and now again twelve months later, so I feel like I've been privileged to have come along with them in some small way.  And I've gotten to see the band evolved in terms of a live performing act as well as a band, and last week I had the honor of speaking with Steve Marker on the phone, who was gracious enough to take time away from his day for an interview, which was very meaningful for me (see "Steve Marker, Garbage: "Rock Talk" Podcast Audio Interview").
So it was touching for me to hear Shirley Manson's thoughts on things last night, as she opened her heart to the crowd.  I recorded some of this with my phone, and transcribed as best as I could below, in an attempt to memorialize her feelings on the band's experiences over the past year:
Because we're sentimental folks, and we like symmetry, and we like to tie things up.  And we like to make amends, and we love to give thanks. So thank you for being here tonight.

This is an extraordinary experience for us to play Vegas two times in one year. And it wasn't quite what we expected from 2013, nor was it what we expected for 2012.

So when we came out here the last time in front of you… weirdos… and you freaks… and our loved ones and our family… we had no idea what to expect; we had no idea what was ahead of us.

And we came to Las Vegas. We went to Santiago, Chile. We went to Glasgow, Scotland. We went to Paris, France. We ended up on the dead of winter in Novosibirsk. And lots of places in-between that we had no idea even existed.

And that is the most wondrous thing about in a band, and making records is that you get to explore and adventure. And we wouldn't get to do this if it wasn't for all you all who have shown us incredible support.

You probably have no idea about this but we rely on you, we certainly lean on you. When things get weird or tough… which, these kinds of things occur in everybody's life, right? Things get weird, things get tough.

Well, I hate to break it to you, but we kind of lean on you all. And we have no way of thanking you properly. And we do our best, but there just is no way we can thank you all individually.

So on behalf of the entire band and our organization, thank you so much for… [cut by applause]
It was truly a special night for the band, and the fans in attendance (of which there were many).  Garbage has always been the kind of band to show love for their fans, and as I discussed with Steve in our interview last week, I feel that it is a testament to the band that their fan base is so vigorous in their true love of the band – a relationship that transcends music.
Yesterday, Garbage posted a photo on Facebook and Twitter of fans that had started lining up for the show early in the morning, so once I was in the photo pit last night, I took an opportunity to take a second photo of the group inside the venue, waiting on the rail for the amazing show that was coming just shortly thereafter…
Photo posted on Garbage social media:
My photo from the pit last night: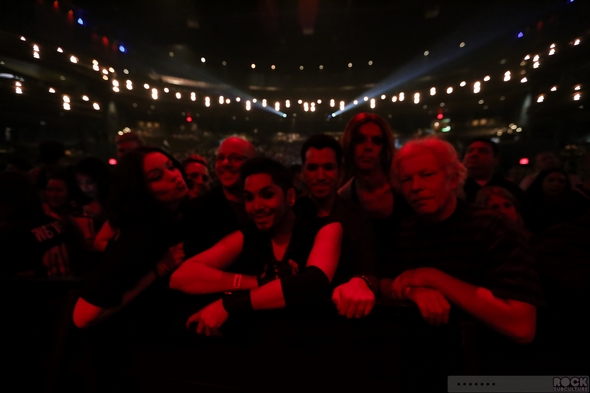 In addition to the awesome Garbage concert, we were all treated to an opening set from Kitten, which is a band that is really going to become huge, I think, in not too much time.
Kitten
Kitten is comprised of Chloe Chaidez, Lukas Frank, Bryan DeLeon, Waylon Rector, and Zach Bilson.  I had actually seen them already late last year, as one of two supporting acts for No Doubt in the Gibson Amphitheater residency (see "No Doubt at Gibson Amphitheatre (Night 6, #NDnight6) | Universal City, California | 12/04/2012 (Concert Review)").
With that first exposure to the band, I was most struck by singer Chloe's insanely high energy level.  Though it's only been a matter of months since that show, last night I was more amazed at how much they have grown as a band, as their set was electrifying and sounded amazing.
Shirley Manson thanked the band as part of her moment with the audience last night, and this is what she has to say, in part, about Kitten front woman Chloe:
While we at it, I want to give a big shout out to Kitten for opening up for us this evening.  Holy fuck, she's like a baby me! She is like something that was spawned from my loins.
Before getting into thoughts about their live show, I'd encourage readers to go and sample their work on the official SoundCloud and YouTube sites, as their music is remarkable.
They have a really unique sound, which in their studio recordings is very clean, for lack of a better word, as well as polished.  On stage, live, it's something quite different – much more raw and different.  There are flourishes and bits and pieces and vibes here and there that make me think of other bands, but as a complete package, they aren't really like anyone.  It's more like they are descendants (much in the same way Shirley described) of some of my favorite bands that have come long before them, but they've created something really new, fresh, and different with their work.
Chloe was certainly born to do this though, and is a true rock star on stage.  In addition to providing excellent vocals, she never stands still – it's as if the music inside of her won't allow it, and singing can't sufficiently express what she is feeling and trying to convey.  So, as with the show I was at in Los Angeles at the Gibson, she runs around, engages in the audience – literally jumps into the audience – and climbs on things and jumps off of things.
This is one of my favorite photos from last night – which shows how much energy Chloe puts into her performance on stage (she moved out of the light, so applied a two strip effect to pull out the image):
Watching her set, I don't even know if it is her primary intent to entertain (which she does in spade), or if she is performing just as much for herself as the audience.  At one point, she commented about the slick stage surface and feeling like she was five years old when she was able to slide around the kitchen the same way.
In any event, I sincerely believe that this band is really going to break out into something huge.  They already possess everything that is needed – amazing songs, a great live show, and a label backing them up – so I think it's just a matter of time for something to click for them where they will become big headliners in their own right.  And they have youth on their side as well, obviously.  Personally, I can't wait to see them again – they put on an amazing show.  I can't think of many other bands, besides Garbage, that would want to follow it out of fear of expectations from the audience!
A funny side note…  at the Gibson show (as described in my review of that show), when Chloe was running around the stage and jumping off things, a necklace she was wearing flew into the audience and hit the guy next to me.  I ended up using the light on my iPhone to find it on the floor and gave it to a roadie to return to her.  After the concert last night, Chloe was at the merch table signing and meeting with fans, so I finally got to ask her if it was ever returned to her, and she said that the roadies are always good about that…  which I thought was kind of funny, because I image that with the shows she puts on, it must be a common occurrence.
Below are some photos of Kitten performing on stage (click any image for higher resolution version of each photo):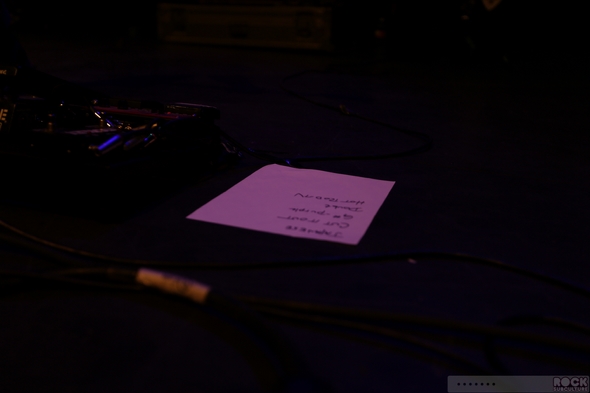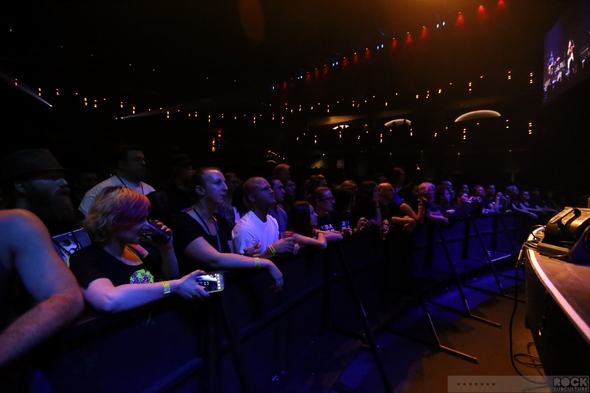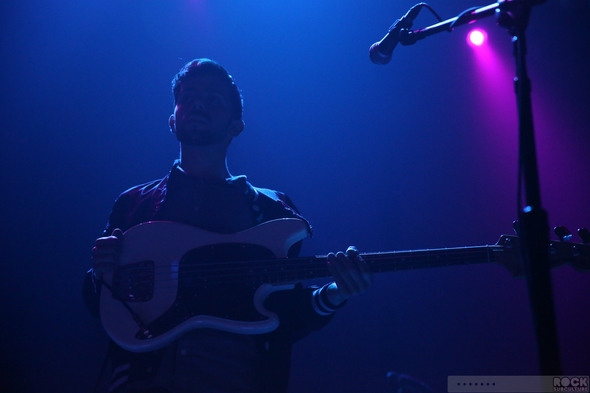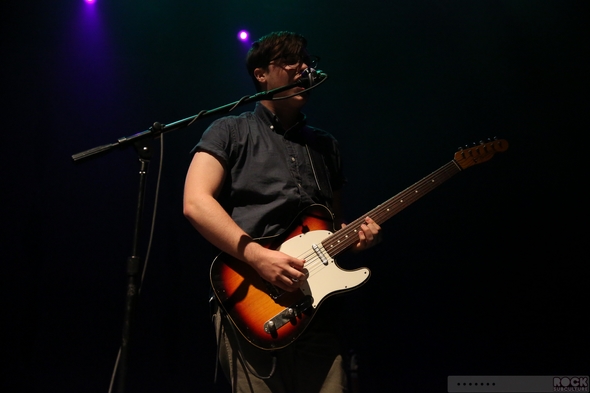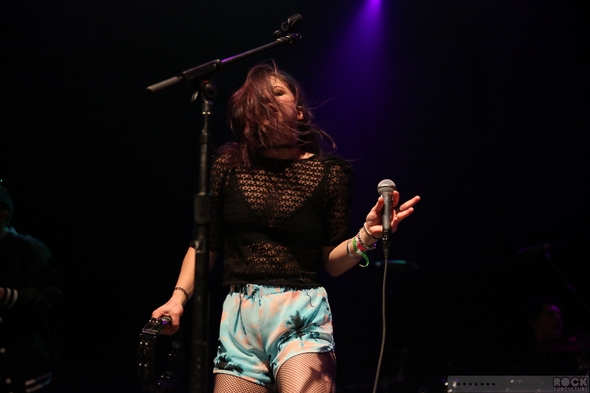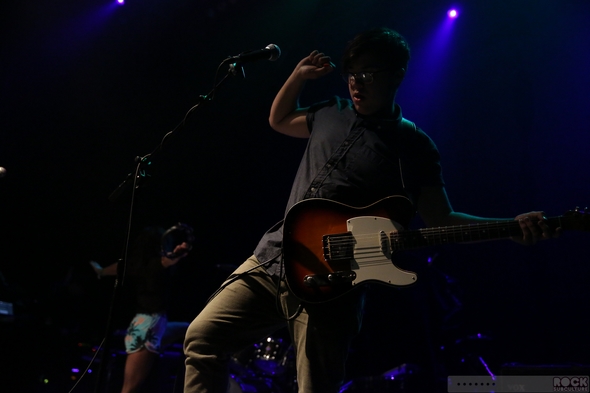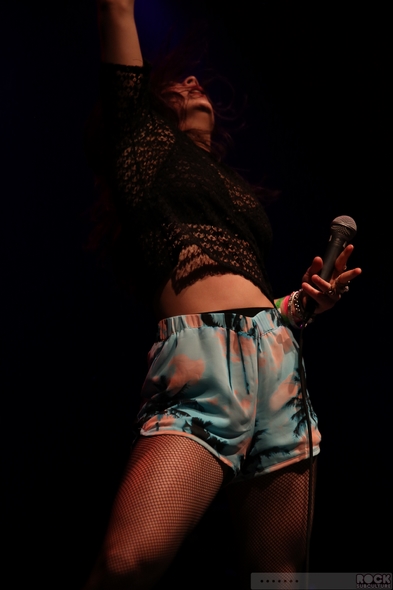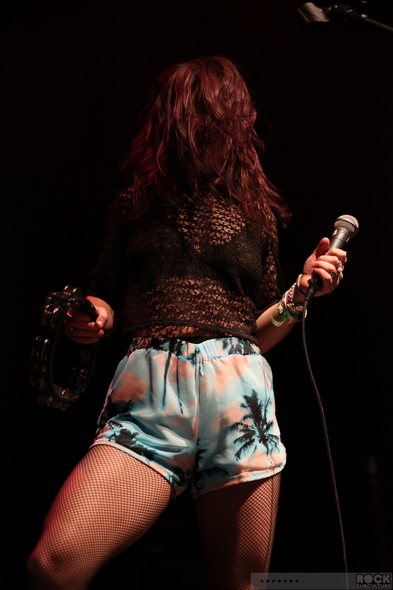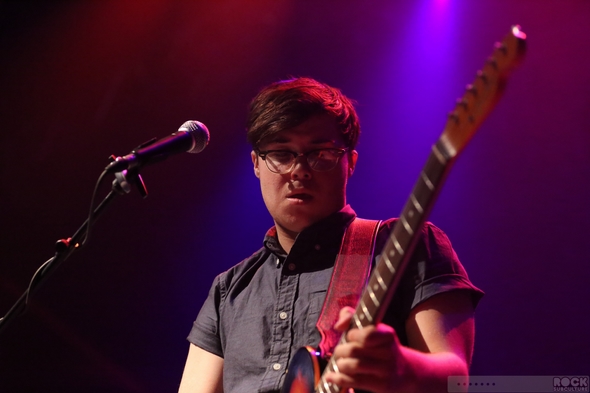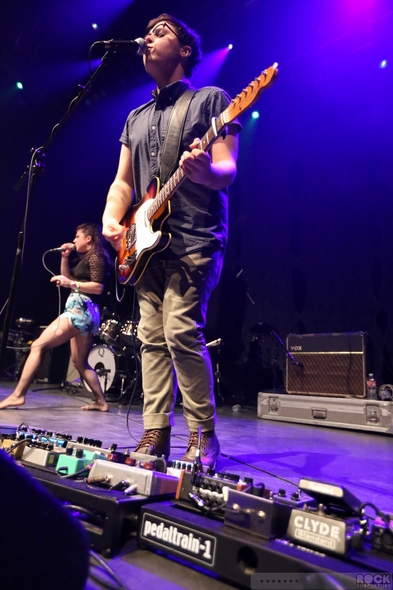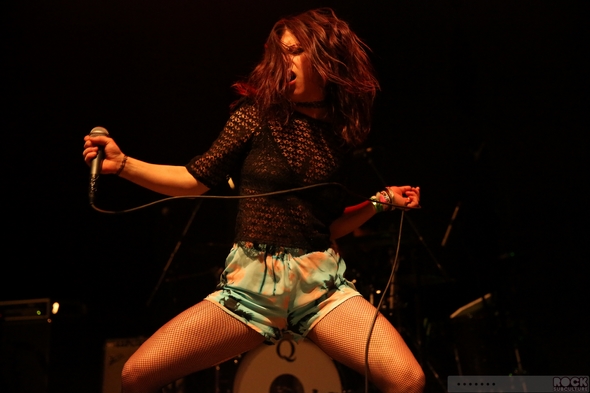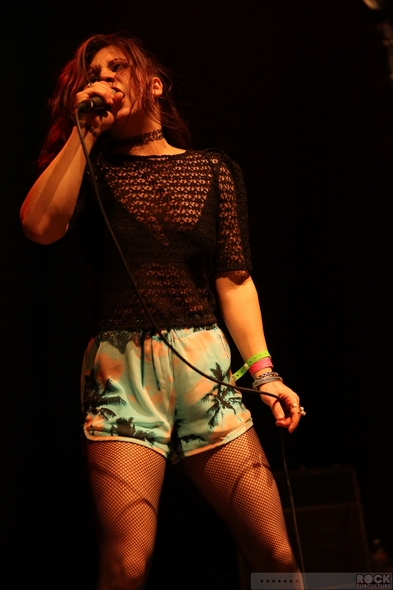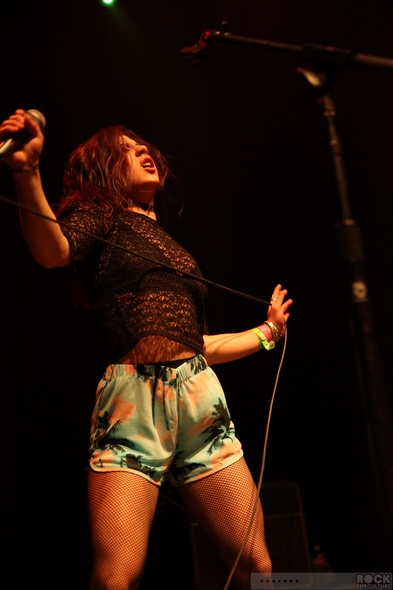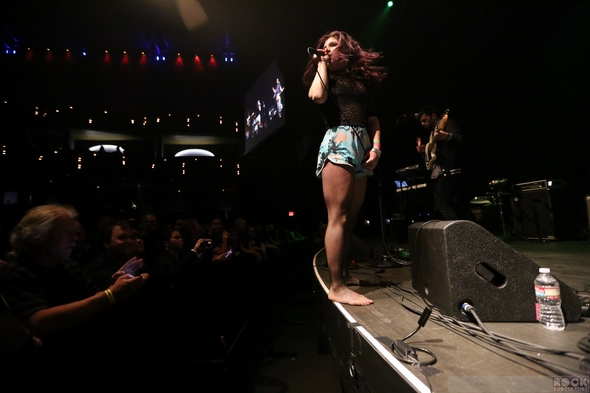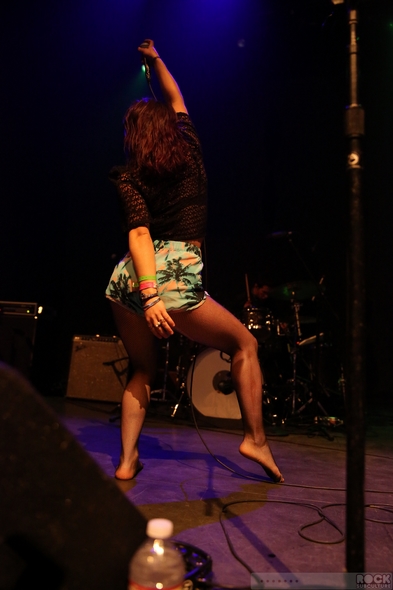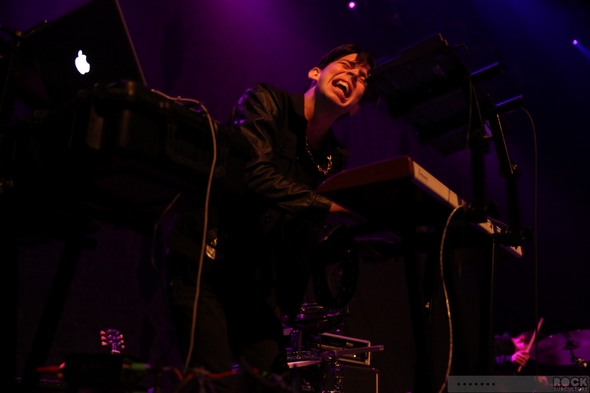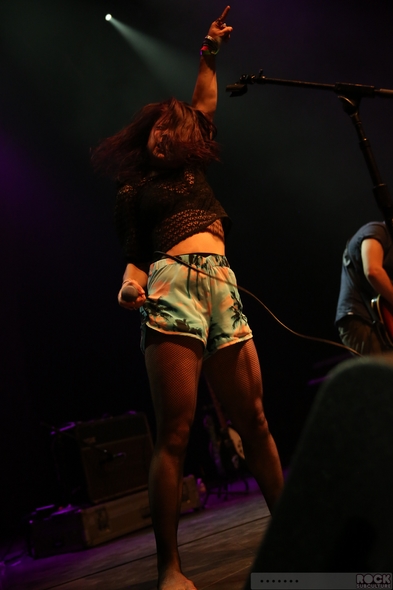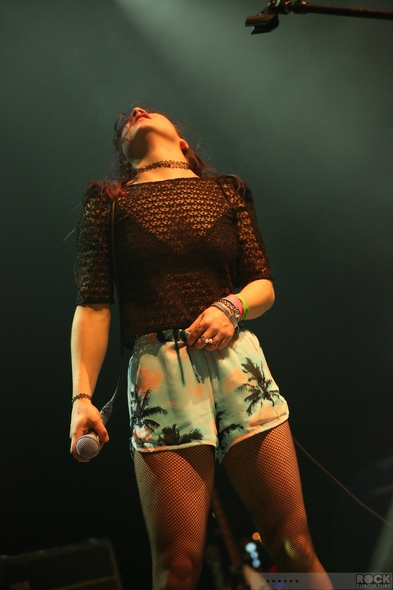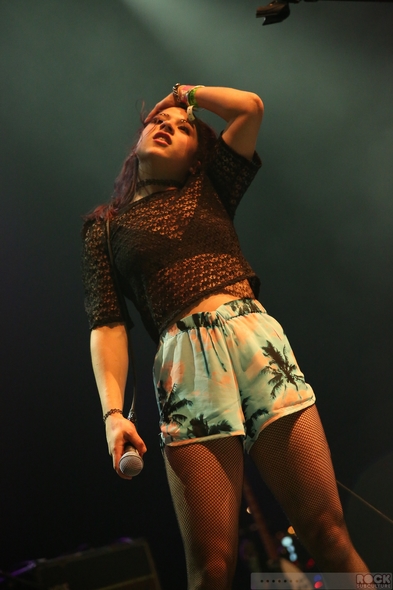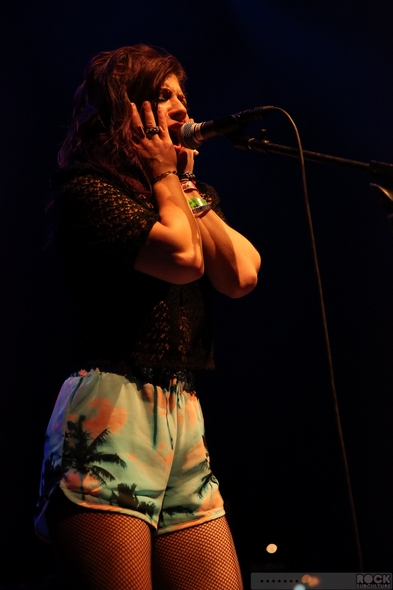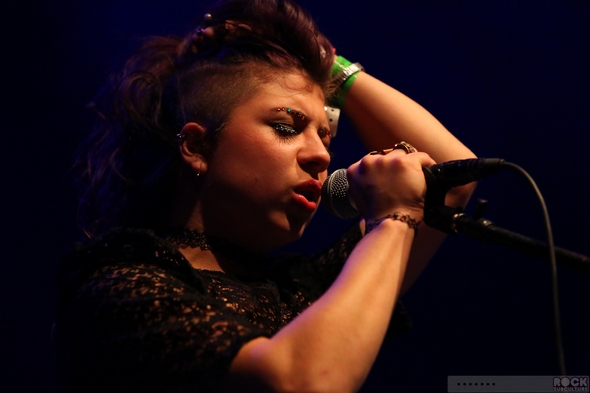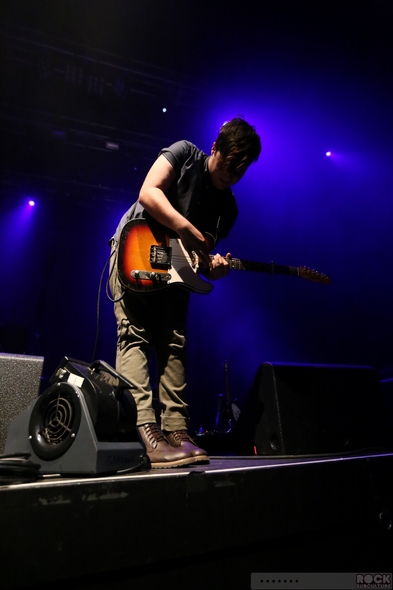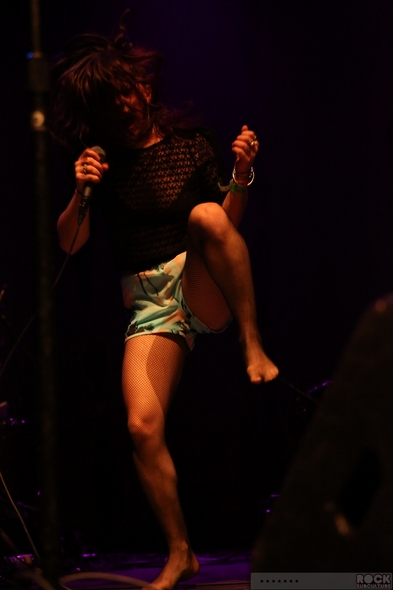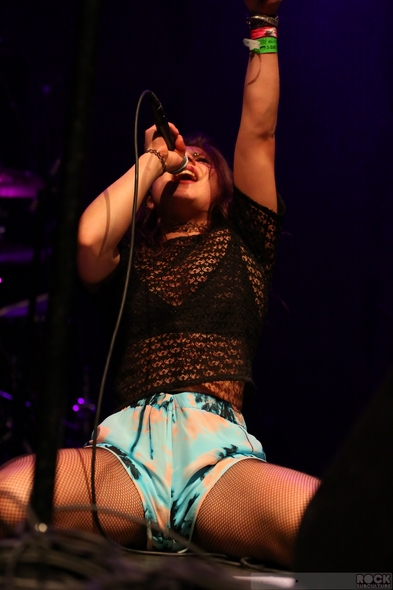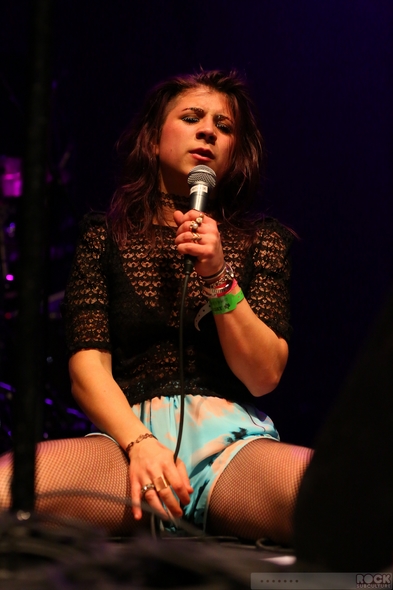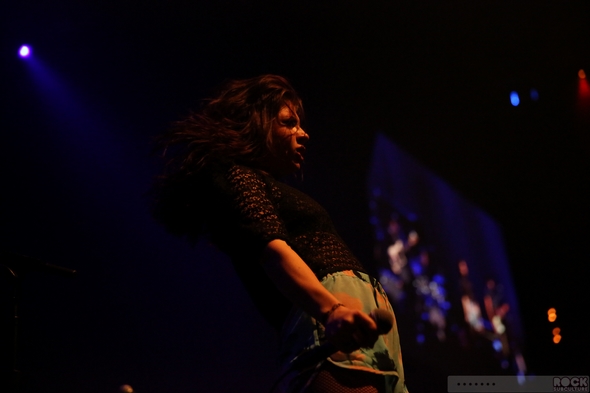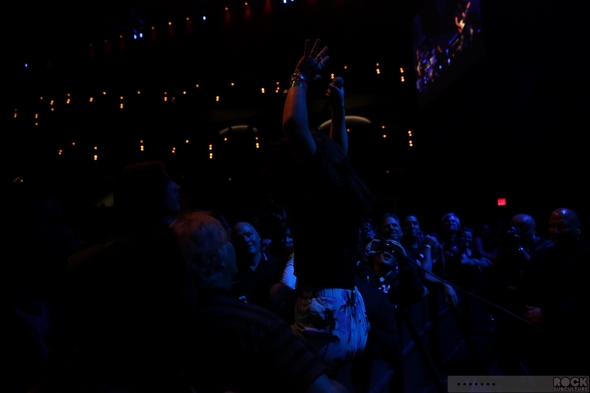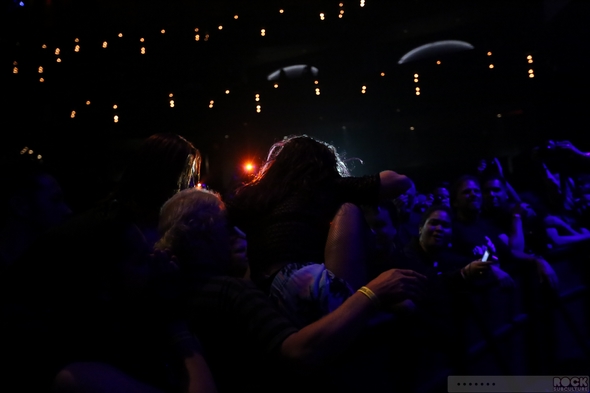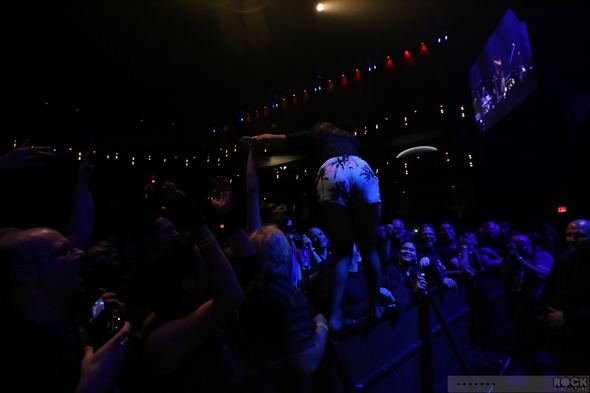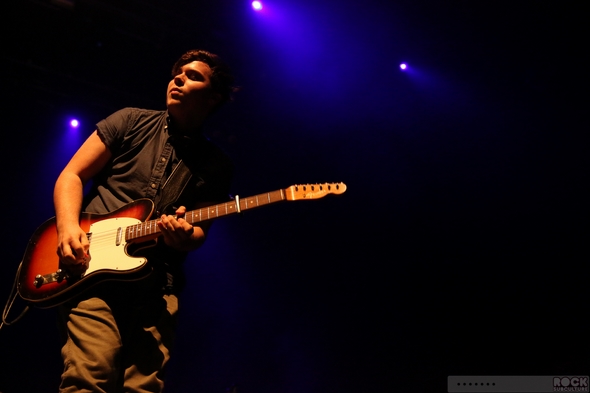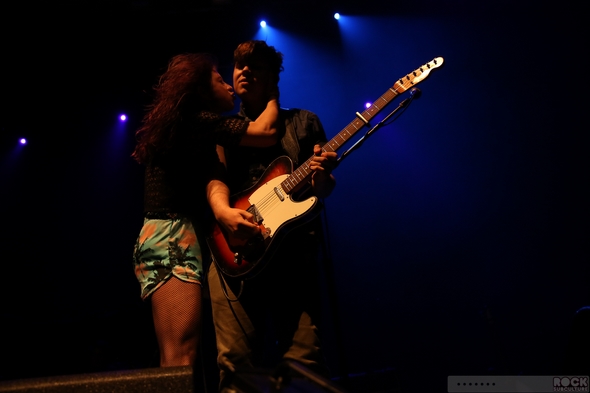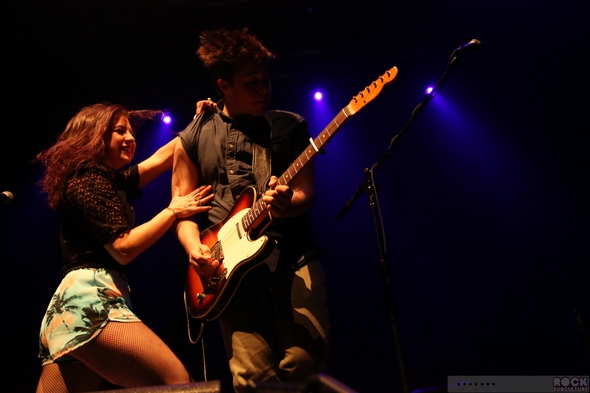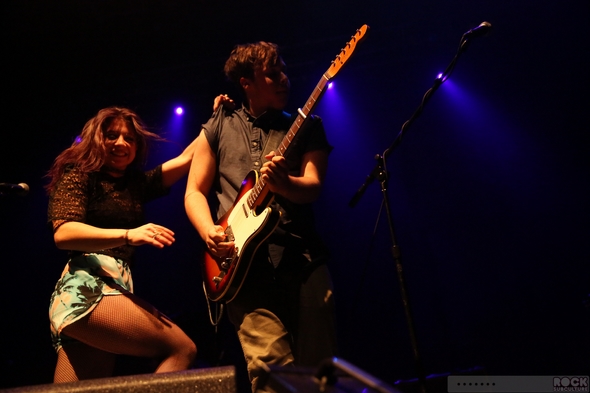 Garbage
Garbage is comprised of the following band members:
Shirley Manson – (Vocals)
Duke Erikson – (Guitar, Bass, Keyboards, Percussion)
Steve Marker – (Guitar, Keyboards)
Butch Vig – (Drums, Percussion)
Eric Avery – (Touring on Bass Guitar)
So this being the third outing for me seeing Garbage live in the past year, I wasn't too sure what to expect, and that ultimately proved to be the correct orientation, as each show has been quite different, including this one.
I've shared my thoughts on the band in past reviews, but this is a summary in the event someone has come across this latest article without the context provided in the past…
The alternative rock band formed in 1994. All of the men in the band are American while Shirley Manson is Scottish. They found success with many hit singles and their music and sound is very much their own. The most recognizable songs to casual listeners would be "Stupid Girl", "Only Happy When It Rains", "Supervixen", "Vow", "Queer", and it's like that most would have heard their title track to the James Bond film, "The World Is Not Enough".
The group disbanded around 2005/2006, while each pursued other projects.
To the surprise of many, the band reformed, released a new studio album, and have supported this with this tour, which is now coming to an end but began back in April 2012 with two dates at the El Rey Theater in Los Angeles, and continued with the performance at this same venue last April in Las Vegas. And, more, I think there is some astonishment at just how dedicated the fans of this band truly are, with many following them date to date and, really, just the sheer energy from the crowd at these shows.  I get the sense, from talking with some of them, that Garbage is very much their favorite band.  Now that they are "back", I don't see this extremely loyal and dedicated fan base going away.
As discussed in my interview with Steve Marker last week, I've always felt that the '90s was a really interesting time for music, and I have an opinion that the timing of Garbage coming onto the scene maybe was a bit of bad luck for them, in that I believe that their work, and their core identity as an important band has never been fully appreciated nor recognized.  Again, this is all my opinion, but I think that part of it is just the fact that there was some pretty mediocre music that was popular at that time, and good taste by the public at large and mainstream in popular culture was in serious decline.  One of my favorite bands that was hugely successful in the very early 90s – Nirvana – I think accounted for a shift in the musical landscape at the time, though it was through no fault of their own.
While Nirvana is credited for creating the Grunge movement, I honestly could never hear any similarity whatsoever between the music of Nirvana and those who became popular subsequently, apart from wearing plaid and having long hair; musically, I don't think that they (Nirvana) could be more different from their peers (Pearl Jam, Alice in Chains, etc.).  For me, Nirvana had an unbelievable talent in creating catchy, hooky pop music – much like the Beatles.  Only Nirvana did it in a uniquely Nirvana way.  But it was still, at it's core, pop music.  The Grunge bands that followed…  what little I could tolerate to sample…  had nothing catchy about it whatsoever.  I found it to be quite the opposite (as well as, frankly, whiny and self indulgent).
In any event, this Grunge music movement, as well as a resurgence in popularity of Country music (think Garth Brooks, etc.) – the mainstream celebration of this music pretty much put a nail in the coffin of the 80s New Wave music and those bands.  It was a real change in the music industry, and the 90s were kind of the final decade in which the record companies had real control of who was heard, what was sold, etc., as this was just the infancy of the Internet as a public phenomenon.
So where does Garbage fit in all of this?  Well, they were one of a few beacons of light in a sea of music that I personally didn't particularly care for, and, I think, some people just missed them completely, as they were simply feeding their mind what their radio station of choice was feeding them.
Now, Garbage had many hits in the 90s – big hits – but this was limited to the Alternative music scene, which more or less supplanted (and in some ways was the successor to) the New Wave bands of the 80s.  Alternative bands were just a bit edgier, a bit more diverse, and got more back to the roots of playing traditional rock and roll instruments, though enhanced by some of the tools developed in the 80s scene.  You can see real shifts among bands – look at Depeche Mode, who hit their pinnacle with Violator, released in 1990 – Nirvana's Nevermind came out in 1991 – then Depeche Mode's follow-up to Violator was Songs of Faith and Devotion in 1993, which was an entirely different musical direction obviously influenced by Nirvana and others, and Alan Wilder even used a real drum kit in the studio and on tour for the support of that album.  Everything changed.
Funny enough, Butch Vig – founder of Garbage and their drummer – was the producer of Nirvana's Nevermind – probably the best album as well as the most important album released in the 1990s.  In fact, Butch Vig was instrumental in a number of the truly excellent bands producing incredible albums in the 1990s…   And while Garbage is completely different, it all makes complete sense, as you can hear and feel bits of influences with these other classic bands within the music of Garbage.  Butch Vig was involved in making this incredible music that really lived outside of the times in which it was made, in relation to a lot of the other "popular" music being produced at the time.  He was a real visionary and musical genius.  We were all living in this "breathless" world of ubiquitous Kenny G, and then you've got a band like Sonic Youth modifying the sounds coming out of their guitars by sticking screwdrivers in them.  It was like music from another, much more interesting planet.  And somehow, Butch Vig was their ambassador.
For me, Garbage is kind of the culmination of ideas that fueled these other classic bands, and it's really kind of a miracle they are all together today and everything seems to be coming together as maybe it never fully did almost 20 years ago.  Watching the band perform, they seem like family, and listening to them share about some of their struggles quite candidly on stage, between songs, they come across as very proud and determined to be the success that they deserve to be.  But really, they already are, as their music has touched so many people, and each show brings such excitement and this sort of especially shared experience between band and the fans that adore them.  I think in some ways the story of Garbage – having come completely undone, and now, being better than ever in every conceivable way – it makes their fans love them that much more, as they can not only enjoy the bands music, but in some ways accompanying them on their new journey in a somewhat vicarious way.  There is a true bond between Garbage and their fans.
With the latest concert event in Las Vages last night, the first impression I had, as the band came out onto the stage, was that Shirley Manson has transformed into a woman who looks like a sort of edgy/dark heroine from a Tim Burton film yet to be made.  Her outfit was awesome, and I think it really fits her music and stage persona perfectly.  Thinking back to the show one year ago, it represents a remarkable visual transformation that I think parallels her changes in how she personifies their music and the themes behind their music on stage.  It is as though she has become a champion of the weirdos and freaks that comprise the Garbage fan base.
I think that there is tremendous power in their music, that speaks to their fans and speaks to them in a language and sort of sonic shorthand that connects with them unlike any other band, and as a live touring act, over the past year, I think the band as a whole have really come into "being" that on stage, if that makes any sense.  Visually it has all now come together, and there is such an ease and confidence about each of the members now.
There is a sense that they now understand that they are not just playing a live gig – they have a real purpose and meaning, being up on that stage and creating a collective experience for both them and their fans.  I think that they "get" that what they do empowers those that follow them, understand them, and that love them and their music.
It's all quite different with Garbage compared with other bands.  It transcends music, and Steve touched on this in my interview with him last week.  The past year for the band, I think, has been a rebirth for them.
Not Your Kind of People was one of my very favorite albums last year, but I keep in mind it was created in somewhat of a vacuum, and it is still a stellar work.  Now that the band is about to come off the road (they have two remaining shows in Mexico in the next week), what is most exciting to me is that now that they are taking time off the road to record a new album, this new album will be built on a foundation of their experiences over the past year, and I think that will lead to their best work ever.
As artists, reading about what they've been through, and hearing and seeing bits of it myself, I believe that they will draw on this and it will fuel them creatively.
In any event, it was an amazing concert last night, and along with one other show (Morrissey at Mondavi last month), is certainly my favorite of the year thus far.
One nice thing about Garbage is that their set lists are completely unpredictable.  Below is a photo of Shirley Manson's set list from last night's show: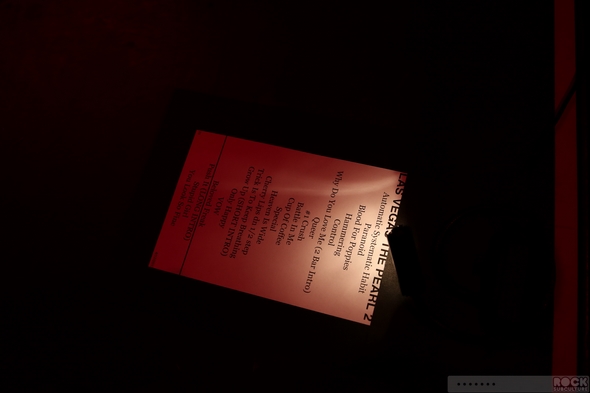 Setlist:
Automatic Systematic Habit
I Think I'm Paranoid
Blood for Poppies
Hammering in My Head
Control
Why Do You Love Me
Queer
#1 Crush
Battle In Me
Cup of Coffee
Special
Heaven Is Wide
Cherry Lips (Go Baby Go)
The Trick Is to Keep Breathing
When I Grow Up
Only Happy When It Rains
Vow
Beloved Freak
Encore:
Push It
Stupid Girl
You Look So Fine
All in all, it was an amazing show – one I will never forget – and I feel so, so lucky to have had a chance to see the rebirth and evolution of Garbage over the past year.  I'm thrilled at the prospect of what might come next for them, and eagerly anticipate their new studio work and expected subsequent tour.  Wherever that next tour kicks off, I will do all I can to try to be there to be part of the next journey that they undertake.
Below are some photos of Garbage performing on stage at The Pearl Concert Theater at The Palms in Las Vegas (click any image for higher resolution photos):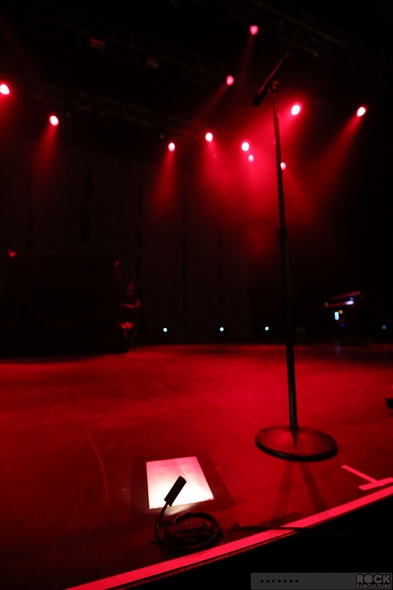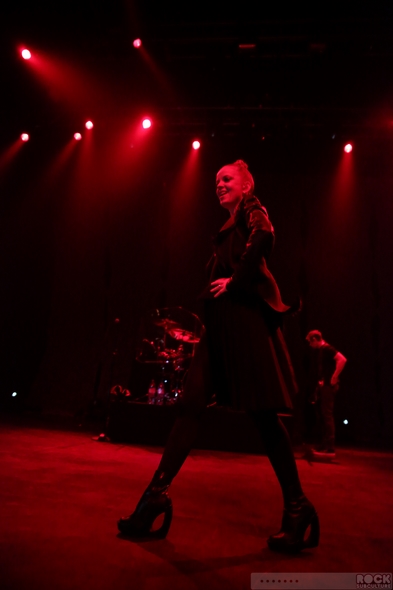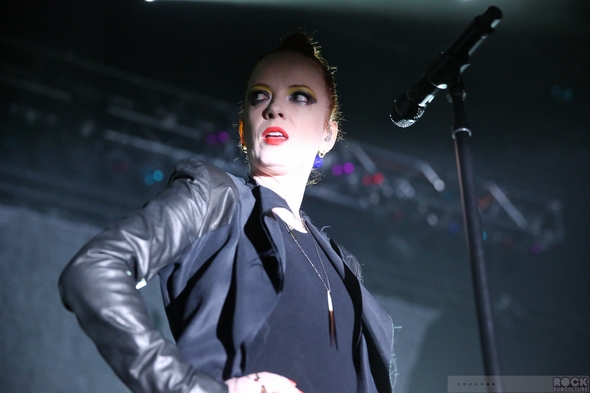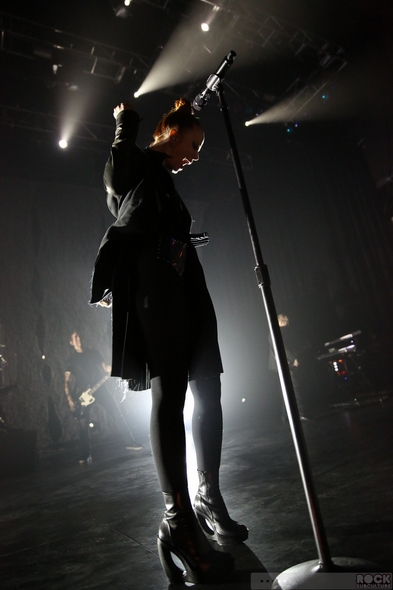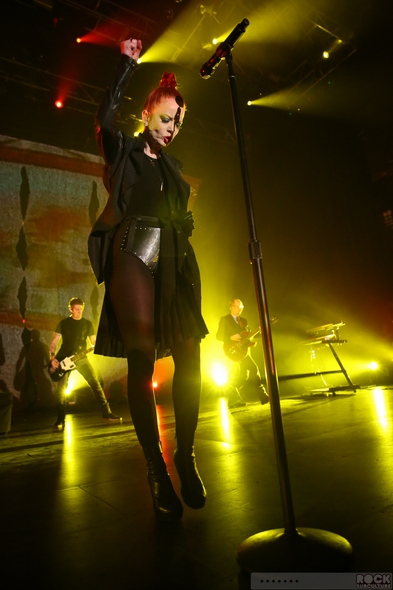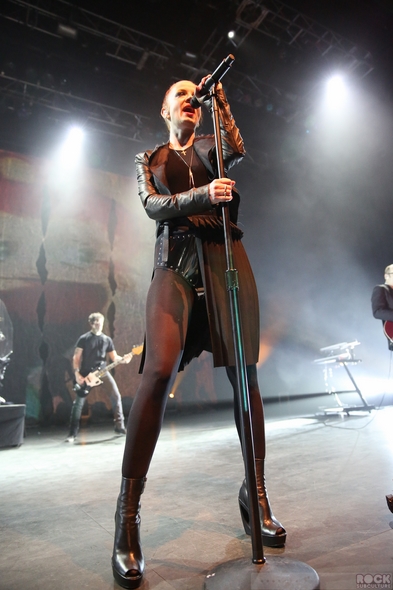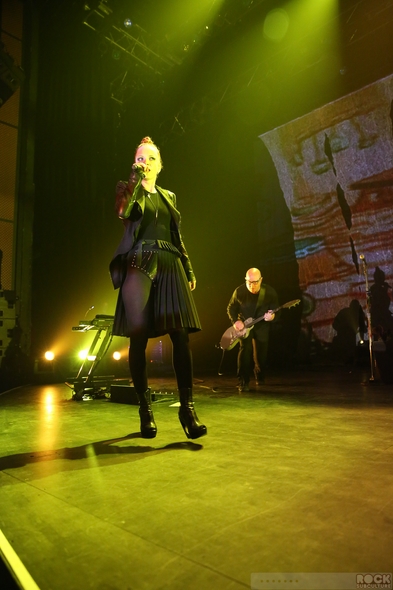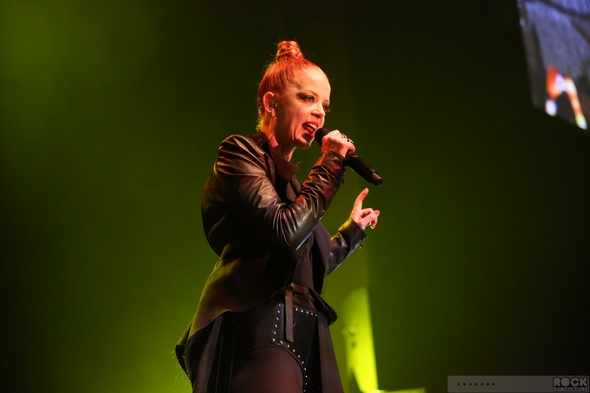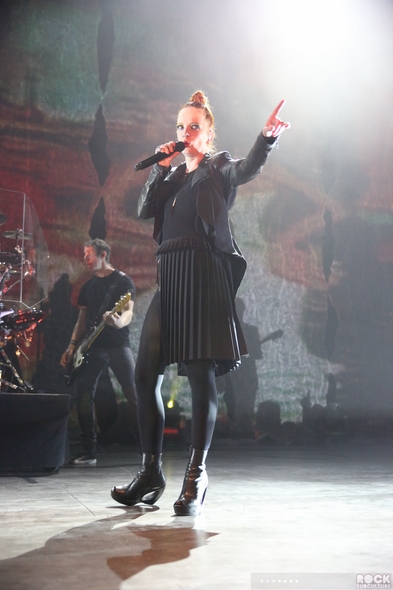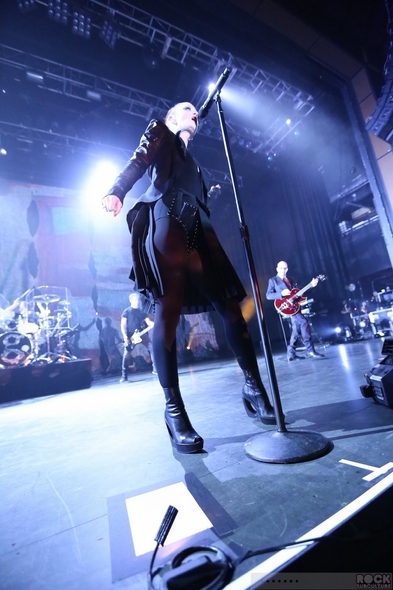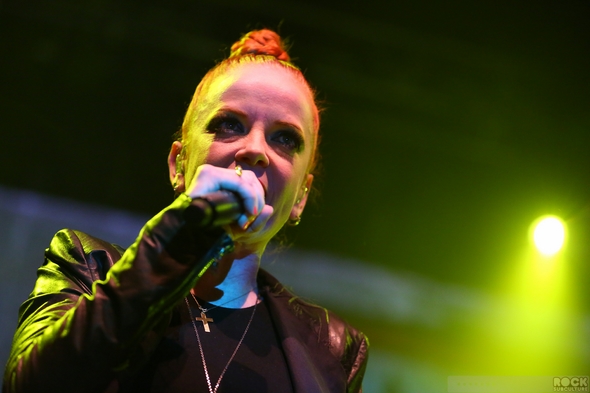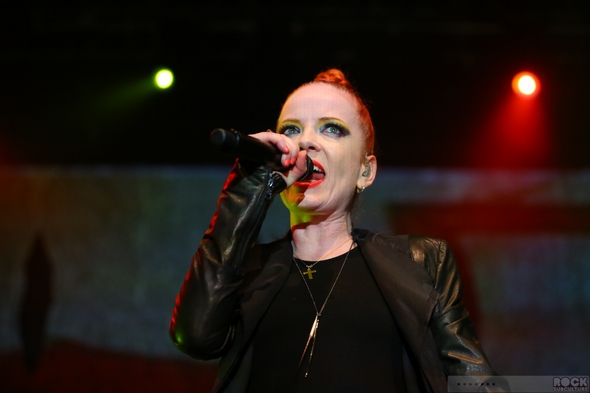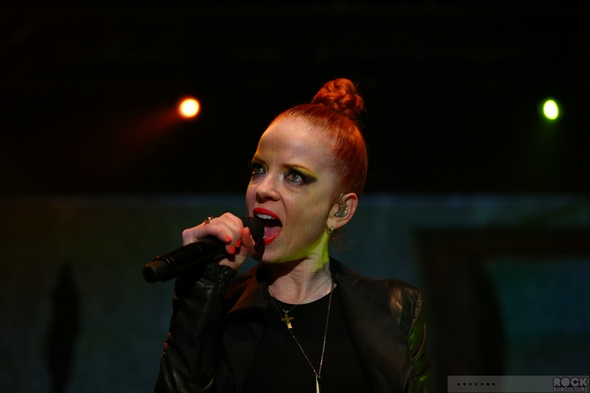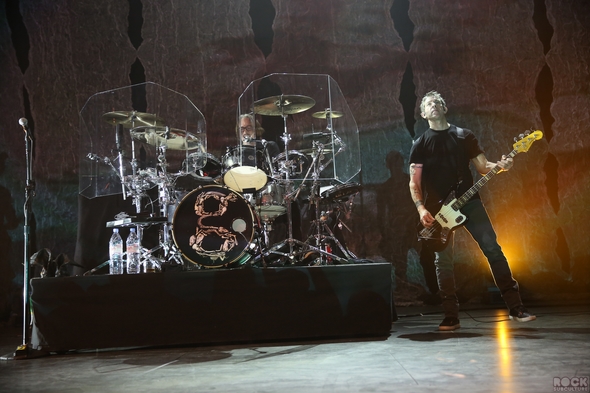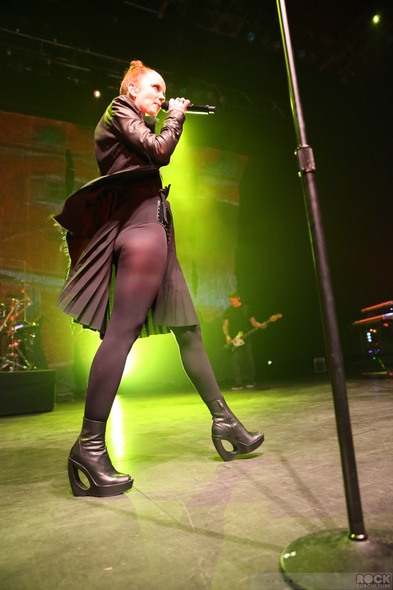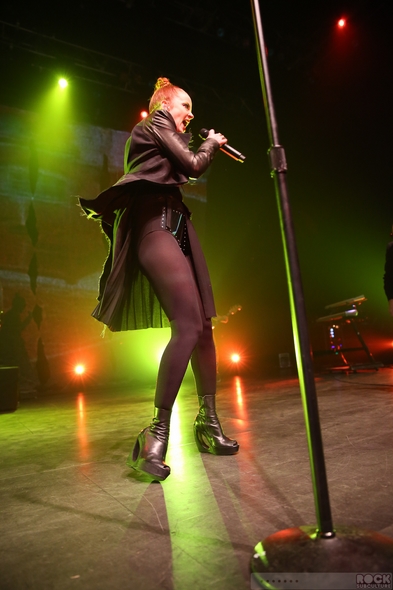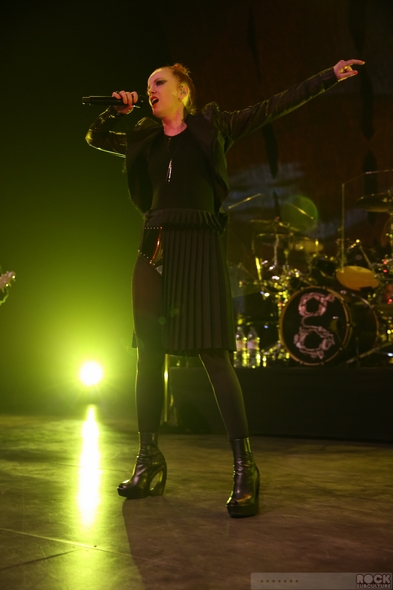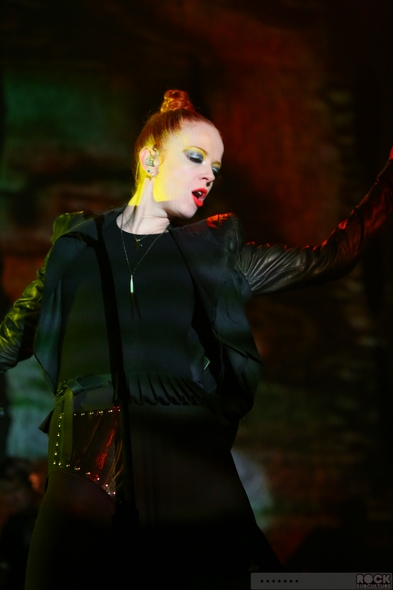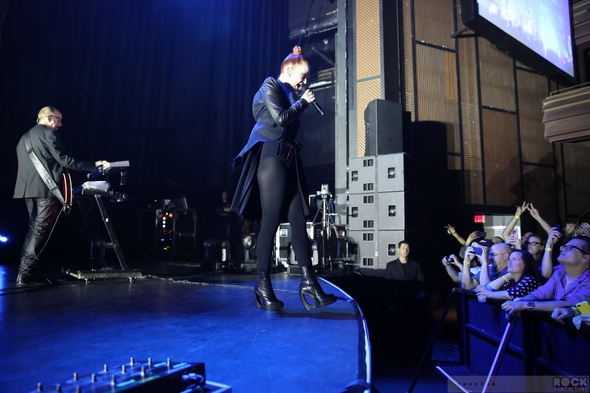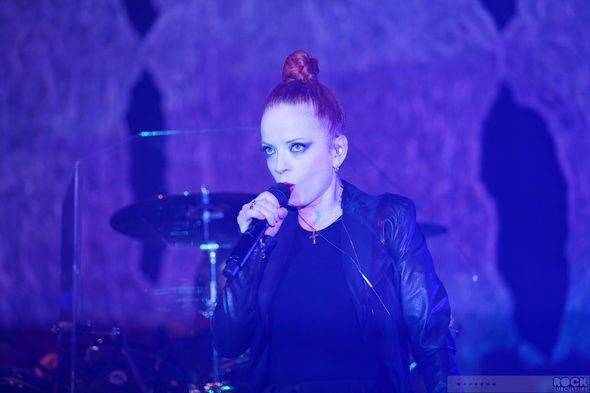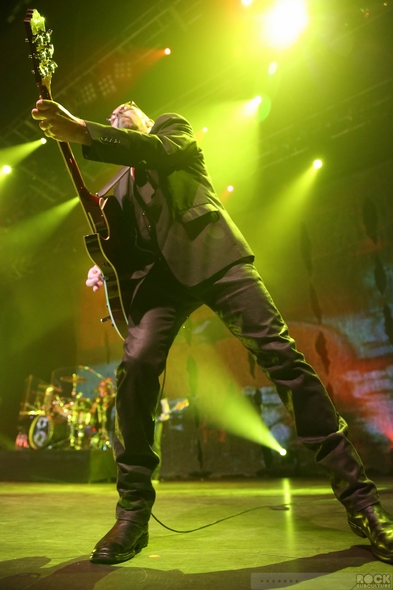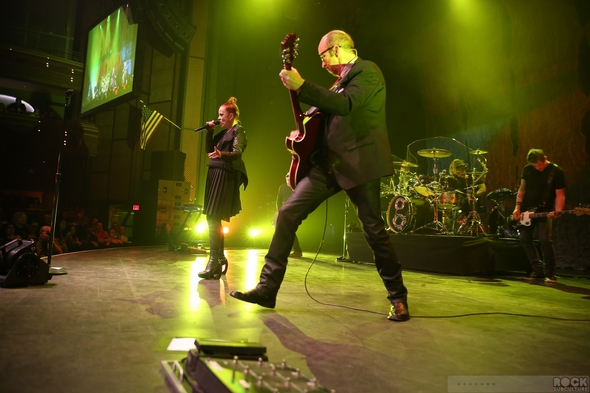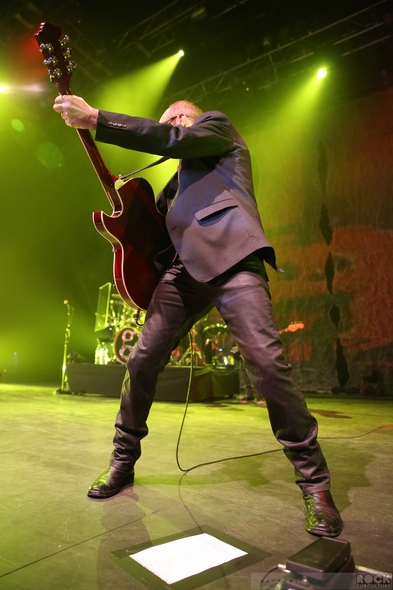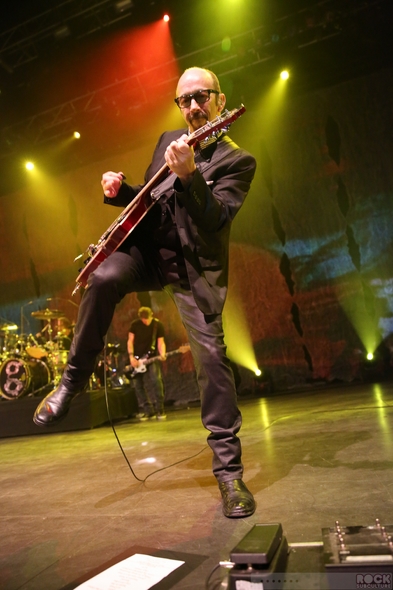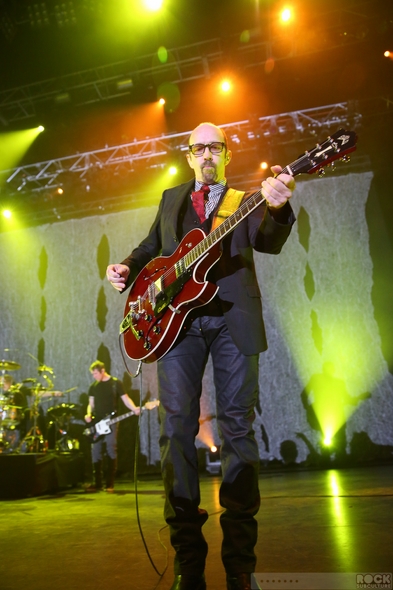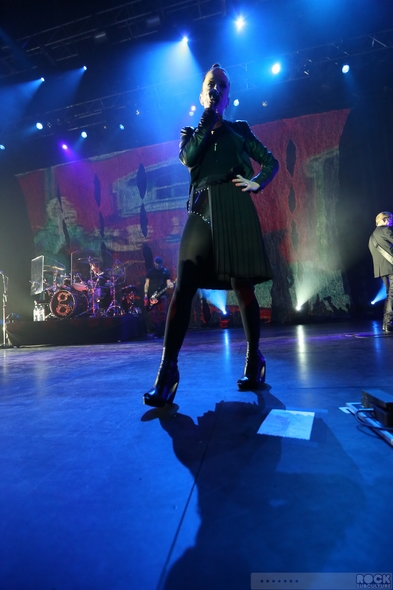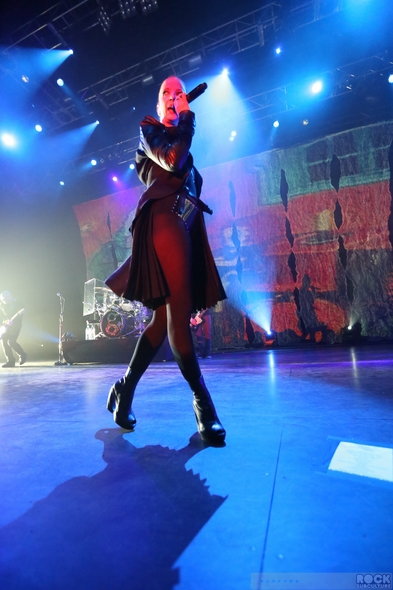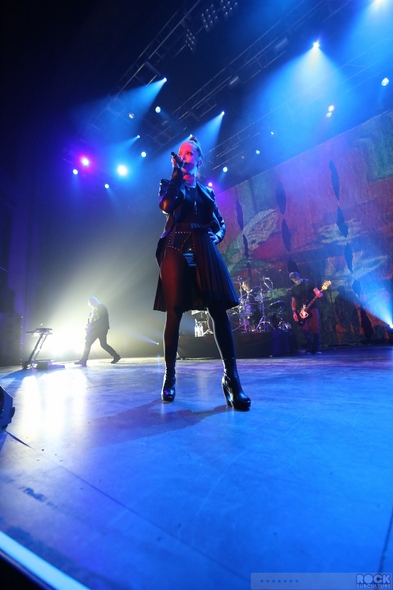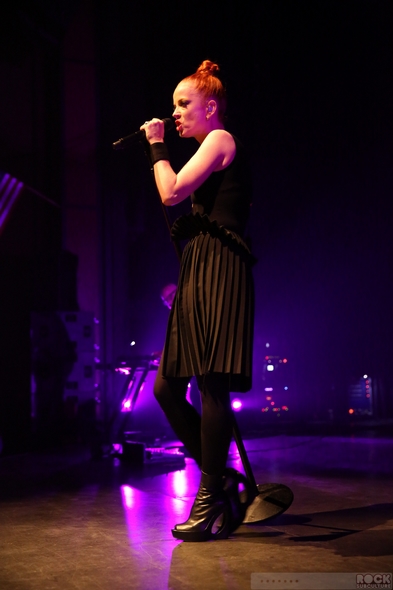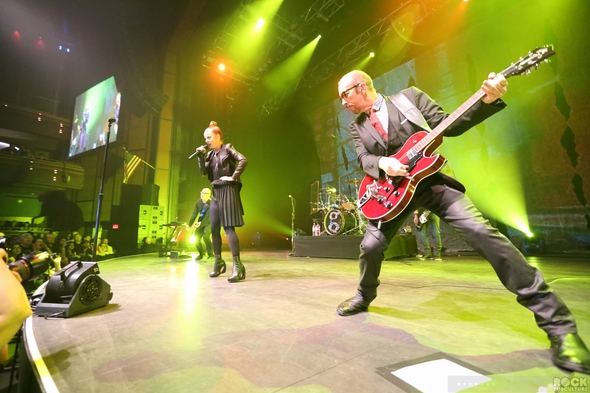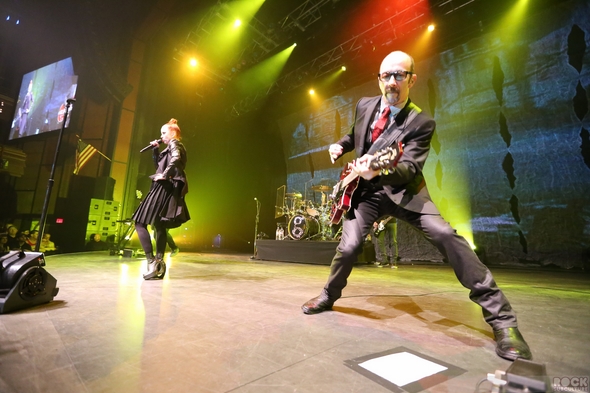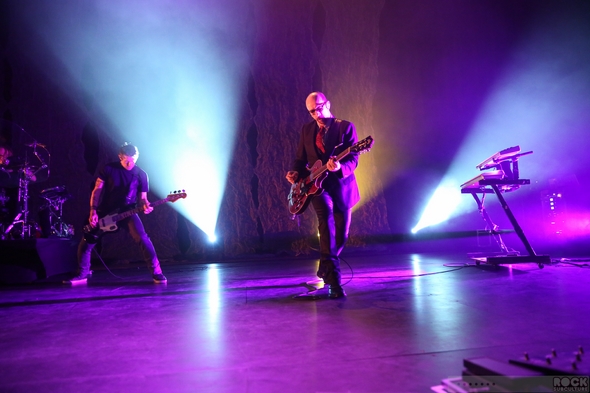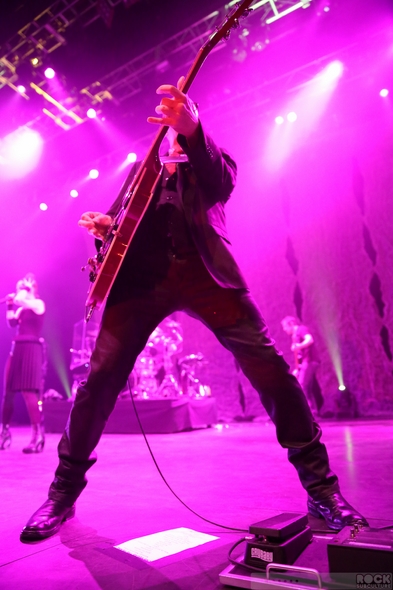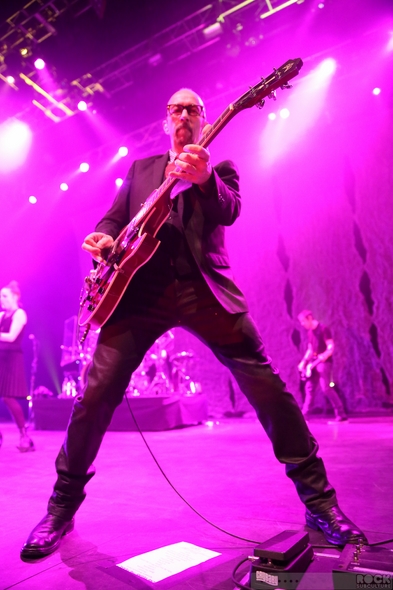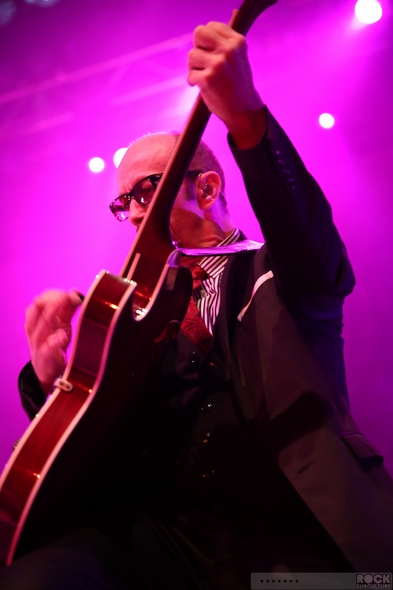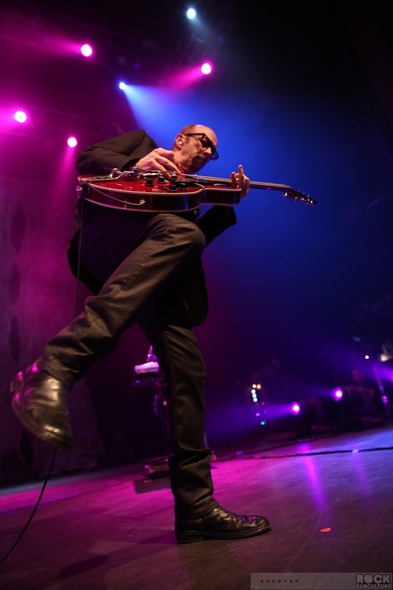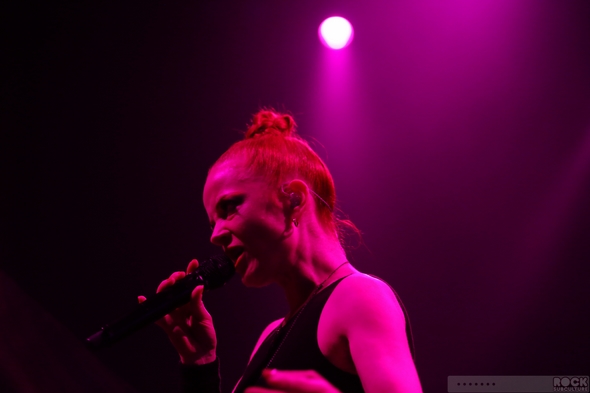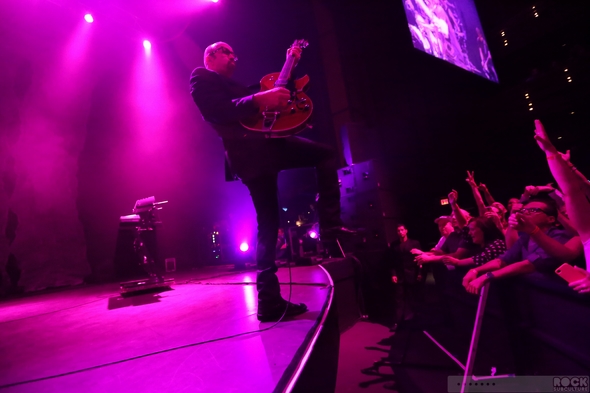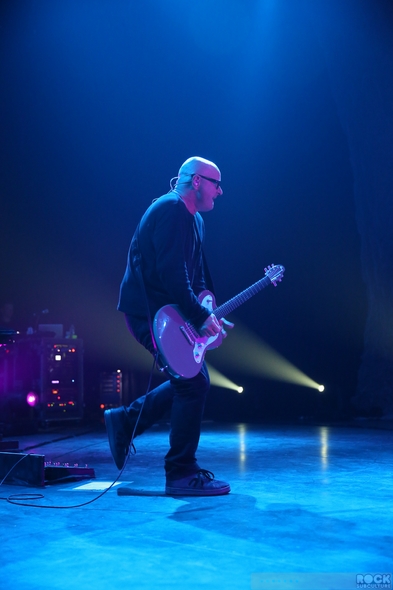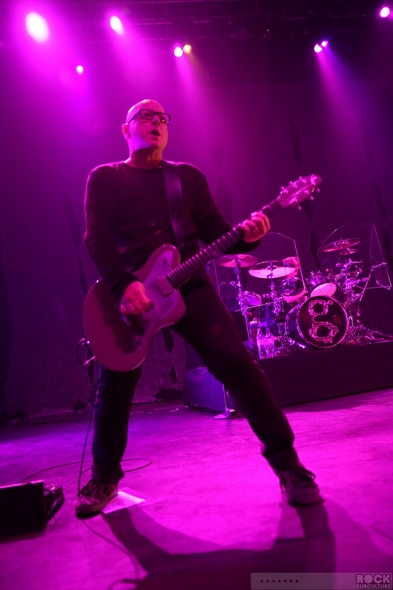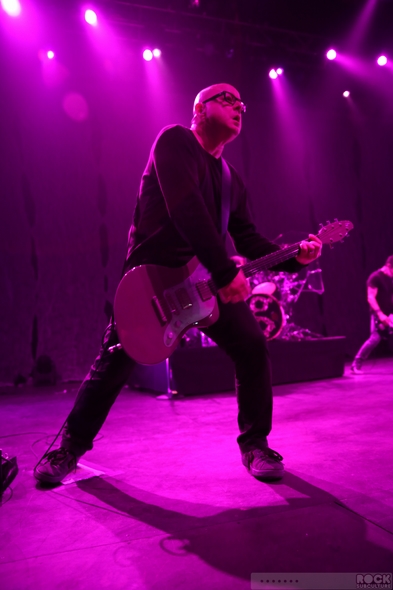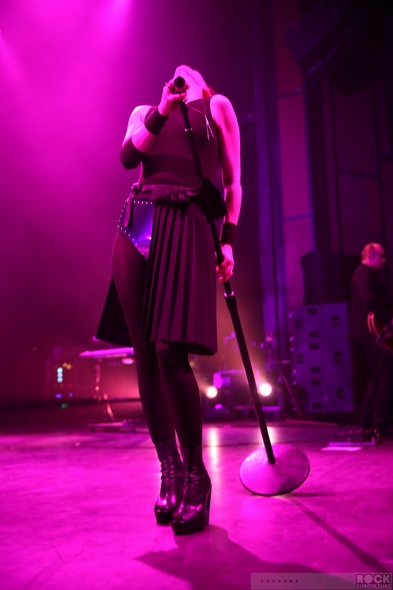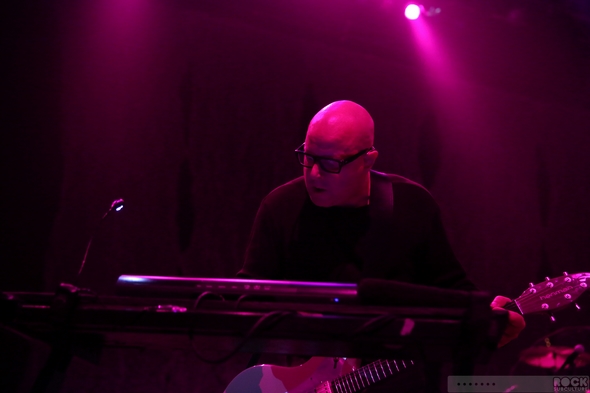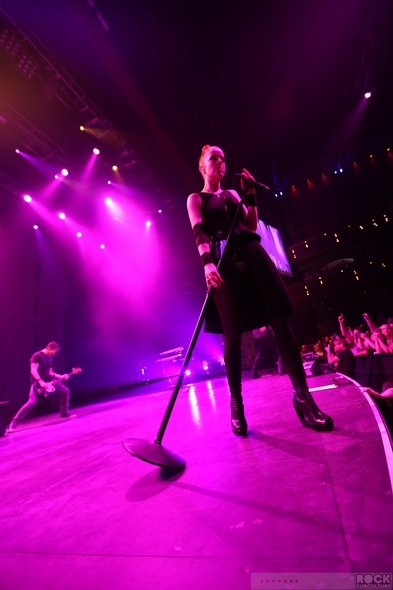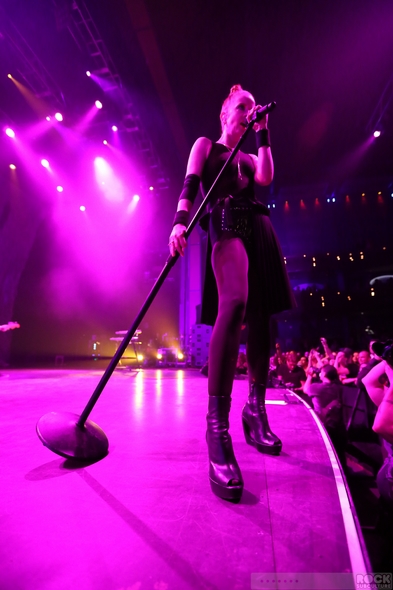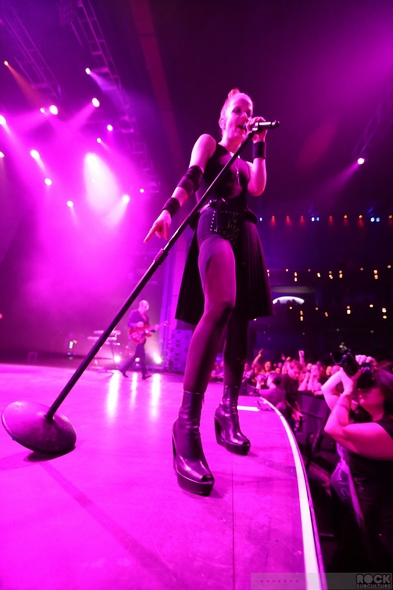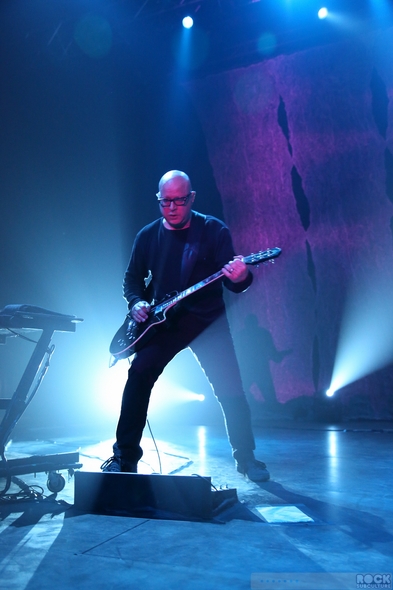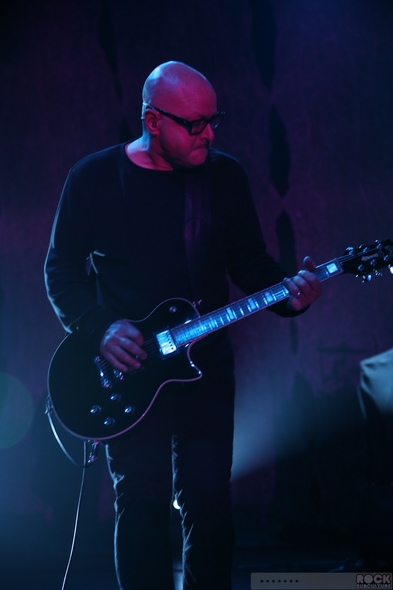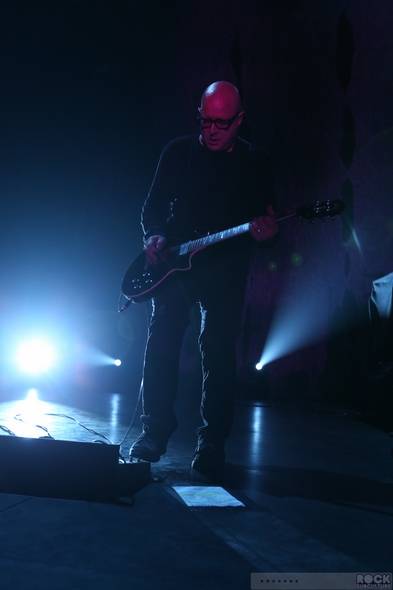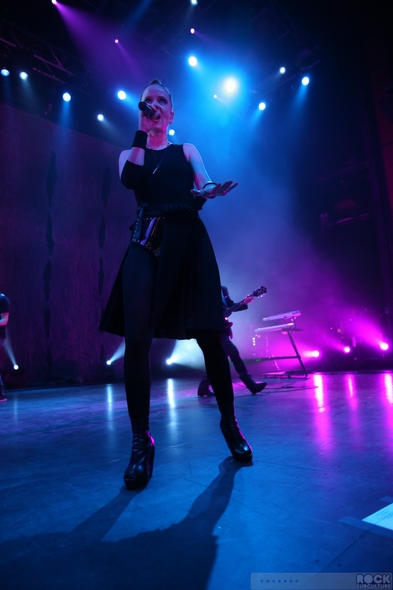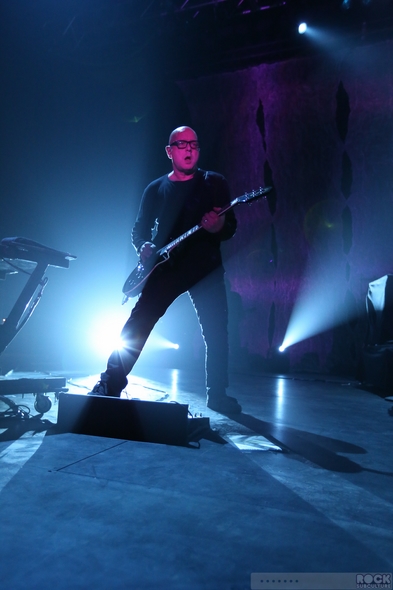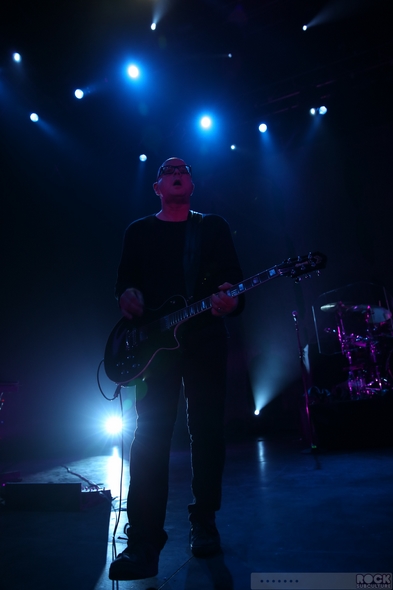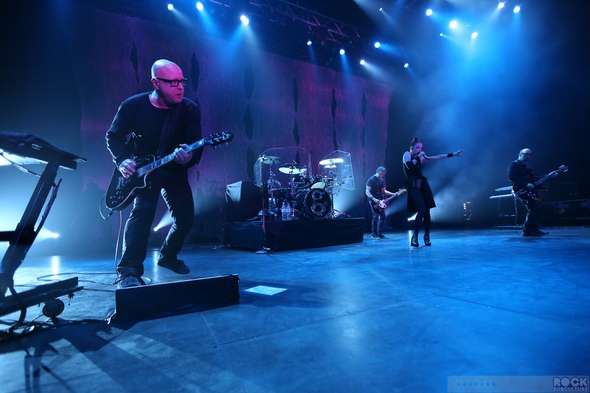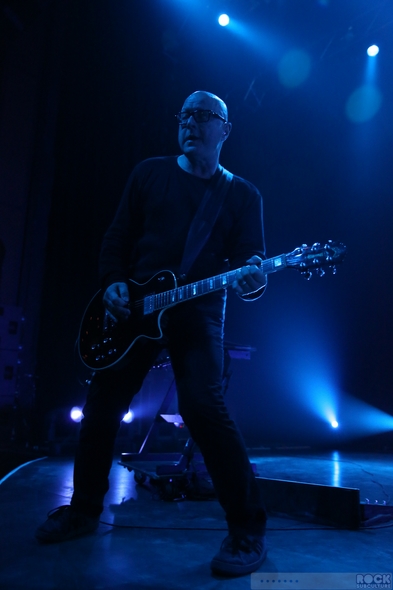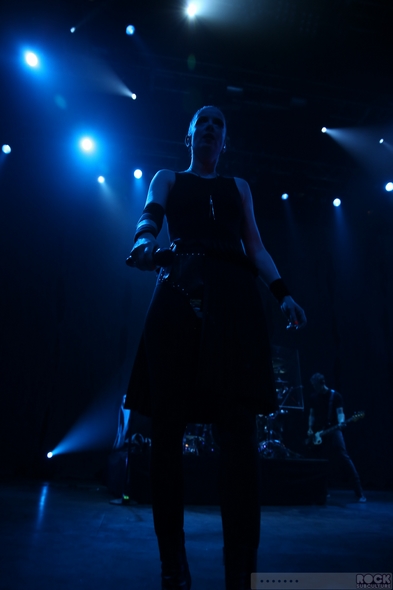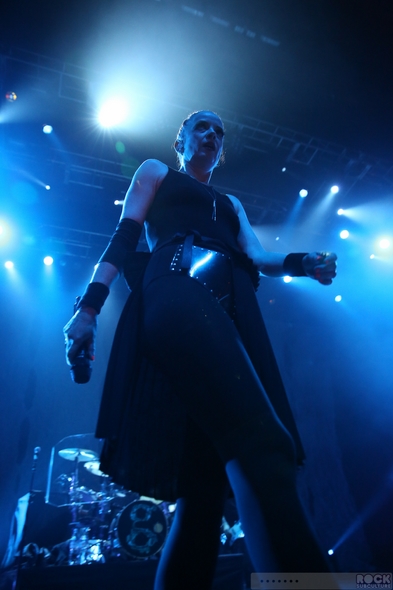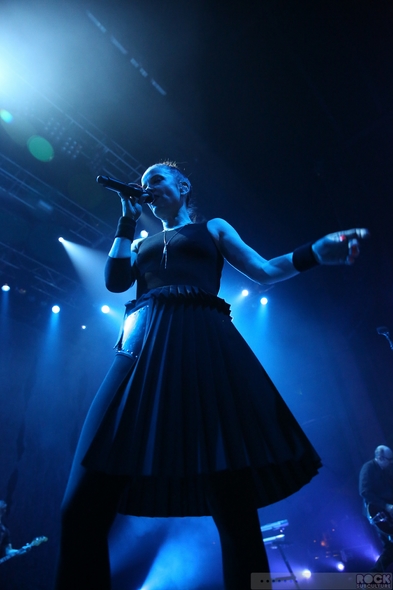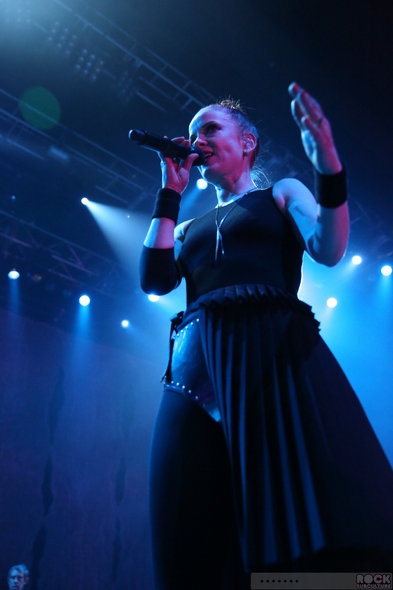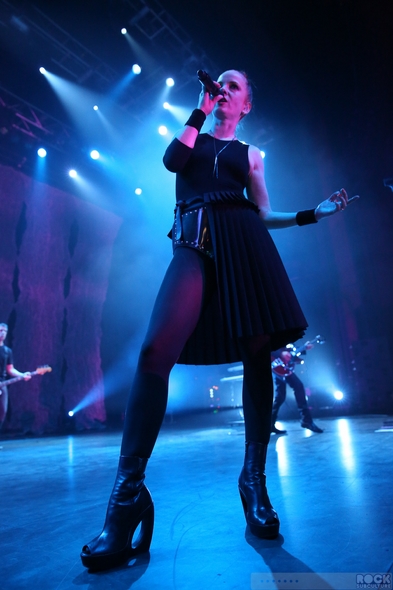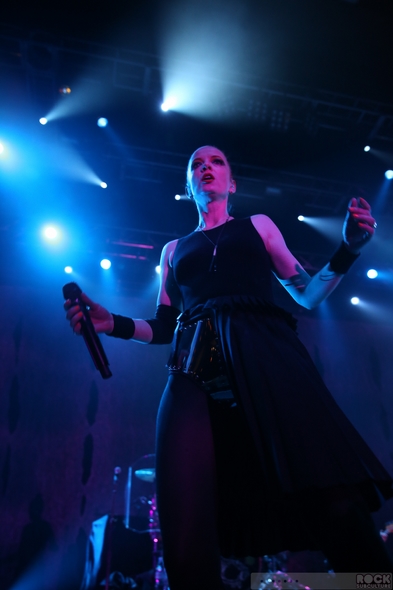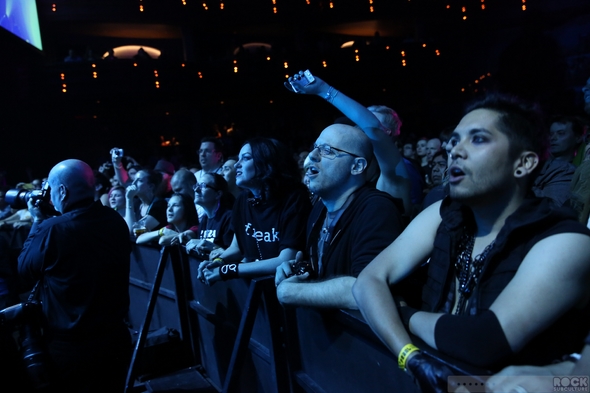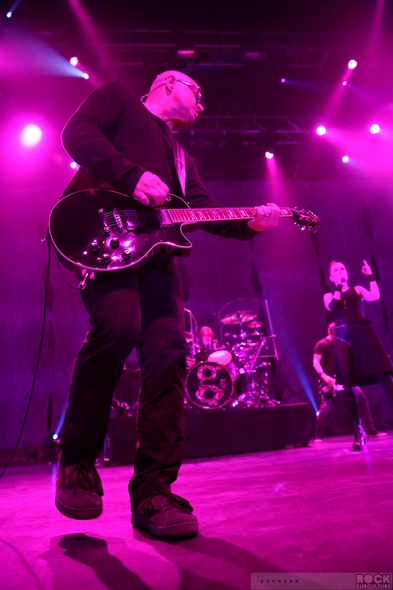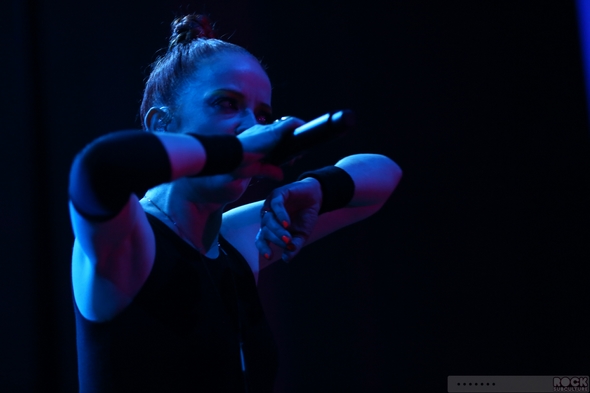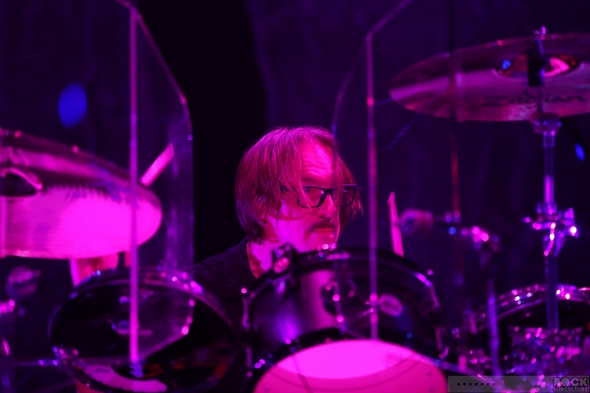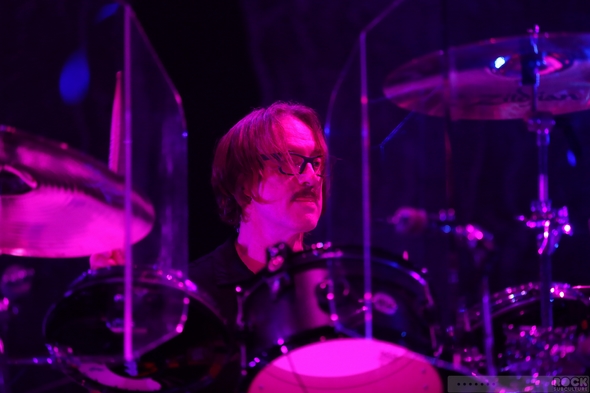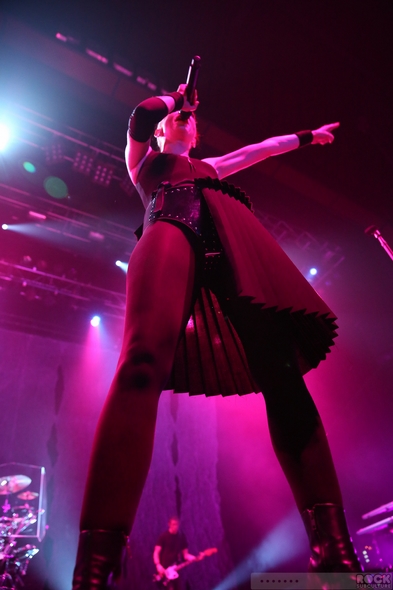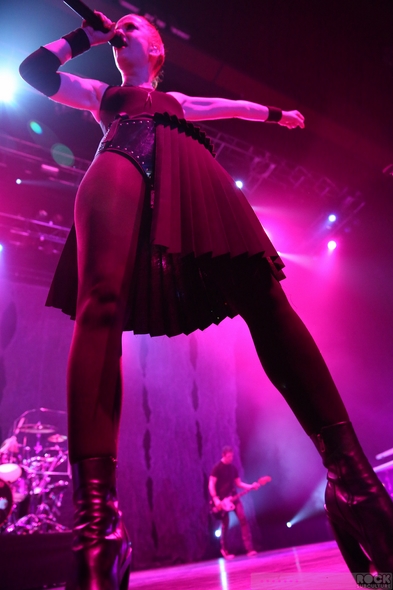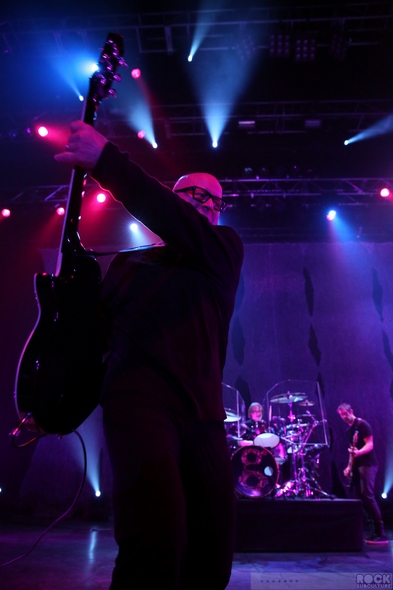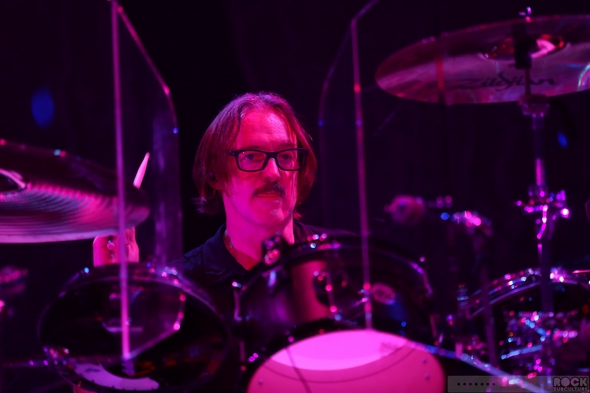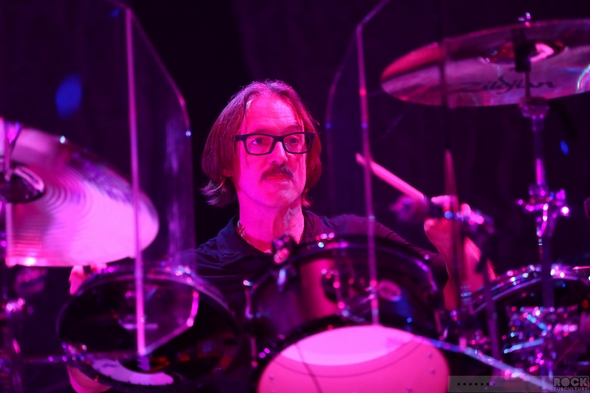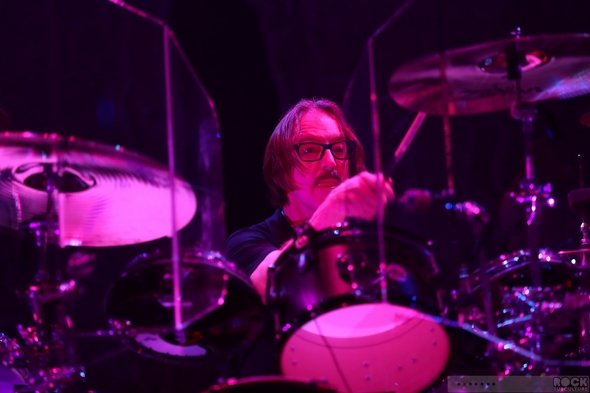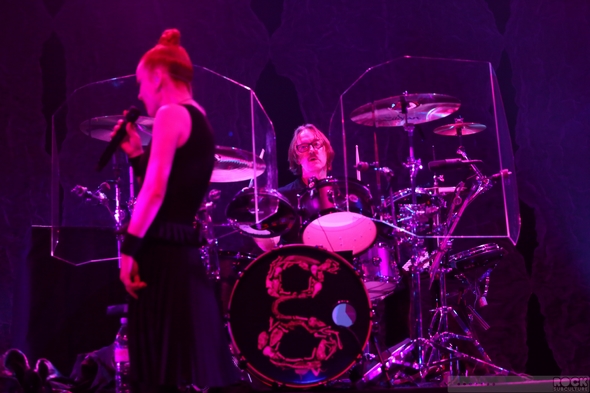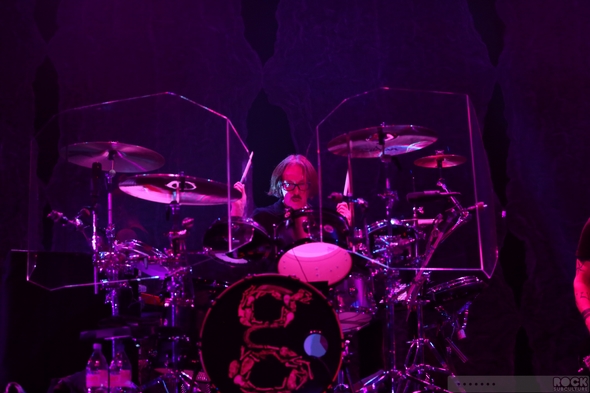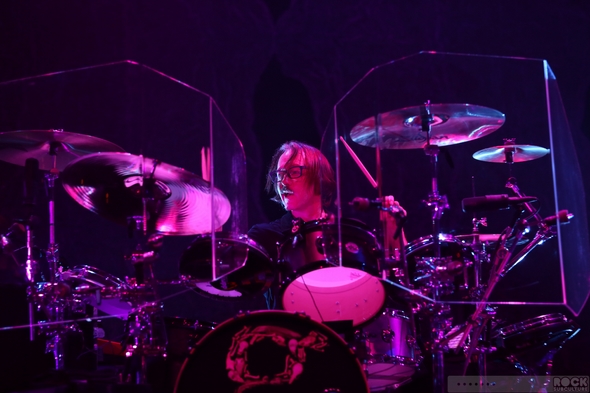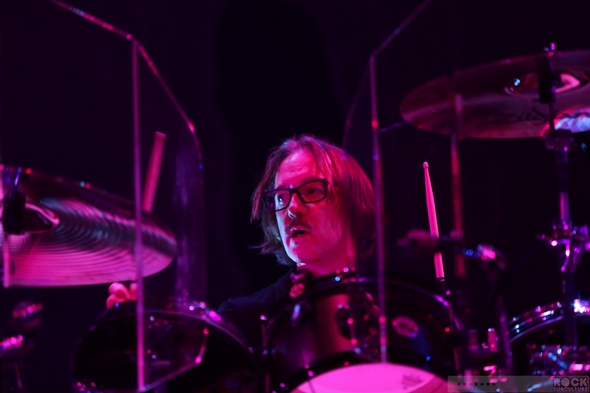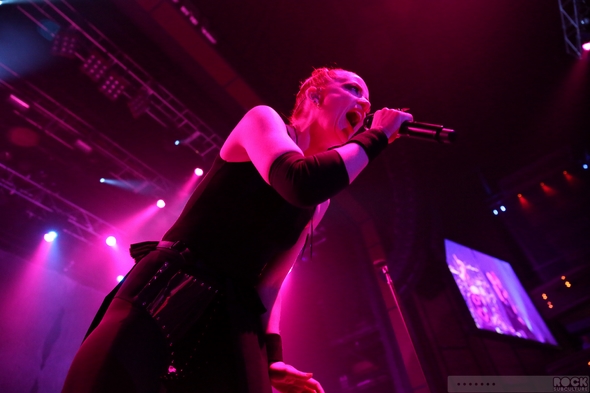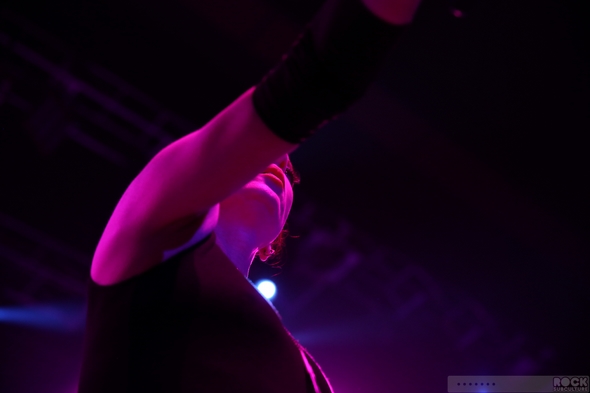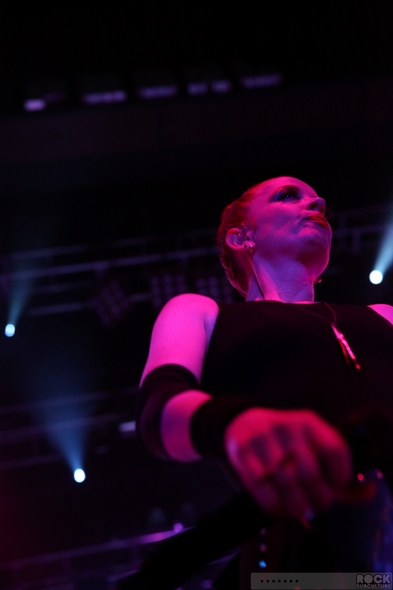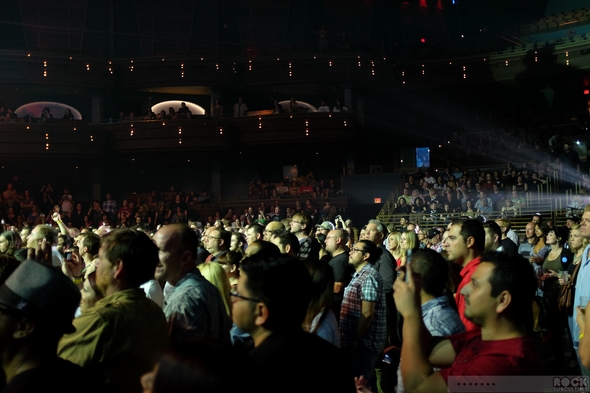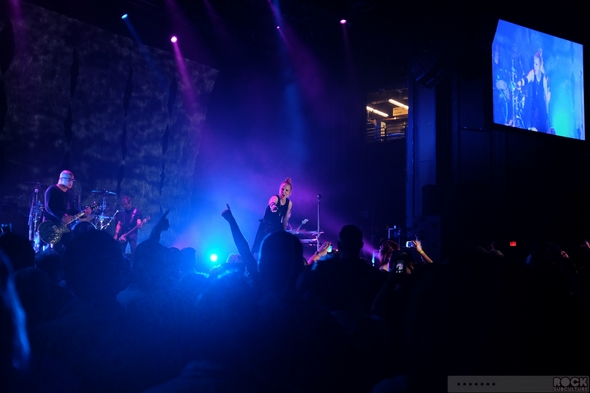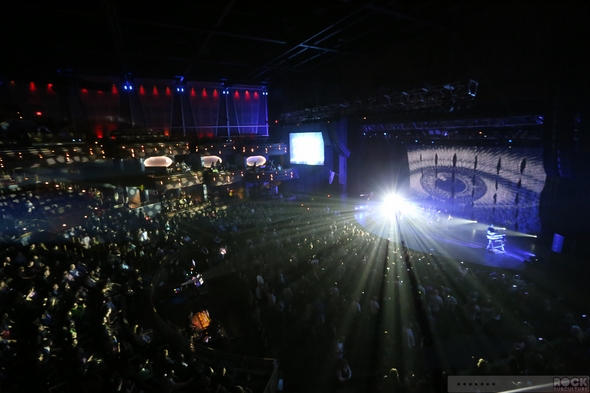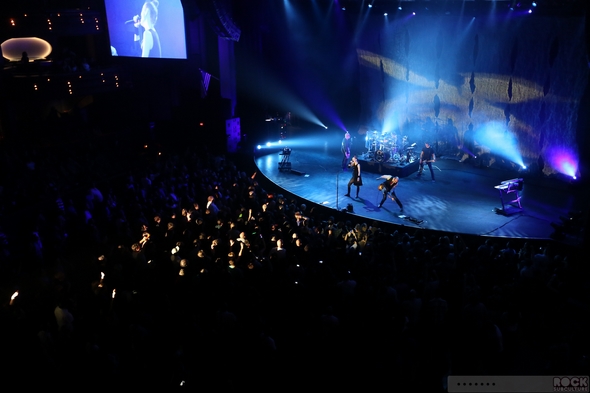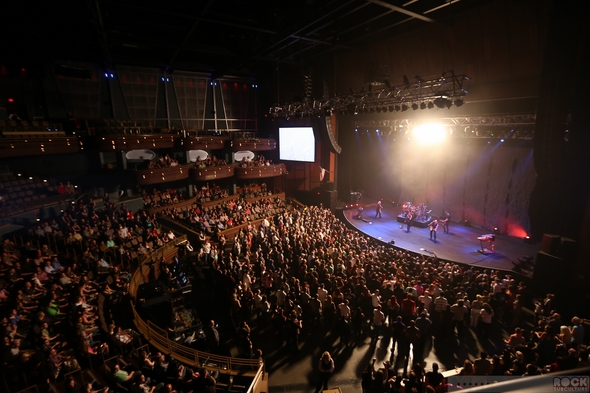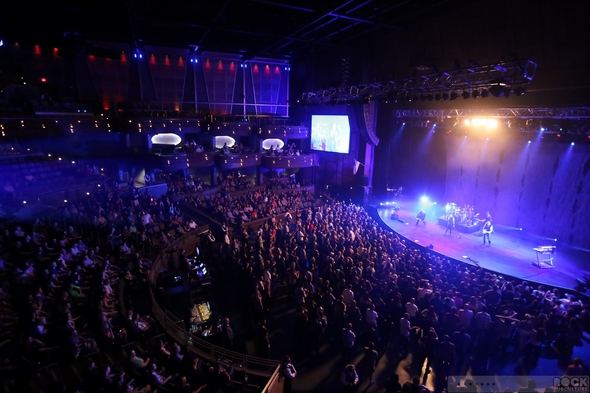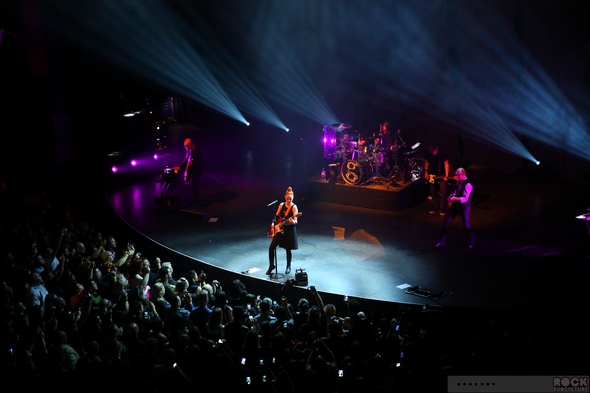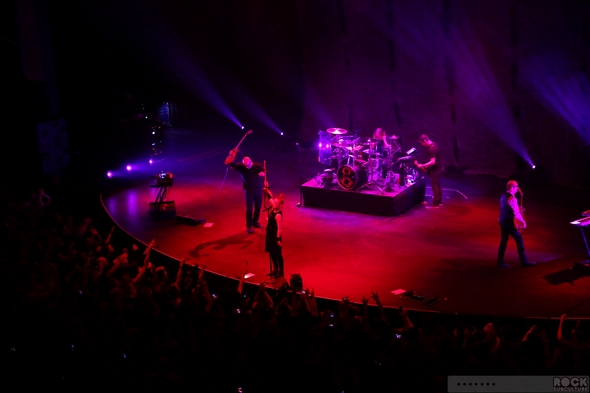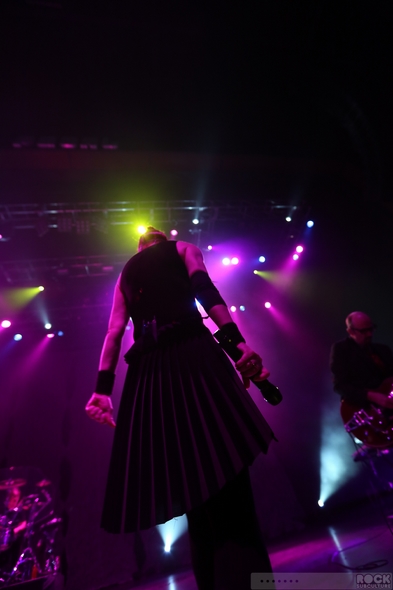 Jason DeBord