"We're Veruca Salt, and we're gonna blow it out your ass…" Early on in their sold out show at The Fillmore in San Francisco last night, Louise Post made reference to their EP that followed their hit 1994 album, American Thighs, though it seemed to sum up what they came to do on stage, with Louise and co-singer and guitarist Nina Gordon shredding, singing, and shrieking through just south of a two hour set to a crowd of people who were more into this show that I generally see.  I became aware of Veruca Salt when their song "Seether" became a smash hit.  Unfortunately, I never had an opportunity to see them play live back in the day; in the late 90s, I was living in LA and going to grad school full time and working full time, which left almost no time for concerts.  However, I have to imagine that they are better than ever in their current comeback, which includes not just touring but new music as well.  As a matter of fact, I am fairly certain that their new single – "Museum of Broken Relationships – is perhaps my favorite Veruca Salt song to date.  The two things that most struck me about their concert at The Fillmore last night was that 1) they put on a stunning show and 2) they seem to be having more fun than anyone.  Hopefully this is just the beginning of bigger and better things, because it would be well-deserved and a long time coming.

Who: Veruca Salt
Supporting: The Echo Friendly
Venue: The Independent
Where: San Francisco, California
Promoter: Another Planet Entertainment
When: June 26, 2014
Seating: General Admission (also photo pass first three songs)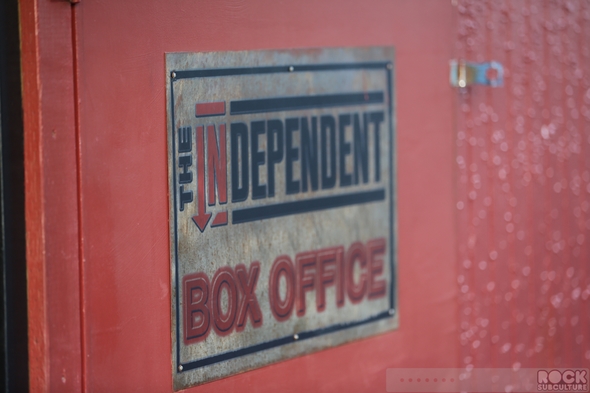 I see quite a few shows put on by Another Planet Entertainment at The Independent in San Francisco, and it is one of my favorite Bay Area venues.  It is small and intimate, and they tend to find great artists to put on concerts that showcase a number of different music genres.
With last night's show, it was long sold out, and for all the concert events I've attended at the venue, this was most definitely the longest pre-doors line-up that I've seen.
I arrived early myself, and there was just one other person waiting, a young man from Ottawa who counts Veruca Salt as his favorite band and has been following the tour city and city and will continue to do so for some time to come.  And that was one of the things that I learned tonight, that Veruca Salt has a very loyal and dedicated fan base.
Once inside, I ended up front row center and this proved to be an amazing vantage point from which to enjoy the concert.
You know it's going to be an interesting night when Jane Wiedlin of The Go-Go's is in the audience tweeting about it:
OMD #VerucaSalt !!! pic.twitter.com/wOtXjs09yO

— Jane Wiedlin (@janewiedlin) June 27, 2014
The Echo Friendly
Members
Jake Rabinbach (guitar, vocals)
Shannon Esper (vocals)
I haven't found too much information about The Echo Friendly online, but their debut album, Love Panic, was released just last month.
I go to a lot of concerts and see a lot of supporting acts that are new to me – as was the case last night – but I definitely rate The Echo Friendly among the best I've seen in 2014.  They were fantastic.
It's a challenge to describe their music, but it was instantly accessible and reminded me a bit of being like a much more rocking (like The White Stripes) version of The xx, infused with some keyboard that felt sort of early The Cure.
Their music was fantastic, and they definitely know how to rock a live show.  I hope to see them play another show in the future – awesome band.
Below are some photos of The Echo Friendly performing on stage: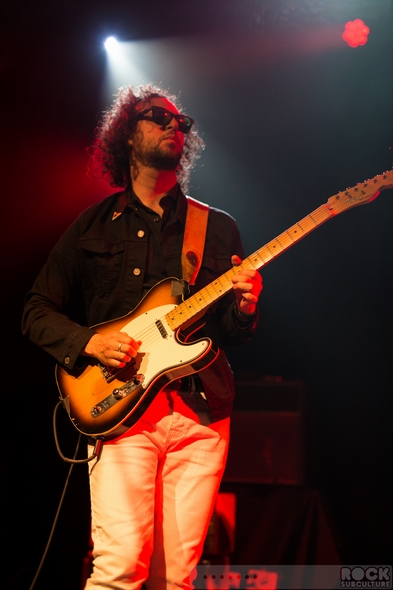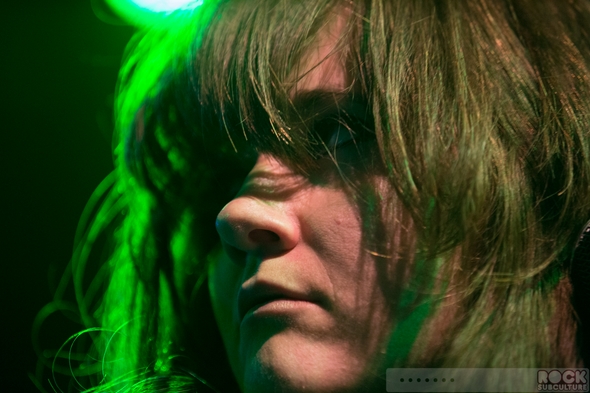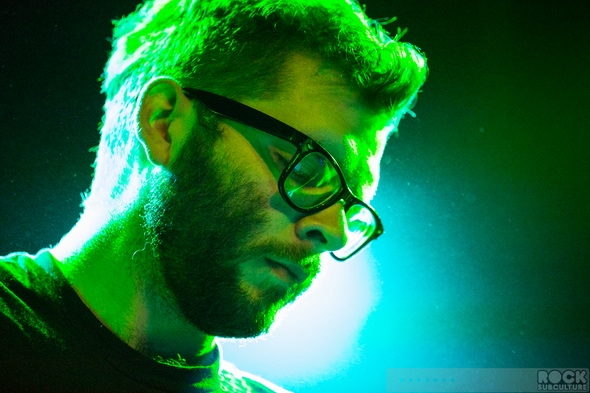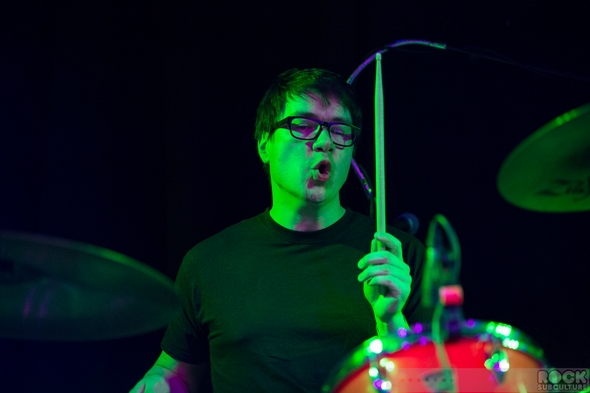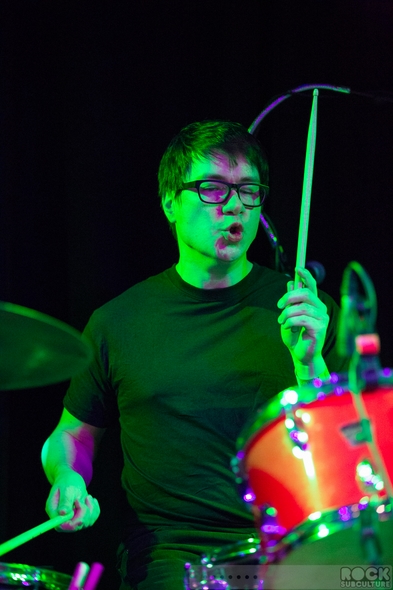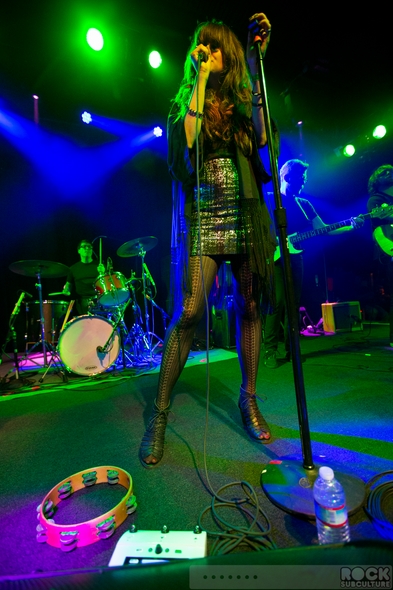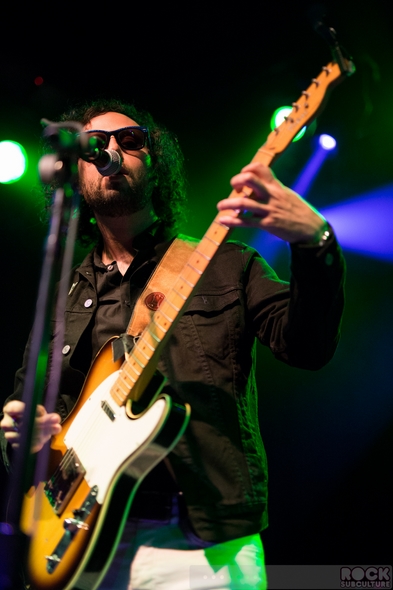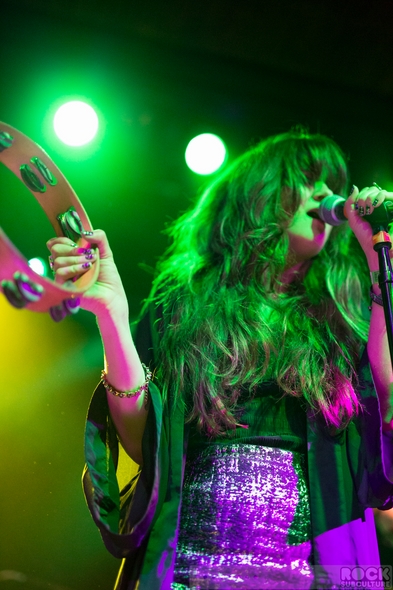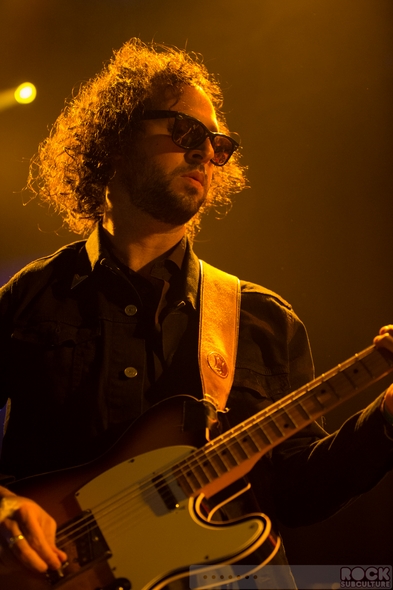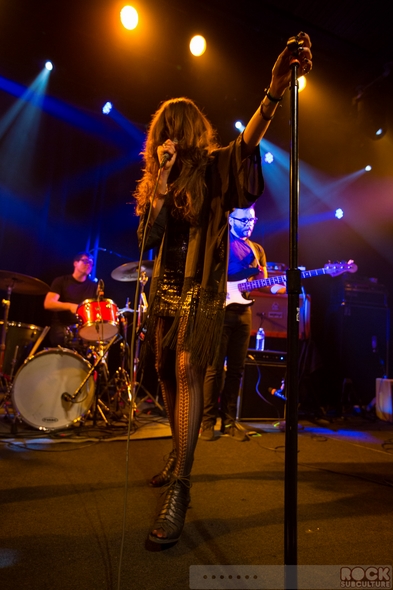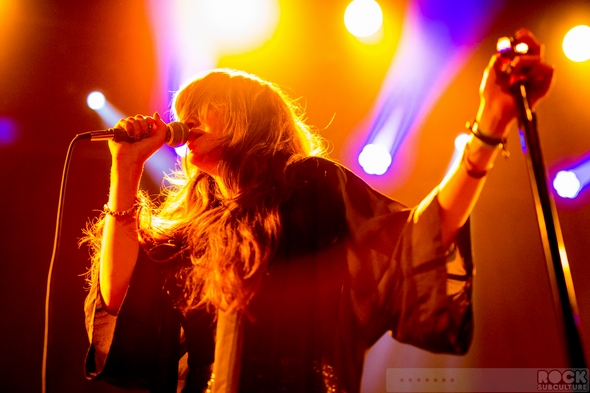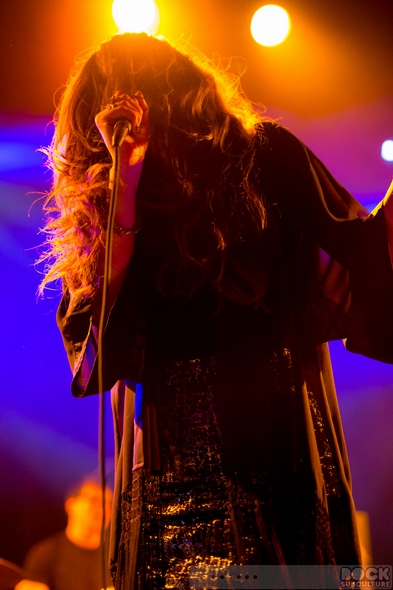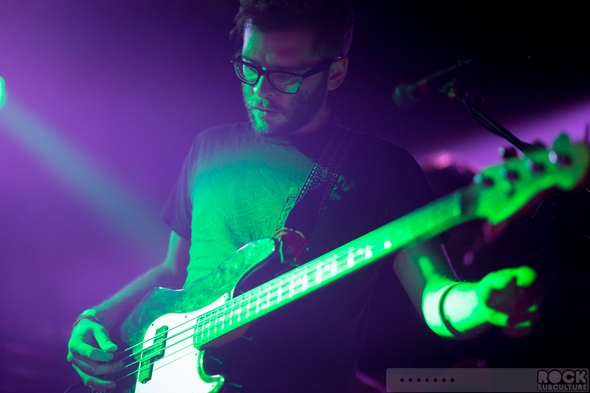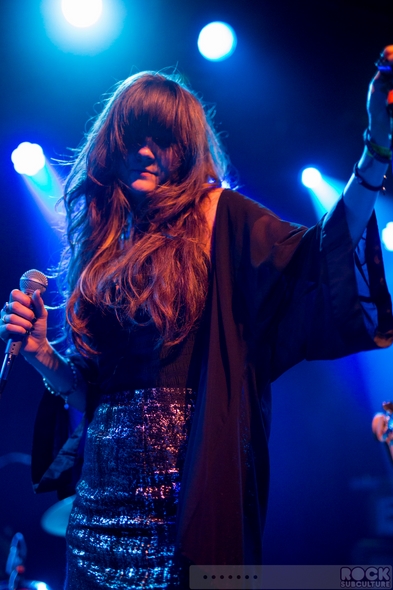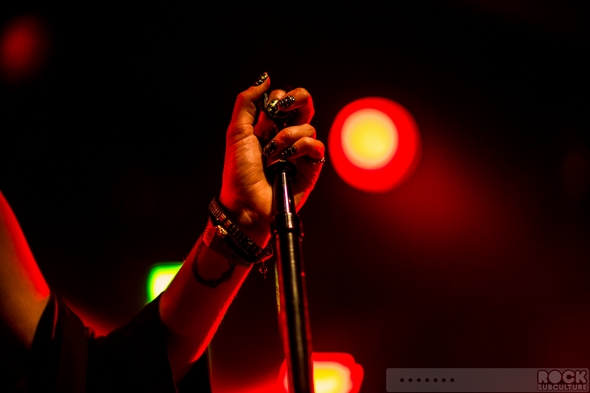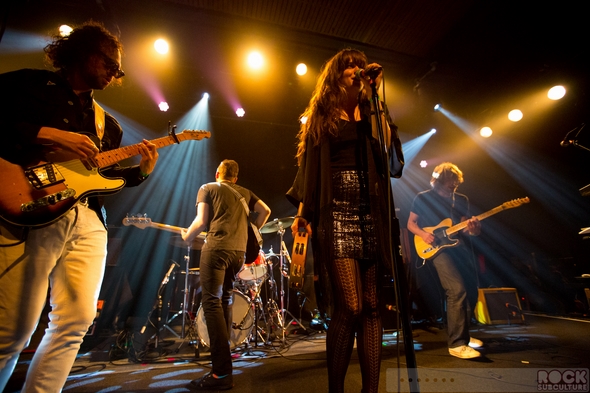 Veruca Salt
Members
Nina Gordon (guitar, vocals)
Louise Post (guitar, vocals)
Jim Shapiro (drums)
Steve Lack (bass)
Veruca Salt was formed in 1993 in Chicago by Nina, Louise, Jim, and Steve, and those are the same members who comprise the band today (though many others have come and gone).
Their first single was "Seether" in 1994, which was included on their first full-length album, American Thighs.  Their second album, Eight Arms to Hold You, came out in 1997, and subsequently Jim left the band, and then Nina left to pursue a solo career.  After some disputes, Louise was eventually the only founding member left, and put together a new version of the band.
By 2012, all incarnations of the band were on hiatus, though it was short-lived and in 2013, all of the original four members got back together for a reunion.  They published "hatchets buried, axes exhumed" on their Facebook page.
They definitely came to play last night, and were collectively beaming with joy.  They were very natural on stage and played brilliantly together.  They brand of music has a great energy behind it (fun, fast, and quirky, much like one of my favorite bands, the Pixies) and though much of it is now decades old, it sounded fresh and new in a live setting.
The band definitely has a strong relationship with their fans, many of whom seemed to travel long distances last night for this gig.  Unlike some bands, there was a definite bond on display, with the band feeding the crowd, and the crowd giving it back.
Coming back on stage for two encores, one of them was prefaced by Louise and Nina handing out long-stemmed red roses to fans, which was something I'd never seen before.
All in all, it was a fantastic night, and I hope that this come back is permanent, as the band has a lot to offer the music world, and based on their new releases, they have it now more than ever.
Below is a photo of Nina's setlist from the show: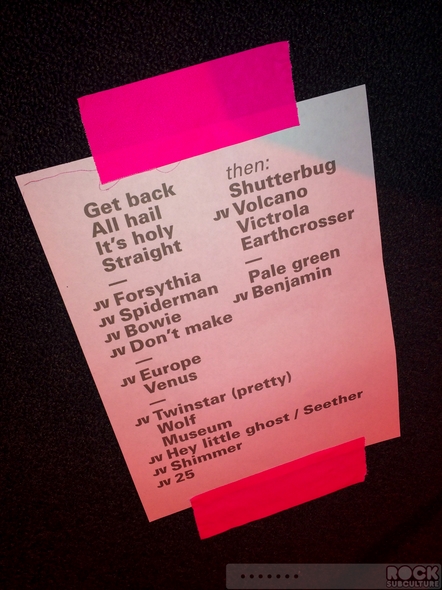 Below is the setlist from the concert at The Independent in San Francisco on June 26, 2014…
Set List:
Get Back
All Hail Me
It's Holy
Straight
Forsythia
Spiderman '79
With David Bowie
Don't Make Me Prove It
I'm Taking Europe With Me
Venus Man Trap
Twinstar
Wolf
The Museum of Broken Relationships
Hey Little Ghost
Hey Little Ghost / Seether
Shimmer Like A Girl
25
Encore #1:
Shutterbug
Volcano Girls
Victrola
Earthcrosser
Encore #2:
Below is a video I shot of the performance with a pocket camera to give a sense of the energy of the show…
Below are some photos of Veruca Salt performing on stage (apologies to Steve Lack – I didn't have a good spot to get photos of him, and with no photo pit was stuck in one spot) – click any image for higher resolution version of each photo: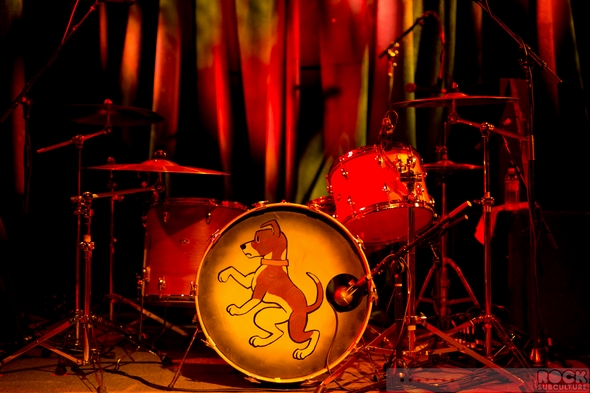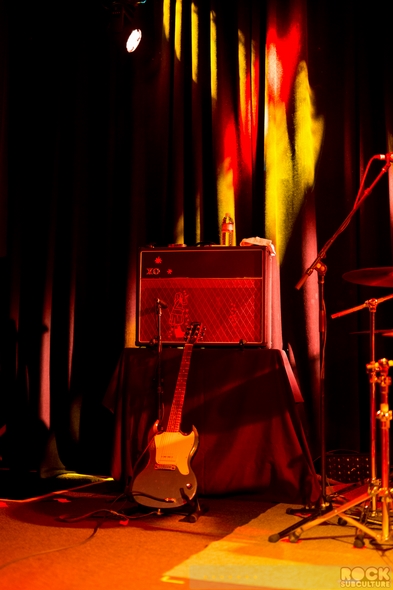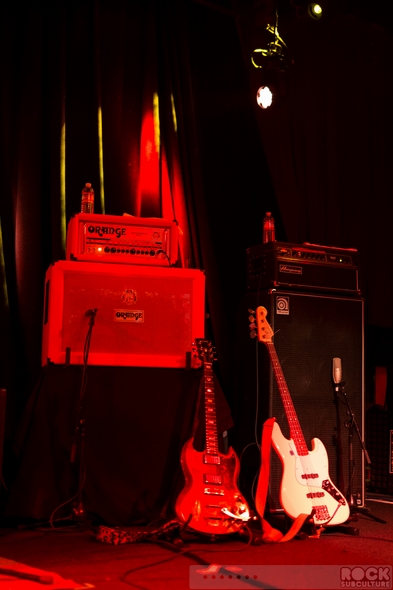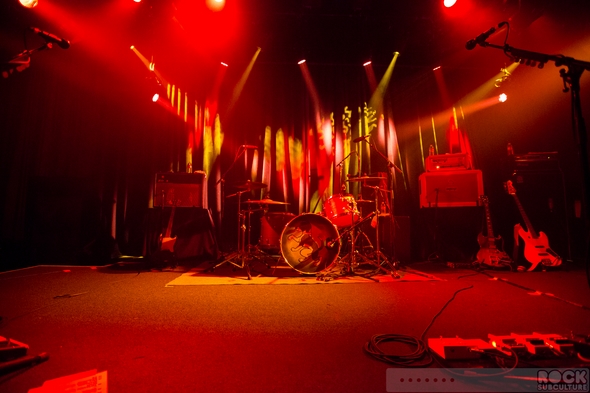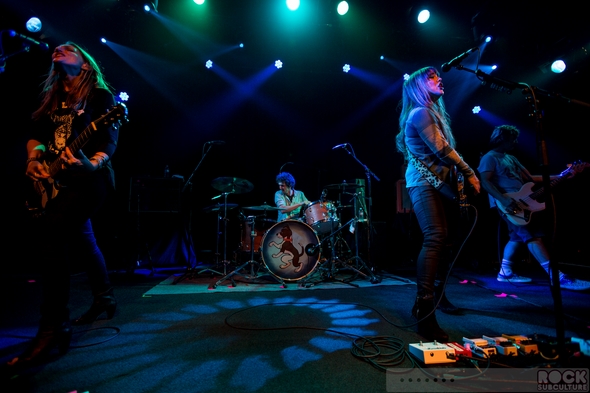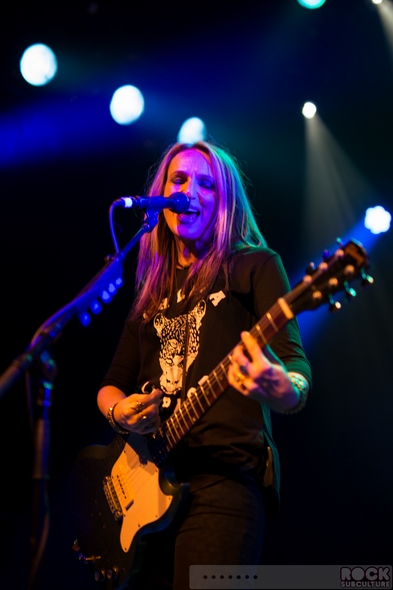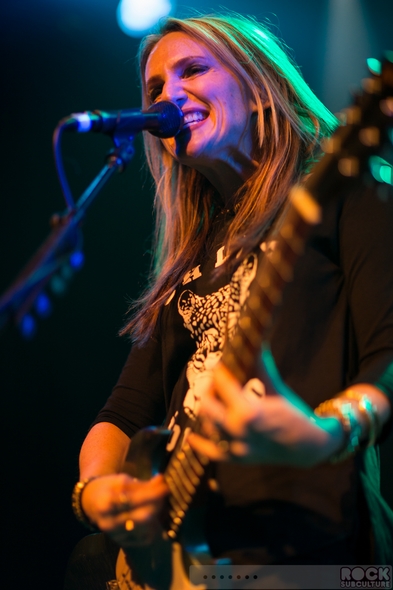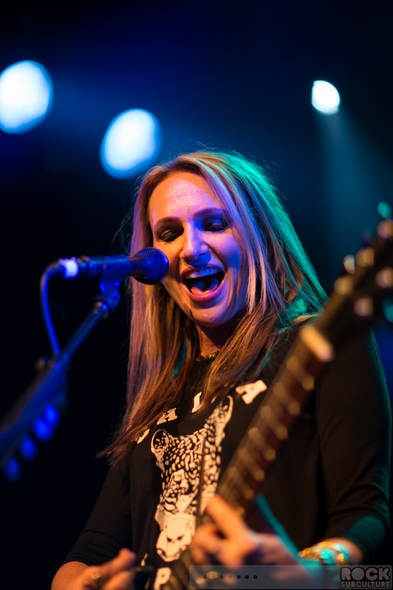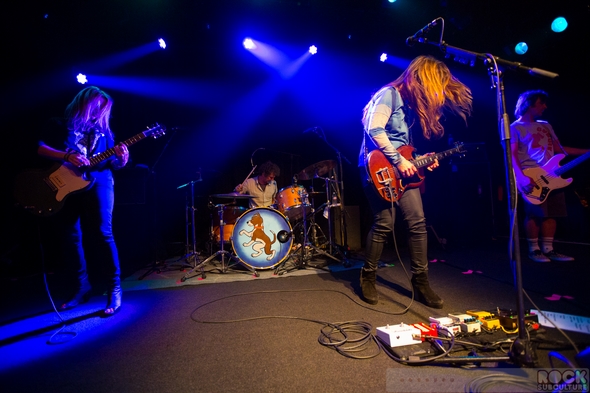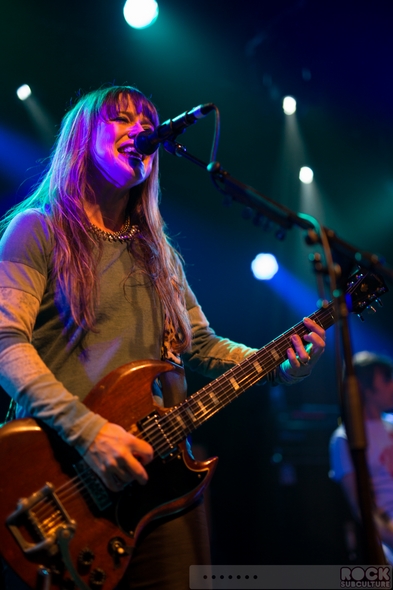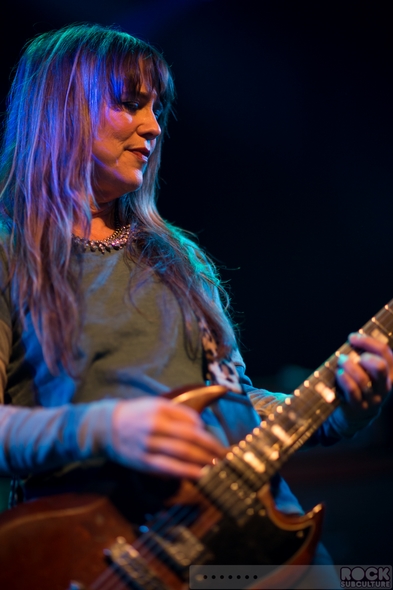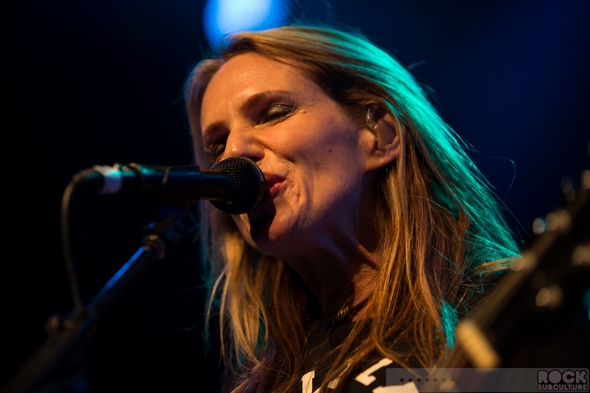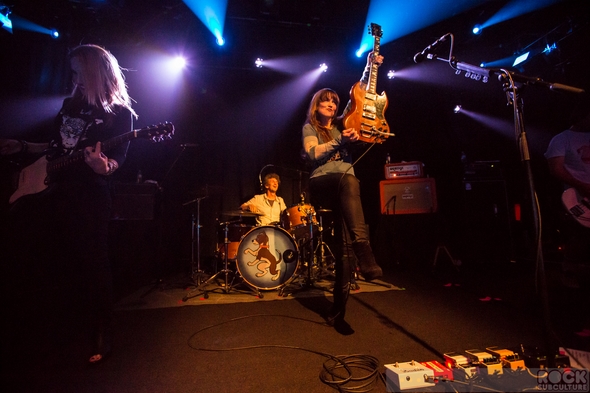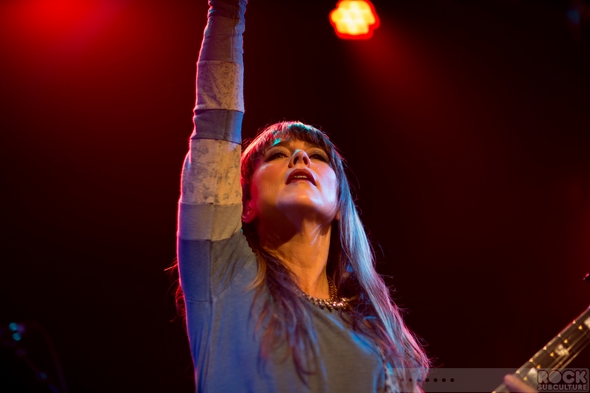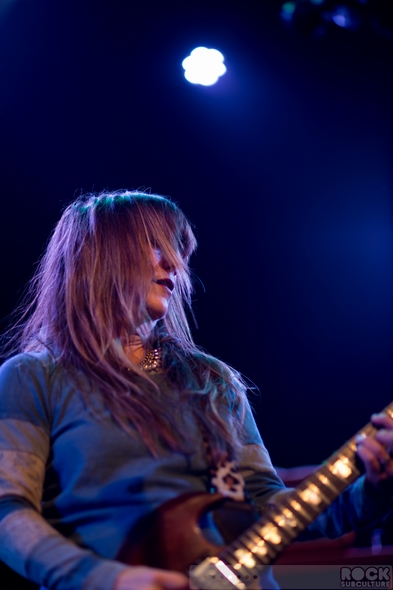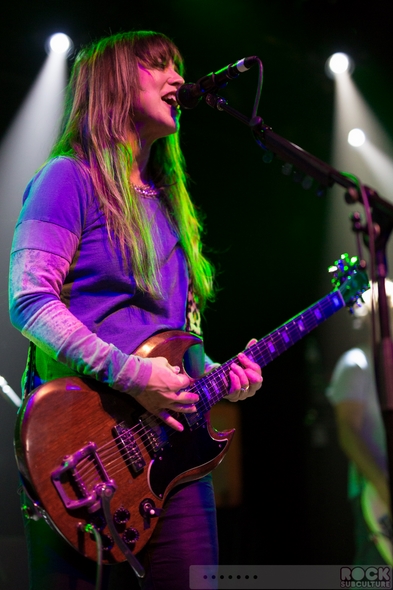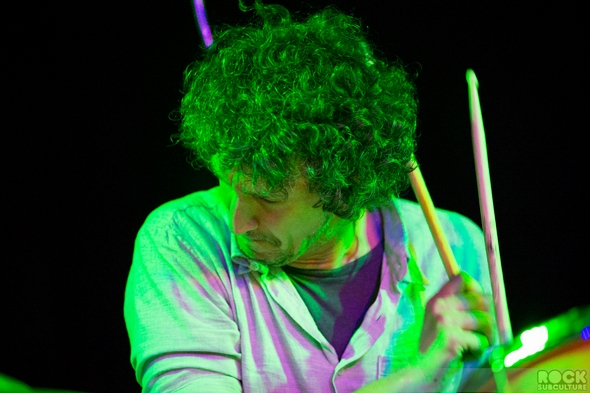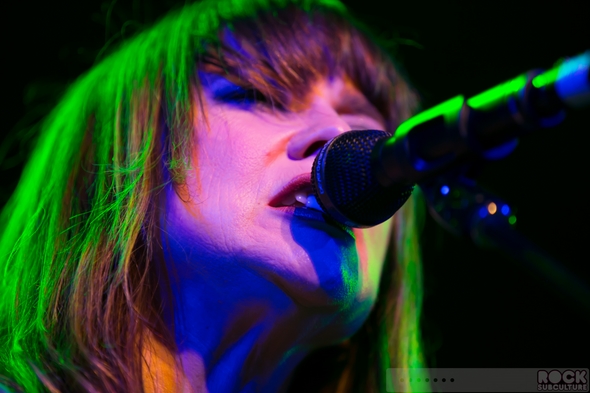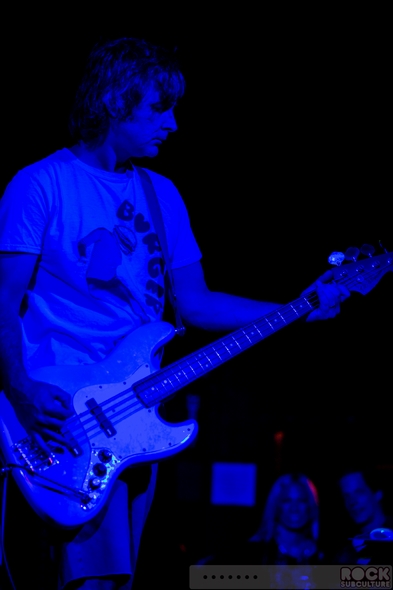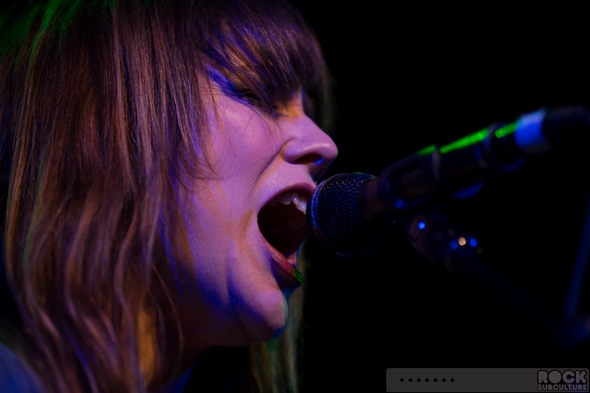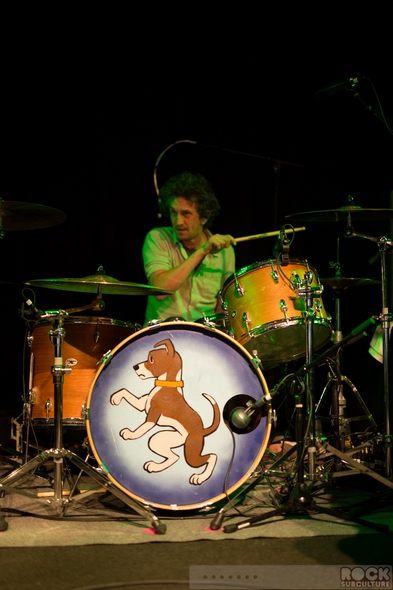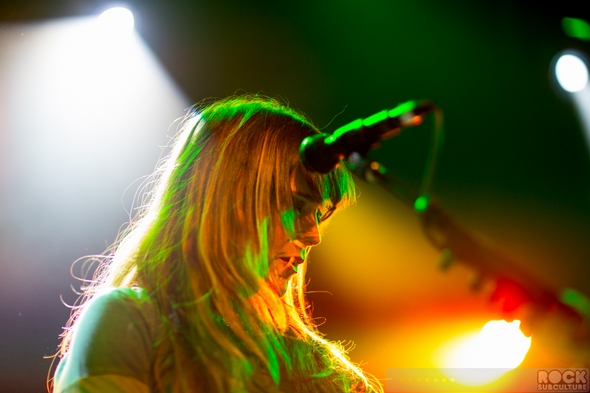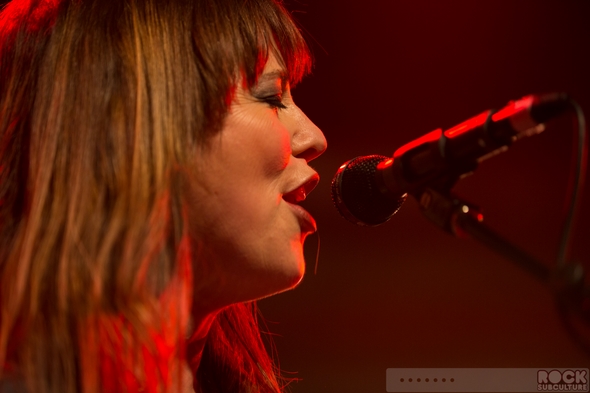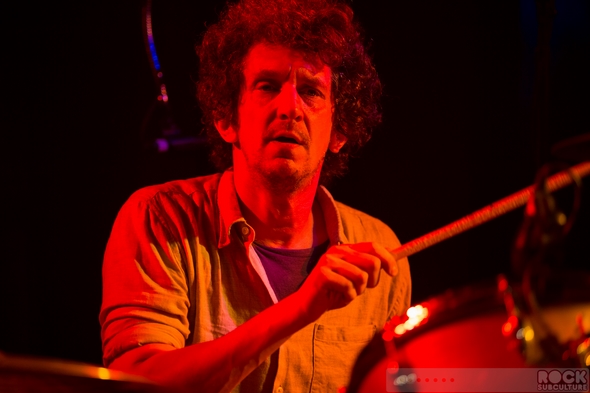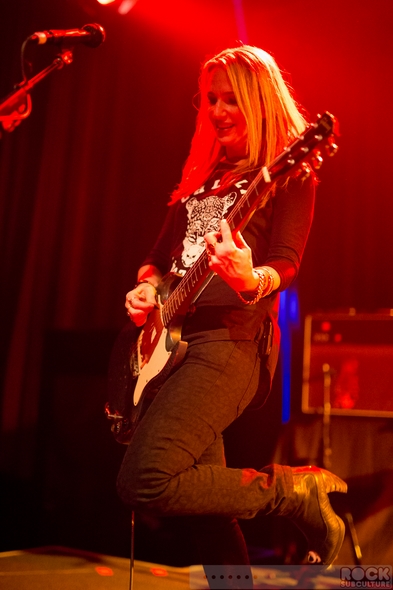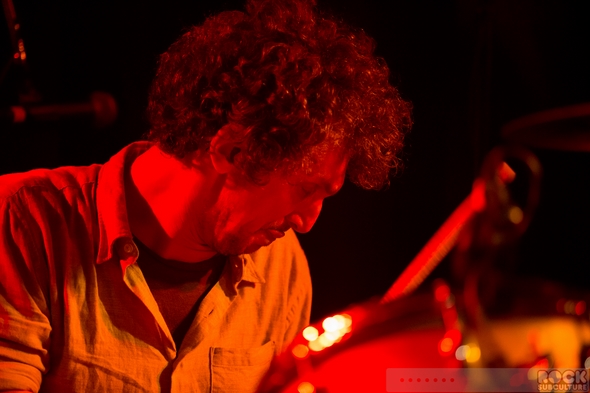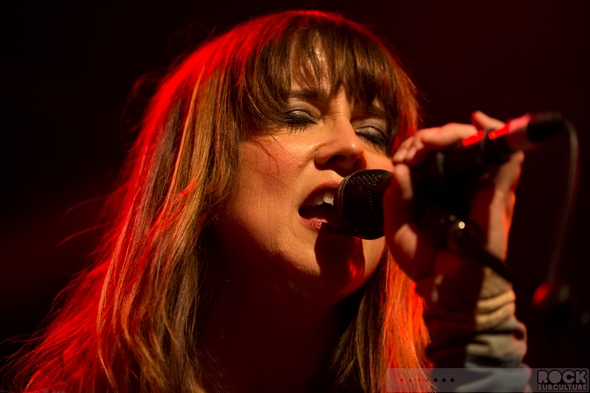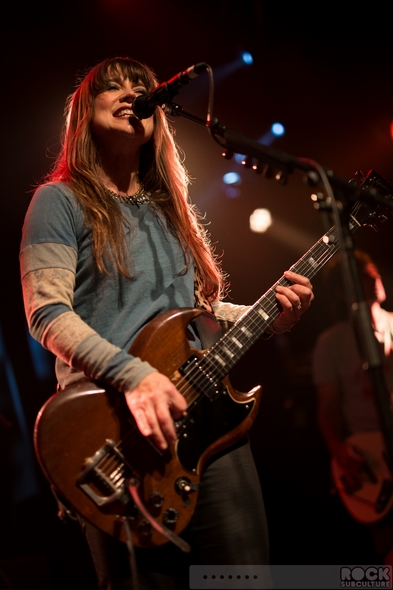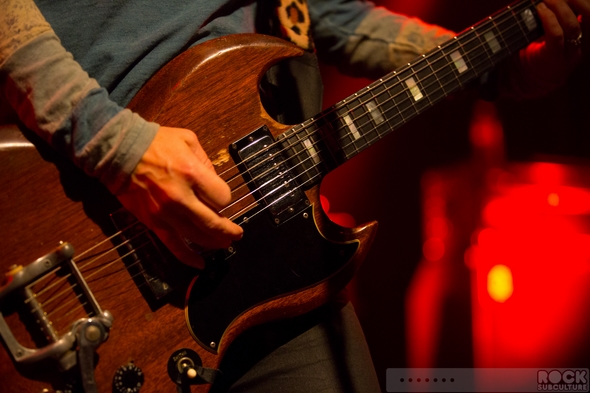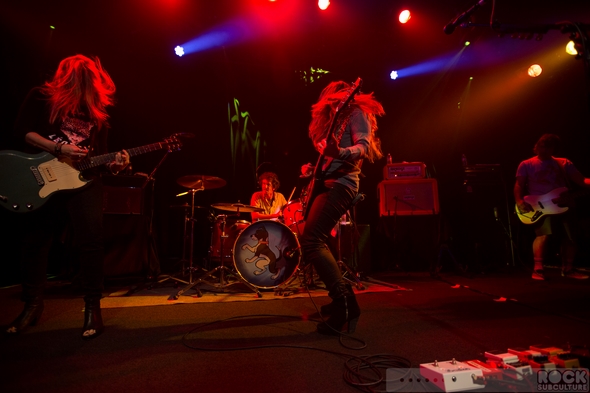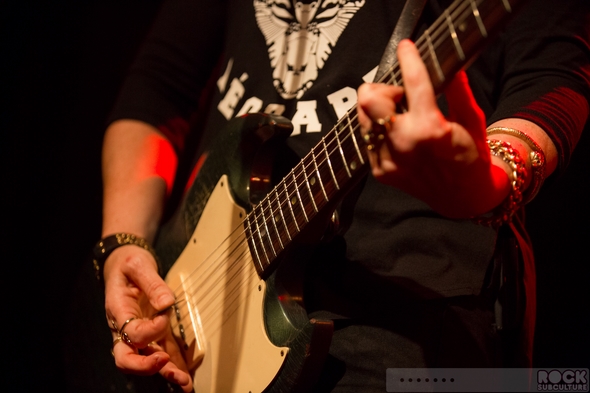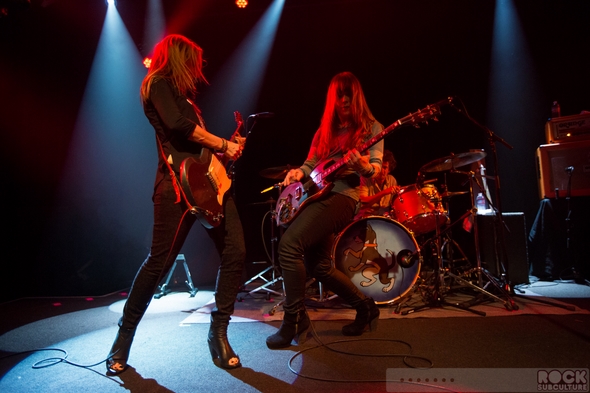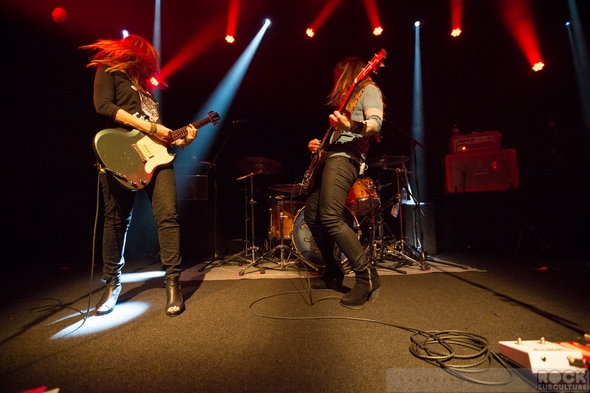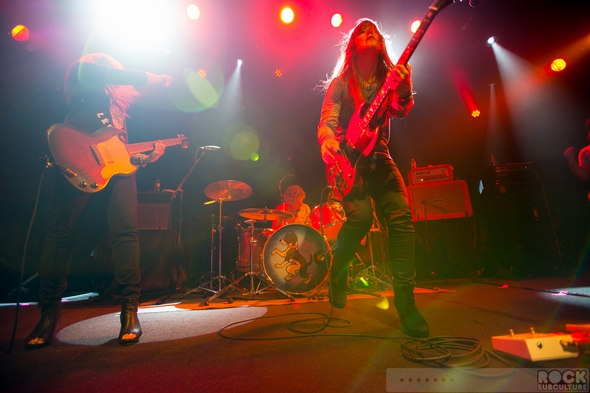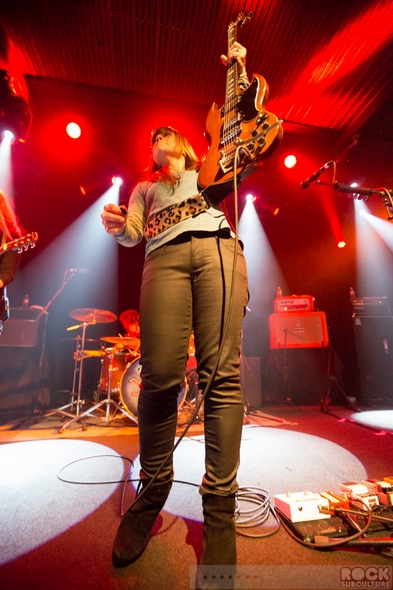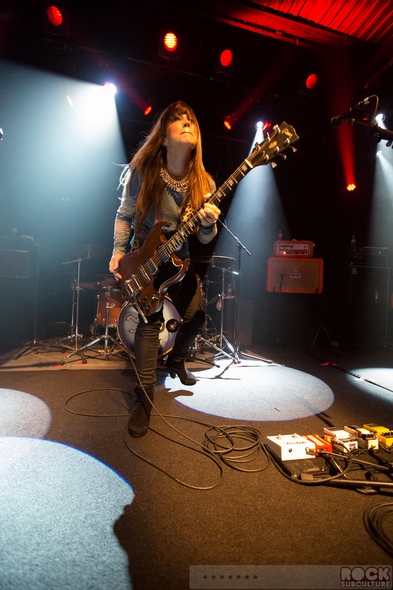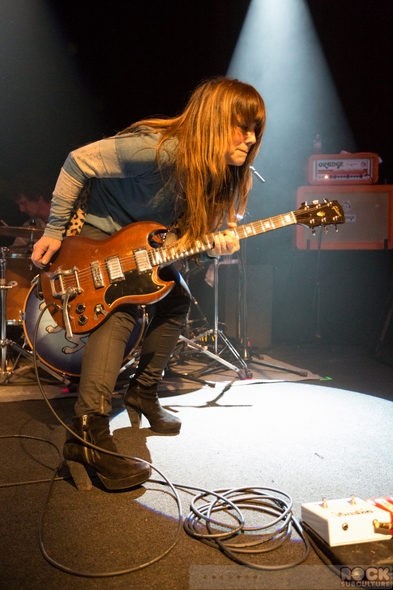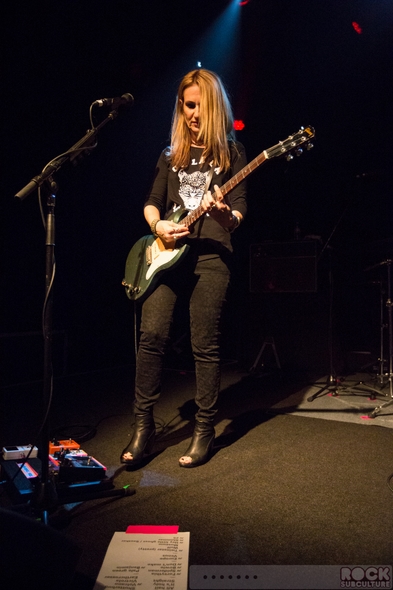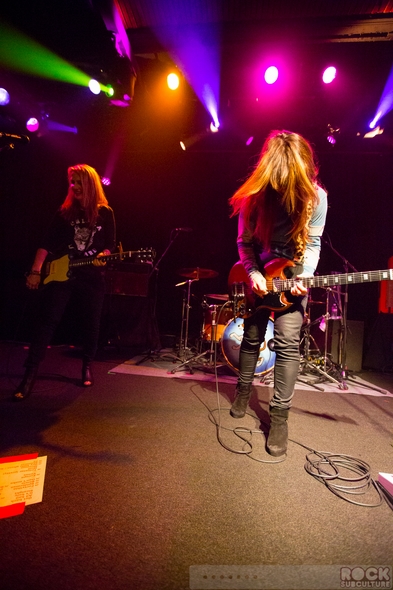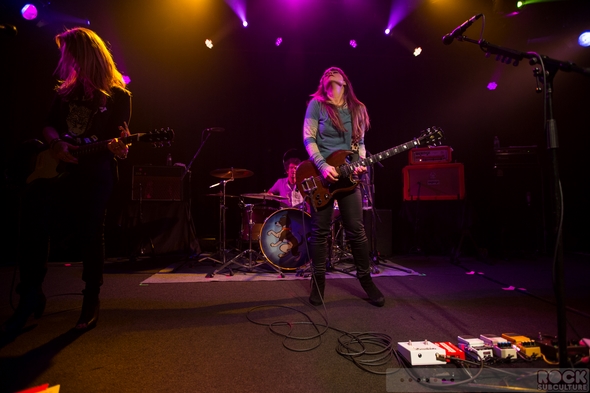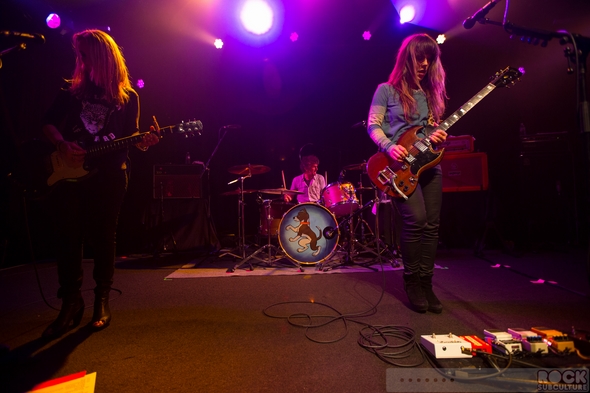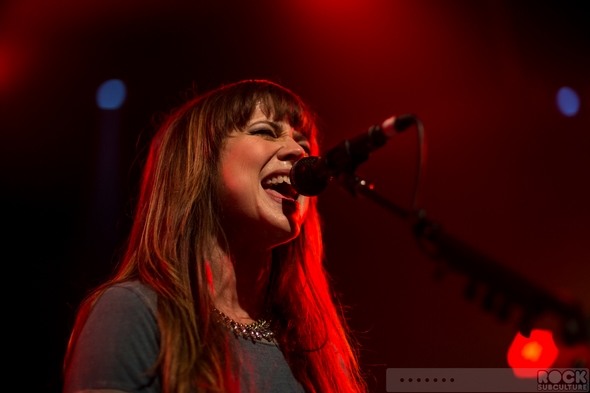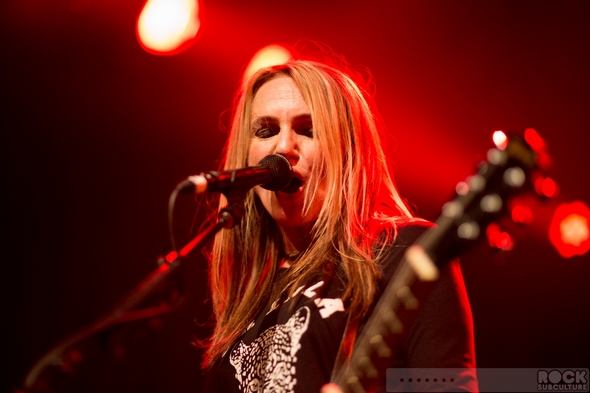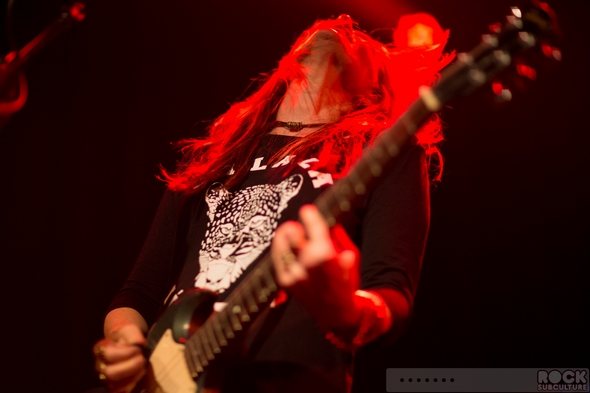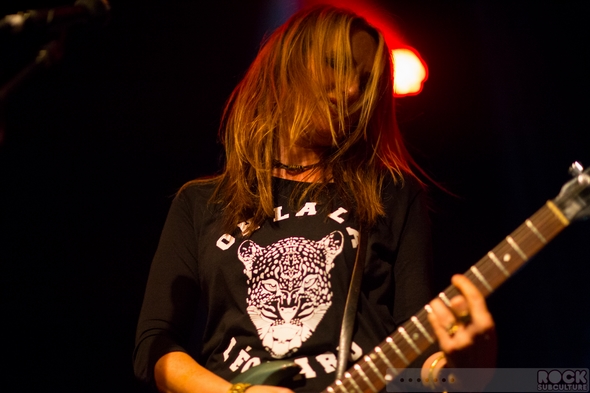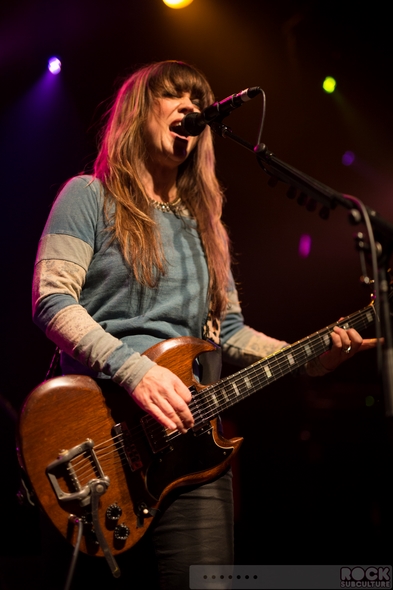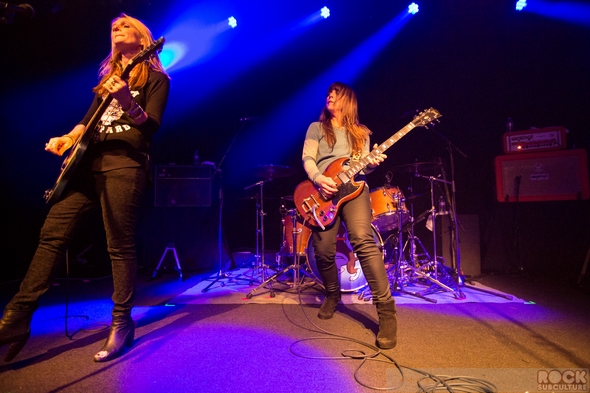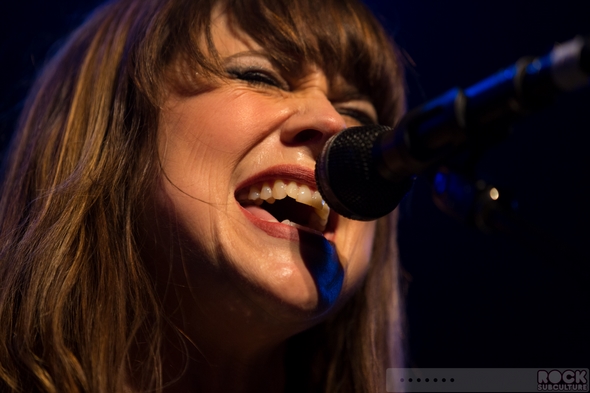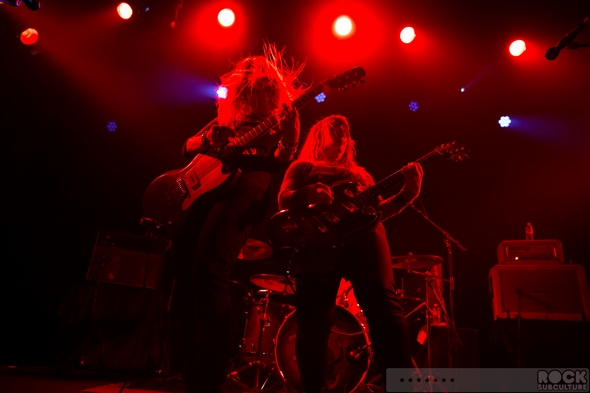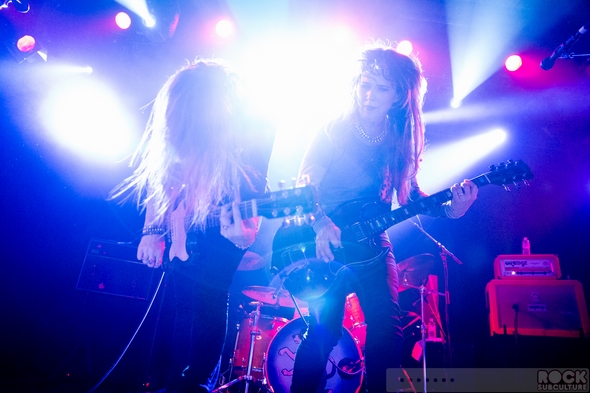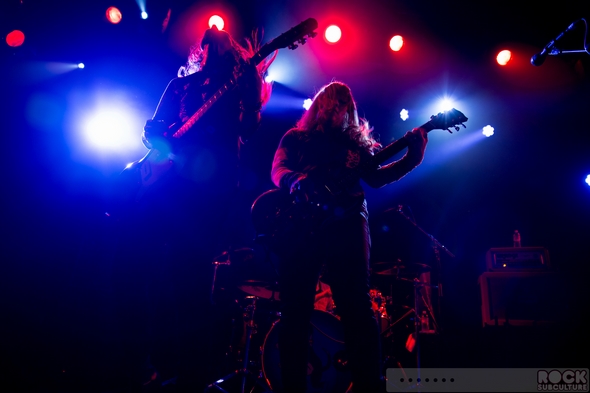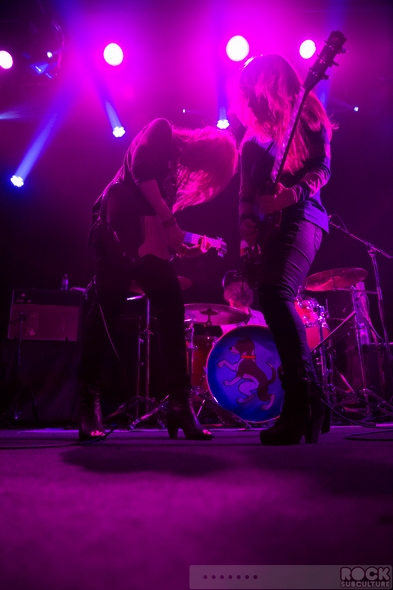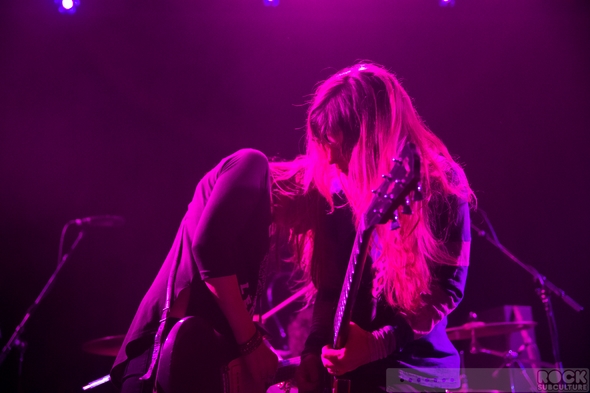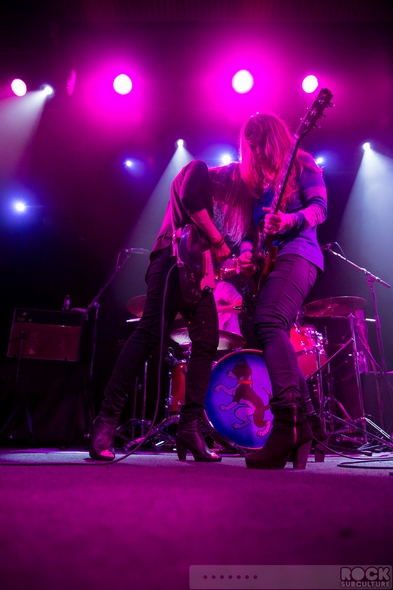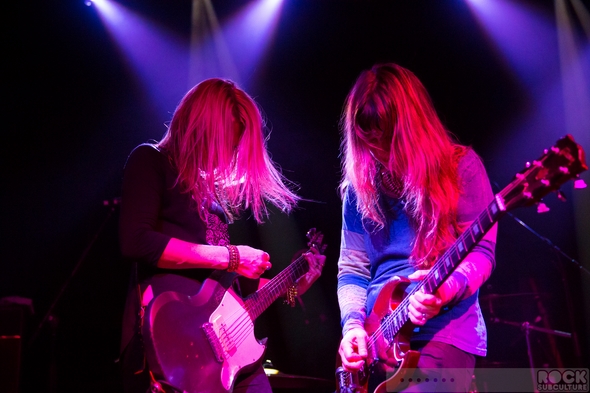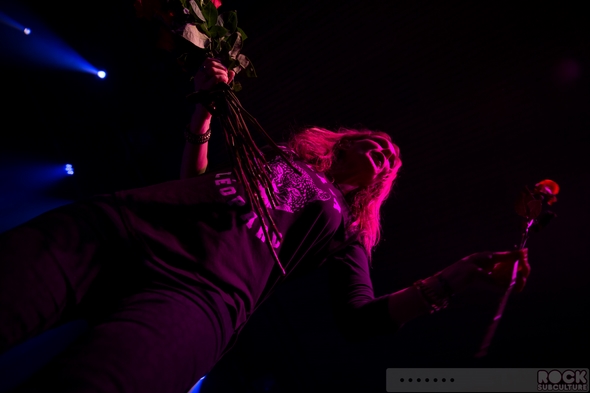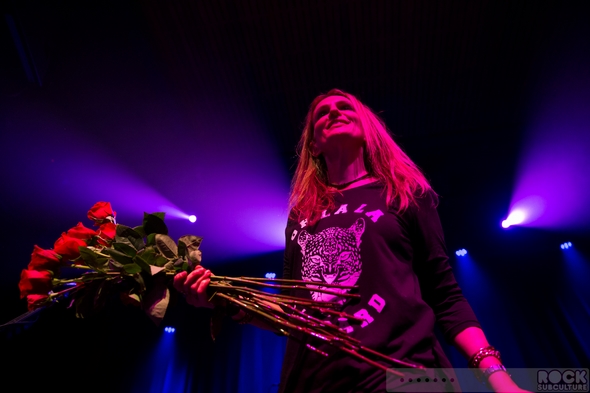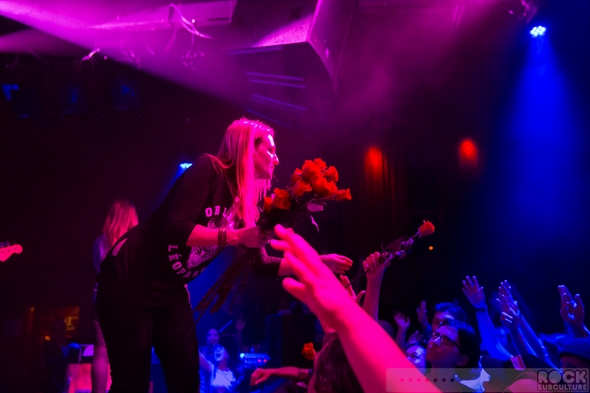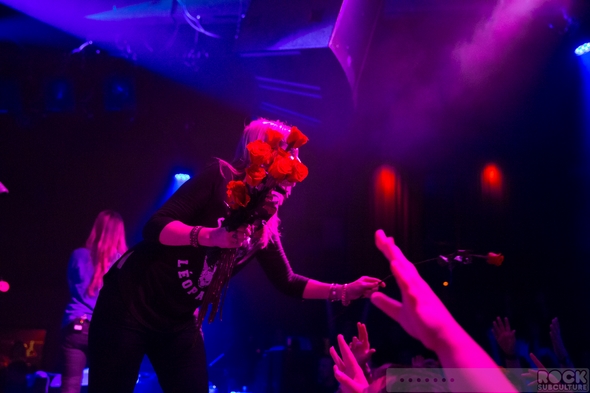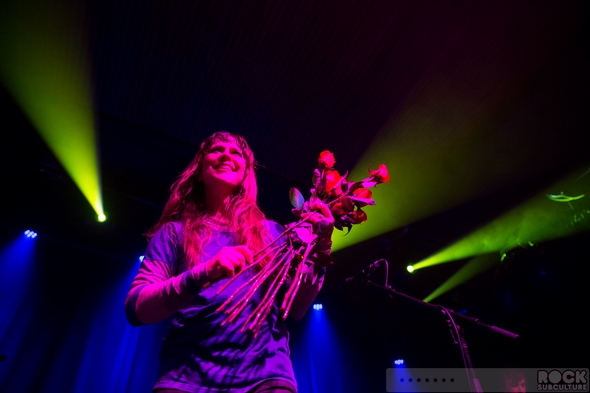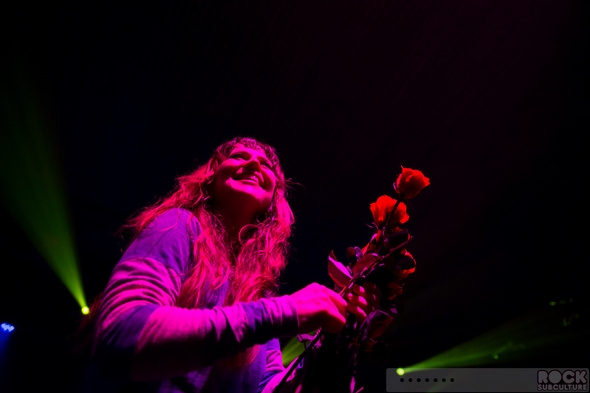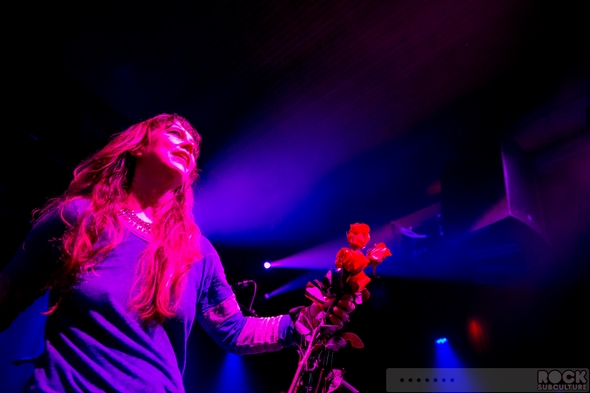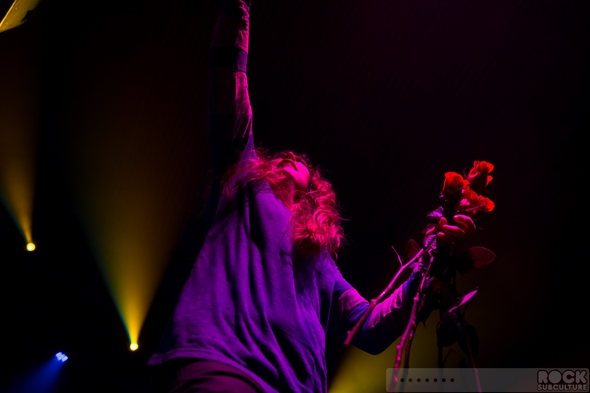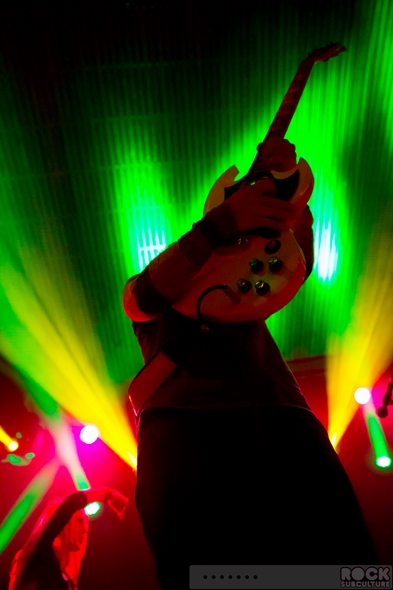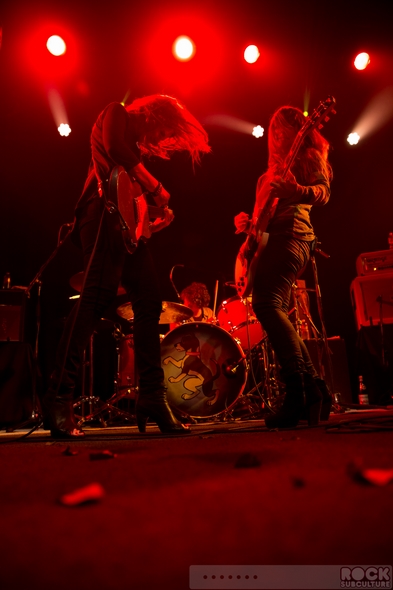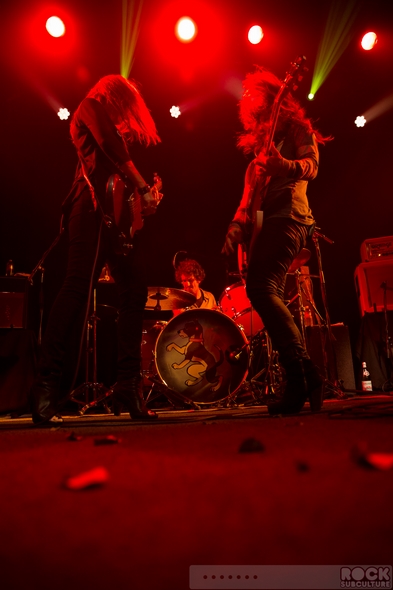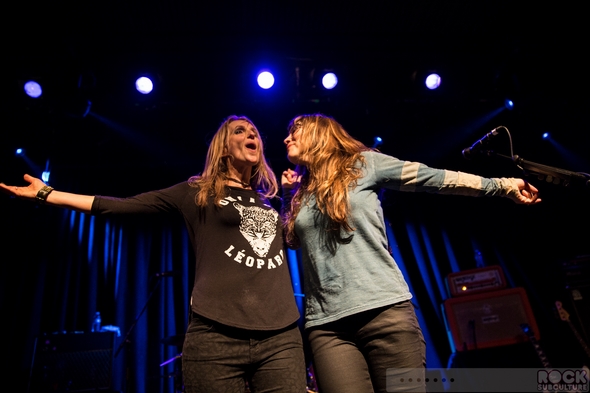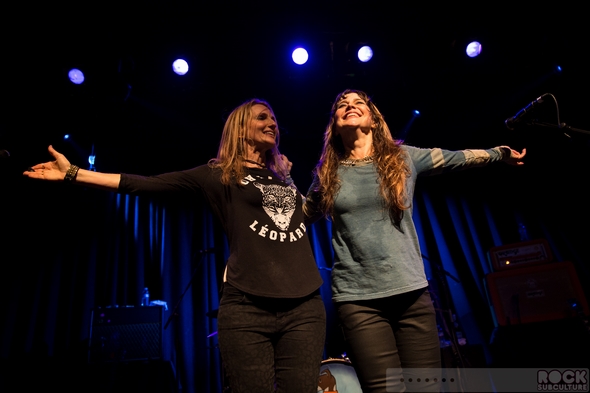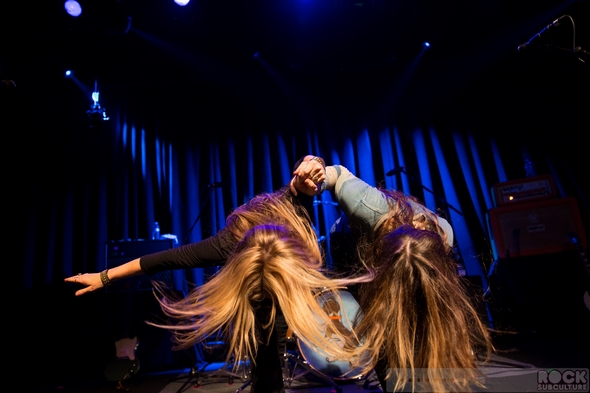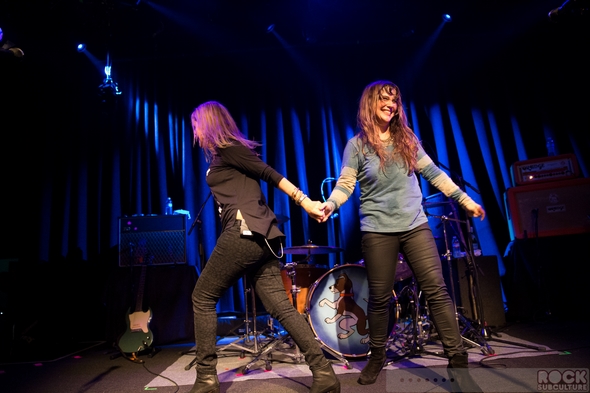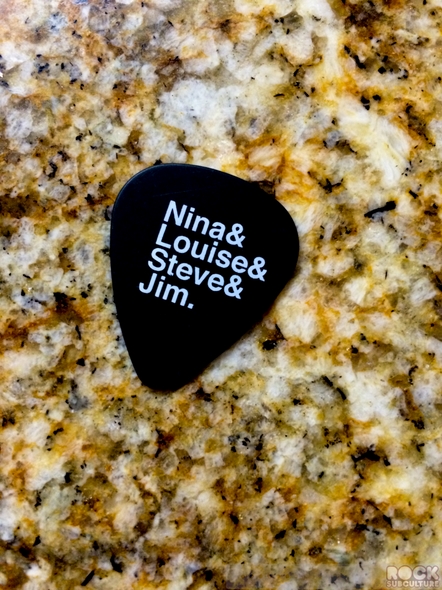 Jason DeBord