"Are we not in the desert?  Where are we?" A  bit of comic relief part way through The Go-Go's set by Gina Schock, who as per tradition emerges from her drum kit at some point in the show to give us a bit of fun.  And that is kind of at the heart of The Go-Go's punky/poppy/surfy/beachy New Wave music, so what better a group to headline 2014's newest 80s-centric tour, Replay America.  Also on the bill is Patty Smyth from Scandal, Martha Davis from The Motels, and Pete Byrne from Naked Eyes.  A real assortment of 80s hitmakers each took to the stage at Thunder Valley Casino Resort on Saturday night to take the crowd back about three decades to a real innovative time in music.  Though there was a lot of music to be heard, things proceeded along quite quickly with the first three artists sharing a band (with some changes set to set), and a quick changeover for the aforementioned Go-Go's, who closed out the night with a string of classic songs.  Definitely a unique opportunity to catch many favorites in one sitting, and I know I thoroughly enjoyed each artist, only half of whom I'd seen live before (though I was already a fan of all four).  Awesome show.
What: Replay America: The Ultimate 80's Festival
Who: The Go-Go's
Who: Patty Smyth from Scandal
Who: Martha Davis from The Motels
Who: Pete Byrne from Naked Eyes
Venue: Thunder Valley Casino Resort
Where: Lincoln, California
Promoter: Sirius XM 80's on 8 with Thunder Valley Casino Resort
When: July 19, 2014
Seating: Section VIP, Row A, Seat 1 (front row center section; also photo pass)
This concert event – in addition to being an ongoing tour across the U.S. during the month of July – is also part of the Summer Concert Series at Thunder Valley Casino Resort.

Things were slated to kick off at 6:00 PM, though it was pushed back maybe till 6:30, and everything came to a close around 9:15, with little time wasted between acts.
Interestingly, the first three artists – Pete Burn from Naked Eyes, Martha Davis from The Motels, and Patty Smyth from Scandal – shared a band set to set, which saved on a lot of time changing things over between artists.  This was a pretty ingenious idea, given the circumstances, and seemed to work well.  The band was excellent, and if you did not know any different and saw any of these artists outside of the context of this tour, you would view (and hear) them as part of the given artist and their band.  They really excelled at bringing the music of each group (all unique and different from one another) to life in a very compelling way.
Each group was introduced via a pre-recorded synopsis that sounded very Casey Kasem-esque.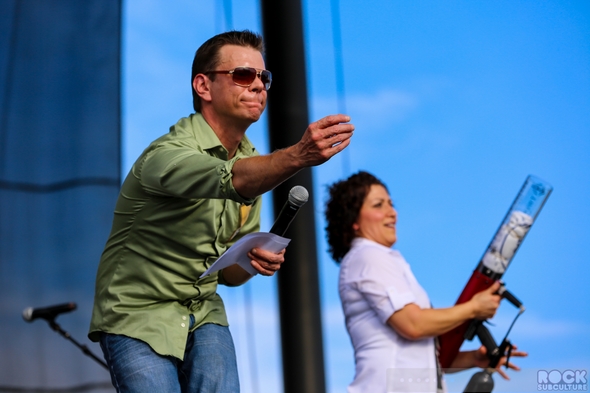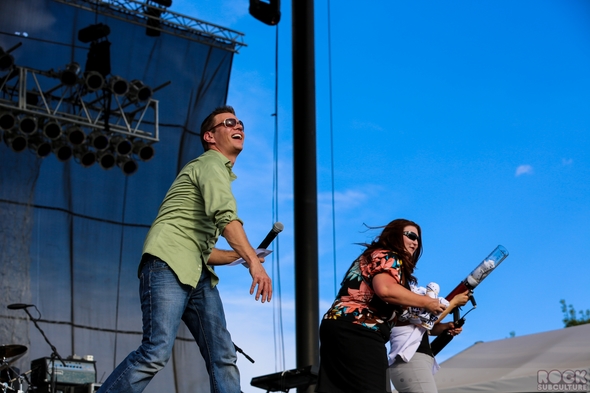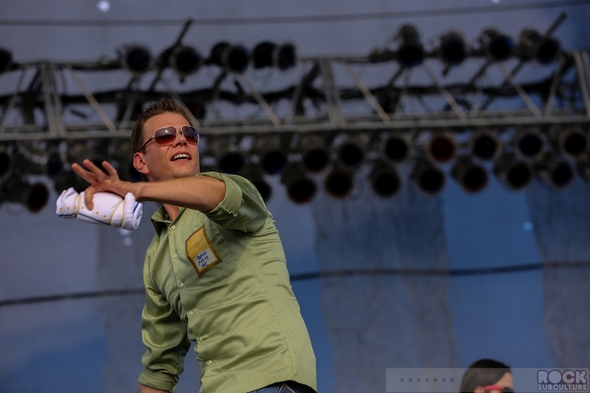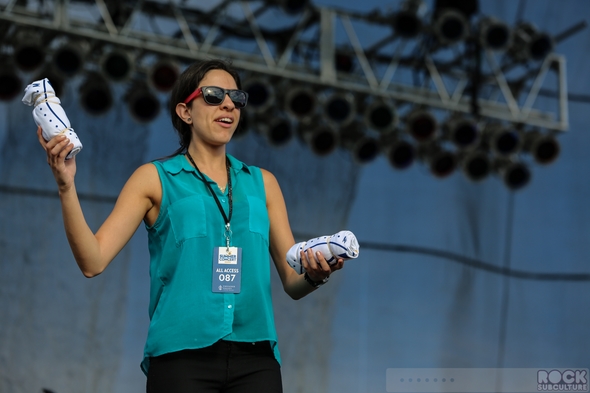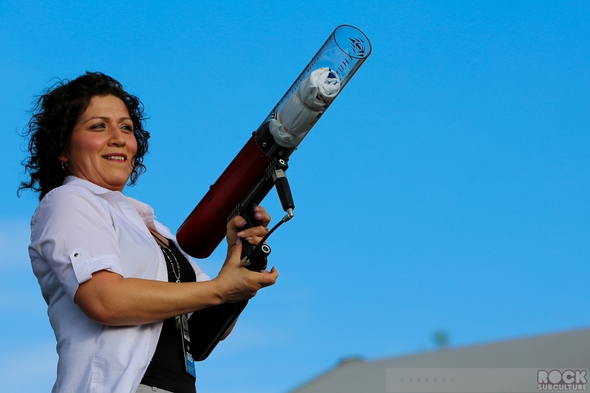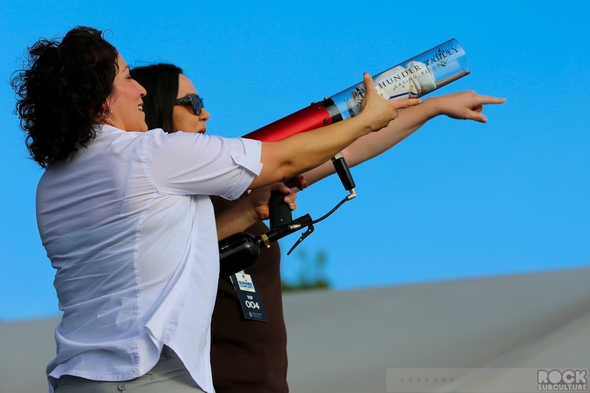 Naked Eyes Featuring Pete Byrne
Touring Members
Pete Byrne (vocals)
Jesse Gress (musical director, lead guitar)
Greg Hawkes (keyboards)
Doug Lunn (bass)
Gregg Bendian (drums)
Pete Byrne was selected to kick off the concert.  Founder of the British New Wave duo, Naked Eyes, he sadly lost his musical partner Rob Fisher in 1999 (who passed away following a surgical procedure).
Originally, Pete Byrne was the vocalist and Rob Fisher was the keyboardist.
They had a number of big hits in the 80s, and those remain staples of classic New Wave/synthpop songs.
Probably the most known song is "(There's) Always Something There to Remind Me", which was a Burt Bacharach cover, made New Wave.  Nearly as popular is their original hit, "Promises, Promises".
Interestingly, they never toured back in the 80s due to the technological challenges reproducing their synthesizer sound in a live setting.
Byrne came out on stage with a lot of joy and energy, and sounded fantastic.  While he only performed three songs, that was a lot of pop power and nostalgia packed into under 15 minutes of set time.
I've always loved the music of Naked Eyes, and his being part of this tour and concert was one of the most exciting aspects for me (I'd never seen him perform live before), and he did not disappoint.  I'd love to see him play a longer set some day.
Below is the set list for Pete Byrnes as Naked Eyes on the Replay America Tour…
Setlist:
"Promises, Promises"
"(What) In The Name of Love"
"(There's) Always Something There to Remind Me" (Dionne Warwick/Burt Bacharach cover)
Below are some photos of Pete Byrne performing on stage: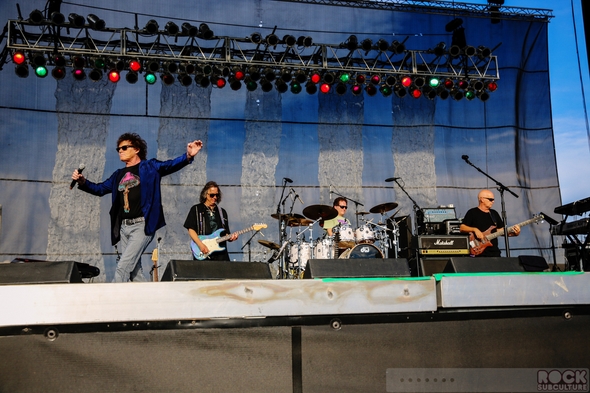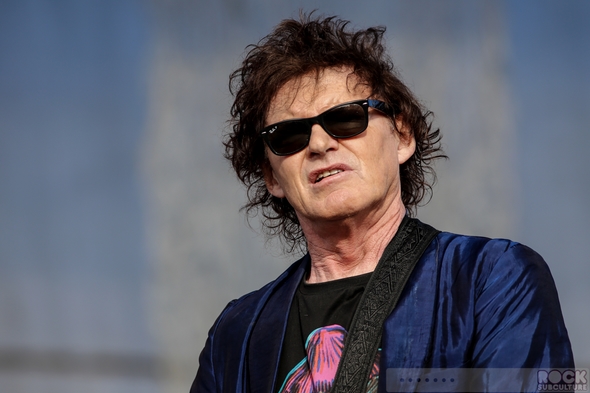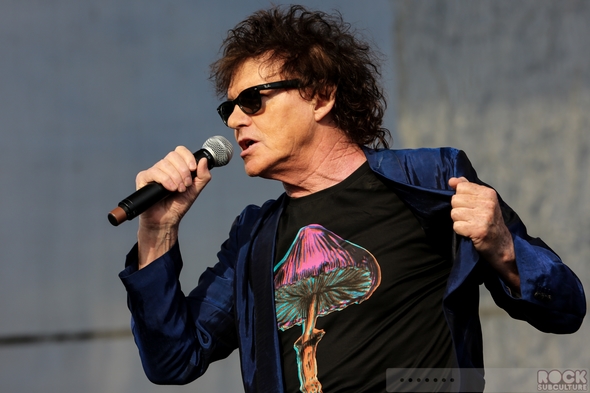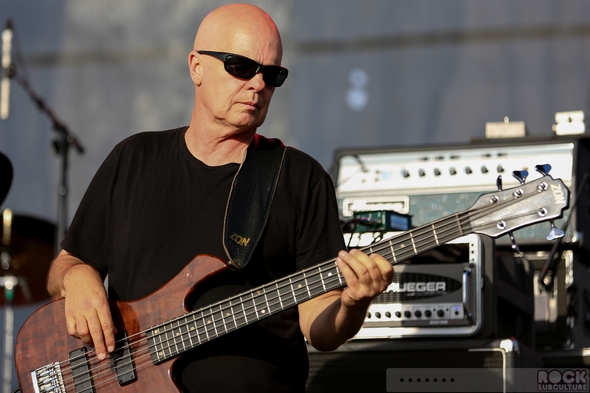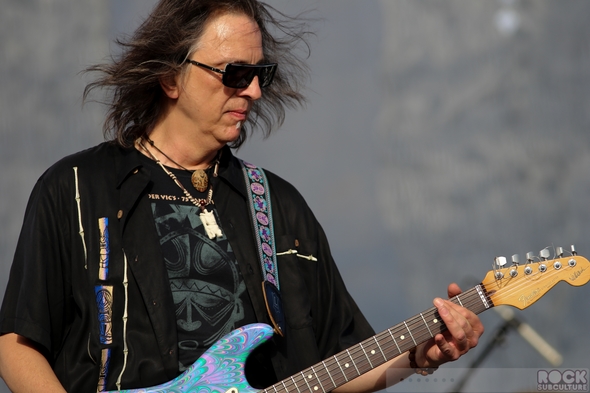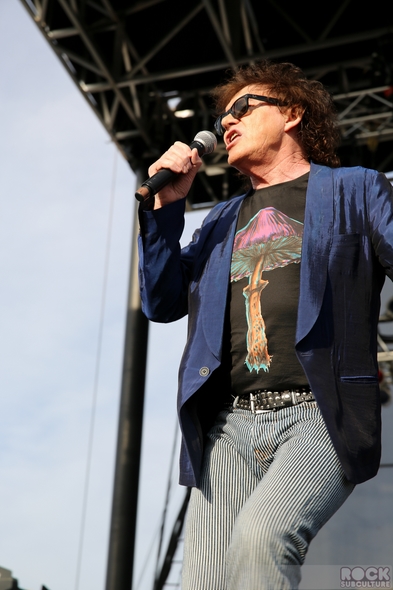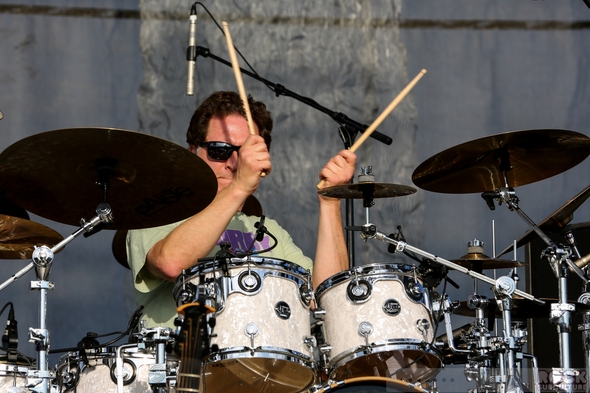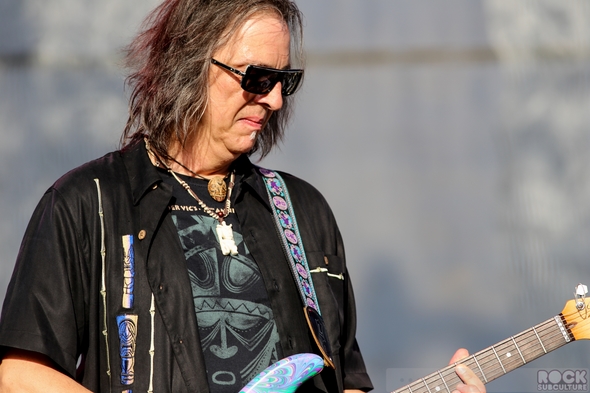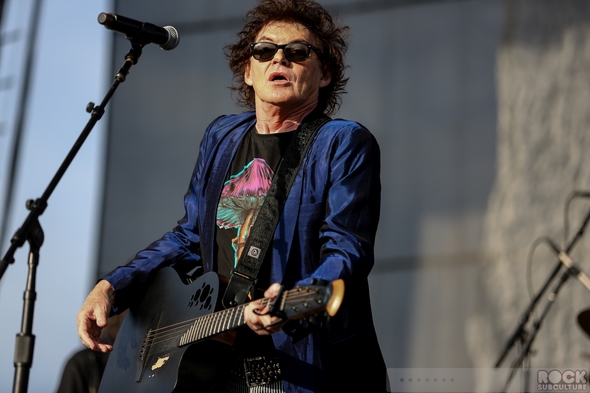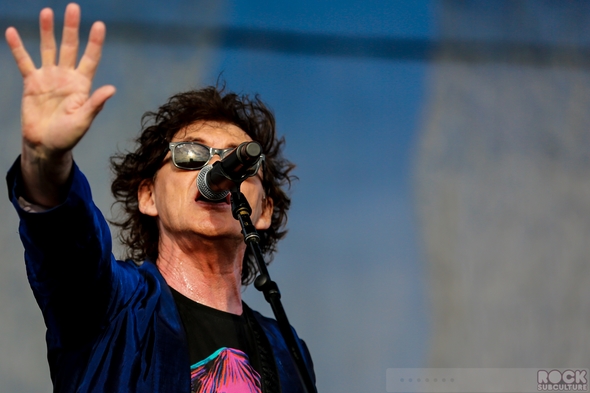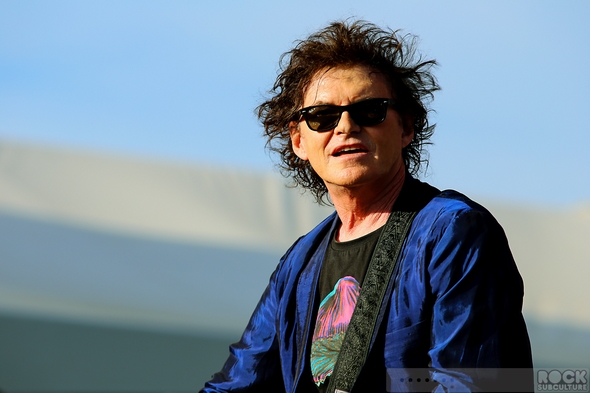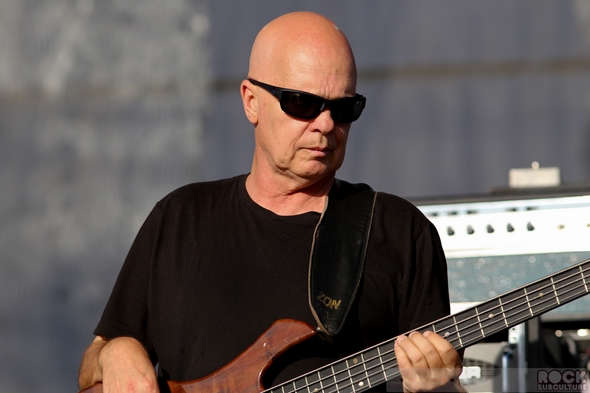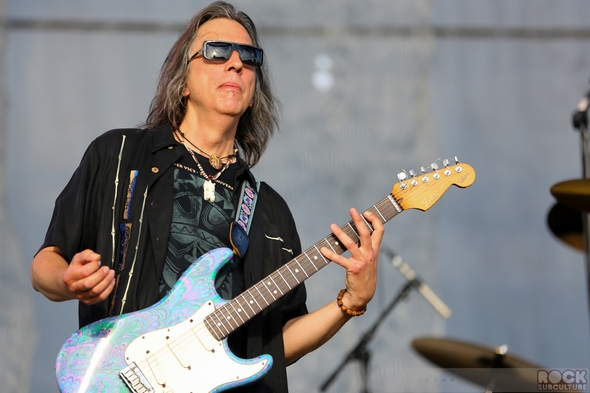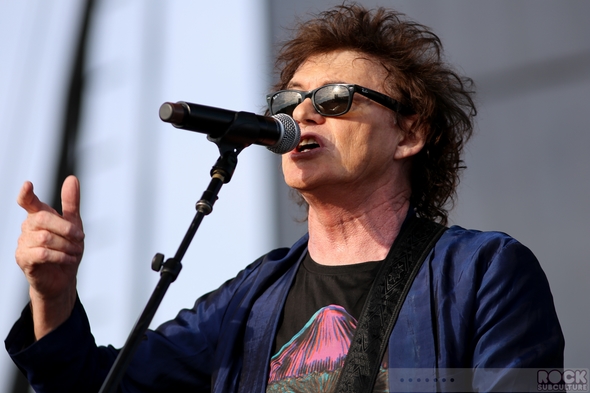 Martha Davis and The Motels
Touring Members
Martha Davis (vocals, guitar)
Jesse Gress (musical director, lead guitar)
Marty Jourard (saxophone)
Greg Hawkes (keyboards)
Doug Lunn (bass)
Gregg Bendian (drums)
I've seen Martha Davis and The Motels quite a few times over the past couple of years, but this was definitely a different sort of show for them.
The Motels have a really interesting history, which is well documented on Wikipedia, though in their second incarnation were formed as a New Wave band in Los Angeles.  Their first single off of their 1982 album All Four One was "Only The Lonely", which is arguably their most known song, which charted to #9 and #6 on the Billboard Hot 100 and Top Tracks lists at the time.  This also lead to a music video on MTV which received heavy rotation.
In 1983, their next album, Little Robbers, included "Suddenly Last Summer" as its first single, and that was a huge hit as well.
Obviously, Martha Davis featured on vocals on both popular songs, and though more work was done through The Motels, she also produced some solo work as well, and then lead a third incarnation of The Motels as The Motels featuring Martha Davis.
The last time I saw Martha Davis, she was headlining a show Blu42 Sports, and thus I was treated to a longer set and a show with the current incarnation of the band.
With the format of this Replay America tour, and the first three artists sharing a band, it was a bit of a different show (though still great).  One change with the band used in the Naked Eyes segment was the addition of Marty Jourard on Sax with Martha Davis for her set.  Jourard was a member of the second incarnation of The Motels (circa 1978), and he joined his brother Jeff who at the time played on guitar.  So obviously that made this performance with Martha quite special.
In addition, Greg Hawkes played on keyboards on all three of these sets leading into The Go-Go's set, and he is well known throughout the music industry, particularly for his was as the keyboard player with The Cars.
As with my experience with past shows, Martha's voice and signature vocal style seems to get even better with age.  She has always had a soulful, sultry, husky sort of vocals, and I think her live renditions of their classic songs may sound even superior to the studio recordings – she is that good.
More than that, Martha has those eyes – soulful, expressive eyes – that build on her vocals as she occasionally makes real, deep connections with those in her audience as she performs.  Though in comparison with past shows I've been to, at more intimate/smaller venues, obviously that is a bigger challenge when playing to thousands at an outdoor arena.
Below is the set list for Martha Davis and The Motels on the Replay America Tour…
Setlist:
"Suddenly Last Summer"
"Mission of Mercy"
"Take the L"
"Remember the Nights"
"Total Control"
"Only the Lonely"
Below are some photos of Martha Davis and The Motels performing on stage (click any image for higher resolution version of each photo):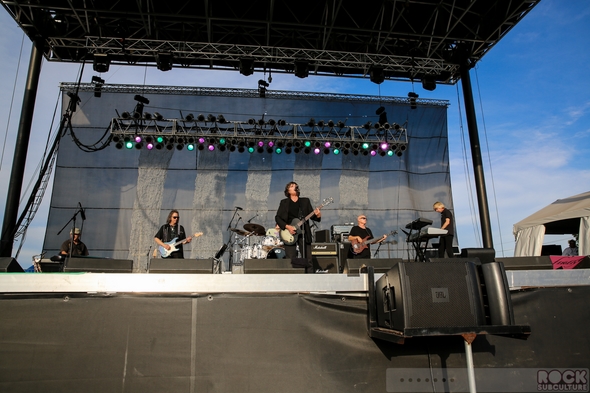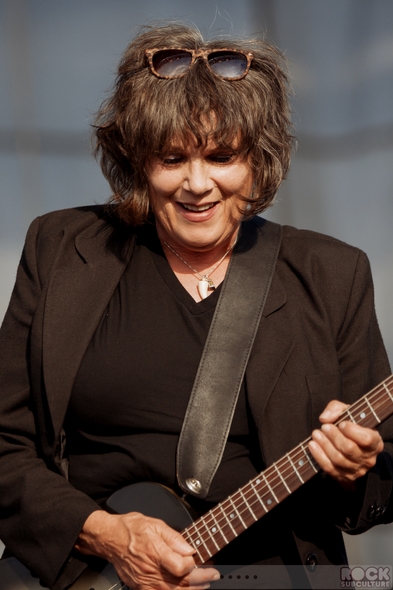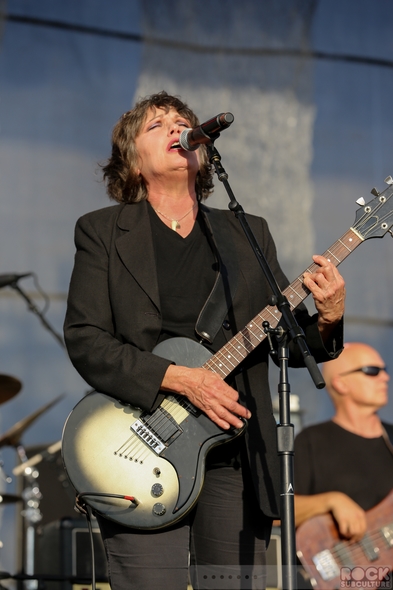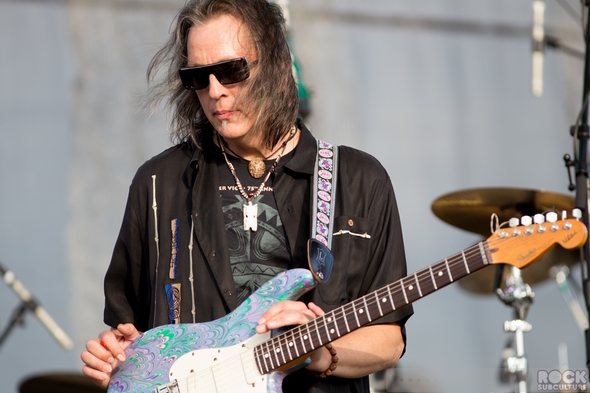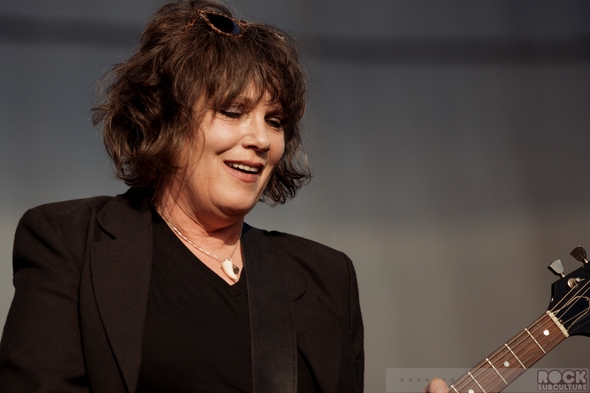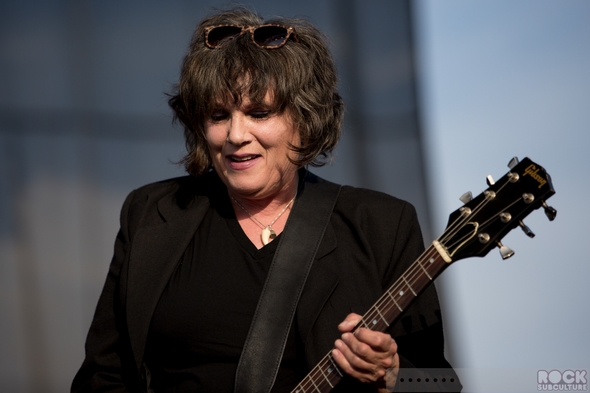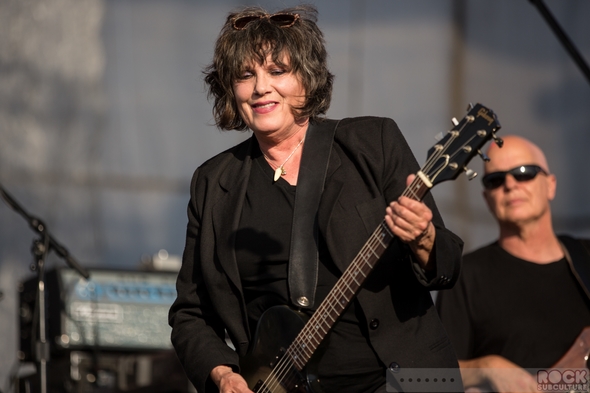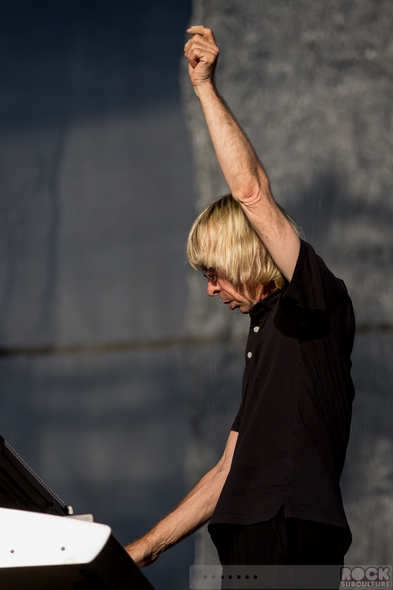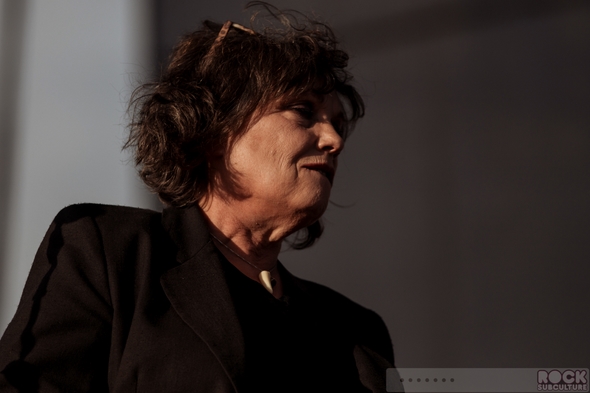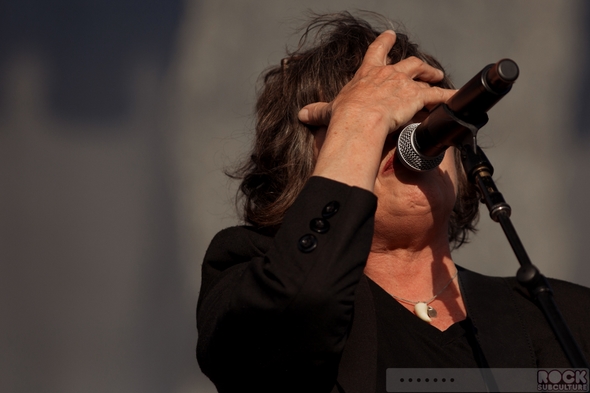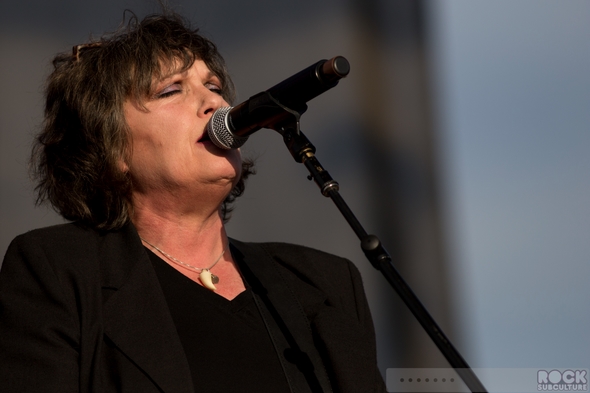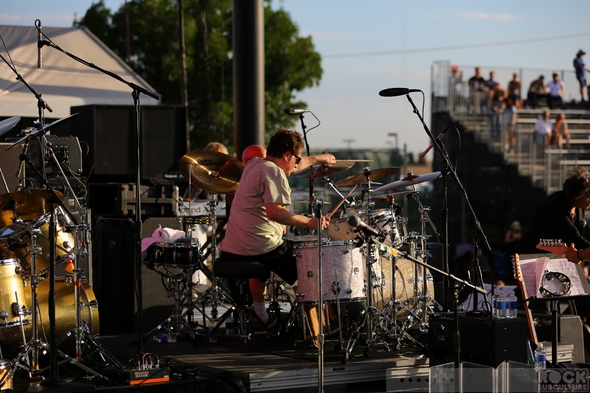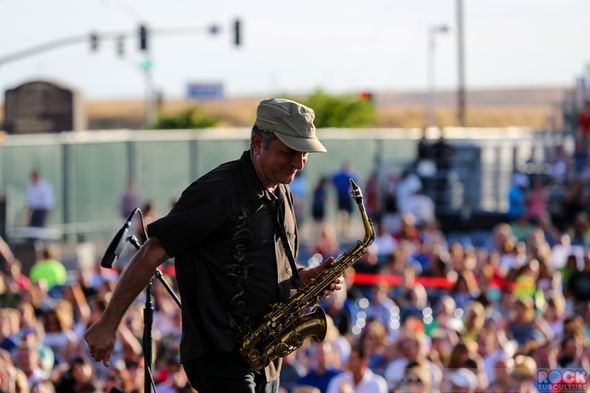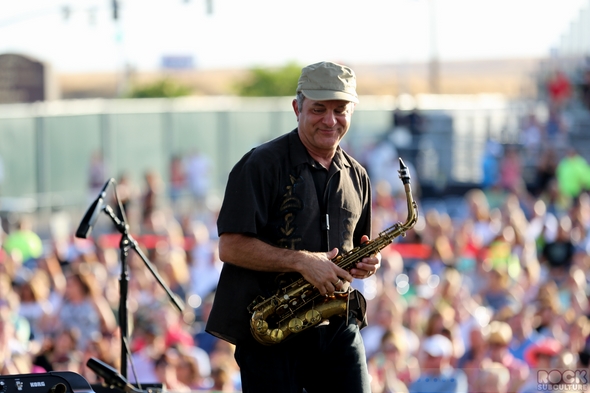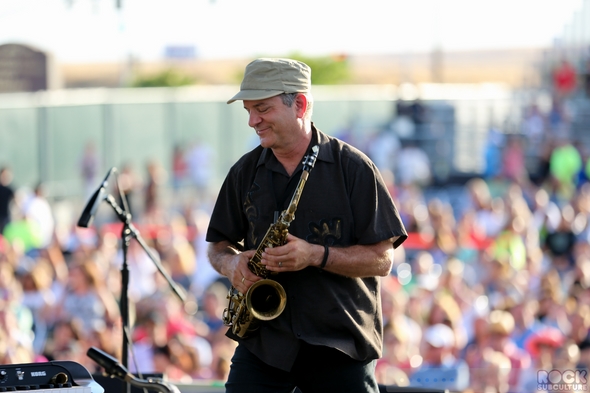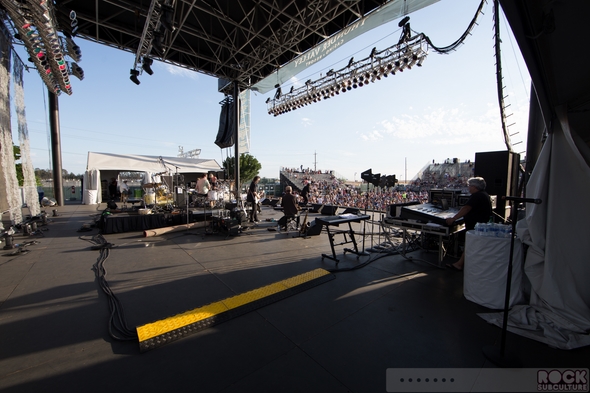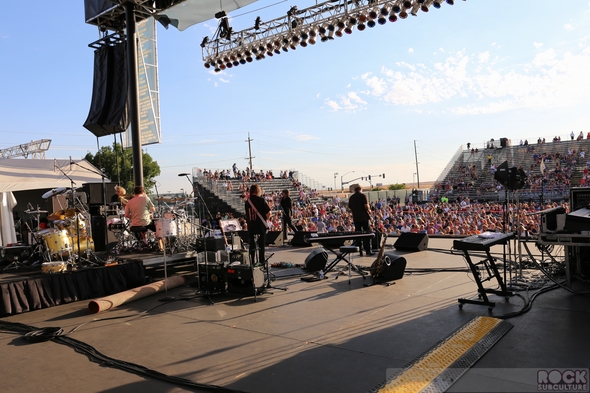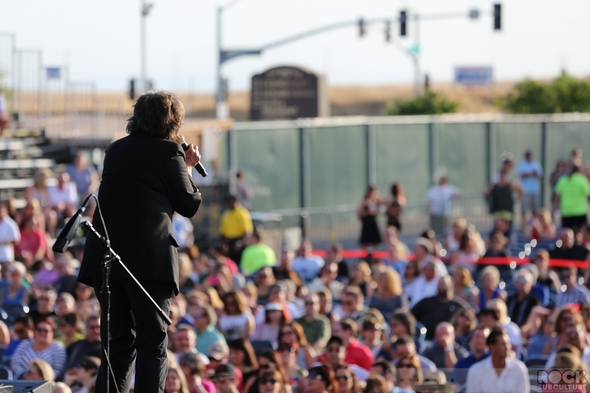 Patty Smyth and Scandal
Touring Members
Patty Smyth (vocals)
Keith Mack (lead guitar)
Jesse Gress (musical director, guitar)
Marty Jourard (saxophone)
Greg Hawkes (keyboards)
Doug Lunn (bass)
Gregg Bendian (drums)
Patty Smyth was the lead singer of short-lived 80s band Scandal, which was best known for two big hits at the time, "The Warrior" and "Goodbye to You".
Of the original members, Keith Mack joined Patty on stage at Thunder Valley Saturday night.  Keith looked so familiar to me, but I couldn't place him until I searched my own site, and found that he played with Cyndi Lauper at the two shows from the "She's So Unusual Tour" that I covered last year.
As a bit of trivia, Jon Bon Jovi played in Scandal for a shot time in 1983…  and Smyth married tennis legend John McEnroe in 1997.
Patty Smyth has a Top 10 hit in the early 90s (post-Scandal) with her Don Henley duet, "Sometimes Love Just Ain't Enough".  She also won a Grammy for her work co-writing a some with James Ingram for the 1994 film, Junior.
This was the other artist on the bill I'd never seen perform live, and Patty and Keith definitely exceeded my expectations.
Smyth still sounds fantastic, and she has a really fun and enthusiastic energy.  She was really beaming throughout, and reached down deep for performing with genuine emotion.  She was also pretty funny in-between songs, and I think sparked something in the audience that was different from the other sets.
Probably one of the highlights of the entire show was her final song, appropriately "Goodbye To You", which got most up and out of their seats.
Below is the set list for Patty Smyth as Scandal on the Replay America Tour…
Setlist:
"Hands Tied"
"The Warrior"
"Sometimes Love Just Ain't Enough"
"No Mistakes"
"Ode to Billy Joe"
"Goodbye to You"
Below are some photos of Patty Smyth performing on stage: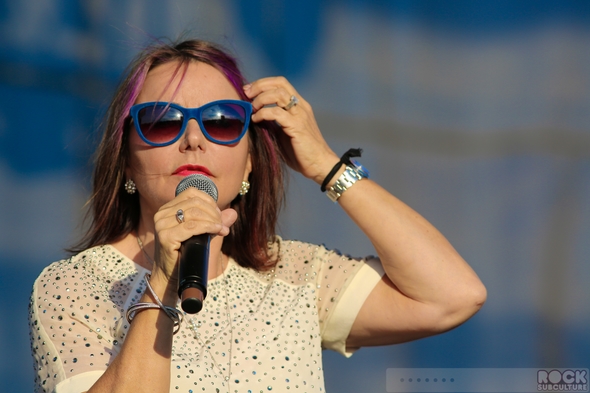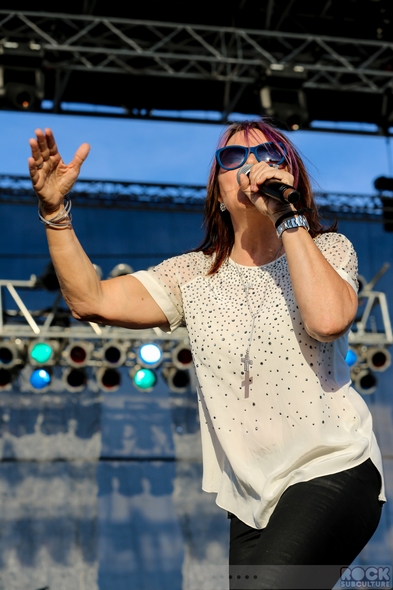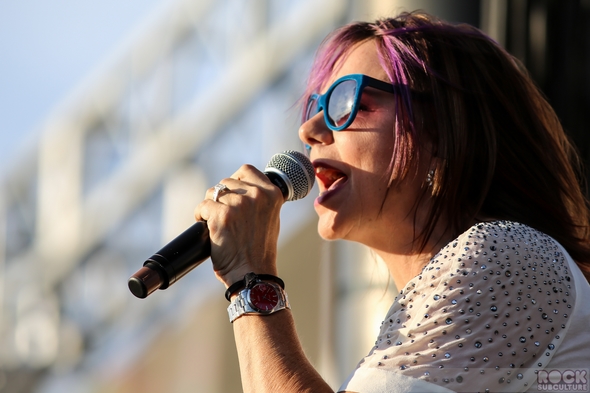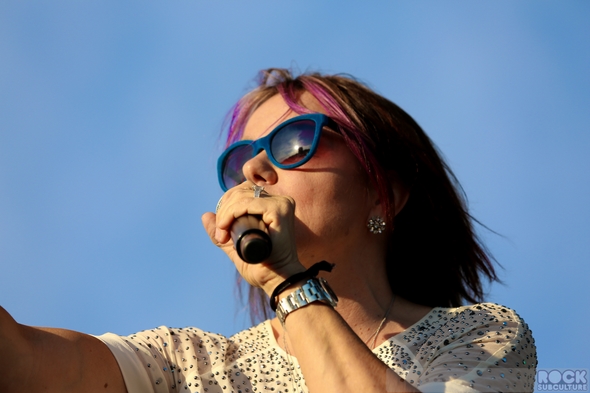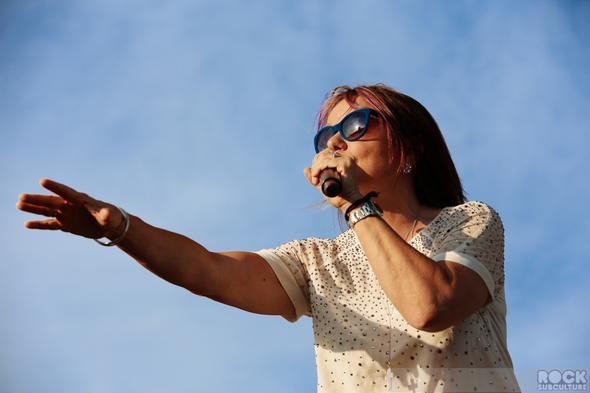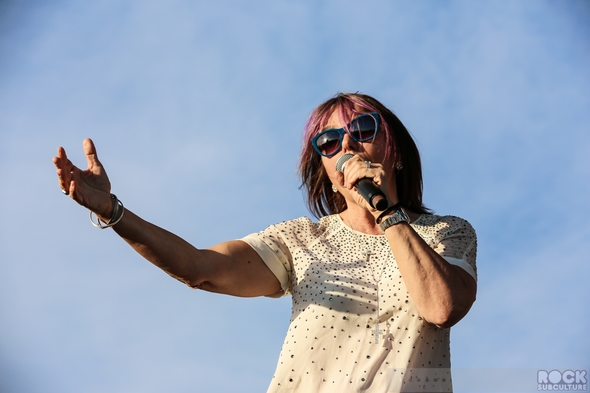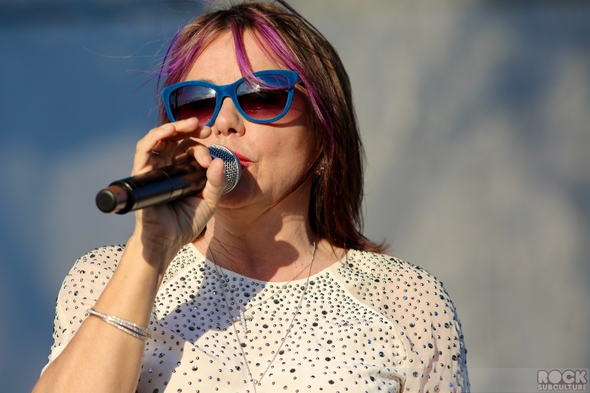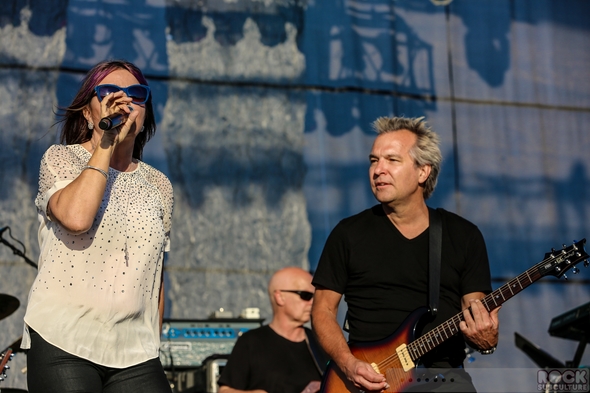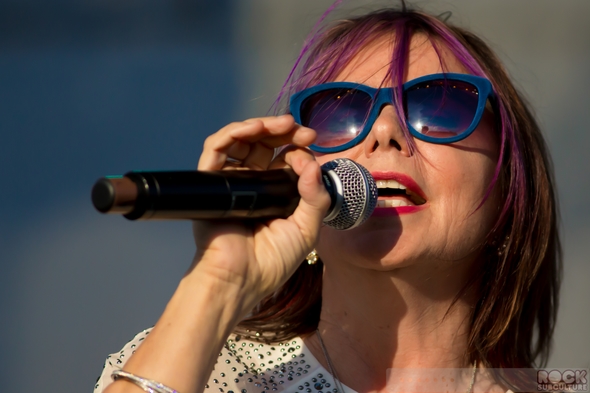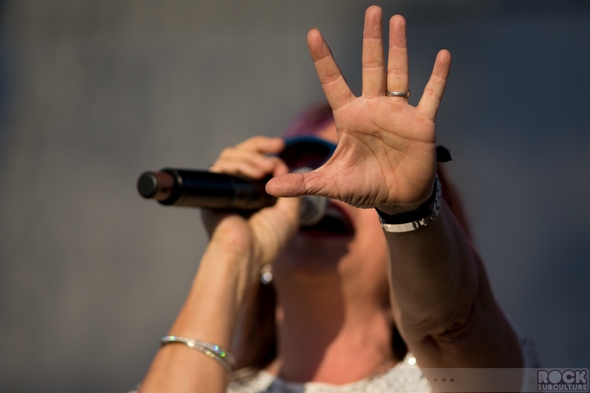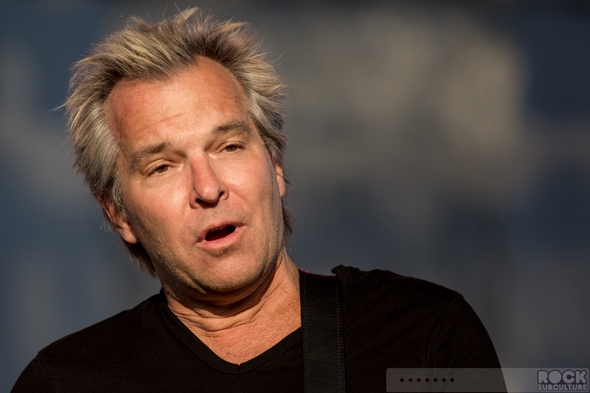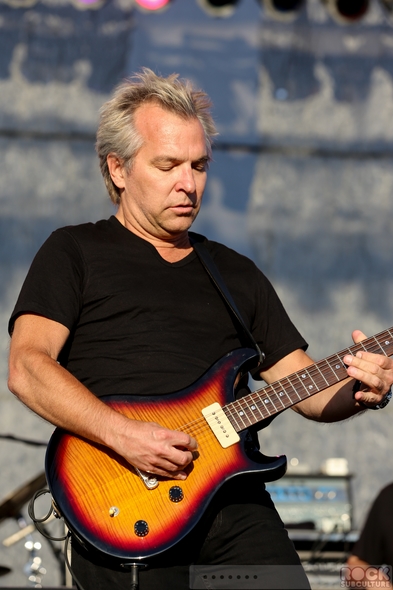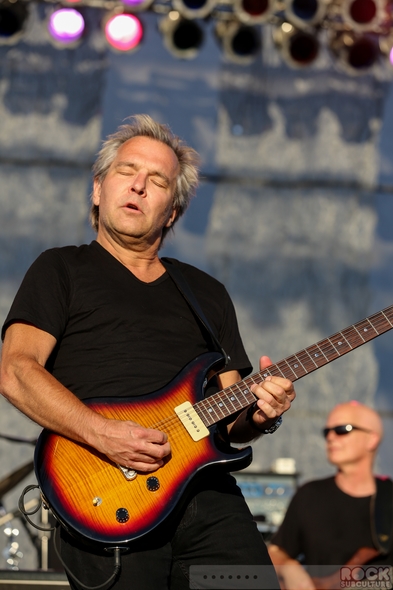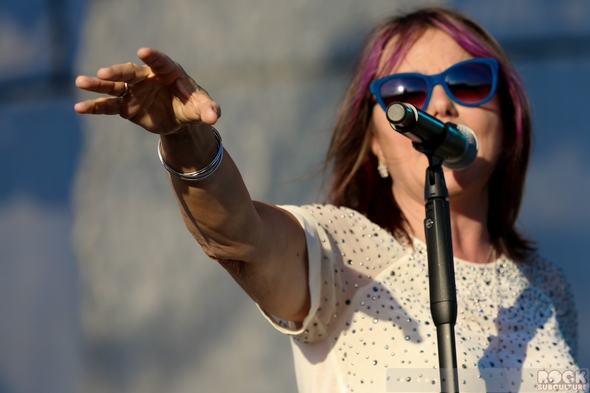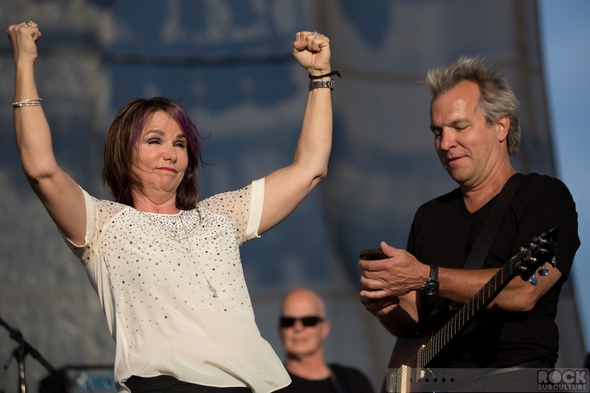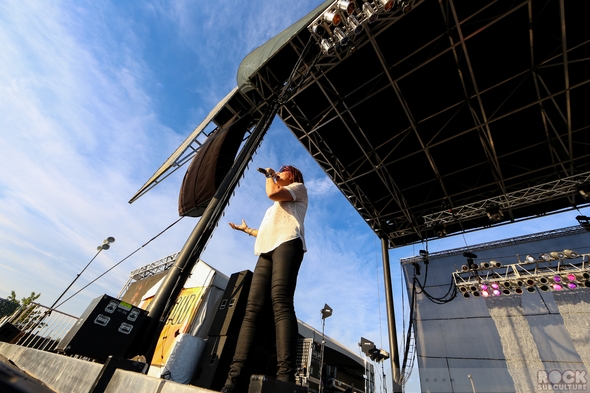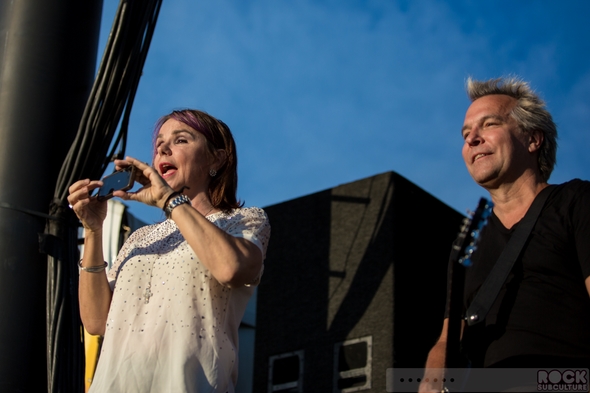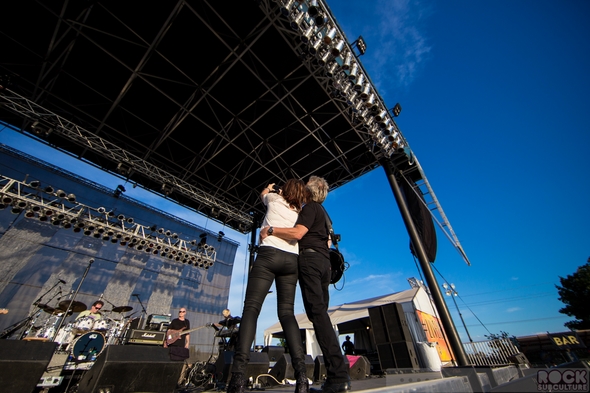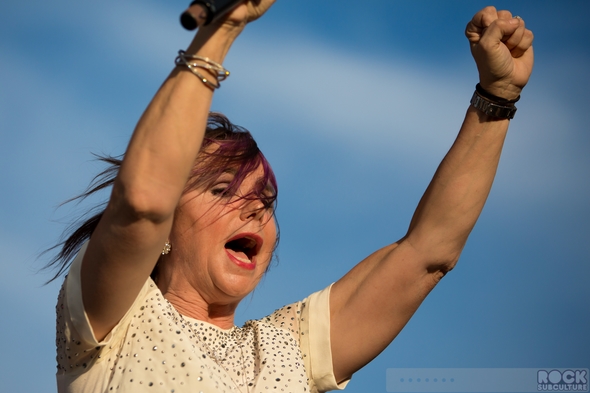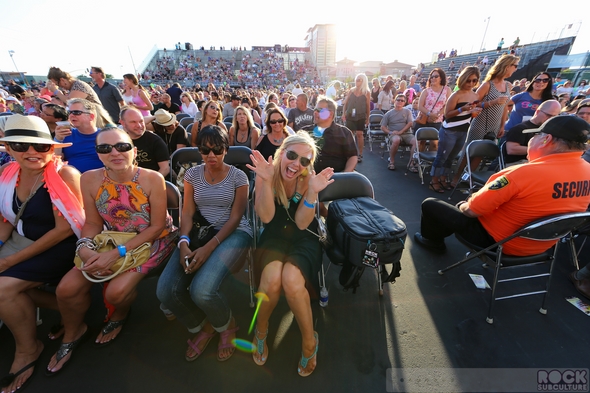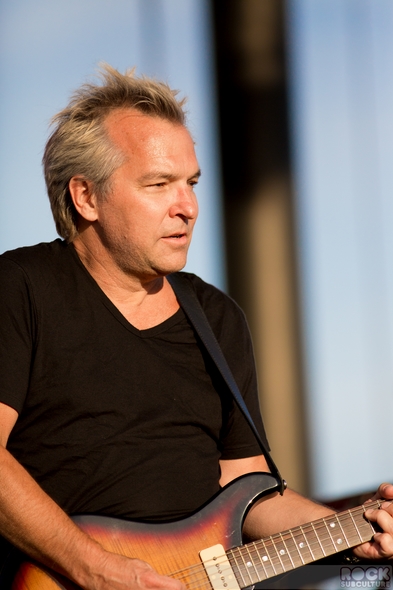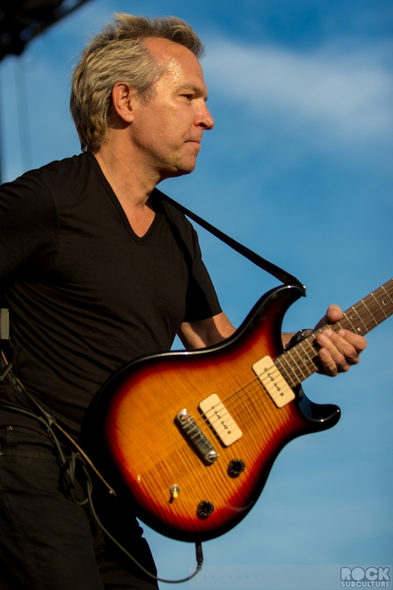 The Go-Go's
Members
Belinda Carlisle
Jane Wiedlin
Charlotte Caffey
Abby Travis
Gina Schock
Like with Martha Davis and The Motels, The Go-Go's are another group I've seen several times over the past few years, so some of the background below is borrowed from my past features on their concerts.
The Go-Go's are one of the most popular all-female bands of the 80s, though they formed in Los Angeles 1978.  As such, they were trailblazers on many fronts, in that they were the first band comprised only of females who were songwriters, played their own instruments, and topped the Billboard charts, with their first album, Beauty and the Beat, holding at #1 for six consecutive weeks and selling three million copies, as well as ranking in Rolling Stone magazine's 500 Greatest Albums of All Time.
Funny enough, for a New Wave band that sounded very pop-oriented, with some "beach" or party music vibes, they actually formed as a punk band, and early on toured with Madness.
Their debut album was a huge hit, and while the subsequent two had hits, they did not match the success of the first.  Ultimately, for a variety of reasons, the band broke up in 1985.
Front woman and lead vocalist Belinda Carlisle went on to cultivate a hugely successful solo career with a series of hits, and other band members have also had a variety of solo projects and collaborations.  The band did have a reunion for a benefit concert in 1990, which resulted in more collaboration in and out of the studio, touring frequently since 1999.
As far as the concert goes, the chemistry between all involved seemed fun and genuine as it did last year, with some funny monologues and banter between the players.  Everyone played and sounded awesome.  Belinda's voice is still out of this world, sounding as phenomenal as ever.  Jane is as quirky as ever, but maybe didn't have enough time to put that into play Saturday night.
While they had the longest set of the night, it was not as long as their otherwise traditional headlining show (like last year we got treated to a few amazing covers like "Paint it Black" and "Rock and Roll All Nite", though they always seem to be changing things up to keep it fresh.
Below is a photo of one of the set lists from the stage: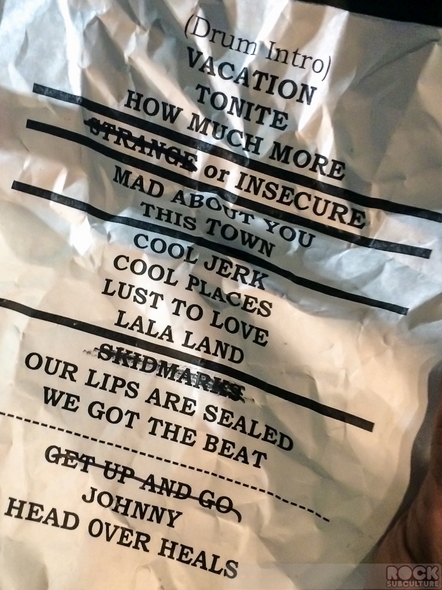 Below is the set list from the Go-Go's performance on Replay America at Thunder Valley Saturday night…
Setlist:
"Vacation"
"Tonite"
"How Much More"
"Insecure"
"Mad About You" (Belinda Carlisle cover)
"This Town"
"Cool Jerk" (The Capitols cover)
"Cool Places" (Sparks cover)
"Lust To Love"
"La La Land"
"Our Lips Are Sealed"
"We Got the Beat"
"Johnny, Are You Queer?" (Josie Colton cover)
"Head Over Heels"
Below are some photos around the venue as well as of The Go-Go's performing on stage (click any image for higher resolution photos):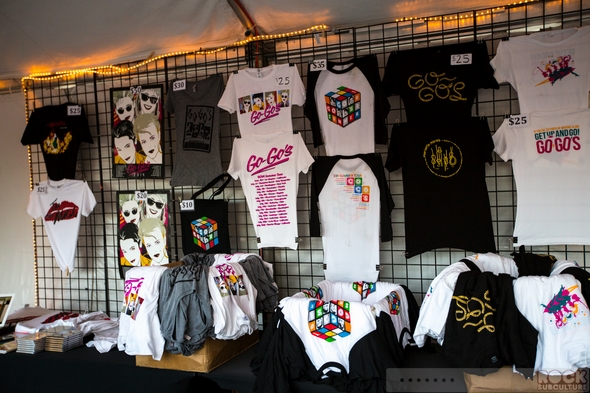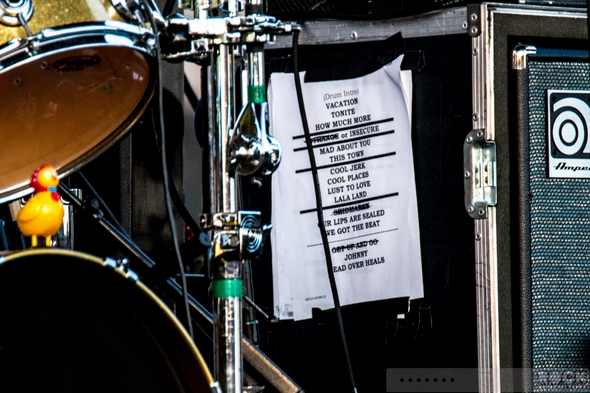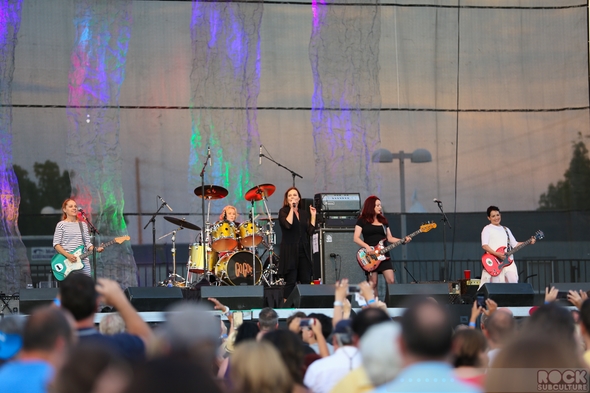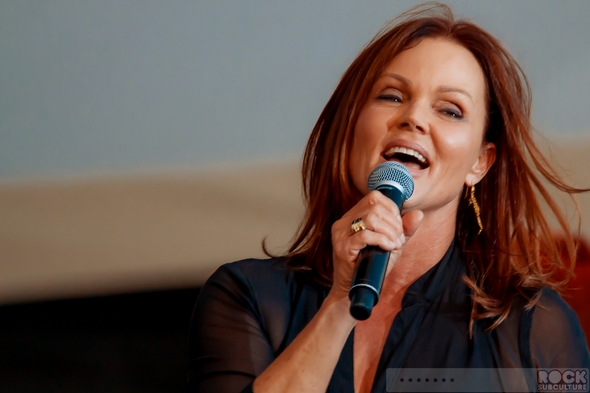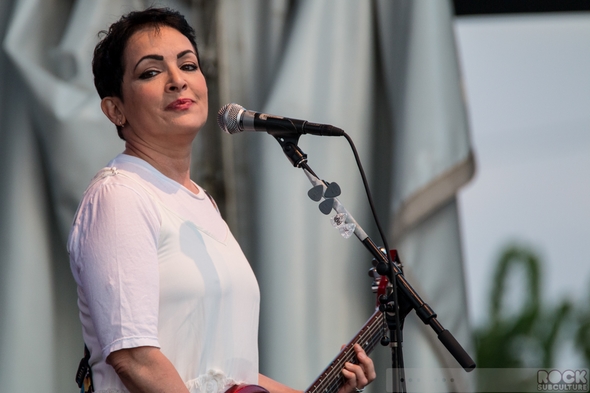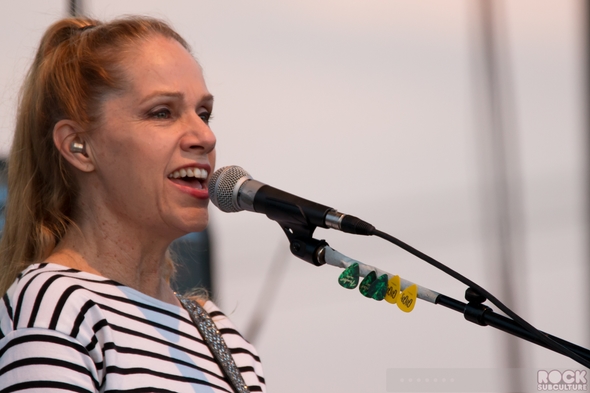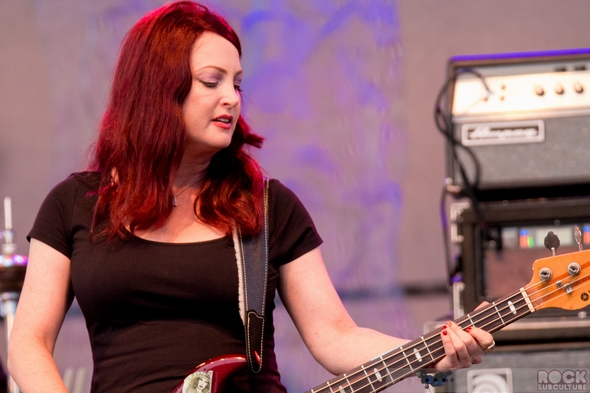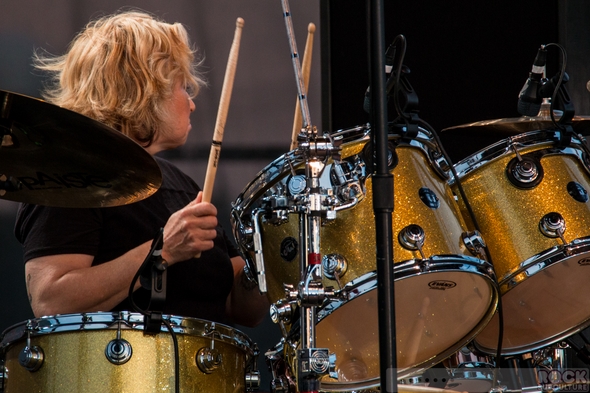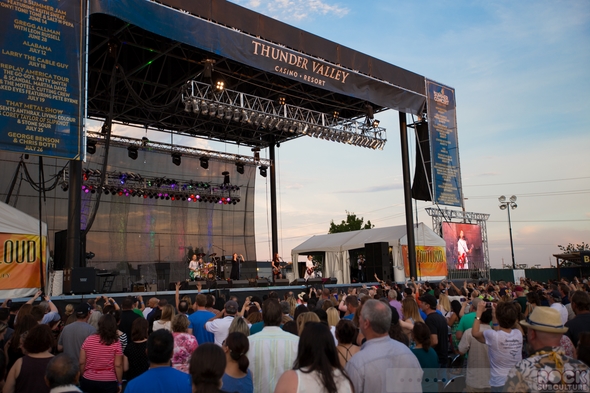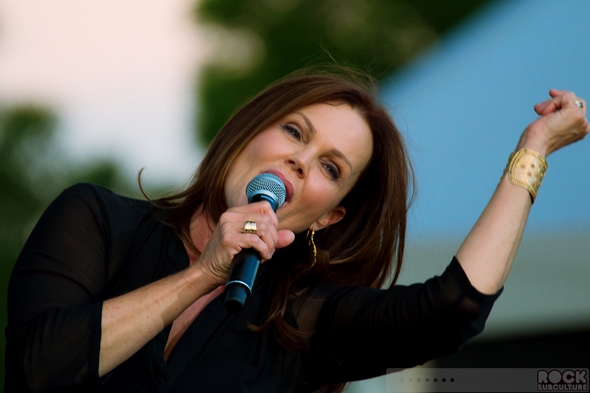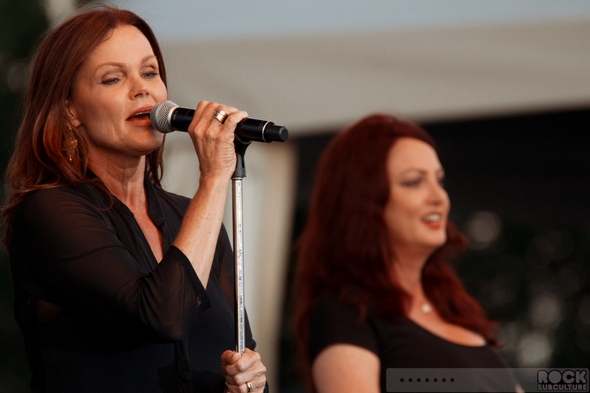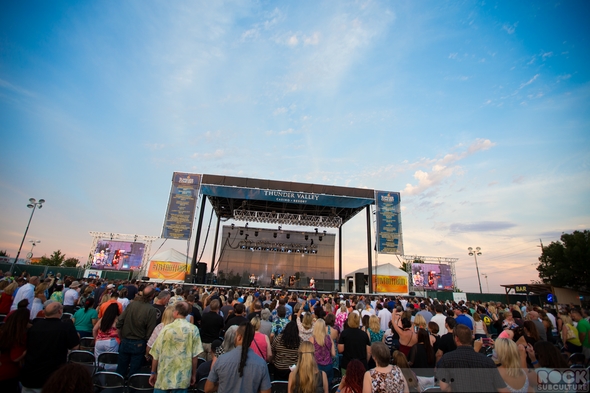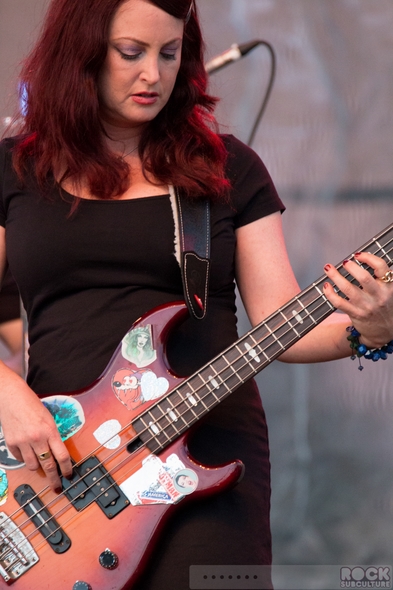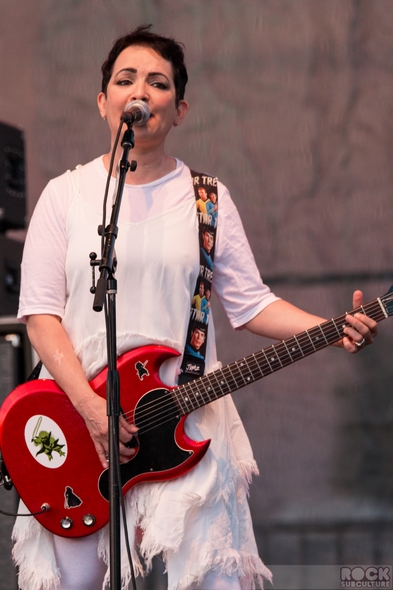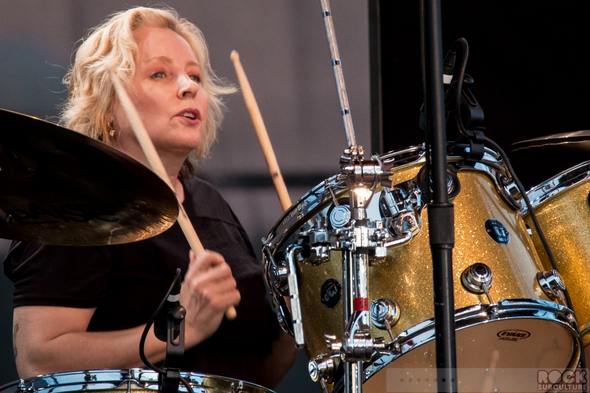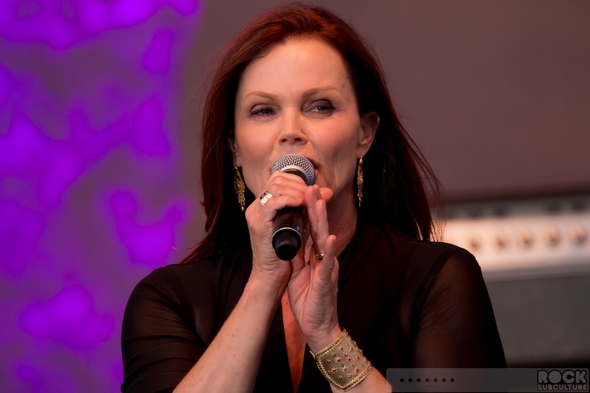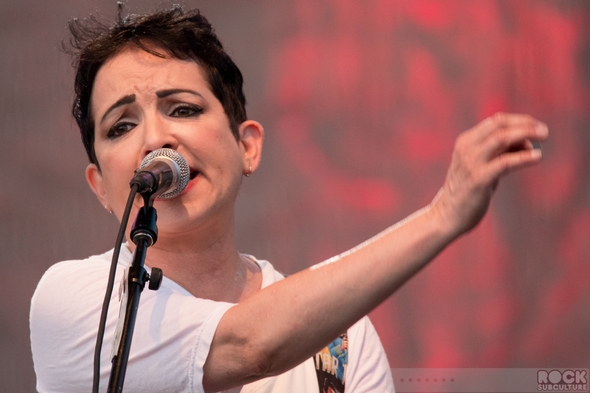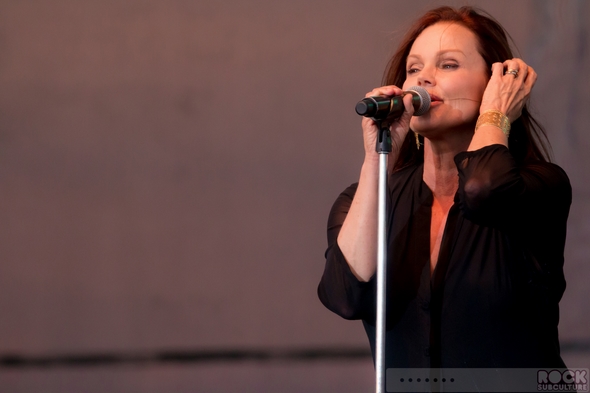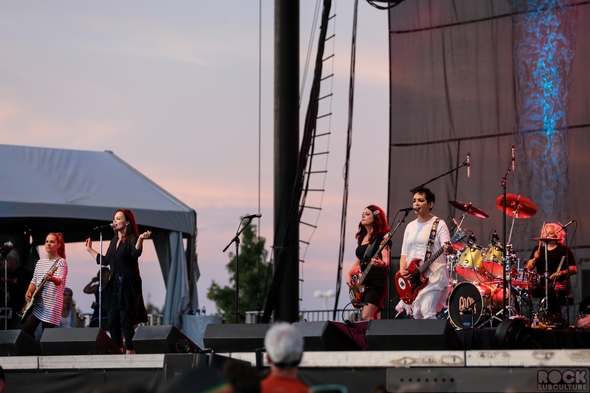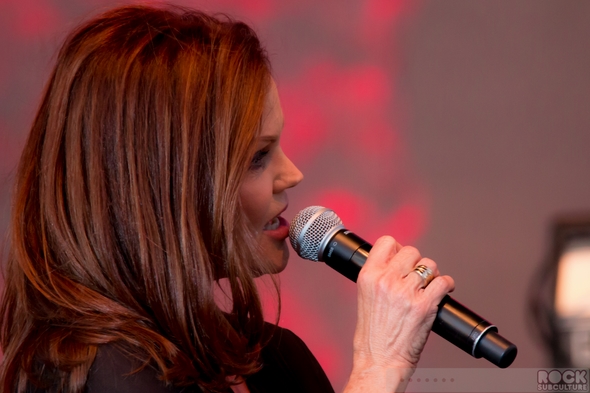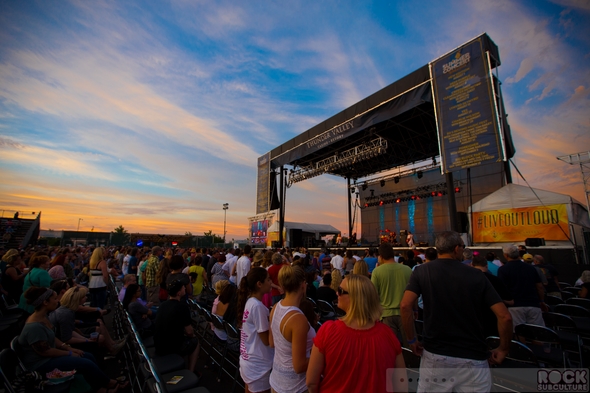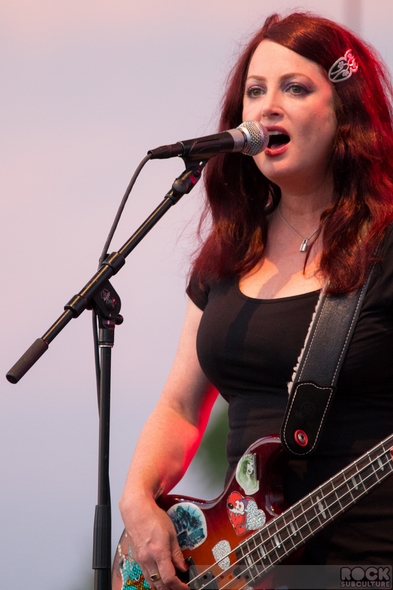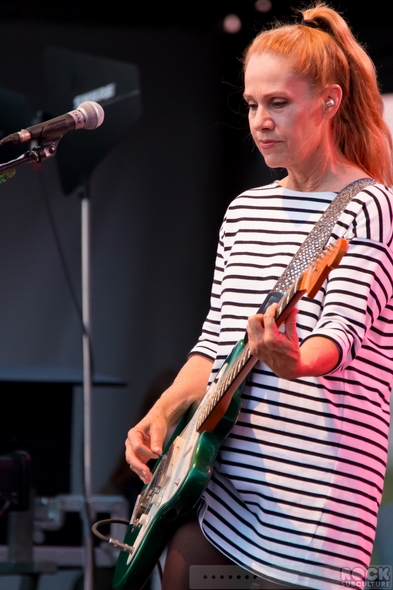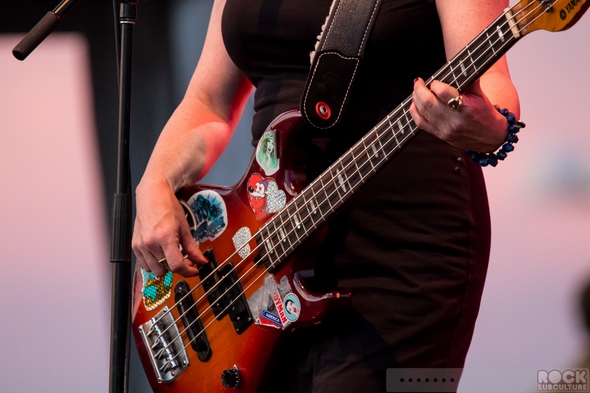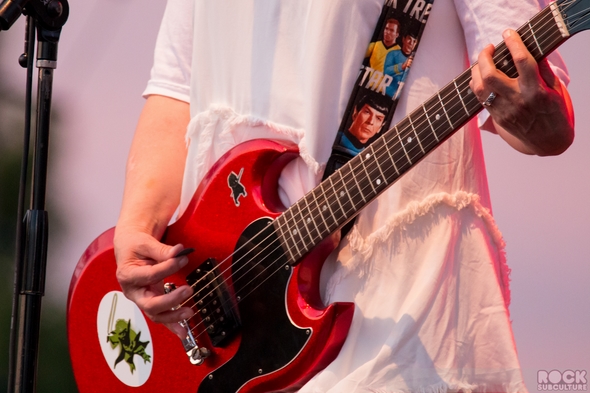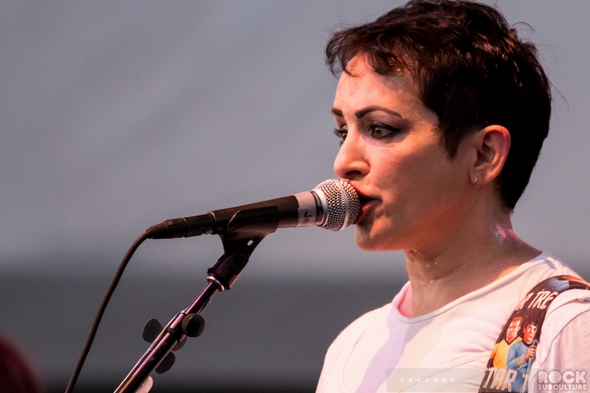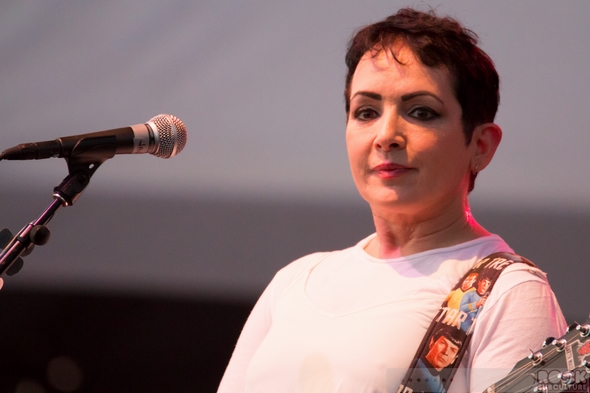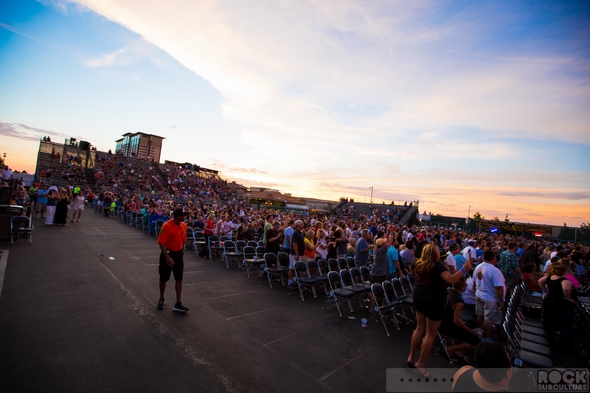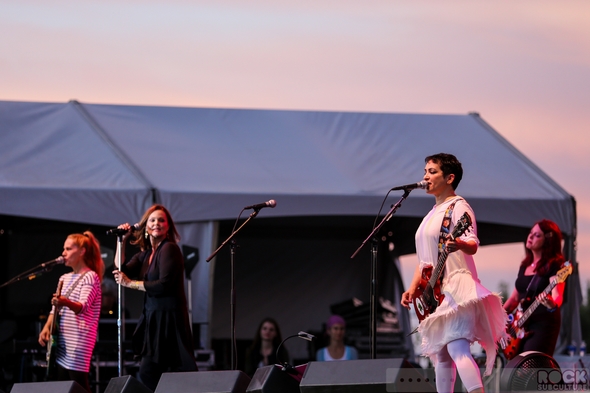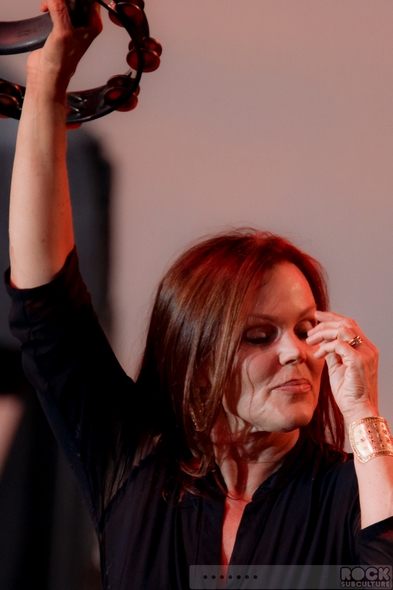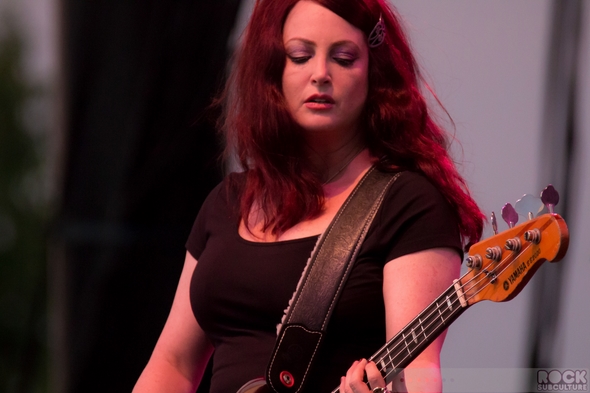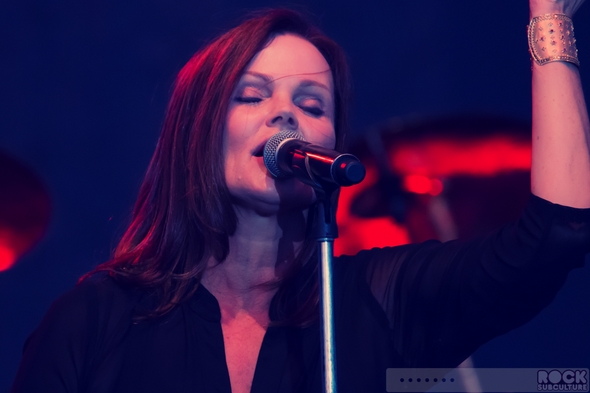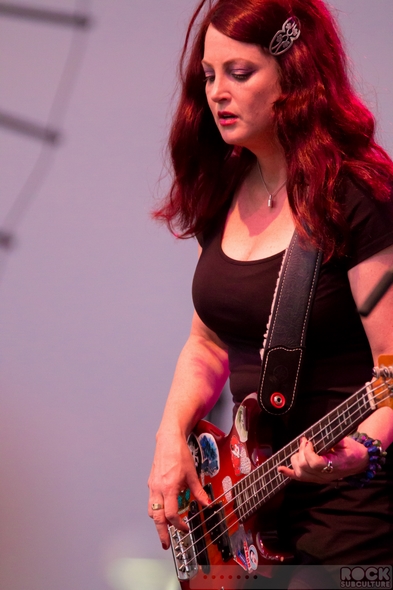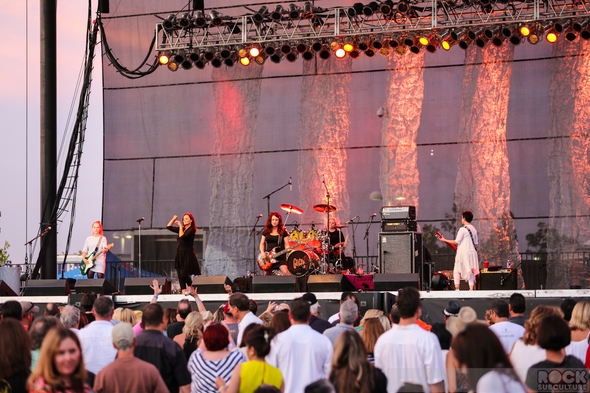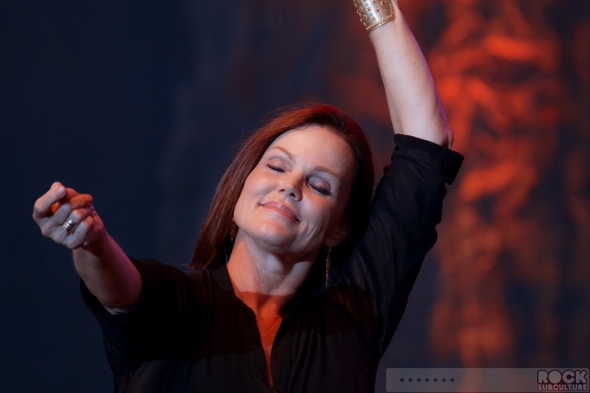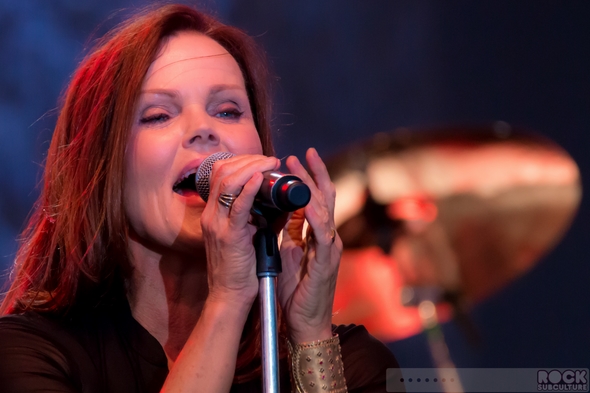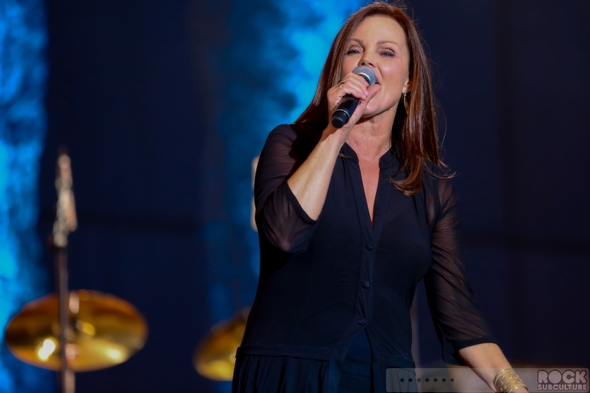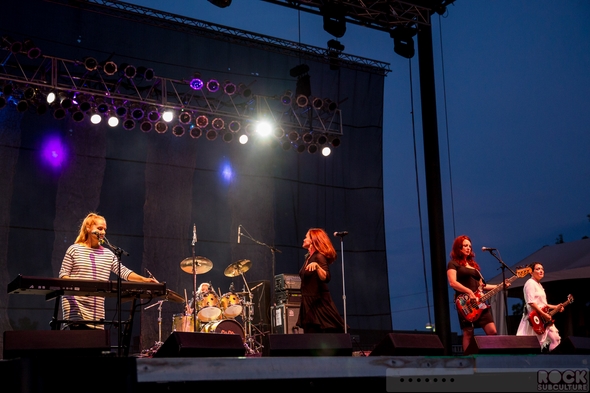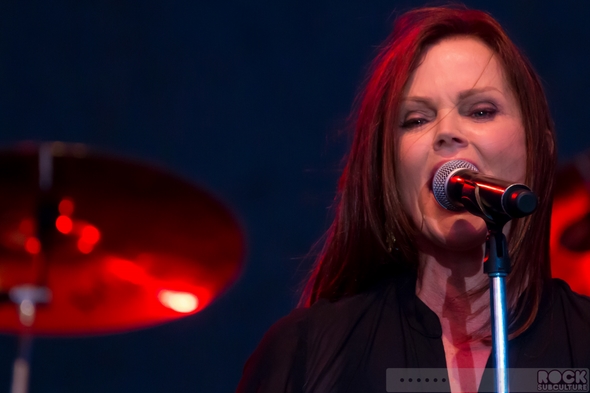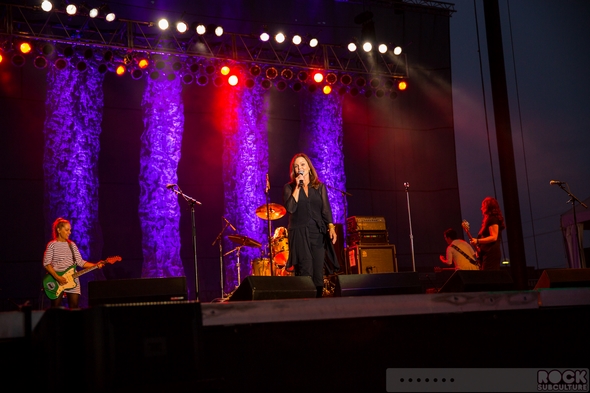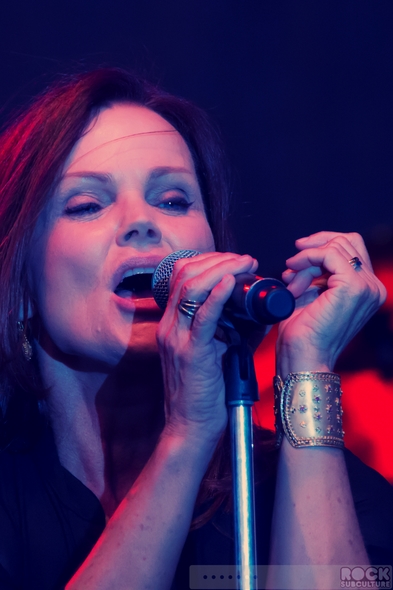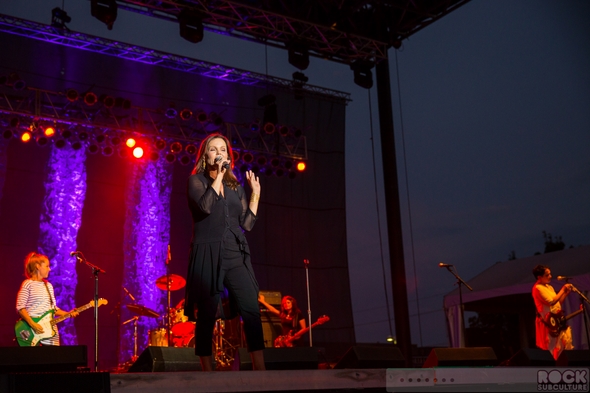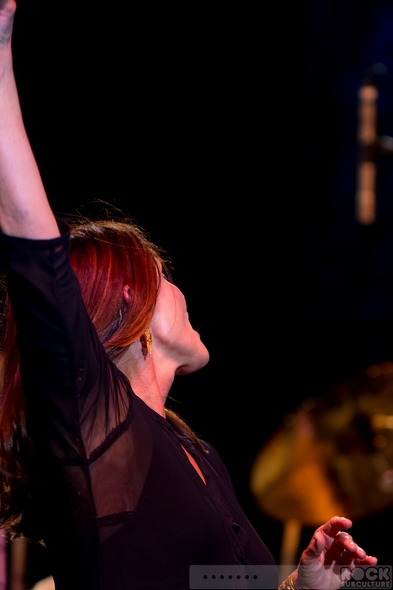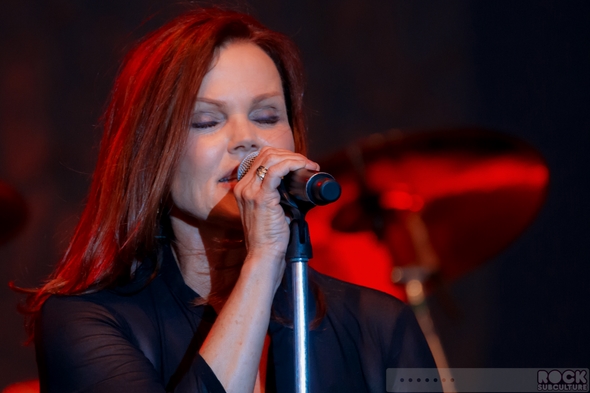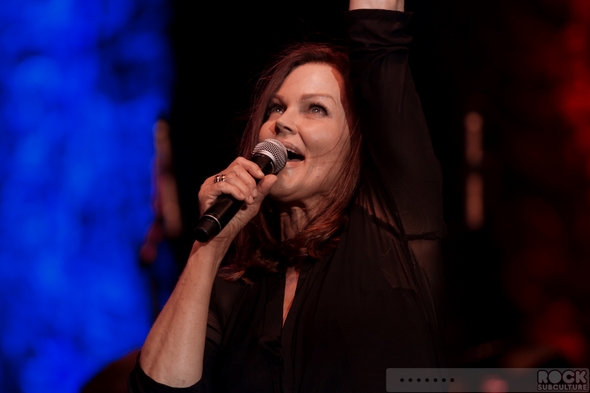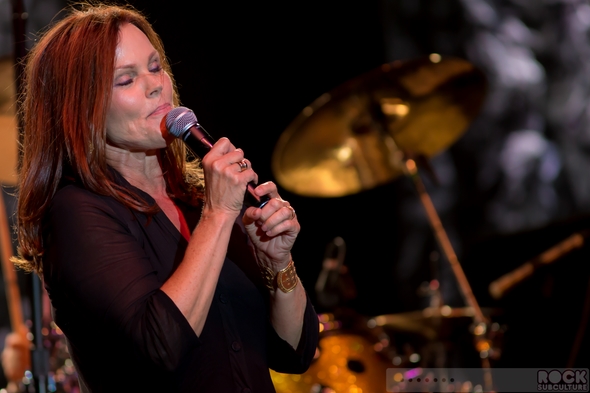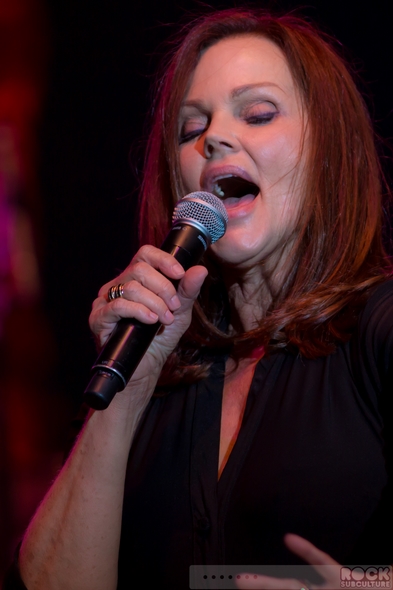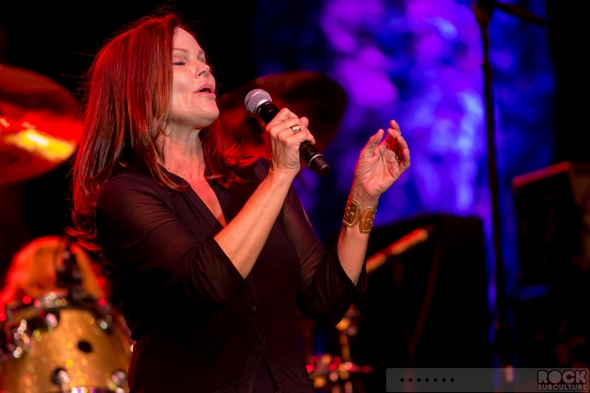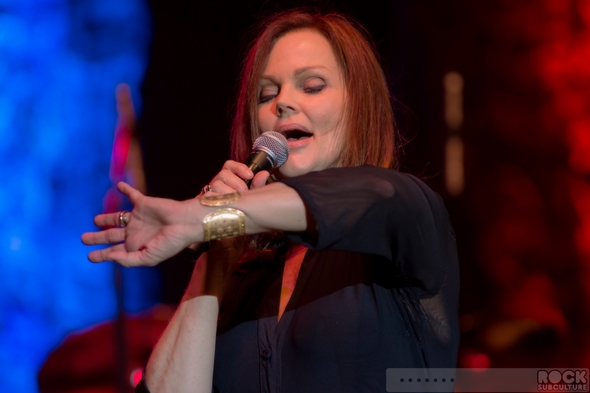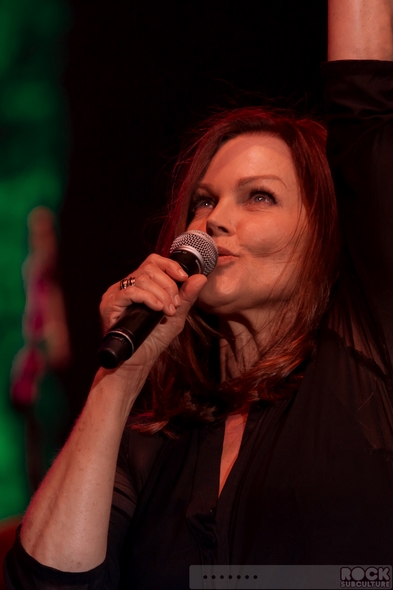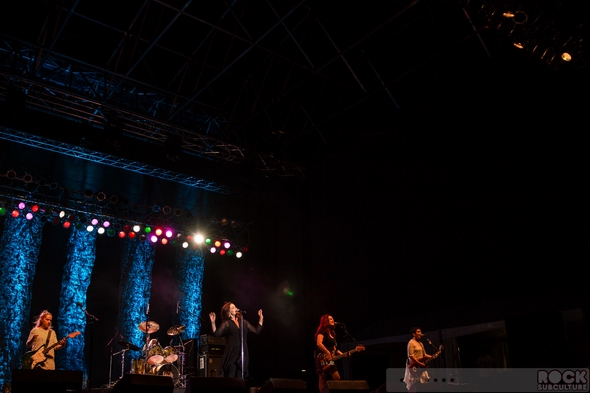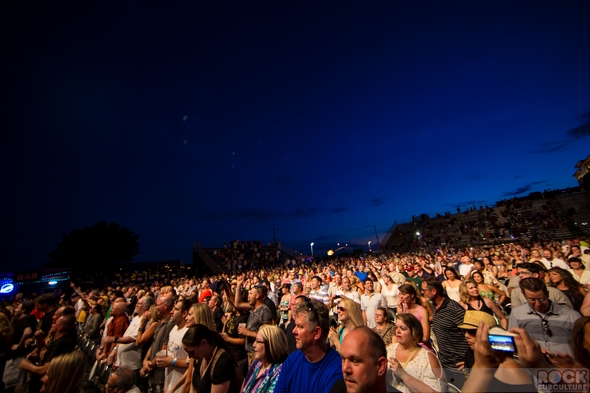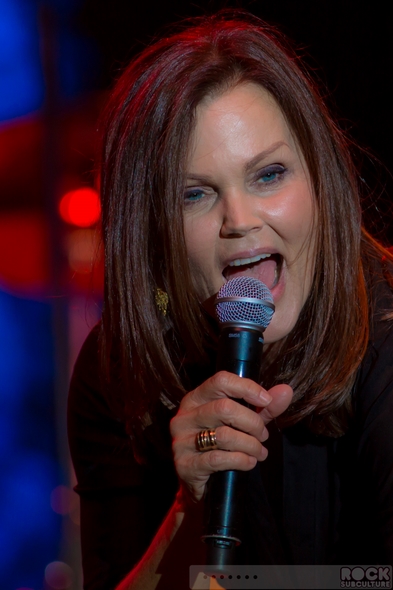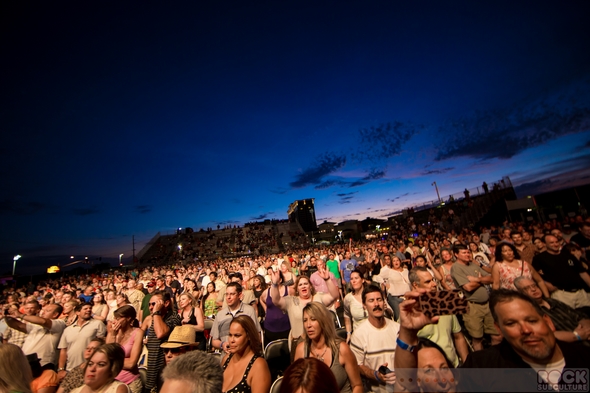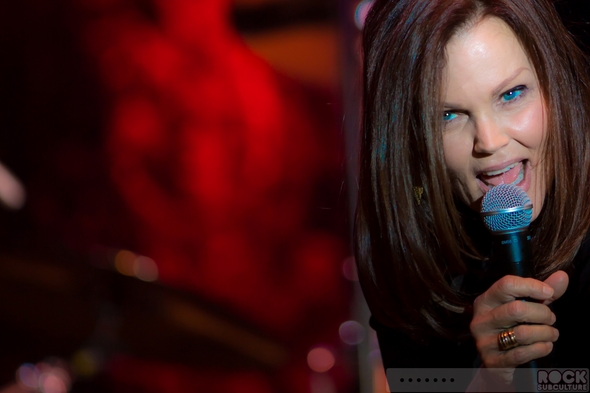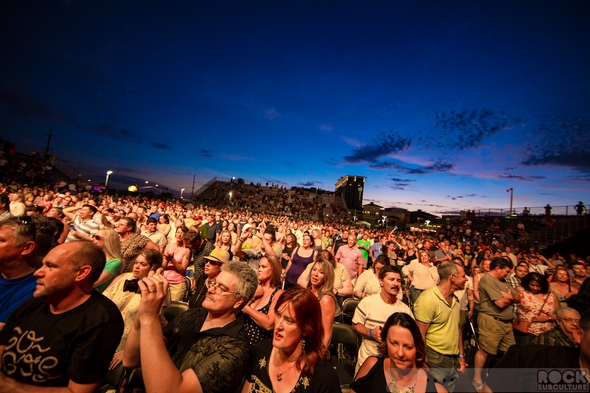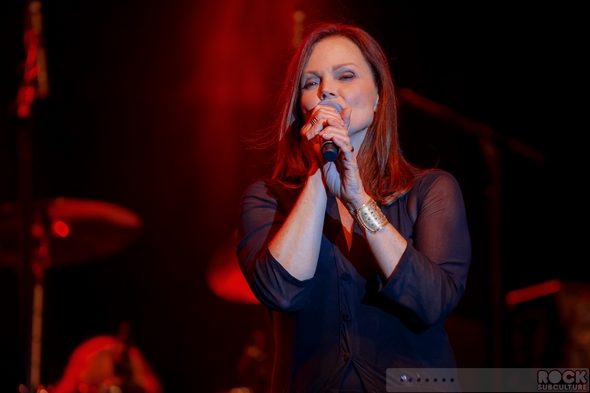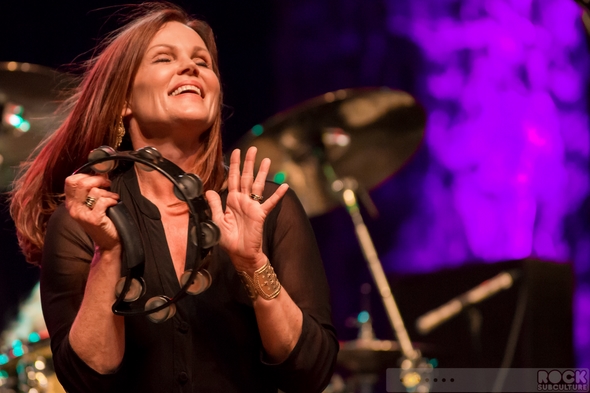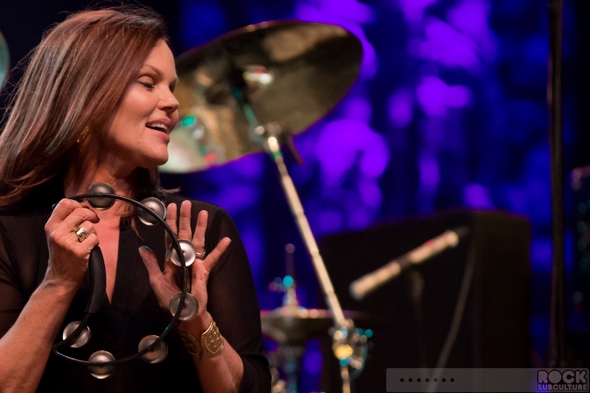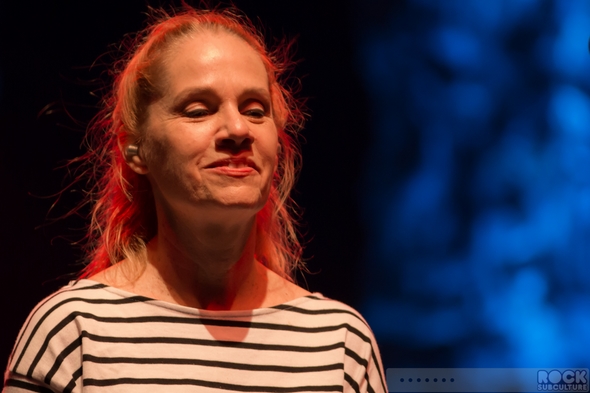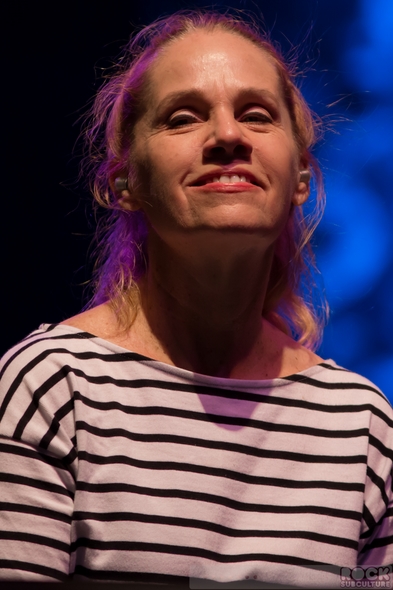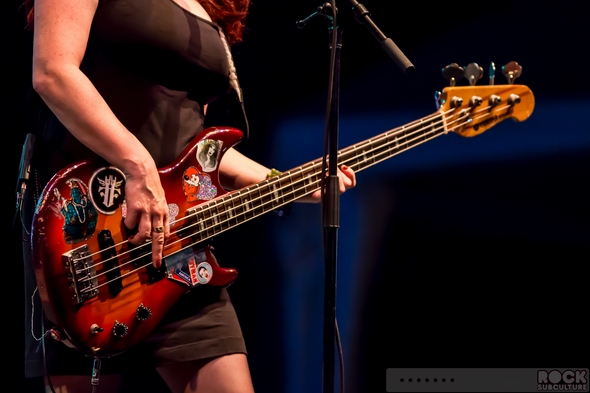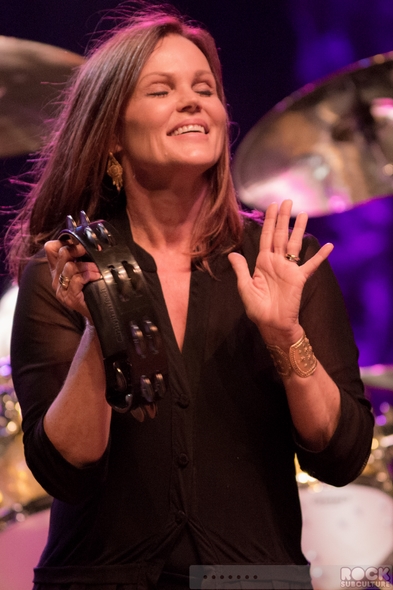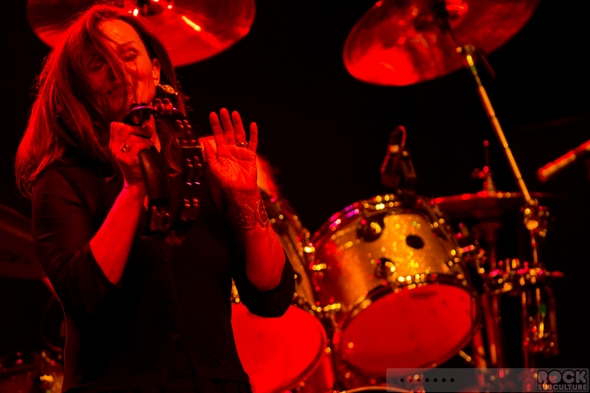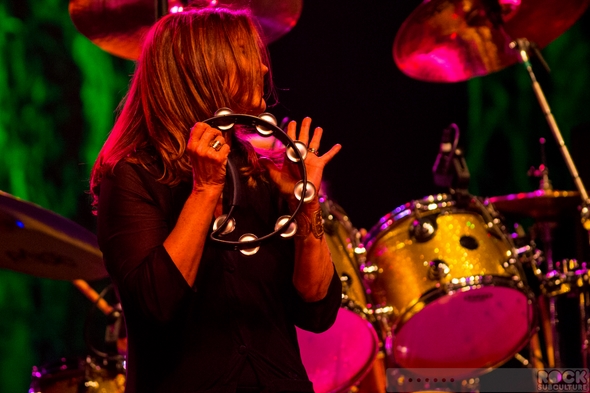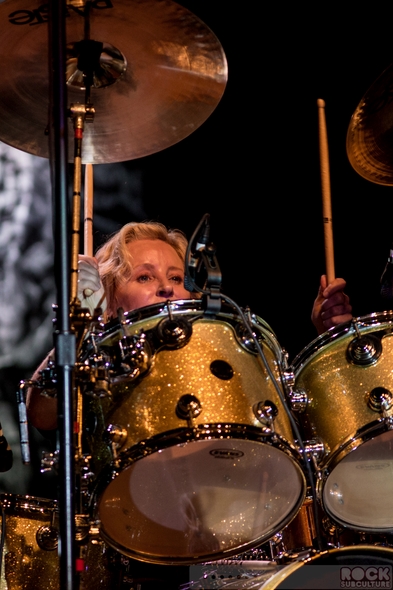 Jason DeBord