It was a night of essentially a triple header line-up of bands that made their reputations with big hits in the 80s, and in the end, for those who stayed through to the end of the show that ended at about midnight, it closed out as a very intimate show of kindred spirits as Martha Davis from The Motels came down from the stage and gifted those fans all around her a very special rendition of "Only The Lonely", which closed out an amazing evening at the Blu42 Sports Lounge in Walnut Creek, California.  Also performing were Dramarama and a new line-up of Bow Wow Wow with original founding member and bass player Leigh Gorman.

Who: Martha Davis and The Motels
Supporting: Bow Wow Wow
Supporting: Dramarama
Venue: Blu42 Sports Lounge
Where: Walnut Creek, California
When: August 23, 2013
Seating: General Admission (also photo pass first three songs)
This was my first visit to Blu42 Sports Lounge in Walnut Creek, which I found made for an excellent venue for a show such as this one.  It is a full-service bar and restaurant and is fairly spacious, with a few different sections and a long bar, with the concert stage at the back.  The stage is low to the ground, and this was one of those events where the artists and band members casually walk about and such, which always makes for a cool atmosphere.

Acoustically, I noticed a significant variance in sound coming from the bands, depending on where I was standing.  Since I was doing photography, I moved around a lot, and some places were better than others.  The audience was extremely polite/shy, and there was like an invisible force shield around the floor against the stage most of the night, until asked by Bow Wow Wow (at the end of their set) and The Motels (halfway through, for "Suddenly Last Summer) to come up to the stage… and to me, that was where the sound was better (side stage actually seemed to be the best!).
Everything went pretty smoothly considering that there were three set changes throughout the evening, and this was all done quite quickly.
Those who showed up at doors were treated with a pretty extensive sound check by Martha Davis and The Motels, which was awesome.
The show eventually began I think around 8:30, with Dramarama taking the stage first.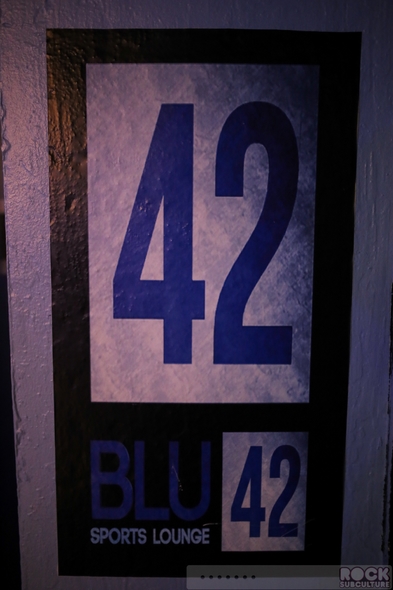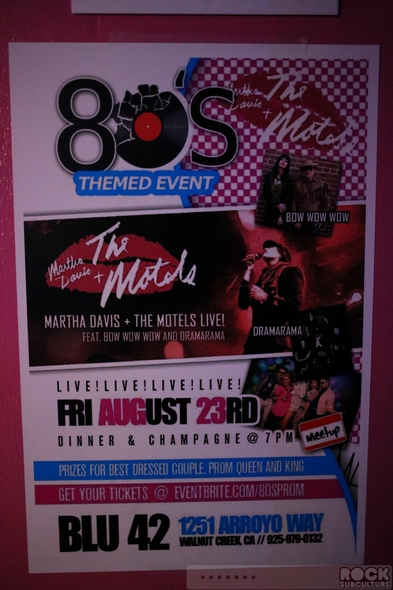 Dramarama
Members
John Easdale (vocals, cowbell)
Mark Englert (lead/rhythm guitar)
Peter Wood (lead/rhythm guitar)
Mike Davis (bass guitar)
Tony Snow (drums)
Dramarama was formed in New Jersey back in 1982 by front man and singer-songwriter John Easdale.
The band is best known for their 1985 hit "Anything, Anything (I'll Give You)", which was the first single off of their debut album, Cinéma Vérité.  The song was a huge hit for them, and I've always felt it represented a sound, attitude, and style that was way ahead of its time – it still sounds quite contemporary today, almost three decades later.  The band was really quite an Alternative band in an era of New Wave, so they have an interesting place in music history.
The band broke up in 1994 and John went on to perform as The John Easdale Group.  They appeared on Bands Reunited in 2004 and have been active since, releasing a new studio album everybody dies the following year.
They have released a pretty extensive catalog of studio albums and EPs/compilations.
I'd never had an opportunity to see them live prior to last night, so was really looking forward to it.  As personalities on stage, they seem pretty true to their music – a bit quirky and raw, with a relaxed and wry sense of humor…  like John with his cowbell, Raybans as prop at times, his unlit cigarette, and perpetually dwindling case of Tab soda.
It was actually quite surreal to me as I was taking some photos side stage of drummer Tony Snow, and John left his mic mid song to come over and greet me (we had exchanged a few e-mails leading up to the show).
I thoroughly enjoyed their rocking set and would definitely go see them again – highly recommended.  Their live sound matches their studio sound fairly accurately, and they put on a great show.
Below is a video of Dramarama performing "Anything, Anything (I'll Give You)":
Below are some photos of Dramarama performing on stage (click any image for higher resolution version of each photo):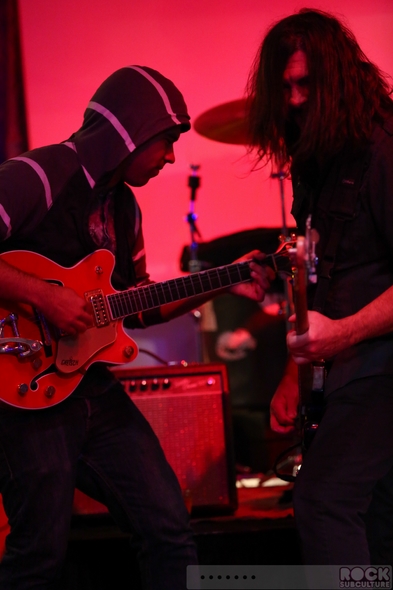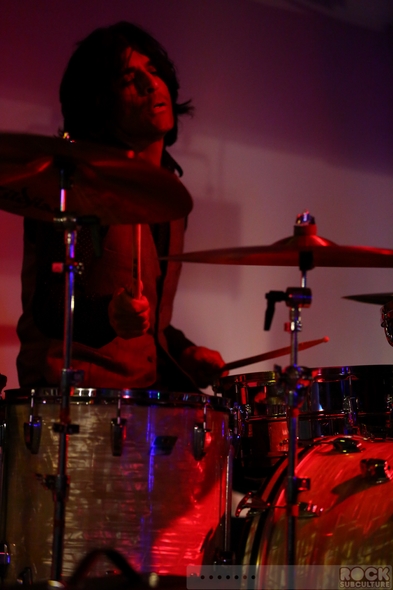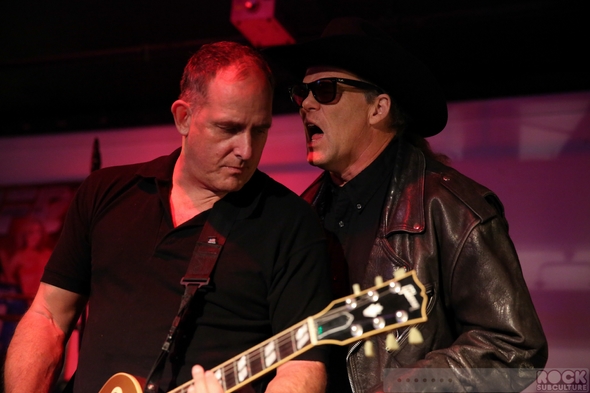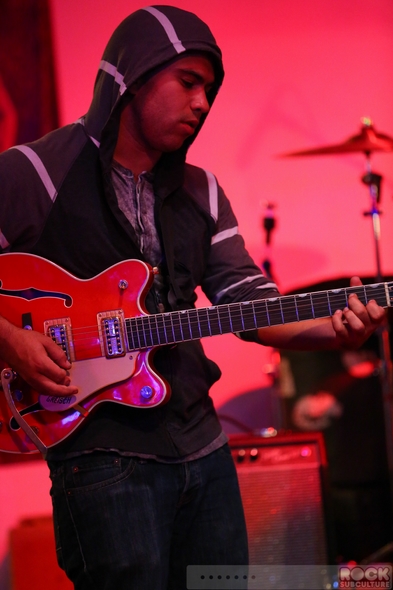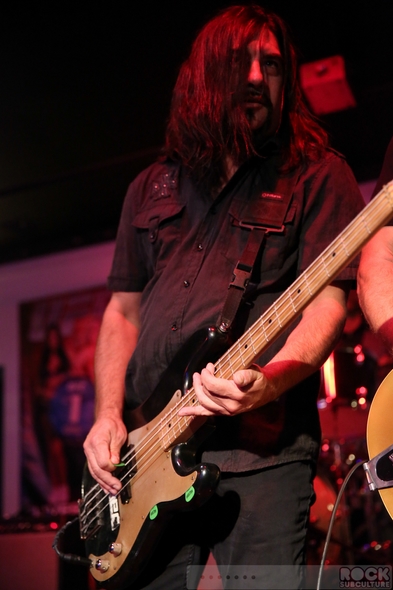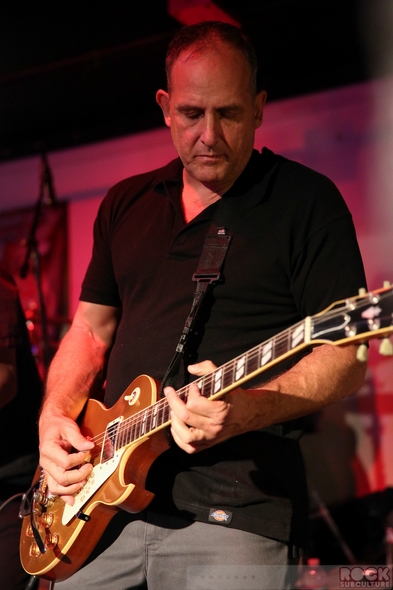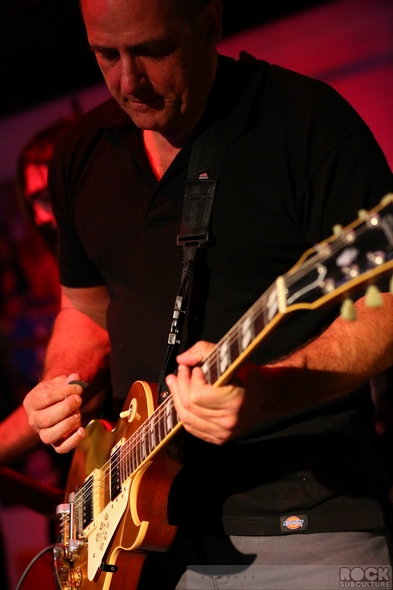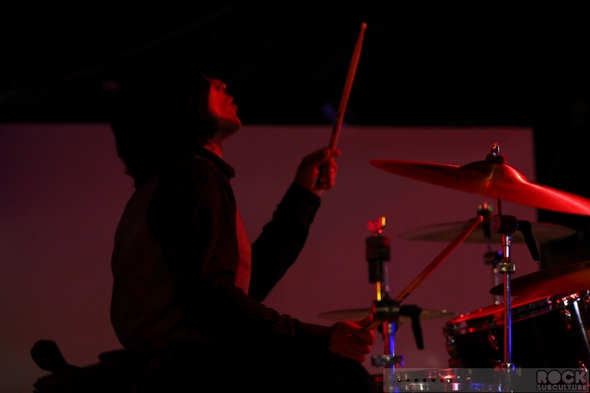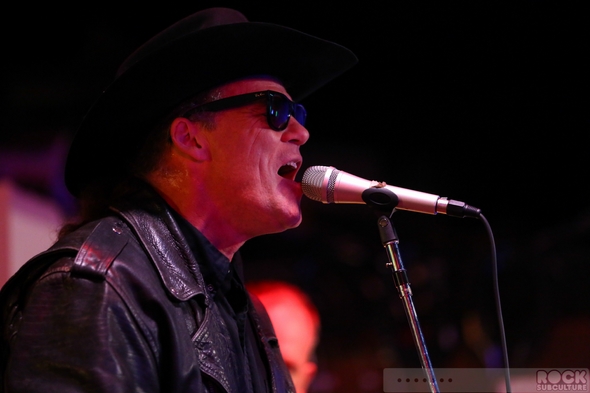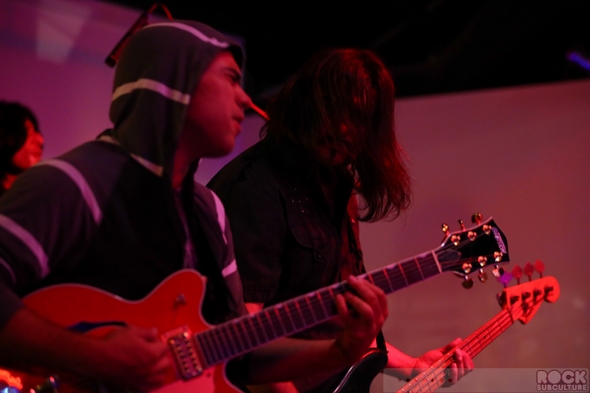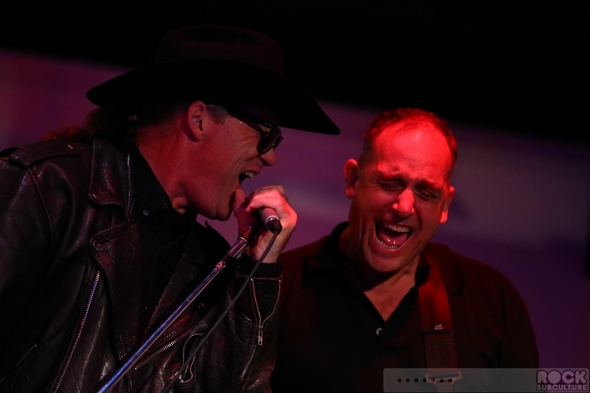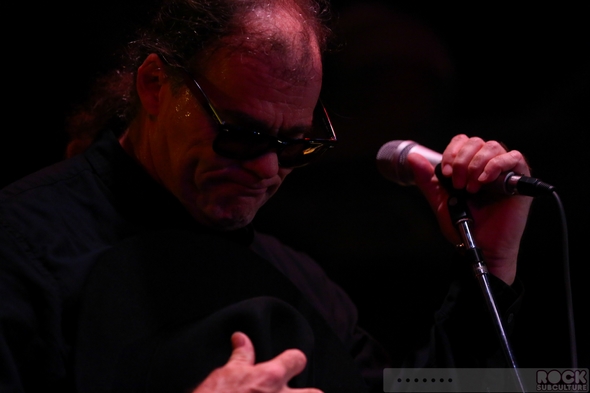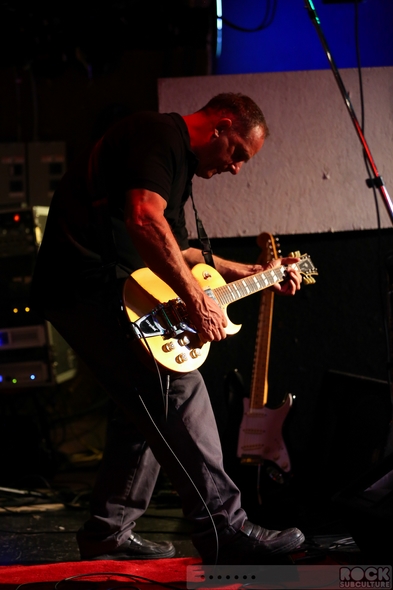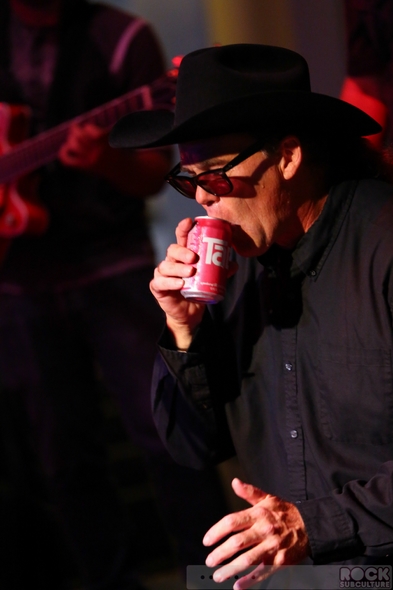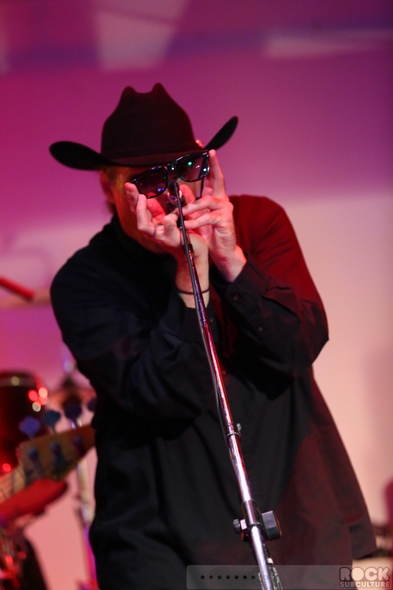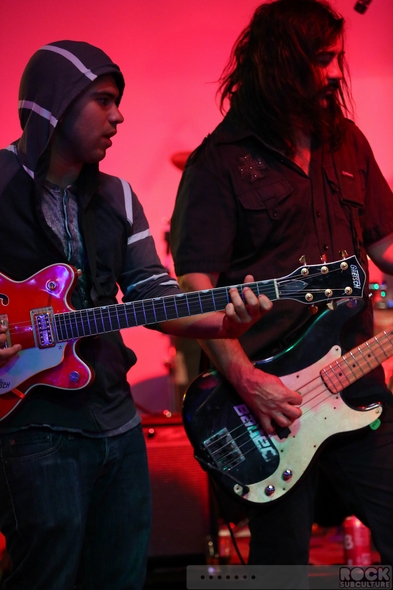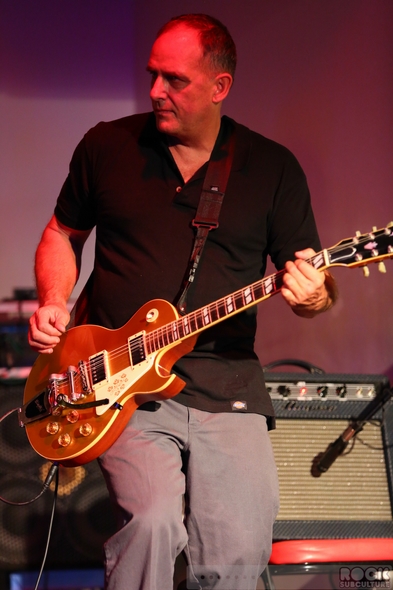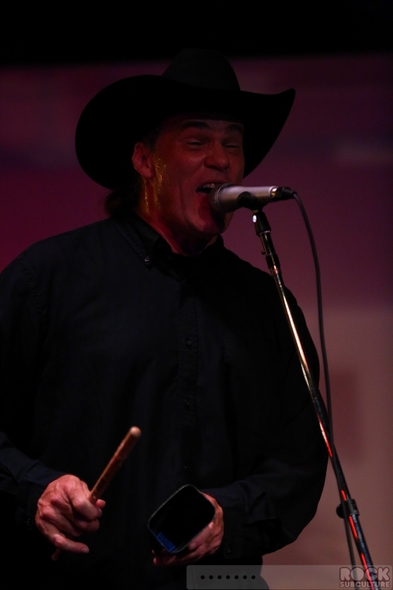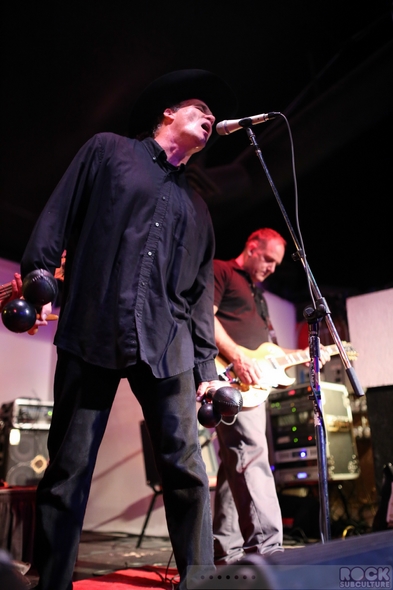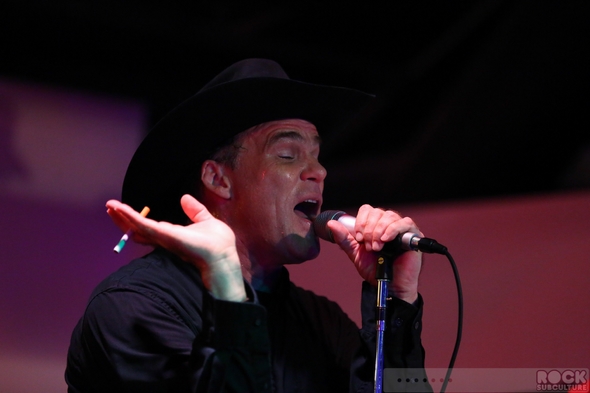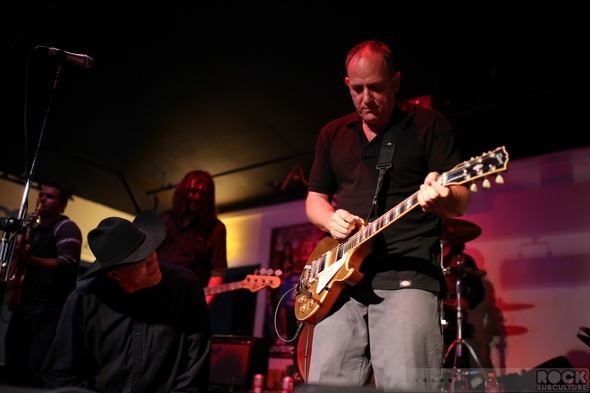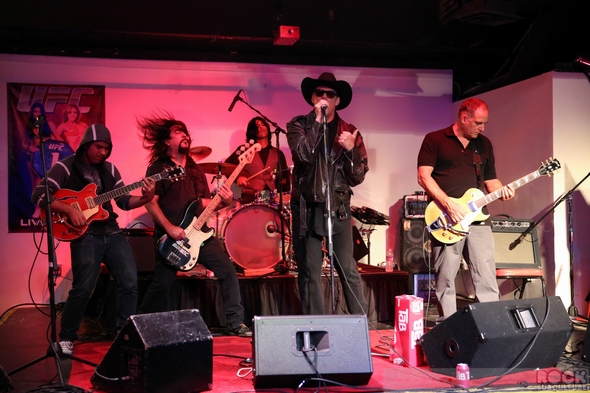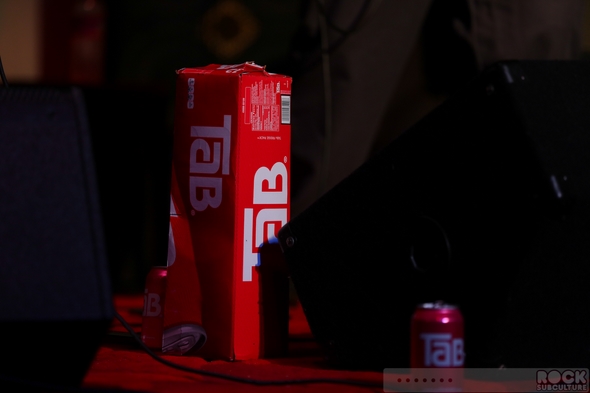 Bow Wow Wow
Members
Chloe Deme (vocals)
Leigh Gorman (bass guitar)
Matt Fuller (guitar)
Tig Moore (drums)
Bow Wow Wow were a UK band formed in 1980 that was born out of Adam and the Ants, wherein manager Malcolm McLaren (who previously managed the Sex Pistols) persuaded guitarist Matthew Ashman, bassist Leigh Gorman, and drummer David Barbarossa to leave Adam Ant's group to form their own band.  14-year old Annabella Lwin was recruited to serve as their lead singer.
Best known for their 1982 cover of The Strangeloves' song, "I Want Candy", it has stood the test of time to be one of the staple songs of 80s' New Wave.
In its current incarnation, bassist Leigh Gorman remains as the only founding member of the band.  Original guitarist Matthew Ashman sadly passed away in 1995, and drummer Dave Barbarossa played with other artists such as Republica, and released a novel last year.  Original singer Annabella Lwin left the group last year.
It was kind of interesting for me to see Bow Wow Wow about a month after having seen Adam Ant in concert.  It's crazy (in the best way) that these artists that I loved in my childhood in the early 80s are still so active with touring and performing.  So much music history with these individuals – they are responsible for being part of such dramatic shifts in the music landscape, which are still felt today.
I'd never before seen Bow Wow Wow in any incarnation, so this was a new experience for me.
The new band members are very young (making me wonder if any of them were even alive when Bow Wow Wow was originally formed), but they bring some youth and excitement to the stage, and singer Chloe Deme in a lot of ways represents what was exciting about Annabella back in the day.
There is always different reactions to bands that reform with new members, but it is so prevalent in bands formed in the 80s, for a variety of reasons…  I am personally always happy to see someone keeping the music alive.
Last night, I thought that the band had great chemistry and energy, and appeared to be having a great time playing together.
More than the other two bands, the sound really varied depending on where one stood on the floor.
I really enjoyed their set and am interested to keep up with them to see what they have planned next, and how they evolve as a group.
Below is a video of Bow Wow Wow performing "I Want Candy":
Below are some photos of Bow Wow Wow performing on stage (click any image for higher resolution version of each photo):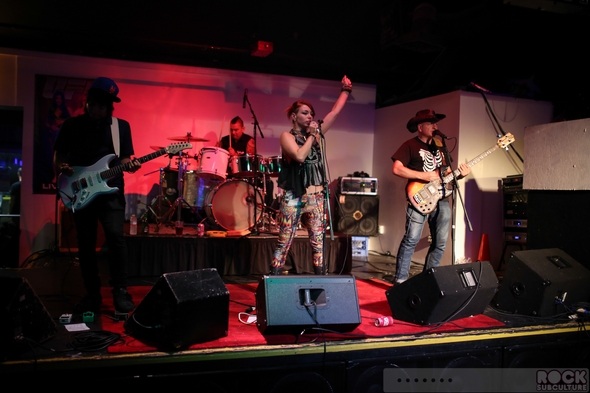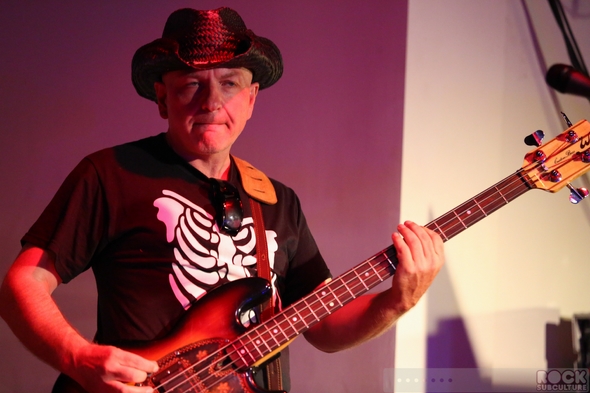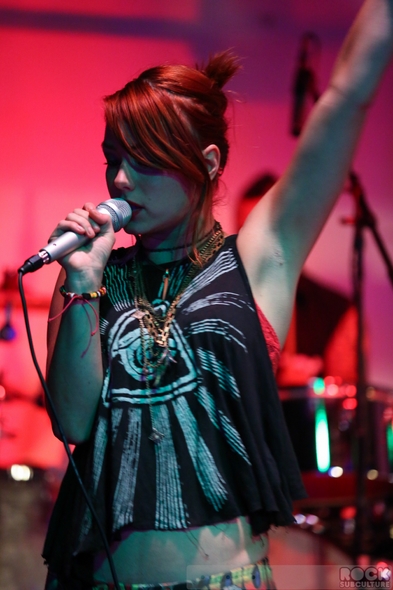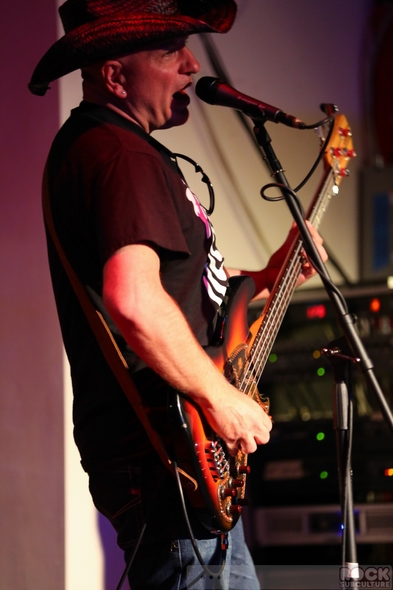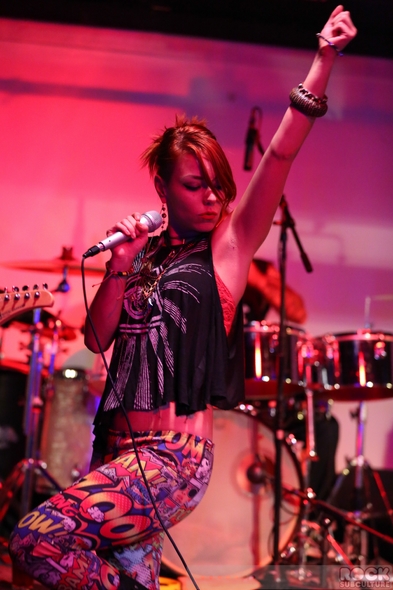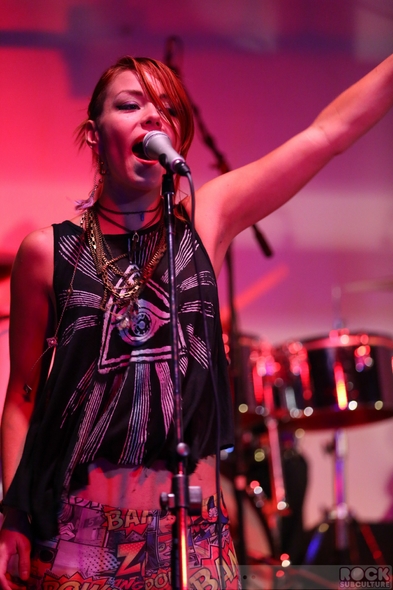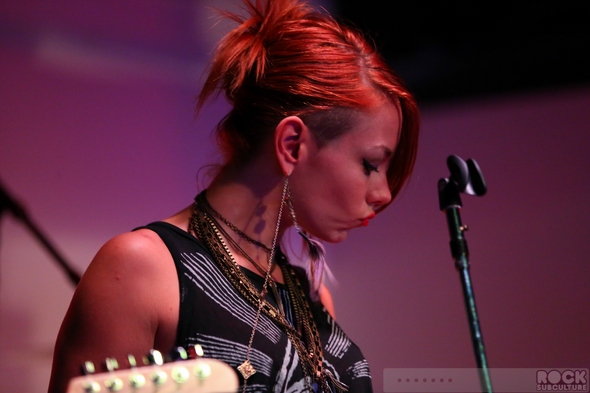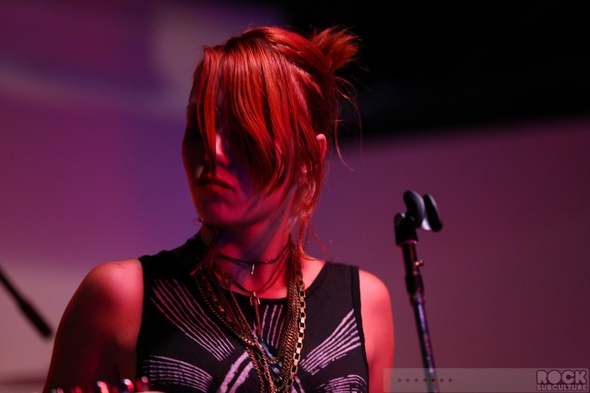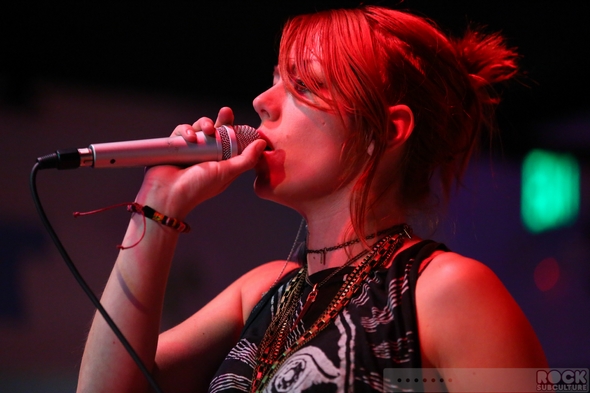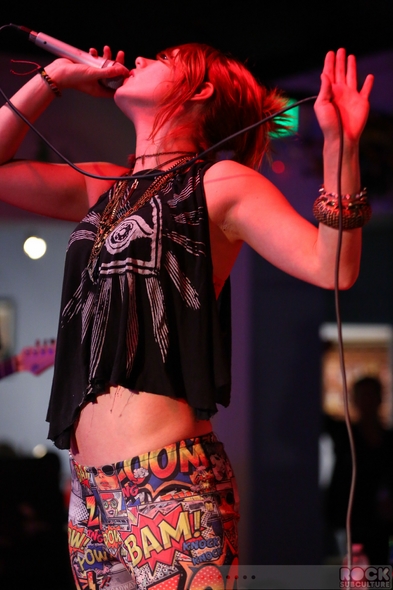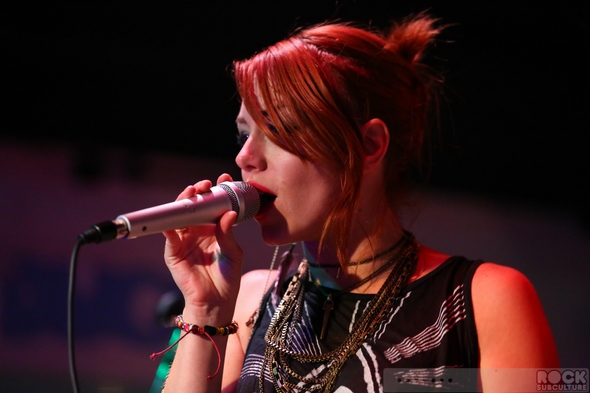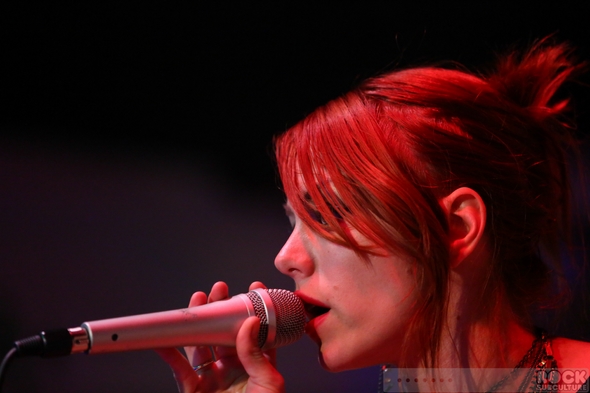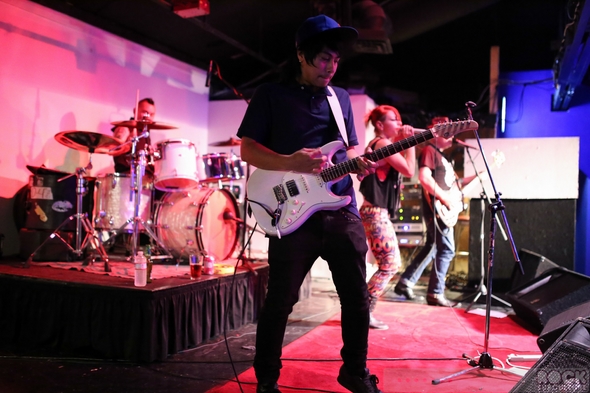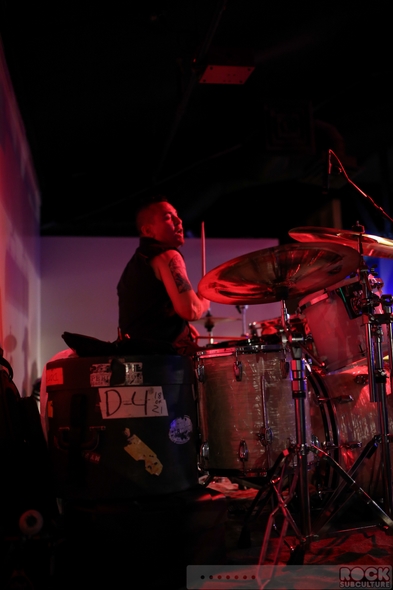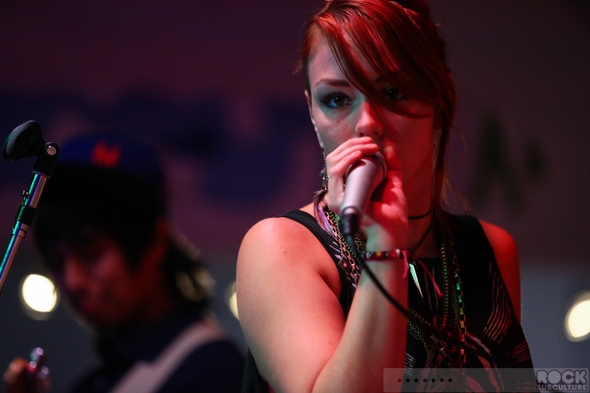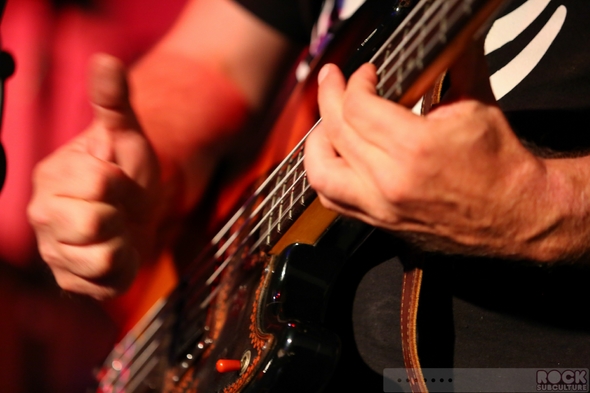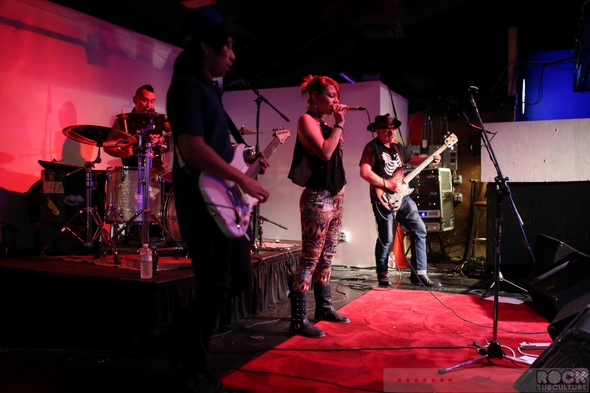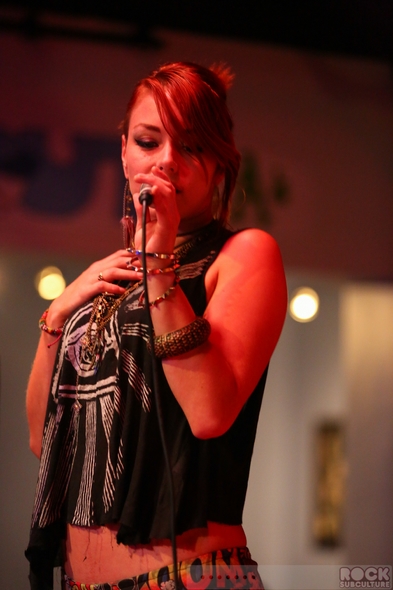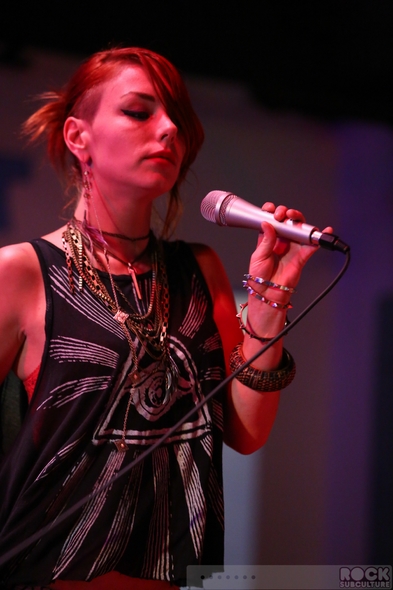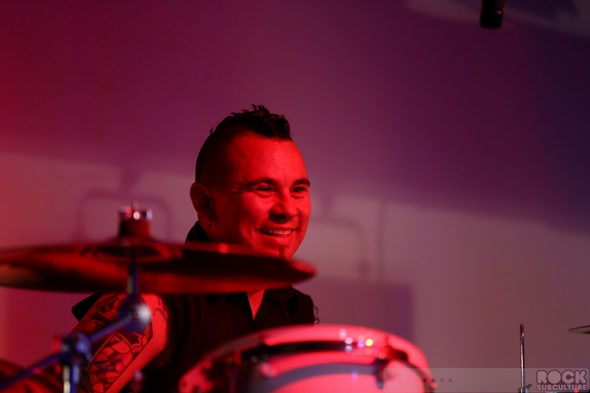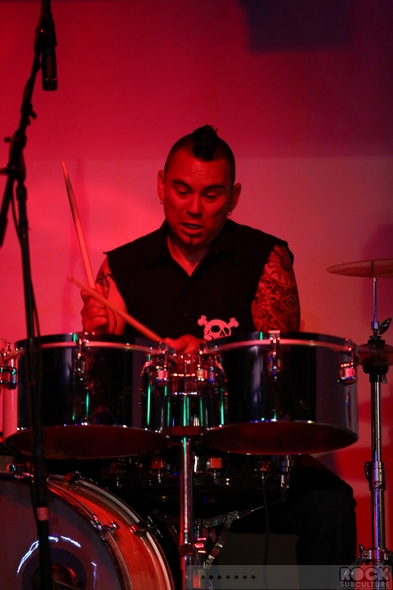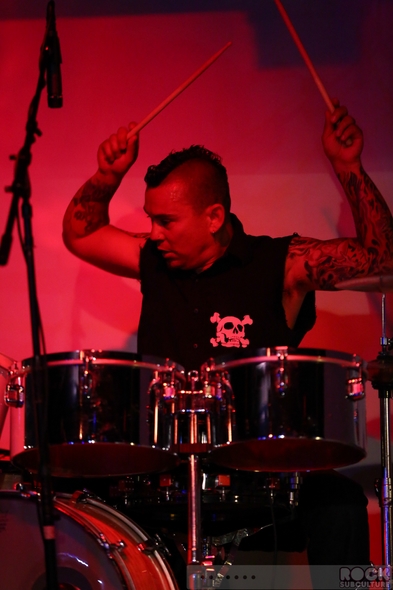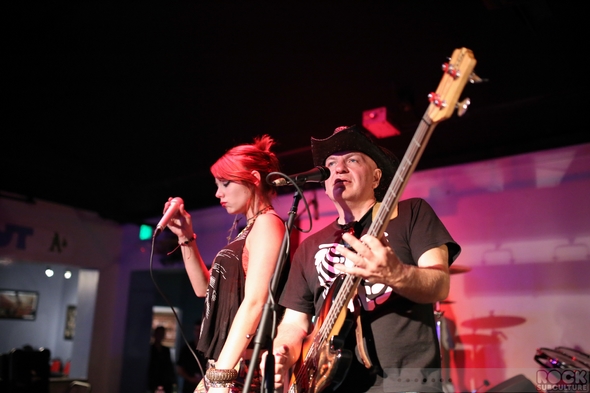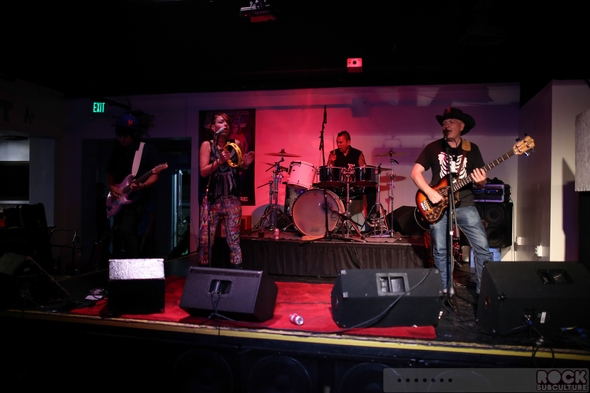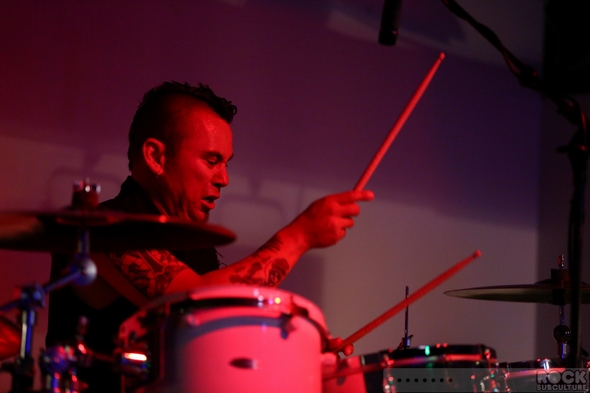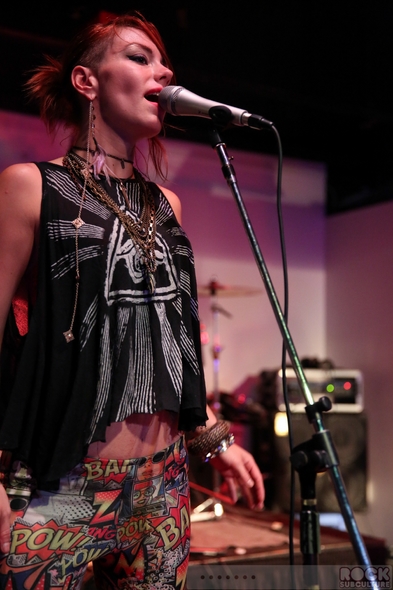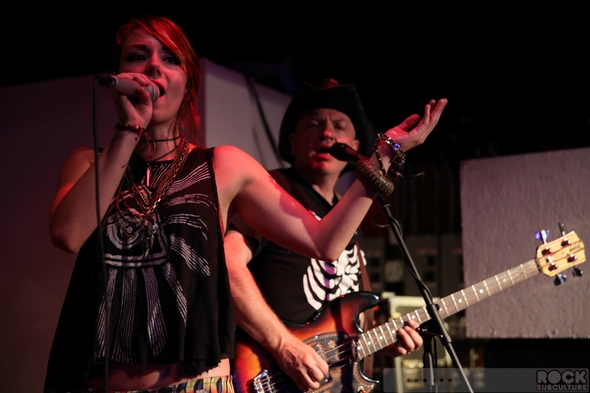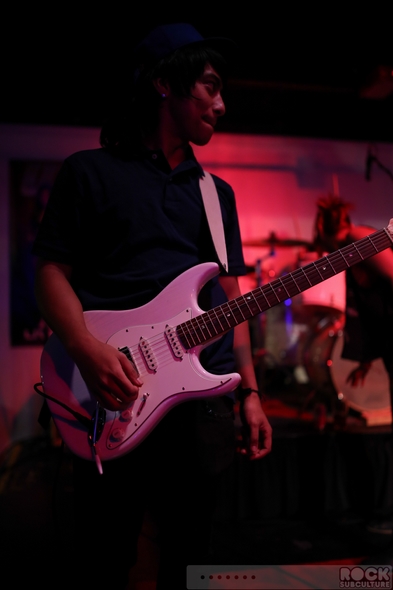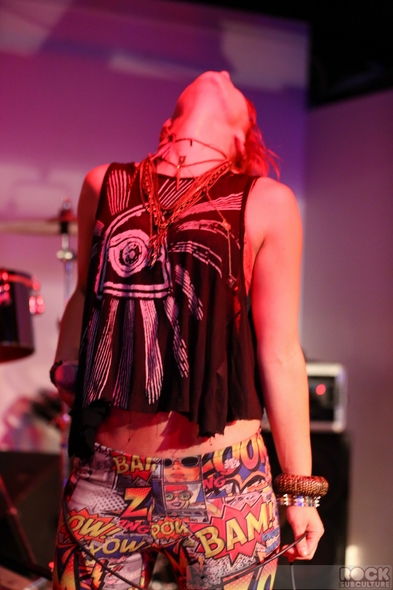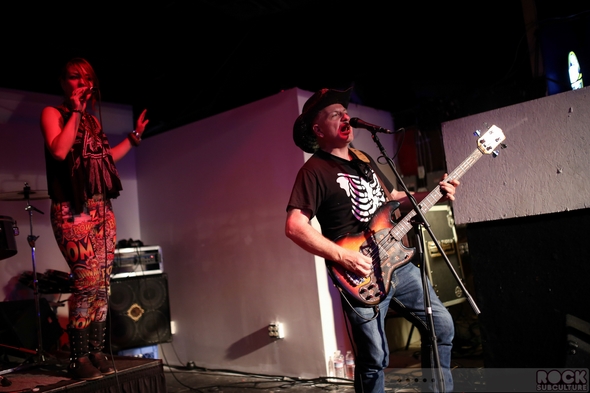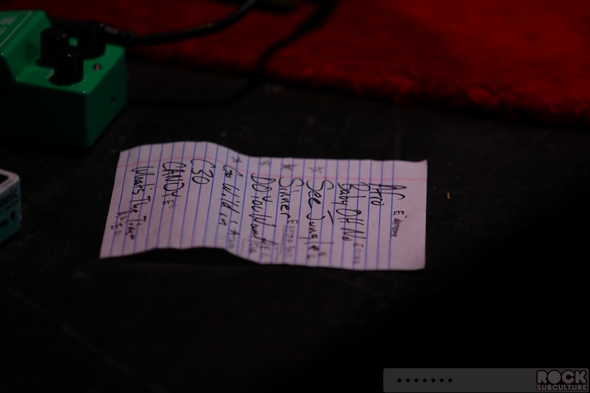 Martha Davis and The Motels
Members
Martha Davis (vocals, guitar)
Brady Wills (bass guitar)
Nicholas Johns (keyboards)
Eric Gardner (drums)
Clint Walsh (lead guitar)
The Motels have a really interesting history, which is well documented on Wikipedia, though in their second incarnation were formed as a New Wave band in Los Angeles.  Their first single off of their 1982 album All Four One was "Only The Lonely", which is arguably their most known song, which charted to #9 and #6 on the Billboard Hot 100 and Top Tracks lists at the time.  This also lead to a music video on MTV which received heavy rotation.
In 1983, their next album, Little Robbers, included "Suddenly Last Summer" as its first single, and that was a huge hit as well.
Obviously, Martha Davis featured on vocals on both popular songs, and though more work was done through The Motels, she also produced some solo work as well, and then lead a third incarnation of The Motels as The Motels featuring Martha Davis.
One fascinating thing I can across looking at their website recently, which completely a side note and nothing to do with the concert last night, was a feature about Martha doing a demo of "Take My Breath Away" (which went on to be recorded by Terri Nunn and Berlin, and featured on the Top Gun soundtrack, and the song went on to win an Academy Award for Best Original Song).  I'd never heard of this, so it was fascinating to learn of this, and actually have an opportunity to listen to the recording.  You can read all about it on the official site here…
In any event, I saw Martha Davis and The Motels last year as one of the artists performing at Lost 80s Live in Sacramento, and as I mentioned at the time, that was the highlight of the night for me (which is saying a lot).
Since they were headlining last night (and there were a lot fewer artists on the bill), the set list for this show was much longer, so I got to experience a full set this time around.  I did photograph the setlist, but as the night went on, it did vary a bit from what was planned, so we ended up with a slightly altered show from what was planned, but it was awesome.
The sound was excellent, each member of the band did a stellar job, and Martha's voice seemed to get even better with age.  She has always had a soulful, sultry, husky sort of vocal style, and I think her live renditions of their classic songs may sound even superior to the studio recordings – she is that good.
More than that, Martha has those eyes – soulful, expressive eyes – that build on her vocals as she occasionally makes real, deep connections with those in her audience as she performs.
They played songs old and new, and it was all fantastic.  The Motels had a unique sound and vibe when they first came on the scene, and this is still reflected in her music today.
One of the best moments in the concert was when Martha's mic stand broke, which seemed to free her up a bit even though it was a tiny stage.  It seemed to be a bit liberating (though she ditched her guitar from that point forward).
I did capture a few moments on video during the show – the midpoint with "Suddenly Last Summer" and the closing with "Only The Lonely", that is kind of the epitome of "intimate concert experience".
"Suddenly Last Summer"
"Only The Lonely"
Truly an unforgettable concert experience.  Love Martha and will always go to see her again any chance I get.
Below are some photos of Martha Davis and The Motels performing on stage (click any image for higher resolution version of each photo):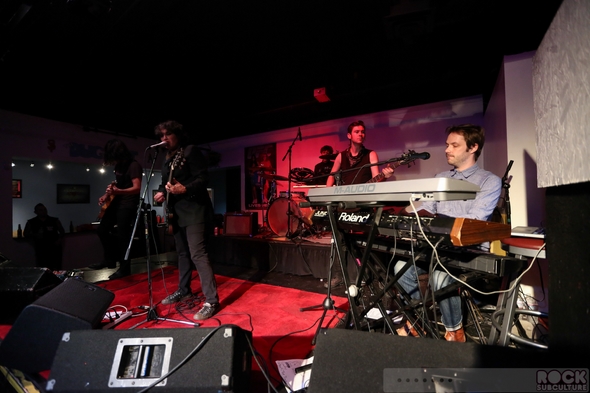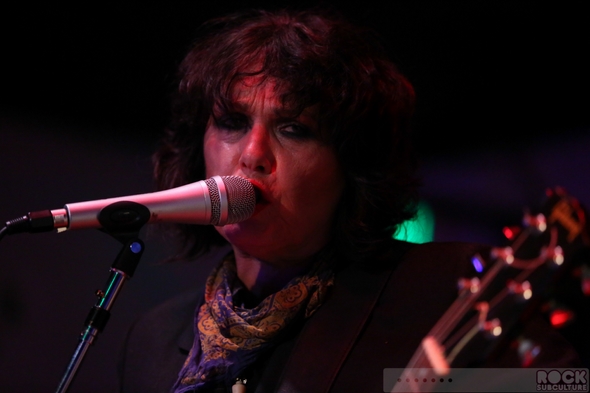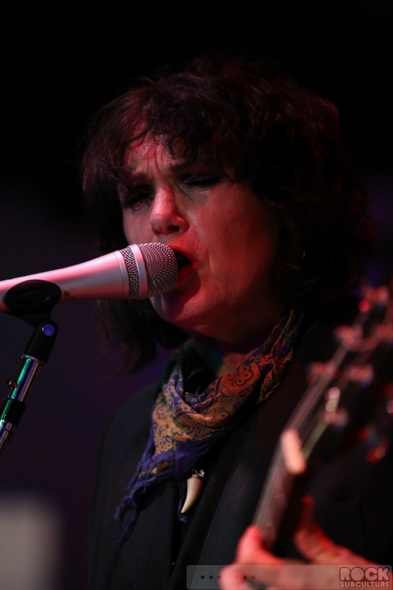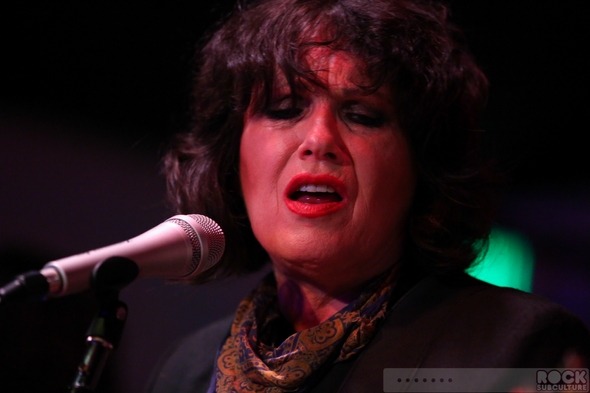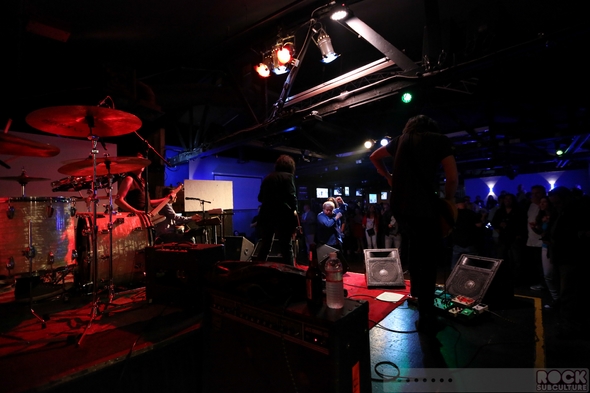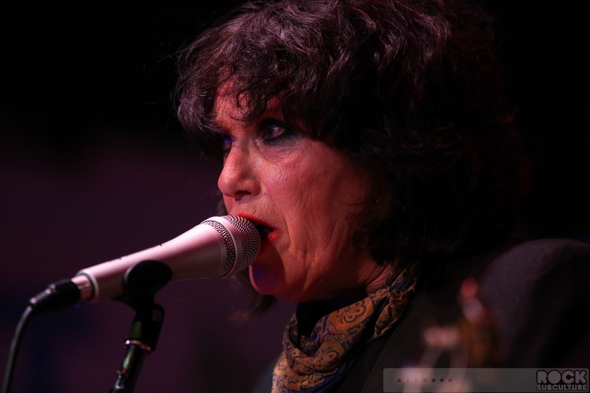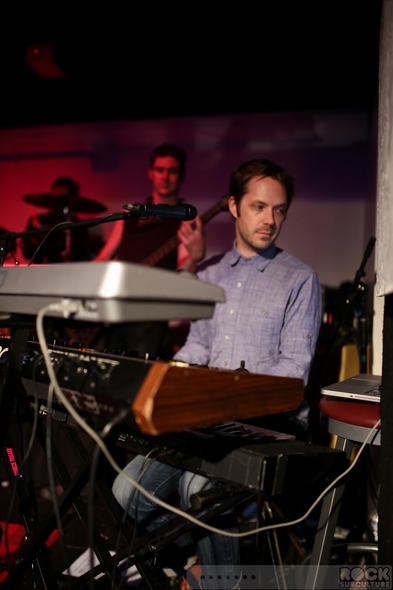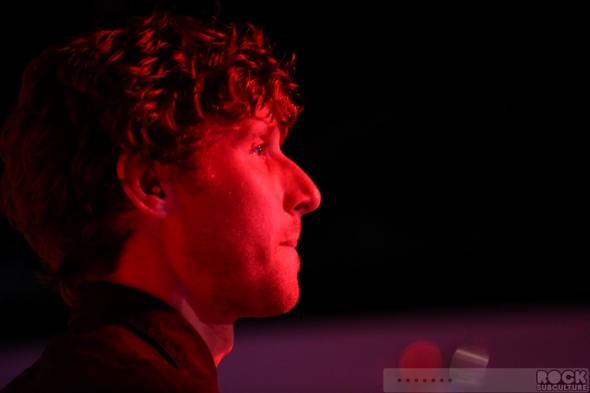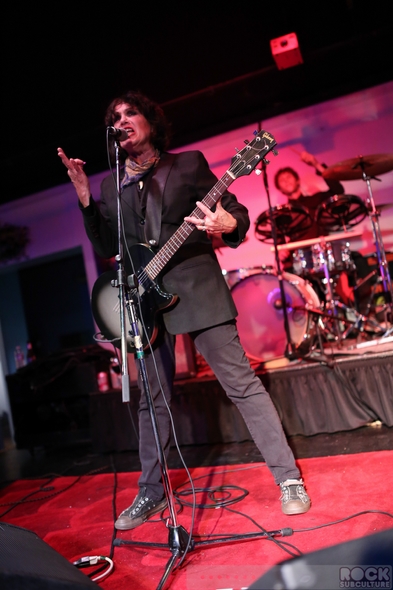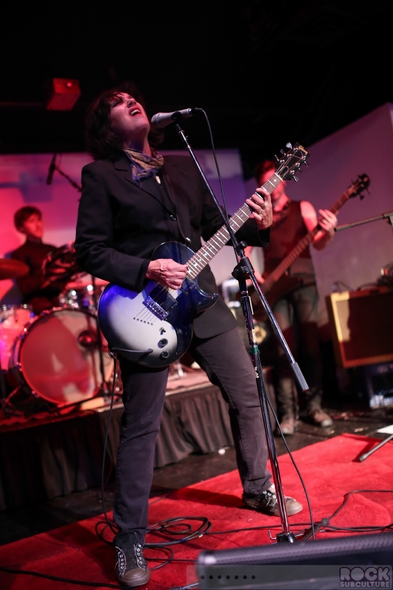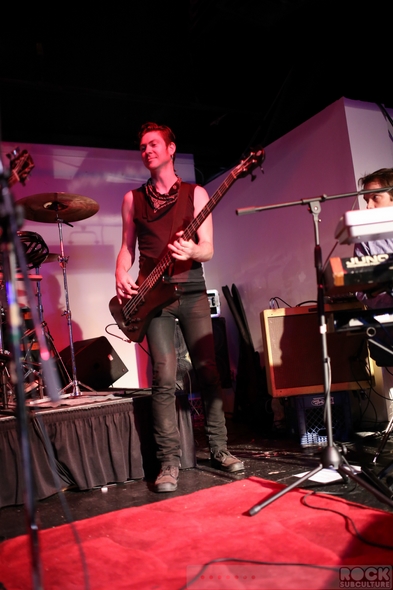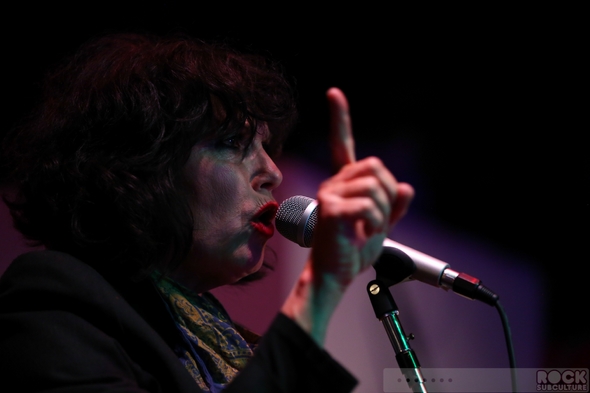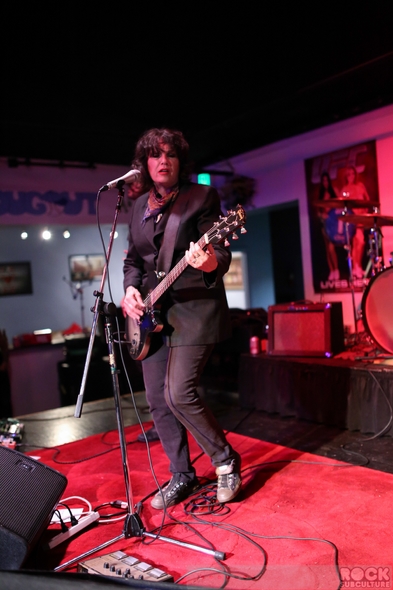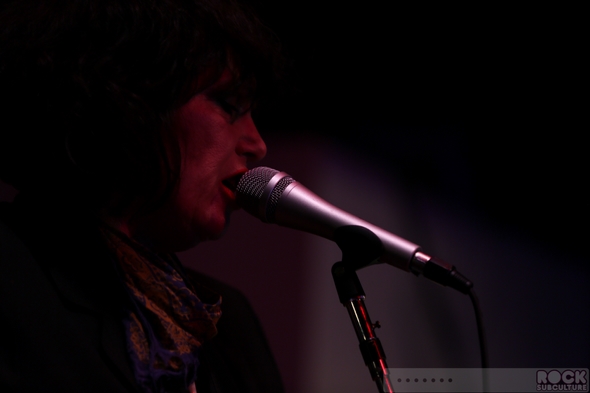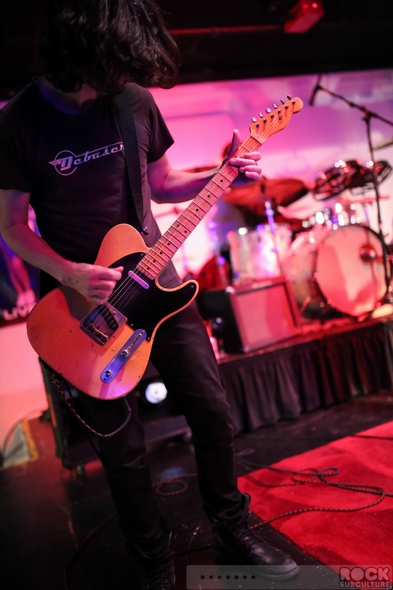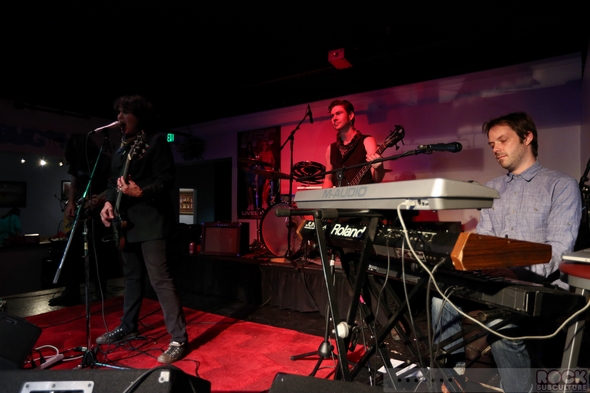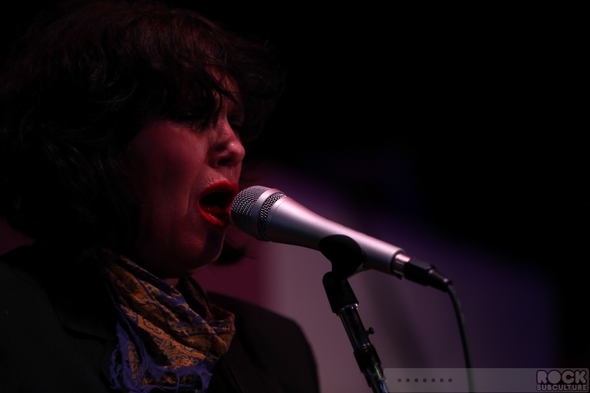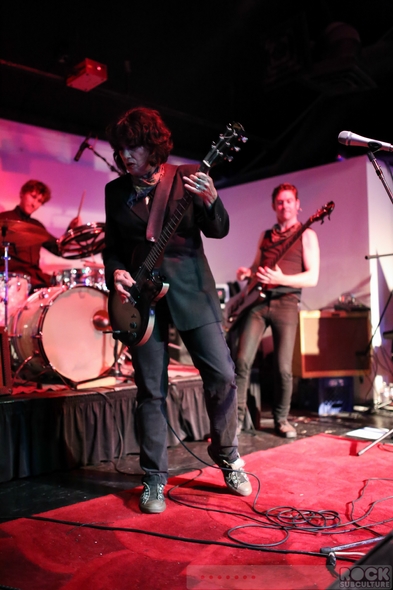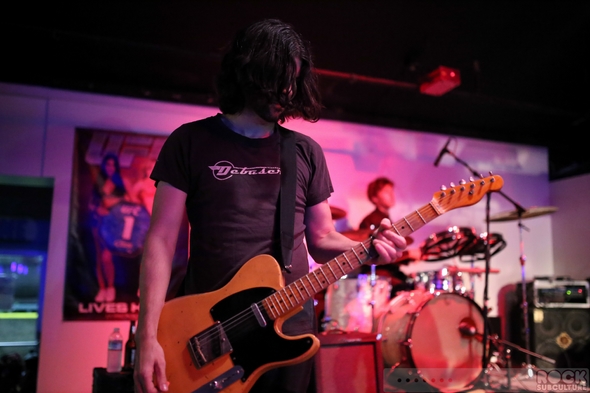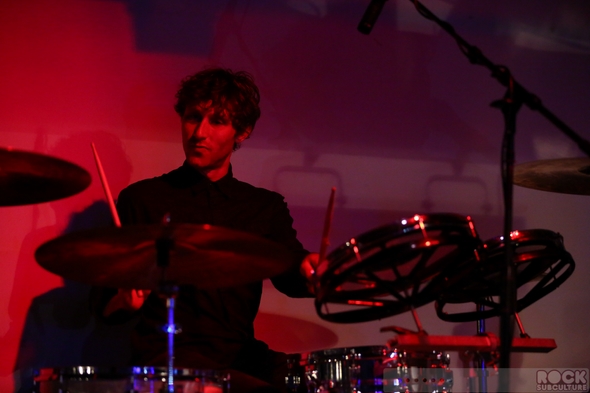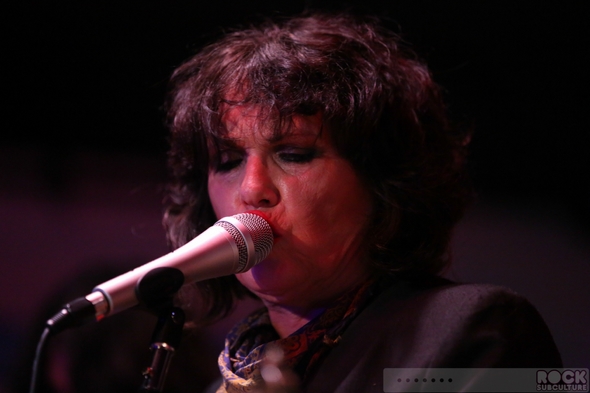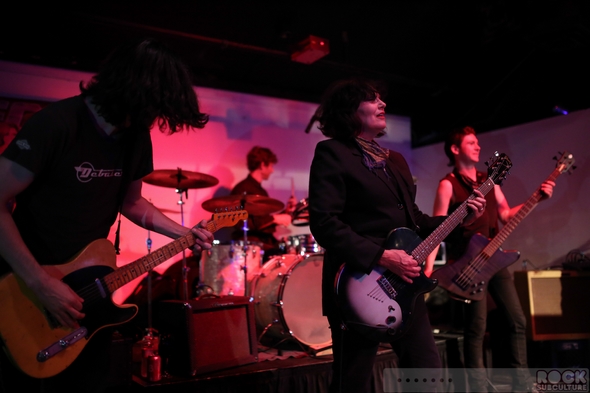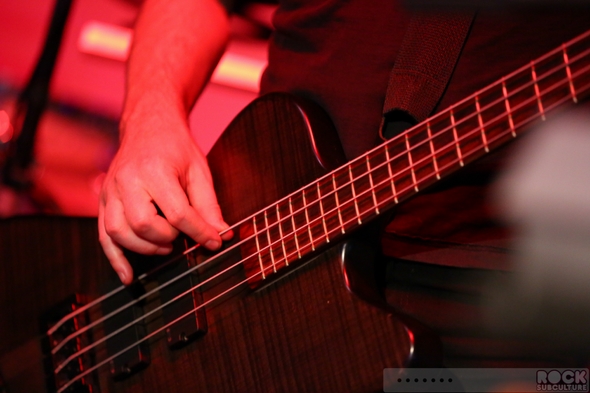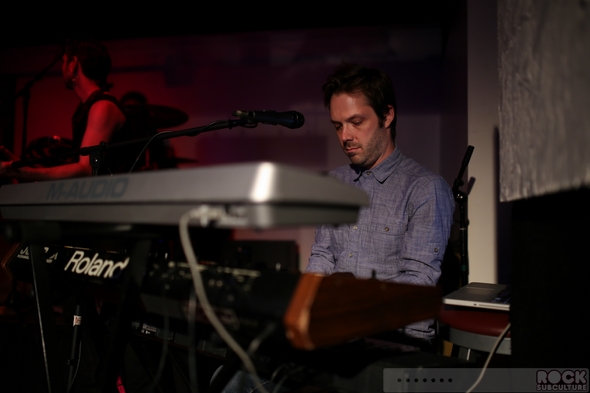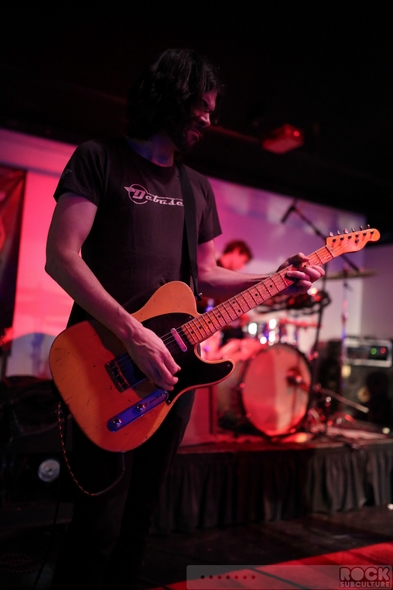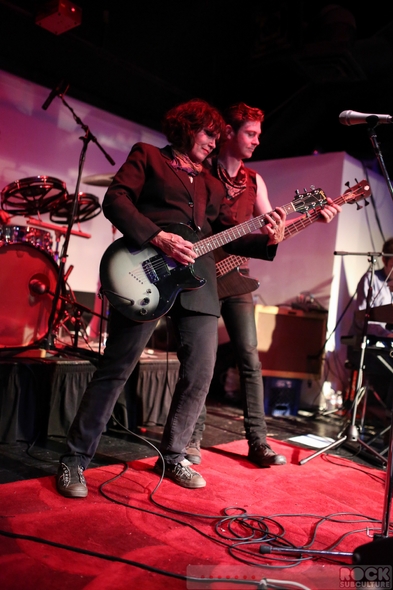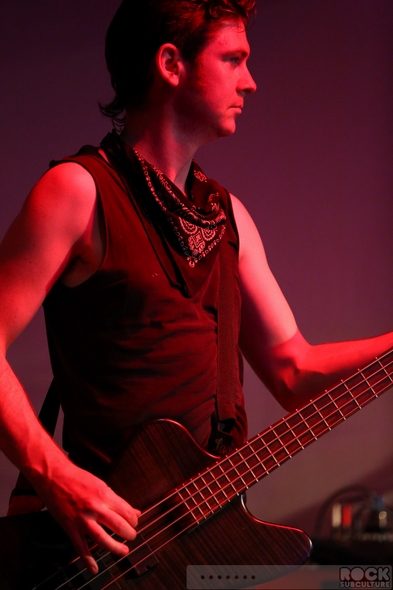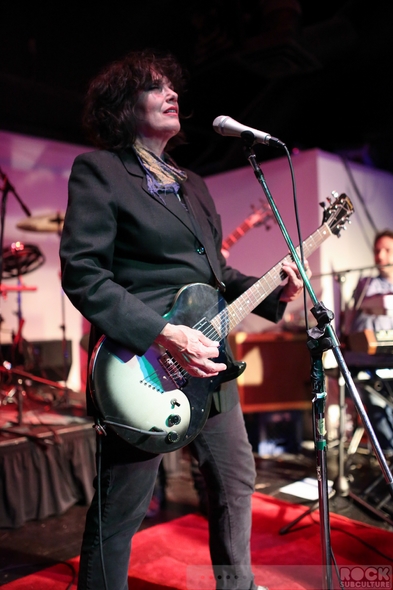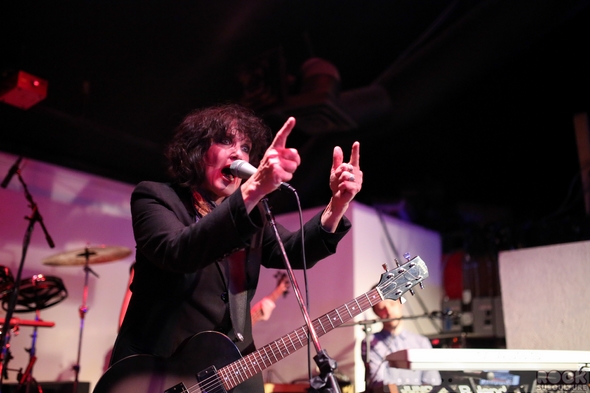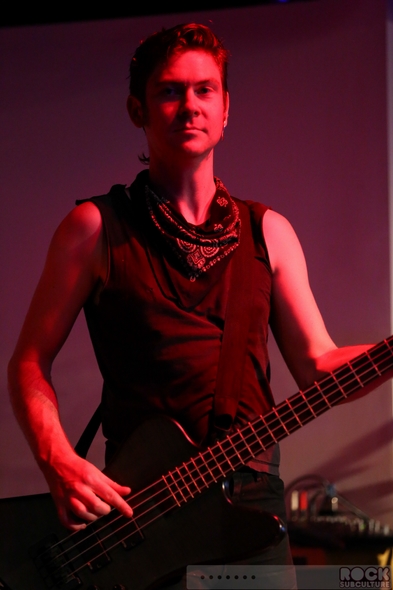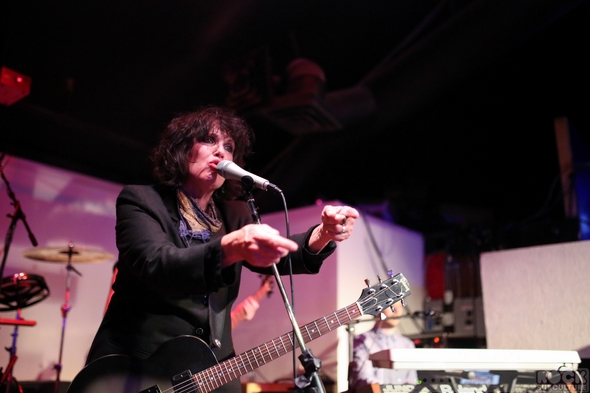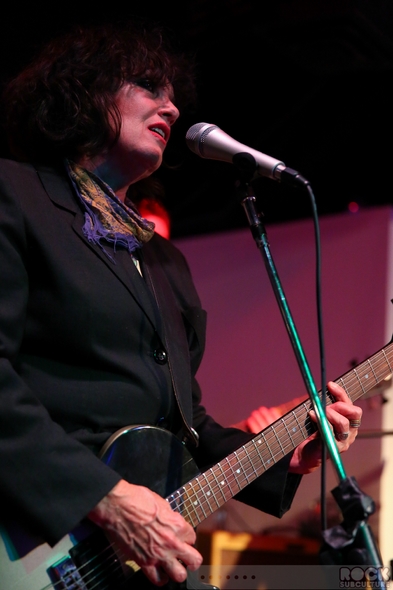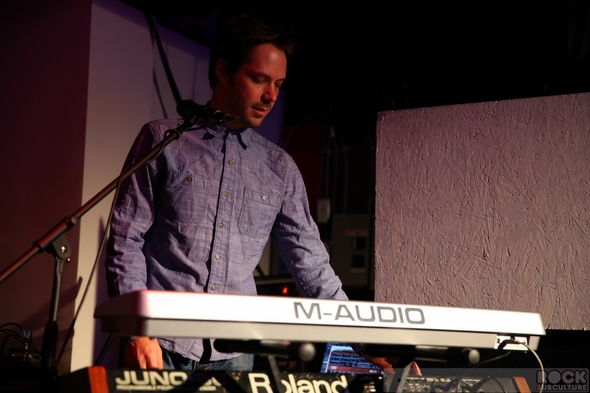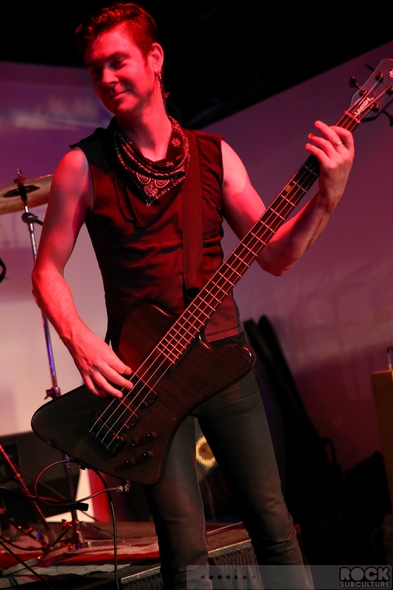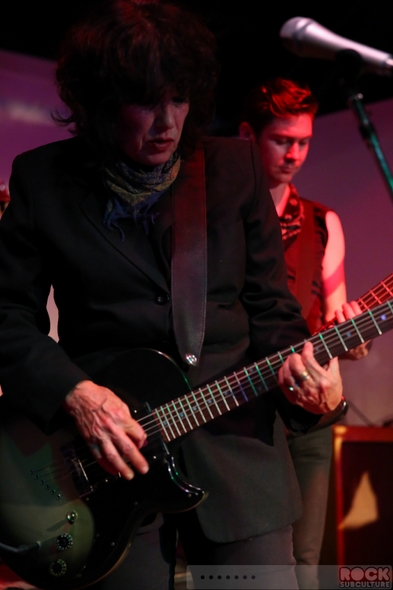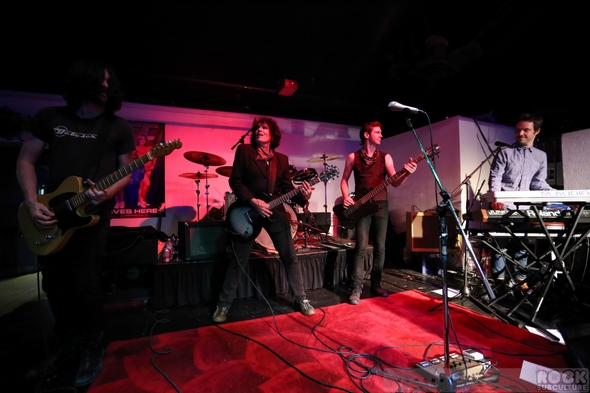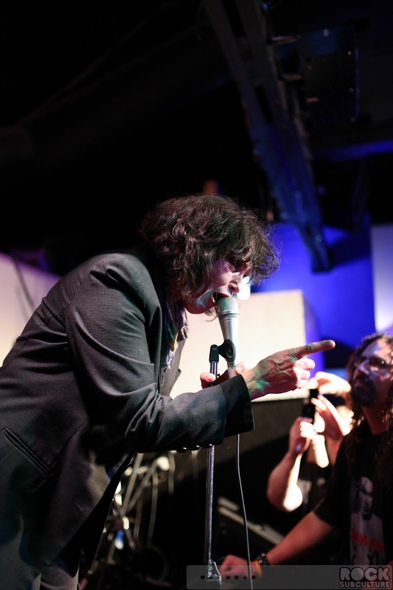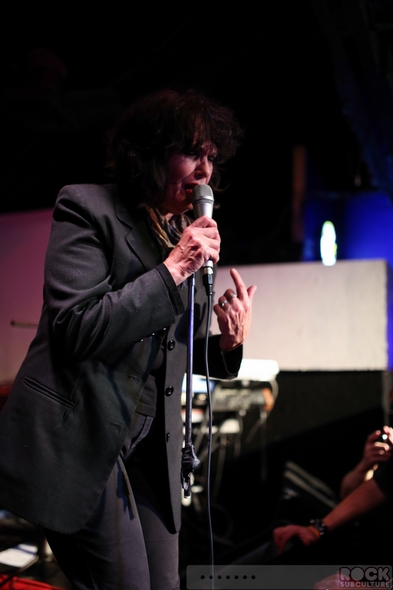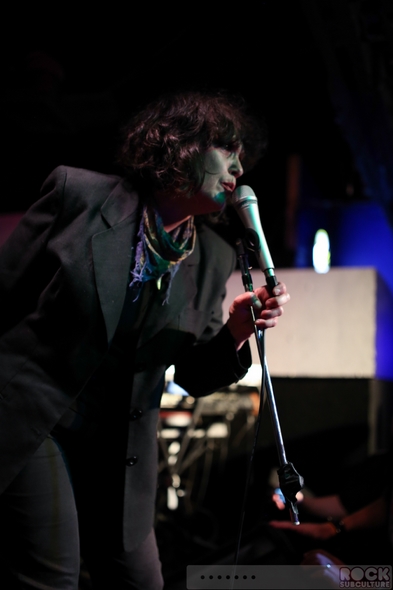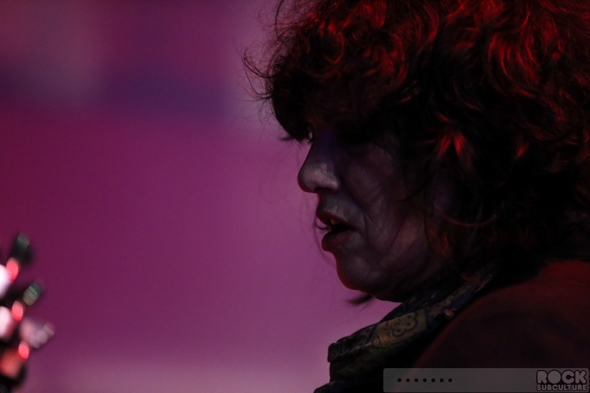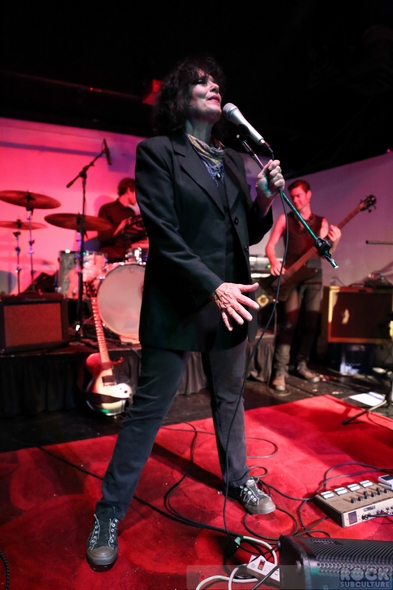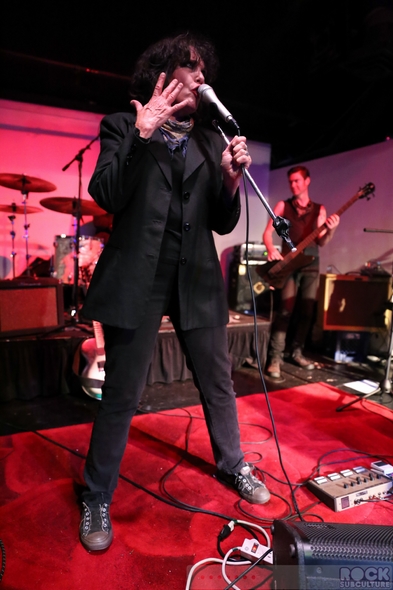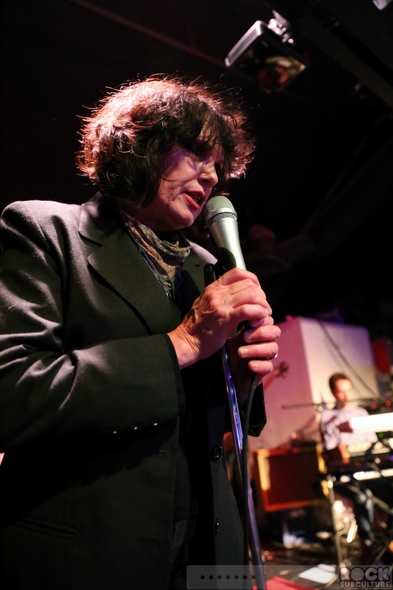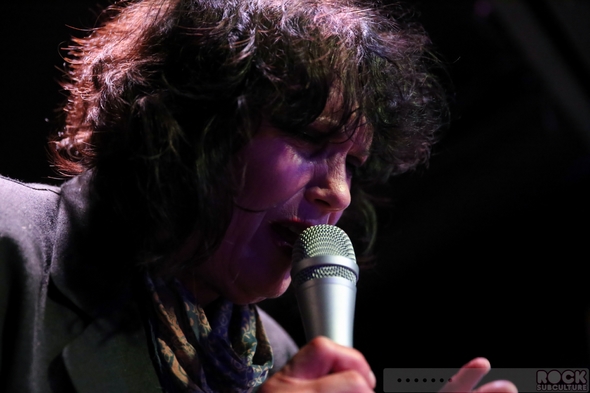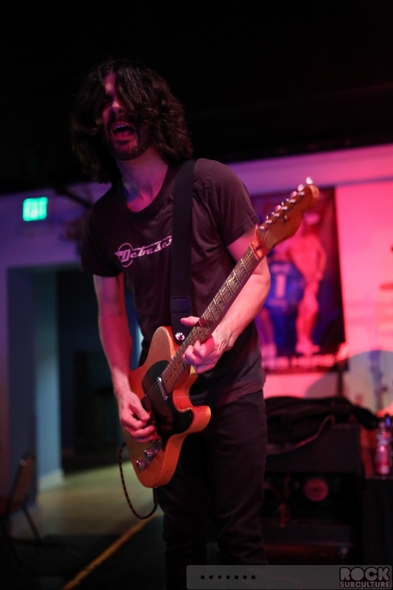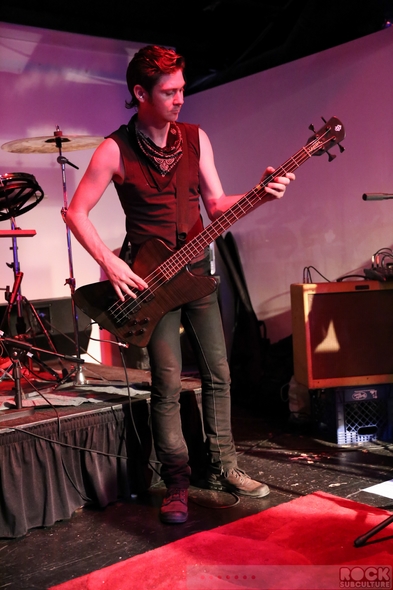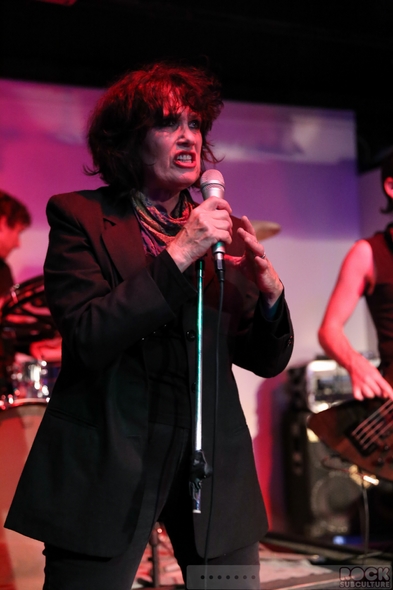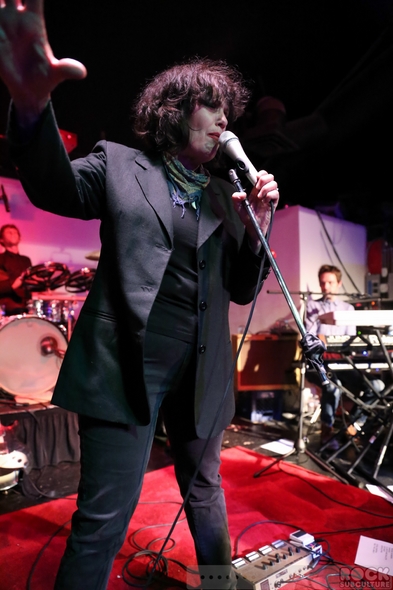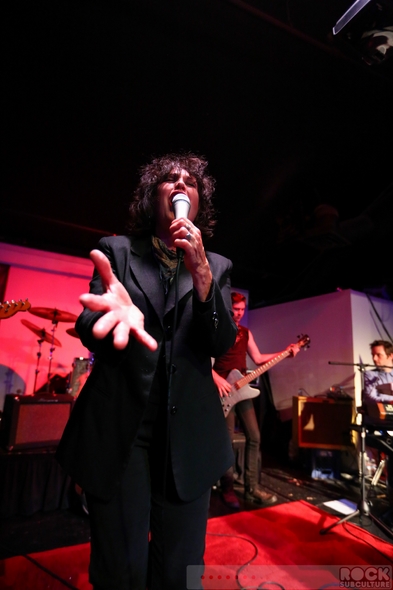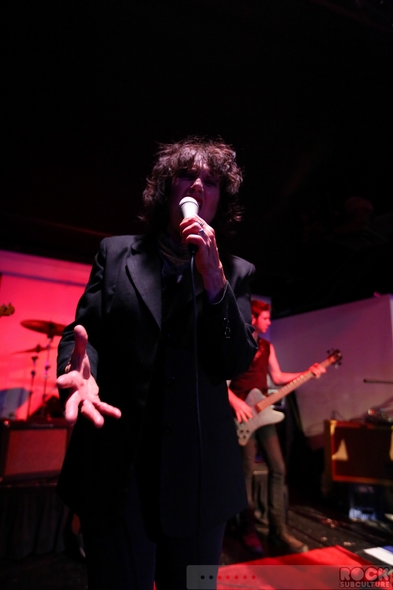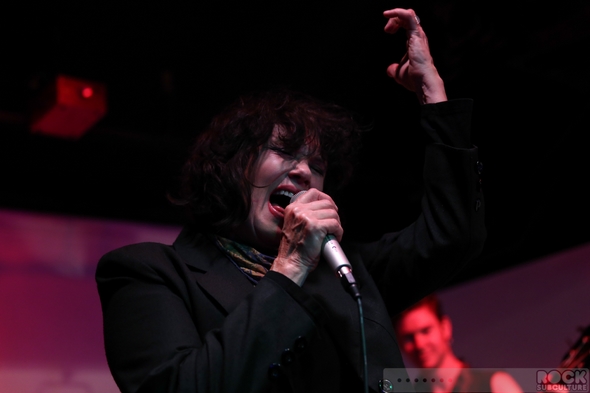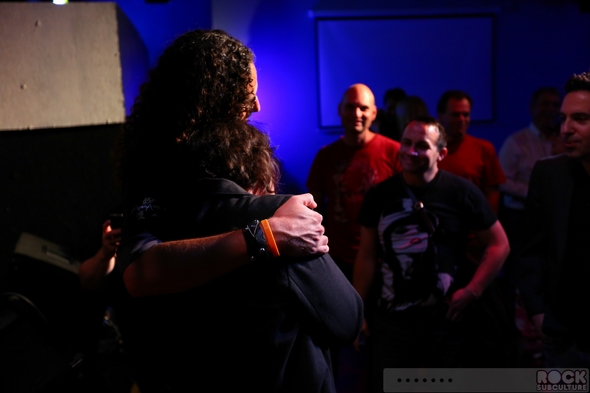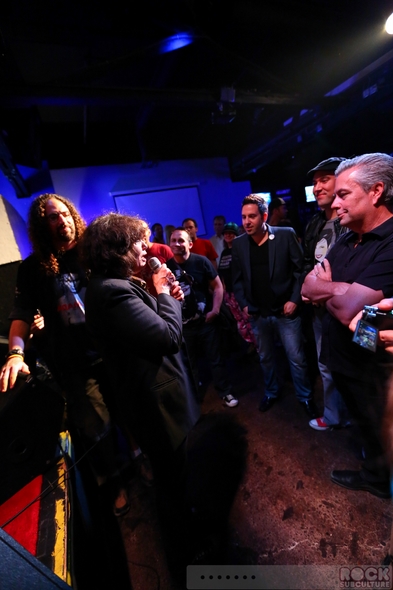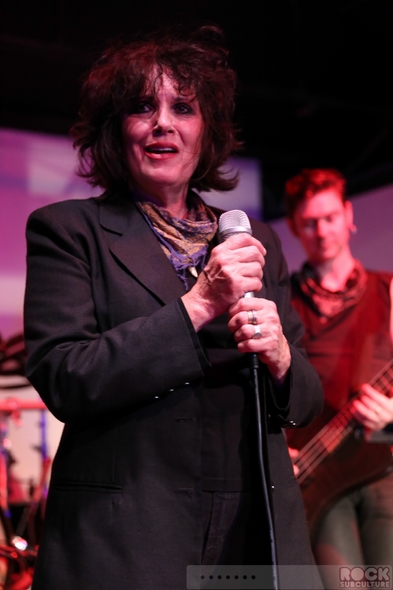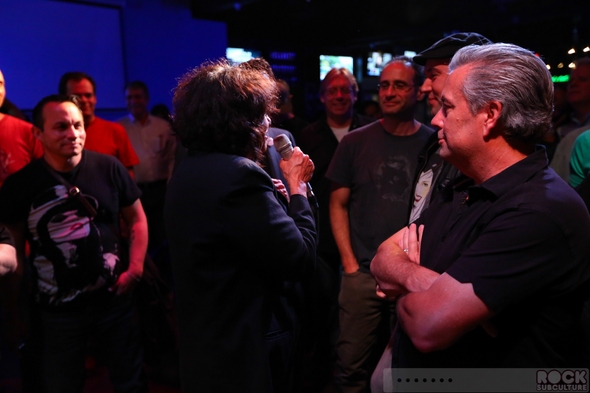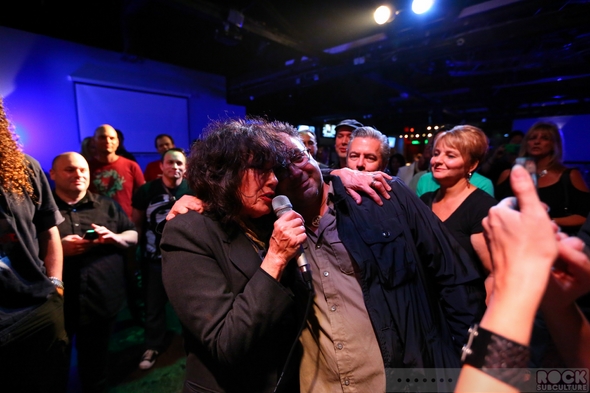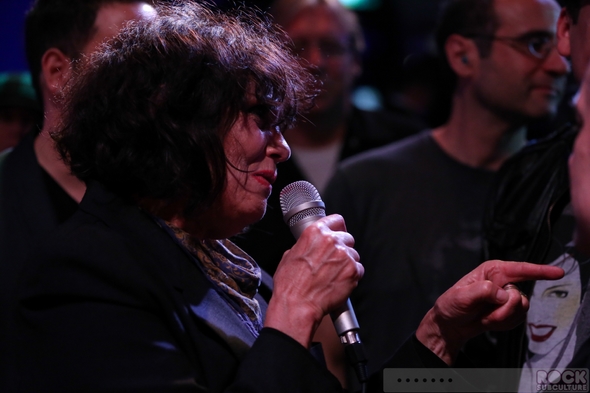 Jason DeBord