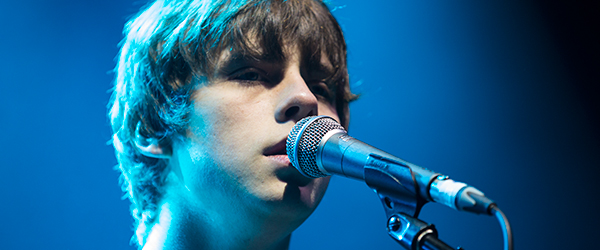 This special benefit concert was organized by Crisis, with proceeds designated for their "Crisis at Christmas" as well as their Year-round services throughout the UK.  The stellar line-up featured Bastille, Foxes, AlunaGeorge, Michael Kiwanuka, and Jake Bugg, with presenter Clara Amfo from BBC Radio 1Xtra managing the event on stage.  It was a high energy show that drew a young and enthusiastic crowd, and was certainly in line with the festive spirit of this week leading into Christmas.  The night kicked off with a great performance from the charity organization's own Crisis Starlight Band and that moment carried through the night.  A great evening for a great cause.

Who: Jake Bugg
Who: Bastille
Who: Michael Kiwanuka
Who: AlunaGeorge
Who: Foxes
Who: Crisis Starlight Band
Presenter: Clara Amfo (BBC Radio 1Xtra)
Venue: Eventim Apollo Hammersmith
Where: London, England
Promoter: Crisis Presents… in association with CODA and Live Nation
When: December 20, 2013
Seating: Photo Pass
Crisis is the national charity in England for single homeless people.  They are dedicated to ending homelessness by delivering life-changing services and campaigning for change.
Based on their recent research, nearly one in ten people in the UK have at some point in their lives been homeless.
Below is a video about this Christmas campaign:
You can learn more about their Christmas campaign by clicking the link below:
I was already familiar with the organization from attending past concerts that they put together – the two "Hidden Gig" shows featuring Coldplay in England in 2010 (one in Liverpool and the other in Newcastle Upon Tyne).
I was shooting this show, so was in and out of the photo pit all night and wandering around a bit as well, so had a good sense of the great energy in the crowd.

Presenter Clara Amfo did a wonderful job, and maybe a first for this kind of multi-artist affair, things actually moved ahead of schedule, so it was non-stop entertainment from the vantage point of the audience.
Below are some photos of the venue, audience, Clara Amfo, and the Crisis Starlight Band…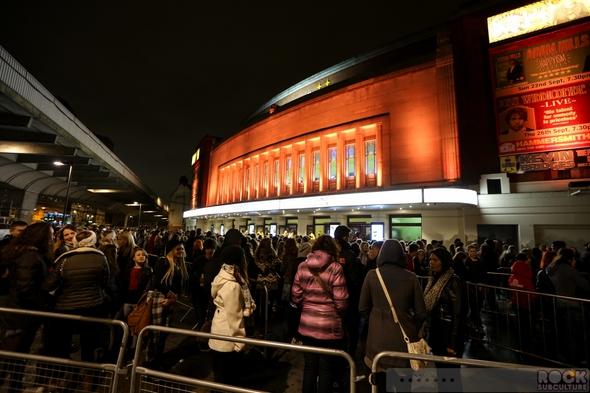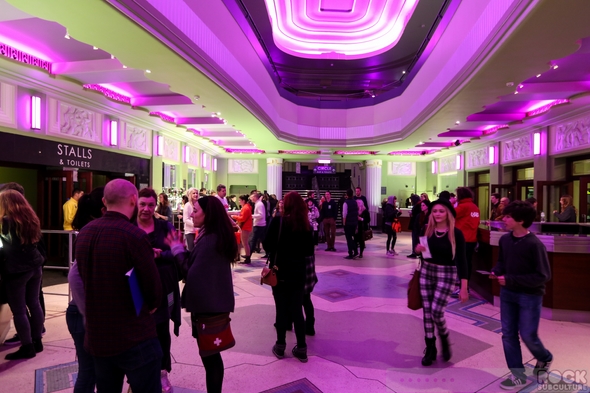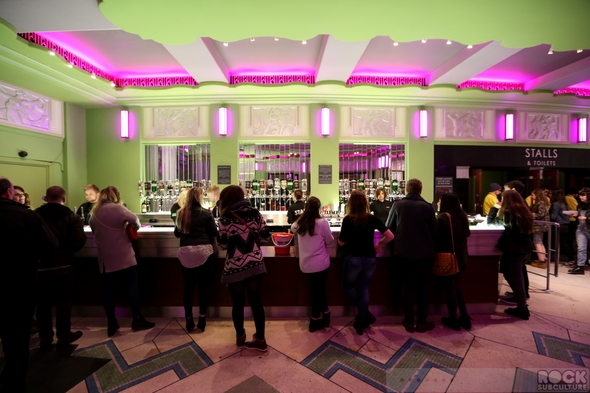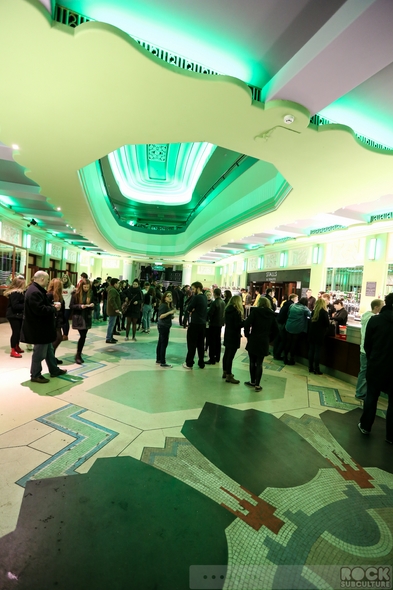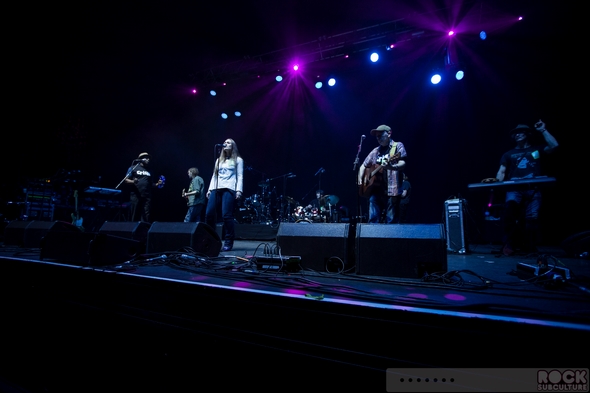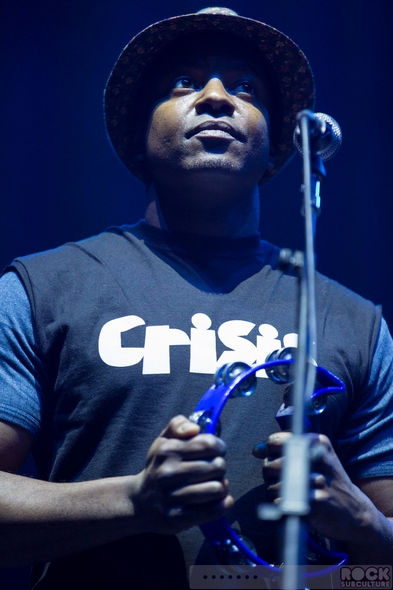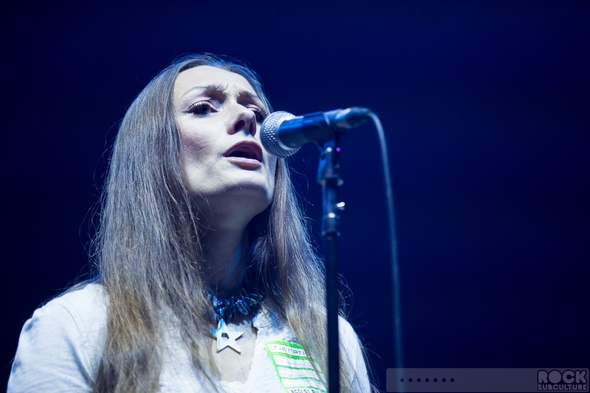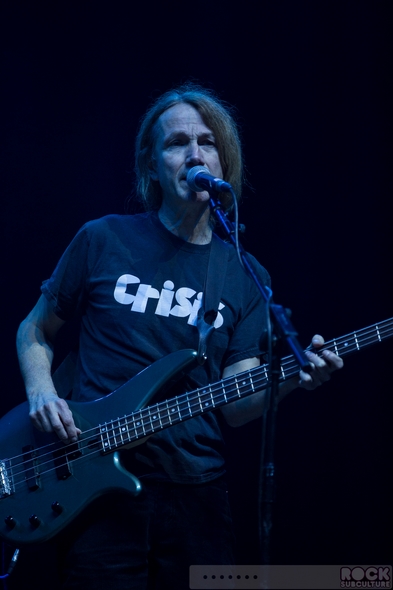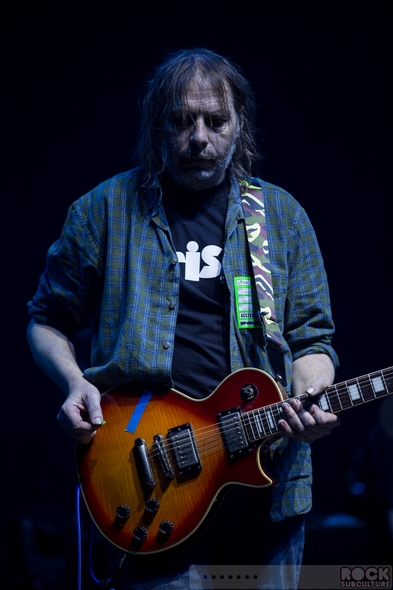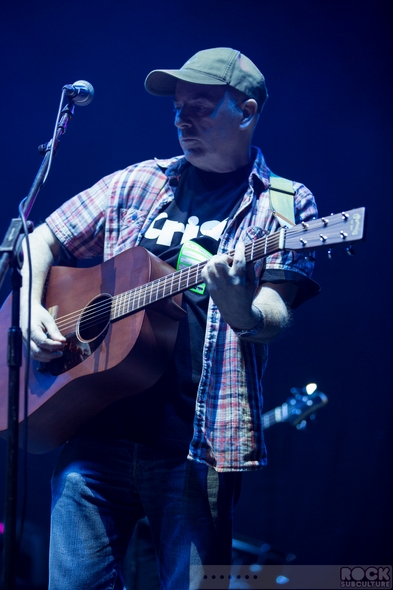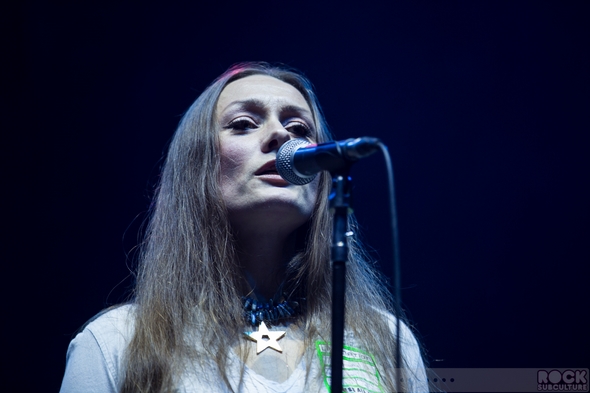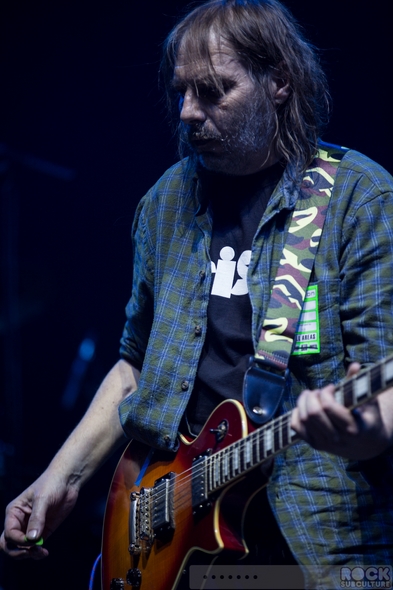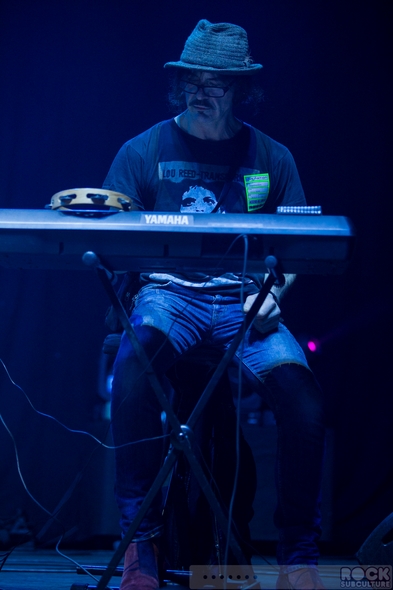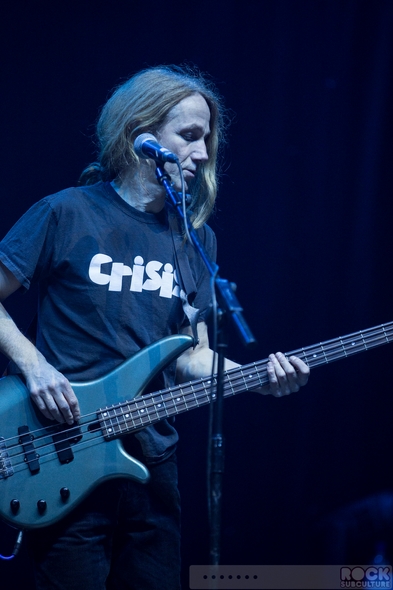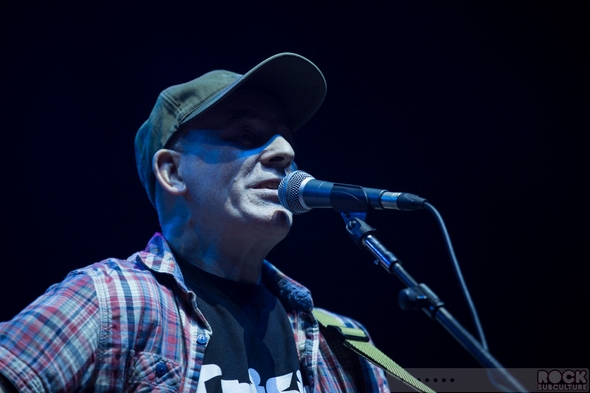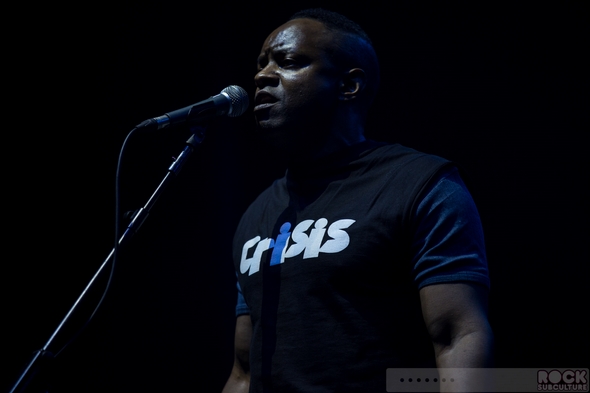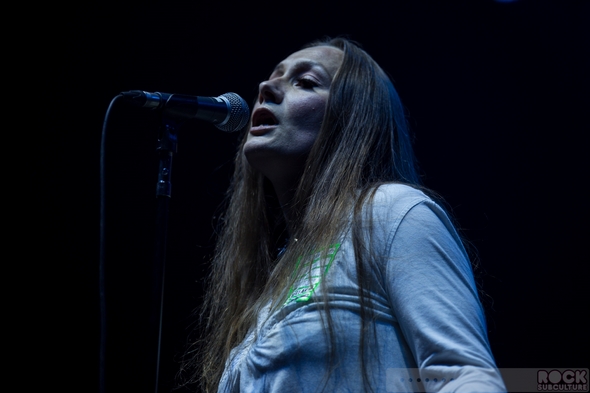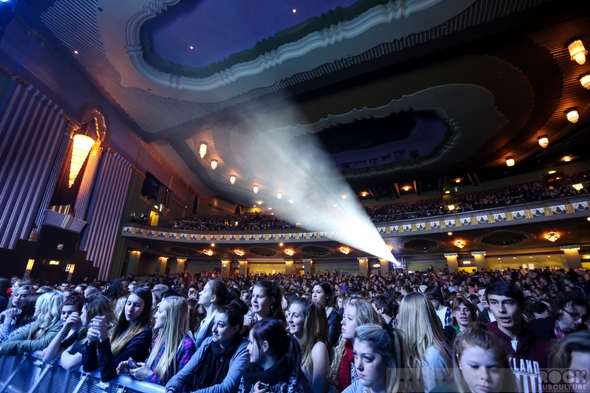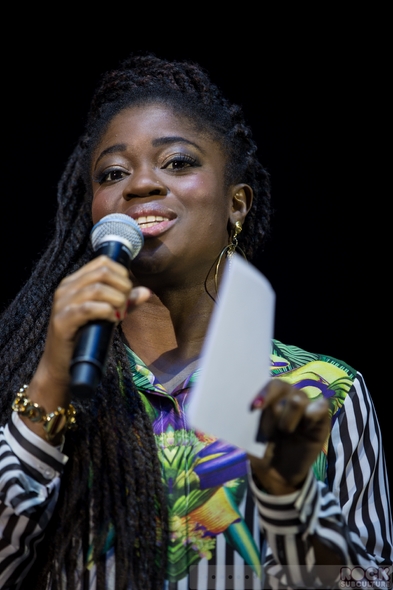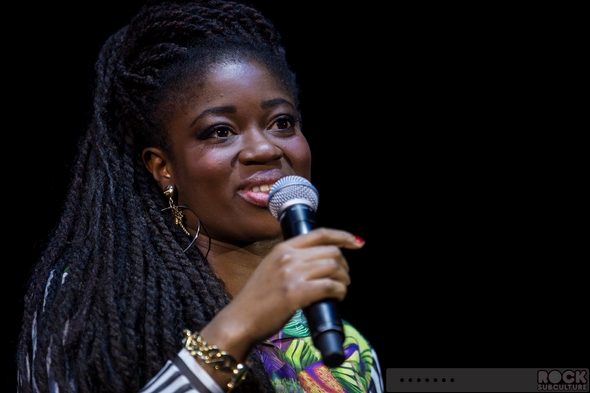 Bastille (BΔSTILLE)
Bastille is an English alternative group that started as a solo project by singer-songwriter Dan Smith and evolved into a band, including Chris Wood (drums), William Farquarson (bass, keyboards, acoustic guitar), and Kyle Simmons (keyboards, percussion, bass).
Their debut single, "Overjoyed", hit in April of last year, and their first studio album, Bad Blood, was released in February.
The band were doing another show after this one last night, so they were actually up first.  Each band did a set of about 30 minutes, though Bastille felt longer as they absolutely owned the stage.
This was my first time seeing them – I was actually approved to shoot them as part of "Not So Silent Night" in Oakland, California a few weeks ago, but got snowed in and couldn't make the shows, so it was great to have a second chance here.
After shooting the first three songs I wandered around a bit to get some wider shots, and ultimately made my way up to the balcony area above, and funny enough, just as I got to the ledge I looed down and Dan Smith was wading through the audience, mic in hand, and I got some great shots from right above the action, which I've shared below.
They put on an amazing set and I look forward to catching them again doing a full headling show.  Great band.  This was the highlight of the night for me.
Below are some photos of Bastille performing on stage: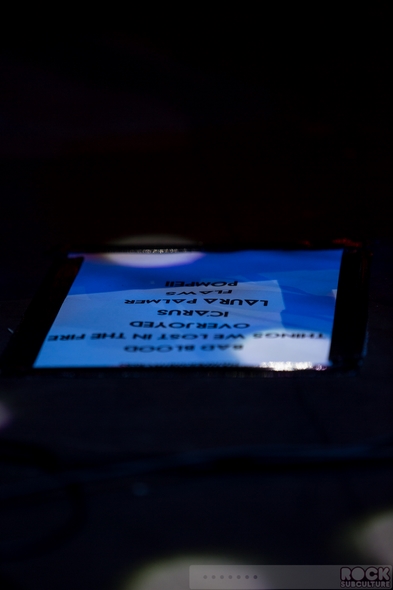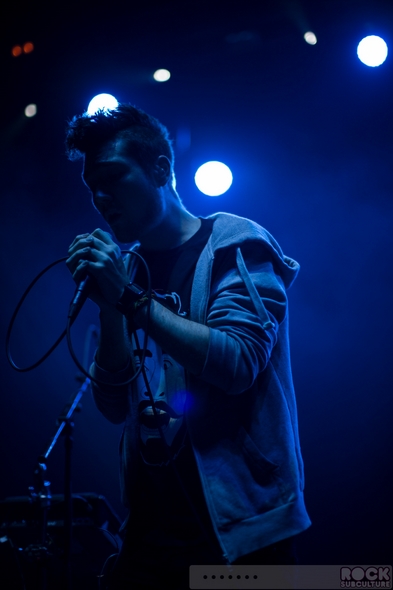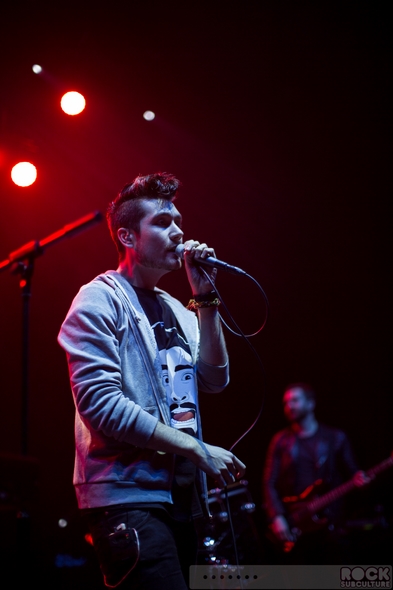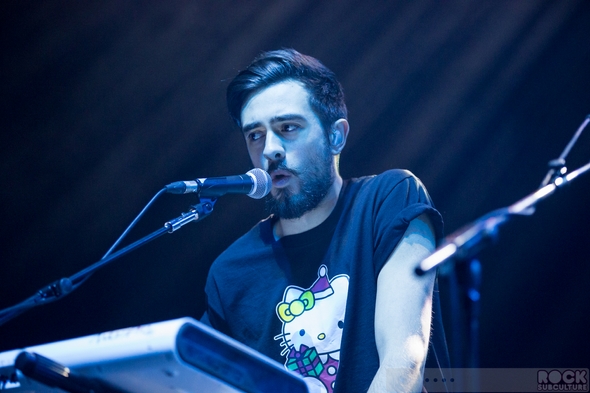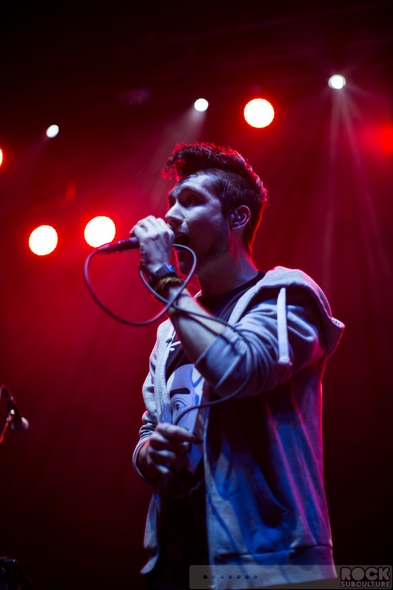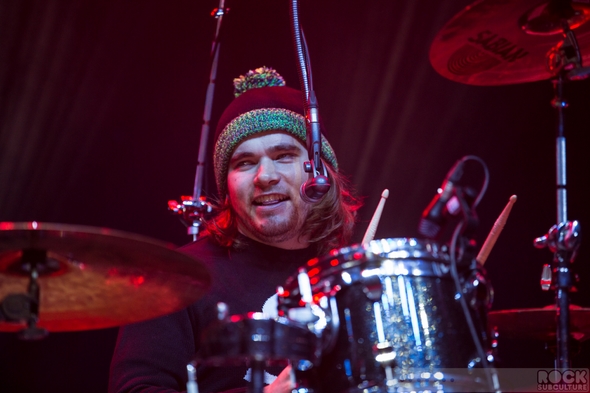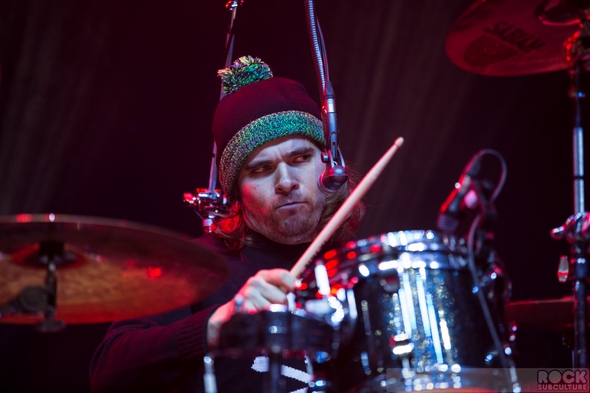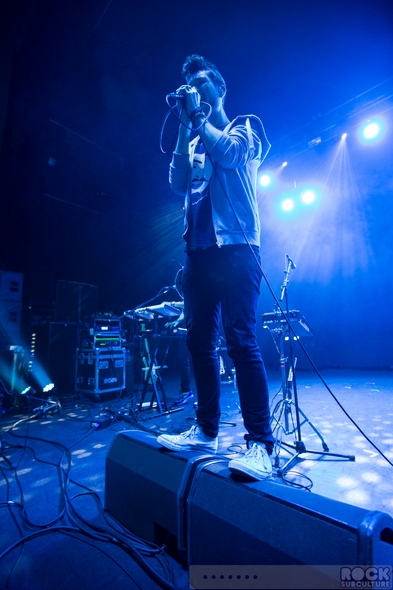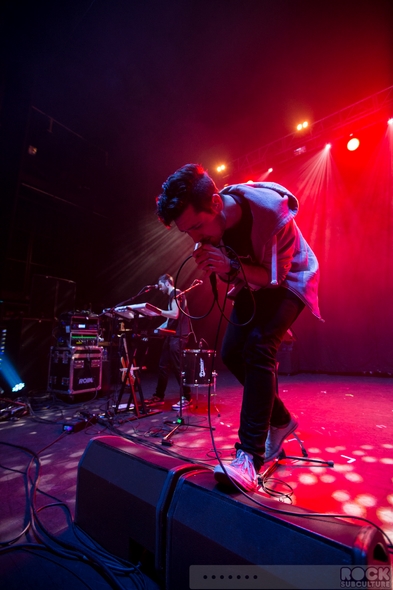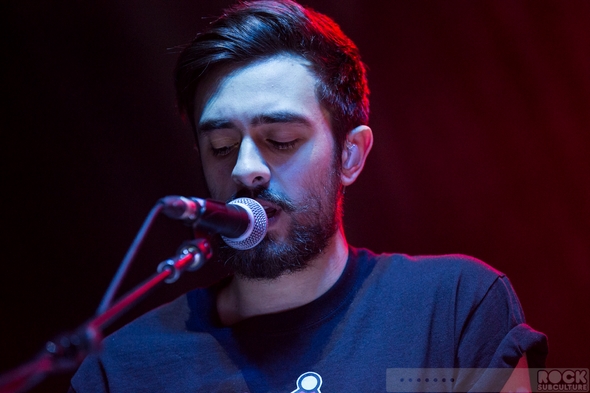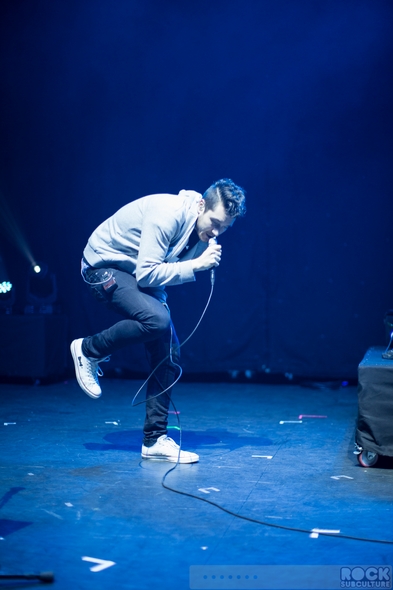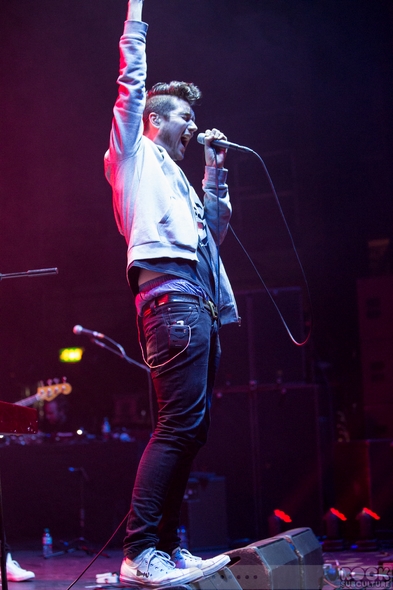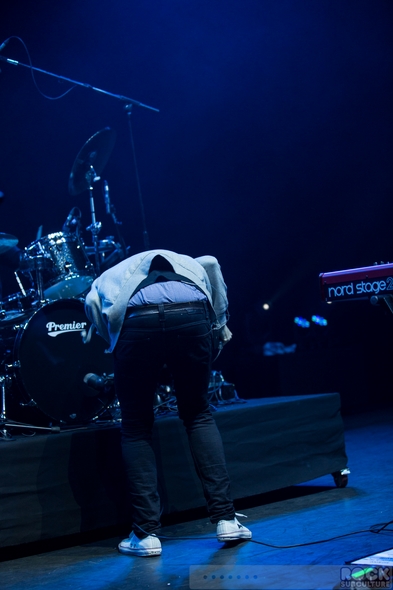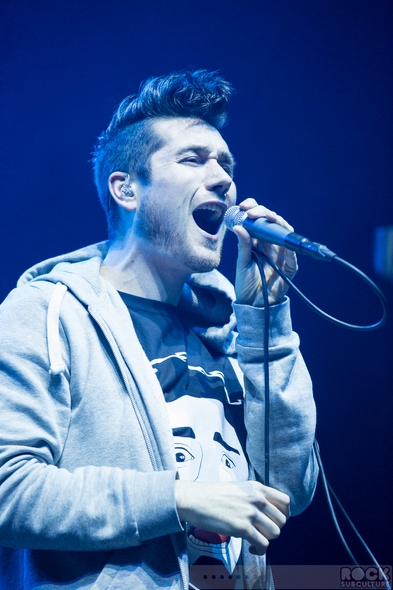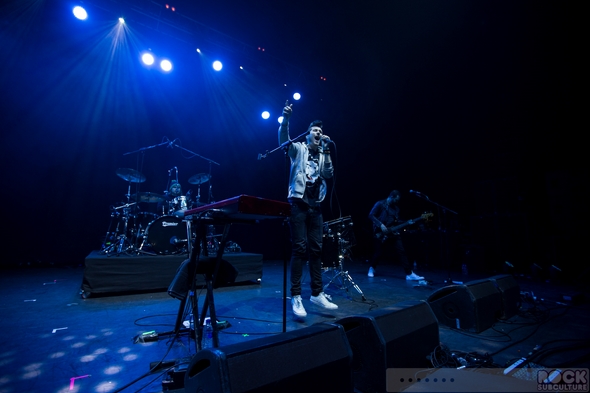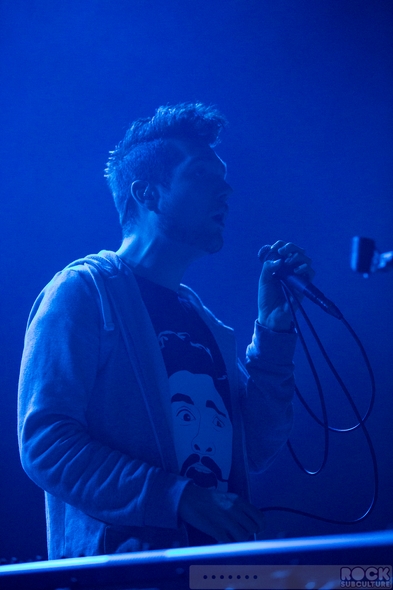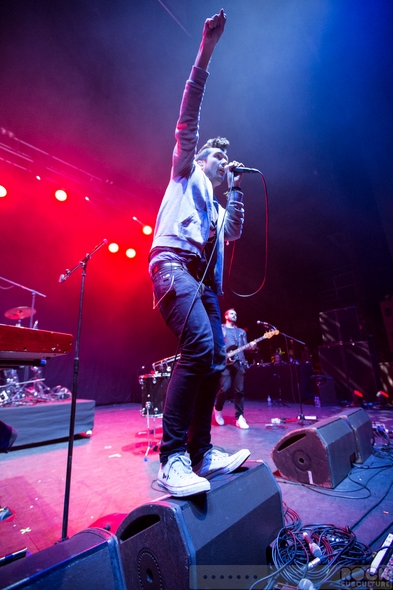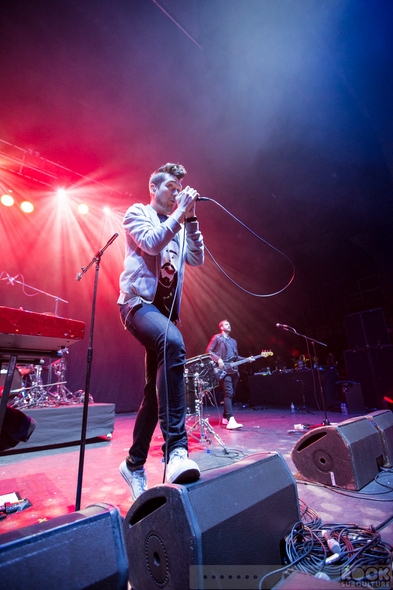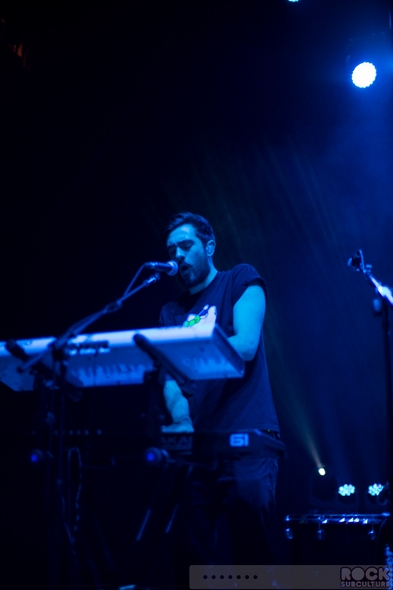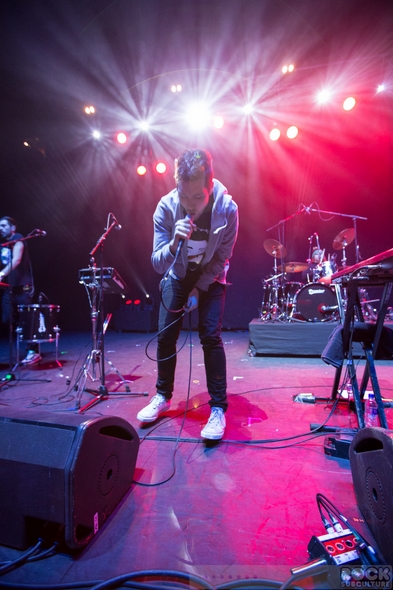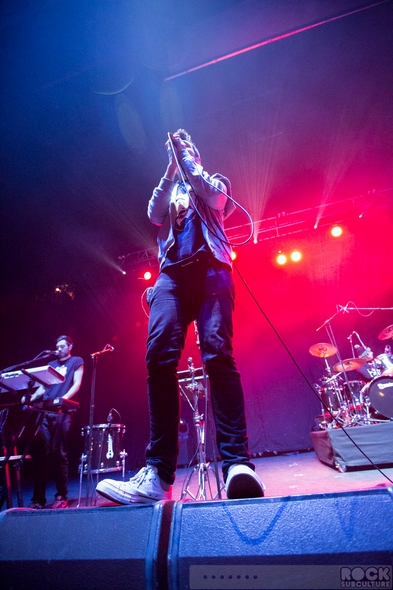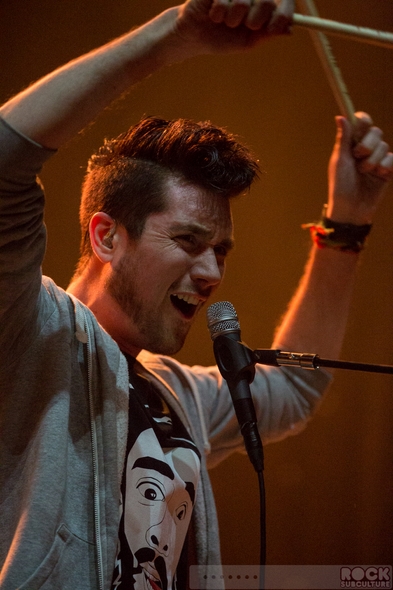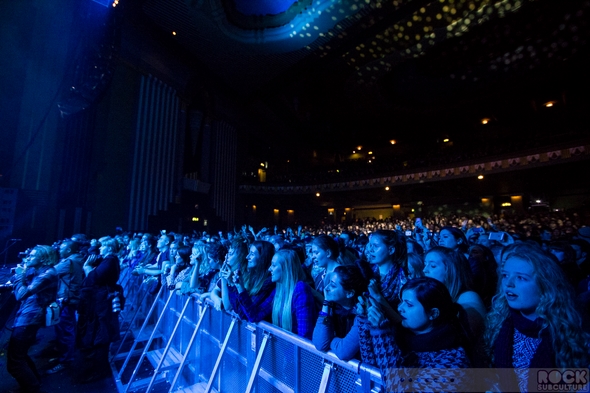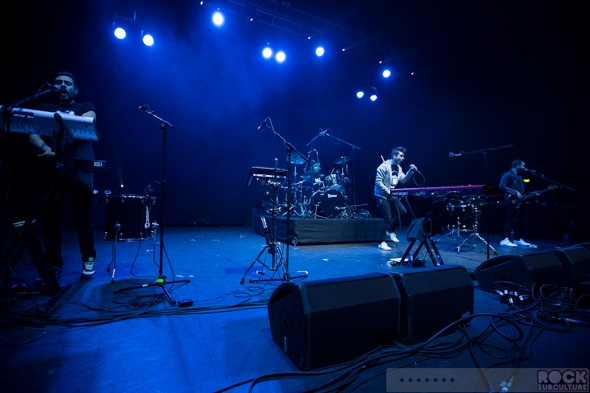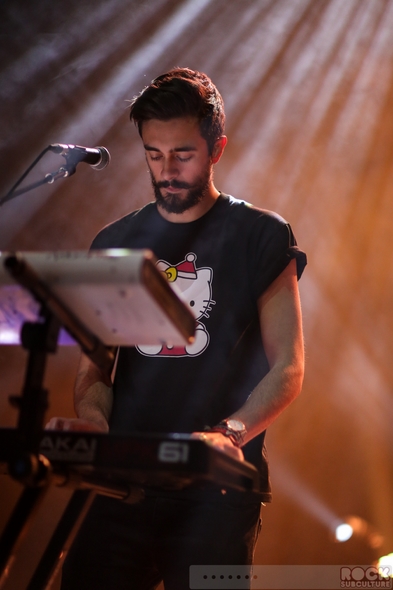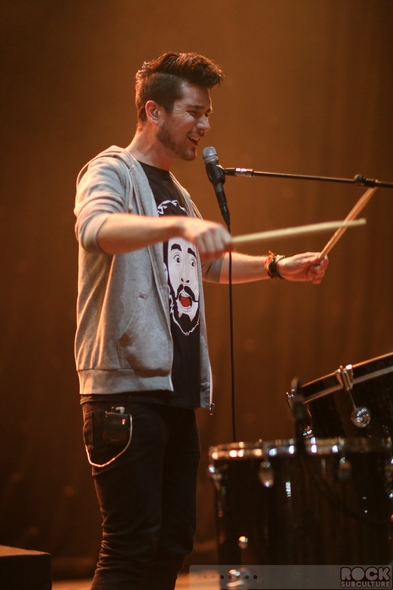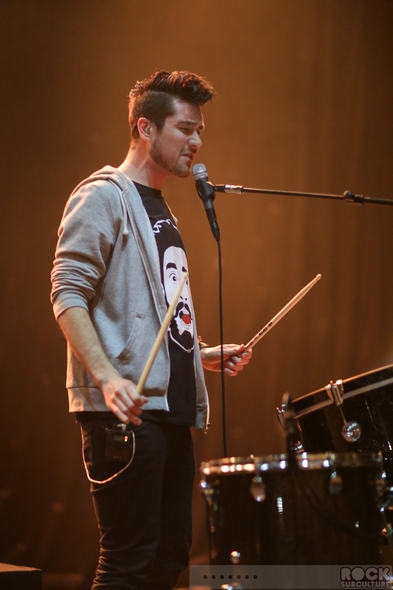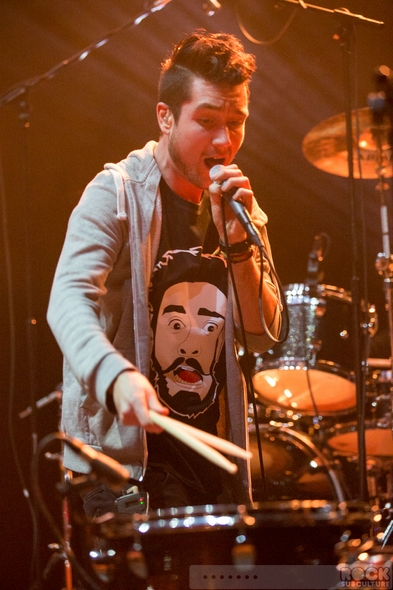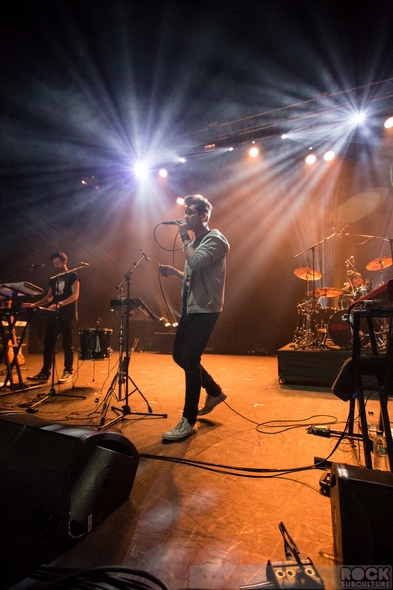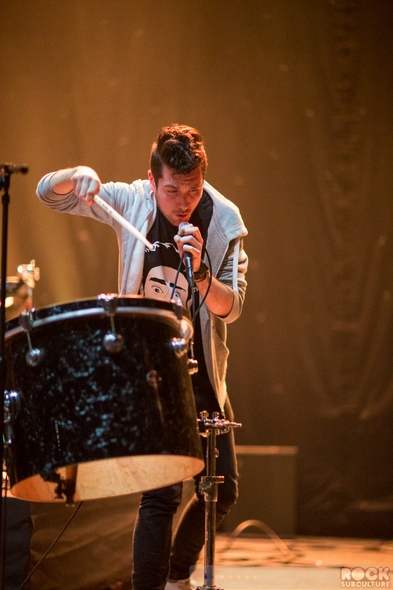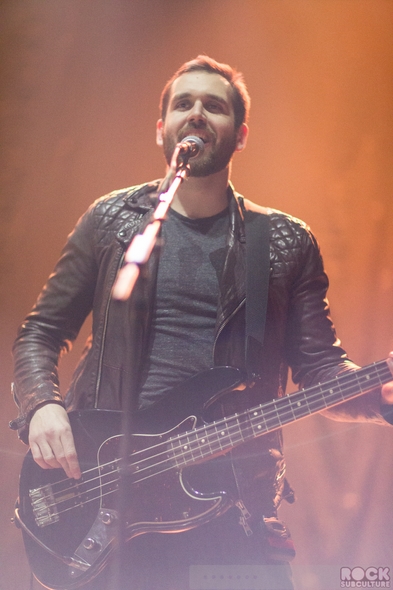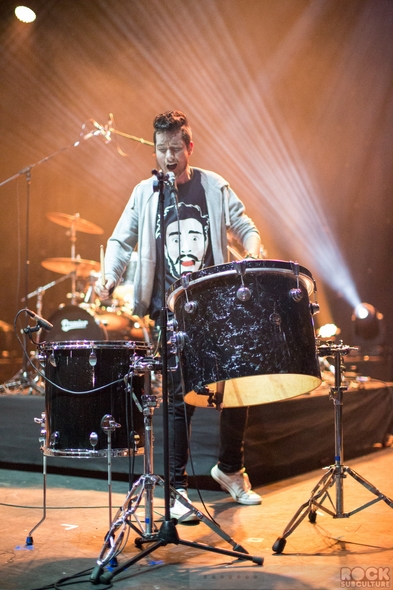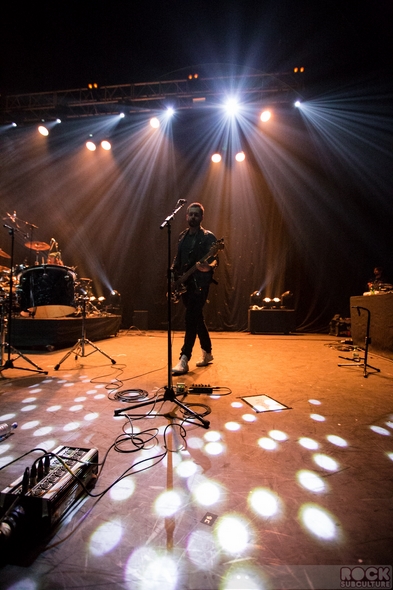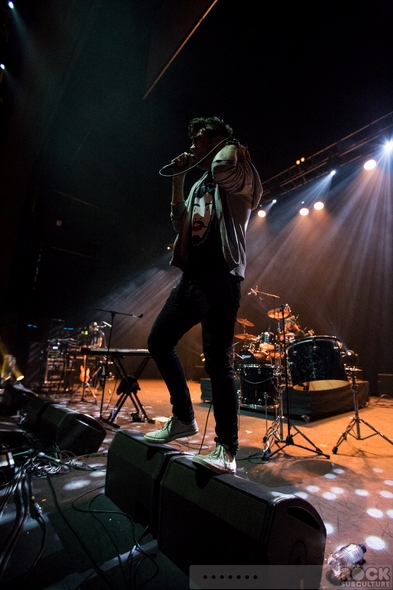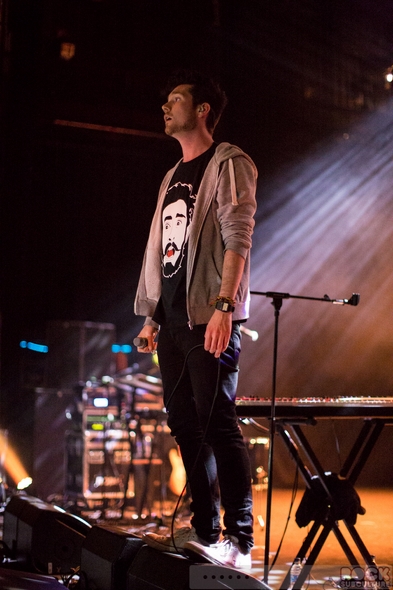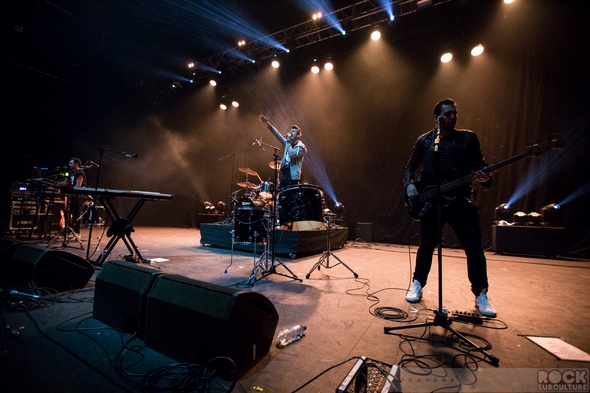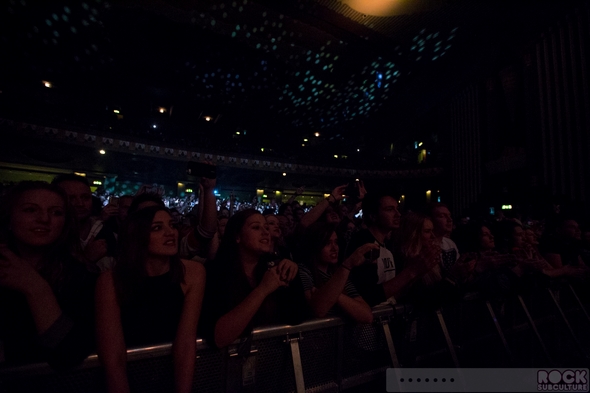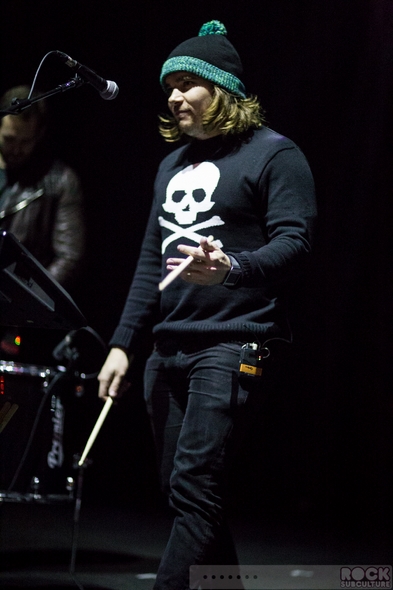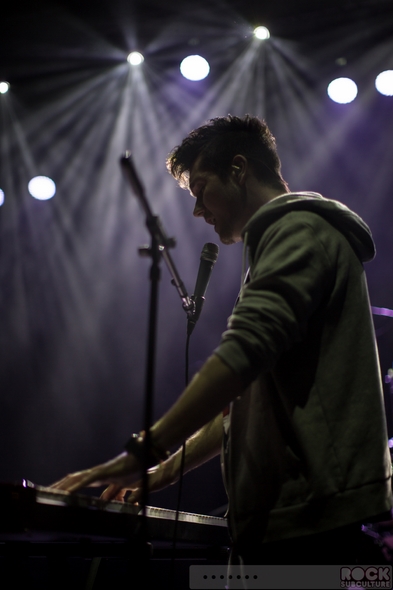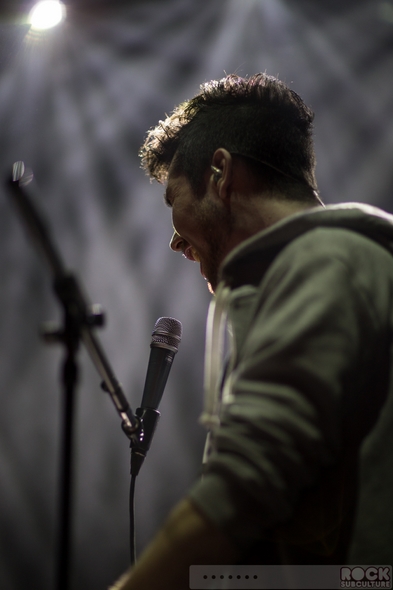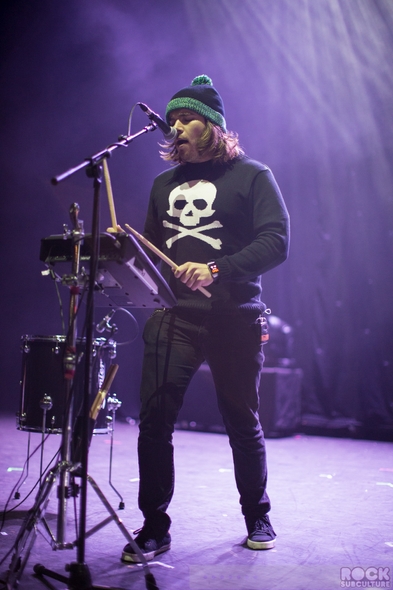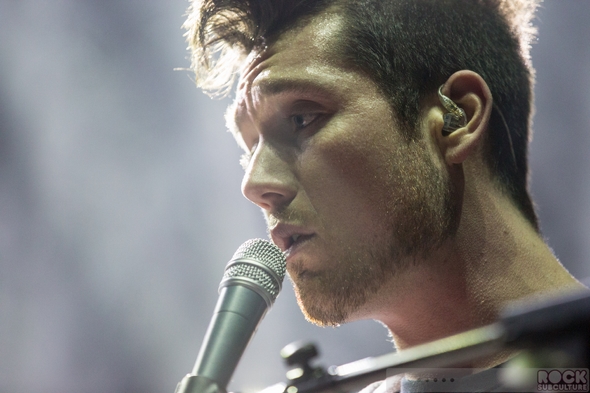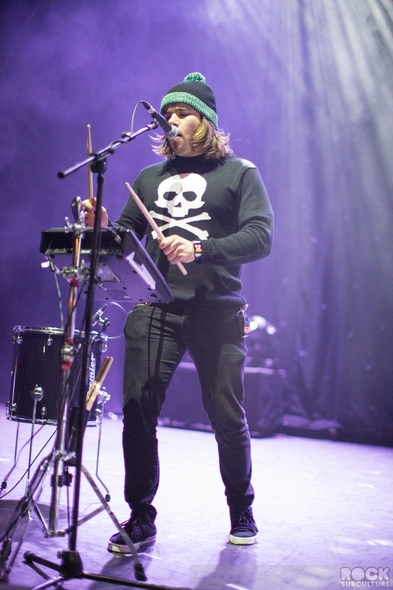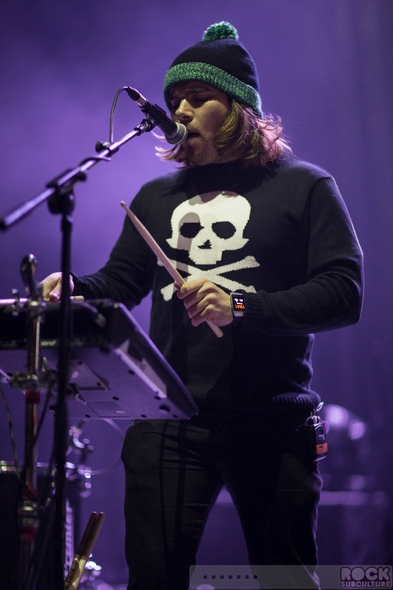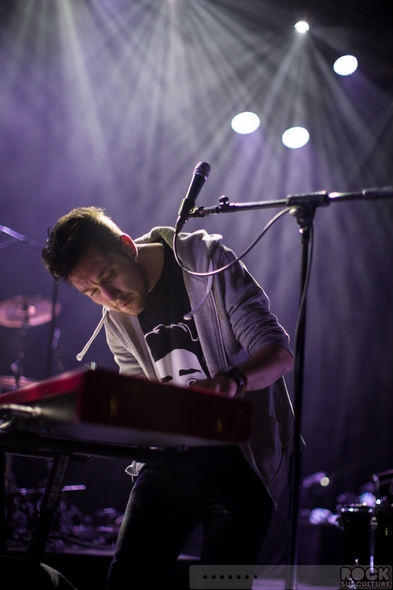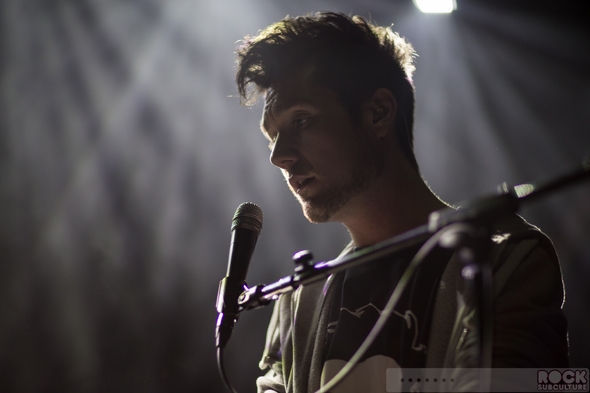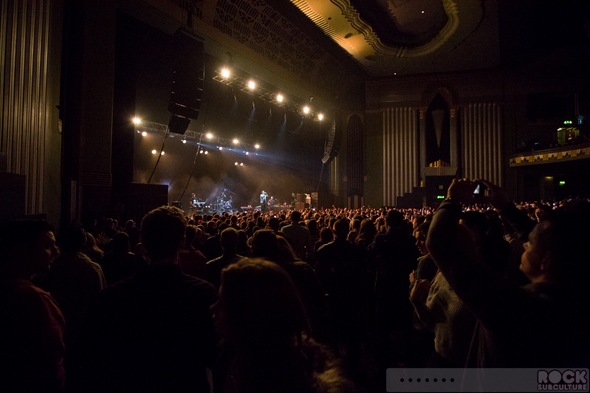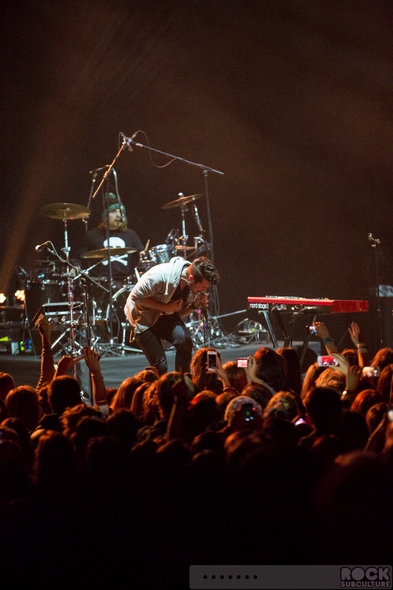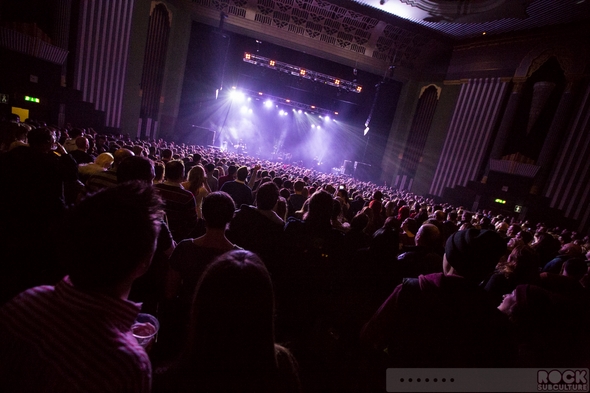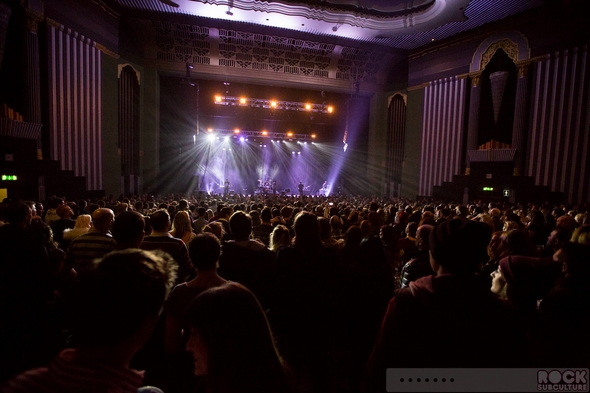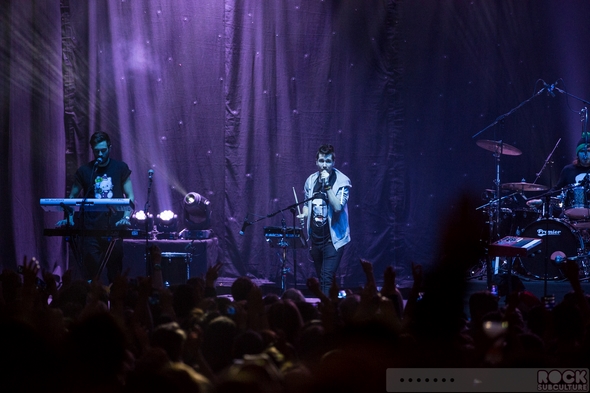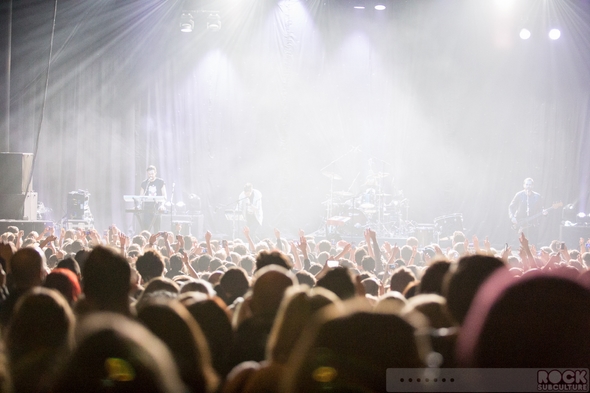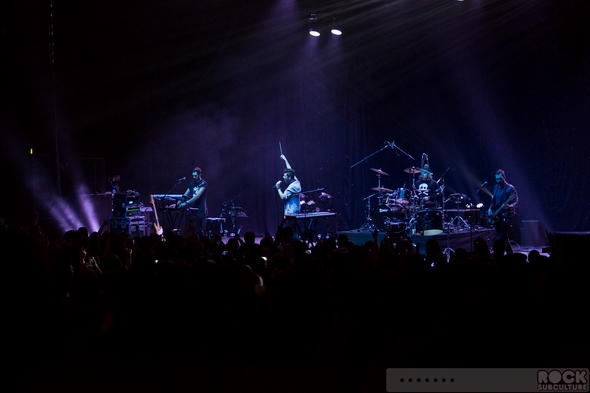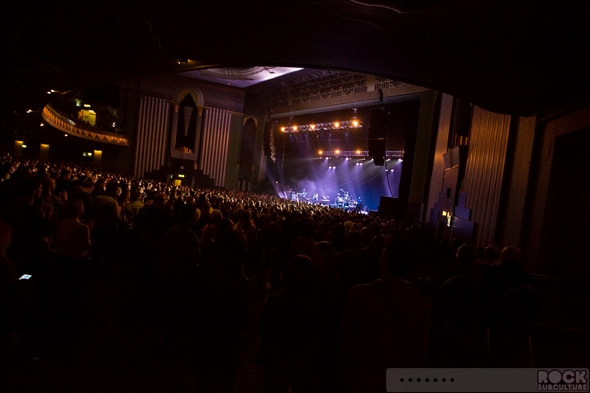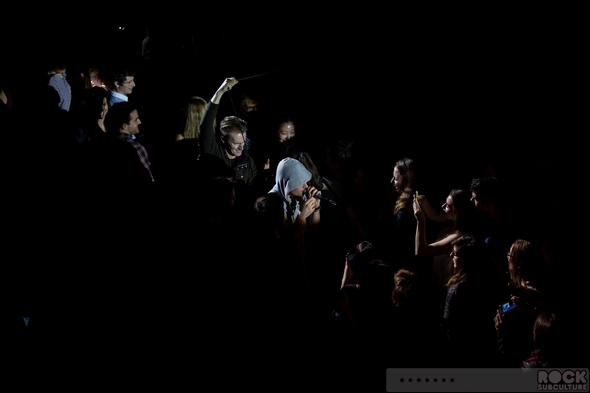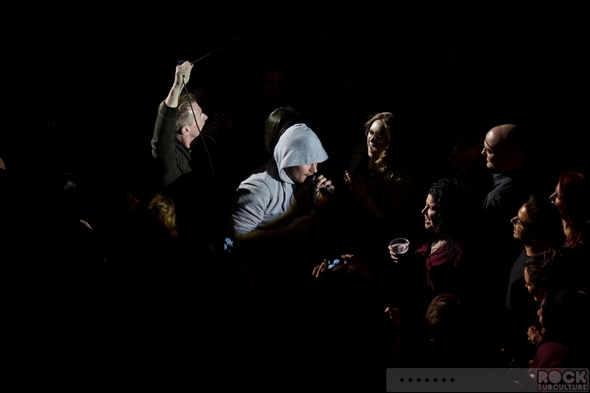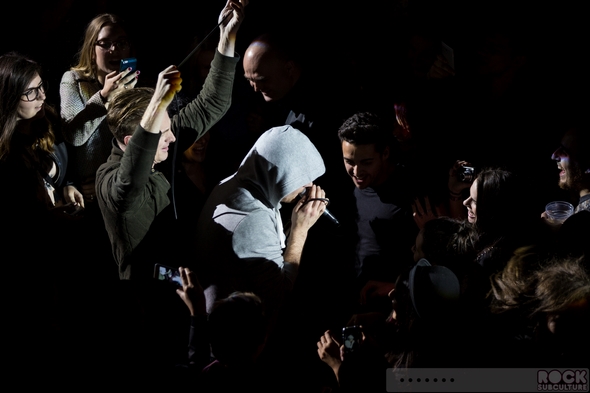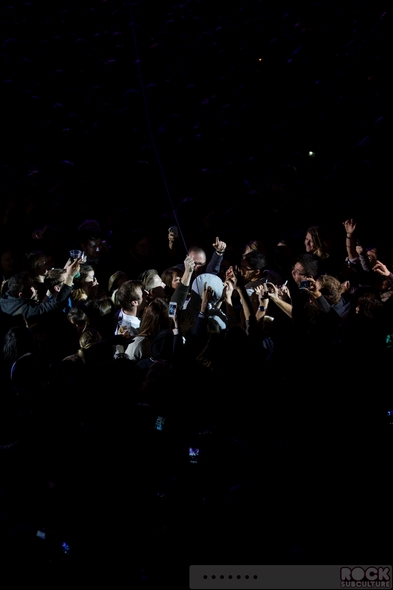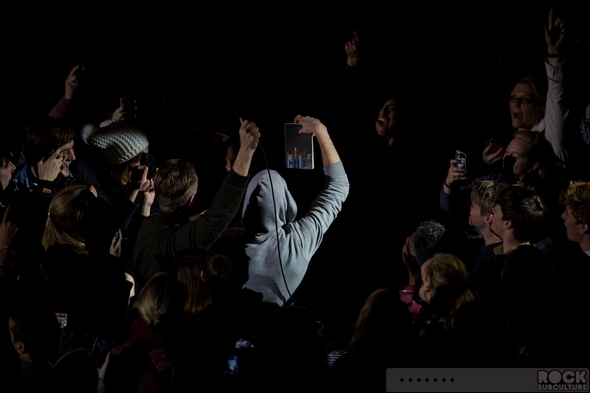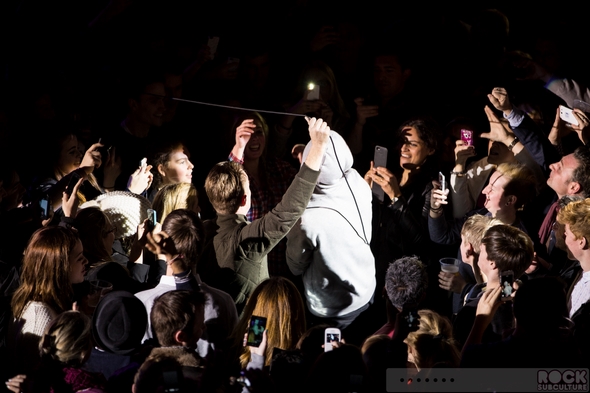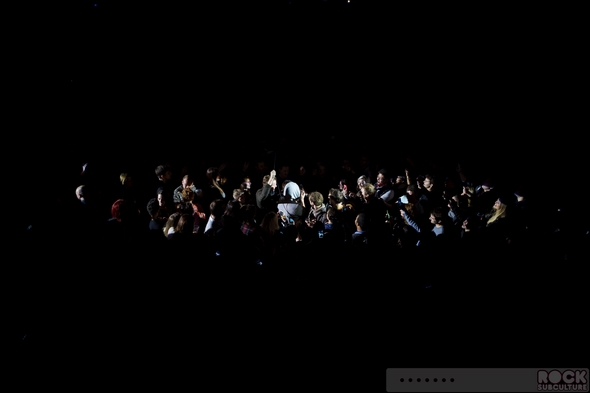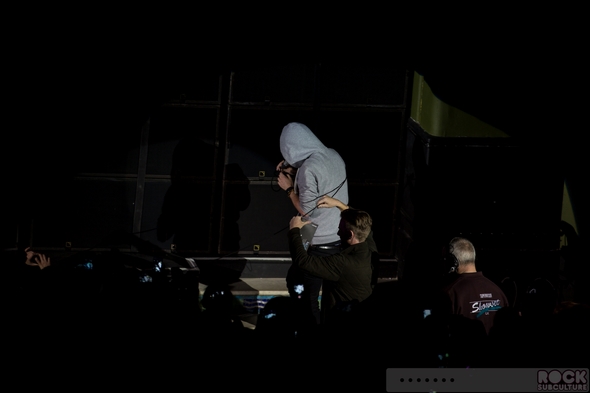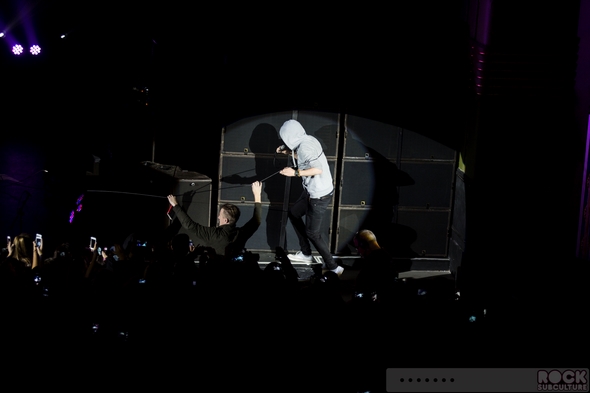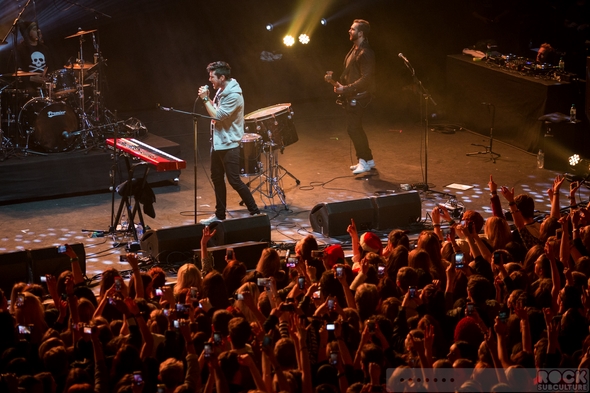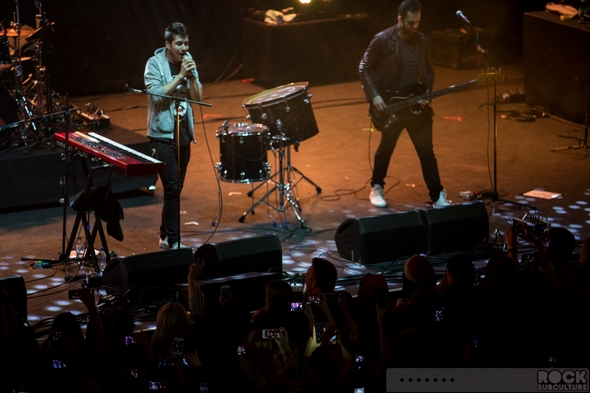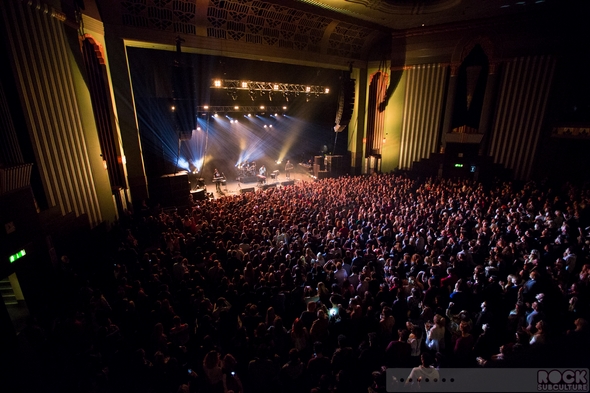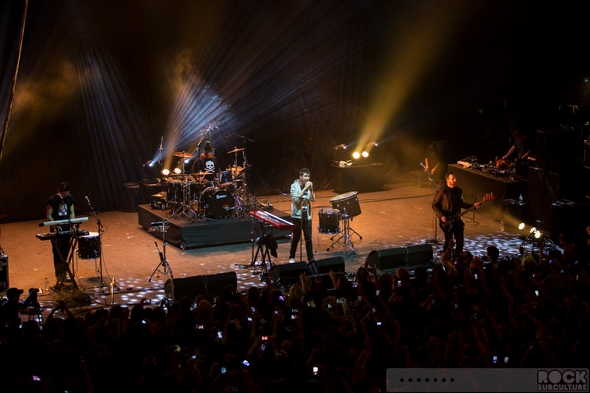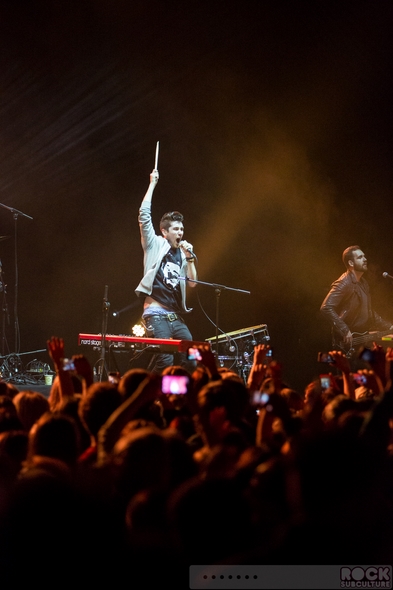 Foxes
Foxes is English singer-songwriter Louisa Rose Allen, though just 24 years old she actually appears even younger on stage.
Like Bastille, she broke out in 2012 with a single, "Youth", and an EP Warrior.  Her first studio album, Glorious, is coming in March of next year.
She brought a lot of charisma to the stage and has an awesome voice and delivery.  I was really impressed and look forward to checking out her full album next year.
Below are some photos of Foxes performing on stage: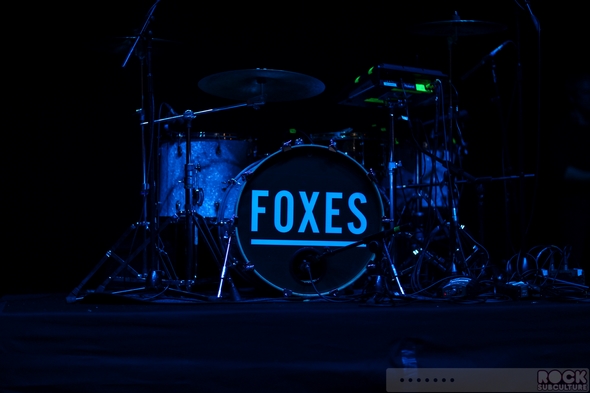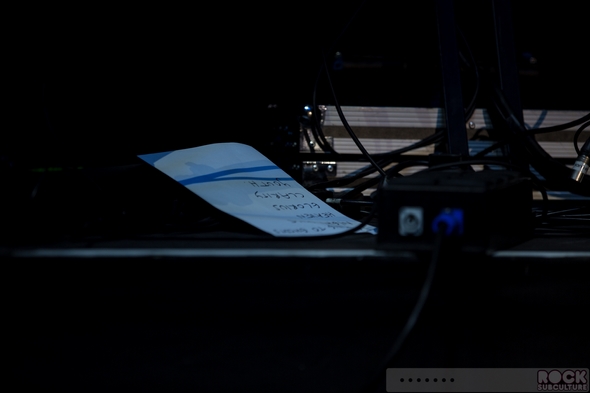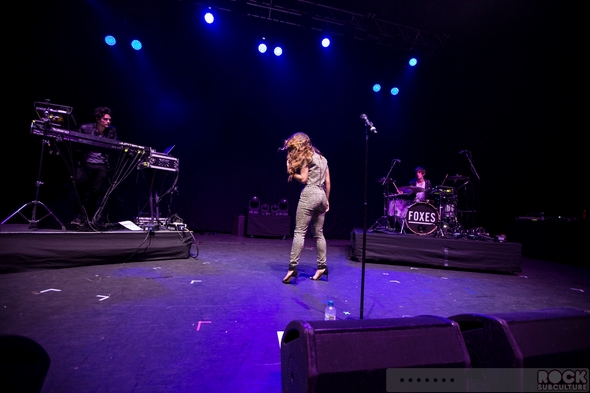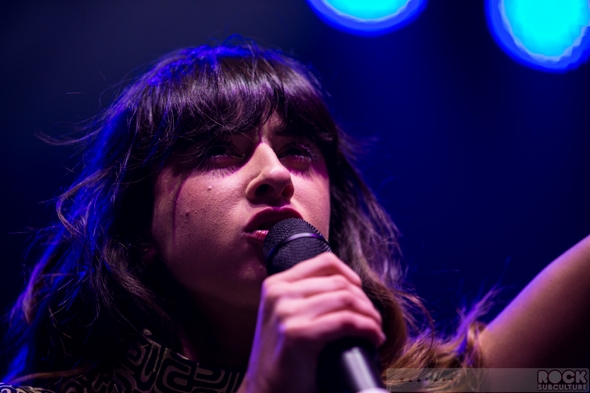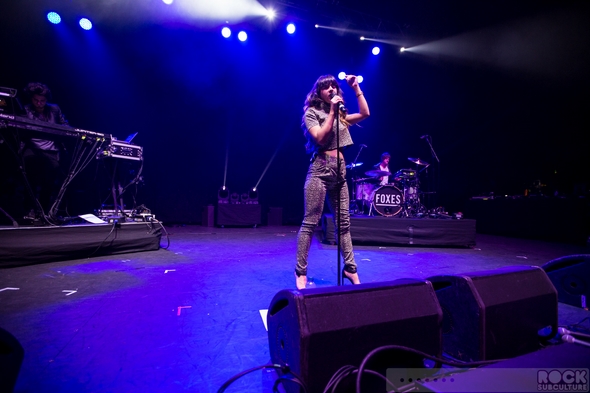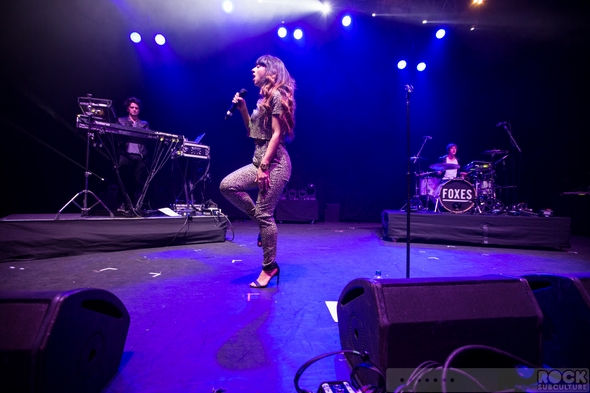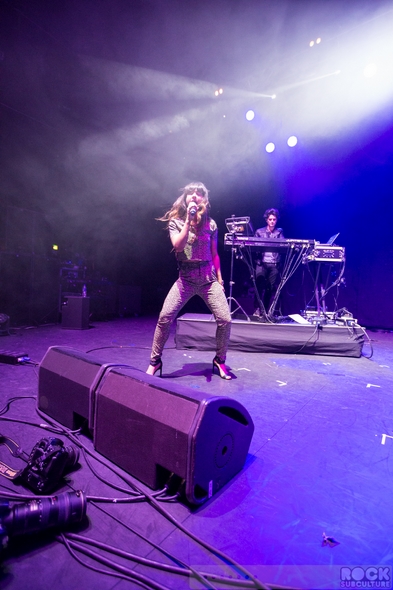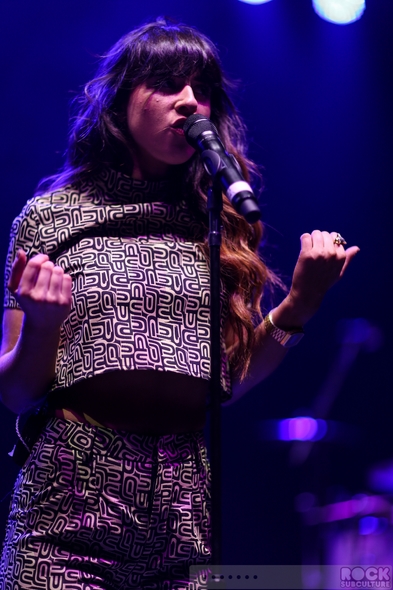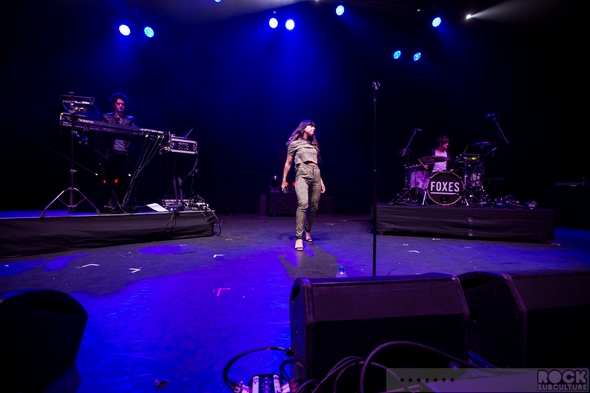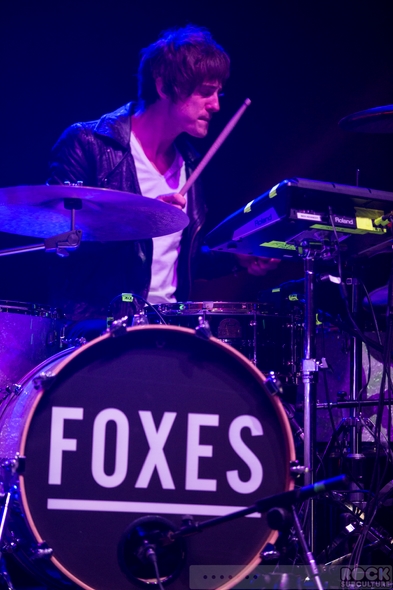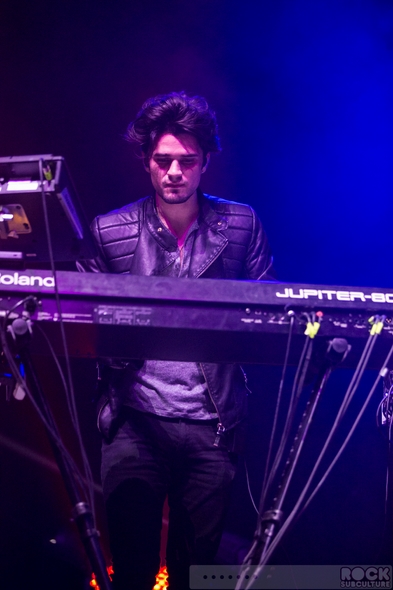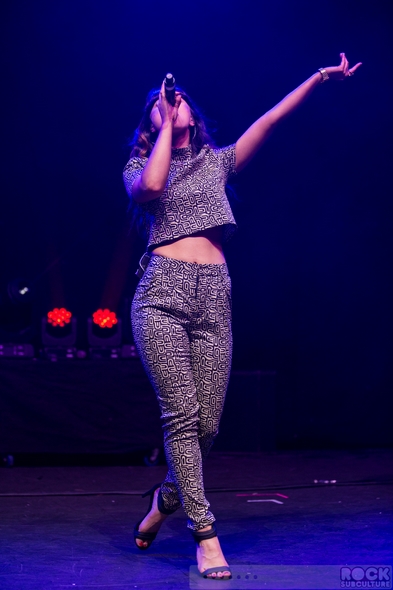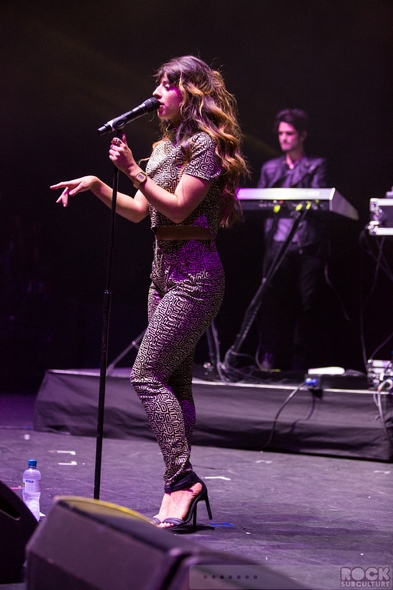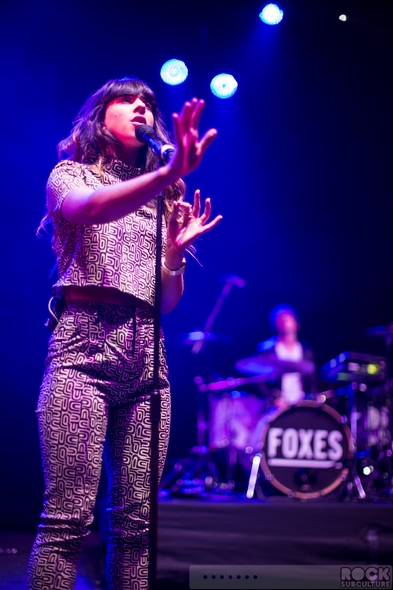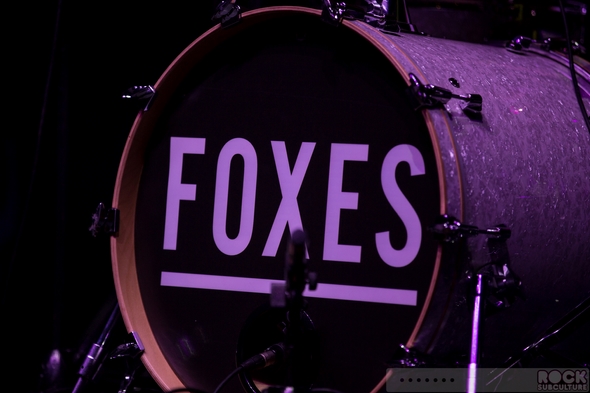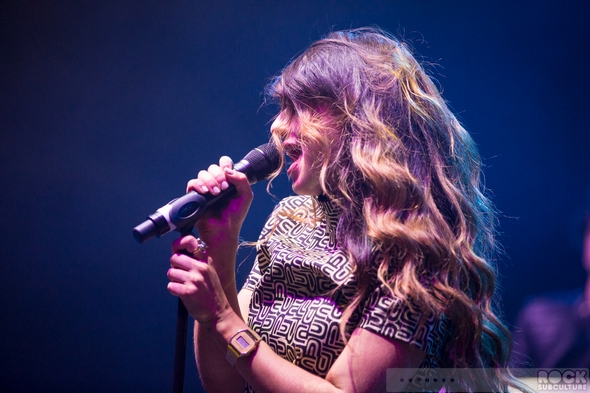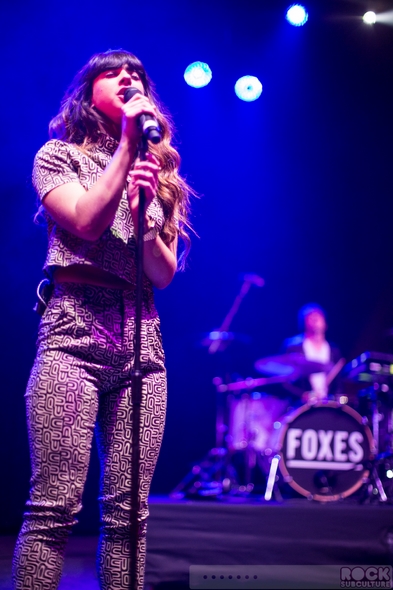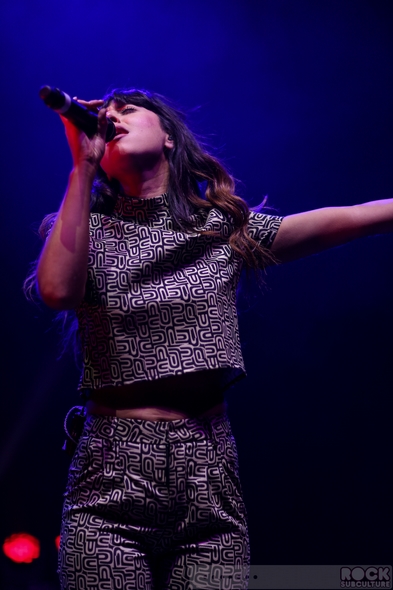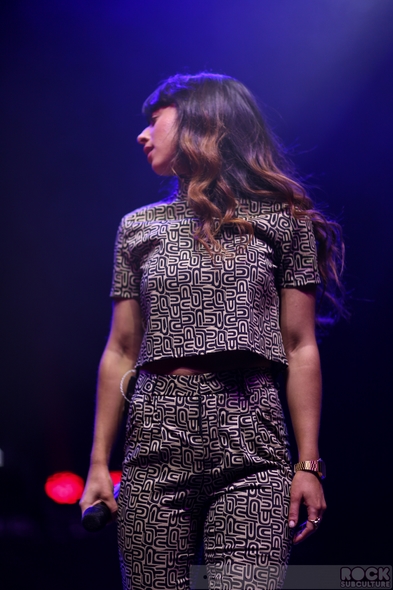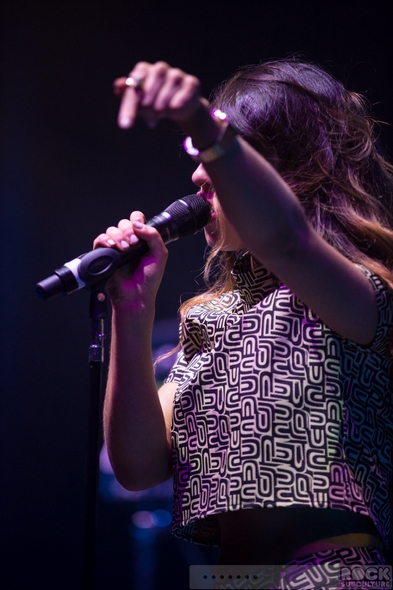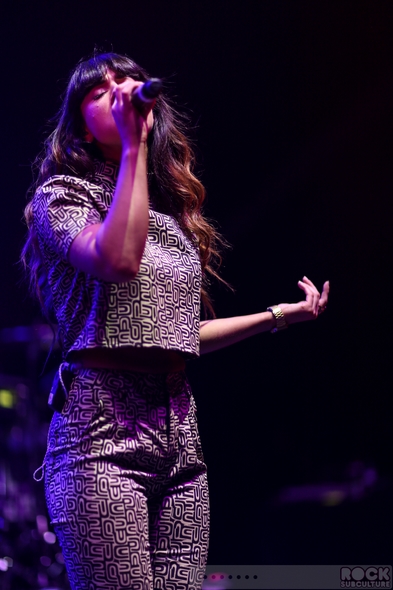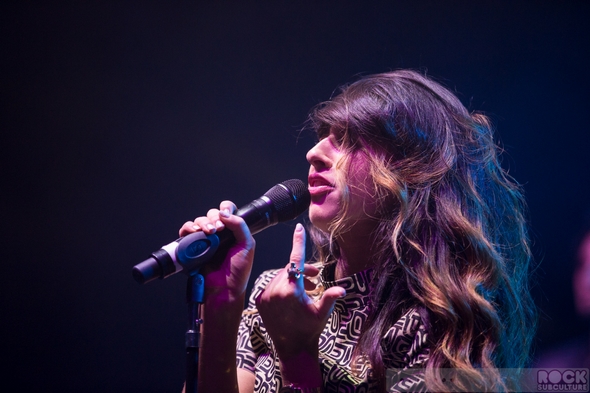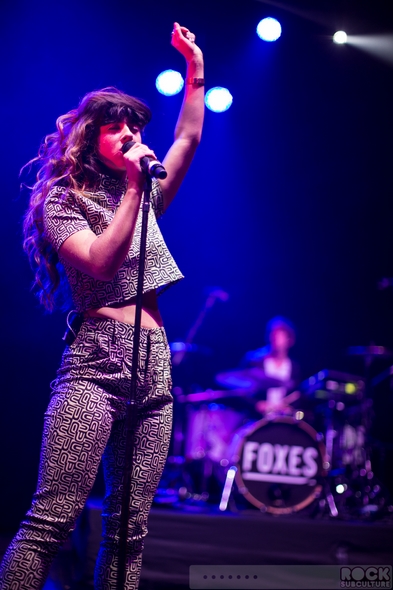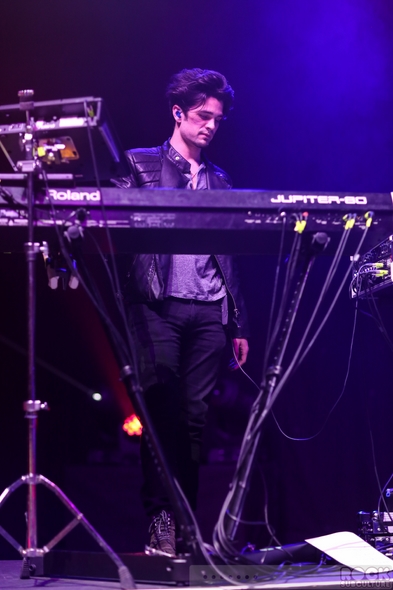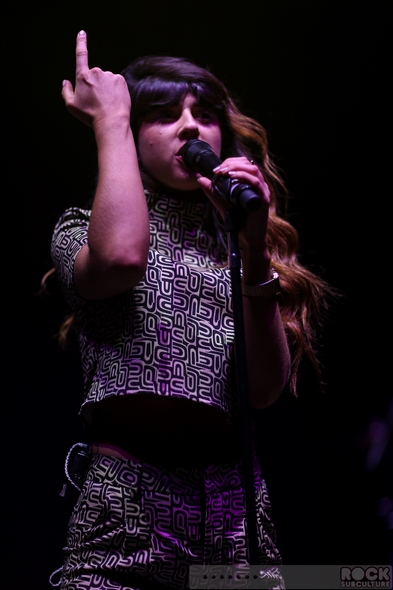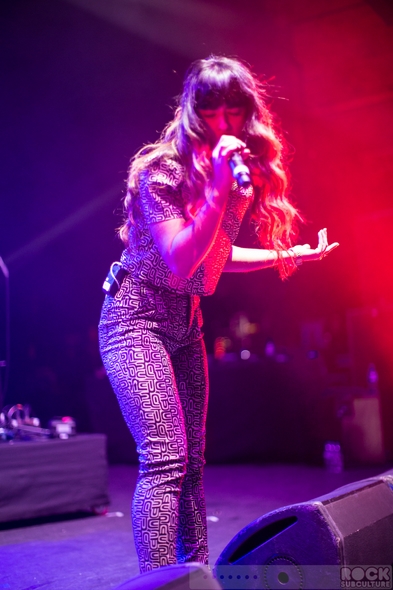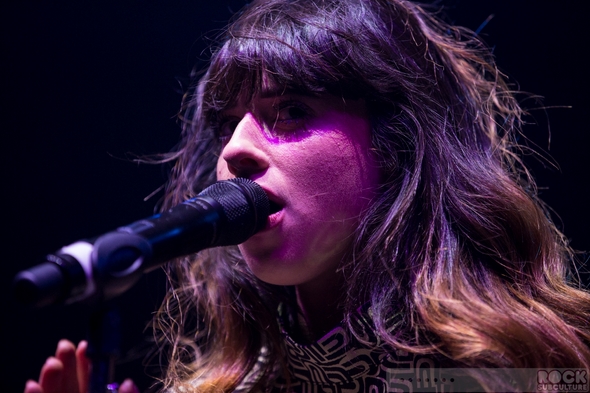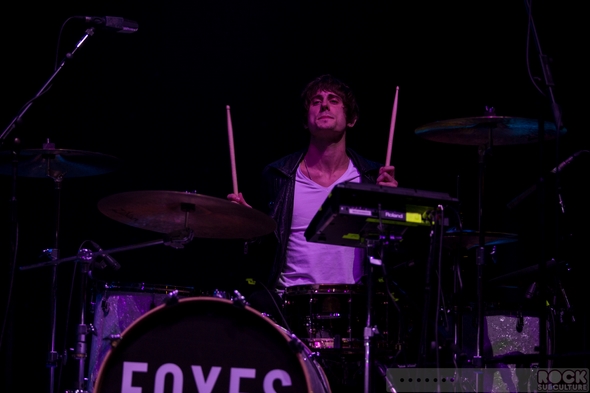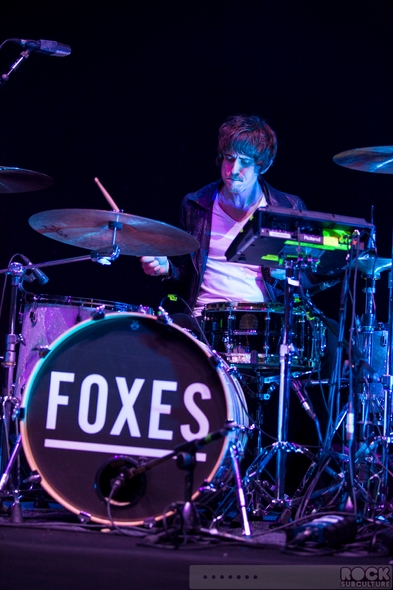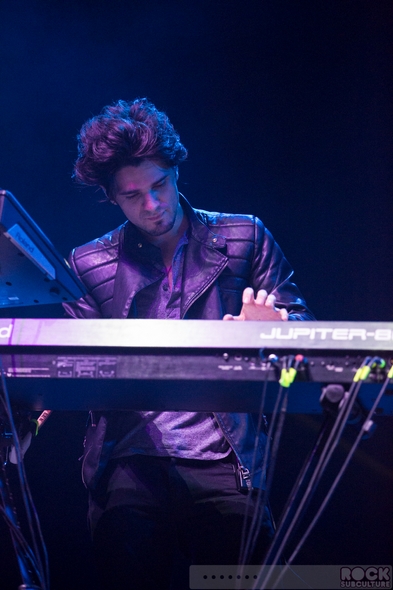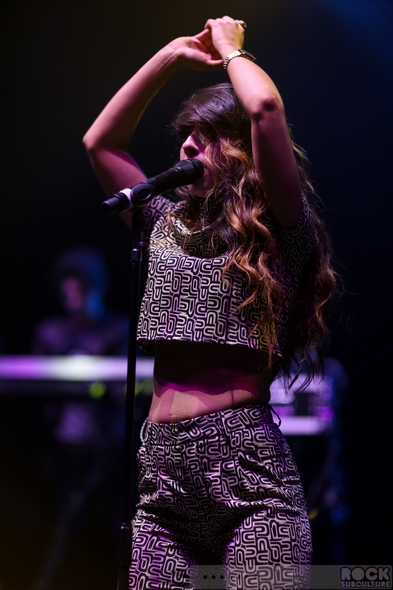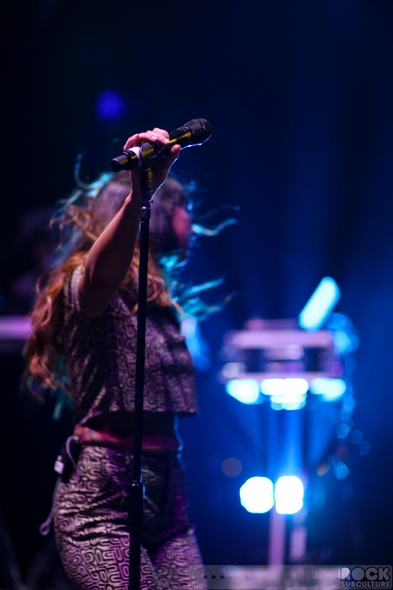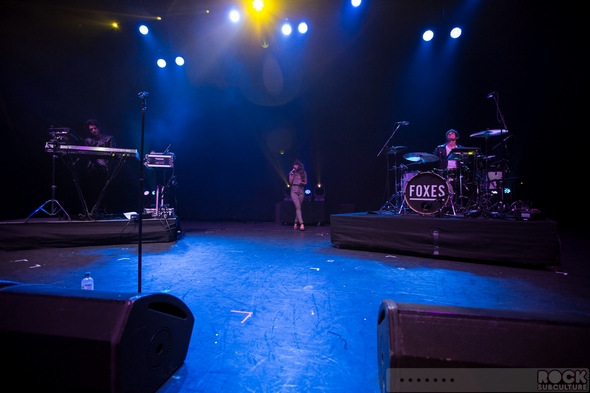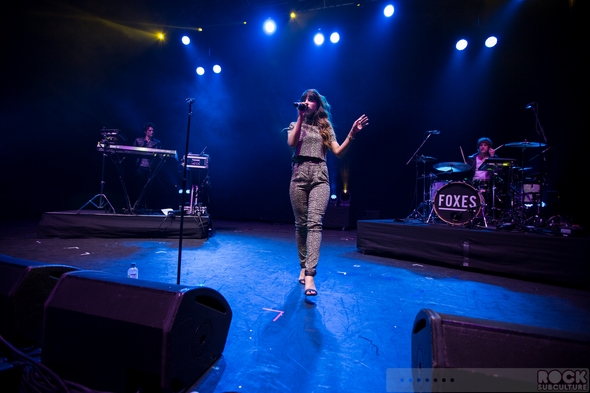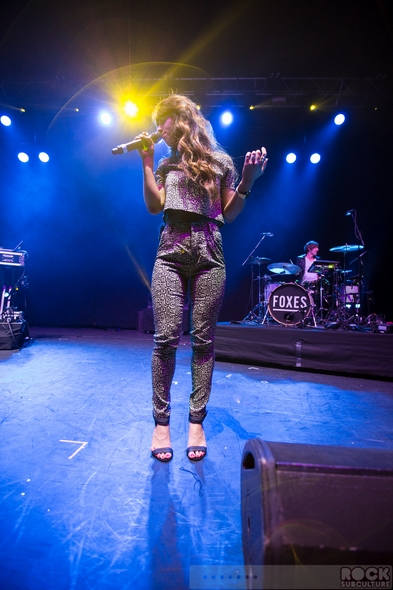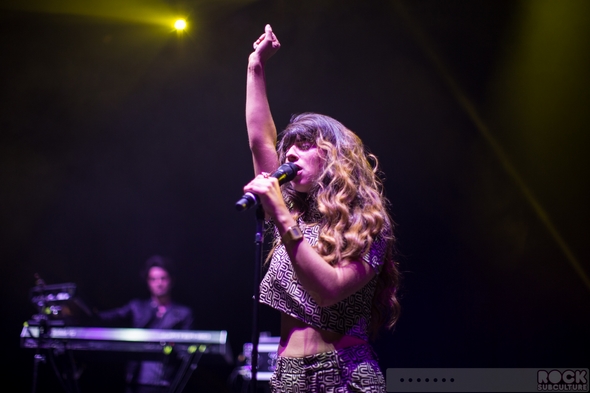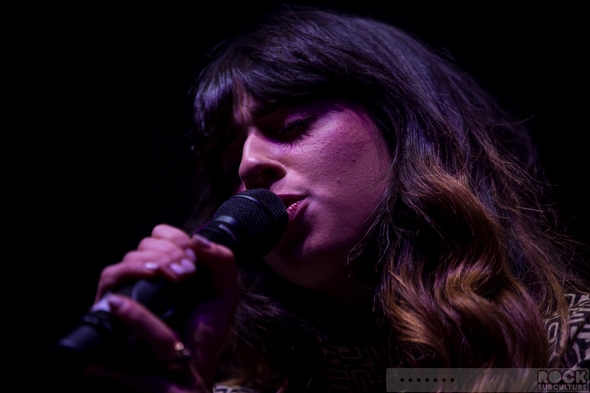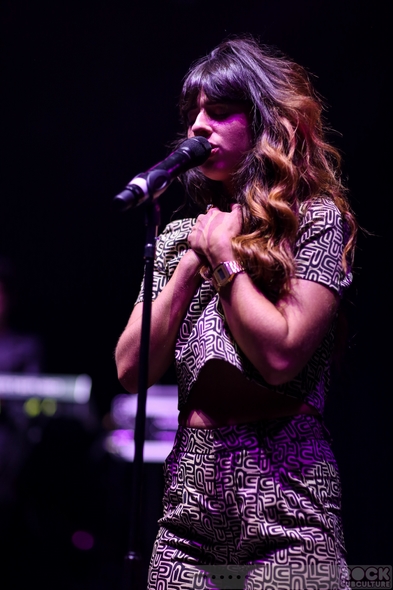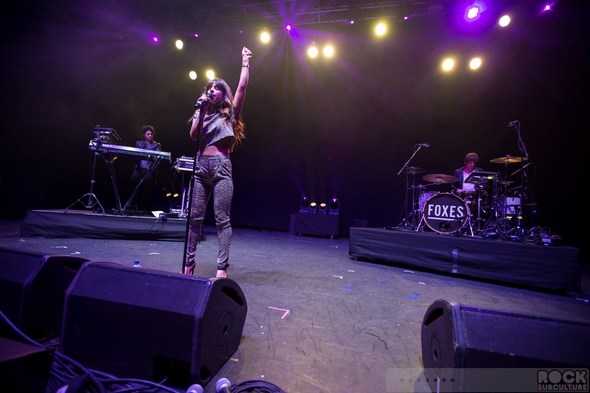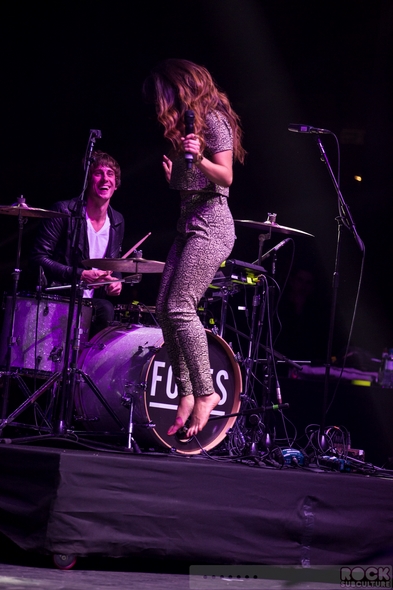 AlunaGeorge
AlunaGeorge is an English electronic music duo featuring Aluna Francis and George Reid.
The critically acclaimed artist formed in 2009, with their EP You Know You Like It hitting in Summer of last year and their first studio album, Body Music, debuting this past July.
Their music really feels like it is designed to be played and heard live, and they put on an electric set.  I really enjoyed it.
Below are some photos of AlunaGeorge performing on stage: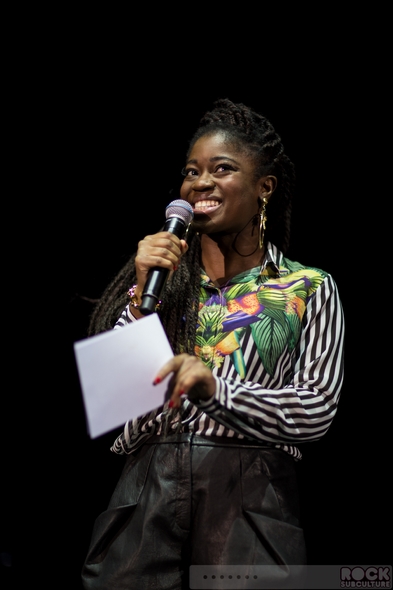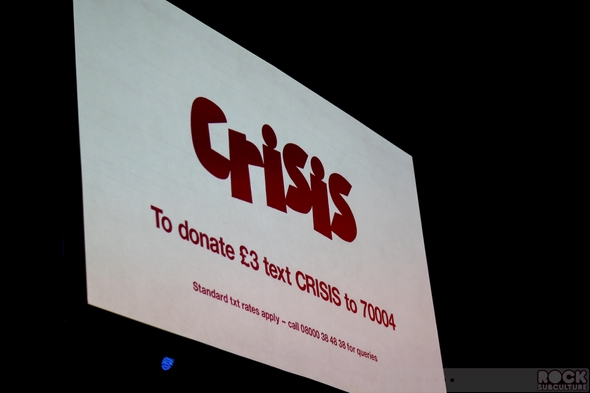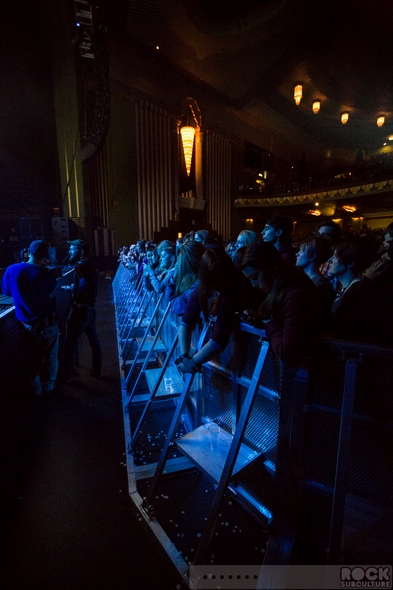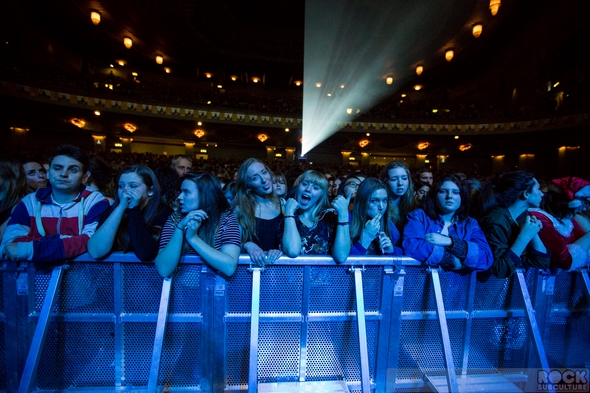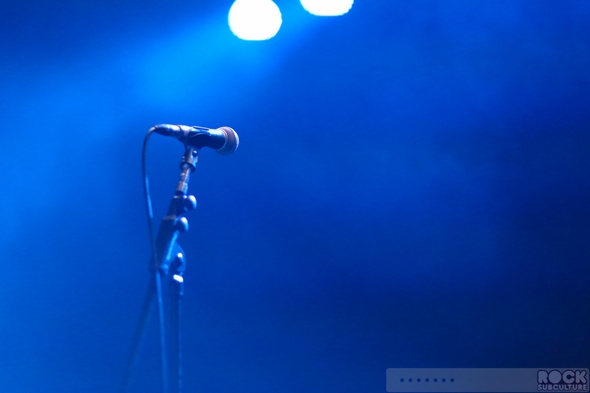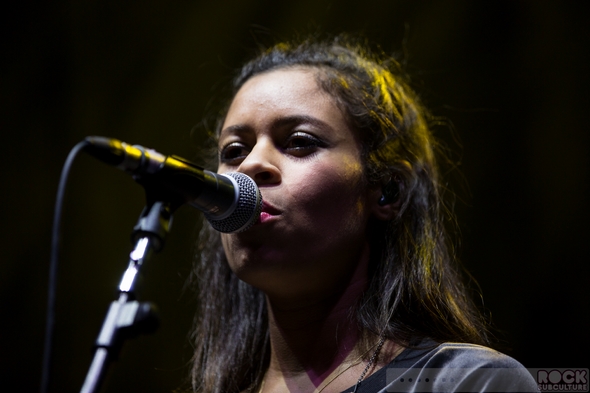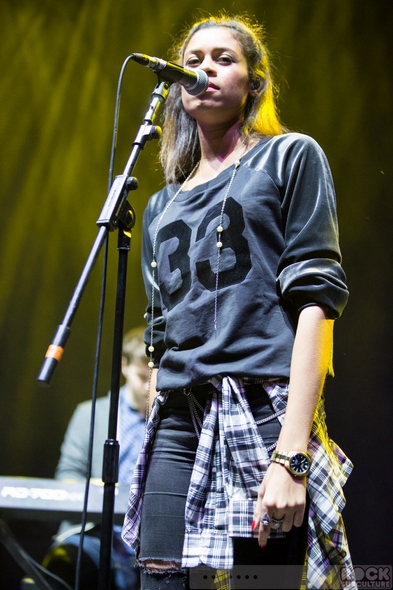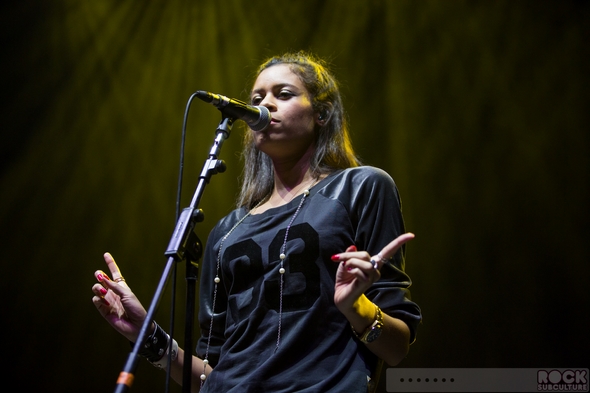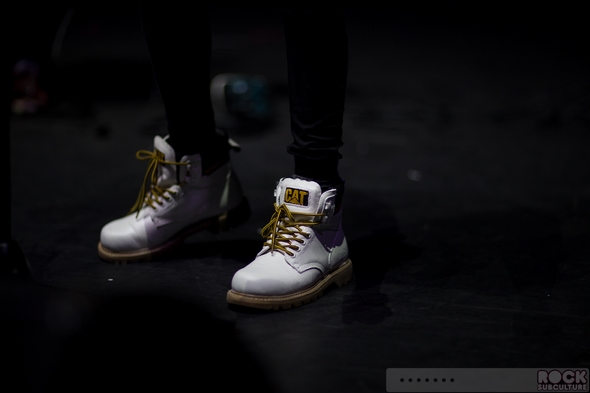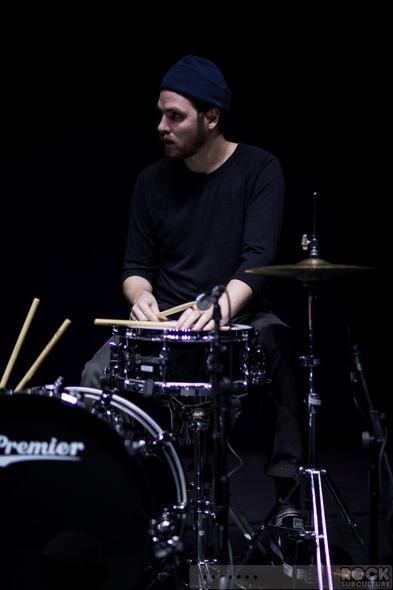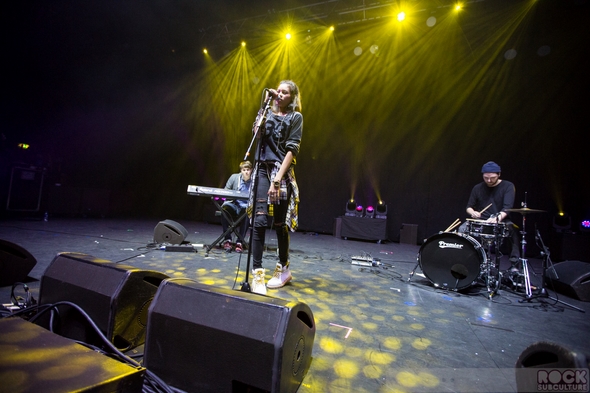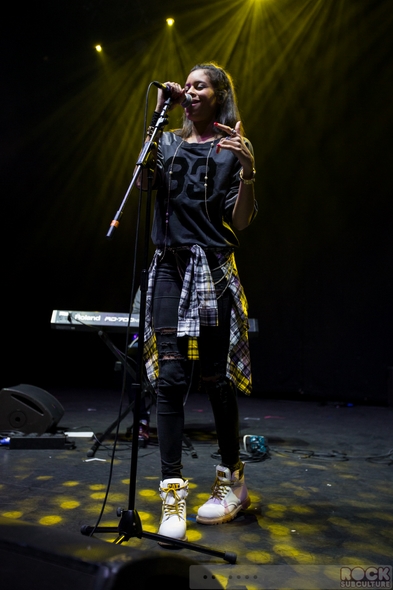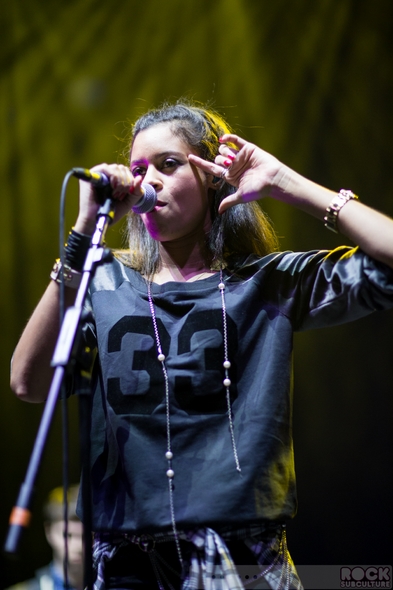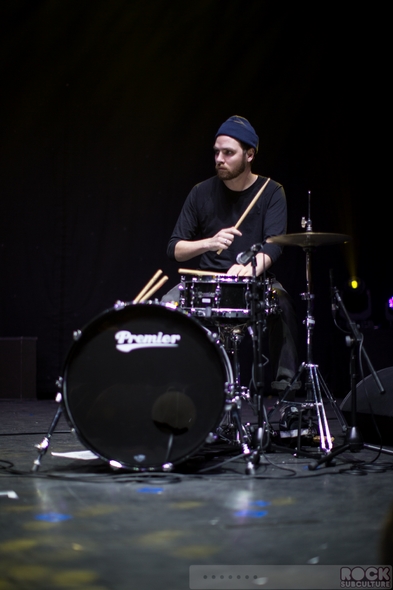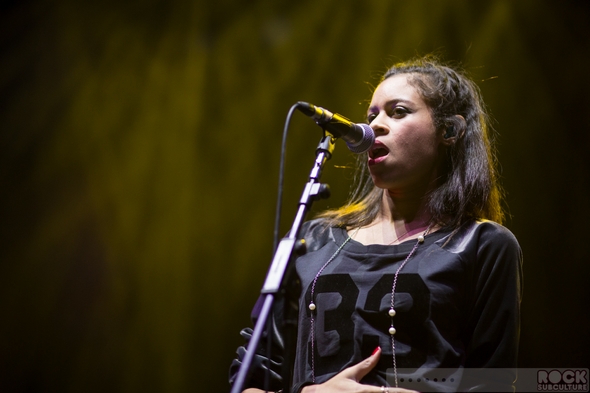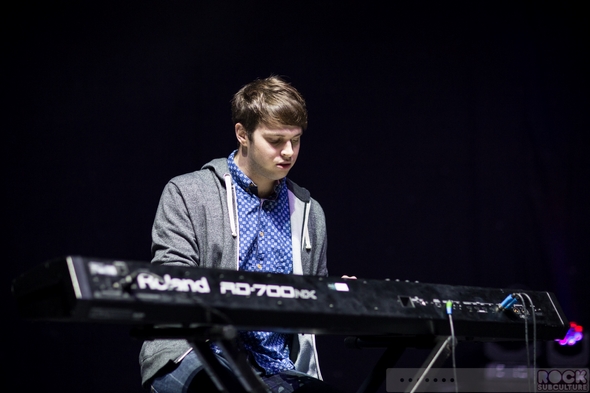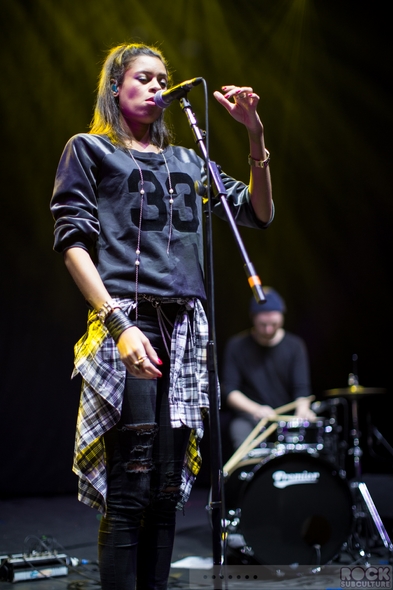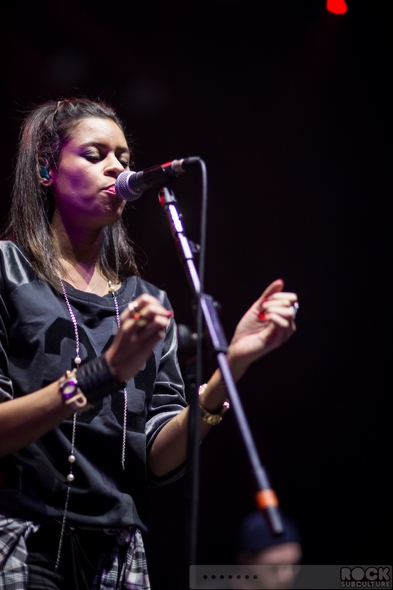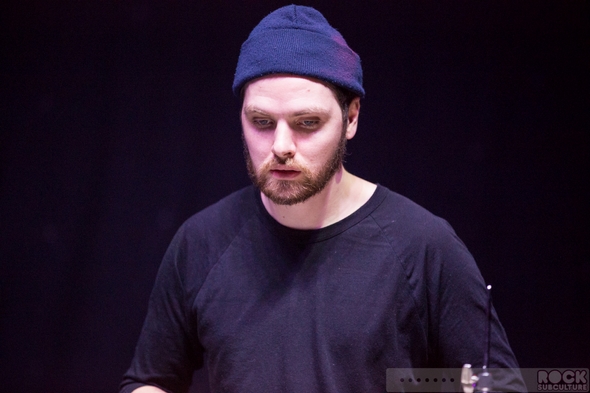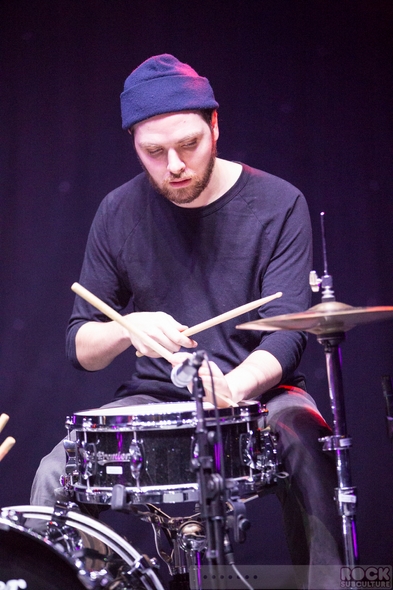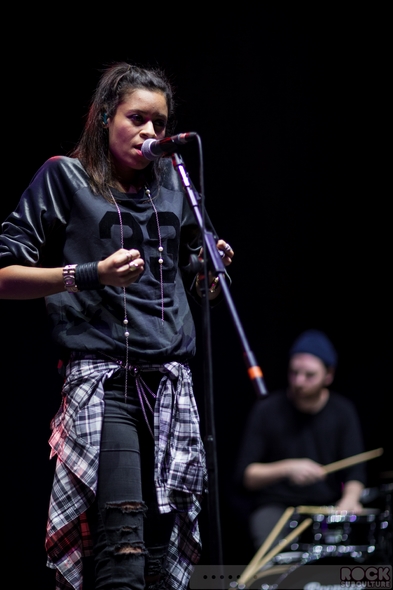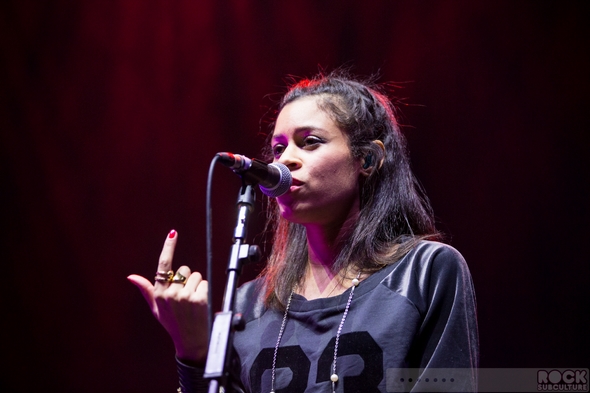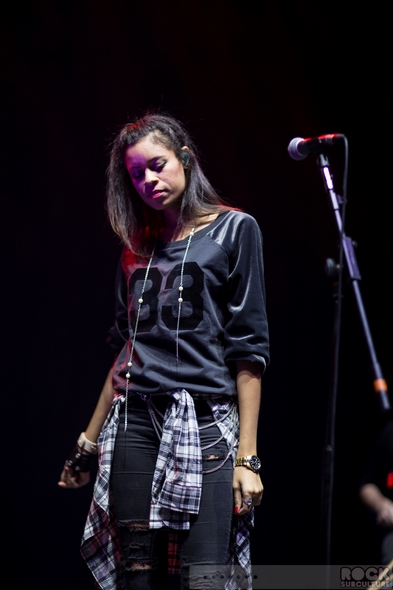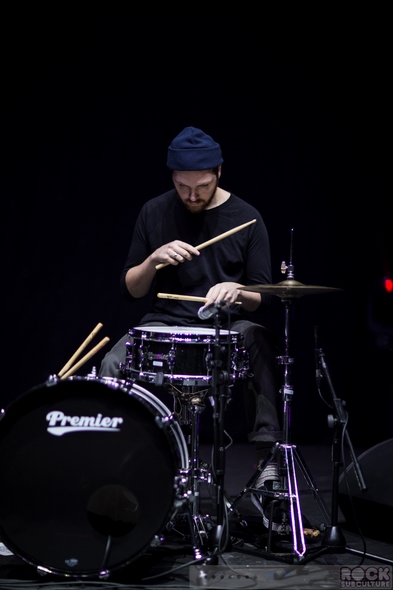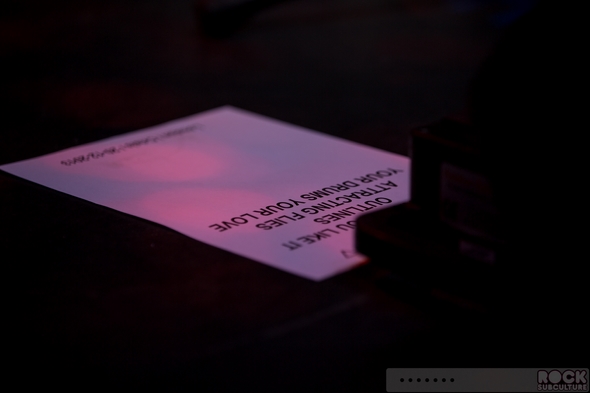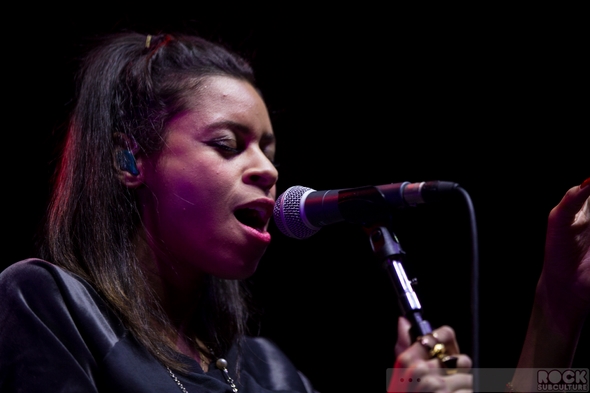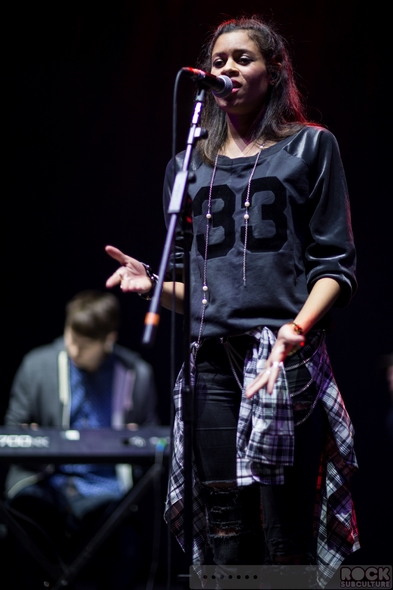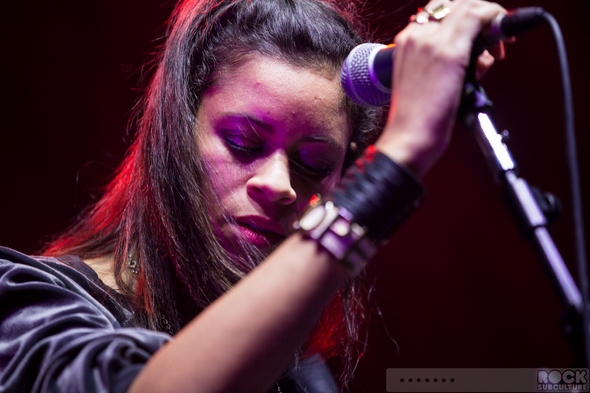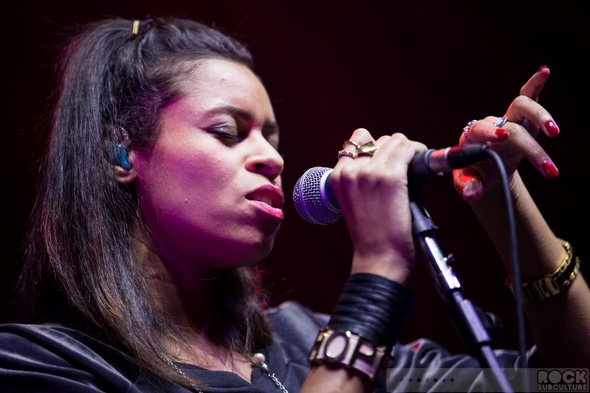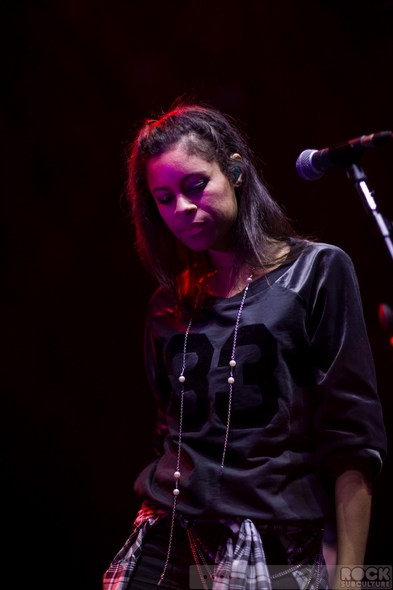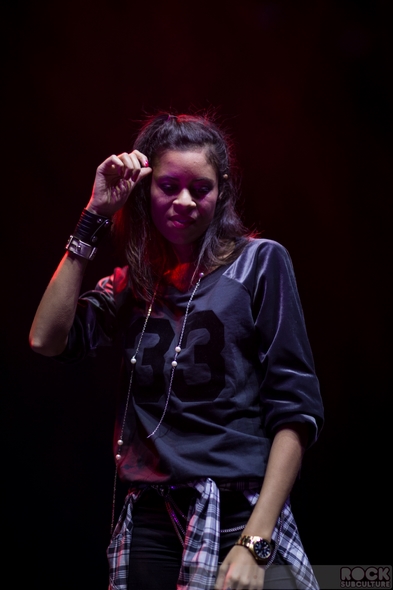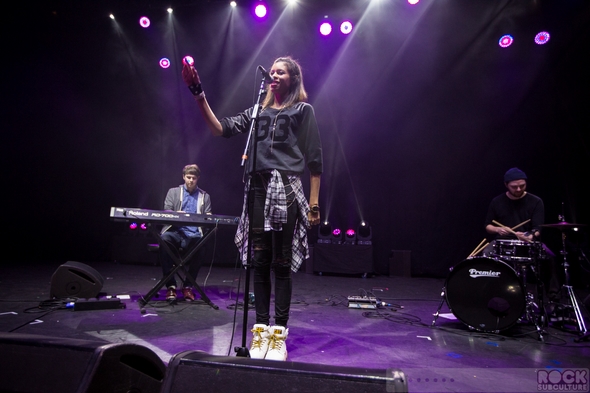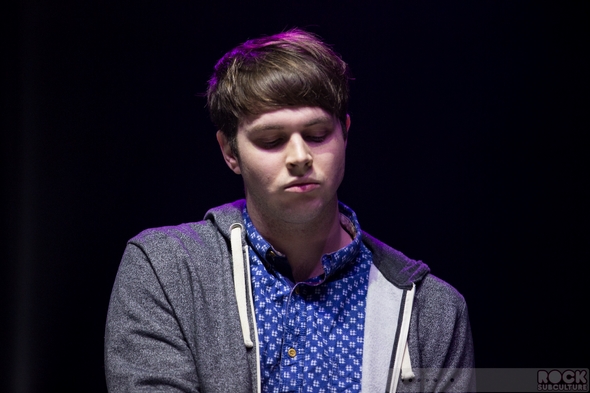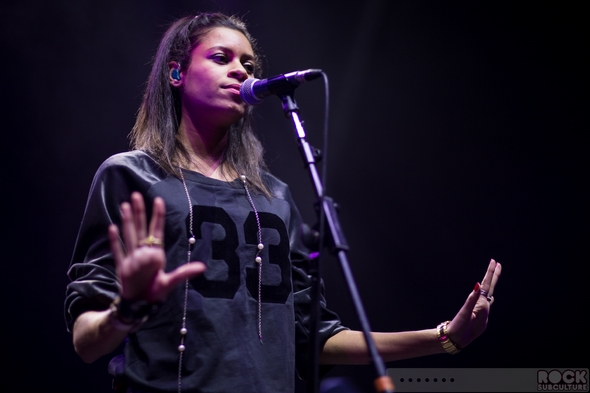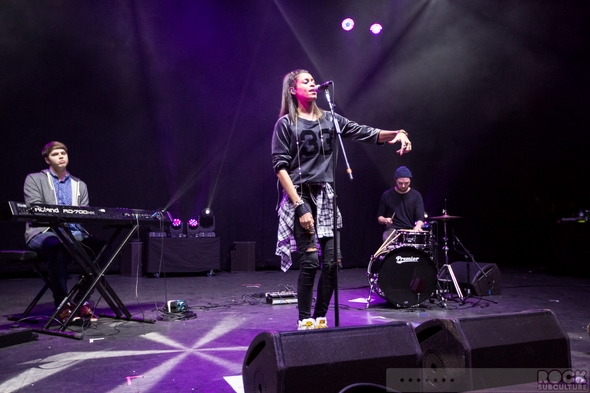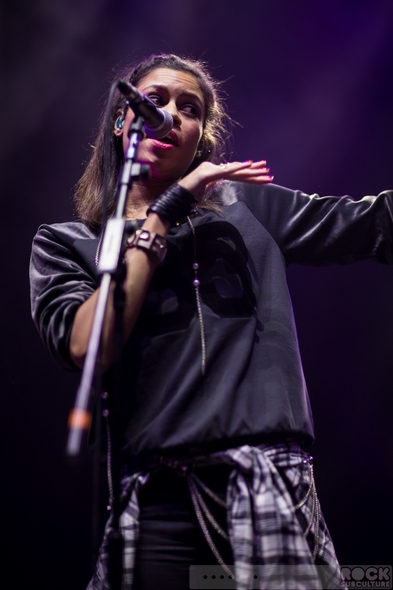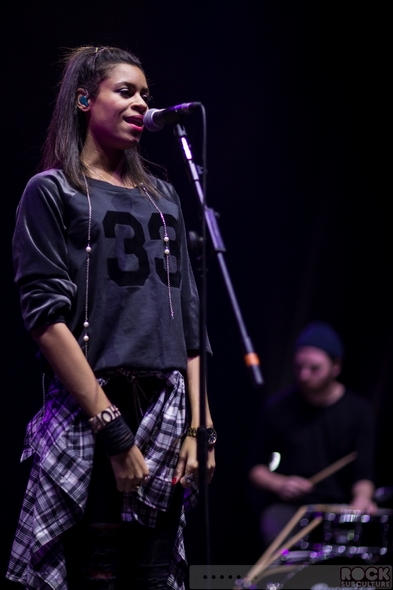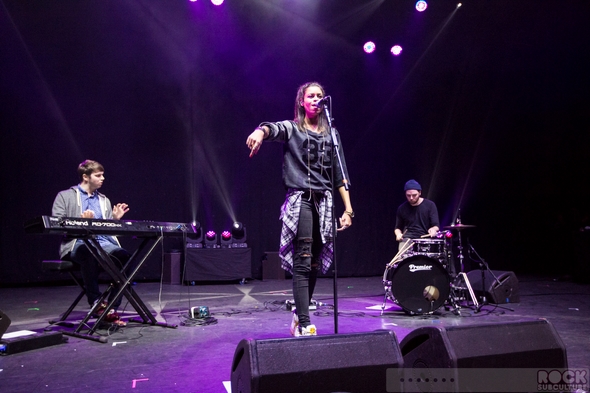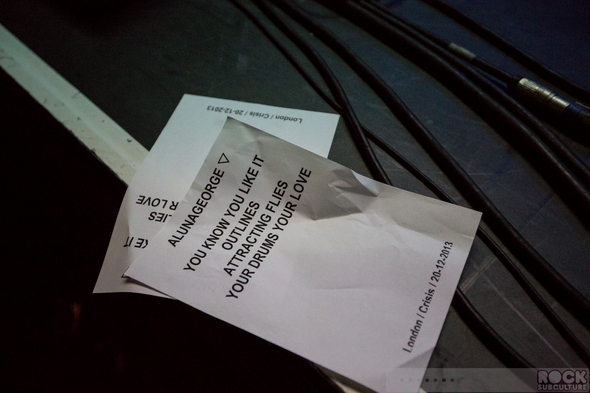 Michael Kiwanuka
Michael Kiwanuka is an English singer-songwriter who creates music that crosses over many genres but feels rooted in the 60s and 70s.
His debut album, Home Again, came out in March of last year, and it followed a trio of EPs that hit in 2011.
I really loved his sound and set, and he's definitely doing music that is a departure from the norm and trends, which is awesome.
It will be interesting to follow his music and career, as he is on a unique path that hopefully will lead to great things for him.
Below are some photos of Michael Kiwanuka performing on stage: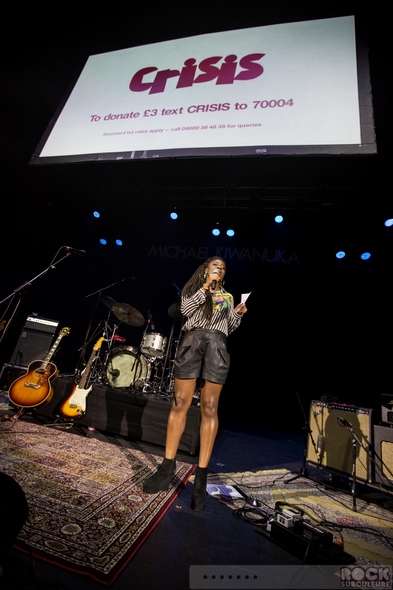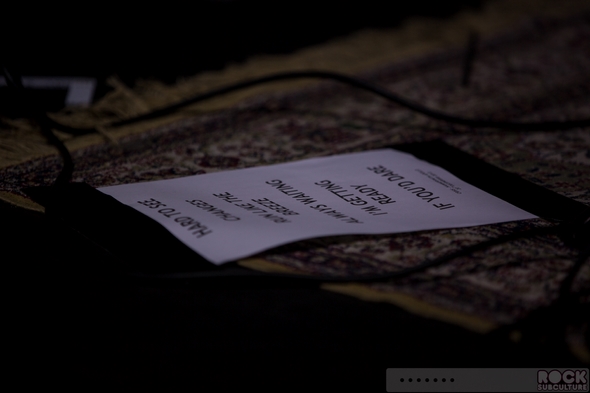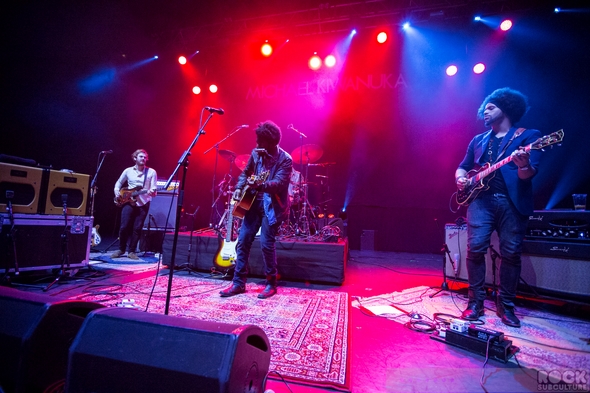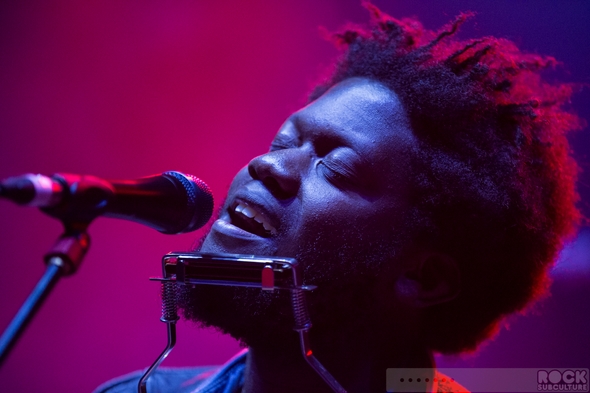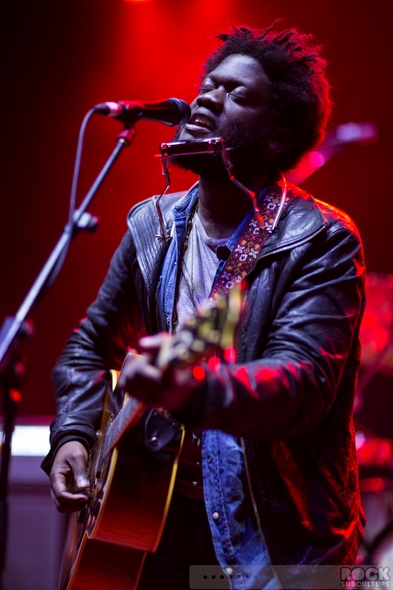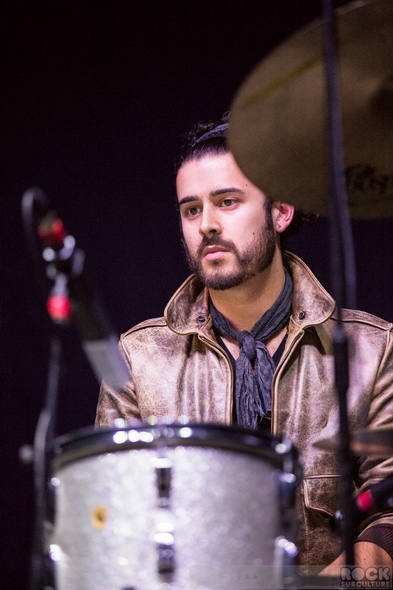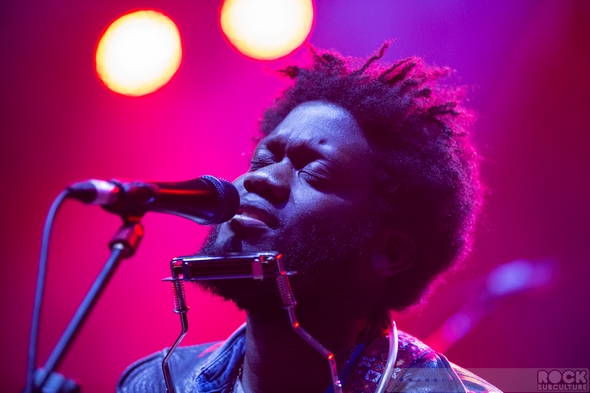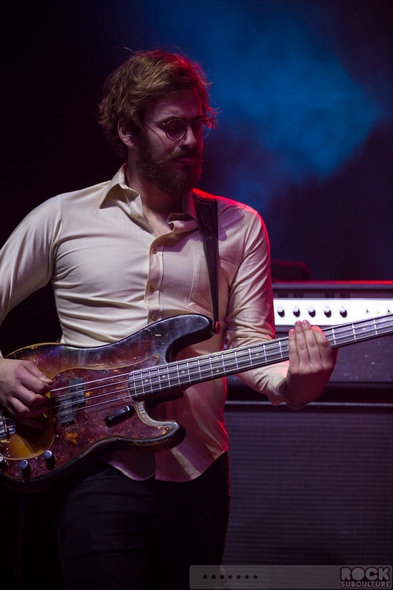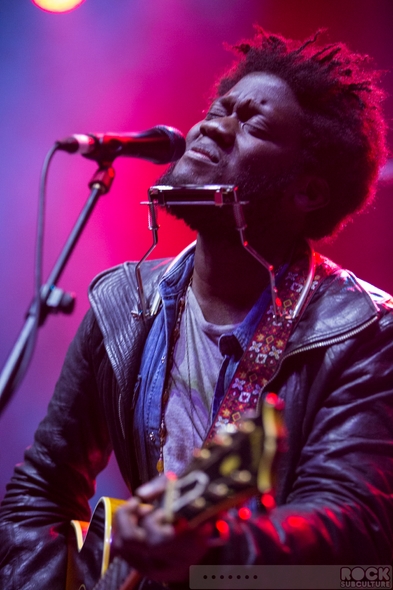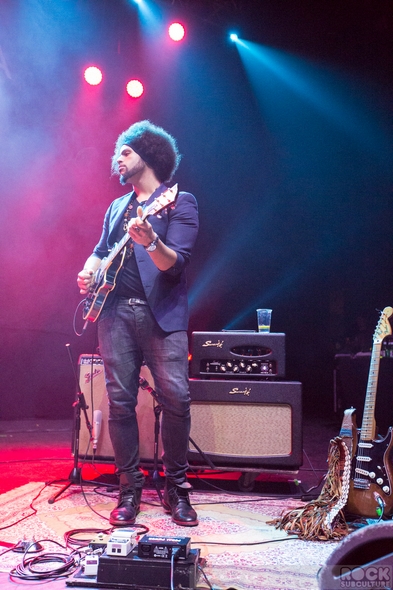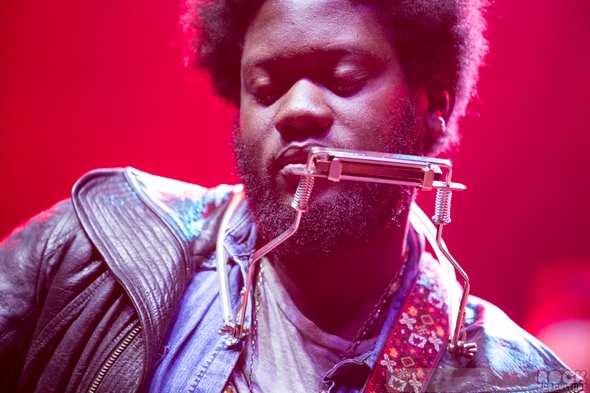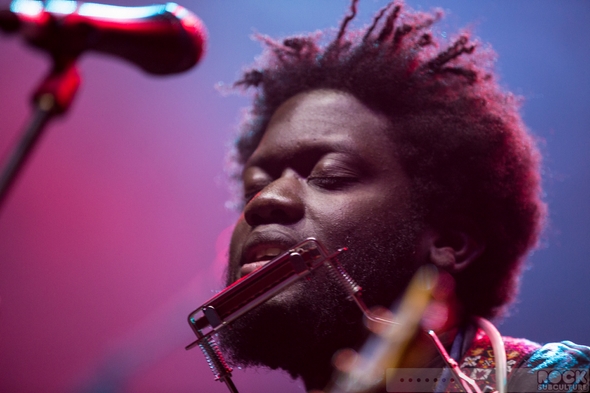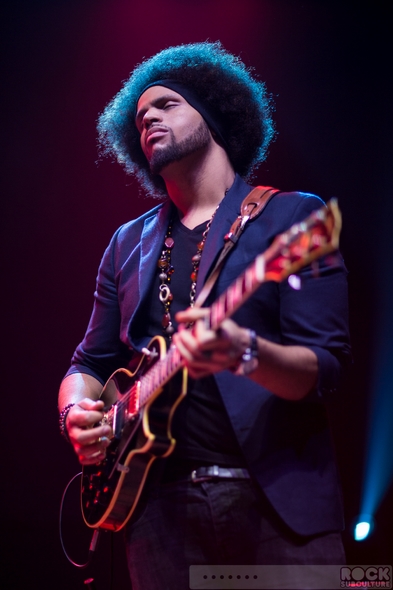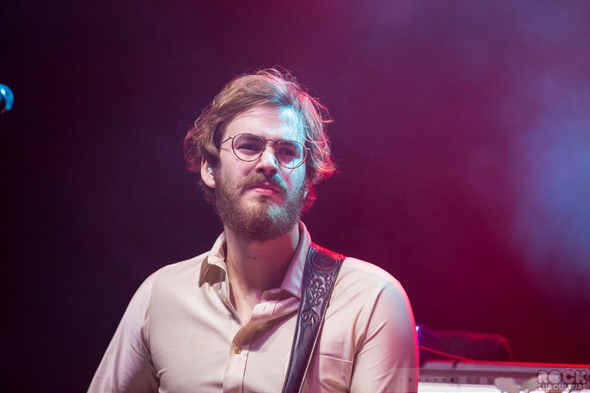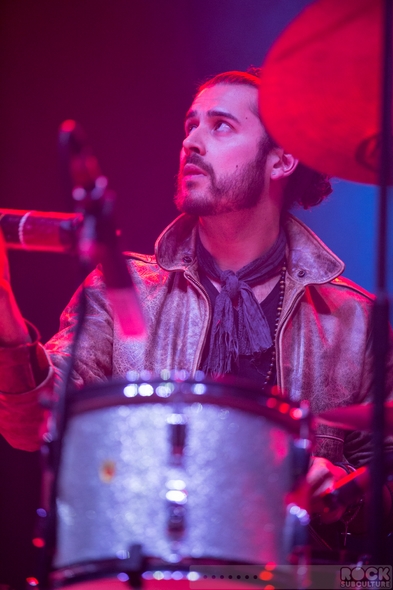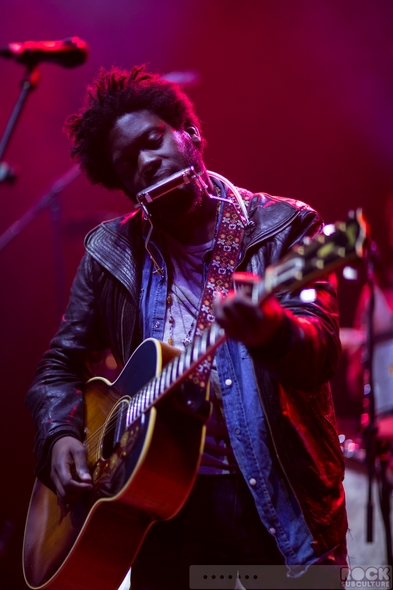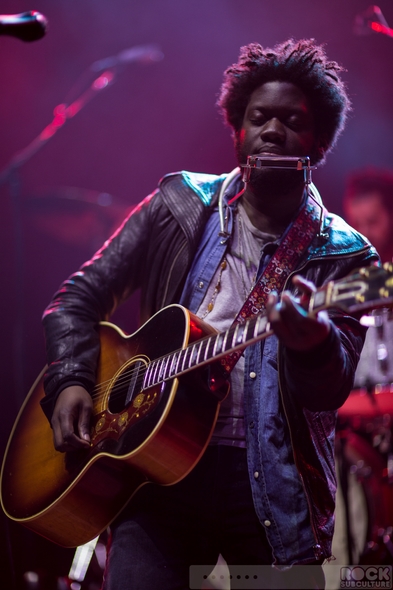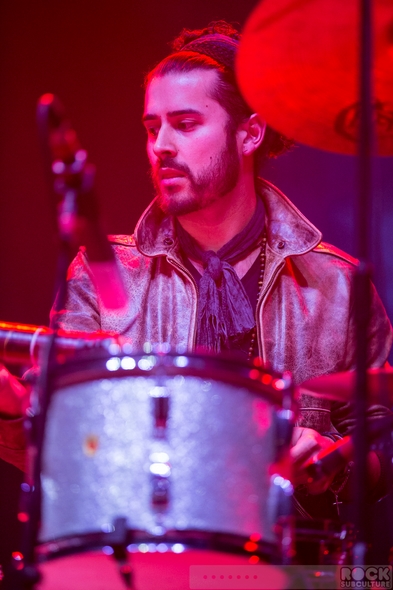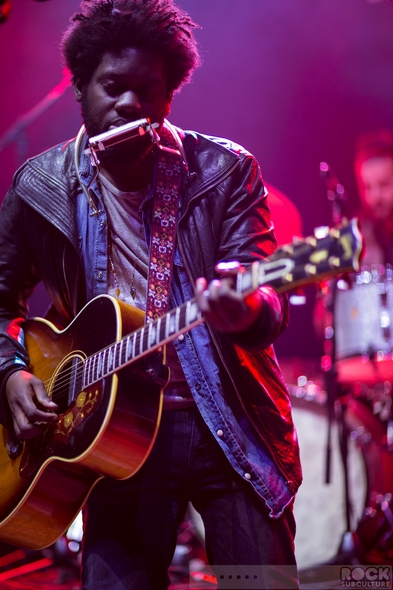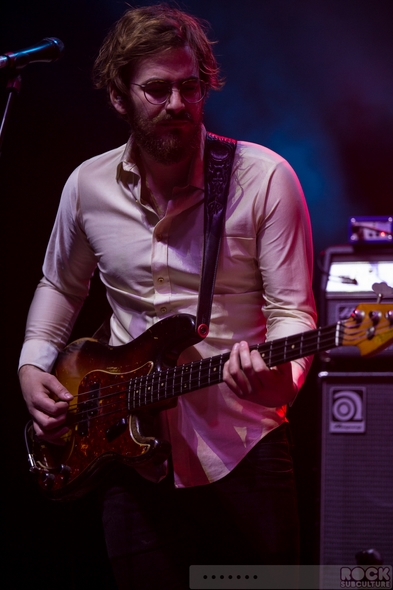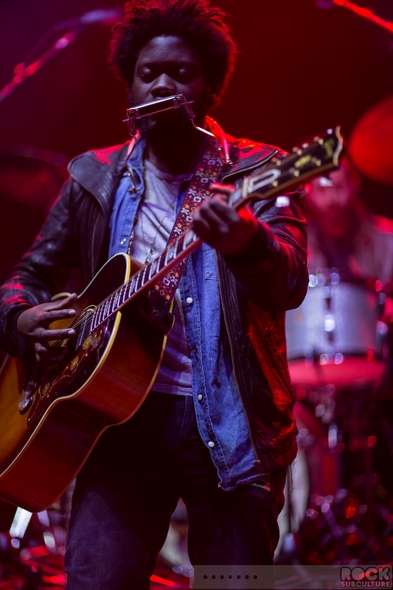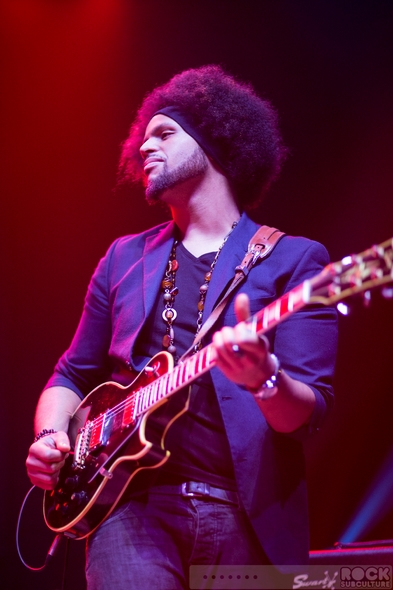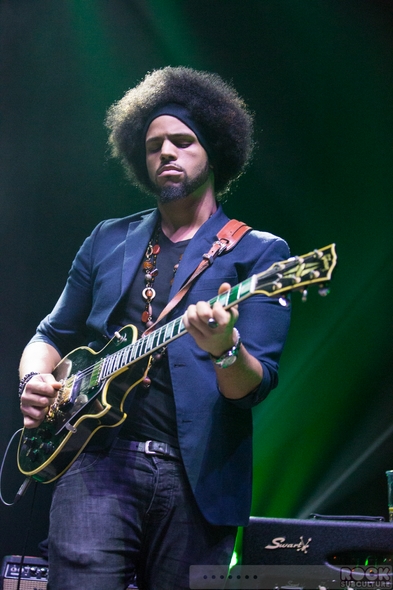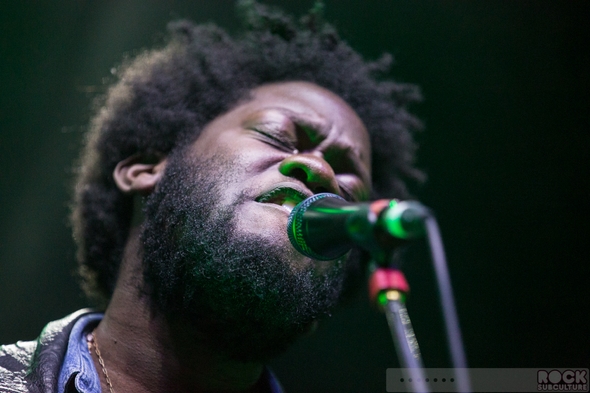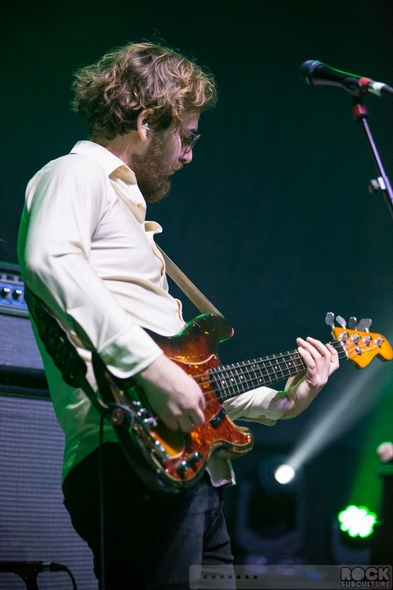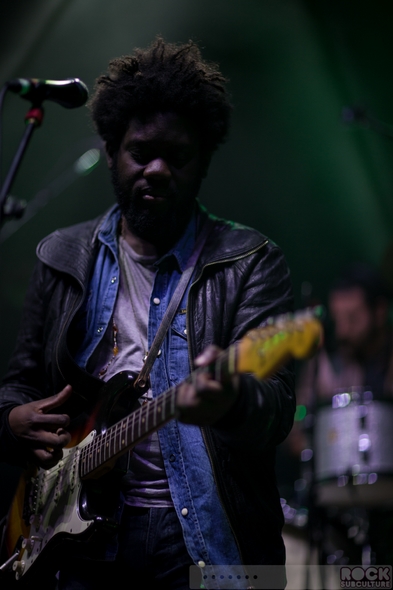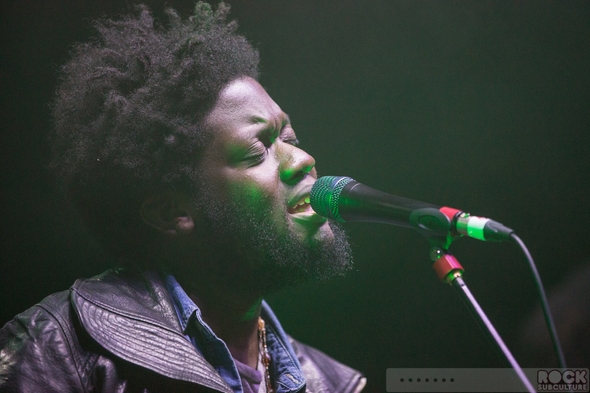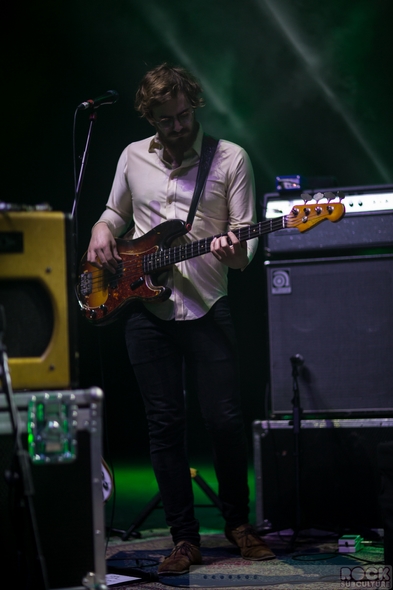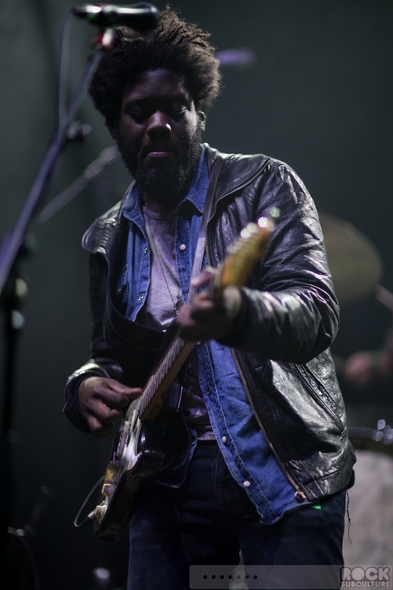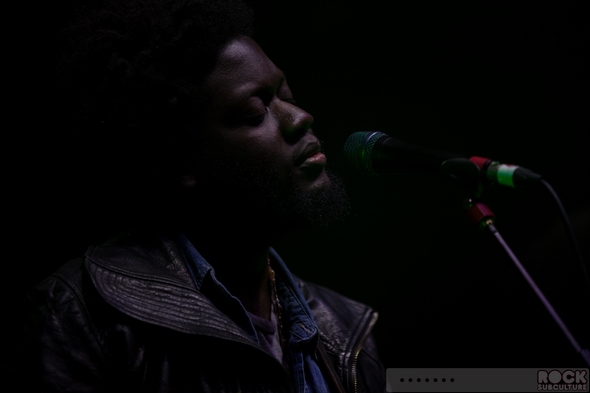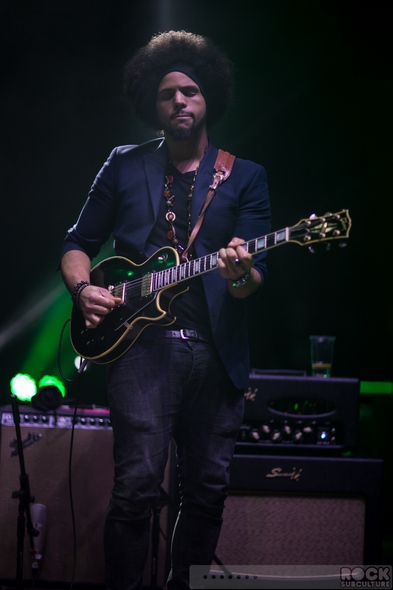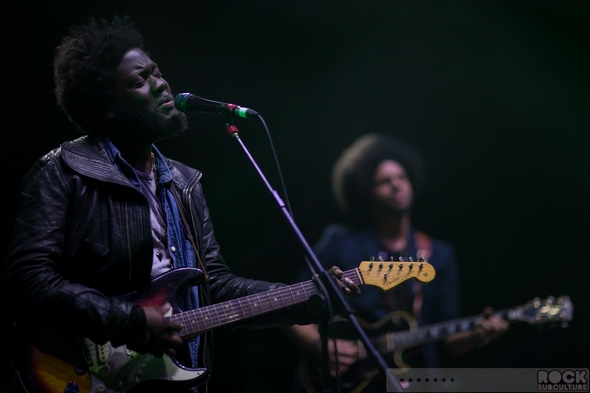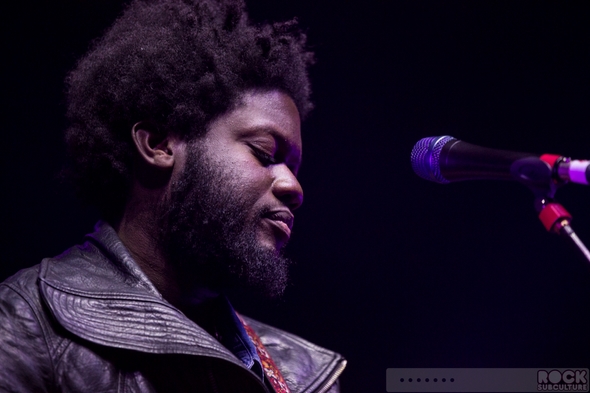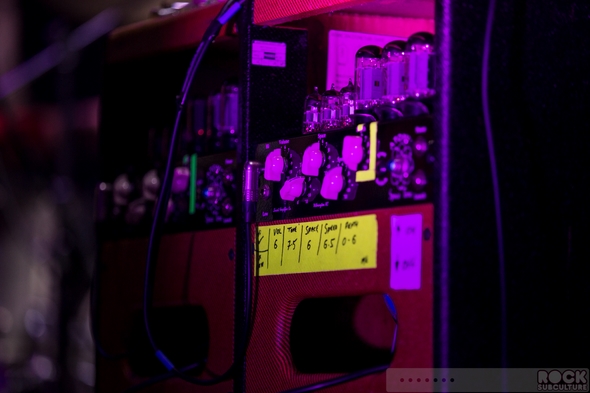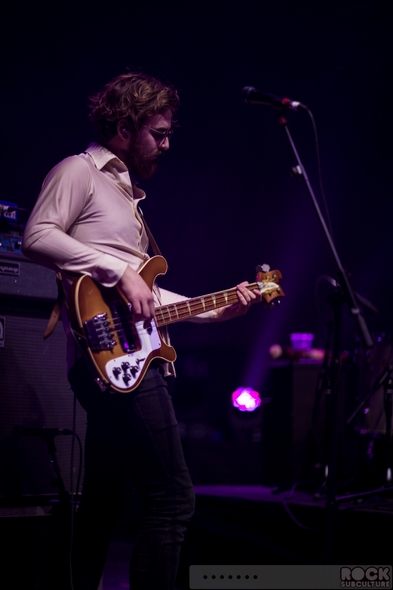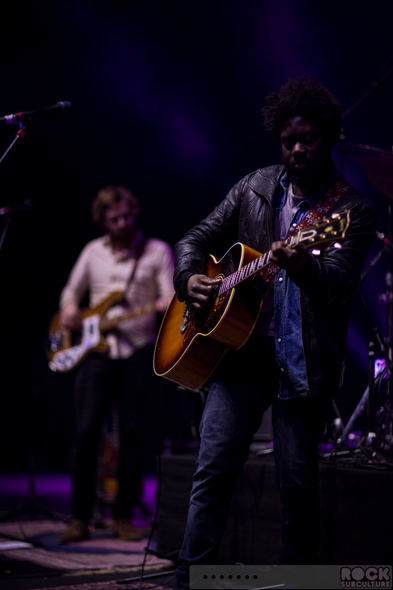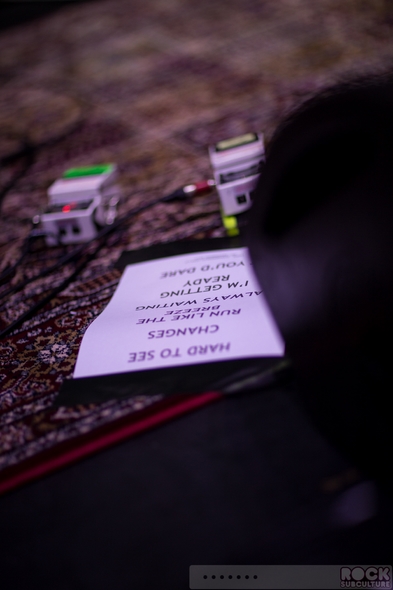 Jake Bugg
At just 19 years old, I suspect the uber talented English singer-songwriter was the main draw for the decidedly young and female audience that turned out for this event.
His self-titled debut album debuted a little over a year ago, and his follow-up, Shangri La, was released last month.
With an English take on rock, blues, and folk, he has a very unique sound that runs counter to his boyish appearance, and certainly is about as opposite of his peers as I can imagine (which is the highest of compliments).
He had incredible stage presence and awareness, and really is one of those individuals who seems born to create and perform.
At such a young age, it will be fascinating to watch his career progress, as he has amazing gifts and talent.  A fantastic way to end a special night of music for a worthy cause.
Below are some photos of Jake Bugg performing on stage: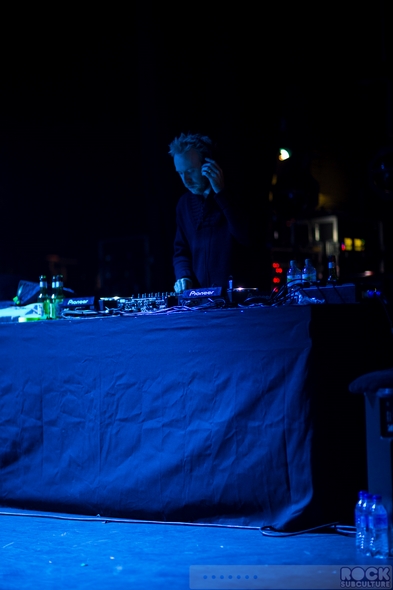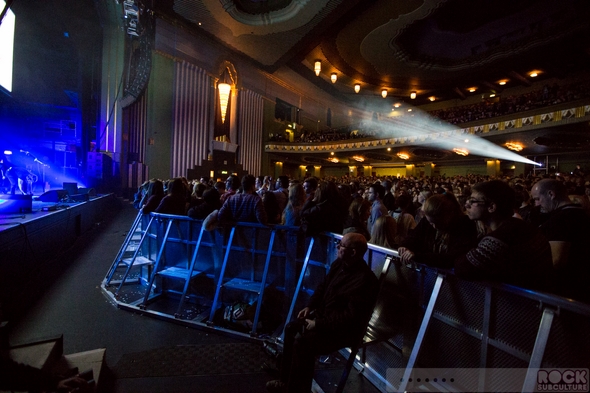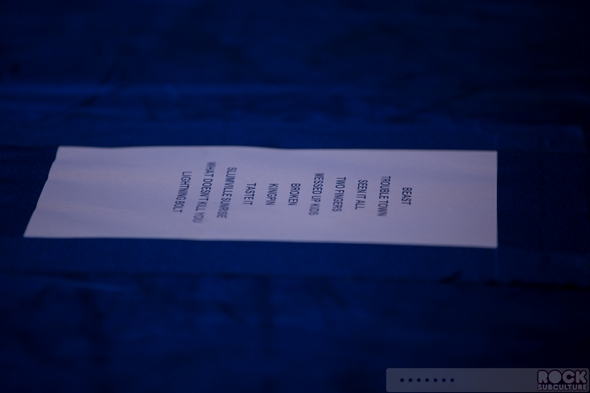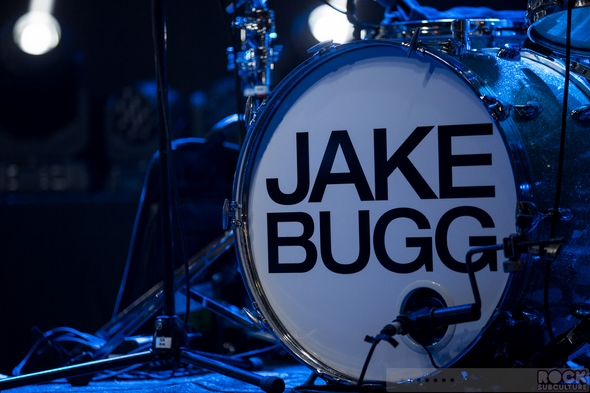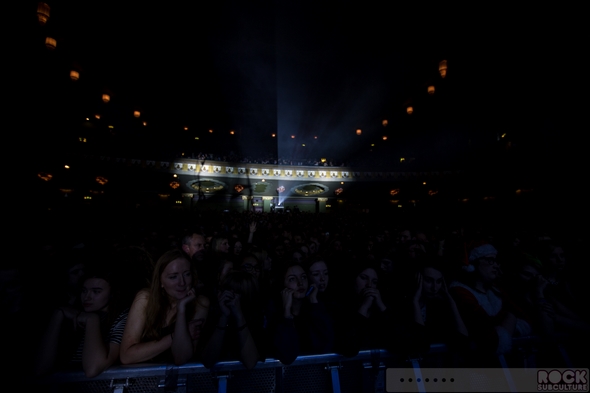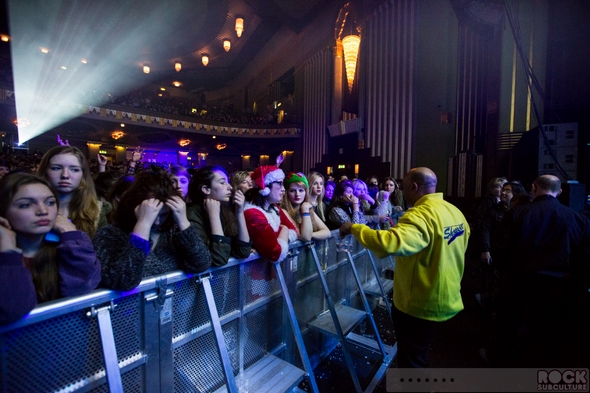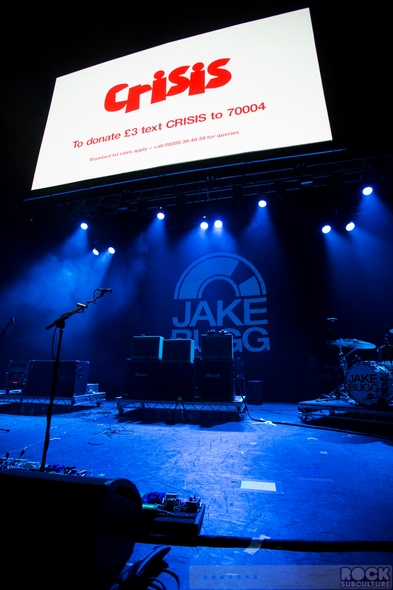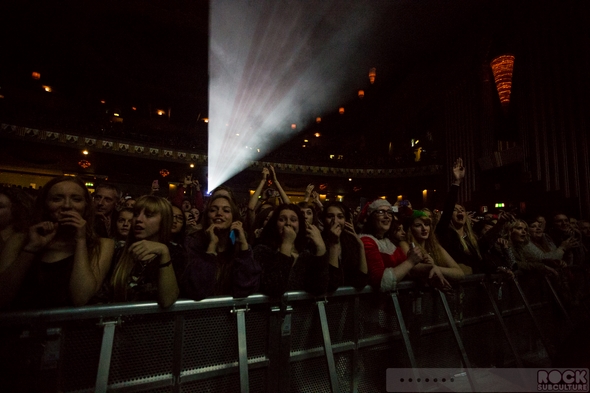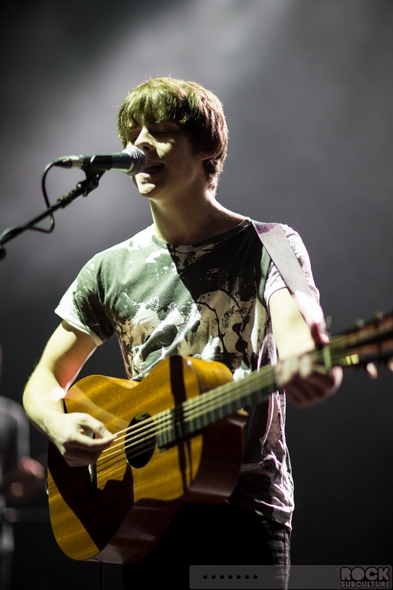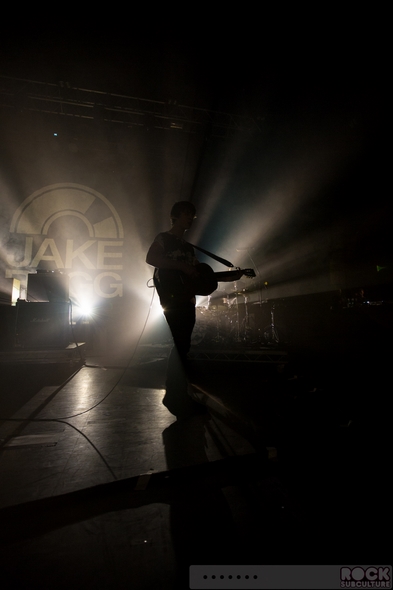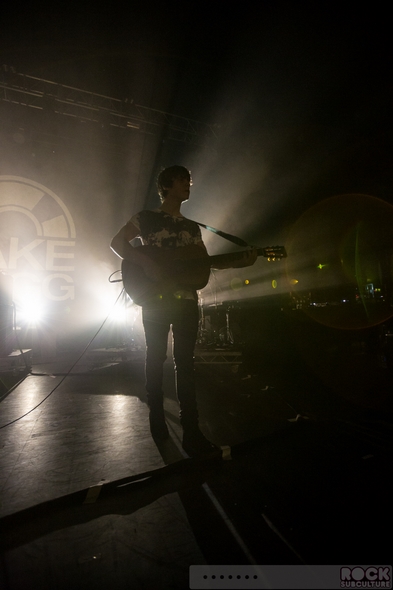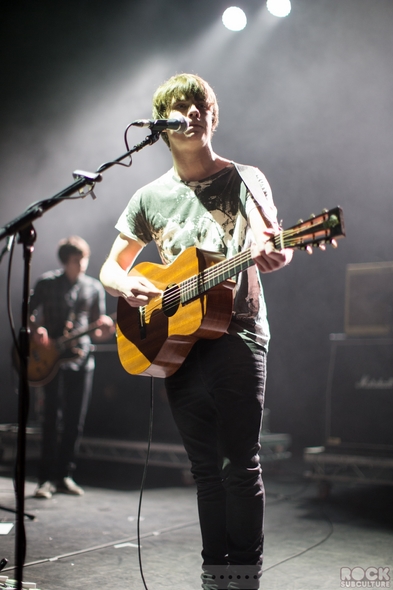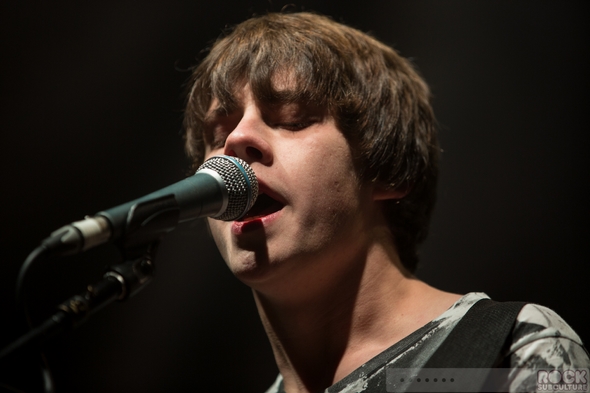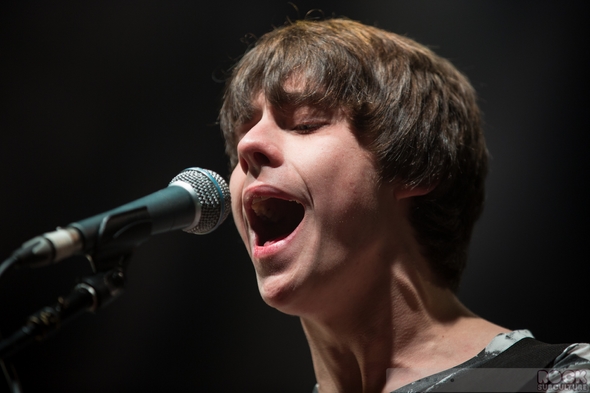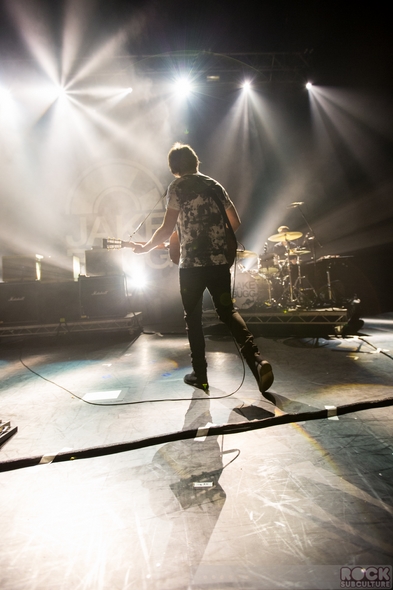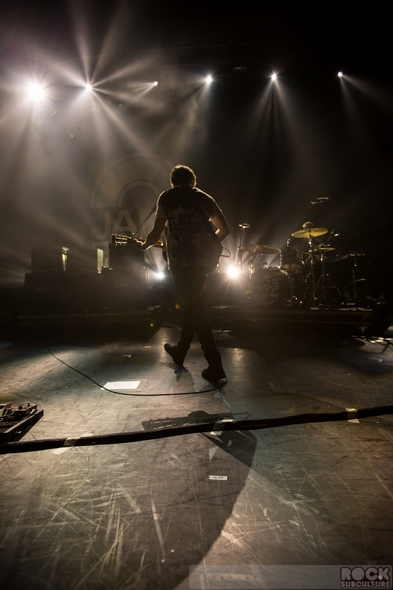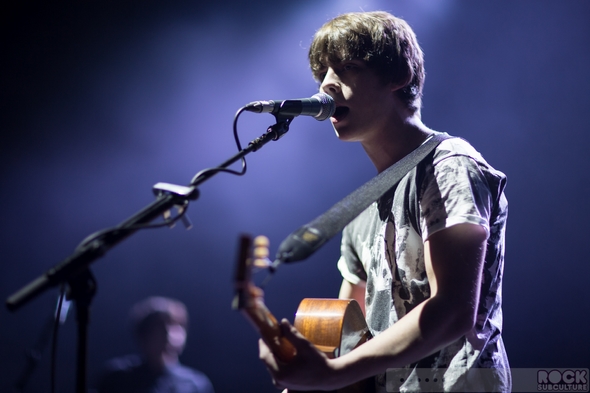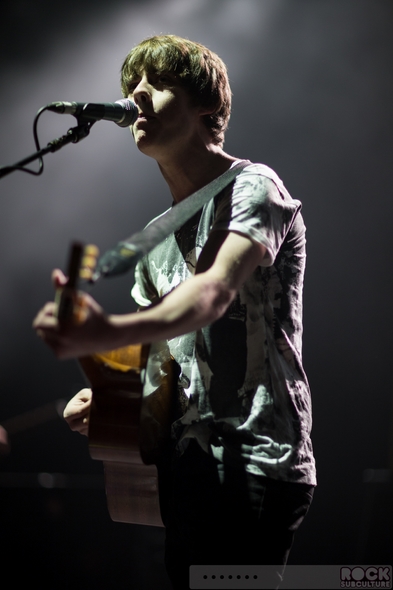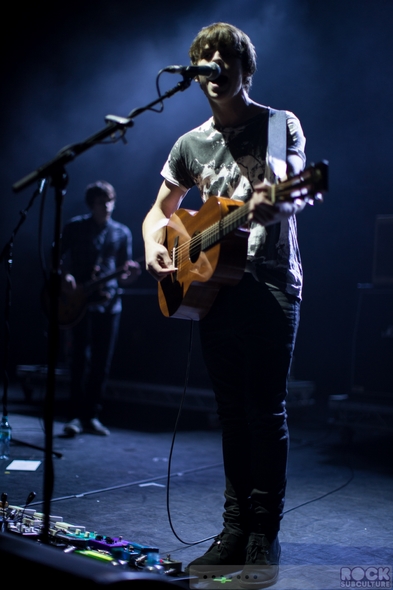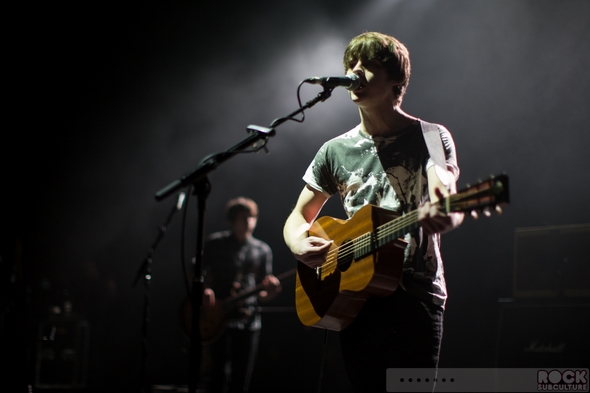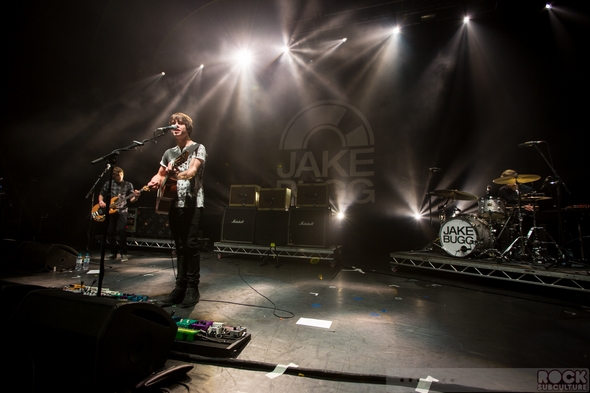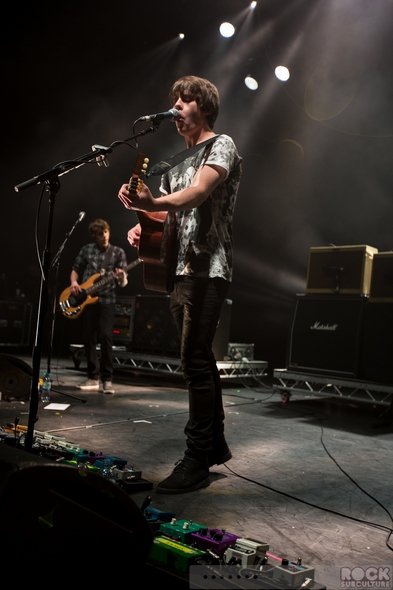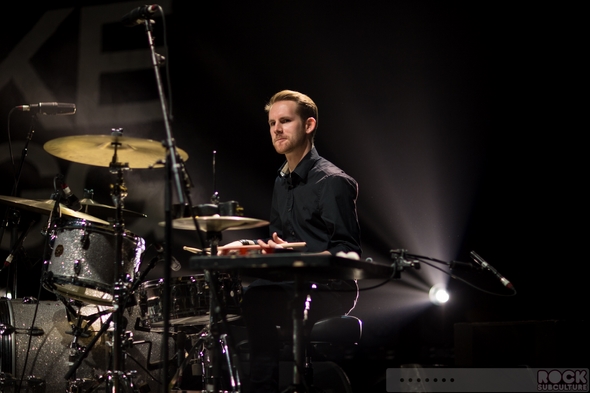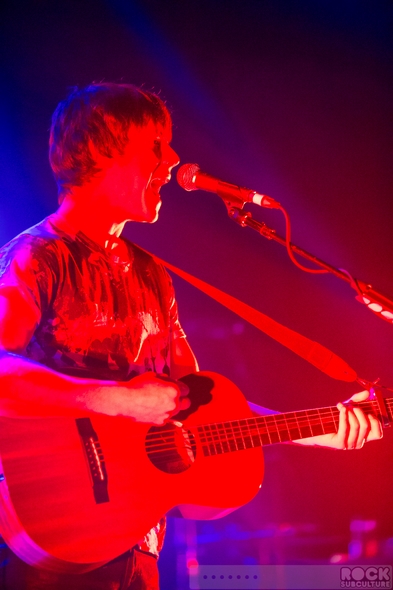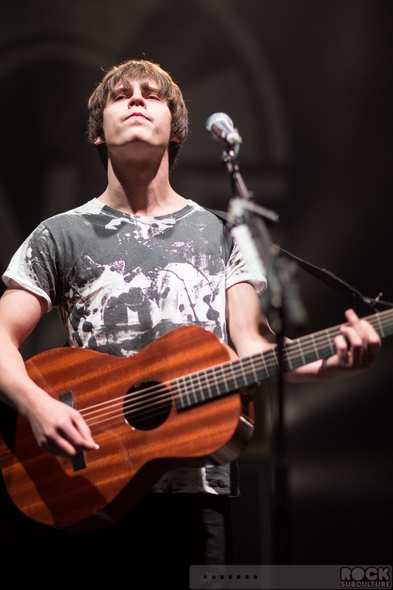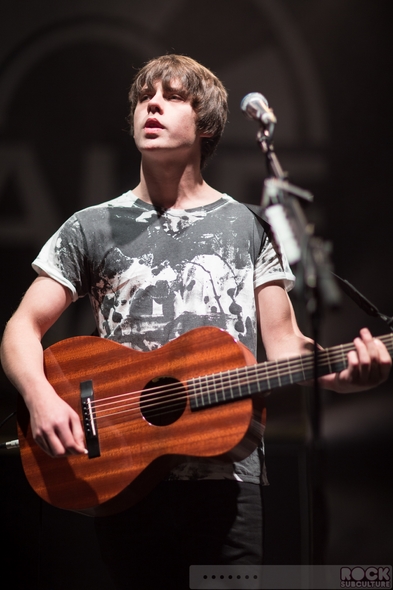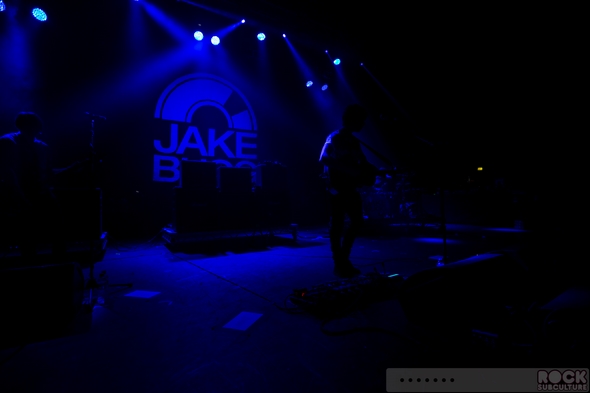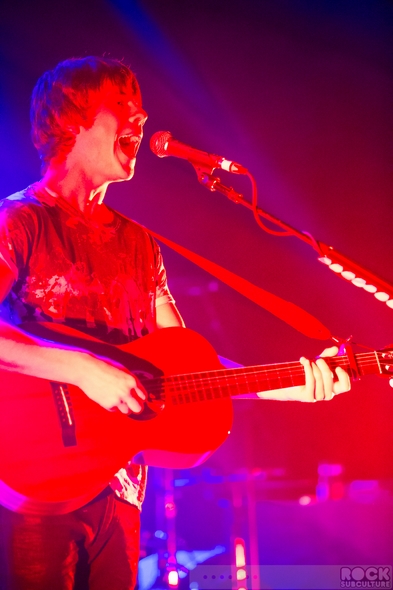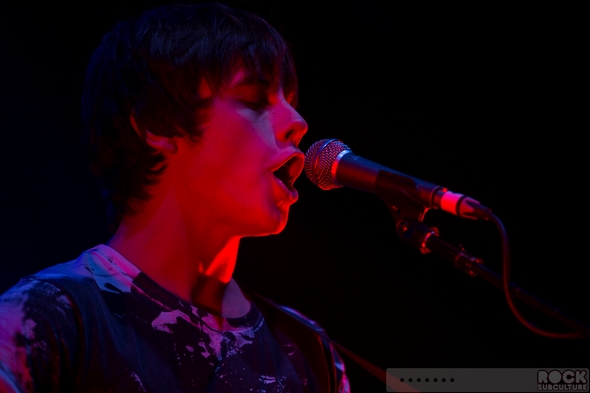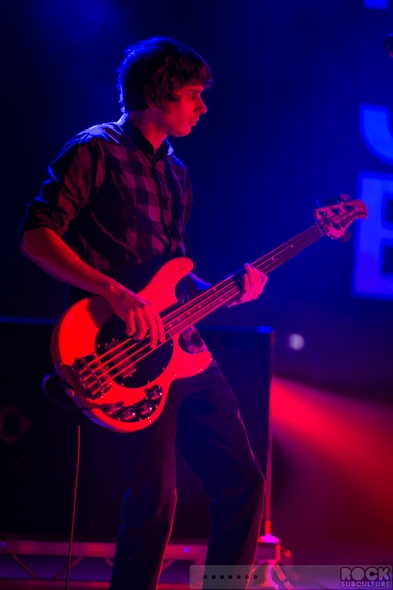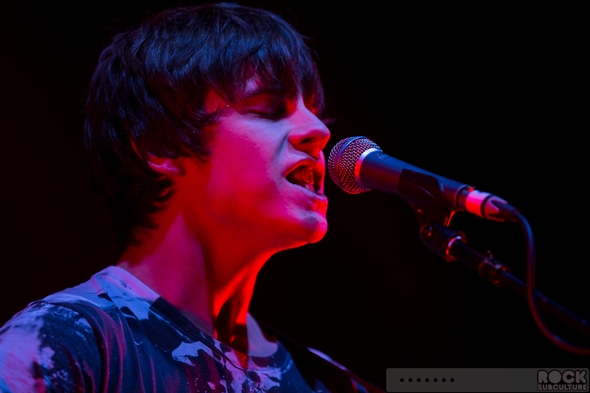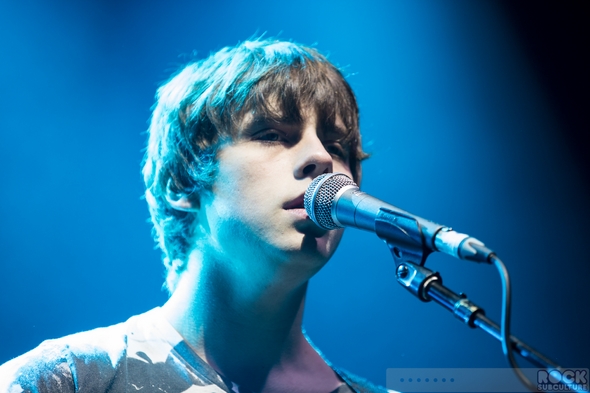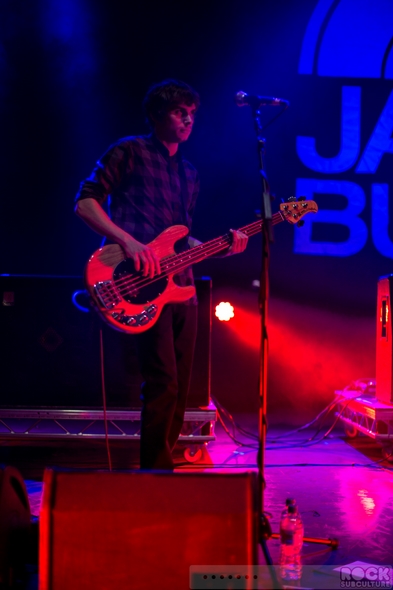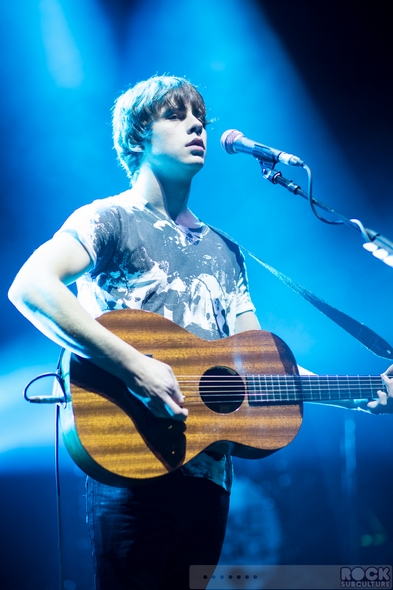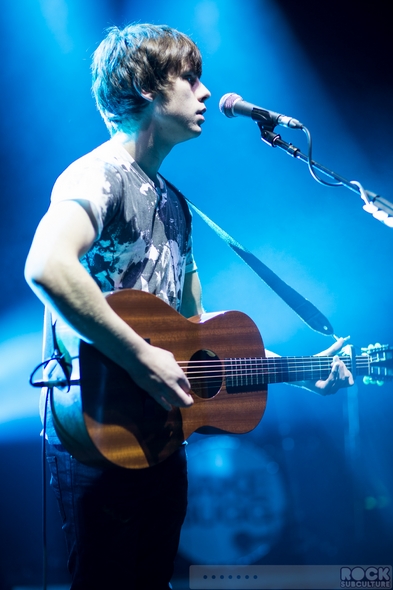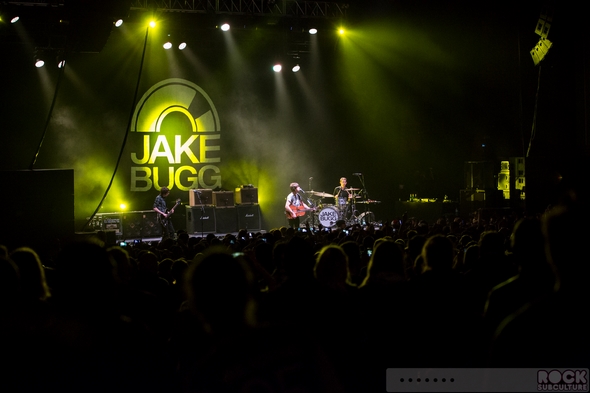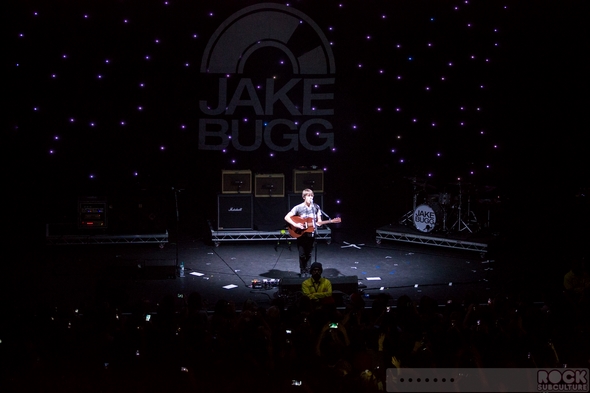 Jason DeBord