This is part of a continuing series of my impressions and experiences staying at various hotels and resorts while traveling to attend concerts and other events worldwide. This stay was during my recent trip to Houston in October 2013 for the Grand Prix of Houston. This review is for Hyatt Regency Houston in Texas.
Property: Hyatt Regency Houston
Location: Houston, Texas
Address: 1200 Loisiana Street, in the Center of Downtown, Houston, TX 77002
Phone: (713) 654-1234
Website: www.hyatt.com
Room Type/Class: Standard (Room 2206)
Date: October 3 – October 6, 2013
TripAdvisor Page/Reviews: LINK
Booking Source: Direct
Overall Rating: 4/5 [Note: Score is totally subjective based on price, location, and comparison to "like" properties within same area and price range]
I stayed at this hotel due to it's proximity to the Grand Prix of Houston Event, which I was photographing.  This was my first visit to Houston, so do not have any other stays with which to compare, though architecturally, it reminded me a bit of the Hyatt in Maui at which I recently stayed, as the rooms make up the exterior of the building while the center is open.
It is situated in Downtown Houston, and if you are unfamiliar with it you could miss the drive through valet area.  They do have options for both self park and valet park (I choose the latter as it allowed for in and out and the cost difference was not too great).  Though busy, the valet service consistently brought the car up within about five minutes.
Check-in was quick and easy, and the front desk staff was friendly and helpful.
I was on the 22nd floor.  There are many elevators serving the property, but it is large and was very busy with multiple events, so the wait was actually a bit longer than might be expected, but not too long.
Being on the higher floor, there were nice views of the city.
The room was spacious, comfortable, and at the Hyatt level of quality.
The television offered a lot of features I did not have time to explore.  Adjacent was a desk area with multiple power outlets and other features.
There was an electronic safe, coffee maker, and the usual sorts of amenities you might expect.
This particular room featured a shower over tub configuration.
I did have time to eat at the bar on the lobby level, at the center of the hotel, and the food was good, as was the service.  A lot of the fast food restaurants near the hotel close quite early, so seem geared more toward local workers during their business hours.
Overall, it was pretty much what I expected of a Hyatt property at a downtown location in a major U.S. city.  If that is what you are looking for, I would recommend it.
Below are some photos I took during my stay: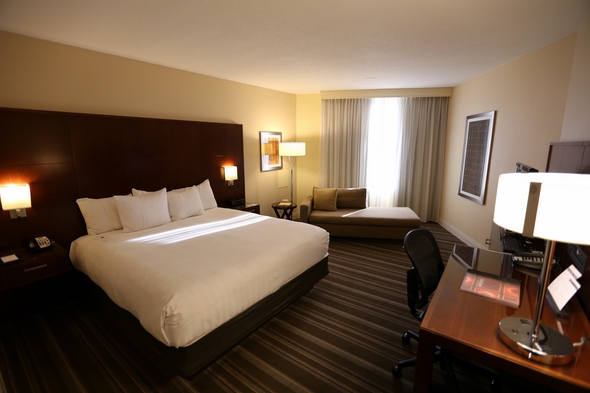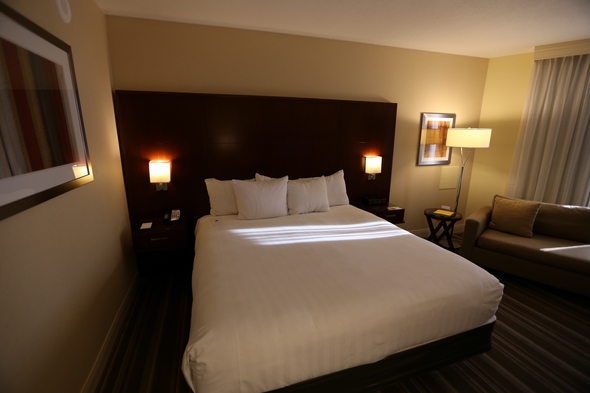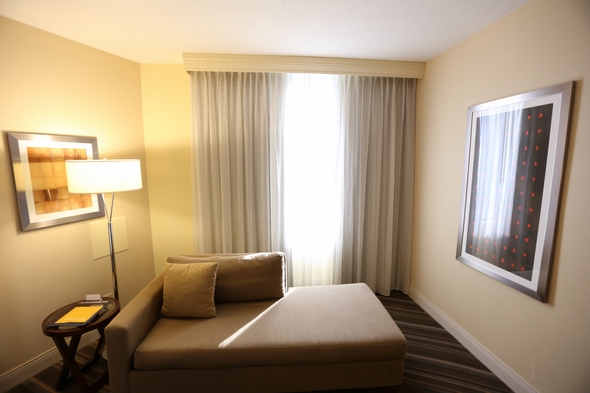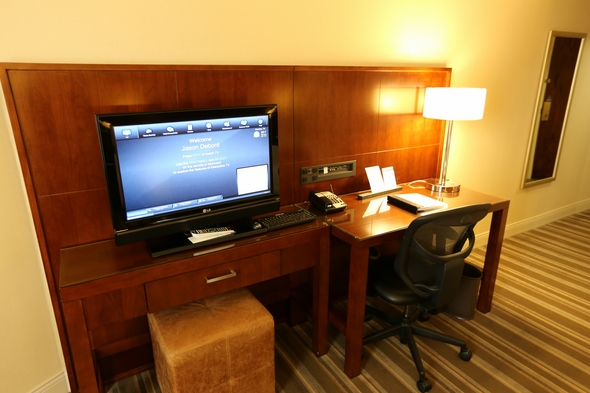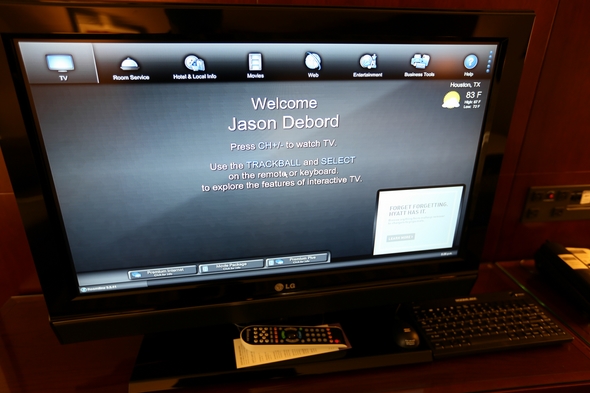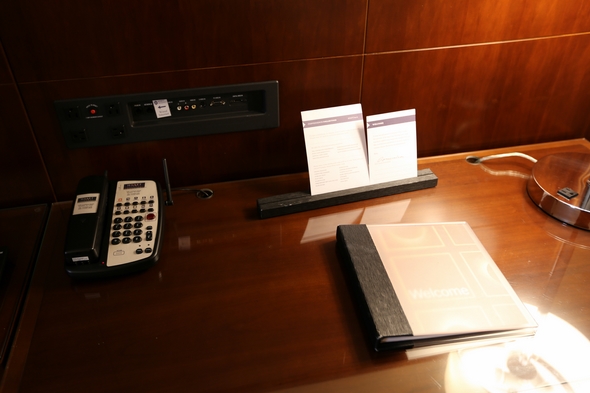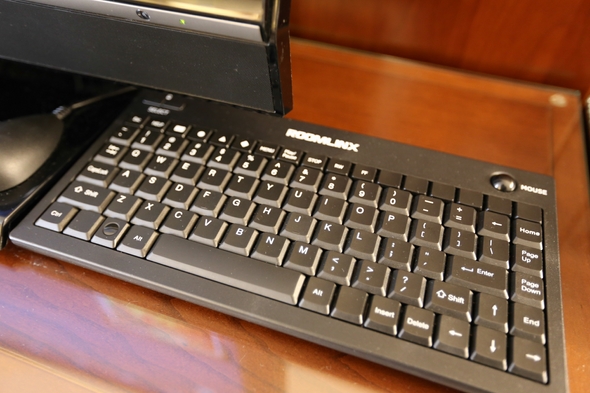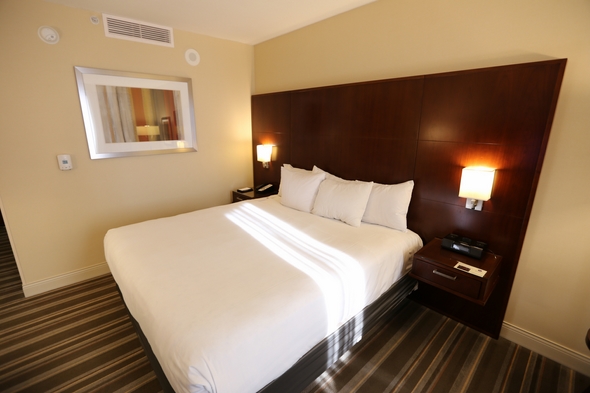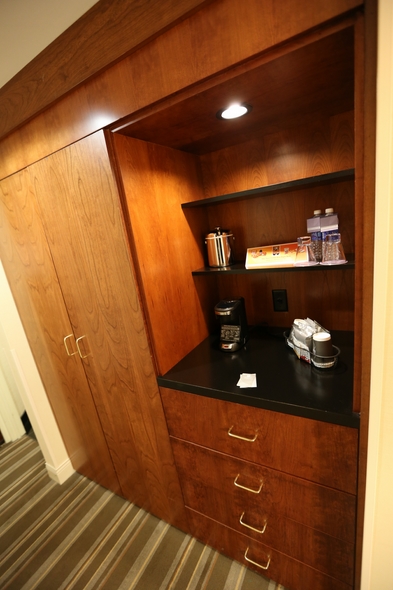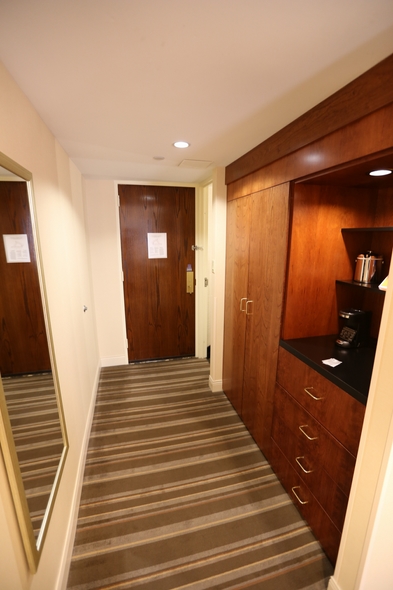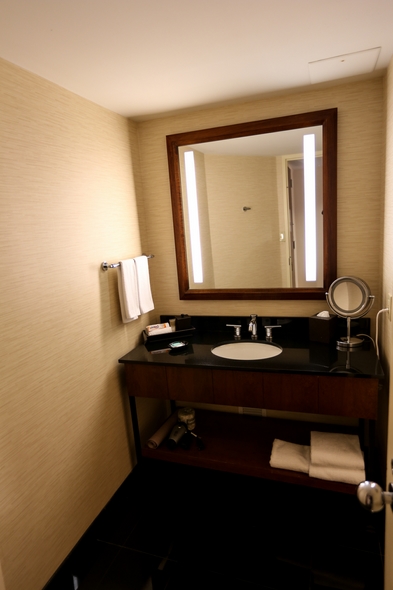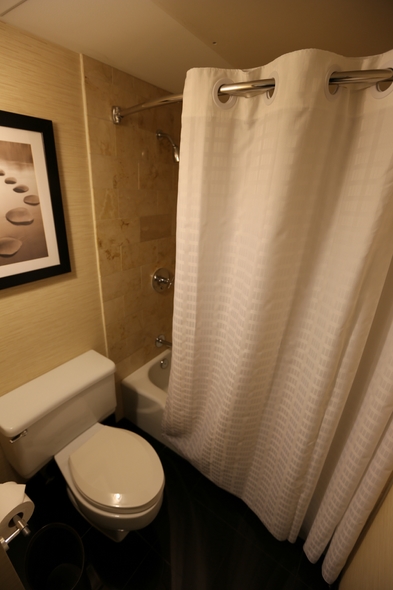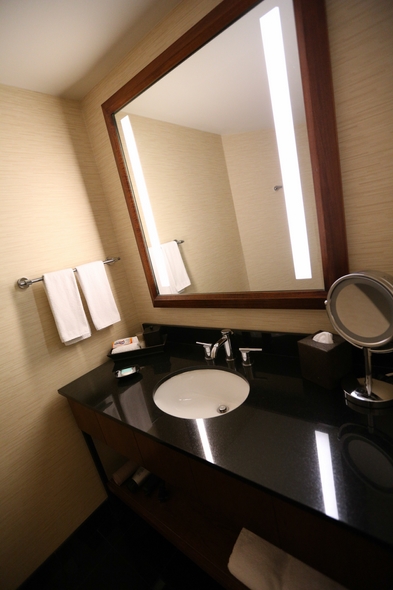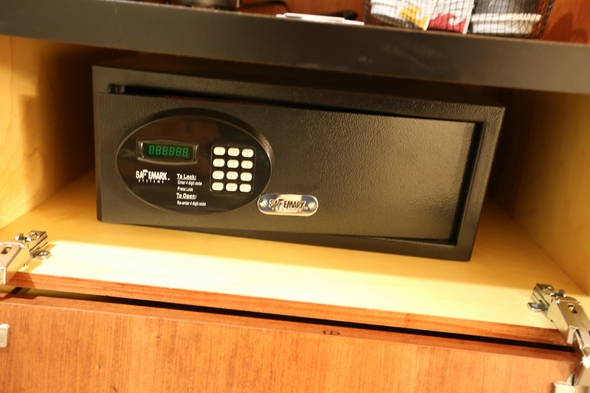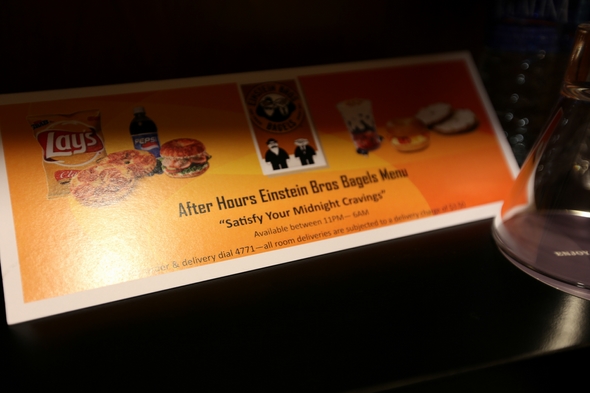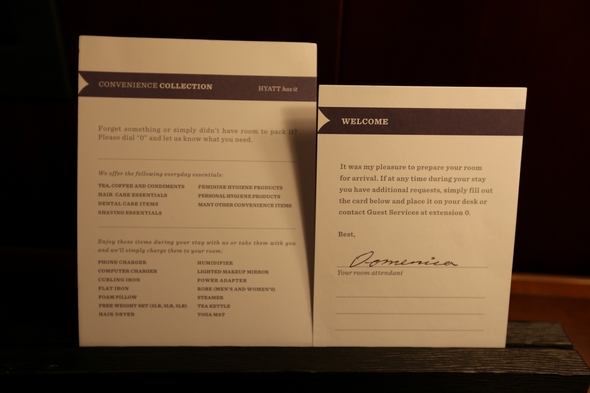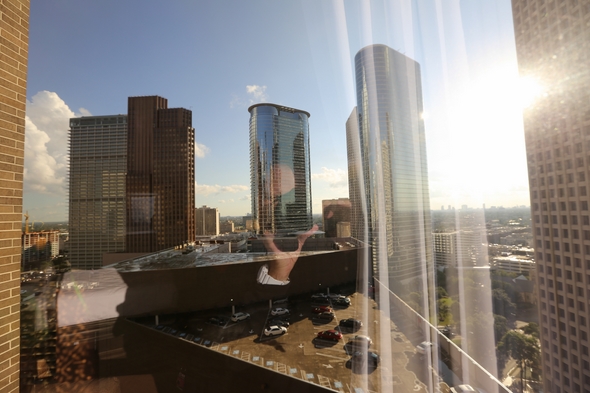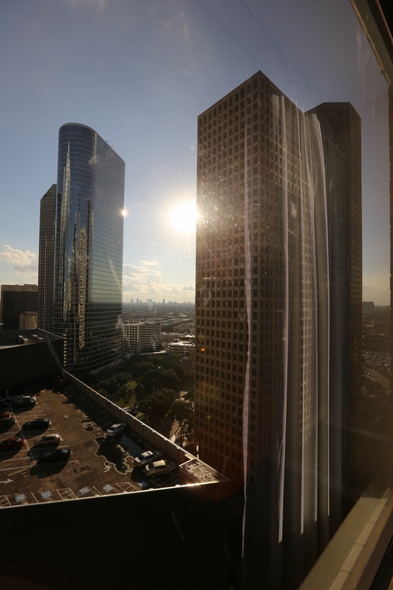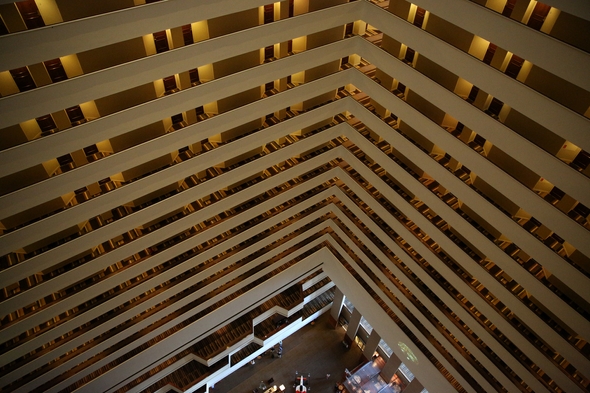 Jason DeBord