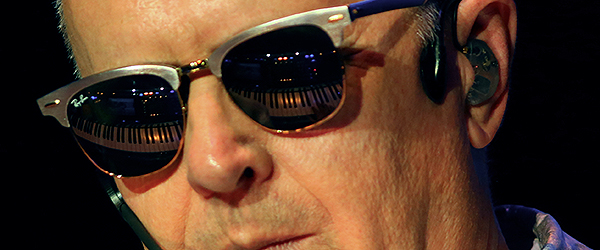 Readers of The Rock Subculture Journal know that my favorite decade of music is the 80s, so a multi-headliner concert like The Rewind Festival Featuring Regeneration Tour 2013 at Thunder Valley Casino Resort's Outdoor Amphitheater is an event I've been anticipating for months.  With a stellar line-up of some of my favorite artists, it was certainly a night to remember.  The Regeneration Tour is in the midst of a 9-date tour across the U.S. with a final show in Mexico City, with a varying line-up as it goes along.  Music fans lucky enough to attend the show in Lincoln, California last night got to see a show which included Men Without Hats, Berlin with Terri Nunn, Erasure's Andy Bell, and Howard Jones, as well as local talent Larisa Bryski kicking things off as part of the World One Presents and 93.7 Jack FM promotion.  All of the artists were in top form, the sound system was excellent, and things moved along briskly, offering a non-stop show of hits from the 80s and beyond.  It was a stellar show, and definitely one to catch if you are able to with the remaining dates on the tour.

Who: Howard Jones
Who: Erasure's Andy Bell
Who: Berlin with Terri Nunn
Who: Men Without Hats
Who: Larisa Bryski
Venue: Thunder Valley Casino Resort – Outdoor Amphitheater
Where: Lincoln, California
Promoter: World One Presents & 93.7 Jack FM ("Jackapalooza")
When: August 24, 2013
Seating: Section VIP, Row A, Seat 18 (front row middle section; also photo pass first three songs)
Unfortunately, I missed Larisa Bryski's opening set, as it was over prior to the doors time listed on the tickets, so I can't provide a review of that portion of the show, though she did come up as part of Berlin's set to perform a new song with them for the first time live on stage, which was awesome.

The crowd at Thunder Valley was great – very excited about the show and with a lot of energy.  The show itself was very well organized, especially considering the number of artists performing and time constraints due to local sound ordinance (things kicked off promptly at 6:30 and finished by 10:30), leaving each artist just a bit under an hour of stage time each.
Of the four artists, two I've seen several times (Berlin, and Andy Bell as part of Erasure) and two I'd never seen (Howard Jones and Men Without Hats), so it was a great mix of artists I have loved live previously as well as some mystery about how things would translate from studio to stage.
I had a photo pass to shoot the event as well as a front row center seat, so had a great vantage point throughout the show.
The Regeneration Tour show at Mountain Winery in Saratoga next Saturday will have one line-up change (Information Society in place of Berlin).  A Flock of Seagulls and Naked Eyes are also participating on other dates on this tour.  Earlier in the planning stages A Human League were also announced as part of the tour but later bowed out.
Since this was a special promotion for Thunder Valley by World One Presents and Jack Fm, representatives told the audience that this Rewind Festival will be an annual event going forward, celebrating 80s era artists and their music with more concert events like this one.
Men Without Hats
Members
Ivan Doroschuk
Lou Dawson
James Love
Rachel Ashmore
Men Without Hats are a New Wave band that was formed in Canada in the late 70s.  They became huge on the radio and MTV with their biggest hit, "Safety Dance", which came out in 1983.  Legend has it that singer-songwriter and front man Ivan Doroschuck was inspired to write the song after he was kicked out of a dance club for pogoing (a popular New Wave style of dancing that involved a lot of jumping up and down).  The band's other big hit, "Pop Goes The World", bowed in 1987.
When "Safety Dance" hit the radio back in 1983, when I was 10 years old, I remember falling in love with the song, and Rhythm of Youth was one of the first cassette tapes I ever purchased.  It was such a catchy, hooky song, I would listen to it, rewind it, and listen to it over and over.
Since it was a big hit on MTV at the time, I remember watching the video countless times as well.  The funny thing is, I remember wondering if there was some connection with Ivan and the TV show Voyagers!, since in the video his outfit strongly resembled Jon-Erik Hexum's costume on the sci-fi television series that was airing at the same time.  I guess it was just a coincidental, Renaissance-influenced fashion choice at the time.  But I was (well, still am) a geek and played Dungeons and Dragons at the time, so I guess it was all in my wheel house regardless…
As I was so young at the time, the idea of seeing them perform live didn't seem possible, and since they broke up and haven't played any live gigs until recently, it wasn't possible.  So I was really excited about them being part of Regeneration Tour, and I'll get to see them twice on two consecutive Saturdays, since I will be going to the show next Saturday as well.
With this current incarnation of the band, Ivan Doroschuck remains the only original member.
I really enjoyed seeing him on stage with his new band, and they put on an excellent show.  It was amazing to finally see a song I so loved as a kind played live on stage, right in front of me.
Below is a sample video using a pocket camera to give an idea of what Men Without Hats sounds like today:
Below are some photos of Men Without Hats performing on stage (click any image for higher resolution versions of each photo):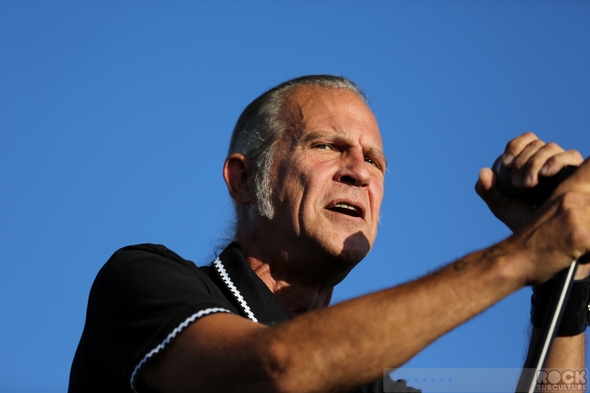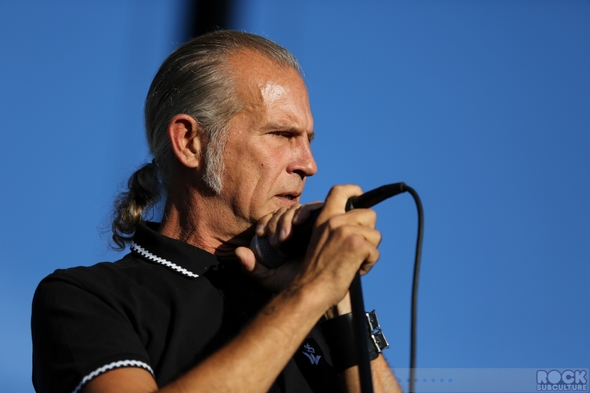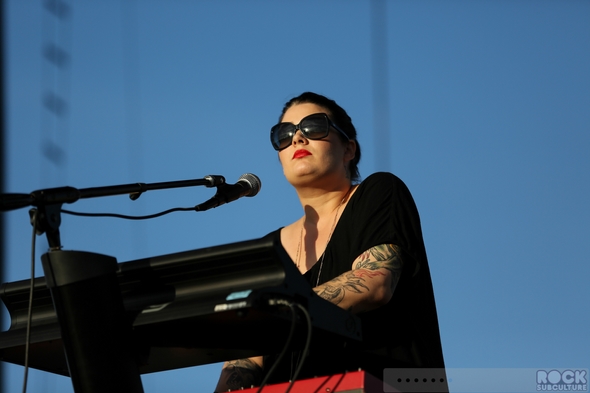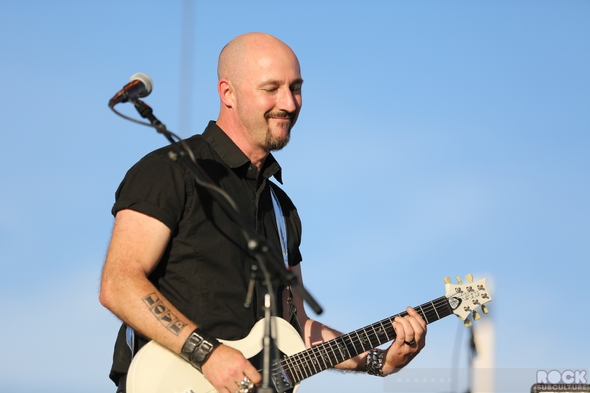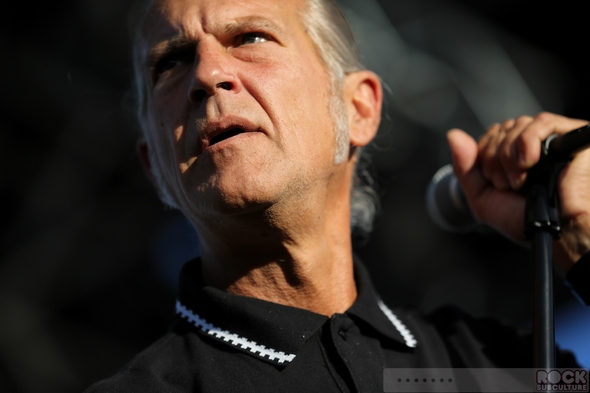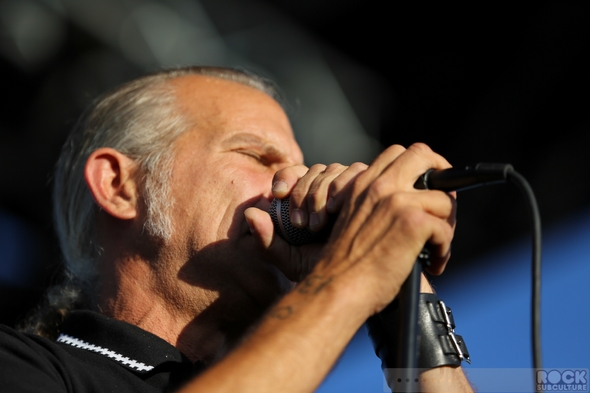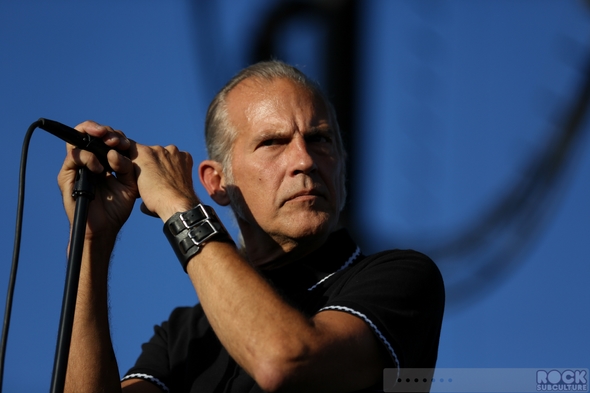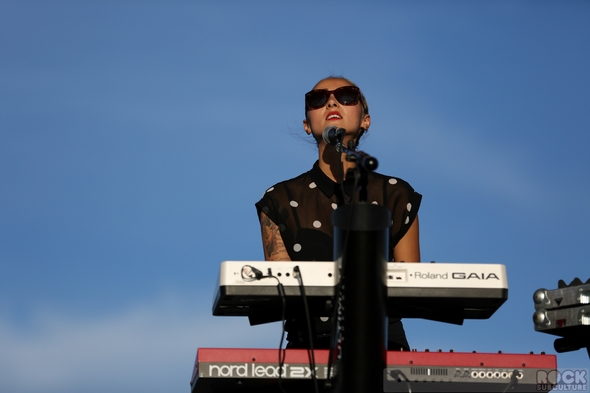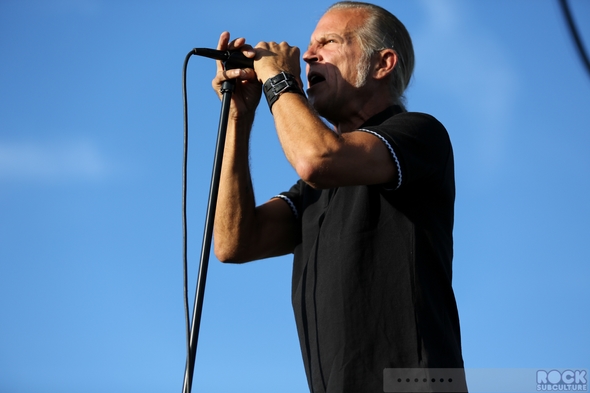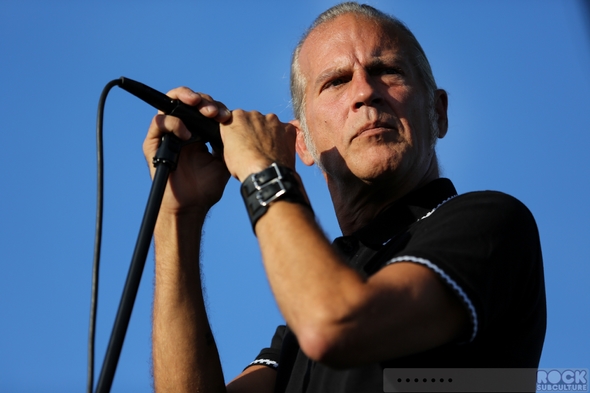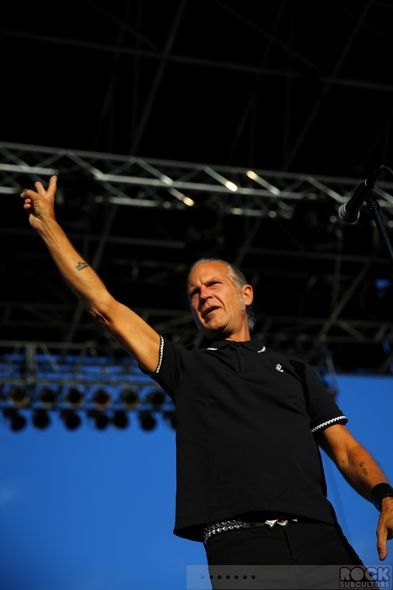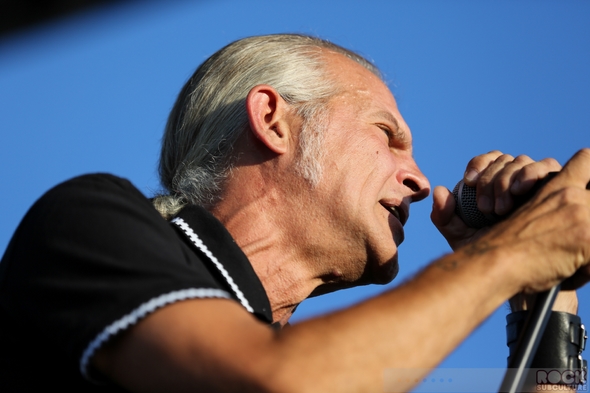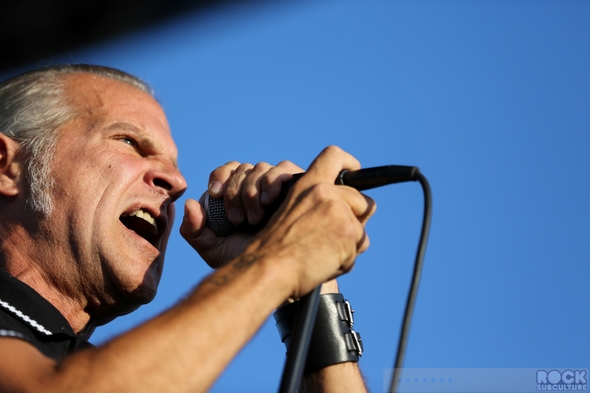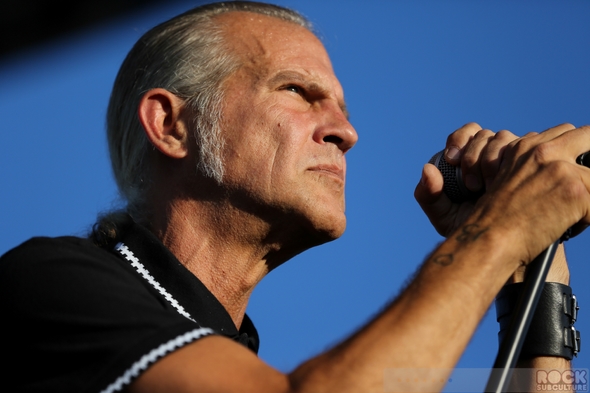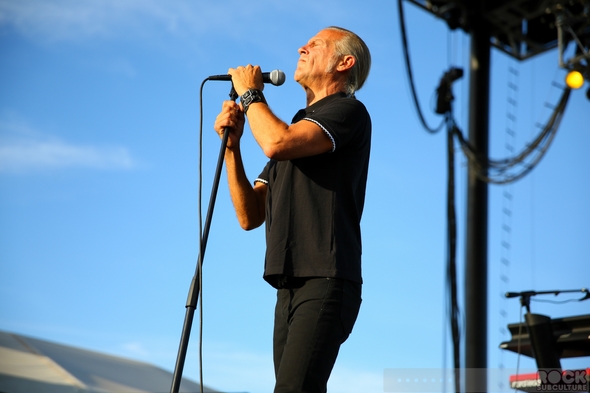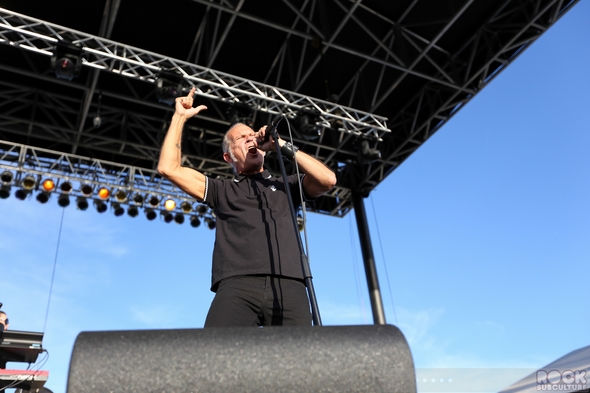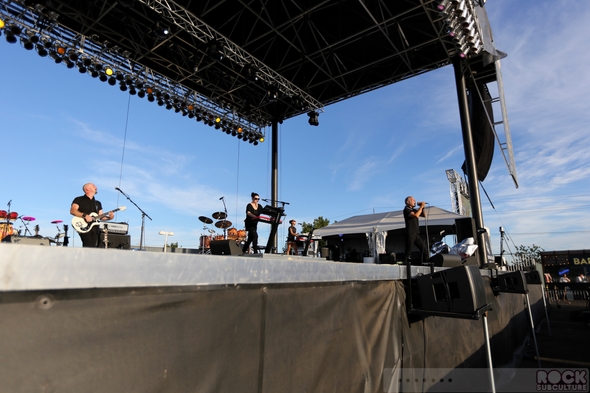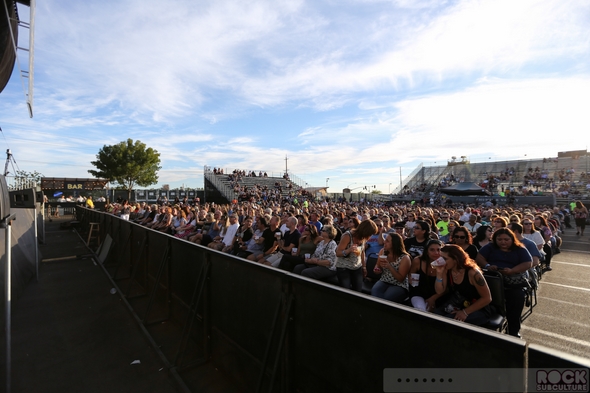 Berlin featuring Terri Nunn
Members
Terri Nunn (vocals)
Chris Olivas (percussion/drums)
Carlton Bost (guitar)
Dave Schulz (keyboards)
As written in past article, I am a huge Berlin fan, as they were one of my favorite bands growing up in the 80s.  Since I've reviewed them in past articles (one in Hermosa Beach earlier this year and another at Thunder Valley's own indoor concert venue last year), some of my thoughts will be borrowed from past features.
Berlin formed in the Los Angeles area in the late '70s, and their first single – "A Matter of Time" – was released in 1979.
They were very much a fundamental and pioneering part of the "New Wave" movement in the 80s.  The song 'No More Words' is for many a classic 80s song and synonymous with the times.  And Terri Nunn really led the way in making female-fronted bands a thing that is relatively common today.
Many of their songs involve interrelated subject matter of love, love lost, intimacy, sex, and relationships, and one of their most known songs (and somewhat controversial at the time) was "Sex (I'm A…"), though they are probably best known to the mainstream public for the ballad "Take My Breath Away", which featured in the film Top Gun (1986) and earned an Academy Award and a Golden Globe Award for Best Original Song.
I was a huge fan of Berlin growing up, having somehow discovered them fairly early on, with their second album, Pleasure Victim, which was released in 1982. That was followed in 1984 by Love Life and then 1986 by Count Three & Pray. No new work followed until 2002 and then 2005 (Voyeur and 4Play respectively, though the latter was mostly covers and live tracks).  My own most eagerly anticipated new album for the second half of 2013 is their forthcoming Animal; from what I've heard of it, it sounds amazing.  But Berlin was one of those bands in the 80s with whom I would listen to all of their albums front to back.
Berlin has a lot of great songs, and every time I see them it's a completely different set list, so I never quite know what to expect.  They have also been introducing new songs live on stage, so it has been great to hear new mixed in with classic.  The current incarnation of the band is awesome and really know how to make their music come alive in an exciting way on stage, and the sound is always so clean.
Terri Nunn came down from the stage and made her way into and throughout the audience to perform "Take My Breath Away", which seemed to get people up and out of their seats throughout the rest of the show.
As noted in the opening, Larisa Bryski joined the band on stage to perform one of the new songs.
Faces NightClub in Downtown Sacramento hosted the official Rewind Festival After Party, so included below the photos from Berlin's live set are some photos from the after party.
Below is a video example of one of the songs performed during their set:
Below are some photos of Berlin performing on stage (click any image for higher resolution versions of each photo):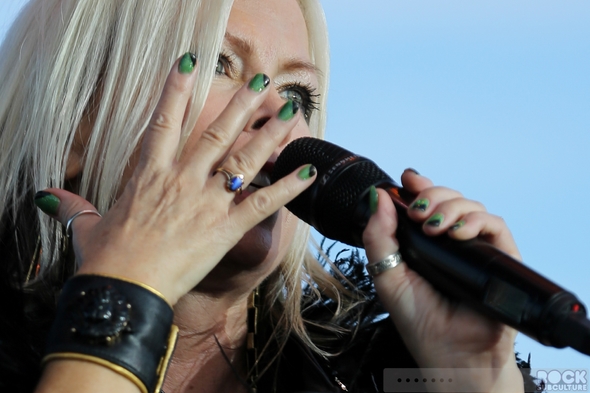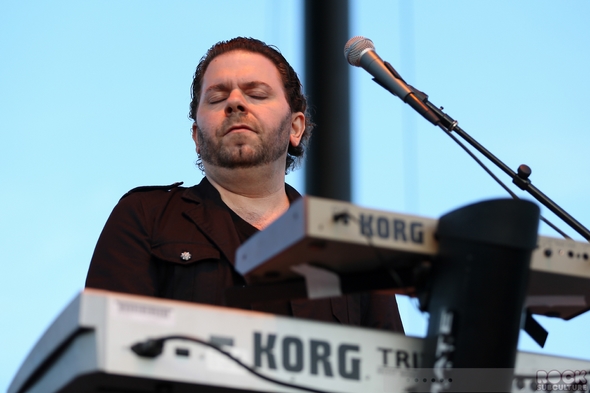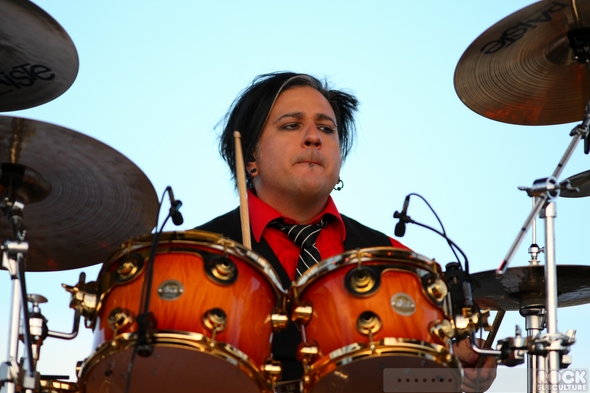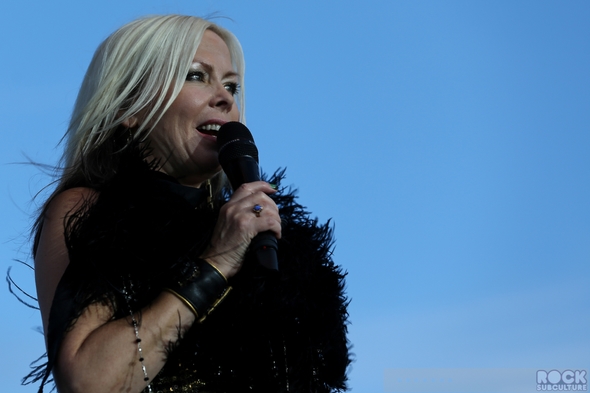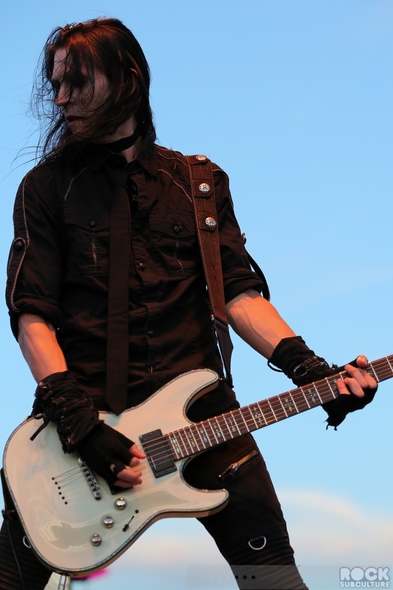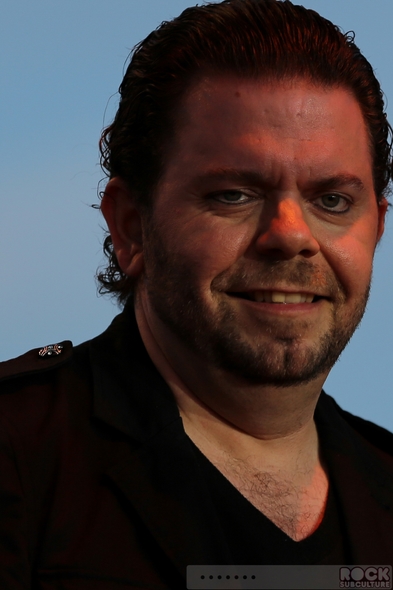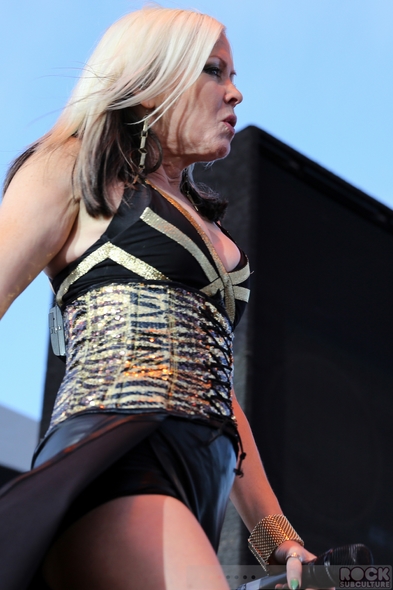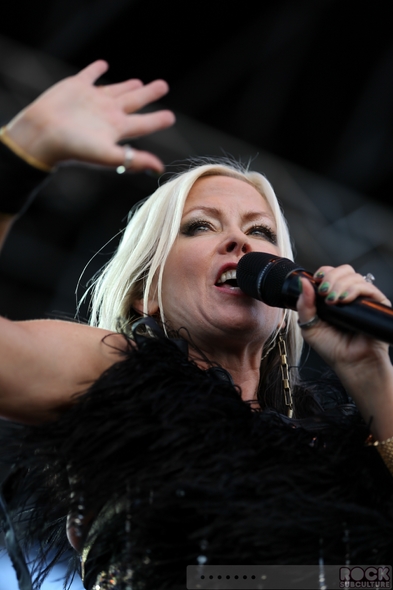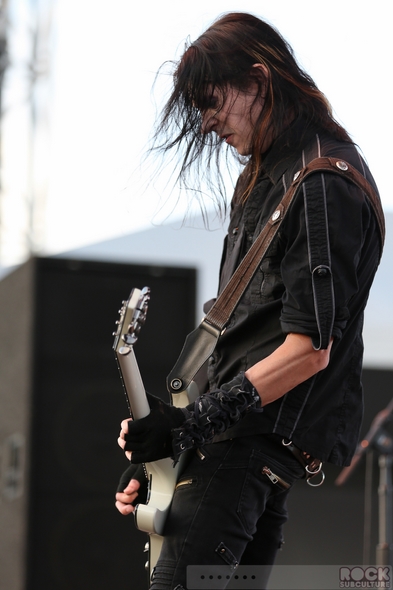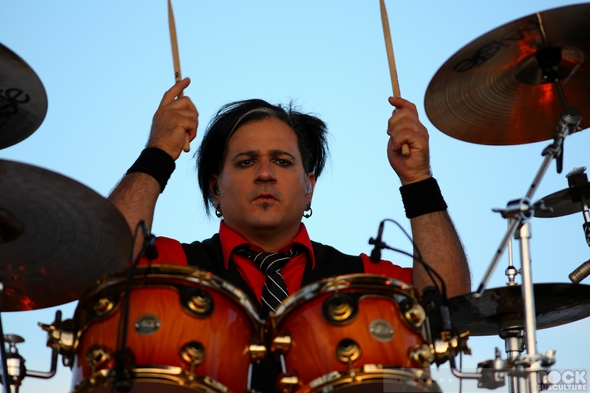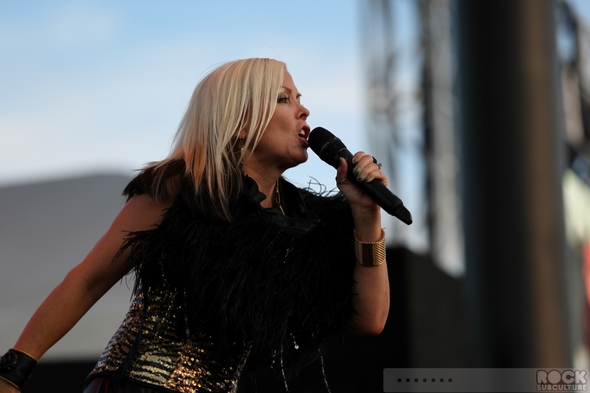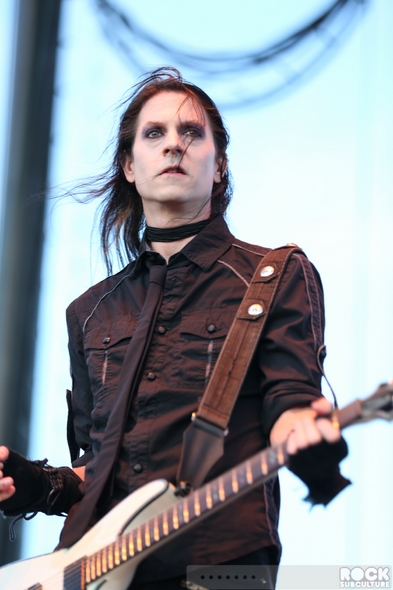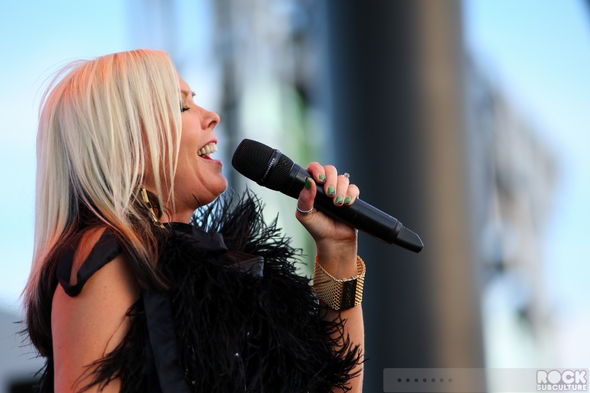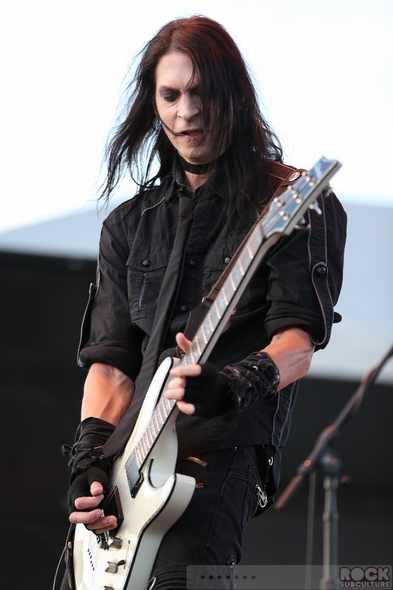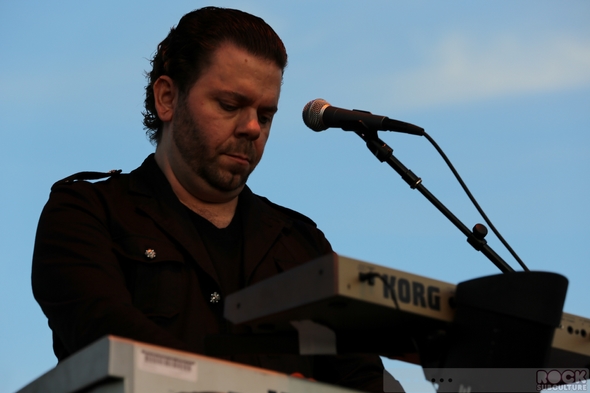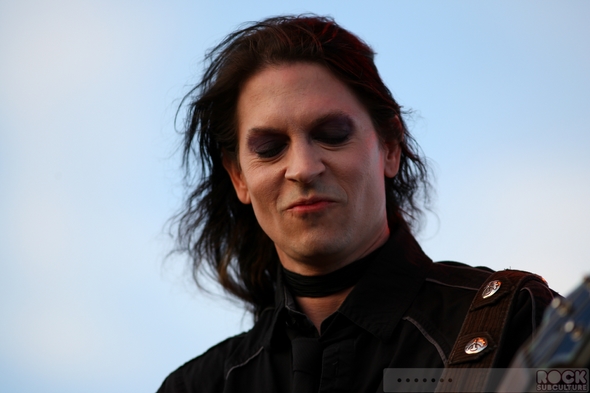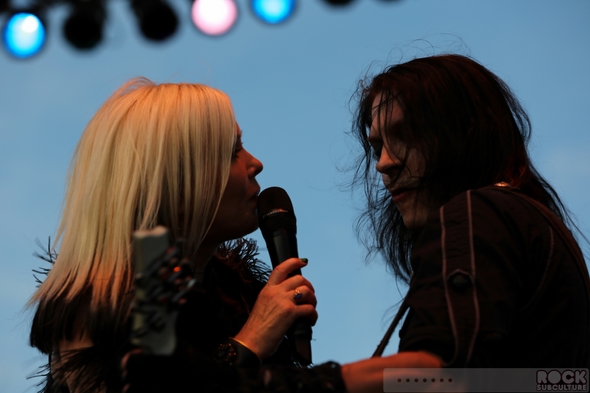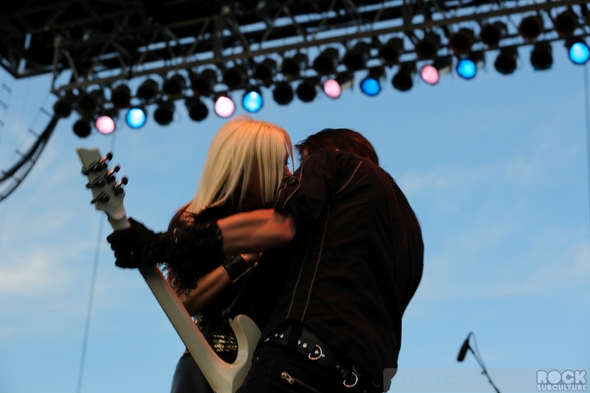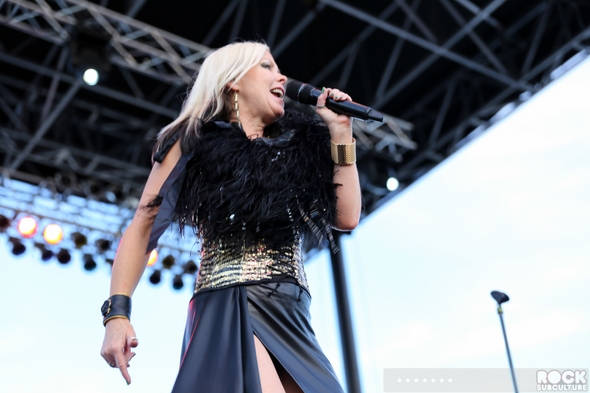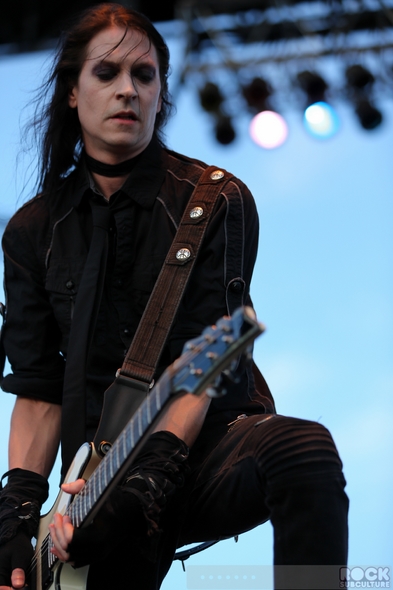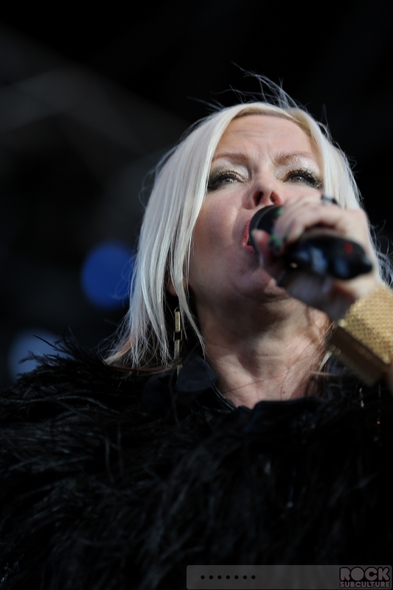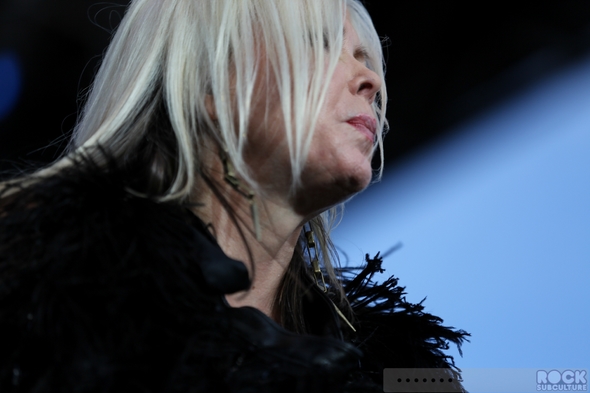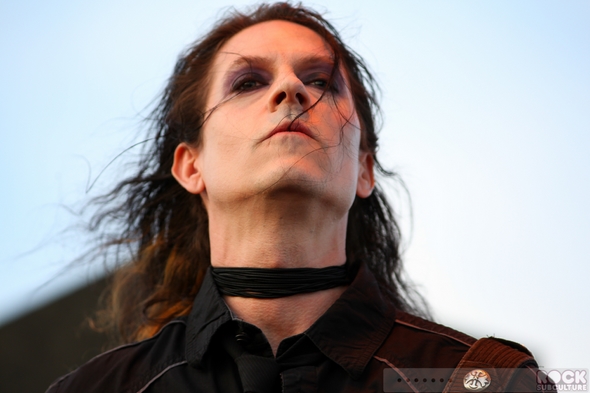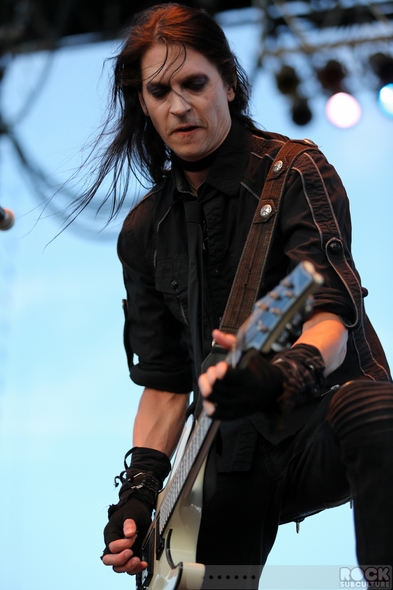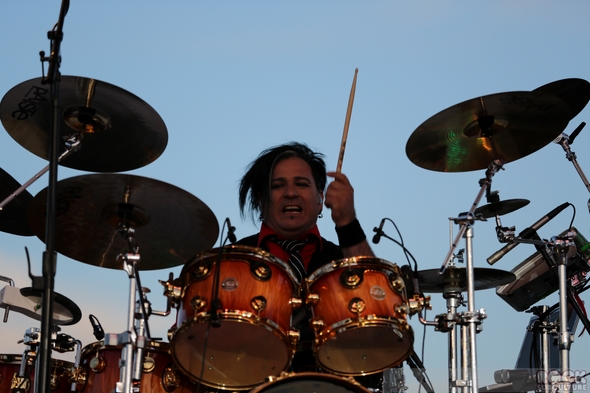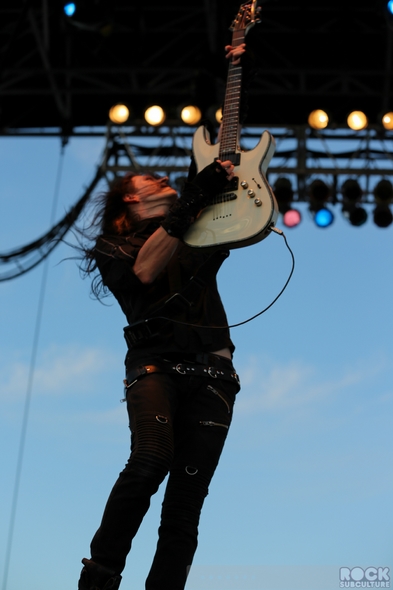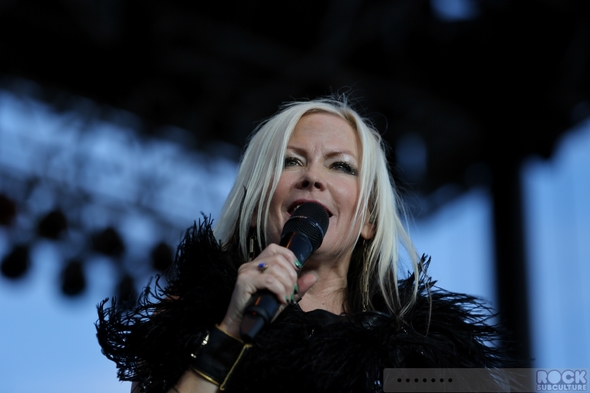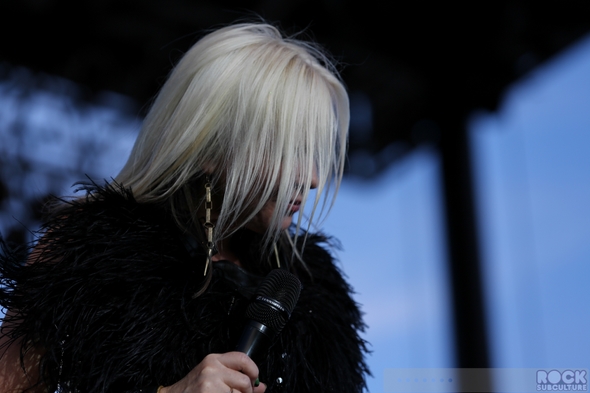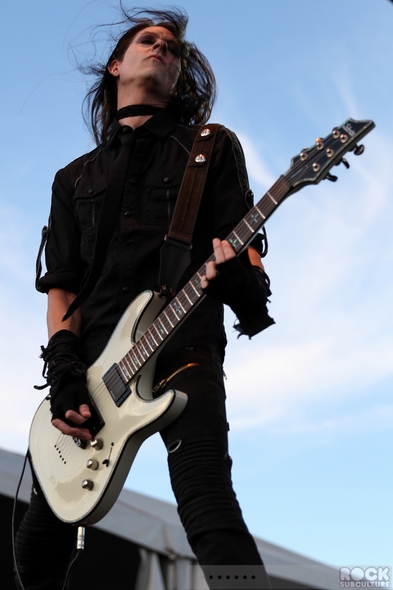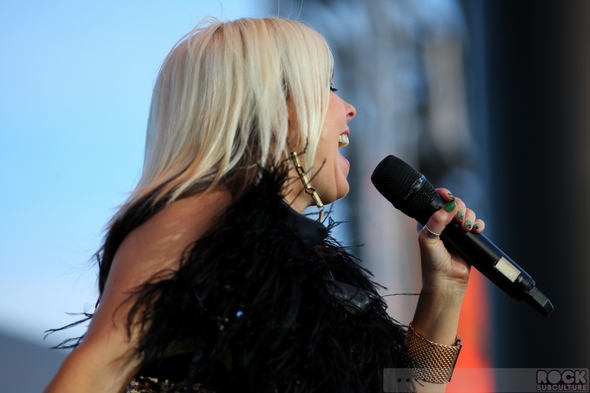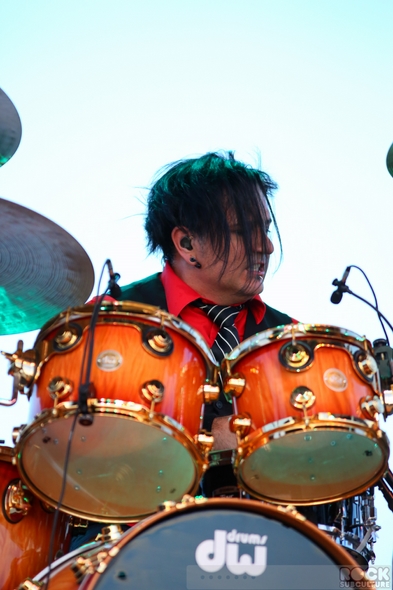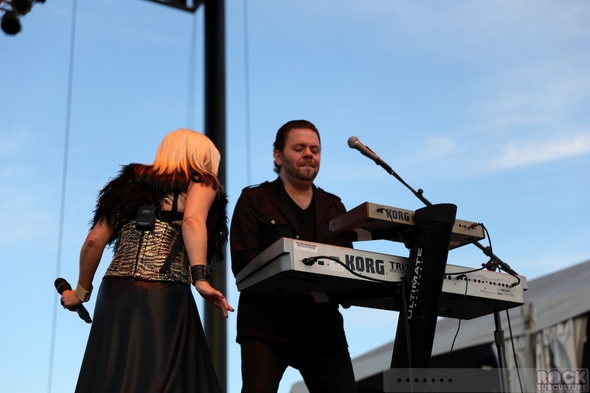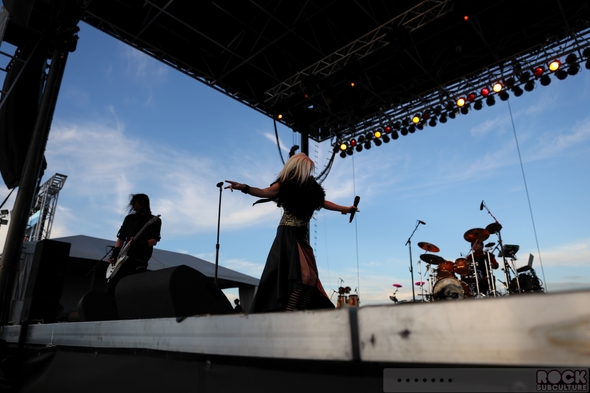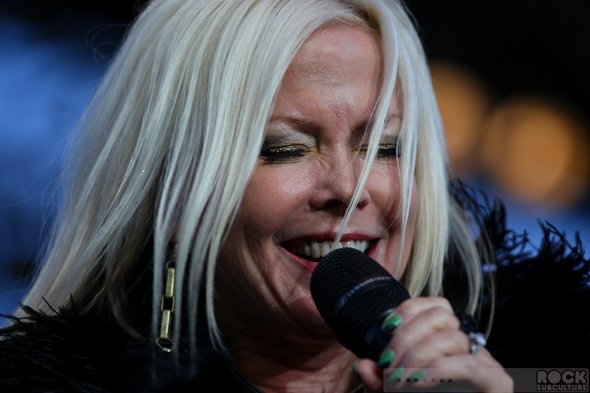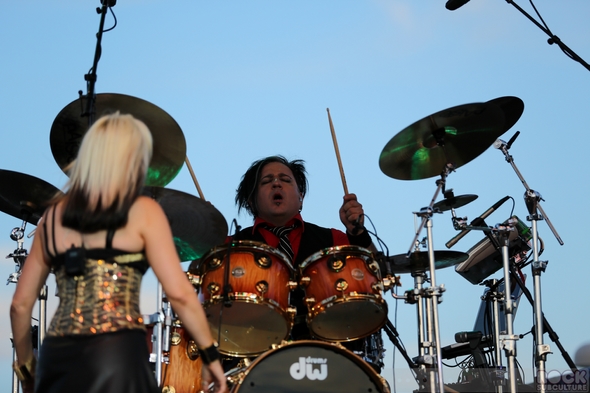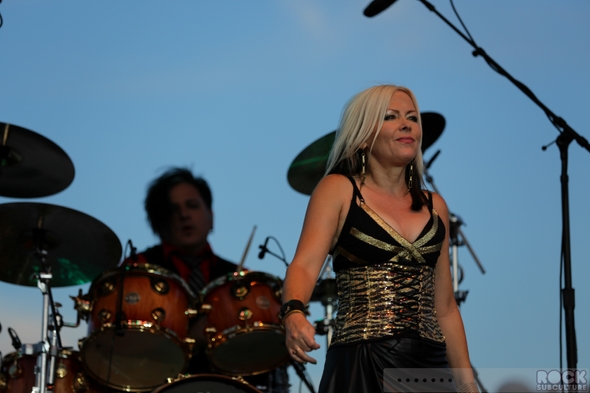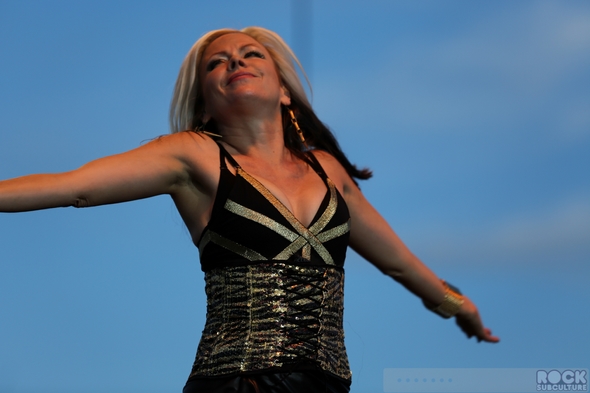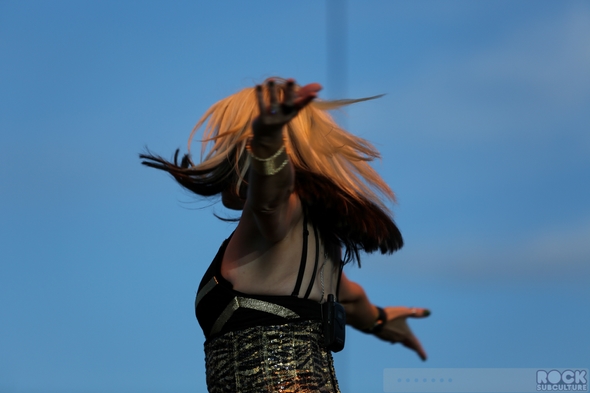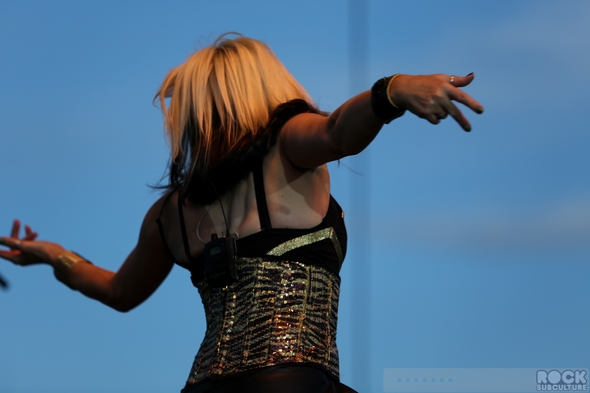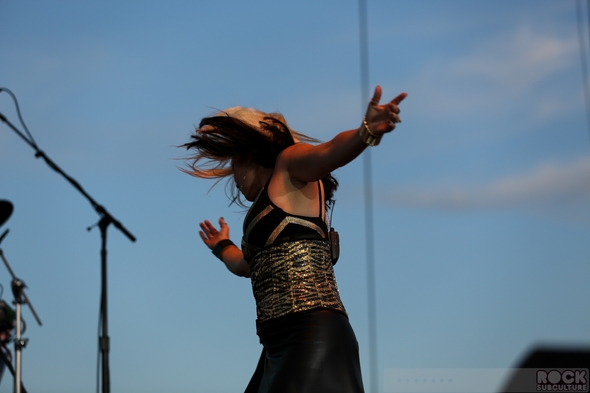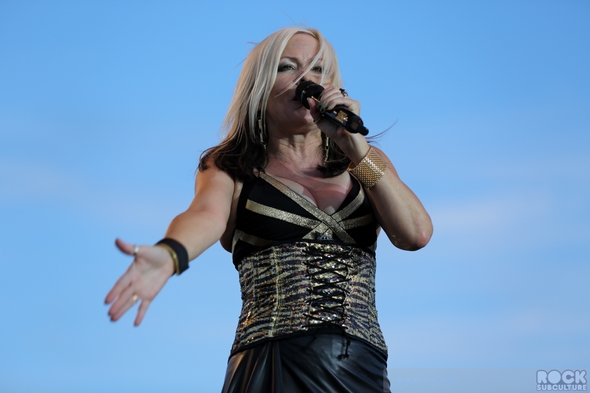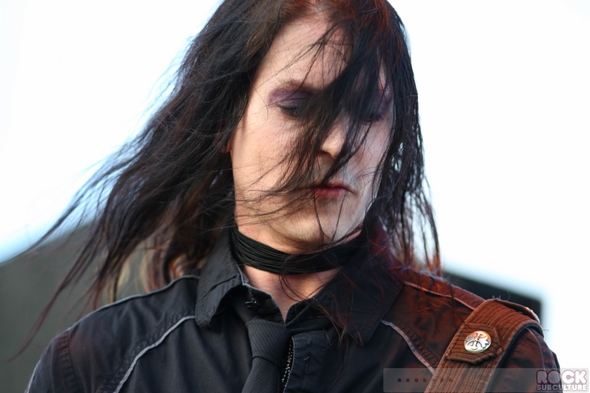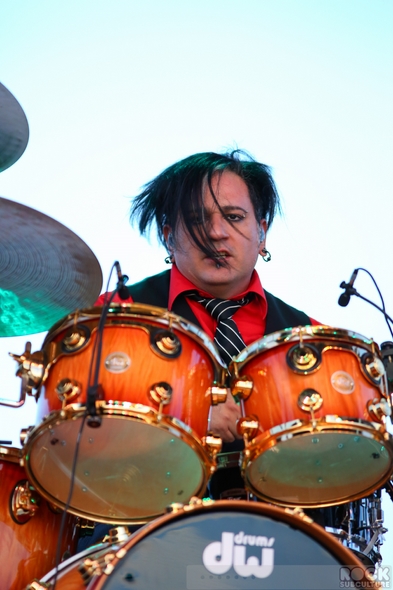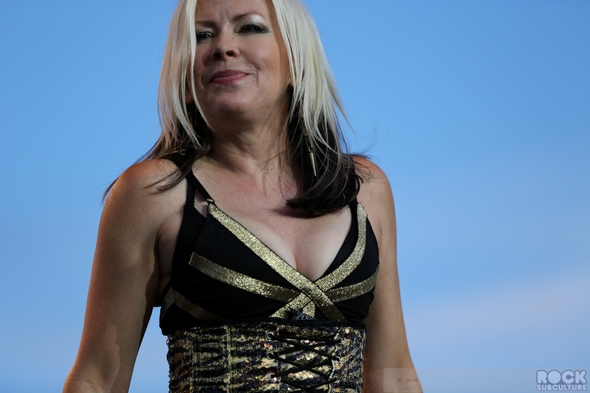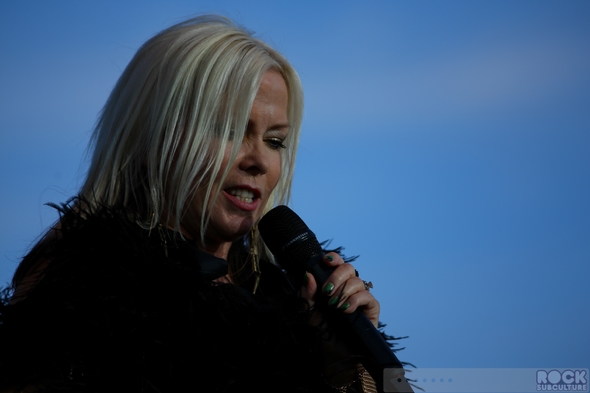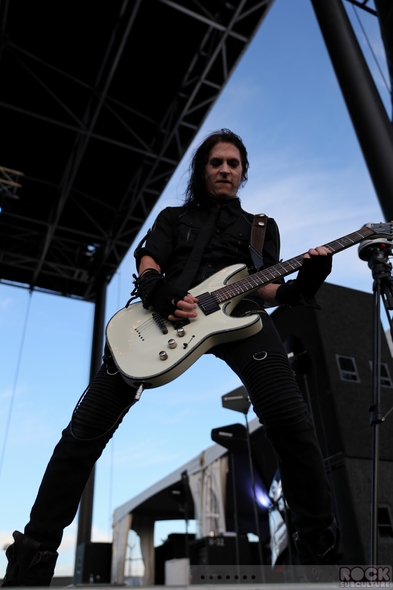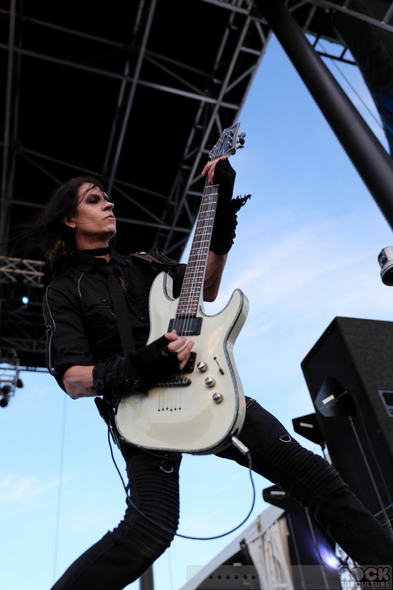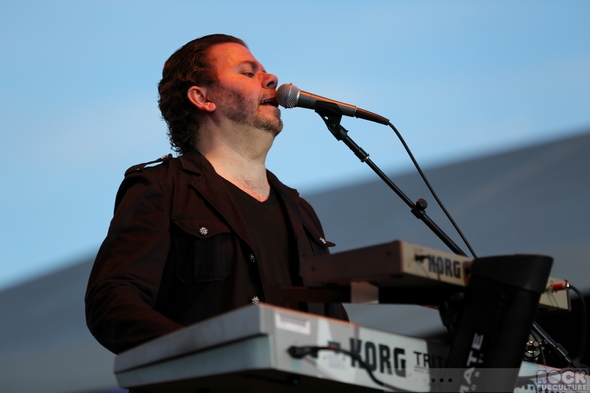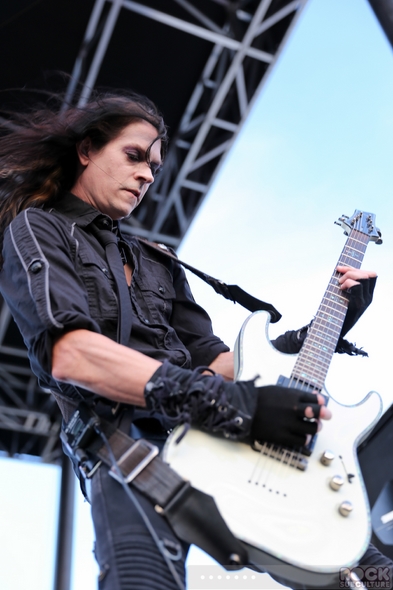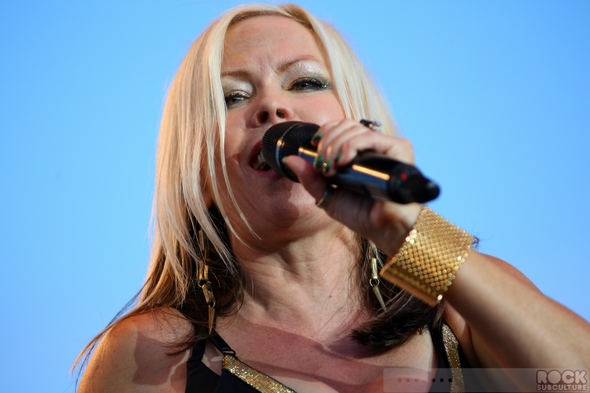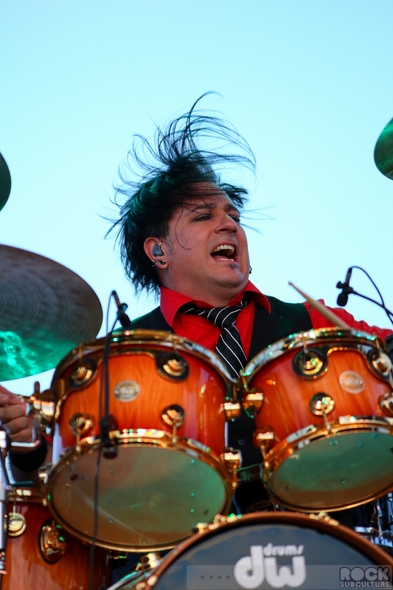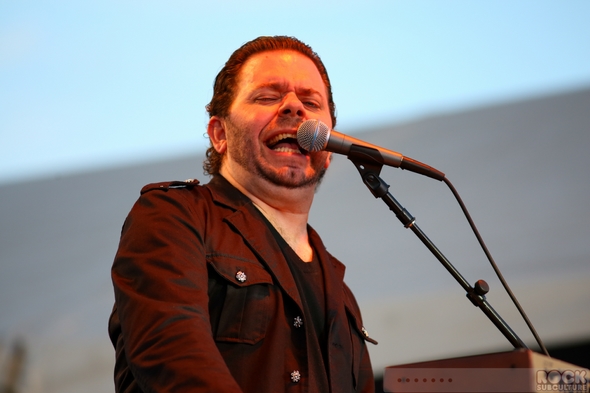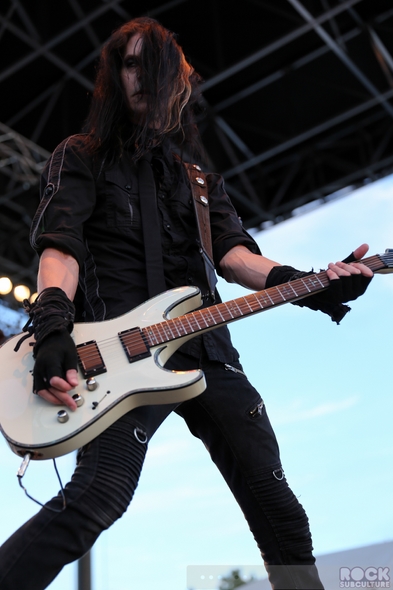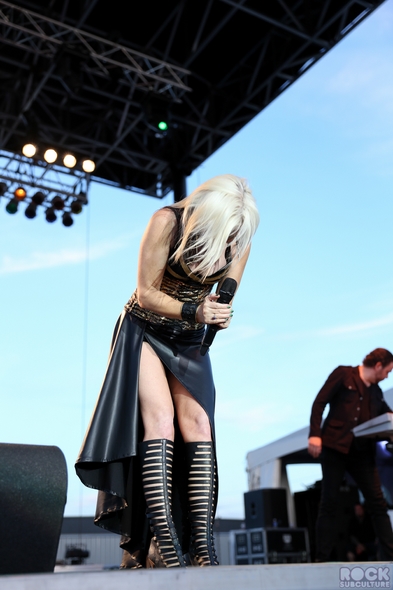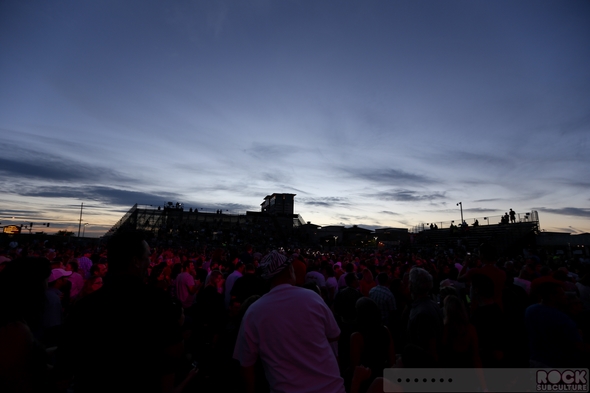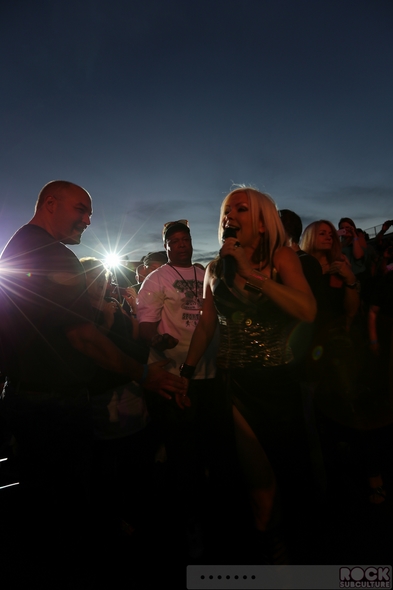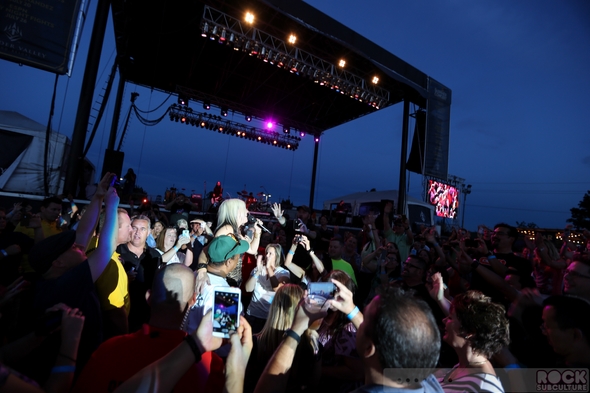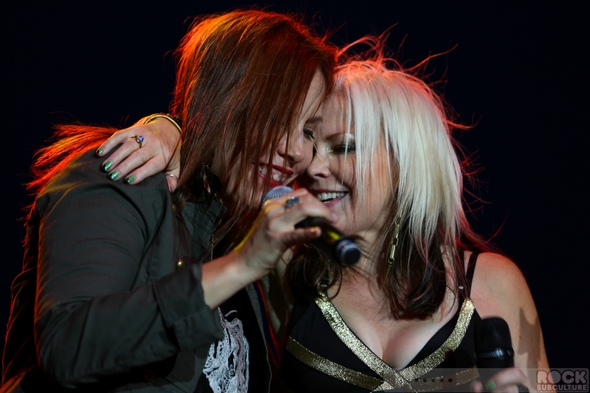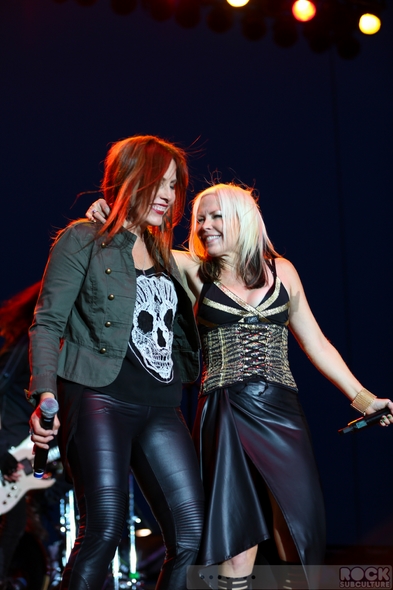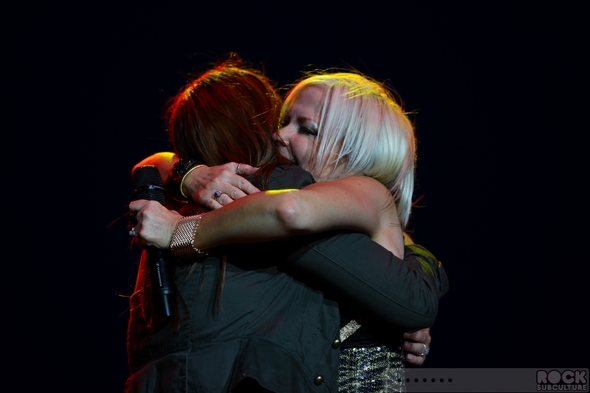 Below are photos from the Official After Party at Faces Nightclub: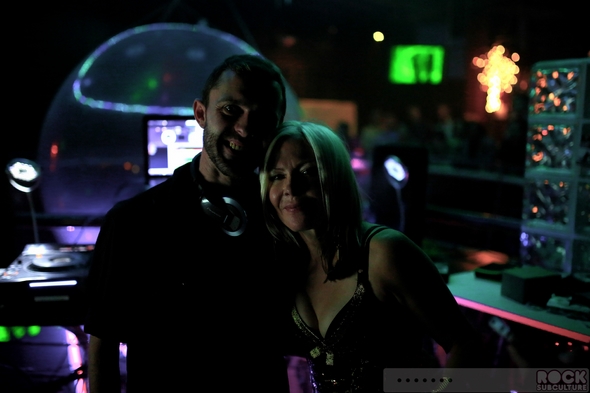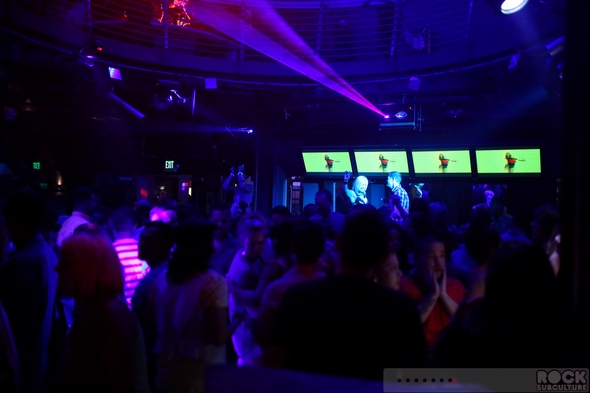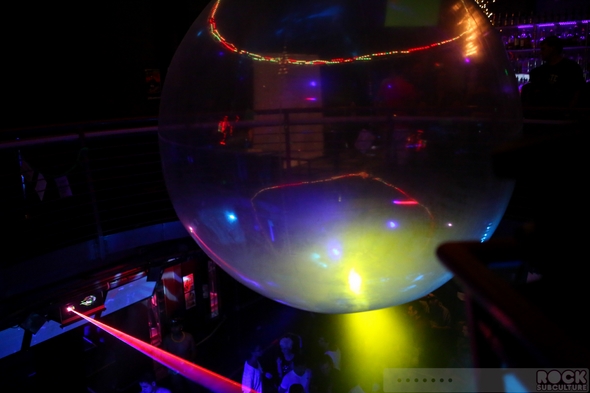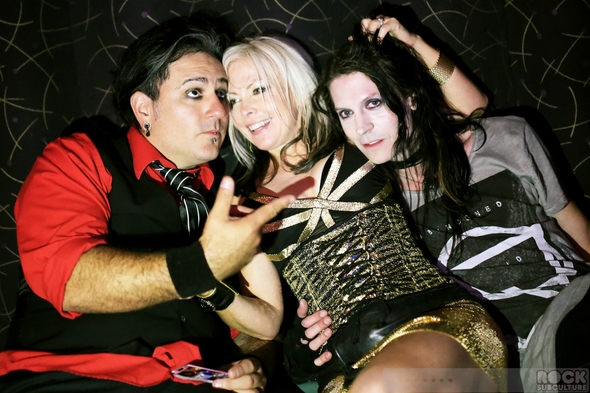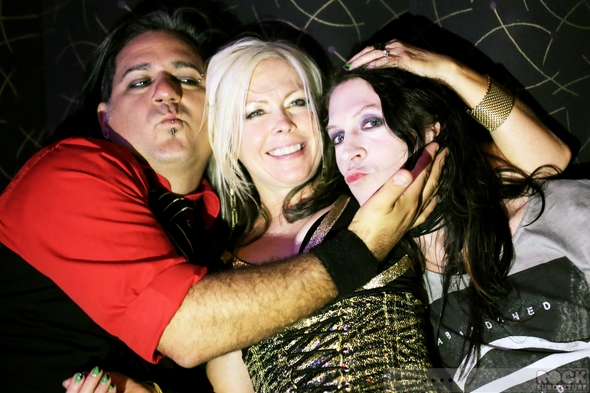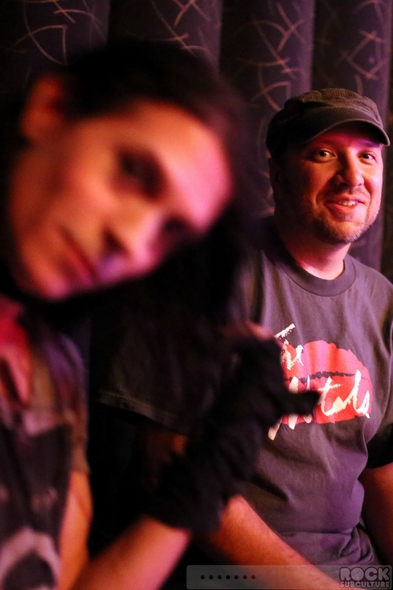 Erasure's Andy Bell
Andy Bell is of course the singer-songwriter from Erasure.
As mentioned in my many concert reviews following Depeche Mode around Europe and the UK a few months ago, Depeche Mode is my all-time favorite music artist, and the other half of Erasure, Vince Clarke, was a founding member of that band.
Vince Clarke left Depeche Mode after their first album, and went on to create Yaz (or Yazoo in the UK) with Alison Moyet (another of my all-time favorite bands).
Once Yaz came to an end, Vince somehow managed to find Andy Bell, who I believe is the perfect music partner for Vince Clarke, with an equal and completely complementary brilliance.
For whatever reason Vince left Depeche Mode, I've always felt that it somehow resulted in more great (and very different) music than if he had stayed.  Alan Wilder later joining Depeche Mode and Martin Gore taking over much of what Vince did originally took them in a completely different (and darker) direction, while Vince's work seems much better suited to the joy and positivity that I presume Andy Bell brought to their own collaboration.
Erasure truly has a catalog of work that is somewhat it's own special brand of New Wave synthpop.  And somehow they have the ability to craft seemingly endless hits after hits.
And again, these songs are made of such different elements – the synth sounds blended with stunning vocals.  And listening to those vocals makes it very apparent what a brilliant singer Andy Bell is, in that when you strip down some of the songs, much of the hook and melody is found in the vocal delivery.  The man was born to do what he does, and no one else does it quite like him, and he has a unique voice as well.
Erasure was formed in 1985, and they've had a very prolific partnership since, releasing 14 studio albums in that time.  In addition, Andy Bell has released his own solo work, with 2005's Electric Blue and 2010's Non-Stop.
I have seen Erasure several times in the past, but the last time was way back in 1997 for their tour that supported Cowboy (I remember Vince Clarke being dressed as a cactus), and then I saw Clarke reunited with Alison Moyet for their Yaz Reconnected Tour in 2008, so it has been a very long time since I've heard any Erasure songs in concert.
All that background aside, I was extremely excited to see Andy Bell in concert.  I was curious how it would come off… and it completely exceeded my every expectations.  In all honestly, it was really captivating, as the focus was completely on Andy Bell and his amazing voice and delivery, without any distractions (well, apart from the two on stage dancers he introduced as Trinity Infinity and Chantel Do Tell).
In many ways it was kind of the perfect concert for Erasure music, with just Andy Bell at the microphone delivering some of the best songs of the past three decades.
Joining him on stage was a keyboardist and percussionist.  I hope to update this article with their names once I track them down – he did introduce them I just didn't get a chance to write them down or video that part to reference later.  I did meet the percussionist, Nena, at the after party, and she was a pleasure to spend a bit of time with off stage.
They performed some of my favorite Erasure songs, and not just the most obligatory ones ("Chains of Love" and "A Little Respect"), including "Always", "Breath of Life", and "Chorus".
It was awesome for me also as I'd never been anywhere near this close for an Erasure song, so it really adds to the experience when you can see someone of Andy Bell's caliber visually emote as he sings these songs.
The only real negative to this set is that I didn't want it to end.  I would travel pretty far to see Andy Bell do his own full length headlining tour.  The man is a real genius in my favorite genre of music.  And he seems like a really nice and unpretentious man.
Below is a sample video from his performance:
Below are some photos of Andy Bell and his band performing on stage (click any image for higher resolution versions of each photo):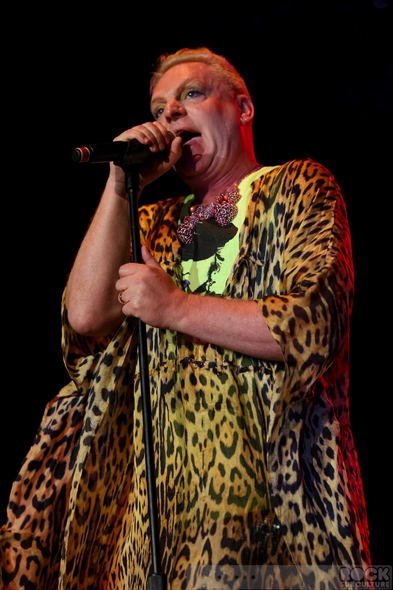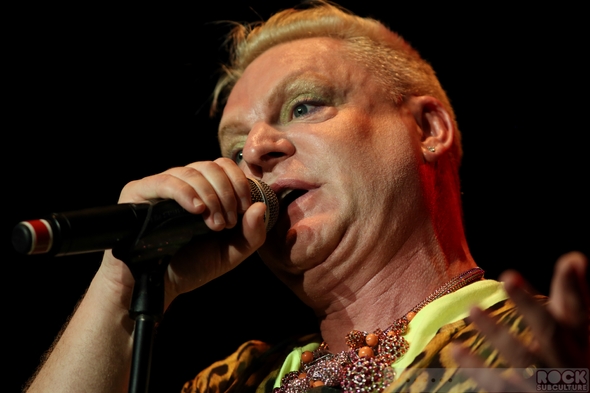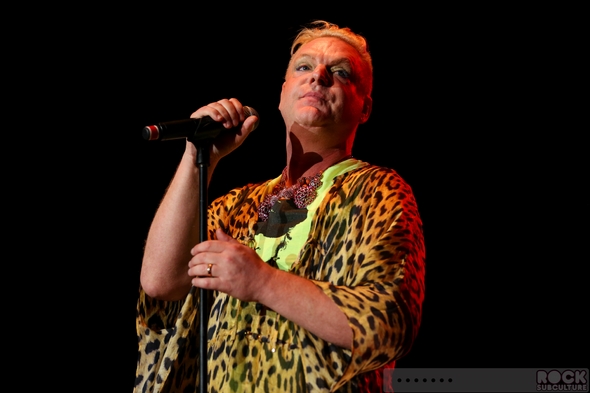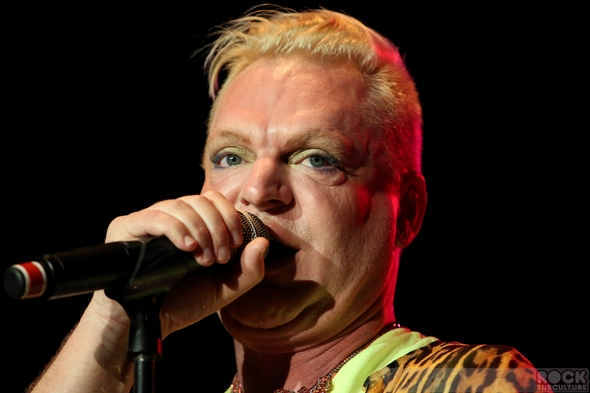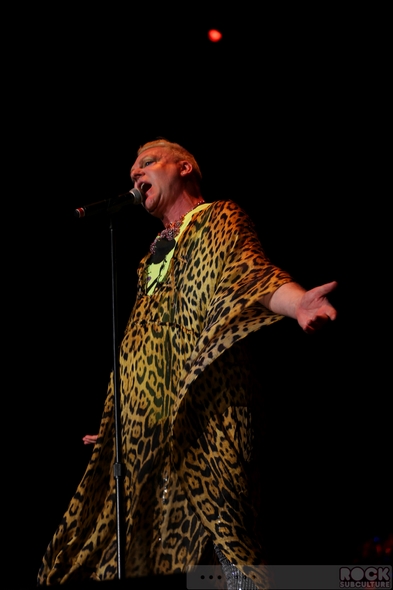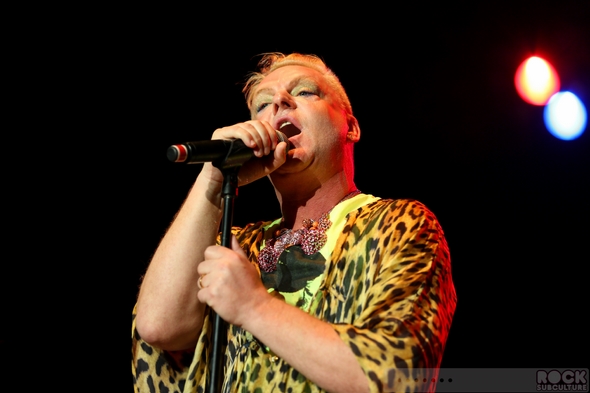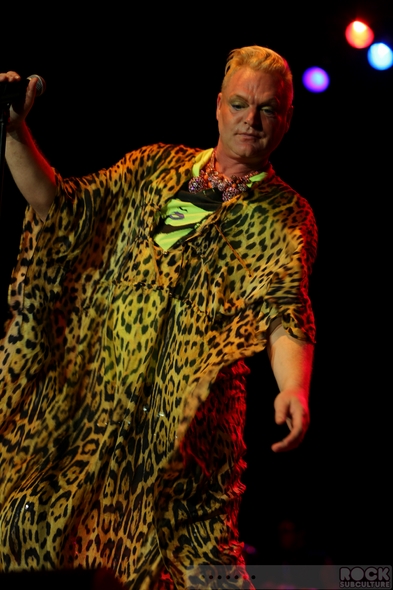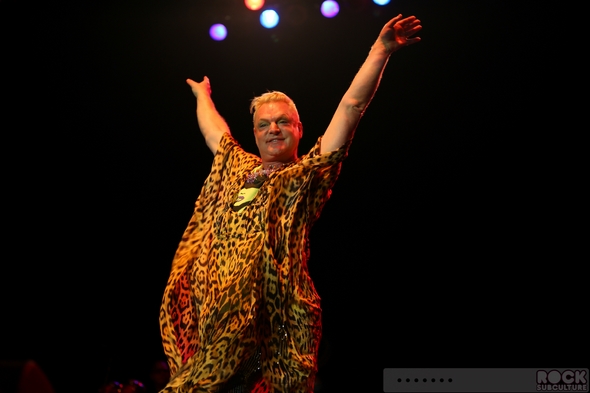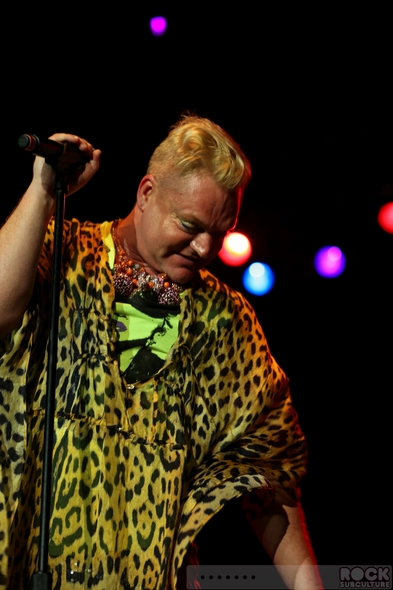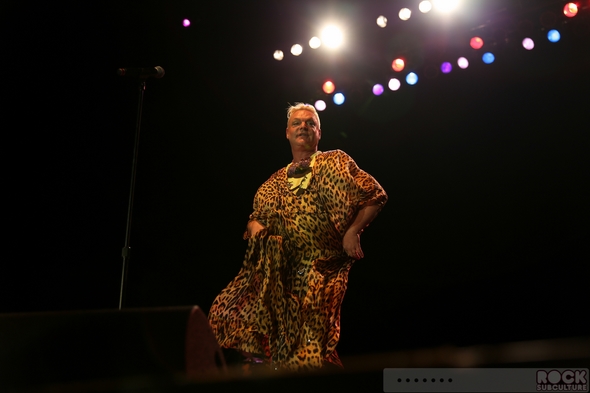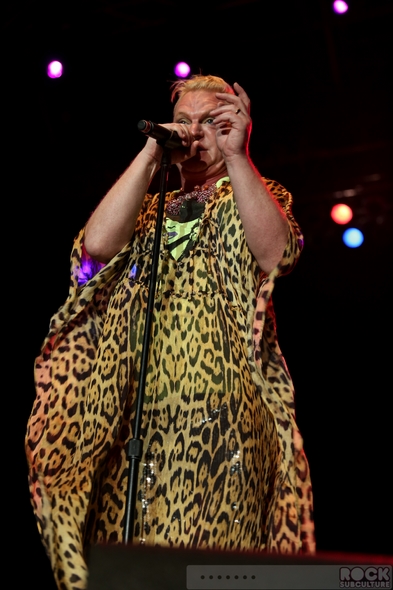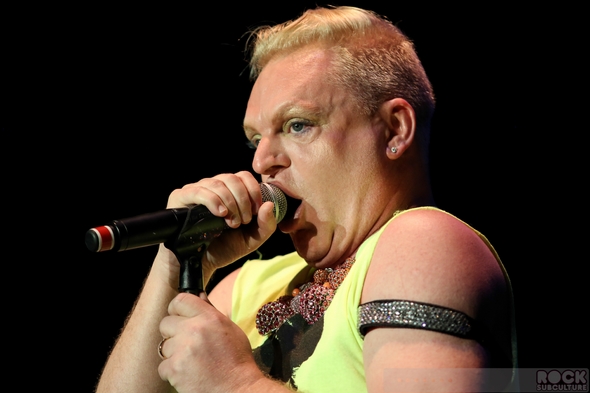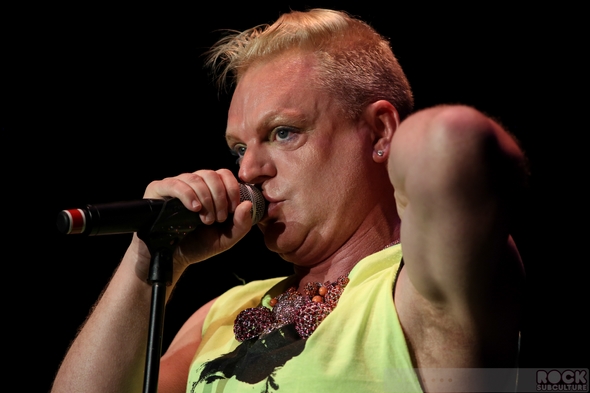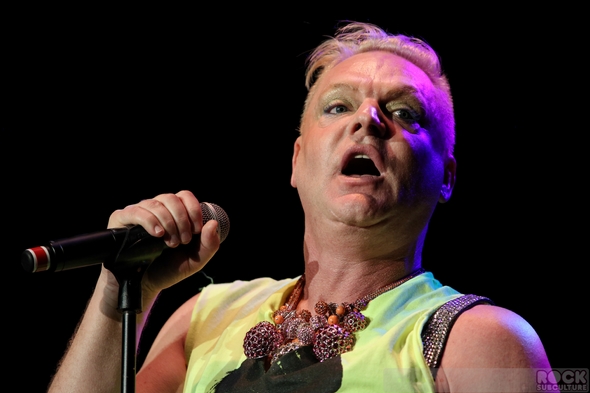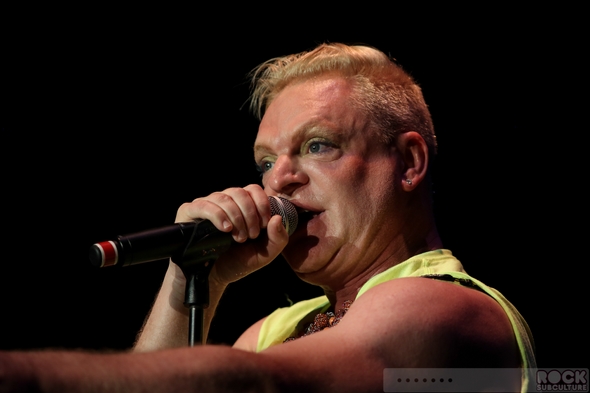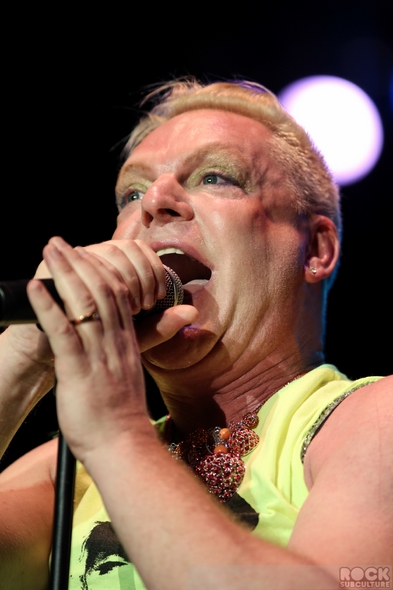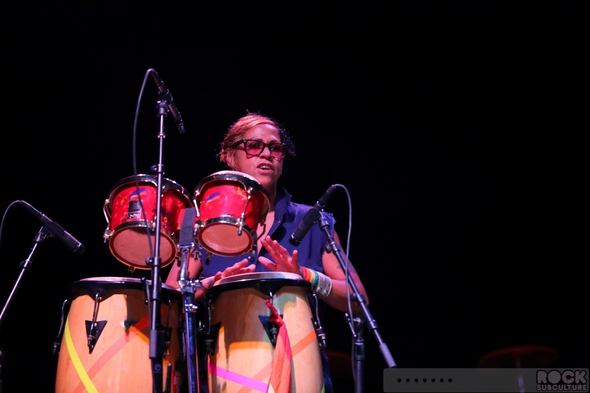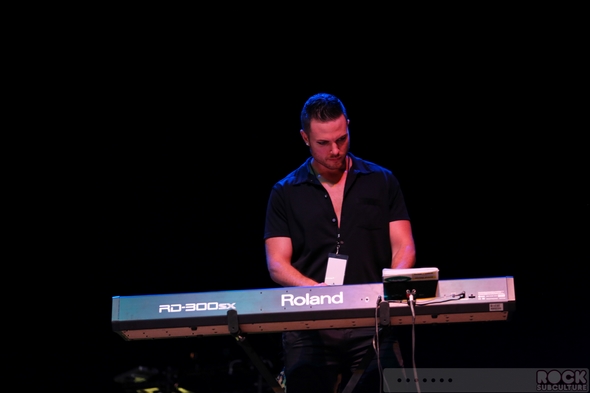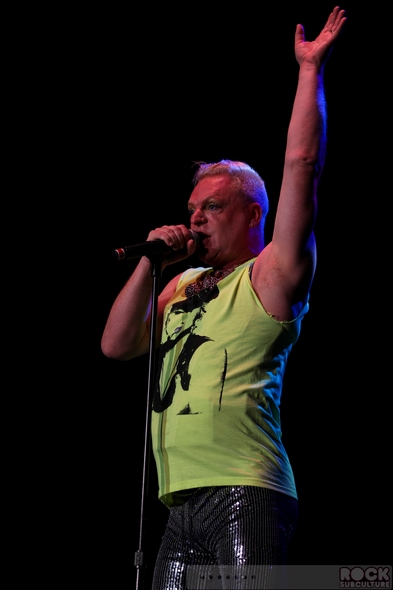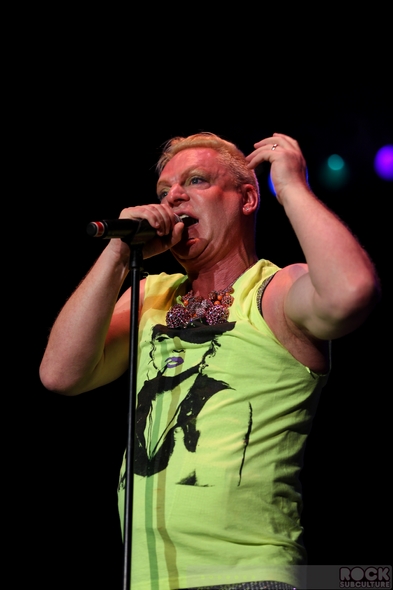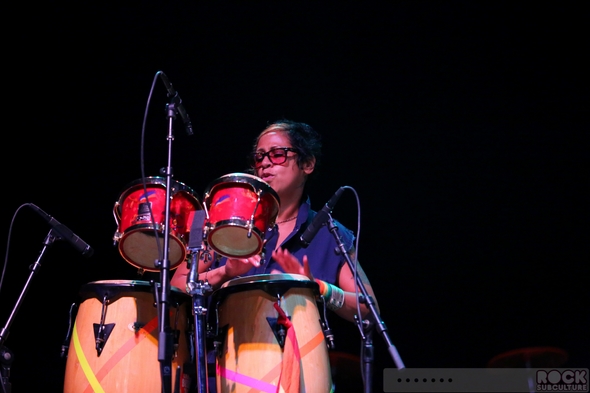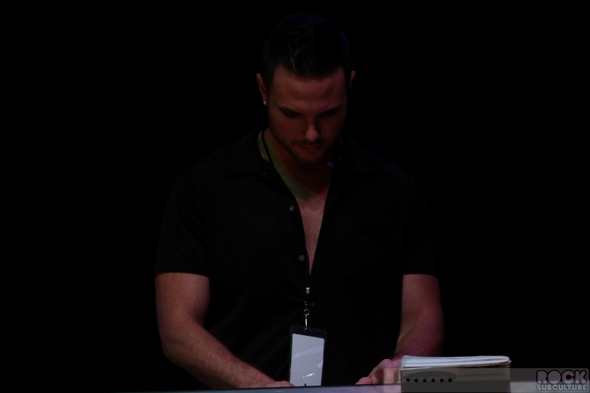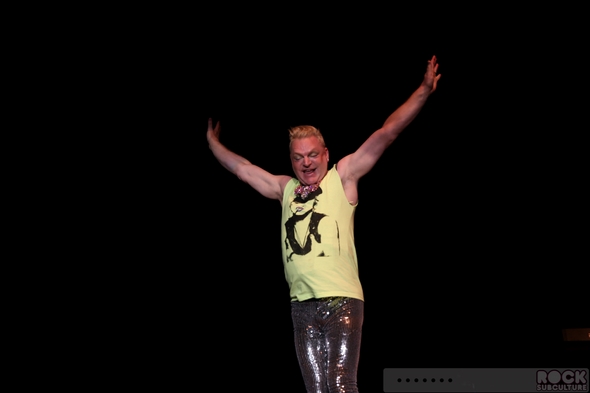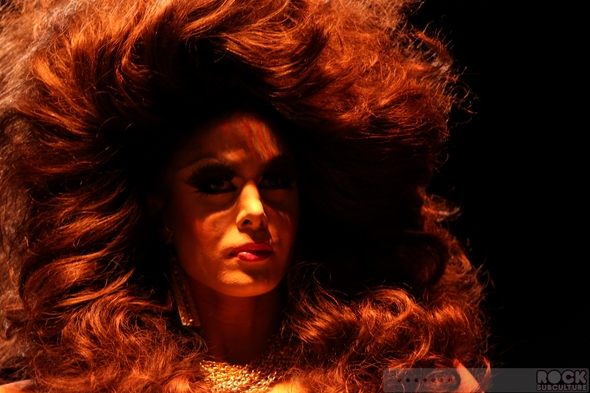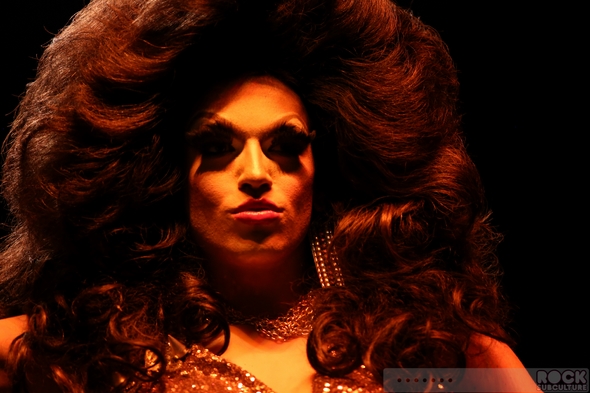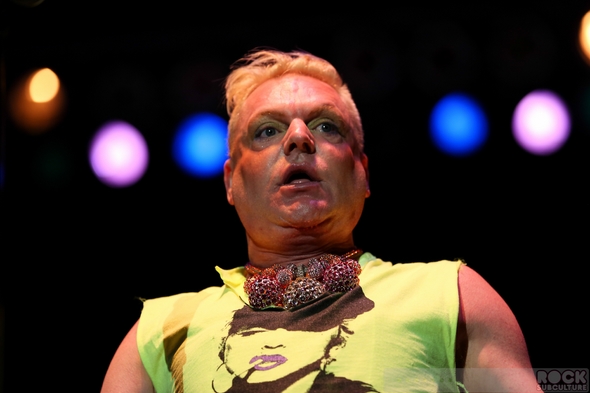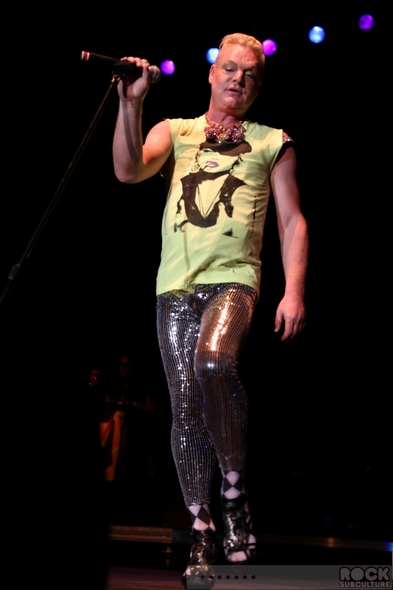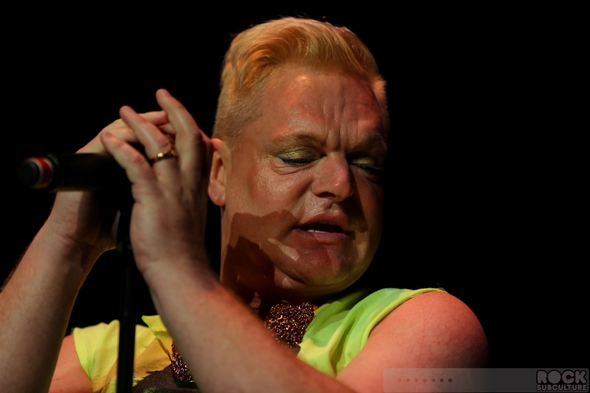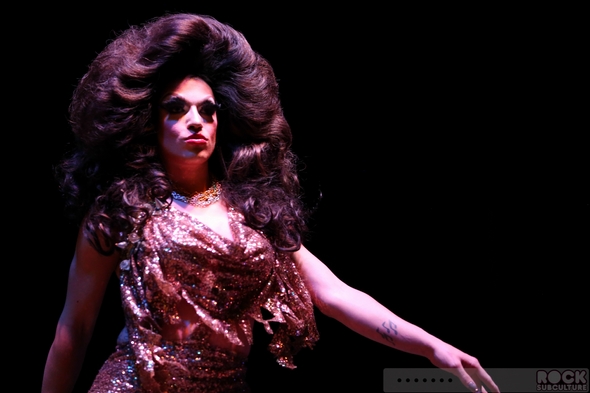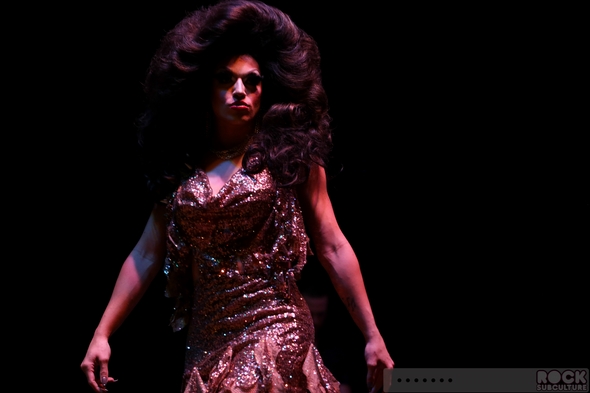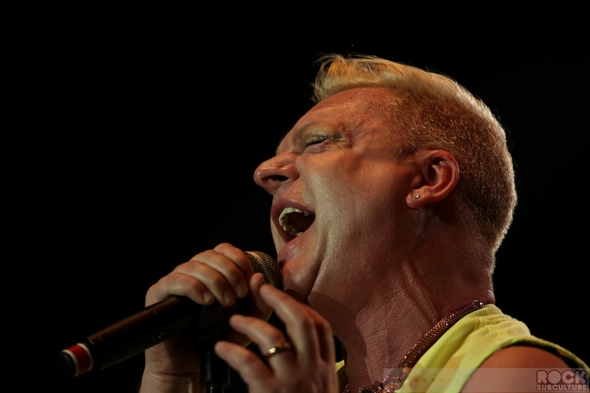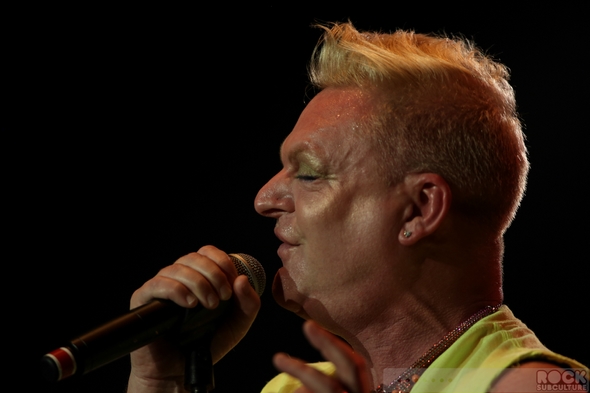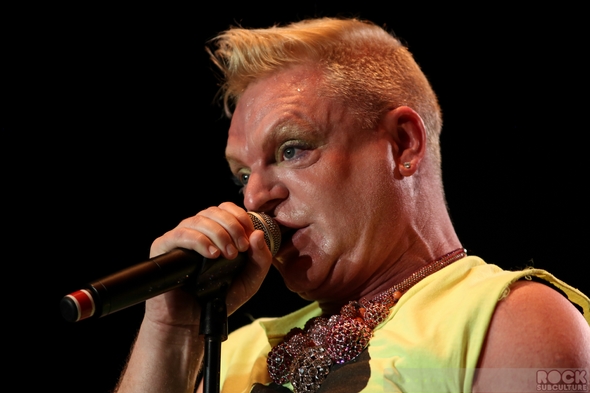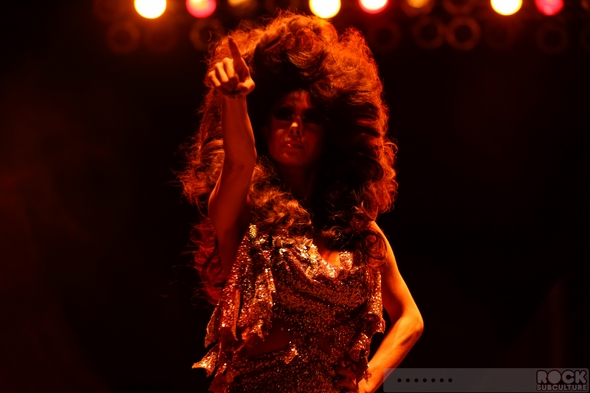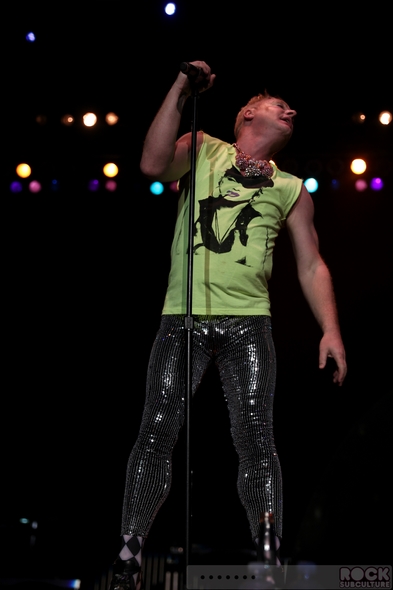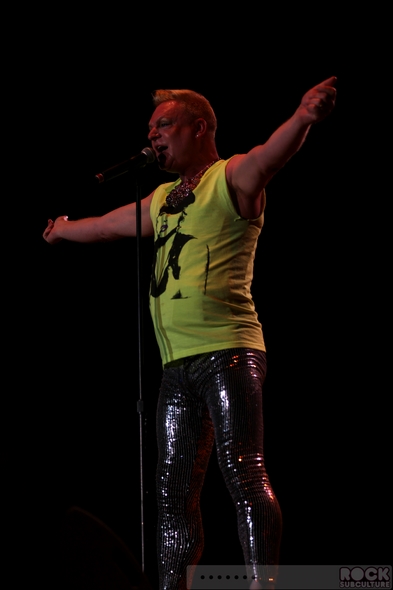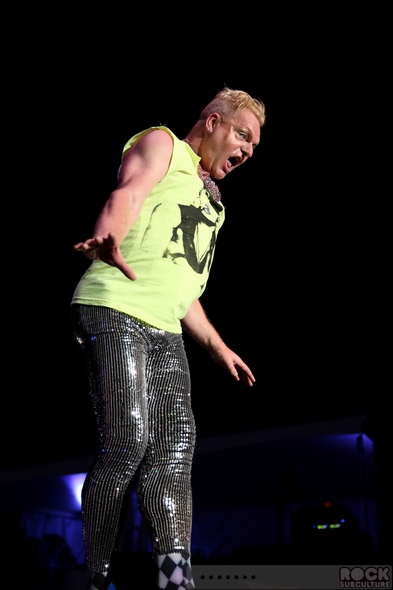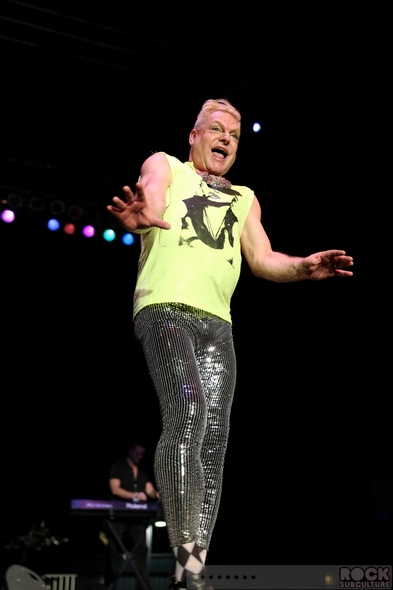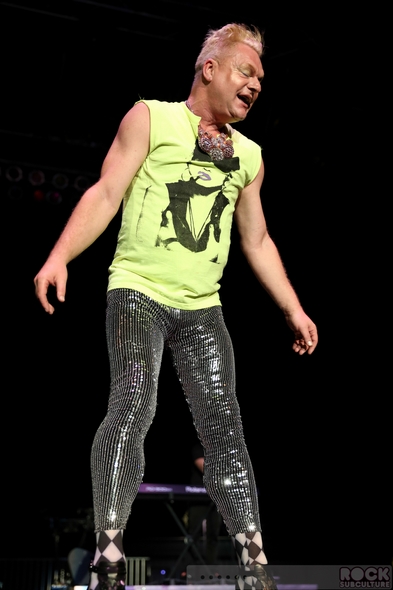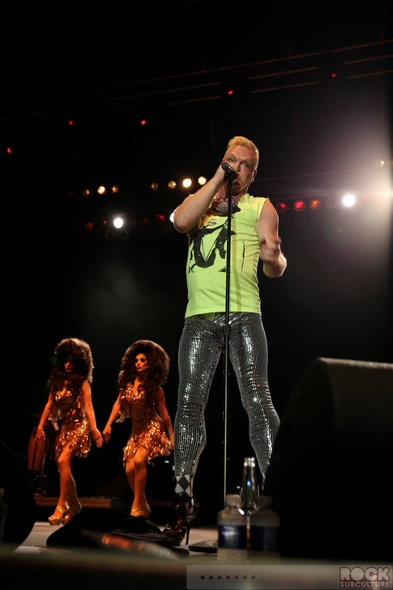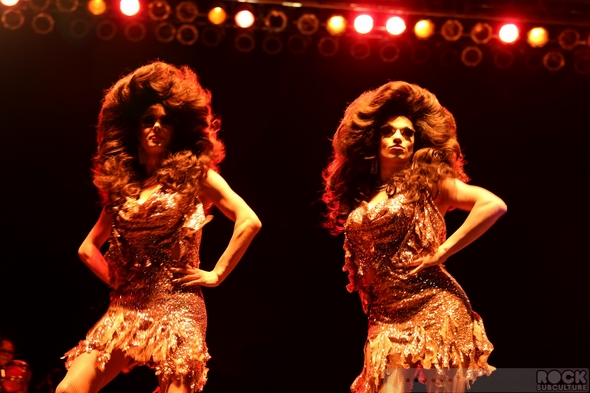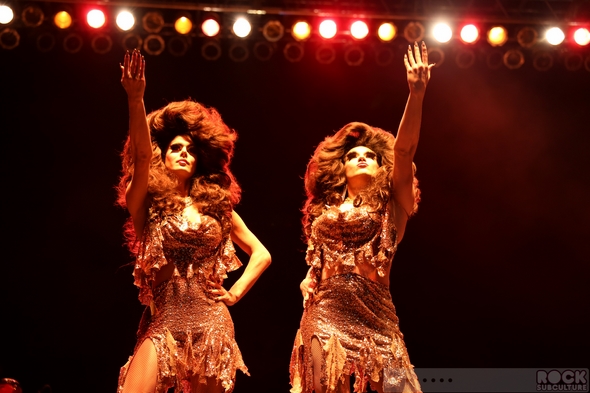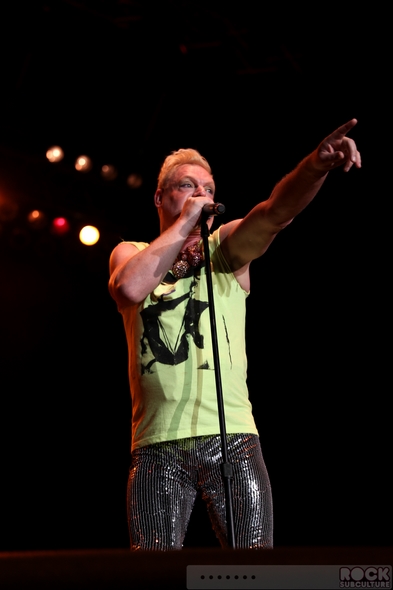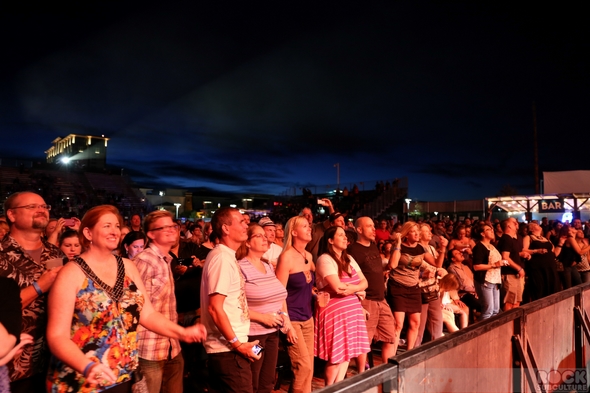 Howard Jones
You never really know how the organizers of these muti-artist shows determine which order to have each act come on stage, but I'm always curious to see how things unfold.  With this show, I really wasn't sure how it would work out, or if it would rotate show to show as they sometimes do.
With this Regeneration Tour, Howard Jones is closing out the show, and the more I thought about it, it does make some sense if you think about what the Regeneration Tour is…  essentially it is a celebration of distinctly 80s music.
Howard Jones is really an interesting figure (and legend really) in New Wave music, as he somehow came to fill a singular role in all of music.  If you think of the 80s, there are hundreds of artists that came to the scene in that special decade, and in that many who were classified as "New Wave".
With that, somehow Howard Jones and his classic songs truly played a huge role in literally defining what New Wave actually was.
Really, everything about him just screams New Wave…  his vocal style, delivery, unapologetic synth-heavy songs, the themes found in his music, even the fact that he's British…  he is like the embodiment of New Wave.
But aside from all that, it needs to come down to the songs, and he has some of the most iconic 80s songs that were written and recorded.
He also came on the scene and got mainstream attention in 1983, which was early enough to really be a part of shaping it all.
Any one of his songs would fit perfectly in a John Hughes film, though somehow none ever did [NOTE – I stand corrected – see Reader Comment from Stuart following the article below], which is kind of strange and unbelievable, because in my view John Hughes is the Howard Jones of filmmaking, and vice versa with music (meant as a huge compliment to both artists).
If music is the soundtrack to our lives, anyone remotely into New Wave who was over 13 and under 30 at any time from 1983-1987 would have a Howard Jones song on their personal set list for life.
He wrote songs with words that had thought and meaning in them, not just words that rhyme.  A thinker of the times, reflecting an age that in retrospect looks more and more preferable every day (at least for nostalgic souls like myself).
So the more I thought about it, the more it made perfect sense to me that each Regeneration Tour show comes to a close with Howard Jones… and his own set comes to a close with a special, extended version of "Things Can Only Get Better", which transitions into a more modern-sounding version, contrasting classic and contemporary.
All that preface out of the way, how was is actual performance?
Stunning.
His voice sounds exactly the same, and completely studio quality.  He also seems to be loving every second on stage, celebrating this music… these hits that have been long ingrained into our minds like the grooves on the vinyl that they were originally recorded on.
He had some serious hardware on stage, with a pair of keyboards/synthesizers and a laptop, as well as gentlemen on either side (one on an electronic percussion kit and another with enough hardware to maybe operate a satellite far off in space).
Speaking of 80s icons, he also took to the stage with a keytar for "New Song"
Howard Jones has also somehow aged really well, so I would imagine from the third row back, anyone could imagine that they were transported back to 1985 or so, as the experience would have had to have been pretty much the same.
Getting back to "Things Can Only Get Better" – the song Howard Jones chose to close out the evening… it truly is the theme song for the mid-80s.  A different era fueled by enthusiasm about the future and what might come; what each of us might hope for could come true.  Kind of a stark contrast to the prevailing attitudes of the past six or seven years.
We're not scared to lose it all

Security throw through the wall

Future dreams we have to realize

A thousand skeptic hands

Won't keep us from the things we plan

Unless we're clinging to the things we prize

 

And do you feel scared, I do

But I won't stop and falter

And if we threw it all away

Things can only get better

 

Treating today as though it was

The last, the final show

Get to sixty and feel no regret

It may take a little time

A lonely path, an uphill climb

Success or failure will not alter it

 

And do you feel scared, I do

But I won't stop and falter

And if we threw it all away

Things can only get better

 

And do you feel scared, I do

But I won't stop and falter

And if we threw it all away

Things can only get better
So it was the perfect way to close out a perfect evening of 80s New Wave music.  And I can't wait to do it all again in a week.
Below is a video of Howard Jones closing the night with the aforementioned "Things Can Only Get Better":
Below are some photos of Howard Jones performing on stage (click any image for higher resolution versions of each photo):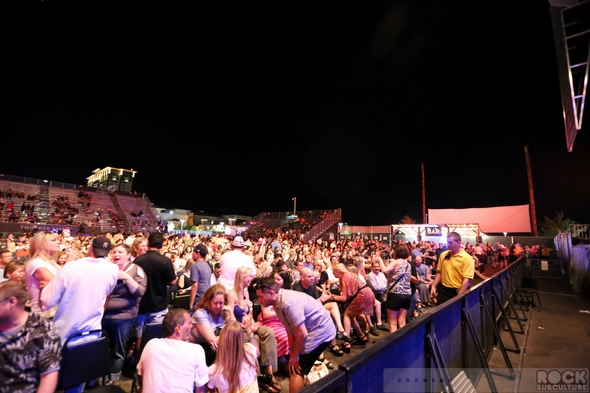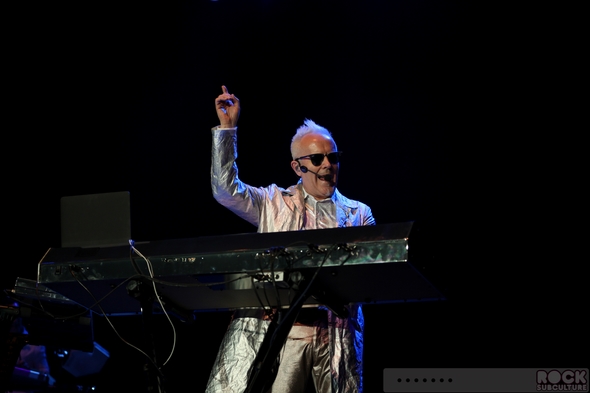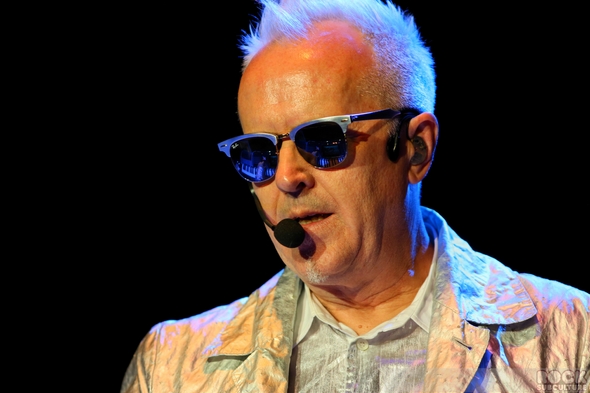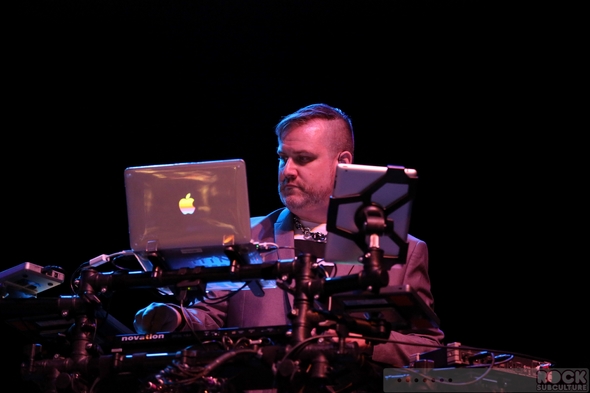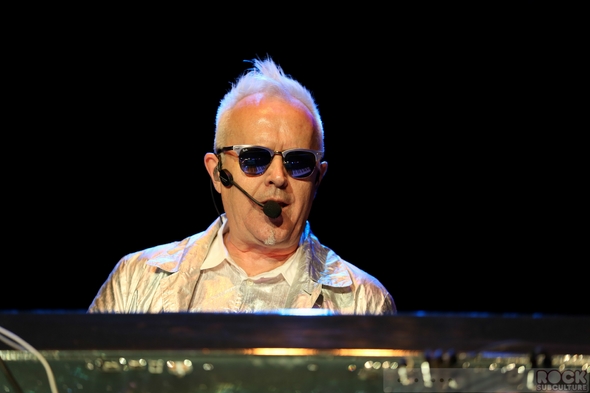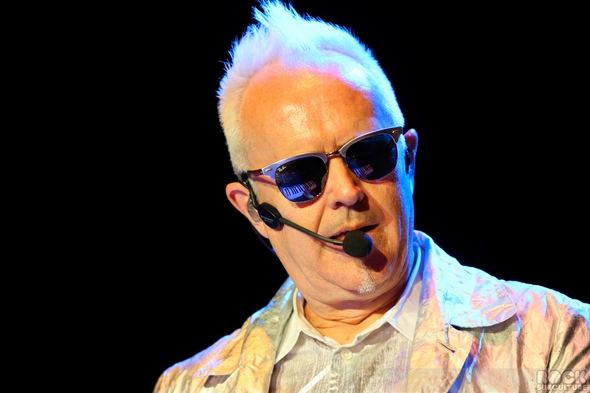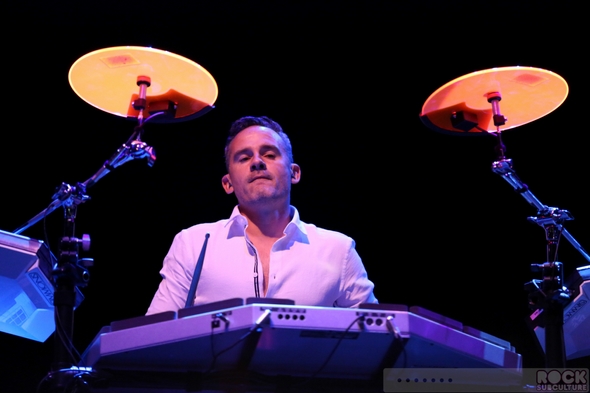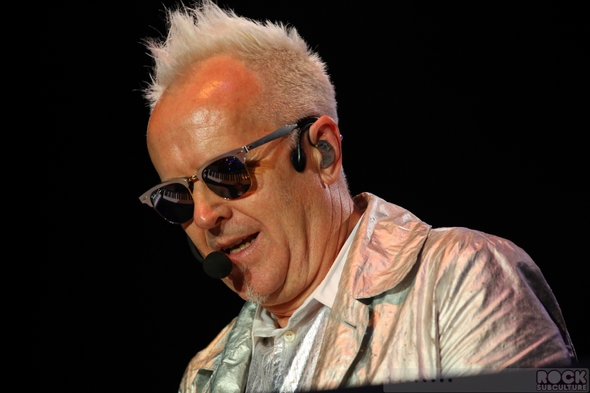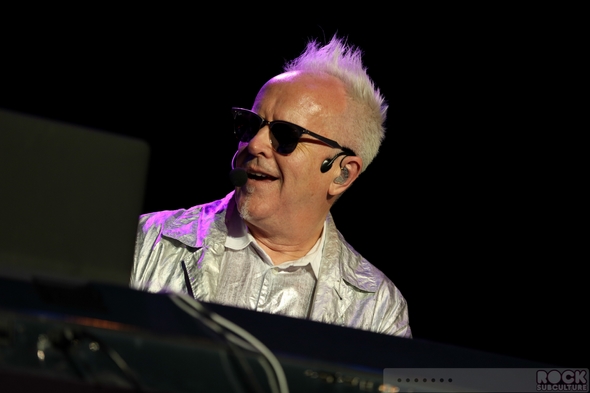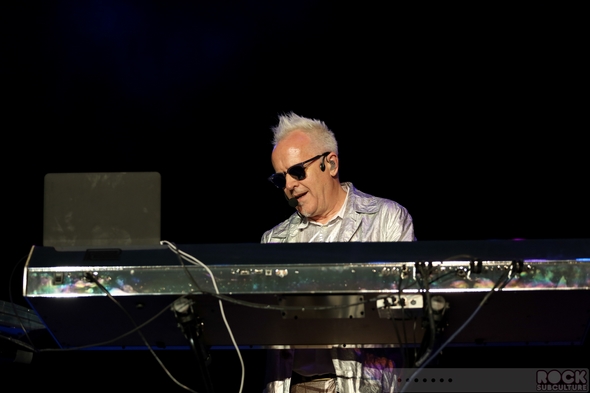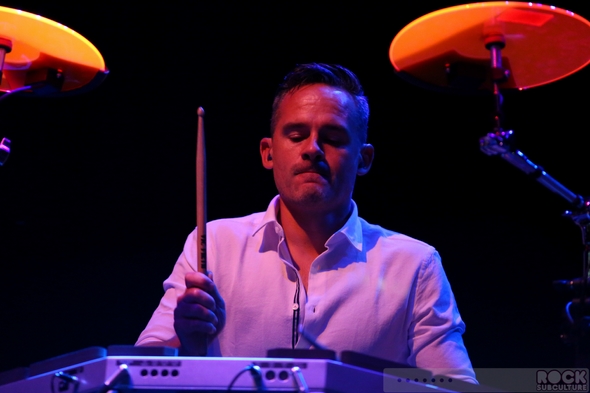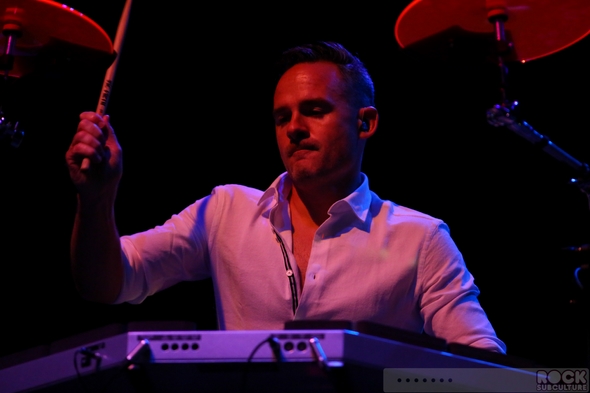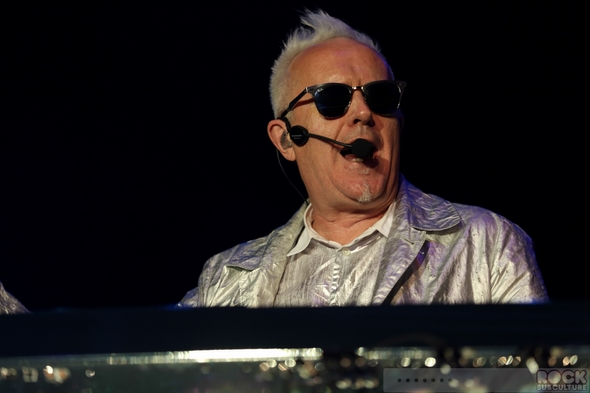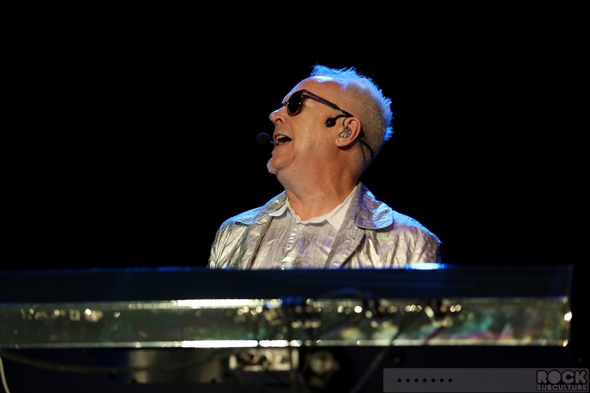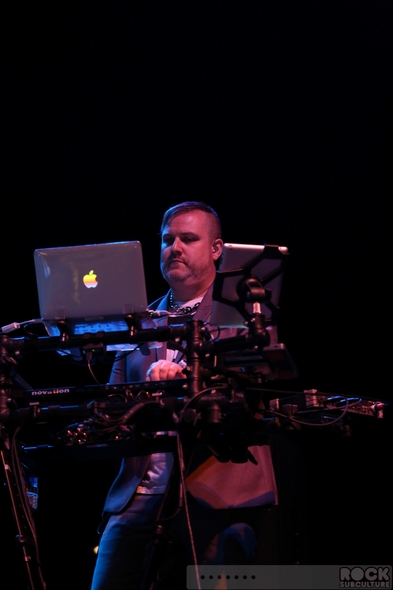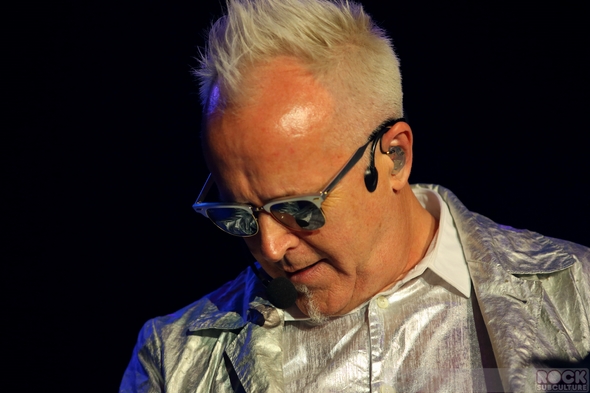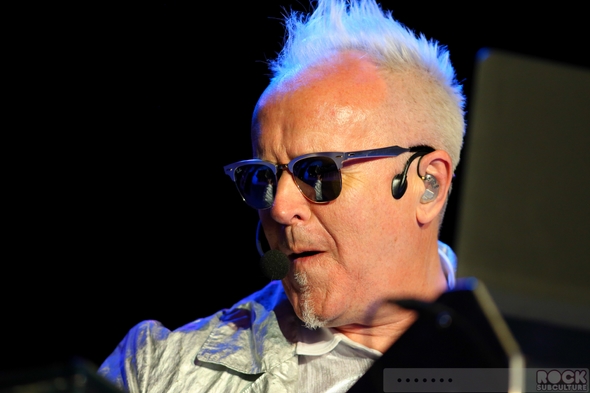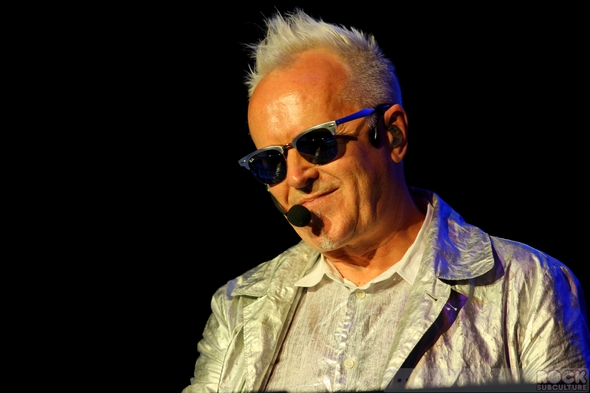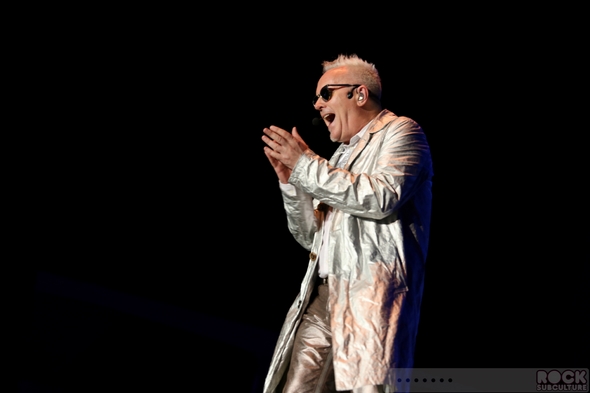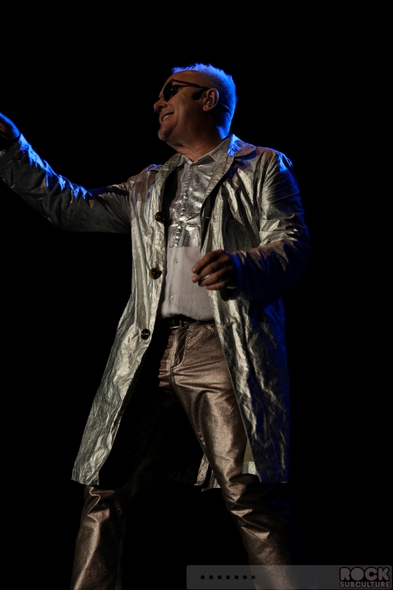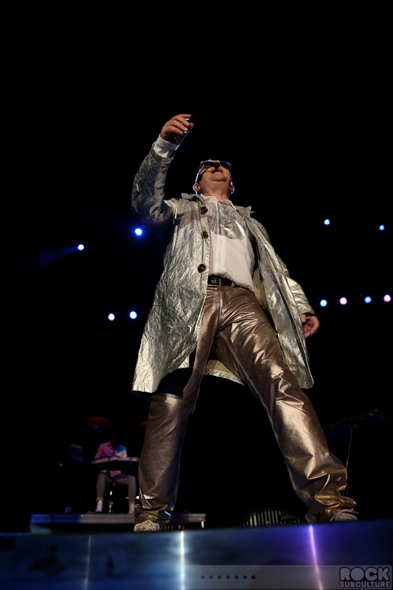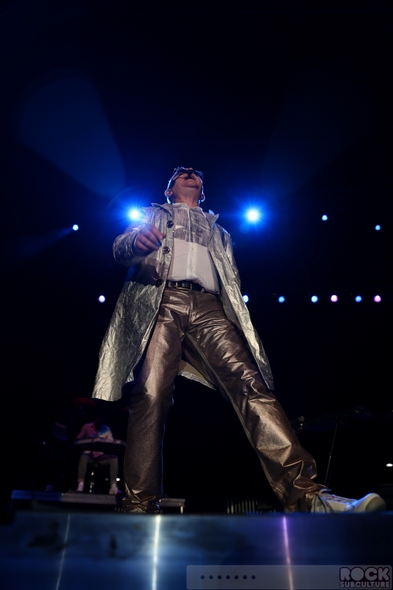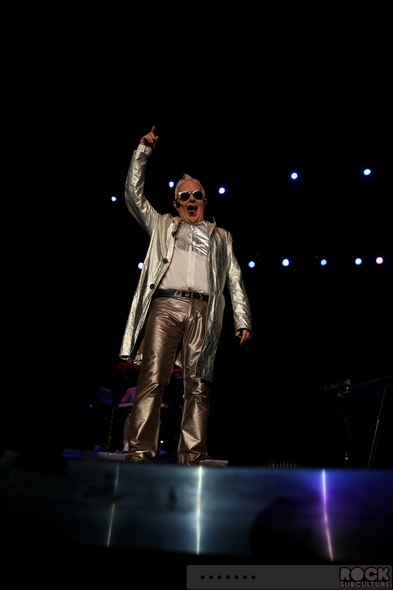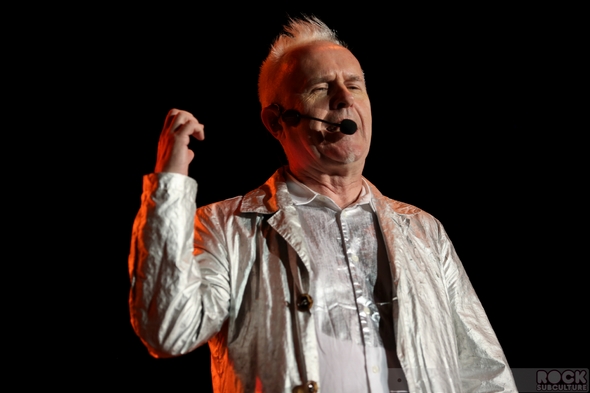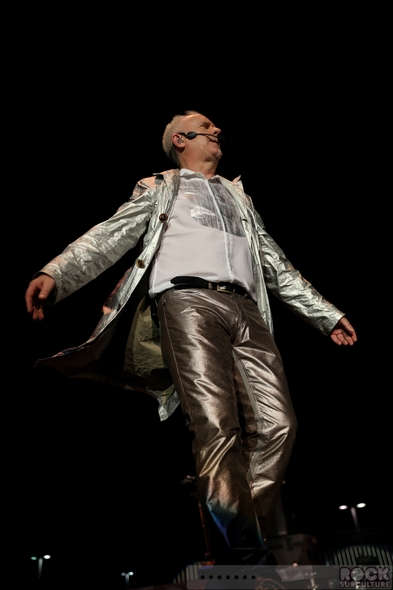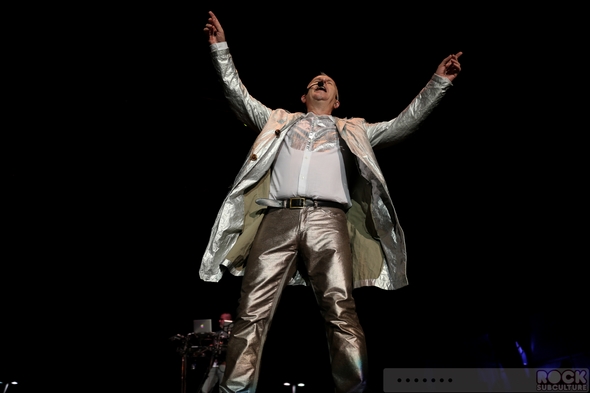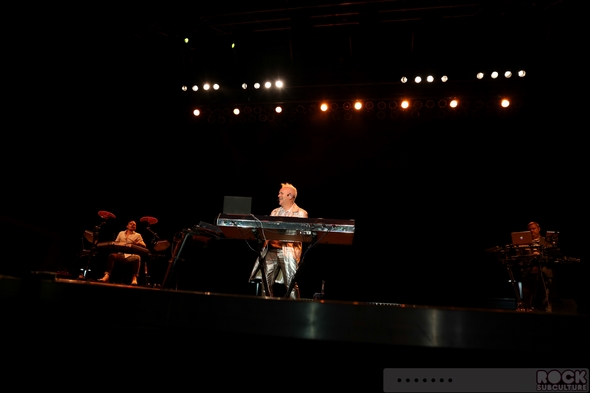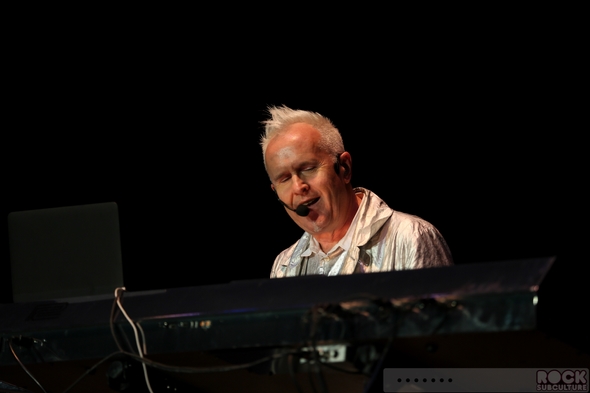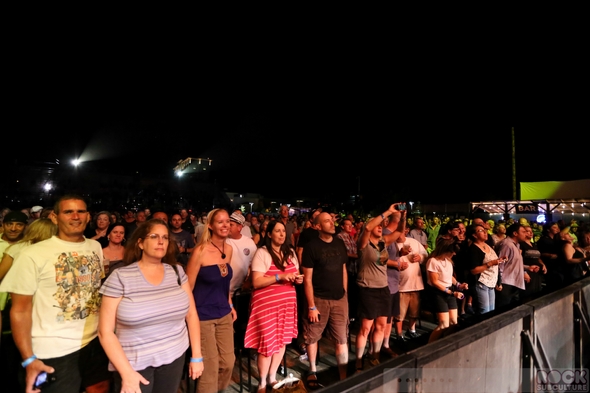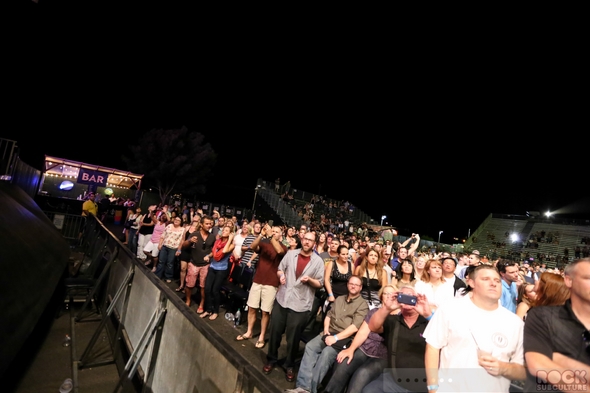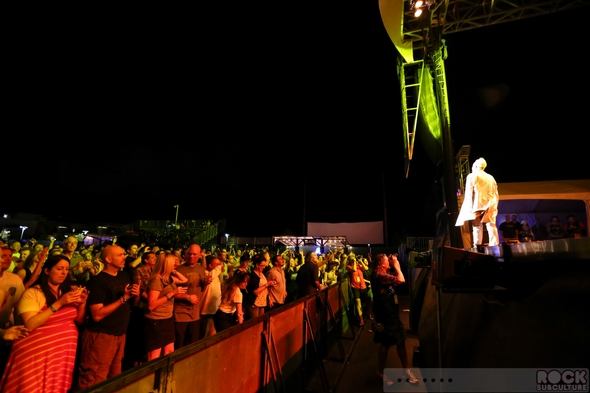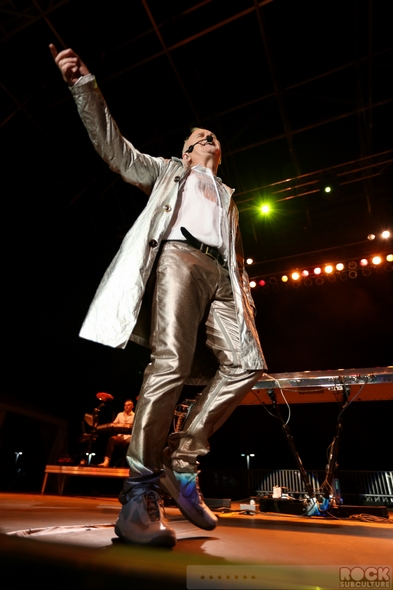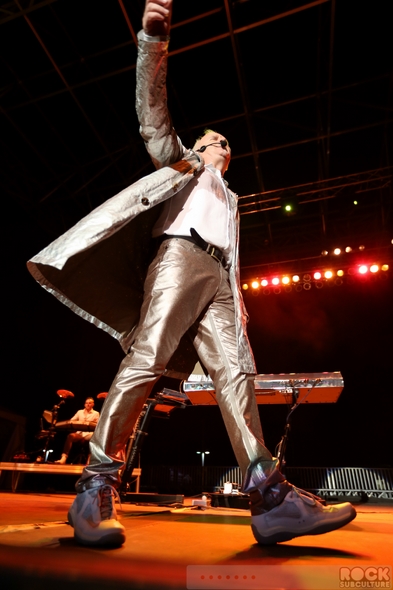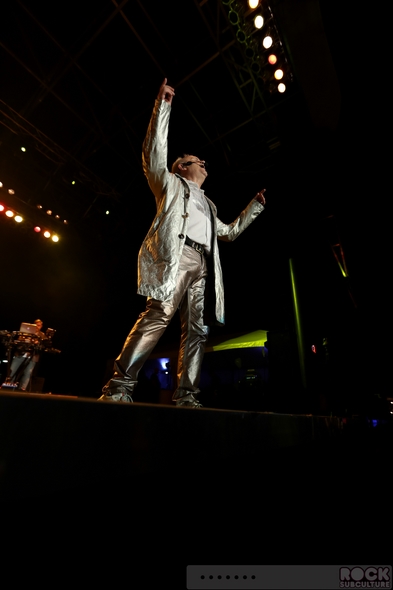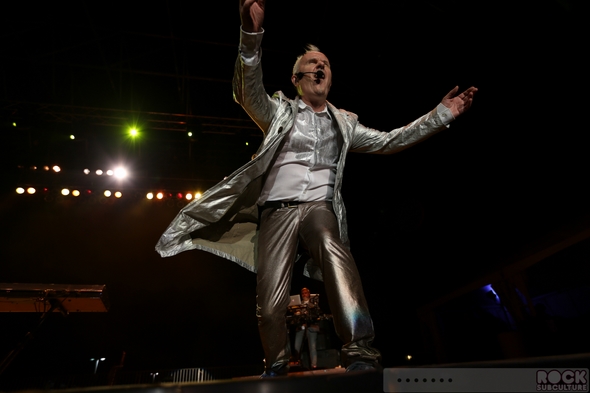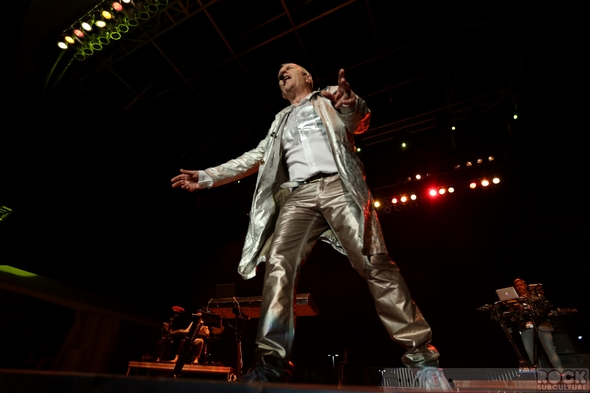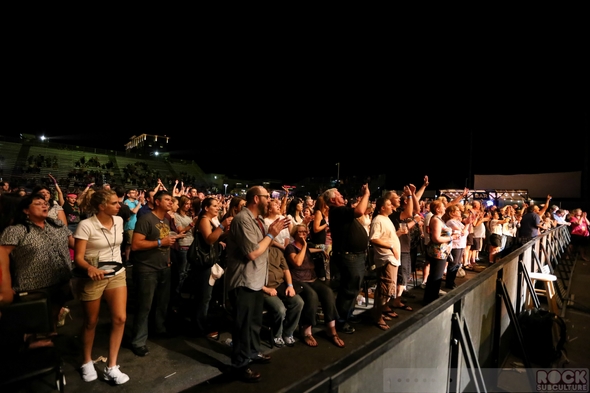 Jason DeBord