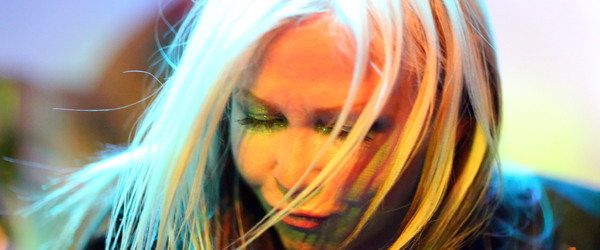 There are a lot of variables that go into what makes a great live music experience – the band, your own personal connection with their music, how their music has touched your life, the venue, the energy of the crowd, supporting acts, and obviously a lot of other factors as well – and this was one of those shows that delivered on all of that and more.  Berlin featuring Terri Nunn headlined a show at Saint Rocke in Hermosa Beach Friday night, and it was an incredible show in an intimate setting that felt more like a friends and family atmosphere than the typical concert.  In addition, Berlin played a new material from their forthcoming studio album that was nothing less than fantastic – new songs that are distinctly Berlin yet fresh and exciting. 
Classic Berlin music was a fundamental component of the soundtrack to my youth, and the release of the new album and studio version of these songs is something me and other Berlin fans eagerly anticipate in 2013.  But having been in attendance at this most recent show, I am certain that I will make every attempt to make another show or more this year, as they are one of my all-time favorite bands and they put on such awesome concerts, and this show was certainly no exception.
Who: Berlin Featuring Terri Nunn
Supporting: Queen Caveat
Supporting: Spare Parts for Broken Hearts
Host & DJ: Richard Blade
Venue: Saint Rocke
Where: Hermosa Beach, California
When: February 1, 2013
Seating: General Admission (photo pass for all songs, all three sets)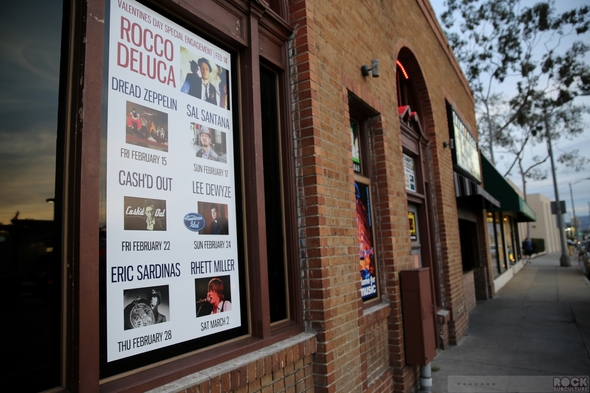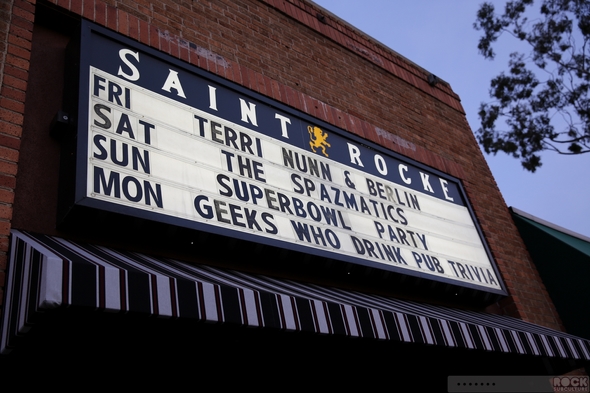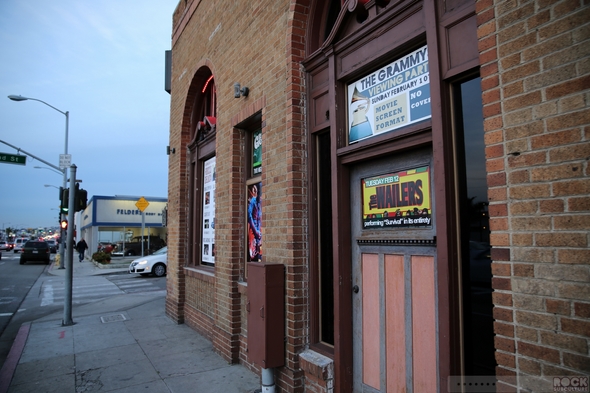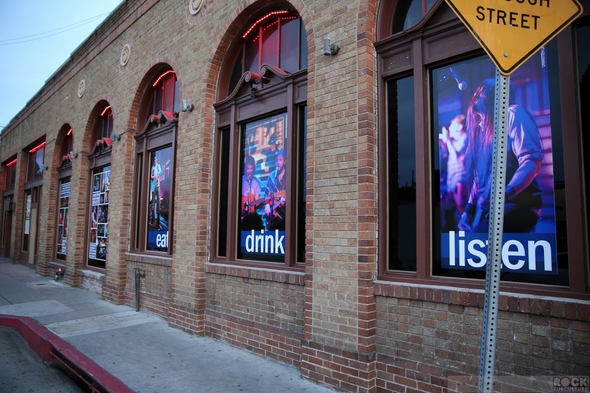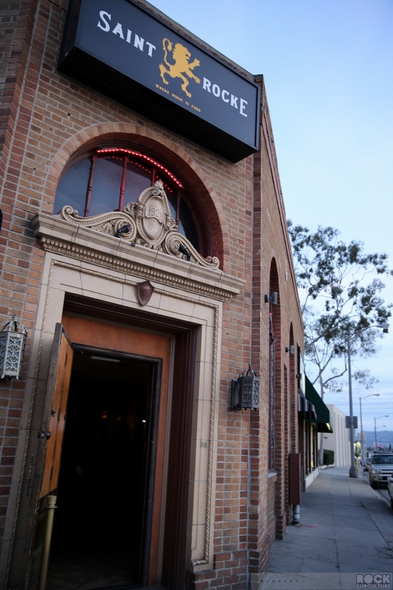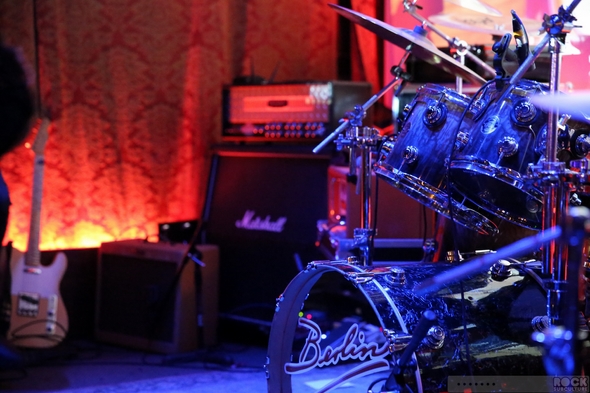 This was my first show at Saint Rocke, and I was really impressed with the venue and staff.  Located in Hermosa Beach, as part of the "beach cities", it is my own second home, having lived in the area when I was in film school/grad school in the late '90s.
The venue has tons of character and is very warm and inviting… walking in you would expect it to have a full bar and maybe some appetizers, but it has a full food menu as well and the food sampled by me and a few friends was great.
The stage itself is quite small, but it works to its advantage by making everything feel much more intimate, and I personally prefer small shows like this over giant sports stadiums.  This is what live music should be like.  It feels more like a gathering to celebrate music rather than a detached spectacle.  More like going to participate in the show rather than simply watching it as a spectator.
Doors opened at 5:00, though the music portion of the night did not kick off until about 9:00.
New Wave legend Richard Blade, known for his principal role as a pioneering DJ with the World Famous KROQ in the early 80s and today is active with SirusXM, was our host for the evening, and also provided his signature DJ selections in-between sets.  An icon to those who grew up with 80s music in particular, he seemed to keep busy throughout the night talking with fans and taking photos.  I've met Richard a couple of times now and he's one of those incredibly kind and genuine people in this business, and its always a pleasure to chat with him about music.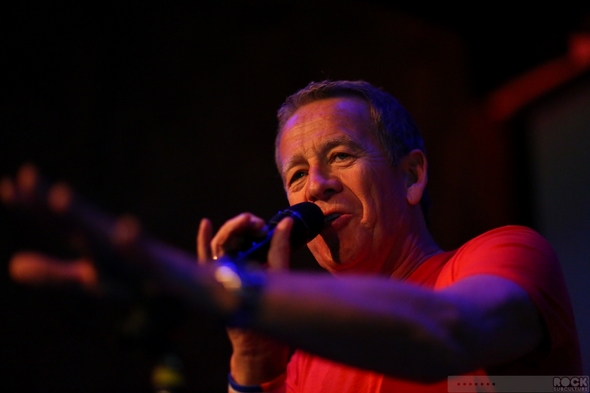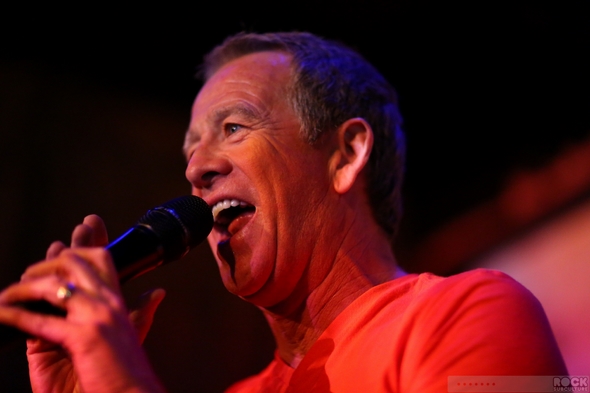 I was not previously familiar with either opening band, and I was really impressed at how amazing both were, and having experienced their live sets and heard some of their studio recordings since the show, I will definitely check out their respective live shows again in the future.
Queen Caveat
Members
Lauren Little (vocals)
Ben Epand (guitar)
Will Weissman (bass guitar)
Jesse Magnuson (drums)
As a funny aside, I was talking to Ben shortly before they went on to perform, and he said he just happened to have seen one of my videos from the Sound City Players concert event the day before on YouTube earlier that day.  Small world.
In any event, Queen Caveat is a traditional four piece band in terms of their roles on stage instrumentally, but are otherwise somewhat non traditional in sound and style.
They have found quick success with two EPs – one in 2011 (Emptor) and one in 2012 (Slap on the Wrist) – and several videos, most recently one for their single "Mr. California", which you can view on their official YouTube channel.
The Los Angeles-based group bring a ton of energy and excitement to the stage, and with the modest-sized one offered at Saint Rocke, it left me wondering if at some point they would burst from its four corners.
Fronted by Lauren Little, her at times snarling, at times softer vocals are consistent with the garage rock sort of sound, that makes me hear it in the context of a contemporary sort of Sonic Youth, but with more of an upbeat and confident vibe.  Having now listened to their two EPs, I think that they are also one of those bands that sound very much the same whether recording in the studio or playing it live in front of fans.  The sound is the sound.
Their multi-layered tracks have a lot going on – competing sounds, changes, and the quiet-loud-quiet sort of thing that became most popular in the early 90s (with the likes of Nirvana and The Pixies), but being a much younger band, they are kind of like descendents to some of the compelling styles that originated in that time, and they've evolved it along and worked it into their own brand of music.
I was really impressed with their set, and hope to have a chance to see them again soon, especially now that I've picked up their work and can become more familiar with it leading up to a future show.
You can learn more about the band on their official site at www.queencaveat.com.
Below are some photos of Queen Caveat performing on stage (click any image for higher resolution photo):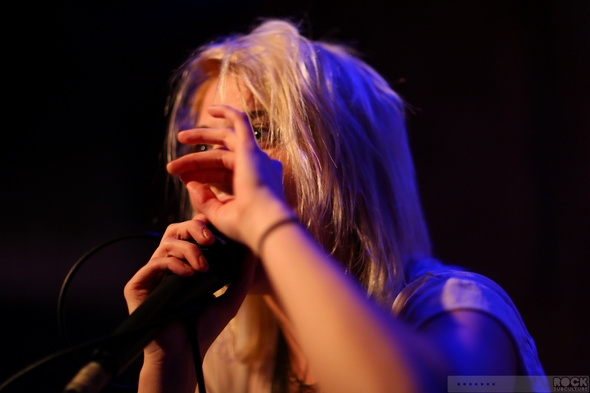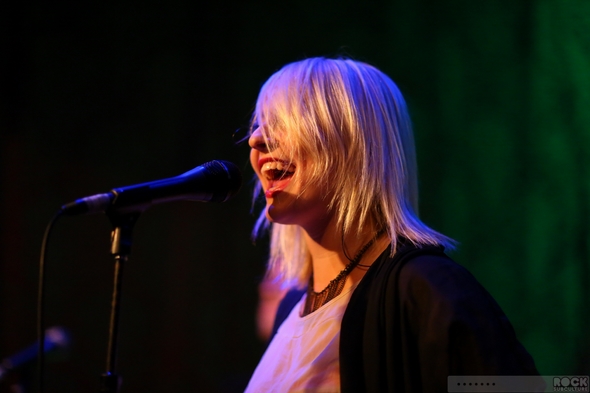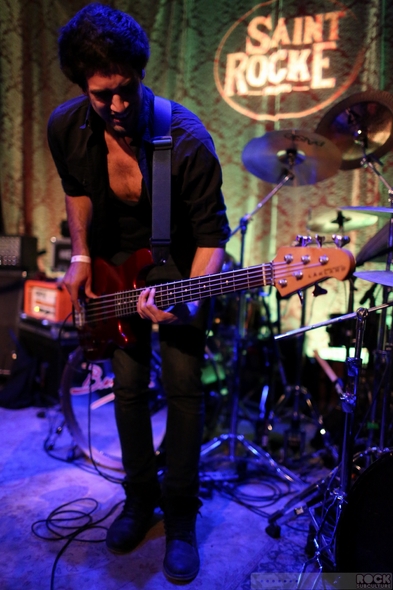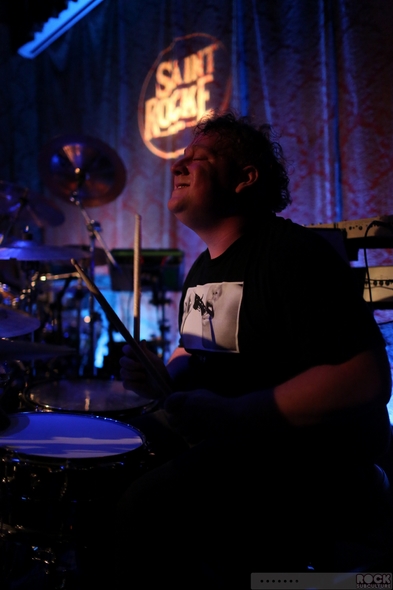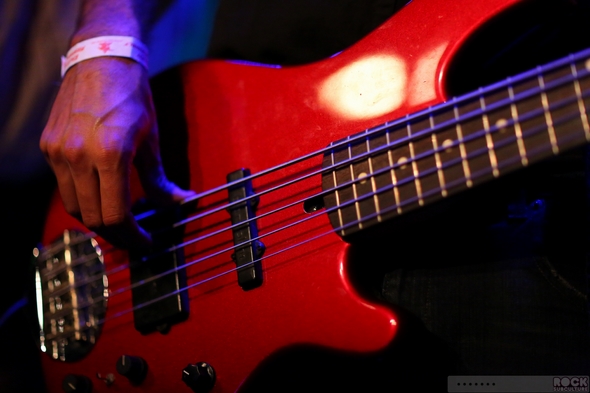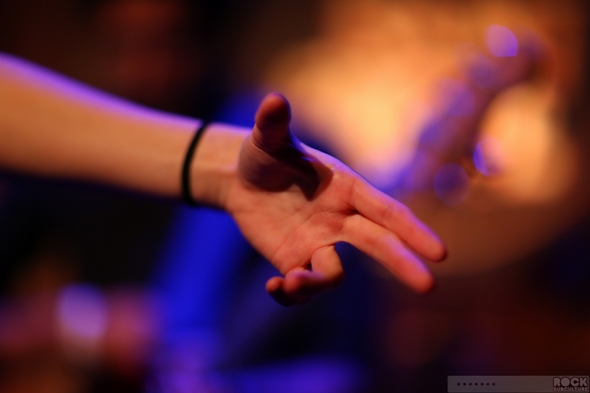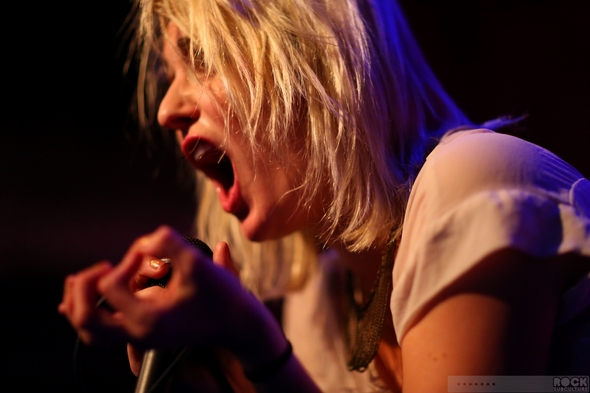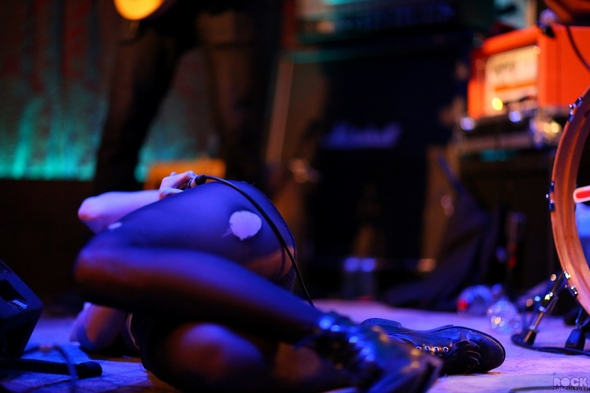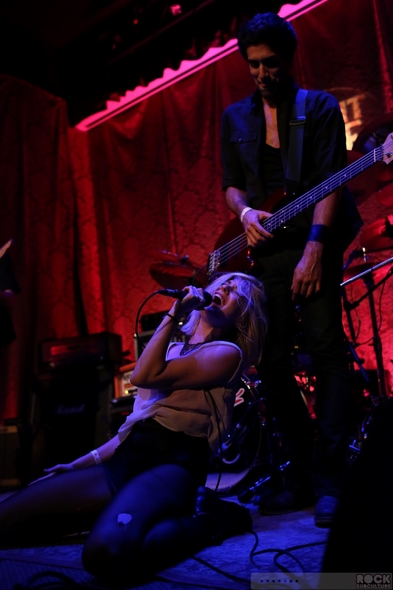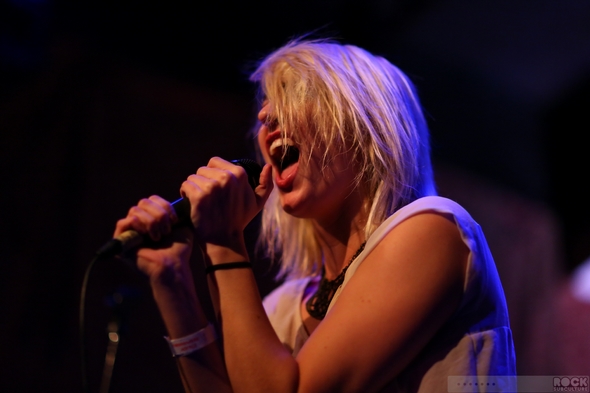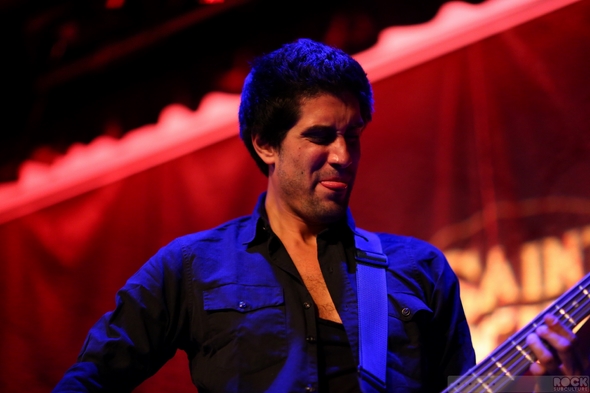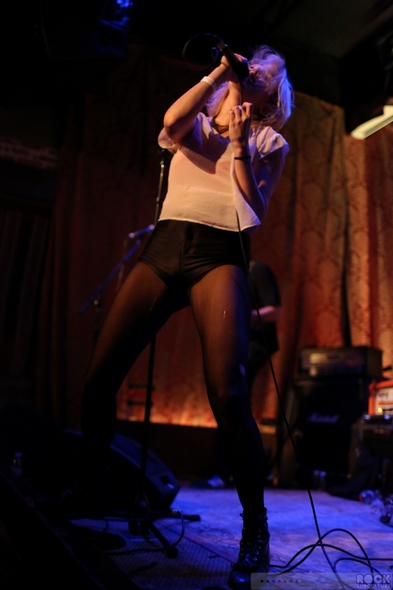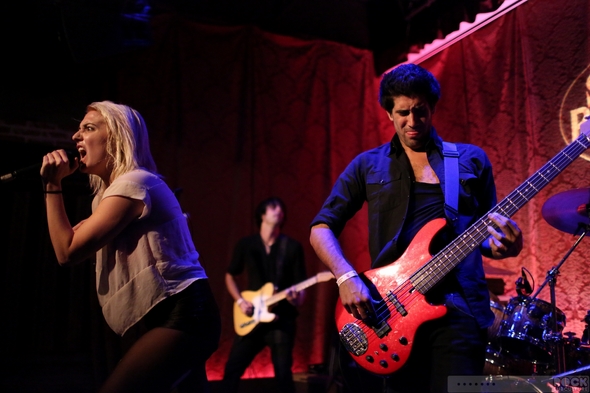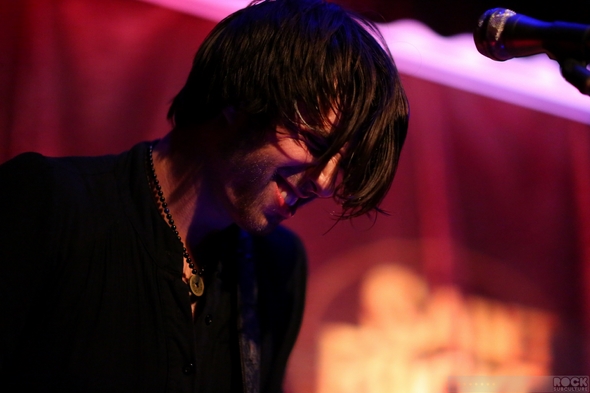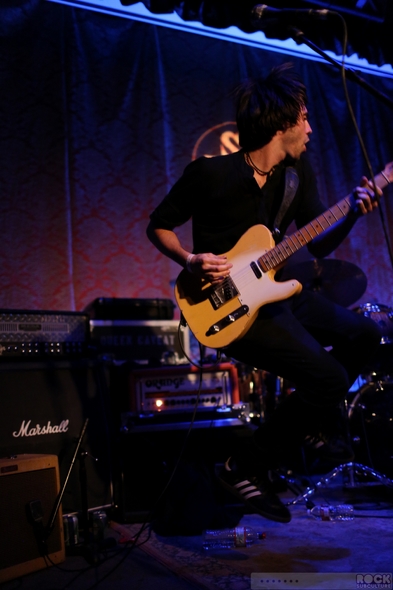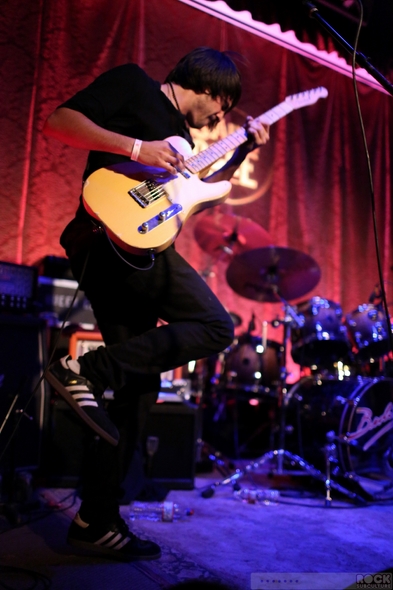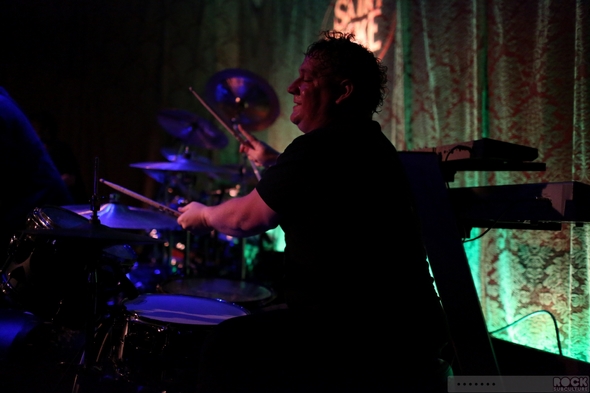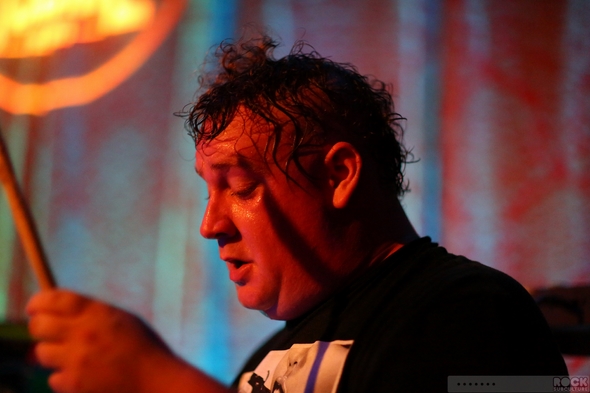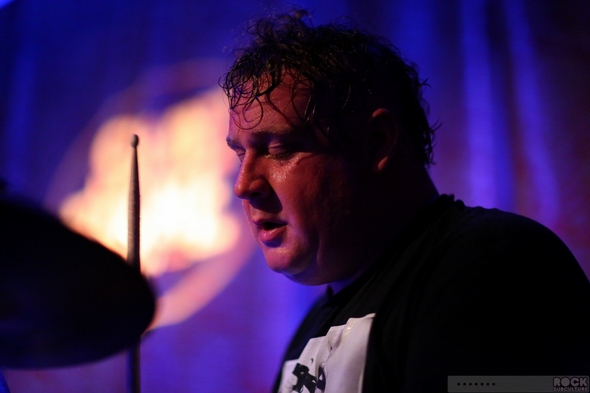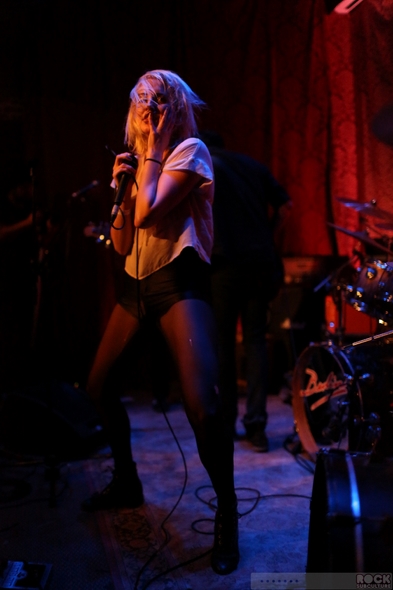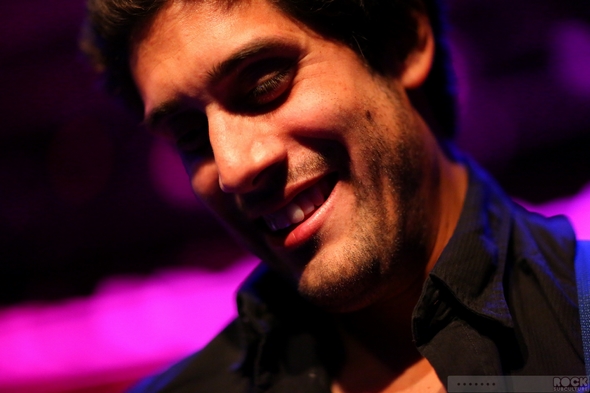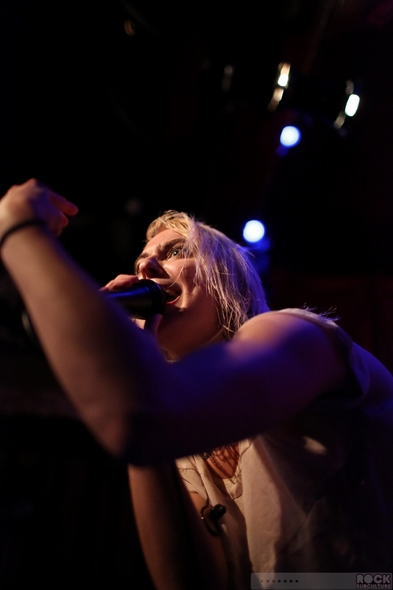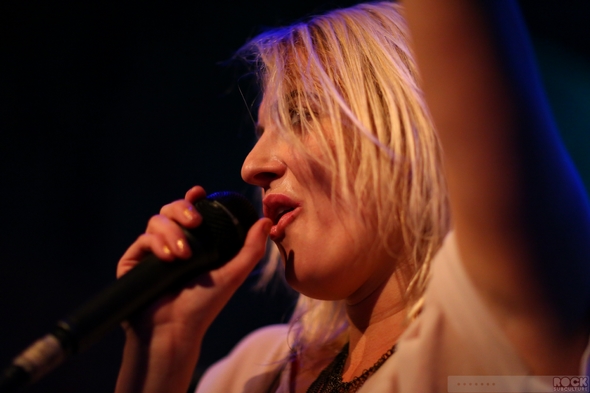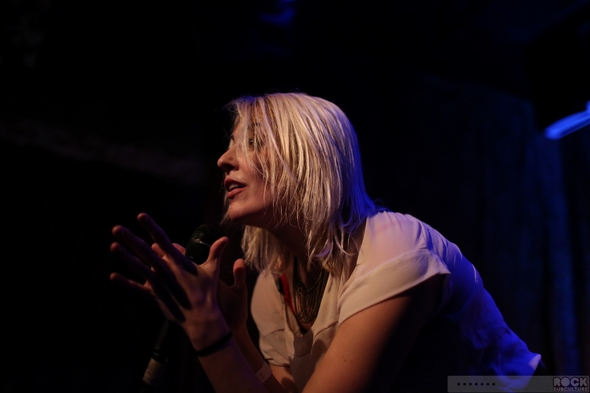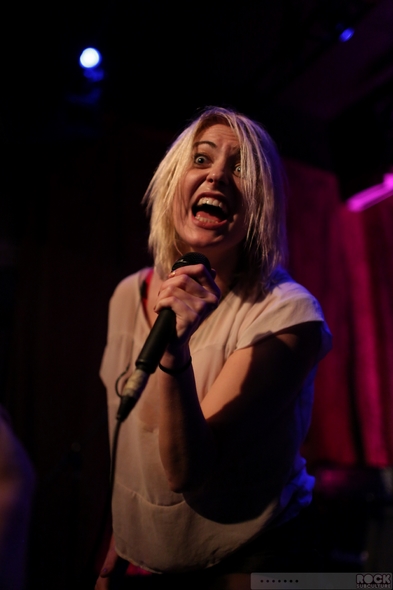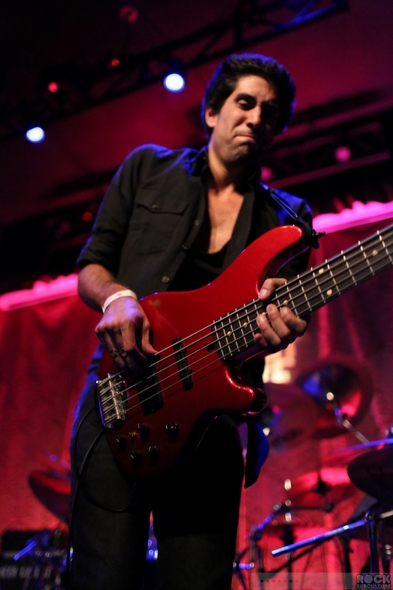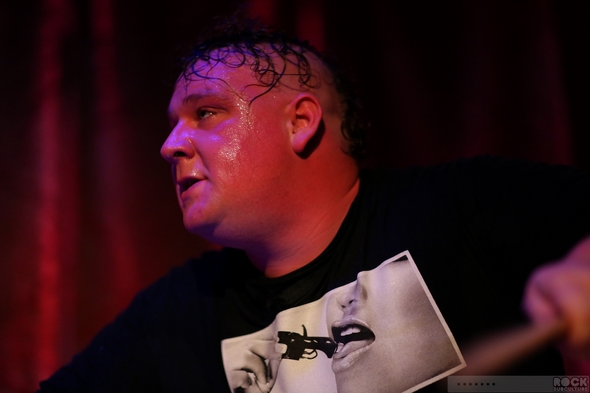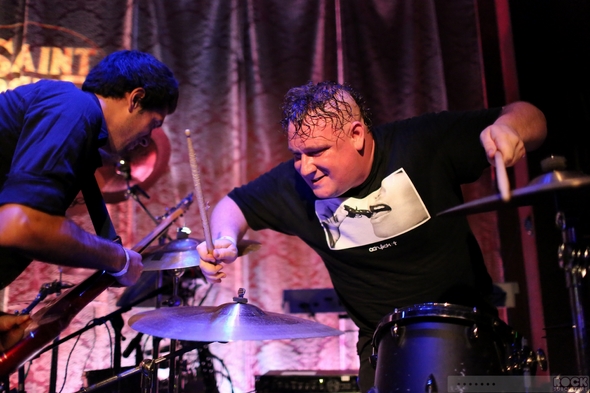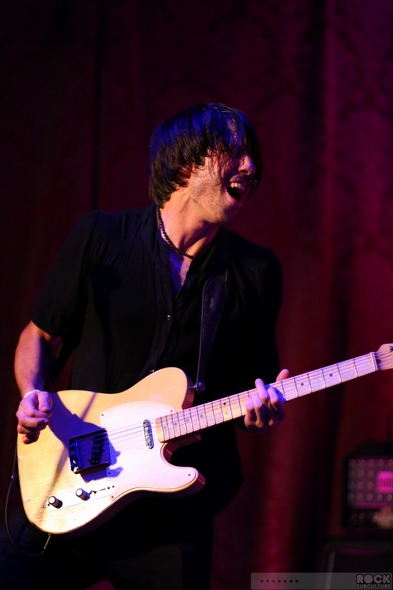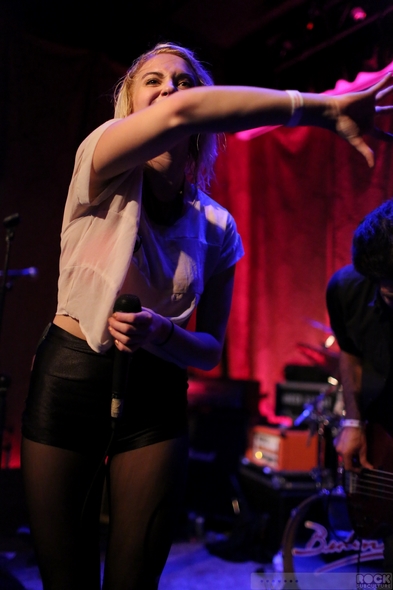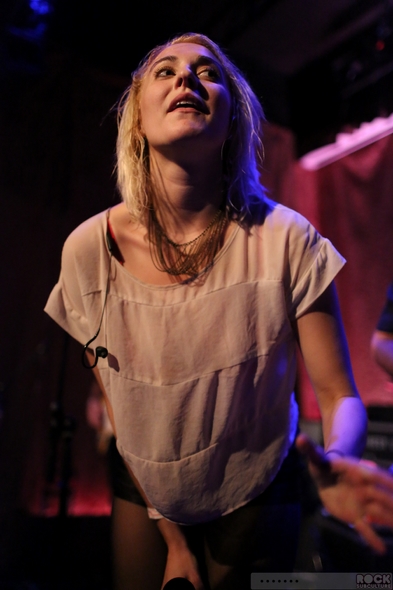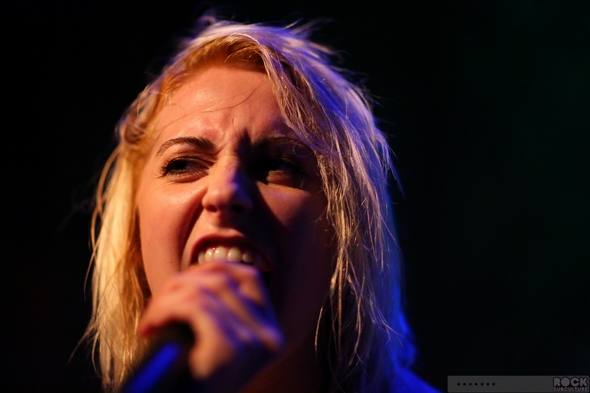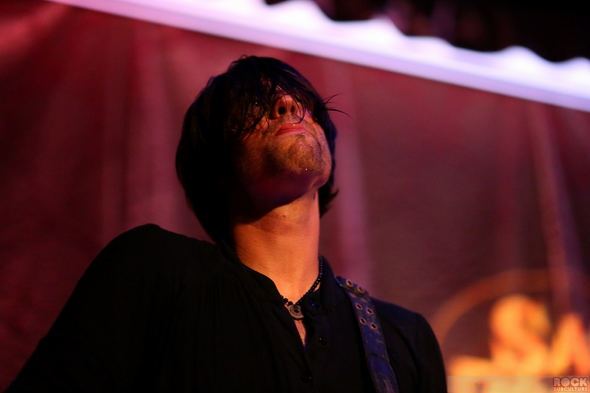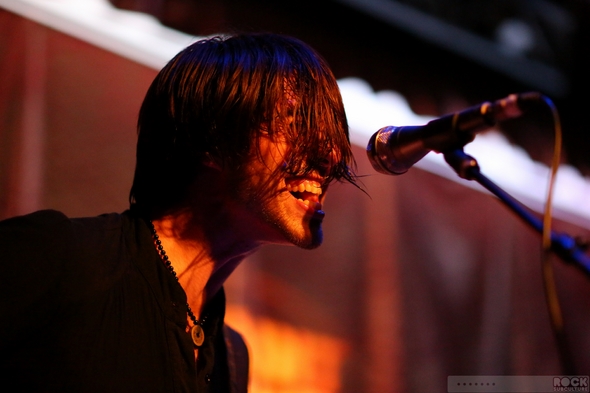 Spare Parts for Broken Hearts
Members
Sarah Green (vocals, guitar, bass guitar)
Tosha Jones (drums)
Laurita Guaico (vocals, bass guitar, guitar)
As with Queen Caveat, this was another band I was previously unfamiliar with, and another band that was a real joy to chat with at the show (and again, another reason Saint Rocke is an awesome venue, as this isn't always possible at shows in general).
The all-female band (still not enough of this in the industry, in my opinion) does something I've not seen before…  with Tosha on drums, Sarah and Laurita actually swap spots and instruments (guitar and bass guitar) during the show, which I found fascinating (and a friend of mine at the show remarked on the same thing).
Also similar to Queen Caveat, I had the sense that some of their influences were early 90s-centric, and this was confirmed in talking with Sarah after the show (we chatted a bit about 4AD artists and bands like the Breeders, Throwing Muses, etc.).  I've since listened to their 2011 EP  and it's really stellar stuff.  It's loosely in a certain subgenre of music for me that I've always immediately gotten hooked into on first listen, and those are the kinds of songs that they write – immediately hooky and melodic yet with a lot of great riffs and beats.  Catchy alternative rock with obviously a lot of thought and meaning behind the songs.
In addition to the role-switching on stage, they are a lot of fun to watch, and watching Tosha on drums is kind of intoxicating, as if every part of her is just tuned into that beat and pushing it as intensely as possible.
You can learn more about this great band on their official Facebook page – www.facebook.com/sparepartsforbrokenhearts/.
Below are some photos of Spare Parts for Broken Hearts performing on stage (click any image for higher resolution photo):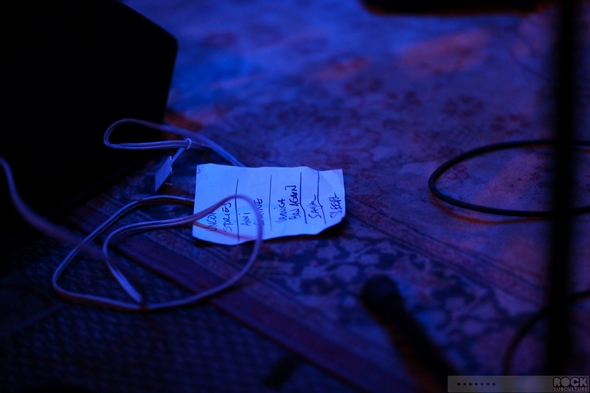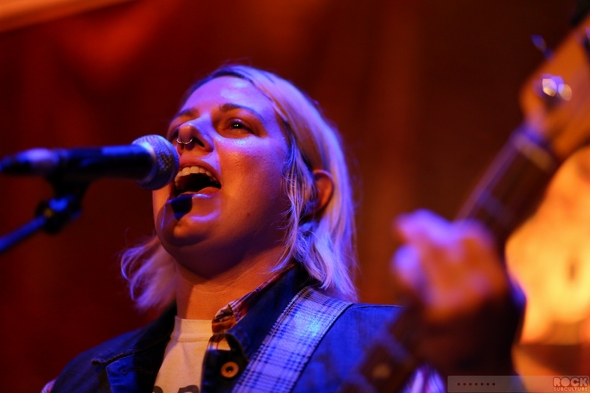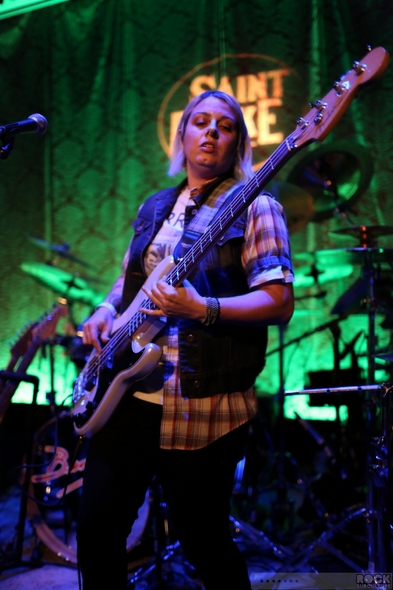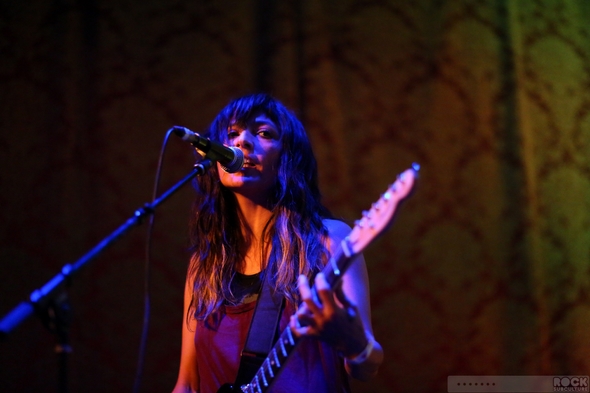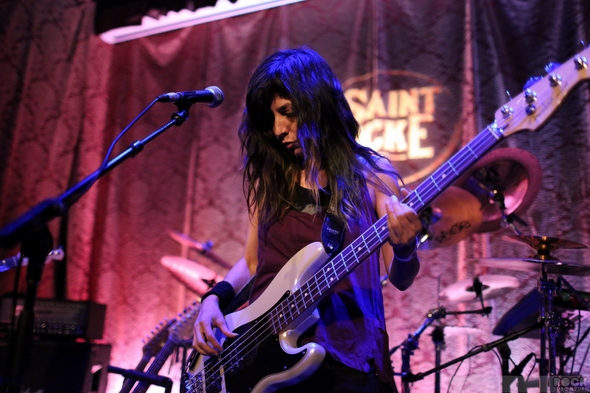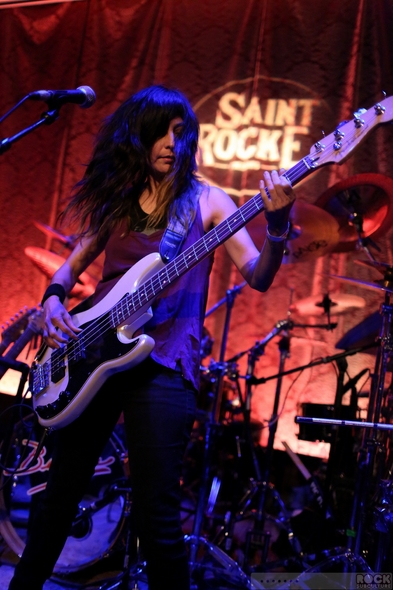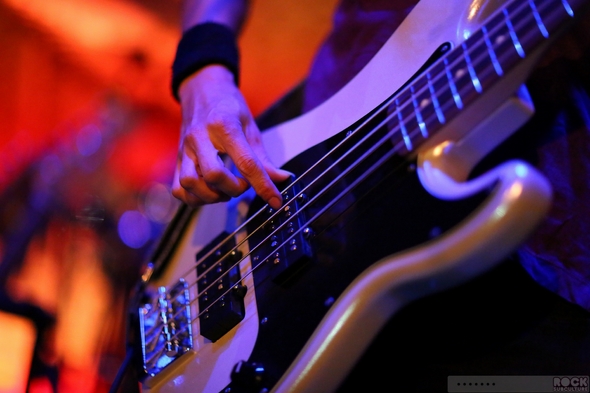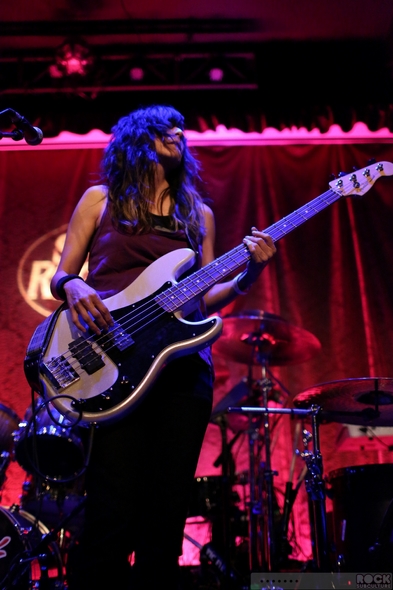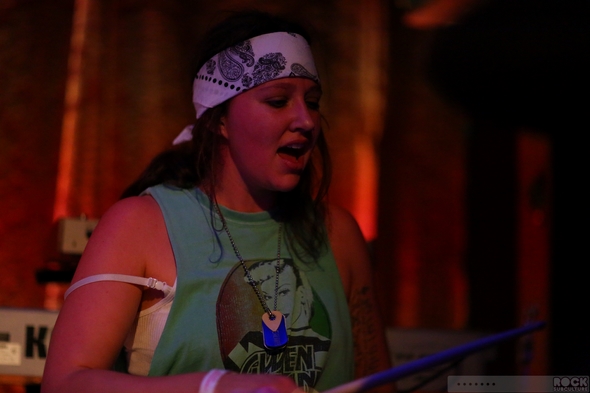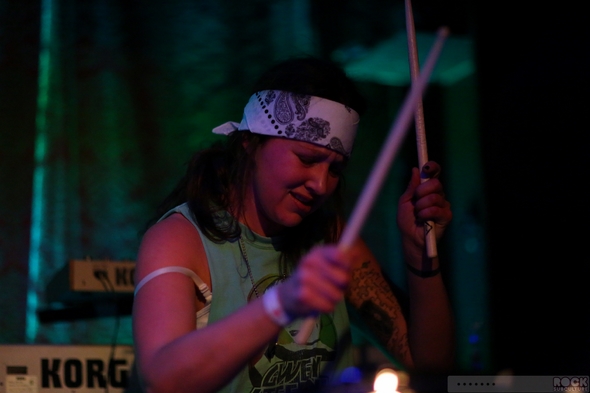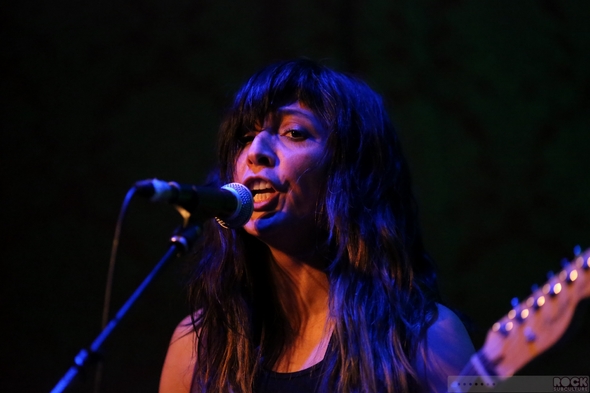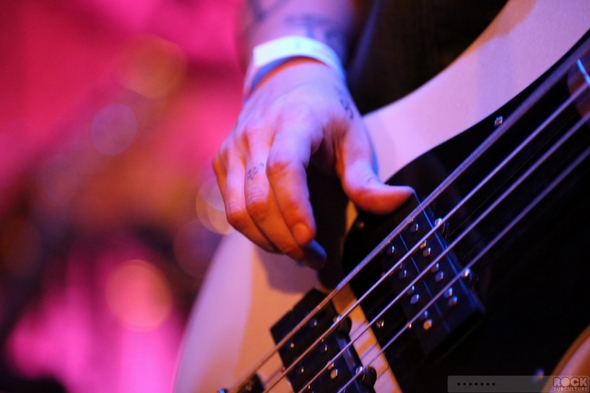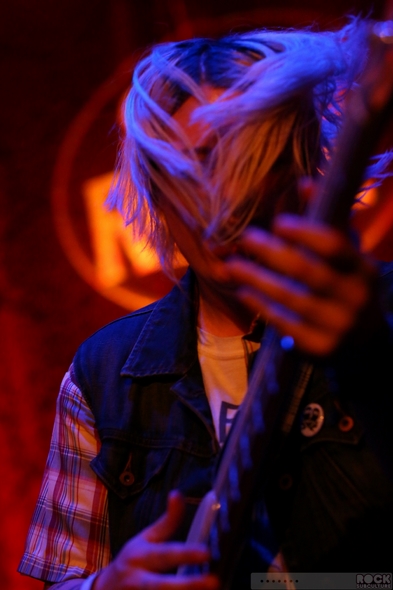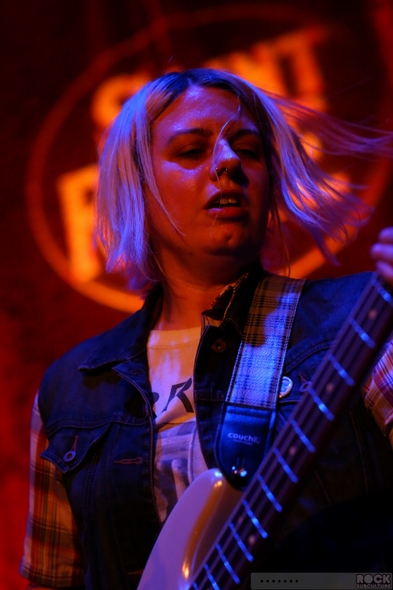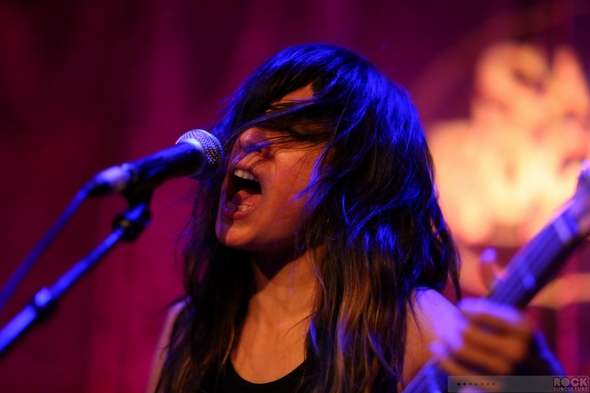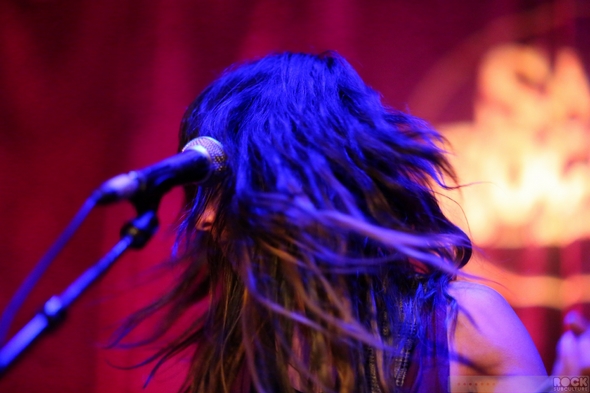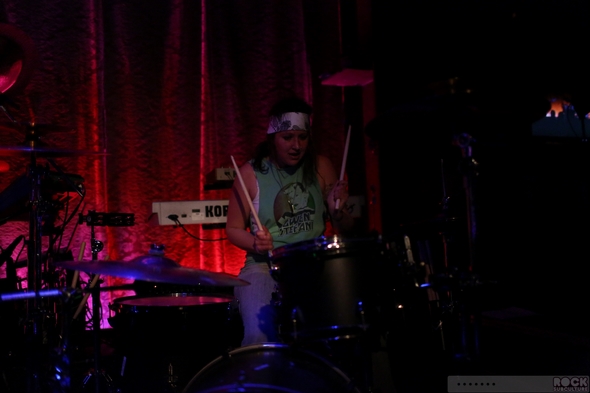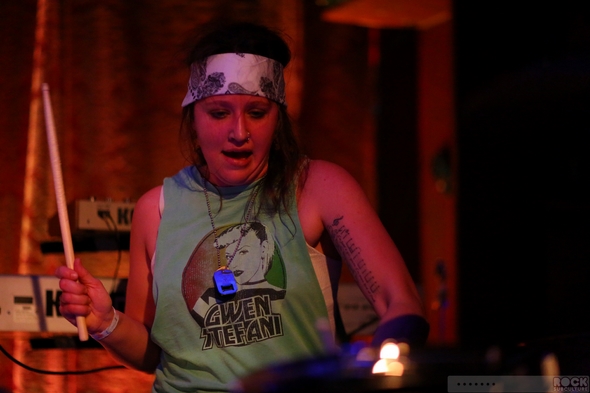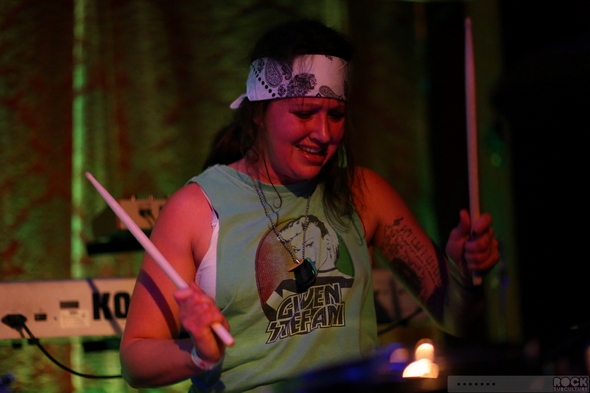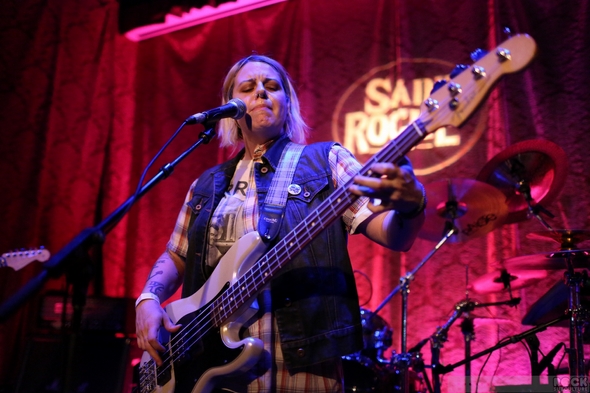 Berlin featuring Terri Nunn
Members
Terri Nunn (vocals)
Carlton Bost  (guitar)
Chris Olivas (drums)
Dave Schulz (keyboards)
As I published a review on Berlin last Spring, some of the background here is a borrowed from that article, for context.
Berlin formed in the Los Angeles area in the late '70s, and their first single – "A Matter of Time" – was released in 1979, and it was also played in concert Friday night.
They were very much a fundamental and pioneering part of the "New Wave" movement in the 80s.  The song 'No More Words' is for many a classic 80s song and synonymous with the times.  And Terri Nunn really led the way in making female-fronted bands a thing that is relatively common today (as with the two opening bands for this show), and has always had a strong personality.
Many of their songs involve interrelated subject matter of love, love lost, intimacy, sex, and relationships, and one of their most known songs (and somewhat controversial at the time) was "Sex (I'm A…"), though they are probably best known to the mainstream public for the ballad "Take My Breath Away", which featured in the film Top Gun (1986).
As a point of trivia, Terri Nunn had actually auditioned for the role of Princess Leia for Star Wars: A New Hope (those who know me know I am a huge Star Wars fan). In fact, video of Terri Nunn's audition is widely available (YouTube Link).
There is a great deal of additional information about the band and their history on their Wikipedia entry., with even more information on their recently redesigned official site at www.berlinpage.com.
I was a huge fan of Berlin growing up, having somehow discovered them fairly early on, with their second album, Pleasure Victim, which was released in 1982. That was followed in 1984 by Love Life and then 1986 by Count Three & Pray. No new work followed until 2002 and then 2005 (Voyeur and 4Play respectively, though the latter was mostly covers and live tracks).
The new studio album by the band is expected this year, and they are working with writer/producer Bryan Todd.
Richard Blade made a really touching intro for the band, as they are very good friends and he's been very supportive of them throughout the life of the band.
They played several new songs tonight, including "Blame It On The World", "Don't Make Me Regret It", and "Nice To Meet You".  The only other new song that I've heard previously (not played tonight) was "Mom" at the show last year; and both shows featured the new song "Animal".  They also did one cover, Jefferson Airplane's "Somebody To Love", which isn't a song that you would imagine as a Berlin song, but it is a brilliant choice once you experience them playing it live.  I've always appreciated that fact that the band has done great covers, and hope to someday catch them playing my all-time favorite, Depeche Mode's "Never Let Me Down Again".
For "Nice To Meet You", Terri rode on the shoulders of a man (I believe this was her husband, but may be wrong and apologize if I am) and went out into the audience, greeting her fans and shaking hands, which I've heard that she does sometimes (another fan captured video and published on YouTube here), and pertains to the meaning behind the song.  The crowd really enjoyed it.  Love the keyboards in this song, by the way…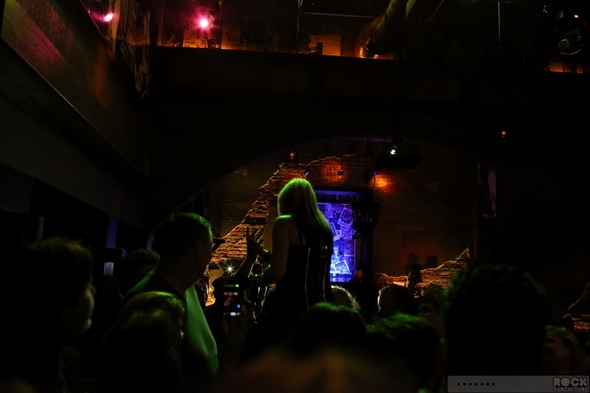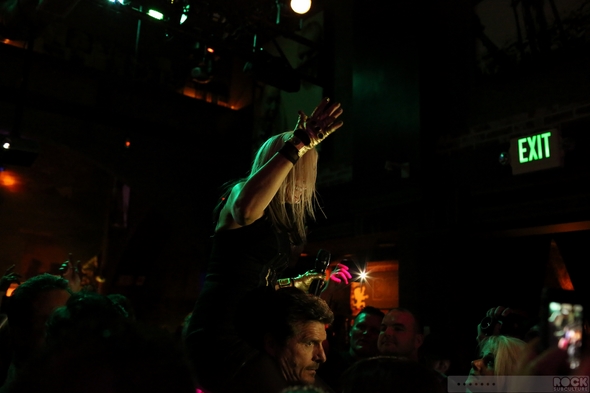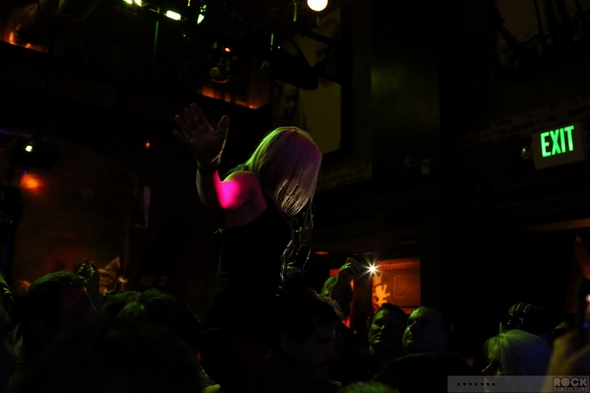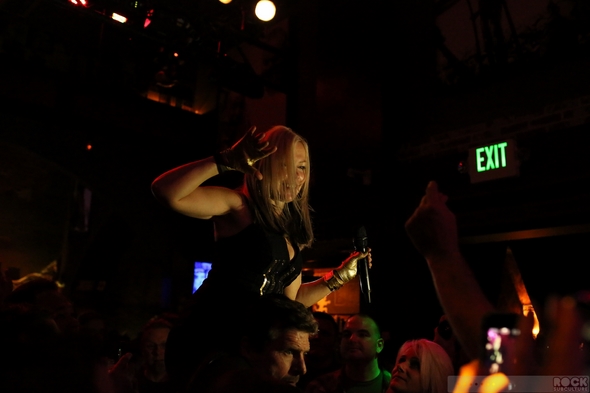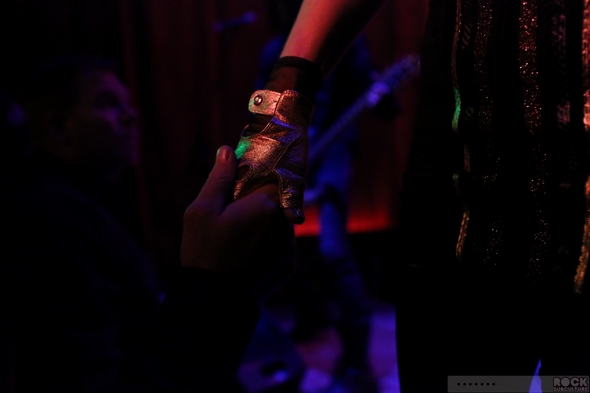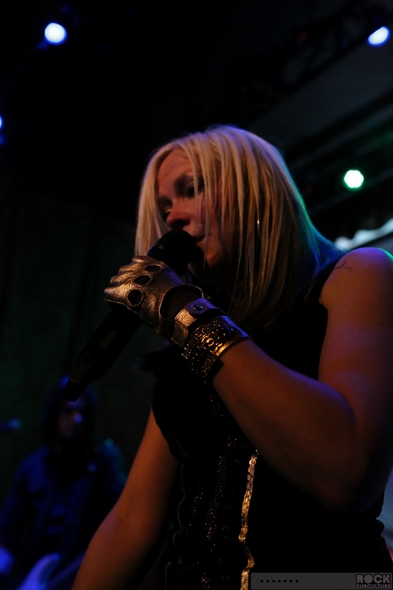 Below is the full set list for Friday night's show:
Masquerade
No More Words
Matter of Time
Metro
Animal (new song)
Pictures Of You
Blame It On The World (new song)
Pleasure Victim (acoustic)
Don't Make Me Regret It (new song)
Touch
Nice To Meet You (new song)
Somebody To Love (Jefferson Airplane Cover)
Sex
Encore
Take My Breath Away
Dancing In Berlin
Below is an image of Terri Nunn's set list on stage, prior to the show starting:
Each member of the band put on an excellent performance, the sound was awesome, and I actually really enjoyed seeing them on the smaller stage with the great supportive energy.
I love watching Chris Olivas on drums, and it is awesome that a band viewed as a hybrid synth/electronic-rock band uses a "real" and traditional drum kit as well, which brings more life to the music, and he is an amazing drummer.
Dave Schulz is a master keyboardist and totally nails every note and makes it look so easy.  Since I was right of center, I had an opportunity to see him at work very close up, and it was really thrilling to watch the music come to life with his playing.  Being a huge fan of 80s music in particular, and having zero music ability myself, I love to watch keyboardists at work on these tunes that are long hard wired into my brain.
I did at one point move over to the left side of the stage to have a chance to see Carlton Bost at work on guitars and vocals as well, and that was equally fascinating to watch.  As an aside, I would really recommend picking up the album The Hollow Season for his side project, Shades of Scar, which is an awesome album (electronic-based, it reminded me of some of my favorite more industrial-oriented bands like certain works from NIN and early Ministry, etc.).
Terri Nunn did confide with the audience that she and her family were in the midst of a very tragic situation and I know my sympathy goes out to them, as I'm sure other fans feel the same way.  It was really touching hearing her talk about this and feeling the love and bond that she has with her family.   Truly she has always struck me as a very genuine and kind person and this really underscored my perception that much more.
It was a really special concert in a unique venue and I'm really honored to have been a part of such an event, and to have an opportunity to memorialize it with some photographs as well.
I did shoot one video with my pocket camera at the end of the set, just to paint a picture of what the night was like much better than I could explain just in words.  This was how they closed out the show with "Dancing In Berlin":
Below are some photos of Terri Nunn and Berlin performing on stage (click any image for higher resolution photo):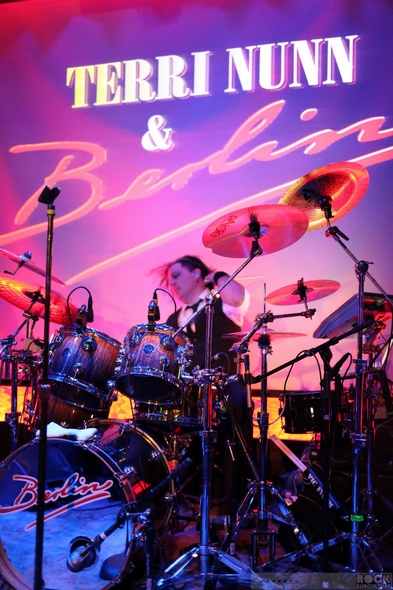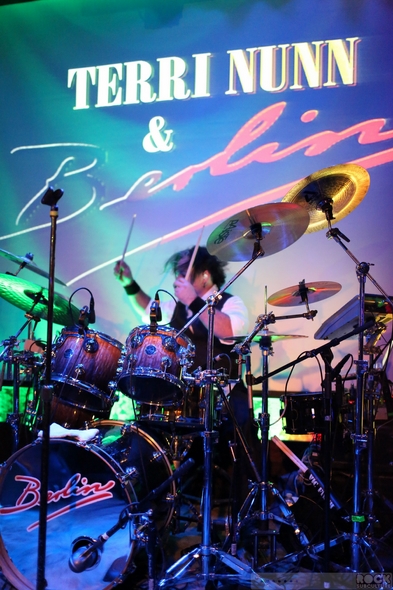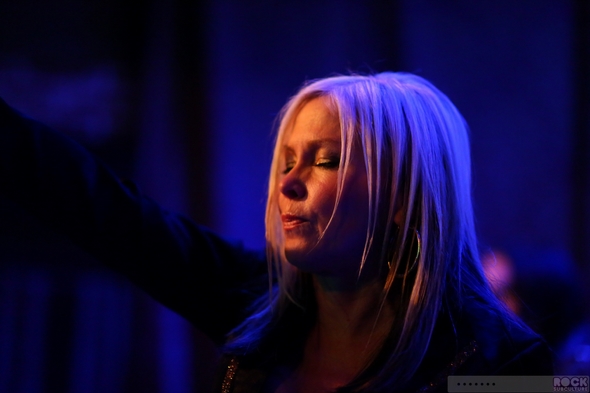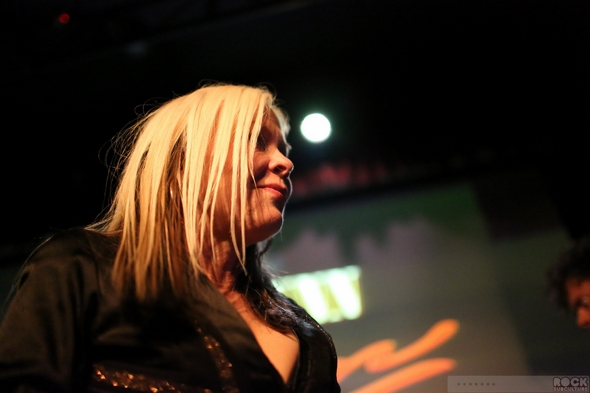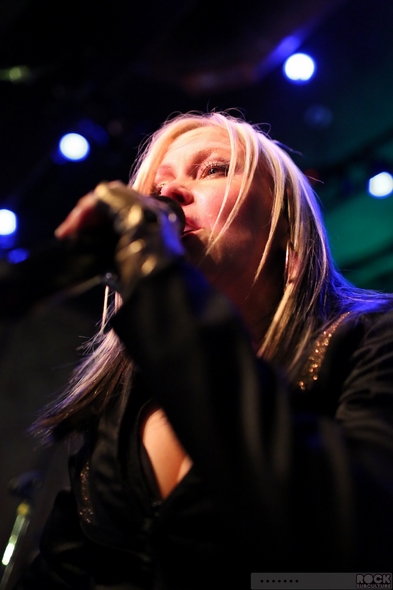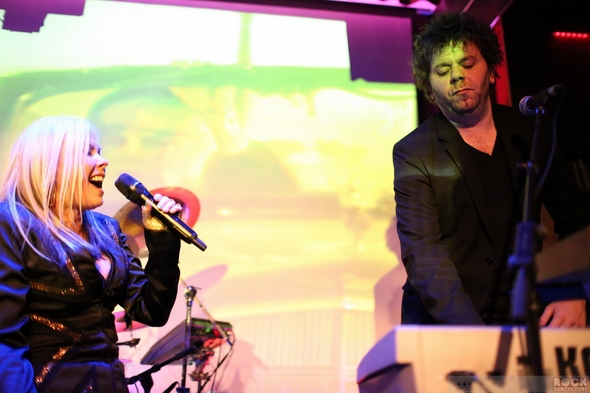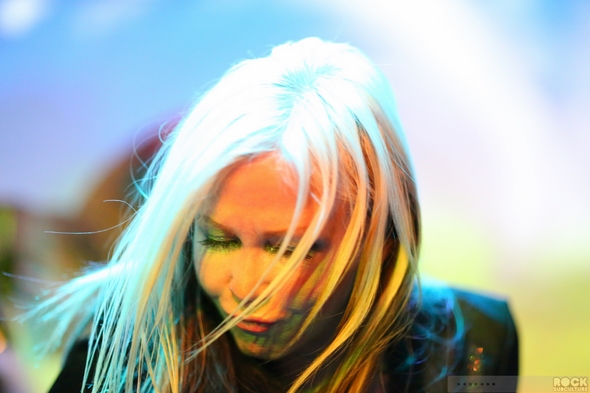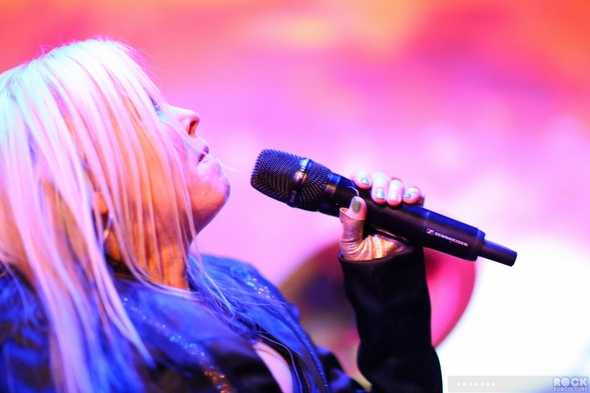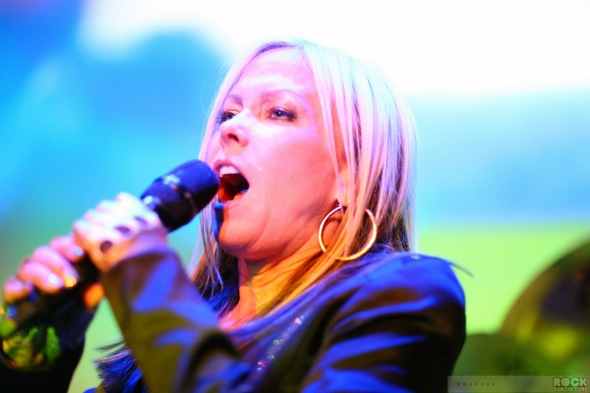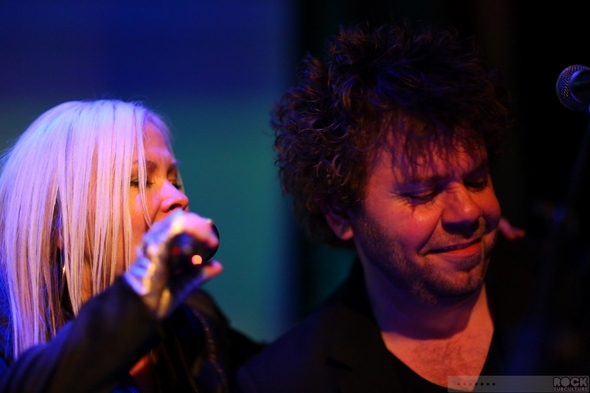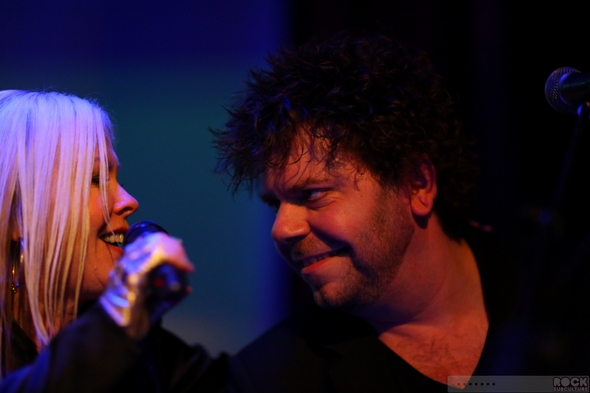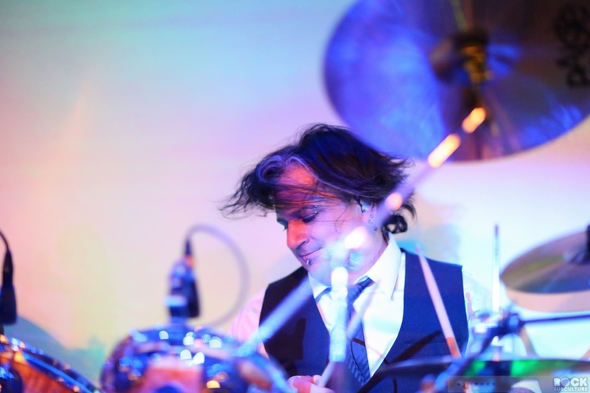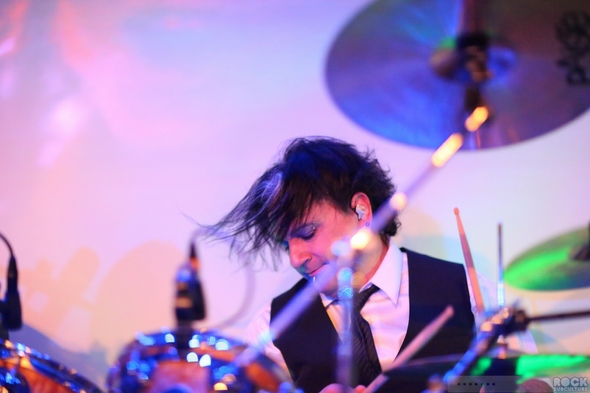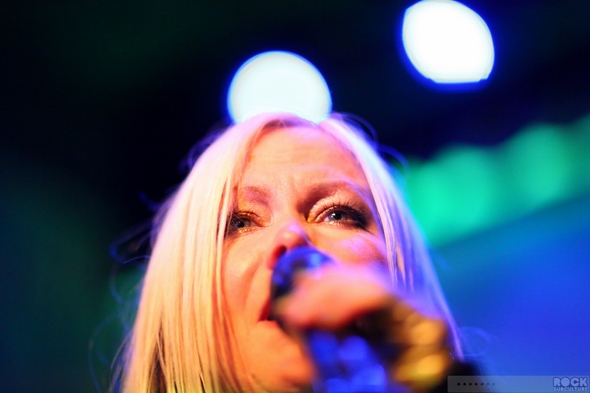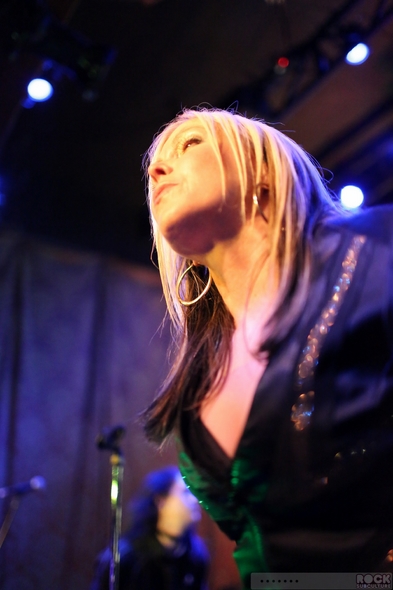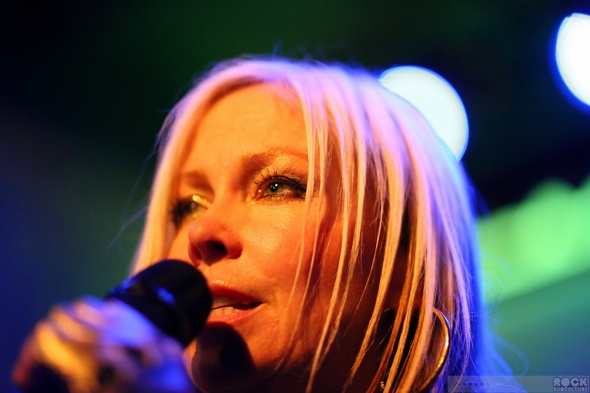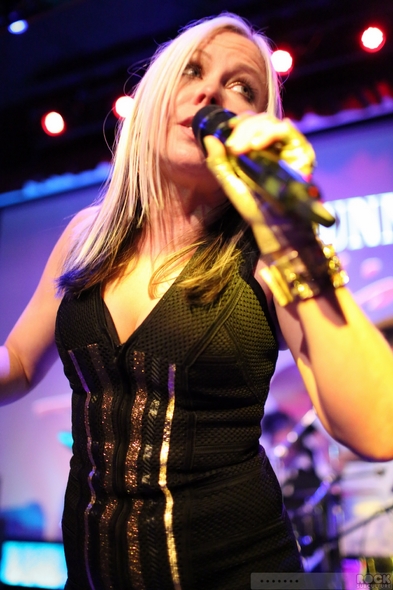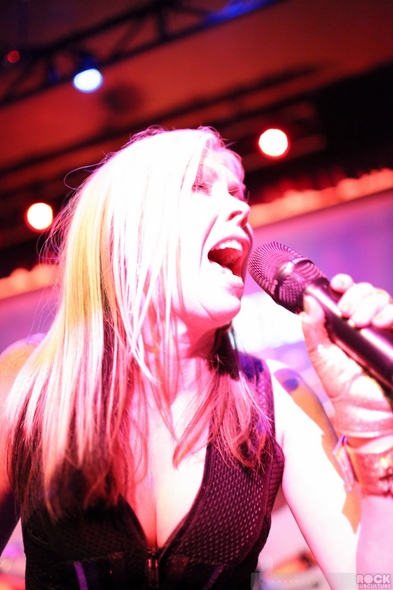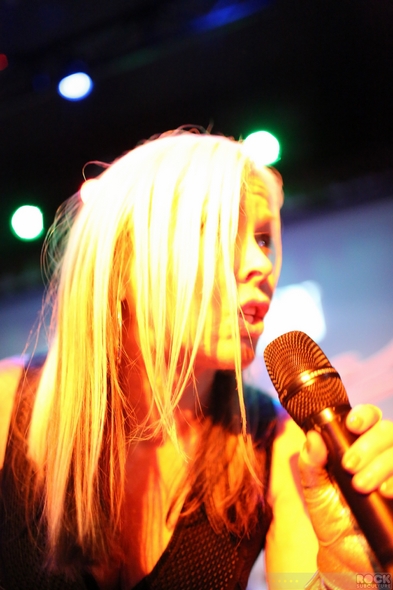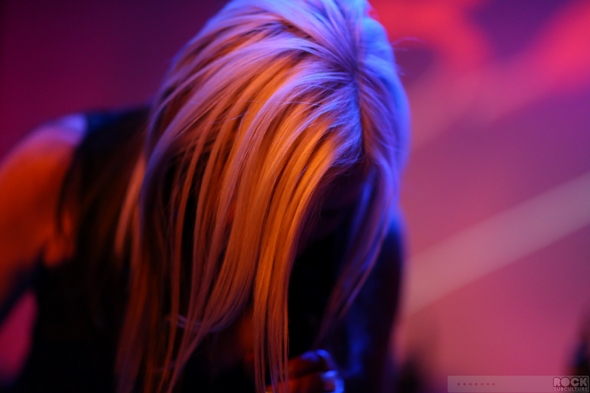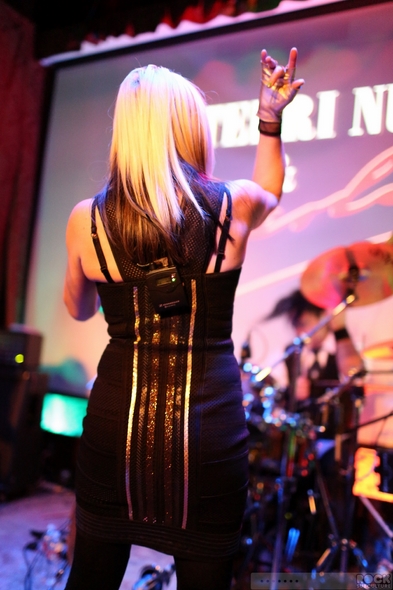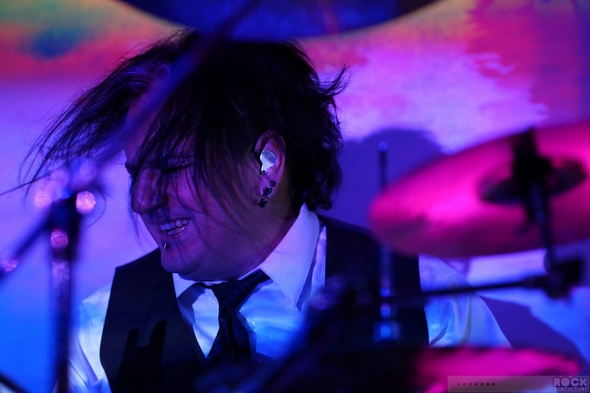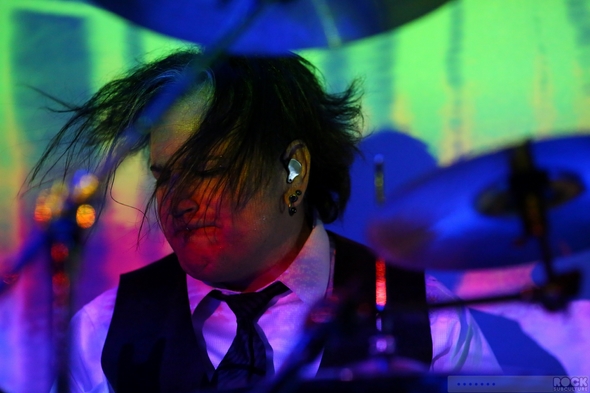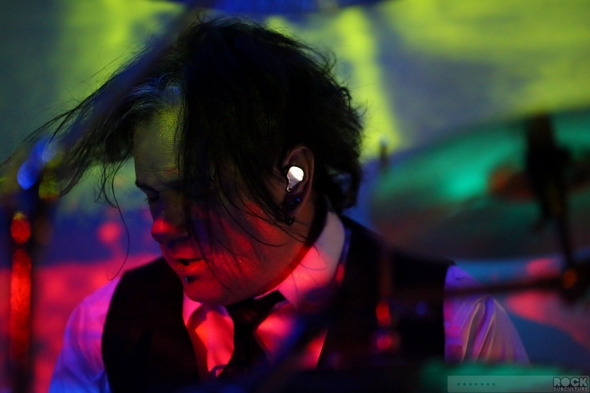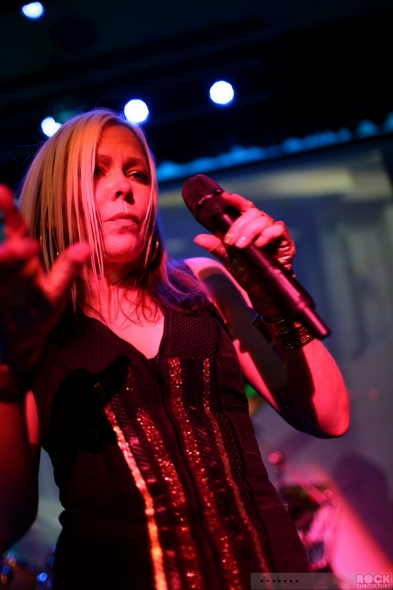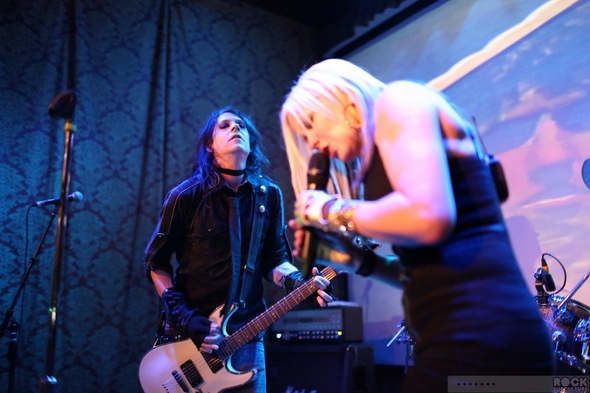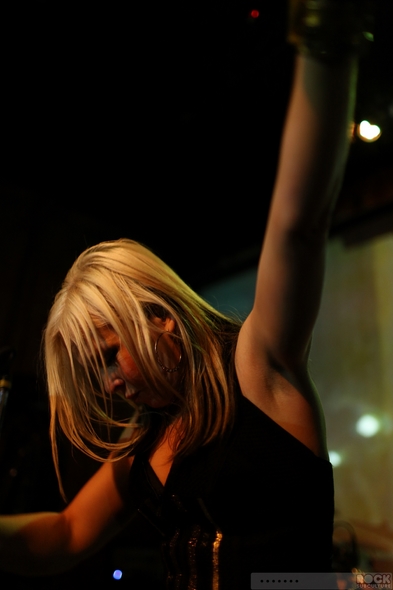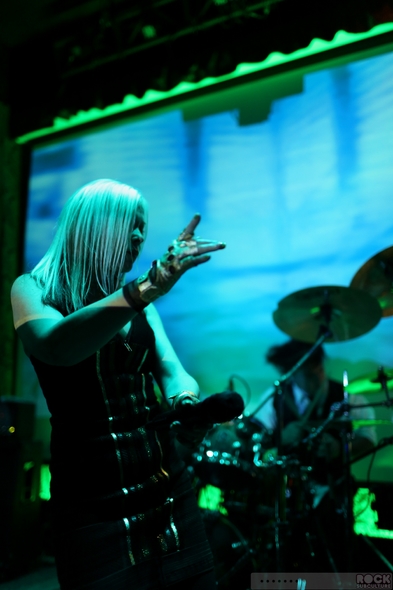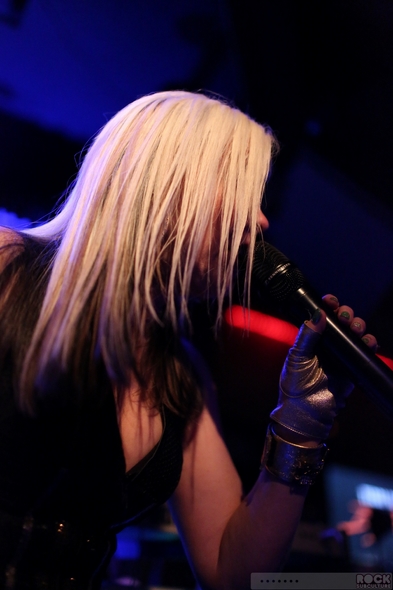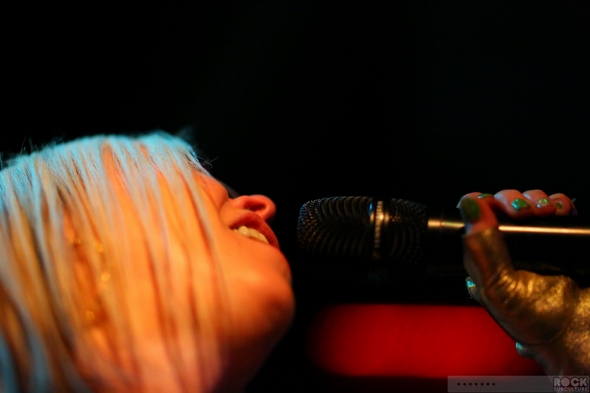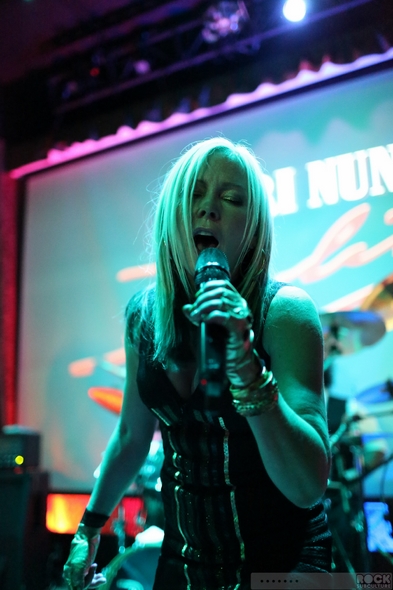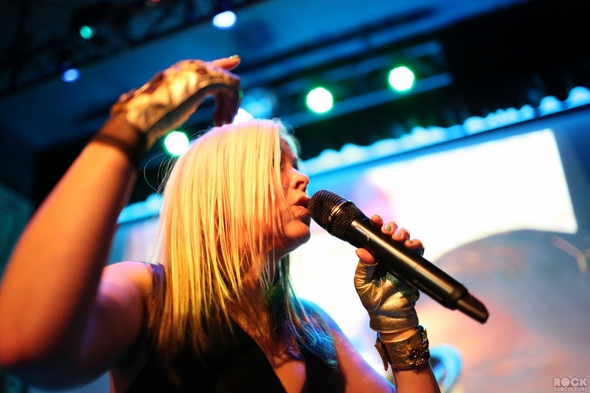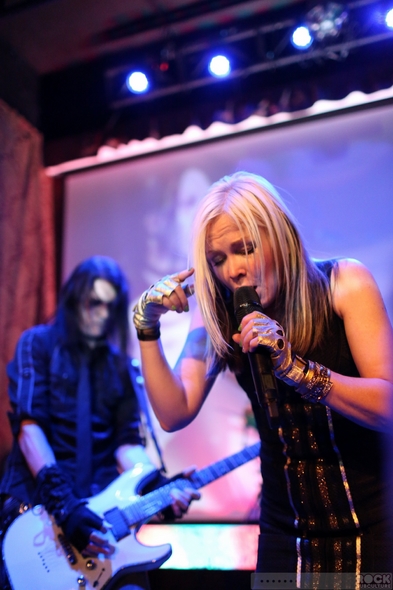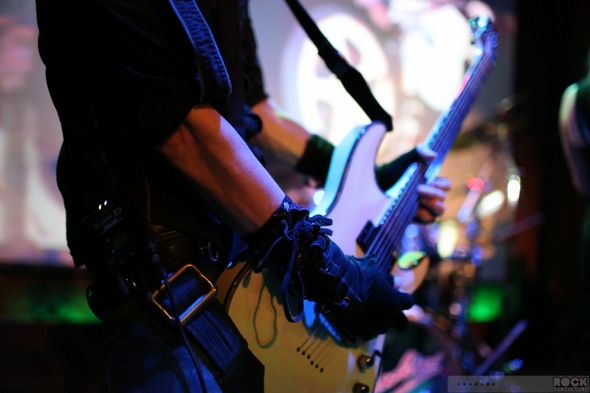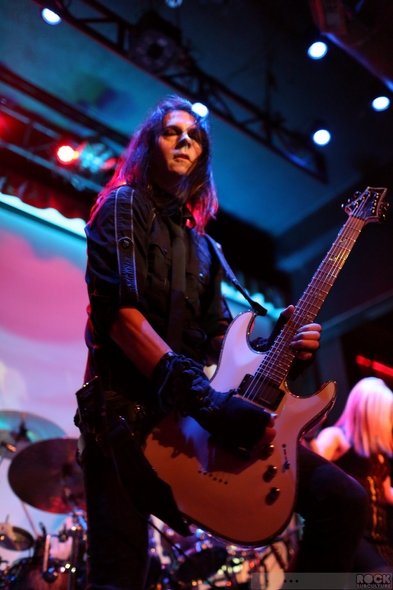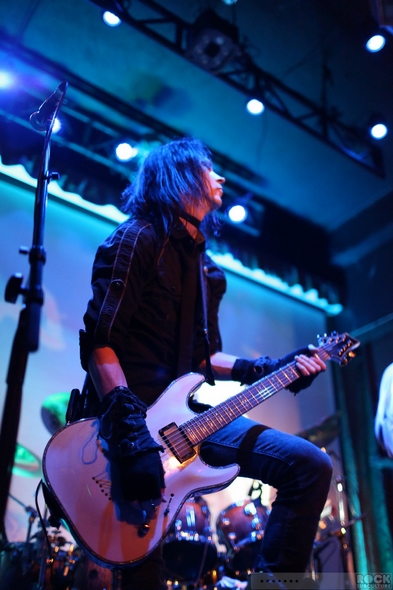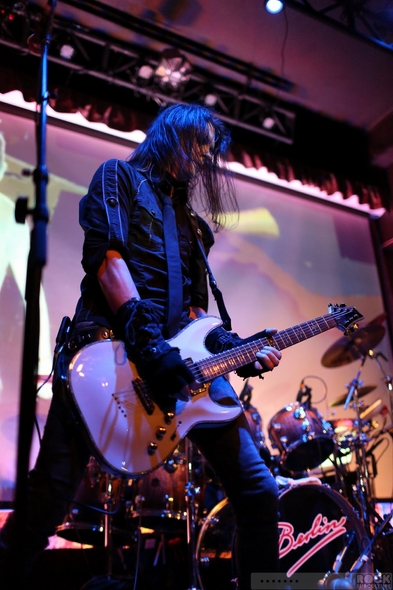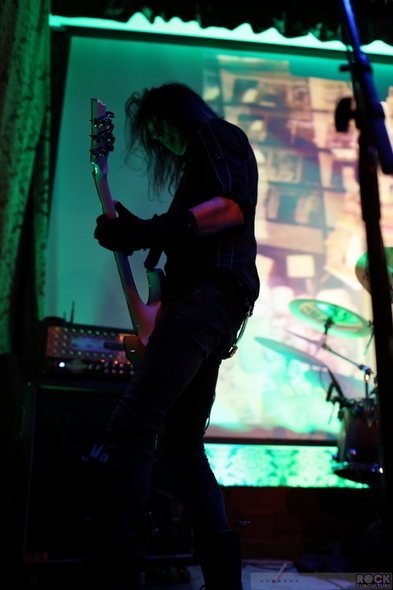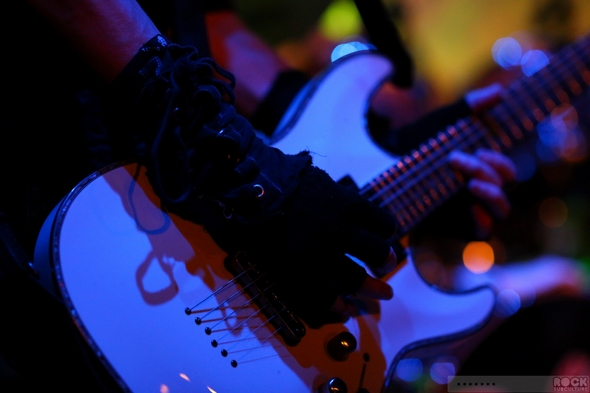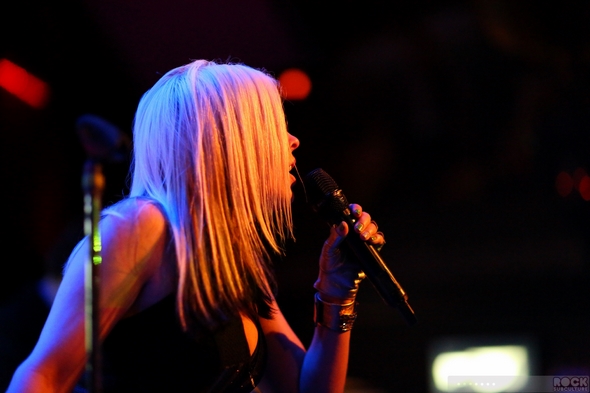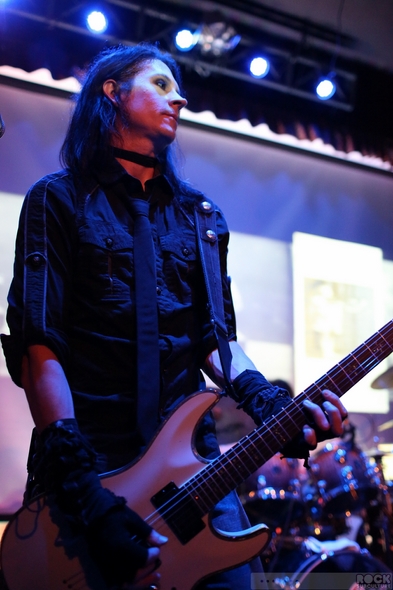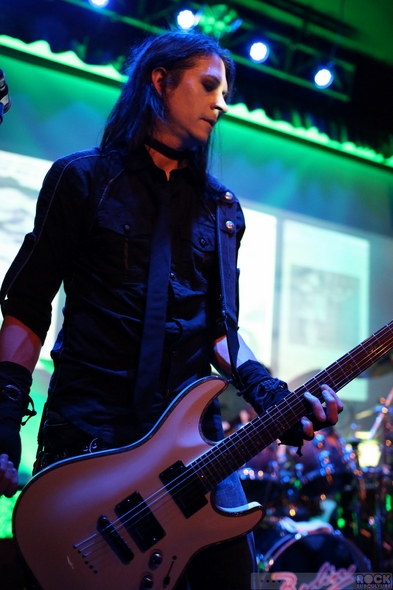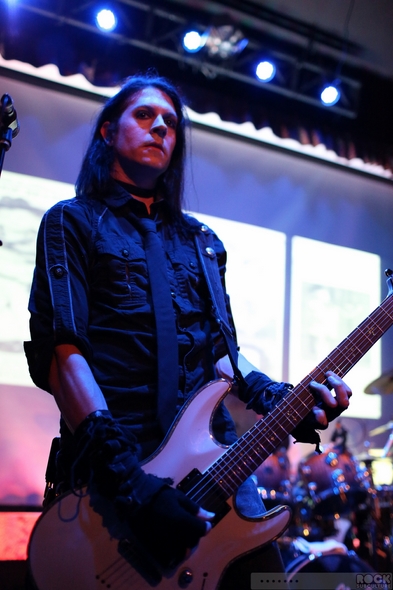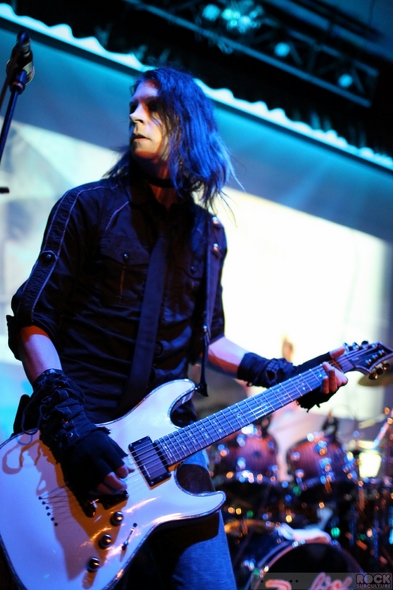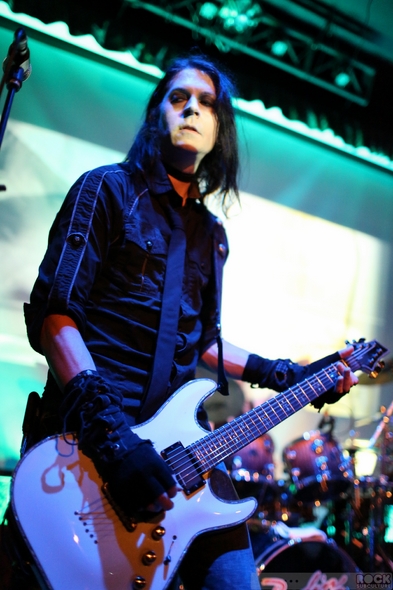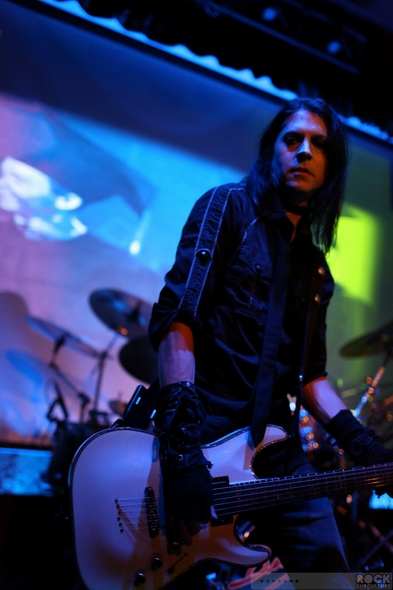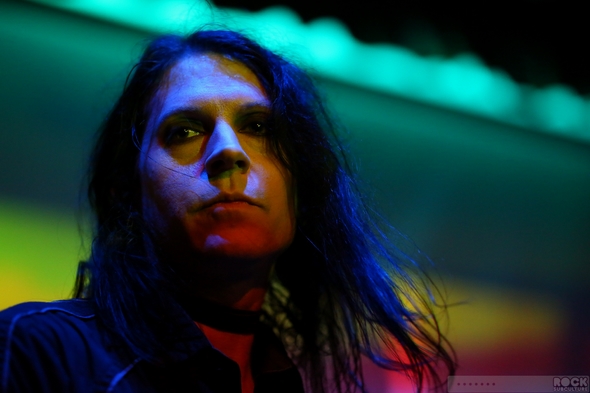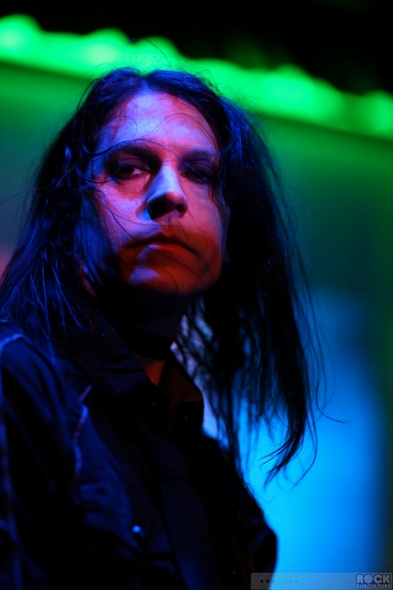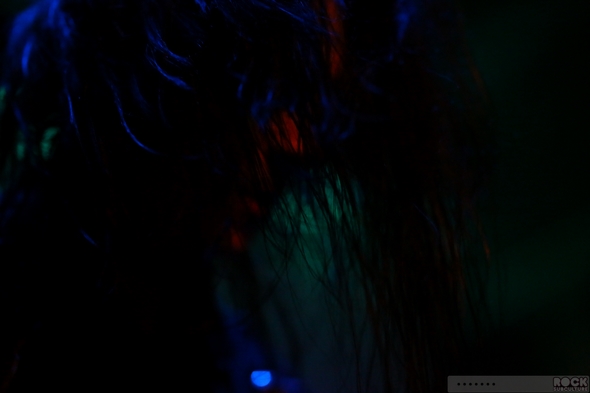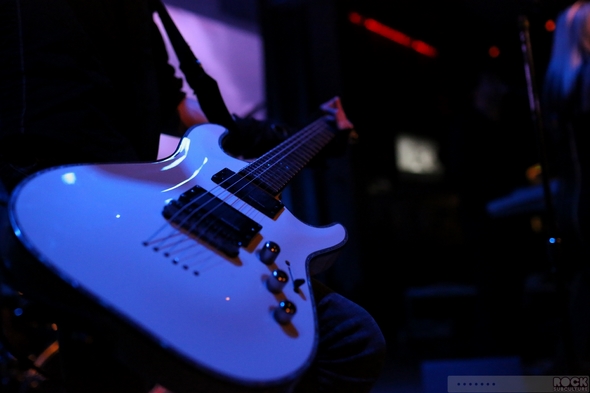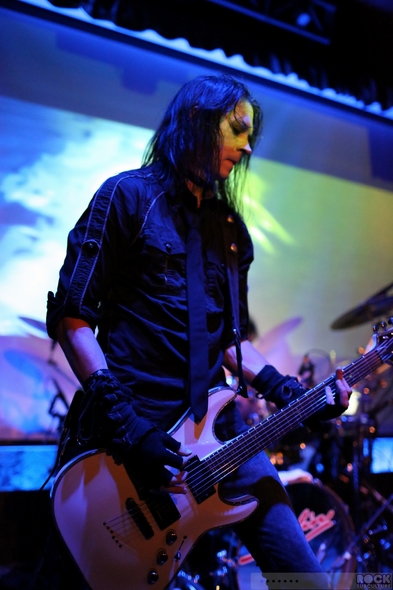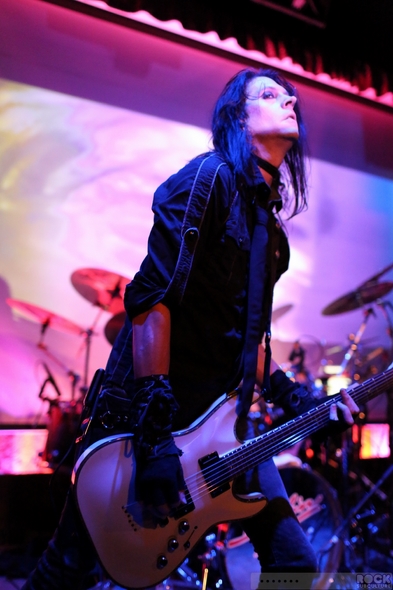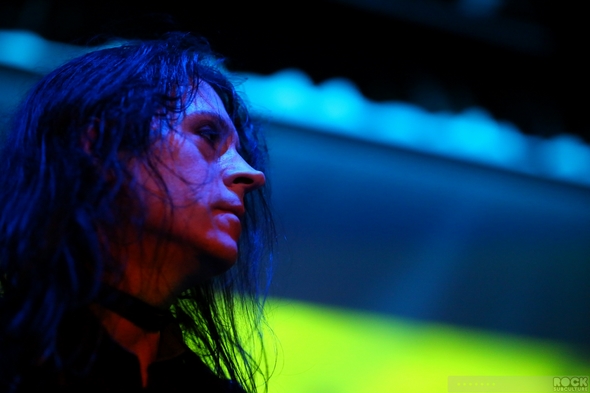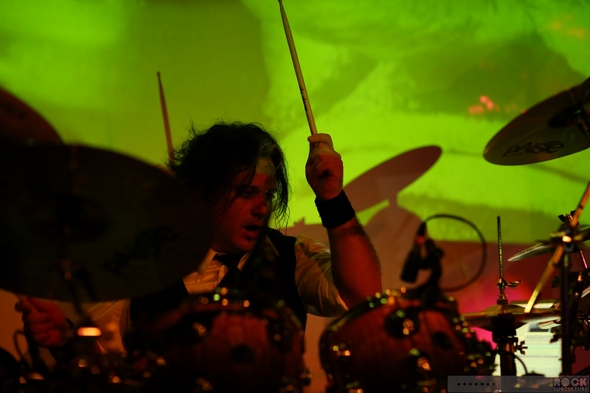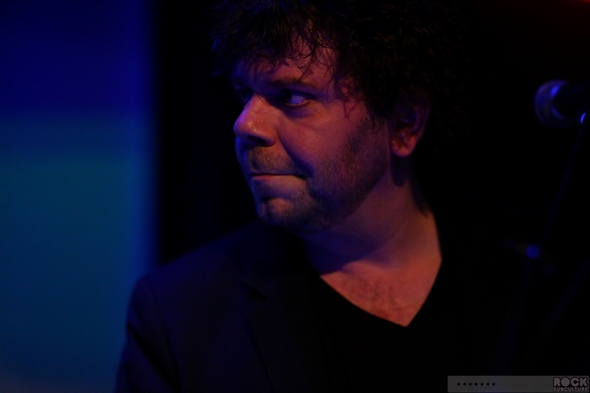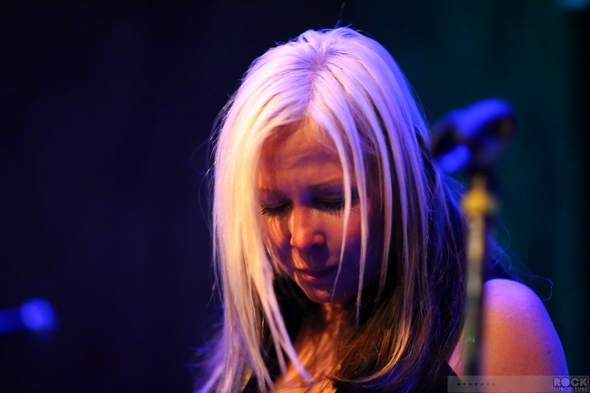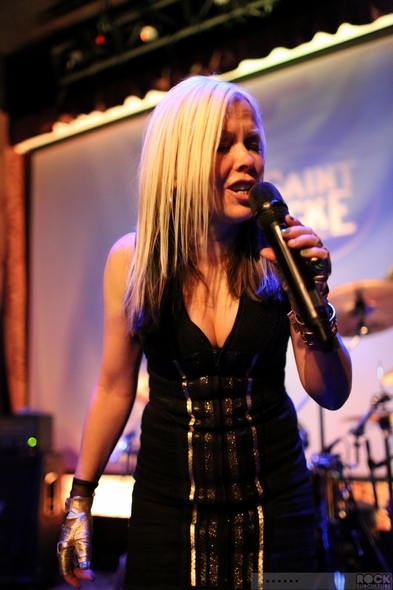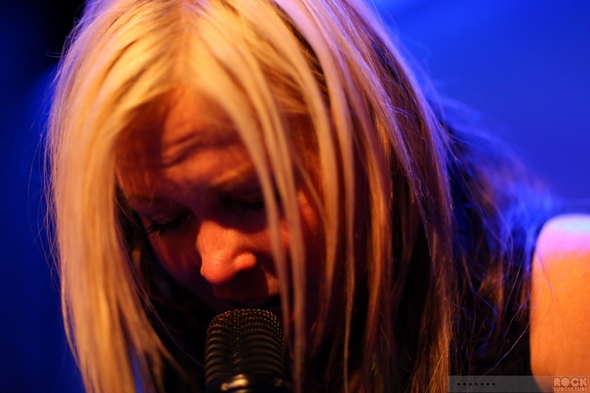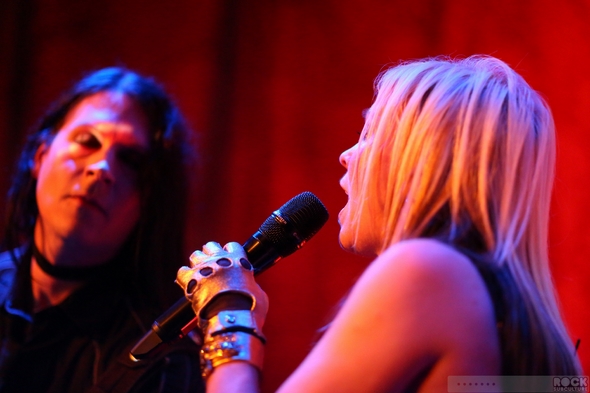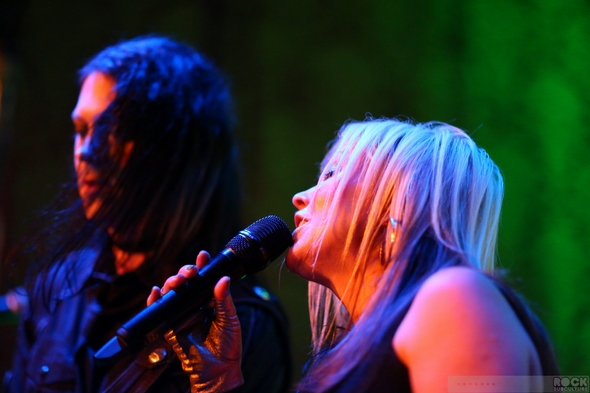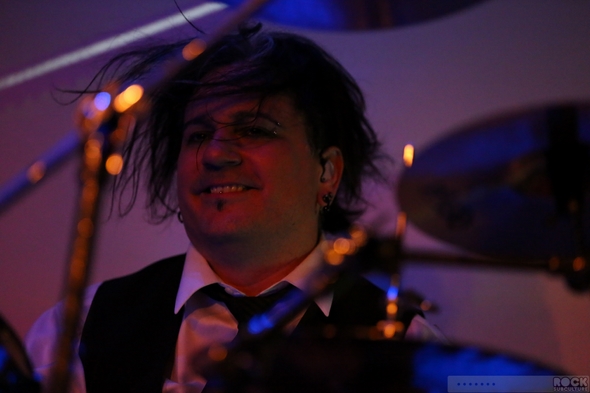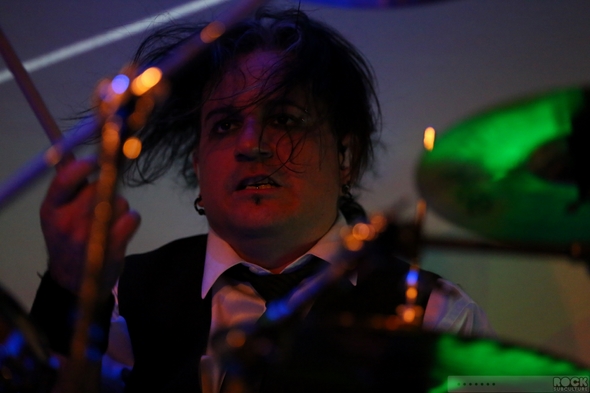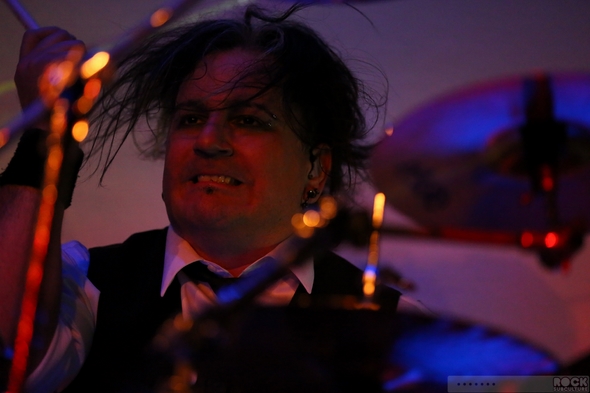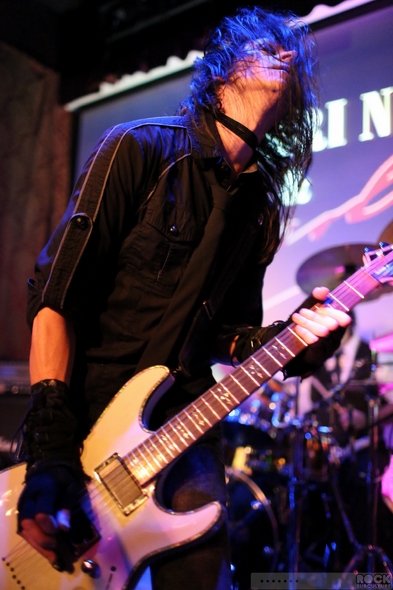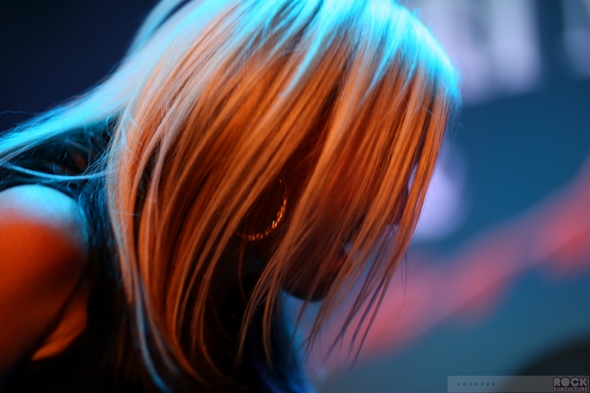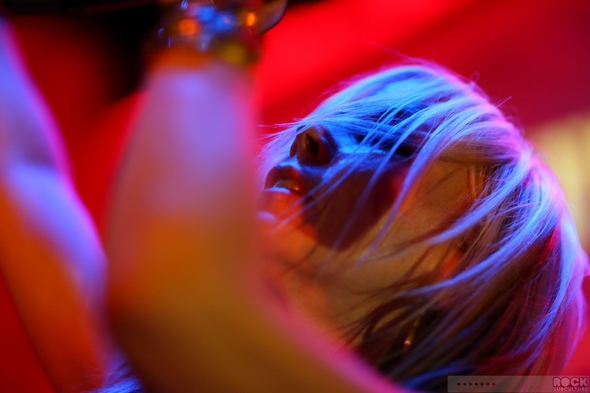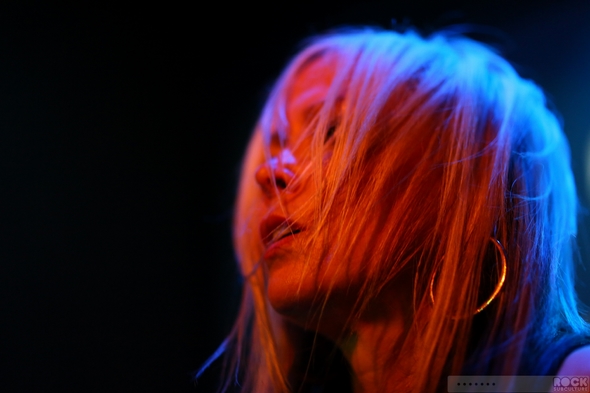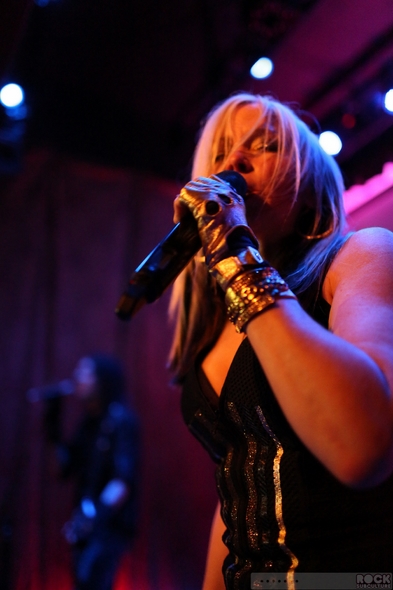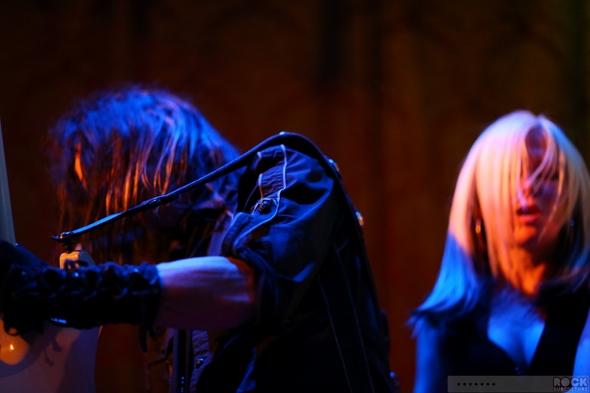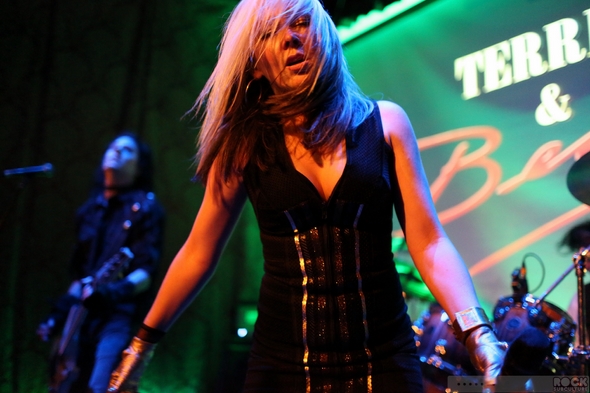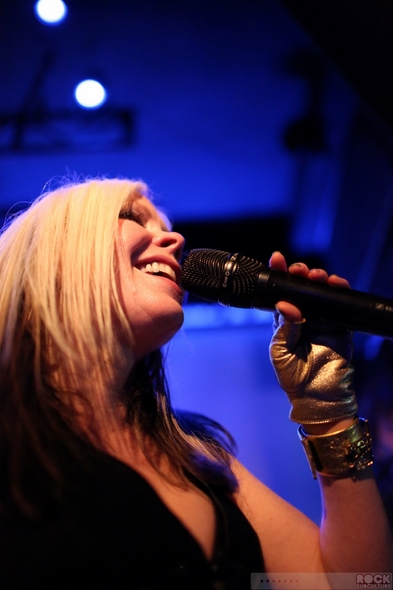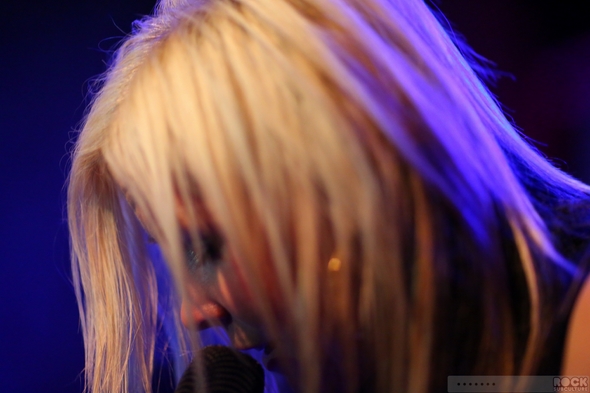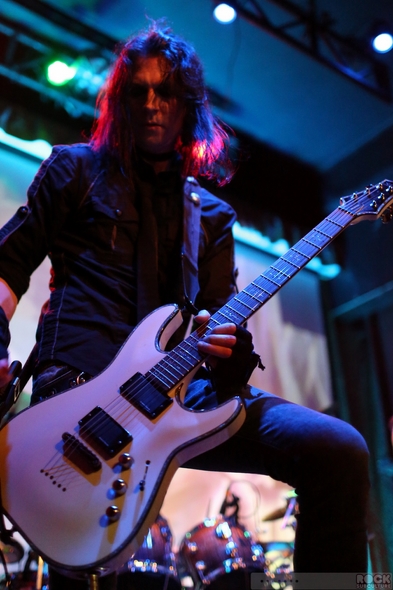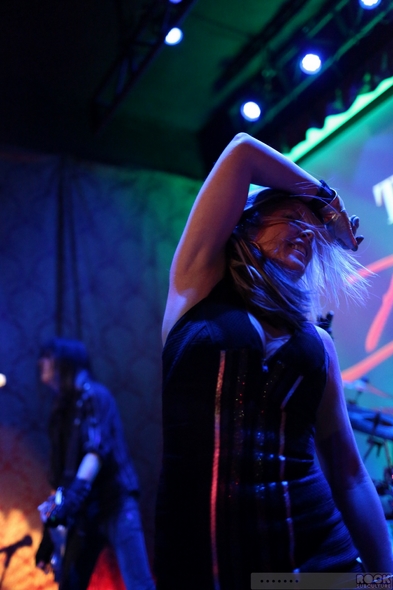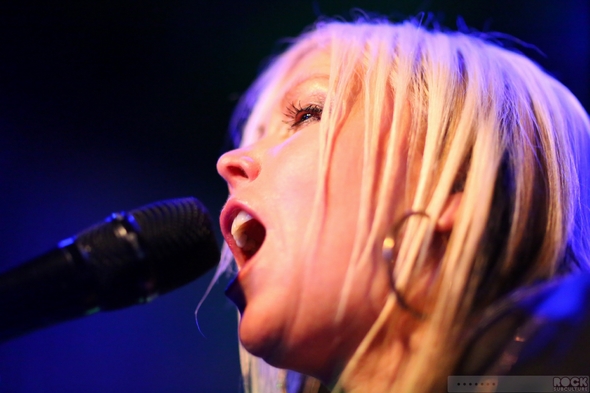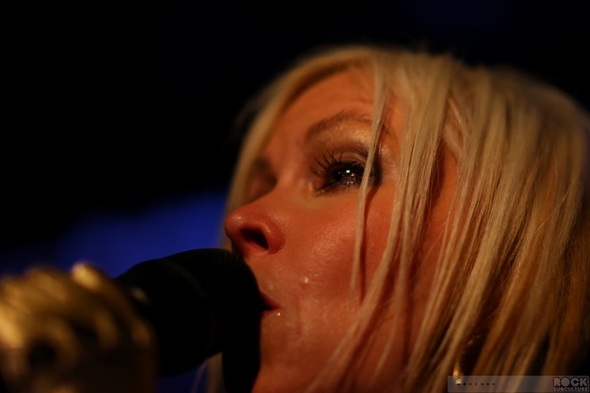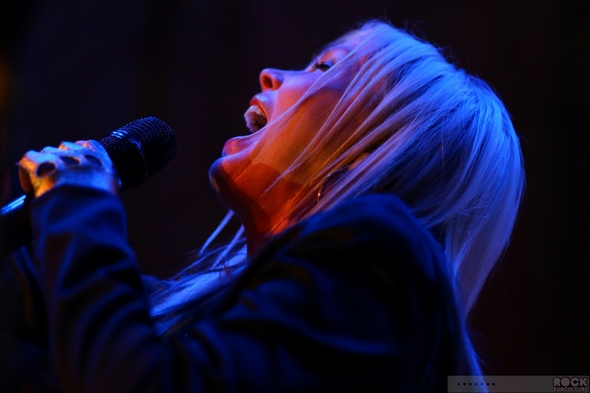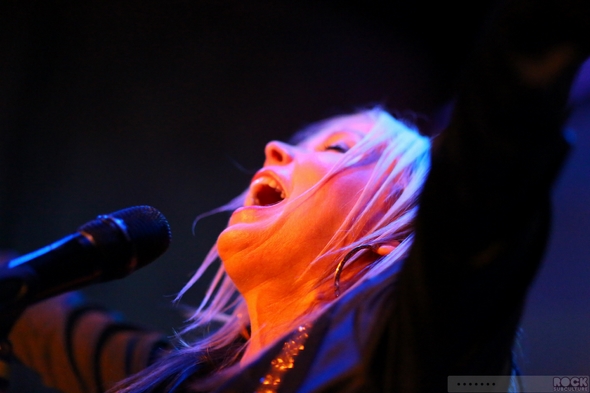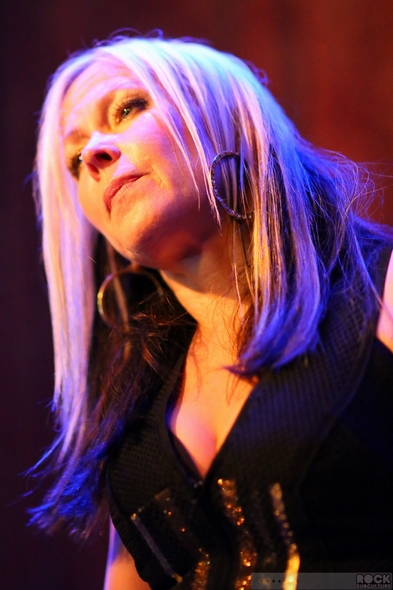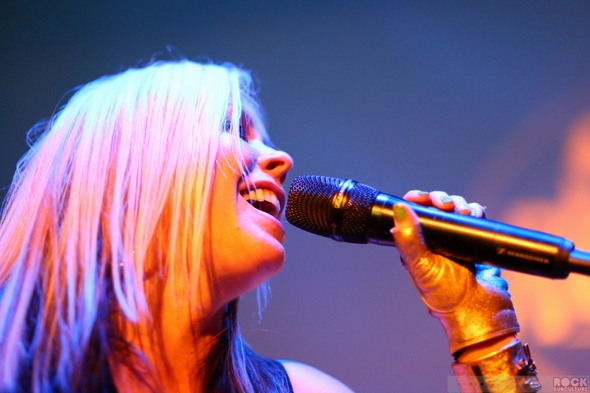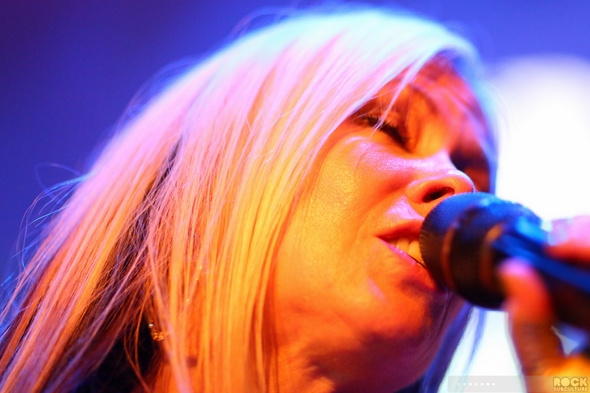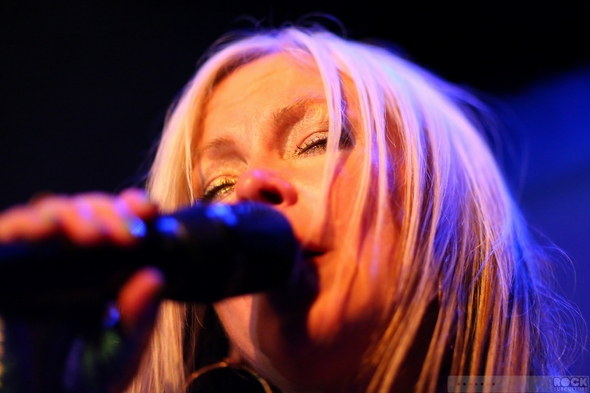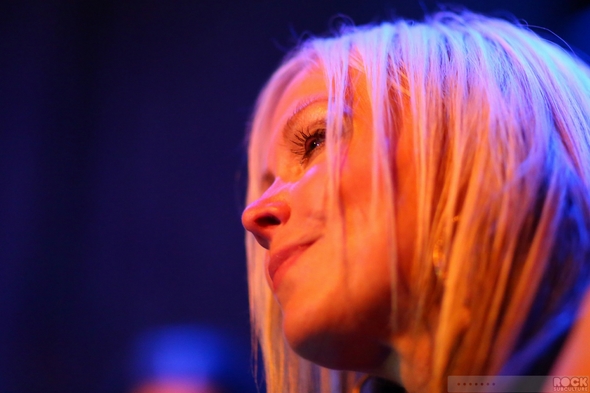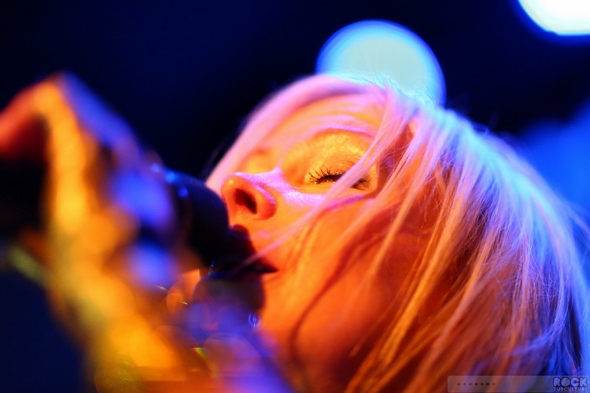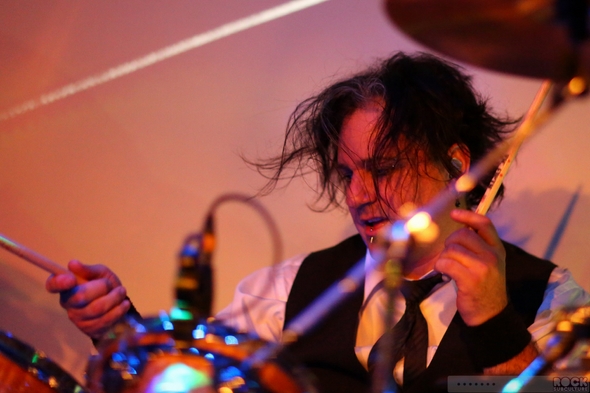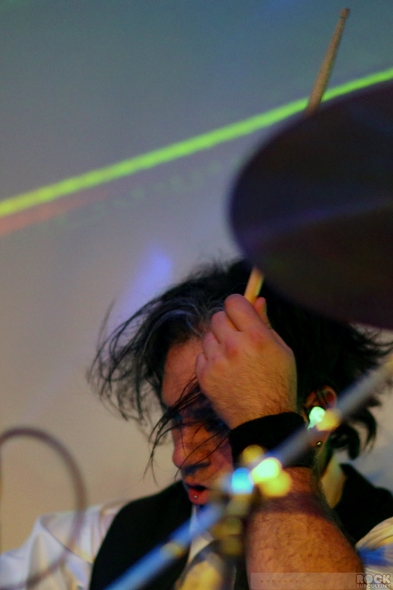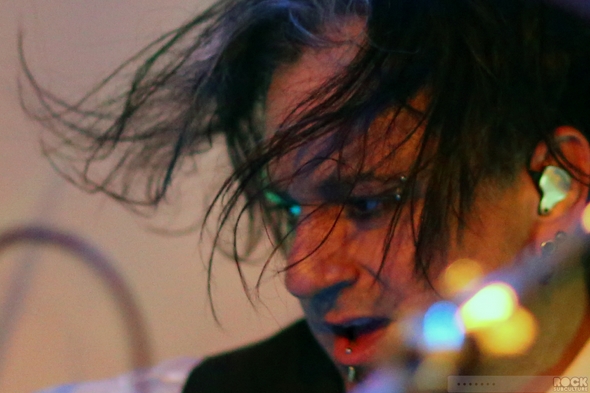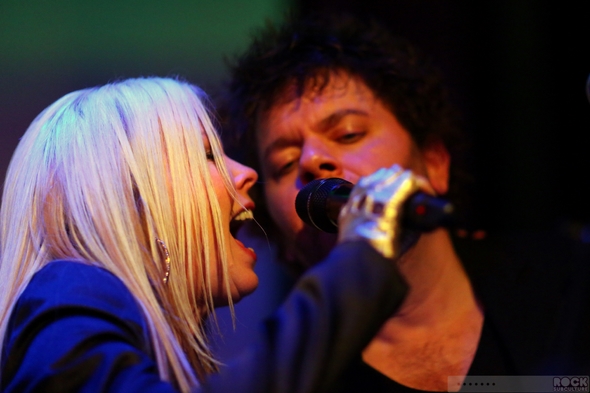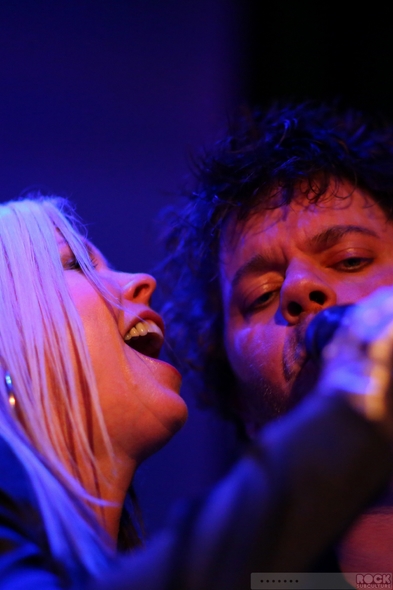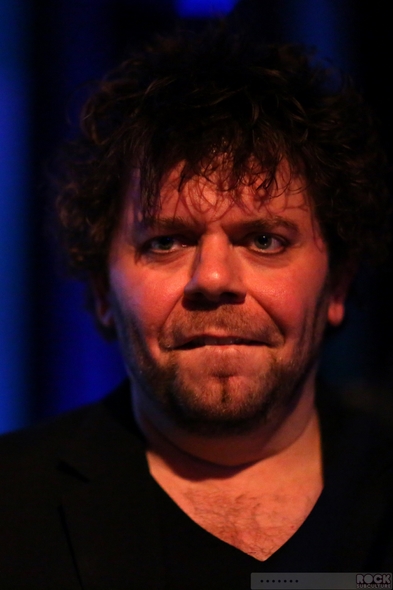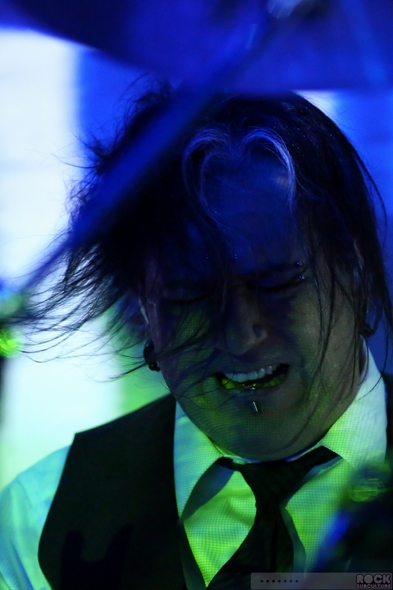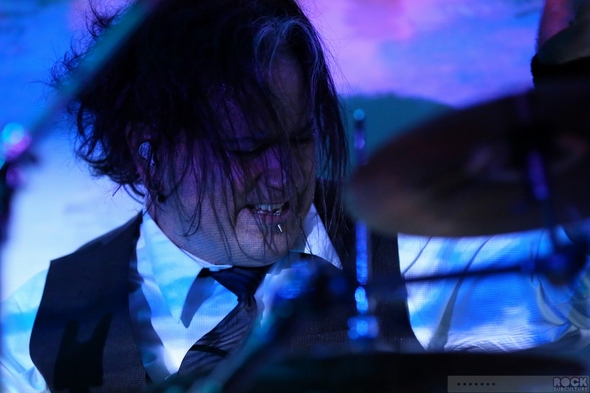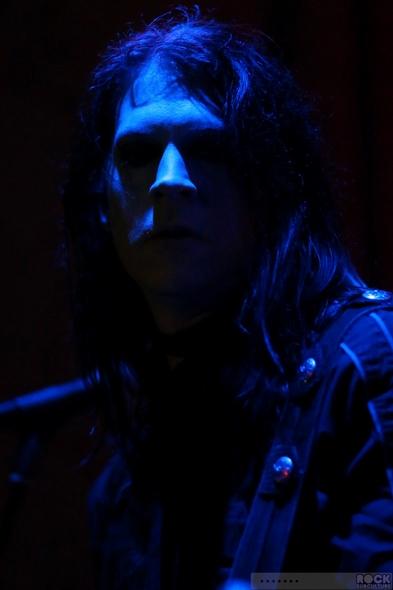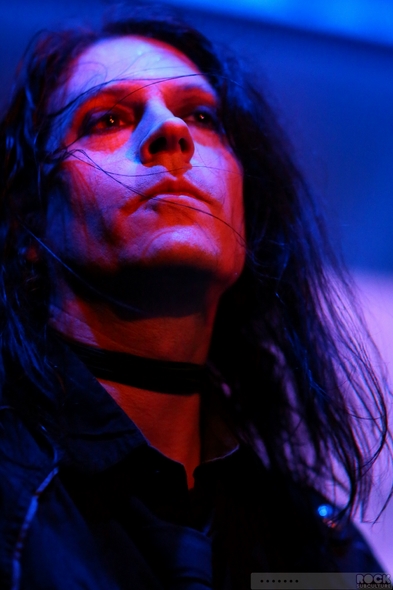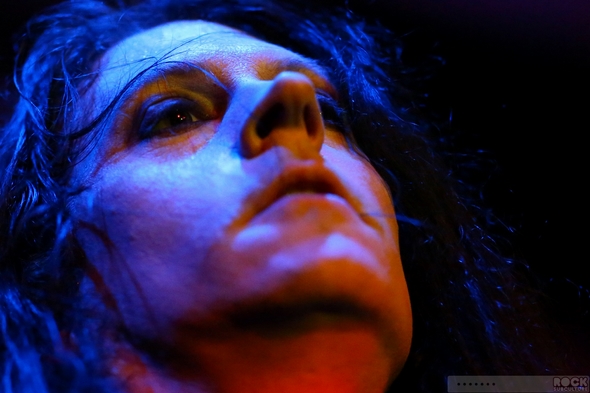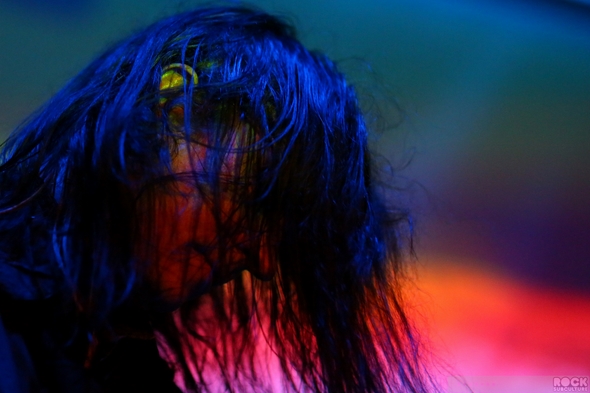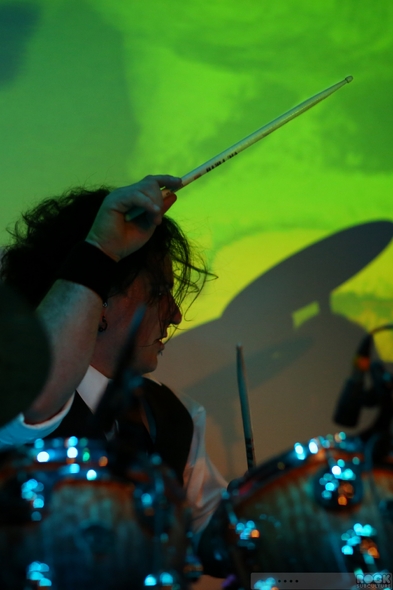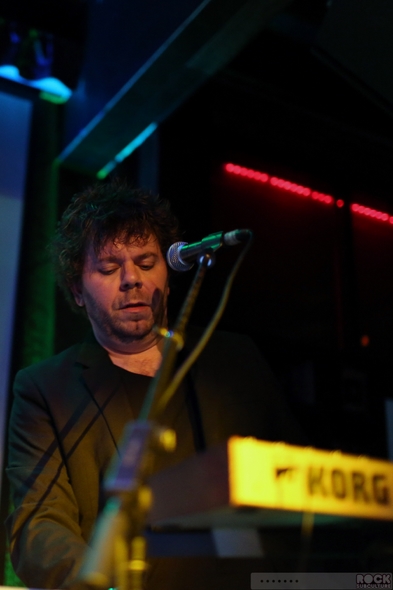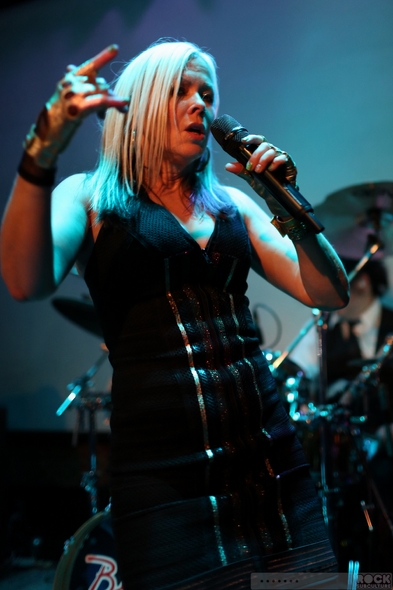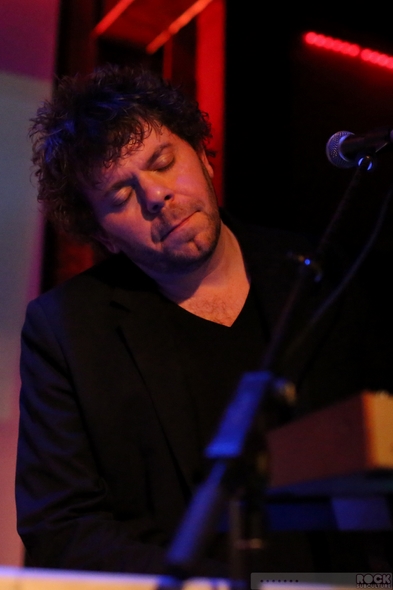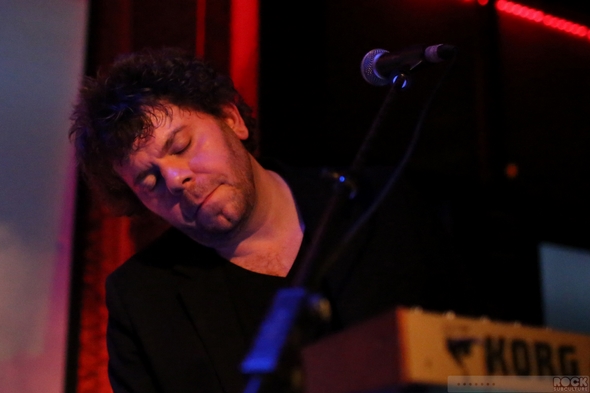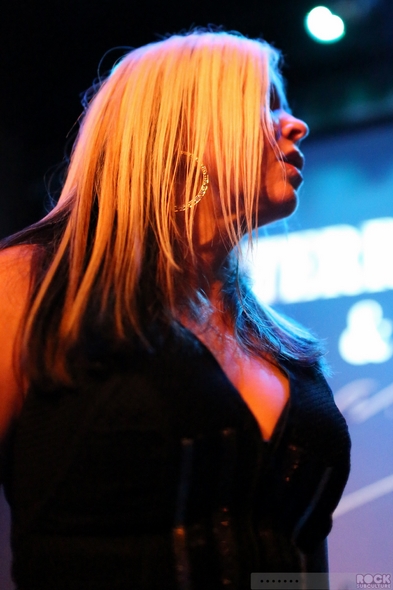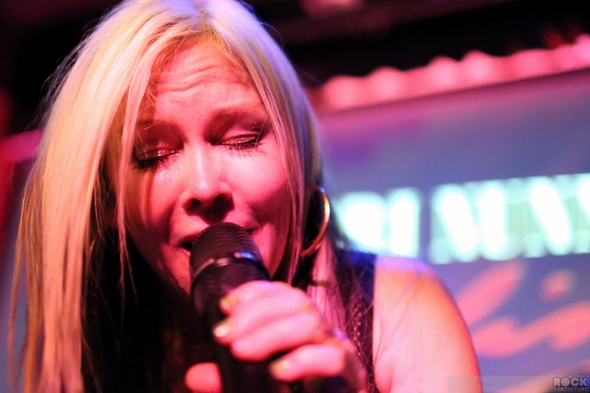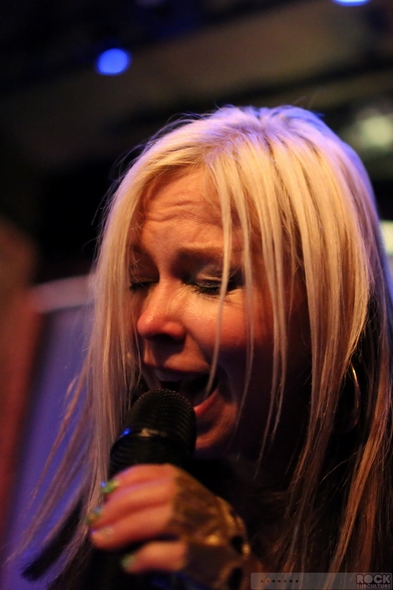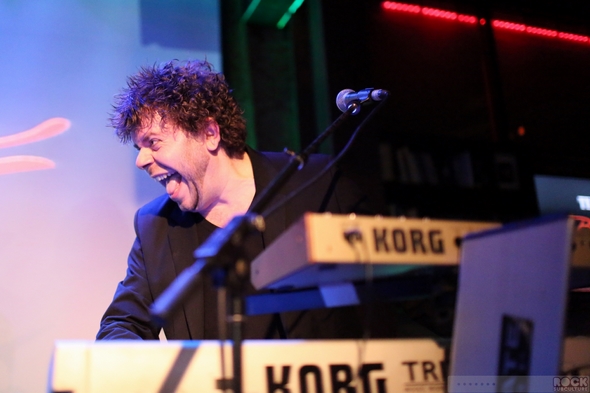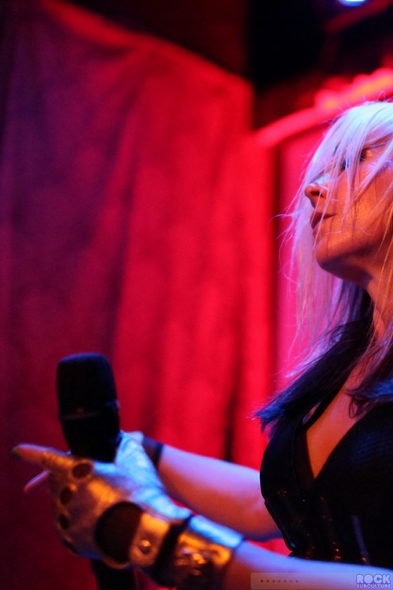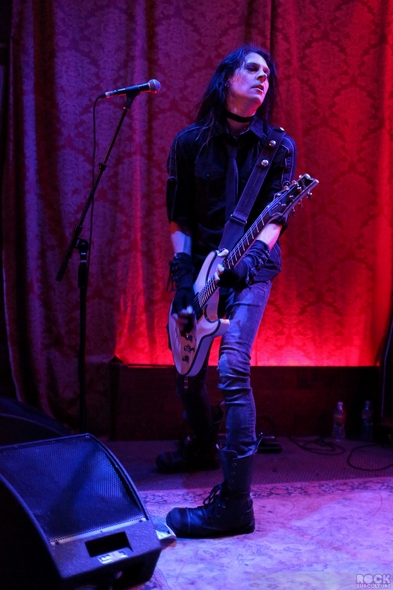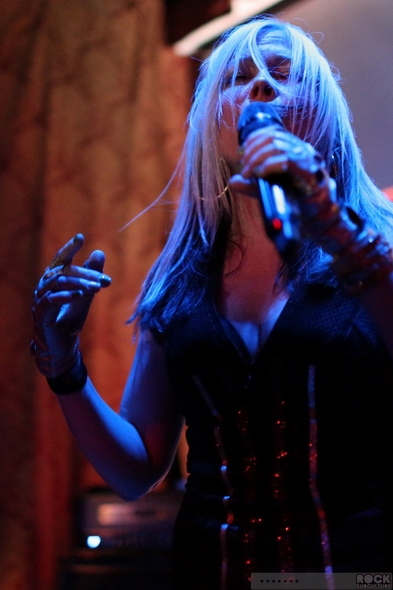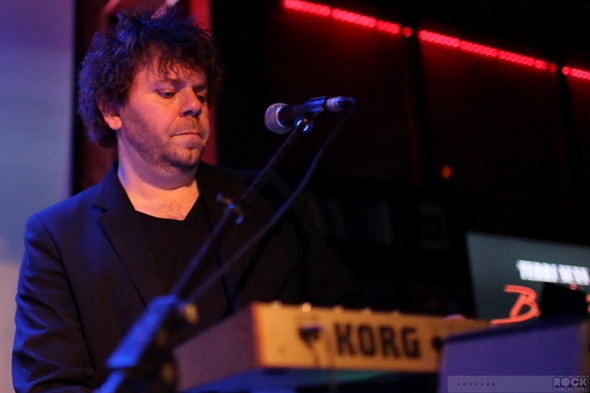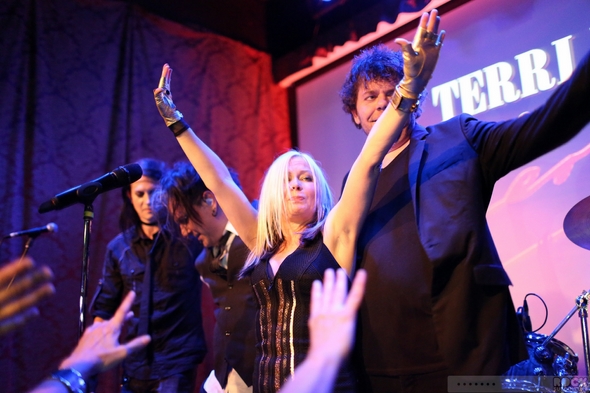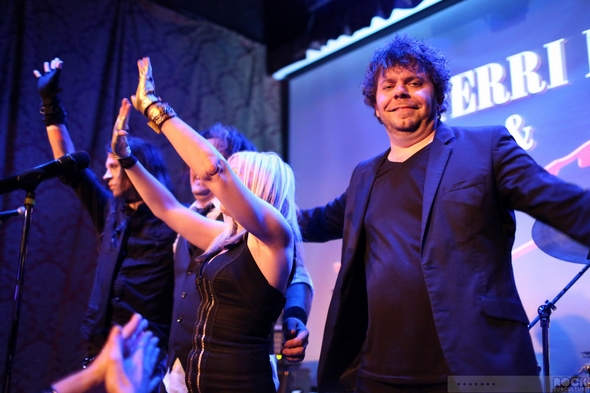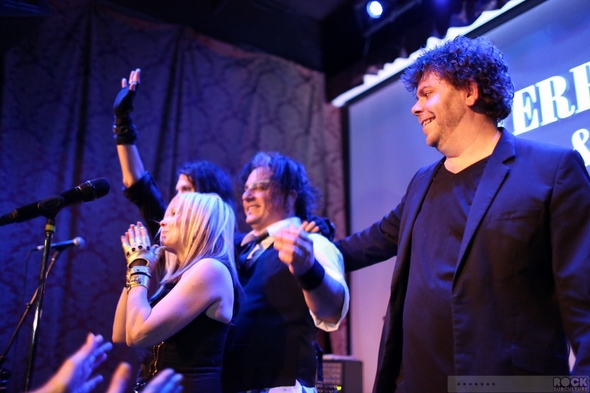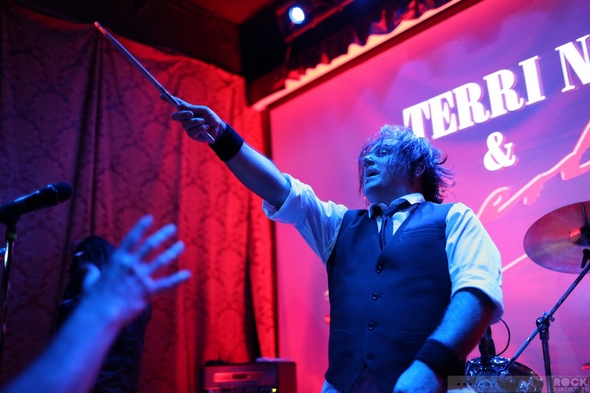 Jason DeBord