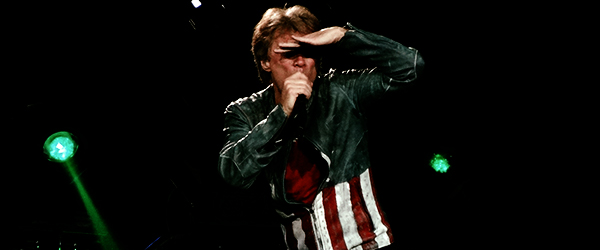 "I ain't gonna waste a lot of time talking. All I'm gonna tell you is this… For the next two and a half hours, I promise to take you on a roller coaster ride you will never forget…"  A pledge from the Bon Jovi front man, Jon Bon Jovi, about 15 minutes into their supporting act-free "An Evening With…" concert for their "Because We Can Tour" at the massive HP Pavilion in San Jose last night, which appeared near filled to its 17,496 capacity.   Admittedly, I am not a dedicated Bon Jovi follower – I am a big fan of a handful of hits – so I don't feel as though I was the intended audience.  Having said that, I tried to imagine how I would take it all in if I were a fan, and I still find the roller coaster metaphor challenging to wrap my head around, as I found the show to be, for lack of a better description…  ill-suited, and frankly boring… for such a large venue.  While Richie Sambora did not make it through the tour to appear at this last date on the U.S. leg of their journey in support of the new What About Now album, I can't imagine his being part of last night's show would have been enough to overcome the shortcomings (and fill-in Phil X was fine).  Bon Jovi seems like a genuine, appreciative, kind guy, but at least from my perspective, maybe he arrived last night and forgot to load that six string on his back.

Who: Bon Jovi
Venue: HP Pavilion
Where: San Jose, California
Promoter: AEG Live
When: Full Date Written Out
Seating: Floor 3, Row 18, Seat 5 (left of three floor sections, VIP sections in front)
I think Bon Jovi, as a band, is well-known enough to forgo the extensive summary of who they are, for the most part.  The band formed in New Jersey 30 years ago, and they found their biggest success with Slippery When Wet in 1986.  The 80s rockers had three of their biggest hits with that number one album, including "You Give Love a Bad Name", "Wanted Dead or Alive", and "Livin' on a Prayer".
Legendary guitarist Richie Sambora left the current tour on April 3rd, posting a single tweet at the time by way of explanation:
"Thank you everyone for your concern. I'm well, but had to stay in LA to take care of a personal matter. Love you all and see you very soon."
Phil "Phil X" Xenidis has filled in since, and appeared on stage with the band last night.
Members
Jon Bon Jovi (lead vocals, rhythm guitar)
David Bryan (keyboards, backing vocals)
Tico Torres (drums)
Hugh McDonald (bass guitar, backing vocals)
Bobby Bandiera (guitar, backing vocals)
Phil X (lead guitar, substitute for Richie Sambora)
Since this was "An Evening With" show for "Because We Can – The Tour", there was no opening band.  Doors were 7:30 and they came on stage at 8:10.
As noted, HP Pavilion is a massive indoor sports arena.  I had purchased a floor seat in row 18 ages ago, and funny enough, by the time I made my way on foot from overflow parking, got through the crowd to the floor, and squeezed my way through the very narrow row to my seat, I never had an opportunity to sit in it, as the lights dropped and show started as soon as I got there, as if on cue.
A new trend in concert going at these huge venues… I've found more and more that your row number doesn't really mean anything.  So what you think you get – where you think you are – doesn't always materialize in the real world, when you show up at the venue and see how things are ultimately configured.  This is one of those shows sold so far in advance, at the time of the original ticket sales, an accurate seating chart did not exist.  In my case, "Row 18" didn't mean that there were 17 rows of people in front of me, as these larger tours, more and more, are coming up with creative configurations up in front of the stage to capitalize on the increasingly (in  my opinion) outrageously priced packages… you have to pay big dollars to get anywhere near the stage; to be able to look the artist in the eye.  So I have no idea exactly how many actual rows I was from center stage, but it was much more than 18, and my closest images below are with the aid of a 500mm equivalent zoom on a pocket camera.
I was actually a bit surprised by the pricing for this tour, since I imagined Bon Jovi to be more of a blue collar, middle America sort of band, and they way this tour was put together, it is really a massive cash grab.  There appeared to be an endless array of "VIP" packages available:
"The Diamond VIP Experience Package" ($1,875.00)
"The Emerald VIP Experience Package" ($1,475.00)
"The Sapphire VIP Experience Package" ($975.00)
"The Ultimate VIP Party Package" ($499.00)
"The Gold VIP Package" ($349.00)
"The Silver VIP Package" ($249.00)
There were also backstage packages and other packages, but you have to be a fan club member to even see the pricing for those options (which I assume are even more costly?).
In any event, it is a free country, and it's up to each individual to decide what is worthwhile to him or her as far as concert experiences go, and what they are willing to pay, but every seat in the venue appeared to be accounted for, so obviously there were many, many people in attendance who took advantage of these various high cost packages.
At the other end of the spectrum, Groupon was selling tickets to the same show for $13.
I would love to talk to someone who had a $13 seat and someone who had a $1,875 seat and ask them about their experiences, to compare and contrast.
But even with a $13 ticket, once you pay $25 for parking, and with the cheapest t-shirts at the merch table clocking in at $45 ($55 if you are XXL), it is one of the most expensive tours I've seen.  It gives a whole new meaning to the name of the tour, "Because We Can"…
Regardless, the show is the show, and how was that, from my perspective?
Jon Bon Jovi came on stage and asked, "Are you out there?  Are you really out there?"
At the center of a bright spotlight – which rarely took him out of its sights and at times appeared to blind him – he cupped his hands over his eyes to peer out across the crowd to the fans seemingly miles away at the back of the arena.  His debut outfit (one of several) made me wonder if he just came from auditions for the sequel to The Avengers, wearing a Captain America-inspired leather jacket.
With pretty much every show I've been to at HP Pavilion, they have employed the jumbo monitors up and on either side of the stage, to help those in the very back have an improved experience and better see what is happening on stage, while hearing the live music from far away.  For whatever reason, that was not the case with Bon Jovi last night…  so those in the back were left to make do with seeing the relatively tiny figures on stage as just that…  Everyone was tiny for me even at Row 18…  And strangely, there were multiple video cameras on the floor recording the entire show, just not the benefit for those who purchased tickets and turned out for it.  At the time, I guessed that maybe they were recording it for a possible DVD/Blu-Ray/broadcast from a compilation of shows on the tour.  But as I prepared this article, I learned that the first 30 minutes of the show was broadcast on the Internet for free… and paying members of the Bon Jovi fan club could watch the rest.  Again, not to be so completely jaded, but everything about this tour seems to be about maximizing the generation of cash.  Which is fine – it is a business – but I just feel like something has been lost with this focus on profit over genuine experiences, rather than pre-packaged and very expensive "VIP Experience Packages".
As noted in my review yesterday of the second of two Prince concerts I attended at the DNA Lounge in San Francisco this week…  he was being criticized for selling $275 tickets to the 800-capacity night club…  to get that close to Bon Jovi in the 17,000-capacity sports arena cost fans upwards of $1,800.  I know which "experience" I would rather take part in.
In any event, getting to the heart of my review of the Bon Jovi concert – the concert itself – they opened with a new song, "That's What the Water Made Me".  I have not listened to the new album – their 12th studio album, What About Now – but for me, it did not really impress.  Generally speaking, over the entire show, the sound was too loud, with too much treble, so the lack of clarity did not help.  Throughout the show – with a few exceptions – the band really played over one another, creating a wall of continuous sound, with no real separation of instruments and vocals.  It was all just kind of an overpowering sonic mess, even using musician's ear plugs (which turn everything down, while allowing for the full range of highs and lows).
Jon Bon Jovi was positioned throughout the show as the star – it really came across to me more as a solo Jon Bon Jovi concert, not a Bon Jovi (i.e. "the band") show.  The other players were relegated to the back of the stage, in the shadows and bad lighting, as if they were mere session players.  I imagined that there must have been gaffer's tape on the stage outlining the parameters in which their movement was restricted, which must have been three feet deep by three feet wide square.  The only song in which they seemed to really enjoy themselves was "Livin' on a Prayer", the encore #1 closer, as the crowd was into it and they got to sing along as well.  But I'm getting a little ahead of myself…  I just honestly felt sympathy for them, as they had not much opportunity to shine as musicians in their own right.
The crowd was heavy with females, and women who were older than me, generally speaking (I am 40).  I think Jon Bon Jovi played to this audience primarily – going through more costume changes than Rihanna, and literally shaking his ass from time to time, which seemed to get more reaction than the music that was being performed.
The second song on the set was hit "You Give Love a Bad Name", which for me was the highlight of the entire pre-encore section.  After that was a series of songs I was mostly unfamiliar with, and I had difficulty differentiating one from the next.
A lot of resources were put into the lighting, and rising and lowering pillars behind the stage which had mostly cartoons and animation projected onto them.  The funny thing is, before that part of the show kicked off, I was kind of surprised that they sold tickets behind the stage at all, which I generally don't see in these big sports arena shows because they are basically left looking at the backs of the performers.  But then when the screens began to rise and fix in place – at times blocking 100% of the view for those fans behind the stage – I was even more shocked by the decision to sell those seats.  Maybe they were the $13 Groupon seats… I don't really know.  During one song Jon Bon Jovi walked on those pillars and gave them some fan service, but that was just one song.  For the majority of the show, they were looking at the backs of the band or the wall (in whole or part).
The only other time Bon Jovi left the main stage proper was when he moved to what amounted to a B-stage in-between the floor section I was in and the higher end VIP section directly in front of the main stage.  I did manage to exit my row to take advantage to get one close up photo – much to the disdain of the floor usher – but I was not alone in this, as some fans paid no attention to the actual performance but instead posed in front of him for non-Diamond/Platinum/VIP Experience photo bomb photo ops.
The thing I find most funny (because you have to find some humor in some of this) was the thought of the poor people who played "Ticketmaster Roulette" and ended up having a good portion of their view obstructed because they ended up seated behind the person I will call "Bon Jovi License Plate Guy", who's sole objective seemed to be to make 17, 496 people aware that he has a Bon Jovi-related vanity license plate…
If I paid a hundred or hundreds of dollars for a concert and ended up looking at the back of some guy's license plate for most of the show, I can't imagine I'd be too happy about it.  But there is always some lacking of self-awareness one display at concerts, especially bigger ones like this one.
Overall though, while again he seems like a nice enough guy, I wasn't too impressed with Jon Bon Jovi as a stage performer (this was my first time seeing him or the band).  He didn't seem to have the ability with his guitar playing, dancing, or vocals, to really move the audience on the merits of his work as a rock star.  Worse, he continuously prompted the audience to applaud him and what not…  and for me, if you have to ask… you probably aren't doing it right.  What he wanted from the audience should have been a spontaneous reaction from us, but at times it felt more like I was in high school in gym class being instructed on calisthenics and jumping jacks.  And given the aging audience, I was wondering if that was maybe not the best idea.
I was also kind of surprised when he took shots at the Justin's, noting that he is older than both of them combined.  Not sure what Freud would say about his bringing them up at all.  Living in my own self-imposed pop culture bubble, I have honestly never heard a Justin Bieber song, so I can't comment on that, but Justin Timberlake has an endless reservoir of style and stage presence, and it seems strange to me that he would even bring him up to have the audience draw that comparison, because Jon Bon Jovi loses that battle every time.  On top of that, Justin Timberlake has done a better job lampooning himself than any third party could ever do, so it seems silly to target him.
Continuing on audience relations, I'm not sure if he was doing this the entire tour, or just this show, but Jon Bon Jovi was constantly asking the crowd if we were still "with" him.  "Are you still with me?"  Again, if you are asking – constantly – something is not going right.
The second highlight of the main set, for me, was later in the show when they did a short transition into a cover of the Rolling Stones' "Start Me Up".  It actually sounded great, and he did some Jagger moves…  and my thought was, why can't they do this with their own music?  So I know the potential was there, it was just not fully capitalized on.  I don't know if it is their music or some other reason, but it just never came together for me, and as explained earlier, a lot of it had to do with the fact that it just sounded like a mess of the members playing over one another for a majority of the songs.  Maybe it is just not my style of music.  I like hooks, and changes, and breaks in the sound, and I felt like there was none of that, apart from the handful of hits I am fond of and know well.
Of course, concerts are supposed to build to a crescendo, and I felt that they failed on this point as well.  The finale for the main set was "Bad Medicine".  Funny enough, until last night, at that moment, I never knew that was a Bon Jovi song.  I thought it was one of their contemporaries (one of the 80s rock bands with bigger hair).  So this was intended to be the big build up moment, but I didn't feel it from the audience, and I don't think that the band on stage did either.  Again, Jon Bon Jovi tried to instruct the audience into a frenzy, rather than doing it with the performance.  It all felt quite awkward, and I even posted something on my personal Facebook page as this was going on about their playing "Bad Medicine" for the forth time in a row, as that is what it felt like.  So they eventually gave up and said good night as though that was it – as though we should have been completely thrilled with and satisfied with the show if that really was the end – when I know for myself (as were I assume everyone else in the arena) I was still awaiting the two best songs.
They came back for the first of two encores, and delivered on my original pre-show expectations, with great performances of "Wanted Dead or Alive" and "Livin' on a Prayer" – essentially the bread in a "Have a Nice Day" sandwich. I absolutely love what, in the encore, amounted to the two book end songs.  Both are two of my favorite 80s songs.  If I could have come in for the first encore and skipped all the rest, it would have been a short by perfect ten minute show for me.  But the main set of the concert, for me, was just not all that entertaining and boring.  I apologize for being frank, but again, I am not a Bon Jovi "fan", and while I was very much open to it as I am with every concert I attend, they did not capitalize on my being part of the audience to turn me into a true fan, seeking out more of their work.  I've got those two hits that I love, and a few other songs I like, but it was not a transformational experience for me, and looking at the show third party, compared to all of the other concerts I see, I found the entire proposition flawed.  And given that it honestly comes across to me as all about commerce – not so much the music – I am being more candid with my thoughts and feelings on it than I would otherwise.  If they are taking in massive amounts of cash, they should be able to take my honest thoughts on the actual show.
Below is the set list from the Bon Jovi concert at HP Pavilion last night…
Setlist:
That's What the Water Made Me
You Give Love a Bad Name
Born to Be My Baby
Raise Your Hands
Lost Highway
Whole Lot of Leavin'
It's My Life
Because We Can
What About Now
We Got It Goin' On
Keep the Faith
Amen
Bed of Roses
Runaway
We Weren't Born to Follow
Who Says You Can't Go Home
I'll Sleep When I'm Dead (partial Rolling Stones 'Start Me Up' cover)
Bad Medicine
Encore:
Wanted Dead or Alive
Have a Nice Day
Livin' on a Prayer
Encore 2:
Blood on Blood
Always
I Love This Town
I did not stay for encore #2, as I got what I wanted out of the show in the preceding 15 minutes, and I had a 3 hour return drive home and was willing to trade a head start in exchange for what I imagined was going to be more of the same.
I was not alone in my premature departure, and was fascinated listening in on conversations of others who also decided to leave prior to the end of the show…
There were the two women my age who hitched a ride on a pedicab, one of whom said as they passed, "I thought I remembered him having more hits than that…"
Waiting among another strangely quiet group for the cross walk signal to change, I posited to whoever cared to answer, "how would you rate it on a scale of one to ten?"  No one seemed eager to answer, and finally a man about my age turned around and said, in a disappointed tone, "you don't even want to know what I thought of that show…"
All that aside, as I left the venue itself, there seemed to be a majority of people having a great time.  But it just wasn't the show for me.  And it probably didn't help that the two nights before I experienced two of the best concerts of my life with Prince in a tiny venue.
Below are some photos of from the Bon Jovi concert at HP Pavilion last night (click any image for higher resolution images):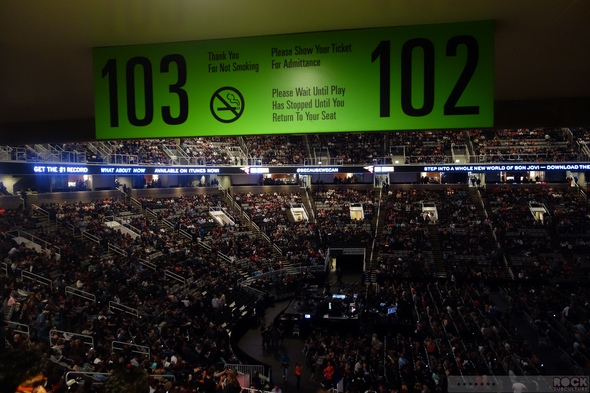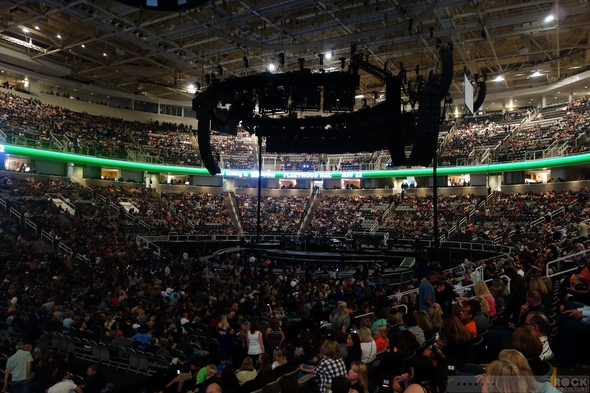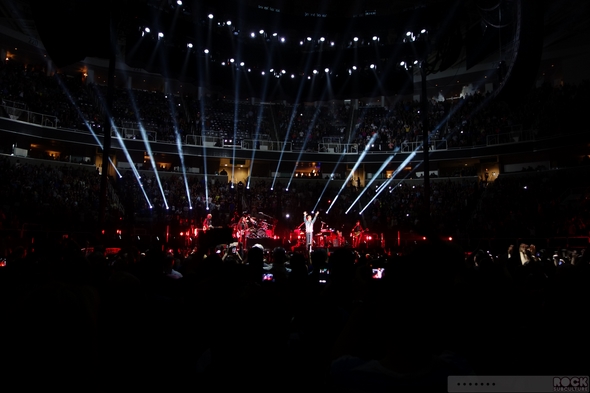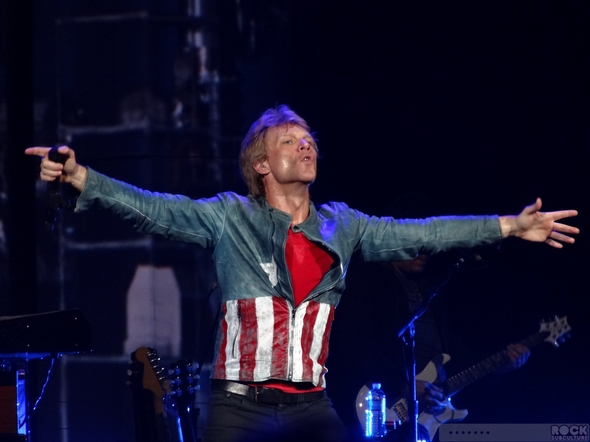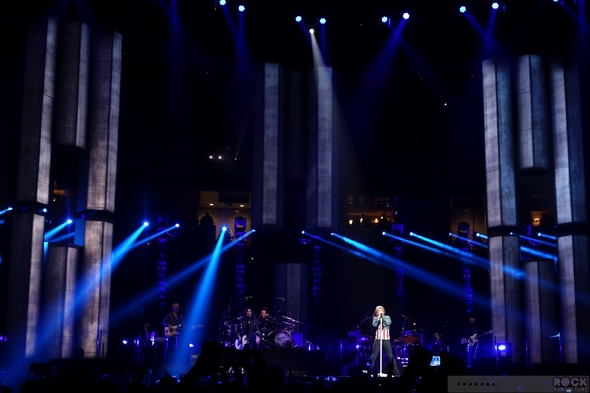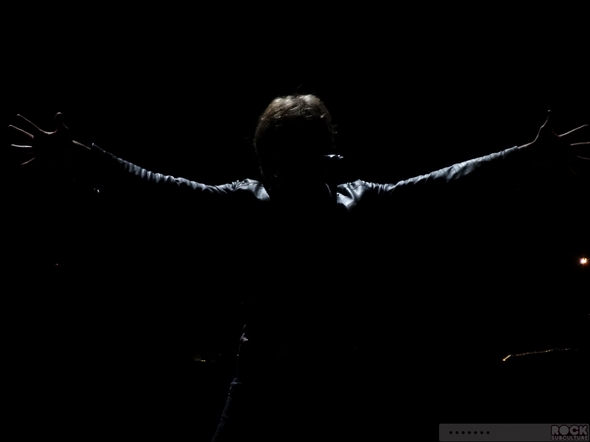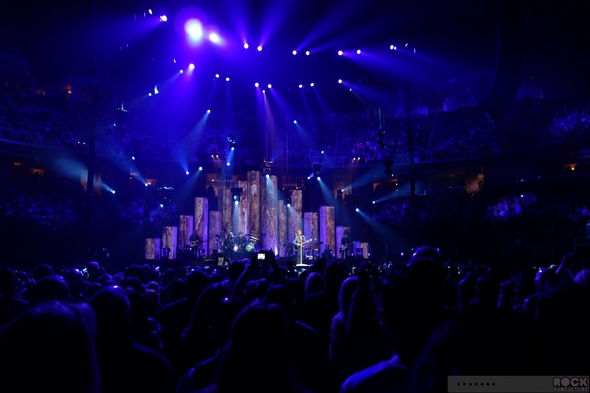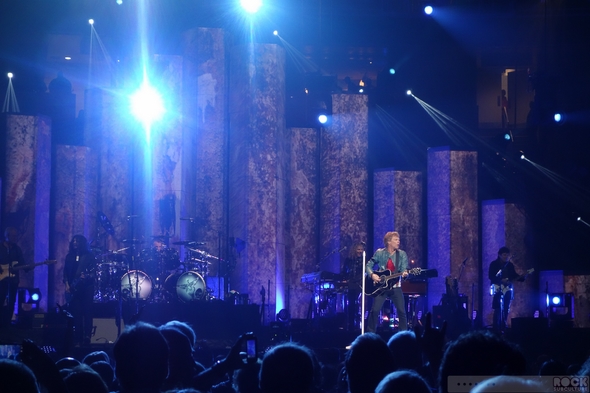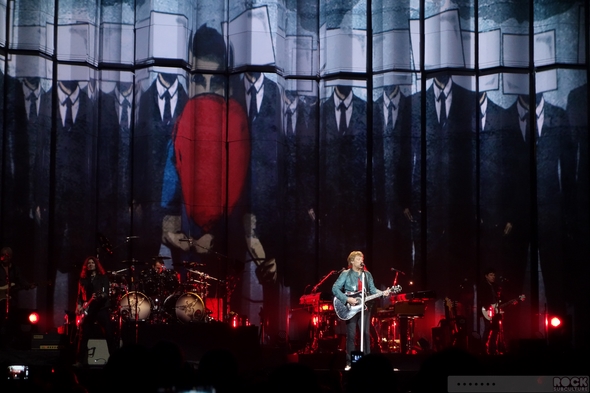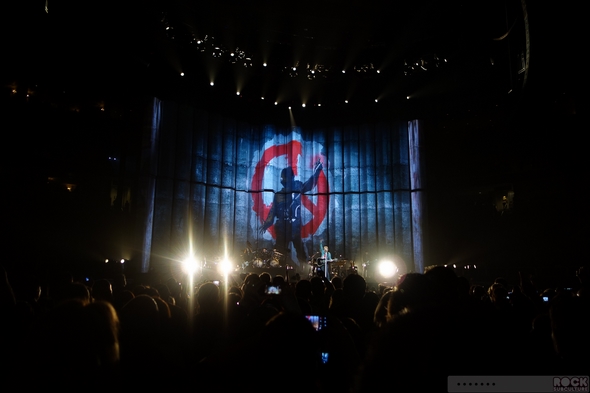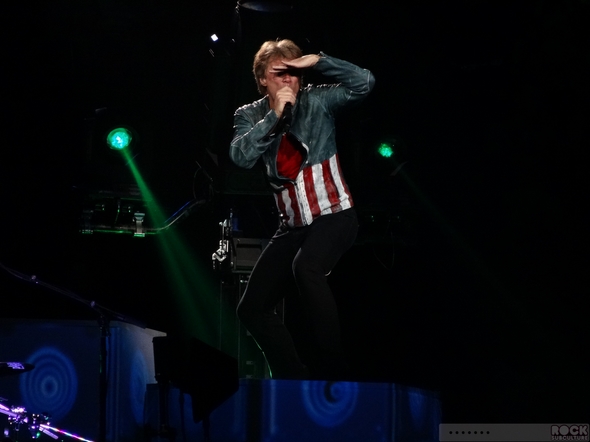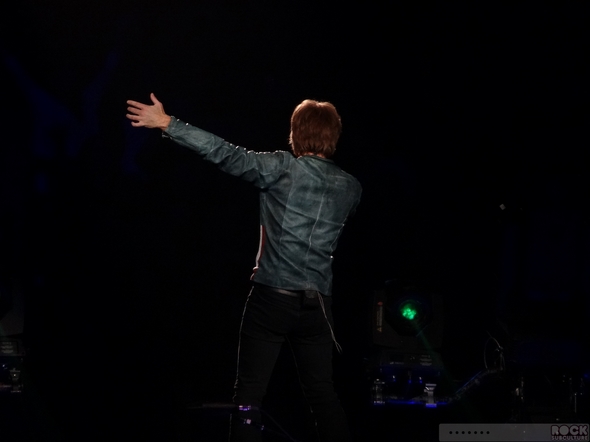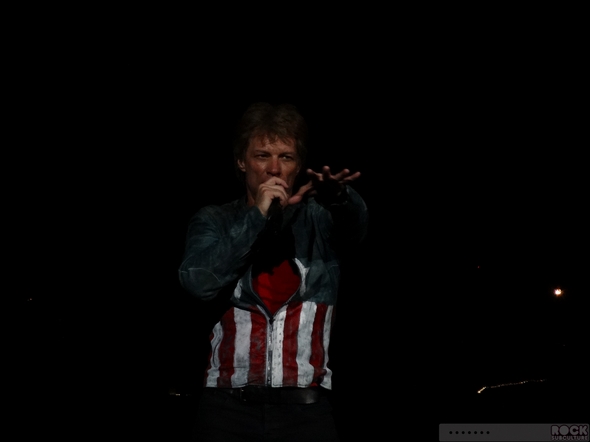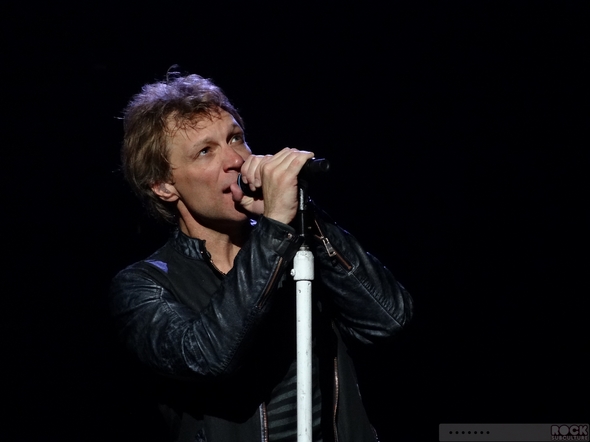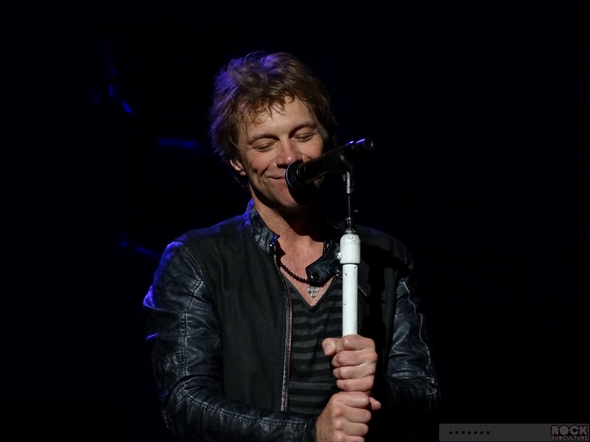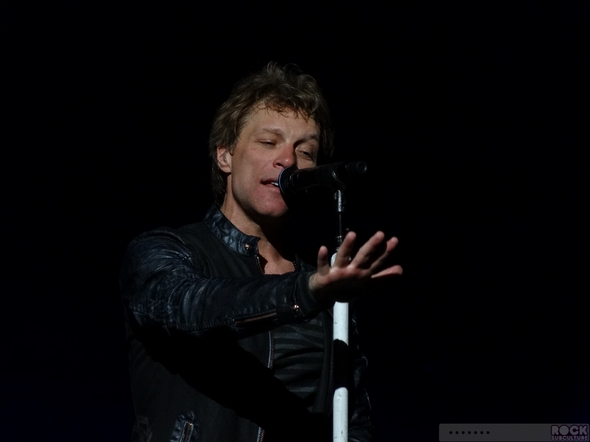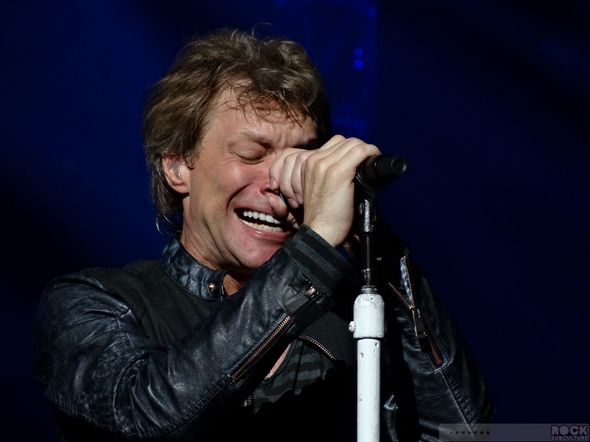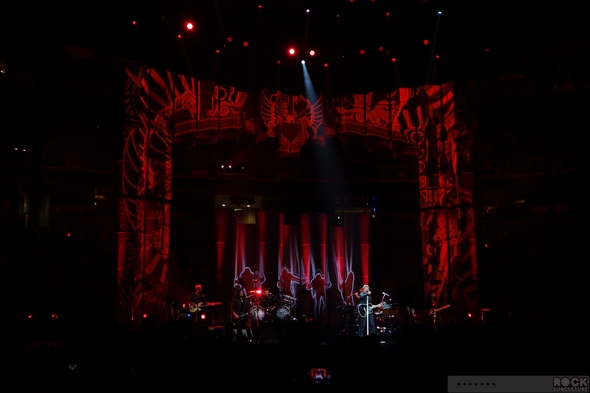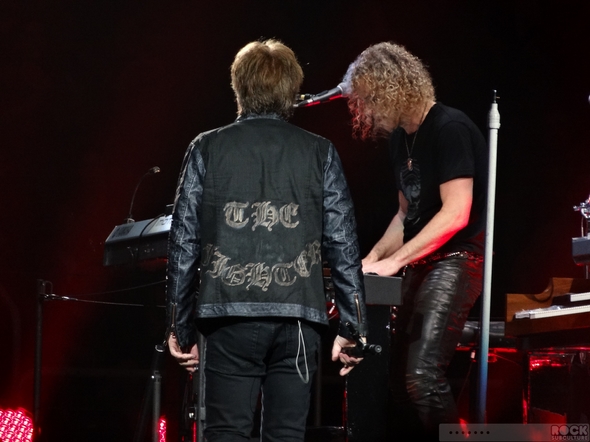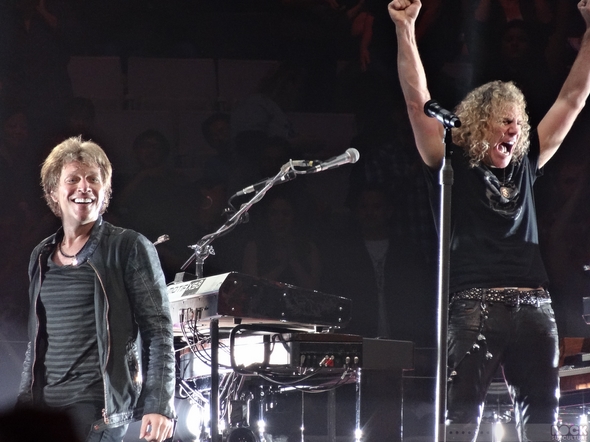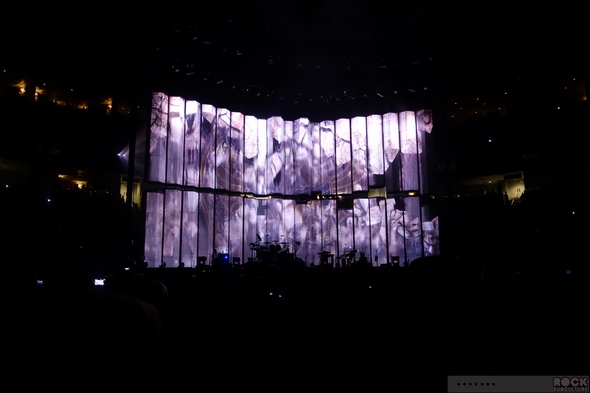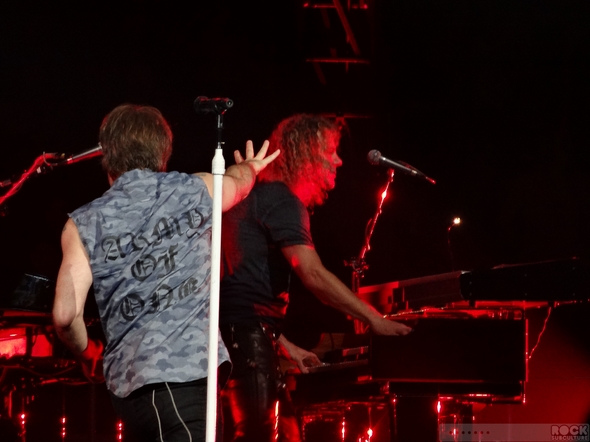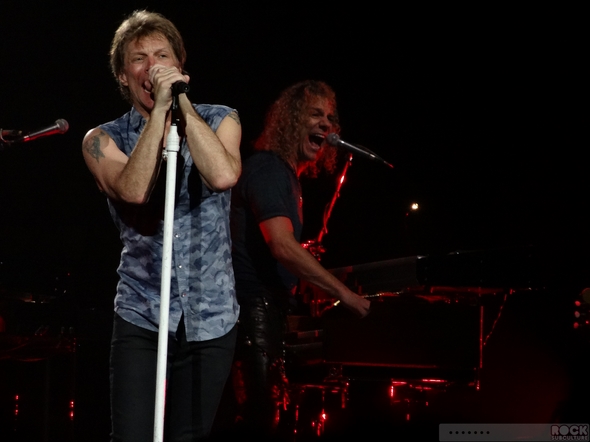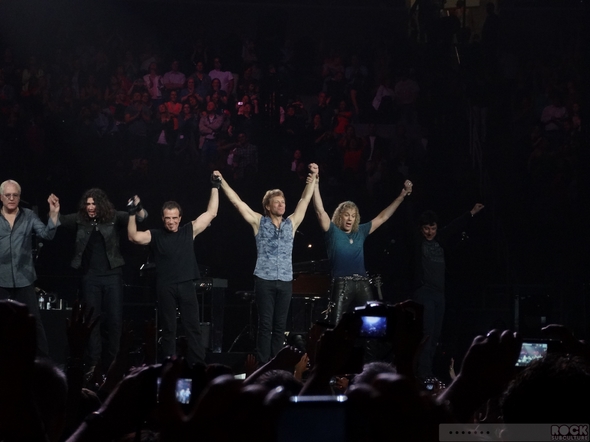 Jason DeBord