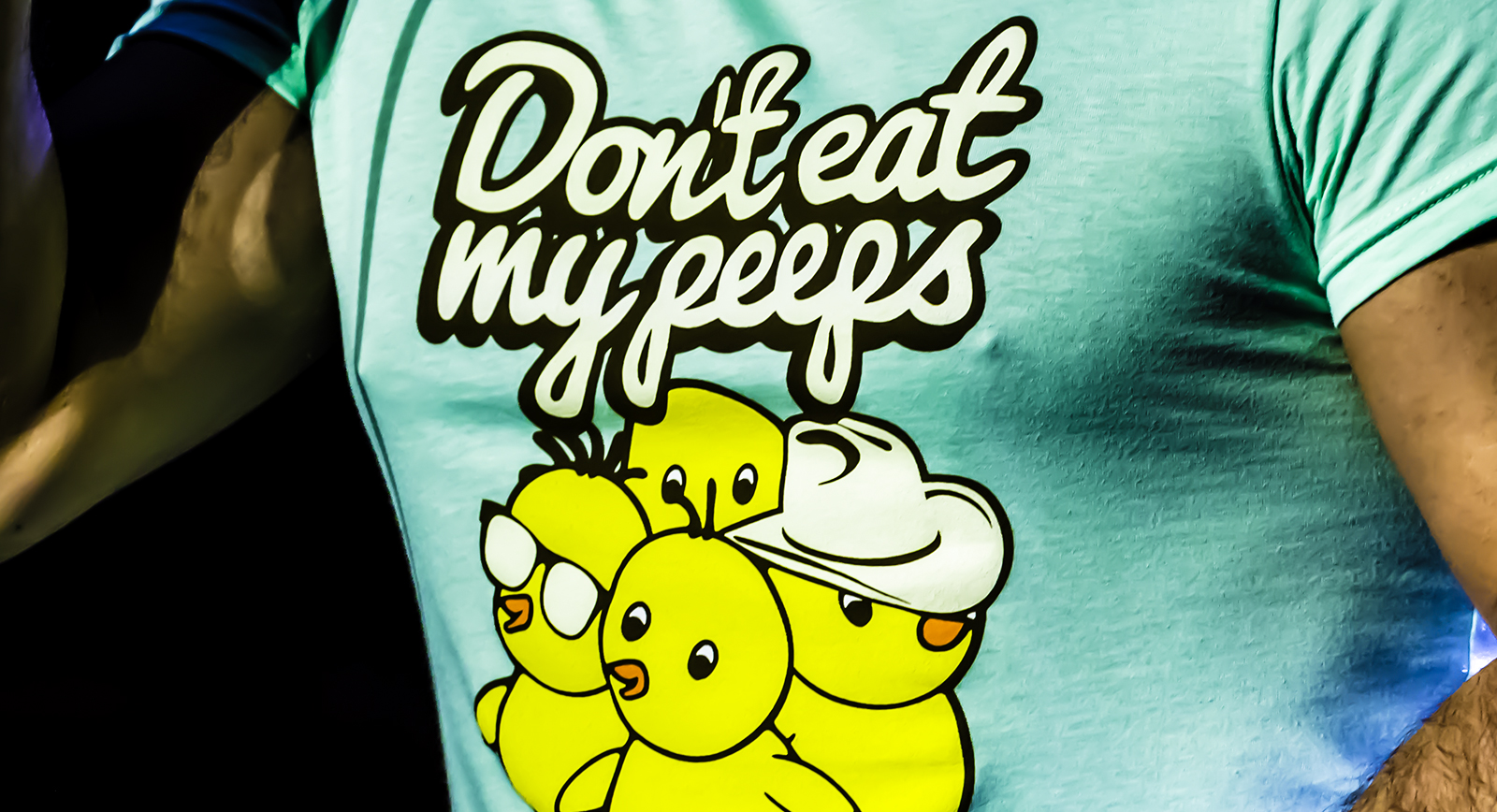 "Tonight's secret code is: Trump shifters of the world unite…"  Morrissey, opening his appearance at Grand Theatre at Grand Sierra Resort & Casino in Reno by giving preface to a slightly modified rendition of The Smiths' classic "Shoplifters of The World Unite".  On the heels of the recent presidential election in the United States, it wasn't too surprising for some kind of comment or commentary, in that when I saw him live in concert around this time last year, his band was wearing "Morrissey for President" t-shirts.  Always one to bring a theme to each show, on Friday night the band wore shirts with "Don't Eat My Peeps; Go Veg" emblazoned across the front over cartoon graphics of baby chickens.  While the night was peppered with some political content, the concert included a variety of songs spanning Morrissey's career, from 1985's Meat Is Murder through to his latest solo album, 2014's World Peace Is None of Your Business.  As always, Morrissey and his band put on a stellar show, and he seemed to be in a great mood and as comfortable on stage as ever. 
Who: Morrissey
Venue: Grand Theatre at Grand Sierra Resort & Casino
Where: Reno, Nevada
Promoter: Grand Sierra Presents
When: November 11, 2016
Seating: General Admission (with photo pass)
This was my fourth visit to the newly renovated concert space at the Grand Theatre at the Grand Sierra Resort and Casino in Reno, having covered Billy Idol and Duran Duran shows in 2015 and Of Monsters and Men earlier this year
The venue boasts a one acre large stage (one of the largest in the world) that from 1978 to 1987 was host to MGM's "Hello Hollywood Hello".  The entire venue has been redesigned by John Sergio Fisher & Associates.  With a standing room-only GA floor space in front of the very wide and deep stage, the theater also features theater-style seating going up to the back of the venue.
Both inside and outside of Grand Sierra Resort, there is a huge PR push for their music-related attractions.  They have a giant high resolution vertical electronic billboard running the length of the main tower as well as a high tech sign along the street, as well as similar efforts inside the property.
The layout of the venue is awesome, with the GA standing floor with a stage that is relatively low considering how vast it is…  quite long as well, it offers a lot of opportunity for being right up front and gives the artists a nice platform with which to move around and engage the audience.
There is assigned seating that goes up and back, above the main general admission floor, and there is honestly not a bad seat in the house.  With some venues, you feel "too far back" or decidedly on one side or the other – at Grand Theatre, everything feels centered and sounds great.  You feel like you are getting much more than your money's worth as it all "feels new" and your senses can tell you where money has been invested into it to make a richer experience… from the sound system to the lighting to the new LCD screens behind the stage, it's all quite state-of-the-art.
In terms of sound, this was probably the best sounding Morrissey concert I've attended.
As with my past experiences, the staff at Grand Sierra Resort impress.  I attend a lot of concerts, and the staff at the GSR are consistently very friendly and professional.  I give the venue my highest recommendations!
With this Morrissey concert, there was a long line up outside of the doors early on, and there were also early entry tickets available at the box office.
Doors opened at around 8:00 for the 9:00 show start time.
Morrissey
A little background and context (because for me, some reviews are far more subjective and personal than others)… somewhat redundant if you've read my past Morrissey reviews.
Morrissey one of my favorite music artists of all-time.  His music has always moved me… those special moments where the words and the sound connects with me, that chill down my spine and adrenaline rush… Morrissey and his work add texture, substance, and color to my life unlike any other artist.
Given that he has in recent years created more tours and live appearances, I try to take advantage of the opportunity to experience it in person at least once a year.
Of all of the many artists and music I follow, Morrissey and The Smiths are among my favorite artists of all time.
Considering all of the artists that I follow, Morrissey holds a special, singular place among them as a figure who has a lot of meaning and importance in both music and pop culture at large. He does get a lot of shit from critics and some "fans", mostly for being human and flawed just like the rest of us. He's obviously an emotional and sensitive guy, and it's too bad that as we get further along into the "information age" that a lack of respect and outright meanness permeates our culture, and I know for public figures it is a huge order of magnitude worse and the slings and arrows are even harder to escape.
One thing that has led me to develop a lot of respect for Morrissey is that he is honest with his thoughts and opinions (even if I don't agree with some of the latter). Getting back to culture today, we live in a world where it seems a lot of people wake up in the morning with a priority of finding something to get personally offended about… But even in this cultural climate, Morrissey seems to have found the freedom to express himself as he truly feels and believes, which is refreshing. He is an honest artist, and as personal and revealing as his songs can be via the lyrics, he has the courage to be Morrissey outside of his recorded works, critics be damned.
You can check out past reviews below:
Morrissey at Grand Sierra Resort Theatre
Members
Review…
As has been the trend with his tours in recent years, in lieu of a supporting artist, Morrissey has created a sort of pop culture kaleidoscope of sound, still images, and videos that play for about 30 minutes leading into the actual concert.
In recent tours, key images included Bruce Lee and boxer Rocky Graziano…
With this week's show, the introductory vintage image was of Renée Jeanne Falconetti as Joan in the French silent film from 1928, The Passion of Joan of Arc (La Passion de Jeanne d'Arc):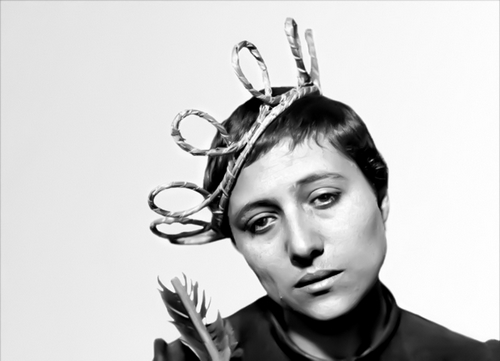 One of the prominent introductory sounds played was Maya Angelou's poem, "No No No No".
There was a lot of different material worked into the overall introduction, mixed with the familiar for those who have been seeing Morrissey live in the past few years.  This ranged from Sonny & Cher's "Little Man", Alice Cooper's "Elected", the Sex Pistols, New York Dolls, and a sequence from the 1962 film Gypsy.  The music leading into Morrissey and the band coming out on stage was Klaus Nomi's "Wayward Sisters".
As mentioned in the opening, Morrissey started the concert with "Shoplifters of the World Unite", replacing "shoplifters" in the song with "Trump shifters", and "Channel Four" with "Fox News".
Like with the tours over the past two years, after the break in "Speedway", members of the band traded places and instruments, with Gustavo Manzur at center mic finishing the vocals in Spanish, Moz was on keyboards, Boz on drums, Mathew on guitar…
I missed a few songs during the show, as I had to leave to put my camera gear in my car after shooting the first three songs.
Morrissey seemed to be a great spirits throughout the concert.  There was a barricade set up between the stage and fans with a fairly wide gap in-between, but he reached out to those up front quite a bit, grasping hands and taking notes.  There were quite a few attempts by fans to get onto the stage, but these were generally unsuccessful given the gap, the height of the stage, and security both in the pit and on the stage above.
As mentioned, the sound was excellent and the band and Morrissey's vocals were on point.  It was all quite amazing.
I captured a few comments made by Morrissey through the course of the concert…
"Spain is a beautiful country, however, it is destroyed by a pathetic tradition which is horrible, disgusting, sickening, and there we are…"
"…rioting because of you know who, and as they should, but you will notice that the news networks always say, 'protestors clashed with the police', but they will never say, 'the police clashed with the people'…  They are not protestors, they are the American people.  They are the people."
And as lead in to Meat Is Murder, which featured the impossible to watch video excerpts played on the screen behind the band throughout the song:
"And please remember that, the more enlightened you become, the more you awaken people around you.  And on that note, I would ask  who are the real criminals.  I would say, the people you will now see in this film."
I recently commented in an unrelated article about a newer band that was characterized as "punk as fuck" in a review by another music site because said band played 15 minutes past their scheduled time in a live show…  I found this kind of laughable, that the bar has been set so low for what is perceived as "punk".  I made the case that the punk element in live music is what makes members of the audience experience some discomfort, and by my standard, I would call Morrissey's modern day live show for "Meat Is Murder" to truly be "punk as fuck".  I personally can't take even a second of the brutal imagery shown on the screen of animals being slaughtered for food, and looking around the audience I always see I'm not alone in that…  but it is shown for a reason, to make people have a better understanding of one of the most important issues that Morrissey takes a stand on.
I was thrilled that they played "How Soon Is Now?", one of my favorite songs of all time (any artist), as well as "What She Said".  I'm also a huge fan of the aforementioned "Speedway" and "Irish Blood, English Heart".
They closed out the show with a cover of The Ramones' "Judy Is A Punk".
All in all, another stellar show from Morrissey.  He and the band have really hit their stride with their live shows.  It's all amazing and a must see year after year (and for many fans, show after show as they follow long stretches of tour dates).
I tried to keep loose track of the set list as best I could but I'm sure that there are a few mistakes below – if you have corrections please forward them to jason at rocksubculture dot com and I'll update…
Set List:
Shoplifters of the World Unite / Trumpshifters of the World Unite (The Smiths cover)
You Have Killed Me
Speedway
Ganglord
Jack the Ripper
Alma Matters
Suedehead
I'm Throwing My Arms Around Paris
World Peace Is None of Your Business
Everyday Is Like Sunday
Ouija Board, Ouija Board
One of Our Own
The Bullfighter Dies
Irish Blood, English Heart
First of the Gang to Die
Meat Is Murder (The Smiths cover)
How Soon Is Now (The Smiths cover)
The World Is Full of Crashing Bores
What She Said (The Smiths cover)
Kiss Me a Lot
Encore:
Judy Is a Punk (Ramones cover)
Below are some photos of Morrissey performing on stage (click any image to open a virtual lightroom with higher resolution versions of each photo).
Please note that no one may republish any of the photos below without explicit written permission from the artist.  Please do not share any of the individual images on social media or any other website as it goes against my contract with Morrissey. Thank you.
Jason DeBord