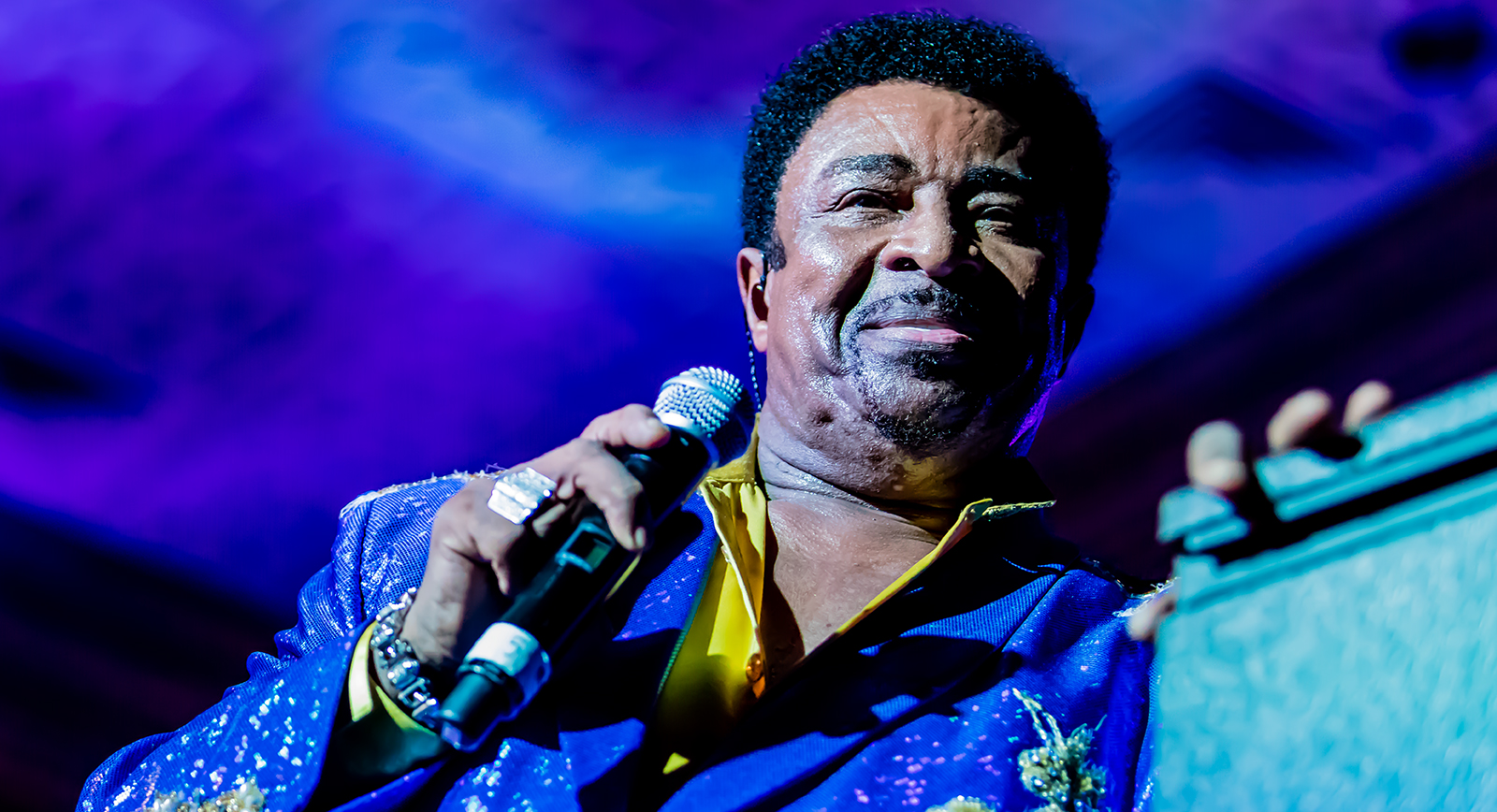 "Ladies and gentlemen, let me take you back…" Dennis Edwards, as original lead singer of legendary Motown band The Temptations from 1968-1976, 1980-1984 and 1987- 1989, he truly did take the sold out crowd at Thunder Valley back to a different era on Saturday night, leading his Temptations Review band through hit after hit.  But it wasn't just the music, but the performance and delivery, the costumes, the charm… it all worked together beautifully in recreating a show that is how I might imagine it might have been way back when.  World One Presents' "Valentine's Soul Jam" for 2016 included hours of top notch entertainment, with leading performances by Dr. Funk's Mind, Body and Soul Band as well as R&B, soul, and funk icon Carl Carlton, best known for his cover of "Everlasting Love" and early 80s hit, "She's A Bad Mama Jama".  A celebration of the 60's, 70's, 80's and beyond, all three artists brought a ton of energy to the stage and engaged the audience throughout the show.
What: Valentine's Soul Jam 2016
Who: The Temptations Review featuring Dennis Edwards
Supporting: Carl Carlton
Supporting: Dr. Funk's Mind, Body and Soul Band
Venue: Thunder Valley Casino Resort
Where: Lincoln, California
Promoter: World One Presents
When: February 13, 2016
Seating: Row A, Seats 11 & 12 (front row center with photo pass)
Given that it is Winter, this event took place indoors at Thunder Valley's Pano Hall.  The format of the show was opening and bridging sounds from DJ Gino, and opening set by Dr. Funk's Mind, Body and Soul Band, who also served as the band for Carl Carlton.  Following a set change, The Temptations Review featuring Dennis Edwards put on a lengthy headlining set of their own, resulting in hours of excellent music on this Valentine's Day eve.
I was lucky enough to bring my wife Shelley to this one, and we couldn't have had better seats at front row center.
Dr. Funk's Mind, Body and Soul Band
Members
Rhythmm Epkins (lead vocals, bass, synthesizer)
Power Morcillo (guitar, vocals)
Gabe Martin (trupet)
Ray Zepeda (sax)
Ricky Lucchese (trombone)
Rhythmm Epkins is the force behind Dr. Funk's Mind, Body and Soul Band, as the vocalist, multi-instrumentalist, and manager.
I read the day after the show that Rhythmm had learned that his father passed away just before taking the stage…  I'm amazed at how he was able to perform without any sign of reacting to this news, and can't imagine how he was able to manage all of those emotions.  Remarkable.
I've seem him perform with the English Beat as their drummer in the past, and was really impressed with how skilled he is musically.
With Rhythmm on vocals, bass and keyboards, Power Morcillo added tremendous sound on guitar as they blazed through song after song.
A sort of headliner before the other headliners, their set would have been worth turning out for on it's own – definitely a great act to catch should you ever have the opportunity.
Below are some photos of Dr. Funk's Mind, Body and Soul Band performing on stage (click any image to open a virtual lightroom with higher resolution versions of each photo):
Carl Carlton
Carl Carlton is actually ten years younger than headliner Dennis Edwards, so was part of another movement in music himself, with a start in the mid-60s but his key success beginning in the mid-70s and into the 80s.  His first big hit in the U.S. was his cover of Robert Knight's "Everlasting Love", which climbed the Billboard charts in 1974.
In 1981, his original "She's a Bad Mama Jama (She's Built, She's Stacked)", which hit #2 on the U.S. Billboard Soul Singles Chart.  Carlton also received a Grammy Award nomination for Best R&B Vocal Performance.  I distinctly remember this song because one of my best friends in grade school used to sing the chorus all the time, so it definitely had a big impression on him!
At age 62, I couldn't believe the dance moves Carlton was showcasing on stage as he performed.  A much older man (in his 70s?) was with his wife and sitting next to me, and during Carlton's performance he leaned over to me and said, "if I had moves like that, I could get somewhere with my girlfriend!"
I really enjoyed Carl Carlton's set, and it was a thrill as he was an artist I never imagined I would get to see live in concert, so a really great and memorable experience.
Below are some photos of Carl Carlton performing on stage (click any image to open a virtual lightroom with higher resolution versions of each photo):
The Temptations Review featuring Dennis Edwards
Members
Dennis Edwards (vocals)
David Sea (tenor vocals)
Mike Pattillo (baritone vocals)
Chris Arnold (vocals)
Paul Williams Jr. (vocals)
James McKay (musical director, bass)
Ric Archer (guitar)
Timothy "T.C." Chandler (keyboards)
David Camon (keyboards)
Llewellyn Dunn (drums)
Daniel Western (saxophone)
Raymond Harris (trombone)
Luis Valle (trumpet)
Yuma Takeuchi (trumpet)
The Temptations have a legacy of being a pioneering crossover group in the music industry.
Dennis Edwards is a former lead singer of The Temptations, but currently performs with his own band, The Temptations Review.  The last living original founding member of the legendary band is Otis Williams, who tours and performs separately as The Temptations.
After replacing David Ruffin in 1968, Dennis Edwards was involved with hits like "Cloud Nine", "Psychedelic Shack", "I Can't Get Next To You", "Ball of Confusion (That's What the World is Today)", "Masterpiece", and "Papa Was a Rolling Stone".  His time with The Temptations spanned 1968-1976, 1980-1984 and 1987- 1989.
Edward's has won five Grammy Awards and was inducted into the Rock and Roll Hall of Fame in 1989, having some over 100 million recordings.
Dennis Edwards started singing at just seven years old, and began singing with a gospel group and went to the Detroit Conservatory of Music.  He later fronted his own soul-jazz band, Dennis Edwards & The Fireballs, in 1961.  He joined The Contours in 1966, a band that opened for The Temptations, which is how he met them.
As with the tradition of The Temptations, with the show at Thunder Valley on Saturday night, we knew we were in for a different experience when we saw five microphone stands democratically lined up side-by-side across the front of the stage.  With such vocal-driven music, the voices of those men – in all their varied tones and styles – showcased the incredible talent of each of them.  Throughout the show, each of the singers had opportunities to work as an ensemble as well as each take the lead and show off what they can do and the different styles each brings to the stage.
It was a very different short of show on many fronts, from the old school presentation to the way in which they created an intimate setting and interacted with the crowd.  The sound and performances were excellent.  What a show!
You can get a sense of the show via this video produced by World One Presents:
Below are some photos of Dennis Edwards and The Temptations Review performing on stage (click any image to open a virtual lightroom with higher resolution versions of each photo):
Jason DeBord