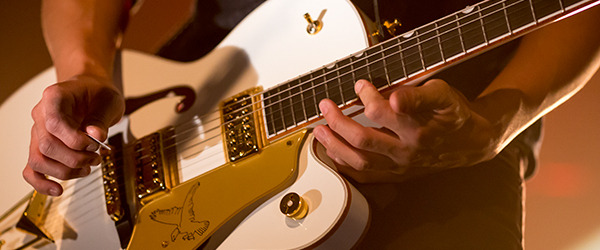 "We had a new song come out today…  We got a lot of comments on the site.  You know, people asking us, are we a rock band?  Or are we a folk band?  Are we an electronic band?  The answer is: fuck off!"  Comments from The Airborne Toxic Event's frontman Mikel Jollett, before kicking into that new song, "Wrong", toward the end of the initial set at Ace of Spades in Sacramento.  The comment might read as  negative, but their music and connection with the crowd was anything but, with that same signer and guitarist jumping off stage and interacting with the crowd several times throughout their one and a half or so set.  At one point, he even held a young boy in the air, asking (somewhat rhetorically) if he had the coolest mom there, but virtue of his presence.  The band, and supporting act In The Valley Below before them, put on a fantastic show with great music.  They are both certainly worth checking out.  Even Mikel said, at the end, "Every now and then you get to have a night like tonight – I think this is the best show I've ever played in Sacramento!", and I suspect the fans agree.

Who: The Airborne Toxic Event
Supporting: In The Valley Below
Venue: Ace of Spades
Where: Sacramento, California
When: October 28, 2014
Seating: General Admission (also photo pass first three songs)
This is my first review of a show at Ace of Spades in Sacramento.  Somehow, I imagined it to be smaller (maybe the size of it's sister property, Assembly Music Hall), but it was much, much bigger than I expected.

I have to give kudos to the management and staff of the venue.  This is one of those rare businesses that is very hands on with the running of a concert venue, in all the right ways, and it is very obvious and apparent to someone like myself who attends a lot of shows.  They have a much bigger security staff than venues twice the size, and everyone seems to be very aware of what is going on at all times, and very professional.  Everyone was also very nice, which I appreciate.
So I definitely give good recommendations to the venue, for people who haven't yet checked it out.
This show had 7:00 doors, and a little past that time, there was a huge line outside the venue.  The Airborne Toxic Event must have really dedicated fans, because the scene was kind of unheard of for Sacramento, or even the Bay Area for that matter, for a show of this size and scale.
Ace of Spades has a really nice, modern-industrial sprawling layout, with quite a few bar areas (with restricted access – 21 and over only) as well as different levels of elevation, the highest being a second level balcony with railing all the way across the front.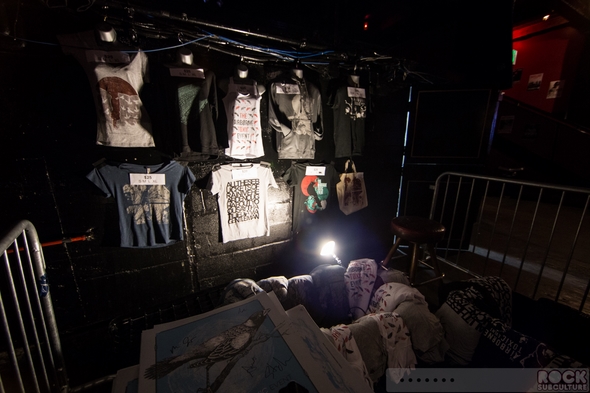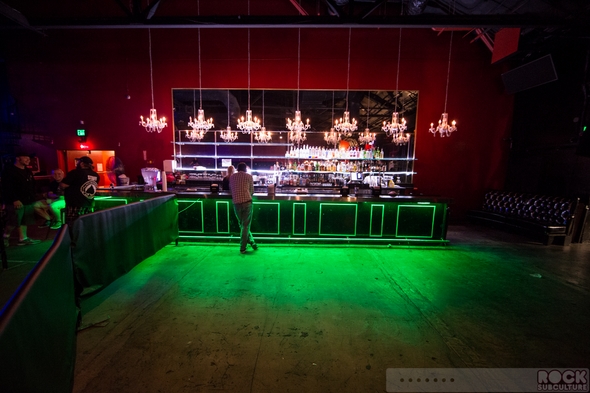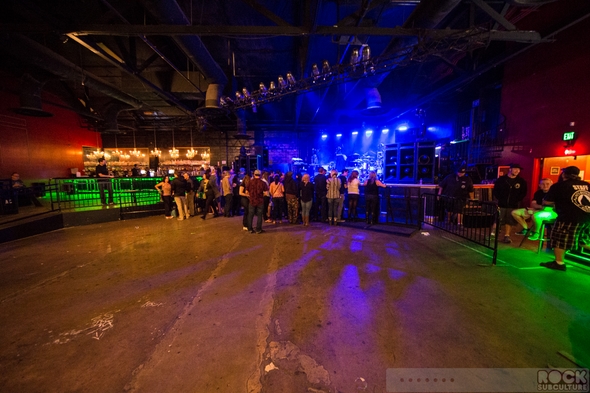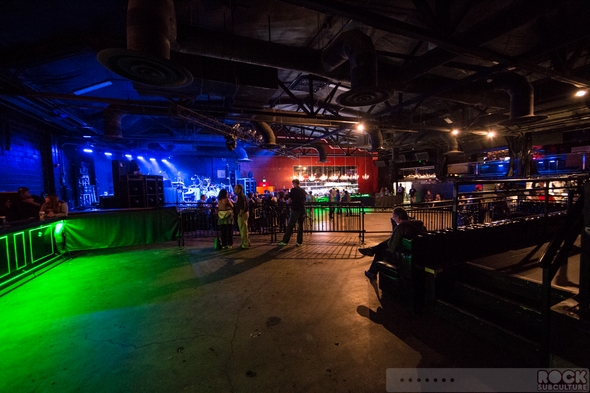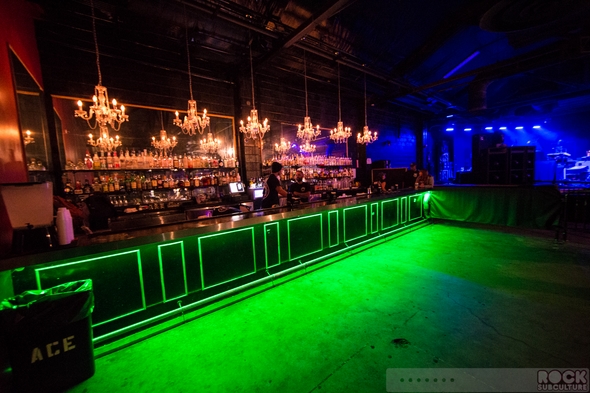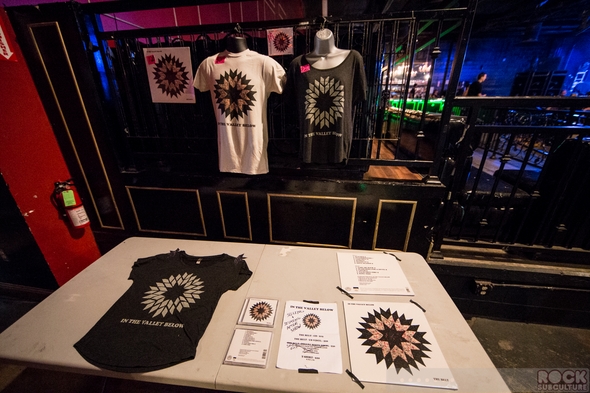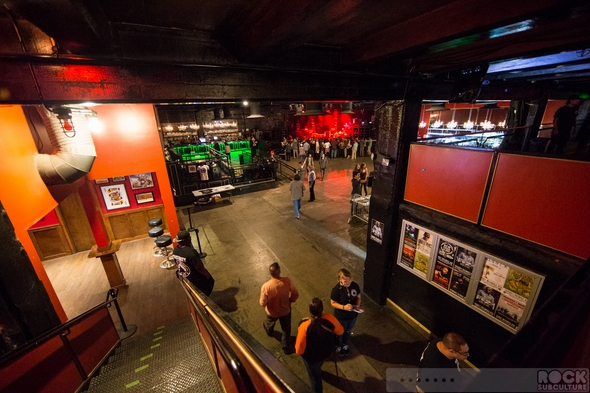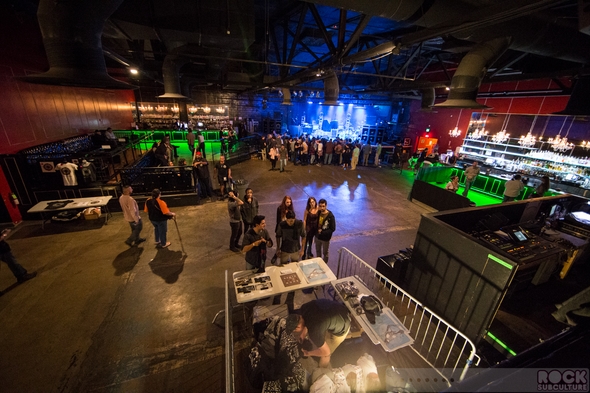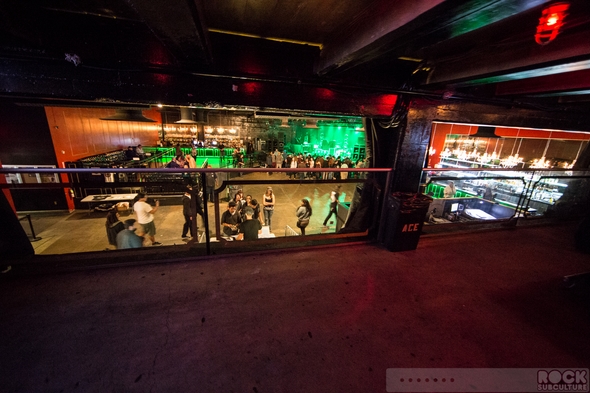 In The Valley Below
Members
Jeffrey Jacob (vocals)
Angela Gail (vocals)
Joshua Clair (drums)
In The Valley Below is a duo, with Joshua Clair joining tours on drums.  Their first studio album, The Belt, came out this year.
The band performs with an understated sort of ease, featuring a throwback style with interesting twists, like the chains brought out by Angela a bit into their set, for an added sound of authenticity and attitude.
You can check out one of their songs, "Peaches", on YouTube to get a sense of their music.
Below are some photos of In The Valley Below performing on stage: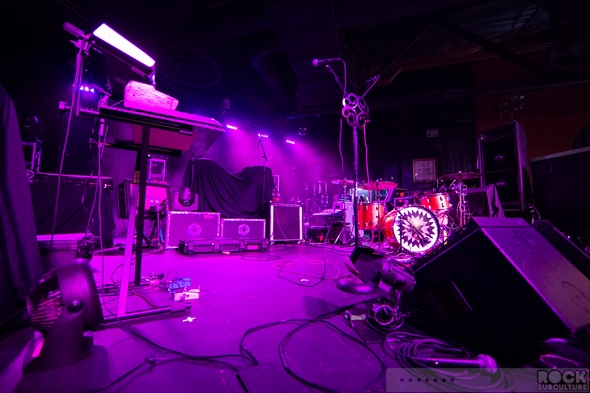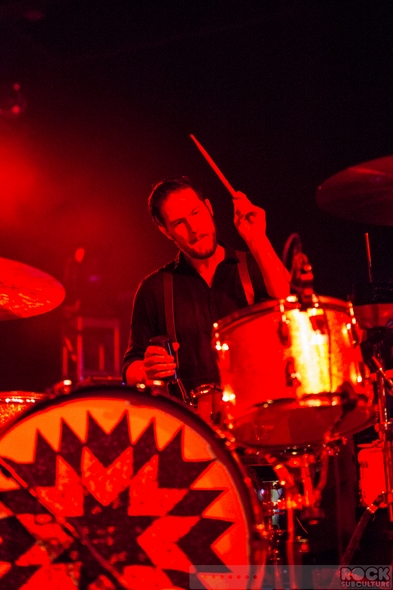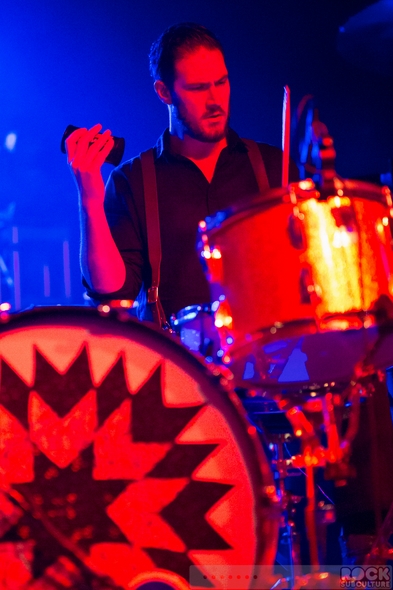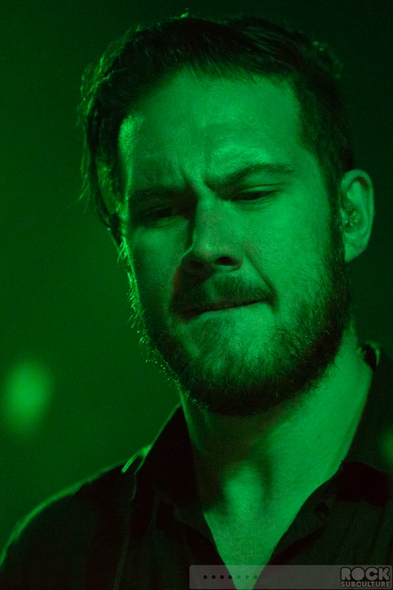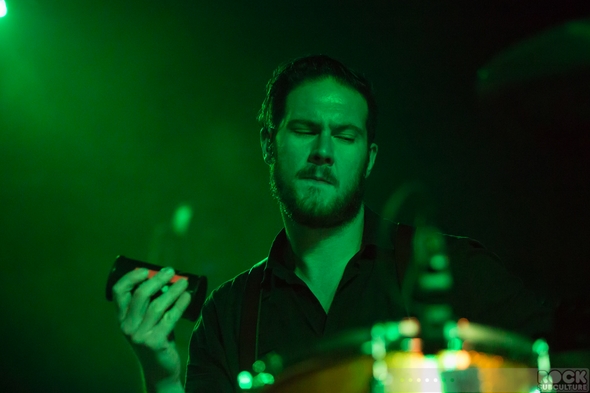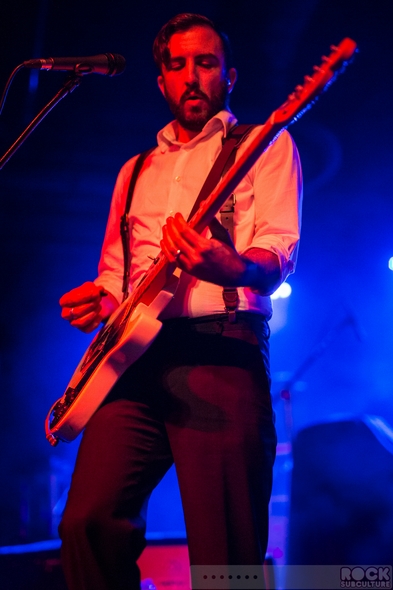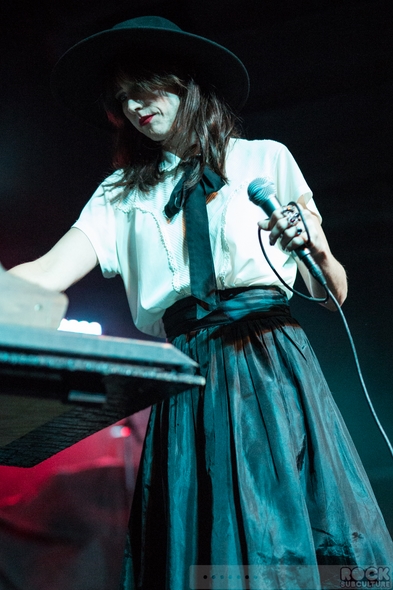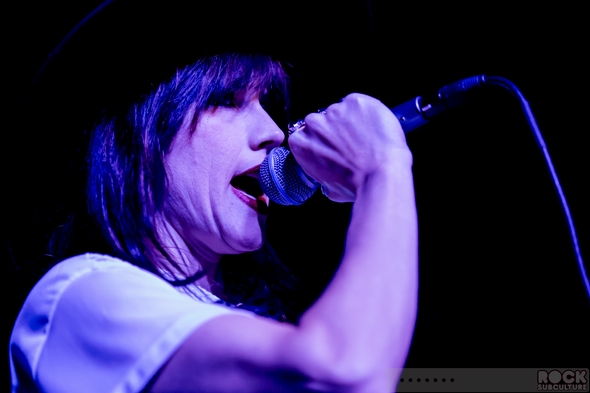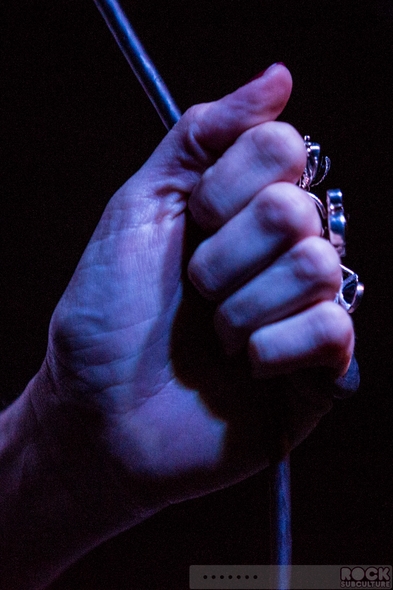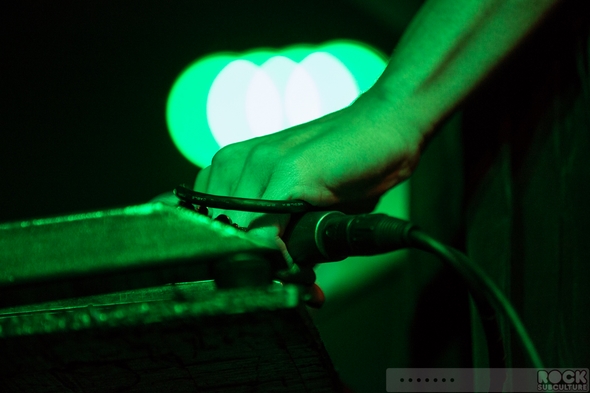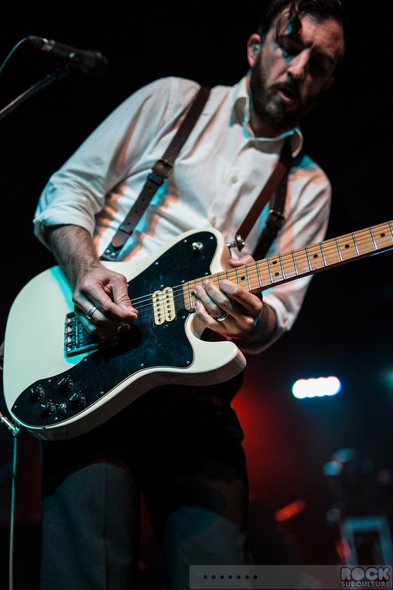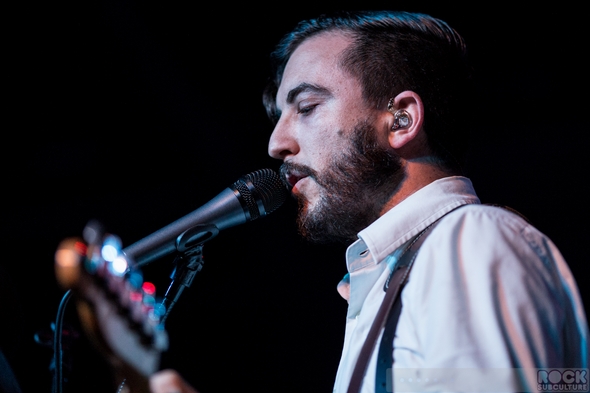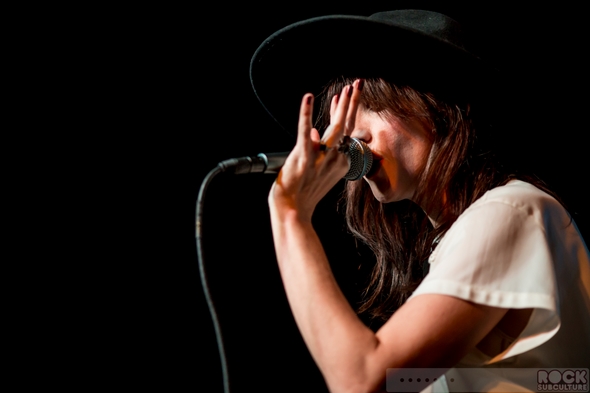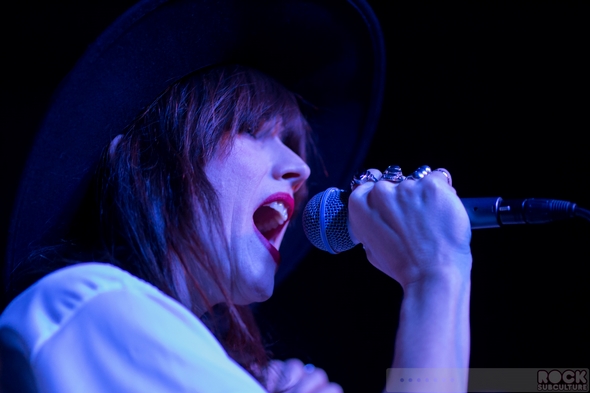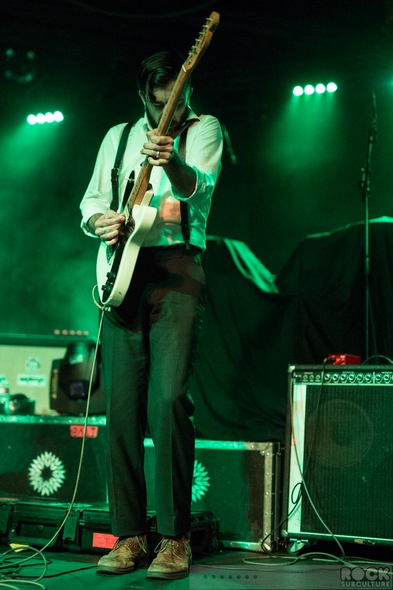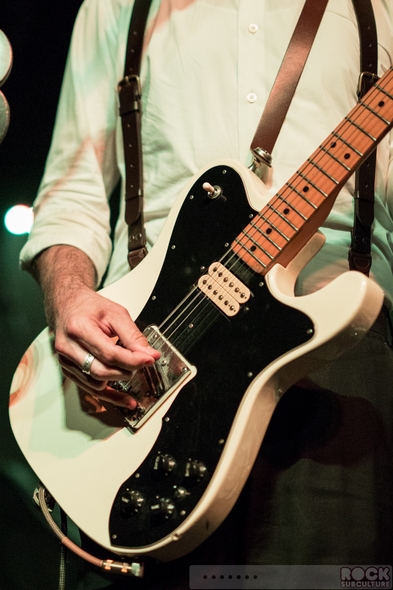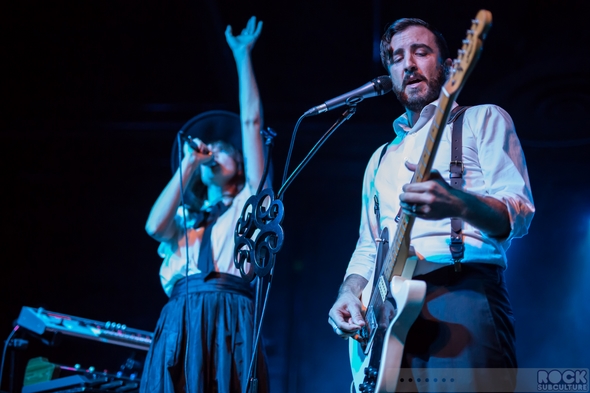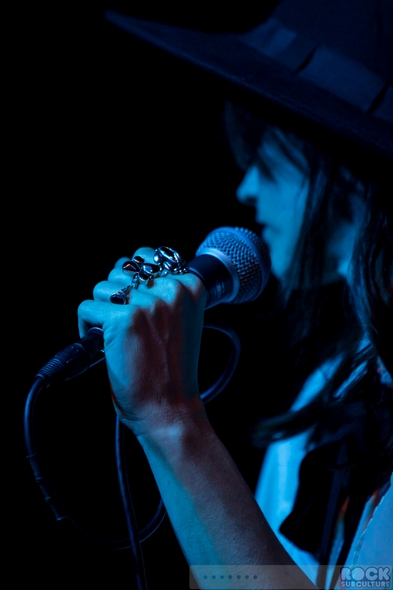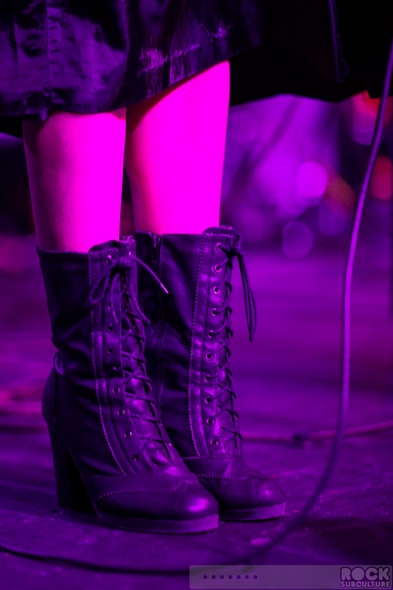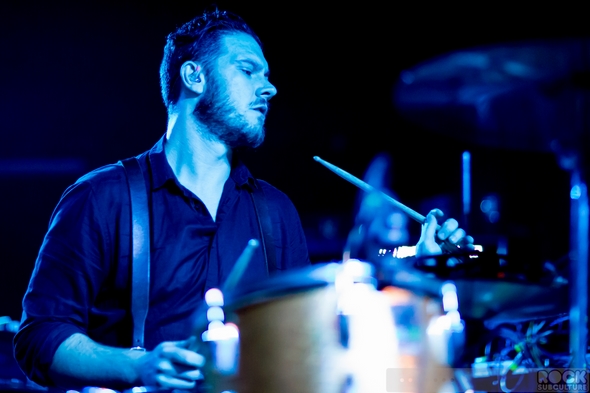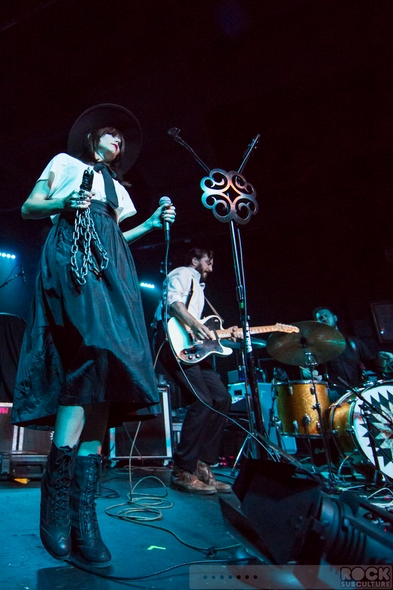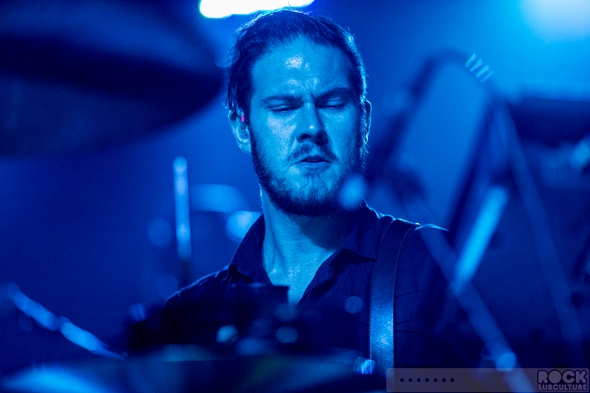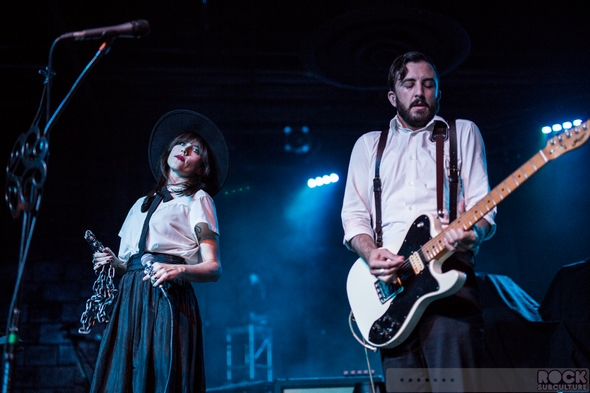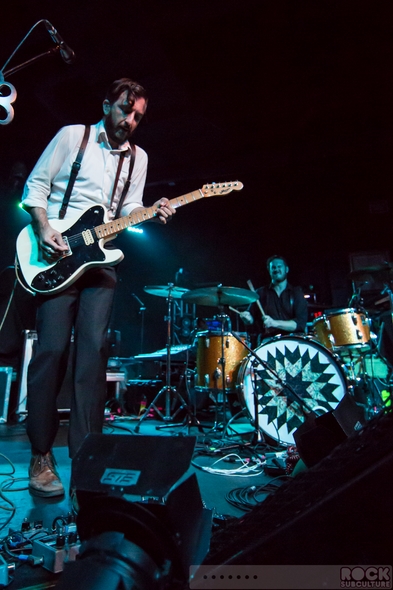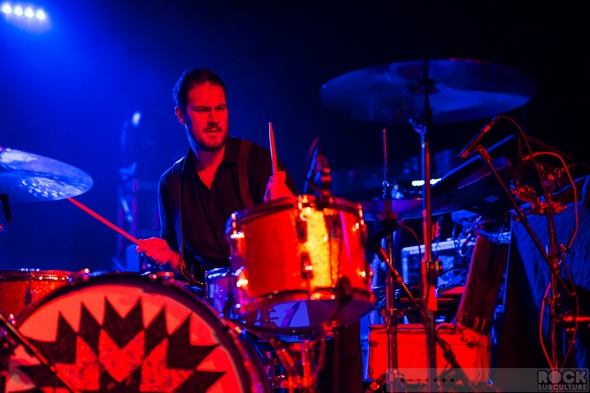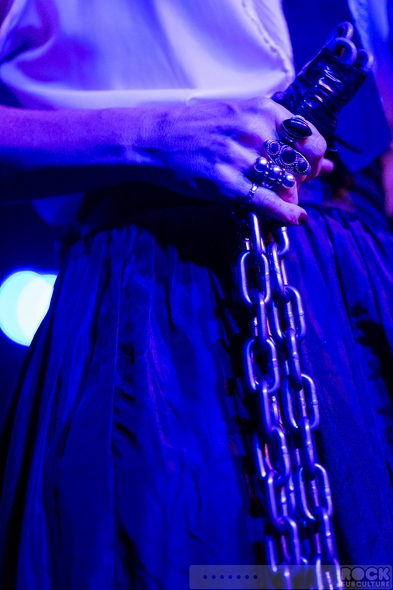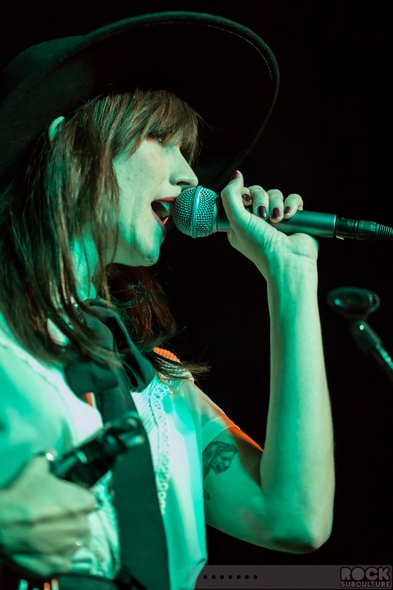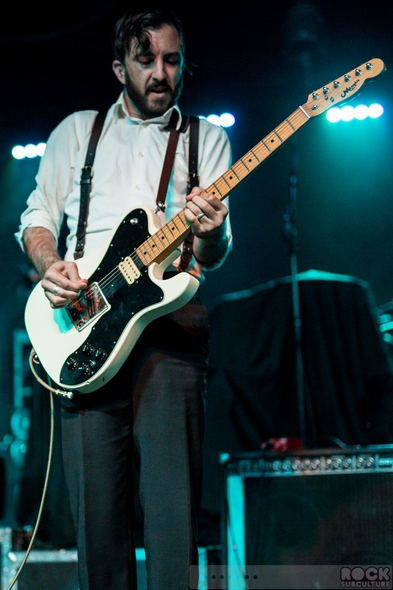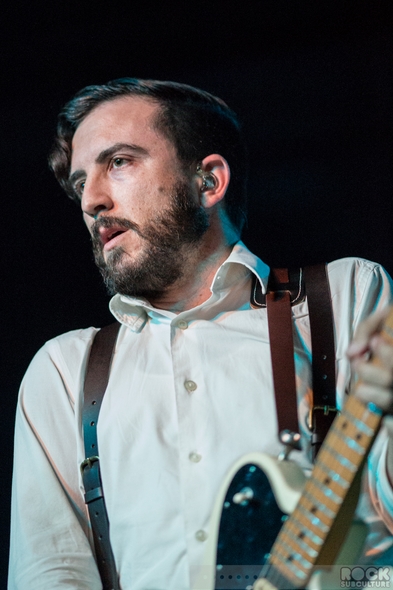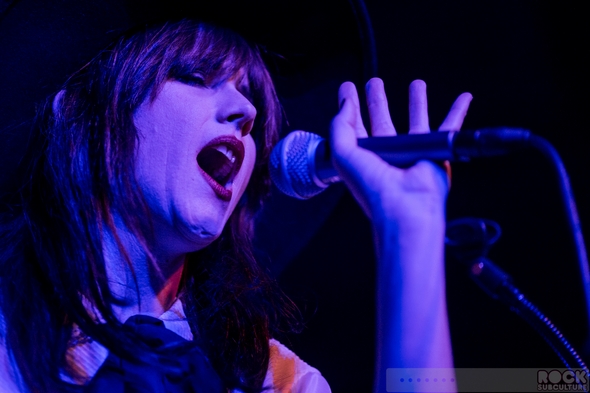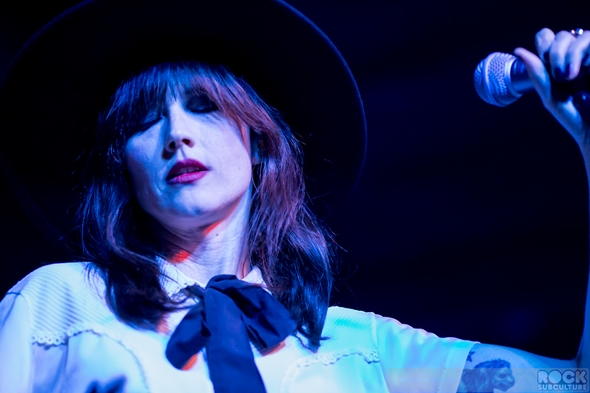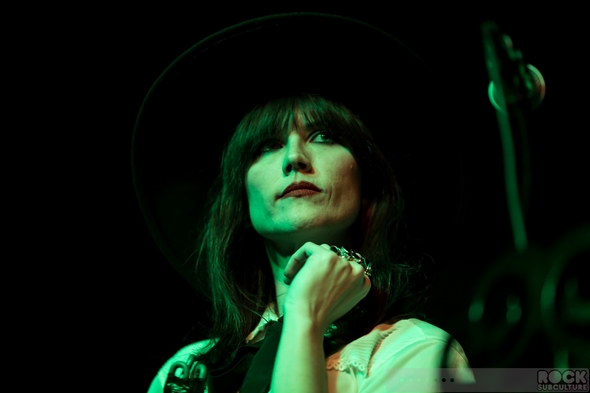 The Airborne Toxic Event
Members
Mikel Jollet (vocals, guitar, keyboards)
Steven Chen (lead guitar, keyboards, backing vocals)
Adrián Rodríguez (electric bass, backing vocals)
Daren Taylor (drums)
Anna Bulbrook (violin, keyboard, tambourine, backing vocals)
I am new to The Airborne Toxic Event.  As I've mentioned in the past, in many ways I live in a pop culture bubble, in that if I don't find something, it may as well not exist, as I don't listen to the radio, streaming services, etc.  So if I don't literally buy something, I am not exposed to it.
A friend recently asked if I was going to this show, and I said no (I had committed to covering another band at another venue).  However, I did check out the band's music after the inquiry, and really loved it, so I was bummed I couldn't come out to this show.  Well, fast forward to yesterday, and the show I was supposed to cover got canceled last minute, and I was lucky enough to get in touch with the management of The Airborne Toxic Event and they were kind enough to let me come out to photograph and cover this show, so I was thrilled.
As a funny side note, I listen to a lot of different podcast programs (since I drive a lot to cover shows), and after I ran out of "Classic Loveline" from the Adam Carolla era when I was in graduate school living in L.A. in the early '90s, I started listening to the modern day "Loveline", and had just synced my iPod before running out the door to drive to Ace of Spades for this show.  Well, on the way back, rather than music, I thought I'd listen to the latest "Loveline", and who would the guest be?  The Airborne Toxic Event.  Crazy coincidence, and it was fun to hear the band talk and joke around after having just seen their live show.
The Los Angeles band formed in 2006, and were named after a section within the novel White Noise by Don DeLillo.  I think I must have passed over the band in the past based on the name…  I probably thought that they were a death metal band or something.
During the concert in Sacramento last night, Jollett had said that "Wishing Well" was the first song they ever played live, and that was on their eponymous debut album, which was released in 2008.  This was around two years after they formed, and in that year Rolling Stone rated them as one of the "Top 25 Bands on MySpace".  Their debut was met with critical success, with the song "Sometime Around Midnight" receiving accolades.  Their first headlining tour came at the beginning of 2009, and they did a huge festival circuit in 2009 as well.
Their second studio album, All at Once, came in 2011, increasing their touring and various media appearances.
The third studio album, Such Hot Blood, early last year.  As mentioned in the opening, the lead single ("Wrong") from their upcoming fourth studio album came out early this month, as according to the interview on "Loveline", the album is due early next year.
Having never seen them live before, I came away very impressed.  Even before the band came on stage, one of the guitar techs had me laughing with some of his business on stage as he tested mics and equipment.  They also played "Bohemian Rhapsody" and the audience sang along, like it is a thing with these events.
Obviously photographers notice more with lighting than the average concert going (since it has more of an impacts on photography than any other variable), but I think even the random fan would agree that the lighting was fantastic.  The artists were well-lit with great variety of color; front and back as well as back-only to establish a mood at times.
The other stand out observation for me was that this is a band who have played live "a lot".  They know what works, and how to entertain, as well as how to enjoy each other and the audience and have fun.
Below is a photo of the setlist, which obviously framed the entire event: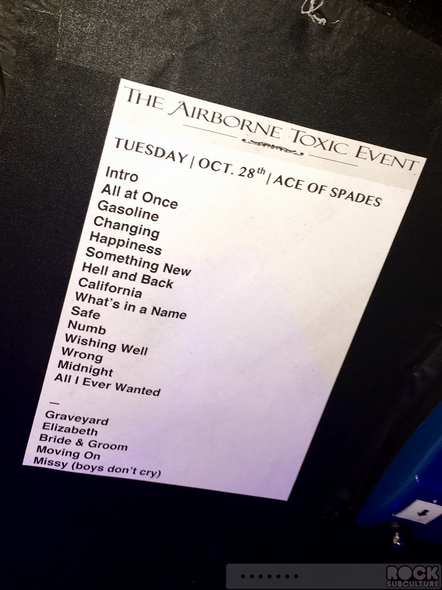 Below is the setlist from The Airborne Toxic Event at Ace of Spades in Sacramento last night:
Set List:
Intro
All at Once
Gasoline
Changing
Happiness Is Overrated
Something New
Hell and Back
California
What's in a Name
Safe
Numb
Wishing Well
Wrong
Sometime Around Midnight
All I Ever Wanted
Encore:
The Graveyard Near The House
Elizabeth
Bride & Groom
Does This Mean You're Moving On?
Missy
Boys Don't Cry (The Cure cover)
Drum Solo
The drum solo was at times not quite "solo", with other band members grabbing sticks and joining in, and I have to say it is the first drum solo I've ever seen that included the instantly recognizable beat from Bell Biv DeVoe's "Poison".
Mikel Jollet prefaced his intro to the drum solo by revisiting the topic of the Internet, in which he said:
"Now Sacramento, I want you all to know that I'm with the modern world, you know…  I like the fact that we have this giant metaphor; this agreed upon mental space called the Internet that we've all decided that we're going to connect to, and we find some ways that it enhances our humanity, and some in other ways it diminishes it.  But I'm with it!  I like the whole fucking thing.  Here's my problem with modern music though… there's not enough drum solos!"
They put on a really great and engaging show.  Great music and they know how to make it come alive on stage.  I will definitely check out their next live concert, and look forward to the new album.
Below are some photos of The Airborne Toxic Event performing on stage: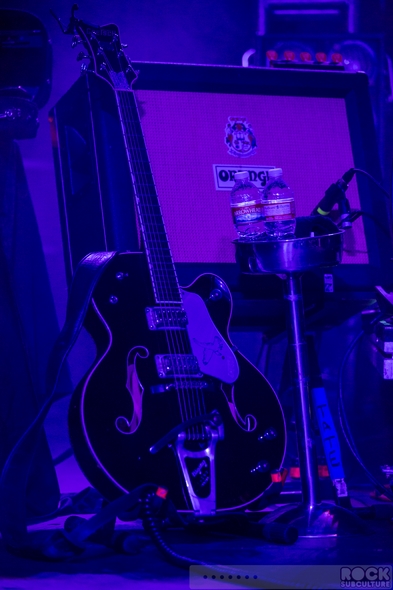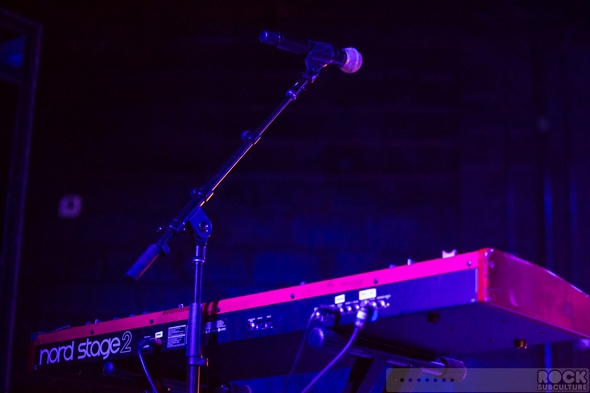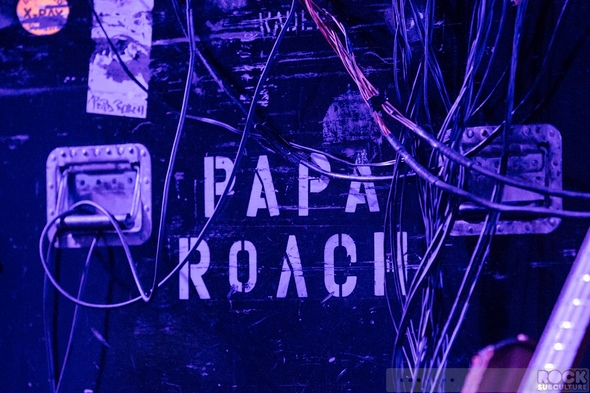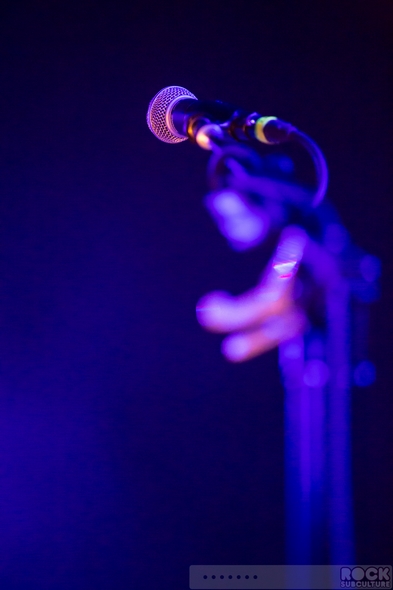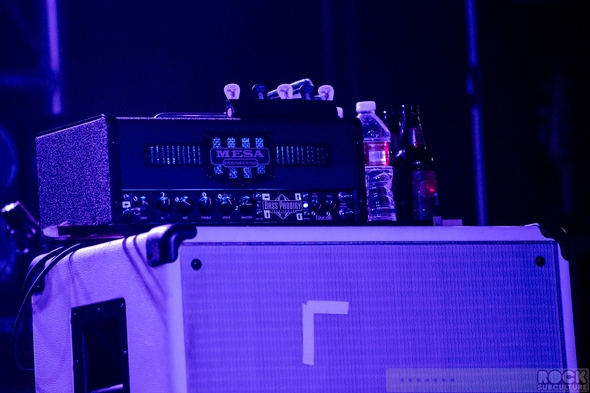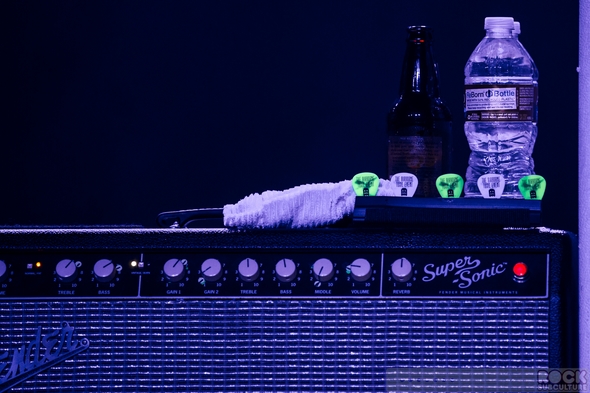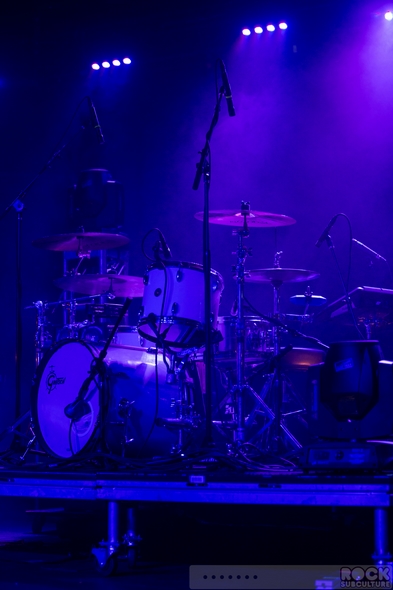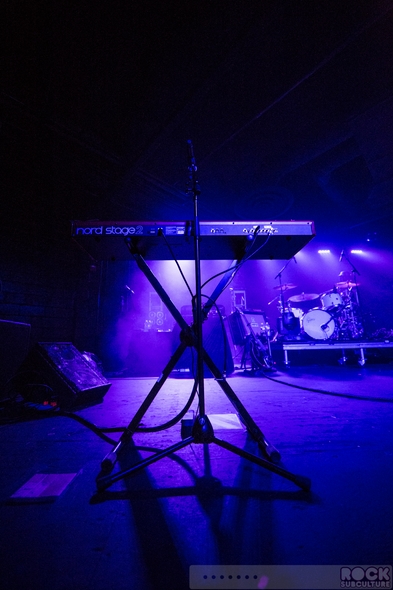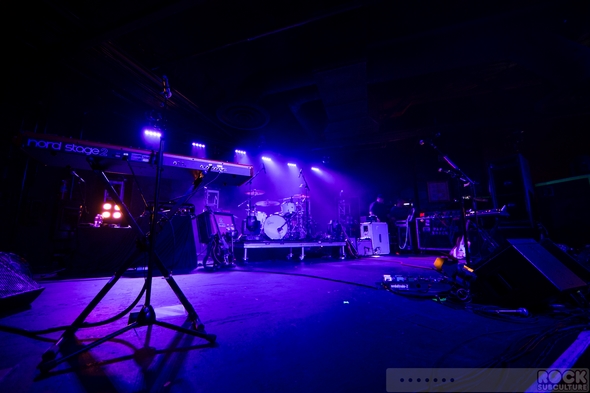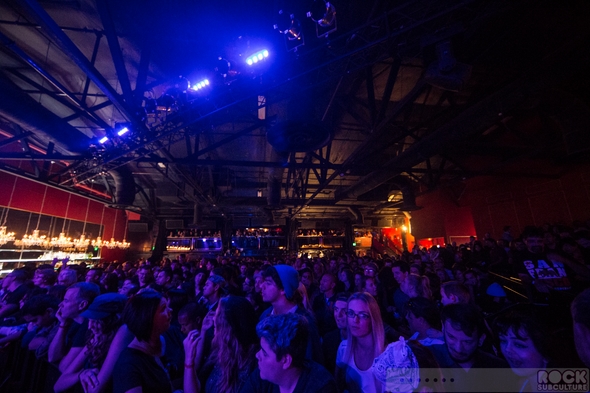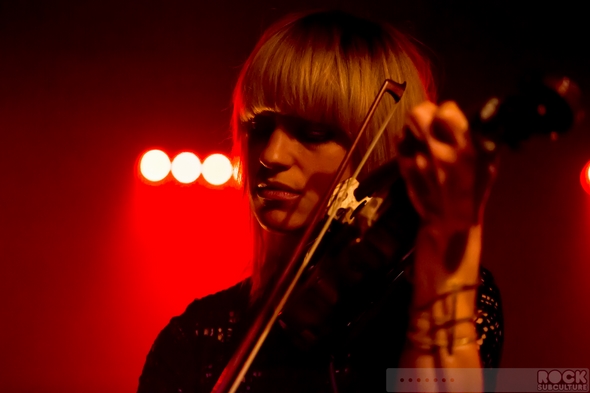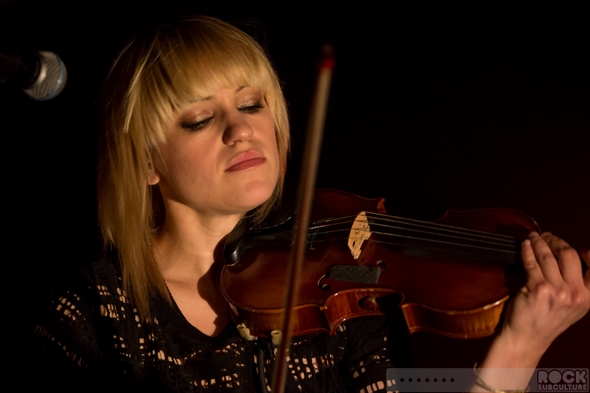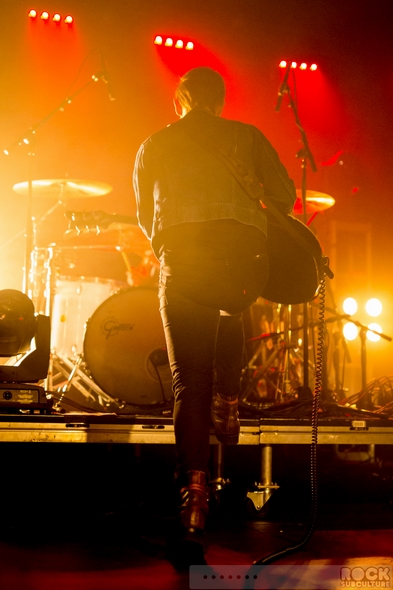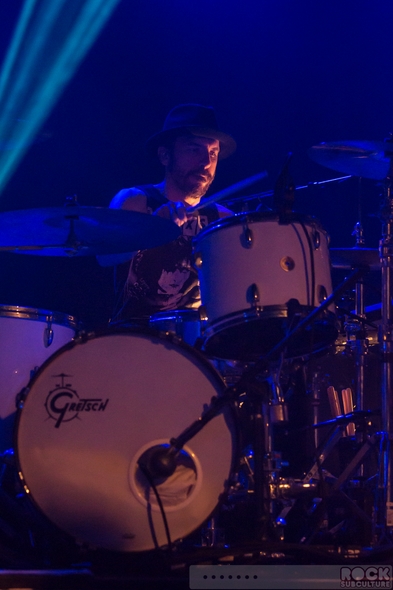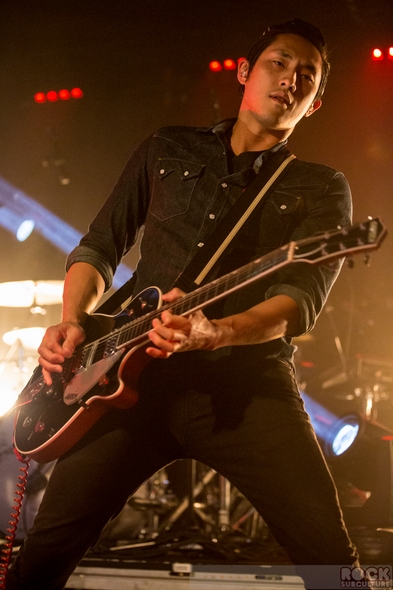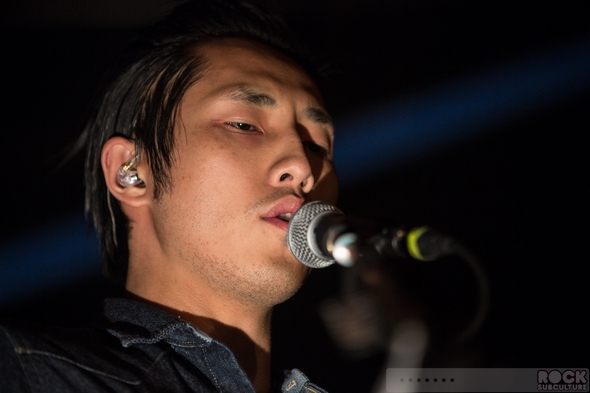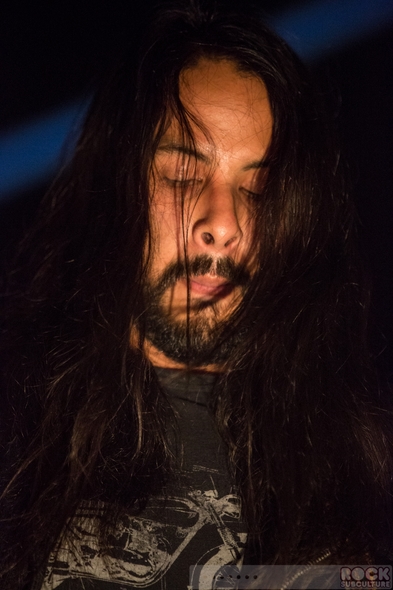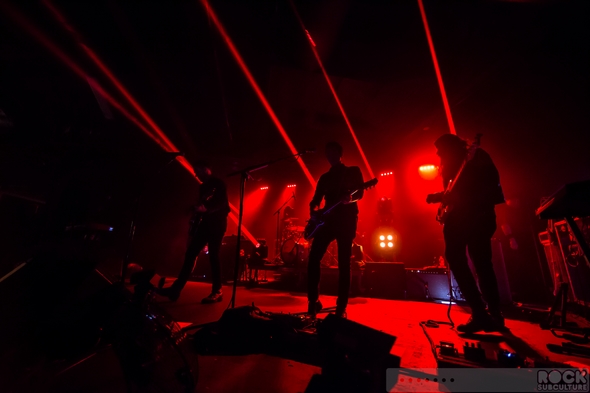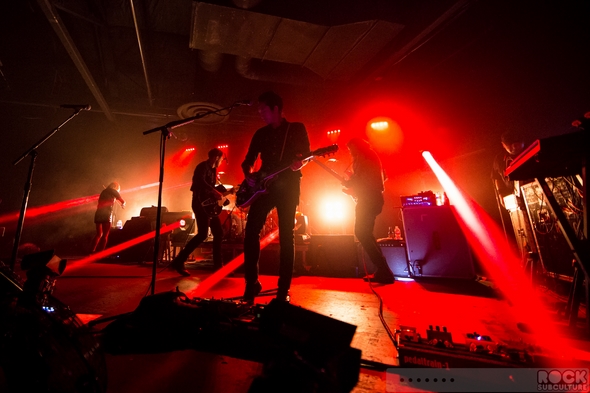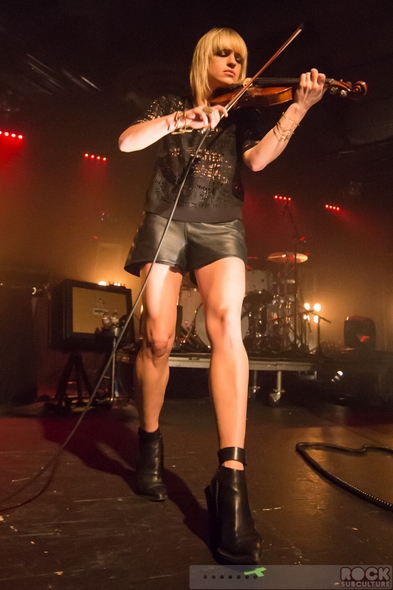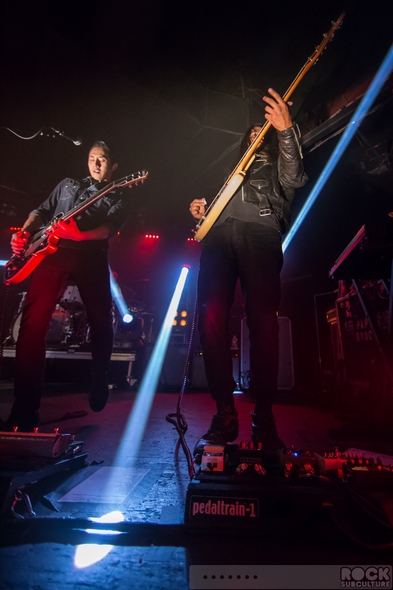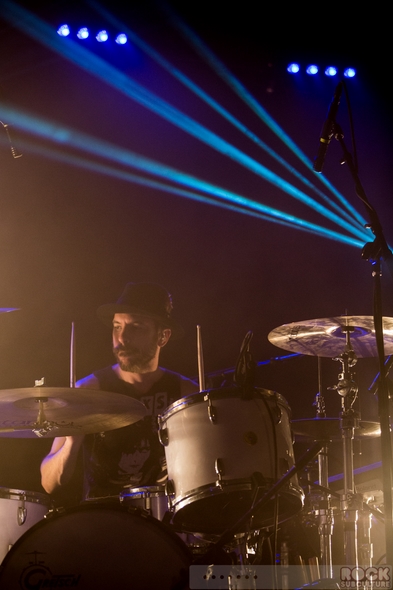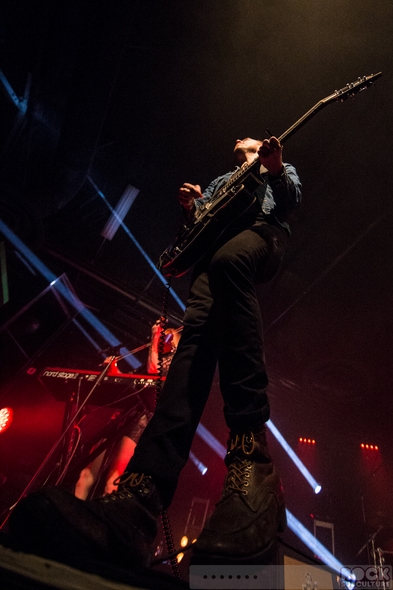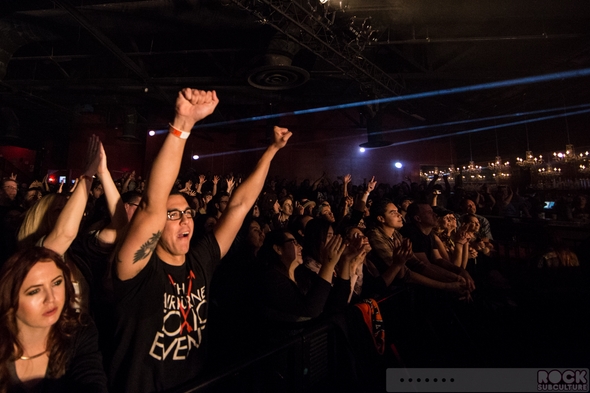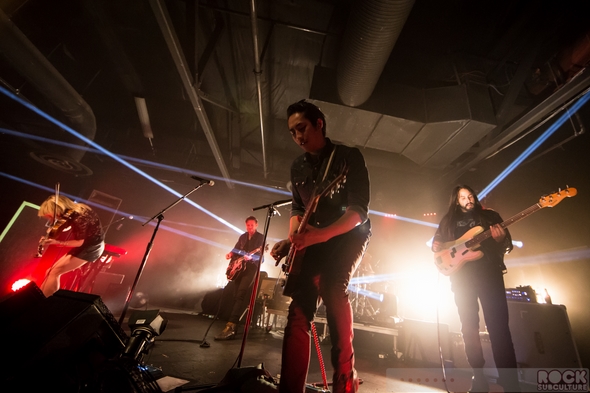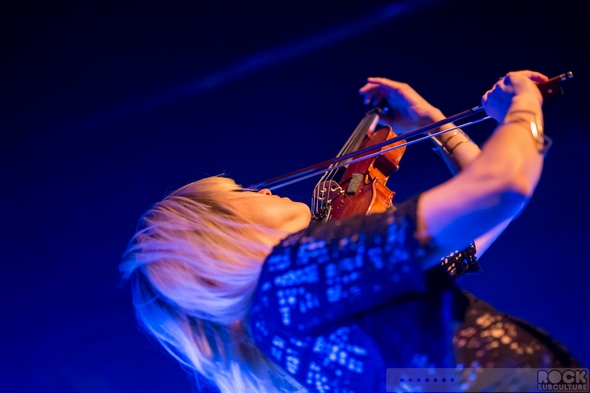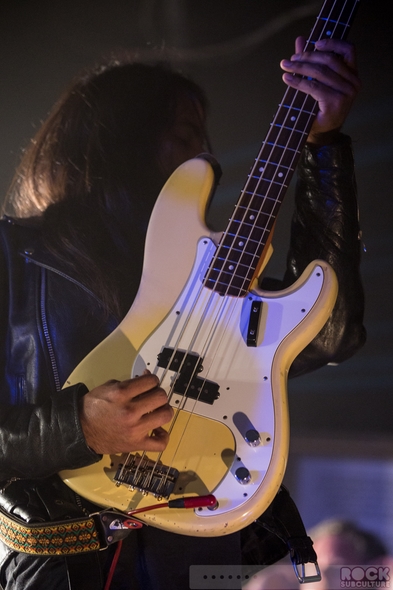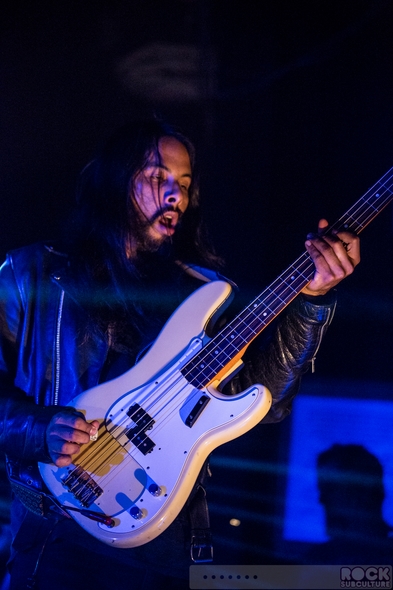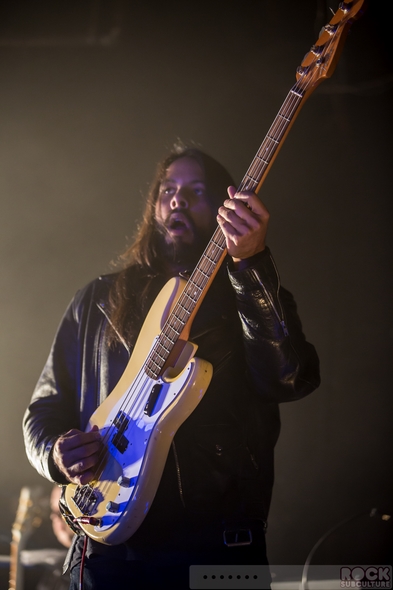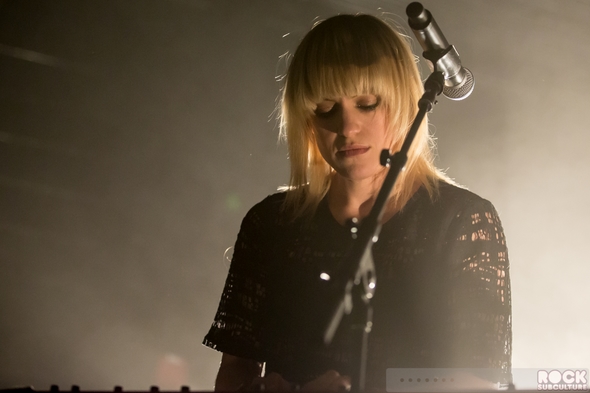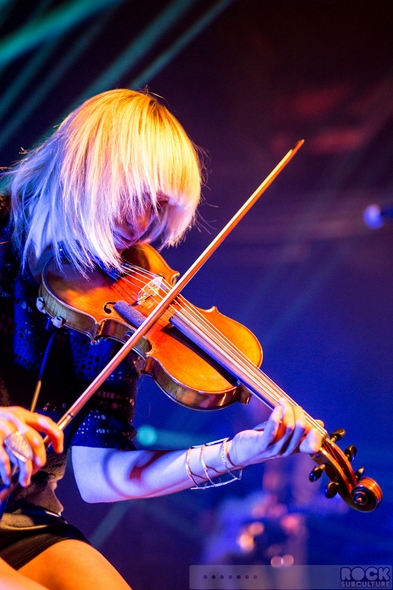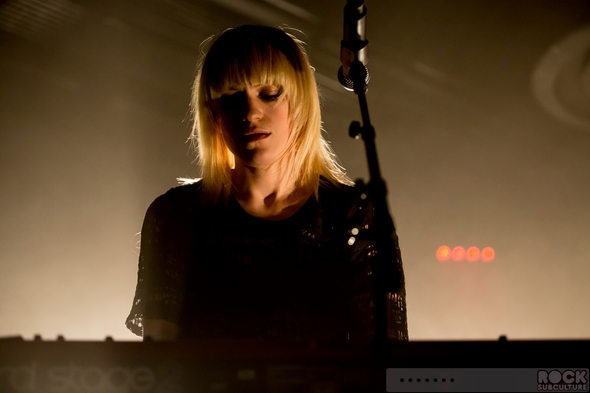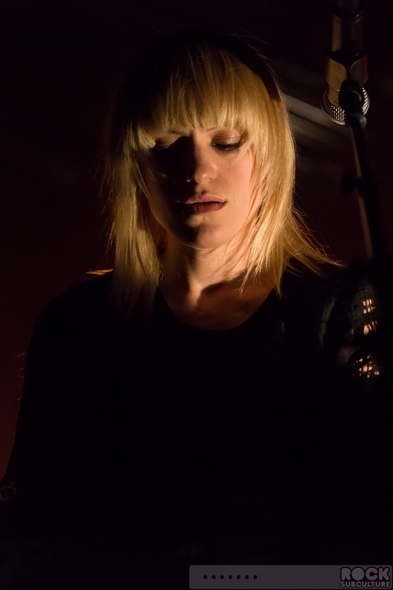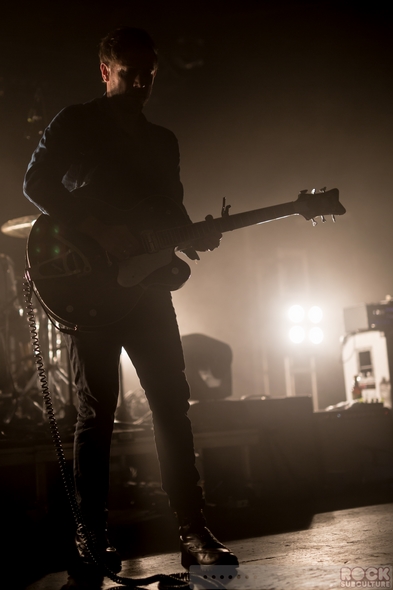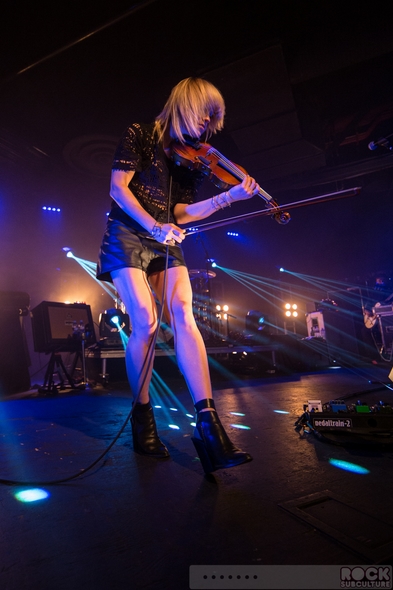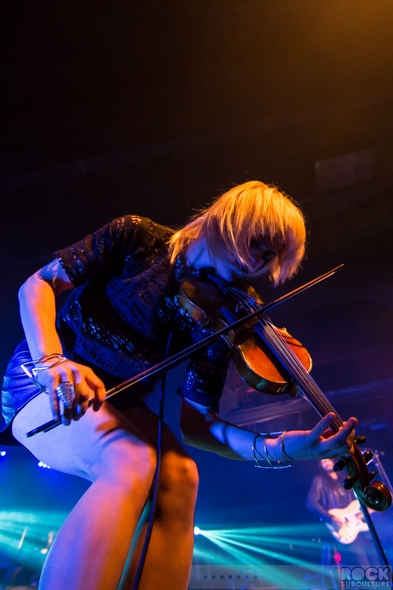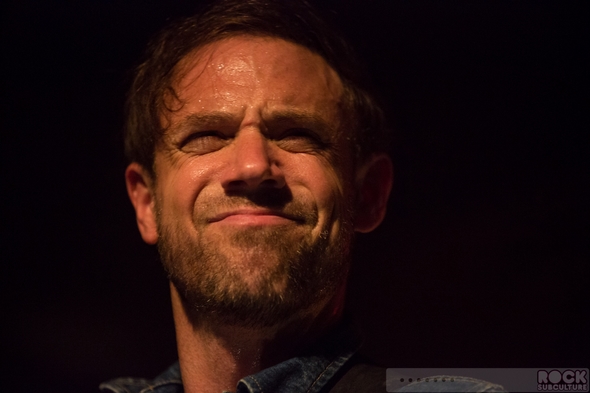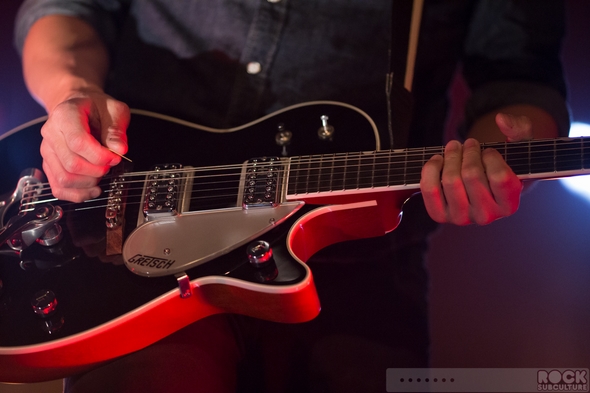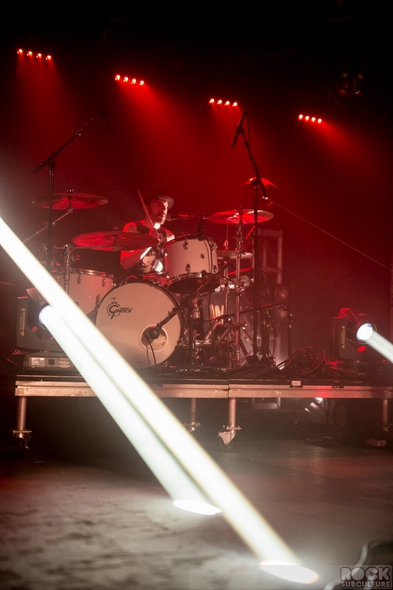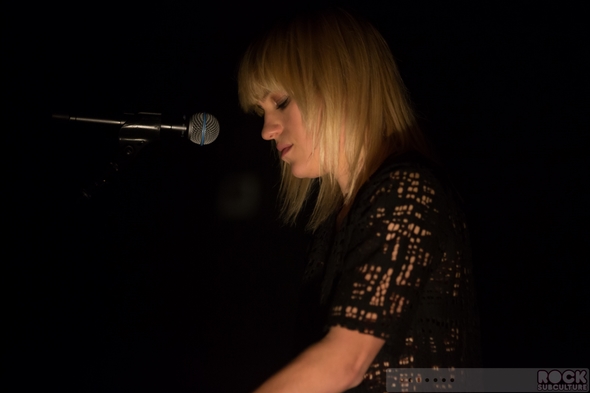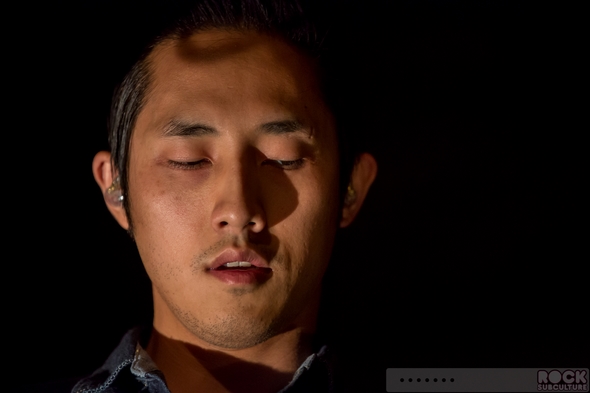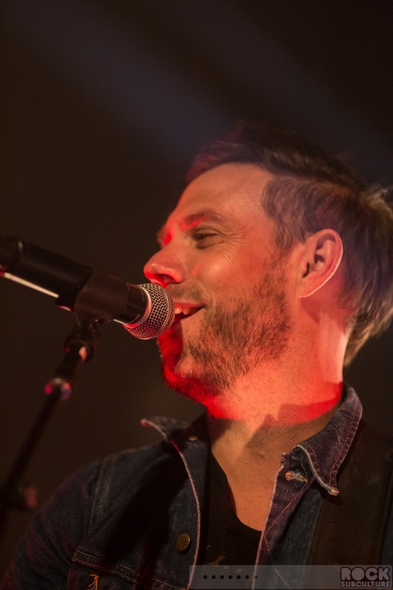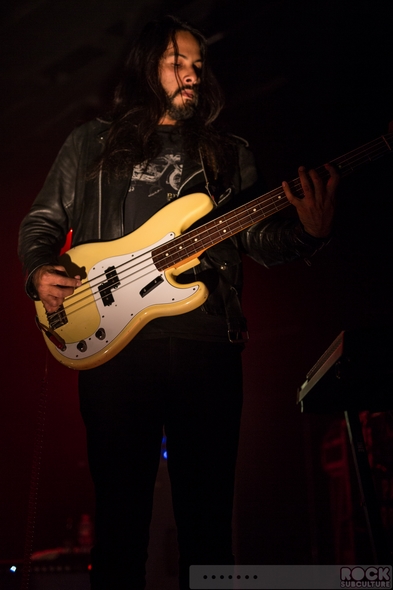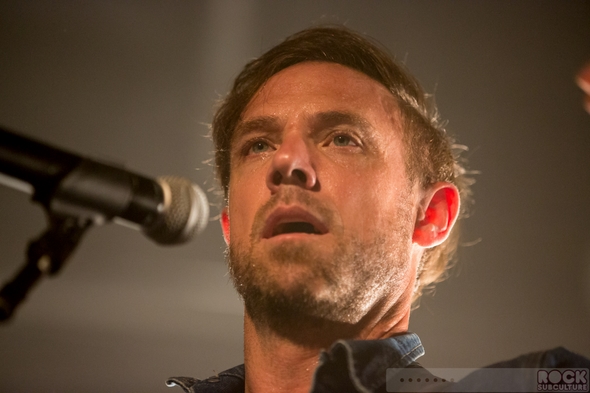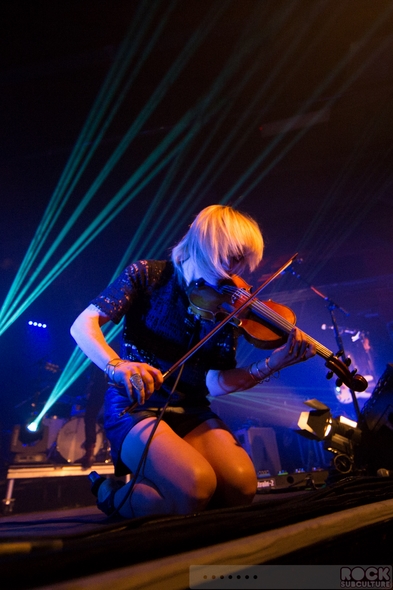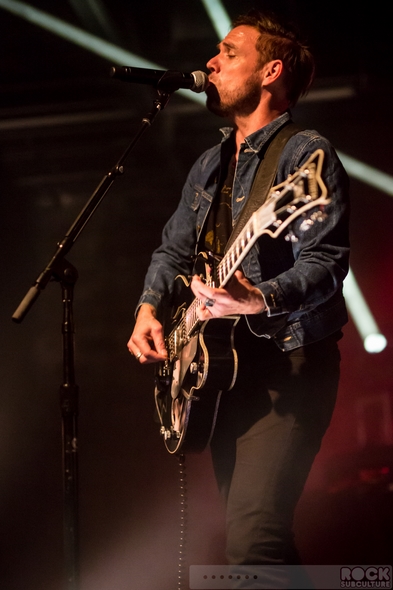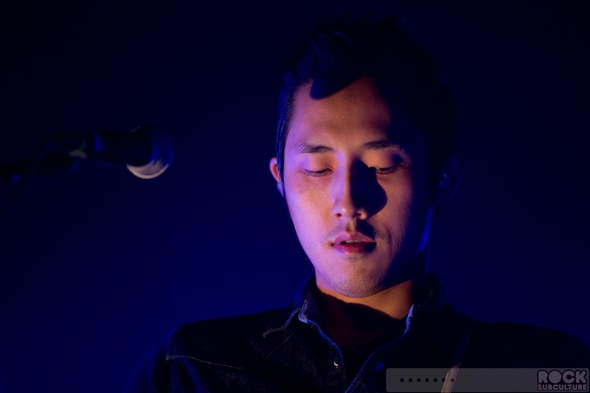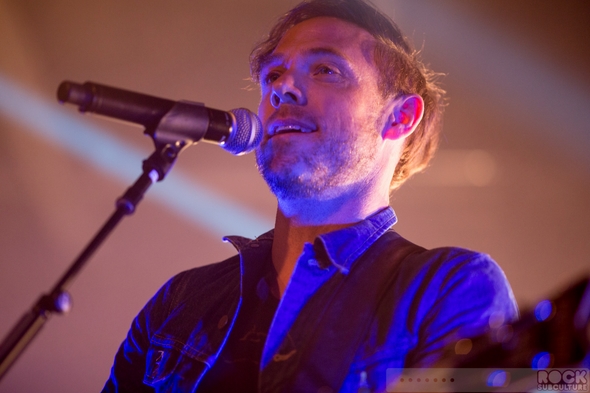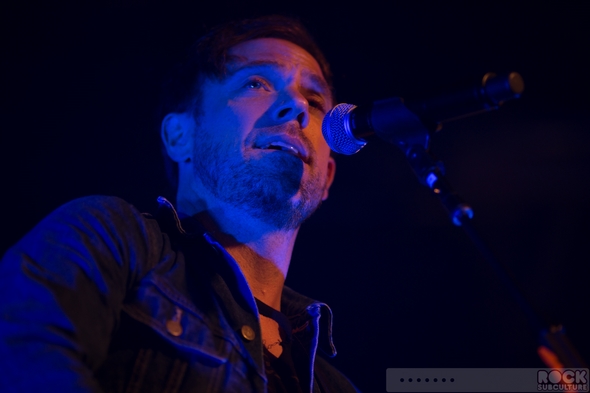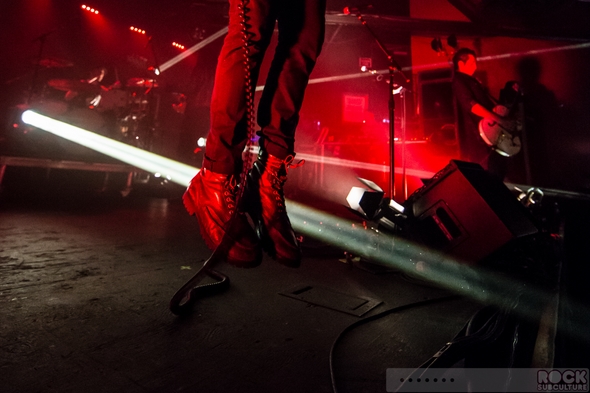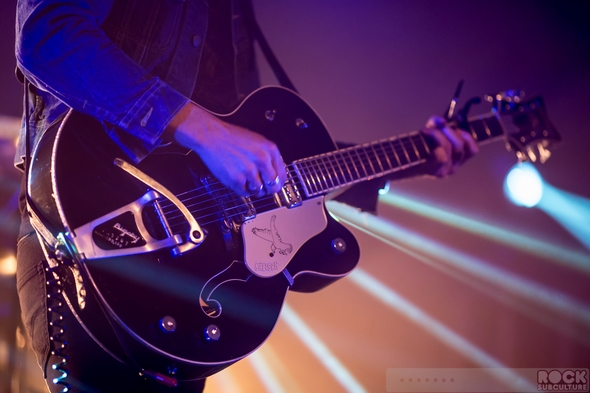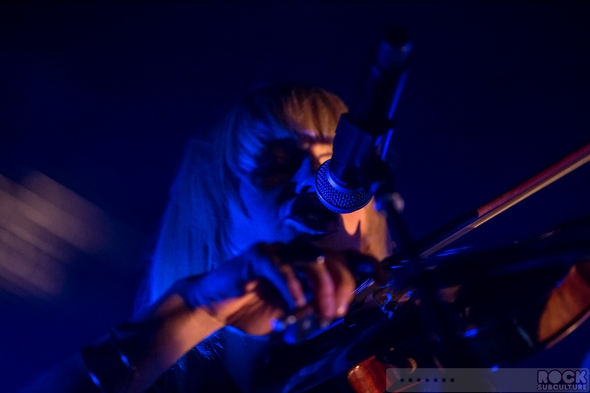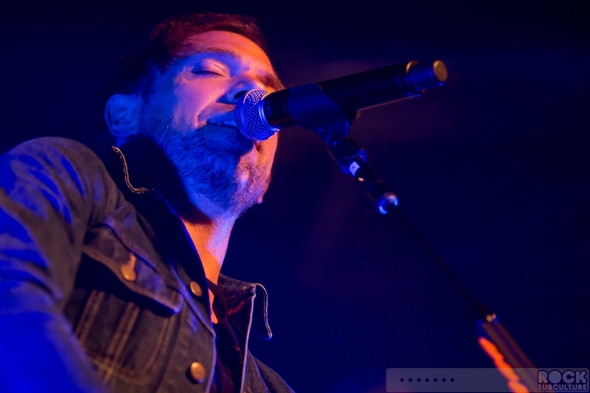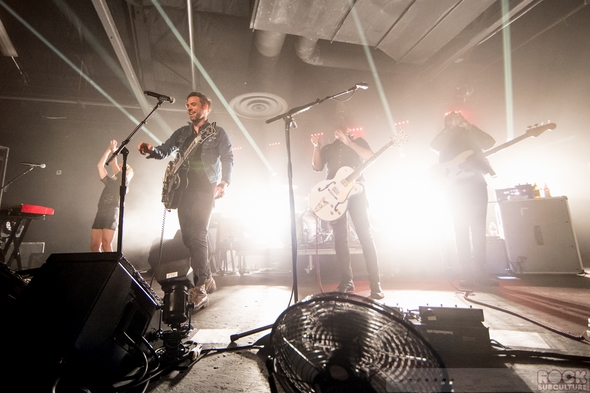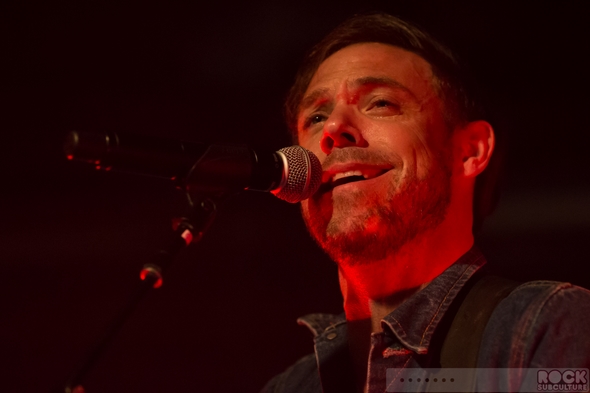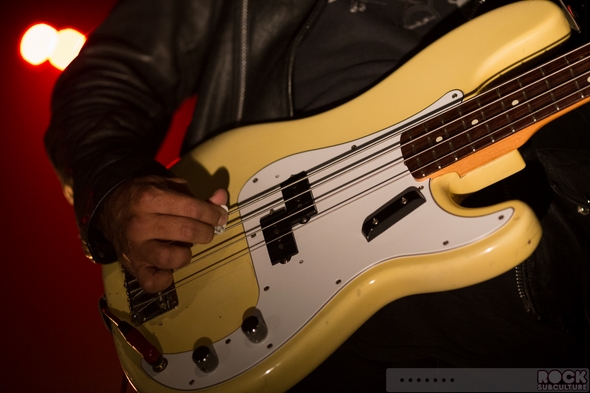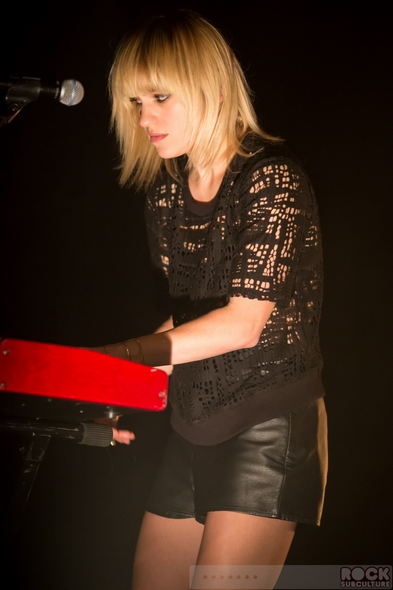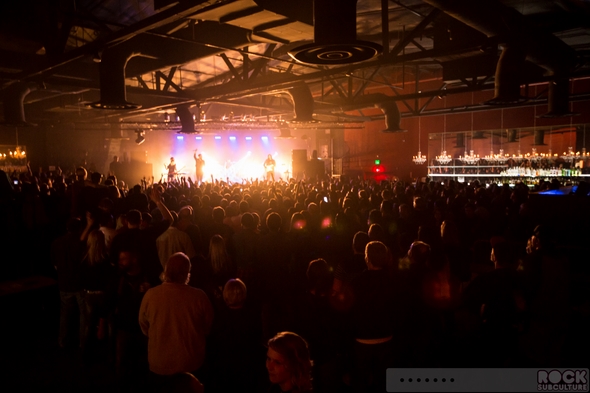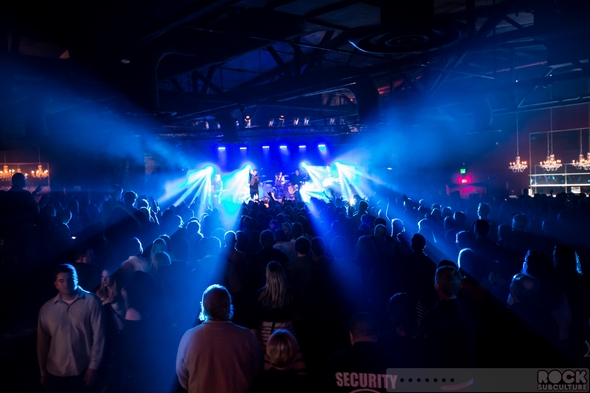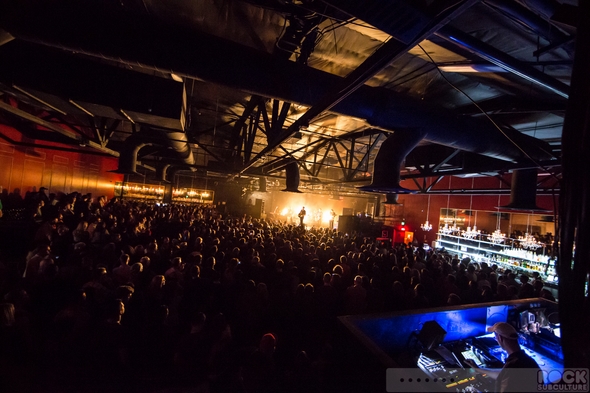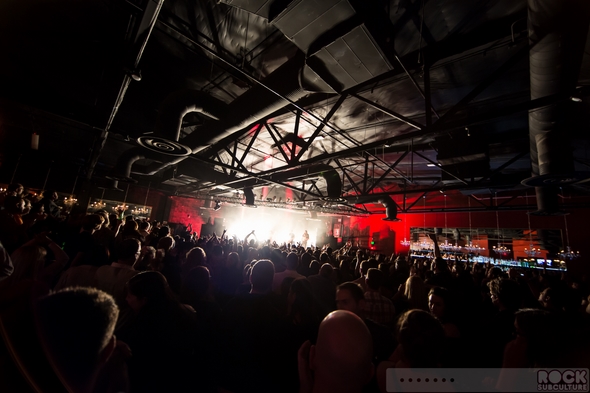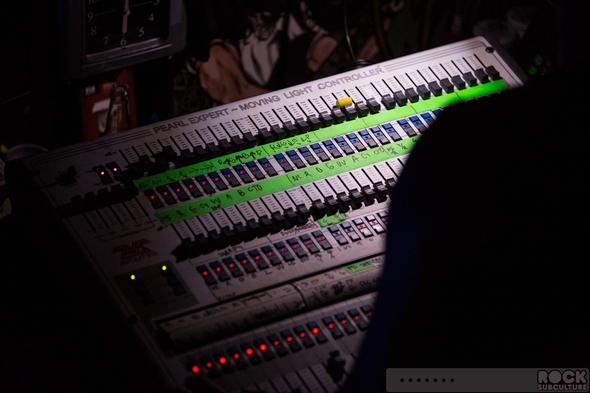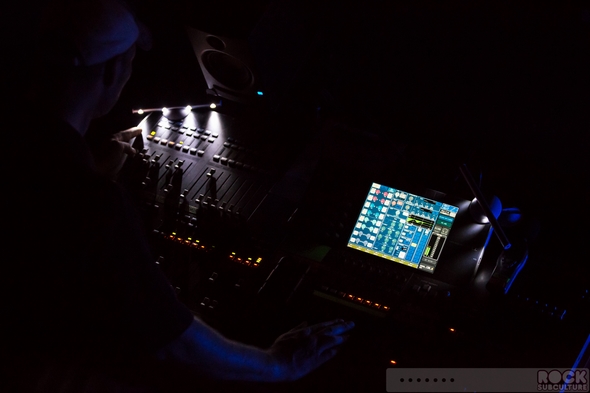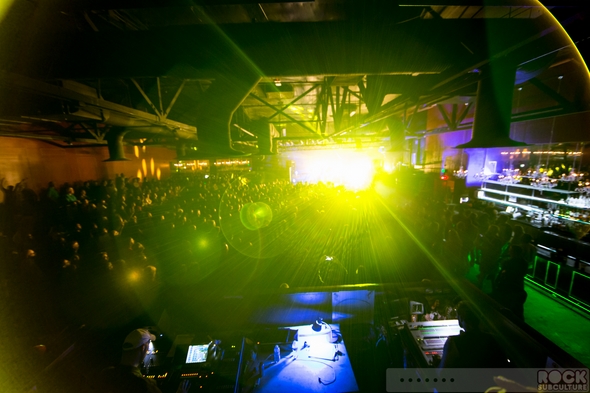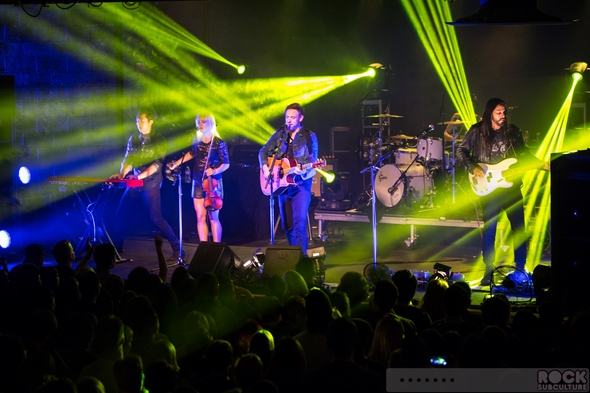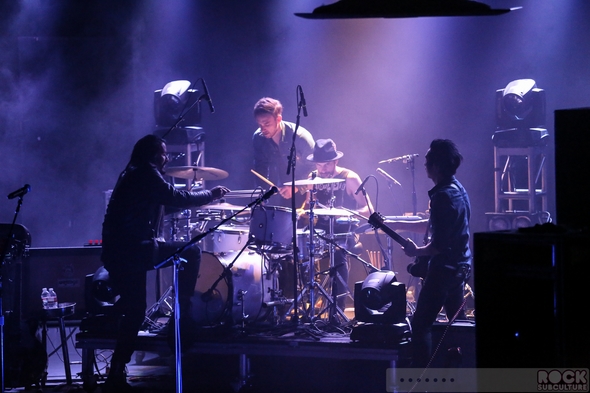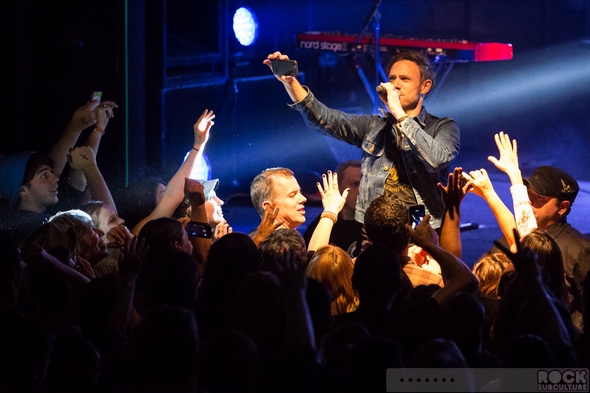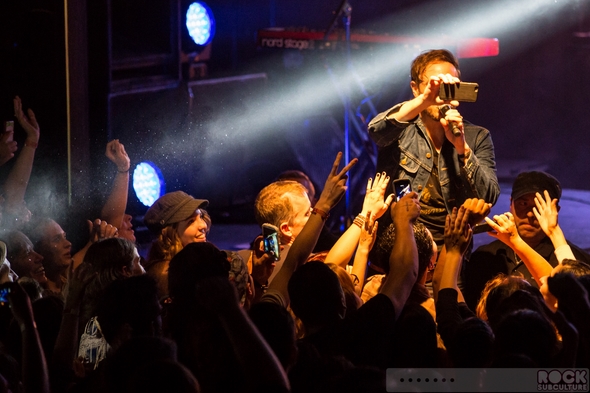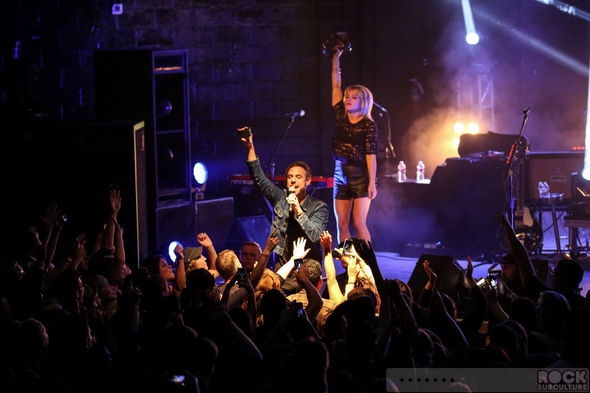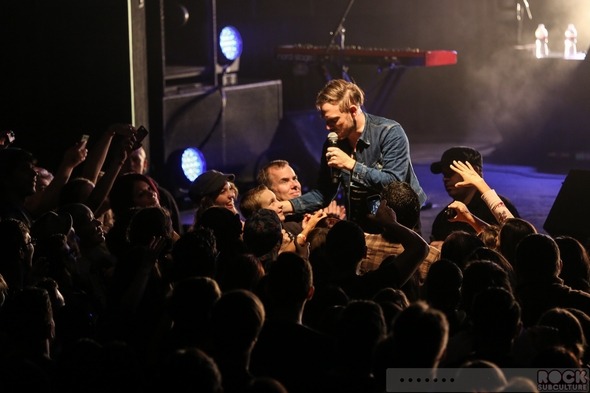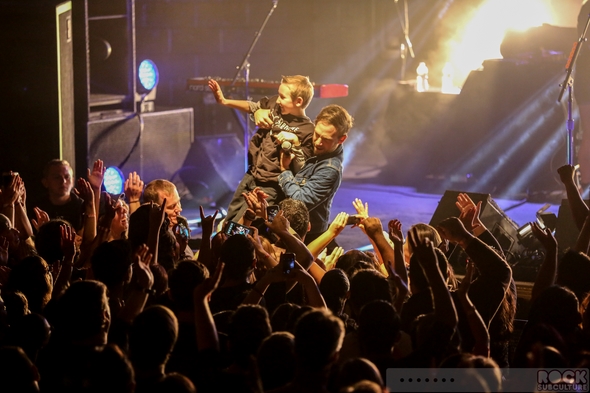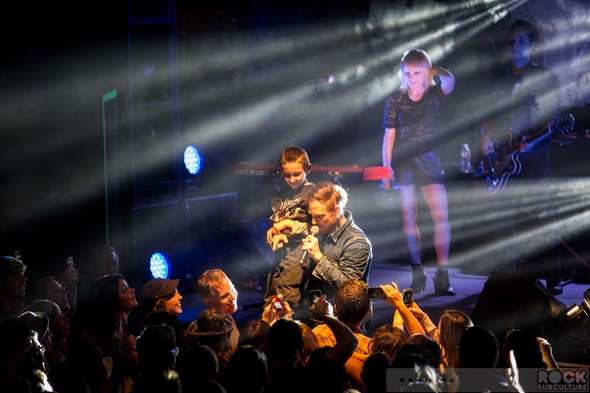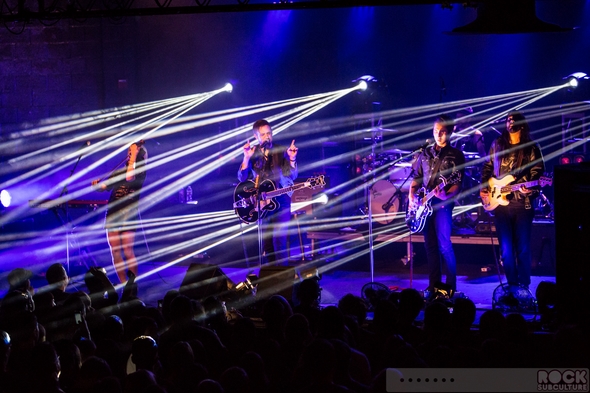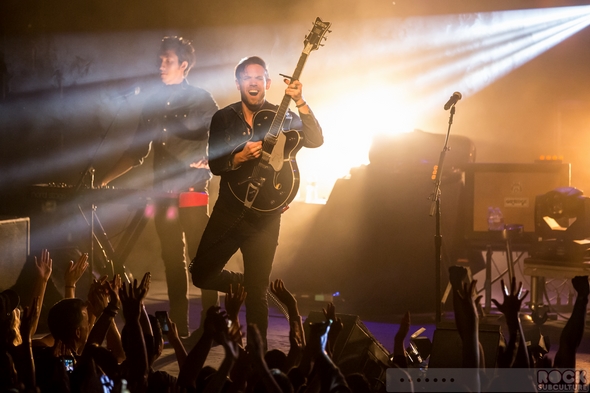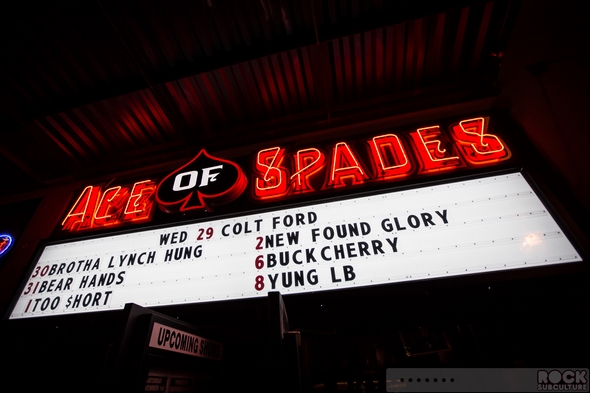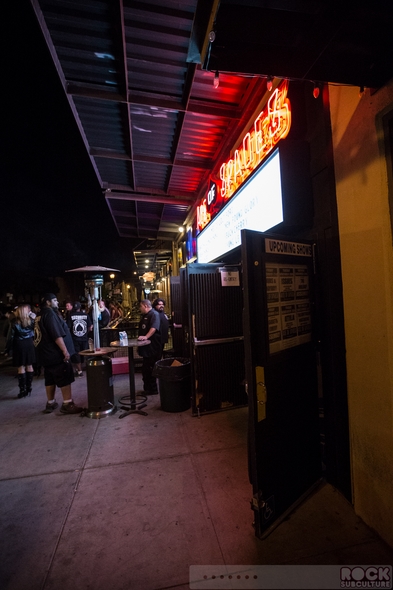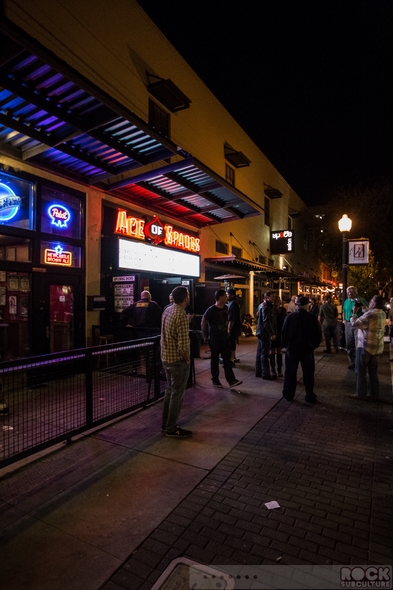 Jason DeBord