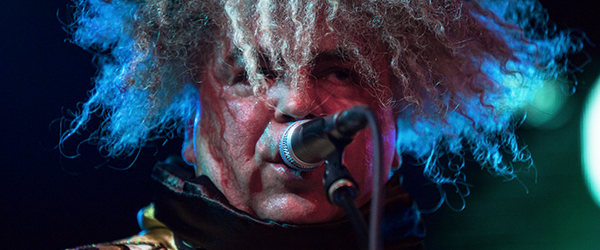 I usually open my reviews with a quote from the headlining artist, but the Melvins were pretty much all business at Assembly Music Hall on Wednesday night, kicking off their "Hold It In" tour in Sacramento.   Quite the prolific band, they released their album Hold It In the day before, a collaboration with Buzz Osborne and Dale Crover, with Butthole Surfers members Paul Leary and Jeff Pinkus.  On stage last night were all but Paul Leary.  With a democratic stage set up, featuring Dale Crover at center on drums with King Buzzo and Jeff Pinkus flanking either side, they are one of those interesting collaborations that seems to lack ego.  Just as their music is balanced by the contributions of each player – though with a lot of variety and variation song to song – each seems to hold their own with their live show, and the sonic spotlight seems to shift around as called for by moments and breaks in each song.   The star of the band is really the music, and it's eclectic style that doesn't really fit into any particular genre (though there are strong foundations of both metal and punk at the heart of it).  Truly an important band, in a historical sense, though that wouldn't matter as much if they didn't make compelling music or put on a killer live show, and in their case, they do both.  Definitely a tour with catching as 2014 races to conclusion.

Who: (the) Melvins
Supporting: Cornelius Asperger and the Bi-Curious Unicorns
Venue: Assembly Music Hall
Where: Sacramento, California
When: October 15, 2014
Seating: General Admission (also photo pass first three songs)
Assembly Music Hall has scored a number of "first" shows lately, which is kind of puzzling, since Sacramento overall has a pretty weak music scene in consideration of the fact that it is the capital of the biggest state in the country.

But as this was the kick off for the Melvins, I was also fortunate enough to catch both Broods and OK Go kick off their respective tours here as well, so kudos to the venue for bringing great shows and a diverse selection of artists to Sacramento.
It's a beautiful space for the size of the venue, with a nice wide and low stage that makes the shows more immediate to the fans.  Last night's show with the Melvin's was not completely sold out, though the floor was fairly full with the 21 and over crowd.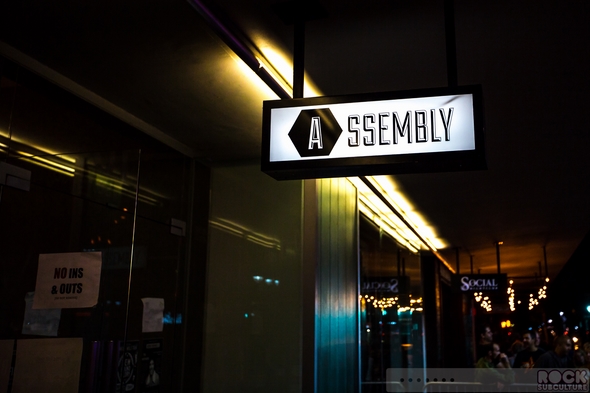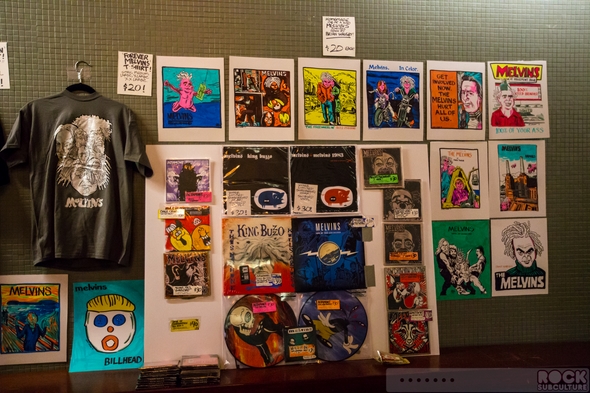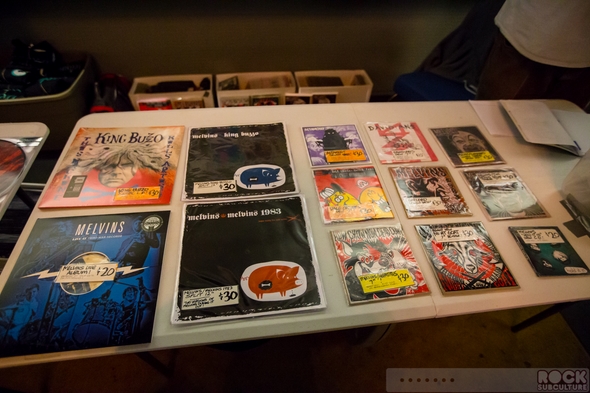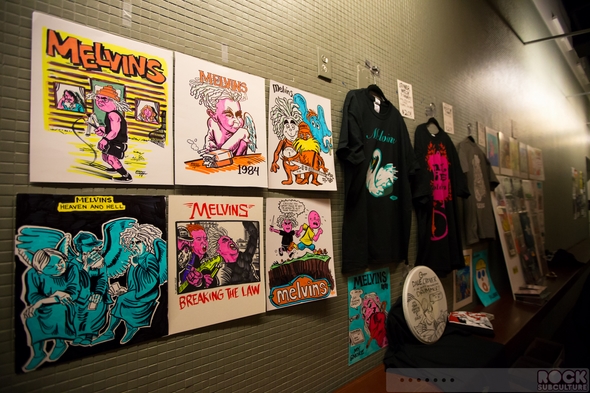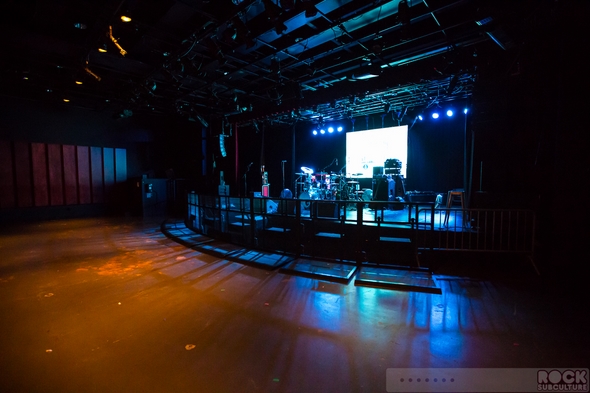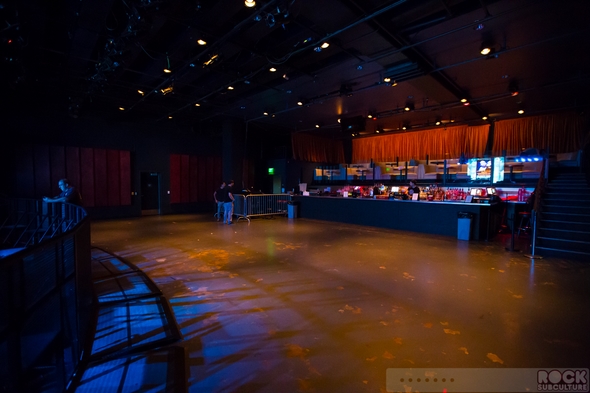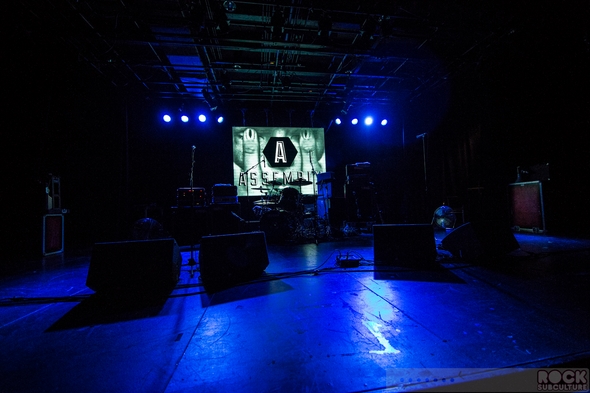 Cornelius Asperger and the Bi-Curious Unicorns
Members
Sammytown (vocals)
Tom Flynn (guitar)
Dave Chavez (bass)
Stark Raving Brad (drums)
Prior to this show, I'd never seen nor heard of Cornelius Asperger and the Bi-Curious Unicorns, but I think I'd have to give them an award for the most irreverent band name of the year.  Honestly, my first thought was that maybe the creativity began and ended with the name, and maybe there wasn't much to hear, but this speculation was put to rest once they came out on stage and began playing.
I guess their style is more in the punk variety, though maybe more into the experimental realm, but the one thing that came to mind watching them play, is something Lee Ving said about one of his own songs in Dave Grohl's Sound City documentary: "It may be short, but you still get the same number of notes because we play 'em fast".  This band with the long and funny name definitely plays their music fast as well, which gives it that stylistic character.
Front man Sammytown did not talk too much between songs, but I loved his sarcasm-laden intro to their song, "Waiting for 12:02" – "12:02 is the time the State of California puts people to death… so it's kind of a feel good song".
I thought that they were a good choice for supporting the Melvins – definitely a complementary set.
Below is their setlist from the show:
Call The Doc
If Only
Neon Baby
Nowhere
Broke Again
Lies
Kill Whitey
Wash Away
Sins of Mercy
Waiting for 12:02
Jamey's Love Song
Lunchbox
Below are some photos of Cornelius Asperger and the Bi-Curious Unicorns performing on stage (click any image for higher resolution version of any photo):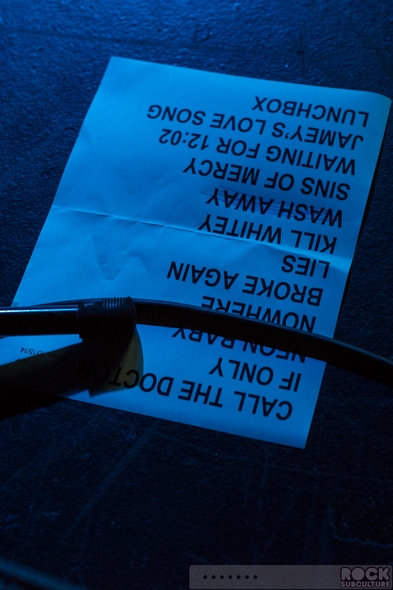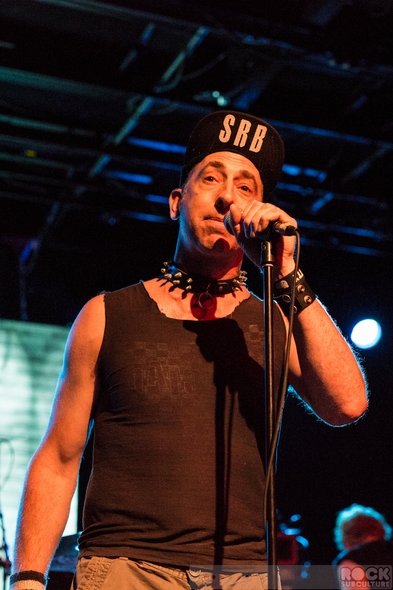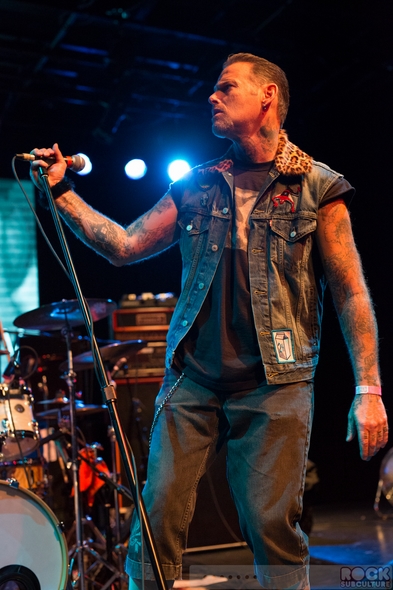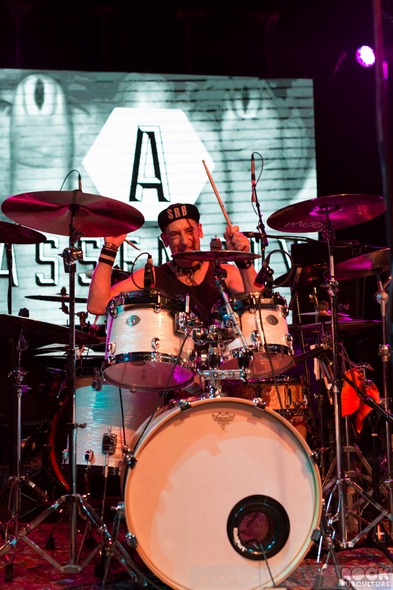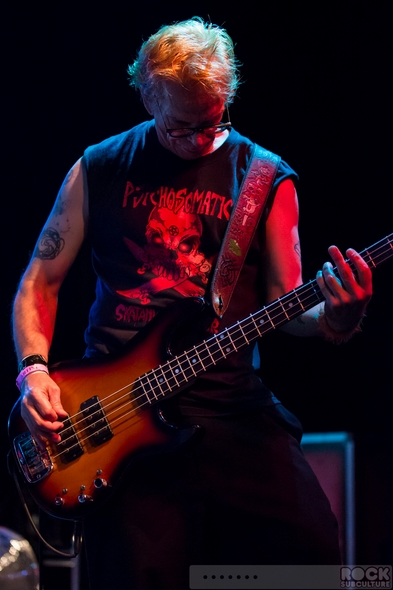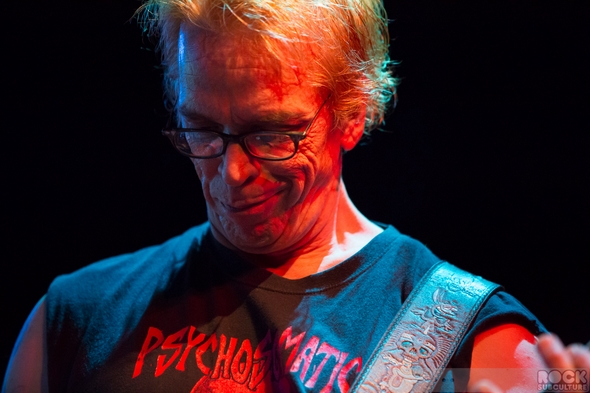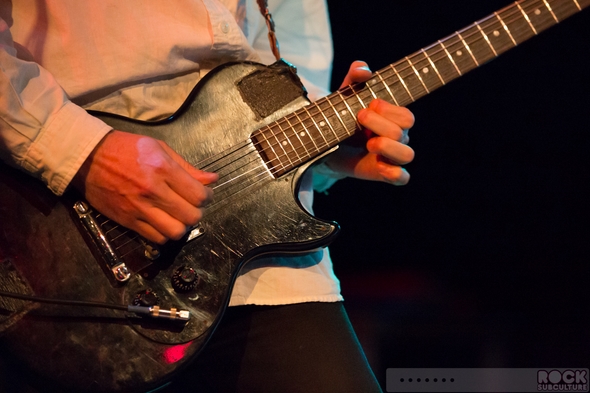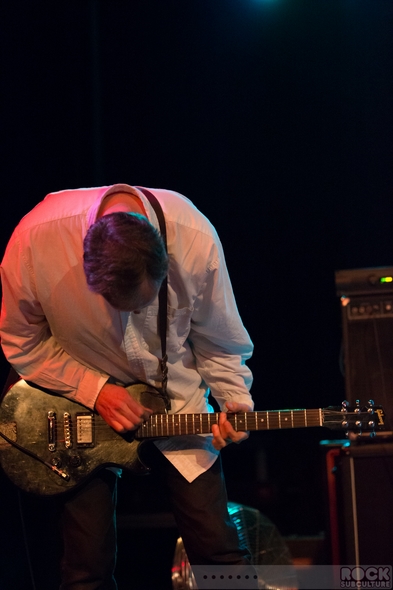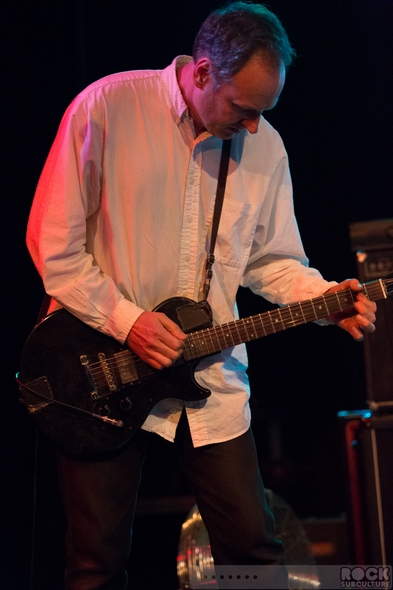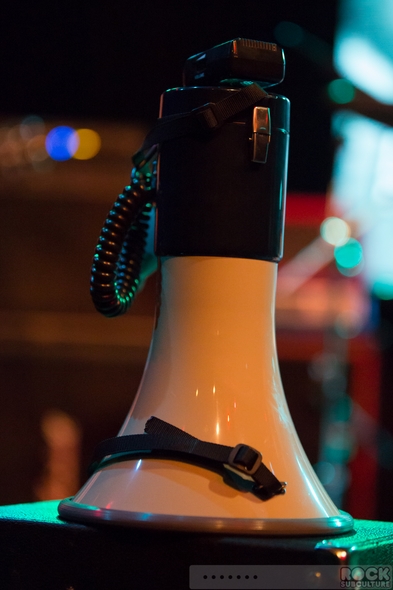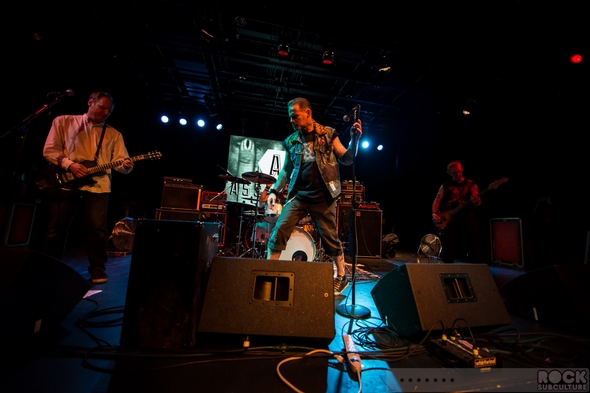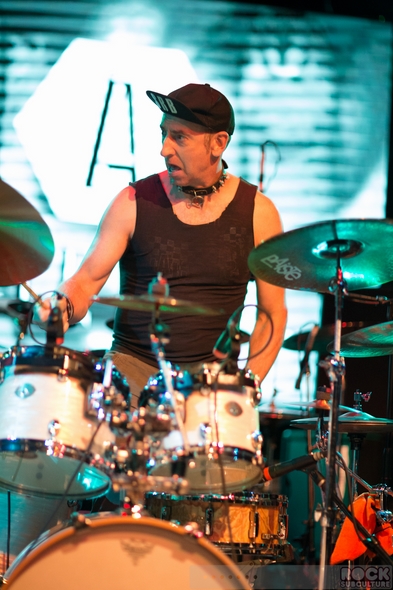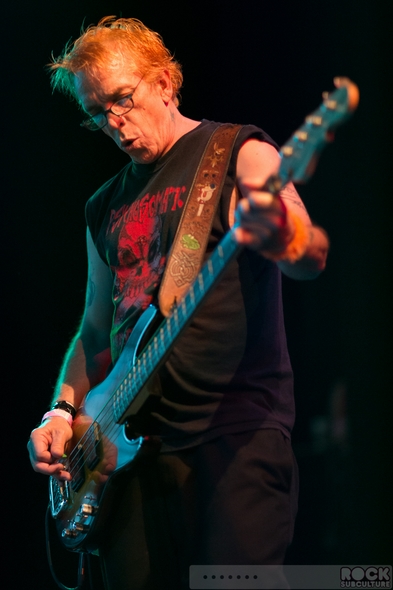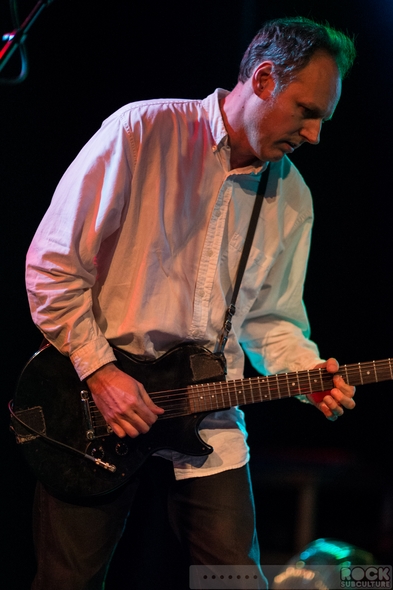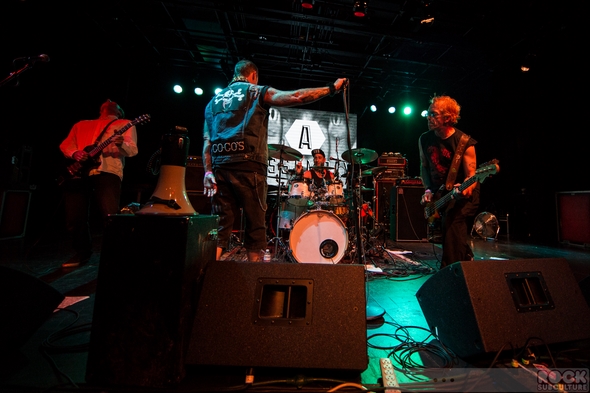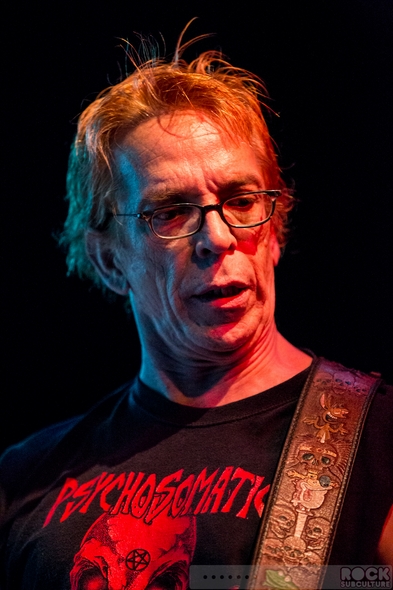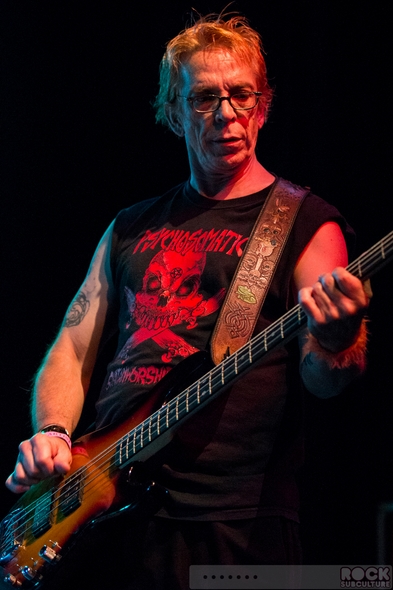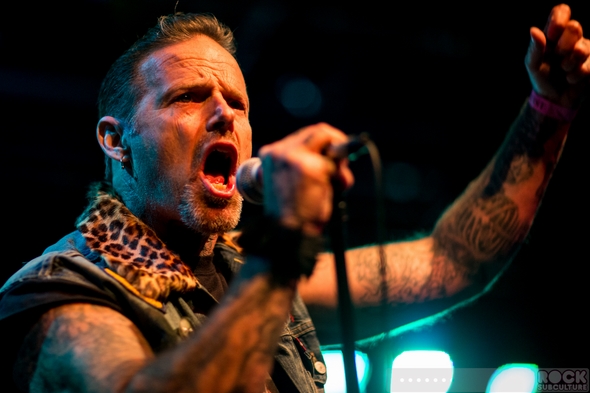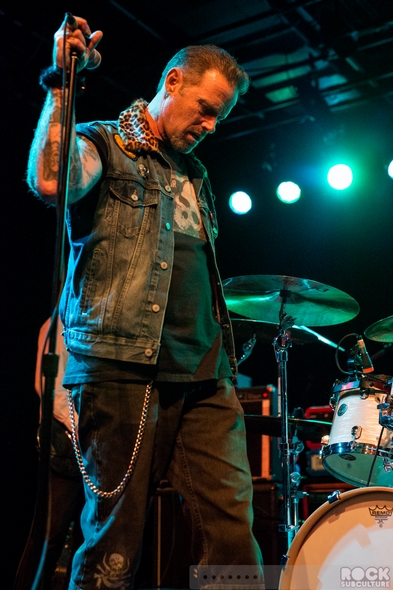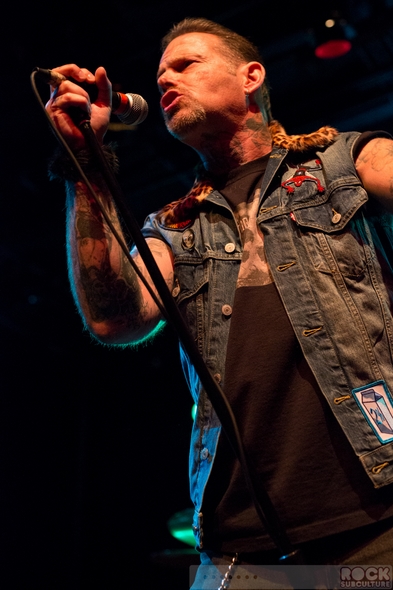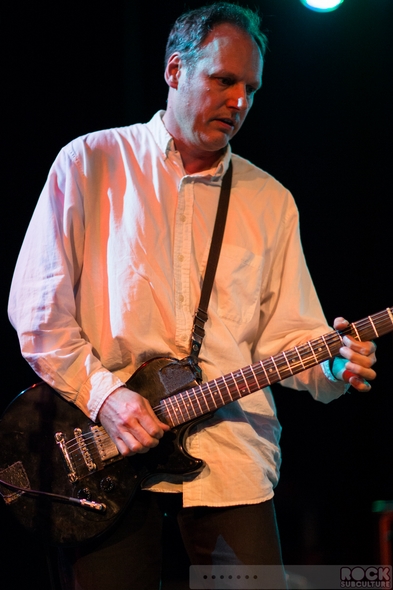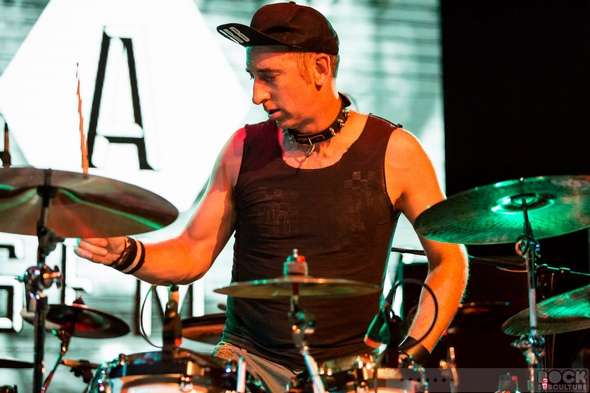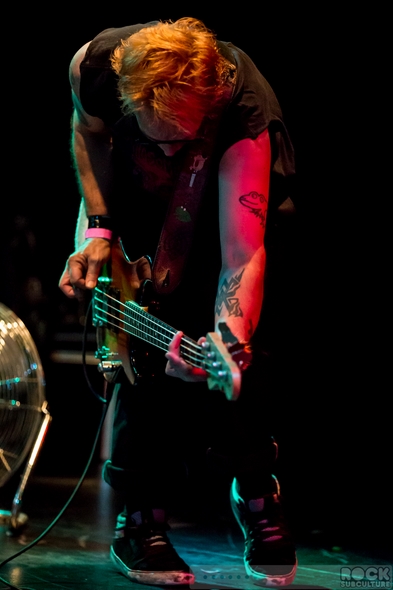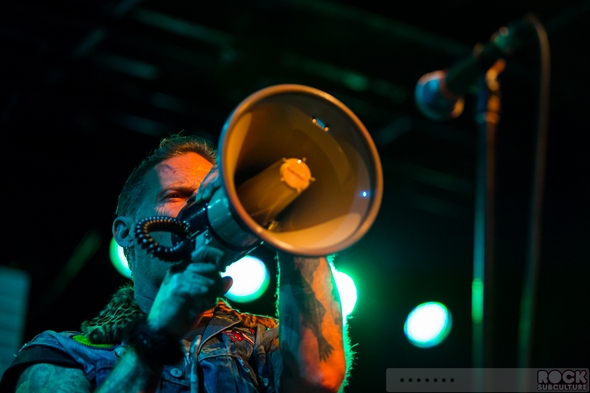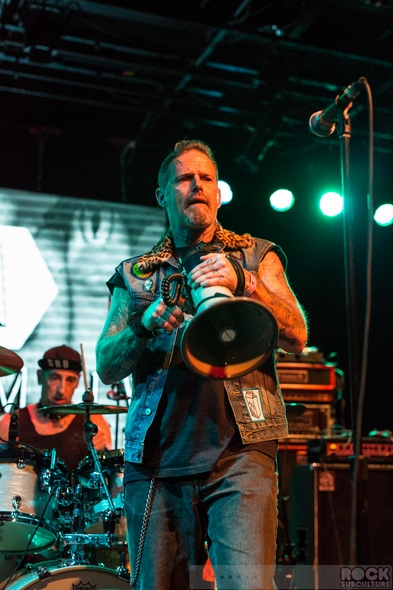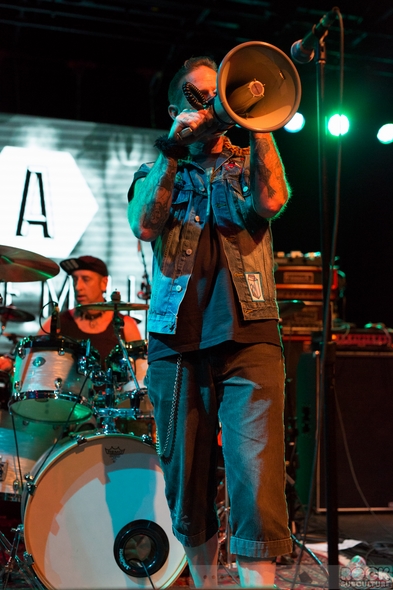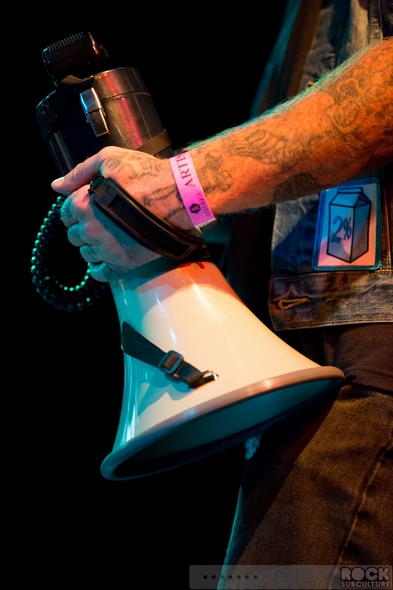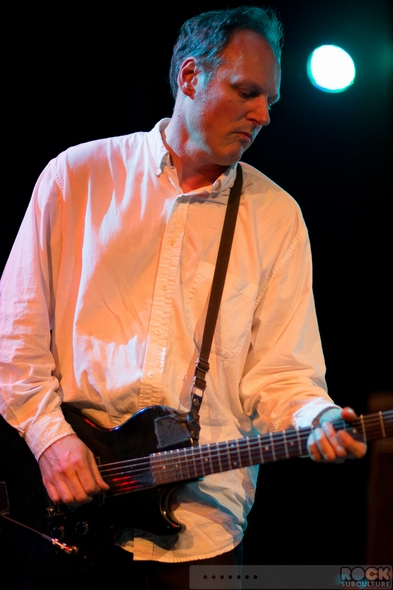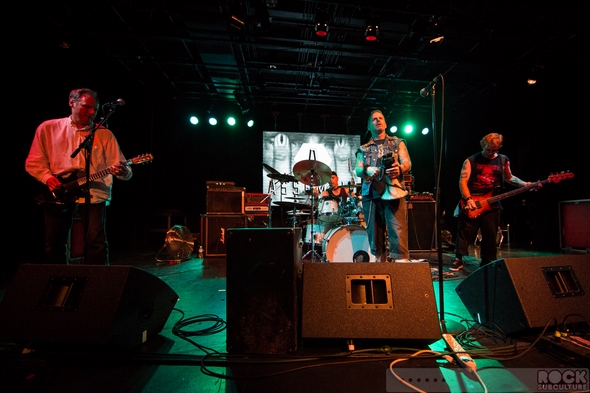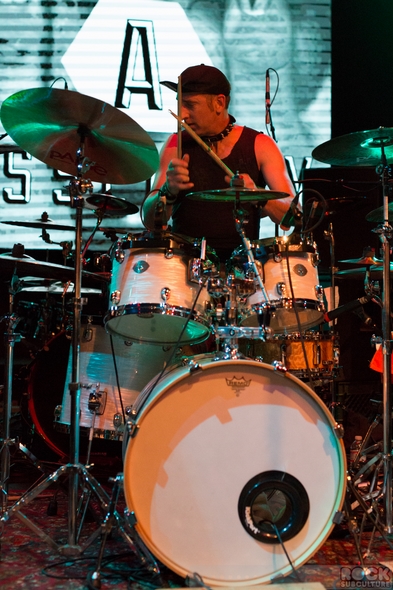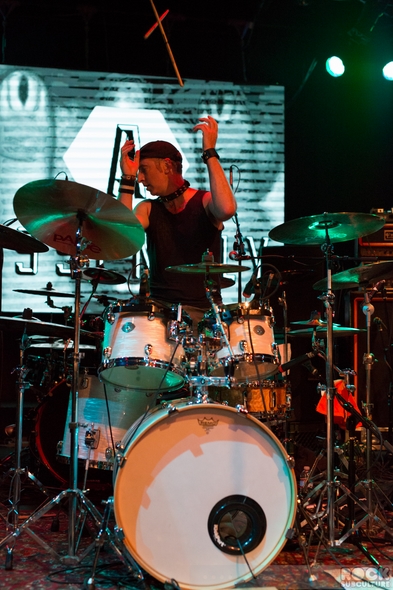 Melvins
Members
Buzz Osborne (King Buzzo) (guitar, vocals)
Dale Crover (drums)
JD Pinkus (bass, vocals)
I only had one play through on their latest album, Hold It In, but it is really great, and found it immediately accessible and catchy, which is a bit unexpected, because usually music with metal underpinnings does not strike me in such a way.  In fact, the song "You Can Make Me Wait" was almost Pixiesesque for me (circa Trompe le Monde).
Buzz Osborne calls his new album, "a refreshing piece of fiction in a boring world of fact and bullshit".
The Melvins have been spinning fiction for over three decades now, having formed as a heavy metal band in 1983.  Which is interesting, because heavy metal really wasn't much of a scene in the early 80s; what metal was popular was much more glam and mainstream compared with what the Melvins do with their own style of music.  But the 80s were experimental, if anything, and some subgenres of heavy metal were born, and I can't pretend to really understand all the nuances, as it's music that is outside of my own personal wheelhouse.
Doing a little research, some put the Melvins into the "Doom Metal" category, which has more of an emphasis on slowing things down and having some melody, which I have found in listening to their work.  Compared with some other metal bands I am familiar with, I find that the Melvins do have some pop to their framework, in the same way I hear some pop in Nirvana.  There is some hook and catchy bits built into their music that makes it a bit more accessible, and more of the kind of music I can listen to and enjoy at length, whereas a lot of metal, for me, I have to take in small doses.
In any event, the Melvins were formed by Buzz Osborne, Matt Lukin, and Mike Dillard, who went to middle school and high school together in Washington state.  Mike Dillard left his position on drums, and was replaced by Dale Crover, who is with the band alongside King Buzzo today.
Their first full-length studio album, Gluey Porch Treatments, was released in 1987.
They are credited as having some influence on grunge music, and fascinatingly, Dale Crover was the original drummer for Nirvana on their 1988 10-song demo, which in part made up their first studio album, Bleach.  Additionally, King Buzzo introduced Dave Grohl to Kurt Cobain and Krist Novoselic.  Years later, the Melvins supported Nirvana on their Nevermid tour, and they themselves were signed to their first major label as a result, and Atlantic Records released Houdini in 1993.
The band have had a really interesting, highly collaborative career, and it's awesome that they continue to put out relevant and interesting music.  A highly imaginative group, a different line-up of the band toured as Melvins Lite in 2012, and played concerts over 51 consecutive nights in all 50 states of the U.S., as well as the District of Columbia, starting in Alaska and ending in Hawaii…
I really enjoyed their show at Assembly Music Hall and would definitely turn out for them again.  This is just the start of this latest tour, and below are the dates through the end of 2014:
October 17 Bellingham, WA Wild Buffalo House of Music
October 18 Seattle, WA The Showbox
October 19 Portland, OR Roseland Theater
October 21 San Francisco, CA Great American Music Hall
October 22 San Luis Obispo, CA SLO Brewing
October 23 Los Angeles, CA The Troubadour
October 24 San Diego, CA The Casbah
October 25 Phoenix, AZ The Crescent Ballroom
October 26 Albuquerque, NM The Launchpad
October 28 Dallas, TX Trees
October 29 Austin, TX Mohawk
October 30 Houston, TX Warehouse Live – Studio
October 31 New Orleans, LA Voodoo Fest
November 1 Pensacola, FL Vinyl Music Hall
November 2 Gainesville, FL The Wooly
November 3 Jacksonville, FL Jack Rabbit's
November 4 Orlando, FL The Social
November 5 Ft. Lauderdale, FL The Culture Room
November 6 Tampa, FL Orpheum Theater
November 8 Atlanta, GA The Loft at Center Stage
November 9 Birmingham, AL Zydeco
Below is the setlist as best as I could piece together:
Pigs of the Roman Empire
The Water Glass
Onions Make The Milk Taste Bad
Sesame Street Meet
FLA
Sweet Willy Rollbar
Bride of Crankenstein
A Growing Disgust
We Are Doomed
Youth of America (Wipers cover)
The Bit
You're My Best Friend
Night Goat
Fascist Eat Donuts
Below are some photos of the Melvins performing on stage (click any image for higher resolution version of any photo):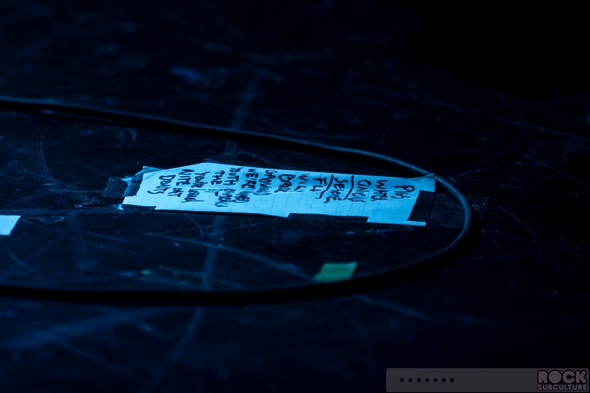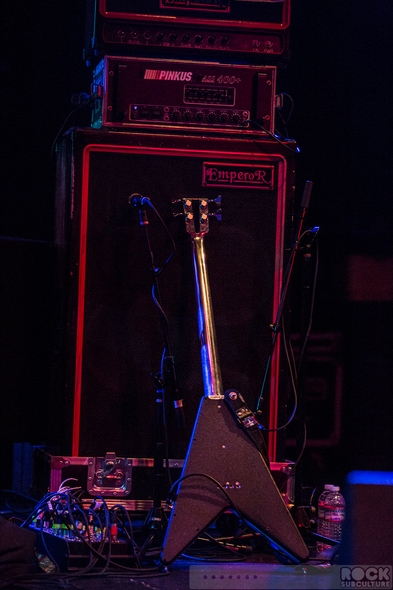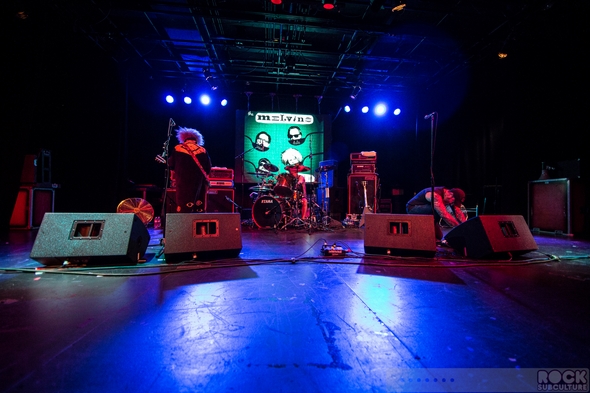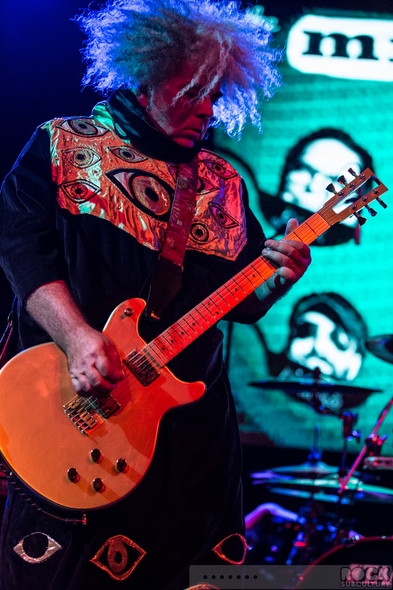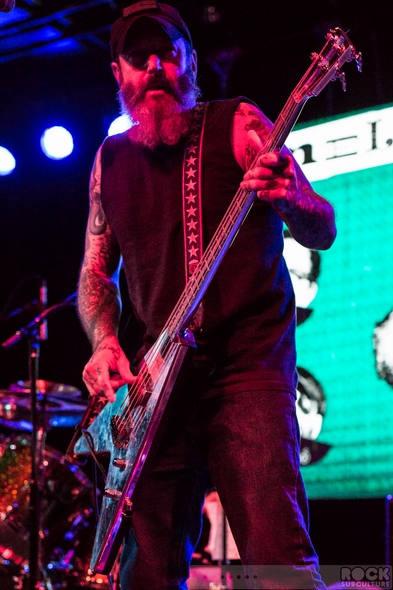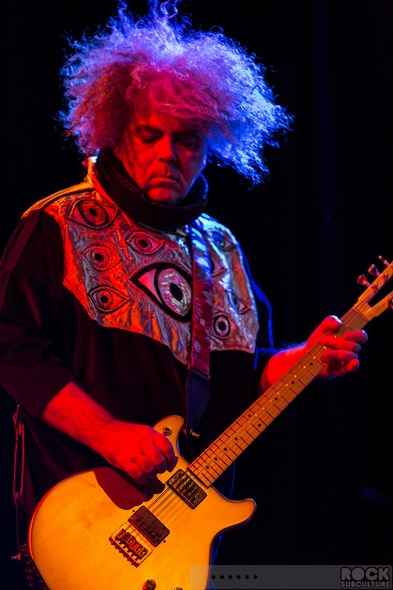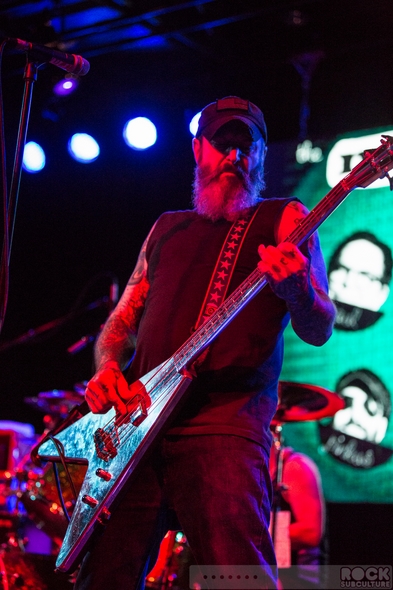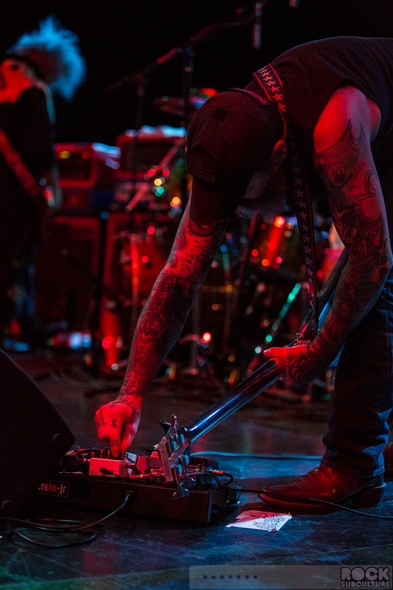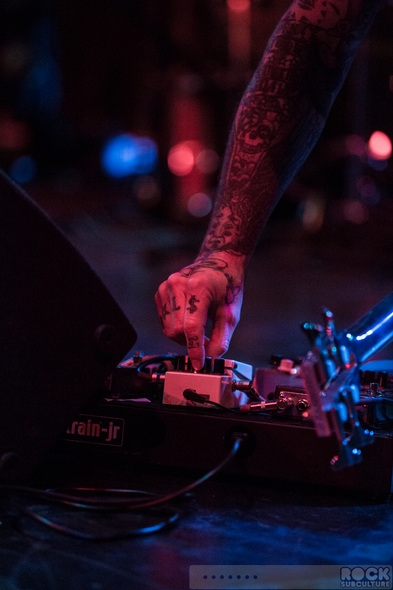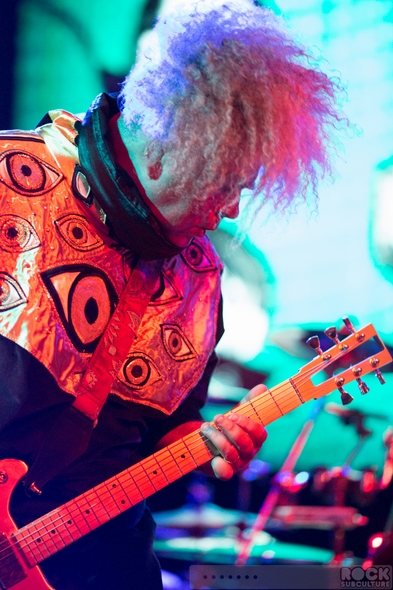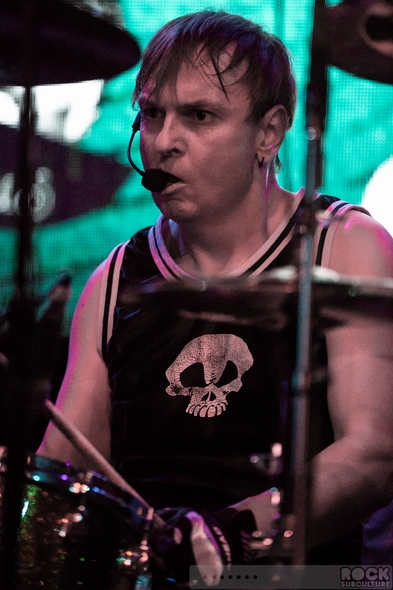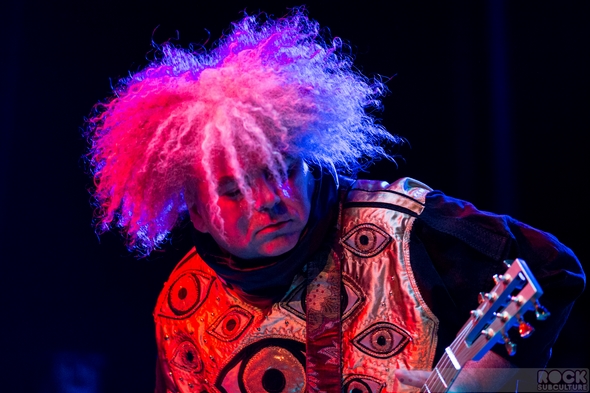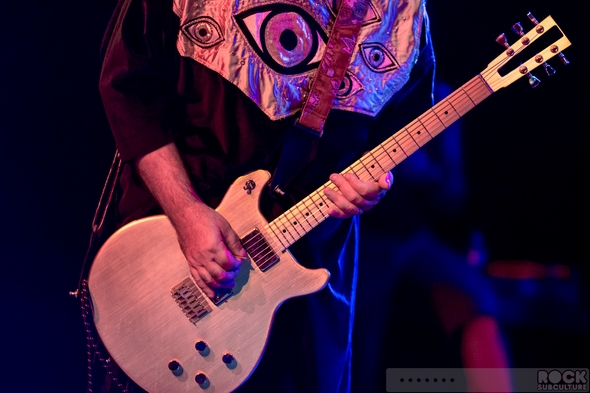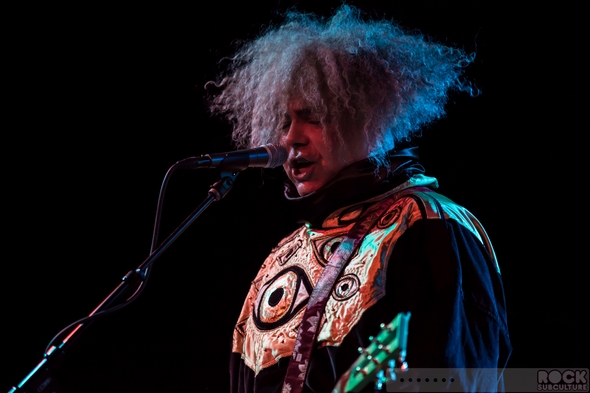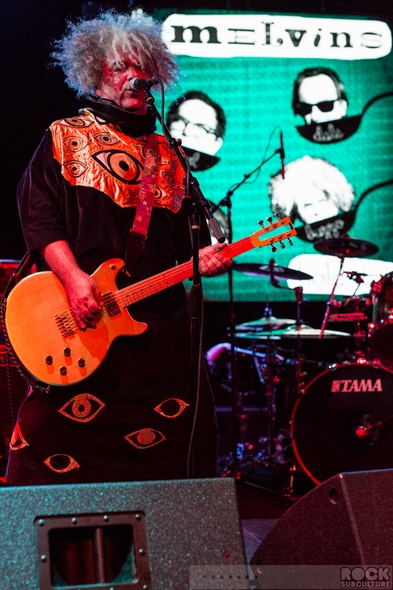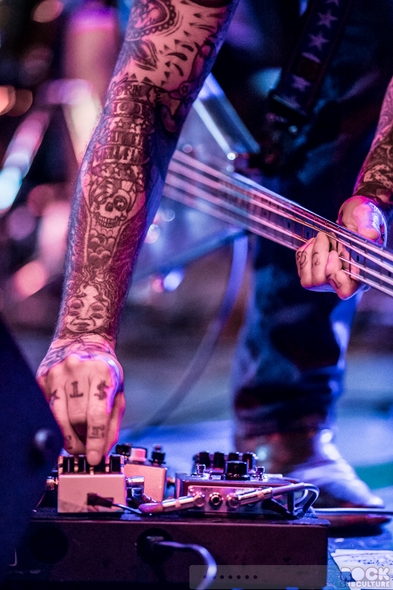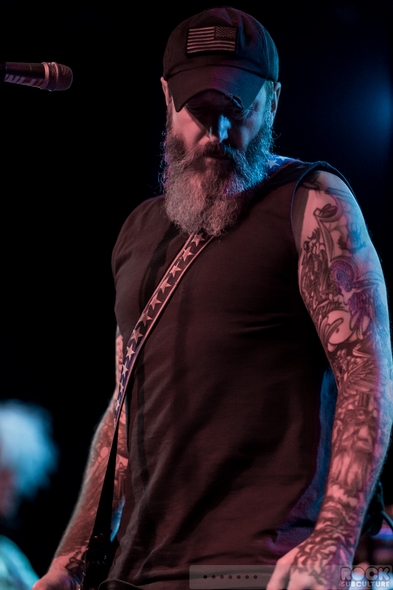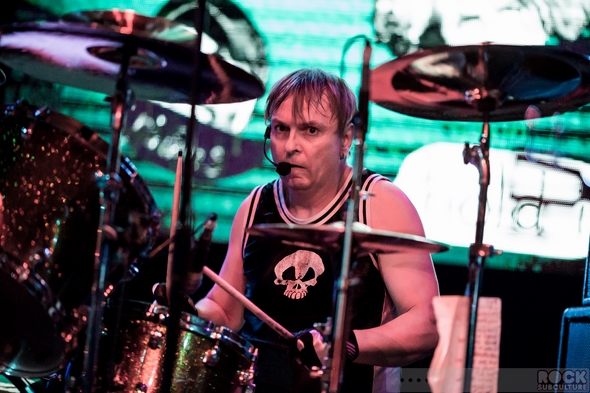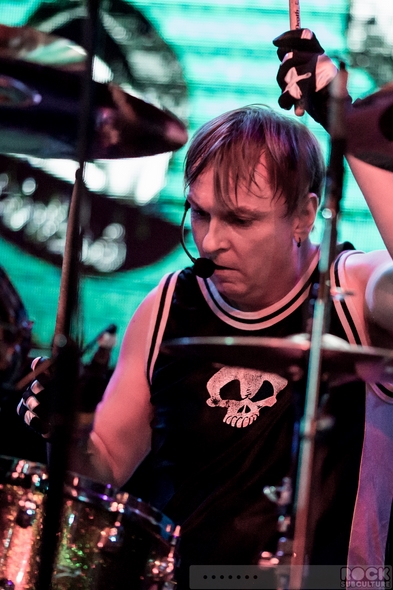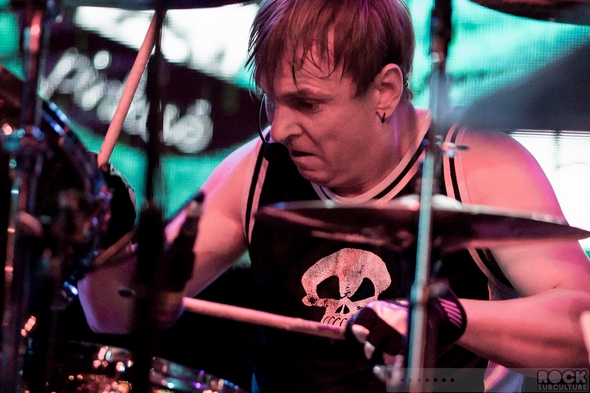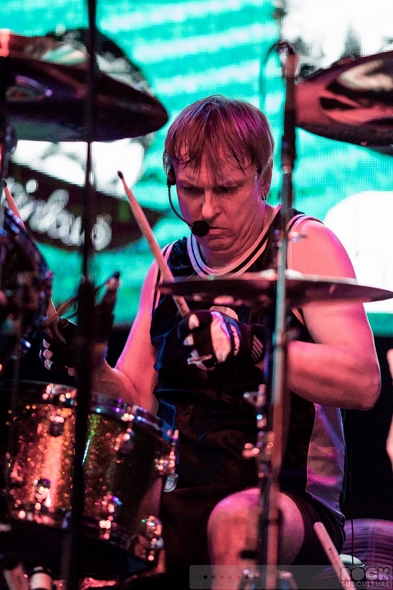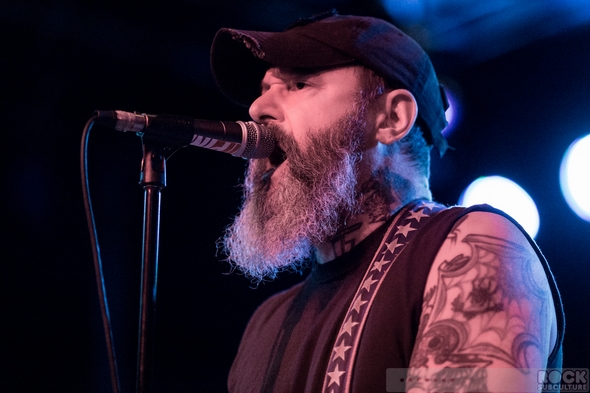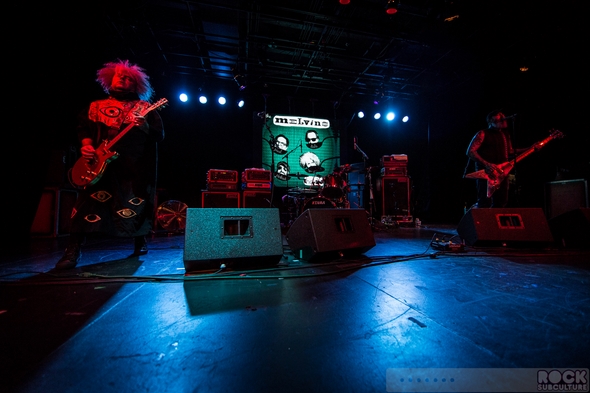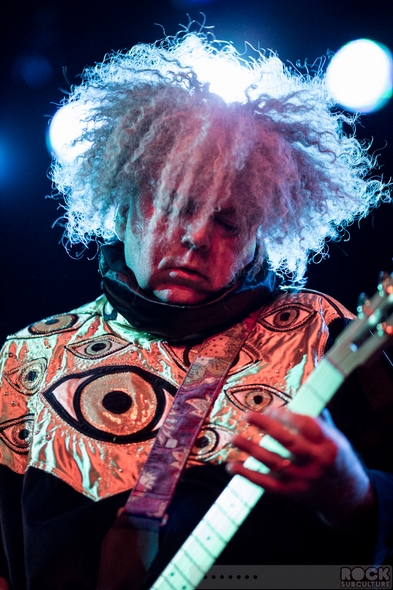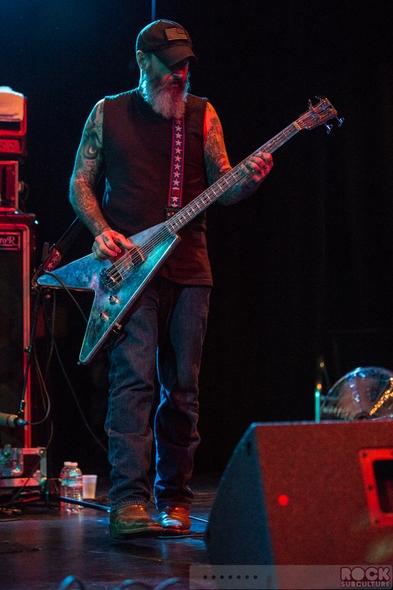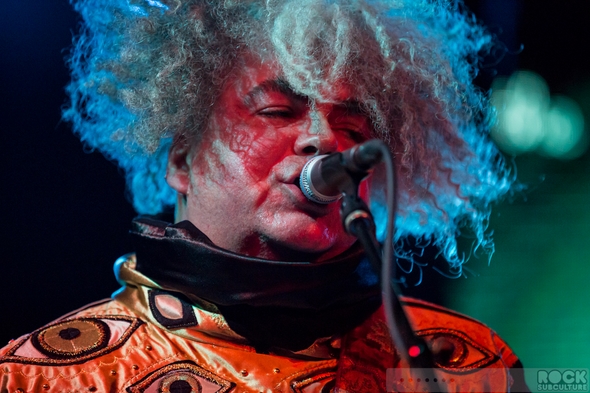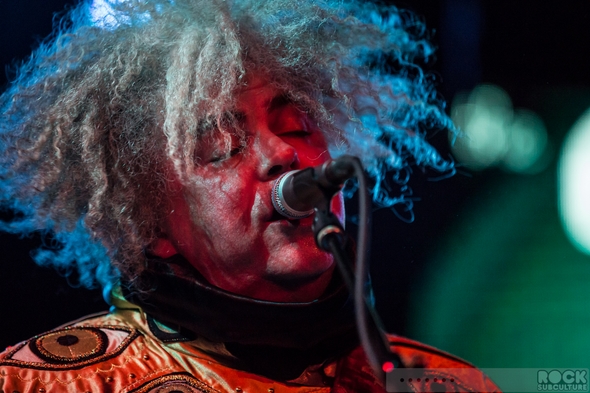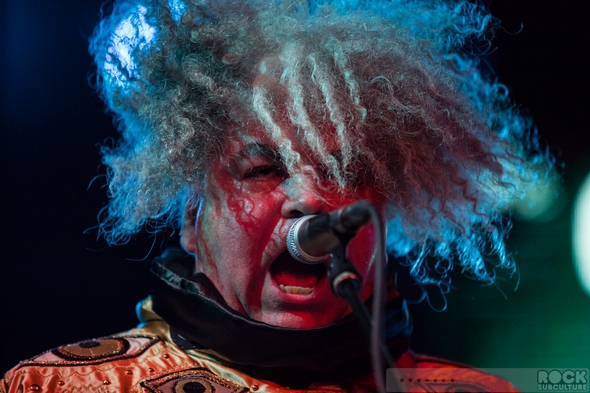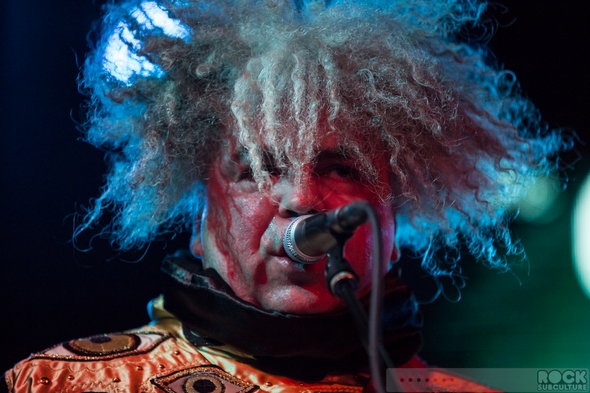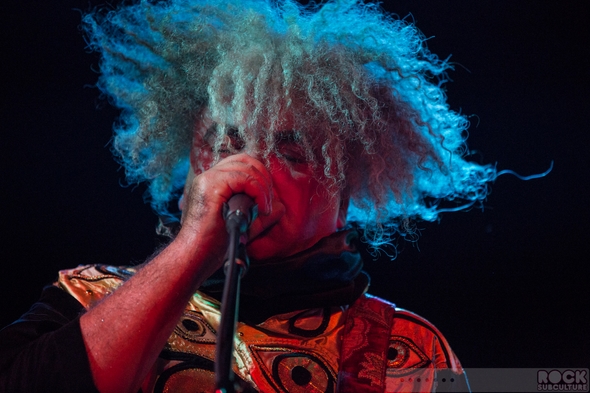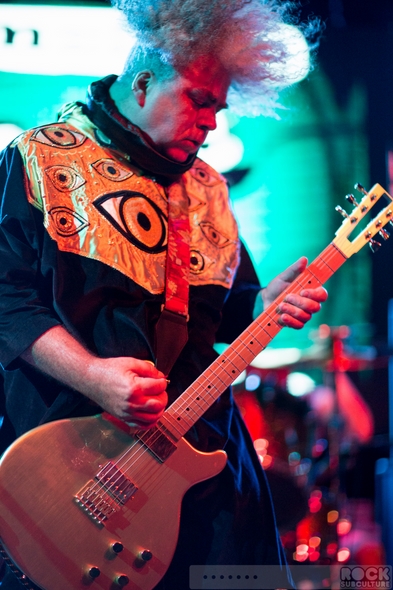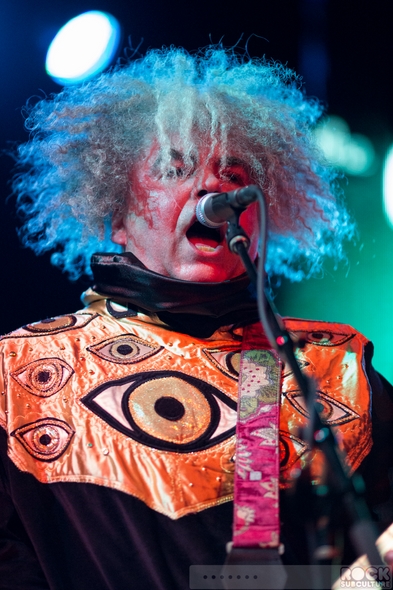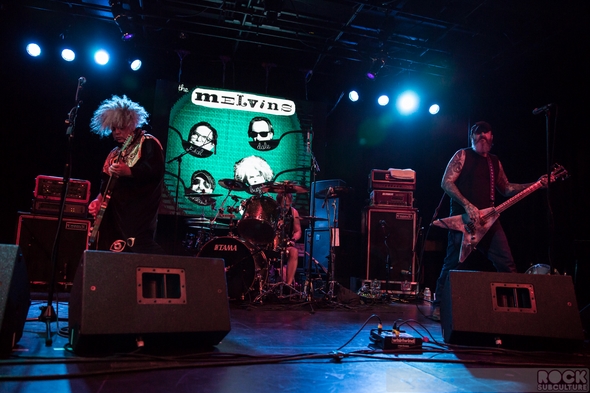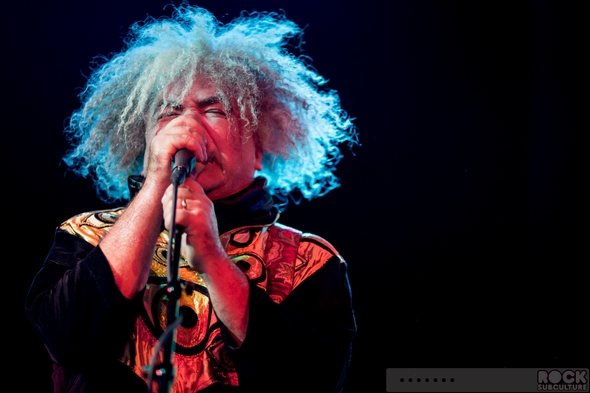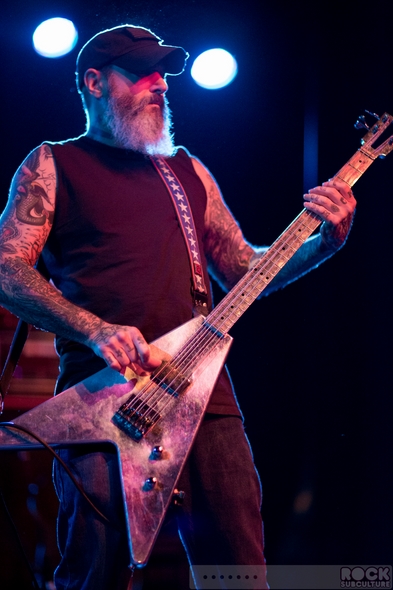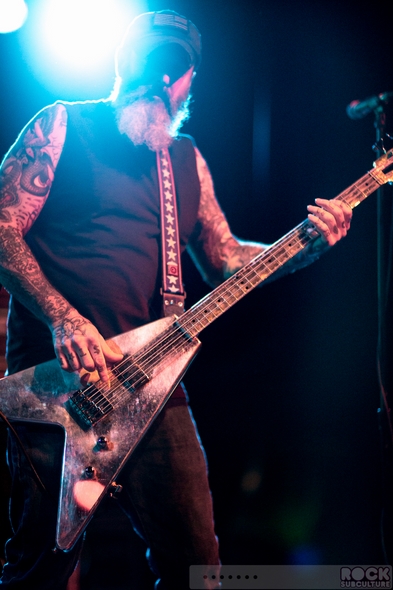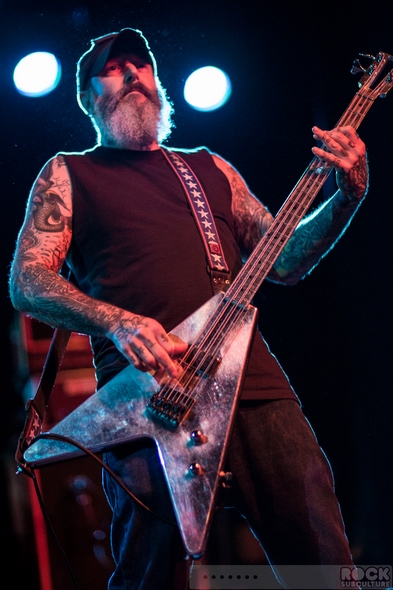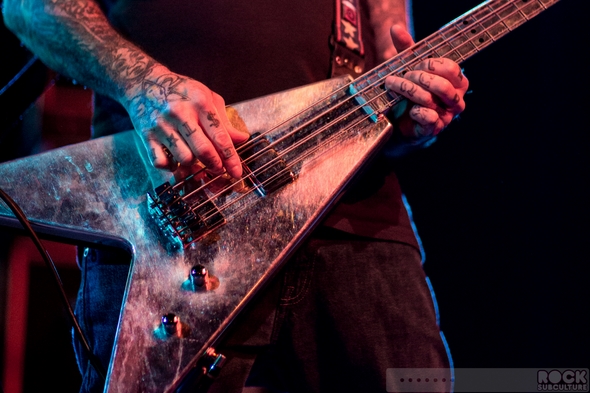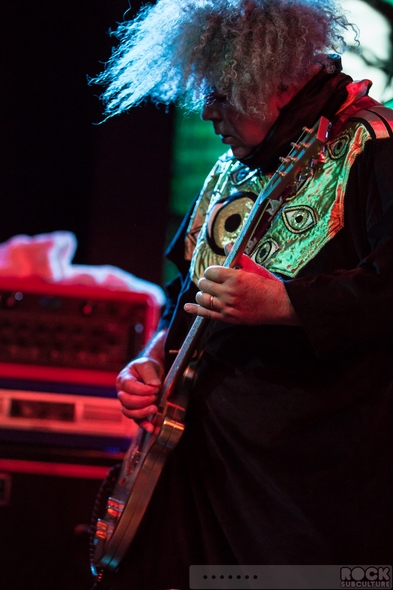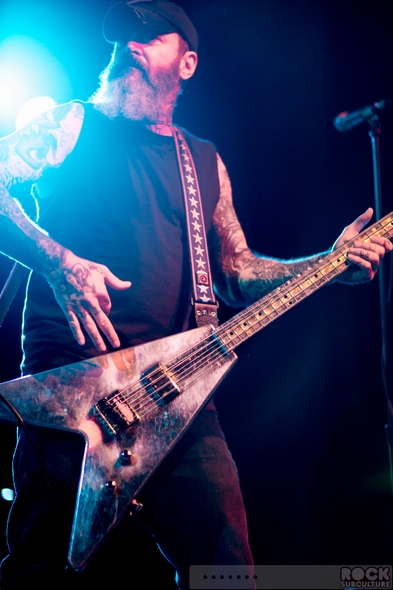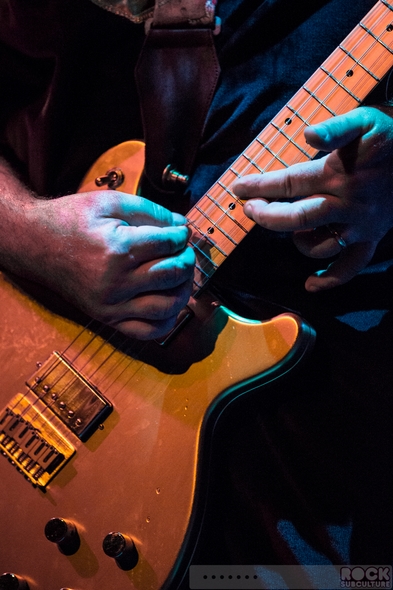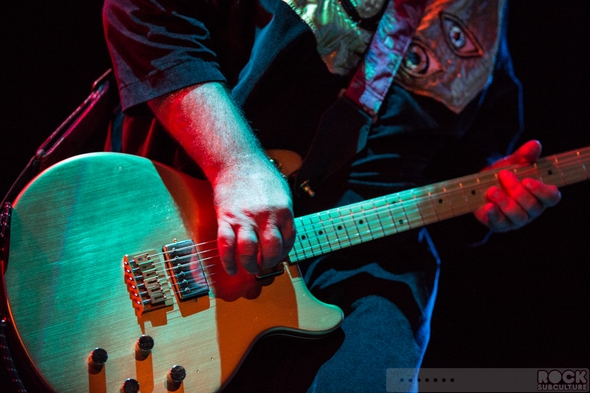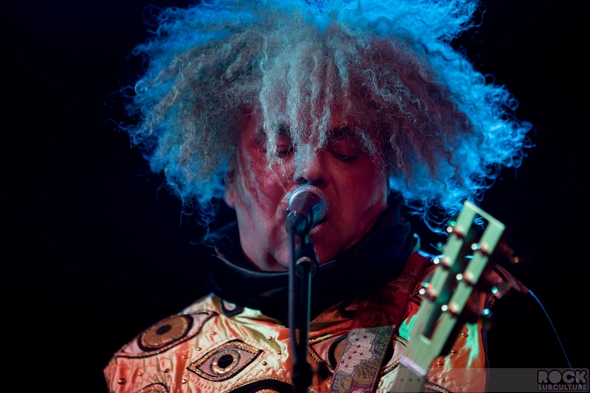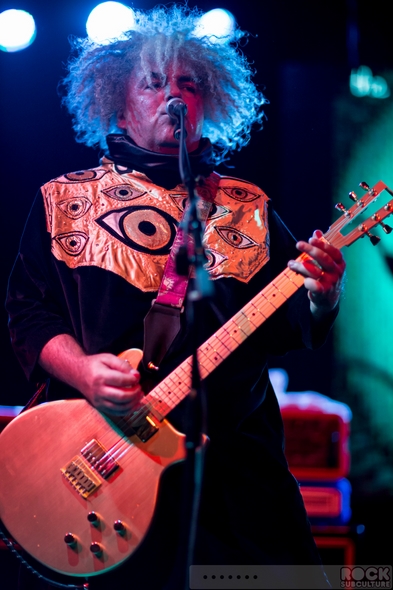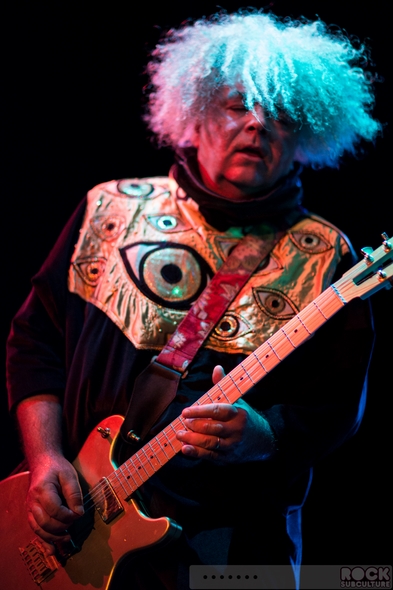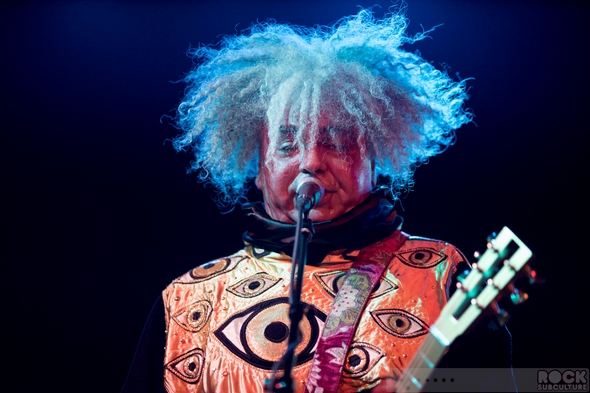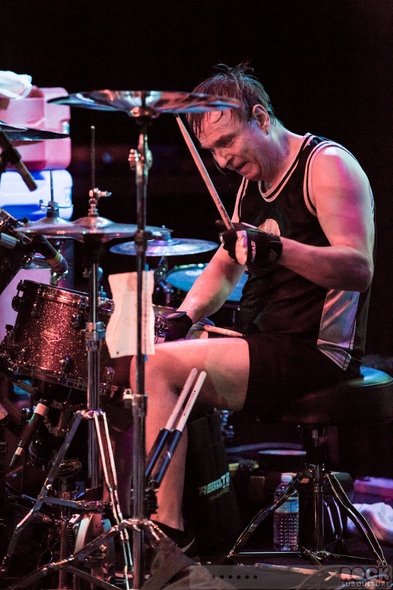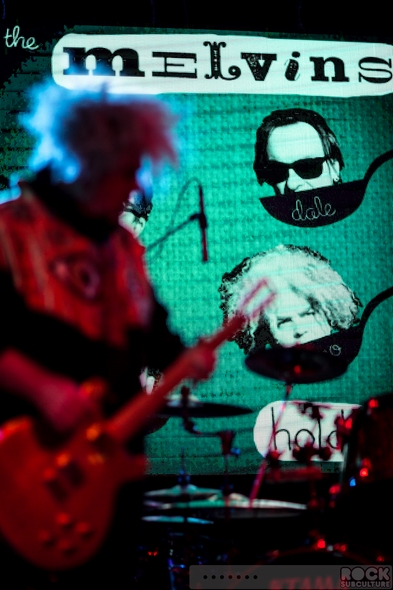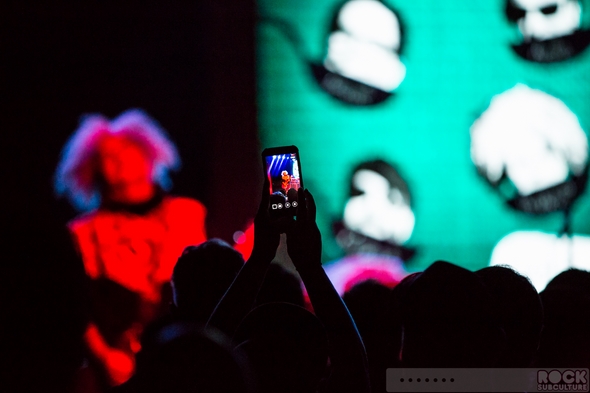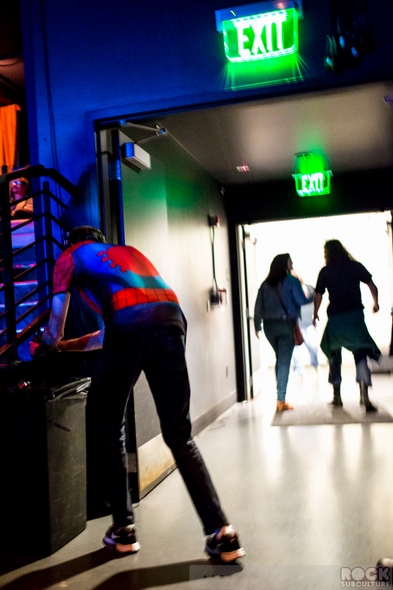 Jason DeBord