"Yeah, I was from Detroit, Michigan.  Where "mother" is half a word."  Glenn Frey, founding member of The Eagles, which formed in 1971, alongside co-founders Don Henley and Bernie Leadon, using a bit of humor as the band introduced themselves to the sold out crowd at Lake Tahoe Outdoor Arena at Harvey's in South Lake Tahoe last night.  Performing "History of The Eagles" alongside other great musicians with their own history with the legendary band, they played hit after hit in a set that passed the two hour mark.  One of the most popular rock and roll bands of all time (critically and commercially, with six Grammy Awards, five American Music Awards, five number-one singles and six number-one albums), their success spans over six decades.  The concert itself was fantastic for many reasons, but interestingly, it got better and better as it went on, and by the time the members were introducing one another and having some freedom on the mic, I felt that things really took off from that point forward.

Who: The Eagles
Venue: Lake Tahoe Outdoor Arena at Harvey's
Where: Stateline, Nevada (South Lake Tahoe)
Promoter: Another Planet Entertainment
When: August 29 ,2014
Seating: Media Pass (also photo pass from FOH first six songs)
Playing Saturday and Sunday on this Labor Day weekend, The Eagles concerts mark the end of this Summer Concert Series at Harvey's for 2014.  And what a way to close it out.

I have come out for several shows this year and in prior years, and I would have to say that this was the most energized audience I've seen.
There were some new signs posted just for this engagement (depicted further below), asking fans not to take photos/videos or in any way use their cell phones.  So it was nice (and maybe a little surreal) to see thousands in attendance watching a concert and no cell phones held straight up in the air.
The band was also offering up an autographed guitar, via a drawing to benefit a charity, for those who purchase one of their "Best of…" CDs.
This was "an evening with…"-style show, so there was no supporting act, just The Eagles themselves.
Things began promptly at around 7:30 and ran over two hours past that start time.
There was one extremely beautiful sunset happening just minutes and seconds before the band came on stage, and the locals said it was the most gorgeous one this Summer.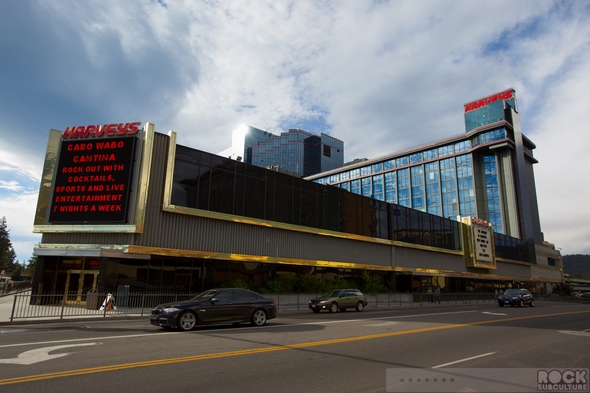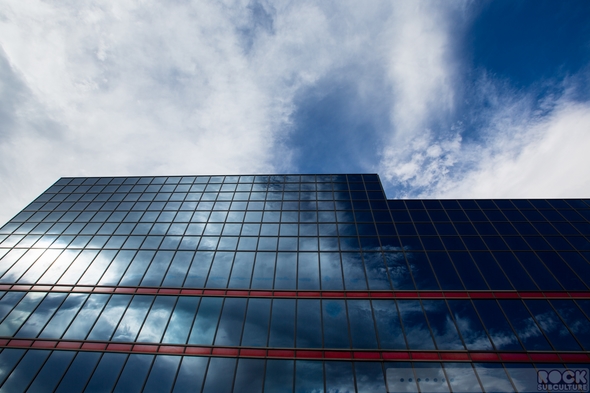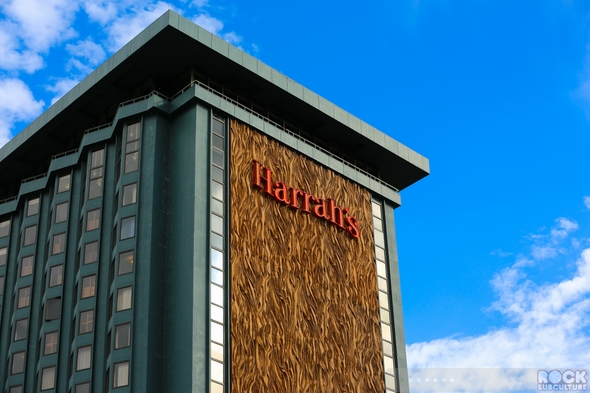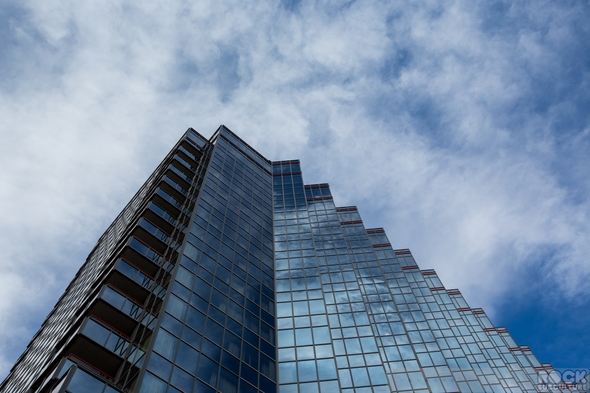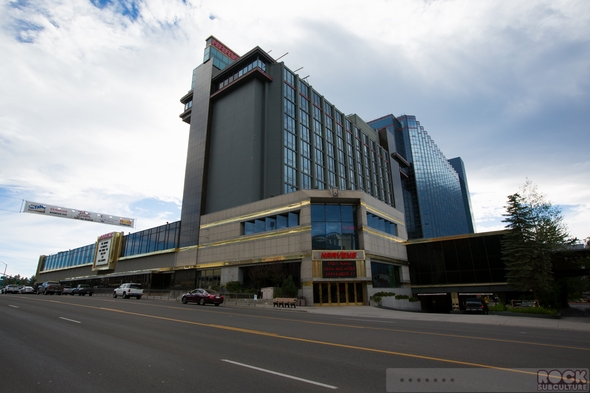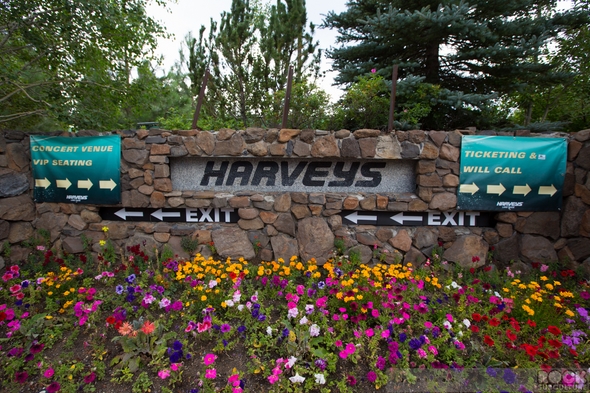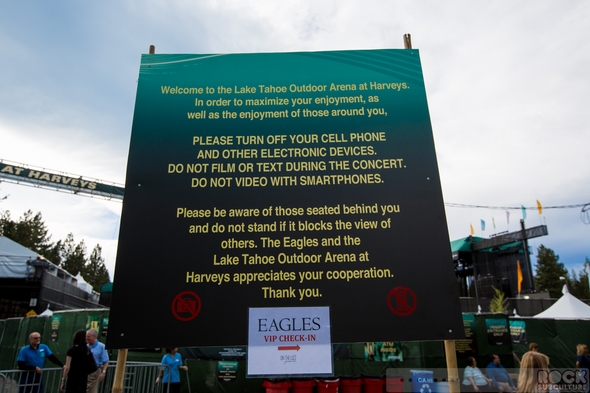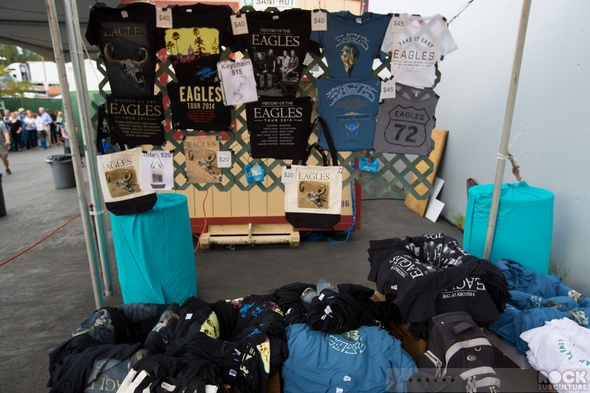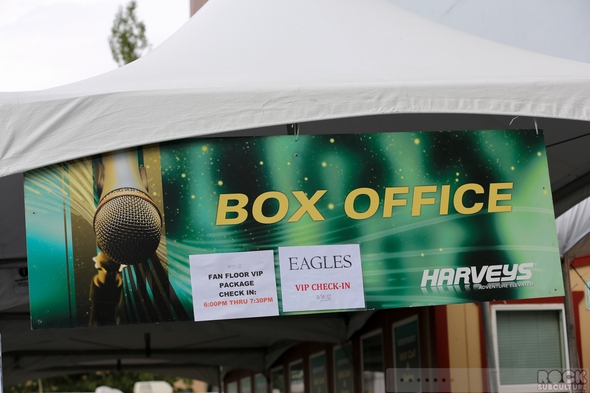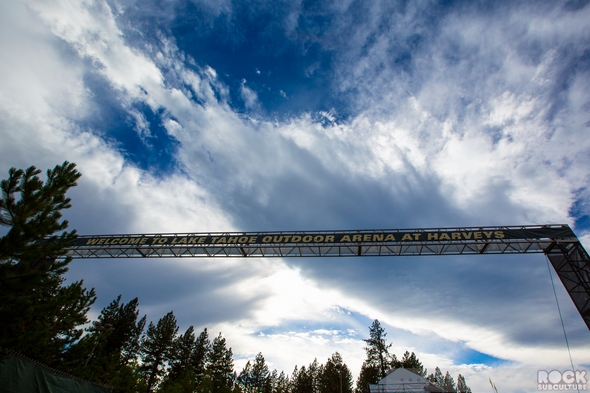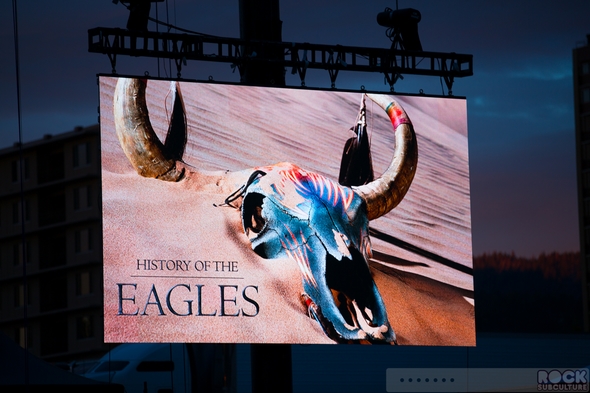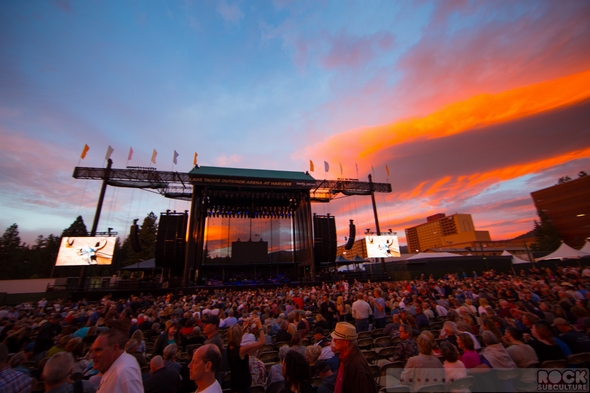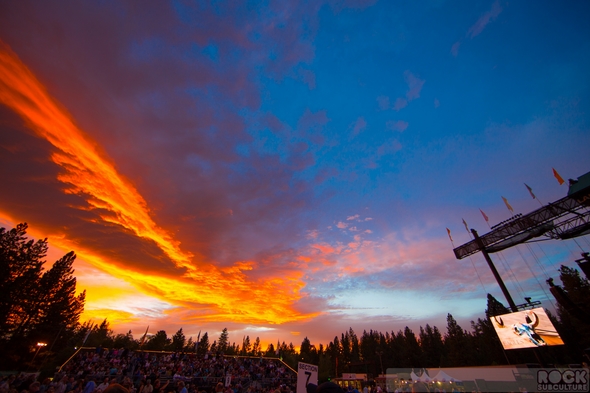 The Eagles
Members
Don Henley (vocals, guitar, percussion, drums)
Glen Frey (vocals, guitar, keyboards, harmonica)
Joe Walsh (guitars, vocals, keyboards)
Bernie Leadon (guitars, vocals, banjo)
Timothy B. Schmidt (bass, vocals, acoustic guitar)
Michael Thompson (keyboards, backing vocals)
Scotty Kramer (drums, percussion)
Will Hollis (keyboards, percussion, backing vocals)
Stuart Smith (guitar, backing vocals)
The band currently have a DVD and Blu-Ray set out called, "History of the Eagles", and that is a great work to visit for those new to the band and for long-time fans.
Since The Eagles were formed a few years before I was even born, I can't say that they are an all-time favorite band, but one that I enjoy none-the-less, and many of their songs have become staples in rock and roll music.
I was shooting photography for this article, from the soundboard, so was focused on that a bit for the first six songs.
It is funny, because taking photos, you notice things that you might not see as a fan…  as the show kicked off, it seemed super structured and timed moment to moment, from where each player stood to the precision of the lighting (shifting between lighting the whole group to select members to one member for emphasis).
However, as it went on, and the band kept amping things up song to song, it felt less structured and more rock and roll.  By the time they got around to introducing one another, it seemed to reach a new plateau.
I can't remember another band I've seen live that seemed as versatile and multifaceted as The Eagles.  Song to song, members would move around and change place, change instruments, and change roles, all quite seamlessly and naturally (going from guitar to keyboards, or drums to guitar).  Music aside, it was all quite fascinating.  Such gifts and artistry on display.
Since they have been touring this material in front of vast audiences, they made great use of video screens behind the stage and off to either side, with excellent video camera work on what was happening on stage (projecting close-up streaming video of the members as they played) as well as some pre-recorded photos and videos used more in sharing an artistic take on the music that they performed.  Some of the still images serving as backdrop were just drop dead gorgeous, while some of the videos were quite hilarious (I particularly liked their take on Godzilla).
I cannot over emphasize how perfect the sound was last night.  I would rate the sound engineering and quality at 10 out of 10.  I usually make mention of those rare concerts where you can forgo the ear plugs and enjoy the live sound, but that is almost unheard of at a large outdoor concert, particularly a rock concert.  But The Eagles show goes far beyond that, mixing the brilliant performance of the band's work on stage with amazing sound engineering…  it was truly sublime.  Especially impressive in that there was two drum kits and lots of instruments playing in perfect unison – much more going on than with the typical band.
The band's performance and the sound engineering was so good, I swear if you recorded directly off the soundboard, burned it to CD, and gave it to someone to play, they would think it was a studio recording.  It was that great.
The entire production was top notch, and it left me feeling that the band must hire the best of the best in terms of crew and production, because the quality was about as good as I've seen on every level.  Which isn't too surprising, I guess, since the band themselves have had such success with their outstanding work in the form of songs and albums throughout their career.
I am probably alone in this, but the highlight for me was when the band performed Don Henley's "Dirty Laundry".  I absolutely love that song (growing up in the 80s, it just sounds so 80s to me)…  Looking at past set lists from other shows, they don't seem to play this one too much, so I was very pleasantly surprised.
This song also made awesome use of that aforementioned video screen behind the stage.  As the song rocked out, they cut in snippets of video from various news media (with a heavy emphasis on Fox News), reality (sensationalist) talk shows, and tabloid headlines.  The one thing that I thought was weird, standing at the back of the venue at this point, was that this was the song where masses of the audience made a run to the concession stands…  probably the bulk of the crowd was more into the traditional rock and roll music rather than this one song with the distinct 80s bent.
Of all the shows I've seen at the Lake Tahoe Outdoor Arena, I would say this one had the most enthusiastic and excited crowd (and talking to fans, many made a weekend of it and were turning out for both shows).  As an example, at the show of another big band, once they transitioned to playing a few newer (i.e. not classic hit) songs, masses of the crowd made a dash for the exit and left the show.
With The Eagles, there seemed to be nearly as many people all around the outside of the venue making a night of listening to it all from afar as there were inside.
Below is the set list from the show at Harvey's Lake Tahoe Outdoor Arena last night…  I'm not sure if this is 100% correct, as the one on setlist.fm was missing "Dirty Laundry", so I know it's not totally right, but everything after that point was correct.
Setlist:
How Long
Take It To The Limit
Train Leaves Here This Morning
Peaceful Easy Feeling
I Can't Tell You Why
Witchy Woman
Already Gone
Lyin' Eyes
One of These Nights
Heartache Tonight
Those Shoes
In the City (Joe Walsh song)
Dirty Laundry (Don Henley song)
Life's Been Good (Joe Walsh song)
Funk #49 (James Gang cover)
Life in the Fast Lane
Encore #1:
Encore #2:
Take It Easy
Rocky Mountain Way (Joe Walsh song)
Desperado
Since Randy Meisner, founding bass player for the band, is not participating in this tour, one of the big hit songs that he wrote and sang, "Take It to the Limit" was not performed.  He had a health scare last year in which he recovered by in a weakened state, so was unable to join up alongside co-founding member Bernie Leadon for this special reunion tour.
Below are some photos of The Eagles performing on stage at Lake Tahoe Outdoor Arena at Harvey's last night (click any image for higher resolution versions of each photo):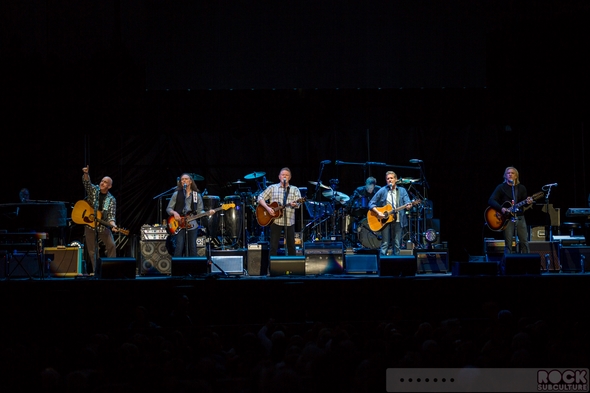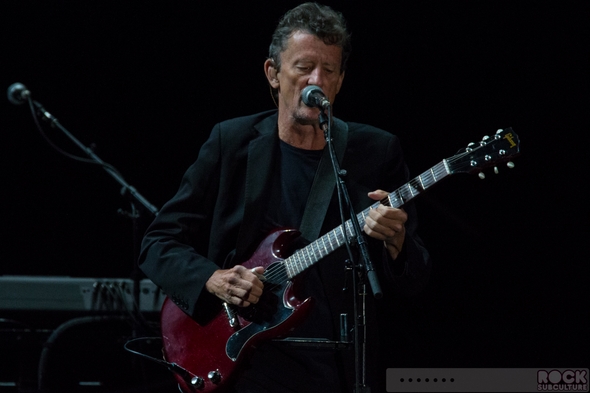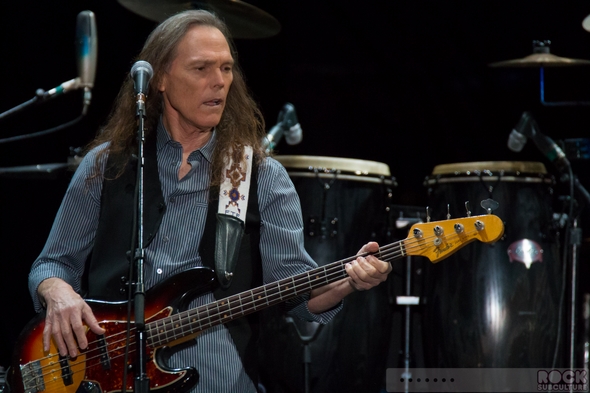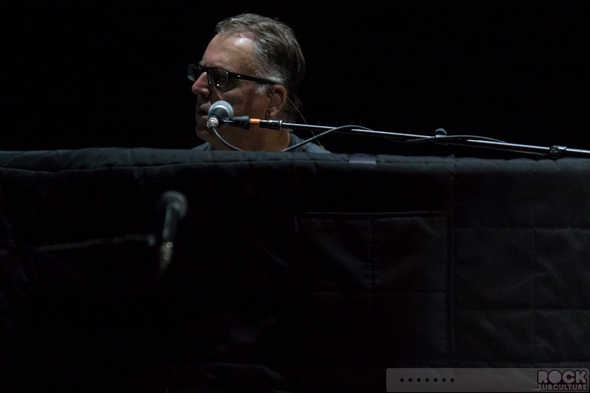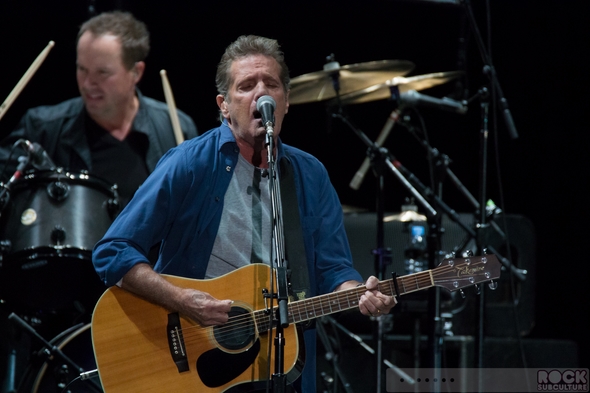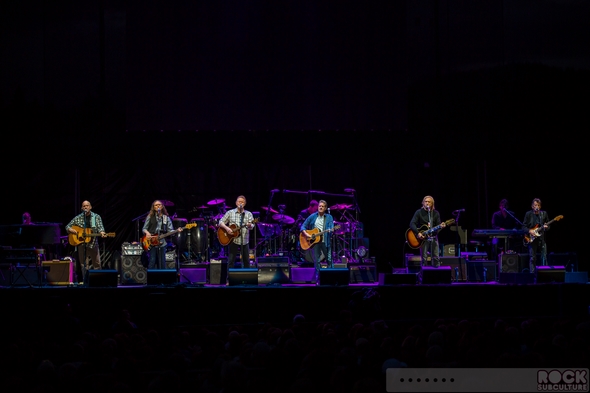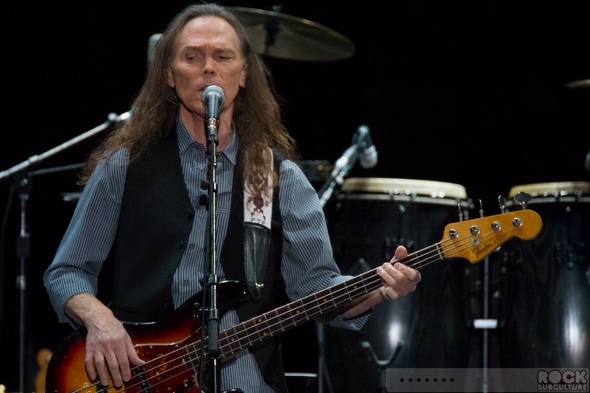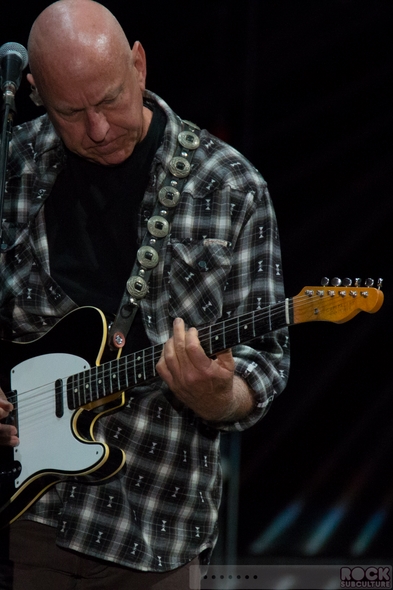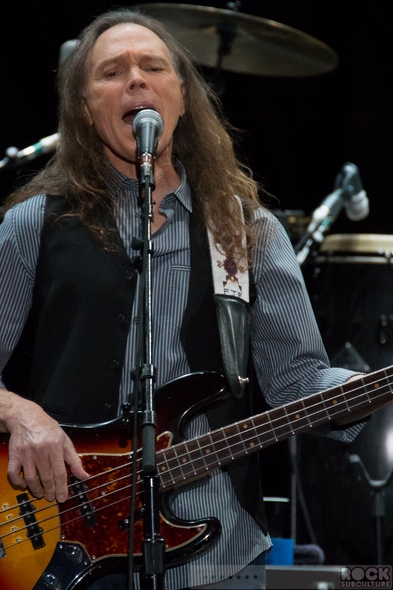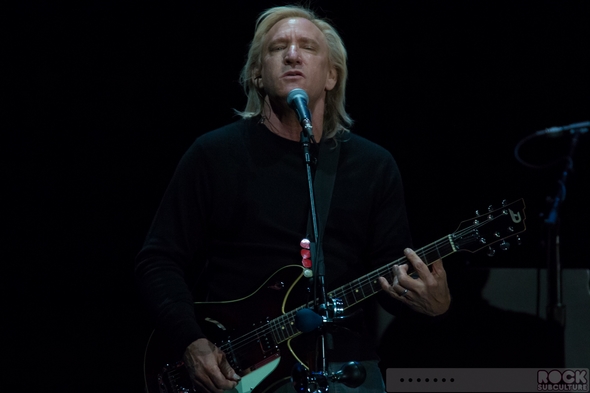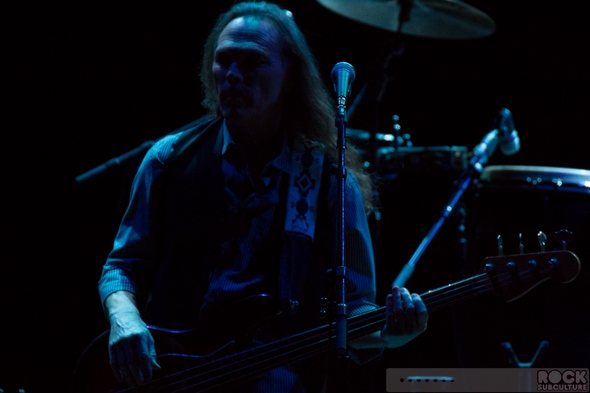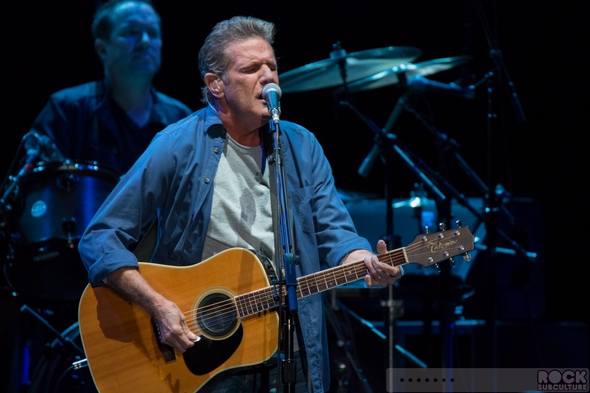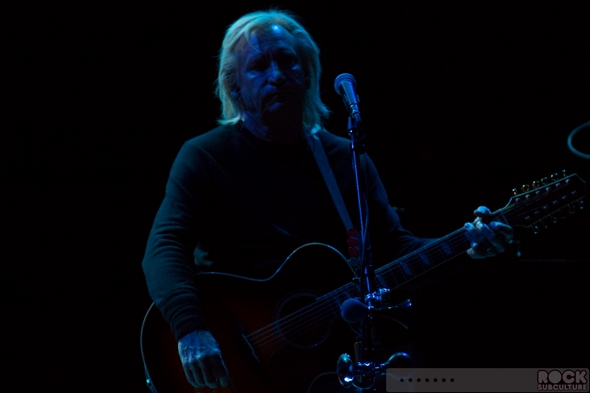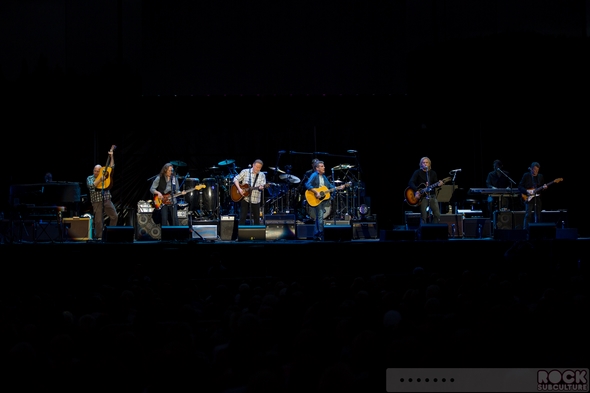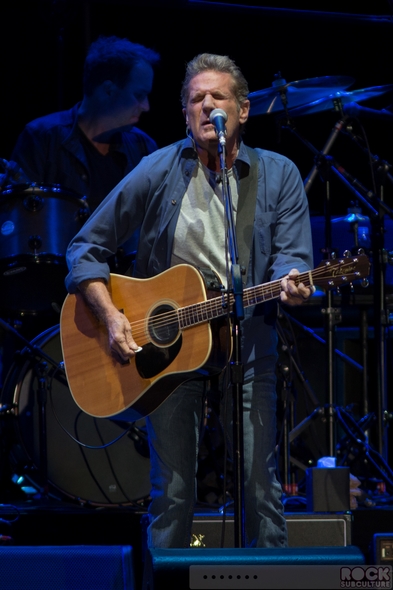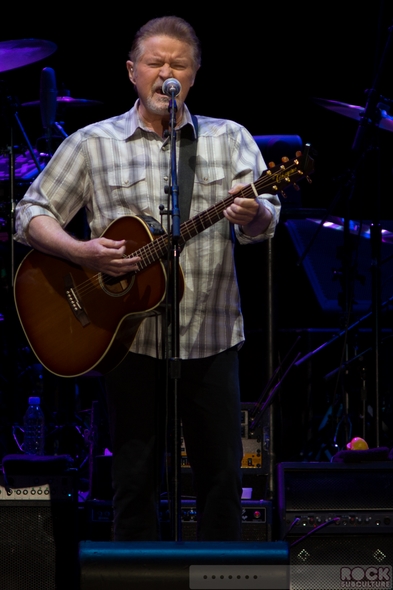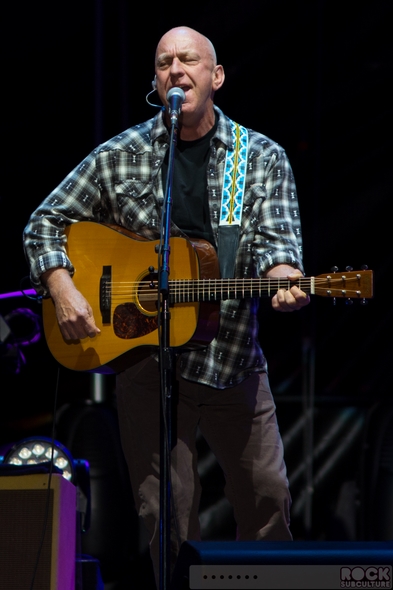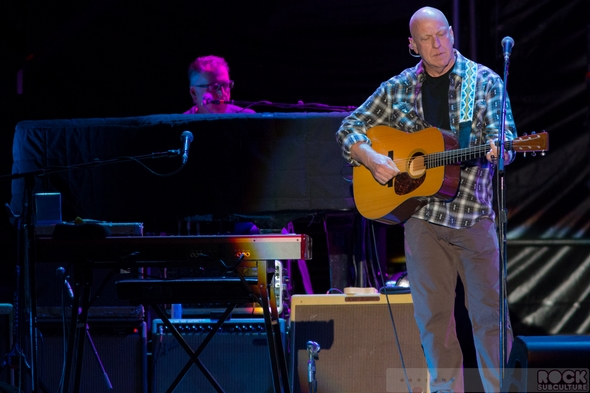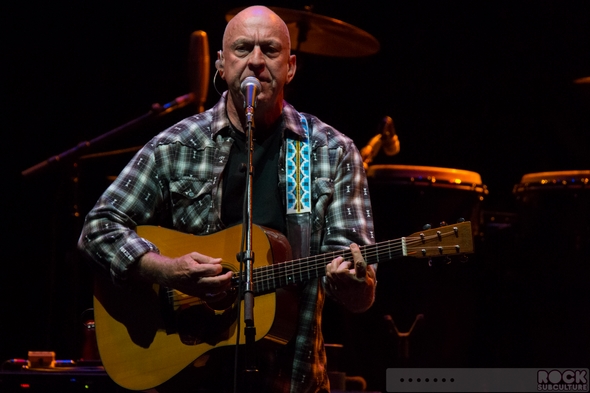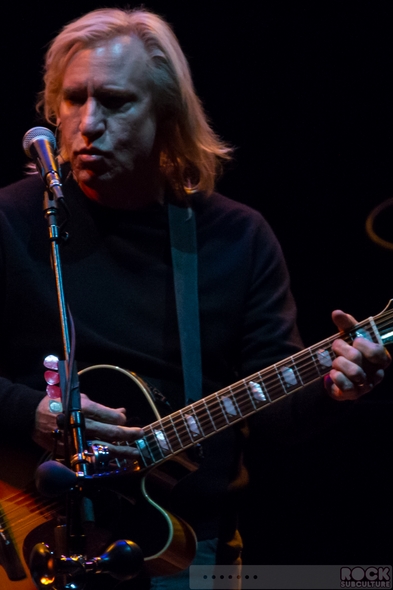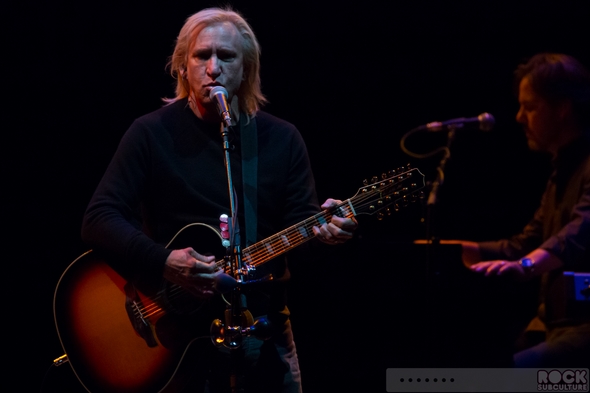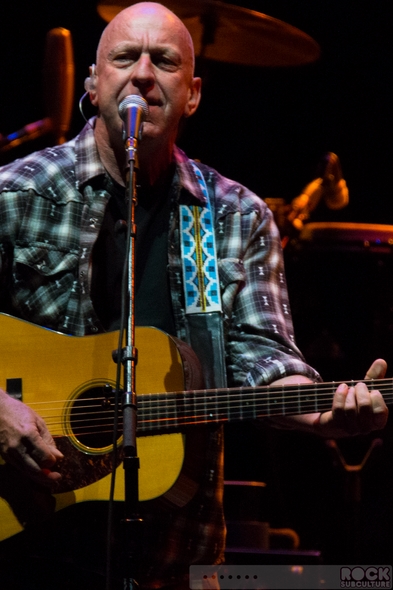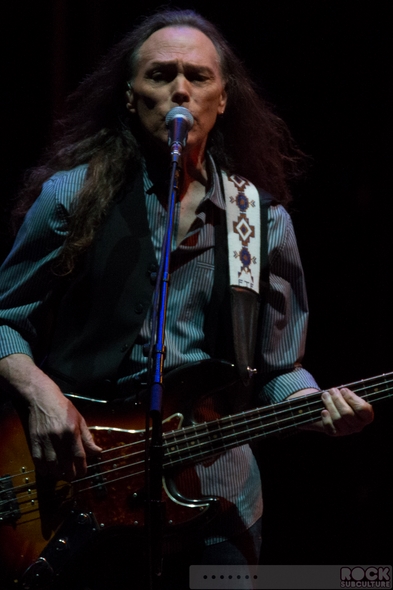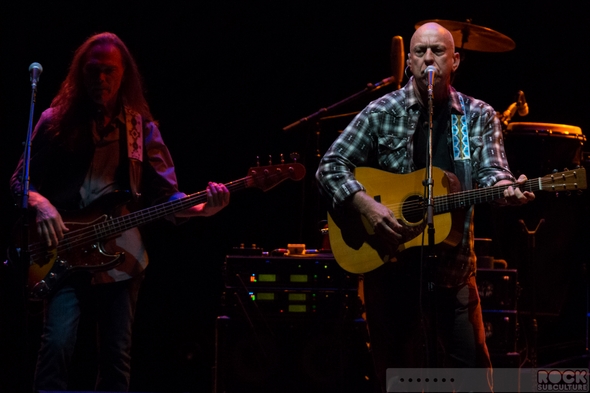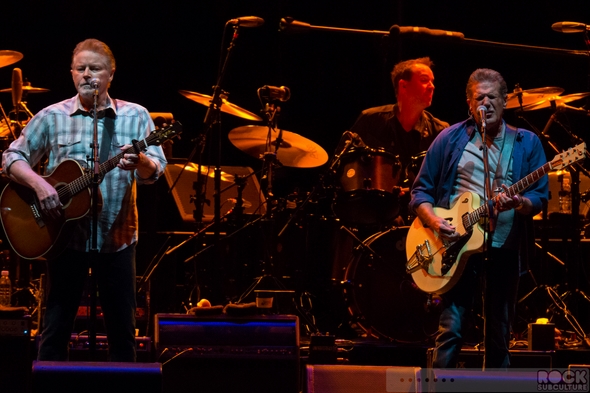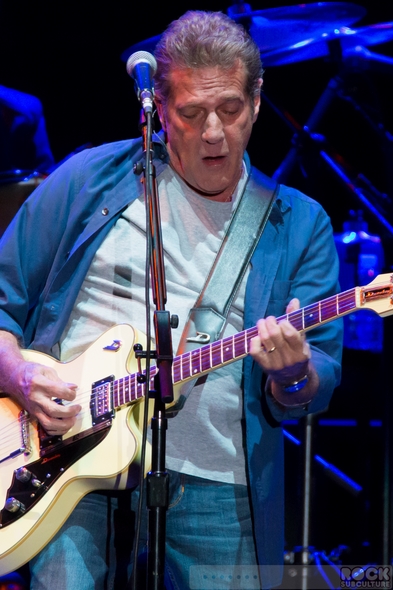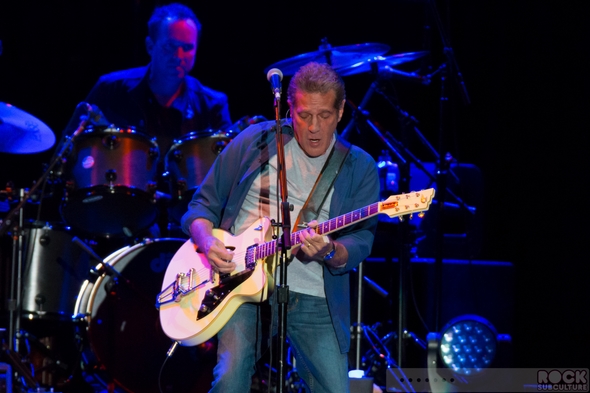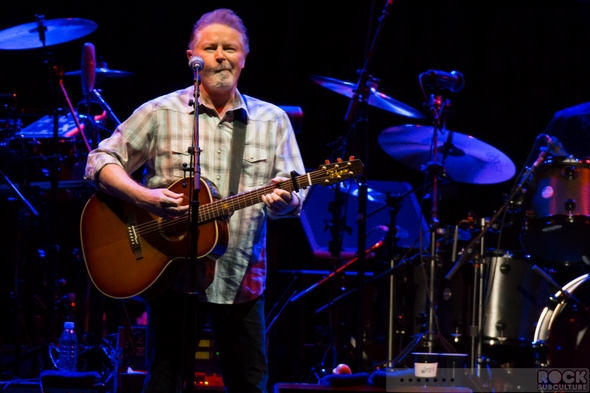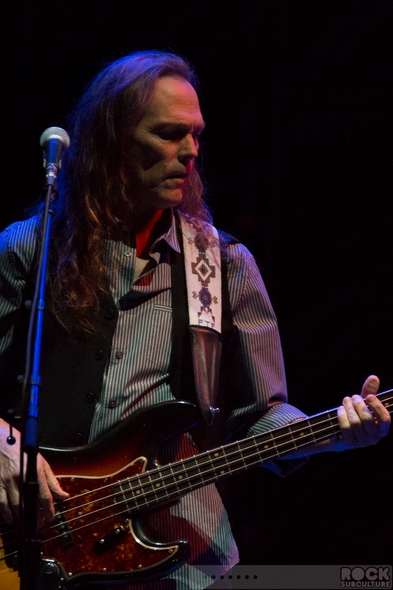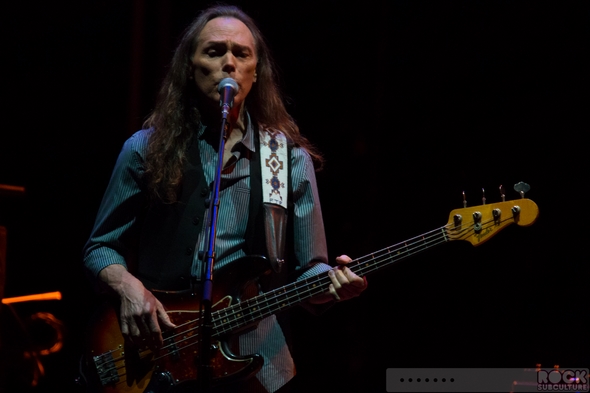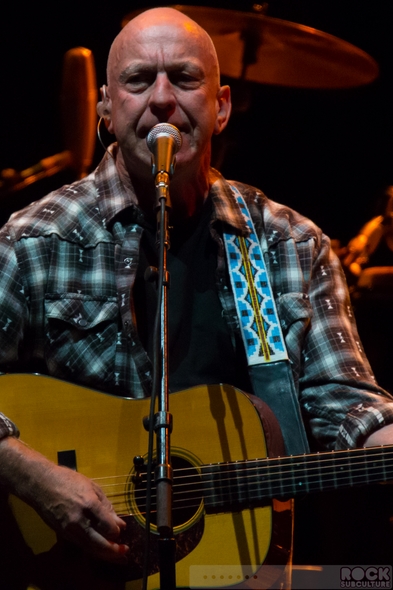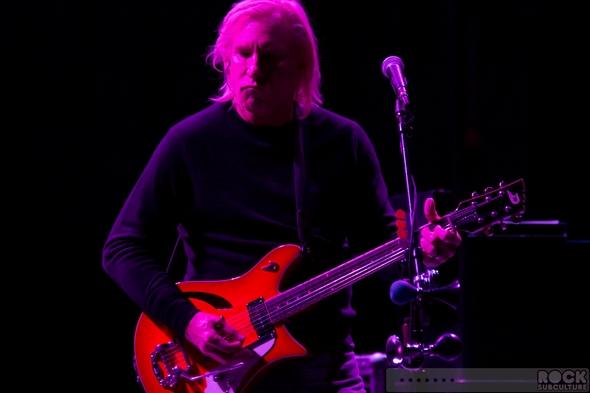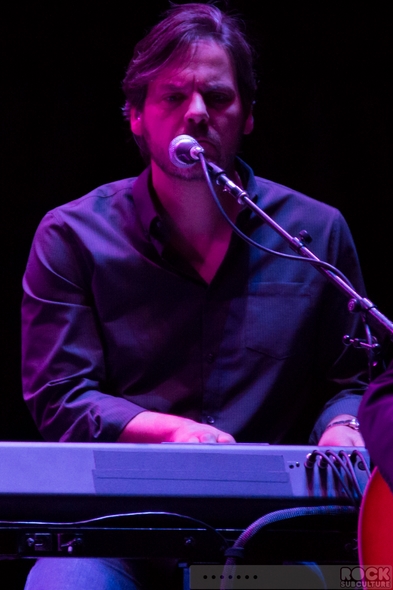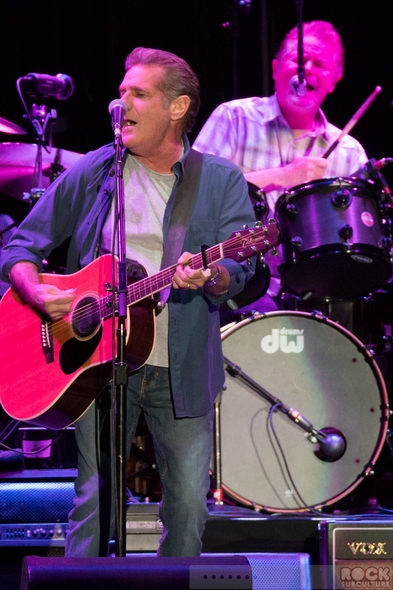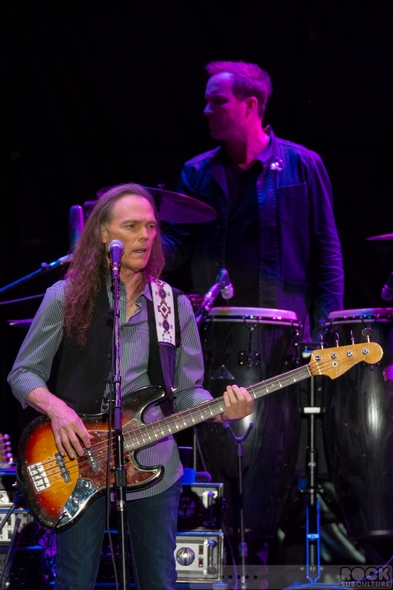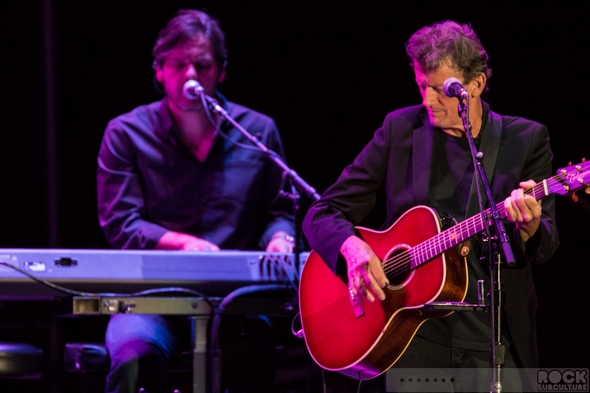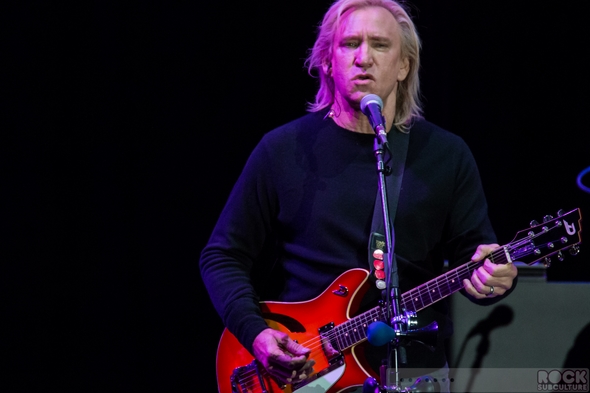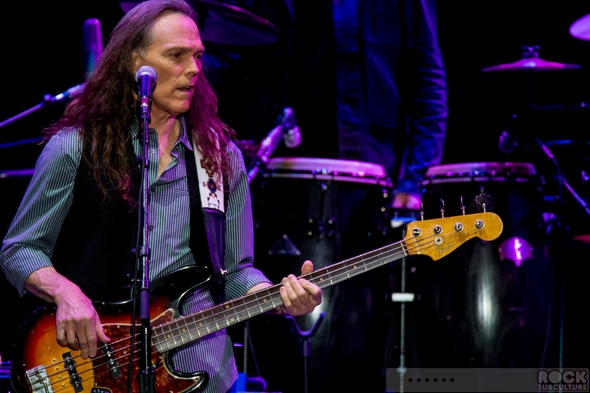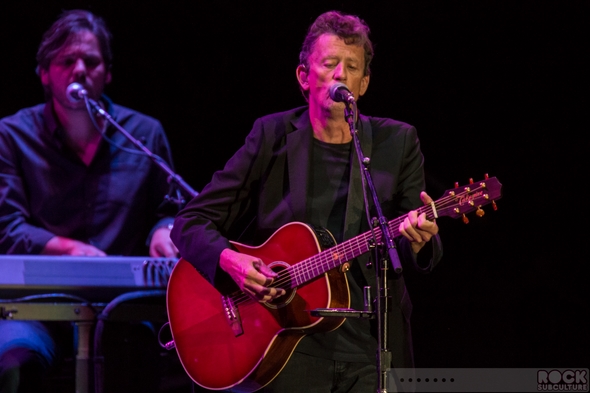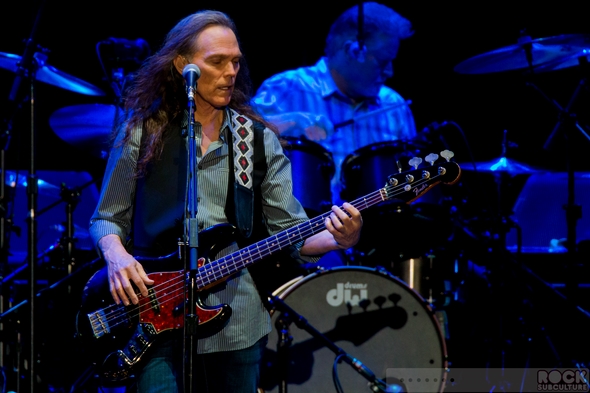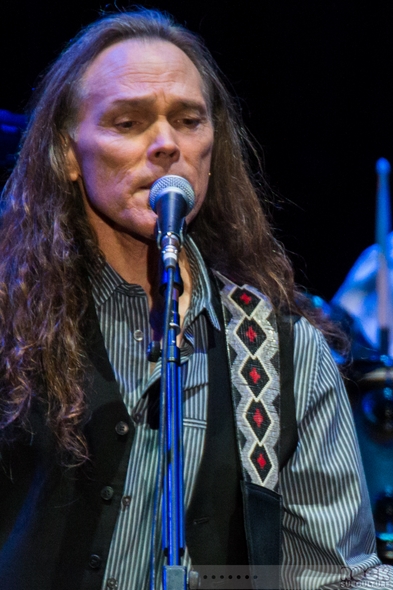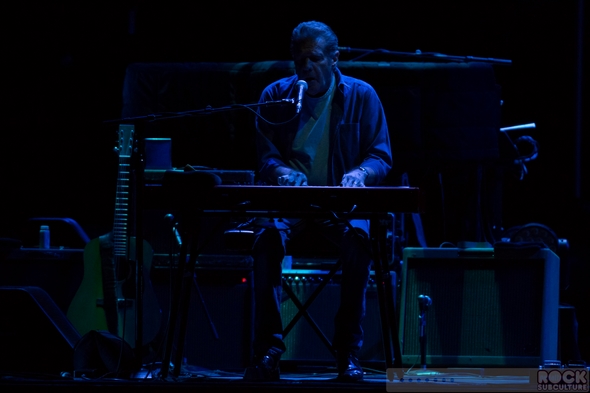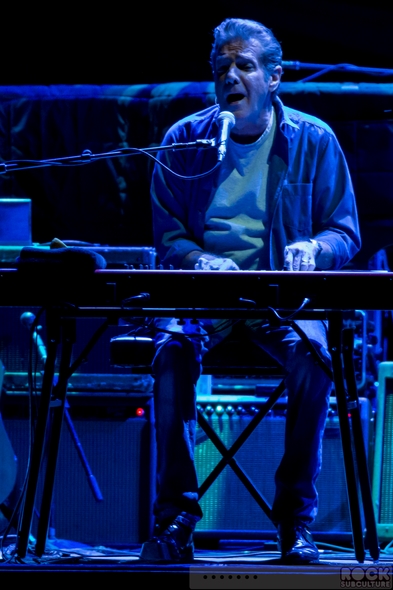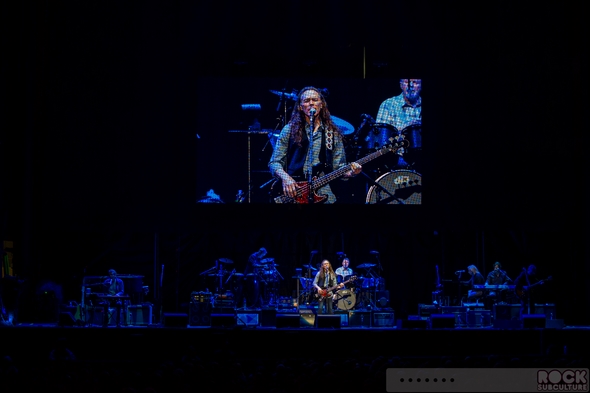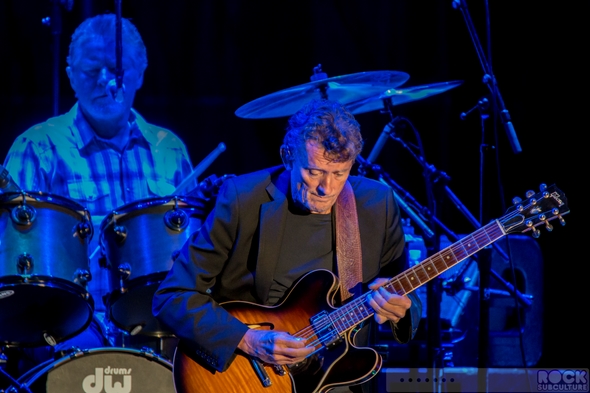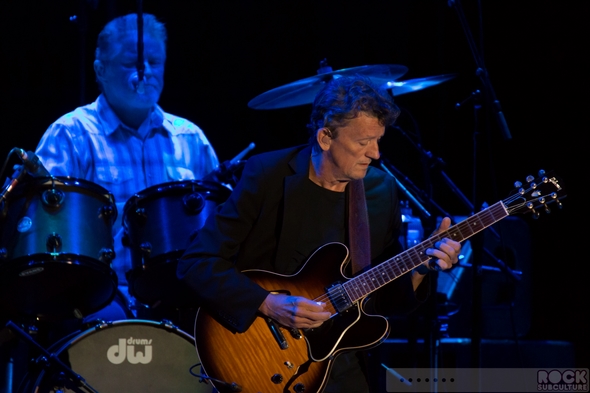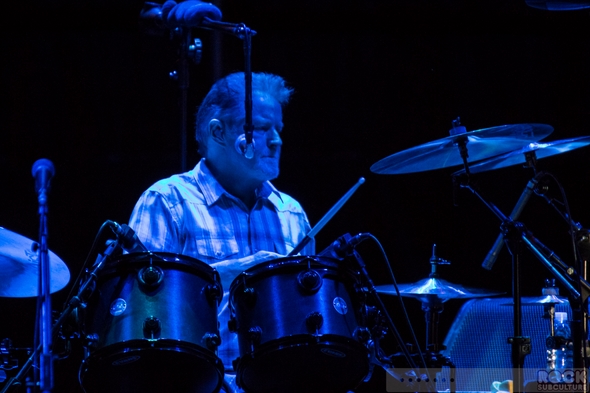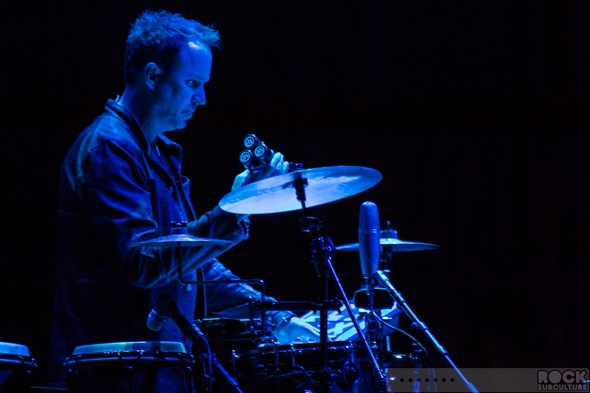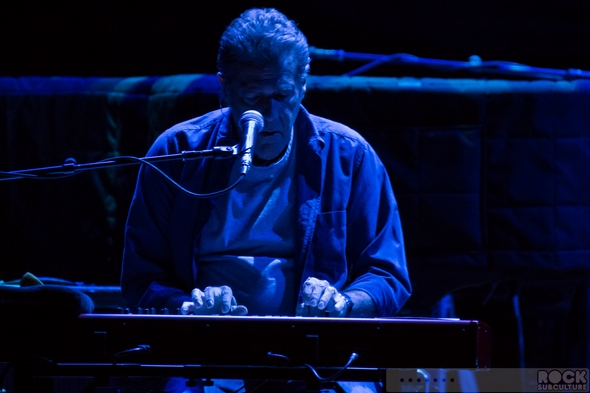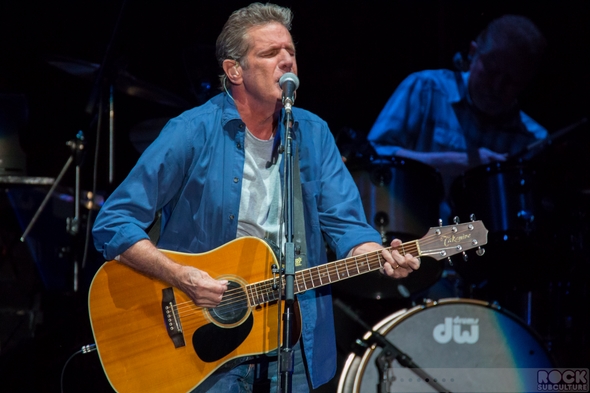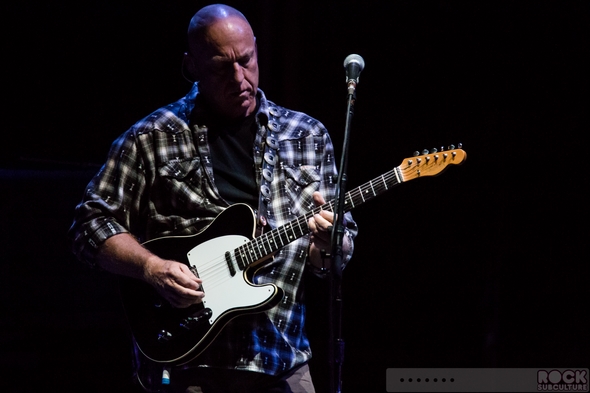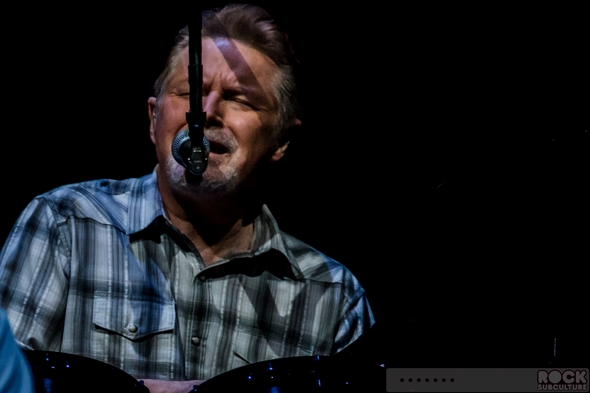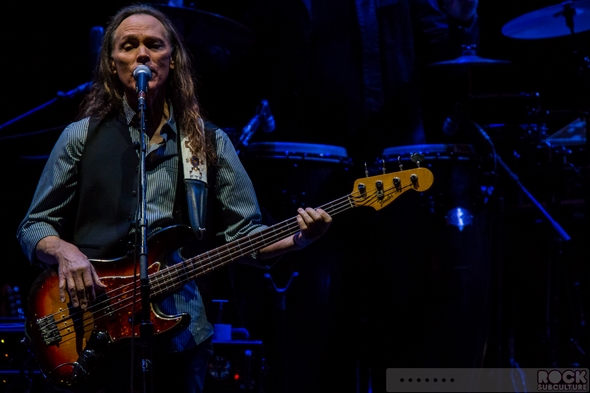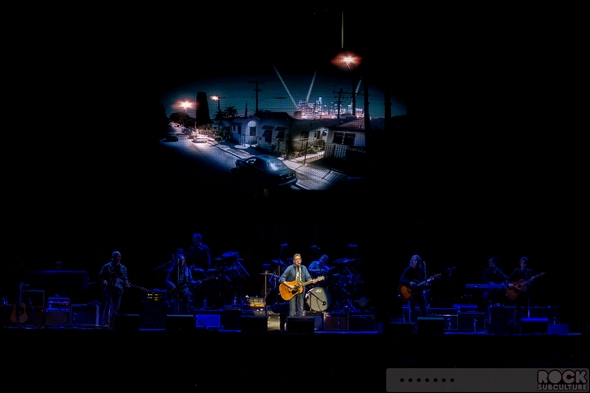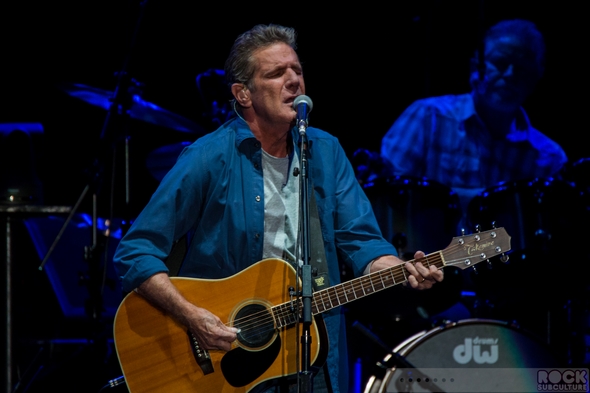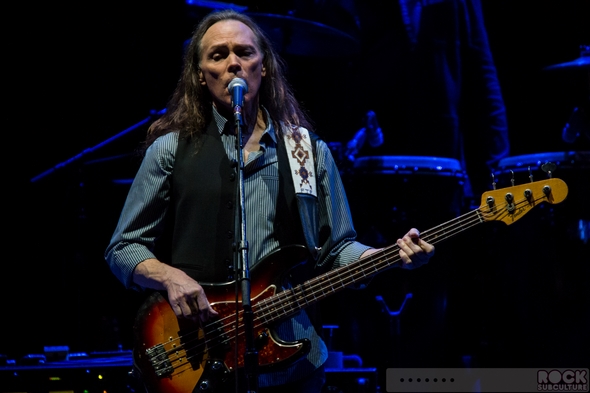 Jason DeBord