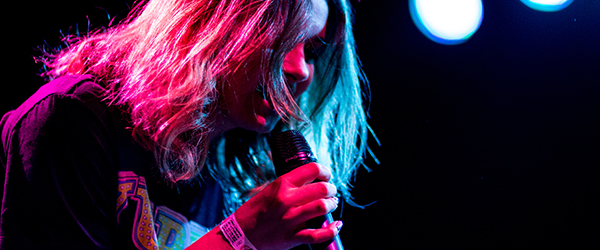 "Thirsty Thursday, is that a thing here?  It's a thing at home… not for me, because I'm never thirsty…" Georgia Nott, with a little bit of chit chat with the very enthusiastic audience at Assembly Music Hall in Sacramento.  Like her, much of the audience was young and female, and many were experiencing Broods live for the very first time.   Like the sold out show at The Independent I attended back in May, Georgia split her time roaming the stage as well as performing at her keyboard station on the opposite corner of the stage from her older brother Caleb, with Joel Farland holding things down at the center back of the stage.  Since that show in May, they have now released (or are on the verge of releasing, depending on what country you live in) their first studio album, Evergreen.  Since it is not officially out yet in the U.S. (due October 8th here), I have only heard the songs pre-released on iTunes with pre-order (though two of the five were on the EP).  But with that sampling, I'm even more convinced that this young band really deserves (and should) break big.  They make great music with thoughtful lyrics and it all translates into a live concert so beautifully.  Georgia has a remarkable voice – the kind that you hear on a studio recording and imagine that she could not possibly measure up in a live setting, but having been to two shows now, I can say that she totally kills it on stage, and Caleb manages to paint clean, distinct sounds with his keyboards and Joel is a force on drums.  I've become a huge fan of the new song, "L.A.F.", in large part because of the non-traditional drums and beats, and this was one of the highlights for the show last night for me.  Phenomenal band, and one that I'll continue to turn out for any chance that I get.

Who: Broods
Supporting: Wrings
Venue: Assembly Music Hall
Where: Sacramento, California
Promoter: Assembly Music Hall and Radio 94.7
When: August 28, 2014
Seating: General Admission (also photo pass first three songs)
I was born in Sacramento, and live in the foothills outside of the city, though in terms of concerts, there is not as much going on as you might expect for the capital city of the biggest state in the union.  So I'm always excited when there is a great show "in town", and this was one of those shows.
I came out about an hour before doors, and there was quite a line up outside, and those at the front said that they showed up around 3:00 in order to secure a spot at the front of the GA standing floor inside.
Assembly Music Hall is an awesome little venue – great staff and nice layout inside, with a very low to the ground but wide and deep stage with a short barricade in front.  Also, unlike similar venues in the Bay Area, they have made an effort to have all-ages shows, which gives younger fans a chance to experience some great concerts.
Last night's show had one supporting band, Wrings, who came on at 8:00, with Broods running from about 9:00-10:00.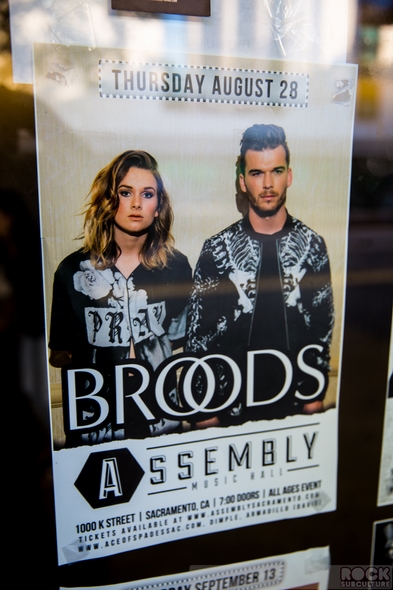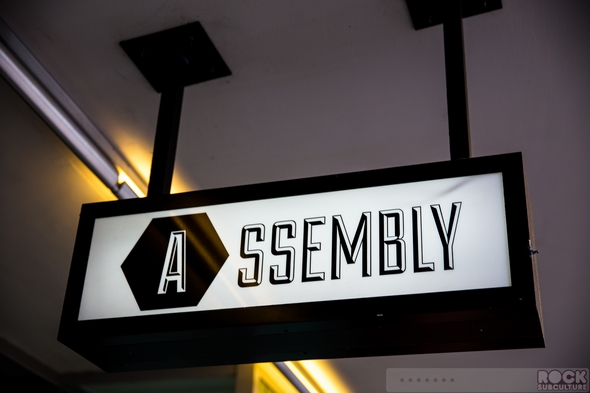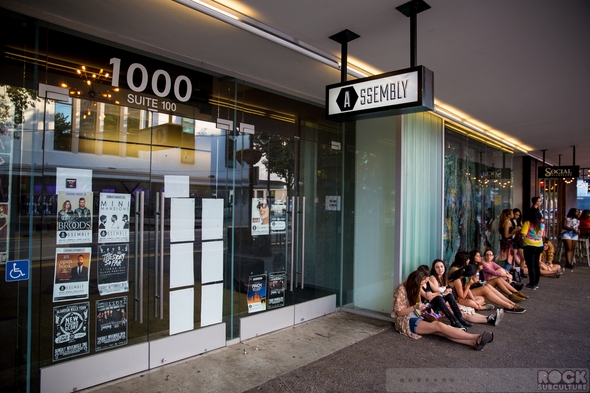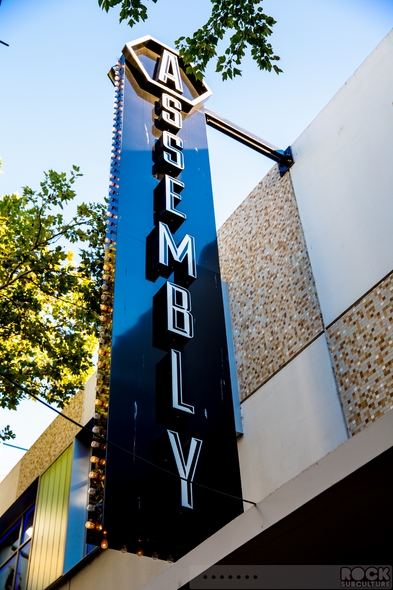 Wrings
Members
Zack Gray (multi-instrumentalist)
Sean Stack (lead guitar)
Brandon Lee (drums)
I was unfamiliar with Wrings going into last night's show, though those who I polled in the audience that knew them seemed to have very universal and positive opinions.
The three-piece came out with little fanfare, but once they kicked in with their music, it honestly felt like a Wrings concert, as everyone seemed to really get into their music immediately.
I really loved everything I heard (and actually bought their CD out at the merch table later).  Though there is only three of them, all three are excellent musicians and pulled out lot of sound out of their respective instruments.
With Brandon shifted to one side of the stage, when I went over there for photos, tremendous gusts of air were pushing out from his kit into the crowd – it was really exhilarating!
Vocalist Zack was center stage, and certainly has that certain something front man charisma and character.
Brandon was perhaps the most introverted of the bunch, but I think it was more his complete focus on throwing down basslines to give their song more depth and power.
The band cites Coldplay, Radiohead, The Killers, U2, and Muse among their influences (some of my favorite bands), so it would make sense that their music would be so immediately accessible to me.  Definitely a band that could go far with the right exposure, because their songs are awesome and they do a remarkable job making them even better live.
I'd really highly recommend checking them out.
Below is the setlist from the show last night…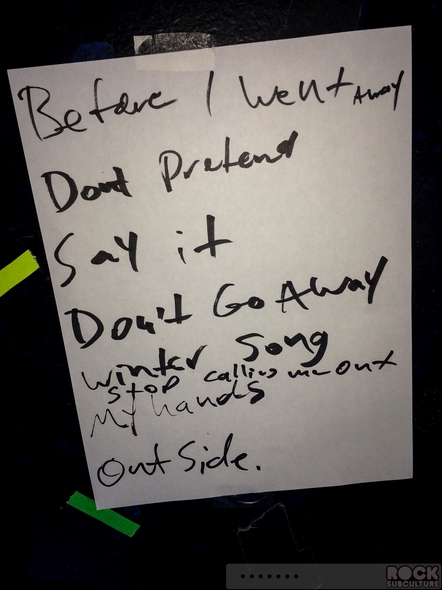 Below are some photos of Wrings performing on stage (click any image for higher resolution version of any photo):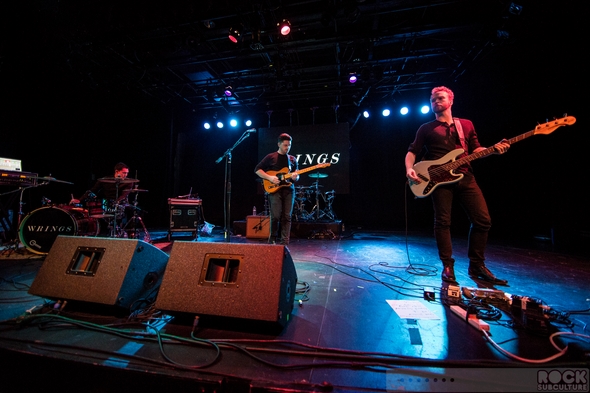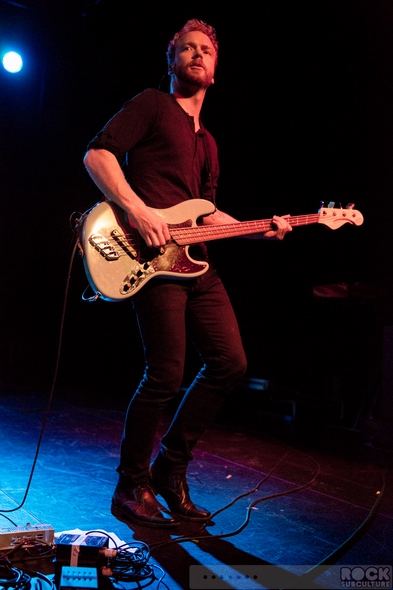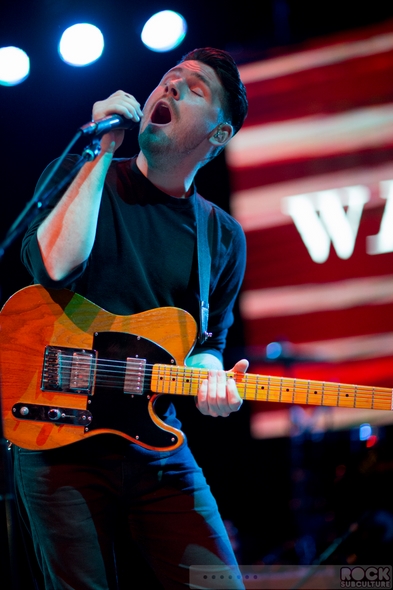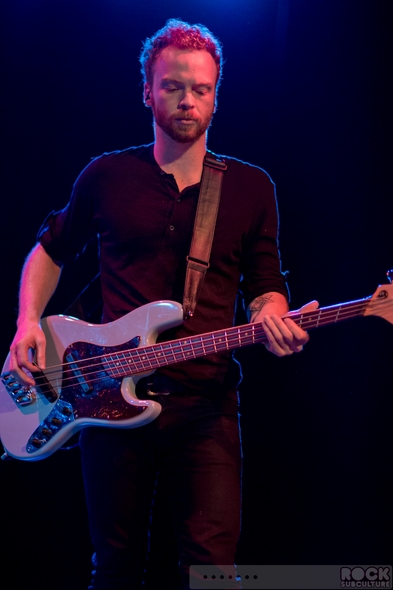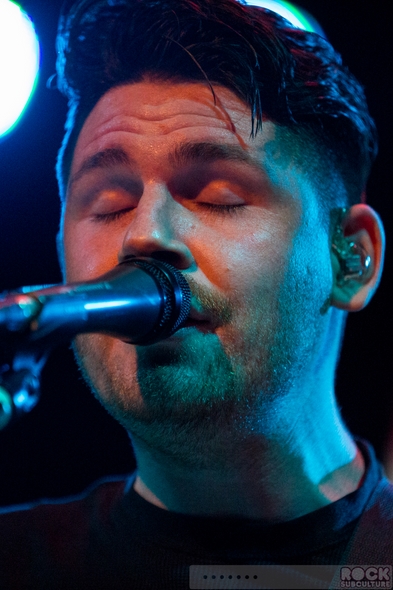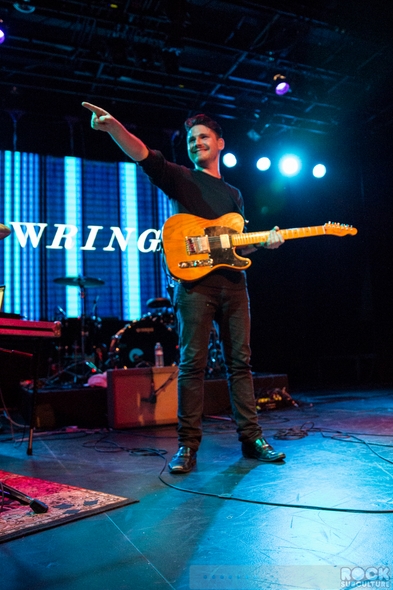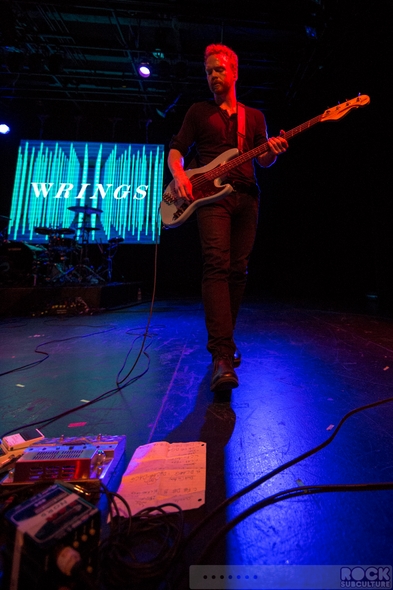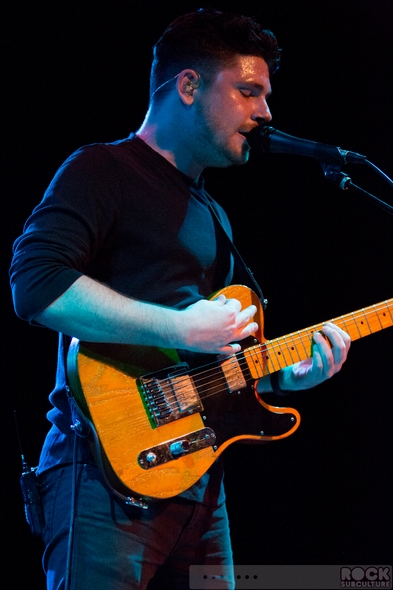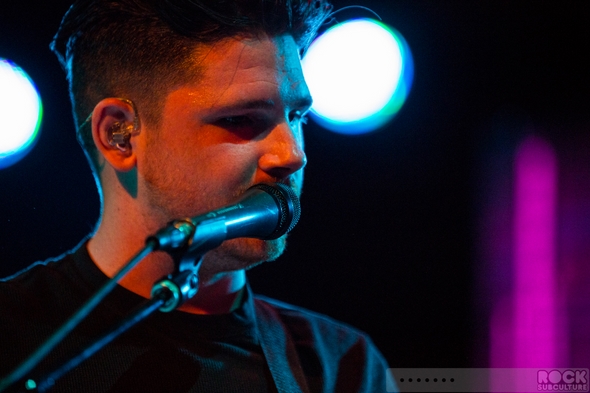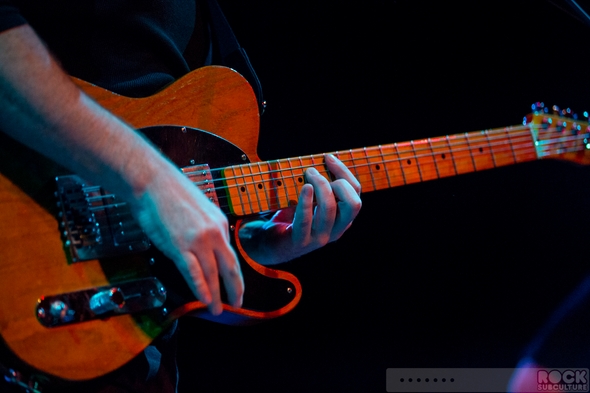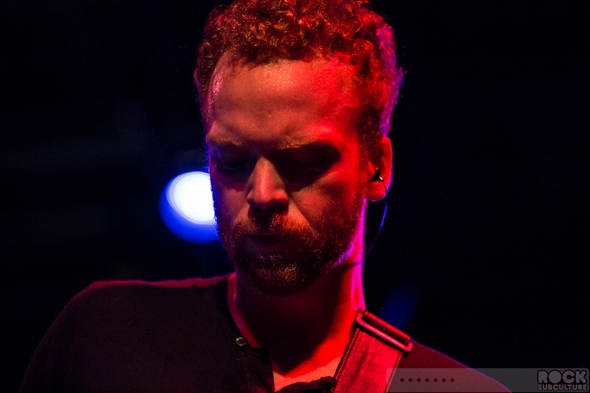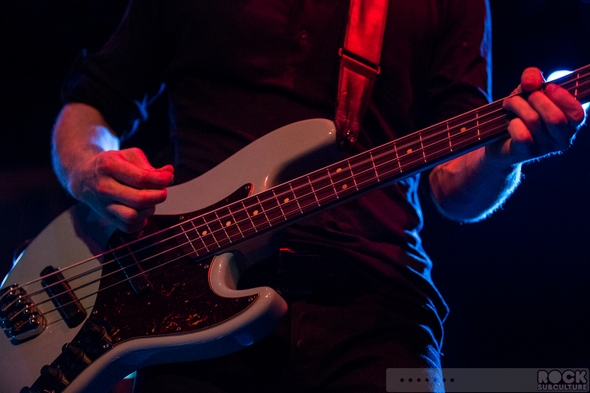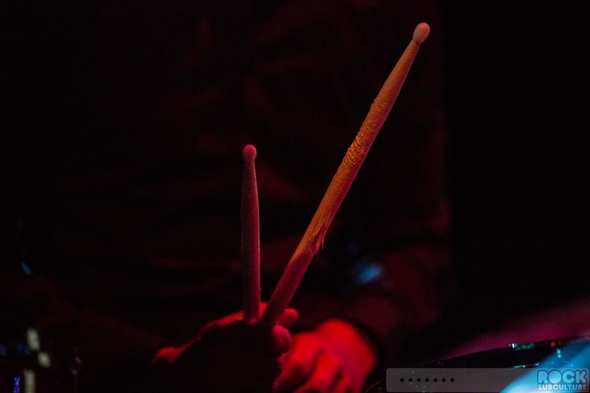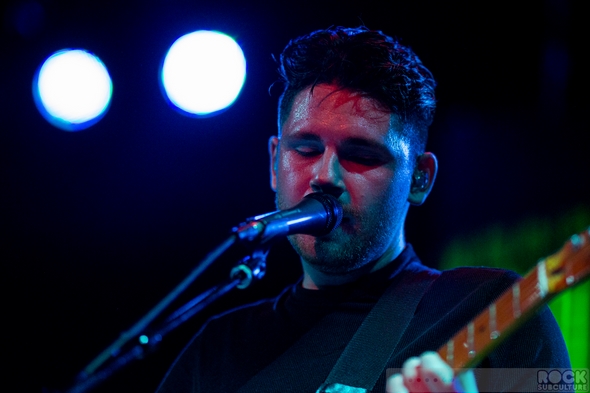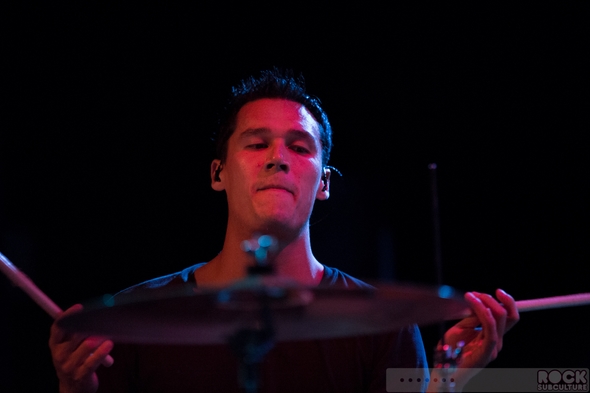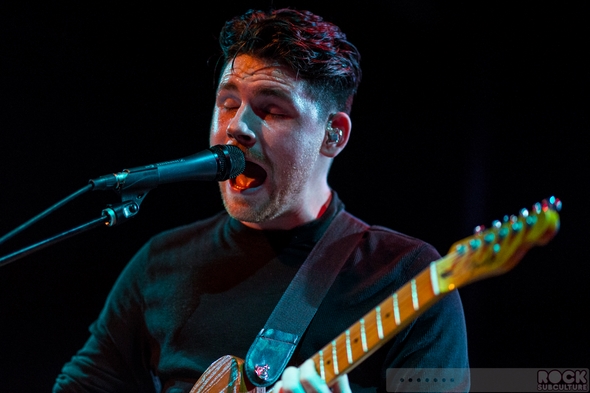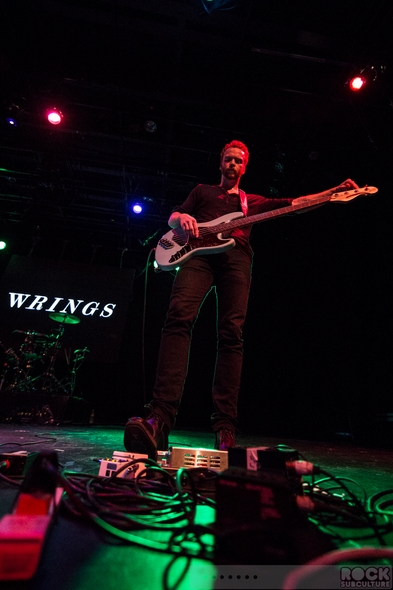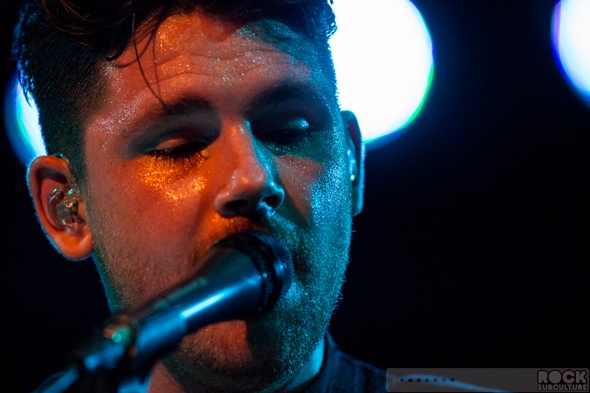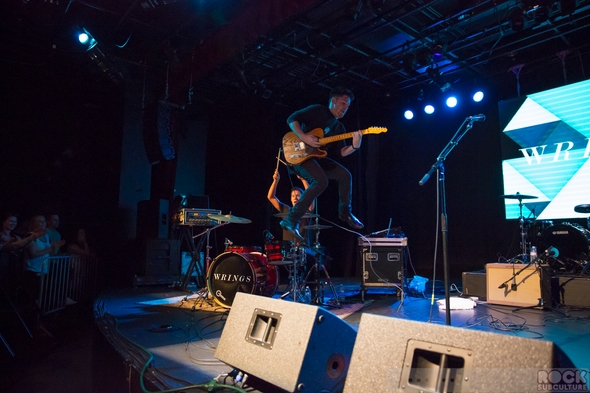 Broods
Members
Georgia Nott (vocals, keyboards)
Caleb Nott (keyboards, vox)
Joel Farland (drums)
As I've explained in past articles, I don't listen to the radio or find and consume music in the same was as the masses, so I'm in a bit of a pop culture bubble until something somehow penetrates it in some alternative manner… so I found Broods when their tour early this year was announced, out of virtue of keeping an eye open for when Meg Myers might make her way up to Northern California (who supported that other show).
In connection with that last concert months ago, I bought the self-titled debut EP from Broods and gave it a listen – and absolutely loved it.
There are bits from their songs that remind me of other music I love, but I think one of the things that most impresses me is their versatility. It's not like some artists where each song is kind of a remake of their own work – Broods have some real range.  They've built upon this even more with the new album, Evergreen (well, at least what I've heard so far).
I was a huge, huge fan of the song, "Bridges", but I think I love the newer "Mother & Father" and "L.A.F." just as much.
I have a feeling that Broods are one of those rare artists that have the innate gift and ability to make catchy, hooky songs, just as a matter of course.  As if there is no way for them to even make a bad song.  It is exciting, as a music fan, that they are so young, because that means that there is much more to come in the future.
In my own opinion, I think the current decade will include some of the best music and best new artists since the 80s (my all-time personal favorite era).
There are so many amazing new artists emerging today…  Broods, Phantogram, MØ, MS MR, Meg Myers, Kitten, Reignwolf, Charli XCX, and more.
Below is the Broods setlist from the show at Assembly Music Hall in Sacramento on August 28th…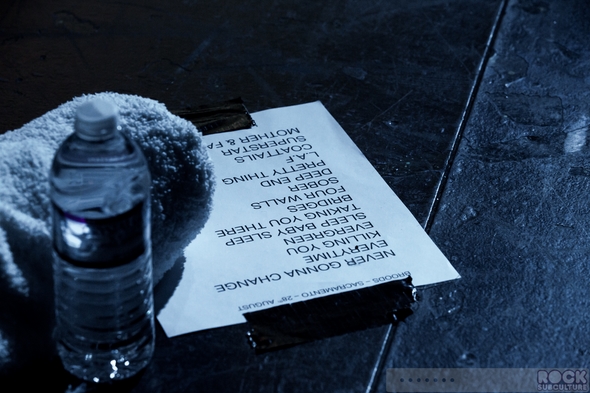 Set List:
Never Gonna Change
Everytime (Evergreen)
Killing You (Evergreen)
Evergreen (Evergreen)
Sleep Baby Sleep
Taking You There
Bridges
Four Walls (Evergreen)
Sober (Evergreen)
Deep End (not on the album)
Pretty Thing
L.A.F. (Evergreen)
Coattails
Encore:
Superstar (Evergreen)
Mother & Father (Evergreen)
Cooper from Radio 94.7 introduced the band…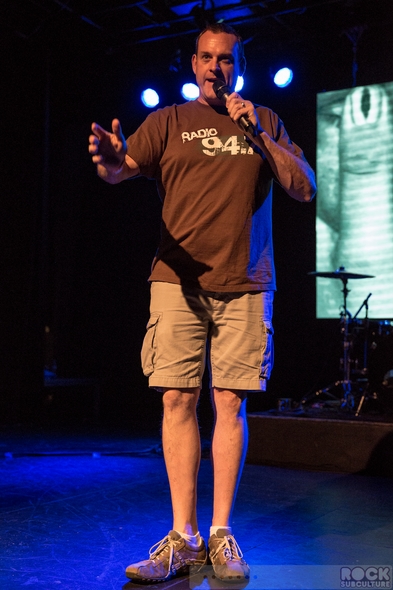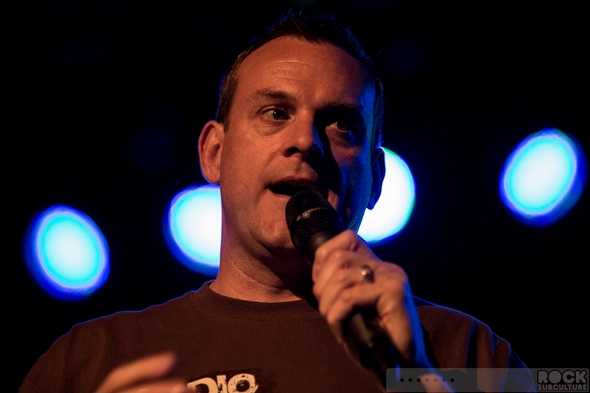 Below are some photos of Broods performing on stage (click any image for higher resolution version of each photo):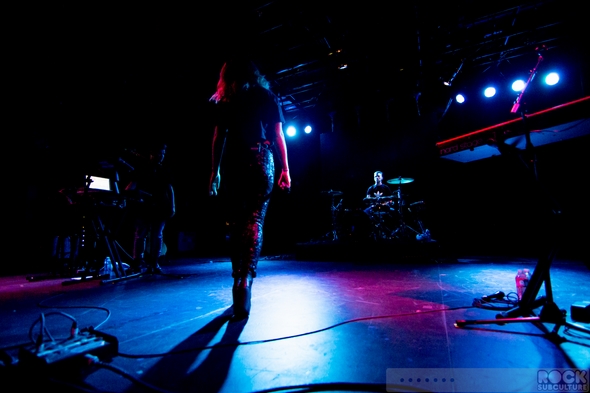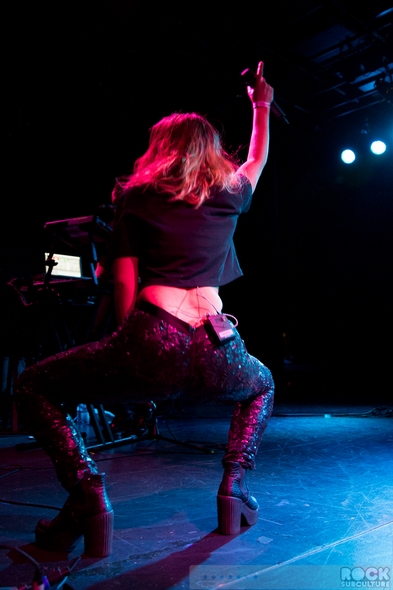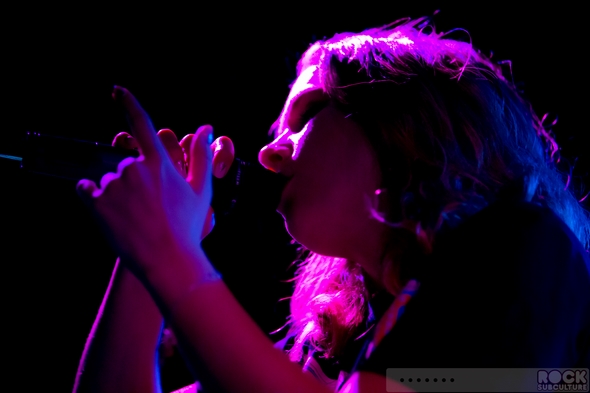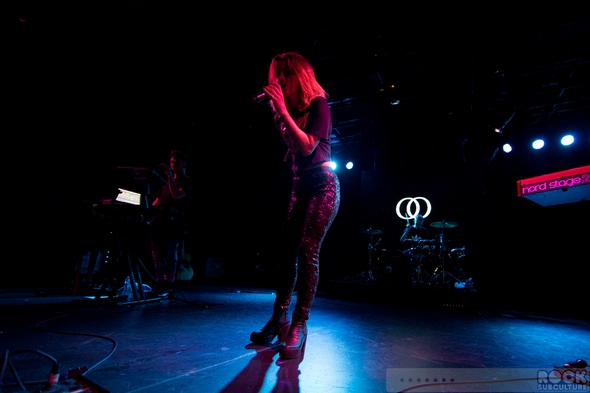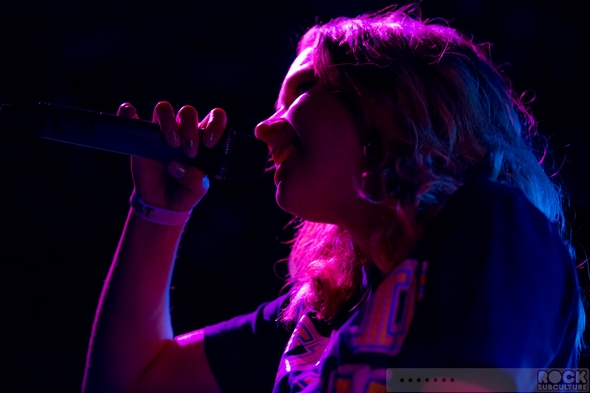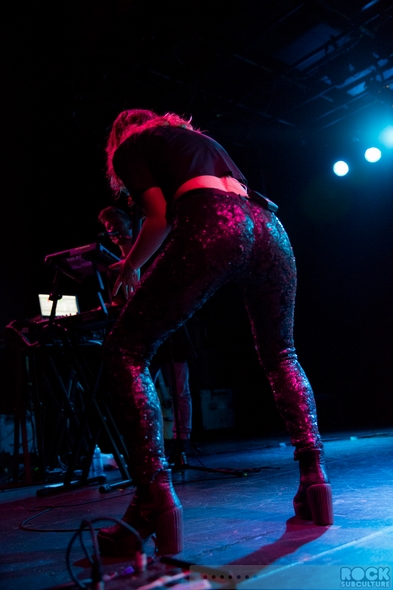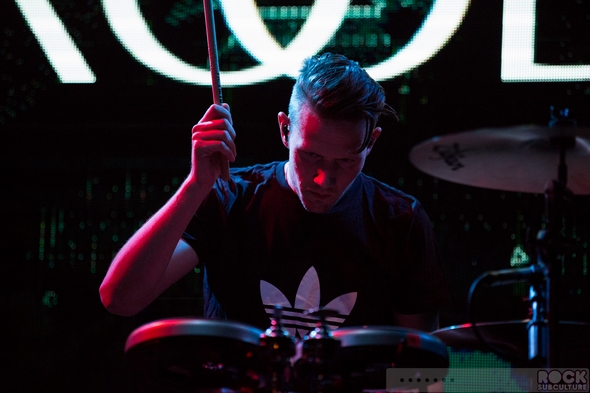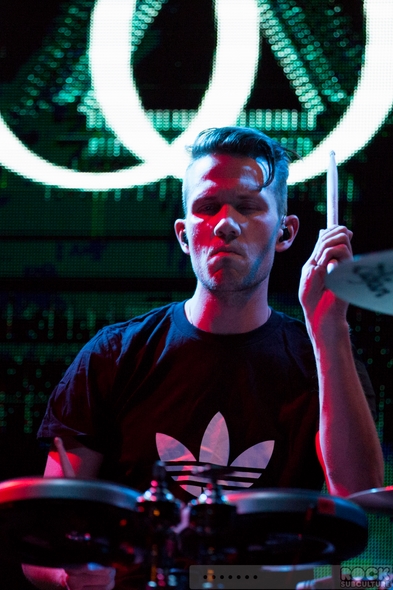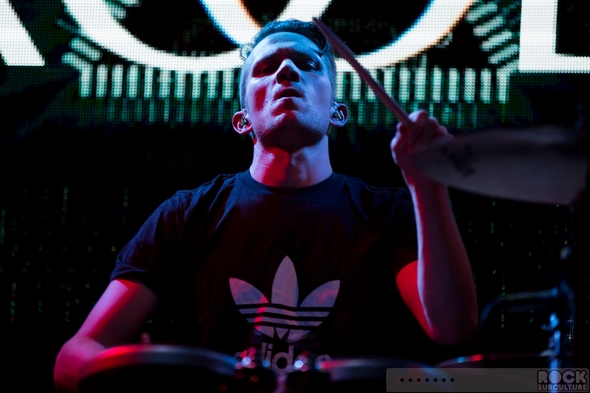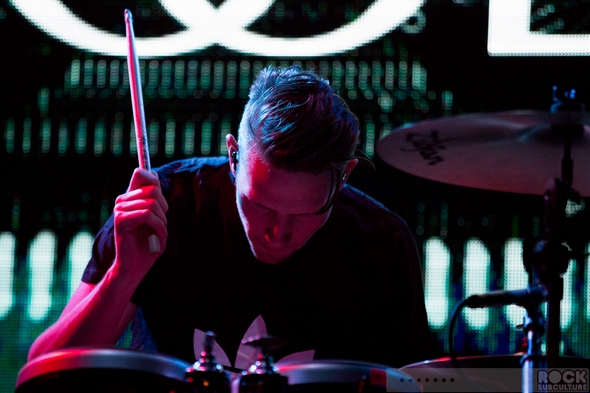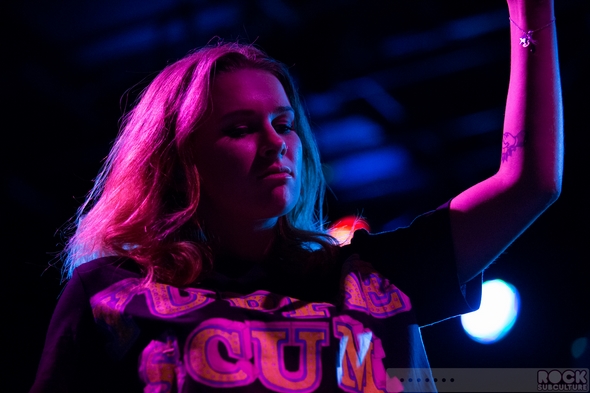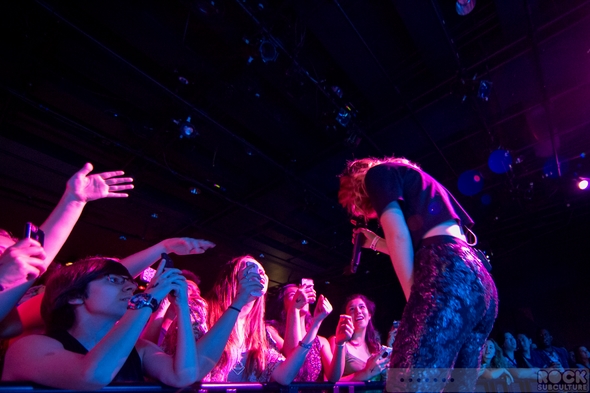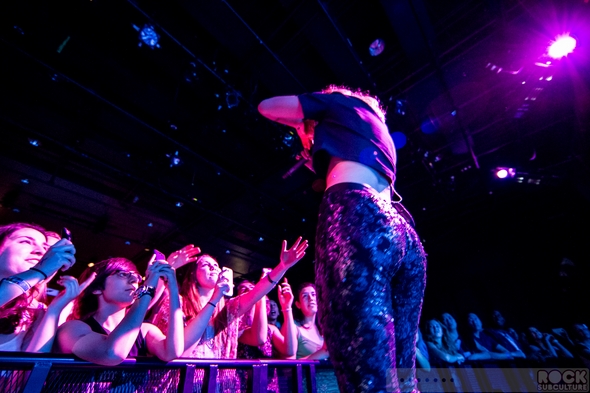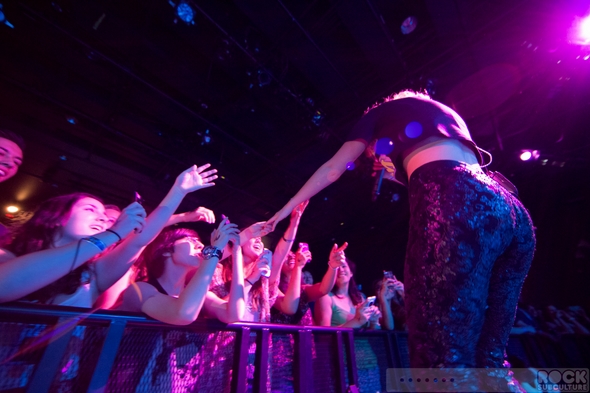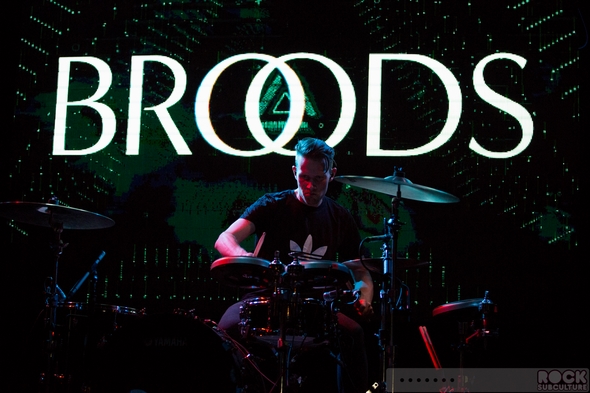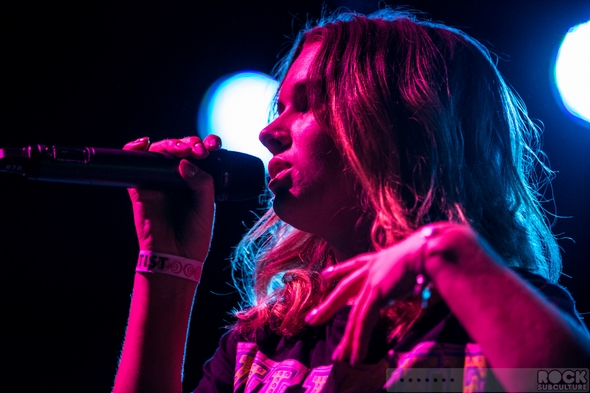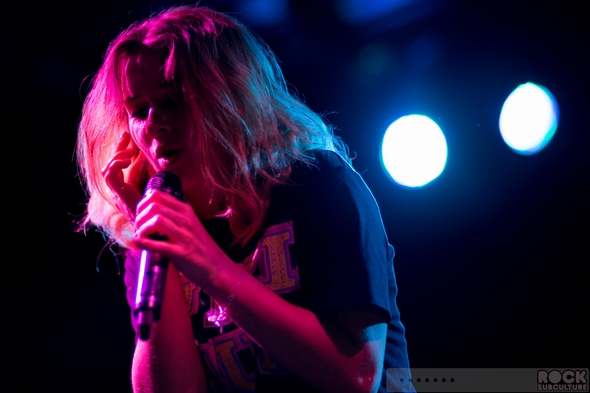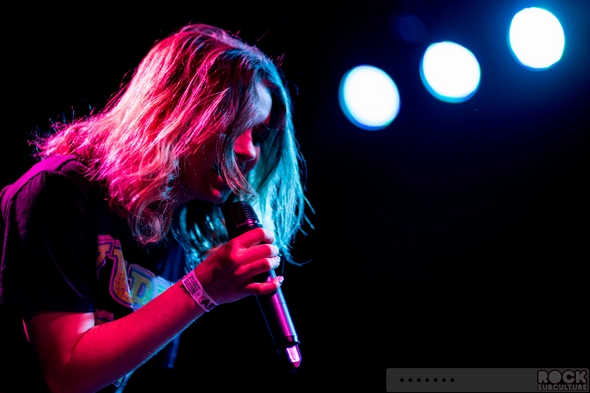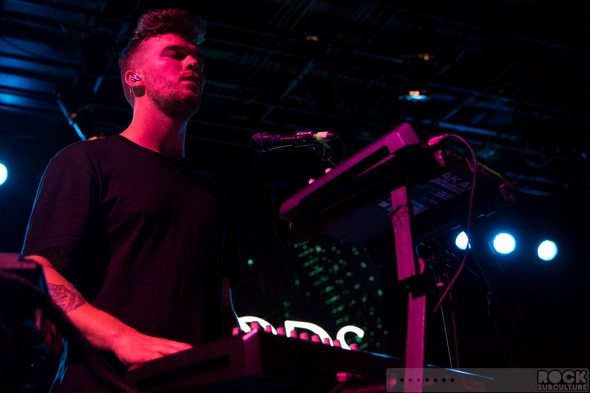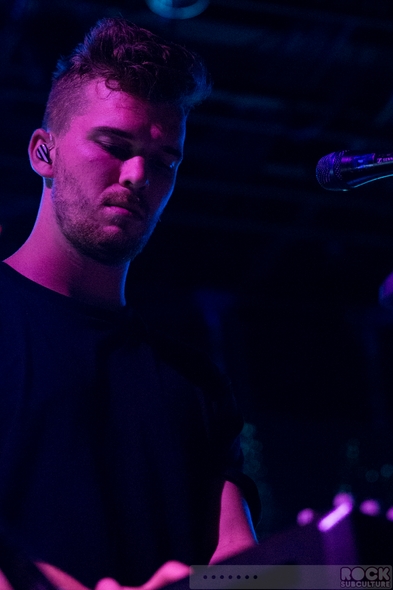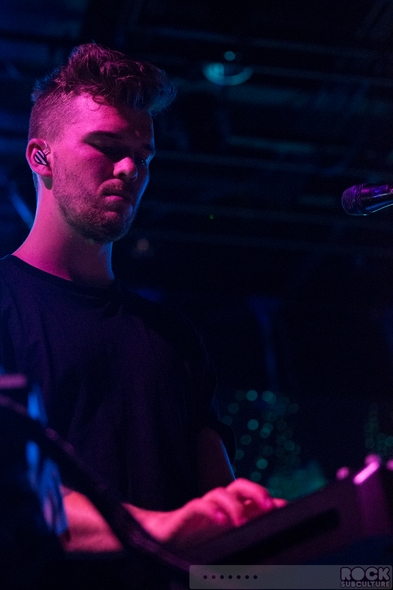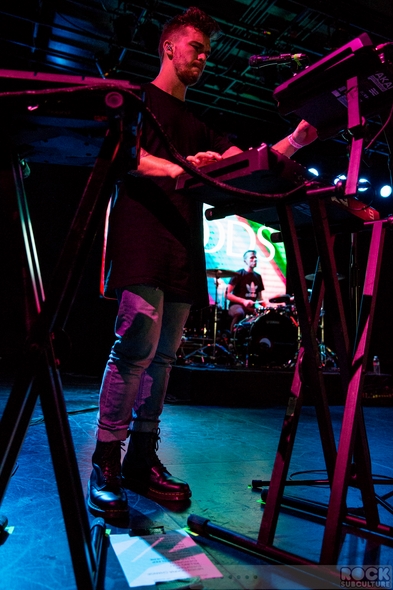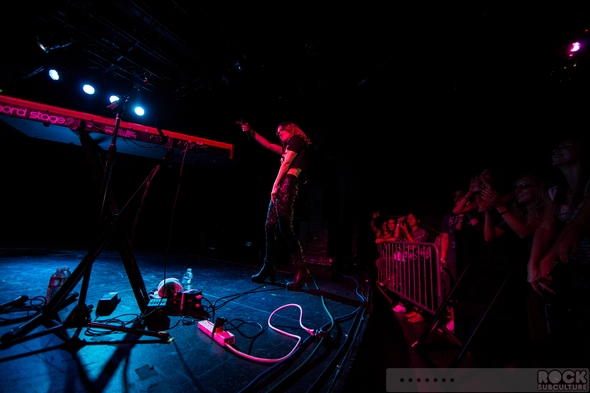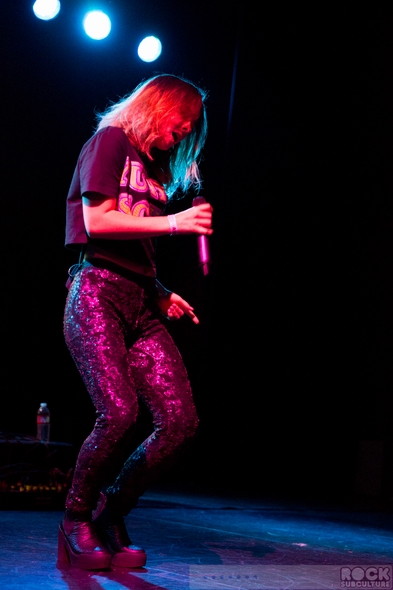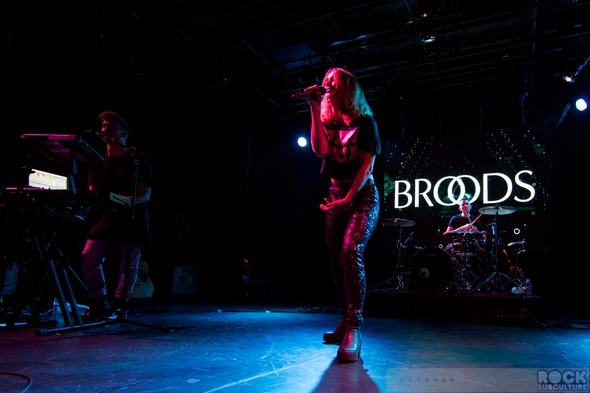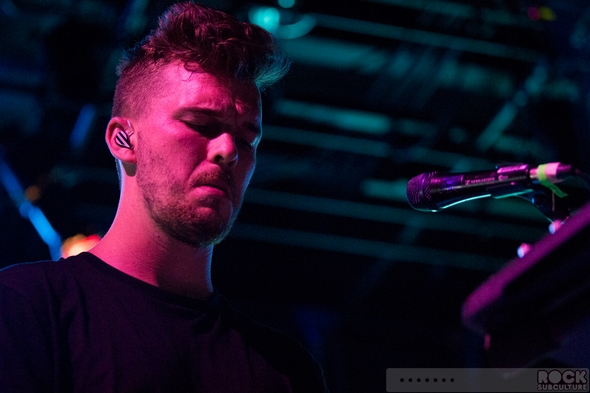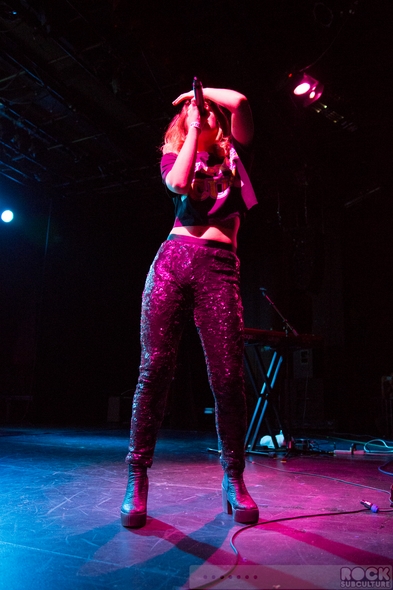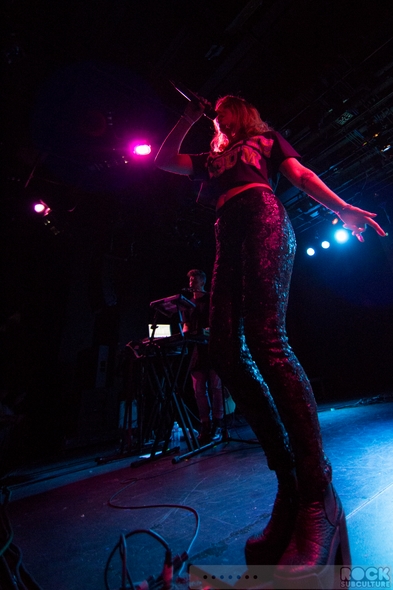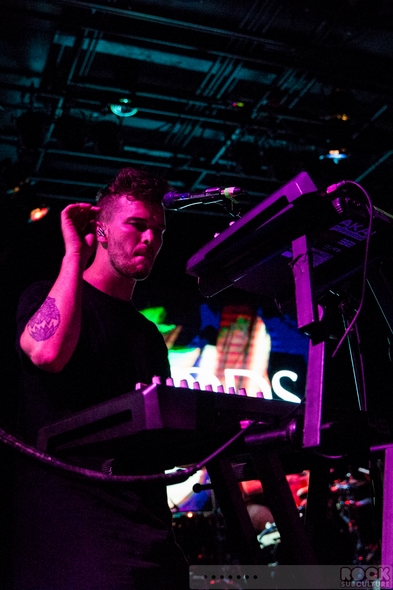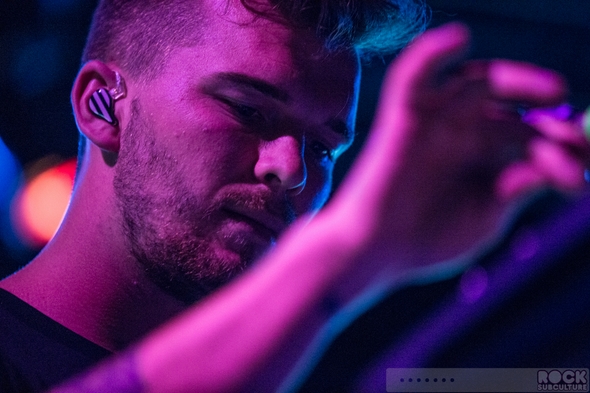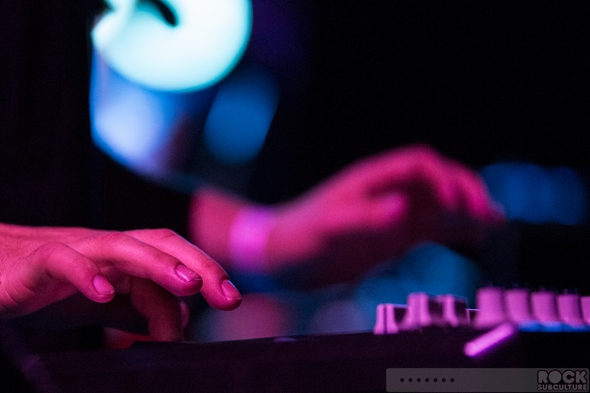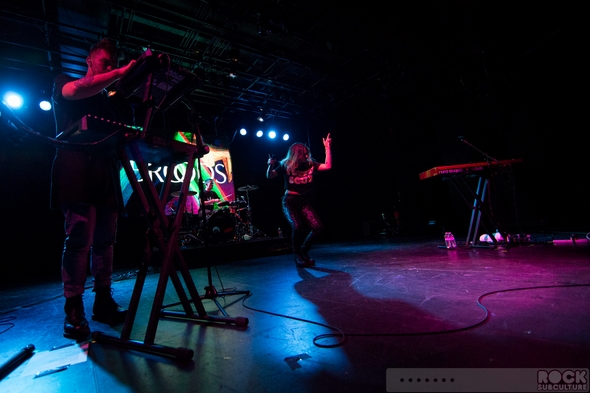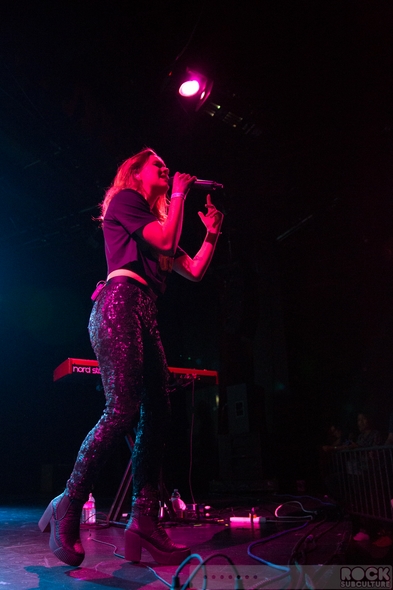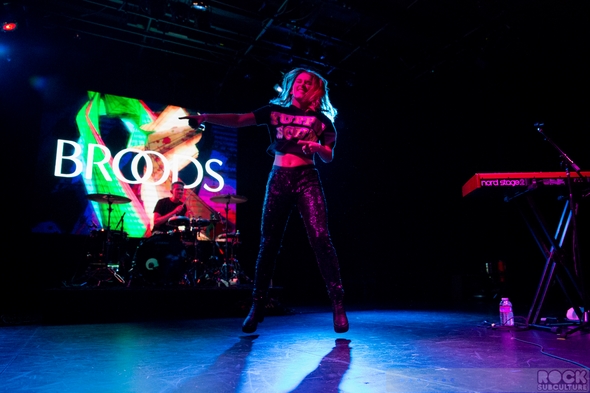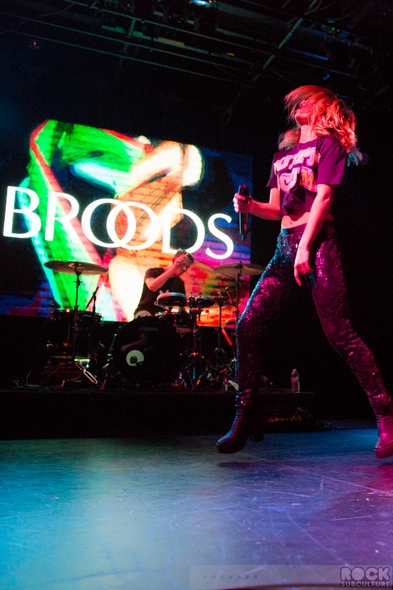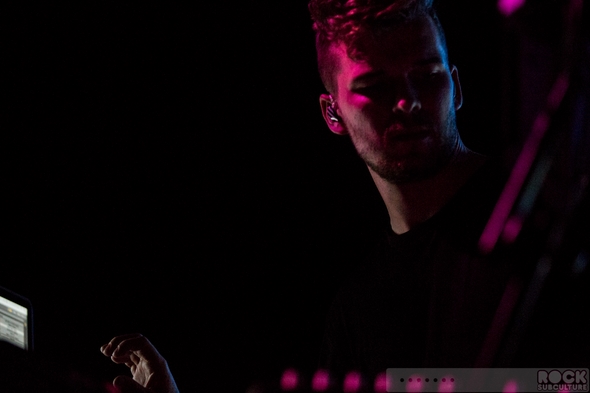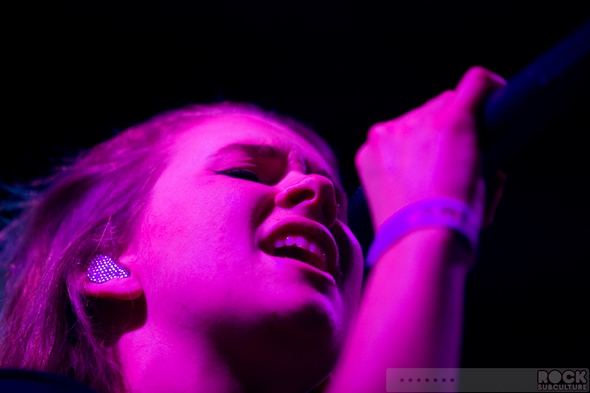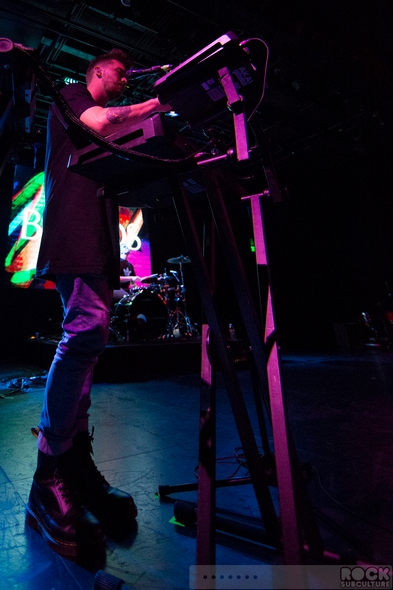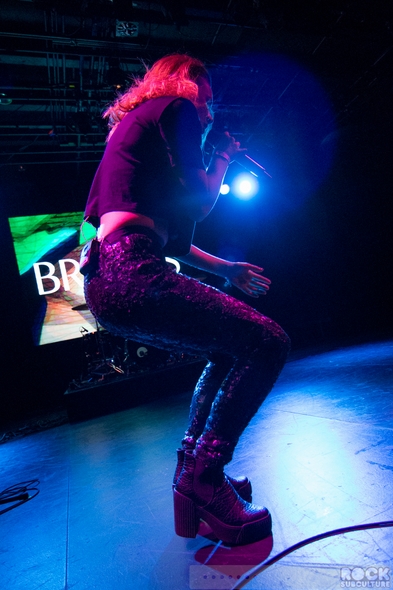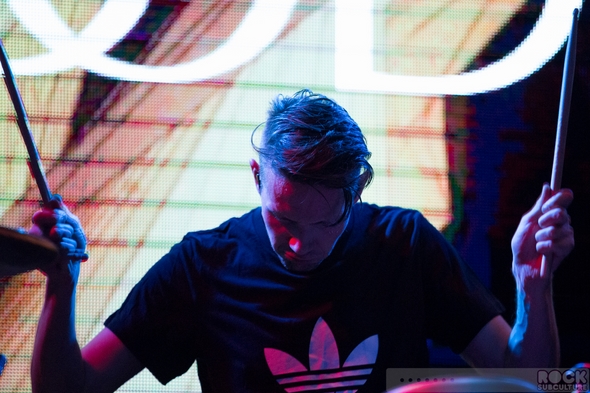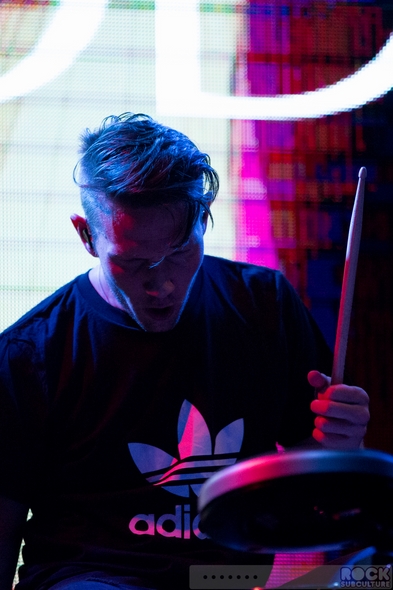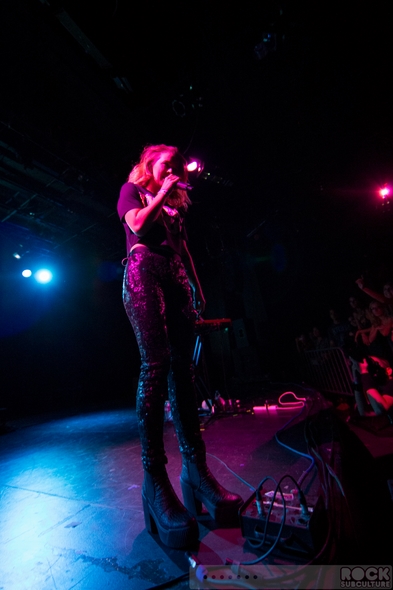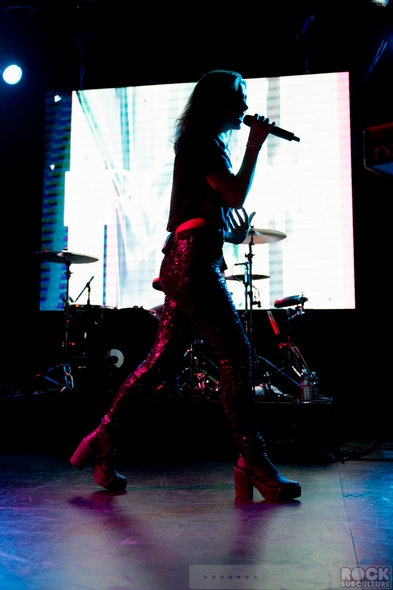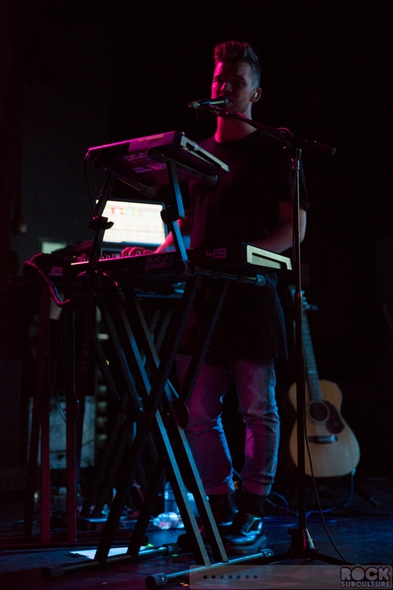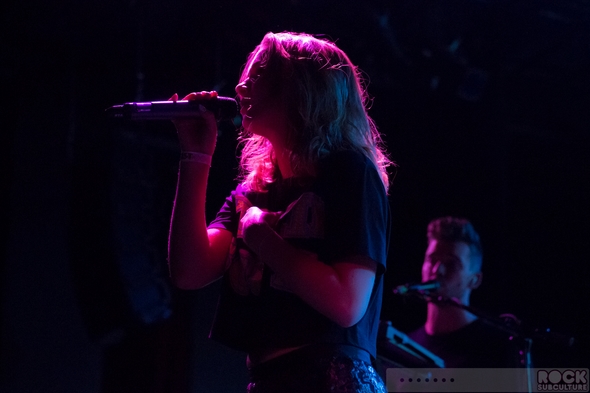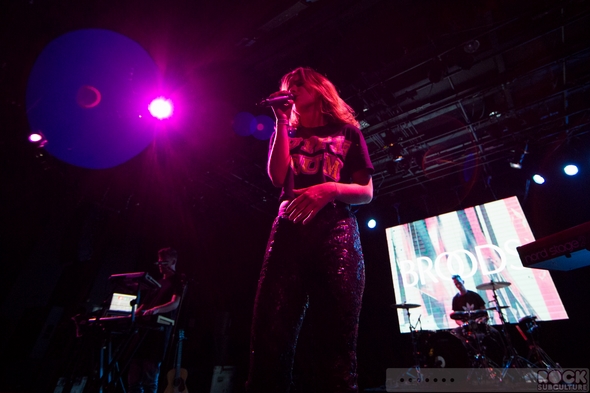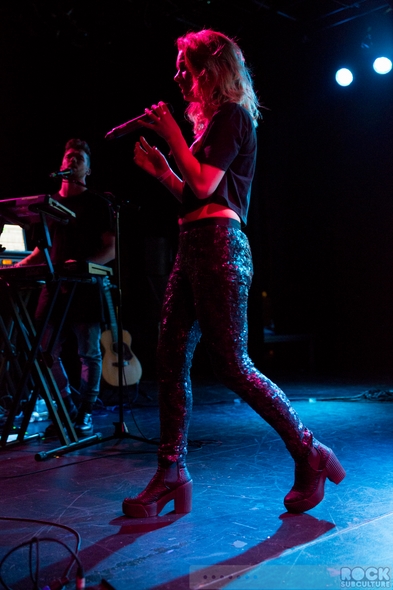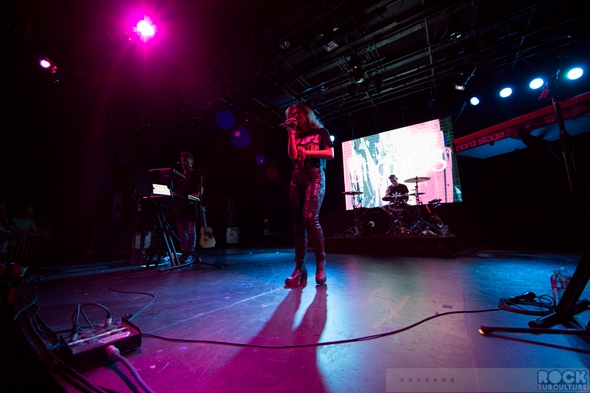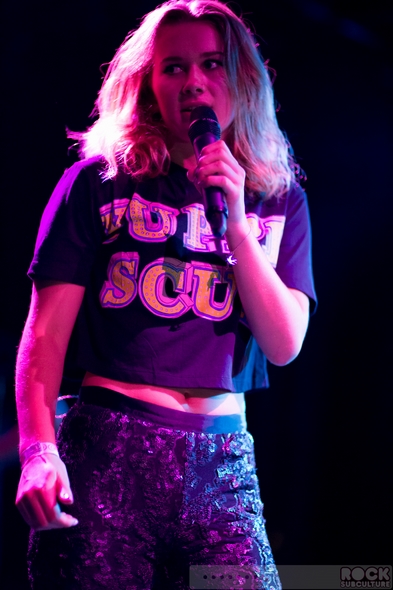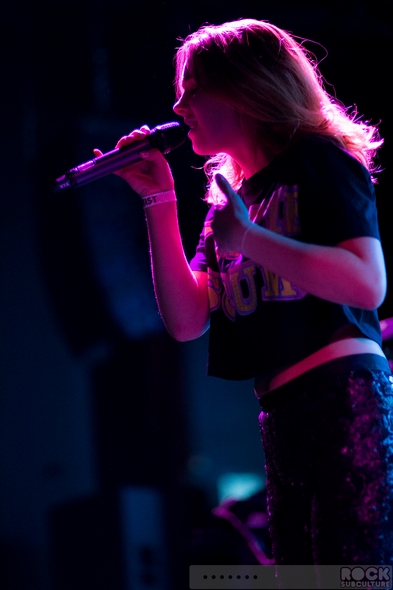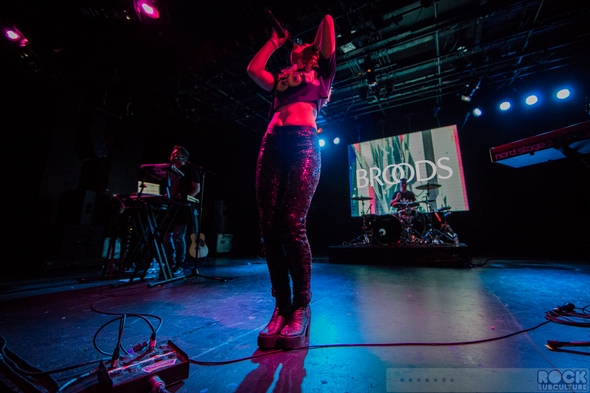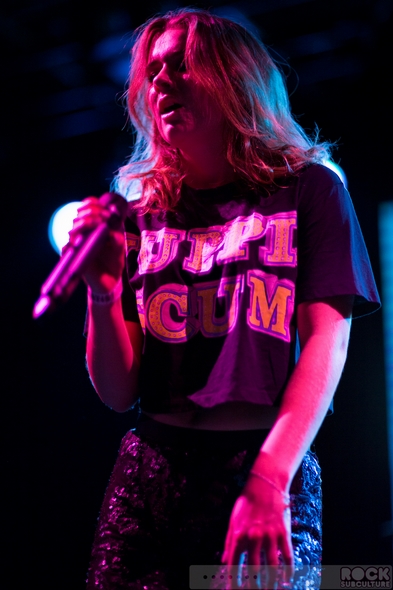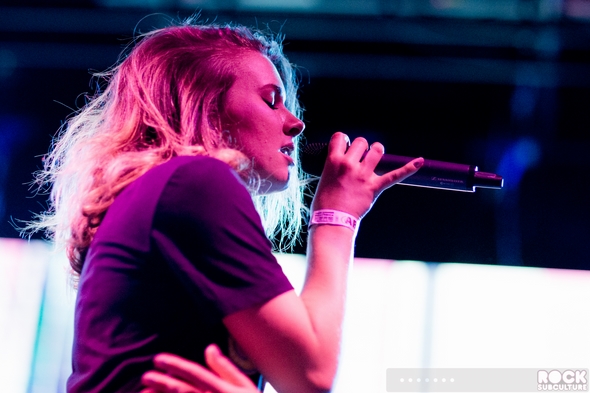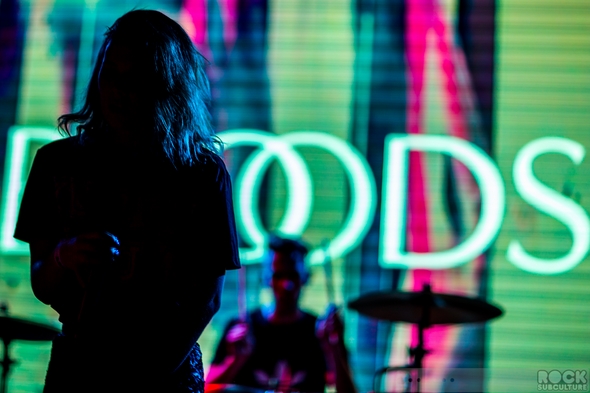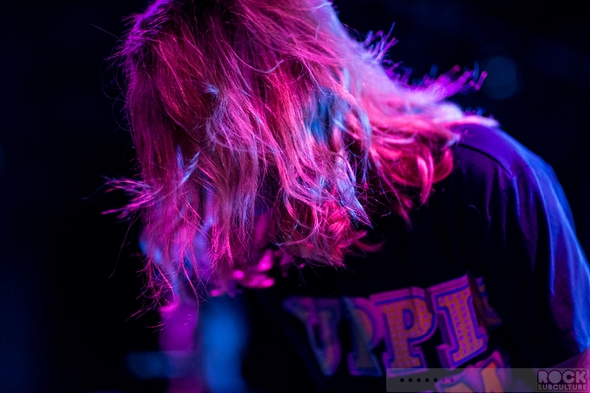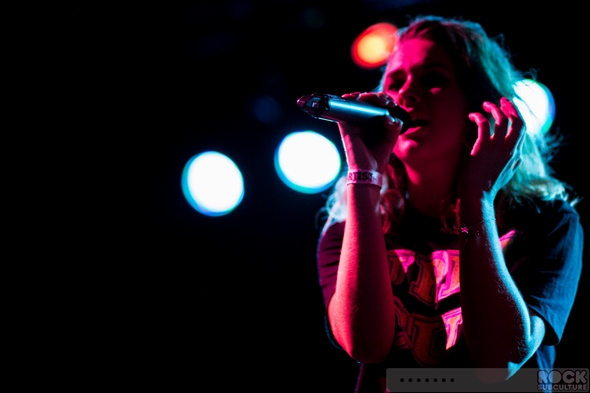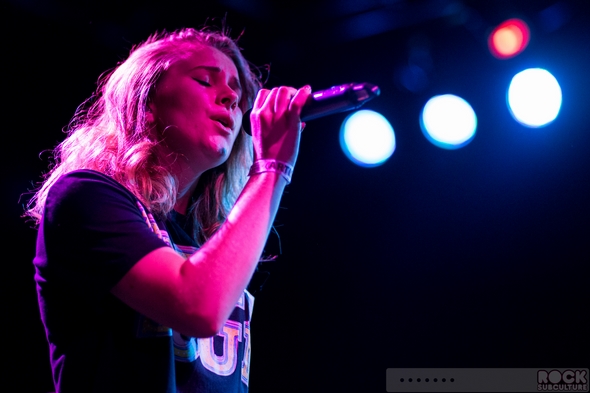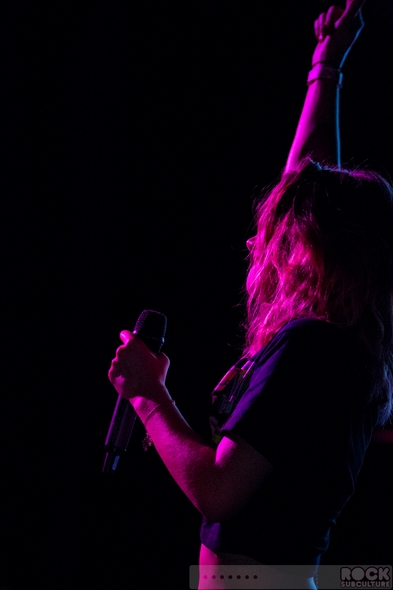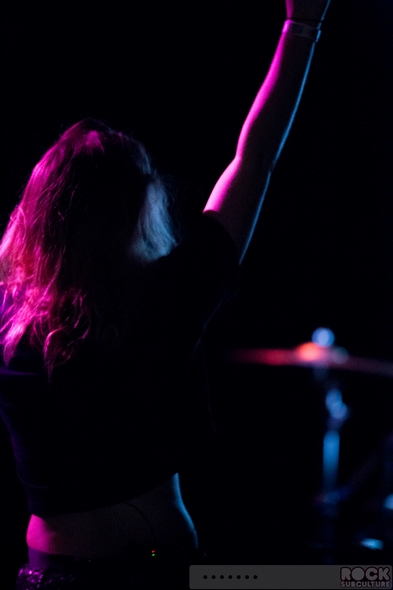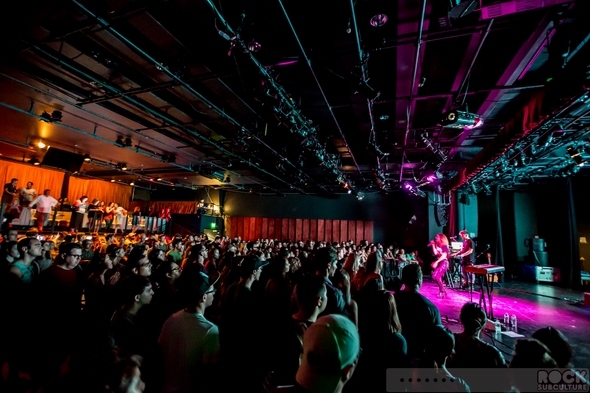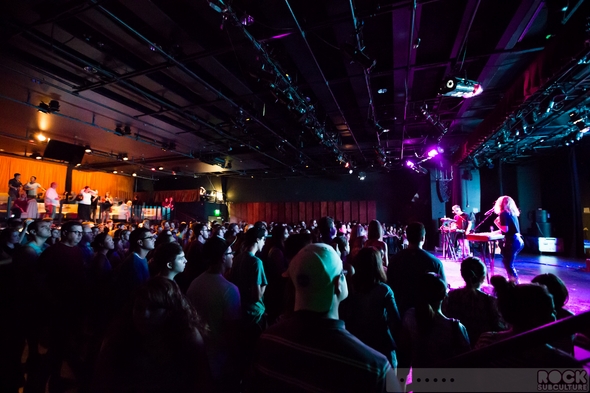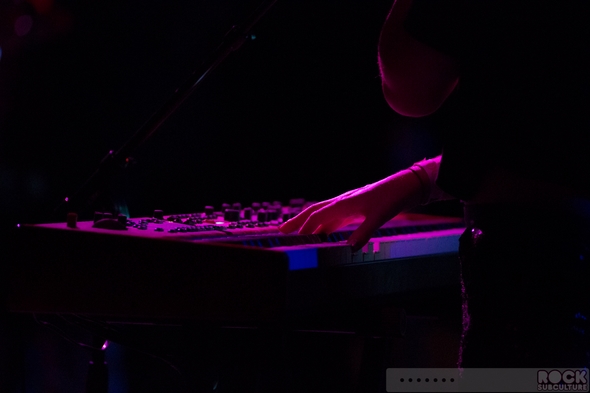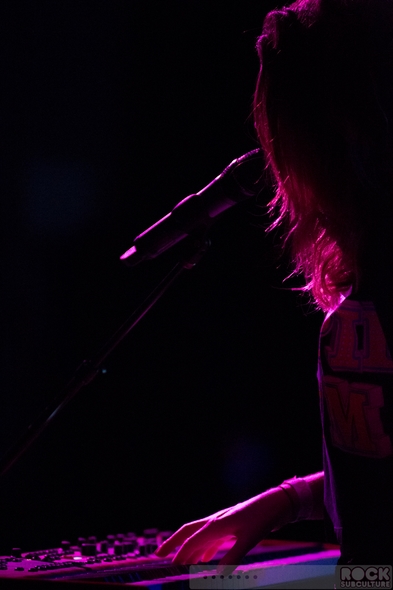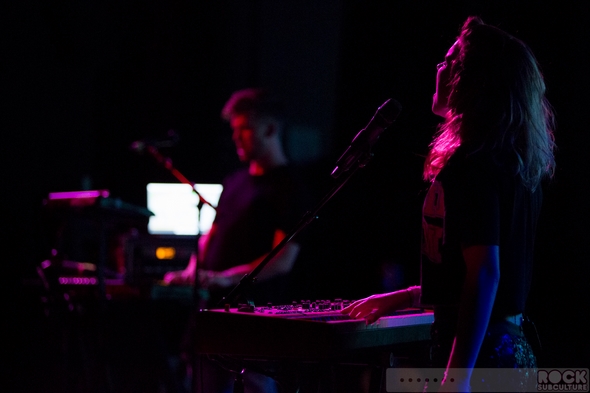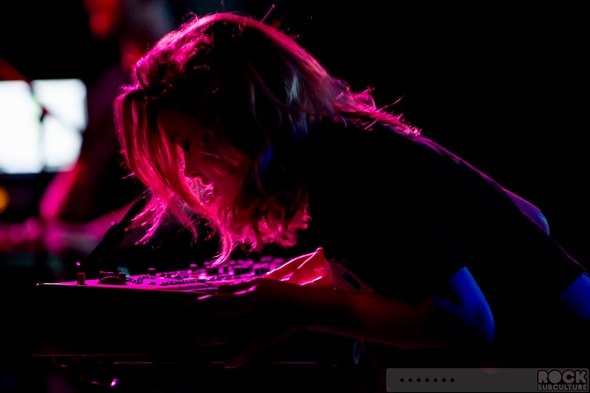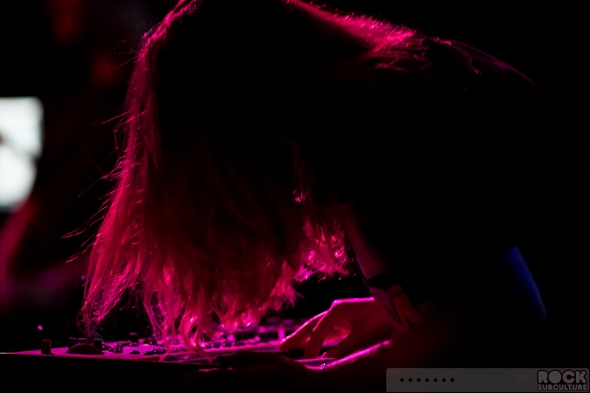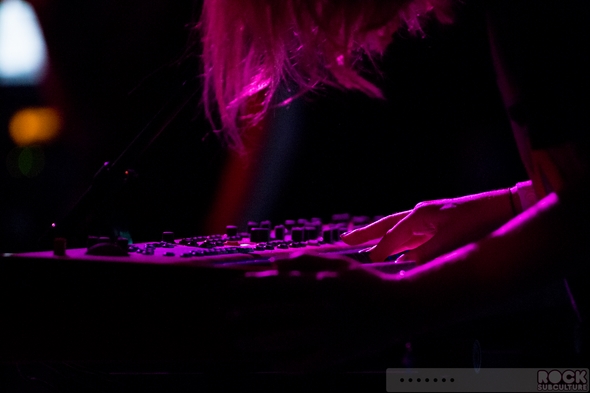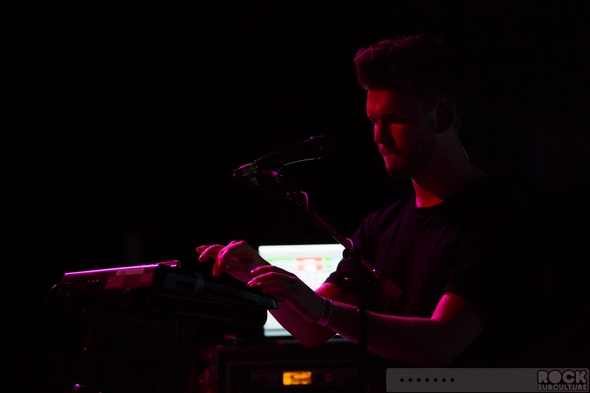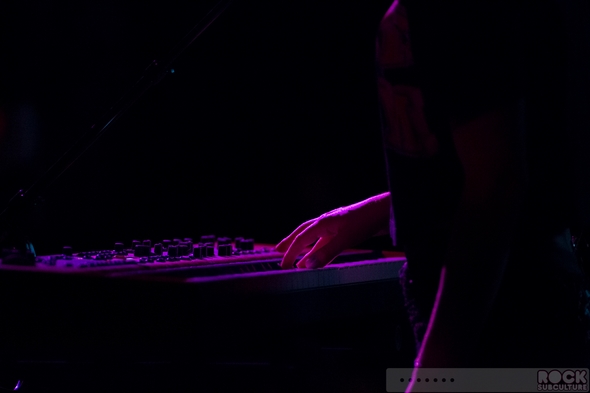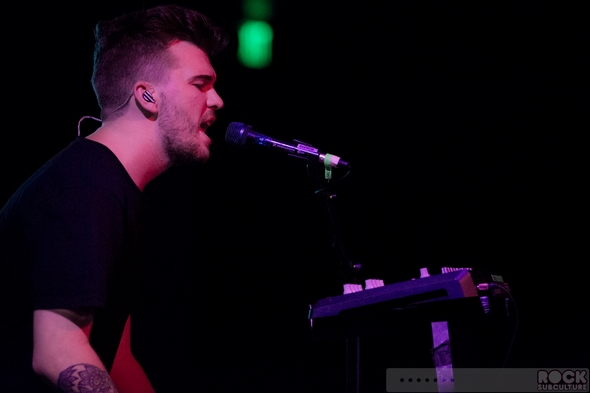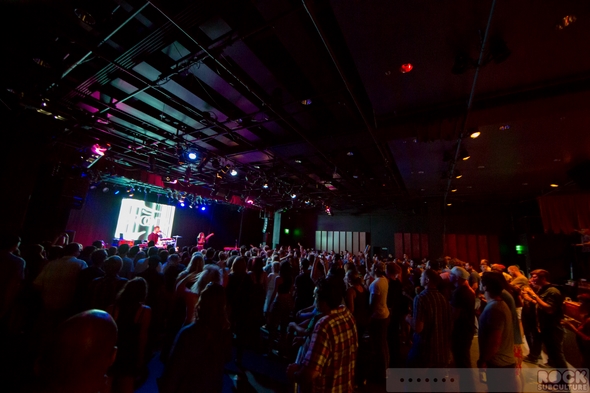 Jason DeBord