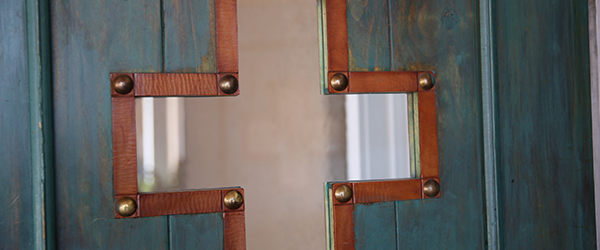 This is part of a continuing series of my impressions and experiences staying at various hotels and resorts while traveling to attend concerts worldwide. This stay was during my recent trip to Santa Fe, New Mexico in August 2014. This review is for Hilton Santa Fe Historic Plaza.
Property: Hilton Santa Fe Historic Plaza
Location: Santa Fe, New Mexico
Address: 100 Sandoval St, Santa Fe, NM 87501-2131
Phone: (855) 271-3621
Website: www.hilton.com
Room Type/Class: Standard (Room 218)
Date: August 5 – August 6, 2014
TripAdvisor Page/Reviews: LINK
Booking Source: Direct
Overall Rating: 4/5 [Note: Score is totally subjective based on price, location, and comparison to "like" properties within same area and price range]
This stay was part of my recent Colorado-New Mexico-Arizona-California road trip, and I stayed for one night.
Since I was on a road trip, and I wasn't sure if I would make it all the way to Santa Fe leading up to this stay, I did not book in advance.  I had actually booked a room en route on Hotwire, then called ahead to a different hotel and found that no one would be available to check me in late at night (after midnight), so I canceled that and I decided to try my luck just walking into a chain hotel.
I was a little familiar with Santa Fe and usually have good experiences with Hilton, so thought I would try the Hilton Santa Fe.
Walking in after hours, the place was empty except for one employee at the front desk who was very kind, helpful, and welcoming.  Though there was no AAA rate available that night, he found me an even cheaper rate, so was very surprising to get such good service after midnight.
The room overlooked the pool, which was fine because I was going to be gone early the next morning anyway.
Overall, the room was of the Hilton standard with the amenities you would expect.
It is in a great location, as parking can be a challenge with all the tourism in that area, so you can see a lot of it walking from the hotel, which is nice.
The property itself fits in nicely, with that distinct Santa Fe look while remaining classy and upscale, with modern amenities.
They also have self-parking (which I prefer) which makes things a bit easier.
I would definitely return for a follow-up stay if I returned to Santa Fe.
Below are some photos taken during my stay: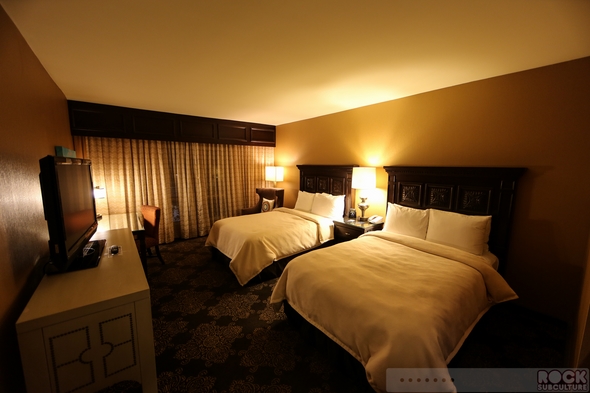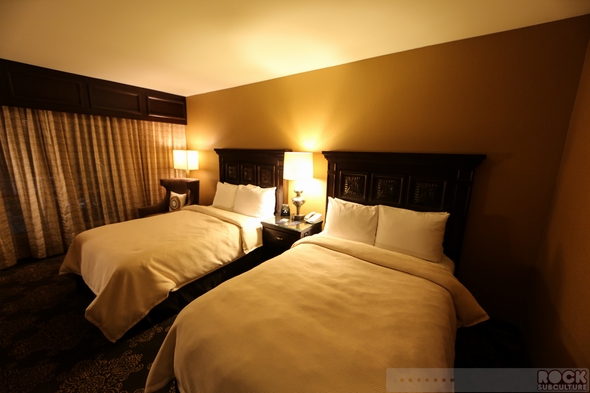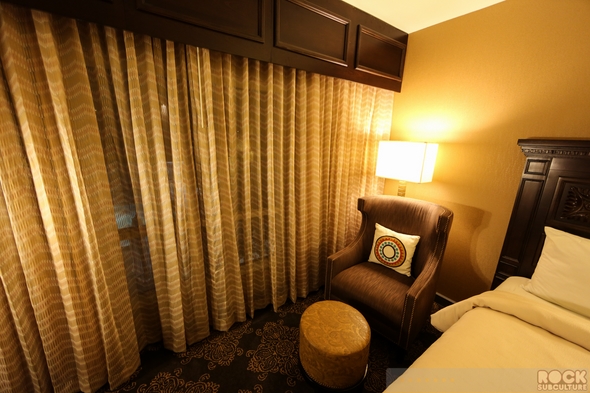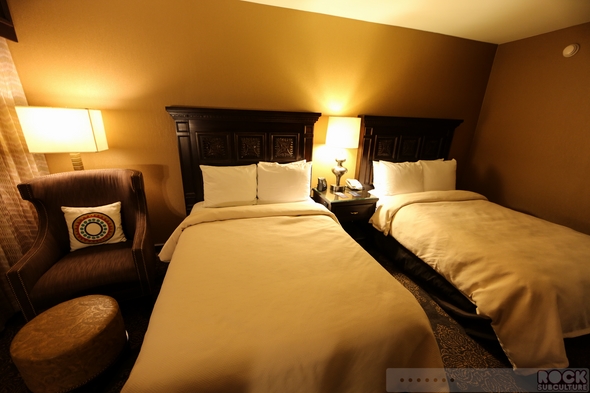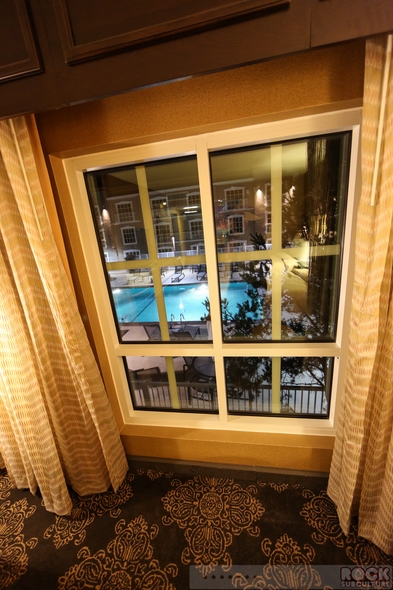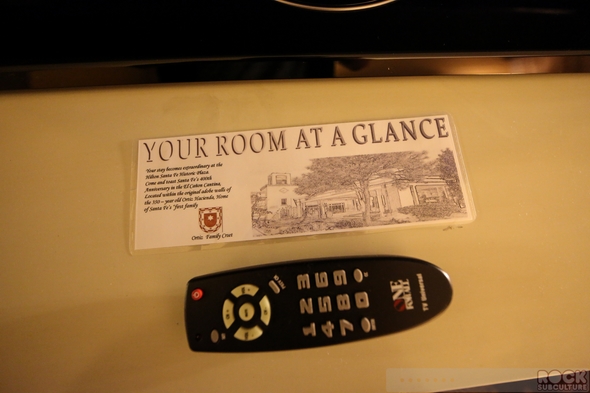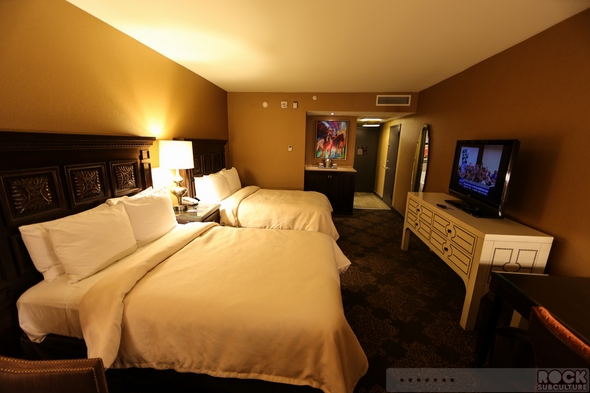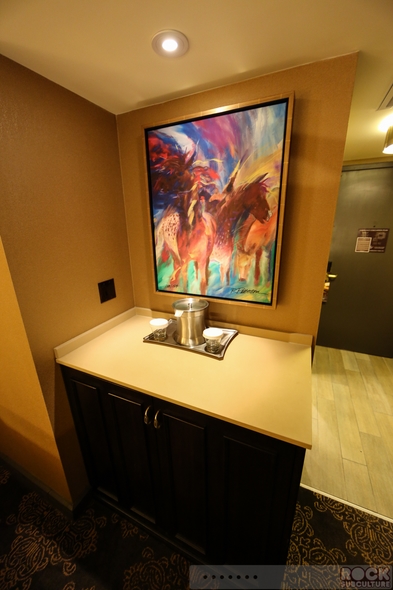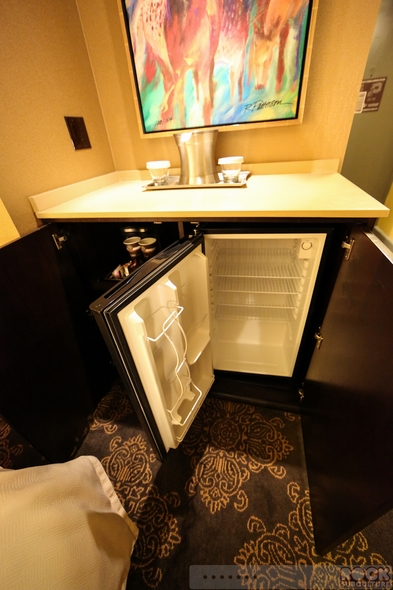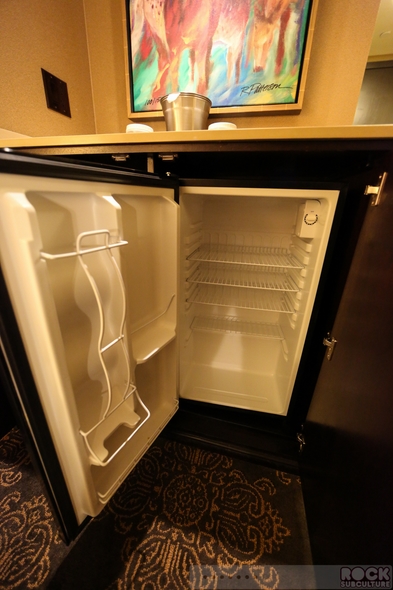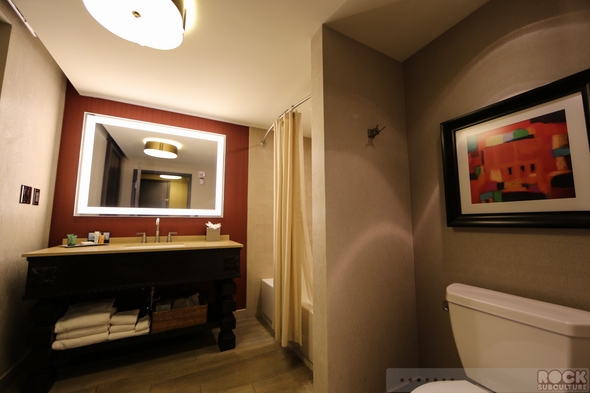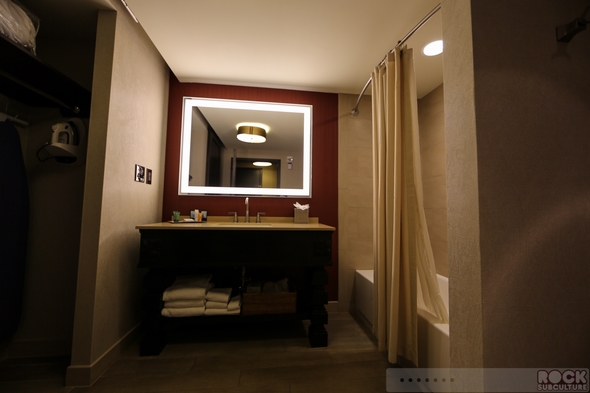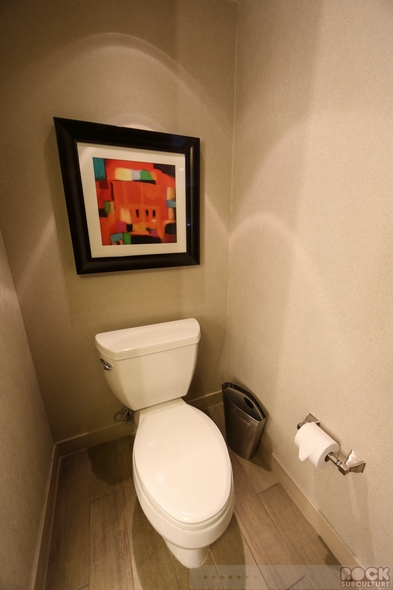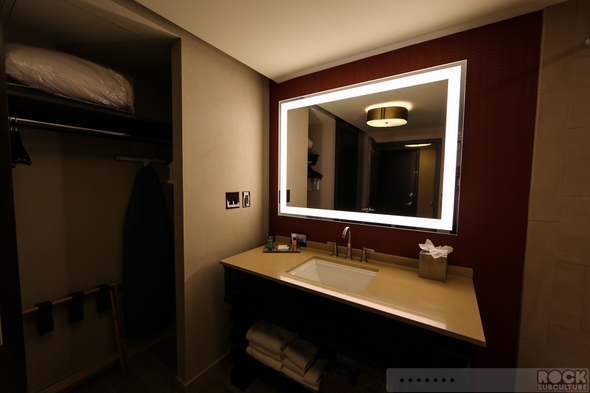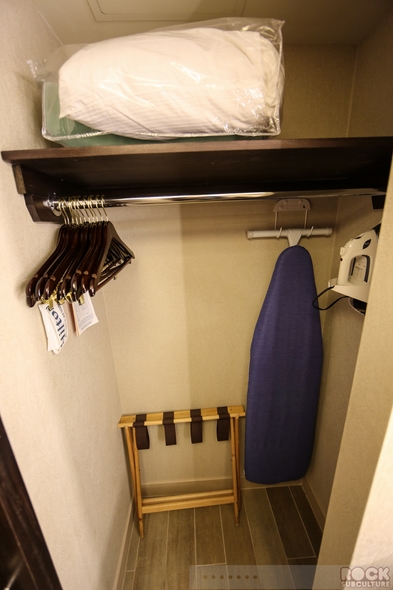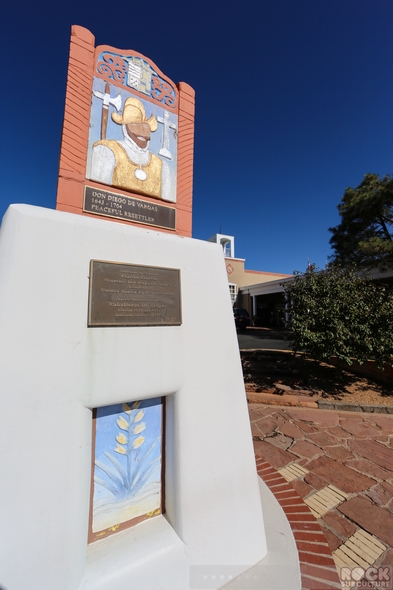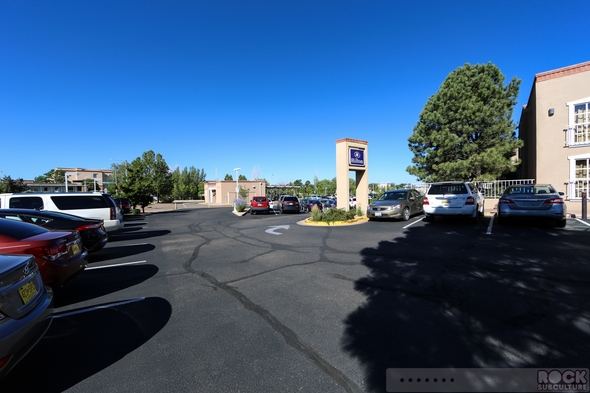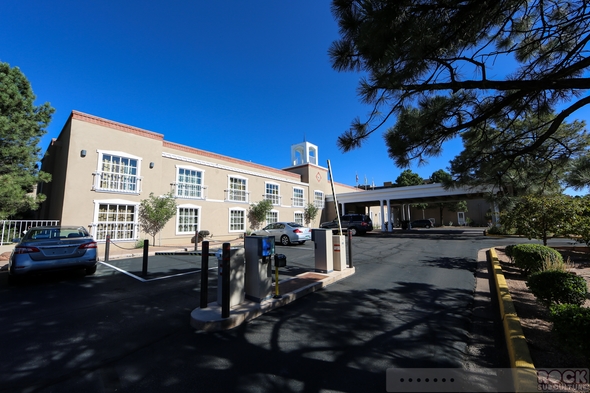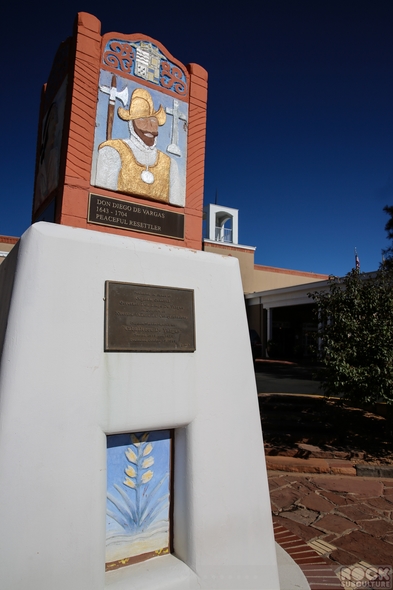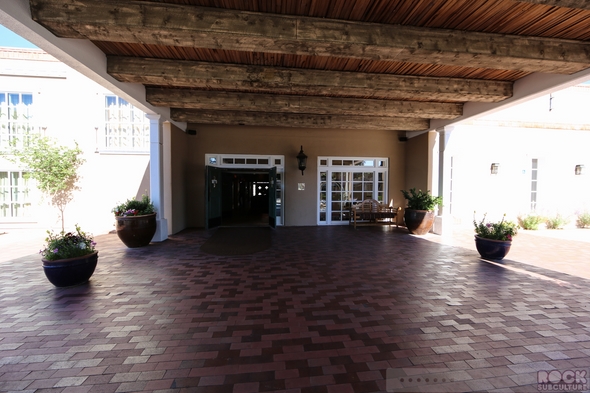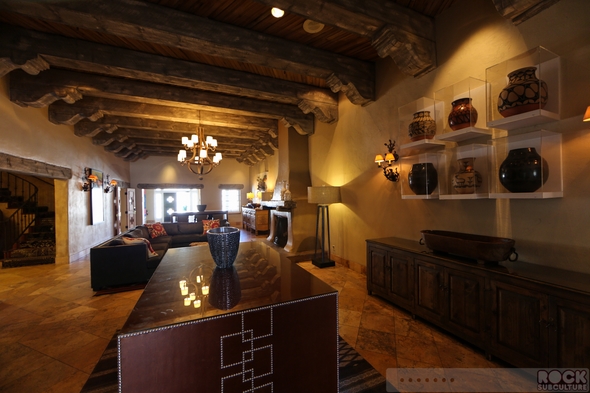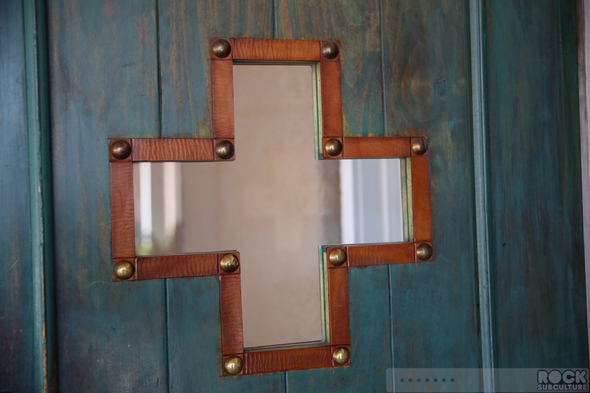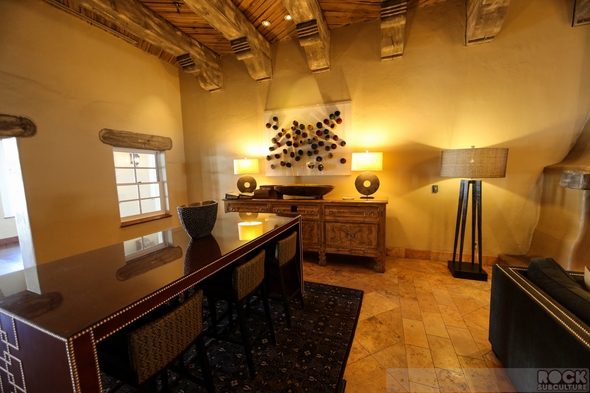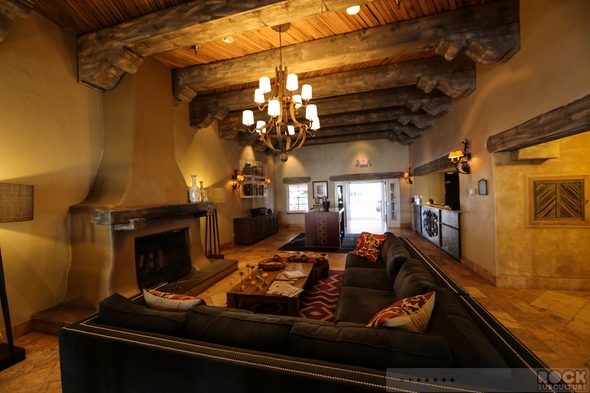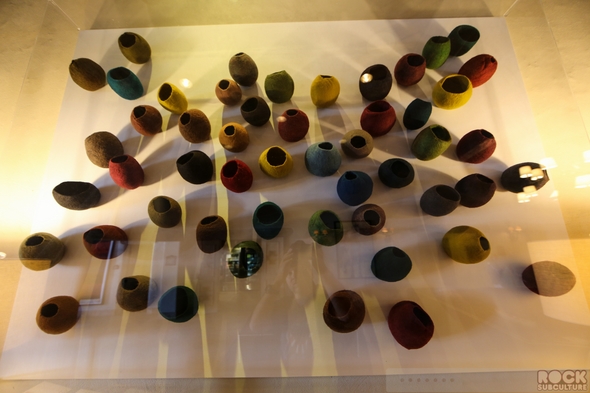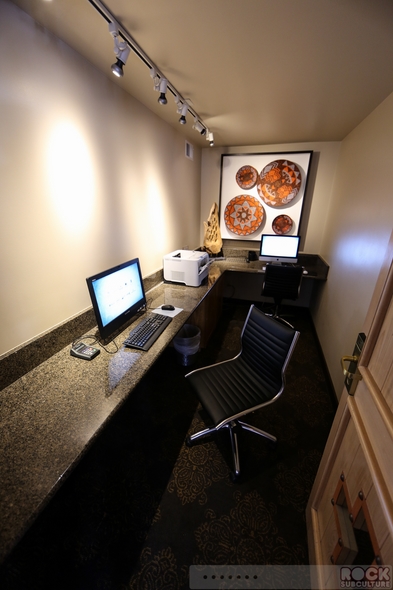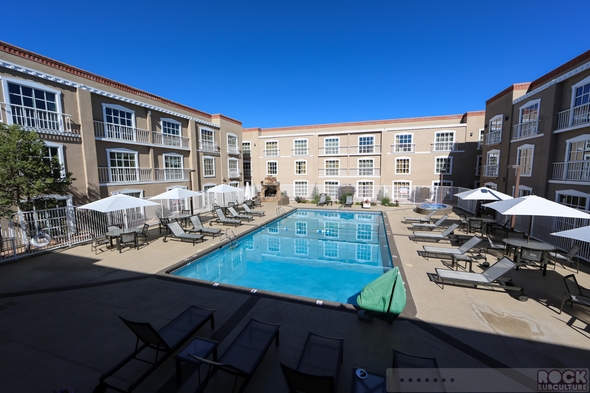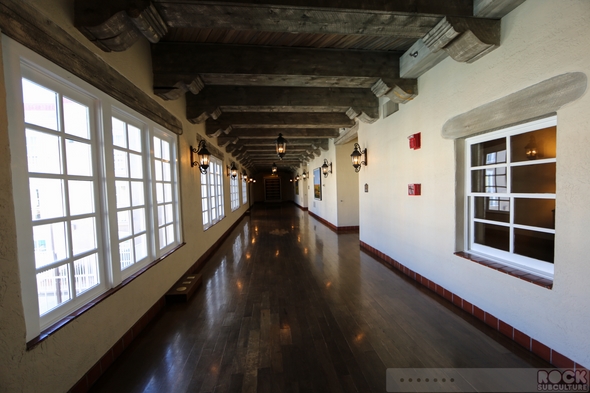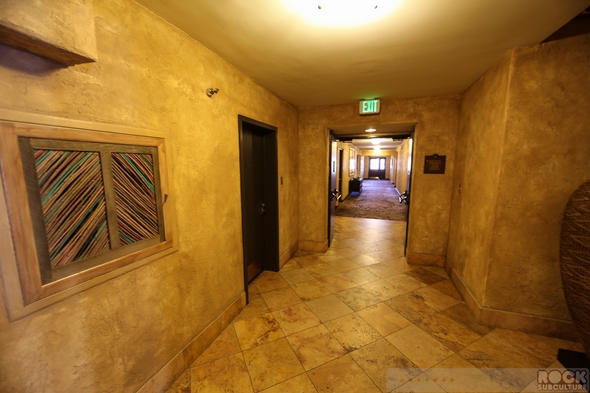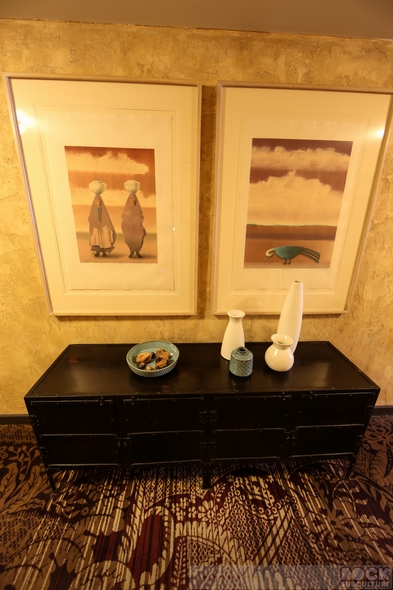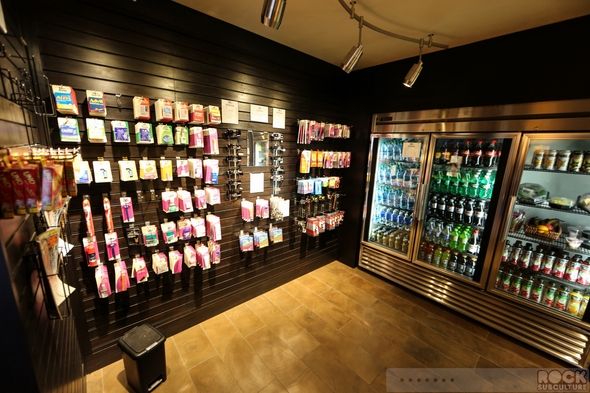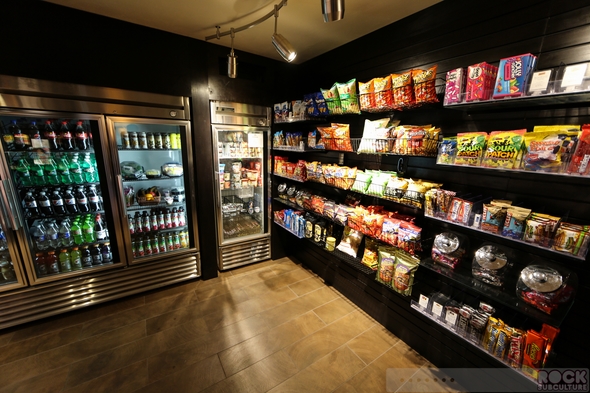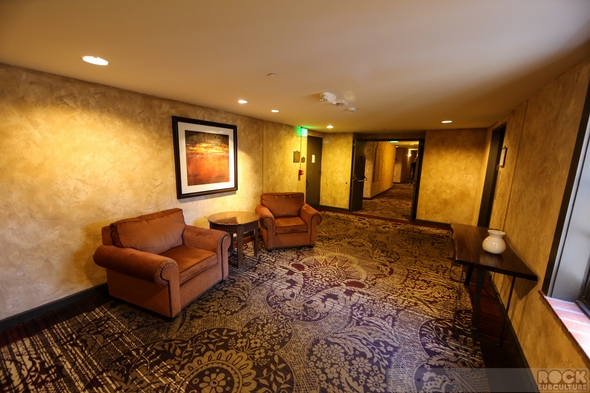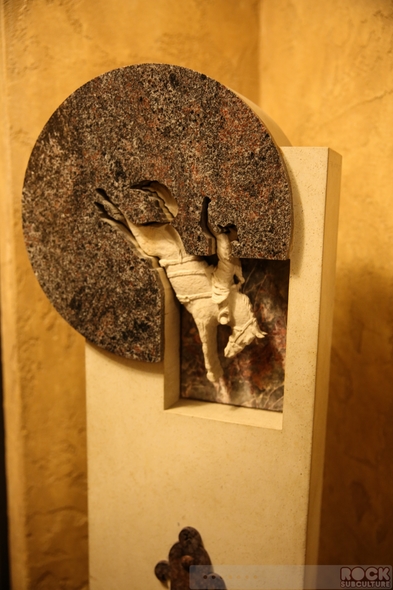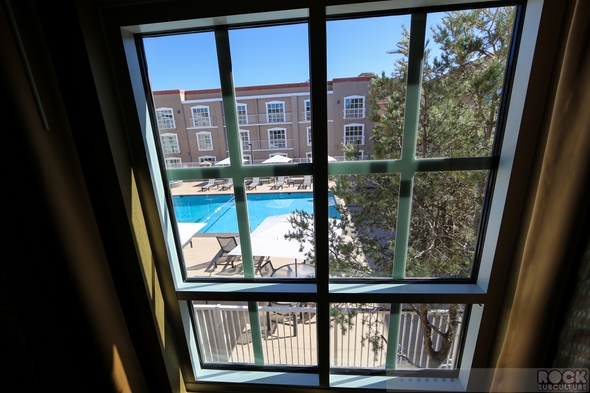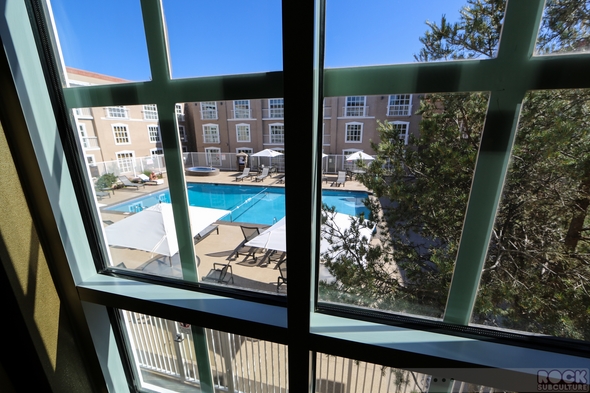 Jason DeBord