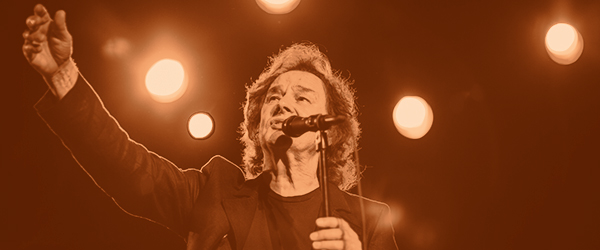 "Before I sing each song, if you're ever thinking, 'what's going through his mind?', I'm thinking: 'sing from your ass, project out the back of your neck, and try and get your tits over your shoulders!'" Colin Blunstone, vocalist for The Zombies, giving the summation of his three anecdotes regarding decades of experience with singing techniques, offered to visiting students from The Royal Academy of Music.  The concert at Harrah's South Shore Room in Lake Tahoe last night marks the third time I've seen the band live in the past year (having seen them at the indigO2 in London and at Yoshi's in San Francisco in 2013) and they are still full of surprises.  Joined on stage with co-founding member Rod Argent on keyboards and vocals as well as rock veterans Tom Toomey on guitar, Jim Rodford (from Argent and The Kinks) on bass, and Jim's son Steve Rodford on drums, the British Invasion band continues to prove that they are both music legends of the past as well as relevant today, with their mix of classics and all new music (with one newly polished gem previewed last night and due to be to be recorded in studio in the next two weeks).  These guys are the real deal, and represent real rock and roll.
Who: The Zombies (featuring Rod Argent and Colin Blunstone)
Venue: Harrah's South Shore Room
Where: Stateline, Nevada (South Lake Tahoe)
When: August 23, 2014
Seating: Section 1, Row B1, Seats 3 & 4 (front row center section; also photo pass first three songs)
This show took place in beautiful South Lake Tahoe, at Harrah's South Shore Room.  I was lucky enough to score front row seats, and also shot the first three songs under photo pass.
The South Shore Room is of a moderate size, so seating is great all around (sometimes it is also configured with a standing room only, GA floor, but this show was all seated).
Lake Tahoe is at a high elevation (about 7,000 feet above sea level), so this sometimes poses a challenge for vocal artists stopping in for a show.
Door time was listed on the tickets as 7:30, but the show actually started right at 7:30; this was "an evening with…" style event, with no supporting band.  It ran for nearly two hours.
To put the opening quote at the start of the article into context, Colin shared three stories for the benefit of the students from the Royal Academy of Music…
"It doesn't happen very often, but we've got some students here from the Royal Academy of Music, I'd just like to welcome here tonight…  They were just asking me a little bit about singing technique, is kind of a doubly interesting thing this evening…  Because we're at a high altitude; singing is more about breathing, and they offered us all oxygen before we came on stage… "
Rod retorted, "I think it was when you told them our age, actually…"
In all seriousness, Colin's three stories were very entertaining, and based on his experiences trying to learn the answers himself, emphasizing how important breathing is in singing.  The first was related to a very famous West End singing teacher in London, who employed a special technique of "lifting from your pelvic floor", which was further expounded upon as "sing from your ass, dear; sing from your ass".  Colin explained that it is all about singing from your diaphragm.  The second anecdote was when doing a tricky (descending) sequence in a song, it sometimes works to imagine that you are projecting out of the back of your neck (which Colin explained he has been trying to do for 40 years).  The third (and most important thing) learned from a close friend of the family – who went to an all girls school "where they could speak very frankly" with a wonderful choir.  The music instructor, before every performance, would say, "tits over shoulders, tits over shoulders".  All of these things were about trying to lift your diaphragm in different ways.  Colin reiterated, "I only told you this story because we have students here from the Royal Academy of Music…"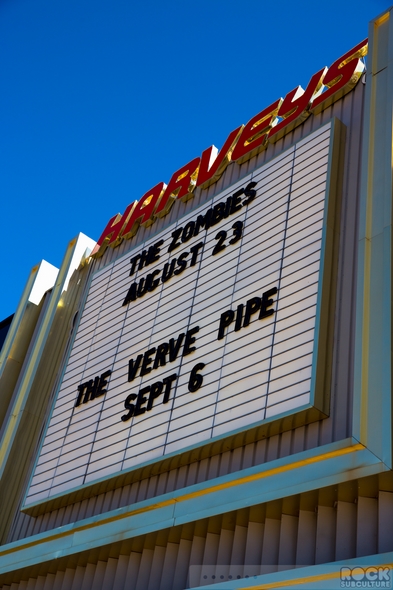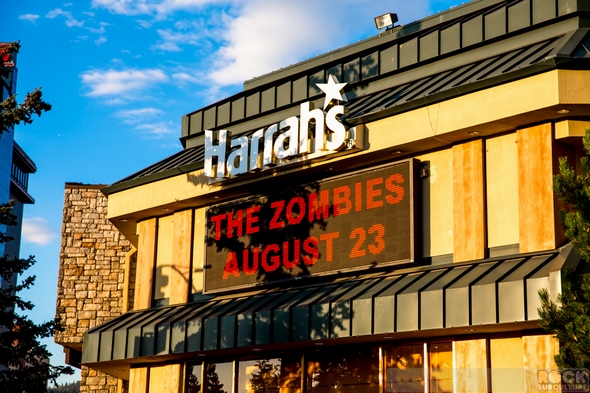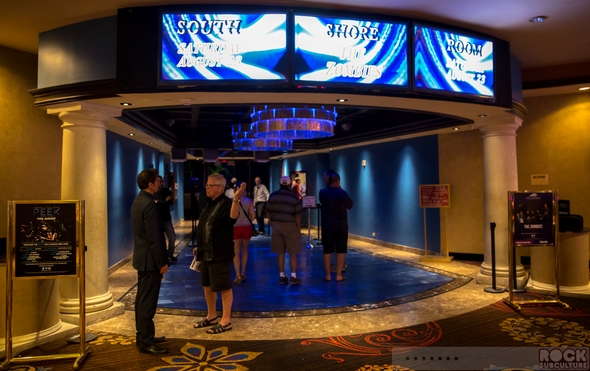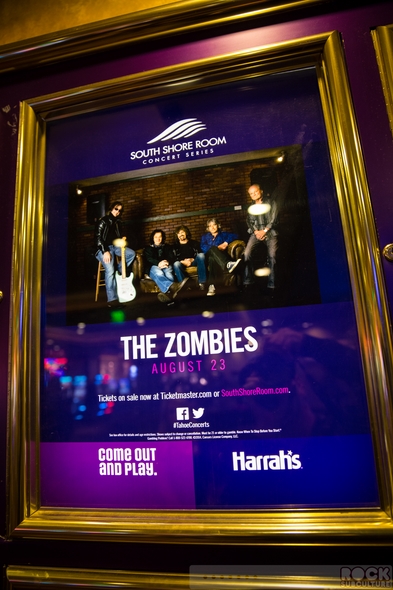 The Zombies
Members
Colin Blunstone (vocals)
Rod Argent (vocals, keyboards)
Tom Toomey (guitar)
Jim Rodford (bass guitar)
Steve Rodford (drums)
The Zombies just recently launched an all-new PledgeMusic campaign in support of their next studio album, which you can learn about at www.PledgeMusic.com.  You can support the band and their efforts in a variety of ways, and get the new album upon release, as well as exclusive updates along the way.
As discussed in my reviews of The Zombies concerts attended last year, I love to have opportunities to witness true rock and roll pioneers and icons do their thing on stage. With bands that started decades ago, I always adjust down my expectations (in terms of the live show) and anticipate nostalgia filling in where perhaps the performance might fall short.
With that first expectation of The Zombies performing live on stage last year in London, I was blown away by how amazing that they were in concert, which made me that much more thrilled once they started doing their thing, because the five men on stage were true musicians at the top of their game.
As with past shows, they play together flawlessly: the sound was superb (a rare "no earplugs" affair), Colin's vocals were nothing short of staggering and sublime, and their music – new and old (and covered) sounded as contemporary as anything "new" I hear these days.
I was truly floored by how The Zombies hit on all cylinders now with all three shows that I have attended, and I cannot recommend enough turning out for their concerts.  In fact, I would say that they get better with each outing.
They do a great job providing some background, history, and context leading into most of the songs…  yet having seen them live three times now, they continue to change and evolve each set so that it never feels repetitive and there is always something new to hear about (even if it is "old" history – there is a lot to cover with their varied careers over many decades).
Brilliant musicians, they put a variety of songs through their paces in a unique way that makes me wonder even more how this band never became so much bigger in popularity.
Colin Blunstone has such a unique presence on stage, with a youthful demeanor and innocence about him that seems so consistent with their music and songs. His voice is remarkable, and his fellow musicians seem to have the ability to mix and leave open spaces that really highlight his tone and range, and especially his emotion and particular nuances withing each song.
Of course, everyone is familiar with the biggest hits – "She's Not There" and "Time Of The Season" – but every song played on stage was done so with care and emotion… every song mattered, and they all sounded amazing.
I can't recommend enough picking up their latest album, Breathe Out, Breathe In, which was released in the U.S. last year. Based on some of the remarks between songs, I'm hopefully 2014 will see another new release from this band.
In addition to new and old songs from The Zombies, they also perform songs related to their other projects.
Rod gave some interesting back story into the Argent song, "Hold Your Head Up".  He explained that it has always had "an intimate relationship with The Zombies, and "Time of the Season".  When The Zombies split up in 1967, Rod and Jim formed the band Argent.  He explained that Chris White, the original bass player of The Zombies, wrote most of "Time of the Season".  With Argent, he didn't want to play anymore, but more wanted to co-write and co-produce.  In an early gig as Argent, they went into a new improvisation of Time of the Season" and played a riff that they'd never played before, and Chris was in the audience, loved it, and was inspired to write the Argent song, "Hold Your Head Up".  Interestingly, Rod explained that people love to sing along, and "they always sing, 'hold your head up, whoah', and that's wrong.  The real words, believe it or not, are 'hold your head up woman.'"
While in past shows I had an excellent point of view to sit a bit behind Rod, I got to witness his unbelievable keyboard playing up close, with his magic fingers dancing across those white keys… this time I was almost nearly dead center front row, so I saw him almost will the music out of the instrument via the expressions on his face.
Below is a photo of the Colin's set list from The Zombies concert at Harrah's last night… (somewhat different from the shows I went to last year, which included "Brokenhearted", "Show Me The Way", "A Moment In Time", "Going Out Of My Head", "Whenever You're Ready", "Say You Don't Mind", and "Just Out of Reach/Summertime"; new to this set was "You Make Me Feel Good", "She's Coming Home", "Moving On", and "Just Out of Reach")…
Set List: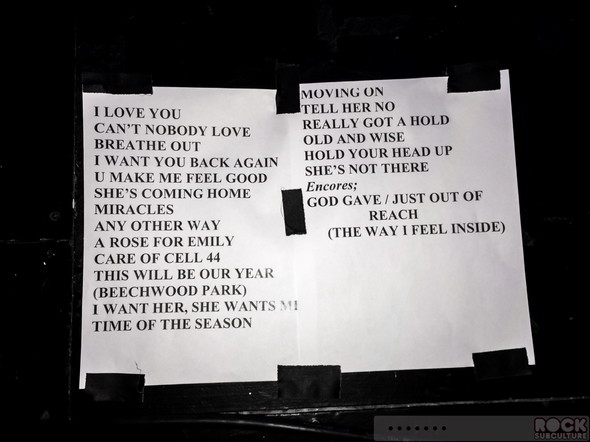 Set List:
I Love You
Can't Nobody Love You (Solomon Burke cover)
Breathe Out, Breathe In
I Want You Back Again
You Make Me Feel Good
She's Coming Home
I Don't Believe in Miracles (Colin Blunstone song)
Any Other Way (Colin Blunstone song)
A Rose for Emily
Care of Cell 44
This Will Be Our Year
I Want Her She Wants Me (Rod Argent on lead vocals)
Time of the Season
Moving On
Tell Her No
You've Really Got a Hold on Me/Bring It on Home to Me (Smokey Robinson cover)
Old and Wise (The Alan Parsons Project cover)
Hold Your Head Up (Argent cover)
She's Not There
Encore:
God Gave Rock and Roll to You (Argent cover)
The Way I Feel Inside
Among the many highlights for me was their performance of a brand new, not yet recorded song, "Moving On", which was absolutely awesome – I loved it, and can't wait to hear the studio version (supposed to be recorded in a few weeks) that will be on their upcoming new album.  Awesome song!  Reason enough to participate in their PledgeMusic campaign.
They closed out the encore with a song that was not on the setlist, with just Colin and Rod on stage, a beautiful rendition of "The Way I Feel Inside".
Below is a sample video from last night's show giving an idea of the quality of the performance, with The Zombies performing their hit, "Time of the Season":
Below are some photos from The Zombies concert at Harrah's South Shore Room in Lake Tahoe last night (click on any image for higher resolution versions of each photo):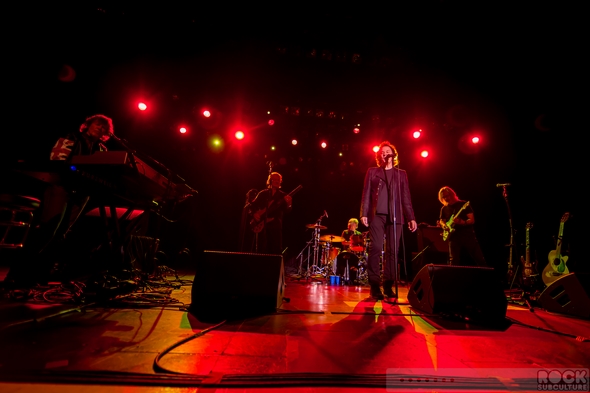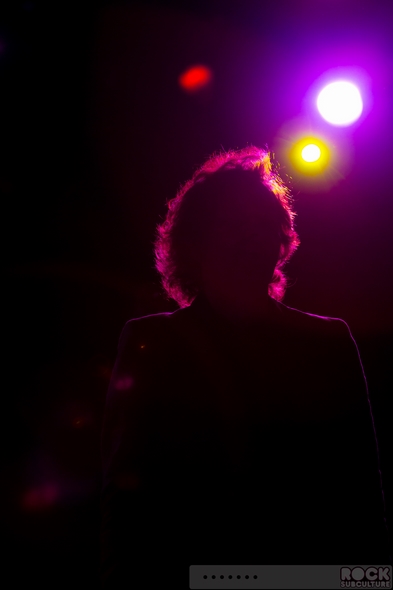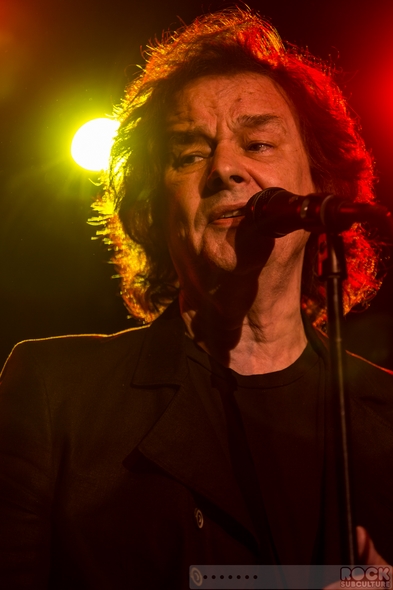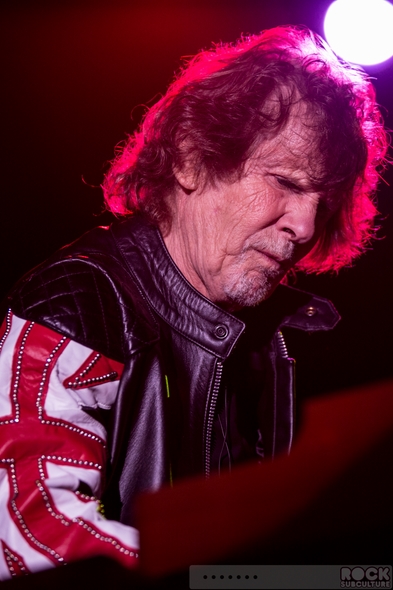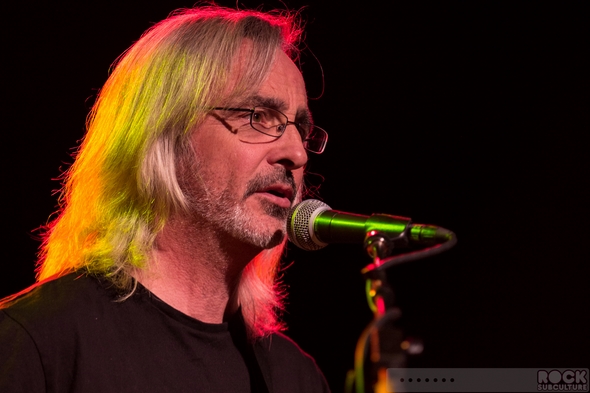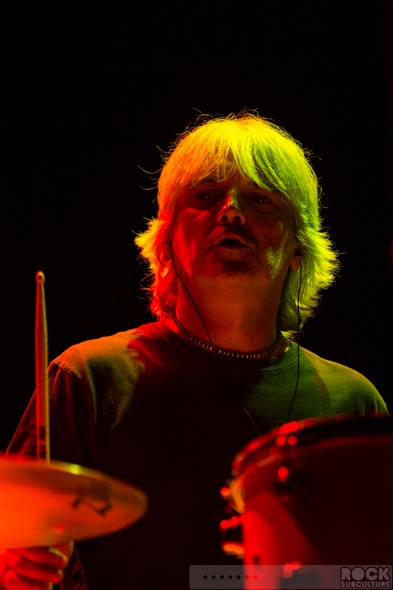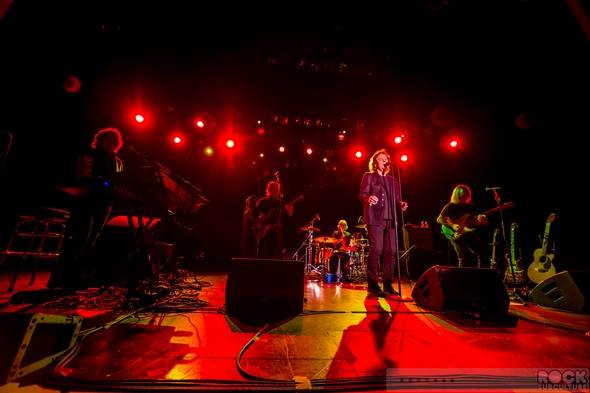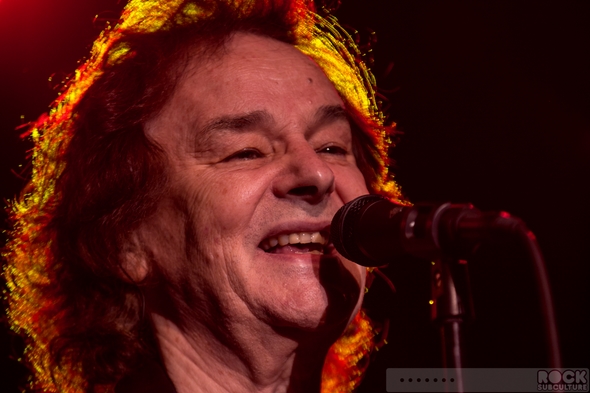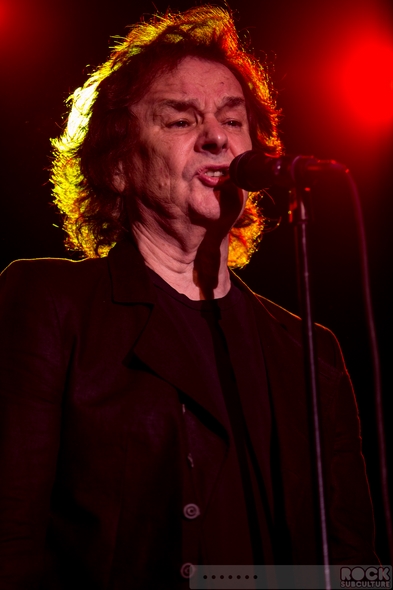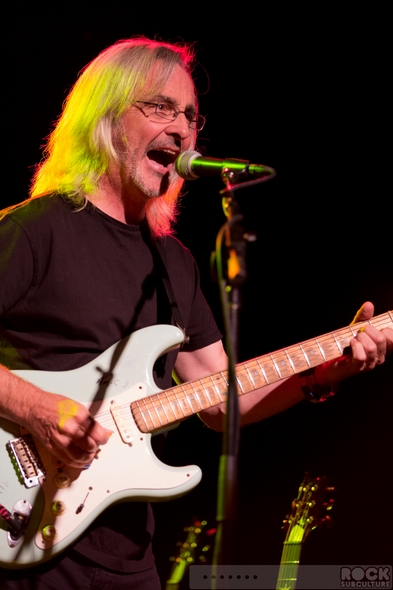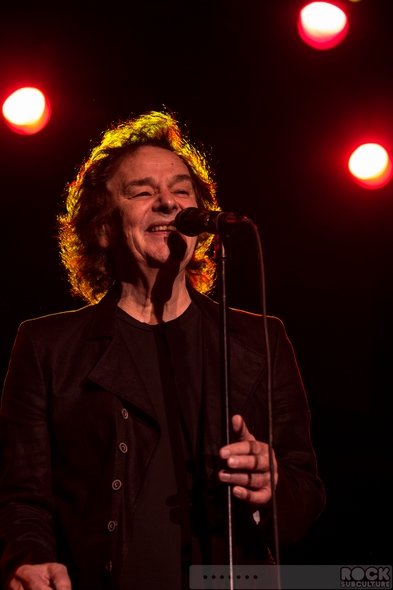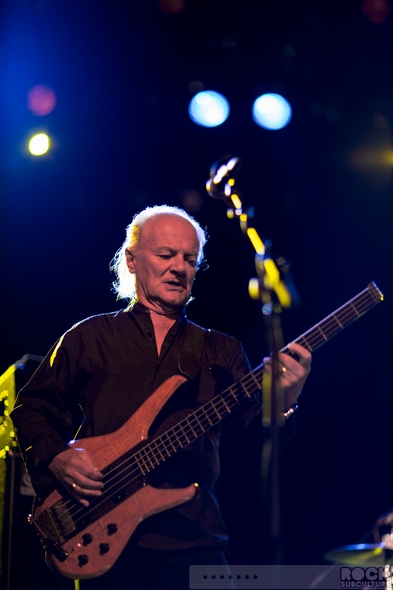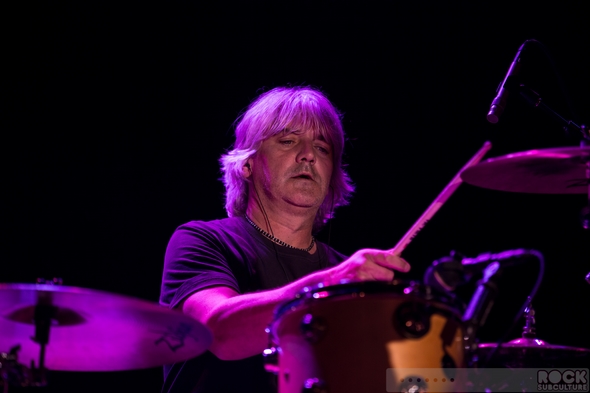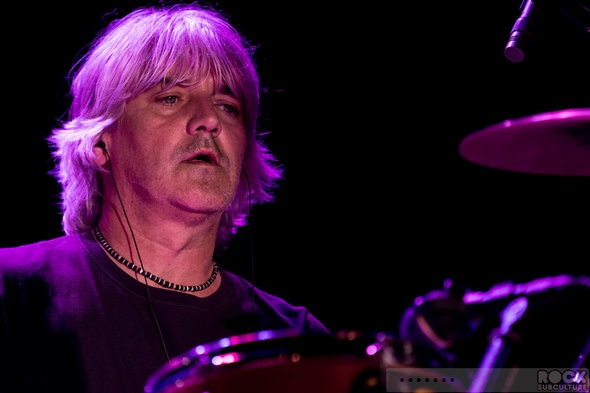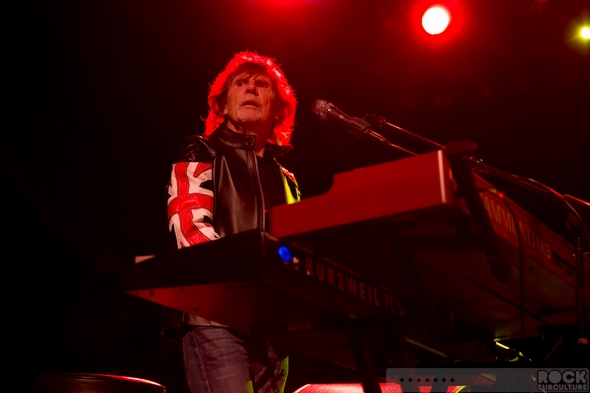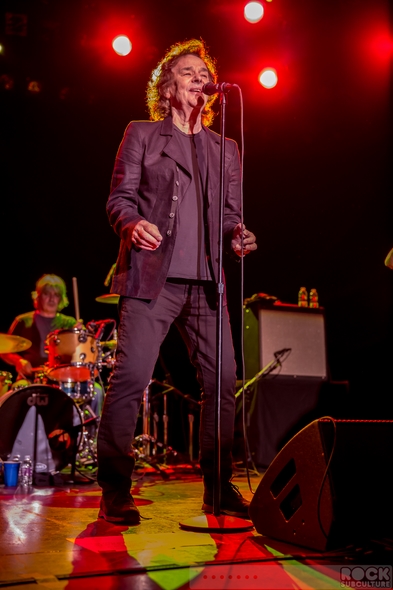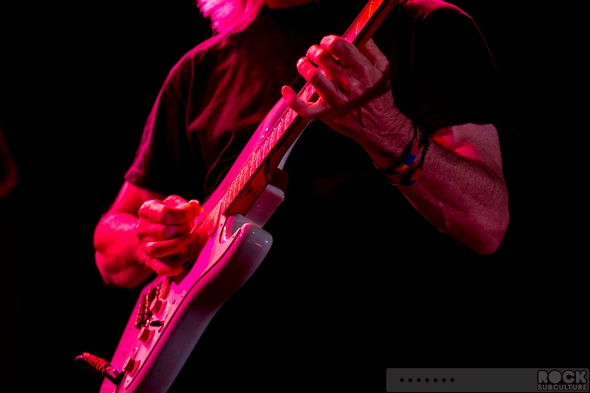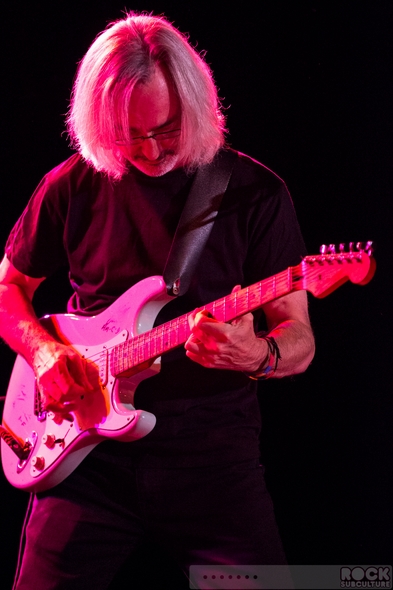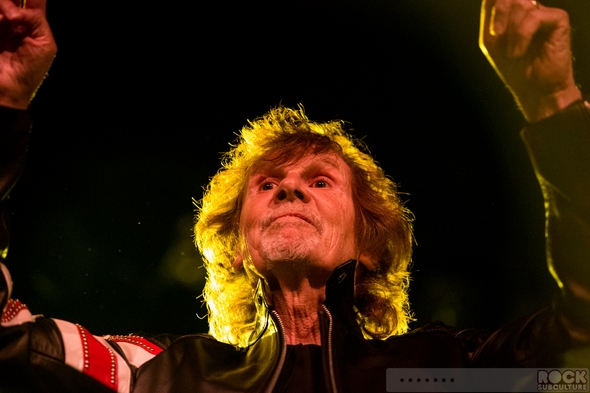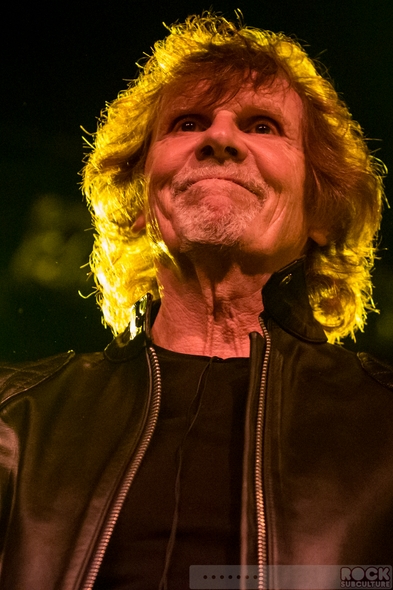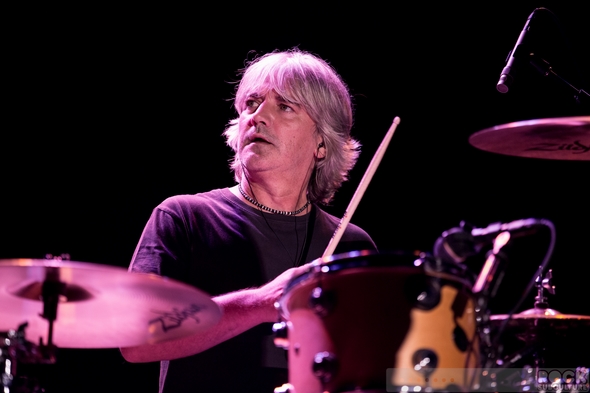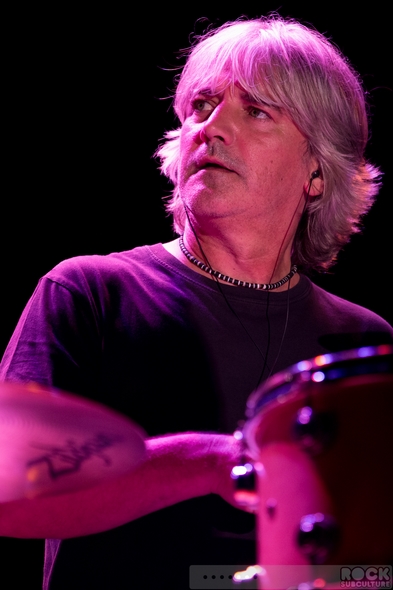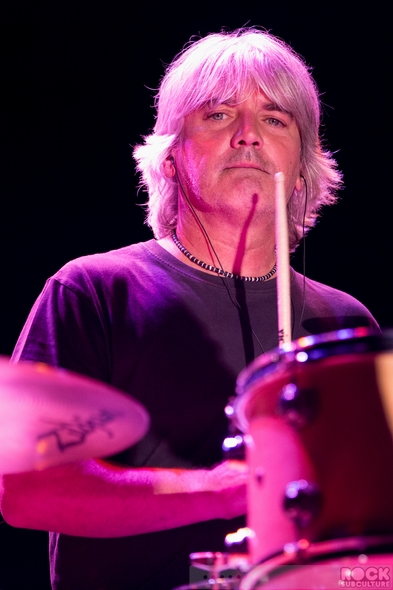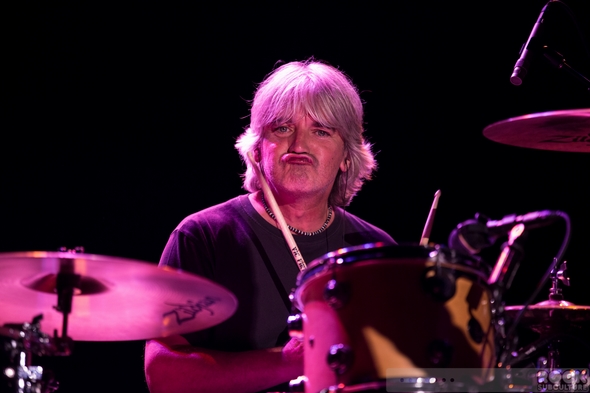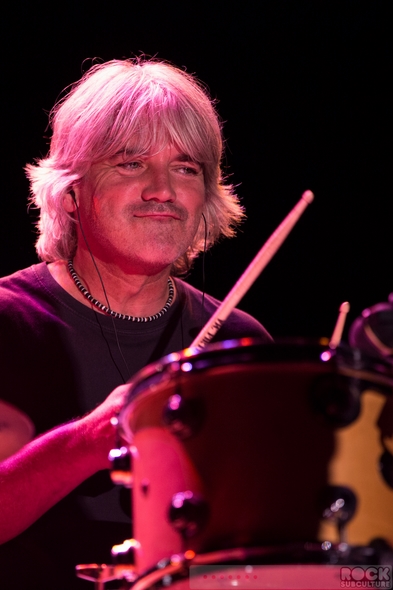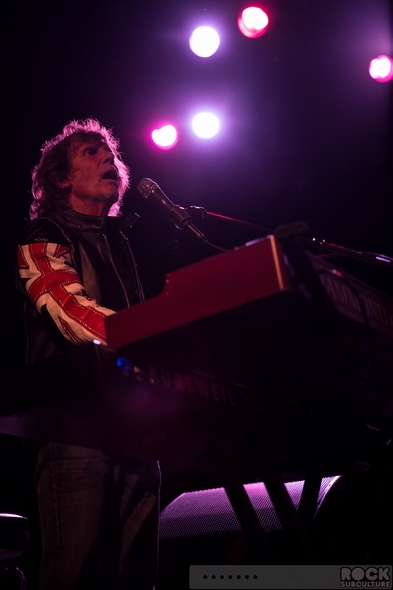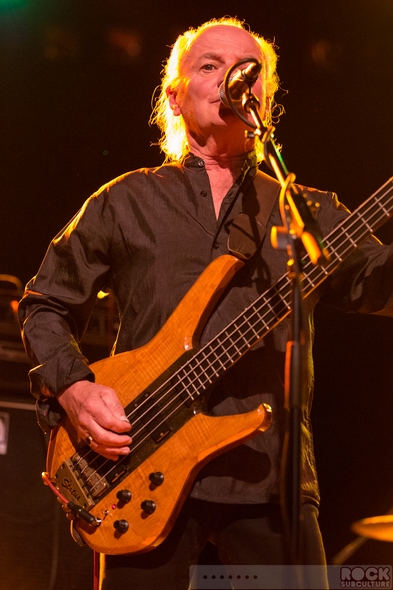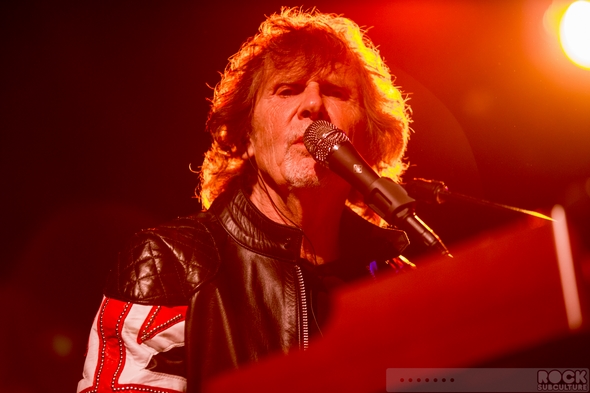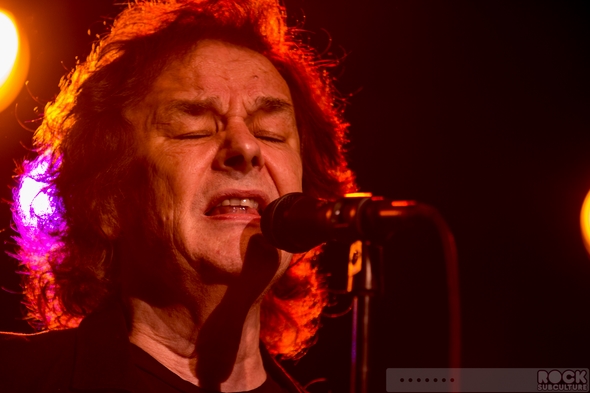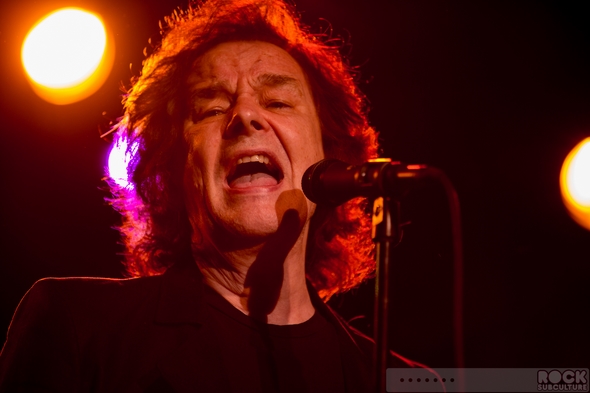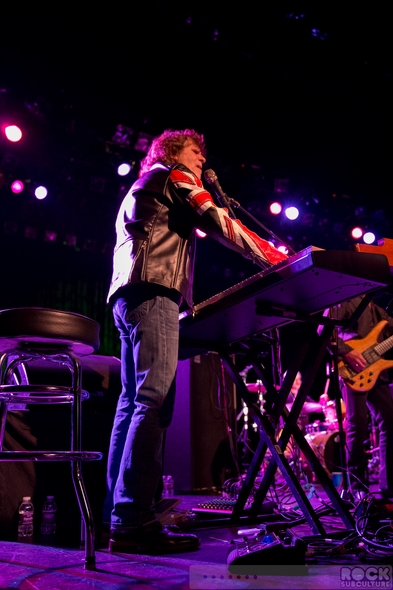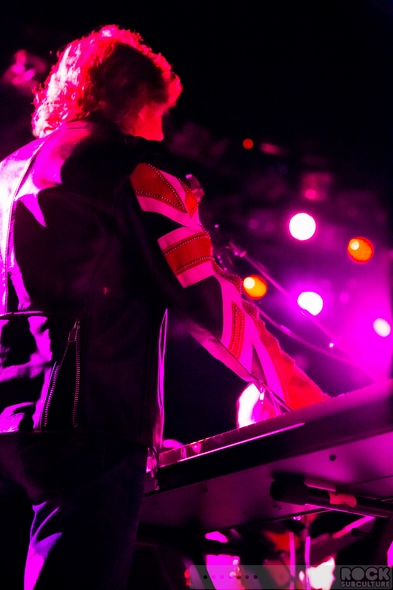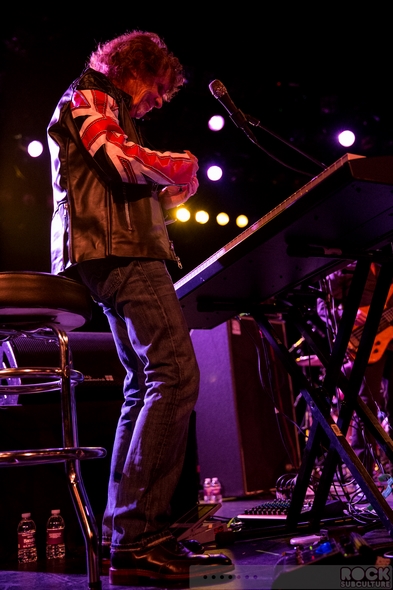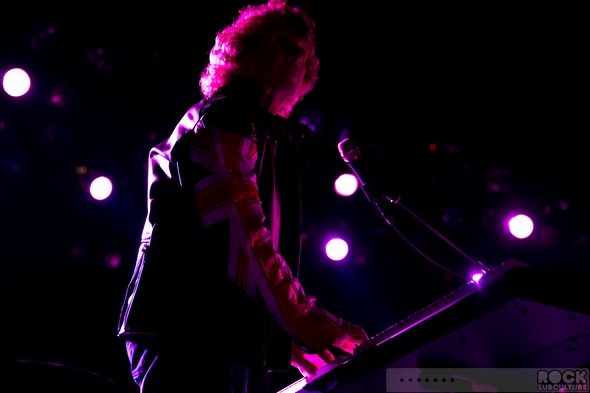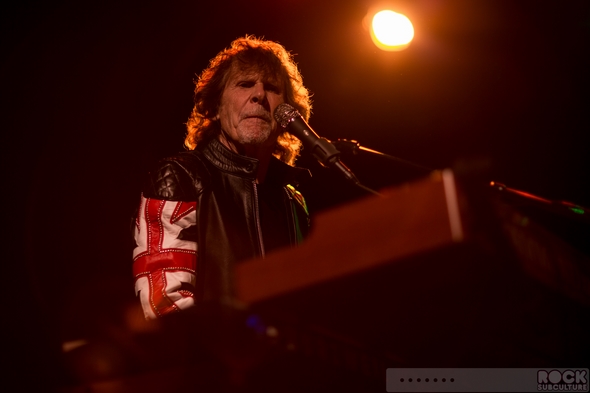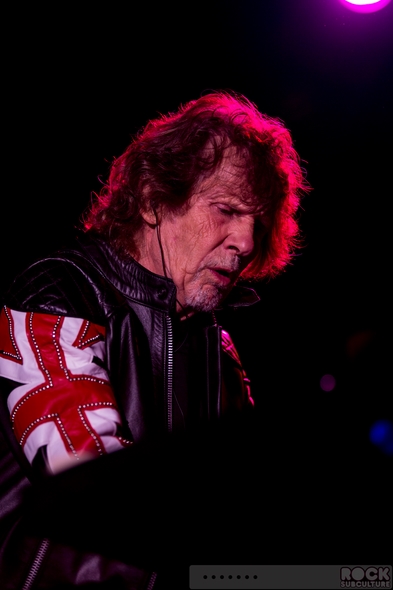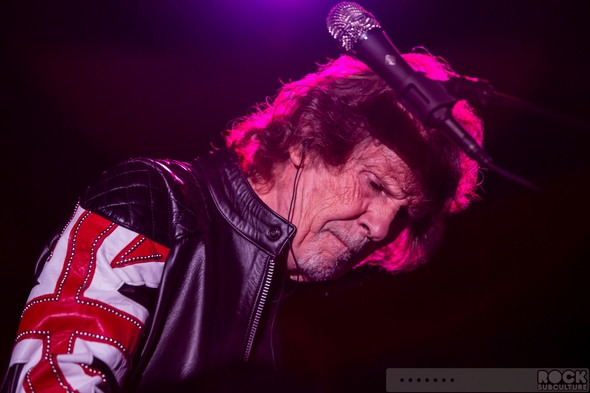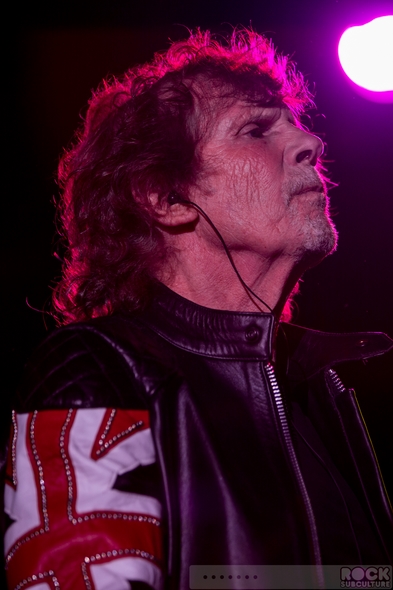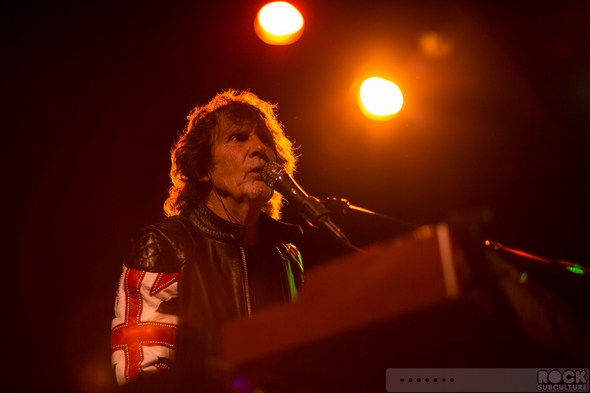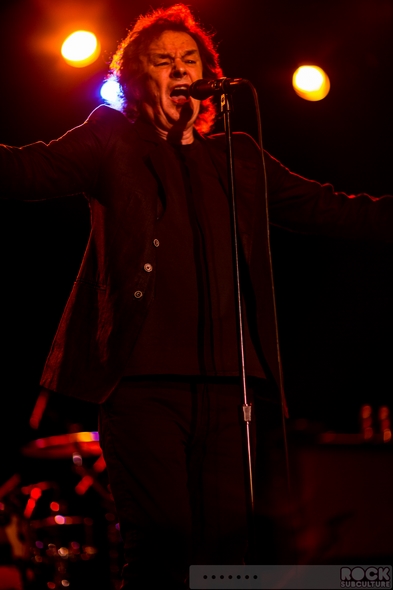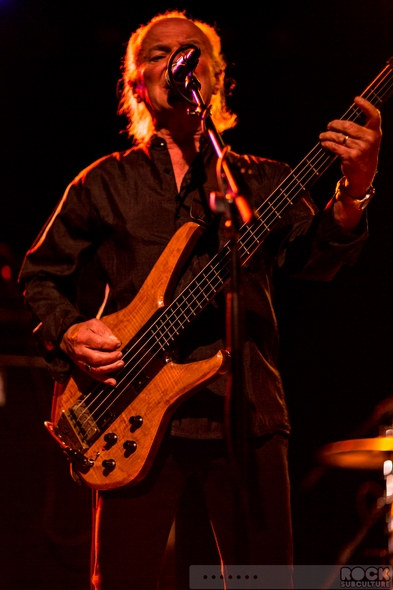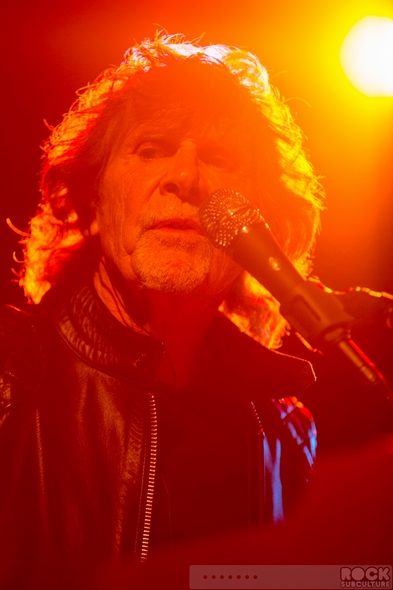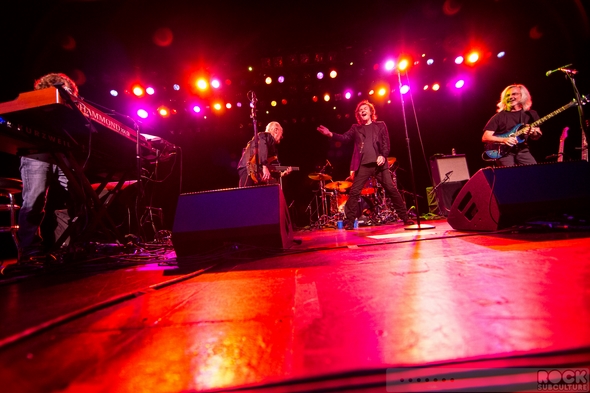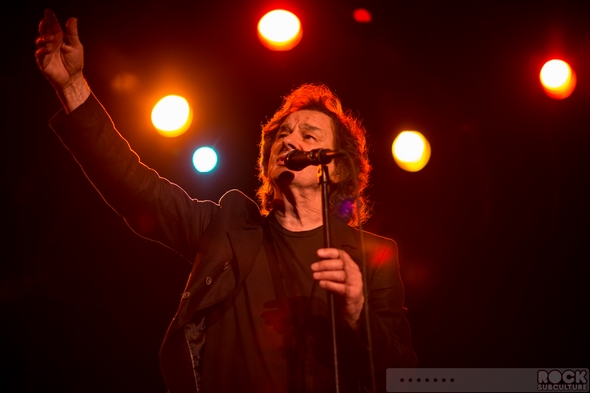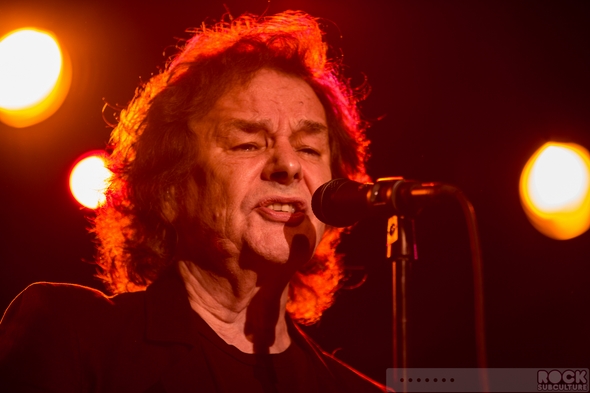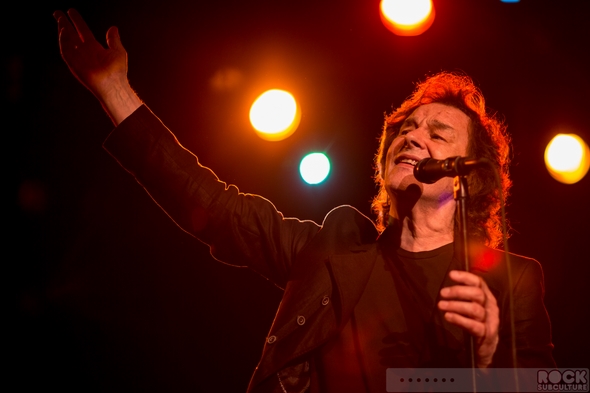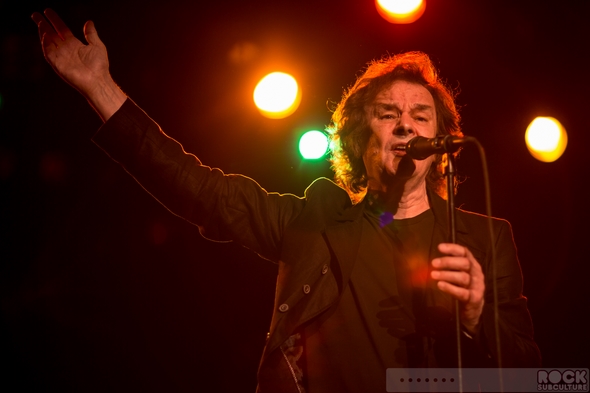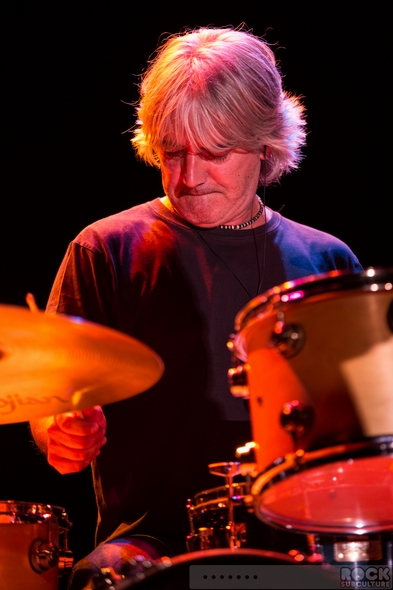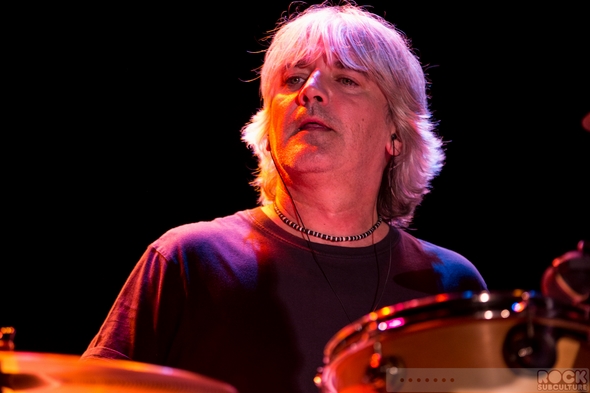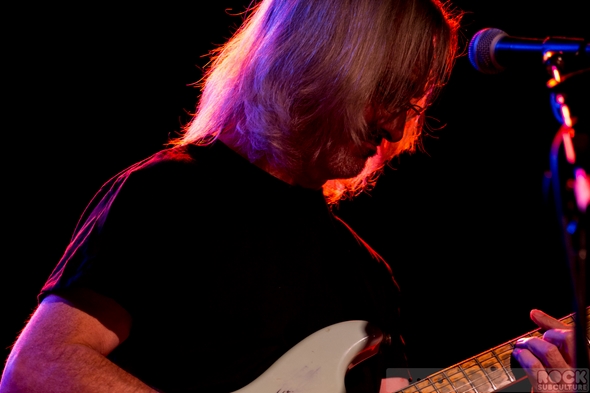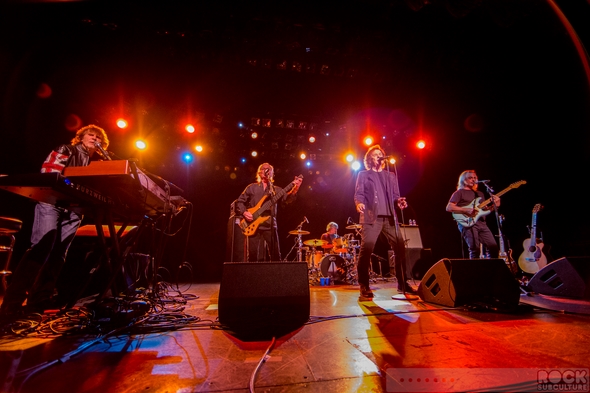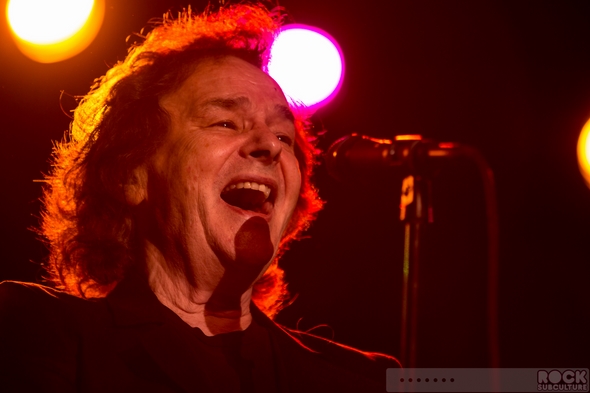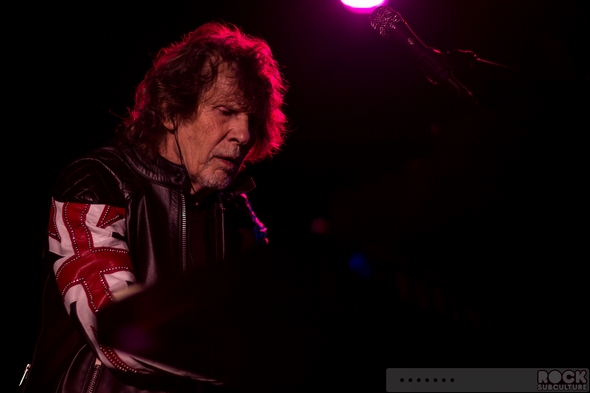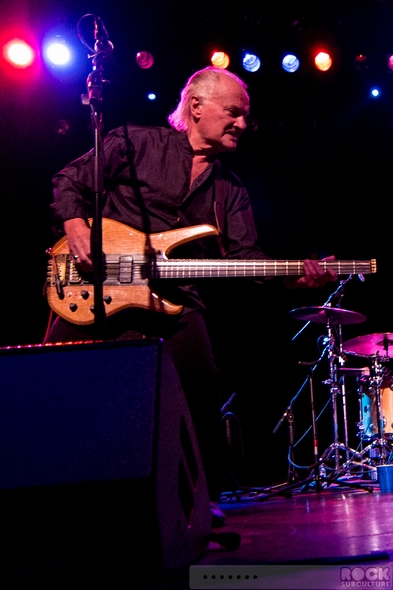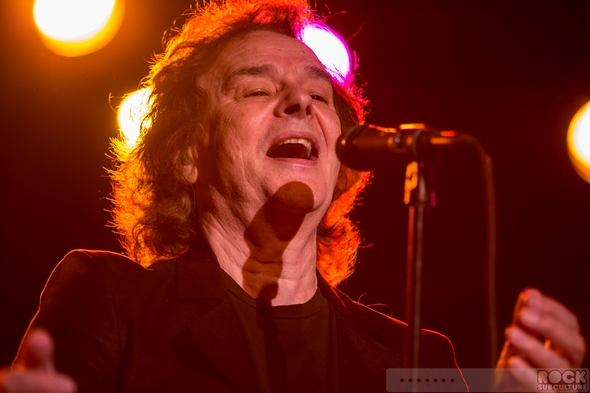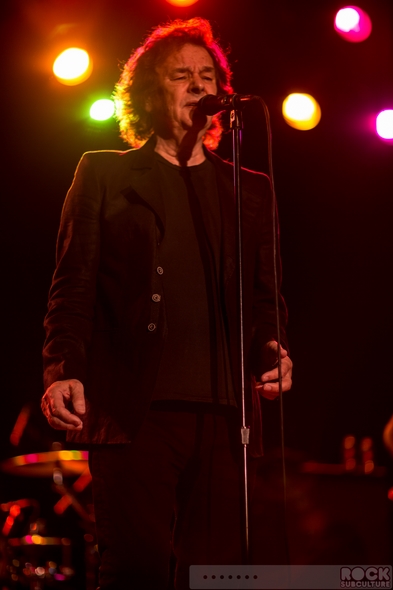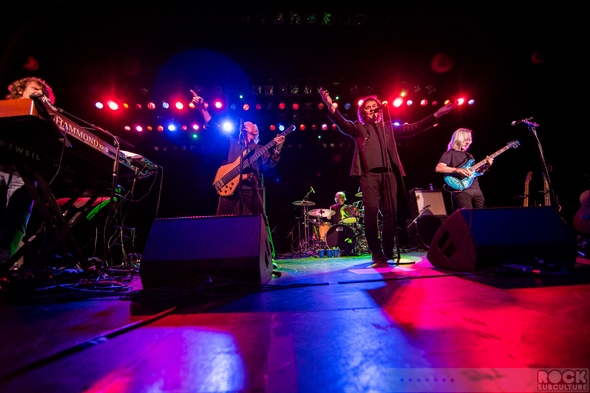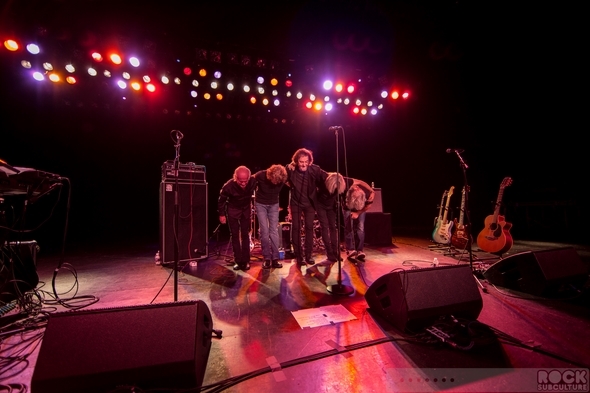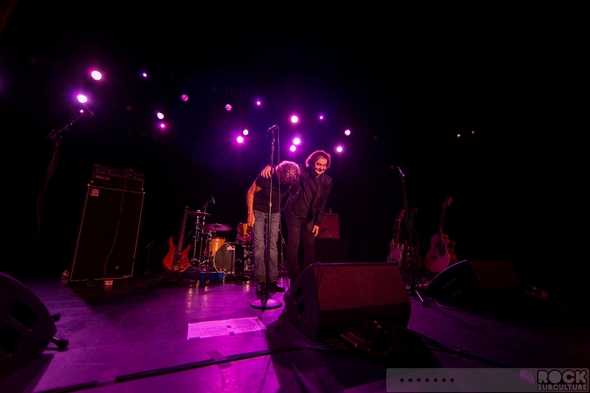 Jason DeBord