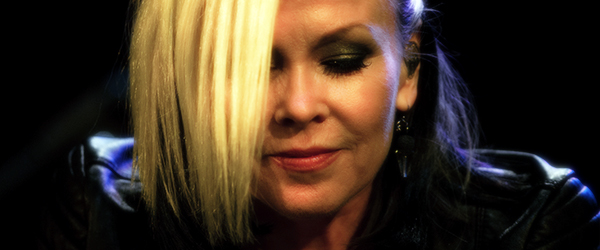 "…I am extremely upset at losing Robin Williams – much more than I ever thought I would be when I first heard the news.  It's really hard to see someone with that kind of talent and love from all over the world destroy himself.  And I'm not saying he's wrong… I'm just saying it's hard…  So we pulled this song that you've probably heard before, because I think it is what I want to say to honor him tonight.  This is for Robin." A heartfelt and emotional intro by Terri Nunn of Berlin at City Winery Napa on Wednesday night, talking in a personal way about what has been on the minds of the masses around the world, as a preface to their special tribute cover of Duran Duran's "Ordinary World".  All in all, it was a very intimate set, and probably the best I've seen them over the years.  They have toured a bit more in 2014, in part to support their latest album, Animal.  With their current sets comprised of a mix of old and new, it's become more and more seamless as the rest of the band have made each of the classic songs their own over the years.  And they are still full of surprises, last night playing "Like Flames" for the first time since 1987.  They are one of my personal favorite live acts today, and each time I see them it inspires me to turn out for future shows.

Who: Berlin Featuring Terri Nunn
Supporting: Sad Robot
Venue: City Winery Napa at the Historic Napa Valley Opera House
Where: Napa, California
Promoter: City Winery Napa
When: August 13, 2014
Seating: Seats 69 & 70 (first row on floor to right of center mic; also photo pass first three songs)
This was the second show that I've seen at the newly renovated/rebranded City Winery Napa, which hosts concerts at the historic Napa Valley Opera House.
On the main level, there is a restaurant and full bar. A staircase directing patrons up to the Margrit Biever Mondavi Theatre takes people up to the second level, which is the concert venue. There is a full bar across the back, tables that seat floor all around, all the way up against the stairs, was well as two open staircases that lead up to a balcony with a variety of seating options.

It is all very upscale and well-appointed, and at least appears recently renovated. A couple sitting at the same table explained that it used to have theater-style seating (all seats facing the stage) and it has been reconfigured for dining and wine/cocktails.
Doors opened promptly at 6:00 for the 8:00 show, and appetizers and dinner was also made available from their full dinner menu.
This was the second appearance by Berlin at one of the new City Winery venues, having already played the on in New York City.
Getting back to their special tribute to Robin Williams, I have to confess that I felt a special loss myself with his passing.  I'm not one to get caught up in what you might characterize as "media hoopla" over the occasional celebrity/public figure death, but this one has been very different for me.
For starters, I grew up absolutely loving the Mork & Mindy television series when I was a kid, and then and even now, in retrospect, Williams seemed like a person not of this earth.
But beyond my own penchant for nostalgia, I came to view him as one of a handful of true, genuine geniuses in the Arts in my lifetime (the only other person of that caliber that comes to mind, from the music world, is Prince).
I never met the man, or even had an opportunity to see him perform live.  But something always came through with him – either over a television broadcast or in one of his many film roles – he seemed like such a caring, thoughtful man.  And to what degree that is accurate, there is no denying that he brought real and profound joy to people in this world, and I don't know if he has a peer in that regard.
A true loss, and so very sad that he was suffering with such sorrow.
In any event, the song chosen by Berlin by way of tribute could not have been better, and the performance and delivery was flawless.  It was worth turning out to the show just to share in that moment.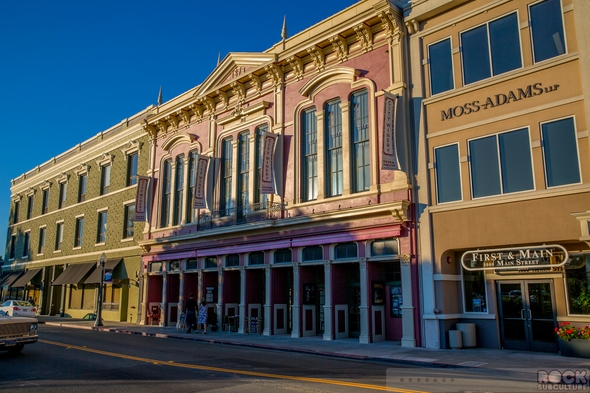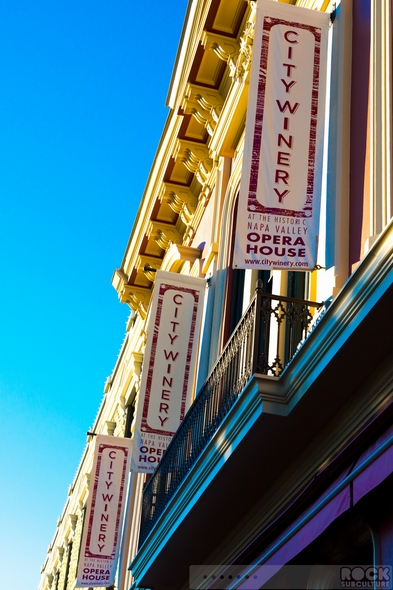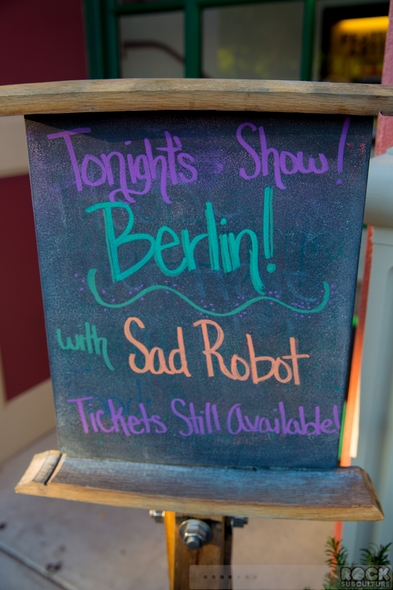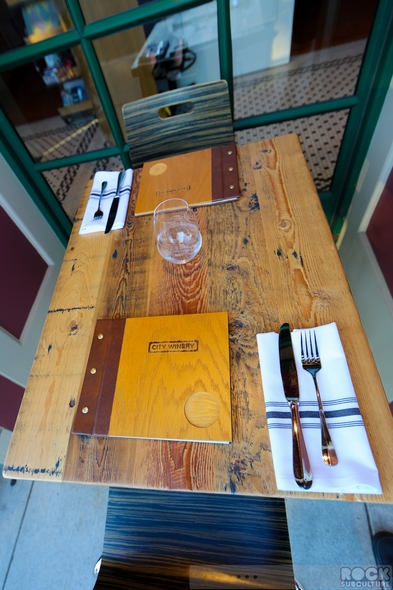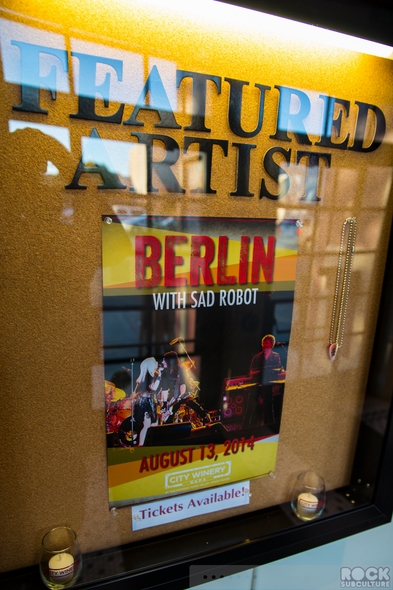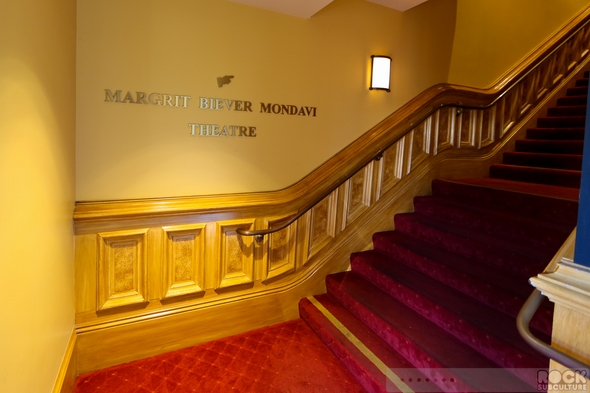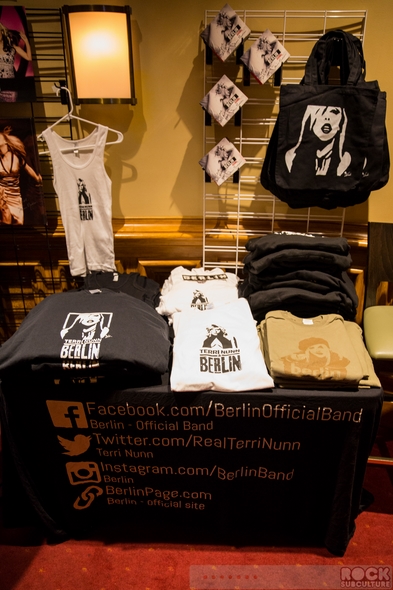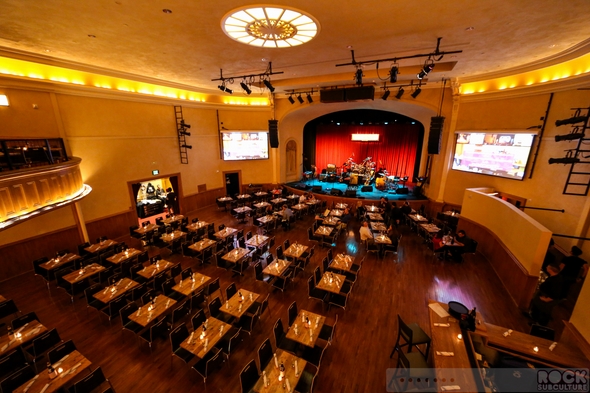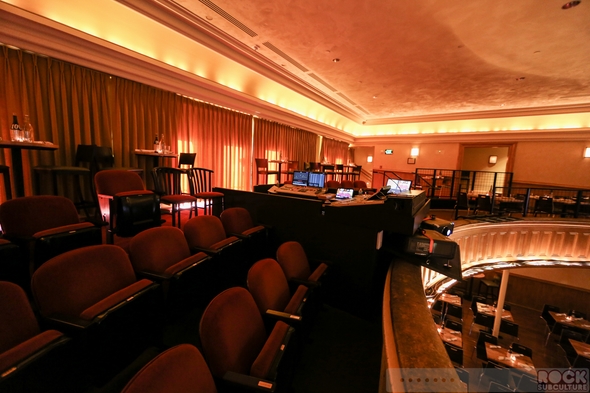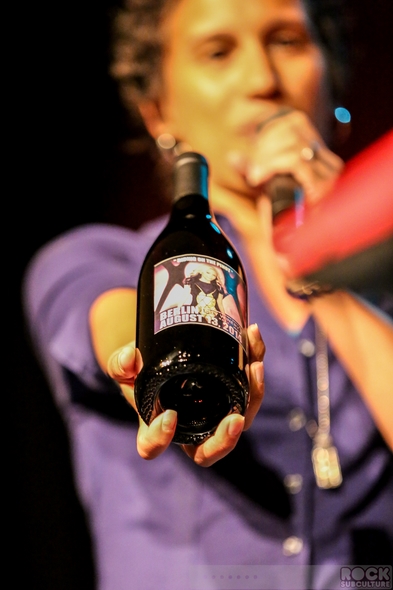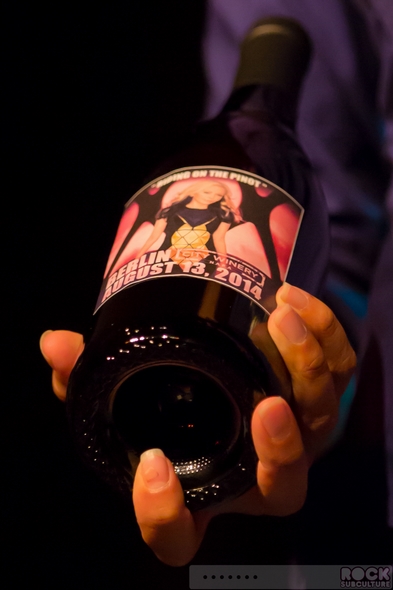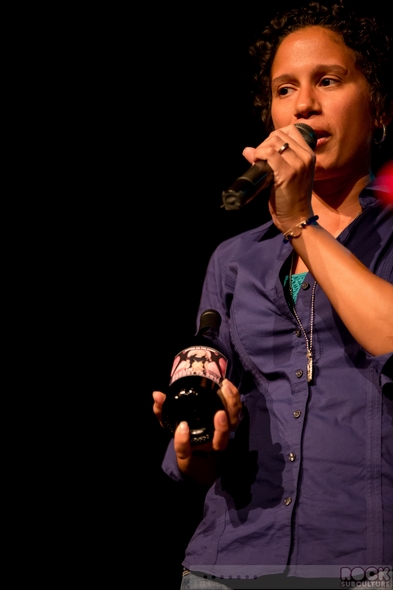 Sad Robot
Members:
Katherine Pawlak (vocals, keyboards)
Nicolas Perez (guitar)
Jake Hogenson (drums)
I was previously unfamiliar with Sad Robot, so came in with no idea who they were or what they sounded like.  As chance would have it, I really loved their music and their performance.
You can check out their sound over on their official site via SoundCloud streaming – fantastic stuff.
The funny thing is, listening to them, I thought I heard a tiny bit of The Sundays in the vocals (though the instrumental elements sound nothing like them), and I hear it just slightly more in the studio recordings.
They put on a great set and the audience seemed to really go for them as well.  I can definitely see them going places – they have a unique sound and energy, and their is a lot of hookiness to their music that should give people reason to give them a listen.  I also like the subtle changes throughout their songs, which is kind of a contemporary spin on the approach taken by some of the best early 90s bands (Nirvana and Pixies).
I would definitely turn out for one of their own headlining shows.
Below are some photos of Sad Robot performing on stage: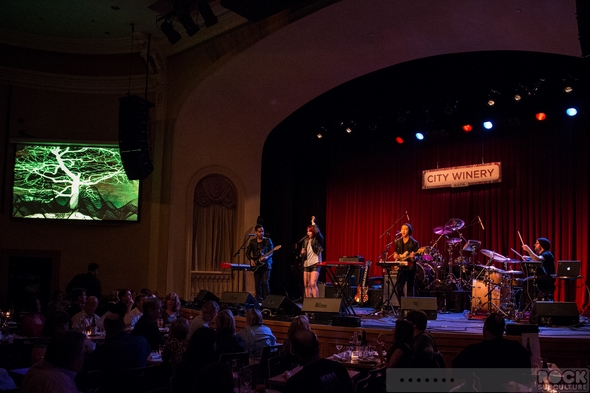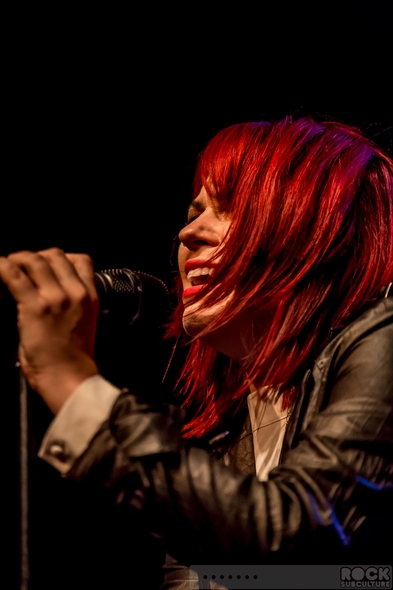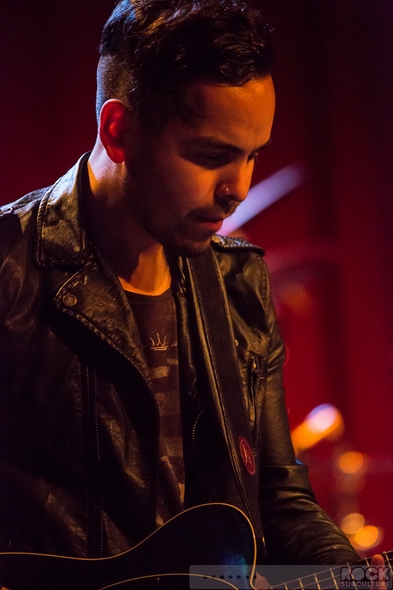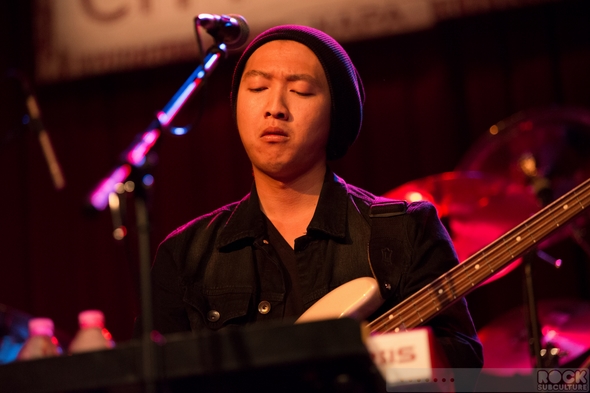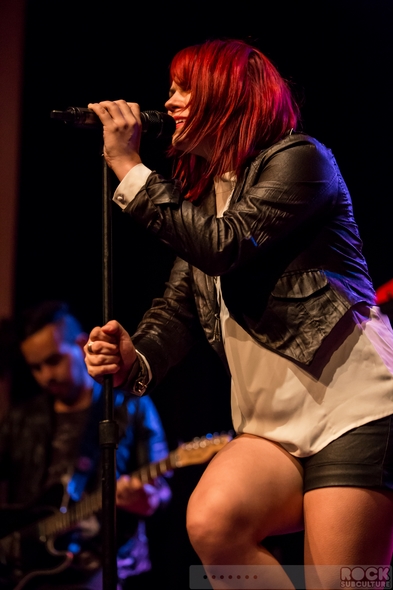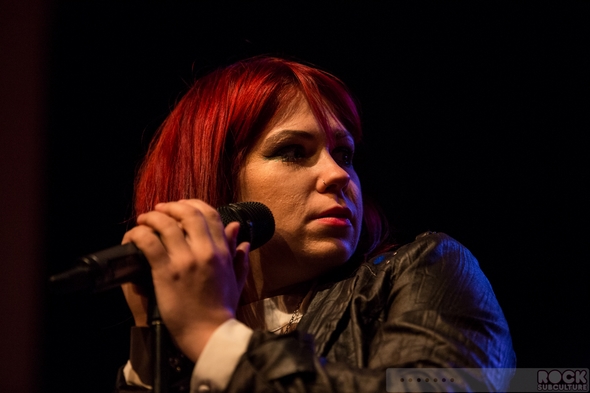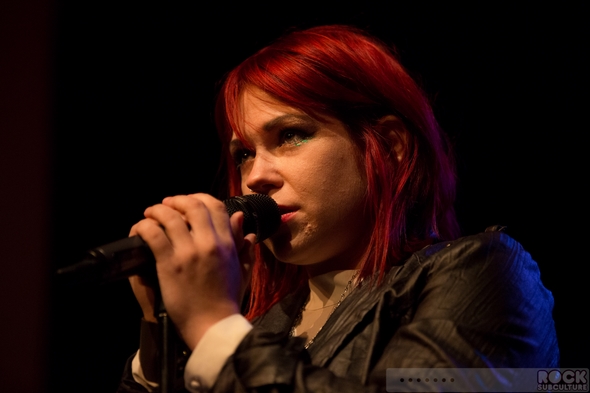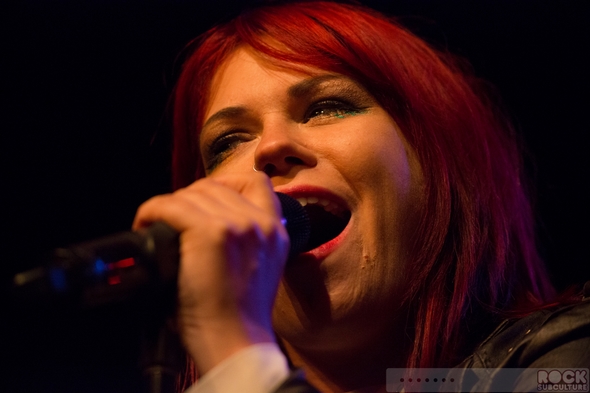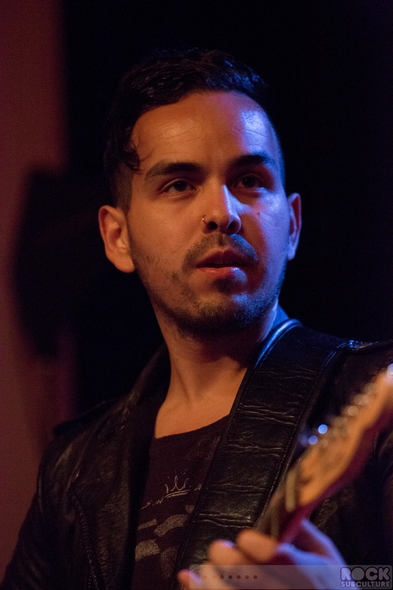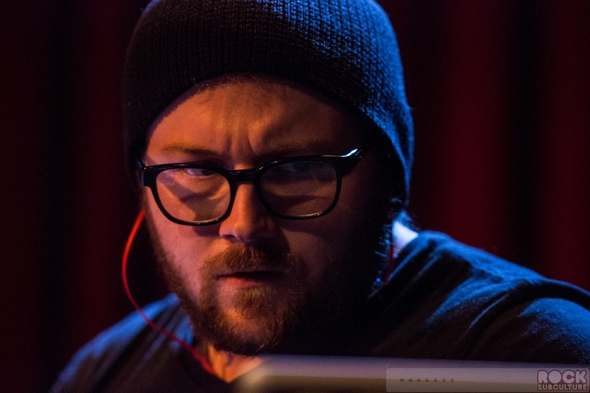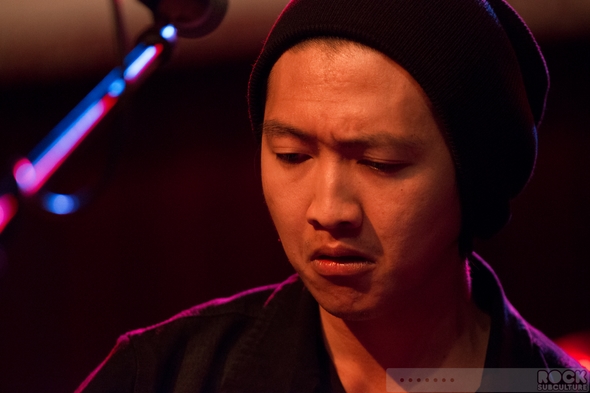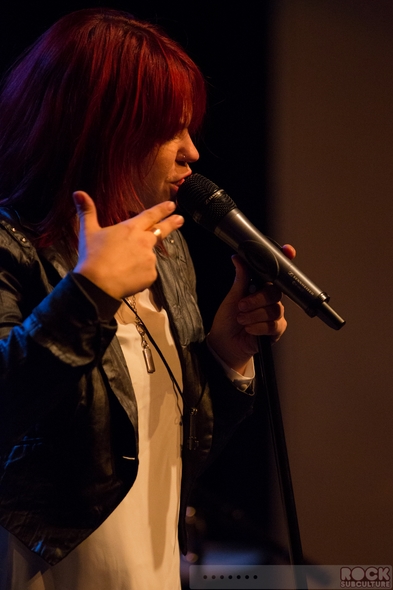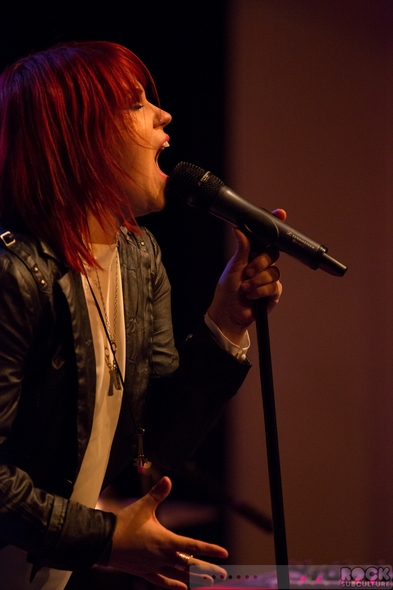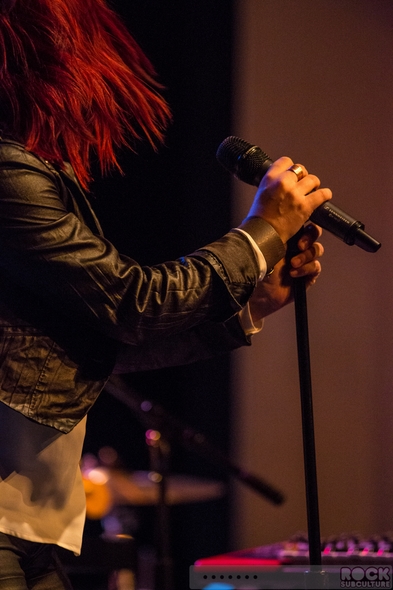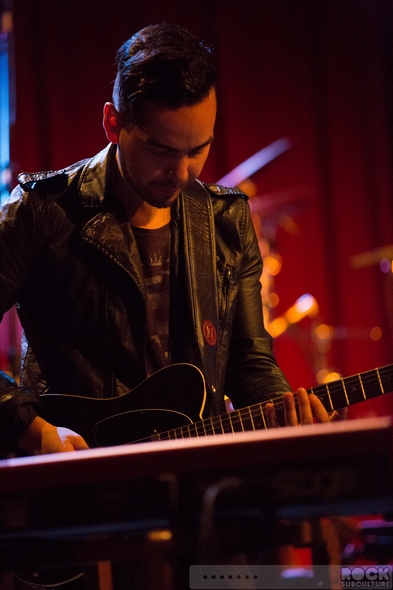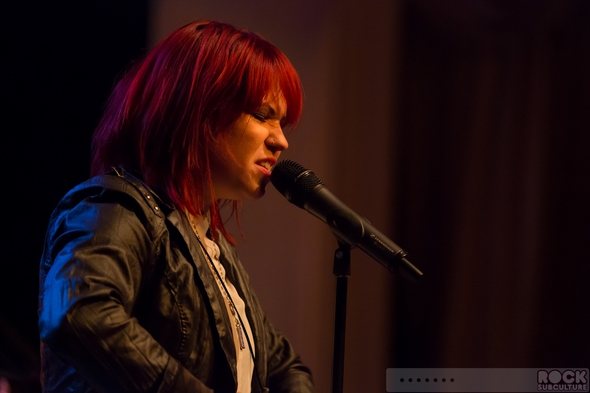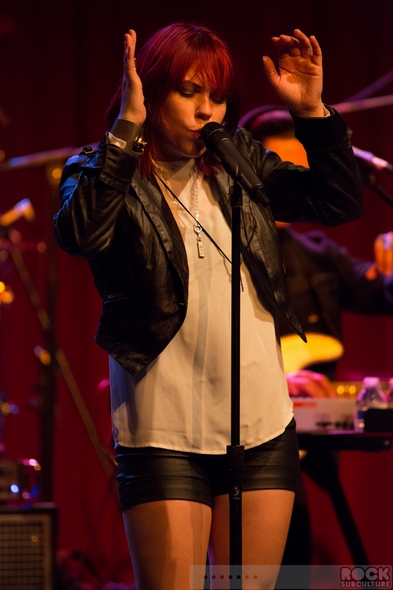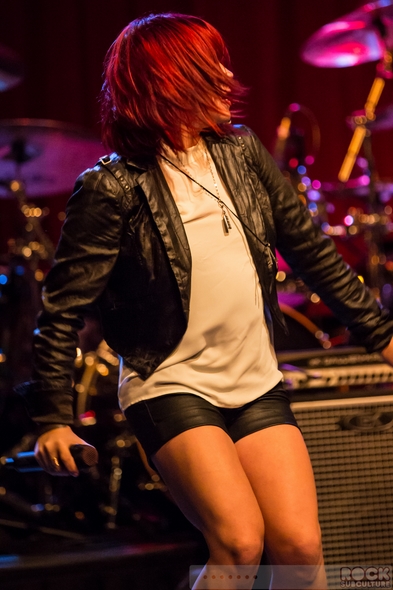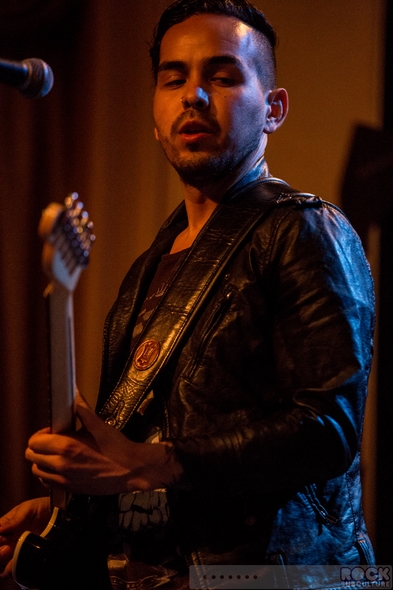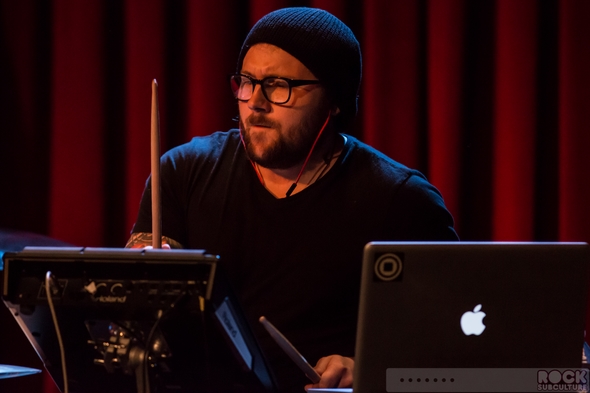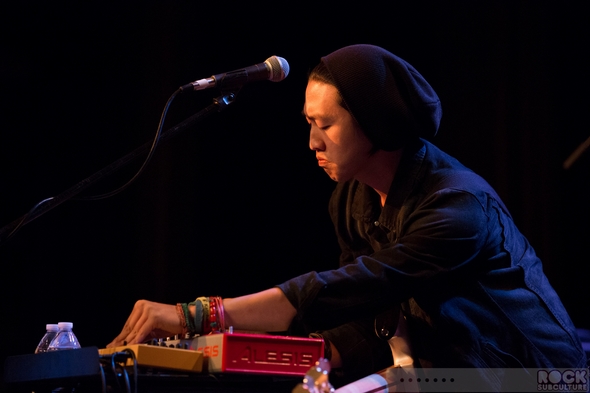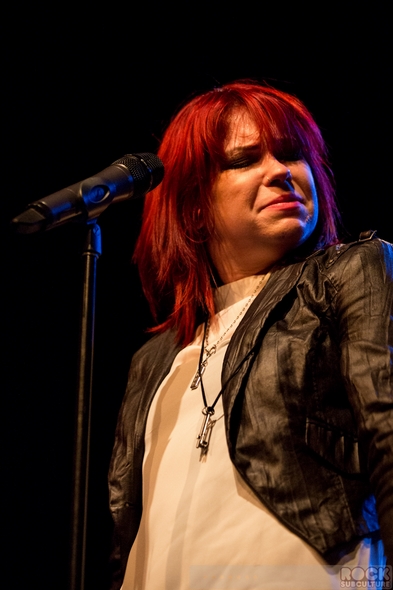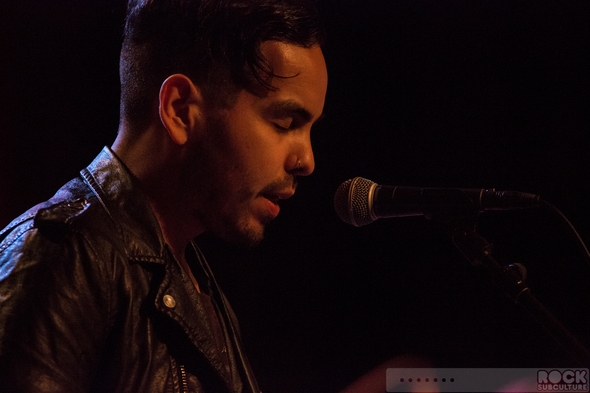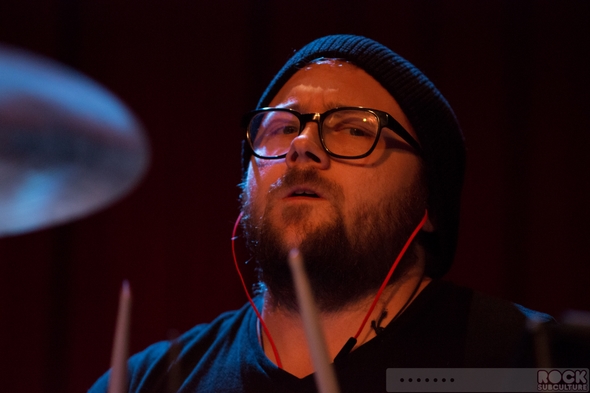 Berlin featuring Terri Nunn
Members
Terri Nunn (vocals)
Carlton Bost (guitar)
Chris Olivas (drums)
Dave Schulz (keyboards)
I've published quite a few reviews of Berlin, including a concert in 2012, their annual kick off shows at Saint Rocke in Hermosa Beach in 2013 and 2014, as well as their appearance at Regeneration Tour/Rewind Festival at Thunder Valley in Lincoln, California last year.  As such, I have borrowed some thoughts/background from prior articles.
I've been a huge fan of Terri Nunn, Berlin, and their music going back to the early 80s, so currently I try to see them play live whenever I can.
Berlin formed in the Los Angeles area in the late '70s, and their first single – "A Matter of Time" – was released in 1979, and it was also played in concert Friday night.
They were very much a fundamental and pioneering part of the "New Wave" movement in the 80s. The song 'No More Words' is for many a classic 80s song and synonymous with the times. And Terri Nunn really led the way in making female-fronted bands a thing that is relatively common today (as with the two opening bands for this show), and has always had a strong personality.
Many of their songs involve interrelated subject matter of love, love lost, intimacy, sex, and relationships, and one of their most known songs (and somewhat controversial at the time) was "Sex (I'm A…"), though they are probably best known to the mainstream public for the ballad "Take My Breath Away", which featured in the film Top Gun (1986).
There is a great deal of additional information about the band and their the official site at www.berlinpage.com.
Their new studio album came out late last year and I ranked as one of my Top Ten Albums of 2013. I'm a really big fan of the new songs, and they are really great in live form.
The title song, "Animal", is probably the most Berlin-like overall, but while being true to the roots of the band, the synth elements are really much more contemporary and sophisticated, composed of a lot of different layered sounds that blend perfectly, complimented by the hooky guitar riffs and pounding beat that would make it at home in any high energy club. Of course, Terri's vocals are as beautiful and confident as ever.
I think my favorite song on the new album is "Nice To Meet You", which I heard at their shows last year. It opens with a fantastic synth riff, and goes through some changes as it moves along and incorporates some additional elements – very catchy song. It is in part about Terri coming to terms with playing before her fans and part of their concert set now includes Terri going out into the audience and interacting with us as she sings the song, so it is a concert highlight as well.
Another favorite new song of mine is her tribute to her mom, who passed away in 2007. I first heard this live at a show two years ago, and it is definitely a very different sounding song for the band, and definitely is a personal song in a very different way for Terri. I love songs with piano, and it provides the perfect backdrop to really touching vocals. Beautiful song.
Somehow, these live shows I've been to in the past few years have had reminders of how precious life is, as loss of a loved one has been mentioned in each of the two Hermosa Beach shows in the past two years, and then we had the tribute to Robin Williams last night.  It would seem that "Ordinary World" was added to the set at random (I saw a set list at the soundboard pre-show, and it was handwritten in), but as Terri found surprising herself, it served as a somber lead-in to her song about her father, wherein she said, "It wasn't until I got up here that I saw the connections, this next song is about my father, who also had addiction problems, and also committed suicide.  This is the first song and video that I've ever made for him.  This song is called, 'Blame it on The World'".
Terri has always been very open about her life and feelings in her live shows, and I guess that courage is what helps gifted artists make more compelling works.
Below is the full set list from Wednesday night's show…
Setlist:
With The Lights On
No More Words
Masquerade
Touch
Metro
Animal
Pictures of You
Nice To Meet You
Pleasure Victim
Secrets
Like Flames
Ordinary World
Blame It On The World
Will I Ever Understand You
With The Lights On
Sex (I'm A…)
Encore:
Take My Breath Away
Somebody To Love (Jefferson Airplane Cover)
Of course, the entire show was not a somber affair.  In fact, there was a bit of unintended comic relief when Terri provided some intro to "With The Lights On" when the band was prepping to play "Will I Ever Understand You" (the former being about her husband, not the latter!).
I was very pleased to see that "Will I Ever Understand You" made the setlist, as that is one of my favorites of theirs, but it is not an obvious choice (I've only heard and seen them play it live once, back in 2012).
The band is such a solid family now, with each member contributing so much musically as well as in terms of their diverse personalities.
Carlton Bost has such an effortless manner in the way he pulls sounds out of his guitars and glides around the stage, it is almost as if gravity has no hold on him.  Of course, he shines the most on "Sex (I'm A…)", sharing on vocals and bringing some real passion to the stage.
Dave Shulz is a maestro on keyboards, though the way his station was set-up last night, he was more like a puppeteer, with the magic happening out of site.  A bit into the show though, I found that one spotlight projected his shadow quite clearly on the wall on the side of the stage, and it was kind of mesmerizing watching his fingers in play on the keys.  He has such a unique flair and signature to what he does on the classic songs, and really comes to life especially on their new material, like the title track to Animal (definitely one of their all-time best songs), which in hearing the studio version is hard to imagine being replicated live, but he does some stuff on stage that really still adds to the song.
I've gotten to know Christopher Olivas a little bit over the years, and with each Berlin show I come out to, he impresses me more and more and has grown to become my favorite drummer to watch at live shows.  Like Dave on keys, he has added so much texture to each of the classic Berlin songs so as to make them his own, as well as simply make them better songs.  More, he takes on the essence of each song as he plays it, drumming with conviction and passion as it is called for as well as being playful and jubilant in the songs that are more about pop and dance.  He's like a method actor, but for drumming – maybe our first method drummer.
As always, they collectively play brilliantly together, and are not only keeping classic New Wave alive but making new music with that same lineage for fans today.
Below are some photos of Berlin performing on stage (click any image for higher resolution photo):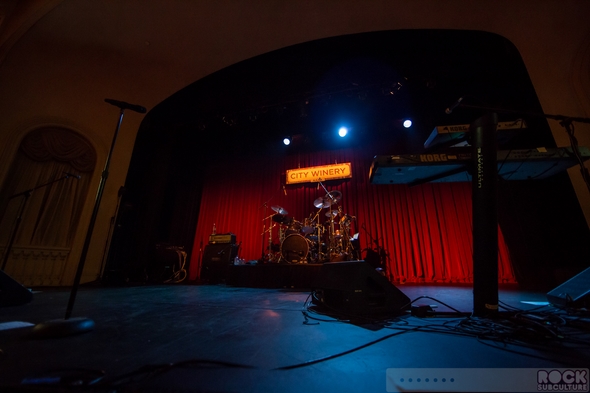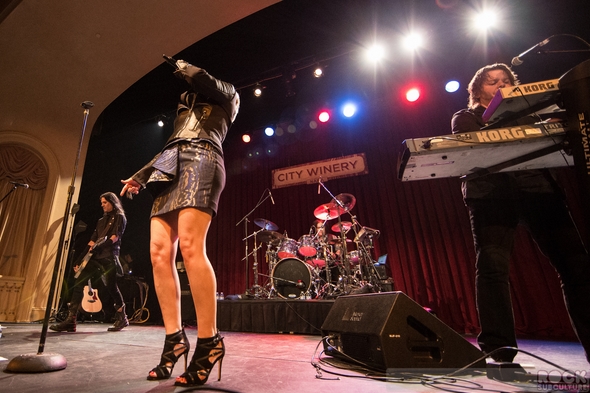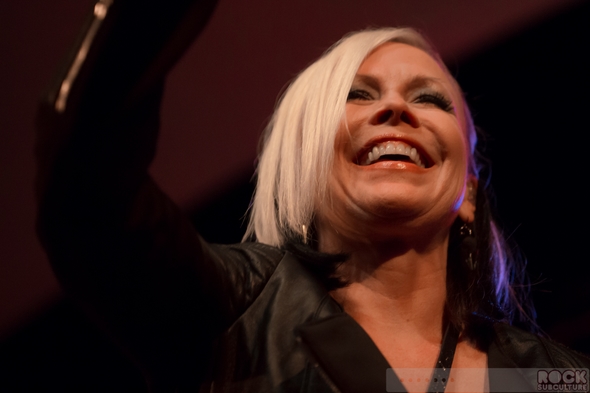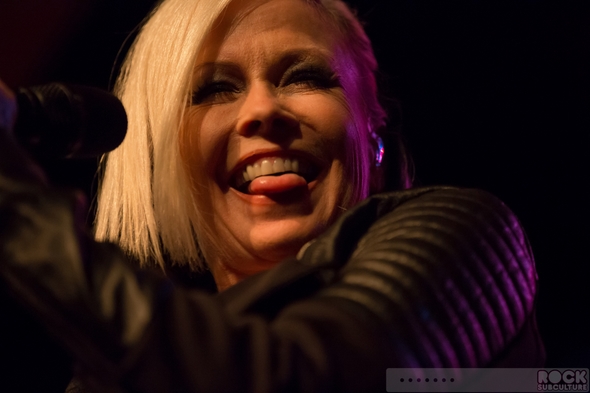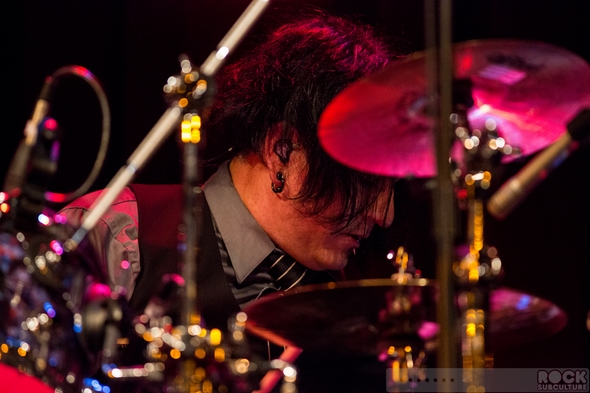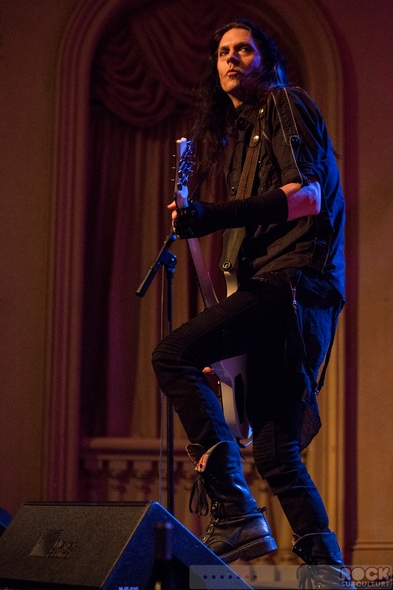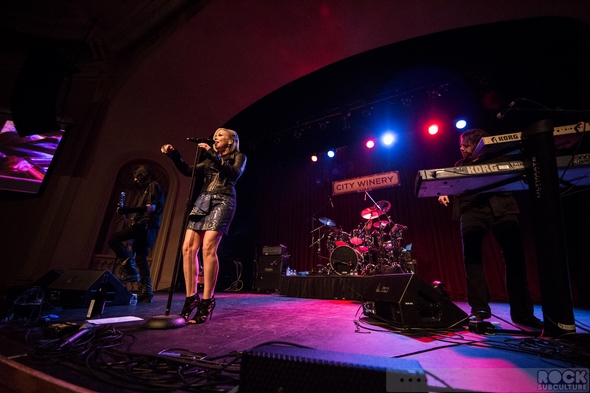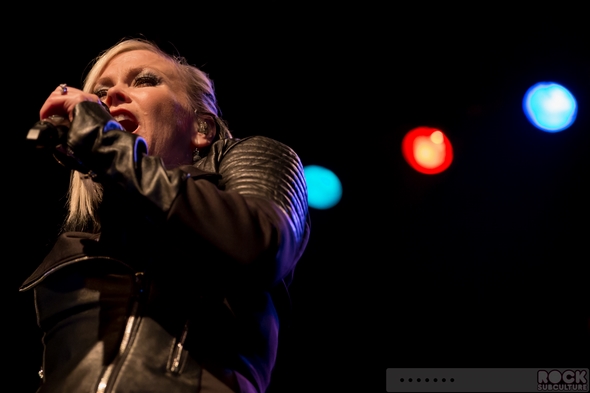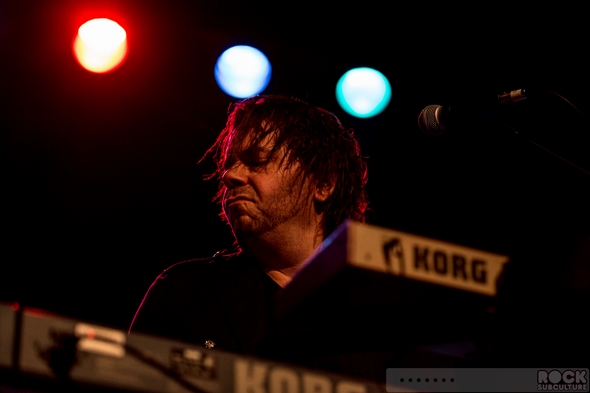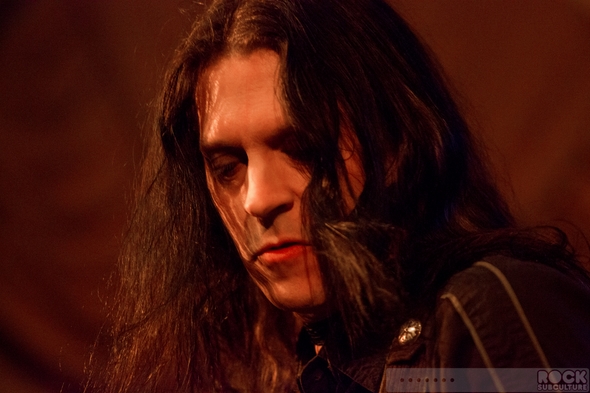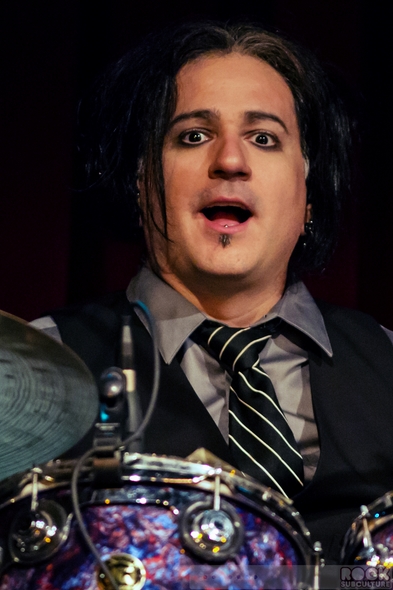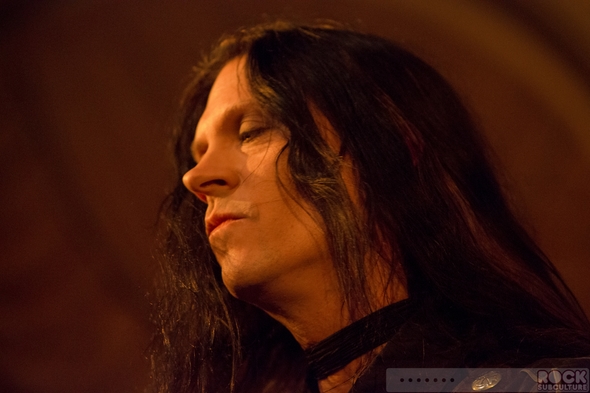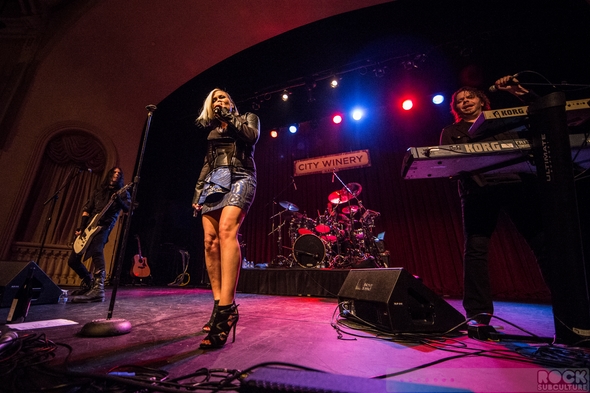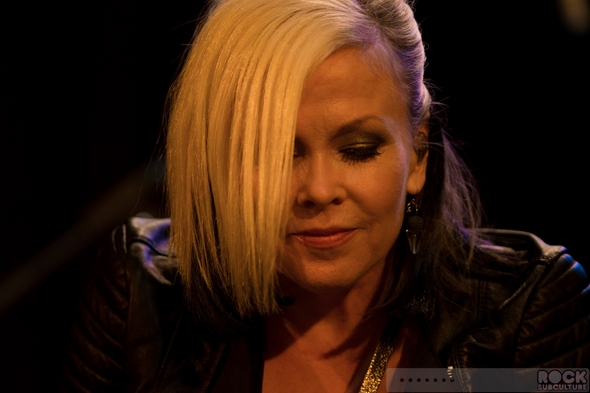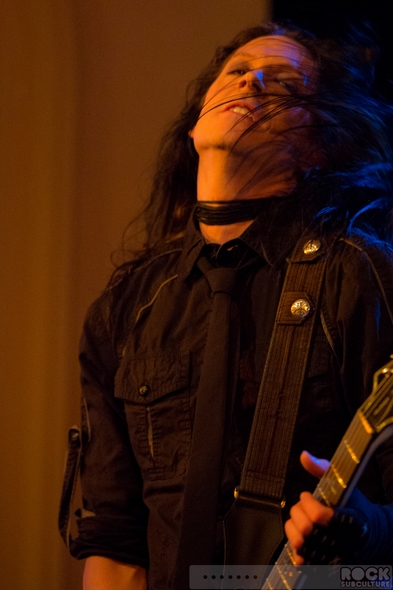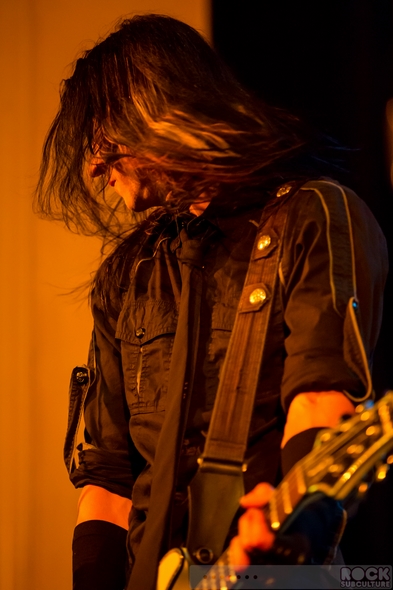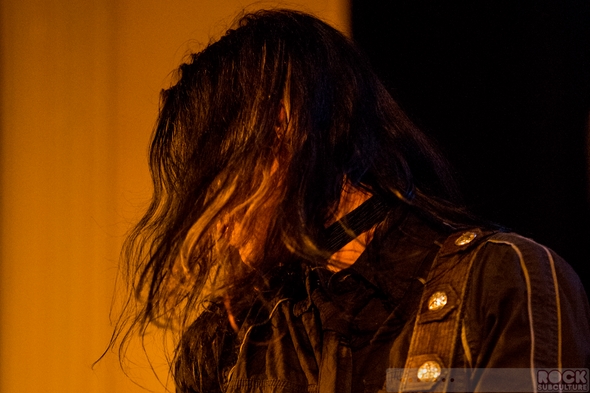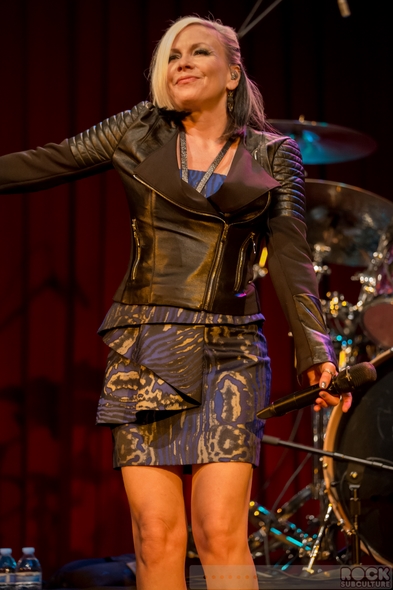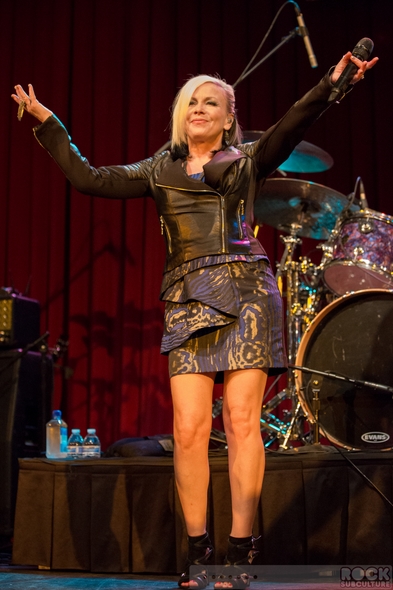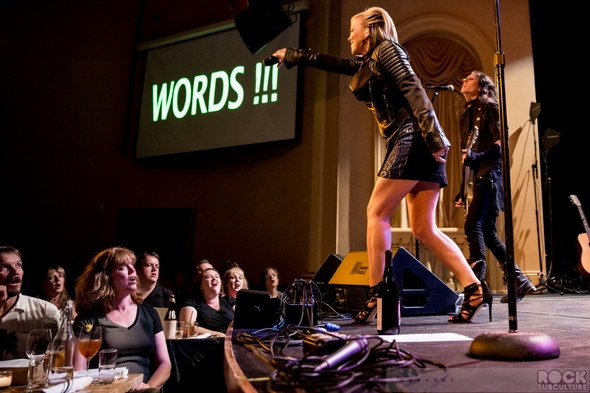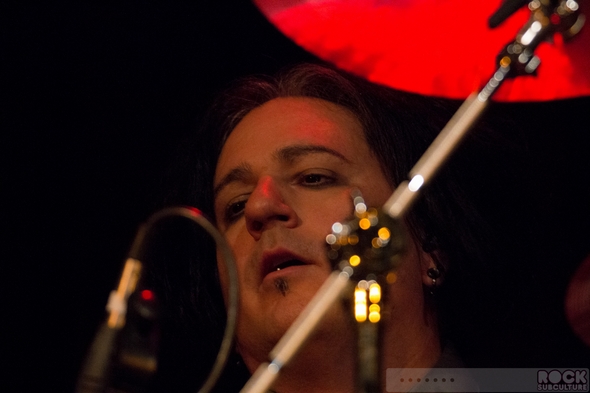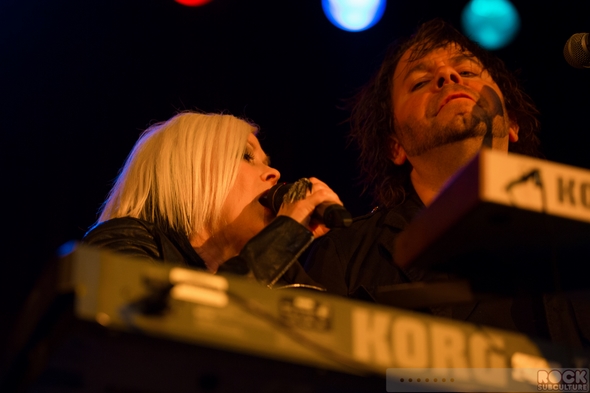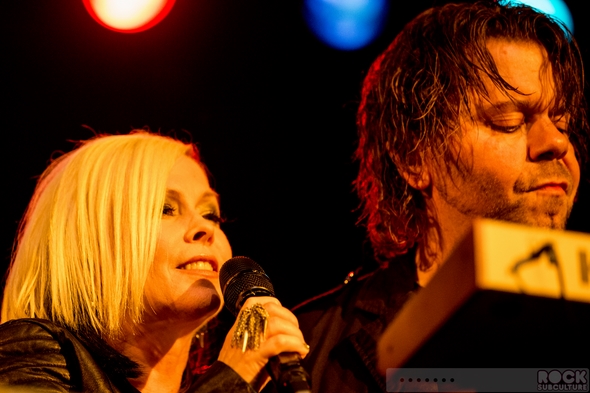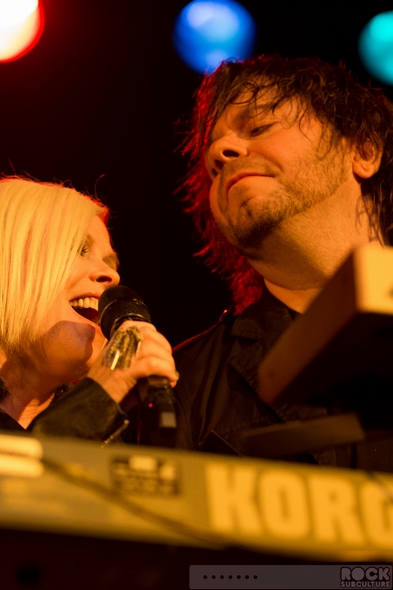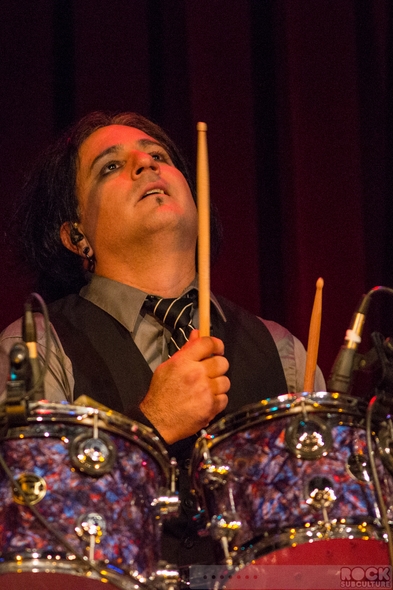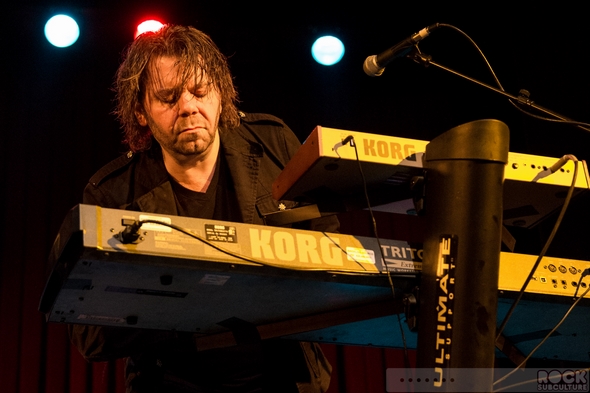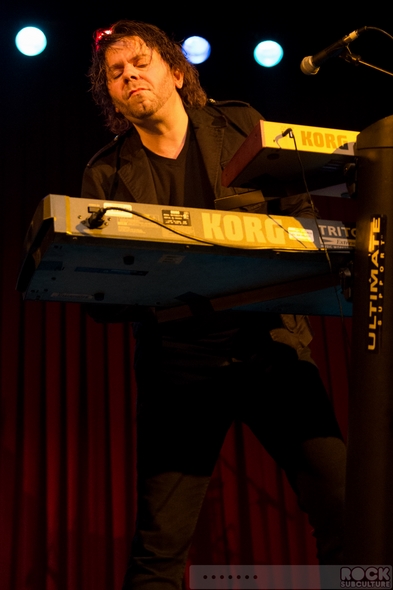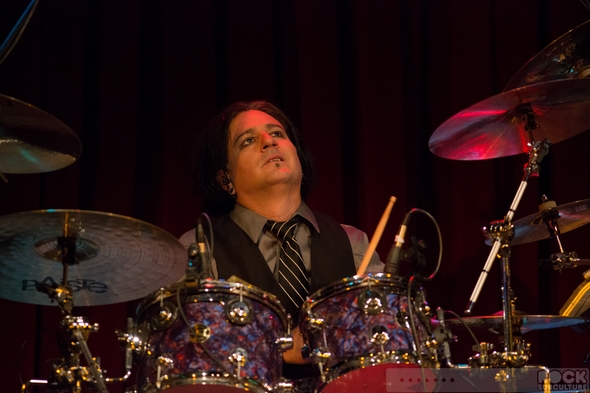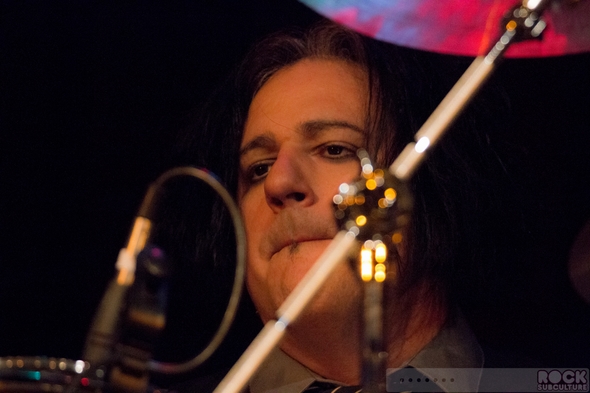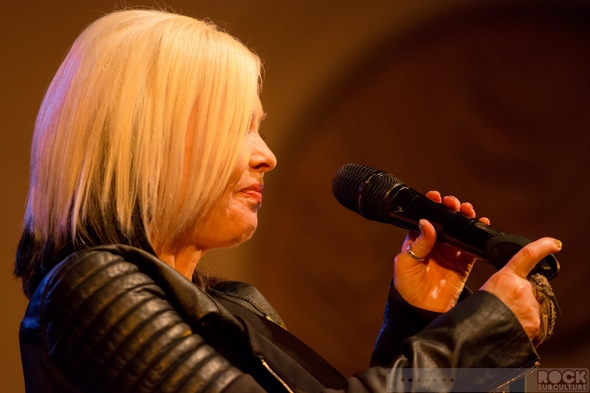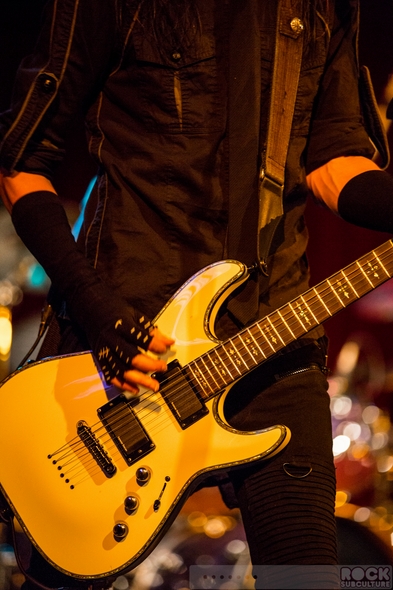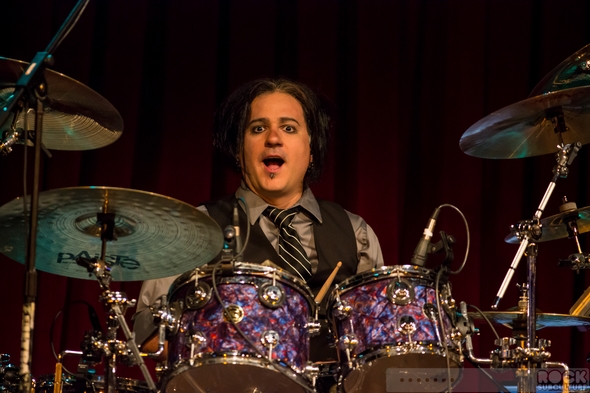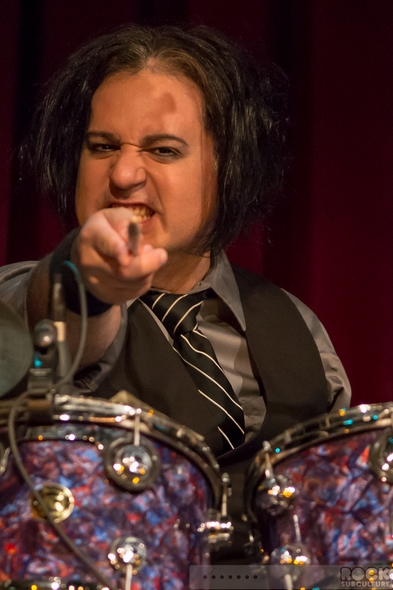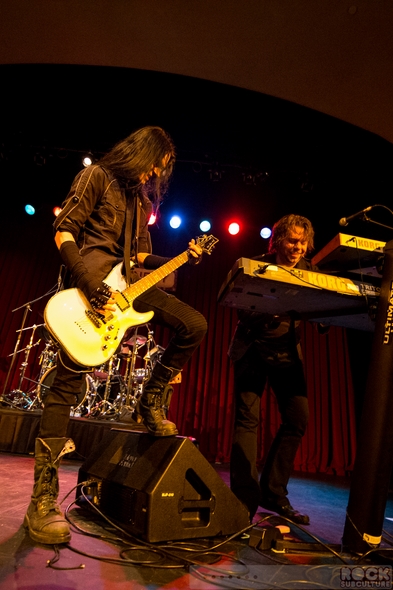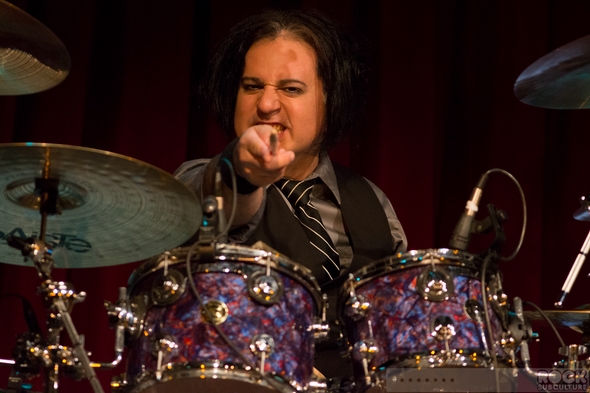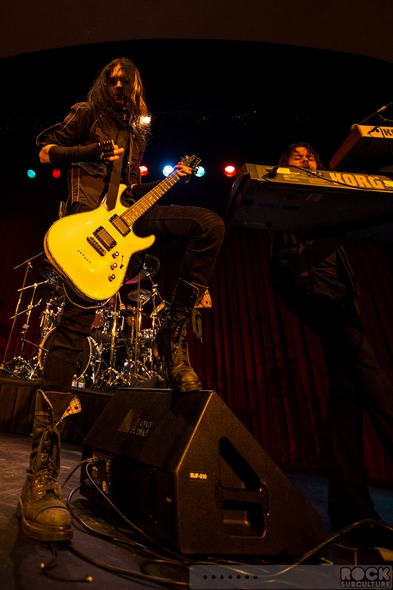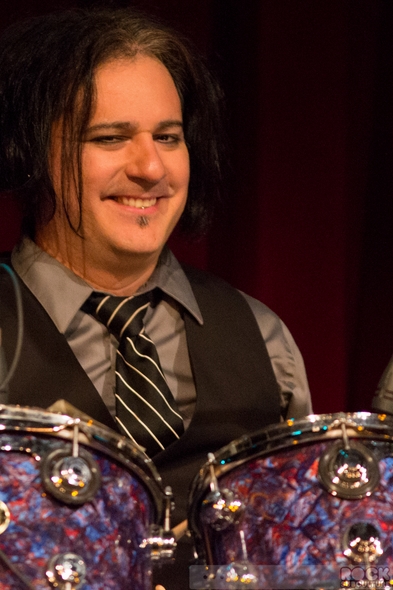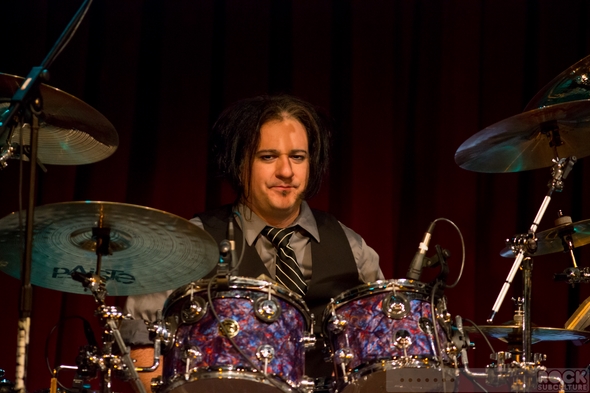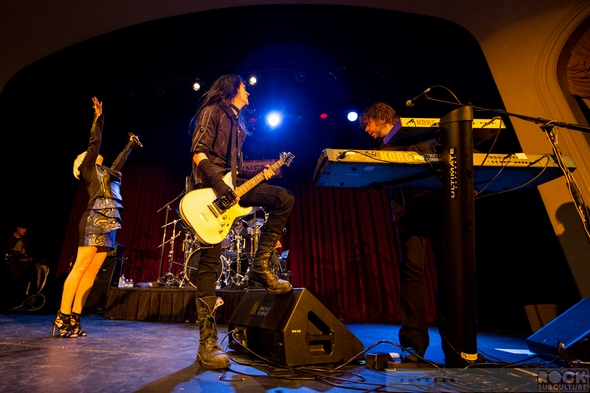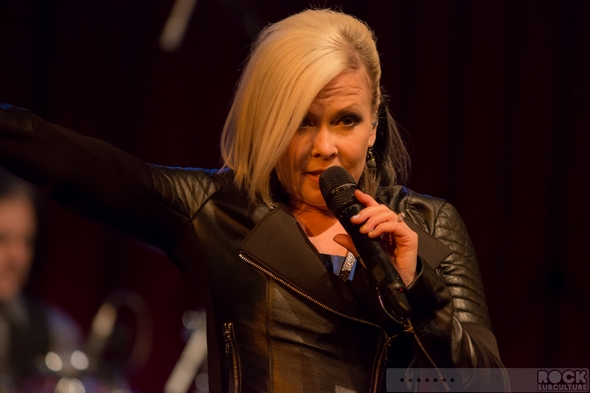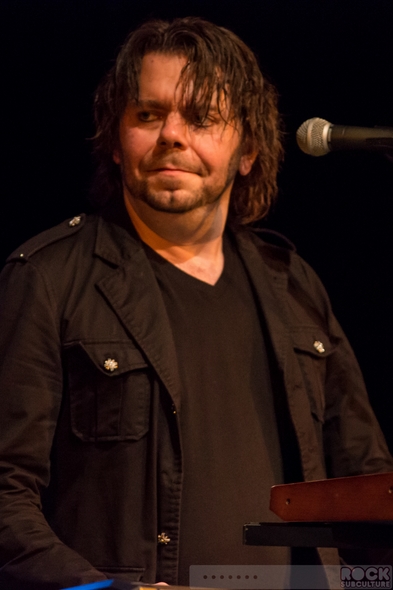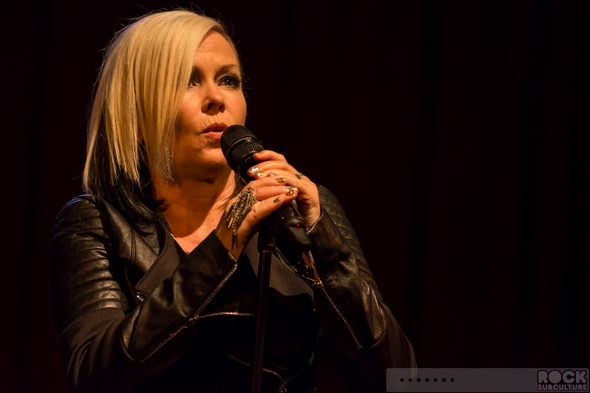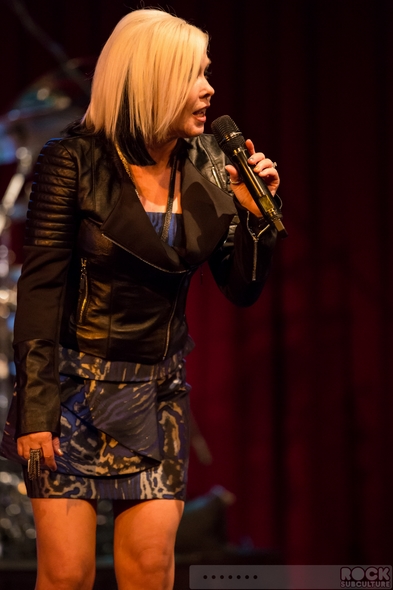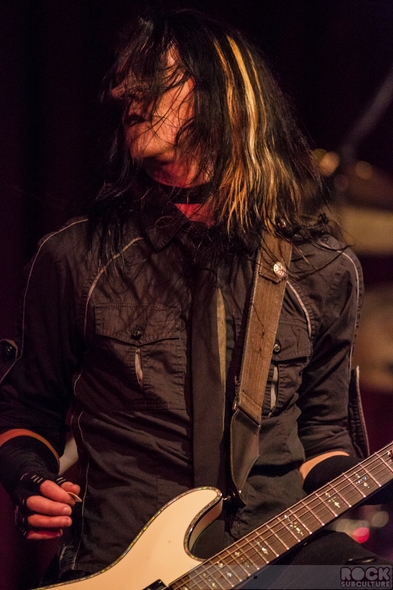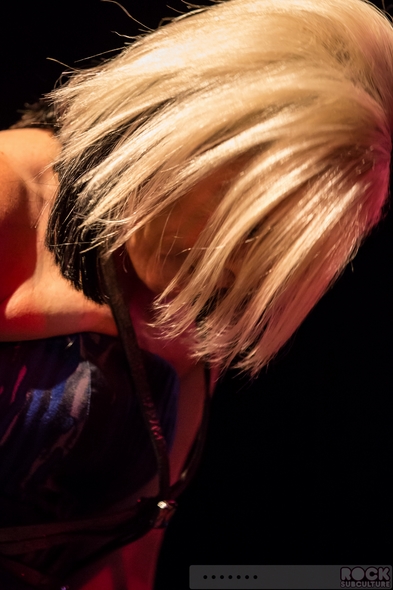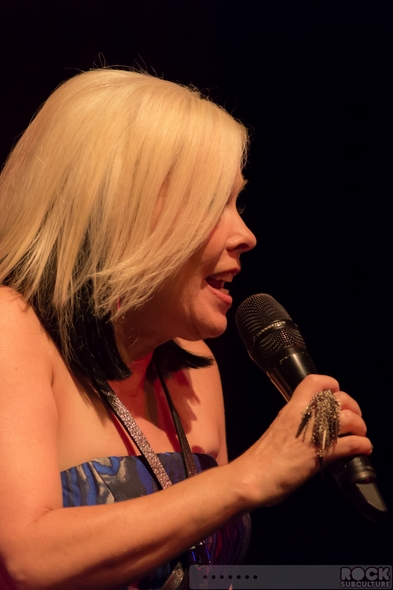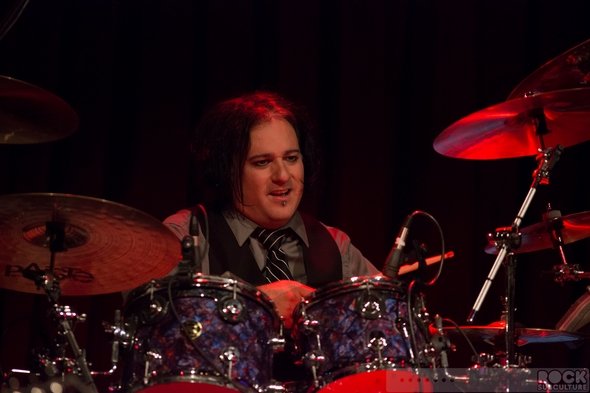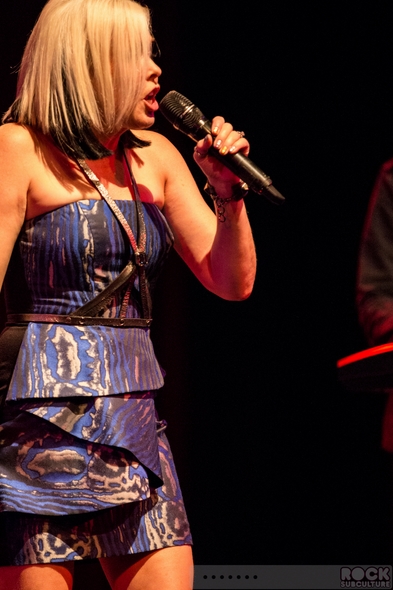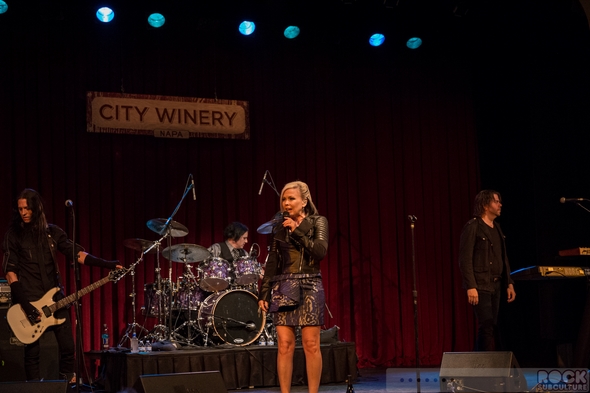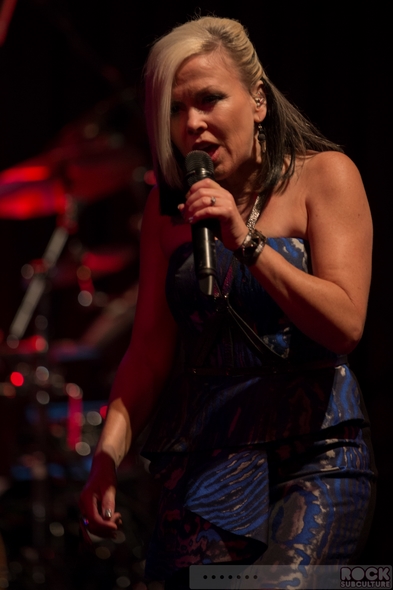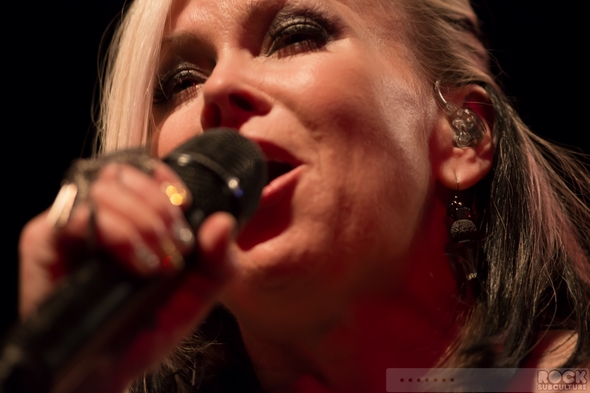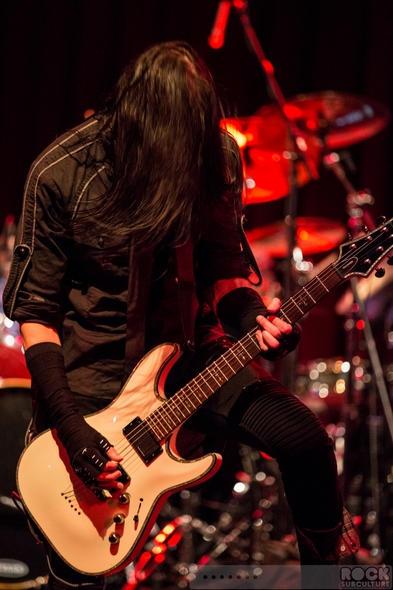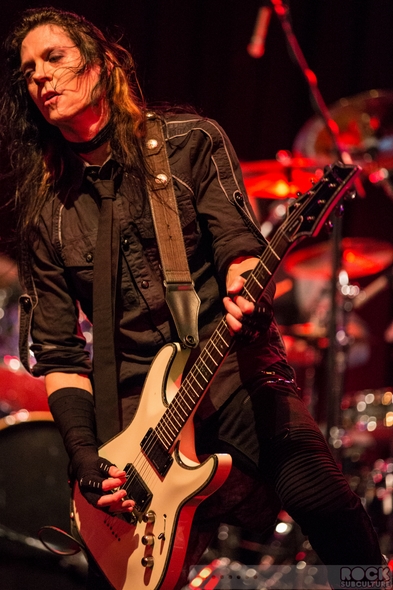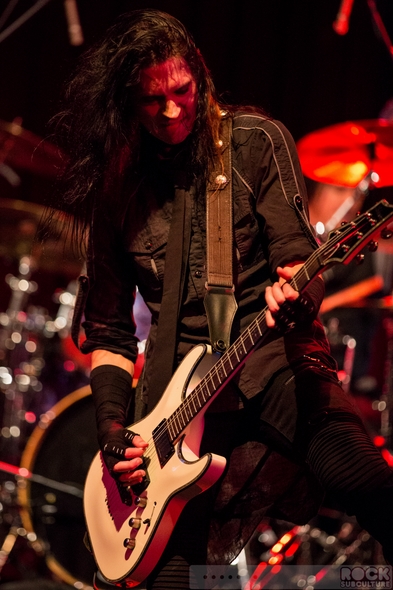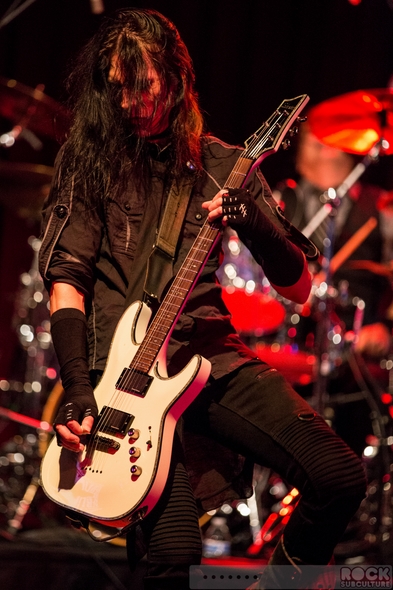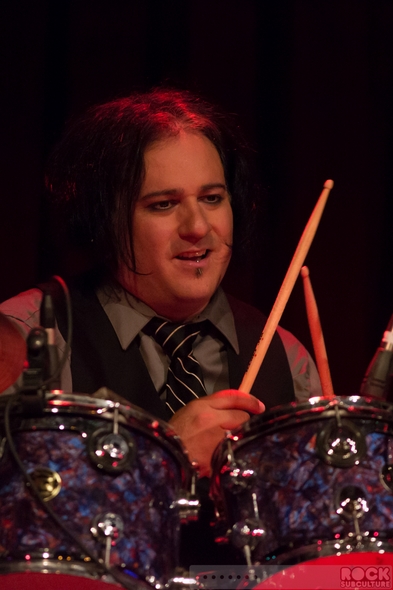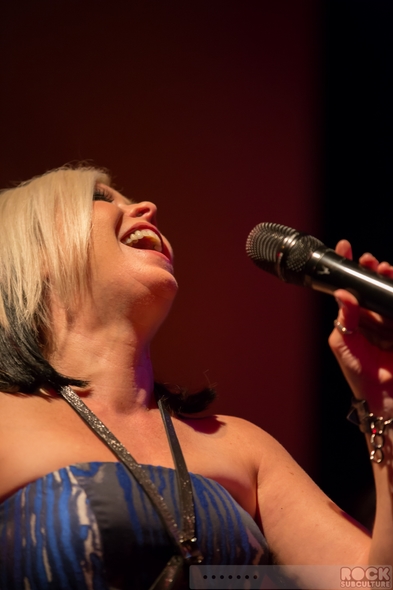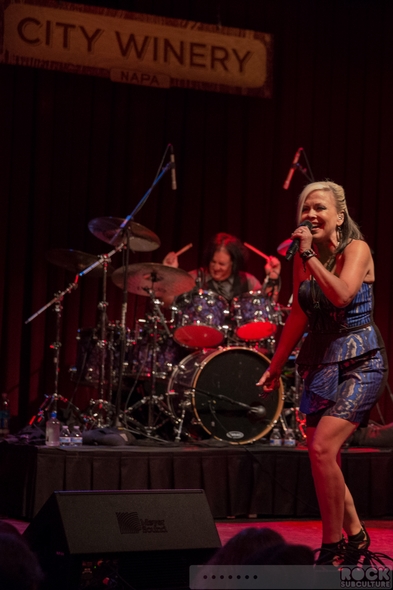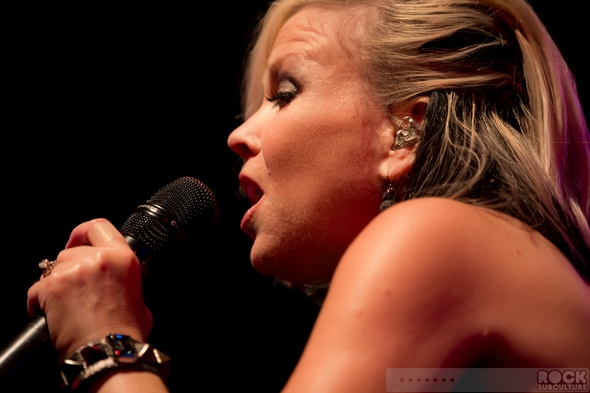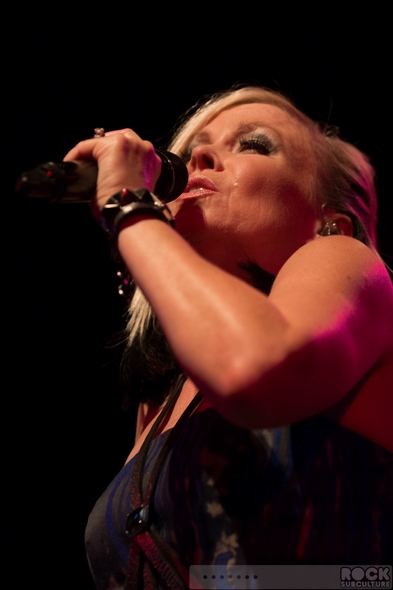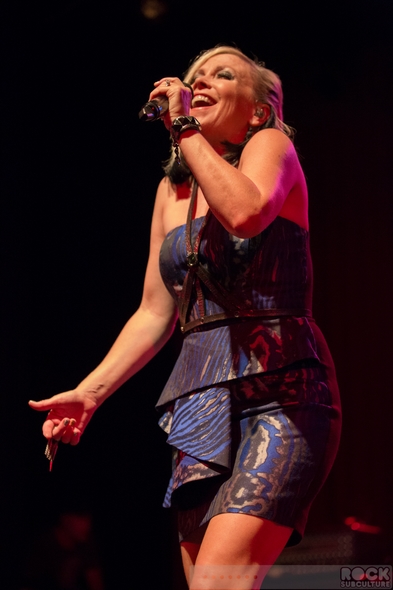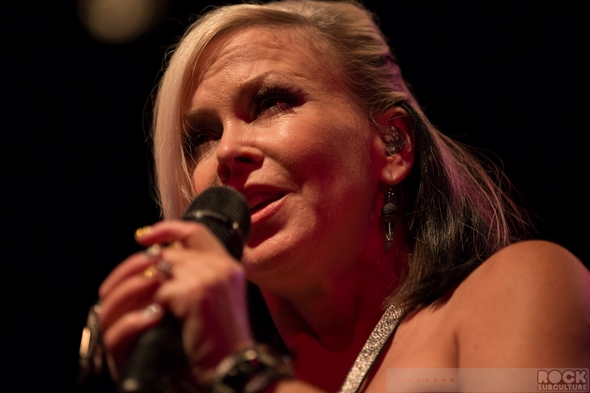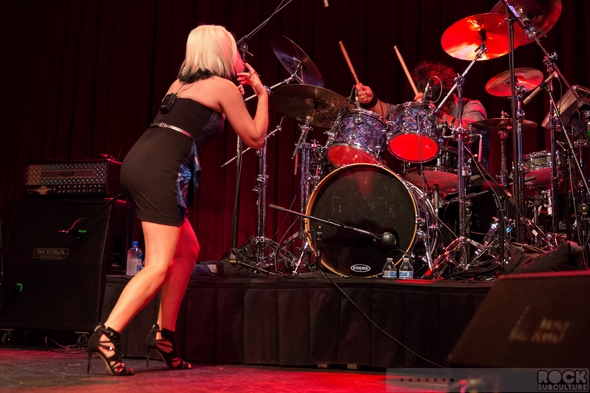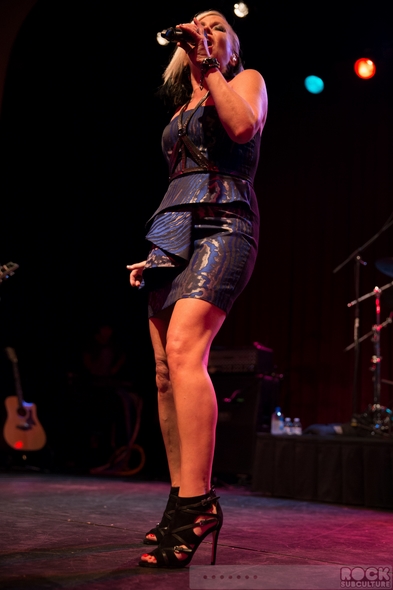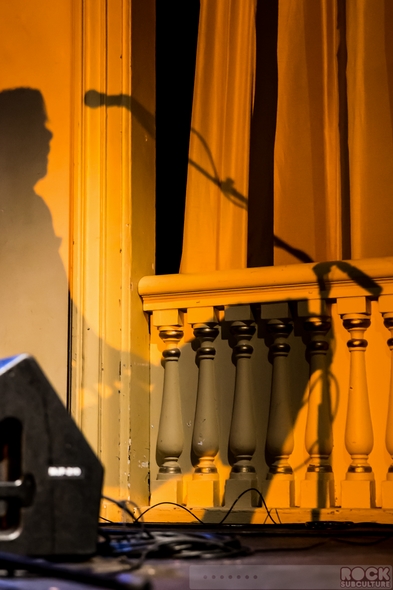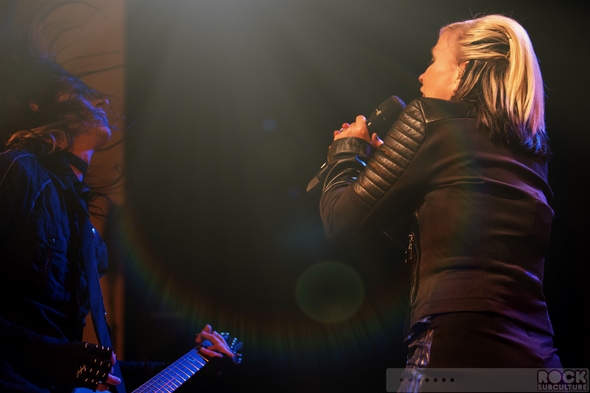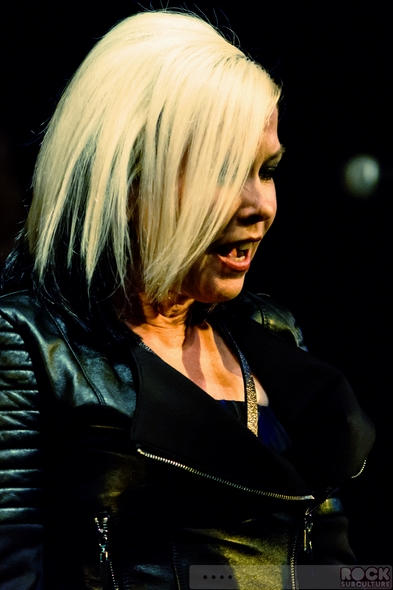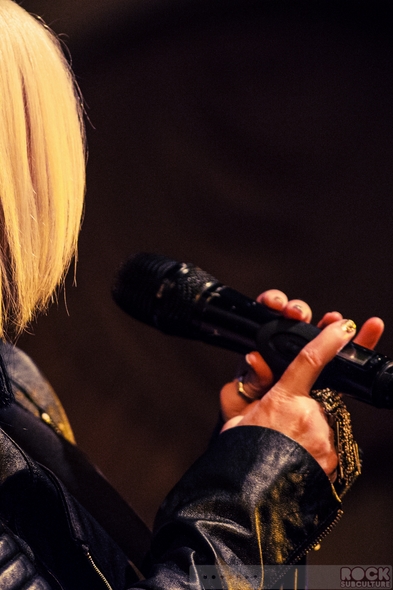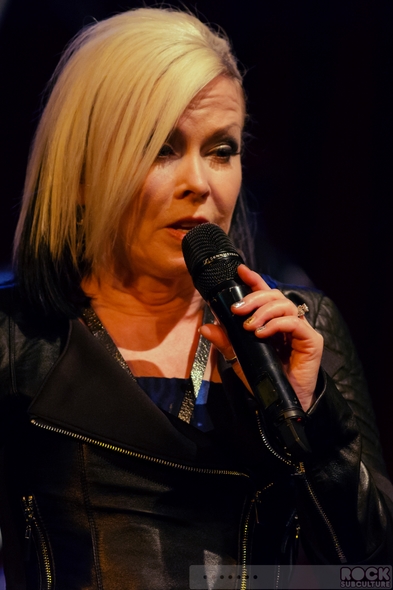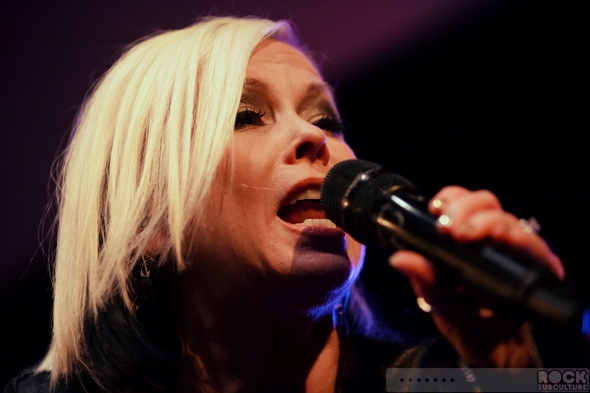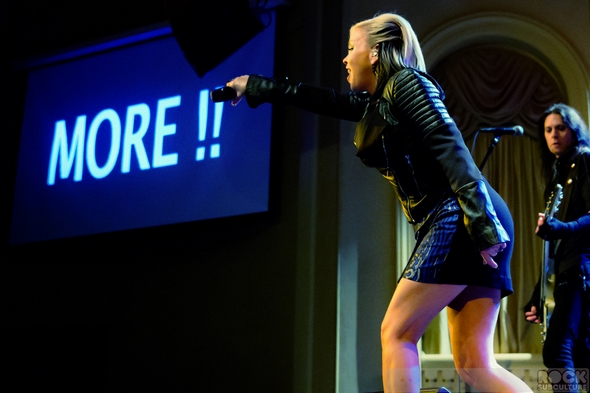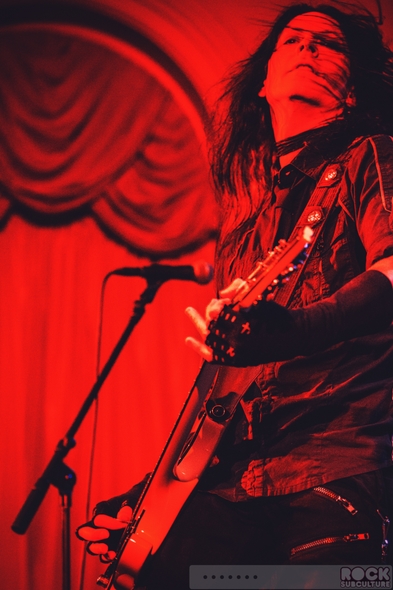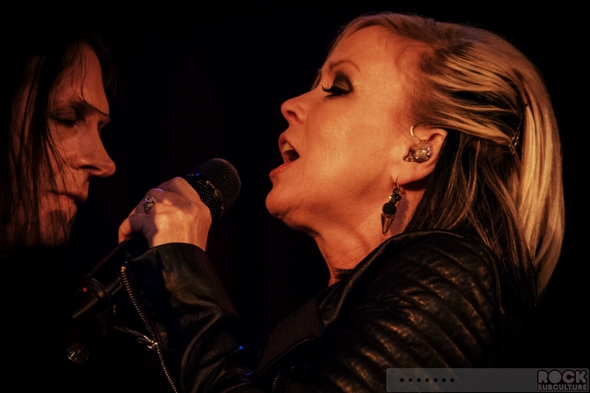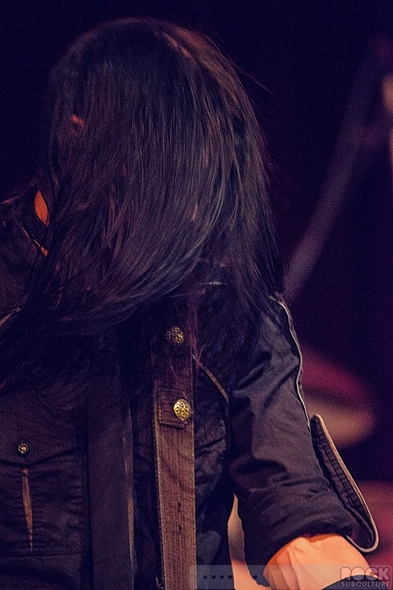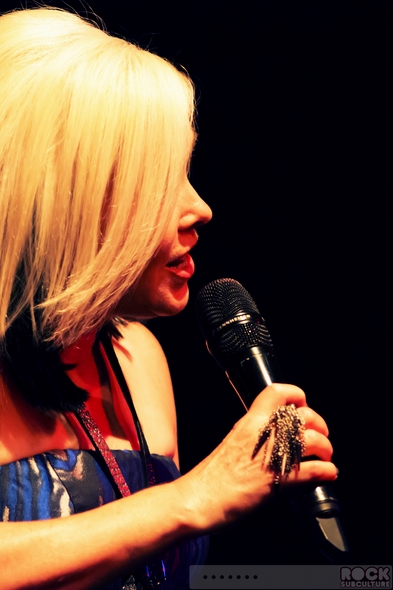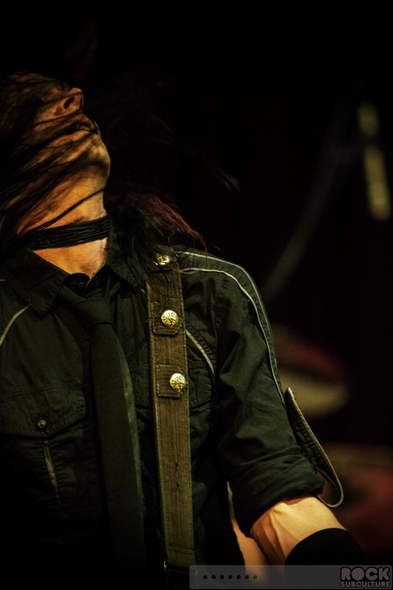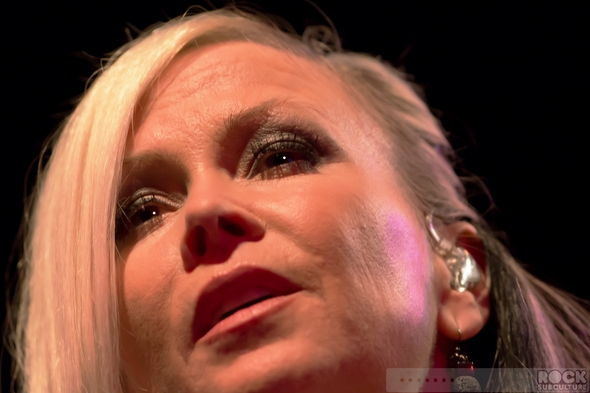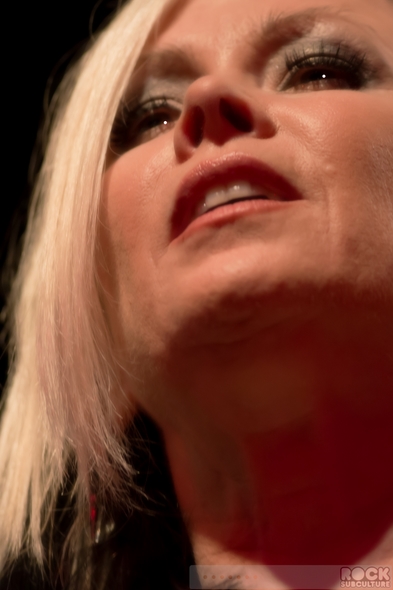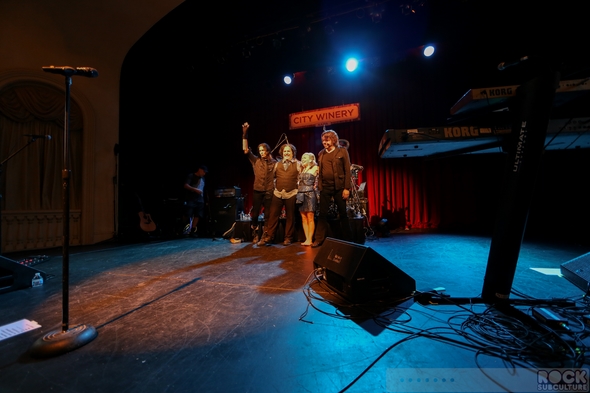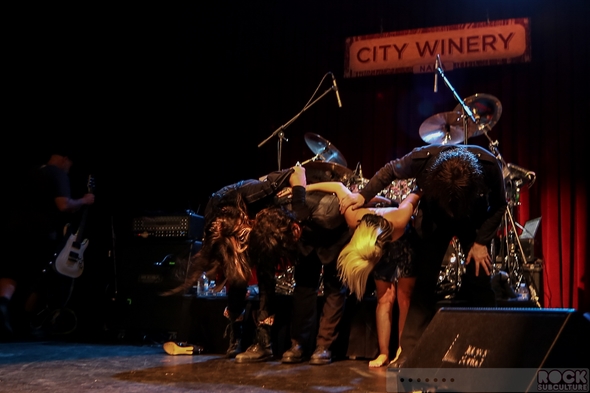 Jason DeBord