Berlin Featuring Terri Nunn kicked off 2014 with their first live date of the year at Saint Rocke in Hermosa Beach, California, just as they did last year (which is a show I caught and reviewed as well).  The biggest difference between last year and this year is that their amazing new album, Animal, came out this past September.  While they have been playing some of this new material in their shows in the past few years, somehow it felt much more seamlessly intertwined into the set, maybe because now I'm so familiar with the songs.  Like last year, it was another stellar show with excellent supporting artists, and Saint Rocke is a great little venue.  I think more than most bands, Berlin gets what their music is about, how it affects people, and the power a live show can have on celebrating life and living it with some passion.  They definitely bring it all out on stage and they are one of those bands that can carry you along with them vicariously.
Who: Berlin Featuring Terri Nunn
Supporting: Honey and the Heroine
Supporting: Smoke Season
Opening Set: Jett Pink
Venue: Saint Rocke
Where: Hermosa Beach, California
When: January 24, 2014
Seating: General Admission (photo pass for all songs, all three sets)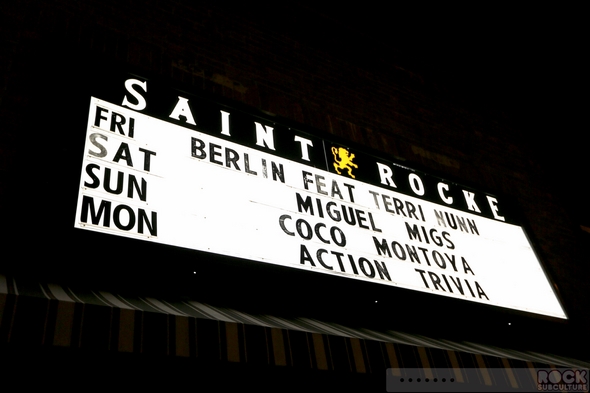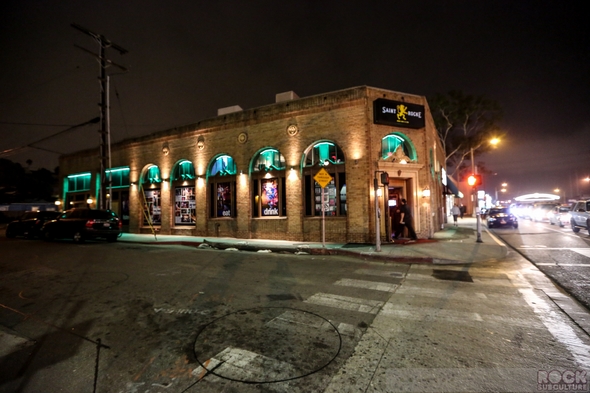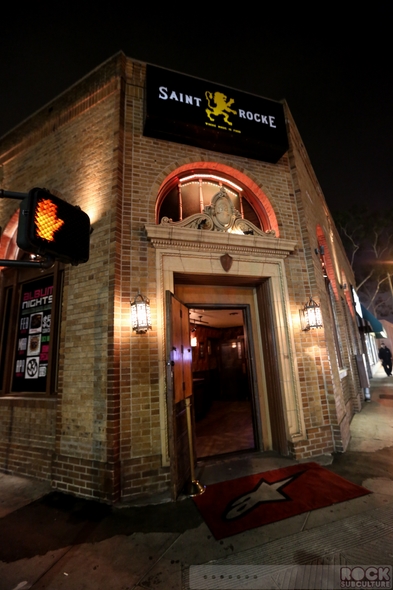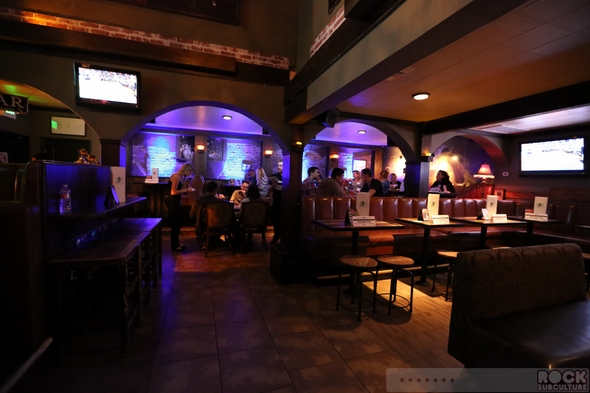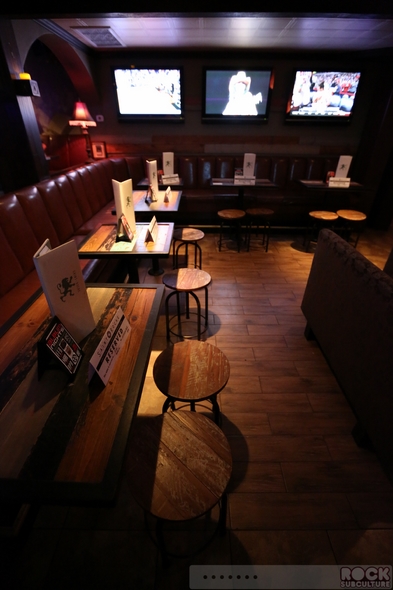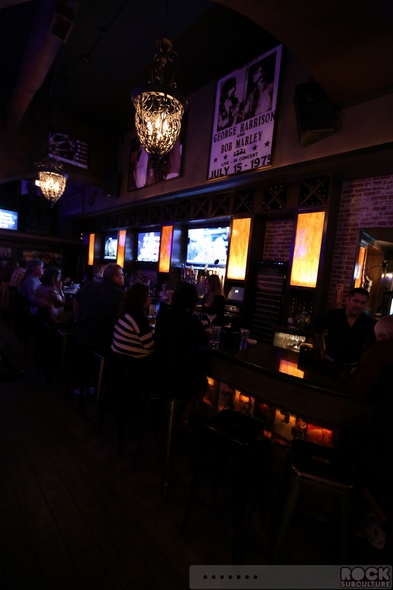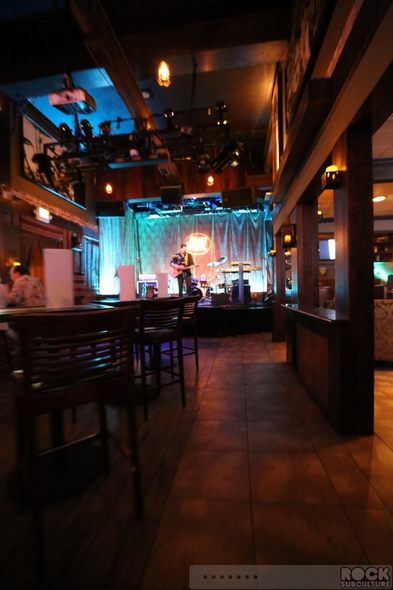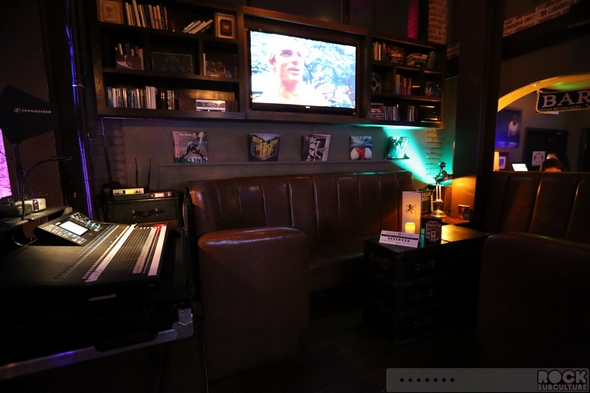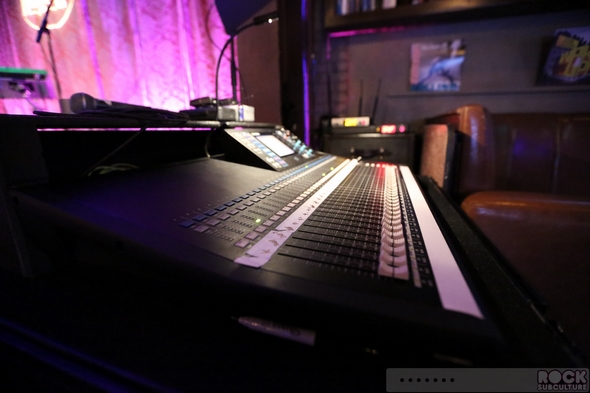 This was my second show at Saint Rocke, having seen Berlin there a year ago, so it was a bit like déjà vu.
It is a great little concert spot and the staff is awesome.  It has a full bar, lots of seating, and drinks and food (I didn't have time to eat but hear the food is excellent).  They also have end to end entertainment from doors until closing out the show, which is great.  I'm also a fan of Hermosa Beach, part of the "beach cities", as it is my own second home, having lived in the area when I was in film school/grad school in the late '90s.
Jett Pink
Jett Pink opening the evening with a two hour set of awesome acoustic covers of classic songs.  He had a great voice and brought out some great versions of familiar favorites.
Below are a few photos of Jett Pink performing on stage: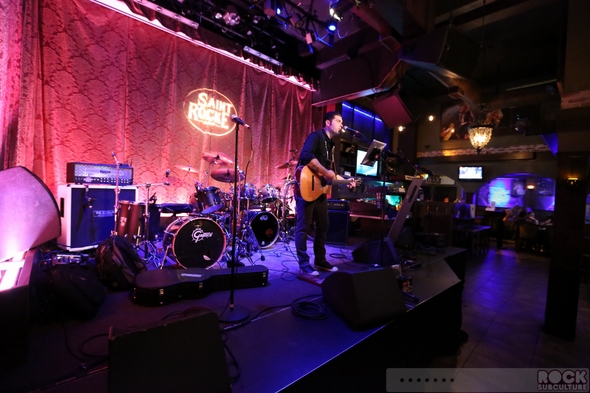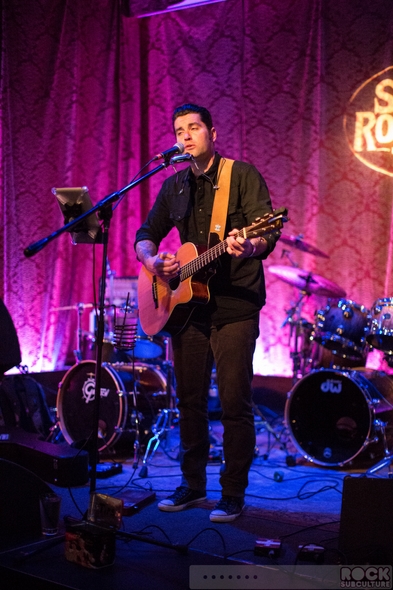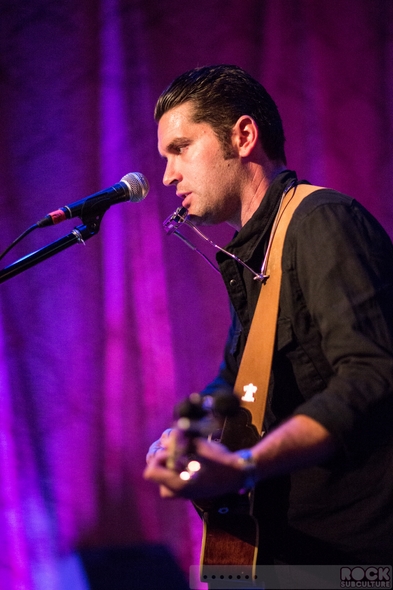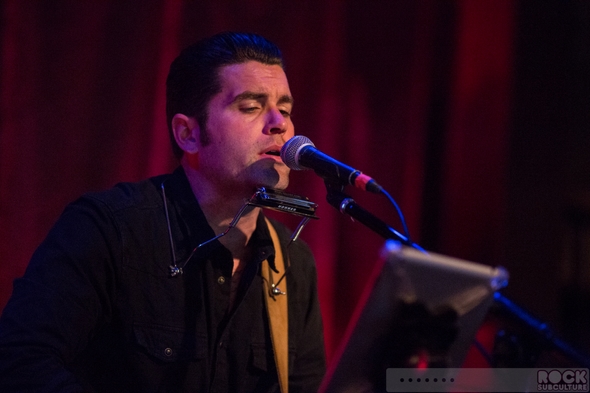 Smoke Season
Members
Jason Rosen
Gabrielle Wortman
Smoke Season is one of those bands that I didn't know, and just didn't have time to preview leading up to the show.
Being up front for photography, the first thing that I noticed is that they had some pretty complex equipment to set up to for their shows.
They describe themselves as follows:
Smoke Season is the experimental musical project of Jason Rosen (former keyboardist of pop-rock band Honor Society) and Gabrielle Wortman (current lead singer, songwriter and producer for electronic altrock band, TEMP3ST). Self-described as east-coaster fish out of water in Los Angeles, the two wanted to create music from a palate reminiscent of tumbleweeds and the Old West. They are dedicated to creating innovative art that stands on its own in identity and style.
In short, I thought their set was brilliant, and more than that, I love their music.  I purchased their EP, Signals, from iTunes this weekend – I absolutely love it.  And really their live sound matches their studio sound quite well (and the sound for them at Saint Rocke was excellent).
With first impressions, I get a bit of a vibe like The xx, but they are very different beyond the male/female dual vocals and some somber bits in their music.  But those slower, softer parts serve to contrast their more rocking highs, and their music goes through a lot more changes and has a much stronger pop element (and I mean that as a compliment).  They are one of those artists who seem to have an instinct for knowing how to craft immediately catchy music that hooks you in and takes you on a bit of a ride.  And they aren't afraid to experiment with and cross over into different sorts of musical genres and territory.
Gabrielle has a fantastic voice and the ability to push a lot of power and emotion through her vocals and delivery.  She has some serious soul backing her up.  Jason provides a great balance and match for her – excellent duo.
I would highly encourage readers to check out their work on SoundCloud – fantastic stuff:  www.soundcloud.com/smoke-season
I definitely see a lot of potential with their band, and I hope to have a chance to see them live again in the future.  I would definitely turn out for their own show, and look forward to more releases from them.  They definitely set a high mark for me to compare other supporting acts to in 2014.
Below are some photos of Smoke Season performing on stage (click any image for higher resolution photo):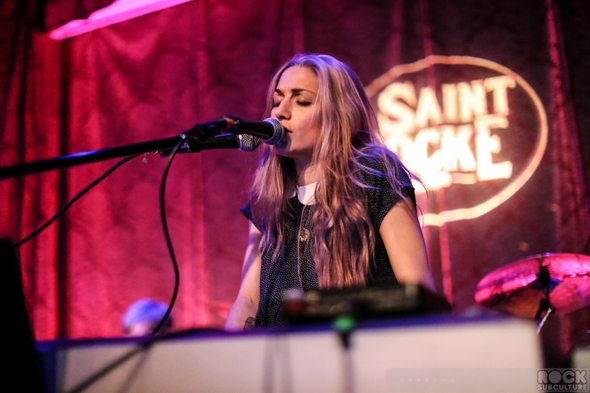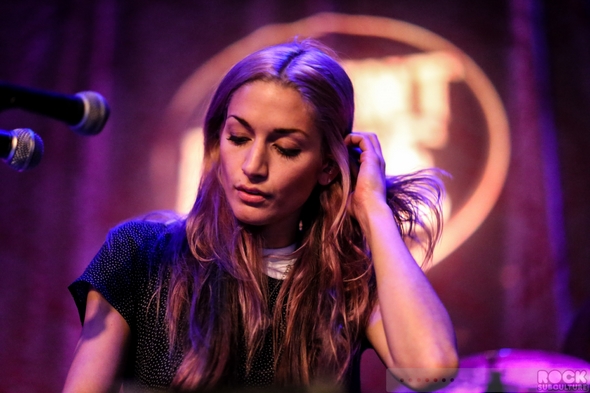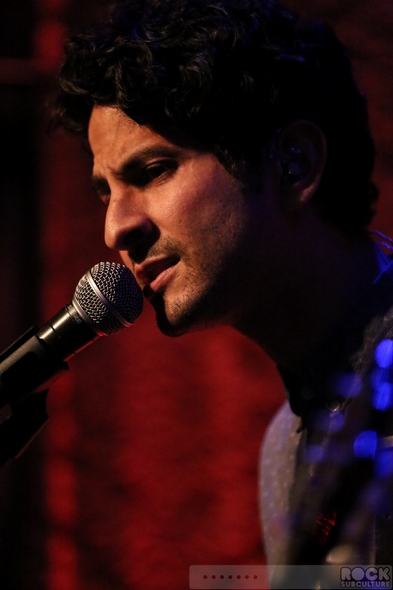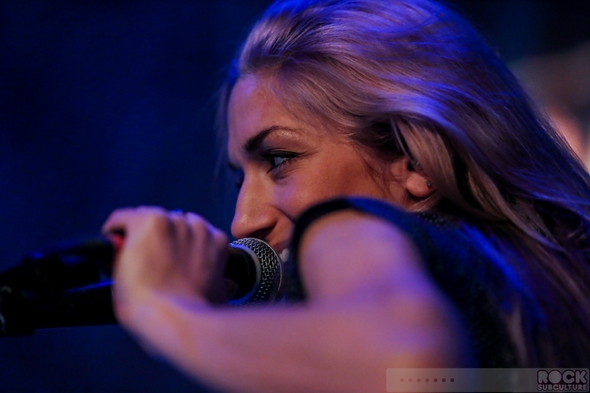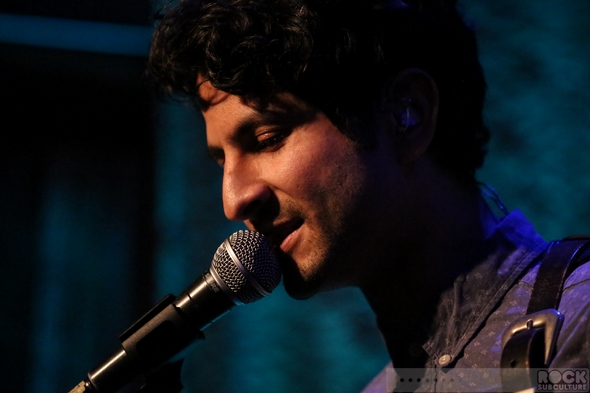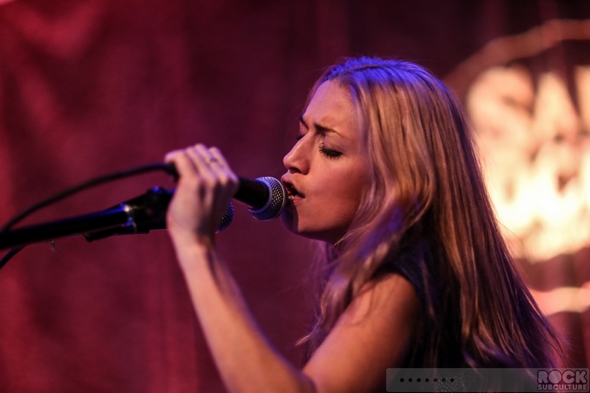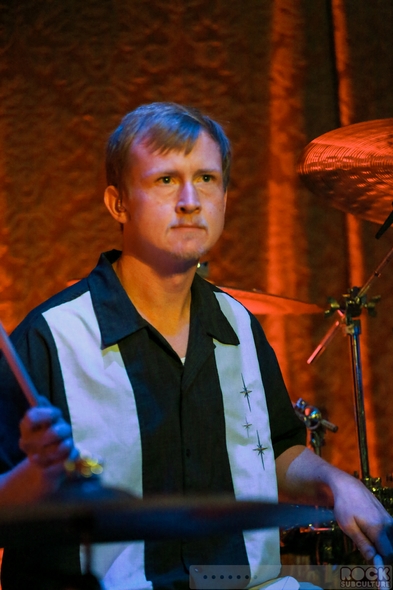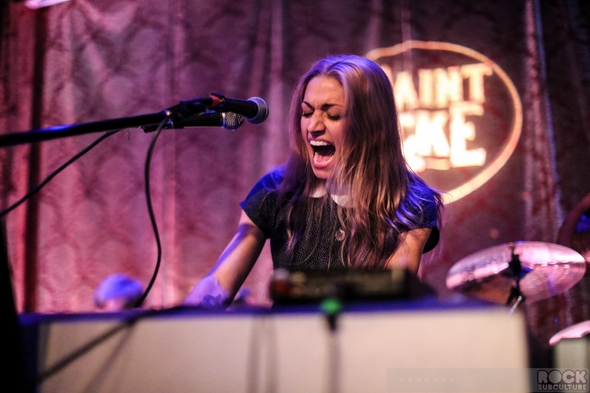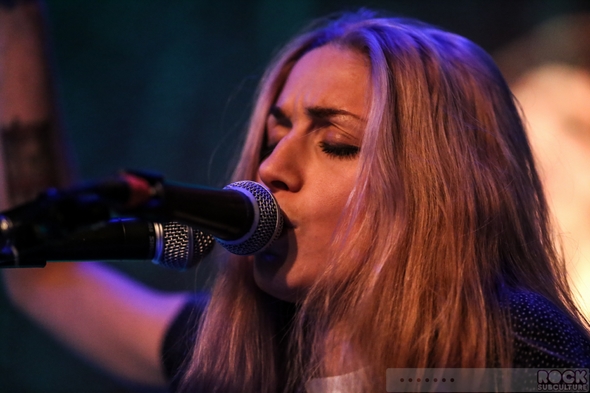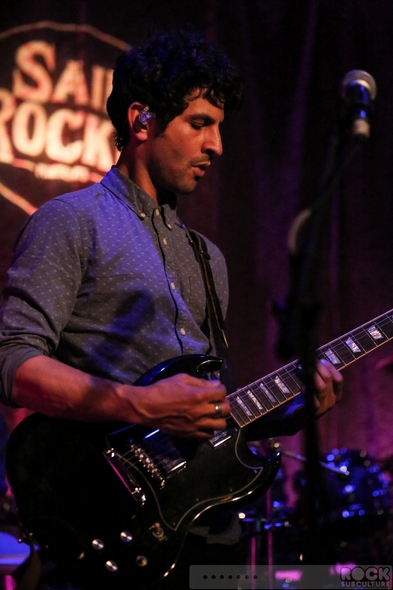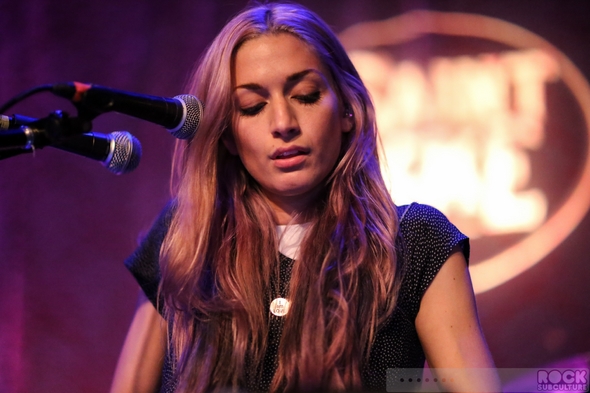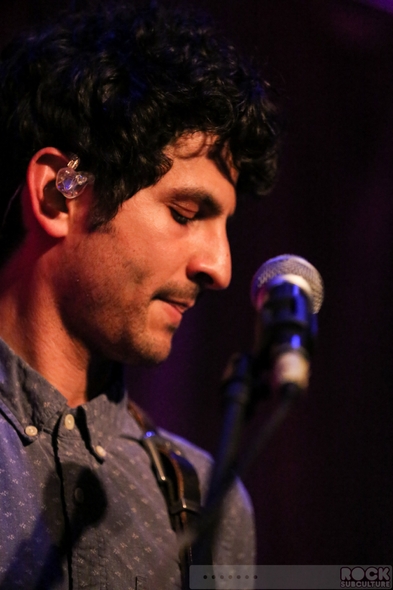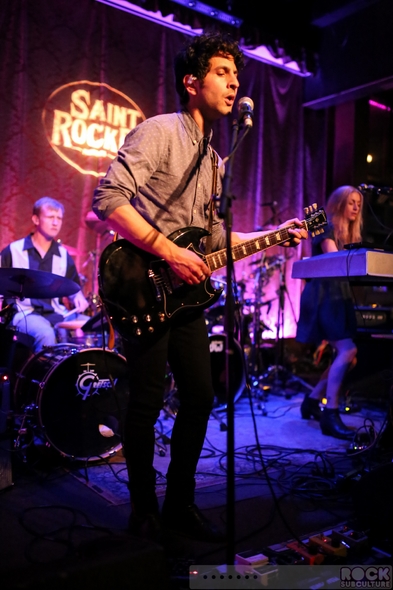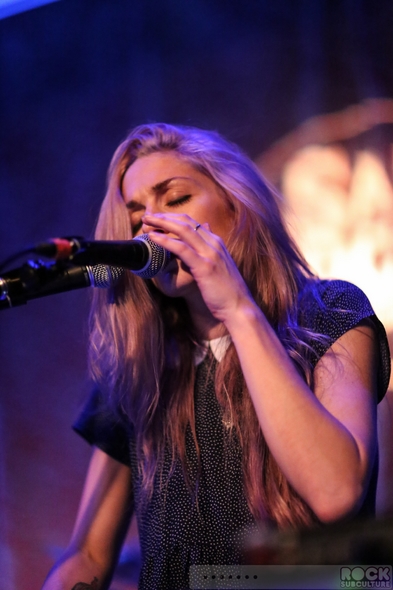 Honey and the Heroine
Members
Ren Stewart (vocals, synthesizer)
Pete Fielis (guitar)
Lee Norton (bass)
Chuy Vidales (drums)
Like Smoke Season, I did not have any prior exposure to Honey and the Heroine. Like with Smoke Season, I was extremely impressed with their live set (and also purchased their debut album, Alright, from iTunes after the show.
I did speak with front woman Ren a bit before the show, which was really enjoyable.
This is how they describe themselves:
Honey and the Heroine is a New Wave Rock band spawned from the underground counter-culture of Orange, California and is instantly gaining recognition for its distinctive voice and infectious energy. Ren (apprentice of DEVO's Mark Mothersbaugh) has a cooly-lit voice that seeps confidence as her melodies weave through the songs with almost jazz-like phrasing. Pete Fielis' signature guitar-work has a musicality that sings along seemingly without effort, yet it's emotionally urgent and real. Fielis and bassist Lee Norton have shared the stage together in other local bands and have formed a perfect music chemistry that they bring to H&TH. H&TH's rhythm section hurls the listener forward with a controlled energy and creativity; the newest addition to H&TH, drummer Chuy Vidales (The Natural Thrill) jumps the band into a higher energy ring with his methodical rhythms. Norton's bass lines often play alongside Ren's vocal and synth counter-melodies giving them a distinctive sound.
Having grown up on 80's New Wave, I definitely find their work has captured the sound and spirit of my own favorite era of music beautifully, though it definitely has a contemporary element and framing as well, and I hear some influences that came after New Wave as well.
Their album is excellent, and is quite honestly an album I'd personally listen to front to back (and I'm picky about that, so that is a rare feat in my music world).  There is a lot of variety song to song, so they show a lot of range in putting together fast, slow, and rocking songs that all work.
They put on an awesome, high energy show, and they are certainly another band I'd personally go see live at their own gig, so I highly recommend checking them out.
Below are some photos of Honey and the Heroine performing on stage: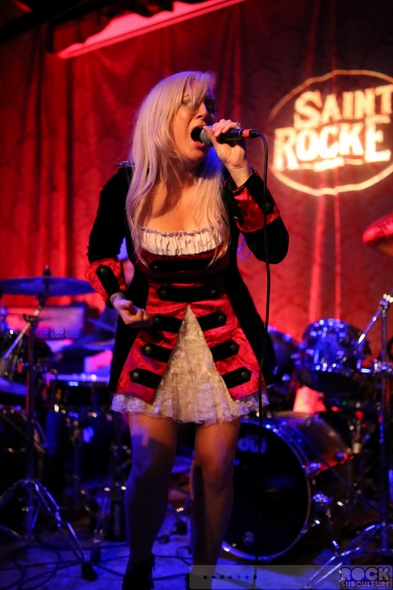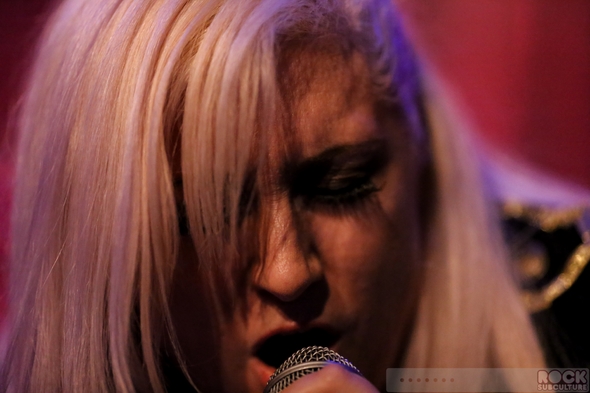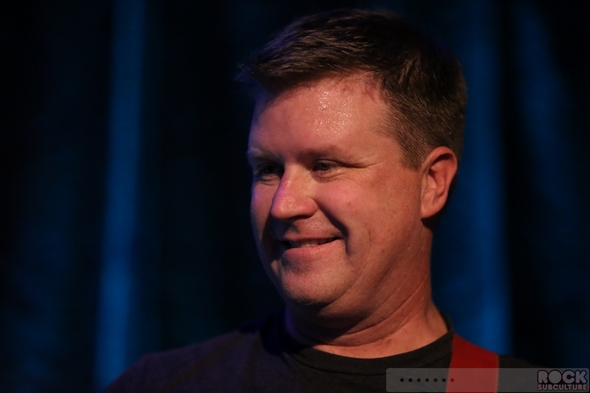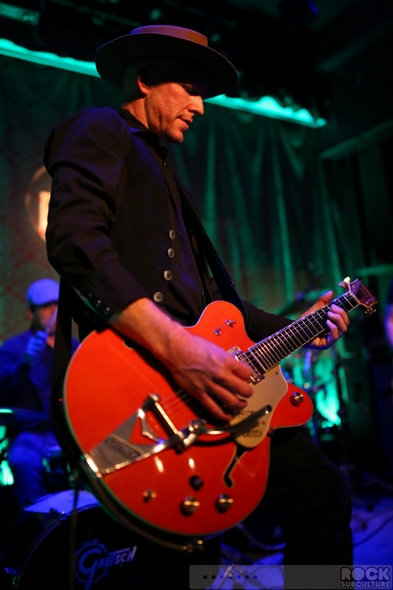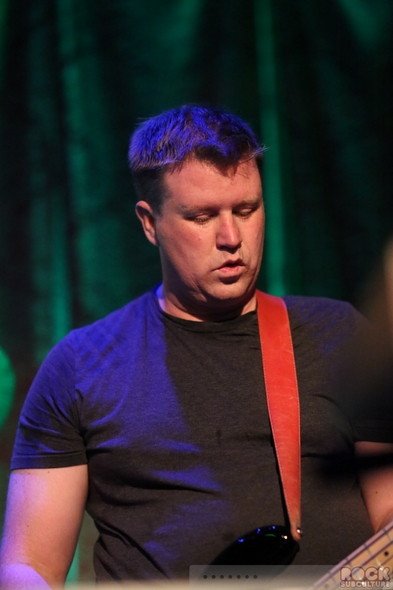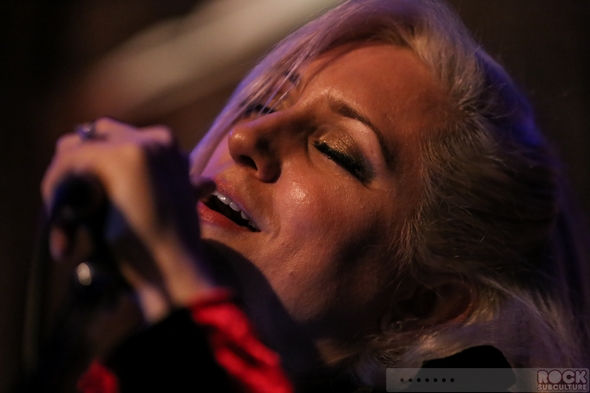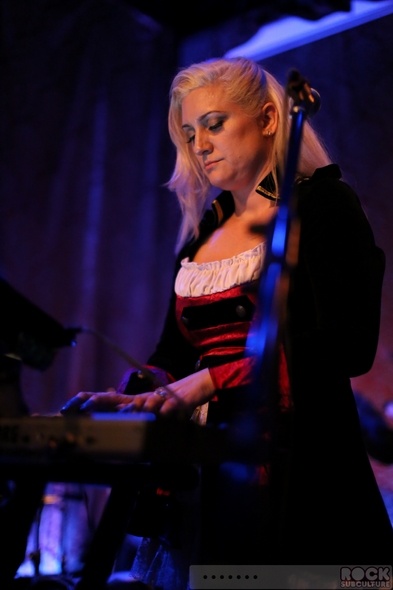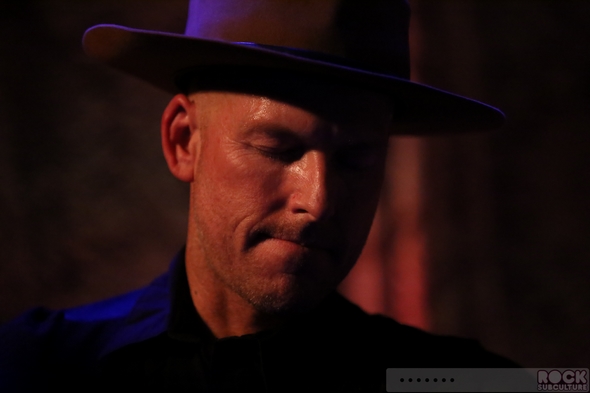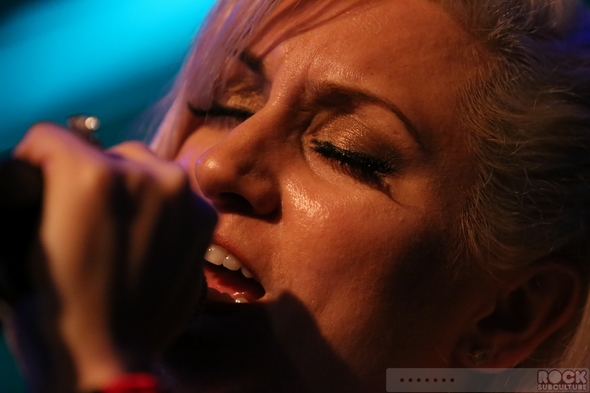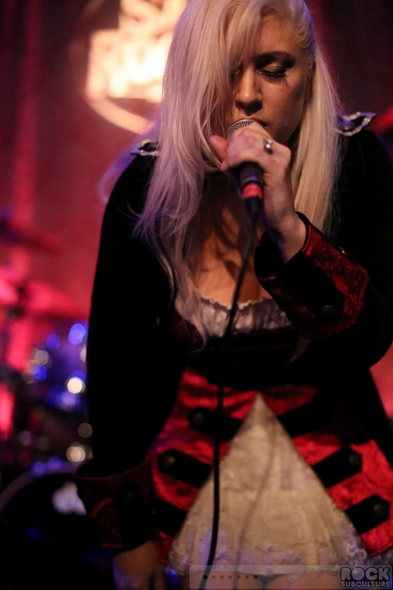 Berlin featuring Terri Nunn
Members
Terri Nunn (vocals)
Carlton Bost (guitar)
Chris Olivas (drums)
Dave Schulz (keyboards)
I've published quite a few reviews of Berlin, including two last year (their 2013 kick off show at Saint Rocke as well as their appearance at Regeneration Tour/Rewind Festival at Thunder Valley in Lincoln, California).
I've been a huge fan of Terri Nunn, Berlin, and their music going back to the early 80s, so currently I try to see them play live whenever I can.
I had a chance to talk with Terri a little bit before the show Friday night, which was a real pleasure as she is very warm and down to earth, and has such a rich history in music.
Berlin formed in the Los Angeles area in the late '70s, and their first single – "A Matter of Time" – was released in 1979, and it was also played in concert Friday night.
They were very much a fundamental and pioneering part of the "New Wave" movement in the 80s. The song 'No More Words' is for many a classic 80s song and synonymous with the times. And Terri Nunn really led the way in making female-fronted bands a thing that is relatively common today (as with the two opening bands for this show), and has always had a strong personality.
Many of their songs involve interrelated subject matter of love, love lost, intimacy, sex, and relationships, and one of their most known songs (and somewhat controversial at the time) was "Sex (I'm A…"), though they are probably best known to the mainstream public for the ballad "Take My Breath Away", which featured in the film Top Gun (1986).
There is a great deal of additional information about the band and their history on their Wikipedia entry., with even more information on their official site at www.berlinpage.com.
Their new studio album came out in September, and I ranked as one of my Top Ten Albums of 2013.  I'm a really big fan of the new songs, and they are really great in live form.
The title song, "Animal", is probably the most Berlin-like overall, but while being true to the roots of the band, the synth elements are really much more contemporary and sophisticated, composed of a lot of different layered sounds that blend perfectly, complimented by the hooky guitar riffs and pounding beat that would make it at home in any high energy club.  Of course, Terri's vocals are as beautiful and confident as ever.
I think my favorite song on the new album is "Nice To Meet You", which I heard at their shows last year.  It opens with a fantastic synth riff, and goes through some changes as it moves along and incorporates some additional elements – very catchy song.  It is in part about Terri coming to terms with playing before her fans and part of their concert set now includes Terri going out into the audience and interacting with us as she sings the song, so it is a concert highlight as well.
Another favorite new song of mine is her tribute to her mom, who passed away in 2007.  I first heard this live at a show two years ago, and it is definitely a very different sounding song for the band, and definitely is a personal song in a very different way for Terri.  I love songs with piano, and it provides the perfect backdrop to really touching vocals.  Beautiful song.
When I was talking with Terri before the show, I had read on their Facebook page that they would be doing a special video tribute to her mom during the show (as it was her birthday), so talked with her a little about this…
I remembered that at the show at this same venue a year ago, Terri had talked about a loss of a family friend, and sadly, there was mention at this show Friday about another loss for the band's family.
Not to get too philosophical for a concert review, but I think these tragic losses are also a reminder of how previous life is, and to live it in a way in which we keep connections strong and real for those who are important, and to live life to the fullest.  If only to honor those who left us to early.  And I think the band coming out and doing these shows under such circumstances honors those who we have lost – leading the way in living life as its mean to be lived – with friends, family, and in joy and celebration, as we can.
Terri also invited members from the audience on stage during their performance of "Dancing In Berlin", contributing to the intimate atmosphere.
Below is the full set list for Friday night's show…
Setlist:
With The Lights On
No More Words
Touch
Metro
Animal
Pictures of You
Nice To Meet You
Mom (with video tribute)
Secrets
Masquerade
Blame It On The World
Like Flames
Dancing In Berlin
Sex (I'm A…)
Encore:
Take My Breath Away
Somebody To Love (Jefferson Airplane Cover)
Below is an image of Terri Nunn's set list: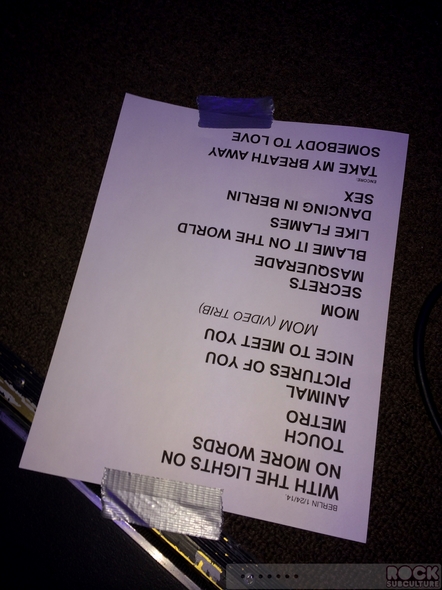 Berlin is one of those bands that impresses me with how well the band work together so seamlessly to recreate all of that great music, and seem to have a lot of fun doing it.  I had asked Terri about her feelings on studio versus live, and unsurprisingly, she really loves to perform for her fans, and that really shines through in all of their shows I've been able to attend.
Dave Shulz on keyboards always seems so masterful and in command of all those familiar elements of their songs, playing seemingly effortlessly yet with a lot of panache and emotion, with little flourishes of personality here and there mixed in.
Carlton Bost on guitar has such a unique personality, I think he keeps the band grounded in his own vortex of style that is at the heart of the music.
Christopher Olivas is maybe my favorite drummer to watch at work, combining a sort of playful intensity in driving each song forward, while having a keen awareness about anything and everything going on, whether on stage or in the audience – he doesn't miss anything (I would say he doesn't miss a beat, but I'm not a fan of puns).
It is funny during the show how Terri brings out each of their personalities at different times, as she interacts with them.  Dave is sort of devilish in his humorous interplay, Carlton is kind of her foil when the song calls for some sexual tension, and Christopher just seems to love every second of performing their music.  Plus the traditional drum kit really breathes authenticity into the music.
All in all, another fantastic show put on by the band, and one I won't forget.  I think one overall theme of their full catalog of music (old and new) is that it is about inspiring people to live without barriers – fully, deeply, passionately.  And taking it live, they are bringing that message to their audience and fans; and this is reflected in how they bring their music to the stage in a very interactive manner.
I did shoot one video with my pocket camera at the end of the set, just to paint a picture of what the night was like much better than I could explain just in words. This was how they opened their encore with "Take My Breath Away":
Below are some photos of Berlin performing on stage (click any image for higher resolution photo):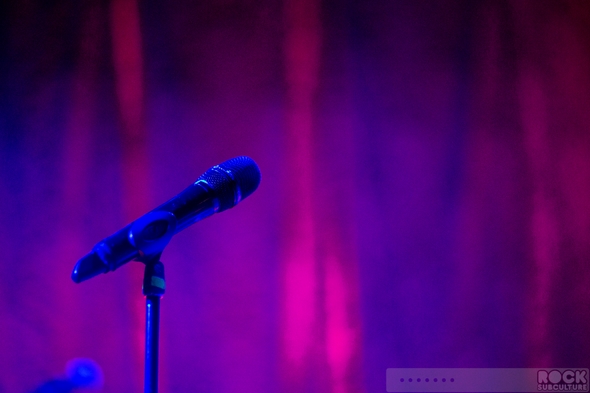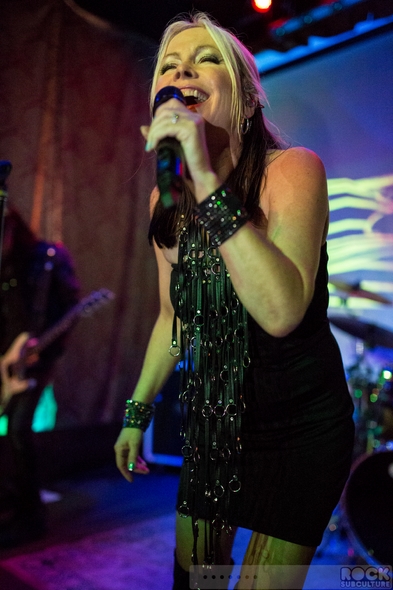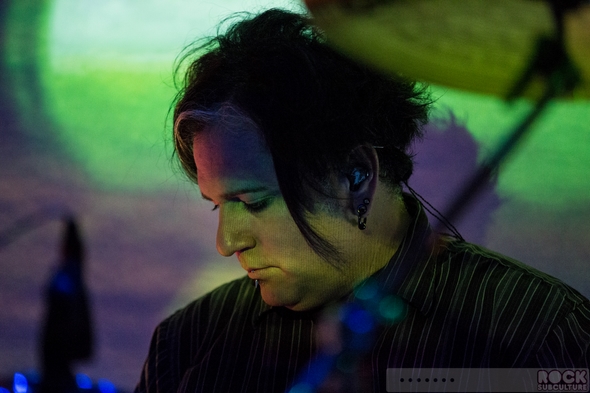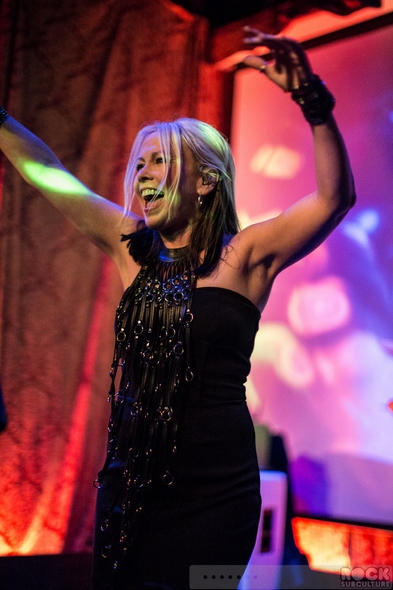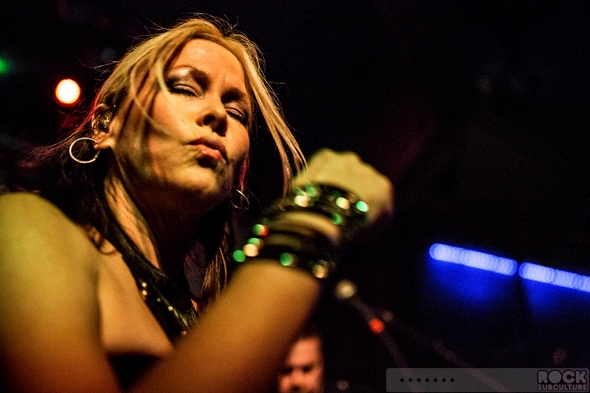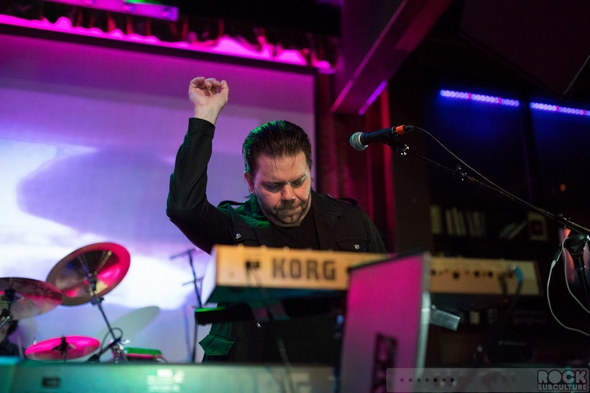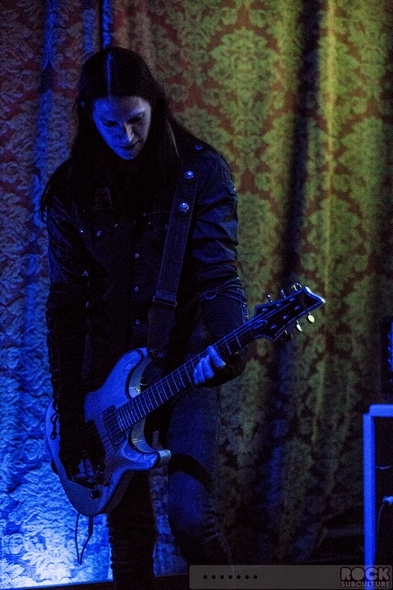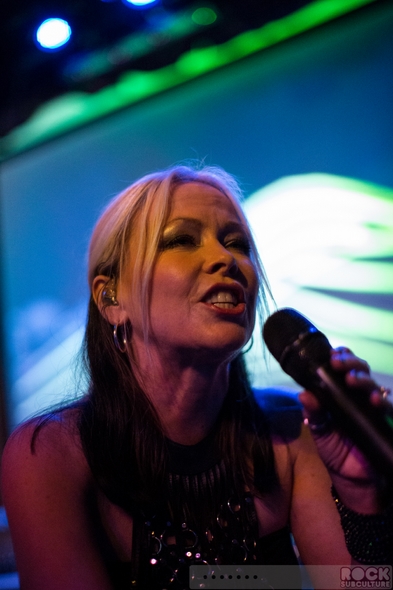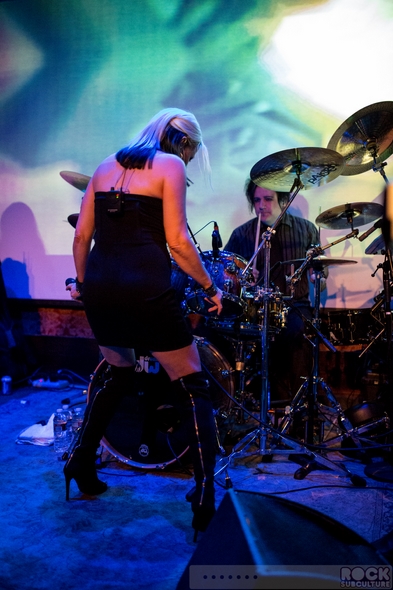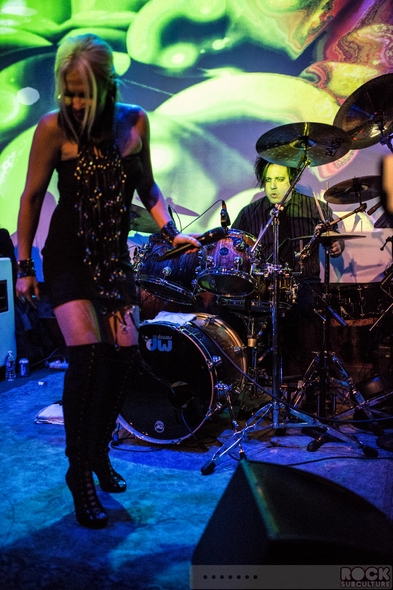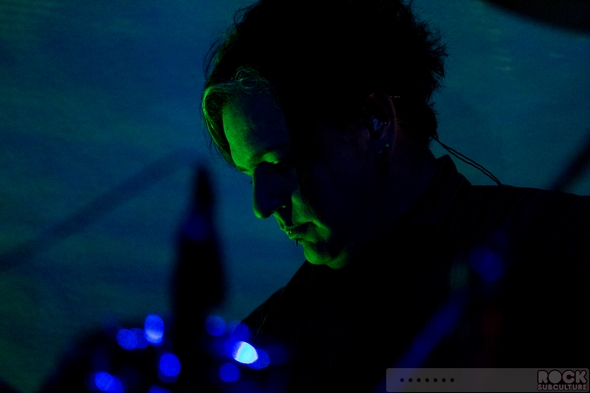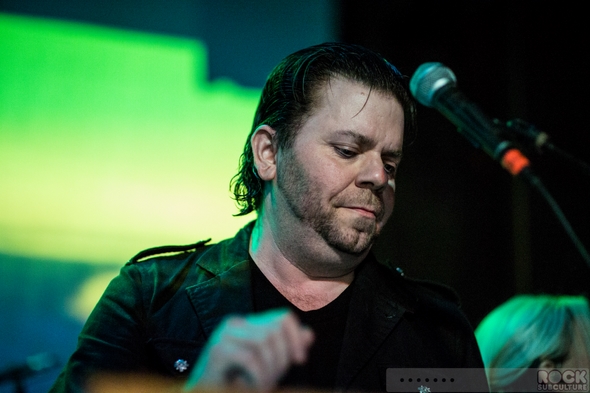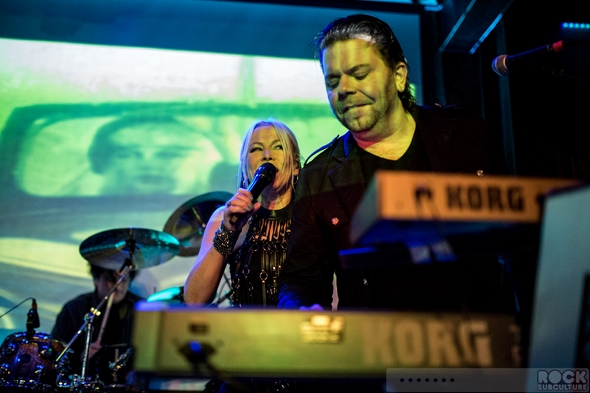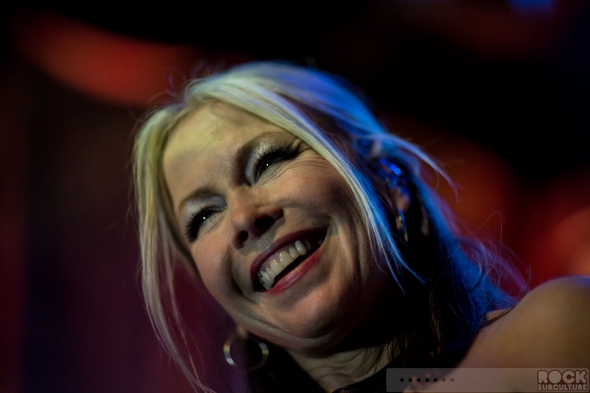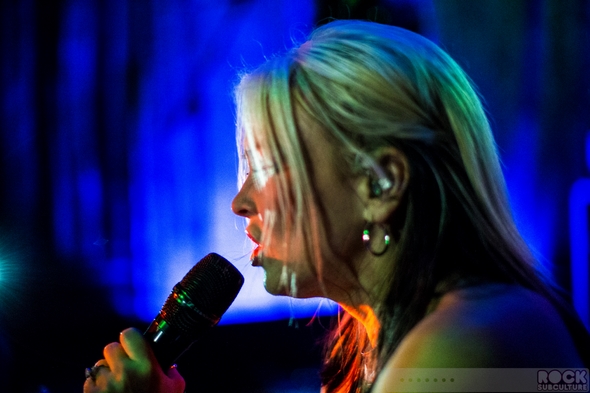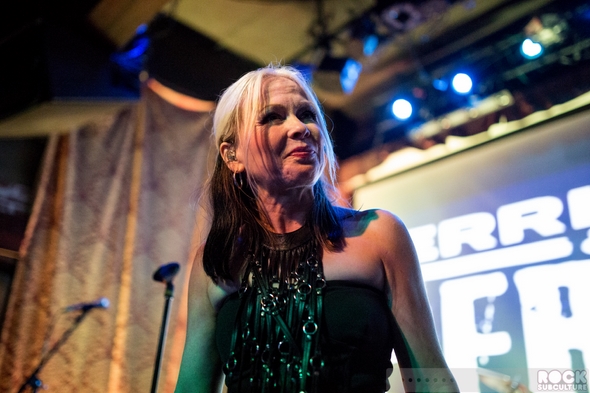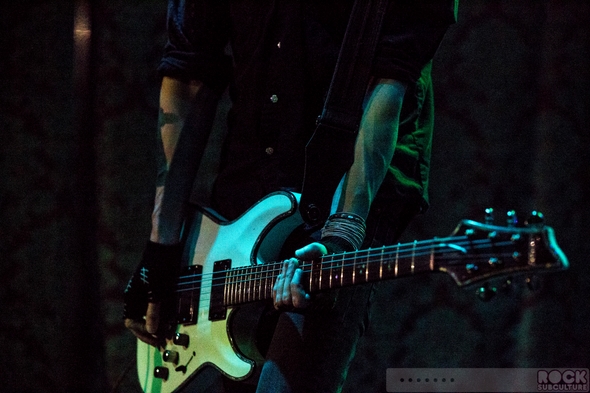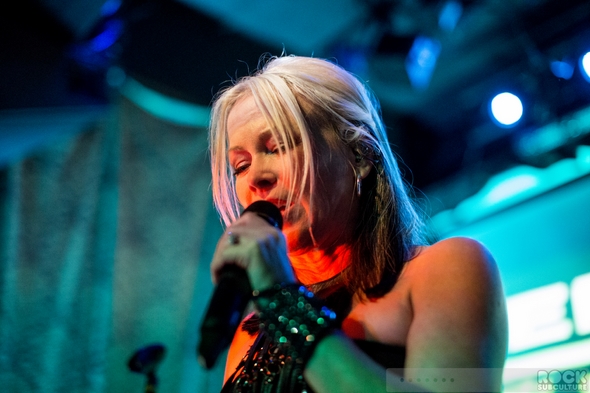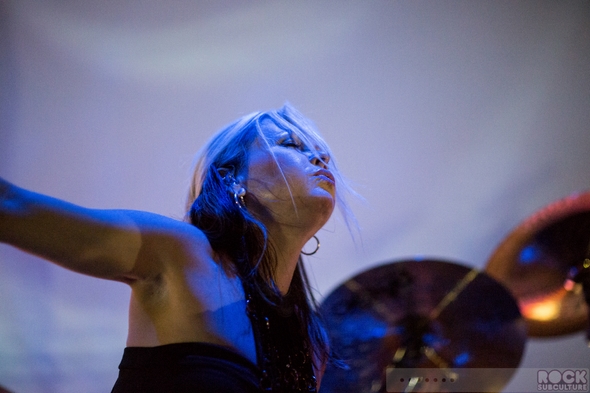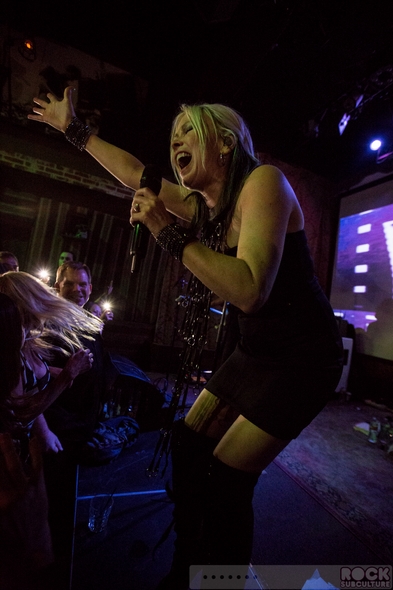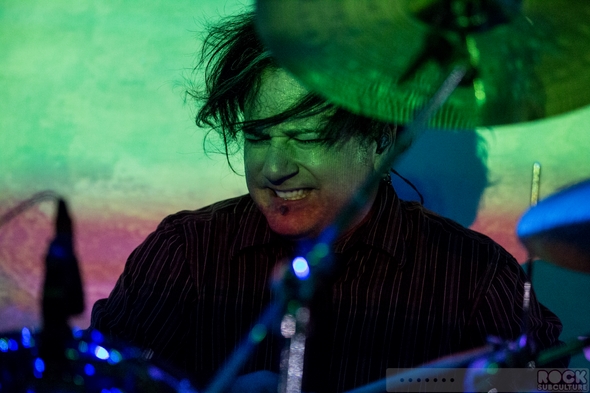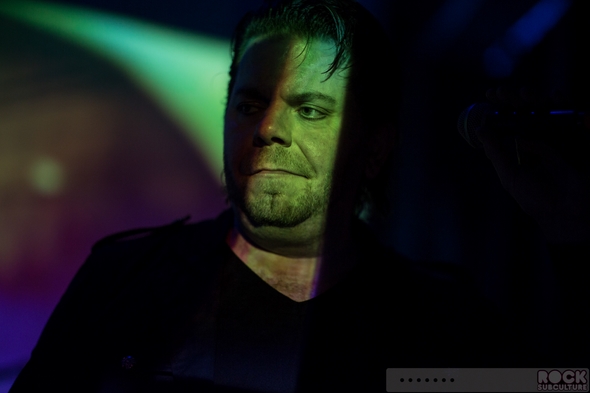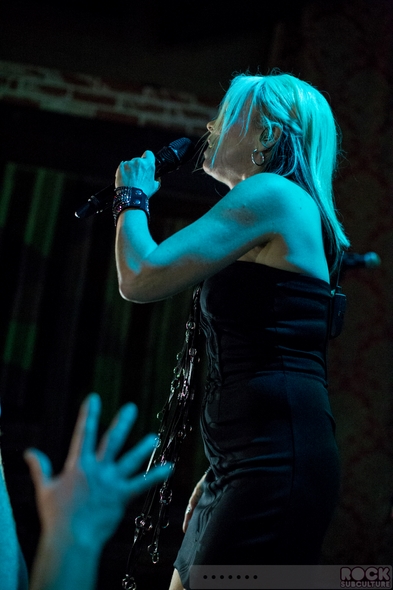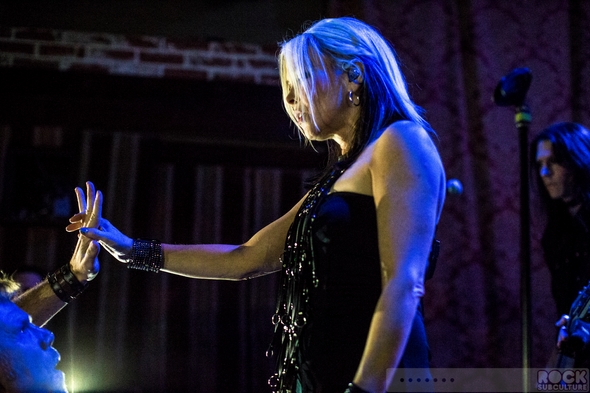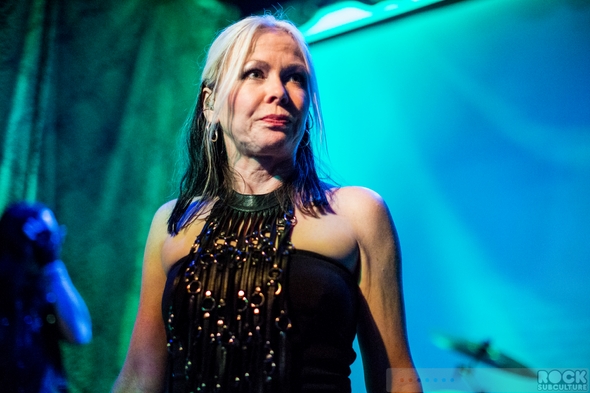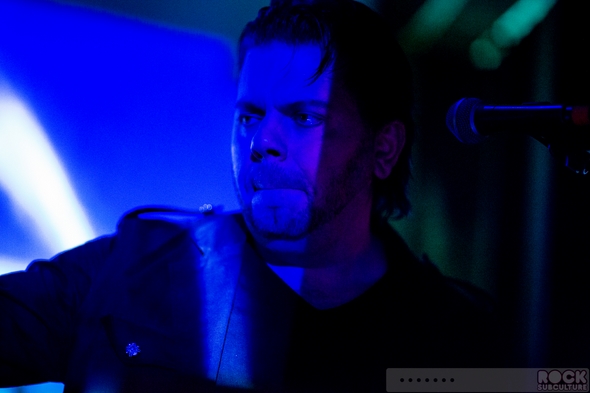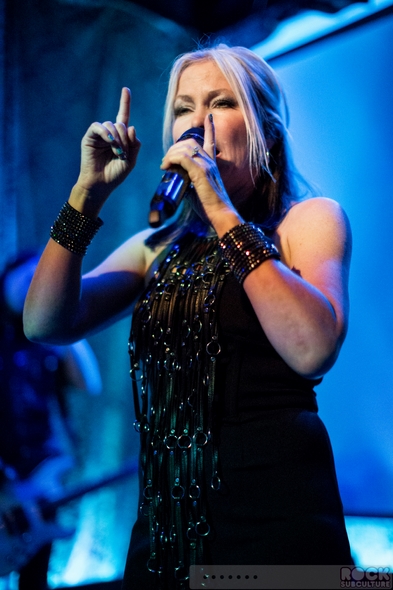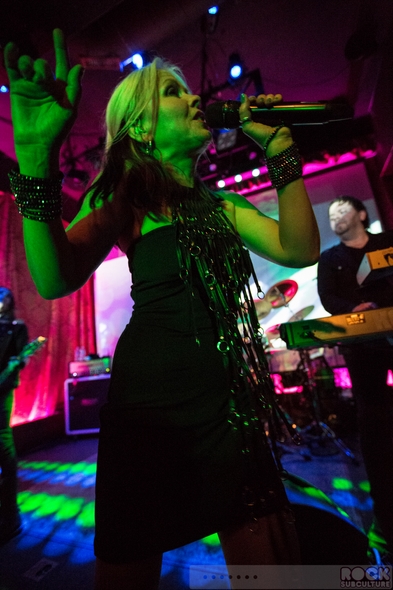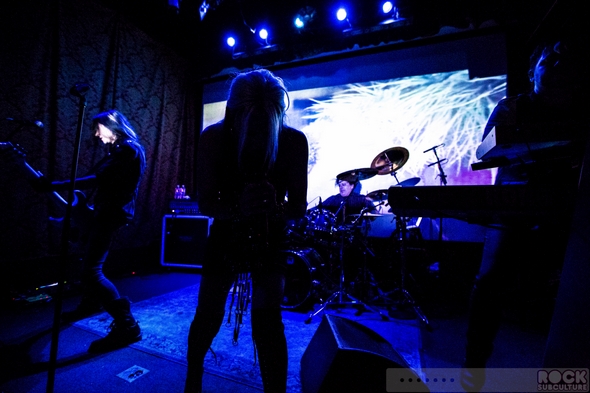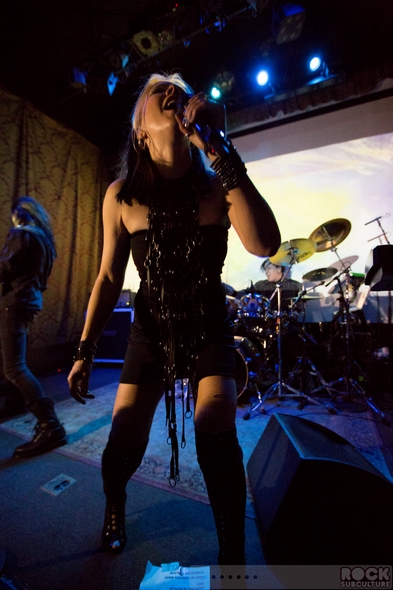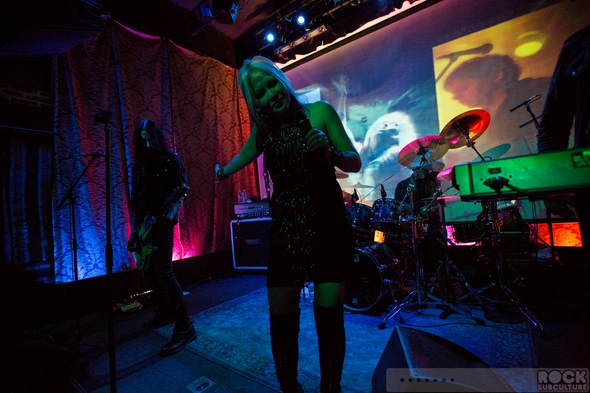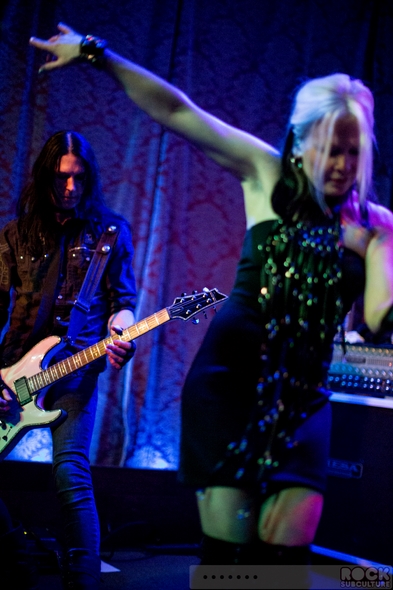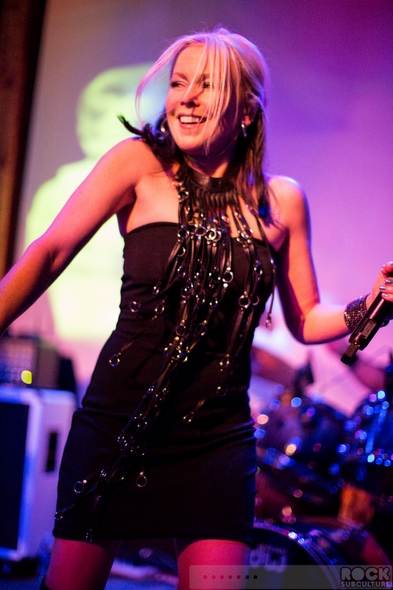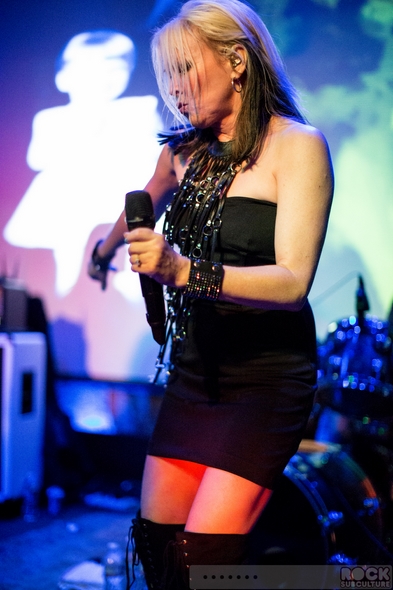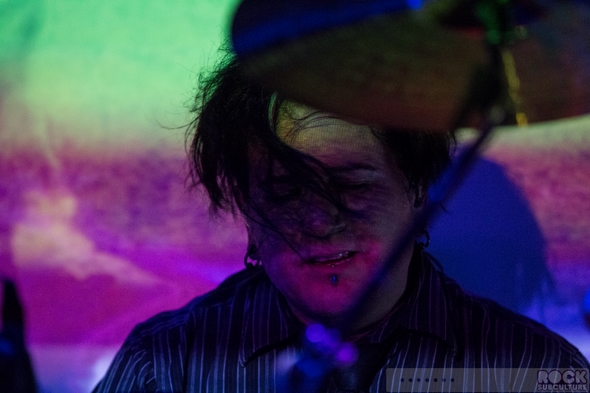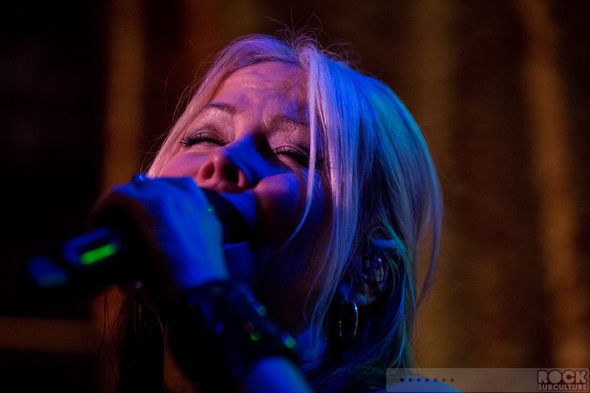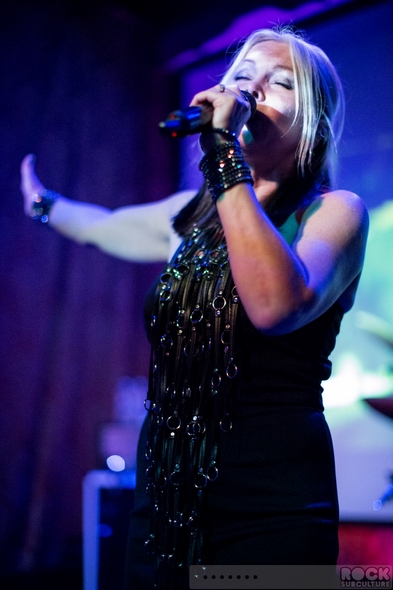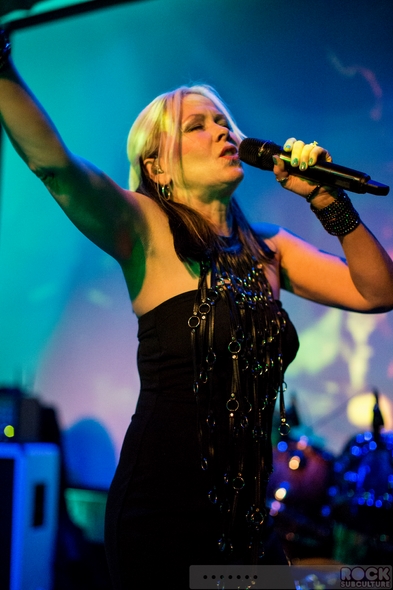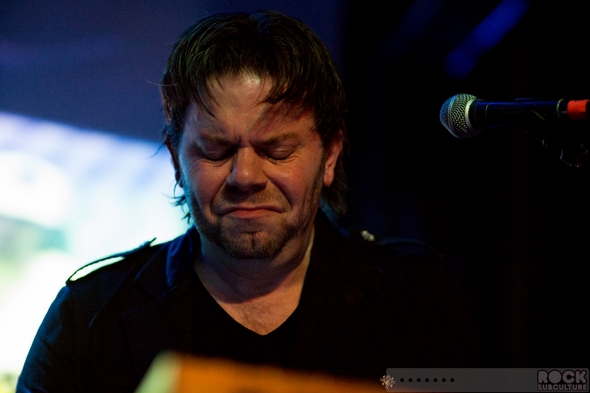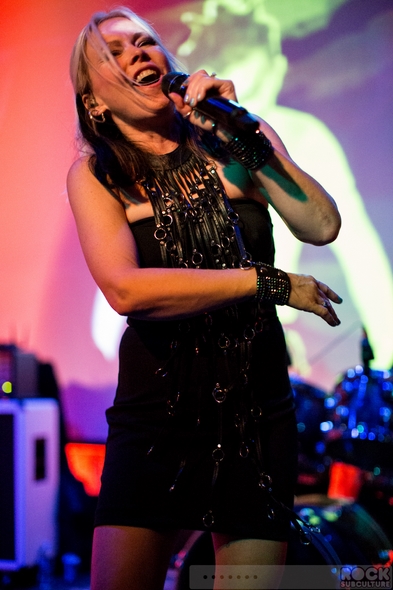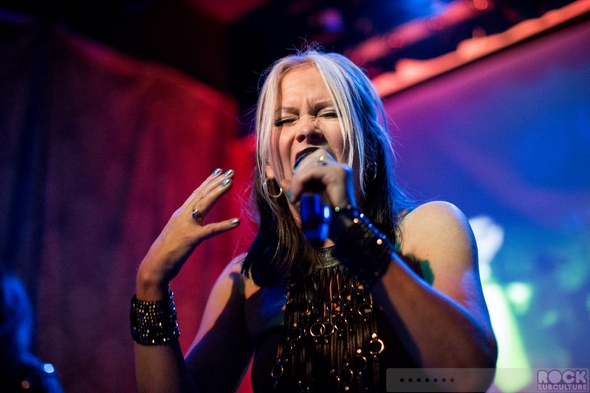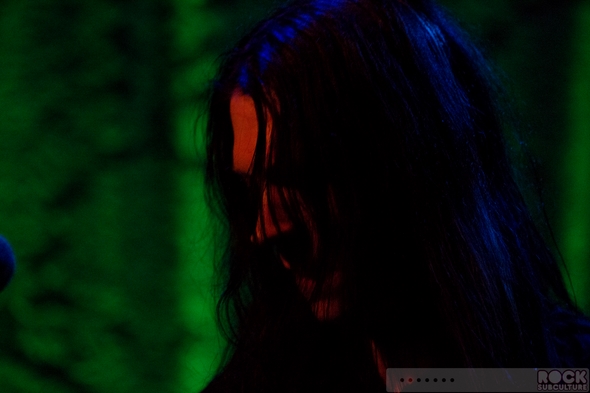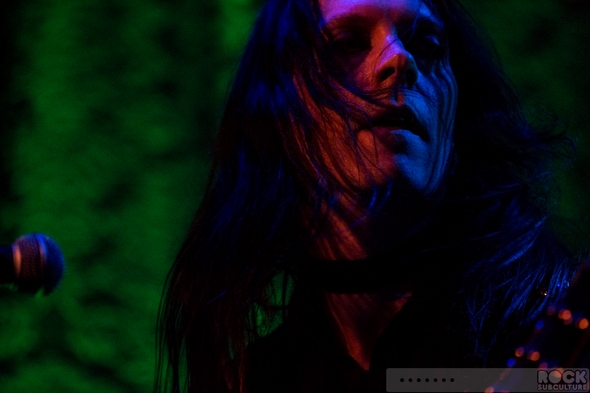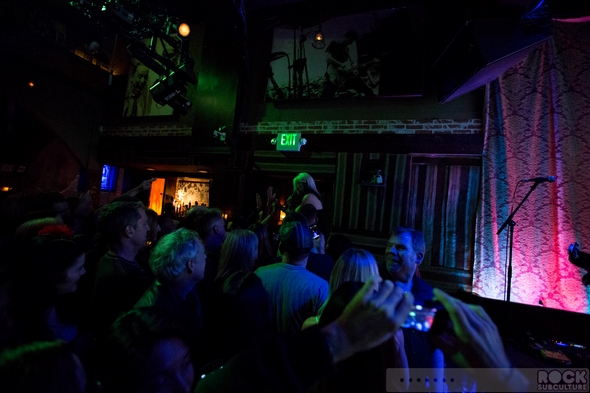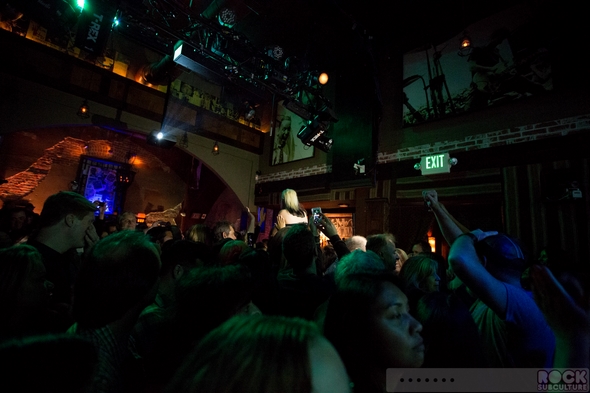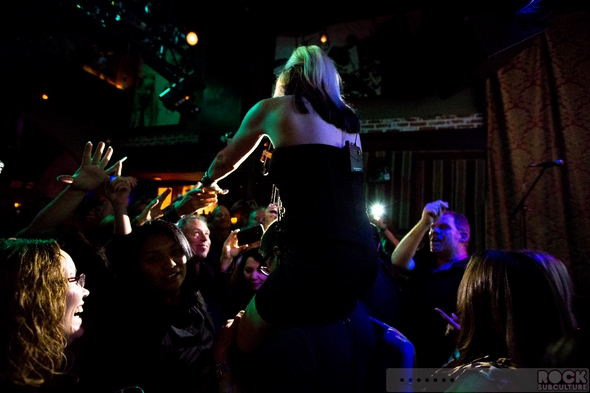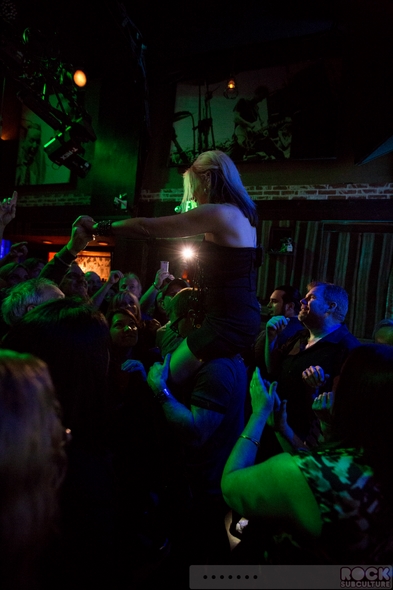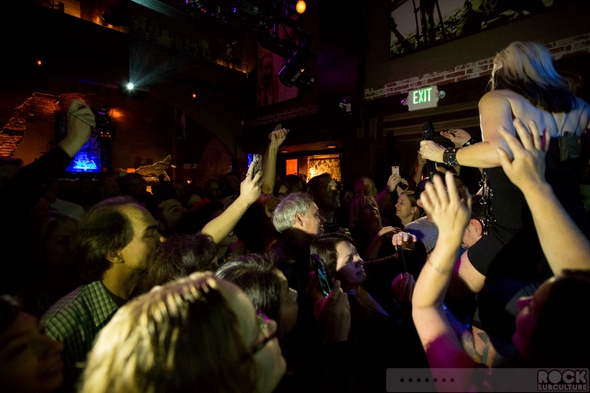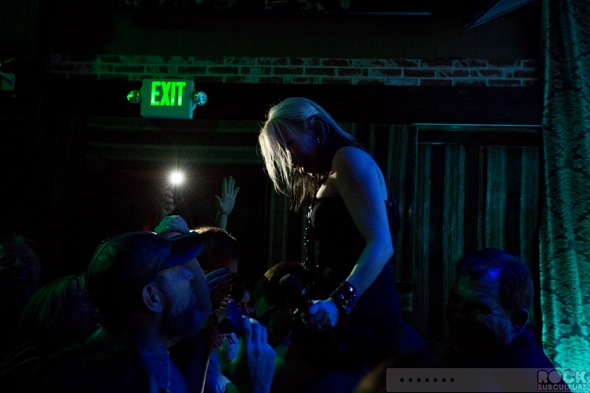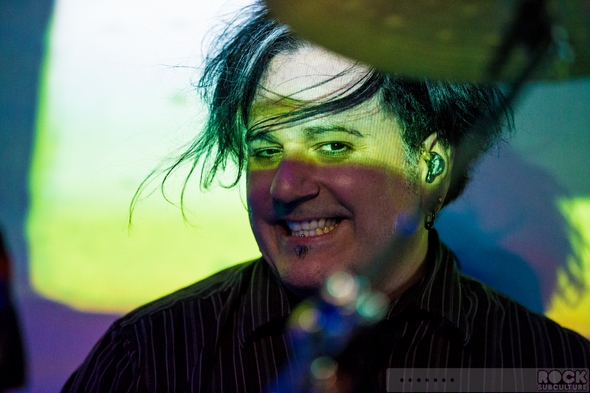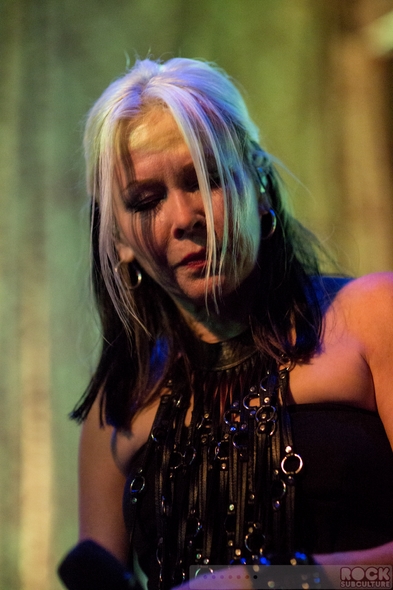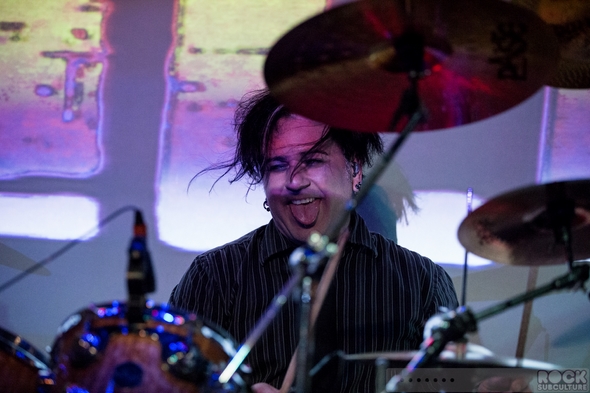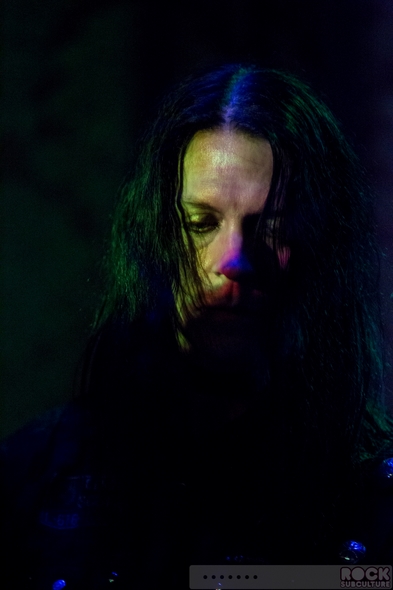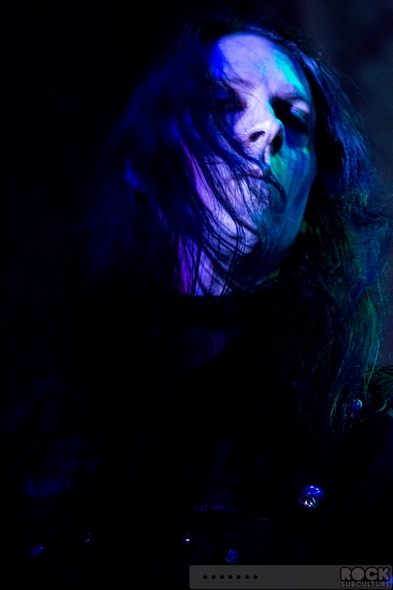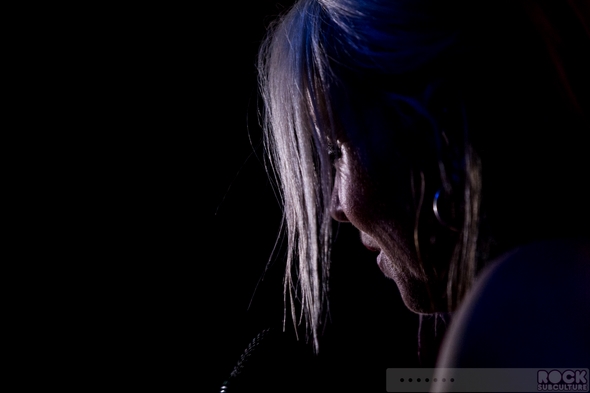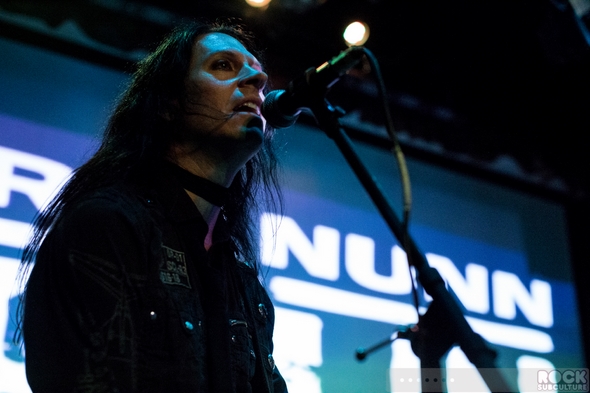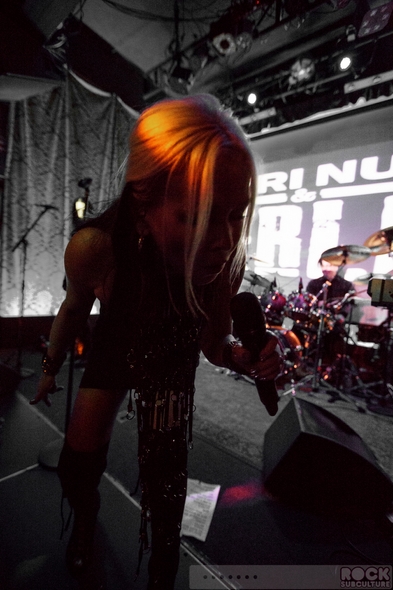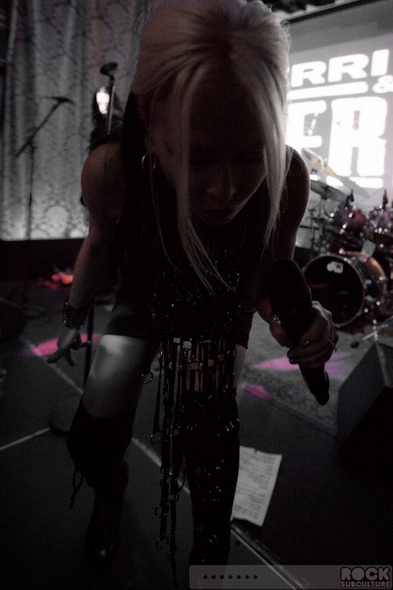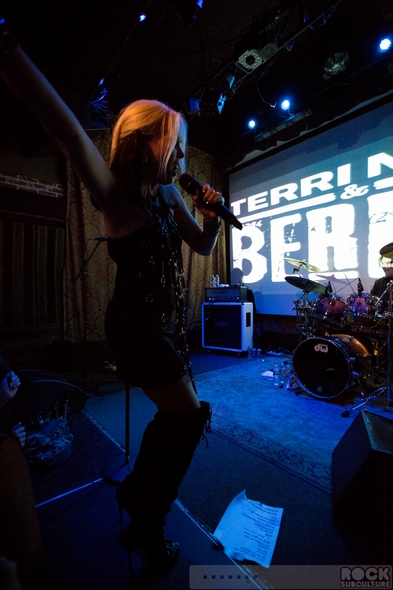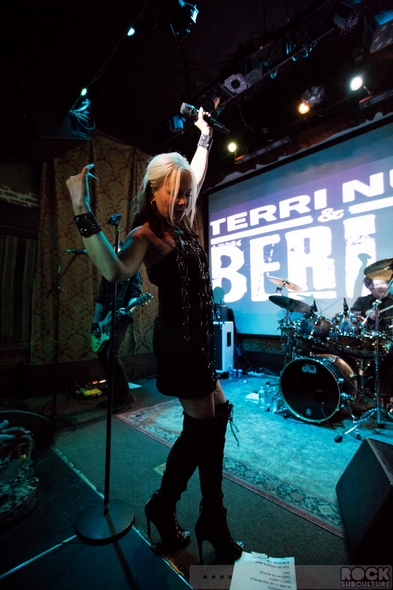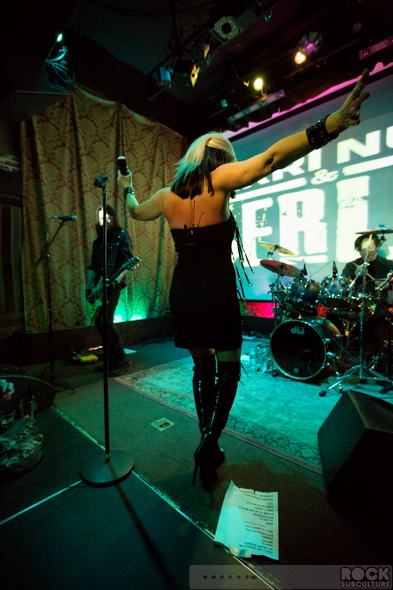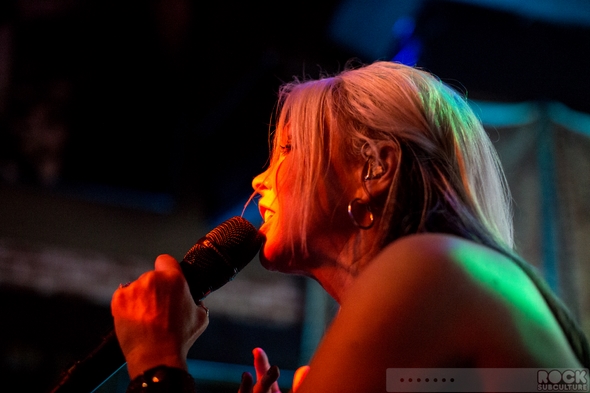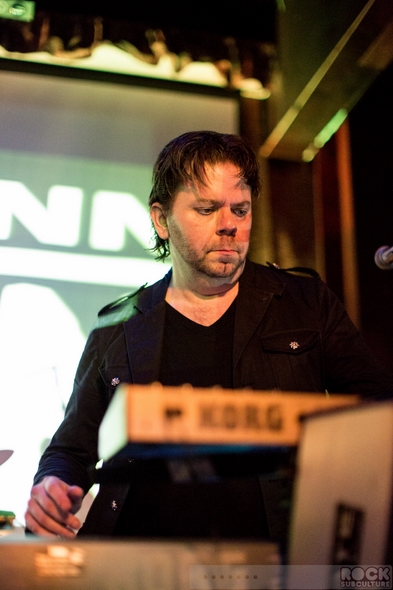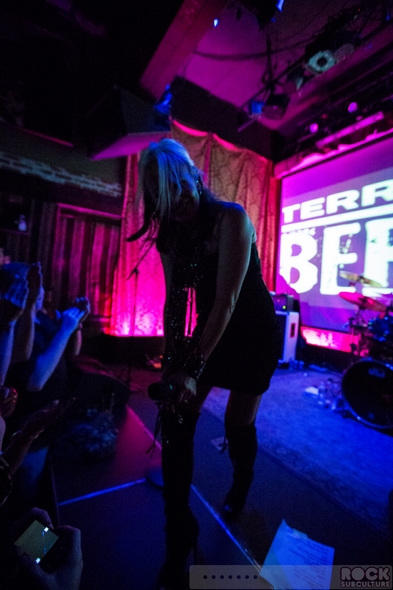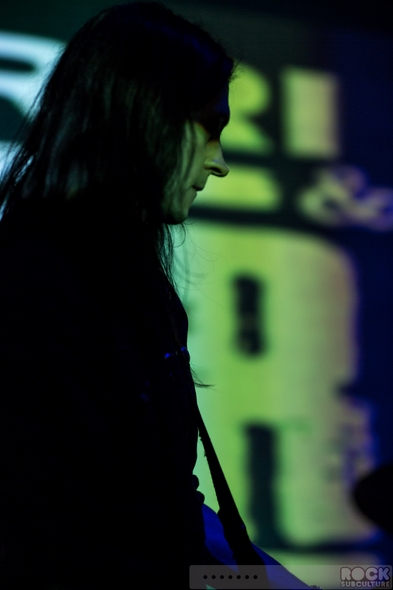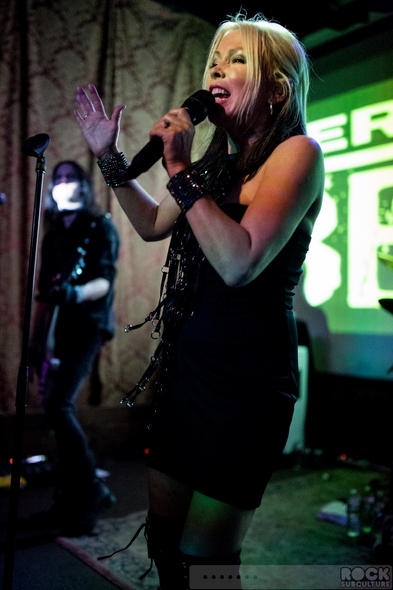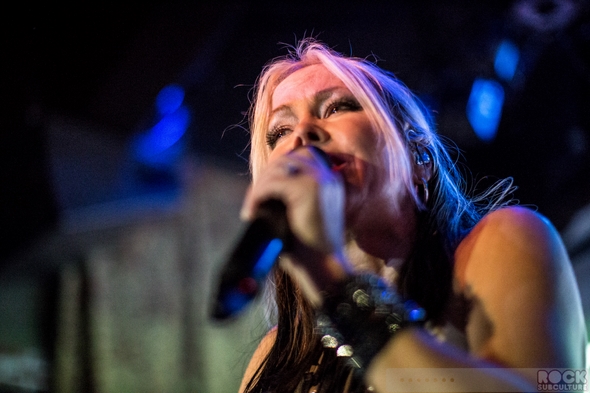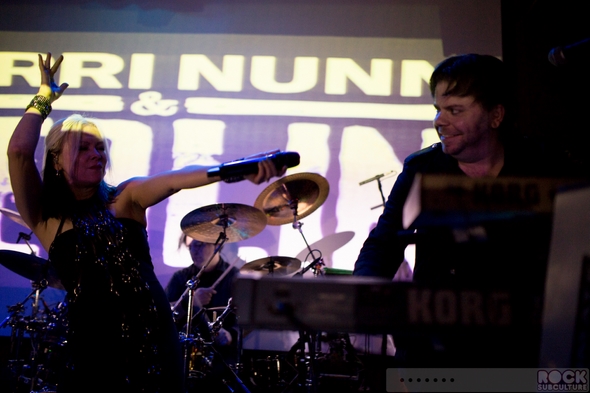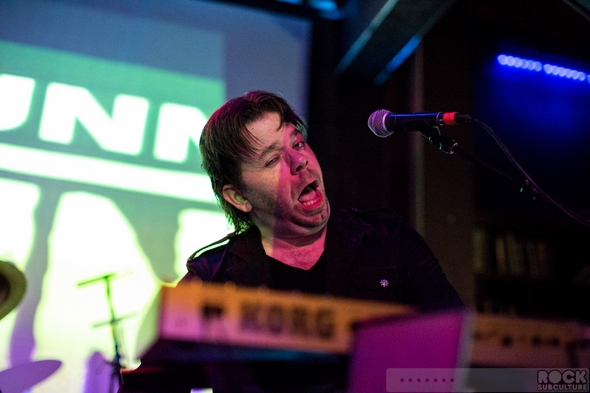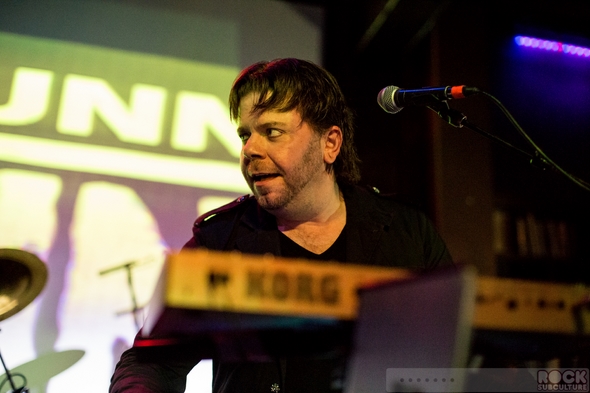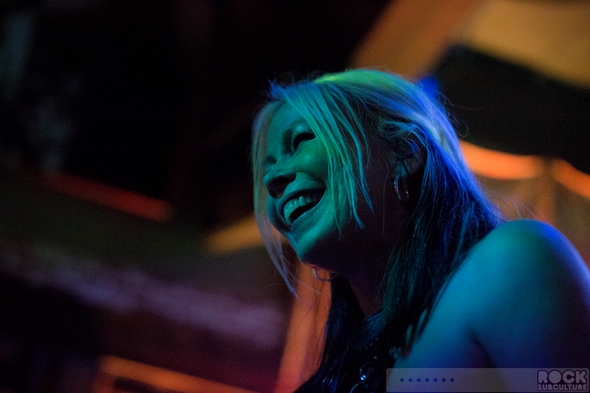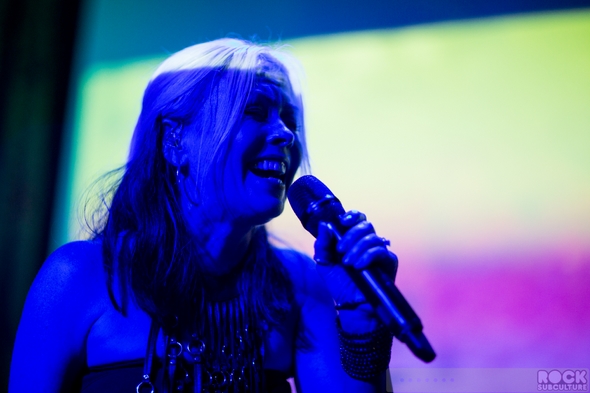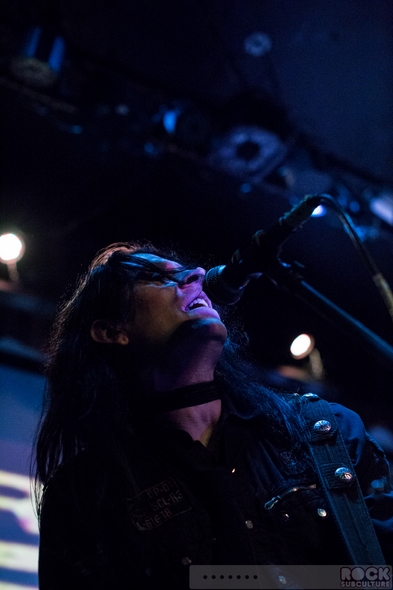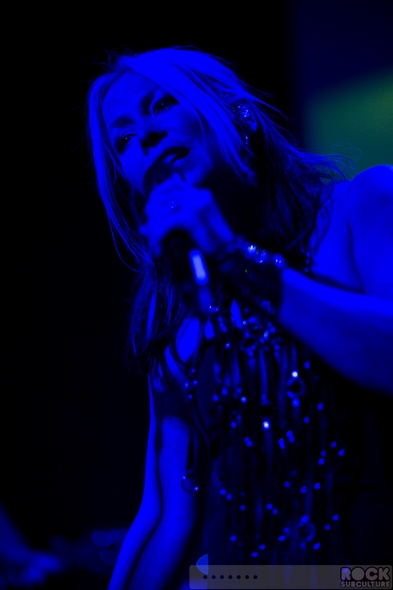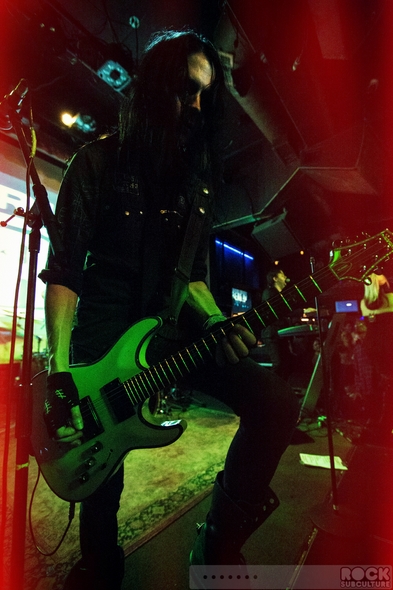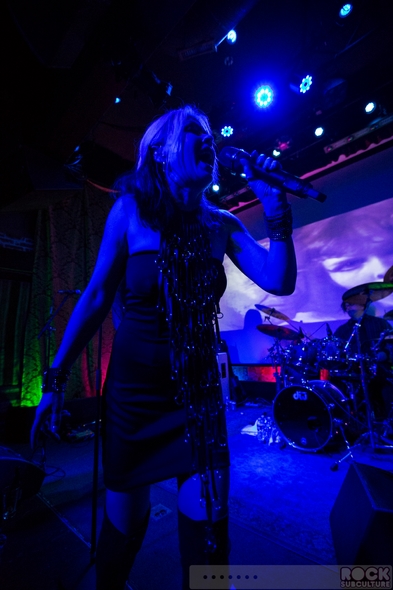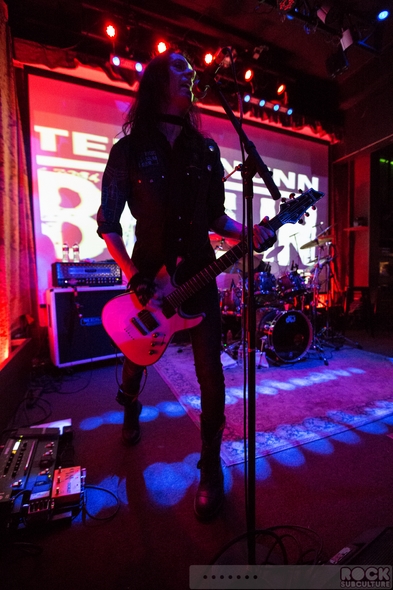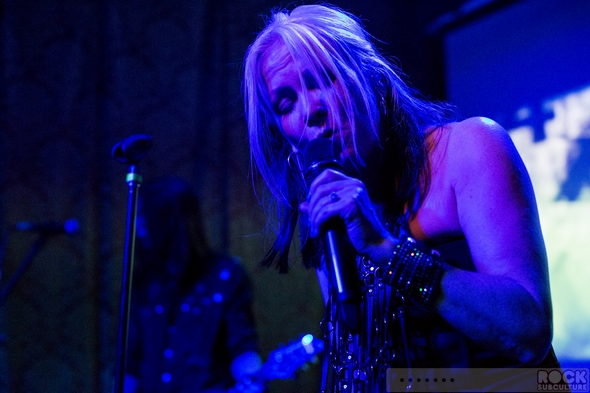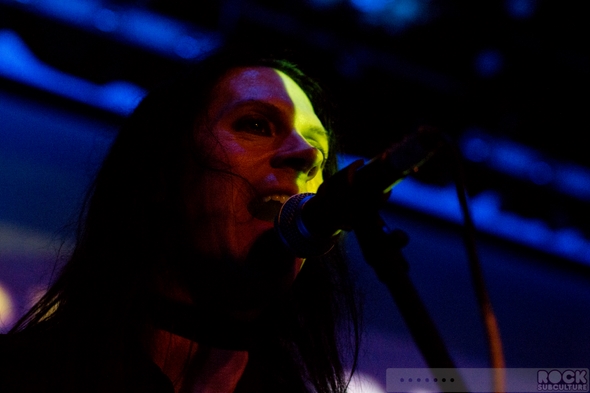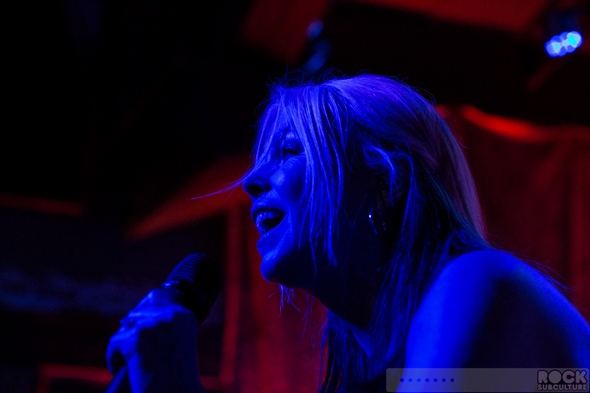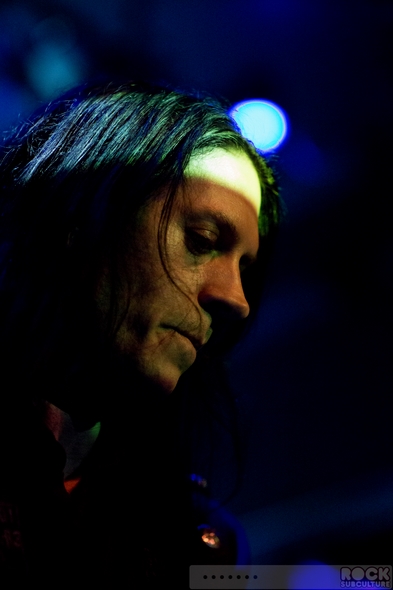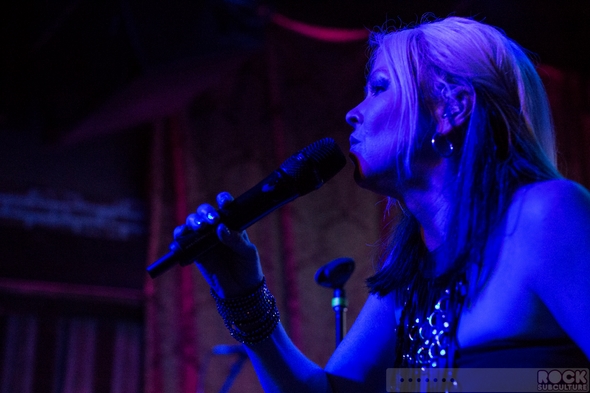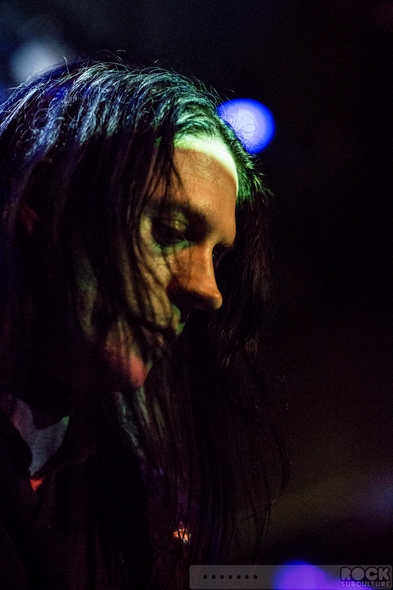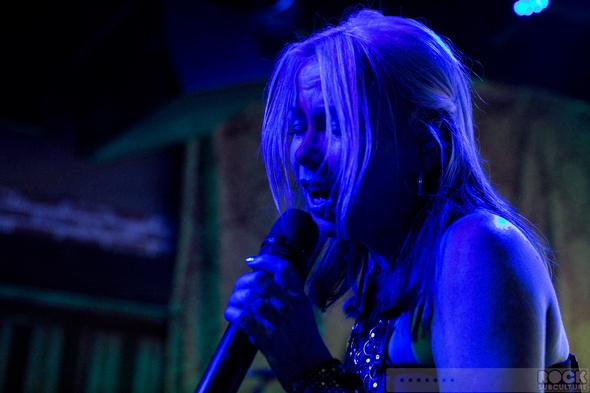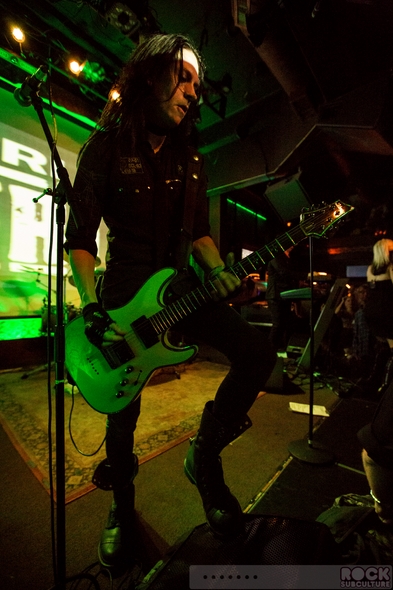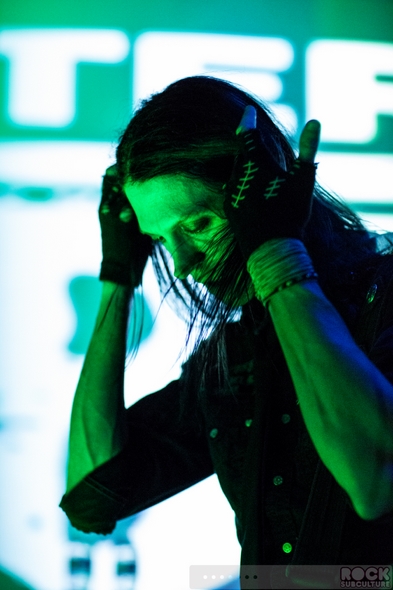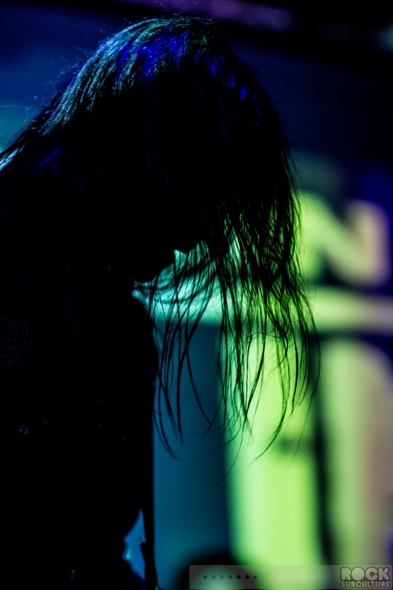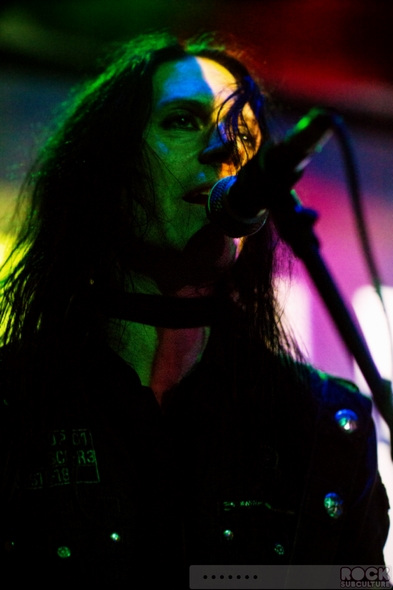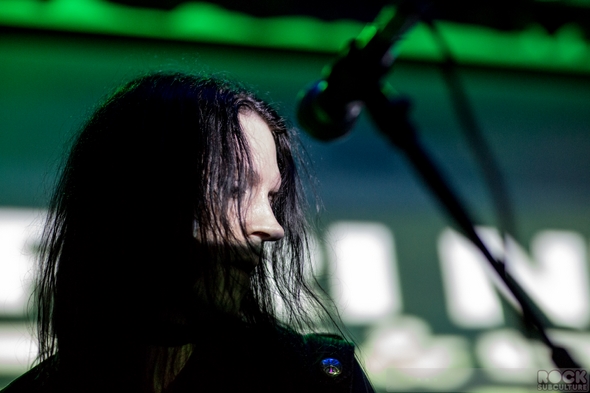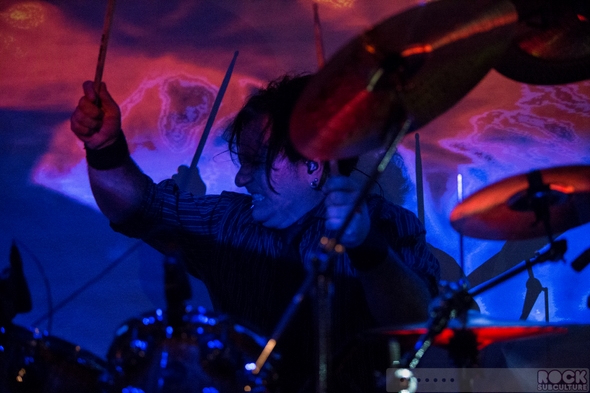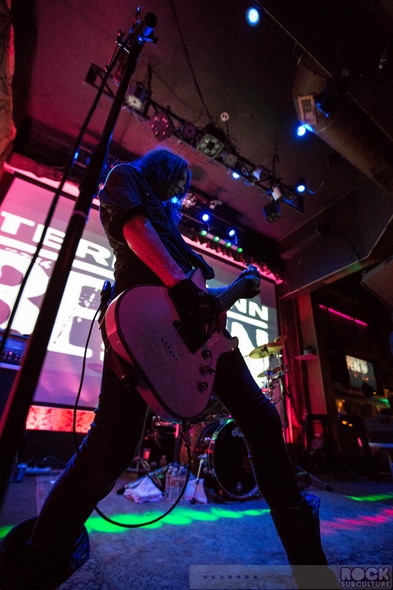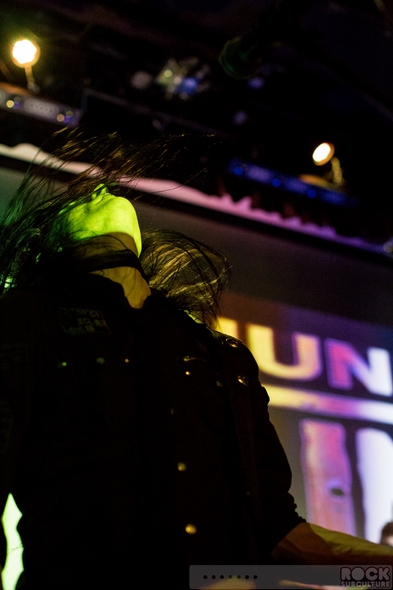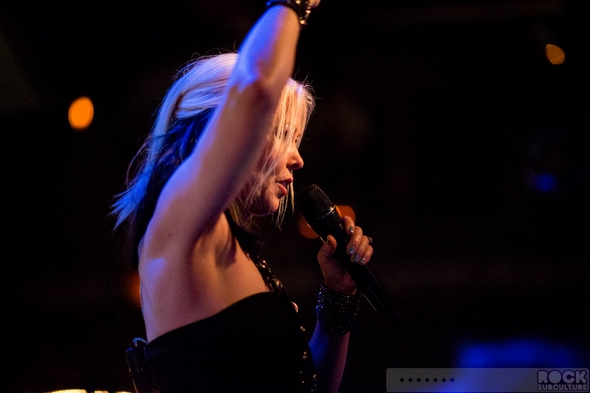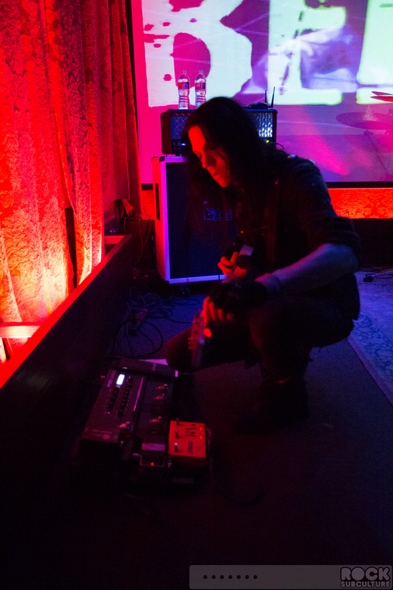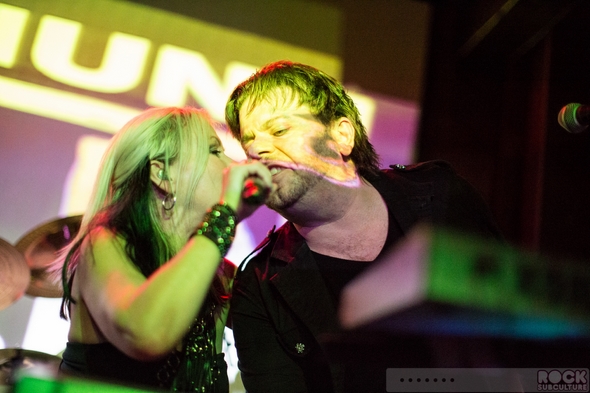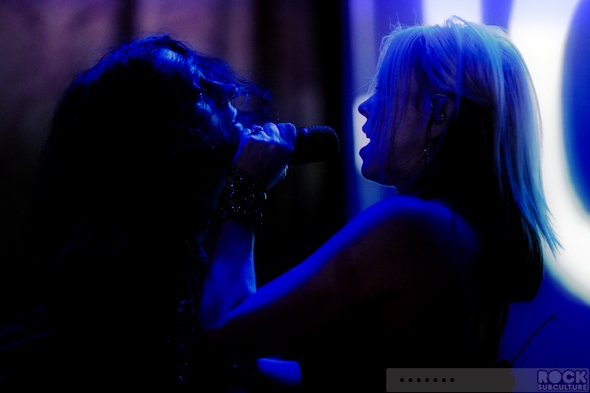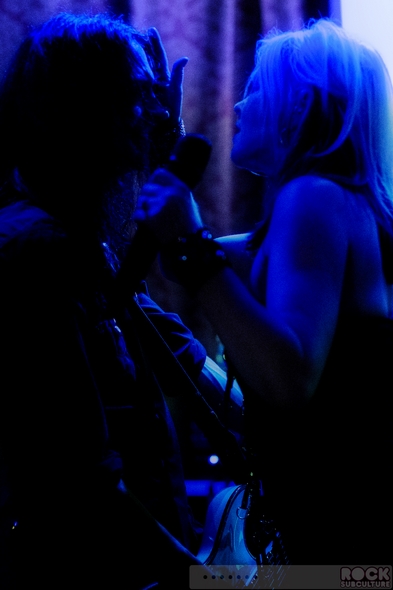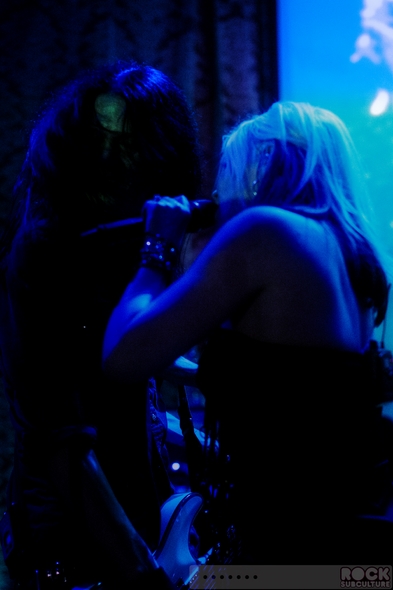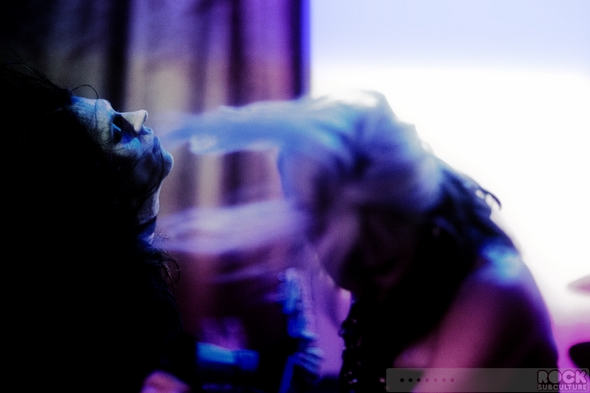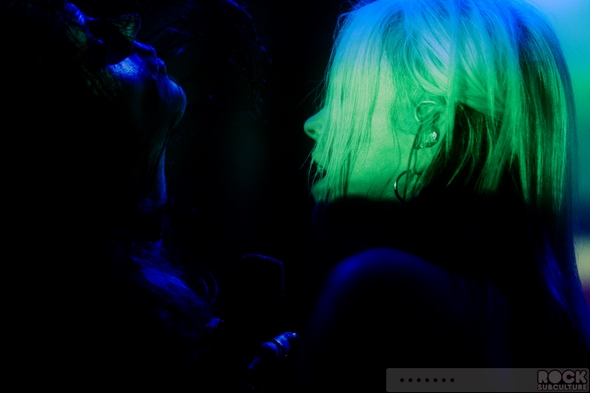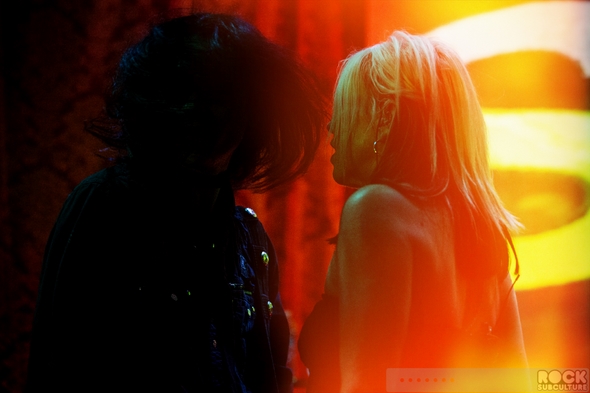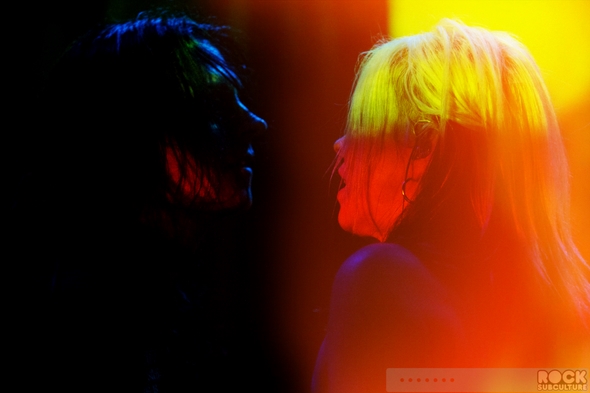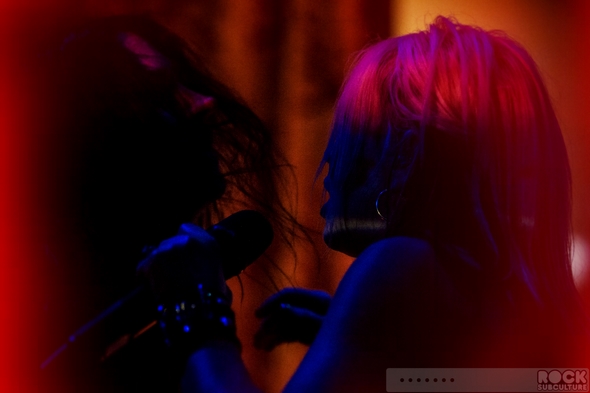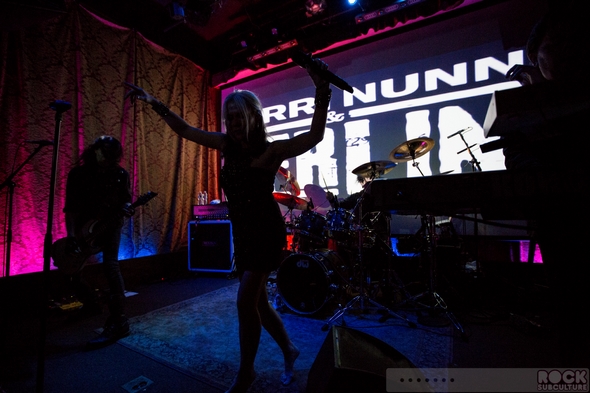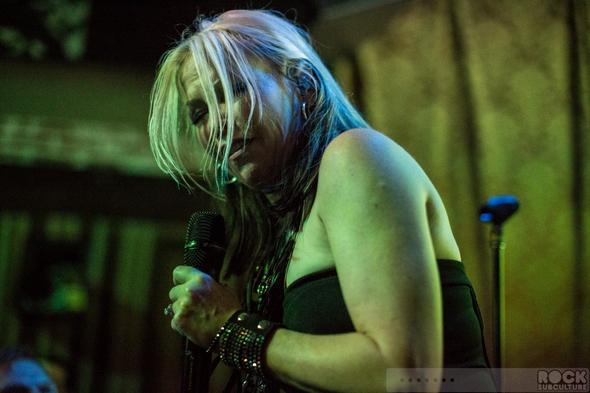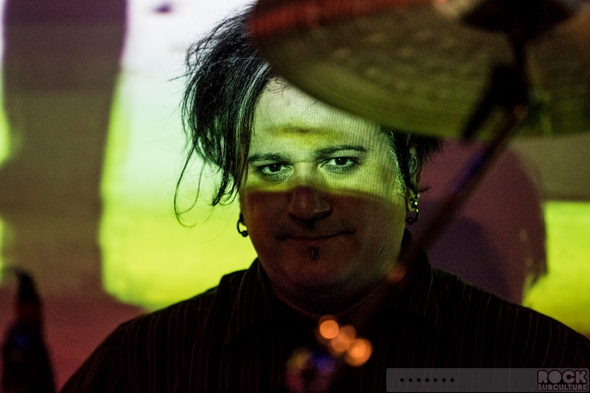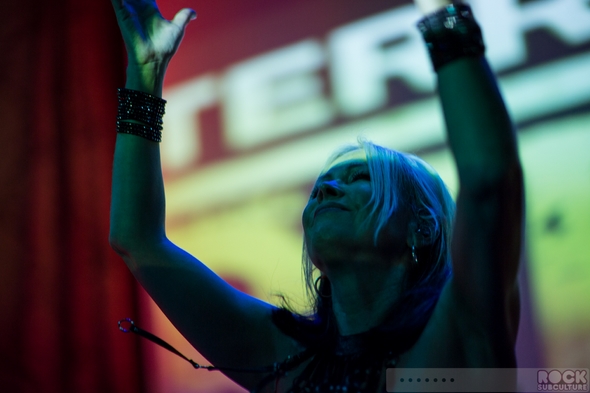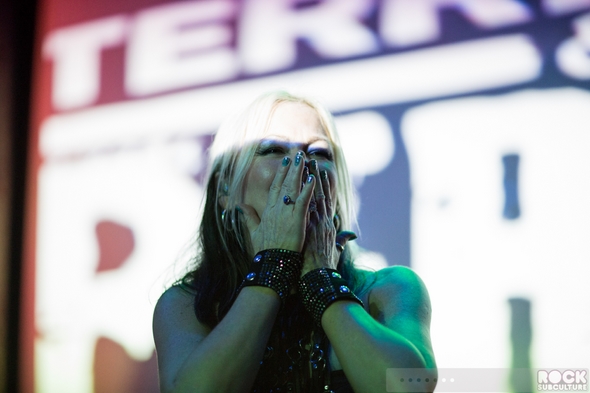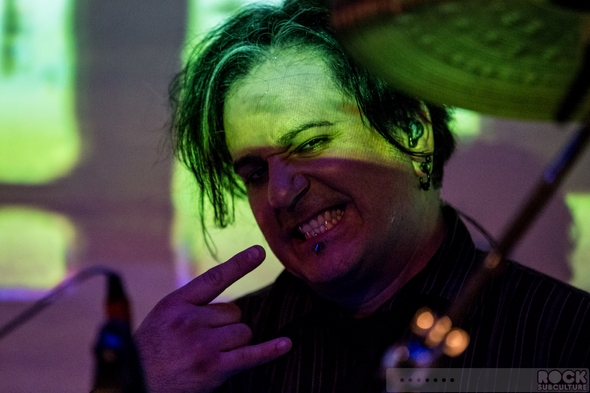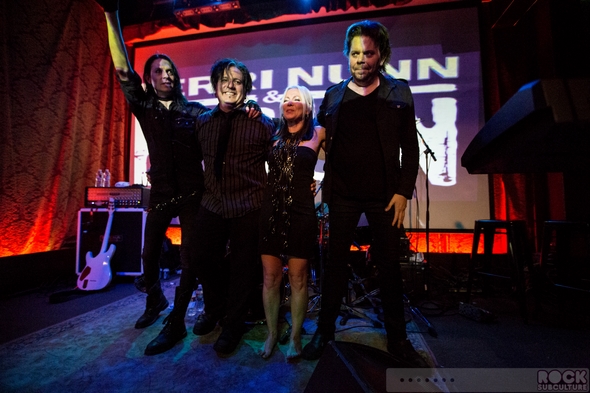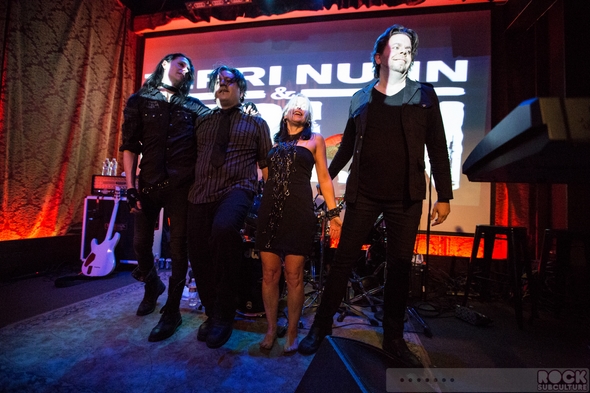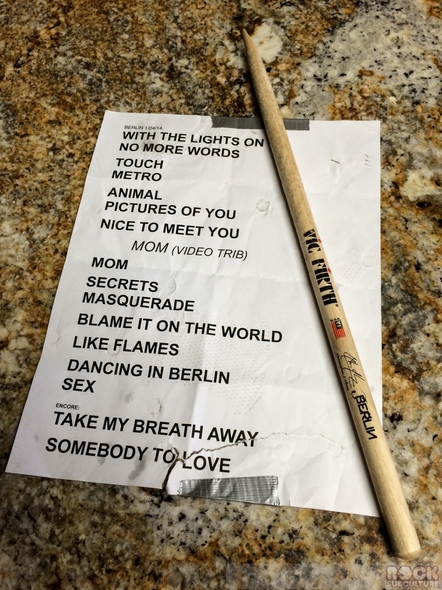 Jason DeBord