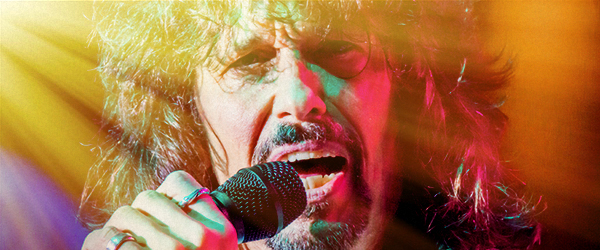 "This was originally a full electric performance on, I don't know what you might have had – an LP, CD, or cassette… or 8-track tape!"  Kelly Hansen, singer for Foreigner, as preface to one of the many hit songs that they played at Mountain Winery on Monday night, underscoring how long the band has been around in one form or another.  Foreigner are currently touring with Styx and Don Felder of the Eagles as part of their "Soundtrack of the Summer" tour, though this was a one off date featuring Foreigner as single headliner, with Bay Area's The Bad Jones supporting the show at this stop.  The band had an interesting sort of pacing throughout the night, rocking out and then having a leisurely sort of conversational and intimate way of chatting with the audience between songs.  The celebratory nature of it all was built on a framework of classic rock and roll music, and they most definitely played to and fed off of the energy of the crowd – maybe one of the more energetic shows I've seen at the venue.  I love the whole thing and wouldn't hesitate to see them again the next time they tour – excellent show.

Who: Foreigner
Supporting: The Bad Jones
Venue: Mountain Winery
Where: Saratoga, California
Promoter: AXS, Mountain Winery, and Silicon Valley Bank
When: July 28, 2013
Seating: Section 1, Row A, Seat 5 (front row just off center mic; also photo pass first three songs)
This was my first Mountain Winery show for this Summer season, and as always it is an excellent venue with awesome staff.  Offering a lot of dining options, the venue opened at 5:30 for the show that The Bad Jones kicked off at 7:30, with Foreigner coming on at 8:30 and playing a bit over an hour and a half total.
Below are a few photos that showcase the unique atmosphere of Mountain Winery… (click any image for higher resolution version of each photo)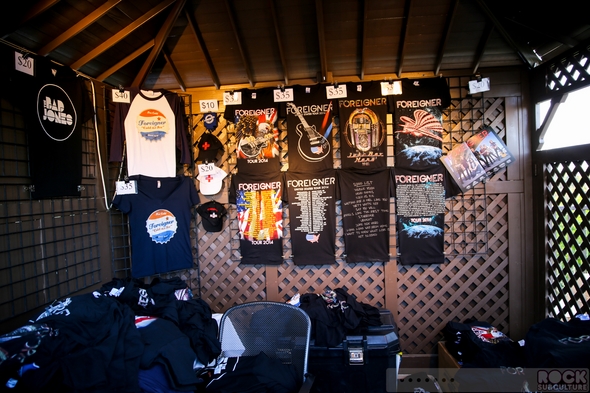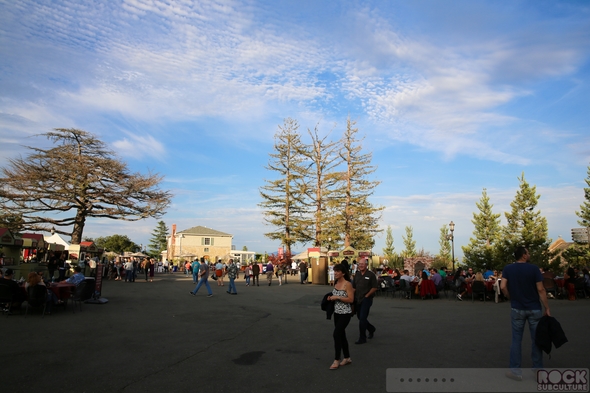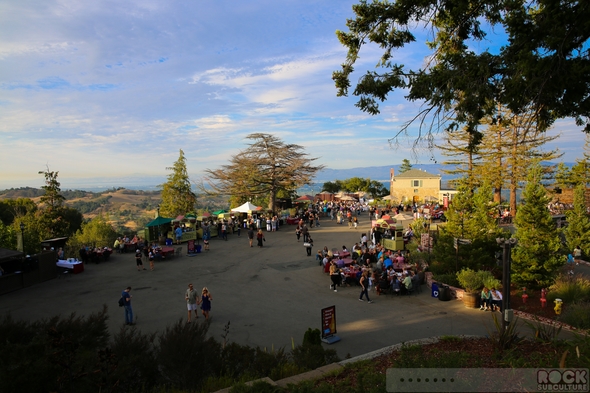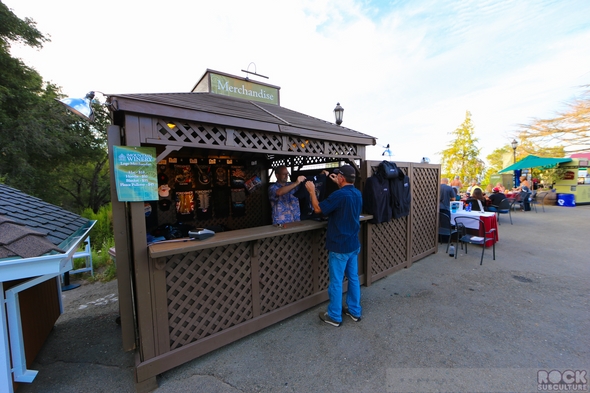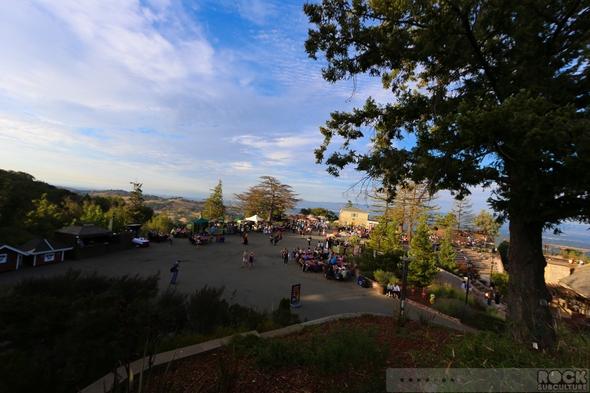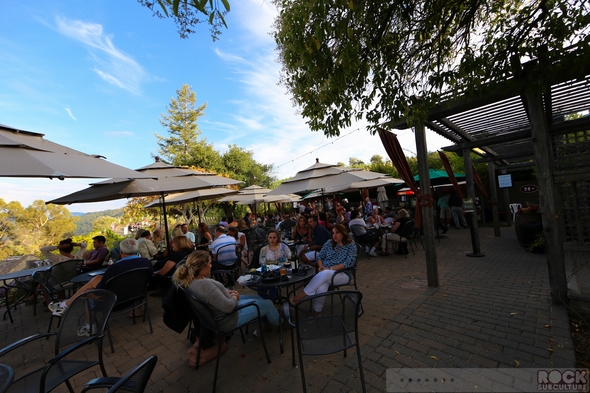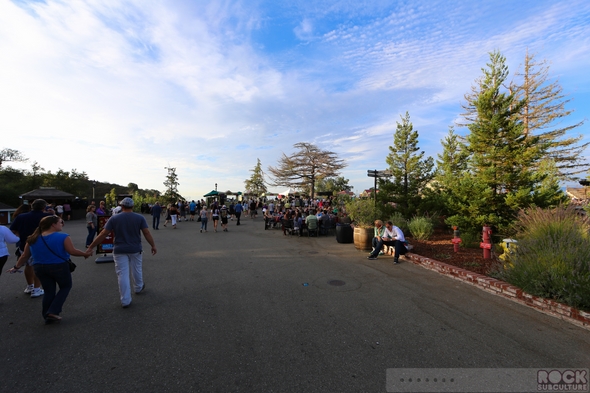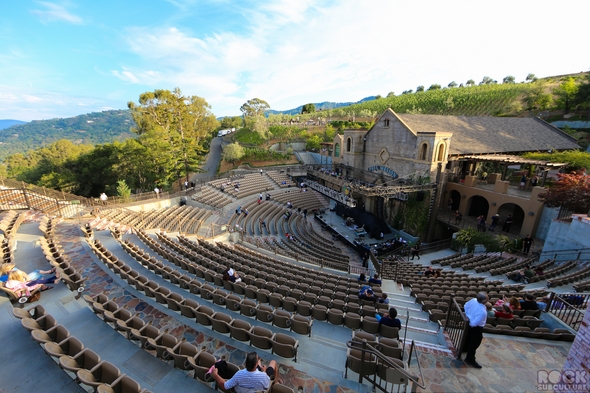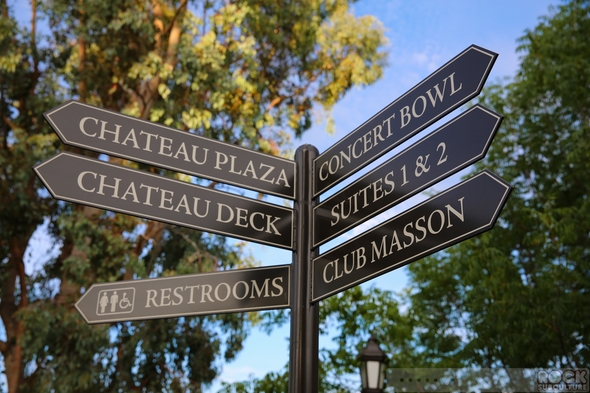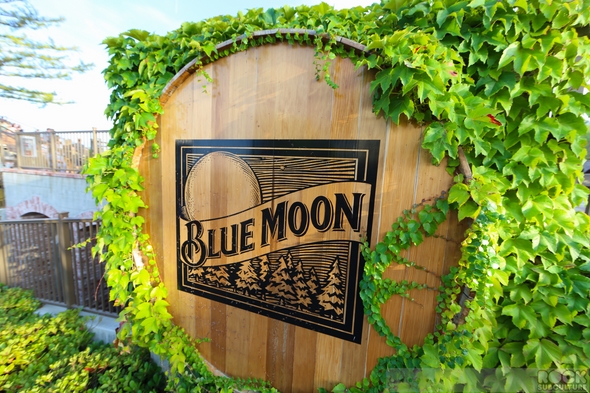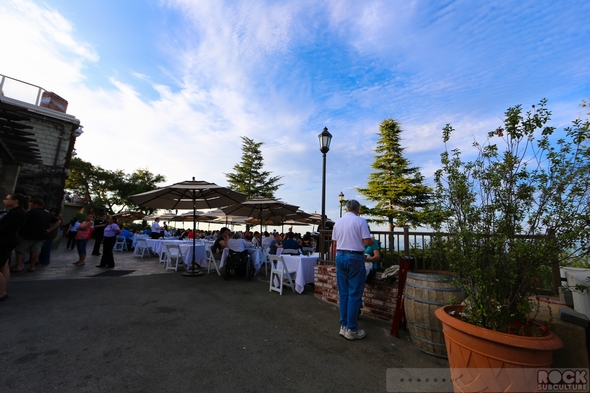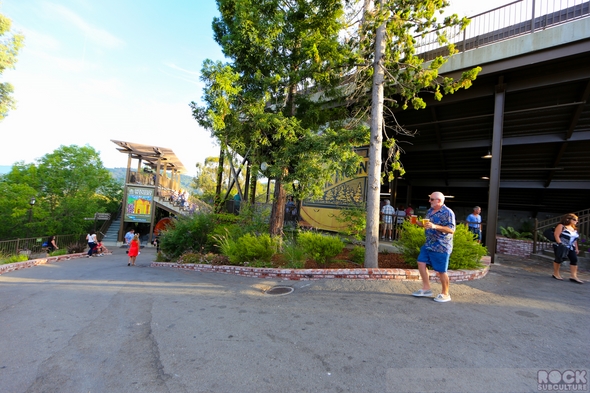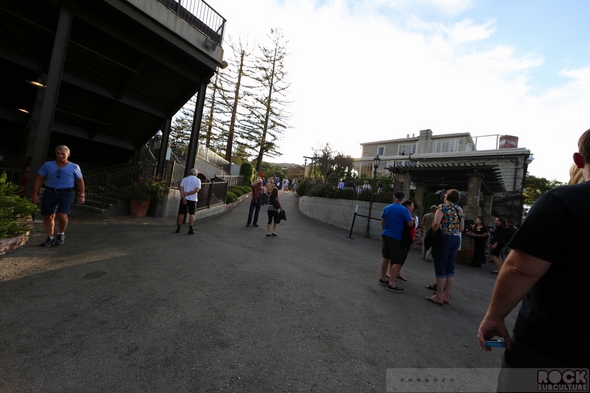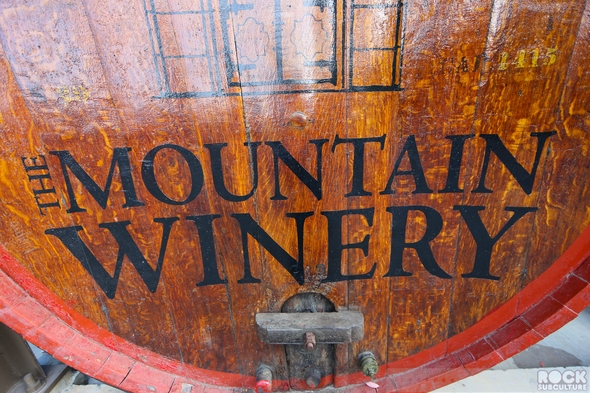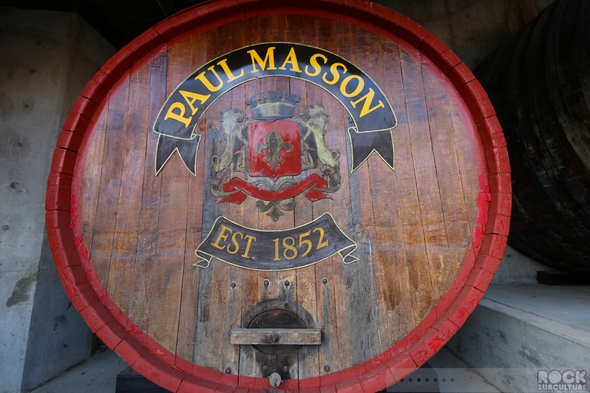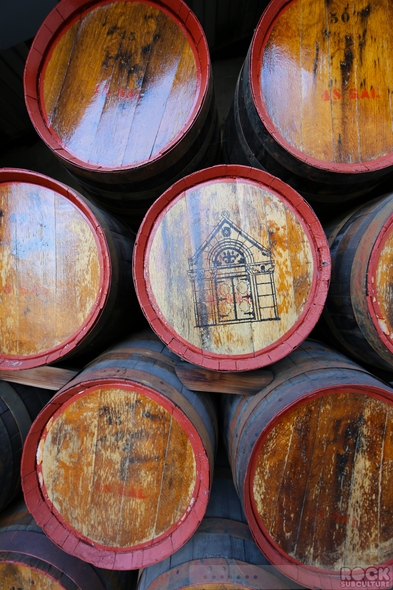 The Bad Jones
Members
Jesse Ray Smith (vocals, guitar)
Tommy Odetto (guitar)
Tim Baker (bass)
John Varn (keyboards)
The Bad Jones are from Fairfax (in the Bay Area) and formed in 2011.  This was my first time seeing them live in concert and I came away very impressed.  Each member of the band seems to contribute a lot to their sound, and they have a very authentic approach to their music.
They sound very classic rock to me, yet with a contemporary spin that makes their music unique.
Below are some photos of The Bad Jones performing on stage (click any image for higher resolution version of each photo):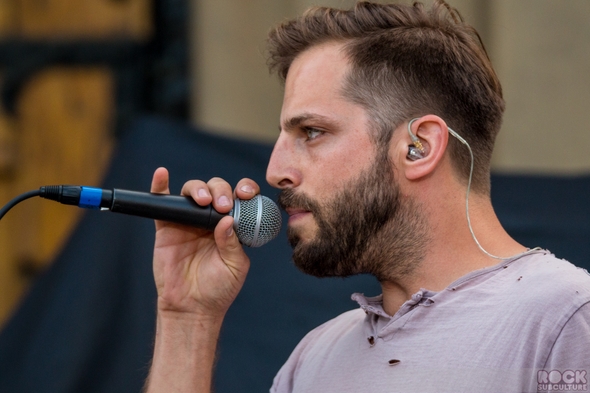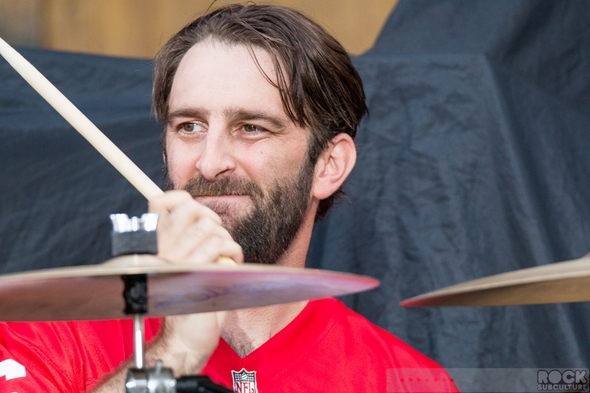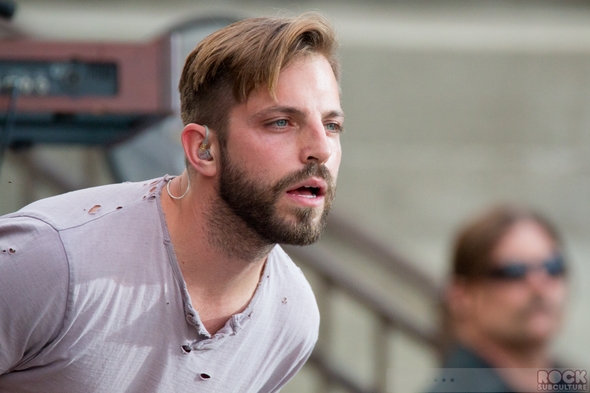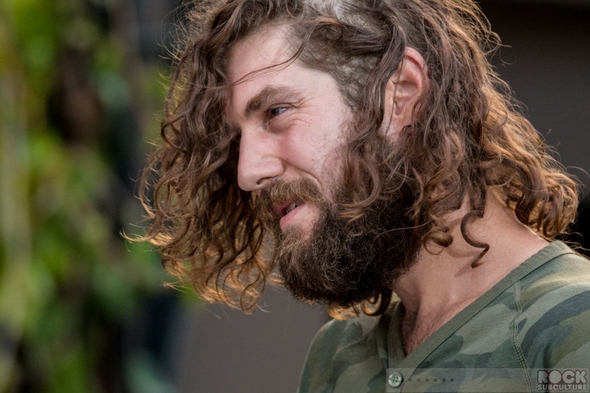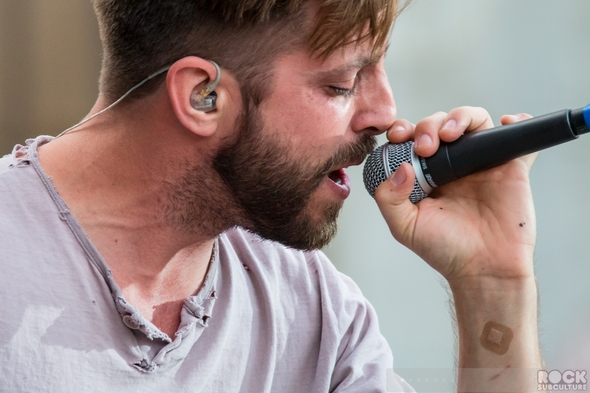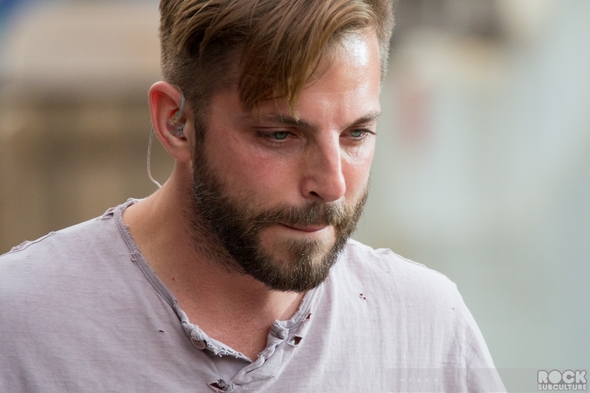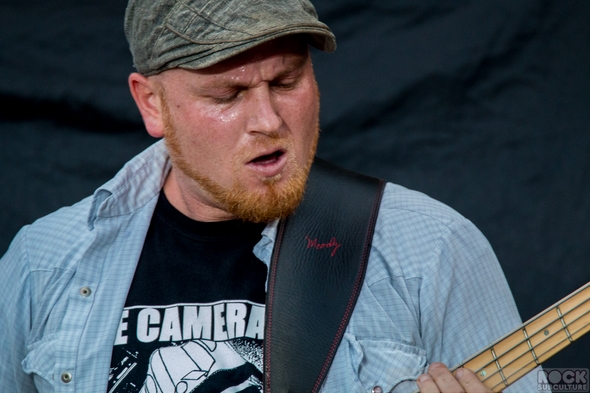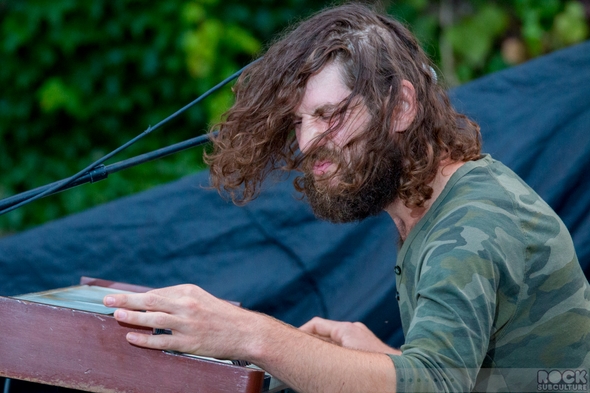 Foreigner
Members
Kelly Hansen (vocals)
Bruce Watson (guitar)
Thom Gimbel (multi-instrumentalist – guitar, sax, keyboards)
Jeff Pilson (bass guitar)
Chris Frazier (drums)
Michael Bluestein (keyboards)
Founding member and Mick Jones has been touring on the aforementioned "Sounds of Summer" dates, but with this show, Bruce Watson filled in on lead guitar.
Of course, Foreigner is one of those classic bands with origins in the mid-70s, having been founded by English musicians Mick Jones and Ian McDonald and American Lou Gramm.  Their self-titled debut was released in 1977, and included the hit, "Cold as Ice" and sold many millions of copies.
They had immediate success, with headlining world tours.  Their 1978 follow-up, Double Vision, included the hit, "Hot Blooded", and in 1979 they released their third album, Head Games, which included "Dirty White Boy".
The band started going through significant line-up changes beginning in 1980.  Their 1981 album, 4, included a string of hits: "Urgent", "Waiting for a Girl Like You", and "Juke Box Hero".  Interestingly, you can hear the immediate influence of 80s style of music with this album, with more prominent use of keyboards (and less guitar) on the song "Urgent", as well as the catchy saxophone solo.  Interestingly, they used Thomas Dolby to program and play synthesizer on "Urgent", before he found success with his own hit album.
Some of the current members of the band were put in place about a decade ago, with  founding Dokken member Jeff Pilson joining for a benefit concert in Santa Barbara, and singer Kelly Hansen signing up a year later.  Guitarist Bruce Watson began to fill in for Mick starting in 2011 and Chris Frazier became the new drummer/percussionist in 2012.  Michael Bluestein started up with the band in 2008, and Thom Gimbel is the most seasoned of the group, with origins with the band going back to 1992.
I have always been just a casual fan of Foreigner, with my love of their music grounded more in the work of the early 80s (particularly 4).  As such, this was actually the first time I'd ever seen the band perform live.
I did not have any real set expectations, though I found I was immediately impressed with them as soon as they took the stage.
They definitely had real gravitas as a band, had great stage presence, and the sound was dialed in perfectly.
All of the players seemed to be very precision-oriented with their respective instruments, and they played very well together.
Obviously, they have an amazing catalog of music to pull from, and I would be surprised if anyone came away disappointed with their song selection.
What was immediately apparent was Kelly Hansen's relationship with the audience, pumping us up and then feeding off of the energy.  He was literally running through the entire audience and such by the third song, though it did not end there.  The man was on a mission to entertain but to also get everyone up out of their seats to create an atmosphere worthy of the music and venue.  He has a very humorous side that came out between each song and entertained the crowd on a completely different level, and made for a more intimate show.
Lots of concerts you go to, you can feel pretty much as though you are an invisible spectator throughout…  not so with Foreigner, with Kelly constantly seeking out gazes all around him to interact with, and in-between songs, getting the audience out of their chairs, or even putting their arm around a stranger.
He is definitely the real deal, even though he is not an original member of the band.  His voice is well-suited to the music – particularly the more rocking songs.
Though Bruce Watson was filling in on guitars, he was really amazing, and I thought he did a fantastic job, and was fun to watch as well.
Thom Gimbel was a tour de force on stage, with the highlight for me being his work on sax on "Urgent" (my favorite of all their songs), which was blazing.
Toward the end of the set, Chris Frazier did one of the best drum solos I've seen – really incomprehensible stuff.  Amazing.
All in all, it was a fantastic show.  Some might dismiss the current incarnation of the band due to the lack of original members, but my perspective on this (as it comes up with other bands as well) is whether there is some lineage and transitioning from old to new, and if the music is being kept alive in a genuine and authentic way.  I think the current line-up of the band is amazing and they put on an incredible show that did justice to these classic songs.
They also had a fundraising effort to support a local high school with their music program, and brought some of the kids out onto the stage to join in on "I Want to Know What Love Is" during the encore…  as I was only permitted to use my pro cameras during the first three songs of the set, I took a few of this moment with my iPhone (since I had a front row close to center seat), which can be seen at the bottom of the photo list below.
Below is a photo of Kelly Hansen's set list on stage, prior to the show:
Below is the set list for the concert at Mountain Winery on July 28th…
Setlist:
Double Vision
Head Games
Cold as Ice
Waiting for a Girl Like You
Dirty White Boy
Say You Wil
Feels Like the First Time
Urgent
"Keyboard and Drum Solos"
Juke Box Hero
Encore:
I Want to Know What Love Is
Hot Blooded
Below are some photos of Foreigner performing on stage (click any image for higher resolution version of each photo):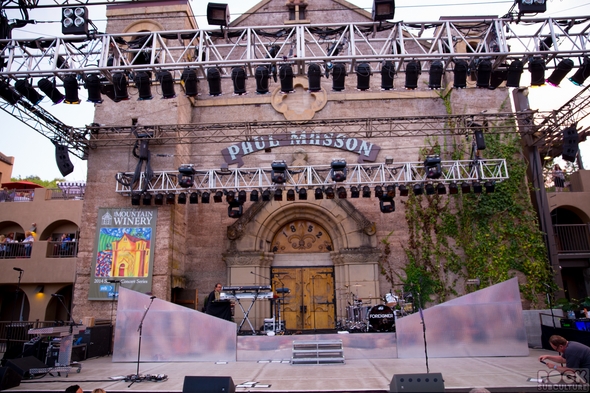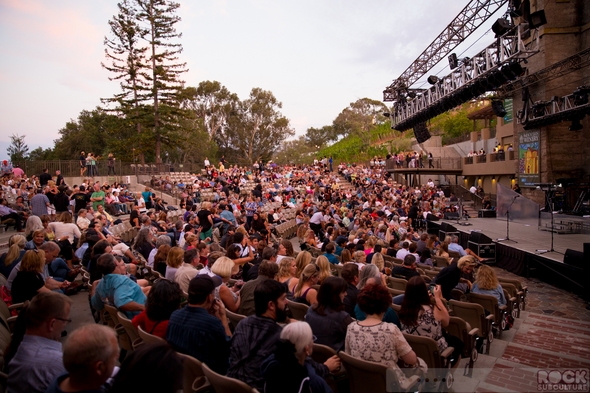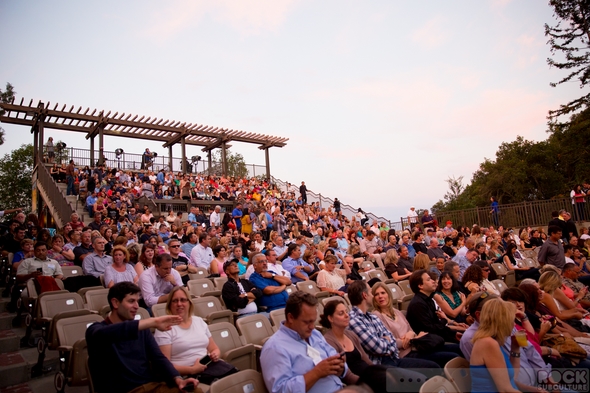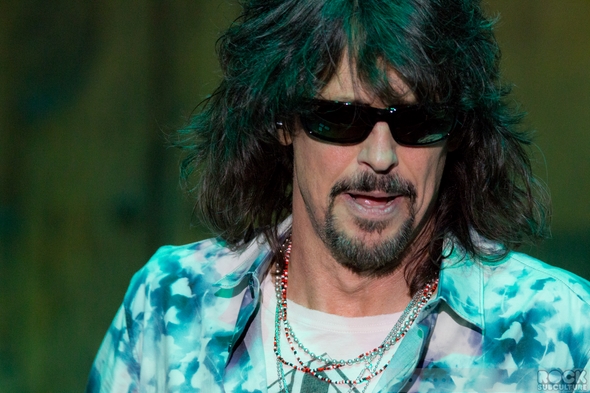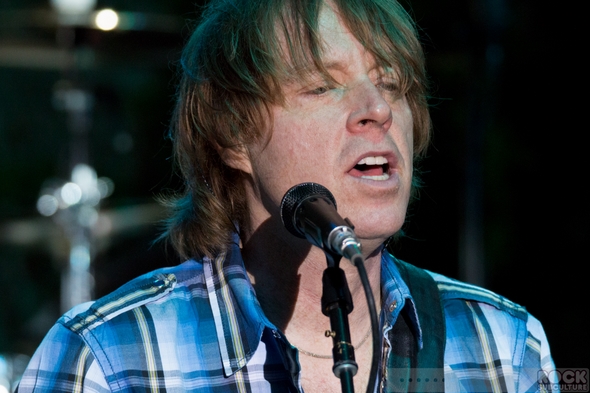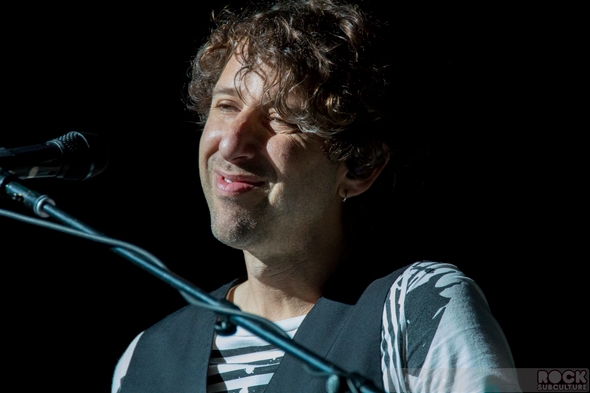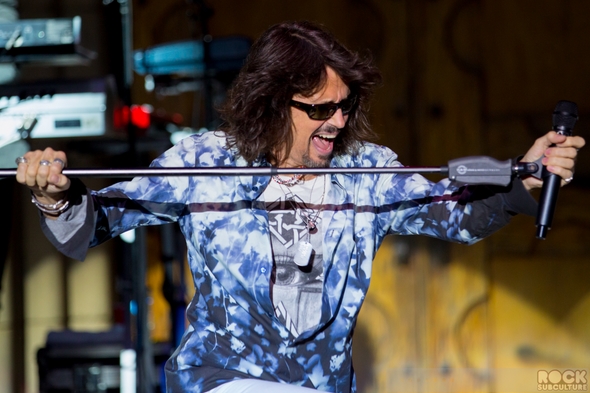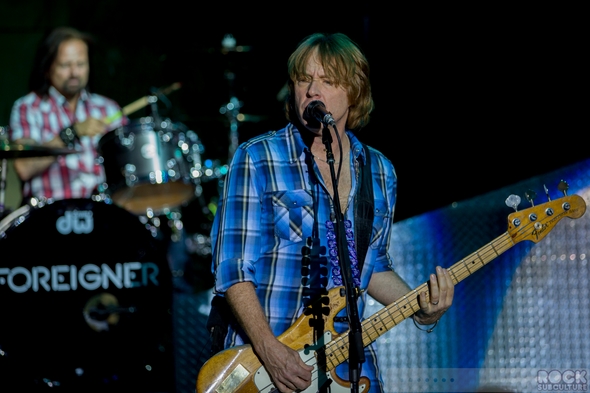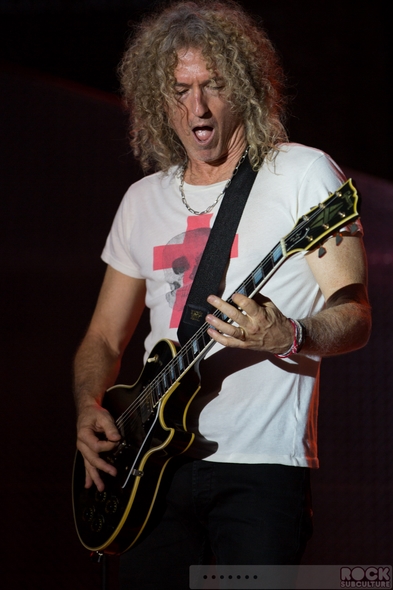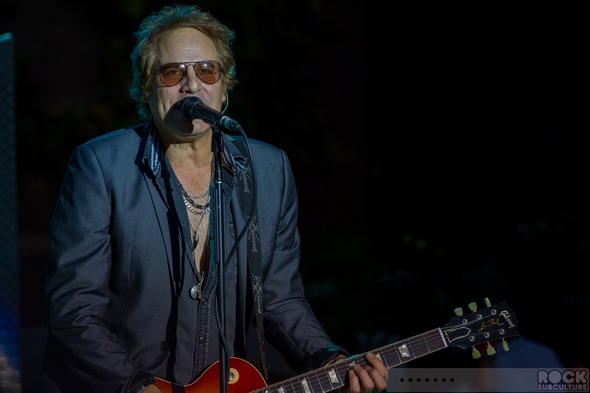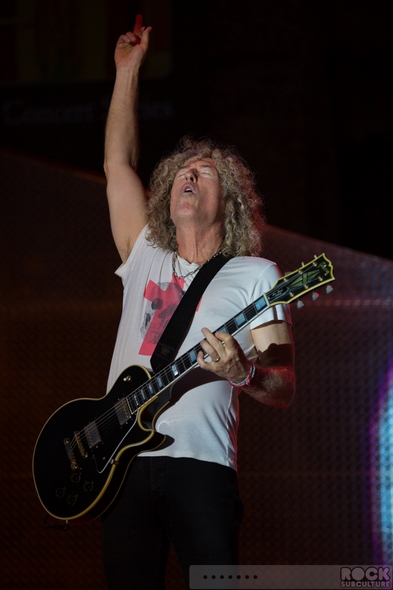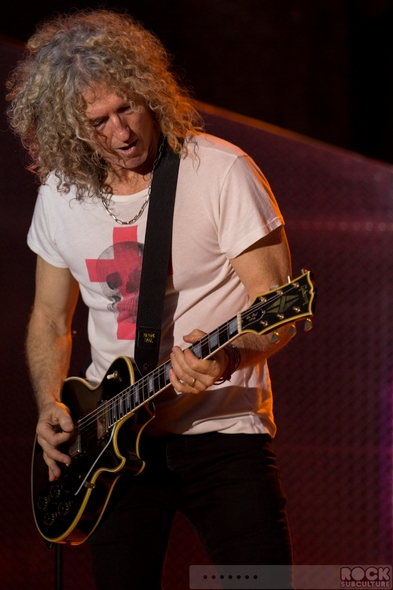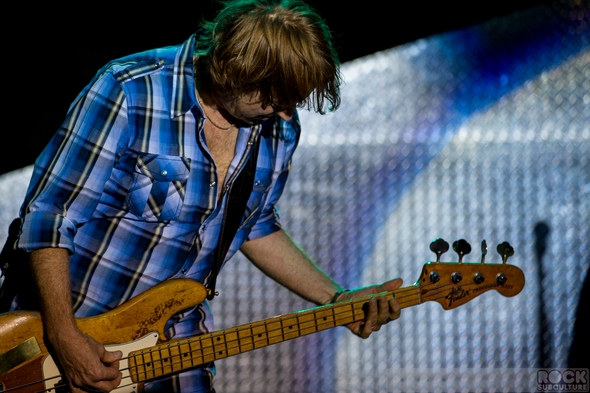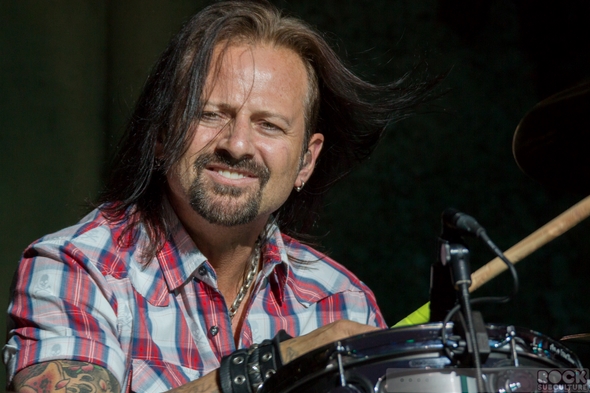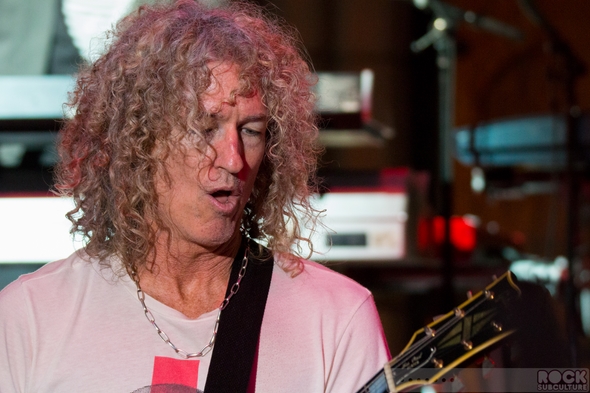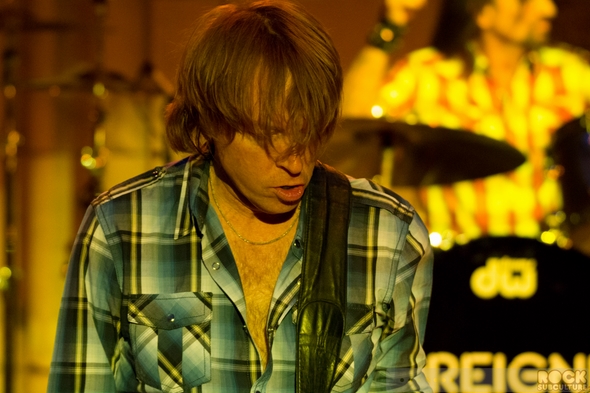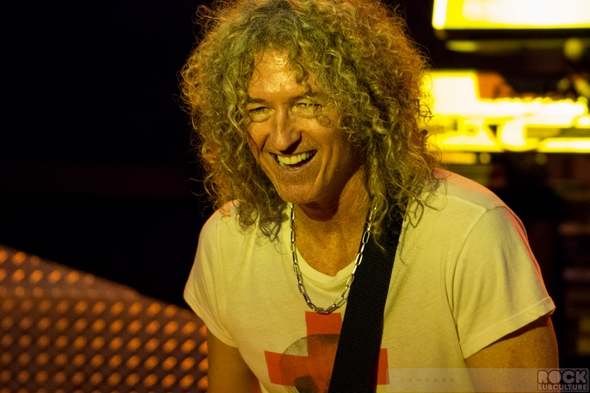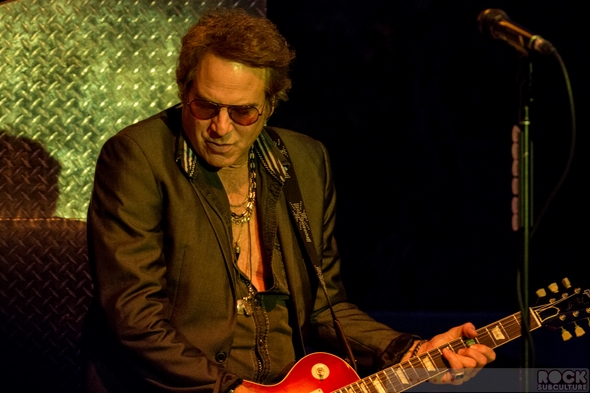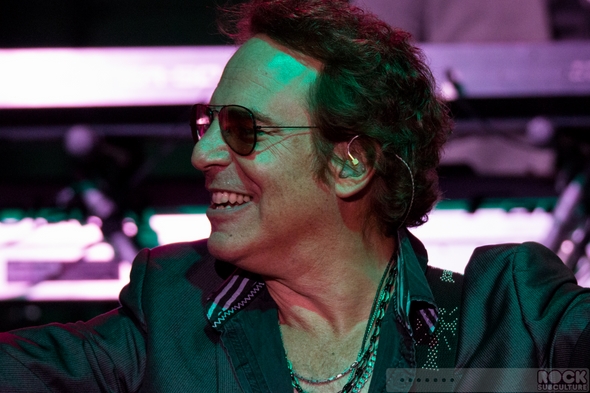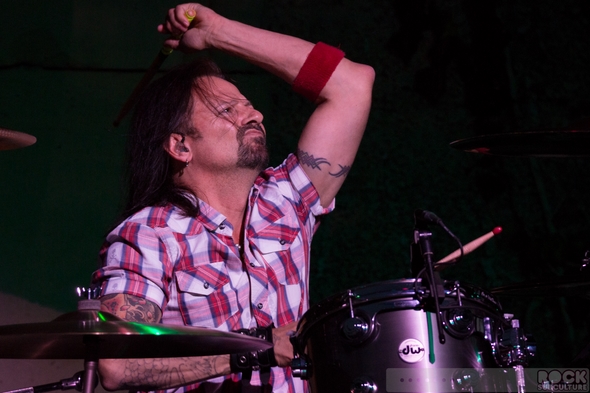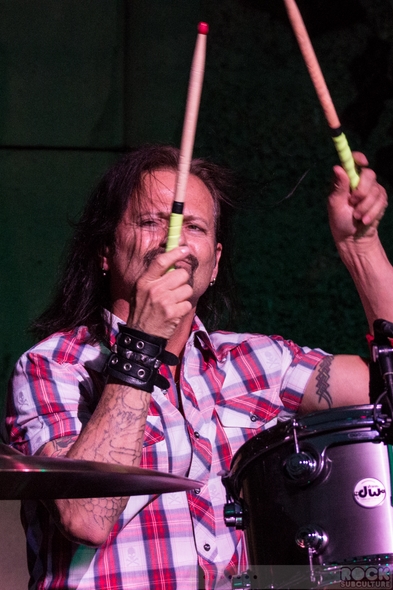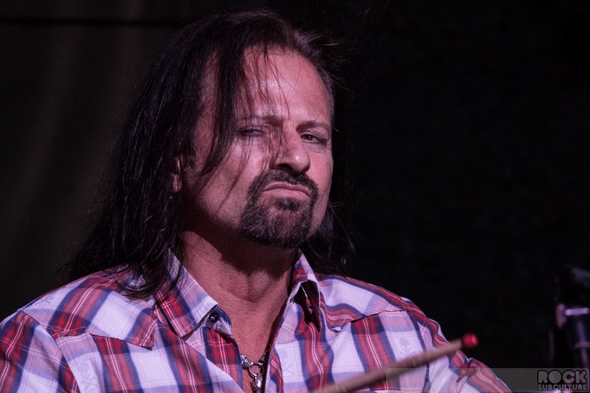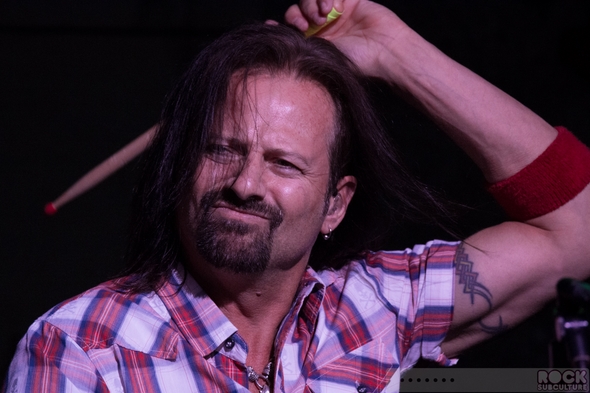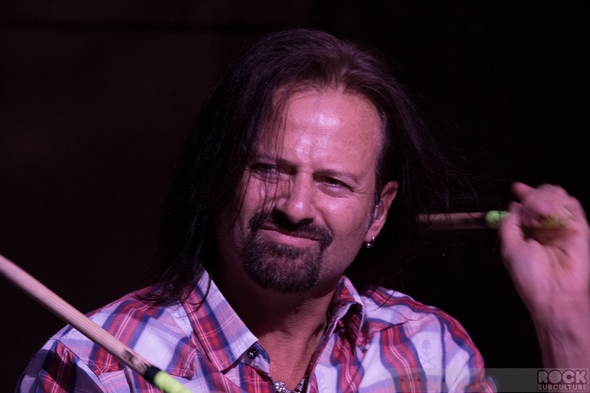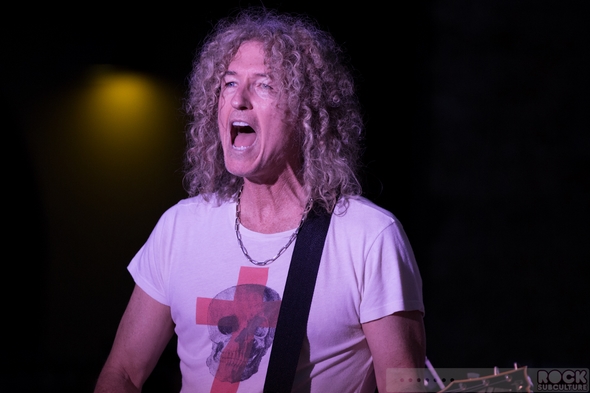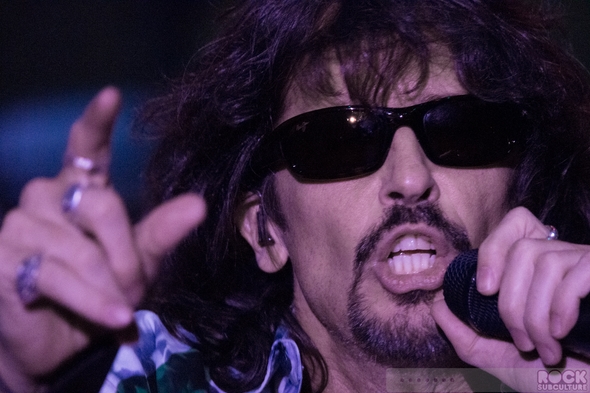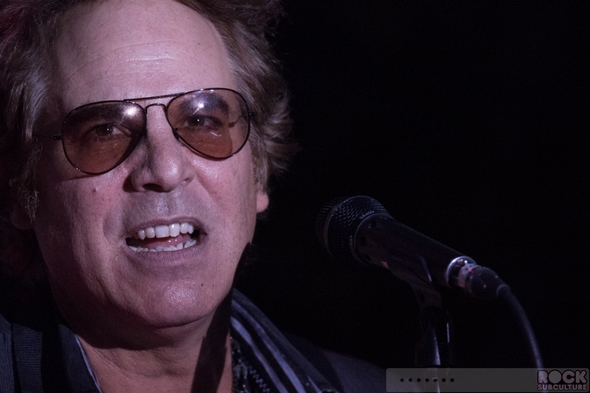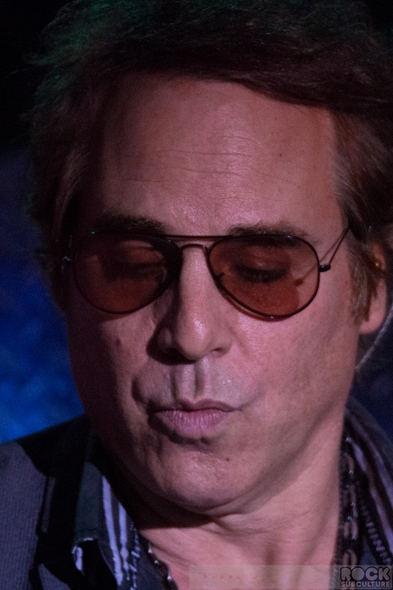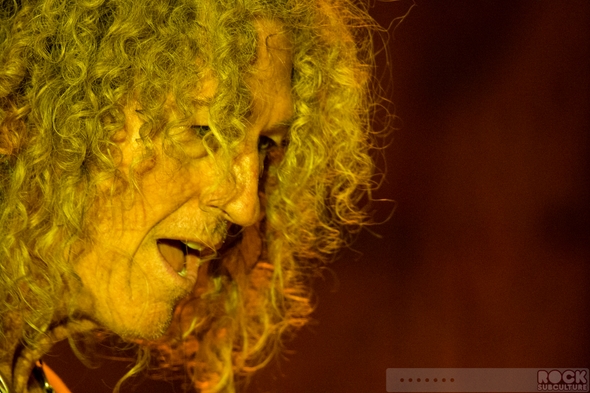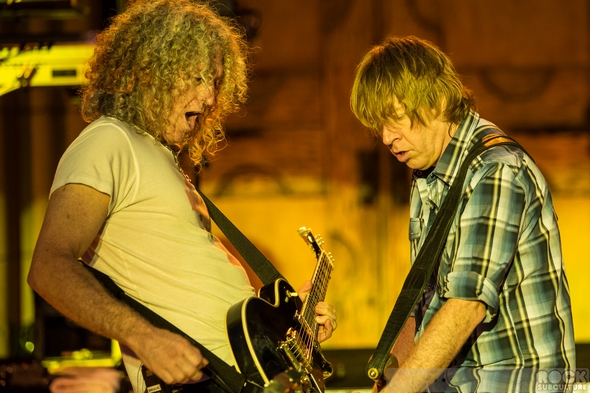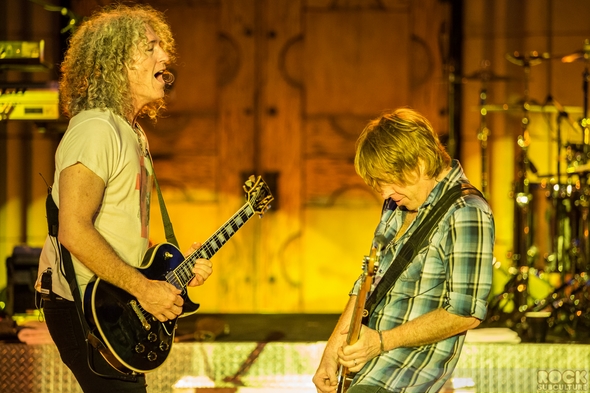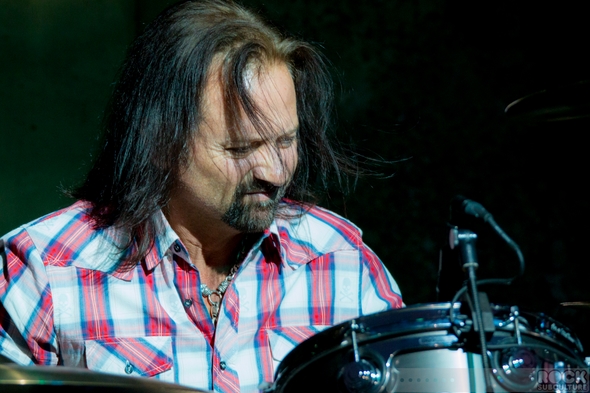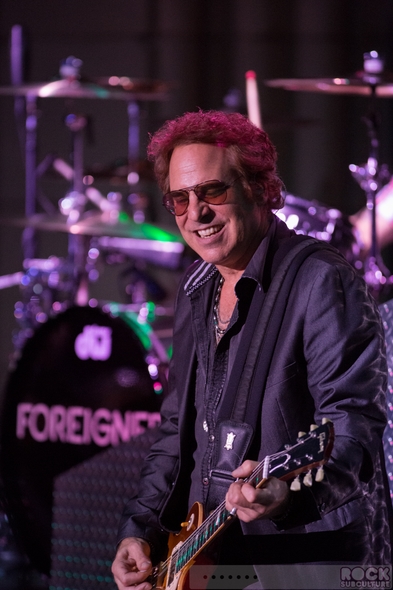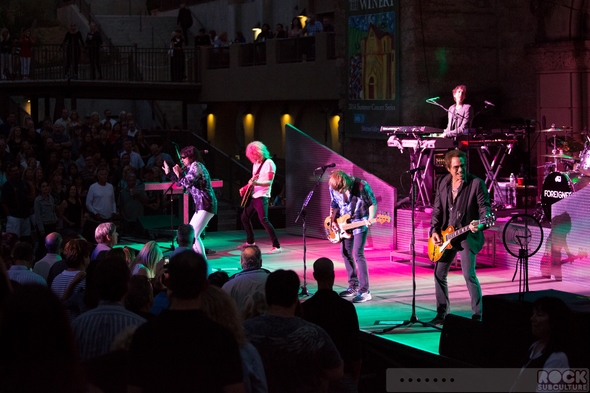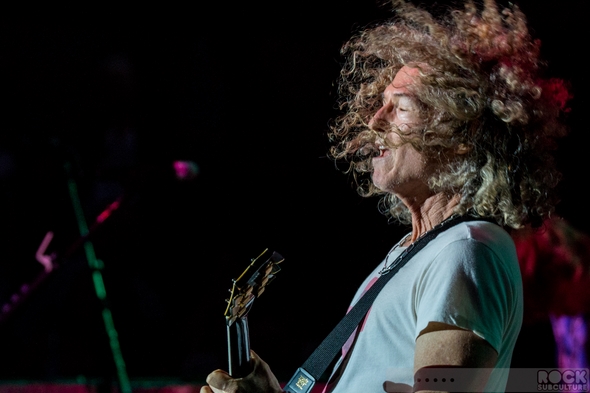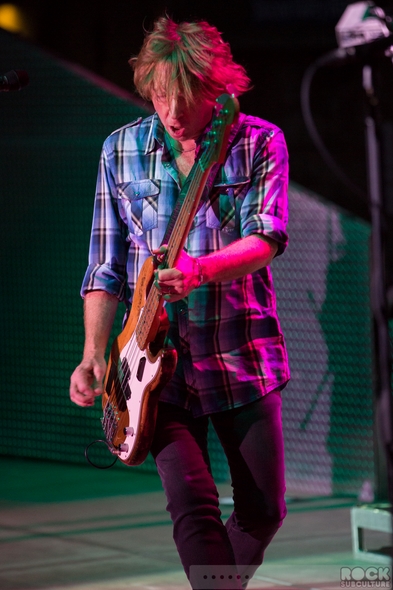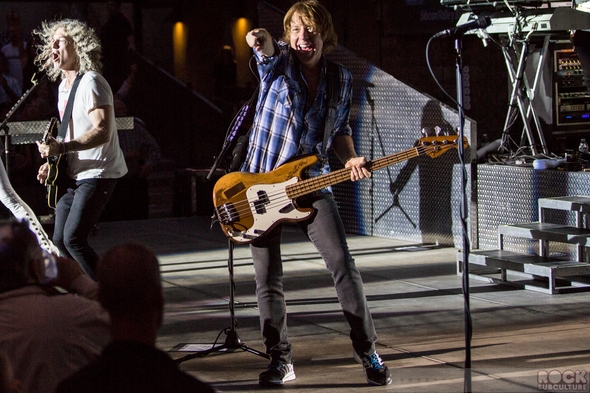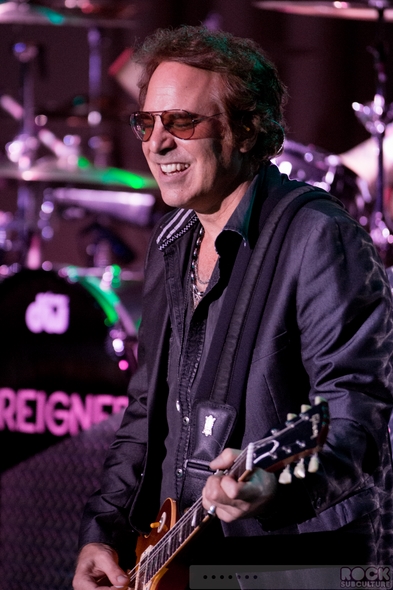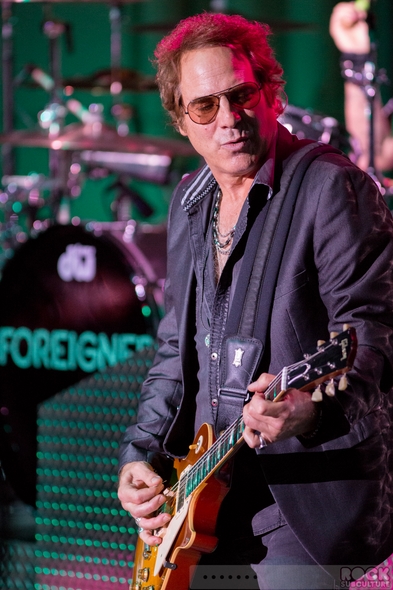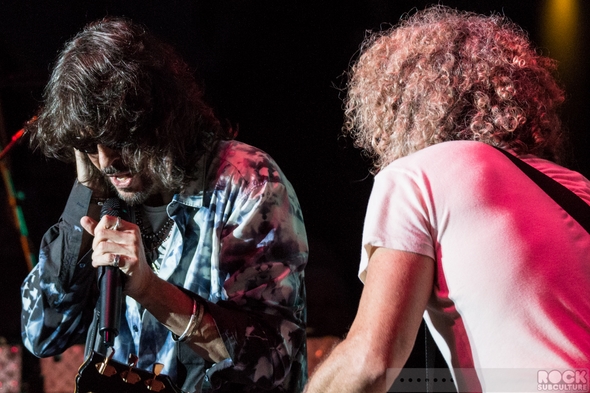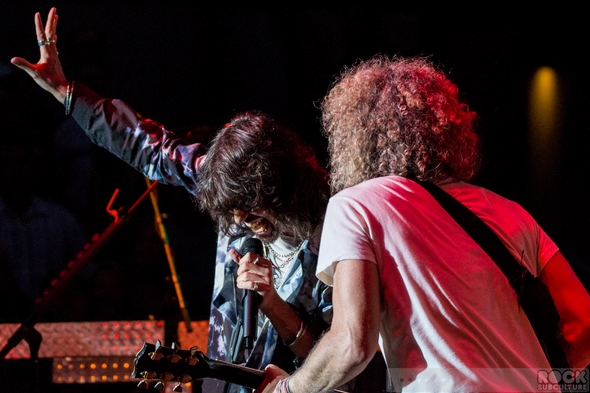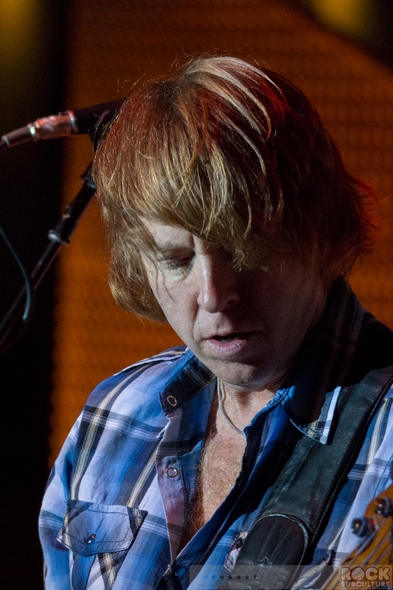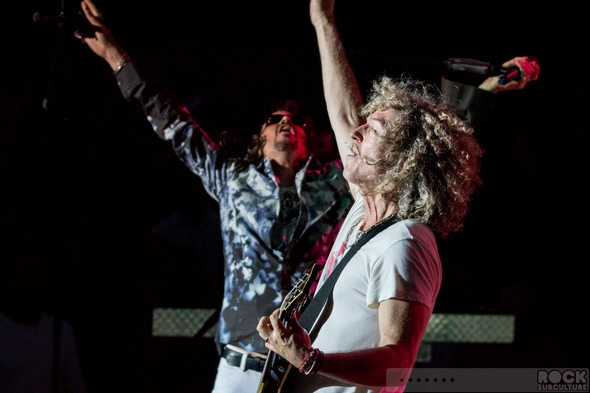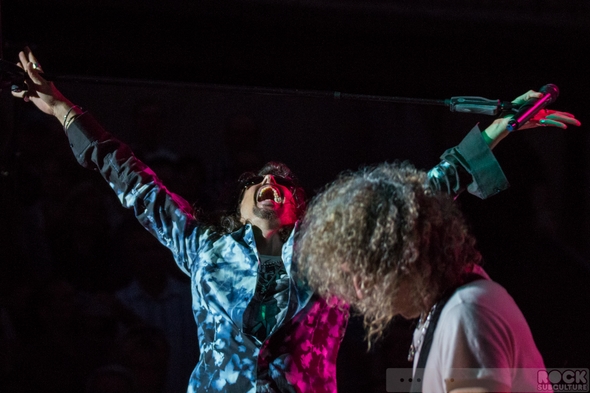 Below are some photos of Foreigner performing on stage: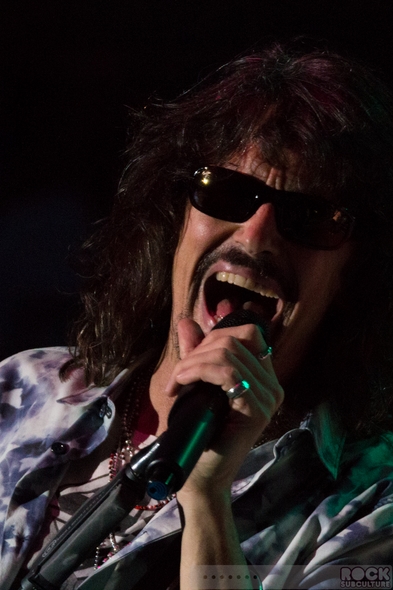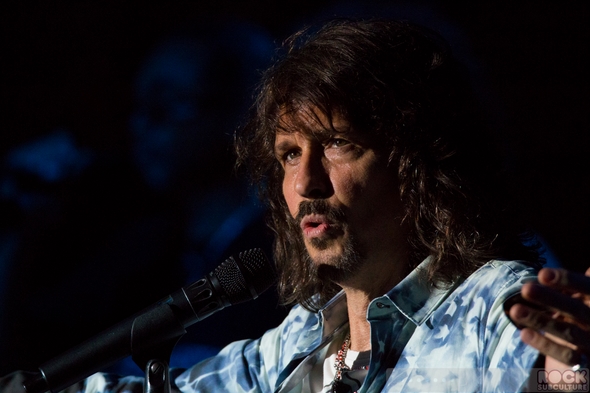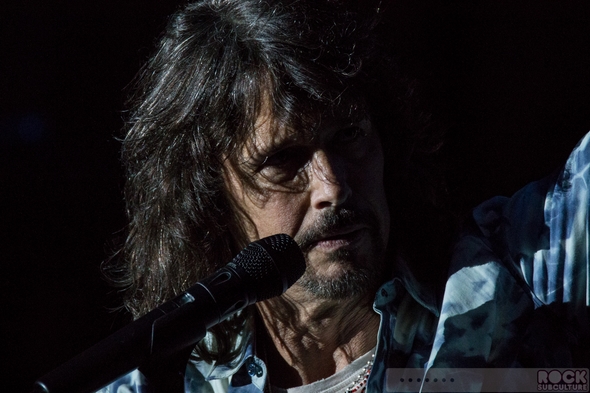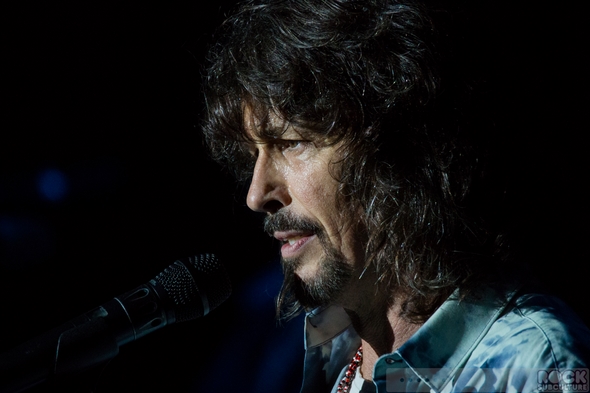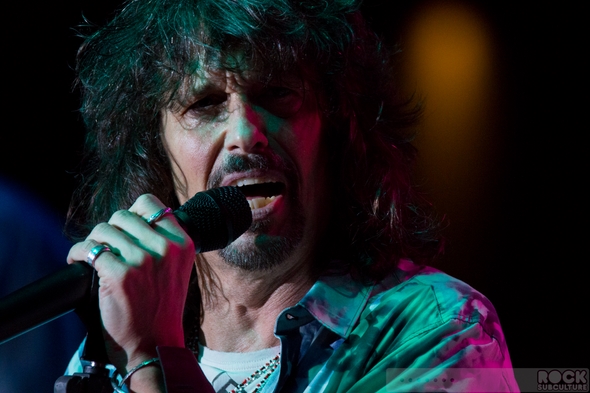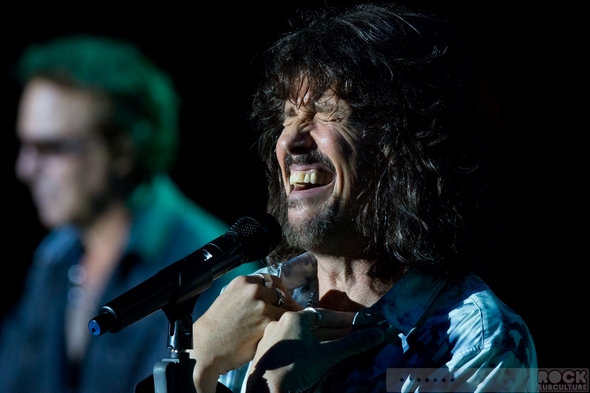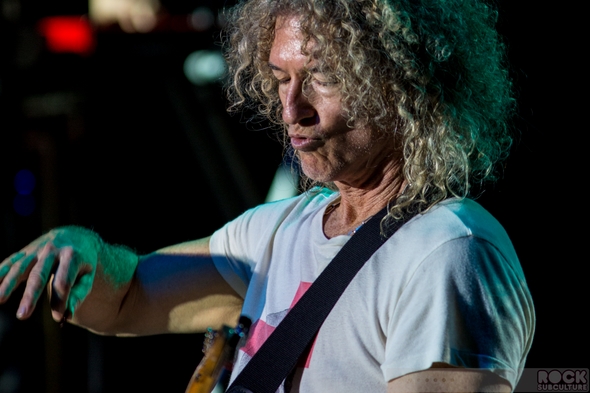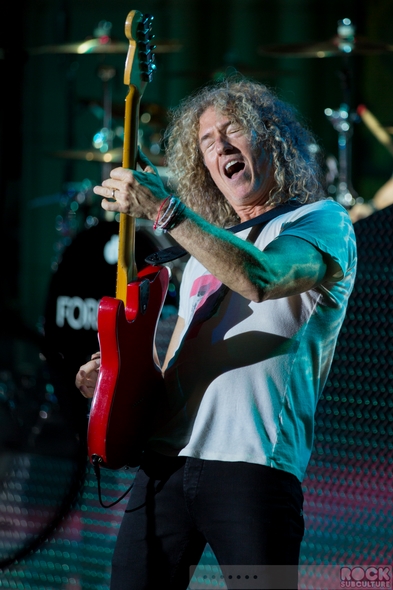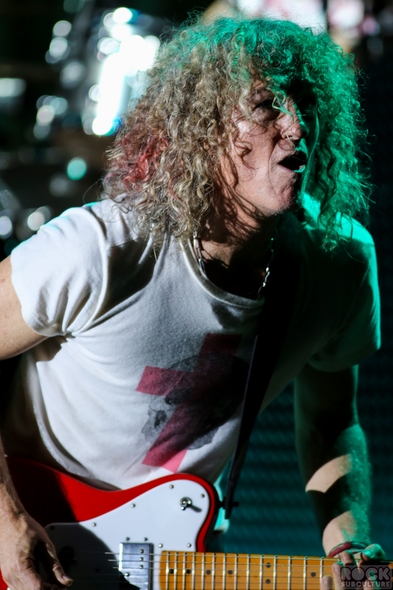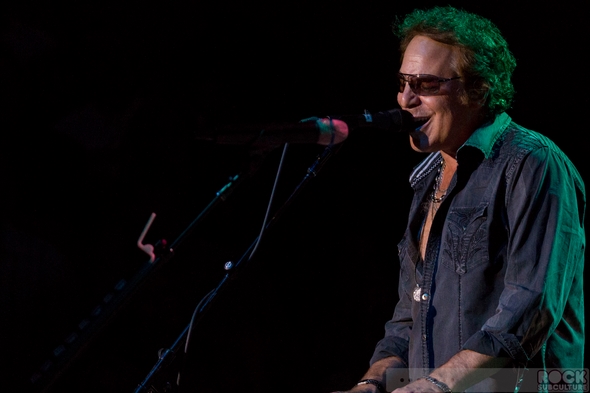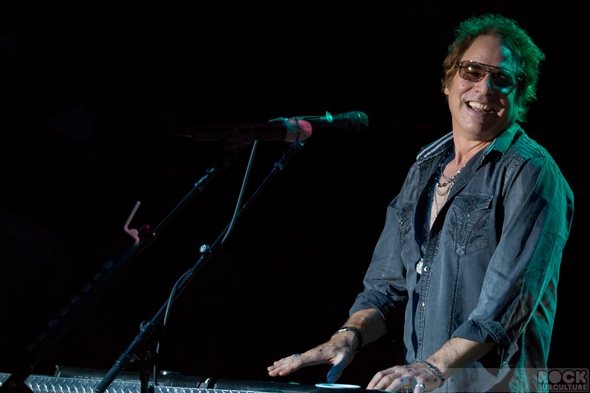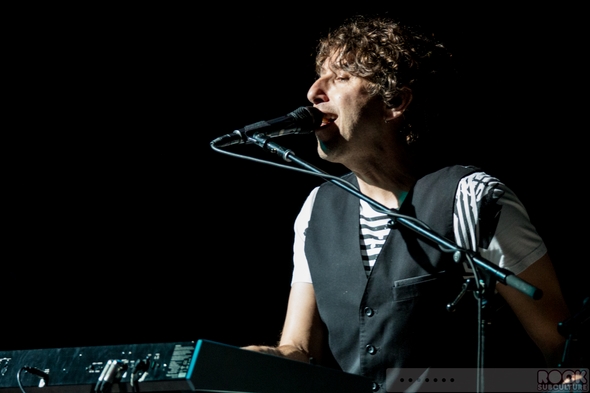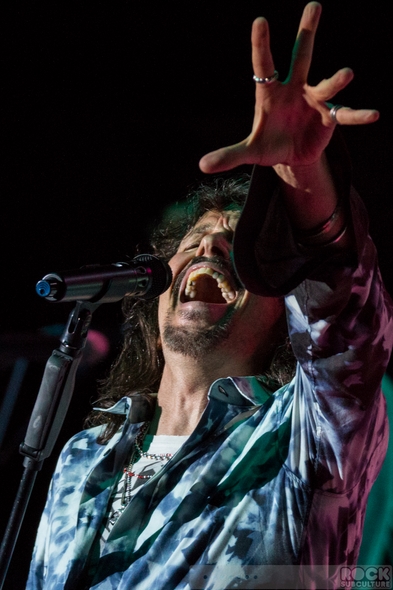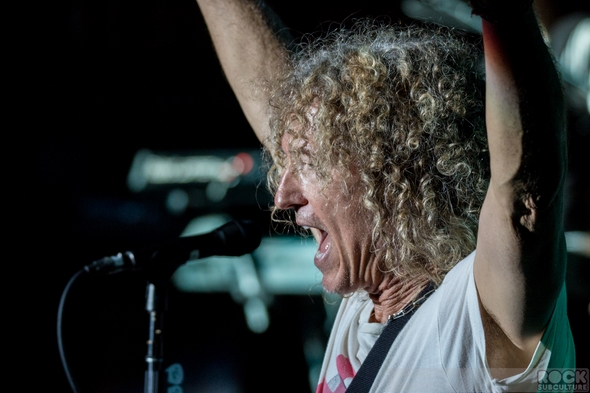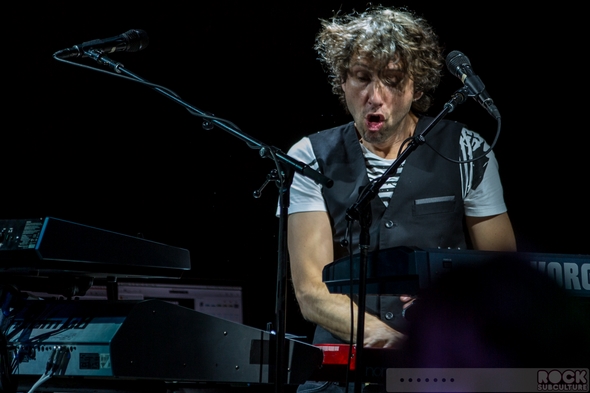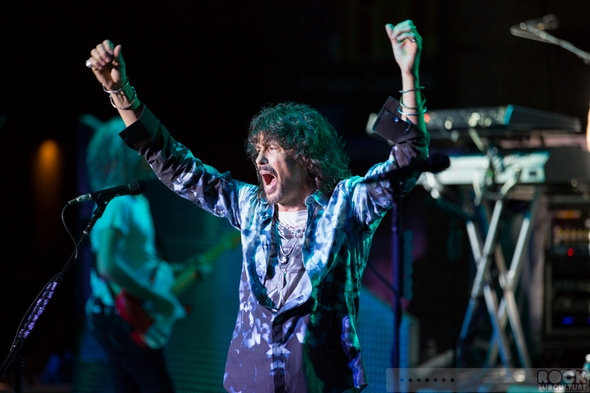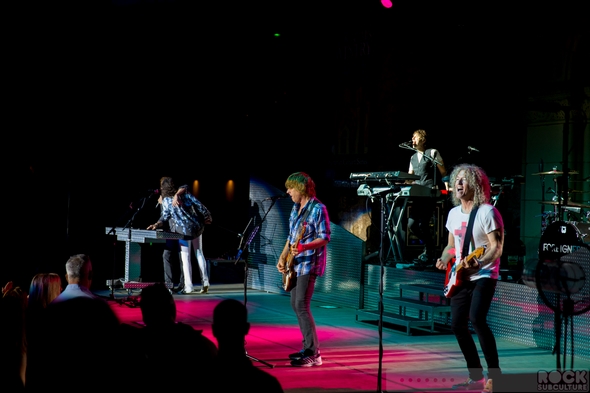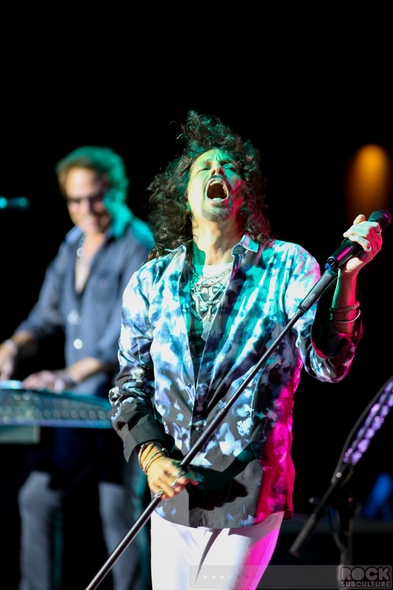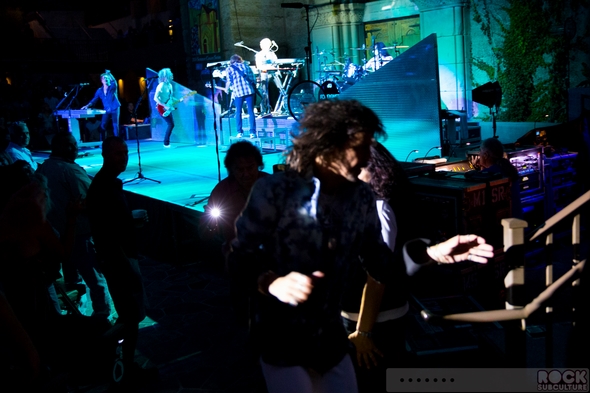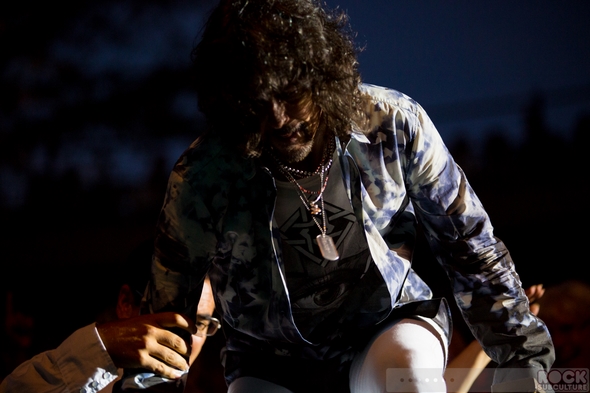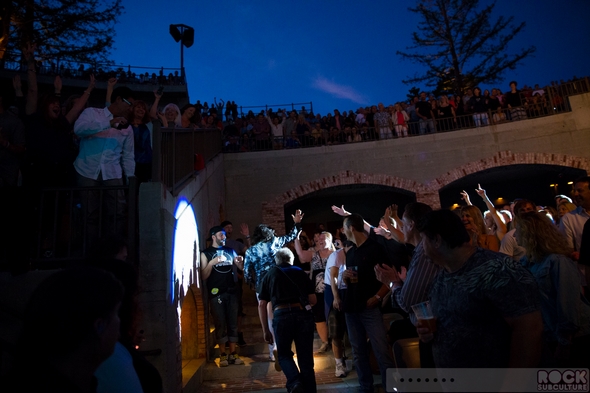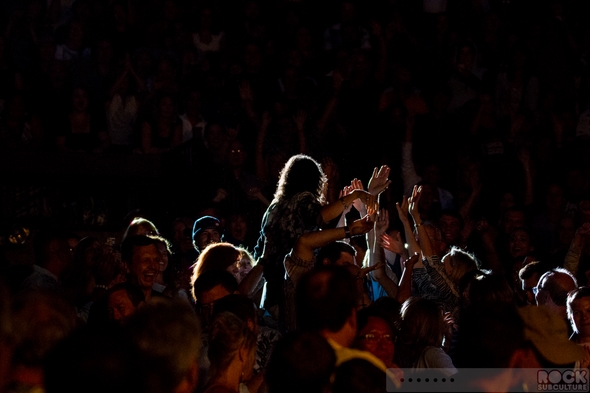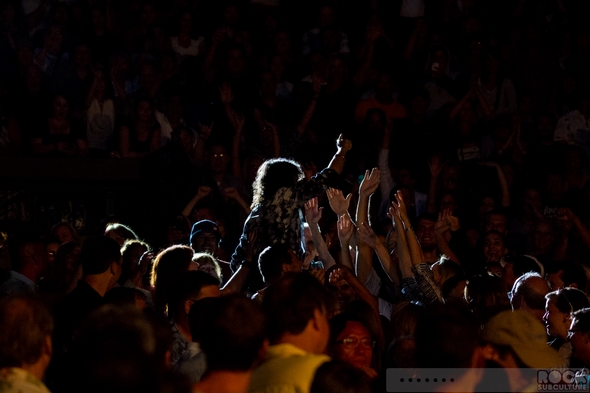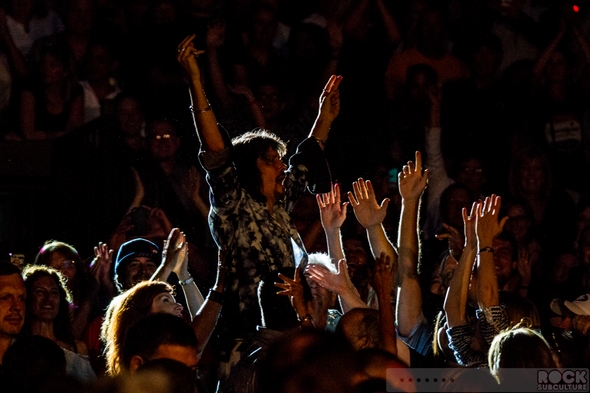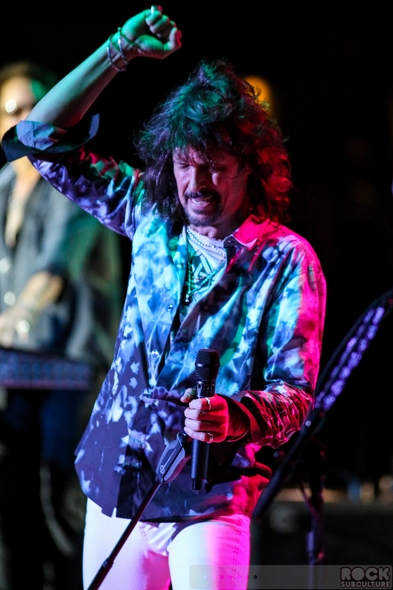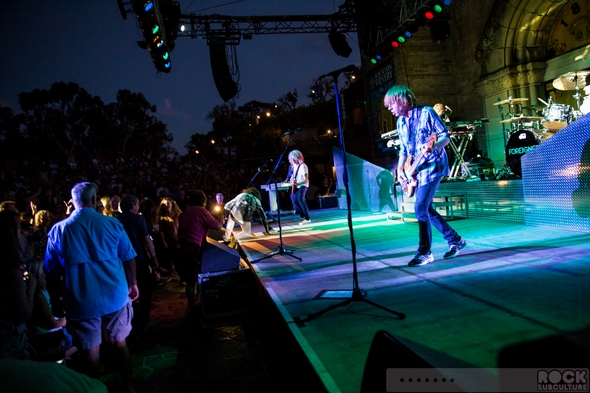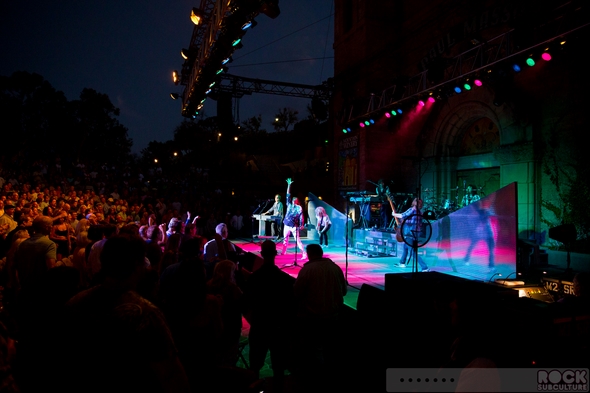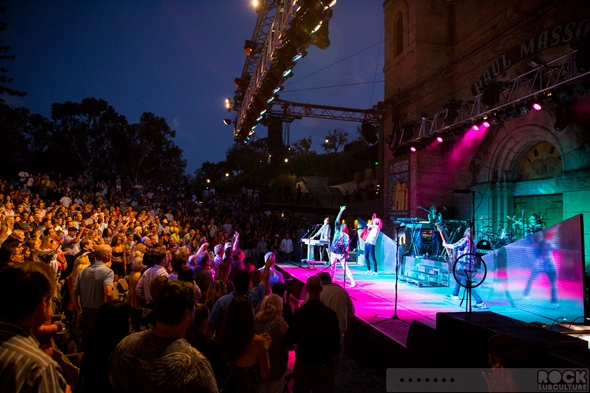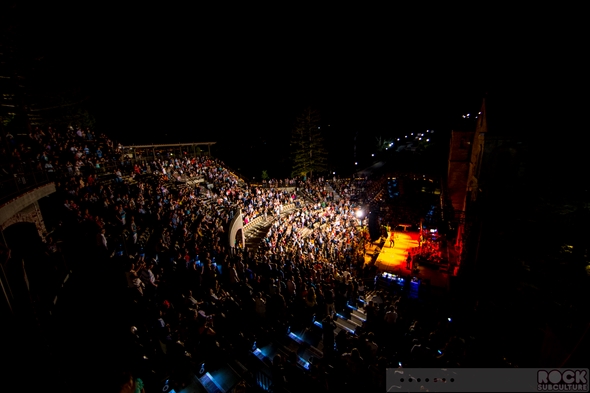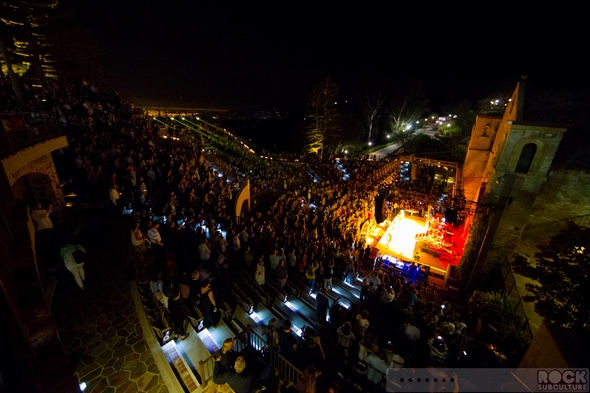 NOTE: Photos Below Taken With iPhone: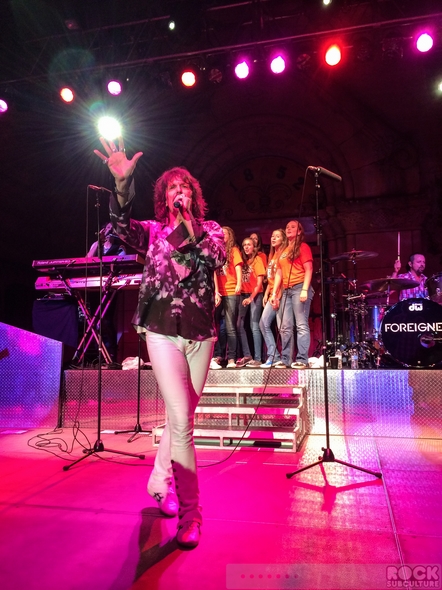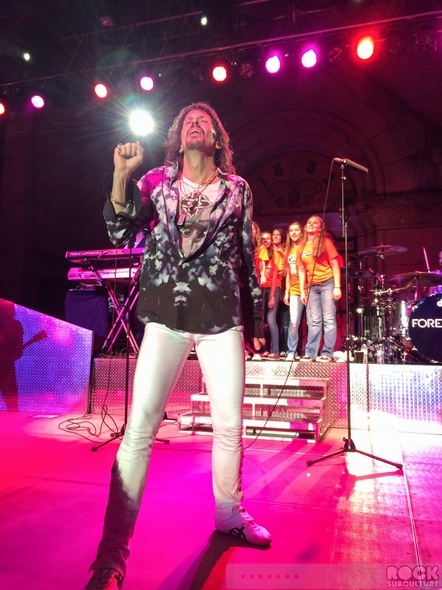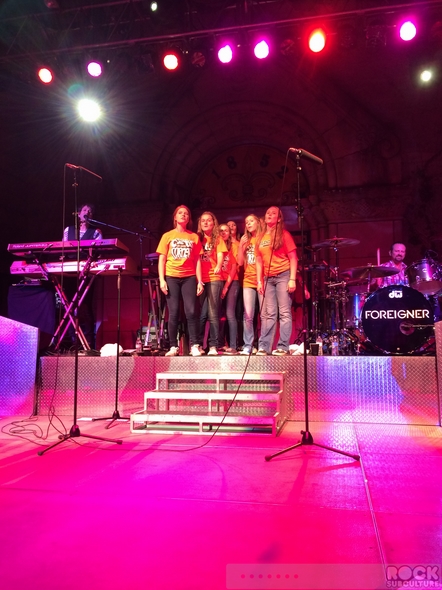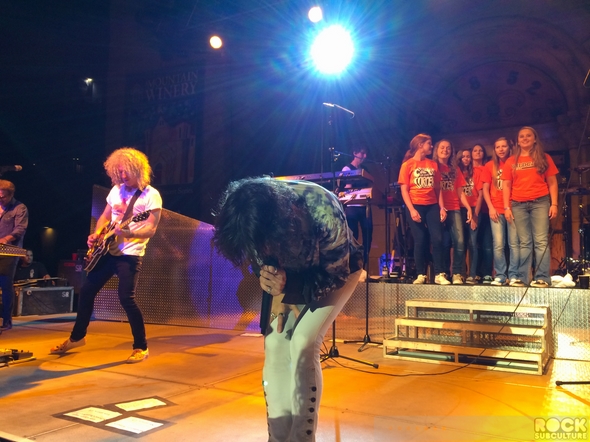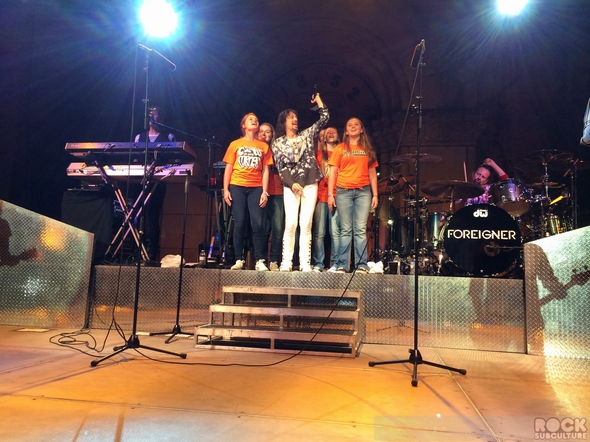 Jason DeBord