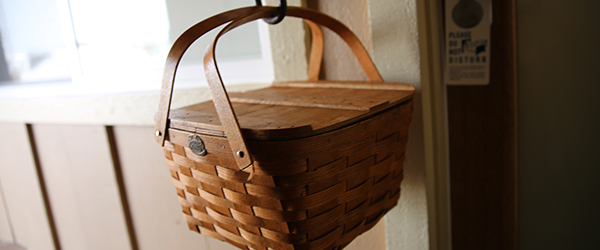 This is part of a continuing series of my impressions and experiences staying at various hotels and resorts while traveling to attend concerts worldwide. This stay was during my recent trip to Cambria in July 2014. This review is for Cambria Shores Inn.
Property: Cambria Shores Inn
Location: Cambria, California
Address: 6276 Moonstone Beach Drive, Cambria, California 93428
Phone: (805) 927-8644
Website: www.cambriashores.com
Room Type/Class: Standard Room (Room 20)
Date: July 3 – July 6, 2014
TripAdvisor Page/Reviews: LINK
Booking Source: Orbitz
Overall Rating: 3/5 [Note: Score is totally subjective based on price, location, and comparison to "like" properties within same area and price range]
This stay was over the Fourth of July weekend, so obviously it was sold out, as were all other hotels in the area.
Our rate was $249/night, though it seems looking up non-holiday dates that the range is $219-$239/night, depending on the room configuration and view (or lack thereof).
I mention the rate as preface, as that has a significant impact on my overall rating of the motel…  it was a generally nice stay and nice room, but I don't feel that it competes as well with other properties at similar destinations at that price point.  If it was in the $150/night range, I would probably increase my rating from 3.0 to 3.5 or 4.0 out of 5.0.
One of the benefits (that I did not take advantage of with this stay) is that it is a dog-friendly hotel, and they only charge an additional $15/night (many other properties charge anywhere from $50-$100 extra per night), so that should be taken into account, in terms of the overall value proposition, if you are traveling with your dog.
My first impression was very positive – I had written to the Inn a few days before (about a very late check-in and a few other questions), and received a phone call from a nice woman who was very helpful over the phone.
We arrived very late for our initial check-in (after midnight) and there was no parking spot available other than the three 15 minutes/check-in only spots, which is where we ultimately decided to park overnight, as there were no other options.
The key to the room was left under the mat, and the room itself was fairly nice (looks better inside than outside, the latter of which appears to be a pretty typical C-shaped motel).
We did try the gas fireplace, but the smell was pretty overwhelming within the first five minutes, so never used that again during our three night stay.
The room was comfortable, with a bed and small table and dresser (under TV) in the main room, and then a kitchen/sink area shared with the toilet, tub, and stall shower, each of which can be closed off with two pocket doors.
As the sink for the kitchen area doubles as the bathroom sink as well, there is also a microwave, small (empty) minifridge, and a few plates, glasses, ice bucket, two sets of knife and fork, and bottle opener.  There is also a small closet in that same area.
There are a number of signs with instructions on conserving water due to drought…  turn off the water when shampooing hair, brushing teeth, etc., and each room is only provided with two towels per day.
Our room was in one of the back corners (Room #20), so there was no view other than a wall.  Which actually wasn't bad, as the "ocean view" rooms have cars parked in front of them, so at night you would have headlights shining into your window.
There was a very small rear patio area in the back, accessible via the kitchen/bathroom sink area.  It is mostly looking down on the rear of the adjacent property.
Unfortunately, we had a family with three small children in the adjacent room, and they had a habit of propping their door open with cartoon noise blaring and competing with the frequently screaming kids.  I eventually asked them if they could close the door, and then it was a matter of contending with them going in and out and the heavy, jail cell door-like slamming noise that accompanied it.  Not the fault of the Inn, but not sure why the people meant to make everyone else suffer with their constant noise.  Not very B&B-like.
One problem with the room itself was the solar tube light above the bed.  There were switches on the wall with labels indicating that it could be closed as well as turned on and off, but in the middle of the night each night it would come on very brightly (think full daylight) and could not be turned off.  We ended up propping a paper grocery bag around it to block some of the light.  I would recommend bringing a few and some duct tape to block it.
We did go into the reception area to pay the first morning, and the guy running it seemed out of sorts.  The only question we asked – a recommendation in town for lunch – seemed to leave him flummoxed.  I would imagine it's the sort of question he might get all the time, but had no ideas or answers.  So we asked if there were any Mexican restaurants in town, and he said only a food truck.  Well, we went down Main Street (blocks away) and there was never a food truck but many Mexican restaurants, so it all seemed every strange, especially for a B&B which is supposed to be more about giving helpful advice for local attractions/activities/food, etc.
As a B&B, breakfast is provided by way of picnic-style basket left hanging on hook outside of each room.
The food was okay, but pretty unspectacular and modest.  It was the same each morning – orange juice, two bananas, one apple, one bagel, one muffin, three strawberries.
The Inn itself is right across from the beach and ocean, which is a nice feature.  Cambria is a wonderful place to visit.
All in all, it was a nice stay, but I do feel it is overpriced for what is essentially a nice and clean motel.
The ratings on Trip Advisor are nearly five out of five stars across the board, but I think that it could offer more for less money, though I suspect it is highly rated because people go there and have a nice time, but maybe have a bit of the rose-colored glasses going on.  Just my opinion.
Below are some photos taken during my stay: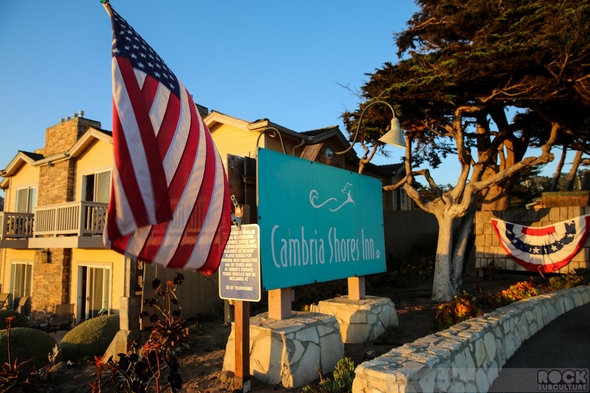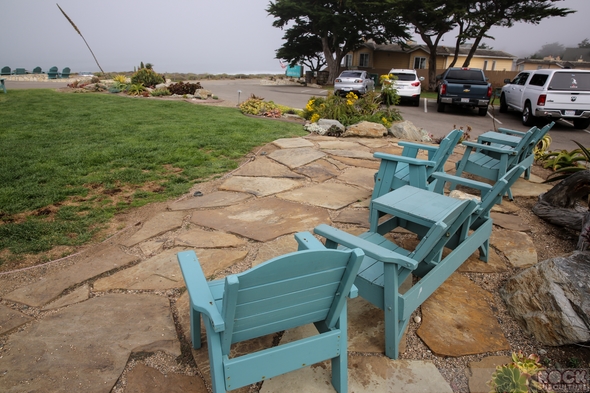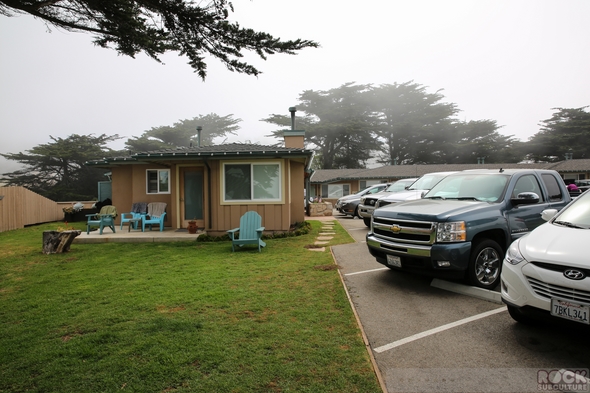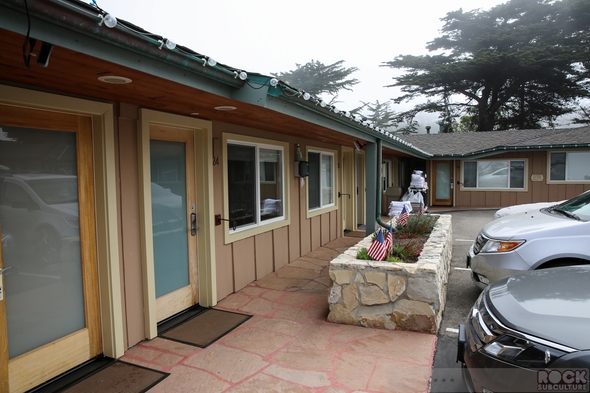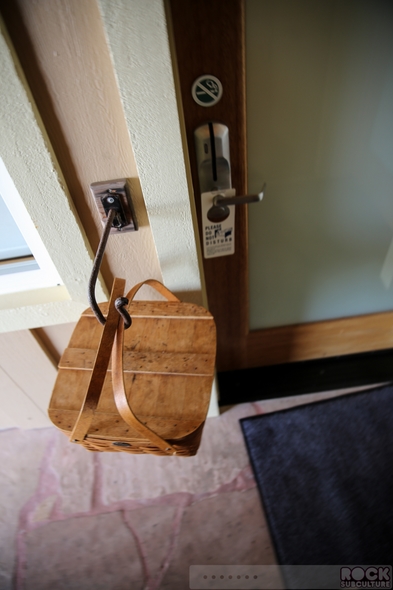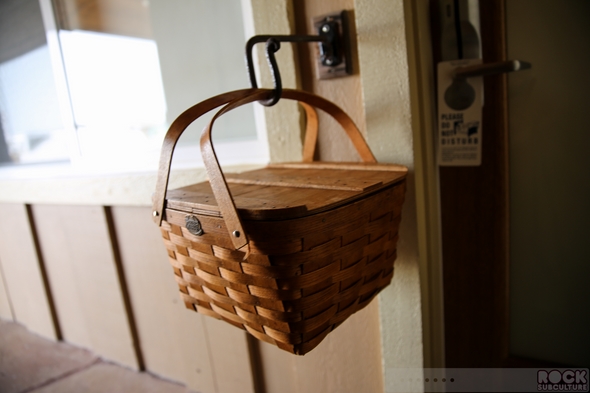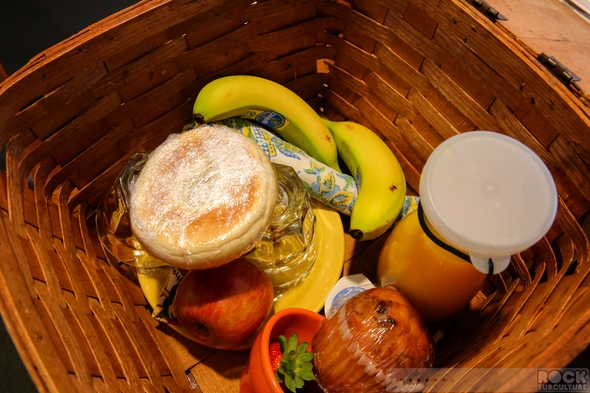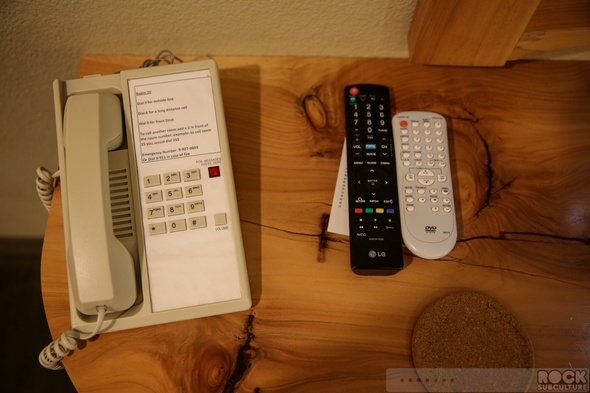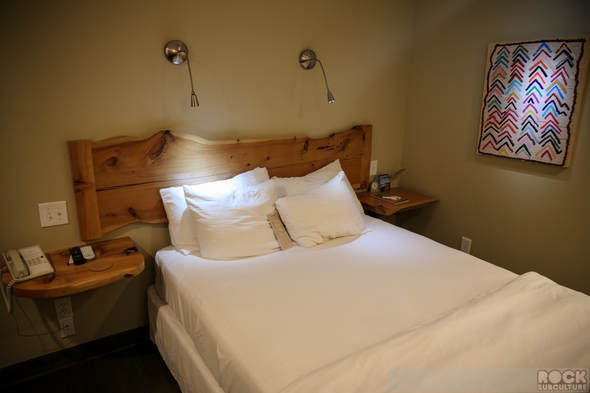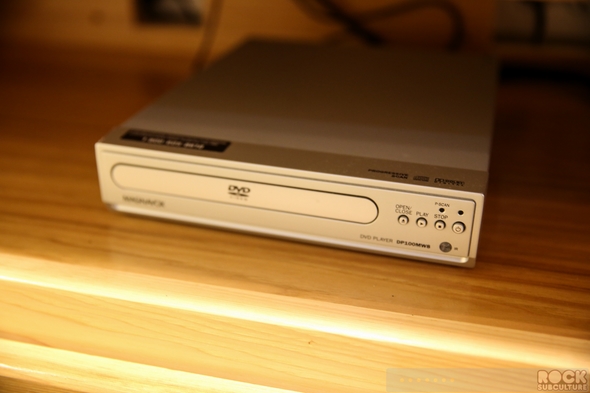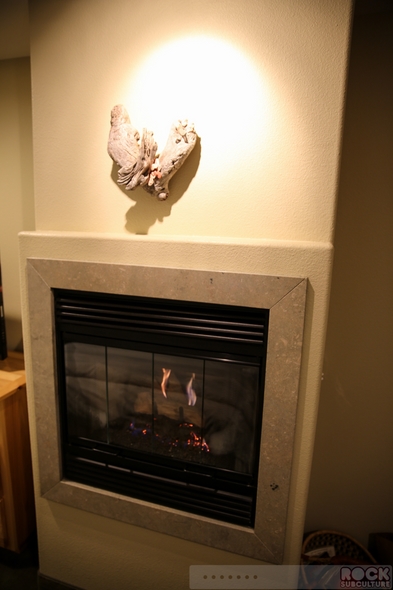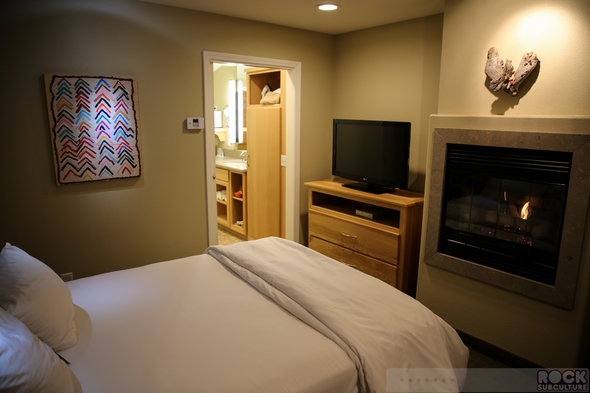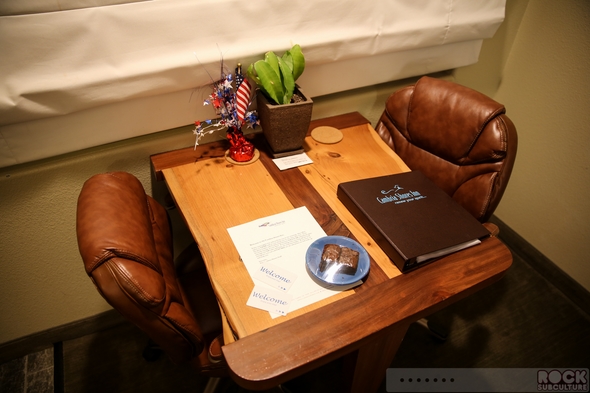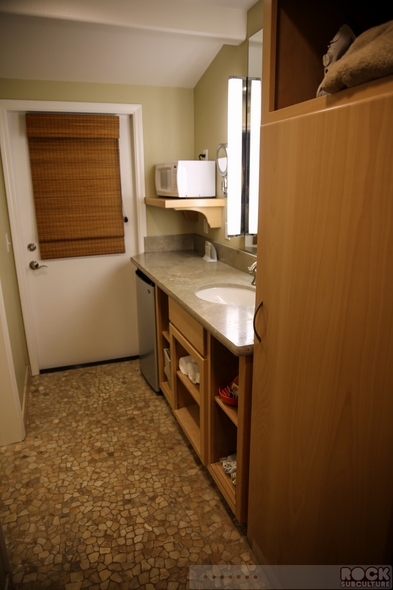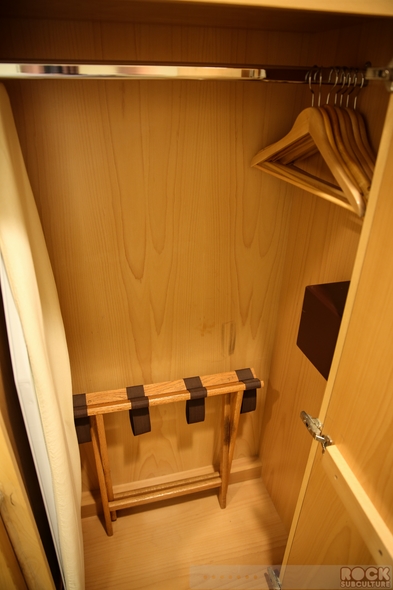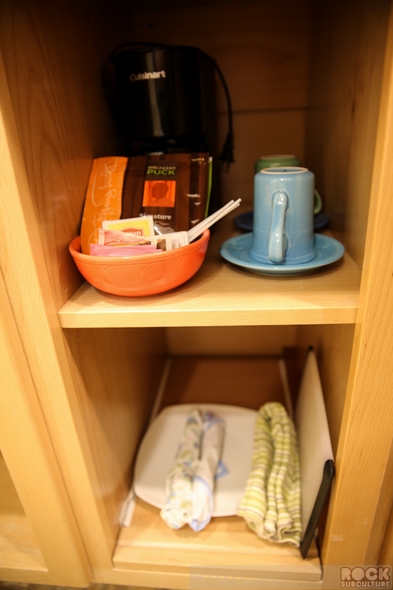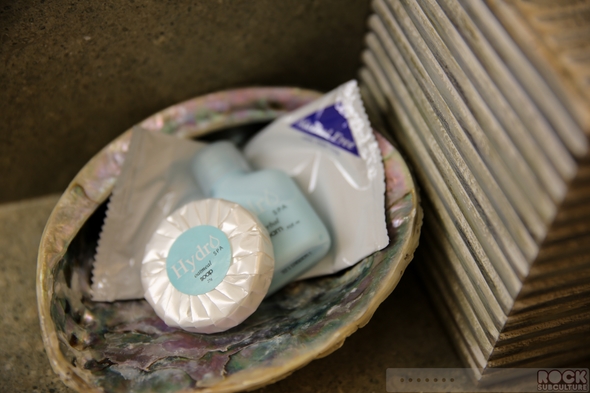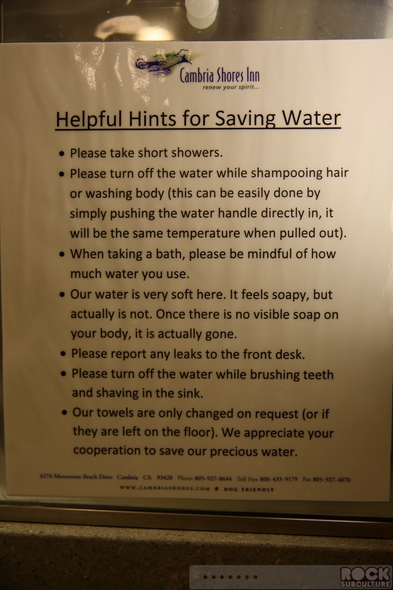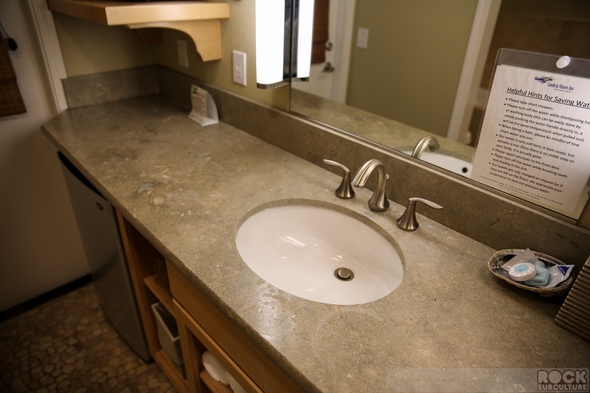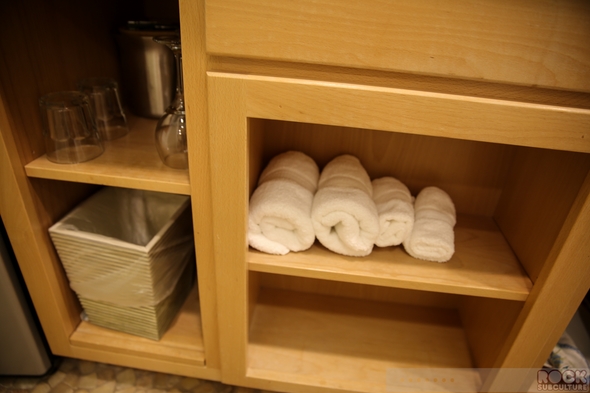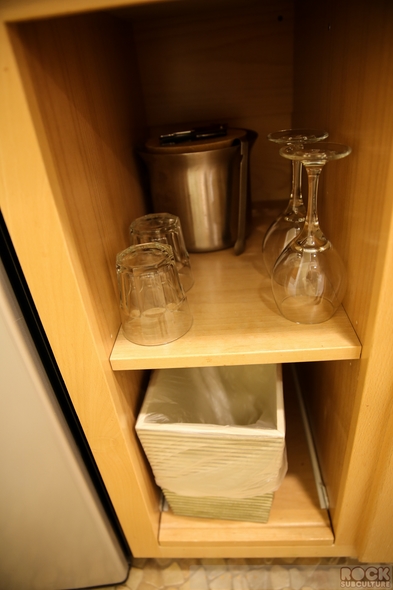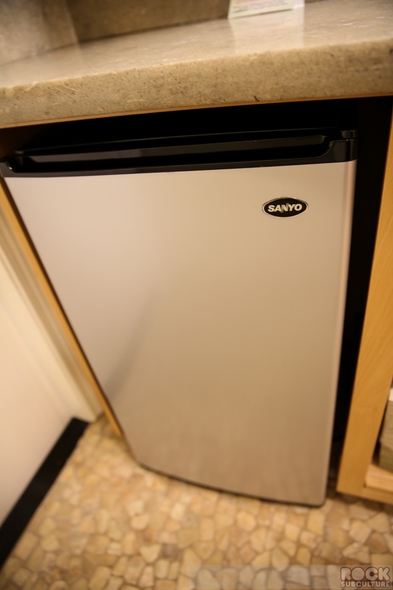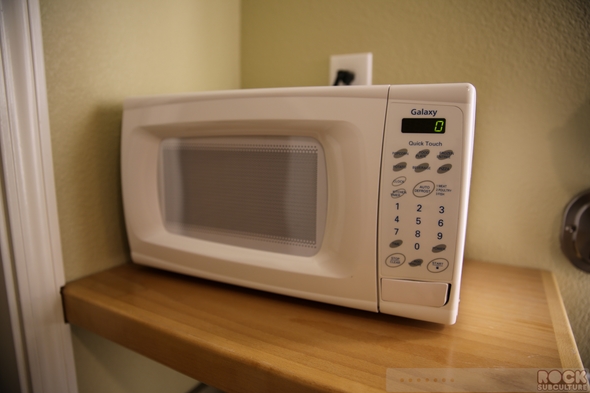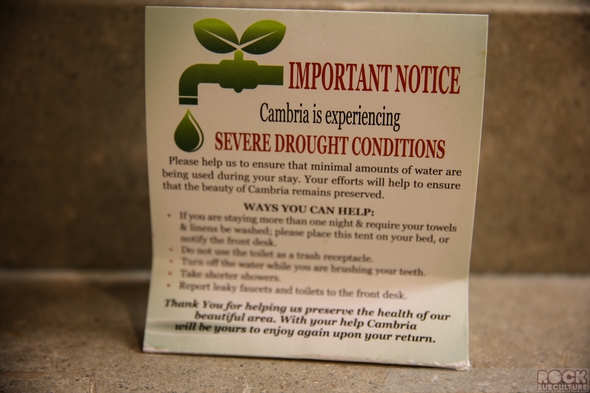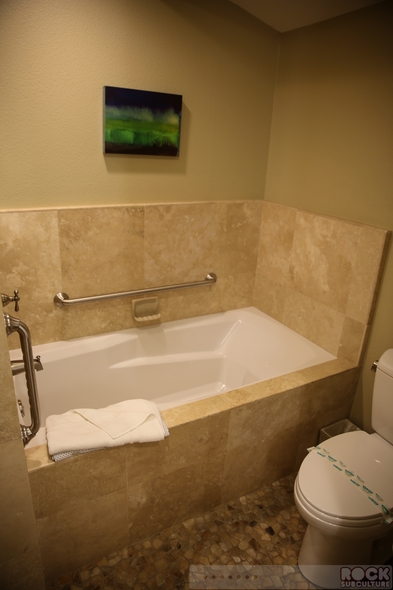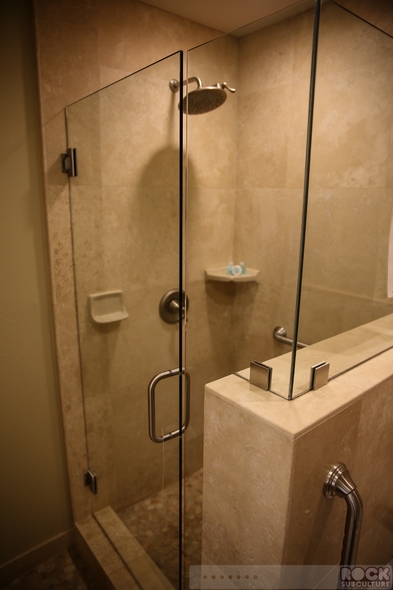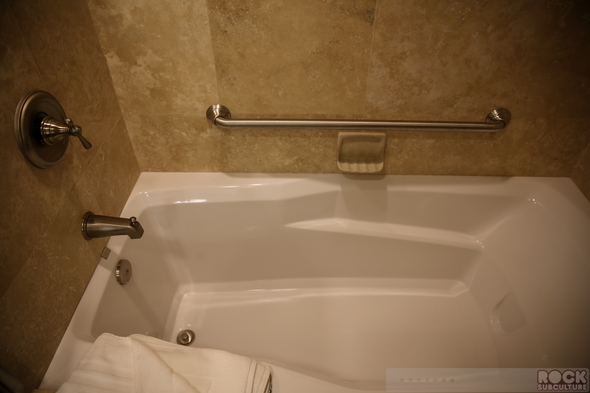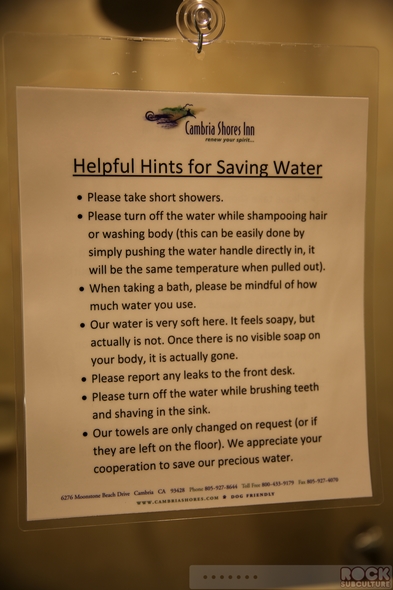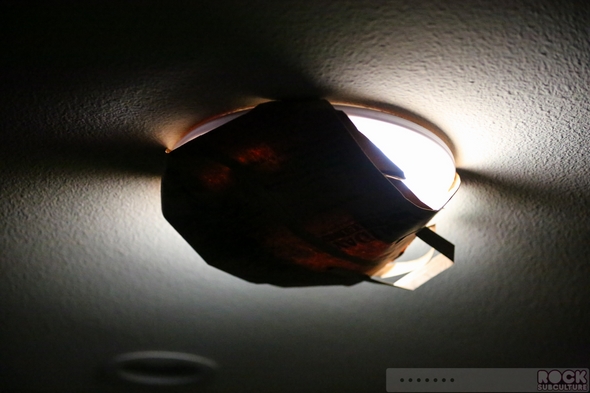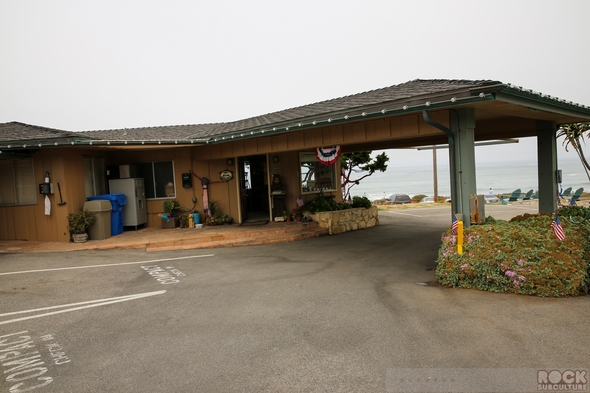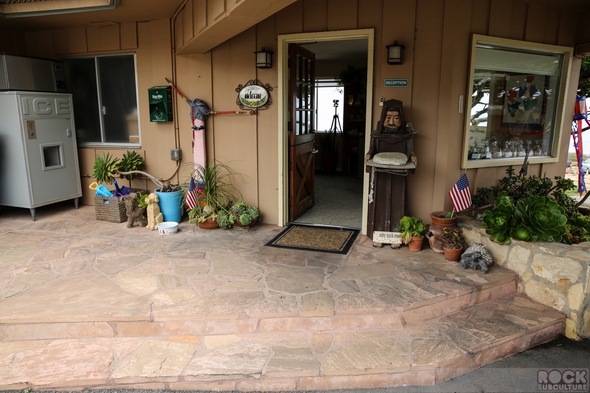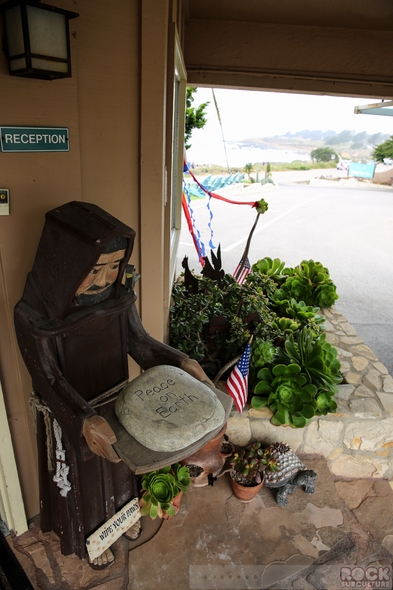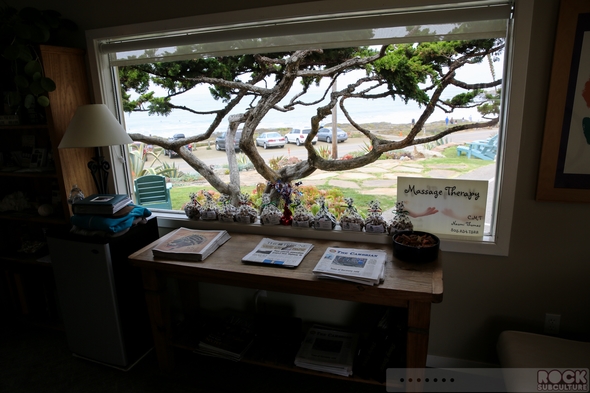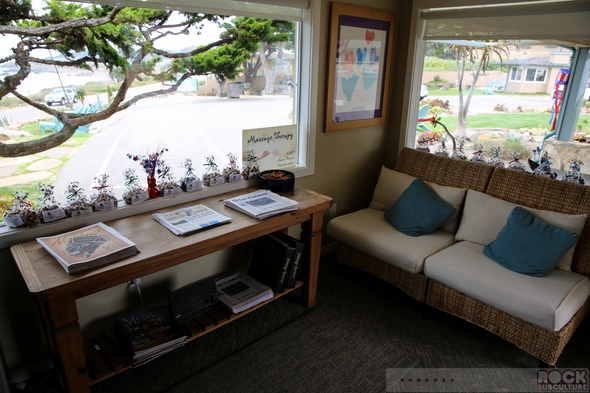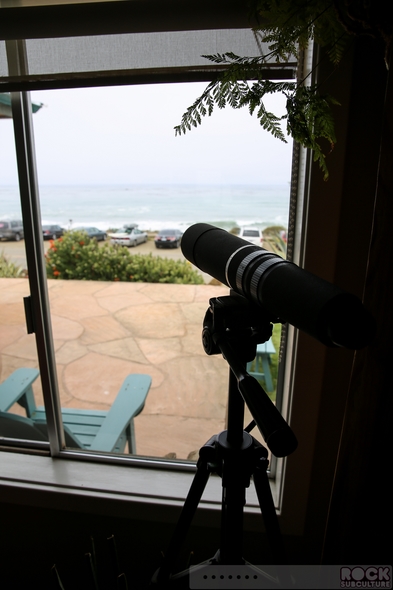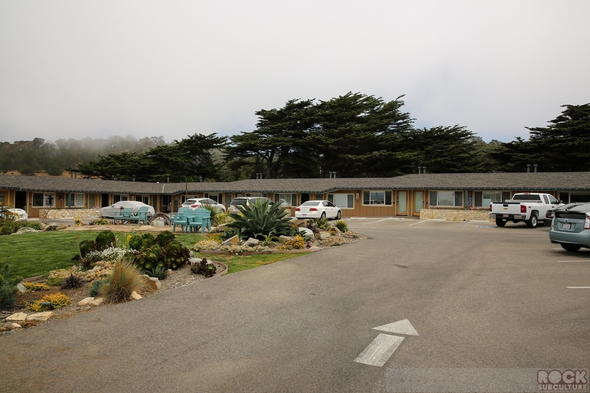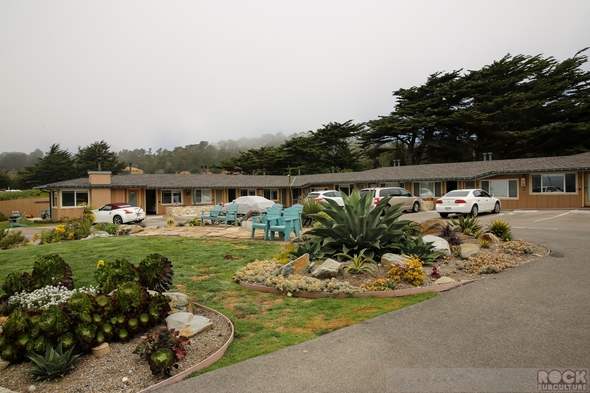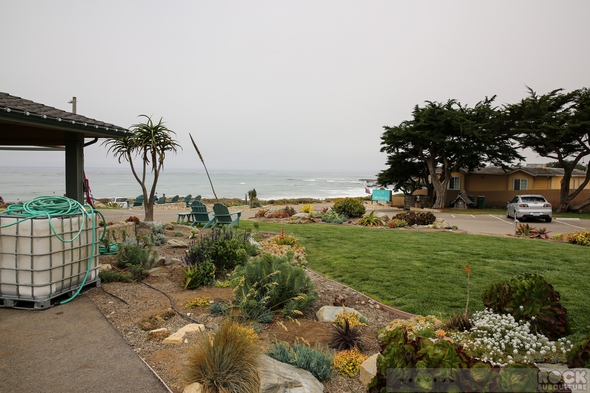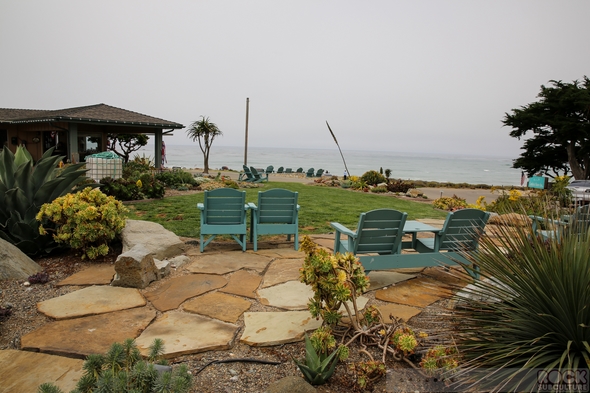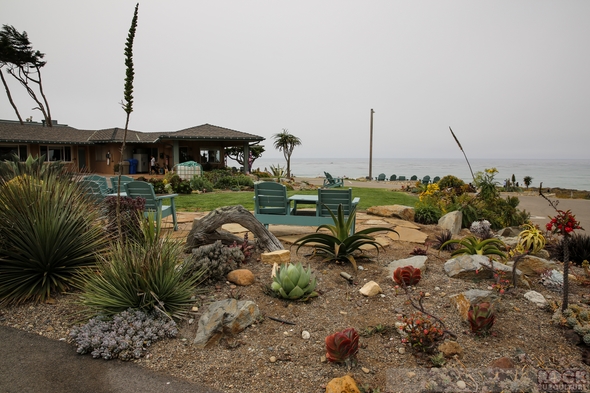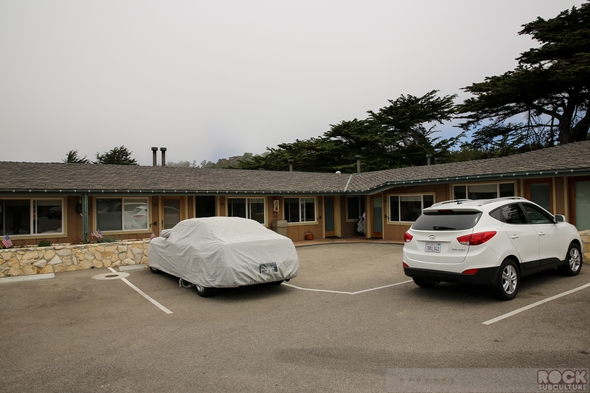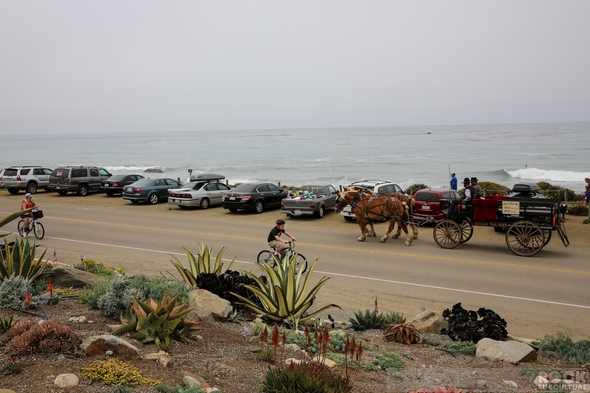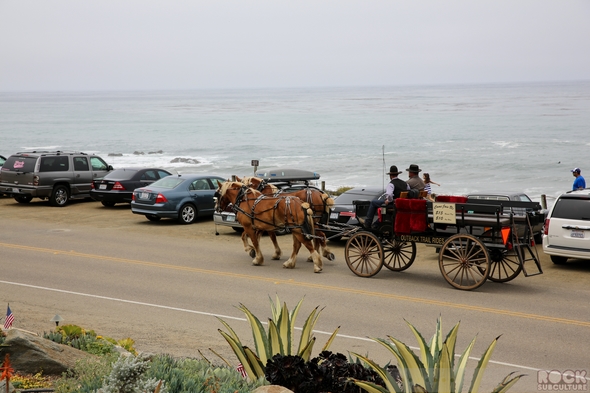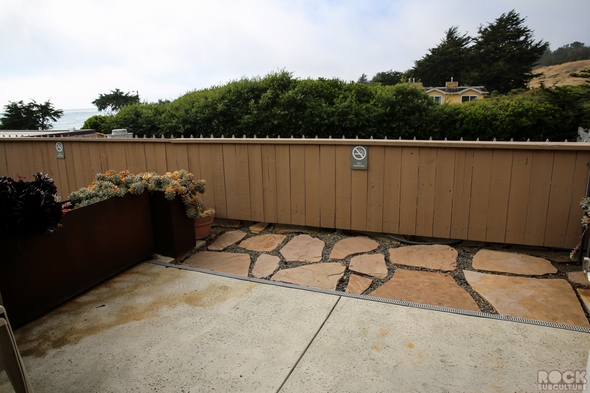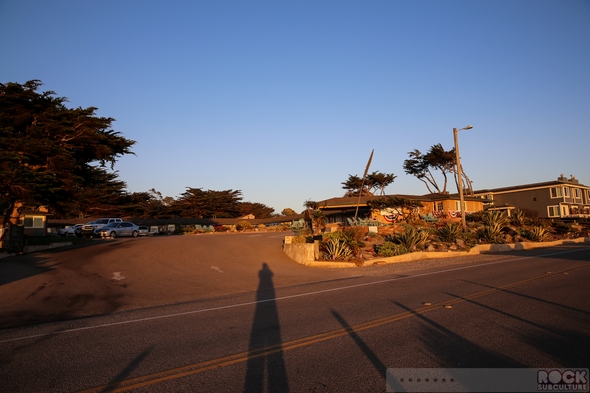 Jason DeBord