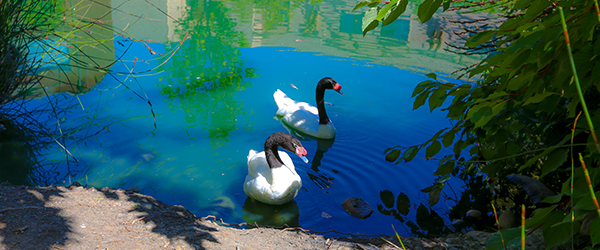 This is part of a continuing series of my impressions and experiences staying at various hotels and resorts while traveling to attend concerts worldwide. This stay was during my recent trip to Napa in June 2014. This review is for DoubleTree by Hilton Hotel & Spa Napa Valley.
Property: DoubleTree by Hilton Hotel & Spa Napa Valley – American Canyon (formerly Gaia Napa Valley Hotel)
Location: American Canyon, California
Address: 3600 Broadway Street, American Canyon, CA 94503
Phone: (855) 277-4931
Website: www.hilton.com
Room Type/Class: Standard King Bed Room (Room 106 "Chinpanzee")
Date: June 27 – June 28, 2014
TripAdvisor Page/Reviews: LINK
Booking Source: Direct
Overall Rating: 3.5/5 [Note: Score is totally subjective based on price, location, and comparison to "like" properties within same area and price range]
I stayed at this property in late June as I was visiting Napa to cover a concert.  As it was a late booking at a popular time of year, similar properties in Napa proper were either sold out or significantly higher than their base rates, so I looked for a chain property outside of Napa but a short drive.  I was unfamiliar with this DoubleTree, but have enjoyed many Hilton properties so thought I would give it a try.  My overall rating is mediocre based on the relatively high price (around $200/night) and otherwise lackluster location.
I had a late (post concert) check-in and the front desk representative was very kind and helpful.
To access the room, it required exiting the lobby and walking across the center courtyard, and then using the room key to access the appropriate building.  Parking surrounds the entire property though, so it is also possible to park close to your room.
The room itself was clean and contemporary, but kind of unremarkable – somewhat of a standard for the Hilton chain though.  There were swans on the bed and sink, crafted out of folded towels, which I didn't understand until I went into the courtyard the next morning and found swans swimming in the pond/water feature at the center of the courtyard.
With a one night stay, I did not have a chance to explore any of the spa or restaurant options.
It was a fine hotel, but the price/location ratio (at least for the specific stay) did not quite fit.
Below are some photos taken during my stay: