"Somebody's gonna get pregnant tonight!"  Headlining this year's Summer Jam for WorldOne Presents and V101, R&B icon Keith Sweat made it clear that much of his music is meant to accompany more… romantic activities.  It was fitting that by the time he took the stage at Thunder Valley's Outdoor Amphitheater Saturday night, the sun was long gone and there was a bright moon serving as backdrop to the evening.  The other artists brought more of a high energy show to the stage, with Salt-n-Pepa performing not only their own music but samples from all manner of genre of music, courtesy the founding DJ, Spinderella, while D'wayne and Amar of Tony! Toni! Toné! raced back and forth across the vast stage getting the audience going at the start of the show.  The sold out crowd of 4,000 fans in Lincoln, California appeared to be thrilled by the performances of all three artists, with DJ Gino bridging each act with his ongoing DJ set.

Who: Keith Sweat
Who: Tony! Toni! Toné!
Who: Salt-N-Pepa
Venue: Thunder Valley Casino Resort – Outdoor Amphitheater
Where: Lincoln, California
Promoter: World One Presents & V101 FM The Beat of Sacramento with Maita Auto Group
When: June 14, 2014
Seating: Photo Pass

The Summer Jam is an event put on by WorldOne Presents every year at Thunder Valley Casino Resort, and with this show, they promoted their next upcoming one featuring R&B artists, The Big Block Party coming September 13th, featuring Morris Day and The Time, Sheila E, Guy, and Doug E Fresh.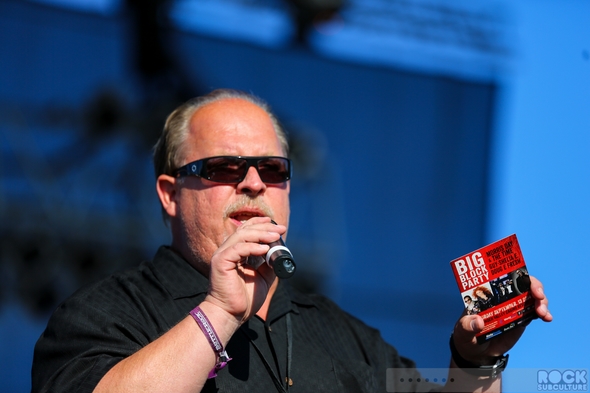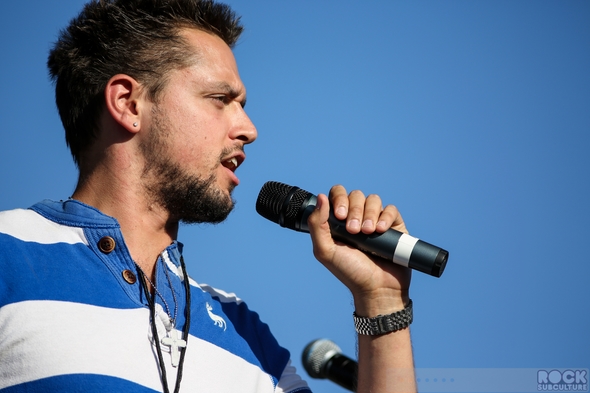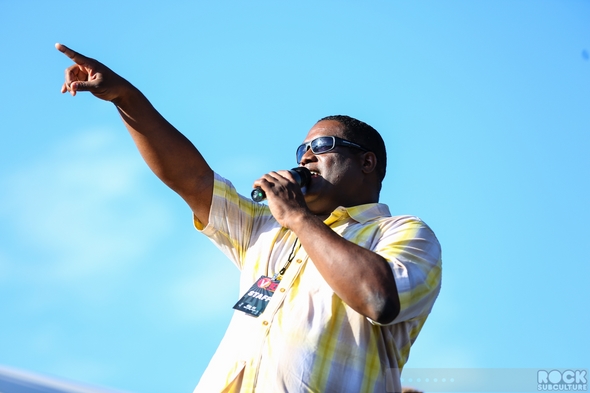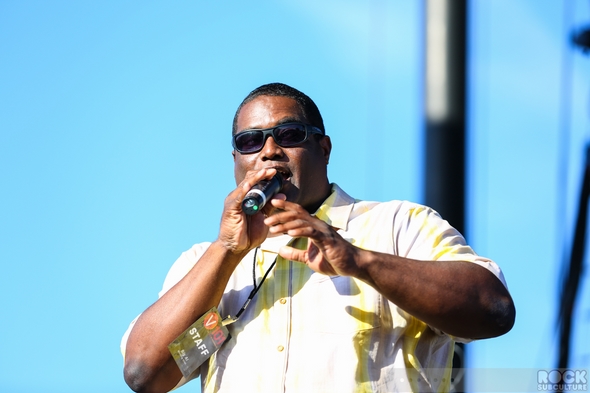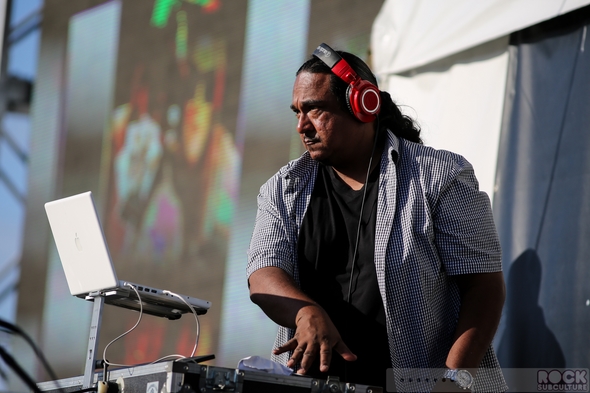 Tony! Toni! Toné!
Members
D'Wayne Wiggins (vocals, guitar)
Amar Khalil (vocals)
Timothy Christian Riley (drums)
Elijah Baker (bass)
DJ Terry-T Butler (aka "Mr. Community")
LJ (keyboards/organ)
Tony! Toni! Toné! was formed in Oakland in the late 80s as a soul/R&B group.  It has had a number of members come and go, and became publishing music in the late 80s.
After finding success through the late 80s and early 90s, they disbanded in 1996 following the release of their fourth studio album.  They had a number of hits that did very well on the R&B charts.
I generally love everything 80s, though did not get into Tony! Toni! Toné! at the time.  I had not seen them live prior to this weekend, so did not have any particular expectations.  As it so happened, I really enjoyed their set and performance, and they had great energy and their music sounded great as well.  I get the sense that they do not perform with much frequency, and they definitely thrilled the crowd.
Below are some photos of Tony! Toni! Toné! performing on stage: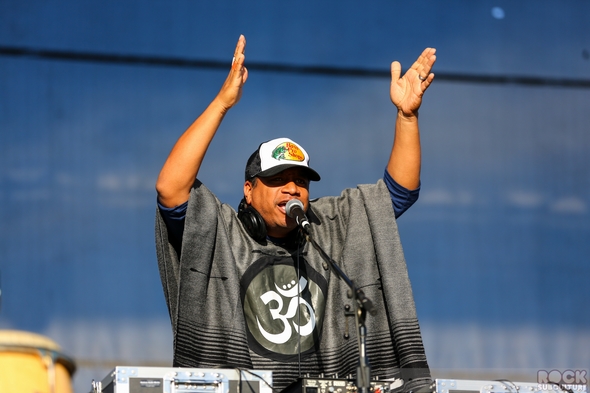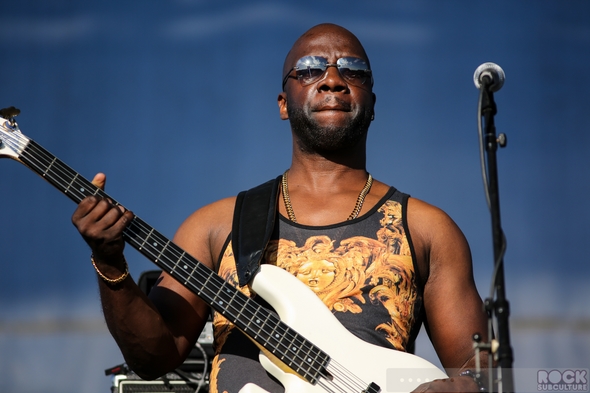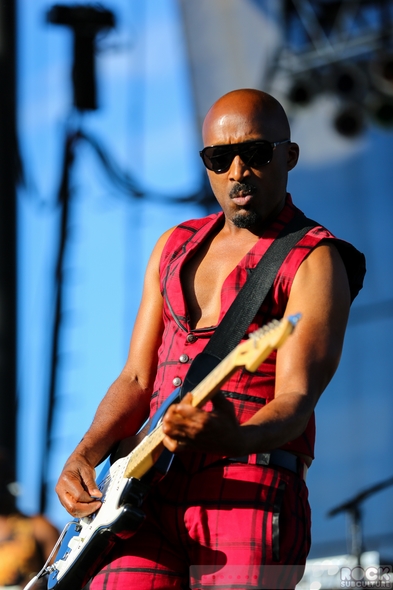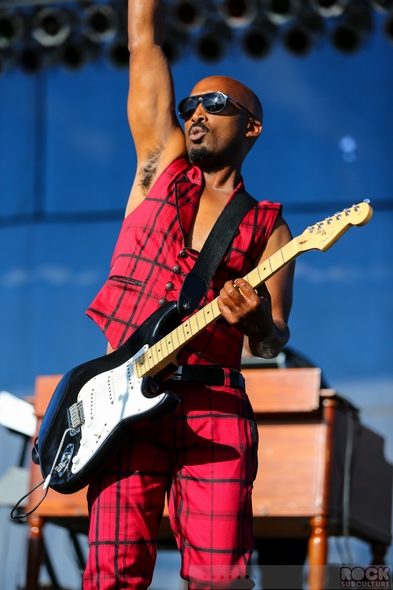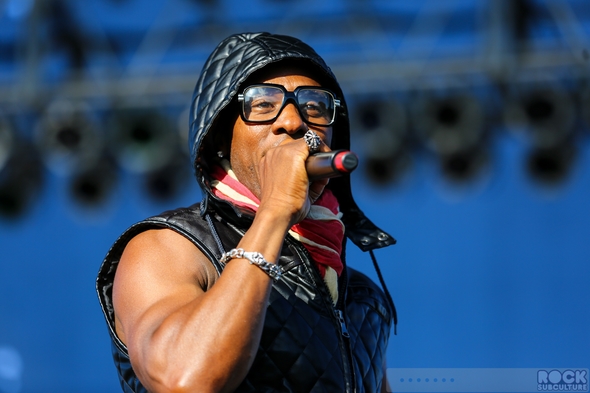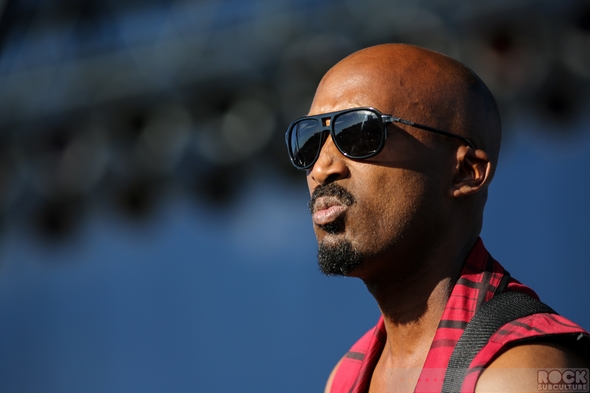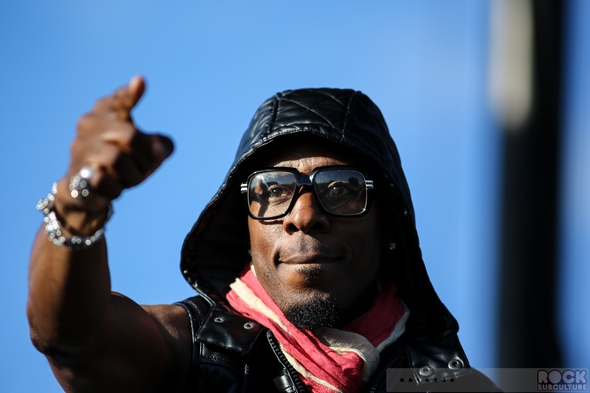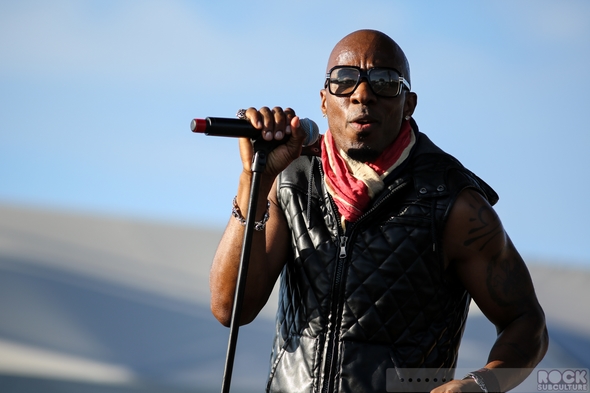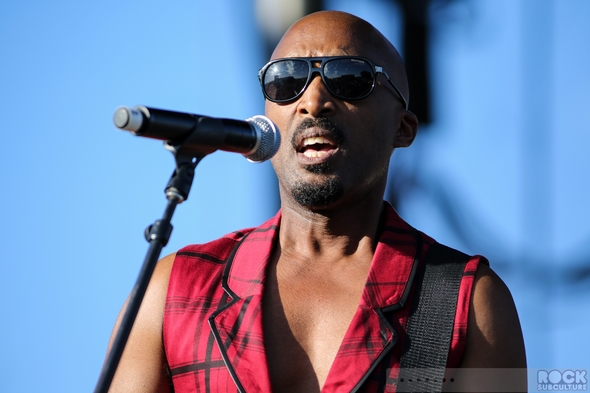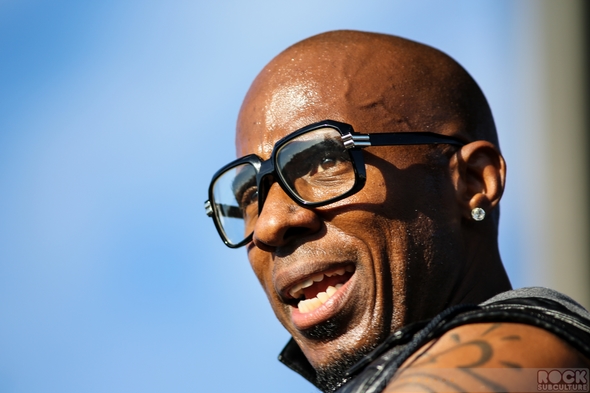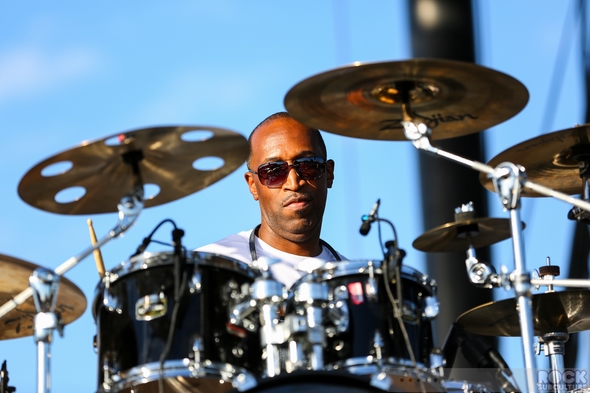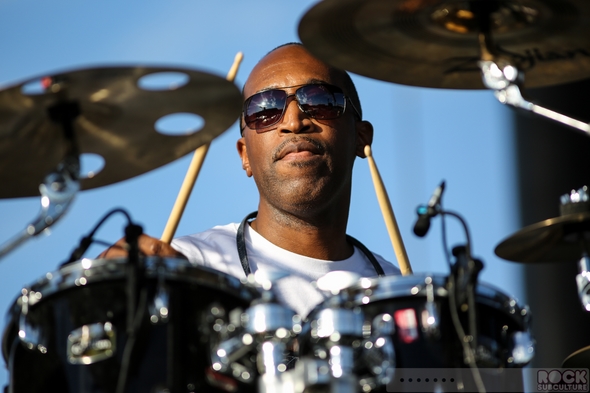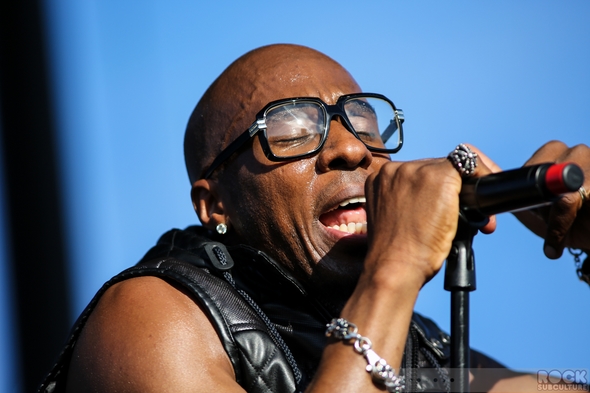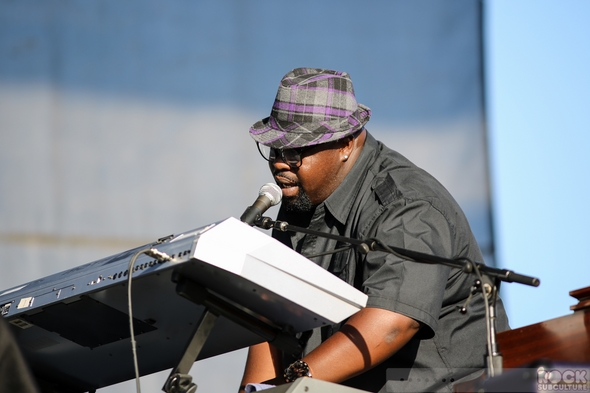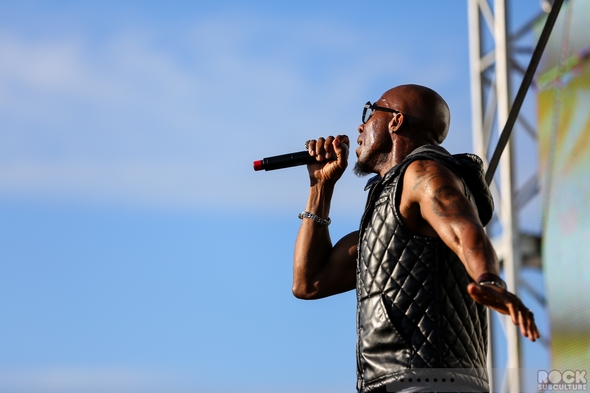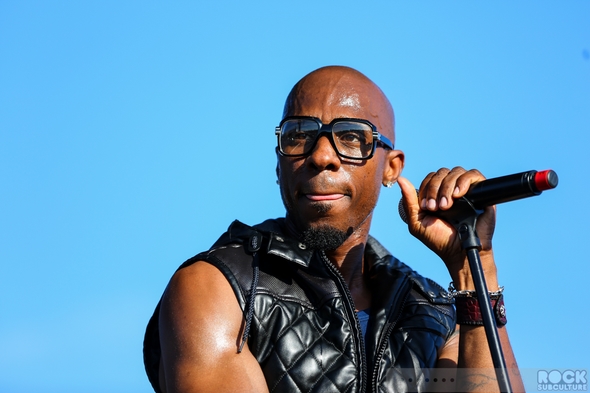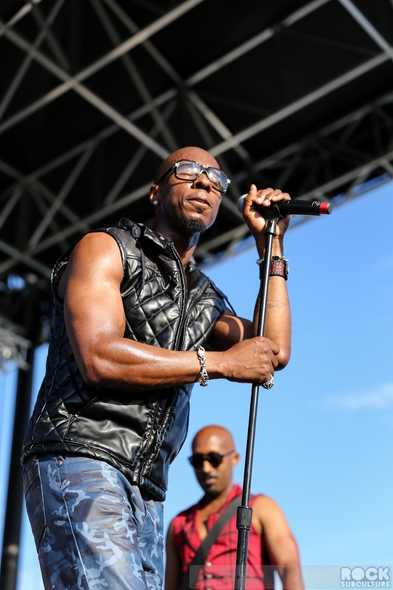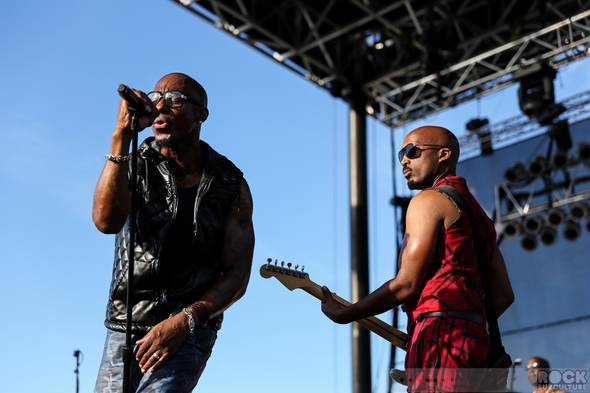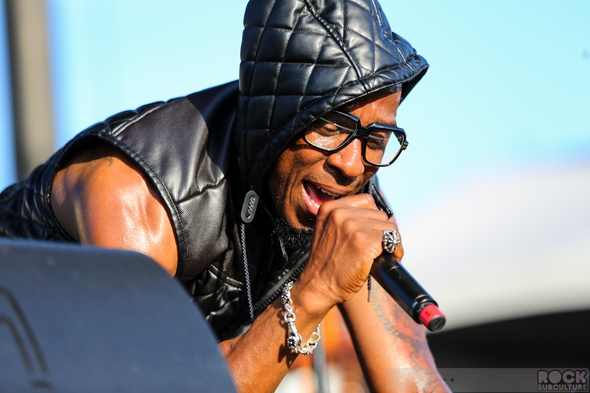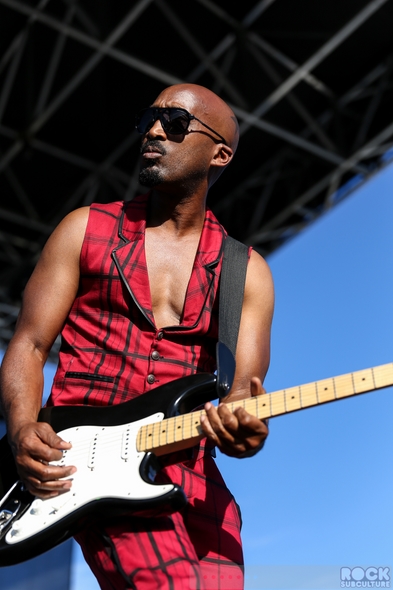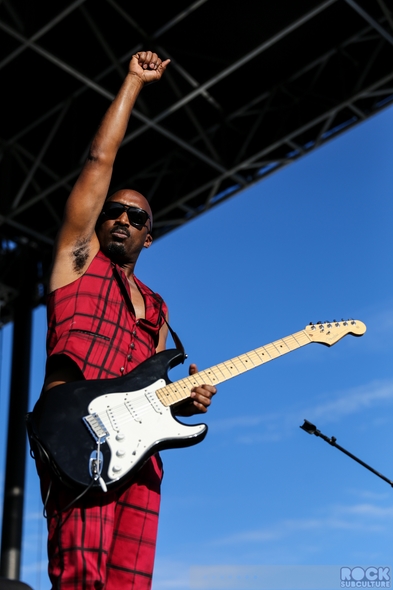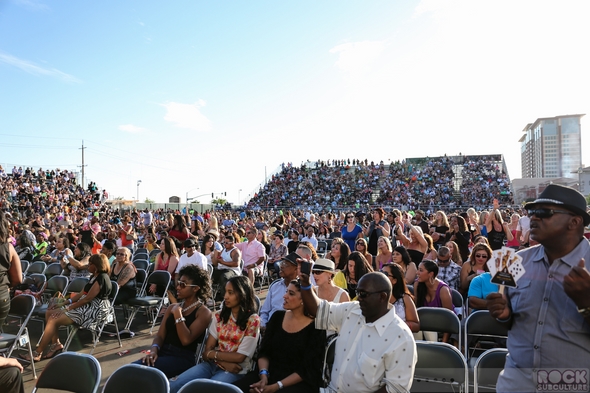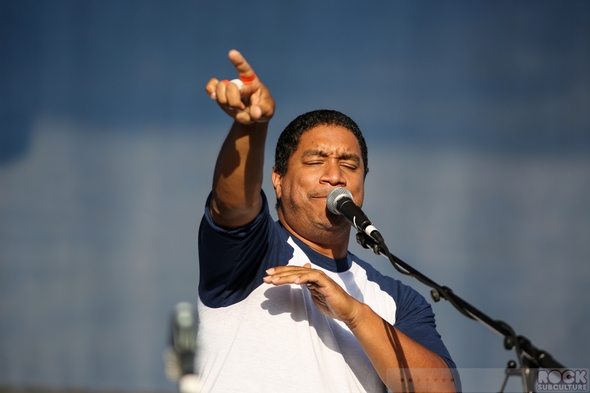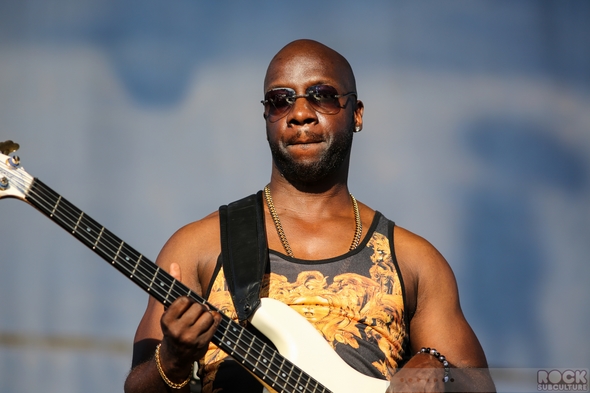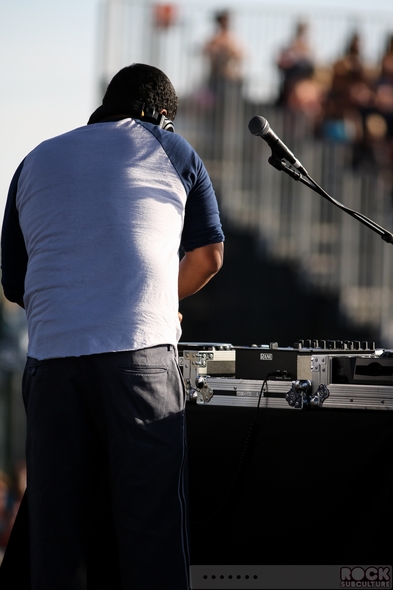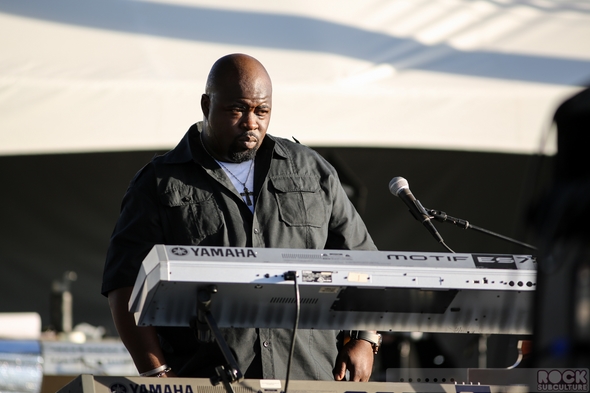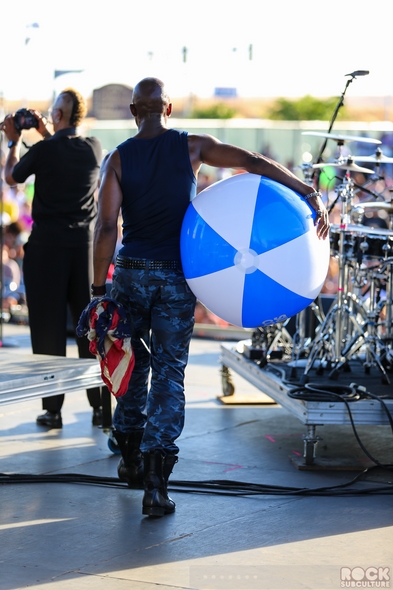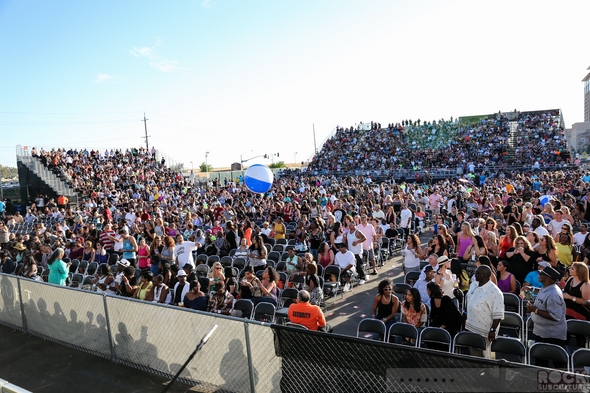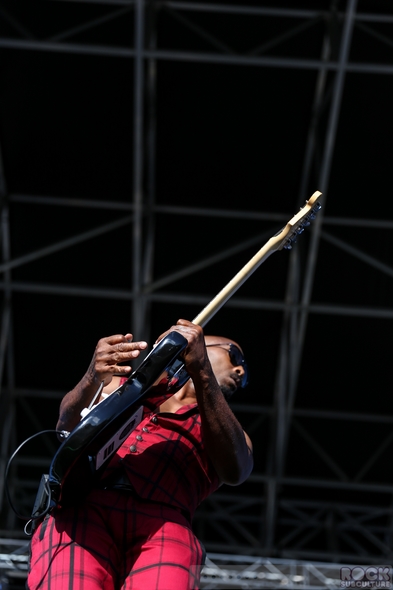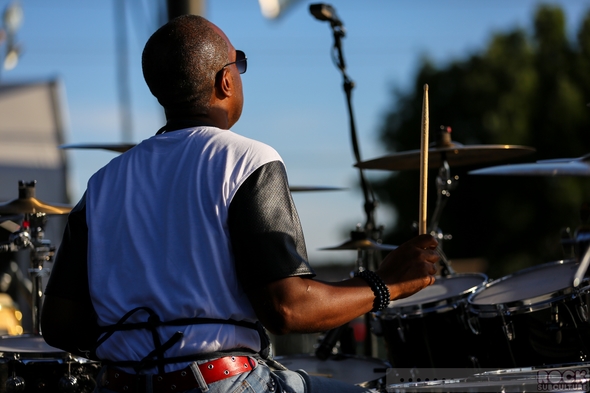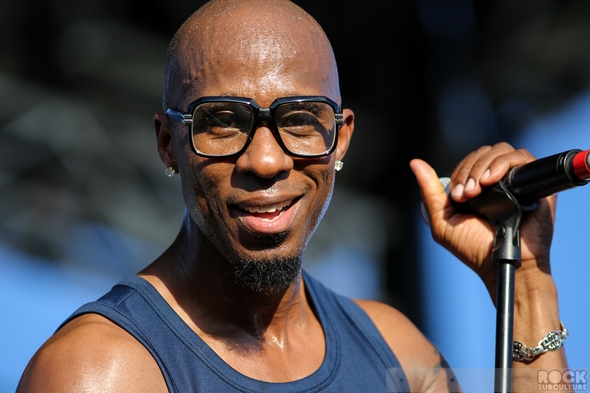 Salt-N-Pepa
Members
Cheryl James ("Salt")
Sandra Denton ("Pepa")
Deidra Roper ("DJ Spinderella")
The groundbreaking, Grammy Award-winning hip hop trio Salt-N-Pepa formed in New York in 1985, and as the first all-female rap group they are best known for their #1 hit single, "Push It".  Originally released as a B-side to "Tramp" in 1987, it was released as it's own single a year later, and in addition to going Platinum, it is ranked by Rolling Stone as one of the 500 Greatest Songs of All Time and came in at #9 on VH1's Greatest Songs of Hip Hop.
The trio originally went by the name Super Nature, but changed their name to Salt-N-Pepa before their first studio album, Hot, Cool & Vicious, which came out in 1986.
Their follow-up, A Salt with a Deadly Pepa, was released in 1988, which was also a big seller with some additional hits.
They continued on, releasing three more albums, and then broke up in 2002.  They eventually came back together, and even had a television show on VH1 – The Salt-n-Pepa Show, back in 2007, and headlined Salt N Pepa's Legends of Hip Hop Tour in 2011, which also featured Whodini, Rob Base, Kurtis Blow, Doug E Fresh, Biz Markie, Naughty By Nature, MC Lyte, Big Daddy Kane, Kool Moe Dee, Slick Rick and Chubb Rock.
Of the three artists on the bill, I was far and away most excited about seeing Salt-n-Pepa's set, and they still managed to exceed my expectations.
They looked fantastic, and seemed really happy to be performing.  In addition to having Spinderalla with them (their funding DJ), they also had two male dancers on stage, who added some flair and excitement without getting in the way.
In addition to their own music, Spinderalla took everyone on a journey through hit music – not just rap/R&B but even Nirvana and other rock bands.
Of course, they closed out the show with their biggest hit, "Push It", and even (briefly) donned the iconic jackets that they wore back in the day.
I really loved their show, and hope to see them perform again some day – they were amazing!
Below are some photos of Salt-n-Pepa performing on stage: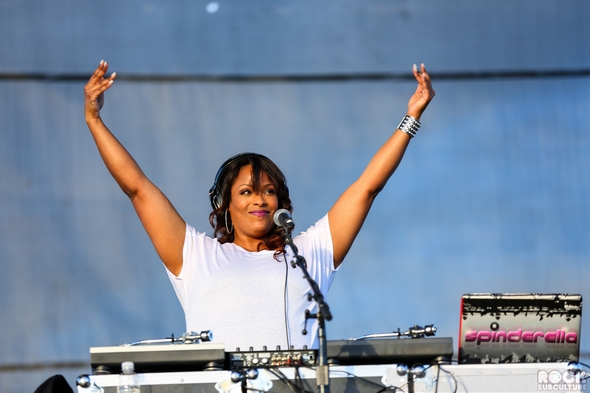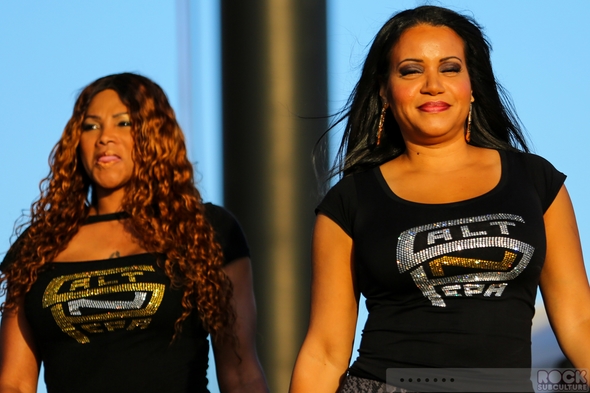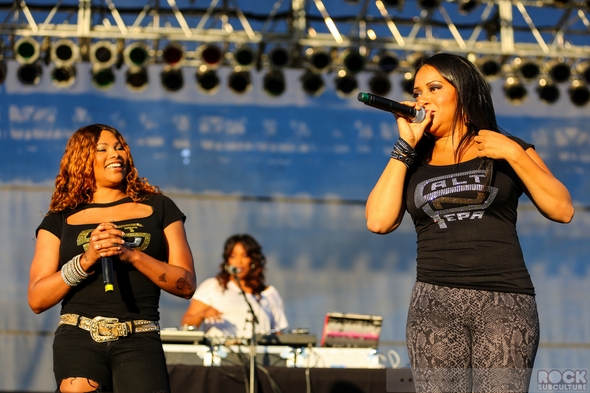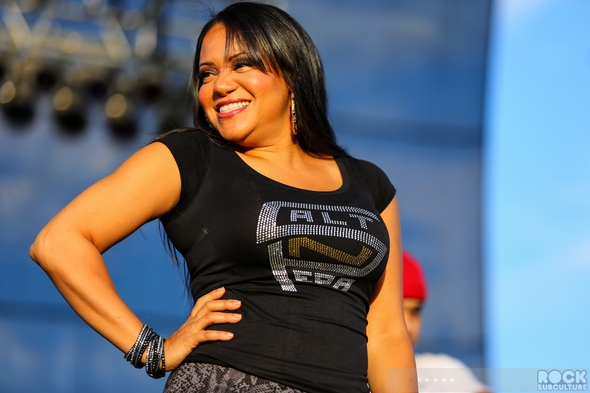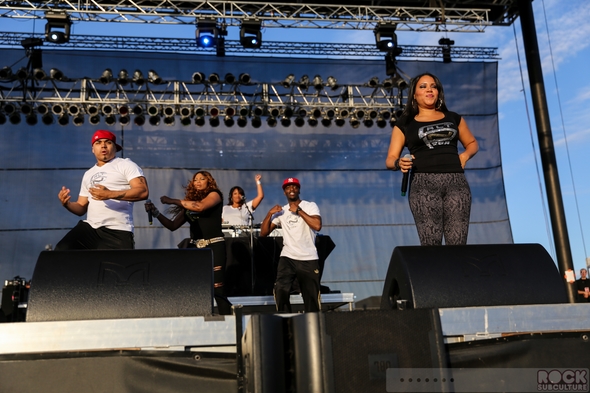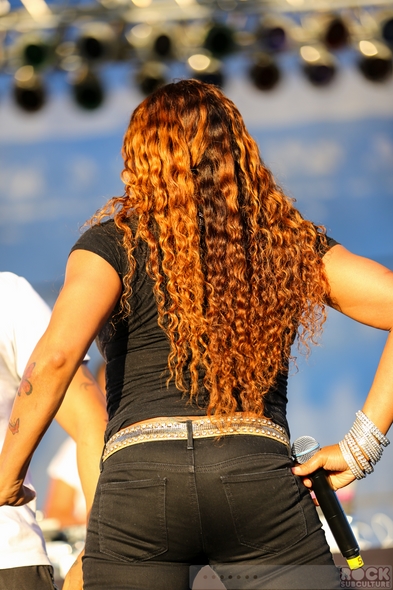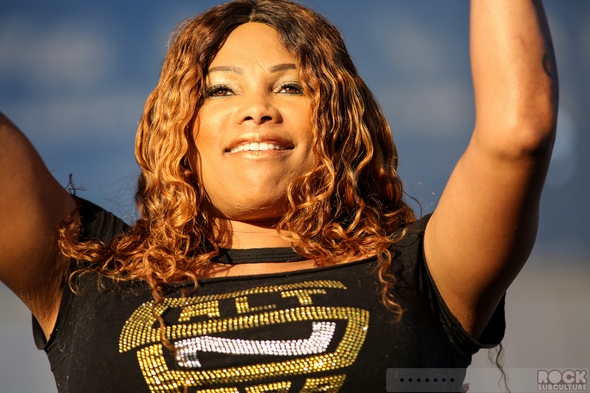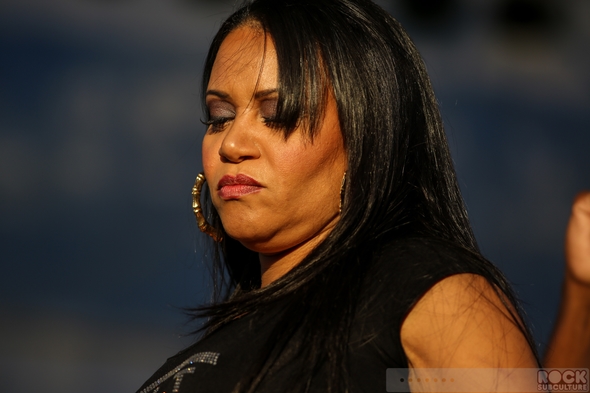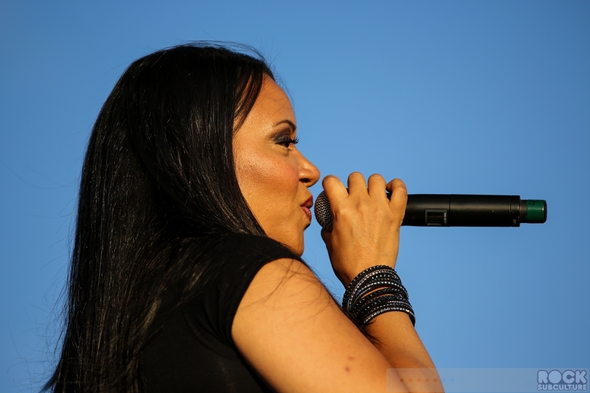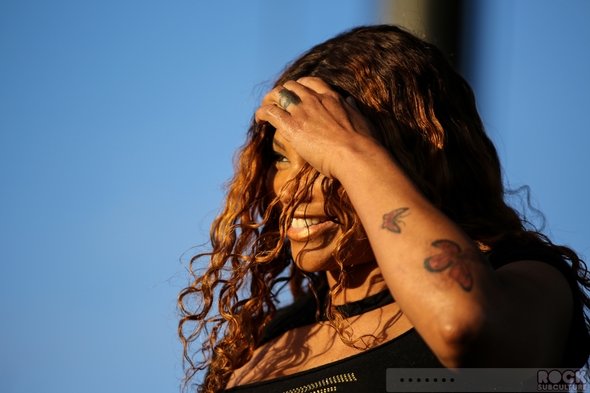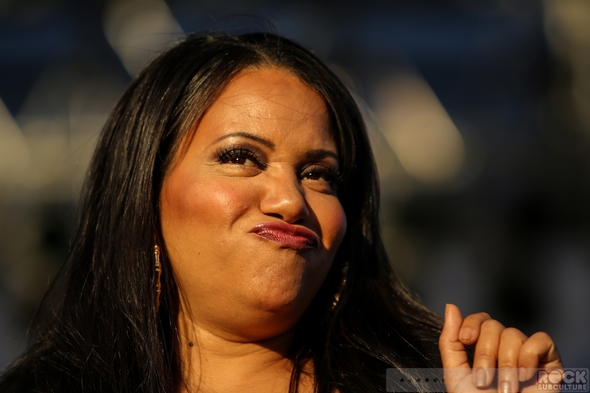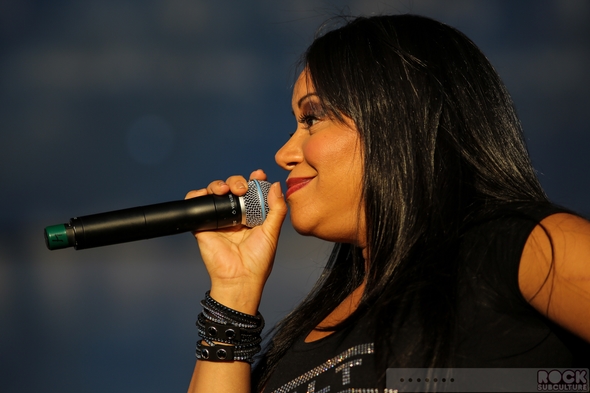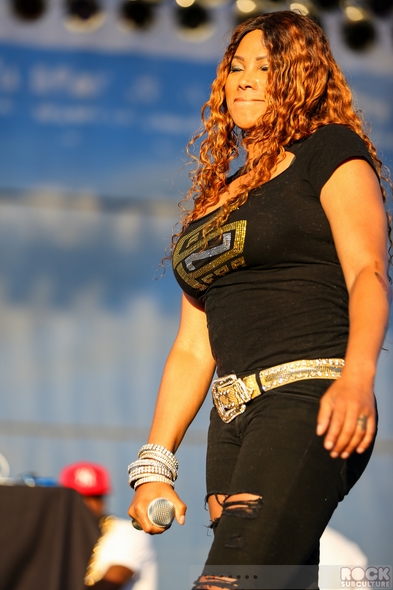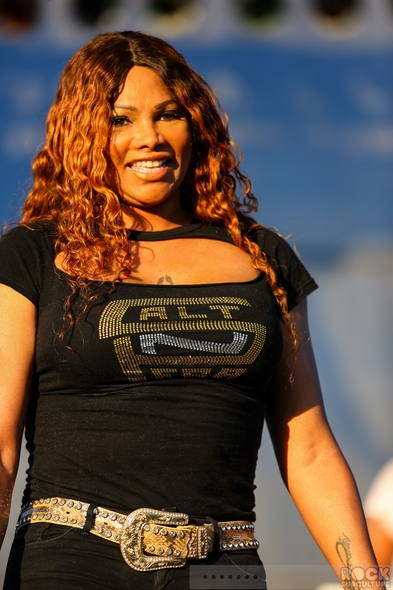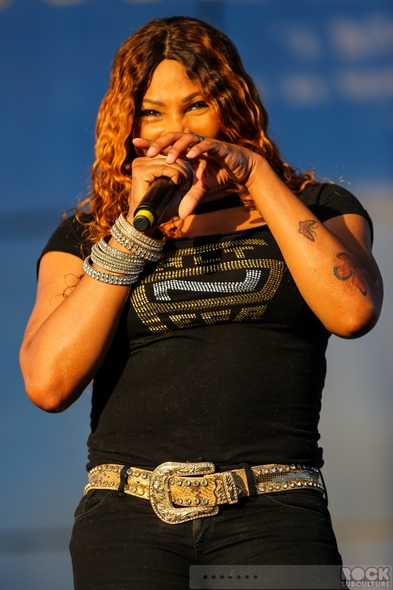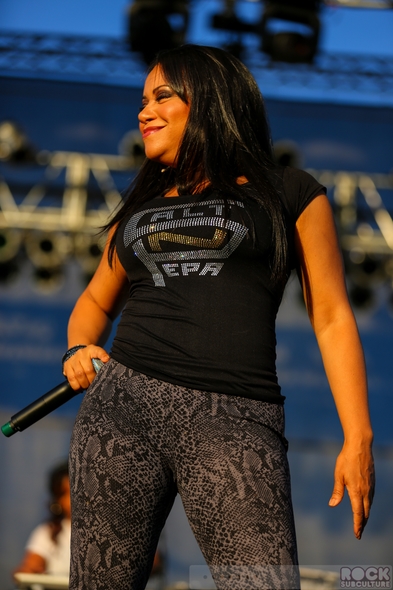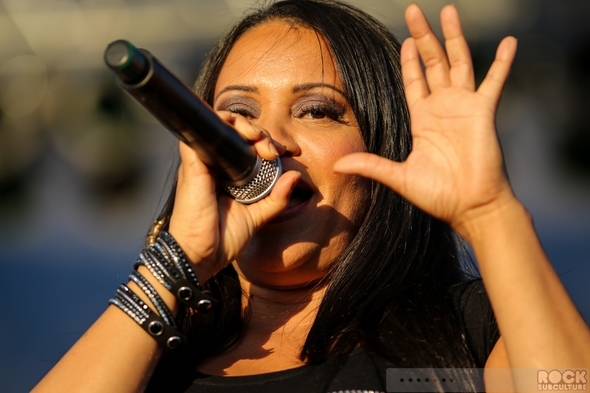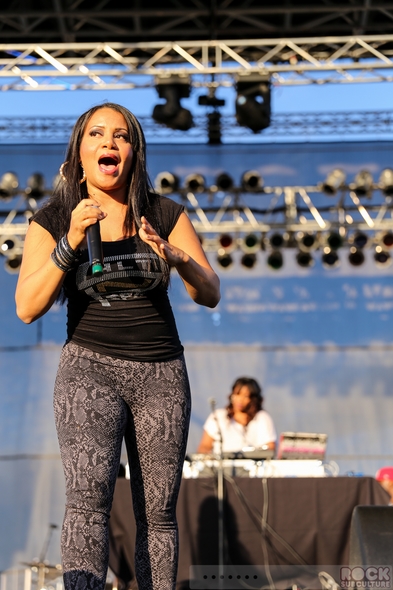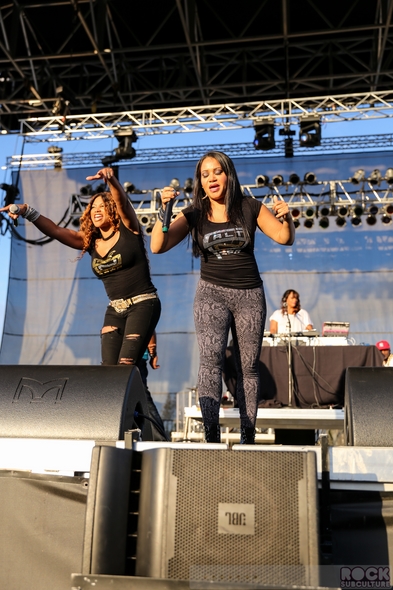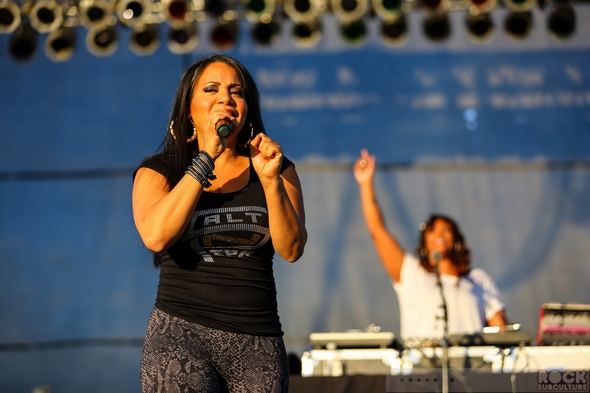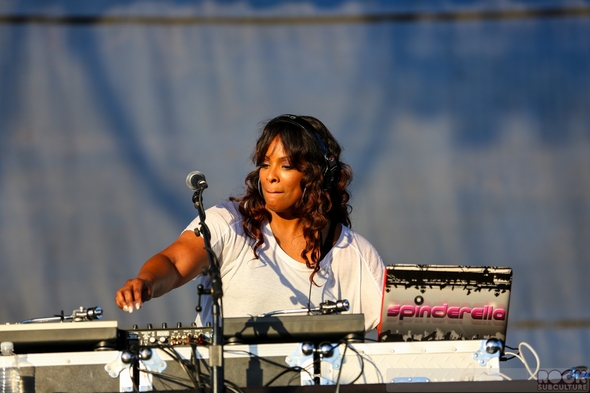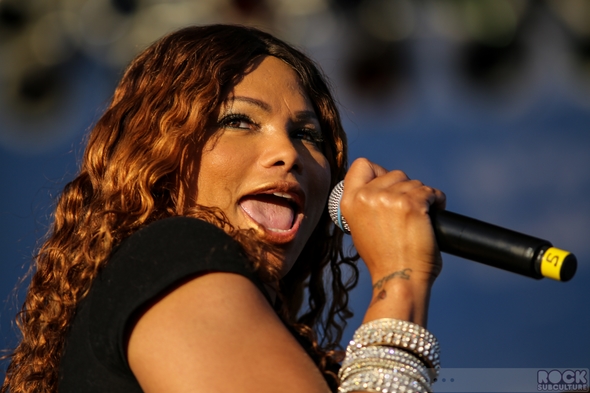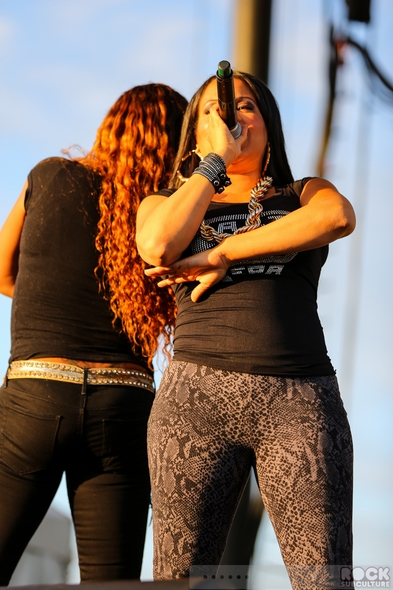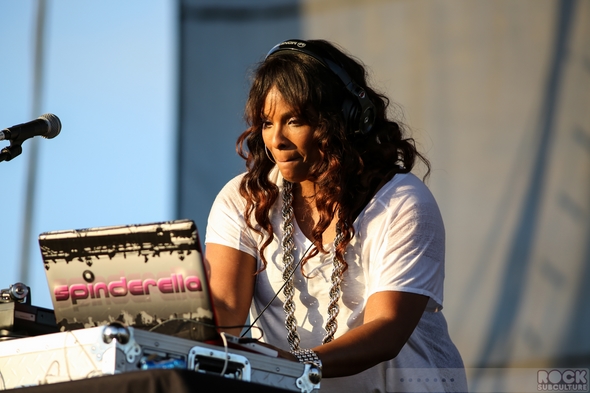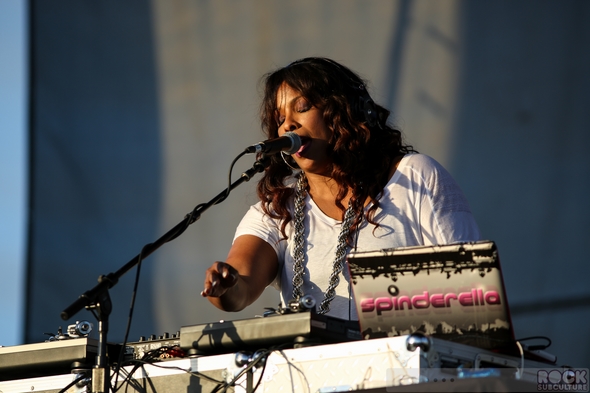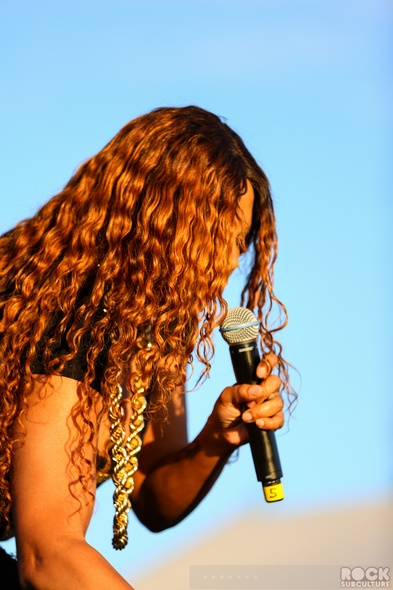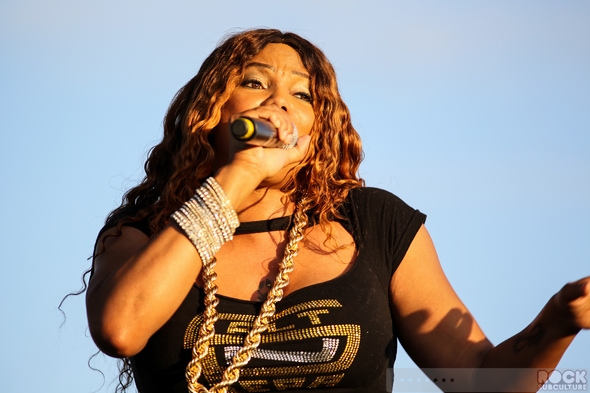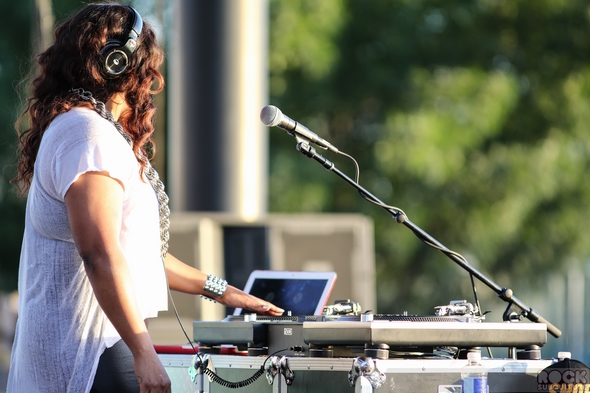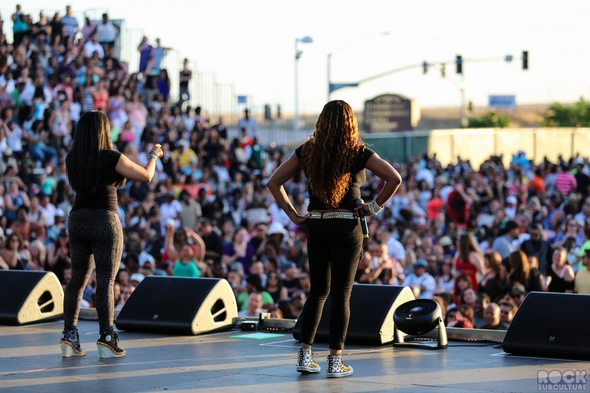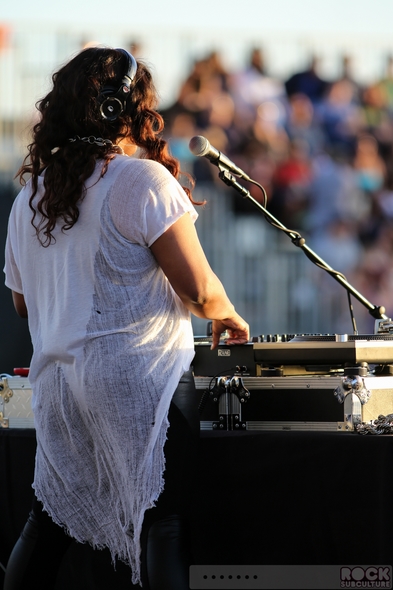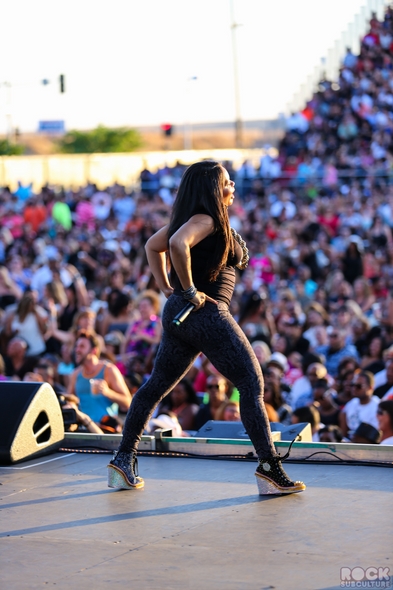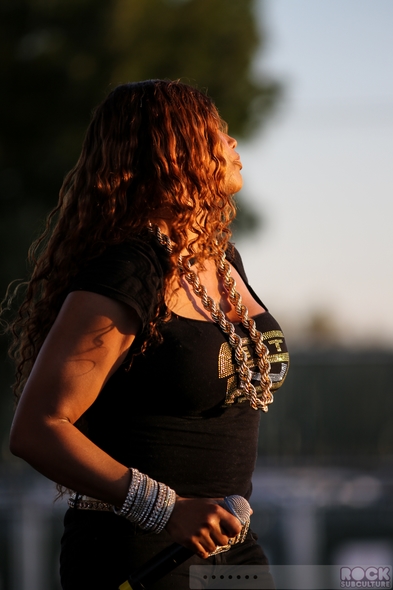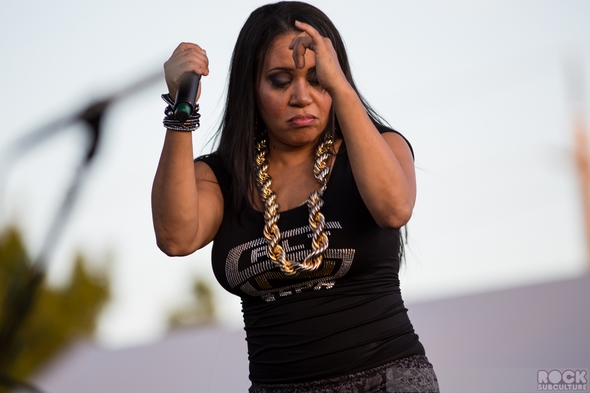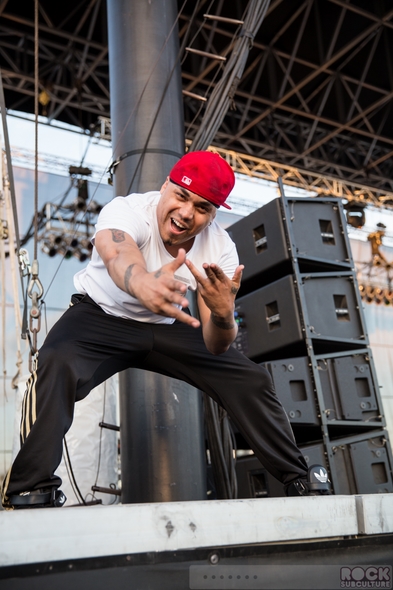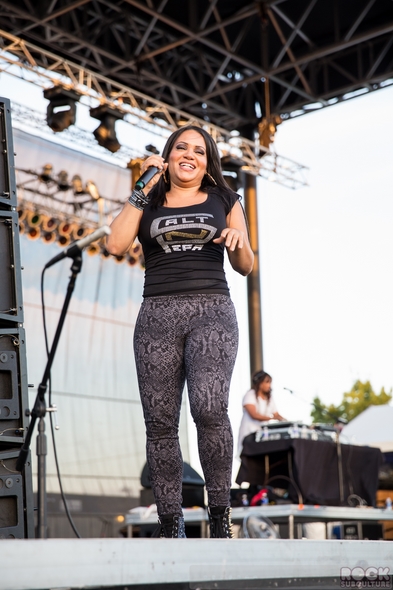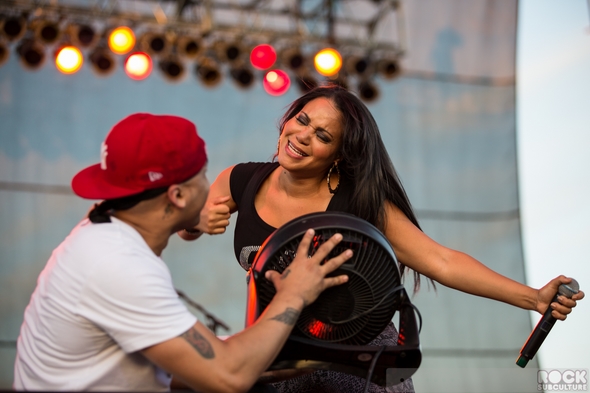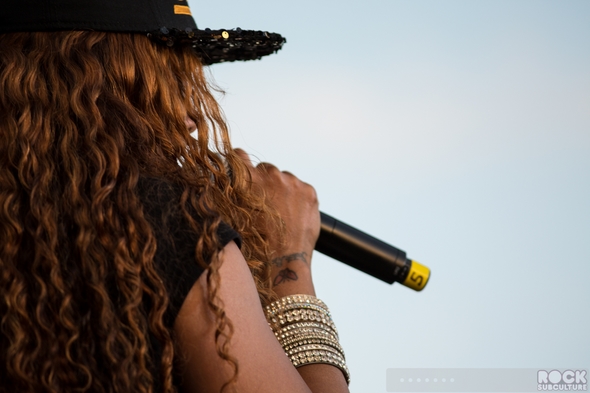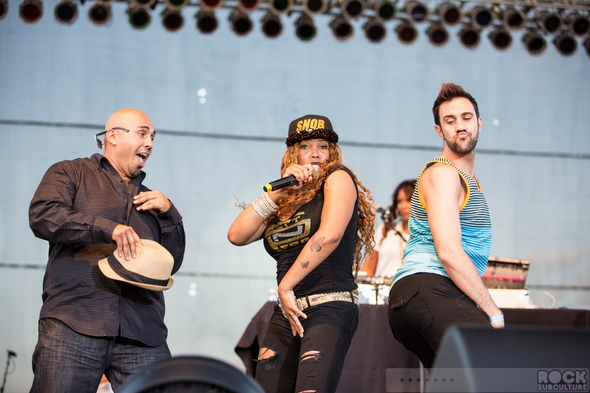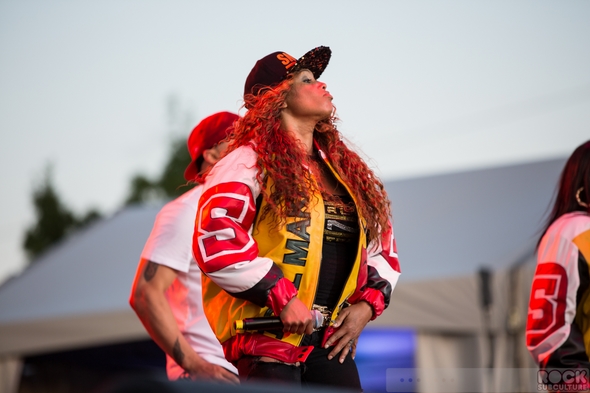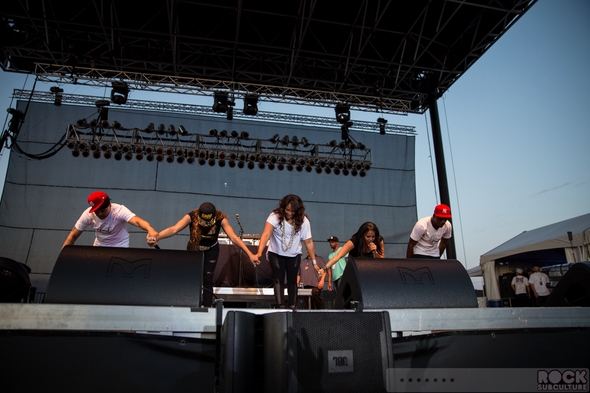 Keith Sweat
Keith Sweat is a highly accomplished artist and business man in the music industry, going back to the mid-70s.  In addition to his career as a singer-songwriter, he has also worked as a producer and radio personality.
He started his music career as part of the Harlem band Jamilah in 1975, but found his ongoing success as a solo artist in the 80s.
His debut solo album debuted in 1987, Make It Last Forever, which included the hit, "I Want Her".   He has released 11 albums to date, the last in 2011.
Keith Sweat and his band put on a great show Saturday night.
Below are some photos of Keith Sweat performing on stage: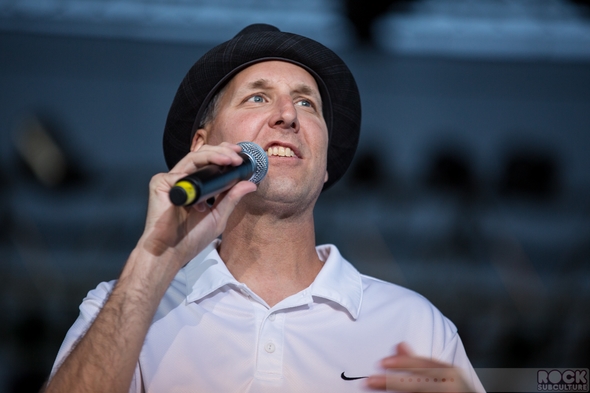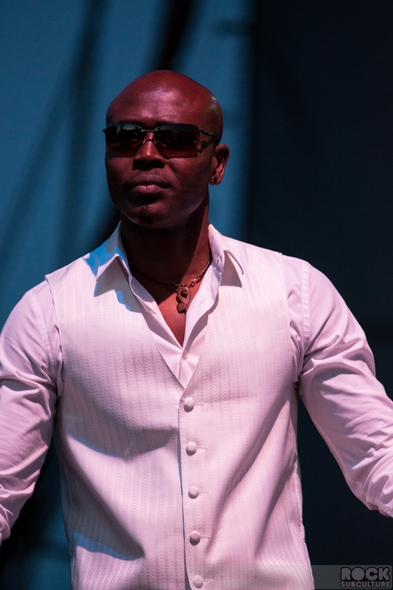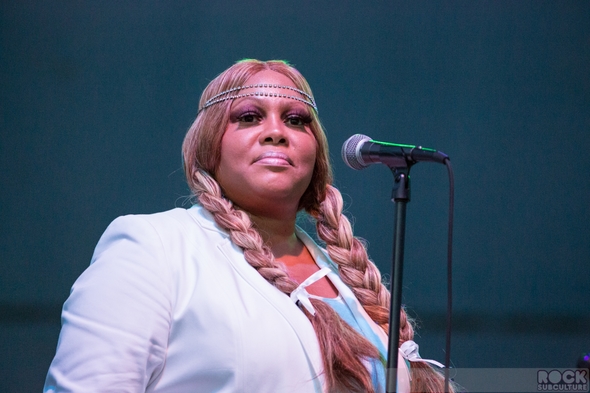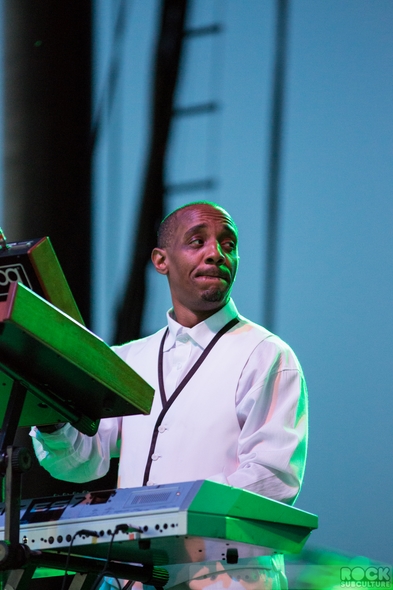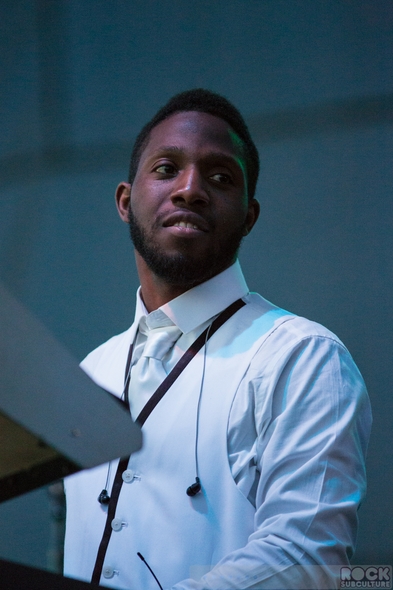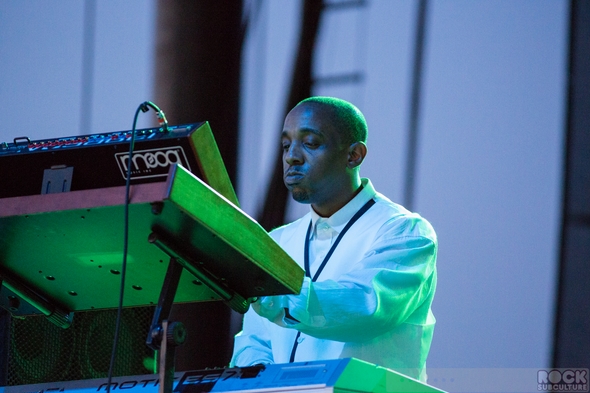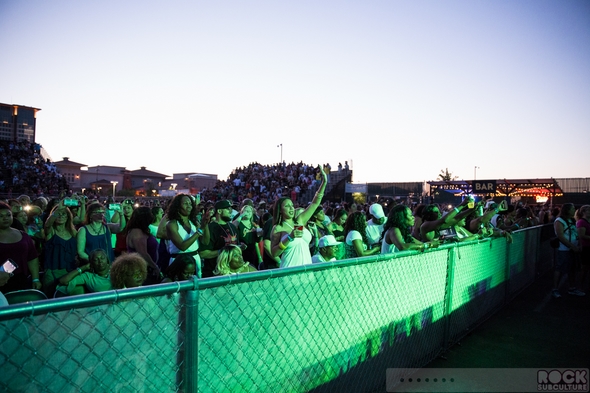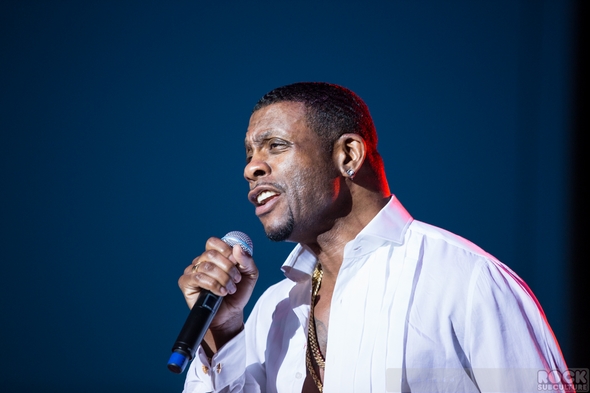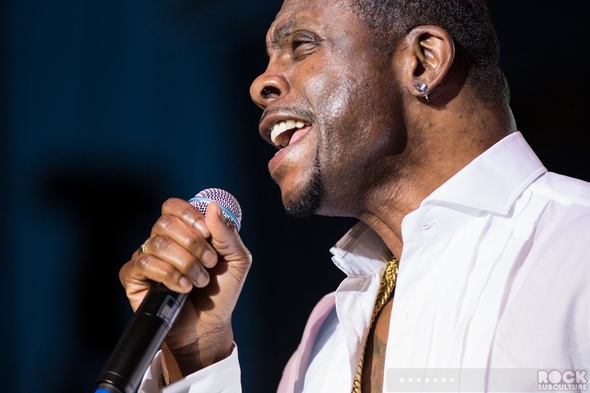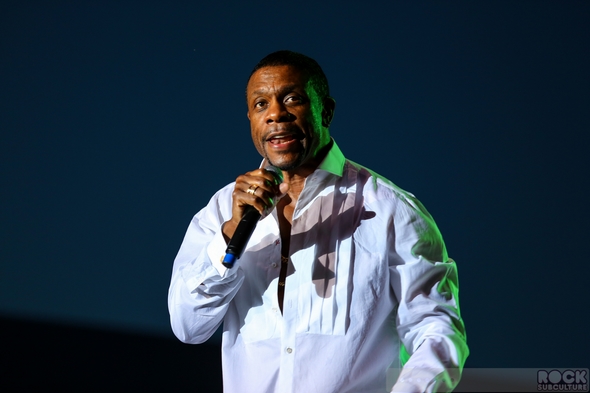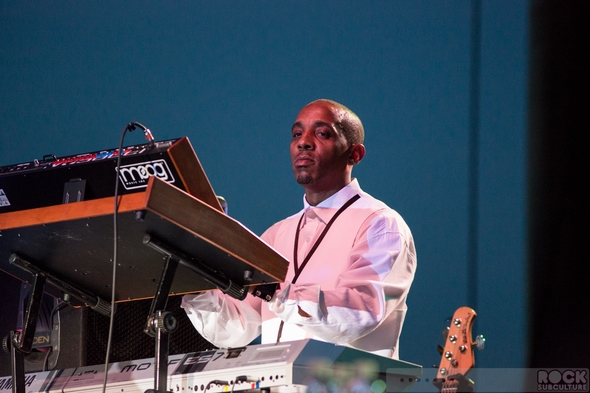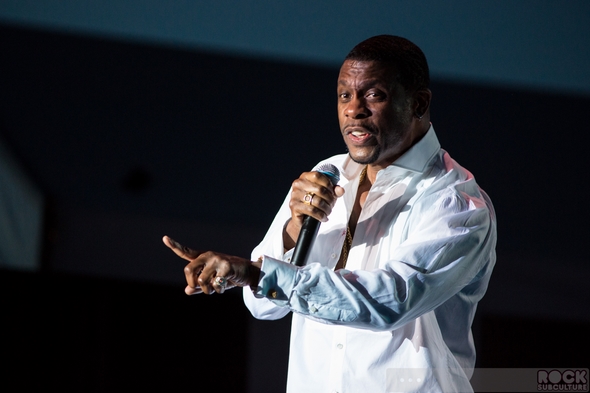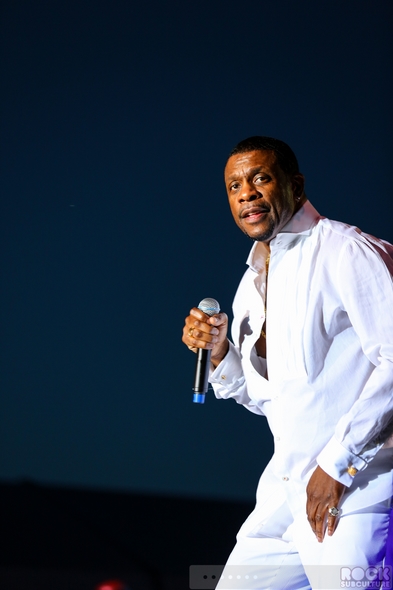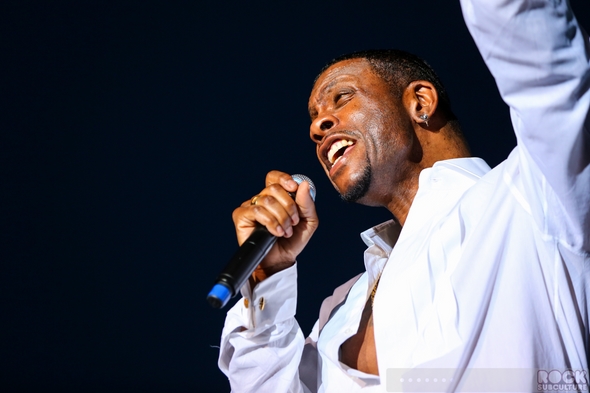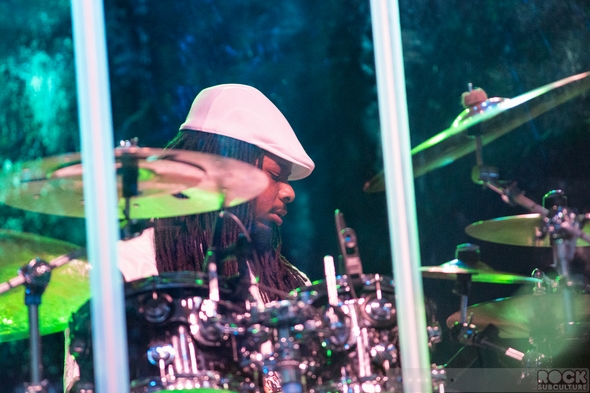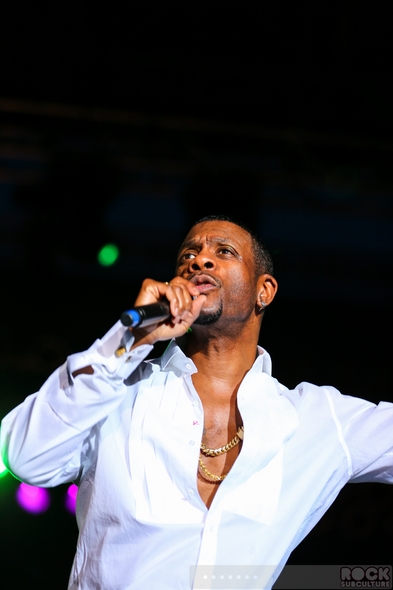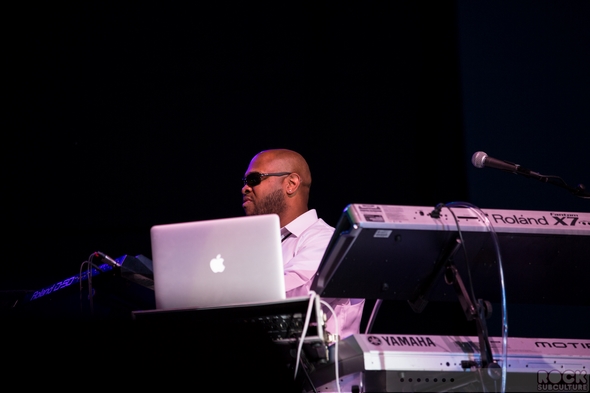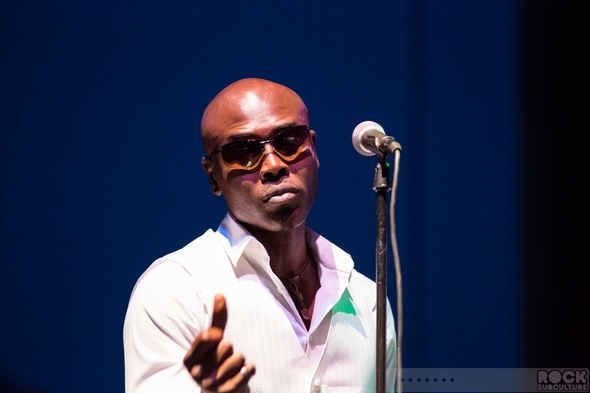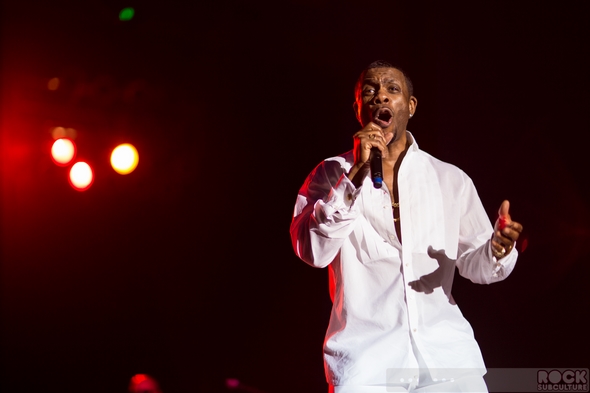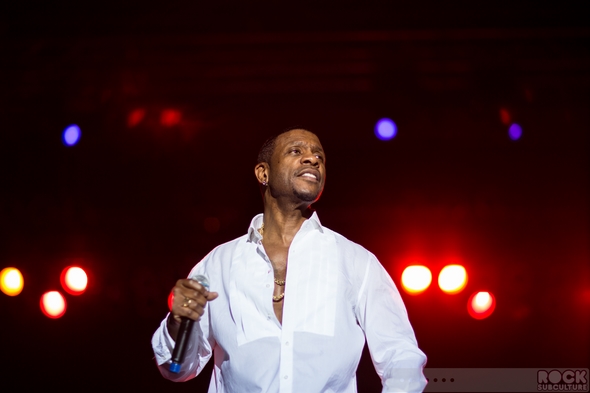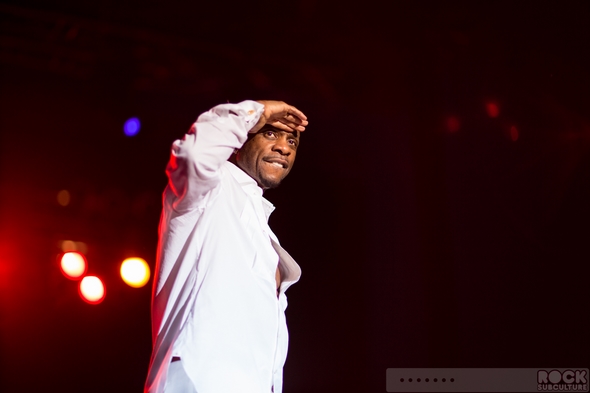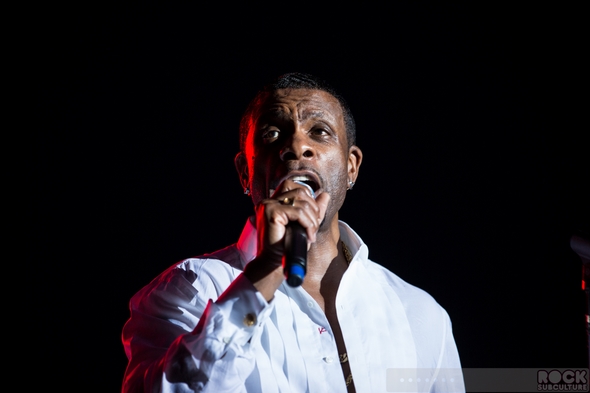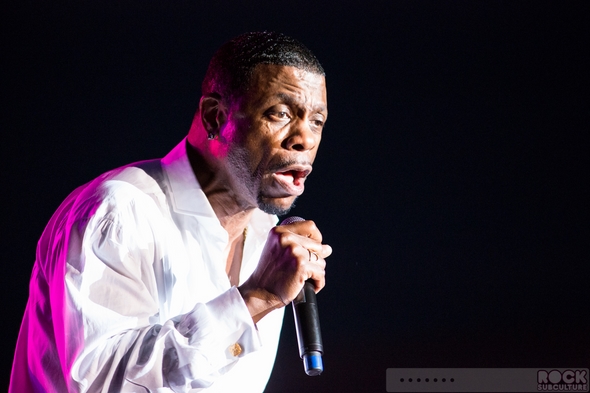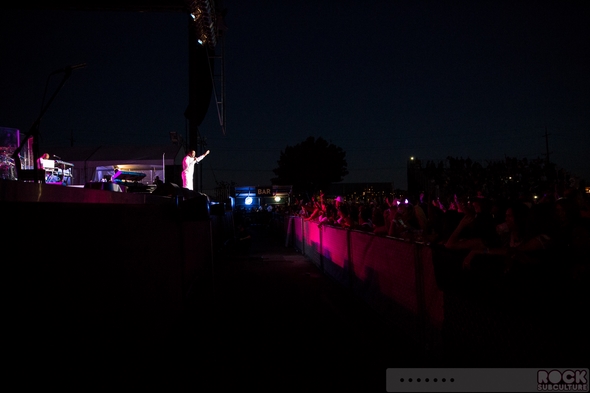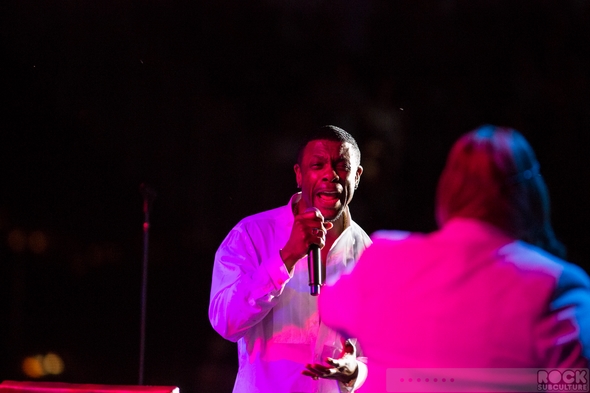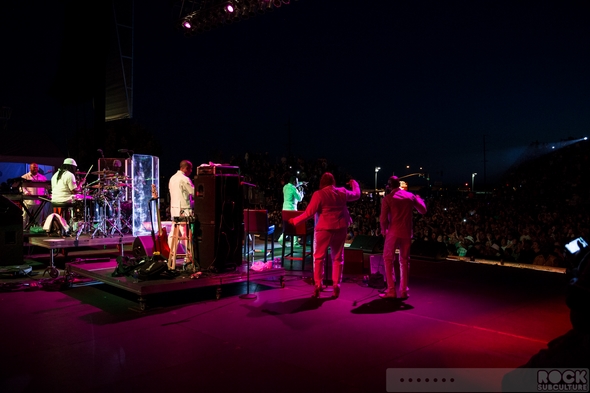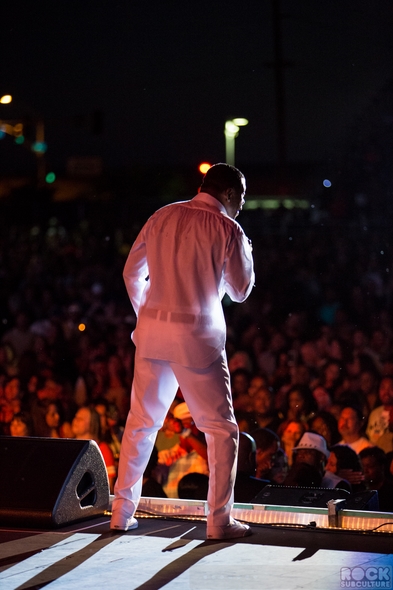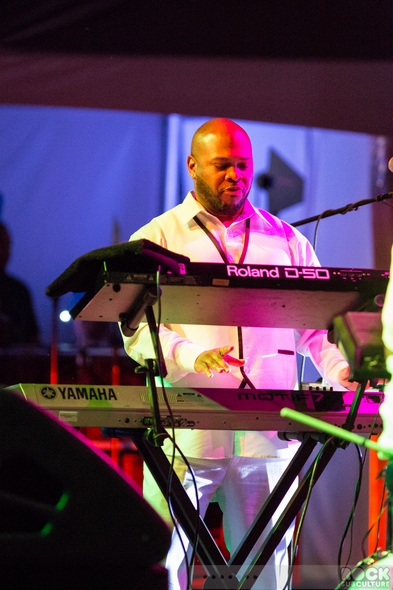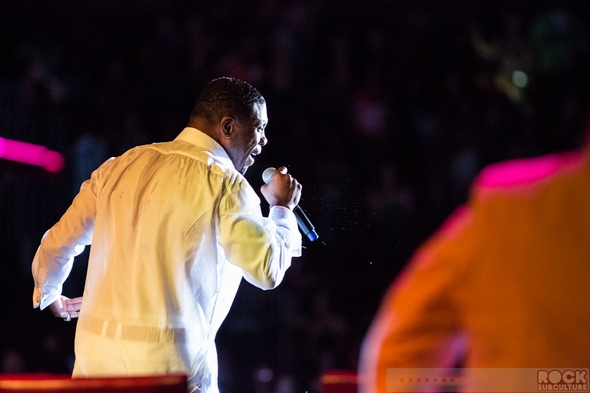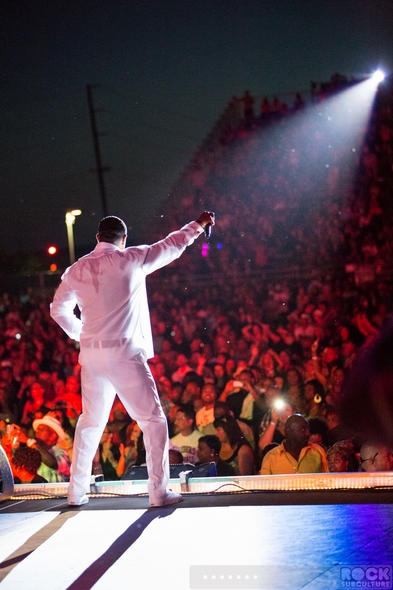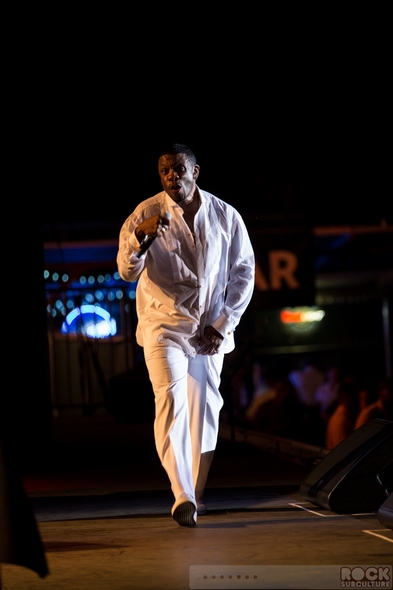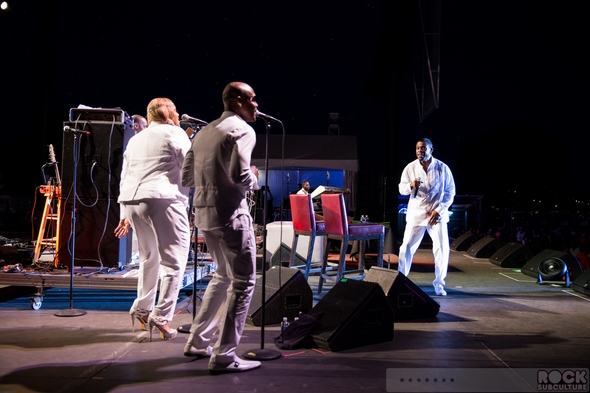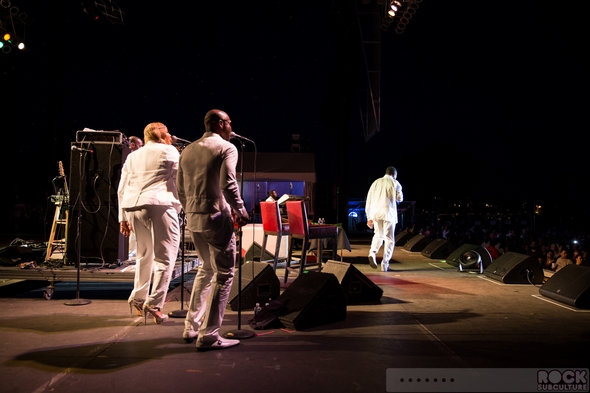 Jason DeBord