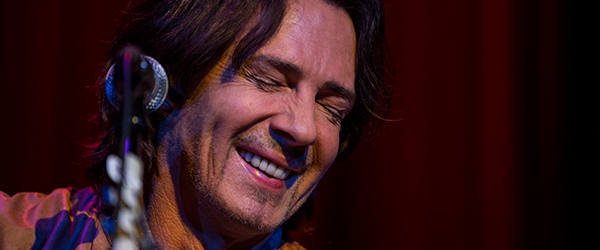 "…I thought, 'you know, there's no better translator of Black American Blues than a middle-class, 16 year old Australian white child'."  Part of Rick Springfield's storytelling in-between songs, it was apparent early on that not only has he led an interesting life, but he has real depth as well as a self-deprecating sense of humor.  Though he is best known for that one big 80s hit ("Jessie's Girl") and acting on General Hospital as Dr. Noah Drake, he is a great storyteller and certainly a real artist with some great music and a knack for bringing it alive in a special way in an intimate venue.  The highlight of the night for me was his very personal rendition of "My Father's Chair", a song about the loss of his dad many years ago.  It's rare to see an artist connect with such a powerful song on stage, and present such vulnerability to an audience.  This set of solo shows is definitely well worth checking out, and in many ways more compelling than the traditional, full band rock show, as Rick Springfield has a lot of storytelling in him, in both personal accounts from his life as well as his music.

Who: Rick Springfield ("Stripped Down": An Intimate Solo Performance of Music & Storytelling)
Supporting: Brian Copeland (Comedian)
Post Show Q&A:  Hosted By Jayn of ALICE 97.3
Venue: Yoshi's San Francisco
Where: San Francisco, California
When: March 13, 2014
Seating: Table 4, Seat D (front row center; also photo pass first three songs)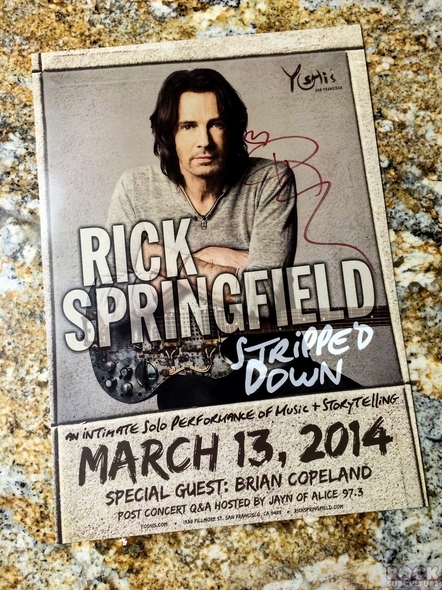 Last night's show was hosted at Yoshi's San Francisco, which is one of my favorite Bay Area venues, mostly attributed to the classy and intimate atmosphere.  They put on an entirely unique sort of show, and bring in great artists all year long.
Titled as the "Stripped Down" tour, my expectation was that it would be a mostly acoustic show, which it was, but what was truly stripped down was Rick Springfield in talking about very personal moments in his life – time in the Vietnam War, his marriage and related challenges, the aforementioned loss of his father.  It was really remarkable to see a man open up about things that most wouldn't share too openly.
Like life, it covered a wide spectrum of emotions and reactions, including a lot of laughter.
It was definitely a crowd that tilted heavily toward woman – I think I could count the other men in the room on my hands.  Which is kind of a shame, because he is really a great musician, but has sort of a sex symbol status that maybe keeps men less interested.
There was a special meet and greet option, which I also participated in, so it was a great way to kick off the evening.
When I heard that a comedian was going to open (rather than the traditional musical artist), I thought that was…  different.  But in the context of the entire show, it made perfect sense, and was a great choice.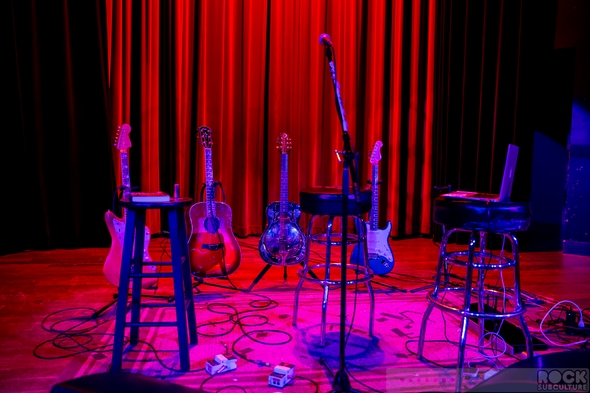 Brian Copeland
Brian Copeland, based in the San Francisco area himself, opened the night with comedy, much of it tailored to Rick Springfield, which was great.  Though the funniest line of the night might have come when an older woman in the audience was asked how long she has been a fan of Rick Springfield, to which she replied, "about a week".
I really enjoyed his comedy, and would definitely turn out to see one of his full shows.  Great comic.
Below are some photos of Brian Copeland performing on stage: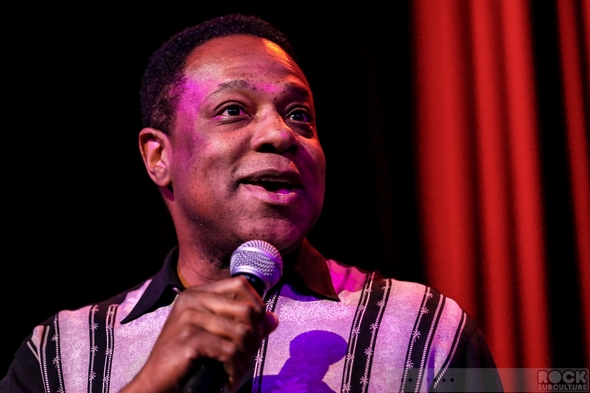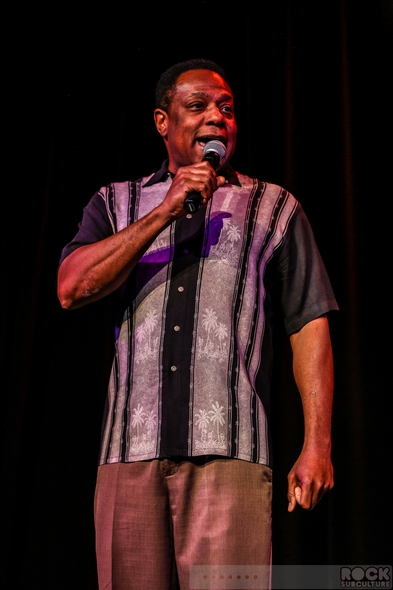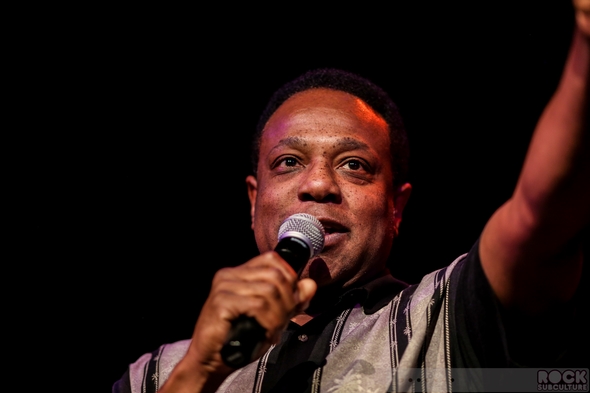 Rick Springfield
Of course, Rick Springfield is the Grammy Award-winning singer-songwriter, who has also been involved in other pursuits such as acting and writing.  Though Australian born, now in his mid-60s he said he's lived in the U.S. just as long as his country of origin at this point, and his now subtle accent is evidence of his time in the States.
Rick opened the show talking about his "band in a box", with some pre-recorded tracks to back his solo live performance.
"This is all me singing and playing on this… so, you know, it's a solo show.  But the good news is, instead of one, you get seven or eight of me sometimes."  The added sounds were brought to life on his Apple laptop on the adjacent stool, and while mostly subtle, created a fuller sound on some of the songs performed.
Rick definitely had a unique approach to putting his show together, which was filled with some surprises, including using a cell phone app in place of a practical guitar for one of the songs.
Weaved into his stories were a lot of insights, like how great songs are often born out of arguments.  When he got to the point of talking about the loss of his dad, he said "it's never all good, and it's never all bad, it's always both at the same time."
He did cover Badfinger's "Baby Blue", also recounting a story about writing music with Todd Rundgren.
He also played the first song he ever wrote, "Painted Girl", which was interesting in that he did two versions, the latter a Beatles-esque version that worked well, in a playful way.
He also debuted a brand new song, "If Wishes Were Fishes", which I thought was fantastic.  He prefaced it all saying, "you need to put your dreams into action to make them happen."  The song was both clever and funny, and a great, catchy song as well.
Rick closed out the show with a story about the genesis of "Jessie's Girl"…
"In 1979, I hadn't had a record deal for five years", he said.  "I started to think, maybe this music thing isn't going to work out for me.  So I thought, what's the next step for a musician?  It is… ?"
Many in the audience shout out "acting!"
To which he retorted, "No, stained glass master…"
He talked about working making stained glass, and one day a girl walked in…  and a guy walked in – her boyfriend – and she wouldn't give Rick the time of day.
He took his "sexual angst home", and thought about making a song about…  Gary and Gary's girlfriend.  Gary didn't work, so he tried Randy, and then "thank God, I finally got the guy's name right".
That song is certainly a staple of 80s music (of all genres) with a universal theme that men can relate to as well as that catchy riff (I was lucky enough to catch a more rocking version at the Sound City Players show in Hollywood about a year ago, which I recorded and put on YouTube).  Last night's performance of the same "stripped down" can also be found on YouTube).
Throughout the show, Rick referenced his upcoming book, Magnificent Vibration, which is due on sale May 6th.  His first novel is described as follows:
These are the kinds of questions Horatio Cotton, aka Bobby, asks in New York Times bestseller Rick Springfield's debut novel, Magnificent Vibration.

After stealing a mysterious self-help book called Magnificent Vibration: Discover Your True Purpose from a bookstore, Bobby calls the 1-800 number scrawled inside the front cover, only to discover that he has a direct line to God. This launches Bobby on an unlikely quest, serendipitously accompanied by a breathtakingly sexy and exceedingly sharp travel companion named Alice. Together the pair sets out to find some combination of spiritual and carnal salvation—and possibly save the planet.

By turns hilarious, poignant, over-the-top, and deeply meaningful, Magnificent Vibration is a highly original novel about the biggest questions one man—or mankind—has ever asked.
Rick of course released his own memoir, Late, Late at Night, a few years ago, which was on the New York Times bestseller list.
Below is a photo of the set list on top of Rick's laptop: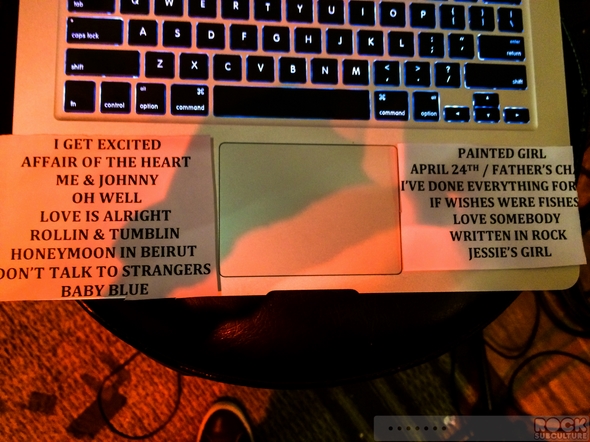 Below is the set list for the show…
Setlist:
I Get Excited
Affair of the Heart
Me & Johnny
Oh Well (Fleetwood Mac cover)
Love is Alright Tonite
Rollin' & Tumblin'
Honeymoon in Beruit
Don't Talk to Strangers
Baby Blue
Painted Girl
My Father's Chair
I've Done Everything for You
If Wishes Were Fishes
Love Somebody
Written in Rock
Jessie's Girl
Jayn from Alice 97.3 hosted a post show Q&A, with nearly all of the questions coming from the audience.  This provided yet more insights into Rick Springfield and his life.
The most interesting to me was his thoughts about education, prompted by a question from a middle school teacher in the audience.  She asked Rick for his advice to teachers, since he himself was "disconnection from the school process" (Rick did not finish high school).
He opened saying, "My view, I don't think, is very popular.  A lot of the most successful people actually don't have a lot of schooling."
He talked about school being good, as it gives guidance, but in his own life passion is what helped him to find his success.  He said a good teacher can help a kid stay focused, and find their own passion.
All in all, it was a really special show and well worth turning out for to see him perform and learn more about his experiences and views from living a rich life.
Below are some photos of Rick Springfield performing on stage (click any image for higher resolution versions of each photo):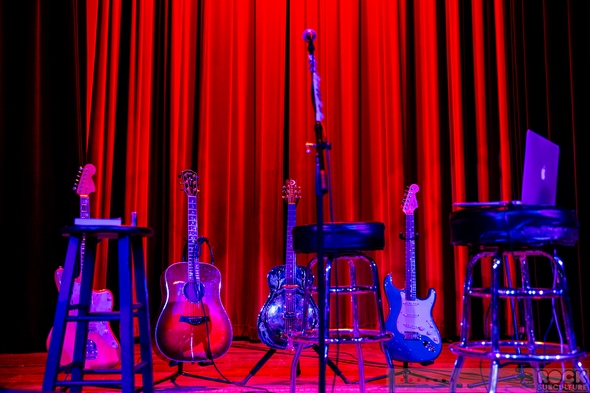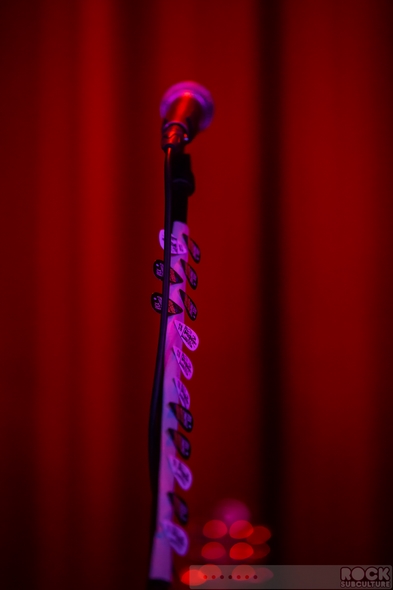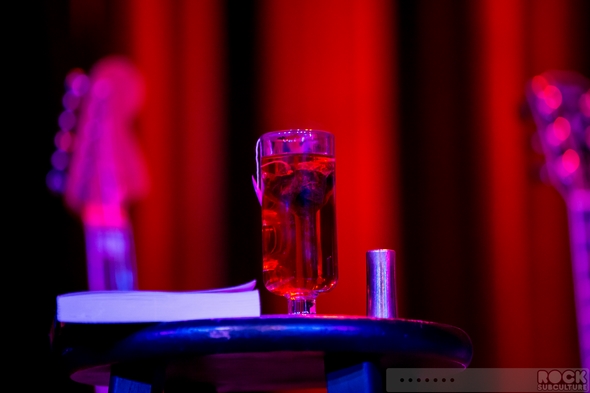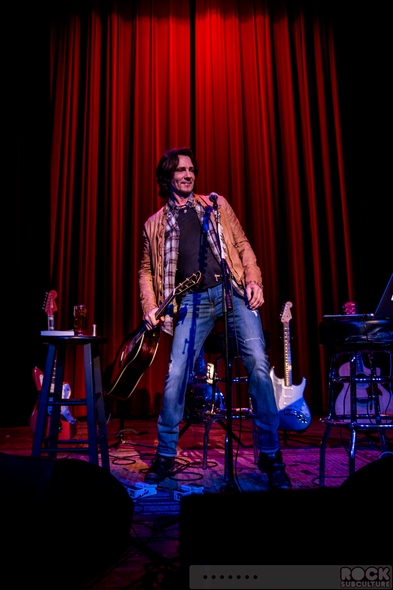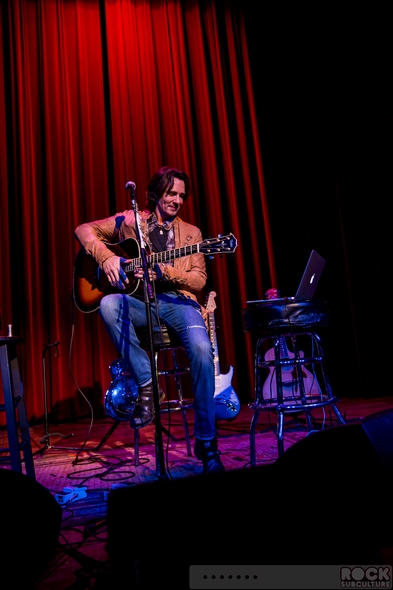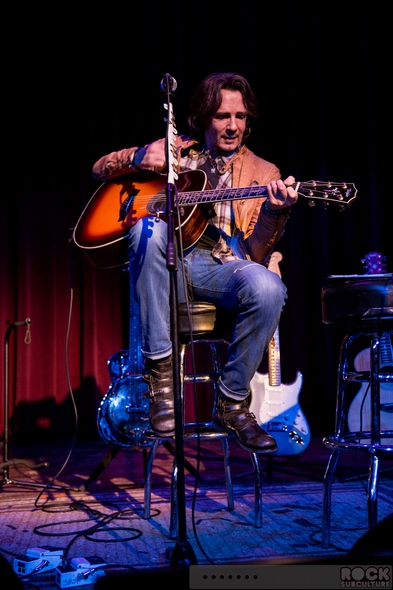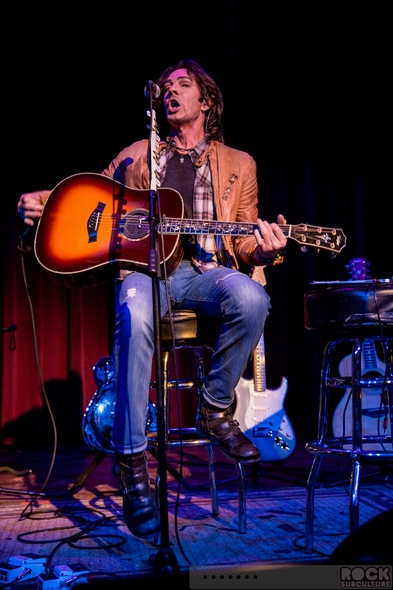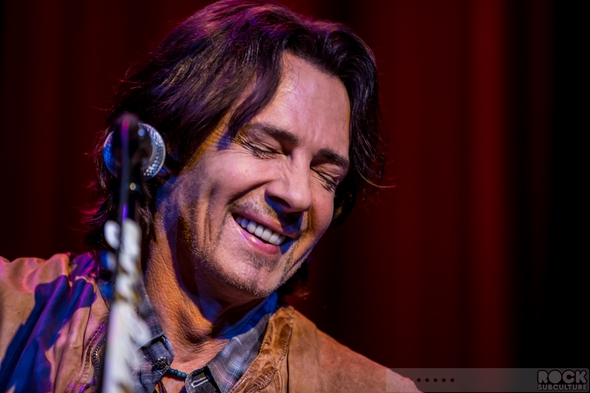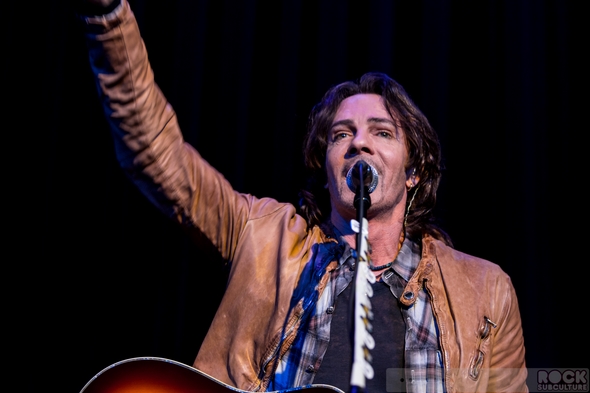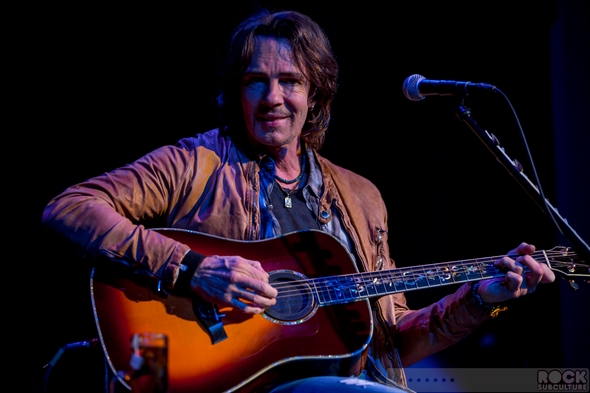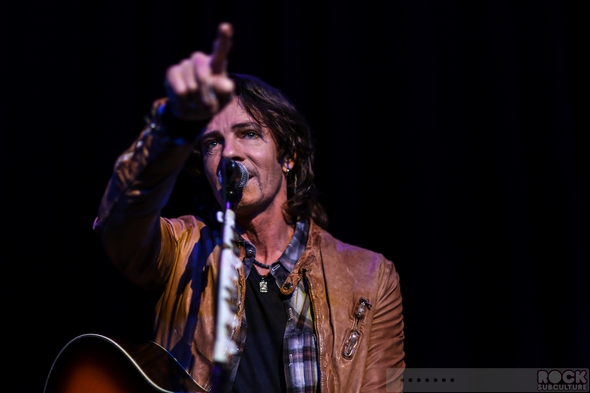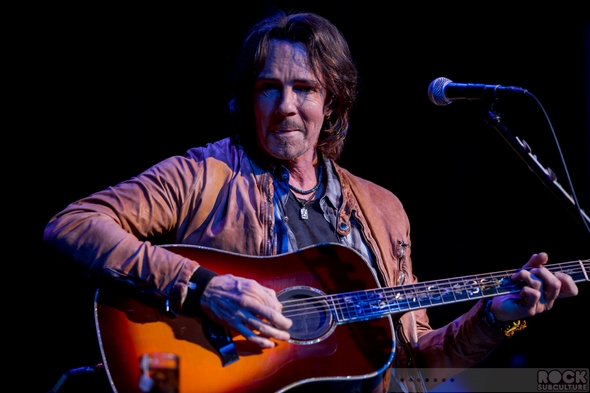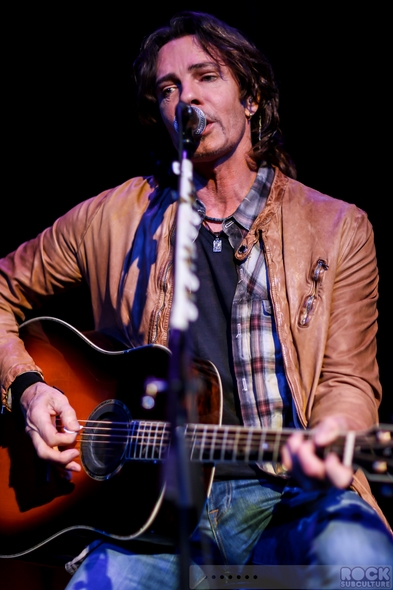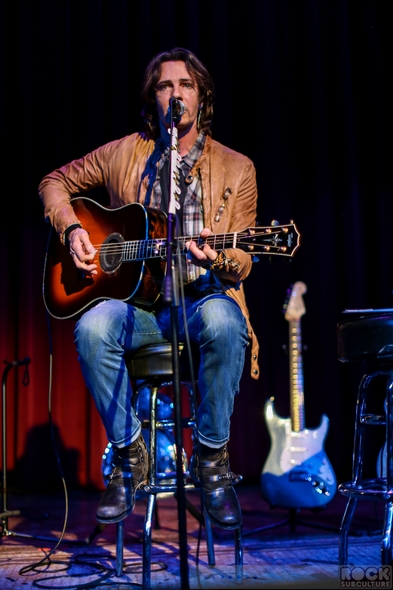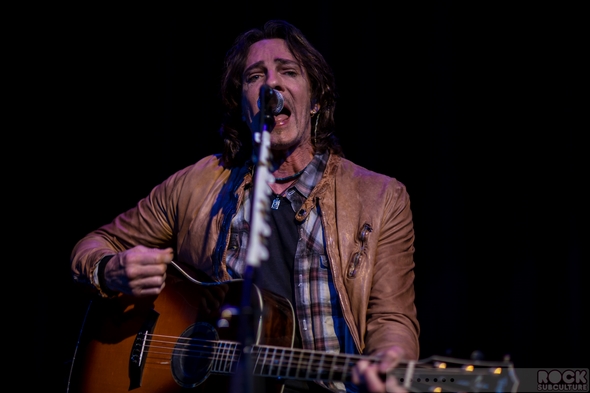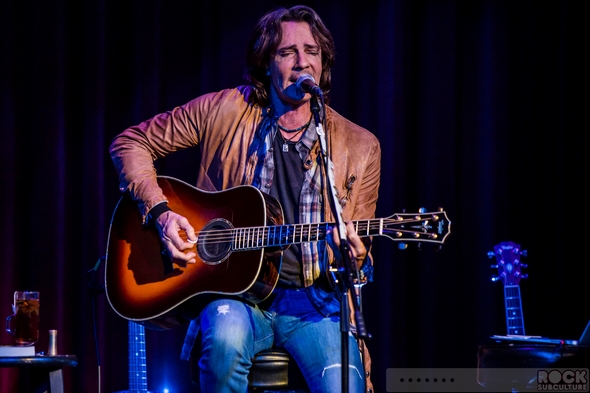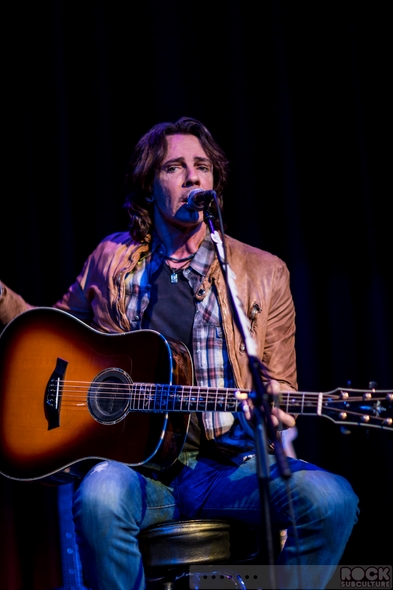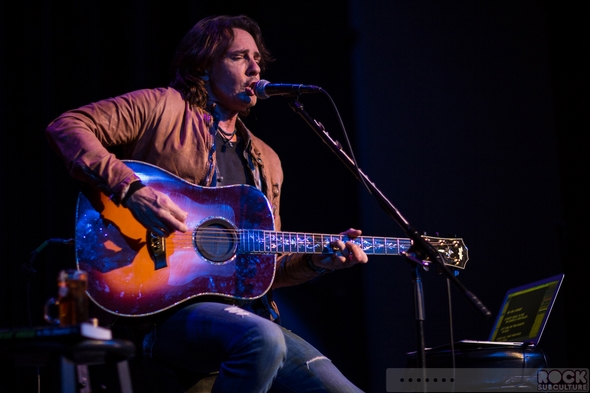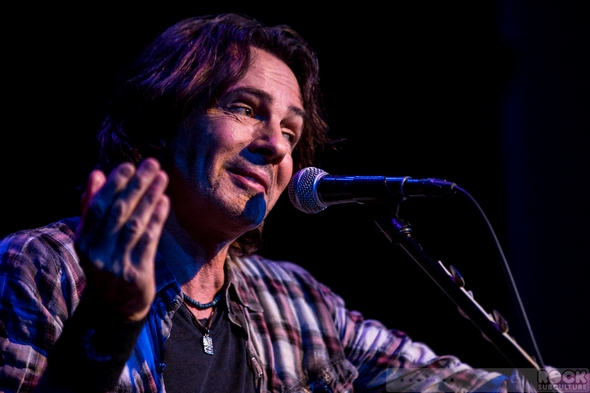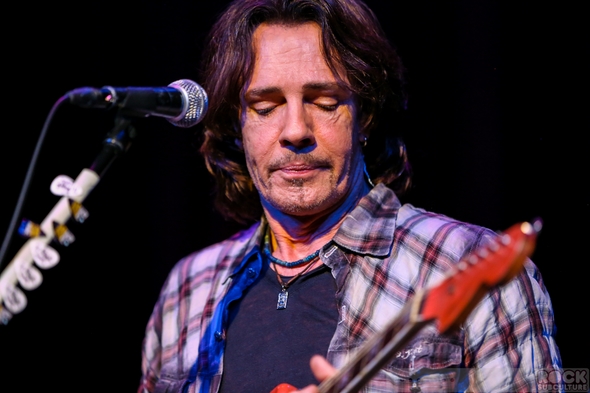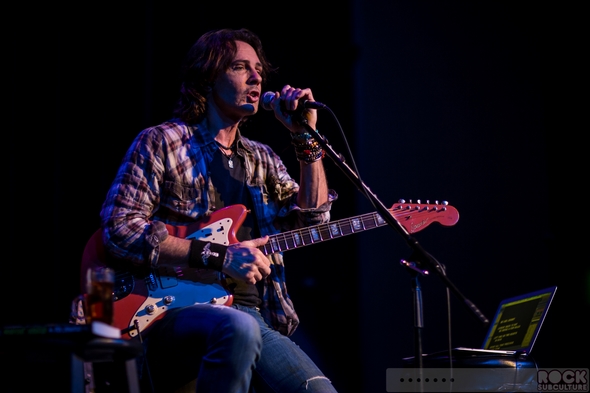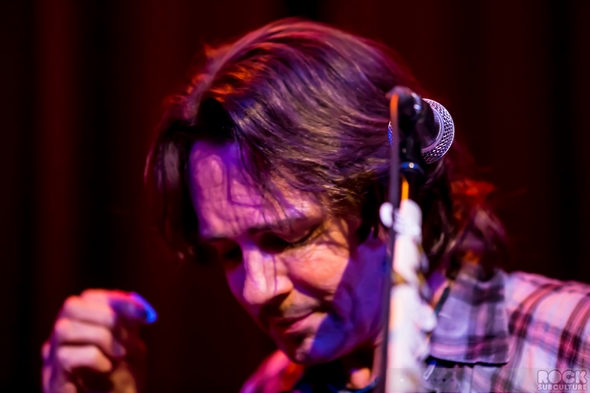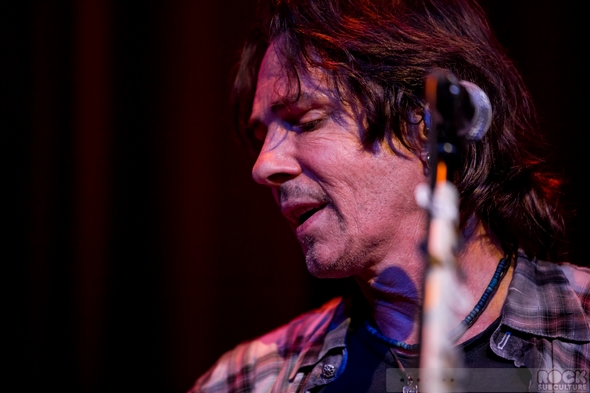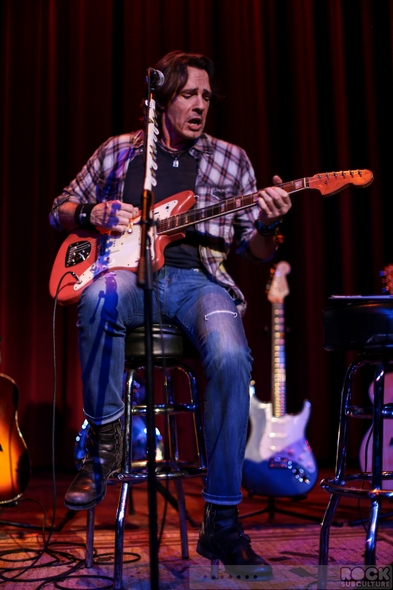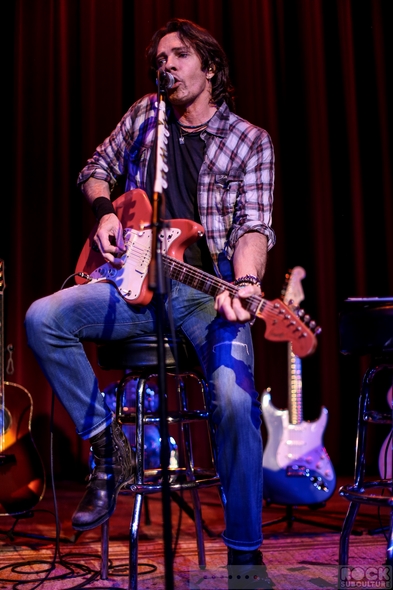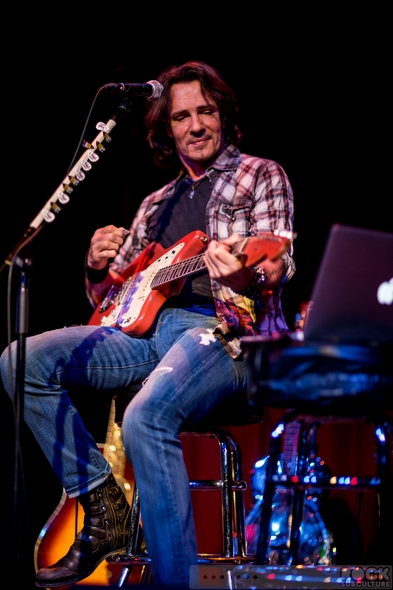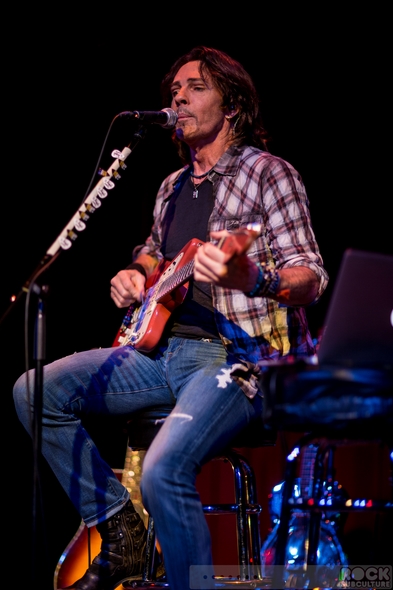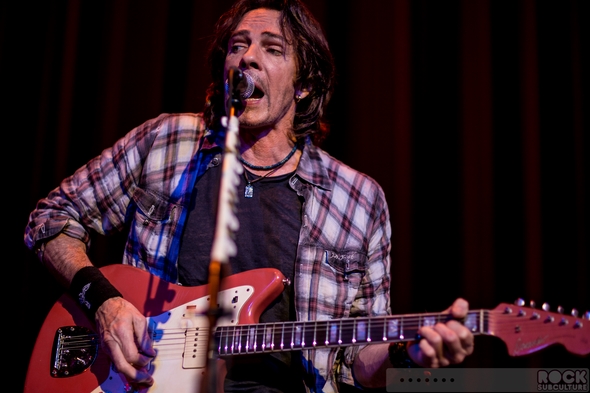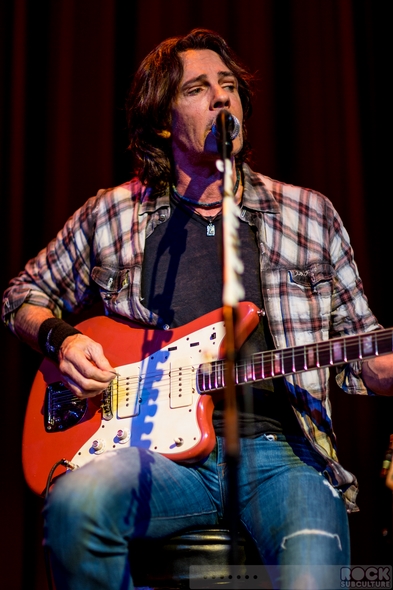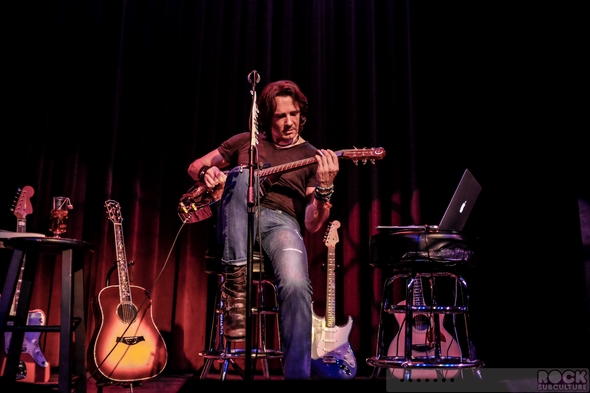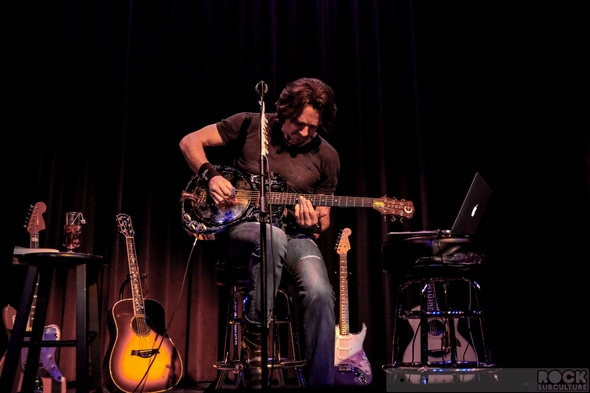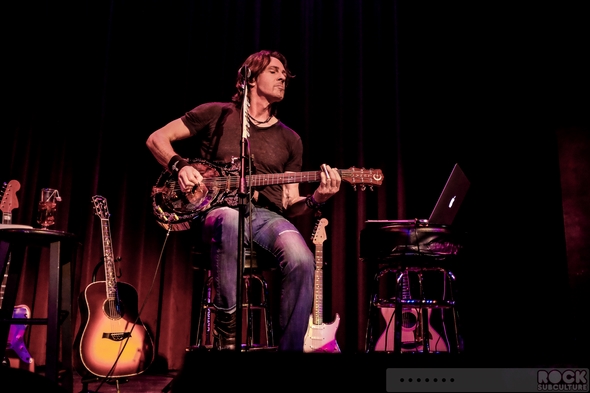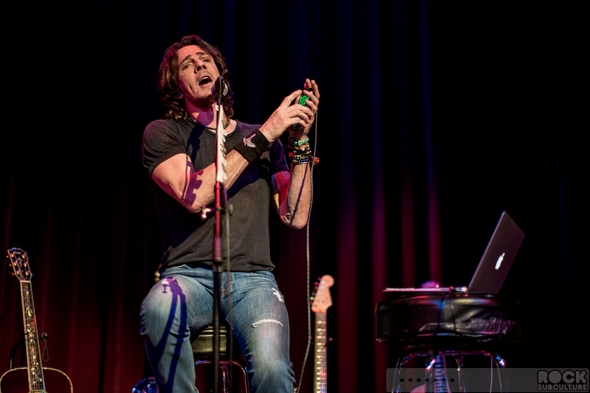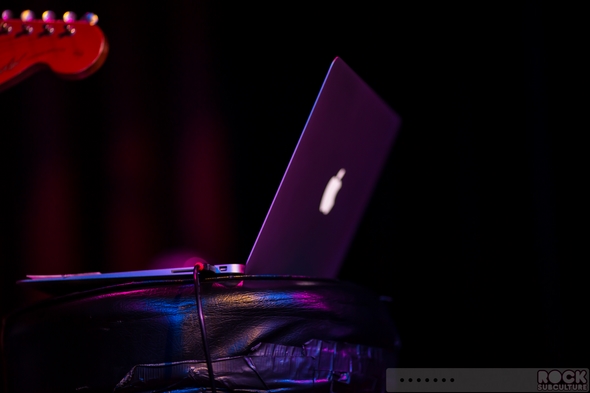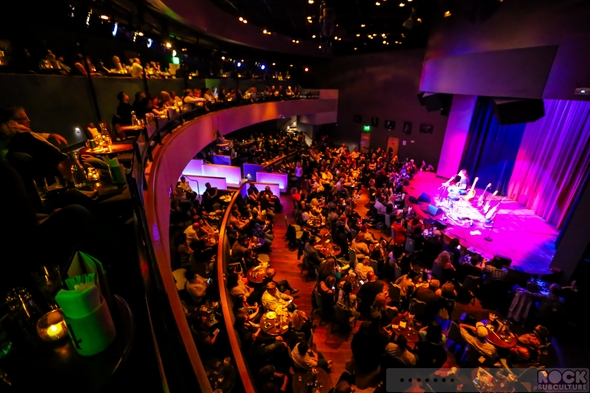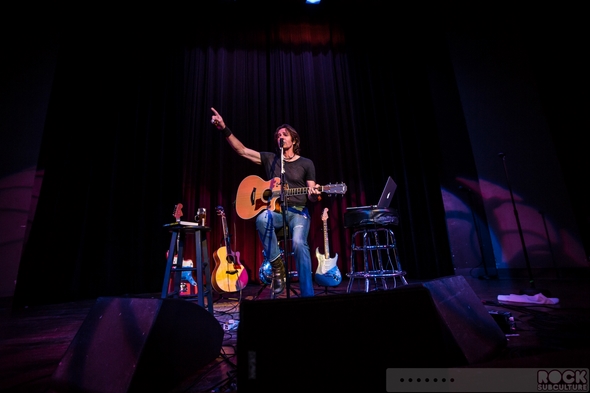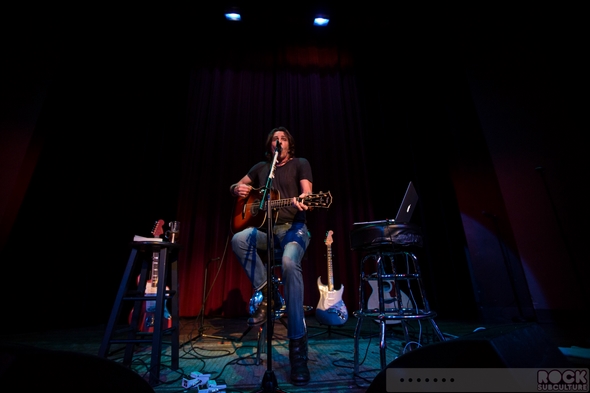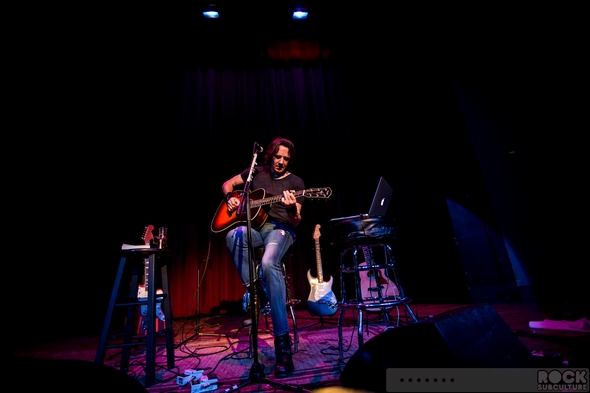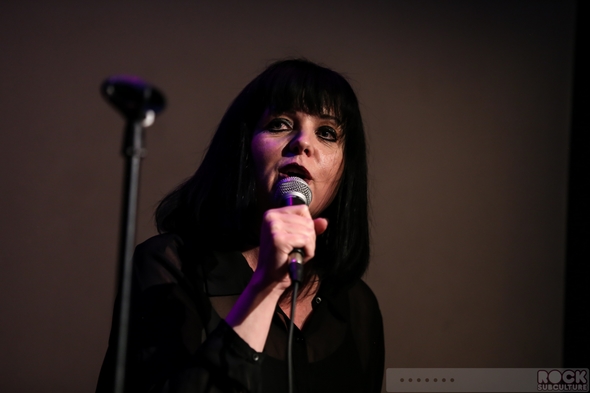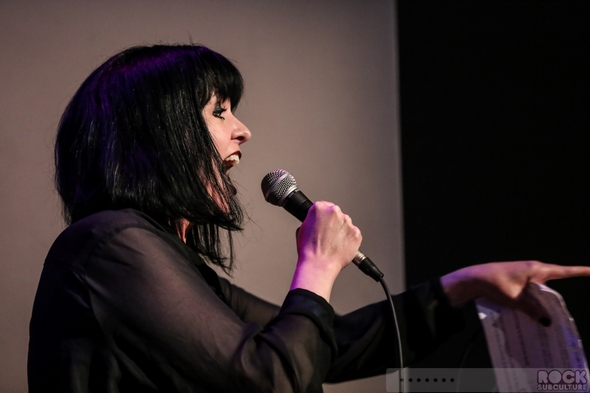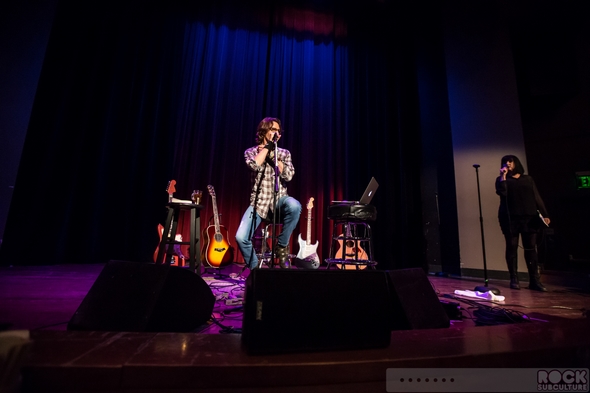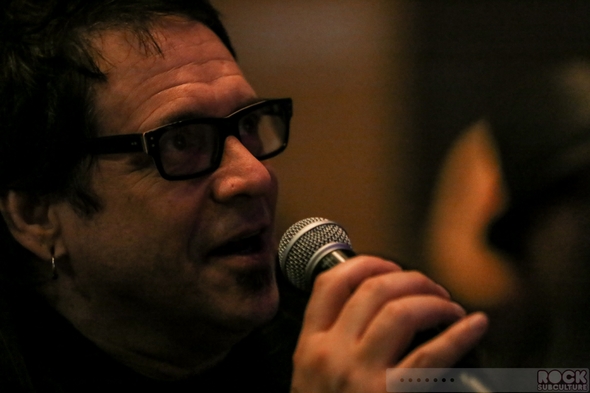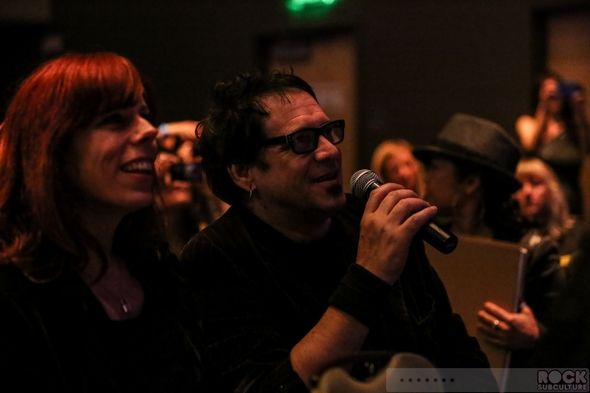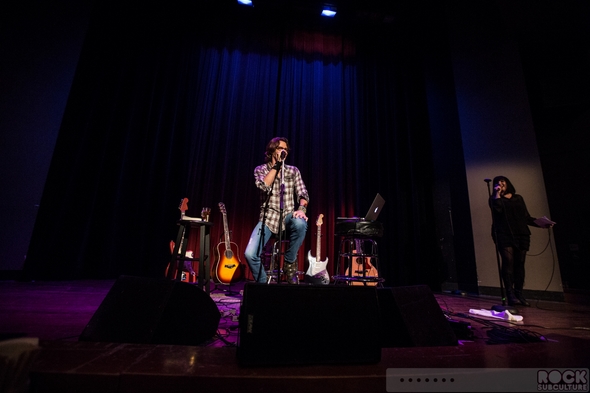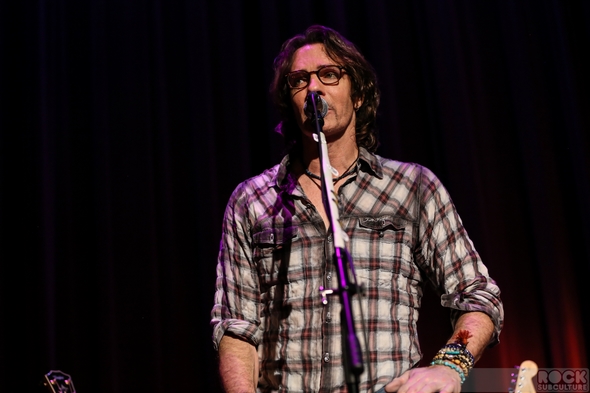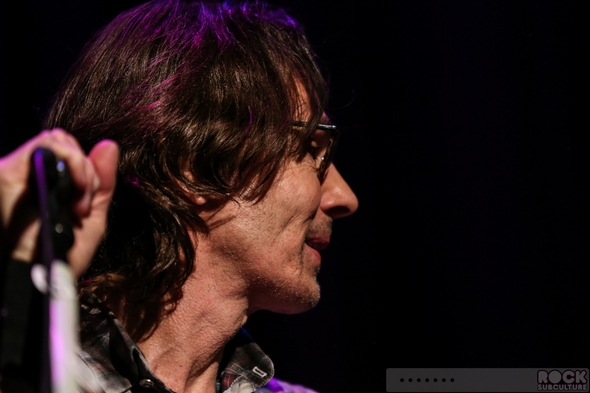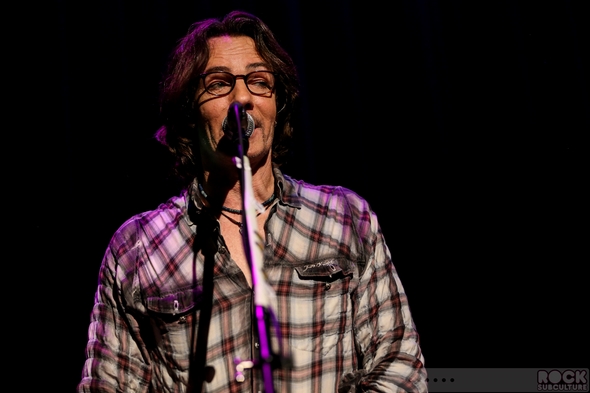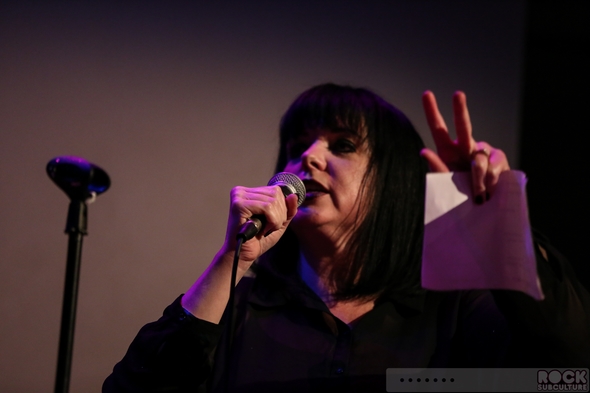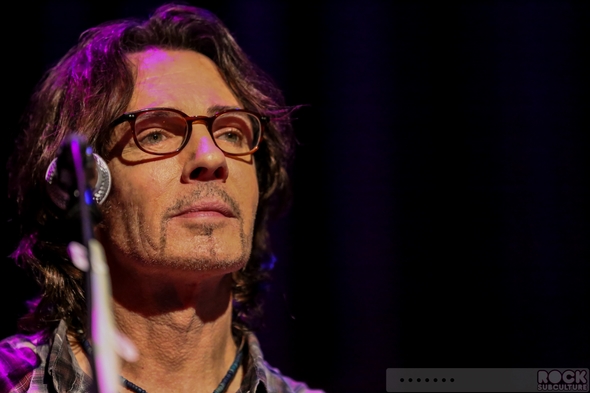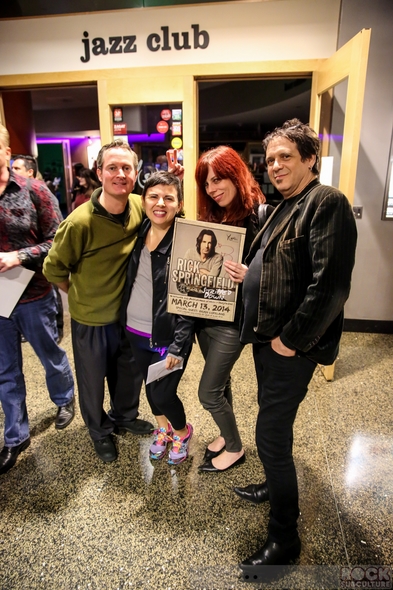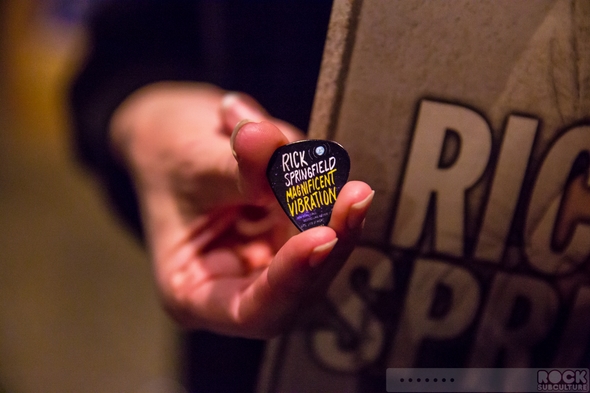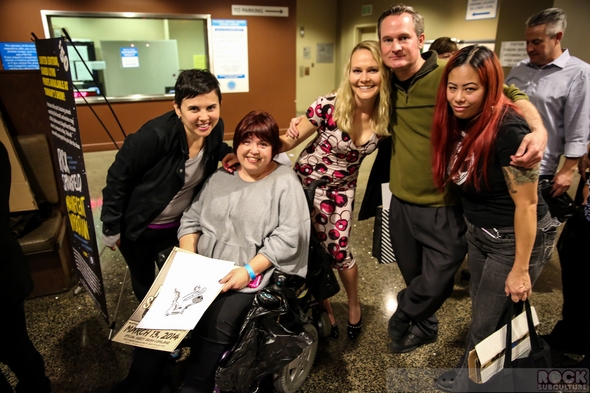 Jason DeBord