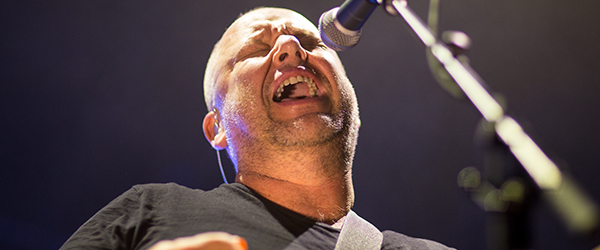 Black Francis (AKA Frank Black, AKA Charles Michael Kittridge Thompson IV) usually has little to say to an audience during a Pixies concert, and unless I missed it, he had nothing to say to the sold out crowd at the Fox Theater in Oakland last night.  The music he crafted with his band, originating in the late 80s, still sounds ahead of it's time, and rocks harder than most of the material put out by bands yesterday and today.  Yet in true anti-rock star style, after casually coming onto the stage Friday night and giving the crowd a friendly wave hello, Black Francis realized his shoe was untied and propped his foot up on the drum kit to rectify the situation before kicking into "Bone Machine".  The band has one of the best collections of songs for a band with such a short lifespan in its original incarnation (1986-1993, more or less).  I personally love every song on their five studio albums, save one or two.  As most are fairly short, some are played even faster live, so a Pixies concert always feels like some kind of a race of sorts to the end, and thus the chit chat engaged in by some artists is skipped over completely with the Pixies, though they always have a surprise or two none the less.  The most unexpected moment with their stop in Oakland was the apparent lack of a set list, and after a satisfying encore, the house lights came up, band still onstage with fans exiting in a hurry, only to have the quartet break into a frenetic and rocking version of "Planet of Sound", with house lights still up throughout.  Funny enough, I asked the sound and light crew at the mixing board in the back about this when the show finally (finally) came to a close, and even they were surprised.  In any event, a stellar show put on by one of my favorite bands of all time, played to a fascinating mix of fans old and new (some of the latter of which weren't even born during their first run in the late 80s and early 90s).  A true celebration of some of the best music of my generation.  They've still got it.
Who: Pixies
Supporting: Best Coast
Venue: Fox Theater
Where: Oakland, California
Promoter: Another Planet Entertainment
When: February 21, 2014
Seating: GA (photo pass)
Friday night's concert was at Fox Theater in Oakland, as presented by Another Planet Entertainment.  Really, a great size of venue for this show, and it was truly packed in.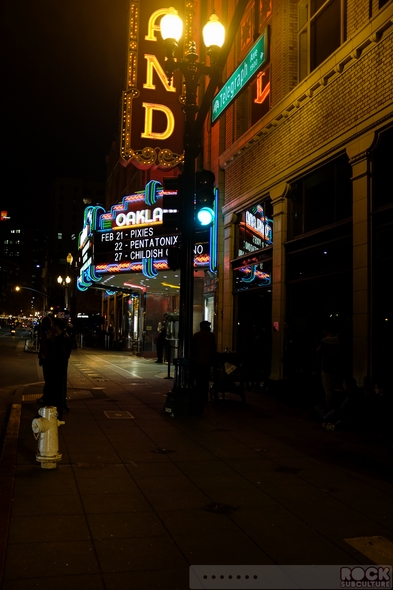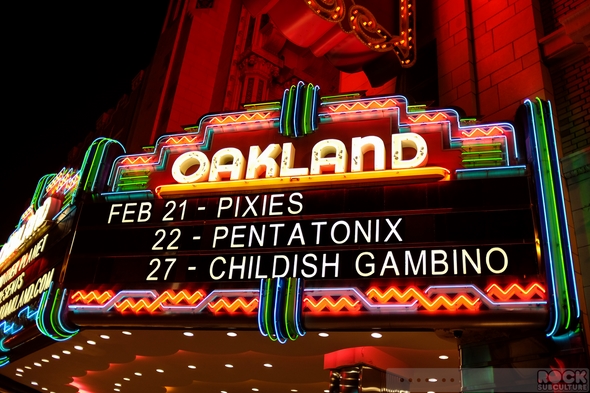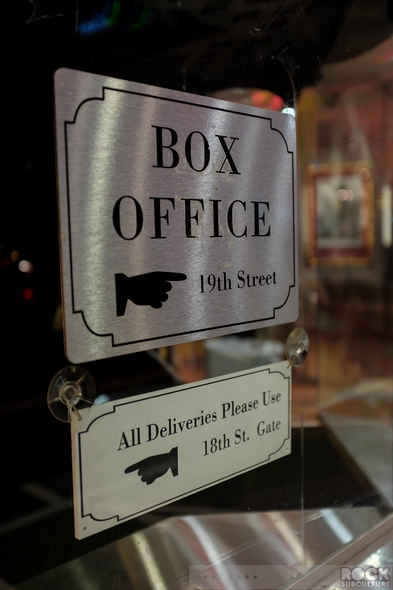 Best Coast

Members:
Bethany Cosentino
Bobb Bruno
I had a chance to see Best Coast in 2012, supporting No Doubt with their multi-date residency at Gibson Amphitheatre in Universal City before they tore down the historic concert venue.
Best Coast's Bethany has a great stage presence, which suits their music well.  Described as "garage rock" and "surf pop", I remarked in my review of their show with No Doubt two years ago that they do remind me of some of the  4AD bands during the late 80s/early 90s (Pixies, Throwing Muses, etc.), so funny now that they are actually touring with the Pixies.
Since I last saw them, they released a new album last year (their third studio album), Fade Away.
They put on an awesome show and are certainly worth checking out headlining their own concerts – great music and one of those bands meant to play it live.
Below are some photos of Best Coast performing on stage: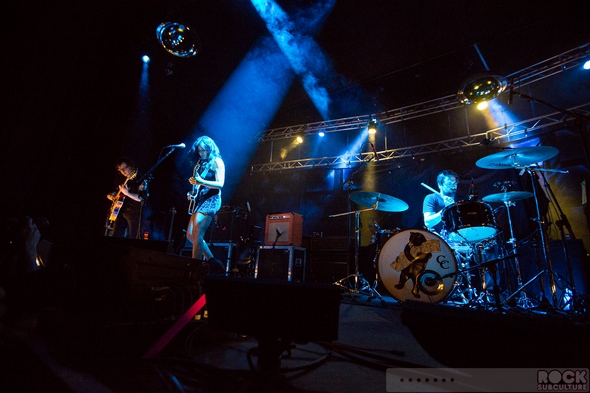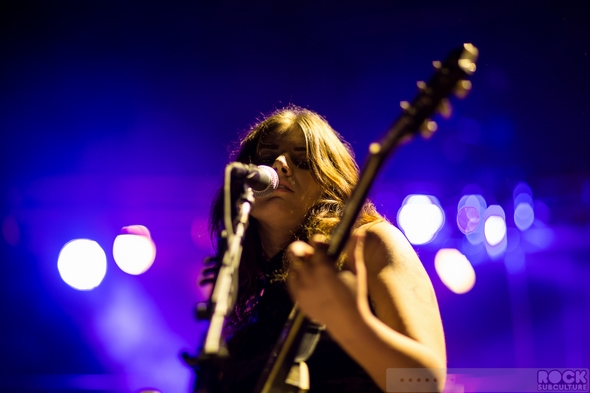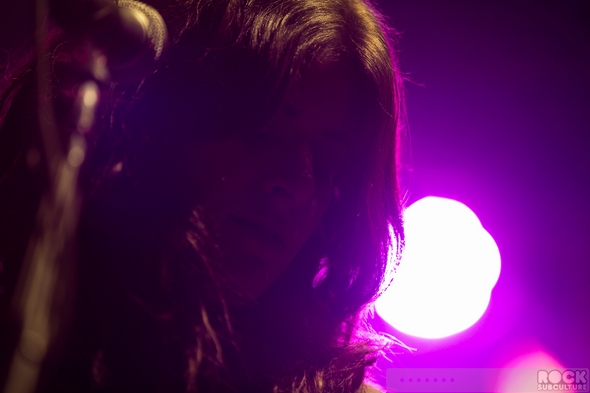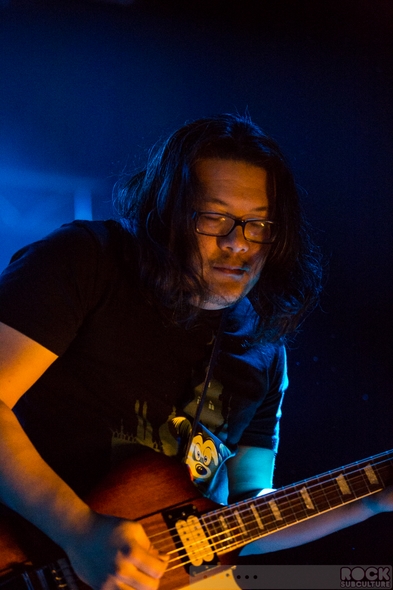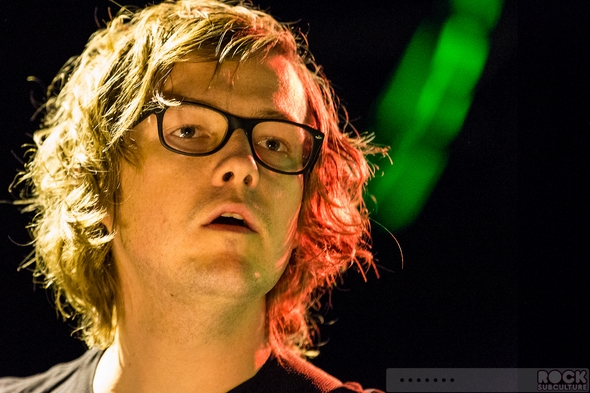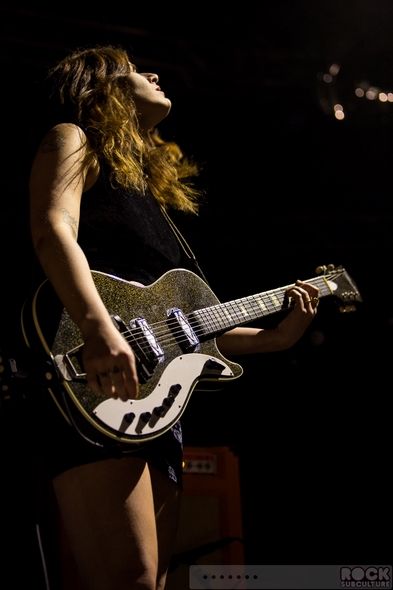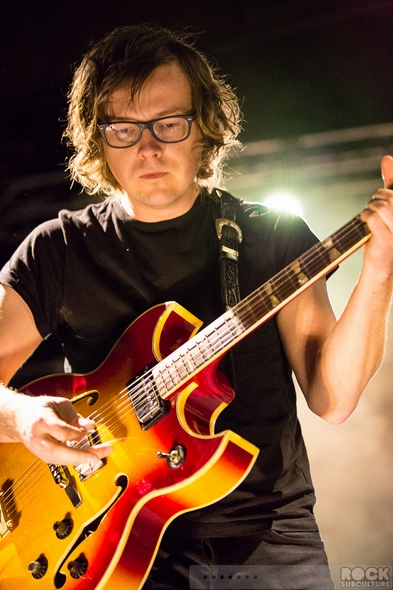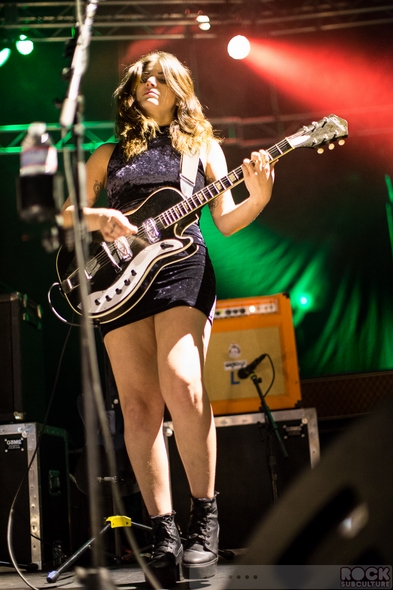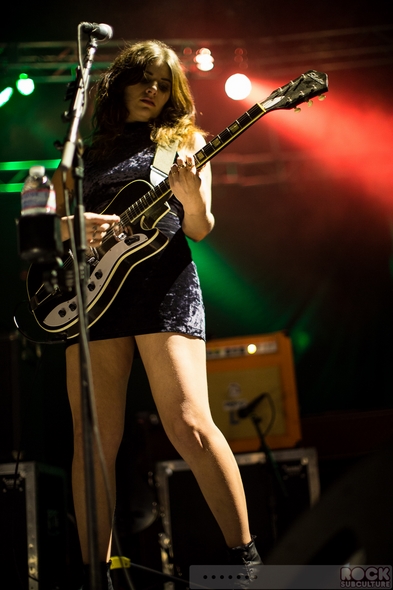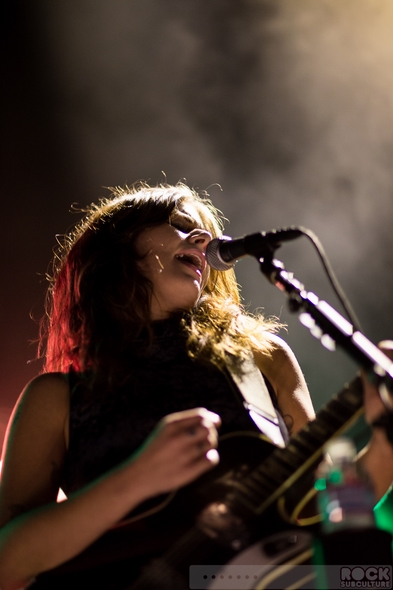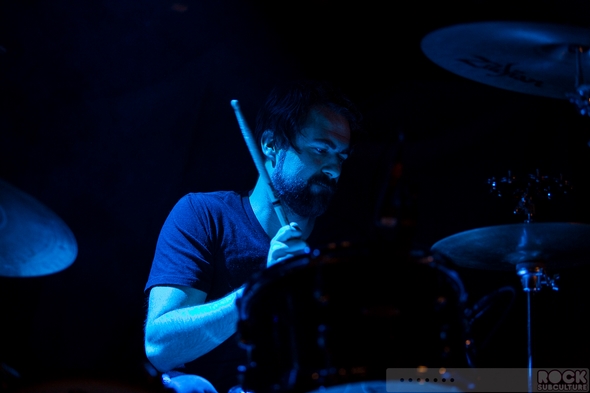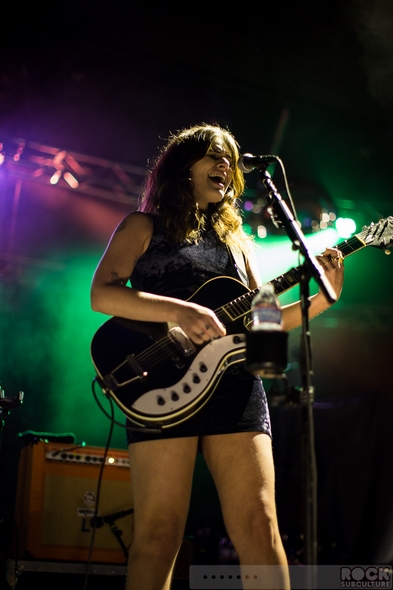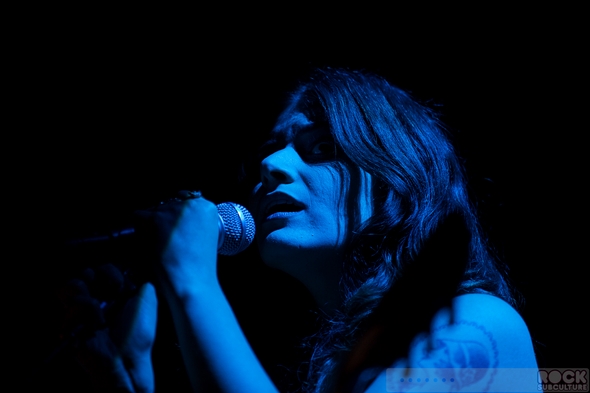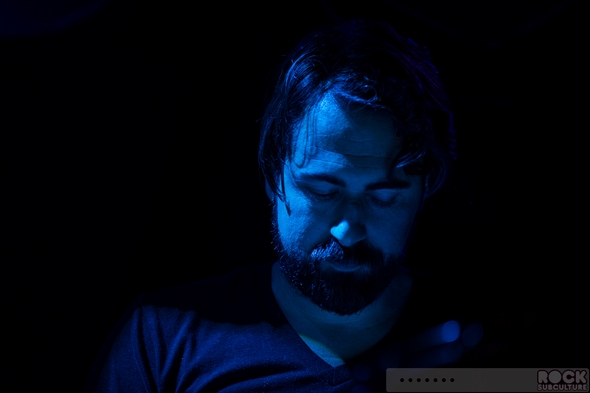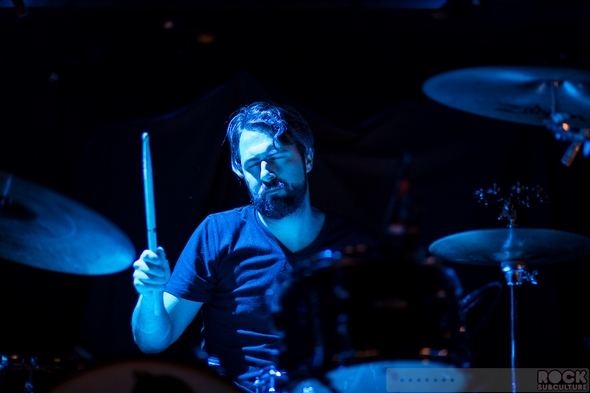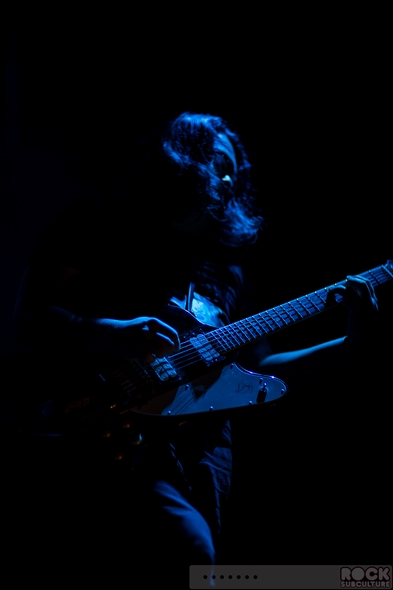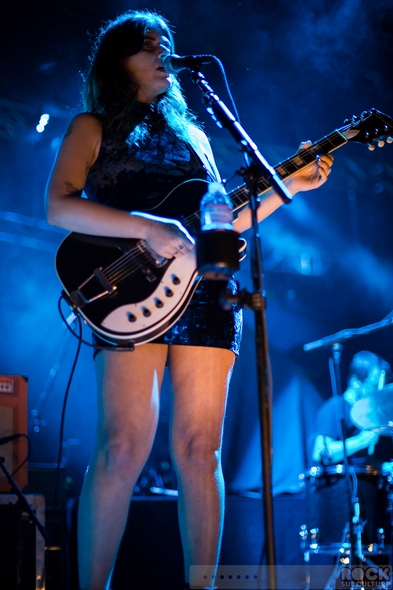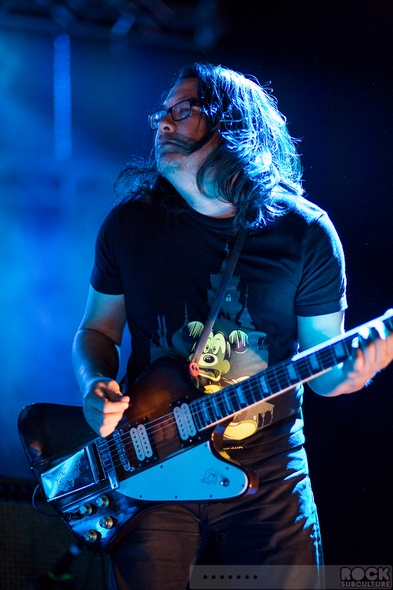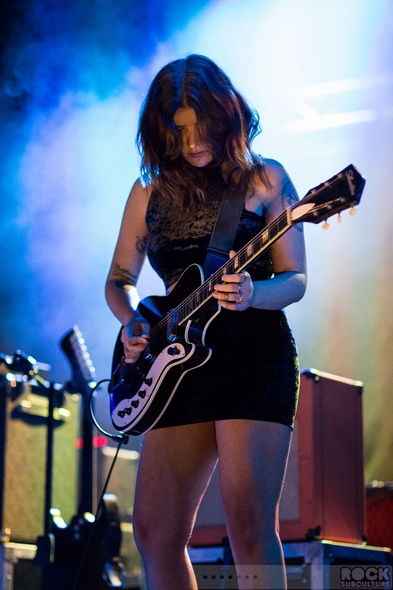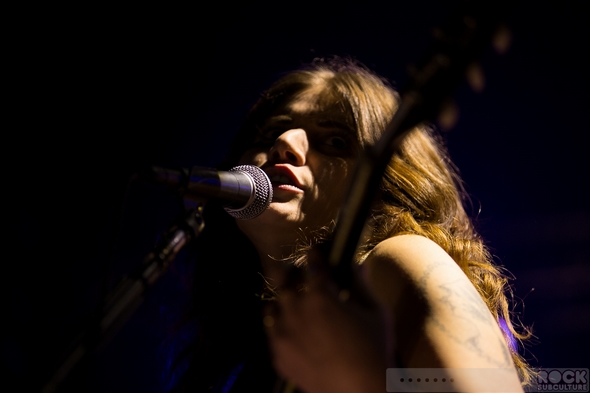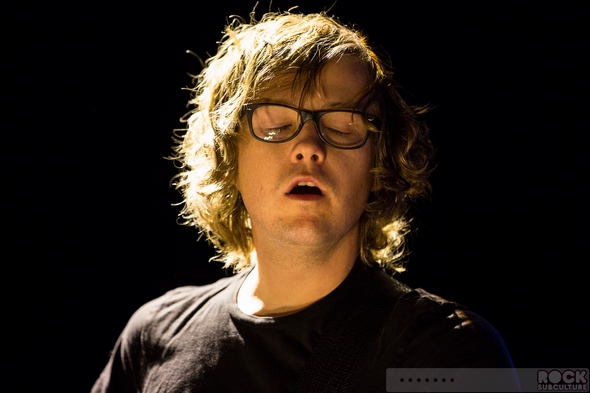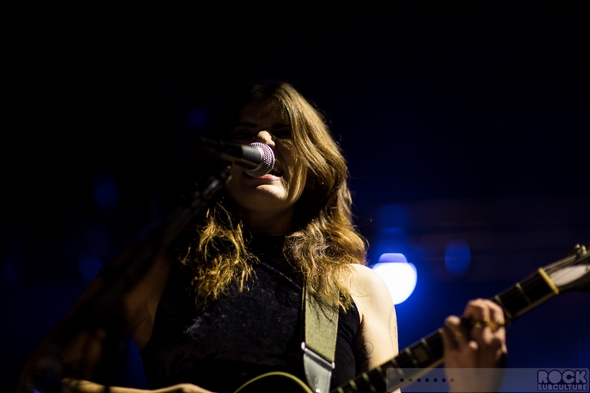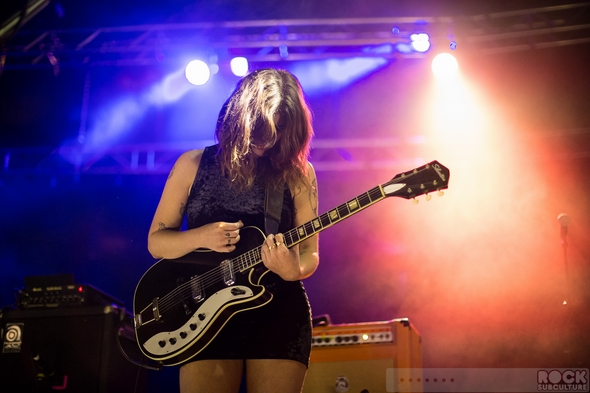 Pixies
Members
Black Francis (vocals, guitar)
David Lovering (drums)
Joey Santiago (guitar)
Touring Member
Paz Lenchatin (bass guitar)
I was lucky enough to see two of the Pixies concerts in Los Angeles back in September, so this review is somewhat of an update to that one, and I am borrowing some of what I shared earlier here, along with new thoughts and observations.
2013 ended up being maybe the best year since the early 90s to be a Pixies fan.
As with the LA shows in September, the crowd turning out for Oakland this week included some very young fans, which really underscores my long held belief that the Pixies were way, way, way ahead of their time, and also had bad timing (maybe in an alternate universe they could have had Nirvana-sized mainstream success).
In any event, as I've often referenced in countless articles here on the Rock Subculture Journal, the Pixies are solid in my Top Three favorite artists of all time.
The band released some new material last year with free single "Bagboy" and then their EP1, which featured four more songs. Last month, they put out EP2, with new single "Blue Eyed Hexe" and three additional new songs.
It would seem that all the hubbub about Kim Deal (original bass player and sometimes vocalist and backing vocalist) has finally cooled down.
When I saw them play last year, in Kim Deal's place was touring bassist Kim Shattuck, who I thought did a fantastic job filling that void.
With this current tour of North and South America and presumably into the summer European dates, Paz Lenchantin is filling their role for the touring bassist.
Per Pixies representatives, Kim Deal has not been permanently replaced at this time, and the band is enjoying working with different touring bass players.
As noted in my last review of their shows in L.A., my own personal reaction has kind of been that it is too bad that Kim Deal left, but if her being with the band meant no new material and no touring, I'd rather the rest of the band move on without her, as they have.
I had an opportunity to catch Kim Deal on tour with The Breeders late last year and I caught one of their shows in San Francisco, and it was awesome.  I like her so much better with The Breeders than the Pixies anyway. She seems happy with her bandmates there, and the Pixies seem happy in their current incarnation. The best of both worlds. Congrats all around.
For me, that's all there really is to say about that.
I love the new material that the Pixies are putting out thus far, and the new songs sprinkled into their setlist on these shows fit in perfectly, and make it all the more fresh and exciting.
Comparing the show in Oakland on Friday to the ones I saw in L.A. last fall, I would say that the band seems much more at ease and comfortable on stage, and really dialed in with one another to put on a pretty flawless show.  I think it might be the first Pixies show I've been to wherein there were no false starts or restarts of songs (which I always found kind of charming anyway).
Like Kim Shattuck, Paz Lenchantin fit in wonderfully, and if you didn't know the backstory or much about the band, she wouldn't stand out as new to performing and the material – she is a natural.
As mentioned in my past review, Pixies are one of my all-time favorite bands, and I think I saw them maybe half a dozen times back in the late 80s/early 90s, starting with their touring of Doolittle. and everything that followed, and even opening for U2 (which was my only negative Pixies concert going experience as the U2 fans wouldn't stop talking over their performance). I'm a bit of a pack rat with such things, and just went through some photos I posted on my Facebook page in the past and found a photo I took of some old ticket stubs and even an old "mainstream newspaper" article about one of the concerts I attended.
The did do some different takes on familiar songs this time around, which was awesome, but the great thing about this band is that their live sound matches the studio sound, and those classic songs.  So for me personally, it doesn't get much better than seeing them play live.
They ended up playing a good fifteen minutes longer than scheduled, and never left the stage, so it was a solid almost hour and forty-five minute show, which is a lot of Pixies songs, since many are very short.
Setlist:
Bone Machine
Wave of Mutilation
U-Mass
Cactus
Magdalena
Gouge Away
Caribou
Bagboy
Mr. Grieves
Crackity Jones
I've Been Tired
Hey
Monkey Gone to Heaven
Snakes
Silver Snail
Motorway to Roswell
Here Comes Your Man
La La Love You
Brick Is Red
Nimrod's Son
Indie Cindy
In Heaven (Lady in the Radiator Song)
Andro Queen
Where Is My Mind?
Wave of Mutilation (UK Surf)
Greens and Blues
Vamos
Encore #1:
Debaser
Head On (The Jesus and Mary Chain cover)
Encore #2:
Regarding the photos that follow, we were allowed to shoot from the security pit in front of the stage for the first three songs.  Funny enough, it was the largest collection of photogs I've seen at a show in a very long time, so I think that speaks to the power this band still has in pop culture.  But because it was packed in with about 18 of us in a small space, I was pretty much stuck in a set position for the duration of the three quick songs, so was not able to get many shots of David or Paz as I was on the other side of the stage, so apologies for that – not a slight on my part, just logistics!
Below are some photos of the Pixies performing on stage on at Fox Theater in Oakland on February 21, 2o14 (click any image for higher resolution versions of each photo):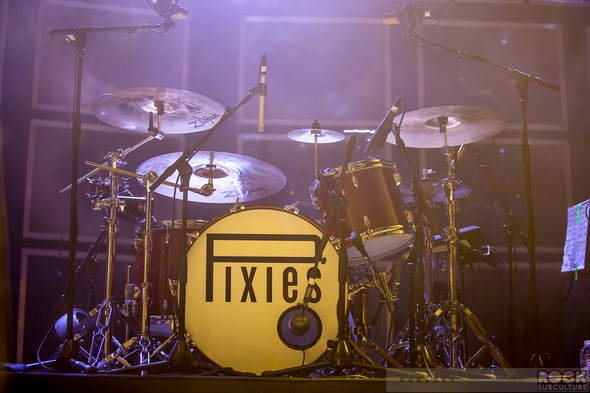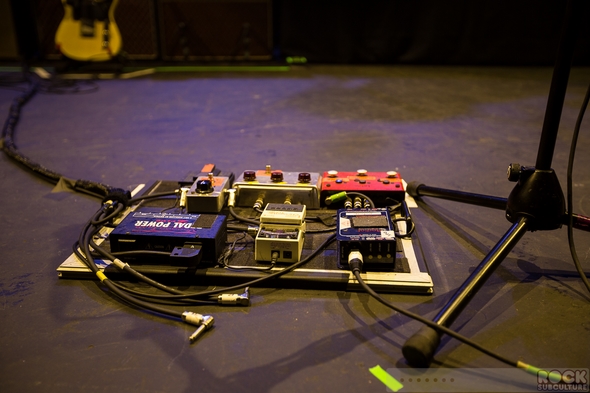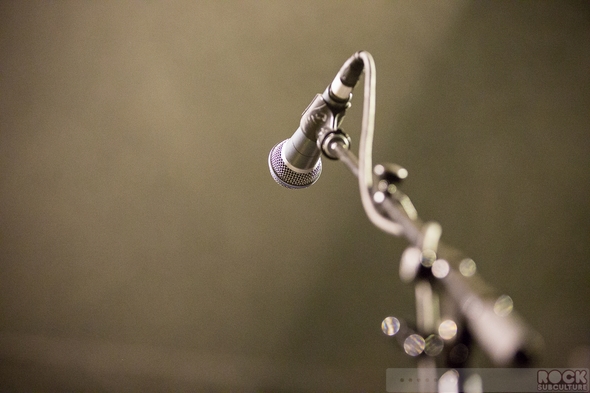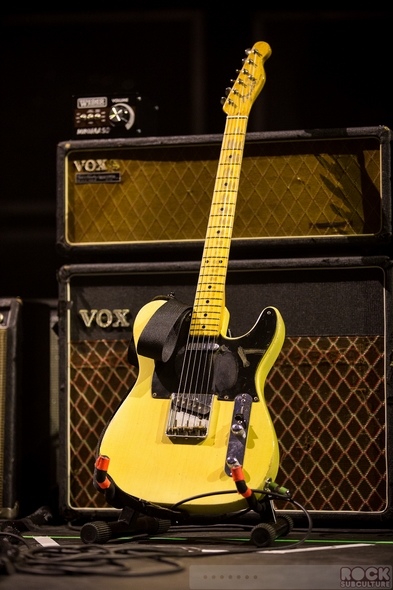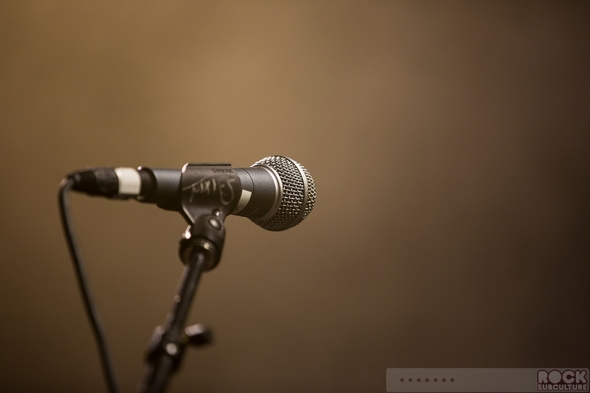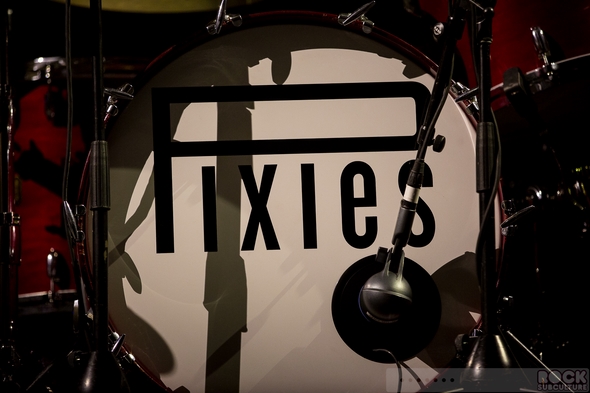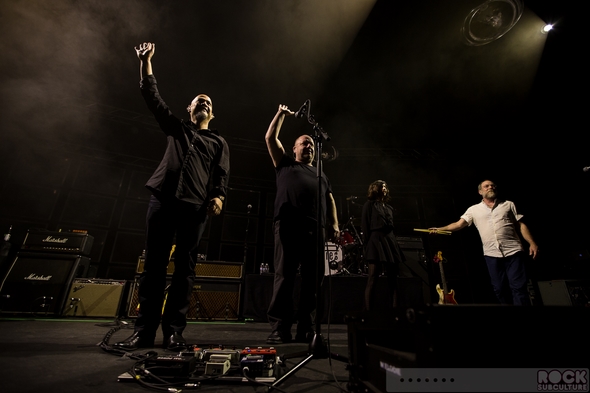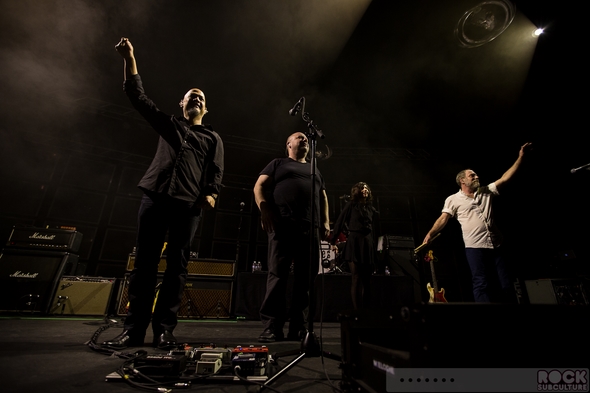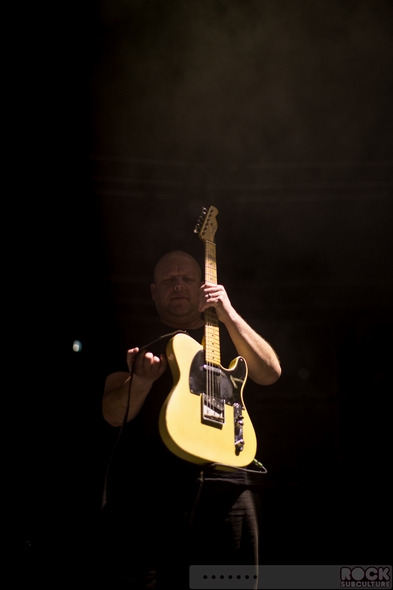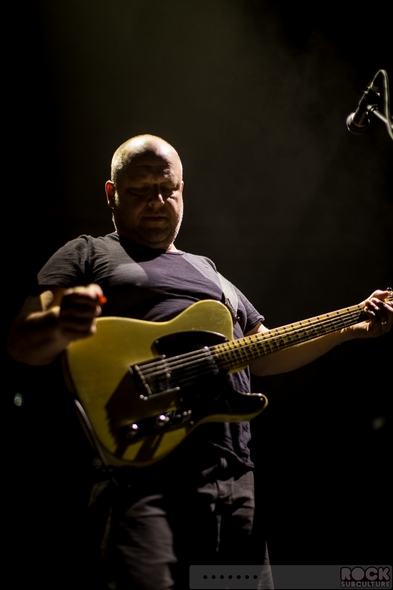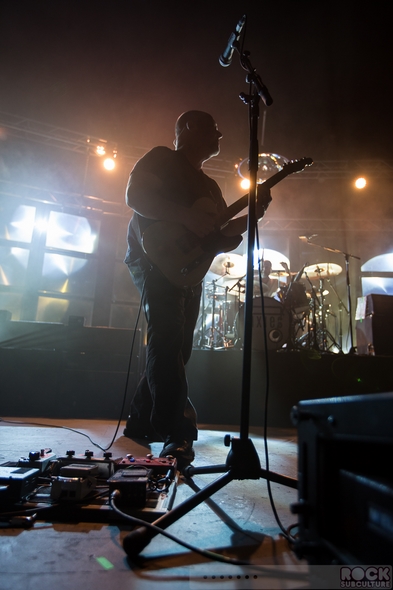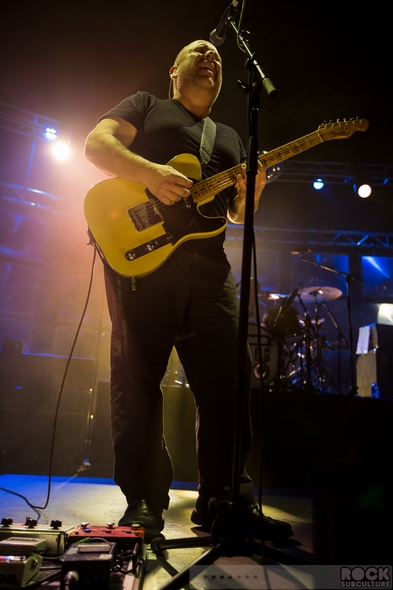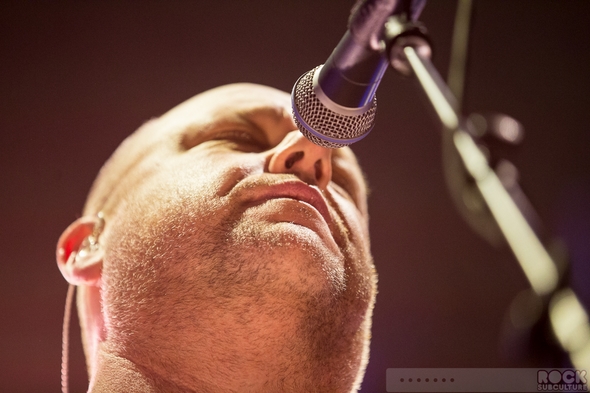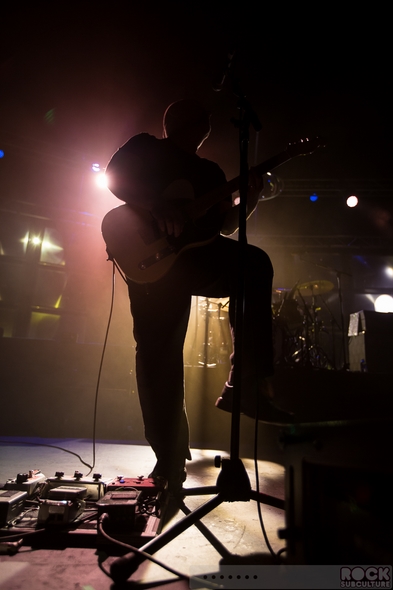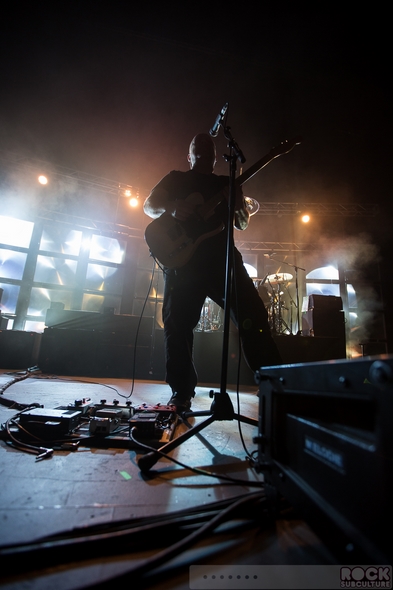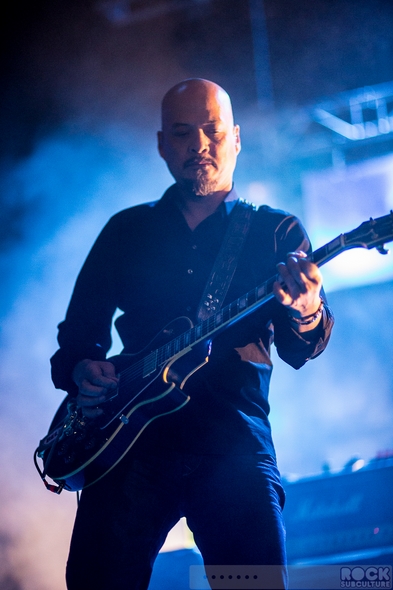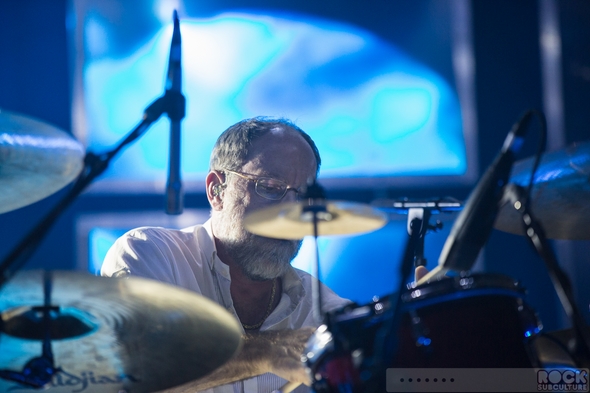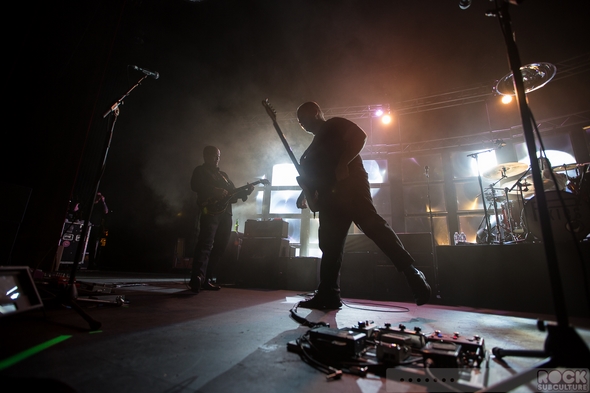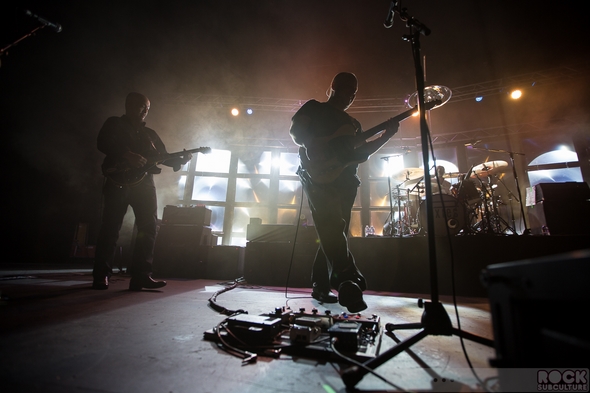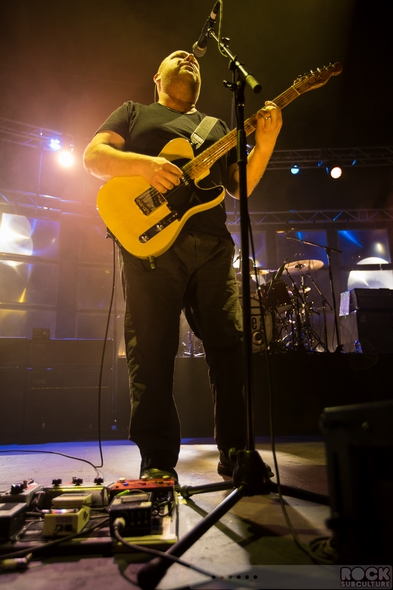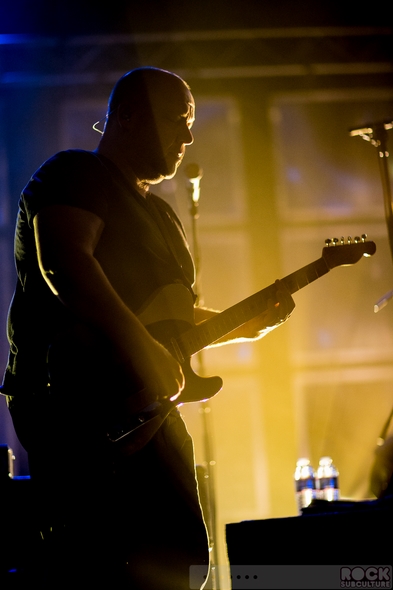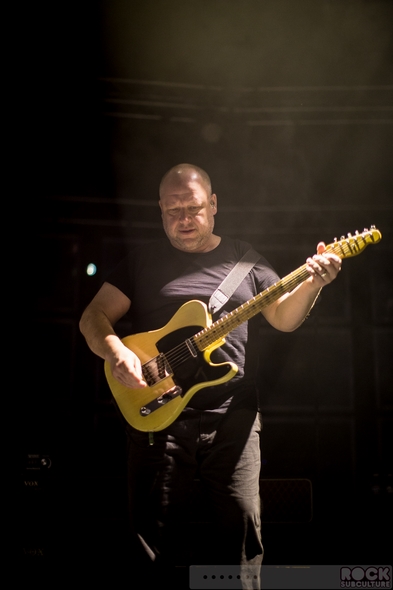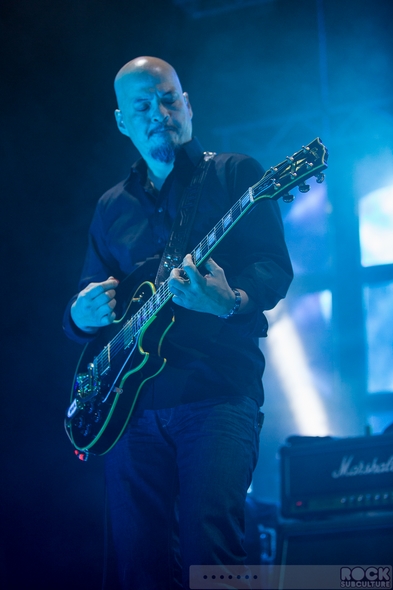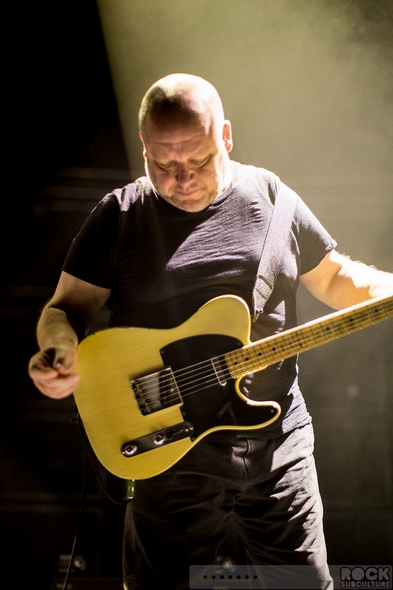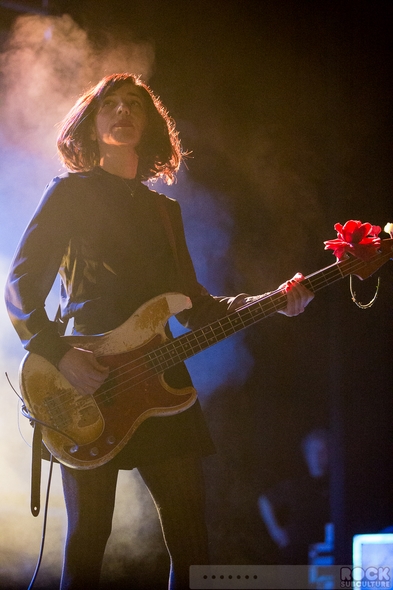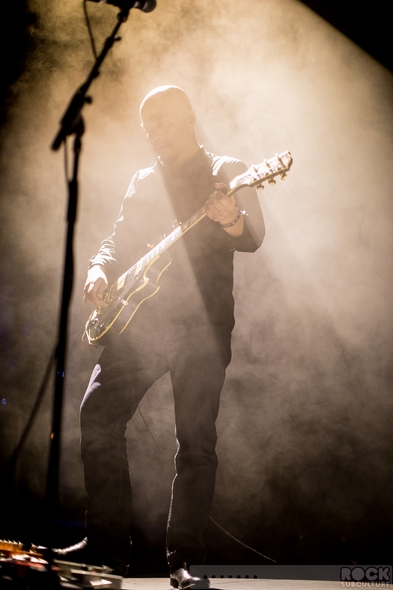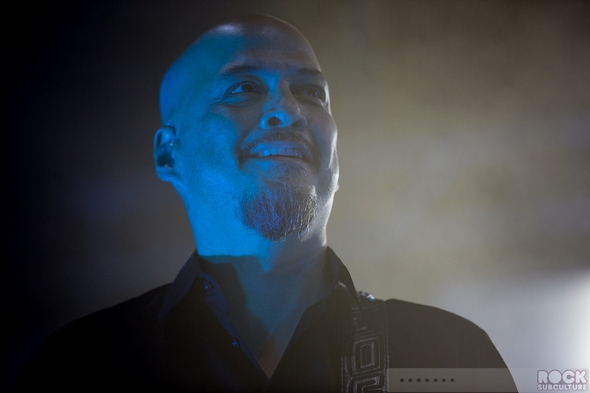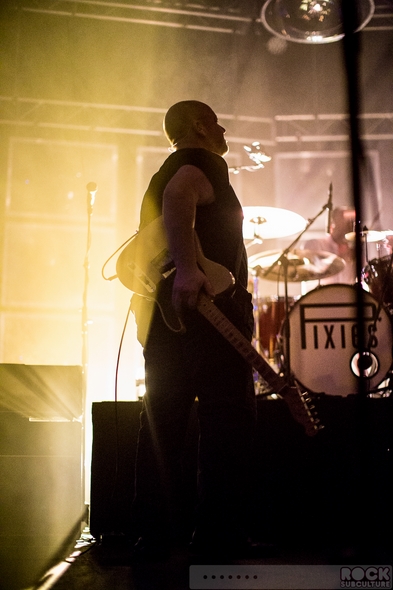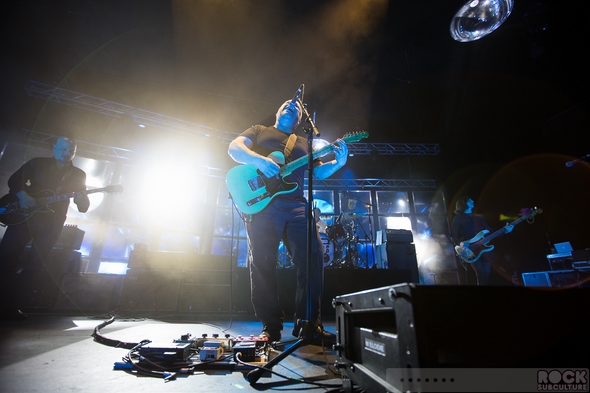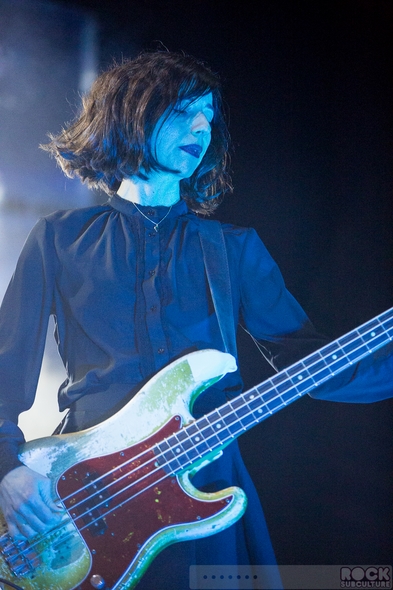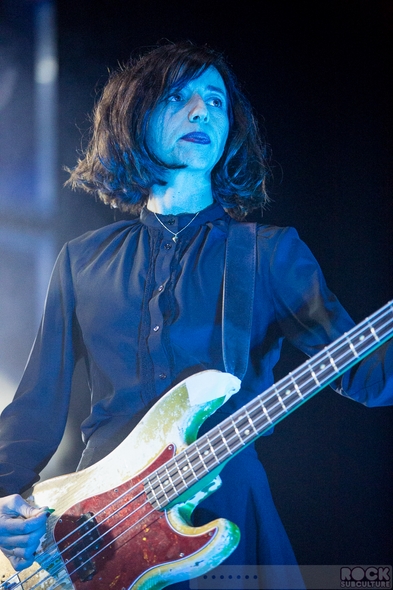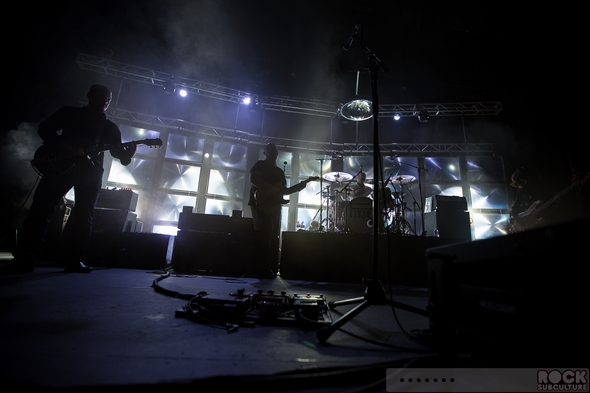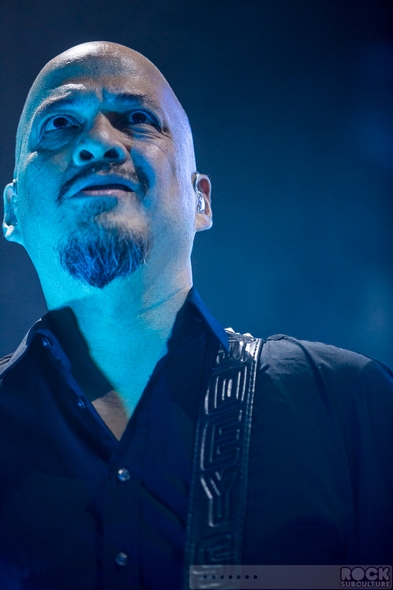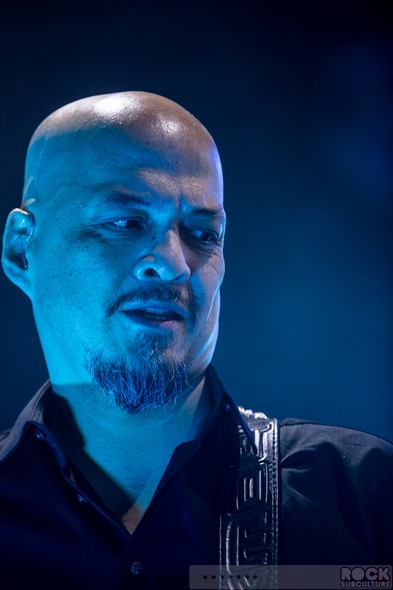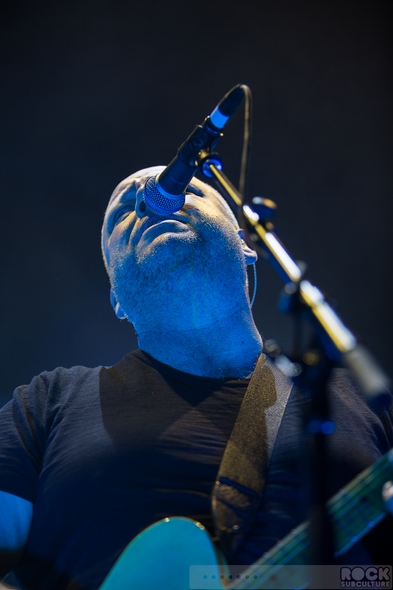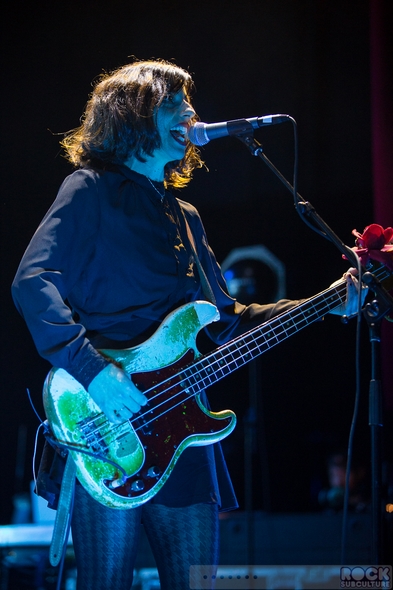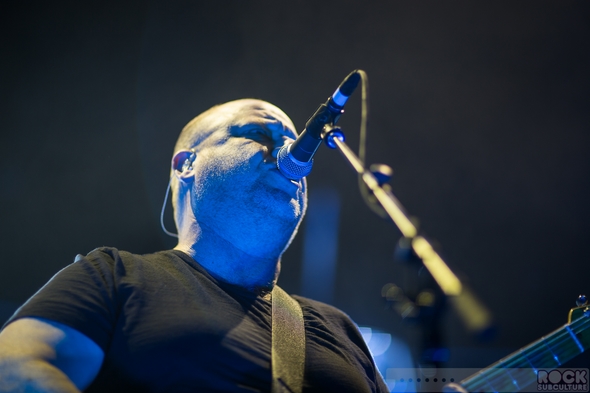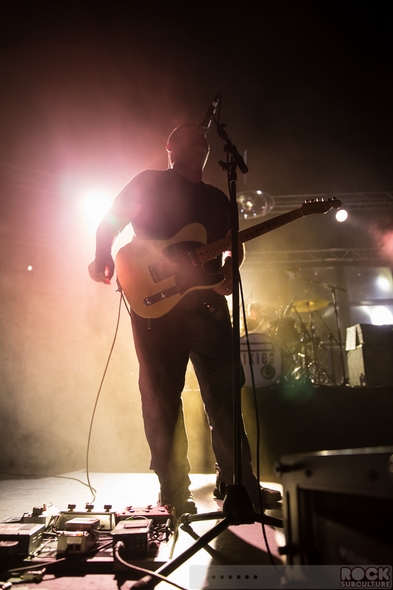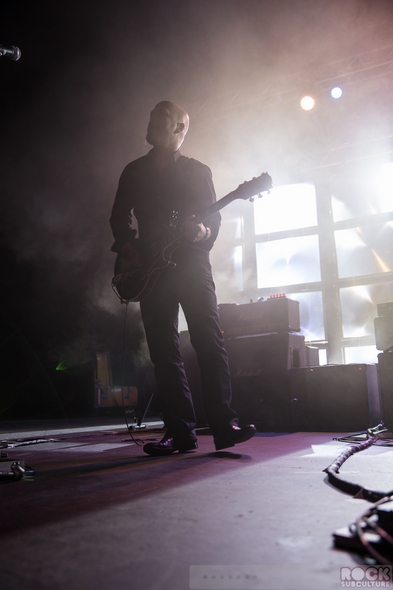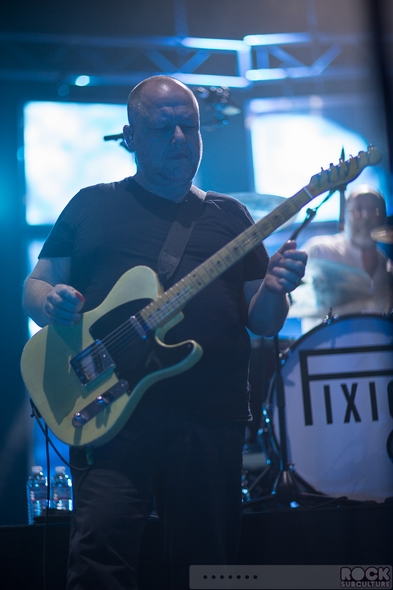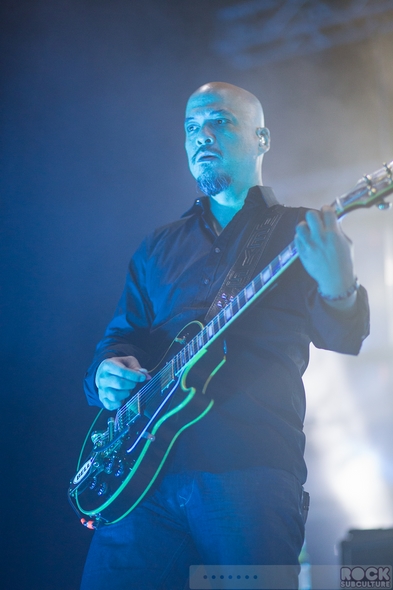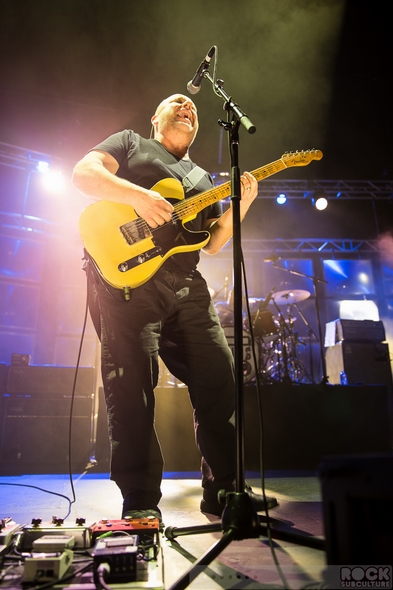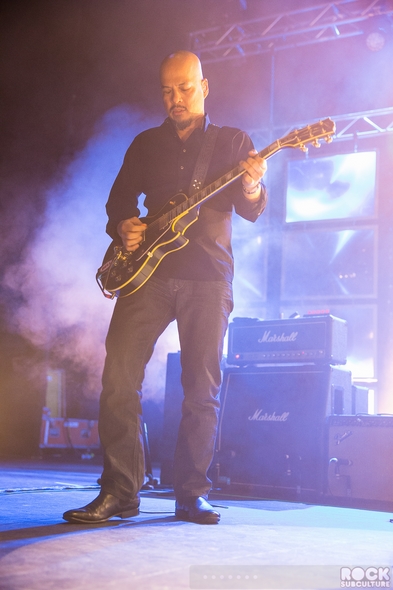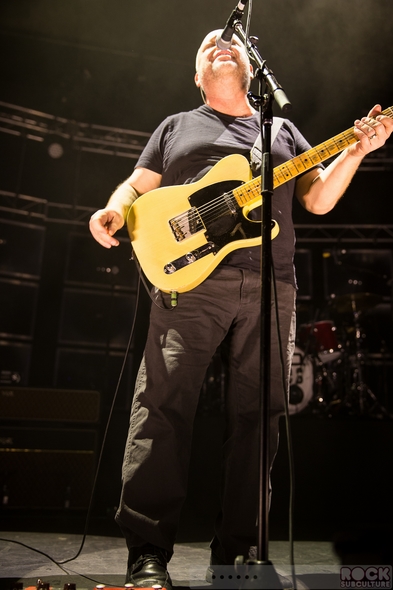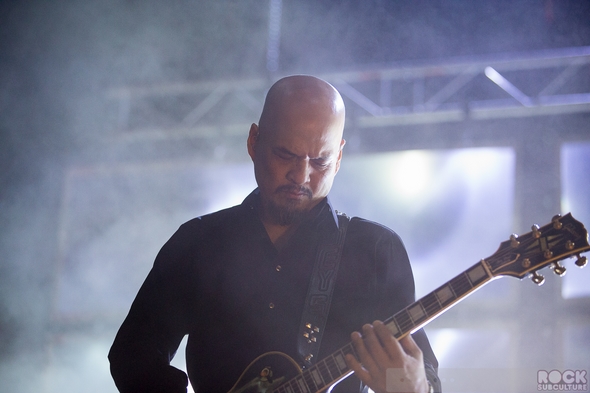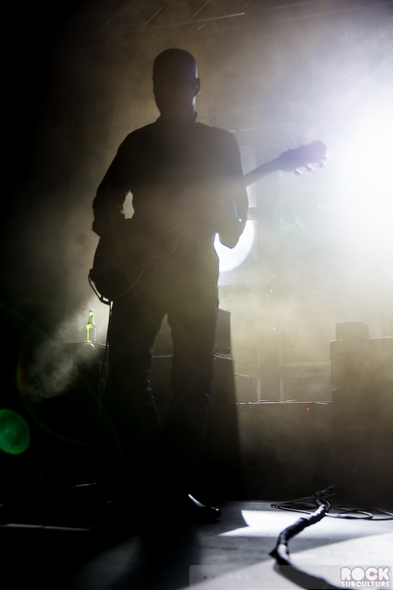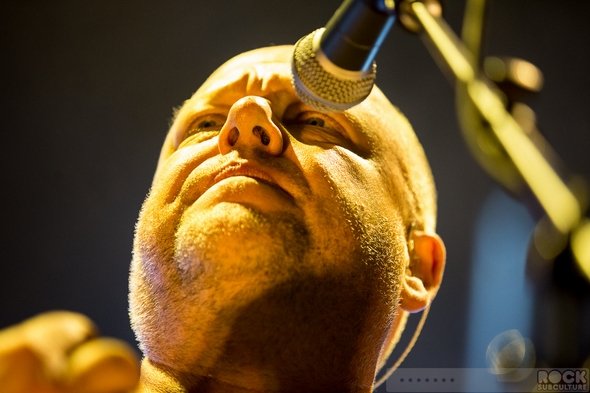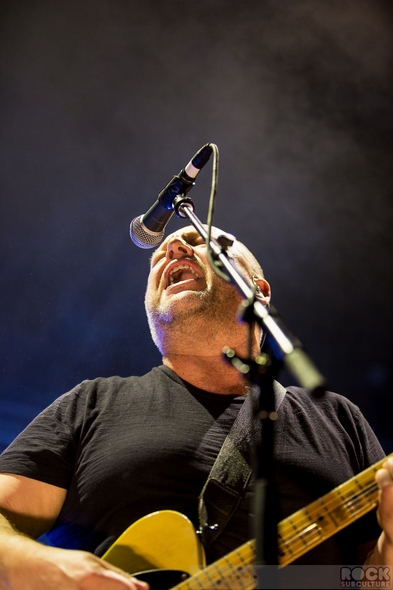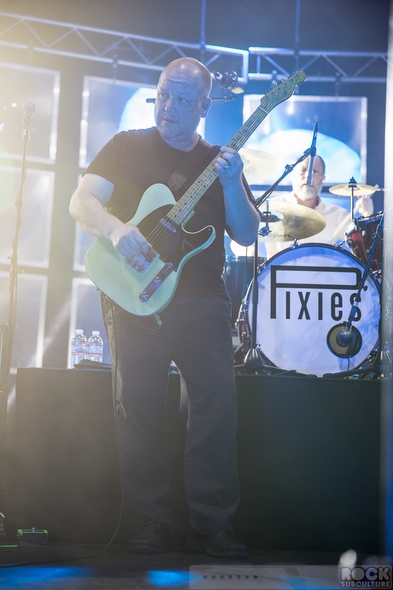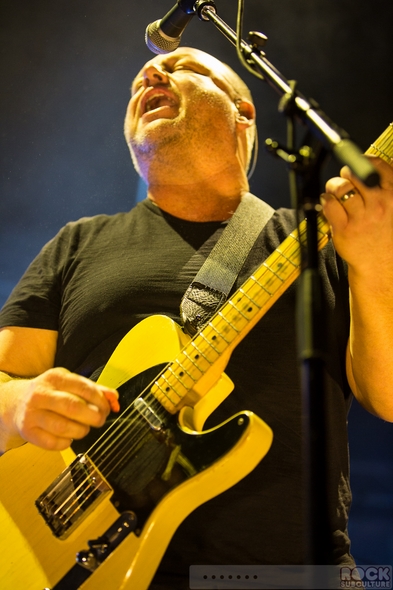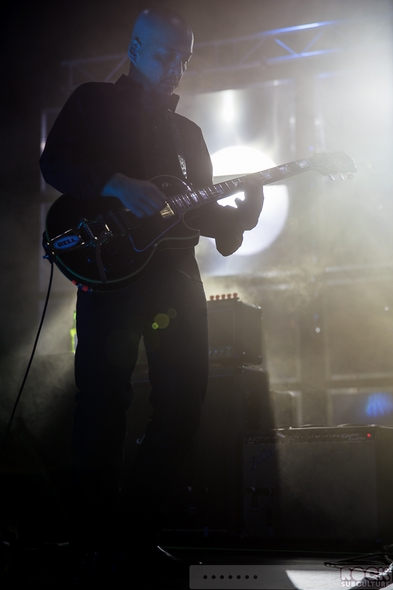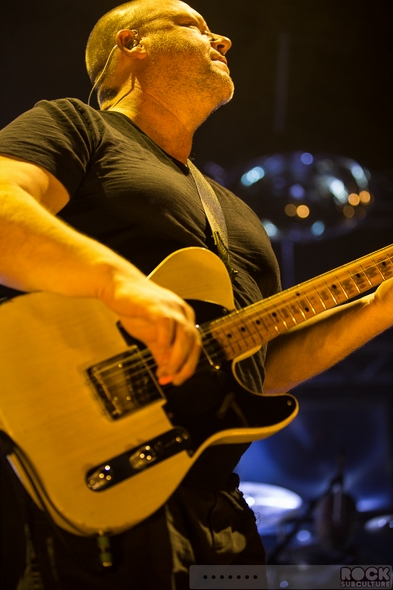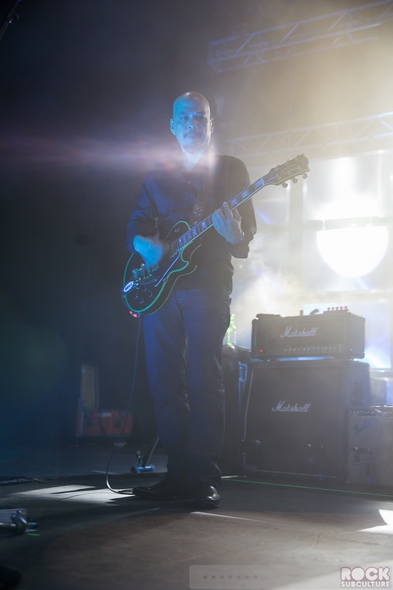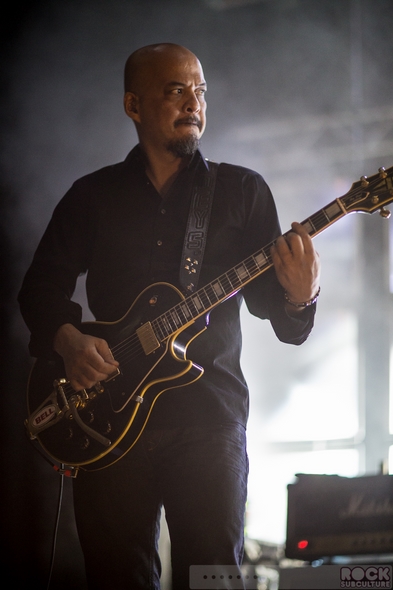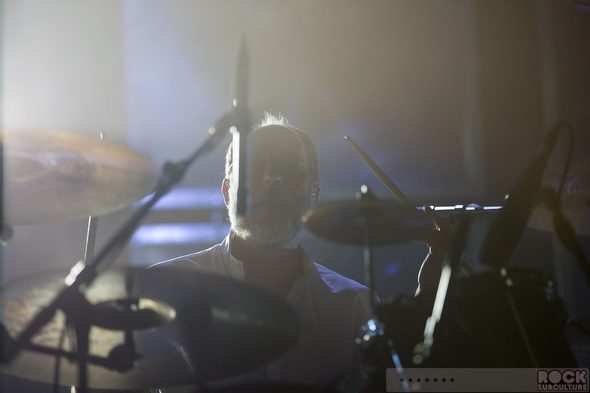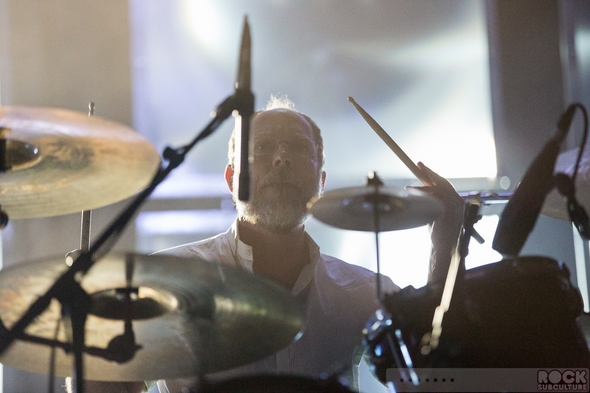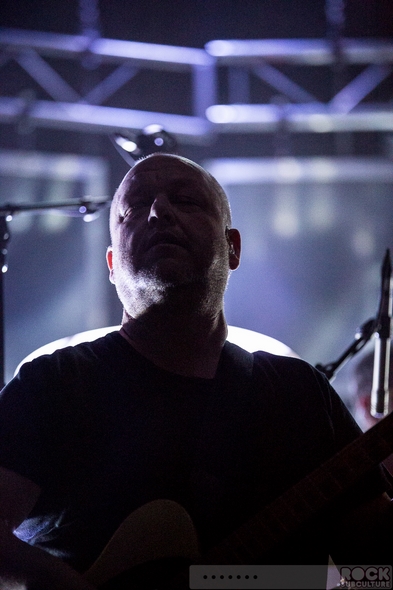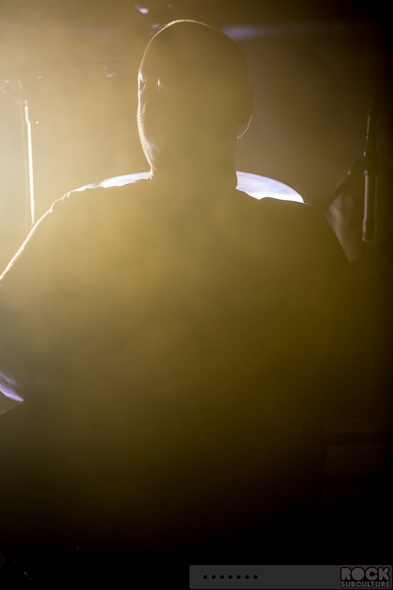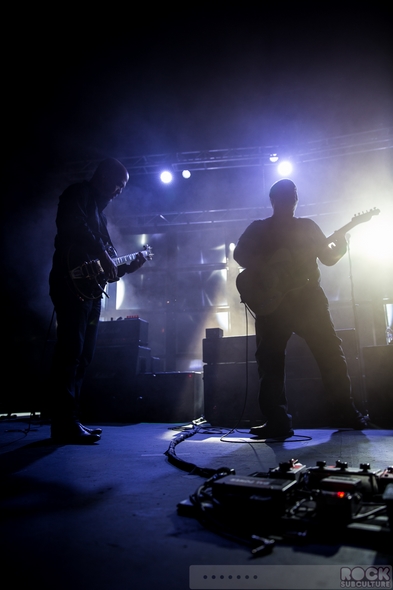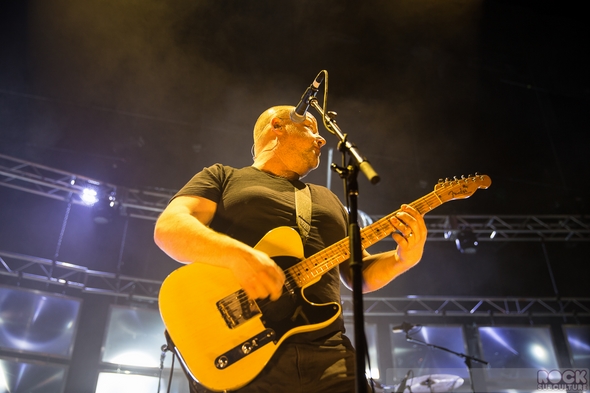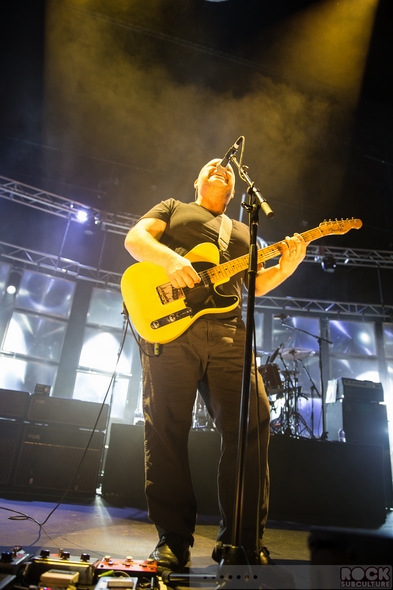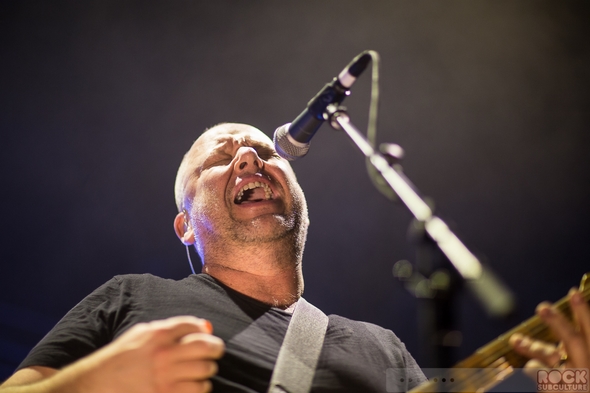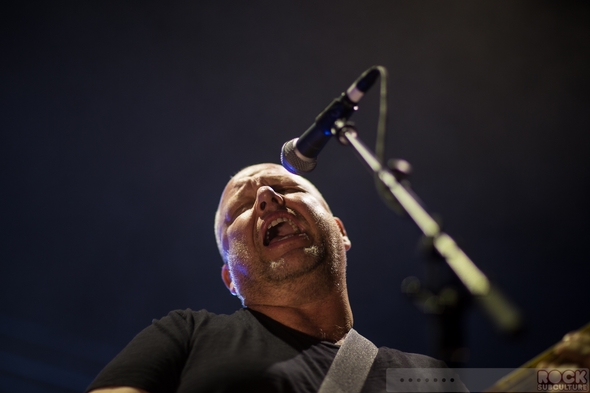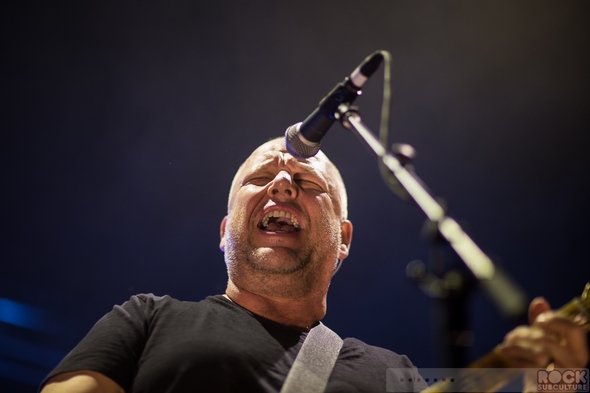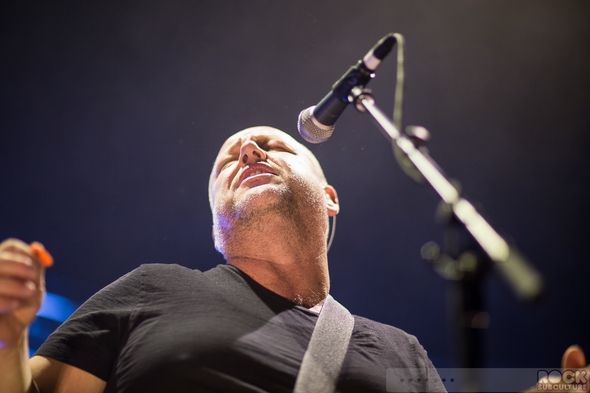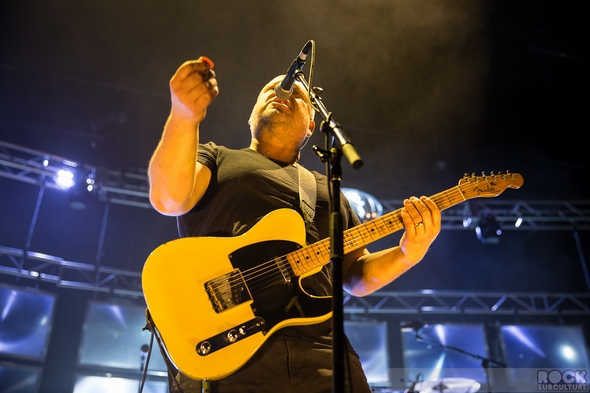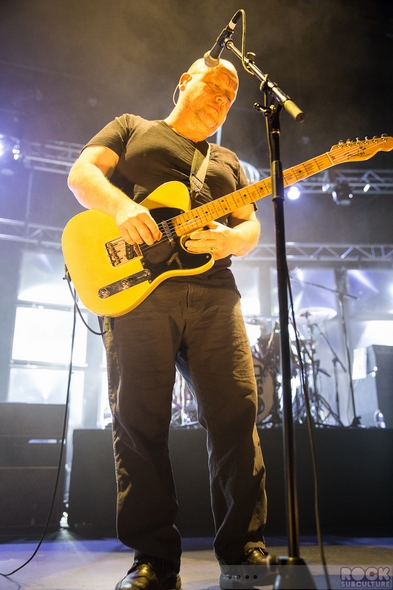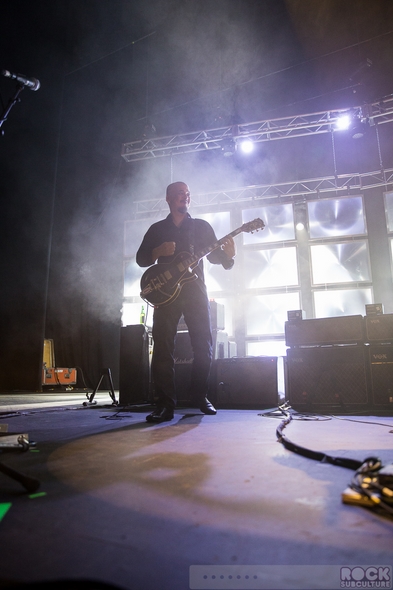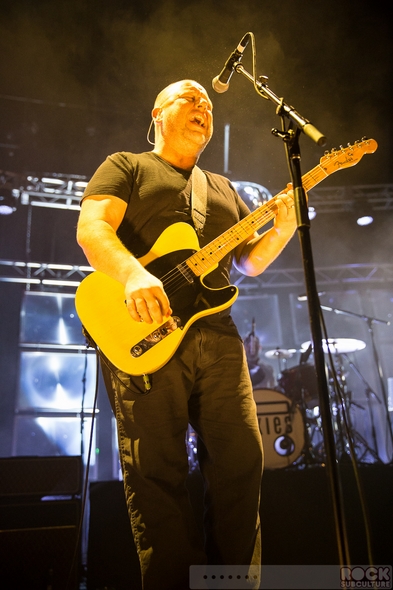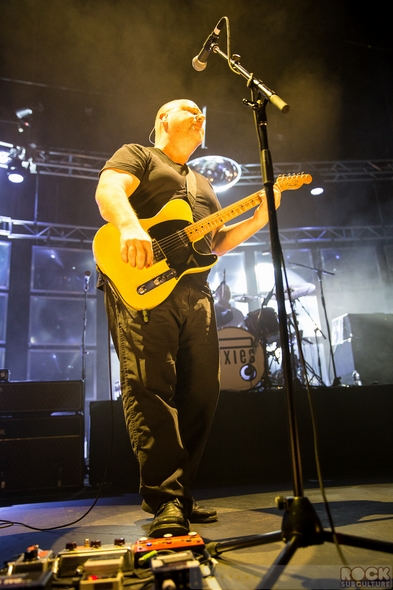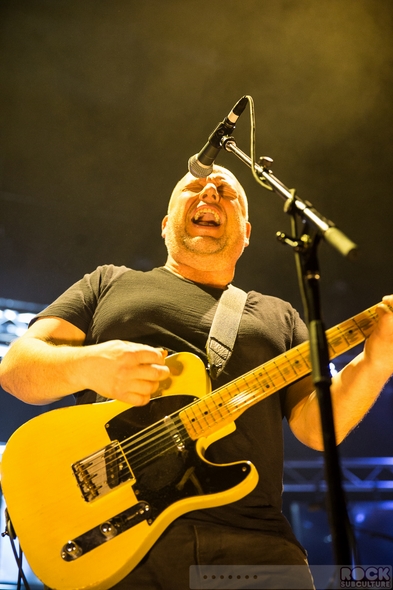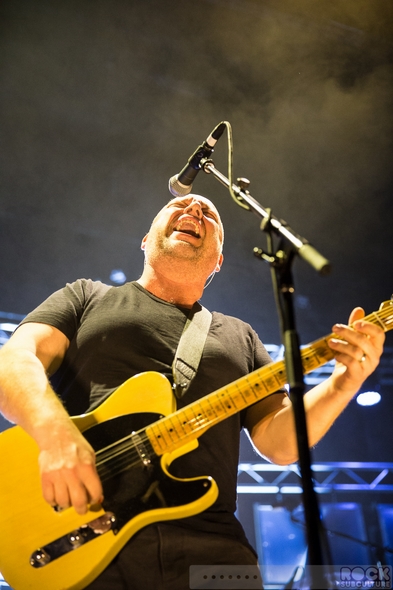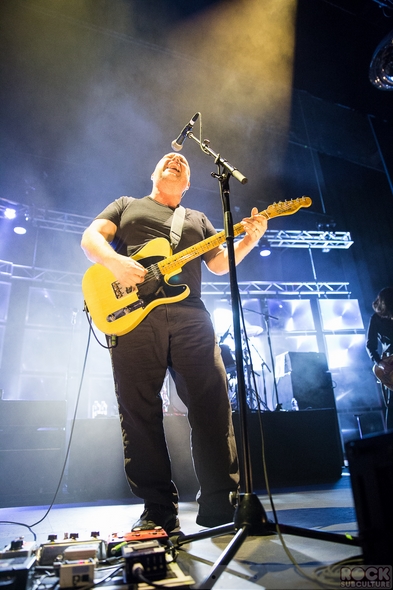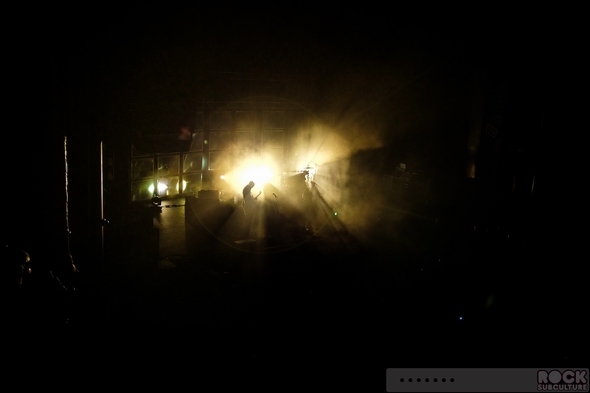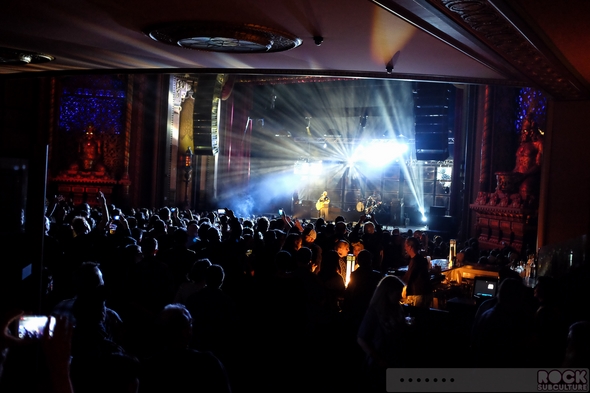 Jason DeBord