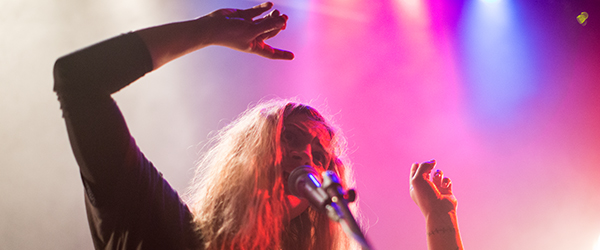 You know you are at interesting show when the singer asks, in-between songs, for the audience to shout out their favorite taquería on the count of three.  Frankie Rose, singer-songwriter of the band of the same name, has roots in San Francisco, and packed Rickshaw Stop on Tuesday night with her special retroesque mix of fuzzy guitar and synth dream pop.  Supporting her latest album, Herein Wild, the set included a mix of old and new, which illustrated the evolution of her sound.  All in all an excellent show…

Who: Frankie Rose
Supporting: The Mantles
Supporting: Pure Bliss
Venue: Rickshaw Stop
Where: San Francisco, California
When: February 4, 2014
Seating: General Admission (photo pass)
This show was at Rickshaw Stop in San Francisco where I saw Ash last week.  It is a great little intimate venue with a nice layout and great sound.

Pure Bliss
Members
Frank Ene
Sam Weiss
Garrett Hudson
Elyse Schrock
I'd never heard of Pure Bliss – an Oakland-based band – prior to this show announcement.  They've got two songs up on Soundcloud at the moment, but I thought their live set was much, much better.  I really came away loving their set, as they have a bit of a Pixies-like vibe with some of their music, with a frenetic pace and some nice changes.  I really look forward to hearing more from them in the future.
Below are some photos of Pure Bliss performing on stage: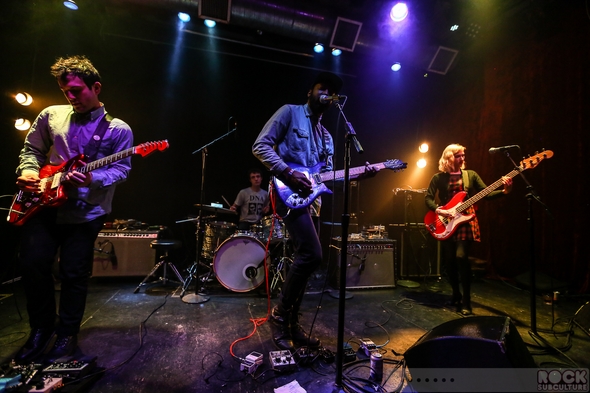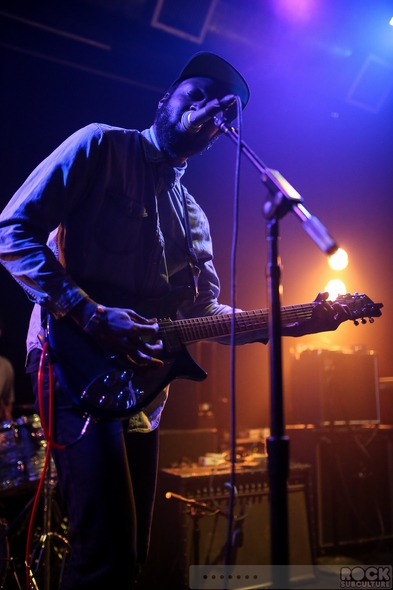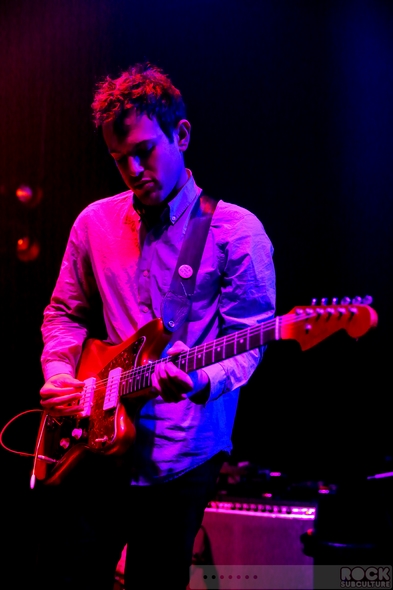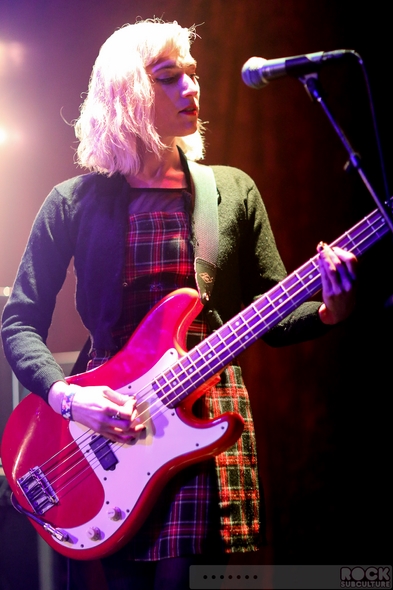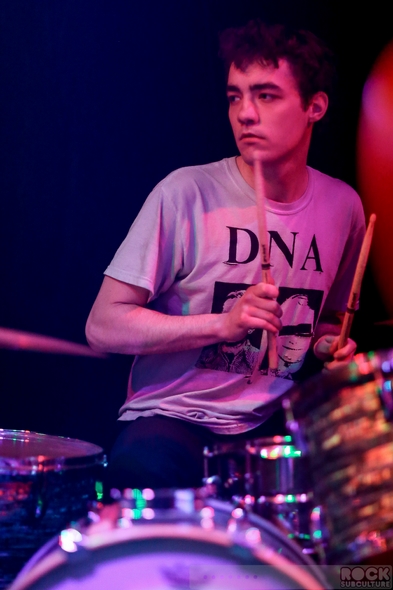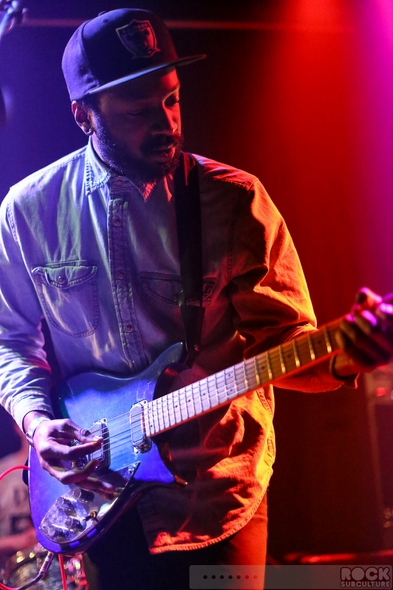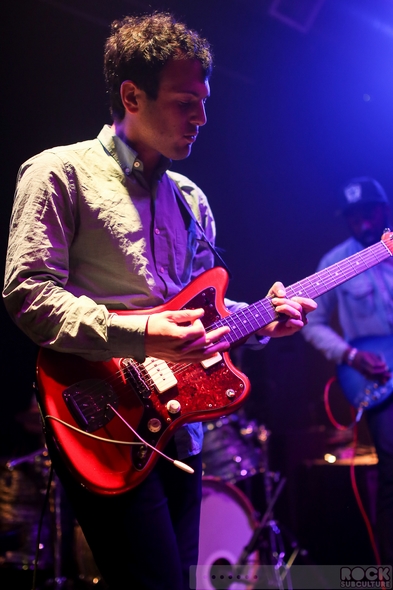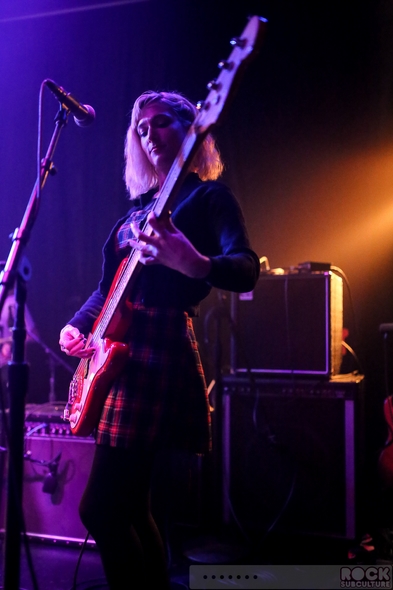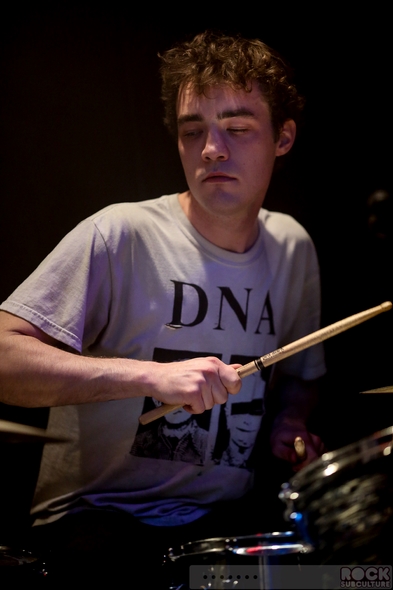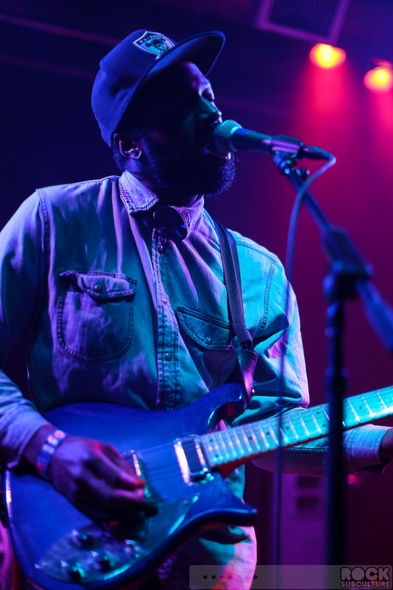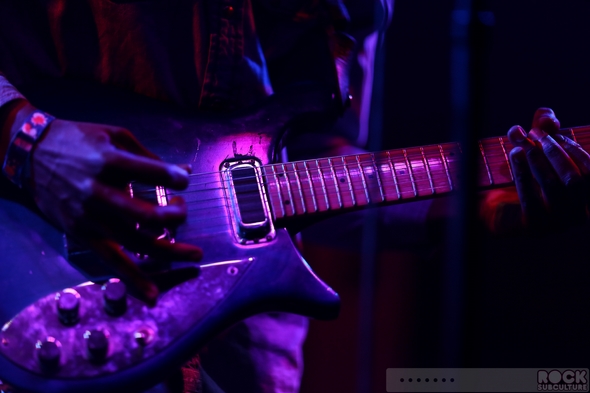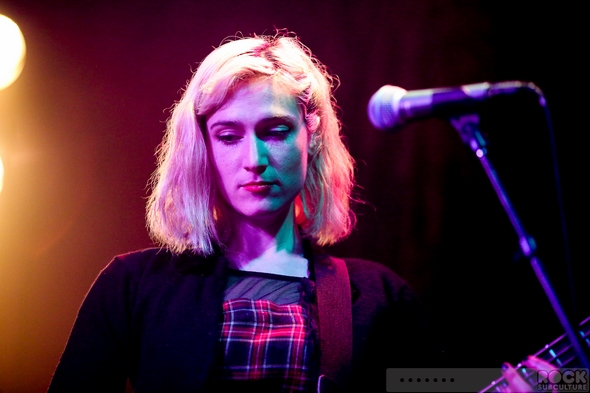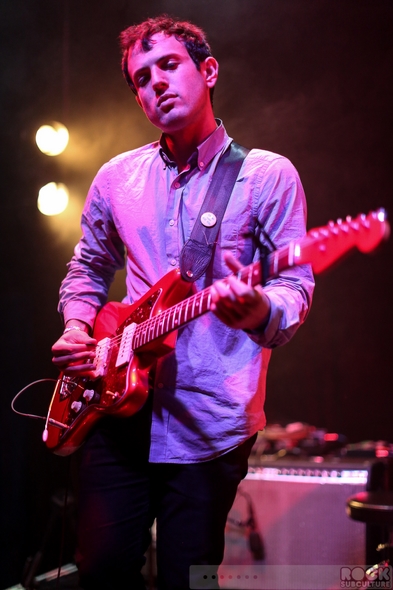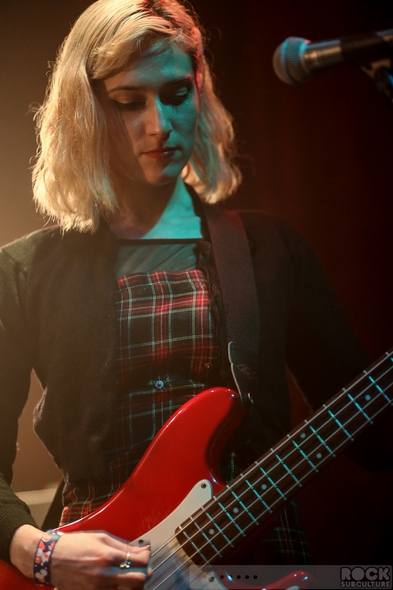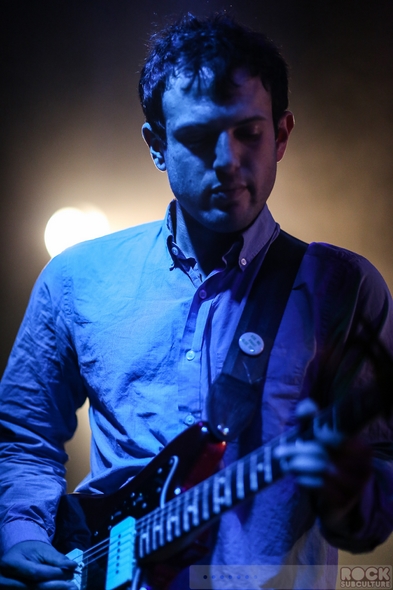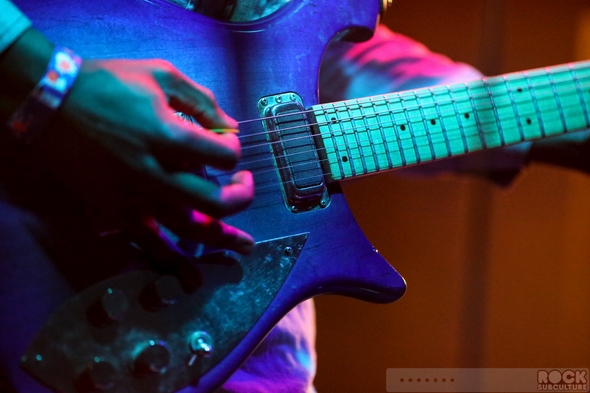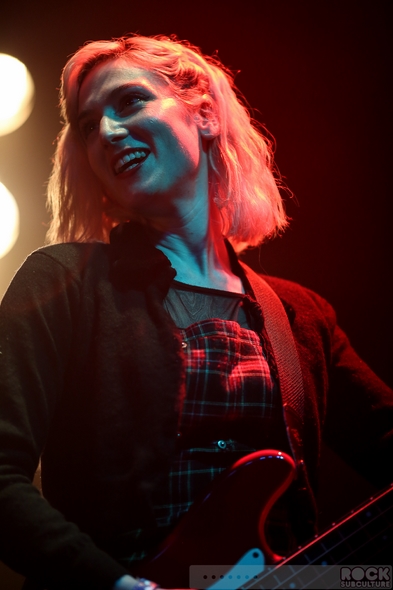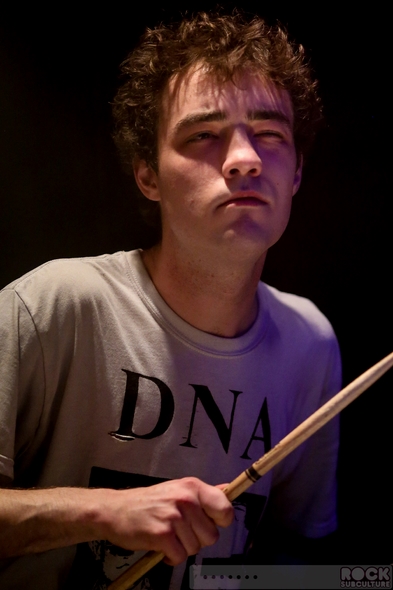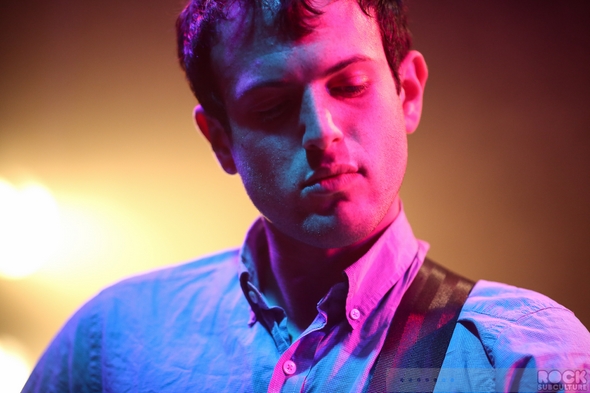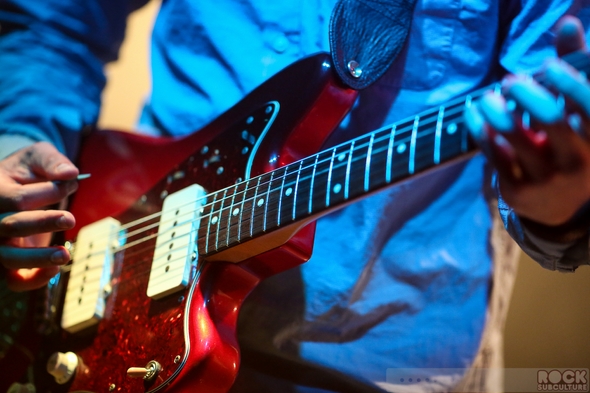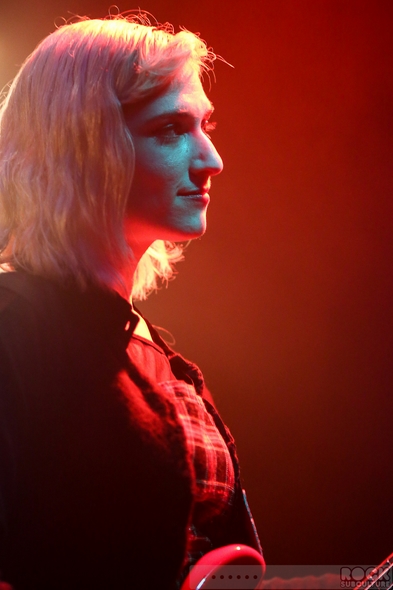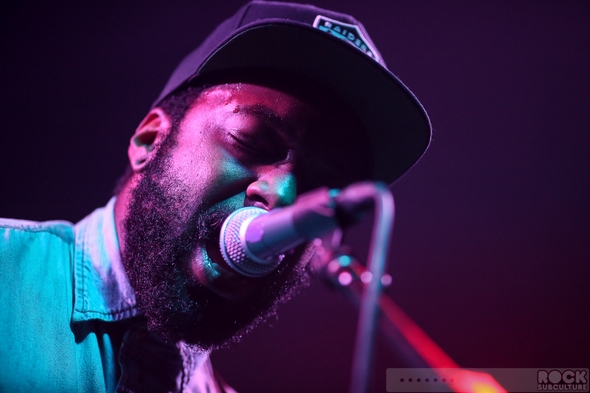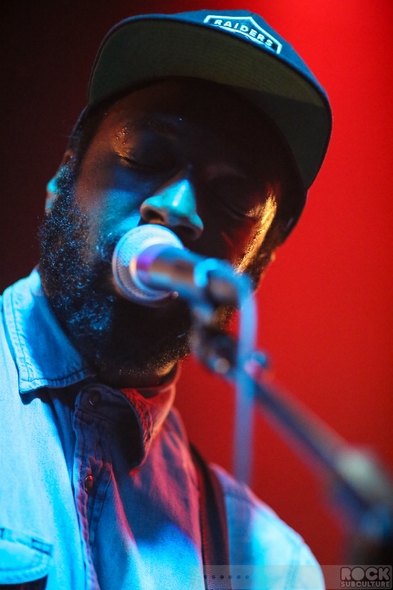 The Mantles
Members
Michael Olivares (guitar, vocals)
Virginia Weatherby (drums)
Matt R. (bass)
Justin (lead guitar)
Carly (keys)
The Mantles were another band I was not familiar with going into this show, but they were entertaining.  Their loose sort of folk music isn't really to my tastes, personally, but they seemed to engage the audience well enough to get things going.  You can check out their music on their official site.
Below are some photos of The Mantle performing on stage: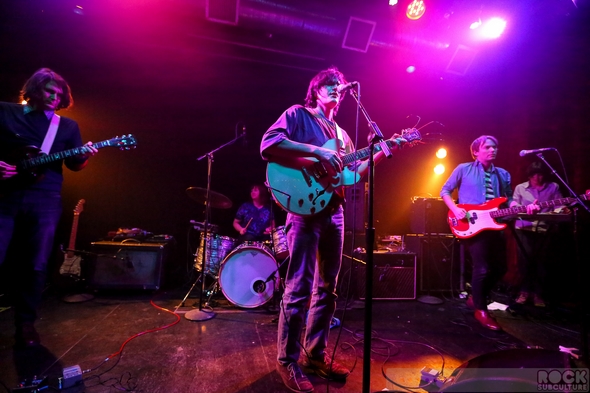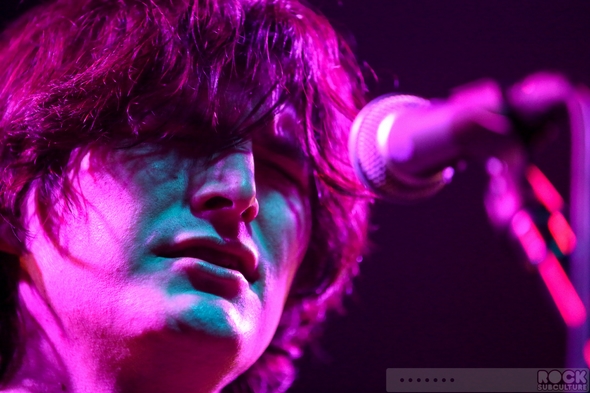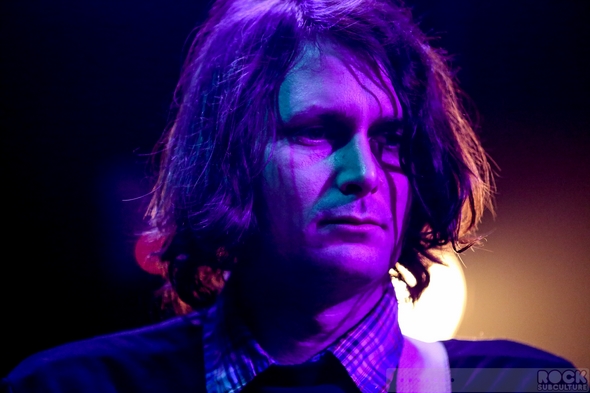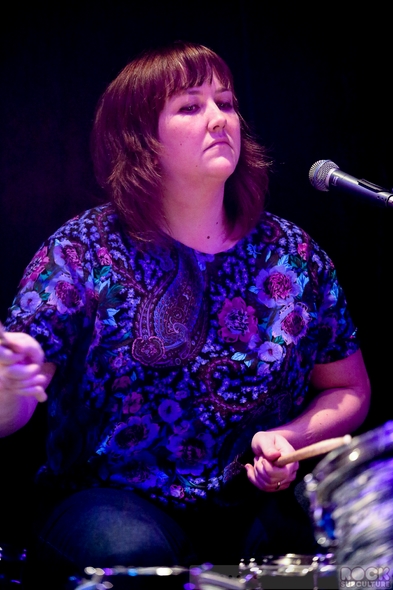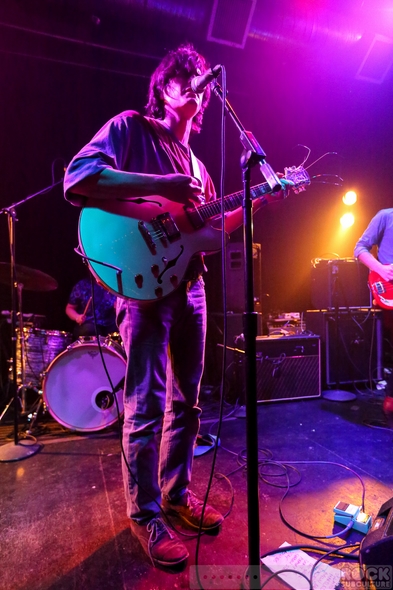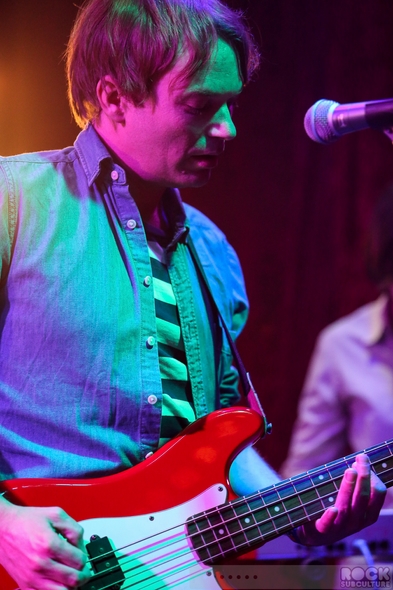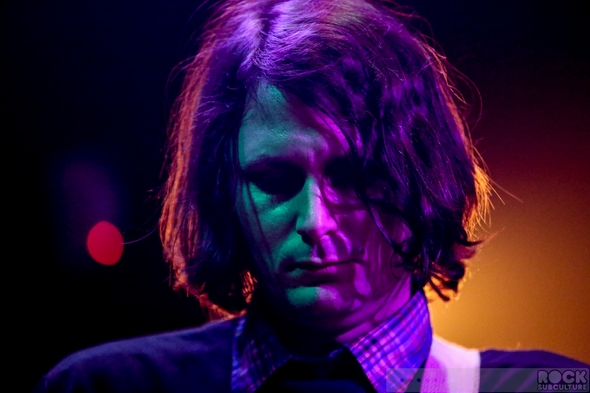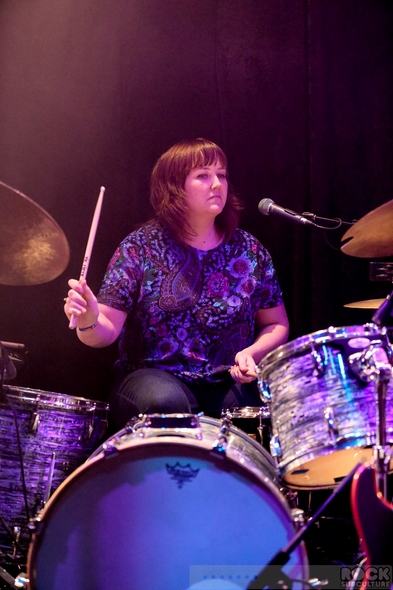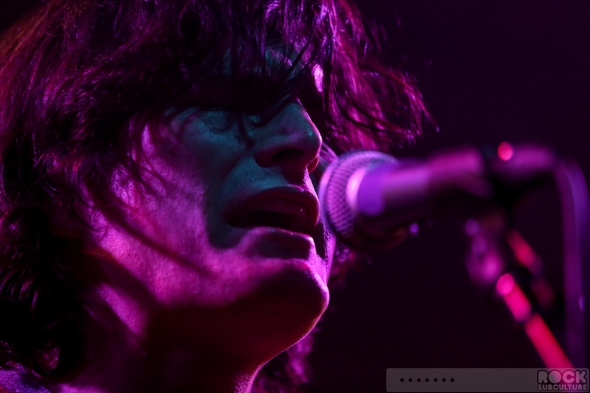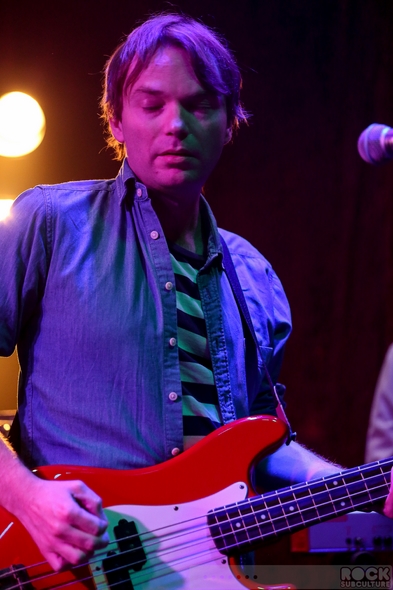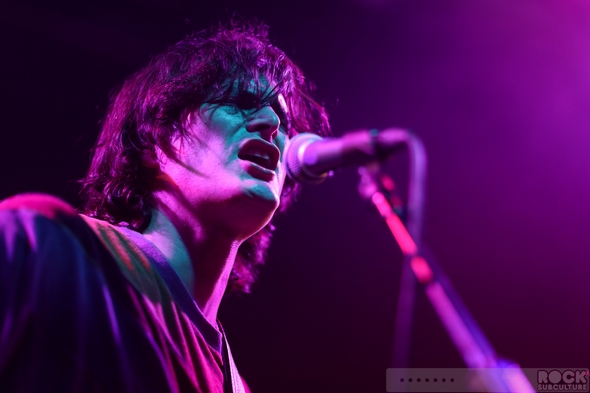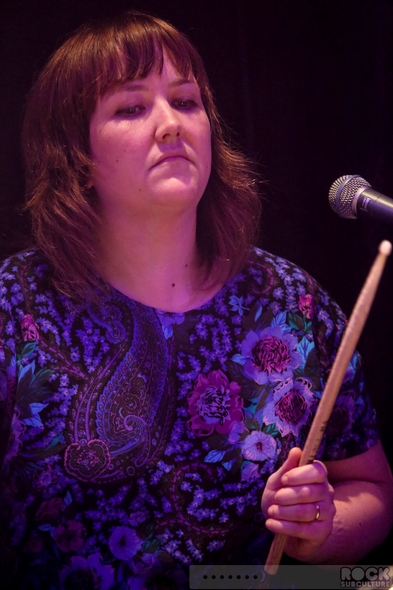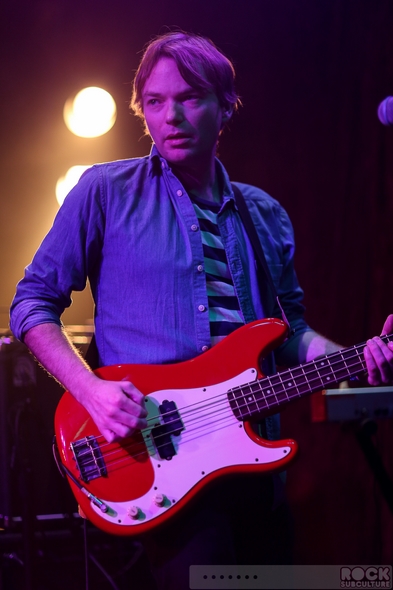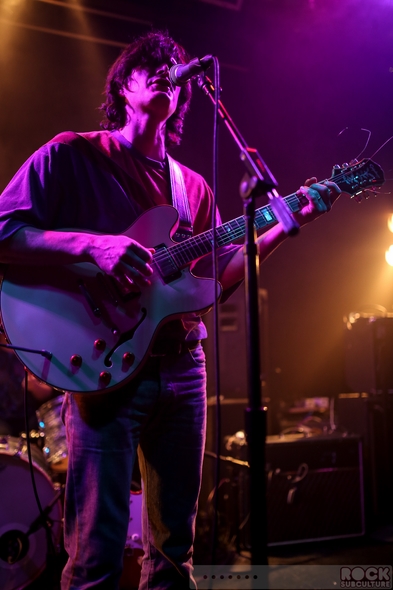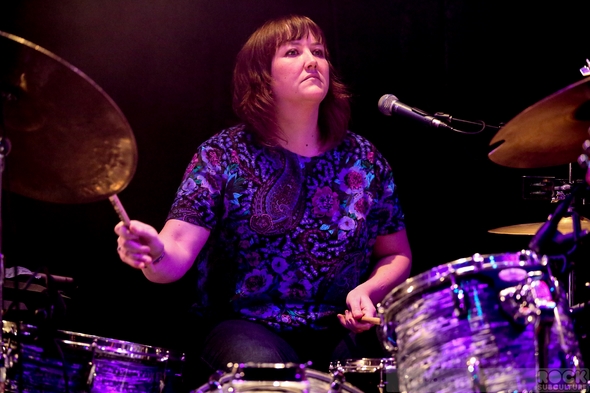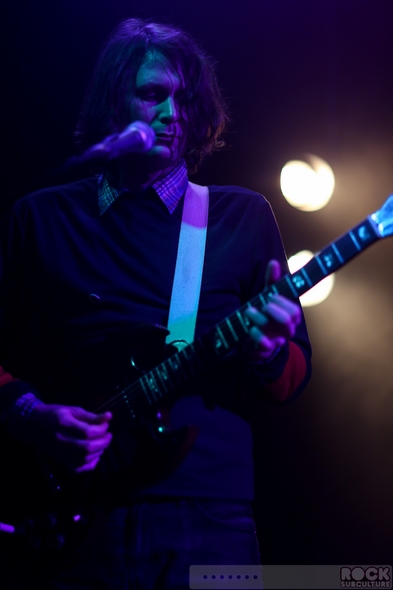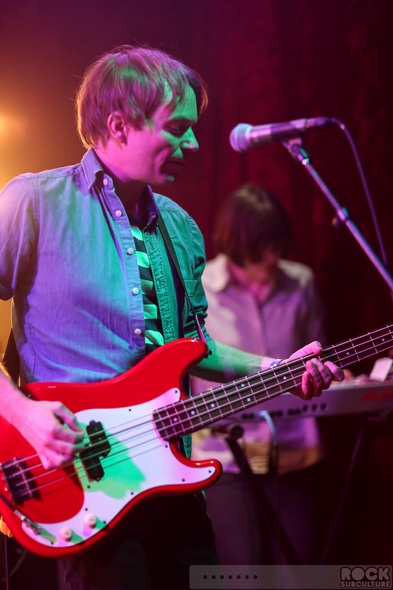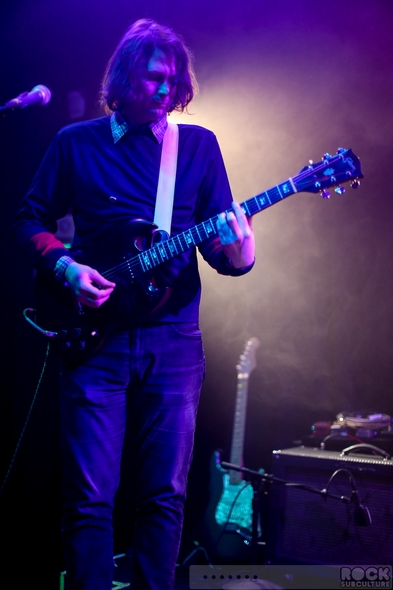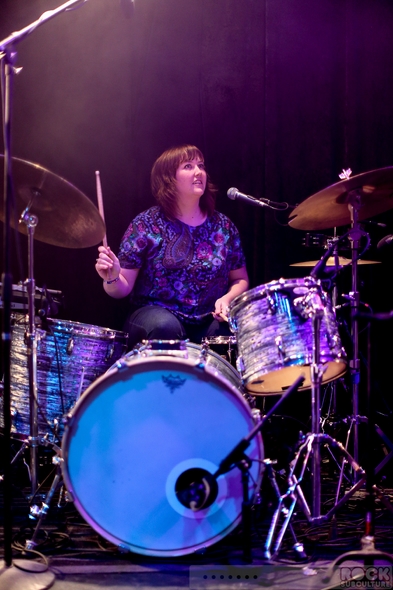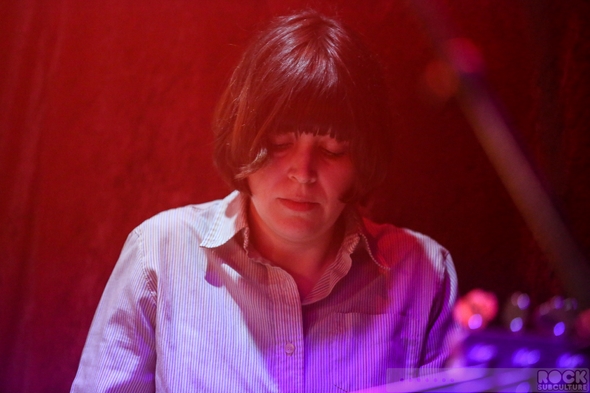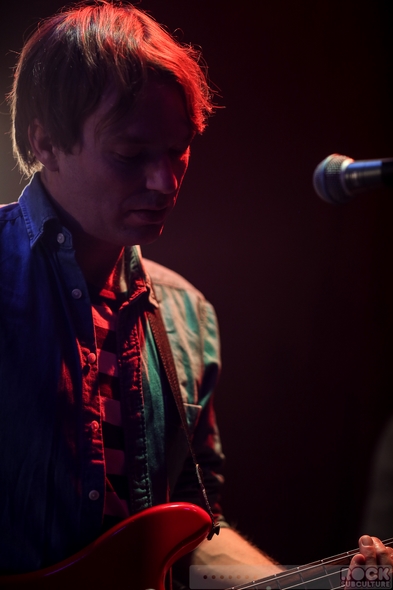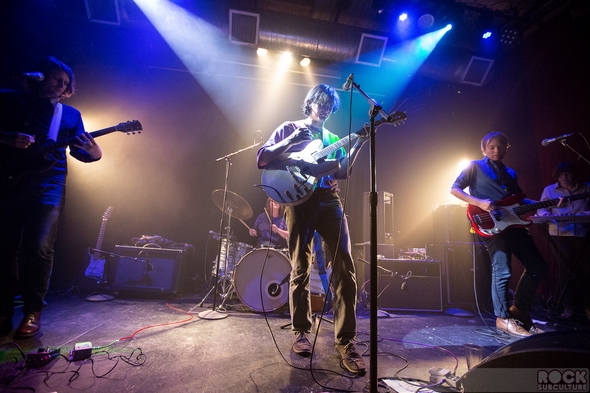 Frankie Rose
Brooklyn-based Frankie Rose was an original member of several other bands (Crystal Stilts, Dum Dum Girls, and the Vivian Girls) before she formed her own band (at first Frankie Rose and the Outs, and later just Frankie Rose).
Her music reminds me of several other artists I love (Lush, Cocteau Twins, Mazzy Star, The Cure, Metric, Joy Division…).
While her latest, Herein Wild, came out last year, I only just discovered it last month and love the album.  It is fantastic.
I was really curious to see (and hear) how it all translated into a live performance.  I've found that usually with most bands their music either sounds the same in studio and live, or it sounds completely different.  In the case of Frankie Rose, it is certainly the former, with the live songs matching up well to the studio recording counterparts.
I was really impressed with the band and they put on an awesome concert.
Below is a photo of the setlist (one song was missing):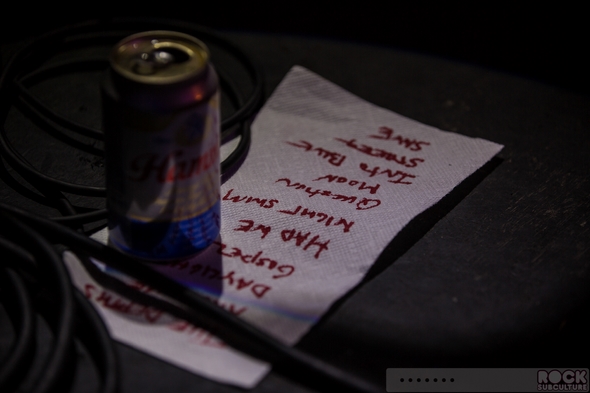 Set List:
The Depths
Know Me
Daylight Sky
Gospel/Grace
Had We Had It
Night Swim
Question/Reason
Moon In My Mind
Into Blue
Street of Dreams
Interstellar
Encore:
Below are a few videos I shot of the performance to give a sense of what they are like live:
"Interstellar":
"Save Me":
Below are some photos of Frankie Rose performing on stage (click any image for higher resolution):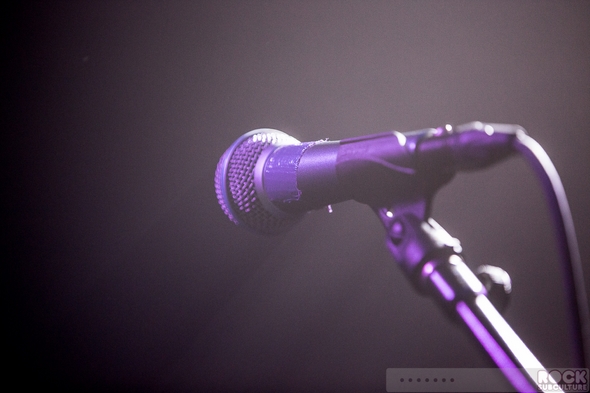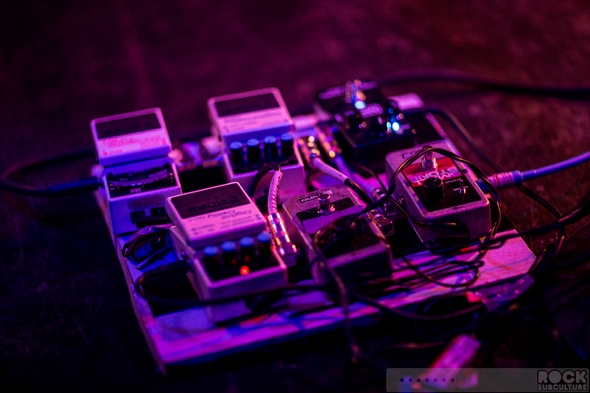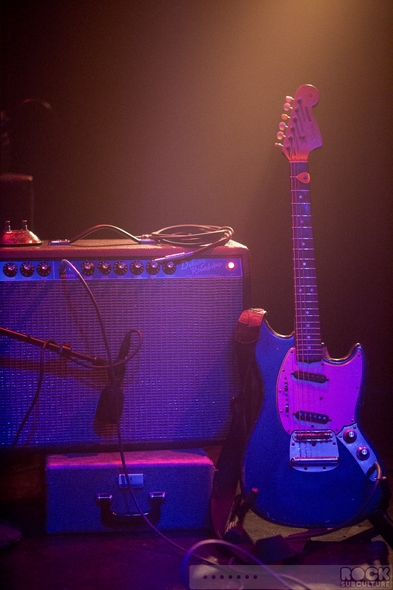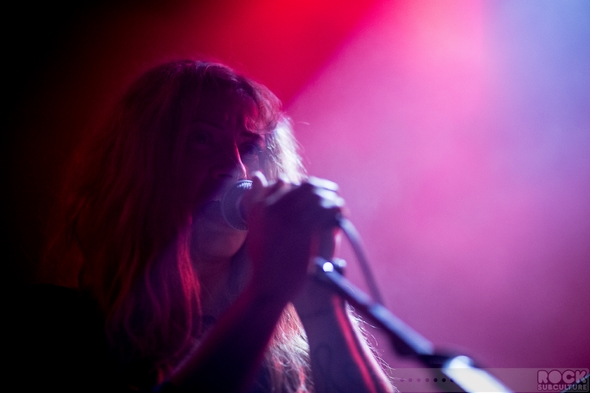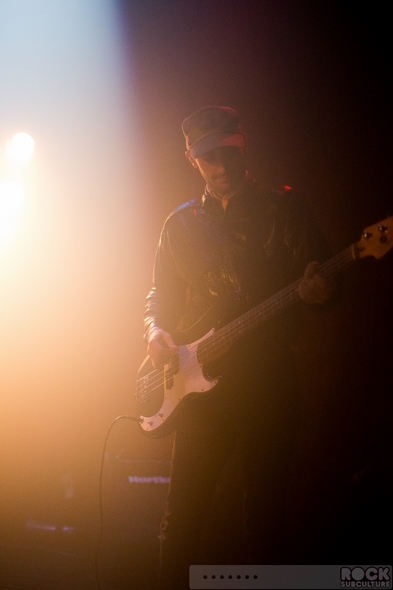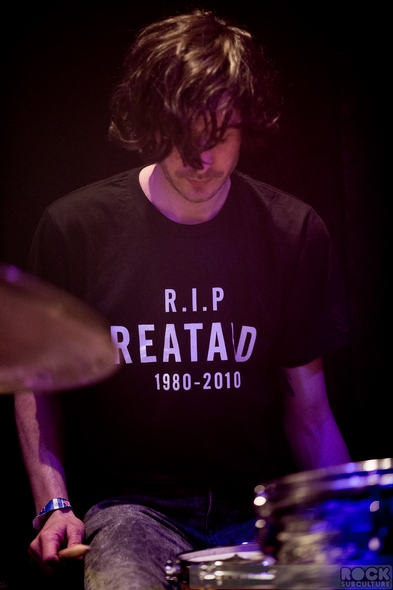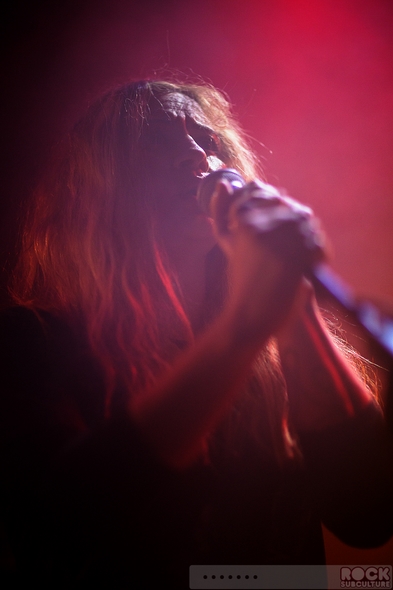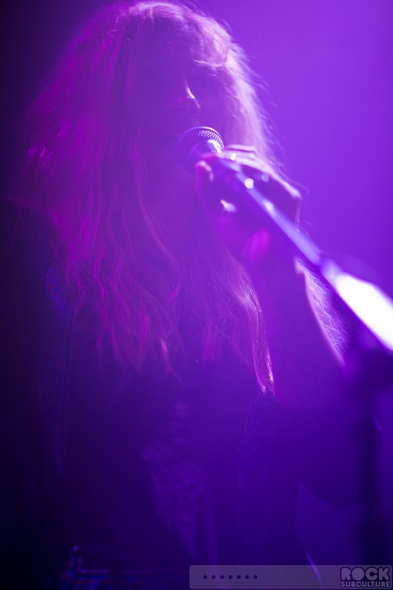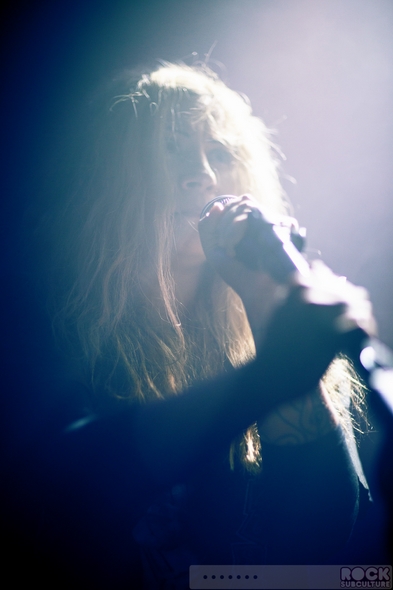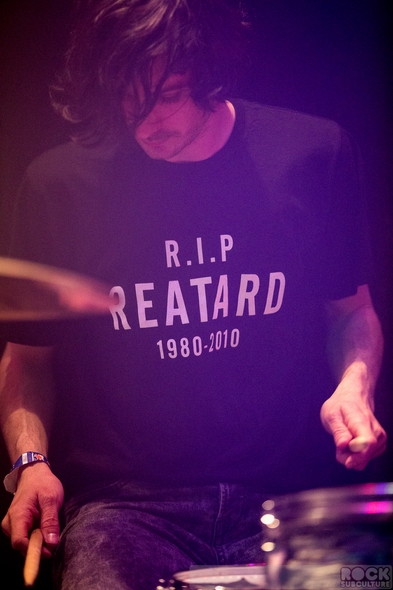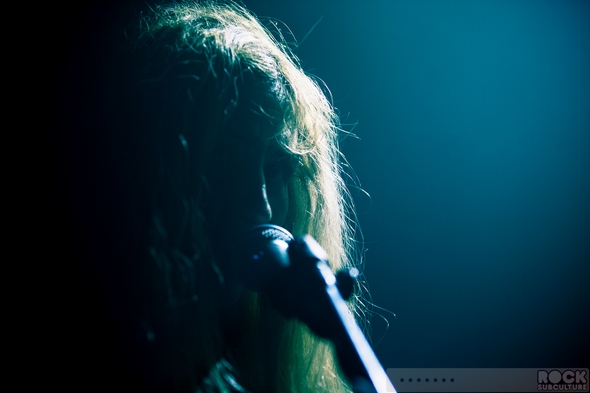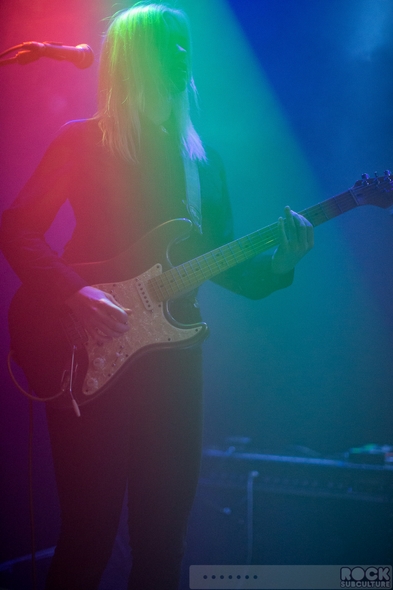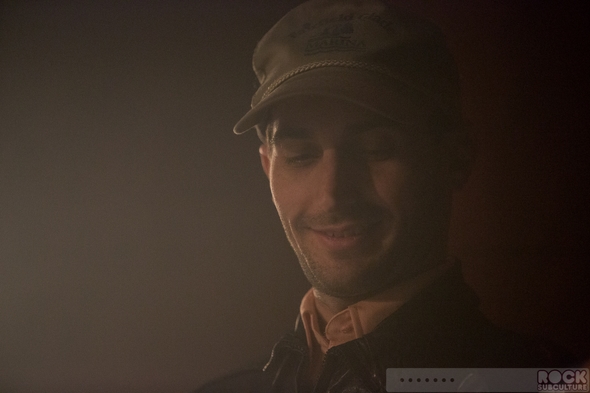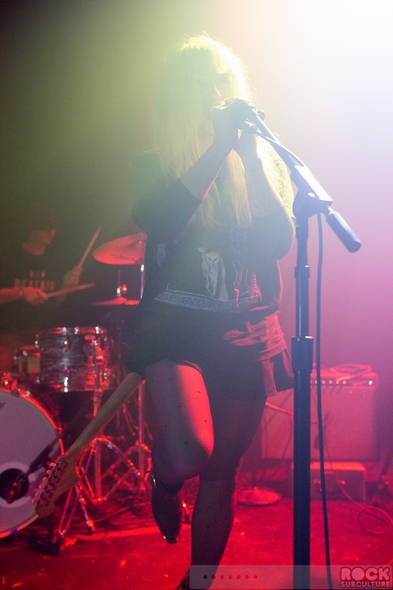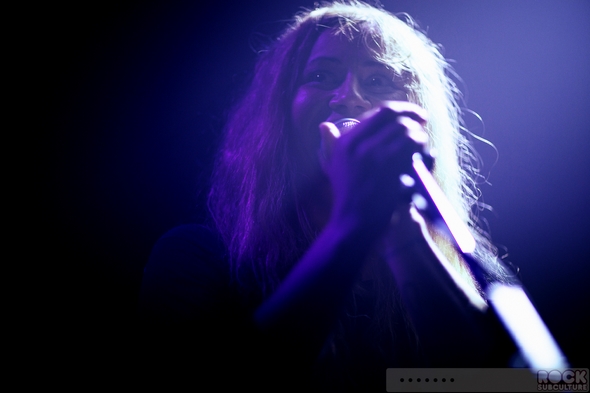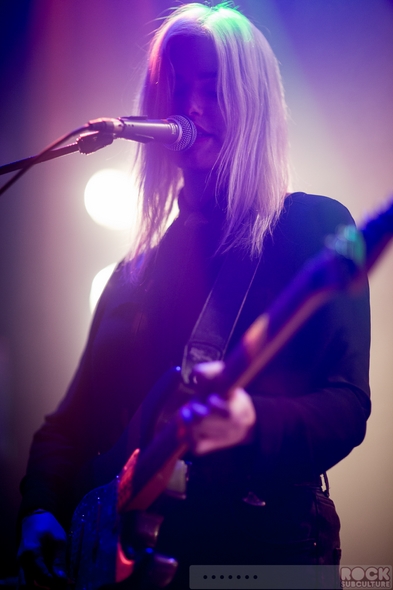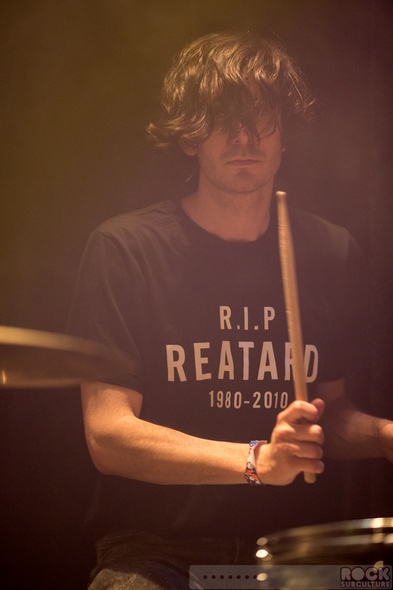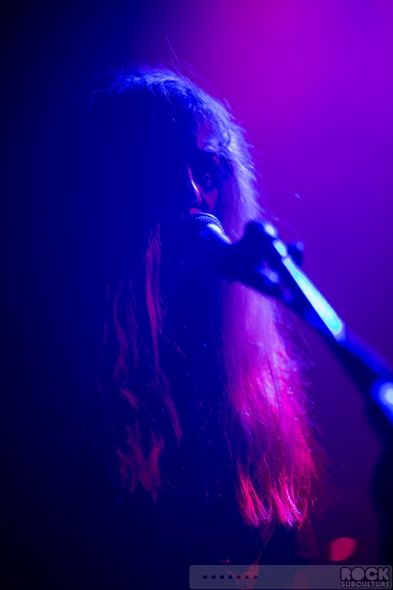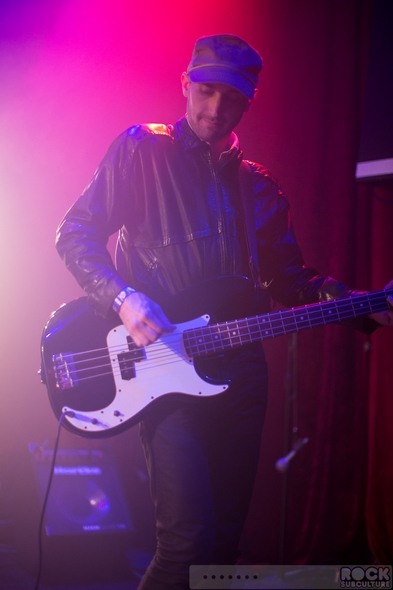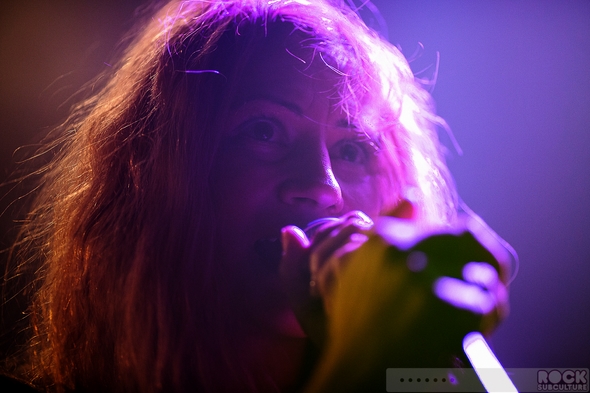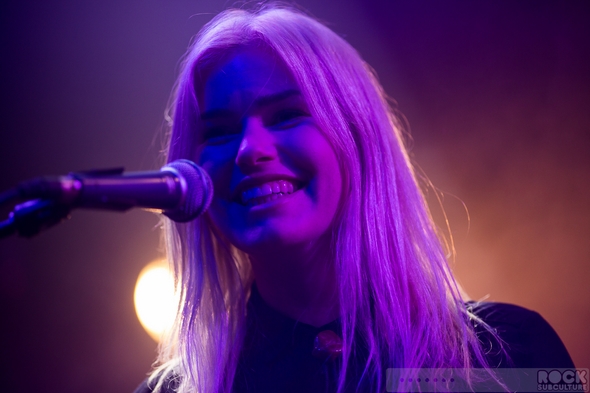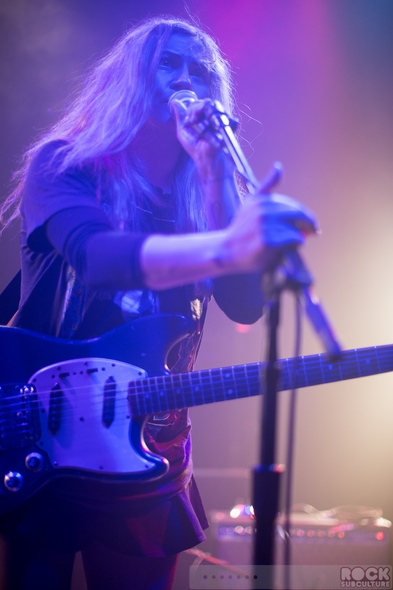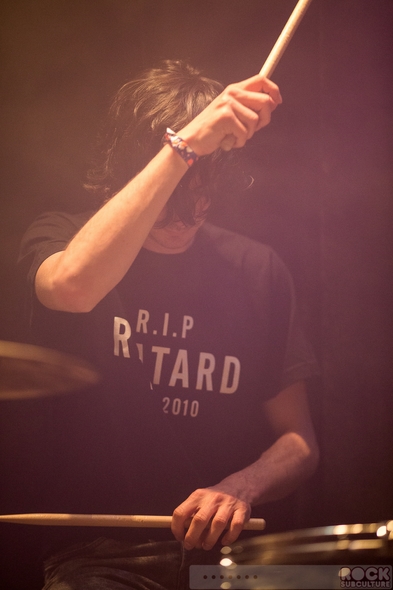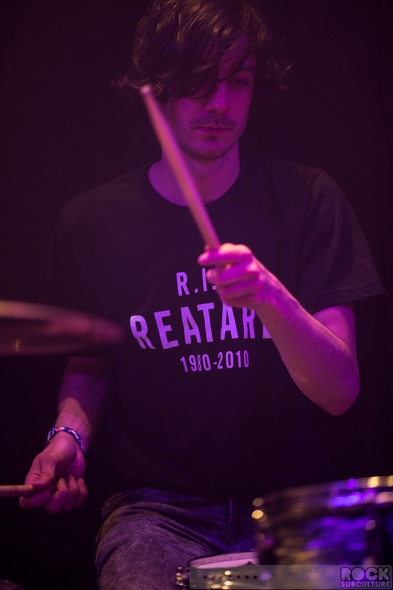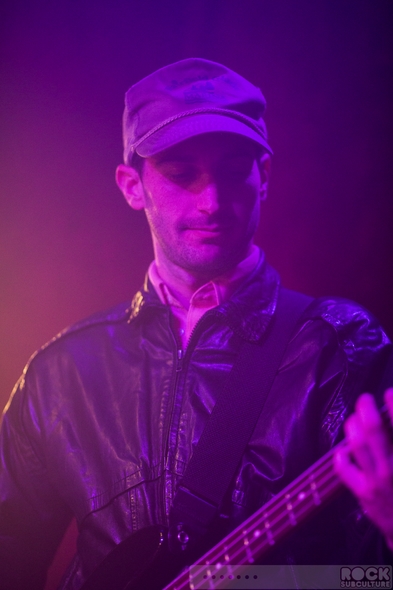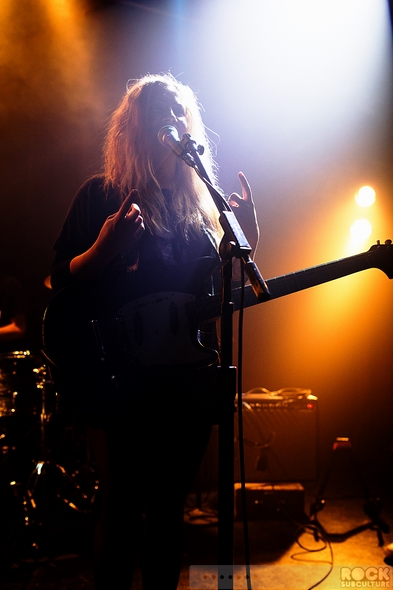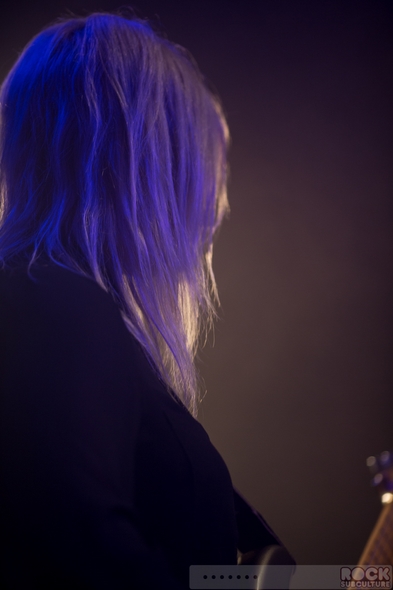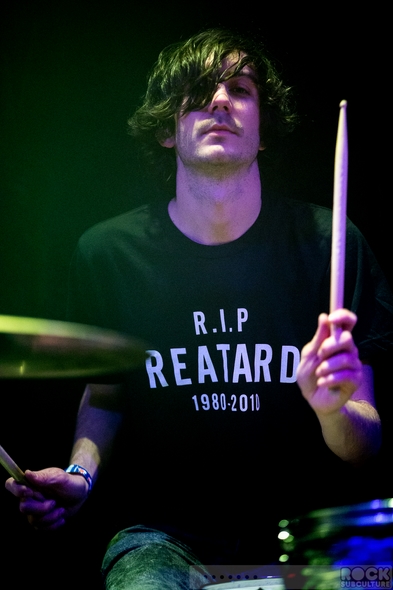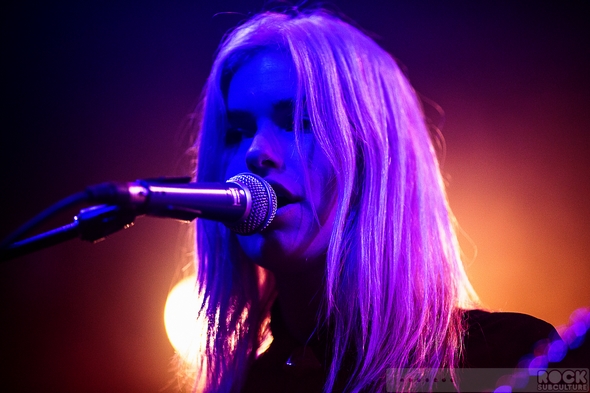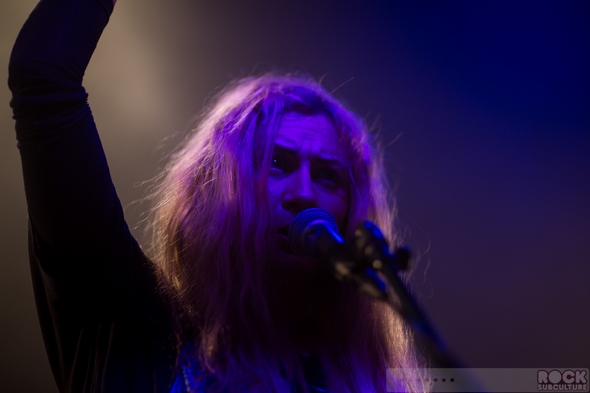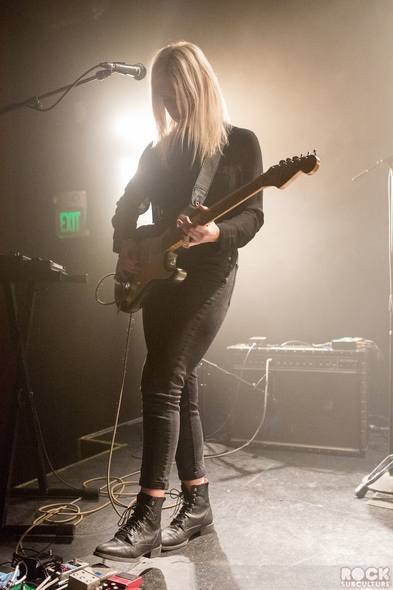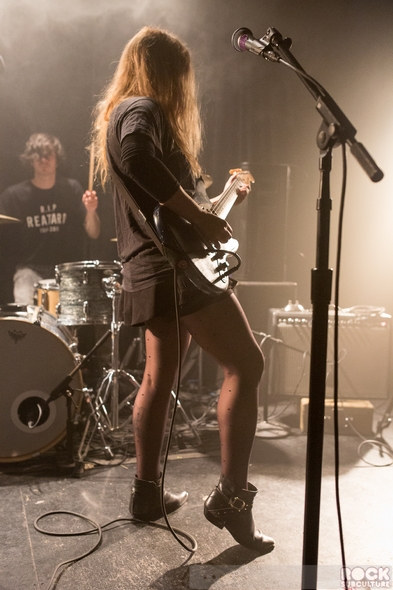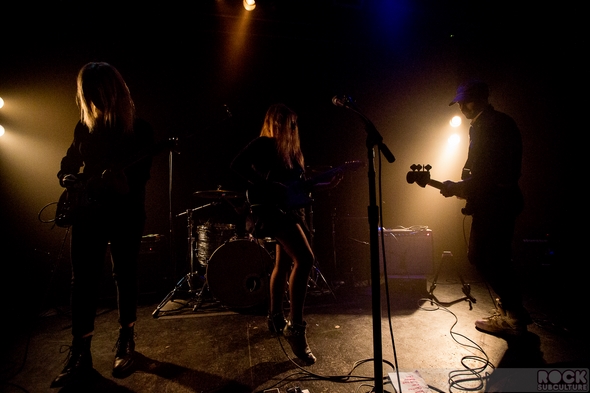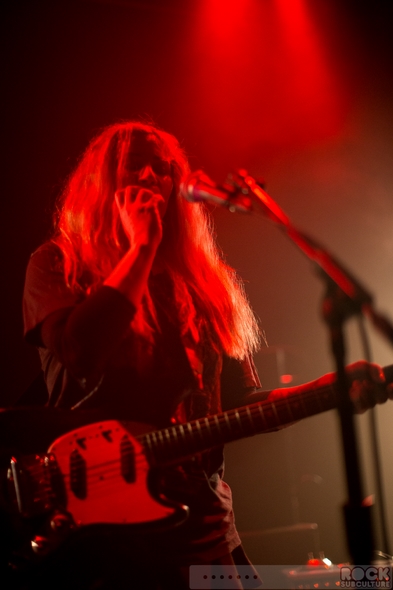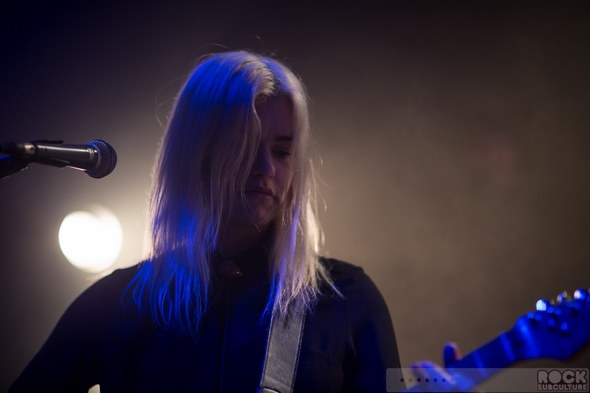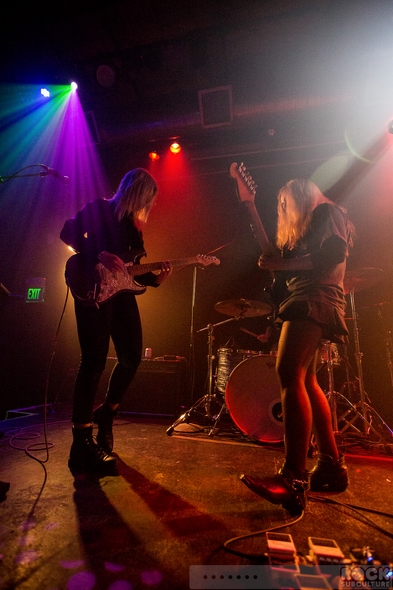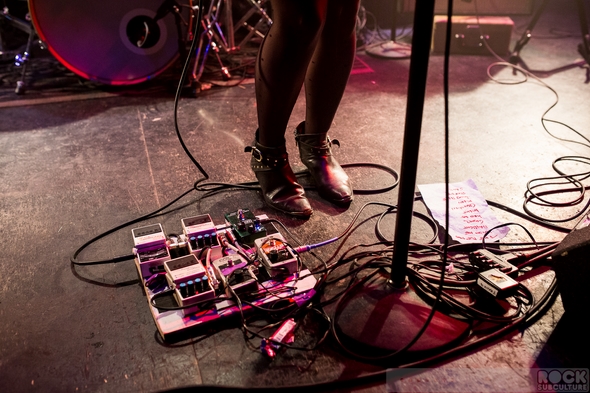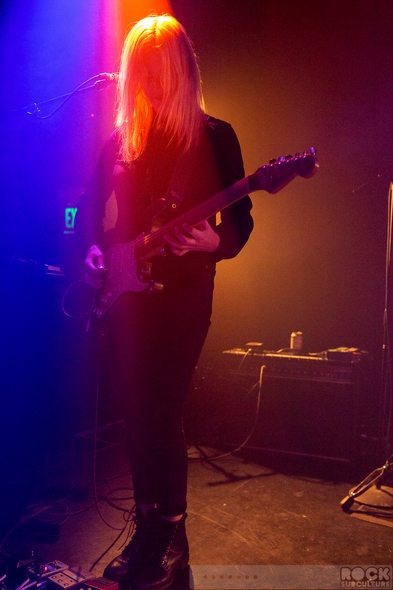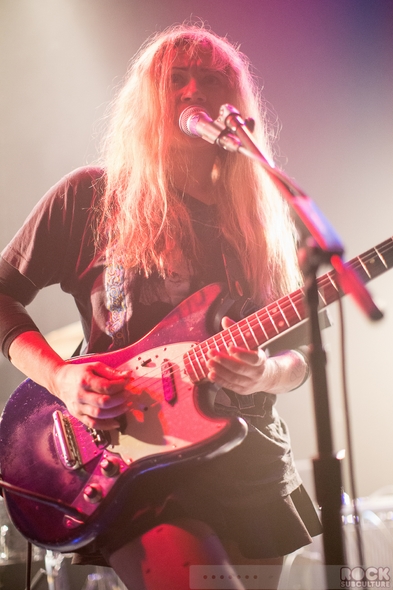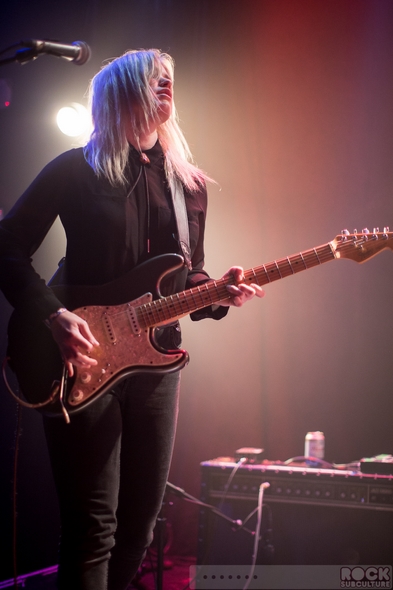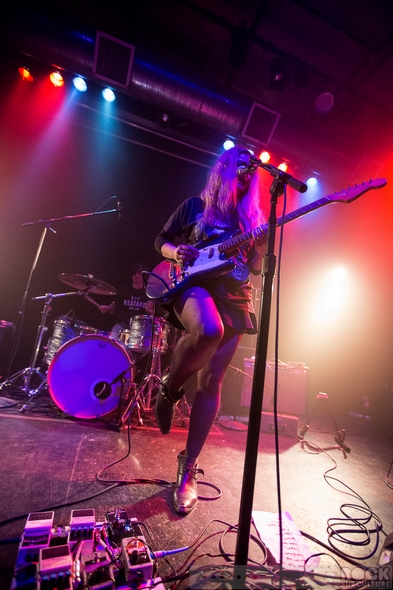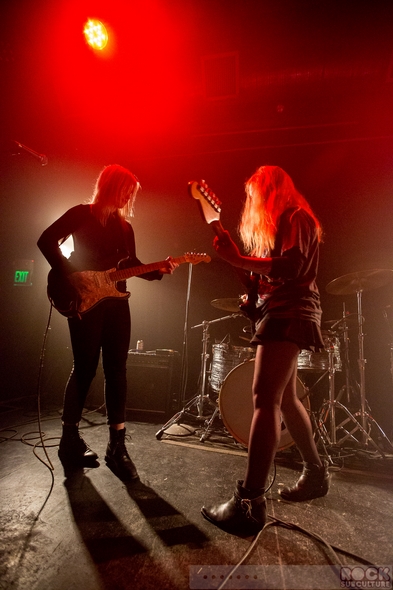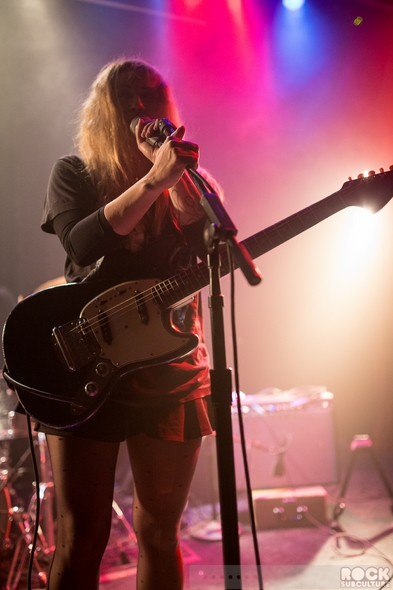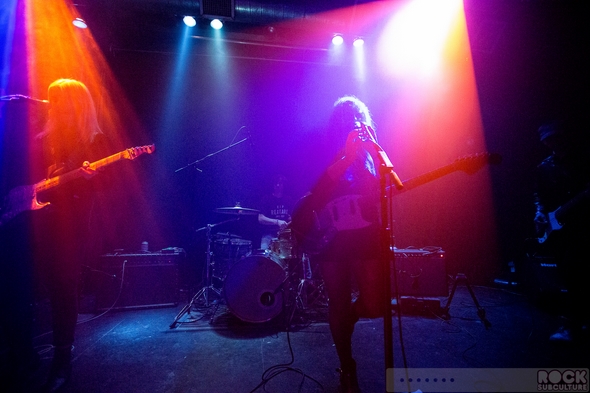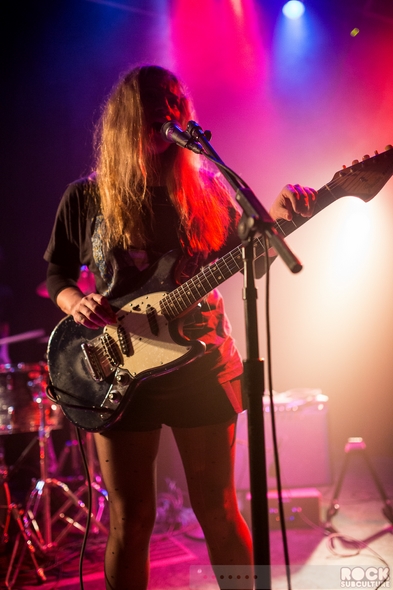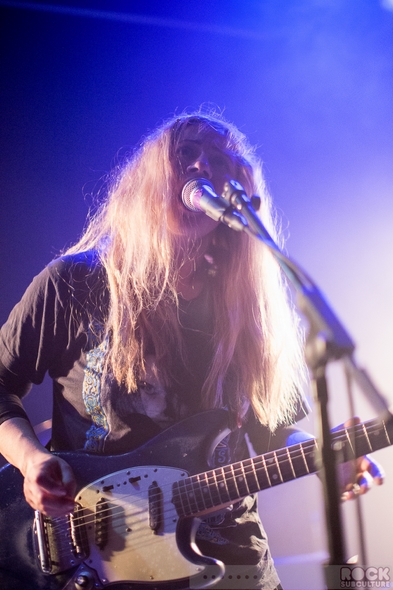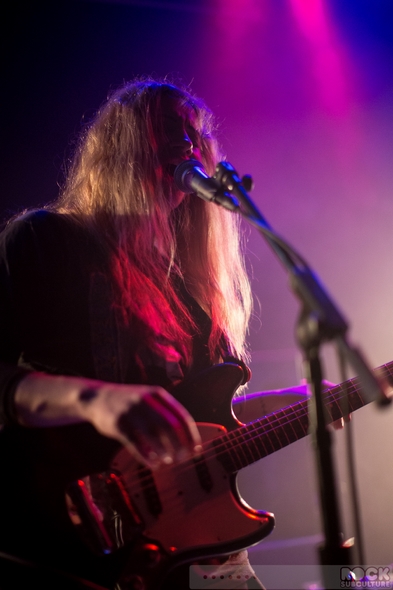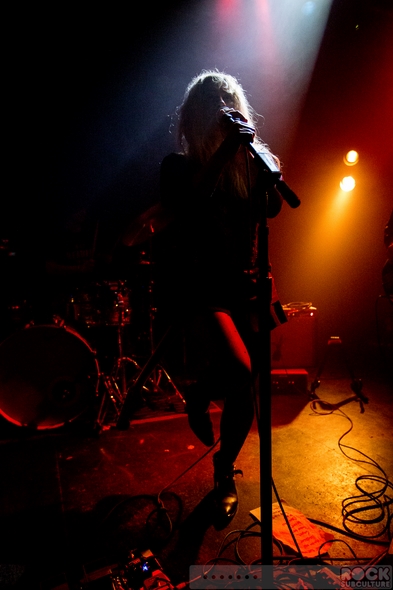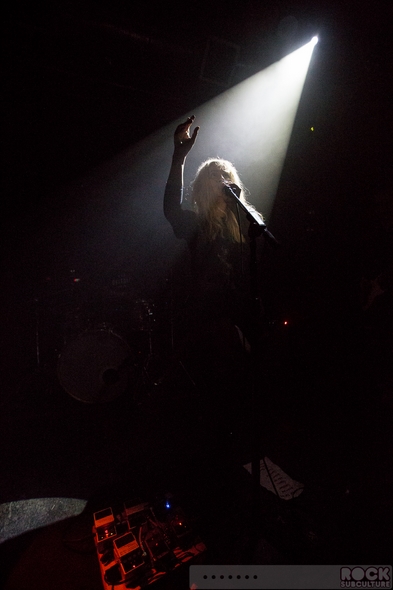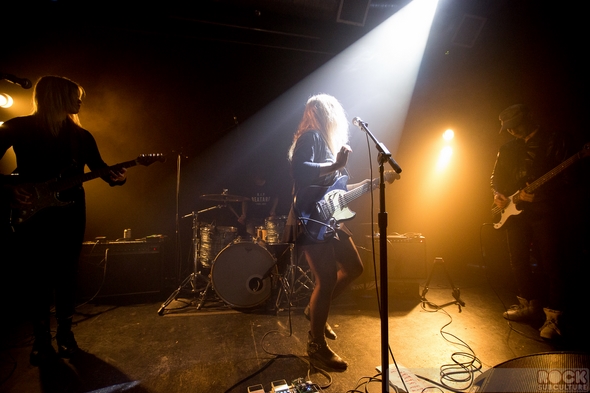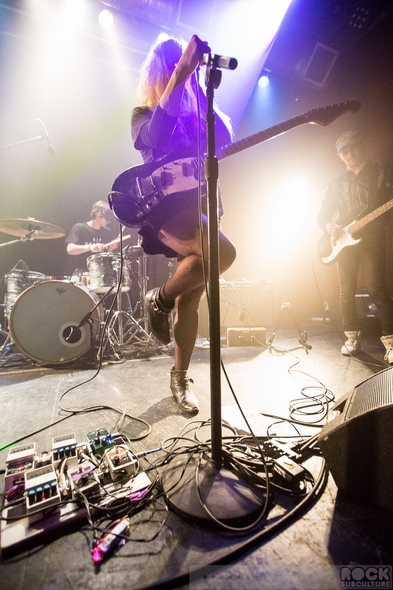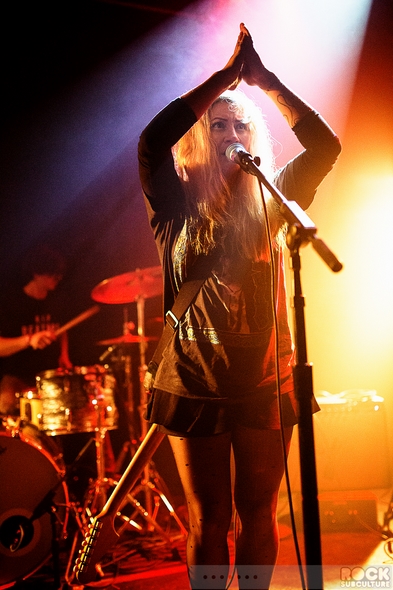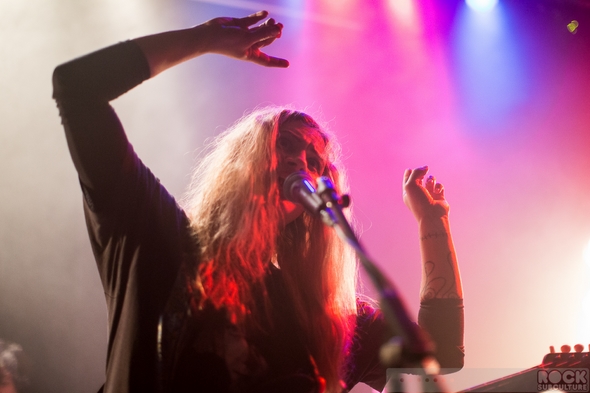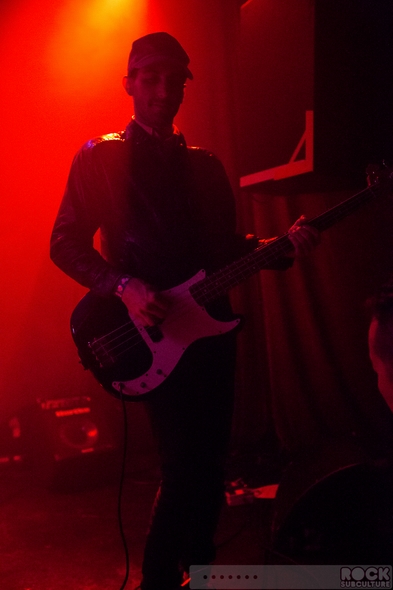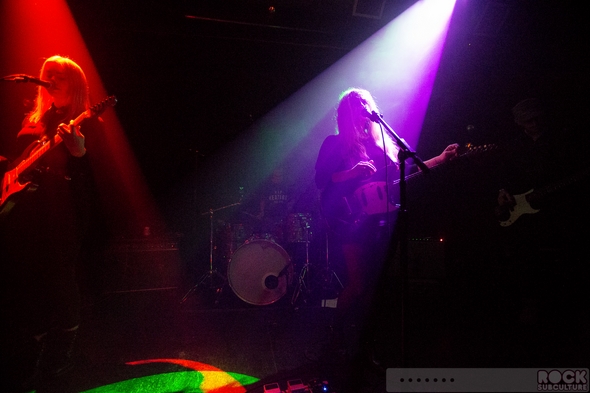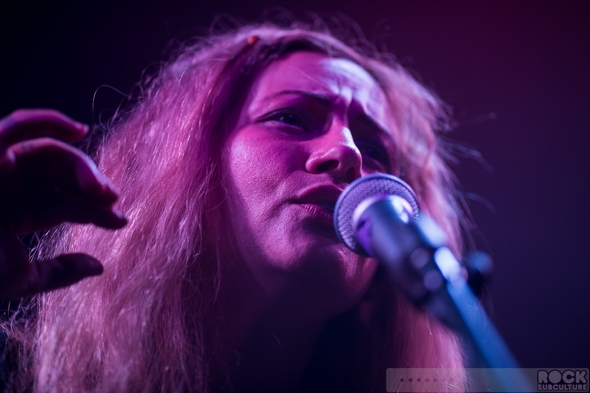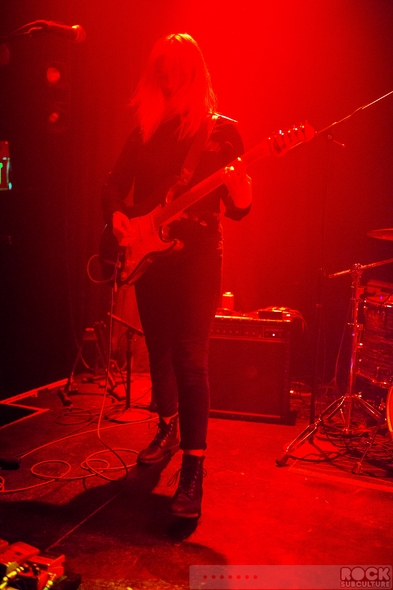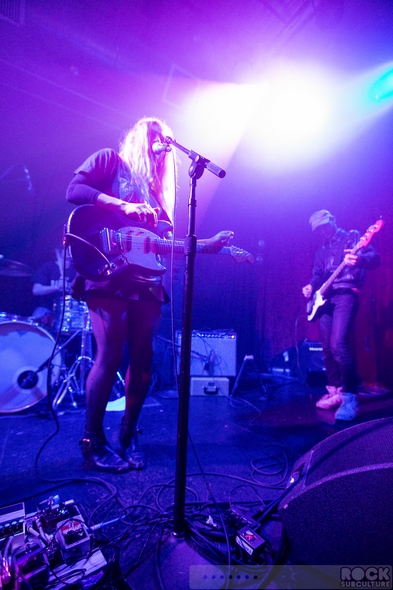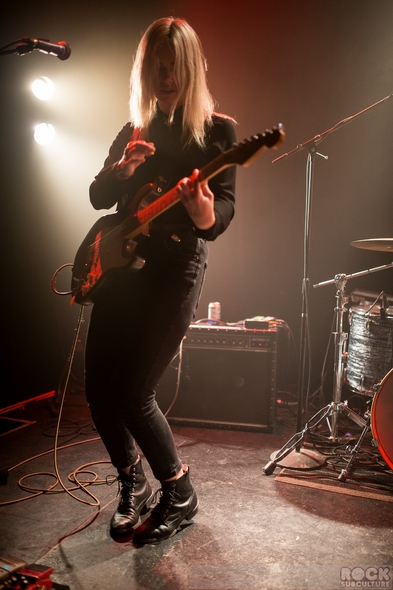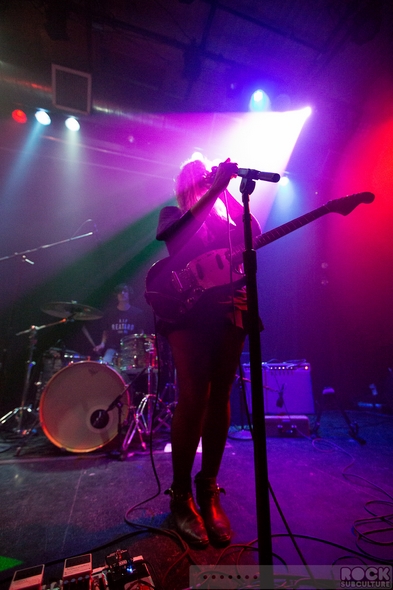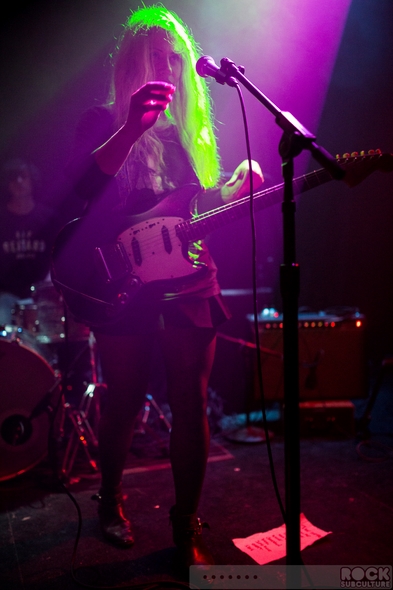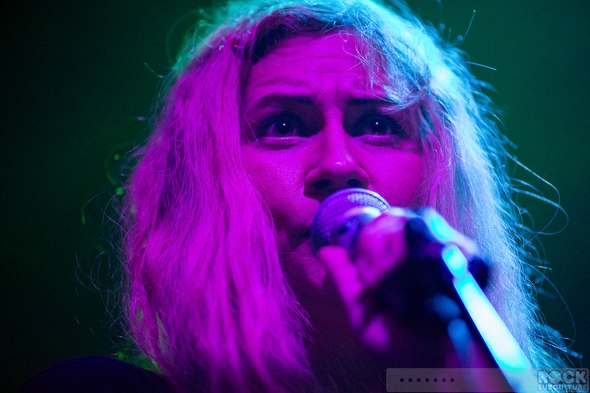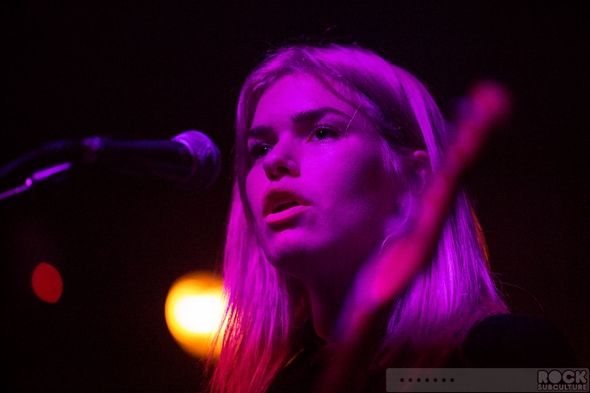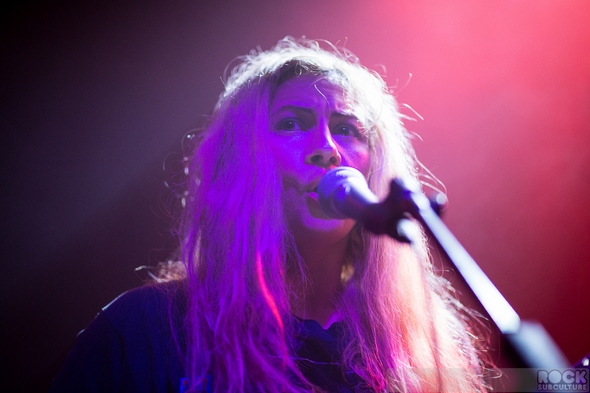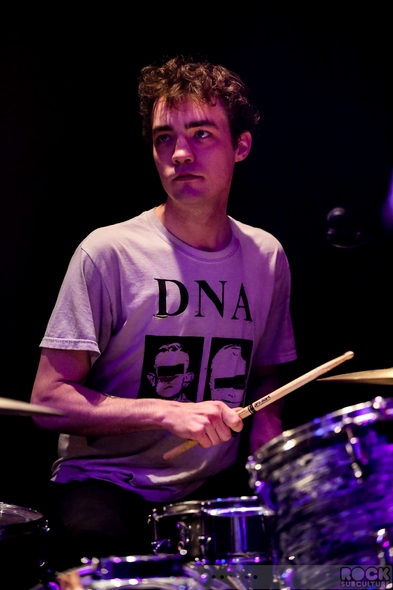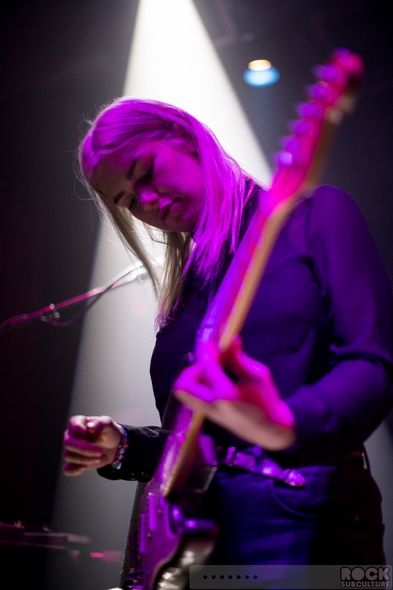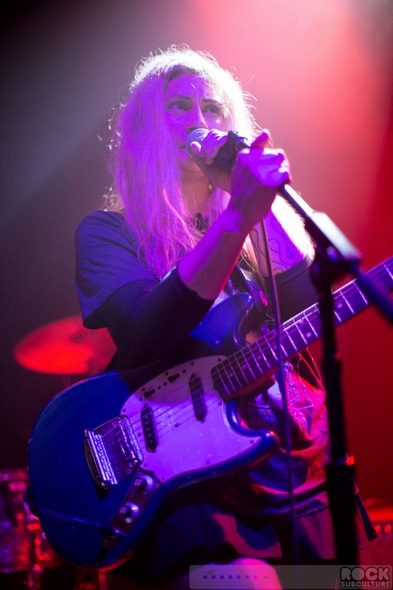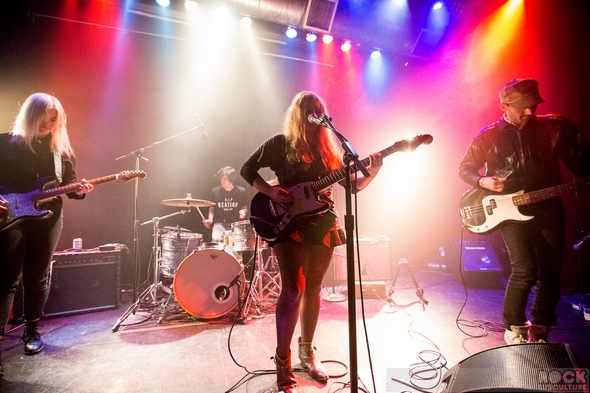 Jason DeBord