"We've got a few more songs here for you here…  if you fucking want them!"  Tim Wheeler, vocalist and guitarist for Northern Ireland's alternative band Ash, which was born in the early 90s, yet seems to bring the best of that vibe forward in their music today.  An enthusiastic crowd of fans packed Popscene at Rickshaw Stop in San Francisco last night, and they certainly wanted those few more songs that finished out a pretty lengthy and extremely impressive and rocking set.  For a loud, ripping show, the sound was absolutely phenomenal, and these music veterans of the alternative music scene certainly are masters at the live show.  It really exceeded my expectations, and was just a fantastic concert showcasing their unique brand of rock and roll.  As one of their first shows on the West Coast of the U.S. in 9 years, they certainly came back to make a statement.

Who: Ash
Supporting: Deaf Havana
Venue: Rickshaw Stop
Where: San Francisco, California
Promoter: Popscene
When: January 30, 2014
Seating: General Admission (photo pass)

Popscene kicks off pretty late, with the doors at Rickshaw Stop opening at 9:30.  I got there shortly before, and there was a line that stretched to the end of the block.
There was a palpable excitement, as a lot of fans haven't seen Ash for ages, if at all, so it definitely felt like a special show.  Plus Deaf Havana, marking their first tour in the U.S., seemed to have drawn out some fans of their own.
By the time Deaf Havana was close to taking the stage, the open floor and balcony area overlooking the stage were pretty near capacity, so it was a great turn out for an awesome show.
Deaf Havana
Members
James Veck-Gilodi
Lee Wilson
Tom Ogden
Chris Pennells
Matthew Veck-Gilodi
Max Britton
January's are typically slow for concerts, coming just after the holidays, and this was my first show in NorCal (having seen three shows in Southern California thus far this year)…  I've been really impressed with all of the supporting acts I've seen thus far this year, and Deaf Havana definitely continues the trend.
I was not familiar with their work and did not have time to preview, but maybe it's just as well, as their music is catchy and engaging on first listen.  I really loved their set and can imagine them doing very well as their progress along in their careers.  They have a great sound, play well together, and seem to be naturals at performing live.
Front man James Veck-Gilodi has a lot of charisma and that self-deprecating English style that works well with the crowd.  There was also a funny moment and aside when someone shouted out "Free Bird", which was followed by another fan yelling out "Smells Like Teen Spirit", and the band spontaneously broke into that familiar opening, and the drummer particularly nailed it, and it actually made me hope that they'd go through with the whole thing, as I imagine it would have been amazing, based on the snippet tease.
All in all, I thought that the band was awesome, and have purchased their new album, Old Souls, which came out only a week and a half ago.
You can preview their music on their official site, which is well worth checking out…
Below is the set list from the Deaf Havana set…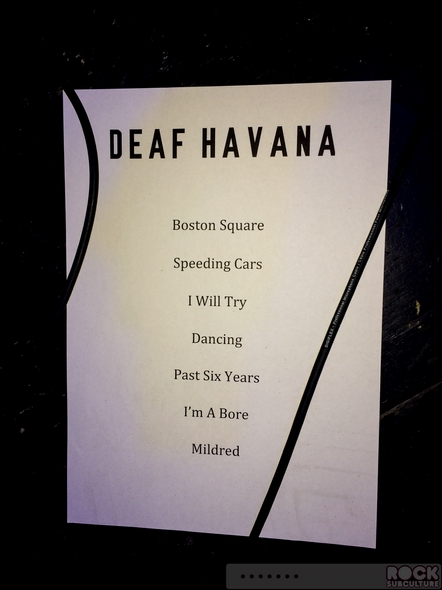 Setlist:
Boston Square
Speeding Cars
I Will Try
Dancing
Past Six Years
I'm A Bore
Mildred
Below are some photos of Deaf Havana performing on stage (click any image for higher resolution):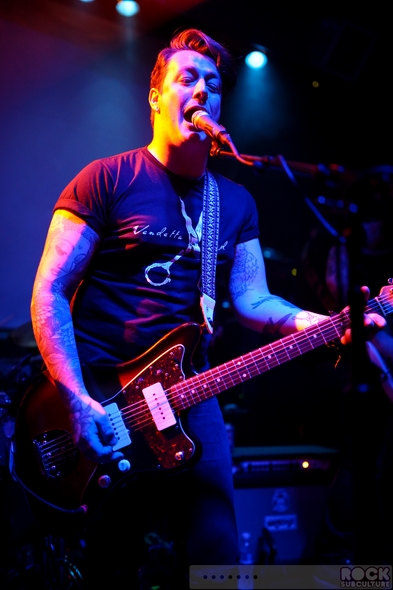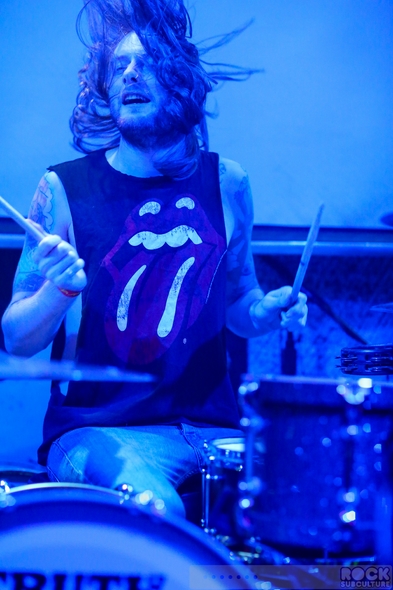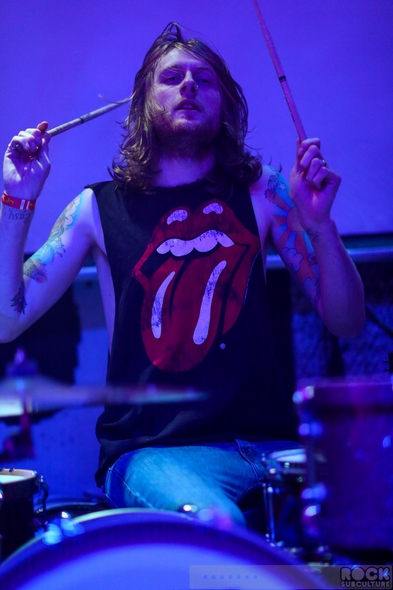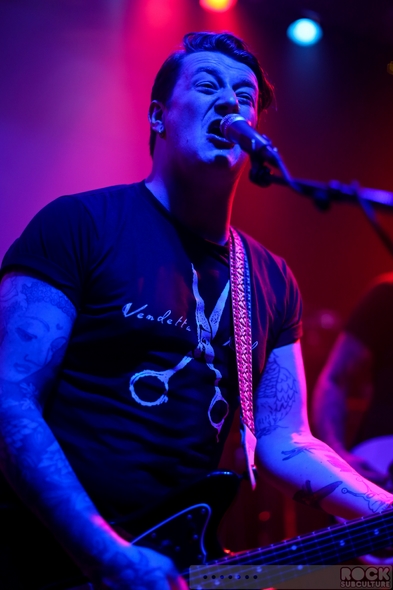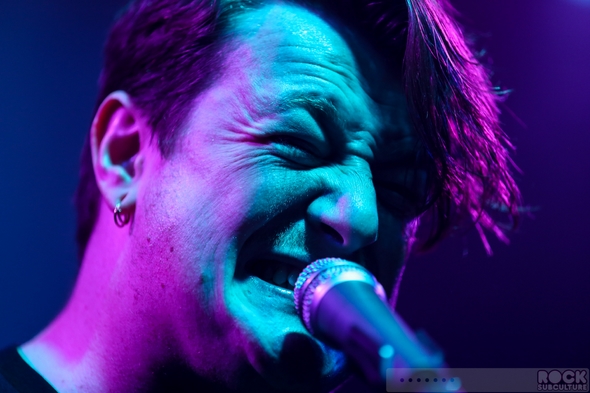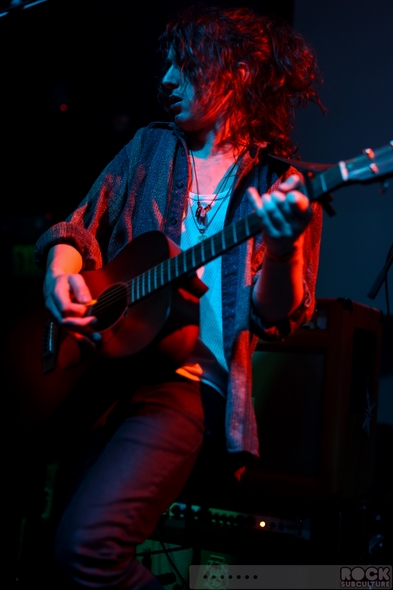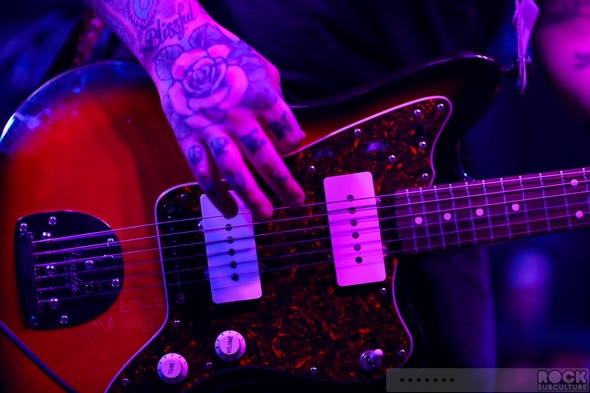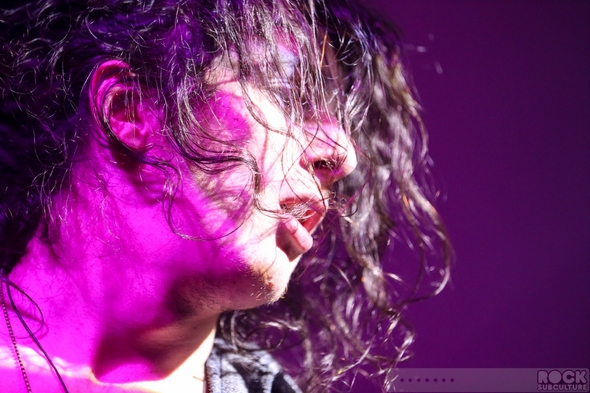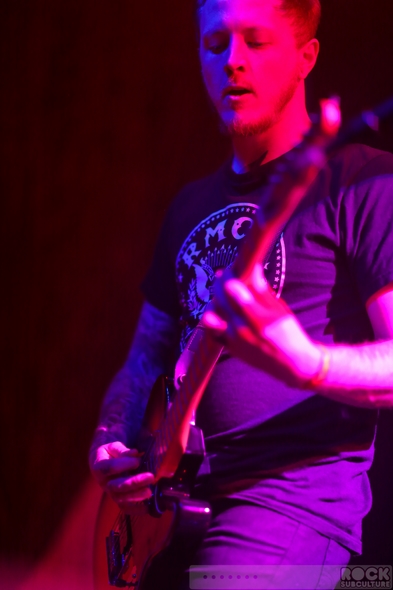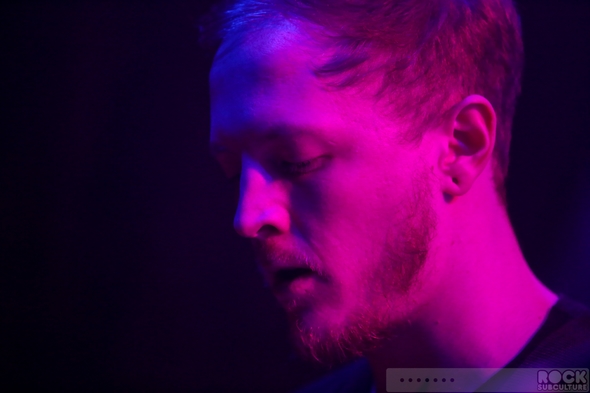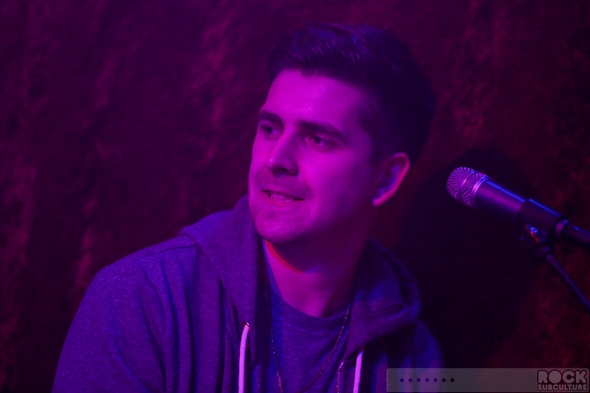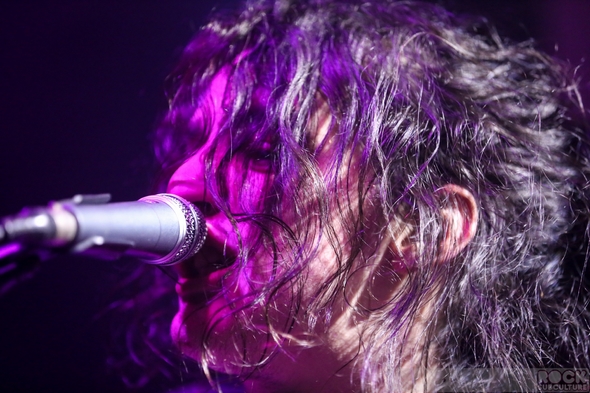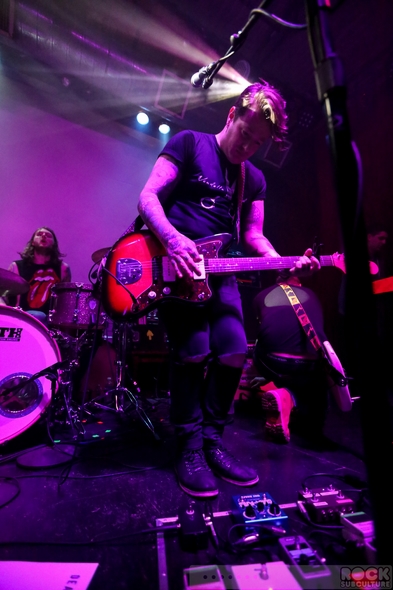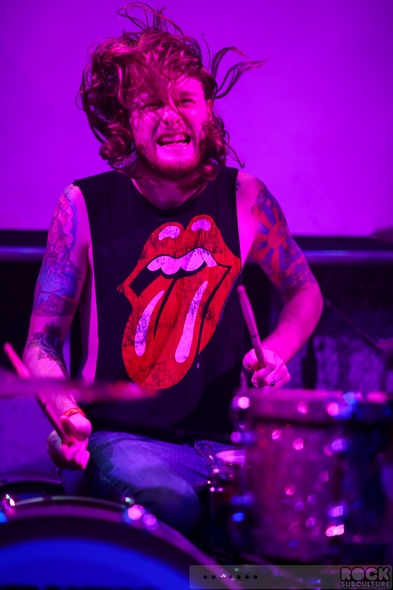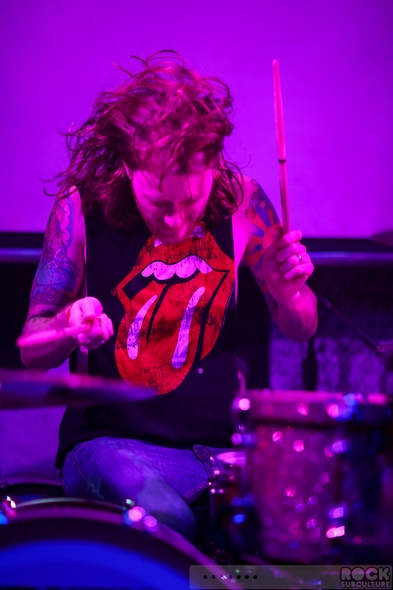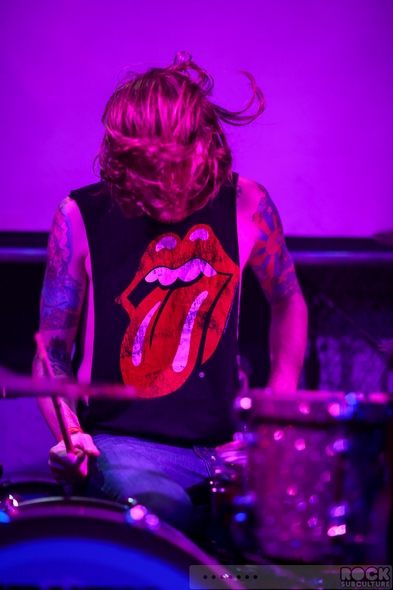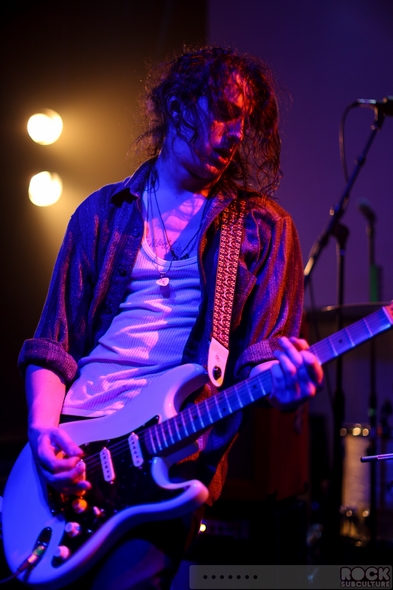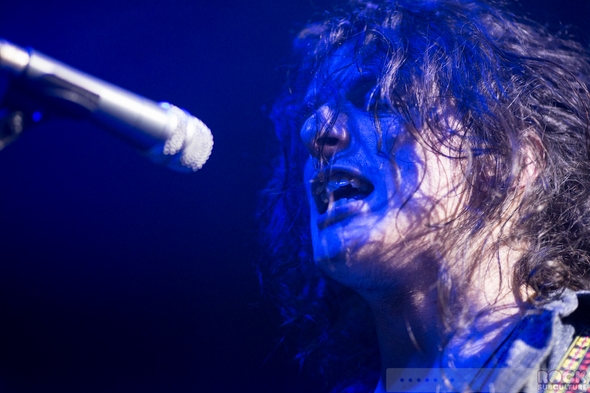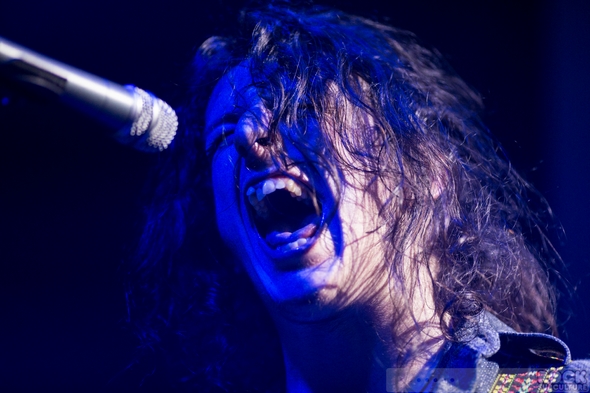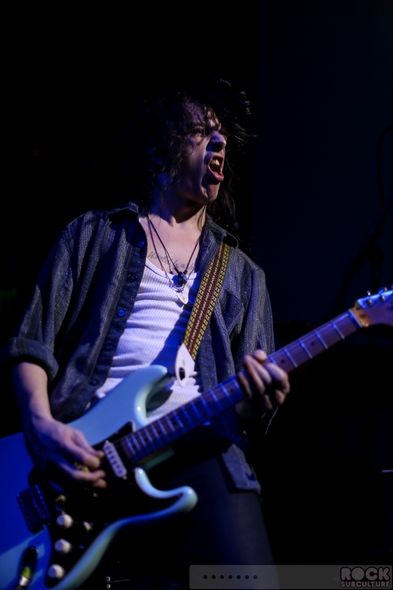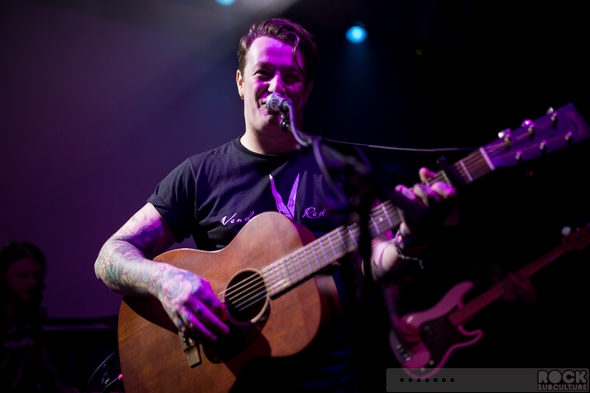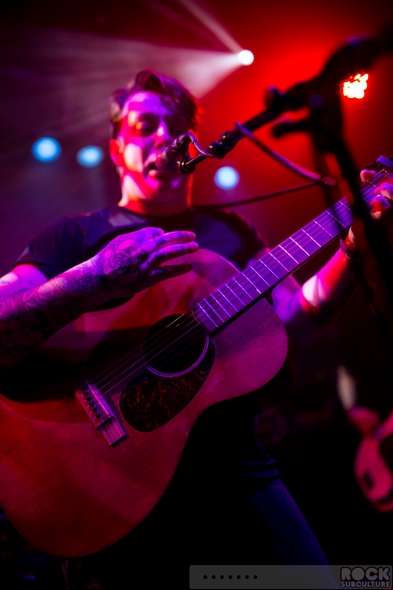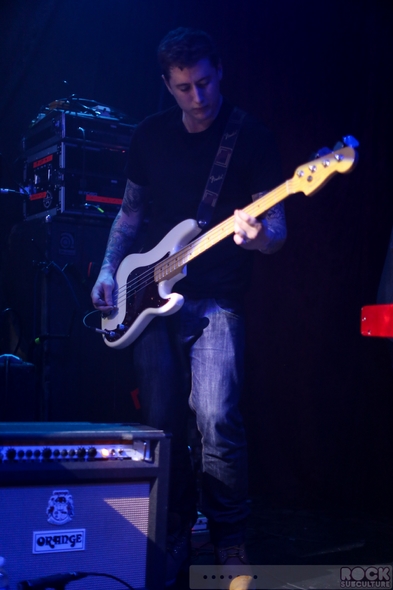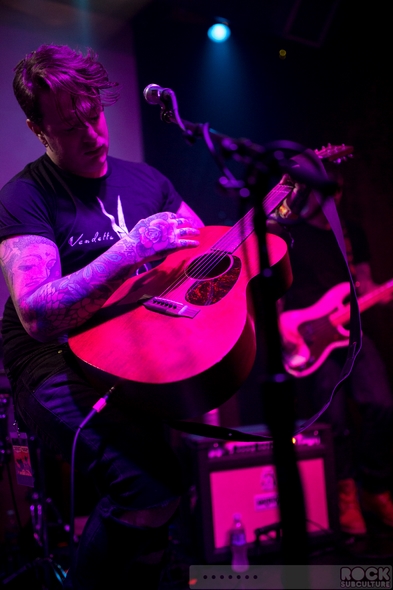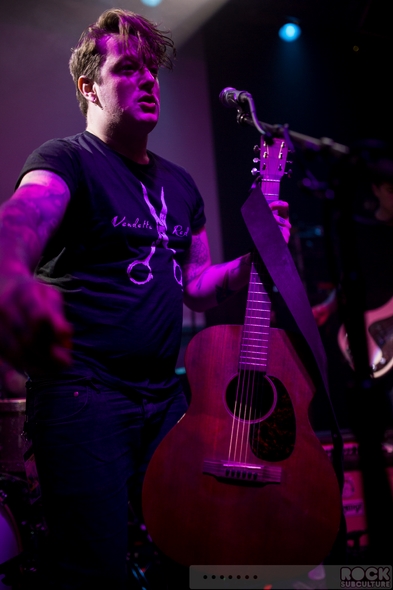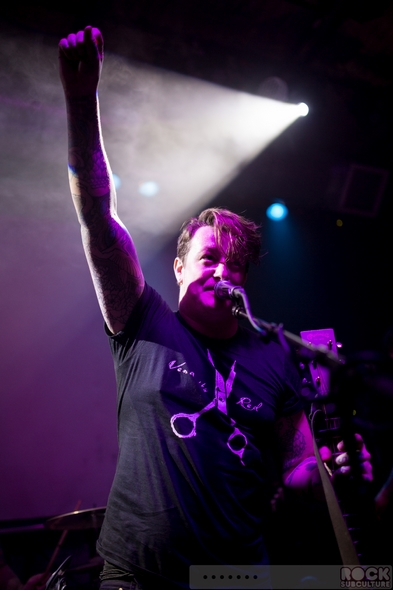 Ash
Members
Tim Wheeler (vocals and guitar)
Mark Hamilton (bass)
Rick McMurray (drums)
My first live exposure to Ash was in London in 2012, as I was fortunate enough to attend their special 20th anniversary show there at the time.
Ash is working on a new album, so hopefully we will get it by the end of the year.
Formed in 1992 in Northern Ireland, the three-piece band's earlier work certain has the sound and power and vibe of music of that era, but I think that they have evolved nicely over the years, and have a real sound of their own.
They are really a fantastic live act.  With the three of them, Rick sets up center, with Tim and Mark holding down on either end of the stage.
While the stage at Rickshaw Stop is small and fairly low to the ground, Ash is so rocking that they give an impression that it is even smaller, as it can hardly contain them.
Both Tim and Mark are masters at work with their "rock star moves" as they perform, making the sometimes frenetic pace of their music even more exciting.
While a lot of bands going on into decades tend to be what they are at a certain point, I can honestly see Ash transforming into something bigger, especially if their upcoming album is strong.  They have a lot of musical gifts and abilities, and based on the live show I saw last night, I could see them filling much, much bigger venues with ease.  Hopefully more of the masses will catch on to the fact that they are missing a really incredible band.
Below is a photo of Tim's setlist from the show…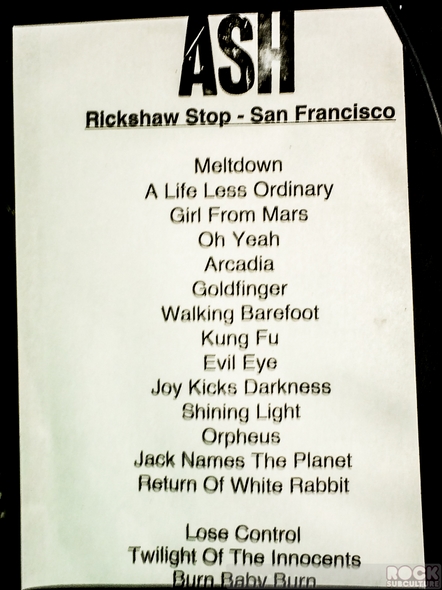 Setlist:
Meltdown
A Life Less Ordinary
Girl From Mars
Oh Yeah
Arcadia
Goldfinger
Walking Barefoot
Kung Fu
Evil Eye
Joy Kicks Darkness
Shining Light
Orpheus
Jack Names the Planets
Return of White Rabbit
Encore:
Lose Control
Twilight of the Innocents
Burn Baby Burn
Below are some photos of Ash performing on stage (click on any image for higher resolution version of each photo):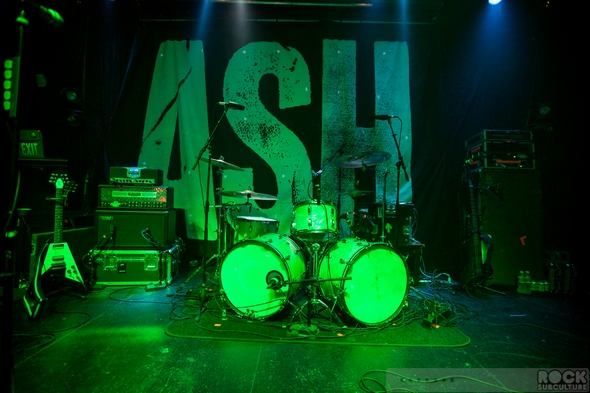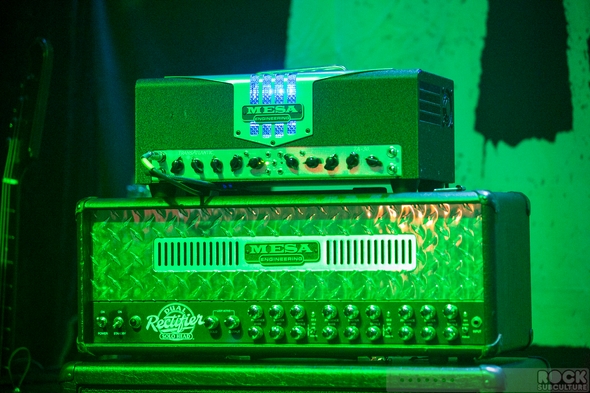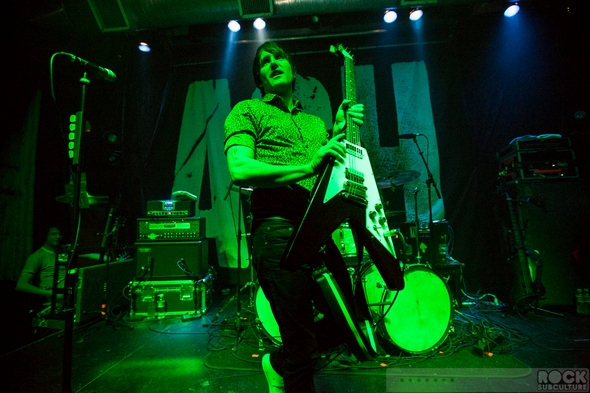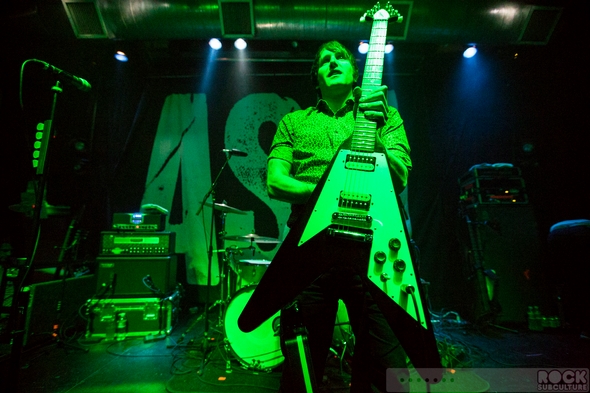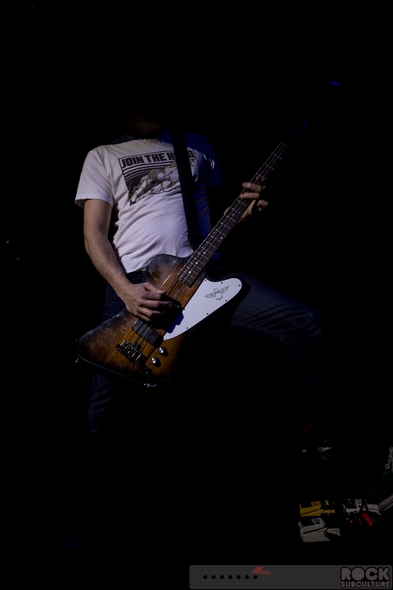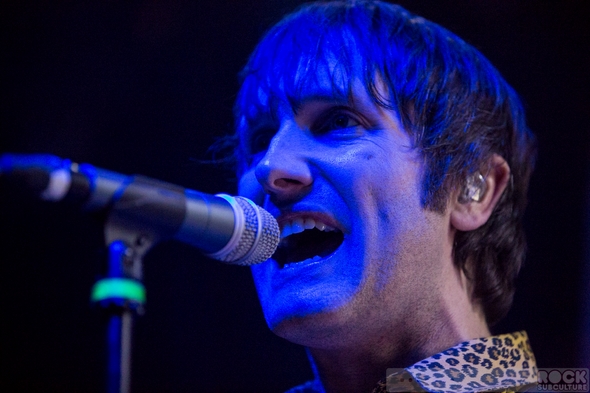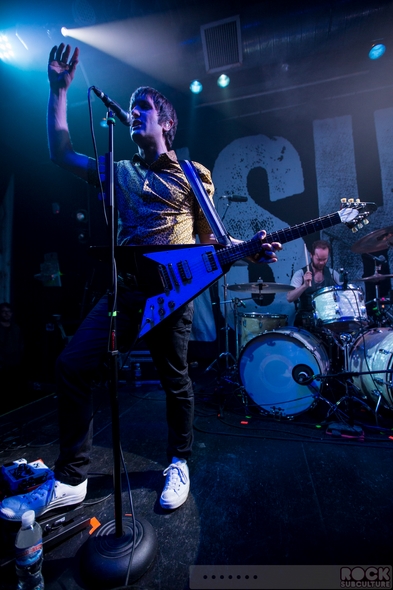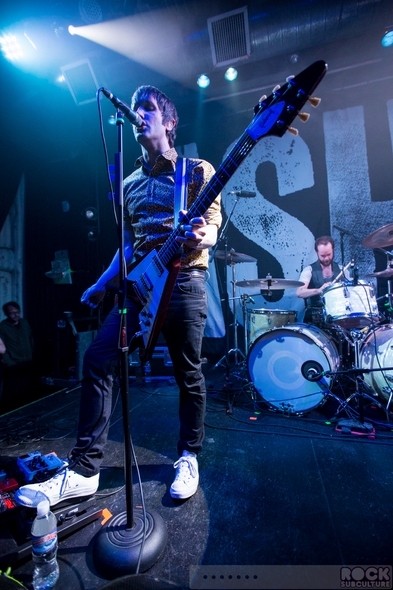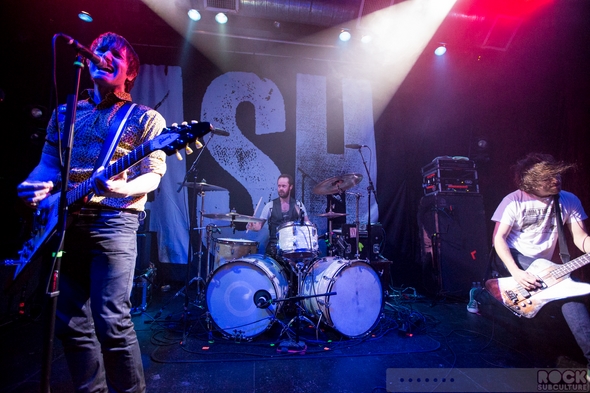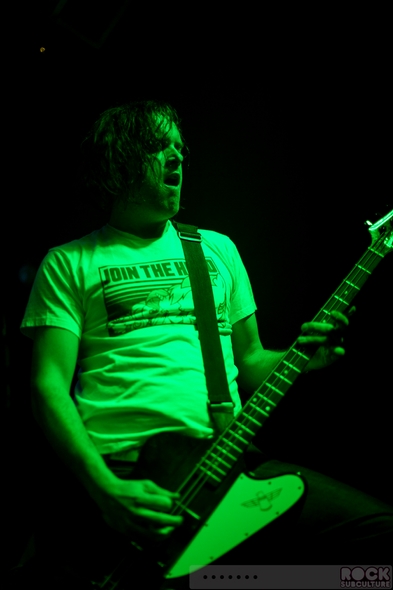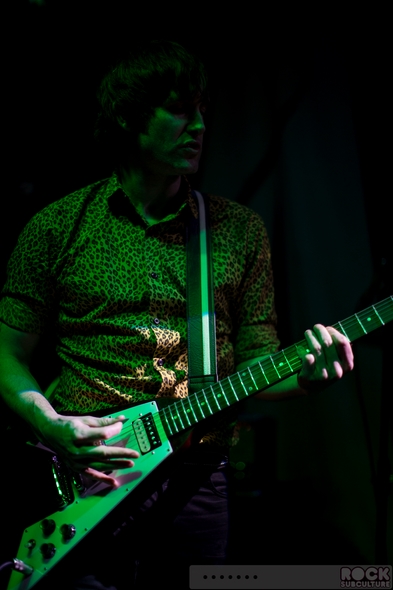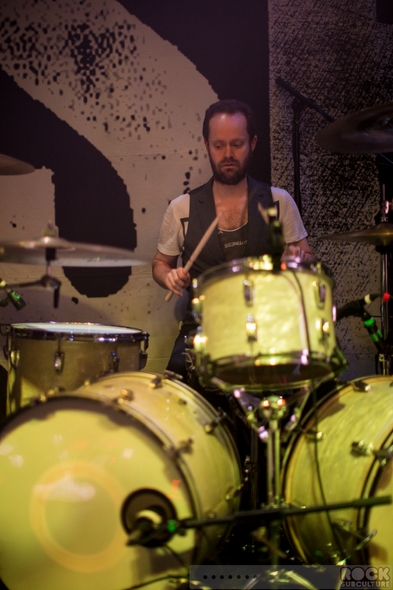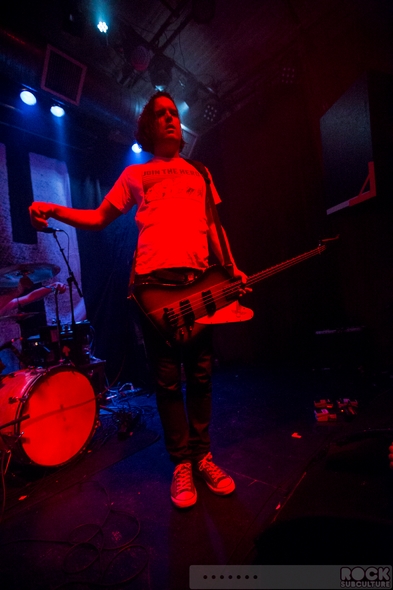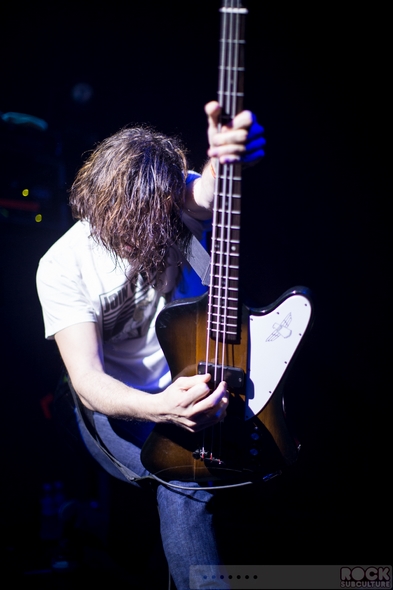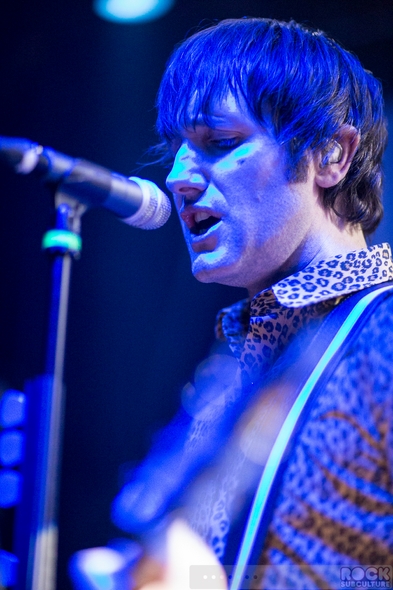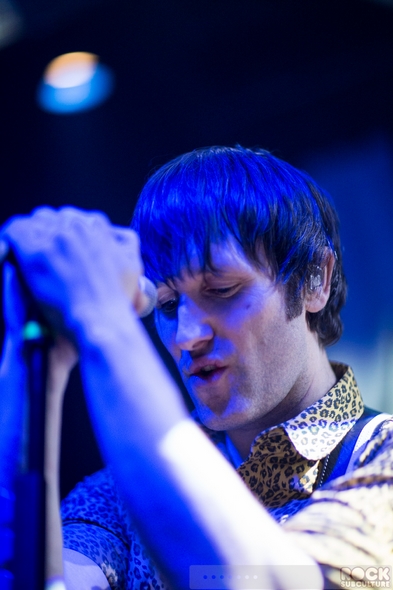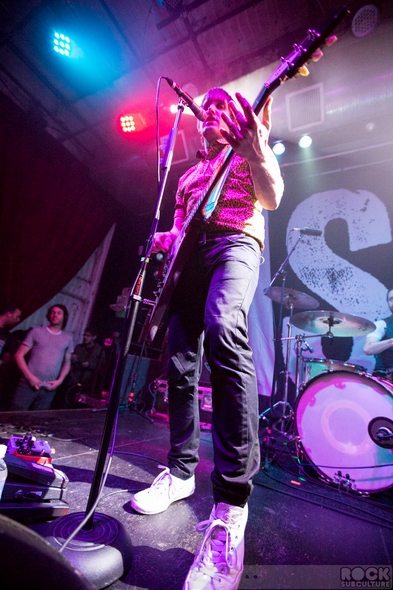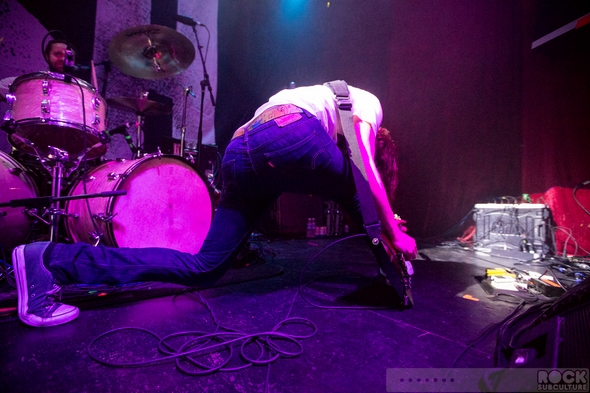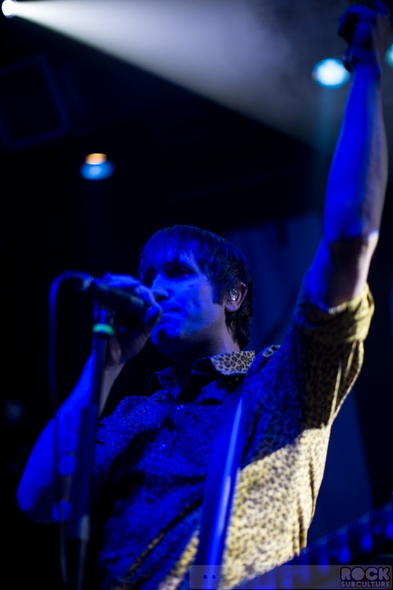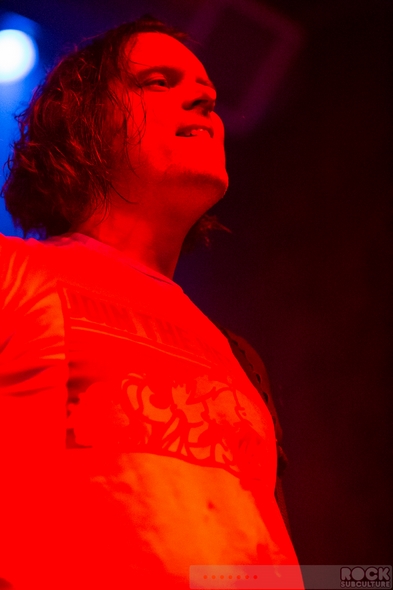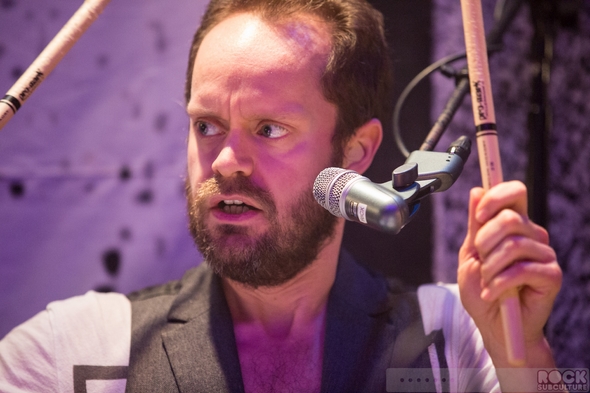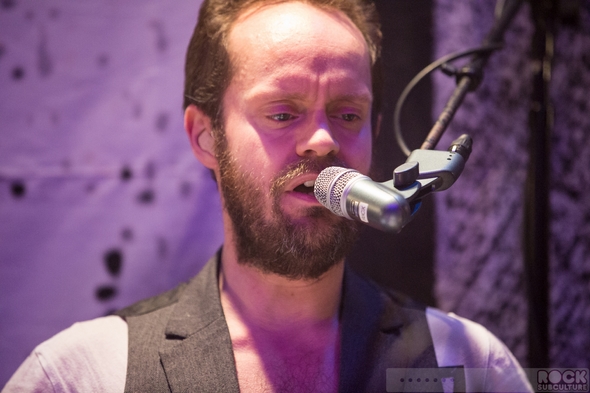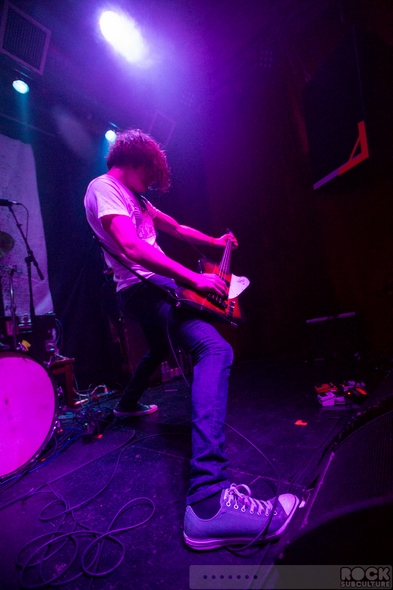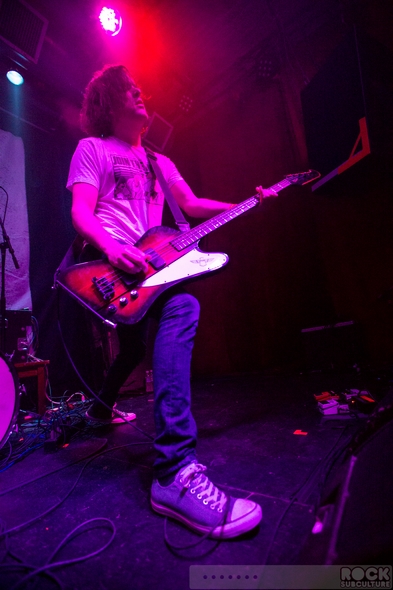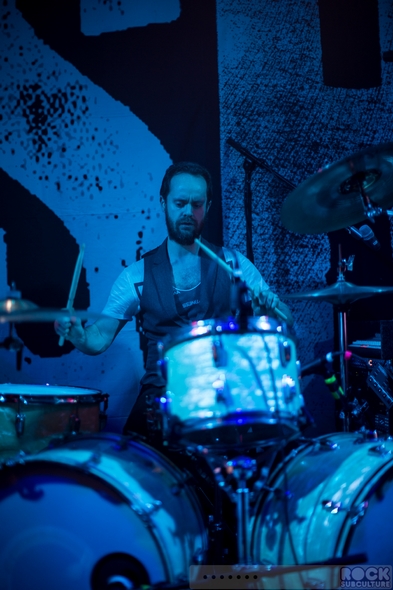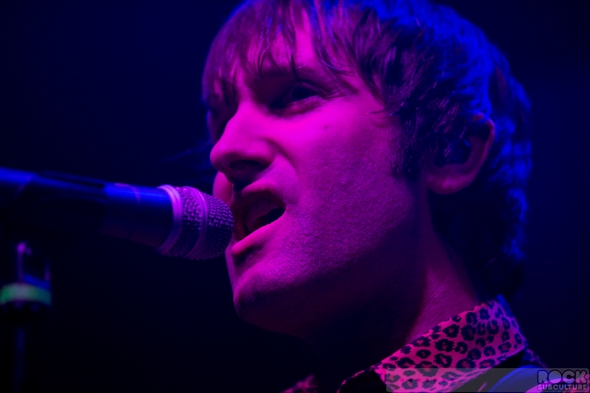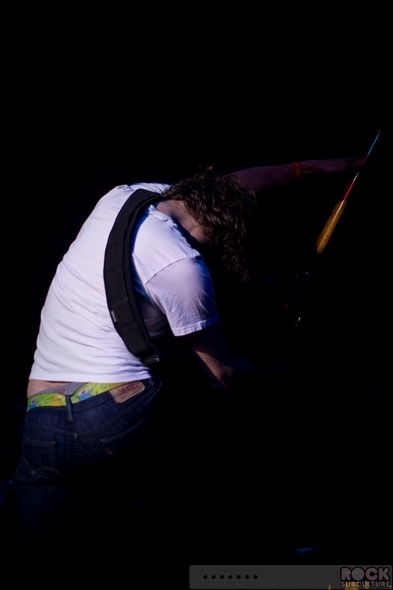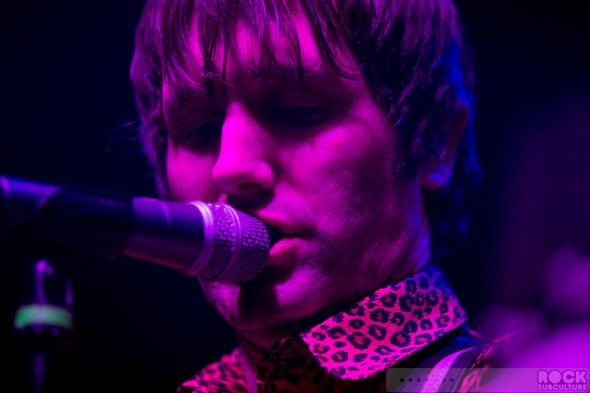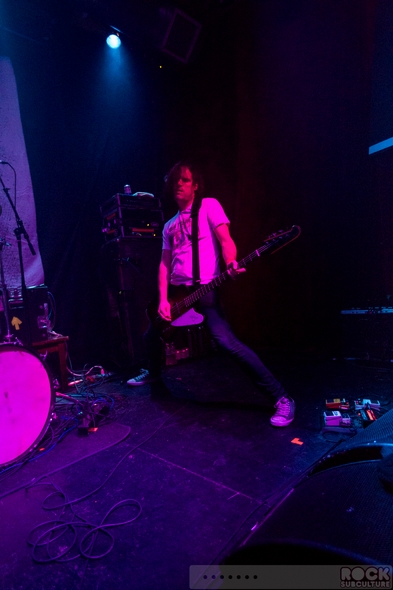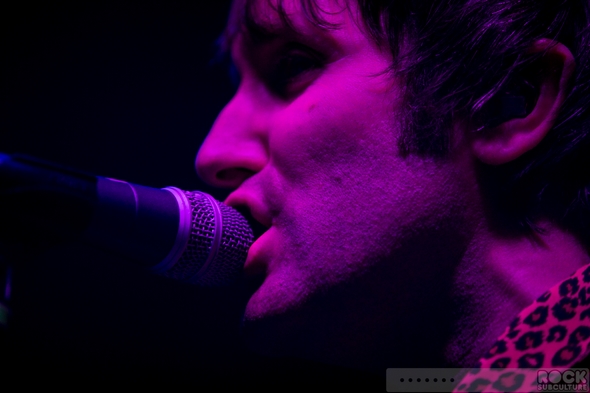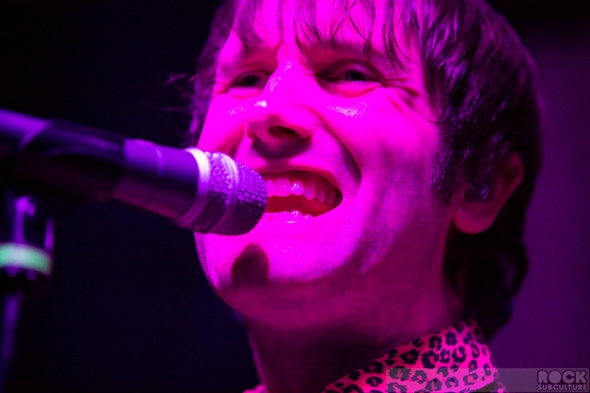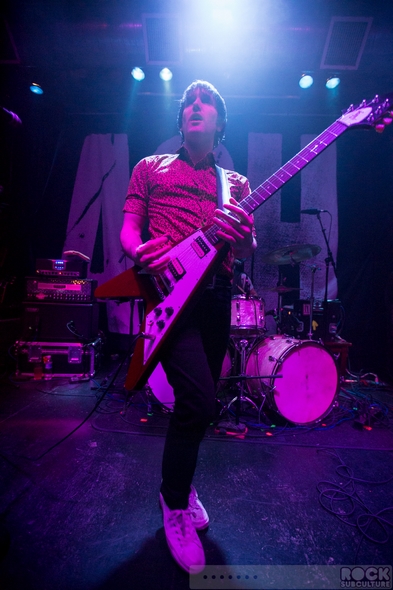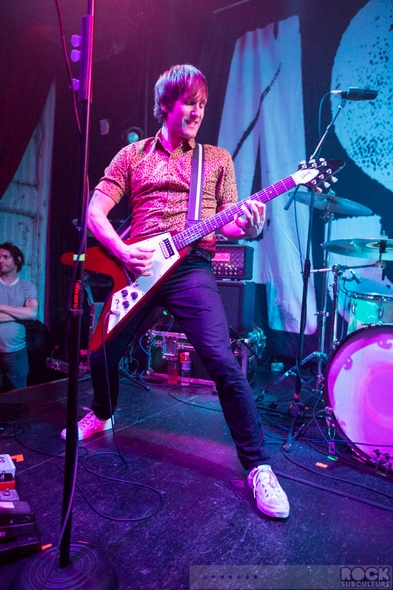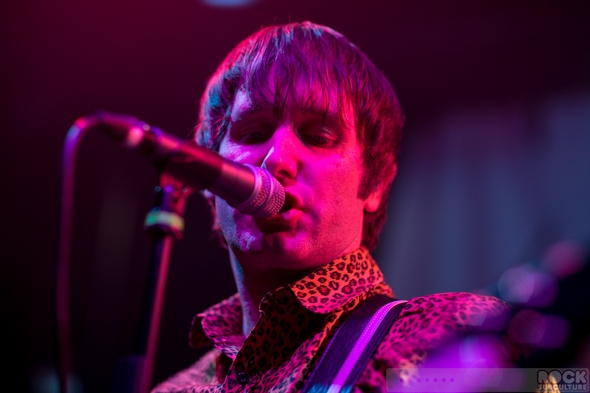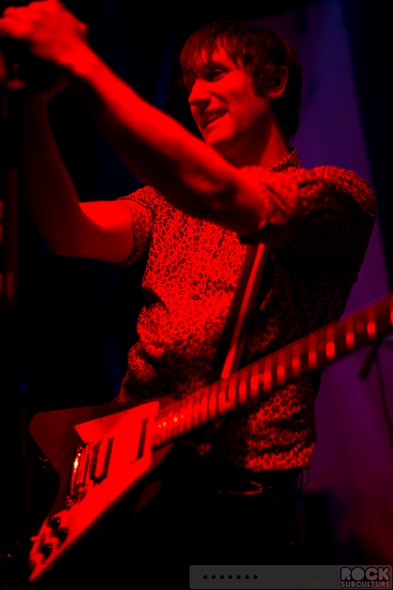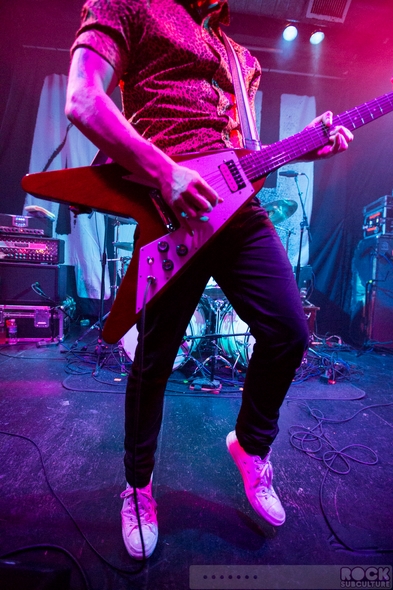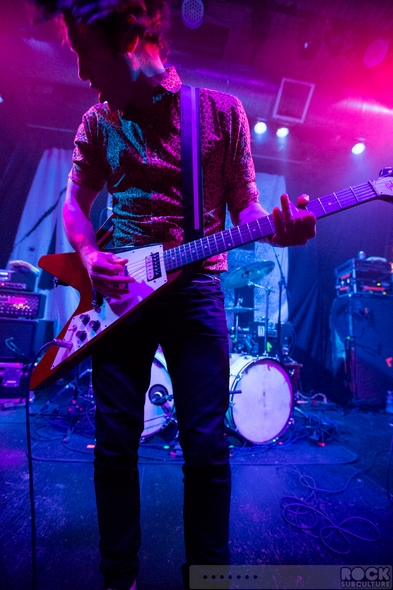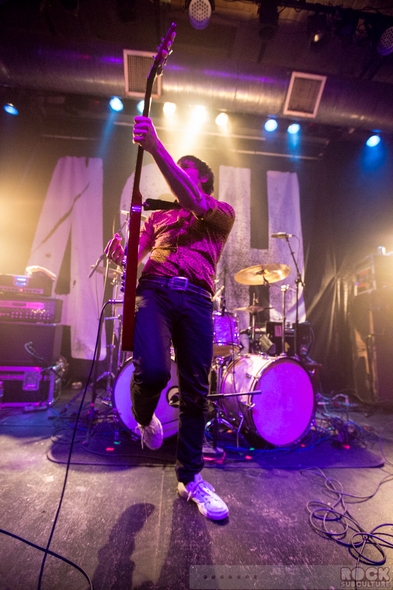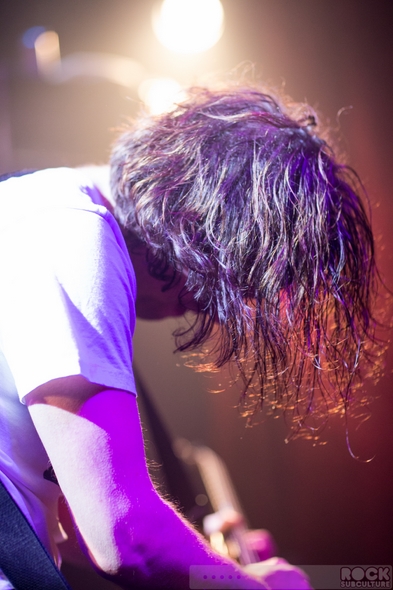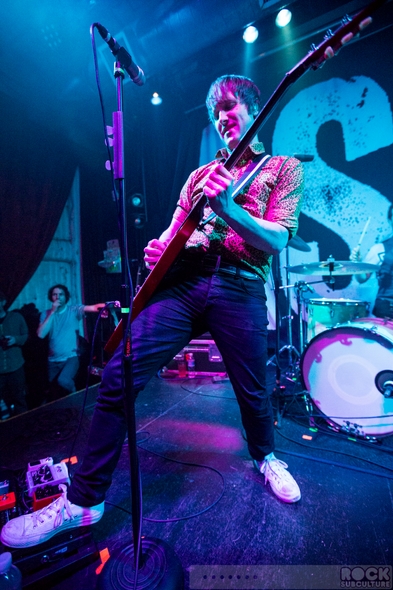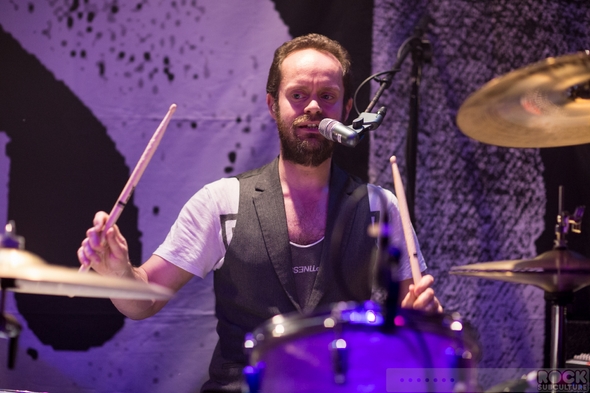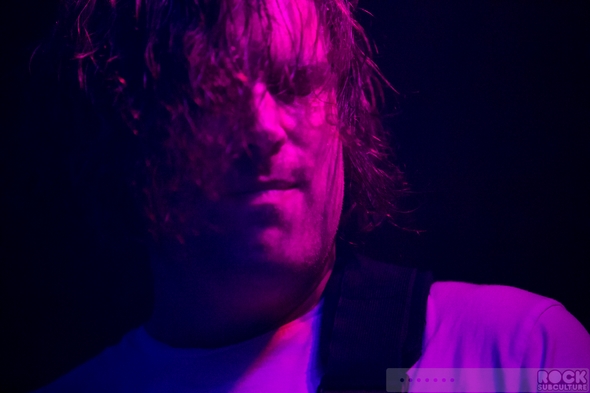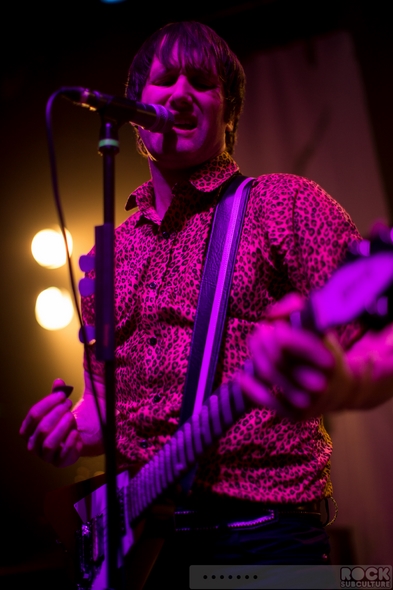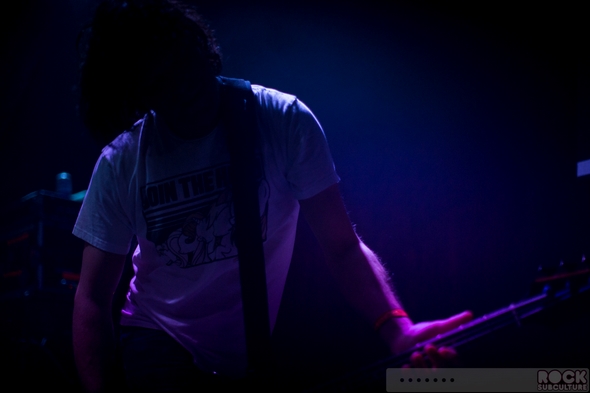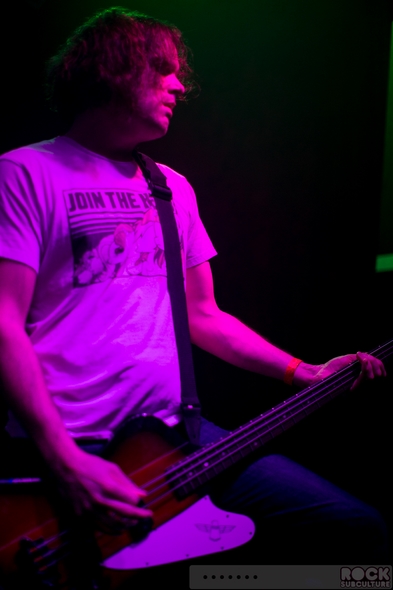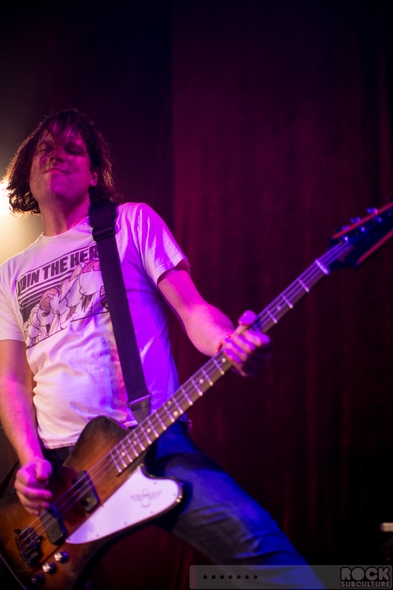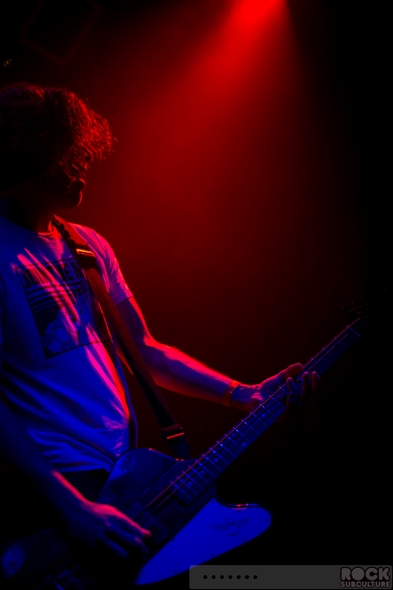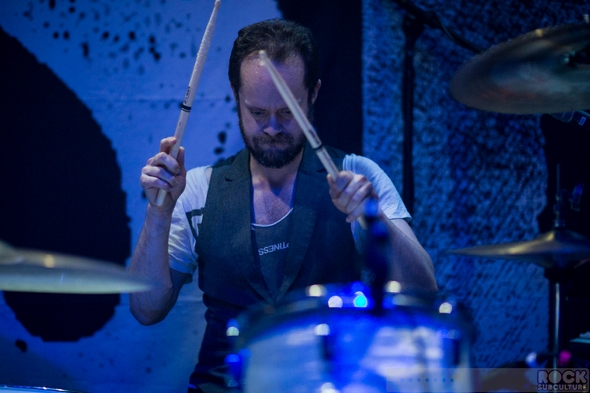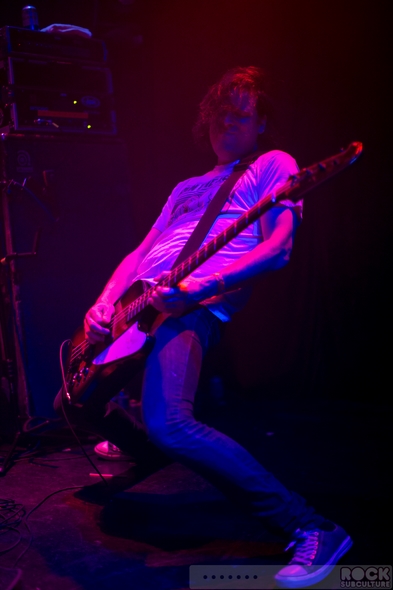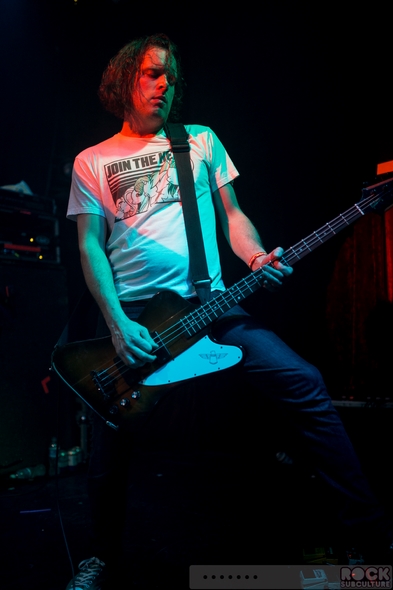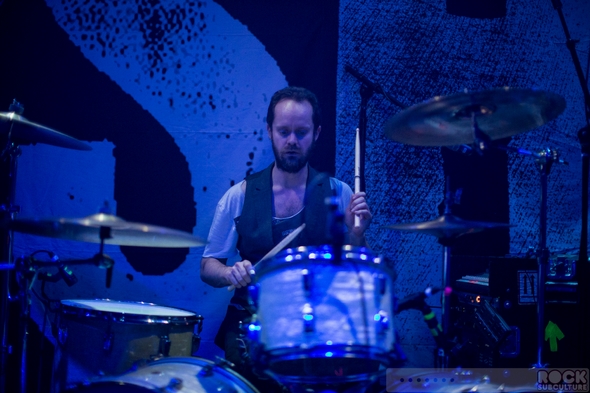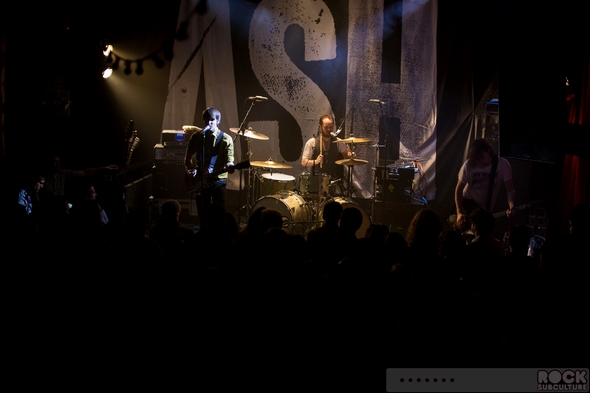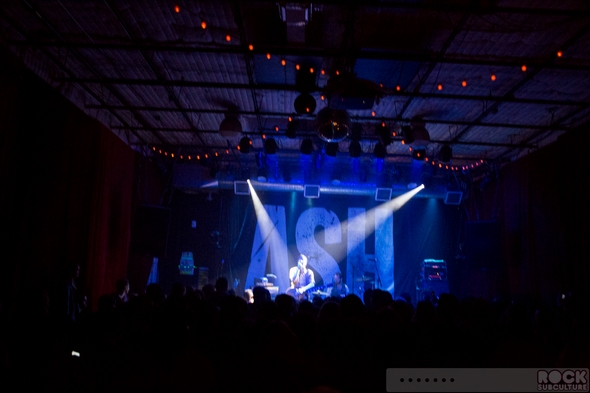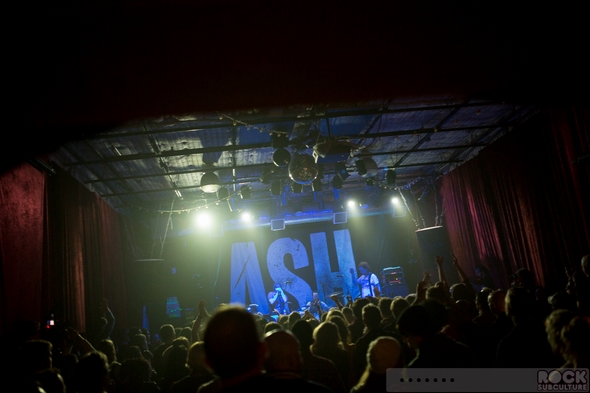 Jason DeBord