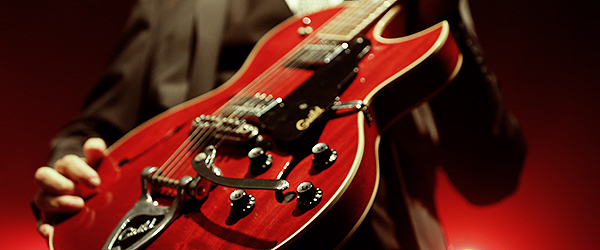 Everyone knows all of the classic Christmas songs, but what about those that have emerged from the Pop and Rock music world and various subgenres (New Wave, Modern Rock, Punk, Indie, R&B, Hip Hop) from the 70s, 80s, 90s, and today?  Original songs and creative covers…  I think many great songs are lost to time, in that the window in which they might be heard is too small, and then many fall off of the collective pop culture radar.  So this is my attempt to put together a list of some of my favorites, though I'm sure there are many others out there that I'd love that I'm not even aware of, or have forgotten about myself.  So if you have any recommendations, please post a reader comment below.
I've embedded YouTube videos for each selection, so you can go down the list and sample each song.  These are links to videos uploaded by others, and some are official videos and some are not (and thus quality varies…).
These are not listed in any particular order, other than that the first three are my personal favorites…
#1: Coldplay "Christmas Lights"
Coldplay is one of my three favorite bands of all time, and I love this song – it's brilliant.  I even got to experience the first public performance of this song in Liverpool in 2010. and I appear in the special Under1Roof performance in London's official video from December 2013.
#2: Run-D.M.C. "Christmas in Hollis"
Love this song.  My first ever concert was Run-D.M.C. (with Beastie Boys), so was such a huge fan in the 80s – this one was released in 1987.  Additionally, the song was featured prominently in Die Hard (1988), one of my favorite movies (I even have a collection of original props from the film).  I was fortunate enough to see Darryl McDaniels with his surprise appearance at the Greek Theatre with LL Cool J over the summer…
#3: Wham! "Last Christmas"
This song is soooo good it's become a Christmas staple, transcending the early 80s (it was released in 1984).  And a video so dumb you can't help but to love it.  It's nearly as 'so bad it's awesome' as Lionel Richie's "Hello" (which has nothing to do with Christmas, but is so epic in it's ridiculousness it sets the benchmark from which all other unintentionally hilarious videos are measured).
#4: The Ramones "Merry Christmas (I Don't Want To Fight Tonight)"
Is this 1987 song a classic now?  I think so…
#5: The Vandals "My First Xmas as a Woman"
Part of their Christmas With The Vandals album in 1996…  I'm pretty sure it's the only Christmas song featuring the lyrics "Chop It off, chop it off, chop it off – my penis, chop it off – it's no use to me".  Pretty sure.
#6: The White Stripes "Candy Cane Children"
Unfortunately, I could not find the studio version of the song streaming online anywhere, so this is the live version – but the studio version is available on iTunes and is awesome…
#7: The Pretenders "2000 Miles"
That voice…  this one came in in 1983, and was featured on 2004's Learning to Crawl.  It's been covered by others, including Coldplay.
#8: Tom Waits "Christmas Card from a Hooker in Minneapolis"
Another interesting one…  not sure what so many Christmas songs are downers.  This one came out in 1978, featuring on Blue Valentine.
#9: The Hives and Cyndi Lauper "A Christmas Duel"
Swedish alternative rock band meets 80s New Wave icon.  How did this happen?  However it happened, it happened in 2008.
#10: Best Coast and Wavves "Got Something For You"
This was released a few years ago, penned for Target. Still a cool tune.
#11: Erasure "She Won't Be Home (Lonely Christmas)"
Born on 1988's Crackers International.
#12: Smashing Pumpkins "Christmastime"
It starts out sounding like a traditional Christmas song…  then it gets all Billy with his vocals.  In all seriousness, a really beautiful song.  Found on A Very Special Christmas 3.
#13: The Pogues Featuring Kirsty MacColl "Fairytale of New York"
Released in 1987…  a real classic, but I think most people probably would have no idea who it is.  Shane MacGowan sounds a bit like Gary Oldman doing Sid Vicious doing Frank Sinatra.
#14: The Kinks "Father Christmas"
This one hit in 1977, and has since been covered by everyone.  Starts out really Christmas sounding, and that goes out the window and then it sounds 100% Kinks.
#15: Gary Glitter "Another Rock N' Roll Christmas"
Gary Glitter's 1984 Christmas song that sounds kind of timeless now, surprising enough.
#16: Kurtis Blow "Christmas Rappin'"
1979.  This man was way ahead of everyone.
#17: Stevie Nicks "Silent Night"
Stevie wins. She always wins. She is the best.
#18: Glasvegas "A Snowflake Fell (And It Felt Like A Kiss)"
Part of Glasvegas' Christmas EP of the same name, released in 2008.  Included other festive songs, like "Fuck You, It's Over" and "Careful What You Wish For".
#19: Band Aid (Do They Know It's Christmas?)
Now this is a collaboration…  1984.  Written by Bob Geldof and Midge Ure, it has one of the most ridiculous album covers of all time.
One of the most interesting pieces of music to come out of the 80s, featured members of U2, Genesis, Duran Duran, Spandau Ballet, Bananarama, Wham!, Shalamar, Ultravox, Kool & the Gang, Culture Club, The Police, Kiss, The Who, Aerosmith, Frankie Goes to Hollywood, Big Country, Boomtown Rats, and others, as well as Bono, Michael Jackson, Sting, Steven Tyler, Paul McCartney, Phil Collins, Jody Watley, and others.  Crazy!
#20: Depeche Mode "Christmas Island"
Not very festive…  the B-Side to "A Question of Lust" (1986).  Probably nothing to do with Christmas.  But hey, they are my favorite band.
#21: Billy Idol "Jingle Bell Rock"
Seriously, what the fuck? Billy Idol turned down "Don't You (Forget About Me)" for Breakfast Club, but did… this? Steve Stevens was smart enough to stay away… far away… but Billy is so happy, I felt bad leaving him out. It's like the Star Wars Holiday Special of Billy Idol's catalog. Actually, it is an entire album – Billy Idol Happy Holidays: A Very Special Christmas Album. I'm not kidding. Google it.
#22: Twisted Sister "Oh Come All Ye Faithful"
This one wins awards for "who would have guessed", a part of their 2006 A Twisted Christmas album.   Dee Snider ended up on Celebrity Apprentice a few years ago, so hopefully Billy Idol can dodge that bullet.  Very strange all around.
#23: Jewel "Hands (Christmas Version)"
The lovely Jewel released this on her Joy: A Holiday Collection in 1999 (which makes a lot more sense for her than Billy Idol or Dee Snider), and I thought it was interesting that she spun one of her hits into a Christmas version.  It works.  Love that song (both versions).
#24: Book of Love "We Three Kings"
Sounds like they wrote it!  So glad these guys are back together.  Hopefully the new album will hit in 2014.  Late Christmas present.  This gem was included on their 2009 remaster of their eponymous debut album
#25: Alice Cooper "Santa Claws is Coming To Town"
No mistaking it, this is not the Harry Connick, Jr. version.
#26: Sarah McLachlan "O Little Town of Bethlehem"
Powerful woman.
#27: The Killers "Don't Shoot Me Santa"
Do they have a music video that doesn't take place in the desert?  We get it.  You are from Las Vegas.  It's kind of like how every concert out of 23,000 performances now Brandon tells the story of how they met, what car he drove, etc.  Anyway, this one was for charity (Bono's RED campaign), released in 2007, and is a cute song.  Those silly guys.
#28: Kylie Minogue "Santa Baby"
Naughty girl…  maybe someone got her some pants for Christmas?  Yikes.  Song came out in 2006, video in 2010.  She is amazing.
#29: Bruce Springsteen "Santa Claus is Coming To Town"
Classic.  Nuff said.  Recorded in 1975 and released as a B-side to a song no one remembers ten years later.  Funny how things work.
#30: U2 "Christmas (Baby Please Come Home)"
The best, in their prime…  a Darlene Love cover, U2 put it on A Very Special Christmasin 1987.   Seriously though, who hasn't covered it.  Check Wikipedia.
#31: Sting "Gabriel's Message"
Serious stuff.  Scary Christmas music.  Put out in 1985.
#32: Yeah Yeah Yeahs "All I Want For Christmas"
Put out in 2008.  Proves YYY can't sound like anything other than YYY.  Thank God.
#33: The Knife "Reindeer"
Love The Knife.  Love this song.  Not too sure when it hit…  2009?
#34: Pat Benetar and Neil Giraldo "Christmas in America"
I love Pat and Neil – coolest couple in rock!
#35: The Ravers "(It's Gonna Be") A Punk Rock Christmas"
The Sex Pistols kind of stole this from them, but it's theirs.  Original hit in 1977.
#36: Bad Religion "Joy To The World"
This one makes me laugh, because they sound so serious about it, but it doesn't quite ring out, as it should.  Because it's punk.
#37: Weezer "We Wish You A Merry Christmas"
Maybe unlike any other band, all of their songs kind of sound the same…
#38: Tracey Thorn "In The Cold, Cold Night"
She is half of Everything But The Girl, and this was part of a full album of Christmas music, Tinsel and Lights, out last year.
#39: Sixpence None The Richer "The Last Christmas"
One of the Christmas songs put out by the band in 2008…  The Dawn of Grace.  This was one of two original songs.
#40: Rancid "X-Mas Eve (She Got Up And Left Me)"
Obscure, found on the 1992 Double LP vinyl, sandwiched in-between "Blacklisted" and "Fuck You".  Funny how Christmas appeals to musicians of all sensibilities and perspectives.
#41: Bright Eyes "Blue Christmas"
Part of A Christmas Album put out by Bright Eyes in 2002.
#42: Death Cab for Cutie "Christmas (Baby Please Come Home)"
Part of the 2004 compilation, Maybe This Christmas Tree.  As mentioned earlier, one of the songs covered by many, many artists (including U2, also on this list).
#43: XTC as The Three Wise Men "Thanks for Christmas"
XTC put this out as "The Three Wise Men in 1984.
#44: Manic Street Preachers "Ghost of Christmas"
The band recorded this one and gave it away on their website back in 2007…
#45: The Bird and the Bee "Carol of the Bells"
A special Christmas single by the world's greatest Hall & Oates cover band.  It was a "Free Single of the Week" on iTunes following Thanksgiving in 2007.  Love this band!
#46: They Might Be Giants "Santa's Beard"
Now here is a band who you would expect to put out a holiday album, and they did just that in 2001 with Holidayland.
#47: Elastica "Gloria"
A B-Side to 1995's "Waking Up".  I love this band, and it makes me sad that they called it over a decade ago.  Everything they put out was amazing.
#48: Aimee Mann "Whatever Happened to Christmas"
From her One More Drifter in the Snow, her 2006 Christmas album.  Love Aimee Mann.
#49: Sonic Youth "Santa Doesn't Cop Out On Dope"
This was on the Just Say Noël compilation from Geffen Records in 1996 (which I assume was a continuation of the Sire Records series that started with Just Say Yes).  True to the source.
#50: Florence + The Machine "Last Christmas"
Seriously… oh my God!  Yes, this is first of two covers of Wham!'s "Last Christmas" on this list.  You've been forewarned though, as I love the song, and everything Florence does is beyond words.  She is a genius.
#51: The Futureheads "Christmas Was Better In The 80s"
Out in 2010, I agree with the sentiment.  Really, everything was better in the 80s.  Not just Christmas.  But both can be true at the same time.
#52: Imogen Heap "Just For Now"
This and "Goodnight and Go" were 2004 preview tracks off of 2005's The O.C.  It was written for the cheeky television series, but deemed too dark for the show and scrapped.  My kind of Christmas song.
#53: Wendy & Lisa "The Closing of the Year"
Casualties of Prince's The Revolution, the Emmy Award-winning duo featured this one on the soundtrack for the 1992 Barry Levinson film Toys starring Robin Williams.
#54: The Waitresses "Christmas Wrapping"
Akron, Ohio isn't the first place that comes to mind when you think of the leading edge of late 70s/early 80s New Wave, that that is where The Waitresses were formed. Best known for their hit "I Know What Boys Like" from their 1982 debut, "Christmas Wrapping" was on a 1981 compilation record called A Christmas Record. Tragically, lead singer Patty Donahue passed away of lung cancer in 1996.
#55: Lady Gaga "Christmas Tree"
Uh…  suggestive…  She sees the world through sex-colored glasses.  This one was a digital download in 2008.  That last line wasn't a metaphor or euphemism.
#56: Guns N' Roses "White Christmas"
Different from the Rod Stewart version.
#57: AC/DC "Mistress For Christmas"
Sounds like they are probably pretty good shoppers for their male friends.
#58: Huey Lewis and The News "Winter Wonderland"
A 1984 a capella gift (in cassette form) to their fan club. These guys are such amazing vocalists. Great song. Rediscovered in 2009 by Johnny Colla, who restored it beautifully.
#59: Eurythmics "Winter Wonderland"
Synthpop S&M version of the popular classic…  from the album A Very Special Christmas (1987).
#60: Cocteau Twins "Winter Wonderland"
Yes, "Winter Wonderland" is one of the most covered Christmas songs of all time (and this is the third version on this list in a row).  All three of these are very different though, and Cocteau Twins are one of my all-time favorite bands.  This was released on their album Snow in 1993.
#61: Lindsay Buckingham "Holiday Road"
Yeah, it makes me think of Chevy Chase too…  this was was recorded in 1983 and featured prominently in Notional Lampoon's Vacation.
#62: Queen "Thank God It's Christmas"
Thank God, indeed…  This was agift to the world in 1984, but did not make it to an album until 1999's Greatest Hits III.
#63: Cee Lo Green "What Christmas Means To Me"
Not to be confused with Michael McDonald's "That's What Christmas Means To Me" (which features some trademark "Yamo's), this one was from Cee Lo's Magic Moment in 2012.
#64: Train "Shake Up Christmas"
An original, the band released this one in 2010 on Save Me, San Francisco.
#65: Tom Petty "Christmas All Over Again"
The song has raised over $200,000 to benefit Special Olympics athletes with intellectual disabilities.  And it's a great song.  Released on the second A Very Special Christmas in 1992.
#66: Fiona Apple "Frosty The Snowman"
This was on Winter Songs in 2008.  She has a way of making the world seem like a cooler, happier, simpler place
#67: Bon Jovi "Please Come Home For Christmas"
Captain Obvious must have picked his own video co-star via popularity poll at the time…  a cover of the song by American blues singer Charles Brown.
#68: Throwing Muses "Santa Claus"
Pure Throwing Muses…   on their self-titled debut in 1985.  One of my all-time favorite bands, the Tanya Donelly-less band has a new book and album coming out Tuesday – Purgatory/Paradise – which features 32 all new songs and many bonuses.  Tanya Donelly continues to put out new work as well, via her official site.  In any event, Santa Claus is pure Throwing Muses, and one of my favorites on this list.
#69: Danny Elfman "What's This" (Nightmare Before Christmas)
Oingo Boingo was one of my all-time favorite bands as well, and this is the closest we'll get to an Oingo Boingo Christmas song, performed by Danny Elfman (and was lucky enough to see this all play out live on Halloween this  year).
#70: Norah Jones "Peace"
Another incredible vocalist, this piece appeared on Where We Live – Stand for What You Stand On (A Benefit CD for EarthJustice) in 2003.
#71: Enya "Silent Night (Oíche Chiúin)"
Fancy!  Irish language rendition recorded in 1989 and reissued a few times since.  Beautiful.
#72: Destiny's Child "8 Days of Christmas"
Hip…  they released an album of the same name in 2008.
#73: OneRepublic "Christmas Without You"
Yeah, another depressing Christmas song…  all the same, love these guys and their music.  They released this – their first Christmas single – in November 2011.
#74: LCD Soundsystem "Oh You (Christmas Blue)"
In the running for most original Christmas song on this list, released in March 2010 on the Internet.
#75: Alison Moyet "Coventry Carol"
A very New Wave Christmas… transformed from a 16th century Christmas carol.   Fitting for Moyet, one of the most gifted vocalists of our generation.  Love it.  Appeared on the compilation album, A Very Special Christmas.
#76: Christina Perri "Something About December"
From last year's A Very Merry Perri Christmas.
#77: Tracy Chapman "O Holy Night"
Another great vocalist of our generation, this one appeared on A Very Special Christmas 3, released in 1997.
#78: Jet "Back Door Santa"
The original by Clarence Carter is another well-covered song (and was sampled for one of my favorites on the list, "Christmas in Hollis"), Jet's take is the most contemporary, and found only on their Japanese-only Rare Tracks album.
#79: Captain Sensible "One Christmas Catalogue"
Captain what?  The English New Wave artists co-founded The Damned in 1976, obviously he went in a completely different, uncharted direction in reinventing himself.  This one is a cult favorite, and well known among those who know it, and a complete obscurity to the rest of the world.  Classic irreverence, quite a few decades too soon.
#80: Macy Gray "What I Want For Christmas"
Coolest voice ever.
#81: Dido "Christmas Day"
Love her.  This gem was on the compilation album, Christmas Songs, which was released in 2000.  Trivia…  Dido was actually born on Christmas Day.  Fitting.
#82: Joan Jett and The Blackhearts "Little Drummer Boy"
All that attitude just under that guitar riff…  she's coming for you.  She can make any song bad ass.
#83: Natalie Merchant "Children Go Where I Send Thee"
Another unworldly voice…
#84: Maroon 5 "Happy Christmas (War Is Over)"
He's got moves like Lennon…  well, not really.
#85: Clap Your Hands Say Yeah "In This Home On Ice"
From their eponymous debut in 2006.
#86: Sex Pistols "(It's Gonna Be A) Punk Rock Christmas"
Their cover of the same song by The Ravers.  Suits them.
#87: My Chemical Romance "All I Want For Christmas"
Convincing.  Like I said though, this is one that is covered a lot.
#88: No Doubt "Oi! To The World"
Aww… they are just little kids!  Their cover of the song by The Vandals.
#89: Cheap Trick "I Want You For Christmas"
I bet everyone gets guitar picks…
#90: Tori Amos "Winter's Carol"
From her 2009 Mindwinter Graces.  Love this woman as well.  Was written for her musical, The Light Princess.
#91: Pet Shop Boys "It Doesn't Often Snow at Christmas"
Pure Pet Shop Boys bliss… the awkwardly-titled song was part of their 2009 Christmas EP.  Found on the same work is their genius mash-up of their own "Domino Dancing" with Coldplay's "Viva La Vida".
#92: Daryl Hall & John Oates "Oh Holy Night"
Brilliant guys, part of their 2006 Home for Christmas.  This one appears to be out of print.  What could be better than a Hall and Oates Christmas?
#93: Heart (Ann & Nancy Wilson) "Here Is Christmas"
From their Heart Presents A Lovemongers' Christmas, this is an original song by them.
#94: Bananarama "Baby It's Christmas"
One of the newer works from the English female pop group, known for their New Wave 80s hits like "Cruel Summer" and "Venues", this one – their first Christmas song – came out two years ago.
#95: Natasha Bedingfield "Shake Up Christmas (It's Christmas Time)
The British pop star released this one in 2011 as part of Coca-Cola's holiday television advertising.  Regardless, love her and this song.
#96: Curt Smith (Tears for Fears) "This Is Christmas"
Curt Smith contributed this original song for use on the television series, Psych.  Awesome Christmas song.
#97: Radiohead "Winter Wonderland"
Yet another "Winter Wonderland" cover, but come on, it's Radiohead, the band that refuse to play their biggest hit ("Creep") live…  what are the chances of them performing a classic Christmas song?  Not very good, but here it is.
#98: Galaxie 500 "Listen, The Snow is Falling"
Dreamy 2010 cover of the Yoko Ono version of the song.
#99: Prince "Another Lonely Christmas"
Another sad Christmas song.  What's with these rock stars?
Prince always has to be difficult – the song is eradicated off of everything but MySpace (who knew it still existed?).
Another Lonely Christmas from PRINCE on Myspace.
#100: The xx "Last Christmas"
Yes, "Last Christmas" appears three times on my list…
#101: Bryan Adams and Pee Wee Herman "Reggae Christmas"
"I pity the fool that don't give Pee Wee no presents!"
Jason DeBord