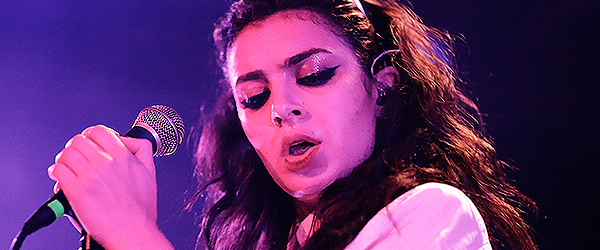 Charli XCX's first U.S. headlining tour kicked off this past week, making an early stop in San Francisco at Slim's last night to a dedicated and enthusiastic young crowd.  The high energy evening kicked off with opening sets by LIZ and Kitten, providing a showcase of music with three young women fronting acts with three different styles of music.  While Charli has been making music and performing going back several years, she broke much wider into the pop culture consciousness in the past year with Icona Pop's "I Love It", which she wrote and also provided vocals to in the hit pop song.  Her own music, off her debut album True Romance, is a bit more experimental and darker by contrast, which is why she gave the song to the synthpop Swedish duo for their own album.  Charli has had a productive time since I last saw her opening for Santigold in the Summer of 2012, having toured with Coldplay, Paramore, Marina and the Diamonds, as well as put out a lot of new music and music videos like the recently released "SuperLove".  She is definitely one to continue to watch as she forges her own unique path through the music industry.  She put on a great show last night and really seems to have grown into having a real command on the stage (with new band in tow) and has inspired and sparked the imagination of a generation of fans.

Who: Charli XCX
Who or Supporting: Kitten
Who or Supporting: LIZ
Venue: Slim's
Where: San Francisco, California
When: November 1, 2013
Seating: GA Standing (I had a photo pass but spent most of the show standing in the front row, until late in Charli's set to get some wider photos from the back)
Leading up to this tour, I had the opportunity to speak with both Charli XCX and Chloe from Kitten in separate interviews for my podcast program, Rock Talk.  Links to each interview can be found below:
Last night's show was at Slim's in San Francisco, an all-ages venue that has a capacity of about 500, with an open floor in front of the stage and a smaller upper level in the back for sitting and dining.
I arrived quite a bit before doors, as my friend Roman Gokhman was doing an in person interview with Charli before the show and asked me to take some photos for him.  I arrived about 6 PM for an 8 PM doors show, and there was a substantial line going down the street.
It was nice to meet Charli backstage after speaking with her over the phone for my own recent interview, and she was very nice and pleasant.  She was also getting past a cold, so I was really surprised later in the night by how great she sounded and the energy expended on stage (I never would have guessed based on her performance).
Charli was nice enough to provide me an opportunity to take a portrait photo backstage, which I've shared below:
After meeting with her, Roman and I waited outside with the crowd, and I had a chance to talk with some of her fans, who were very excited about the show.  The two guys in front had been lined up since noon, and they and others said that Charli has stopped and spent time with them to sign autographs and take photos with them, which is always nice to hear about an artist.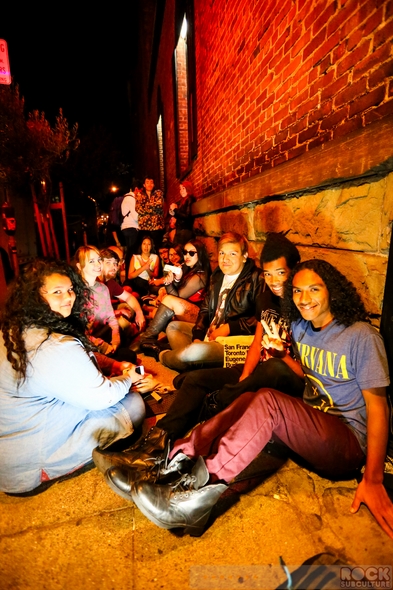 Also while waiting for the guest list to be provided to will call, I struck up a conversation with a woman also waiting with a few others, and it happened to be support artist LIZ's mom, who was very nice (and proud of her daughter – her self-proclaimed biggest fan!).
LIZ was still sound checking when doors opened, but they had a screen pulled down obscuring part of the stage.
The crowd that turned out quickly filled the floor, and it was most definitely a young crowd.  Charli was also slated to do a DJ set at the DNA Lounge next door following her own set at Slim's that ended at around 12:30 AM, so it was a late night for her and her fans to be sure.
LIZ
I did not know anything about LIZ prior to the show, but saw that she describes her own music as "Sailor Moon R&B", which I thought was pretty funny.
She has a really contemporary sound and a great voice, and you can check out her music on her SoundCloud page.  As an example, her song "Hush", to me, sounds something within the same realm as Rihanna, but perhaps a bit younger.
I was really impressed with her set, which included a DJ (CZ); on many of her songs, she is also accompanied on stage by two dancers (Blaire Kim and Alexa Nof).
LIZ struck me as a natural performer and seemed very comfortable engaging the crowd while singing and dancing.
Near the beginning of the set, there was an audio issue that a tech was attending to, and at one point everything dropped off apart from her singing in her mic, and she was never flustered in the slightest and didn't miss a beat.  For such a young and new performer, I found that to be really impressive that she maintained a consistent and professional composure throughout the set.
She was very charismatic and definitely has a gift with delivering pop vocals that are catchy and engaging.
Below are some photos of LIZ performing on stage: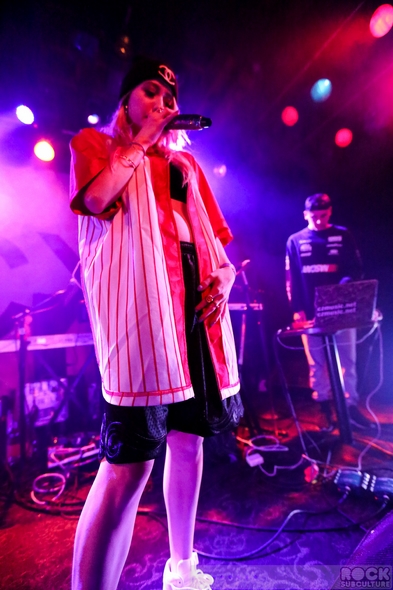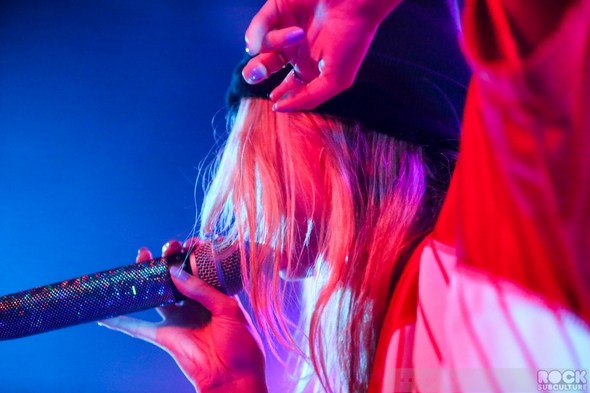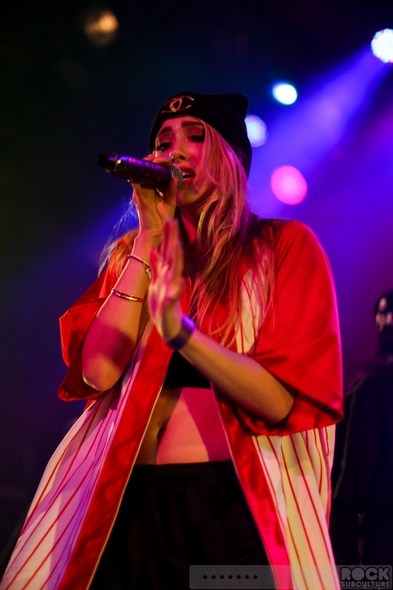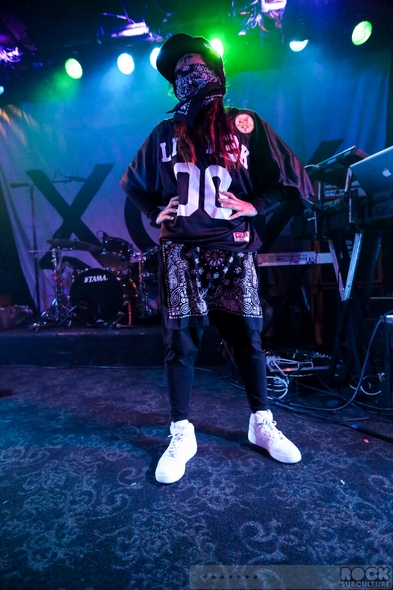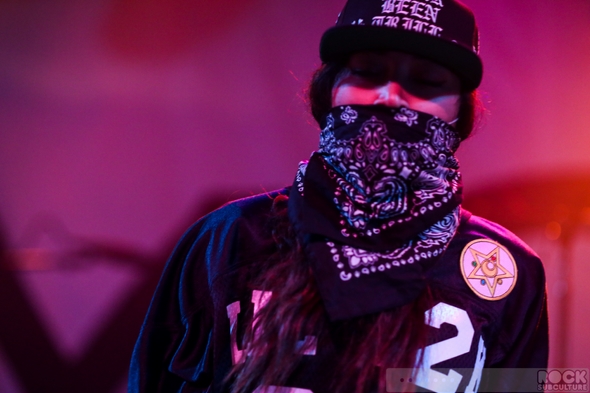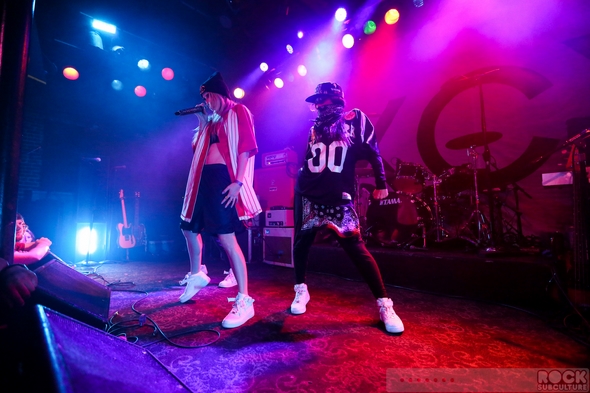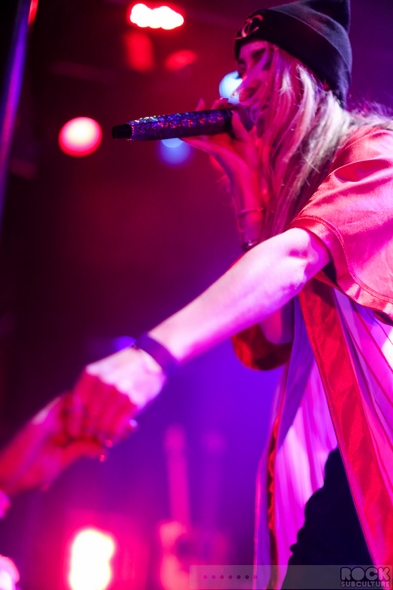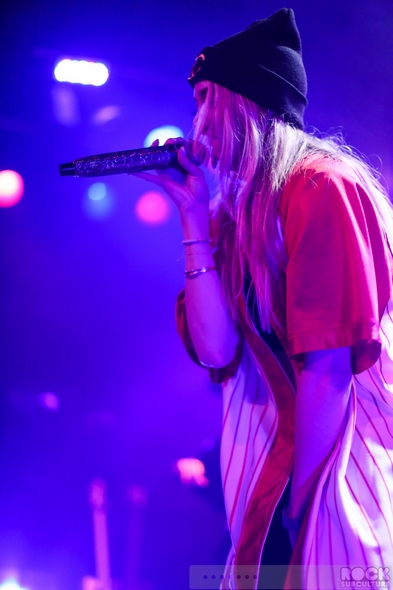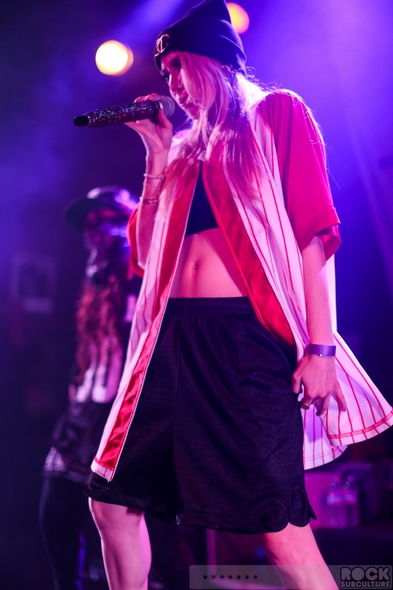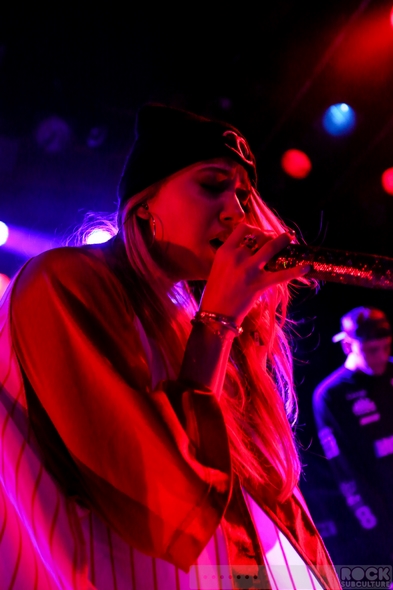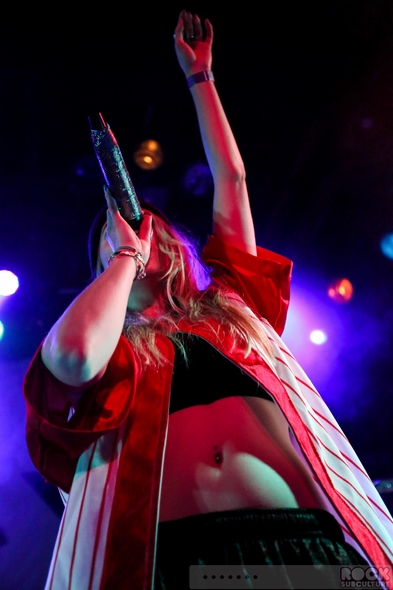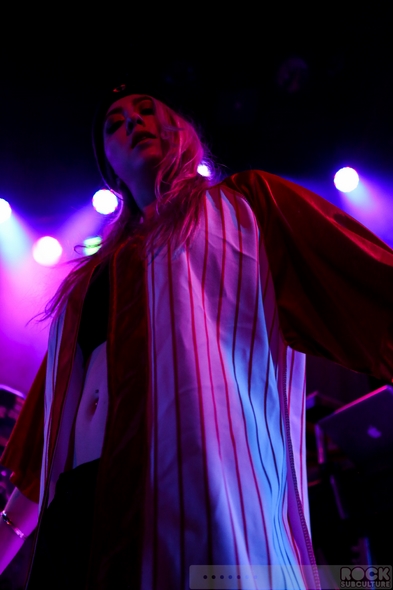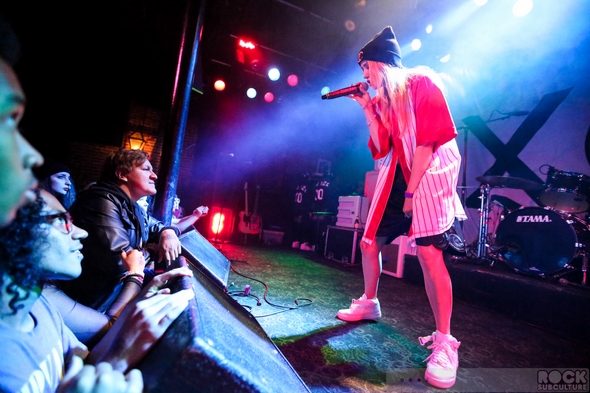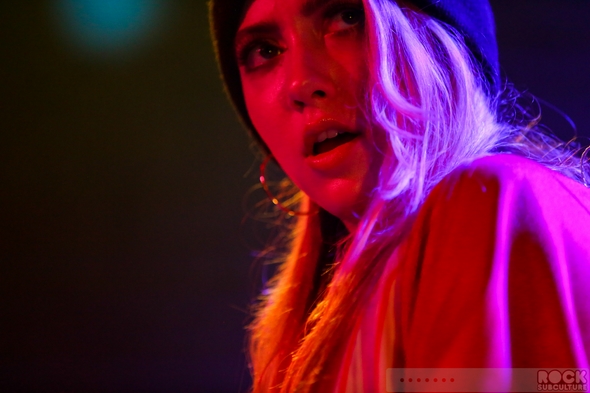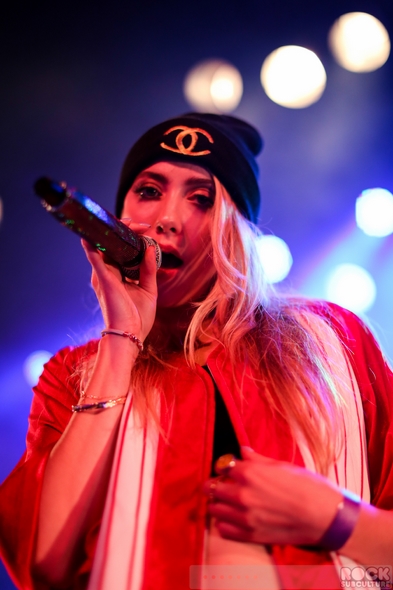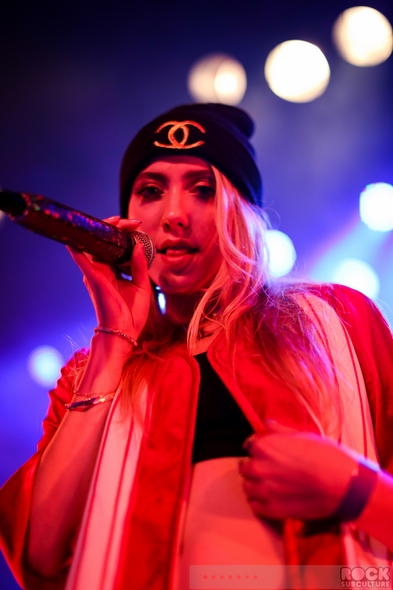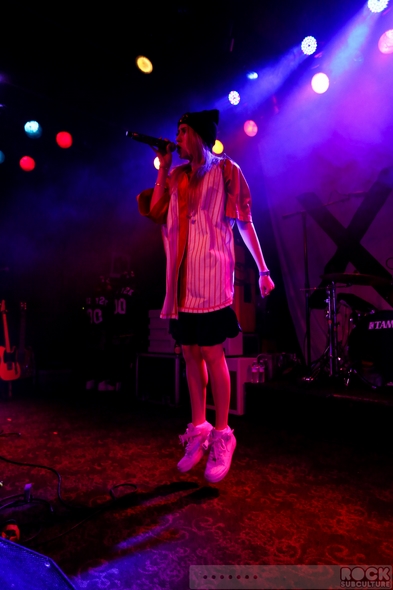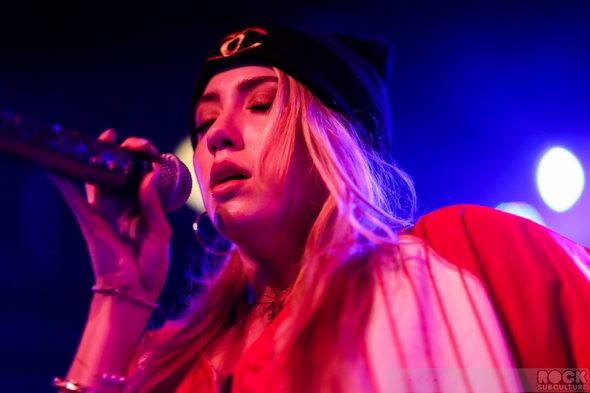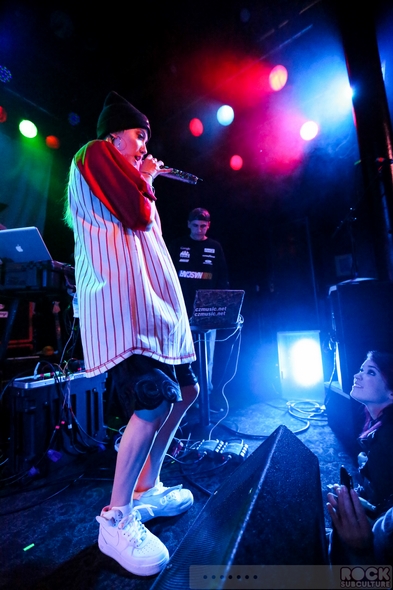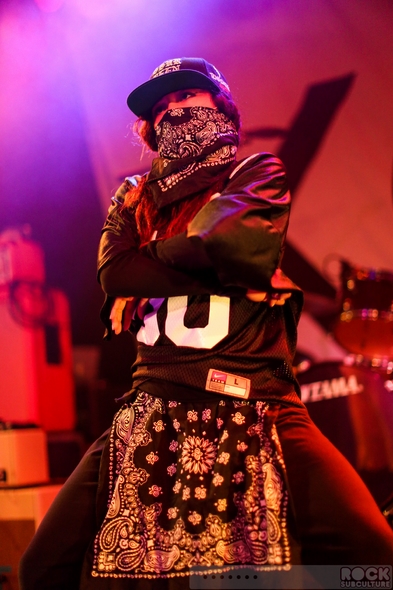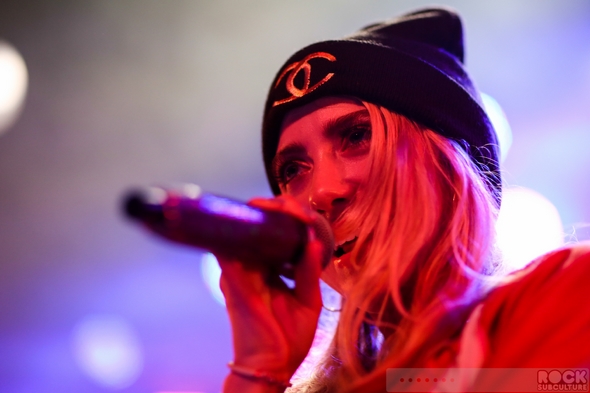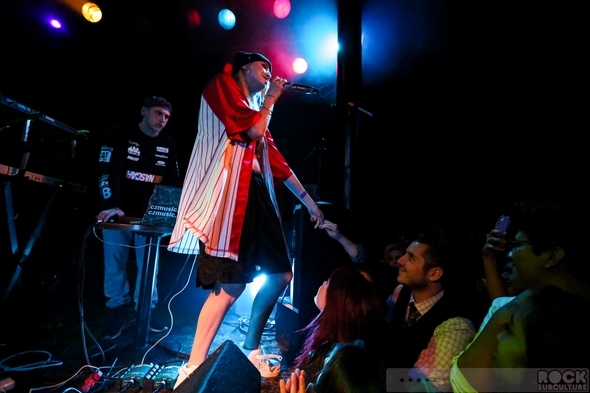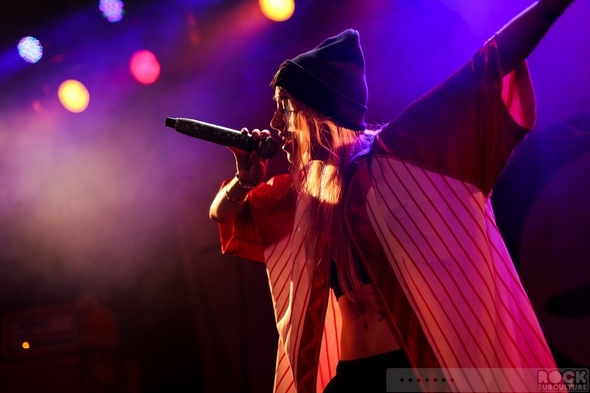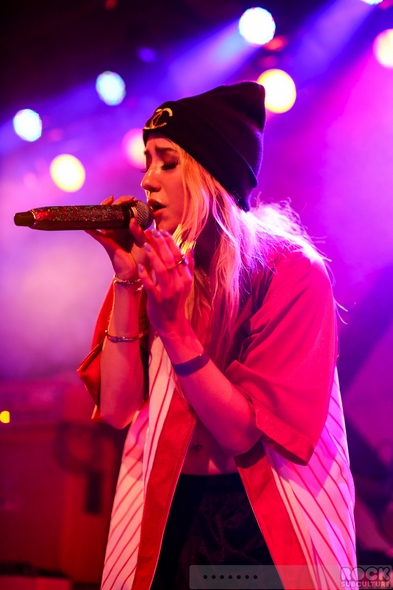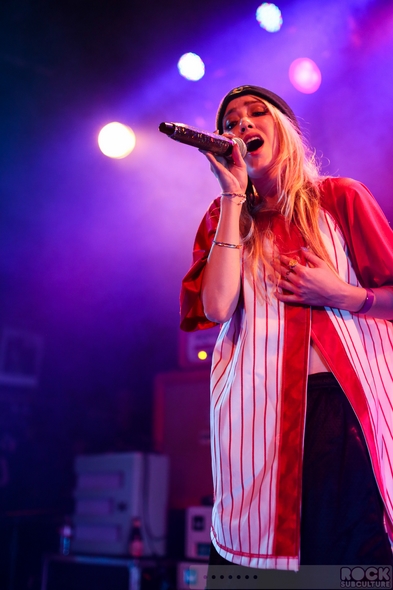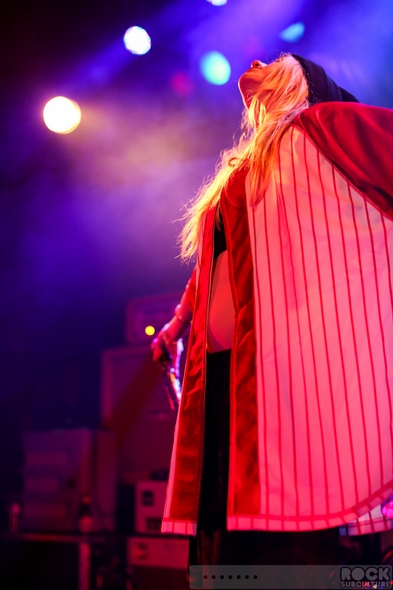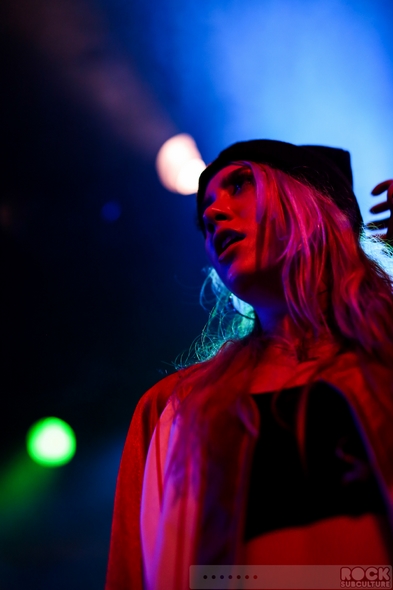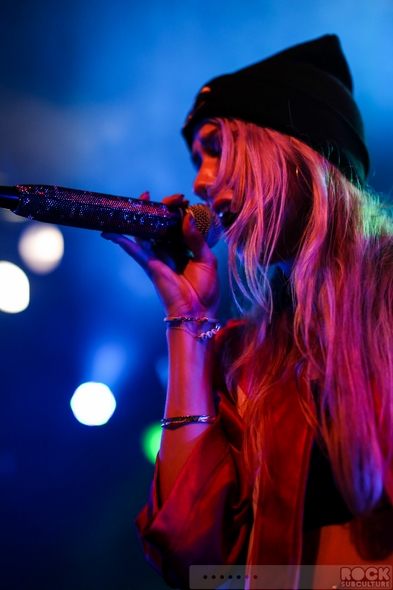 Kitten
Members
Chloe Chaidez (vocals)
Waylon Rector (guitars)
Lukas Frank (drums)
Bryan DeLeon (keyboards)
Zach Bilson (bass)
I have been lucky enough to see Kitten in concert twice prior to last night, once supporting Garbage in Las Vegas earlier this year and once opening for No Doubt in Hollywood late last year.
As mentioned in the past, one's first impression of the band is always being a bit awestruck at Chloe's insanely high energy level.
As mentioned earlier, my friend Roman was with me, who had never seen Kitten before, and we were also standing in front of the stage with Rachel, a big fan of the band, and at one point we both looked at Roman for his reaction during the show, which was a smile and nodding head – they quickly won him over.
You can sample their work on the official SoundCloud and YouTube sites, but seeing them live is a totally different experience.
They have a really unique sound, which in their studio recordings is very clean, for lack of a better word, as well as polished.  On stage, live, it's something quite different – much more raw and loud.  There are flourishes and bits and pieces and vibes here and there that make me think of other bands, but as a complete package, they aren't really like anyone.
Chloe was certainly born to do this though, and is a true rock star on stage.  In addition to providing excellent vocals, she never stands still – it's as if the music inside of her won't allow it, and singing can't sufficiently express what she is feeling and trying to convey.
As with the prior two performances I've seen, she really engages the audience – literally jumps into the audience (and last night onto the shoulders of one fan) – and climbs on things and jumps off of things.  You never know what to expect within that general framework, however.
As mentioned in past reviews, I don't really know if it is her primary intent to entertain (which she does in spades), or if she is performing just as much for herself as the audience.  As revealed in my interview, she is more drawn to performing that writing and recording; that the latter is designed to fuel the former.
I was really excited to hear that Kitten would be touring with Charli XCX, as I see both young artists as just at the start of their careers, with a lot of artistic endeavors in front of them.
Kitten's latest EP, Like a Stranger, is great, and actually is representative of work by younger, newer artists who have kind of rediscovered music before their time – from the 80s (my own favorite decade of music) – and are kind of dusting off and carrying that New Wave torch, but with a contemporary twist and their own unique stylings and sensibilities.
Below is a photo of the (bloody!) set list from their part of the concert: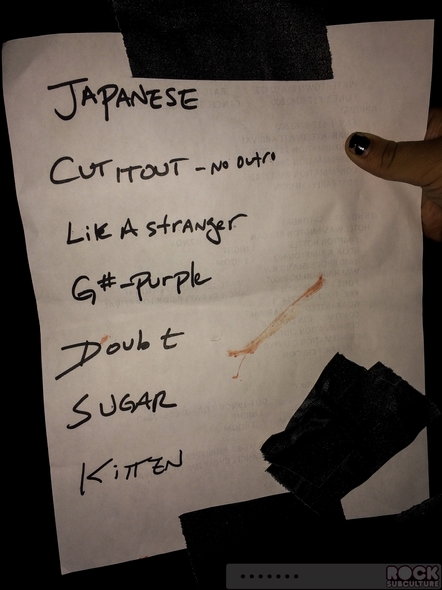 Below are some photos of Kitten performing on stage: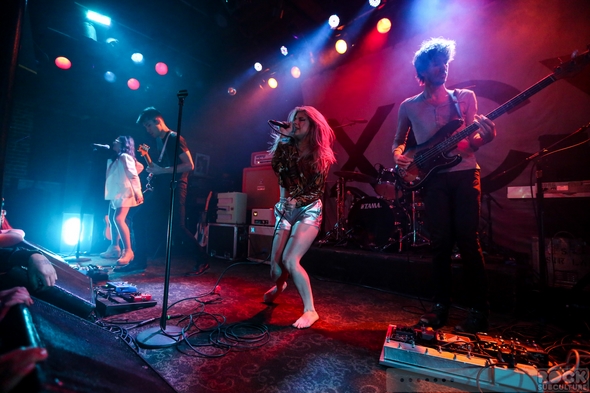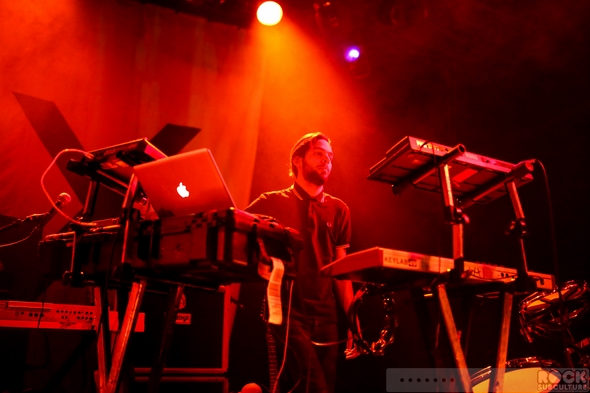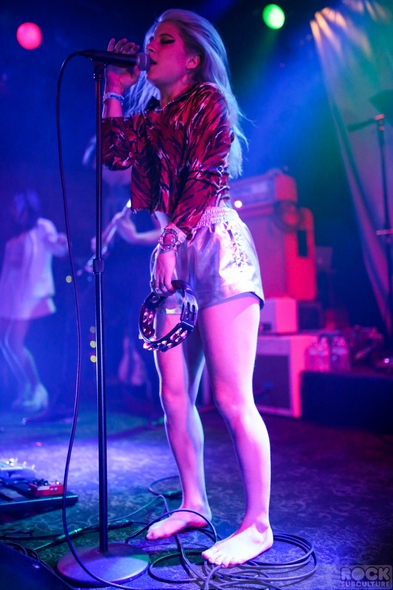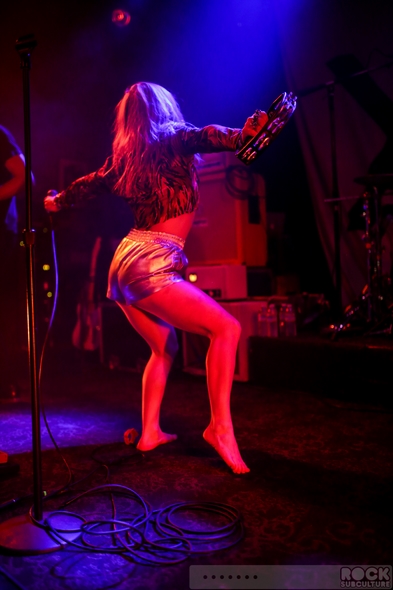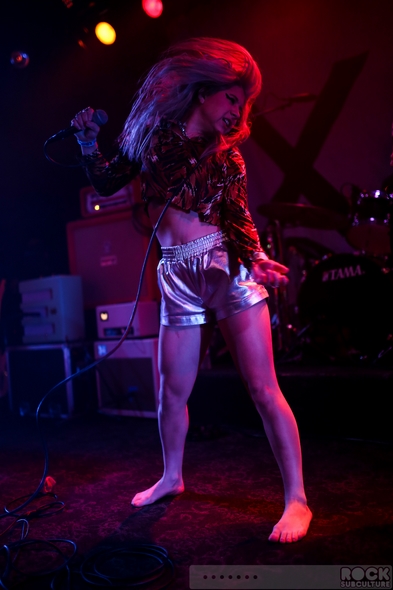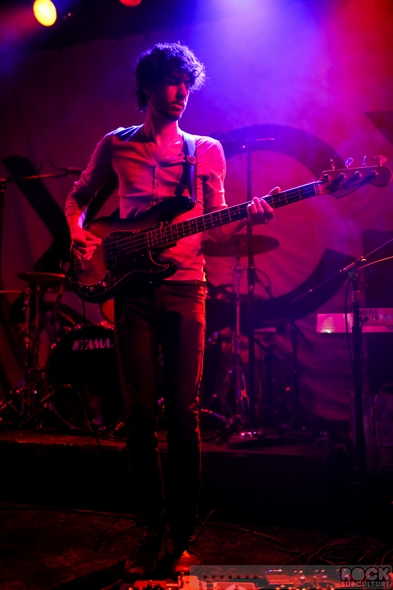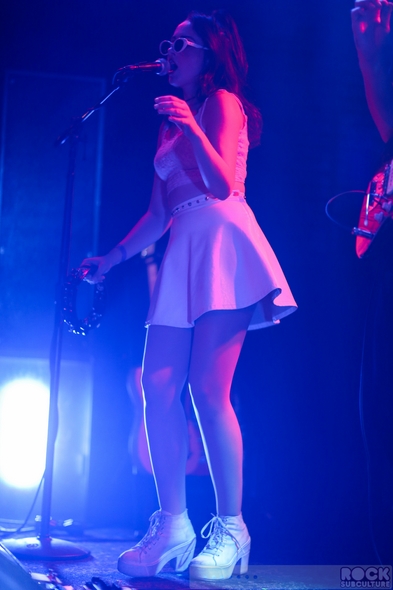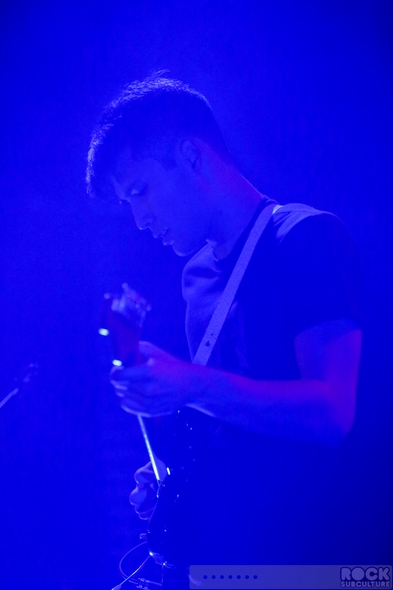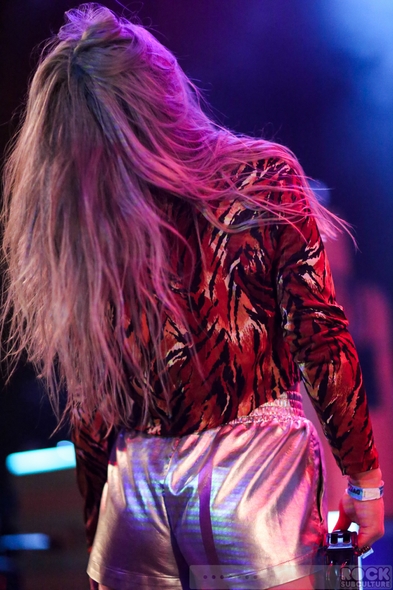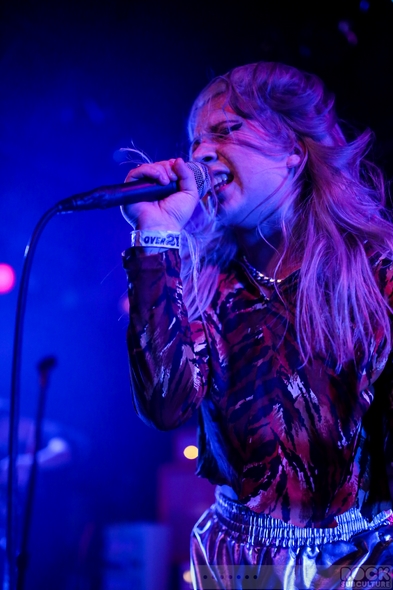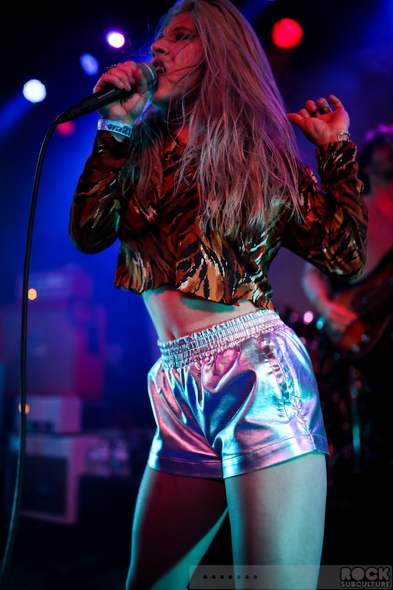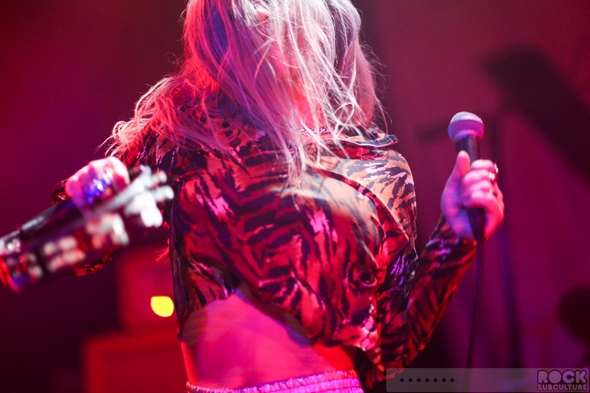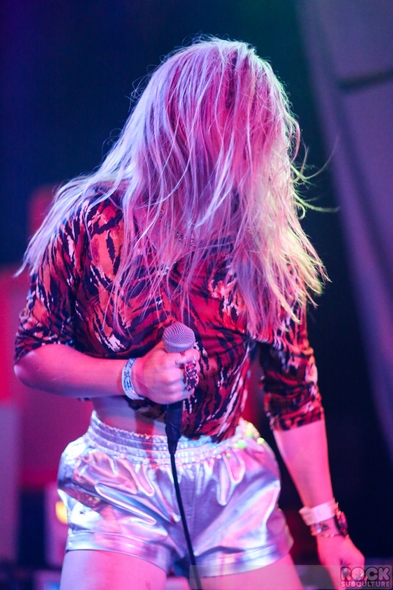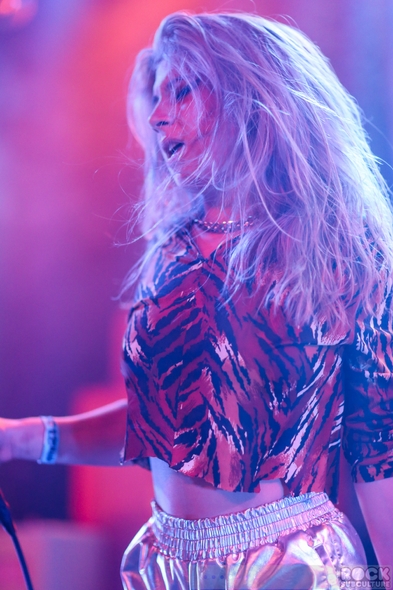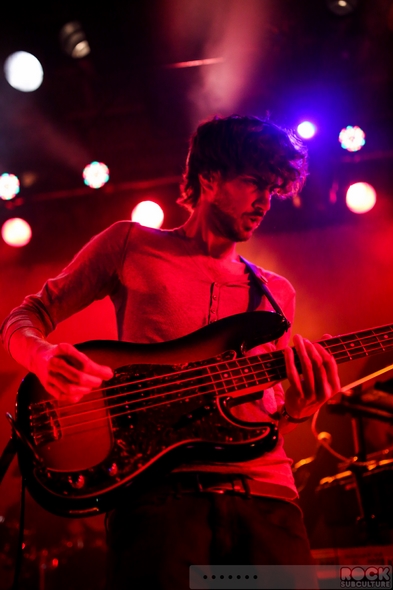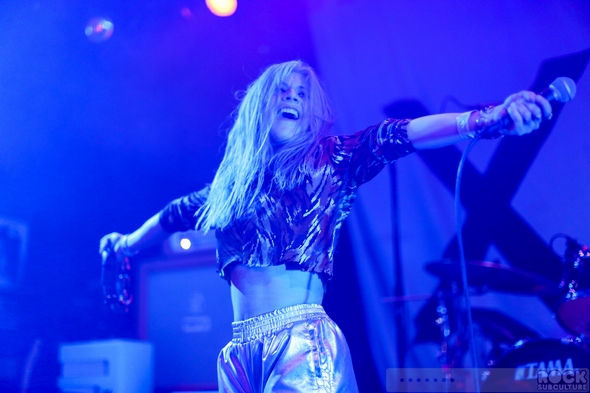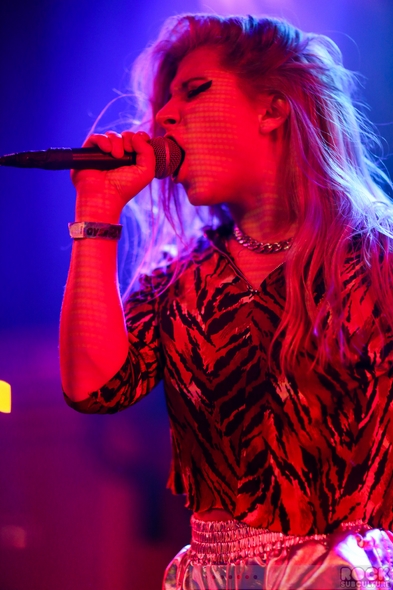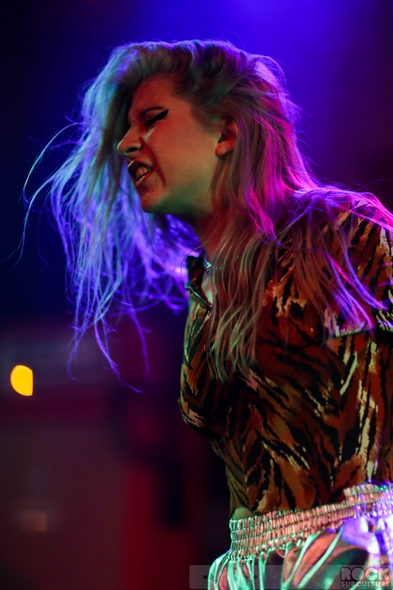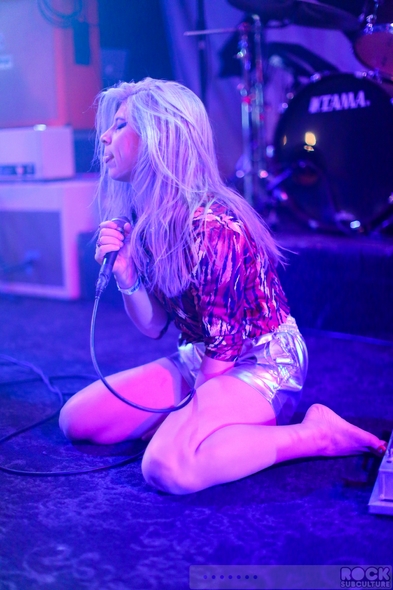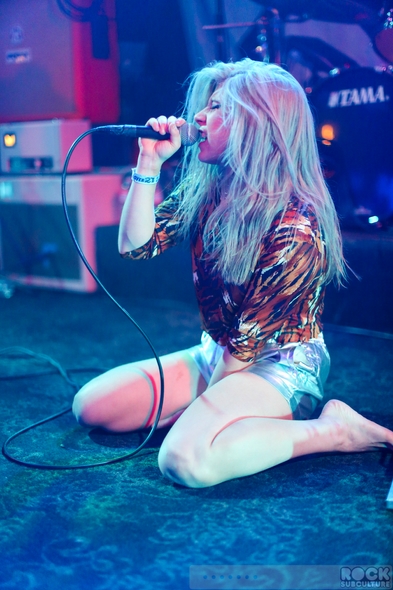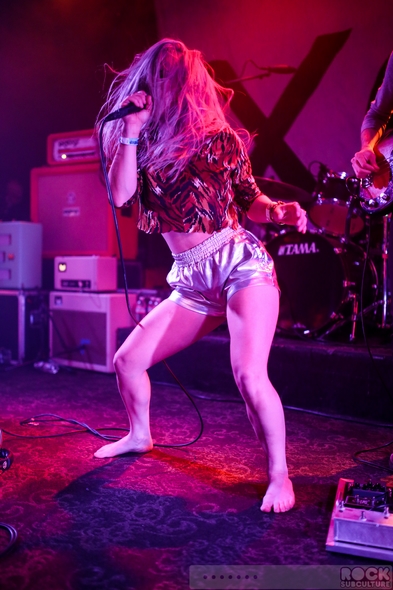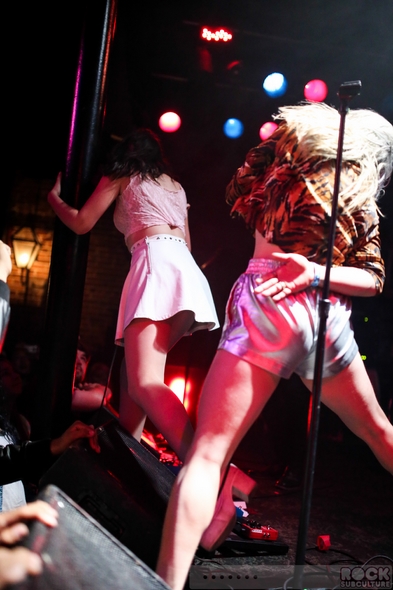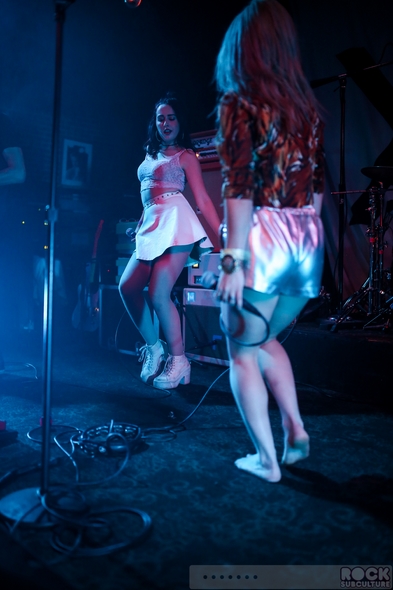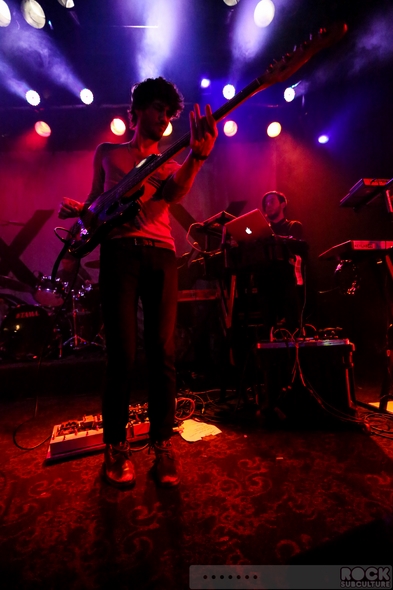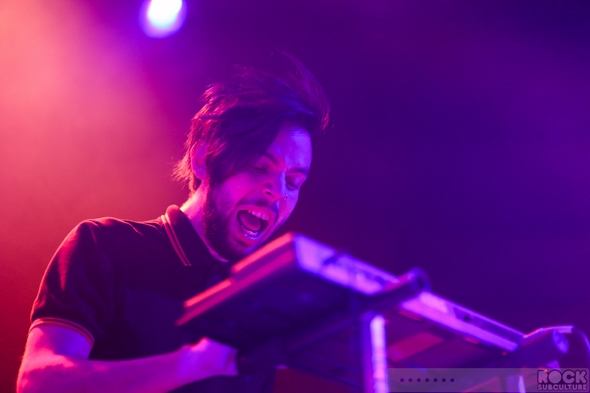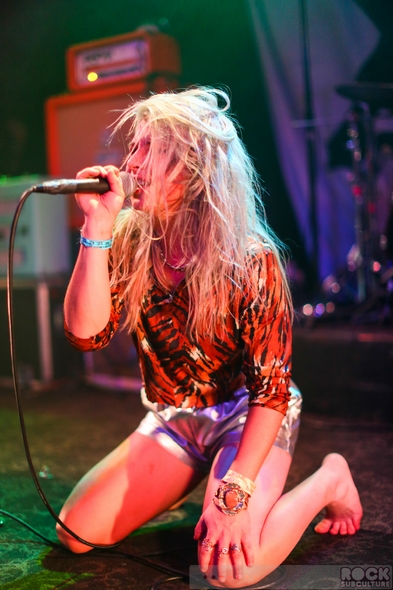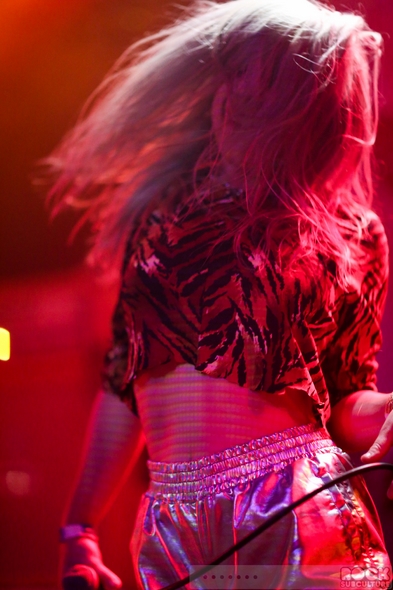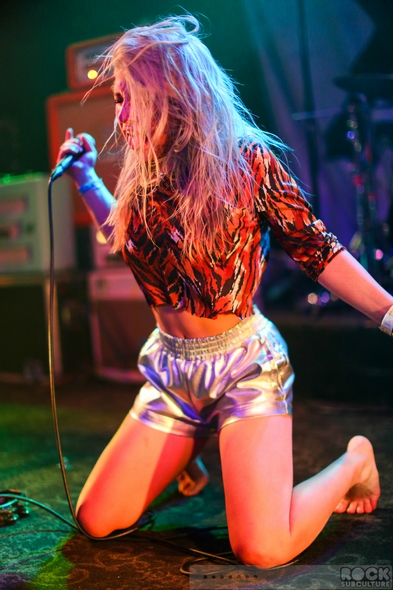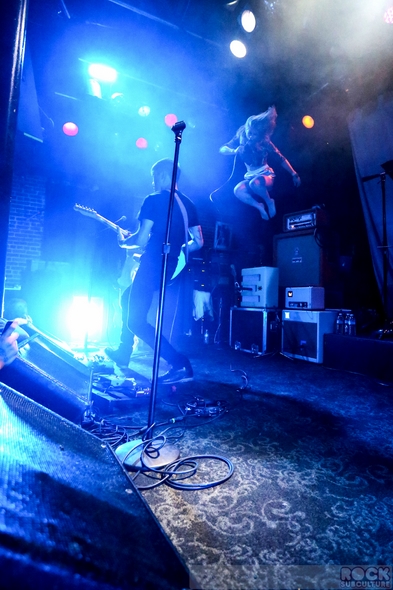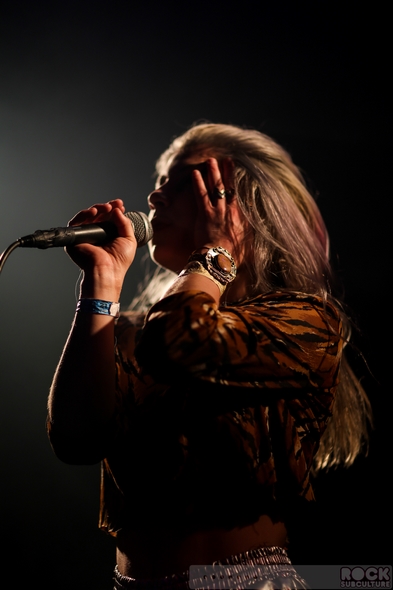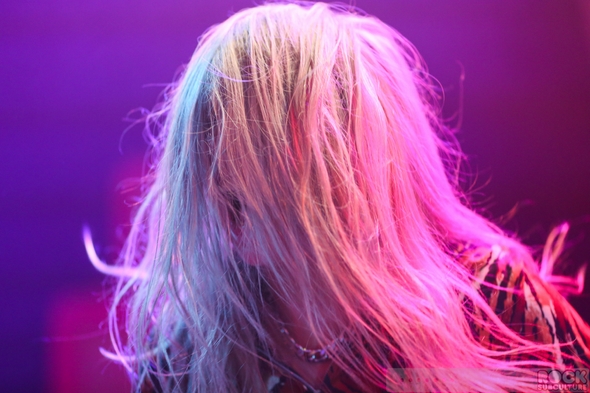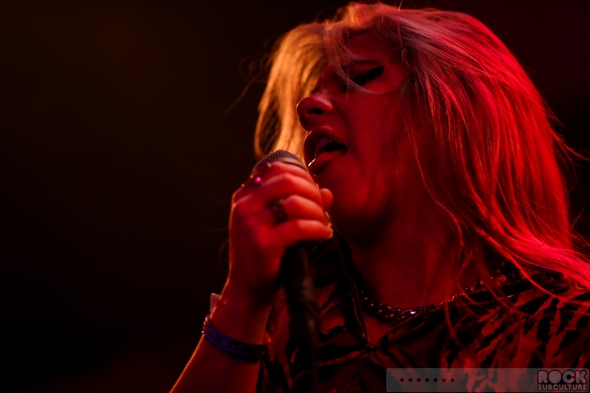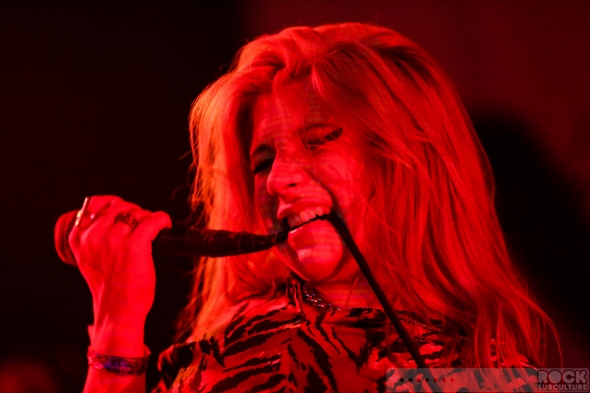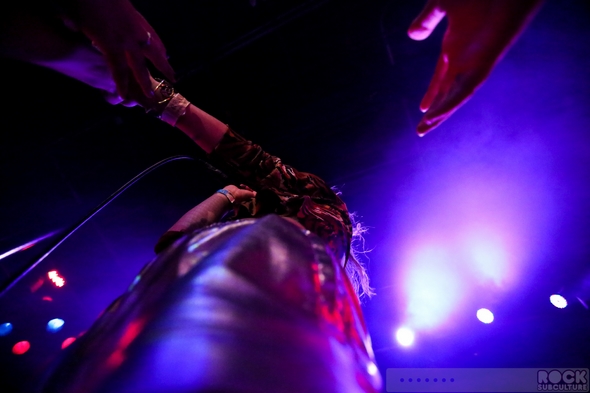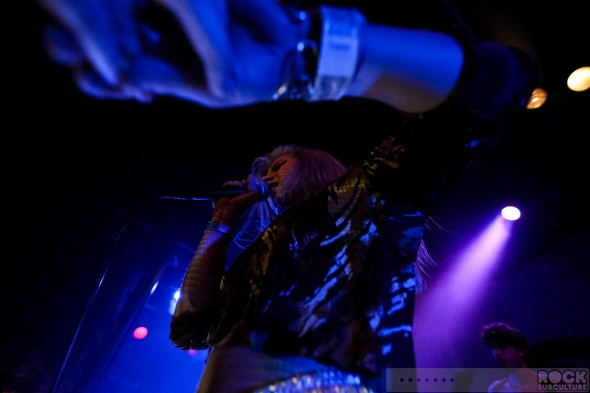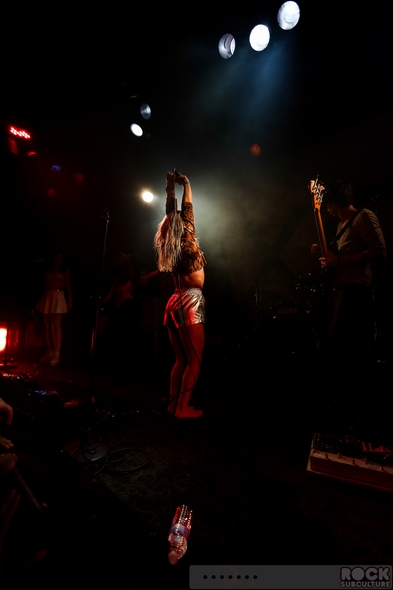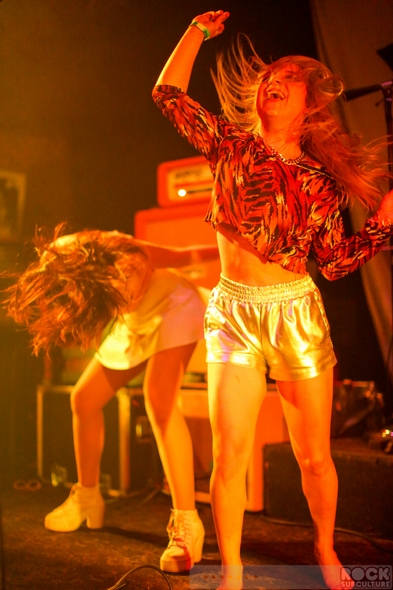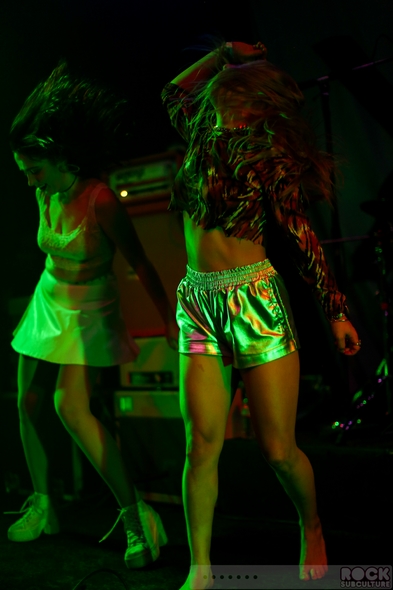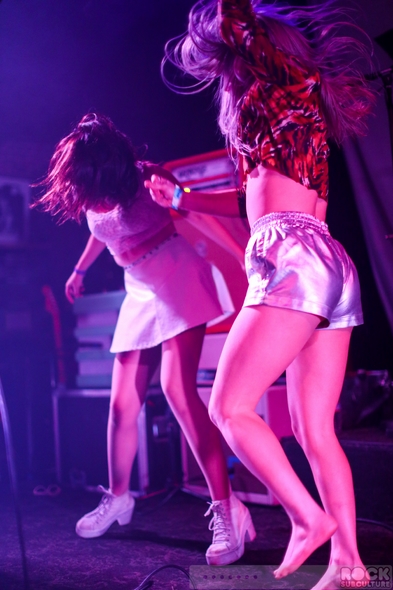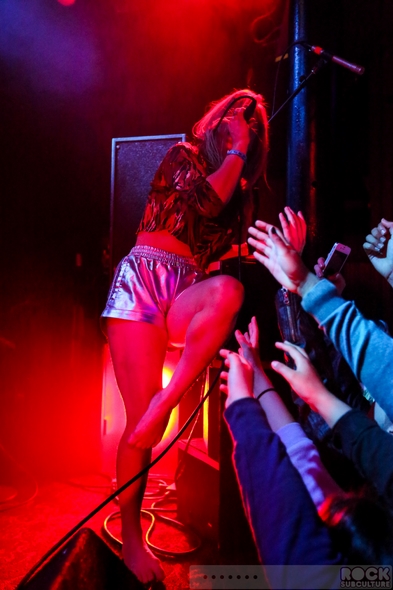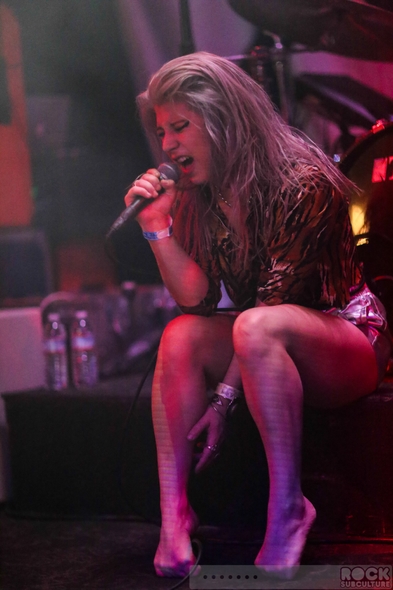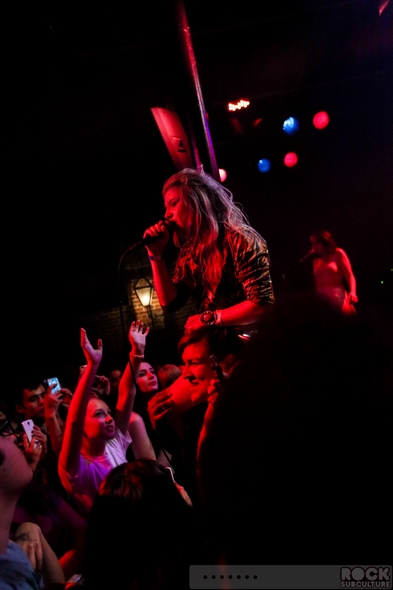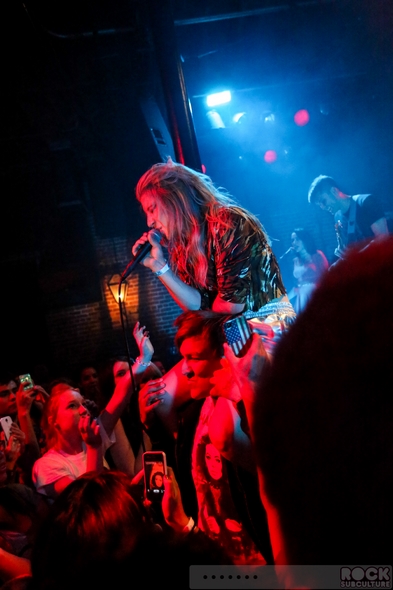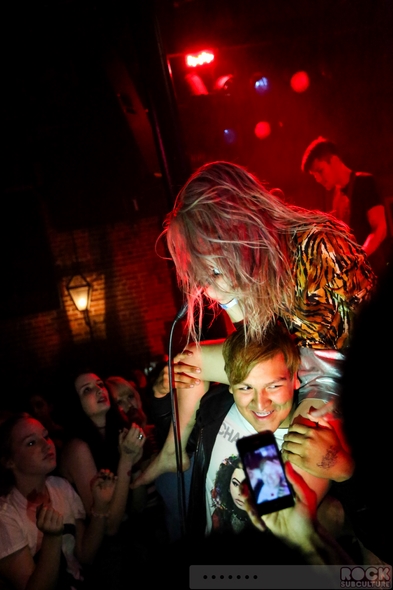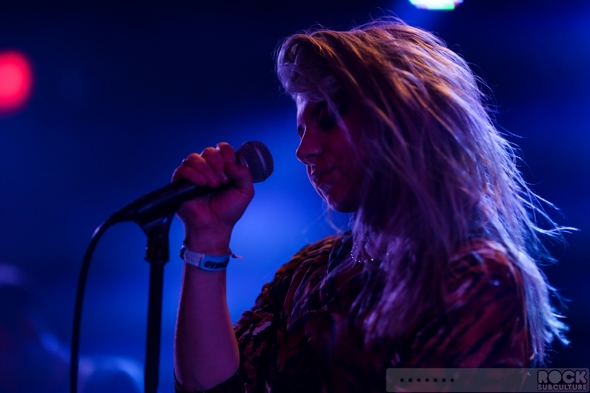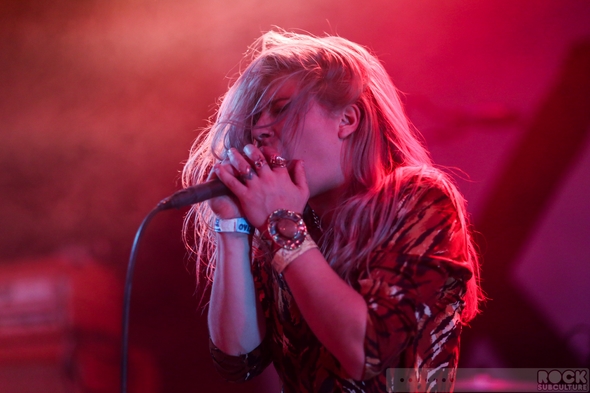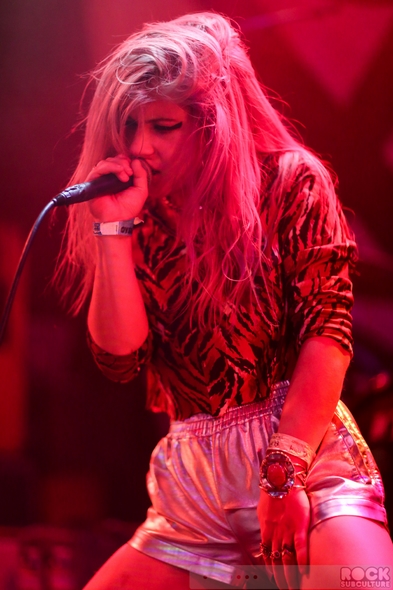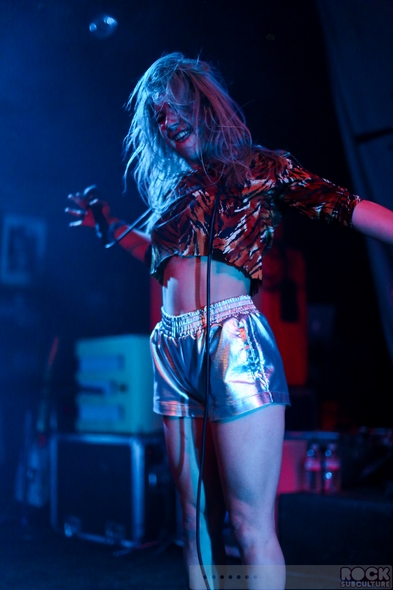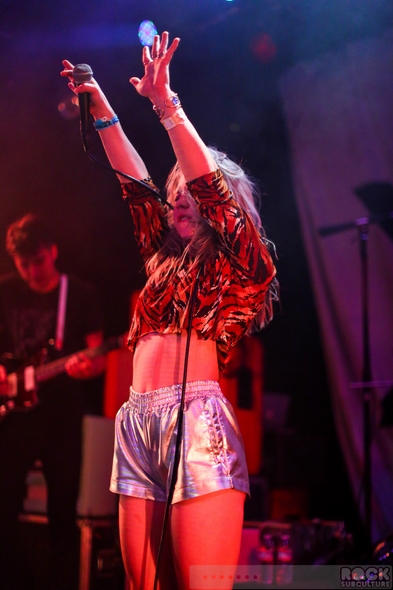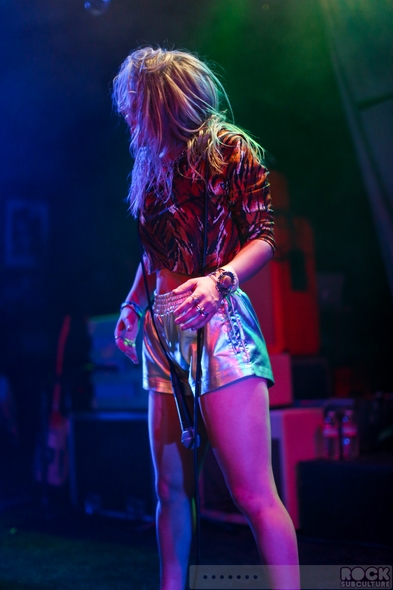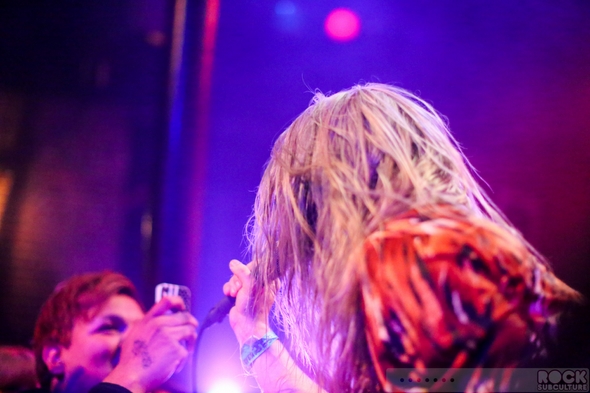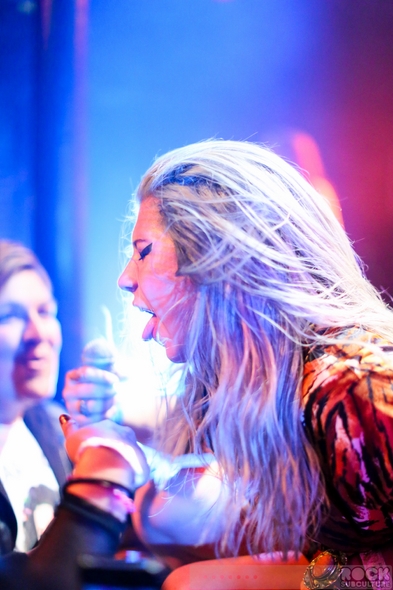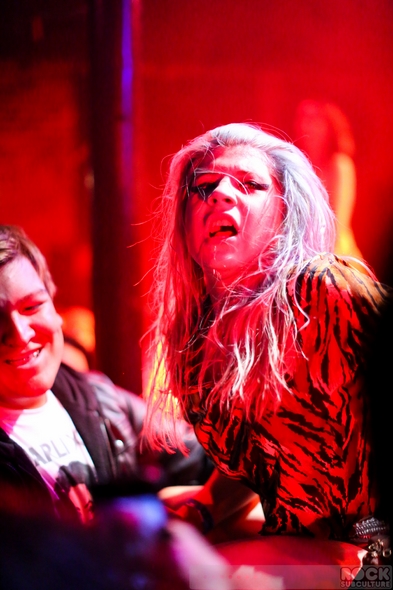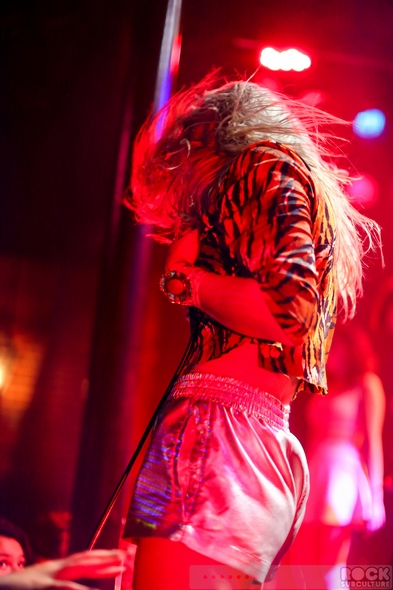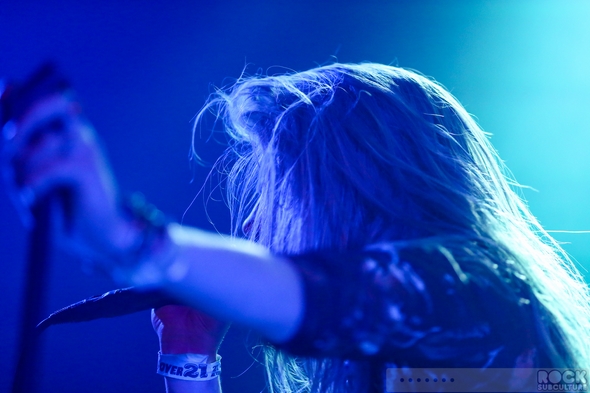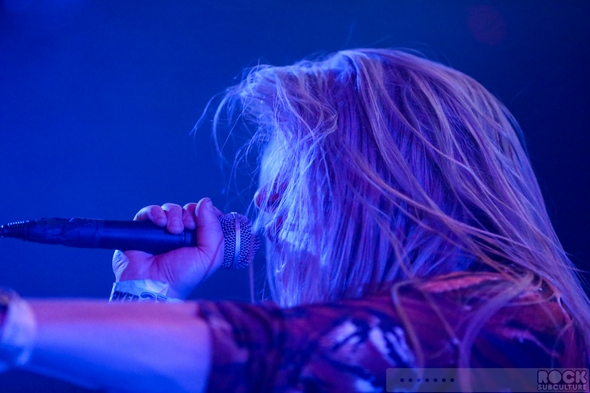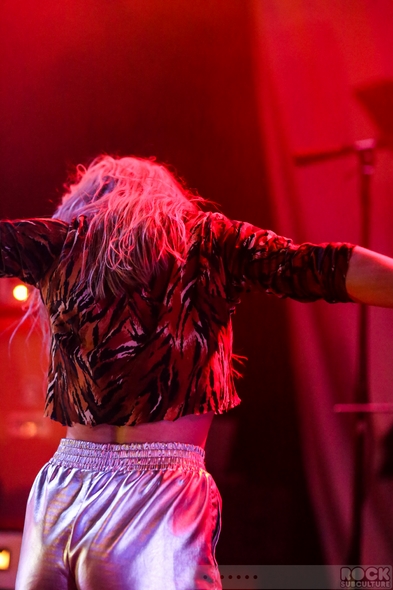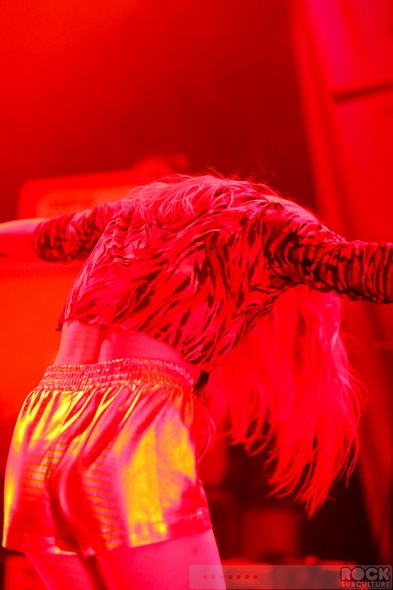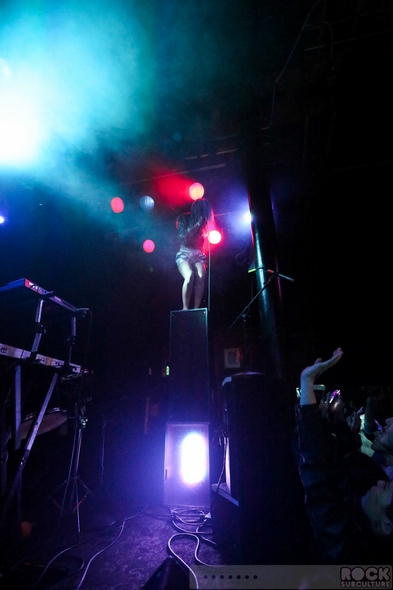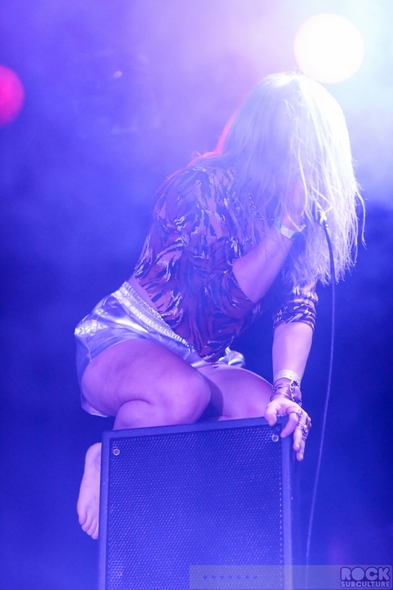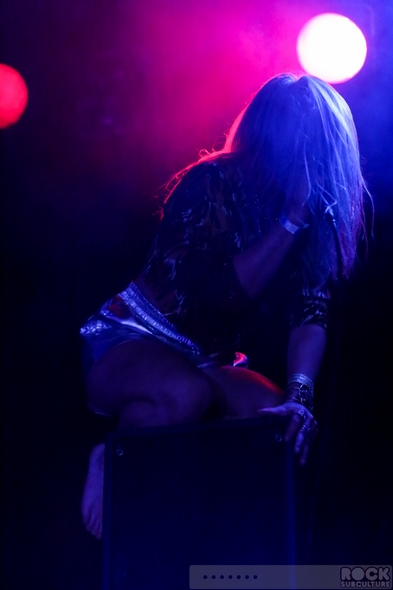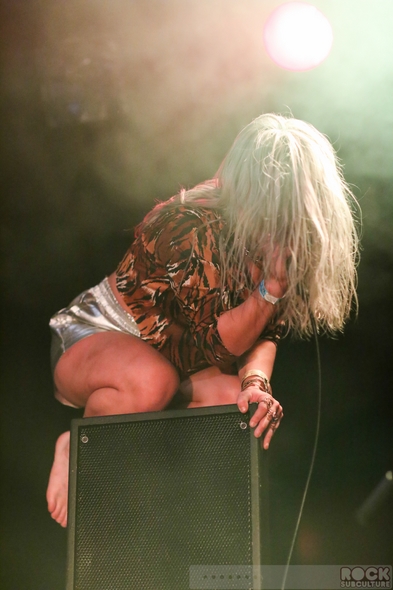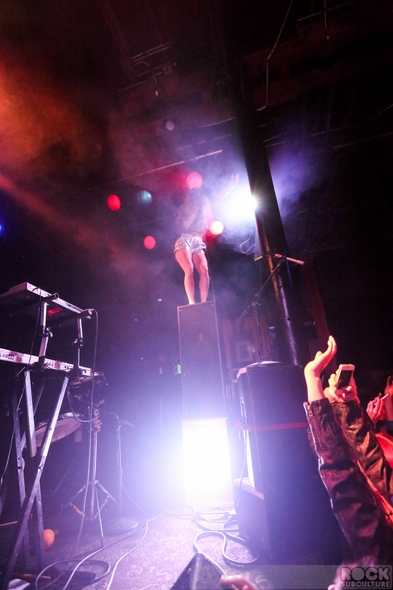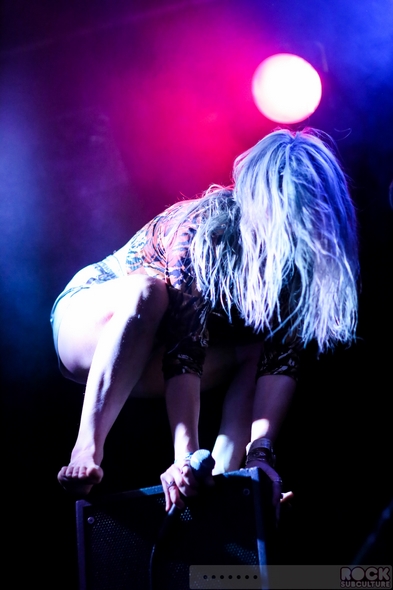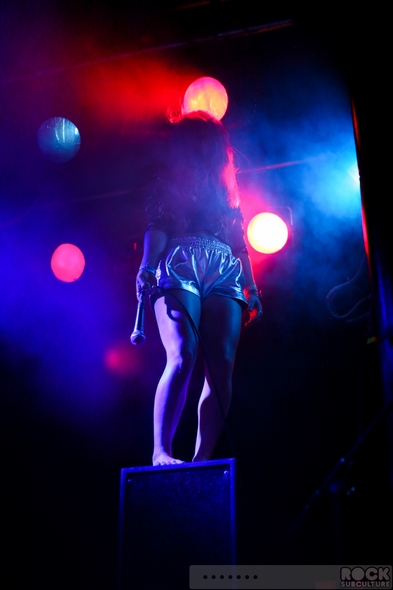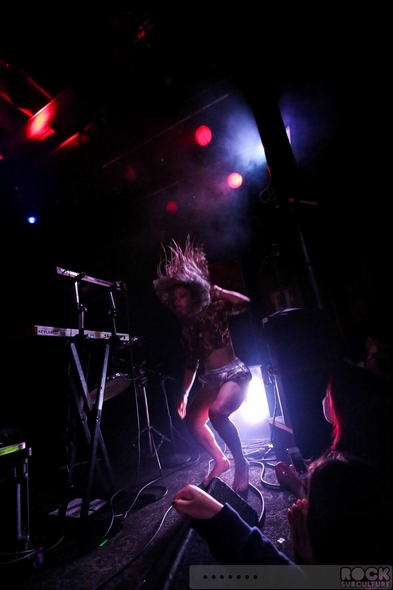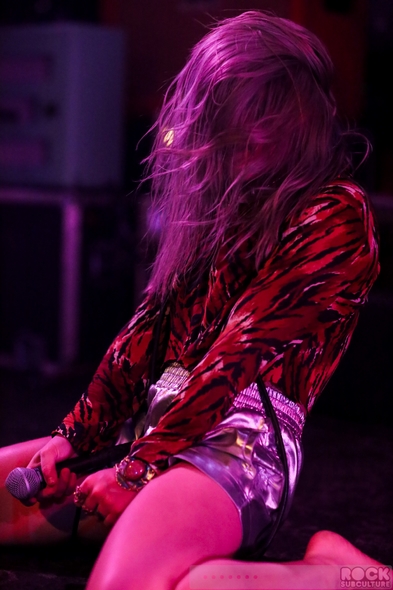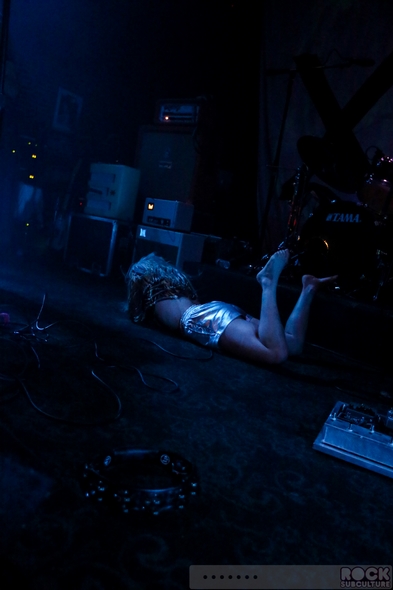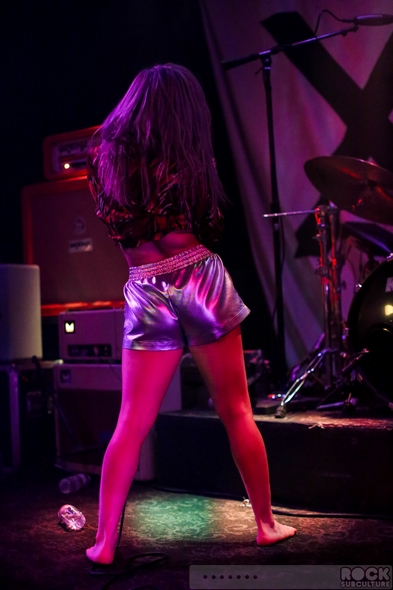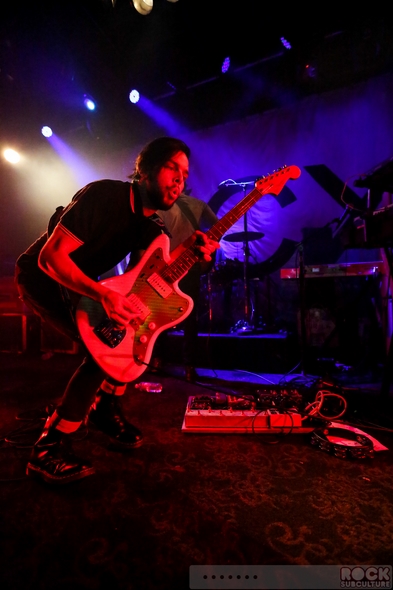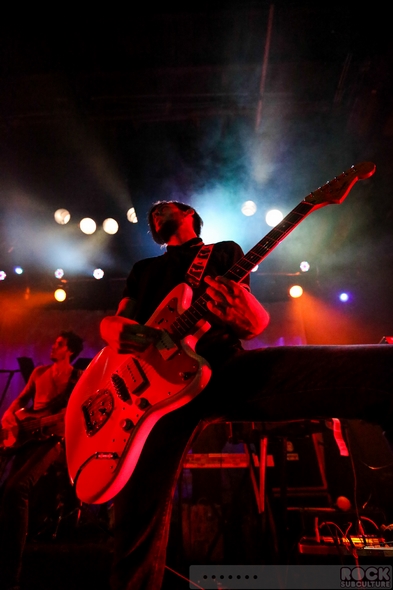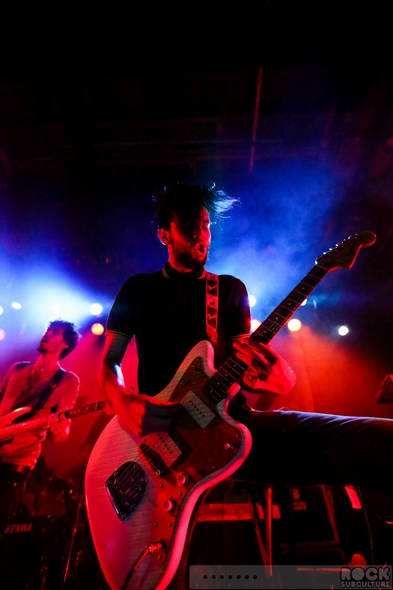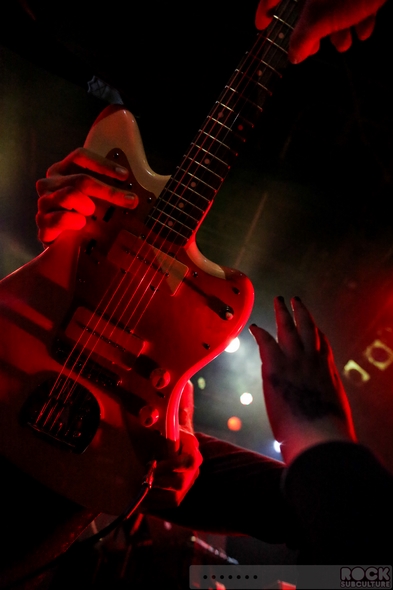 Charli XCX
Members
Charli XCX (Charlotte Emma Aitchison)
Liz Caney (guitar)
Debbie Knox-Hewson (drums)
Holly Hardy (bass)
As I mentioned, I had seen Charli once before, in 2012 supporting Santigold at a concert at Club Nokia in Los Angeles.
Her new band is completely different from how she put together the performance last year, now having a full band on stage.  I think her current set-up works much better, and makes for a more engaging show.  The all-female band members each brought the music alive in a more vibrant fashion.
The thing that struck me most was seeing Charli in her element, with real die hard fans of her work, which was completely different from my experience with her show supporting Santigold last year.  Charli has a very unique style to her music and all she does, and it is awesome to see that she is now fully cultivating her own audience and following.
While this crowd was very young, I suspect it will serve as a foundation upon which she will become a much larger figure in the pop scene over the next few years, and will ultimately be headlining her own tours on the level that bands like Paramore are today.  She has real gifts, talents, and more importantly, originality.
More, in my short talk with her, I get that sense that she will be a prolific artist, and she is also a visual and creative artist outside of making her music, so I suspect she will be more "hands on" in all aspects of her music (videos, visual collateral, etc.) – a true artist shaping her brand of music.  She also seems keen on collaboration, which can open a lot of doors to creativity in the music world.
It is definitely an exciting time for music with a lot of new artists making great stuff, and I'd definitely put Charli within that group that are doing interesting things.
Below is one video I shot during the end of the performance, wherein Charli brought out Chloe from Kitten to do a cover of Bow Wow Wow's "I Want Candy", which was really good.  I was up in the rear balcony at that point, so the video is show from a wide perspective:
I did not get a photo of the set list this time around, as my view was obscured and I bailed out of the front row a bit past half way through the show.
Below are some photos of Charli XCX performing on stage – click any image for full resolution versions of each photo.  Apologies I could not get photos of all band members due to my fixed position up front.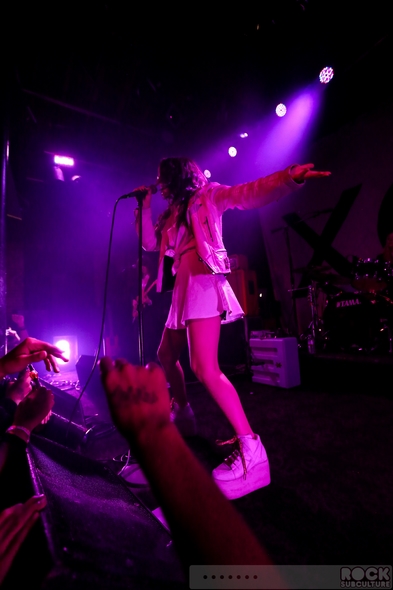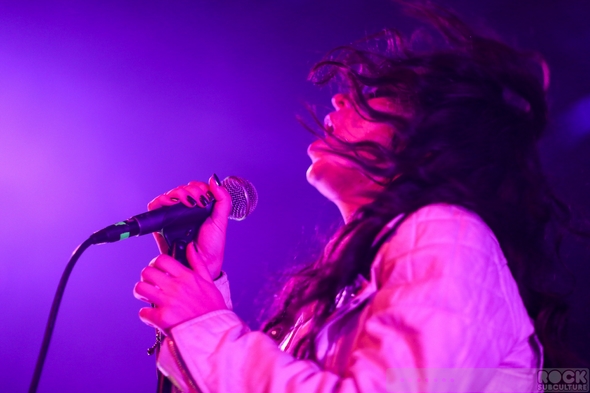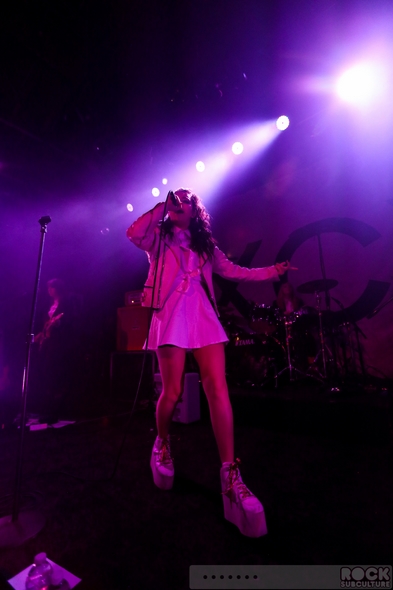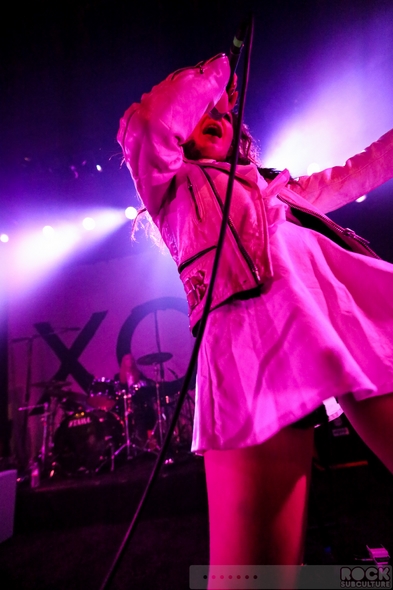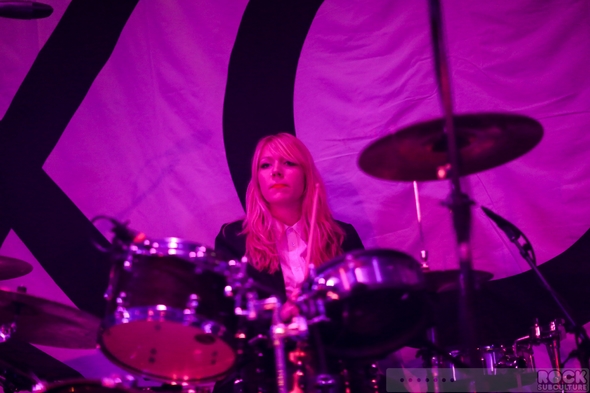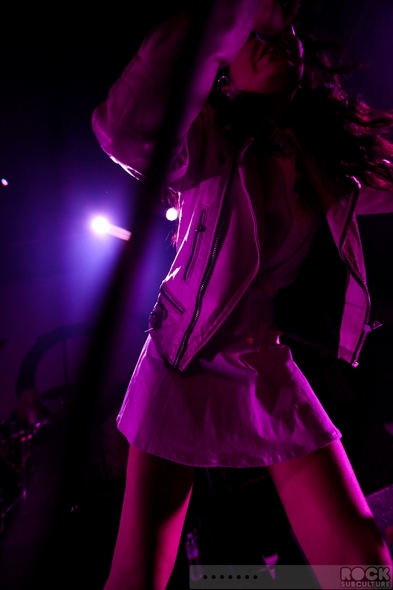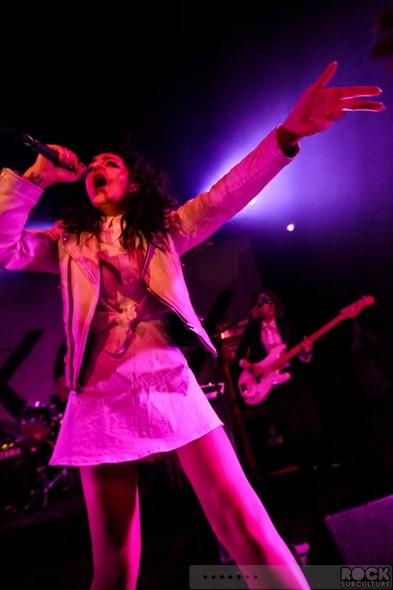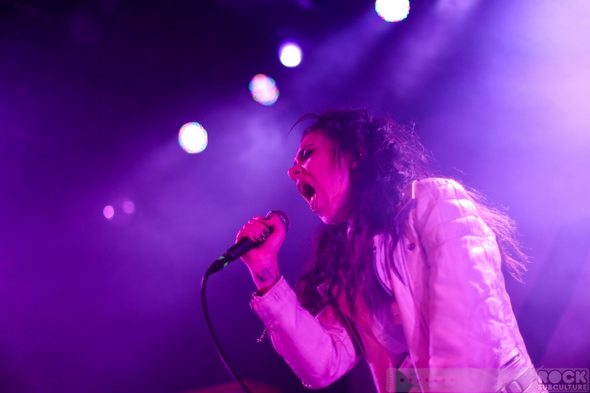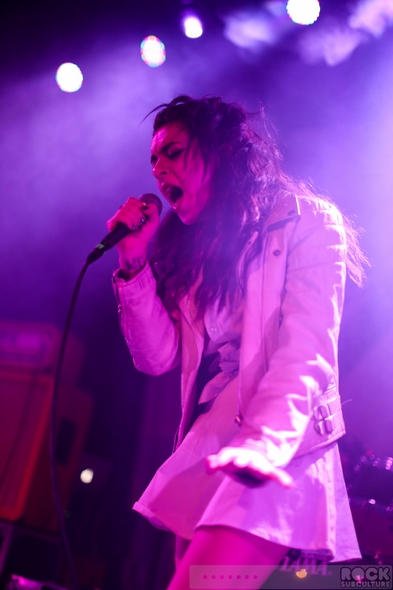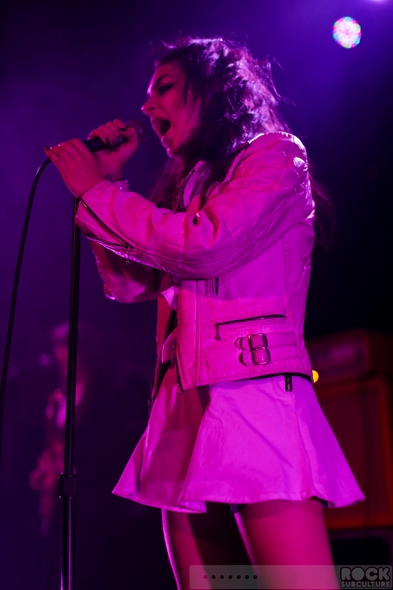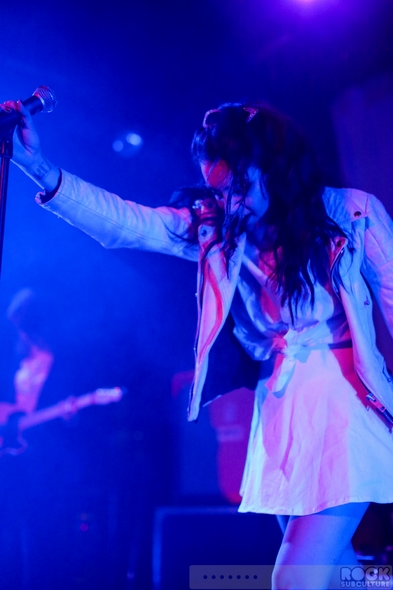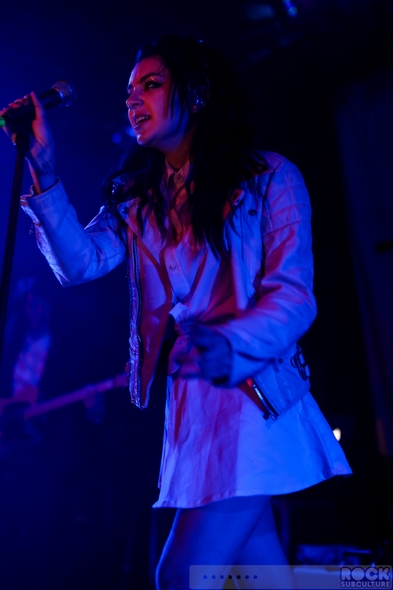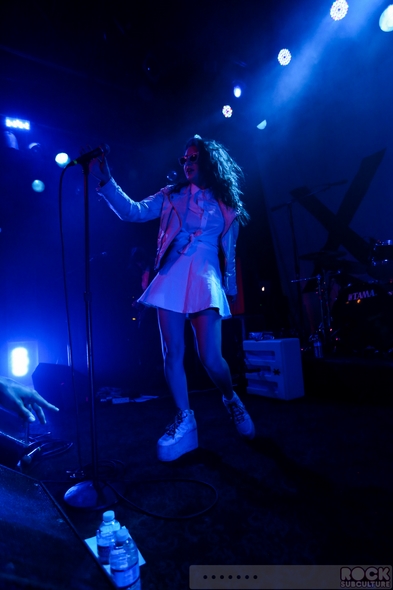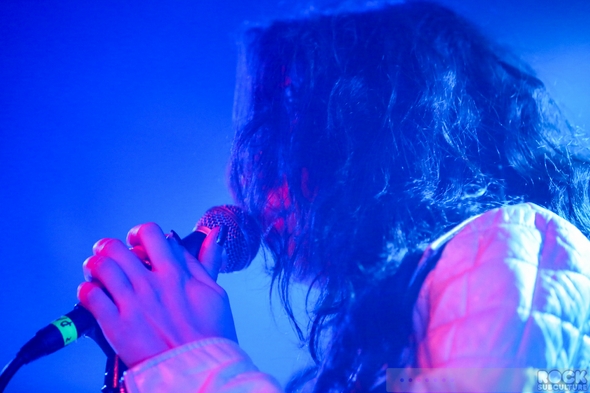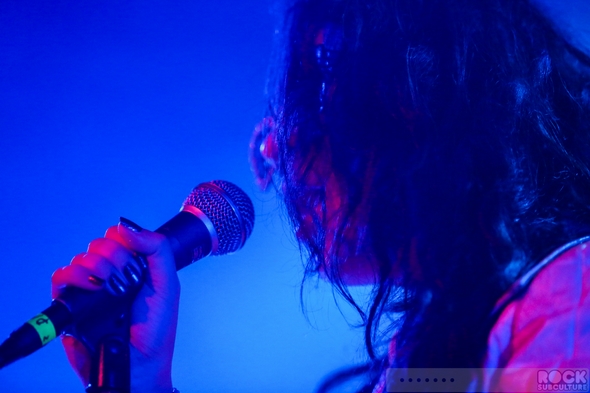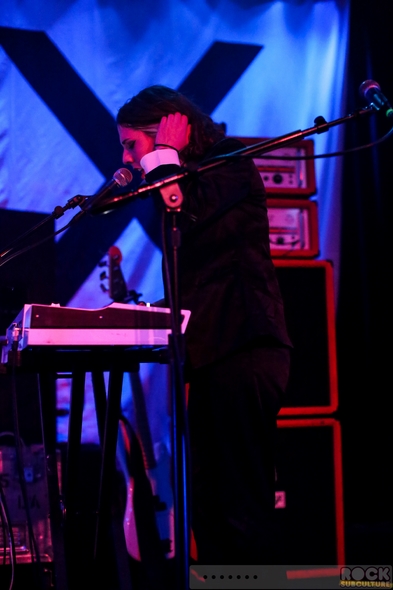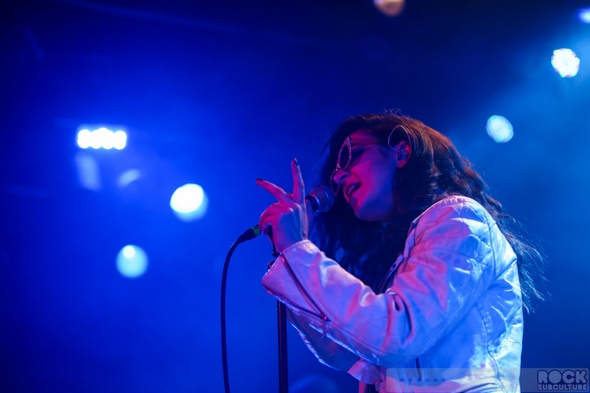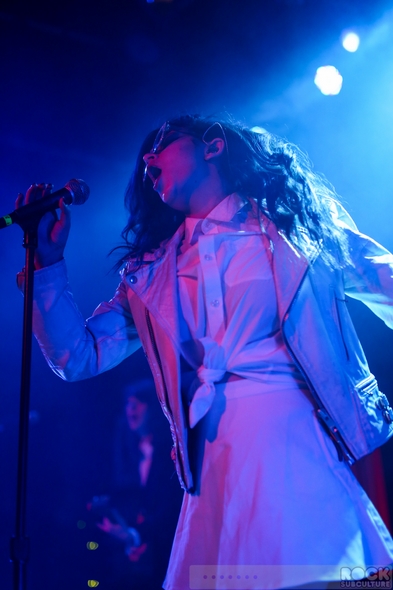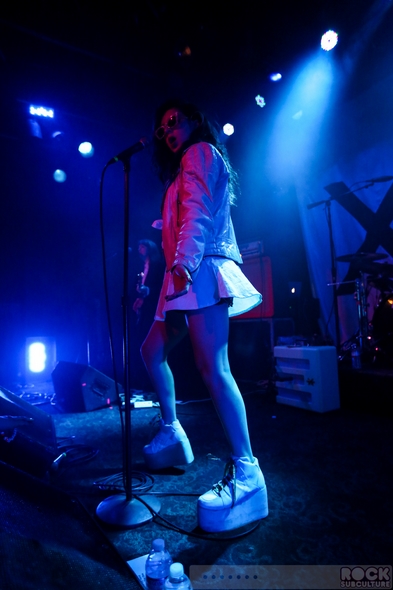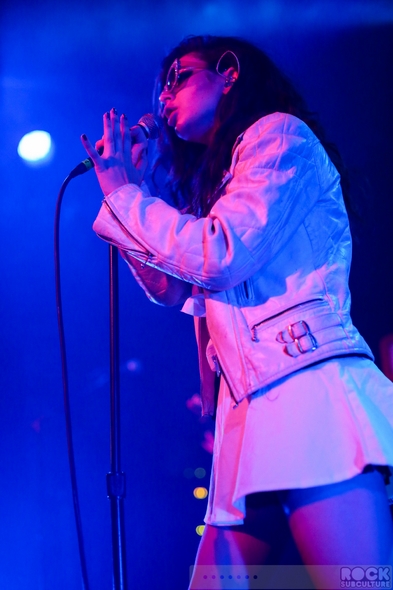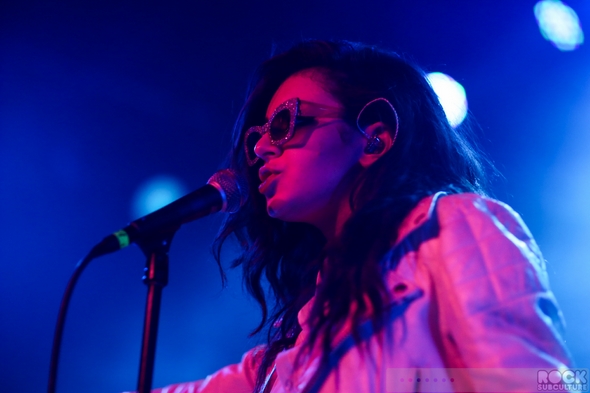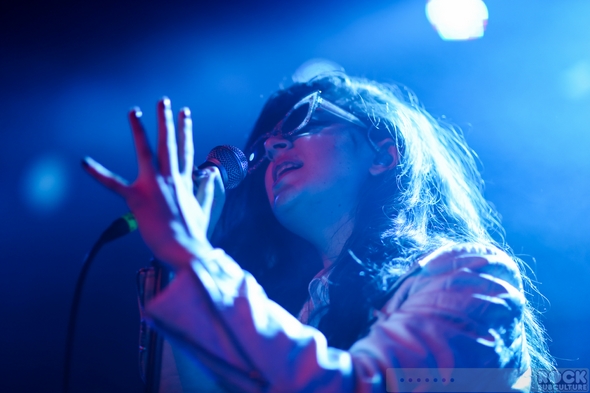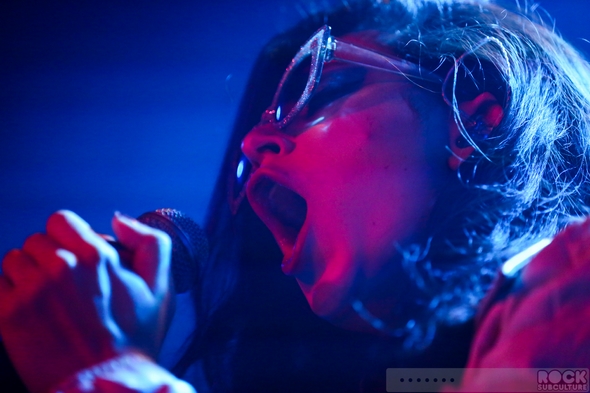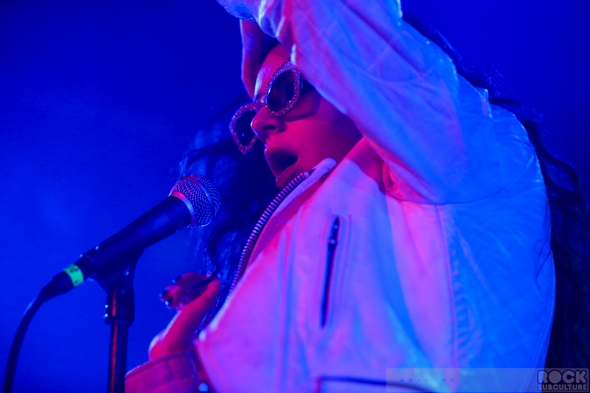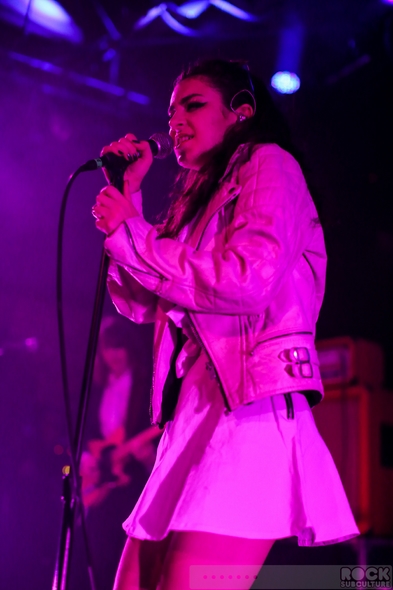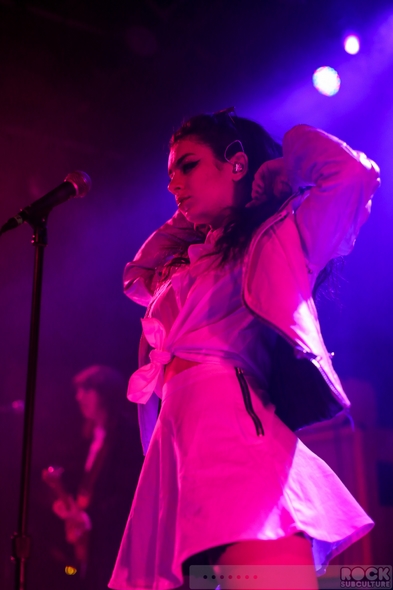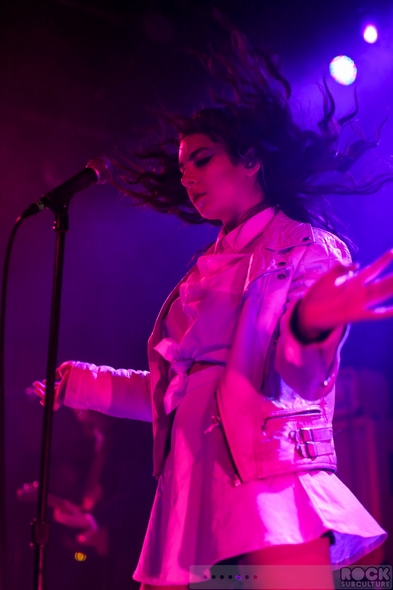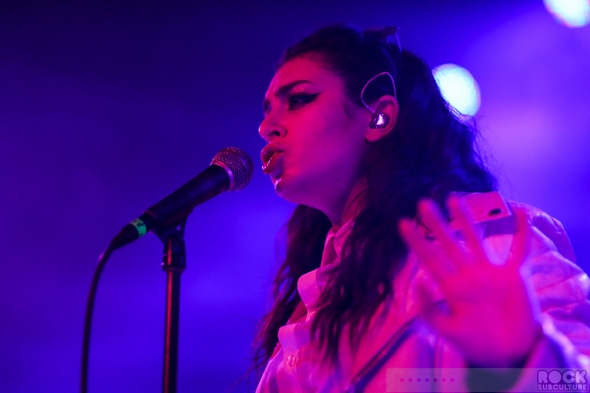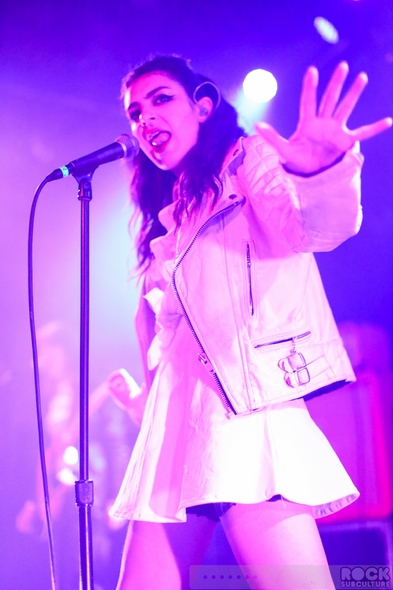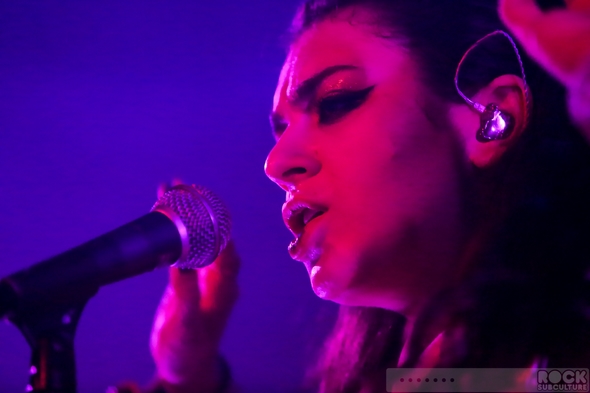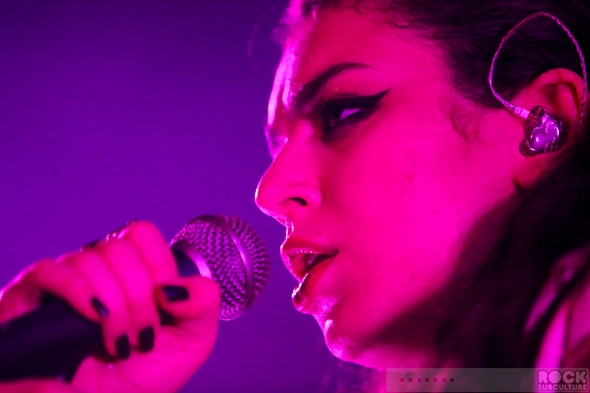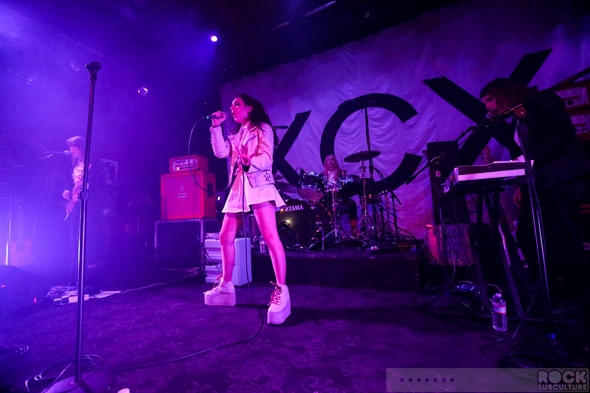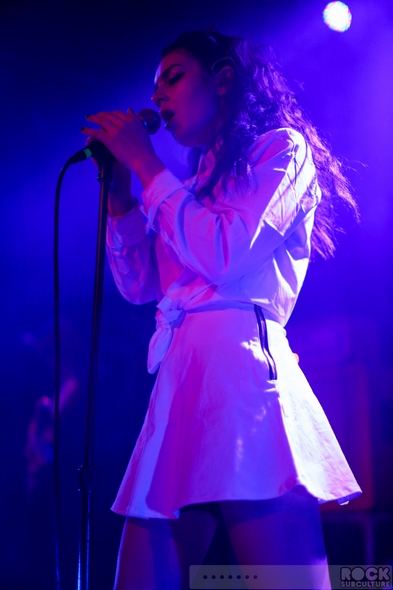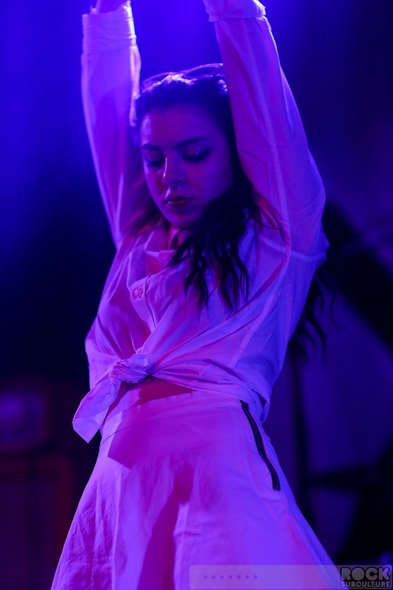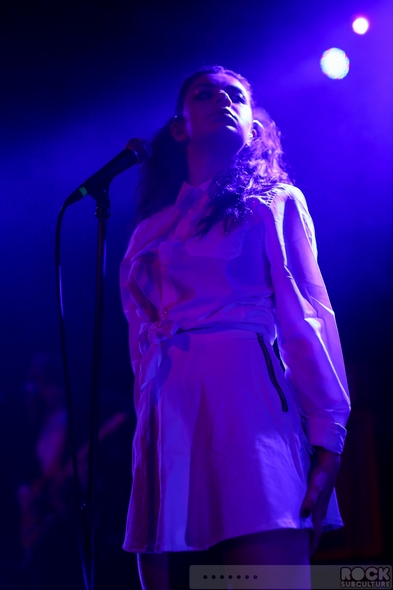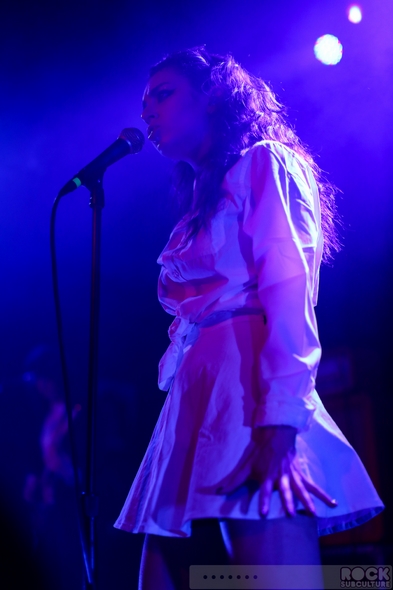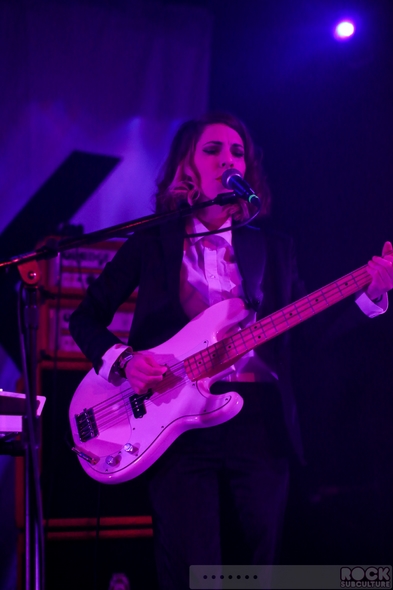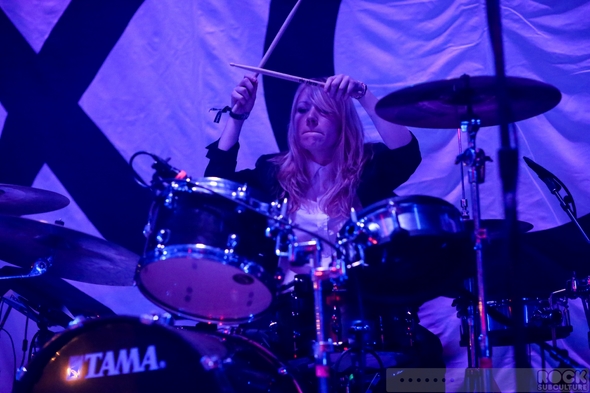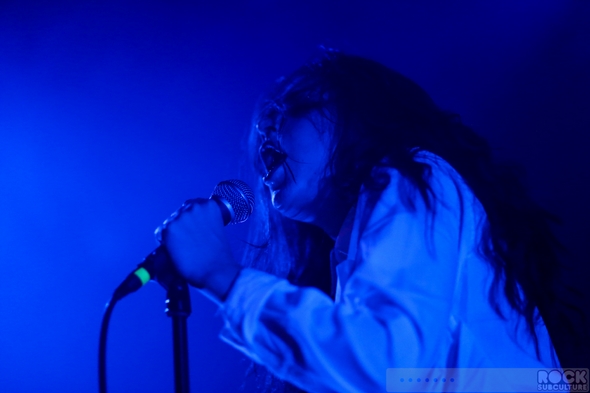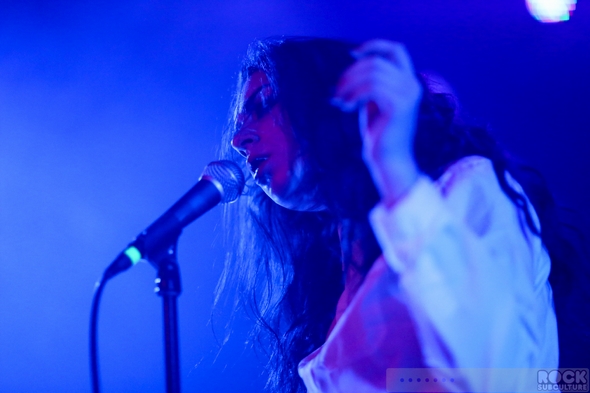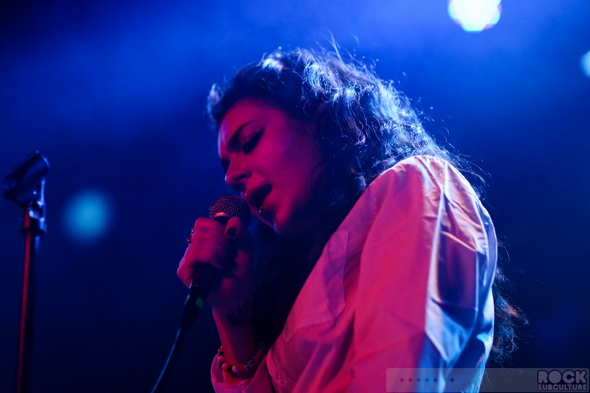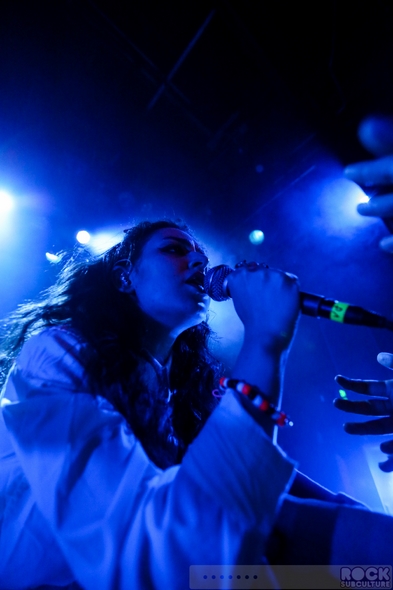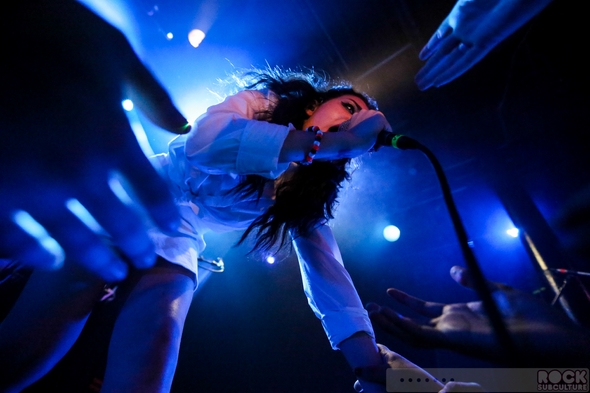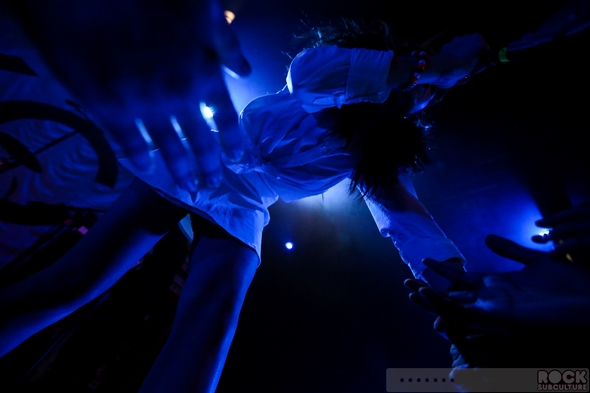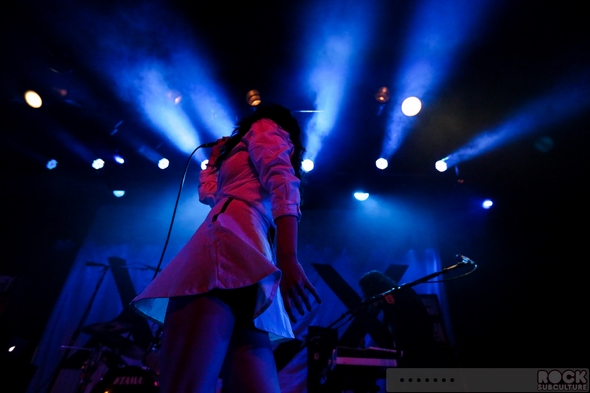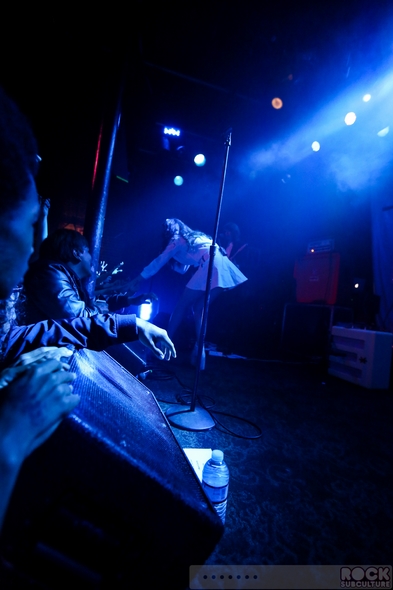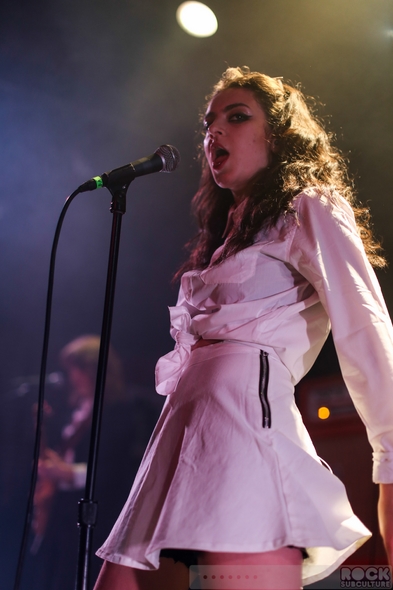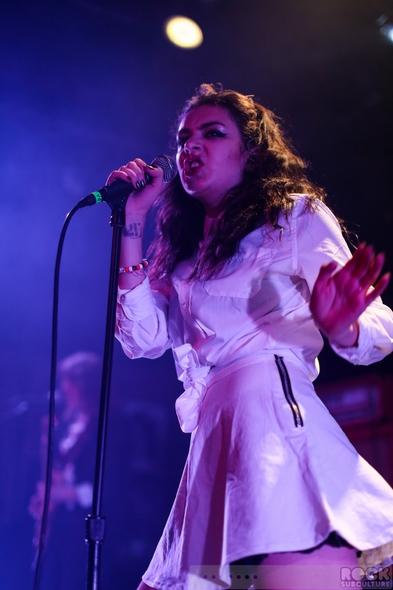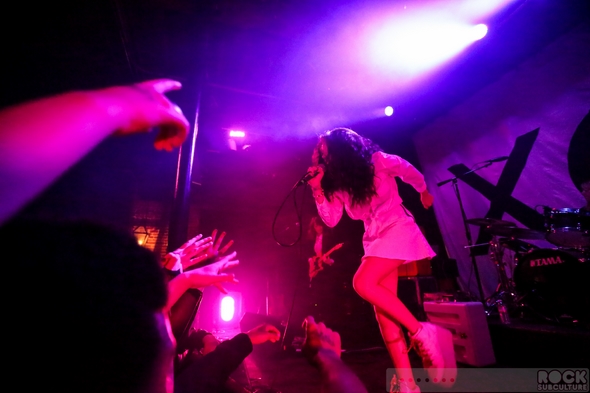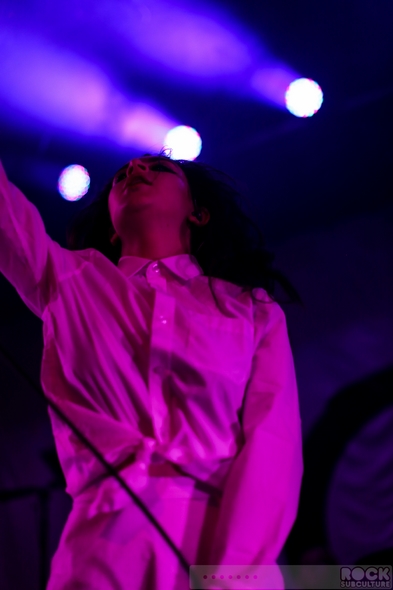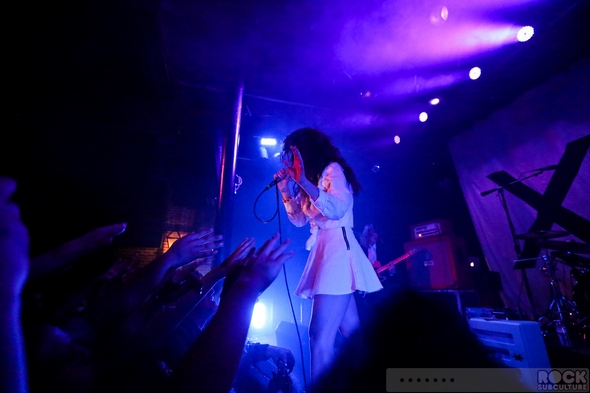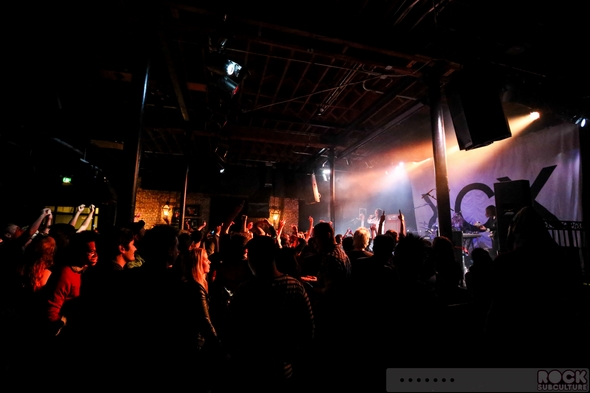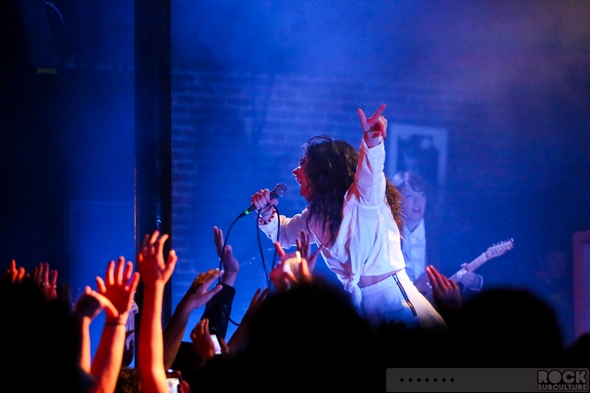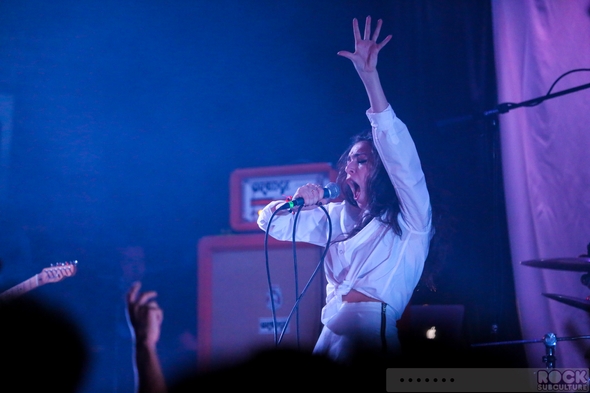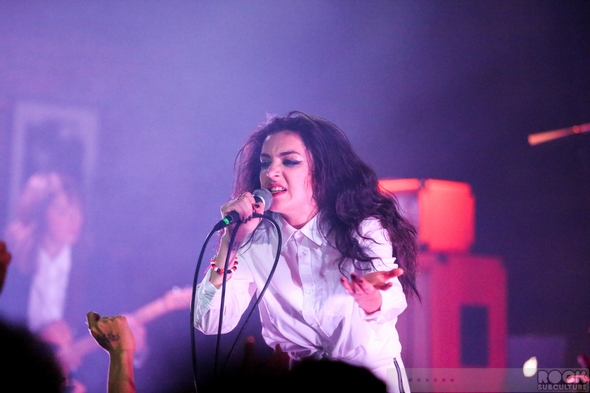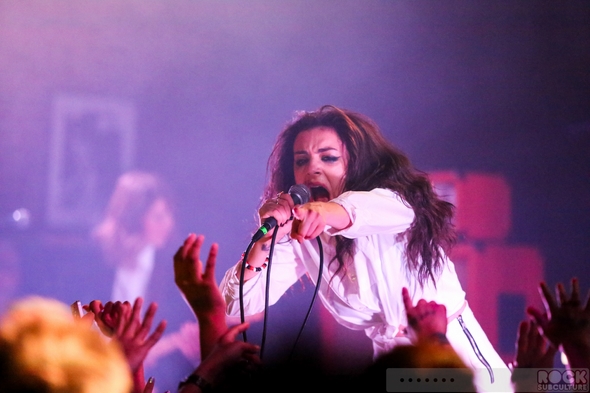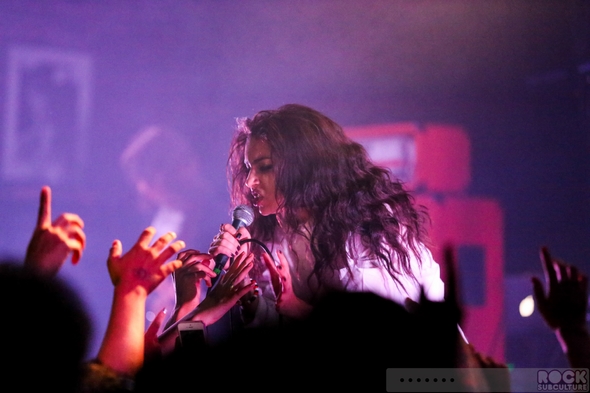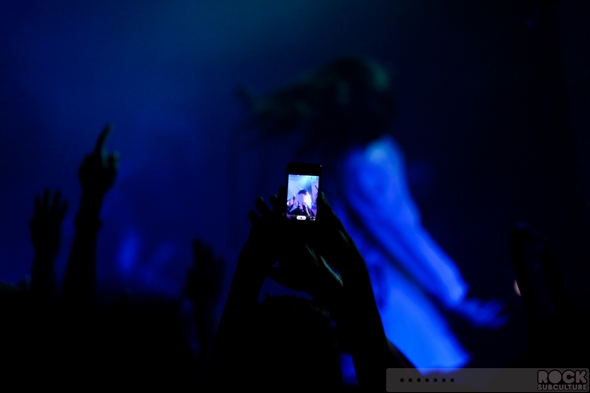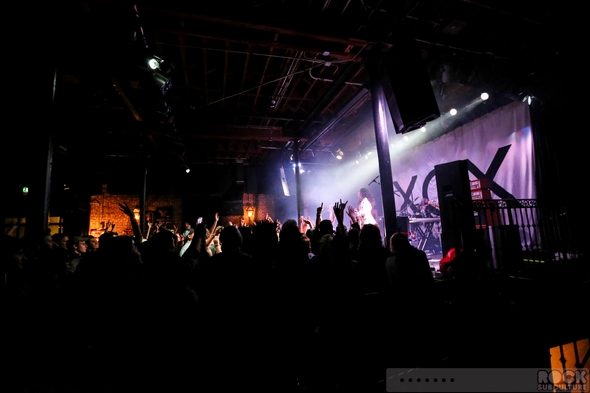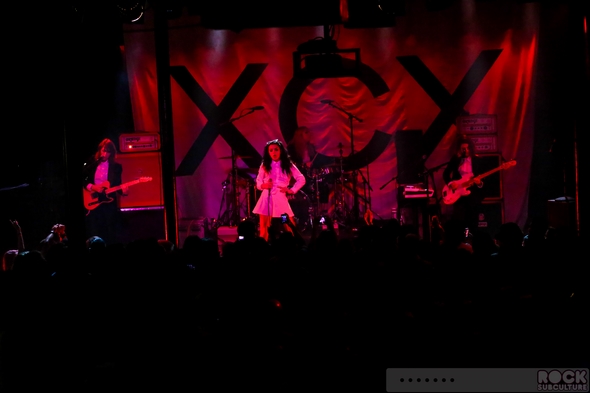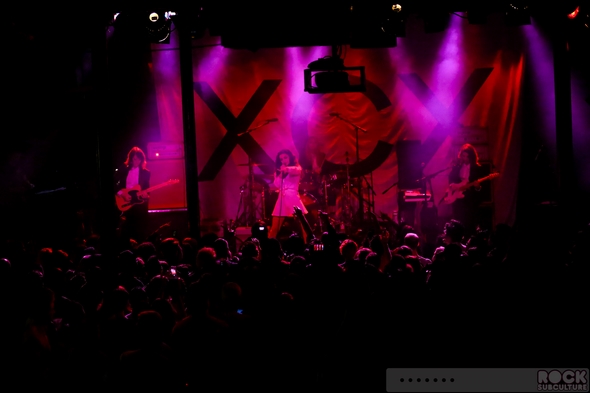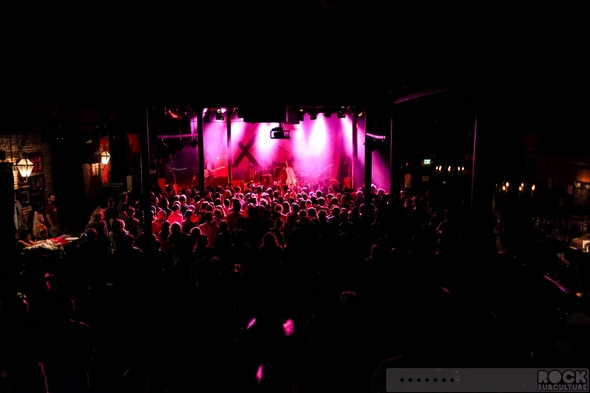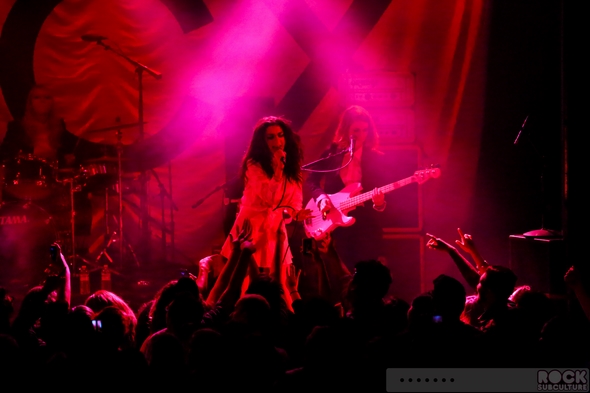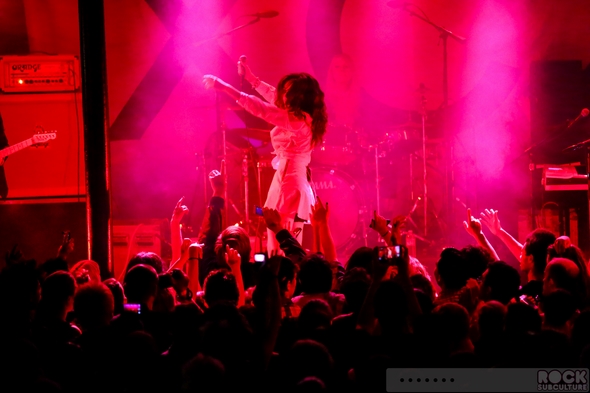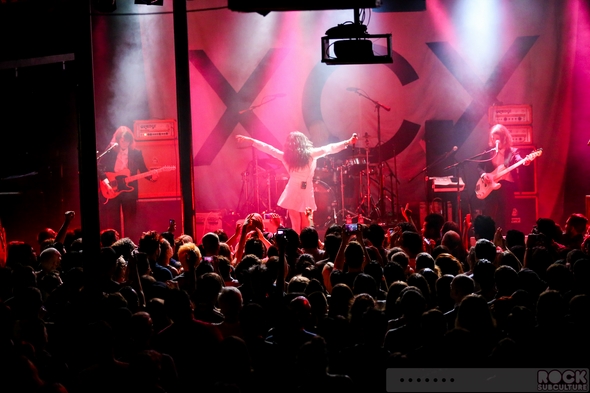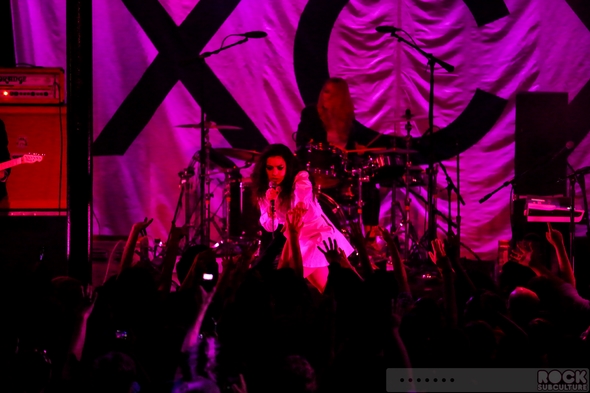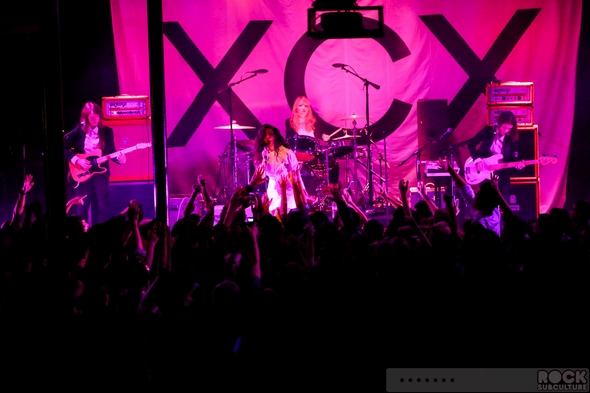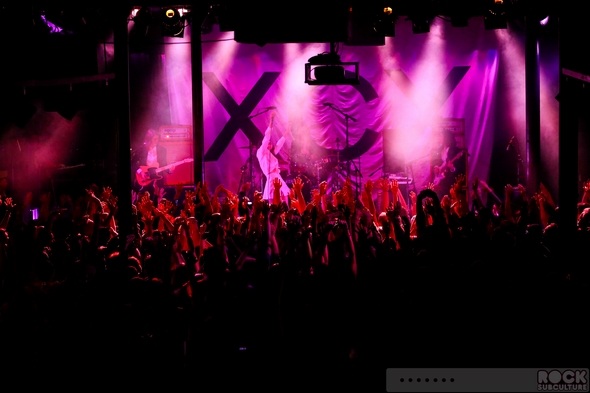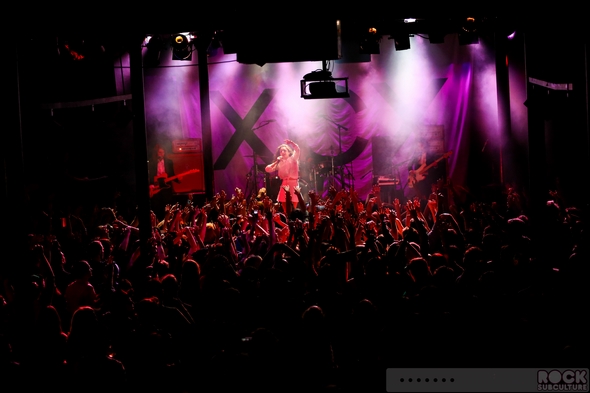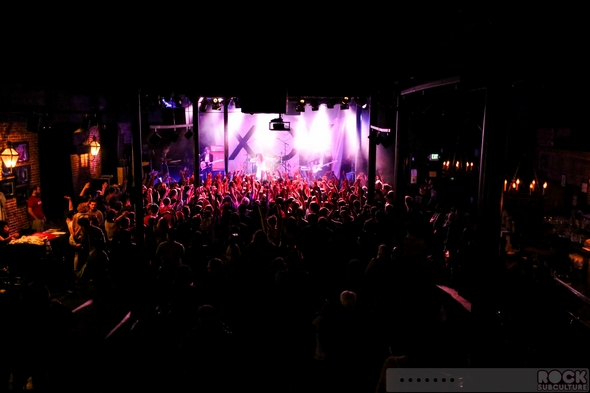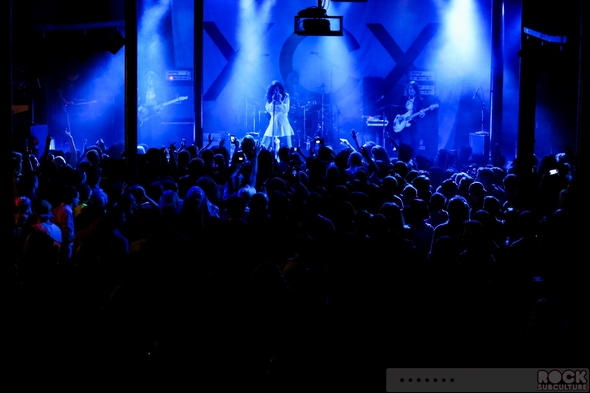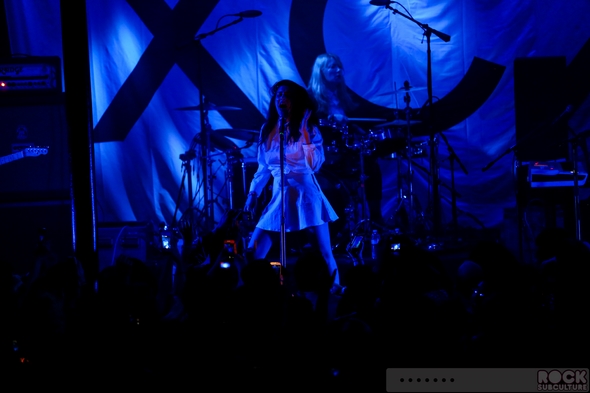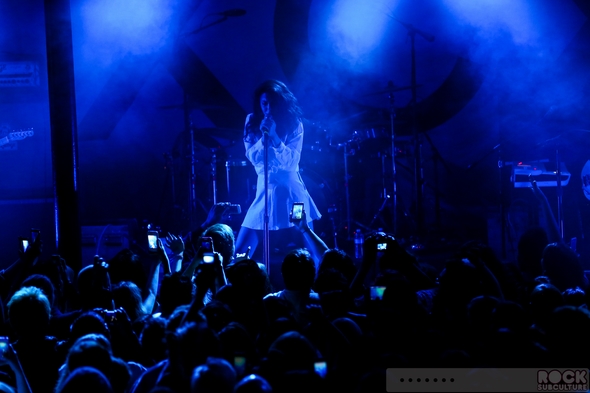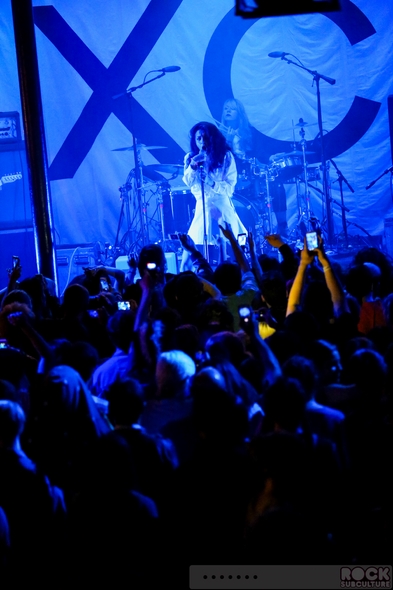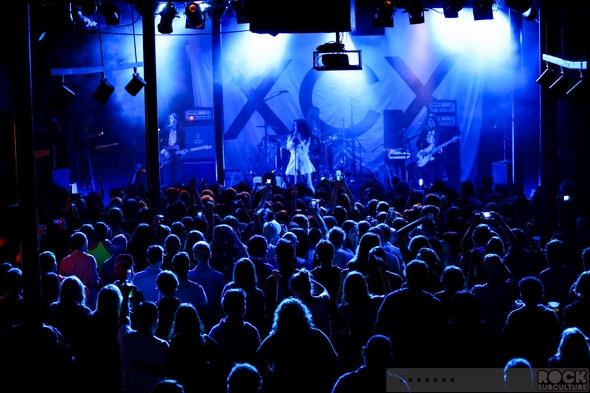 Jason DeBord