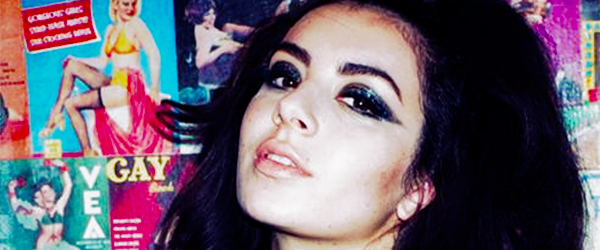 This article features the latest in an ongoing series of "Rock Talk" podcast audio interviews for the Rock Subculture Journal. Today's guest is Charli XCX.  She released her first studio album, True Romance, earlier this year, and is embarking on her first headlining tour of the U.S. this month.  This month she also released a new song and music video for SuperLove, with plans to release a second studio album in the Spring.  She took the time to call in from Stockholm this morning to participate in this interview.
The audio interview can be heard in its entirety in the player embedded below, and is also available as a free download from iTunes HERE.
Podcast: Play in new window | Download
Subscribe: Apple Podcasts | RSS
You can use the following links to learn more about Charli XCX, her music, upcoming live dates, and other news:
Official Website: www.charlixcxmusic.com
Facebook: www.facebook.com/charlixcxmusic
Twitter: www.twitter.com/charli_xcx
YouTube: www.youtube.com/user/officialcharlixcx
Soundcloud: www.soundcloud.com/charlixcx
Special thanks to Charli XCX for talking with me today, and I will be reviewing her show at Slim's in San Francisco on November 1st.
Jason DeBord